Biography of Anne Hathaway
Anne Jacqueline Hathaway is a renowned American actress and singer. She gained prominence through her roles in films such as "The Princess Diaries," "The Devil Wears Prada," "Becoming Jane," "Rachel Getting Married," "Alice in Wonderland," "Love & Other Drugs," "Les Misérables," and "The Intern," among others. She is the recipient of prestigious accolades, including an Academy Award, a Golden Globe, and a Screen Actors Guild Award, as well as numerous other honors.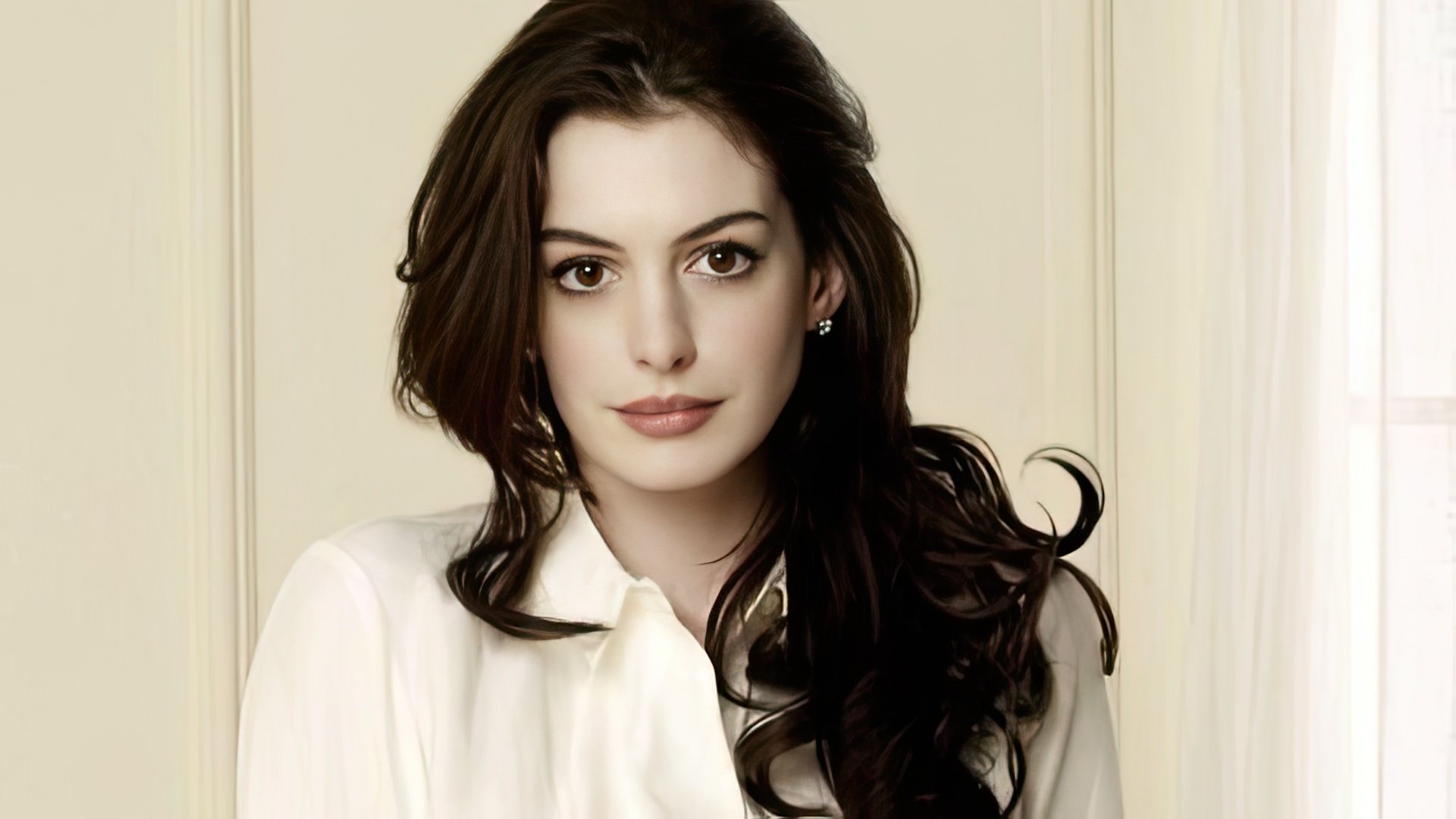 Childhood and Education
Anne Hathaway was born in Brooklyn, New York, on November 12, 1982, to Gerard Hathaway, a lawyer, and his wife, Kate McCauley, an actress. She has an older brother, Michael, and a younger brother, Thomas.
Anne was named after William Shakespeare's spouse, who was originally known as Anne Hathaway.
When she was six years old, the family relocated to the quaint town of Millburn in New Jersey, not far from New York City, where she spent her formative years. Raised in the Catholic faith, Anne often spoke of being instilled with "stringent moral principles." As a child, she contemplated joining a convent; however, her perspective on religion shifted at age fifteen when she realized her older brother was gay. She could no longer support a church that did not accept him, and she now identifies as a nondenominational Christian.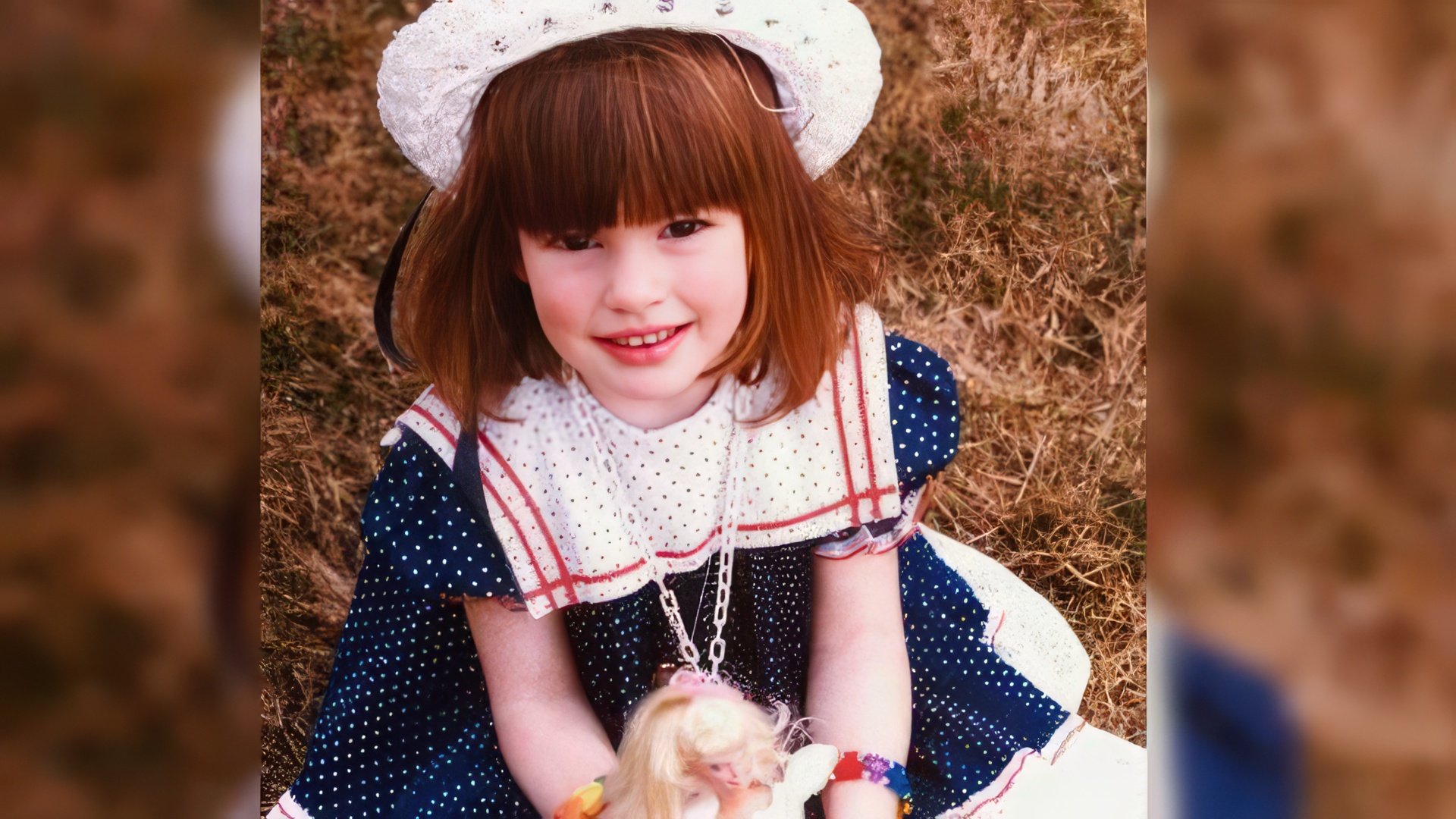 In her early childhood, Anne was educated in a Montessori-based child development center before completing her elementary and secondary schooling in Millburn. Throughout her school years, she participated in soccer and frequently graced the stage in both school and amateur productions. The Paper Mill Playhouse served as her primary theatrical venue at the time; it was originally associated with a local paper mill and later transformed into the State Theatre of New Jersey.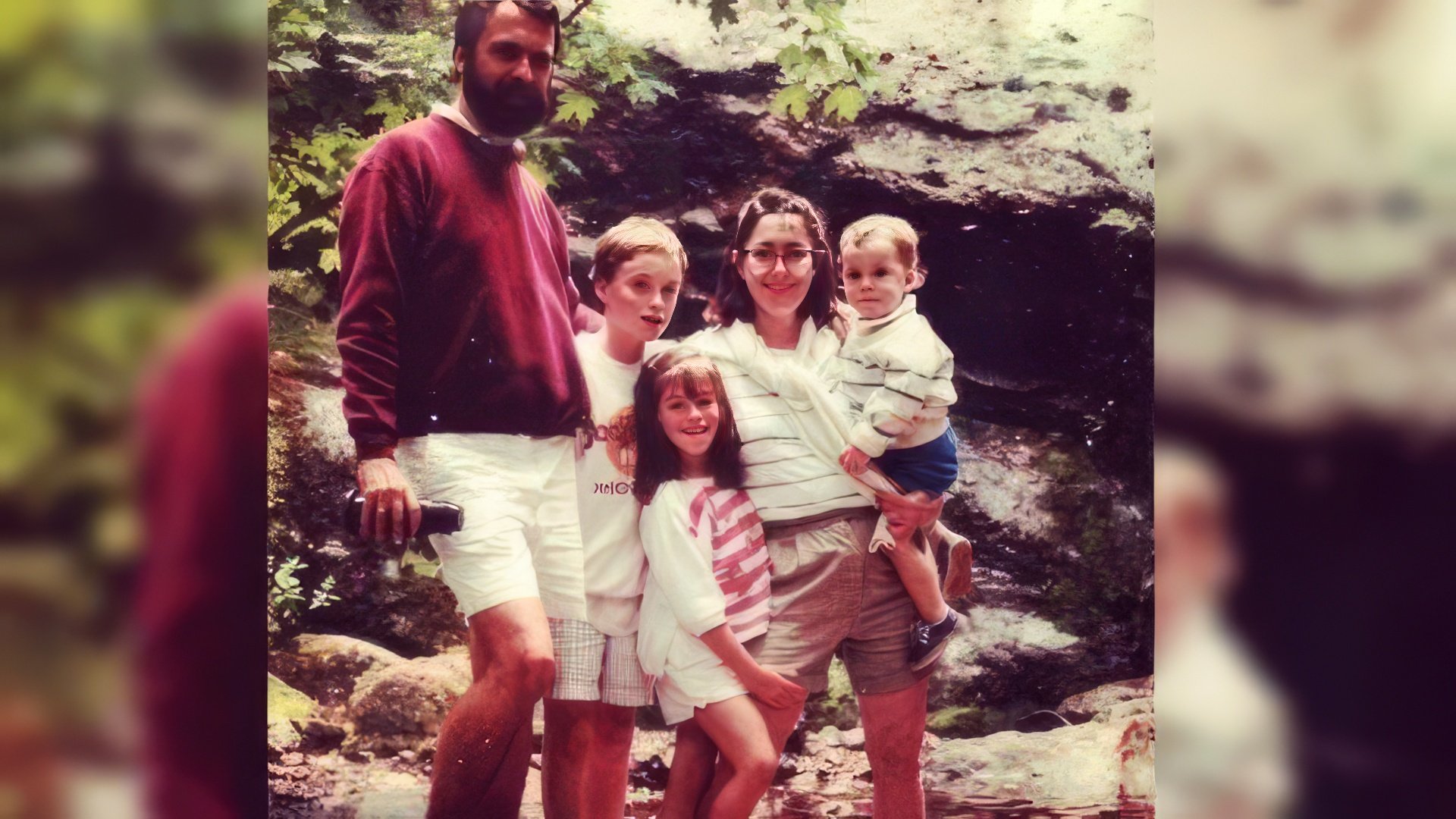 Alongside her regular education, she underwent specialized training at the American Academy of Dramatic Arts, the oldest acting school in the English-speaking world, completing the program in 1993.

In addition to her theatrical pursuits, Anne also trained vocally and, between 1998 and 1999, performed soprano parts multiple times at Carnegie Hall. She has often stated in interviews that she derives greater joy from stage acting than from performing in front of a camera. Her acting role models include Judy Garland and Meryl Streep.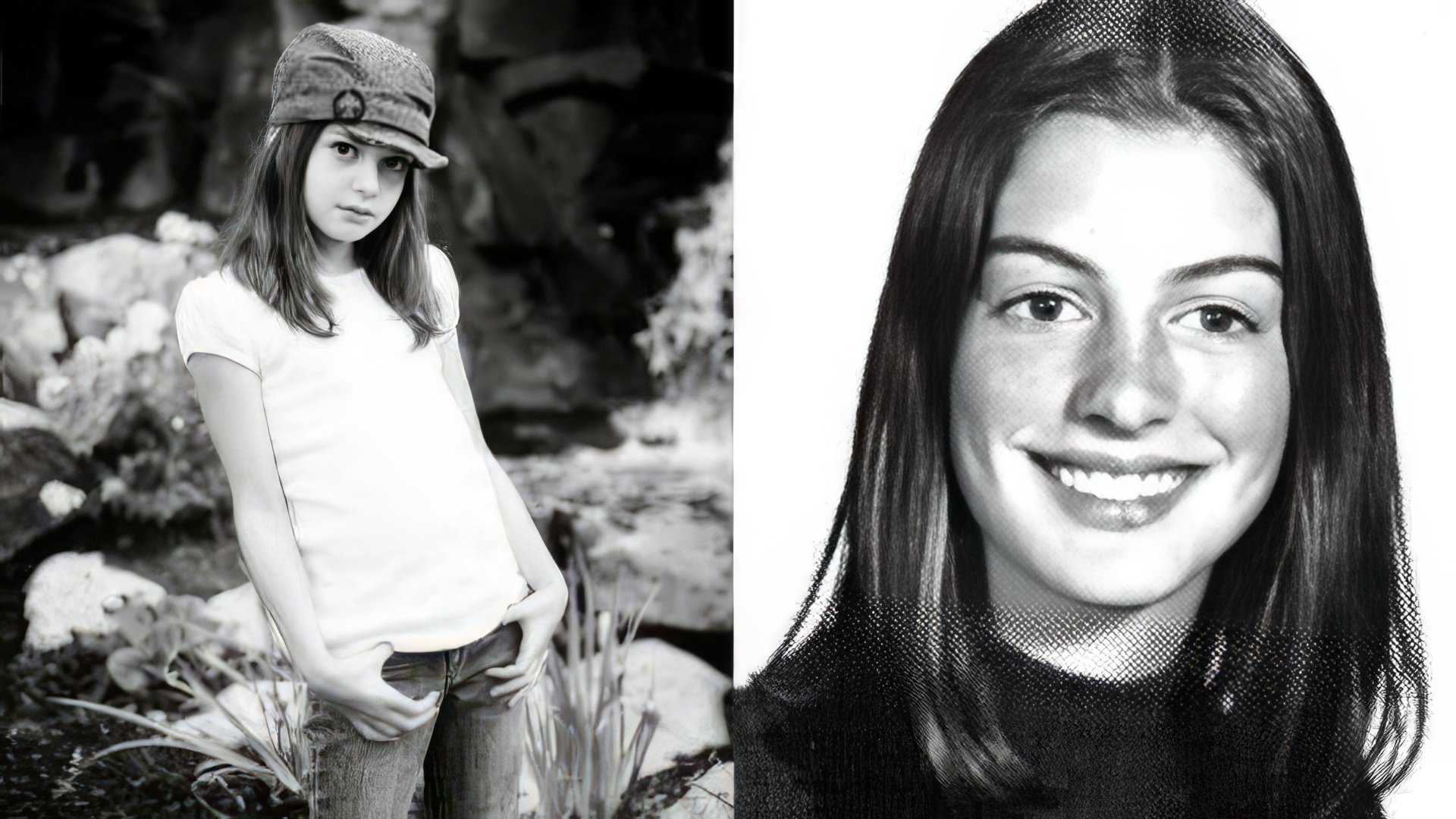 After completing her high school education, Anne enrolled in Vassar College in New York. By her own account, she "navigated her life path through political science, American Gothic literature, and British literature."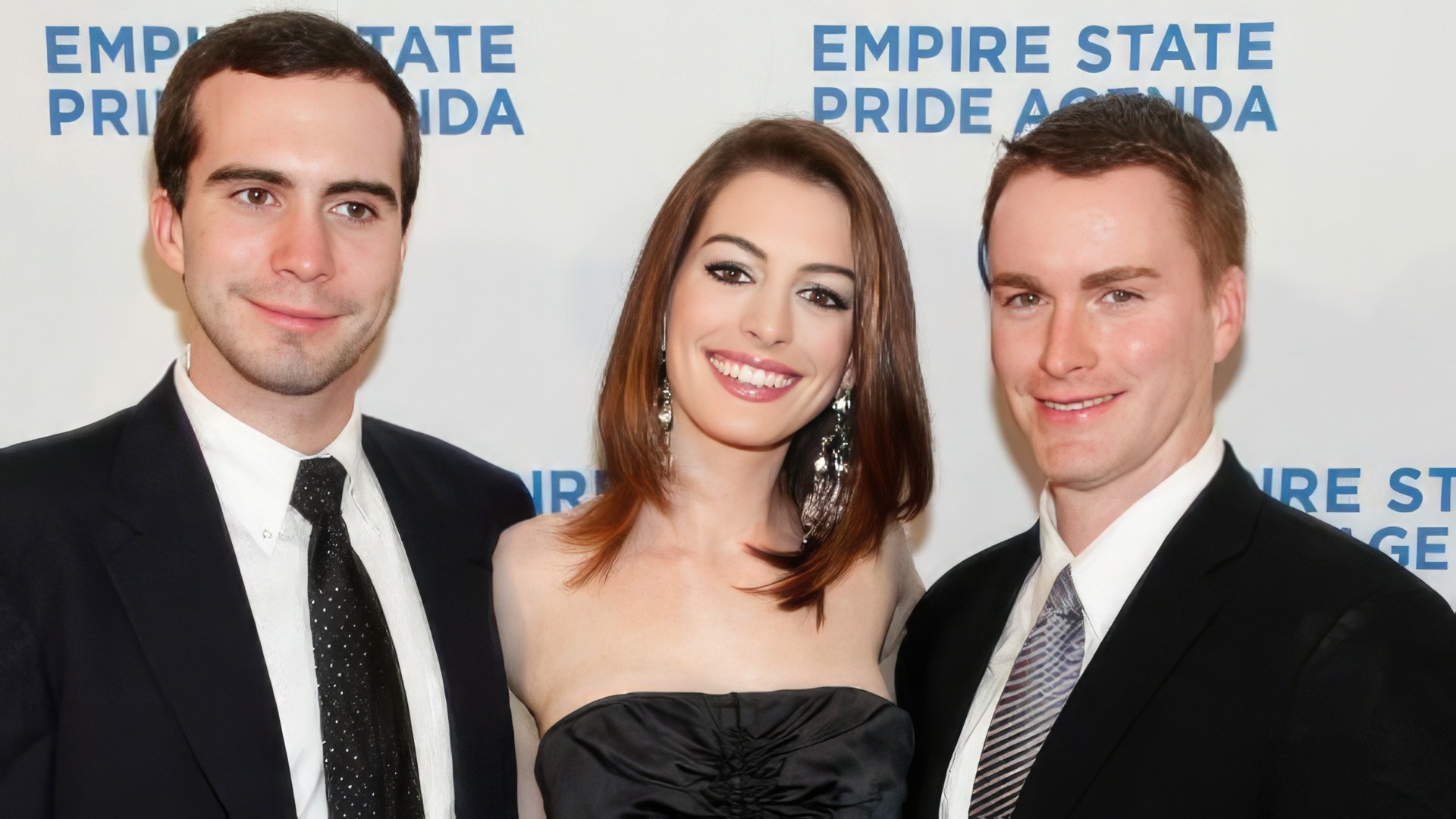 A few semesters in, she transferred to the Gallatin School at New York University, an institution that allows students the freedom to create their own academic curriculum. She has described this transition as one of the best decisions of her life and has admitted that, if not for her acting career, she could have pursued a vocation as an English literature educator or a psychologist.
Actong Career
Once, as a 16-year-old girl was captivating the audience at Carnegie Hall, she caught the eye of television producers who subsequently invited her to star in the series "Get Real." Shortly thereafter, the young actress secured the lead role in Disney's adolescent film "The Princess Diaries" (2001). In this box-office sensation, she portrayed an ordinary American high school student who, by a twist of fate, becomes a princess in a small European kingdom. The film achieved unprecedented commercial success, particularly for a children's movie, catapulting Anne Hathaway into instant stardom.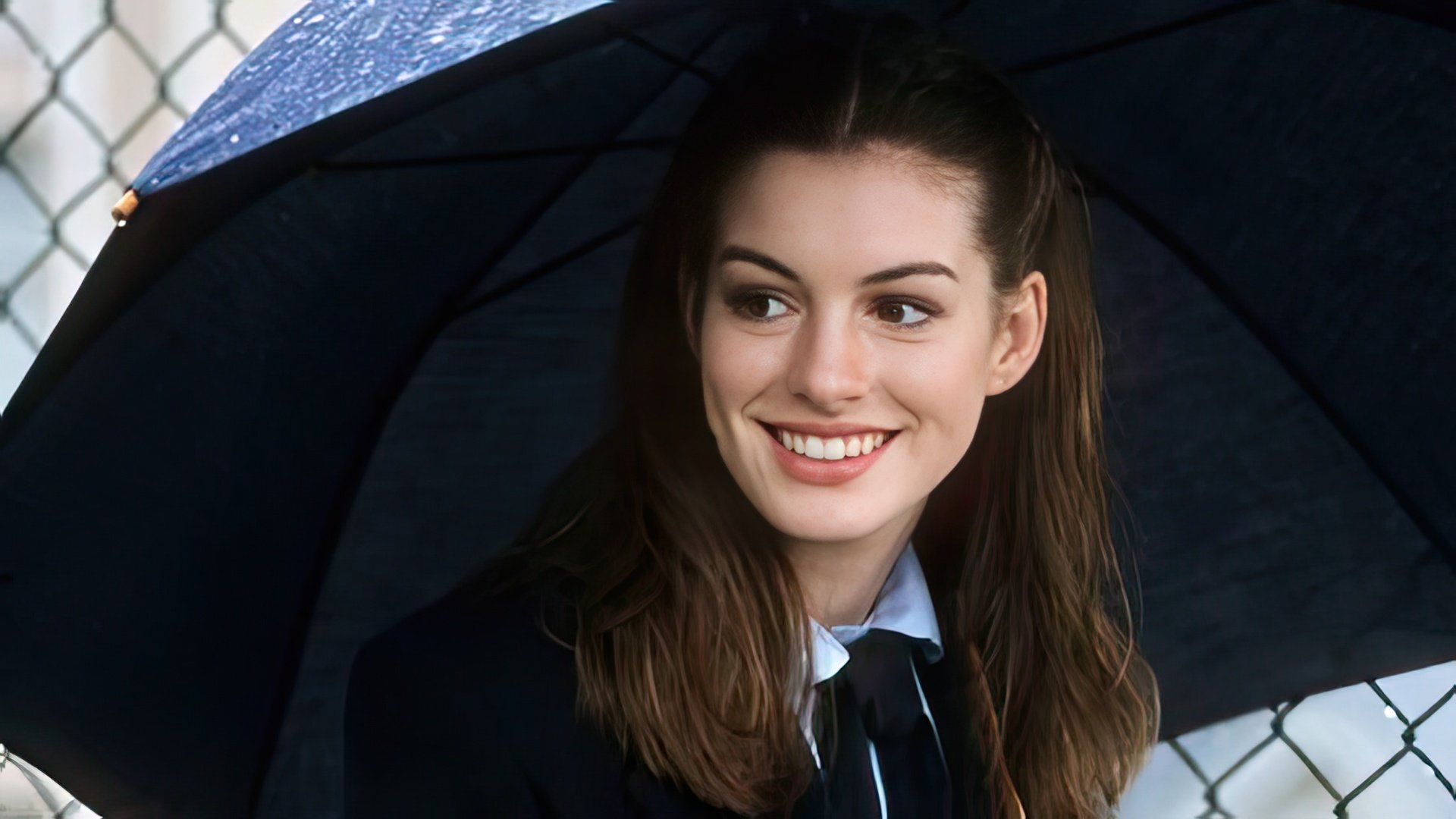 As she continued to evolve in her career, Hathaway went on to perform lead roles in the children's movie "Ella Enchanted" (2004) and the sequel "The Princess Diaries 2: Royal Engagement" (2004). Reflecting on this period in her life, she remarked in an interview, "You can only play princesses while you're still a young woman — until playing such roles begins to feel awkward. These are delightful roles, and I felt it was imperative to relish them as much as possible while I could. Eventually, one must move on to portray drug addicts, prostitutes, and virtuous characters — roles that garner Oscars."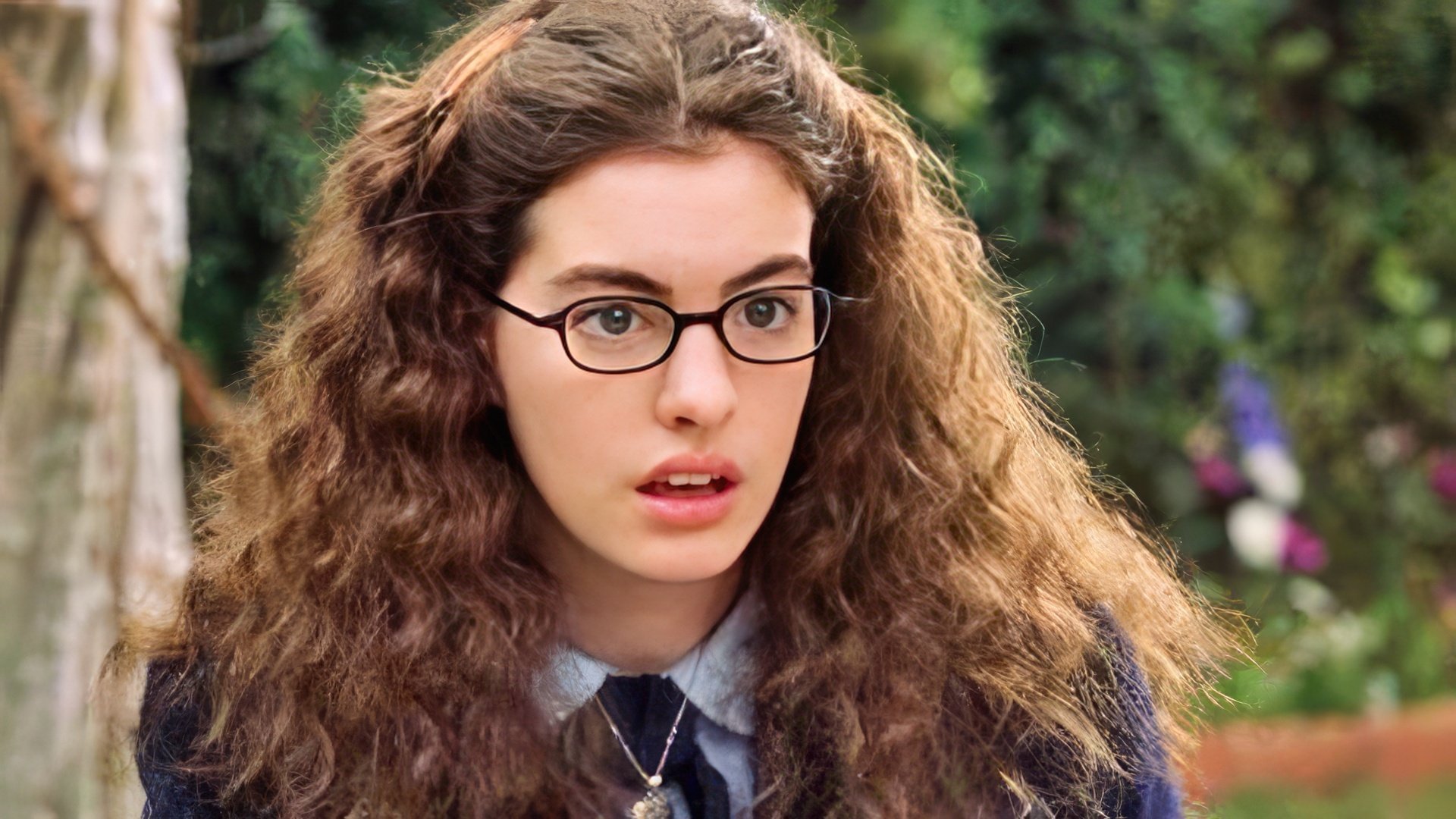 During this same period, Hathaway lent her voice to principal characters in two feature-length animated films: the English version of the Japanese anime "The Cat Returns" (2002-2003) and the comedic mystery "Hoodwinked!" (2005). Subsequently, she took on the leading female role in the youth-oriented crime drama "Havoc" (2005) and a supporting role in Ang Lee's thrice Oscar-winning "gay western," "Brokeback Mountain" (2005).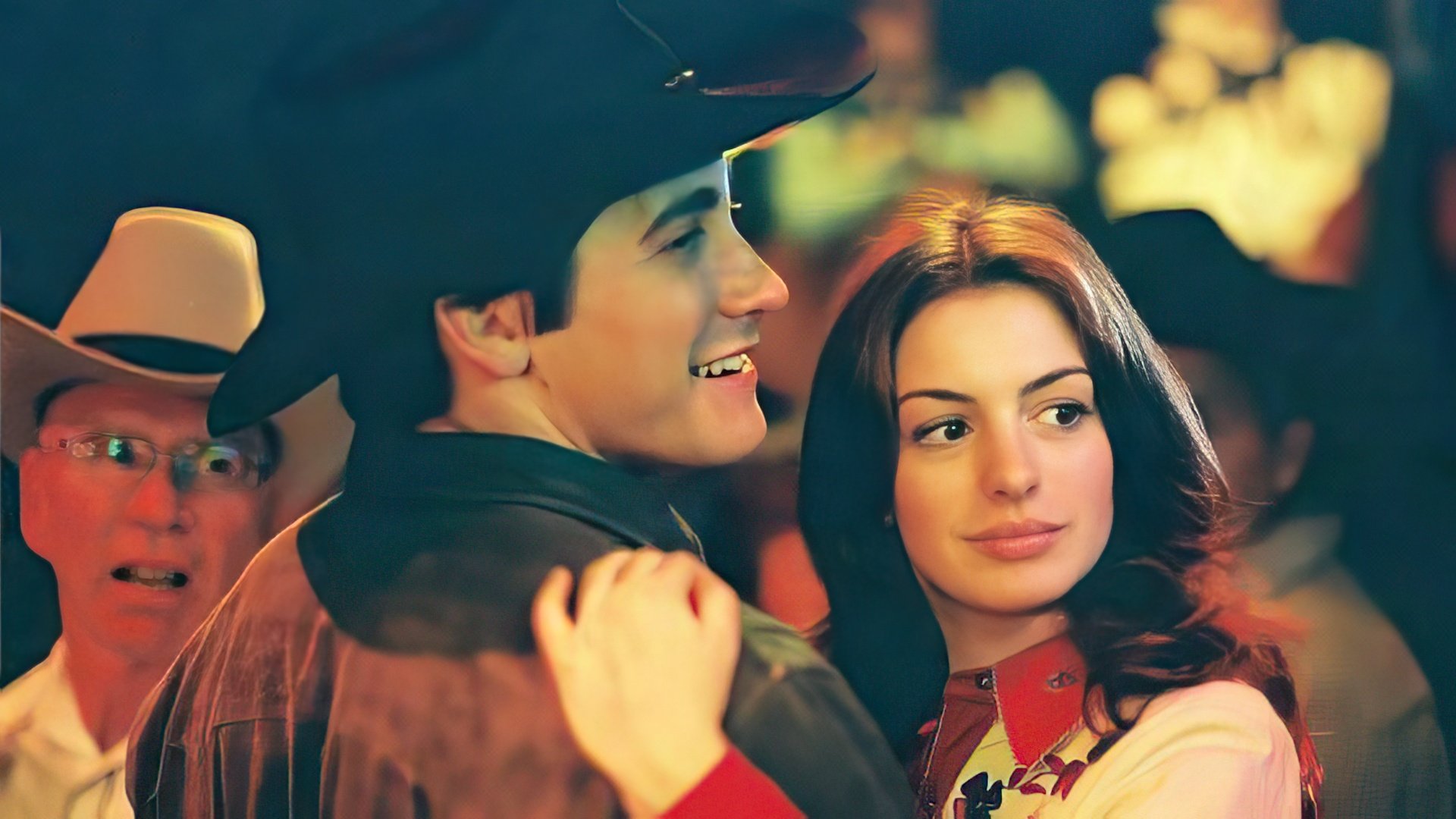 In "Brokeback Mountain," Hathaway had to ride horseback — a skill she had not yet mastered. Intriguingly, this question only arose at the final stages of the audition process, after she had nearly clinched the role.
My parents have gifted me many life lessons, and one of them is this: whenever someone asks 'can you do this,' the answer should always be 'yes.' Given the motivation, one can learn virtually anything in two weeks.
Indeed, she managed to master the skill, although she did experience a number of falls during filming. The movie proved successful, and Hathaway's co-stars in "Brokeback Mountain" — Heath Ledger, Jake Gyllenhaal, and Michelle Williams — received nominations for Oscars and other esteemed awards.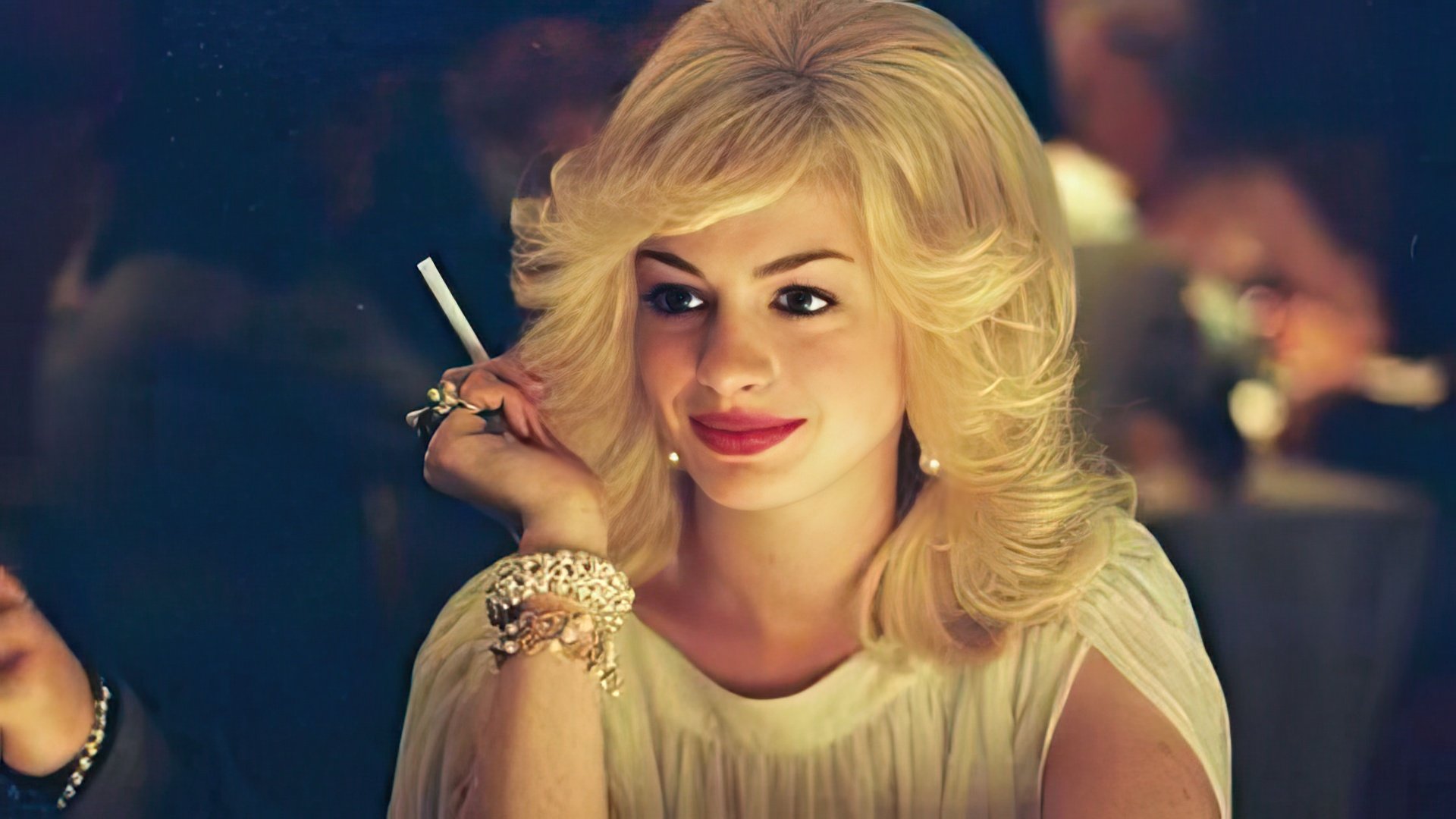 It was precisely through her inaugural mature role in "Brokeback Mountain" that Anne Hathaway gained recognition as a sufficiently nuanced actress, earning her the opportunity to partake in one of her iconic performances in the comedic drama "The Devil Wears Prada" (2006), alongside her idol, the illustrious Meryl Streep.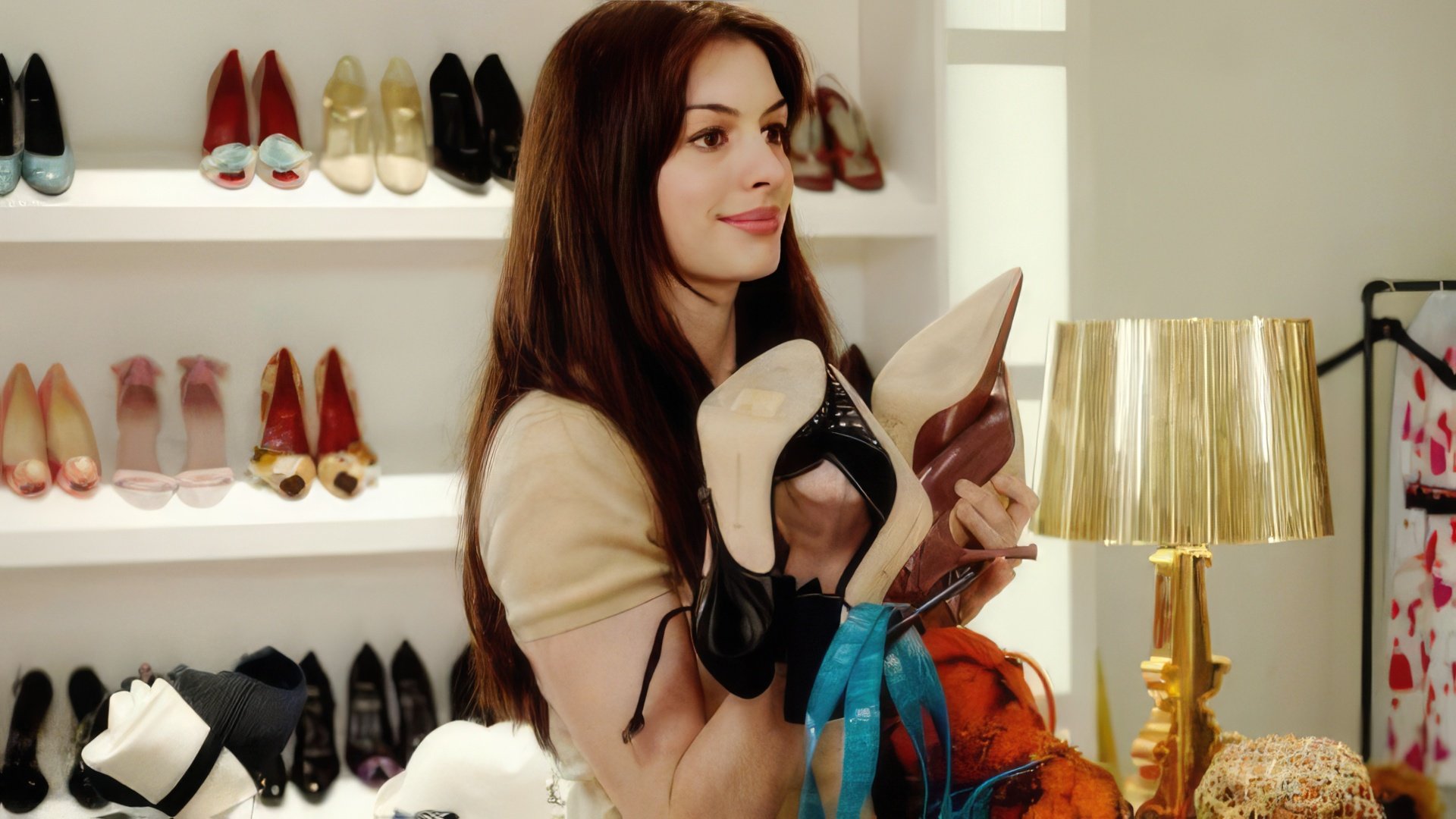 While the movie's success is largely attributed to Meryl Streep's dazzling performance, which garnered her a Golden Globe and an Oscar nomination, Hathaway expressed contentment, stating, "I take pride in this work. Amidst other vivid, character-driven roles, mine was rather subdued." Next, Hathaway stepped into the titular role in the British-Irish biographical drama "Becoming Jane" (2007), which allowed her to further unveil her dramatic potential. The press noted, "With her coltish beauty and candid demeanor, Hathaway's rendition of Jane was marvelous."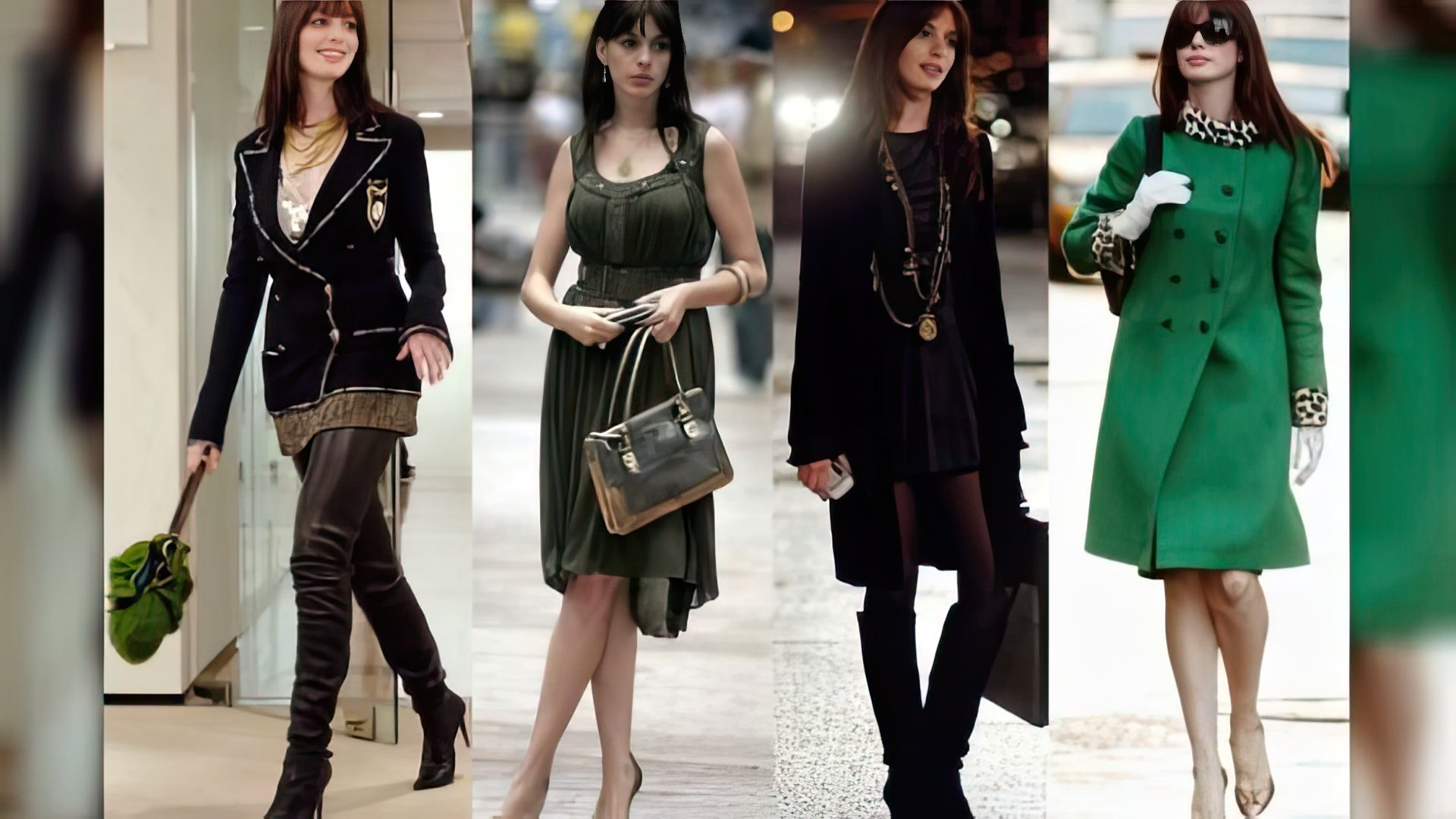 When queried by a journalist about how she felt tackling the role of the illustrious writer, the actress responded, "I was exceedingly anxious, not so much about how the audience would receive my performance, but rather how to authentically portray this legendary woman whom I hold in such high regard and admiration."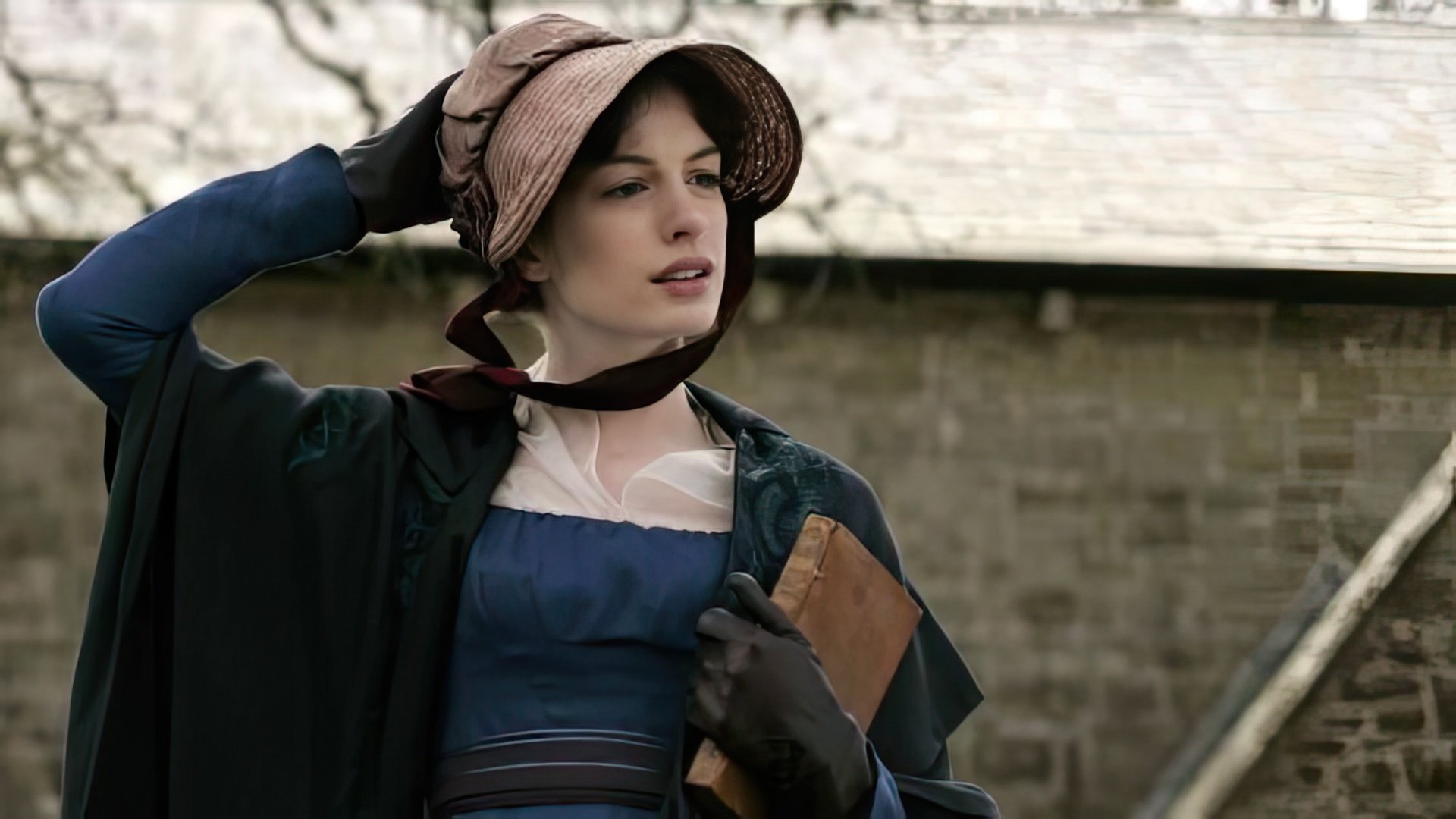 Once again, Anne had to rigorously prepare for her role: she quickly learned dancing, perfected a British accent, and got used to writing with a quill pen.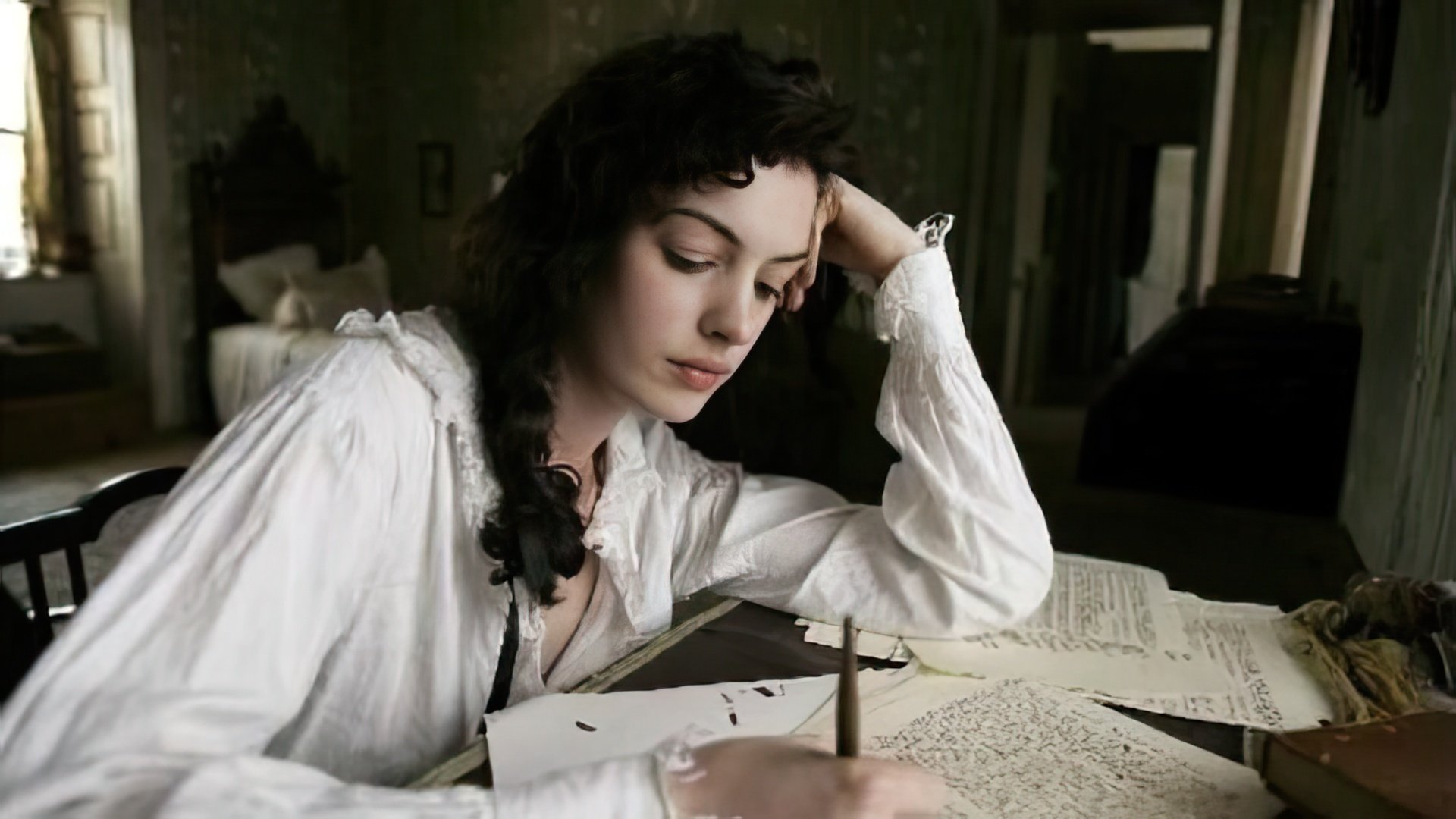 In 2008, she took on the role of an experienced super-agent in the comedy-action film "Get Smart," followed by her leading role in the family drama "Rachel Getting Married." For the latter, she received nominations for an Oscar, a Golden Globe, a Screen Actors Guild Award, and other accolades. Though the box office earnings barely exceeded the film's budget, critics were effusive in their praise for both the film and Hathaway's portrayal of Kim. "Her nervous laughter, uninhibited manners, and impulsivity convincingly blend into a single character marked by vulnerability and a need for attention."
After the film's release, the actress admitted, 'I didn't want to let go of Kim. Honestly, I didn't. I fell in love with her. She inspired me to be more authentic. After playing this role, I felt a renewed determination to be open to the world and not fear judgment, misunderstandings, or dislikes.'
Her third movie in 2008 was a partly mystical drama thriller "Passengers," which was not particularly successful, despite some merits.

Following that, she co-starred with Kate Hudson in the romantic comedy "Bride Wars" (2009). Critics weren't overly enthusiastic due to its straightforward plot about two best friends who inadvertently schedule their weddings on the same day, resulting in an all-out war for guests and wedding amenities. However, the audience seemed to enjoy its lighthearted nature and inevitable happy ending.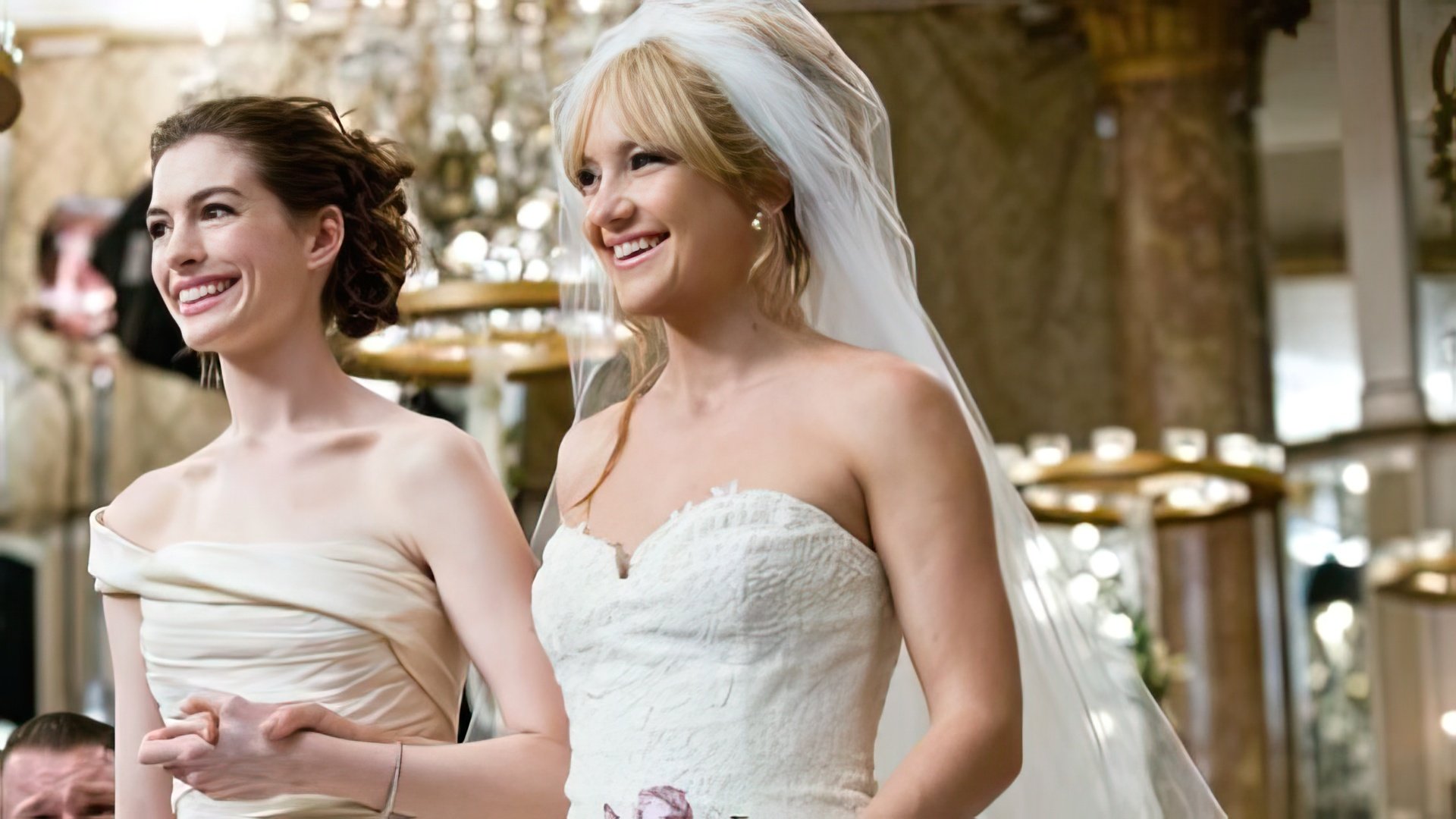 In 2010, another romantic comedy featuring Anne Hathaway was released — "Valentine's Day." The movie consisted of multiple storylines that interestingly converged in the end. It boasted a star-studded cast including Ashton Kutcher, Jessica Alba, Julia Roberts, Kathy Bates, Bradley Cooper, among others. Much like the previous film, "Valentine's Day" garnered mixed reviews: despite high box-office earnings, critics gave it lukewarm reviews, criticizing its fragmented storytelling and lack of originality.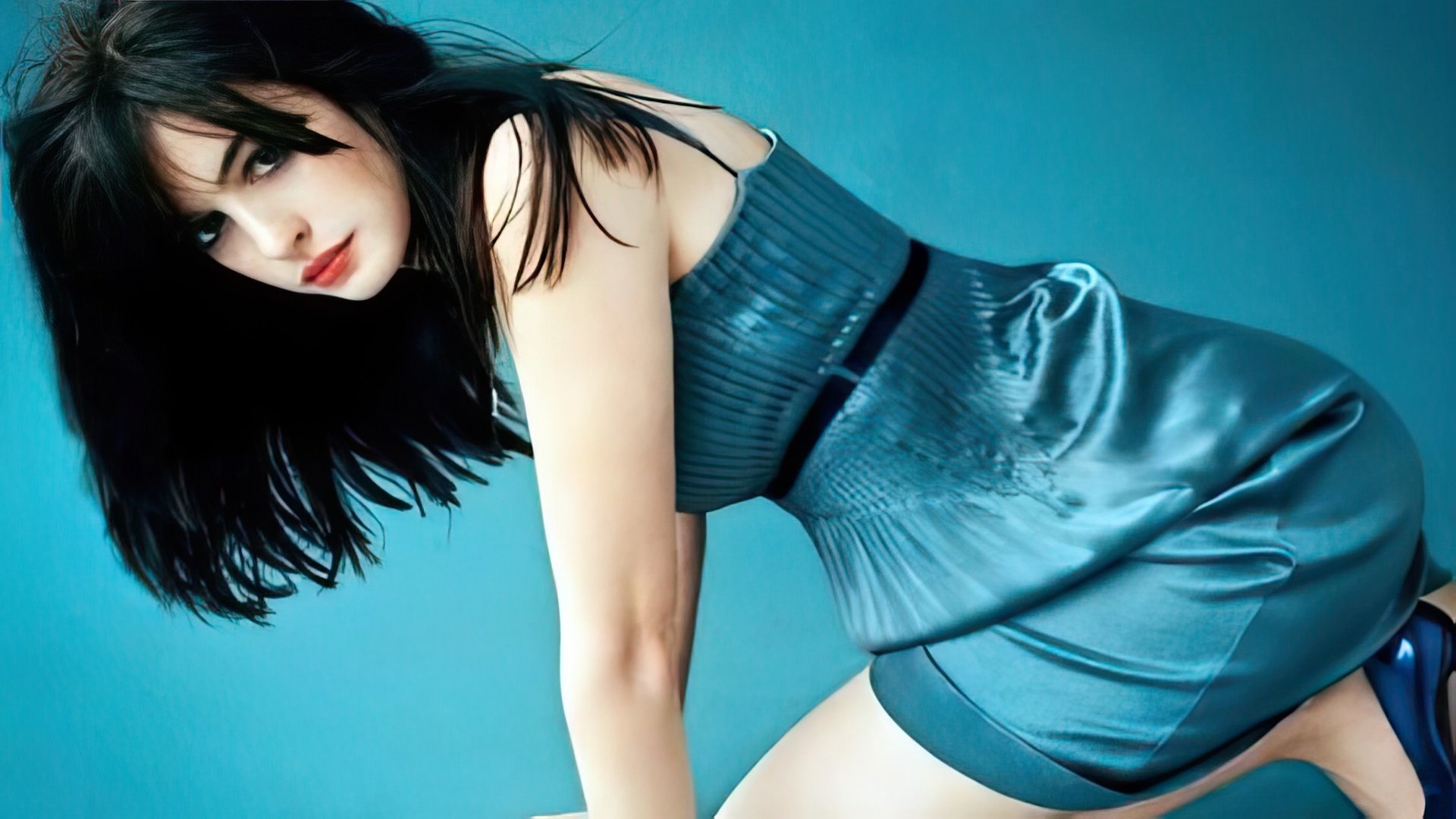 Despite the ups and downs in her career, Anne Hathaway has proven her mettle as a versatile and resilient actress, able to tackle a variety of roles across genres.

In the same year of 2010, the actress was fortunate to participate in the whimsical adventure film "Alice in Wonderland," inspired by the tale by Lewis Carroll. This captivating and visually arresting film was brought to life by the artistic collaboration of Tim Burton, Johnny Depp, and Helena Bonham Carter, and featured Mia Wasikowska in the lead role, alongside Stephen Fry and other accomplished actors.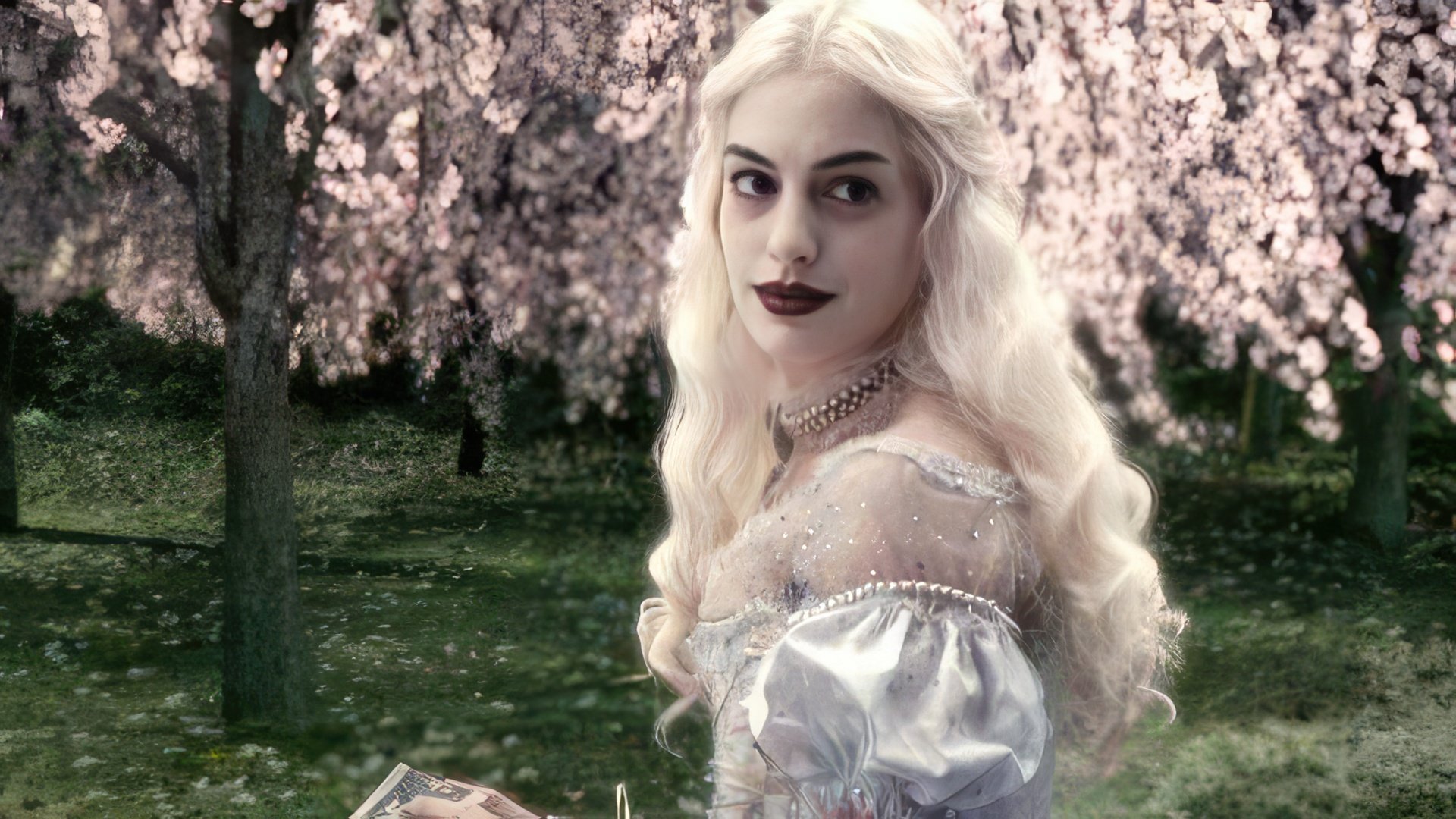 Anne Hathaway portrayed the White Queen, a character she described as being drawn to her darker impulses, yet fearful of fully embracing them, yearning instead for an existence filled with light and joy. She lives in perpetual dread of losing control over herself. In one interview, she whimsically dubbed her character a "punk-rock pacifist and vegan." The film garnered three Oscar nominations, winning two, in addition to receiving three Golden Globe nominations among numerous other accolades. Its box office earnings exceeded one billion dollars. Anne expressed genuine elation upon being invited to join the project, stating, "Tim Burton, Johnny Depp, and Helena Bonham Carter are like the coolest rock band ever, and suddenly they asked me to jam with them on this album."

Another intriguing role for Anne Hathaway was the lead in the drama "Love and Other Drugs" (2010), where she acted opposite Jake Gyllenhaal. Her performance in the film earned her a Golden Globe nomination and a Satellite Award. For the first time, the actress appeared nude on screen, an experience she found challenging. She drew inspiration from actresses like Kate Winslet and Penélope Cruz, who had portrayed nudity with profound sensuality and remarkable dignity.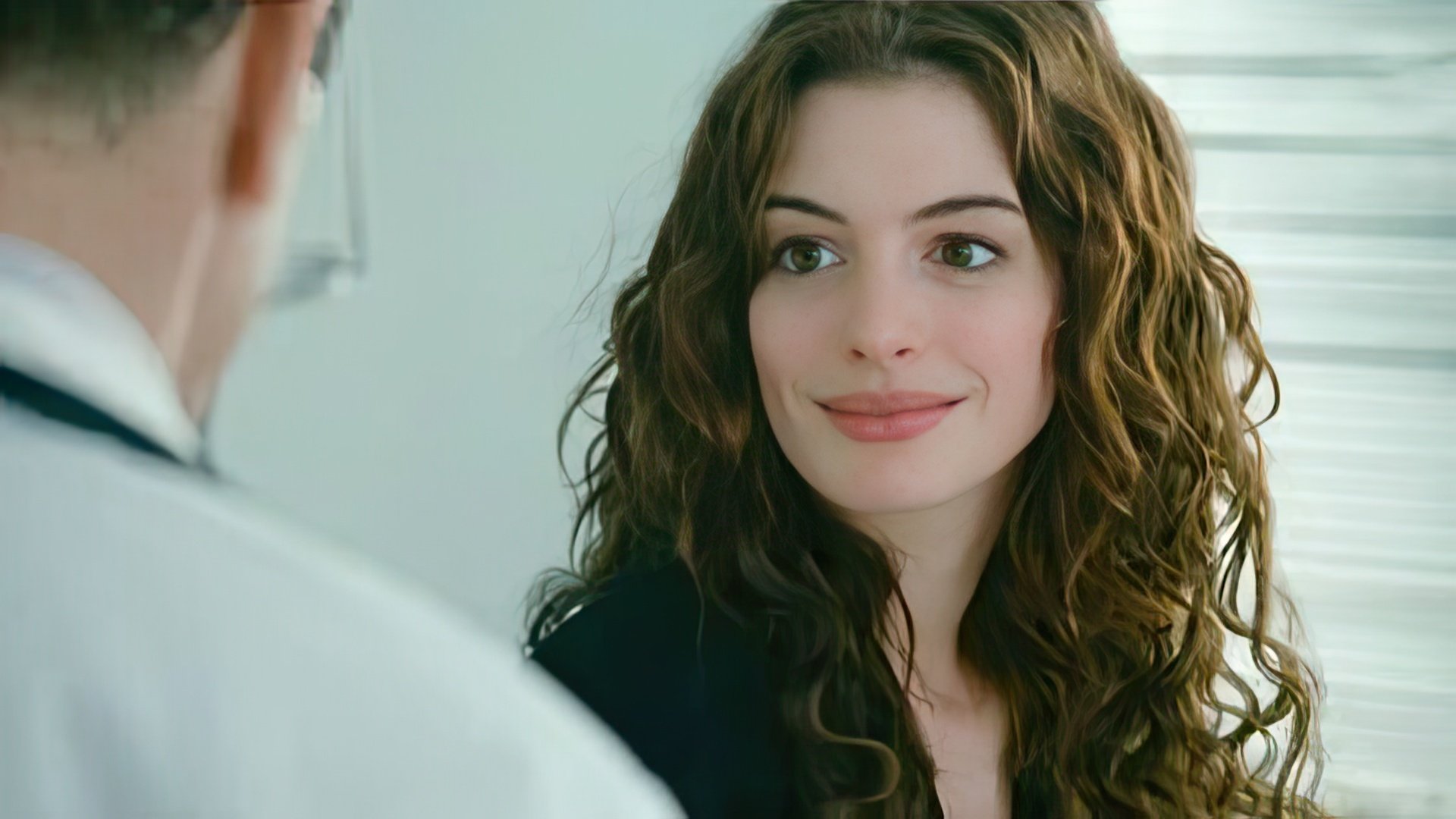 Subsequently, she lent her voice to the animated musicals "Rio" (2011) and its sequel "Rio 2" (2014). She also starred in the romantic drama "One Day" (2011) and took on the role of Catwoman in the blockbuster superhero action film "The Dark Knight Rises" (2012), featuring Christian Bale, Tom Hardy, and Gary Oldman, which raked in over a billion dollars at the box office.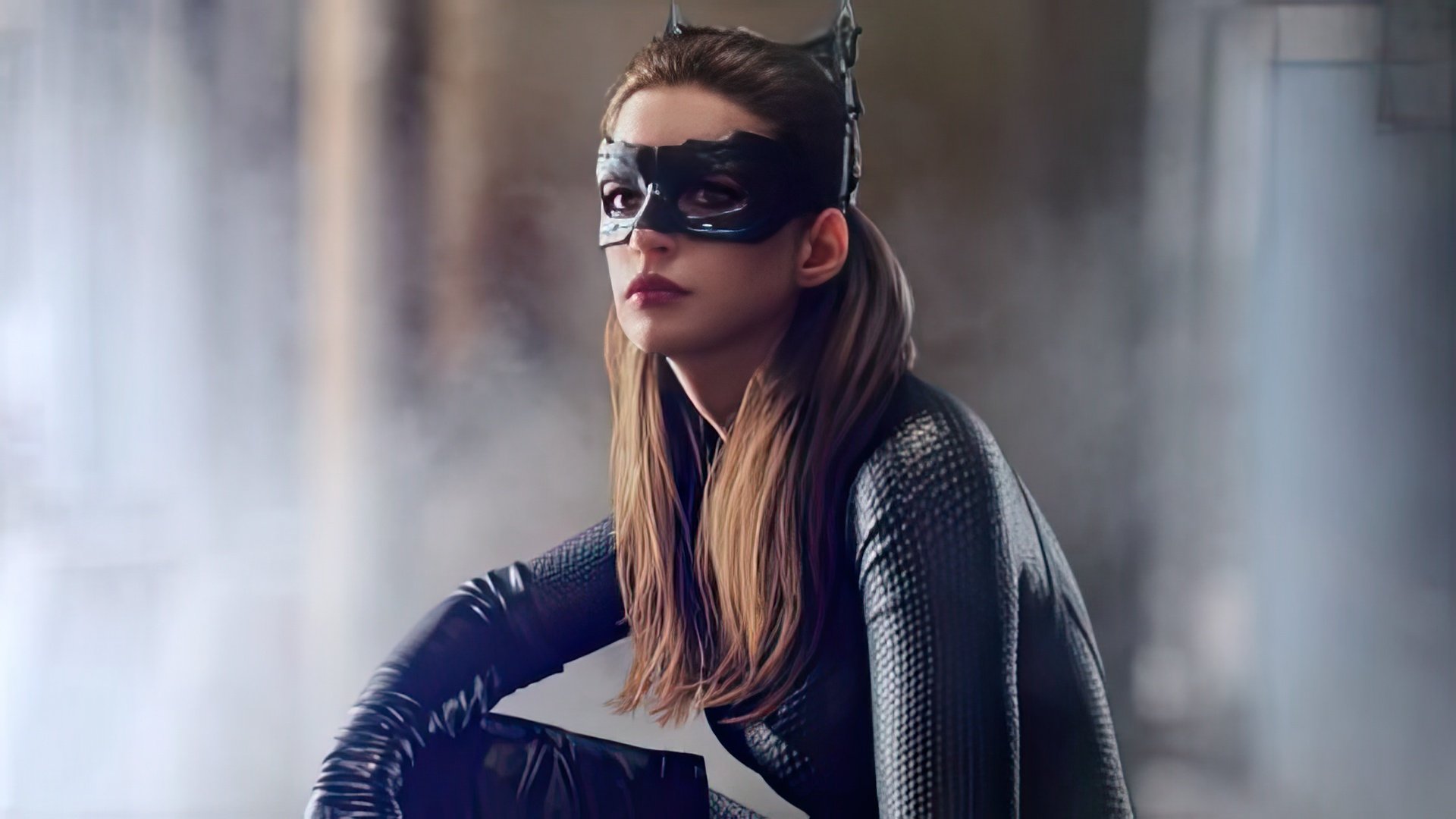 In 2012, the actress participated in the filming of the dramatic musical "Les Misérables," inspired by Victor Hugo's novel. She starred alongside distinguished actors such as Hugh Jackman, Russell Crowe, Amanda Seyfried, Helena Bonham Carter, and Sacha Baron Cohen. This cinematic endeavor garnered eight Academy Award nominations and secured three wins, including the accolade for Best Supporting Actress, which was awarded to Anne Hathaway.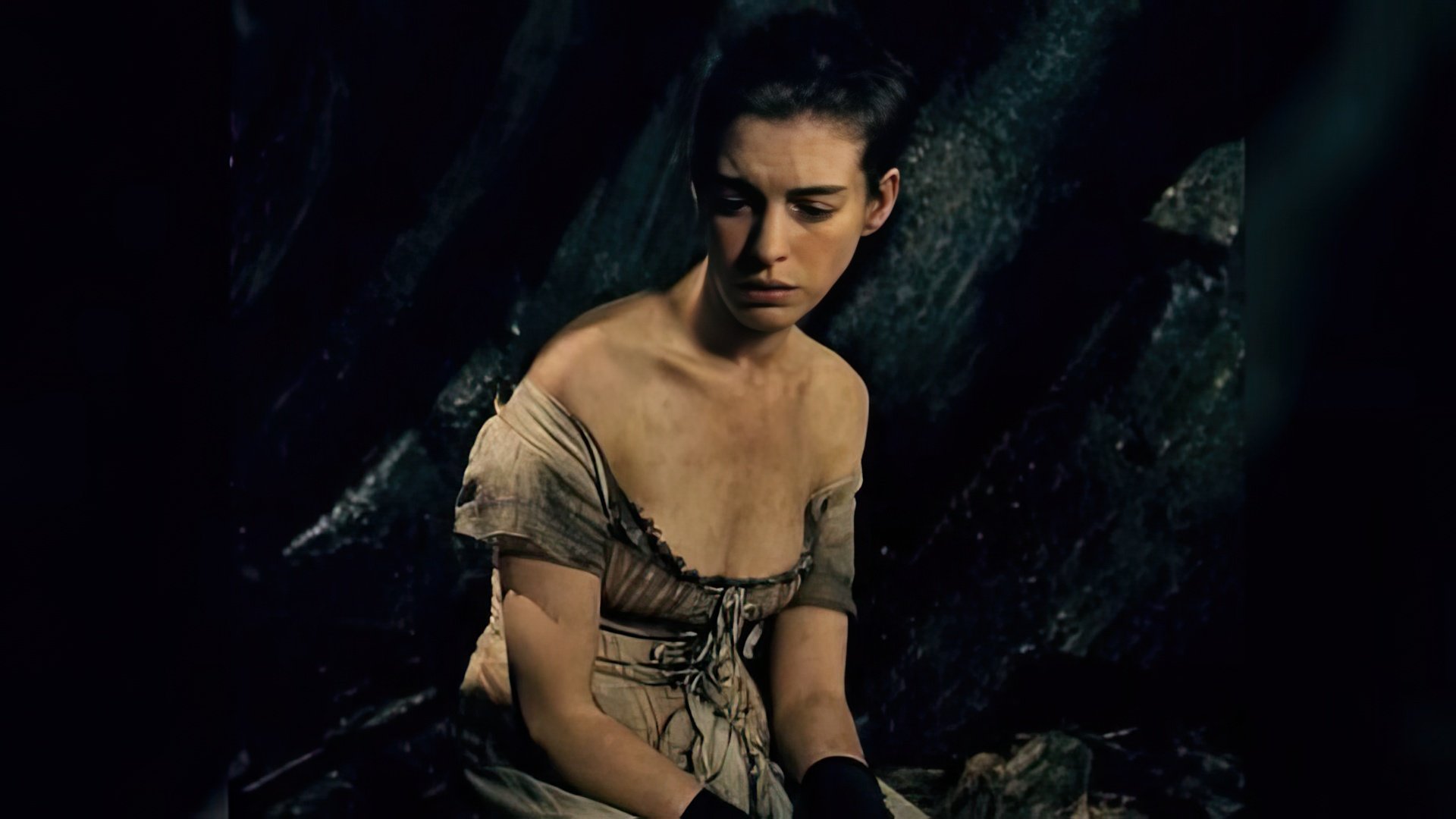 In addition to this Academy Award, Hathaway also received a Golden Globe — one of the three the film won — as well as a Grammy Award. Critics remarked, "Anne Hathaway simply breaks your heart when she sings about how life has quashed her dreams. Her performance is so exquisite that it's evident she is Oscar-worthy." Others concurred, stating, "The film is worth watching for Hathaway alone." In 2014, Hathaway made her debut as a producer and played a key role in creating the dramatic film "Song One," in which she also portrayed the leading character. However, the film did not achieve significant success. Subsequently, she appeared in the science fiction blockbuster "Interstellar" (2014), alongside Matthew McConaughey, Jessica Chastain, and Michael Caine. Despite certain scientific inaccuracies in the screenplay, the film was highly acclaimed by critics and audiences alike. Hathaway herself believes that the film's central message is encapsulated in one of her character's lines: "Perhaps we should believe and love, even when we cannot fully comprehend." The film received numerous awards and nominations, including five Academy Award nods, one of which it won.

Another intriguing project Hathaway undertook during this period was the comedy "The Intern" (2015), in which she starred opposite Robert De Niro. Known for its tagline, "Experience never gets old," the film delves into the life of an elderly man exploring a new career path, and his interactions with his young and ambitious boss.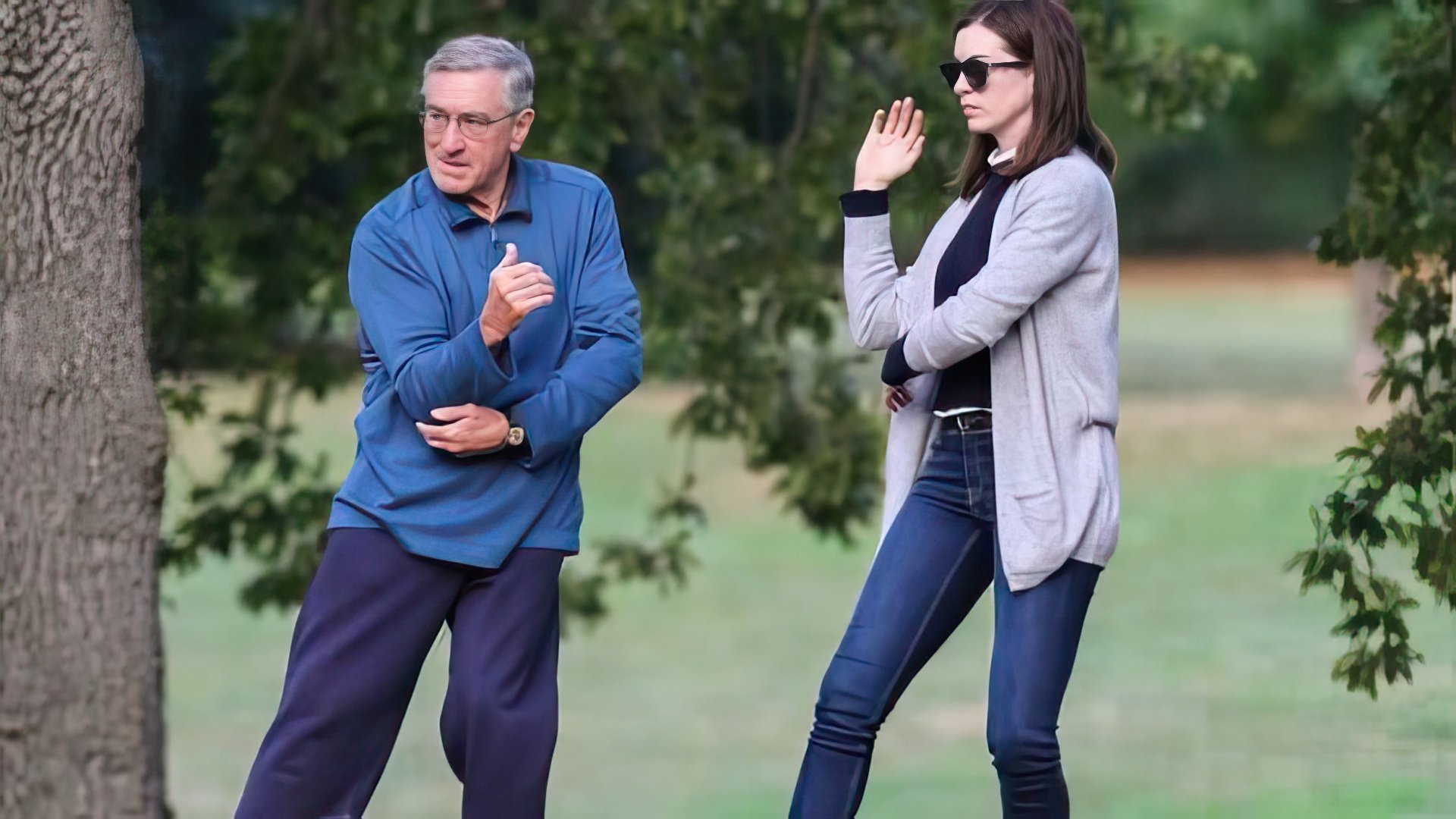 In 2016, Anne Hathaway reprised her role as the White Queen in the film "Alice Through the Looking Glass," a sequel to the acclaimed "Alice in Wonderland." The film saw the return of Mia Wasikowska, Johnny Depp, Helena Bonham Carter, and Sacha Baron Cohen, though Tim Burton participated only as a producer, ceding the directorial role to James Bobin. Regrettably, the film failed to replicate the success of the original "Alice," and critics dismissed it as "exorbitantly expensive and egregiously foolish."

Despite having a young child, Hathaway continues to maintain an active film career. As her son Jonathan grew older, she accepted a role in the crime comedy "Ocean's Eight," a spin-off of the renowned "Ocean's Eleven." Released in 2018, the film features an ensemble cast including Sandra Bullock, Cate Blanchett, Helena Bonham Carter, Rihanna, Matt Damon, Dakota Fanning, Katie Holmes, and Kim Kardashian.

That same year saw the completion of post-production for the dramatic thriller "Serenity," co-starring Matthew McConaughey and Diane Lane, as well as the comedy "The Hustle," a remake of the iconic 1988 film "Dirty Rotten Scoundrels."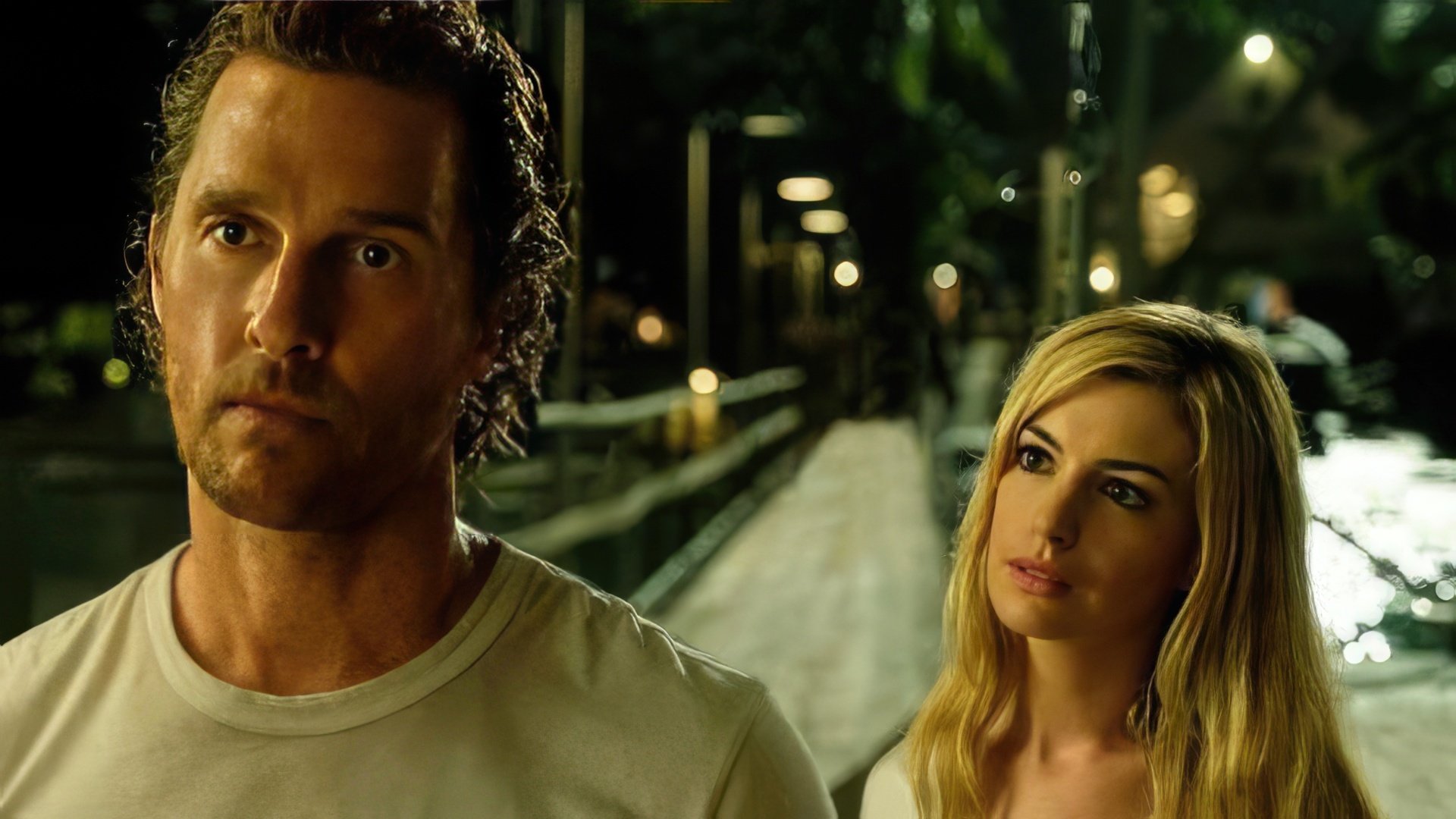 In 2019, she participated in the mini-series "Modern Love" alongside Sofia Boutella, Olivia Cooke, Julia Garner, and other notable actresses. Each of the seven episodes is based on a real story published in the New York Times.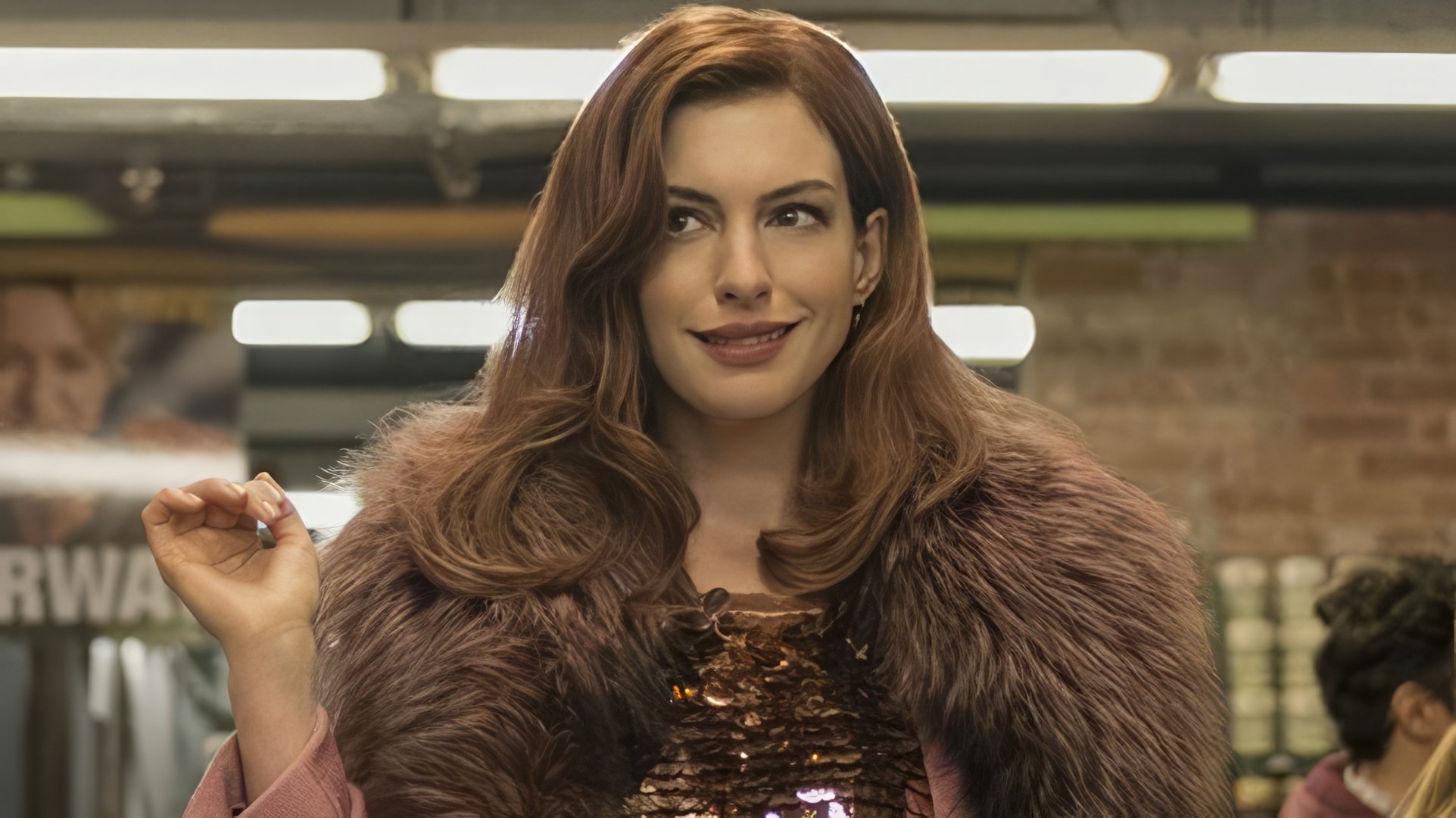 In 2020, Hathaway took on the lead role of the Grand High Witch in the family film "The Witches." She was pregnant with her second child during filming.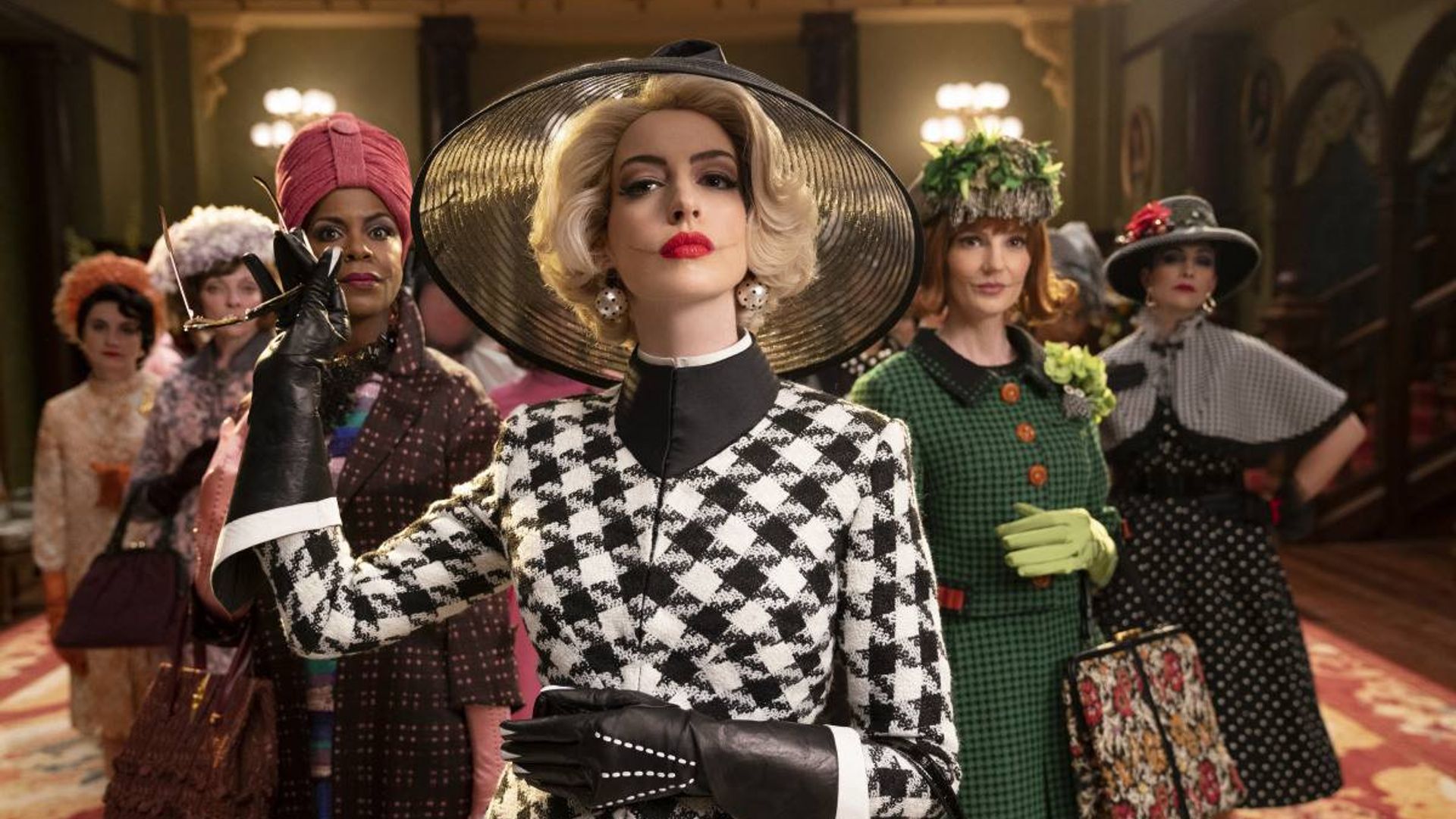 She also nabbed the leading role in the timely romantic comedy "Locked Down" (2021), where she collaborated with Chiwetel Ejiofor.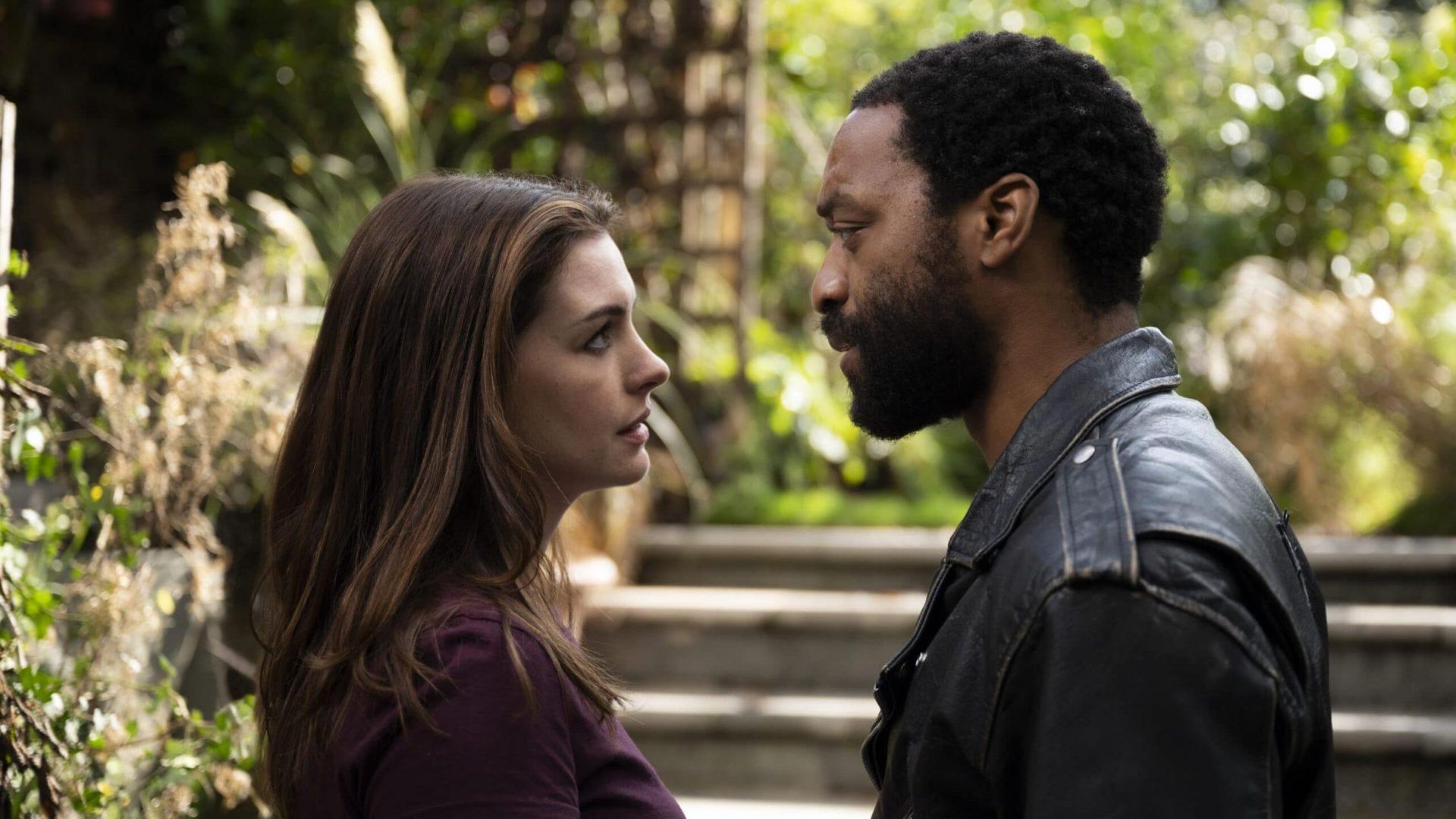 Views and Public Activism
Anne Hathaway is an ardent advocate for women's and children's rights globally. She is particularly committed to combating child marriages and has embarked on missions to Kenya, Ethiopia, and other countries where this issue is especially pressing.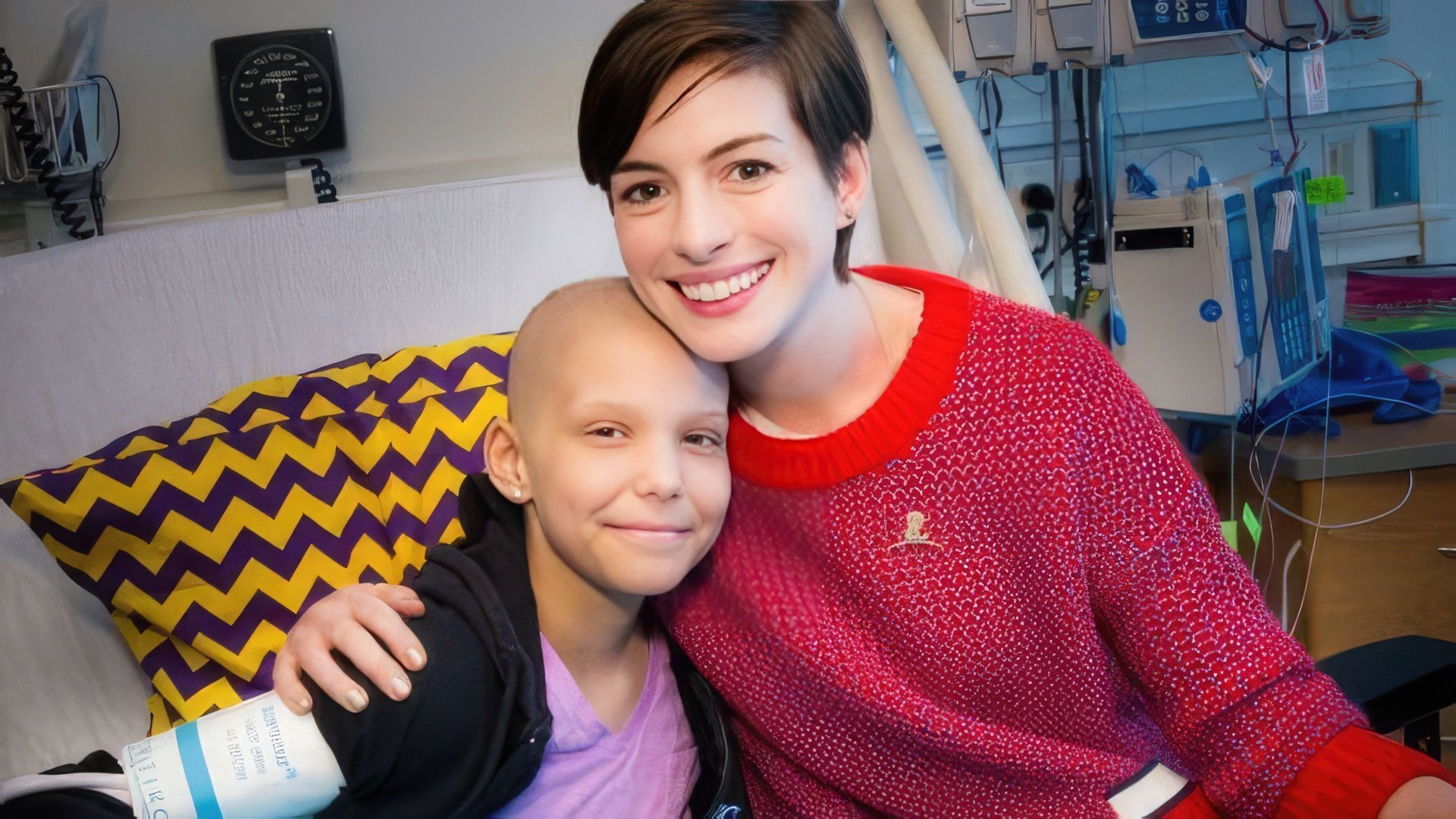 In 2010, she joined a consortium funded by the philanthropic World Bank to participate in a two-year program called "The Girl Effect," aimed at aiding young girls and women in developing countries to attain education and vocational skills.

In 2013, Hathaway lent her voice to the CNN documentary "Girl Rising," which illuminates the lives of young women from various countries striving to overcome social and cultural barriers to achieve their dreams. Notable actors such as Liam Neeson, Cate Blanchett, Selena Gomez, Salma Hayek, Meryl Streep, and Chloë Grace Moretz also contributed to this project.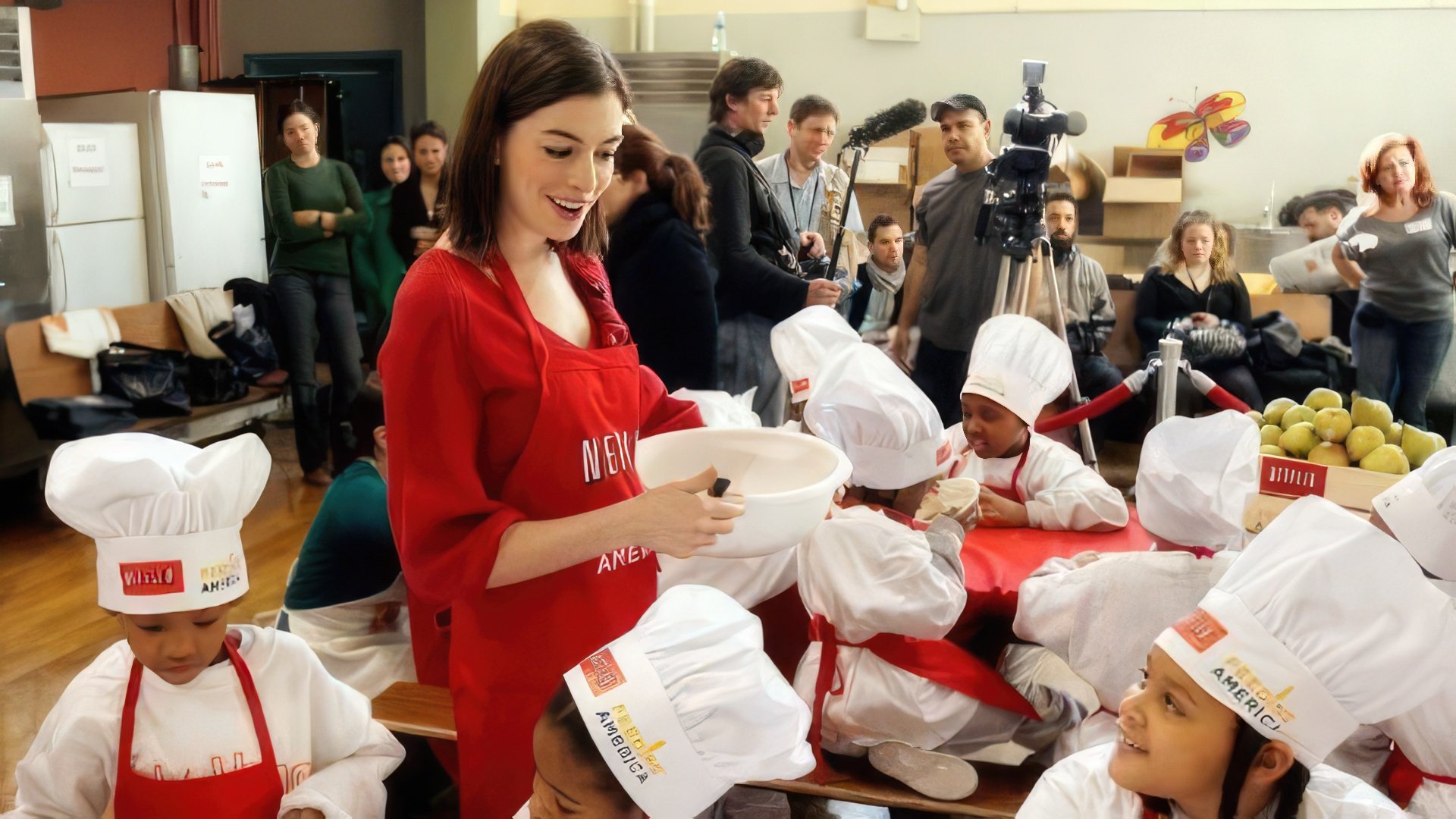 The actress is a vegetarian and an opponent of smoking; although she once succumbed to this detrimental habit, she later compelled herself to quit.

In 2016, Hathaway became a Goodwill Ambassador for UN Women, a subdivision of the United Nations focused on gender equality and the expansion of rights and opportunities for women.

In 2017, she publicly advocated for the implementation of equal paid parental leave for both fathers and mothers.
Personal Life of Anne Hathaway
In 2004, Anne began a romantic relationship with Italian entrepreneur Raffaello Follieri, who had established a foundation in the U.S. a year earlier to fund vaccinations for children in impoverished nations. However, he later failed to substantiate the intended use of the funds.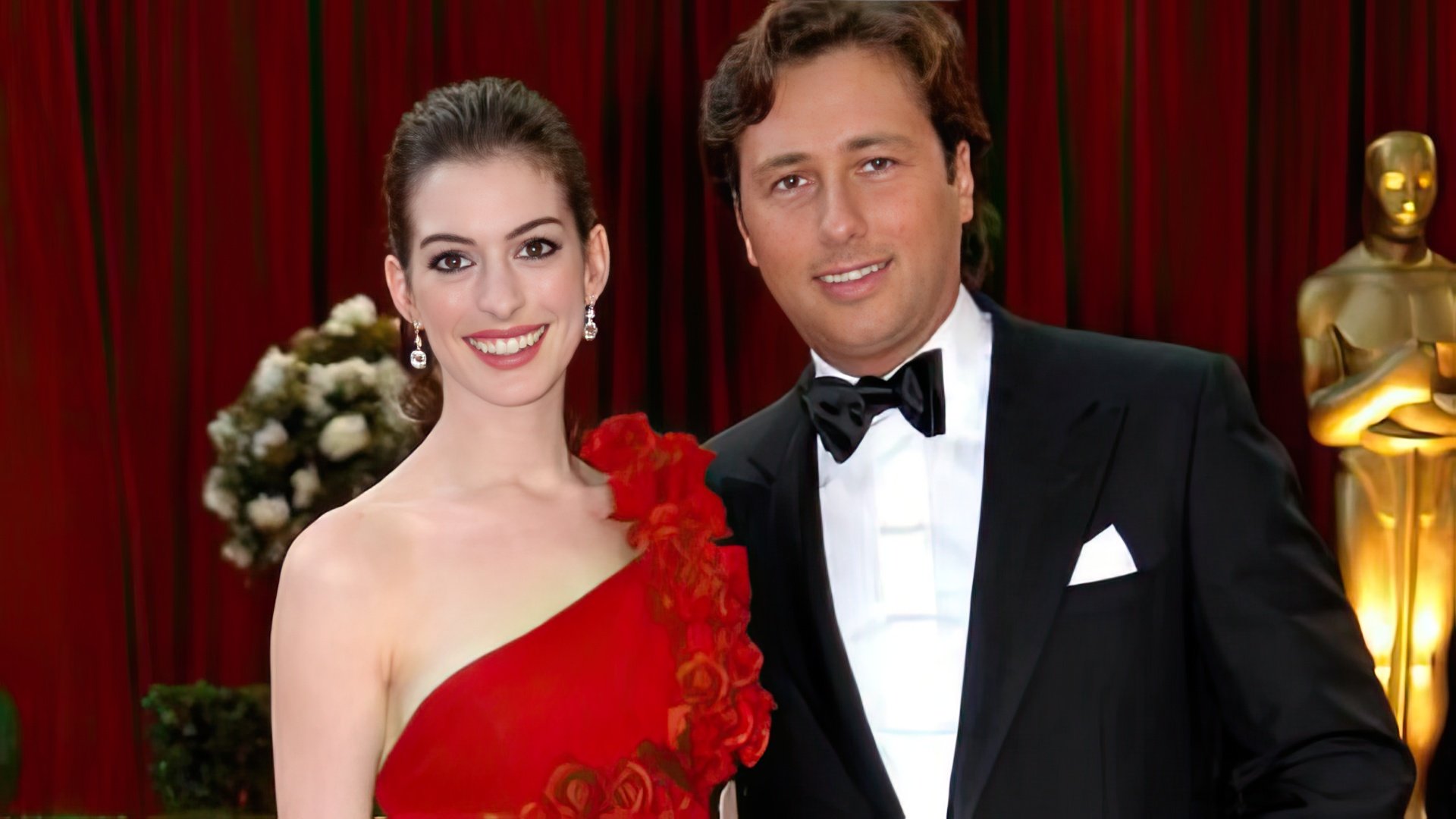 The relationship was tumultuous and significantly disrupted Hathaway's life to a degree that her colleagues on the set of "The Devil Wears Prada," released in 2006, could not help but notice.
Anne was perpetually tense. She was living with a man who was a criminal and a swindler. He was intolerant of her work schedule and loathed it when she stayed out late. When we had late-night shoots, she would become extremely stressed.
In June 2008, Follieri was arrested for defrauding investors and embezzling multi-million-dollar funds intended for real estate for the Catholic Church. As Hathaway was formally listed as his business partner, the investigation indirectly implicated her, although no charges were filed.

Nevertheless, Hathaway had to endure significant public humiliation but managed to maintain her dignity: "At first, I felt like such a fool! I thought everyone would judge me. Yet, I encountered nothing but compassion from my family, friends, and the public — truly from all quarters. That helped me come to terms with the situation and overcome it."

After the scandalous breakup with Follieri, Anne started dating actor and jewelry designer Adam Shulman.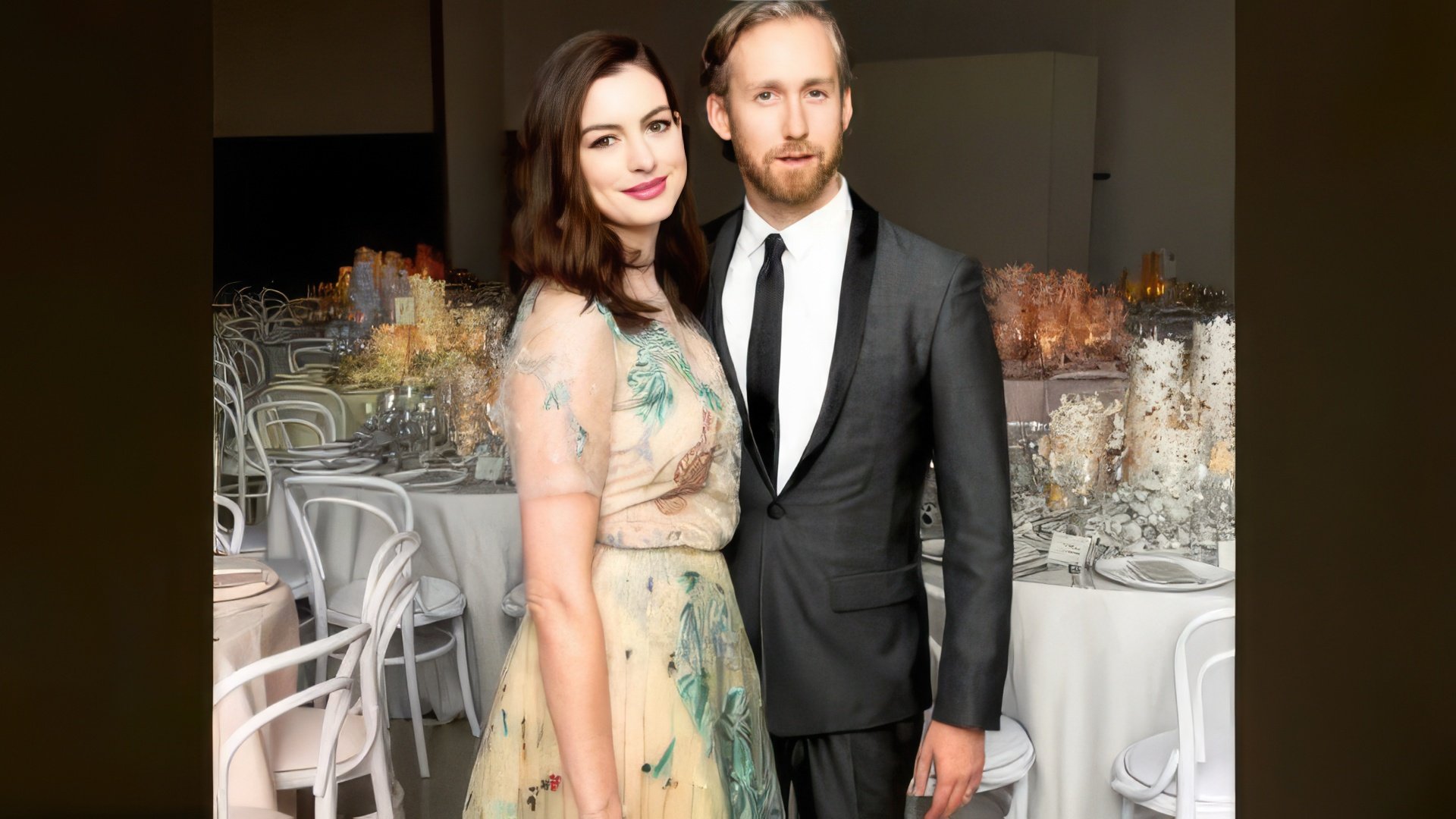 The couple announced their engagement in November 2011 and were married on September 29, 2012.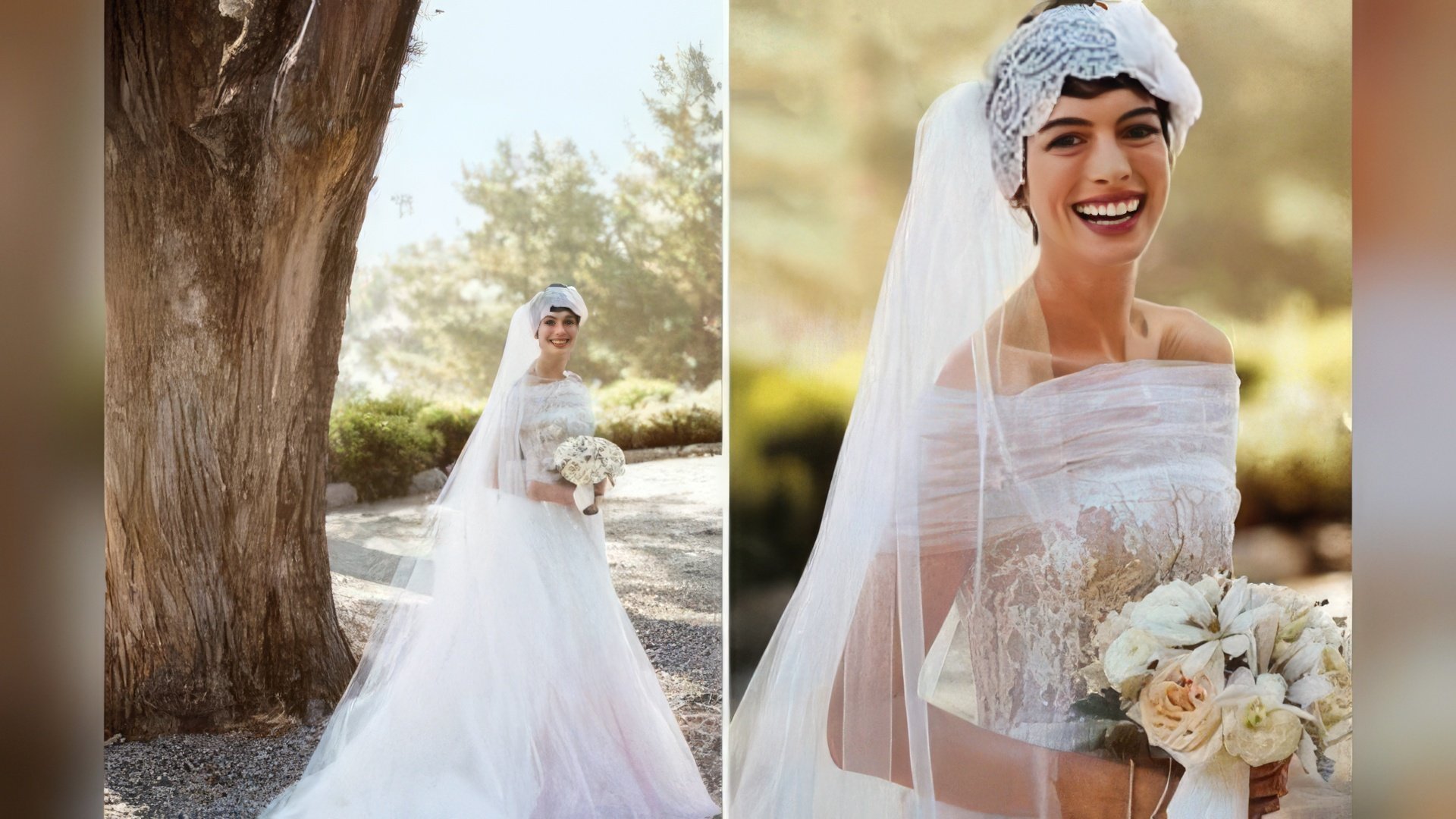 In one of her interviews, the actress admitted: "He's given me a new sense of joy in life. I think there's a narrative now that we, as women, don't need anyone. But it turns out, I did need my husband. His unique and incomparable love has changed me."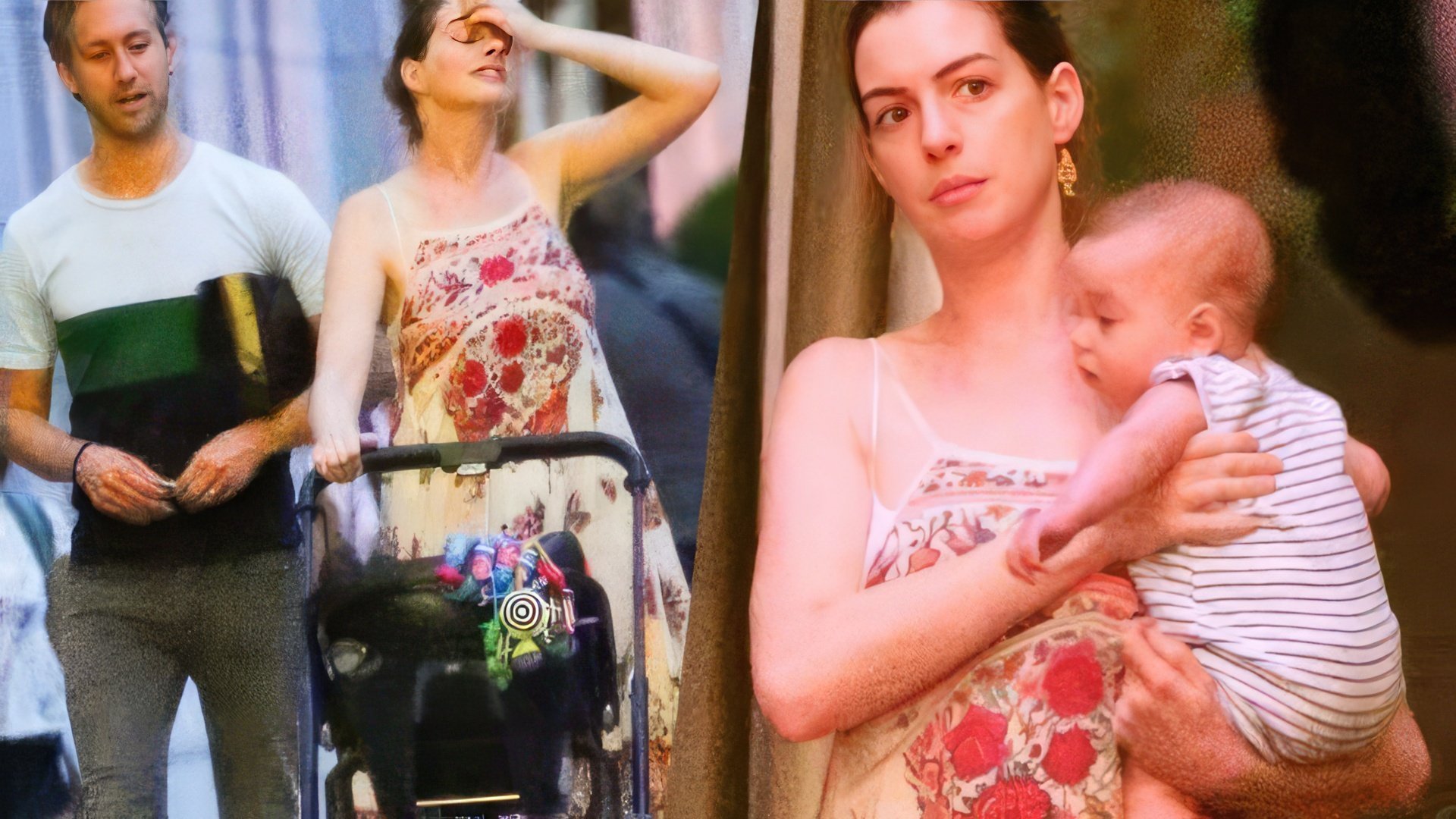 On March 24, 2016, the couple welcomed their son Jonathan Rosebanks Shulman into the world. The actress's perspective on life significantly changed with the birth of her son: "I'm happy when my life is simple... My day starts with four checks: Is he breathing? Is he healthy? Is he growing? Is he developing? And if all four answers are 'yes,' then it's really hard for anything else to mess up my day."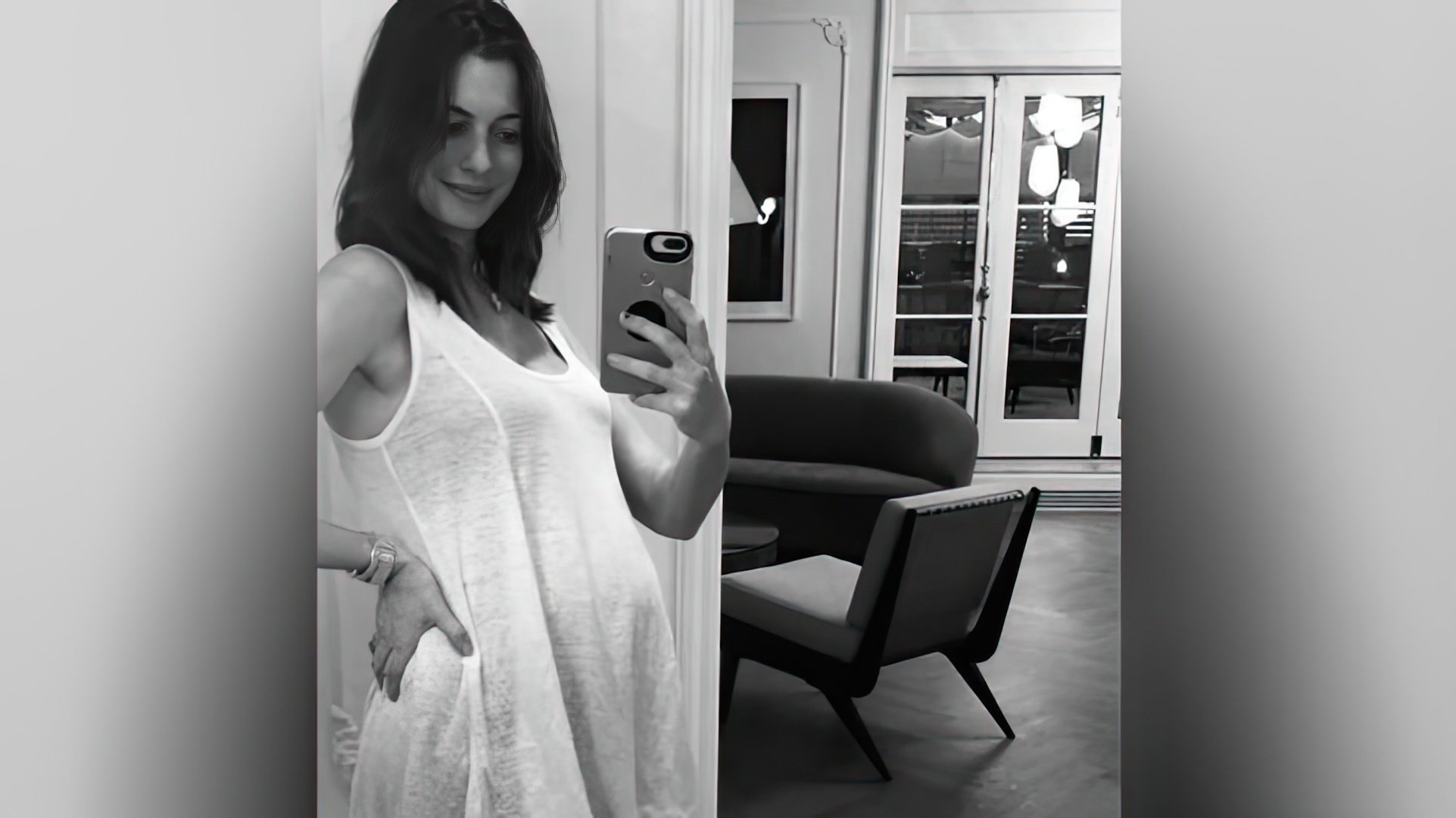 In 2019, Anne Hathaway became pregnant for the second time. The pregnancy was planned, but the actress had a difficult time conceiving. "Ironically, everyone around me was getting pregnant! I knew it was happening independently of me, but still, it was tough," Hathaway recalled later. She celebrated her 37th birthday "deeply pregnant," and their second child, Jack, was born in December 2019.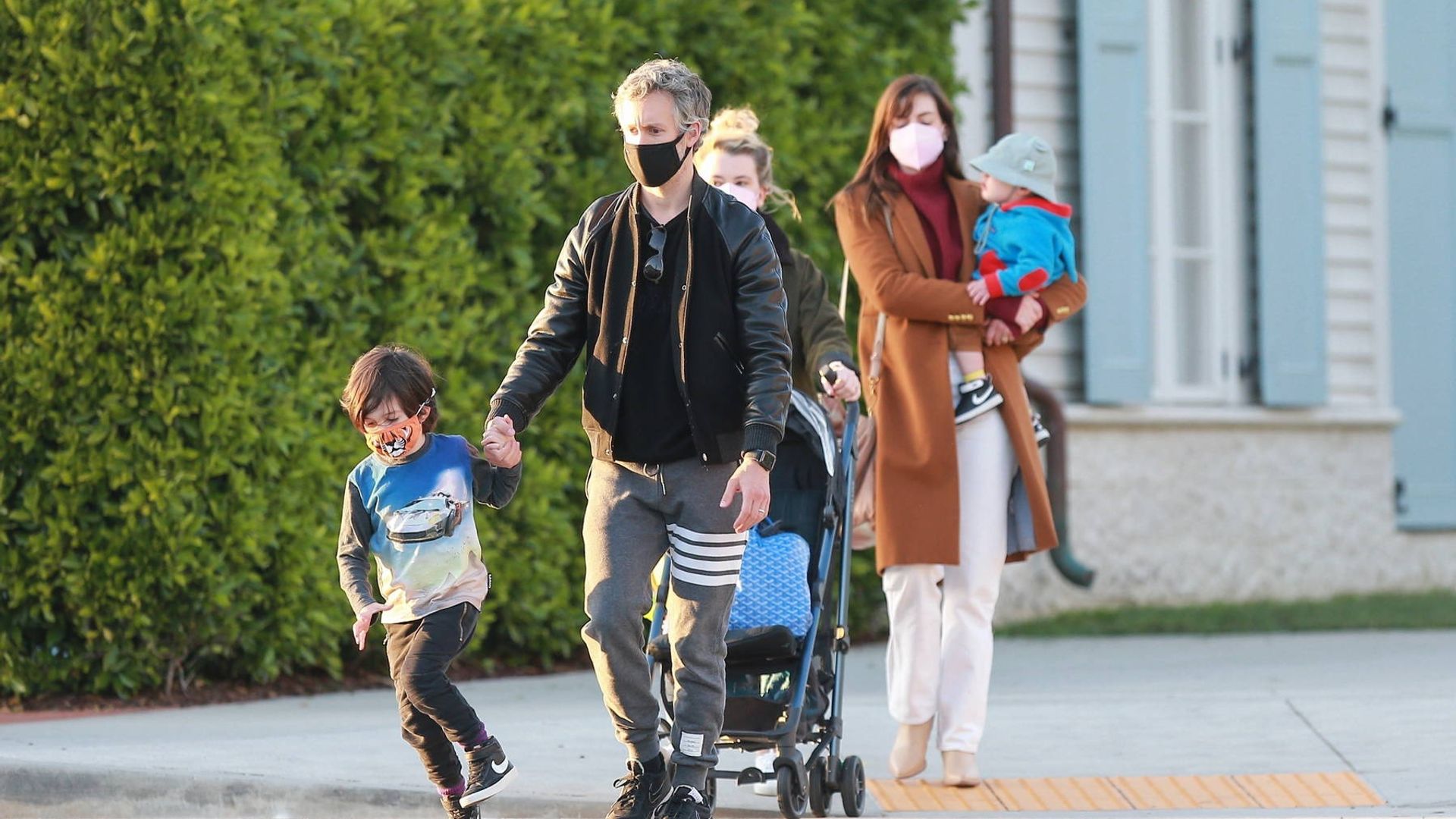 In the summer of 2017, Anne fell victim to a hacking attack, resulting in the unauthorized release of her private photos, including those of an intimate nature. Both the actress and her agent refrained from making public comments on the matter.
Anne Hathaway Now
In March 2022, the premiere of the series "WeCrashed" took place on the Apple TV streaming platform. The lead roles in this 8-episode drama were played by Anne Hathaway and Jared Leto. They portrayed a married couple who launched a co-working space business, only to destroy it later.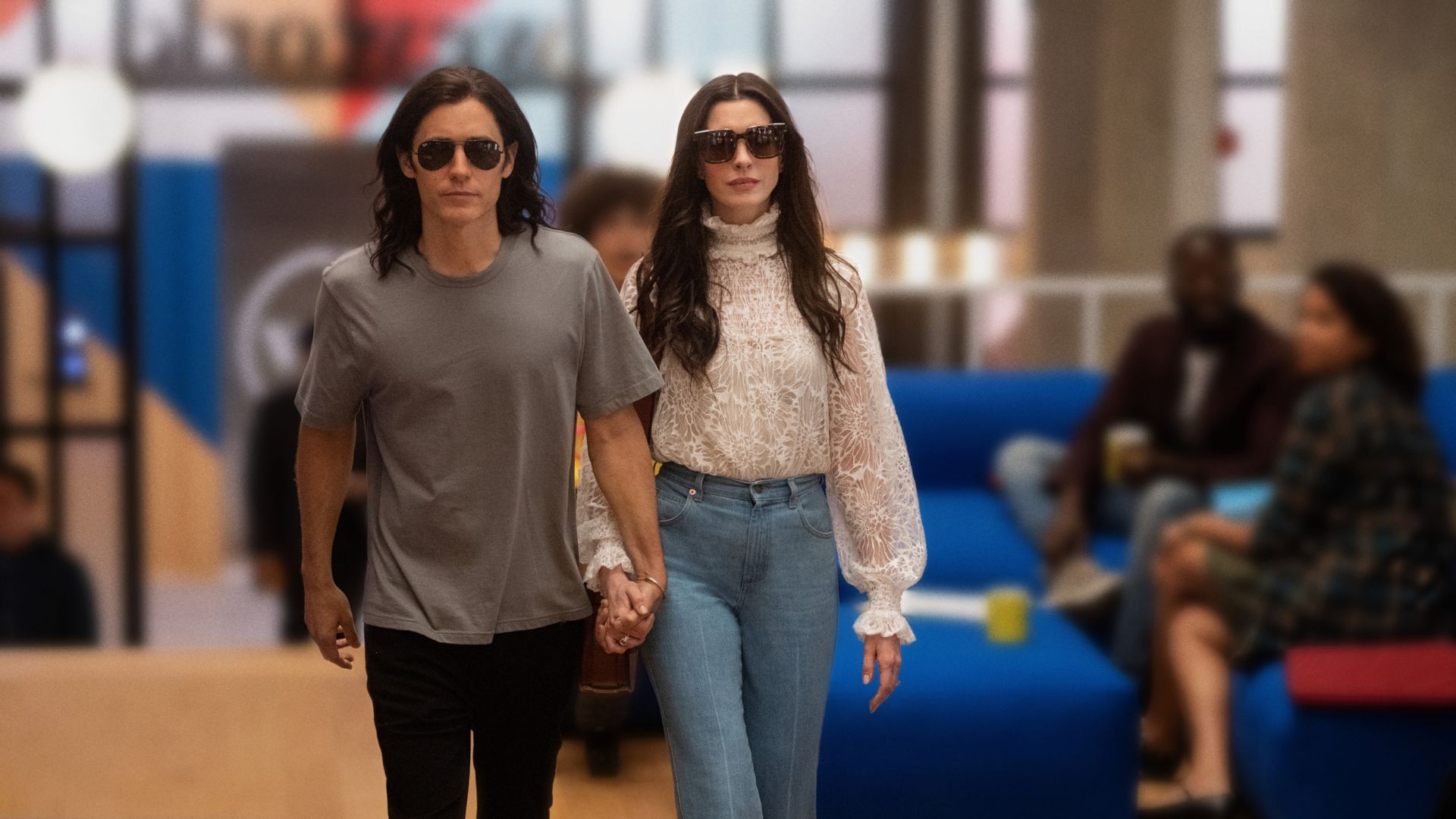 Anne Hathaway has been keeping busy with various projects. She co-starred with Peter Dinklage in the romantic comedy "She Came To Me" (2023) and with Nicholas Galitzine in the melodrama "The Idea of You."
Press Ctrl+Enter If you find a mistake