Matt Damon's Biography
Matthew Paige Damon is a renowned Hollywood actor, most famous for his roles in the action Ocean's trilogy and the film series about the special agent Jason Bourne. At the beginning of his career, the actor played roles in Kevin Smith's movies («Dogma», «Chasing Amy»). Along with his best friend Ben Affleck, the actor wrote the screenplay for the outstanding movie «Good Will Hunting», which won an Oscar for «Best Screenplay» in 1998. Net worth: $170 million.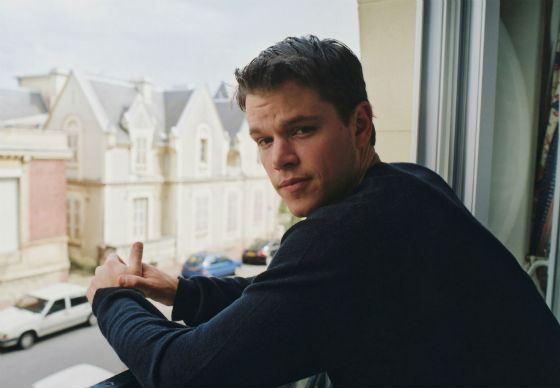 Matt Damon's Childhood
Matt spent the first two years of his life in Cambridge, not far from Boston. His father, Kent Telfer Damon, was a stockbroker and his mother, Nancy Carlsson-Paige, lectured at the local University. Matt's loyal playmate was his brother Kyle, three years his senior. Soon after Matt's second birthday, his parents got divorced, and from then on Nancy had to bring up her children alone, although both boys maintained good relationships with their father and his new family.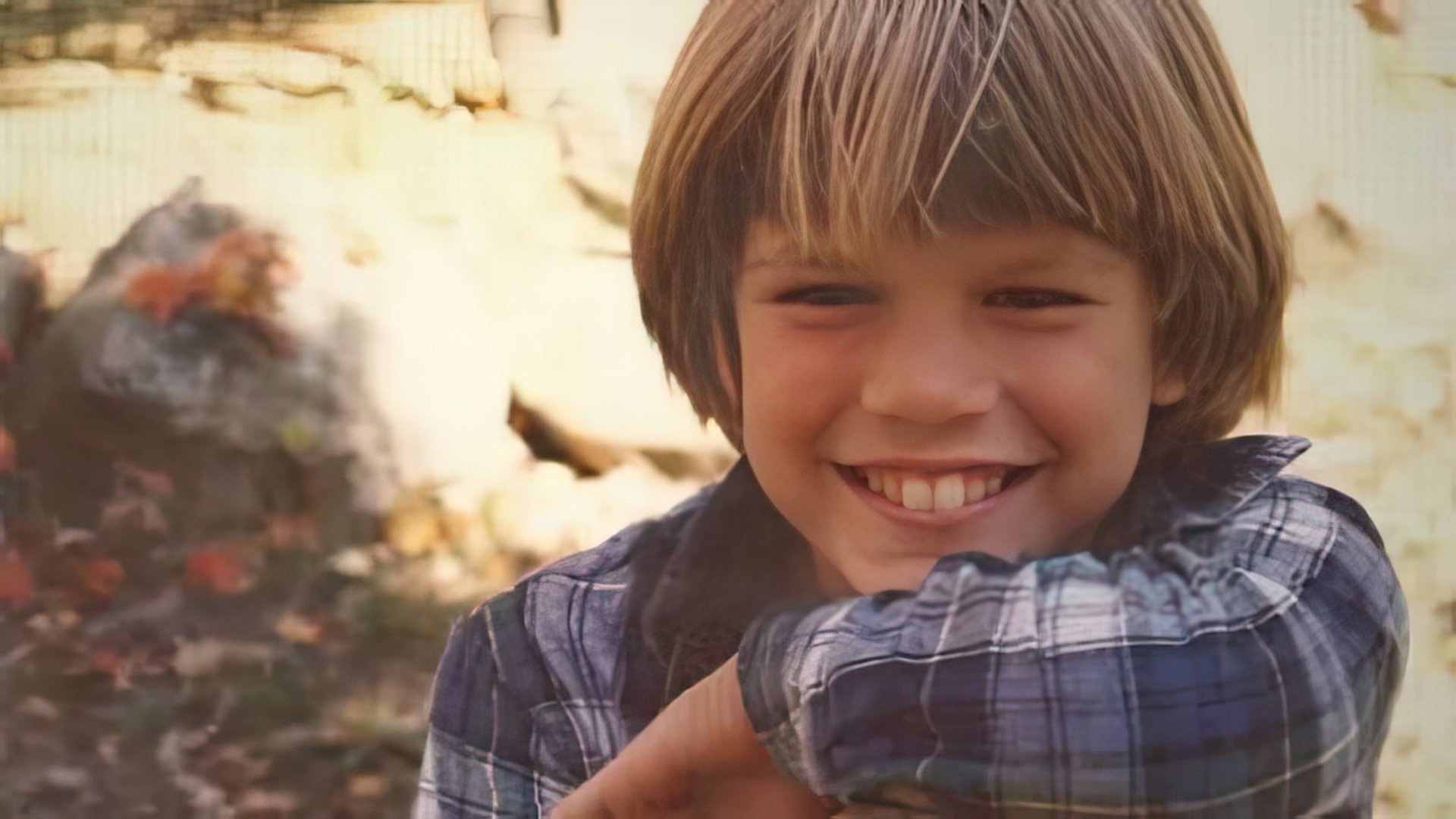 In Matt's own words, his mother turned out to be a true prophetess. She always knew Matt would be an actor, and she saw an artist's or sculptor's career for Kyle. Although she never discussed her ideas with the boys, it happened exactly as she predicted.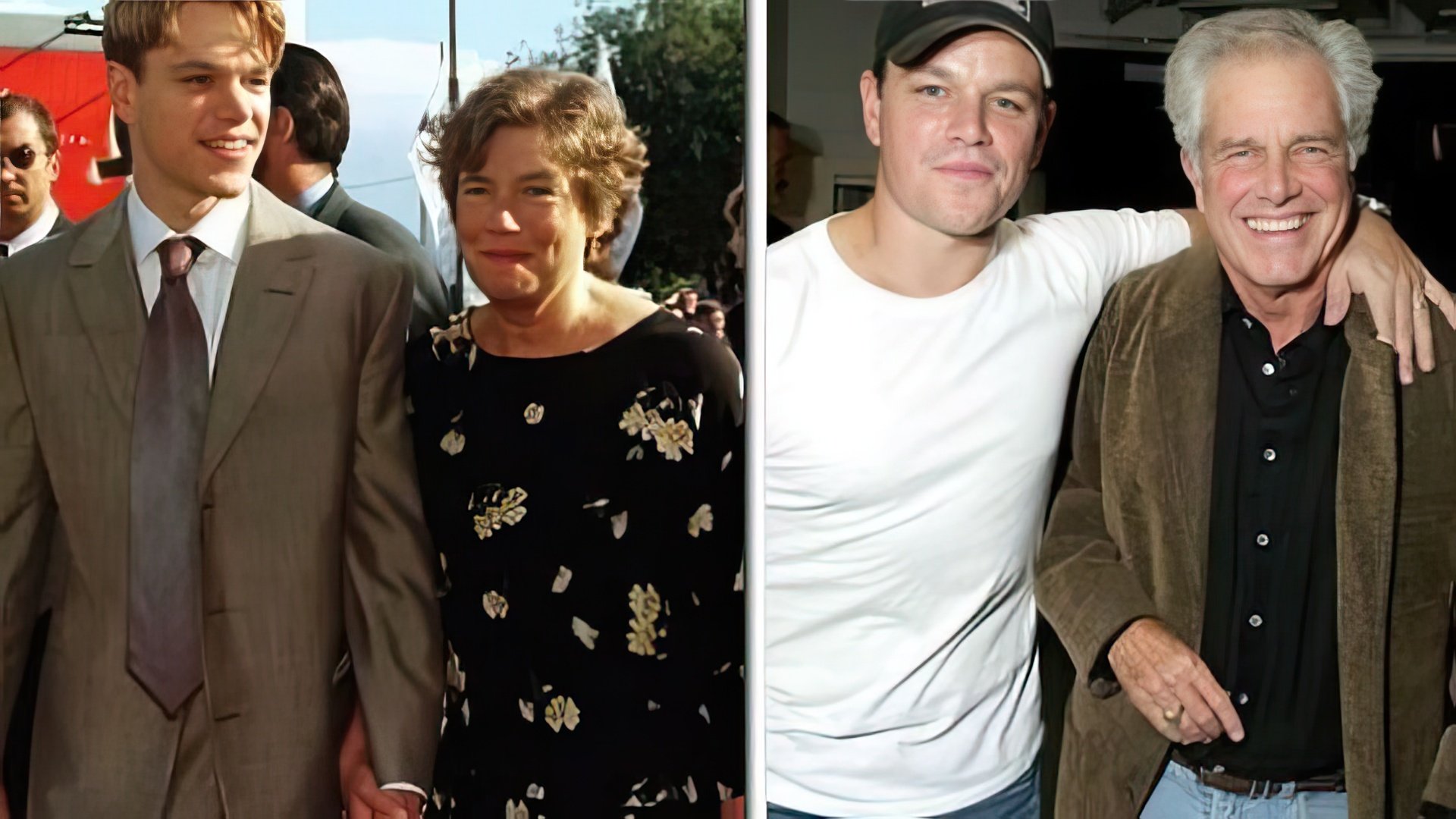 Matt, who was a persistent and stubborn child, didn't even think of an acting career. At the age of 6, he decided he would be a basketball player and pestered everyone with requests to play basketball with him. Then his father came to visit and told his son he had better forget the idea, as few people in the Damon family had even reached a height of 160 cm, and their physique was even worse. After long exhortations, the little Damon finally let go of his dream.
Meeting Ben Affleck
When Matt was 14, he made friends with Ben Affleck, a boy from the neighborhood, who stayed a couple of blocks away. This was a truly historic meeting. Although Affleck was two years younger than Matt, this didn't stop the boys from building a true friendship, which later developed into a fruitful creative union.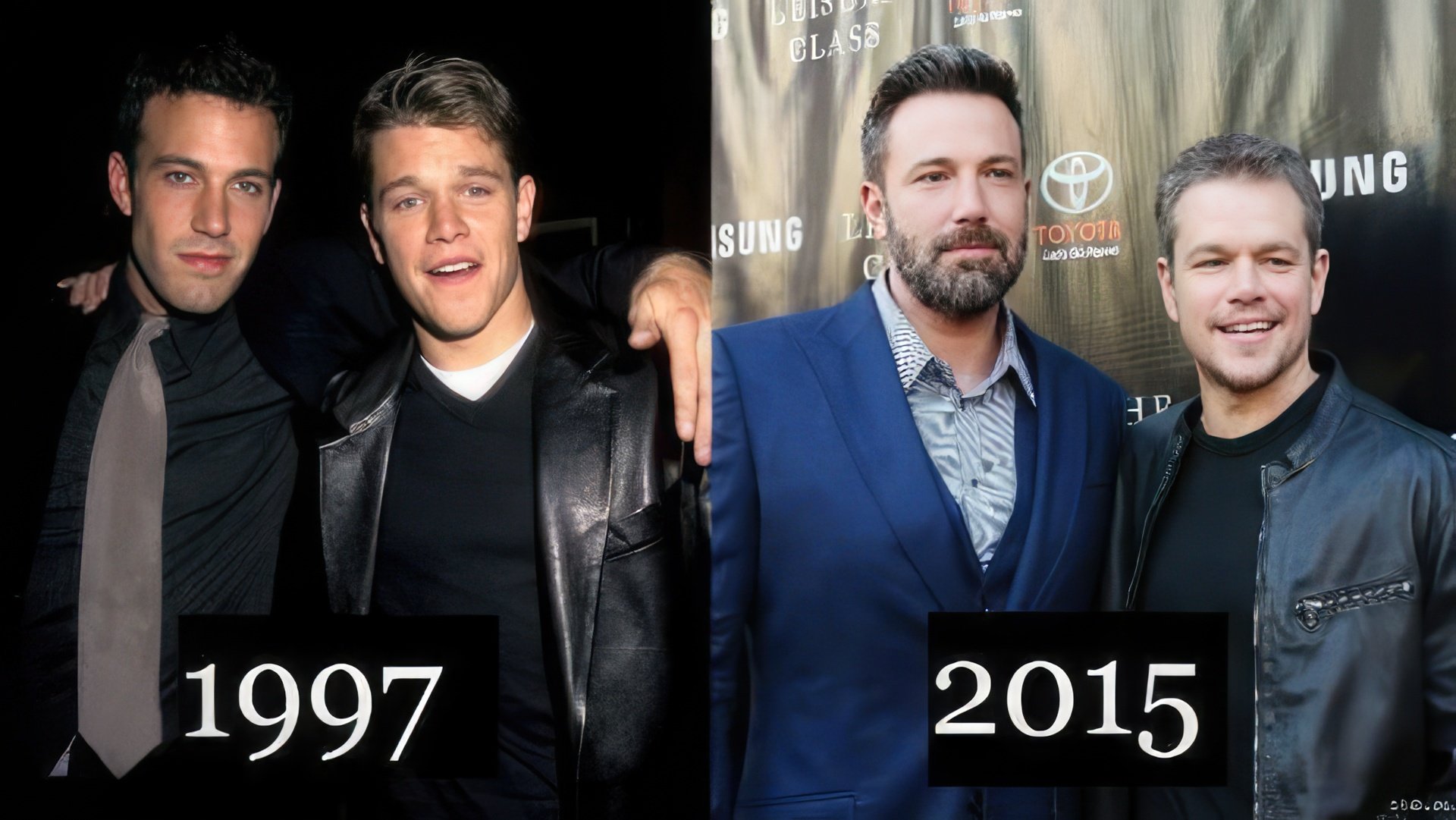 Ben Affleck had made his film debut at the age of 8. He ignited this desire in his best friend – to be a star on the big screen. They started attending drama classes at school. Two years after the beginning of their friendship, the boys emptied their money boxes and bought two tickets to New York. Without telling their parents, they went to take part in the young talents' competition, the «Mickey Mouse Show». However, to their disappointment, they didn't even make it through the first round and went home, where Matt was punished by his parents.

Until they graduated from school, the two teenagers would sit at Ben's house doing nothing much, drinking beer, as well as writing and acting out short skits. They also went to auditions and got roles as extras a couple of times.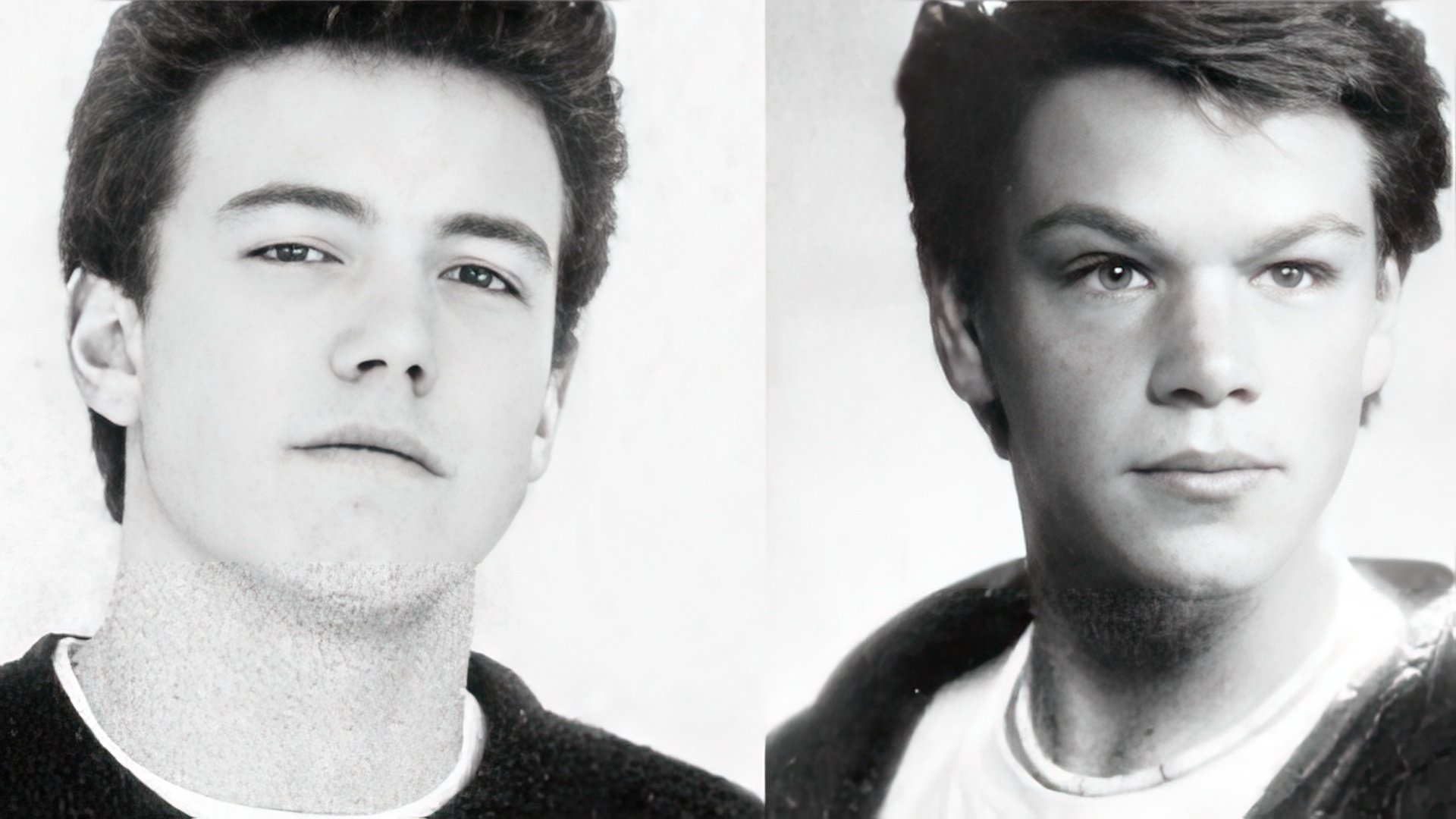 Then Matt slowed down his acting career aspirations. Ben went to New York in search of happiness, great roles, and enormous acting fees. Meanwhile, Matt focused on college preparation and enrolled in the Harvard Department of English.
Matt Damon's Acting Career. First roles.
Matt attended script-writing classes in his free time. Moreover, in his first year, he was lucky to play a tiny one-line role in the romantic comedy «Mystic Pizza». On the 87th minute, his character says: «Mom, do you want my green stuff?». Later he had a slightly bigger role of a sportscaster in the «Field of Dreams» drama with Kevin Kostner. After that, Damon's almost-forgotten dream of becoming an actor came back to life, and he told his parents he was going to New York to try his luck with auditions. His parents told him he wouldn't be getting any support from them, so Matt set off with his entire savings: $200.

After coming back together in New York, the best friends started searching for an outlet for their unquenchable energy. However, all they could find were roles in the TJ Maxx supermarkets adverts. In 1989, Matt played in «The Good Mother» and finally decided to quit Harvard.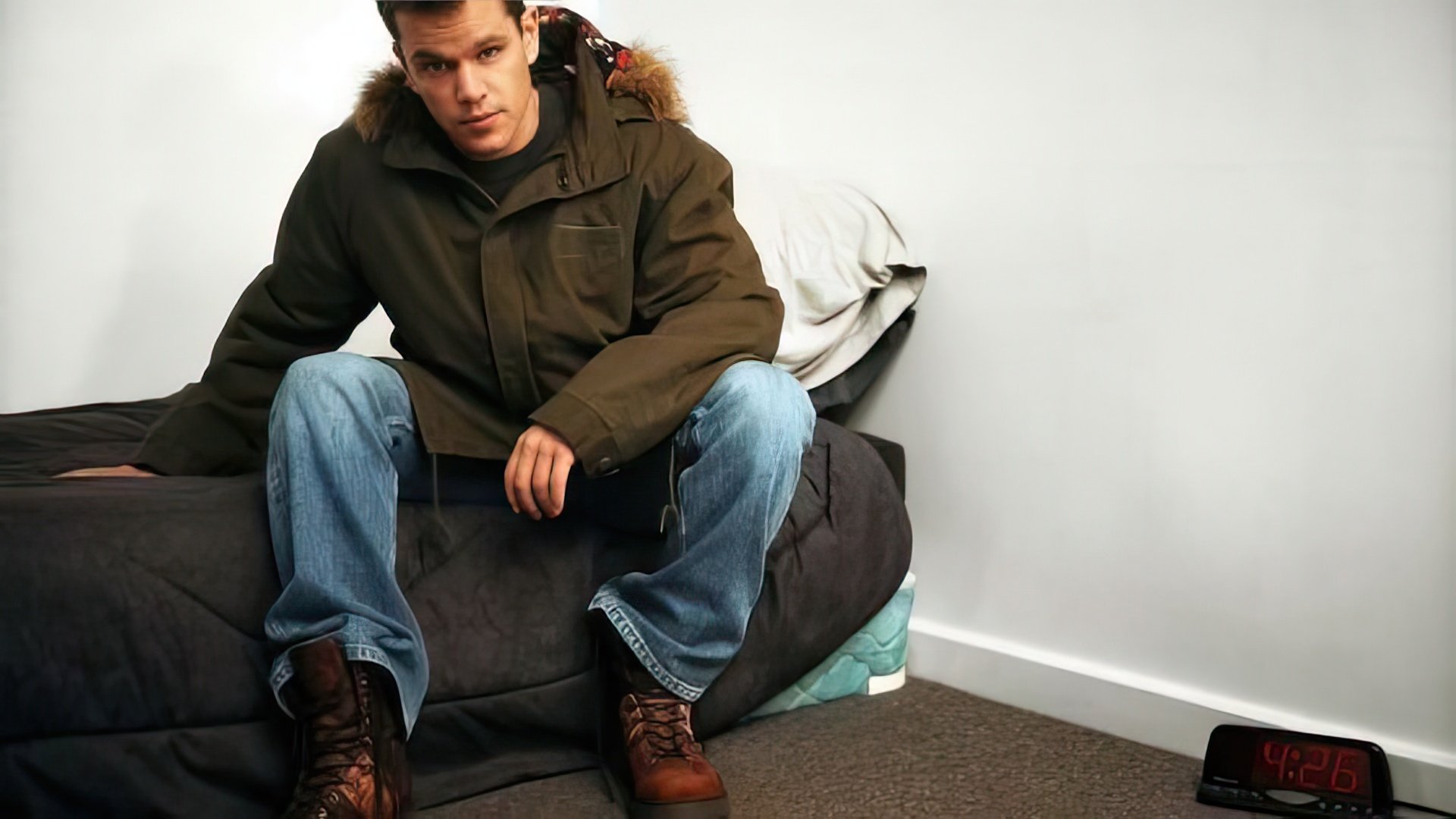 No-one knows how much effort it took Matt to maintain a good relationship with his parents, who, to put it mildly, was not enthusiastic about his decision. However, just a year later he and his friend got main roles in «School Ties» together with other beginner actors: Chris O'Donnel and Brendan Fraser. A few months later, Matt got a role as Lieutenant Davis in the western «Geronimo: An American Legend», which turned out to be an office box flop.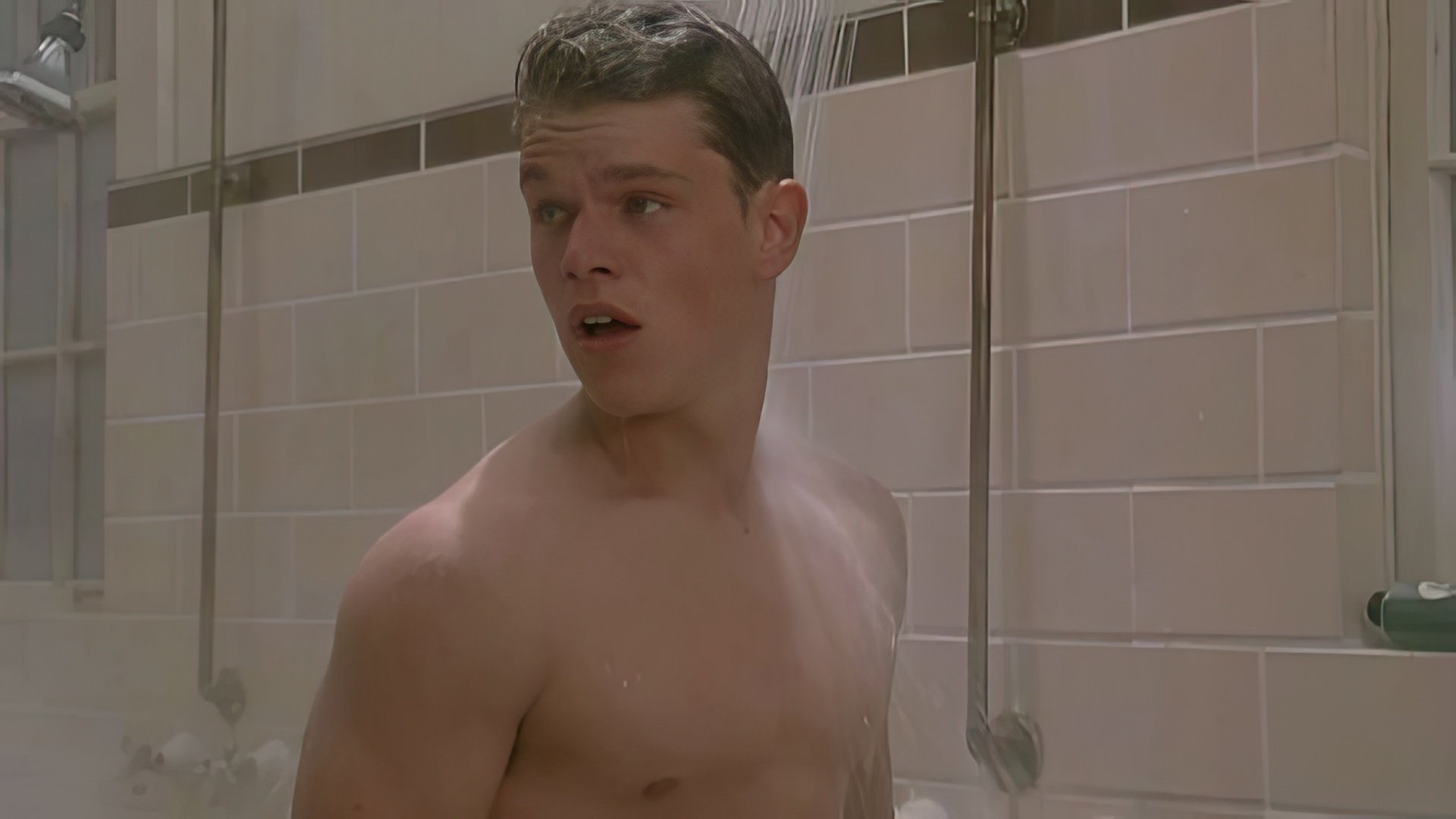 In 1996 two diametrically-opposed movies with Matt Damon came out: the student comedy «Glory Daze», which grossed a pathetic $15 000, and the drama «Courage Under Fire», for which Matt lost 40 pounds in weight. His efforts were not in vain, as after the movie premiere the critics called Matt the «Breakthrough of the year».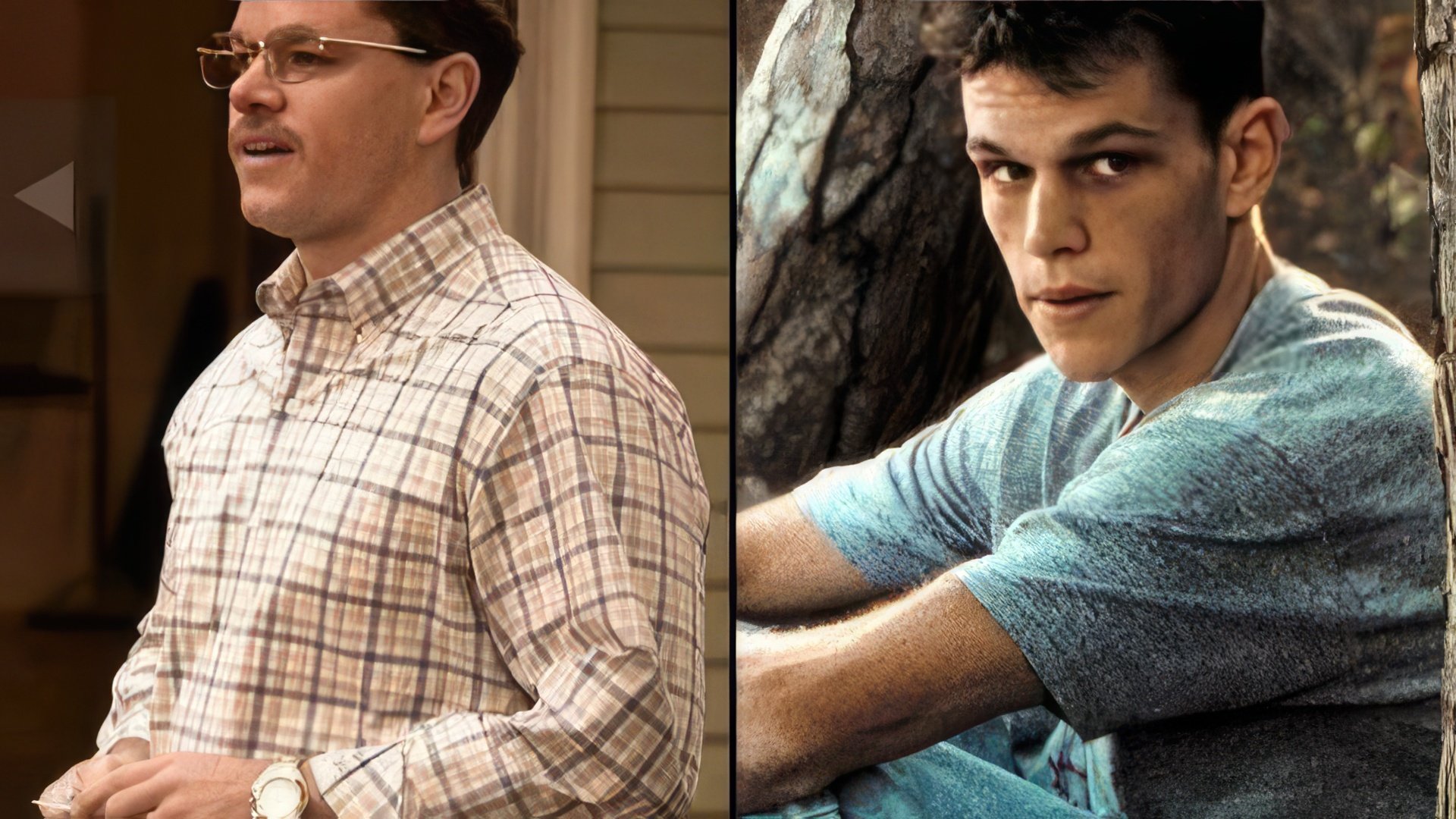 Soon afterward, he had the honor of co-starring with Danny DeVito in the thriller «The Rainmaker». His character, the young lawyer Rudy Baylor, is disillusioned about his profession, but life gives him a highly dangerous opportunity of reaching success in one go. In the process, the actor had to regain the kilograms he had lost for «Courage Under Fire».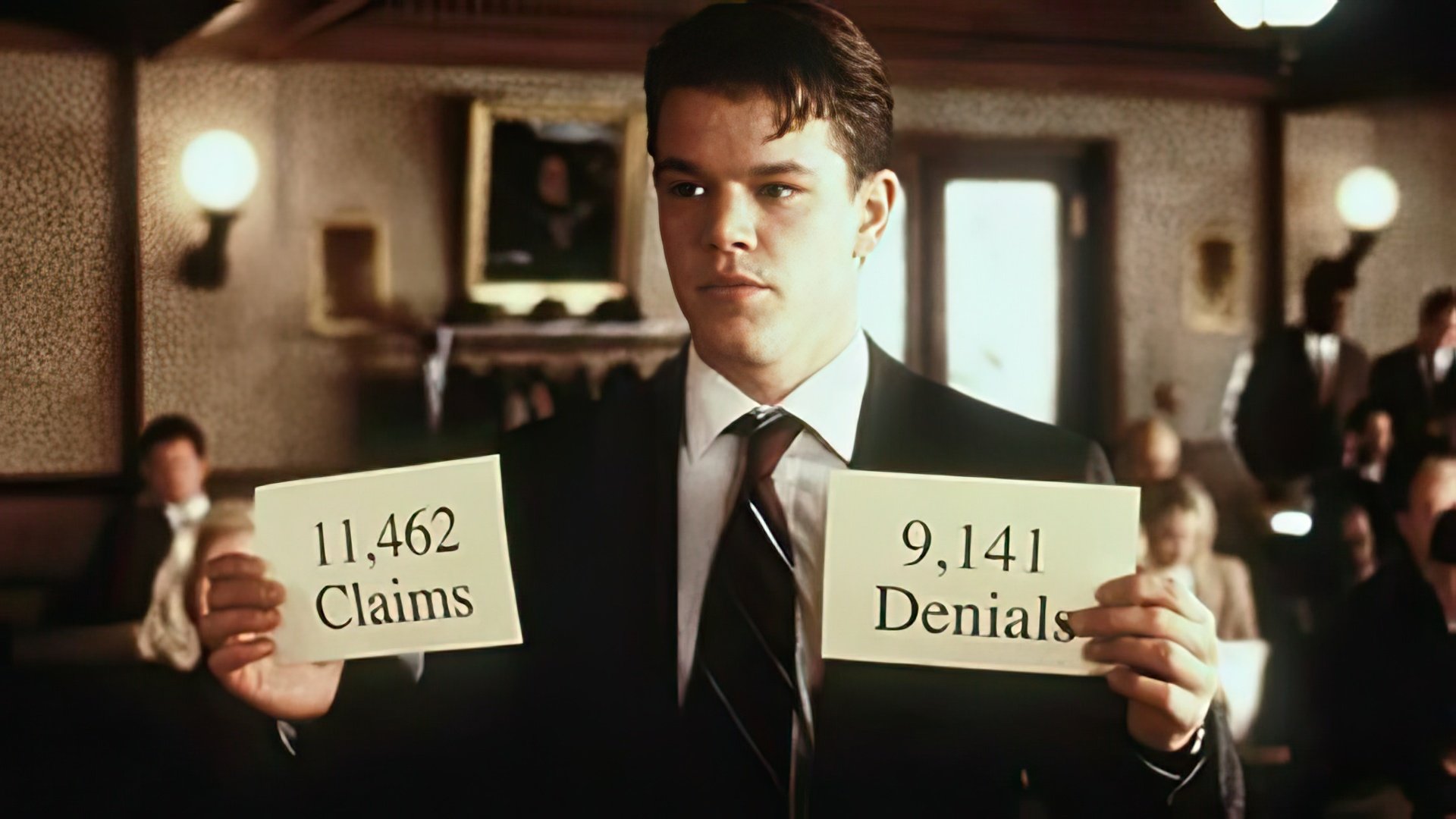 «Good Will Hunting» creation
According to Zoomboola.com, the script for one of the most significant movies of the '90s – «Good Will Hunting» - came to life during a couple of evenings. Matt Damon was helping Ben Affleck with his homework: the latter had to write an essay for college. After reading through their paper of 20 pages, the lecturer laughed and told Affleck that no one would ever read that nonsense. She returned the paper to him.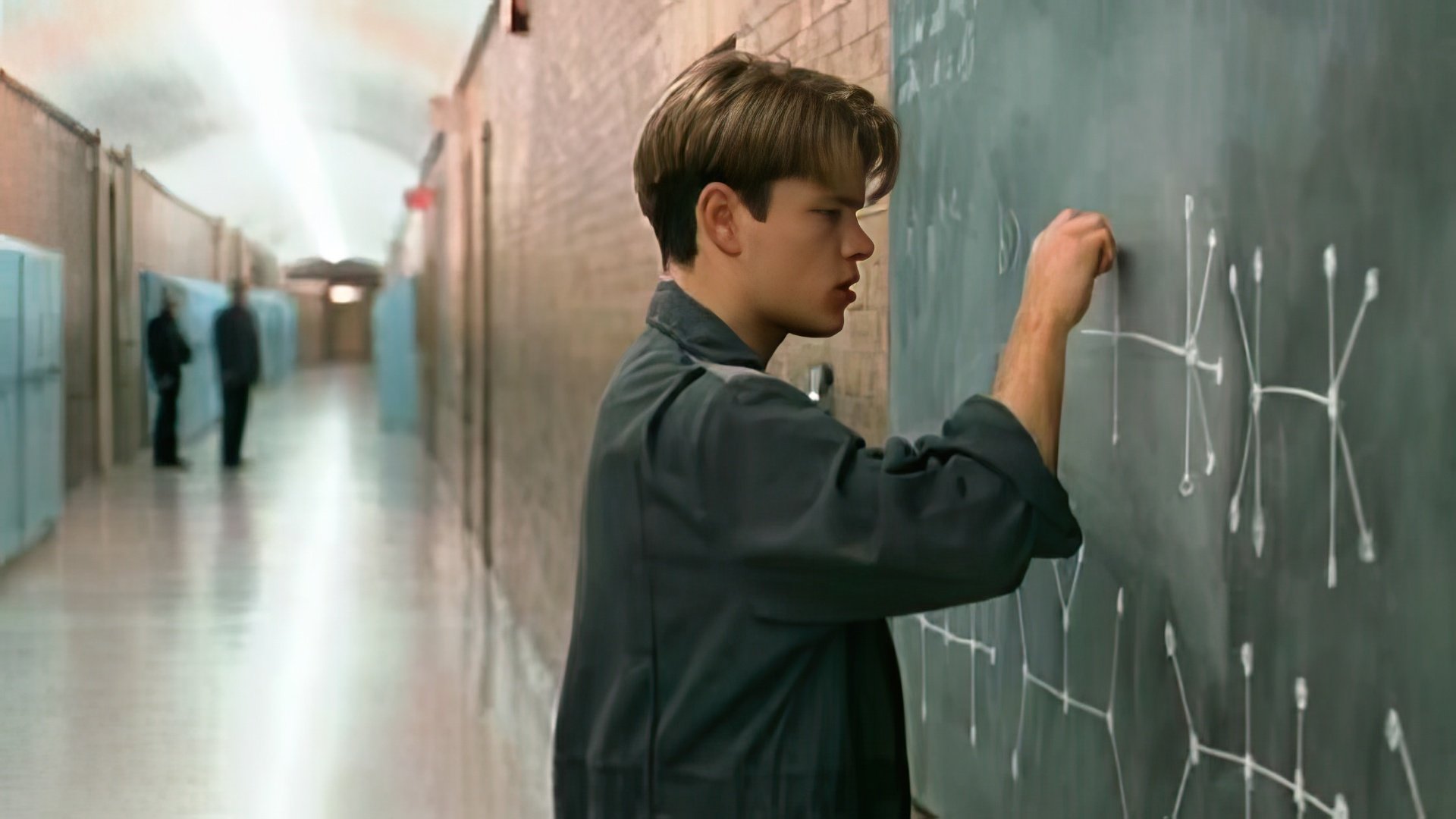 A couple of years later, the Miramax film company released the movie with a budget of $10 million; it grossed $225 million and won two Oscars out of nine nominations. The first one went to the two friends for the best screenplay, the second one went to Robin Williams for the best performance by an actor in a leading role. After the premiere, the media immediately labeled Matt Damon as the «Conqueror of women's hearts». A year later, Matt Damon played in Steven Spielberg's drama «Saving Private Ryan». In the movie, Tom Hanks, Vin Diesel, Tom Sizemore, and Jeremy Davis are on a mission to bring Matt Damon safely back home in order to alleviate his mother's pain from losing her three elder sons. The movie won 5 Oscars and was called the highest-grossing movie of 1998.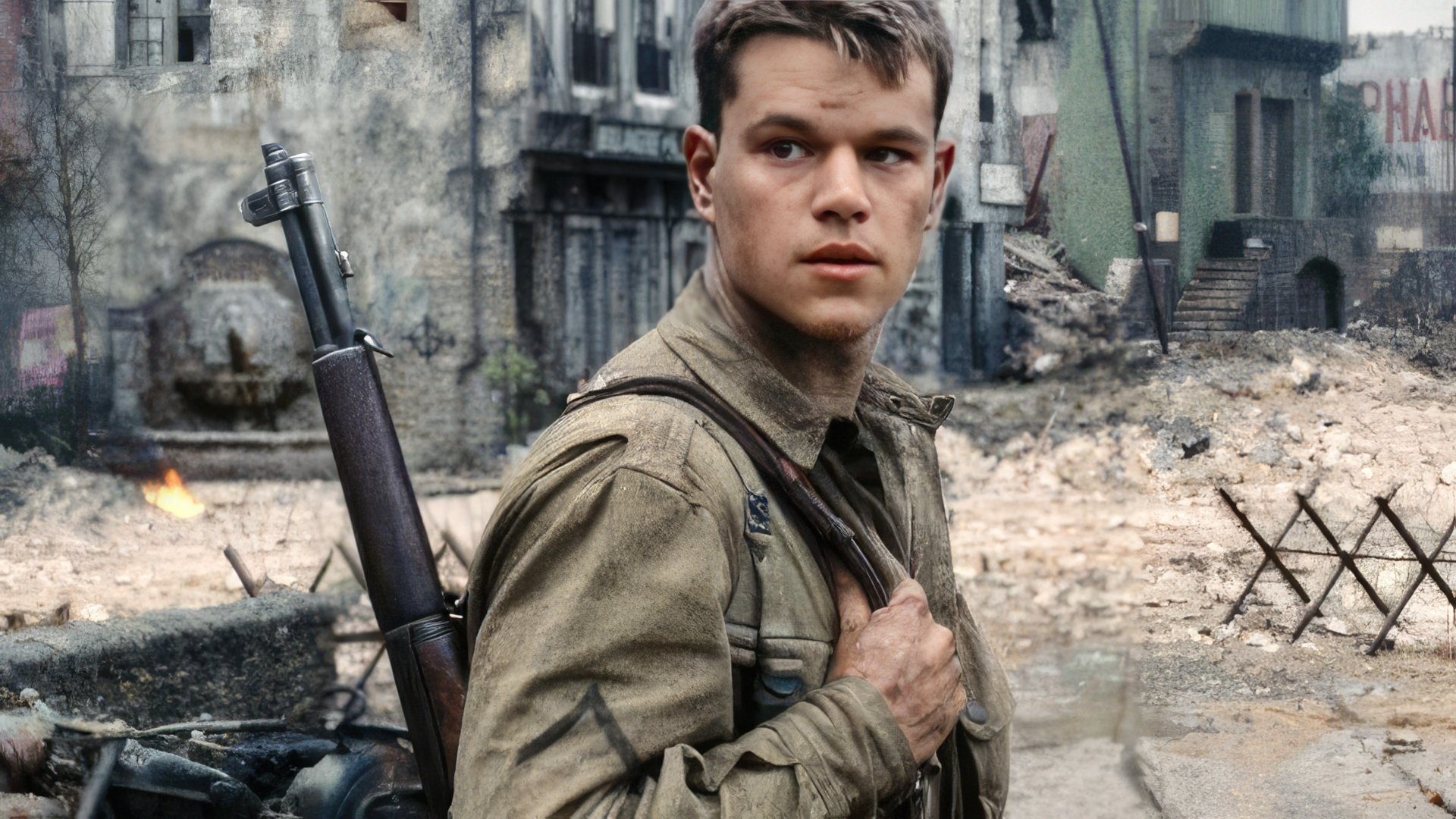 At the same time, the movie «Rounders» came out, co-starring Matt Damon and Edward Norton. This criminal drama got a good response from the critics, but went almost unnoticed in comparison to «Saving Private Ryan».

In 1999 the audience saw Matt in the movies «The Talented Mr. Ripley» and «Dogma» by Kevin Smith. The first movie presents Matt Damon as a true master of disguise - the character he plays impersonates another character.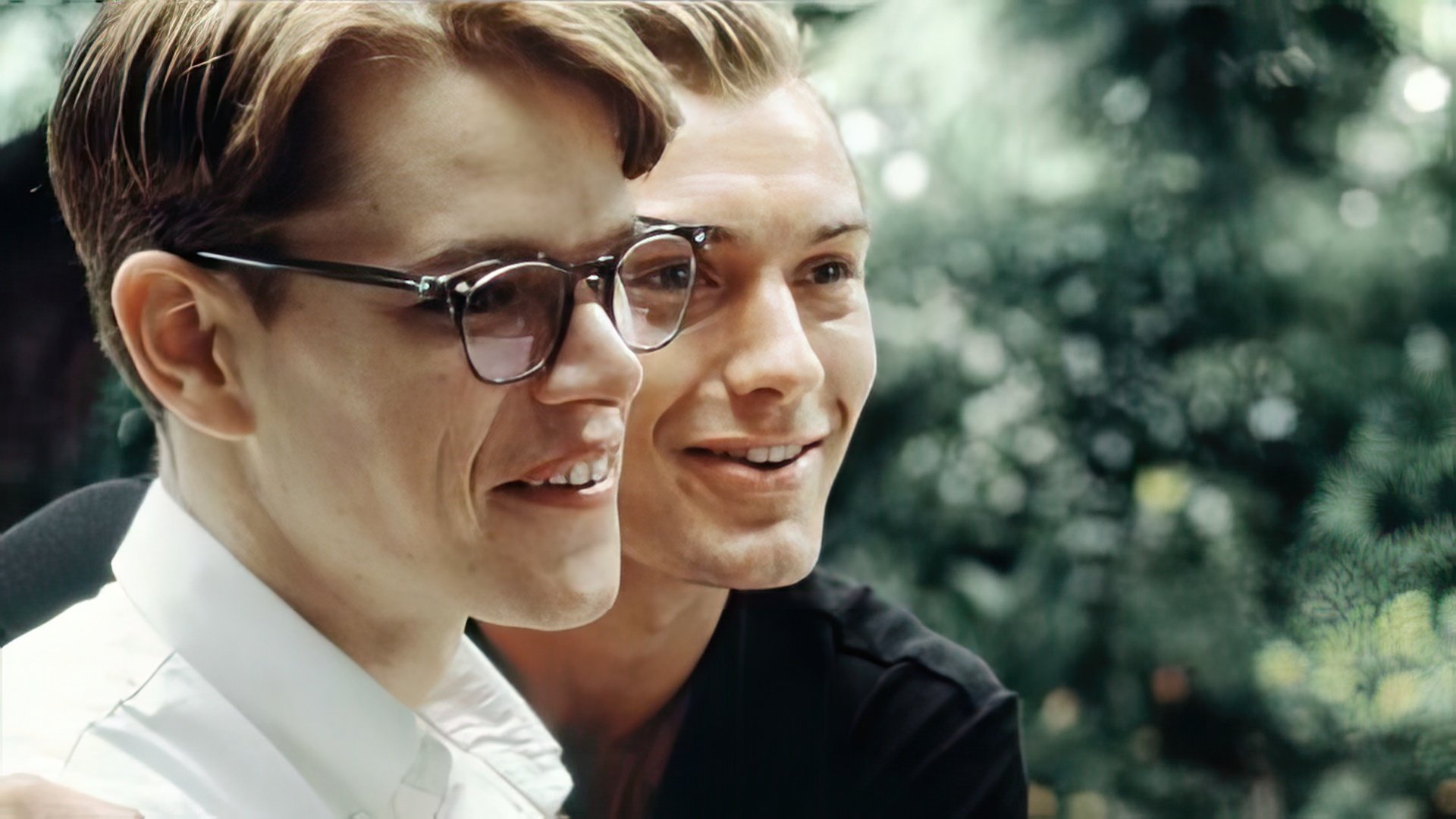 In the second movie, he plays with his best friend Ben Affleck. Their characters are two fallen angels - Loki and Bartleby - who endanger the existence of mankind.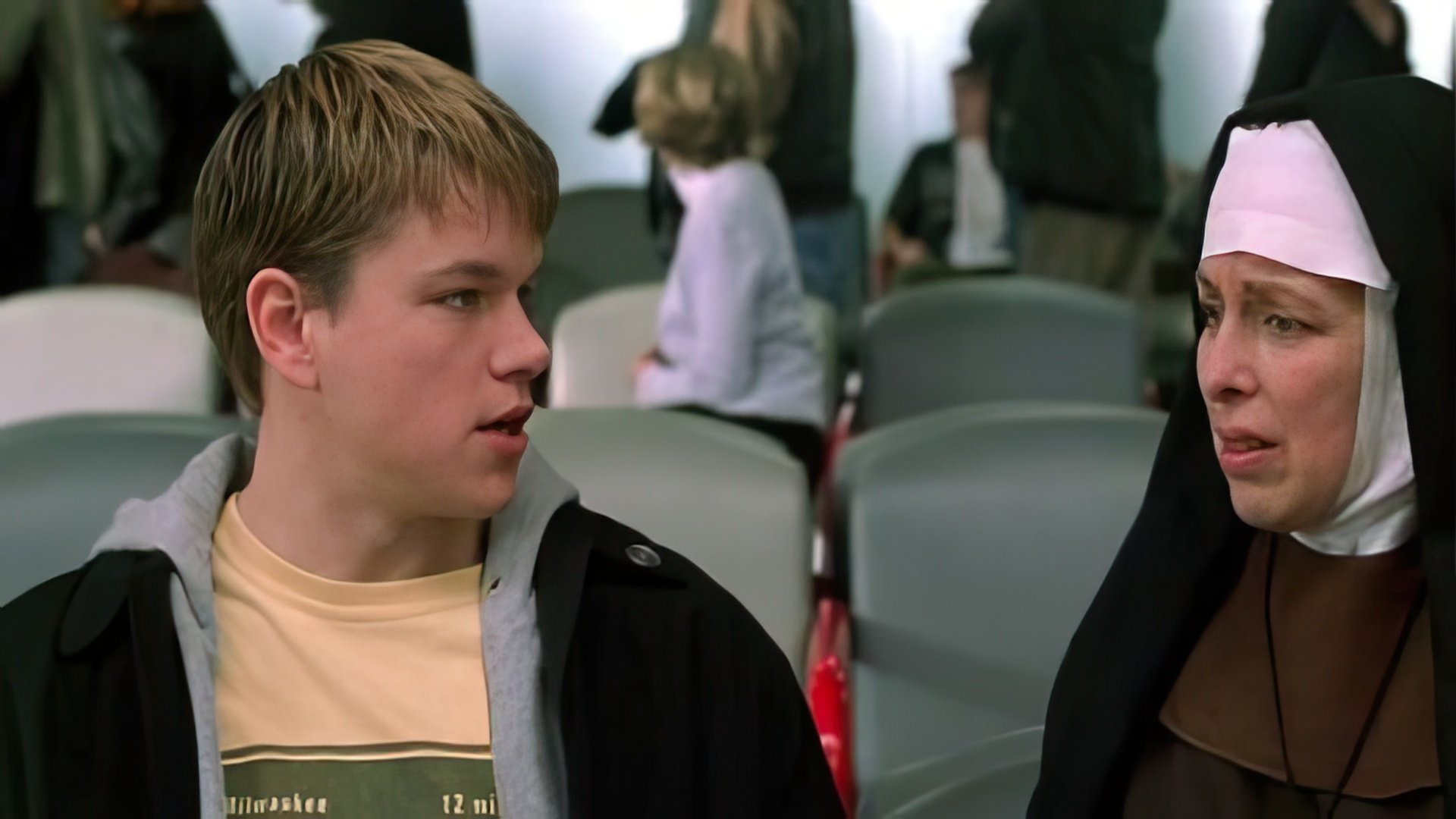 At this time Matt's career was developing so quickly that, in his own words, he used to wake up at night and ask himself: «How did I get so lucky?»

The next milestone was «Oceans 11», which came out in 2001. Matt plays one of eleven «professionals», hired by George Clooney's character to perform the most audacious casino robbery in the history of mankind. Damon's character is a young pickpocket Linus Caldwell. Later, (in 2004 and 2007), the movie's sequels came out, which won tremendous approval from the audience worldwide.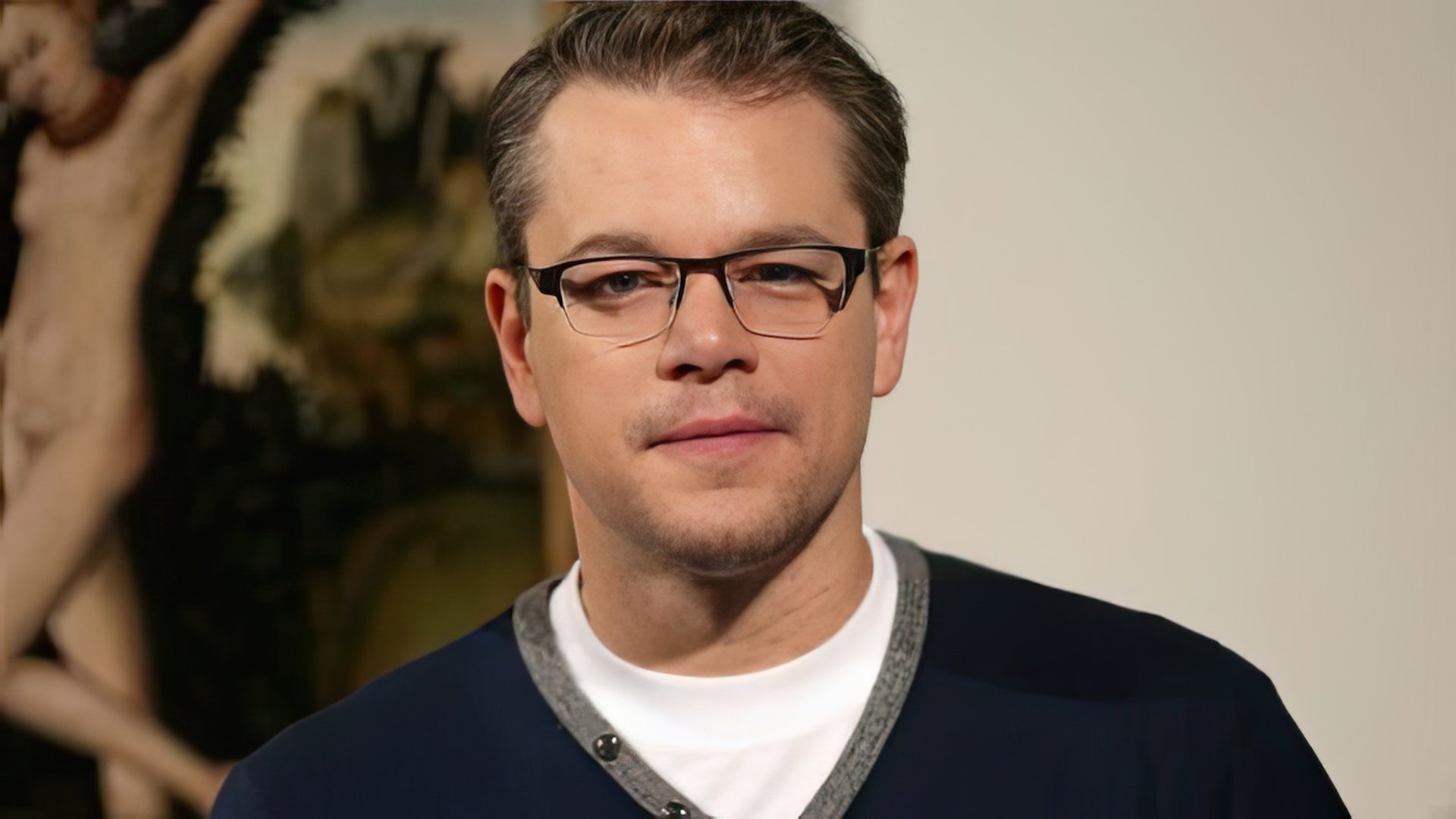 Along with «Ocean's 11», Matt's other big project, «The Bourne Identity», was in the making. This movie about a CIA agent who suffers from total amnesia has literally revived the public's interest in spy thrillers. Just three days after the premiere, Matt Damon received about 30 job offers.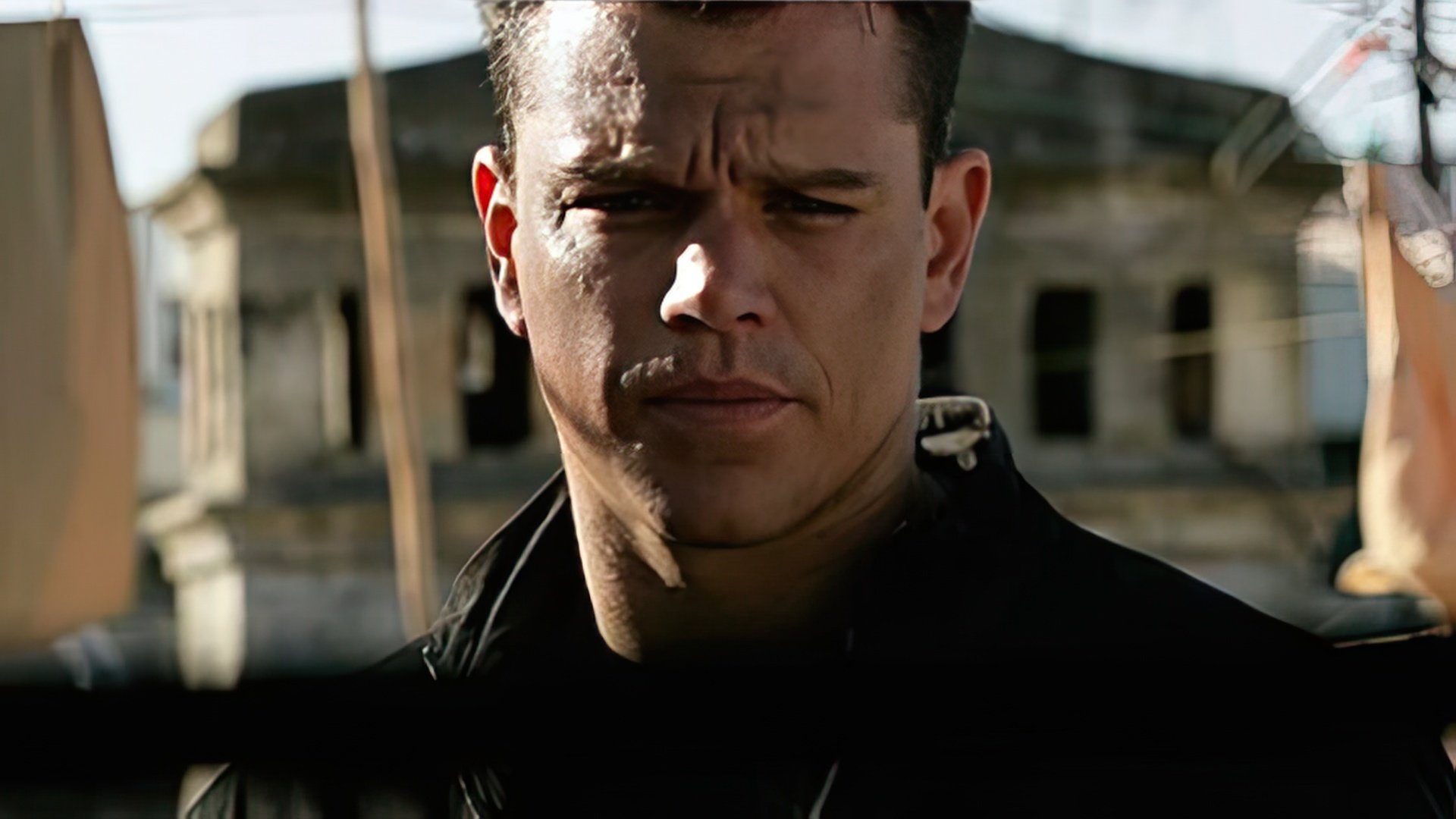 Two years later, the filmmakers released «The Bourne Supremacy», and a little while later «The Bourne Ultimatum». The movie also has a spin-off, starring Jeremy Renner.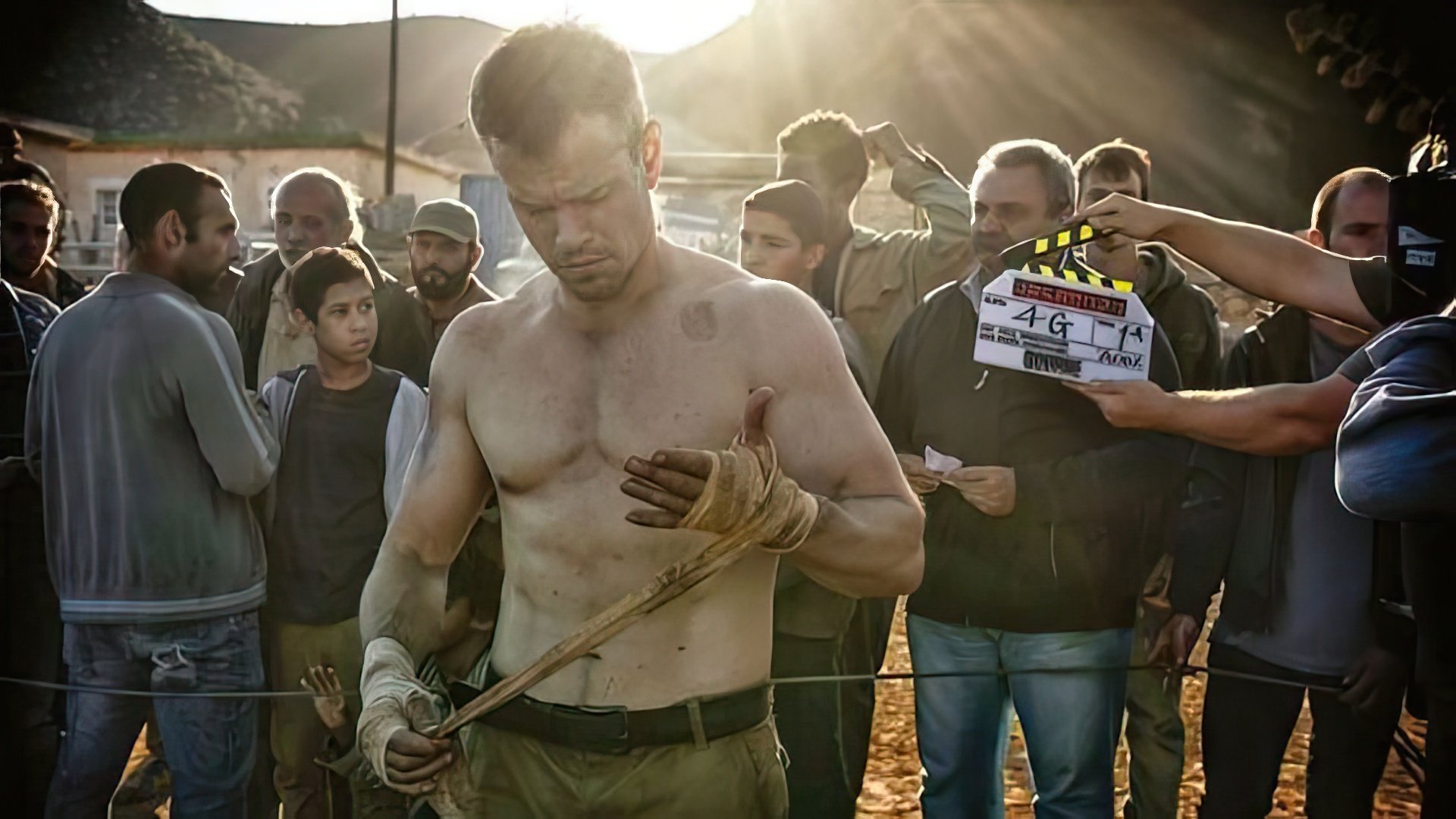 A year later, a few successful movies starring Damon came out on the big screen: the criminal drama «The Departed», directed by Martin Scorsese and «The Good Shepherd», by Robert De Niro. The filming of the two movies overlapped, which required a lot of effort from the actor, who had to switch between the two roles. In 2014 he appeared in the science fiction movie «Interstellar», starring Matthew McConaughey. Damon's character turned out to be rather treacherous.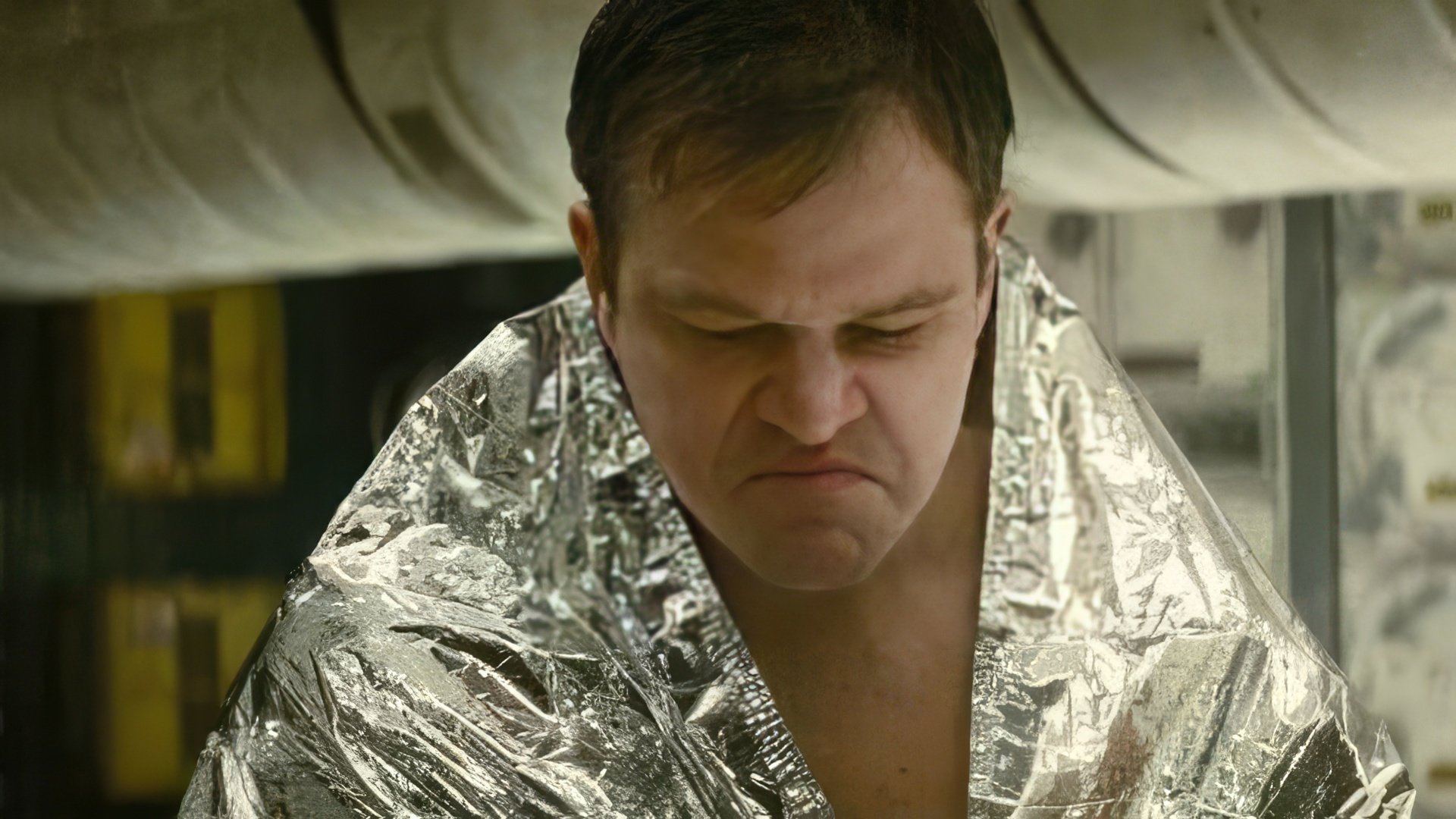 Whether it was done on purpose or not is unknown, but a year later Matt played the complete opposite role in another «space» movie, «The Martian». Due to an accident, Mark Watney is left behind on Mars. While waiting for the rescue mission, he begins to make this deserted and deadly planet habitable. Matt Damon was nominated for the Oscars in the category of «Best Actor in a Leading Role», but the prize went to Leonardo DiCaprio for his role in «The Revenant».

In September 2016 the fourth movie in the Bourne series, «Jason Bourne», starring Damon, came out. The actor's co-stars were the Scandinavian beauty Alicia Vikander and the Hollywood veteran Tommy Lee Jones. Matt Damon also got the lead role in the criminal fantasy movie «The Great Wall» (2016), revealing the mystery of China's main landmark's construction. In 2017 the world saw two premieres starring Matt Damon: the comedy «Downsizing» and the crime thriller «Suburbicon», where the lead role was originally intended for George Clooney.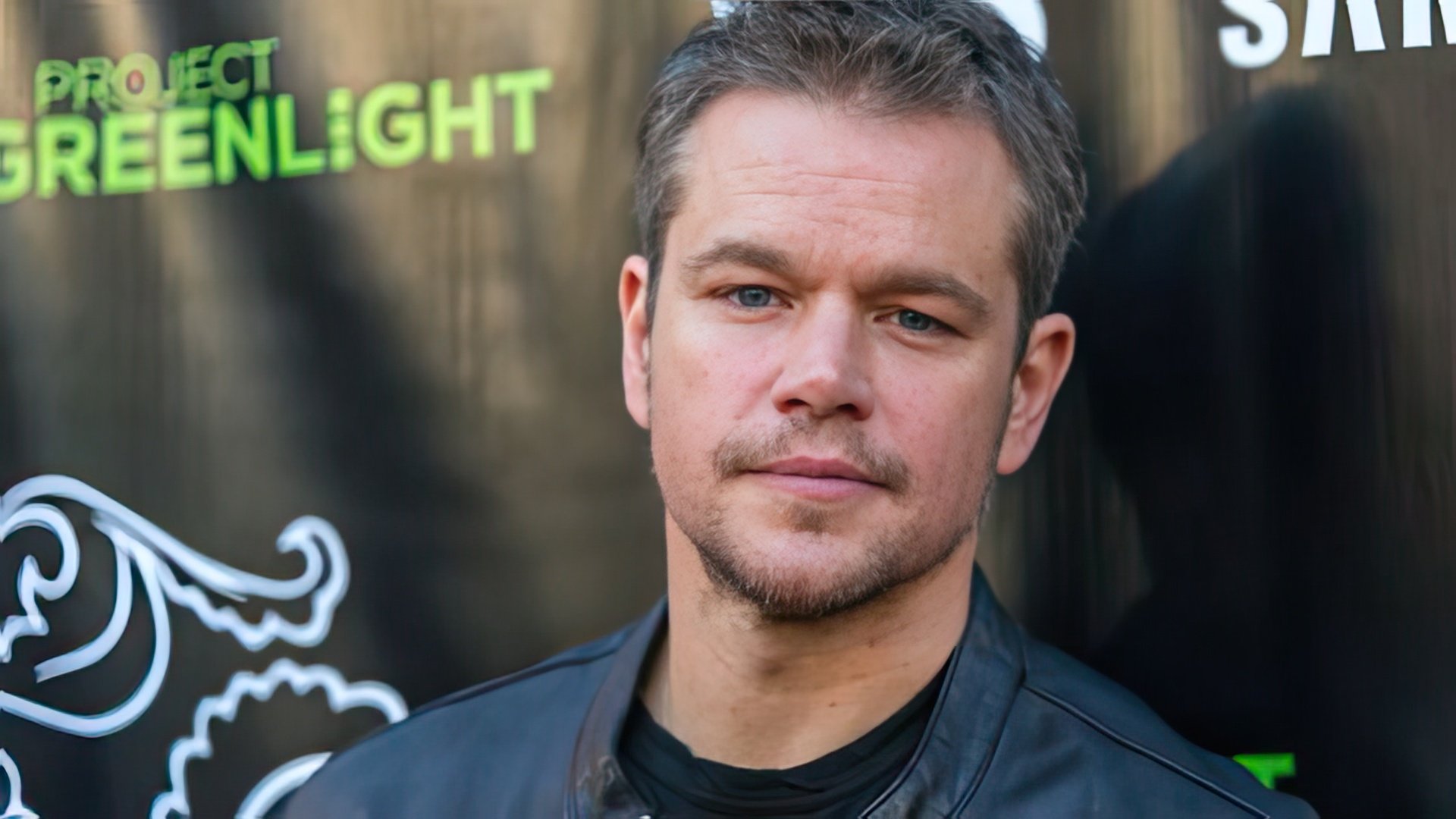 Matt played a secondary role in Steven Soderbergh's thriller «Unsane» (2018), where he portrayed a detective.
Matt Damon's Personal Life
Matt watched his best friend suffer from his break-up with Jennifer Lopez for a long time and vowed never to allow this to happen in his life. He even broke up with his girlfriend from school, Soren, as she was demanding more and more attention from him as his popularity grew. The actor decided to opt for work.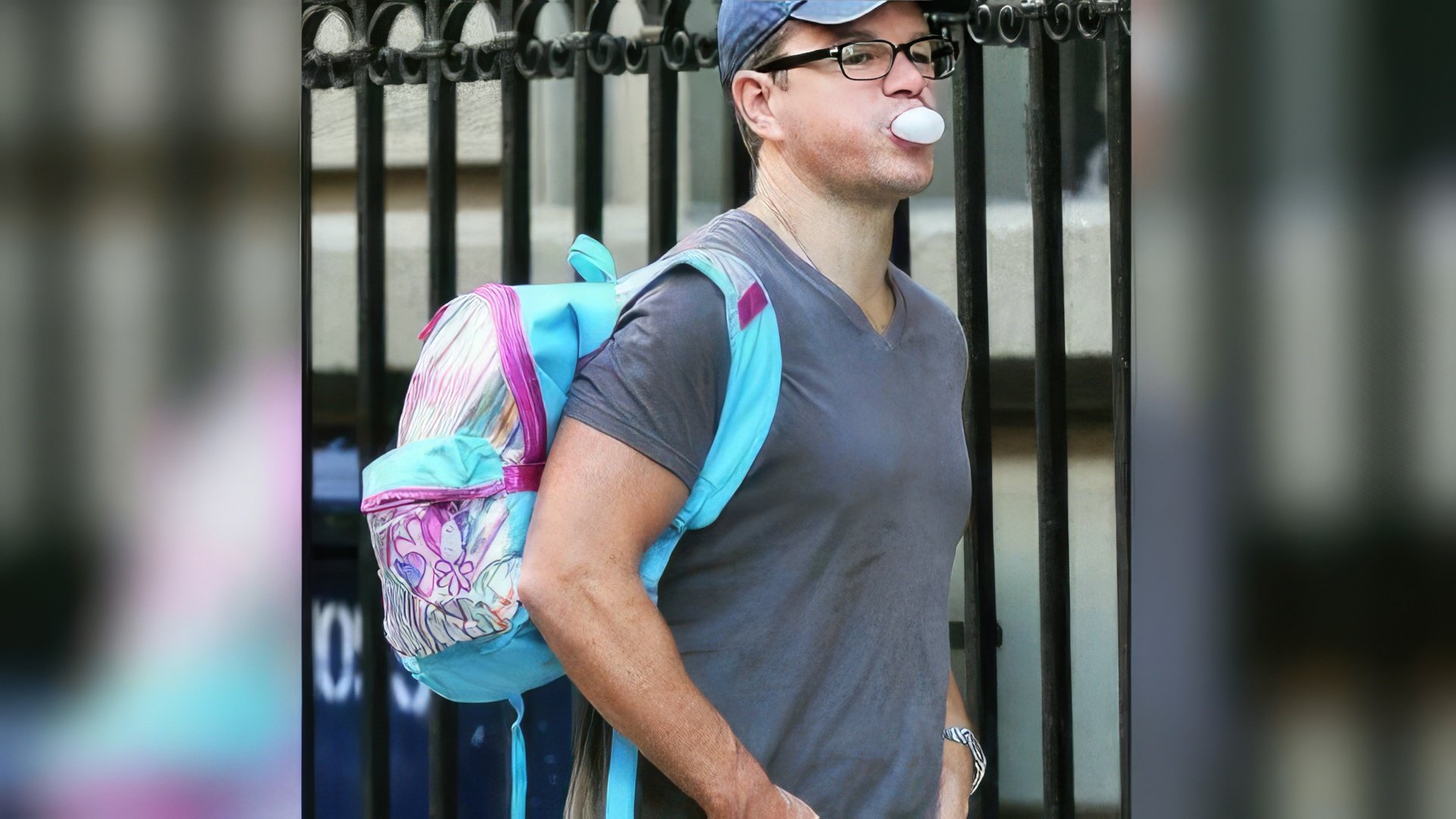 His next passion, the model Kara Sands, also wasn't able to handle the competition with his work. After they broke up, Matt kept falling in love with almost every woman he worked with. Minnie Driver, Gwyneth Paltrow, Penelope Cruz, Claire Danes, Franka Potente. However, after his affair with Winona Ryder, Matt swore never to go into a relationship with an actress again: their demands were too high and their emotions too unstable.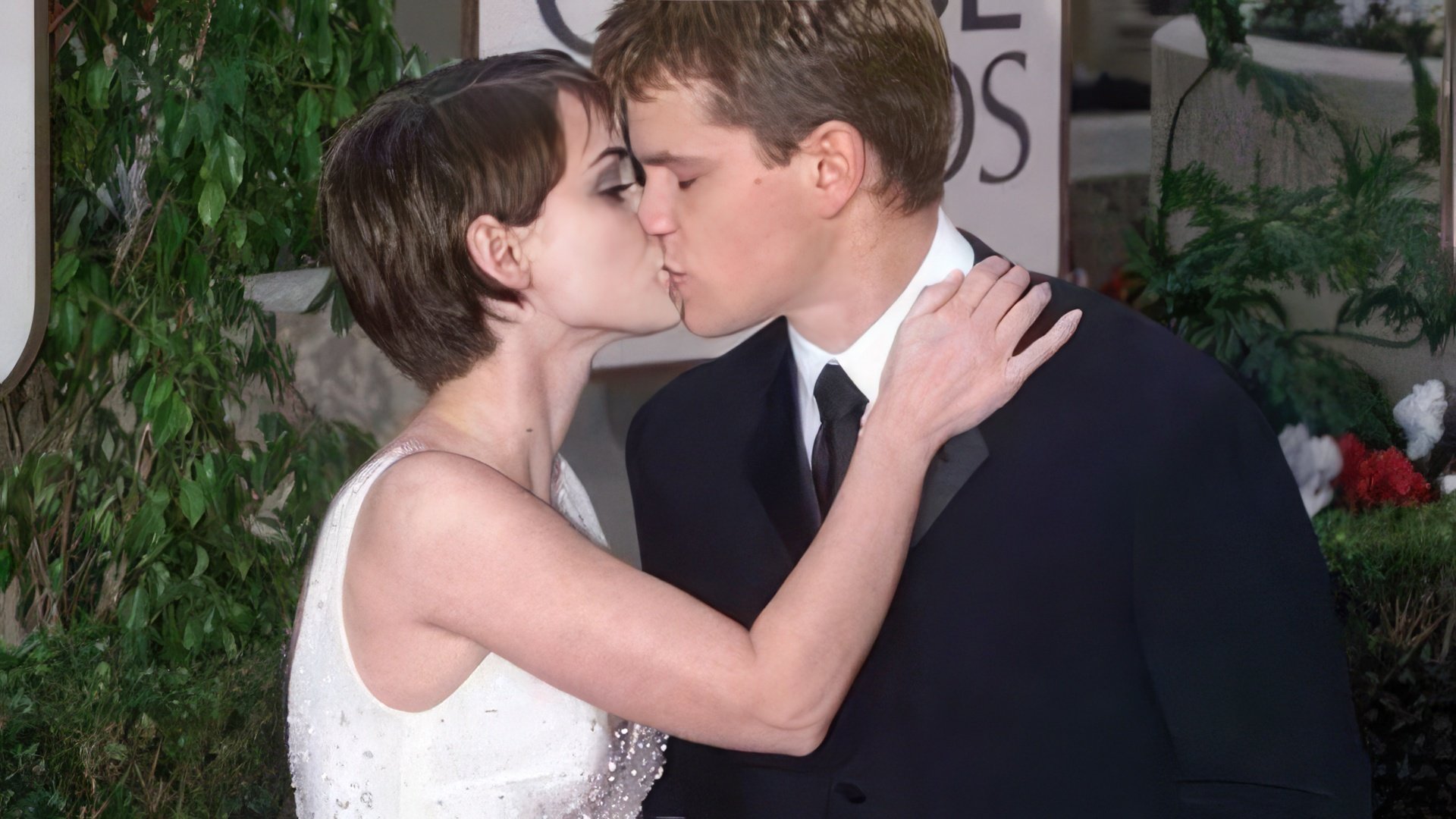 In 2005 the actor married the Spaniard Luciana Barroso, a decorator, whom he had met two years before. In 2006 their first daughter Isabella was born.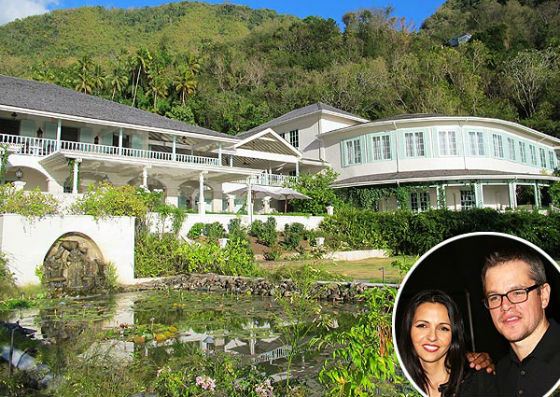 Their second daughter, Gia Zavala, was born in 2008, and their third daughter, Stella Zavala, in 2010. Matt also has a stepdaughter, Alexia (1999), from his wife's previous marriage.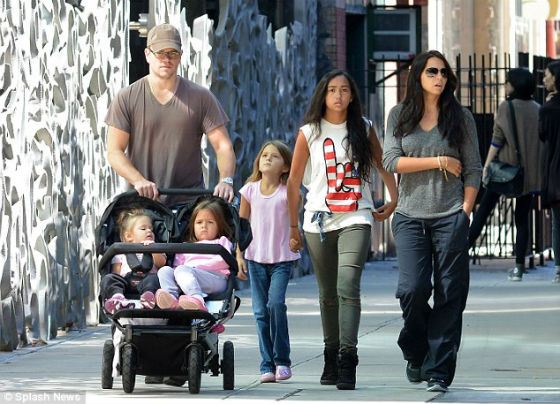 Matt Damon Today
Matt Damon has gained such fame worldwide, that he can now afford to take part only in the most interesting projects. So, in 2019, with the participation of Matt Damon, the box-office film "Ford vs. Ferrari" was released, as well as the next part of "Jay and Silent Bob: Reboot", in which the actor played Loki. In 2020, the premiere of the movie "The Last Duel" will take place, in which Matt starred with Adam Driver and Ben Affleck.
Press Ctrl+Enter If you find a mistake