Biography of Macaulay Culkin
Macaulay Culkin is a Hollywood actor who gained fame as a child. His peak popularity came in the 90s. He gained worldwide fame as the character Kevin McCallister in the "Home Alone" duology. For this role, he was awarded the title "Child of the Year" and the "Young Actor" award.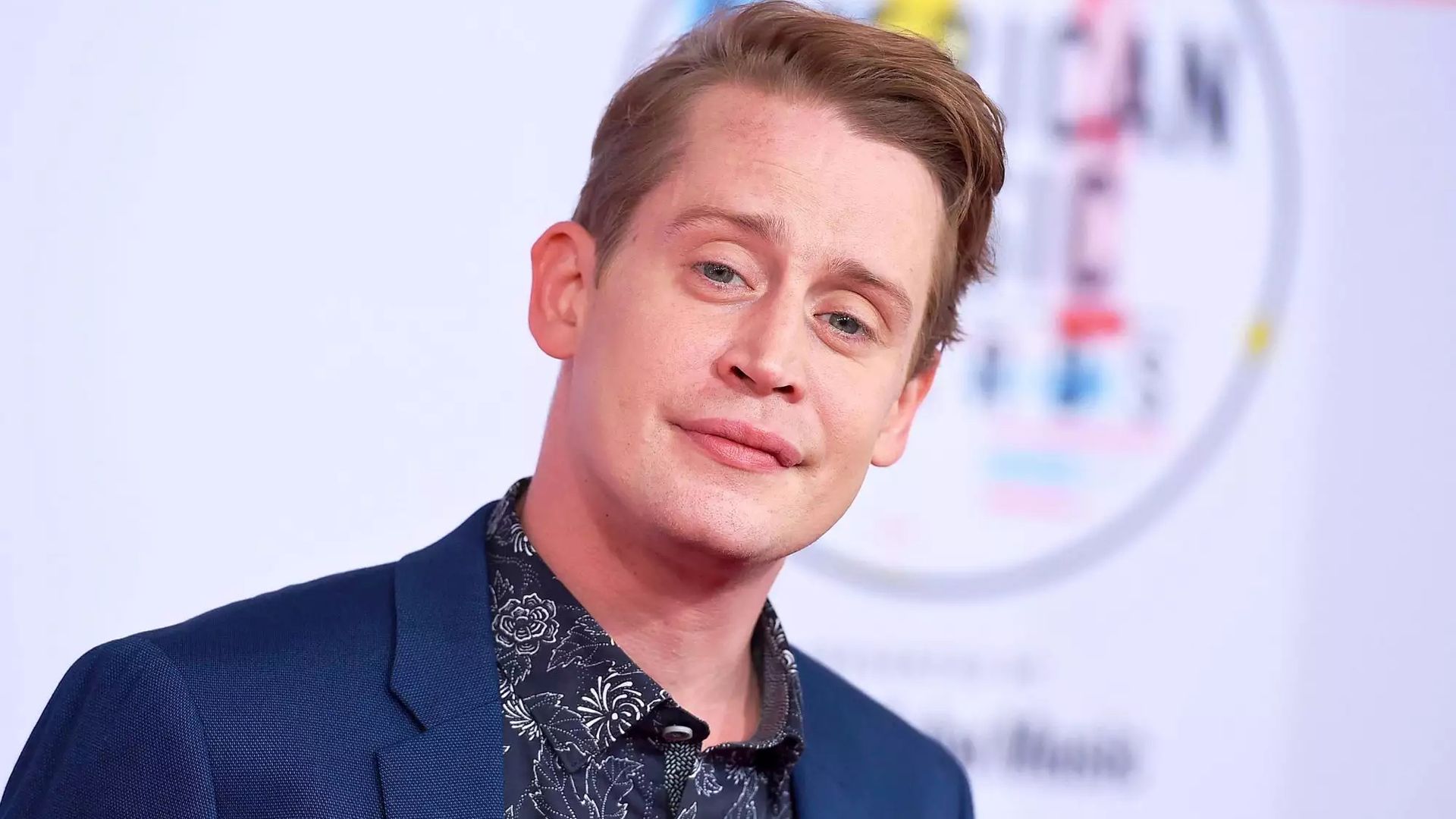 By the early 2000s, Culkin's career began to decline, and he never regained his former popularity, although he continued to act in films intermittently. The actor channeled his creative energy into his rock band, writing books, and producing movies.
Childhood, Youth, Family
Macaulay Carson Culkin (the actor's full name, given to him after the writer Thomas Babington Macaulay and General Christopher Houston Carson) was born in the summer of 1980 to Christopher Cornelius Culkin and Patricia Brentrup in New York.

His father, a former Broadway actor, worked as a sacristan at a Lower East Side church, while his mother was a traffic controller, later becoming a telephone operator. The boy's parents never officially married, but that didn't stop them from having seven children.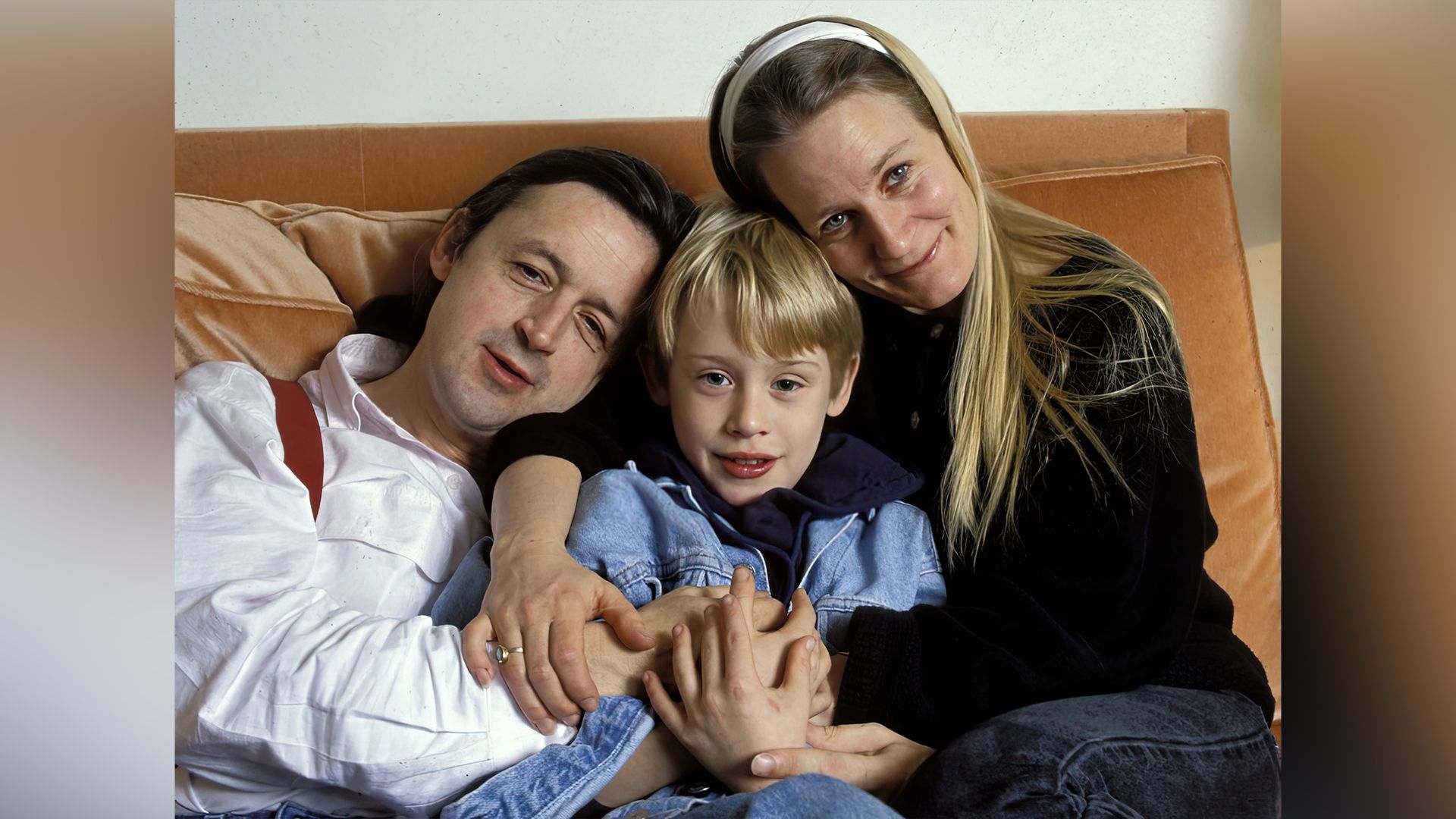 In addition to Macaulay, the family had four more boys - Shane Arliss, Kieran Kyle, Christian Patrick, Rory Hugh - and two girls, Dakota Uliss and Quinn Kay. Macaulay was the third child in the family: Shane Ariss was born four years before him, Dakota - two years prior.

His older sister was tragically killed by a car in 2008, which caused a lot of sorrow for Macaulay for many years. From his father's first marriage, the actor also had a sister, Jennifer, who died from a drug overdose in 2000.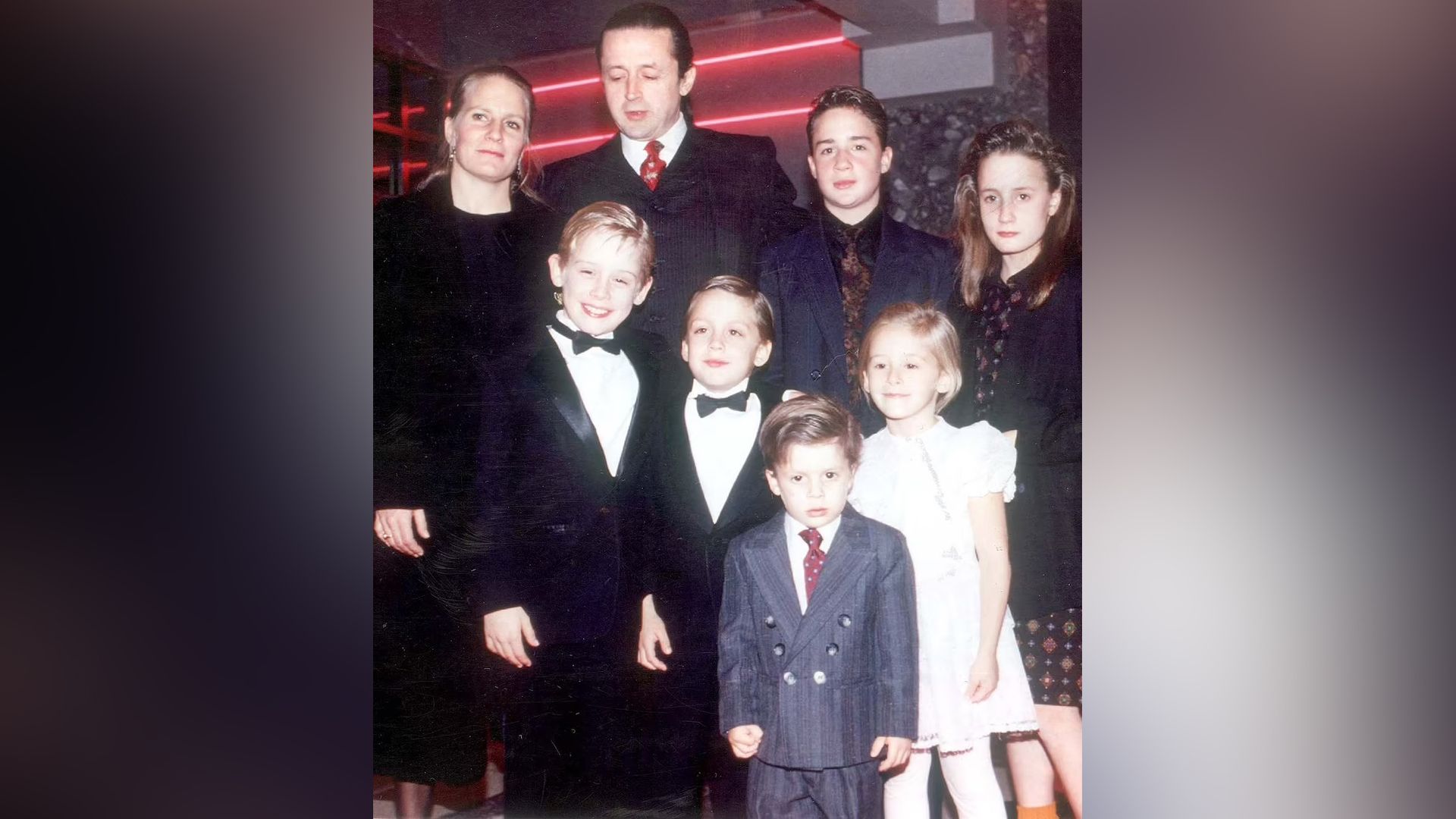 The Culkins lived a very modest life, with the whole family attending a Catholic church and adhering to its traditions.

As soon as he learned to speak, Mac, as he was affectionately called at home, surprised his family with his boundless energy and artistic inclinations. At four years old, he joined a children's theatre studio and soon began performing in plays such as "Bach Babies" and "Big Squirrel".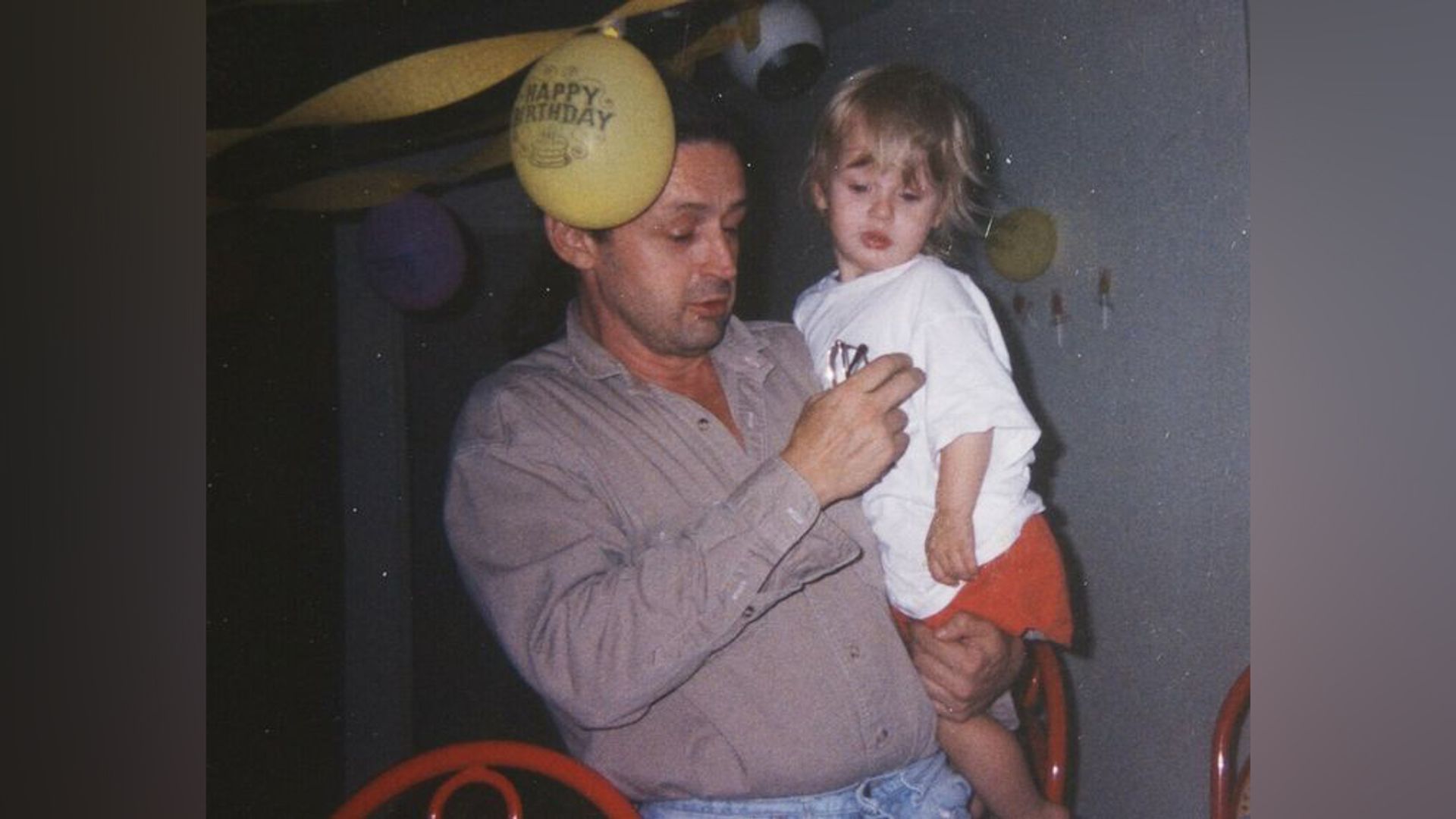 His acting style and, not least, his charming smile were noticed, and the talented boy began to be invited to shoot commercials and appear in film episodes. Alongside, Culkin attended St. Joseph's Catholic School, and after five years he was transferred to a special Children's School for children who work in film and theatre.
Child Roles
Macaulay made his film debut at the age of five, playing a small role as a caroling child dressed as a skeleton in the horror film "Midnight Hour". Then his filmography was enriched by the series "The Equalizer" (Paul Gepard) and the drama "Rocket Gibraltar" (Cy Blue Black).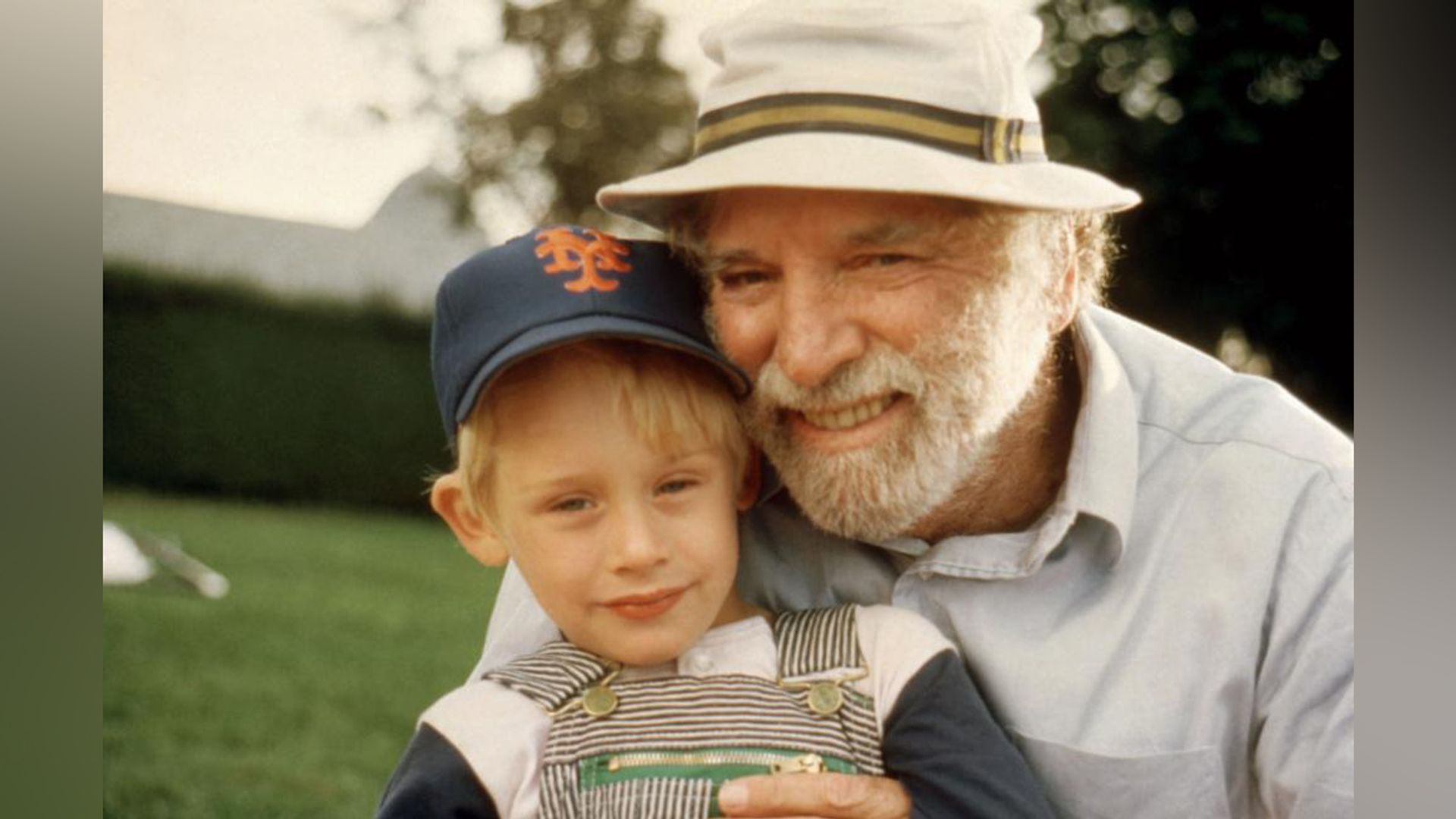 In the comedy "Uncle Buck", Culkin played his first leading role and caught the attention of screenwriter and director John Hughes, who invited the talented child to his next film "Home Alone".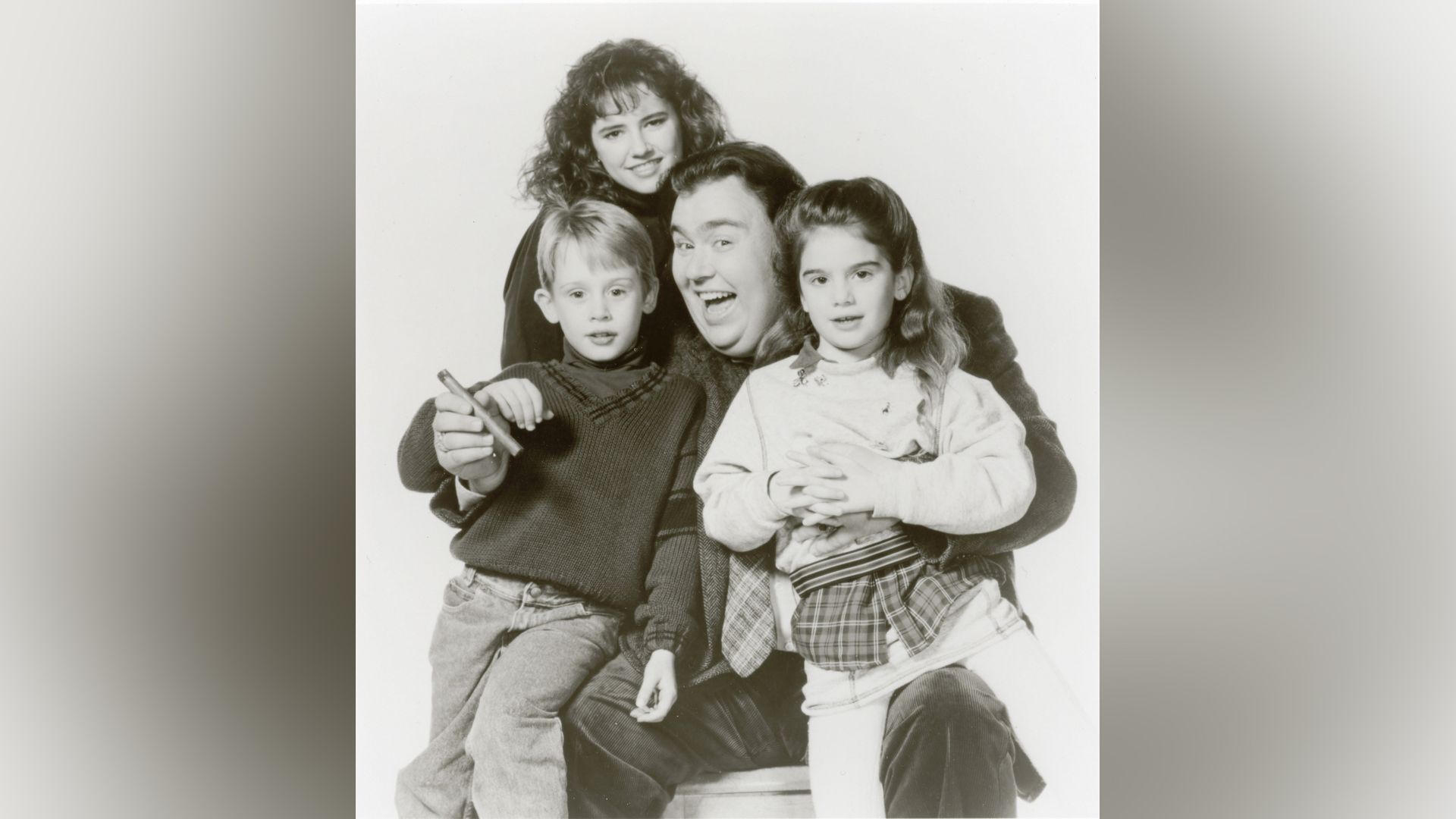 The image of the main character, Kevin McCallister, accidentally forgotten by his relatives at home for Christmas, brought the boy unprecedented popularity, but he did not get carried away:
At that moment I liked everything. I was a bit of an attention whore. 'Hey, I'm a kid, look at me!' But I didn't tug at my mom and dad's sleeve saying: 'Mom, Dad! I want to be an actor.' I enjoyed it because I was good and understood that. At least I was smart enough to understand what proper attention is. Then... it started to feel routine. I started talking about it, but no one listened. I said: 'I want to go to school - I've only fully completed first grade'.
Filming in the family Christmas comedy brought Culkin a Golden Globe nomination, a Young Actors Foundation Award and new roles. He starred in the films "Only the Lonely" and "My Girl", and then returned to the image of Kevin McCallister in the comedy "Home Alone 2: Lost in New York". The film is notable for the fact that future U.S. President Donald Trump also starred in it. The sequel repeated the success of the first film, and Macaulay became one of the highest-paid young actors in Hollywood.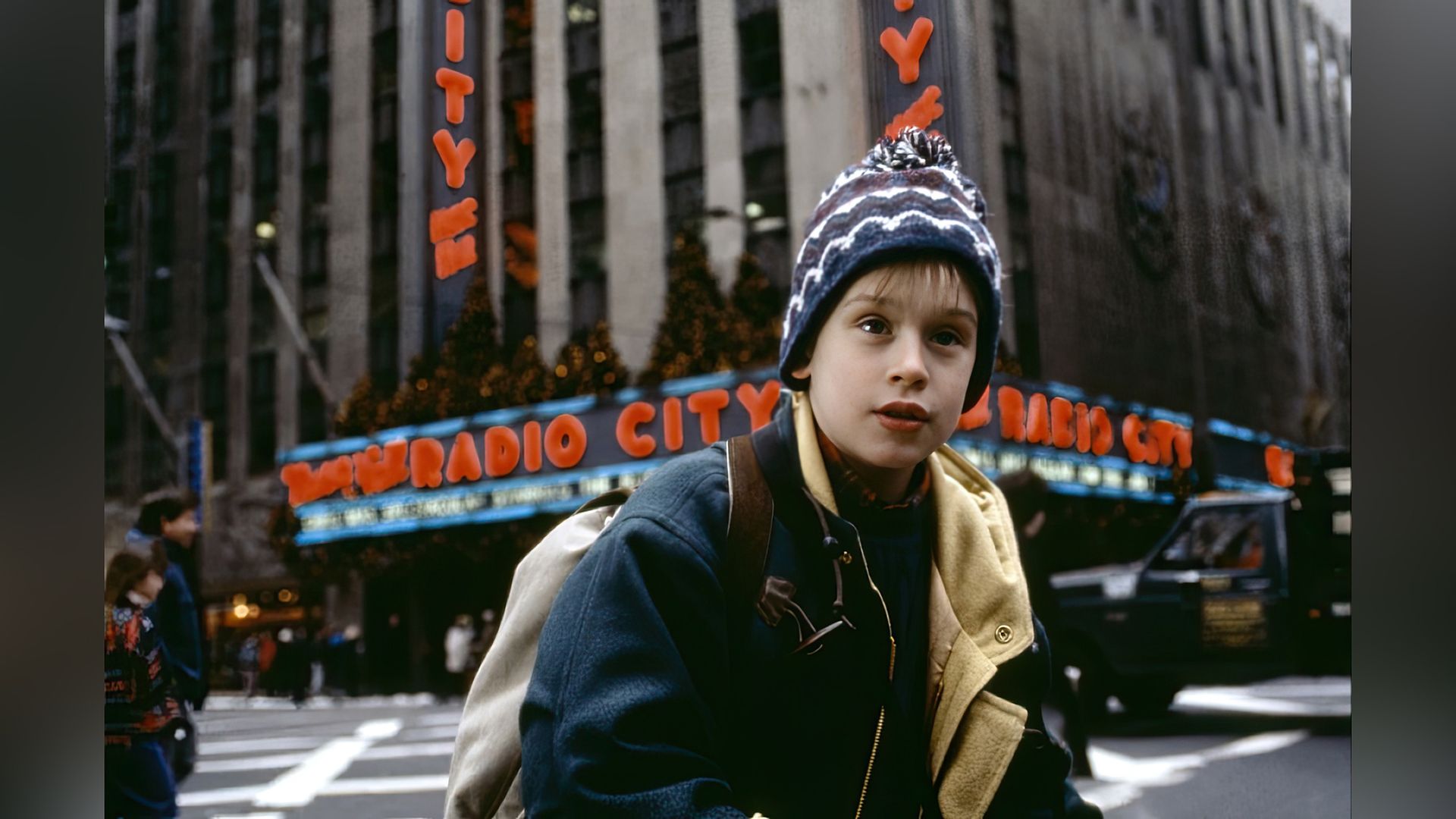 The boy's father took on the duties of the film star's manager, which seriously damaged his acting career. Christopher demanded million-dollar fees from the producers, regardless of the fact that subsequent films did not have the same success as "Home Alone". Moreover, the ambitious parent demanded that Macaulay's brothers and sisters also star in the films.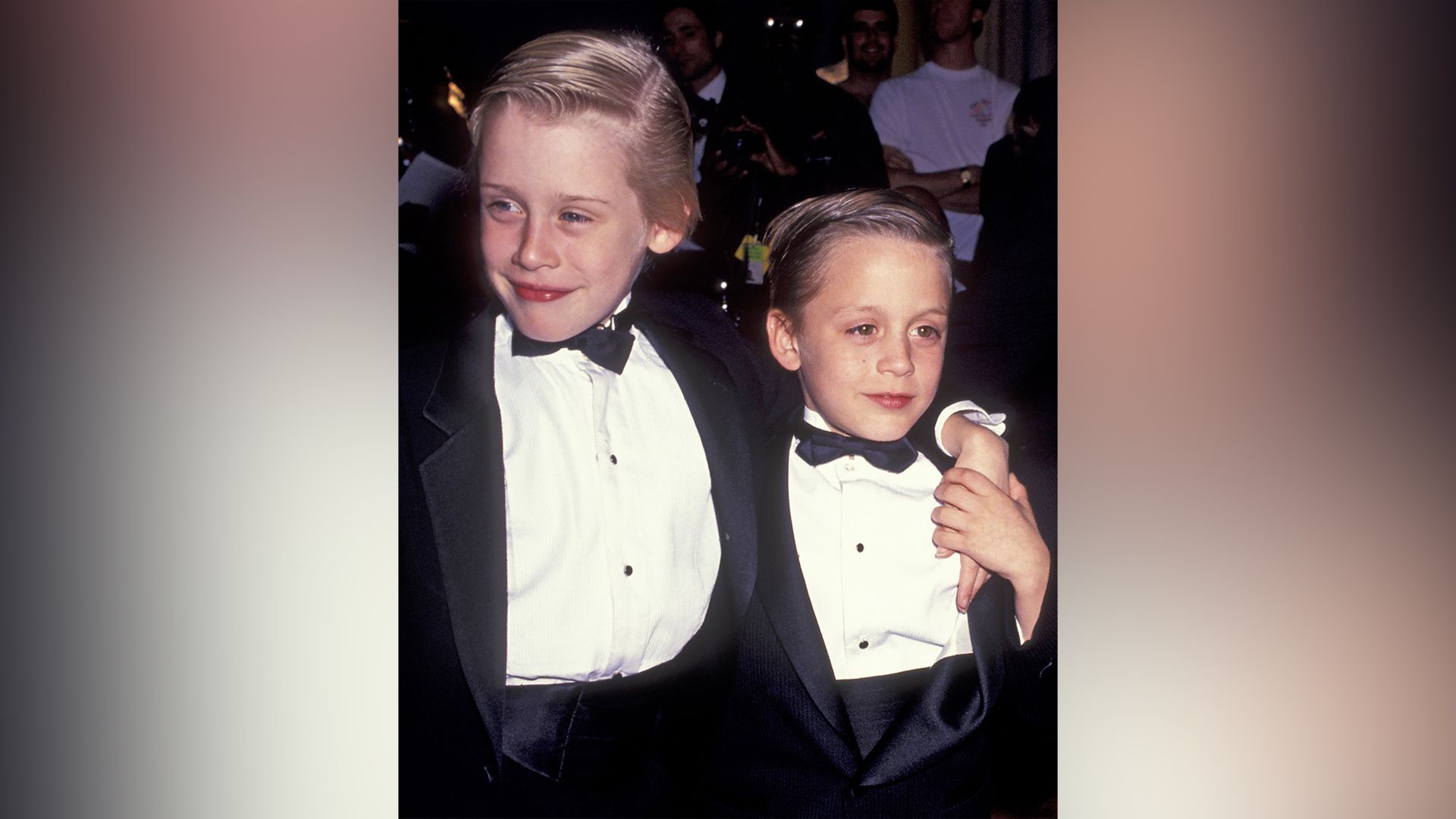 While he was at the peak of fame, directors made concessions. But filming with relatives did not bring the same success as before. Trying to move away from the image of a mischievous boy, Culkin, along with Elijah Wood, starred in the dramatic thriller "The Good Son", where he played the cold-blooded teenage killer Henry Evans.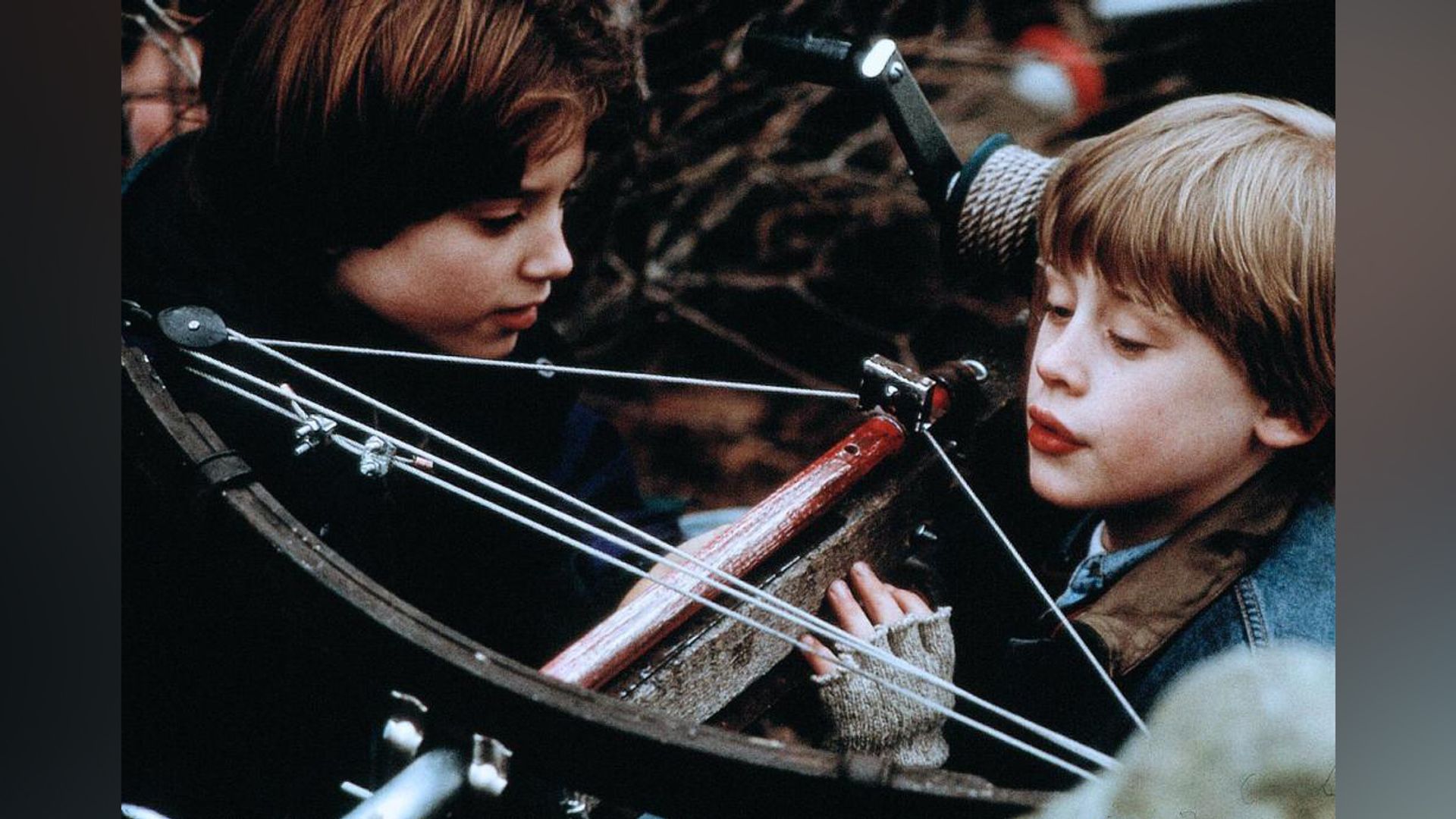 Then there were leading roles in the ballet film "The Nutcracker" and the crime comedy "Getting Even with Dad", in which Macaulay was received rather coolly by audiences.
Culkin was much more warmly received in Michael Jackson's Black or White video, where he played a boy fascinated by rock music and hip-hop. His role in the drama "My Girl" brought the young actor an MTV award for "Best Kiss" along with his eleven-year-old co-star Anna Chlumsky. The last of Macaulay's child roles - Richie Rich in the family comedy "Richie Rich" - was another disappointment: the actor was even nominated for the Golden Raspberry anti-award.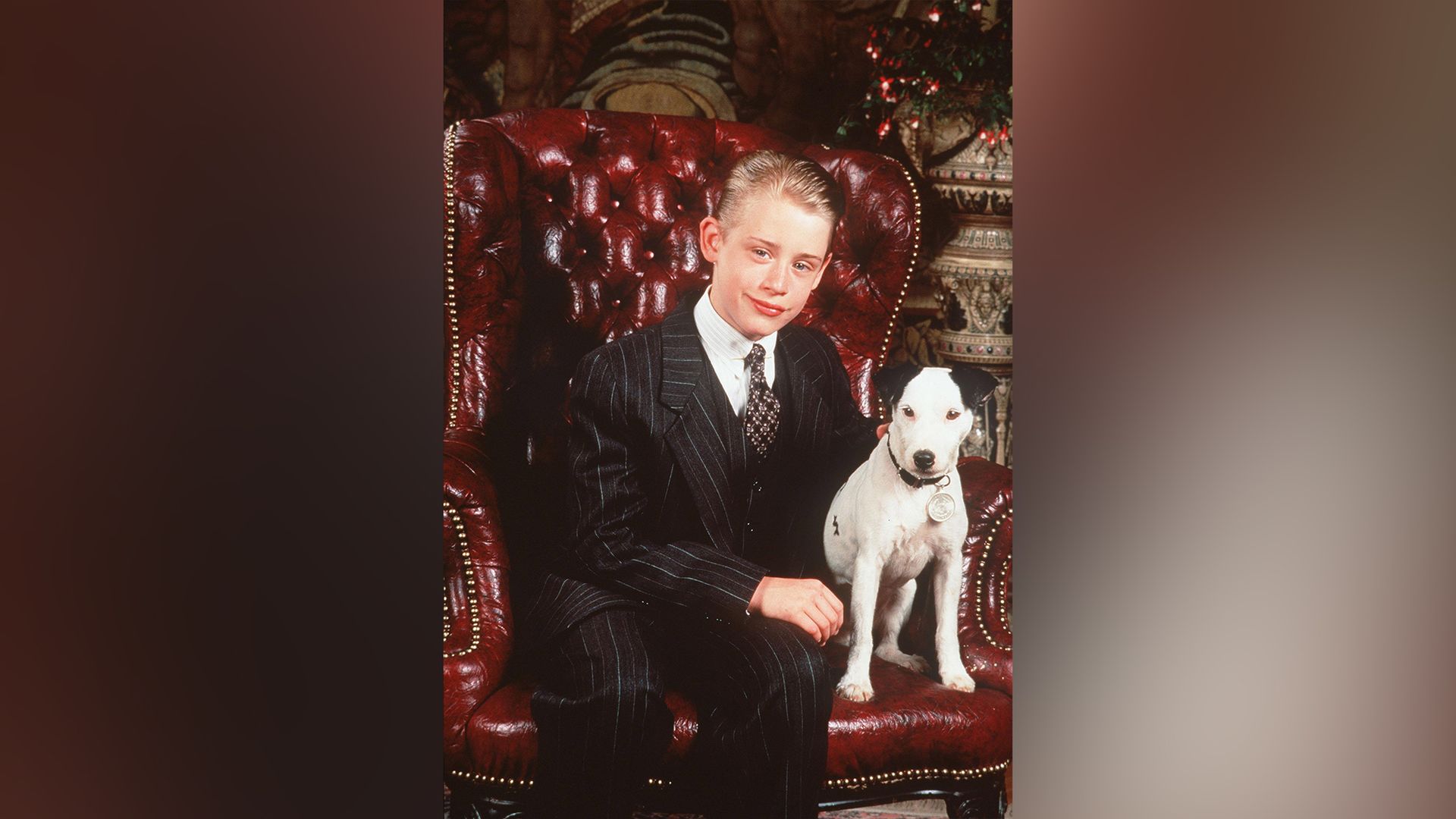 Separation from Parents
Culkin had just turned fifteen when a pause occurred in his acting career. He was psychologically exhausted from monotonous roles and the pressure from his father, who forced him to continue filming for the sake of income.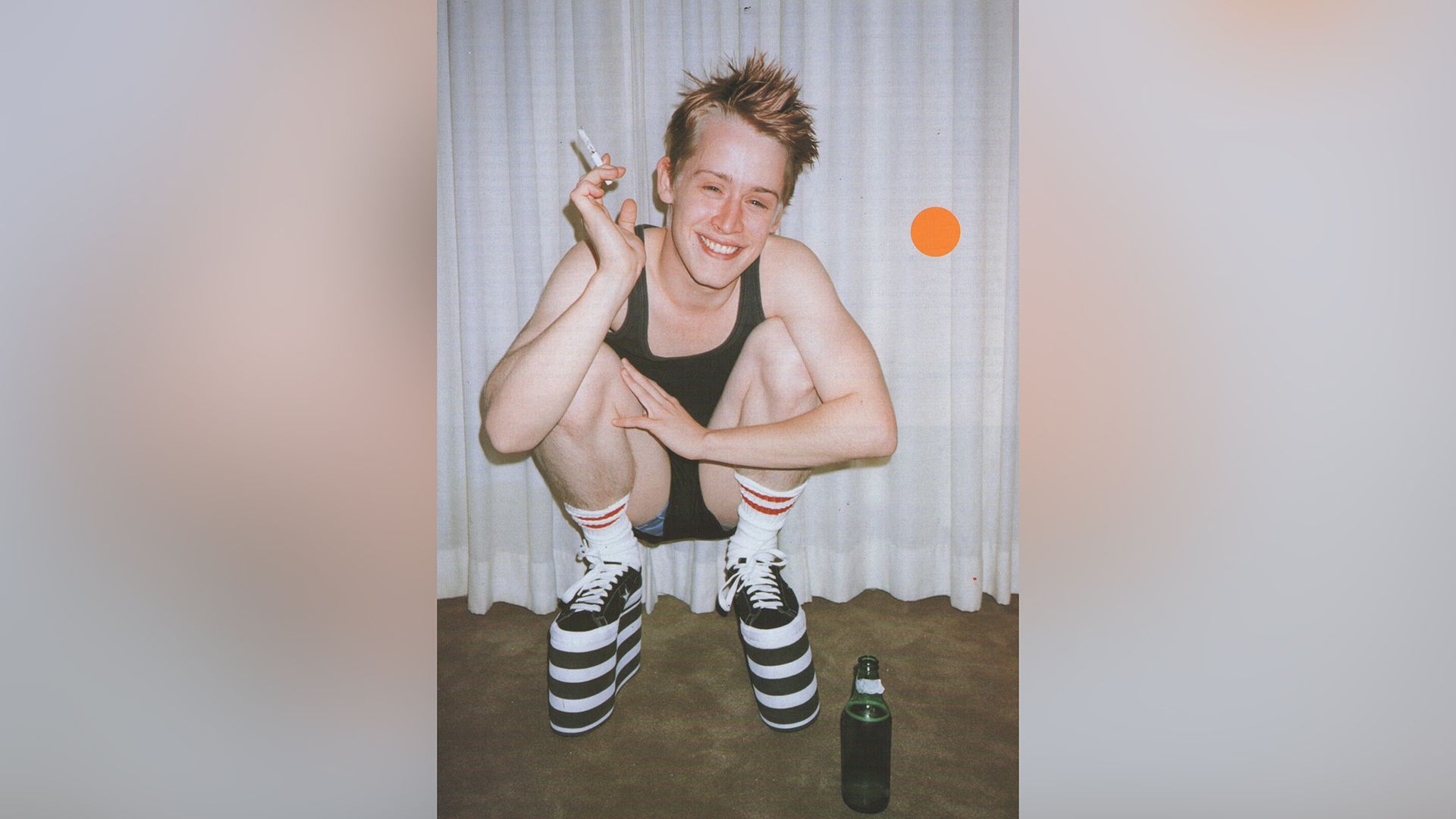 His mother supported her son's desire to rest and left her husband, claiming that he had ruined Macaulay's career. By that time, the actor's net worth was around twenty million dollars. The former spouses began fighting for custody of their underage son and, more importantly, for the right to manage his money.

Tired of the quarrels, Culkin removed their names from the trust fund:
We didn't want to stay with our father. Everyone always misunderstands that I freed myself from my parents. I legally removed their names from the trust fund and found a trustee who could look after my finances in case someone wanted a piece of this damn pie. But then it turned out that I 'divorced' my parents. I just thought I was doing everything right - crossing out my father's and mother's names so that my opinion did not depend on anyone. When I did that, everything ended much faster.
Having put his acting career on hold, Culkin finished school, which he had left in the final year for filming. Only in 2003 did the actor reappear on the screens in the tragicomedy "Party Monster," where he played the lead character - a drug-addicted event organizer, Michael Alig.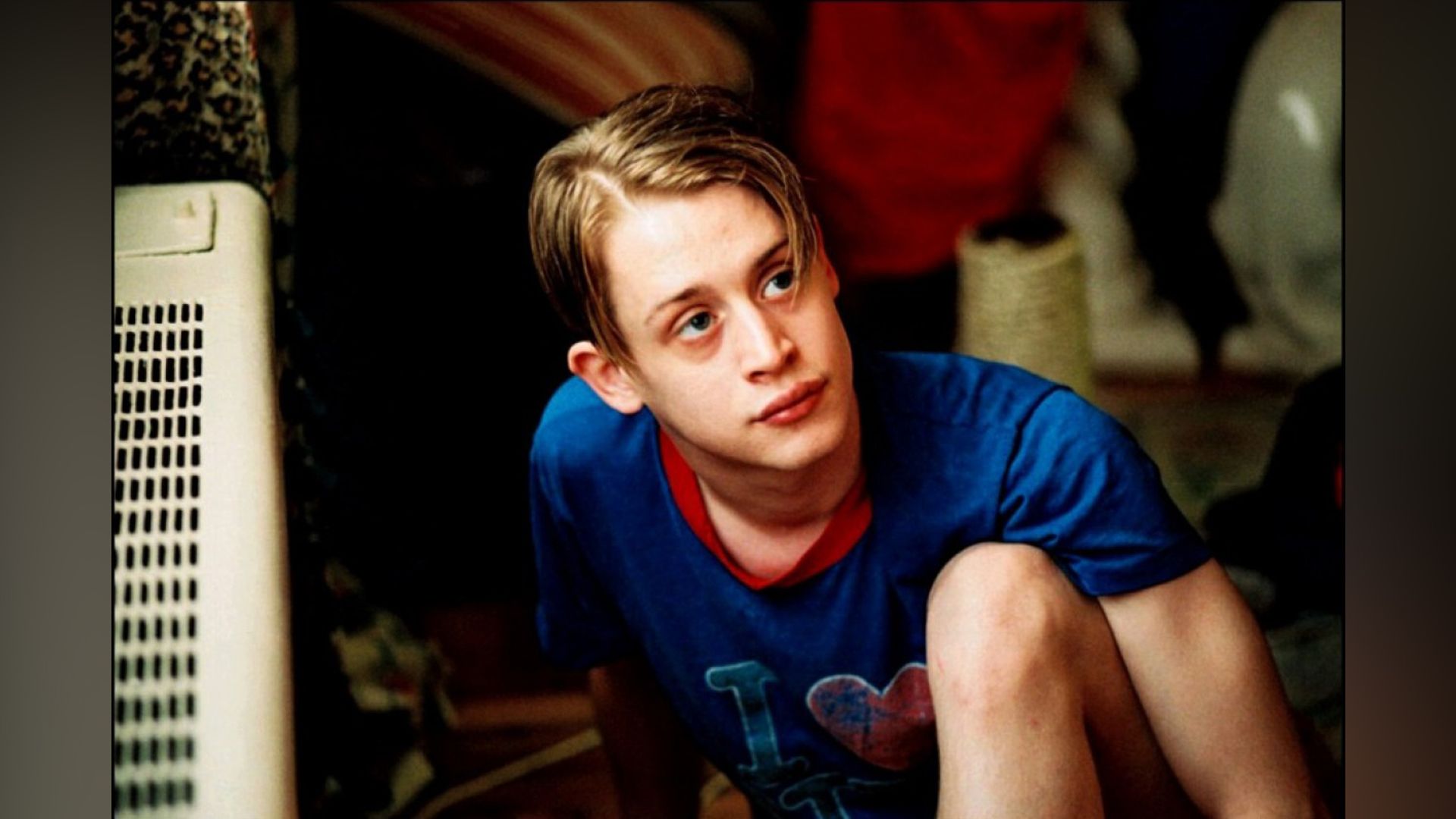 Subsequent films included "Saved!" (Roland), "Sex and Breakfast" (James), and "Kings" (Andrew Cross). Unfortunately, these new roles did not bring great success to Macaulay. In 2006, the actor wrote and released a novel called "Junior," based on his childhood memories.
He continued to act, but more often he was cast in supporting roles in passing films. The actor became a guest of various internet projects, appeared in commercials, and even became a model for a Gucci collection.
Pizza Underground
In 2012, Macaulay Culkin and his friends founded their own cover band, Pizza Underground, making parodies of songs by The Velvet Underground, an experimental rock band, and its leader Lou Reed. Percussionist Deenah Vollmer referred to their emerging band as a joke:
But we believe that jokes are windows to the truth, just like pizza can literally make windows from fat. I'm not sure which composition was the first, but the word 'slice' was in it. Soon we realized that almost any word can be replaced with 'slice' or 'cheese'.
What became entertainment for Macaulay and his friends provoked a wave of outrage from The Velvet Underground fans, with parodies even being called blasphemous. However, true admirers of the famous band claimed that Lou's songs were strong enough to withstand parody. The first tour of Culkin's cover band flopped. The band lasted about four years before it finally broke up. The artist, however, enjoyed participating in music videos, moonlighting as a DJ in nightclubs. Alongside Jessica Williams, he voiced the musical animated film "Entergalactic".
Other Projects
Macaulay is the editor-in-chief of the humorous lifestyle publication BunnyEars.com. He launched the publication in 2017 as a joke, but currently, it has permanent authors and freelancers. Macaulay himself appears at editors' meetings and in the column "Mack Answers Your Dumb Questions".
Personal Life of Macaulay Culkin
The actor was seventeen when he first married his classmate Rachel Miner, who also became an actress. Since both were minors, the marriage was approved by their parents.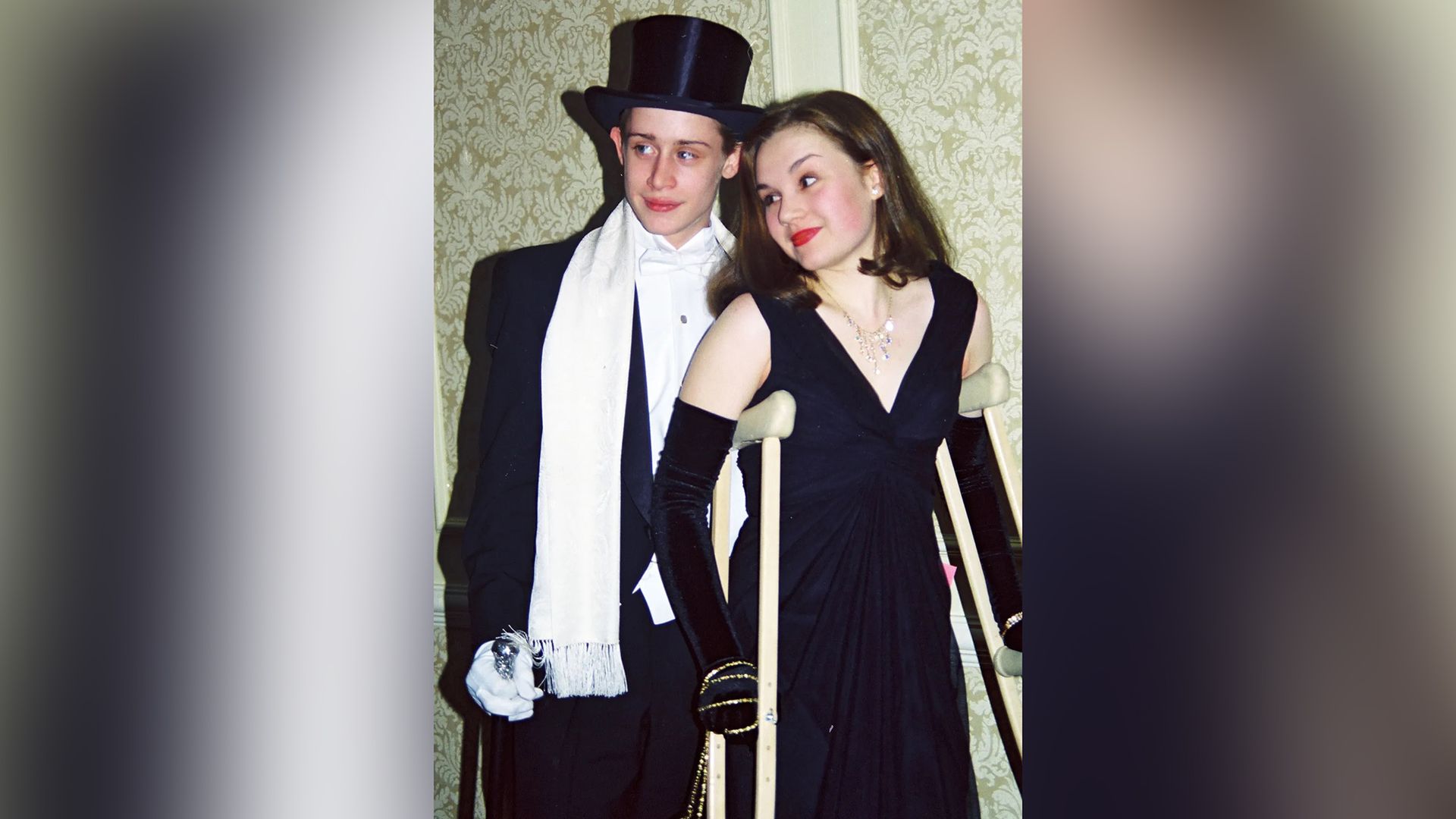 The young couple lasted for two years and then started living separately. In 2002, they officially divorced. Around the same time, Macaulay met the famous actress Mila Kunis.

Their relationship lasted almost nine years and fans eagerly awaited news about their wedding. However, the star couple didn't rush to tie the knot and eventually broke up.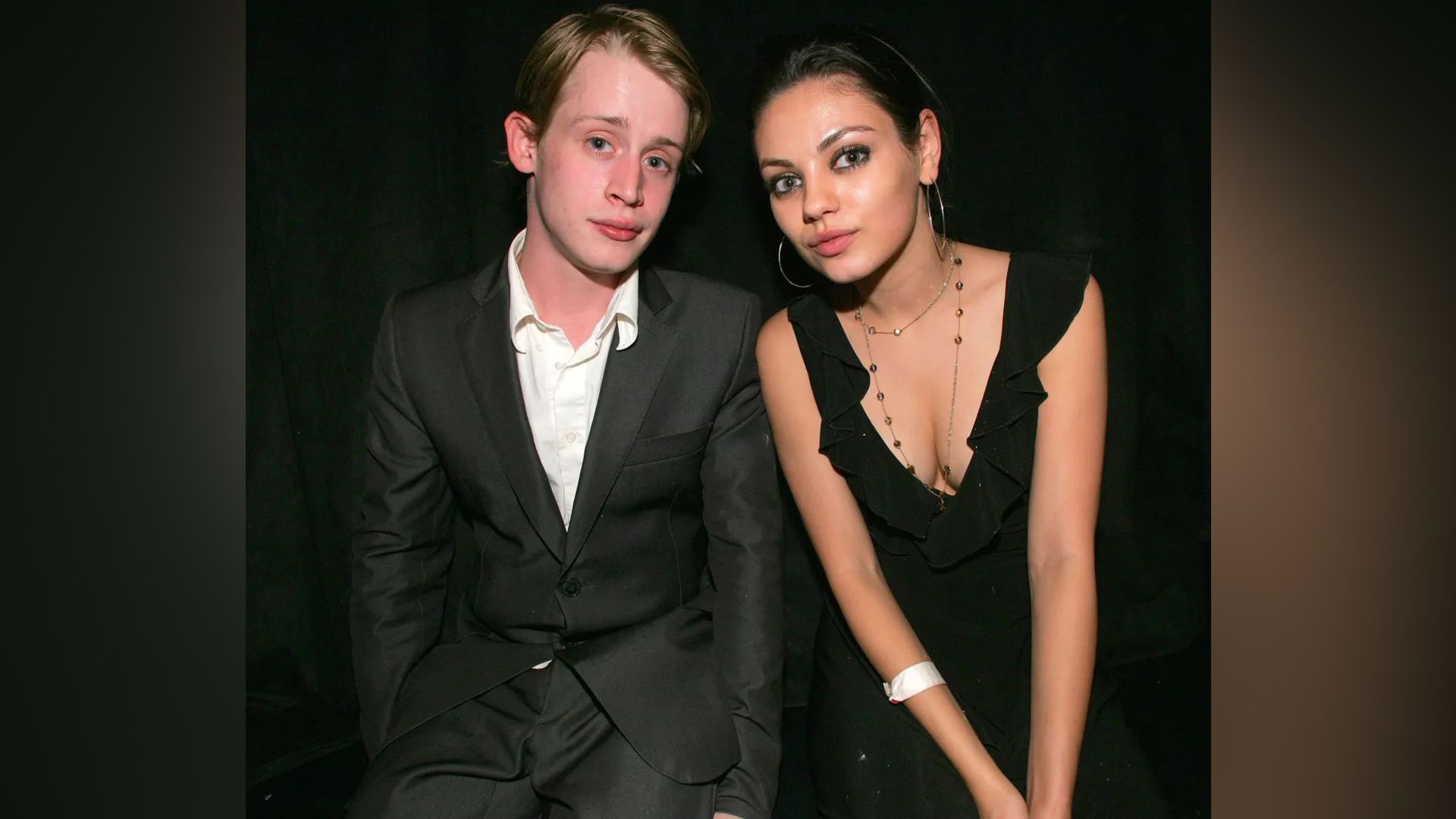 According to the actors, their decision to split was mutual, and they remained on friendly terms. A year later, Culkin was resuscitated after a suicide attempt. His prolonged depression due to the death of his sister Dakota and his breakup with Kunis was cited as the reason.

Media also reported that Macaulay was heavily into drugs at this time. The first "red flags" appeared in 2004 when marijuana and prescription drugs, for which he had no permit, were found in his car during a search. In 2012, a photo of a gaunt, unshaven, and sloppily dressed Macaulay alarmed fans.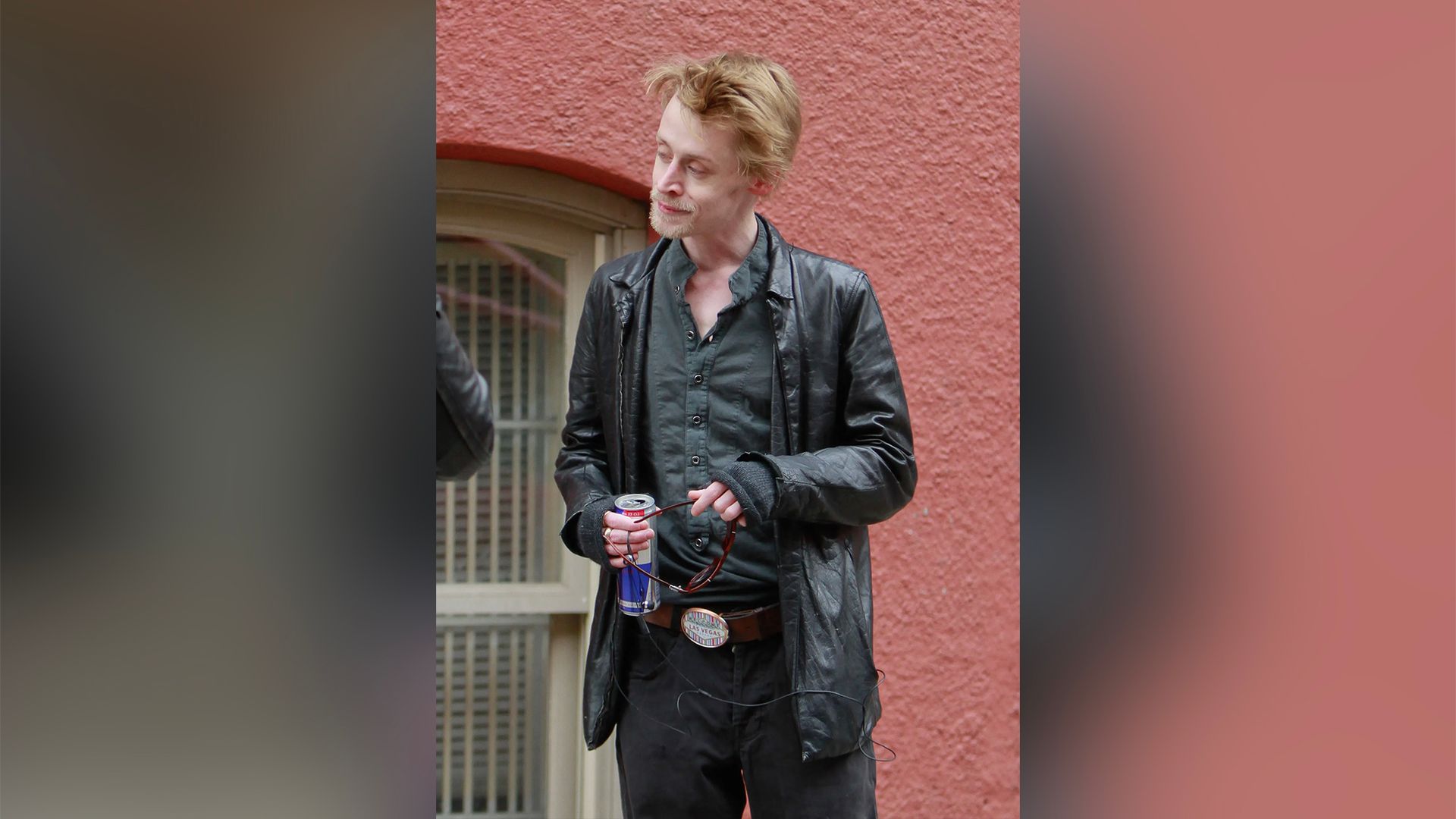 Macaulay found happiness in his personal life after meeting actress and producer Brenda Song. Initially keeping their relationship under wraps, the couple dated secretly. However, with the release of the movie "Changeland" (2019), in which Culkin played the lead role, the lovers appeared together at the premiere and soon moved in together.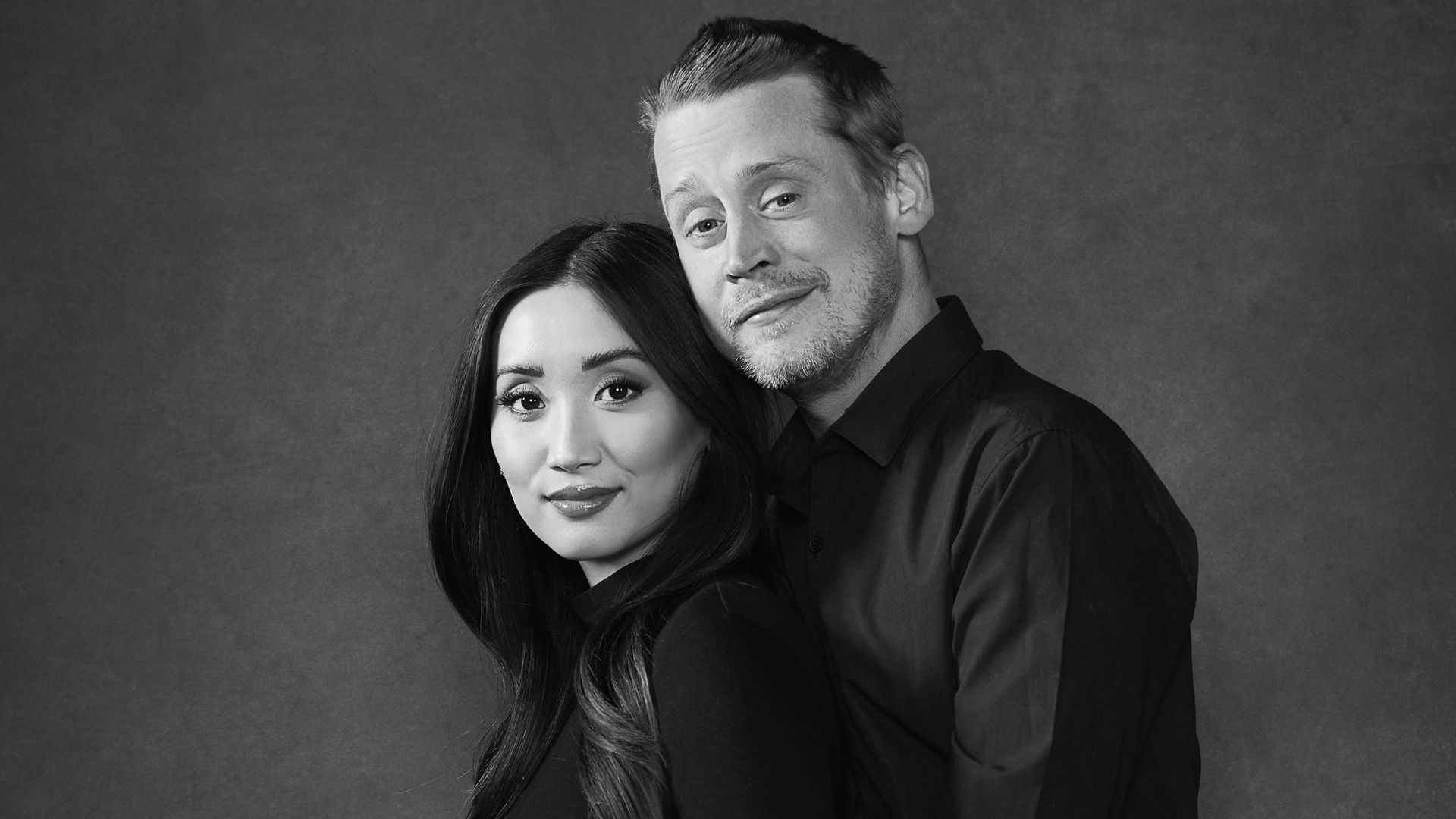 The seriousness of their intention to be together became known in the spring of 2021 when the couple had a son. They named him Dakota in honor of Macaulay's deceased sister.

A year later, the actor proposed to his beloved, and in December their second son, Carson, was born. The public only found out about this in the spring of 2023.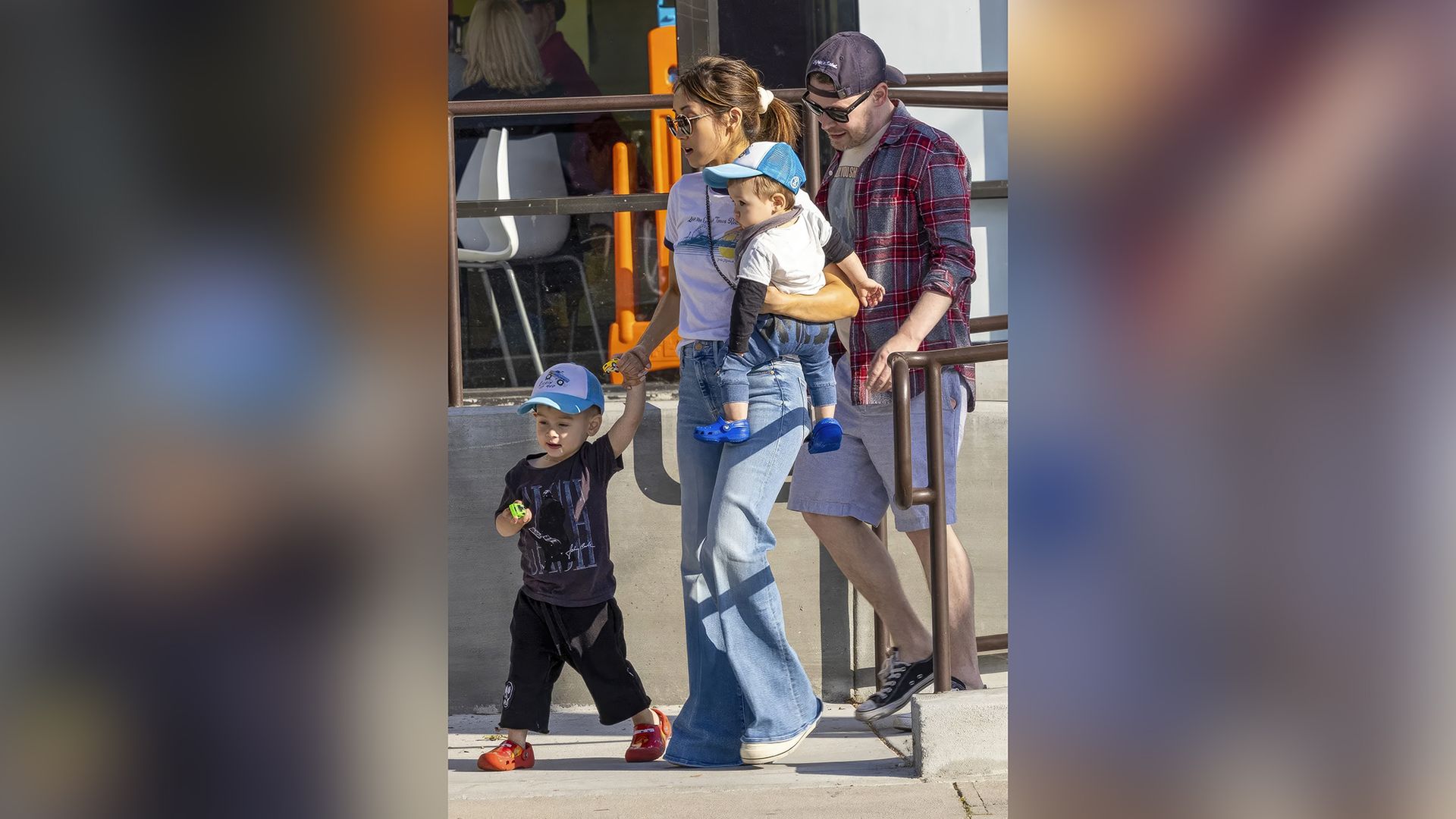 The actor admits that he hasn't felt this happy since childhood, as he does with Brenda and their children. He has become a real homebody and hasn't touched drugs for several years.
Macaulay Culkin Now
Macaulay continues to act in films, although his current works do not enjoy the wild success that accompanied his early films.

In 2022, Culkin appeared in the satirical comedy "The Righteous Gemstones" and voiced Downtown Pat in the adult musical cartoon "Entergalactic". The story is based on the eponymous album of rapper Kid Cudi.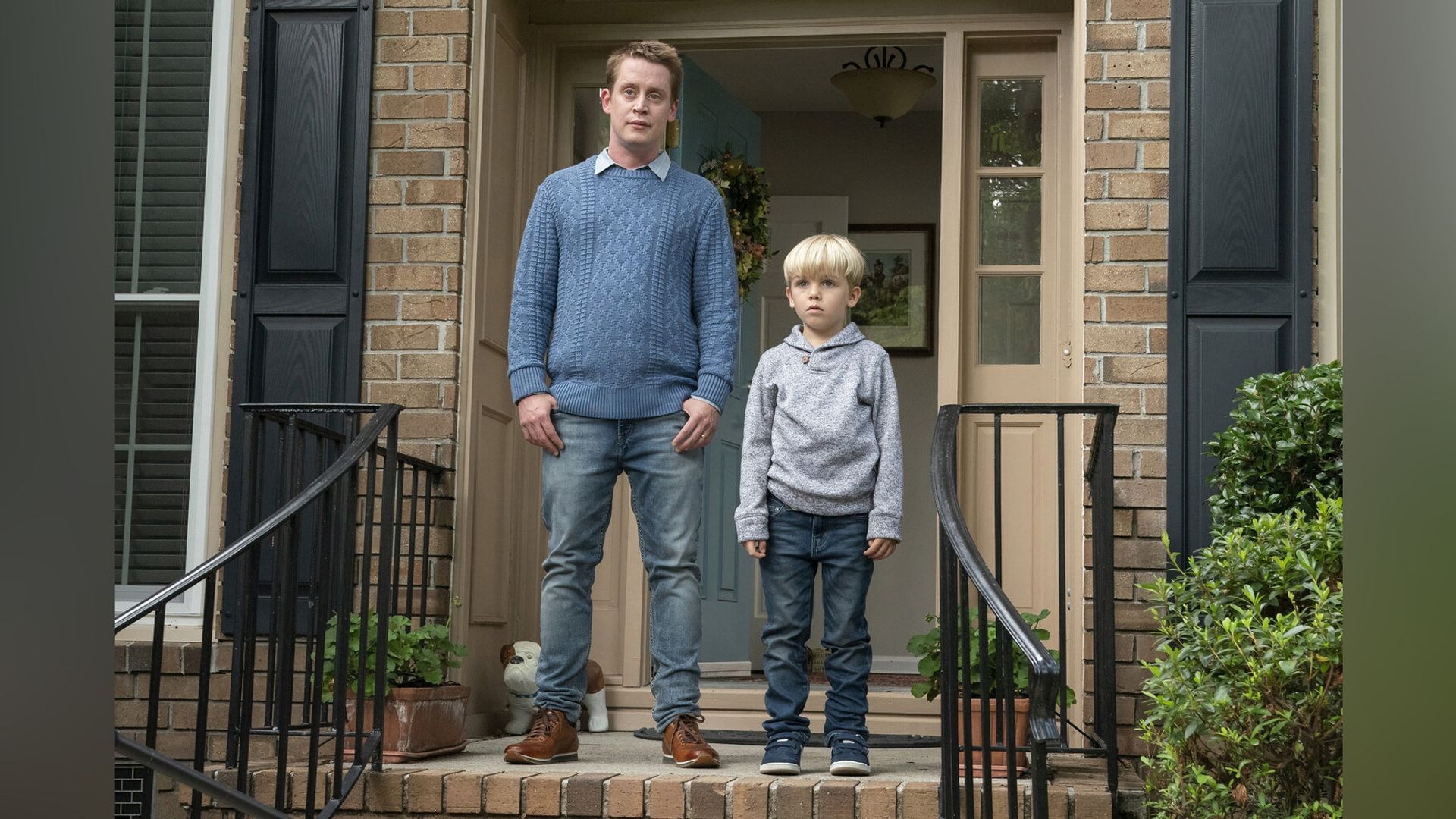 In addition, the actor was part of the cast of the thriller "Rich Flu", which was released in 2023. However, fans were disappointed: Culkin left the project, and the role he was supposed to play went to British actor Rafe Spall.
Interesting Facts
From an early age, Macaulay Culkin showed extraordinary talents, which not only pleased his parents but once greatly frightened them. The boy hid in a closet and sat there until his relatives were about to call the police to report their son missing. Then Mac jumped out of the closet in his father's baseball cap, which completely hid his face, and dramatically proclaimed: "Dad, mom! I've been found!"


Once upon a time, while participating in a music video shoot, Culkin befriended Michael Jackson and often visited his home, later even becoming godfather to his children. When the famous artist was accused of pedophilia, Culkin defended him in court and later said in an interview: ...at first I will say a line — not even a line, but the truth. He never did anything to me. I never saw him do anything to others. And right now, I have no reason to hide anything. He's dead. I'm not saying that it would be fashionable or something like that, but now is the most appropriate time to talk about this. And if I had something to tell, I would definitely do it. But no. I didn't see anything, he didn't do anything.


Macaulay Culkin's talents were not only demonstrated in his acting career. He produced the comedic computer game Toe Jam & Earl: Back in the Groove. Its creators admitted that the actor helped them develop a new part of the game, which turned out to be much more interesting than the previous ones. Besides, his novel "Junior" was written by Culkin in an experimental manner and was a rather strange collection of cartoons, vignettes, and a stream of words about a boy-star who quit show business at the peak of his career.
Important Events in Life
1984: Made debut in the play "Bach Babies" at the New York Philharmonic.
1985: Made TV debut in "The Midnight Hour."
1989: Starred in the movies "Uncle Buck", "See You in the Morning".
1990: Played the lead role in the movie "Home Alone".
1991: Awarded the "Young Actor" award. Nominated for a "Golden Globe". Appeared in Michael Jackson's music video. Starred in the movie "My Girl".
1992: Won the MTV award for "Best Kiss" for the movie "My Girl". Played the lead role in the movie "Home Alone 2: Lost in New York".
1993: Played the lead role in the movie "The Good Son".
1994: Starred in the movie "Richie Rich".
1995: Nominated for a "Golden Raspberry" for the worst male role in three movies. Stopped acting in films.
1998: Married actress Rachel Miner.
2002: Divorced Rachel Miner. Started dating actress Mila Kunis.
2003: Starred in the movie "Party Monster".
2006: Published the novel "Junior".
2007: Starred in the movie "Sex and Breakfast".
2008: Deeply affected by the death of his older sister Dakota.
2009: Starred in the serial "Kings".
2011: Broke up with Mila Kunis.
2012: Attempted suicide. Founded his own cover band Pizza Underground.
2016: Disbanded Pizza Underground.
2017: Started dating actress and producer Brenda Song.
2019: Starred in the movies "Changeland", "Dollface".
2021: Son Dakota was born from Brenda Song.
2022: Second son Carson was born.
2023: Was announced to star in the movie "Rich Flu", but declined the role. Received a star on the Walk of Fame.
Press Ctrl+Enter If you find a mistake