Michael Jackson Biography
Michael Joseph Jackson was an American singer and dancer who started his career as a member of his family music group the Jacksons. In 1972, he devoted himself to a solo career and before long he achieved unrivaled success. Jackson's sixth studio album Thriller has been the best-selling album in history for over 30 years now, and Michael Jackson himself became the legend of pop music.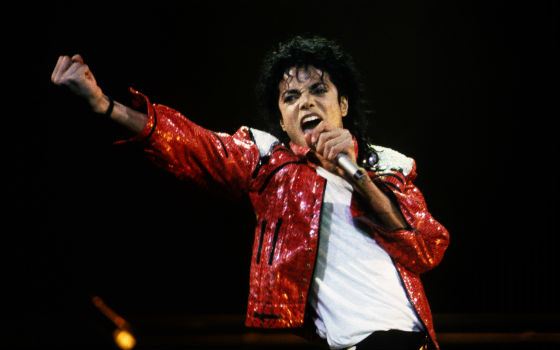 Michael Jackson's Childhood. Humiliation and First Glory
Michael Jackson was born in Gary, Indiana. His parents, Joseph and Katherine Jackson, got married in November 1949. They hooked up thanks to the love of music: Jackson's father played the guitar and was a bluesman while his half Indian and half mulatto mother was crazy about country music.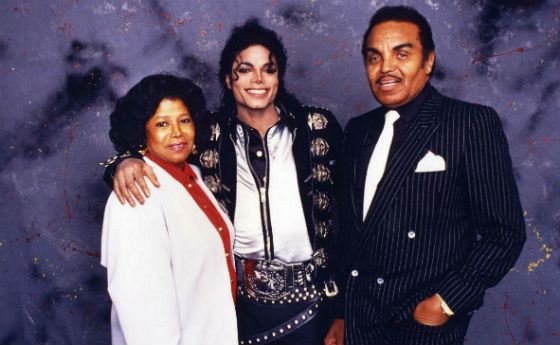 Soon after getting married, the 19-year old Katherine realized that family life was not as exciting as her fantasies, and Joseph revealed his true nature – he was unsociable and even cruel.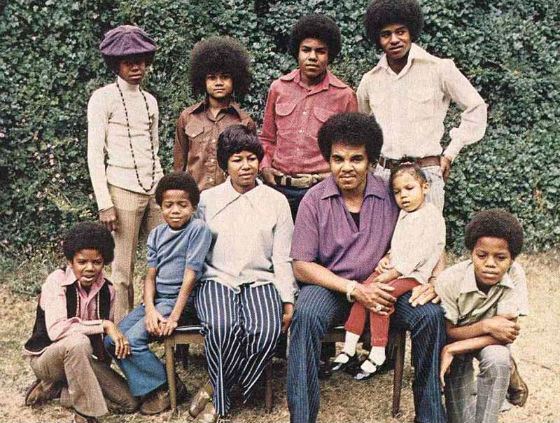 When Michael was born in 1958, there were already 7 kids in the family. Joseph Jackson was a big fan of strict discipline, so he was very harsh with his kids; he humiliated them both morally and physically. On the one hand, Katherine Jackson forced her sons to study the Bible and brought them along to meetings of Jehovah's Witnesses.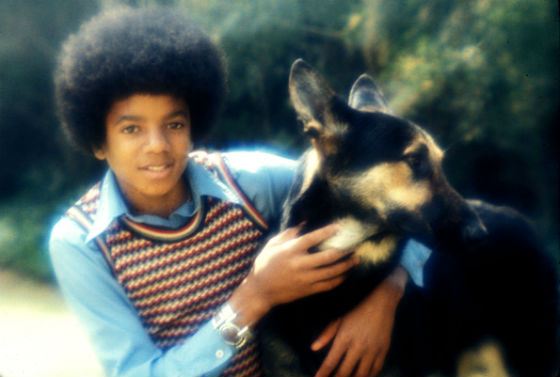 Only in 1993, Michael Jackson openly told Oprah Winfrey about his childhood, how he felt lonely and cried all the time, and that talking to his father literally made him feel sick.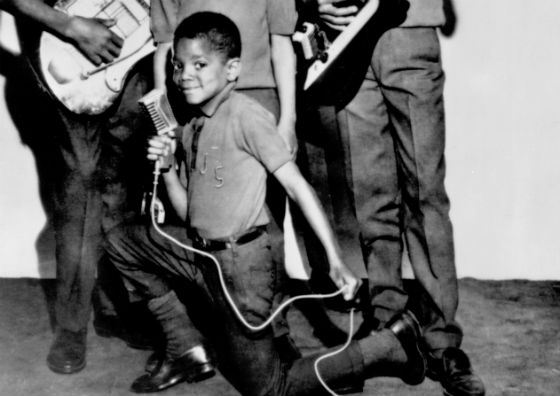 In 1964, Michael's brothers founded a music group The Jacksons. Initially, the band comprised only elder brothers Tito, Jermaine, and Jackie; Michael and Marlon joined later playing congas and the tambourine. In some time, Michael became a backing vocalist and accompanied each performance with his dances. The strict father watched the band rehearsals with a belt in his hands, and whenever there was something he didn't like, he inflicted punishment.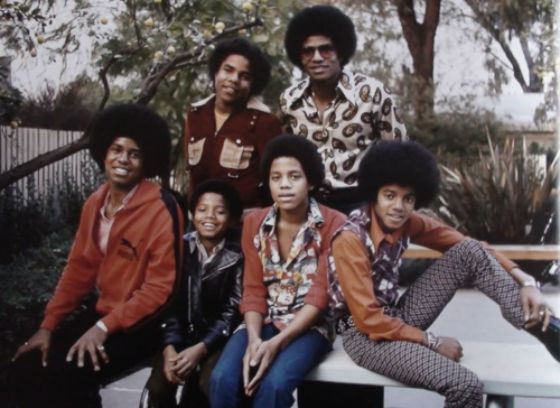 In 1966, the group became known as the Jackson 5, and Michael became the lead vocalist. The young performers won a city talent show with the song «I Got You (I Feel Good)» and then toured around Midwest until 1968. At that time, the Jacksons also performed at black strip clubs warming up the audience before the show.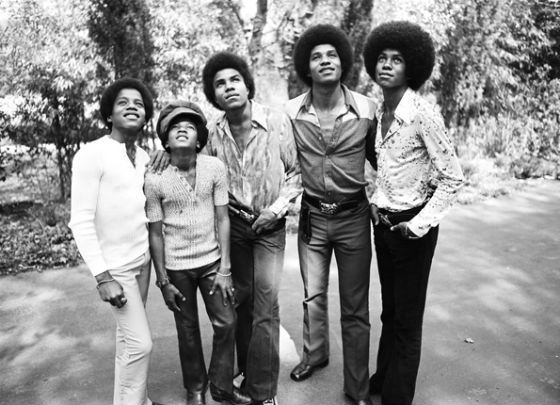 In 1970, the group reached the national level as their first singles topped the Billboard Hot 100 chart. Back then, Michael already intrigued the audience with his eccentric dances that he copied from Jackie Wilson and James Brown.
The Beginning of Michael Jackson's Solo Career
According to Zoomboola.com, in 1973, The Jackson 5 found themselves involved in a conflict with their record company Motown Records. However, that didn't prevent Michael from releasing four solo studio albums with Motown: his debut studio album Got to Be There (1972) that sold over 5 million copies, Ben (1972), Music & Me (1973), and Forever, Michael (1975).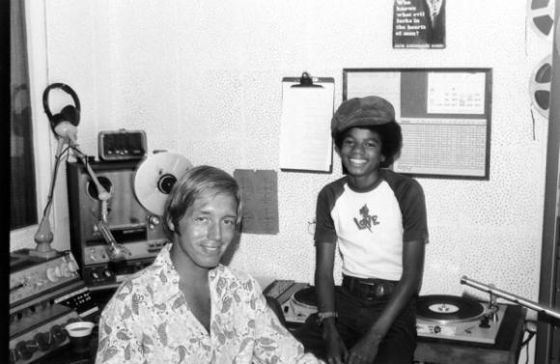 In 1976, the Jackson 5 signed with CBS Records, and renamed themselves back to The Jacksons, since the name Jackson 5 was owned by Motown. In 1978, Michael Jackson co-starred with Diana Ross in the on-screen adaptation of the Broadway musical The Wiz. While working on the movie, Jackson met Quincy Jones, a record producer, who agreed to produce the talented singer.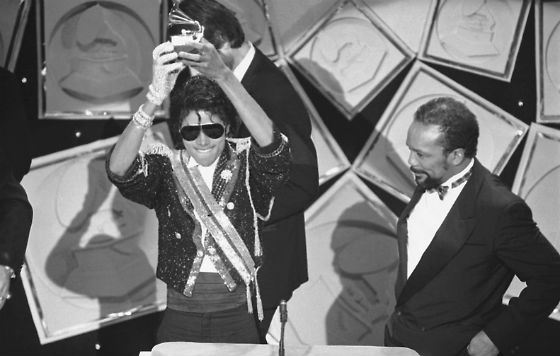 The first fruits of their cooperation became visible to the audience in 1979, when Michael Jackson released his fifth solo album, Off the Wall. Paul McCartney and Stevie Wonder helped Jackson with the album. Four album singles topped the Billboard Hot 100: «Don't Stop 'Til You Get Enough», «Rock with You», «She's Out of My Life» and «Off the Wall». The album sold 20 million copies worldwide.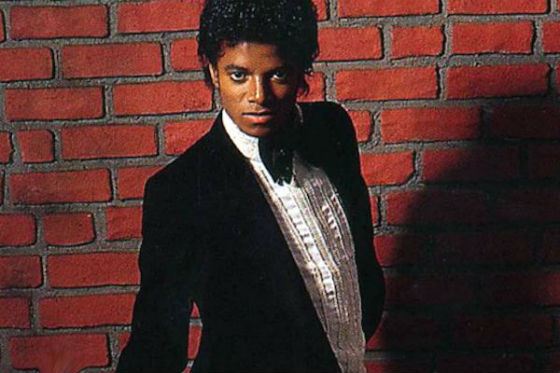 Flourishing Career. King of Pop
By the beginning of the 1980s, Jackson had already gained phenomenal success, and his new album Thriller was soon to be released. The album was in the works for 8 months, and it featured 9 tracks, 4 of which were written by Jackson.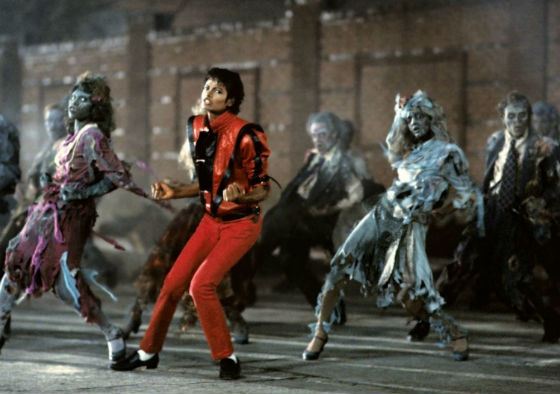 Thriller was released in November 1982 and a year later, it already became the best-selling album of all time, retaining this status for several decades. Jackson's fans bought 26 million copies in the USA and over 109 million worldwide. The album peaked at number one on the Billboard 200 for 37 weeks and remained in the chart for over 2 years.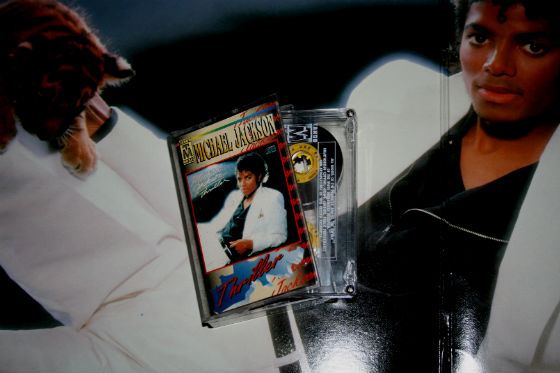 In 1983, on the Motown Records 25th anniversary show, Michael Jackson debuted his famous moonwalk while performing his hit «Billie Jean»; he also presented a 14-minute music video for the song «Thriller» that soon set new standards for music videos.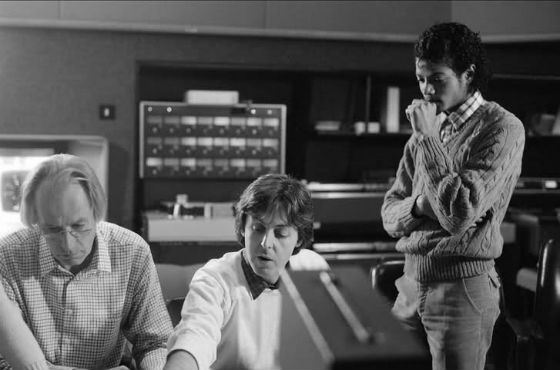 In March 1985, Michael Jackson co-wrote the song «We Are the World» with Lionel Richie, and all the funds raised (over $61 million) were donated for starving children in Africa.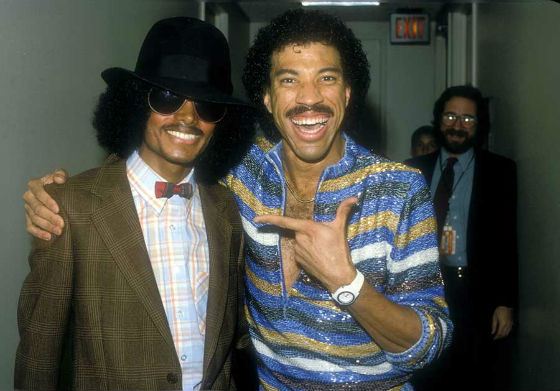 Michael Jackson's seventh album Bad (1987) did not repeat the phenomenal success of the predecessor but it still peaked at number one on the Billboard 200 for 6 weeks and sold 29 million copies. The album comprised several songs that became world-famous hits, including «I Just Can't Stop Loving You», «Bad», «The Way You Make Me Feel», «Dirty Diana», «Smooth Criminal», and «Man in the Mirror».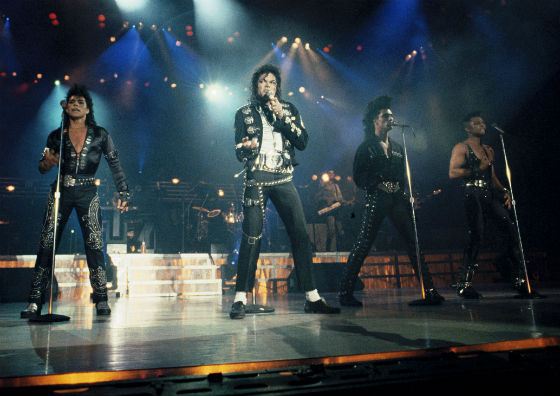 In 1989, while presenting Michael Jackson with the Soul Train Heritage Award, Elizabeth Taylor called him «the true king of pop, rock, and soul.» Later, Jackson's fans shortened this title to the «King of Pop» and it became his nickname for good.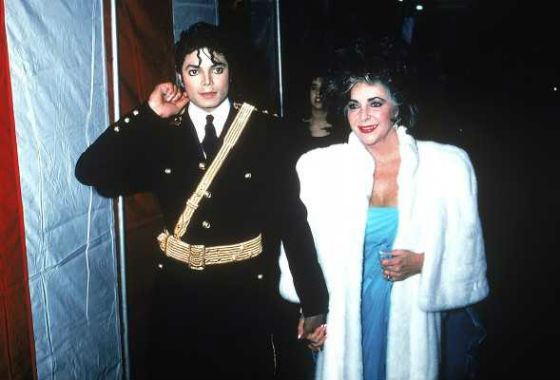 In 1991, Jackson pleased his fans with another portion of new material in his eighth solo album Dangerous. The release was preceded by the premiere of the clip for the song «Black or White», which topped the charts for 5 weeks.
Further Career
The next studio album, Invincible, came out only in 2001. It comprised 16 tracks and some of them were a result of cooperation with other celebrities: Jackson worked with The Notorious B.I.G. on the song «Unbreakable», with Chris Tucker on the video for the song «You Rock My World», and with Carlos Santana on the song «Whatever Happens».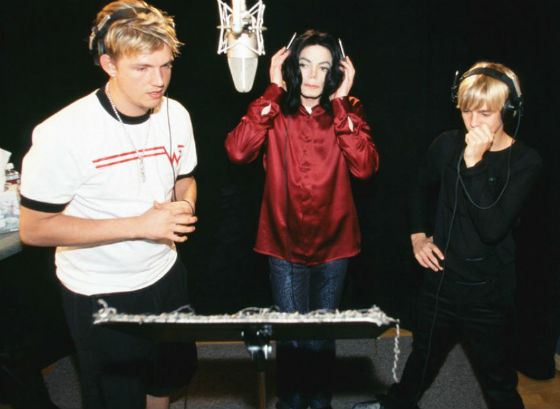 The musician dedicated this album to the tragic events in Oslo: Benjamin Hermansen, a 16-year-old African-Norwegian boy, was killed by neo-Nazis on January 26, 2001. The murderer was good friends with Omer Bhatti who was also close friends with Jackson; that's why the musician took the teenager's death so hard.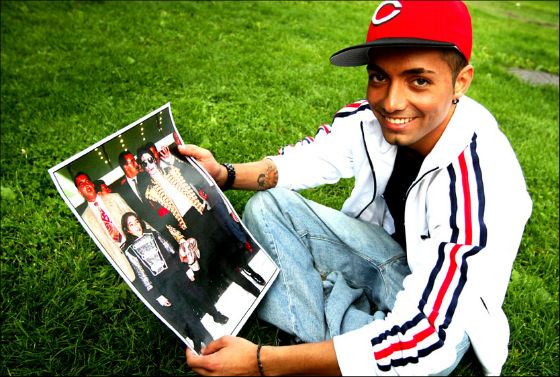 After the album release, Jackson organized a show at Madison Square Garden to mark his 30th year as a solo artist. The singer appeared on stage with the former squad of the Jackson 5 for the first time since 1984; and the show also featured Britney Spears, Whitney Houston, N'Sync, and Usher.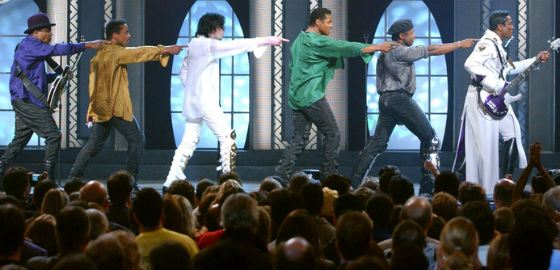 In 2003, Jackson released Number Ones, a compilation of his hits comprising several unreleased tracks and a brand new song «One More Chance».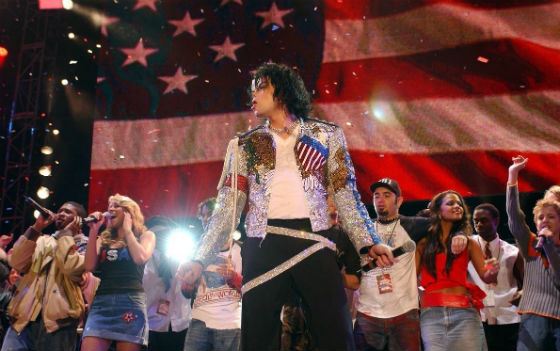 The next year, Michael Jackson released The Ultimate Collection, a box set of 5 discs that included 13 unreleased songs. And in August 2008, a series of greatest hits albums, King of Pop, came out to mark Michael Jackson's 50th anniversary.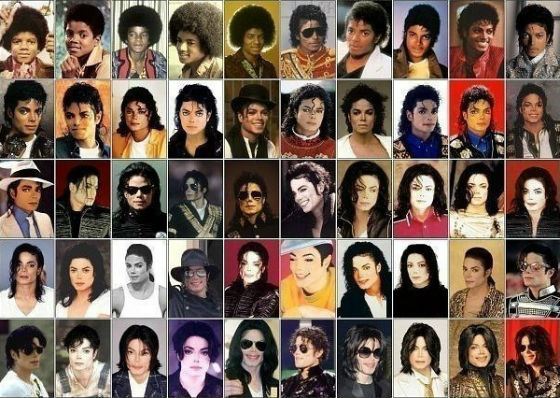 Michael Jackson planned to release his 11th studio alum in 2009.
Personal Life
Michael Jackson was married twice. First, he was married to the daughter of Elvis Presley, the King of Rock and Roll. Jackson first met Lisa Marie Presley at an event in MGM Grand Hotel in Las Vegas in 1975; she was only 8 back then.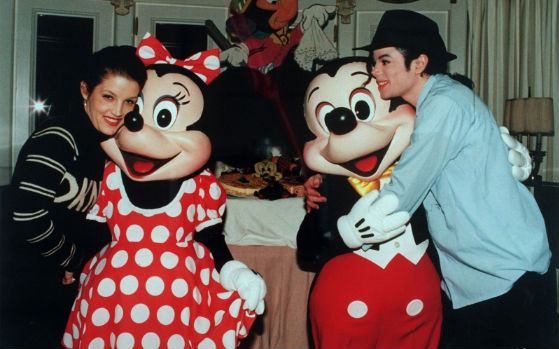 They met again in 1993. After that, they started talking to each other and soon became best friends. Lisa supported Jackson at the time when everybody else seemed to have turned their back on him. Jackson once asked Presley: «If I asked you to marry me, would you do it?», and half a year later they secretly married in the Dominican Republic. In 1996, they divorced but remained friends.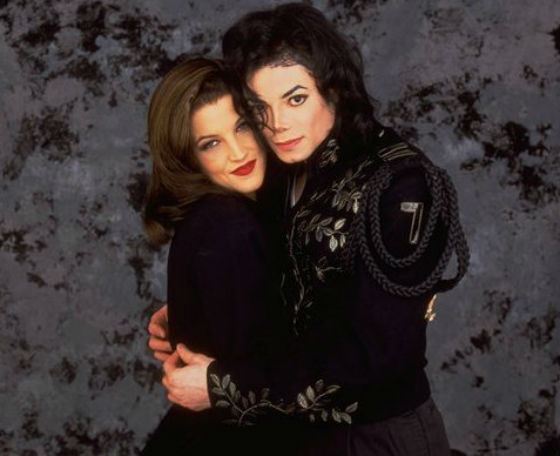 Jackson took the divorce really hard, and it was one of the reasons why his disease (vitiligo) progressed. While visiting his personal dermatologist Dr. Arnold Klein, Jackson met his nurse Debbie Rowe. They started talking and Rowe asked Jackson what made him sad the most in that given situation. The artist responded that he deeply regretted not having kids with Lisa. Then Rowe offered Jackson to give birth to his child so that he could become a happy father.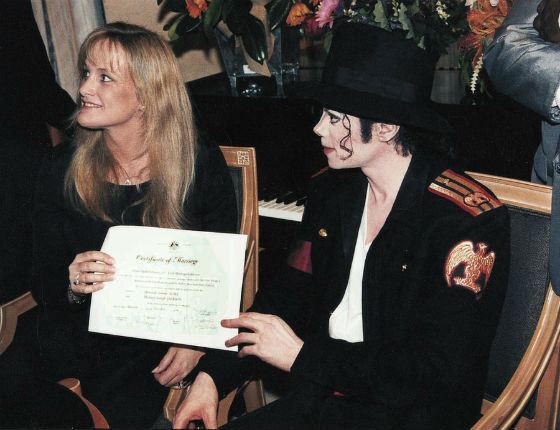 Jackson gladly agreed to the offer. Rowe gave birth to two kids: Michael Joseph «Prince» Jackson Jr. and Paris-Michael Katherine Jackson. In 1999, Rowe decided that her mission was accomplished, so she filed for divorce, giving Jackson full custody of the children.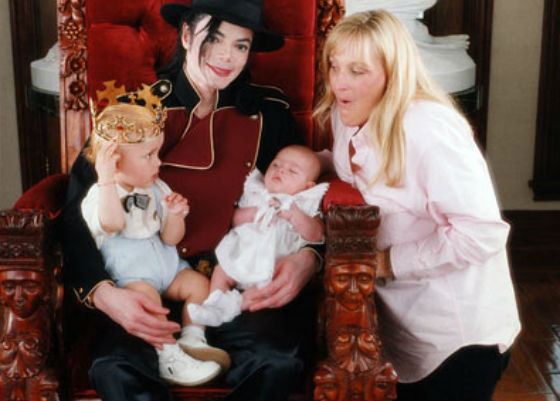 In 2002, Michael Jackson's second son Prince Michael Jackson II was born. The musician kept the name of the surrogate mother a secret.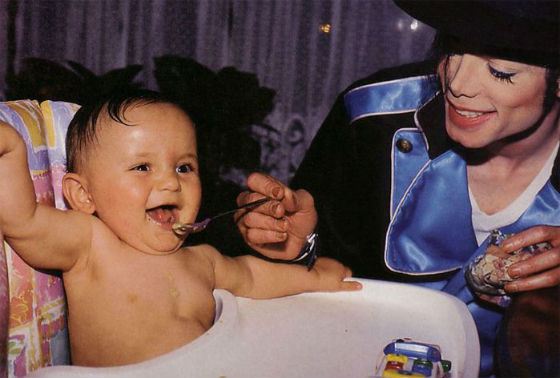 Molestation Allegations
In 1993, the musician was accused of child sexual abuse of Jordan Chandler, a 13-year-old boy who was Jackson's fan and often visited him at the Neverland Ranch. The boy confessed to his father, Evan Chandler, that during his visits Michael Jackson made him touch his genitals. During the investigation, the celebrity had to show his private parts, so that the jury could compare the boy's description with the reality.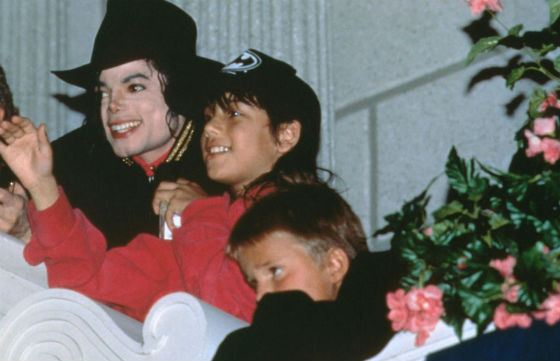 Eventually, Jackson settled with the Chandlers: they withdrew their suit and he paid them $22 million of compensation. In 2003, Michael Jackson had to face the court again as he was charged with similar allegations. Gavin Arvizo, a 13-year-old boy, was the new «victim» who told the press that Jackson got him drunk and then engaged him in joint masturbation.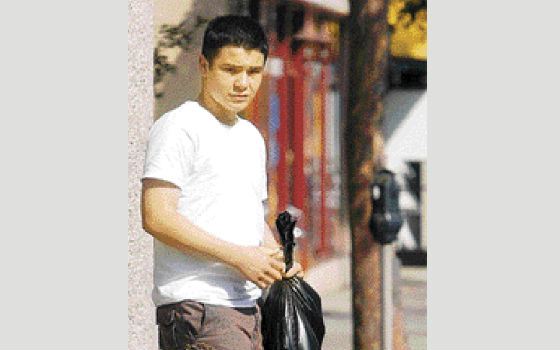 The lawsuits went on for two years and finally, Michael Jackson was found not guilty. Unfortunately, the molestation allegations had a very negative impact on the musician's career and reputation. After Jackson's death in 2009, Jordan Chandler confessed that everything he told about sexual abuse was a lie from beginning to end; he also admitted that it was his father who made him tell the truth. In November of the same year, the senior Chandler shot himself.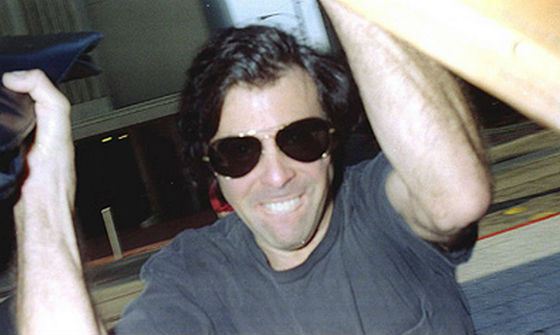 In 2019, according to the testimony of possible victims of Michael Jackson and their parents, the documentary "Leaving Neverland" was shot. In it, the main characters, Wade Robson and James Seyfchak spoke in detail about how the singer was subjected to violence. The film caused a mixed reaction from the public, but most Jackson fans sided with the victims, blaming the deceased idol.
Plastic Surgeries and Heath Problems
In 1987, after the release of the video for the title track of the album Bad, Michael Jackson's fans noticed some changes on his face, and every time he appeared on stage, he seemed to become paler and skinnier.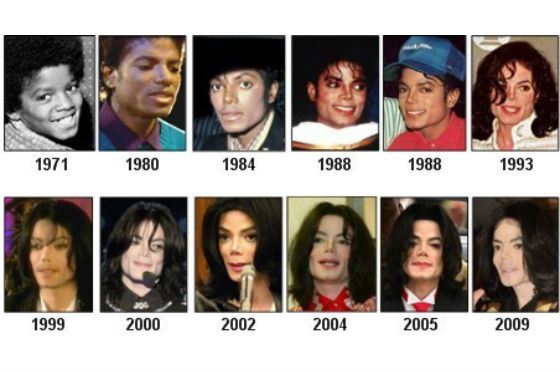 The media paid too much attention to the weary look of the artist: reporters came up with the most unexpected hypotheses why Jackson bleached his skin and changed the shape of his face; some even accused him of body dysmorphic disorder, a condition characterized by hatred towards one's own body.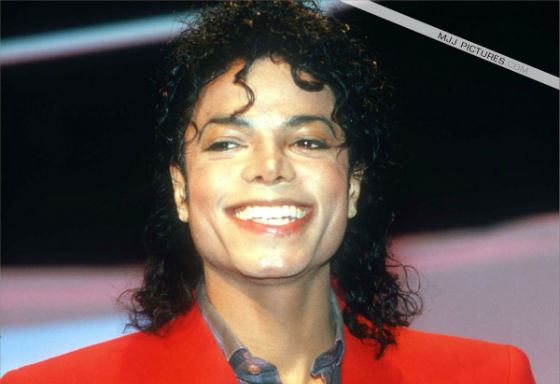 At the beginning of the 90s, Jackson put an end to all the rumors confessing that in 1986 he was diagnosed with two rare diseases – vitiligo and lupus. And while the former only affected the skin pigmentation covering it with light spots; the latter is a dangerous autoimmune disease that damages the connective tissues, so it caused deformation of cheekbones and the shape of face overall.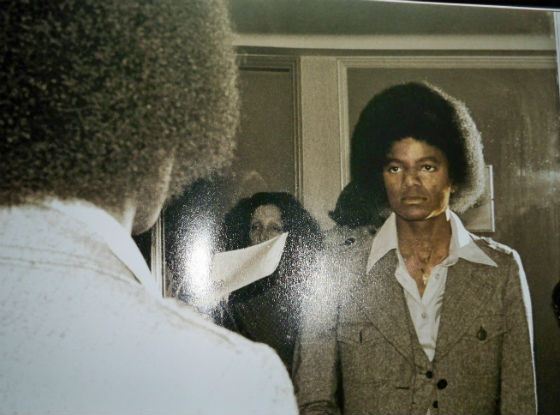 Regarding Jackson's plastic surgeries, experts who have been watching the celebrity's gradual transformation closely concluded that there were numerous operations. They assert that Michael Jackson had several surgeries on his nose, he changed the shape of his lips, cheeks, and eyelids, and he also had a dimple done on his chin. Jackson's mother confirmed that her son, in her opinion, became addicted to plastic surgeries. Michael Jackson himself stated he had had only two rhinoplasties.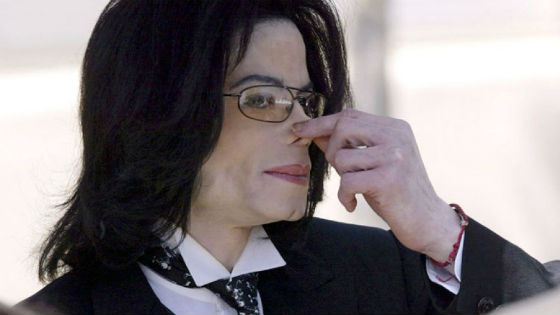 Michael Jackson's Death
On June 25, 2009, at 12:22 pm (local time), a 911 call center received a phone call. An incoherent voice asked for an ambulance to Holmby Hills estate, Michael Jackson's property. The paramedics arriving three minutes and seventeen seconds later discovered Jackson's unbreathing body with a very weak pulse.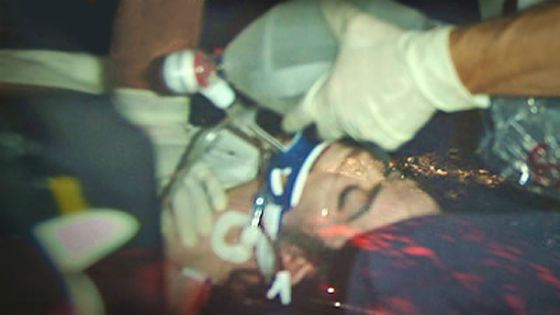 The resuscitation efforts made on the way to and in the UCLA Medical Center didn't help: Michael Jackson was pronounced dead at 2:26 pm. It only took several minutes for the news to spread around the world.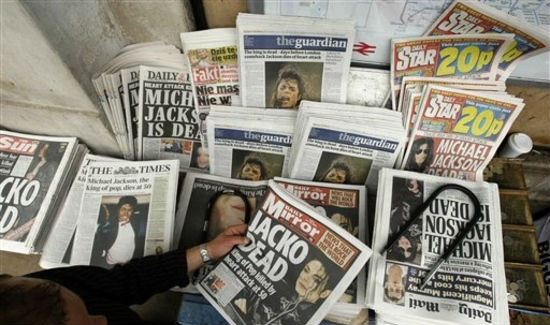 The police started to investigate the incident immediately. First, they questioned Jackson's personal physician Conrad Murray. He said that he had found the lifeless celebrity in bed but managed to discern his pulse and tried to perform cardiopulmonary resuscitation.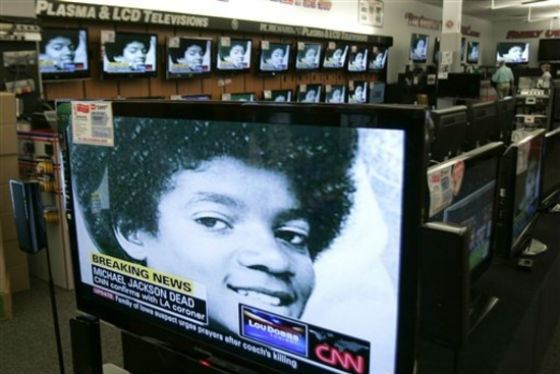 An autopsy revealed that the singer was on the stage of extreme exhaustion: being 178 cm tall, he only weighed 51 kilograms. On August 24, forensic medical examination established the real cause of Michael Jackson's death – it was an overdose of anesthetic propofol administered intravenously.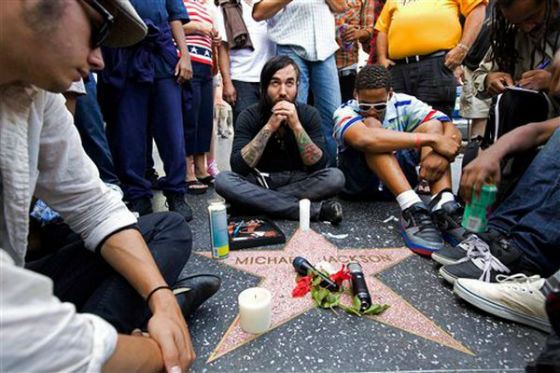 On July 29, 2009, Conrad Murray confessed that he administered propofol and also gave several pills with the sedative effect not long before Michael Jackson's death since the celebrity suffering from insomnia and pain due to plastic surgeries and back problems needed anesthesia and sleeping pills.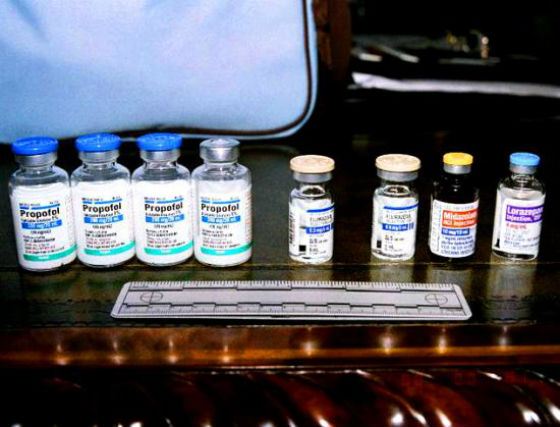 In November 2011, Murray was convicted of involuntary manslaughter earning a prison sentence of four years.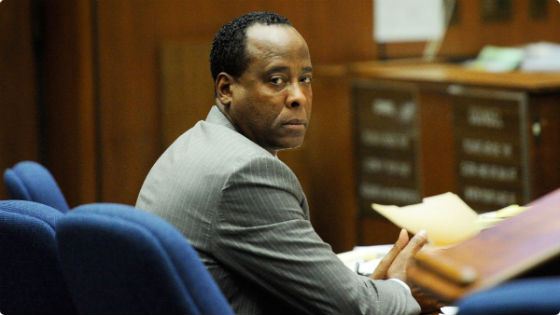 Legacy
In accordance with Michael Jackson's will, his kids inherited the rights to two hundred of his archive songs. Real estate and financial assets were transferred to the trust fund of the Jackson family, led by Catherine Jackson. It's worth noting, that Joseph Jackson, as well as the mother of Michael Jackson's older kids, was not mentioned in the will.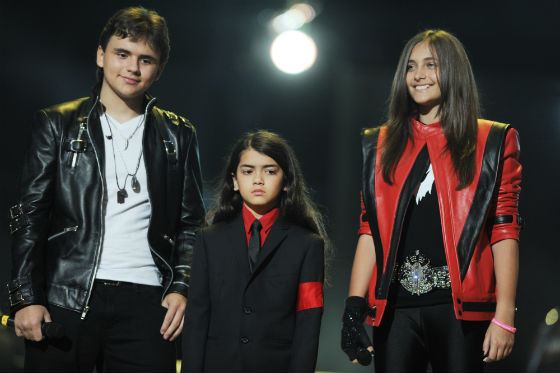 In November 2010, the first posthumous album, Michael, was released. It comprised 10 tracks that were recorded with Lenny Kravitz, 50 Cent, and Taryll Jackson.
Press Ctrl+Enter If you find a mistake