Biography of Simone Ashley
Simone Ashley is a British actress with Indian roots. She became famous thanks to her role of Kate Sharma in the series "Bridgerton", as well as featuring in the youth Netflix series "Sex Education". She enjoys swimming while being actively engaged in music, and she loves to travel.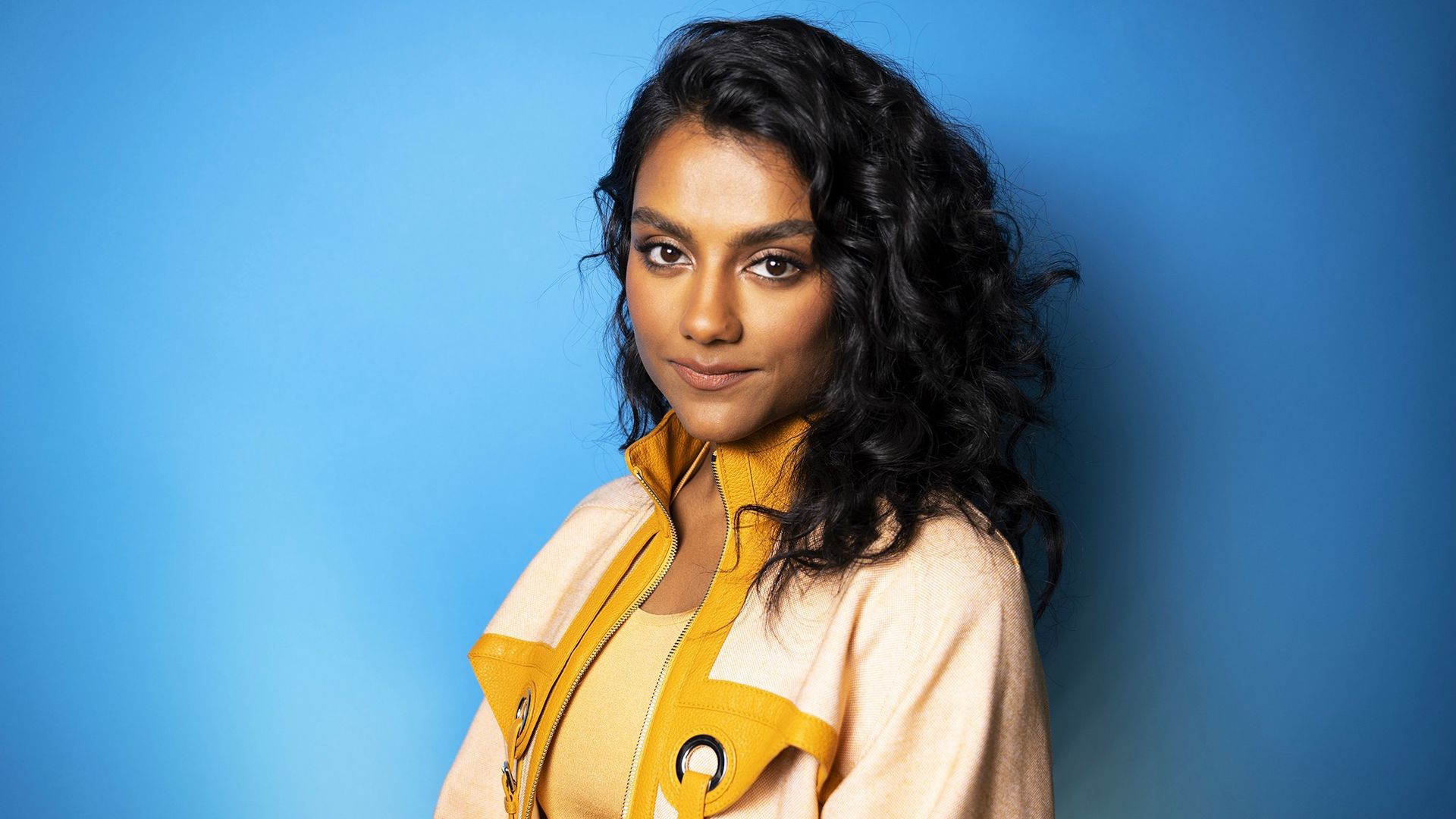 Childhood and Family
Simone Ashwini Pillai, known to viewers as Simone Ashley, was born on March 30, 1995 in the English city of Camberley. Her parents, Lata and GunasekaranPillai, are Indian scientists who moved to Britain. The girl has an older brother and has a close emotional connection with him.

Since childhood, the future star liked to imitate adults and "play the actress". She was happy to perform in front of her parents and guests, feeling free in public. It is not surprising that even at a young age, Ashley dreamed of acting in films. "Being spontaneous and acting is something I've always liked, and the desire to realize my dream was beyond doubt," admitted Simone. Meanwhile, the girl's parents had a different point of view: at first, mom and dad did not approve of their daughter's desire to become an actress. The family wanted Simone to have a more "serious" profession, but the daughter firmly stood her ground. "It's impossible to always do what parents, friends, teachers or partners demand from you," says Ashley, adding that creativity, music, cinema are exactly what has always fascinated her and what she would like to connect her life with.

According to Simone, she really understood why the parents reacted to her decision with doubt and even some fear. After all, they had a hard time in a foreign country, and they've come a long way. Unlike them, Simone was born in Britain and she had a choice, and she did not hesitate for a minute, preferring a career as an actress.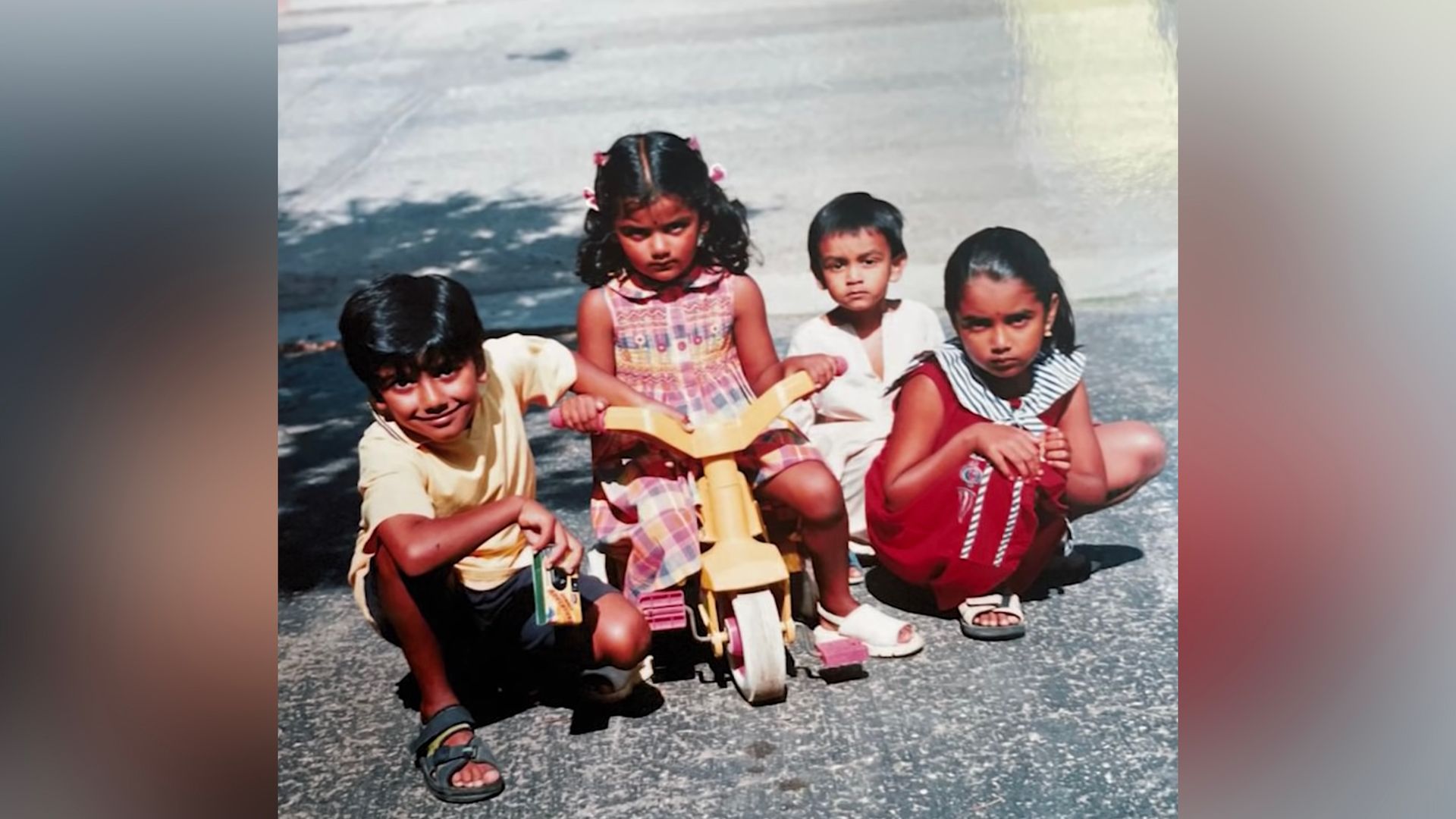 Cinema is not Ashley's only passion. She also had a great admiration for music. She learned how to play the piano and admitted that her favorite songs were always played at home. Especially often she listened to rock'n roll, because her father liked it.

Moreover, Simone dreamed of singing ever since she was a child. At a young age she fell in love with theater and musicals. The actress is not indifferent to the classics, which she listens to with pleasure to this day. By the way, fans highly appreciated her musical abilities and clear voice.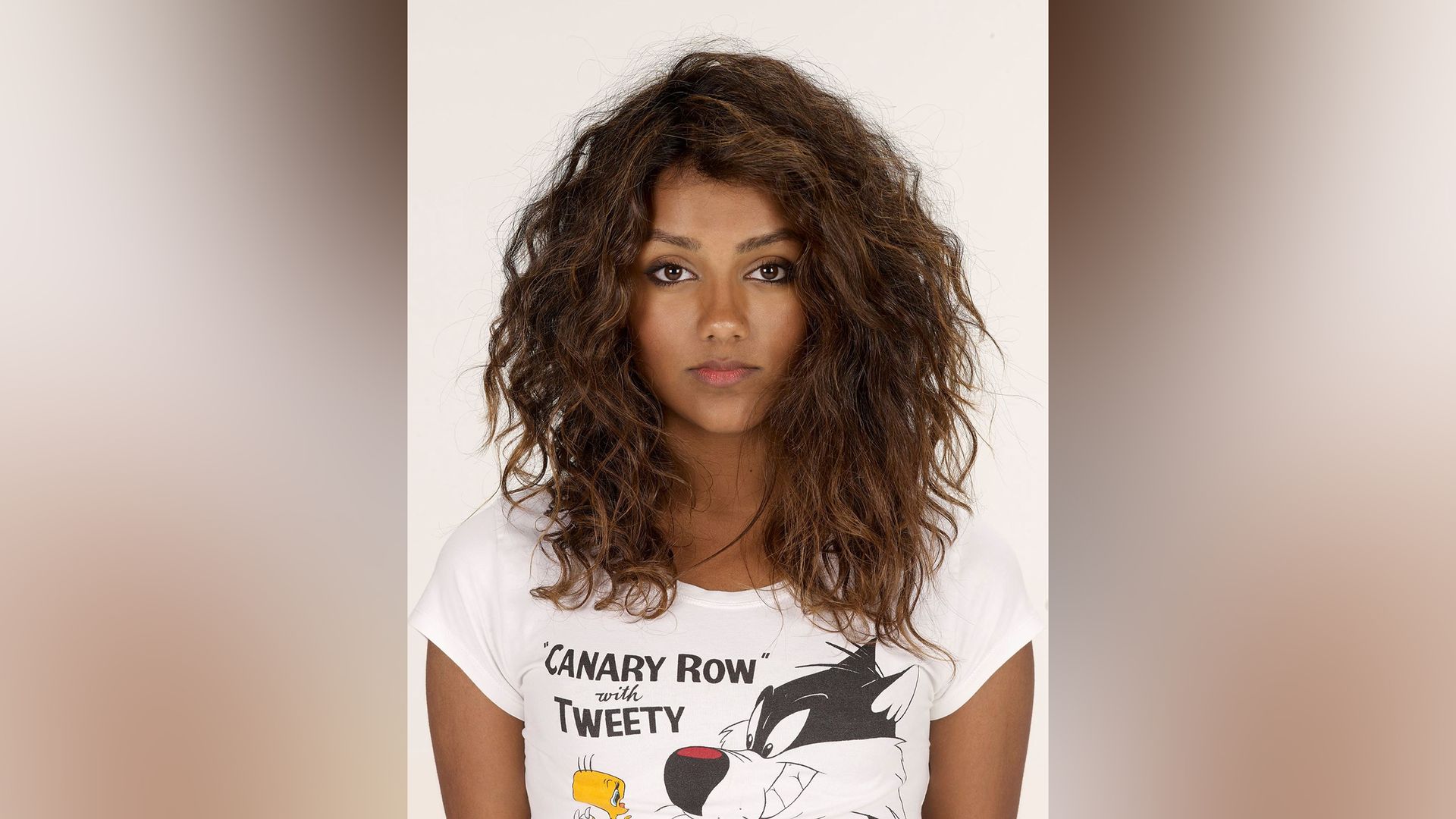 As a teenager, the actress lived with relatives in California for some time, but then returned to Britain. Here she attended Redroofs Theatre School in Berkshire and Arts Educational School in West London.
Acting career
In 2016, Simone began her acting career and grabbed at any audition. At first she got episodic roles in TV projects "Wolfblood" and "Guilt." A year later, the girl featured in the projects "Broadchurch" and "Strike", where she also appeared with small roles.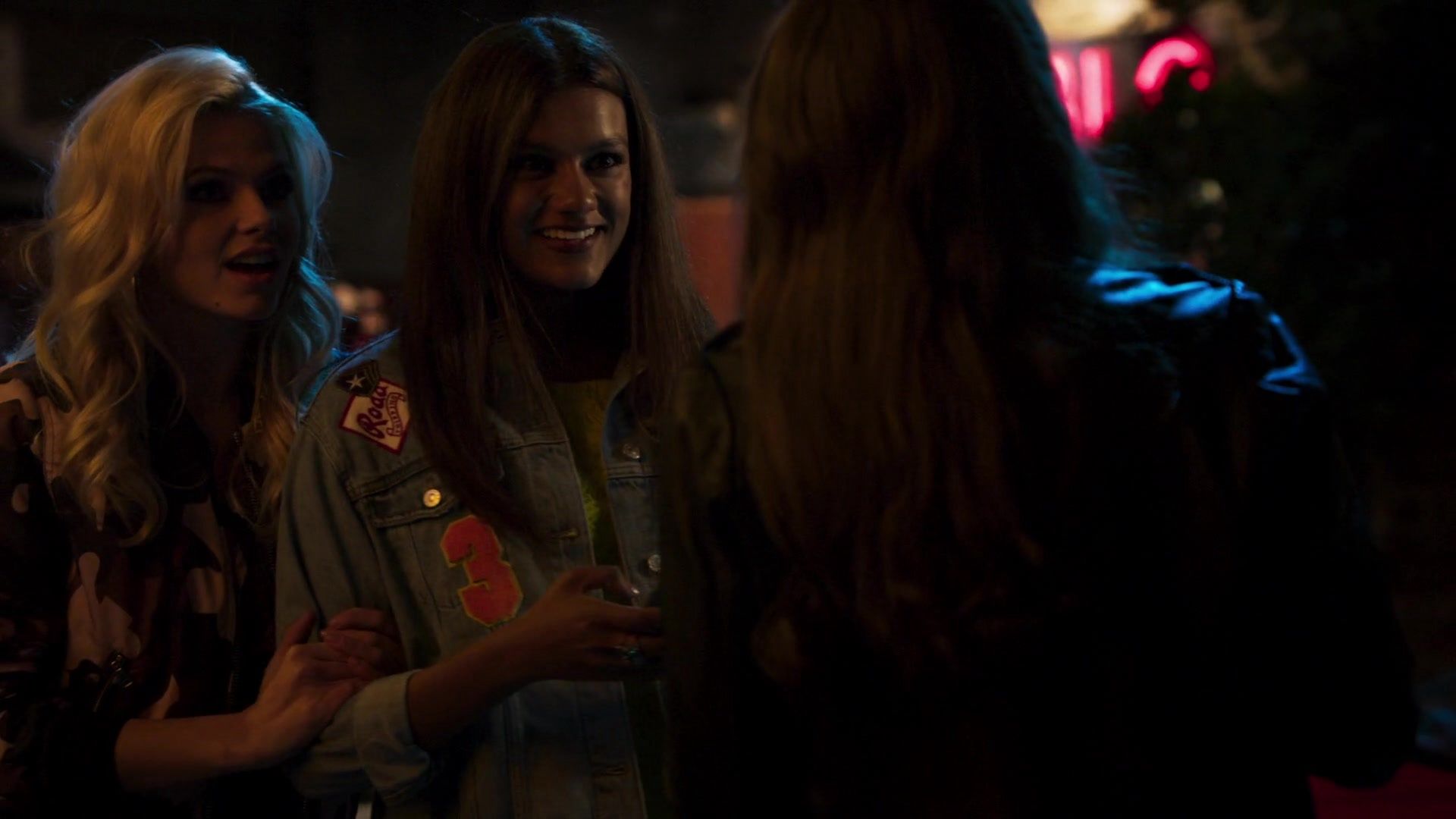 In 2018, Ashley starred in an episode of the TV series "Doctors" and in the horror movie "Boogie Man" (her first work in a feature film) and "Kill Ben Lyk".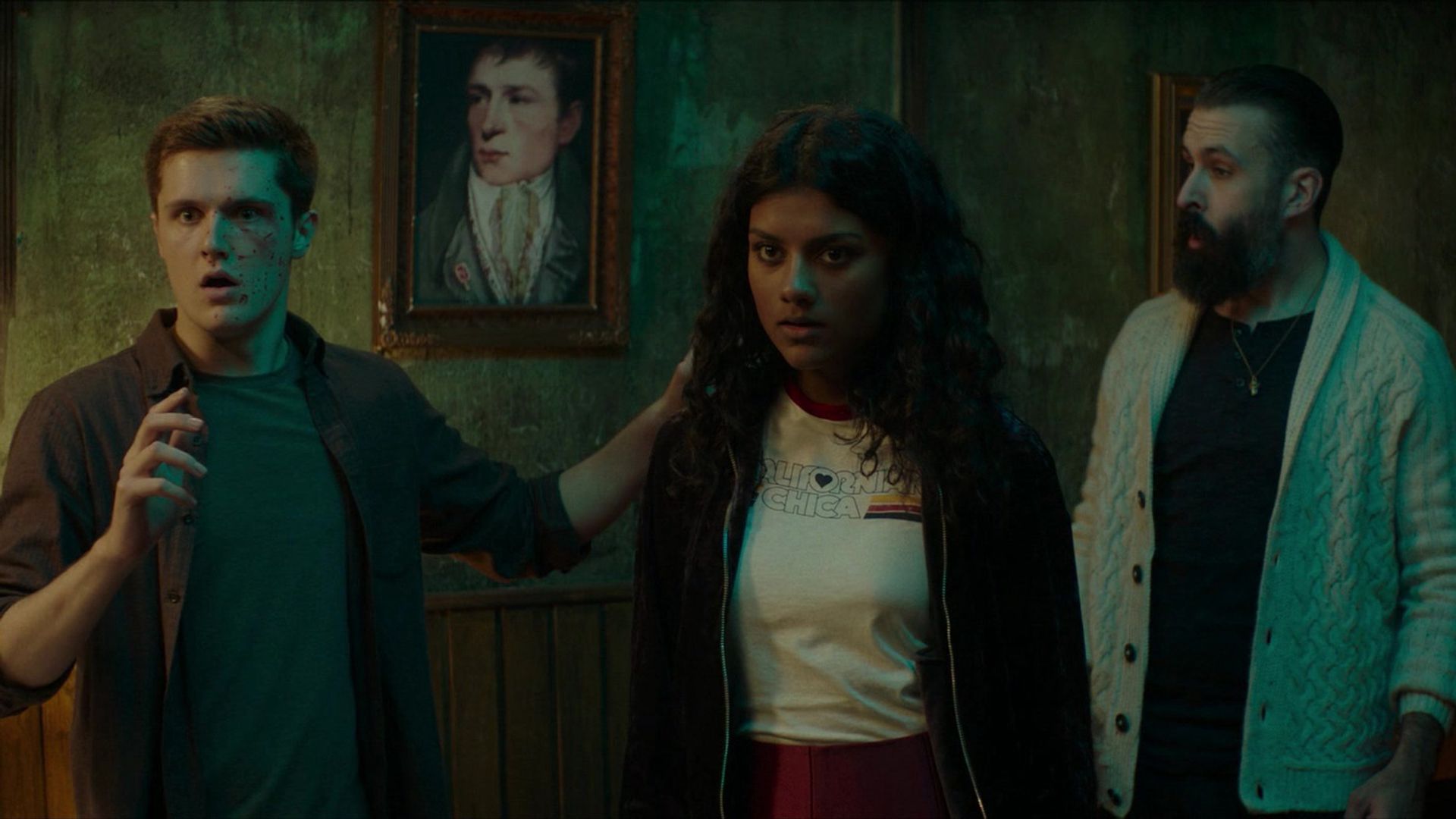 Until 2019, the actress was offered inconspicuous roles until a breakthrough came: Simone was invited to the series "Sex Education", produced by Neftlix. Here Ashley got the role of a high school student Olivia Hanan, one of the "clients" of Otis (Asa Butterfield), the son of a sex therapist. The actress didn't have much screen time, but she was definitely remembered by the audience.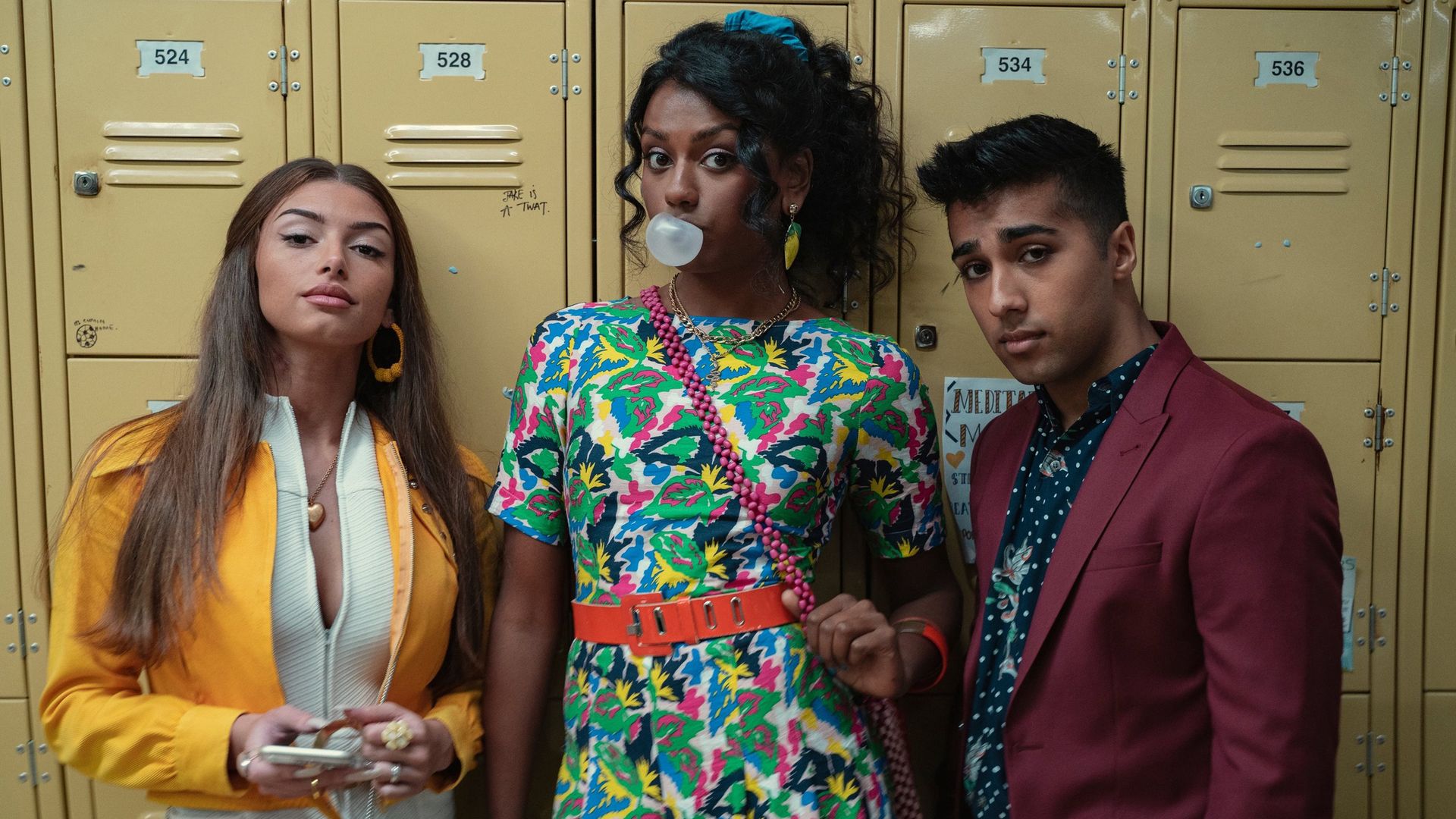 "This project has changed my life, and I am eternally grateful. I learned a lot, and it was a real pleasure!" – said Simone afterwards.

When the project came to the end, Ashley admitted that she was very upset, because during the movie shoot she managed to get attached to the actors and make friends. Nevertheless, she had real success ahead of her "Bridgerton" series, where she was to play Kate Sharma. Also there actors like Phoebe Dynevor and Jonathan Bailey, starred there.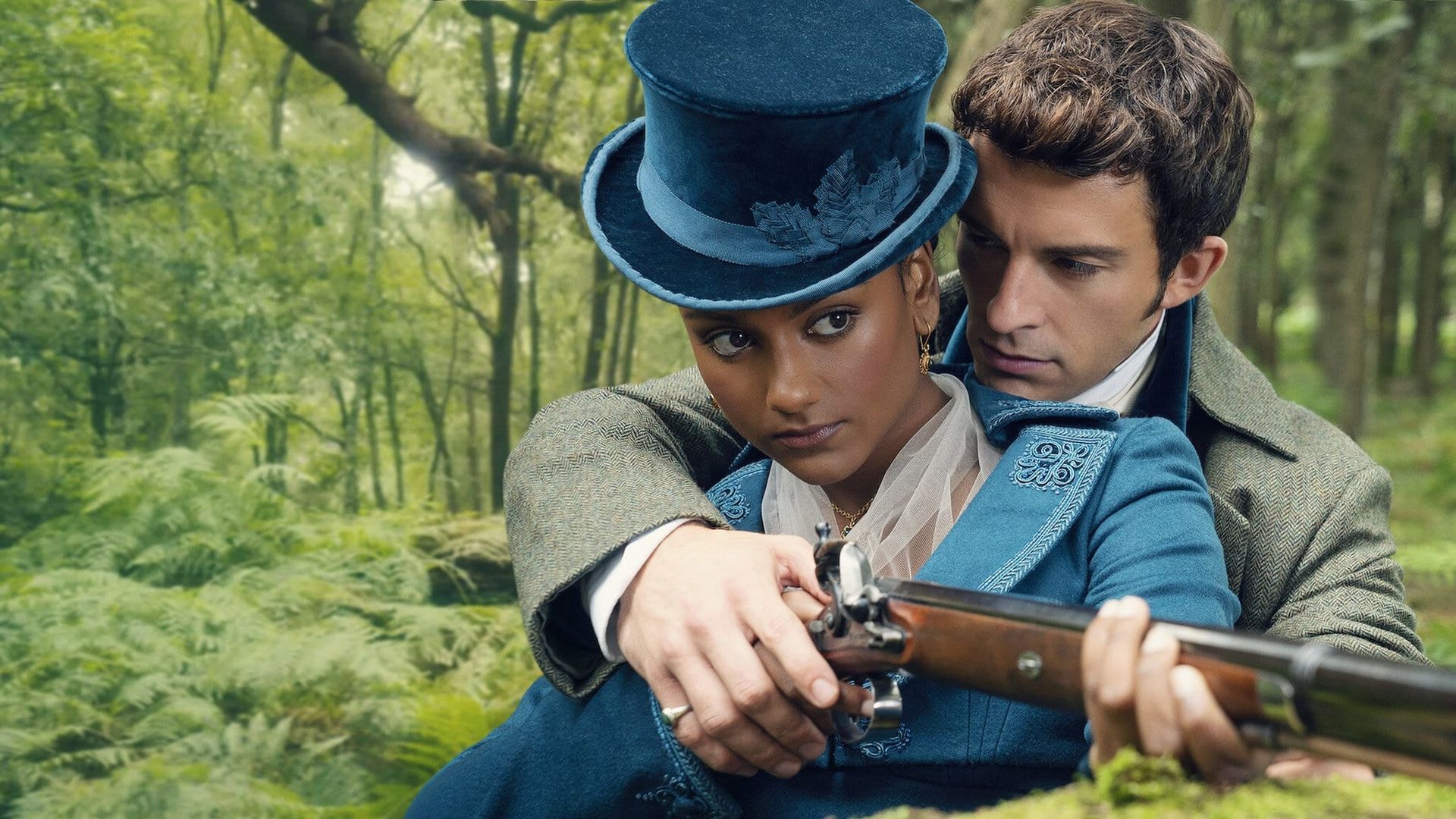 The actress explained her impressions from the shoot in an interview. Of course, the role that helped her gain popularity was a huge success, but in the process of working on the project she had a hard time.

Throughout the series, she had to wear a corset to make her waist slimmer, and it was very uncomfortable: "I realized one thing: if you want to wear a corset, you just shouldn't to eat. I had constant pain because of it, and I even hurt my shoulder!" She shared memories of the first time she tried on this uncomfortable accessory. Then Ashley ate a hearty meal, and it turned out to be a fatal mistake: the beautiful dress of the actress was stained with the contents of her stomach…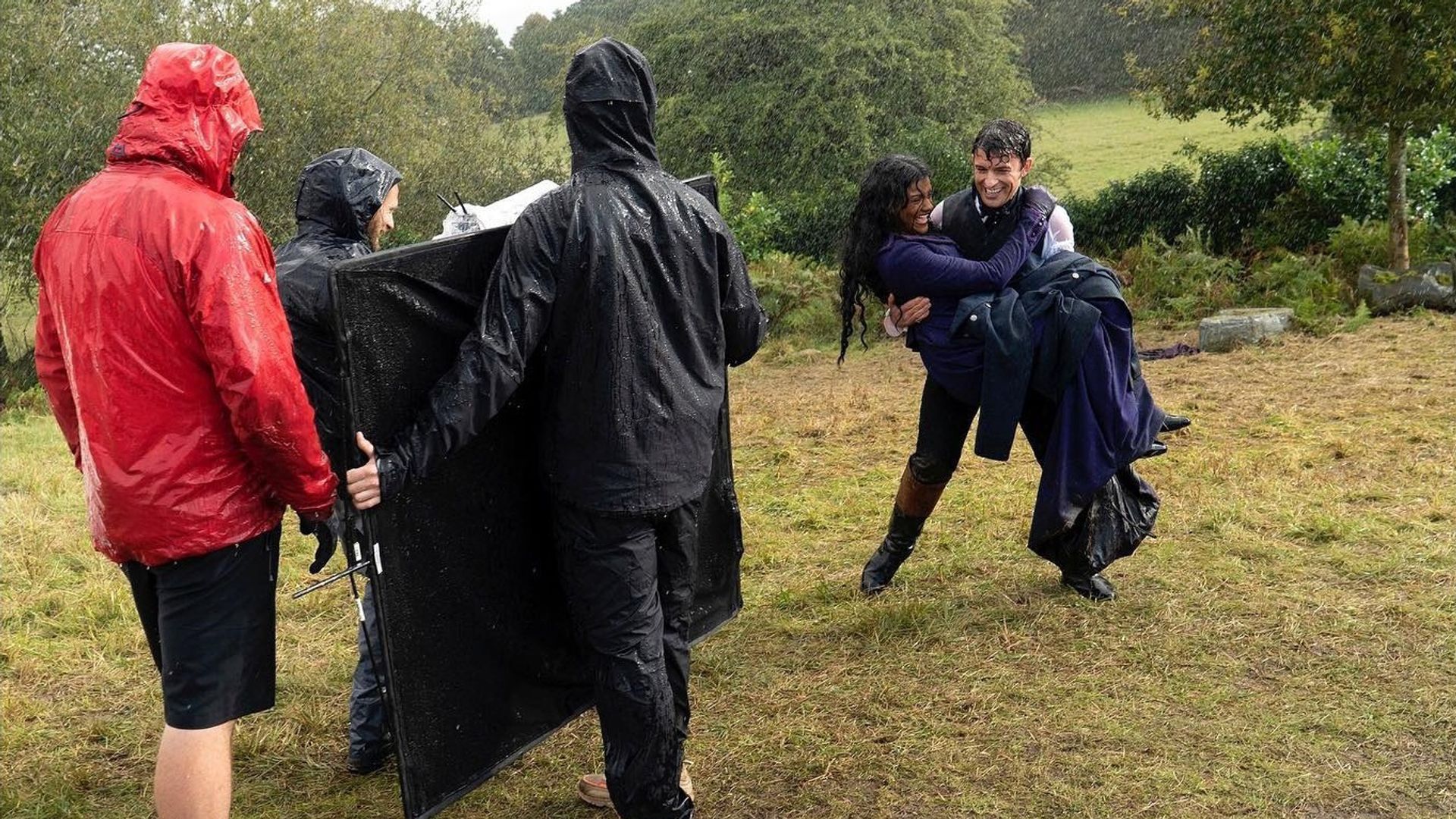 As for the role itself, Simone says that the image of Kate is somehow close to her. She likes the developed intelligence of her heroine, her sense of proportion and clarity of thinking, as well as the ability to think strategically when it comes to solving some important issues. Also Ashley, like Kate, loves to ride. The actress also admits that it was a big deal for her, a girl with a non-European appearance, to play this in the series, because it is much more difficult for Indian women to break through into Western filmmaking, and even more so to get the main roles. Ashley is not ready to remain silent when the feelings of the representatives of various ethnic groups are hurt.
Being a person of colour, we're not unitary, we're not one thing. There are so many different communities within that umbrella term. We should be more specific about making sure we're representing different groups of people.
Ashley could also be seen in the projects "Sparrow", "Detective Pikachu", "Because the Night" – mostly in episodic roles.
Personal life of Simone Ashley
Simone admits that she is a very romantic person. She is no stranger to tears, emotions and the ability to love. That is why she easily manages to convey on the screen the feelings that the directors demand, meanwhile not concealing her emotions in real life. However, little is known about Simone's personal life. While working on "Bridgerton" series, the girl had a warm relationship with her colleague Jonathan Bailey, and many viewers were sure that there was an affair between them. These rumors were not confirmed – it turned out that Jonathan prefers men.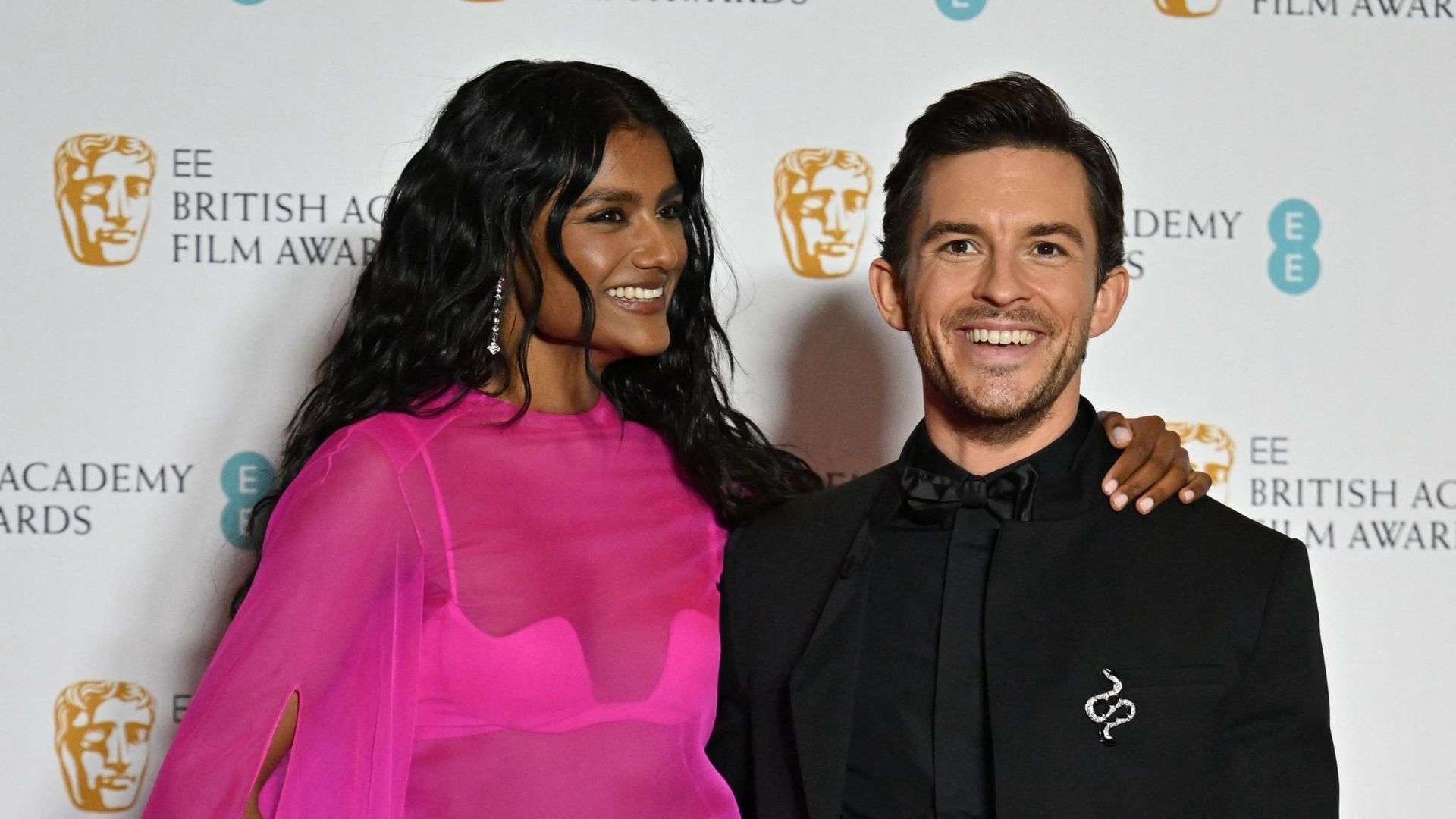 According to different sources, Simone is worth an estimated $4 million.
Simone Ashley Now
Currently, the actress is actively acting in films. In 2022, she was busy filming The Little Mermaid with Holly Lynn Bailey. In addition, Ashley will continue to participate in the series "Bridgerton", which, due to the phenomenal success, was immediately renewed for 4 seasons.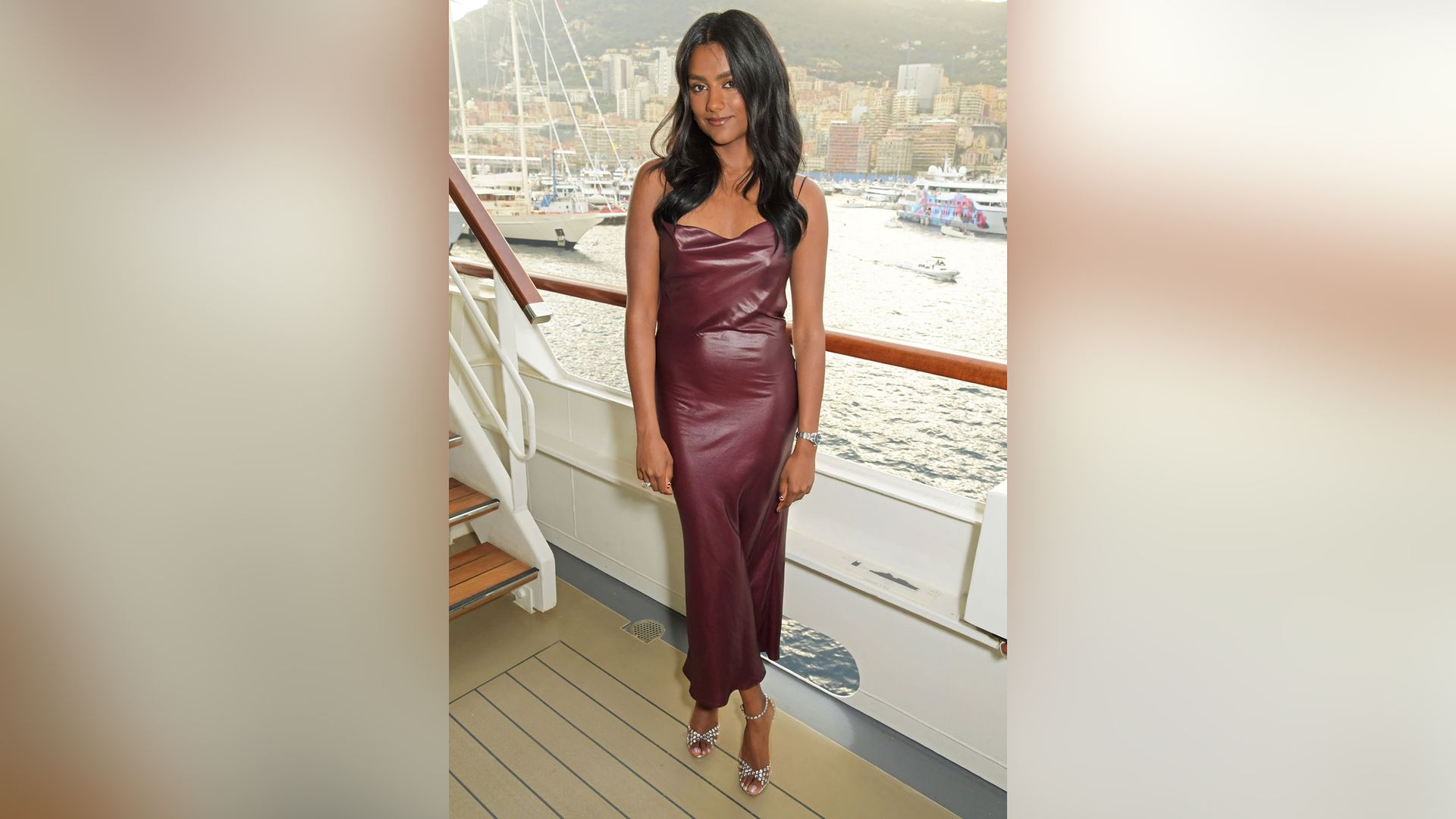 The girl still loves to sing: she hopes to realize her musical talent and believes that one day she will be able to win the mountain top of music.
Press Ctrl+Enter If you find a mistake