The Biography of Britney Spears
Britney Jean Spears is a celebrated American singer and a pop sensation of the 2000s. She ascended to fame with the release of her hit single "Baby, One More Time" in 1998, gifting the world with a plethora of chart-toppers including "Oops, I Did It Again", "Gimme More", and "Toxic".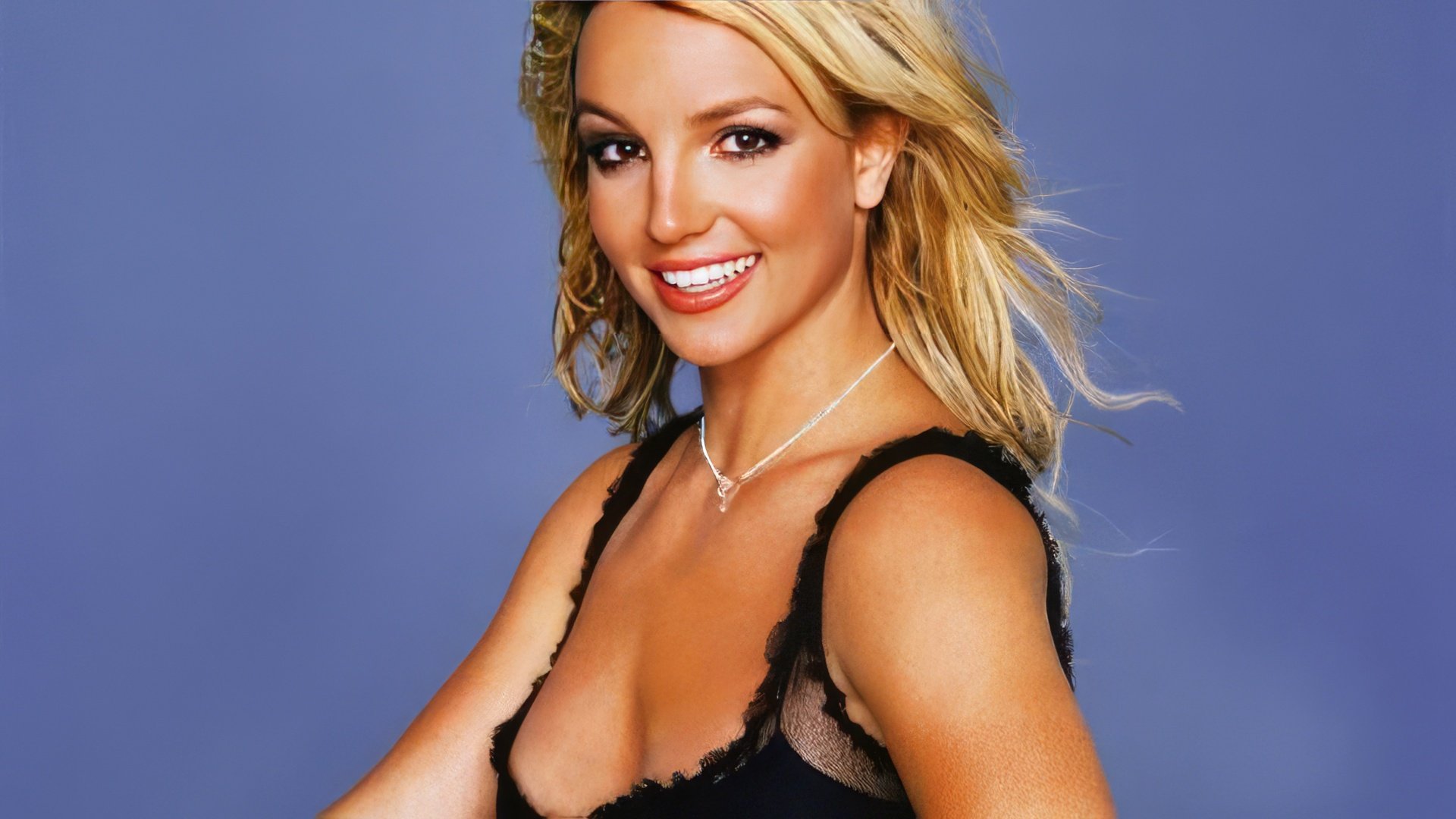 Following a series of scandals that culminated in mental health issues and therapy in a psychiatric clinic, her father gained conservatorship over her affairs. Of late, the singer's creative output has been sporadic, but her life is gradually regaining normalcy.
Childhood
American pop singer Britney Spears was born on December 2, 1981, in the town of McComb, Mississippi. However, her formative years were spent in Kentwood, Louisiana. Her mother, Lynne Spears, was an elementary school teacher, while her father, James, alternated between construction work and culinary jobs. Britney also has an older brother, Bryan, and a younger sister, Jamie.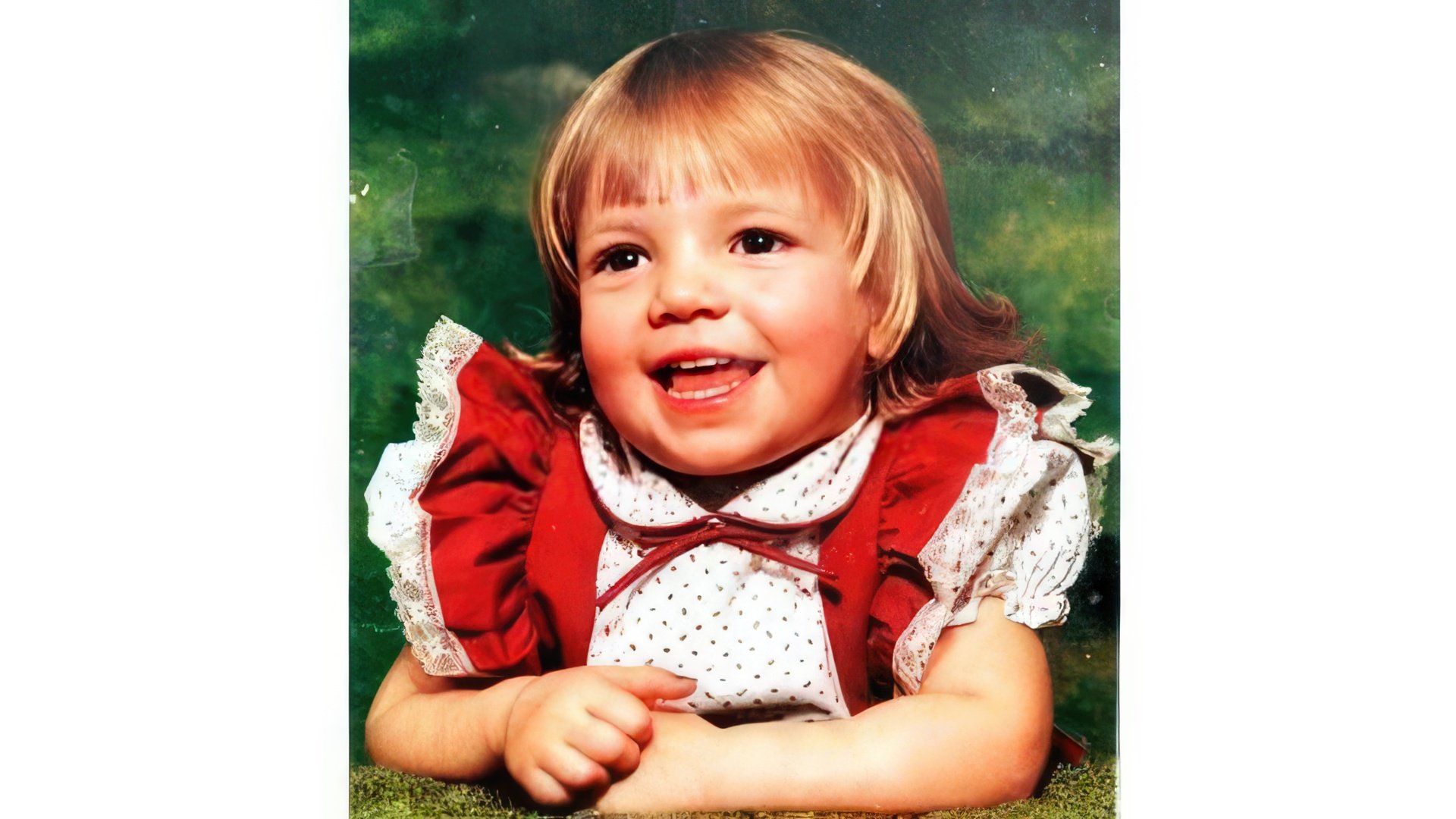 Despite outward appearances of prosperity, family relations were strained. A year before Britney's birth, Lynne had filed for divorce, but ultimately withdrew the documents, fearing her parents' wrath. James was an alcoholic. Inebriated, he would not only verbally abuse his family, but sometimes it also escalated to physical violence. Britney was spared from his wrath, but she often witnessed him assaulting her mother.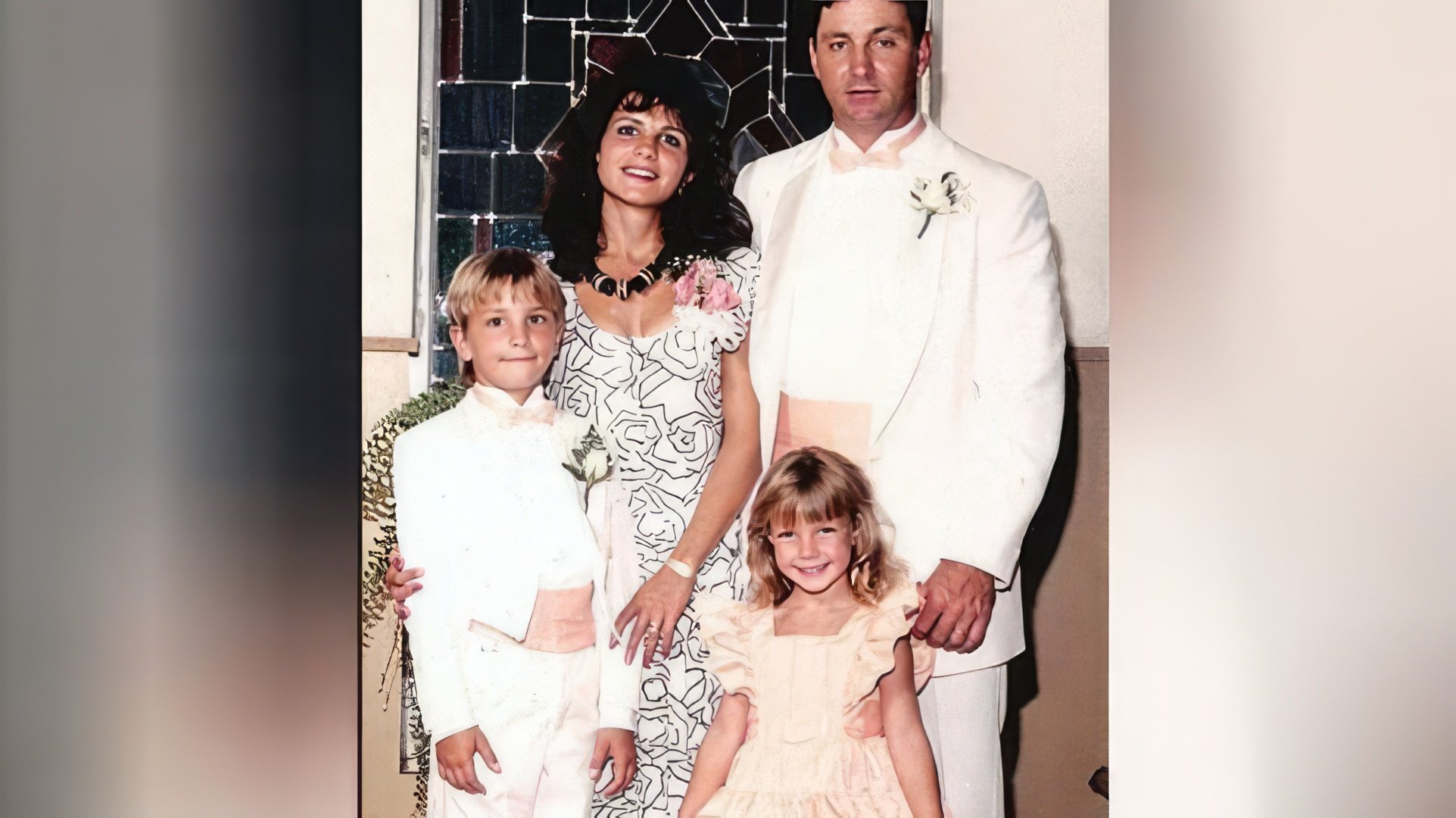 As James dove deeper into the abyss of alcohol, the family fell into poverty. There were times when the household lacked food and money, forcing James to hunt—shooting squirrels and rabbits. Lynne was resolute in escaping the suffocating poverty. She did not deem it shameful to employ her children towards this end.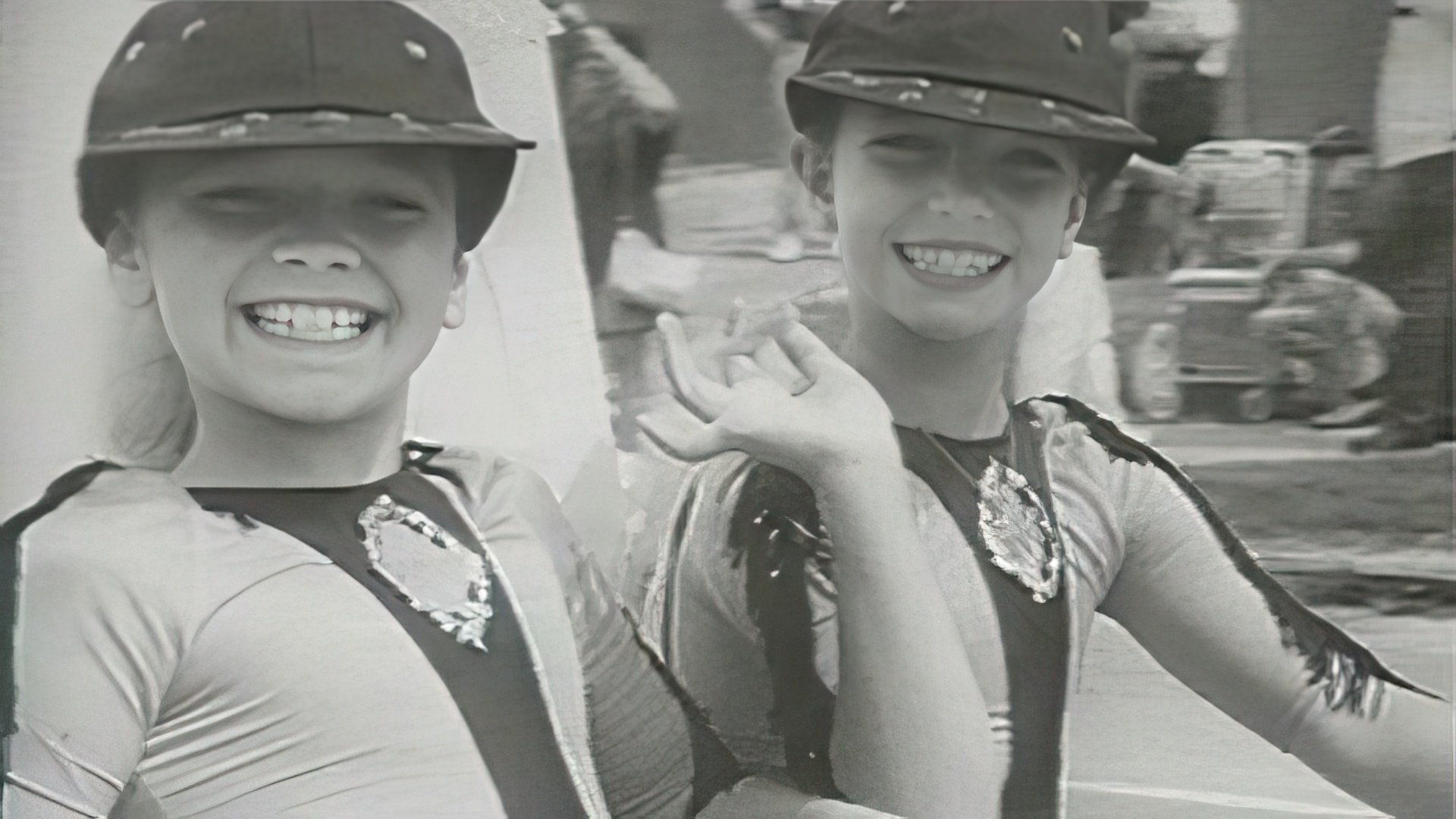 Fortunately, young Britney showed great promise. Until she was nine, she was professionally engaged in artistic gymnastics and even participated in regional competitions. Moreover, Britney had been singing since childhood. At her preschool graduation, she performed a Christian song, "What Child Is This". Spears began her singing career with the church choir at her Baptist church. At congregations in Kentwood (as her parents were Christians and actively participated in their parish life), Britney performed religious hymns.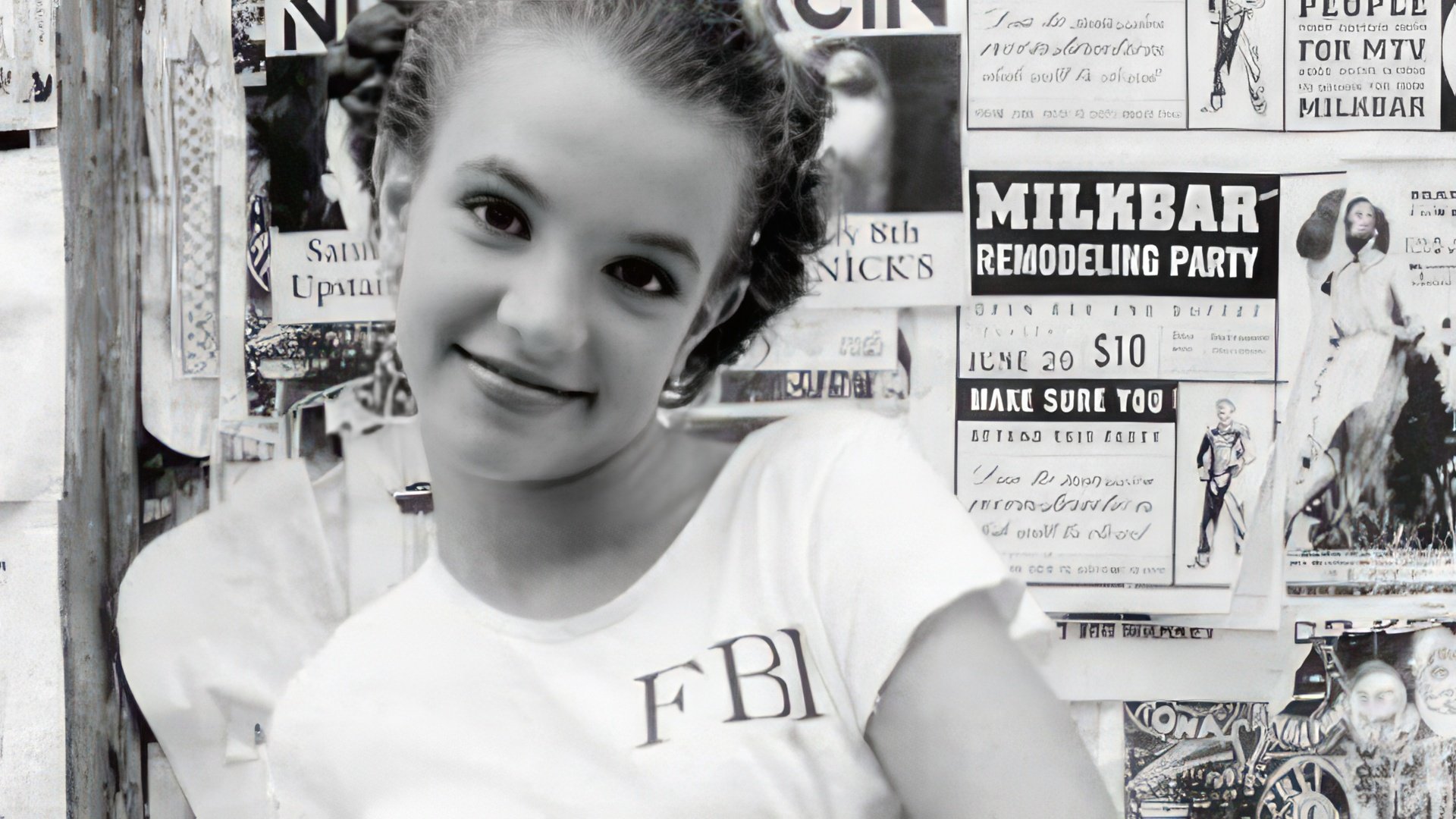 Early Career
After young Britney Spears had won all possible local competitions, Lynne took her daughter to Atlanta for an audition in the famed TV show, "The Mickey Mouse Club".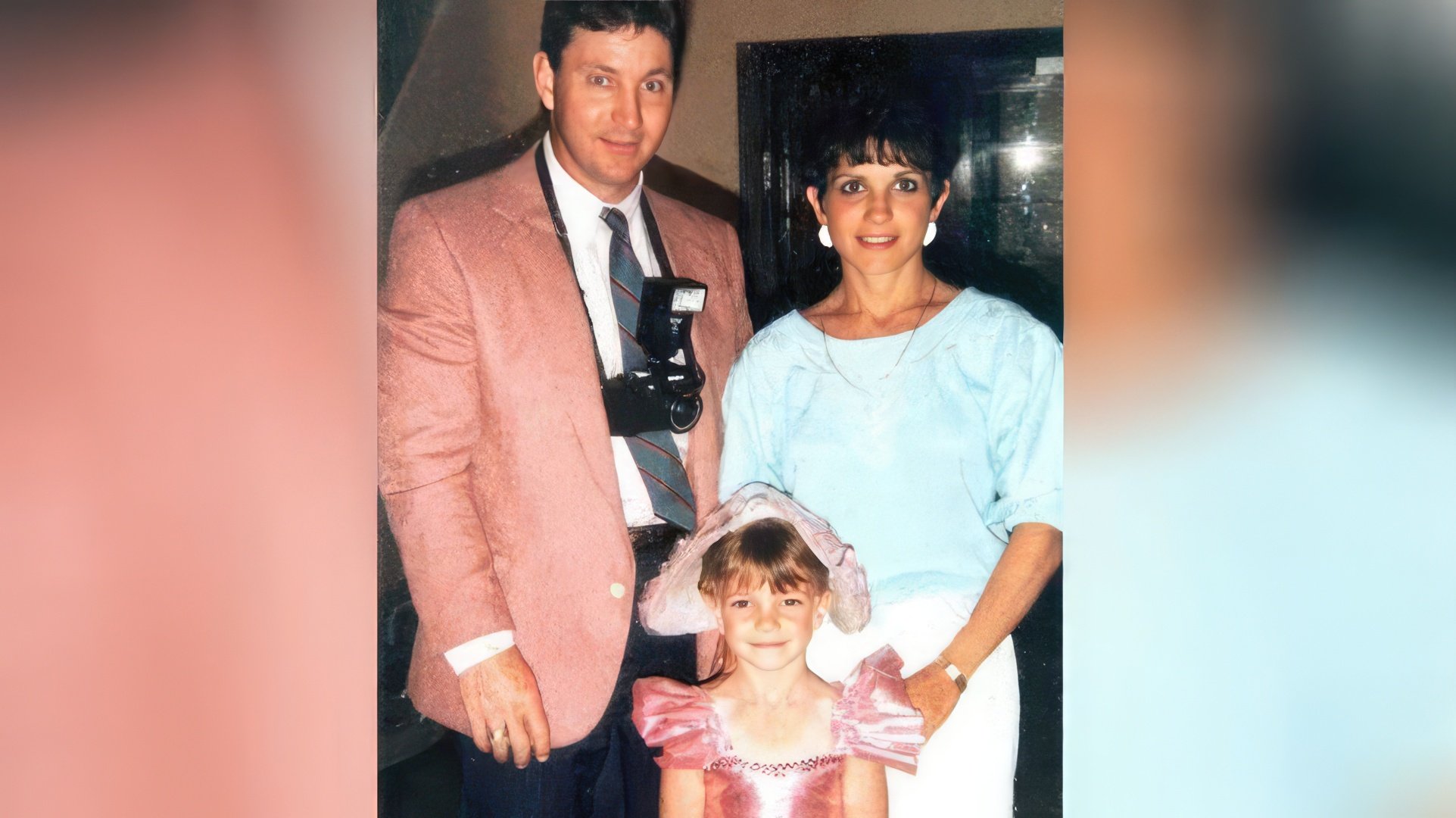 At the tender age of eight, Britney Spears was inducted into Disney's "The Mickey Mouse Club," despite the producers' initial hesitation owing to her youth. Spears emerged as one of the Mouseketeers and the youngest participant on the show, where she forged relationships with future luminaries Christina Aguilera and Justin Timberlake.

For the subsequent three years, Britney attended the Professional Performing Arts School in Manhattan, New York, and participated in various theatrical productions, including "Ruthless!" in 1991. In 1992, when the singer was just 10 years old, she competed and won in the talent contest "Star Search." The young girl performed "Love can build a bridge," which was highly praised by the jury, yet the victory was ultimately awarded to another contestant.
The Resounding Success of Baby One More Time
In 1994, "The Mickey Mouse Club" was discontinued, and Spears returned to Louisiana. Her mother attempted to place her in the band "The Innosense," which was managed by Justin Timberlake's mother and Lou Pearlman.

After hearing Britney, Lou contemplated a solo career for the young woman. Although Spears lacked the vocal prowess of Madonna or Debbie Gibson, an idol of the 1980s youth, he discerned in her the primary attribute of a successful pop singer – an extraordinary diligence. An album with 10 trial songs was recorded for Britney.

Pearlman arranged interviews for Britney with representatives from four music labels. However, she was met with rejection from three of them – the trend for solo pop performers had passed, and the peak of popularity was girl and boy bands like the Spice Girls or the Backstreet Boys.

However, Jive Records recognized the artist's enormous potential. Britney was introduced to Swedish producer Max Martin, who had a successful working experience with the Backstreet Boys. Spears spent four months in Sweden to present her album "...Baby One More Time" to the public in January 1999.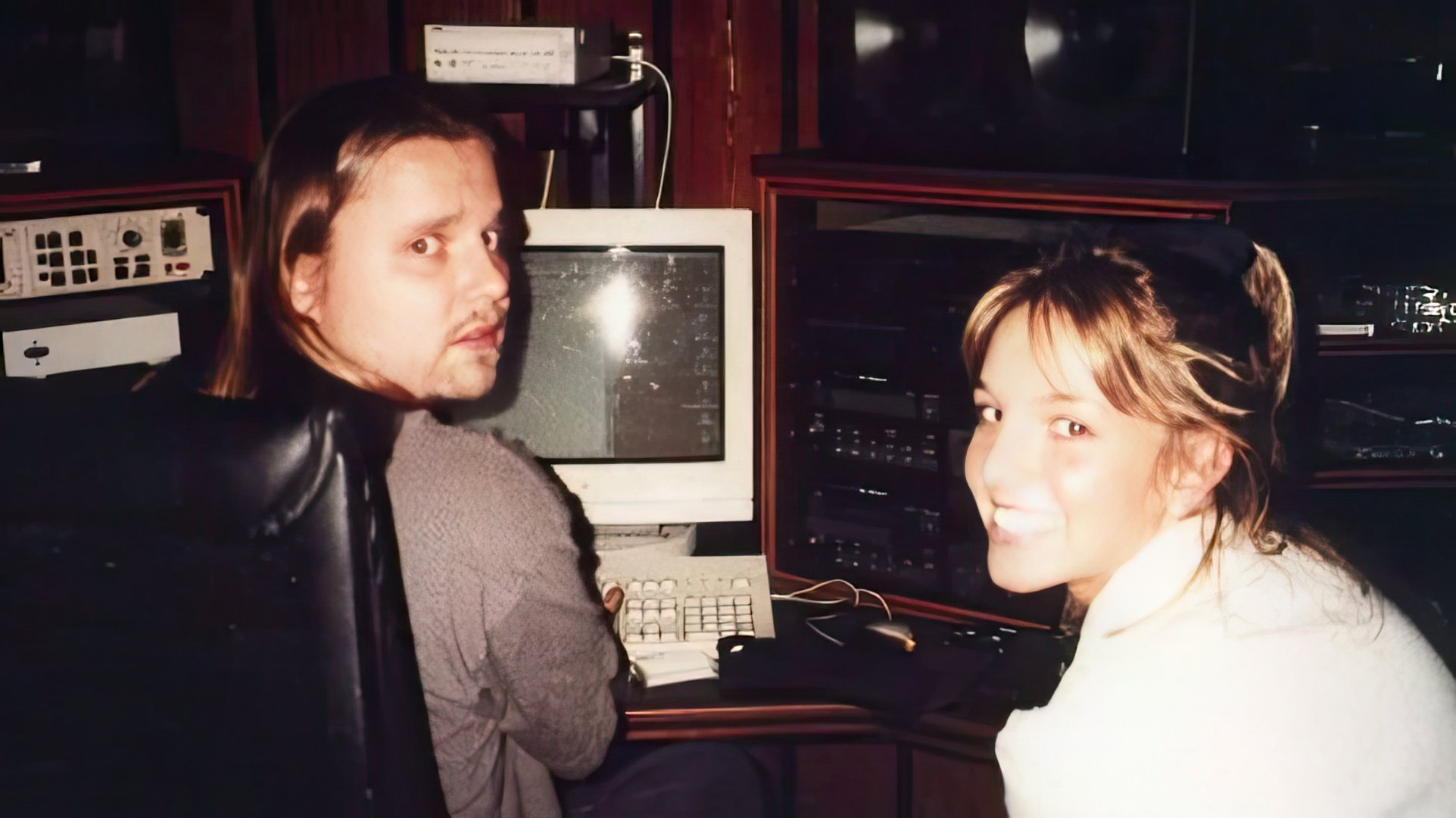 Initially, Britney intended to perform music for a more adult audience. She envisioned herself as a singer-songwriter with a guitar, akin to Sheryl Crow. But the producers decided otherwise and began transforming Britney into a youth idol. Spears agreed with their choice, as she was intuitively attuned to pop rhythms and had the opportunity to showcase not only her vocal but also her dancing skills. The title single instantly topped the global charts and became multi-platinum in Canada, France, Sweden, Germany, Japan, and Taiwan. Global sales of the single exceeded 9 million copies. In the United Kingdom, for example, only three artists in the history of music have sold more records in their first week than Spears (among them "The Beatles"), but among all the record holders, Britney was the youngest. On the very first day of sales in the UK, 124,000 cassettes and discs of the singer are sold out.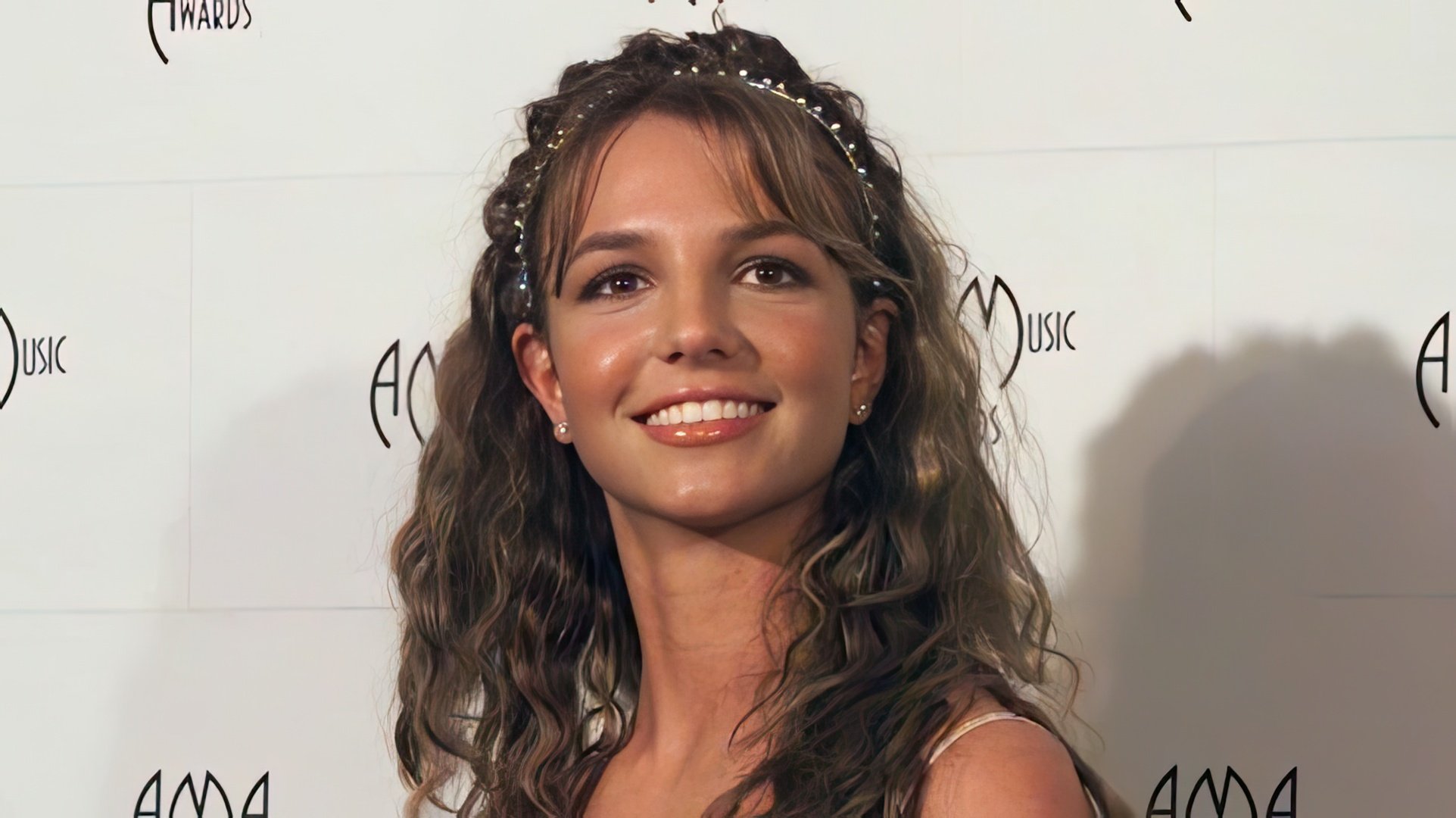 After completing her first tour, which took place in cities in the US and Canada, Britney returned home and after a vacation, which lasted only 6 days, started working on new material. Lou Pearlman was not wrong – Britney, who craved not so much fame, but a better life for herself and her parents, had plenty of diligence.
The Blossoming of a Career
The year 2000. In May, the singer's second album "Oops! I did it again" was released, which became a logical continuation of the first disc, but, according to music critics, it had grown in terms of music and lyrics. Only in that year, more than 8 million copies of the album were sold worldwide. In the summer of the same year, Britney embarked on her first world tour. That same year, Britney Spears received two Billboards Music Awards and was nominated for the "Grammy" in the categories "Best Pop Album" and "Best Live Performance."

Meanwhile, a fever named Britney Spears is sweeping the world. Teenagers around the world wait for Britney's clips on MTV and adorn their rooms with her posters. T-shirts, dolls, calendars, mugs with the image of the singer are sold out in a flash. Together with her mother, Britney wrote the book "Heart to Heart," where she described her life before fame.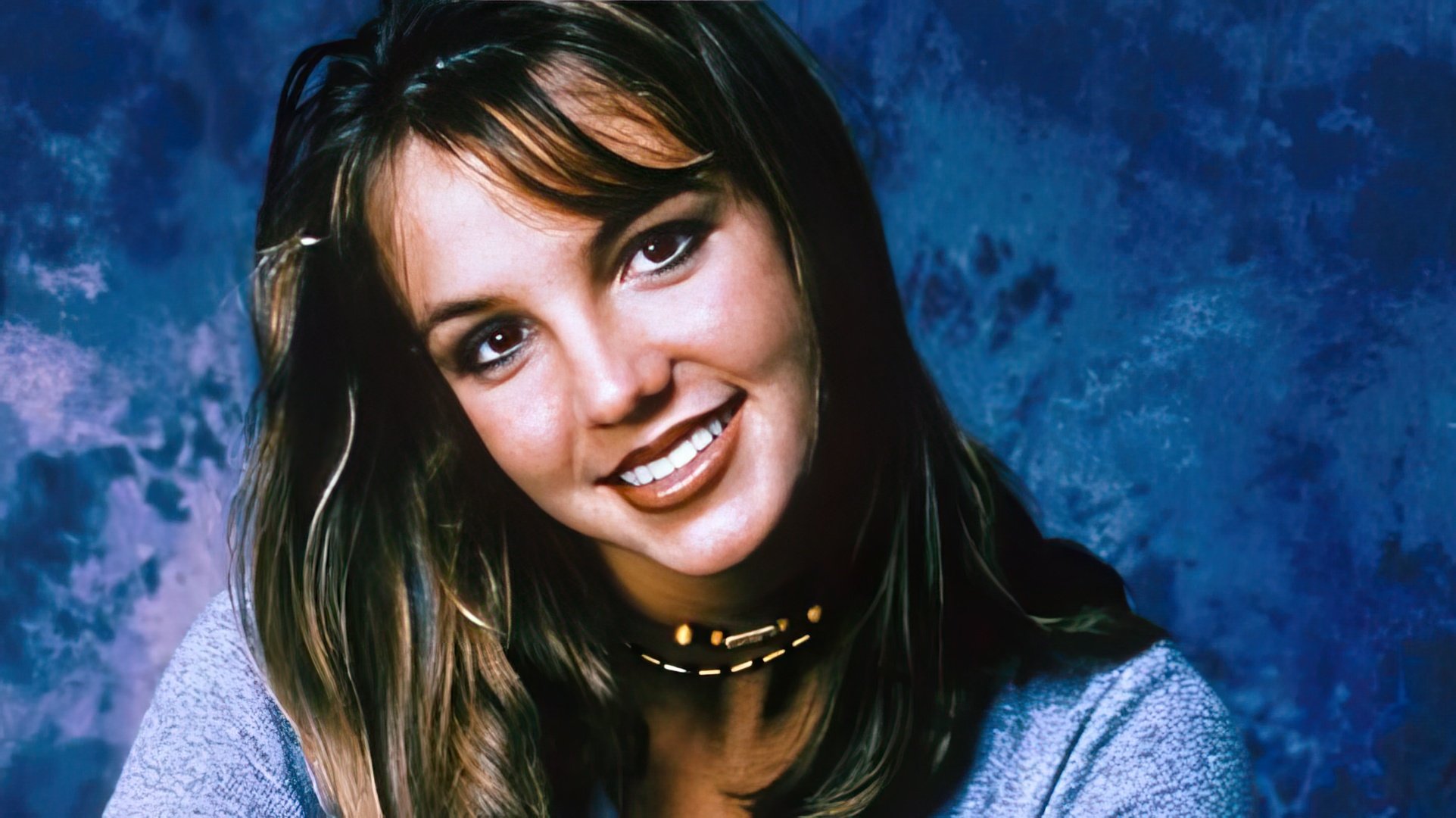 Alongside writing the book, Britney Spears organized an annual charity event for talented children from low-income families. The singer's charitable activities did not end there – later she regularly donated huge amounts to victims of the 9/11 tragedy and victims of Hurricane Katrina.

In 2001, Britney became a participant in the Pepsi advertising campaign. She signs a multimillion-dollar contract and becomes the face of the soft drink. At that time, the campaign became the most expensive and large-scale in the history of Pepsi Co. As part of the contract, Britney recorded the clip "The Joy Of Pepsi," in which she takes off her work clothes in an impressive manner.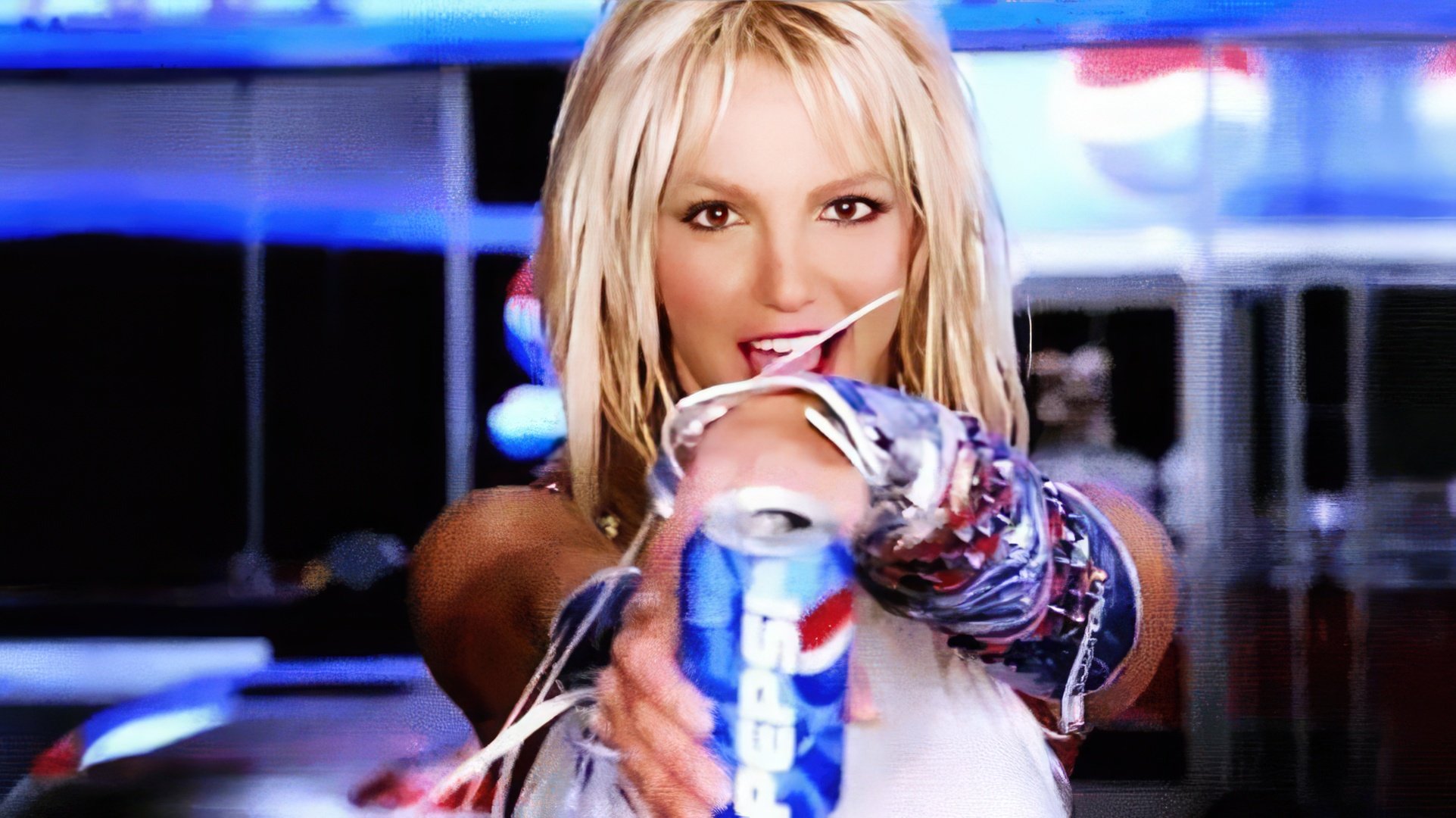 Britney continued to surprise. In September 2001, she performed at the MTV Awards with a huge python wrapped around her neck during the performance of the song I'm A Slave 4 U. Two months later, her third album "Britney" was released, many of the songs from which were co-written with Britney herself. "I'm A Slave 4 U" becomes the lead single, but "Overprotected," "Boys," and "I Love Rock'n'Roll" are no less popular. The themes in the new release were more provocative than in previous albums, but sales dropped to 4 million copies. In 2002, she tried her hand at a new role and starred in the movie "Crossroads," where she played a girl from the province, intending to achieve fame in Hollywood. The work of the newly minted actress and director Tamra Davis was not appreciated by the audience. The film was nominated for 8 "Golden Raspberry" anti-awards.

Two of them went to Britney – in the nomination "Worst Female Role" and "Worst Song," given to "I'm Not a Girl, Not Yet a Woman," Britney's third single, included in the soundtrack of "Crossroads." Apparently, Britney learned from the negative experience and was no longer eager for the big screen. Subsequently, she did not agree to filming, except for cameo roles.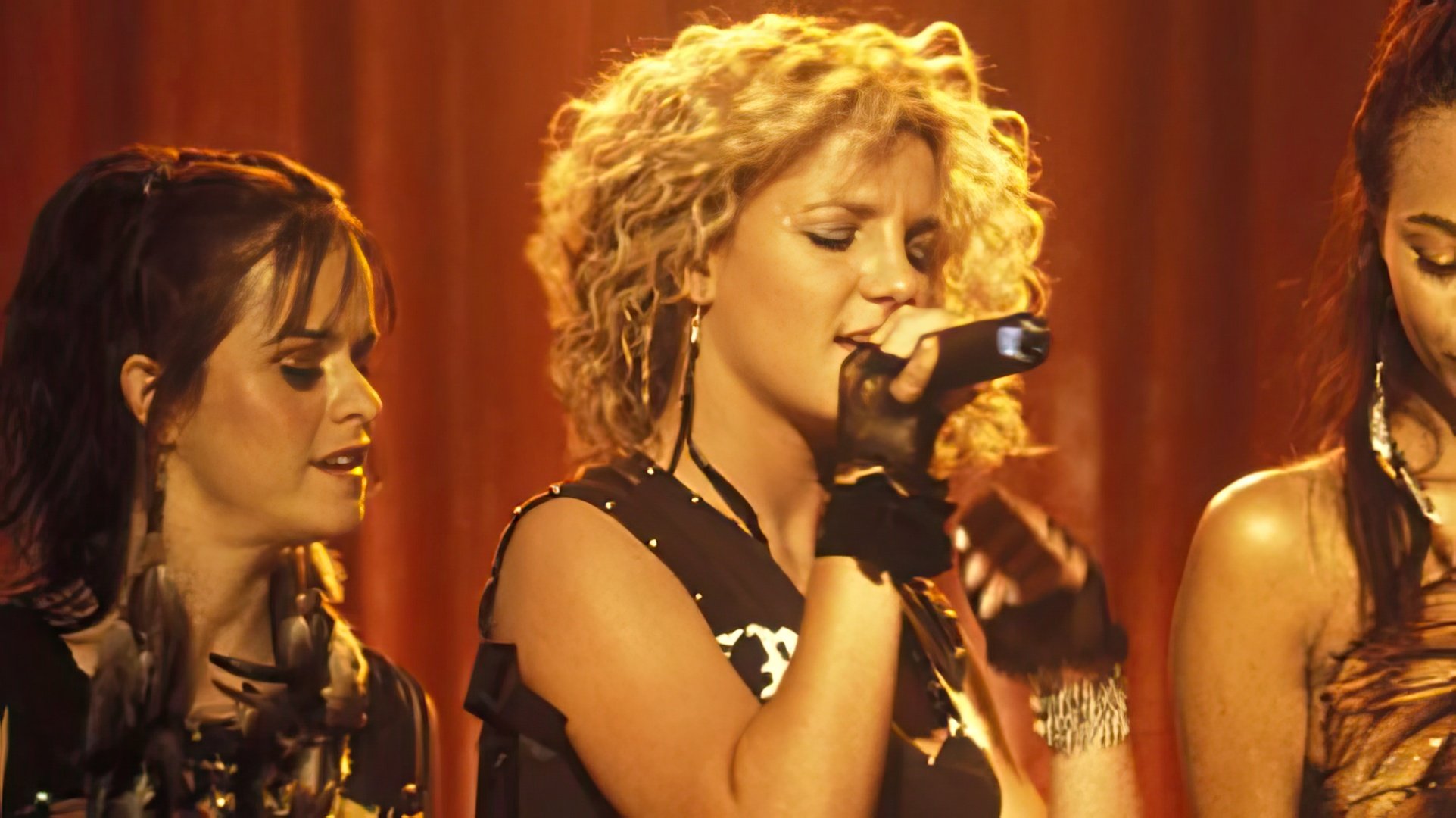 In 2002, Britney was still at the peak of her fame, and it seemed that anyone would have envied her life. But according to the girl's close ones, this year marked the beginning of the end of her career, primarily due to the breakup with Justin Timberlake.
Justin Timberlake: An Unfulfilled Love Story
Feelings between Britney Spears and Justin Timberlake blossomed in 1993, during the shooting of "The Mickey Mouse Club." The official romance between them began in 1998. They were iconic star couple: the world's most famous pop singer and the vocalist of the famous N'Sync.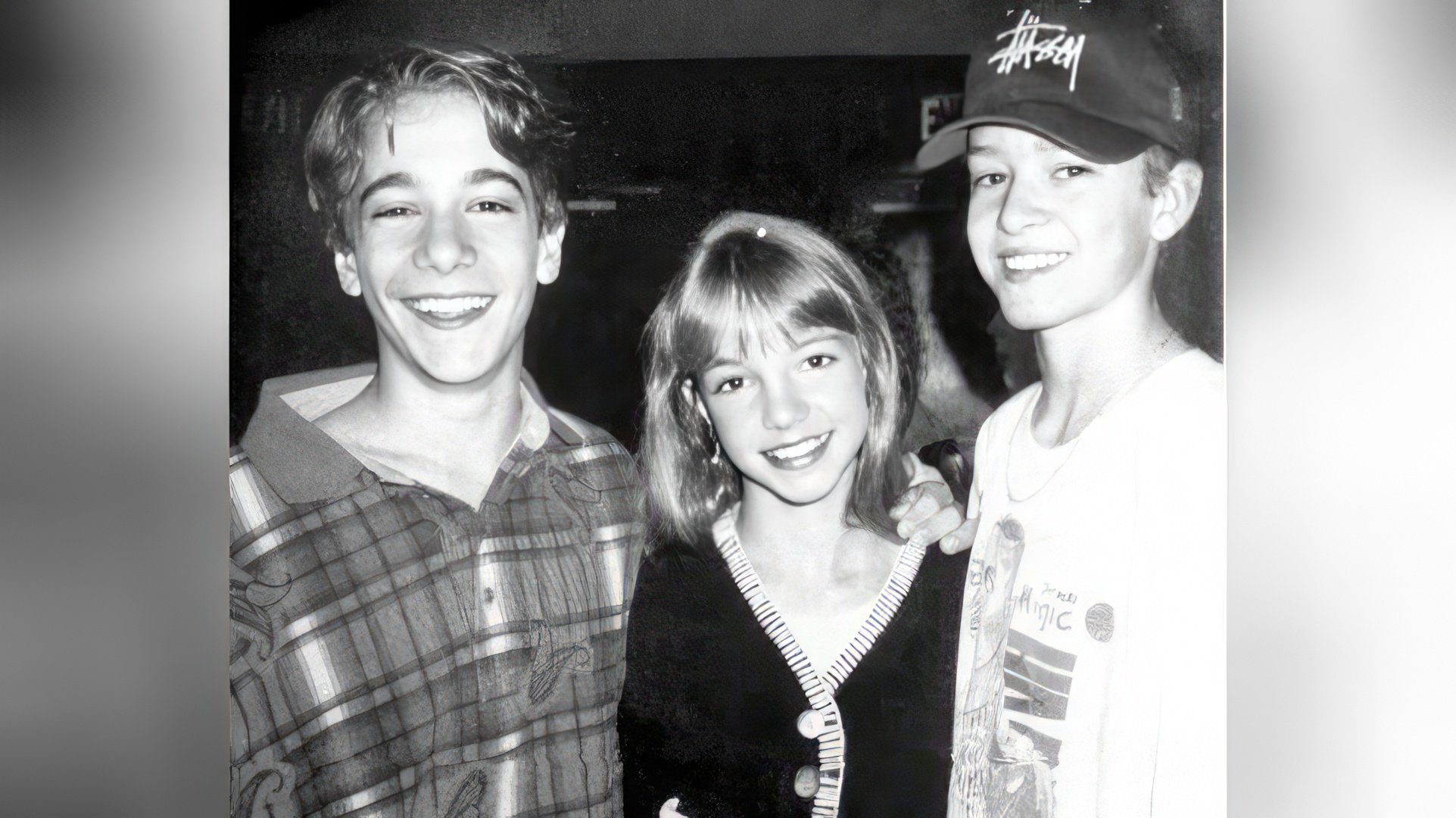 However, in March 2002, Britney unexpectedly announced a breakup with Timberlake. "I'm not interested in relationships right now," she asserted. In an interview with Daily Mail, she revealed a reason that seemed unconvincing to fans. It's all just too simple: "Justin and I realized that we were going to go different ways."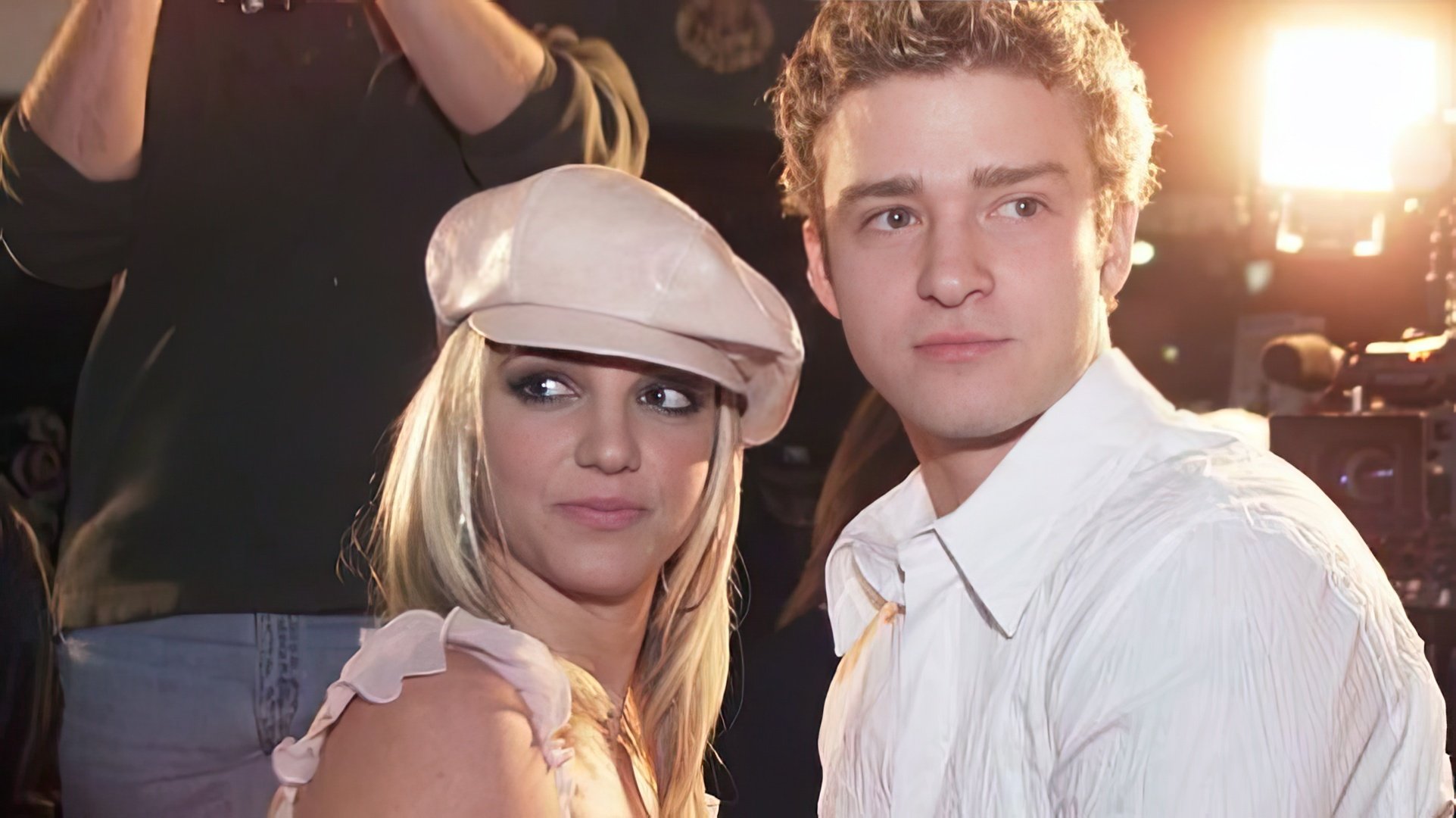 The tabloid press built one hypothesis after another. In some sources, Britney's virginity was indicated as the reason for the breakup. Allegedly, the sexy artist in real life did not want to rush with the "main decision of her life" and kept chastity until marriage, which Justin did not like very much.

But the scandalous book of Lynne Spears "Through the Storm," released years later, smashed this theory to smithereens. According to Britney's mother, Britney lost her virginity at 14 – with an 18-year-old friend from the local football team. Lynne admitted that she allowed Britney to sleep with Justin.

In the book, Lynne Spears repented for her daughter's other sins. Shocked readers learned that cutie Britney started drinking at the age of 13, and at 16 marijuana and cocaine were found on her plane. Many did not believe in the hypothesis of the "last virgin of America" even before Lynne Spears' revelations and accused Britney of infidelity with choreographer Wade Robson.

To this day, the true reasons for Britney and Justin's breakup remain a mystery to fans. But the fact that both the breakup was horribly hard for both. Britney doubted that she could love someone else, but asserted that she would rather be alone all her life than spend two days with a person who is not on her path.

Justin was killed by grief and the attention of the press that had fallen on him during this period and during this period he recorded one of his most famous songs – "Cry Me a River."

After breaking up with Justin, Britney stopped adhering to the image of a "good girl". A peculiar watershed was the MTV Awards ceremony on August 28, 2003, during which Britney Spears kissed Madonna passionately at the latter's initiative. Britney also kissed Christina Aguilera, who was on stage, but this shot was cut from the ceremony. In November, Britney released her fourth studio album "In The Zone," despite the promised six-month creative break after breaking up with Timberlake. The album again conquered the tops of the charts. It was praised for its experimental mix of styles and Britney's increased looseness, who also tried to embed autobiographical moments in the new material.

Absolute hits were the tracks "Everytime" and "Toxic." Critics claimed that Britney had leaped over the chasm that separated the "queen of teenagers" and the "queen of world pop music." The new year, 2004, Britney met in Las Vegas. The result of the prolonged celebration was a marriage to childhood friend Jason Alexander. The marriage lasted 55 hours and was declared a mistake by Britney: "Yes, it was madness, but I just wanted to know what it means to be married!".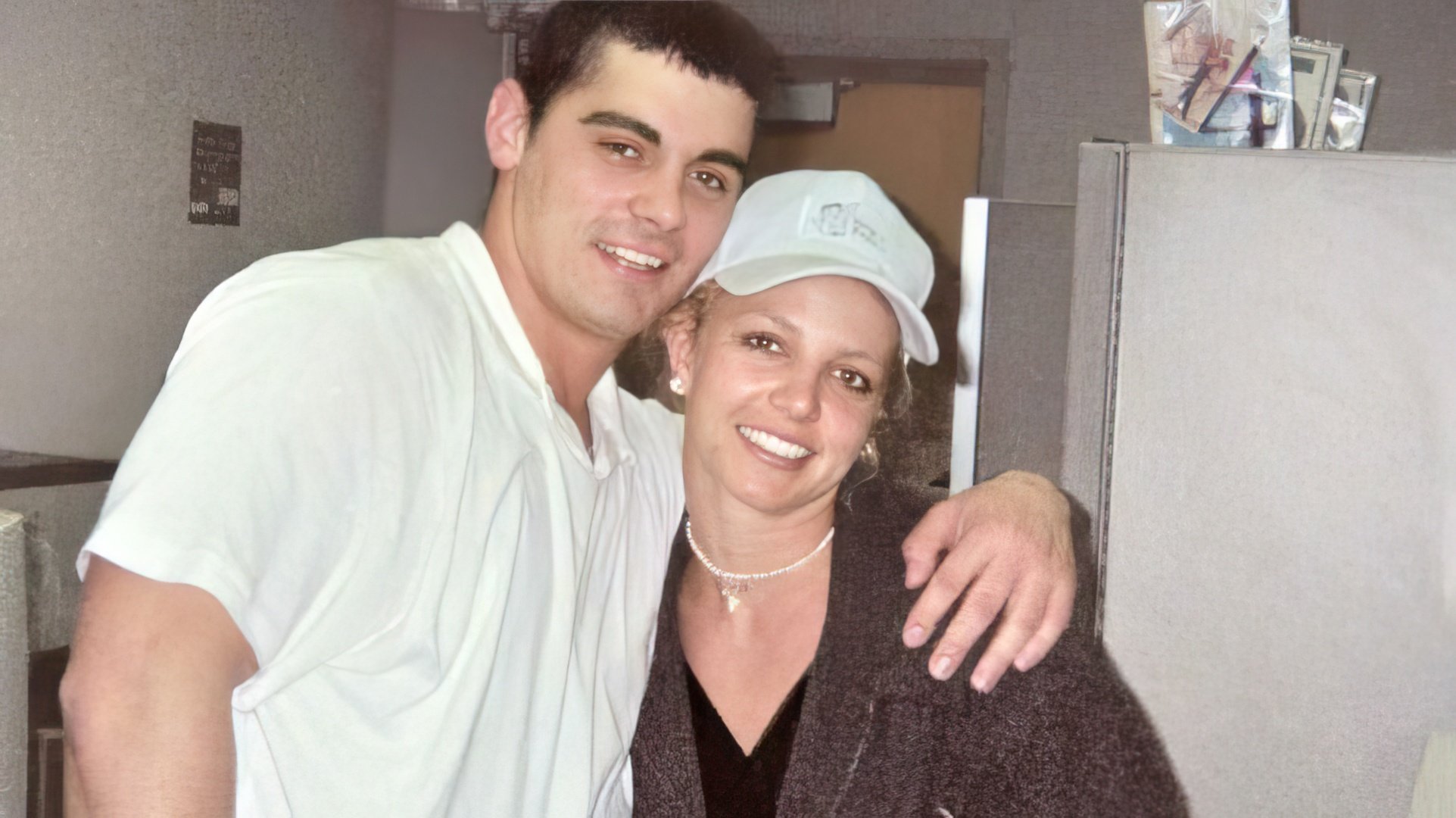 Britney Spears and Kevin Federline
The onset of 2004 proved challenging for Britney. After a hasty Las Vegas marriage and subsequent divorce, she suffered an injury during the filming of the music video for "Outrageous," resulting in three months of convalescence with a leg brace.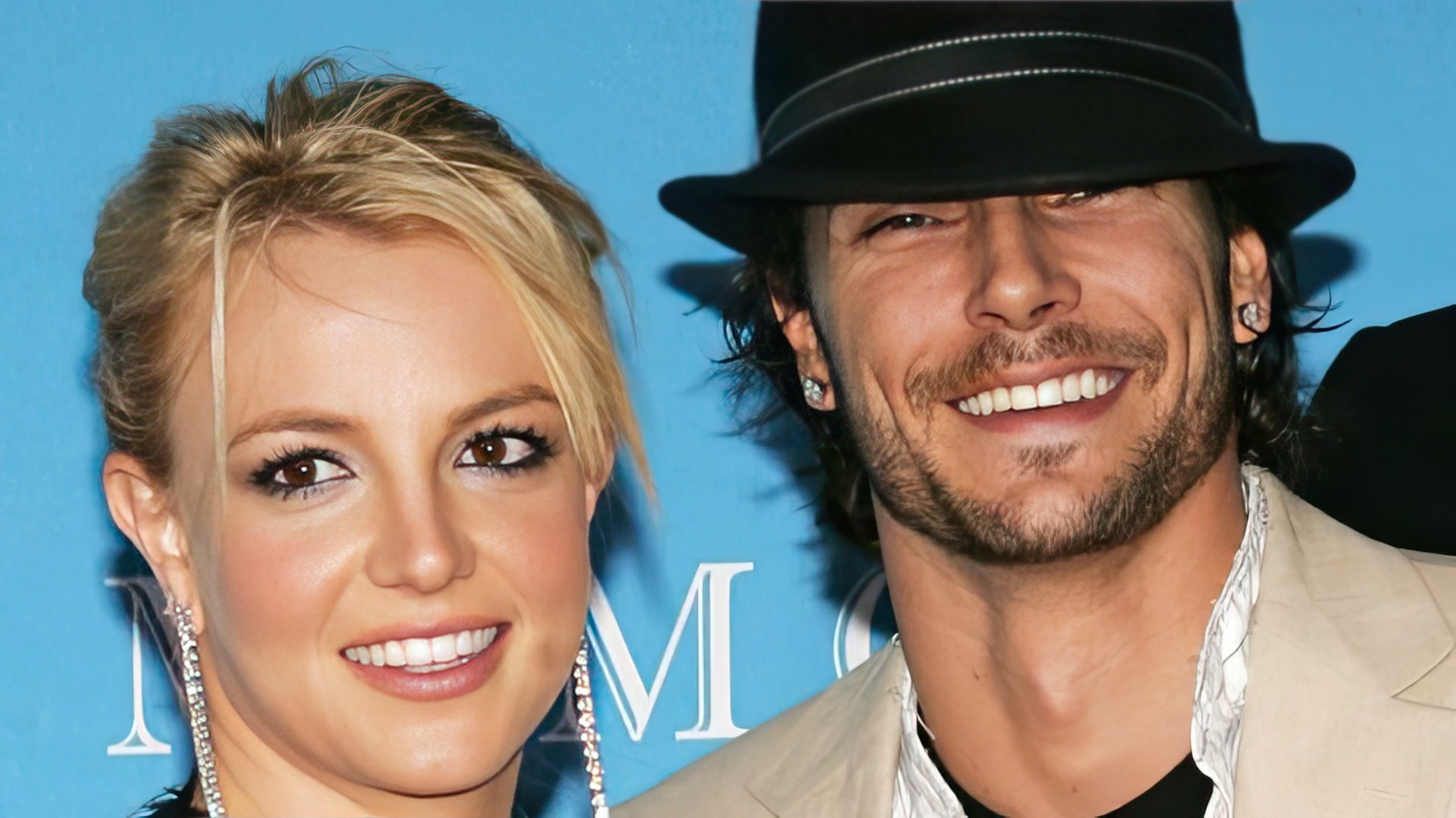 In April, the press published joint photos of Britney with dancer Kevin Federline, who had participated in her world tour as a backup dancer. "What has she seen in this loser?" Britney's male fans questioned, while her female fans were puzzled — after all, Kevin was married to actress Shar Jackson and was raising two children.

However, without batting an eye, he abandoned his family, including his newborn son Caleb, and became involved with Britney, about whom he had previously not spoken too flatteringly.

In October 2004, Britney took a creative break and dedicated her time to Kevin, whom she married in September. She stopped touring, and in lieu of new material, she presented the public with an album of greatest hits and remixes. Together with Kevin, she launched a reality show consisting of five episodes, telling the story of their love from their first meeting to their wedding.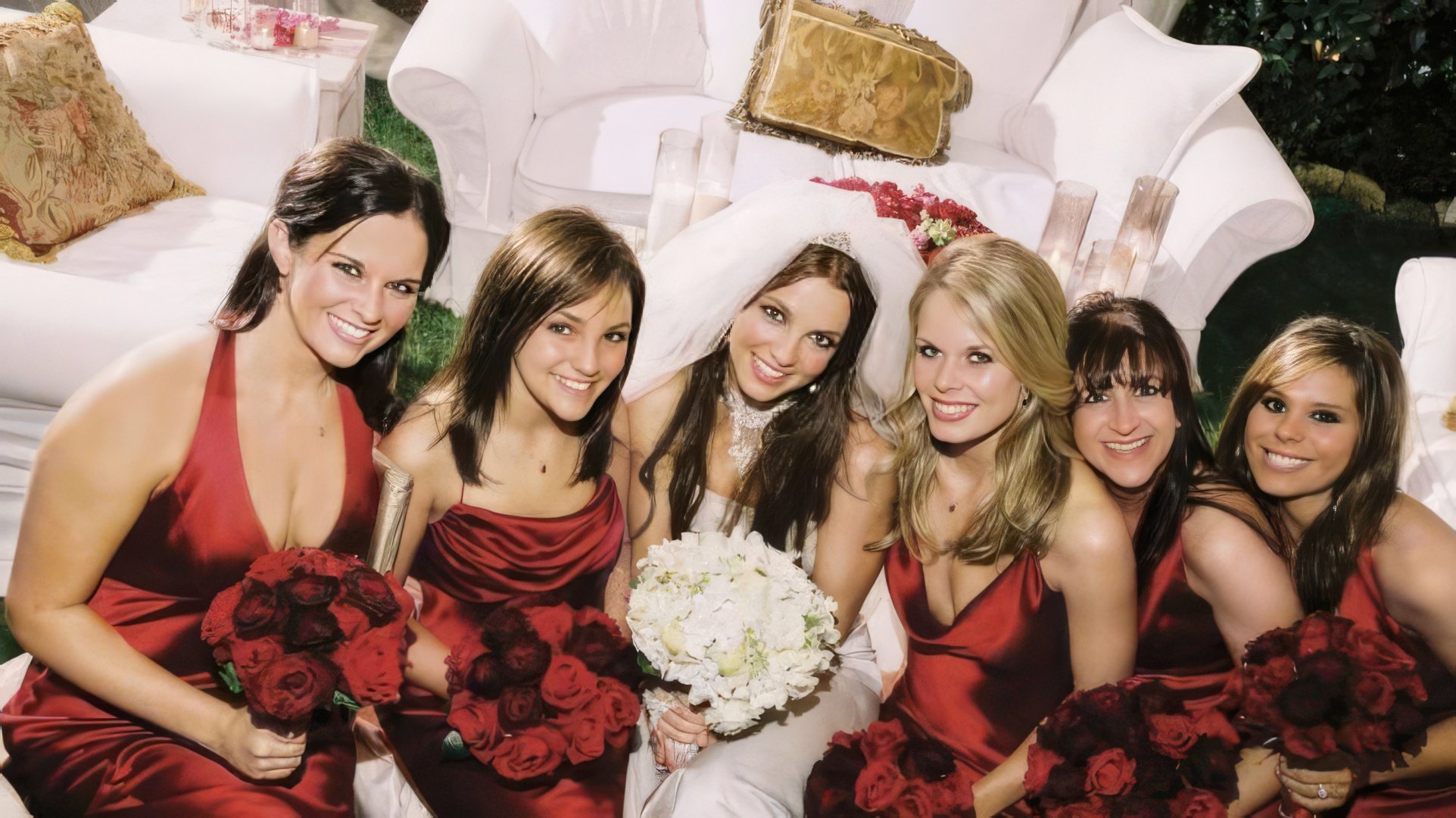 On September 14, 2005, Kevin and Britney became parents. Their son Sean Preston Federline was born. The childbirth was tough, and doctors had to resort to a cesarean section. A year later, the girl became a mother for the second time. Britney named her son Jayden James.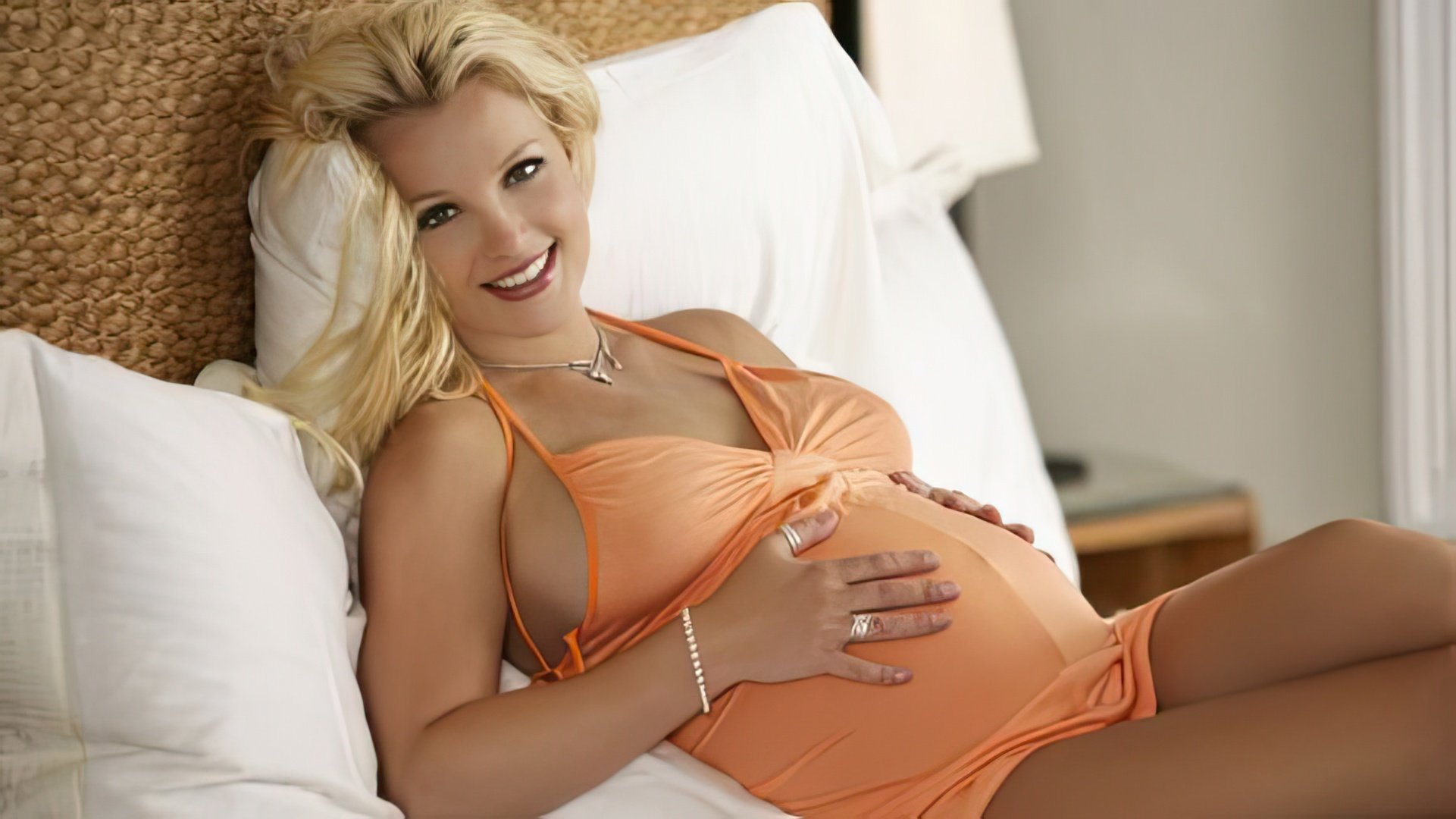 The Fall
By the time of her second son's birth, Britney's "mothering abilities" had twice been called into question. She was spotted driving a car with Sean Preston on her lap, let alone in a child seat. Child protective services paid her a visit.

The second time, she came out with her son in one hand and a glass of water in the other. The boy almost fell out of his mother's hands. Britney's awkward movements were captured by the omnipresent paparazzi. Child protection once again turned its attention to Britney's family.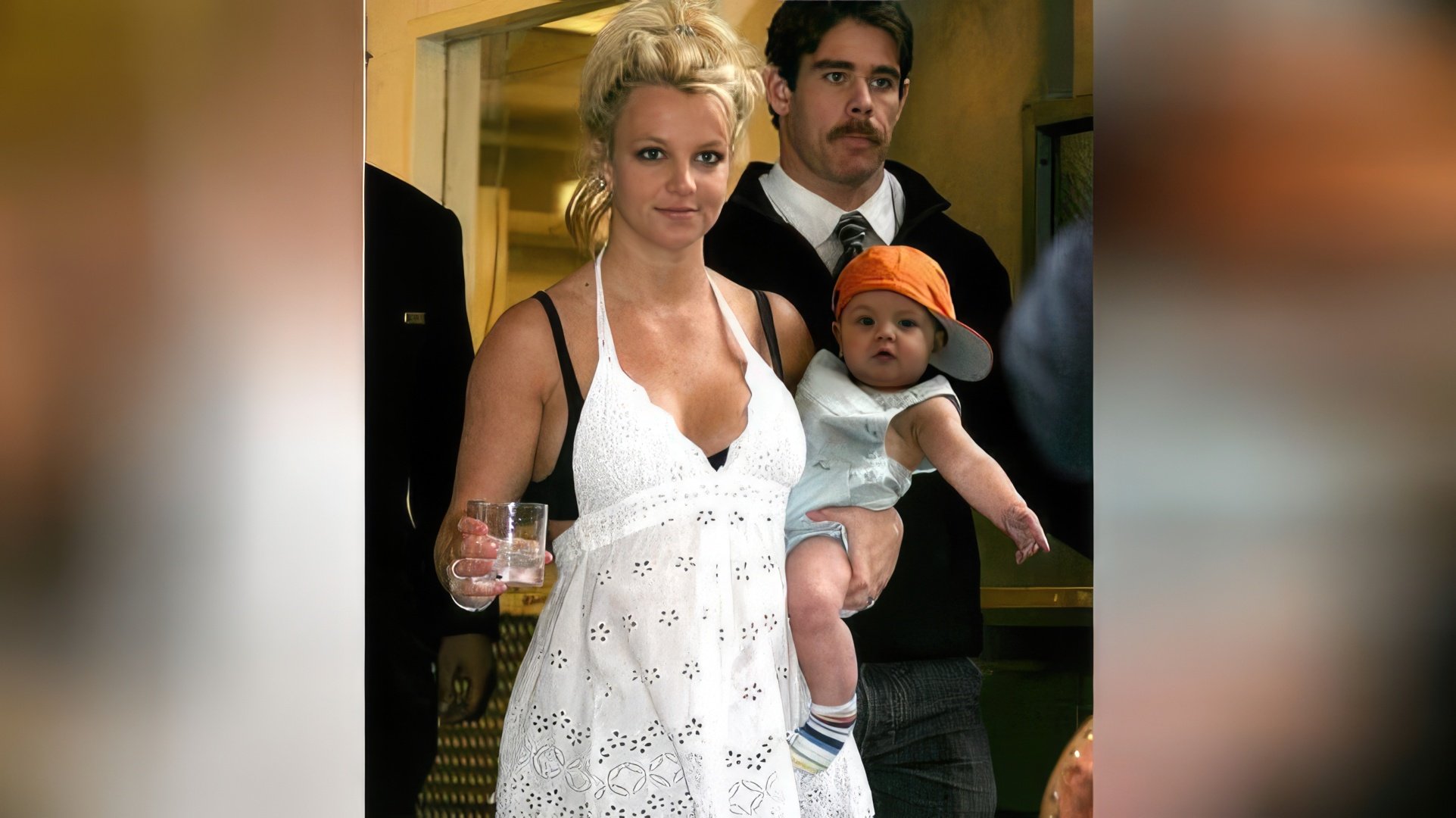 On June 15, 2005, she gave a candid interview on Matt Lauer's "Dateline" program. Britney, barely holding back tears, complained that her marriage to Federline had been immaculate, but the intense media attention had turned it into an emotional rollercoaster. However, instead of sympathy, the public mocked the performer's tear-smudged makeup and her annoying love for chewing gum. In May 2006, a pregnant Britney posed completely naked for Harper's Bazaar magazine. This episode set a trend for pregnant "nude" stars, but the singer's act was a precedent.

A few weeks after the birth of her second son, Jayden, in November 2006, Britney Spears filed for divorce due to "irreconcilable differences." A hard, scandalous, and agonizing divorce process began.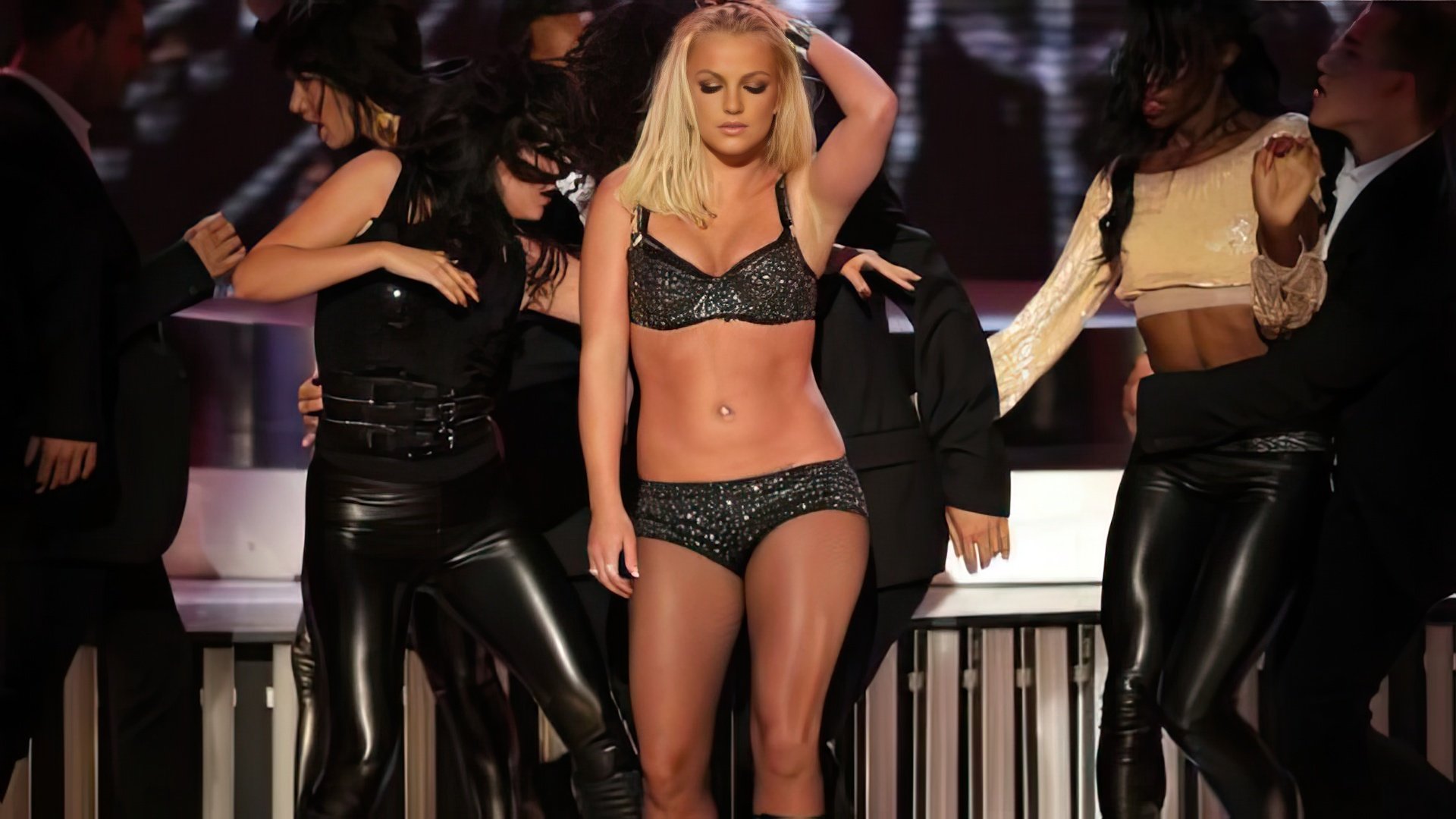 During it, Spears was repeatedly noticed in the company of notorious socialite Paris Hilton. The singer began to live a wild life - she was noticed partying without underwear, accused of abusing alcohol and drugs.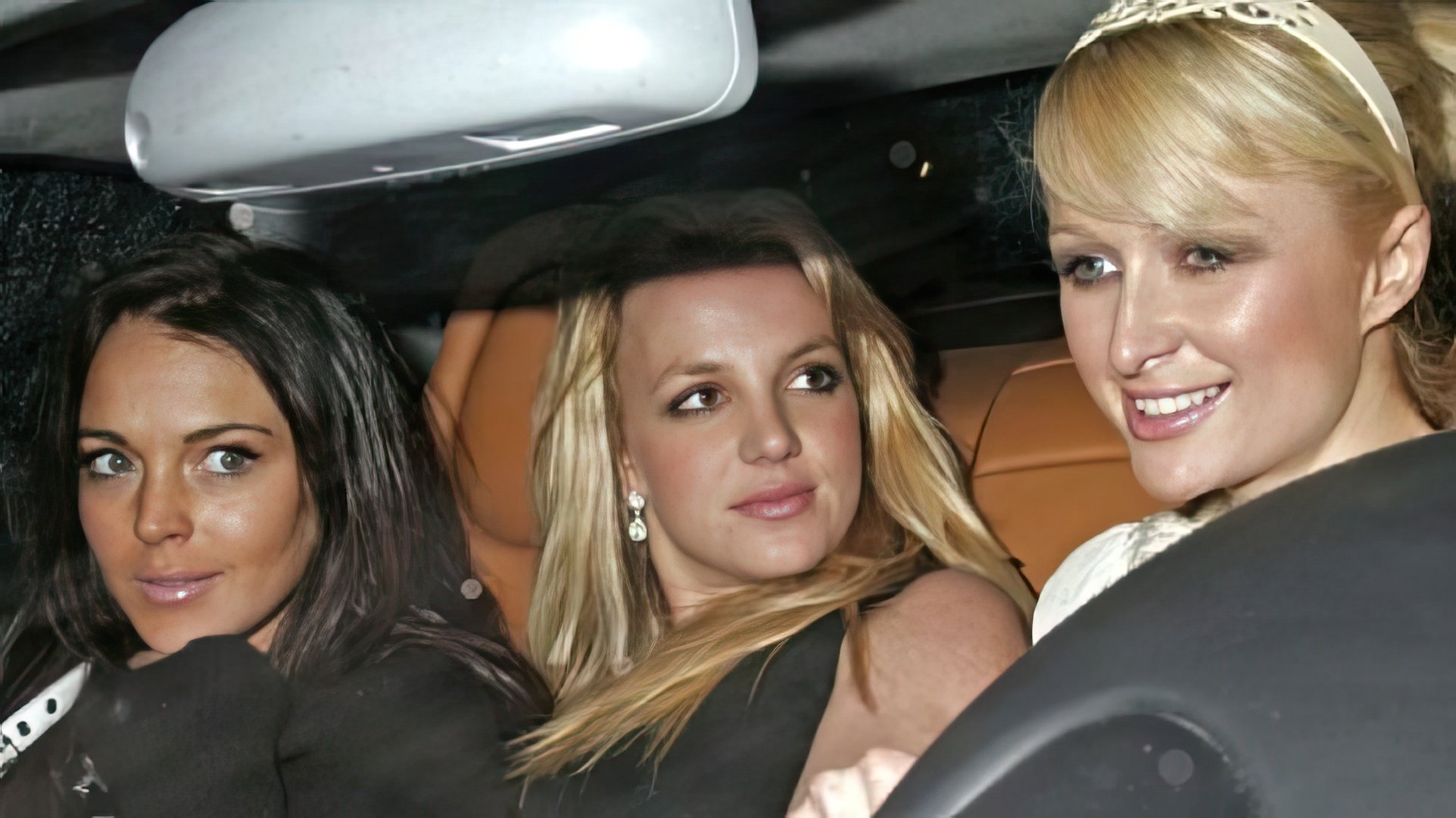 At this time, the children of Britney Spears and Kevin Federline were under the supervision of their father, who was at that time seeking to deprive Britney of the right to visit the offspring.

In February 2007, Britney spent a night in a rehabilitation clinic for drug addicts. The next night, the infamous head-shaving incident occurred.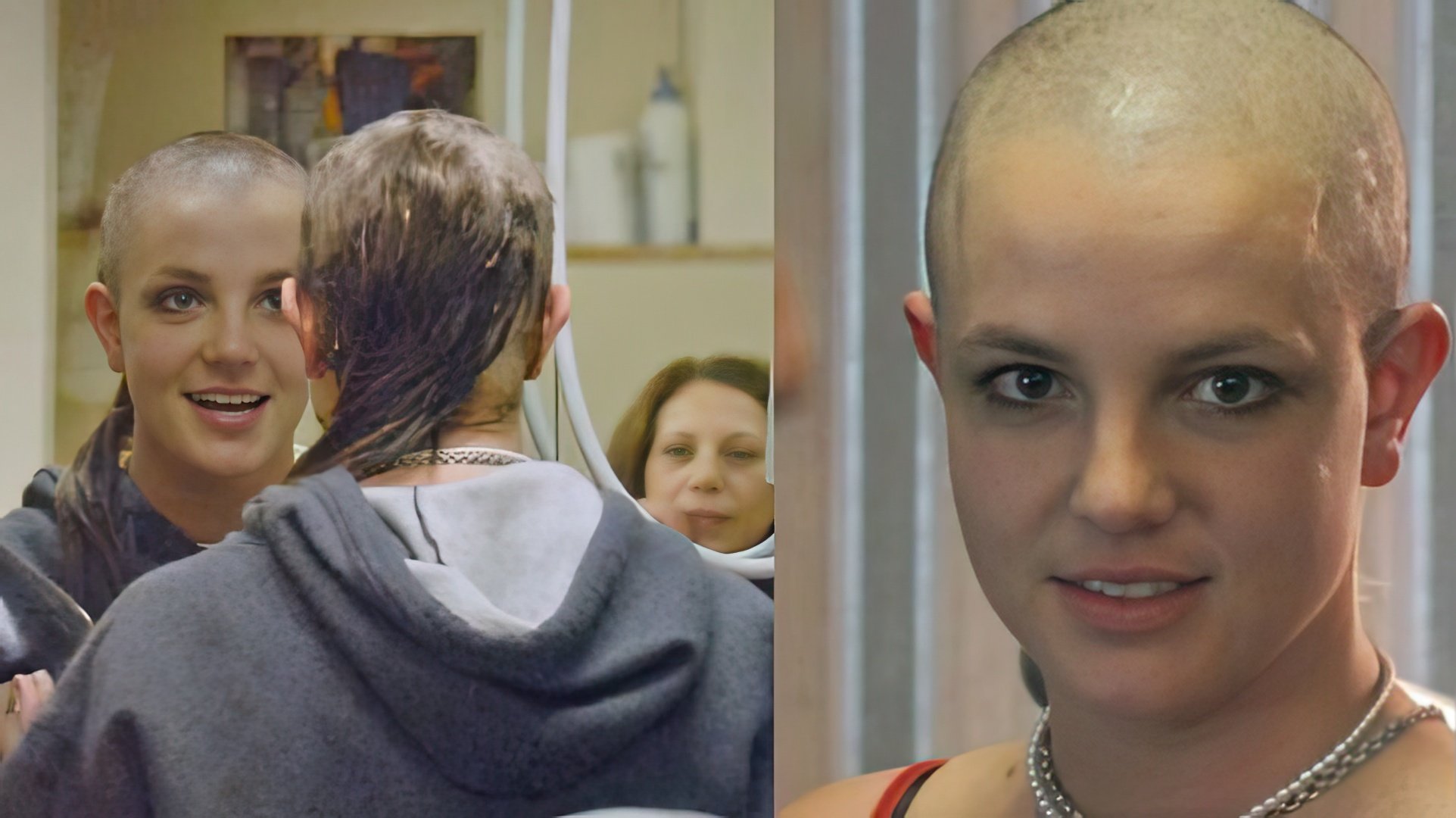 On September 10, Britney performed at the MTV VMA ceremony with the song "Gimme More." The triumphant comeback did not happen - the audience named her performance the worst in the history of the award. "Britney is absolutely not in shape and seems to have lost the ability to open her mouth in time with the phonogram," critics quipped. There was no trace left of the singer's toned figure. Moreover, her fifth solo album "Blackout," which featured the song "Gimme More," was considered the worst of her career.

The press reported new scandals involving Britney. Episodes of alcohol and drug use became commonplace for her. Her attack on journalists with an umbrella in hand caused a lot of noise. She commits a series of hit-and-runs, fleeing the scene. To top it off, Britney's manager Larry Rudolph, who had overseen her since her very first album, left.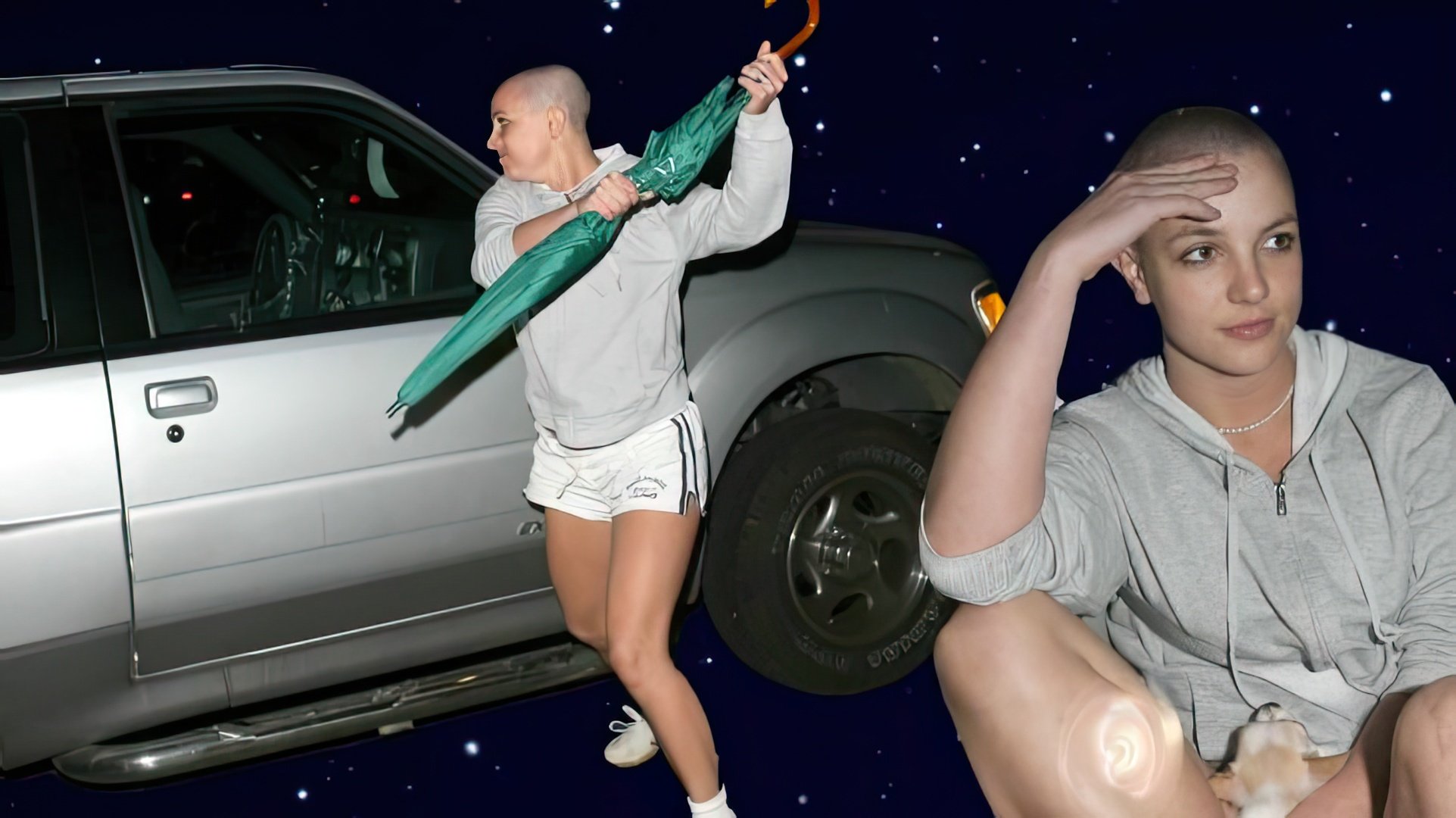 In January 2008, the police arrived at Britney's house and found her in a state of deep alcohol intoxication. Unfortunately, that evening she was in the company of her sons. The next day, the court took away Britney's custody rights, Federline got full guardianship, Spears was admitted to a psychiatric clinic, and custody of Britney herself was temporarily passed to her father.

But there is nothing more permanent than temporary. Since then, James Spears had managed his daughter's finances, and she also had no right to marry without his consent.
The Comeback
Therapy, parents, and her agent Jason Trawick, with whom Britney started a romance in early 2009, helped the singer break out of the vicious circle. Britney Spears finally began to climb out of the career pit. She participated in a joint project with Madonna and even recorded new albums.

The album Circus, released at the end of 2008, was well received by critics and listeners. In 2010, the album Femme Fatale was recorded, but it was leaked on the internet two weeks before the official sales began.

In 2011, the girl received the MTV Video Music Awards from the hands of Lady Gaga.

In 2012, the singer became the chairman of the jury of the talent show "X Factor," for which the FOX channel paid her $15 million. Her ward, 12-year-old Carly Rose Sonenclar, became the silver medalist of the show. Despite the success, Britney refused to be present in the third season. In 2013, the singer recorded the song "Ooh La La" for the cartoon "Smurfs 2" and released the single "Scream & Shout" jointly with rapper Will I Am. In November of the same year, the eighth studio album of Britney Spears, titled "Britney Jean," saw the light of day. The first singles from the record - "Work Bitch" and "Perfume" - instantly became hits. As for her personal life, everything was not so rosy. Spears and Trawick had been dating for three years, and the matter was approaching a wedding - at the end of 2011, Trawick proposed to Britney, giving the girl a ring with a 3-carat diamond.

The ceremony was scheduled for the end of 2012, but the singer's fans never got to witness this event - at the beginning of 2013, Britney and Jason broke off their engagement.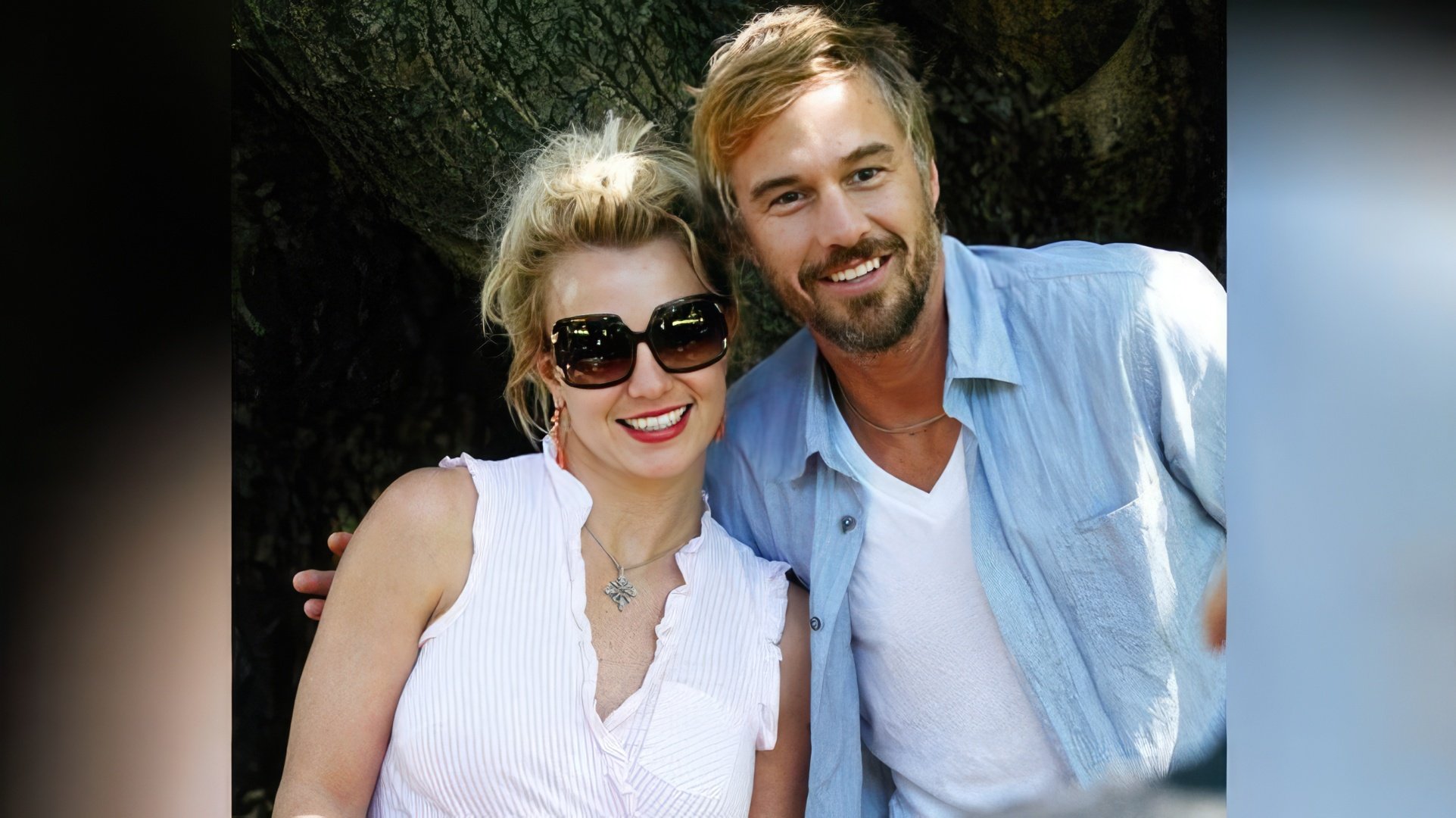 The Personal Life of Britney Spears
Following her split from Jason Trawick, Britney Spears found solace in the company of David Lucado for eighteen months. Their relationship commenced in early 2013, and according to sources, Britney was profoundly enamoured. However, in August 2014, David was caught in the arms of another woman, leaving Britney's heart shattered anew.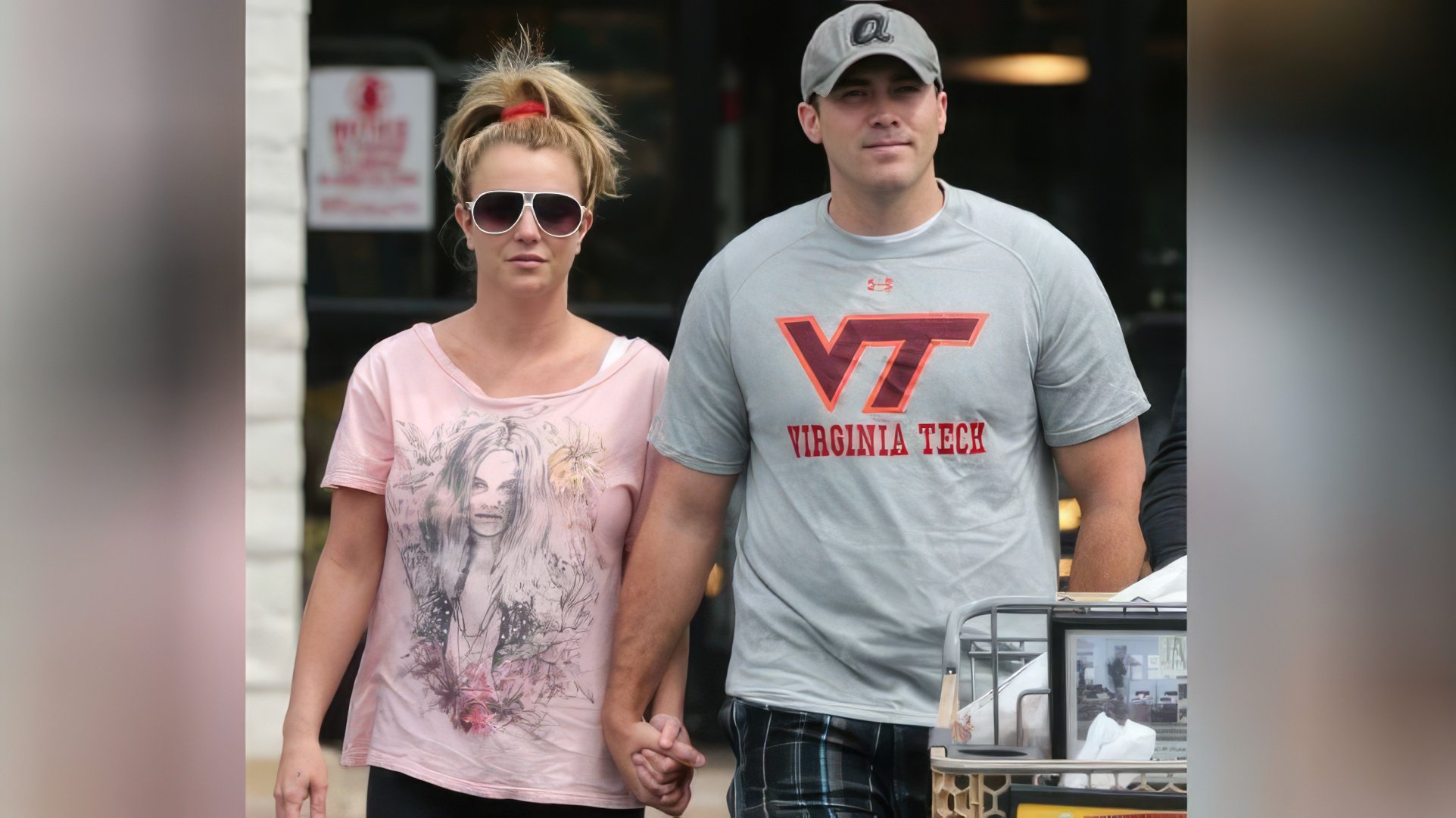 Had such a scenario transpired several years ago, it would have derailed her, but she was not about to plunge back into the abyss after a hard-fought career revival. She remained committed to her tour, delivering performances that were highly lauded by the media.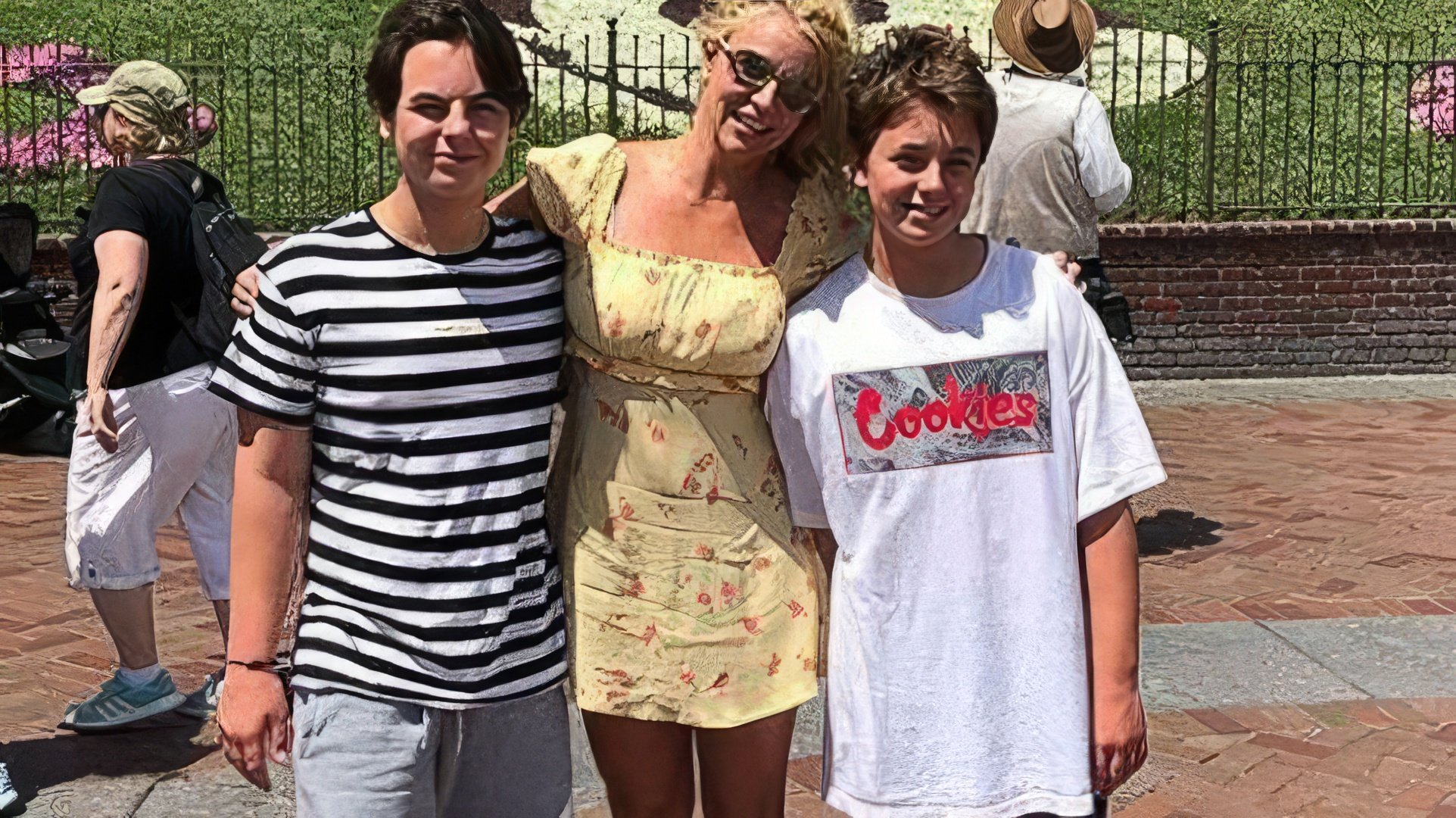 In November of the same year, Britney confirmed her liaison with producer Charlie Ebersol, son of a movie star and president of NBS Sports. The relationship endured for eight months, after which Spears purged her ex-boyfriend from her social media connections.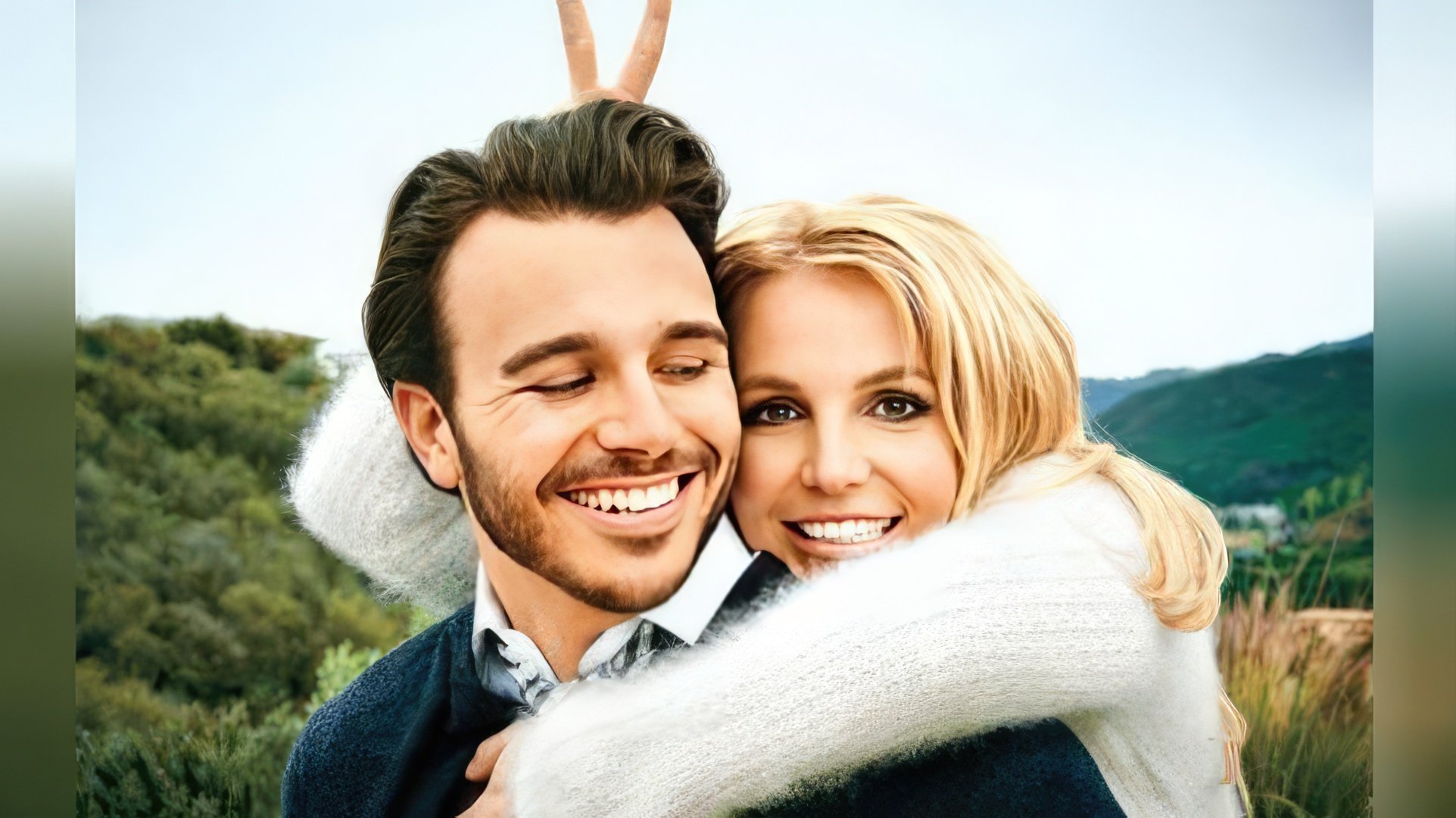 From one relationship, the songstress leapt into another, this time with notorious heart and fortune hunter of Hollywood divas, Harry Morton. Few believed in the depth of their feelings, understanding that Britney was seeking an outlet in the aftermath of another betrayal. And so it transpired.

From November 2016, she has been involved with bodybuilder Sam Asghari, who is thirteen years her junior. They met during the filming of the music video for the song 'Slumber Party.' The young man provided support during a difficult time for Spears, proving that he was not simply a gold-digging gigolo but genuinely cared for her. Despite this, Britney's father remains sceptical of Sam's sincerity.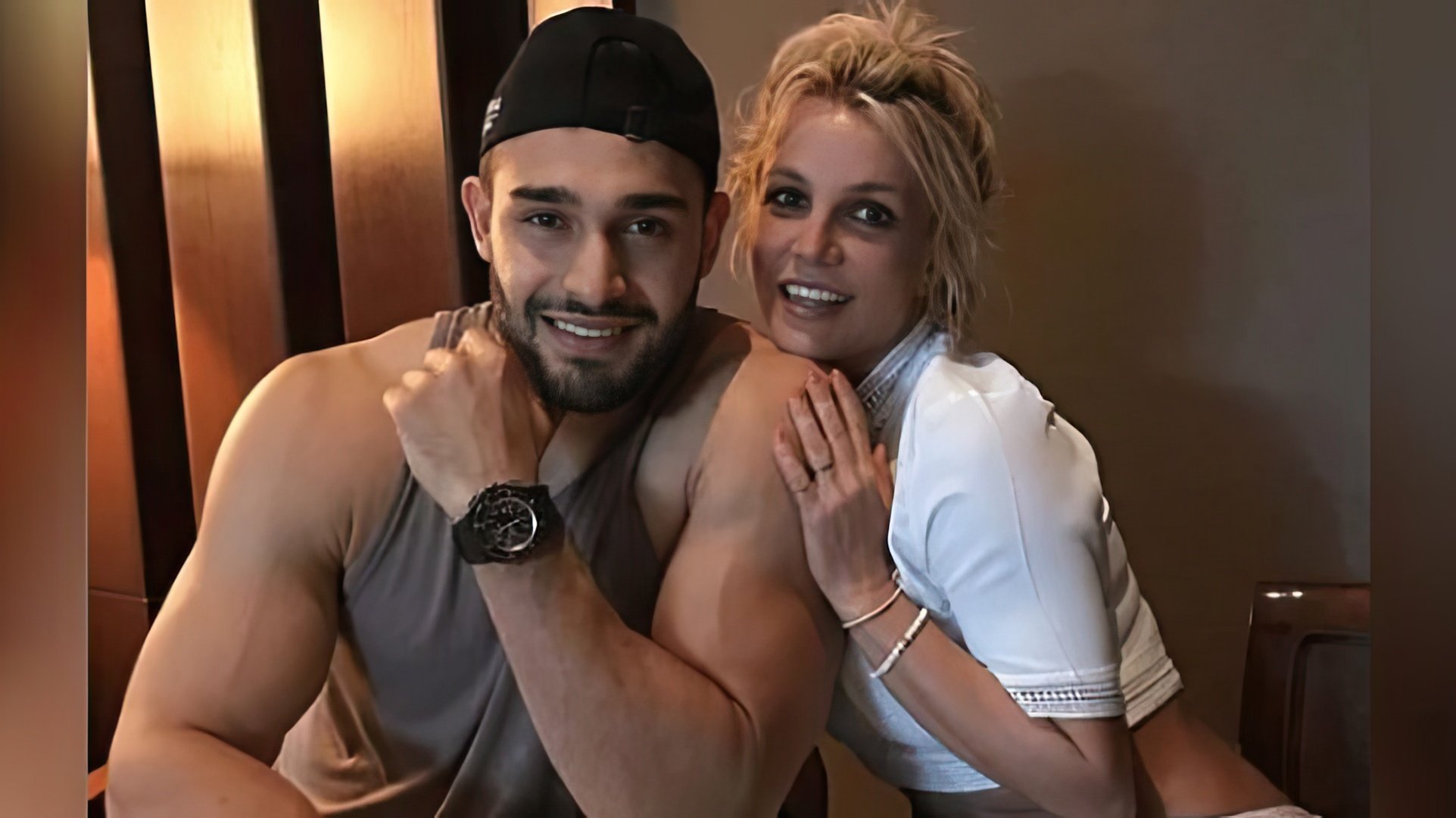 The most significant men in Britney Spears' life are her sons. At a certain point, she managed to secure a 50/50 custody arrangement (she spends half the time with the boys, and the other half is spent with Federline). However, in September 2019, the court reduced Britney's 'child' time from 50 to 30 percent.
This was due to a scandal involving Britney's father. James struck one of his grandchildren, which Federline learned about. The court forbade the man from seeing his grandchildren.
The Character of Britney Spears
On stage, Britney is sultry, provocative, and audacious. In real life, as her close friends have noted, the singer is quite different. Despite her fame, she has always been exceedingly shy. Later, Britney herself admitted that she had been forced to suppress her personality and transform into a completely different person. "You know, like bipolar disorder," she once joked.

By the end of the 2000s, doctors indeed diagnosed her with bipolar disorder. According to her treating physician, the cause was stress: a loaded schedule, failures in personal life, and complicated relationships with her family.
The Battle for Independence
Britney Spears' most recent album is 'Glory,' released in August 2016, featuring the hit single 'Make Me,' recorded in collaboration with rapper G-Easy. Currently, Britney is working on new material for her tenth studio album, tentatively titled 'B10.' In April 2019, Britney once again admitted herself to a psychiatric hospital. The cause was her father's health problems, which deeply troubled the singer. At the end of 2018, the man barely survived a ruptured intestine, underwent two surgeries, but his condition worsened in March.

The anxiety for her father adversely affected Britney's mental health. After undergoing treatment, the singer returned home. Or rather, her boyfriend Sam came for her.

Britney's fans are also fearful that their beloved will once again be exploited for selfish purposes, and her heart will be broken. It is unsurprising that a conspiracy theory emerged among internet users – supposedly, Britney is being held captive against her will.

In the comments under one of her videos, someone wrote: "In the next video, wear yellow if you need help," and in the next video, Britney indeed donned a yellow top. As a result, this coincidence gave birth to the entire #FreeBritney movement. However, this conspiracy theory turned out to be not so far from the truth. As noted above, in 2008, her father established guardianship over Britney, depriving her of most civil liberties.

However, the restriction of freedom did not extend to concert activity – James Spears made Britney perform and pocketed the concert proceeds for himself. Spears repeatedly wished to take a creative break, relax and live her life, but her father turned out to be quite the manipulator, forcing the singer to work.

In June 2021, Britney appealed to the court to escape from under her father's guardianship. At the hearing, she spoke about the "stage cabal," and about the use of lithium, a powerful neuroleptic, which her father forced her to take against her will, causing her to become inhibited and fail several important psychological tests. Britney spoke very quickly, the judge even asked her to slow down several times, but Britney was clearly afraid that she would not be able to tell everything:
My father and everyone involved in this guardianship, my management, who participated in my punishment, – they all should be in jail!
Britney's plea was not satisfied. But it's hard to blame her – her lawyer was hired by her own father. The public launched a campaign under the slogan "Free Britney!," which many stars joined, including Madonna who sympathized with Spears. She even suggested another lawyer and even recommended a trusted one – Mathew Rosengart.

At the next hearing, Britney won the right to choose a lawyer independently, and the case moved from a stalemate. As soon as Britney took a new lawyer, James Spears promised to renounce guardianship – in exchange for compensation ($2 million) and guarantees that he will not be prosecuted.
This is hard, but we are not alone. Thank you for respecting our privacy. Soon we will expand our family.
Sam Asghari: Wedding and Divorce
In June 2022, Britney and Sam got married. Amusingly, the celebration was almost disrupted by Britney's ex-husband Jason Alexander (whose marriage to her had lasted 55 hours), who illegally entered the house where the wedding was being held.

Security quickly removed the uninvited guest. In total, 80 people attended the wedding, including star guests: Madonna, who did so much for Britney's liberation, old girlfriends of the singer – Paris Hilton and Drew Barrymore. However, Spears' parents and sons did not attend the celebration.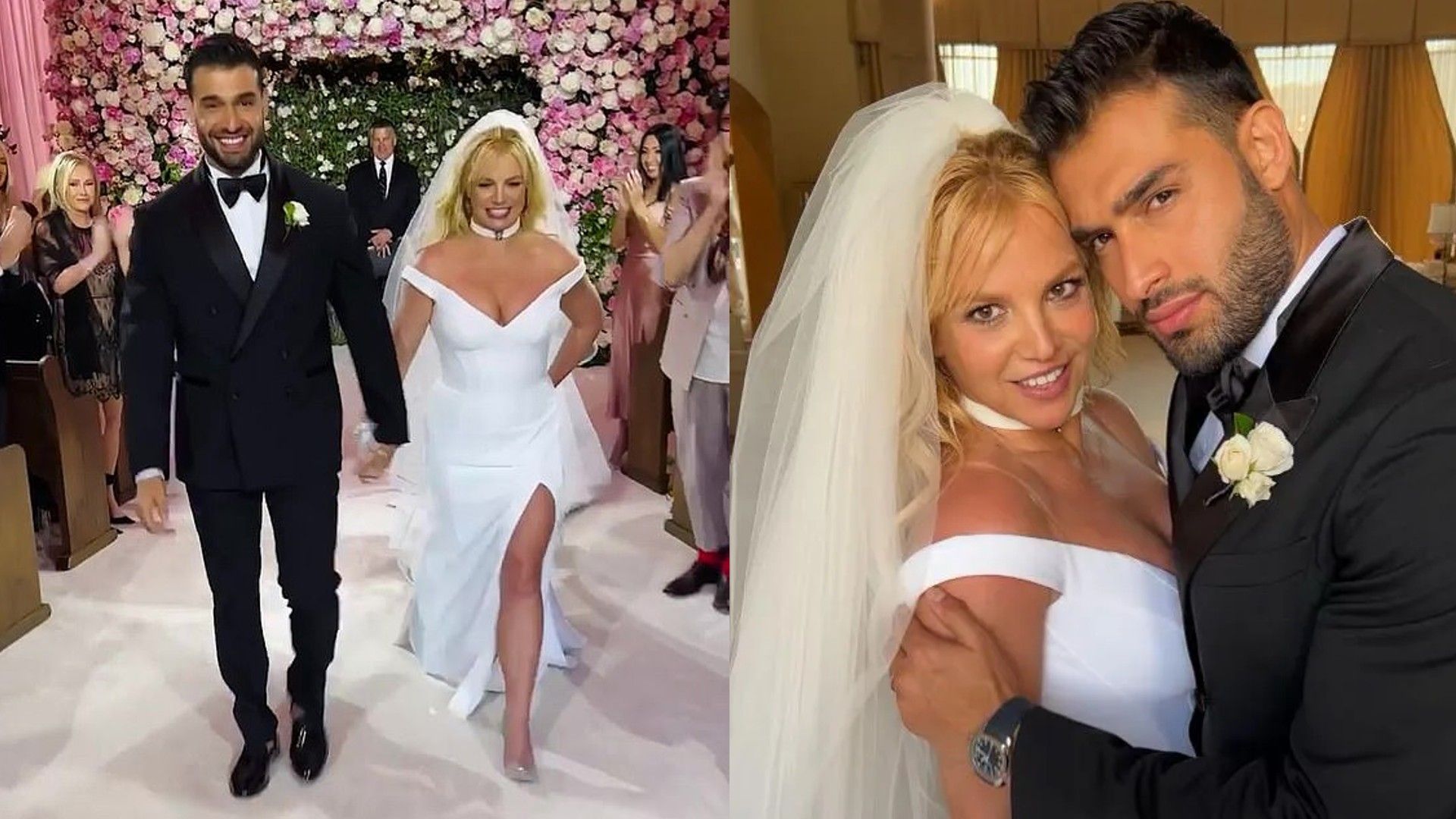 The marriage of Britney and Sam lasted just over a year. In August 2023, TMZ reported that Asghari was filing for divorce, accusing Spears of infidelity.
Press Ctrl+Enter If you find a mistake