Drew Barrymore's Biography
Drew Barrymore is the most scandalous actress of the 90-s Hollywood, who had to survive through thick and thin in her early youth, overcome addiction, and rise again, like a phoenix through ashes. Not only did Drew Barrymore get back into acting and develop her unique talent, but she also became a producer, director, and successful business-woman. Net worth: $125 million.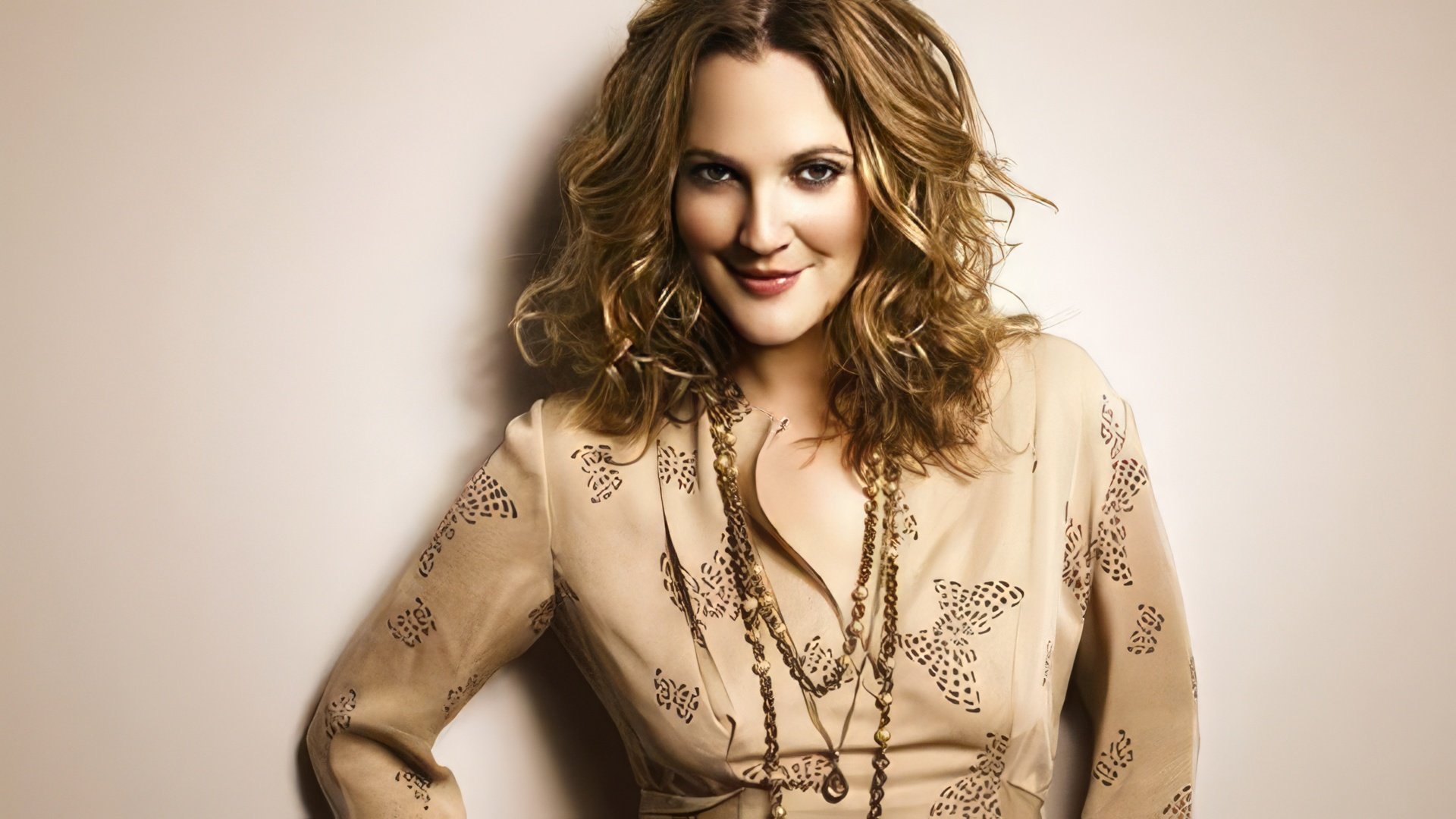 Childhood and early roles
Drew is a successor of a famous acting dynasty, coming from Maurice Barrymore, a famous British 19th-century actor of tragedies. All of his descendants, including the girl's father, likewise devoted their lives to acting.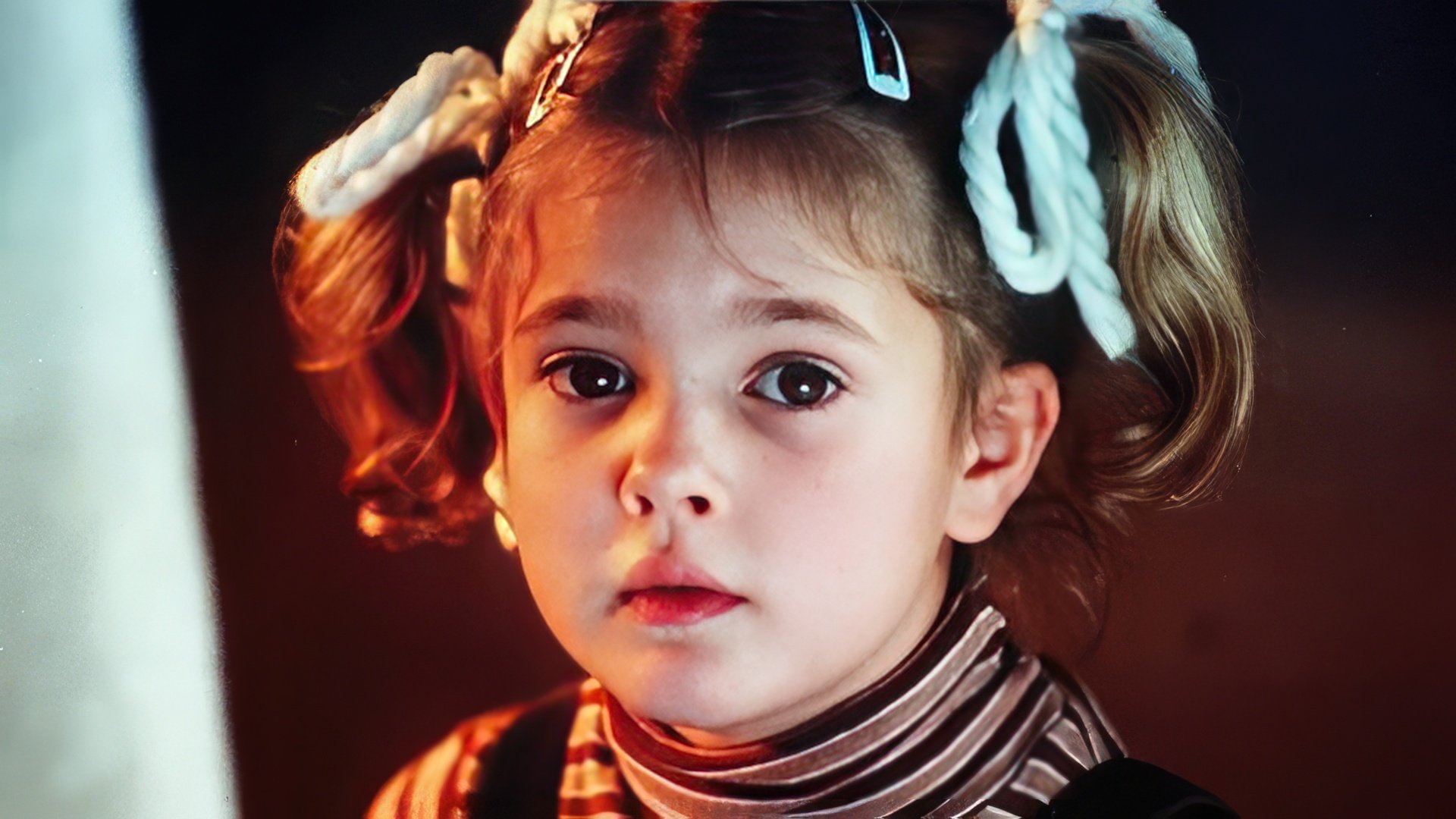 Although, at the time when John met his future wife Jaid (born Ildikó Jaid Makó), Drew's mother, his career was already at its downfall. And the man's toxic alcohol addiction was to blame, which would eventually ruin his life. But the young Hungarian actress was madly in love with the famous Hollywood actor and hoped that together, they would overcome this problem.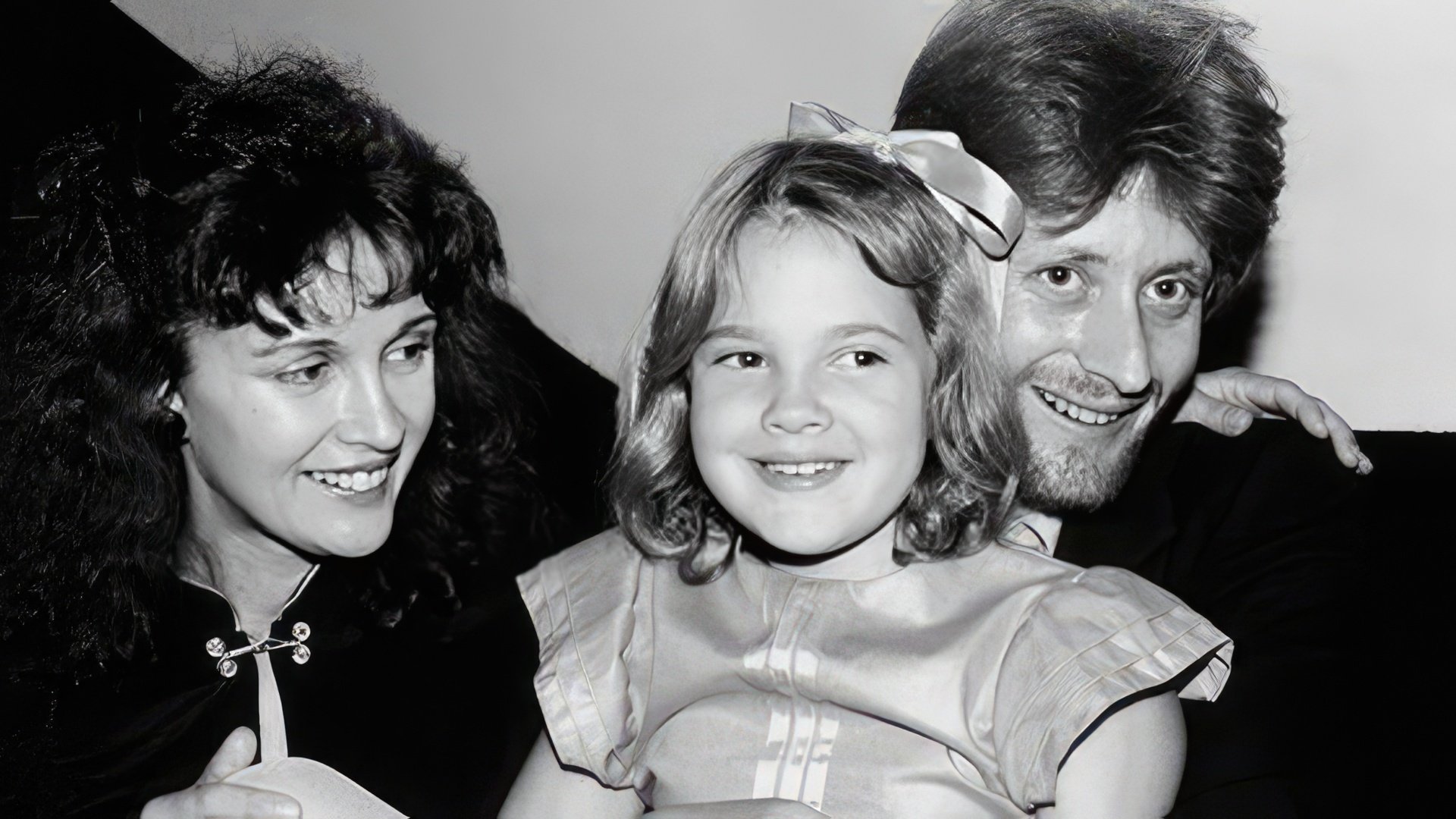 However, the miracle never came, and even the birth of the daughter did not help Drew's father to settle down. He kept getting into drunk arguments with his wife, occasionally hitting her, which made Jaid move out to a rental.

In desperate need of money, Drew's mum kept walking from one acting agency to another, searching for work and often taking her little daughter to auditions with her. At one of such auditions, she was offered to film with the child in a dog food commercial. This is how 9 months Drew first appeared on the screen. This offer was soon followed by others, and soon the girl started to earn more than her mother. Jaid even rented a new flat in a bohemian district of Los Angeles, where she could party with her friends and paid little attention to her daughter.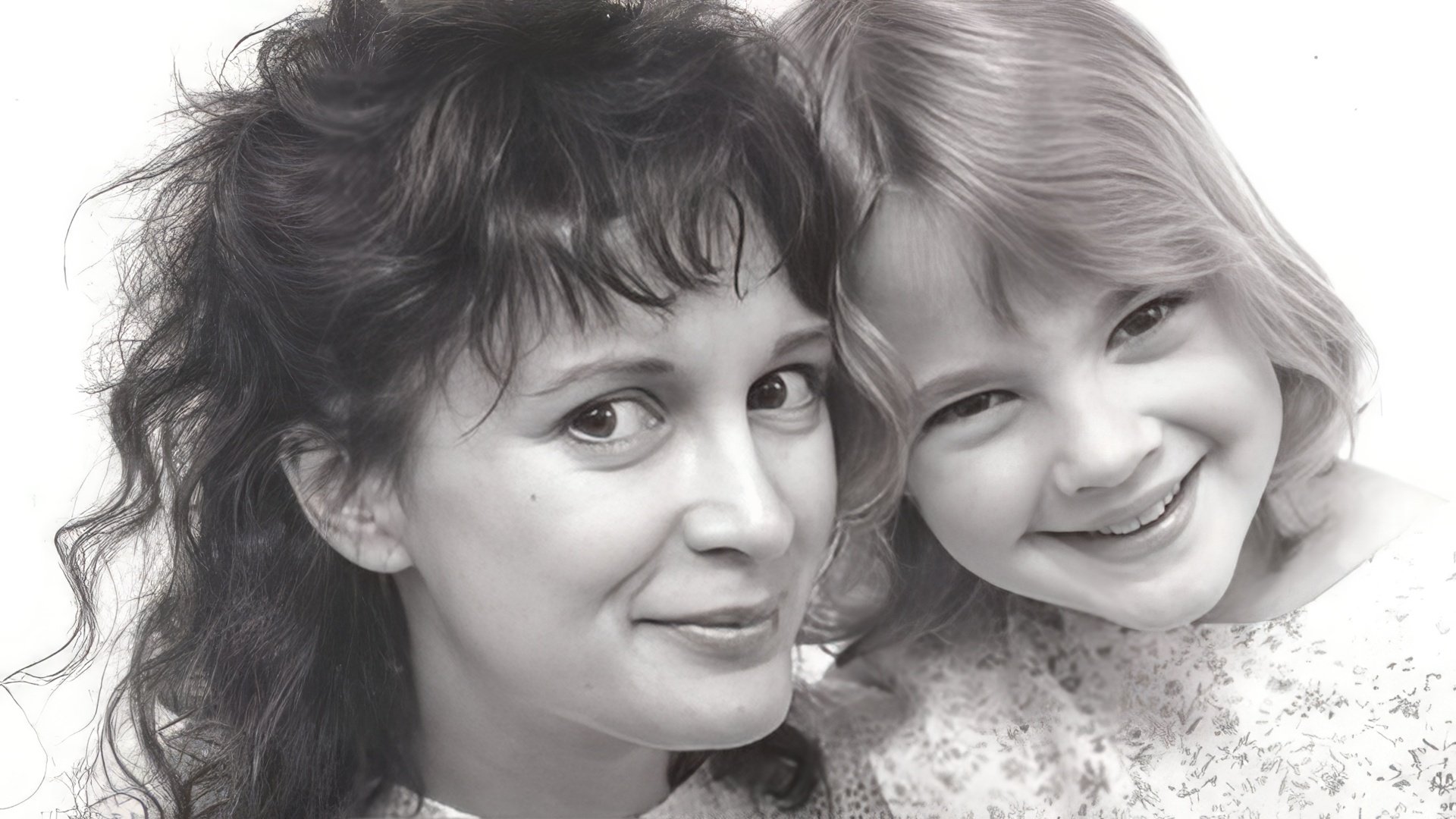 Her mother's friends saw nothing wrong with drinking and smoking in front of the girl, considering her to almost be one of the boys. One way or another, at the age of 7 Drew began to star in movies, and at the age of 7, she landed a role in Steven Spielberg's E.T. the Extra-Terrestrial.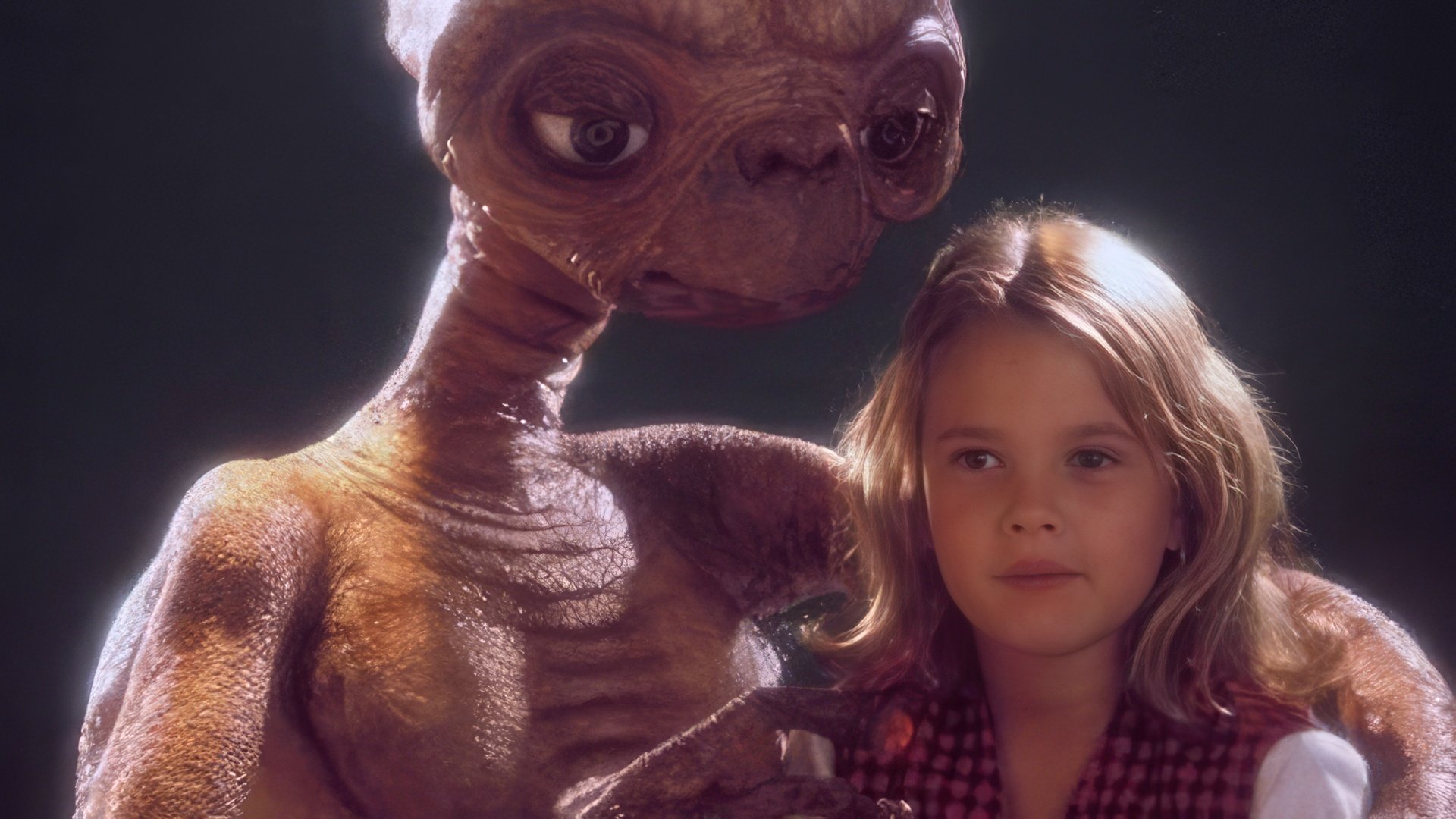 After the premiere, the girl became a true Hollywood star. Together with her mum, the young actress started to get invited to social outings, where the alcohol was continuously pouring, even despite the girl's young age.

Loving to be the center of attention, Drew Barrymore tried to copy grown-ups around her, drunk and smoked a lot, used bright makeup, not seeing that she looked ridiculous. Her mother indulged the daughter, thinking that this would fuel the interest towards her persona too. As a result, at the age of 9, the girl started to regularly consume alcohol, at the age of 11 – she smoked marijuana, and at the age of 13, she developed an addiction to cocaine.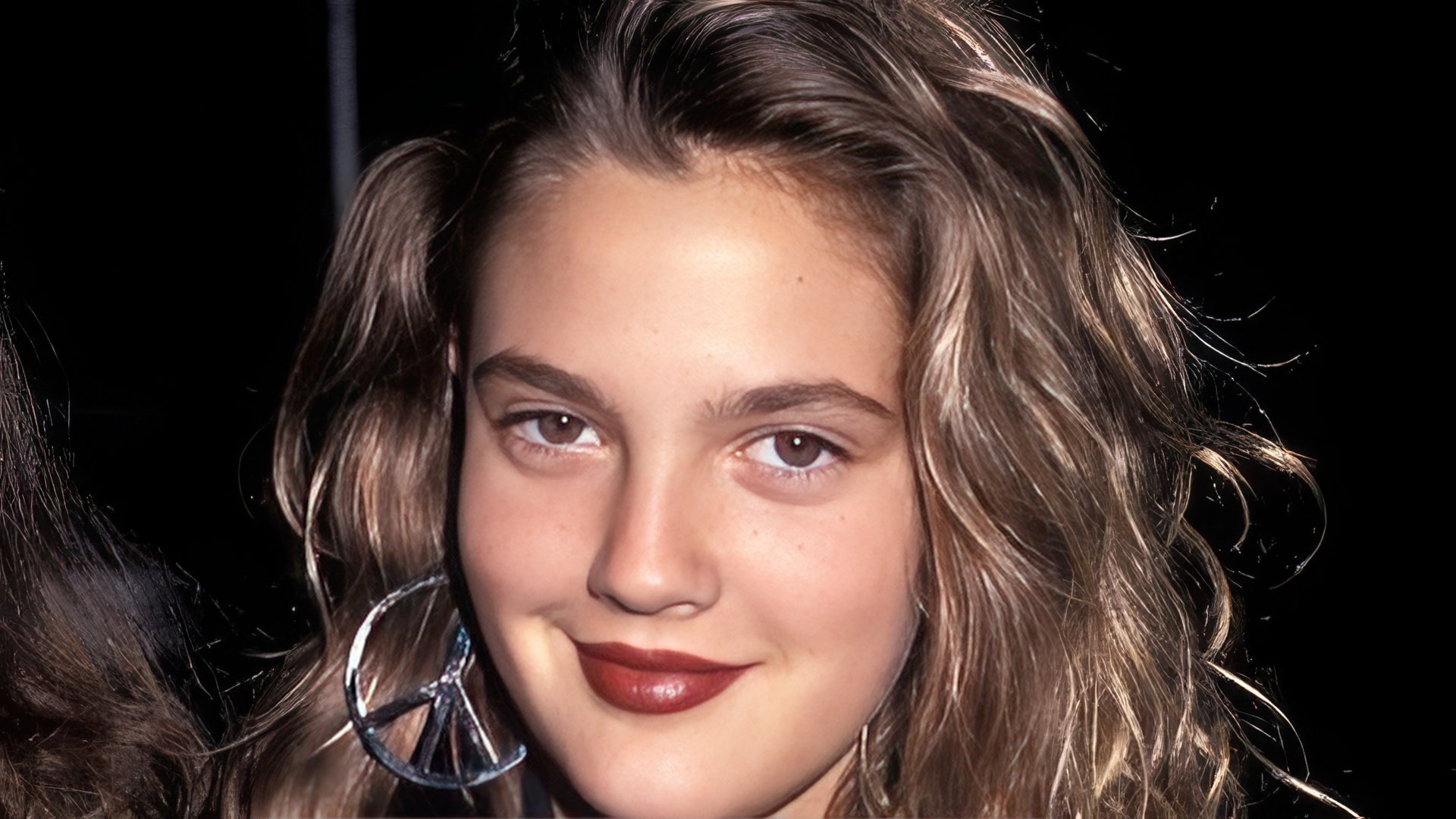 Already at the age of 8, she was a frequent visitor of many nightclubs, having met pun-rocker Courtney Love at one of them. Despite the age difference of 10 years, Drew and Courtney became friends. In 1992 grown-up Drew even became a godmother to Love Kurt Cobain's daughter.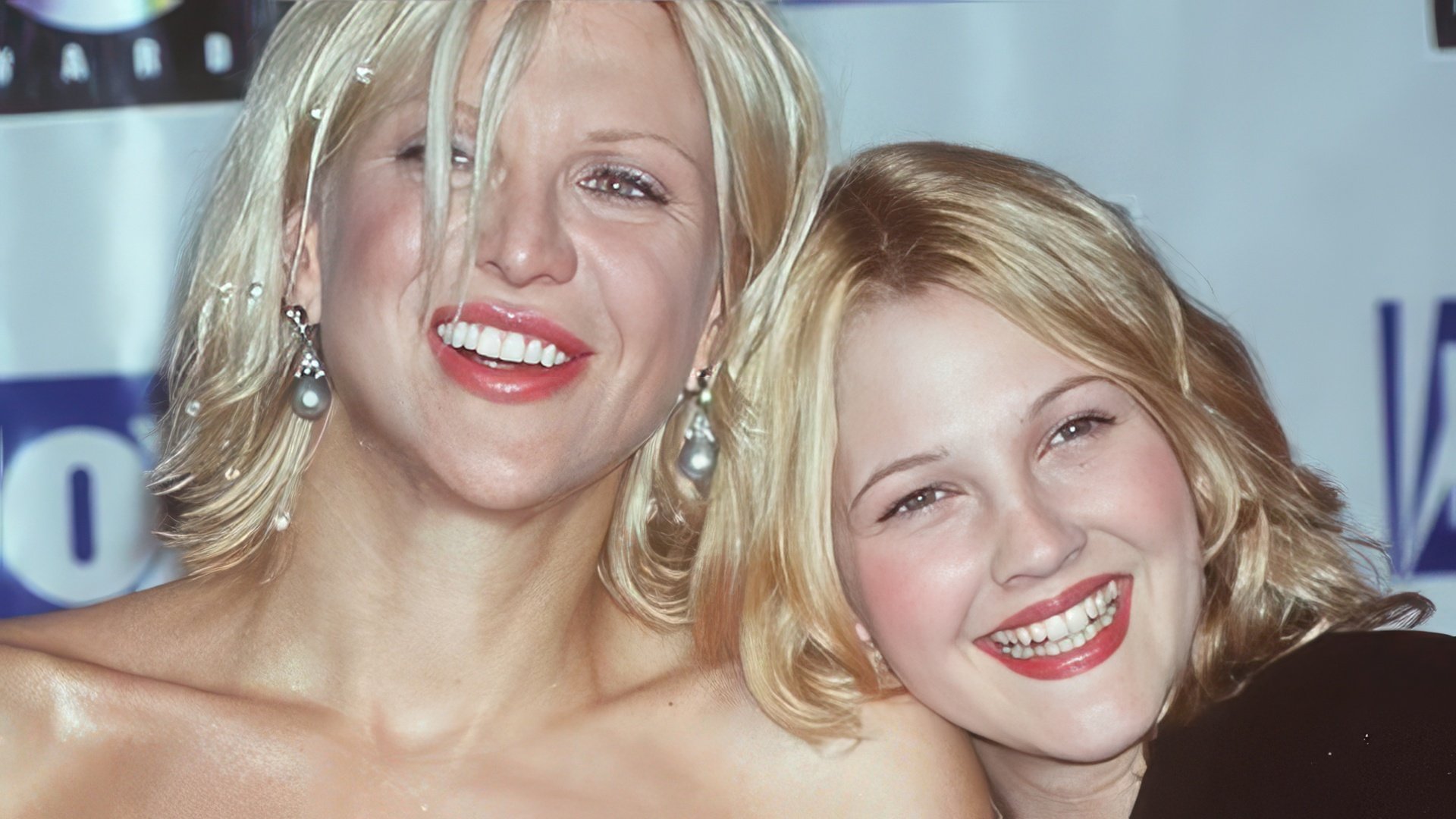 Soon Drew transformed from a fair angel with cute cheeks to an angry teenager, who spent all her time in nightclubs. Her name started to regularly come up in tabloids, and the girl tried to kill herself on several occasions.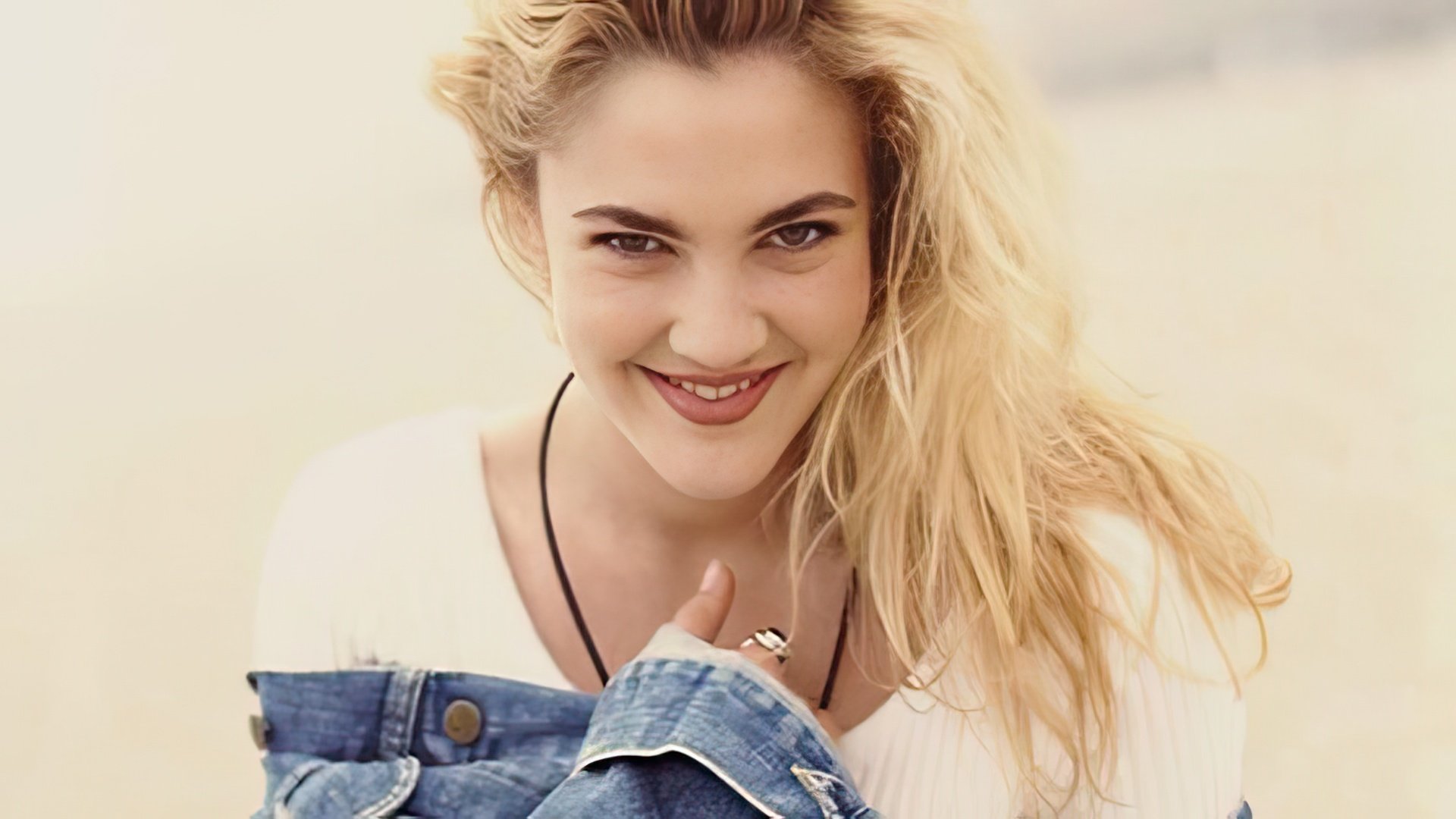 At the age of 14, Drew yet again found herself on the edge of life and death and was put into rehab. 8 months, spent in the clinic, were real torture for her, and the woman managed to overcome her addiction and start on her path to recovery.

Having awoken from the drug high, she reconsidered all her past life, which then seemed like sheer hell, and wrote a book, called Little Girl Lost. After the book was published, Drew did not want to go back to her mother and filed a lawsuit to deprive her of any parental rights. Having won the suit, the mother was no longer able to appropriate a single penny of her daughter's revenue, which was still significant.
Adult Career
It was again Steven Spielberg who helped Drew to manage her funds wisely. He advised the young woman to invest in a production company. The director understood that a girl with such a bad reputation would struggle to an ear back the recognition and respect of the public, and he was absolutely correct.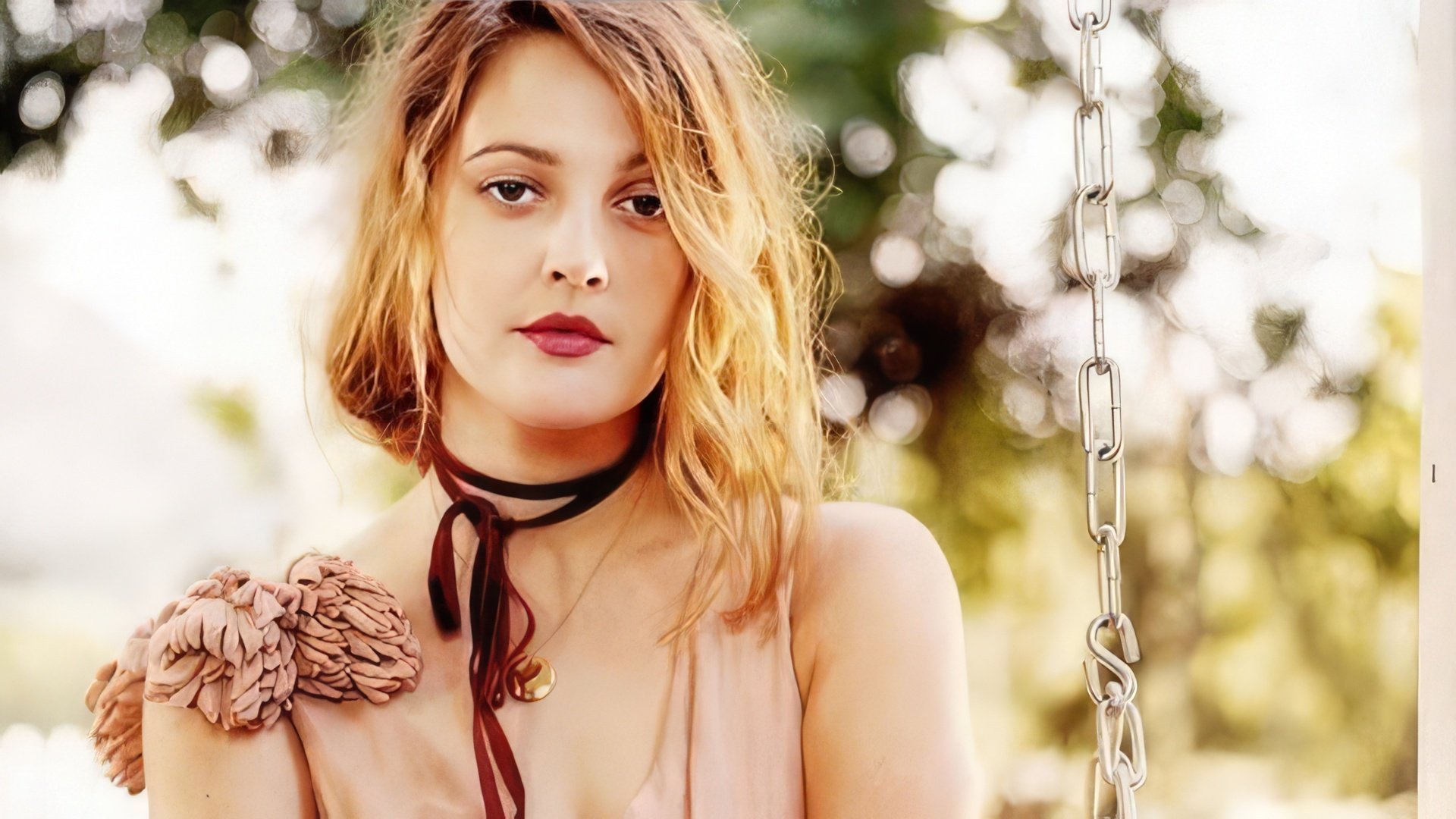 Having a portfolio of tens of roles, the woman had to start over from scratch, agreeing to appear even in second-tier TV-shows. At first, she mostly got the roles of drug addicts, alcoholics, and con-women (Poison ivy, Doppelganger, Bad Girls, Boys on the Side, Mad Love, and others), and only by the end of the 90-s would she regain her image of a positive heroine.

In 1995 Drew followed Spielberg's advice and founded a production company. Ever since then the actress's career started to develop. In 1998 Barrymore got the lead in a brilliant comedy «The Wedding Singer», with amazing Adam Sandler. The picture took the lead at the box office and brought Drew 7 million dollars.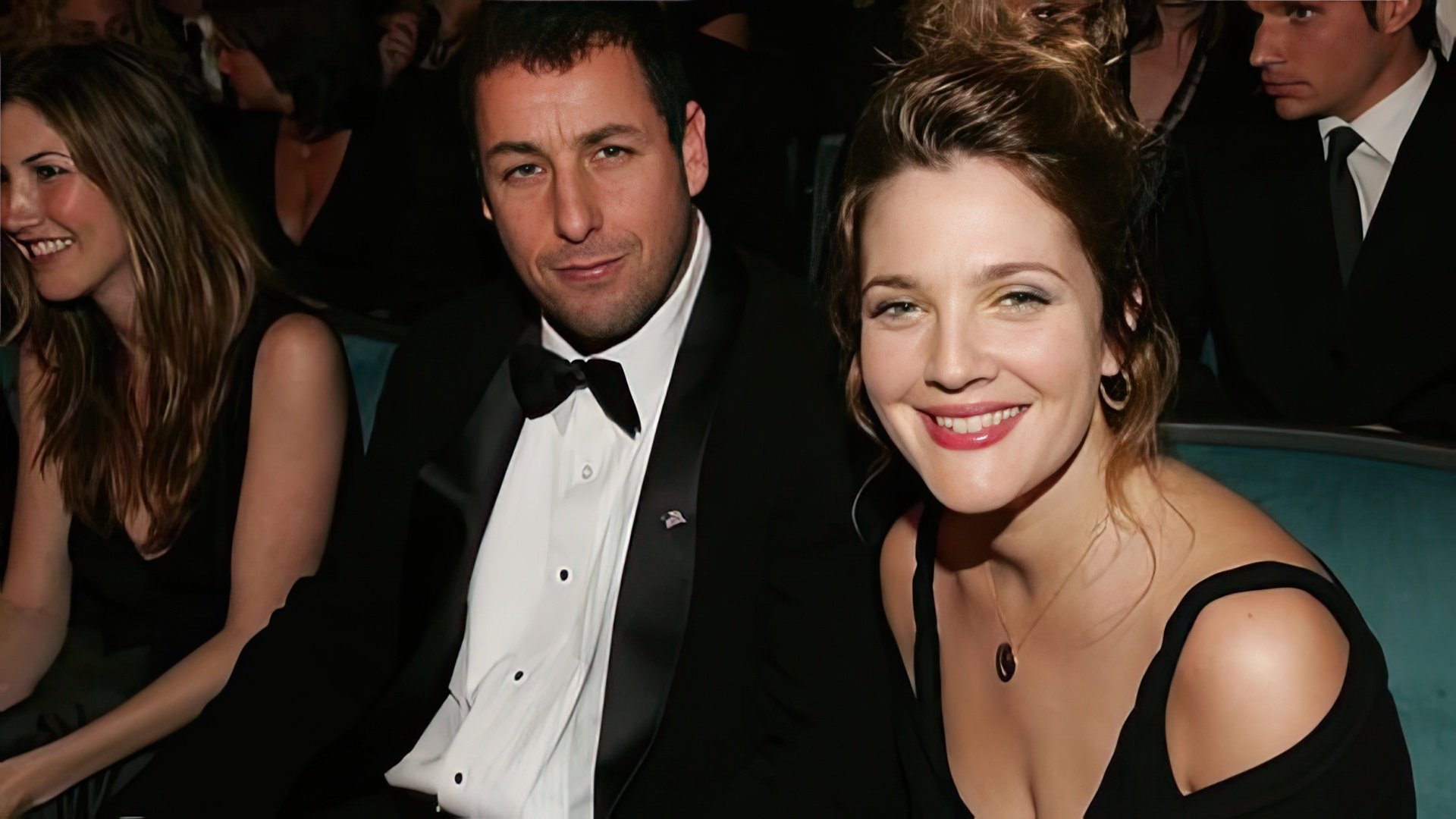 Drew's first production projects turned out to be equally commercially successful, where the actress gave herself the leading roles in the movies Never Been Kissed (1999) and Charlie's Angels (2000), where she partnered up with Lucy Liu and Cameron Diaz. Inspired by the success, Drew decided to film the second part of the Angels (2003), which turned out to be even more exciting and full of action. Another unquestionable hit was the rom-com 50 First Dates (2004), where she again co-starred with Adam Sandler. The fate definitely decided to reward the actress for all the troubles she had experienced in her youth. Every film of hers, with a very rare exception, became a commercial hit and only increased her multi-million army of fans. Barrymore was on numerous occasions awarded various movie awards, and in 2004 she received her own star on the Walk of Fame. In 2007 Drew made it onto the list of the most beautiful people in the World according to People Magazine, and a year later she signed a multi-million contract with Gucci. The actress has her own clothing and makeup line, as well as engages in wine and restaurant business. Barrymore is the UN's Goodwill Ambassador and has donated over a million dollars towards the right with hunger.
Drew Barrymore's Personal Life
The actress has been married three times, but none of the attempts to create a family were successful. Drew's first husband was the owner of the bar, where 19-year old Drew liked to go. Their deep talks could not provide a strong foundation for their marriage, and a month and a half the couple broke up.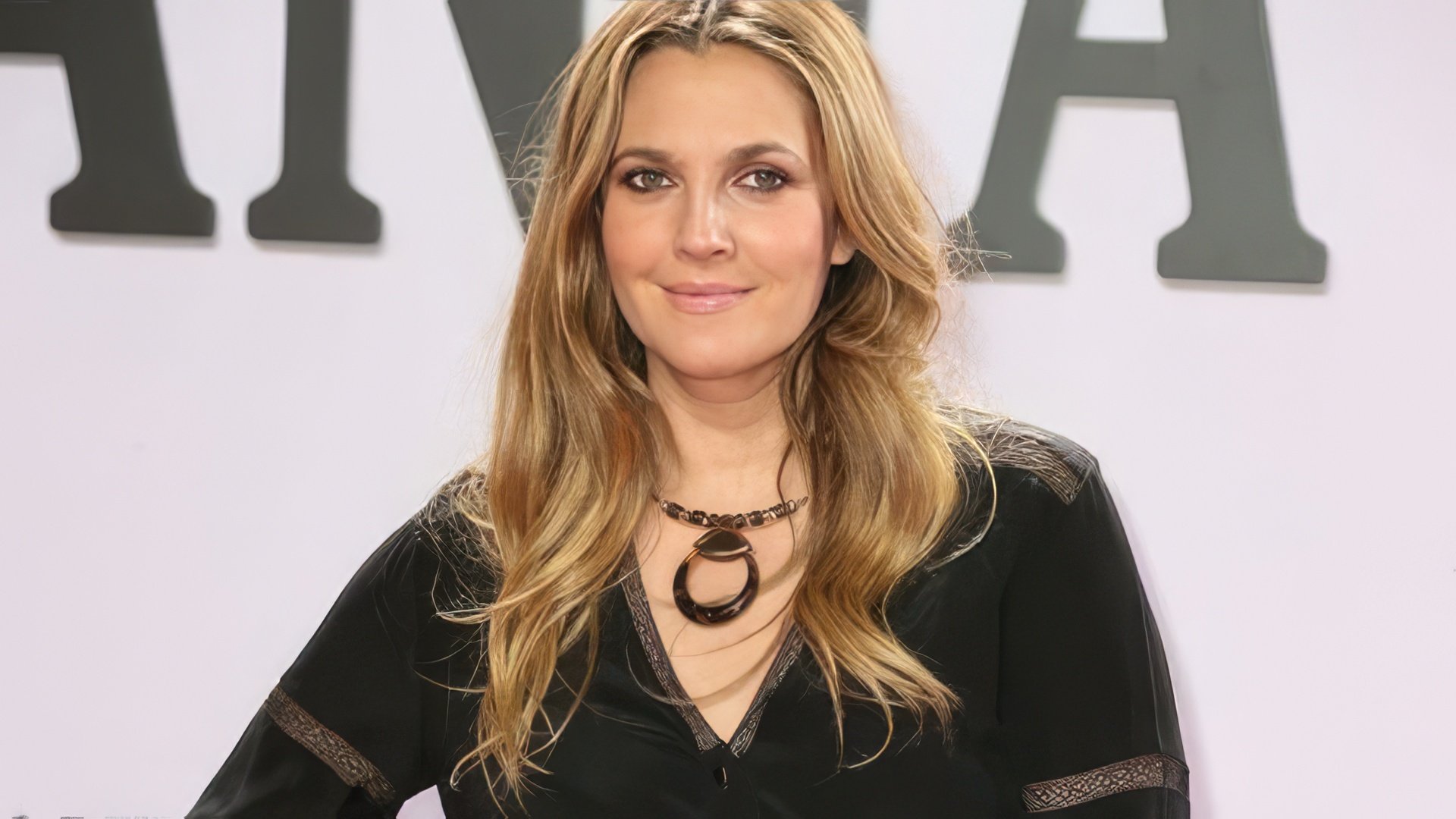 As regards her second husband, Tom Green, Drew met him in 1999 and immediately fell madly in love on set. They had a lot of fun and occasionally shocked the press with their unexpected tricks, and one time they almost burned down in their house after one of their rowdy parties, only surviving because their dog woke them up. In 2001 Drew and Tom officially tied the knot, and a year later they quietly and peacefully parted ways, without providing any comments.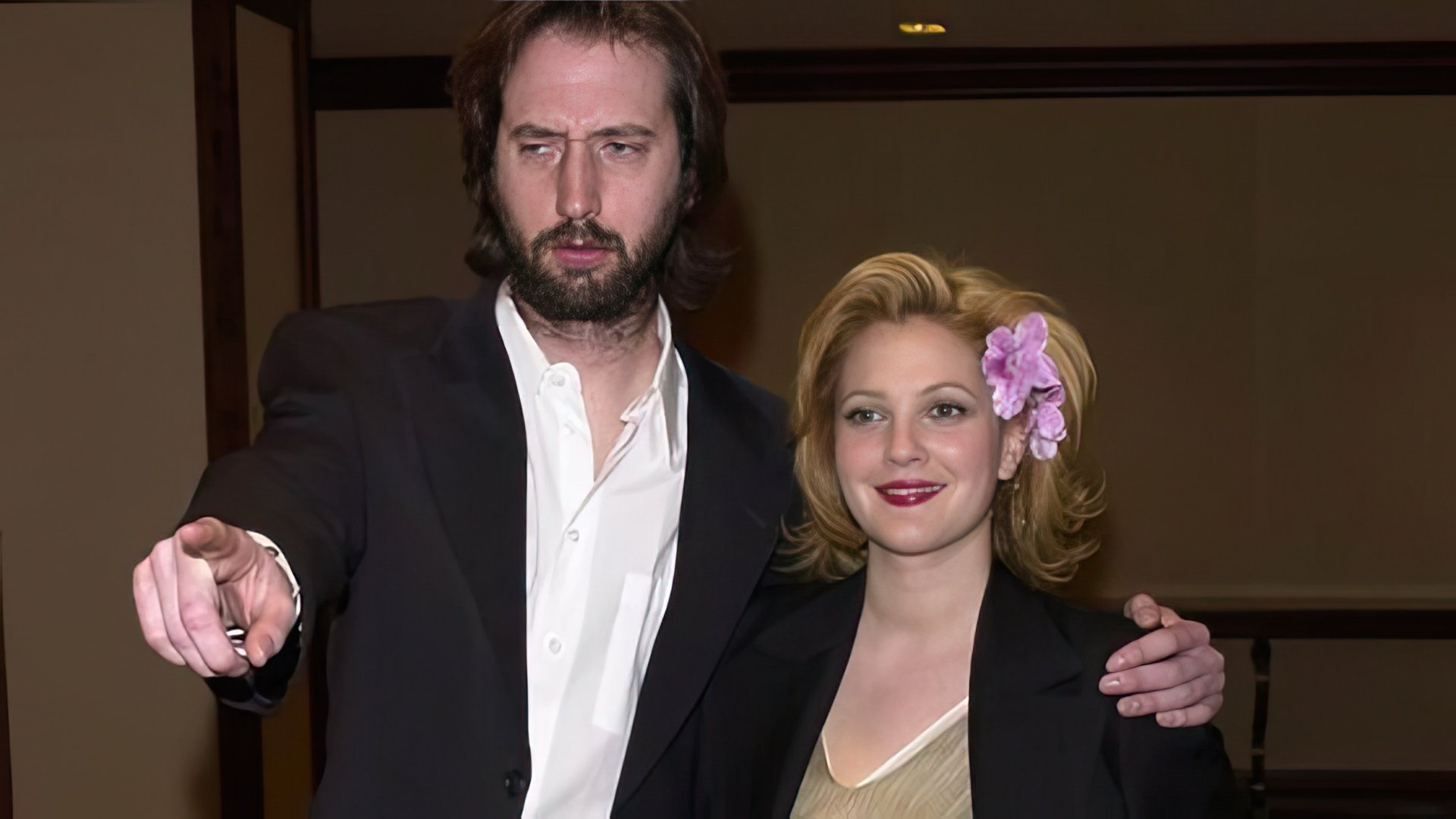 Having given up on marriage, Drew decided to give casual dating ago. For 5 years she had dated drummer Fabrizio Moretti and then got into a romance with actor Justin Long.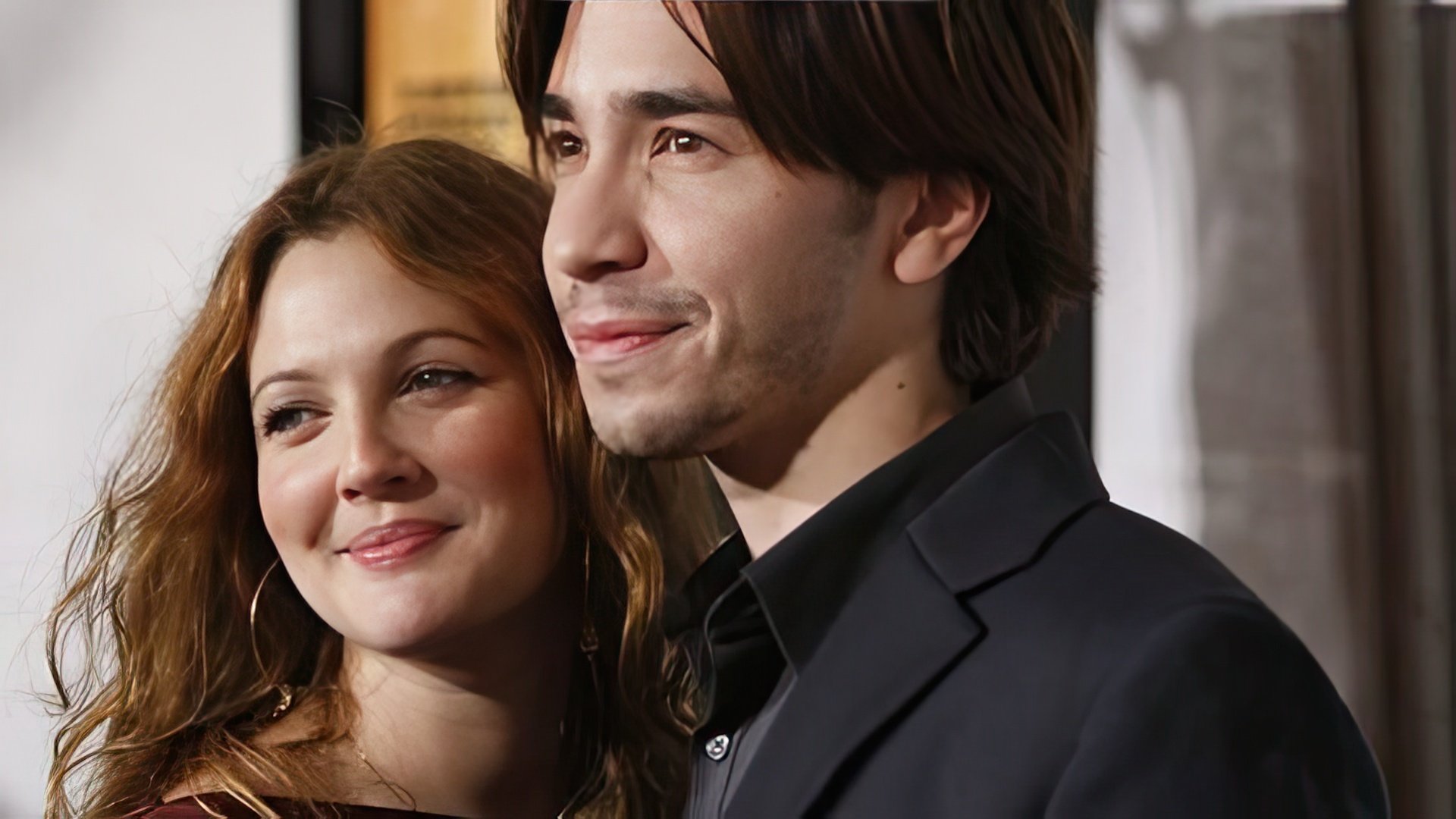 According to Zoomboola.com, in 2012 the actress got married for the third time, choosing Will Kopelman as her sweetheart. An art consultant and an educated gentleman from a good family, he surrounded Drew with the love and attention she had always missed. The actress gave her spouse two beautiful daughters - Olive (born in 2012) and Frankie (born in 2014) and was overall on cloud 9.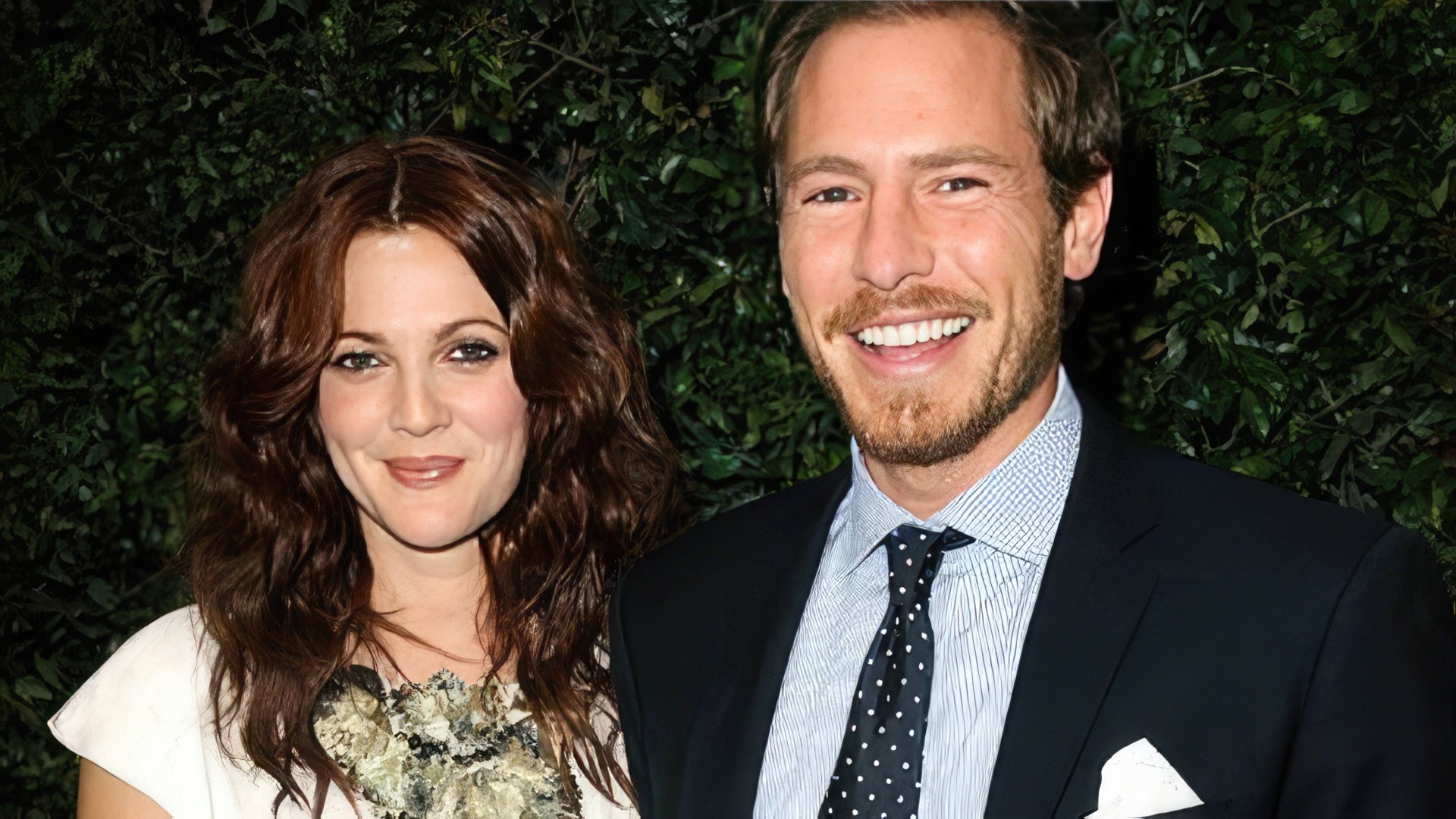 But on the 1st of April 2016, the news about the couple's family troubles emerged, and in the summer the spouses got officially divorced. Drew remained strong throughout her break up and did not lose hope to meet a decent man, who would make her and her daughters happy.

In August 2017, the actress got through a nasty divorce, after which she had to piece herself back together. Refusing to succumb to depression completely and lose faith in herself, the actress used her role in the TV Show Santa Clarita Diet to find refuge, where the portrayed a zombie-woman.

Drew got a hold of herself, lost 20 kilograms in record short time, and plunged headlong into work, which, just like 20 years ago, became her lifesaver in the sea of ups and downs of life.
Drew Barrymore now
In 2020, Drew Barrymore continues to star in the American comedy series "Santa Clarita Diet" with horror elements. The actress not only stars in the show but also serves as its executive producer. In addition, Drew proved herself as a producer on the action-comedy "Charlie's Angels" starring Elizabeth Banks which premiered in 2019.
Press Ctrl+Enter If you find a mistake