Biography of Cameron Diaz
Cameron Diaz has gained the audience's heart with her big smile and playful screwed-up blue eyes. By appearing in the picture The Mask for the first time, the model confidently sidelined recognized Hollywood divas and became one of the most brilliant stars of modern cinematography. Net worth: $140 million.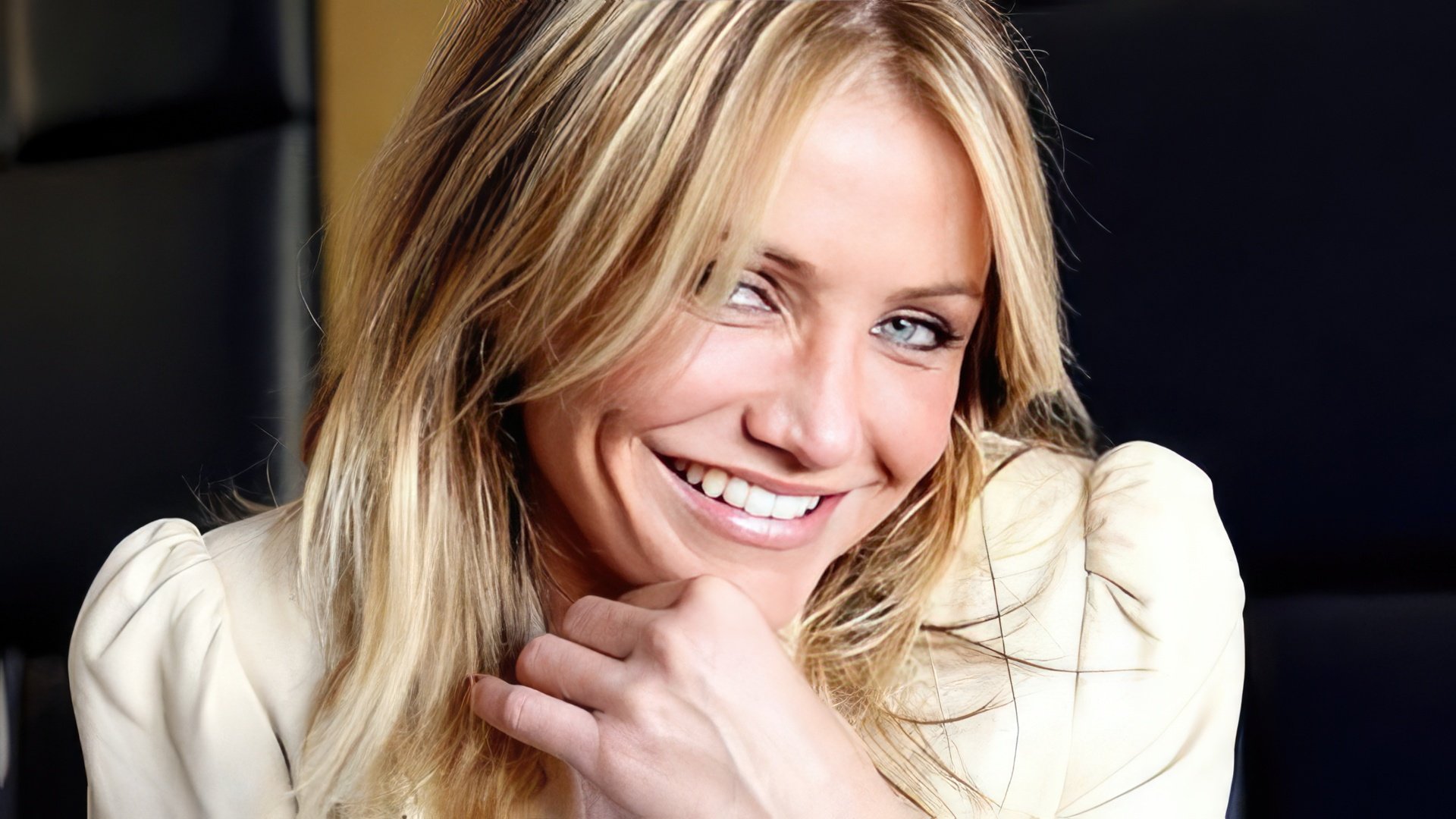 Early Life
Cameron Diaz, originally from San Diego, was born on August 30, 1972. Cameron is the youngest daughter of Emilio and Billie Diaz, employees of an oil company. Cameron's father is an ethnic Cuban, and her mother has English coldness and fiery freedom-loving temper of the Cherokee in her veins.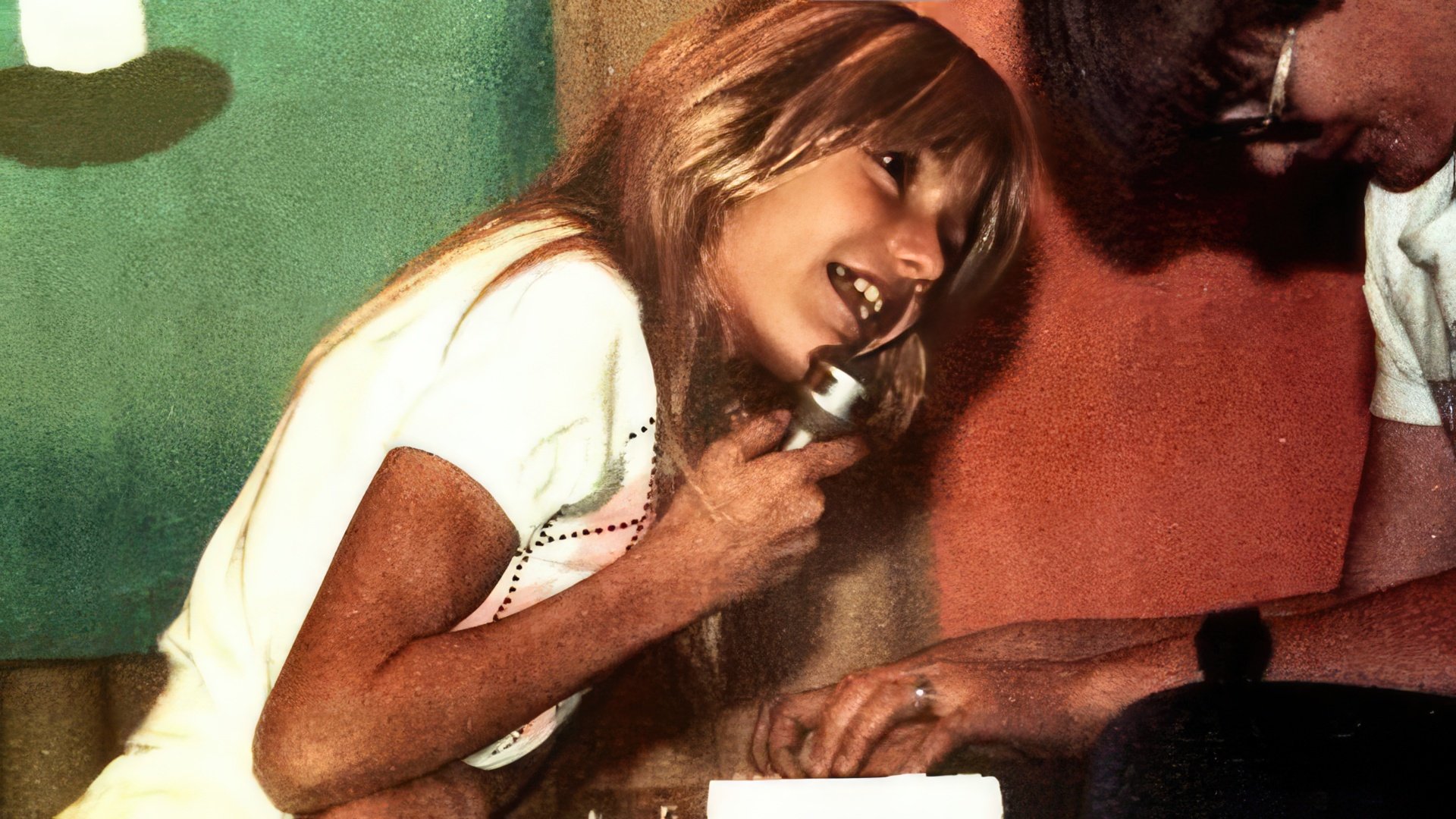 Cameron, as well as her sister Chimene, were cool California girls. They listened to heavy music, attended rock music festivals, and could stand up for themselves. One day, Cameron's older brother, Michael, brought home a snake to scare his little sister but she even didn't scream. Soon they had a real zoo at home: birds, snakes, cats, and dogs. She took care of her pets, thoroughly kept an observations diary, and dreamt of a zoologist career.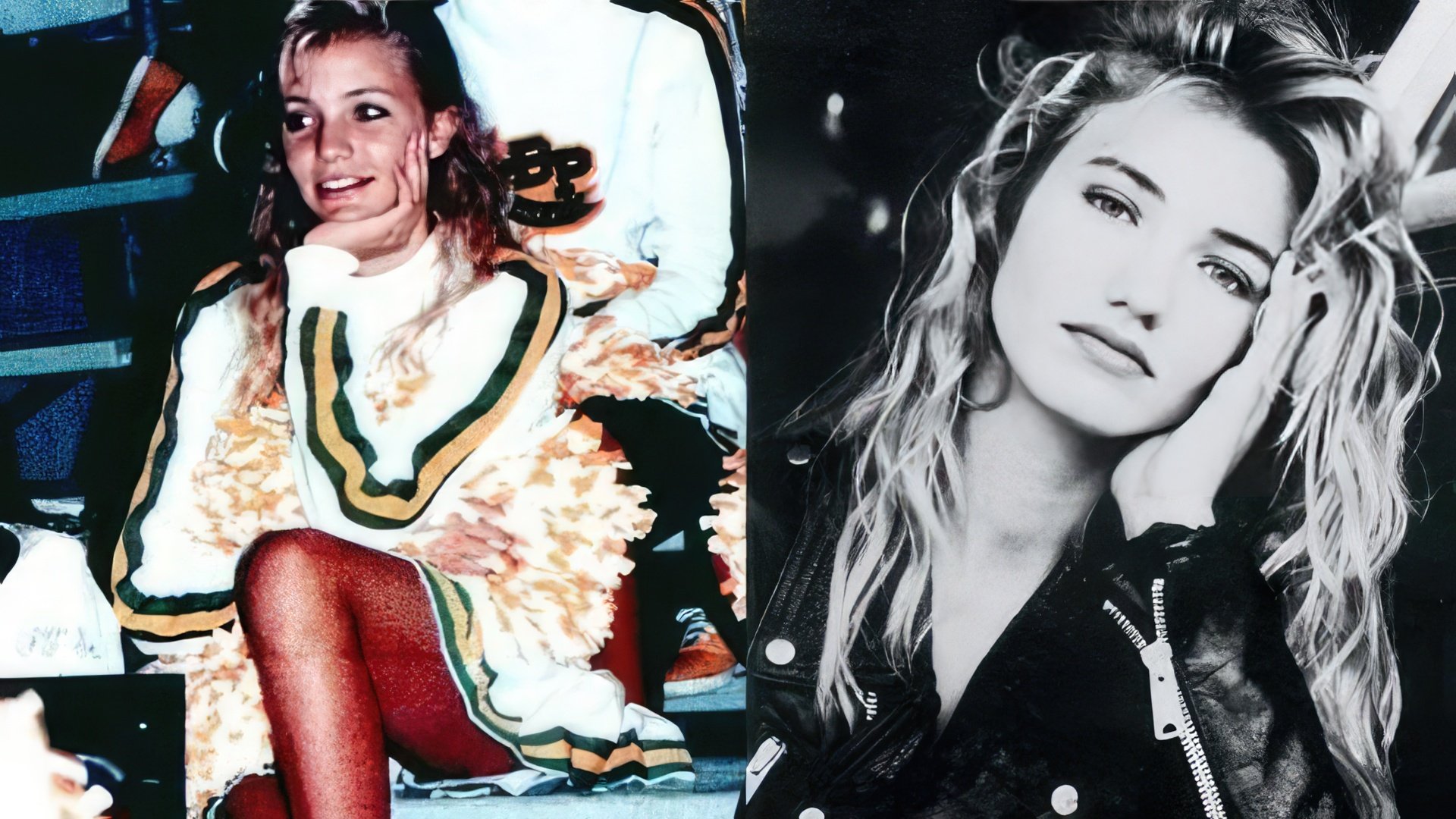 Shortly after Cameron had celebrated her full age, she got an invitation from the Elite Model agency. The girl has been working as a model for several years. At the age of 18, she became the face of Calvin Klein. Cameron acted in commercials and was on covers of glossy editions. Her topless picture for Max magazine made a splash. The famous model was often invited to talk shows and entertainment TV projects. In 1990, she was Oprah Winfrey's guest, and in 1991 and 1992 participated in the Tonight Show with Jay Leno.
The Beginning. The Mask
In 1994, owing to the persistent advice of her agent, Cameron attended a casting for the film The Mask that had been destined to give a start to her brilliant acting career. Interestingly, but Cameron didn't want to attend the audition because she had a trip to Paris, so her agent led her like a child.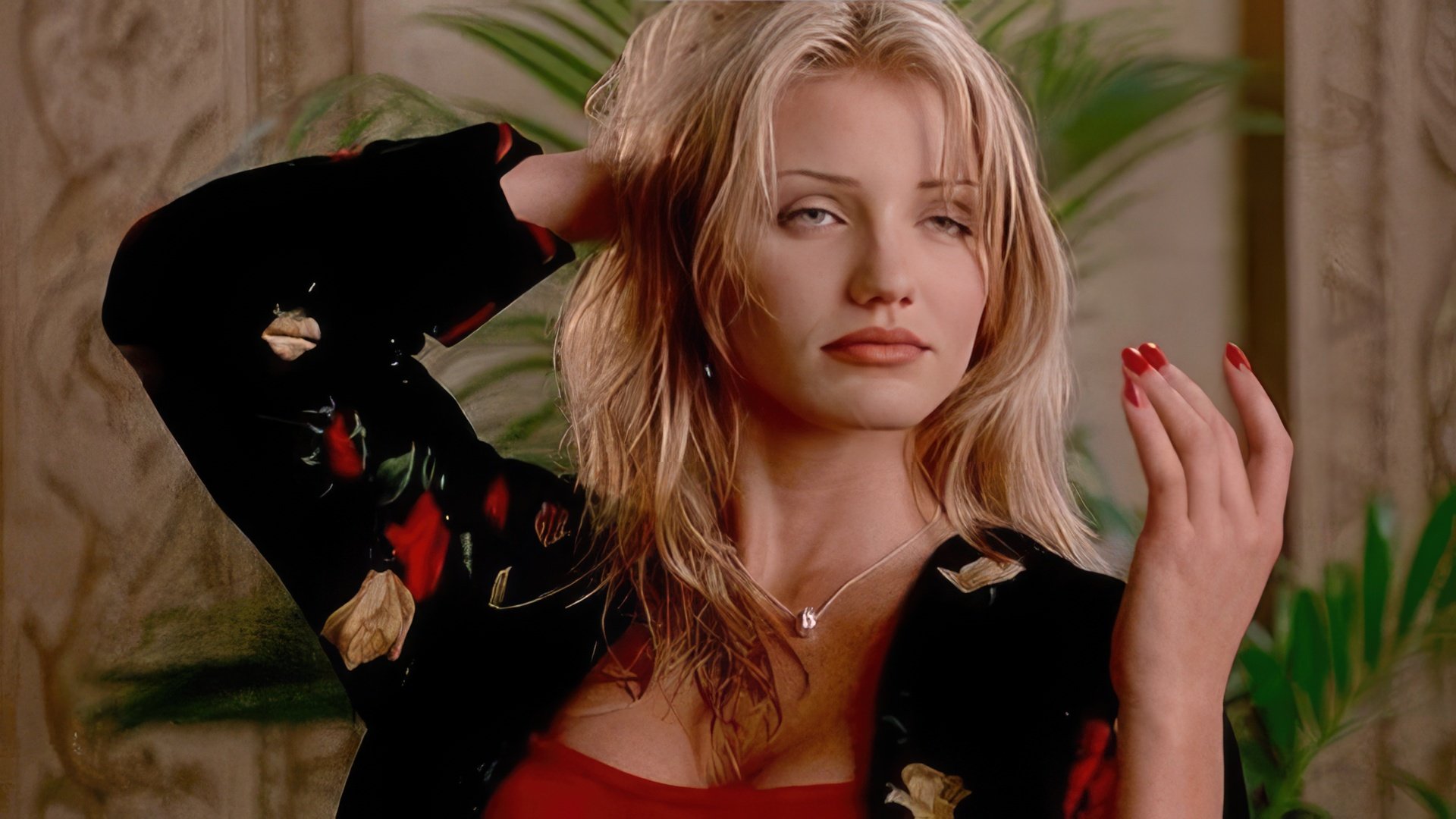 From Zero to Hero" is a slogan of the picture that became the best film of the year. If we paraphrase it, we can say that Cameron moved over from modeling career to an acting career. But her first audition wasn't successful, although a big smile and playful screwed-up blue eyes of the blond knocked everyone dead. She didn't have any acting experience. Cameron went to Paris with peace in her heart, and when she returned, she got an invitation to audition for the role of Tina once again.

She tried to pass the audition 12 times! Initially, a film director, Chuck Russell, wanted to give the role of Tina to the first Afro-American Miss America Vanessa Williams, Kristy Swanson, or Anna Nicole Smith. The film director's intuition didn't fail Russell, and Cameron had got the role six days before the shooting. While working on the picture, the girl took short-acting lessons, learned how to move and dance in the style of the 1960s.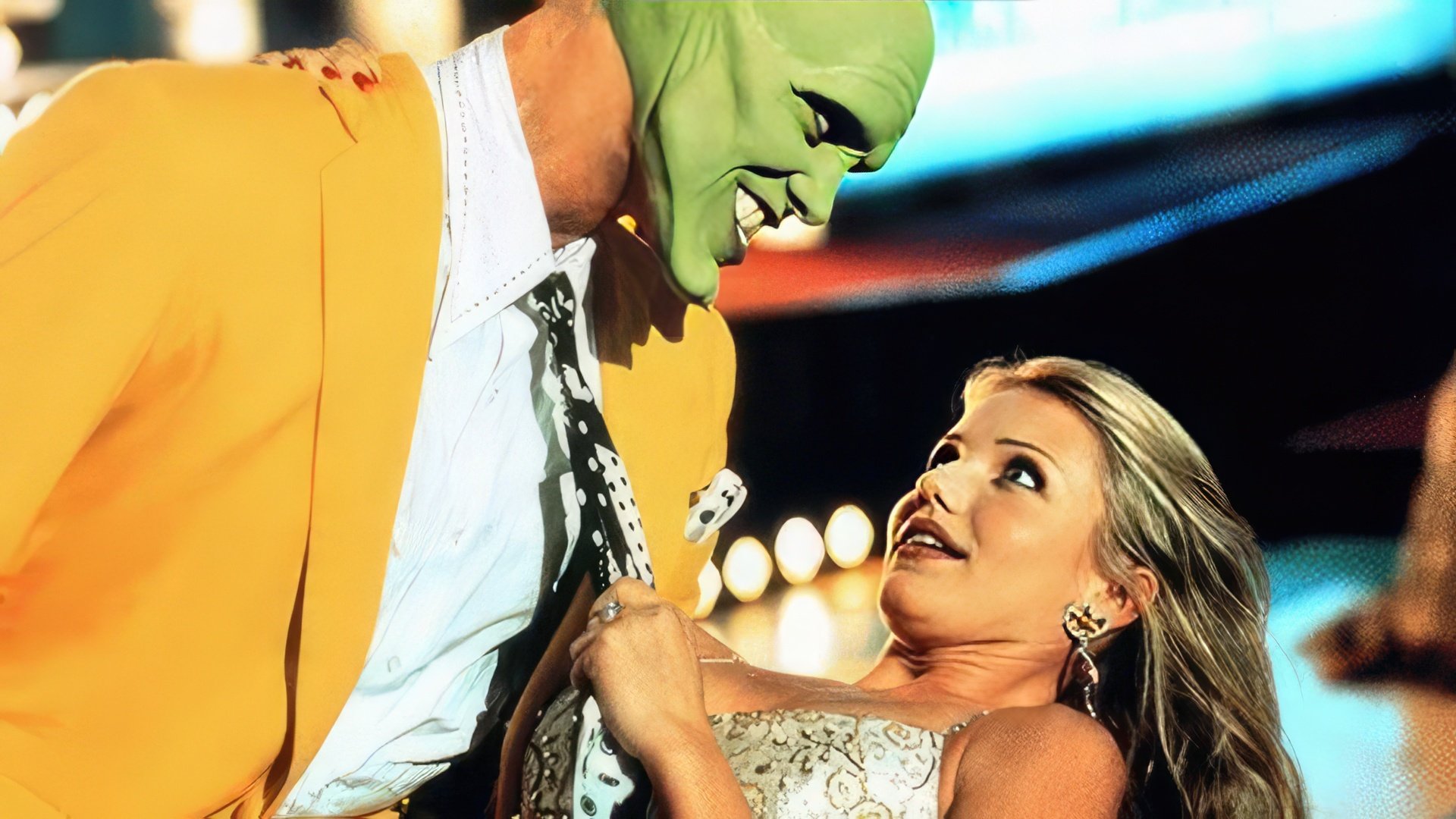 A stand-up comedian, Jim Carrey, portrayed Stanley who found a magic mask. This role was his breakthrough. Jim's fee for The Mask was around 500,000 dollars but less than a year, he began to receive multi-million offers.

An unknown cutie, Peter Green, who had become a successful actor and one of the most charming Hollywood villains after The Mask, was invited to portray a stylish mafioso, Dorian.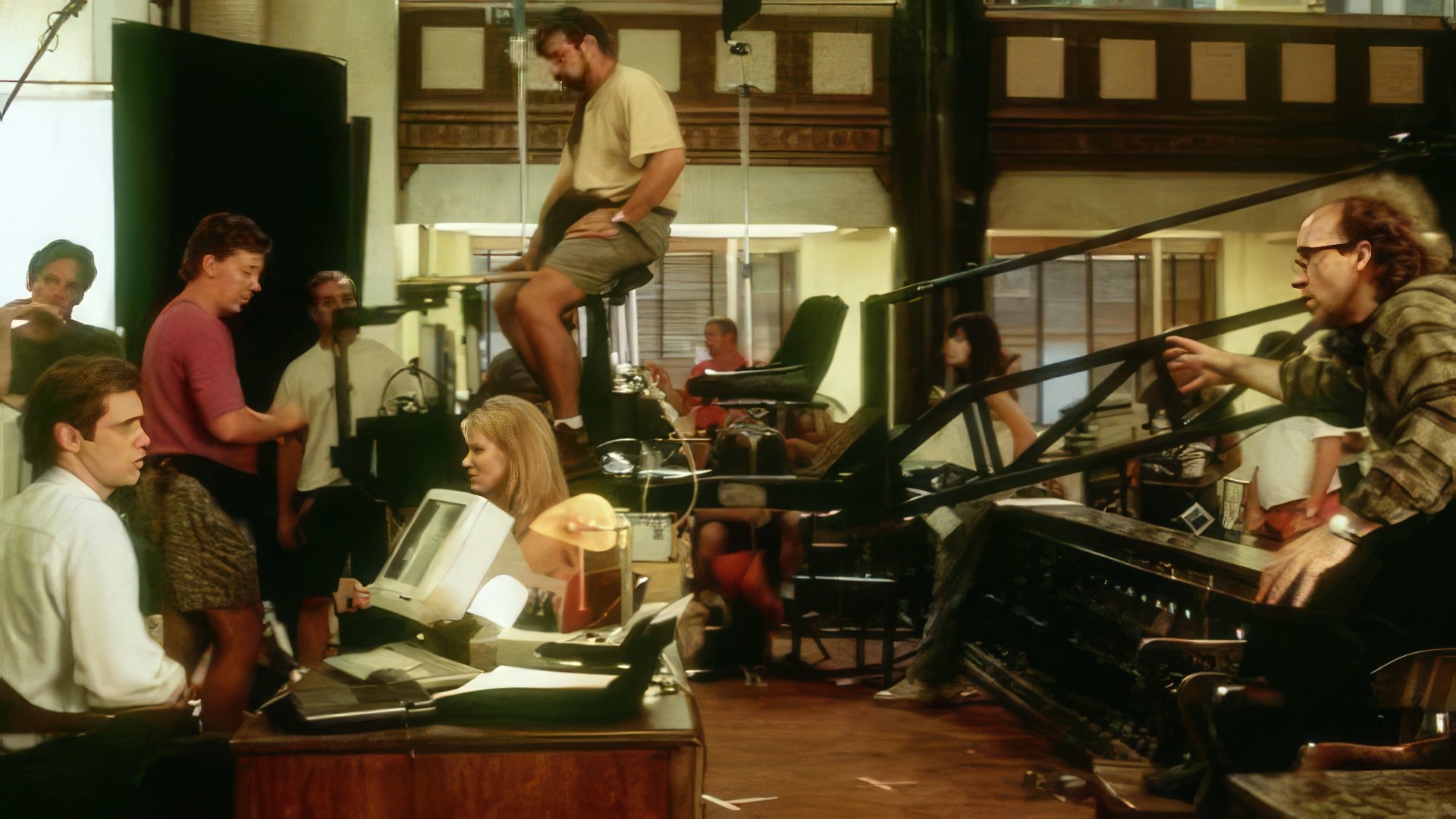 The fourth leading character of the picture, a doggie Maylo, also became very popular. After the release of the film, a Jack Russell Terrier breed accidentally developed by an English priest had become popular all over the world. The fiery comedy with revolutionary special effects became the best film of the year and got on the list of the best comedies in Hollywood history. Right after the premiere, the beginning actress, Cameron Diaz, had earned a reputation of a sex symbol. She took a well-deserved place among the greatest actors of the 2000s, even though she had been prognosticated a short career.
The Best Roles of Cameron Diaz
From 1994 to 1996, the actress starred in several pictures. She starred in the comedy thriller The Last Supper which also joined Courtney B. Vance, Annabeth Gish, Mark Harmon, Jason Alexander, and Ron Perlman. In the melodrama of 1996 She's the One, Cameron shined in a company of such stars as Edward Burns, Amanda Peet, and Jennifer Aniston.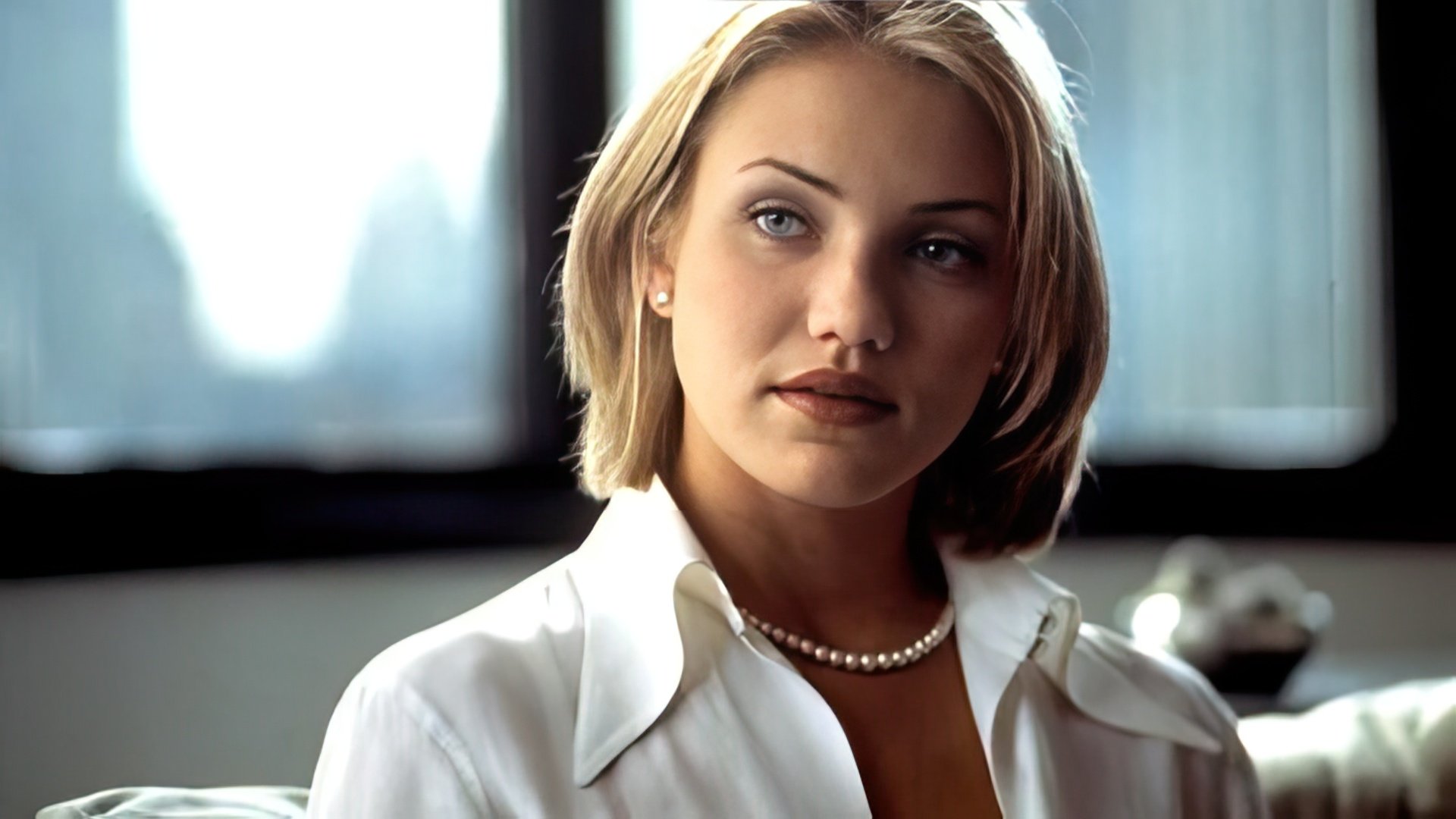 Shortly after, the actress portrayed a former stripper with whom her husband's brother, Jjaks, was in love in the ironic crime melodrama Feeling Minnesota. Vincent D'Onofrio, a famous sergeant Gomer Pyle from Full Metal Jacket portrayed a betrayed and thieved husband of a pretty woman. Keanu Reeves portrayed Freddie's lover.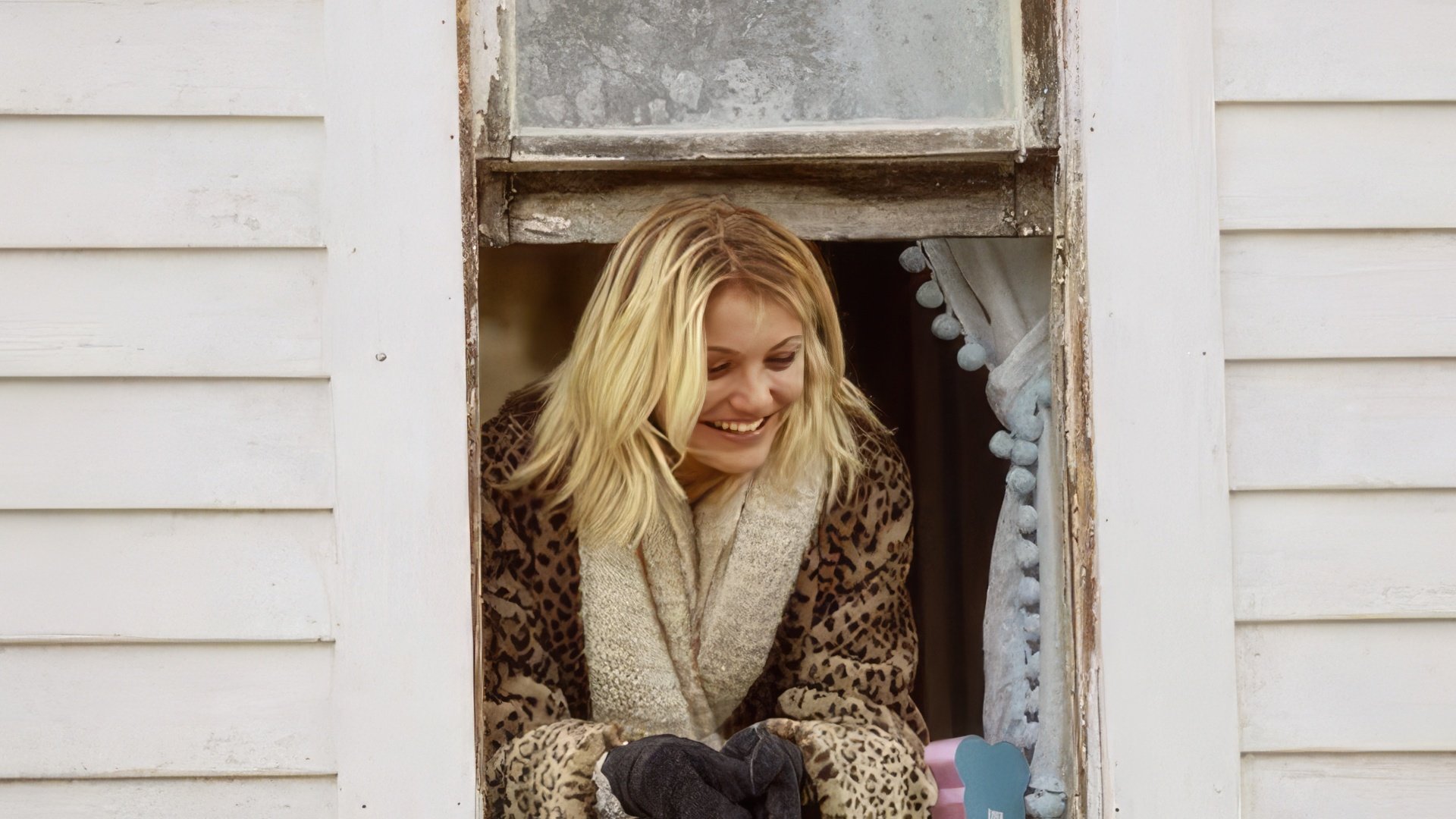 A year later, Cameron gained the reputation of a talented actress who only knew the nuts and bolts of acting but could compete with any star. That's what happened in the picture My Best Friend's Wedding released 1997 which critics called the best romantic comedy of all time. In that picture, Cameron played one of the leading roles, Julia Roberts was the second lead actor. The male part of the picture was represented by Dermot Mulroney and Rupert Everett.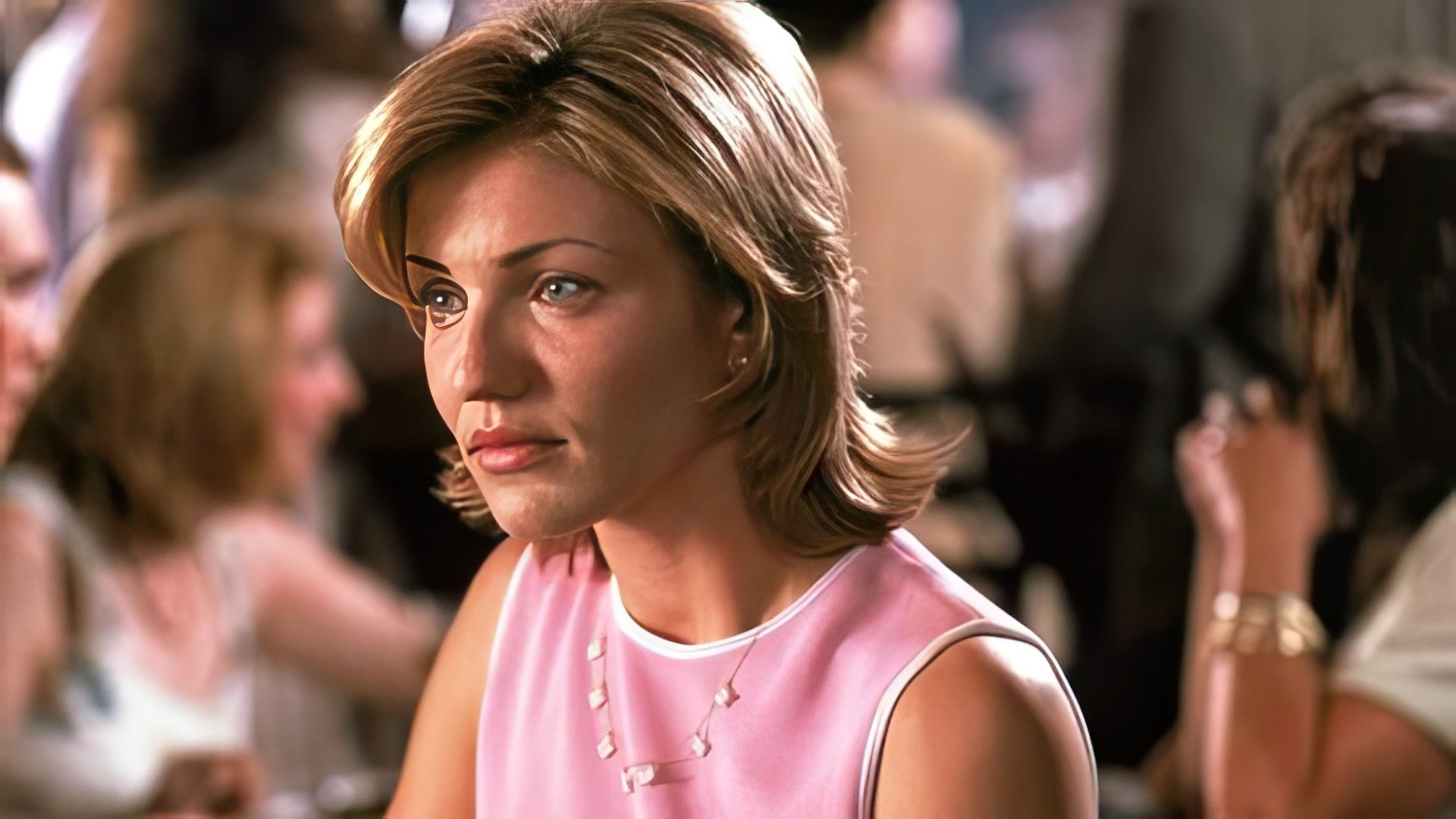 According to Zoomboola.com, before the 2000s, the actress had played with Ewan McGregor in the romantic picture A Life Less Ordinary (a dance the actors performed in this film got MTV nomination); she also portrayed a reporter in the legendary film Fear and Loathing in Las Vegas by Terry Gilliam in which Johnny Depp portrayed Raoul Duke, and Benicio Del Toro - Dr. Gonzo.

Cameron's role in the comedy There's Something About Mary by Farrelly's brothers is considered to be her best work. The picture became the favorite for millions of spectators, even though film directors were criticized for speculating excessive sexuality, joking about unhealthy people, and torturing animals. Ben Stiller and a Hollywood macho, Matt Dillon portrayed Mary's miserable admirers.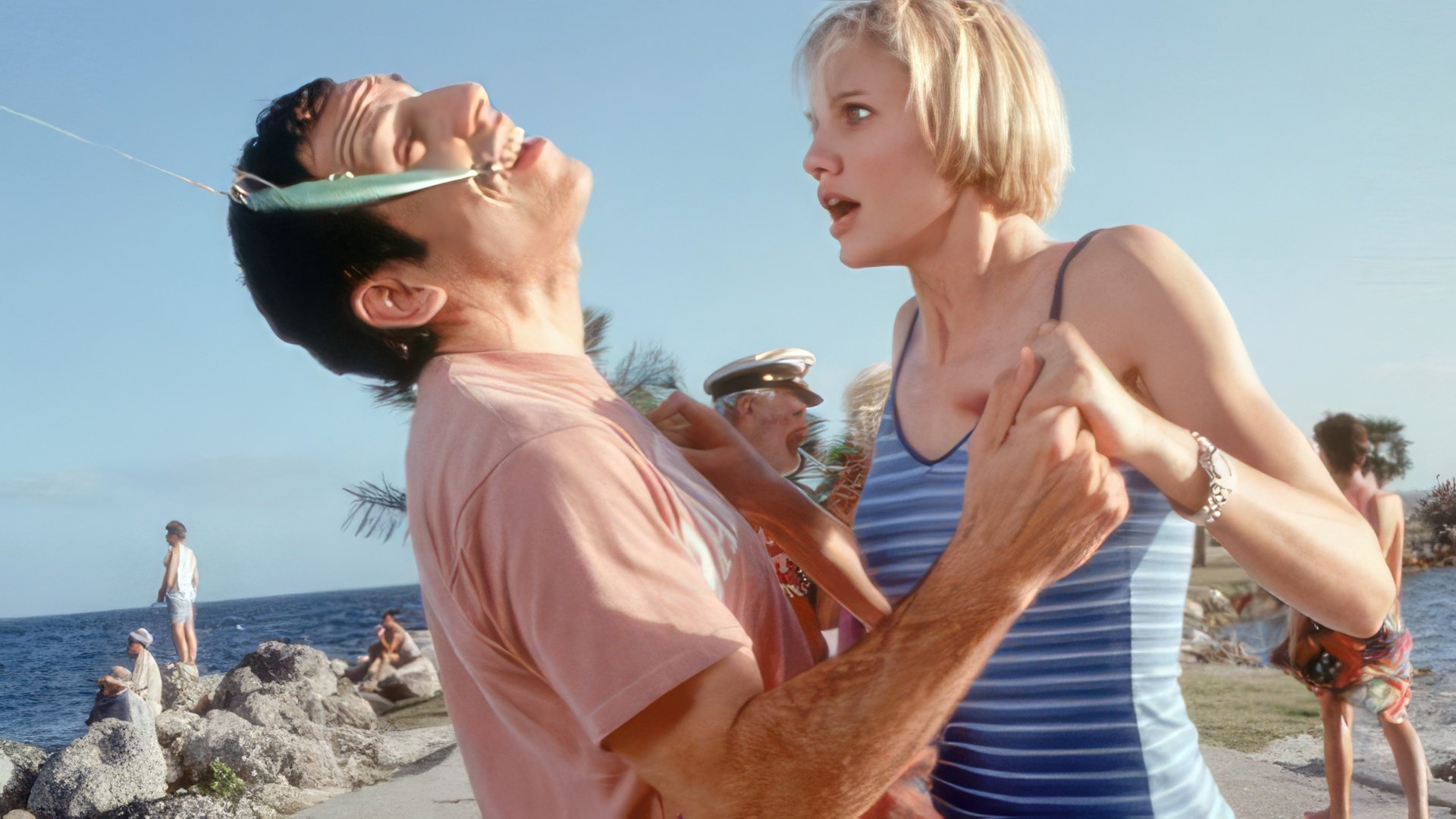 With the arrival of the new millennium, Cameron's career got even more rapid growth; she was among the most in-demand actresses of the dream factory. In 2000, she became one of Charlie's Angels and made 20 million dollars for her role.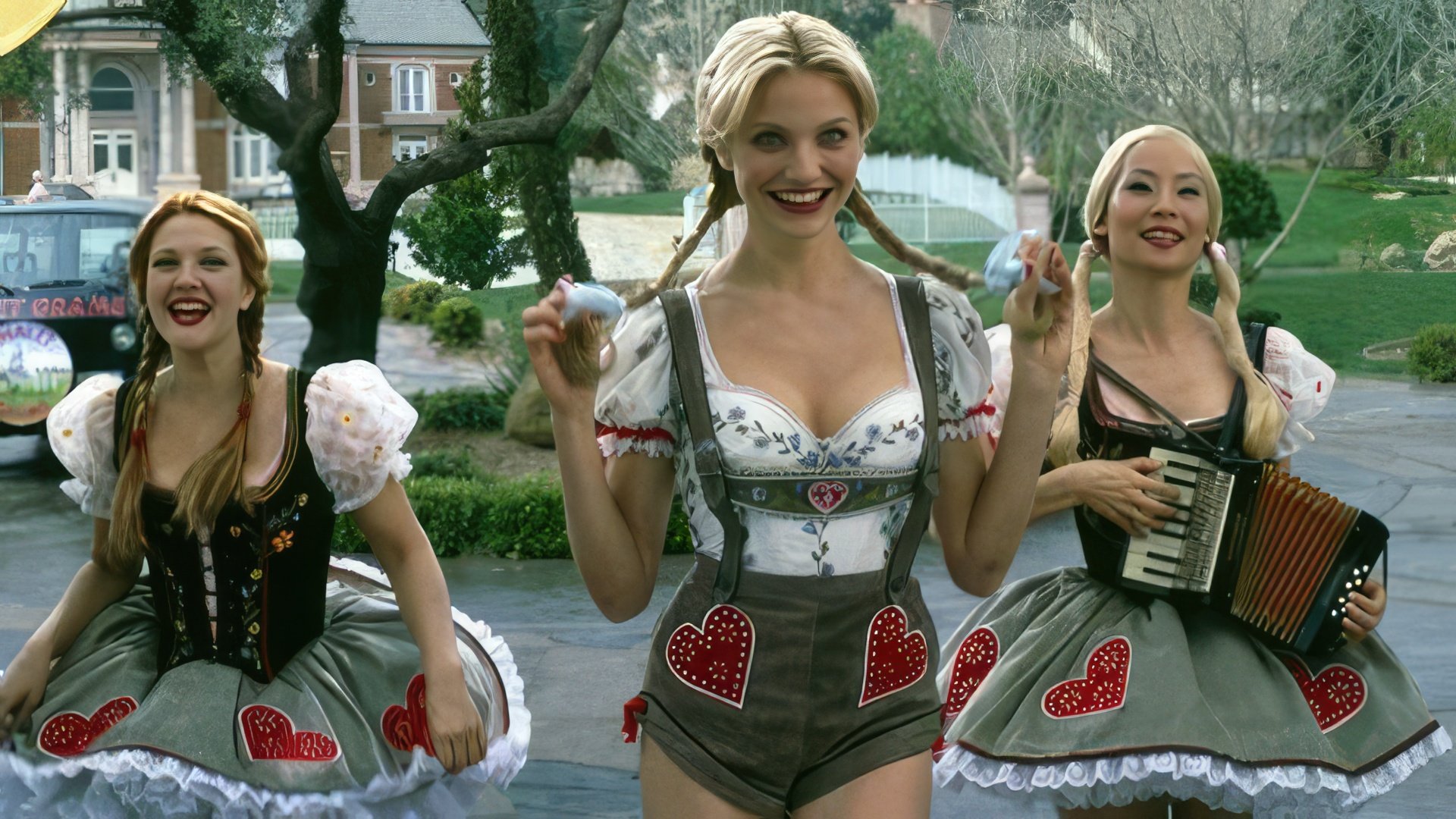 In the film remake, Vanilla Sky by a Spanish genius, Alejandro Amenábar, the actress portrayed a jealous crazy woman, Julie. An amazingly beautiful phantasmagoria of 2001 by a film director, Russell Crowe, fantastically combined fantasy and reality by becoming a nightmare for the main character portrayed by Tom Cruise. Penélope Cruz, Jason Lee, Tilda Swinton and Kurt Russell also stared in this picture. The actress got nominations for the Oscar and Screen Actors Guild Award for portraying Julie.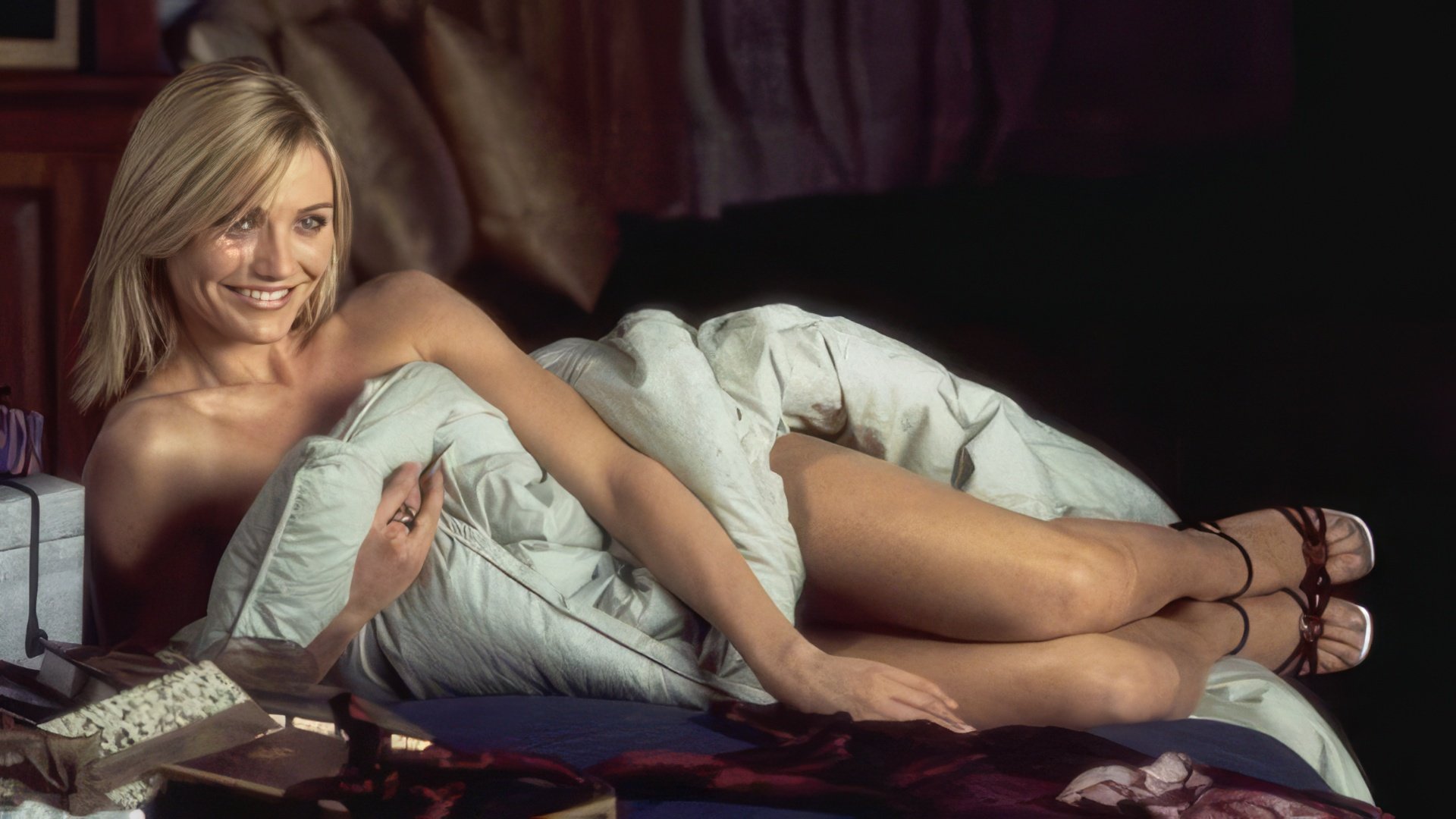 In 2002, the historical drama by Martin Scorsese, recreating events of the American Civil War of the 19th century, was released. In Gangs of New York, Cameron portrayed a bold pickpocket, and a character named Amsterdam was portrayed by Leonardo DiCaprio. Brendan Gleeson, Stephen Graham, and Daniel Day-Lewis also played in the drama. Leo and Cameron's kiss was nominated for MTV as Best Kiss. Besides, the film got nominations in 10 categories and won a few prestigious film awards.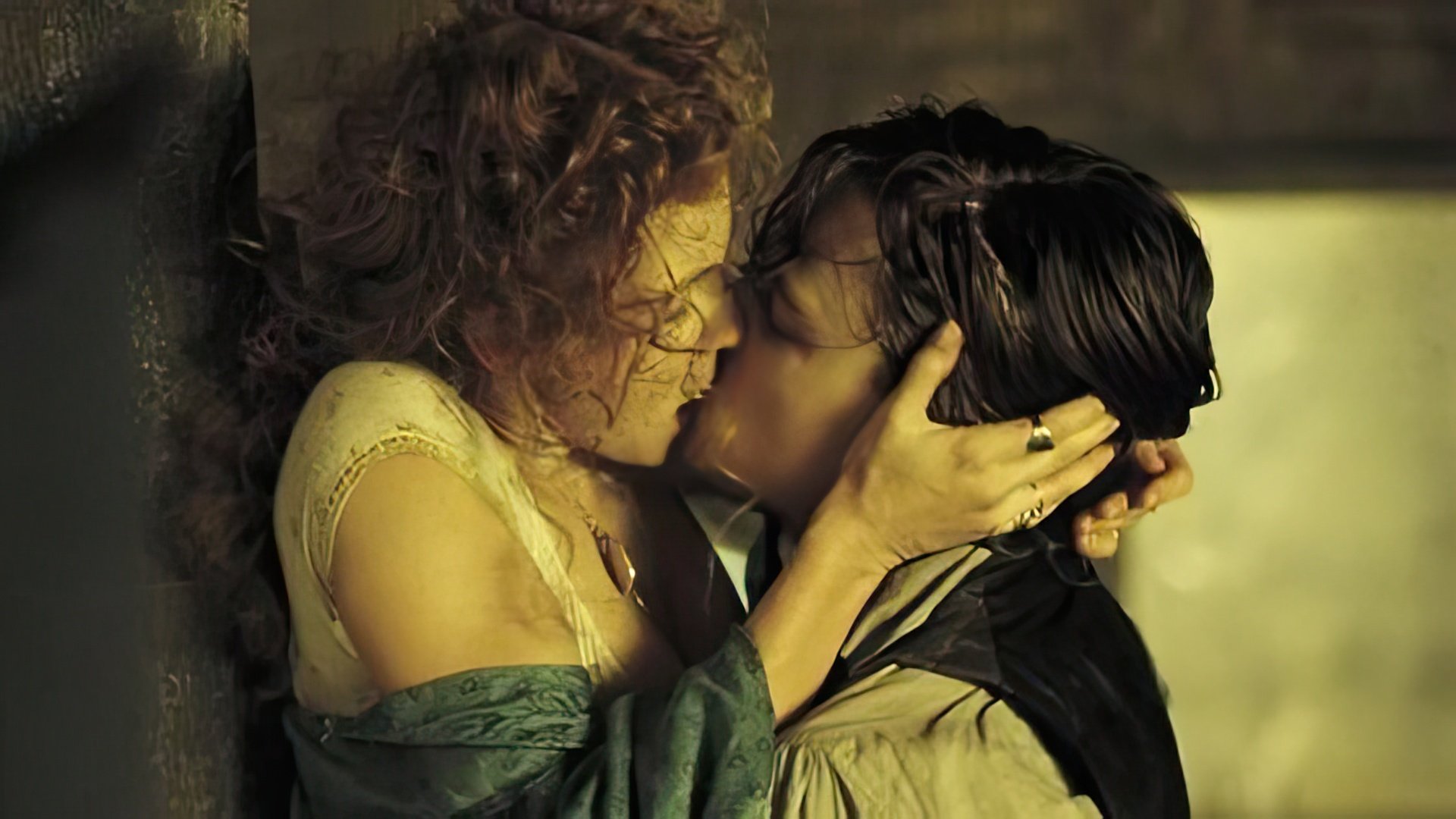 Also, Cameron gave her voice to Princess Fiona from the animated cartoon Shrek, consisting of four parts.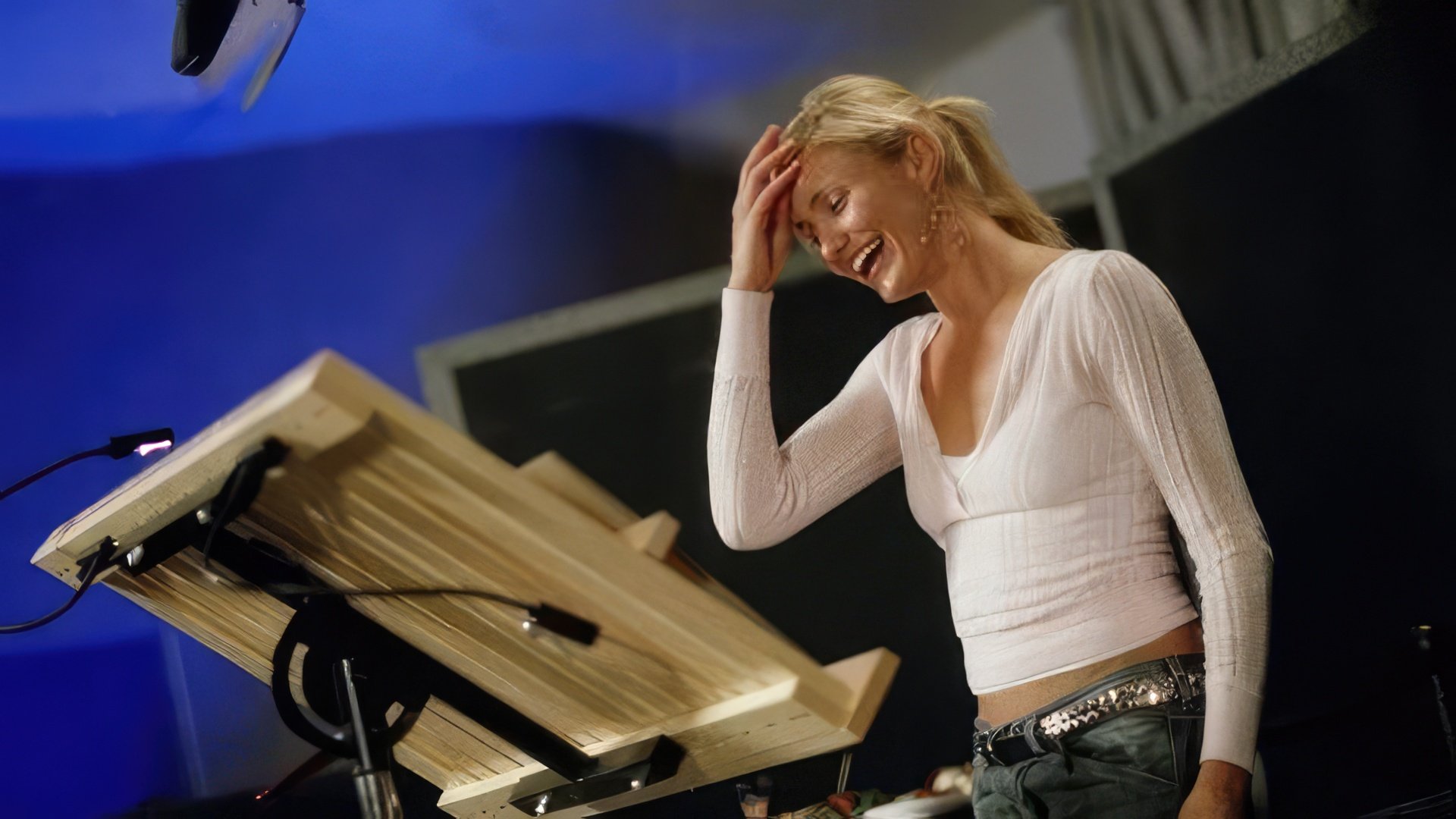 In the period from 2005 to 2011, Cameron Diaz appeared in more than ten pictures. Her appearance in such comedies as In Her Shoes, The Holiday, Bad Teacher, and What Happens in Vegas didn't go unnoticed. Ashton Kutcher, Justin Timberlake, and Jude Law were her co-stars.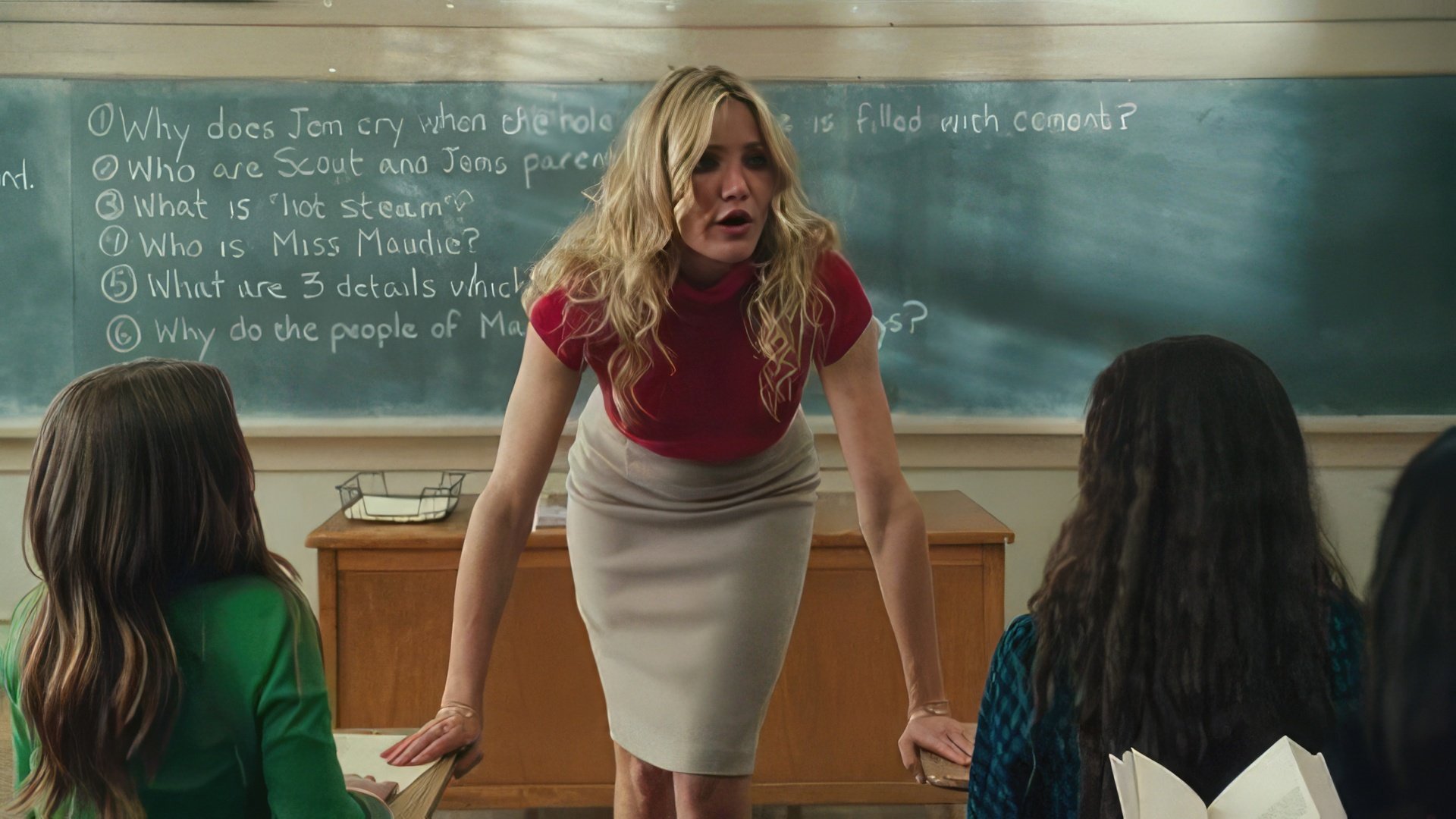 Her role in the psychological thriller The Box in which Cameron stared with James Marsden stands alone in actress' filmography who does not often please her admirers with dramatic roles. A mysterious box with a button supposed to save Norma and Arthur's marriage but the price of happiness was too high, so the characters had to make a difficult choice. Frank Langella and Holmes Osborne also played in the picture. In 2010, Forbes magazine called the actress one of the wealthiest women in the world: she made over 80 million dollars.

Starting from 2011 and during the following several years, Cameron appeared only in six pictures. In 2012, she stared with Colin Firth, Stanley Tucci, and Alan Rickman in the comedy Gambit. In the following year, she played in the political thriller The Counselor by creating a brilliant company with Michael Fassbender and Brad Pitt.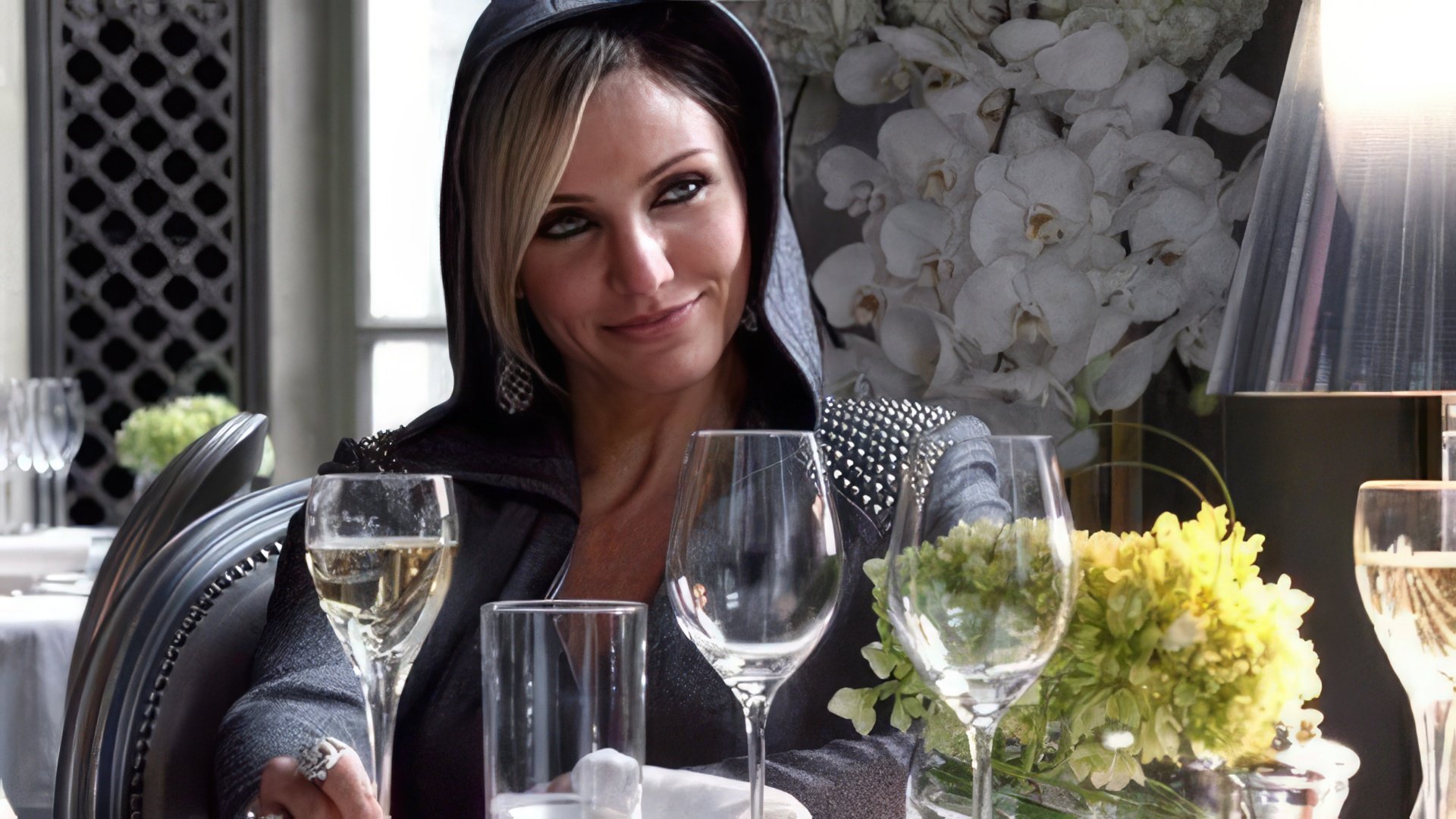 In 2014, such comedies as The Other Woman, Sex Tape, and Annie were released. Simple and elegant pictures didn't go unnoticed and became a breath of fresh air in the period of thrillers and horror films. After Cameron had finished shooting in Annie, she announced about the end of her acting career.
Private Life of Cameron Diaz
The most eligible Hollywood bachelors were among actress' admirers - a producer De La Torre, Matt Dillon, Jared Leto (they were even engaged), Jude Law and Justin Timberlake. Her romances started on a set and didn't last long.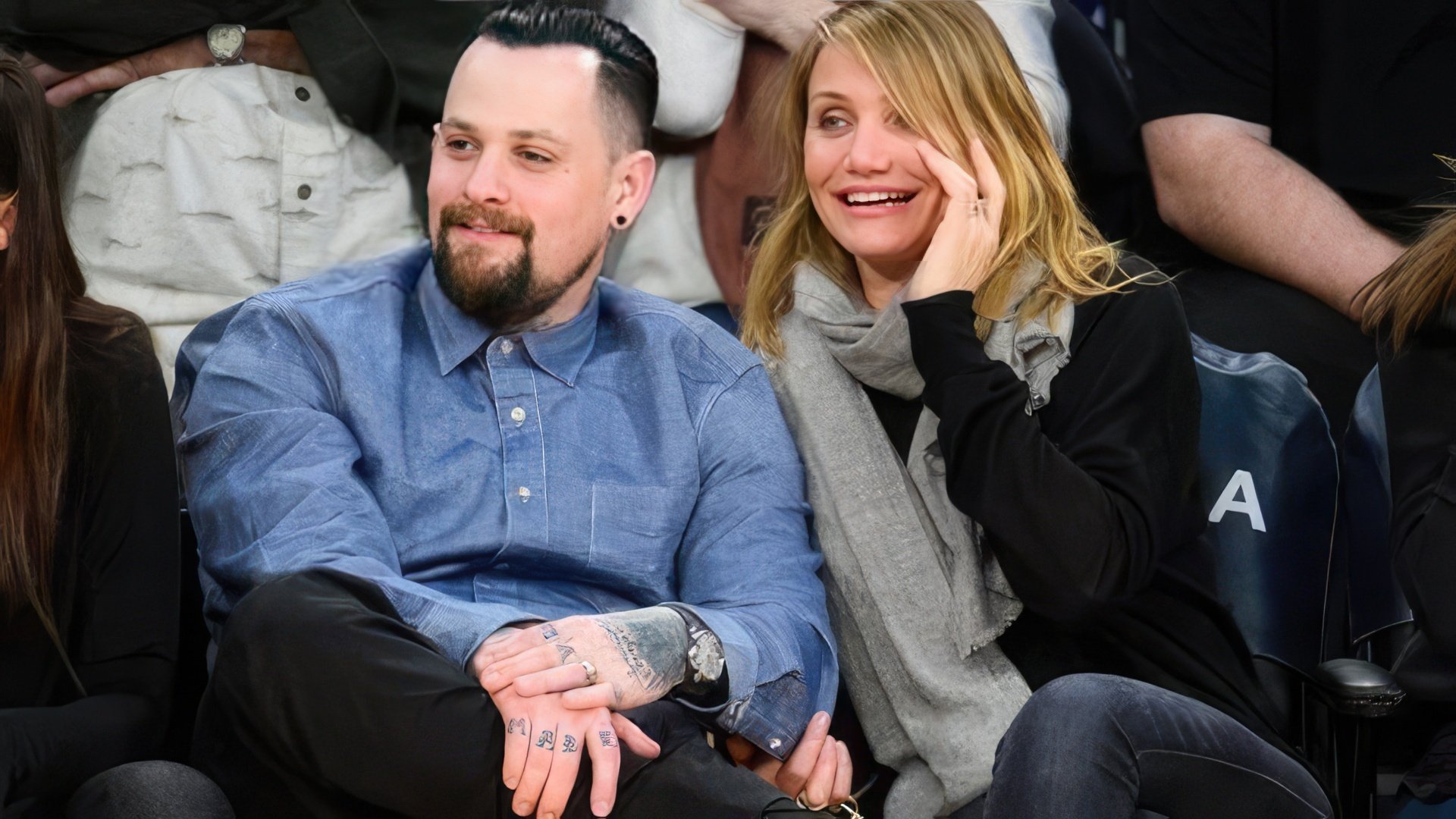 The beauty gave her heart to a musician, Benji Madden, by marrying him in the winter of 2015. Benji had made a tattoo with his love's name on his chest right after their wedding. In early 2018, information about Cameron's pregnancy appeared on the Internet. Pictures of Cameron wearing a white dress clinging to her big belly hit the headlines of the media world. Earlier, rumors about her pregnancy had thrilled her admirers from time to time. But this time, a family representative said journalists of In Touch Weekly that she got pregnant after IVF procedure. In 2019, Cameron and Madden had a daughter, Reddicks Chloe Wildflower Madden.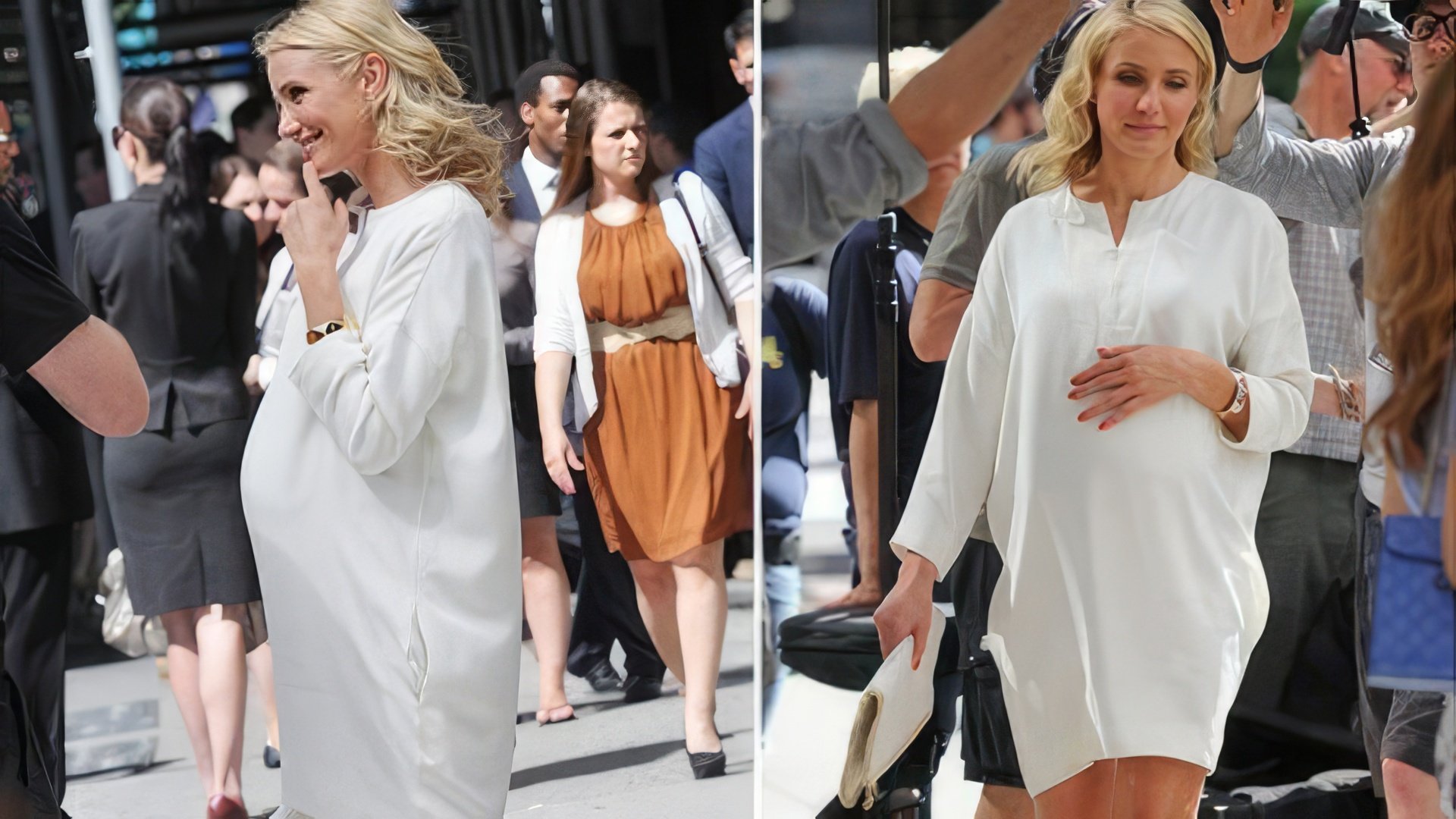 Cameron says that she's not ashamed of her age, on the contrary, she's even proud of it. Having risen to the top and being one of the wealthiest women in the whole world, she enjoys her life and refuses to accept even the most costly offers. The actress wrote a few books where she shared some secrets of mature skin and body care. By being a vociferous opponent of plastic surgery, she encourages women to refuse it and accept themselves by loving their appearance the way God has created it.
Cameron Diaz Now
Despite the words about finished career, in June 2022, it became known that Cameron will play in the action comedy "Back in Action" together with actor Jamie Foxx. They are good friends: they have already worked together on the films "Any Given Sunday" (1998) and "Annie" (2014). It is known that the film will be released on Netflix. Jamie Foxx, only you could get me back in action!! I can't frickin wait it's gonna be a blast! – Diaz commented on the news.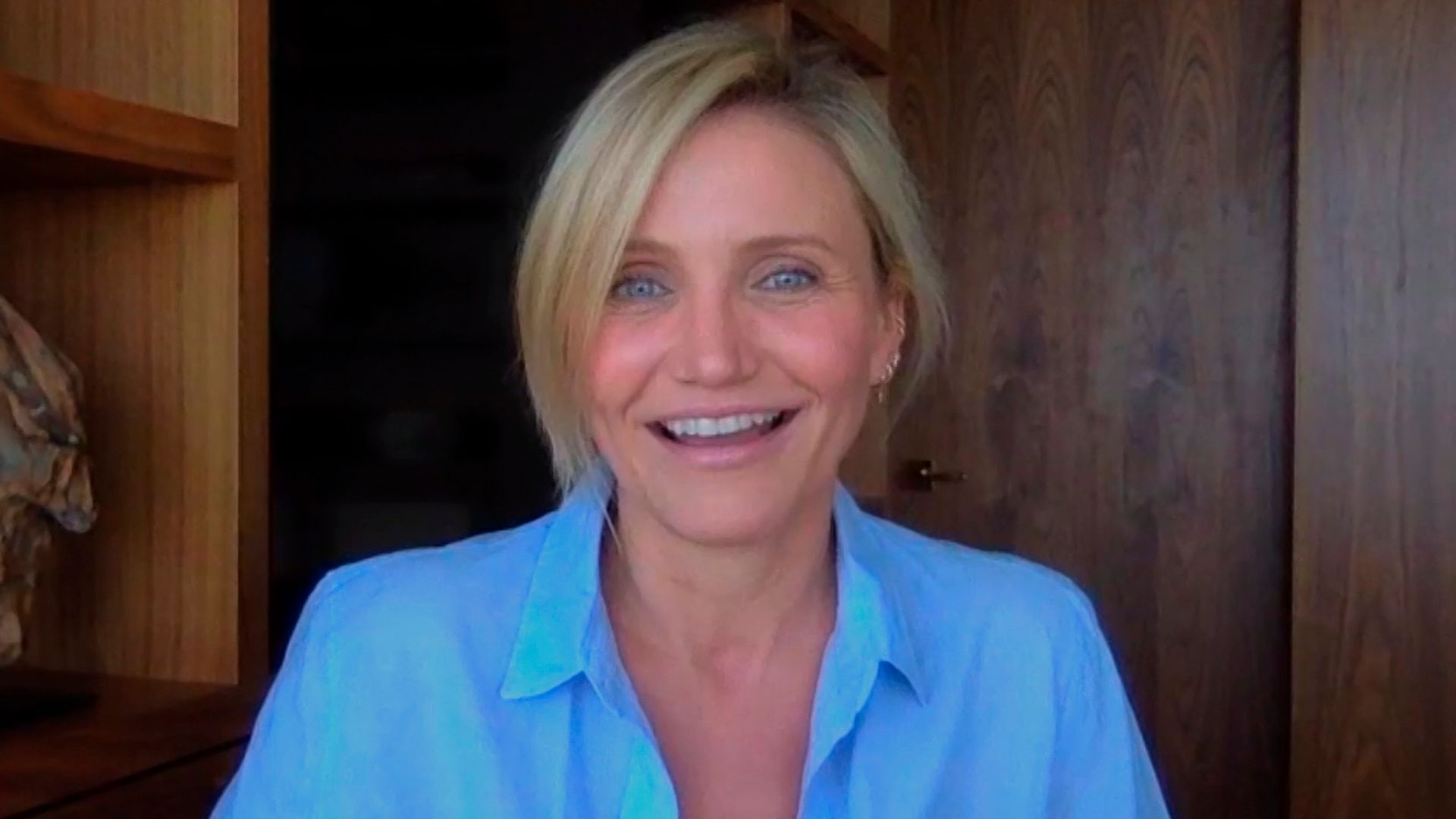 Friends of her family said, that Benjie Madden totally supports his wife.
Press Ctrl+Enter If you find a mistake