Jennifer Aniston Biography
Jennifer Aniston, an American actress, was the star of the popular 1990s sitcom "Friends." Although her role as the spoiled and willful Rachel Green brought her immense fame, she's far from a one-role actress – Aniston's filmography boasts many intriguing projects.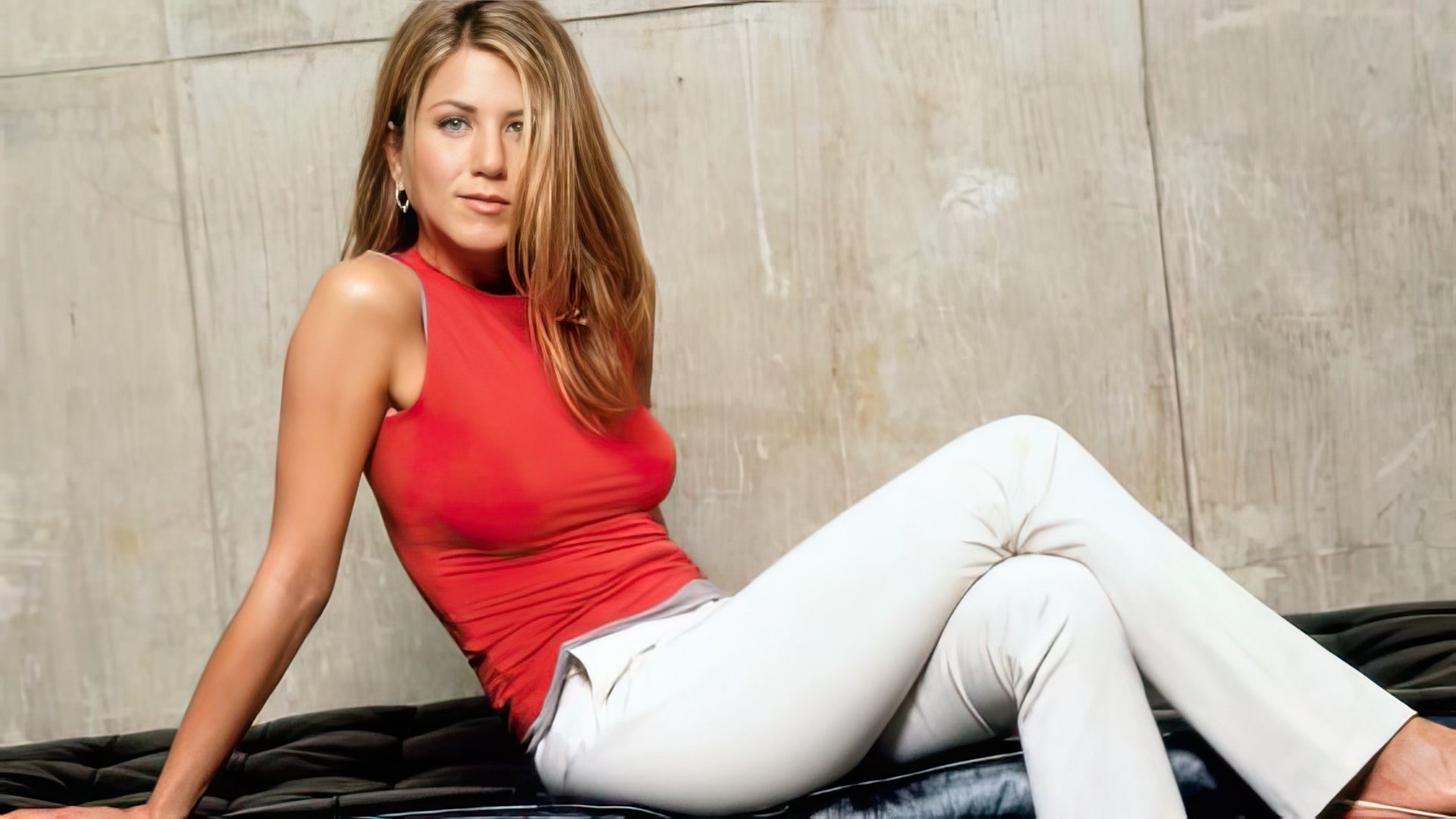 Despite nearing her sixties, her physique could be the envy of younger women, and her charming face, seemingly untouched by time, still captures men's hearts. As a result, she effortlessly lands roles of young beauties and innocent seductresses.
Childhood
Little Jennifer was born in Sherman Oaks, California, on February 11, 1969, to actor John Aniston (originally Yannis Anastassakis from Crete). By then, the older child, John Melick, was already growing up in the family. Later, they welcomed another son, Alex.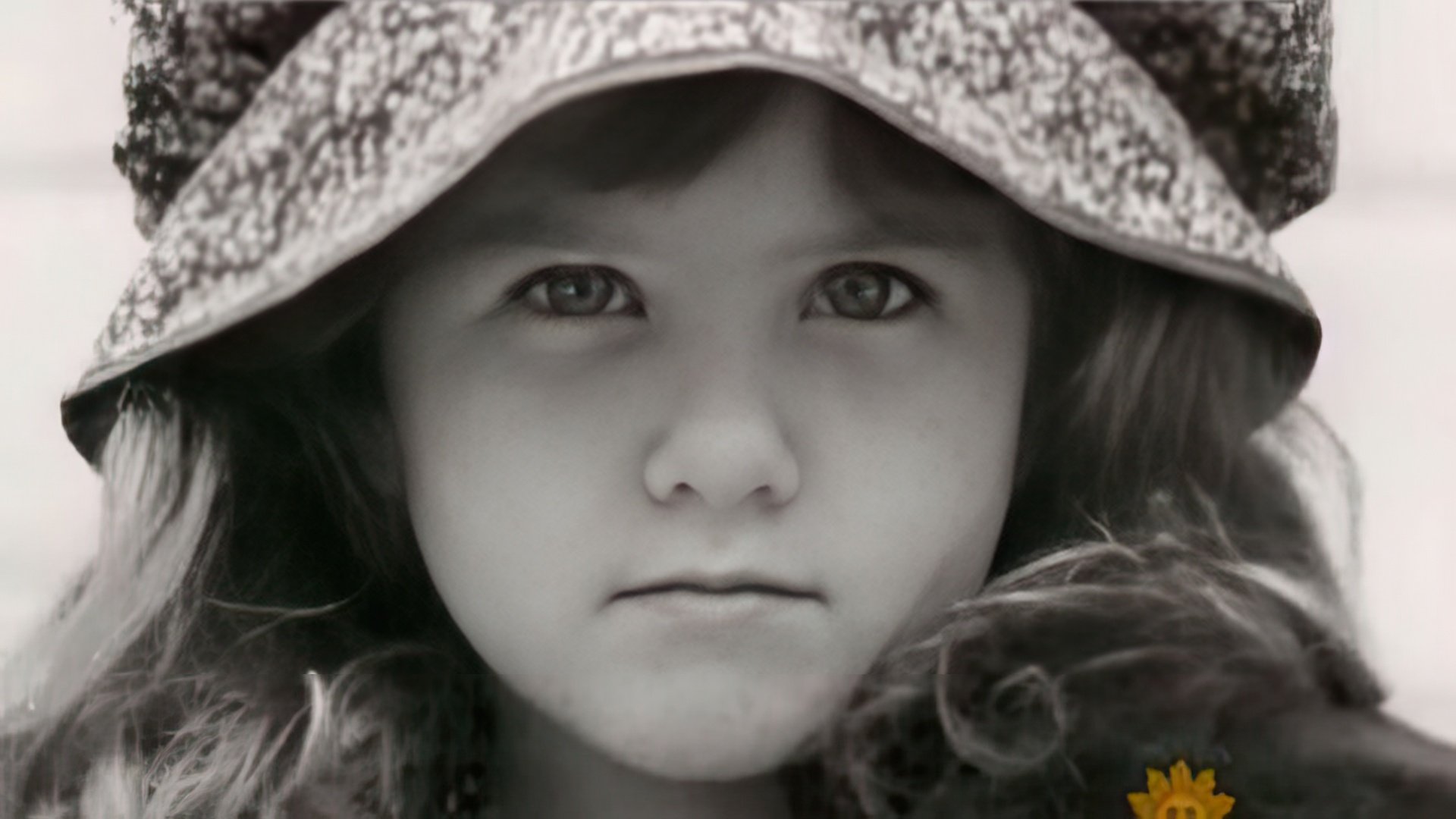 When Jennifer was 9 years old, her parents divorced. She stayed with her mother but often visited her father in Los Angeles. At that time, John was starring in the soap opera "Days of Our Lives," playing a leading role and was a notable Hollywood actor.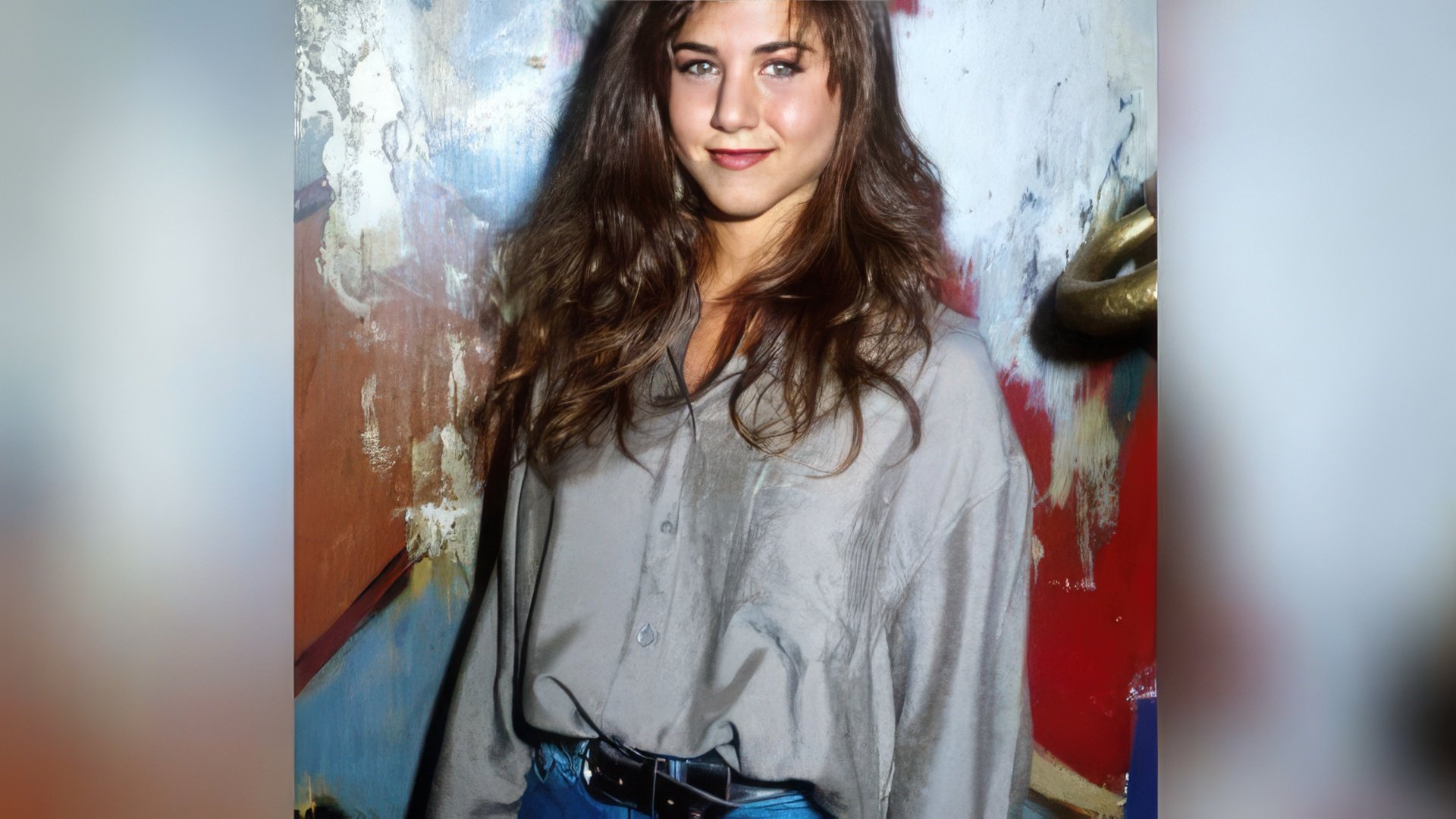 Inspired by her father, Jennifer began pursuing an acting career at just 11. It was at this age that the future Hollywood star began performing in the drama club of the Rudolf Steiner School.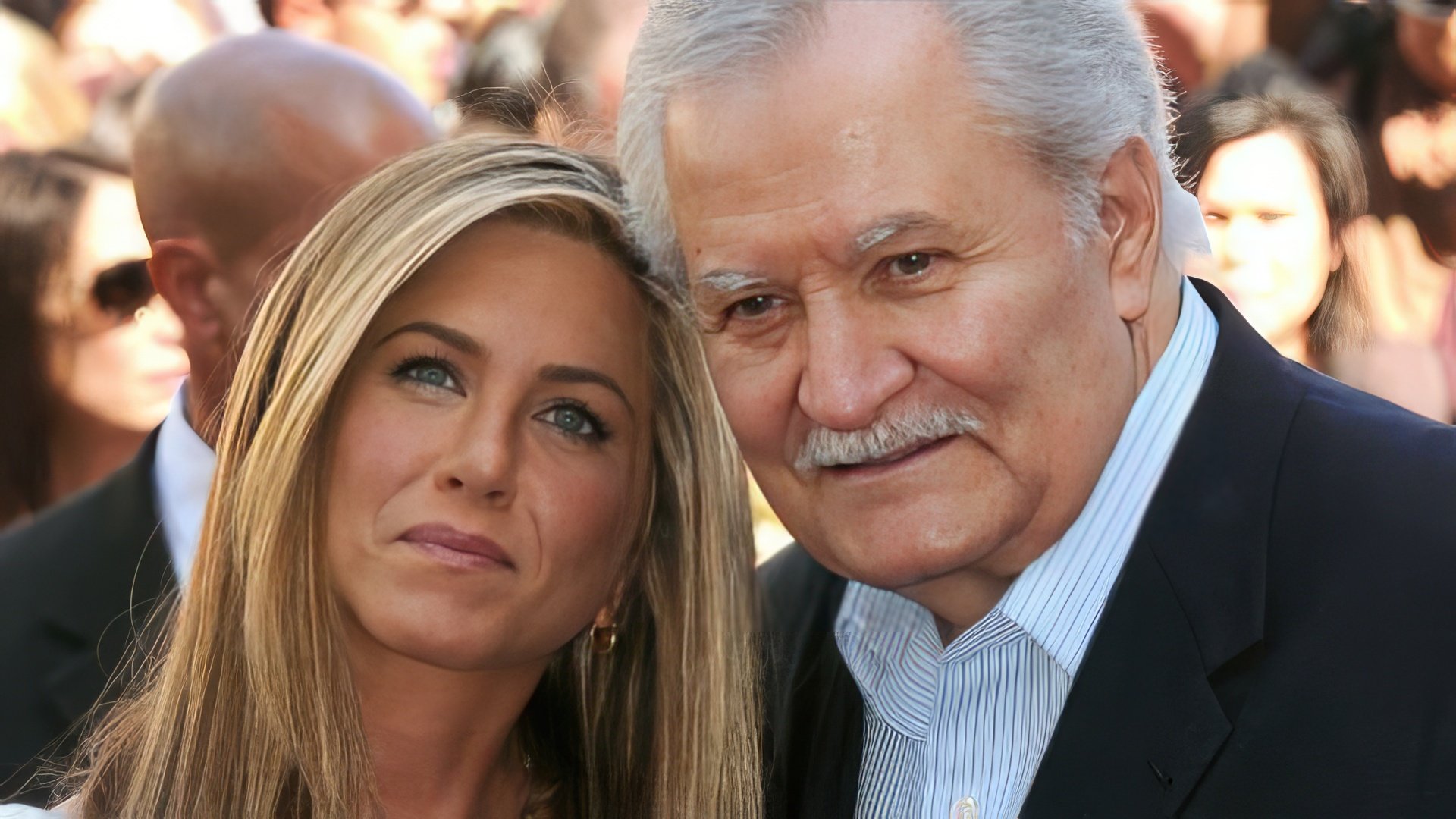 Jennifer Aniston received her professional acting education at the New York School of Acting. Right after graduation, Jennifer made her debut in Broadway productions "For Dear Life" and "Dancing on Checker's Grave." To make ends meet, she had to work two jobs: as a courier and a telemarketer.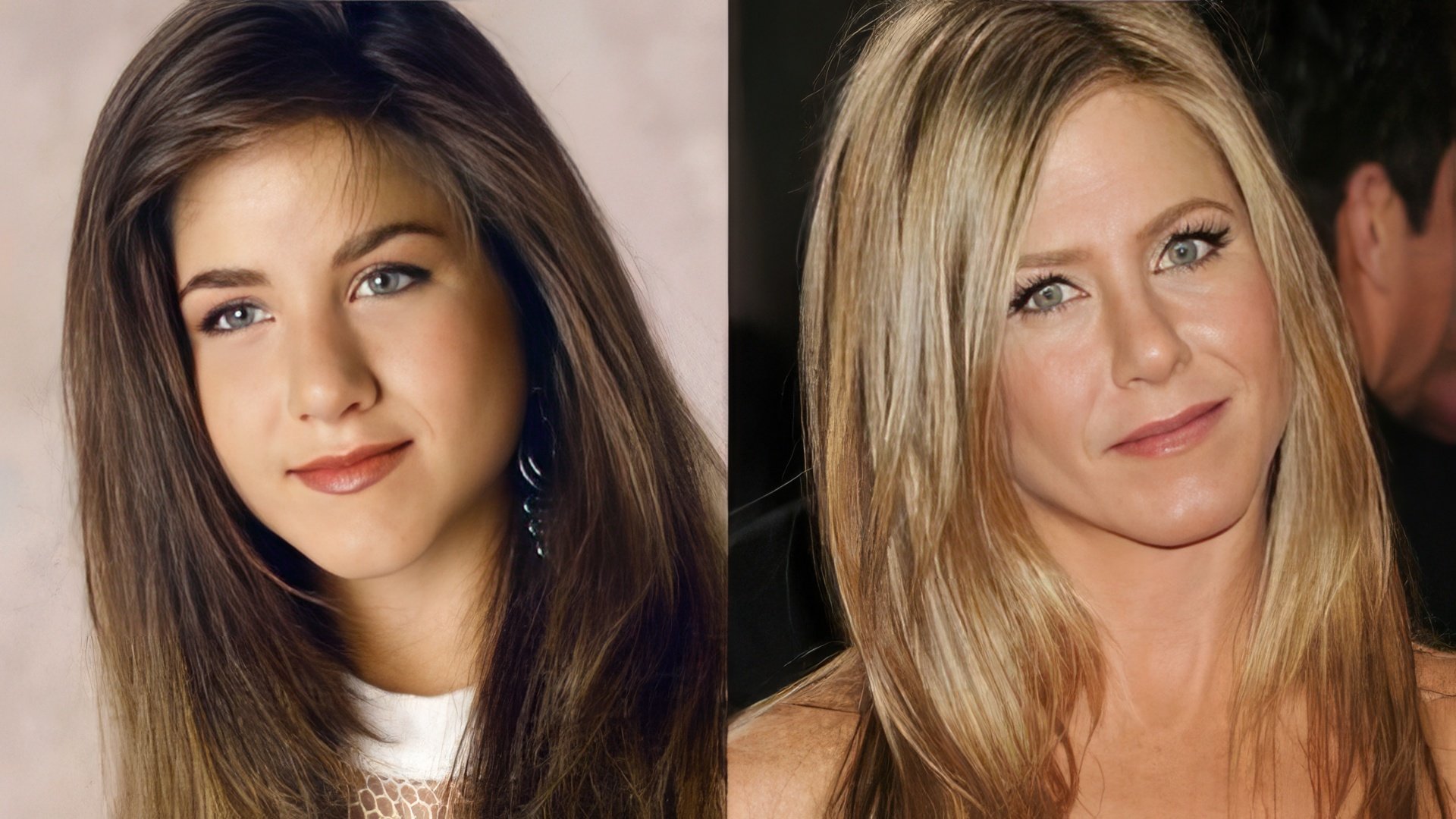 Early Roles
Jennifer Aniston first appeared on television screens in the late 1980s. Unlike many budding actresses, Aniston didn't have to navigate the challenges of Hollywood's rigorous initiation. After appearing on Howard Stern's radio show and a role in the low-grade comedy series "Molloy," she made her debut in a feature film, "Camp Cucamonga" (1990), followed by a lead role in the horror movie "Leprechaun." This horror film became a major success for the newly established Trimark Pictures, and Jennifer gained her first taste of fame.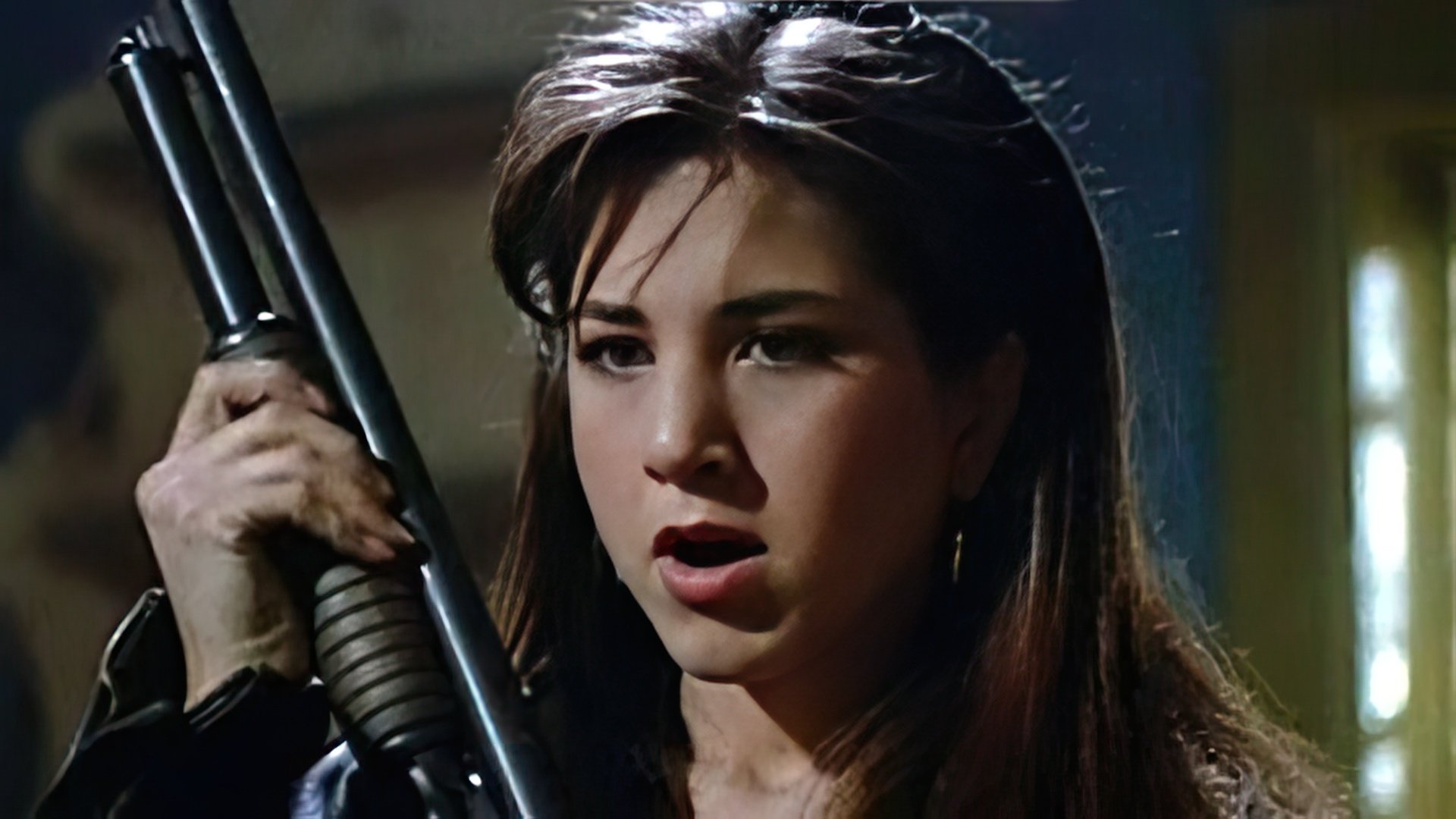 Friends
In 1994, NBC launched a new comedy show about the daily life of young New Yorkers, filled with unexpected, funny, and tragic moments. By the start of the "pilot" episode, the creators had a clear idea of who the main characters should be. Interestingly, the initial choice for the role of Rachel was Courteney Cox, and for Monica, it was Aniston.

However, while working on the first episode, the two actresses felt they should swap characters. Thus, the iconic characters of the wealthy "princess" Rachel Green, searching for her place in a new world of adulthood and independence, and Monica Geller, a former "ugly duckling" turned ambitious chef, were born.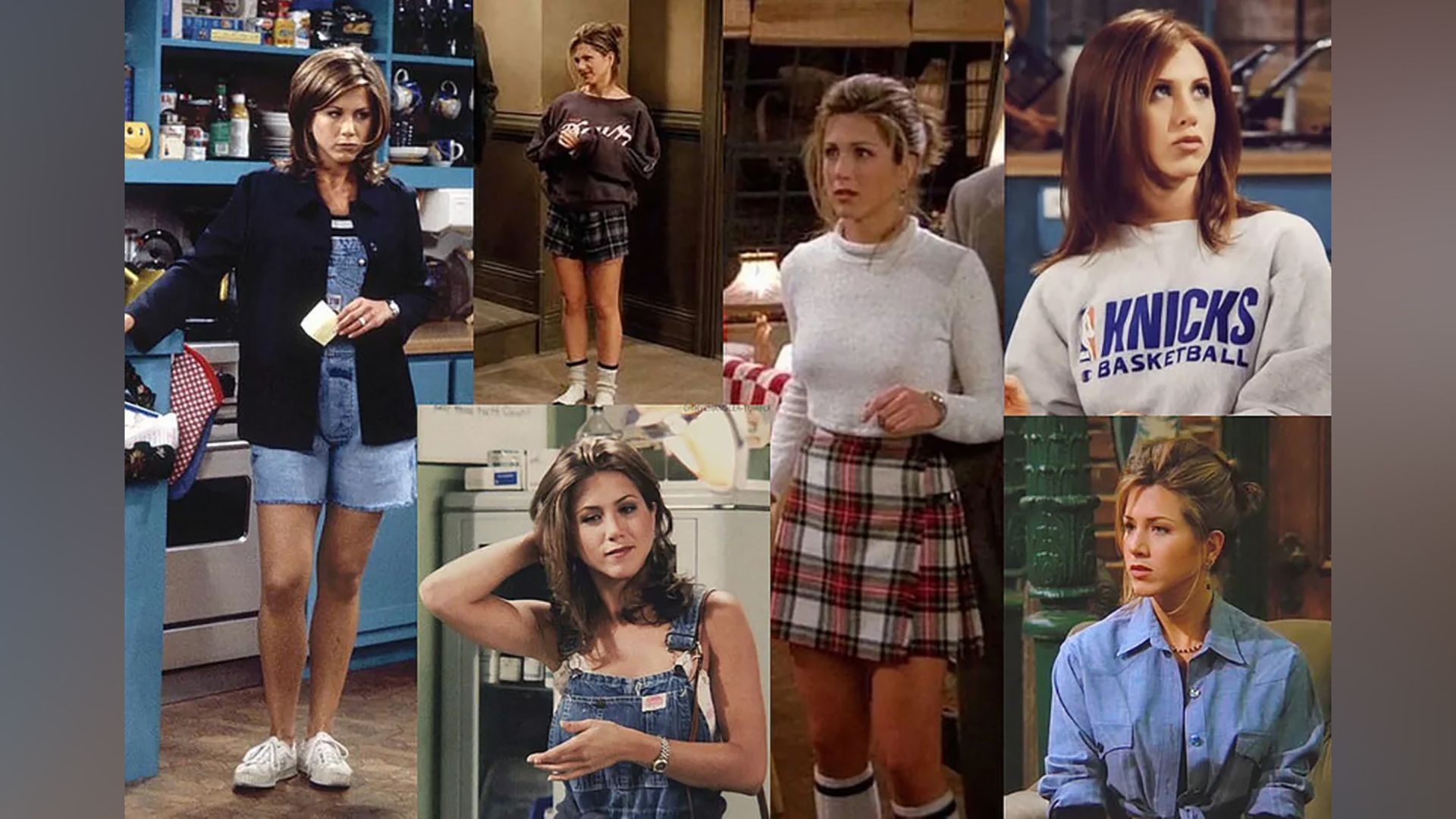 At that time, Jennifer Aniston, Matt LeBlanc, Lisa Kudrow, Matthew Perry, and David Schwimmer were virtually unknown. The show's producers initially aimed to capitalize on Courteney Cox's fame, but after the first few episodes, there was no need. NBC's audience eagerly discussed details from each new episode. Suddenly, the "Jennifer Aniston haircut" became trendy – sleek, silky straight hair. Interestingly, this hairstyle was a happy accident. While preparing for the shoot, a stylist mistakenly cut a strand of her hair and had to hurriedly fix his mistake, unknowingly setting a new trend for millions of girls worldwide. The role of Rachel earned Jennifer Aniston five Emmy nominations in the "Best Actress in a Comedy Series" category, with one win. Ten seasons of the series aired. Over the years, the characters went through countless romances, breakups, job starts and quits, fights, and reconciliations. Unfortunately, all good things come to an end, and for "Friends," that end came in 2004. "It hurt a lot. It felt like a porcelain vase thrown against a brick wall," Aniston told journalists. However, each of the main six actors received a million dollars for every episode of the tenth season, which softened the blow for the cast.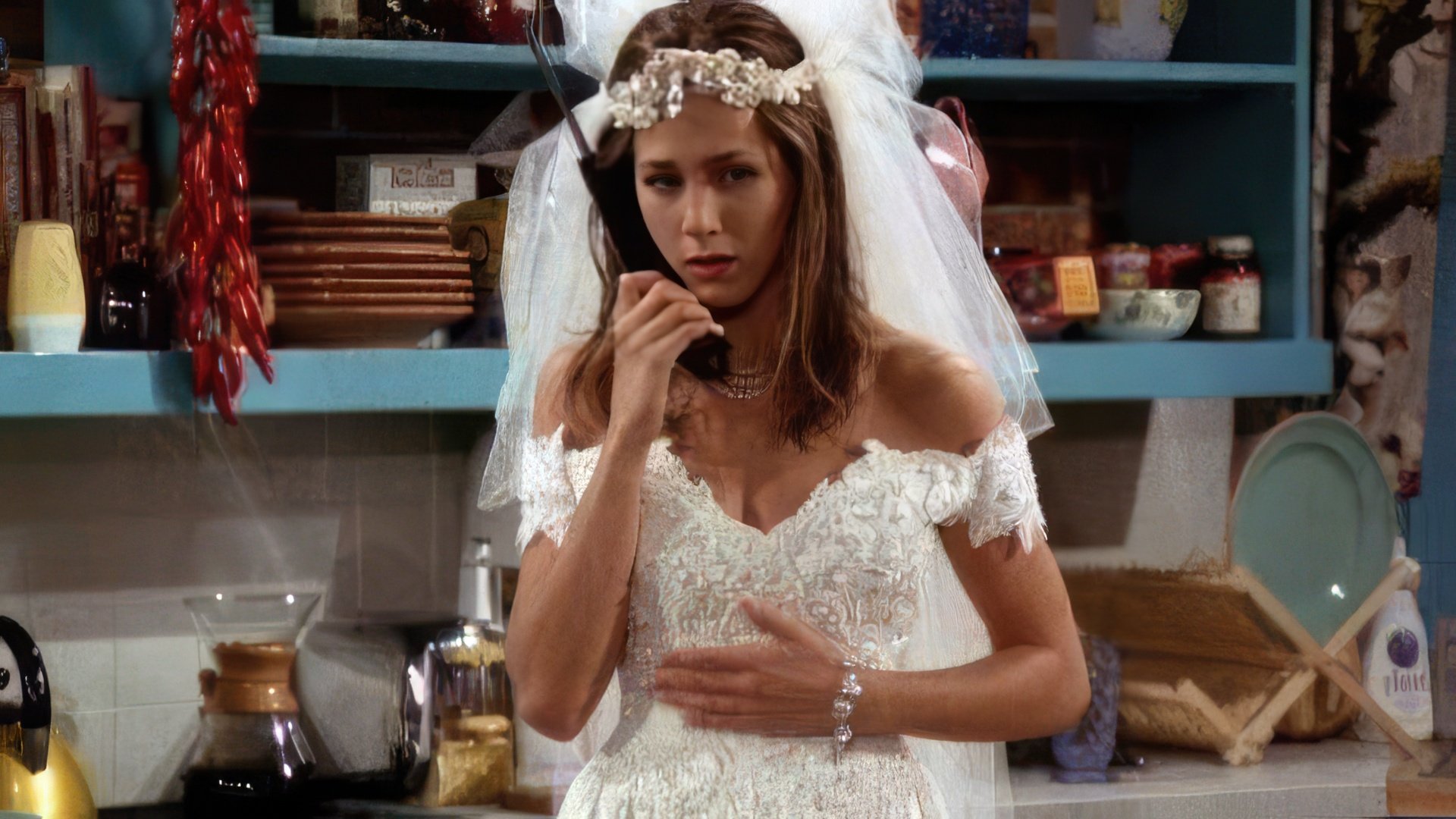 Further Roles
Over 10 years of filming "Friends," Jennifer Aniston took on other roles as well. She was especially popular with romantic comedy creators: "Picture Perfect" (1997), "Office Space" (1999), and "The Good Girl" (2001). Her performance in "The Good Girl" was highly acclaimed at the Sundance Film Festival.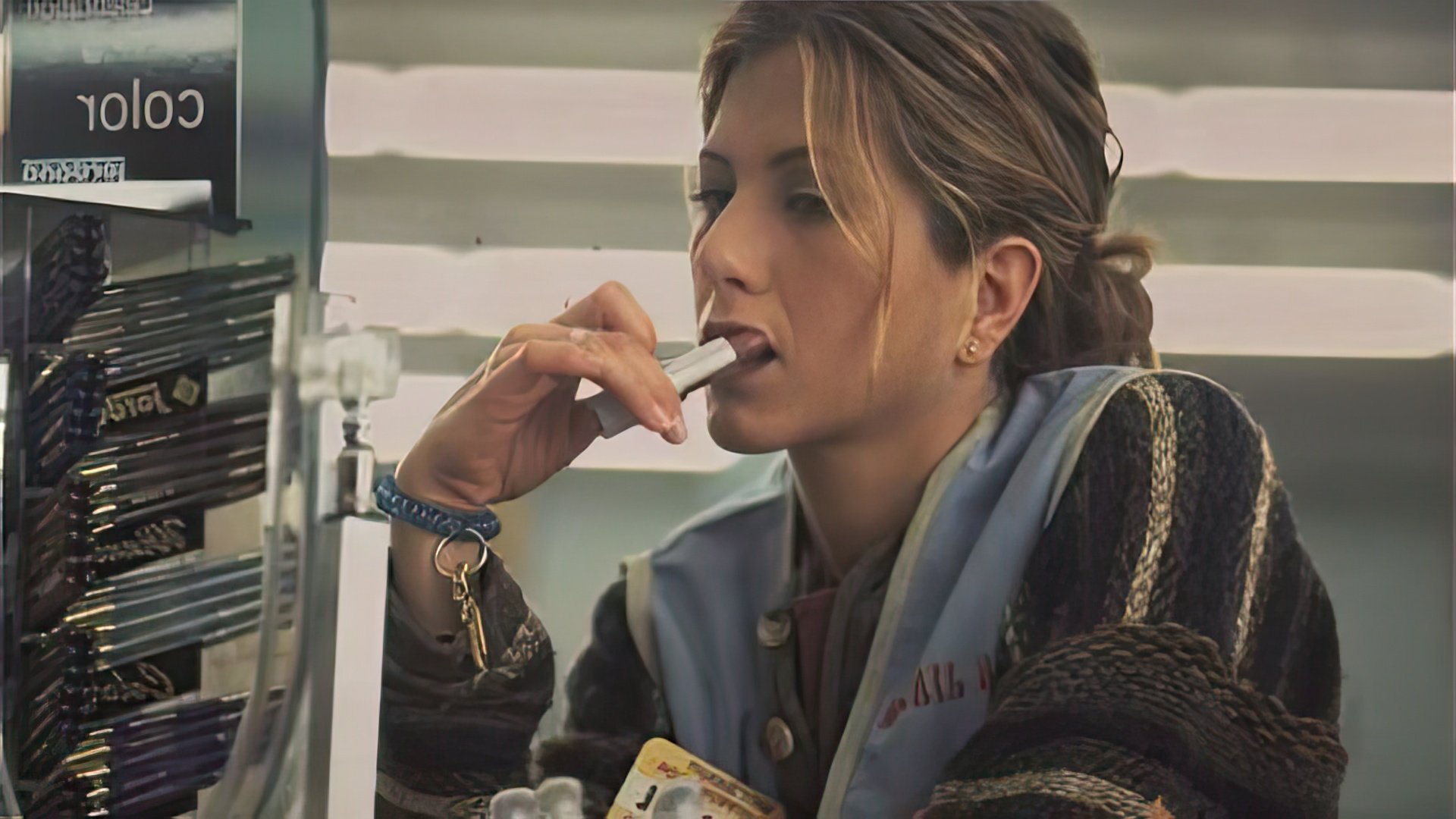 In 2003, "Bruce Almighty" featuring Jim Carrey in the lead role hit the screens. Carrey's character received, quite literally, divine powers, while Jennifer Aniston played the love of his life. In the following year, audiences enjoyed the pairing of Jennifer Aniston and Ben Stiller in the romantic comedy "Along Came Polly." Stiller portrayed a quirky office worker, and Aniston played a daring beauty with a wild side.

2005 saw the release of "Rumor Has It," where both Mark Ruffalo and Kevin Costner vied for Aniston's character's affection. That same year, she appeared in the thriller "Derailed" alongside Clive Owen and Vincent Cassel. It was her first role in this genre, and her first time working with Owen. Despite these firsts, Aniston's performance was brilliant. In 2006, Aniston directed her first short film titled "Room 10," featuring Robert Wright Penn and Kris Kristofferson. She mentioned being inspired by Gwyneth Paltrow's directorial experiences. 2008 marked the premiere of the touching drama "Marley & Me," where Jennifer Aniston and Owen Wilson played a married couple. Even as Aniston approached her 40s, she convincingly portrayed a young woman.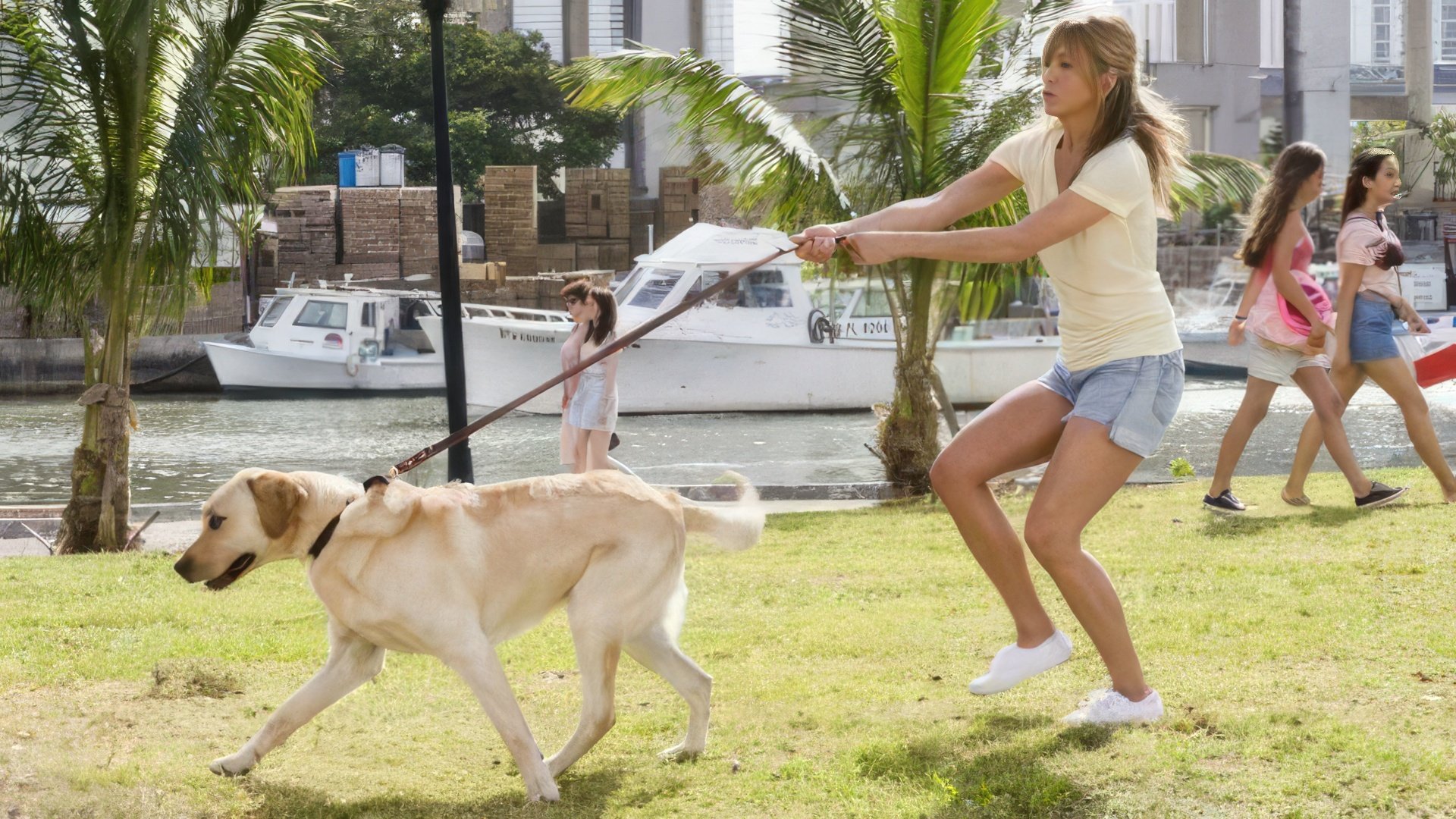 Jennifer Aniston's next film was the romantic comedy "He's Just Not That Into You." Featuring Hollywood's biggest stars like Ben Affleck, Scarlett Johansson, Drew Barrymore, and Bradley Cooper, the movie made almost 30 million dollars in its opening weekend, topping the box office charts.

In 2010, the romantic comedy "Just Go With It" premiered. Jennifer Aniston convincingly portrayed the secretary of a successful playboy plastic surgeon (Adam Sandler) who asked her to pretend to be his vulgar ex-wife to impress another beauty he charmed.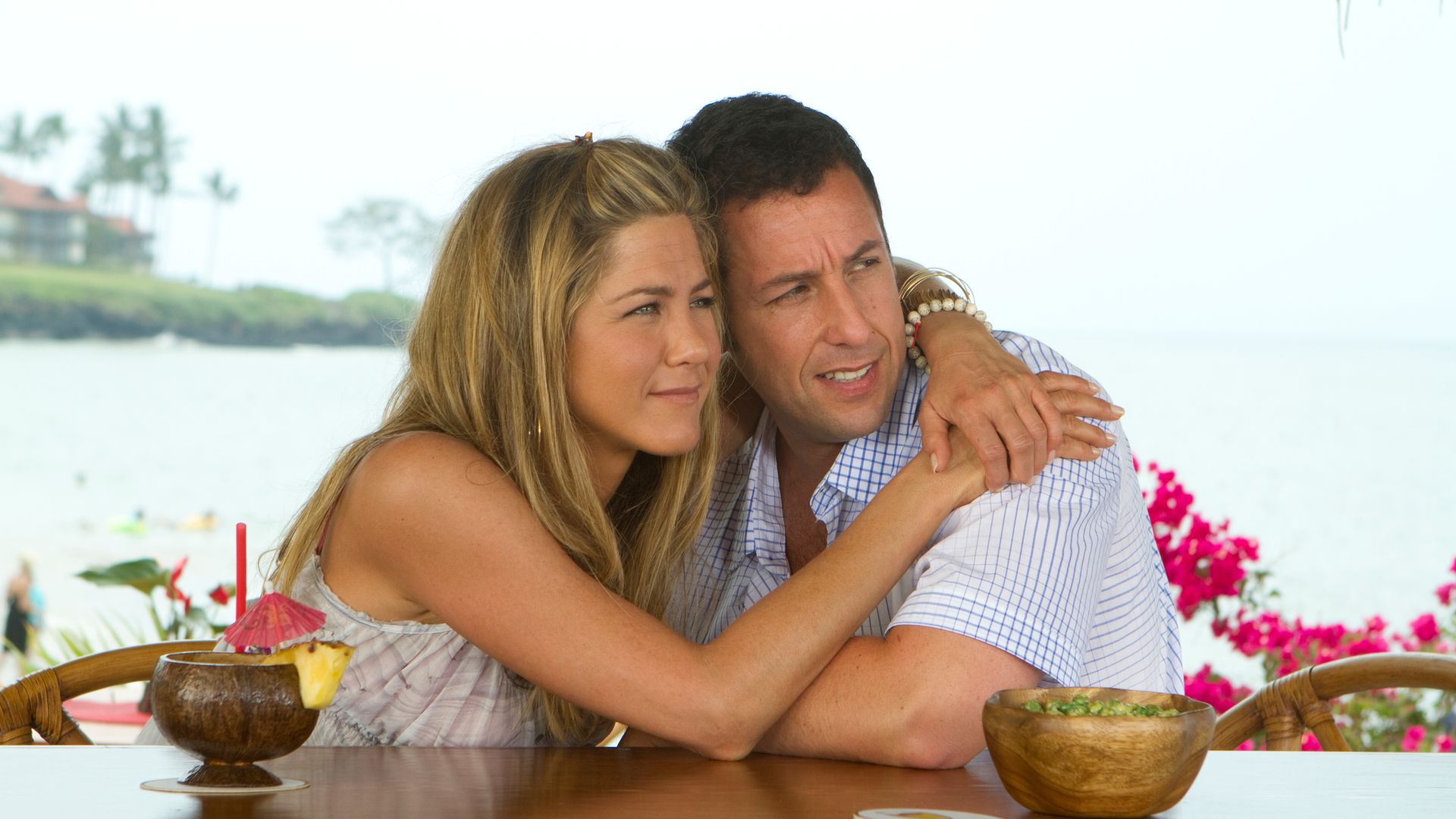 In the summer of 2011, the comedy "Horrible Bosses" was set to release, in which Aniston played a sexually aggressive dentist. That fall, "Wanderlust" by David Wain came out. The movie tells the story of a couple who decide to move from the city to the countryside. "We're the Millers" also stood out, with Aniston playing the fake wife of a small-time drug dealer. Sometimes, Jennifer Aniston seemed like the only redeeming feature of mediocre comedies like "The Bounty Hunter" (2010) or "She's Funny That Way" (2013), and directors often typecast her as the "naive fool." However, there were deeper roles like Claire Bennett in the drama "Cake". In the film, Aniston's disfigured character contemplates the meaning of life and considers suicide. While the movie itself didn't leave a profound impact, many praised Aniston's performance: "She was amazing! We're used to seeing her in comedic roles, but here... Here she showed incredible courage and was simply brilliant," "For me, Jennifer Aniston's talent shone in a new light after this film."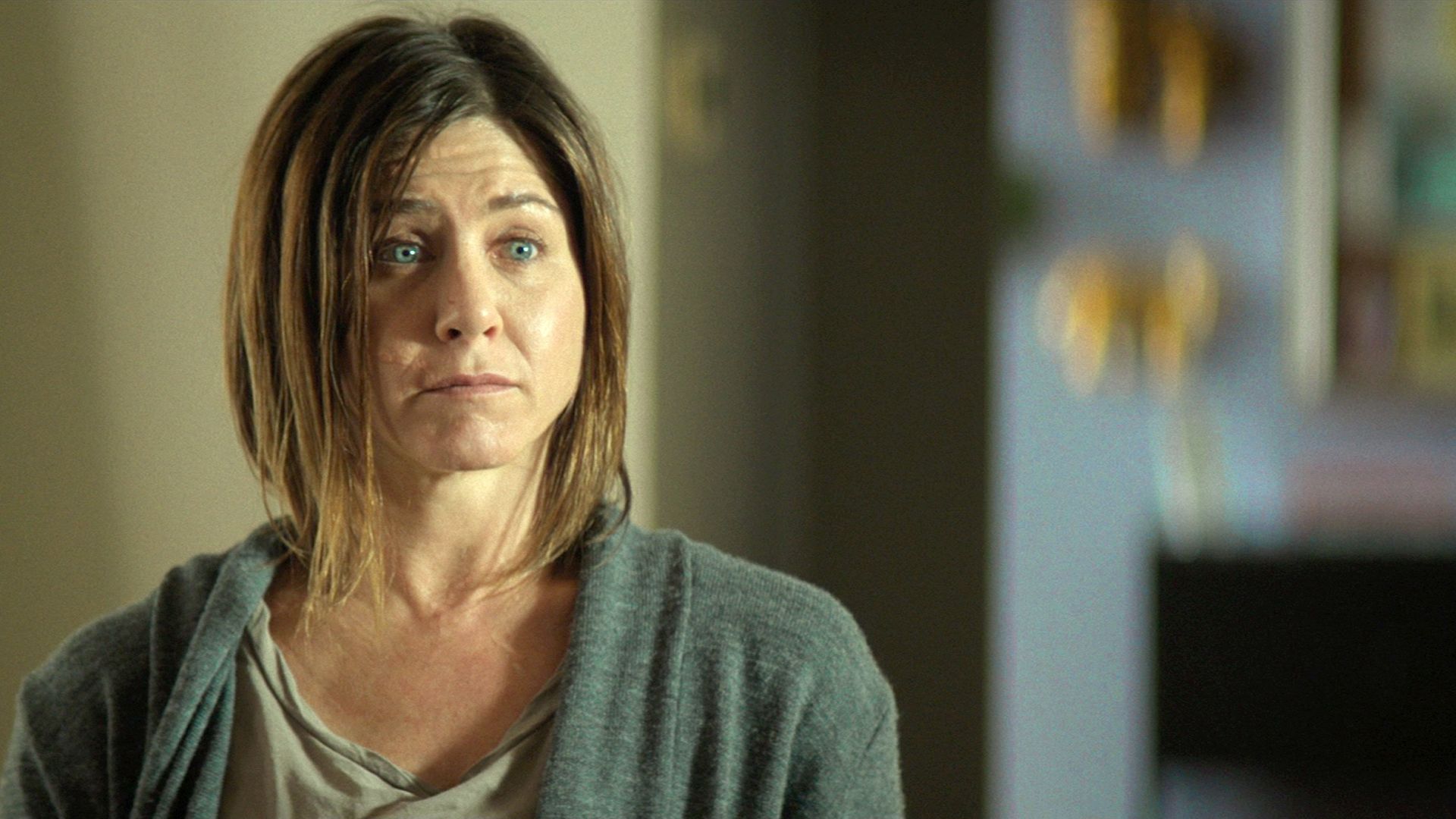 In 2016, the comedy "Mother's Day" was released, where Aniston, alongside Julia Roberts, Kate Hudson, and Jason Sudeikis, showcased the real elements of a woman's happiness. Aniston also collaborated with Jack Huston on the drama "The Yellow Birds", which tells the story of two young American soldiers caught in the turmoil of the Iraq War.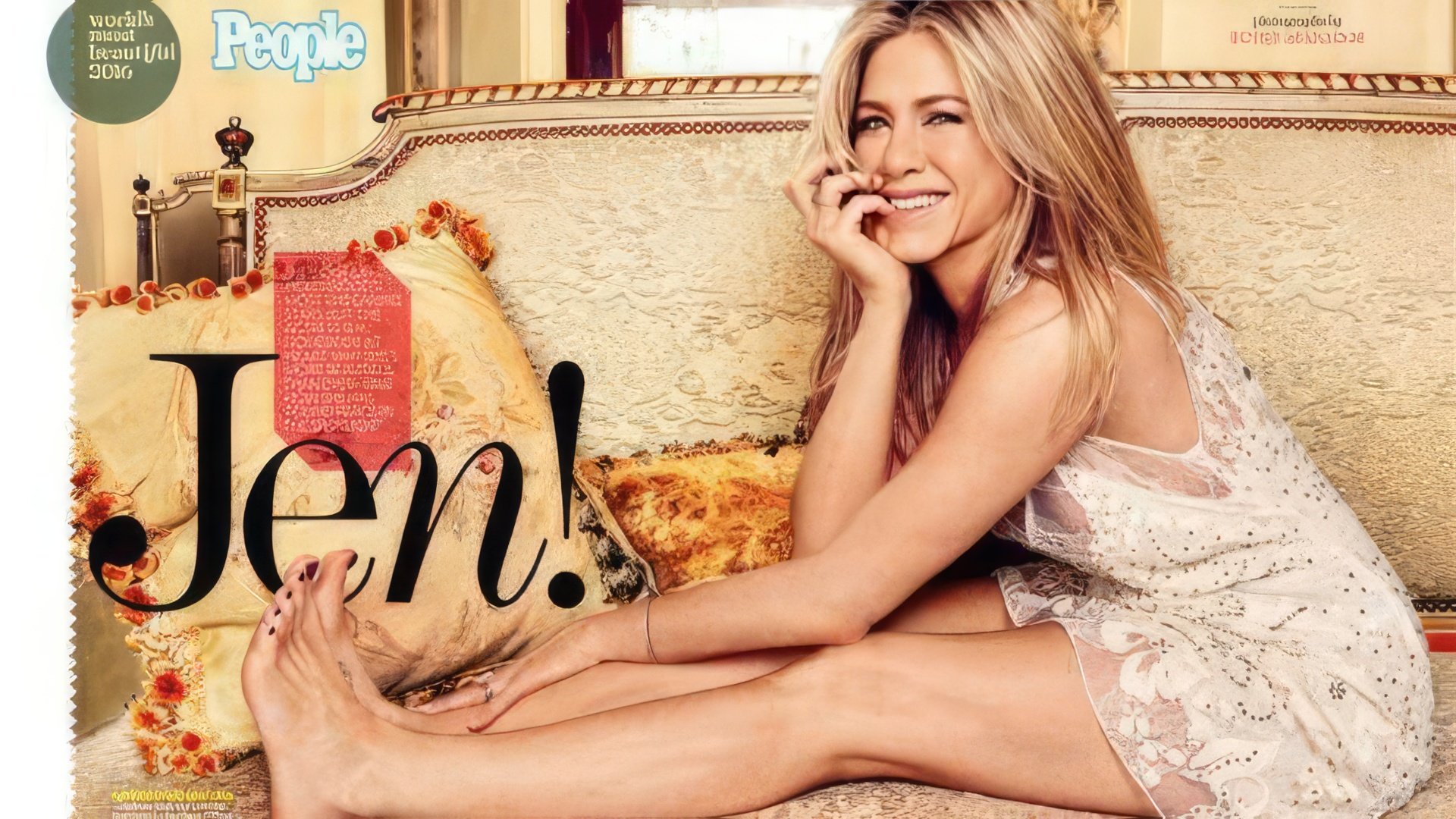 In 2018, it was announced that a TV series starring Jennifer Aniston and Reese Witherspoon was in the works. "The Morning Show" premiered on November 1, 2019. Aniston portrays a TV host whose colleague gets fired over sexual harassment allegations. Due to the challenge of hosting the morning show alone, she's paired with an ambitious and bold reporter.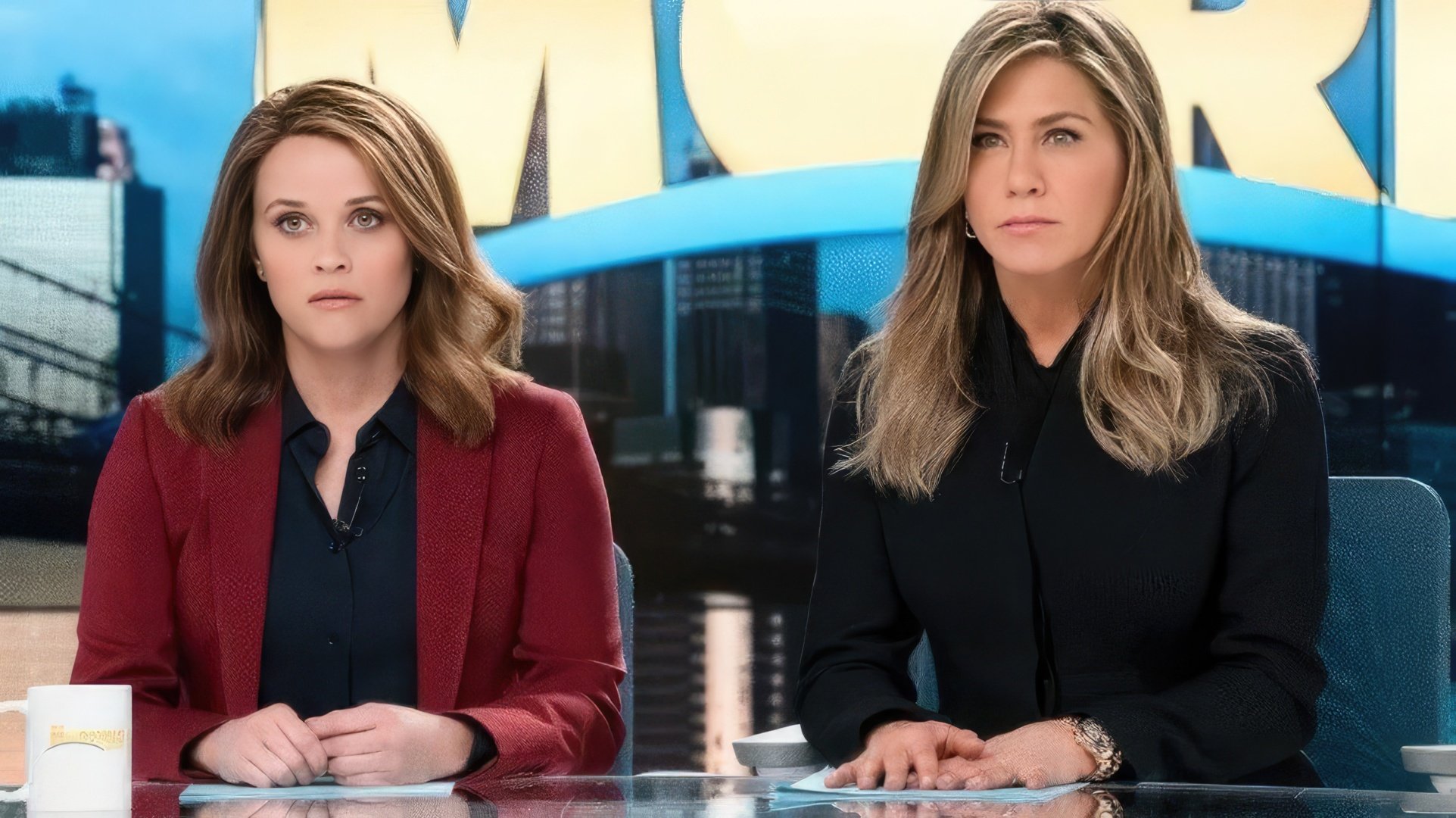 Also in 2019, a detective comedy titled "Murder Mystery" featuring Jennifer Aniston and Adam Sandler was released.
Jennifer Aniston's Personal Life
From the onset of her fame, Jennifer Aniston captivated millions. However, her romantic relationships often posed challenges. At the start of her career, Aniston dated musician Adam Duritz and later tried to find happiness with actor Tate Donovan.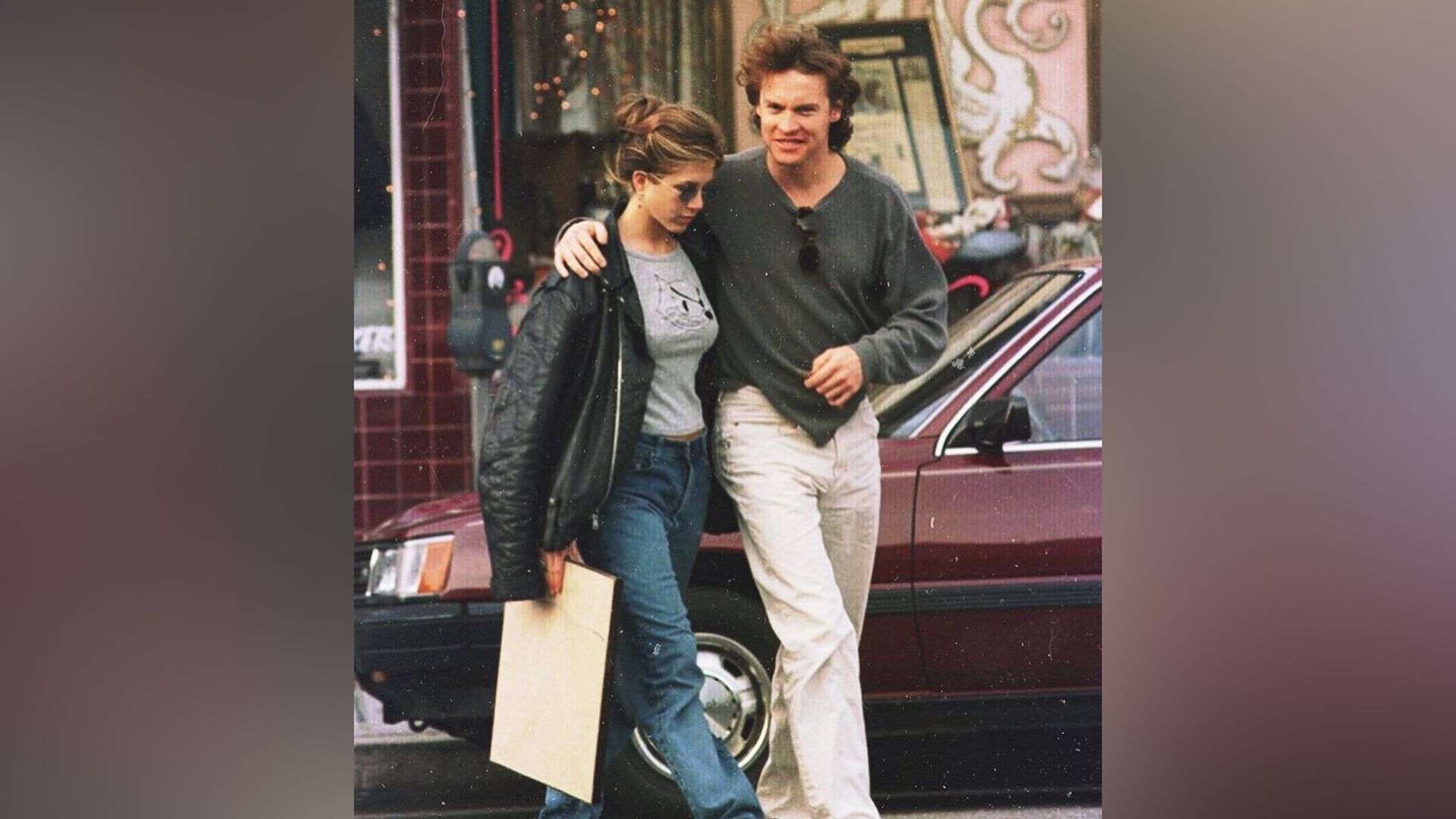 The most discussed relationship in the media was with Brad Pitt. The couple married in the summer of 2000 in Malibu. They were often referred to as Hollywood's most beautiful couple. Yet, after five years, they split up. Angelina Jolie, whom Pitt met on the set of "Mr. & Mrs. Smith," played a part in the couple's breakup. After their divorce, many criticized Aniston, suggesting that Pitt left her because she didn't want children, while Jolie was open to starting a family.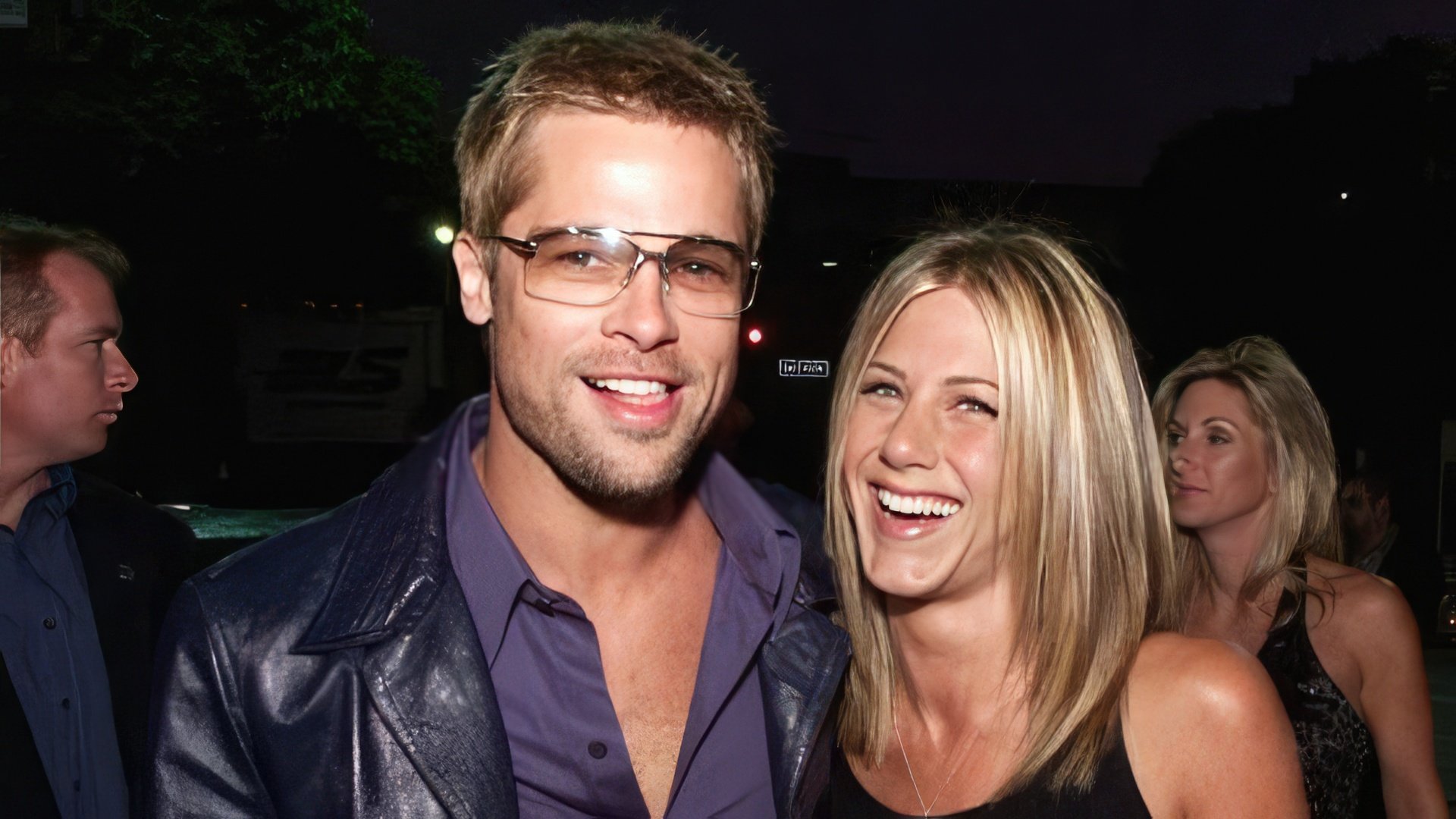 The divorce deeply affected Aniston, although they remained friends. She found solace in yoga, which helped her cope. Post-divorce, Aniston dated actors Vince Vaughn and John Mayer. In 2010, media buzzed about her relationship with her "Bounty Hunter" co-star, Gerard Butler.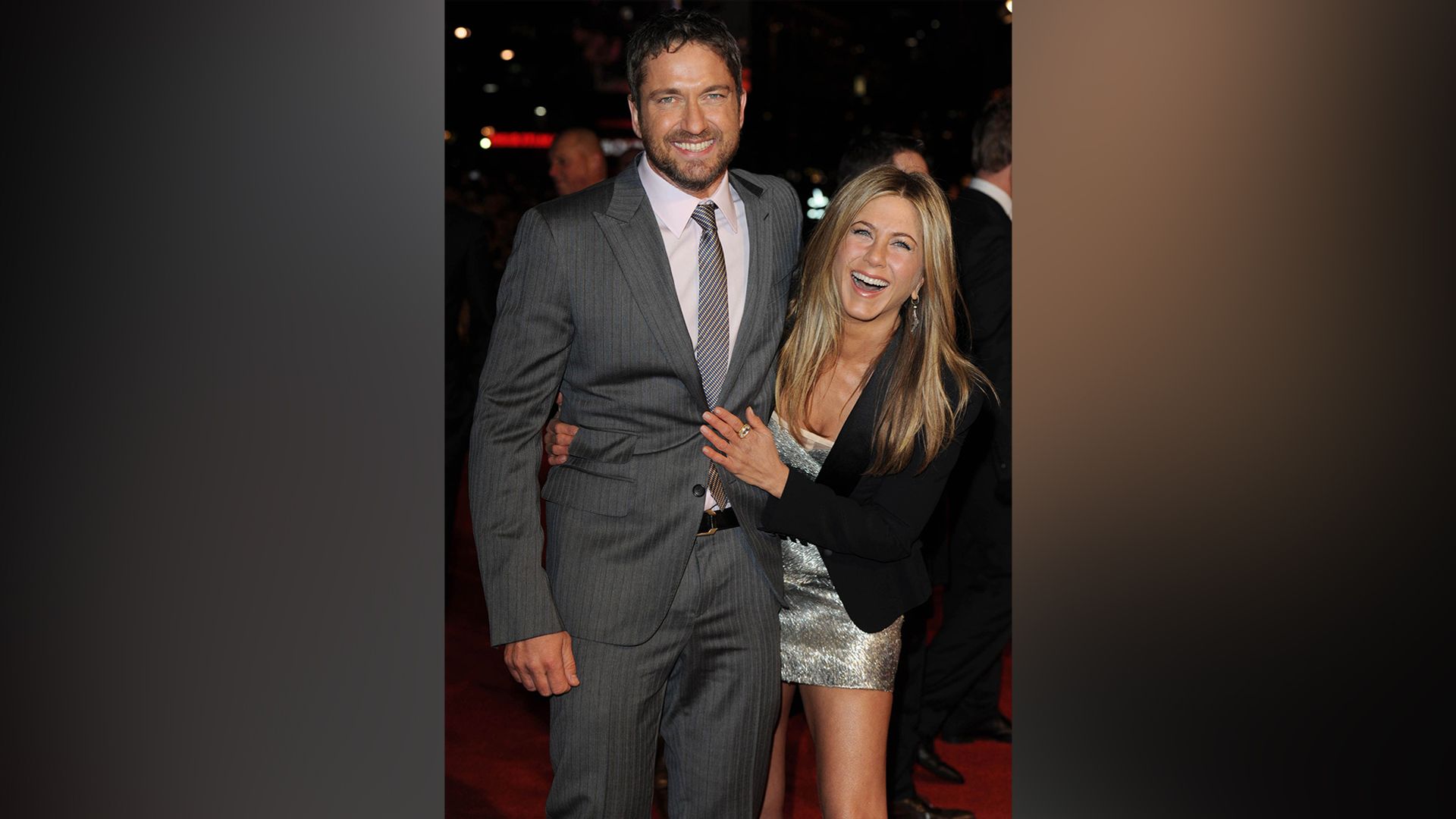 After her relationship with Butler ended, Aniston responded to her critics:
This whole «Poor lonely Jen» thing, this idea that I'm so unlucky in love? I actually feel I've been unbelievably lucky in love. Just because at this stage my life doesn't have the traditional framework to it — the husband and the two kids and the house in Connecticut — it's mine. It's my experience.
During the filming of "Wanderlust," Jennifer Aniston deeply immersed herself in a romance with Justin Theroux ("Mulholland Drive," "The Leftovers"). Surprisingly, the fling with the 42-year-old actor and screenwriter evolved beyond a mere on-set flirtation. Soon after, Theroux left his partner of 14 years to move in with Aniston.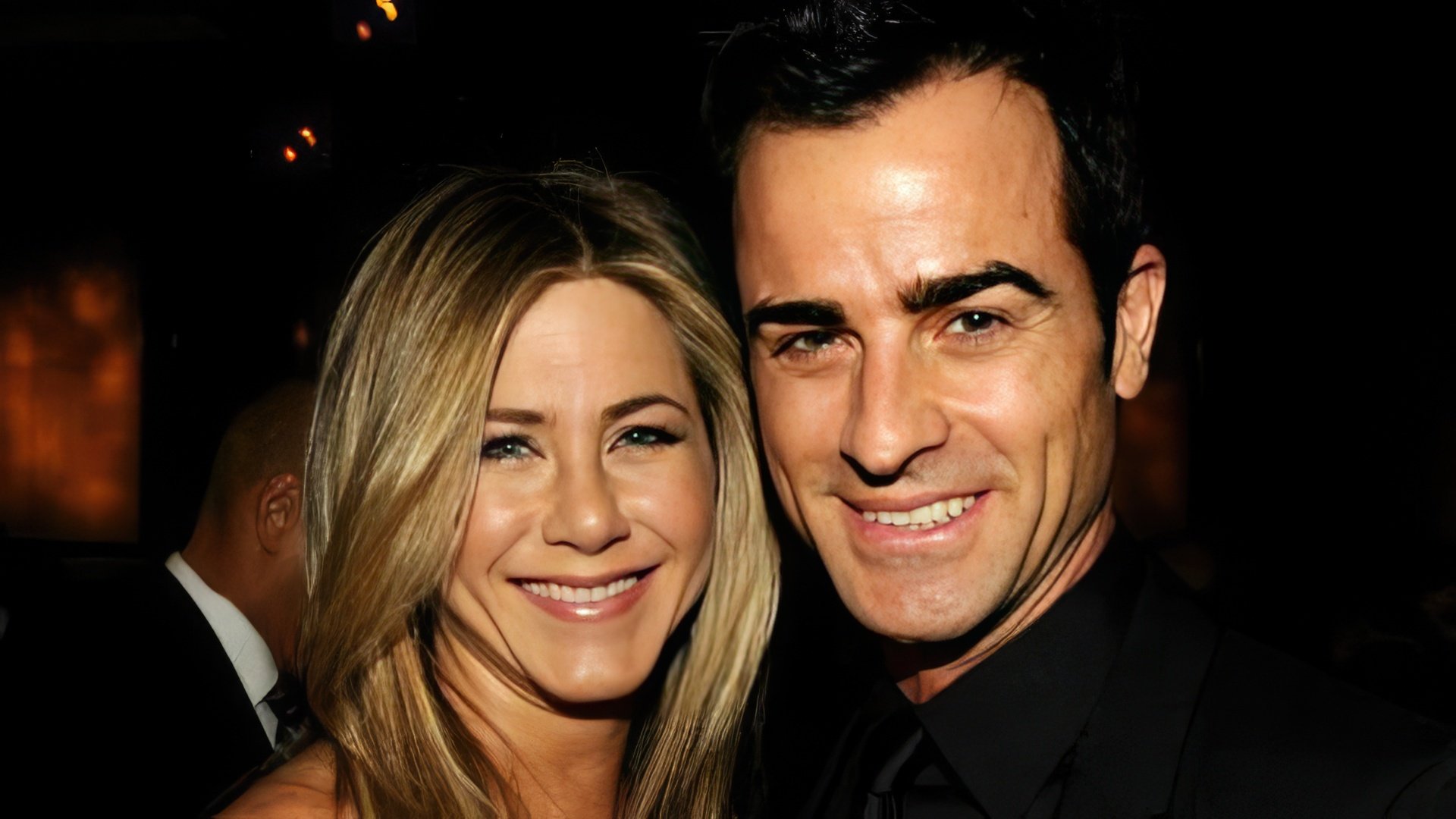 Jennifer Aniston and Justin Theroux went public with their relationship in May 2011, mainly because evading ever-present paparazzi became impossible. For her beloved, Jennifer took a year-long break from work to focus solely on their relationship. The couple purchased a love nest worth $21 million, and in 2012, Theroux proposed to Aniston.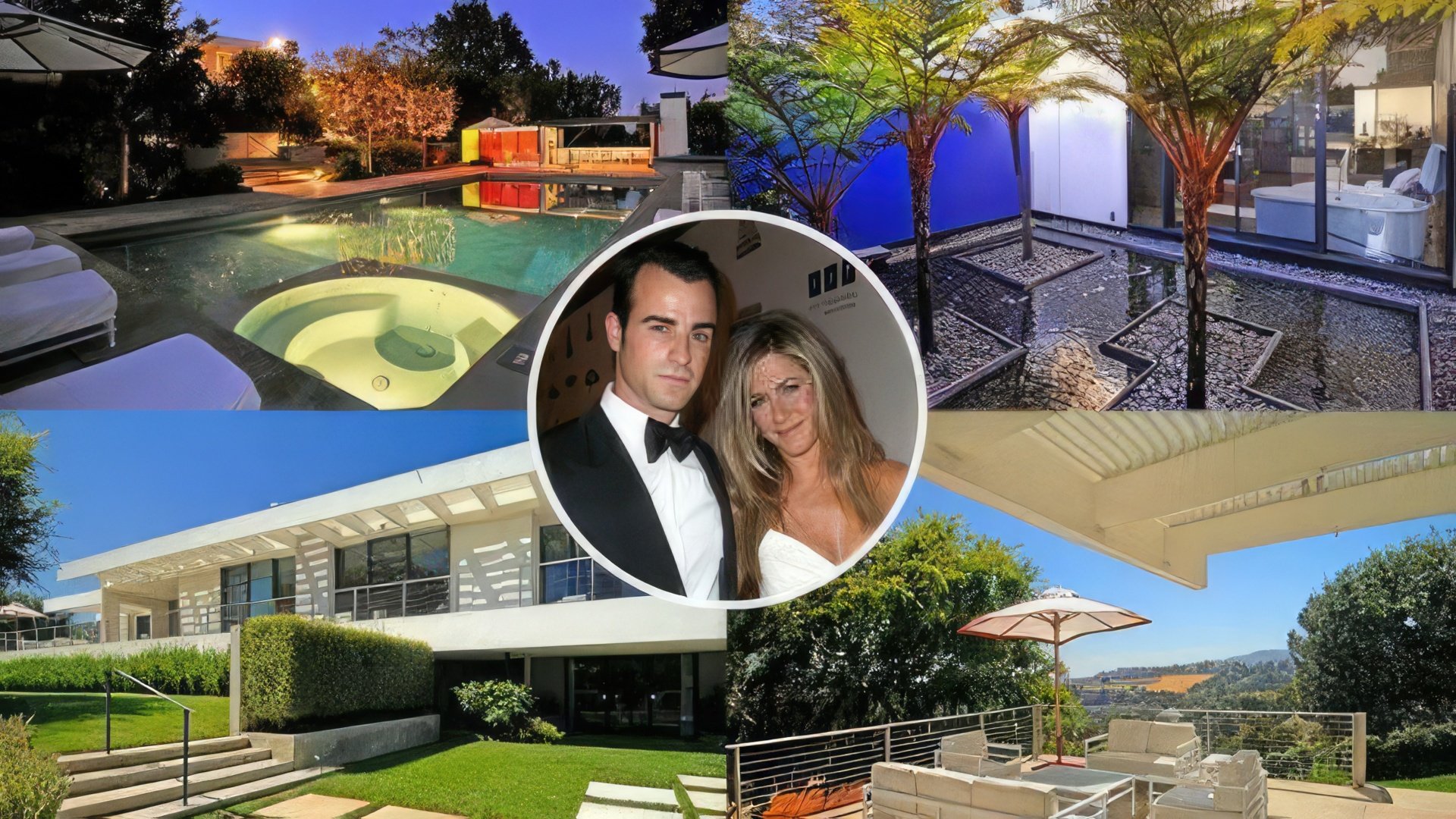 However, the couple only wed in the summer of 2015. Their wedding planning was top secret; they invited friends under the pretense of celebrating Justin's birthday. Guests were surprised to find out they were attending a wedding instead! The event took place on August 5, 2015, in the actors' Los Angeles mansion. Courteney Cox was Jennifer's bridesmaid. About 70 guests attended, including Tobey Maguire, Orlando Bloom, Rachel McAdams, Lisa Kudrow, and Emily Blunt. After the party, the couple headed to Bora Bora for their honeymoon. In February 2018, the couple announced their separation. According to Jennifer, they simply grew tired of each other.

In early 2021, sources close to the actress reported to the media that Jennifer Aniston was seeing Jason Sudeikis. Then, in March 2022, InTouch magazine claimed that the actress had rekindled her relationship with Brad Pitt, living together in Paris where Jennifer was filming a sequel to "Murder Mystery." However, in both instances, the information was unconfirmed.
Jennifer Aniston Now
In 2021, Jennifer Aniston reunited with the "Friends" cast to film a special episode, 17 years after the last episode aired. "Friends: The Reunion" is a documentary-style talk show where the actors reminisce about the past and share funny stories from the series' filming.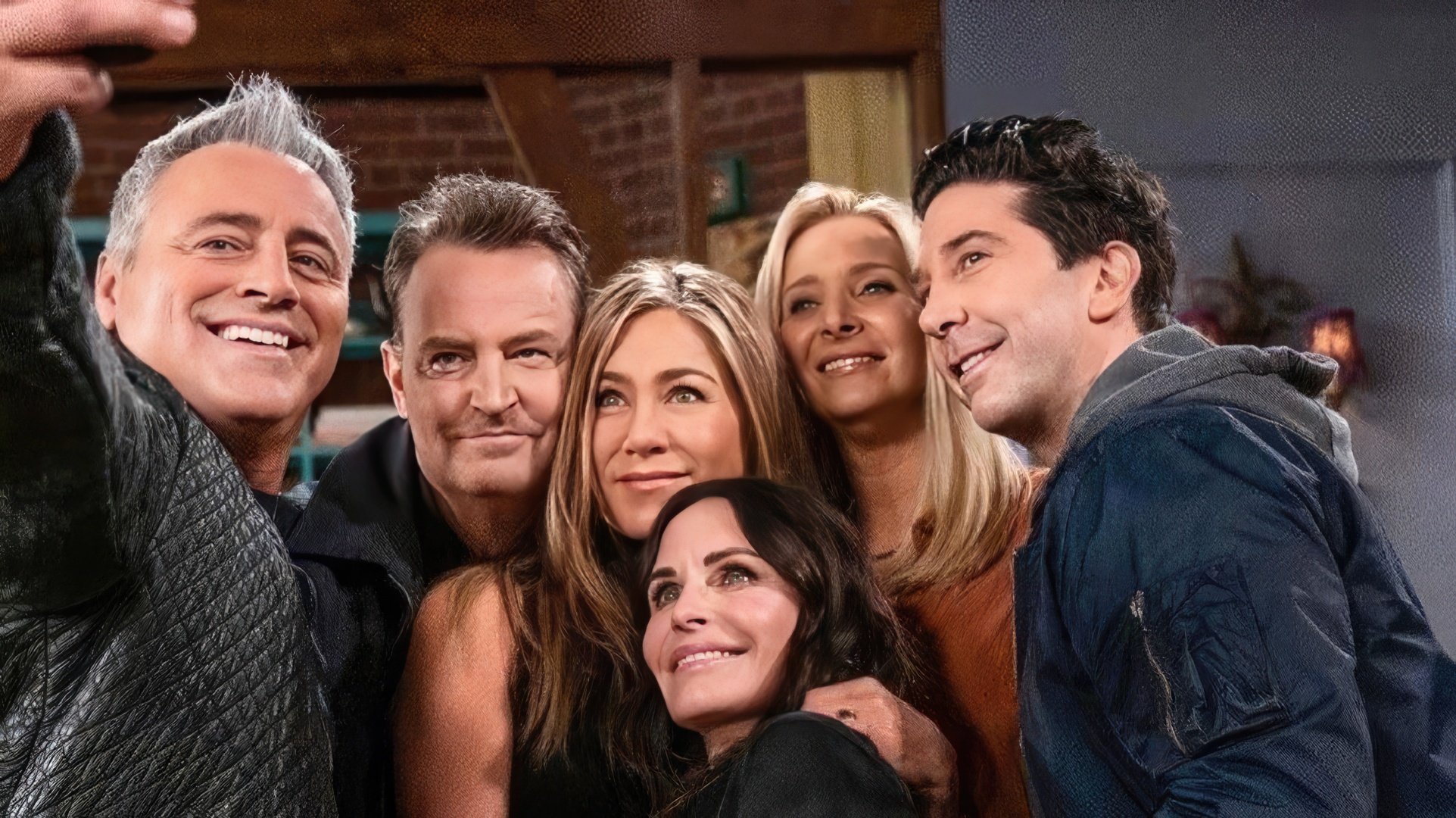 According to Aniston, the reunion was harder than she thought. After filming, she felt not only nostalgia and joy from reuniting with old friends but also a touch of melancholy – in 17 years, everyone had become different people with new experiences, and of course, they had changed physically.

Meanwhile, the actress continued to star in new seasons of "The Morning Show" and worked on the sequel to "Murder Mystery" – the film titled "Murder in Paris" was released on Netflix in the spring of 2023.
Press Ctrl+Enter If you find a mistake