Ben Affleck Biography
Benjamin Géza Affleck is an American actor, director, filmmaker, and «Oscar» award winner. He received an award for «Special Achievement in Filmmaking» for his performance in «Good Will Hunting». Benjamin is an older brother of Casey Affleck. Net worth: $150 million.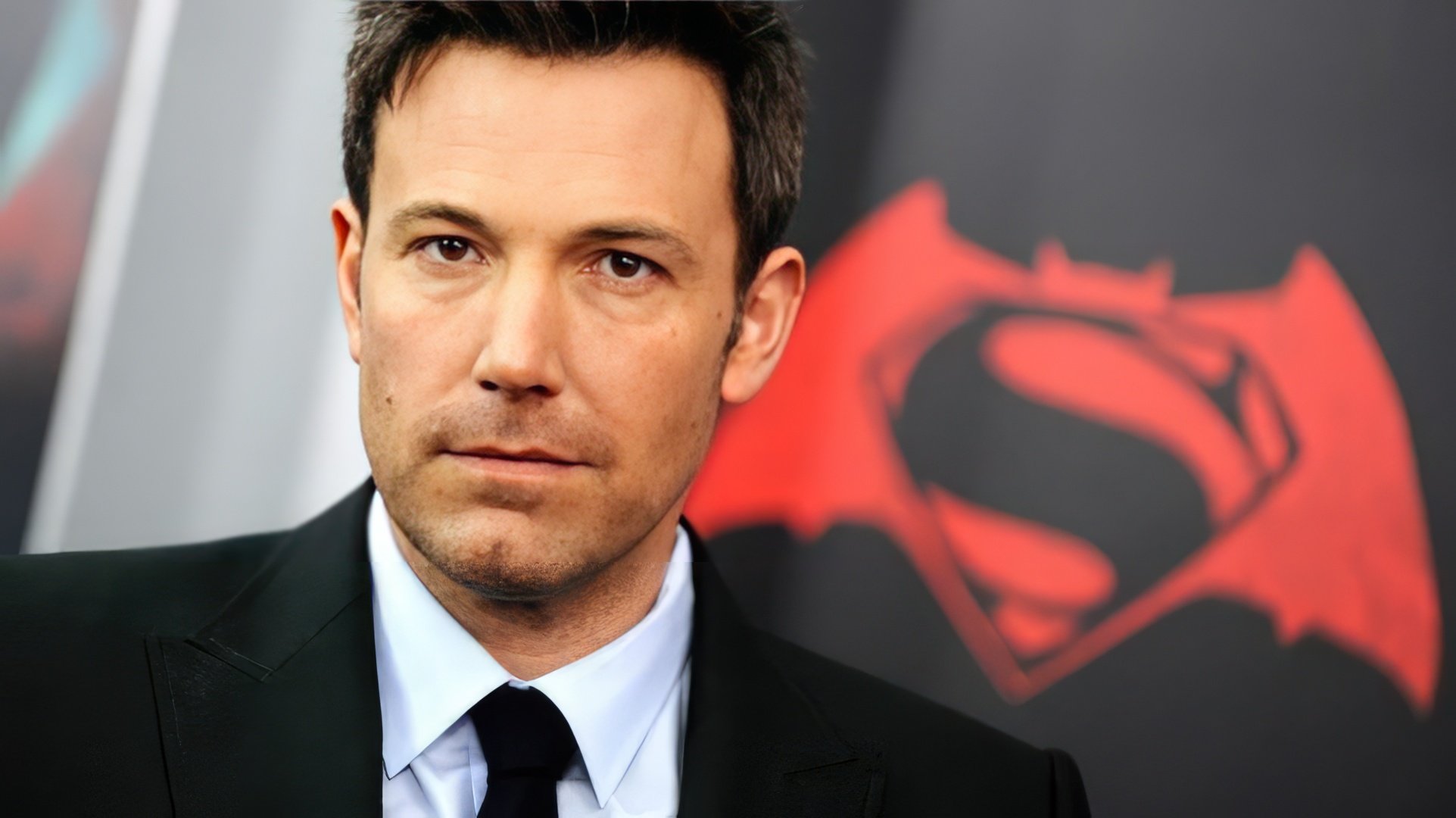 Early life
Benjamin Affleck was born on August 15, 1972, in Berkeley, California in an Irish-Scottish family. His mother, Christopher Ann (nee Boldt) was a school teacher and father, Timothy Byers Affleck was as an aspiring actor who used to perform in one of the Boston theatres. His father`s acting career never really blossomed but he managed to make friends with Dustin Hoffman and Blythe Danner (Gwyneth Paltrow`s mother).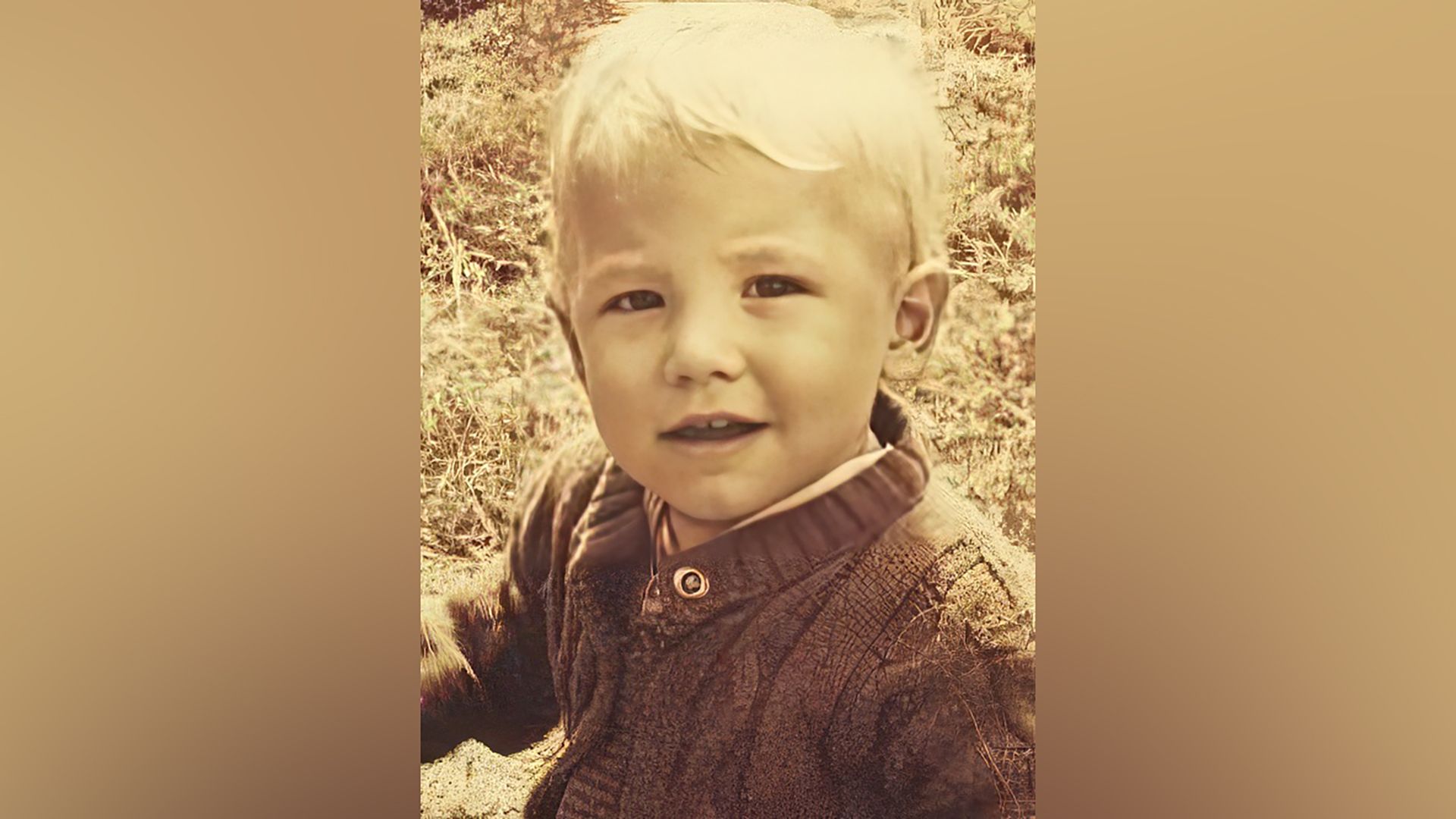 After the departure from the theatre, Timothy tried to make a living as a janitor, social worker, bartender, and auto mechanic. He was not satisfied with his life in Boston, so he moved to California where he became a pharmacological sales representative.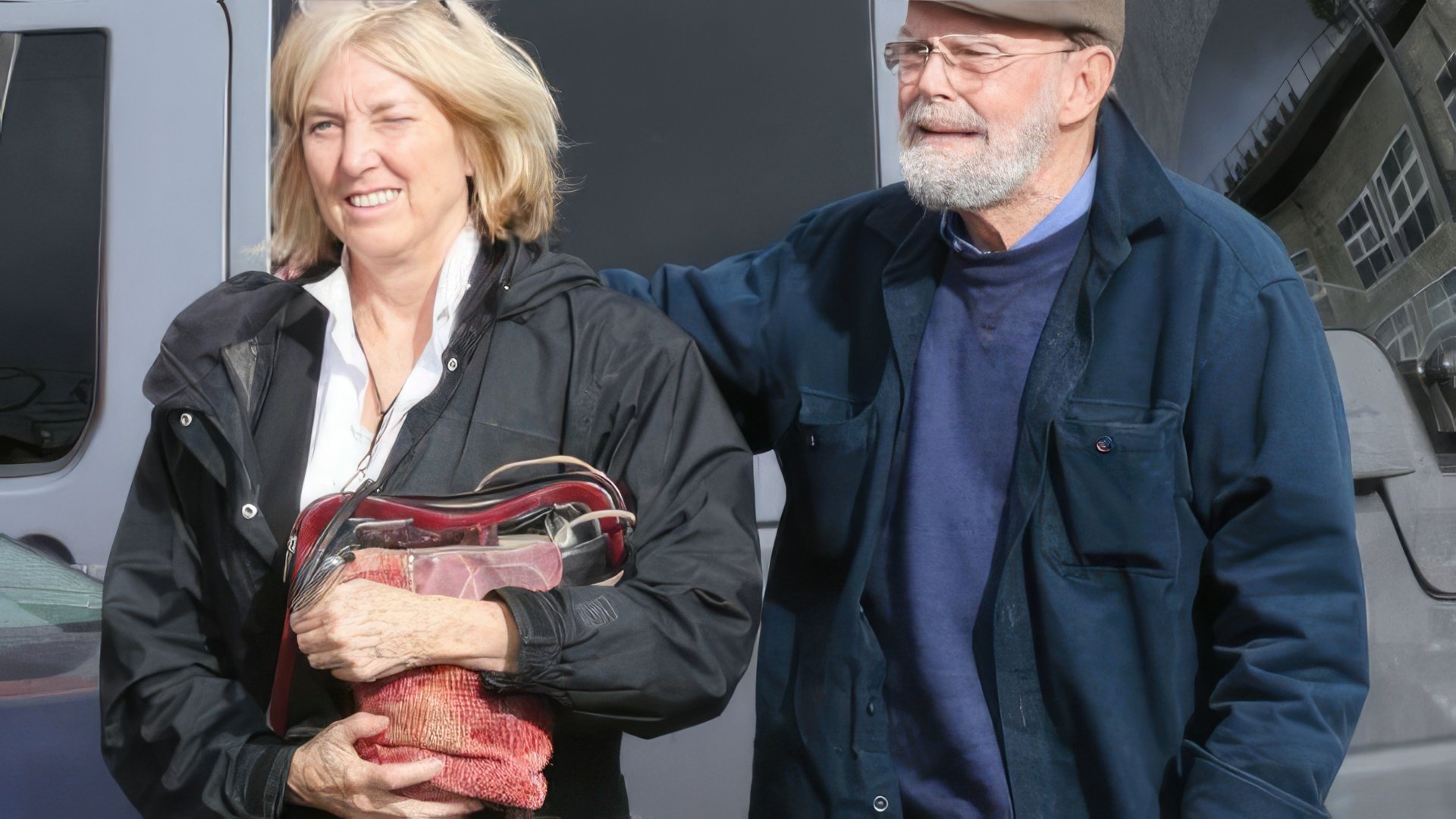 In 1981 8 years old Ben got his first acting appearance in a social drama film «Dark Side of the Street». Just three years later, in 1984 Affleck`s parents divorced and his mother took him and his younger brother Casey and moved to Massachusetts. She got a job at the local school and the Affleck family started to settle down in a new place.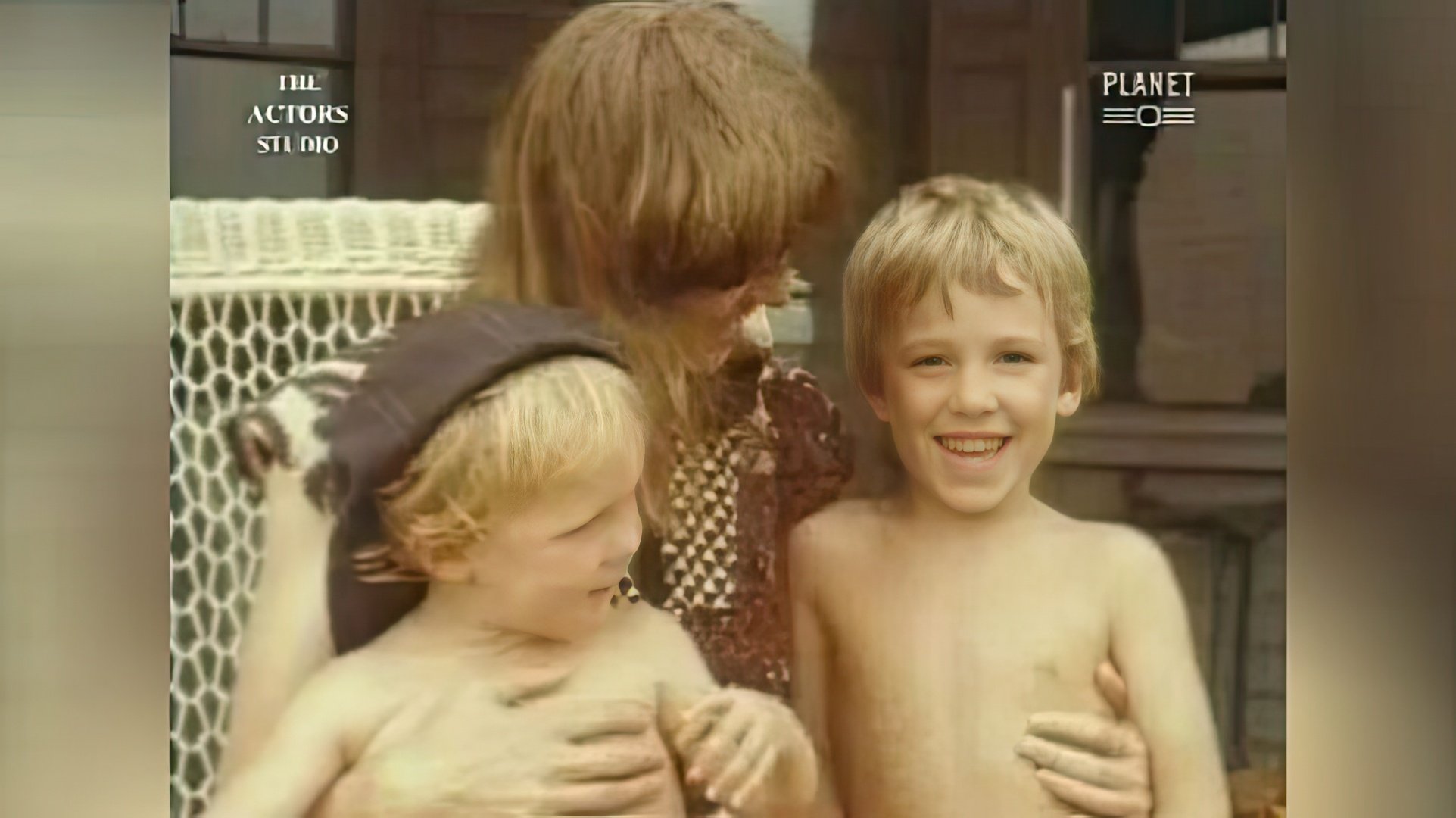 Right after the move, Chris, thanks to her friends, managed to get her son a role in an educational series called «The Voyage of the Mimi» This small role was enough to set young Ben on an acting path.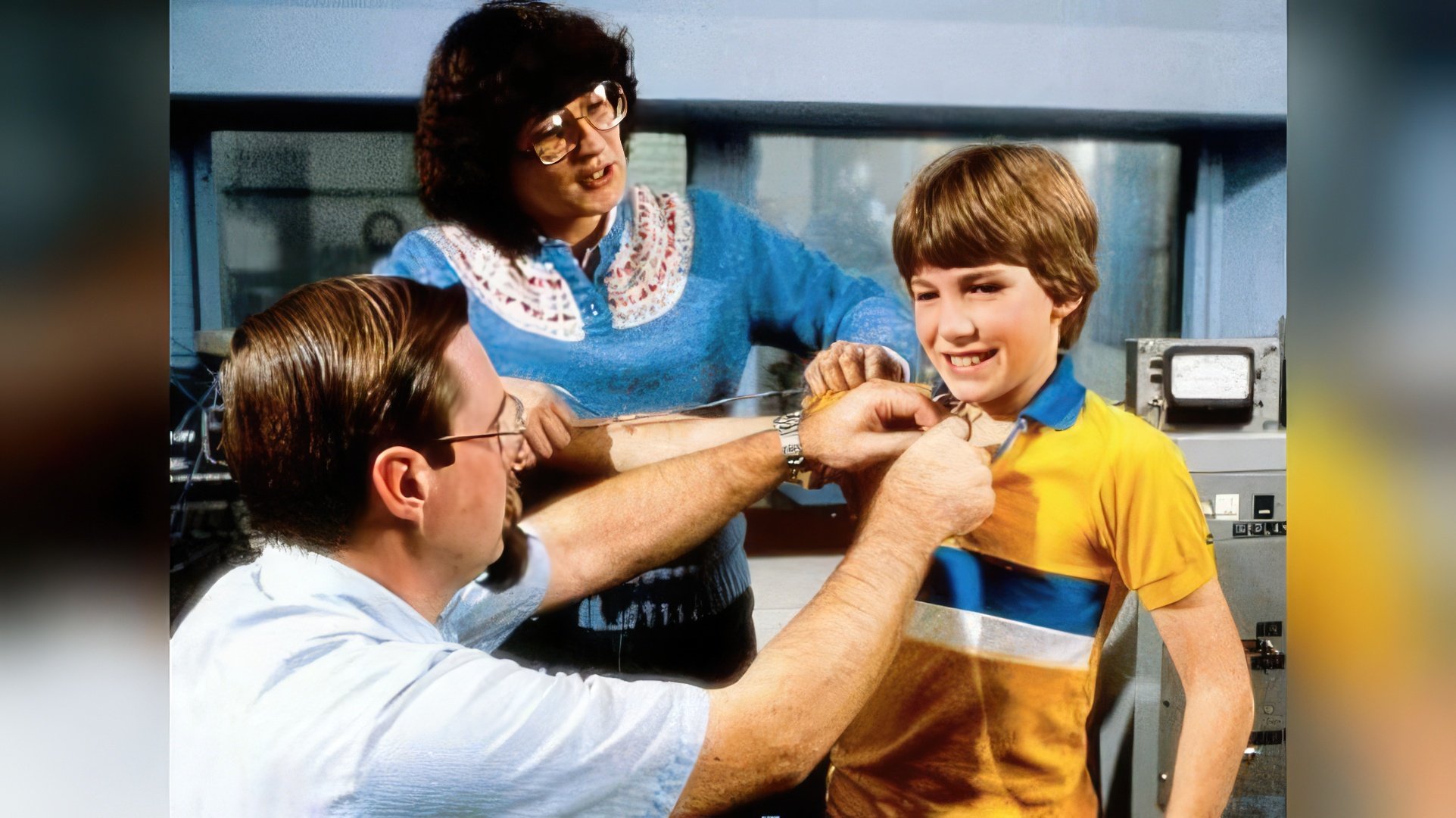 Meeting Matt Damon
While living in Cambridge Ben became friends with Matt Damon. They were living a couple of blocks apart from each other, were studying in one school (with Damon being two years older), and visiting theatre school together. According to Damon, their acting teacher Gerry Speca always gave Affleck the most important roles and monologues. Matt was a frequent guest in Affleck`s house, where they, thanks to the liberal family values, could drink beer and smoke weed freely.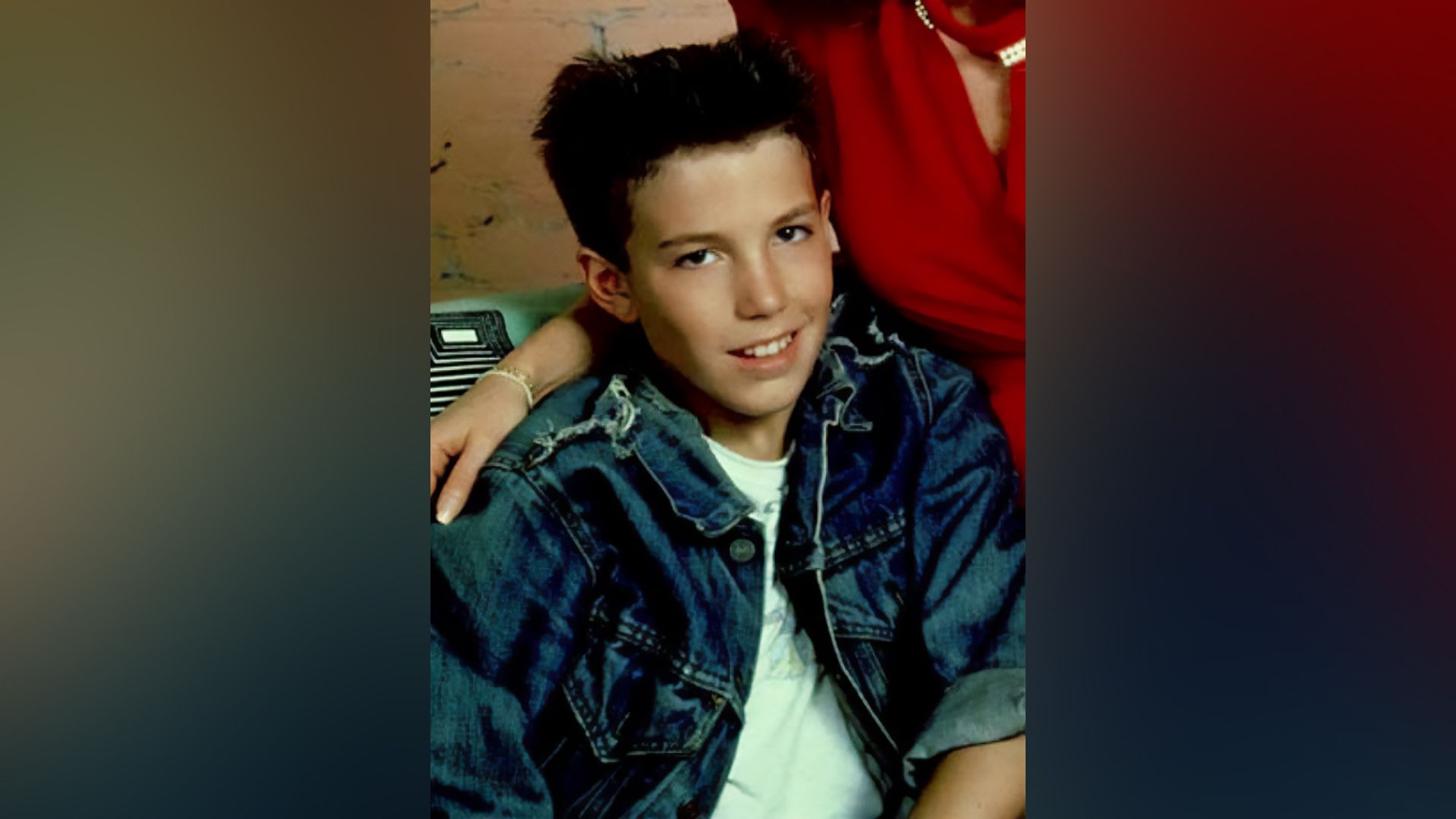 Once, during one of their meetings, two friends firmly decided to become professional actors and started to attend to the castings, but the only roles they`ve got were crowd scene roles in middling movies like «Wanted: A Perfect Man», «Hands of a Stranger» and «The Second Voyage of the Mimi».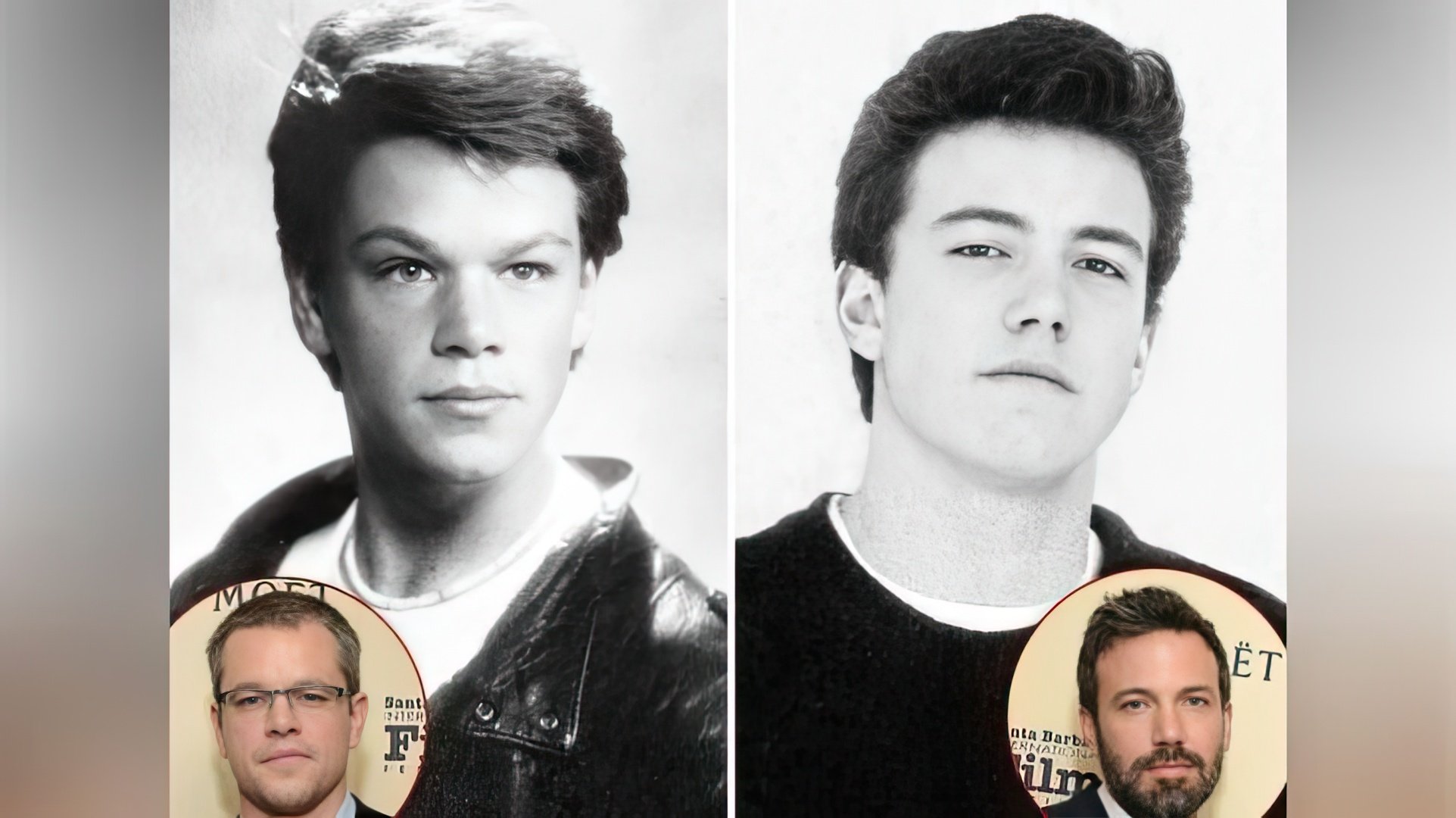 According to Zoomboola.com, in 1989 Ben Affleck had an appearance in Burger King's fast-food TV commercial. At that time he was already 17 years old and had to think about choosing his future profession. He applied to the University of Vermont, but only because of his unanswered love to a girl who didn`t even study in this university but in a school right nearby. Unsurprisingly, he dropped out of the university right after the first semester and ventured to conquer Hollywood with his friend Matt Damon.
Ben Affleck in Hollywood
Affleck`s mother was devastated by his decision. For her Hollywood was a city full of vice and temptation. She was afraid that her son, who was always a fool for a lavish lifestyle, will spend his remaining years in some rehab. She was partially right though, since her Ben and Matt, barely 20 years old, were renting a house in a middle of a city, throwing gigantic parties and wasting a few money they had on booze and drugs, periodically visiting castings and trials.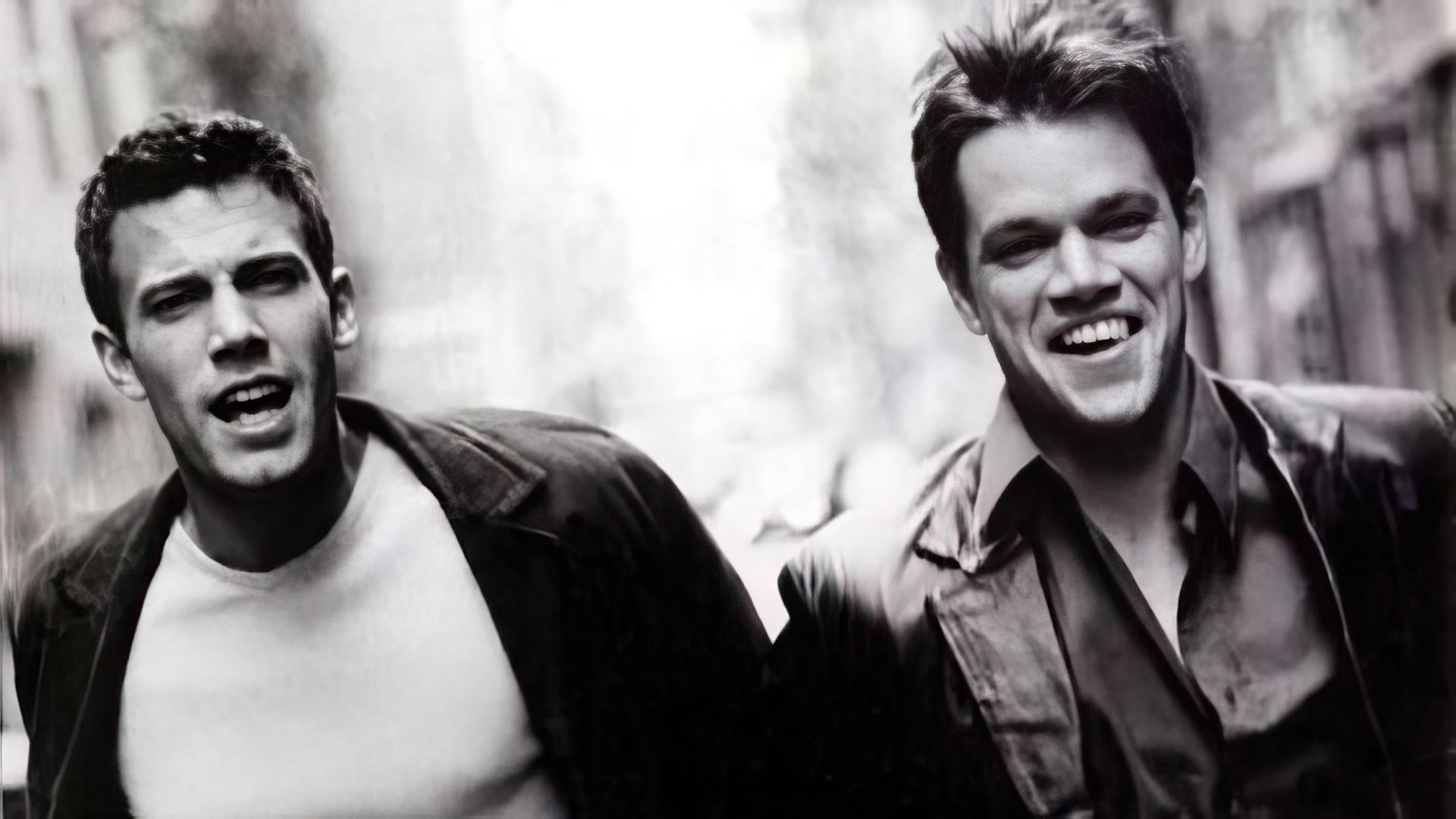 Hollywood really tested the mettle of young actors, offering them only minor and crowd scene roles. In 1992 both actors got their chance in the «School Ties» movie. The film covered the problems and hardships that shape the lives of students from different backgrounds and started careers of many now-famous actors such as Chris O`Donnel, Brendon Fraser, and Amy Locane.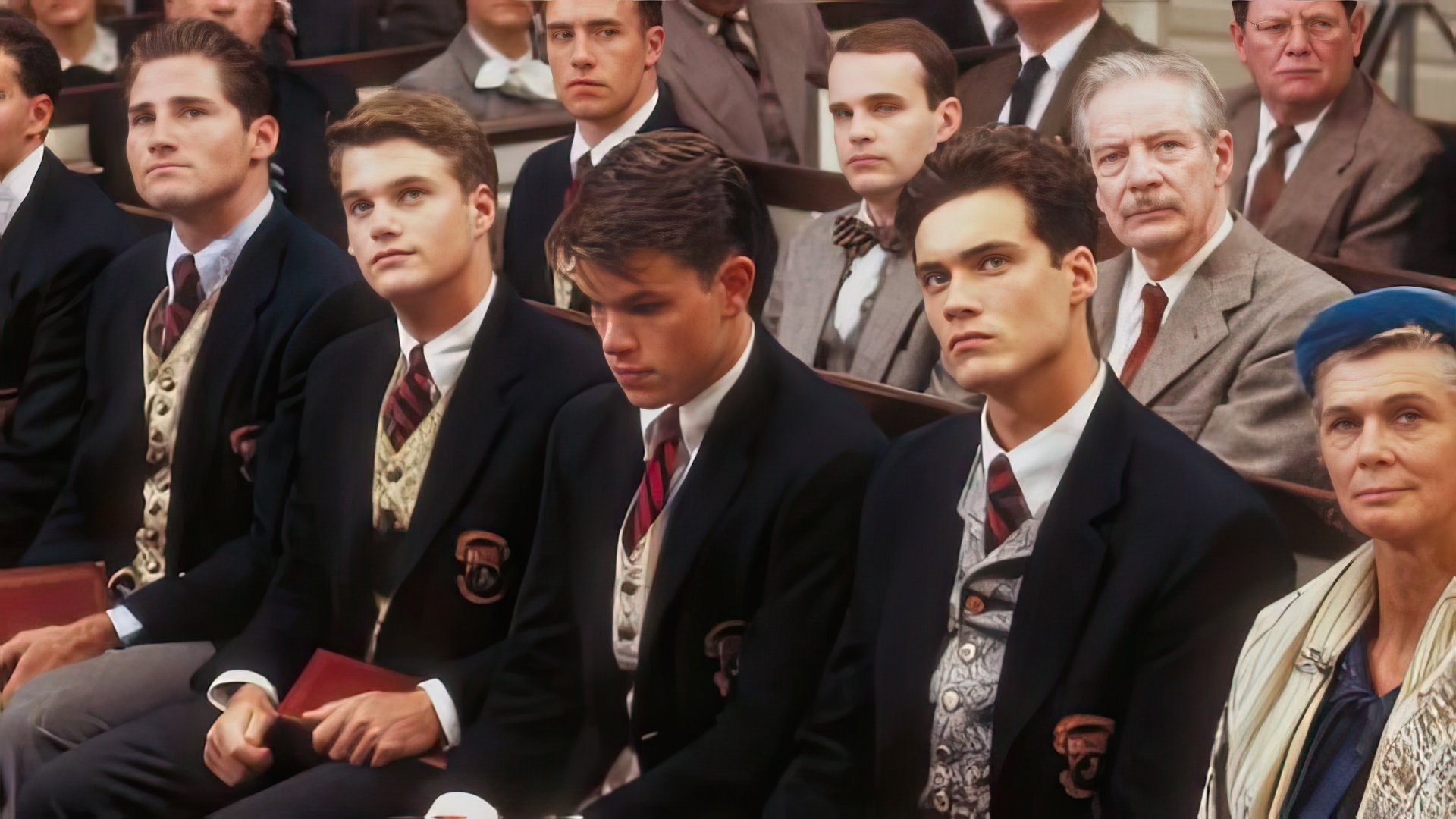 When friends received the money for the movie (40 thousand dollars for each of them) they decided to celebrate it big and rented a cottage on Pacific Ocean shore and throw up a party for 800 people. They started to literary burn money left and right. Affleck even spent some of his money on a short film called «I Killed My Lesbian Wife, Hung Her on a Meat Hook, and Now I Have a Three-Picture Deal at Disney». Only when they ran out of money they found out that they have an enormous 15 thousand dollars tax debt. In order to save some money, they had to move out of the city center and settle in Eagle Rock settlement near Los Angeles.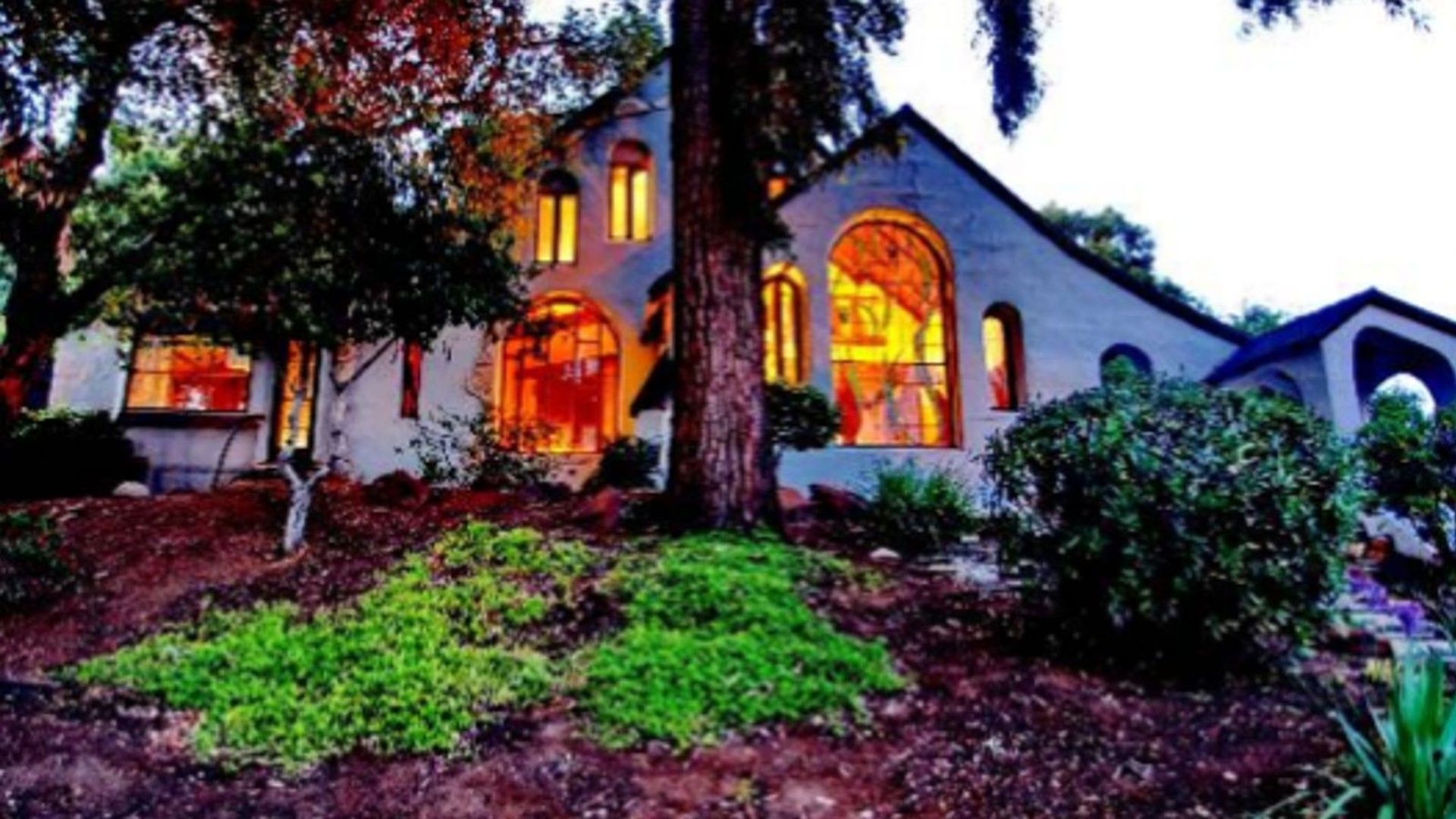 During this time Affleck decided to make a second attempt to get a degree and applied to humanitarian Occidental College in Los Angeles. For some time he was able to successfully juggle his study and acting career. He was able to grab an episodic role in «Buffy the Vampire Slayer» series and was invited to perform in «Dazed and Confused» where he first met and befriended Matthew McConaughey.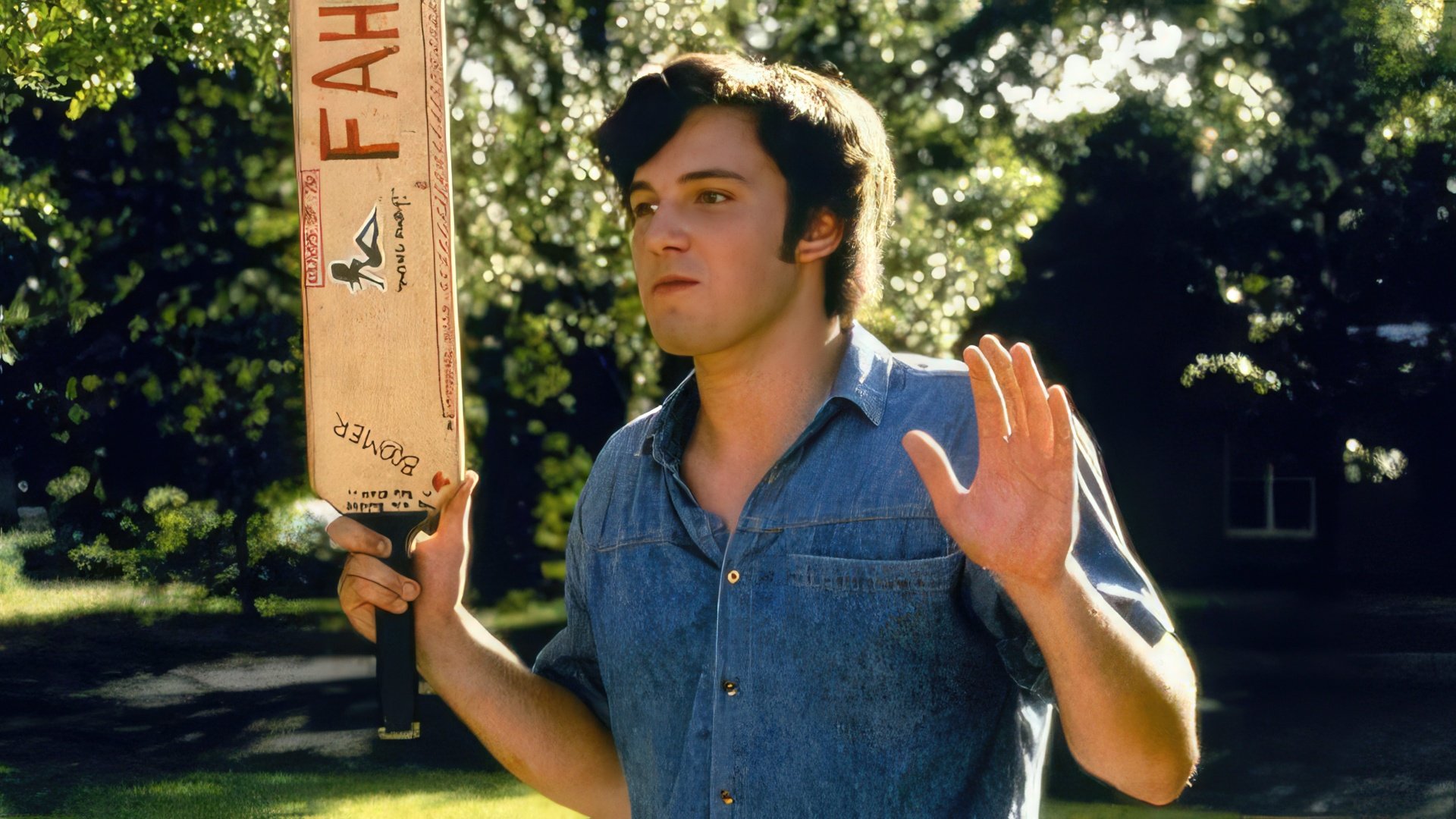 One day, a creative writing professor tasked Affleck`s university group to write a short story on a free topic. Ben and Matt spent a few evenings composing it down, but the teacher only laughed in the actor`s face and stated that no one in their right mind would ever read his dribble. Angered by her attitude Ben left the university.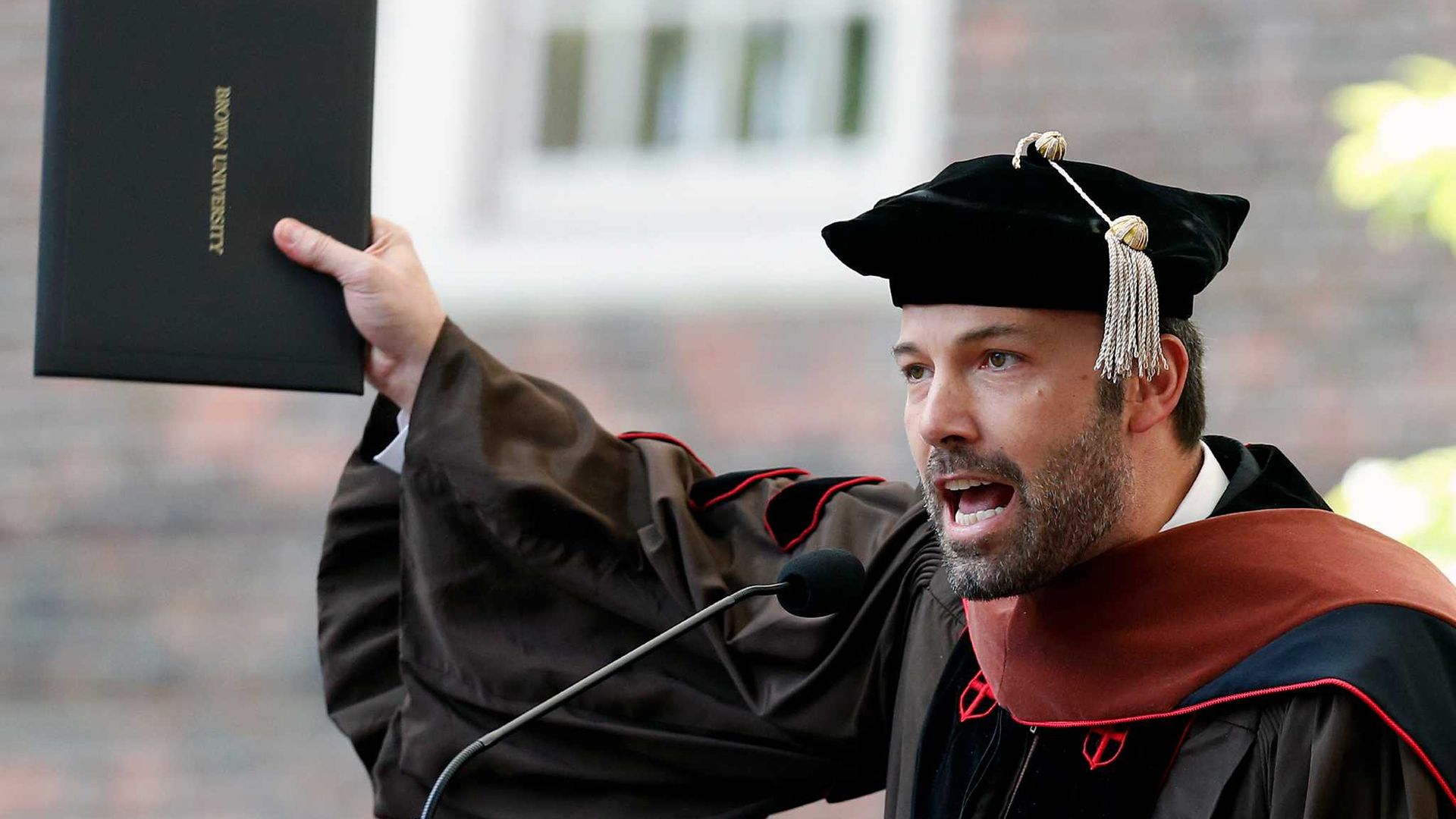 Career Take-off
In 1995 two actors were noticed by Kevin Smith, the aspiring director, and screenwriter. He set his eyes on them during the filming of «Mallrats» and from that day, despite movie`s failures, Affleck-Damon duo appeared in almost every Smith`s comedy such as «Chasing Amy», «Dogma», «Jay and Silent Bob Strike Back» and «Jersey Girl».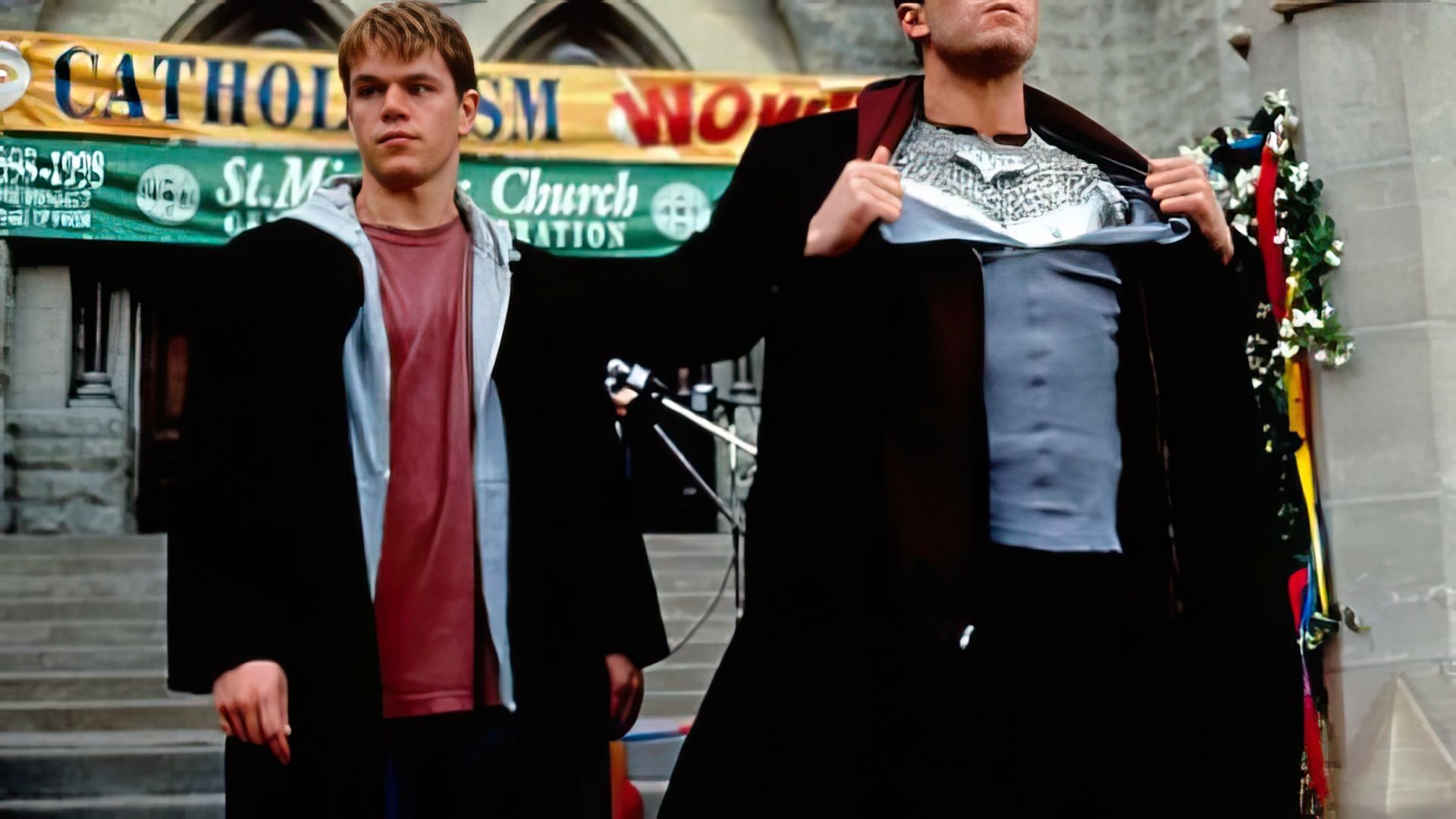 Smith also was a co-producer of 1997 «Good Will Hunting» movie which skyrocketed Affleck`s and Damon`s careers and brought them overwhelming popularity. The film starred Damon as Will Hunting, a young boy with genius IQ working as janitor and Affleck as his best friend. This movie was based on the notorious 20-page story written by actors as a home task and laughed at by Occidental University teacher.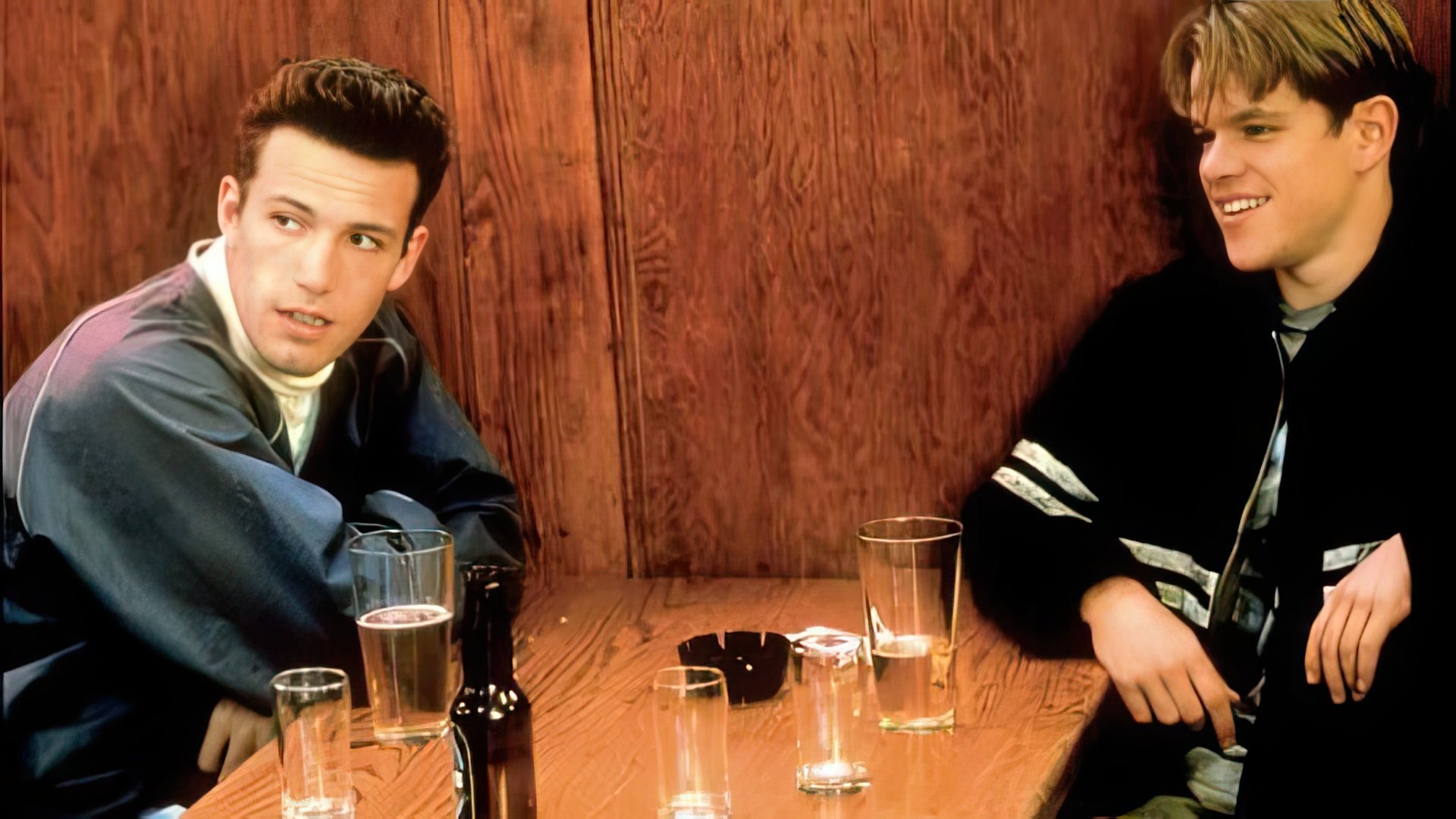 The movie managed to gross over 225 million dollars from a 10 million budget and brought 2 Oscars in such nominations as «Best Original Screenplay» for Affleck and Damon and «Best Supporting Actor» for Robin Williams). In the same year, two friends won the «Golden Globe» award for «Best Screenplay» nomination, and received the National Board of Review award «Special Achievement in Filmmaking». The young actor was showered with many movies offers: from «Shakespeare in love», where Affleck`s character was a witness to a love triangle between Gwyneth Paltrow, Joseph Fiennes, and Colin Firth, to disaster-film «Armageddon». During the filming of Michael Bay`s blockbuster, Ben was surrounded by Hollywood superstars. His partners were Bruce Willis, Steve Buscemi and Billy Bob Thornton, and wonderful Liv Tyler as his on-screen lover.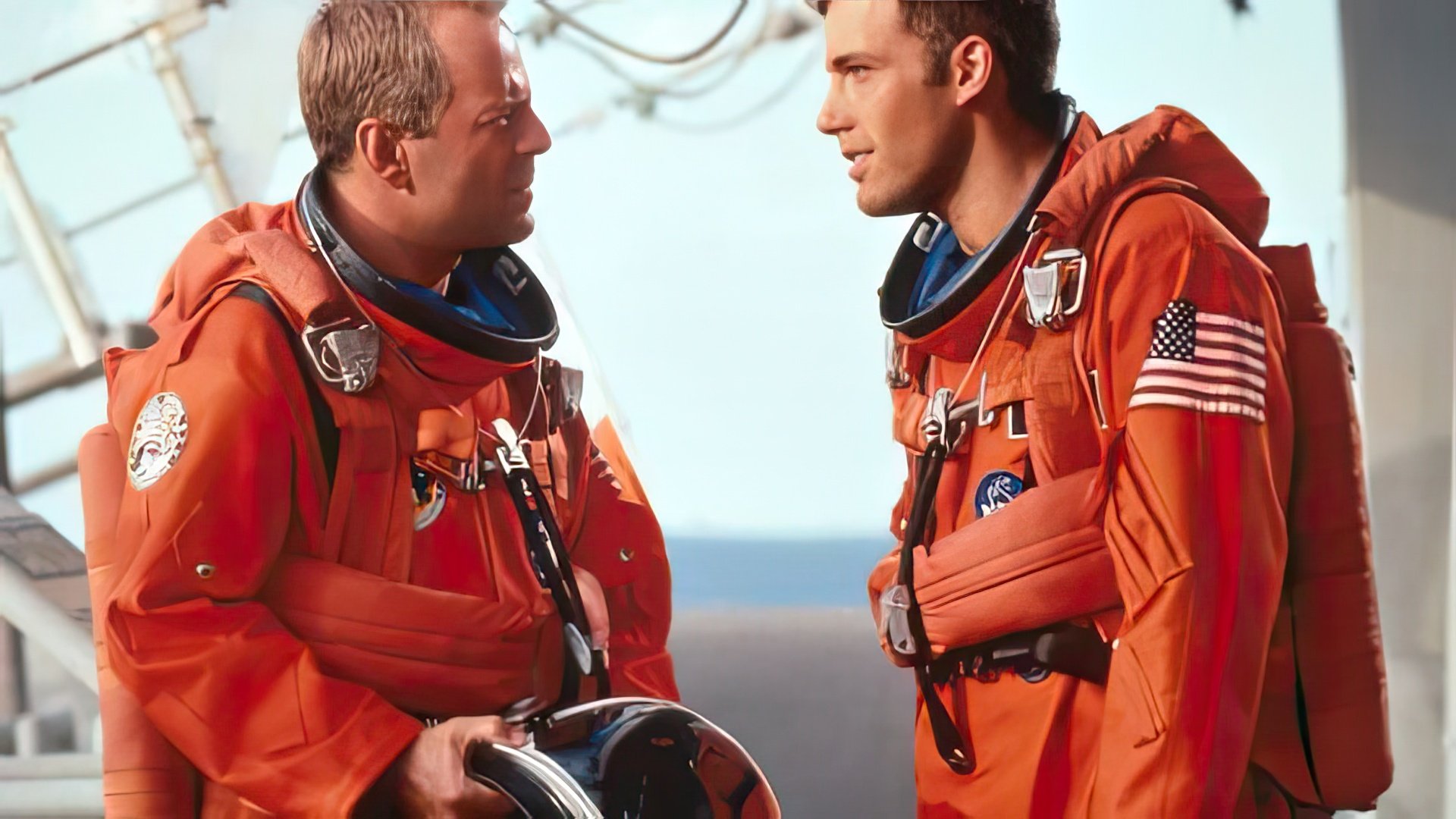 In 2001 Affleck reunited with Michael Bay for war drama «Pearl Harbor», which quickly became a worldwide bestseller. This time Affleck teamed up with Josh Hartnett and Kate Beckinsale.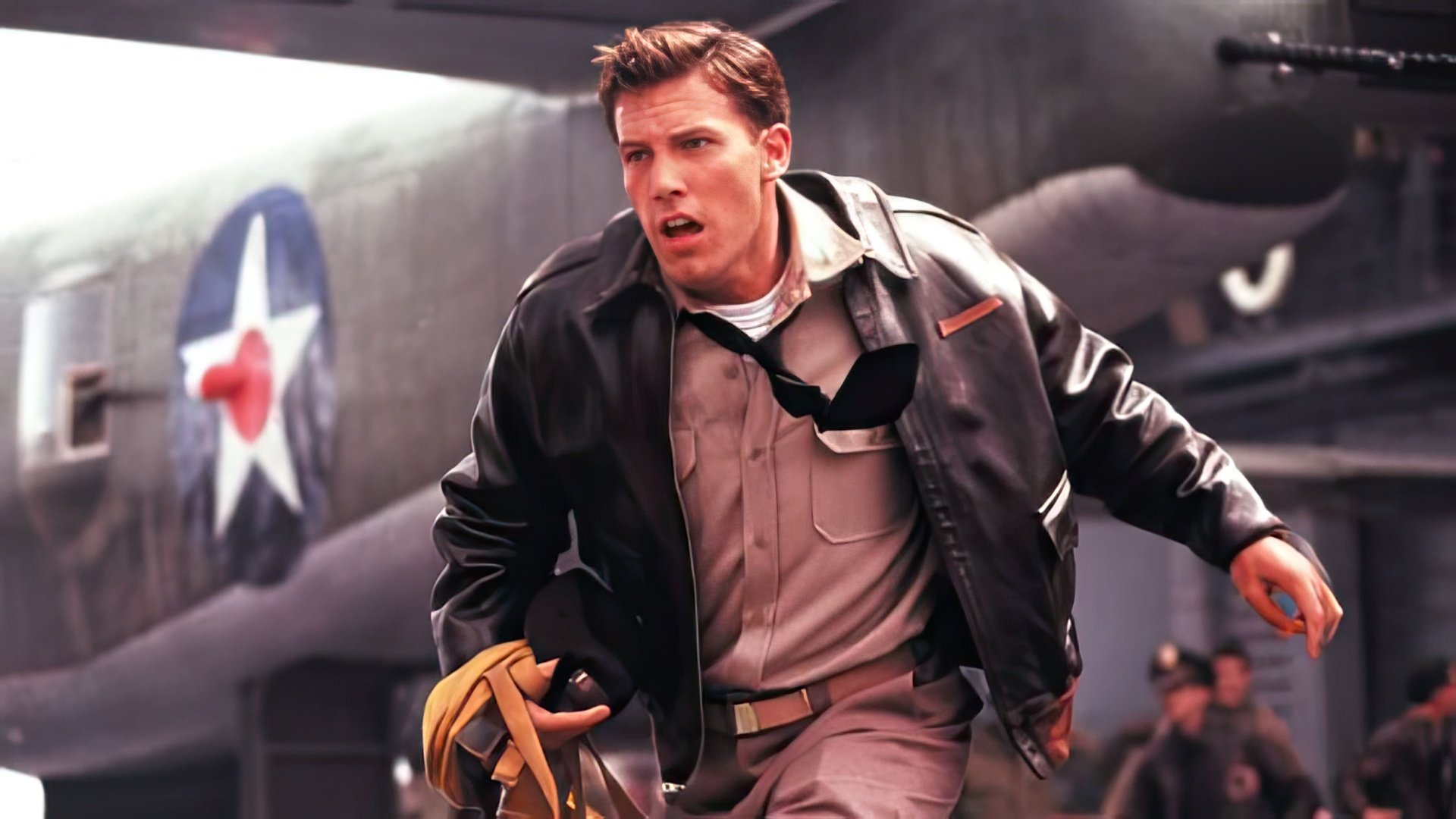 In 2003 Ben starred in the «Daredevil» movie based on the comics with the same name, one of Affleck`s personal favorites. «Daredevil» was a commercial success unlike some of the next Ben`s movies such as «Gigli» and «Surviving Christmas» both of which bombed at the box office. His duo with Jennifer Lopez in «Gigli» was considered the worst acting tandem in the history of moviemaking.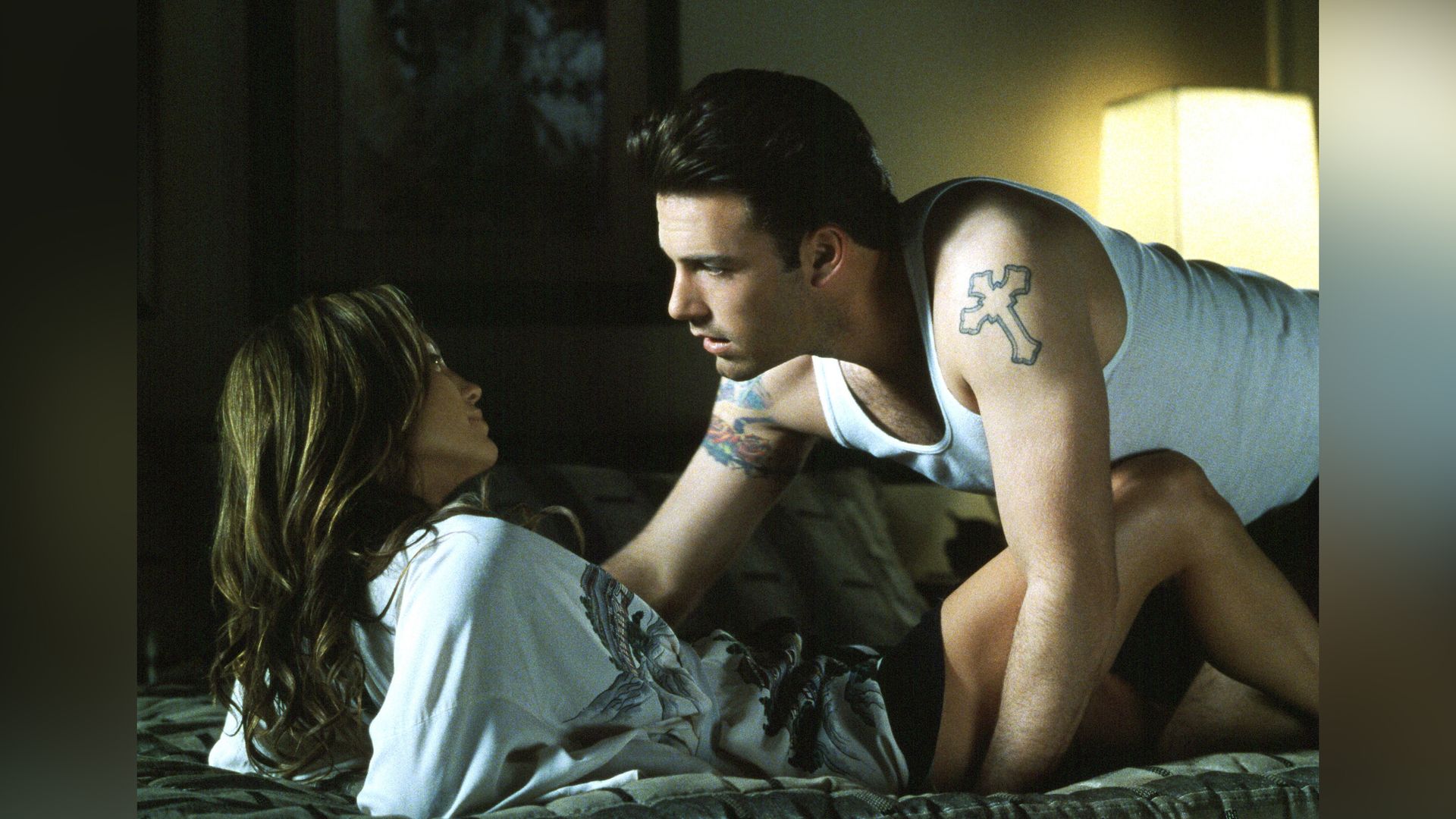 However even two universally panned movies were not able to bring Ben`s popularity down. In 2006 Affleck and Adrien Brody has starred in «Hollywoodland». This biographic mystery film presented as a fictionalized speculation on the mysterious death of actor George Reeves and scored a number of awards and nominations. Ben Affleck himself was awarded the «Golden Globe» and «Volpi Cup».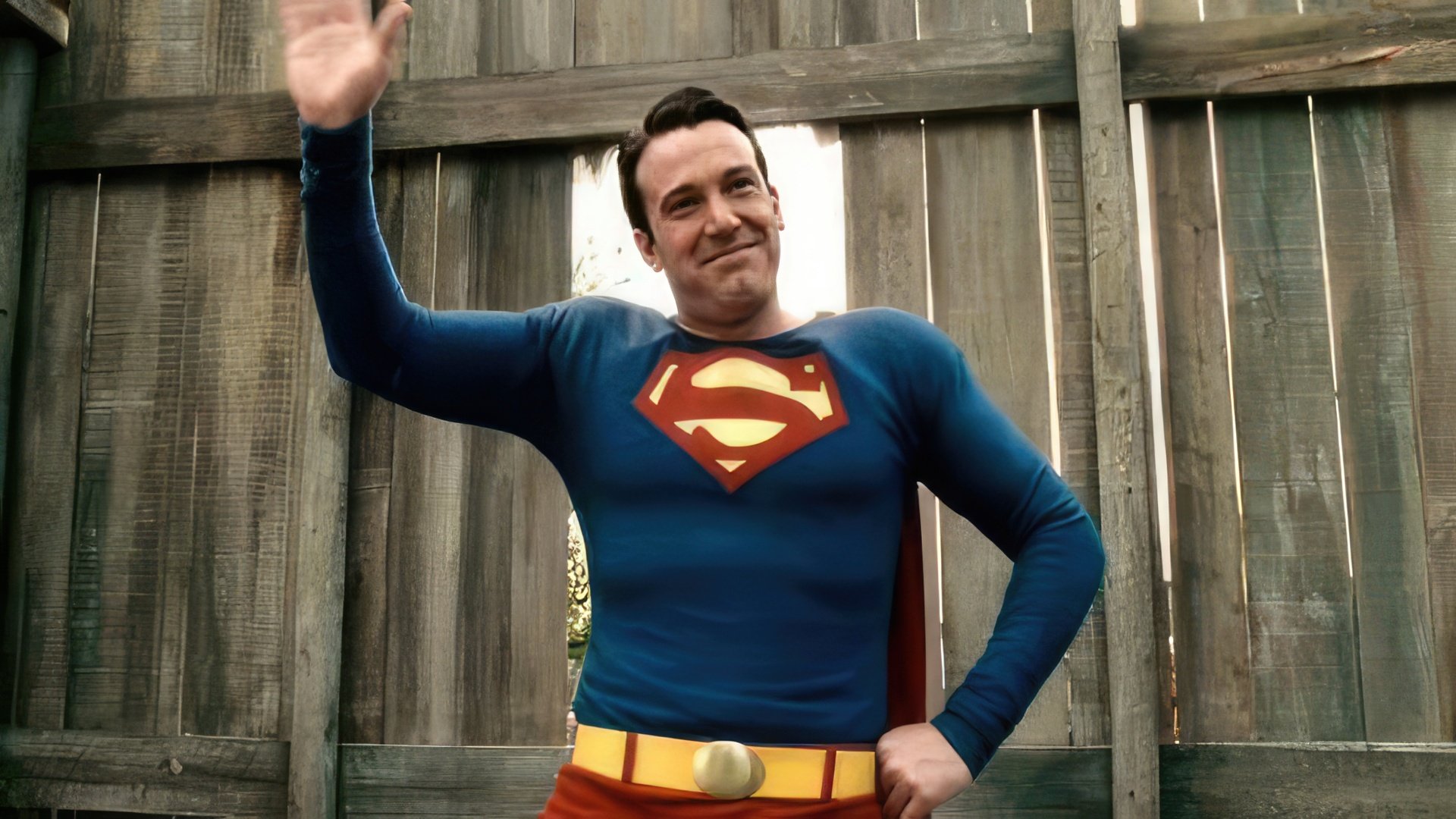 In 2006 Ben took part in the «Smokin» Aces» movie as bail-bondsman Jack Dupree. The movie also starred Ryan Reynolds, performing the role of special agent Richard Messner.

After the «Aces» Affleck decided to tone his acting a bit down to focus on his own projects where he could work on scriptwriting and being a film director.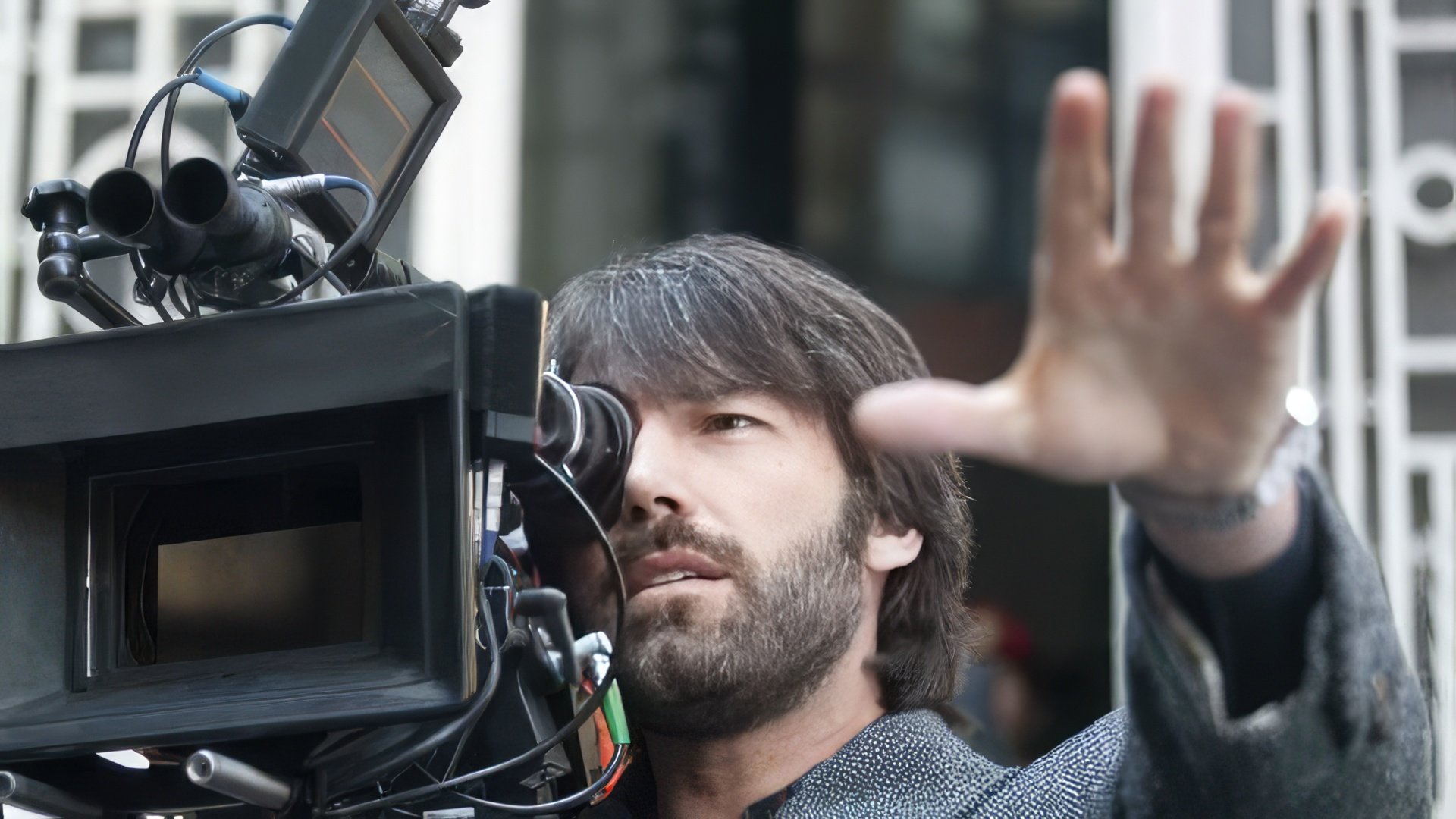 One of his projects took the form of based on a true story political thriller «Argo». Film`s plot was based on the evacuation of USA diplomats from captivity in Teheran in 1979. Brad Pitt was supposed to appear in the movie as CIA agent Tony Mende but had to bail out because of his inability to commit to such an ambitious project due to his schedule, so Ben Affleck had to star in a movie he was directing. «Breaking Bad» star Brian Cranston, however, managed to leave join Affleck as Mendez` boss Jack O`Donnell.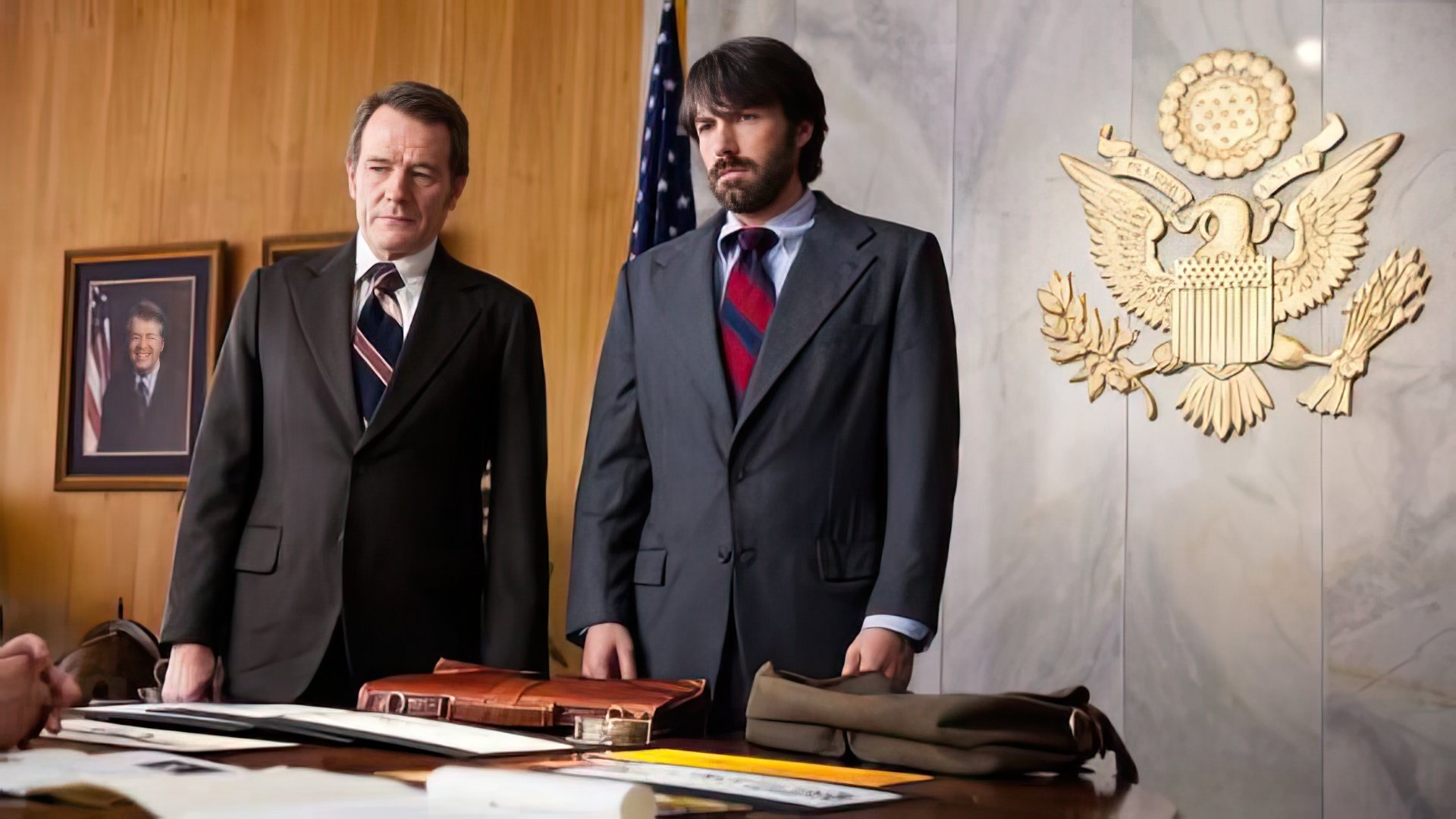 Affleck`s free interpretation of historical circumstances was initially attacked by the critics, but he, despite their ravings, succeeded in taking three «Oscar» prizes, including the most prestigious «Best Picture» award. In 2009 he appeared on screen as a lover of charming Jennifer Aniston in «He`s Just Not That into You» comedy film. In 2014 viewers around the world had the pleasure to enjoy the unraveling of a brilliant and mysterious plot of «Gone Girl», detective thriller starring incredible Rosamund Pike.

In 2016 he appeared on screen as a Batman\Bruce Wayne in «Batman v Superman: Dawn of Justice» blockbuster and only a year later in «Justice League», establishing himself as a cornerstone in the future DC comics franchise. He also appeared in the same role in «Suicide Squad» starring Margot Robbie, allowing viewers to take a peek at another side of eternal good versus evil conflict.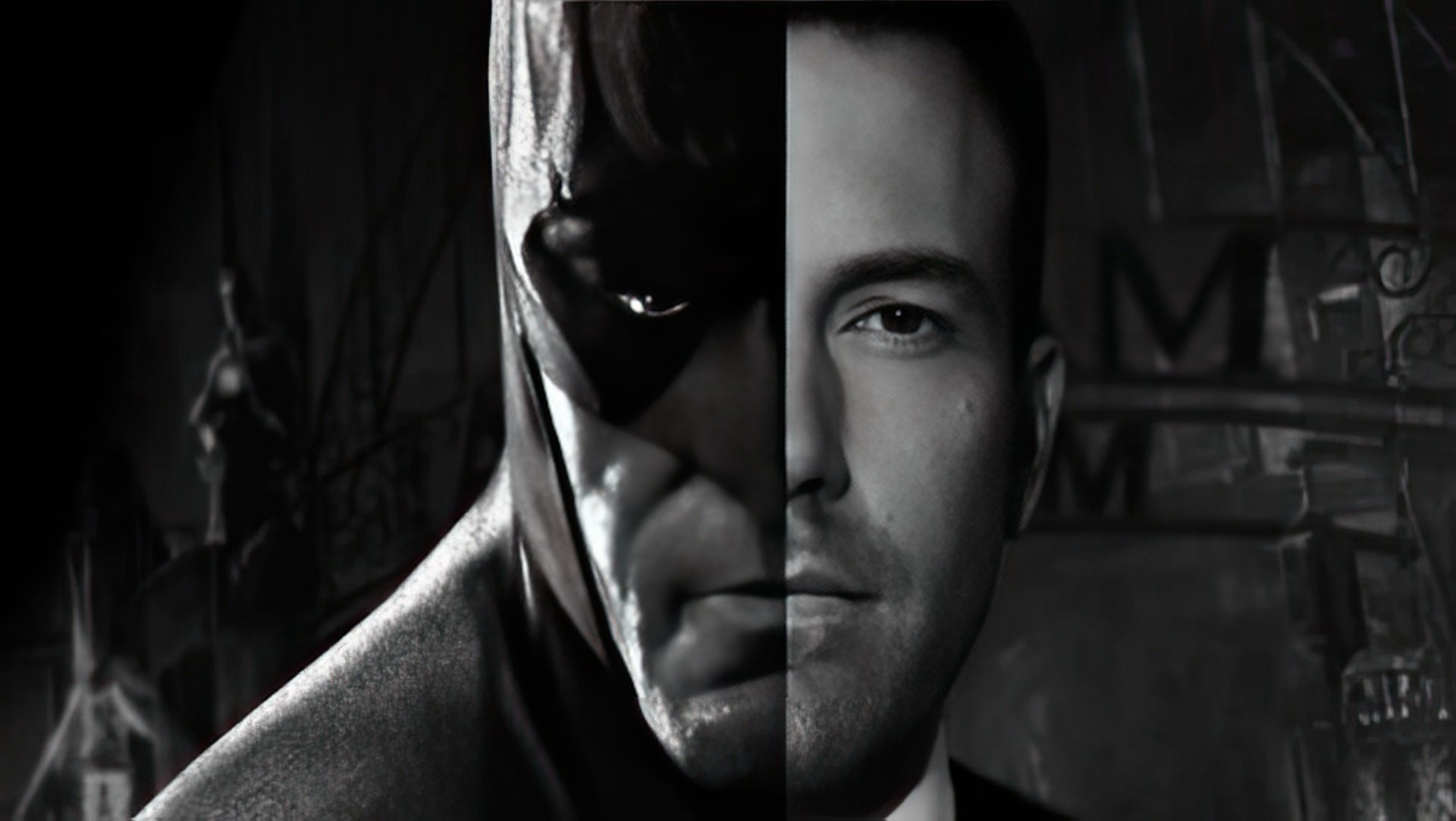 In 2019, several rating films were released with Ben Affleck. These include "Triple Frontier" by Netflix and "Jay and Silent Bob Reboot", which became the continuation of the beloved by many stories from the 2000s. Also in 2020, the premiere of the film "Offside", which was postponed due to the coronavirus pandemic, will take place.

At the same time, Ben struggled with chronic depression, often looking for an answer at the bottom of a bottle. In 2007 he completed a residential rehabilitation program, stating that he feels himself as he was a completely new man after the treatment. In August, 2018 he had to enter another residential rehabilitation program. Due to his addiction, the insurance company has increased the price of his life insurance. This caused a significant increase in cost of all DC studios projects that involve Affleck.
Personal Life
Cheyenne Rothman, the same girl who inspired Ben Affleck to get into the hated Vermont University, was the actor`s, first love. However, she was not really impressed with his heroic and nipped his attempts to become her boyfriend in the bud. 10 years after Affleck admitted that being denied by Cheyenne was the «biggest disappointment in his life».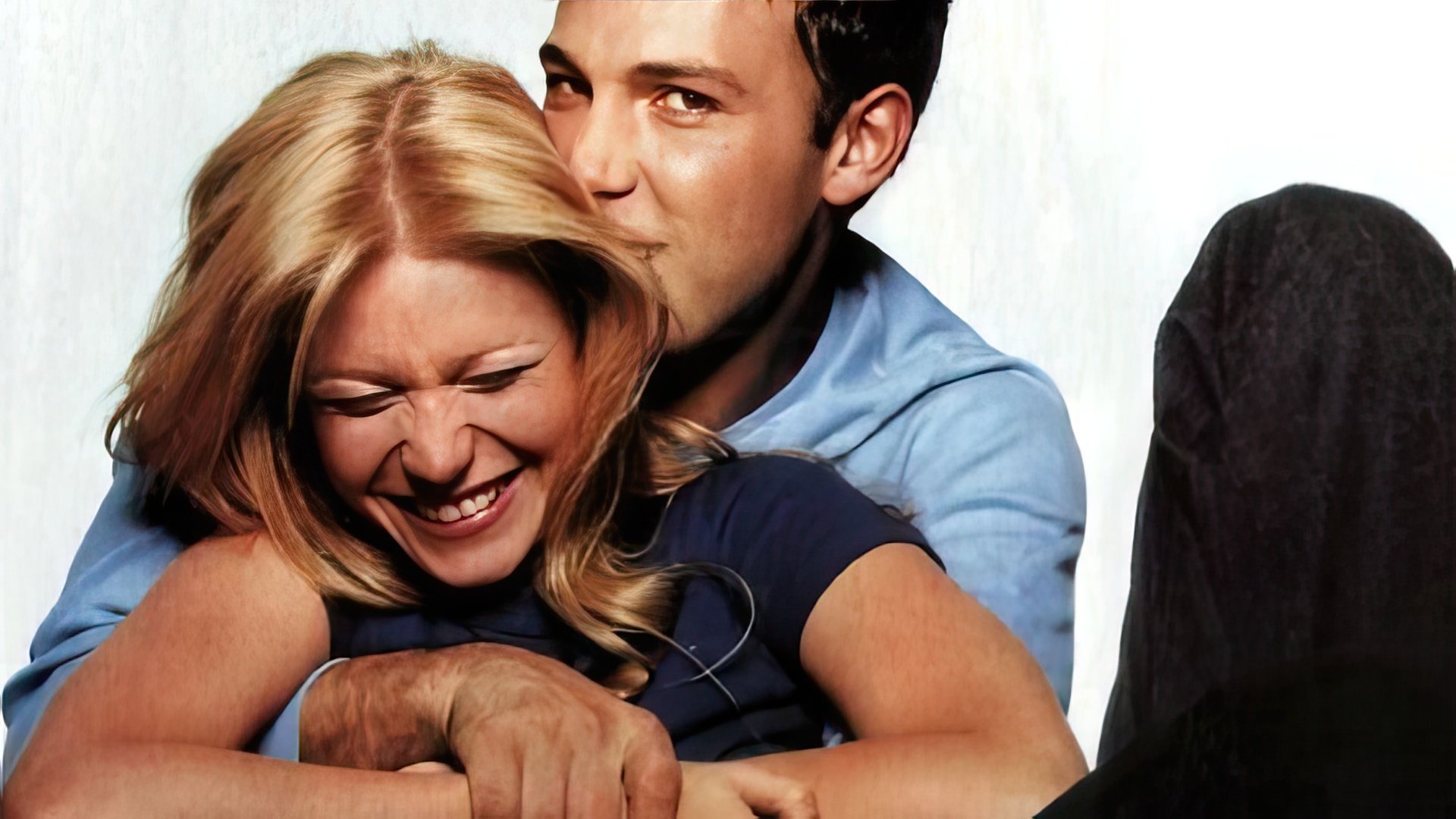 In 1997 Ben started a romance with Gwyneth Paltrow, who just ended her relationship with Brad Pitt. For a long time, they were considered to be the most perfect pair in whole Hollywood. On her 24th birthday, he gifted her with a pair of diamond earrings and agreed to join her in uncharacteristic for him film called «Shakespeare in love». This movie would prove fatal to their relationship.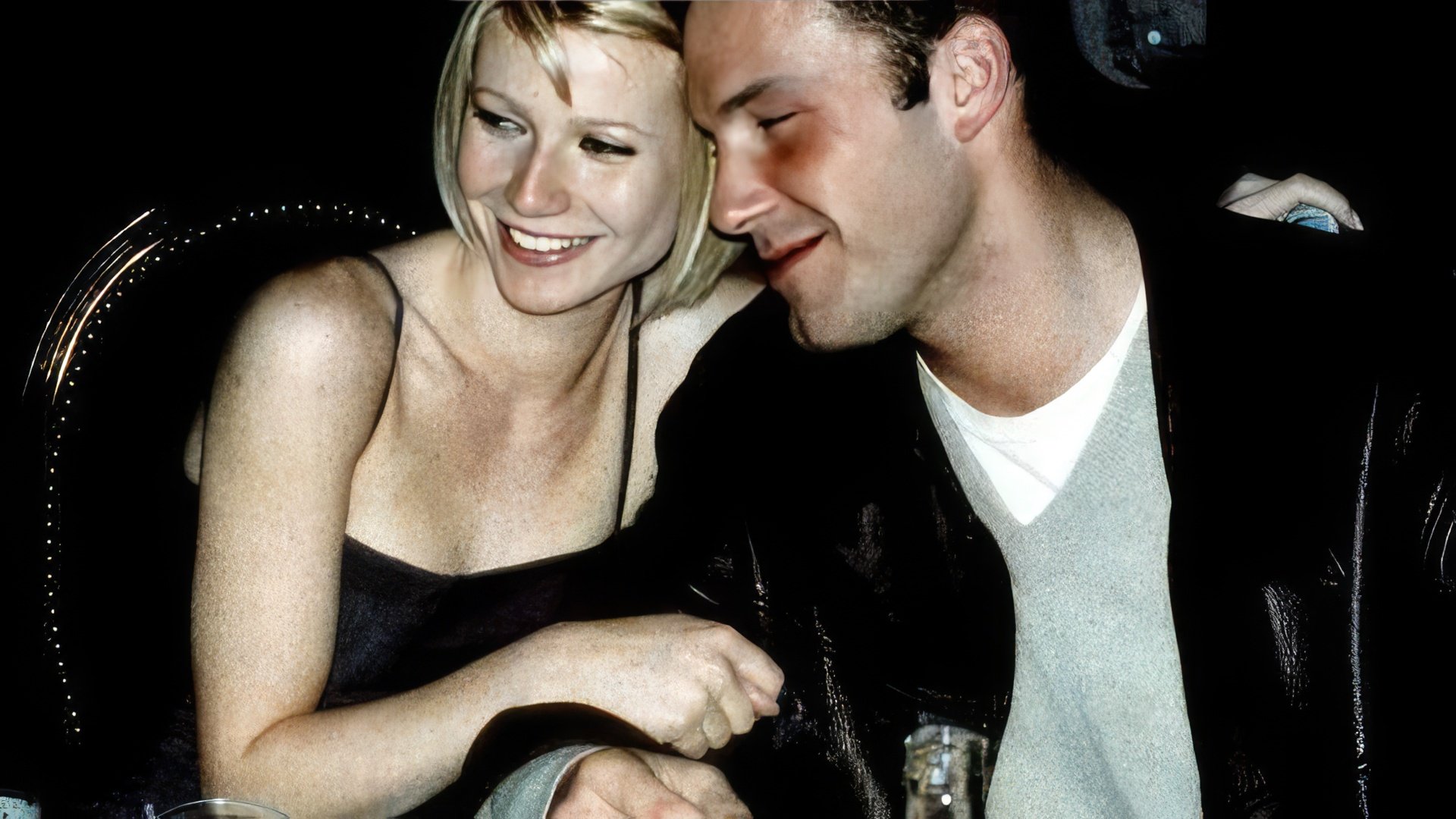 Not only Paltrow decided not to use a double in erotic scenes with Joseph Fiennes, but had a nerve to constantly praise him, saying: «Fiennes is such a good actor, what a talent!». Once, just after the screening, Ben found two actors in a passionate embrace and, despite Paltrow`s attempts to make it slide as just a repetition before the act, it was the end of their relationship.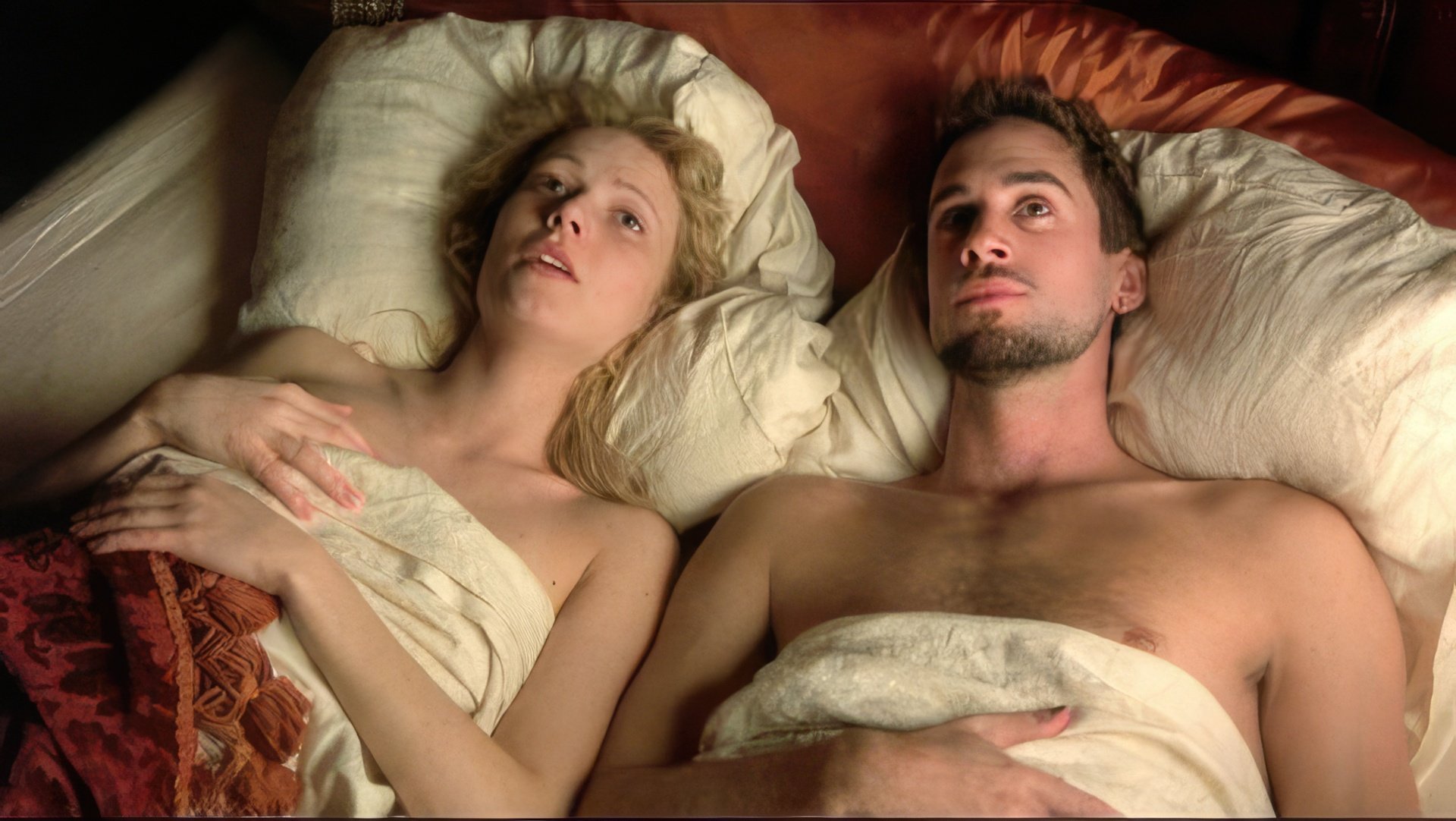 For the next four years, Ben`s personal life became the hottest talking point in Hollywood. There were rumors about his romances with Nicole Kidman, Sandra Bullock, and even the «ex enemy of James Bond» – Netherland actress Famke Janssen, but Affleck never confirmed or denied any of this claims..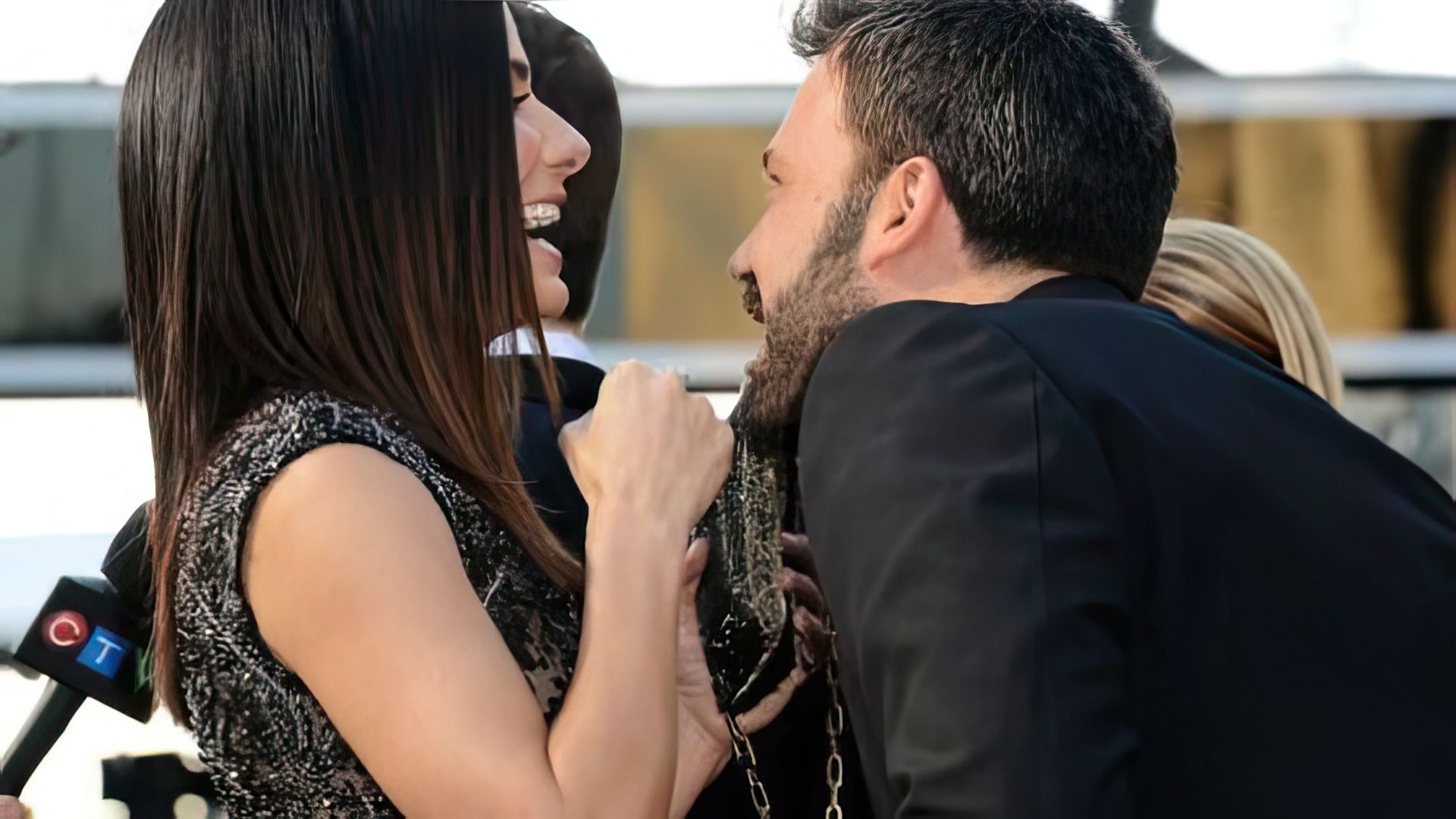 In 2002, during the filming of «Giggle», Ben started a romance with Jennifer Lopez. The marriage already looked like a done deal; fans even gave Ben a nickname «Mister Lopez». He even bought a wedding ring with incredible rare rose diamonds and all the newspapers were ready to savor all the smallest details of the wedding but just 4 days before the ceremony Lopez agent announced that actors are no longer together. After the fact, Ben admitted that his relationship with Jennifer exhausted him so much that he struggled to find the energy to act in movies.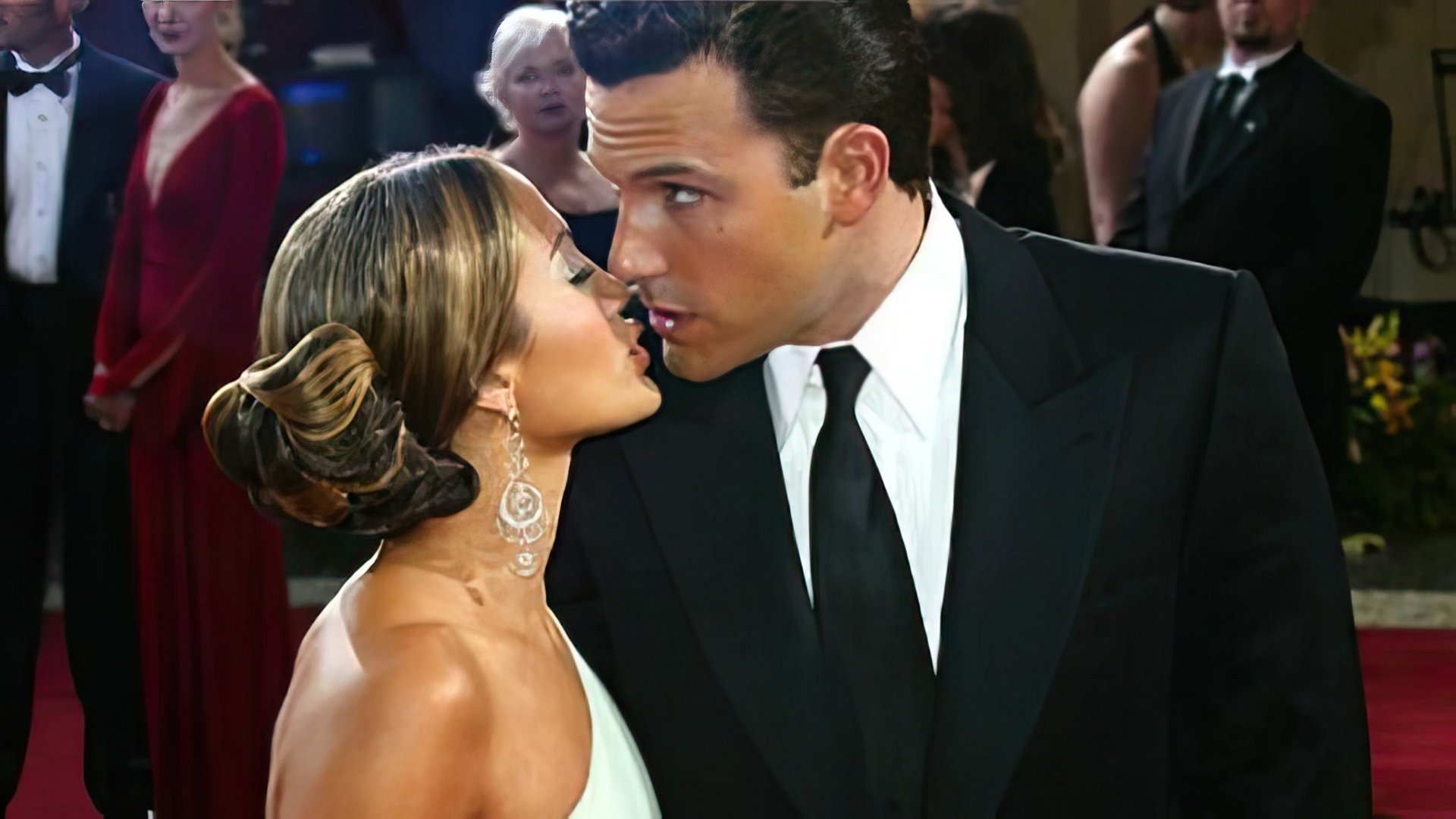 Right after the break up with Lopez Ben appeared in public with his ex-partner form «Pearl Harbor» and «Daredevil» actress, Jennifer Garner.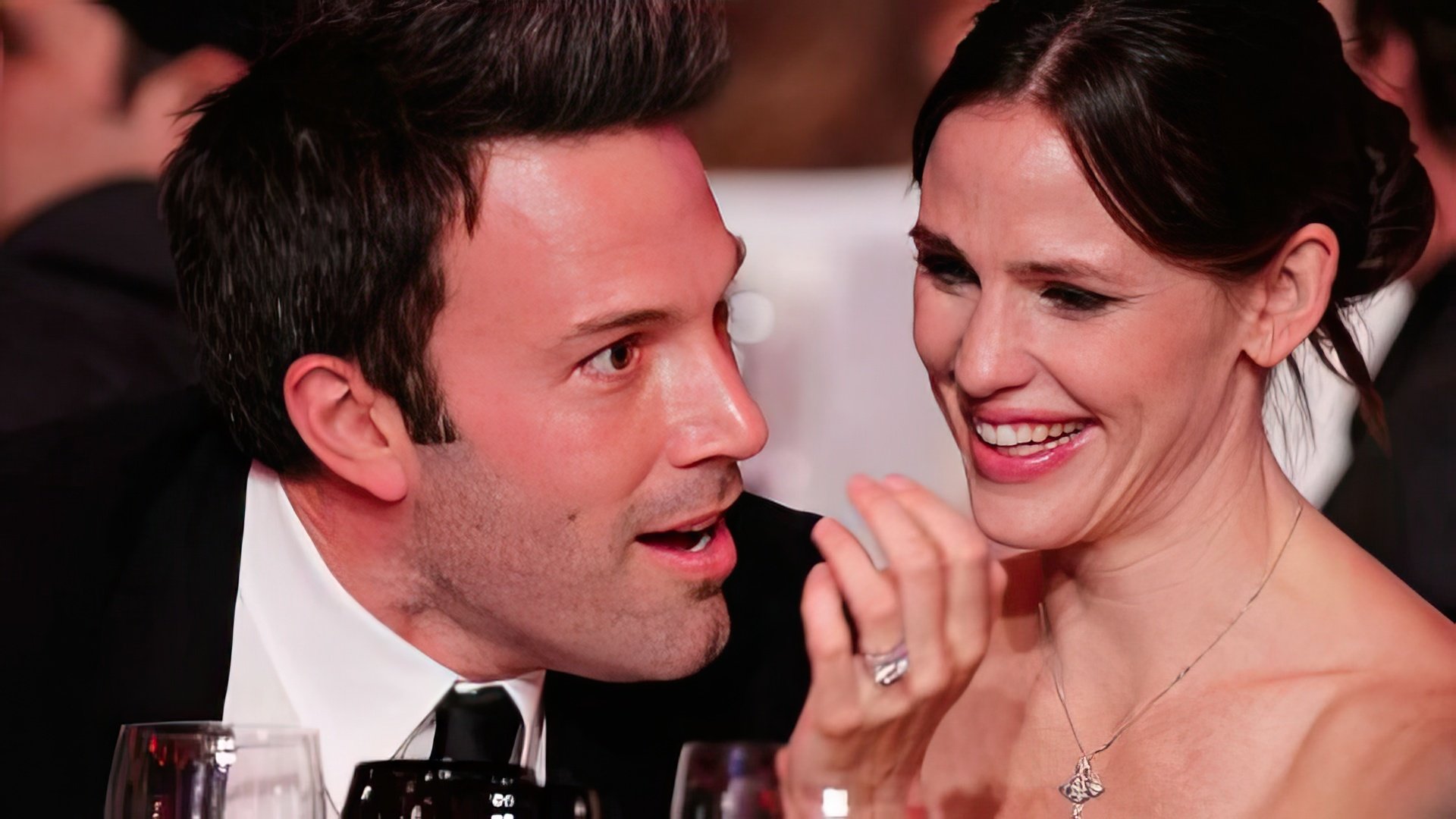 The couple secretly married in 2005 on a small Caribbean isle. In December 2005 Jennifer gave birth to their first daughter Violet Ann Affleck, with another daughter Seraphina and son Samuel a few years after.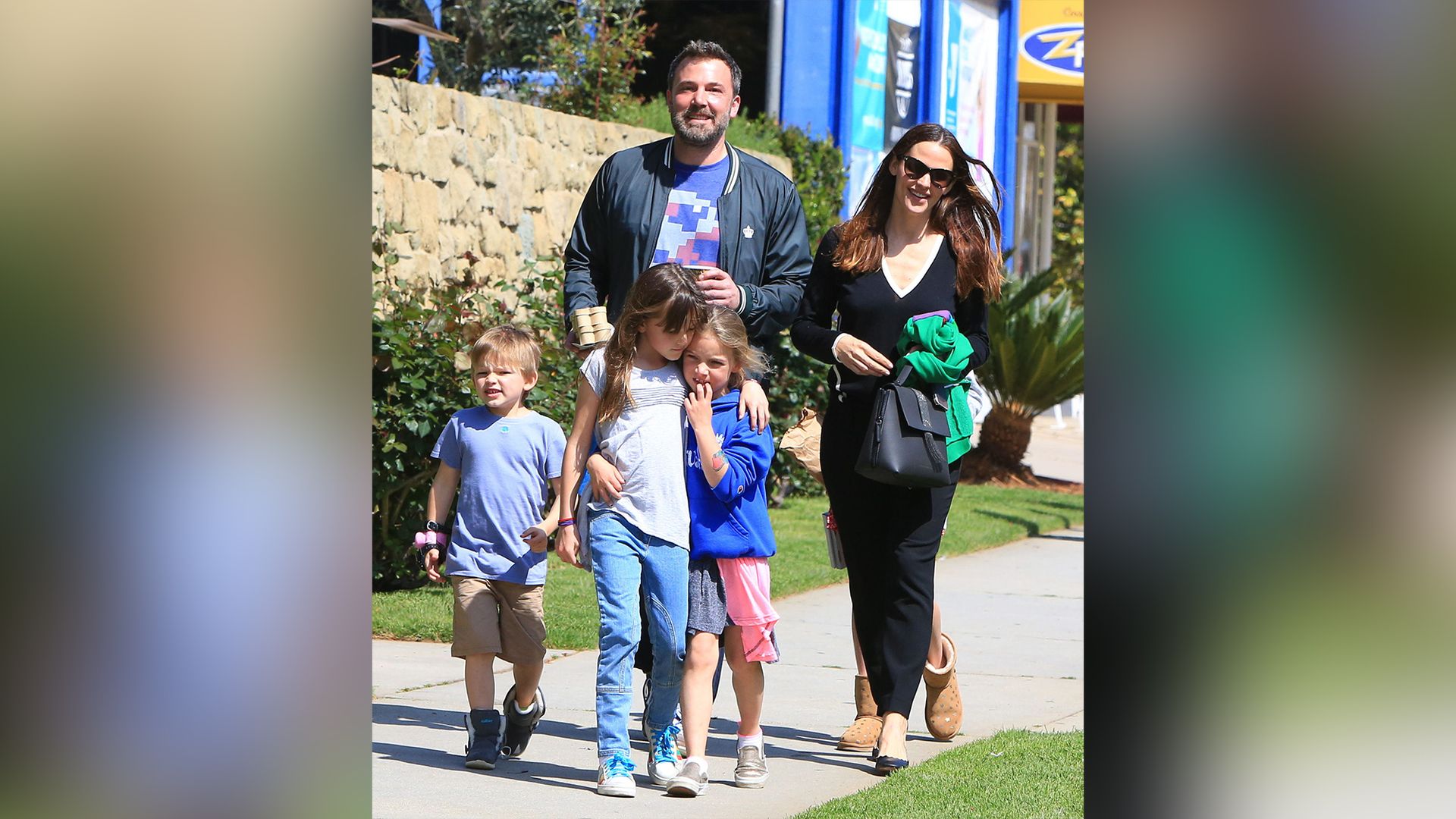 In 2015, just a day after their 10 year anniversary couple announced their intention to divorce. The exact reasoning behind their decision remains unclear but insider, who wanted to remain unknown, reported that the relations between pair were so bad that even the family counselor was not able to help them make amends. At some point, furious wife even drove Affleck from the house and he had to live in hotels.

The divorce was later conducted but ex-couple decided to live together to give enough attention to their kids. In 2018, the divorce was officially legalized, and for two years Affleck was seen in the company of Ana de Armas, his partner in the erotic thriller Deep Water. A source close to the couple confirmed that the relationship between the actors is much more than friendly.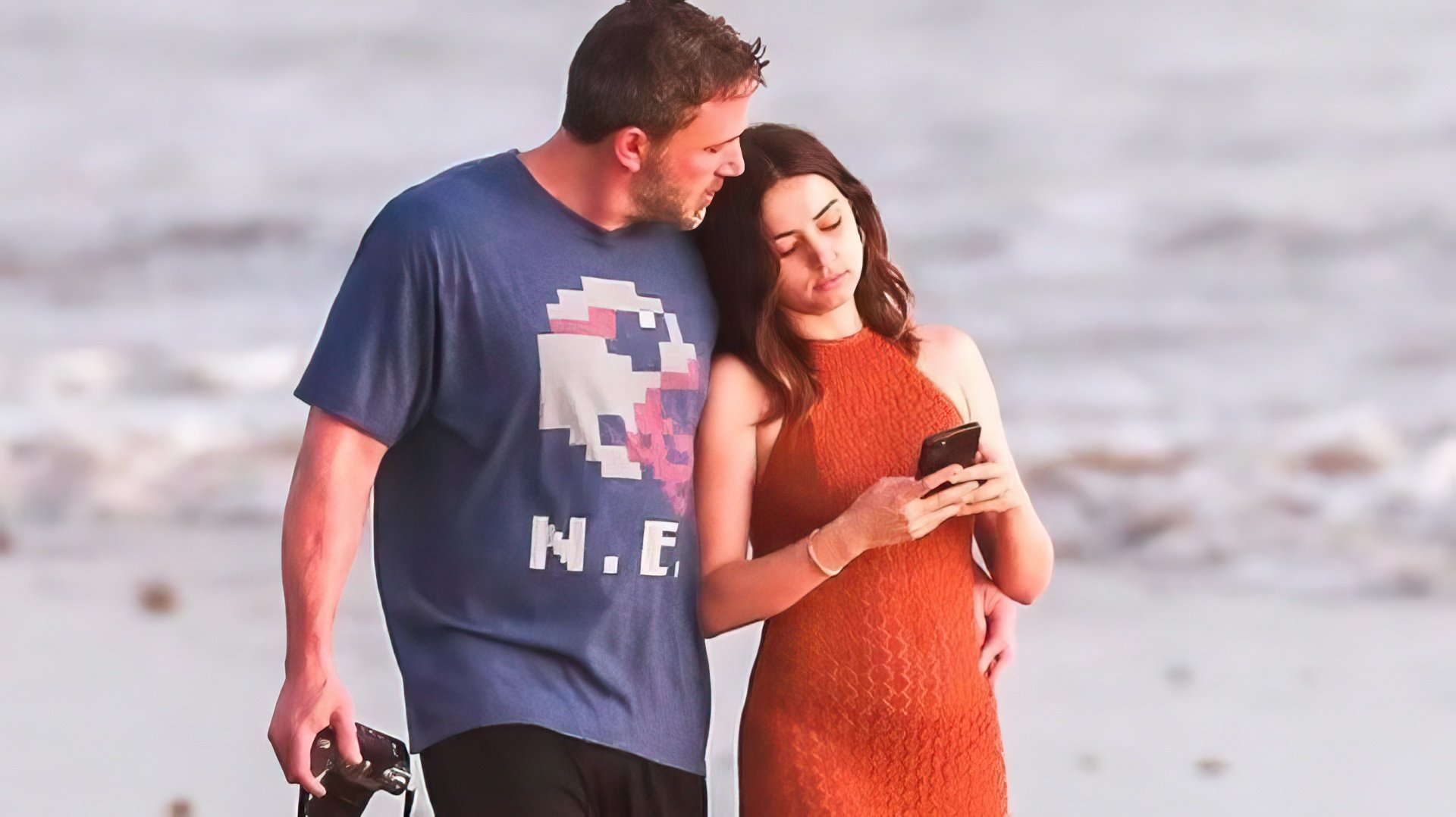 In January 2021, the couple broke up after a year of relationship. According to insiders, the initiator of the breakup was Ana de Armas. Affleck's dramatic weight loss was also attributed here – fans were sure that it was associated with stress due to a breakup.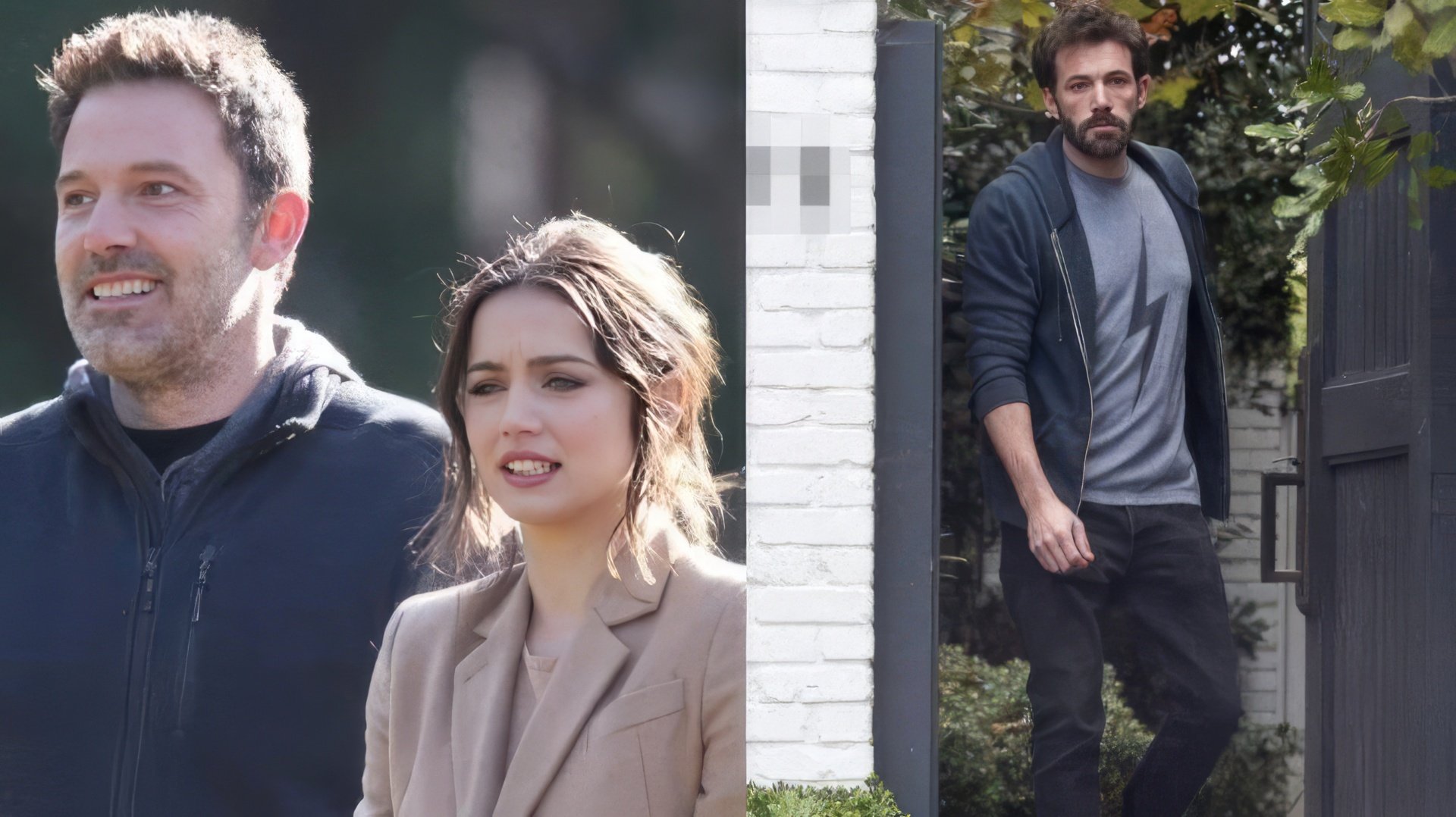 Soon Ben began to be noticed in the company of his former lover Jennifer Lopez. Both did not hide that after 18 years they decided to give the relationship a second chance. In November 2021, Affleck gave a big interview to WSJ Magazine, saying that on the second attempt their relationship became even stronger, because both are now mature people with an understanding of personal boundaries.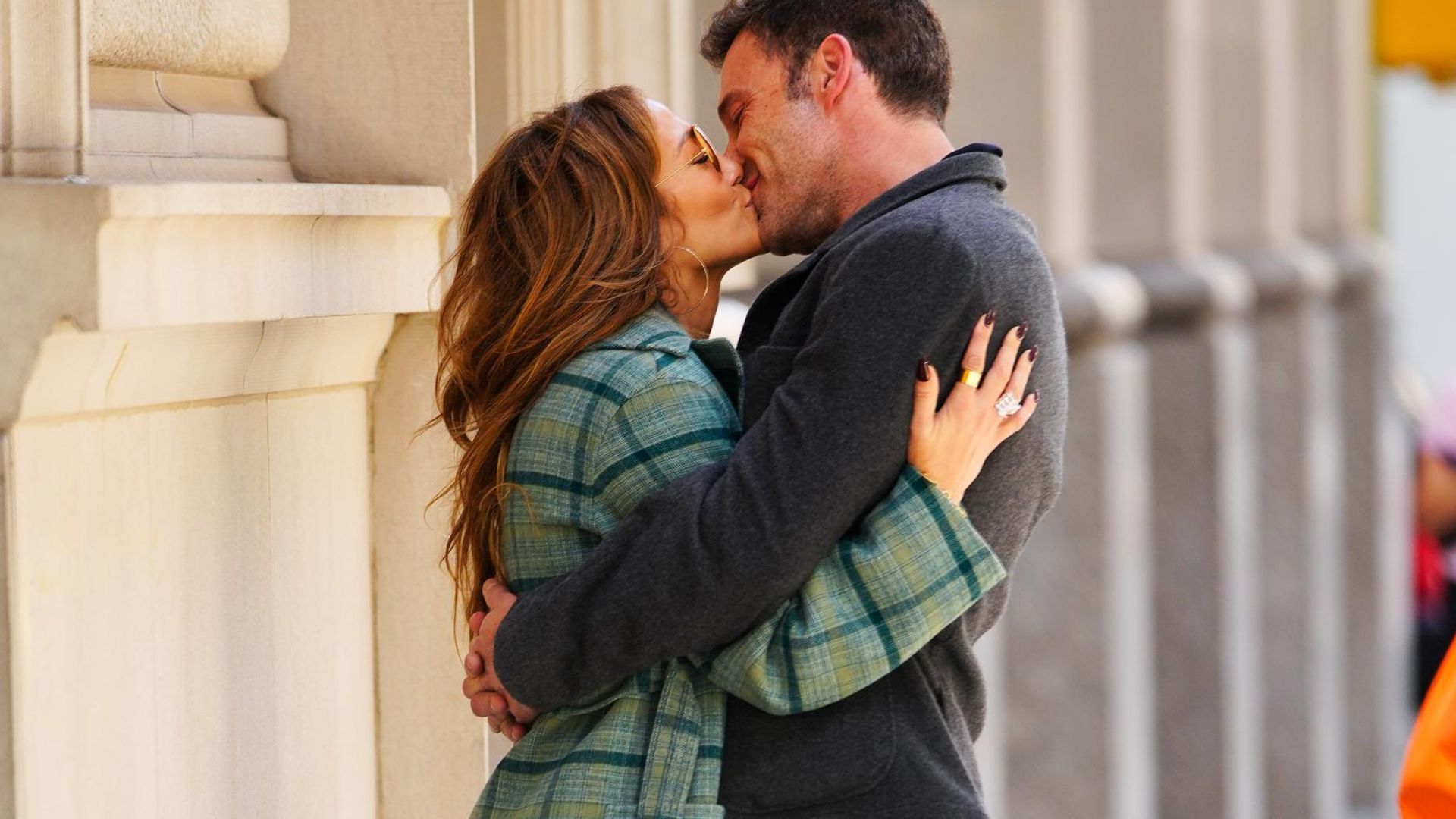 It seems that both really took into account the mistakes of the past. In the spring of 2022, Ben proposed to his beloved, and in July the tabloids reported about Ben and Jennifer's wedding in Las Vegas. The celebration was as modest as possible: J.Lo wore a dress in which she once starred in a movie, and Ben wore a regular jacket.
Ben Affleck Now
Due to addiction, the insurance company raised the price of Affleck's life insurance, and the cost of DC projects involving the actor increased by an order of magnitude. Therefore, after finishing work on the Justice League, the studio no longer wanted to see him in the role of Batman. Robert Pattinson became the new "knight of Gotham".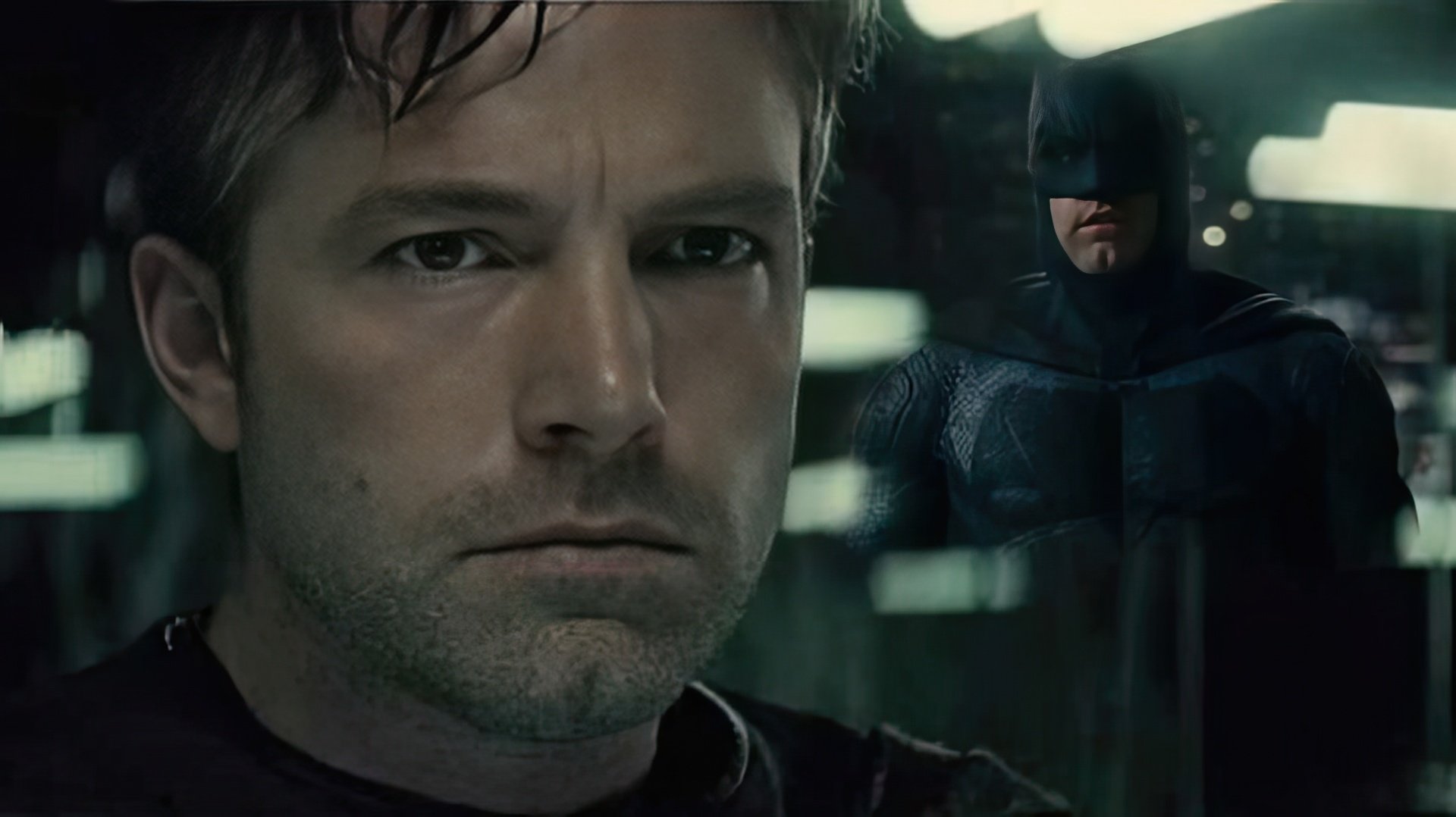 In 2020, Ben Affleck is starring in the "Flash" – fans were happy that the actor returned to the role of Batman at least once. In 2021, the director's version of Zack Snyder's "Justice League" also premiered , where Affleck also appeared as Bruce Wayne.

Meanwhile, he portrayed the main character in the drama "The Tender Bar" and appeared in the historical drama The Last Duel by Ridley Scott.
Press Ctrl+Enter If you find a mistake