Quentin Tarantino's Biography
Quentin Tarantino is an American director, screenwriter, and actor, mostly working in the independent (aka indie) film genre. His movies are popular; they also regularly get nominated for prestigious rewards, such as the Academy Awards and the Golden Globe Awards. Quentin's directing style has many characteristic features: the way of shooting, nonlinear storylines, the content of the dialogues, an aestheticization of violence. Net worth: $120 million.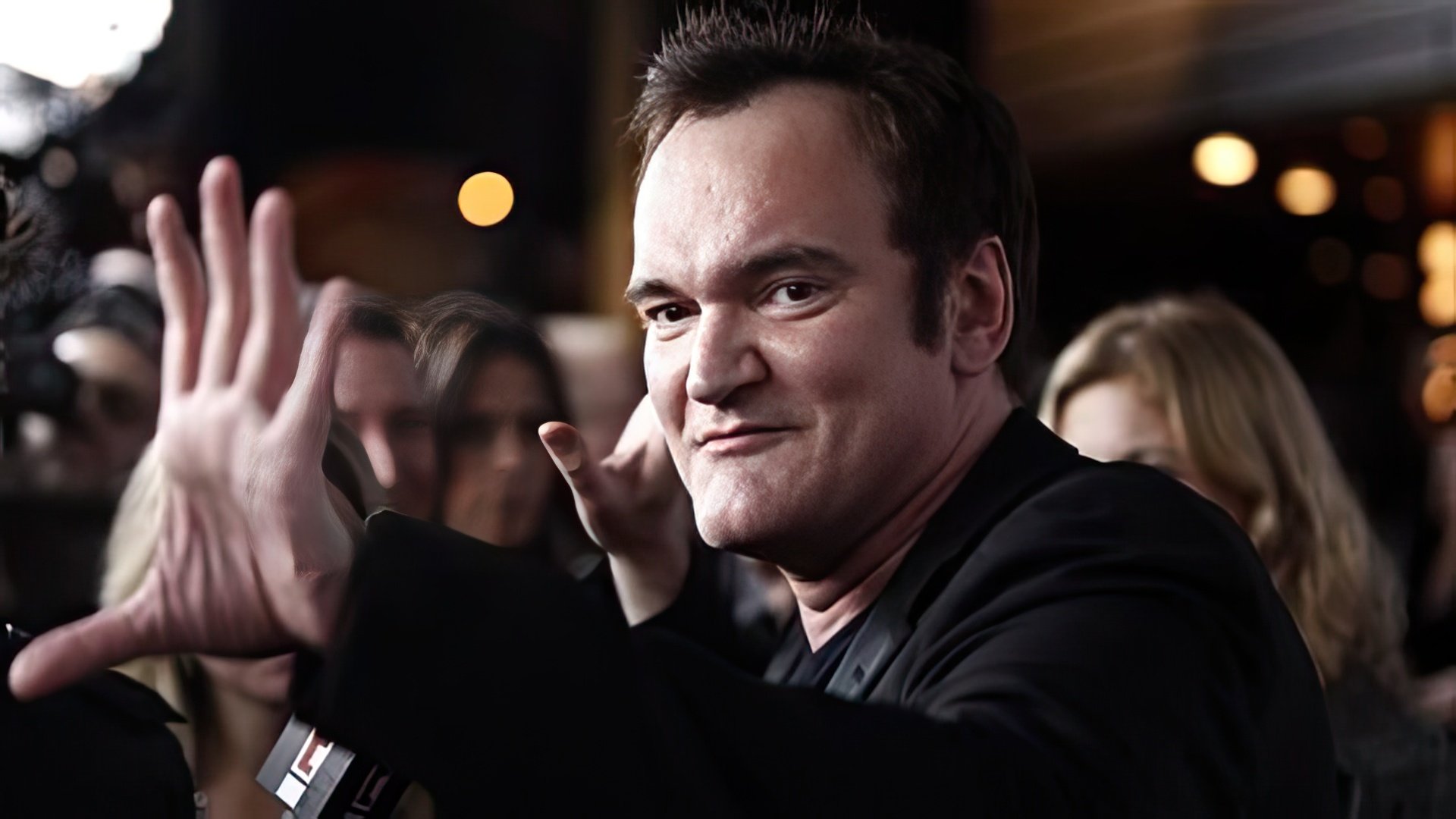 Early Years
Quentin Tarantino was born on March 27, 1963, in Knoxville. His mother, 15-year old Connie McHugh, finished school as an external student and was determined to officially gain independence from her parents. She thought that getting married would help her do that. She got married to Tony Tarantino, but the couple soon split up. Connie learned that she was pregnant after her ex-husband had left. Neither she nor her son ever attempted to find Tony.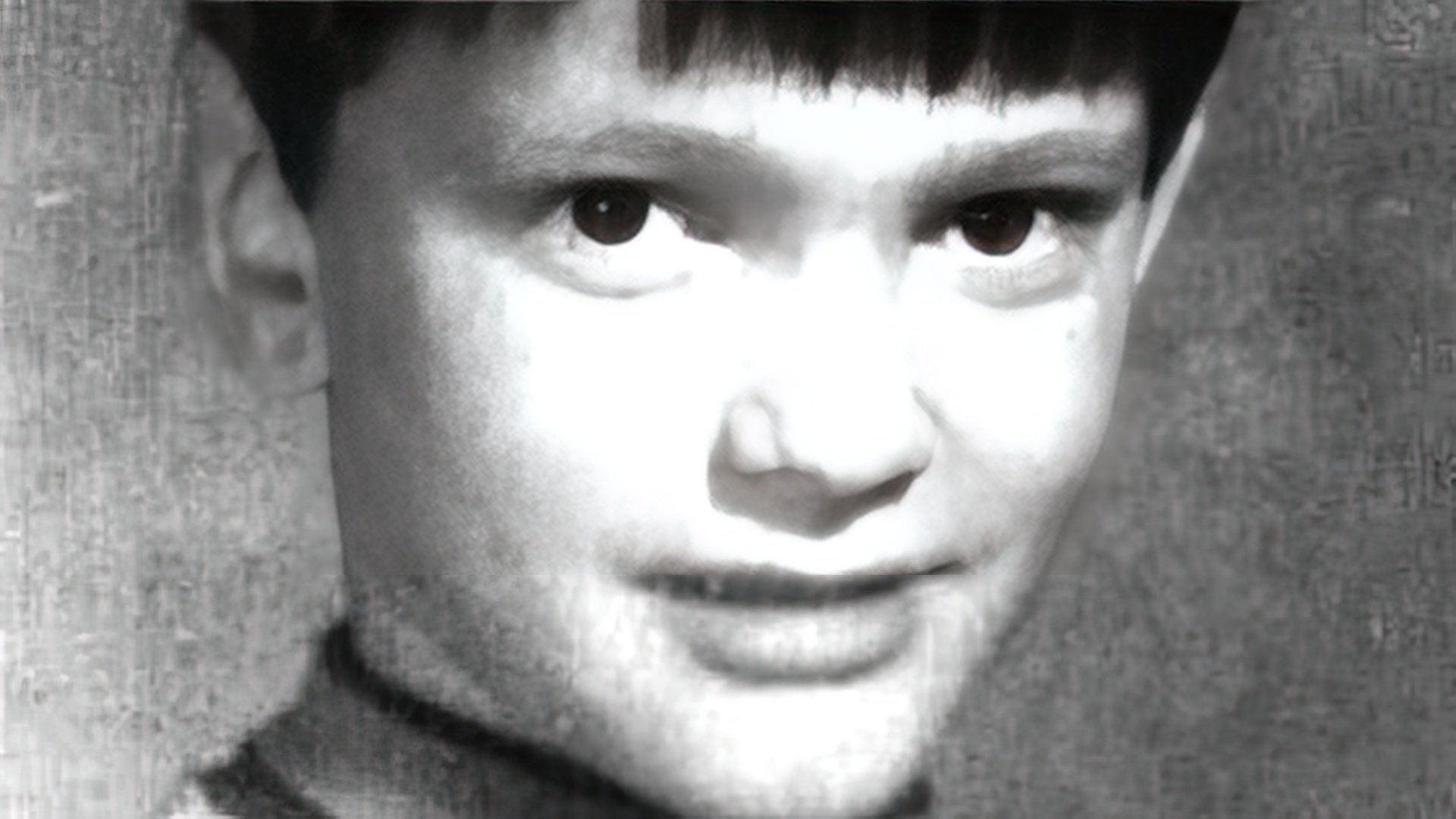 Tarantino has mixed ancestry: Italian, Irish, and Cherokee. Connie took her son to Los Angeles, where she got married again and started a pharmaceutical career. Quentin's step-father - musician Curtis Zastoupil - adopted the boy and even gave him his surname. However, the film-maker took back his biological father's surname at the very beginning of his creative career.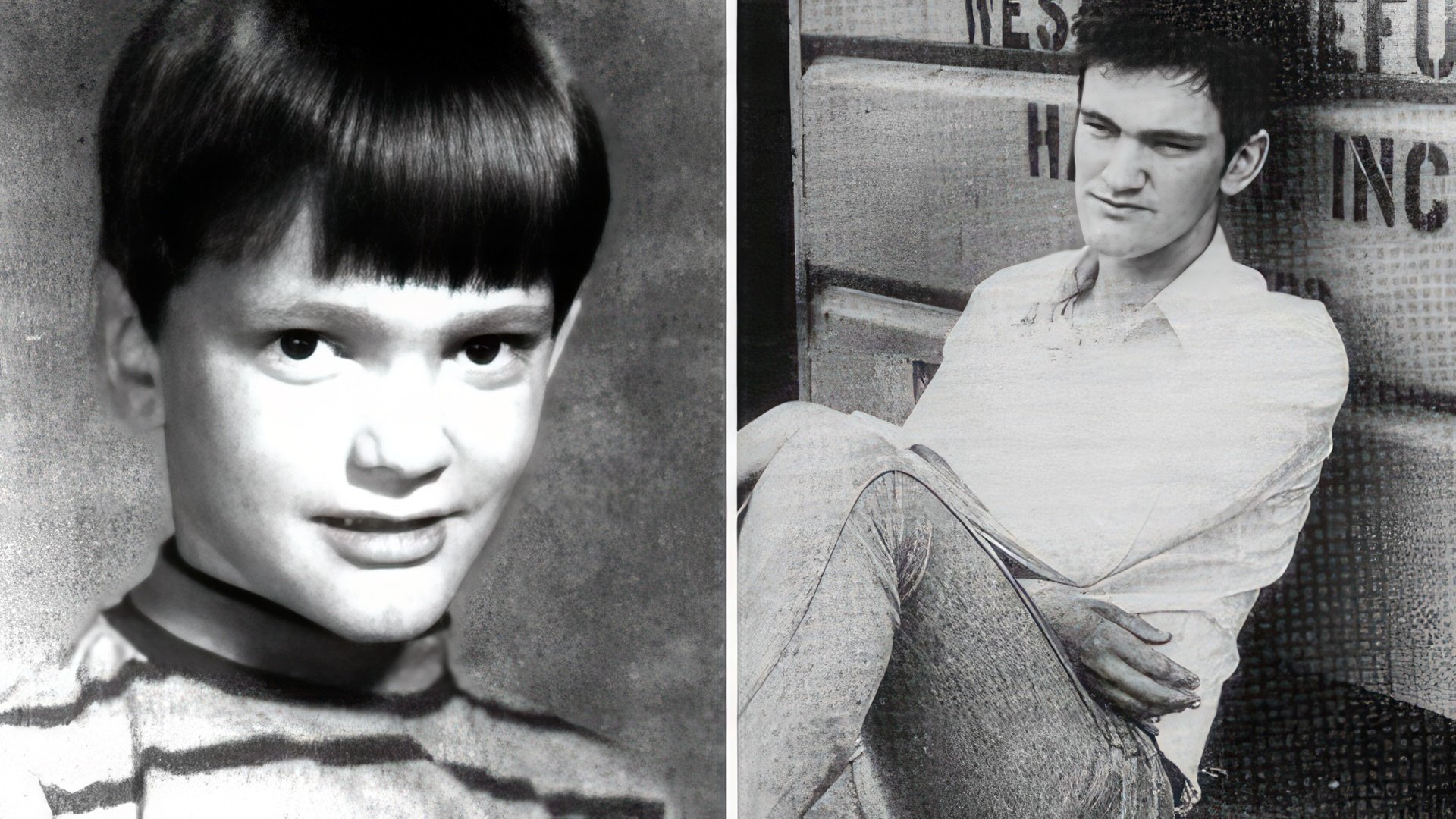 In 1971 Connie filed for divorce again, but even before that, due to Quentin's parents' extreme busyness, television became his primary educator. He went to a private Christian school. His performance, as well as his behavior, got worse every year. After discussing it with his mother, Quentin dropped out of school at the age of 15. He found a job as a cinema usher in a porn theatre. The teenager wasn't happy about the movies, but he took his work seriously. Quentin spent his free time attending acting classes. He didn't manage to get roles, but he made many interesting acquaintances there, which influenced him in a powerful way.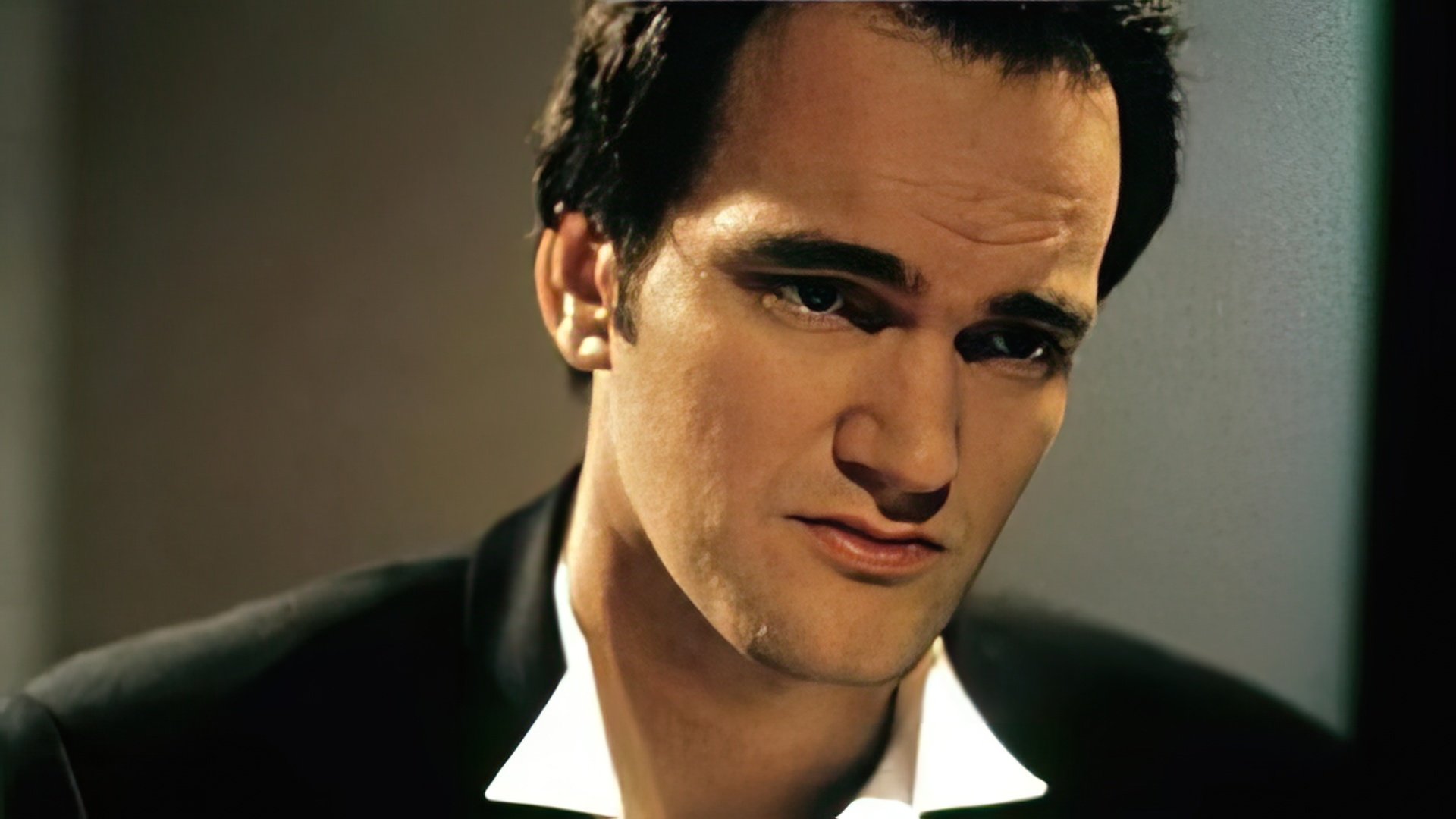 An important milestone in Tarantino's life was his job at the video rental store called Video Archives. He worked there from 1985, together with Roger Avary, his future co-author. At that stage, Tarantino formed his opinion of the cinema, the directing profession, and his own style. He also made his first writing attempts at that time.
Directing Career
Tarantino's directing debut on the big screen was the movie Reservoir Dogs (1991). Originally he didn't plan on hiring famous actors for his movie, as he didn't have the finances for that. The movie's future was largely defined by the fact that Harvey Keitel read the script at the right time. He helped to draw the public's attention to the project and played one of the leading roles himself. There was not enough funding on all accounts: actors wore their own clothes on screen, and the movie had no advertising whatsoever, apart from word of mouth. Robert Kurtzman helped to do make-up for free. In return, Tarantino became his co-author and helped him to develop one of his ideas, which was implemented in the From Dusk Till Dawn movie (1995).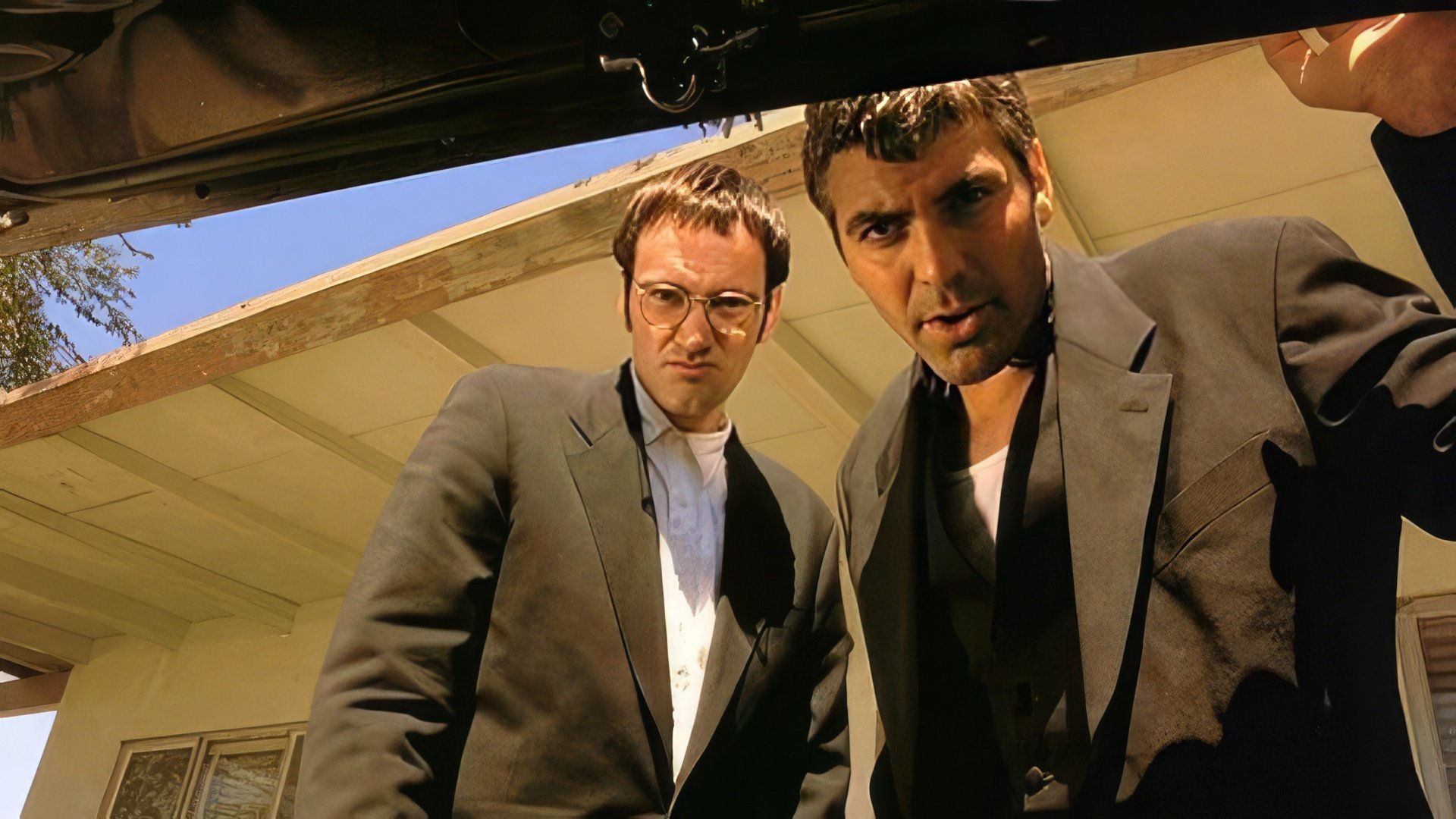 At the very beginning of his career, Quentin demonstrated how much weight he placed on non-trivial dialogues. Considering the movie's genre and dynamics, its characters talk a lot and do so willingly.

By the time Quentin started working on Pulp Fiction (1994), his situation had improved. A whole range of famous actors played in the movie, and almost none of them had to be persuaded: John Travolta, Bruce Willis, Tim Roth, Uma Thurman, Samuel L. Jackson. Special scenes and dialogues were written for some of them. The director confirmed his love for references to popular culture and important events and facts from his own biography. Most of them are not Easter eggs, like with many other directors, but they became a natural part of the plot. The director's style got more and more defined: text inserts in the form of monologues and dialogues, a peculiar perspective on violence and aggression, and their motives. Tarantino received the Palme d'Or for this film at the Cannes Film Festival, as well as an Academy Award and a Golden Globe Award for the screenplay in tandem with Roger Avary.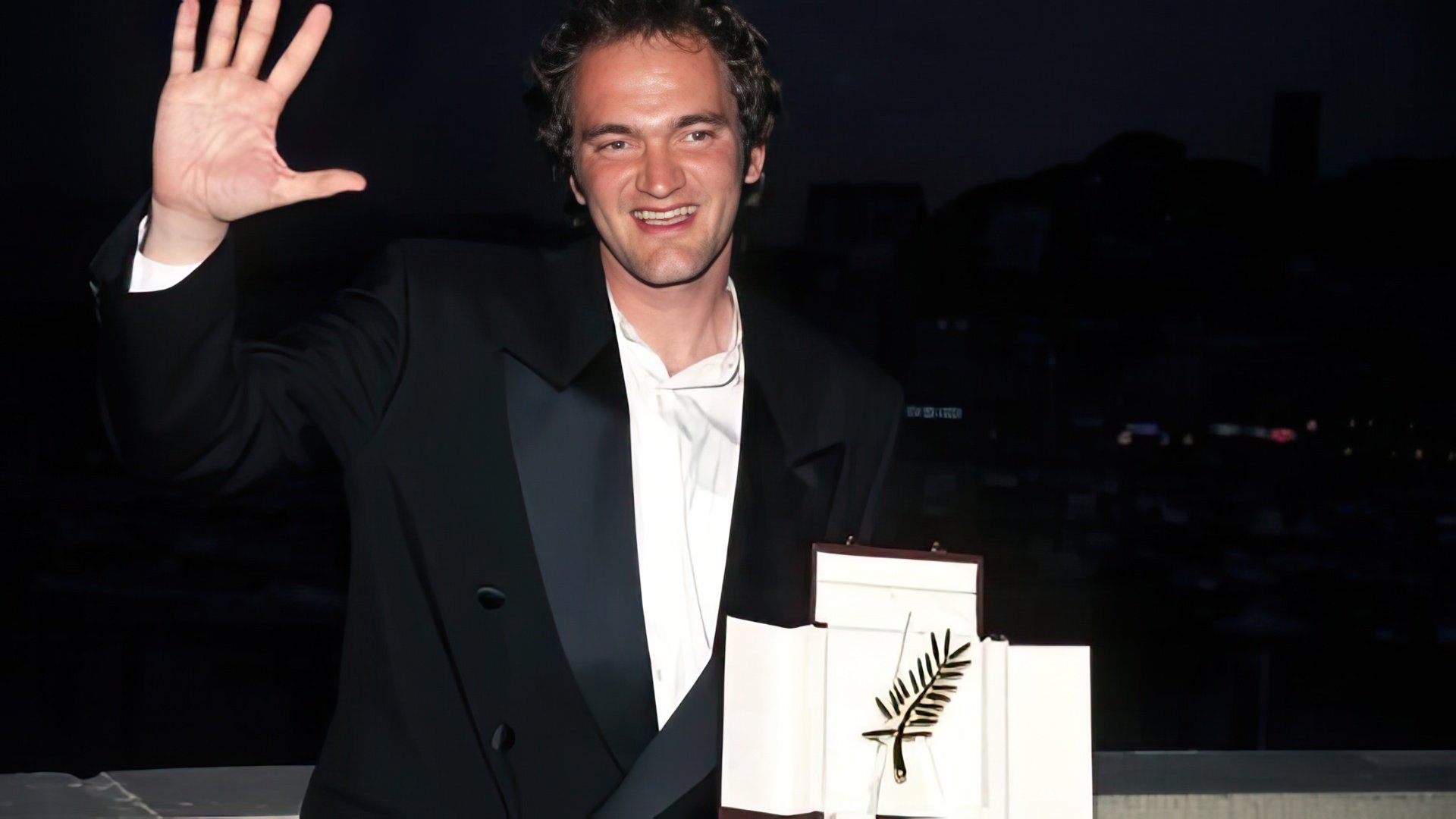 According to Zoomboola.com, in 1995 the world was presented with a structurally unusual movie, Four Rooms, composed of a few novels. The movie had four directors. Apart from Tarantino, the director's chair was occupied by Allison Anders, Alexandre Rockwell, and Robert Rodriguez. The critics were not very enthusiastic about this collaboration; however, they found the part done by Tarantino to have the fewest flaws. As for Tarantino himself, he was glad to be able to work with Tim Roth again and to experiment with the time frame: the entire filming process took a couple of days. The fact that Bruce Willis wasn't mentioned in the titles can be explained by the Screen Actors Guild's rules: actors who don't get paid lose this privilege. The star of Die Hard (1988) invited himself for this role and agreed to play for free because he enjoyed working with the director. There was a problem with Madonna after the filming process was already over. The singer didn't like the way she looked on the screen, so she refused to take part in the movie promotion activities.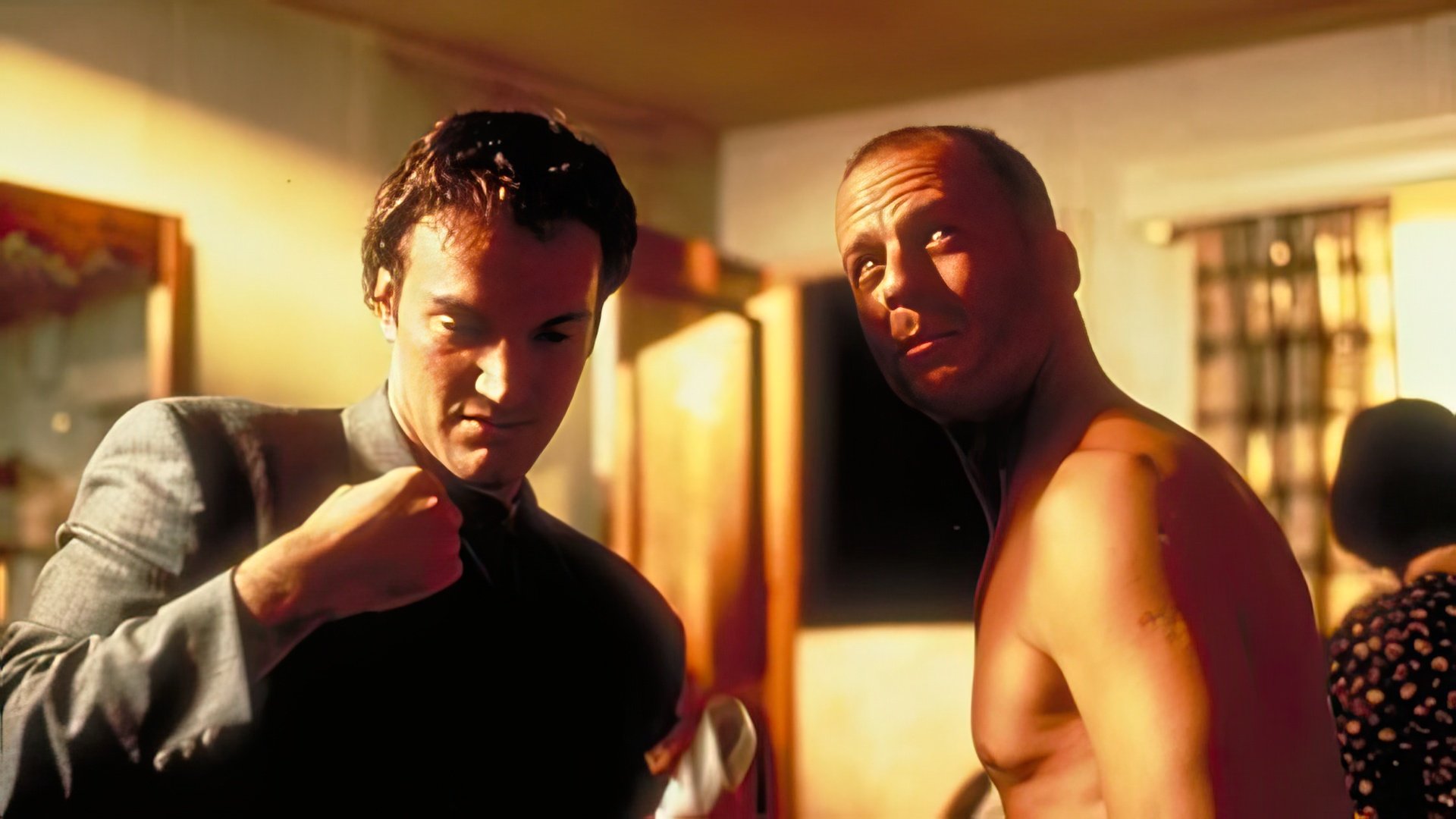 Quentin's next movie - Jackie Brown (1997) - went to the Berlin International Film Festival (usually called the Berlinale). The director had been looking at the original novel for a while and he personally adapted it. Generally, Tarantino has always been a fan of Elmore Leonard; as a teenager, he was even detained for an attempt to steal one of the books by the author. The movie stars Pam Grier, who didn't get a chance to play in Pulp Fiction. Tarantino didn't think she was suitable for the Pulp Fiction character; however, he had noticed her acting talent and invited her at the earliest opportunity. Development of Kill Bill (2003) started soon after Tarantino's meeting with Uma Thurman in the '90s. The filming couldn't be started for many reasons: lack of interest from the studios; the director's dissatisfaction with his own script, resulting in constant changes being made to it; the actress falling pregnant, which also influenced the schedule. The audition process was rather confusing: some of the characters were chosen from the start, like Lucy Liu and Daryl Hannah; however, Bill's role could have gone to Warren Beatty or Kevin Costner instead of David Carradine. Quentin got his inspiration from old oriental paintings of martial arts which he had always enjoyed. Sometimes he would get so inspired that he would come up with new scenes right on the set of the movie. This complicated the process of editing the film: there was too much material.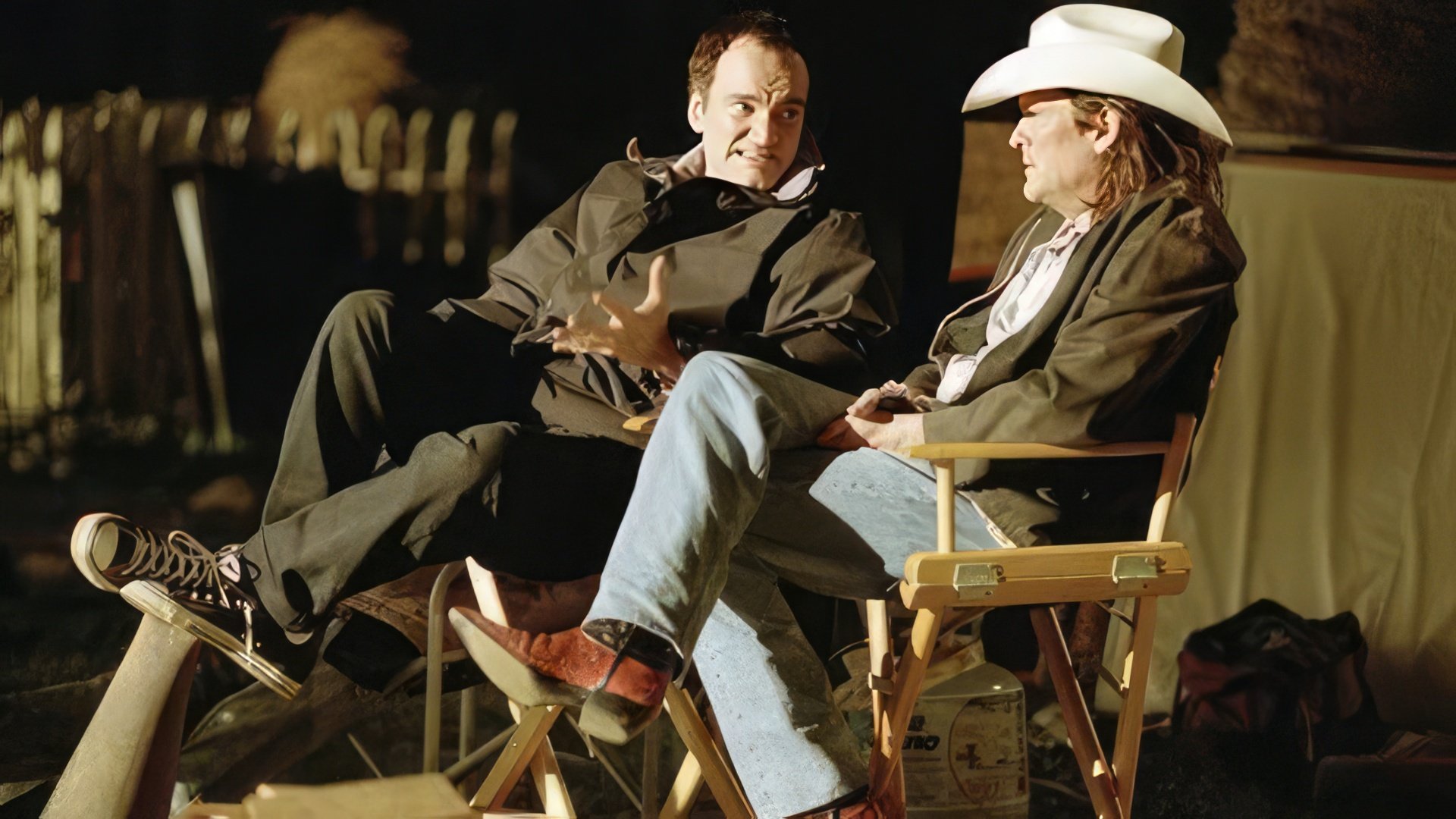 The movie was well accepted by the public; there were even a few variations of expanding the movie's universe, but Quentin finished the project the way he had planned it - with one sequel, which is a natural progression of the first part - Kill Bill 2 (2004). This duology became an Ode to the aestheticization of violence; whether it be fighting or rivers of blood, the director tried to put a specific style to it.

In Sin City (2005) Tarantino directed only a small part, paying back his unofficial debt to Robert Rodriguez for using his music in movies. The director-friends entered into the spirit of the thing. Ten years later Tarantino stated in an interview that they had experienced permissiveness and had felt they could do as they pleased on camera. Quentin called Grindhouse (2007) a mistake: a complete box-office flop with a negative response from the critics. Later, however, the audience's and critics' opinions of the movie changed.

In total, it took Tarantino 10 years to write the script for Inglorious Bastards. He came up with an alternative story for World War Two, based on true events. Actors from different countries starred in the movie: Brad Pitt, Mélanie Laurent, Til Schweiger, Daniel Brühl. Once again, the theme of violence as a method to deal with problems when there is no other alternative comes to the forefront.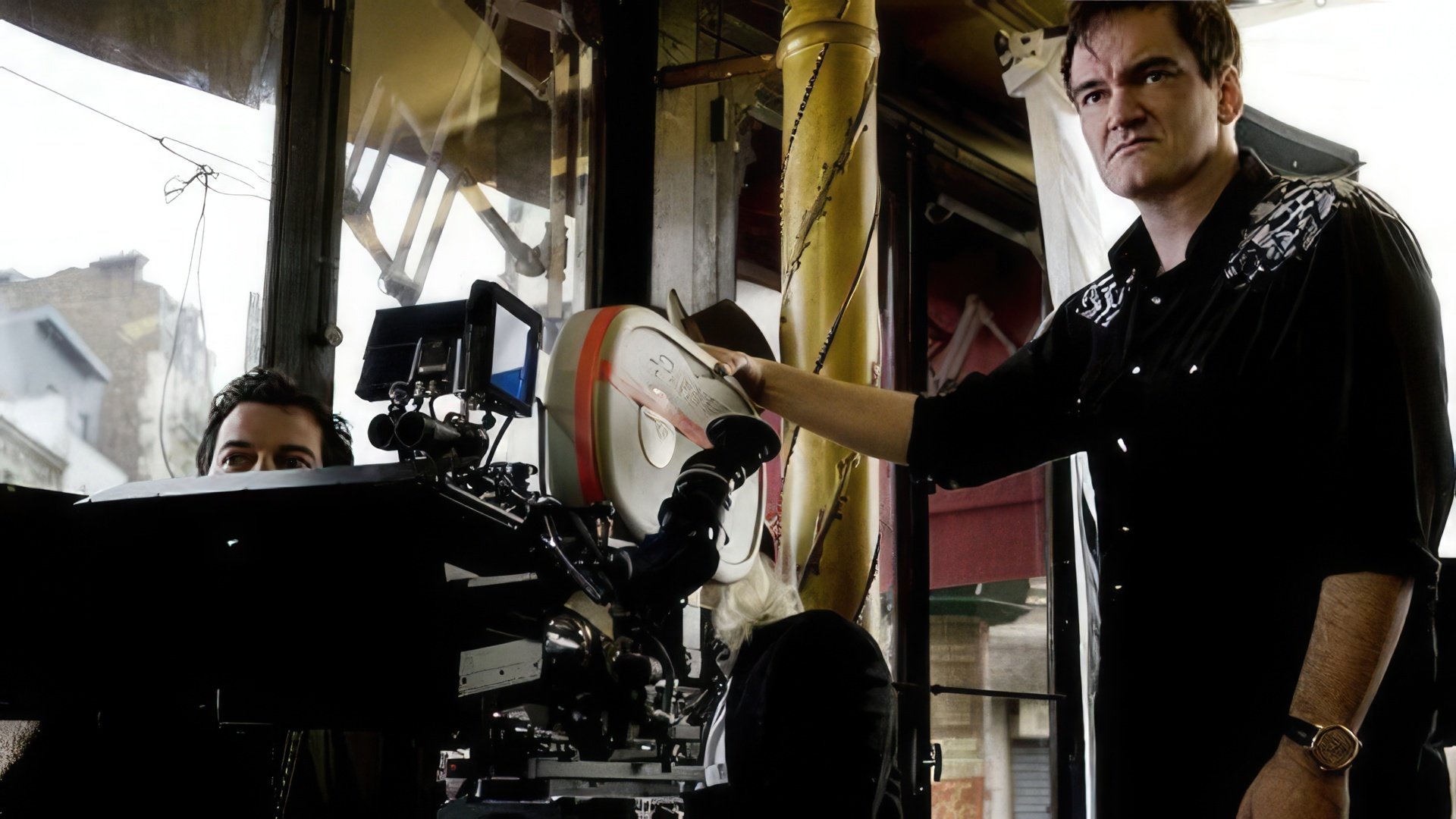 The director was never after box office grosses; however, after this project, he became known as a commercially successful director, which helped him to get a significant budget for the following projects. Unfortunately, Inglorious Bastards is the last movie where Sally Menke - Tarantino's friend and faithful assistant - did film editing. She died from heatstroke a year later, while walking her dog.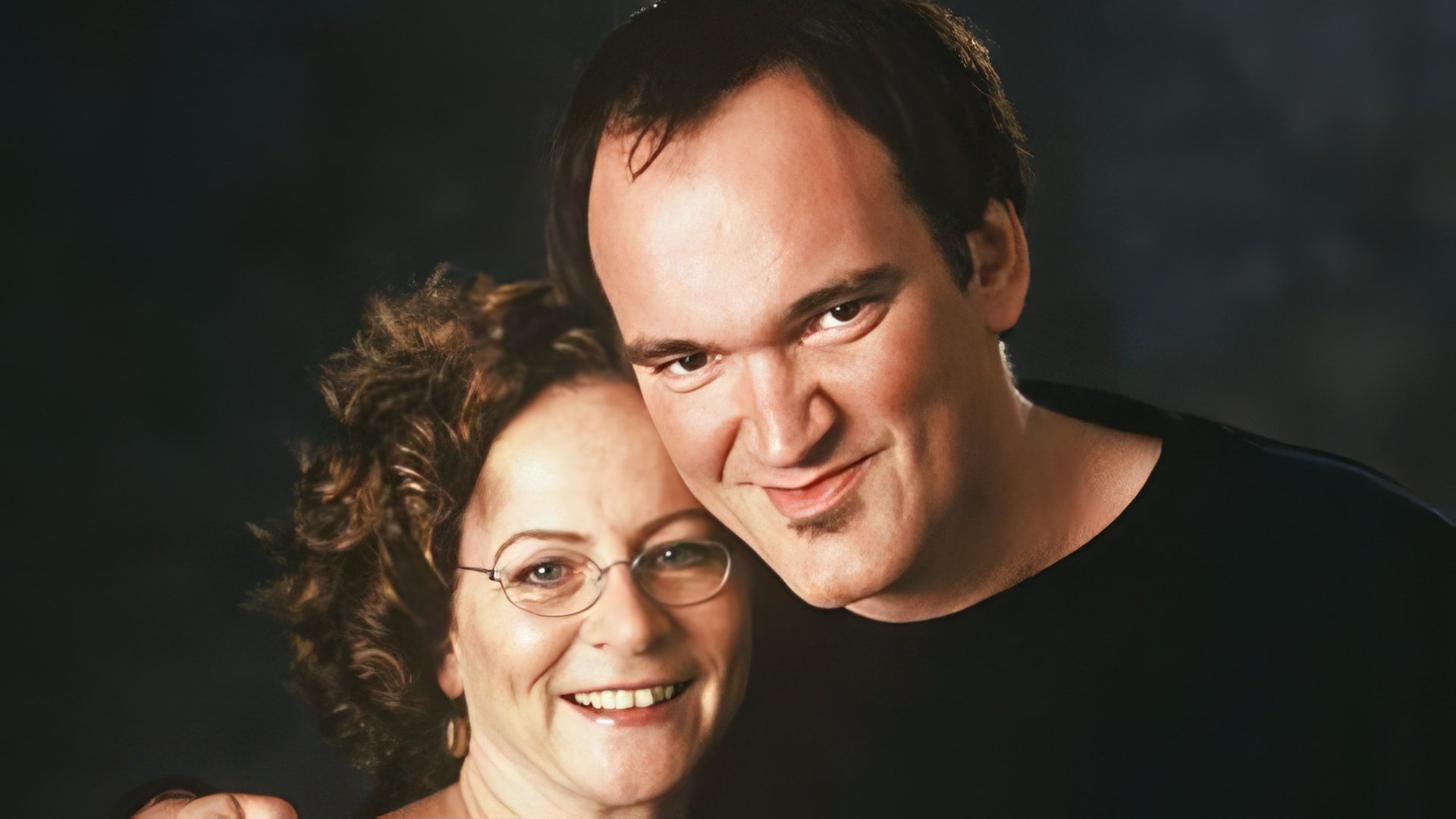 With the movie, Django Unchained Tarantino commended spaghetti westerns, another genre which he favored. This is a story about slavery, shown from a different angle and with a lot of colors. The cast of this movie was a mixture of newcomer actors and those who had already worked with Tarantino. Jamie Foxx, Christoph Waltz, Leonardo DiCaprio and Kerry Washington. Once again, Tarantino killed two birds with one stone - he received two main awards in the American cinema world: an Academy Award and a Golden Globe Award for writing the screenplay. At one stage, the release of The Hateful Eight (2015) seemed impossible. The script for the film leaked and Tarantino was furious. He was particularly upset by the fact that only a small number of people had script copies. Initially, he refused to work on this movie, but later he gave in to persuasion from the film crew - Samuel L. Jackson in particular - and completed the project. It is noteworthy that only four actors in the cast hadn't worked with Quentin before: Gene Jones, Jennifer Jason Leigh, Channing Tatum and Demián Bichir.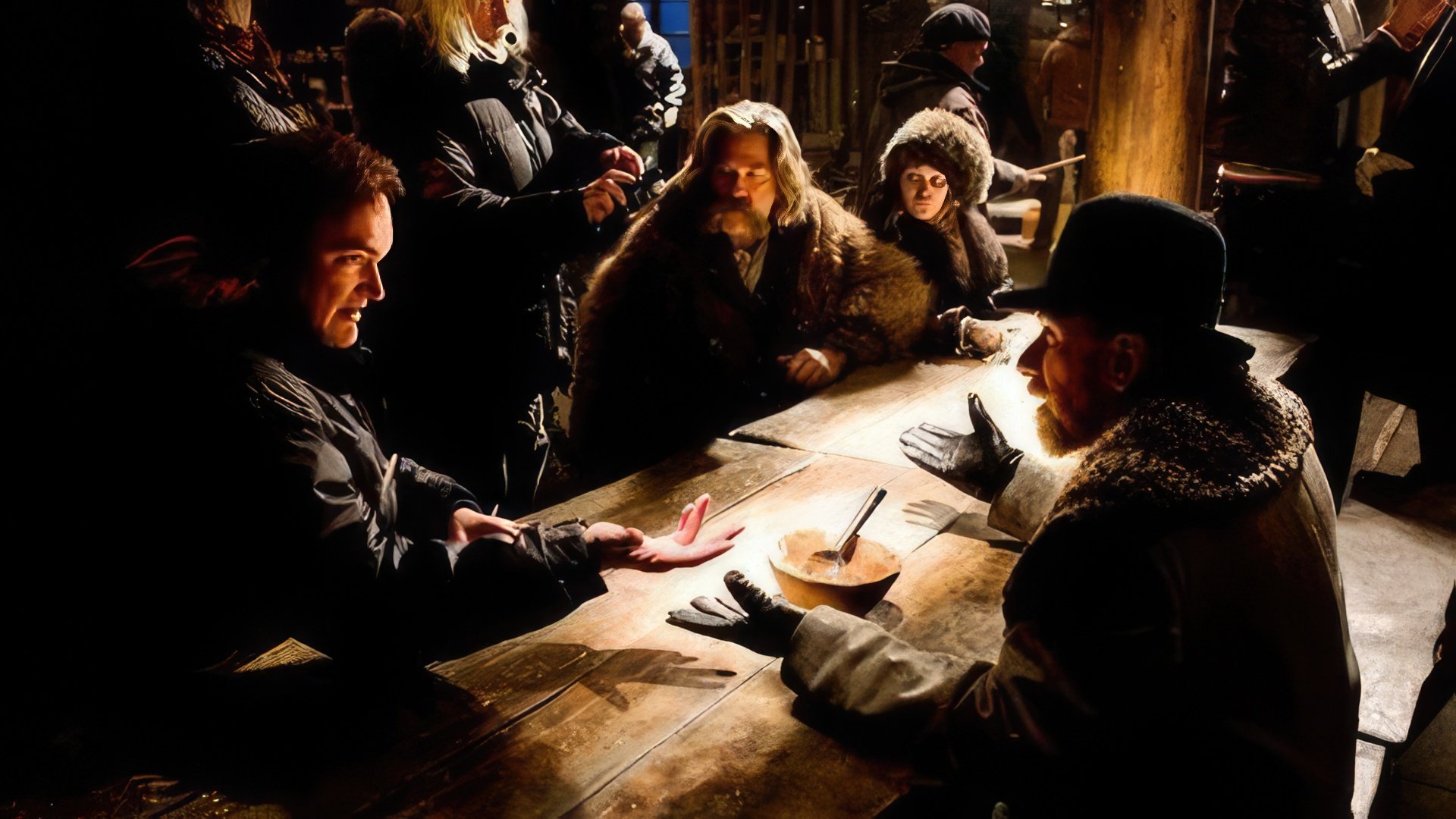 In each movie, the director commends his past and present colleagues, refers to important aspects of modernity or interprets certain known events. He doesn't believe that he should limit himself in using obscene language, so his fans regularly count how many times, for example, the word fuck is used in the movie. The same refers to blood scenes or cruel murders. However, this is not violence for the sake of violence. It is something more meaningful and incorporated into the plot.

In 2018 the director was working on a movie about Charles Manson and his sect, the Manson Family. This movie, called Once Upon a Time in Hollywood, premiered in 2019, starring Brad Pitt, Leonardo DiCaprio (the director claims their duo to be the best since Robert Redford and Paul Newman) and Margot Robbie. There are a few characters in the core of the plot, although it is unknown exactly which events become part of the script. Perhaps there will be a place for Roman Polanski's tragedy, whose pregnant wife was murdered by Manson's people. Tarantino had to make adjustments in the process of filming. Burt Reynolds was approved for one of the roles, but the actor died unexpectedly from cardiac arrest. The director decided that he should be replaced with Bruce Dern.
Actor, Scriptwriter, Producer
Quentin's career in cinema covers many different areas. Even before his debut as a director, he appeared in The Golden Girls (1985) with Betty White. Tarantino is prone to play episodic roles and cameo roles, including in his own movies.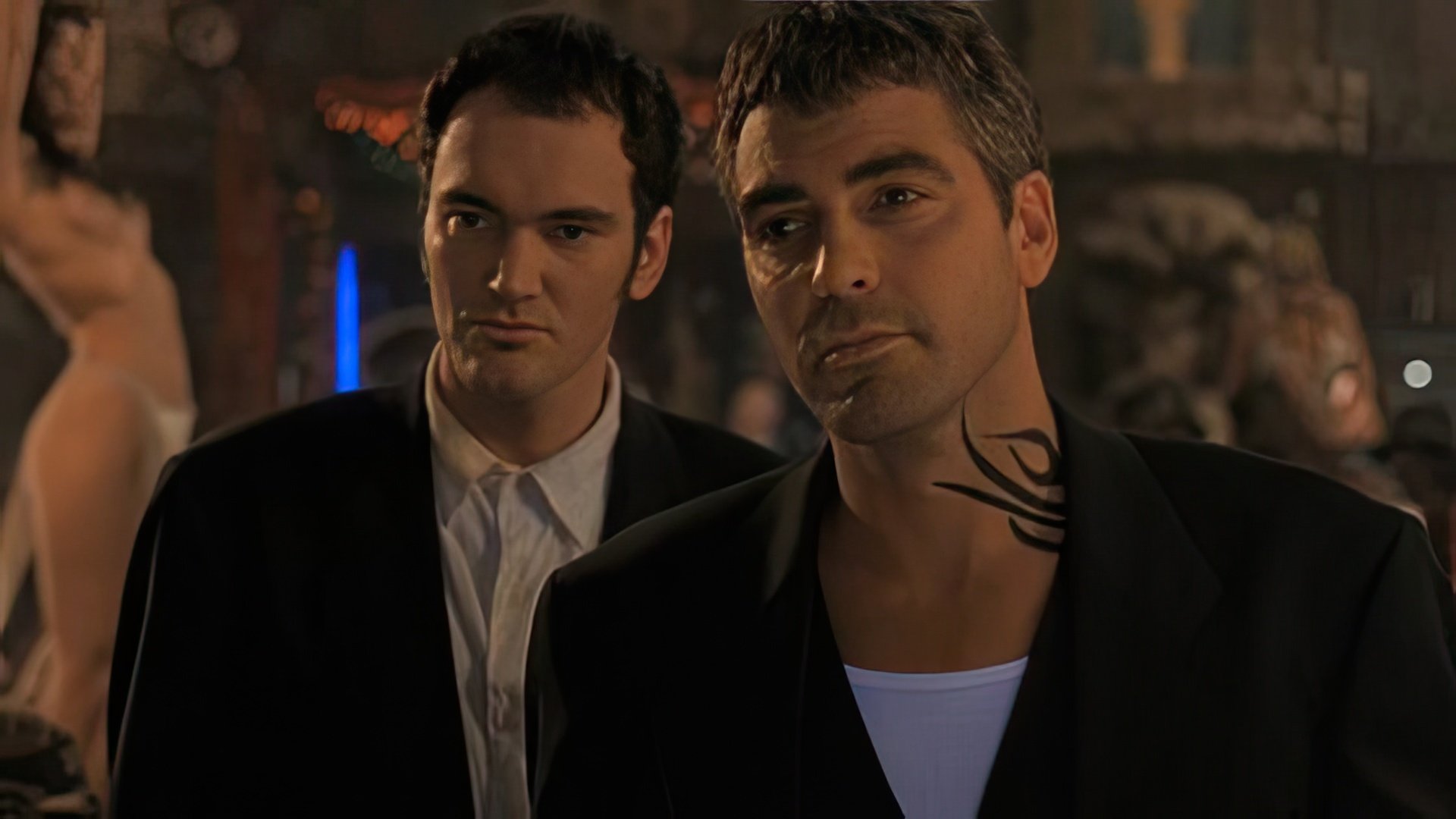 Tarantino's collaboration with his friend Robert Rodriguez became his most significant work as an actor: Quentin played in Robert's movie about vampires From Dusk Till Dawn (1995), together with George Clooney. Notably, this role earned him nominations for the Golden Raspberry Award as the worst actor, and the Saturn Award as the best actor.

Scriptwriting is another course of action in Tarantino's career. Most of his scripts were written for his own movies, but at the beginning of his career, he had to shell scripts. Tarantino's script was used in Tony Scott's True Romance (1993), and Oliver Stone made so many changes to Quentin's original script in Natural Born Killers (1994), that the screenwriter initially demanded that his name be removed from the titles. The selling of these two scripts is directly linked to the creation of Reservoir Dogs (1991) – originally there was too little money to film this debut movie.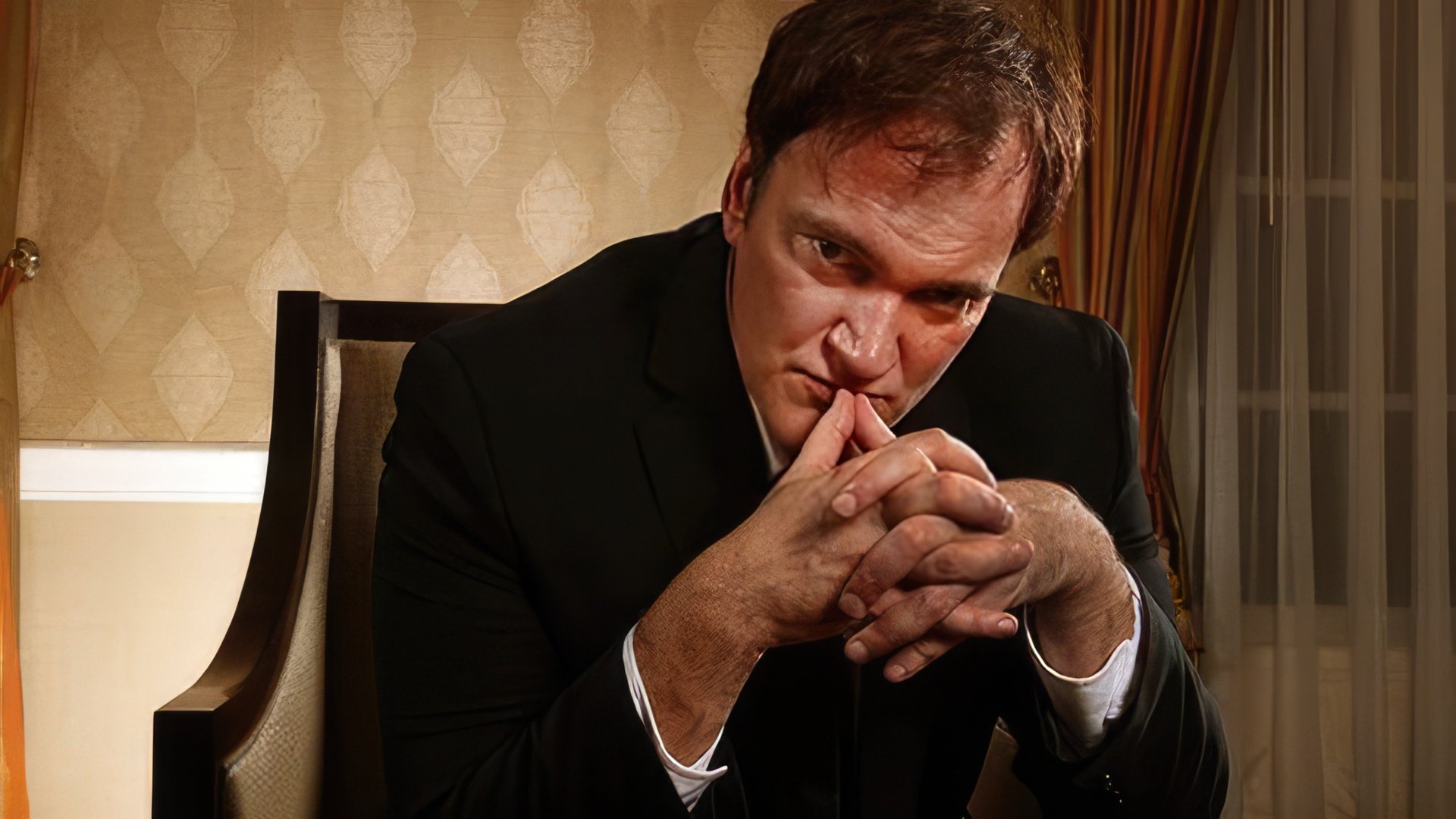 Tarantino and Robert Kurtzman were co-authors of the From Dusk Till Dawn (1995) script.

As Tarantino gained popularity, and because he had good taste, he produced other movies as well (ones that he didn't direct): Hostel (2005), Planet Terror (2007), Hell Ride (2008) and others. These movies are rather diverse in quality, level of acting skills, and other areas; however, their style is close to Quentin's own.
Quentin Tarantino's Personal Life
Tarantino was a bachelor for a long time. He repeatedly stated that he denied himself the opportunity of starting a family in order to pursue his career in film-making. The creative process required freedom; a wife and children would demand too much attention and time, which the director didn't have. However, he never labeled himself as childfree or a confirmed bachelor.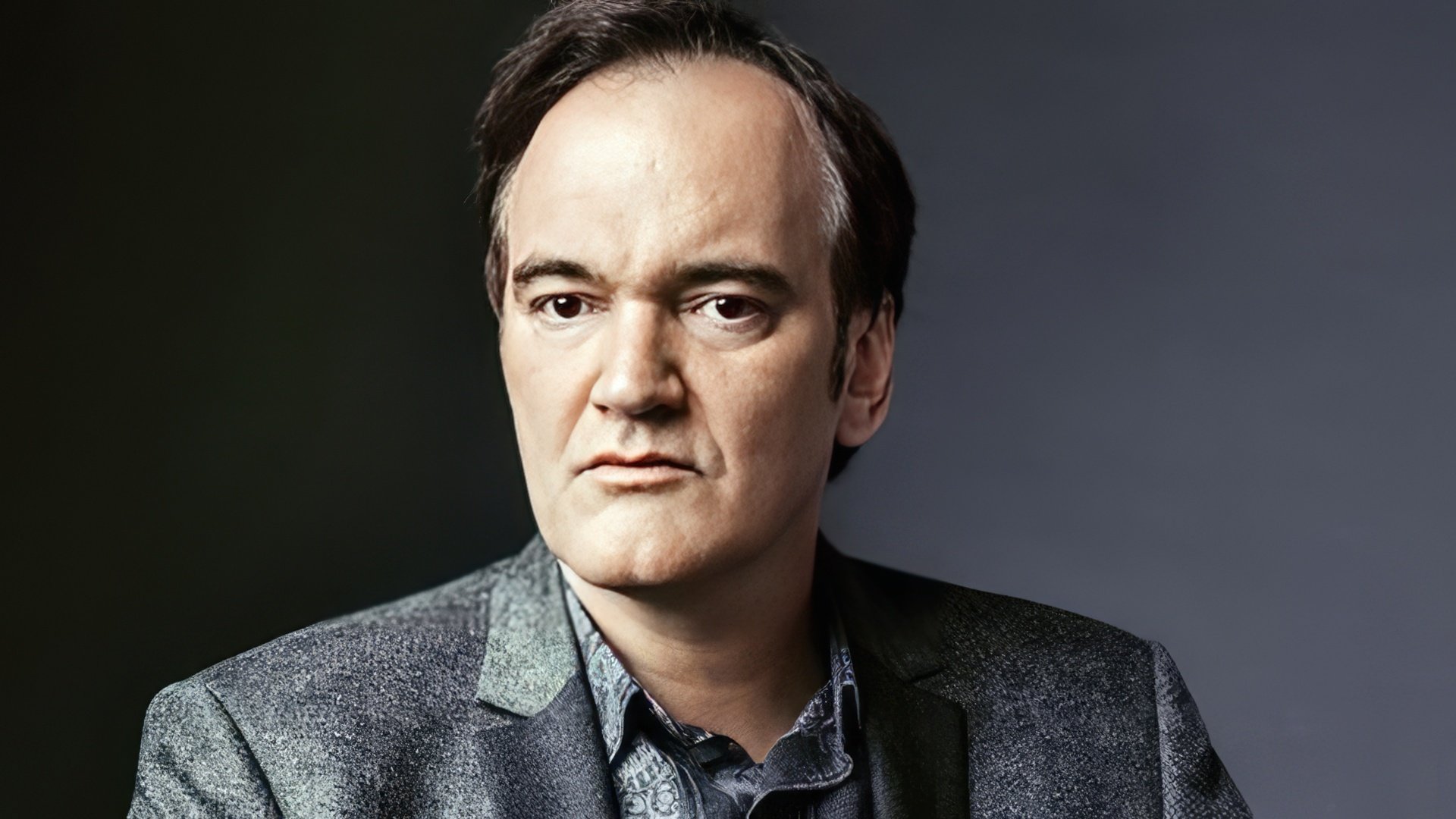 During the course of his career, Quentin has dated famous colleagues from the film-making industry. His longest relationship was the one with Mira Sorvino.

For a long time, it was believed that Tarantino had an affair with Uma Thurman; however, apparently, their relationship was only one of friendship.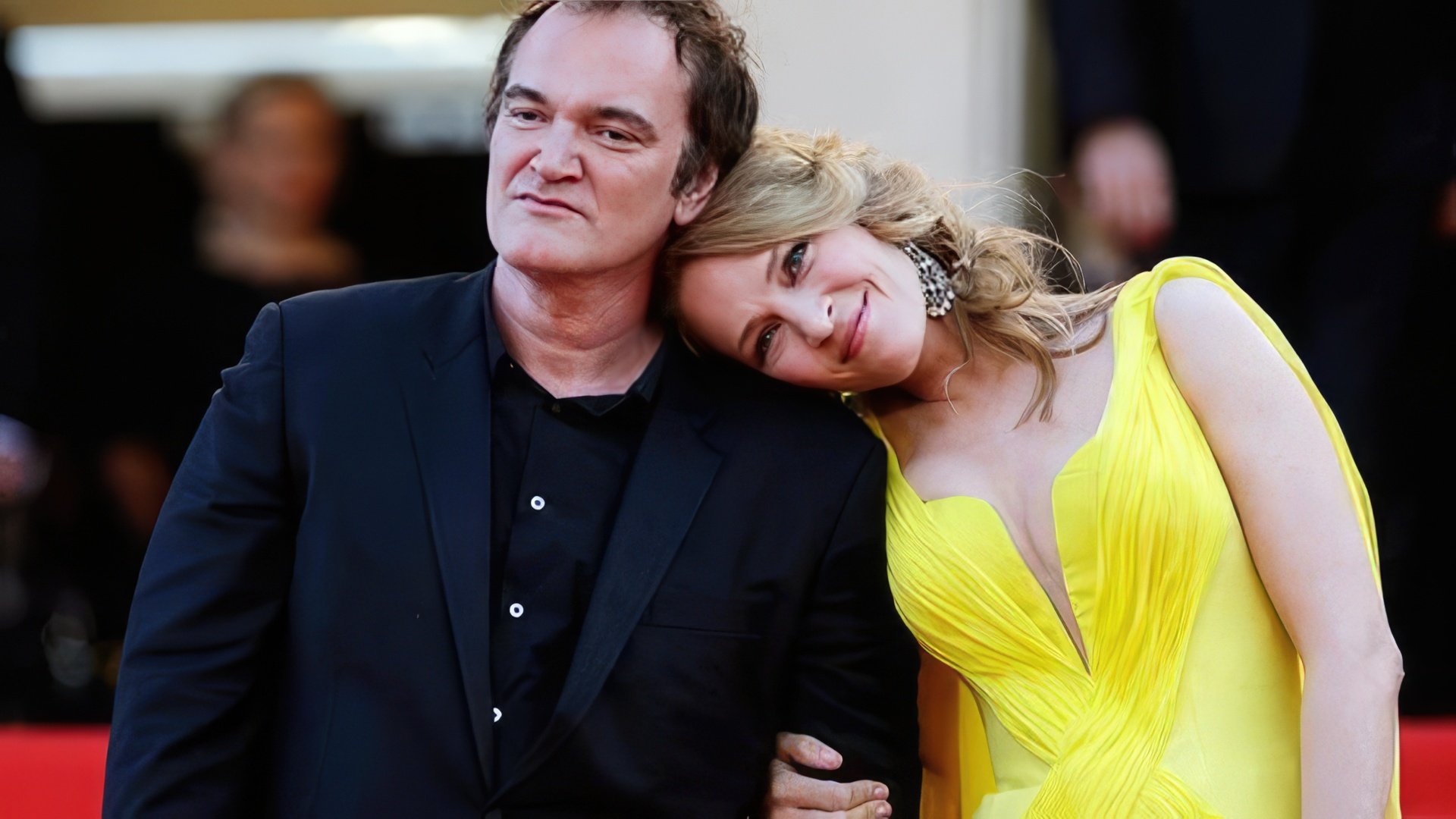 In 2009, while promoting Inglorious Bastards (2009) in Israel, Tarantino met local singer Daniella Pick. They started an affair. In 2017 the couple got engaged. The relationship was complicated, the couple broke up and got back together again several times due to the hot-tempered nature of the filmdirector. On November 28, 2018, they got married. Daniella is 20 years younger than Quentin. The couple spends most of their time in Israel.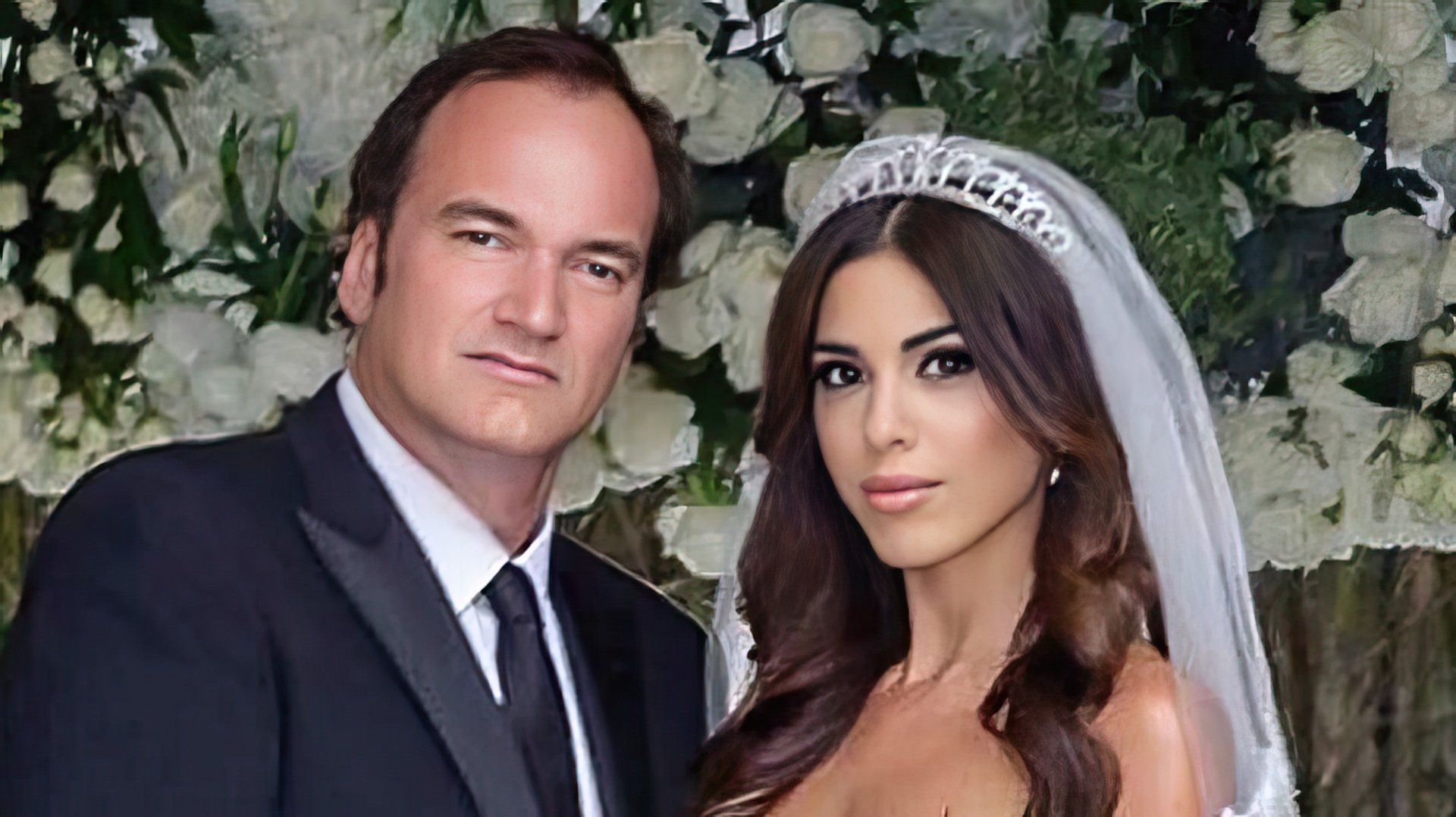 In February 2020, Tarantino became a father for the first time. The spouses welcomed a son, who was named Leo. Not in honor of the actor Leonardo DiCaprio, as many thought, but in honor of Daniella's grandfather. According to Jewish traditions, the boy was circumcised.

On July 2, 2022, Quentin and Daniella became parents again. This time they had a baby girl.
Quentin Tarantino Now
Quentin is also going to direct the next part of the Star Trek franchise. This big studio project is not typical of Tarantino. Karl Urban, who has been part of this fantasy universe for a long time, doesn't think that Tarantino will fail to fit in with the new format; on the contrary, he believes that the director will be able to demonstrate the true dangers of space.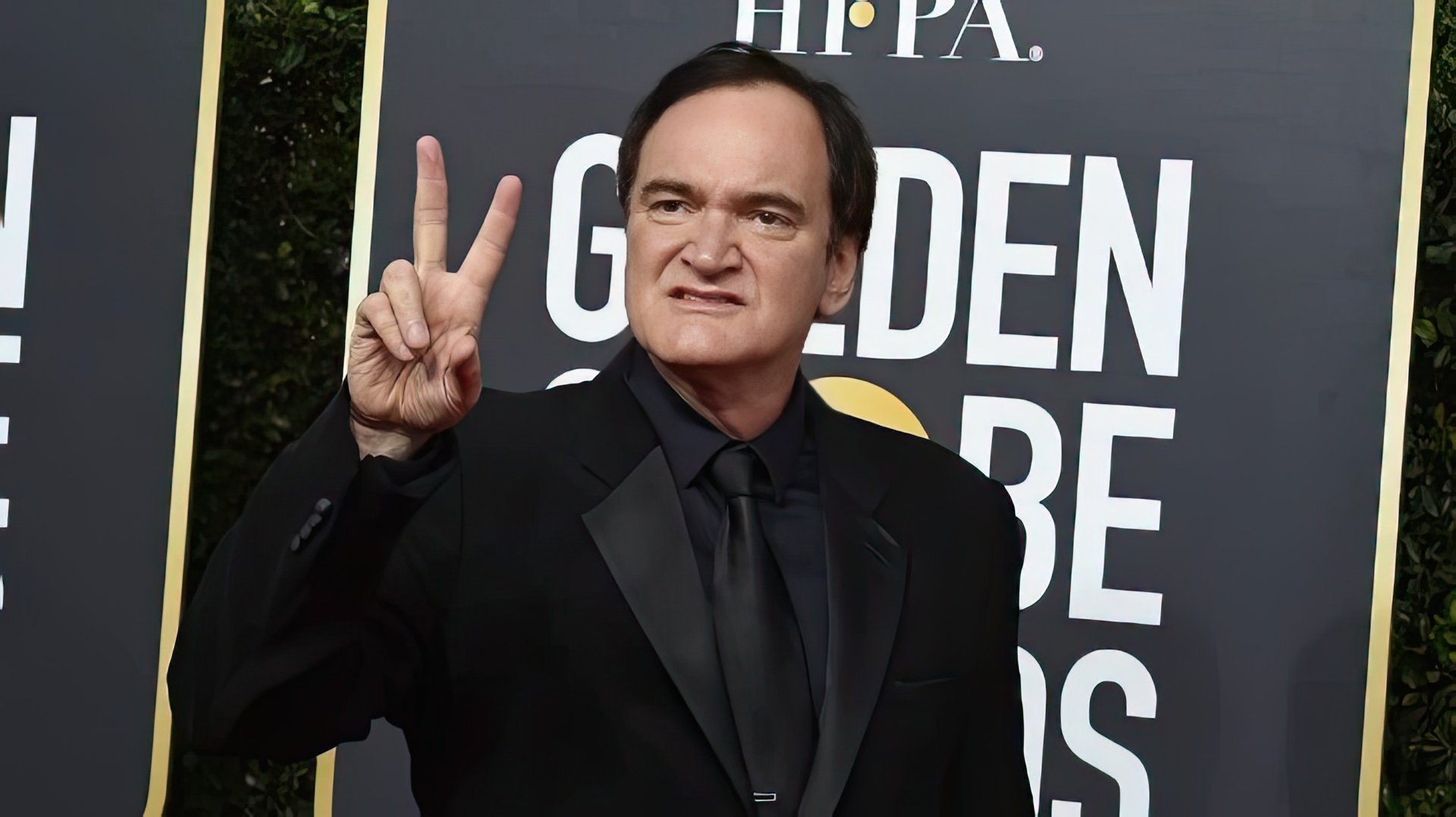 At the end of 2019, Tarantino talked about how he seeks to finish his book as quickly as possible. According to the director, her plot is connected with the Second World War and the 50s of the 20th century. As for the new film works, according to Quentin, there will be the tenth film, but he cannot say anything about the time frame.

Although it seemed that the Black Mamba had found peace, and her story was told from A to Z, Quentin could still return to work on "Kill Bill 3". Periodically, rumors about the triquel appear in the media, and some stars willingly share their thoughts on this matter. So Ronda Rousey would like to play the role of the grown-up daughter of the Uma Thurman's character, if such a plot twist is planned. The idea was also supported by Vivica A. Fox, who starred in the original dilogy.

It is also known that Quentin wil bel producing a film with the working title "Django/Zorro".
Press Ctrl+Enter If you find a mistake