Emmy Rossum biography
Emmy Rossum is a young and famous Hollywood actress, best known for her many roles in movies. She is best known for starring in Shameless TV series as well as her performance in Poseidon, The Phantom of the Opera, and The Day After Tomorrow.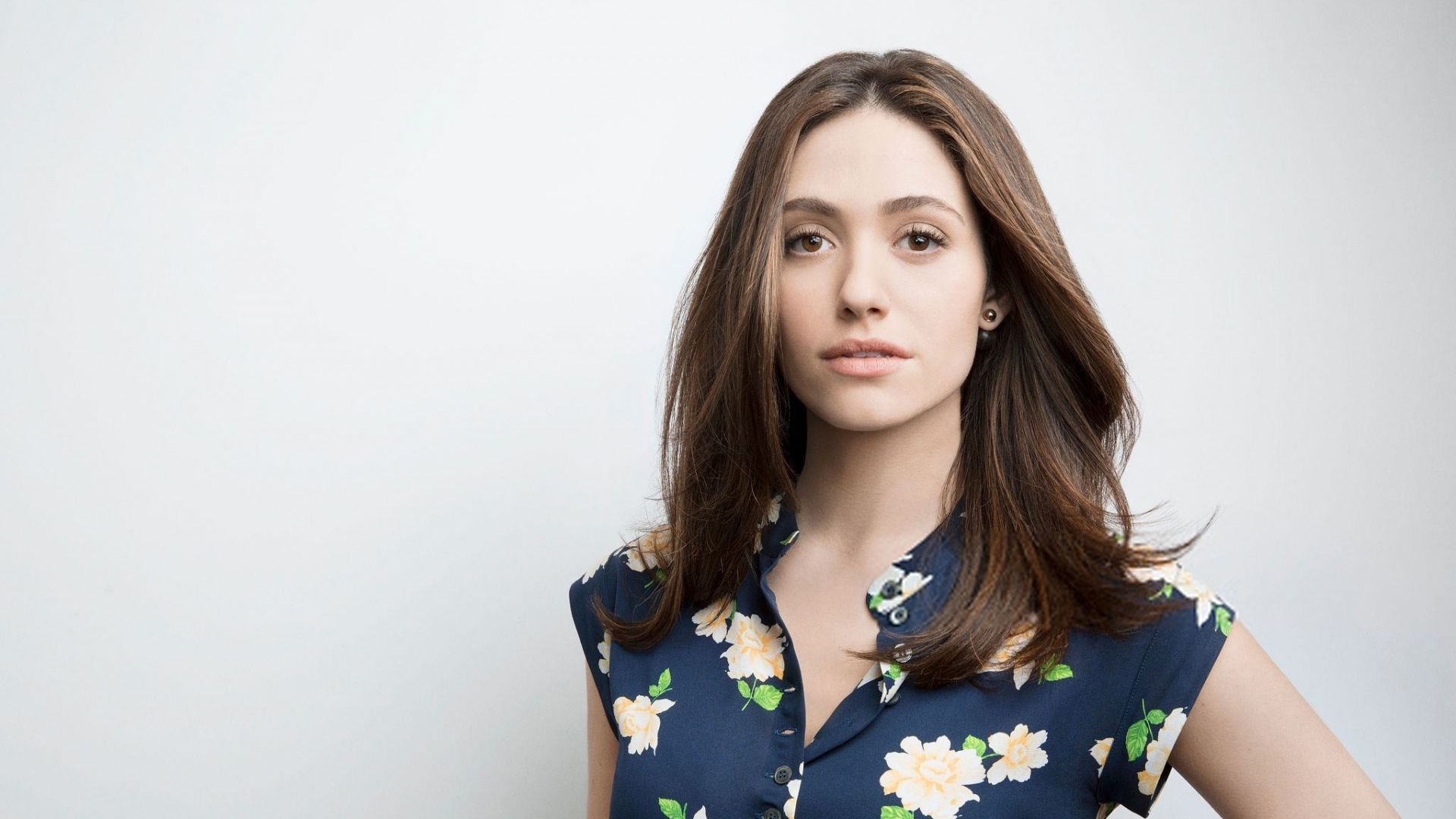 Aside from her blossoming acting career, Emmy also achieved astounding success in the music industry, with a few studio albums and a couple of music videos under her belt.
Early life and childhood
Emmy Rossum was born on September 12, 1986, in New York. The girl was raised by a single mother; father left the family even before she was born. In order to put food on a table, Cheryl Rossum had to work on her main job in the bank and take photographer gigs on the side. At first, young Emmy believed that one day father would appear on her doorstep, but unfortunately, this dream wasn't meant to come true. She never really established any kind of relationship with her dad and only met him twice.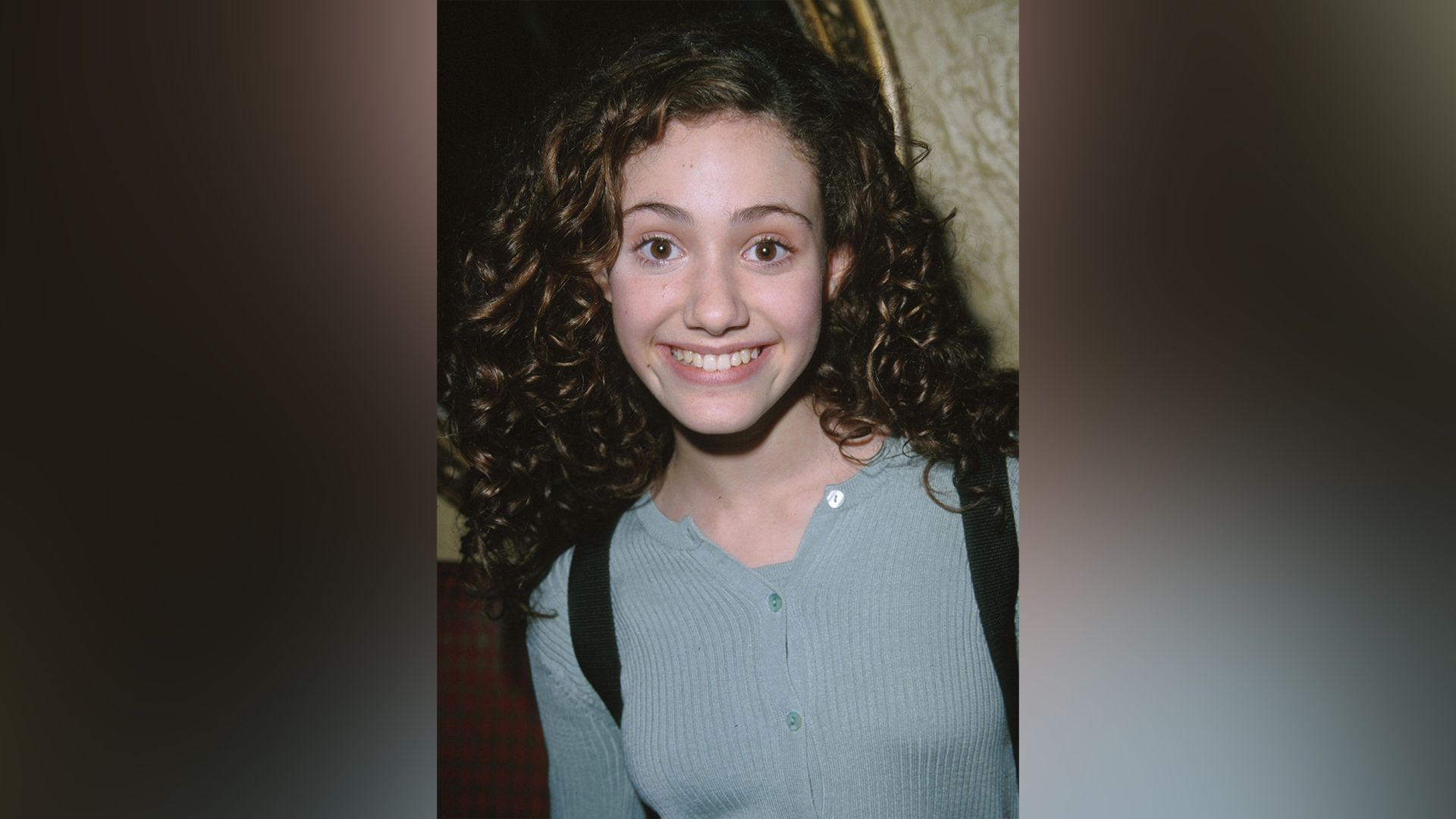 The young soon-to-be actress showcased her talent early, at 7-years old, when she sang a single tune in all 12 existing keys. Elena Doria, children chorus director, was so impressed by her innate talent that she advised and guided Emmy to continue working on her gifts. Just a few days after Rossum became a part of the chorus and spent the next five years on stage, singing along many famous performers. Despite her talent and high demand, she barely earned any money with a rate of 10 dollars per event.

Her ambitions outgrew child chorus at the age of twelve, as she wanted to achieve greater success. She realty wanted to move on and went to sign for individual acting classes with Flo Greenberg. Later on, Greenberg advised her to get a hold of a personal agent and start to attend some castings. Emmy followed the instructions of eminent guru and soon made her debut on the TV screen.
Acting career
Emmy Rossum got her first opportunity to appear on a filming set of insanely popular Law & Order series in 1998. Thanks to her assertiveness and natural stubbornness, the young girl managed to draw the attention of directors and impress viewers. Later on, in the same year, she appeared in small roles in Grace & Glorie and A Will of Their Own series, as well as drama movie Only Love.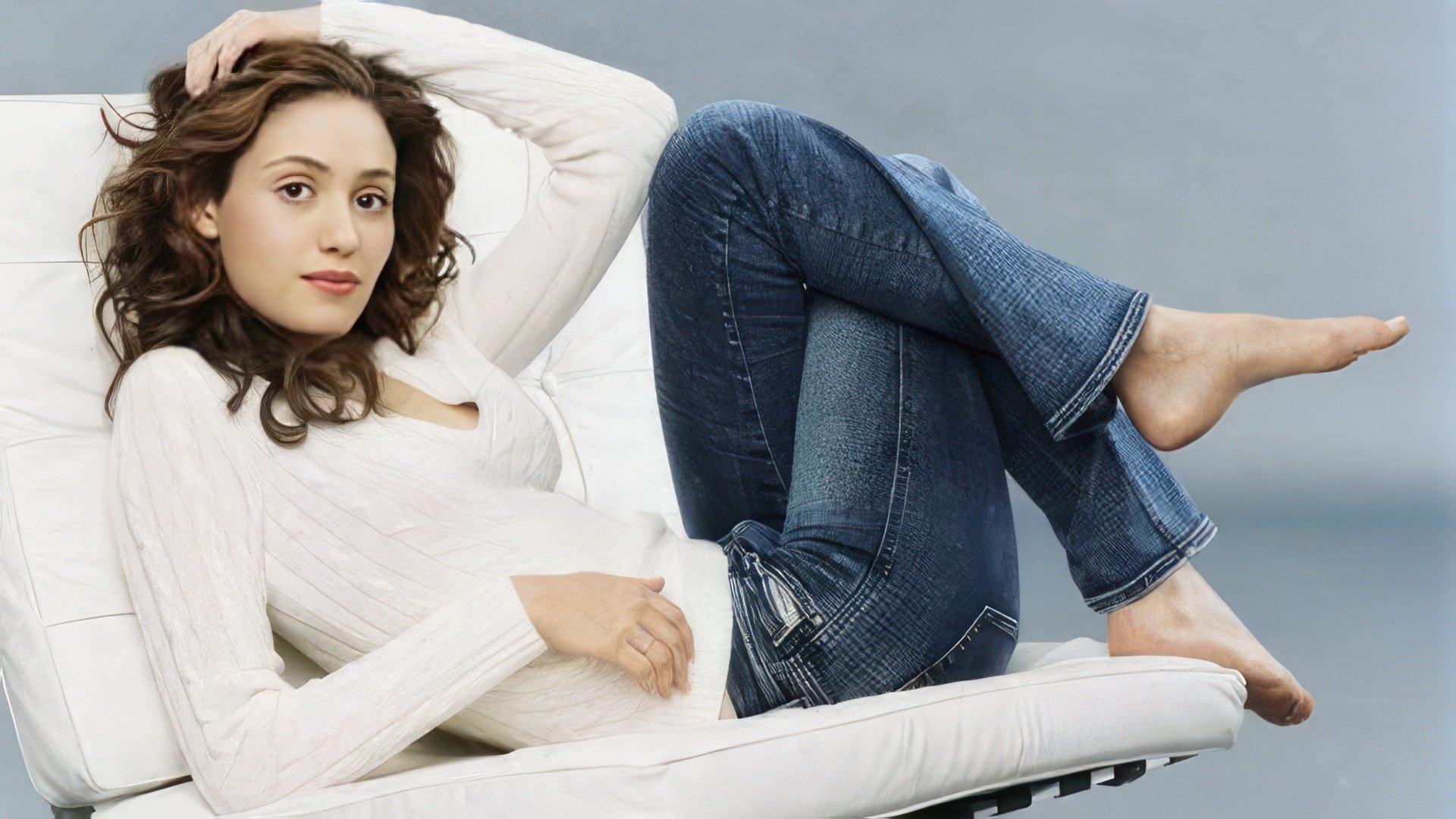 Just a year after she already managed to achieve wide recognition and popularity with her appearance in sci-fi drama film Genius, where she got one of the leading roles. Charlie, the movie's main character, is a bright kid who has a sharp mind in physics but wants to be able to play hockey. Unfortunately, as it is the case with many nerds, he had no respect from his peers and was constantly bullied. Upon finishing school at the age of 13, he enrolls in the ordinary university where he is studying under the guidance of a famous physicist. But his life drastically changes after Charlie meets and falls in love with teenage girl Claire, portrayed by Emmy Rossum.

Thanks to this role Emmy was nominated for Young Artist Awards in category Best Supporting Young Actress. Later on, Rossum went on to say: I think of all my roles, I was best in Genius. In 1999 Emmy Rossum got a small role in crime drama series The Snoops. A year after she made a brief appearance in comedy-drama It Had to Be You and joined the main cast of musical drama Songcatcher.

The next big wave of popularity hit Emmy when she got an opportunity to star in the biographical drama The Audrey Hepburn Story. She felt herself on top of the world when she got to portray the legendary actress and her personal idol. The movie was dedicated to the life of one of the most popular, talented, and unbelievably beautiful actresses, who managed to became the number one actress in whole Hollywood and featured Jennifer Love Hewitt, Frances Fisher, Keir Dullea, and Gabriel Macht.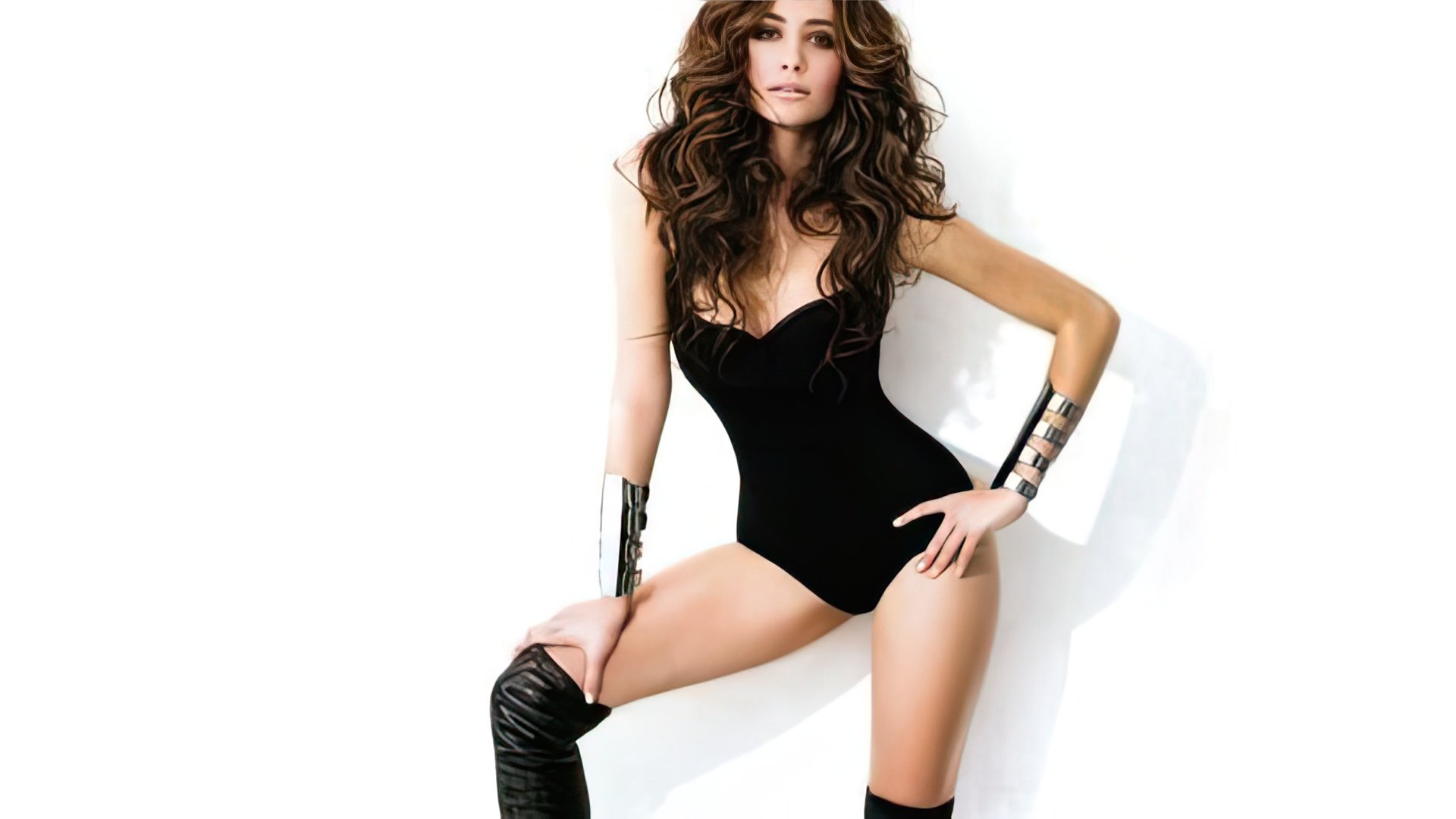 In 2001 Rossum took the role of Jenny Thomas in a thriller film Happy Now?. Young girl, that just became a Beauty Quinn, was brutally murdered by two of her classmates. To avoid the punishment for their heinous crime, they decided to conceal the truth and frame, innocent person. Little did they knew, that they will meet Jenny again, wandering the streets of their little town thirteen years later.

In 2002 Rossum appeared in comedy-drama movie Passionada. This time she portrayed the daughter of Portuguese widow (Sofia Milos), struggling to figure out what to do with her life after losing her husband to the sea. Their life drastically changes the moment when the city they live in is visited by a shady businessman, portrayed by Jason Isaacs. At first, adults failed to find common ground, forcing girl to take matters into their own hands. She followed the man and learned that he is living a double life and is a professional card counter by trade. After getting to know each other Emmy's character convinces him to teach her card counting in exchange for help in pursuing her mother's heart.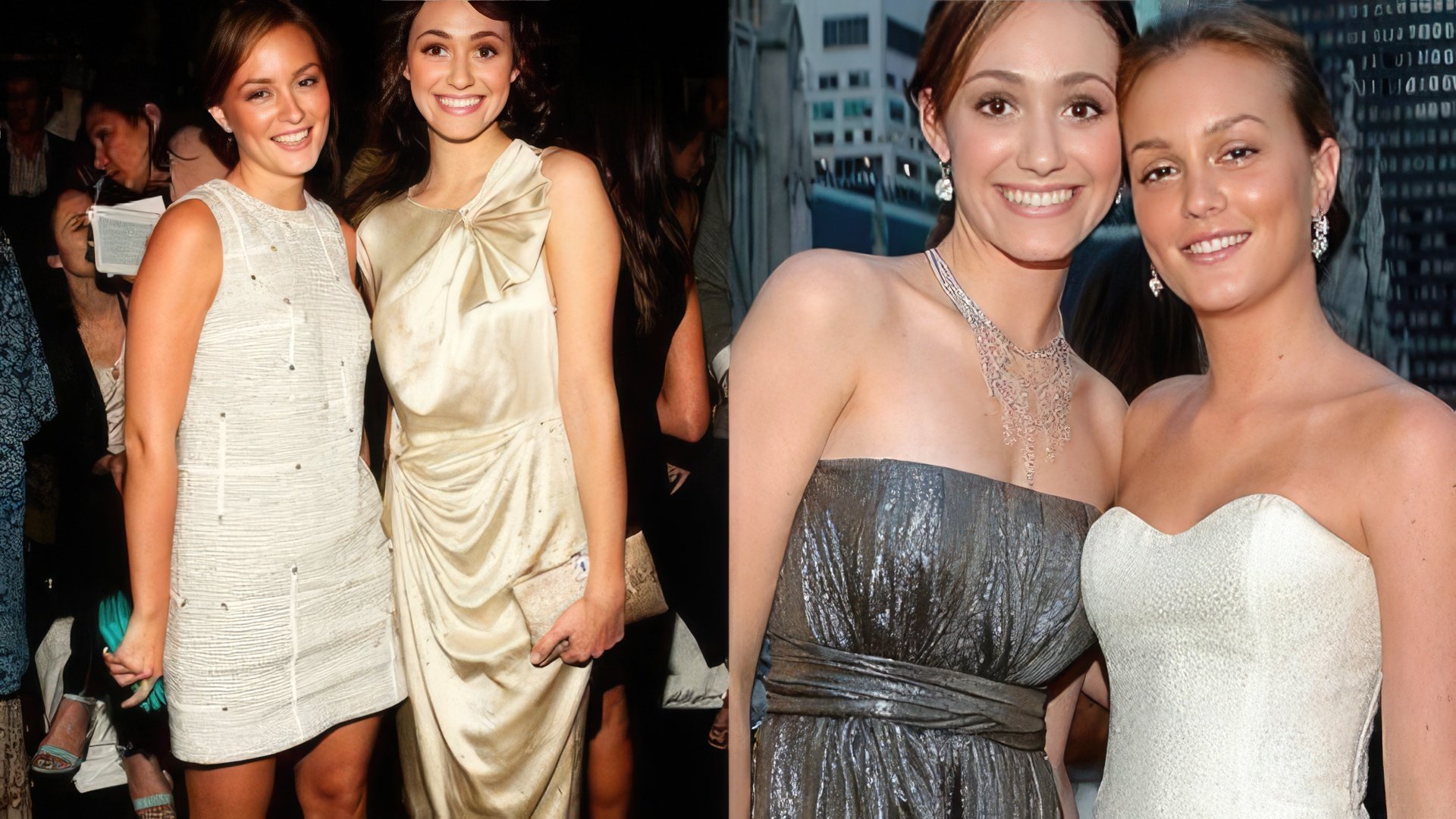 According to Zoomboola.com, in 2003 Emmy scored the main role in romantic comedy Nola. Rossum easily portrayed a young girl looking to become a famous singer. In May of that year, the actress got the role of a daughter of a local businessman in mystery crime drama Mystic River. The movie is focused on the lives of three guys, who are childhood friends who are still living in the same town. But their happy life comes to an end when the daughter of one of them is brutally murdered. Movies were directed by one and only Clint Eastwood and featured a plethora of renowned actors such as Sean Penn, Kevin Bacon and Lawrence Fishburne.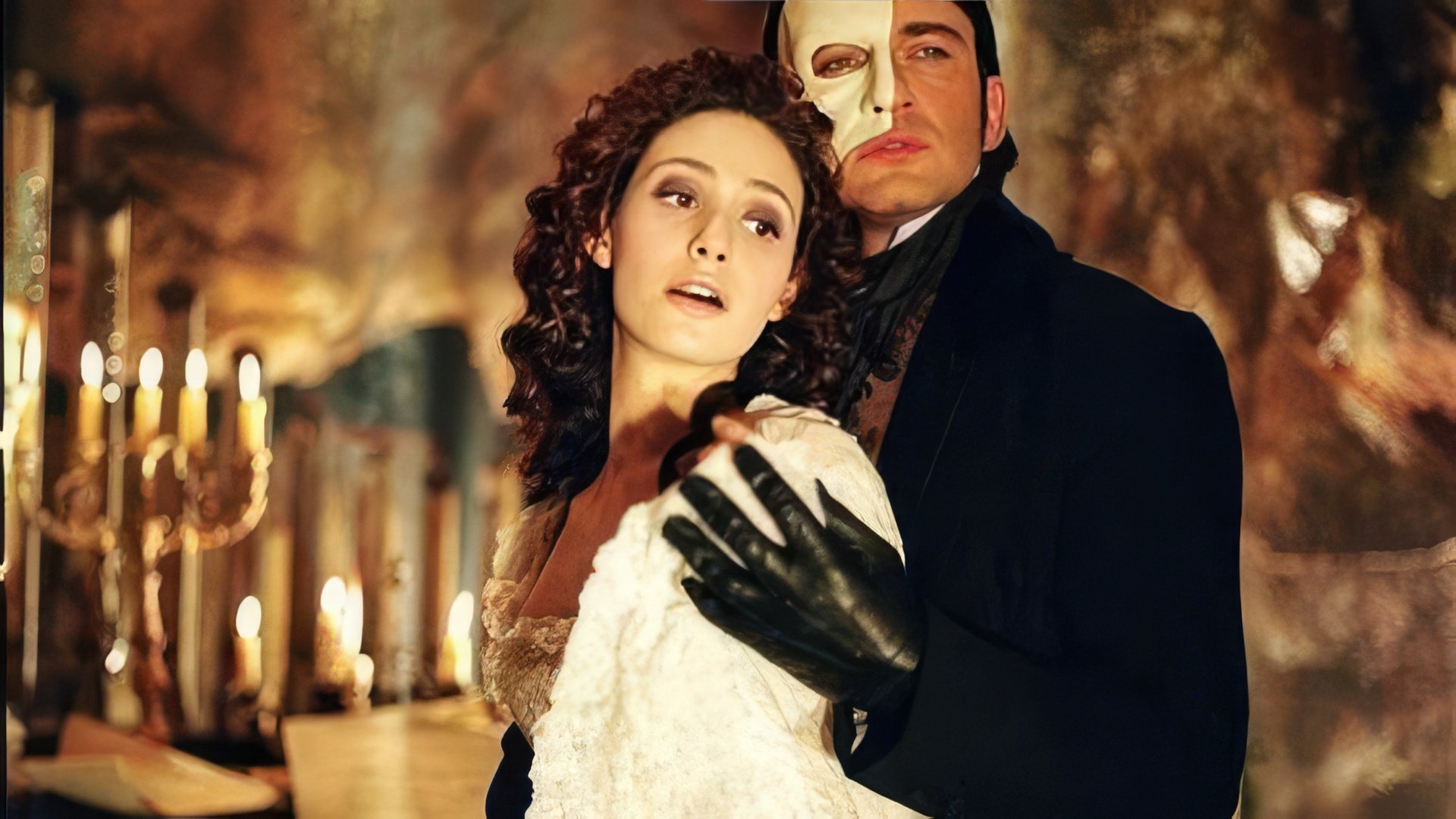 Just a year after Emmy got to star in the sci-fi disaster film The Day After Tomorrow that depicts extreme weather changes that lead to the real end of the world. On the set of this epic apocalyptic movie, she got an opportunity to join the cast of Dennis Quaid and Jake Gyllenhaal.

In 2004 Rossum joined Gerard Butler in thrilling drama musical The Phantom of the Opera. This time she appeared as an opera singer and dancer, helped by a mysterious ghost of the opera who is in love with her. In 2006 actress appeared in disaster drama Poseidon. The movie depicts a tragic sinking of the transatlantic cruise liner, capsized by a giant wave. Both crew members and passengers of the doomed ship are trying to survive, struggling to navigate their way to the safe rafts in its enormous hull turned upside down.

Later on, in 2009 Emmy starred in fantasy action movie Dragonball Evolution. Movie's plot is centered around alien civilization, looking all over the universe to find ancient artifacts and use them for their evil purposes. Later on the same year, Emmy starred in romantic drama movie Dare based around the real story of three very different teenagers who unexpectedly came together and had to make a surprisingly difficult choice.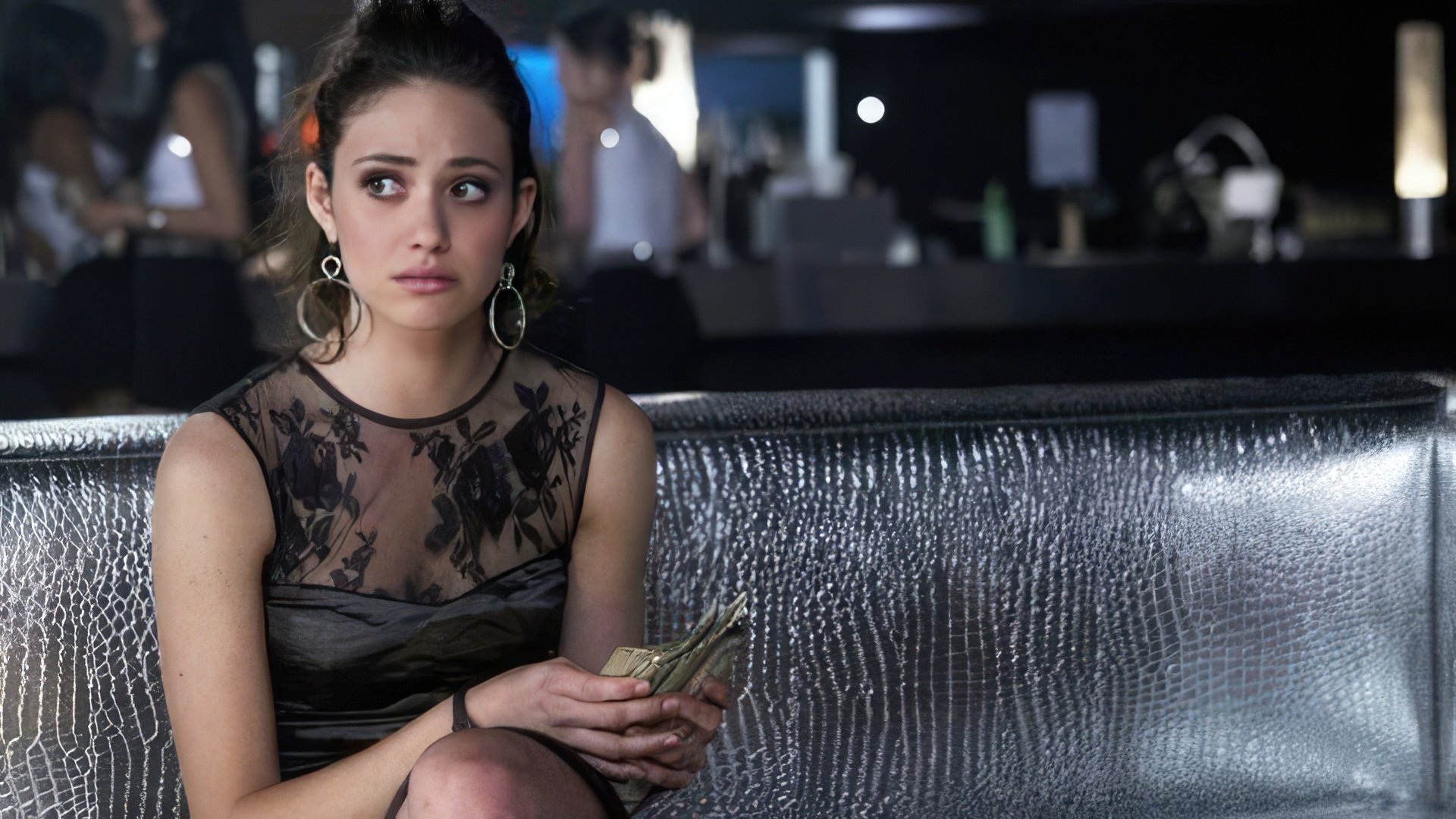 In 2011 talented actress got the main role in comedy-drama TV series Shameless. This time Emmy had to portray a whimsical and careless girl, living together with her family and relatives. Every show's episode is a new challenge to the big and complicated family; a challenge that they have to face together.

In 2014 actress starred in three successful movies such as drama Before I Disappear (as Maggie), romantic comedy Comet (as Kimberly), and drama You're Not You (as Bec). It's also worth mentioning that actress is suffering from a rare celiac decease, a condition when the body cannot tolerate a food that contains gluten or any kind of cereal. At the age of 22, during the filming of one of MTV News episodes, Emmy couldn't eat her birthday cupcake, so she decided to eat only it's frosting to the surprise of both TV crew and viewers.

Famous actress and talented singer, Emmy became huge friends with Leighton Meester, American actress and main star of Gossip Girl series, and renowned singer Ashlee Simpson.
Music Career
After her impeccable performance in 'The Phantom of the Opera, Emmy received a number of tempting offers to help her record a solo album, which would've included the only song of the classical genre. She refused the deal and opted to make more mainstream and modern music.

In the fall of 2007, she released her first studio album, produced by Stuart Brawley. At the end of that year, she also presented her Christmas EP containing three holiday-themed songs. During that year Emmy released five music videos on her songs, with Slow Me Down, Stay, and Falling being the most famous of them. In the middle of 2009, Rossum joined the «Counting Crows» band as a temporary addition and went on a tour in multiple countries. A year after that, she met with Alex Band and was featured in the «Cruel One» song on his latest album.
Personal life
In 2007 actress met with musical producer Justin Siegel, who she eventually married. Their relationship lasted only two years and abruptly ended when Justin learned about Emmy cheating on him. As it turned out, went to tour with Counting Crows not to sing and develop her career but to be closer to her lover, Adam Duritz. Justin, not thinking twice, filed for divorce, leaving the actress single in 2010.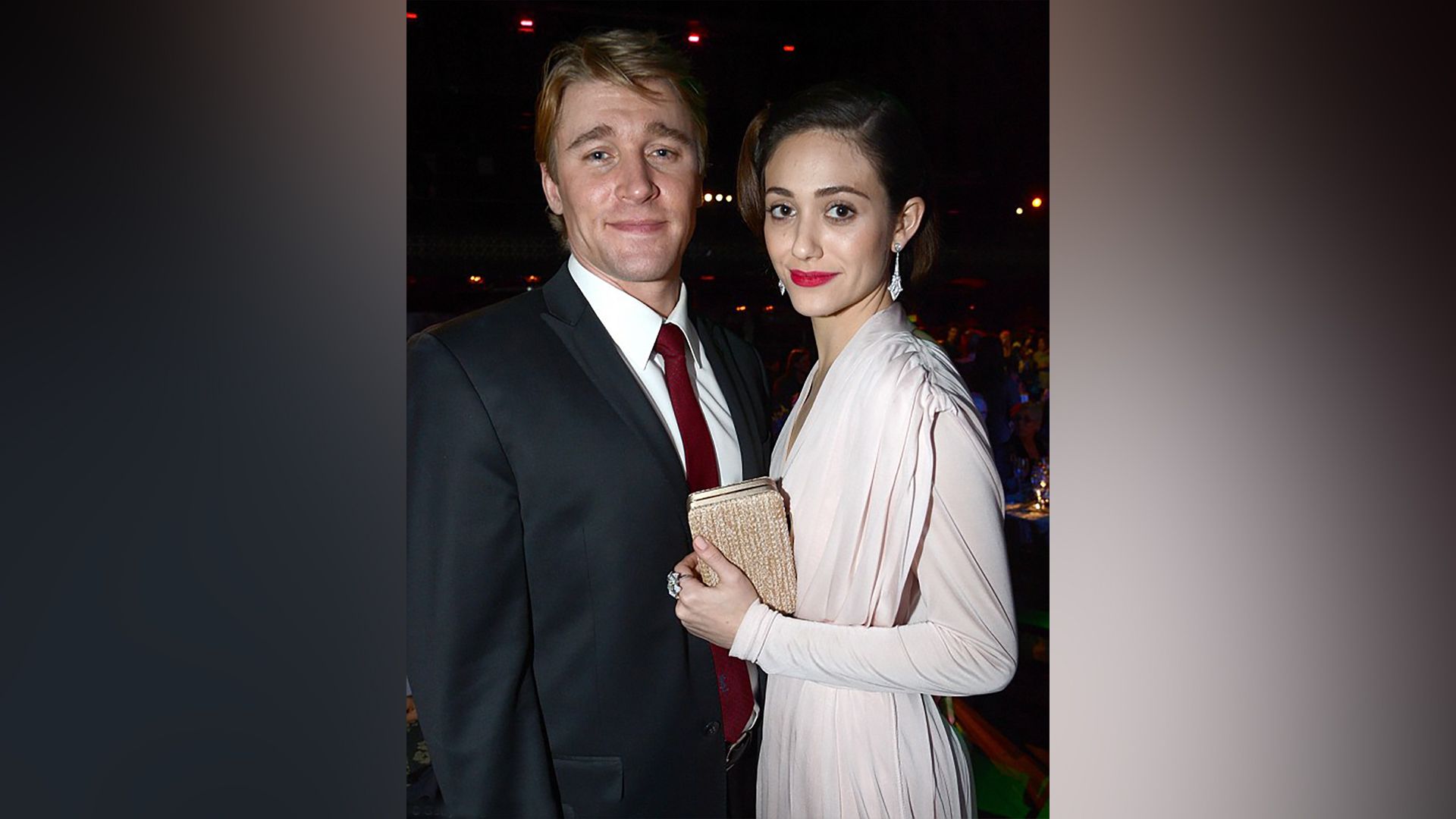 In 2011 all outlets reported about Emmy's new relationship with her fellow Shameless star Tyler Moore. The affair between actors lasted for over two years but ultimately ended by both actors without any information on their split. After this relationship actress immersed herself into the work.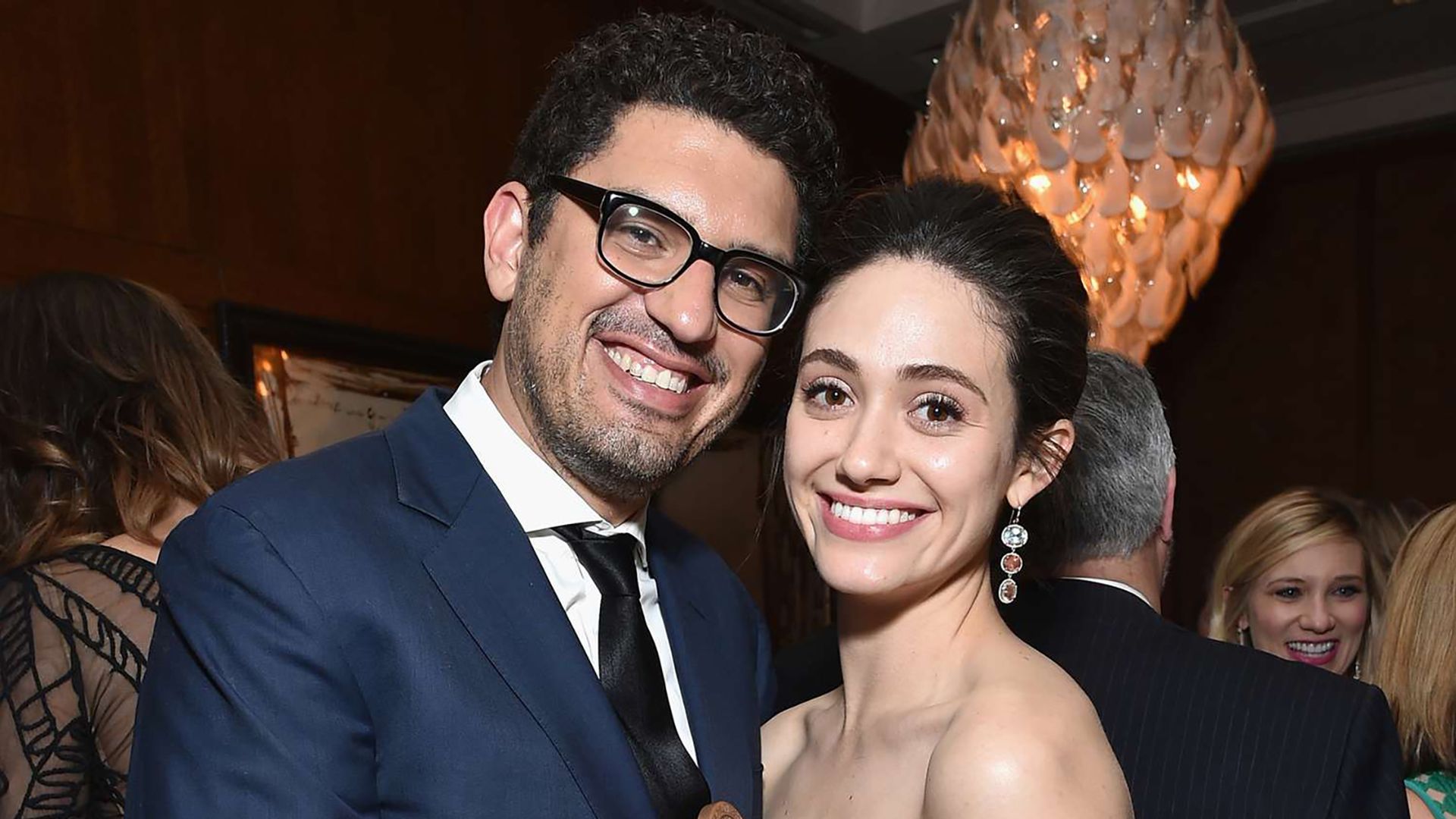 In 2013 actress met with a talented director and writer Sam Esmail. The couple immediately felt a spark between them and got engaged two years later. Emmy Rossum and Sam Esmail officially married on May 28, 2007.
Emmy Rossum now
In 2019, the American action movie "Cold Pursuit" premiered with elements of black comedy, in which Emmy played Kim Dash. Liam Nisson played the main role in the film. The film received average reviews from film critics. In the same year, the actress completed work on the project "Shameless", in which she starred for 8 years.
Press Ctrl+Enter If you find a mistake