Bruce Willis' Biography
Walter Bruce Willis is a worldwide adorable American movie star, producer, and musician. He became known for his role of John McClane in action film series «Die Hard» as well as for featuring in miscellaneous iconic movies of the 90s including «Death Becomes Her» (1992), «Pulp Fiction» (1994), «12 Monkeys» (1995), «The Fifth Element» (1997), «Armageddon» (1998), «Sin City» (2005) and «Looper» (2012), etc. All in all, Bruce starred in more than 100 motion pictures, often taking prime roles, and eventually skyrocketed to Hollywood's highest-paid actors of all time. Net worth: $250 million.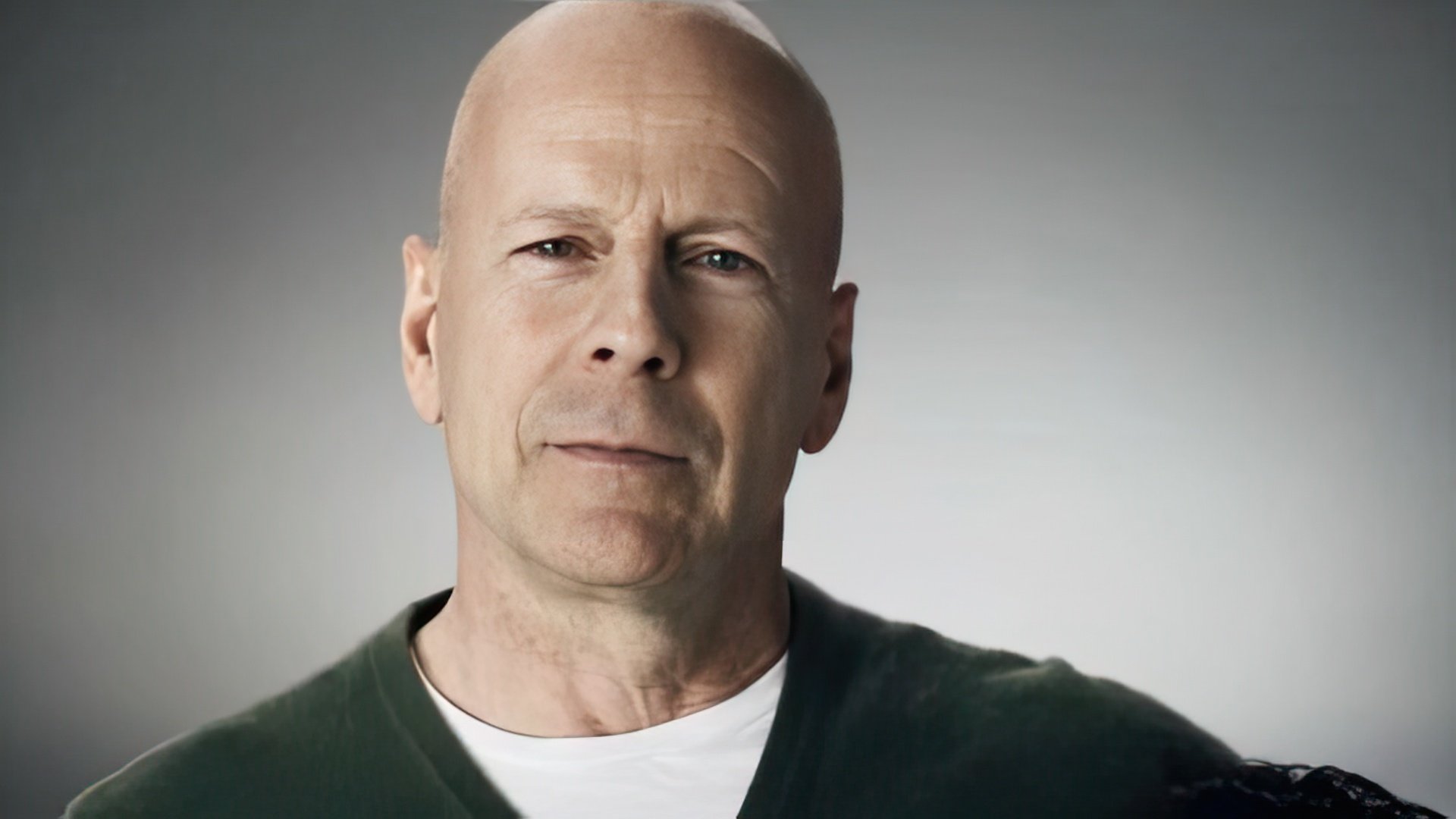 Early years
Walter Bruce Willis was born on March 19, 1955, in the town of Idar-Oberstein, West Germany. His mother, Marlene, was German, born in Kassel. His father, David Willis, was an American soldier assigned to the regiment located in FRG. In 1957 he finished his military service and moved his family to the homeland, state New Jersey. Willis is the oldest of four children with a sister named Florence and David. His brother Robert died of pancreatic cancer in 2001.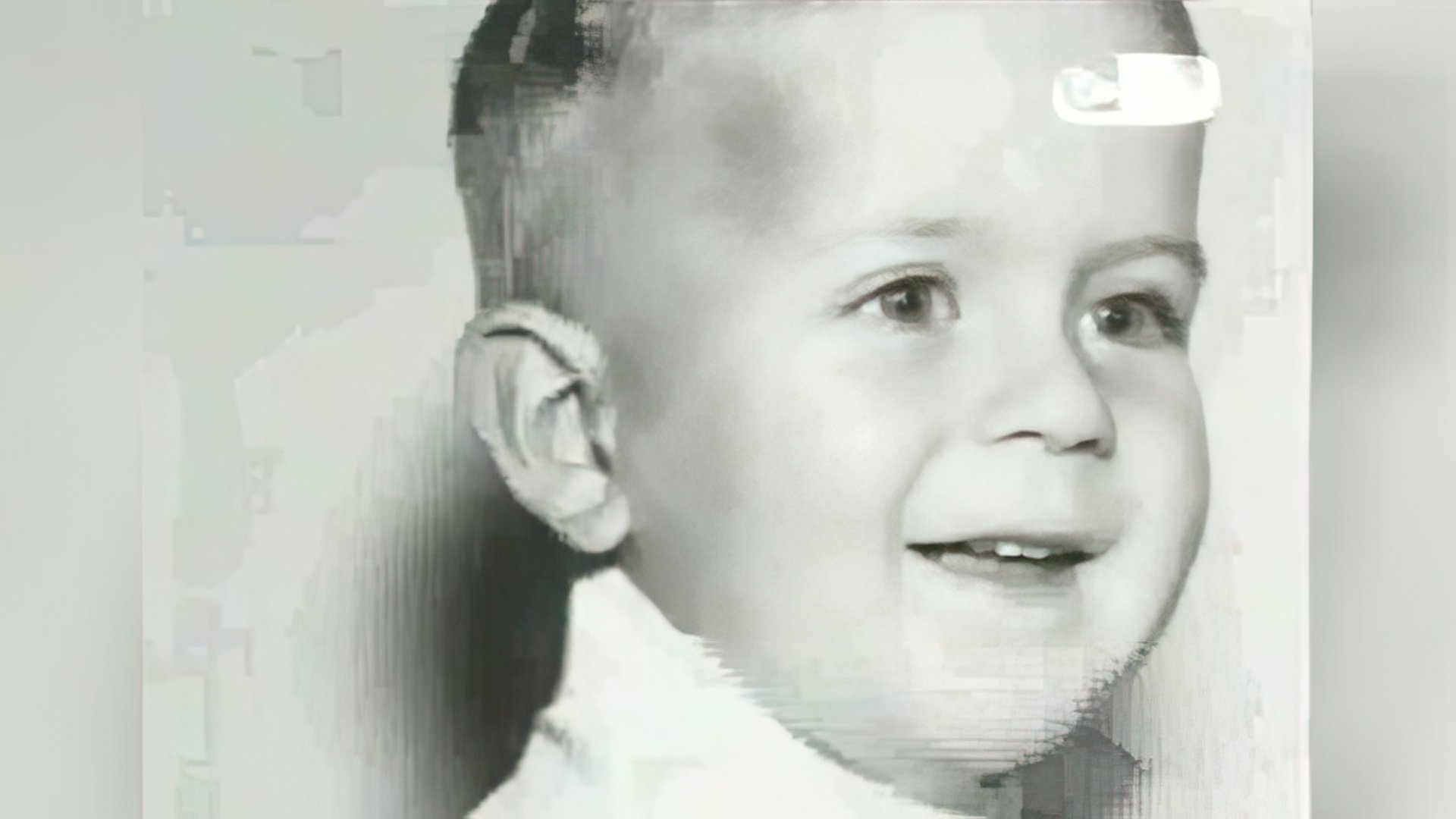 In America Marlene got a job in a bank, working part-time and his father was a welder, master mechanic, and factory worker. Considering this, Willis often mocked at himself as having descended from a «long line of blue-collar people».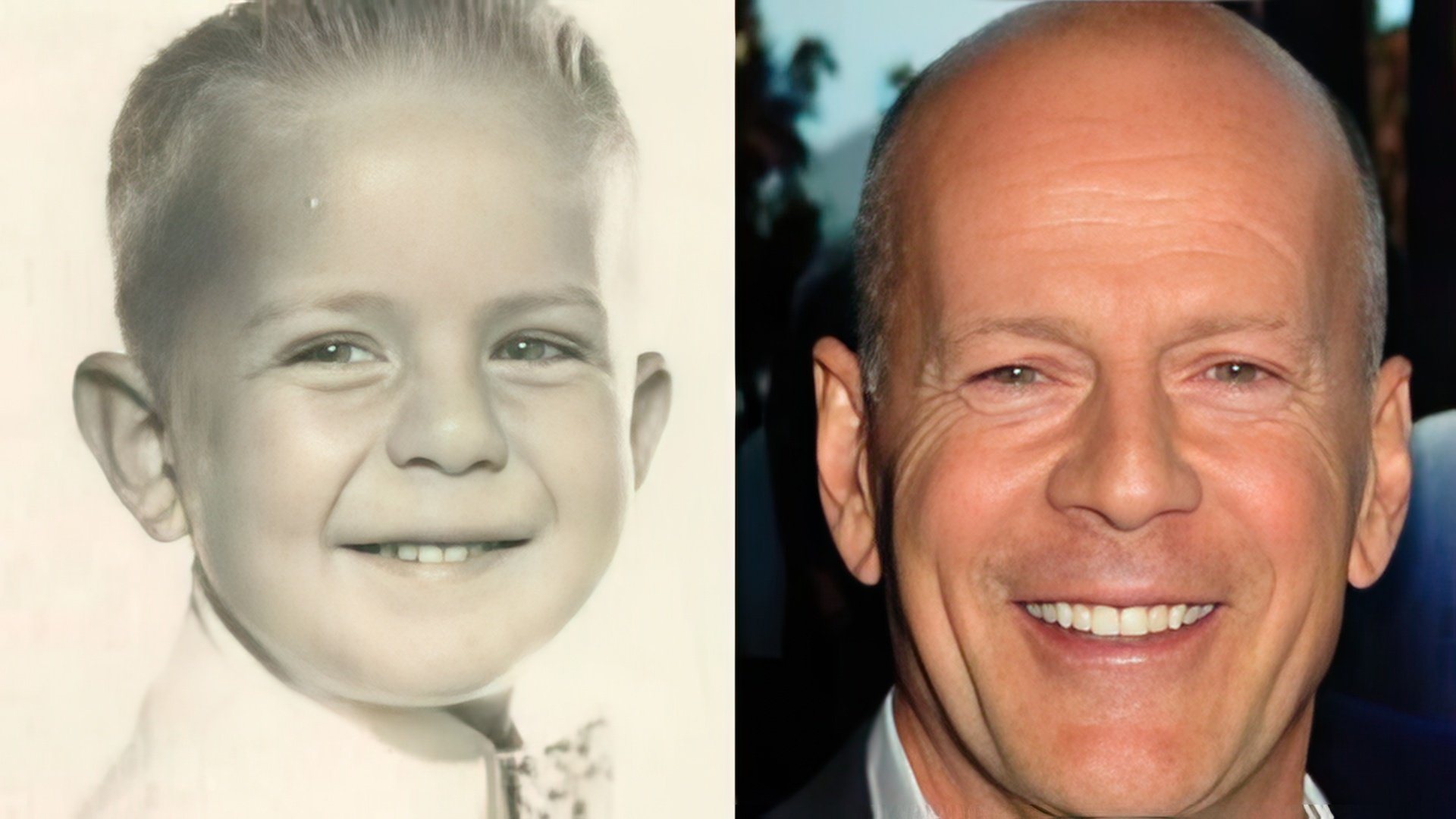 Willis properly studied at school, where he suffered from stuttering until 9 years old, though. A right prescription to control and overwhelm it was found accidentally: he appealed to perform some role in « A Connecticut Yankee in King Arthur's Court» in the school theatre, and it turned out that the boy, starting to express himself on stage, was suddenly losing his stutter.
When I stepped off the stage, I started stuttering again. And I went, `This is a miracle. I`ve got to investigate this more.`
He began to act more and more, and finally, his speech disorder was completely gone. This discovered self-confidence inside of the young creature. He gradually became respected in the classes and «inaugurated» new activities in the capacity of student council president.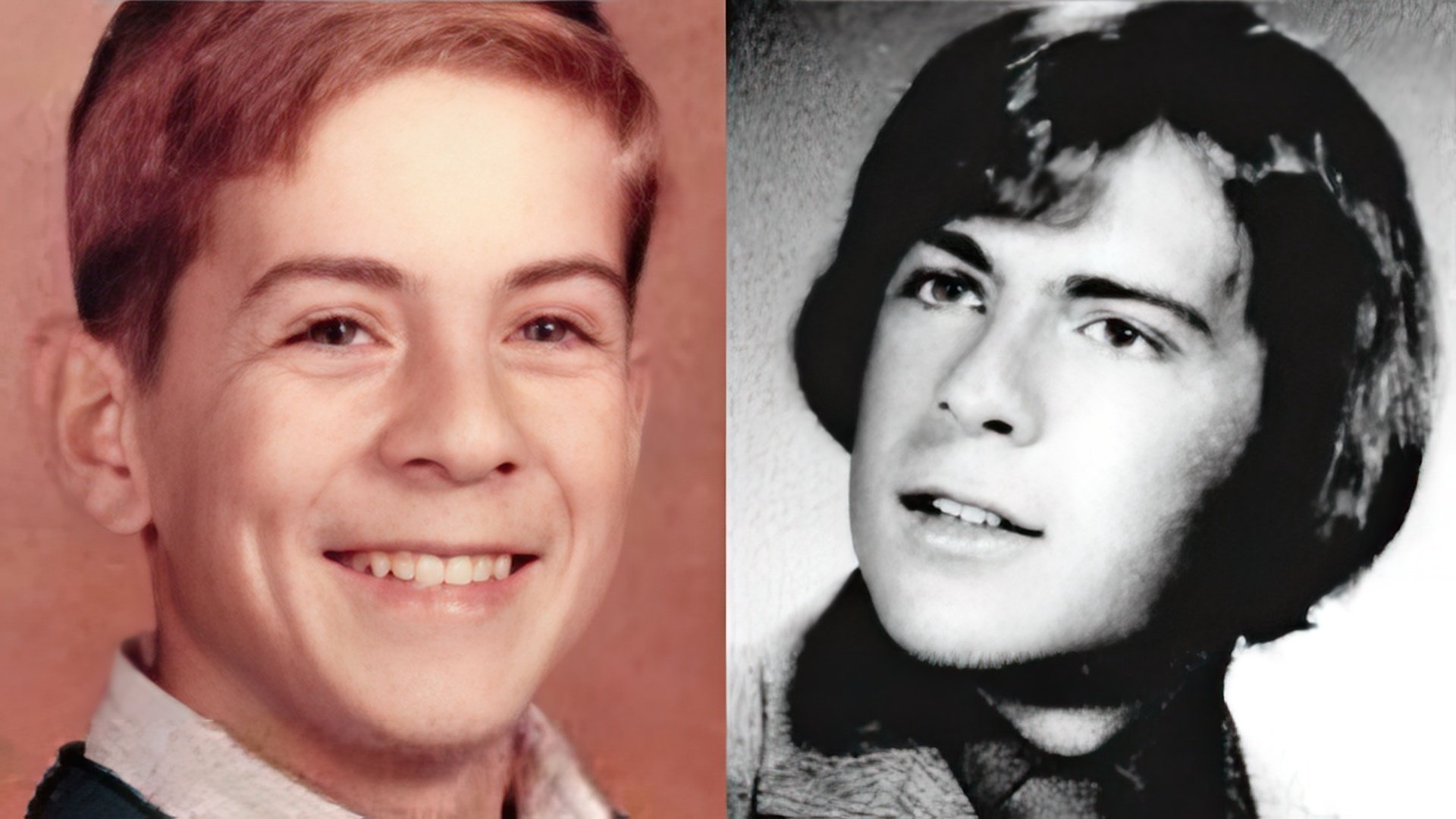 According to Zoomboola.com, in 1973 he graduated from the school Penns Grove and took a job as a security guard at the Salem Nuclear Power Plan, transported labor crews for chemistry company DuPont, his dad's work spot. Moreover, he tried himself as a private eye. He didn't find satisfaction in that sort of odd-jobs and determined himself to turn into a professional actor.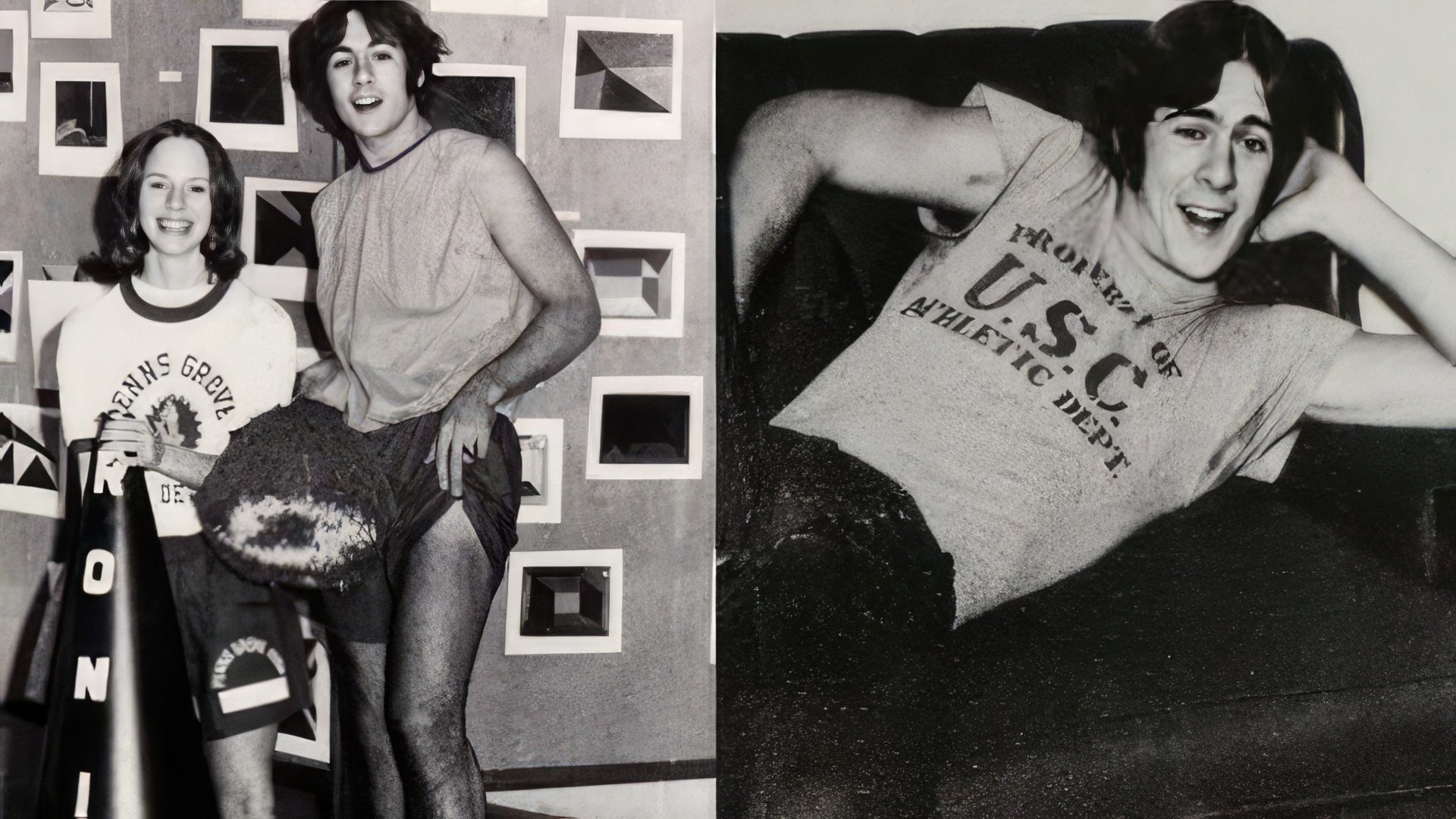 For these reasons he attended Montclair State University but in 1977 used to drop studying and move to New York, experiencing a lack of activity and recognition. He finished his high education distantly years later. New York was an appropriate place for beginners in the realm of theatre, so Bruce appealed much for an audition but was approved nowhere. He used to turn back to odd-jobs as a bartender or servant.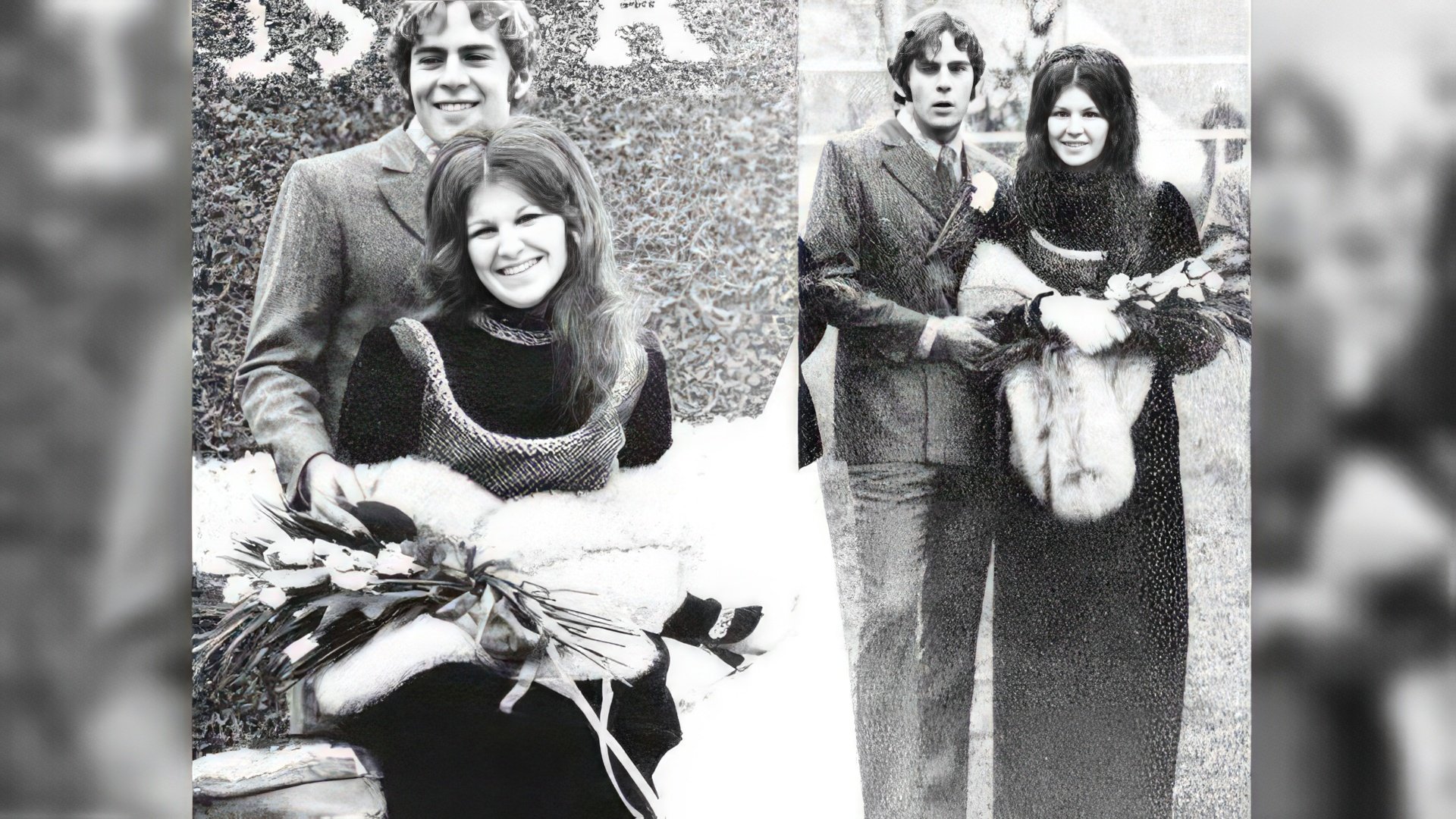 One day he has noticed: a casting director came up to him after the set and suggested to him an episodic role in «The First Deadly Sin». When Frank Sinatra stepped out from the bar, a stranger in a cap came in. There was it, Willis. Besides, that movie sucked. Time after that, he was invited for several television shows – again bit parts that were ignored in cast credits. So far, no upgrade.
Acting career
A decisive breakthrough occurred in 1984 when Bruce was auditioning for the role in TV series «Moonlight». A channel's owner wanted to dismiss him first, because of his clumsy outlook – punk haircut, military sleeve, and a ring in the ear. In a nutshell, all that does not correspond to the mysterious nature of a private-eye. Nevertheless, Glenn Gordon Caron, a film director, noticed Bruce's rebelling guts and poached him onto a new set co-playing with an affirmed actress Cybill Shepherd.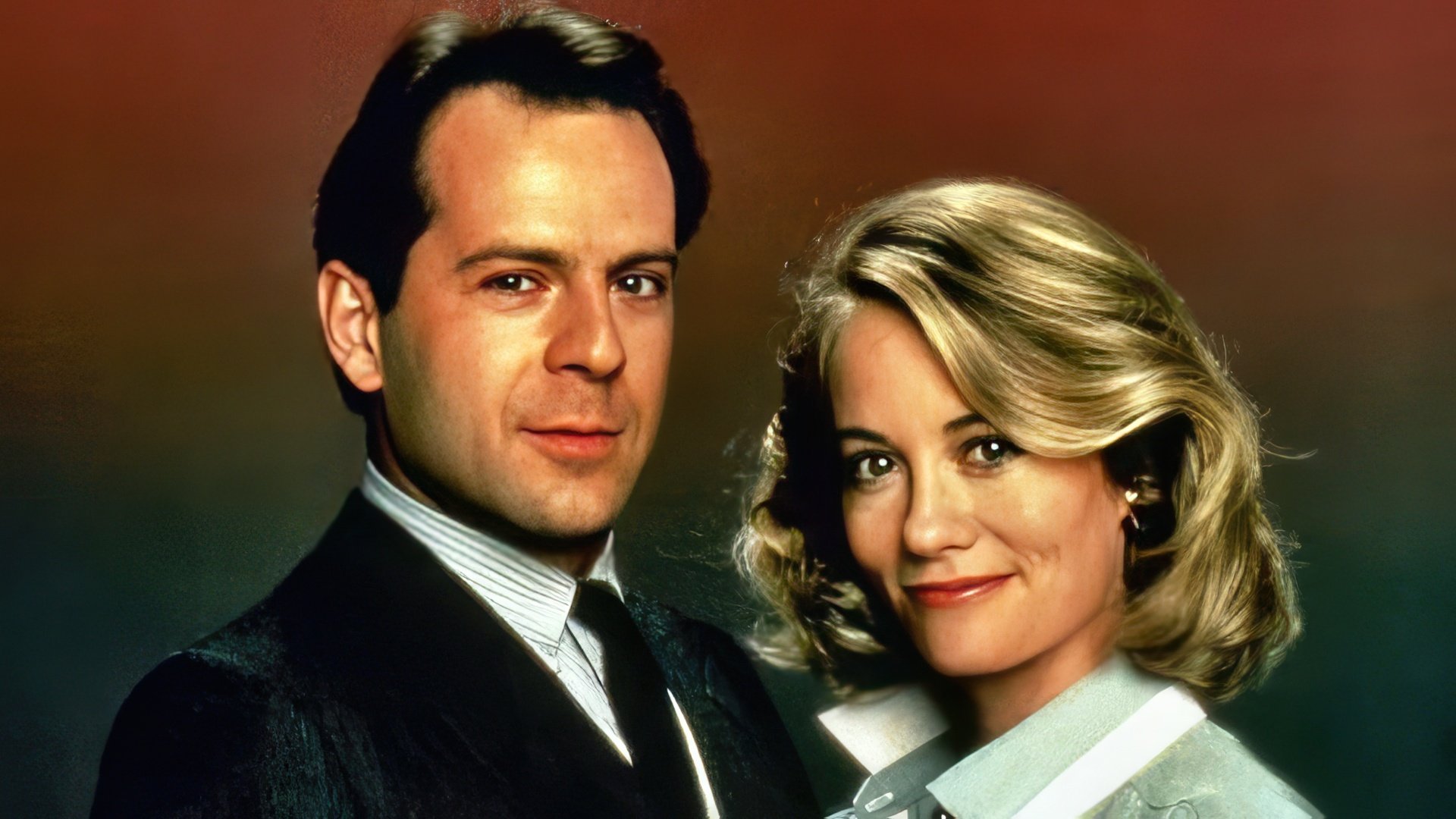 Having taken this role, Bruce Willis outfoxed almost thirty hundred contenders for his performance. Years later, his performance was rewarded with Emmys and Golden Globe. Throughout five seasons he gained intimate knowledge of acting: according to his associates, Bruce was initially just grateful for a provided opportunity, but at the end of the set he was bent on ascending the heavens on the road to the movie star. Continuing his comedy engagement, Bruce Willis got a role in his first romantic comedy «Blind Date» directed by Blake Edwards in 1987. There he was accompanied by magnificent Kim Basinger.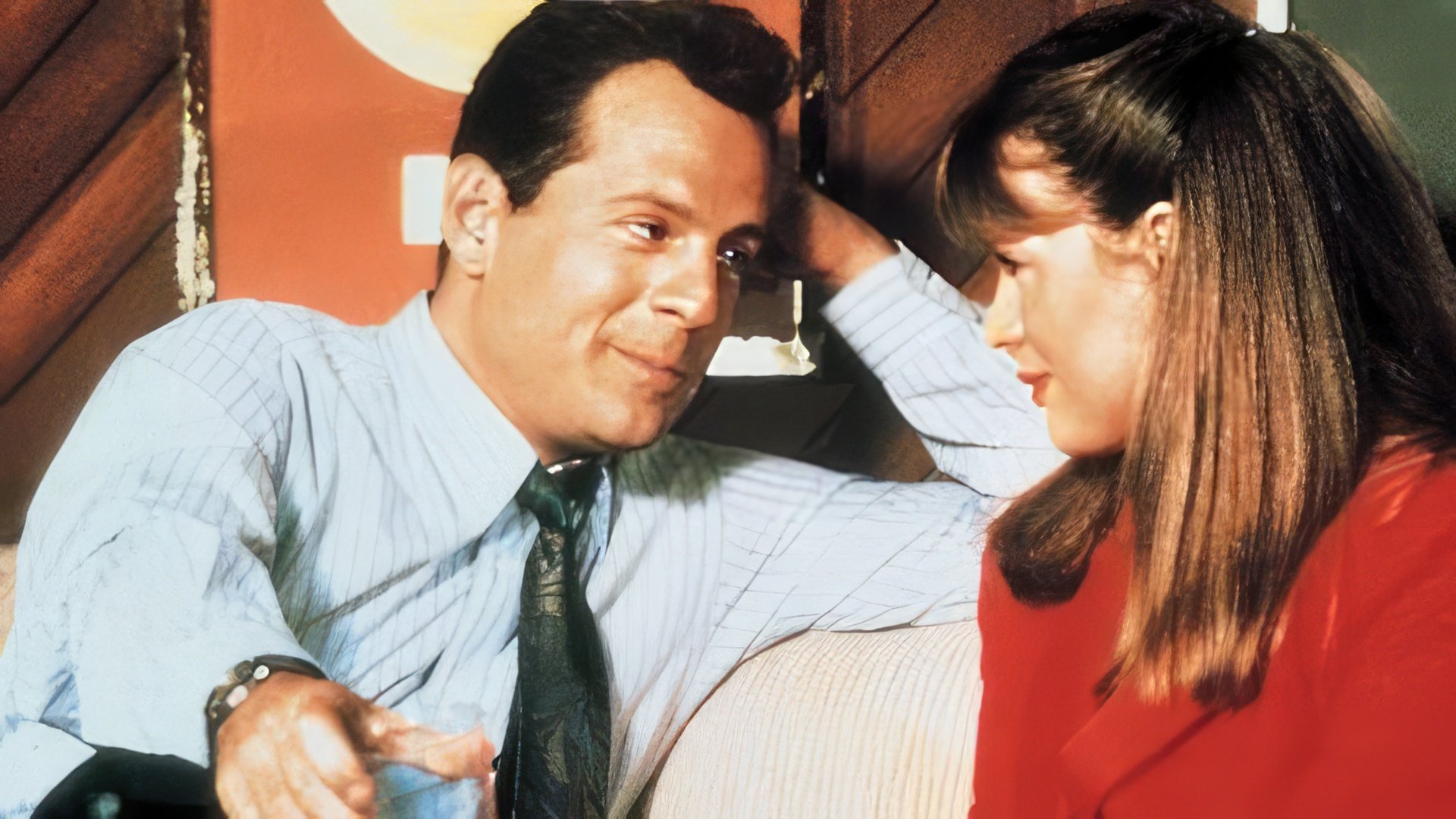 But sooner he made a then-unexpected turn in his most remarkable movie appearance, featuring John McClane in «Die Hard» (1988) directed by John McTiernan. To say out of the term, John, which is McClane, was handed to Willis accidentally: all such famous movie stars as Arnold Schwarzenegger, Sylvester Stallone, Harrison Ford and Richard Gere, who were requested for this role, for unknown reasons, declined the offer.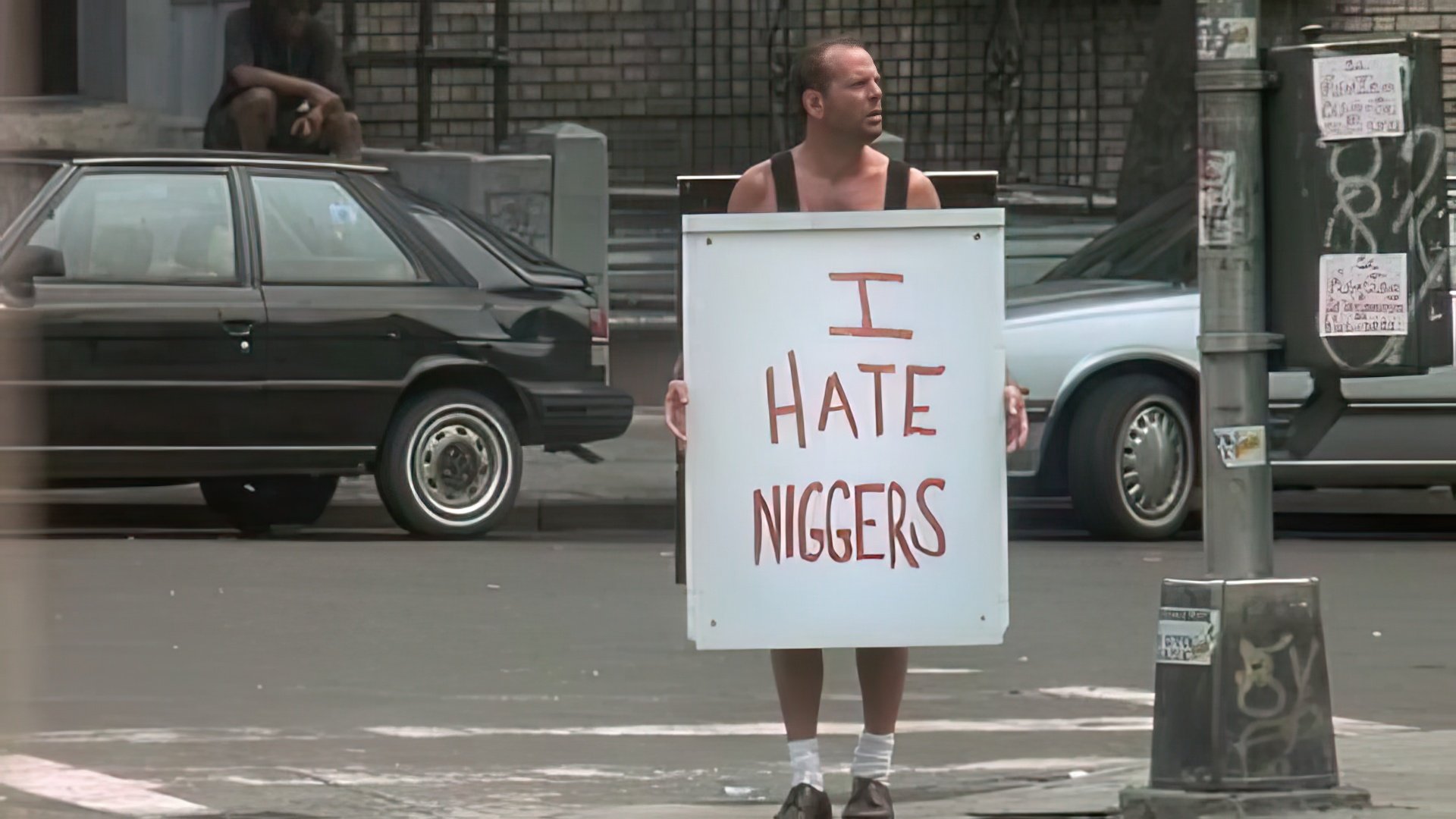 After «Die Hard» he played in a drama «In Country» (1989), by which Willis earned a Golden Globe nomination, in another romantic comedy «Look Who's Talking» (1989), supported by Kirstie Alley and John Travolta, and in the sequels «Look Who's Talking 2» (1990). Many of us also recall his performance in a comedy thriller «Hudson Hawk». This chain of Bruce's comedy successes climaxed in a brilliant Robert Zemeckis' comedy «Death Becomes Her» (1992), where Willis found himself jailed among two co-starring hot-sparkling female rivals - Meryl Streep and Goldie Hawn.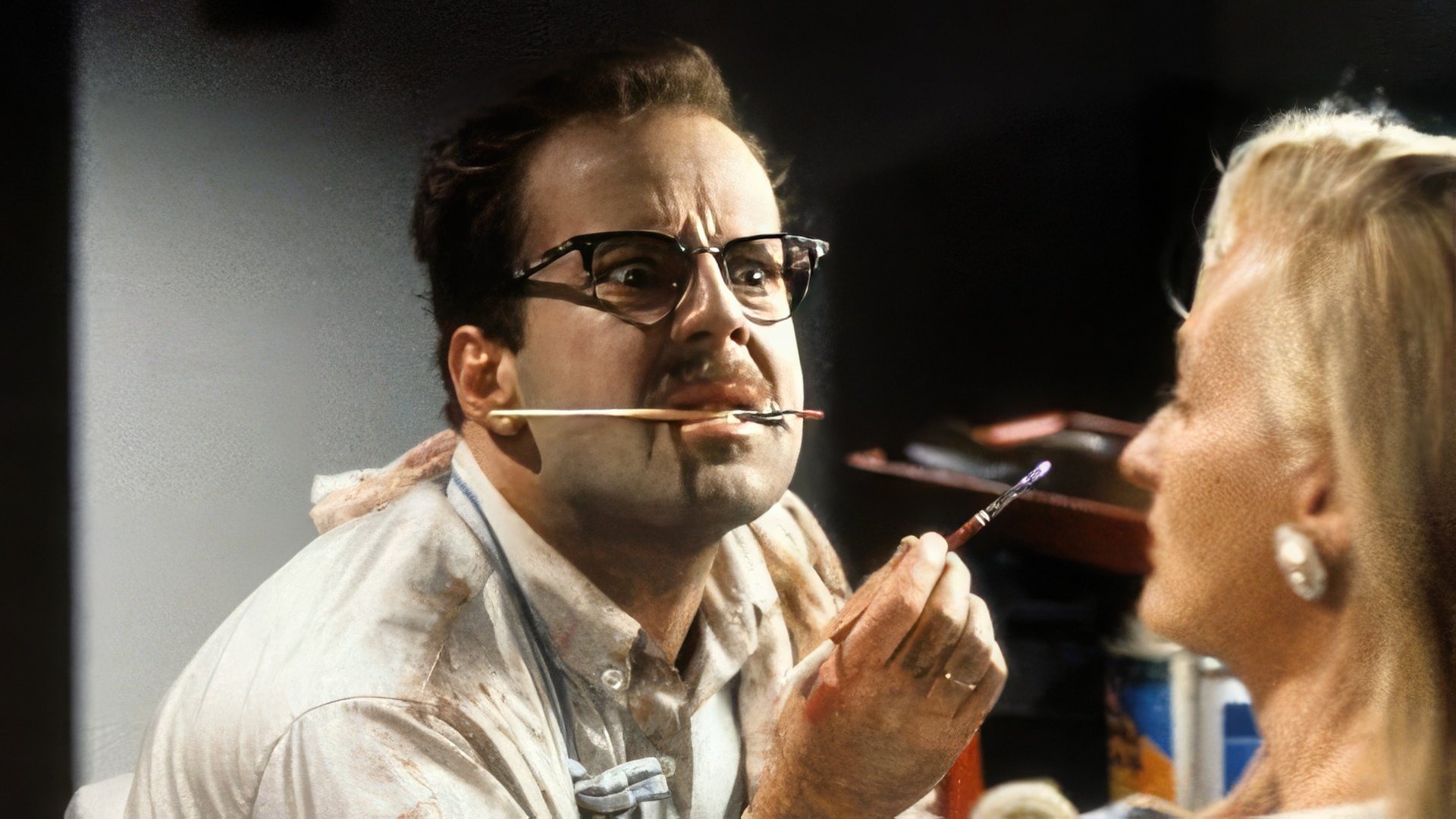 After this and some minor performances, an actor gave a new boost to his career, by starring in an iconic black comedy «Pulp Fiction» (1994) directed by Quentin Tarantino's, gifted him one of his most recognizable roles. An original script and brilliant cast contributed to the success of the flick: John Travolta, Samuel Jackson, Uma Thurman, Bruce Willis, Christopher Walken, Steve Buscemi, Quentin Tarantino himself, etc. Time later, critics regarded «Pulp Fiction» as one of the most significant films of its era with a huge impact on an ongoing culture. In 1995 an actor played in Terry Gilliam's dystopia «12 Monkeys», surrounded by Madeleine Stowe, and Brad Pitt, followed in 1997 by an iconic fantastic thriller «The Fifth Element» directed by Luc Besson, starring his wife Milla Jovovich as Bruce's partner.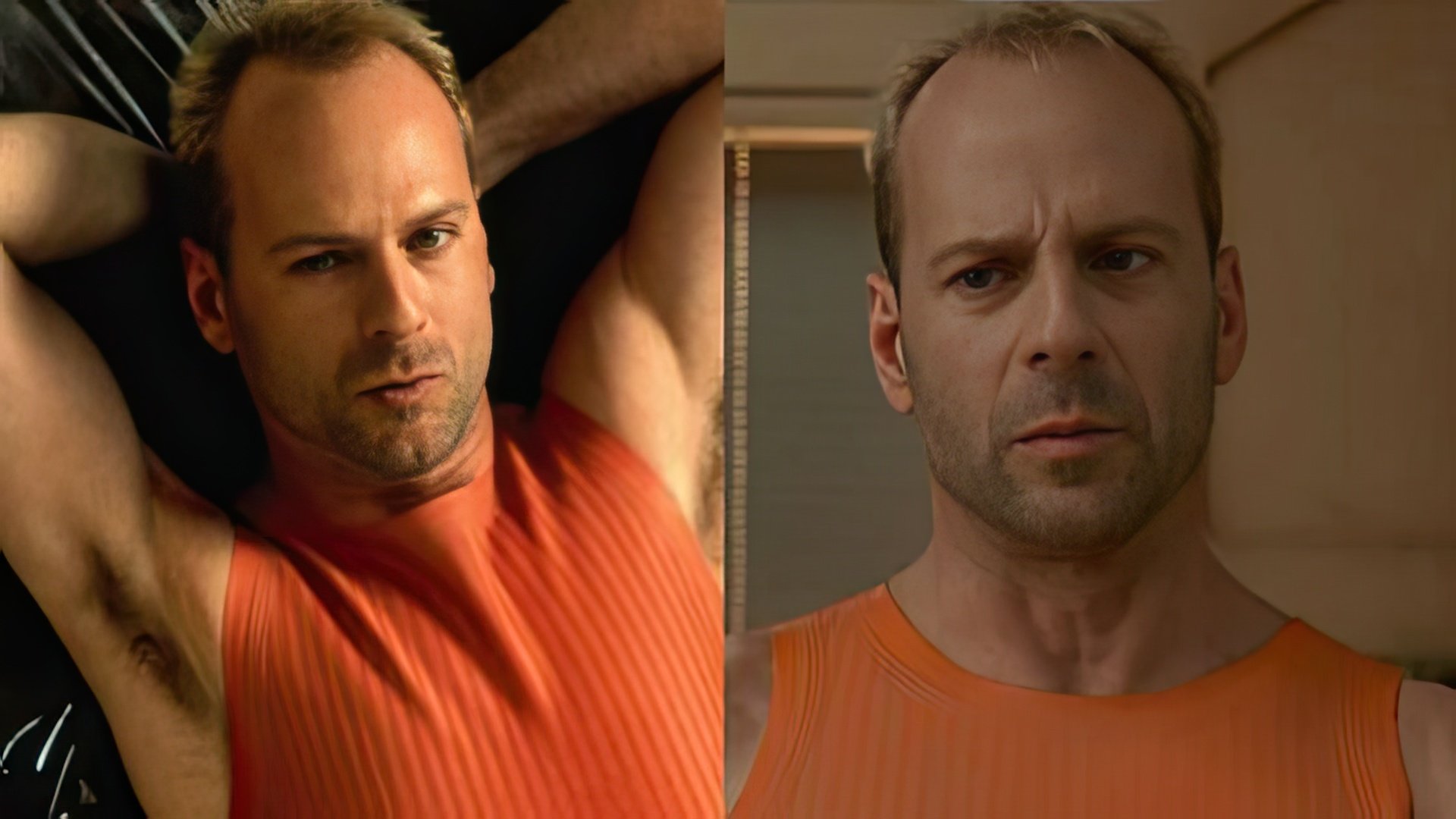 Afterward, Bruce starred in flops, e.g. a thriller «The Jackal» (1997) directed by Fred Zimmerman cooperating with Richard Gere as well as action drama «Mercury Rising» (1997) starring Alec Baldwin).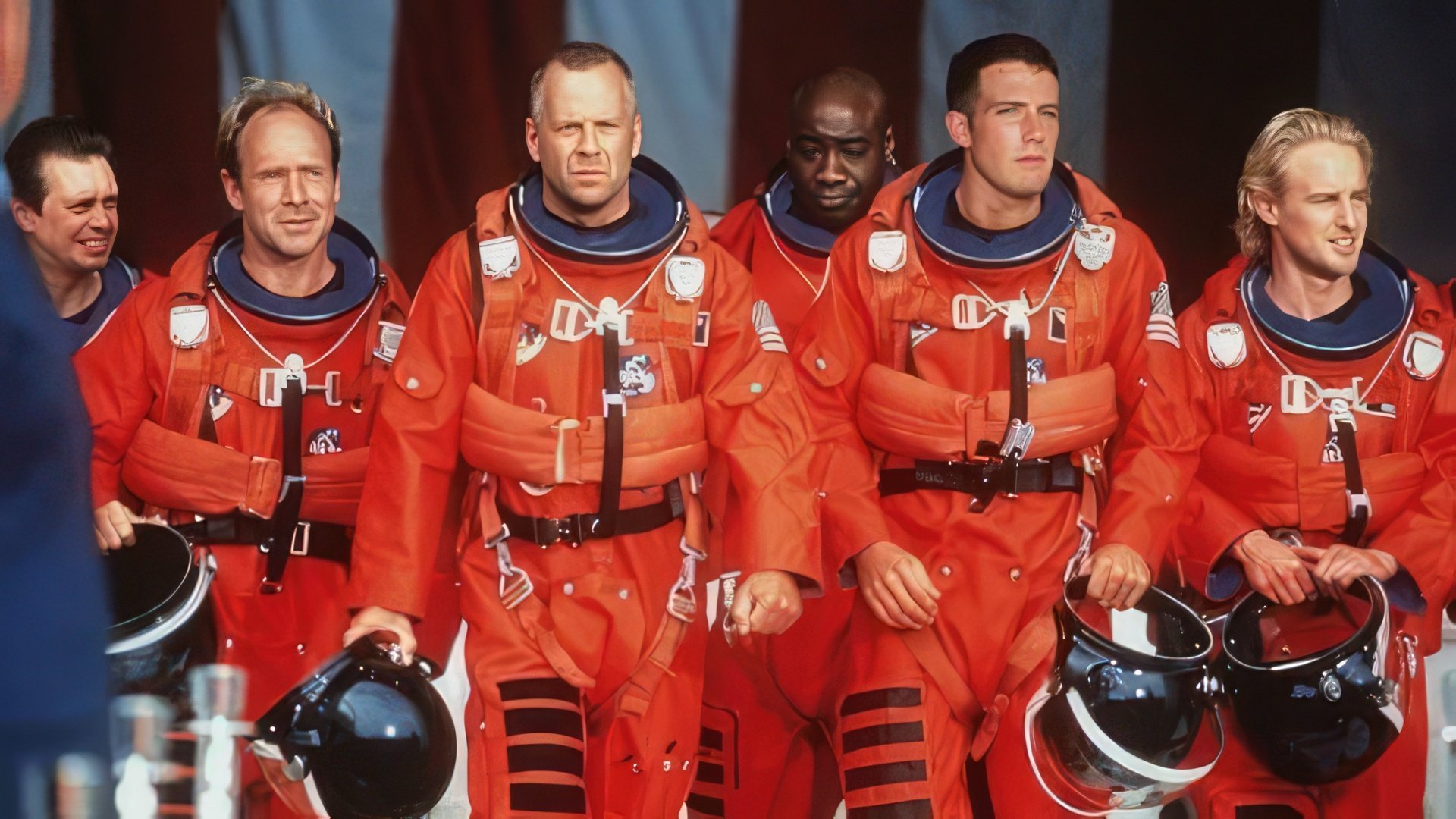 His career has been downgraded to ordinary performances, but then experienced a swift increase due to appear in an 'uplifting' fantasy disaster «Armageddon» directed by Michael Bay, gained leadership in the box office 1998 worldwide. Apart from Willis, this splendid flick comprised an all-star cast as Liv Tyler, Ben Affleck, Steve Buscemi, and others. Regarding the first-rate stats of the movie in a week after release,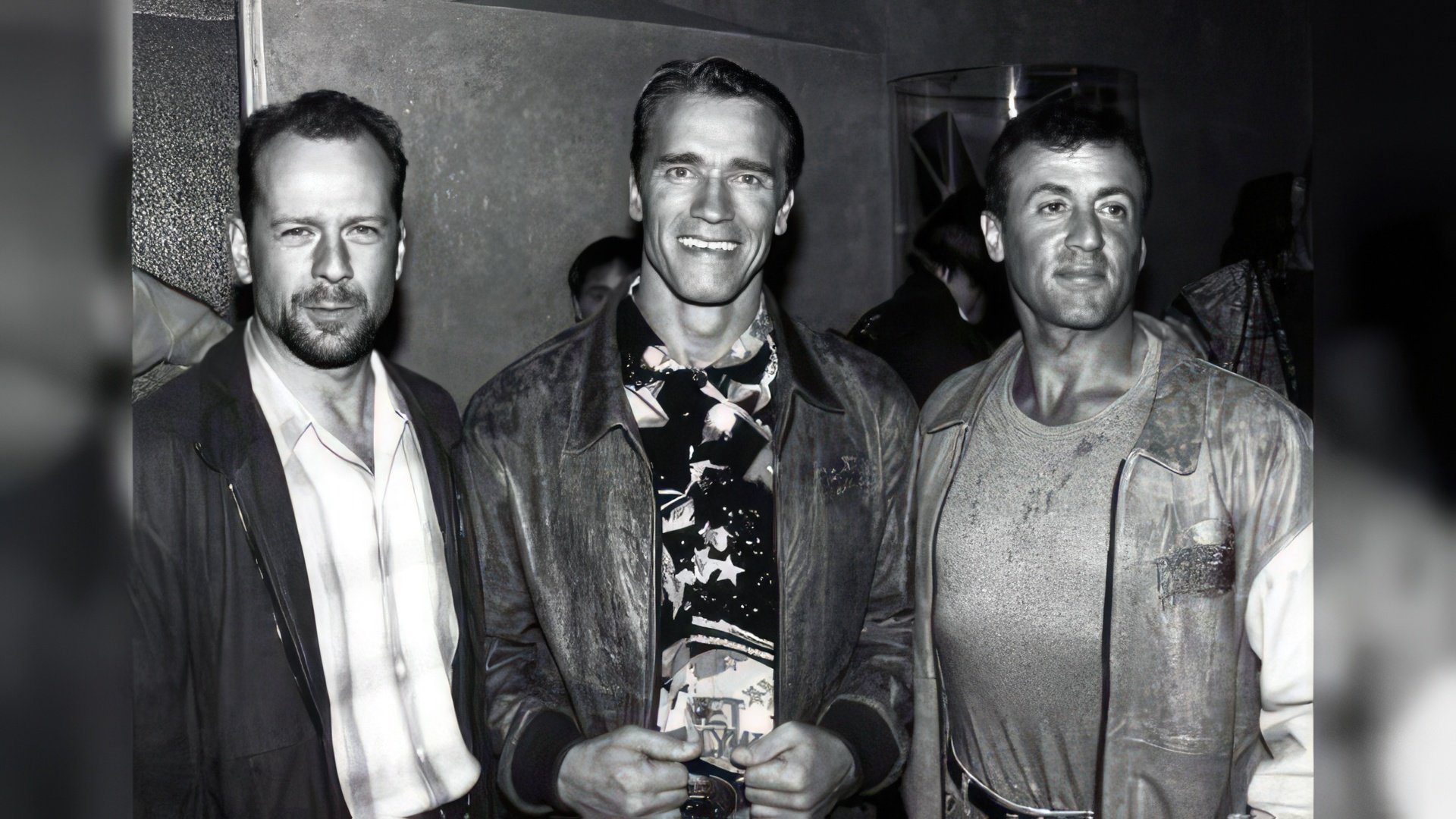 In 2000, Willis appealed to television again and played a small part in popular series «Friends». He was awarded an Emmy for this work regarded as Outstanding Guest Actor. The same year was noted with a release of Jonathan Lynn's movie «The Whole Nine Yards», starring Willis alongside Matthew Perry, his partner from «Friends». A sequel titled «The Whole Ten Yards» with most of the original cast was released in 2004. In both filmstrips, Willis portrayed the intelligent murder nicknamed «the Tulip», who relieves dentist Oz's bitchy wife of her «heavy burden», in its real sense, «heavy equipment». But, it turned out different.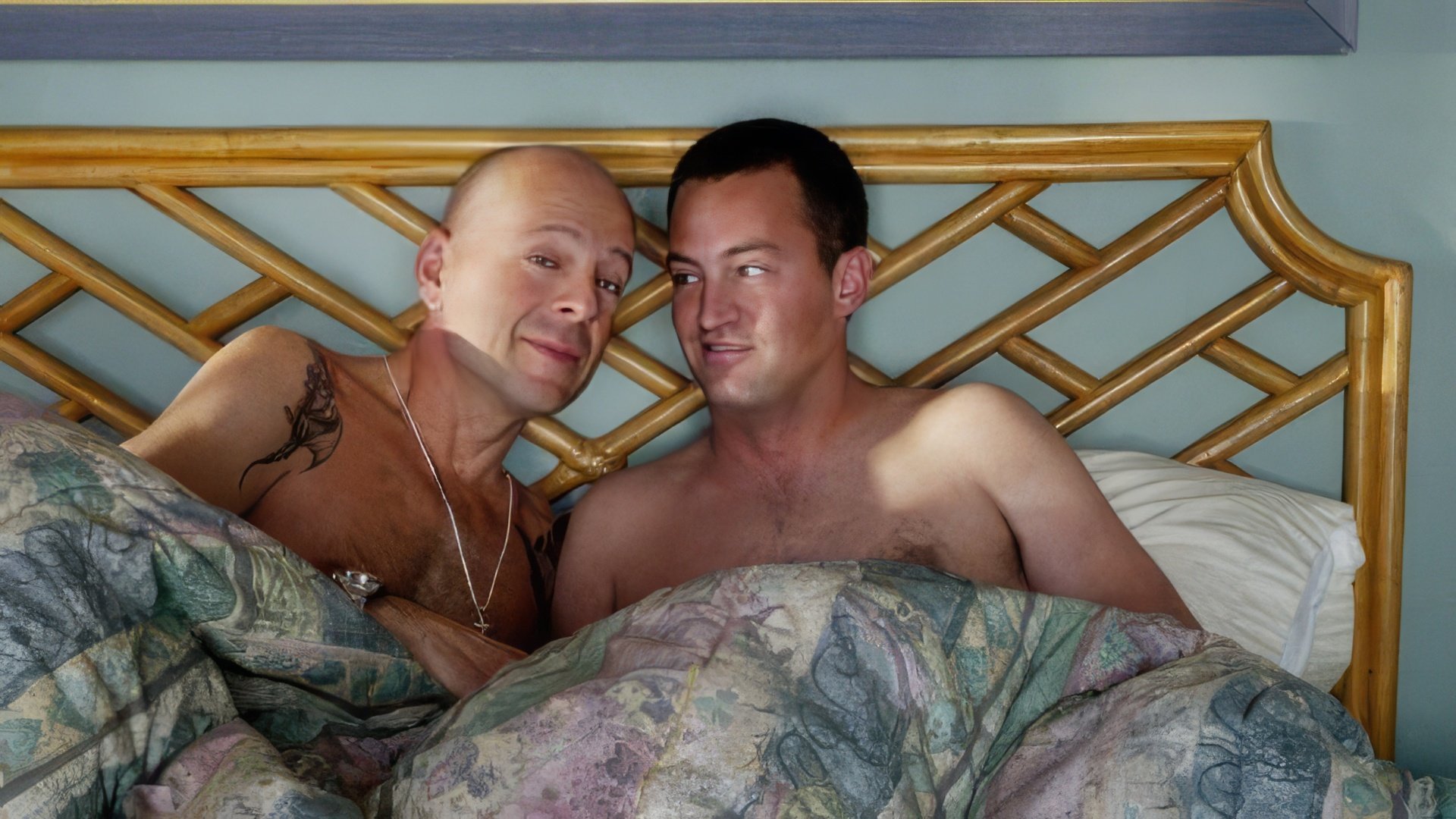 After that, Willis played in a crime drama « Sin City» (2005) directed by Robert Rodriguez and Quentin Tarantino as a co-director. The movie was stylized as black-and-white comics. During the set, Willis found himself immersed into the great squad of actors such as Mickey Rourke, Clive Owen, Benicio del Toro, Jessica Alba. The film was screened at the 2005 Cannes Film Festival, where won the Technical Grand Prize. In 2014, a sequel titled « Sin City: A Dame to Kill For» was released, which discovered the first part being more successful.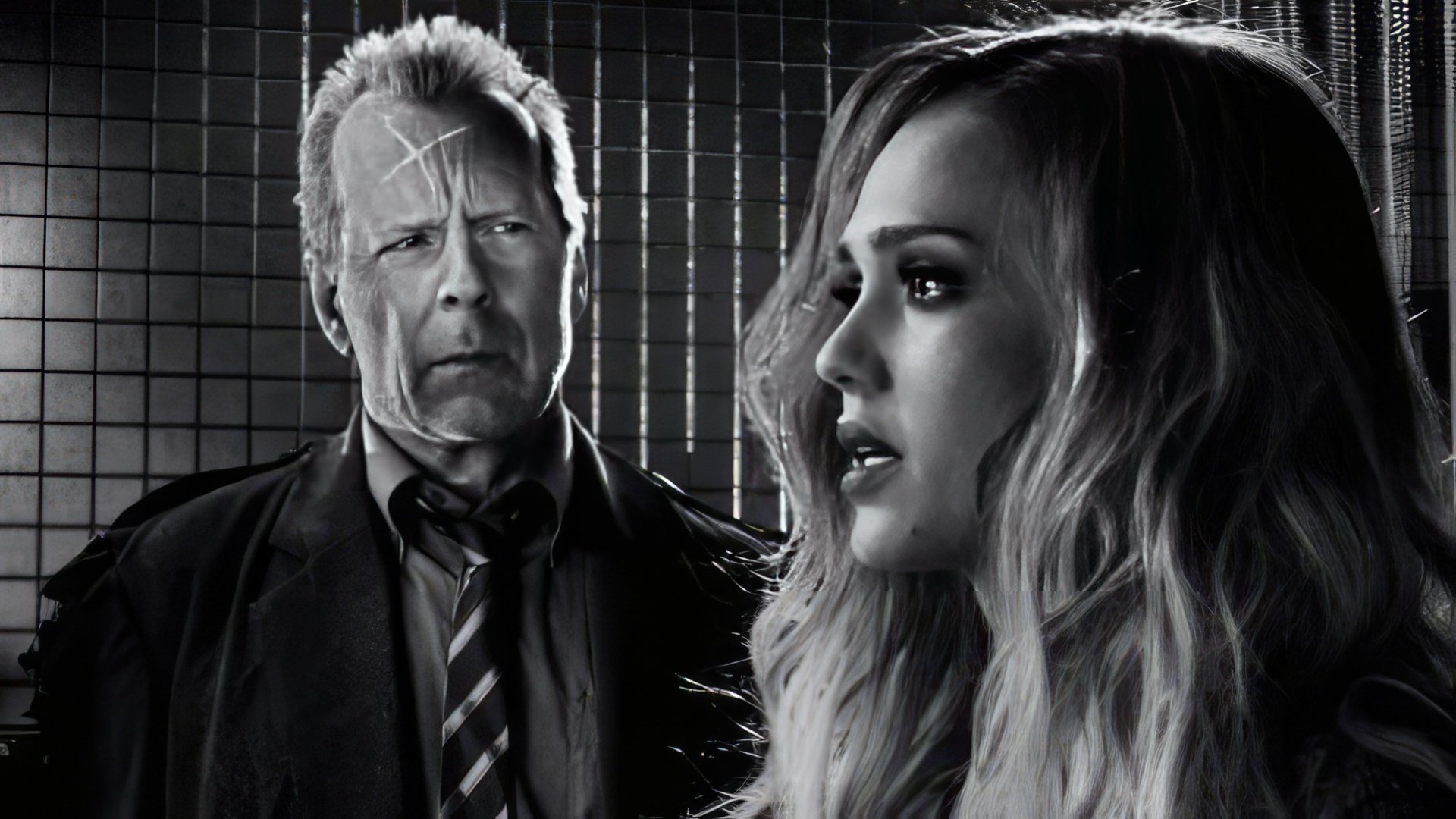 Bruce Willis also played in all-star cast thrillers «The Expendables» (2010) and «The Expendables 2» (2012), both directed by Sylvester Stallone, who united all primary tough guys of genre such as Jason Statham, Jet Li, Dolph Lundgren, Mickey Rourke, Arnold Schwarzenegger, Jean-Claude van Damme, Chuck Norris. Critics ironically called the franchise «Encyclopedia of Who is Who» consisted of classic action heroes who brightened the screen with an explosive, amusing picture.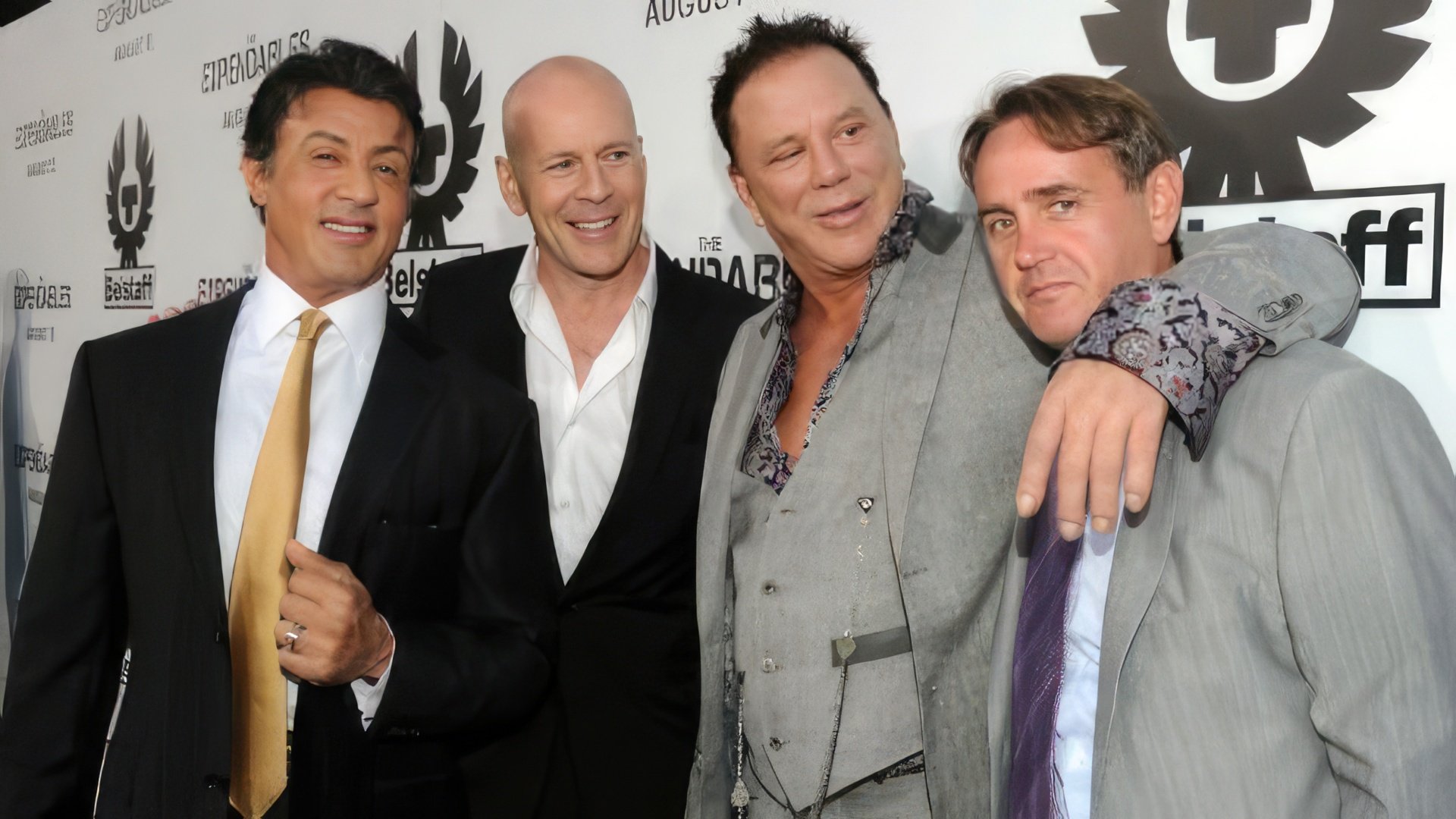 Music Career
Willis' essential alter ego was a musician. His debut album «The Return of Bruno» was recorded and released in 1987. It consisted of 10 backtracks stylized as blues and soul, however, Bruce performed his vocal permanently as a frontman. The album peaked at 14th place in the National top list «Billboard 200», whereas the hit-song «Respect Yourself» skyrocketed the charts at the 5th place of US Billboard Hot 100 and the soft-midnight charming single «Under the Boardwalk» reached the second position in the British National charts. In 1989 Bruce released another album with the same stylistic features – «If It Don't Kill You, It Just Makes You Stronger» – he steadily grew in popularity as an actor. His third CD titled «Classic Bruce Willis: The Universal Masters Collection» was released in 2011, but was somewhat less known.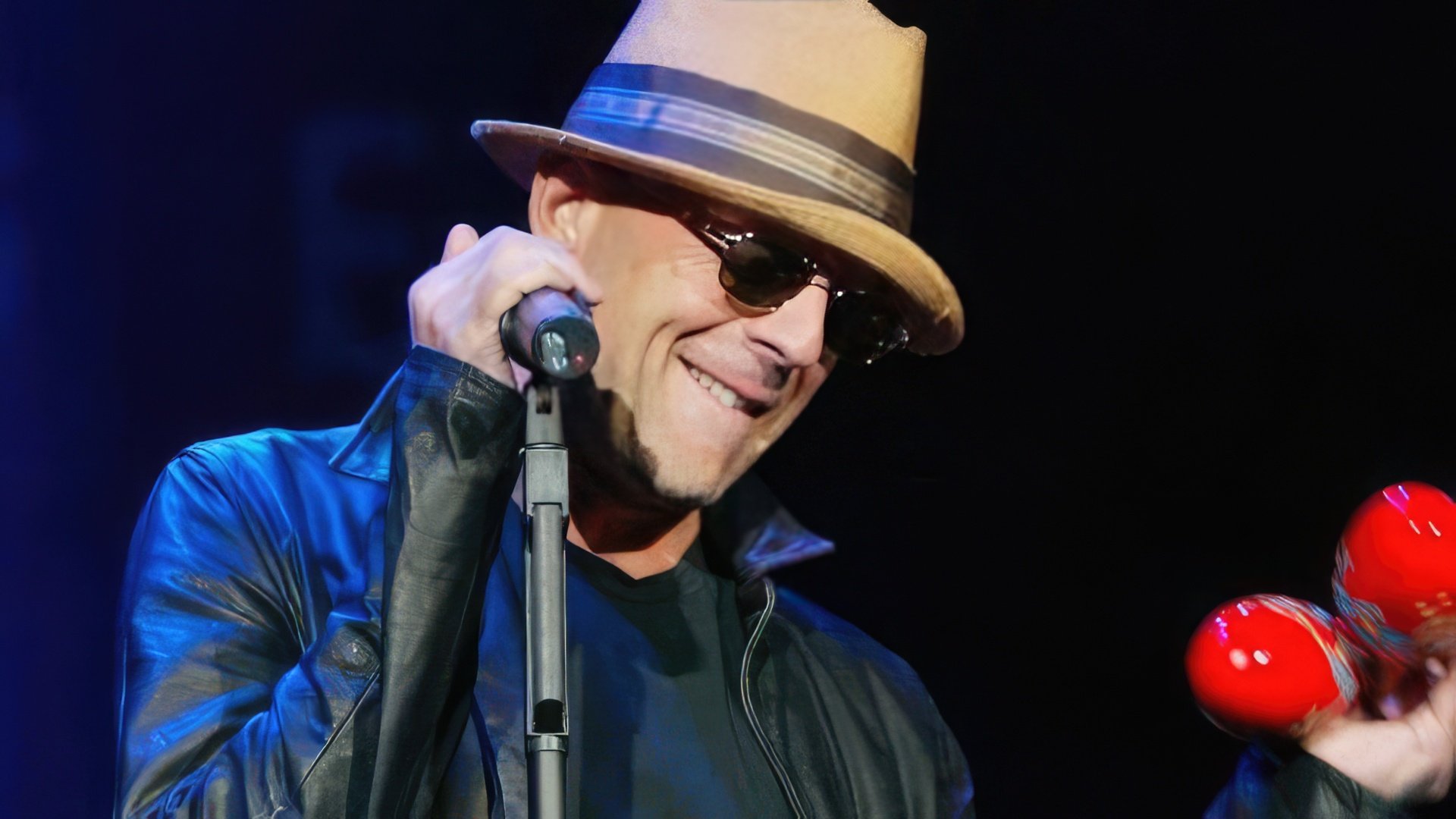 Despite the lack of success in album releases, Willis successfully performed numerous soundtracks to some of the movies, where he cast. For instance, he performed a song «Good Lovin'» together with Sybill Shepherd, a co-star from the old-dime TV series «Moonlighting», as well as «Swinging on a Star» and «Side by Side» for the movie «Hudson Hawk». Furthermore, he wrote and performed all songs to the film «The Whole Nine Yards» and to the cartoon «Rugrats Go Wild».

In 2018 a new thriller «Death Wish» directed by Eli Roth and based on 1974 Michael Winner's movie of same name outcomes to the screens. In the same year, the new thriller Death Wish directed by Eli Roth based on the 1974 film of the same name by Michael Winner was released.
Bruce Willis' personal life
On August 15th , 1987, at the premiere for the film «Stakeout» Bruce Willis met actress Demi Moore, whom he married on November 21 of the same year. Before they met, Demi Moore and her husband had recently split up, ignoring Bruce's reputation of a boozer and playboy. She discovered Bruce to open his arms filled with pure love. Actually, it did work, because Willis instantly gave up drinking and built a family. The ceremony took a place in Las-Vegas in a very condensed way but later was ostentatiously repeated in Los-Angeles.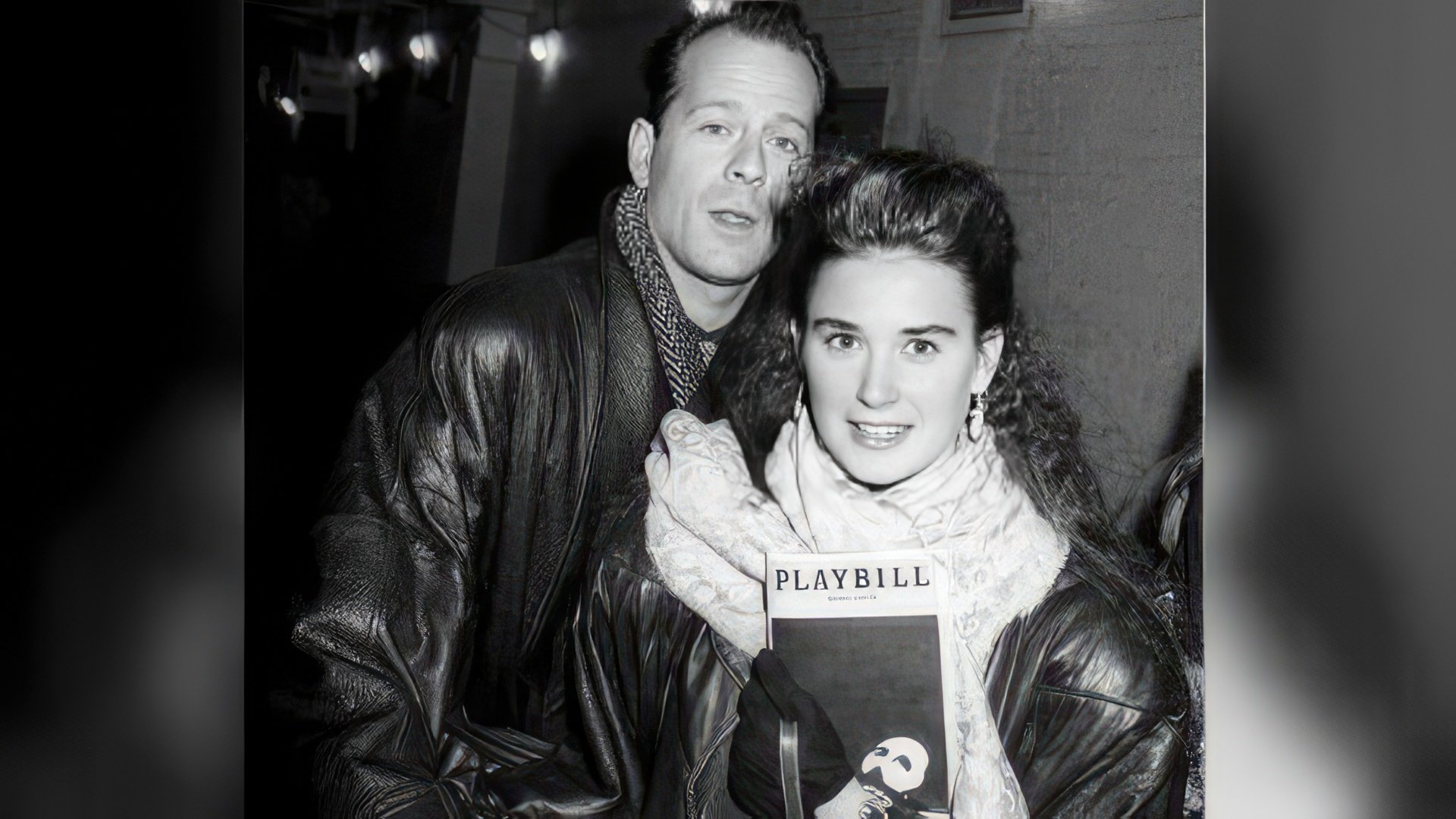 Their relationship was regarded as the best marriage model, that had been enhanced by the birth of three daughters: Rumer (b. 1988), Scout (b. 1991), and Tallulah (b. 1994). In August 1991, Demi Moore, pregnant with Scout, posed naked for a Vanity Fair cover shoot. The photo was deemed scandalous and even indecent by many, as any other fully nude pictures in those days.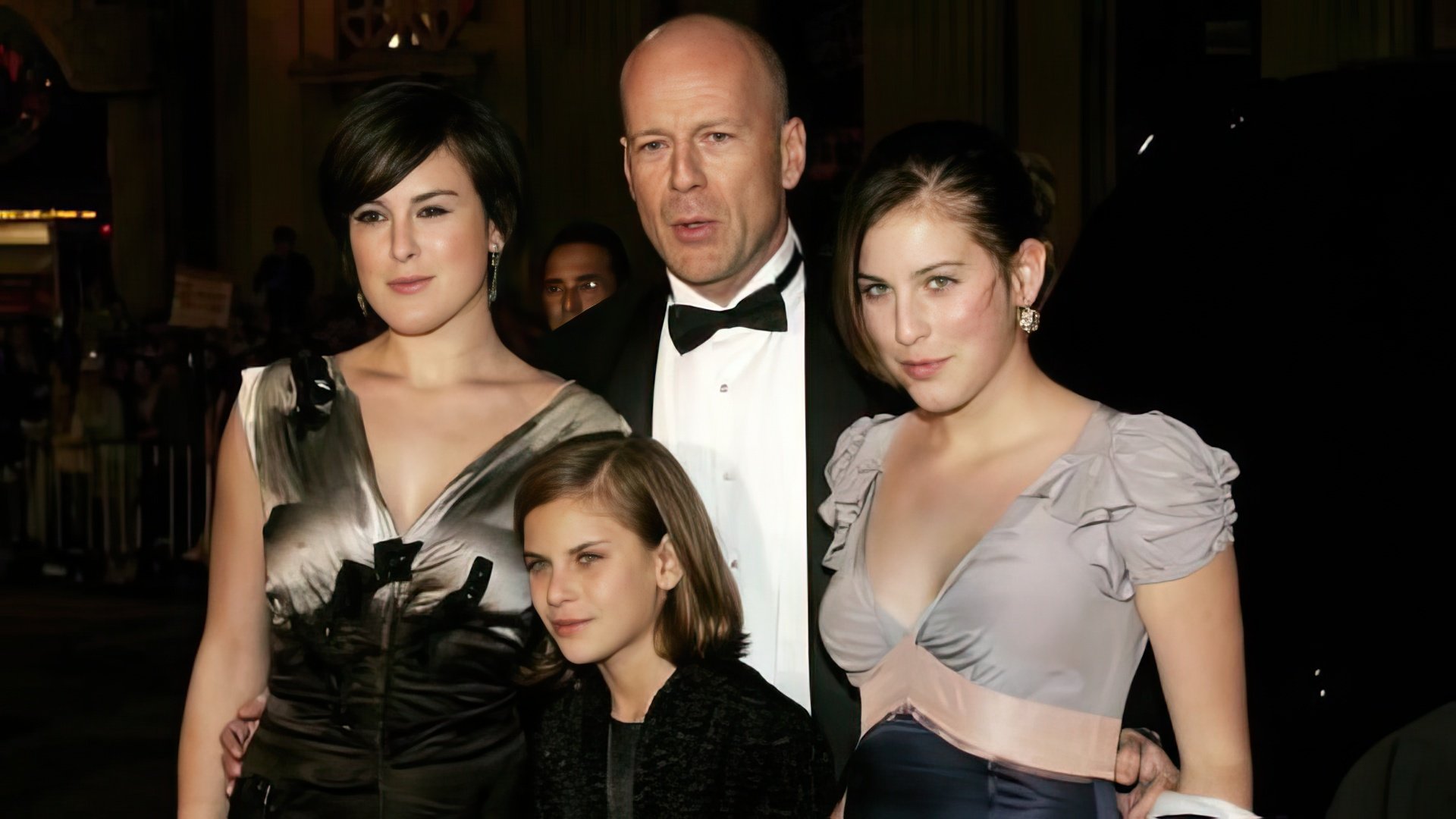 During the work on «Armageddon», him was attributed to have an affair with his co-stage partner Liv Tyler, and before – with a co-star from «Hudson Hawk» Maruschka Detmers, and more and more… Eventually, Willis and Moore announced their separation in June 1998 after eleven years being together.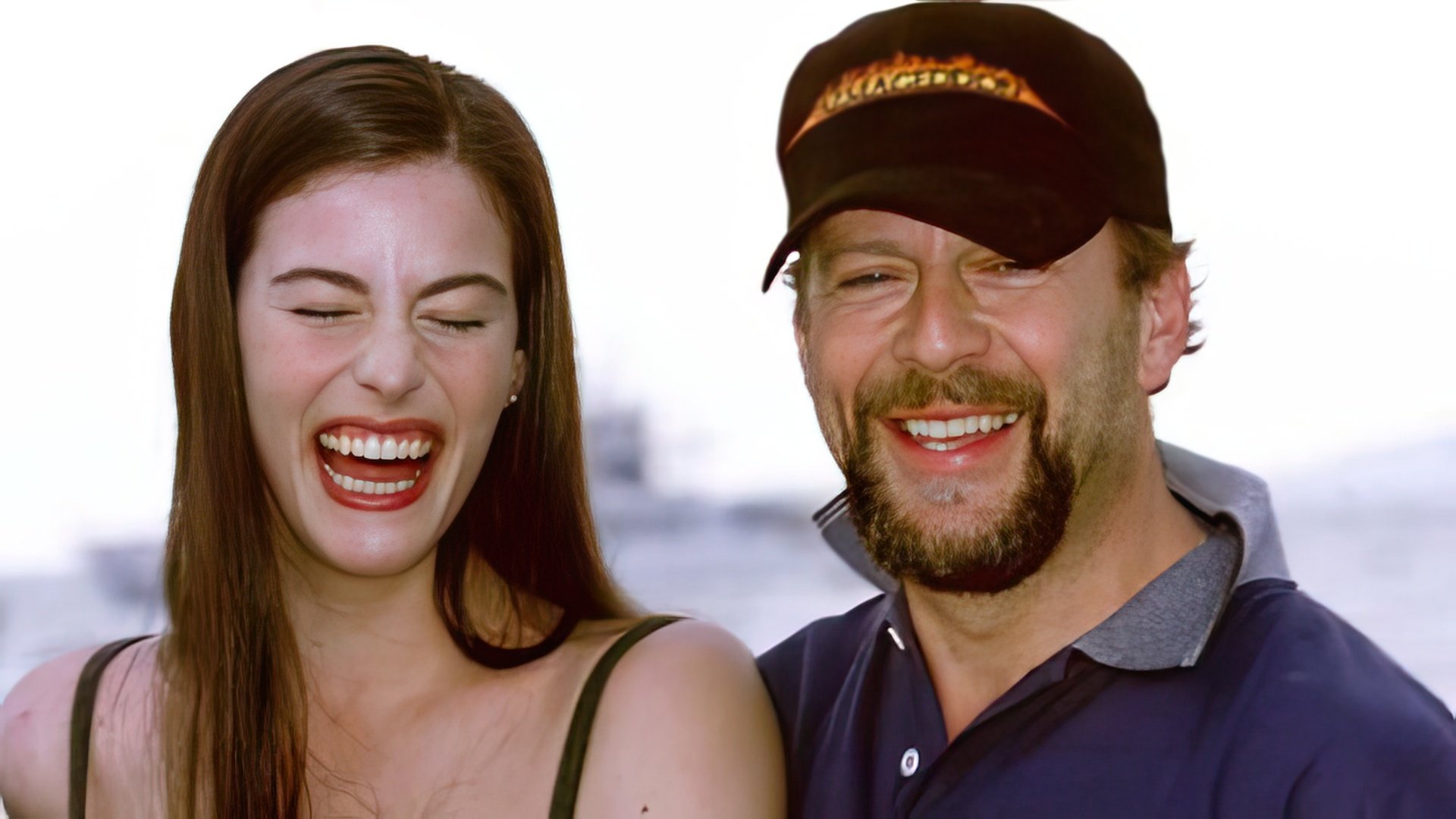 The divorce affected Willis as good as an uplifting restart: «A bachelor's life is stunning! I love women!». Through all the 10 years, he swapped partners like shoes, but once he was stuck on the model Emma Hemming since the first day they met, and got married to her on March 21, 2009.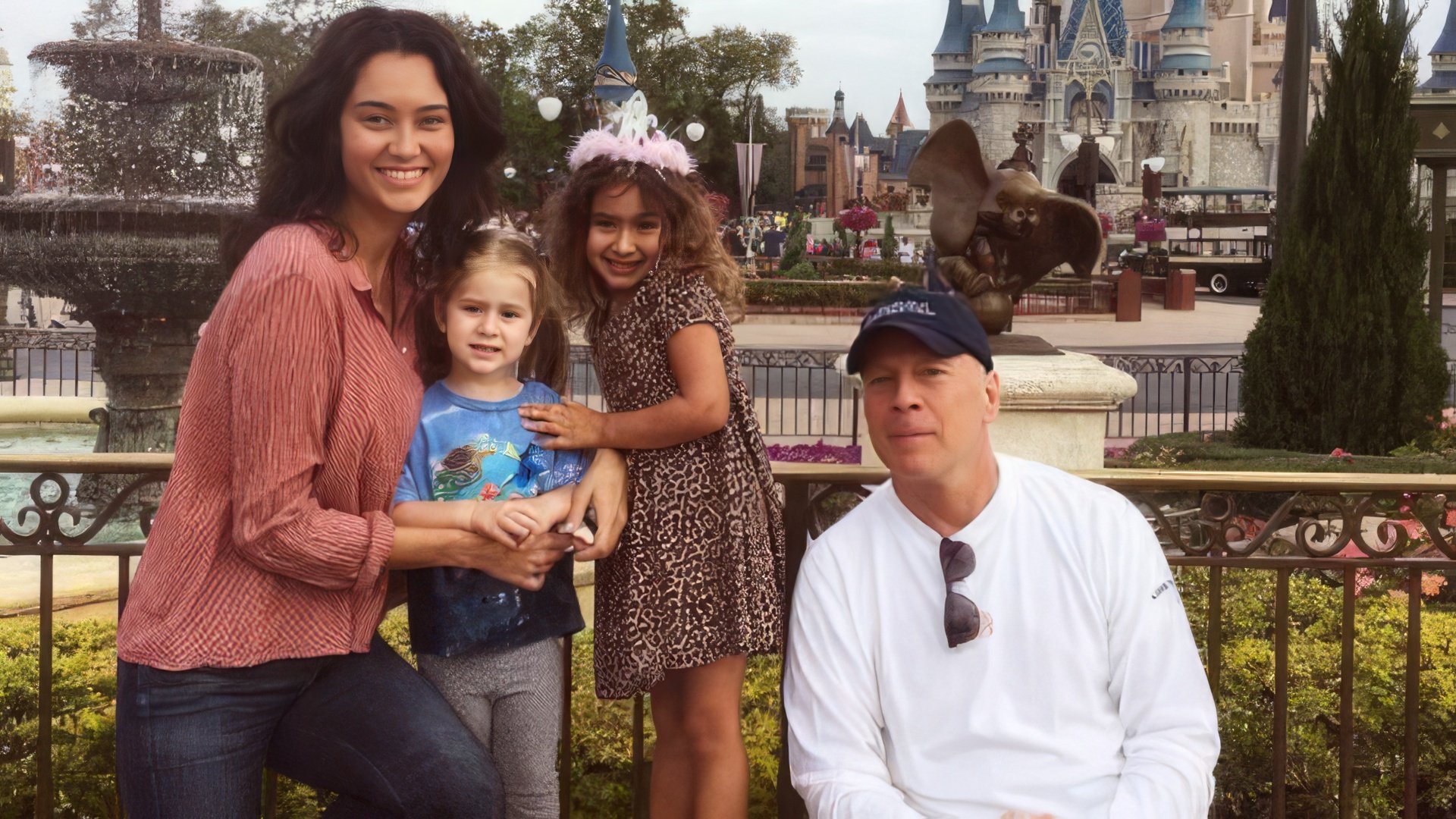 The couple has two daughters: Mabel Ray Willis (b. 2012) and Evelyn Penn Willis (b. 2014). Through the family ages he changed his mind about marriage and love, starting up at «What's genuine love?» and crisscrossing to «Oh, Love!». He admitted that Emma's appearance in his life made him much happier.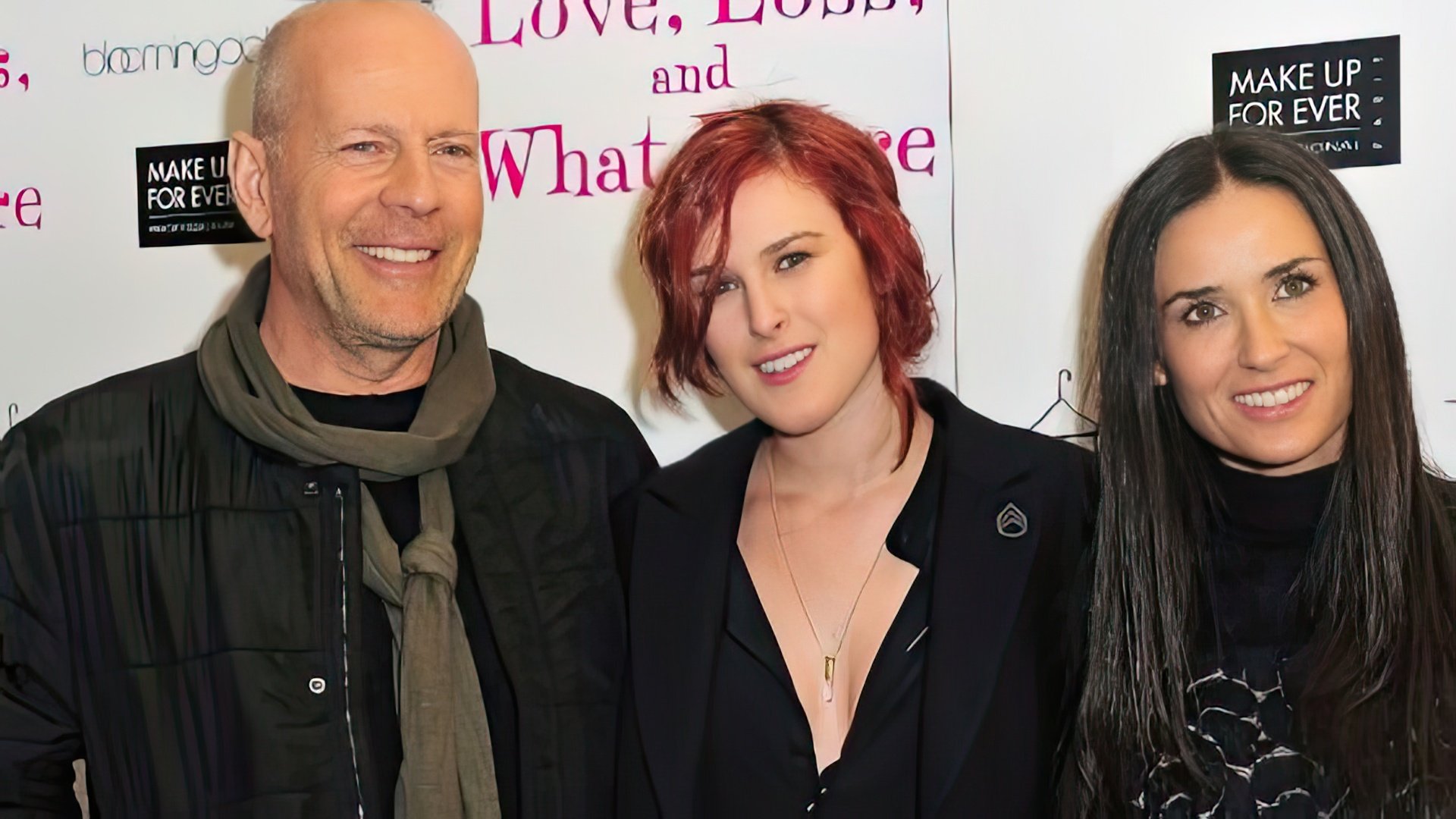 Bruce Willis Today
Since 2015 most of the Willis-starring movies were greeted by movie-goers with slight disappointment. Among them are such cinematic diseases as «The Prince» (2014), «Vice» (2015), «Extraction» (2015), «Precious Cargo» (2016), «Marauders» (2016), «Once Upon a Time in Venice» (2017), and «First Kill» (2017).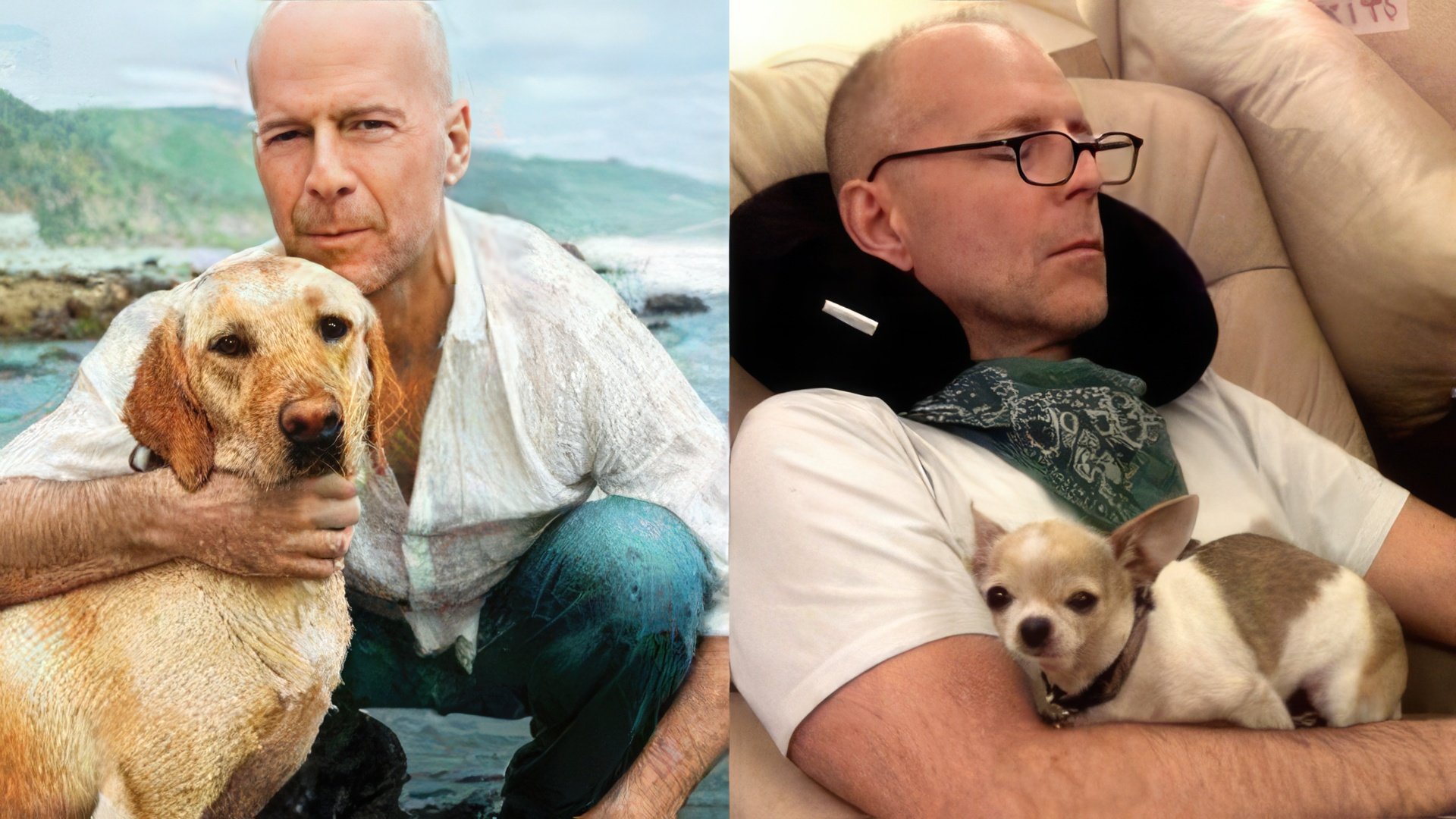 In 2017 the actor worked on Alexander Payne's comedy «Downsizing», where he starred together with Matt Damon and Alec Baldwin.

In 2019 the thriller "Glass" was released with the participation of Samuel Jackson, linking the films "Unbreakable" and "Split". In the same year, with the participation of Bruce Willis, the films "Motherless Brooklyn" and "The Orville" were released. In 2020, the premiere of "Survive the Night", but the film was awarded rather low ratings by film critics.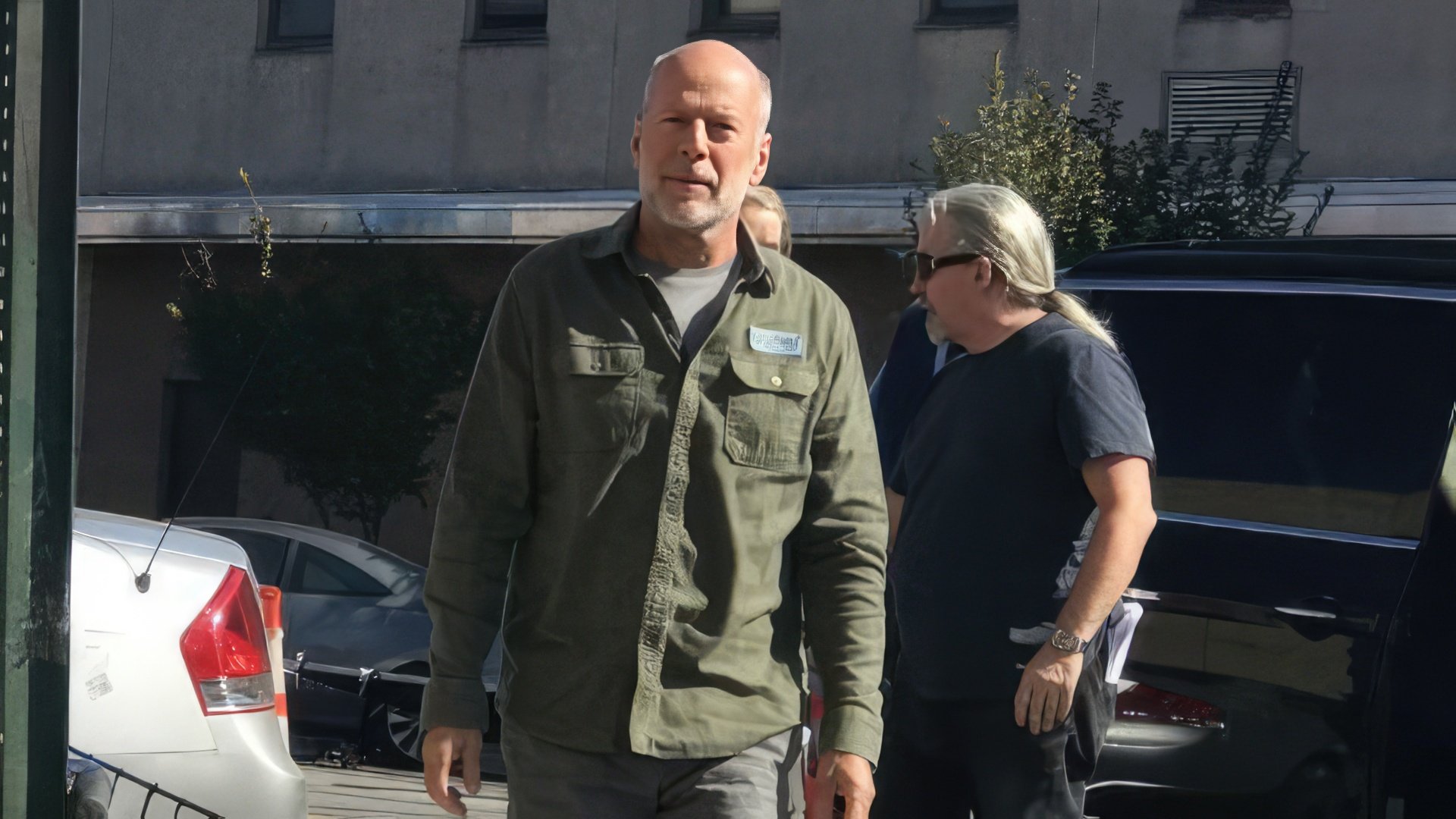 Willis owns multiple properties in Hailey, state Idaho, as well as a local bar «The Mint Bar» and «The Liberty Theater». Furthermore, he belongs to the founders and owners of the theme restaurant «Planet Hollywood» alongside the remarkable members of the Expendables' Squad – Arnold Schwarzenegger and Sylvester Stallone.
Press Ctrl+Enter If you find a mistake