Arnold Schwarzenegger Biography
Arnold Alois Schwarzenegger is a well-known American actor of Austrian descent, a renowned bodybuilder, and a Republican politician. He gained fame playing the lead role in the "Terminator" film series, as well as starring in "Conan the Barbarian", "The Running Man", "True Lies", "Twins", "Junior", and others. He is a five-time "Mr. Universe" and seven-time "Mr. Olympia". In 2003, he became the 38th Governor of California.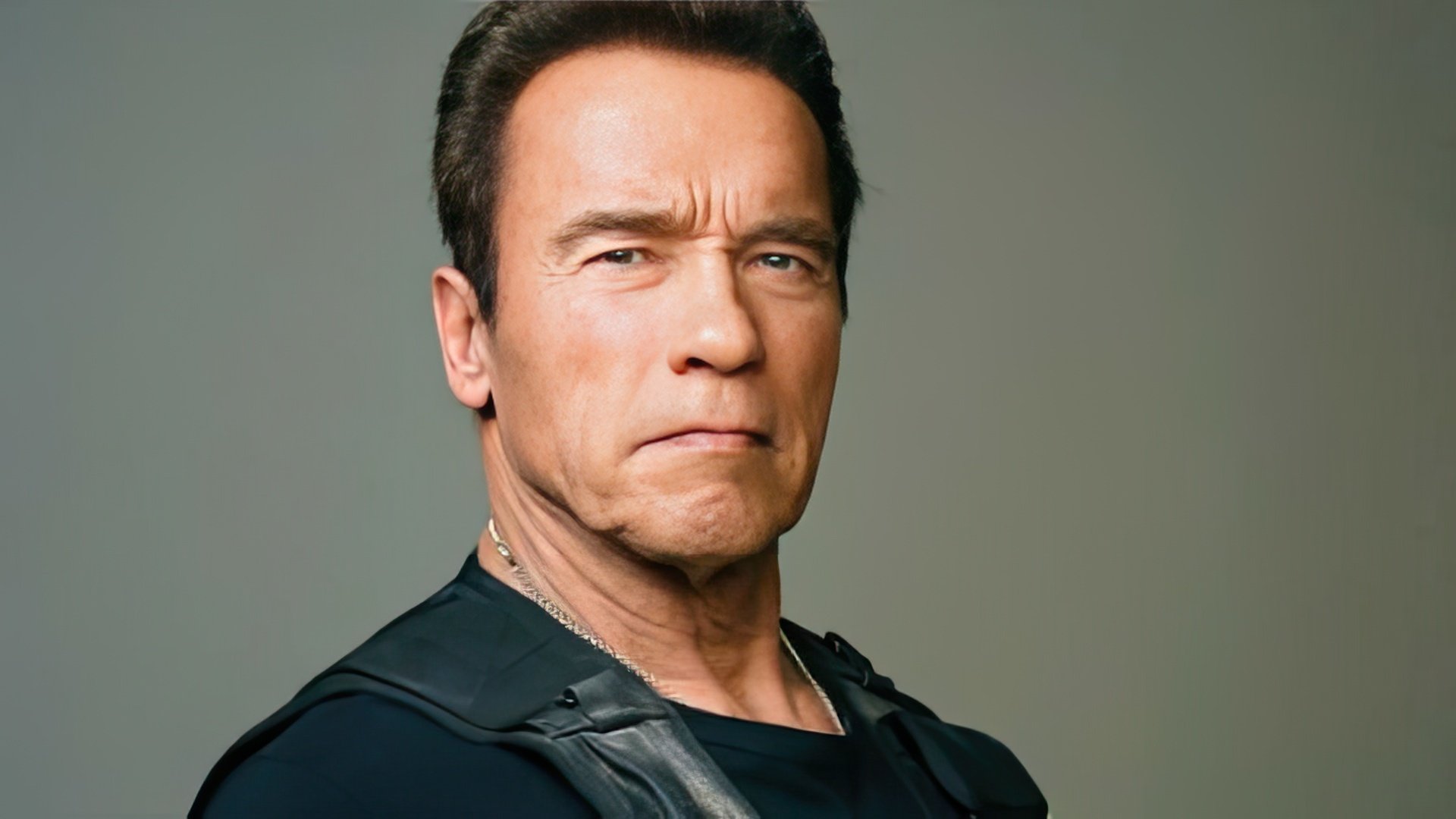 Arnold Schwarzenegger enjoys worldwide fame and love. He has been honored with numerous sports, film, and other awards. In 1987, his name was added to the Hollywood Walk of Fame for his contribution to the film industry.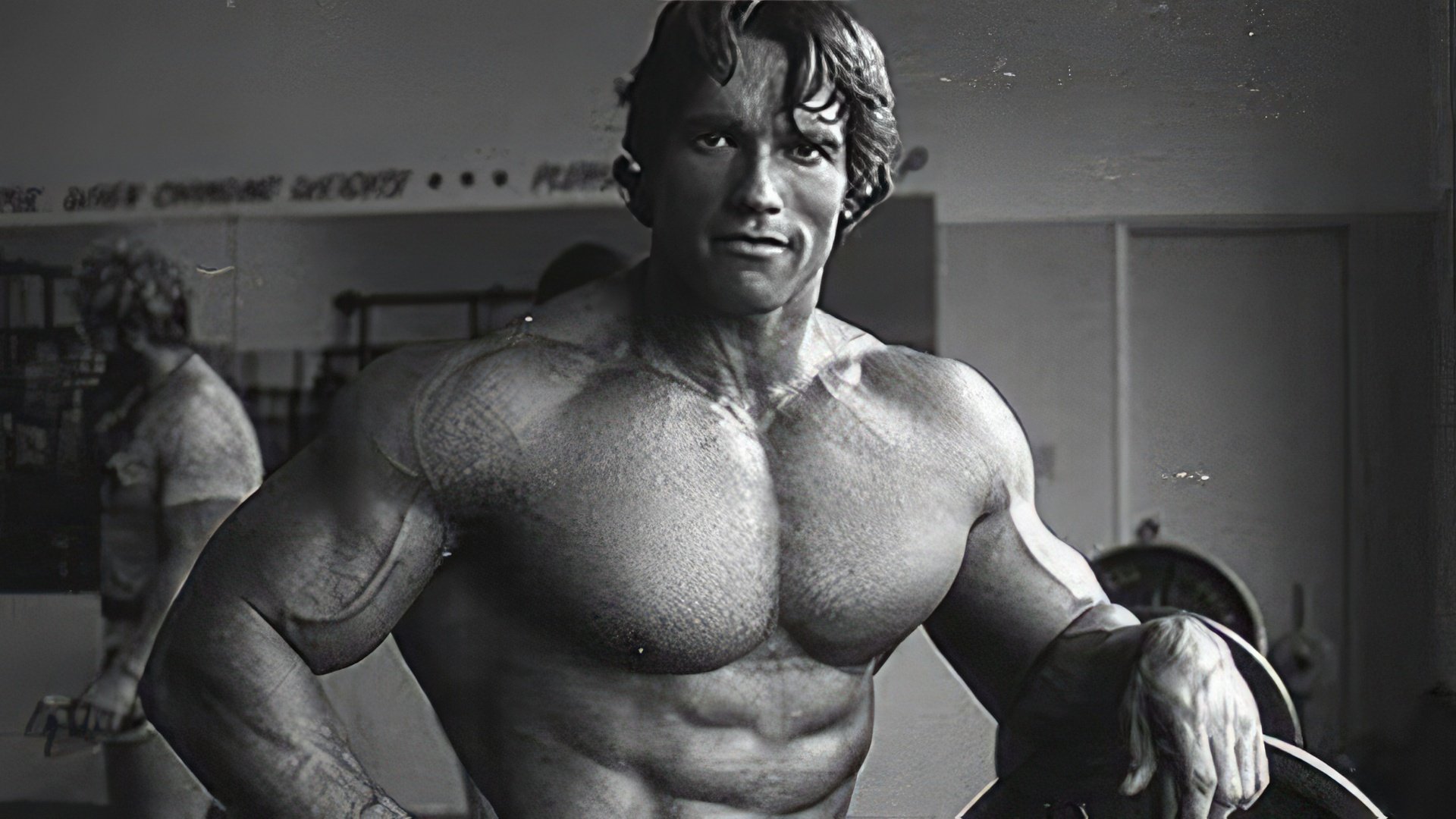 In 2002, there were plans to erect a Terminator statue at the house where Iron Arnie was born, but the actor himself requested not to. Nine years later, a Schwarzenegger museum was opened there. A statue of the actor was eventually erected - its unveiling took place in October 2014, timed to coincide with the annual bodybuilding festival "Arnold Classic" (Columbus, Ohio).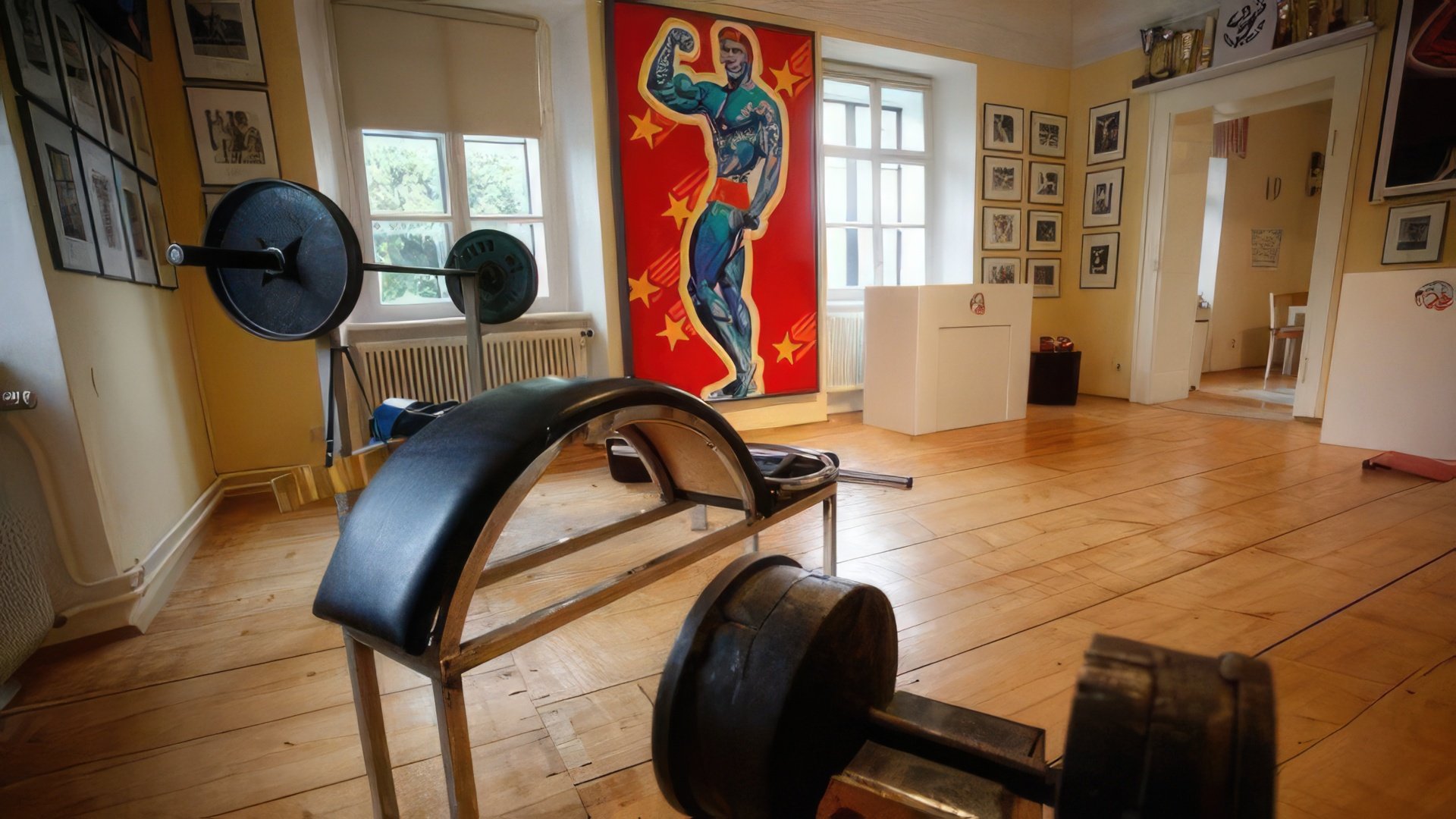 A rare insect living in Costa Rica, the Agra schwarzeneggeri beetle, was named after the actor. The Arnold computer graphics visualization program and the ArnoldC programming language, which uses Schwarzenegger quotes as commands, were also named after him.

In April 2017, Schwarzenegger's environmental activities were recognized with the rank of Commander of the French Legion of Honor.
Childhood and School Years
Arnold Schwarzenegger was born on July 30, 1947, in the small village of Thal, near Graz in Austria, to Gustav Schwarzenegger (1907–1972) and Aurelia Schwarzenegger, née Jadrny (1922–1998), a Catholic family.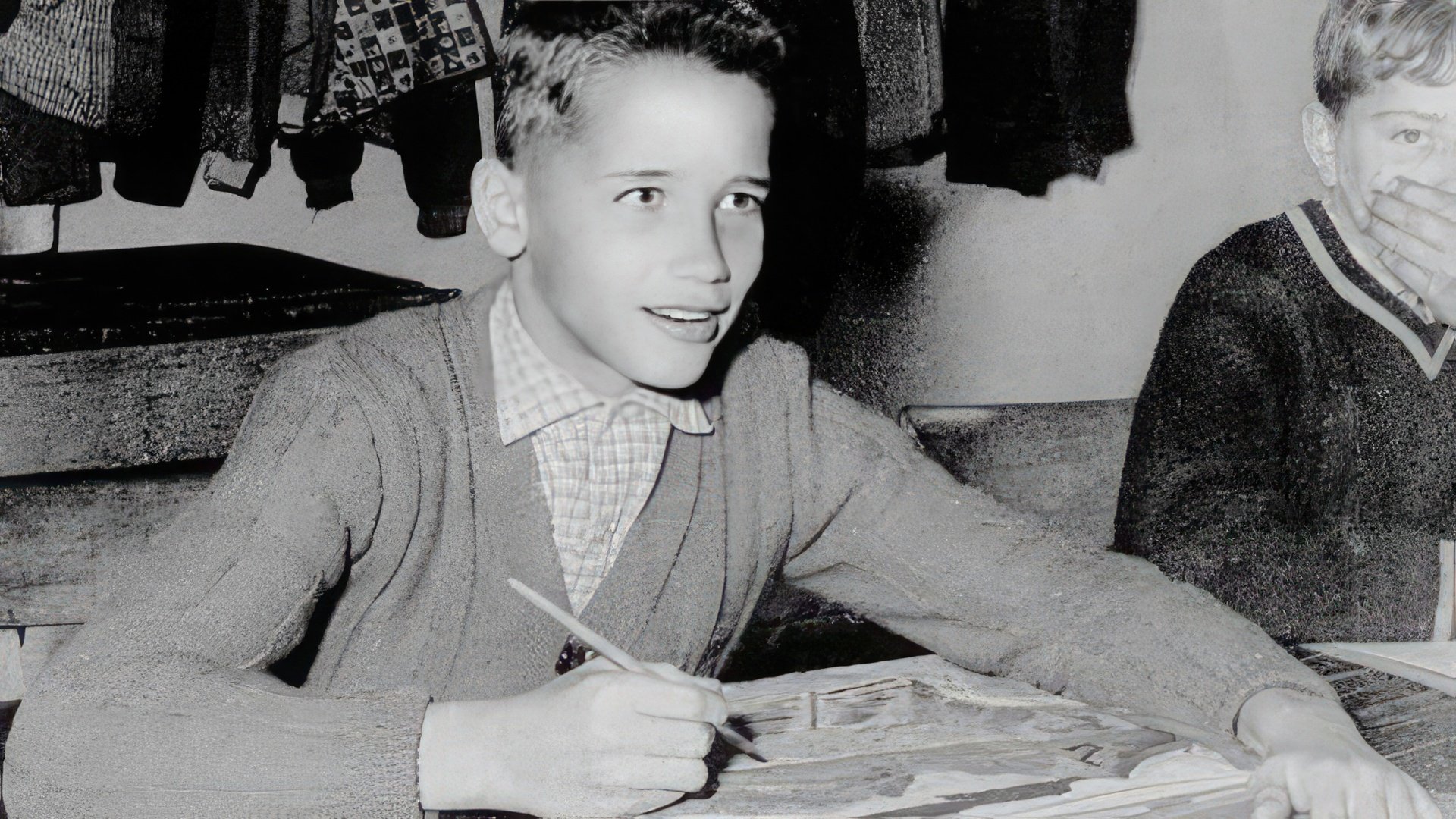 After the Anschluss of Austria in 1938, Gustav Schwarzenegger became a member of the Nazi party. He participated in World War II, but was not personally involved in war crimes, and after the war, he was appointed as the local police chief.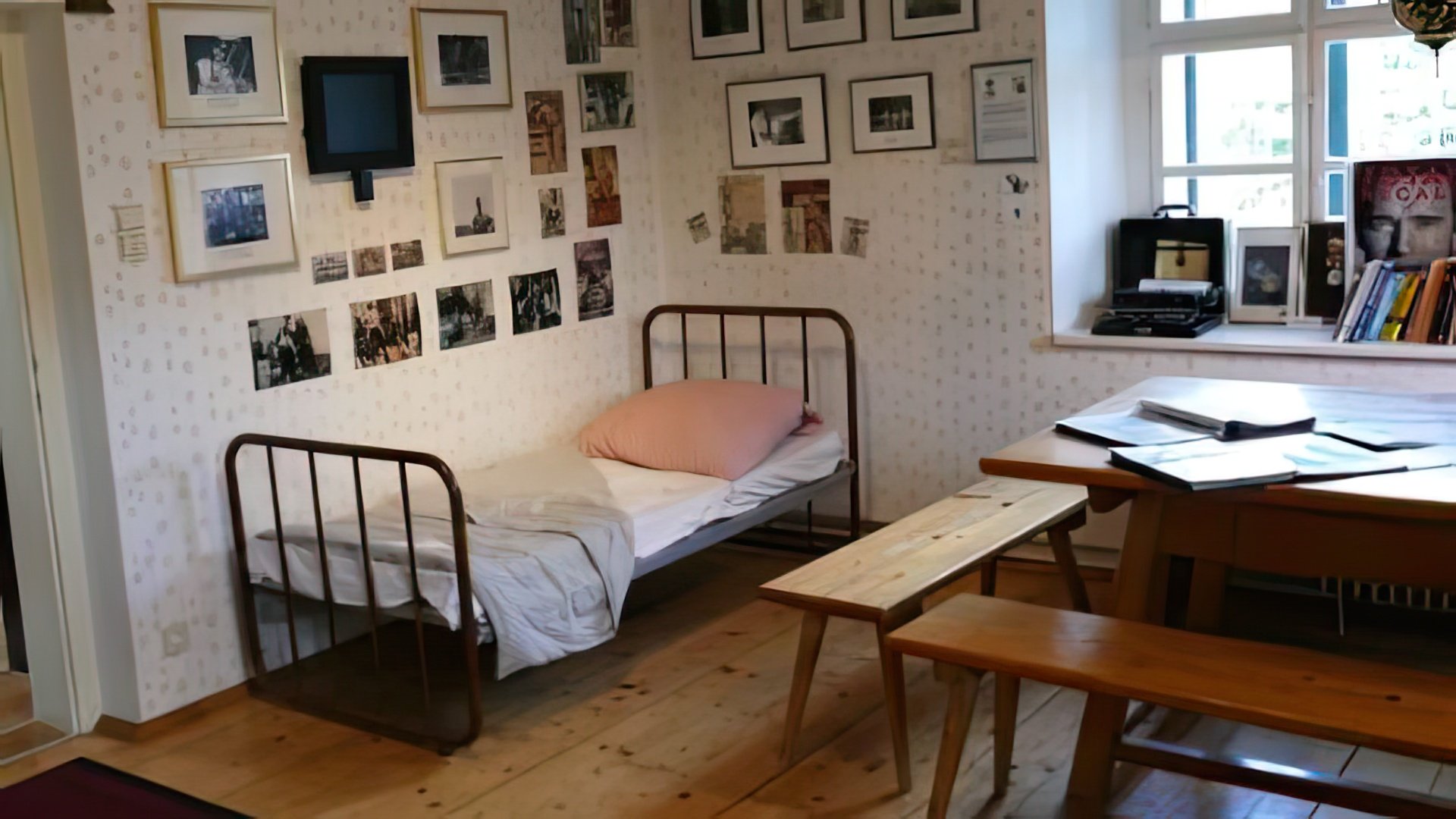 The family lived in poverty, and the children were introduced to farm work from an early age: they milked cows, carried water, and chopped wood. Arnold and his elder brother Meinhard were raised strictly with corporal punishment being practiced. According to Arnold, "if we did something wrong, our parents didn't spare the rod." Furthermore, his father suspected his wife of infidelity and feared that Arnold was not his biological son. Thus, he always clearly favored his eldest son Meinhard, leaving Arnold to "be strong" and secretly dream of a better future.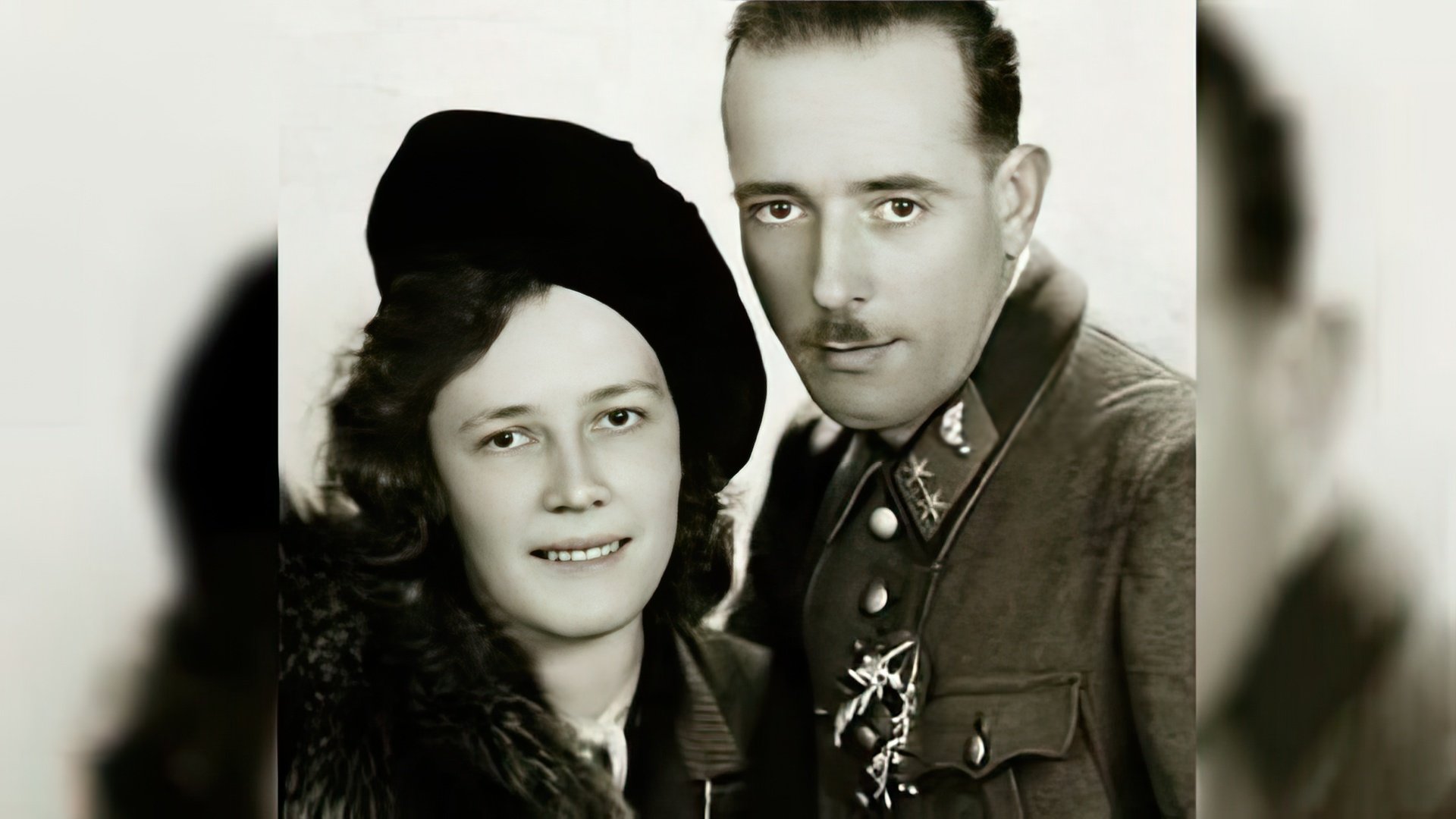 At school, the boy was an average student, but the teachers noticed his "kind nature, cheerful character, and boundless energy". His father always insisted that his sons should be heavily involved in sports, and under his pressure, Arnie started training in several disciplines. He was best at playing football.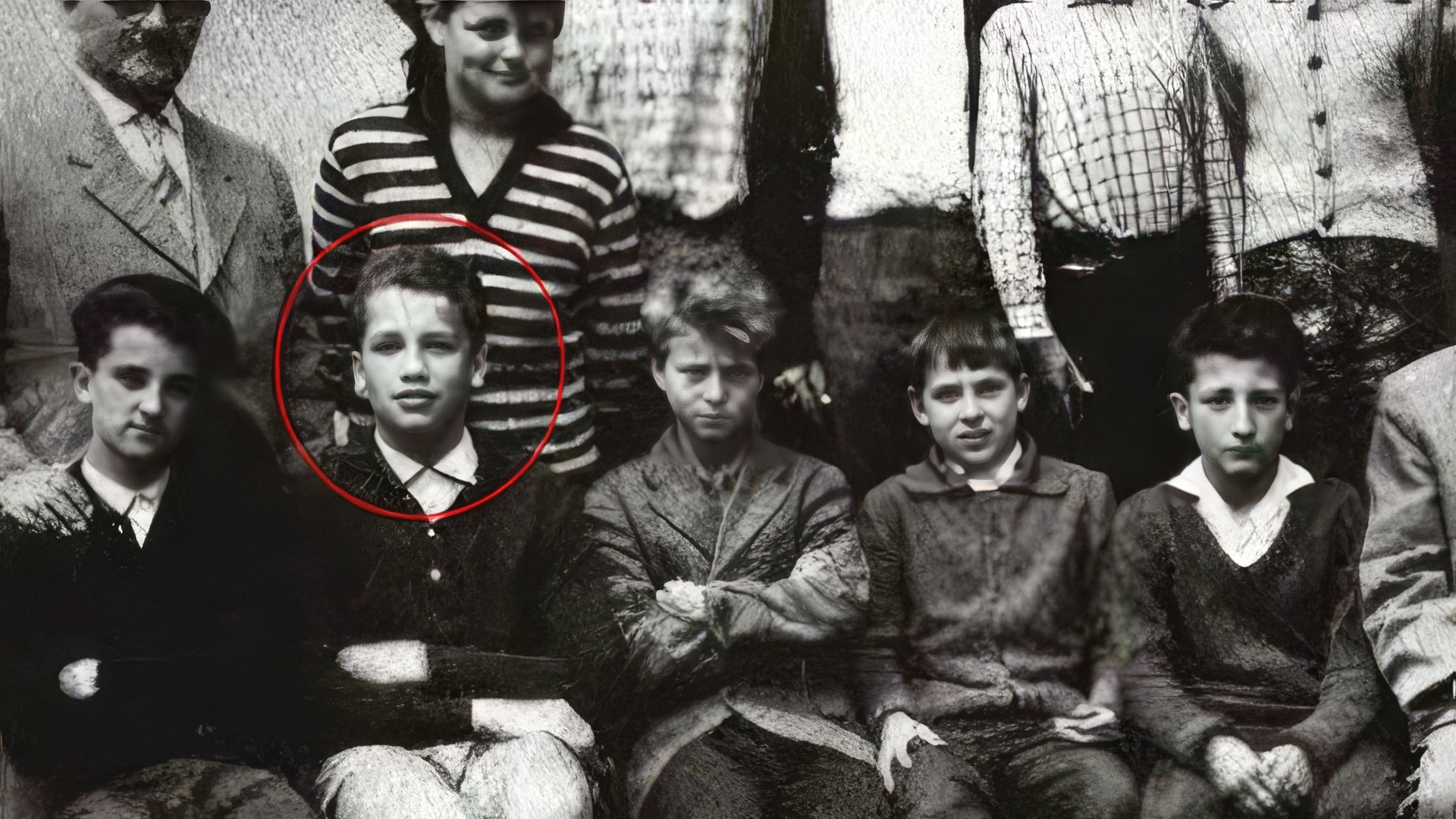 When he was 14, his football coach took him to a gym in Graz. The moment Arnold lifted the barbell for the first time, he immediately switched from football to bodybuilding. "I was a skinny kid, but thanks to years of sports, I was well-developed and could immediately start strength training," he recalled. His passion for bodybuilding was fueled by his idols, bodybuilding actors Reg Park and Steve Reeves, whom he regularly went to the local cinema to watch.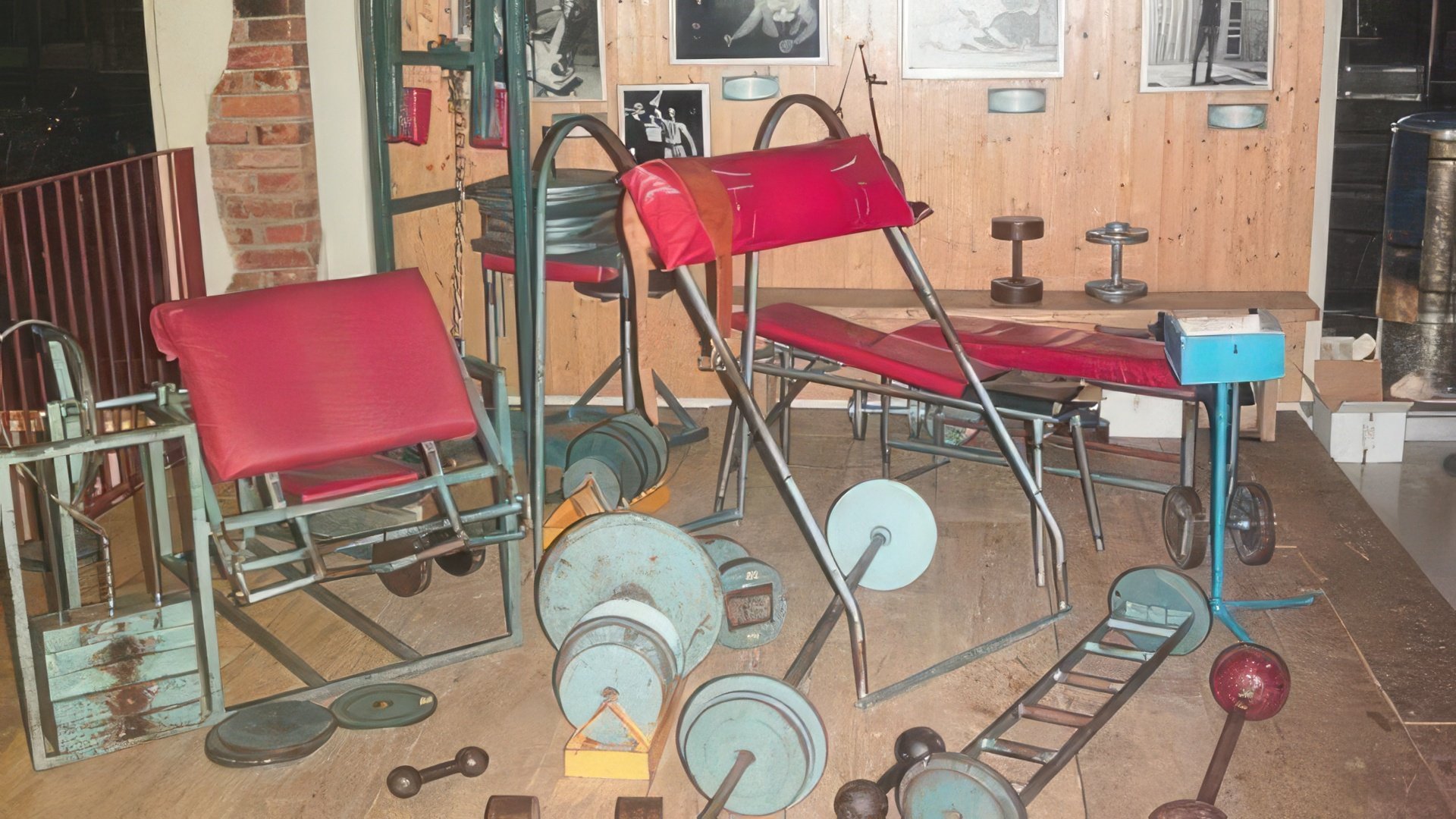 Arnold started attending the gym daily, and on weekends, when the place was closed, he would break in through the window and train even harder.
If I missed a workout, I felt sick. The next day, I just couldn't look at myself in the mirror.
At 15, Arnold became seriously interested in the connection between the mind and the body: he wondered if it was possible to enhance the effect of workouts by properly tuning the mind. To find out, he began studying psychology. At 17, Arnold participated in a bodybuilding competition in Graz for the first time and took second place.
First Successes in Bodybuilding
In 1965, 18-year-old Schwarzenegger was drafted into the Austrian army where he gladly went, seizing the opportunity to finally escape his parental home. Much to Arnie's delight, he was assigned to the tank troops. He was attracted to these large and powerful machines; moreover, tank drivers were given licenses that allowed them to operate any type of vehicle, motorcycle, and even a tractor.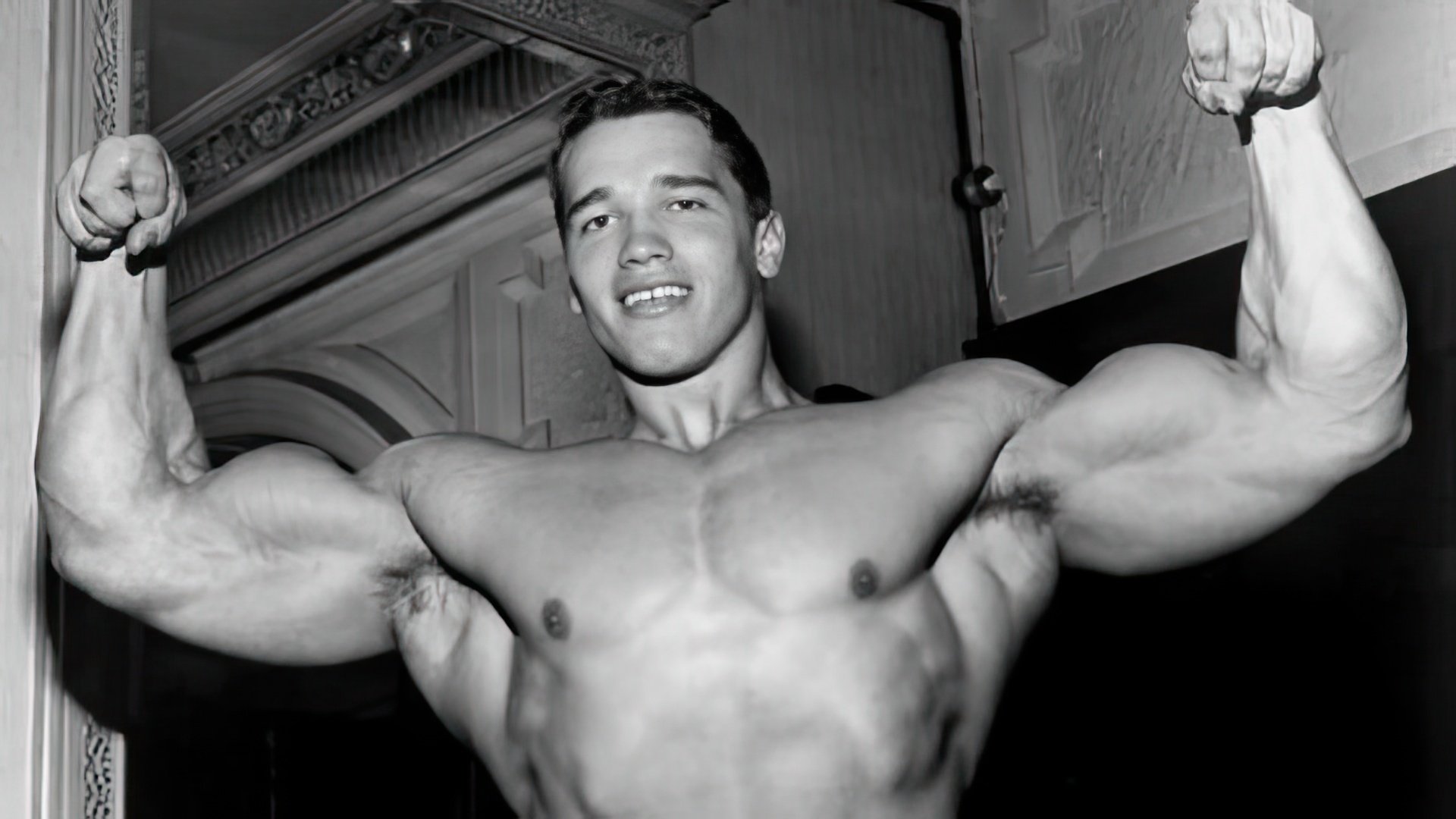 Schwarzenegger's service didn't bring much benefit to the armed forces - by Arnie's own admission, he managed to inflict serious damage on the army. A sunk tank, a punctured hangar wall, night races on the hills - these are just some of his military "feats". Nevertheless, the determined young man continued to train every day, setting up a gym in the barracks. To keep training during marches, he built a homemade barbell from what was at hand and kept it in the tank.

Only while in the army, Arnold started eating meat daily for the first time in his life, and in combination with constant training, this had a good effect: his muscle mass began to grow so quickly that the size of his military uniform had to be increased every three months.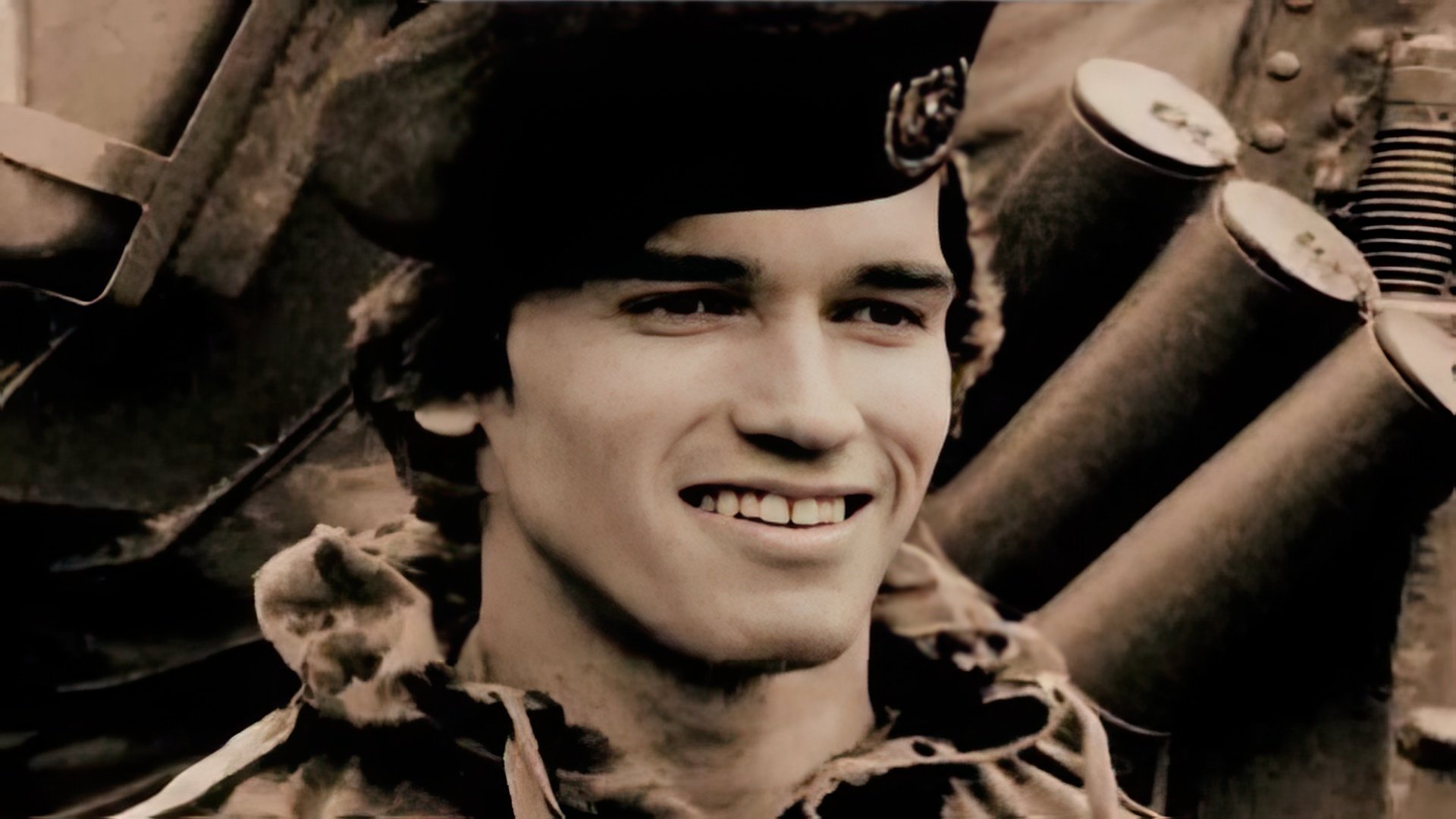 While serving in the army, Arnold first went to an international bodybuilding competition - the "Mr. Europe" contest, where he took first place among juniors. Unfortunately, to participate in the contest, he had to leave the barracks without permission, and therefore upon returning, he was immediately put in solitary confinement. But just a week later, when the army leadership learned about his victory, they released him from punishment and rewarded him with a two-day leave.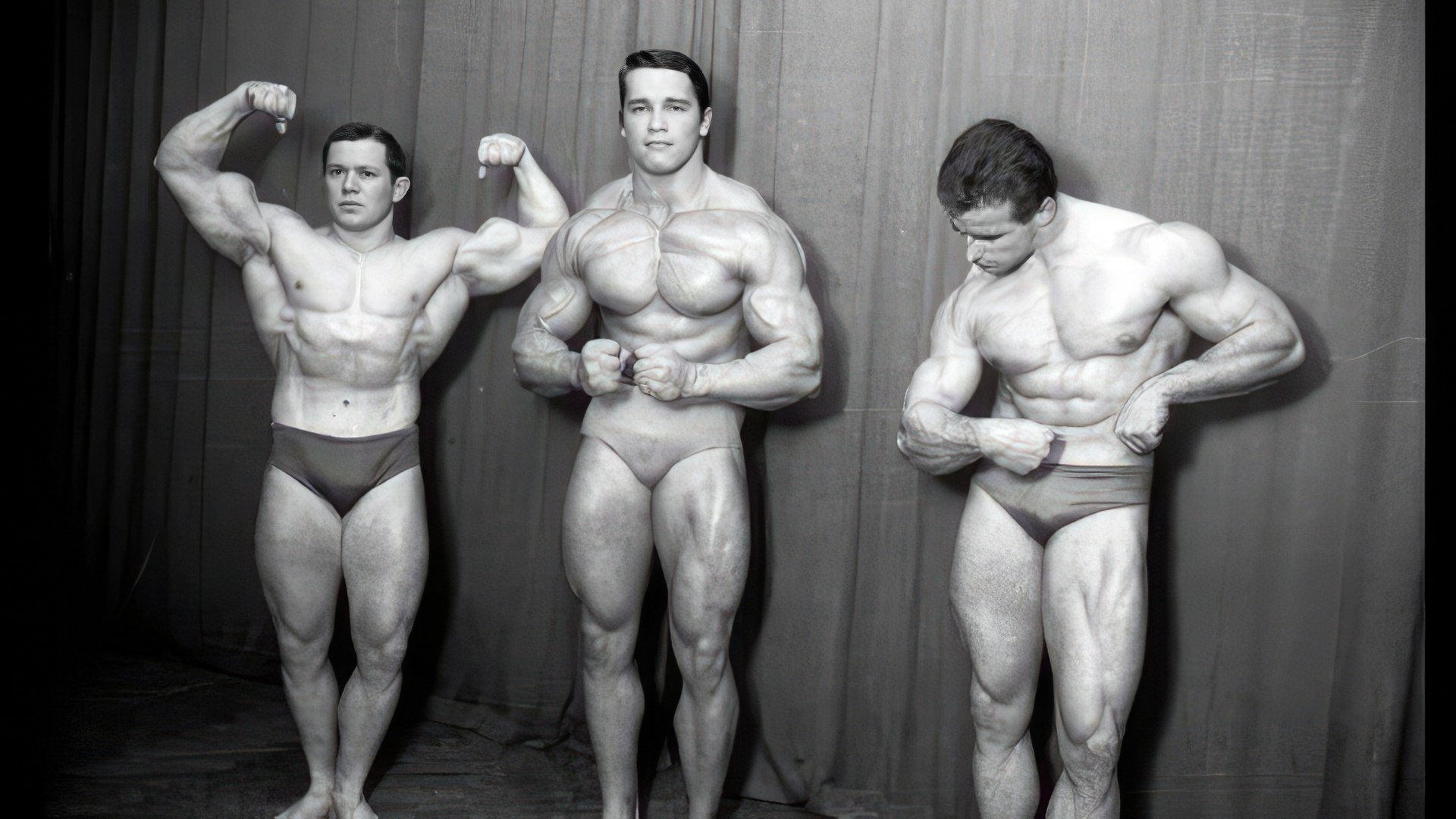 After being discharged from the army in 1966, Schwarzenegger decided not to return to his home village and moved to Munich. Here he continued to pursue his favorite sport and earned a living as a trainer in a fitness club. He also periodically spent nights there, as there was simply no money for renting a house. This same year, Arnold took his first-ever flight, heading to London for the "Mr. Universe" contest. He hoped that he would manage to take at least sixth or seventh place, but unexpectedly, he came second, losing only to the famous Chet Yorton.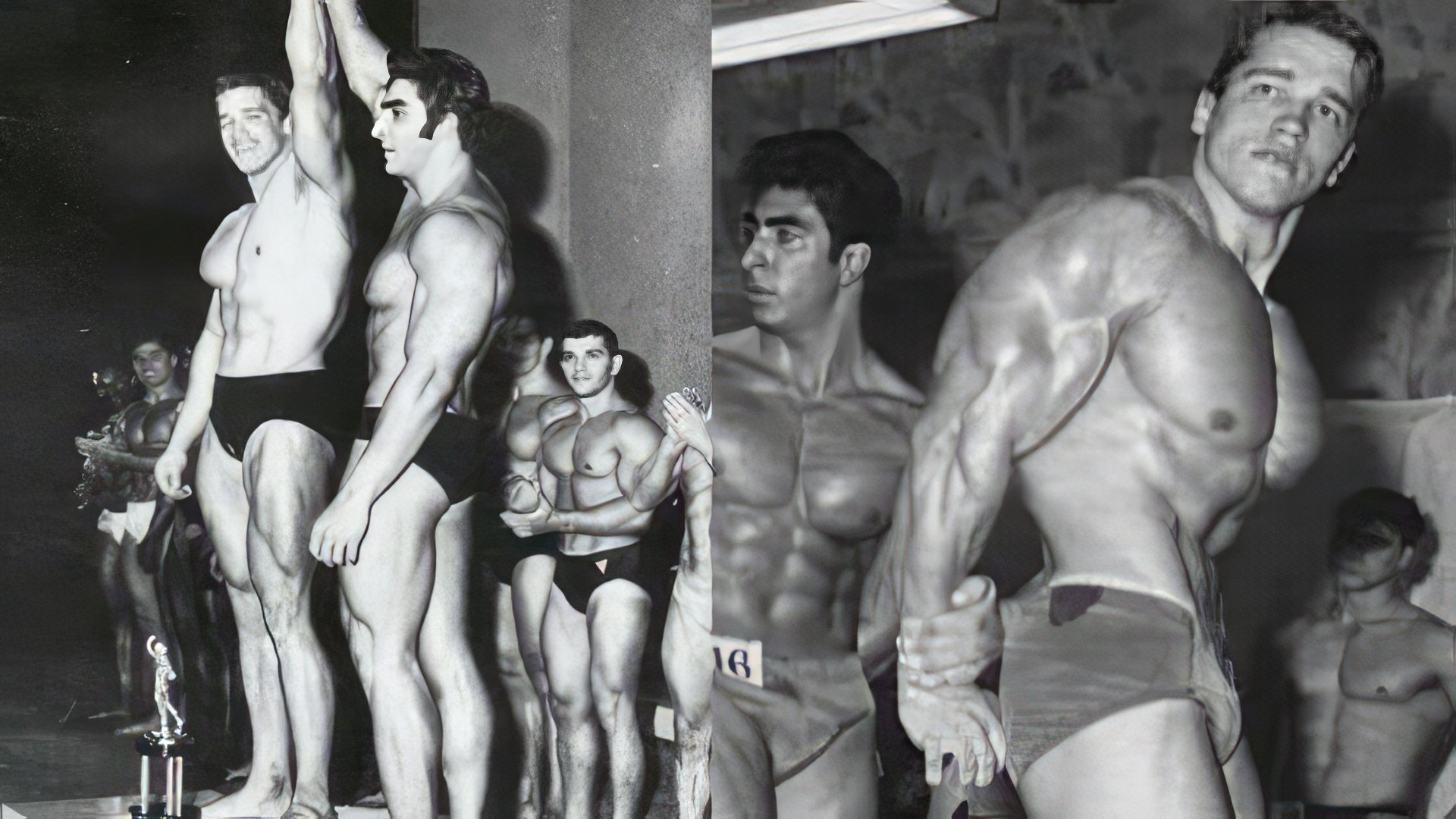 One of the competition judges, Charles Bennett, was so impressed by the promising young man that he wanted to become Arnold's personal trainer. As the aspiring athlete had no money at all, Bennett put him up in his London apartment, displacing his own family. Training sessions were now conducted according to an improved plan, and Arnold was also absorbing English like a sponge. But most importantly, it was in the Bennett family that he first felt valued and interesting as an individual. "The Bennett family gave what I needed so much. I was the only one in the world for them... And they understood that I needed their support, care, and love," Schwarzenegger fondly remembered. While living in their house, Arnold met his childhood idol, Reg Park, who became his friend and mentor.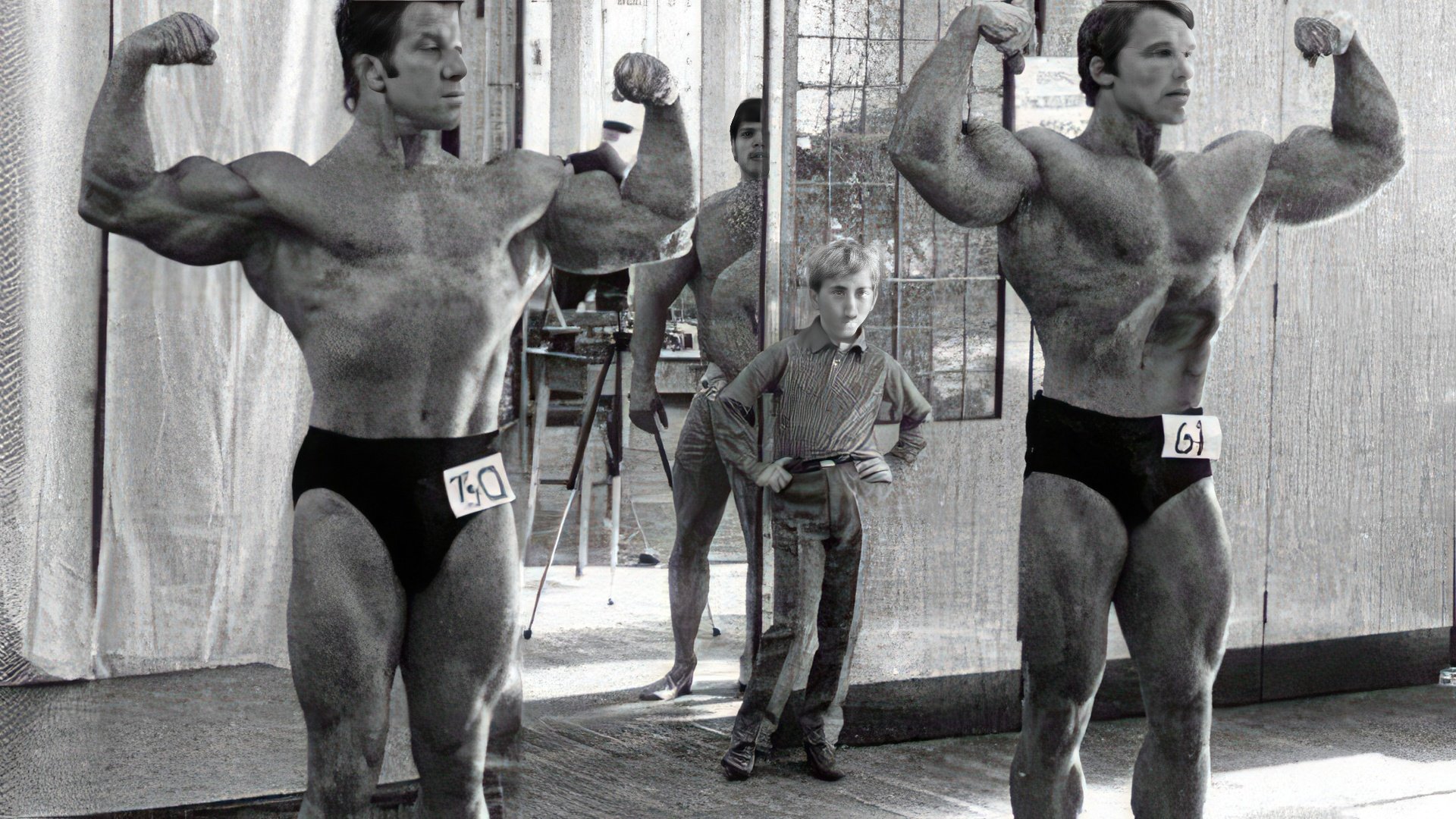 The training paid off: the following year, in 1967, Arnold Schwarzenegger won the "Mr. Universe" title for the first time, becoming the youngest winner in the history of the competition at the age of 20. After that, he returned to Munich for a year, where he worked in a sports club and attended business management courses, and in 1968, he again came to London and became "Mr. Universe" for the second time.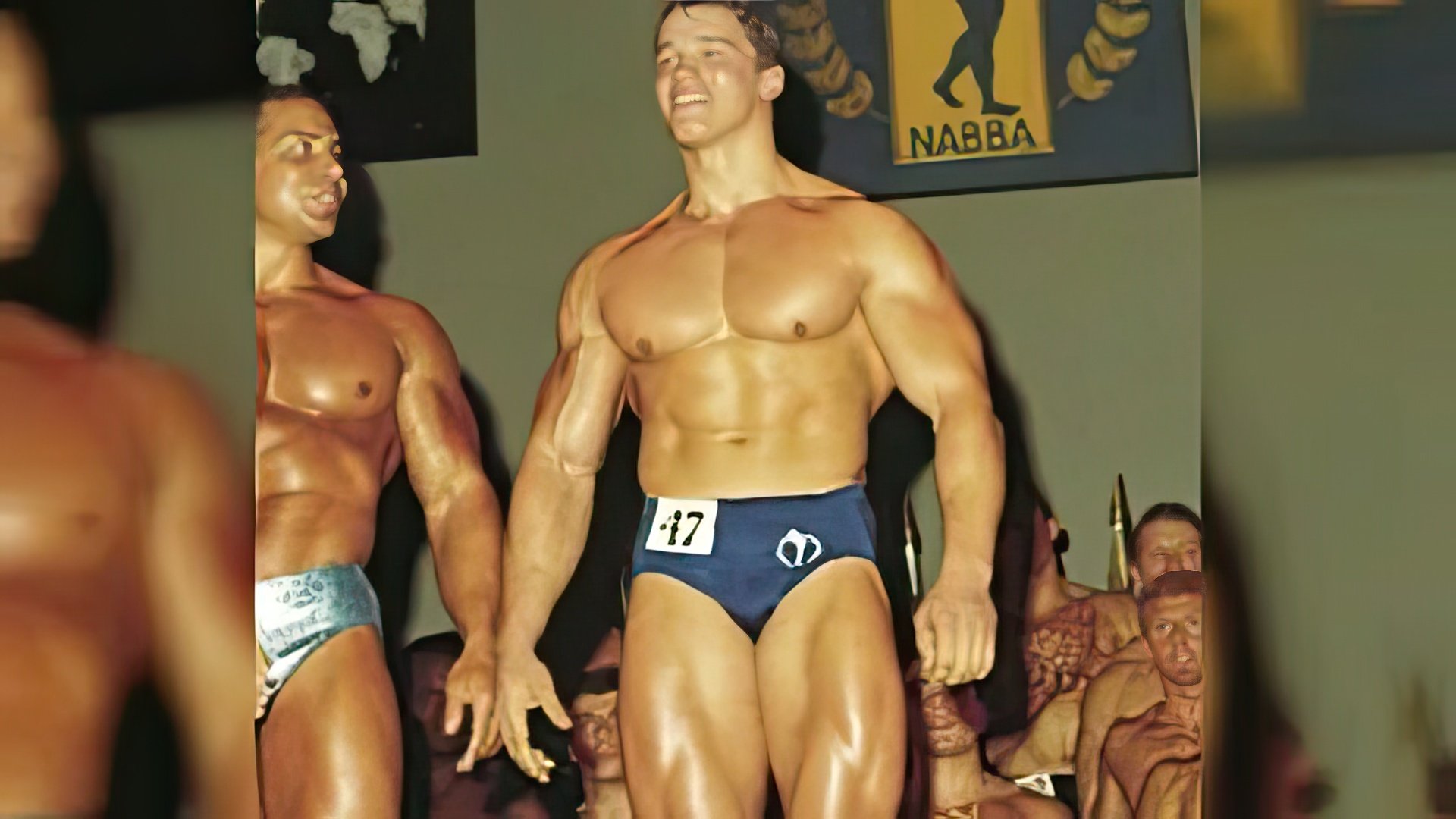 Moving to the USA
From a young age, a young man dreamed of moving to live in the USA, and his bodybuilding career gave him this opportunity. The move took place in September 1968 when Arnold Schwarzenegger was 21 years old, choosing California as his new residence.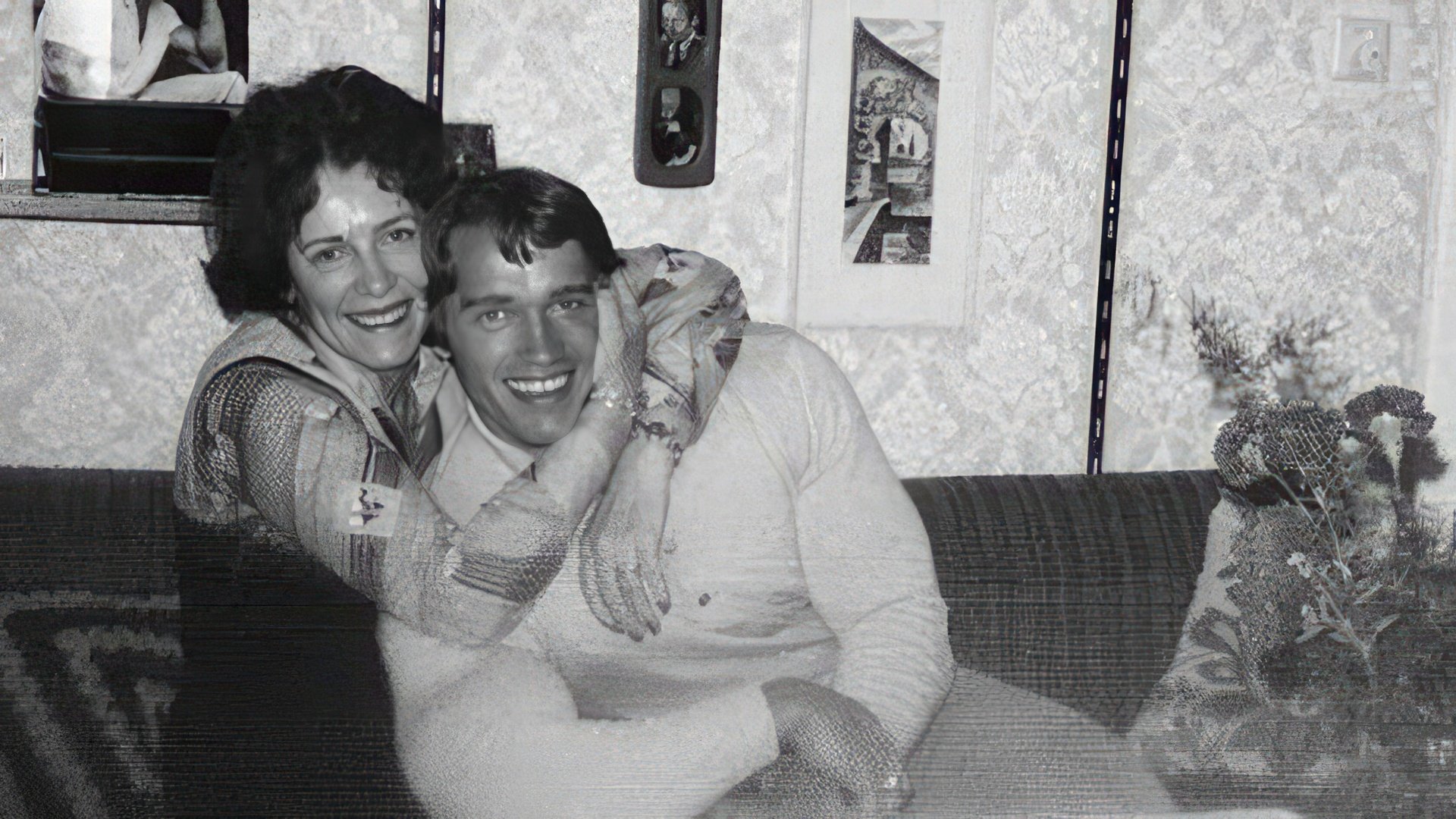 According to some records, Schwarzenegger lived in the USA as an illegal immigrant for some time because the initial visa he was granted did not cover long-term residency and it took him a while to arrange a new one. However, this did not deter him from pursuing his passion and confidently breaking into the professional circle of bodybuilders and weightlifters. He strived to learn all the intricacies and secrets from his colleagues and after every competition, without hesitation, he approached the judges to ask what he did wrong and how he could improve.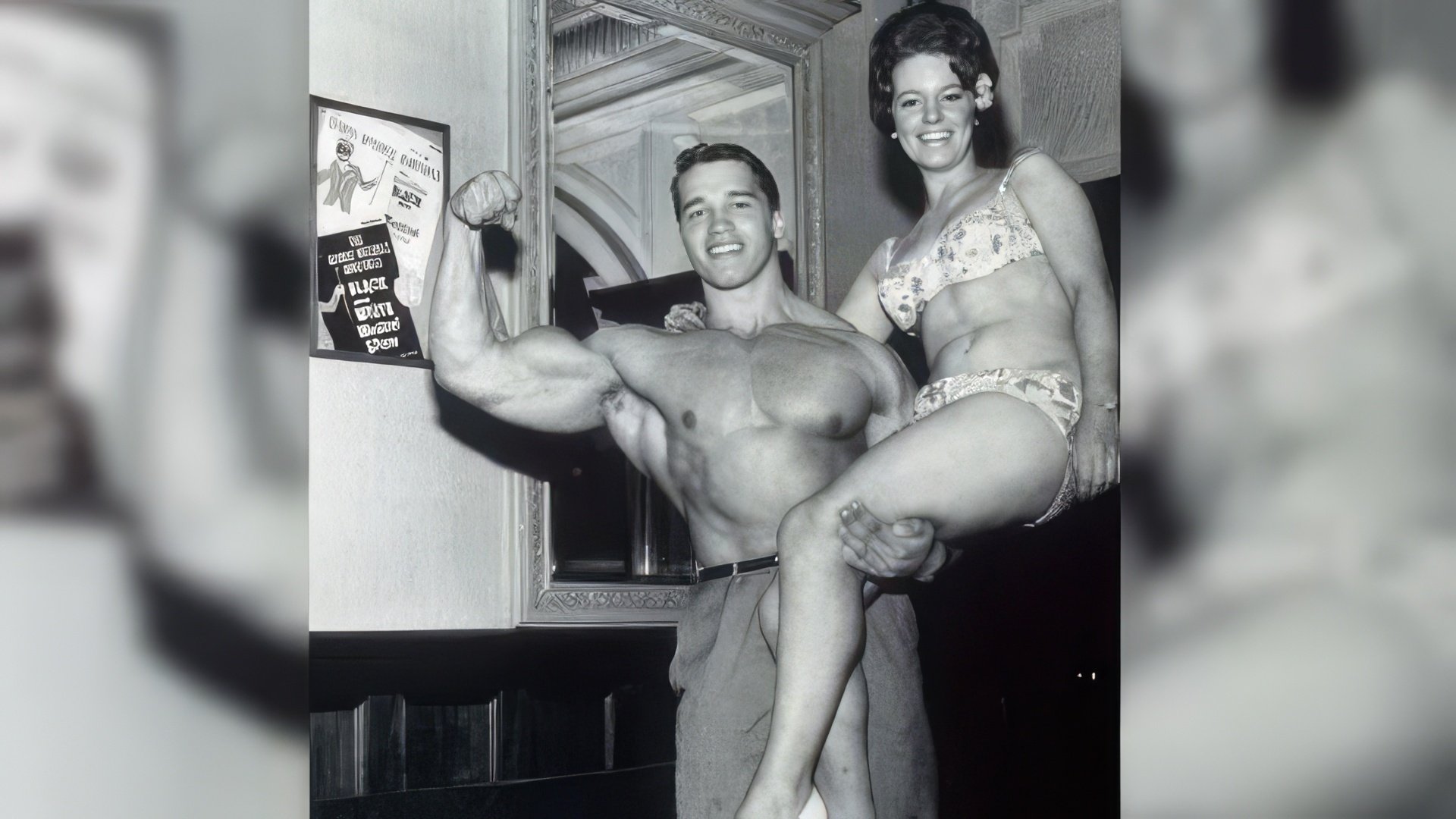 In 1969, Arnold first participated in the "Mr. Olympia" competition, but lost to three-time champion Sergio Oliva. However, the following year he managed to win and at the age of 23, became the youngest "Mr. Olympia" in the history of the competition (a record that still stands today). Later, Schwarzenegger admitted that during this period, like many athletes, he took anabolic steroids, but as soon as he learned about their harmful effects on health, he stopped immediately.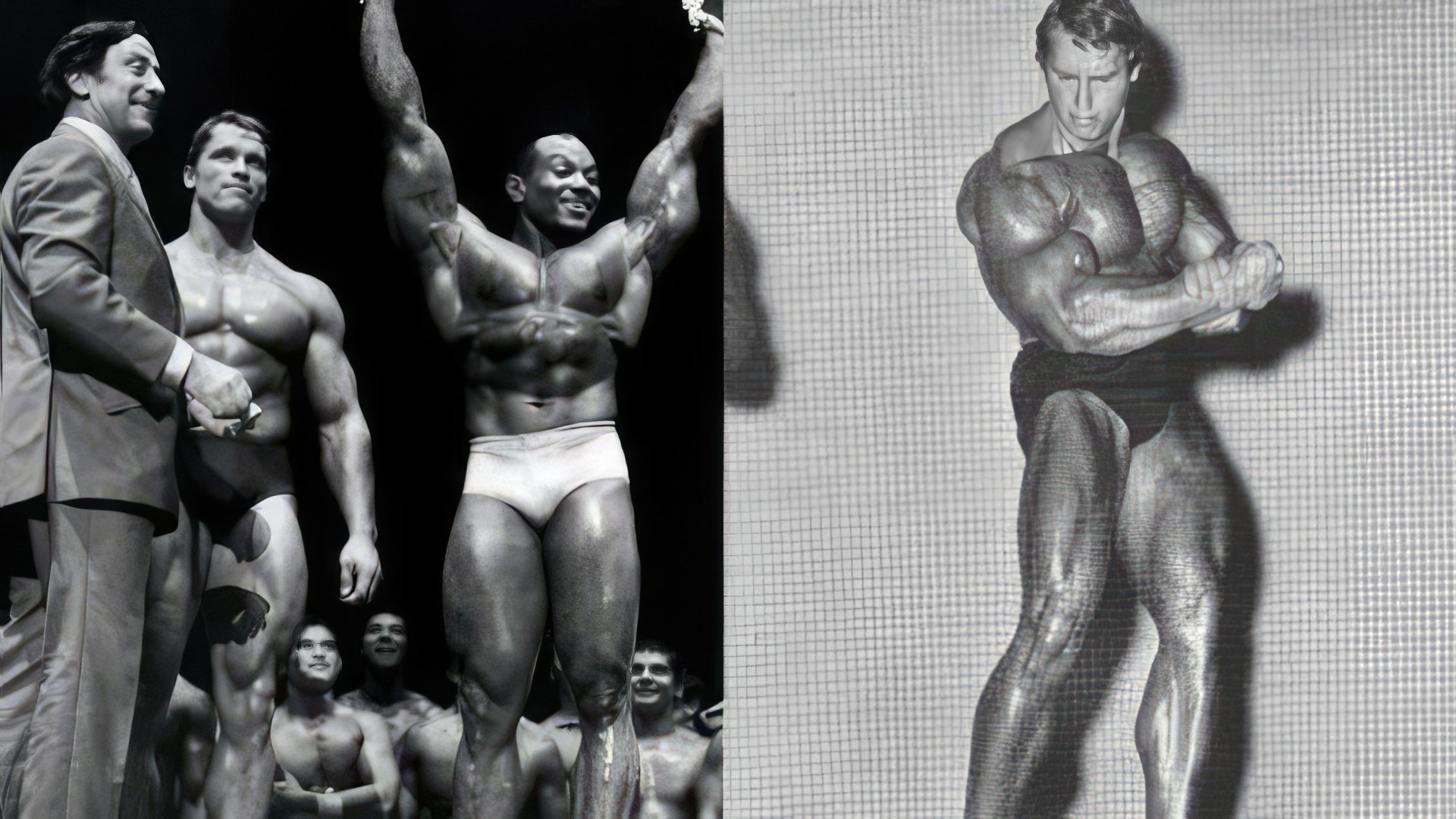 Victories came in an unbroken chain and Arnold won the "Mr. Olympia" title for six years in a row. During this same period, he also won the "Mr. Universe" title four more times, and in the 1970 competition, Arnold managed to surpass his idol and teacher Reg Park.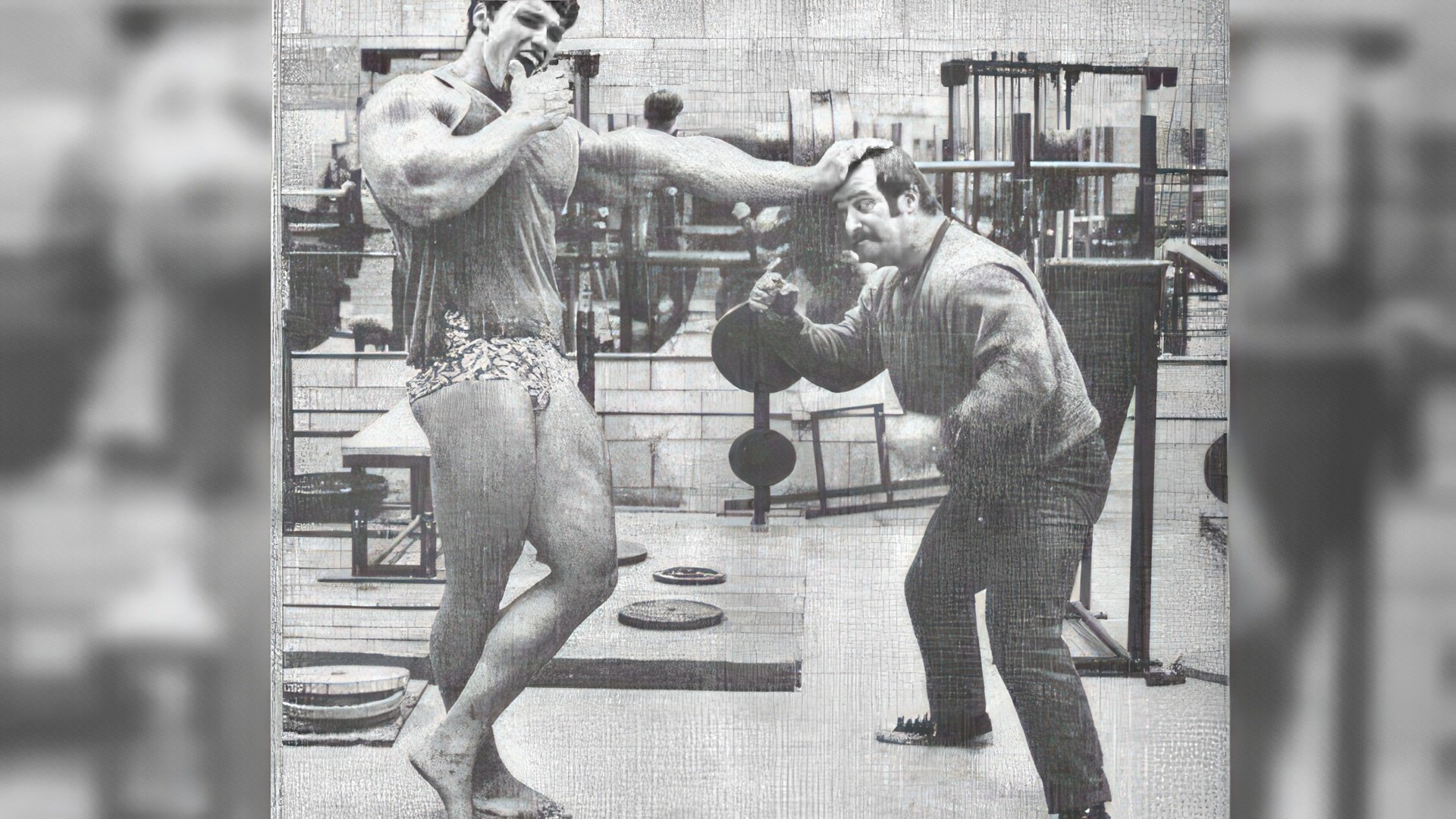 In 1975, after another victory at the "Mr. Olympia" competition, Arnold Schwarzenegger announced the end of his professional sports career. Nevertheless, he had the chance to participate and win in "Mr. Olympia" once more in 1980, when for the filming of "Conan the Barbarian" he got back in such great physical shape that it would have been a sin not to take advantage of this opportunity.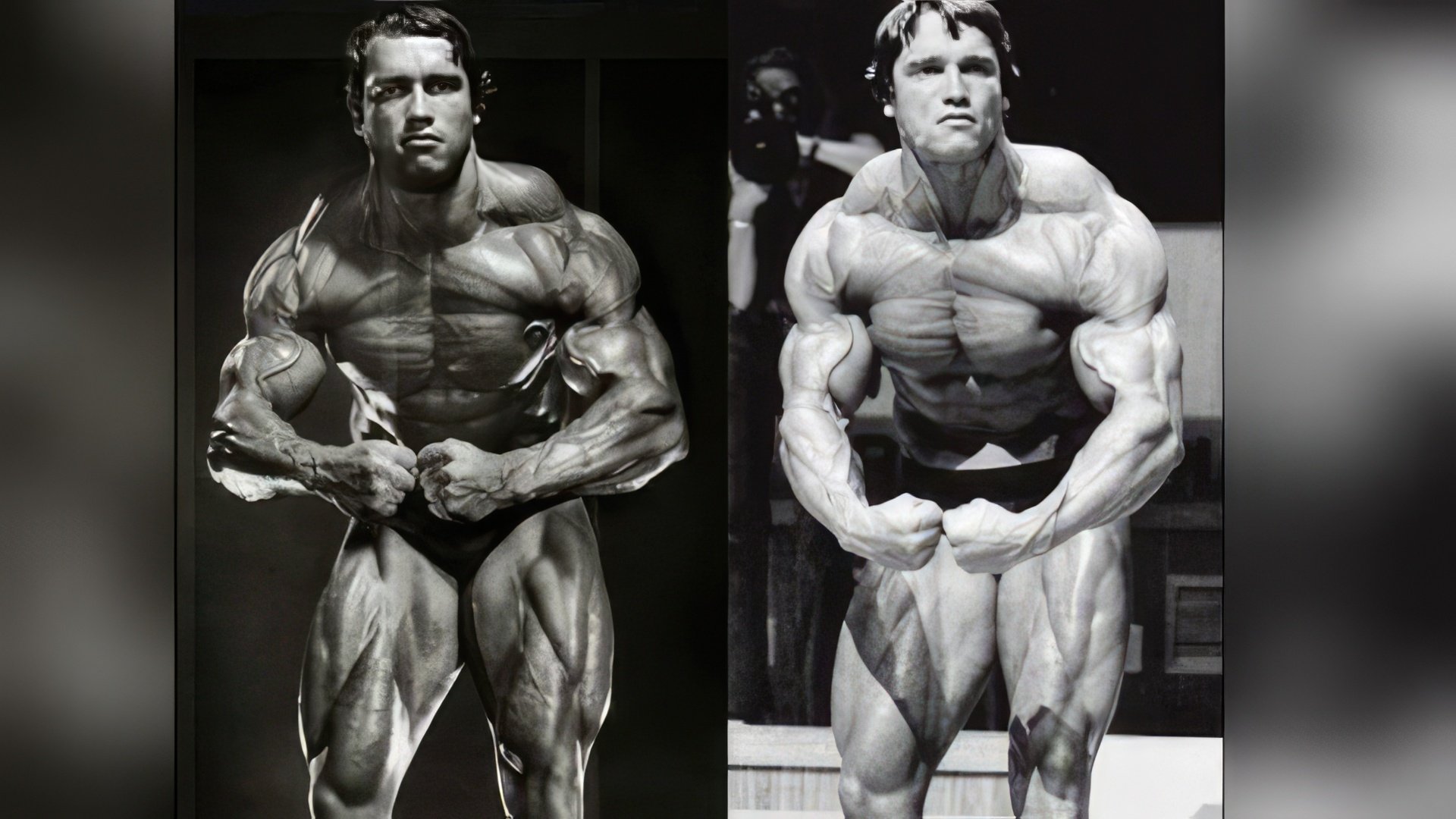 Career in Cinema
Arnold Schwarzenegger began his film career in 1970, following in the footsteps of many famous bodybuilders, including his idols Reg Park and Steve Reeves. Initially, directors were hesitant to cast him due to problems such as his strong accent, overly "inflated" muscles, which looked unnatural on screen, and an "indigestible" surname for an emerging actor.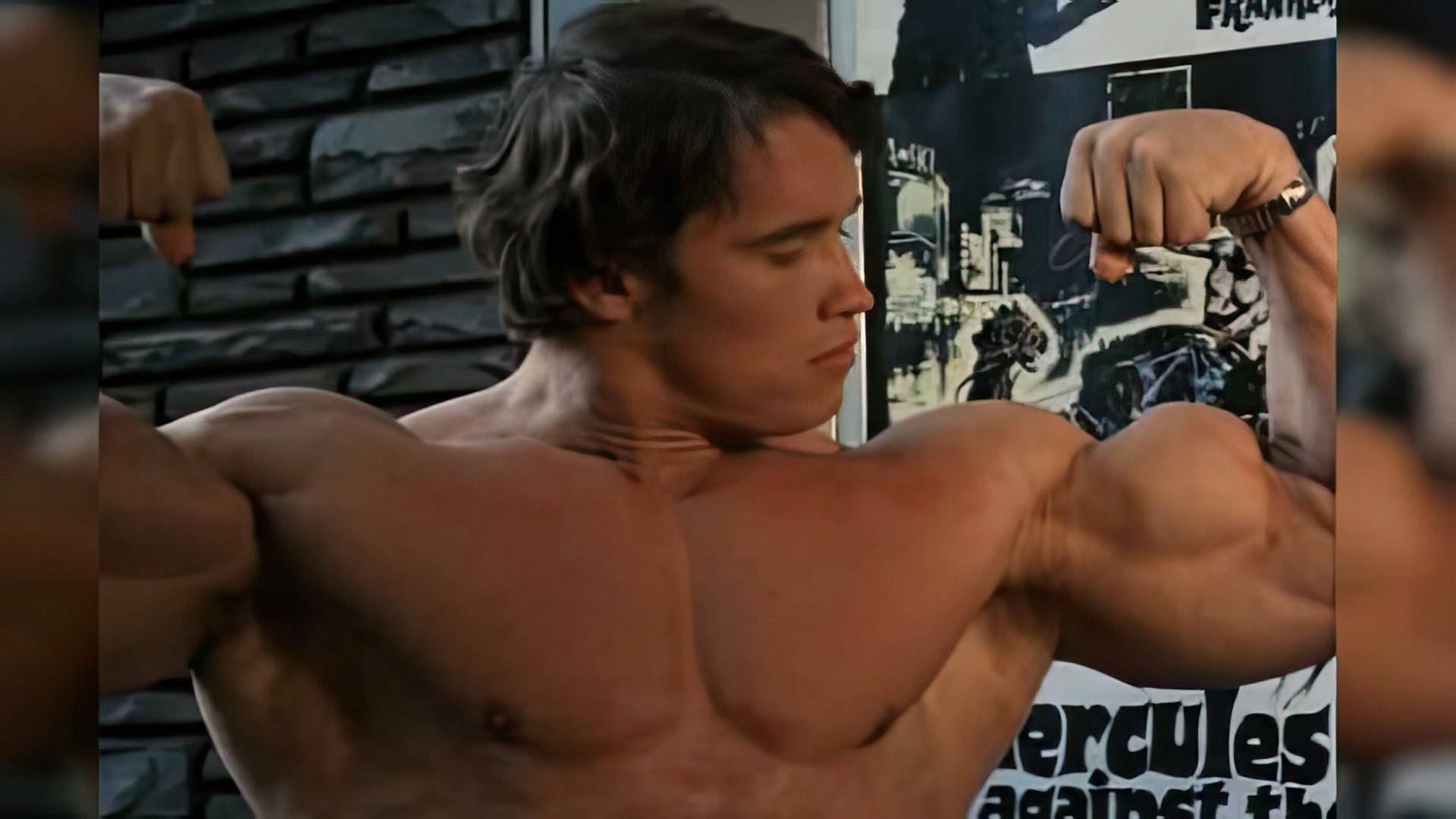 Arnold's film debut was the lead role in "Hercules in New York" (1970). Due to his accent, all the hero's lines were dubbed by another actor, and he was credited under the pseudonym Arnold Strong. Schwarzenegger later referred to this film as his least favorite acting job. In his second and third films, "The Long Goodbye" (1973) and "Stay Hungry" (1976), the issue of his accent didn't come up because his character was mute. Critics were lukewarm about these performances, describing Arnold as a cumbersome giant, resembling an animal. The actor then began intensively working on his flaws, taking acting lessons and speech classes, and diligently trying to lose his accent. Shortly after, he appeared in the documentary about bodybuilding "Pumping Iron" (1977), and several obscure films.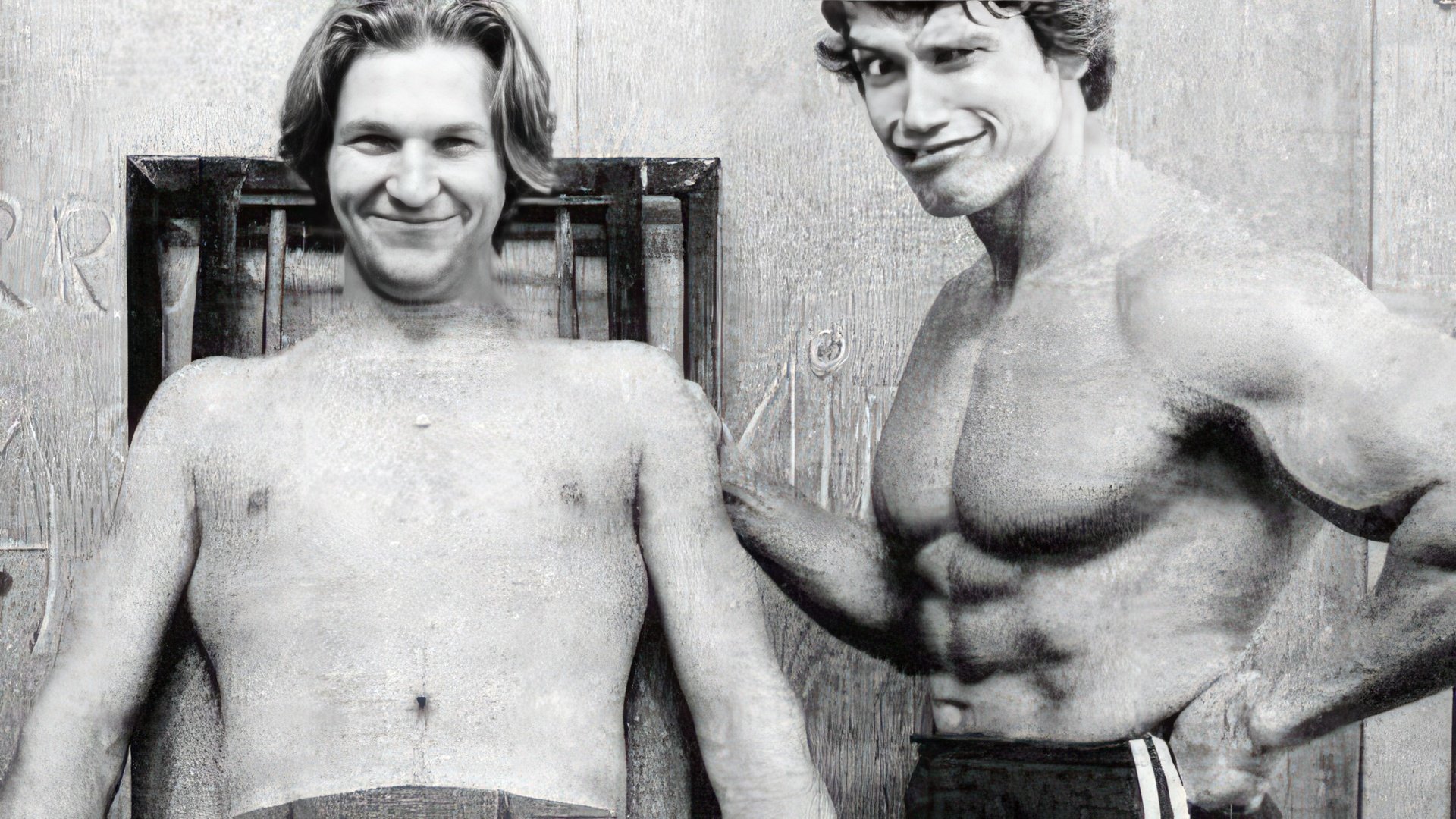 During this period, Schwarzenegger was overall satisfied with his life, but at the same time, he felt a lack of self-confidence. A friend taught him transcendental meditation, and within a couple of weeks, Arnold acquired the skill of total relaxation and "silencing the mind", focus, and tranquility. He practiced meditation every day for a whole year, and then felt that he no longer needed it: he had learned not to pile up problems on top of each other, but to deeply focus on solving them.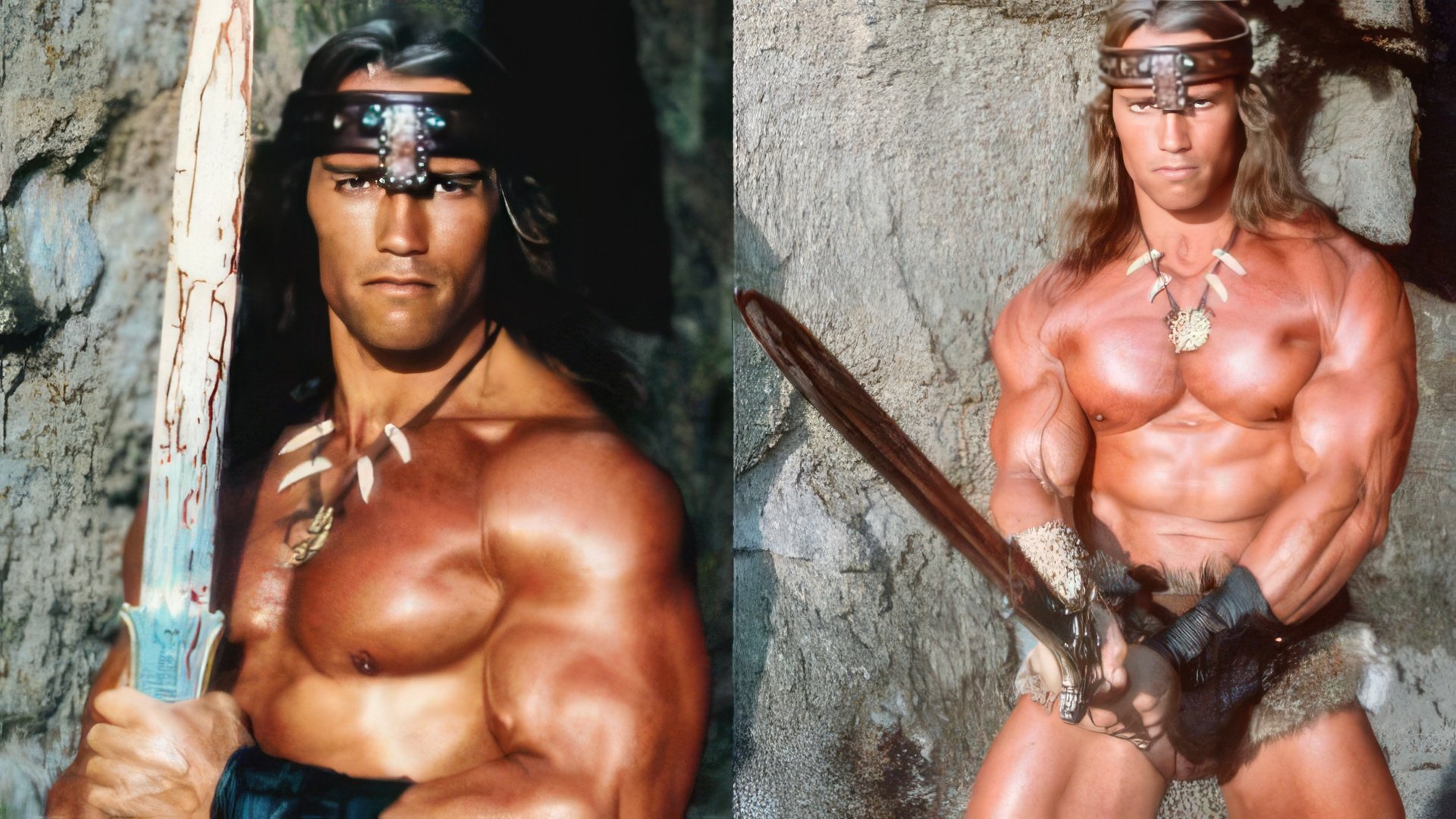 Schwarzenegger's success as a film actor came after the release of "Conan the Barbarian" (1982) and its sequel "Conan the Destroyer" (1984). The image of an invincible ancient warrior, who fights black magicians, tames wild beasts and conquers women, appealed to the audience, and Schwarzenegger was finally recognized as a superstar. Although some critics described him as a "boring hunk of meat with a sharp sword," he became an idol for many young people.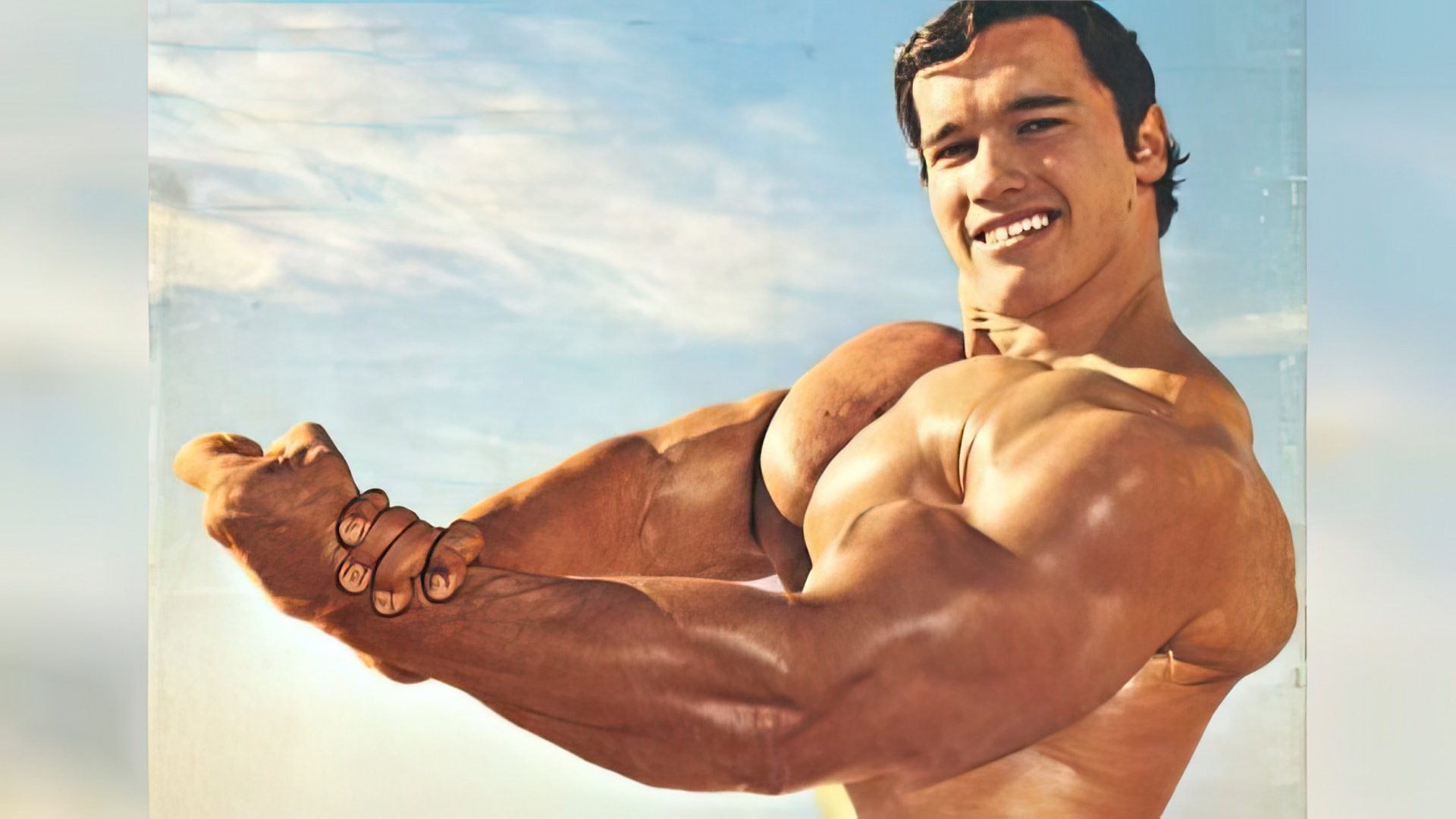 When the sci-fi action film "The Terminator" (1984) was released, the vivid image of the cyborg assassin from the future was so memorable that the word "terminator" became a common term. Schwarzenegger solidified his role as a taciturn strongman, a lone hero in action and sci-fi films, and presented himself in such roles to the audience in successful films like "Commando" (1985), "The Running Man" (1987), "Predator" (1987), "Red Heat" (1988), and "Total Recall" (1990).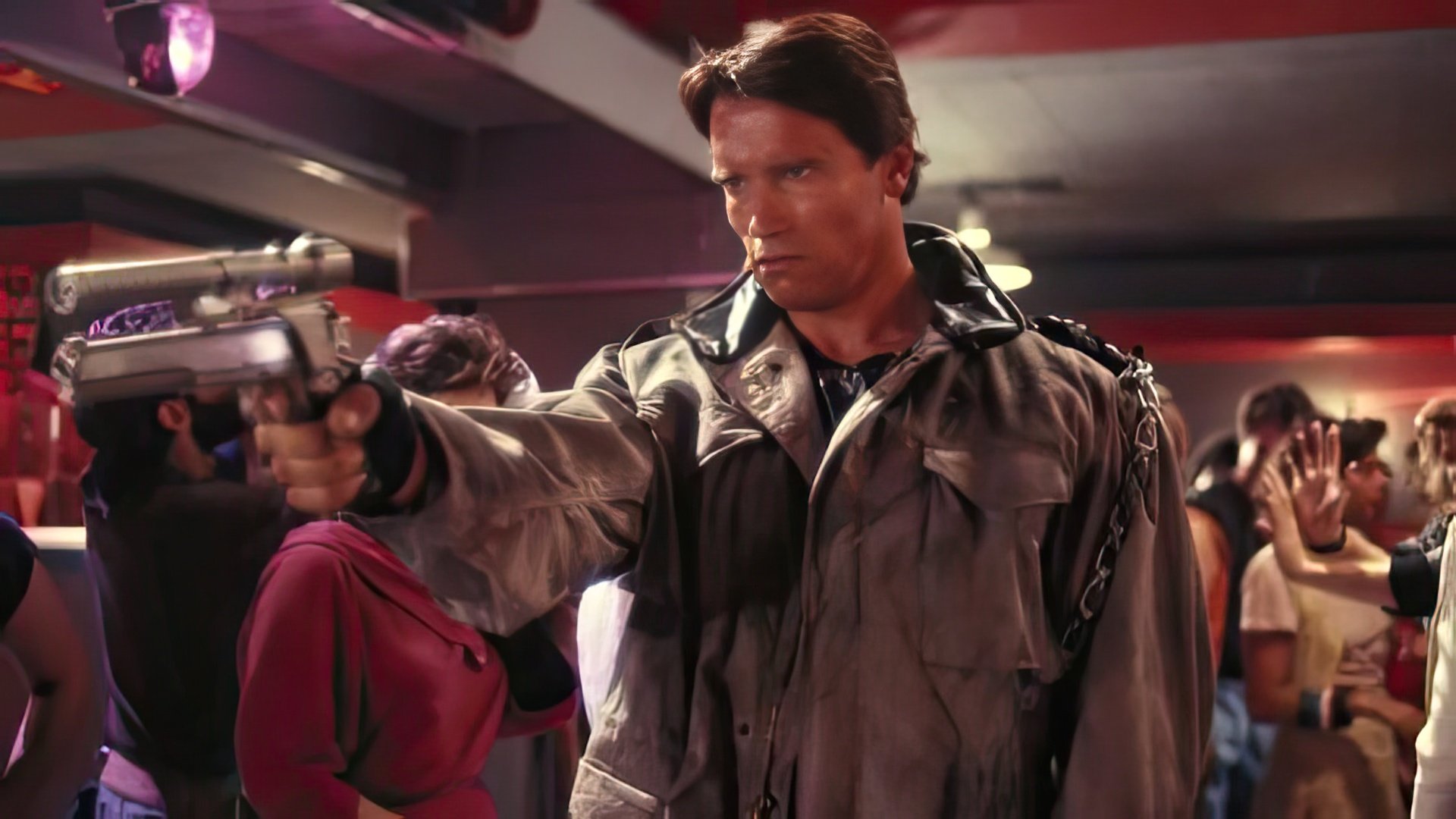 However, the image of a silent hunk of muscle eventually began to weigh on Arnold; he wanted to prove that he was a capable actor and could do more. With this goal, he began acting in comedies and was no less natural in them. The first comedy featuring Arnold Schwarzenegger was "Twins" (1988), where he was paired with the brilliant Danny DeVito. Notably, Arnold completely refused to take a salary for participating in this film, so great was his moral satisfaction from the opportunity to show himself from a new side.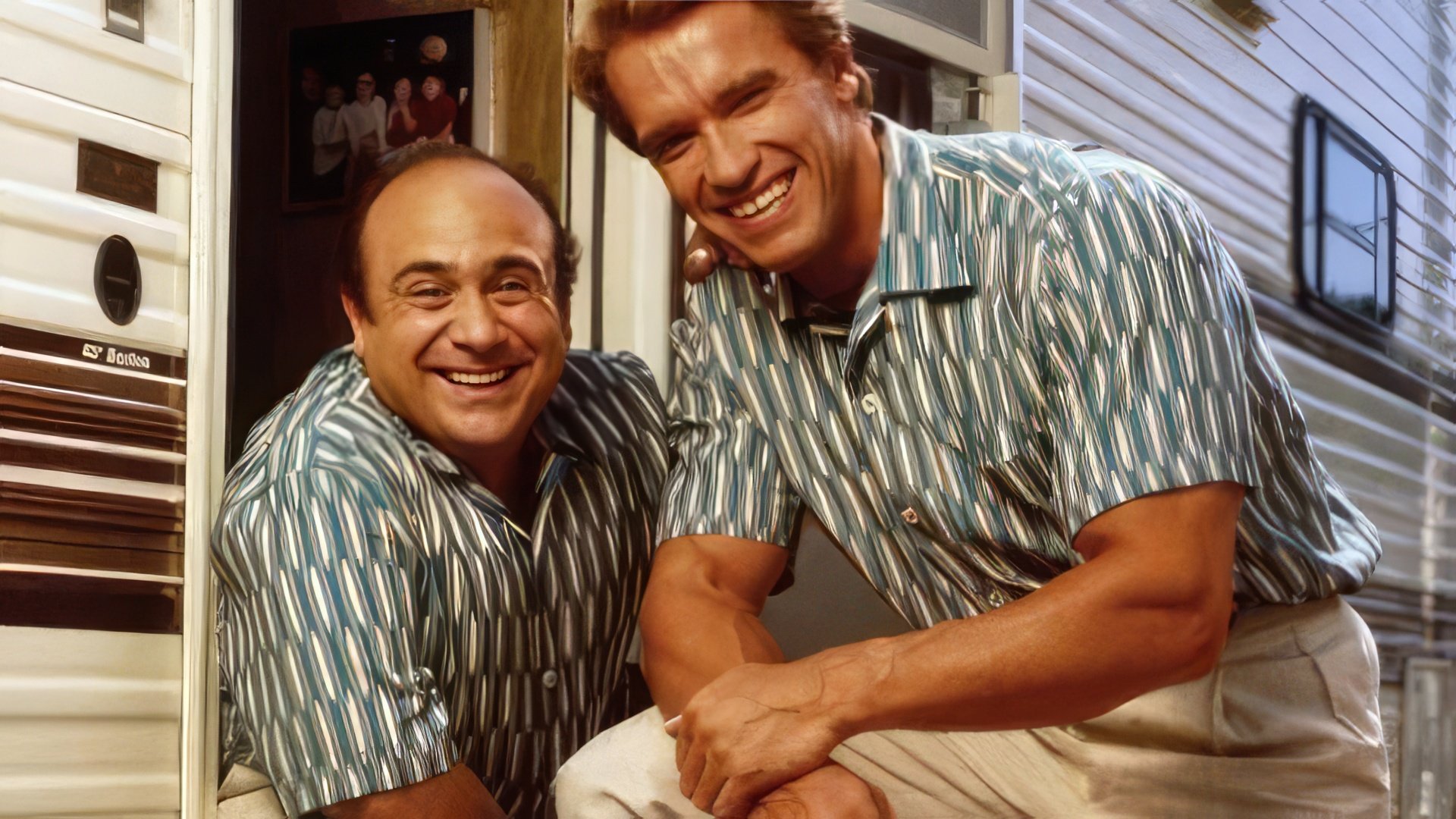 This was followed by no less successful comedies "Kindergarten Cop" (1990), "True Lies" with Jamie Lee Curtis (1994, the film brought the actor two Golden Globes for Best Dance and Best Kiss), "Junior" with Danny DeVito and Emma Thompson (1995, the film brought a nomination for a Golden Globe for Best Male Role), and "Jingle All the Way" with James Belushi (1996). In the film "Last Action Hero" (1993), Schwarzenegger brilliantly played a parody of himself, and also made his debut as a producer.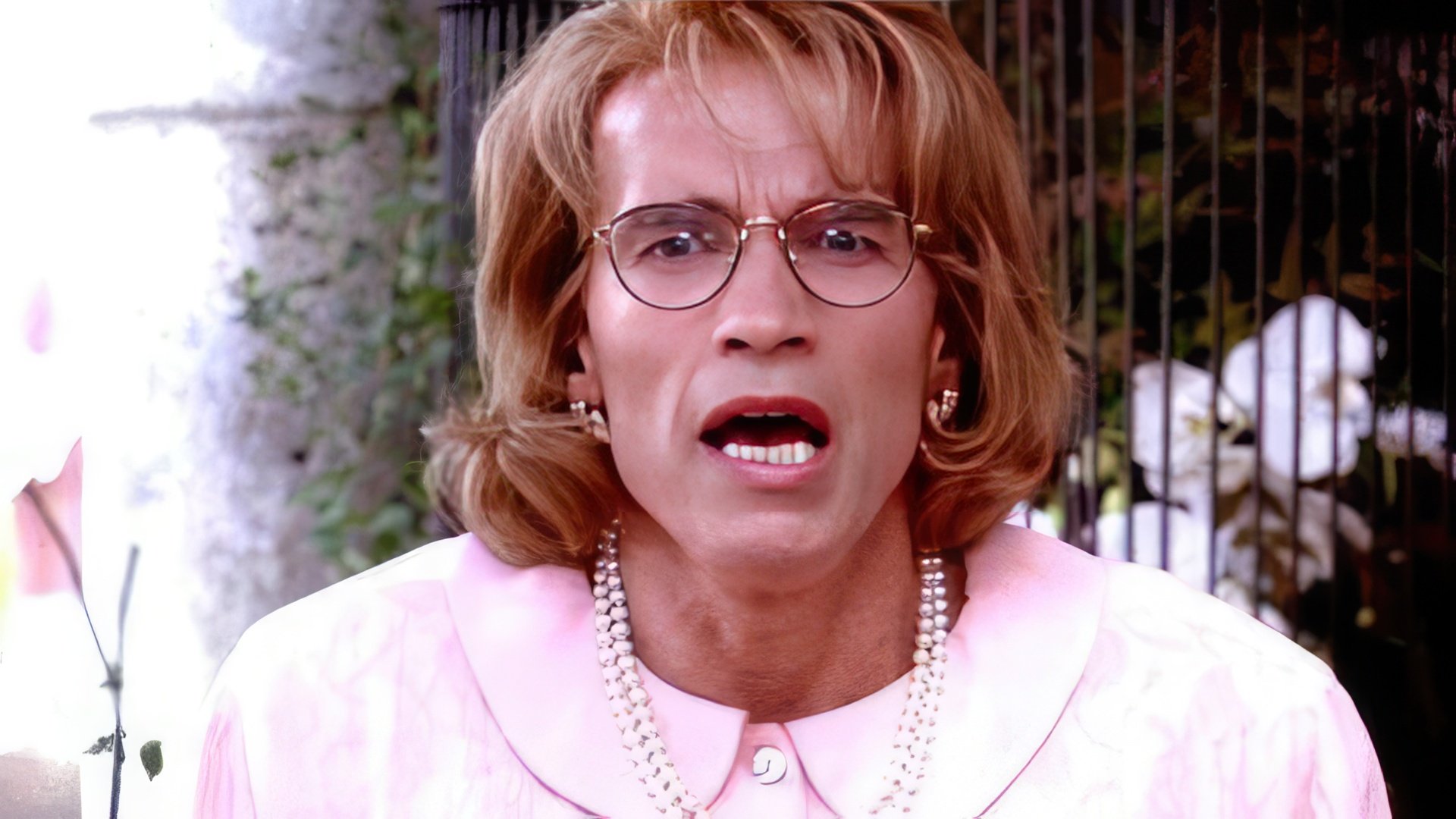 In the action movies shot in the 90s, a subtle acting humor and self-irony began to show in his performance, making the characters much brighter. This was particularly the case with the role of the "good" robot in the film "Terminator 2: Judgment Day" (1991) – considered by many to be the brightest film in the series, and it brought the actor the MTV Movie Award for Best Male Role and the Saturn Award for Career Achievements. Quotes from "Arnie" went around the world: "Hasta la vista, baby!" and "I'll be back." Schwarzenegger became an unconditional favorite of the audience and critics, and newspapers called him the most famous immigrant who "overcame the thick Austrian accent and broke out of the unattractive framework of bodybuilding to become the brightest star of world cinema in the 90s."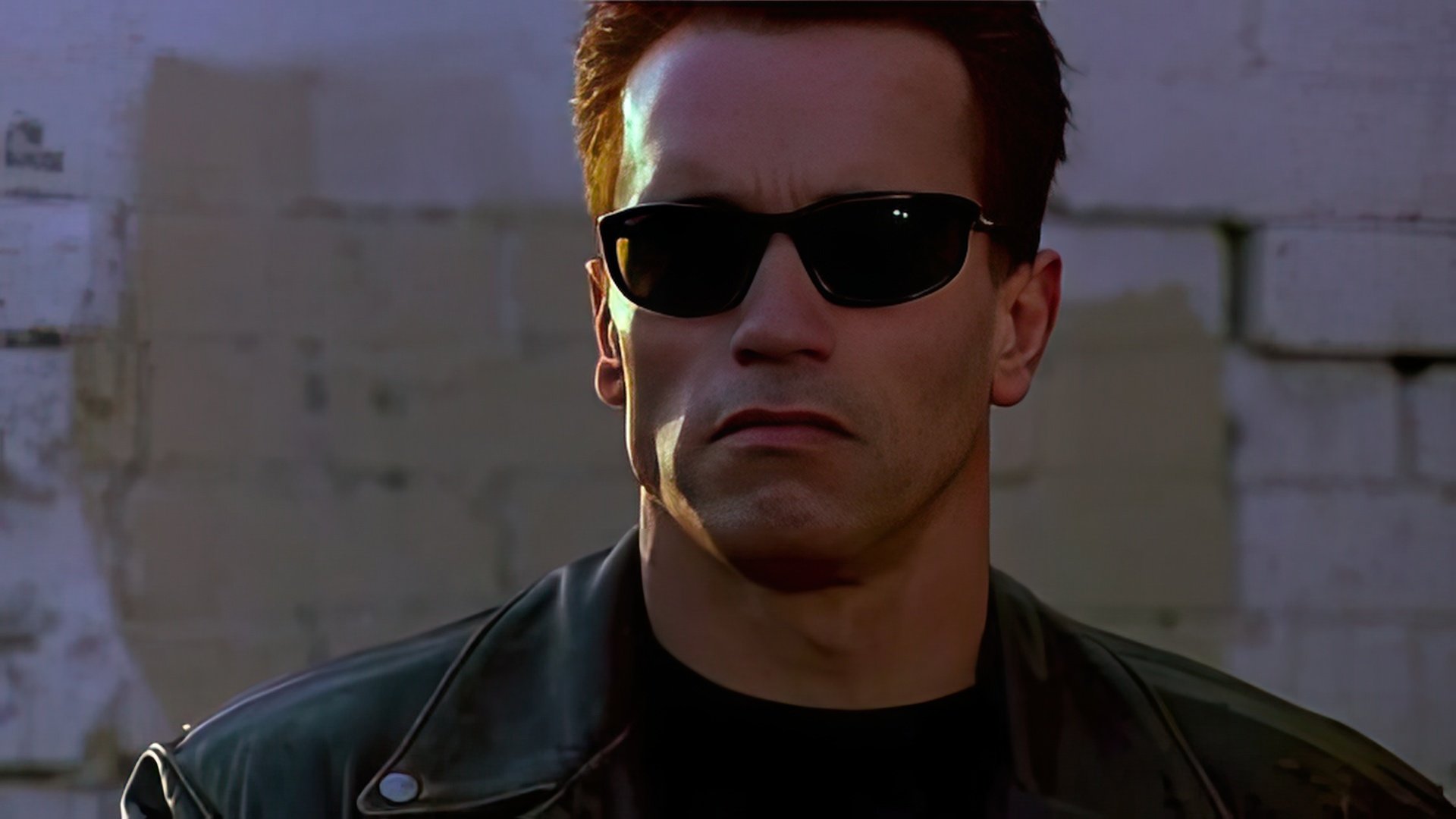 At the turn of the 1990s and 2000s, several more films were released: "End of Days" (1999), "The 6th Day" (2000), and "Collateral Damage" (2002). Even though they were overall received more reservedly, the actor's performances here were characterized by brightness and depth. In 2003, the long-awaited sequel "Terminator 3: Rise of the Machines" was released, which broke box office records. After that, 56-year-old Arnold Schwarzenegger announced his departure from the film industry and the start of his political career. Even in the fourth "Terminator" ("Terminator Salvation", 2009), only a digital image of the actor was used, and that too sporadically. An exception was made for shooting a scene in Sylvester Stallone's film "The Expendables" (2010), which was miraculously combined with working as the governor of California. "The Expendables" gathered a truly unique star cast: Sylvester Stallone, Jason Statham, Dolph Lundgren, Mickey Rourke, Jet Li, Bruce Willis and others.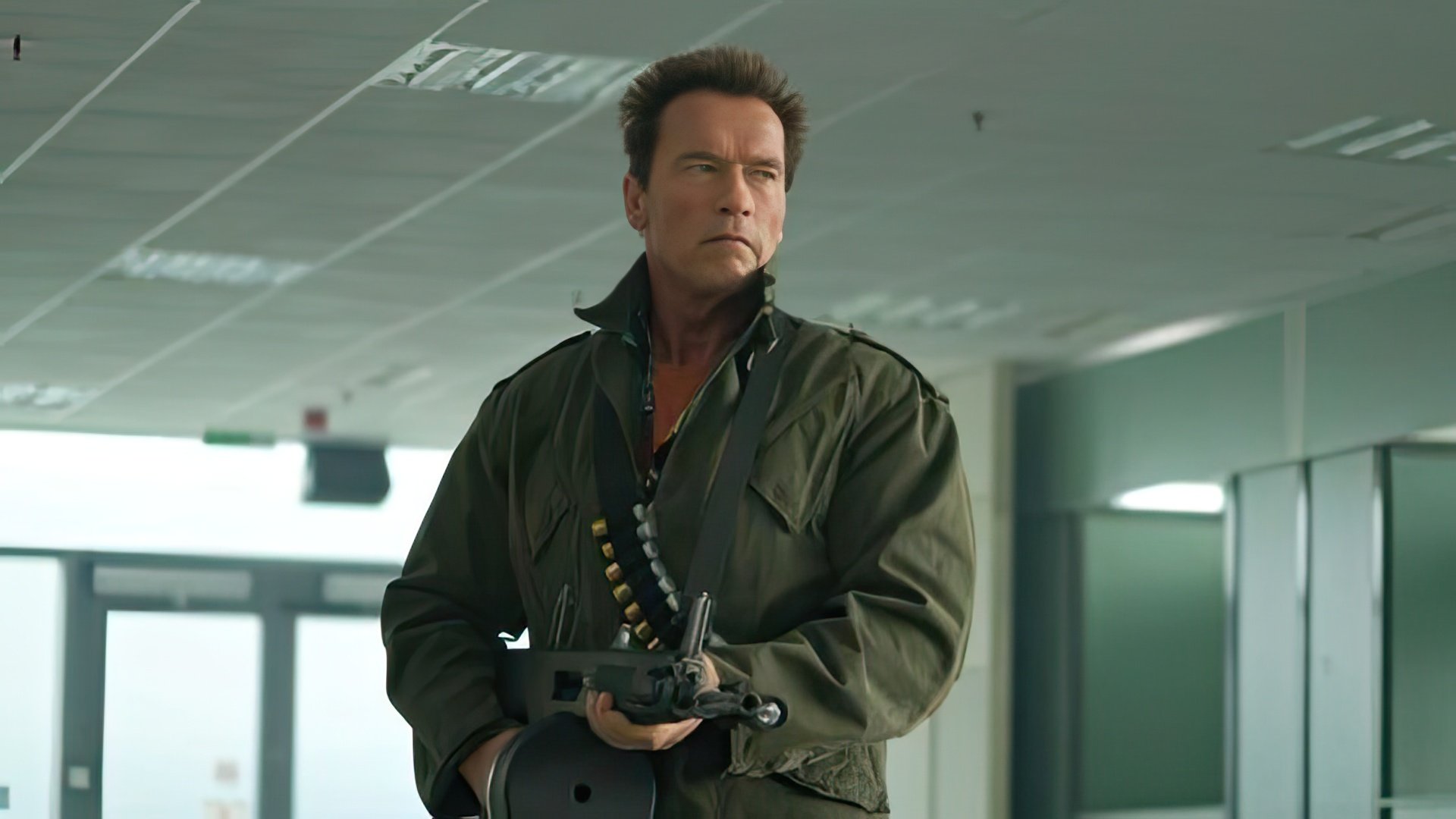 Upon completing his gubernatorial term in January 2011, Schwarzenegger was literally swamped with new scripts and offers to act, including requests for a new "Terminator" and remakes of "Predator" and "The Running Man". However, he first agreed to voice the main character in the animated series "The Governator", and then starred in a small role in the action film "The Expendables 2" (2012), to the star cast of the first part of which Jean-Claude Van Damme joined.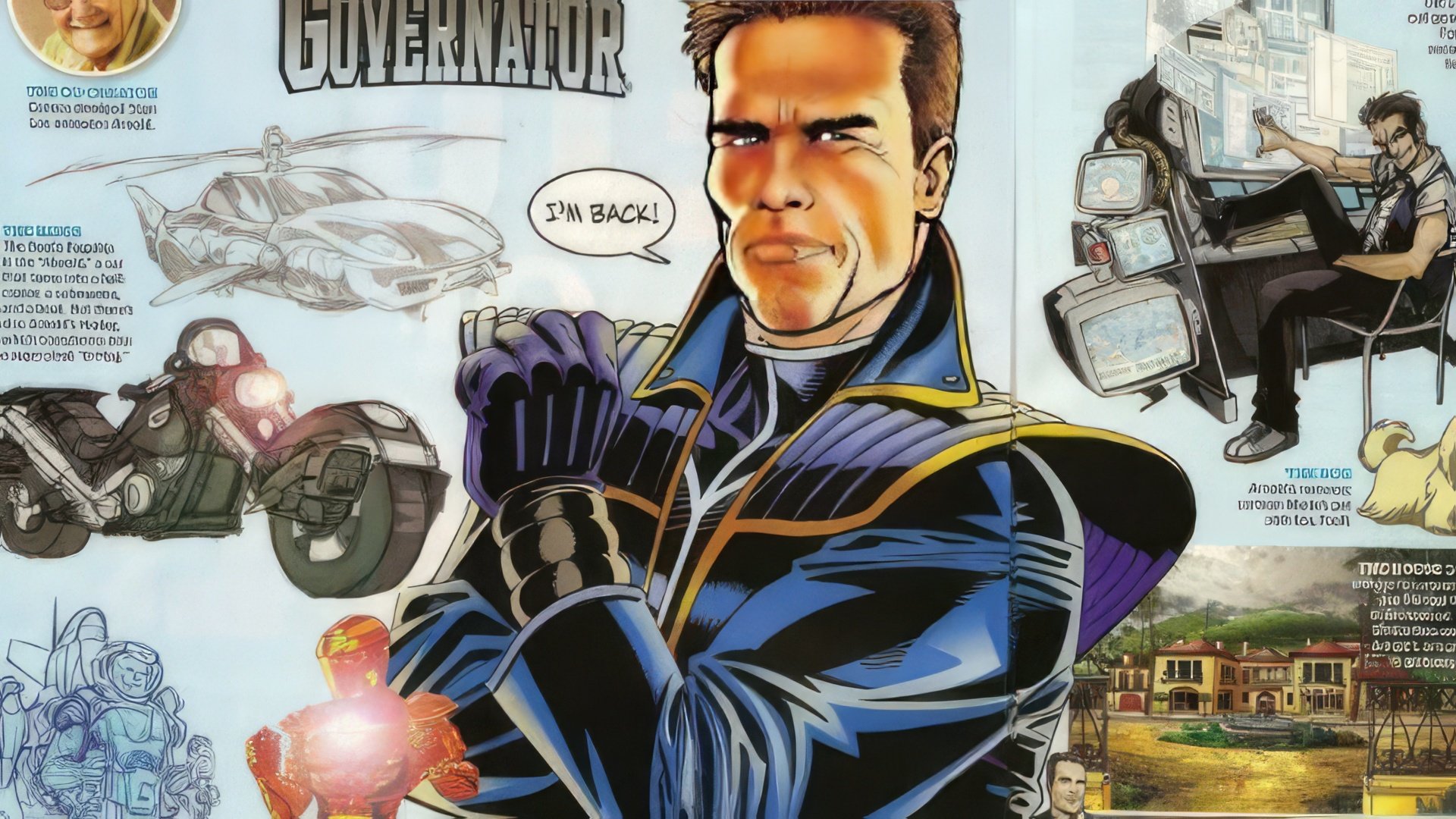 The first major role for "Iron Arnie" after returning to cinema was in the action film "The Last Stand" (2013), a joint work with famous actor Forest Whitaker. That same year, another joint film with Sylvester Stallone was released - "Escape Plan", and in 2014 - the film "Sabotage". A little later, the film "The Expendables 3" was released, which was joined by Antonio Banderas. However, for participating in the latest "Expendables", Arnold Schwarzenegger, like Mel Gibson and Kelsey Grammer, was nominated for a Golden Raspberry Award in the category "Worst Supporting Male Role". In 2015, a new film from the series, "Terminator: Genisys", was released. The action of the film is transferred several times from one time to another, and the titular character appears to the viewer at different ages. Therefore, alongside Schwarzenegger's participation, in some scenes the role of the young Terminator was played by actor Brett Azar, whose face was digitally overlaid with the face of a young Arnold. The role of Sarah Connor was played by Emilia Clarke.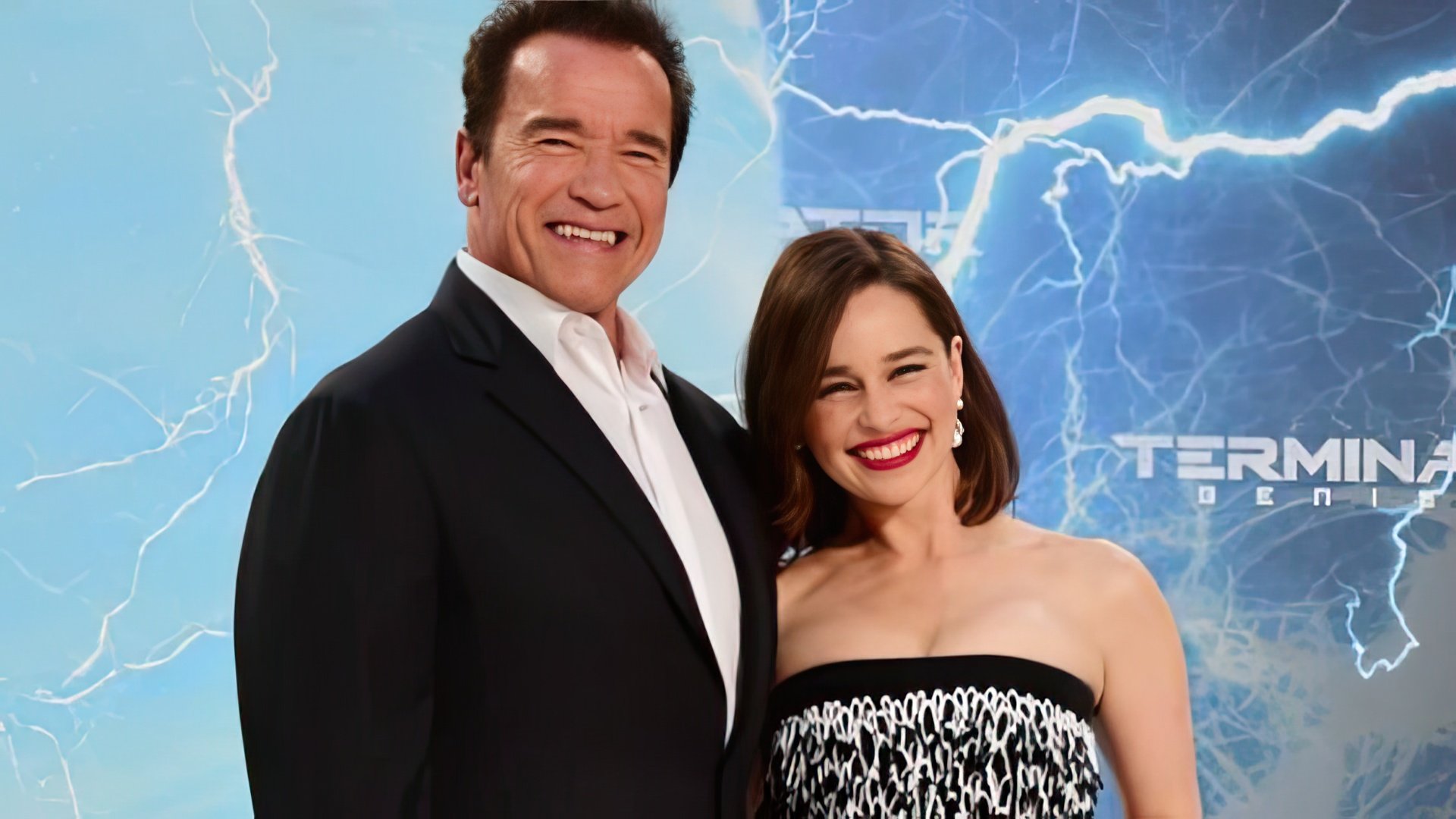 In the spring of 2017, the premiere of the film "Aftermath" took place, during the work on which Arnold Schwarzenegger once again drastically changed his acting persona. The film is based on real events (the Vitaly Kaloyev case) and tells about the collision of a passenger and cargo plane over Lake Constance.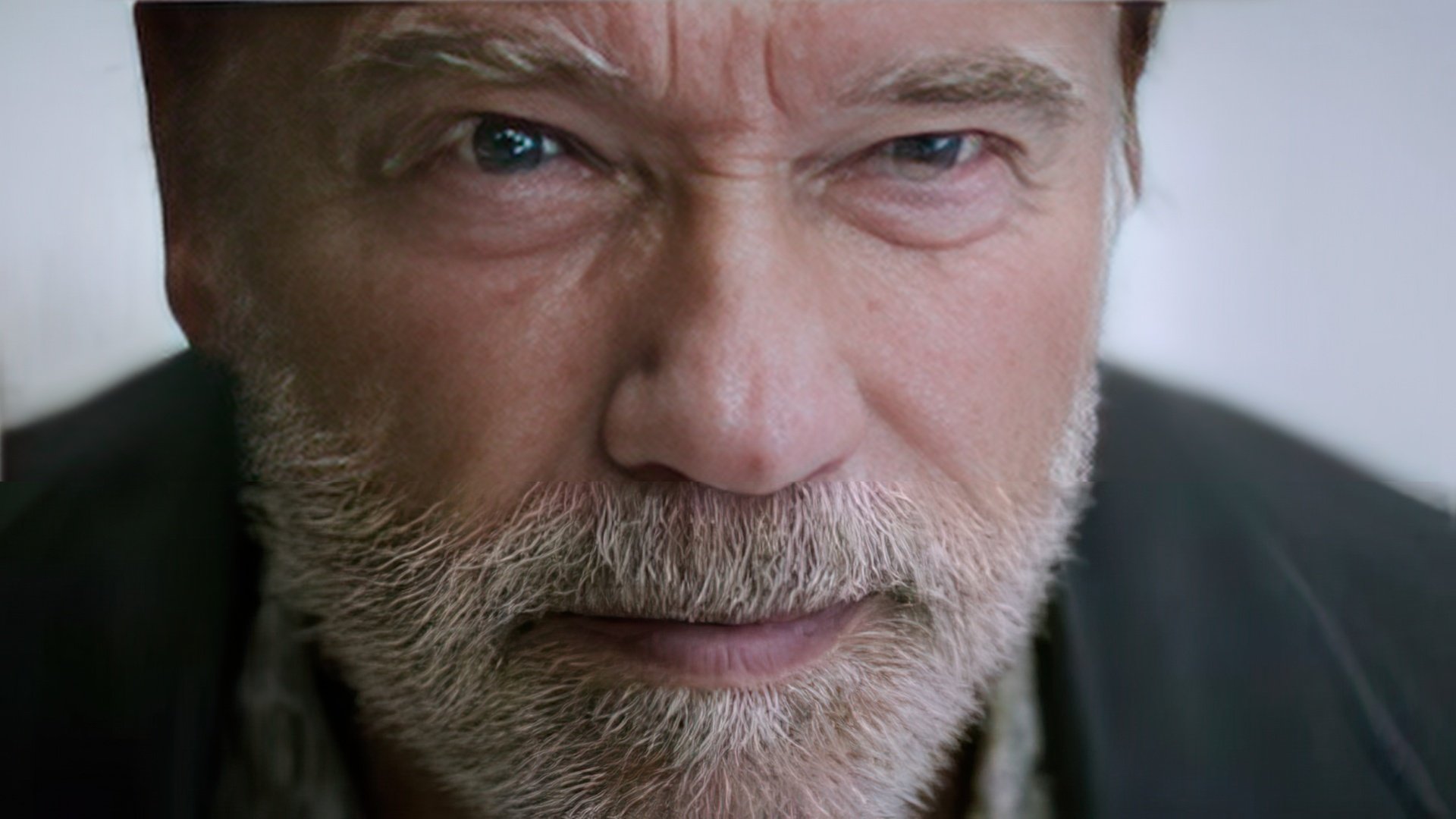 Schwarzenegger played the tragic role of a husband and father who lost his family in this disaster and resorted to murder of the guilty party. Critics generally received the work positively: "... Schwarzenegger is quite convincing, playing an unimaginably unhappy man. His character lost both of his closest people in one moment and lost the meaning of life. Schwarzenegger's still palpable power creates an interesting contrast with the helplessness of his character, who can do nothing to bring his wife and daughter back."

In 2017, the actor became the host of the reality show "The Apprentice" on NBC – a program in which stars help raise money for charity.

The project "Triplets," a sequel to the movie "Twins," has been announced. This time, Eddie Murphy will join Schwarzenegger and Danny DeVito as the third unlike twin. However, details about the shooting are not yet available.

In 2018, filming began on the sixth "Terminator," directed by James Cameron – the creator of the first two films in the series. Linda Hamilton returned as Sarah Connor at 60 years old, along with an older Edward Furlong. Schwarzenegger himself played not a cyborg, but the human who served as its prototype. The movie "Terminator: Dark Fate" premiered in 2019.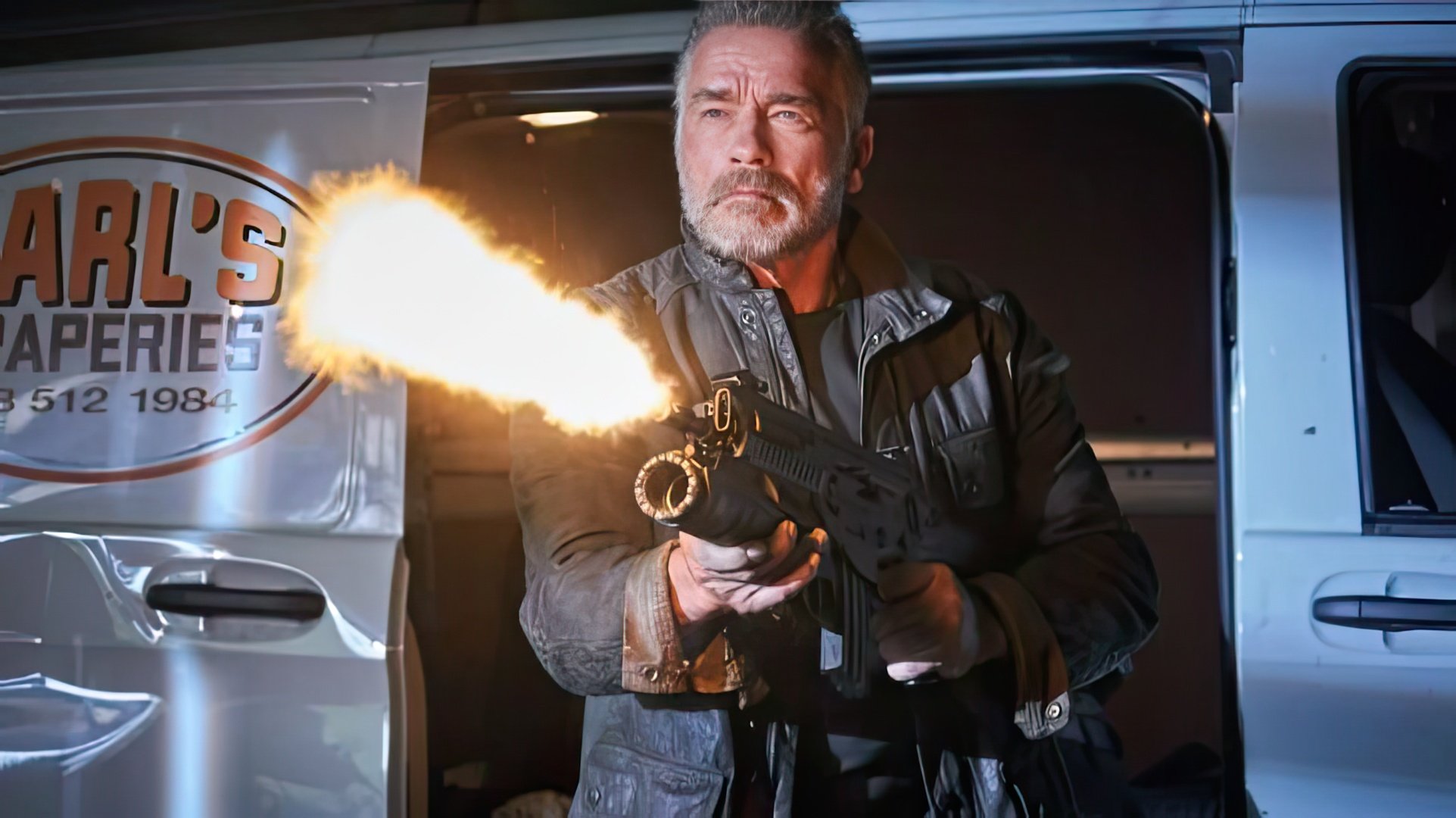 In 2020, Arnold Schwarzenegger worked on the voice-over for the animated film "Superhero Kindergarten." In one of the episodes, he voiced his own cameo. The actor also lent his voice to the President in the animated film "Kung Fury 2".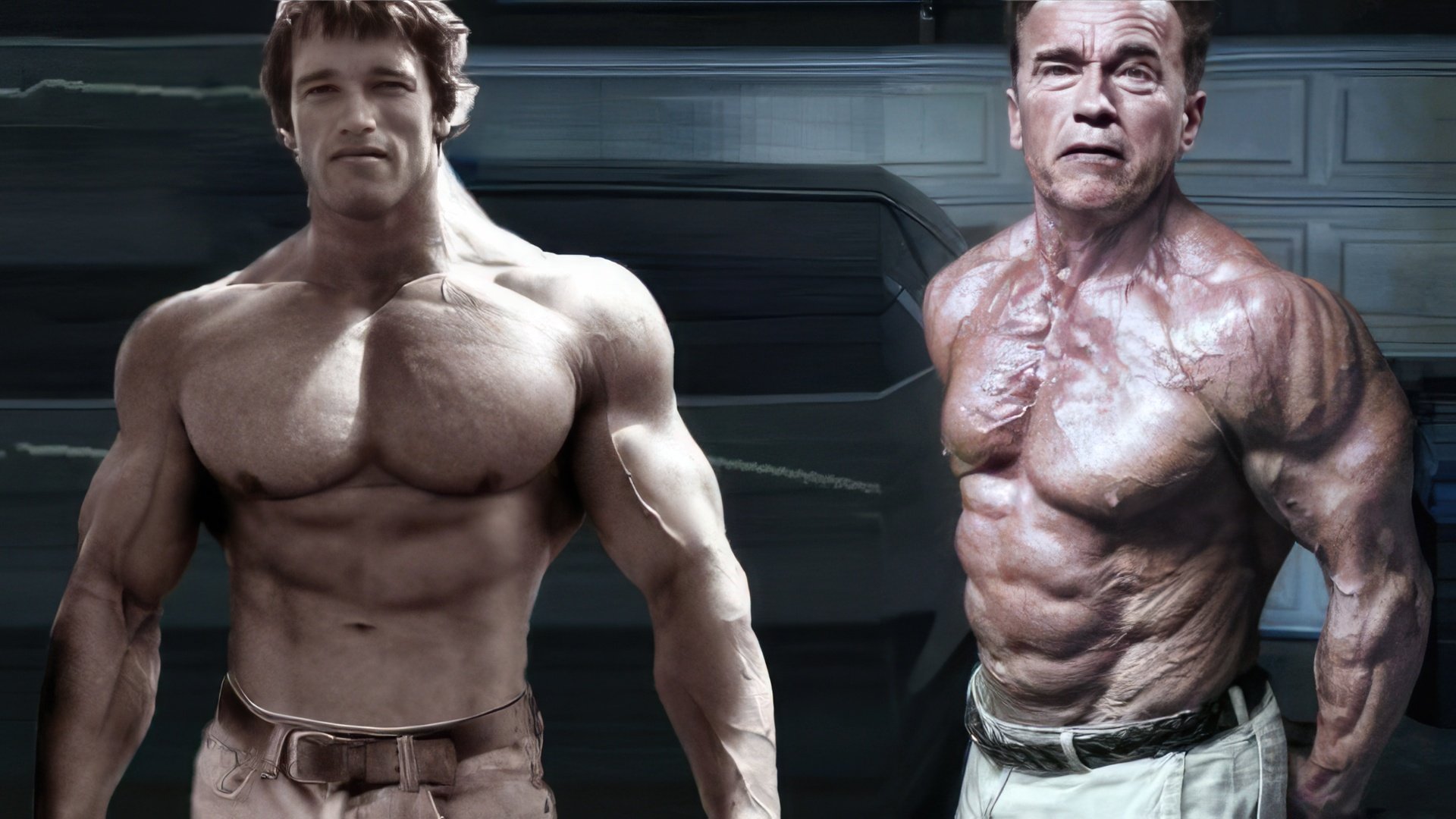 Politics
Arnold Schwarzenegger is a member of the Republican Party in the United States, which is unusual for the acting community, as most of its members support the Democrats. However, his views can be considered centrist, as they are more liberal on many issues than those of "classical" Republicans. For example, he is against the abortion ban and was critical of the war in Iraq. Moreover, Schwarzenegger is a consistent supporter of the Kyoto Protocol restricting greenhouse gas emissions and advocates for free research on stem cell applications.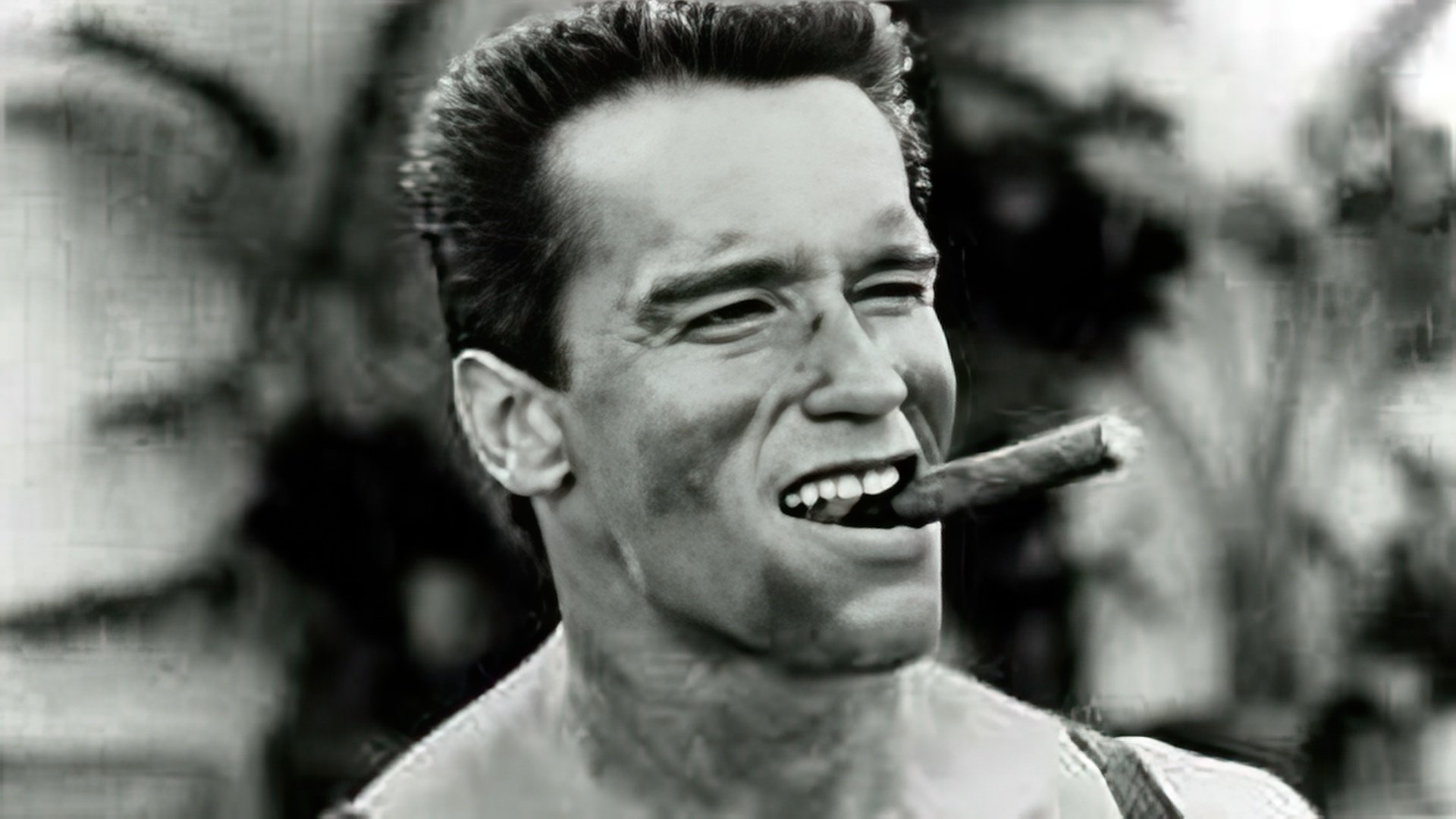 In 2003, the actor was elected governor of California, becoming the first governor of an American state born outside the United States since 1862. Among the many candidates for this position, he was undoubtedly the most famous and popular figure, but on the other hand, he had no experience in public politics.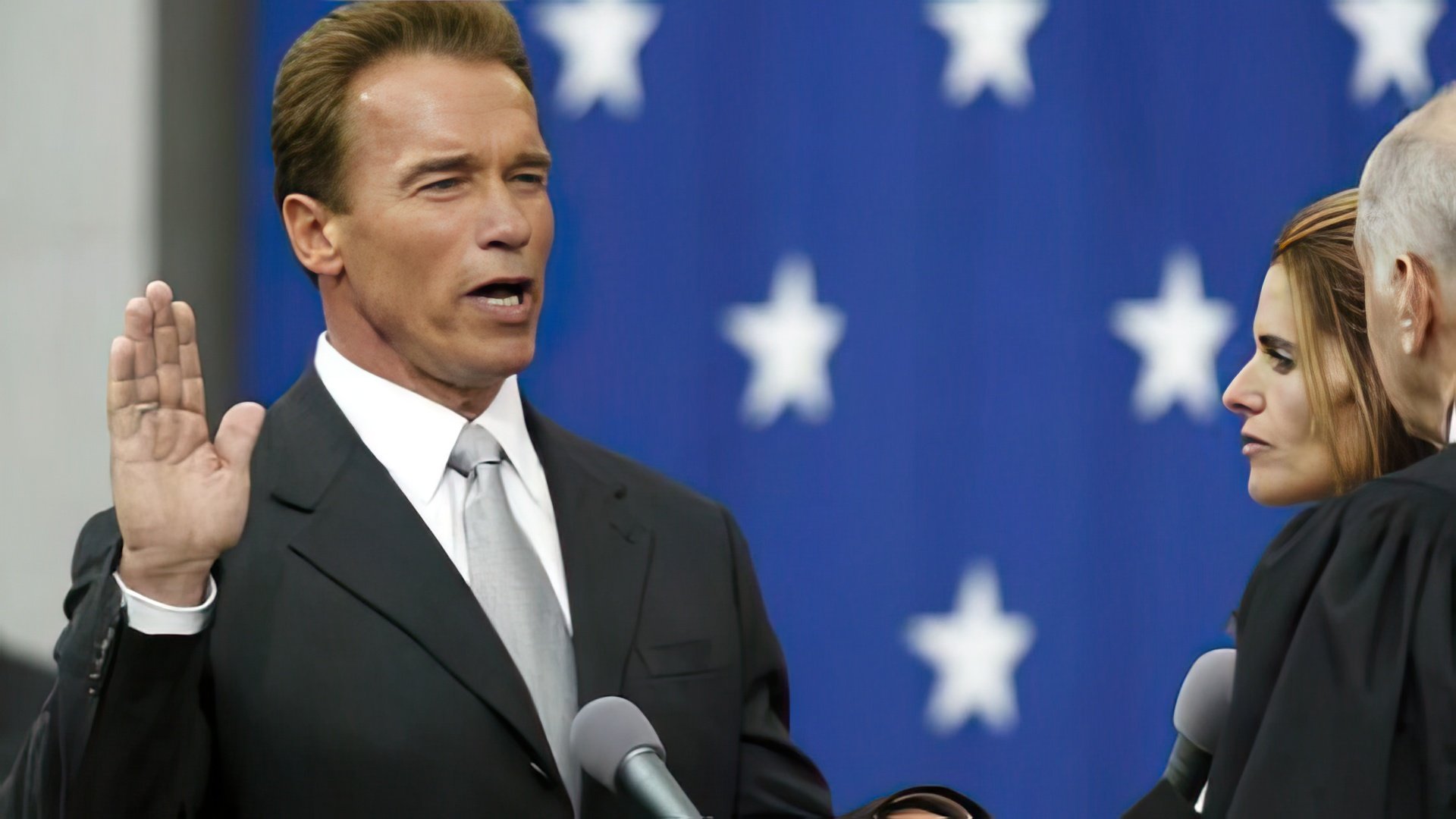 His election campaign was turbulent; the press awarded Schwarzenegger the title of "The Governator" (combining the words "governor" and "terminator"), called him "The Running Man" and even jokingly compared his gubernatorial campaign to the shooting of the movie "Terminator 4: Rise of the Candidate" (analogous to the movie "Terminator 3: Rise of the Machines"). During one of his campaign speeches, the budding politician was pelted with eggs, to which he calmly and humorously remarked, "It's a shame they didn't add bacon."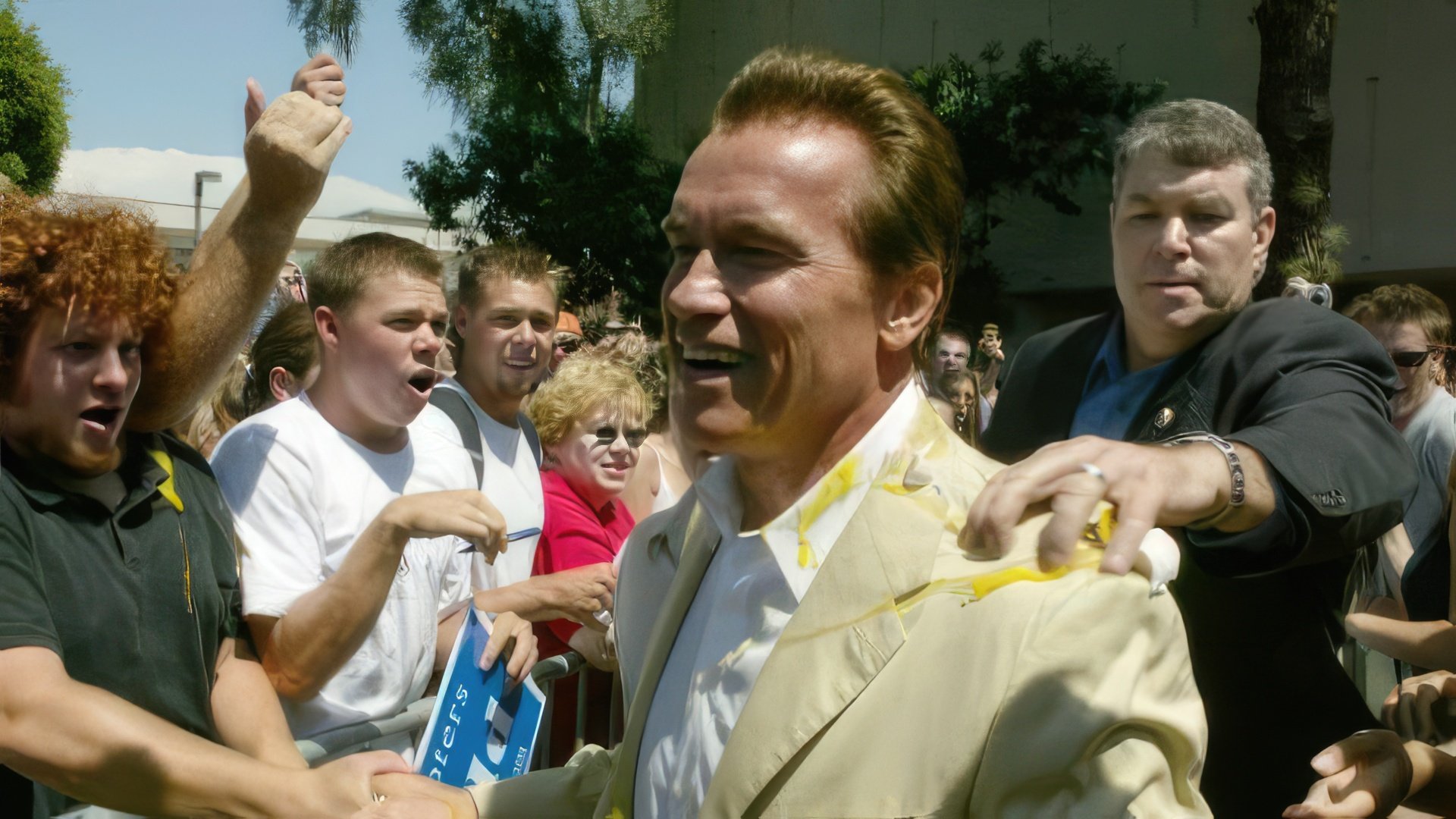 Five days before the vote, opponents launched a "black" PR campaign against Schwarzenegger, and six women immediately claimed sexual harassment on his part. The day before the vote, the number of such women had already reached fifteen, and the candidate's rating significantly dropped. The incumbent governor, Gray Davis, stated that "Arnold Schwarzenegger must answer these accusations in detail and not resort to evasive statements and semi-denials."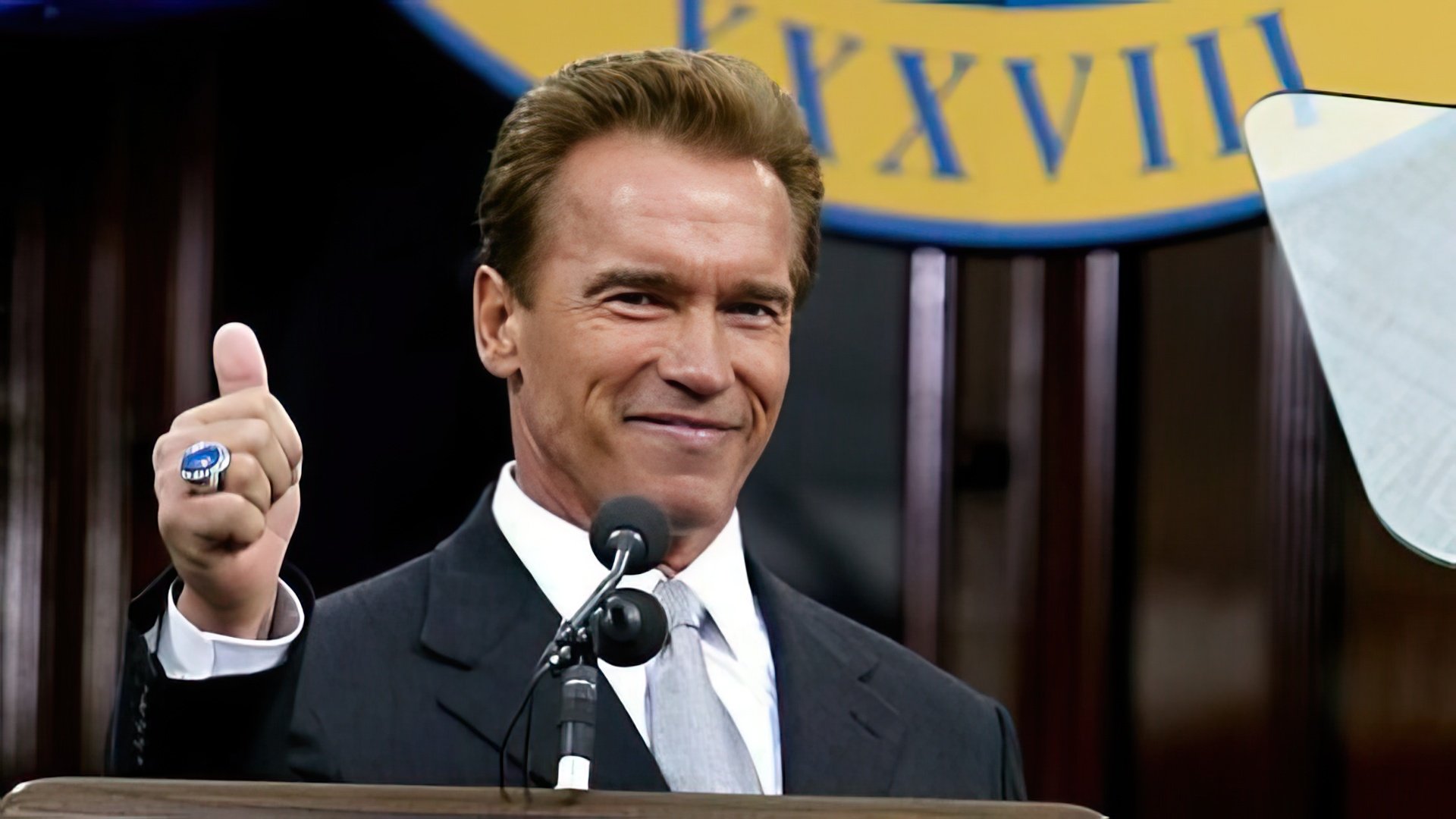 In response to this, the actor apologized to all whom he may have ever offended, and noted: "Isn't it strange that, three to four days before the elections, suddenly, all these women demanded apologies?" His former co-stars, including Linda Hamilton and Jamie Lee Curtis, defended the candidate's moral character, and the public believed in the innocence of "Iron Arnie". After taking office, he hired a private detective to investigate these commissioned accusations.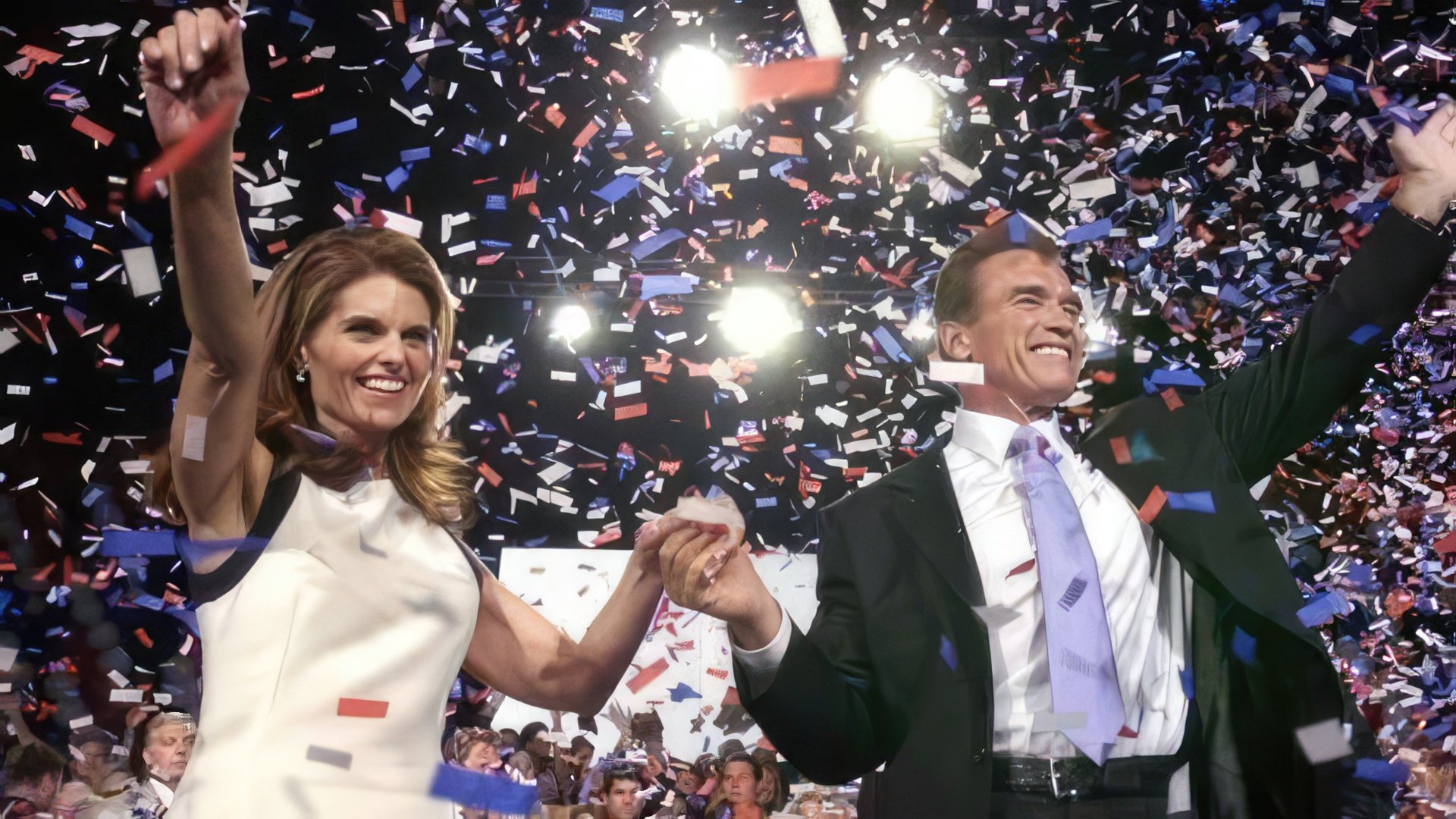 Schwarzenegger took office as Governor of California after the recall of the previous Governor, Gray Davis, under whom the state suffered a financial and energy crisis. He immediately started to cut spending and, in particular, refused his own governor's salary of $175,000 a year. In 2006, he was re-elected to this position.

Being a Republican, at the beginning of his political career, Schwarzenegger was an opponent of same-sex marriages. However, after a large-scale public discussion, he changed his mind and began to advocate for their universal recognition and registration. His famous phrase "I swore to defend the Constitution of the United States, and a ban on same-sex marriages contradicts it" resonated widely with the public and subsequently contributed to the legalization of same-sex marriages across the United States. Overcoming the economic crisis was extremely difficult, as the public resisted all proposed austerity measures: attempts to raise taxes failed at the referendum, and unions revolted against the idea of reducing the number of civil servants. The budget was adopted with fights each year, and the global crisis of 2008 hit California particularly hard.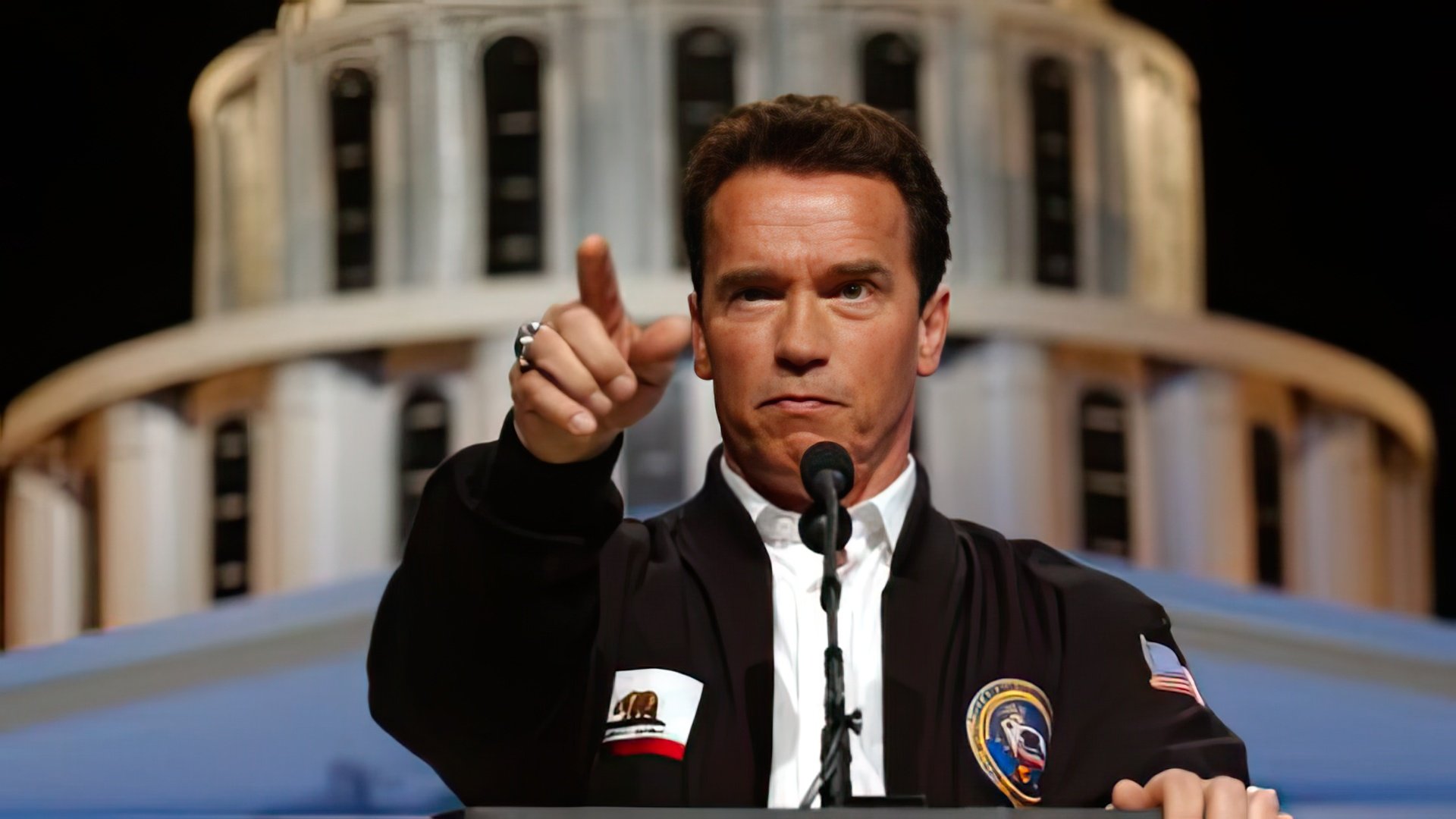 Perhaps for this reason, the rating of Governor Schwarzenegger, which soon after his inauguration reached a record mark of 89%, fell to 23% by the end of his second term. In 2011, at the end of his second gubernatorial term, he left office, as the Constitution of the State of California prohibits running for a third consecutive term. Arnold Schwarzenegger actively supports the "Special Olympics" movement - sports events for children and adults with intellectual disabilities. At the 2007 World Special Olympics in Shanghai, he gave an official speech. In 2012, he announced the creation of the Schwarzenegger Institute for State and Global Policy at the University of Southern California. The motivation for this decision was the realization of the need for politicians to go beyond their parties. The institute operates as an analytical center and promotes centrist views, intermediate between the views of Republicans and Democrats, inherent to Schwarzenegger himself. To start, the actor donated $20 million of his own funds for these purposes, and later attracted other investments.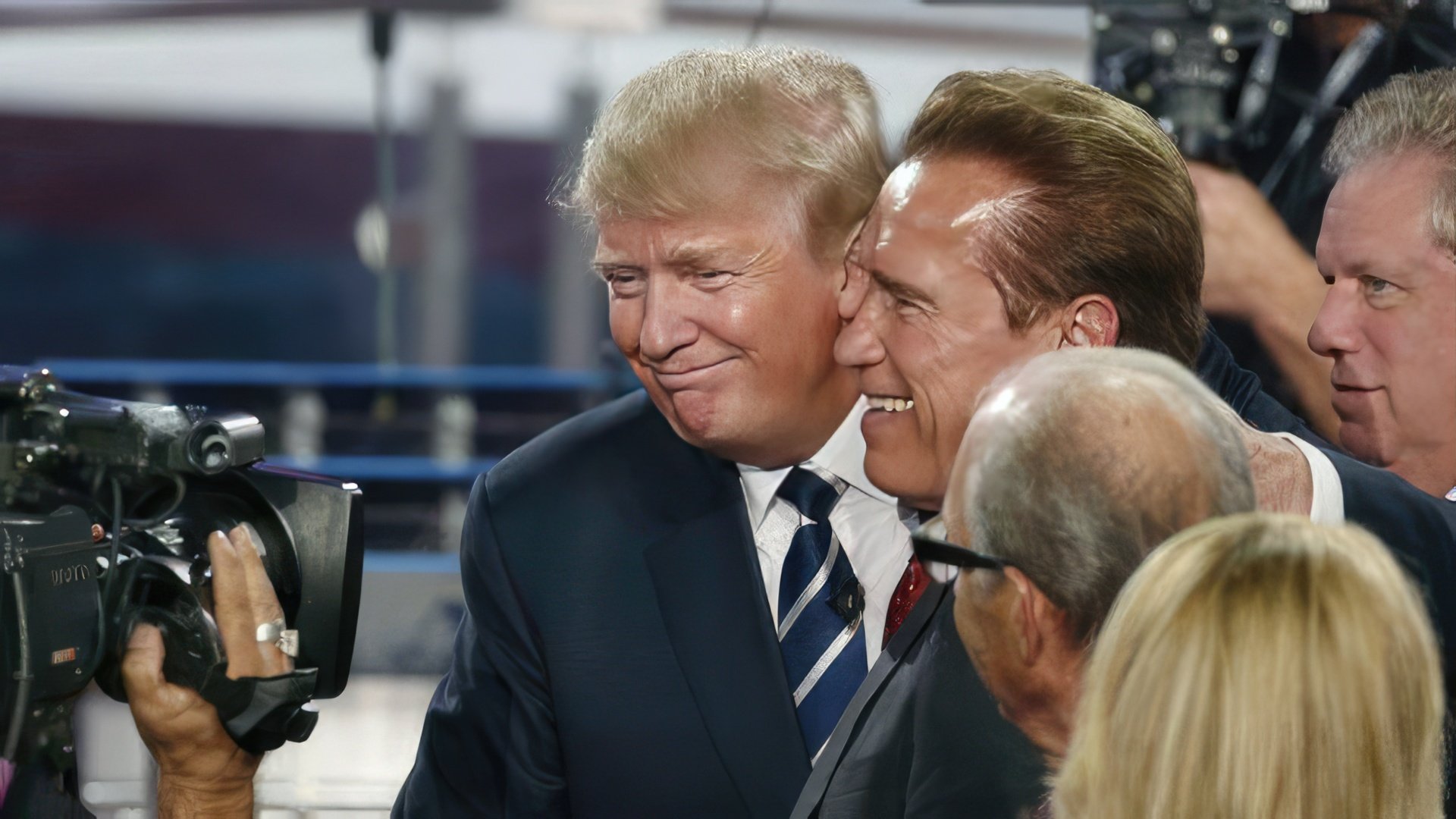 During the election campaign before the 2016 US Presidential election, he supported the candidacy of Republican John Kasich. However, after another Republican, Donald Trump, reached the finals of the presidential race instead of Kasich, Schwarzenegger announced that he refuses to vote for him. This was the only time he did not support the Republican candidate, since 1983, when he received US citizenship.
There are persistent rumors that Arnold Schwarzenegger may run for President of the United States. At present, this is ruled out because the US Constitution states that only a person born in the country can become President.
Business
Along with acting and politics, Arnold Schwarzenegger has also achieved significant success in business. He started his own business in 1968 when he and his bodybuilding partner, Franco Columbu, established a bricklaying team. The business thrived after the San Fernando earthquake in 1971, which led to a boom in construction and restoration work. Schwarzenegger and Columbu reinvested their profits into a new venture – a mail-order business for bodybuilding and fitness equipment and instructional tapes.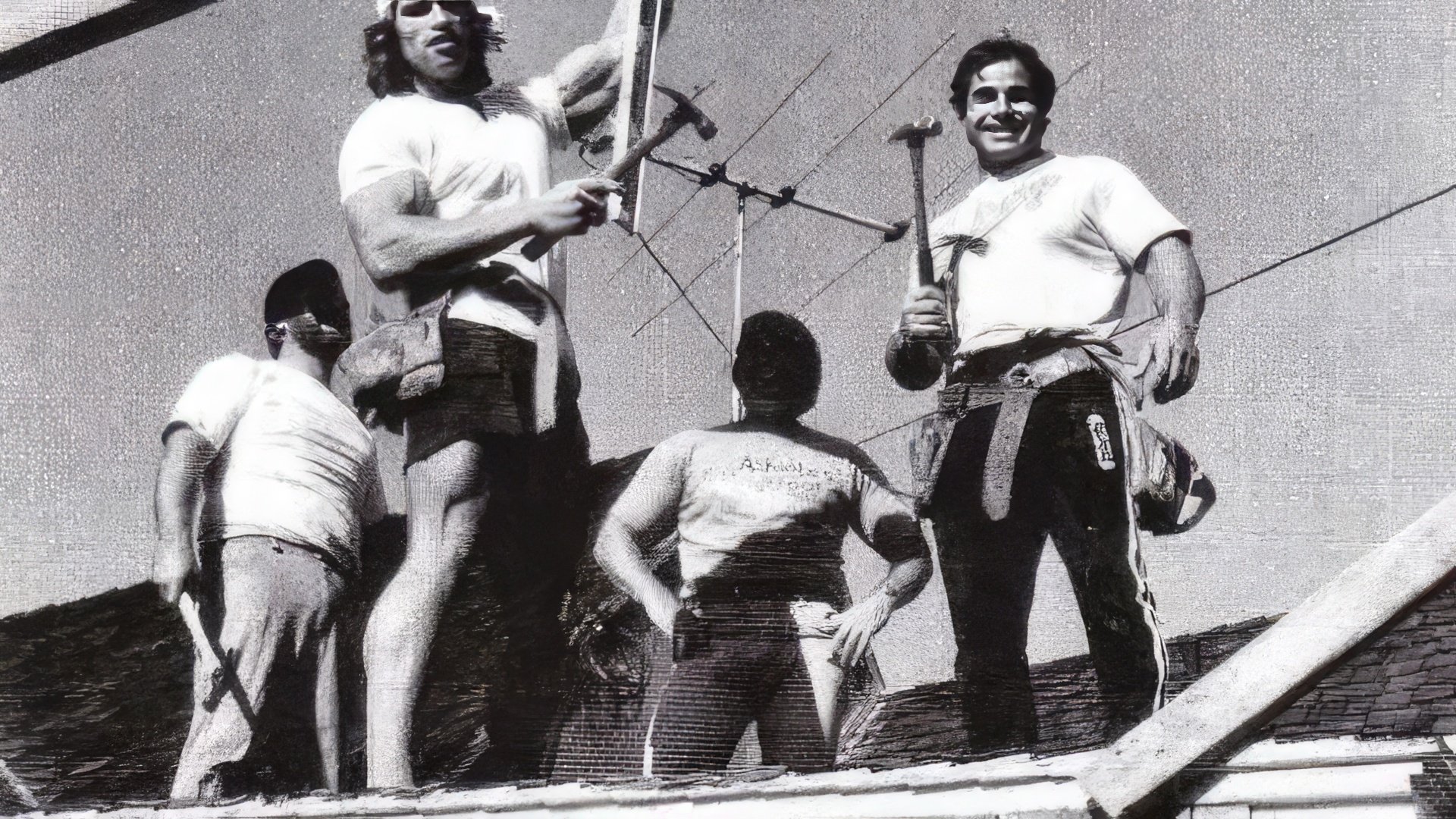 Later, Arnold pooled all his business earnings and prize money to make his first investment in residential construction. This yielded a good return, and the actor subsequently became a regular investor in several real estate holding companies. He cites Donald Trump as one of his mentors in the field of business investments. Schwarzenegger didn't stop at self-education and learning from others; he earned a bachelor's degree in economics from the University of Wisconsin in 1979.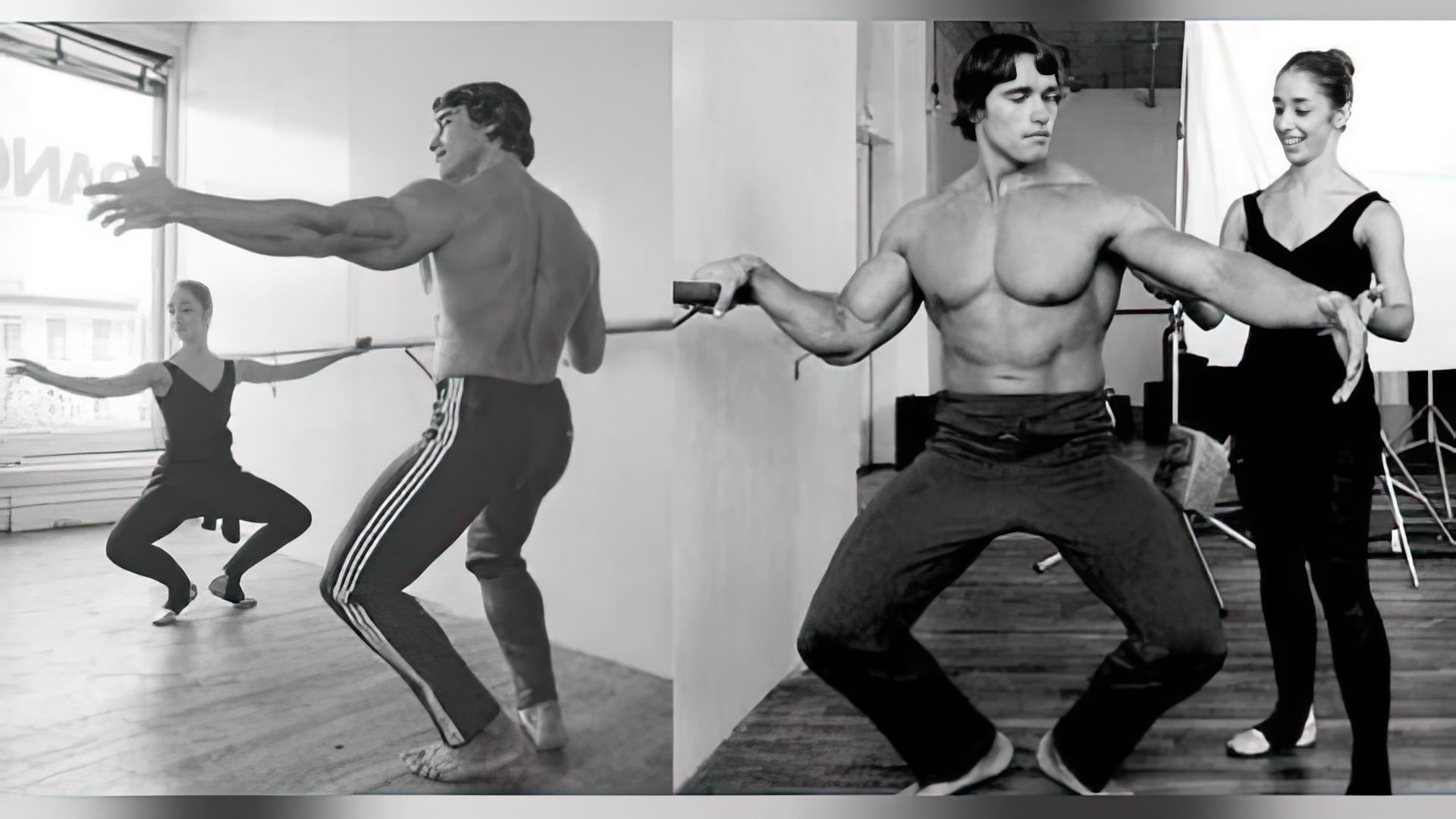 Since 1989, Schwarzenegger has been hosting his own "Arnold Sports Festival" in Ohio, attracting thousands of industry professionals to a massive fair. From 1992 to 1998, he owned the restaurant "Schatzi" (German for "treasure") in Santa Monica, but later sold it.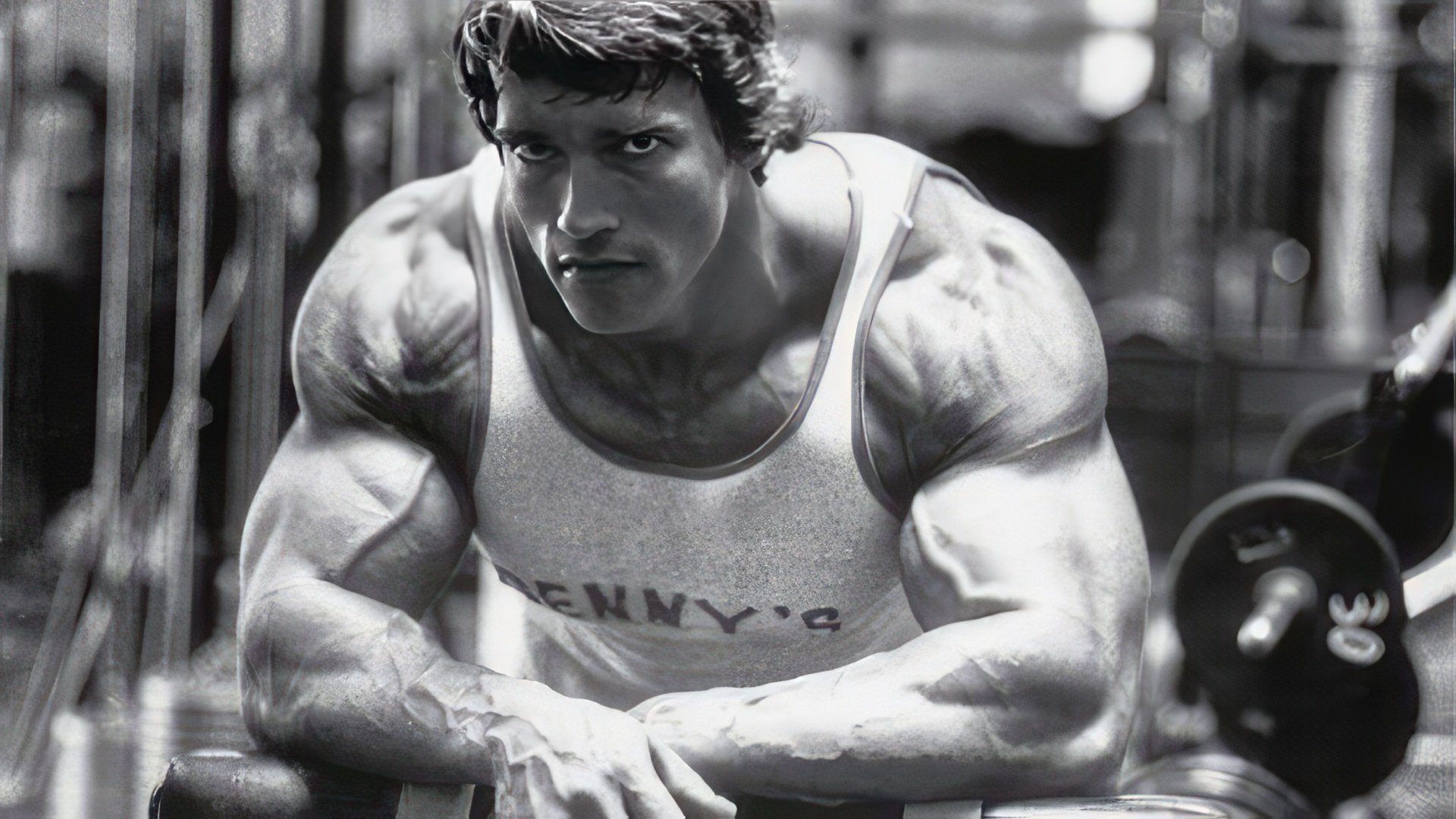 The majority of Schwarzenegger's finances are managed by his own company, "Oak Productions," through which he receives royalties from film studios and percentages from the sale of video games, comics, etc. The actor and politician's net worth is estimated to be over 900 million US dollars.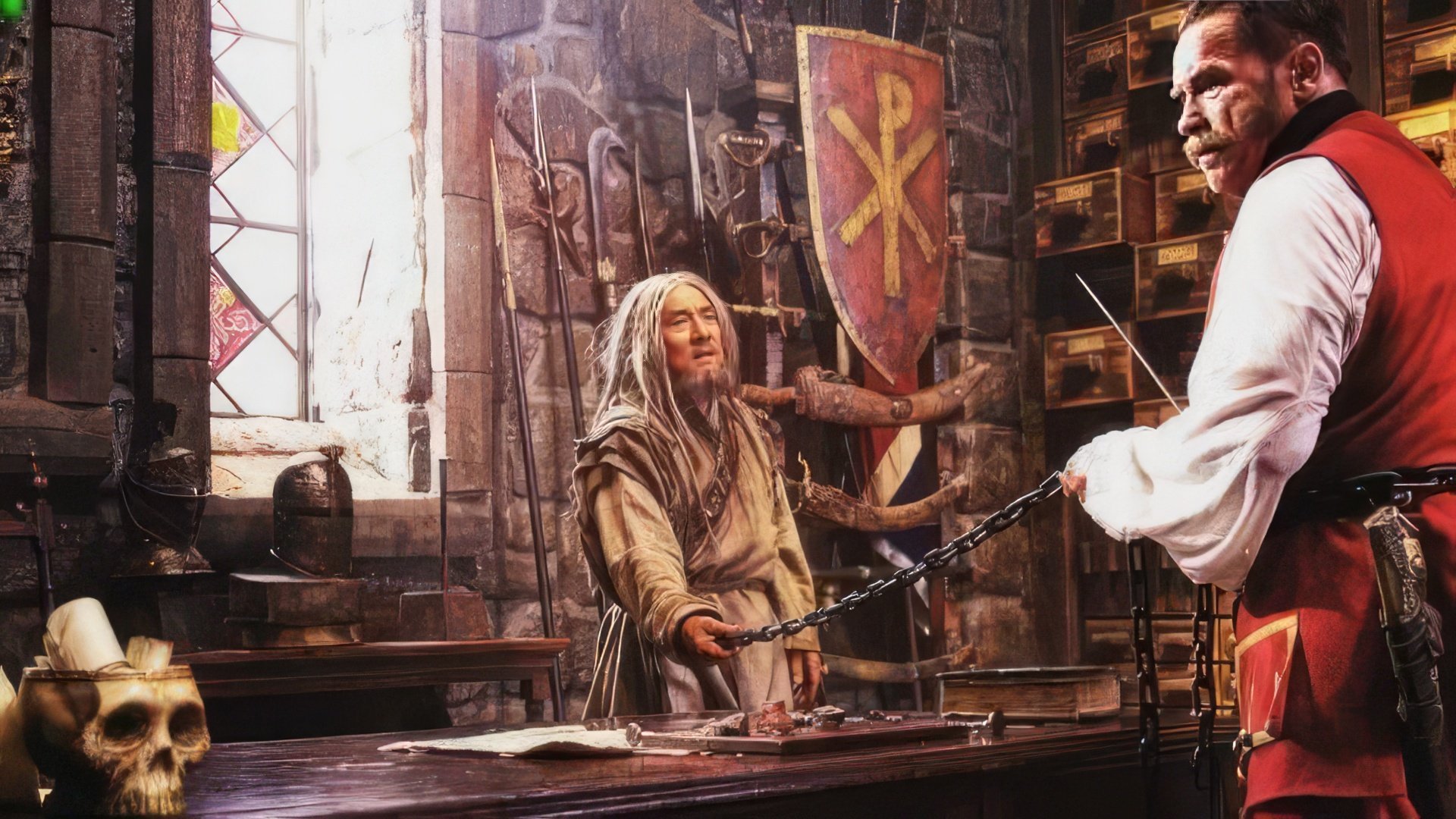 Arnold Schwarzenegger's Personal Life
Arnold's brother, Meinhard Schwarzenegger, died in a car accident in 1971. Arnold was unable to attend his funeral due to visa issues, but he began financially supporting his nephew.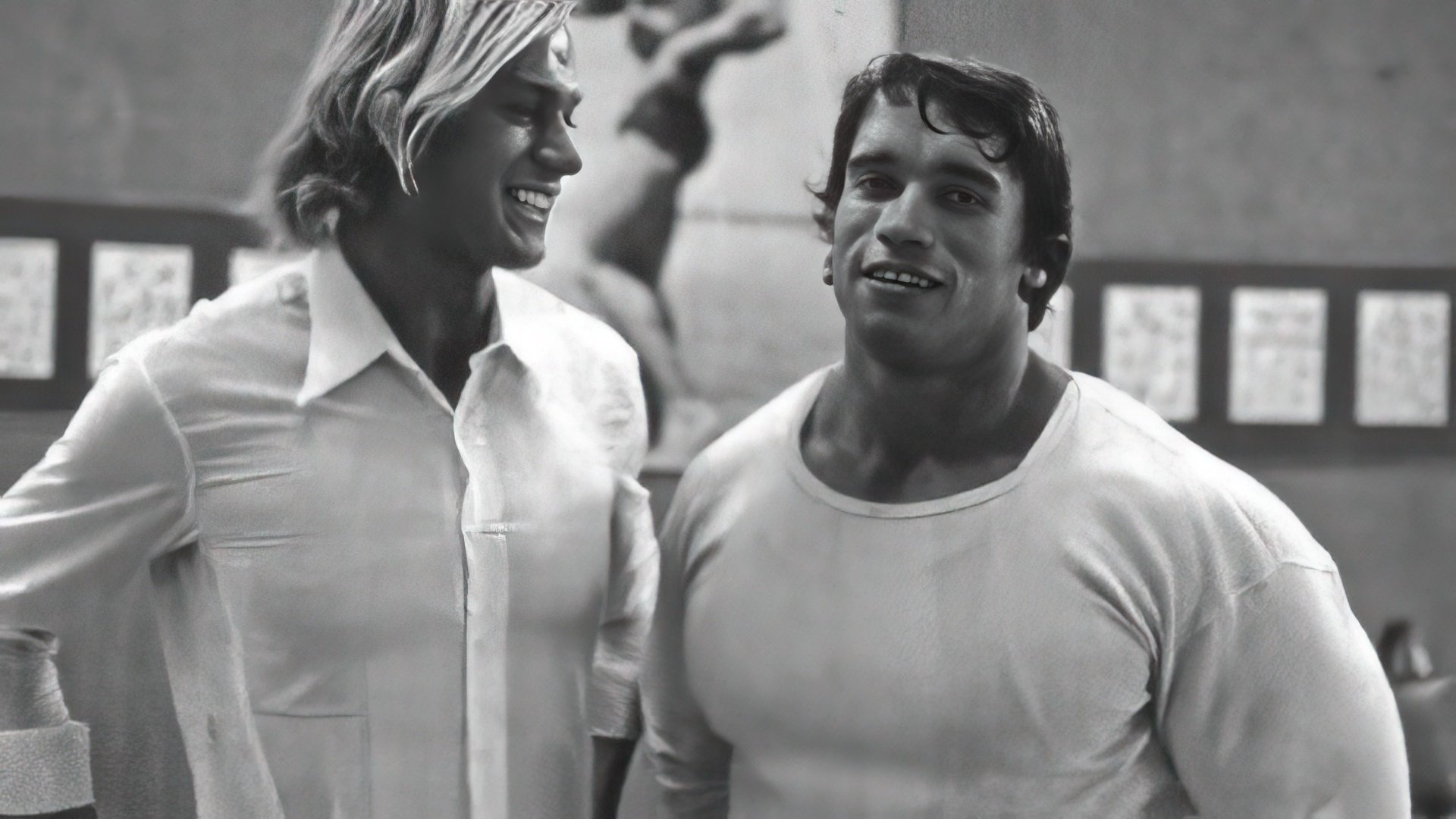 He also didn't attend his father's funeral in 1972 and later gave at least three different reasons: he couldn't interrupt his training, he wasn't informed in time, and he was supposedly in a hospital with a broken leg. The real reason was probably that there was never any warmth between father and son. Arnold has repeatedly stated, "What my father did to me is now called child abuse."

As for relationships between the genders, in his youth, Schwarzenegger genuinely regarded sex as merely "one of the functions of the body". He was often too straightforward, offering girls intimacy, and many agreed to the muscular beauty.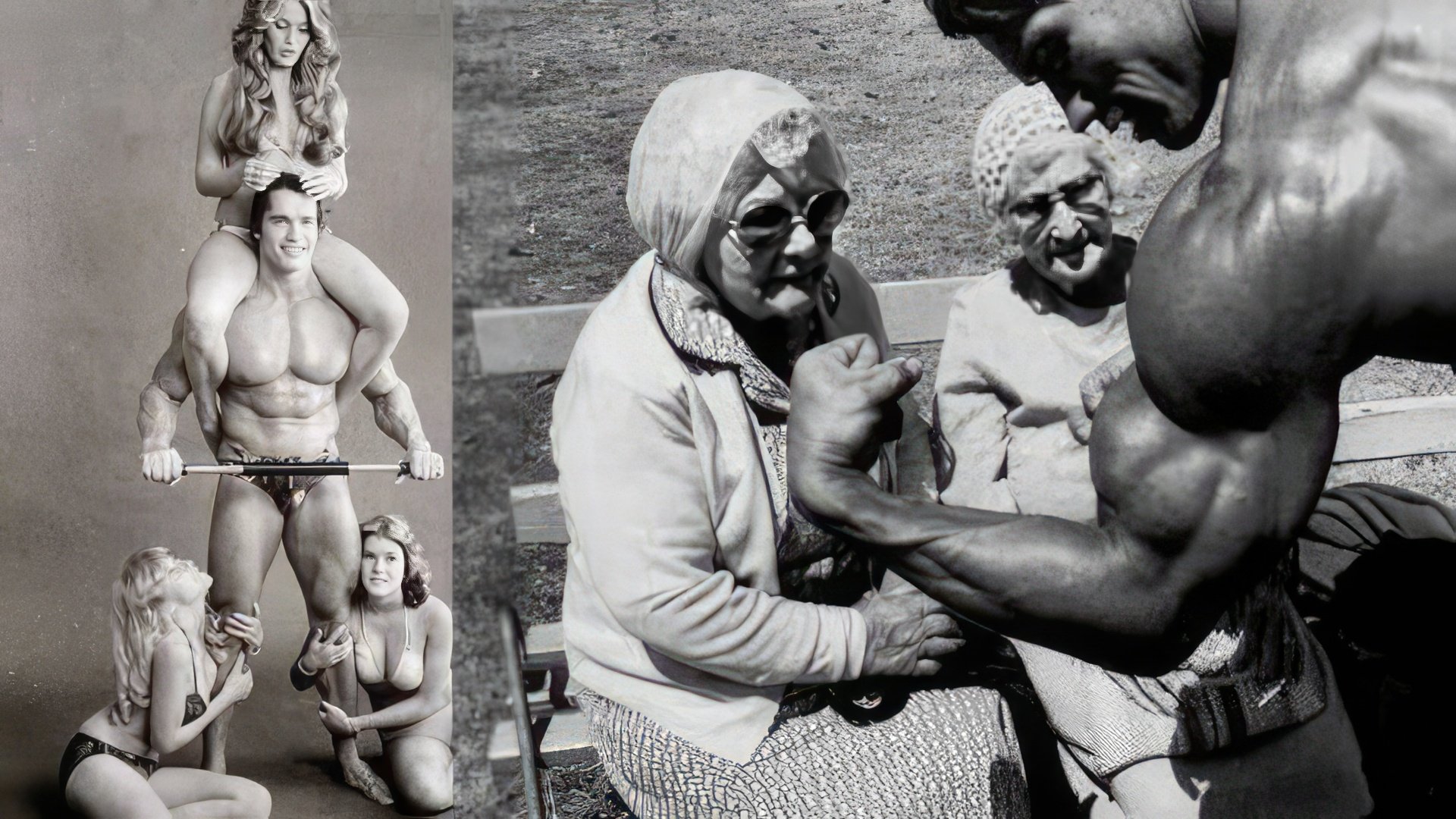 Everything changed in 1969 when he met his first love - Barbara Outland Baker, a teacher. This relationship lasted until 1974, but then the couple had to break up: Barbara wanted to create a "normal and strong" family, but Arnold wasn't ready for this.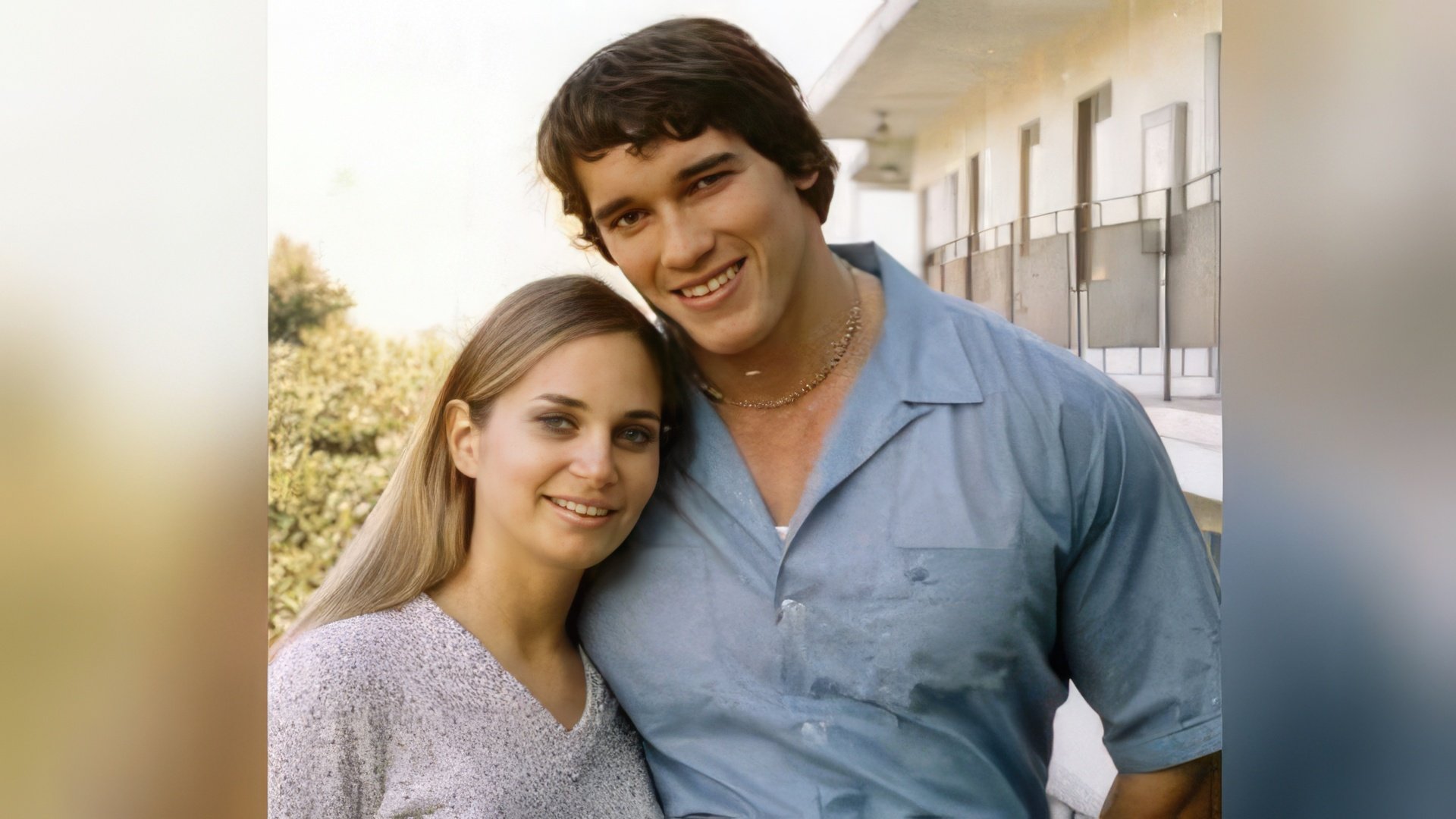 In 1975 he began a romance with hairdresser Sue Moray, whom he met on the beach. According to her, the couple had an "open" relationship: "While we were together in Los Angeles, we were faithful to each other... but if he went somewhere, each of us had the right to do anything".

In August 1977, Schwarzenegger began dating Maria Shriver, a television journalist and niece of President John Kennedy, who was assassinated in 1963. He chose between the two women only a year later when Sue gave him an ultimatum and he chose Maria.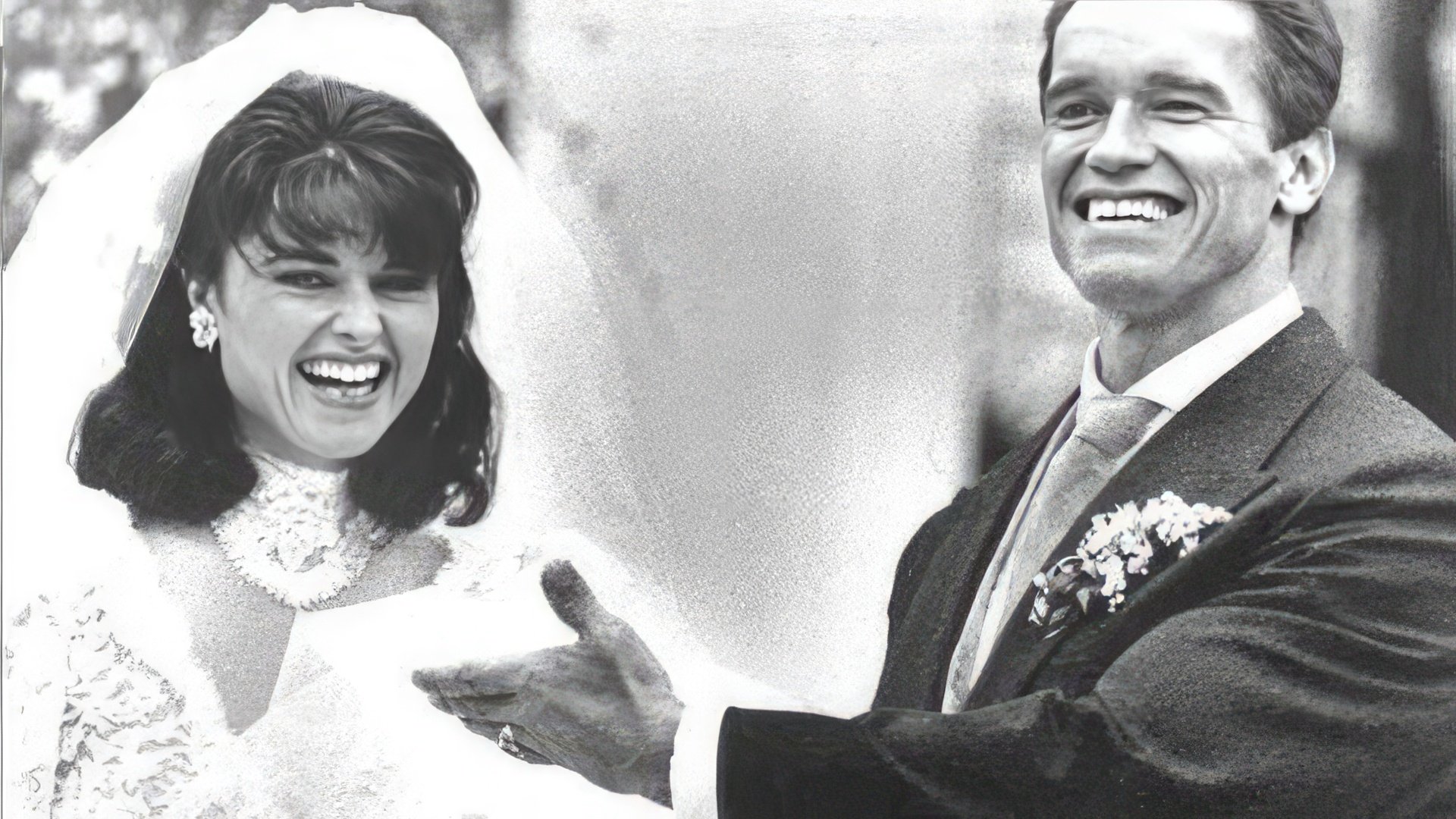 Despite this, Arnold continued to see other women for a while, particularly actress Brigitte Nielsen, his partner in the film "Red Sonja". "If he had told me he was going to marry Maria, I wouldn't have gotten involved," she admitted in an interview, "But he didn't say anything like that, and I thought, why not".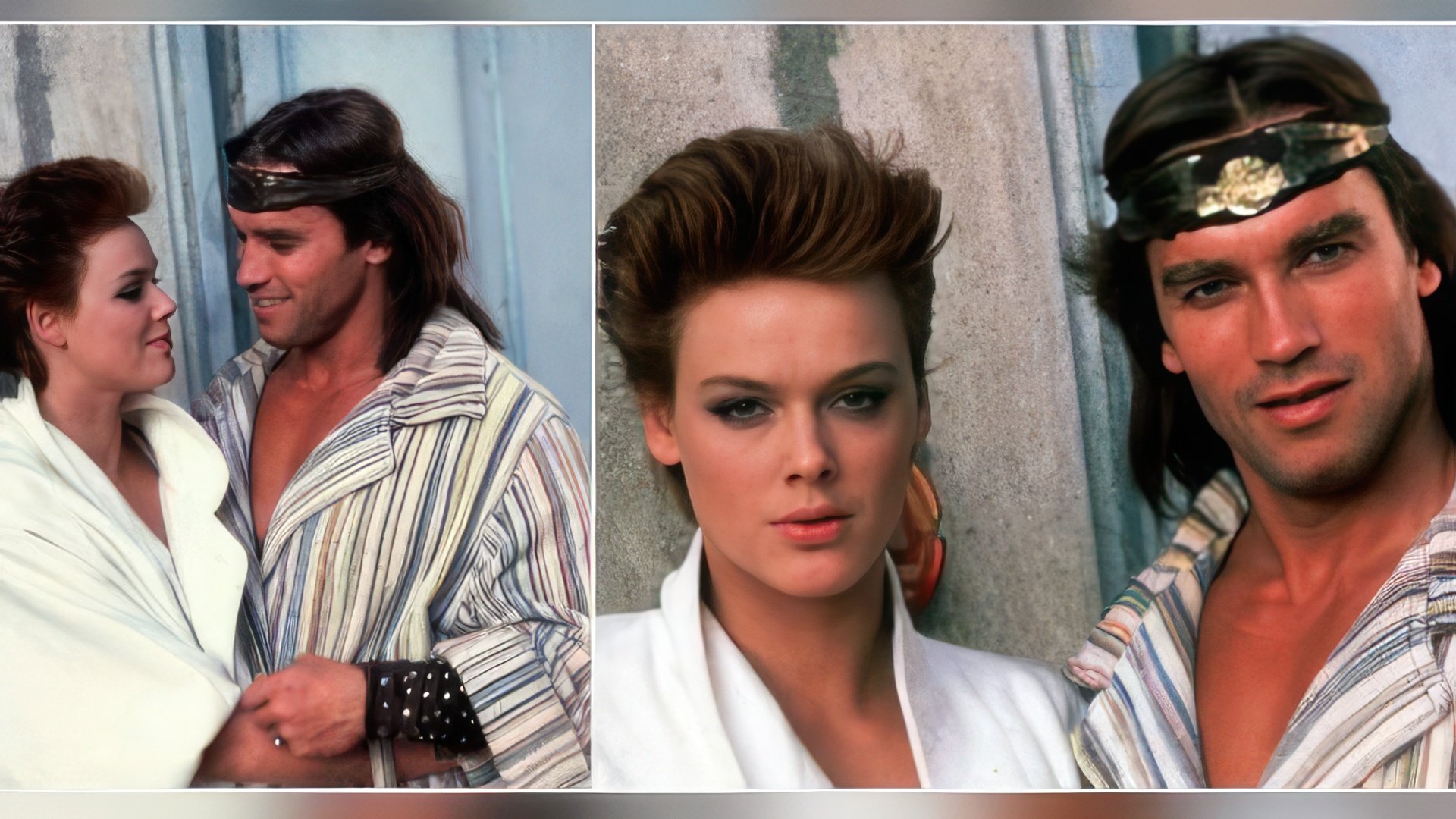 The marriage between Maria Shriver and Arnold Schwarzenegger took place on April 25, 1986. It's possible that this connection to one of the most influential families in politics influenced the actor's interest in a political career.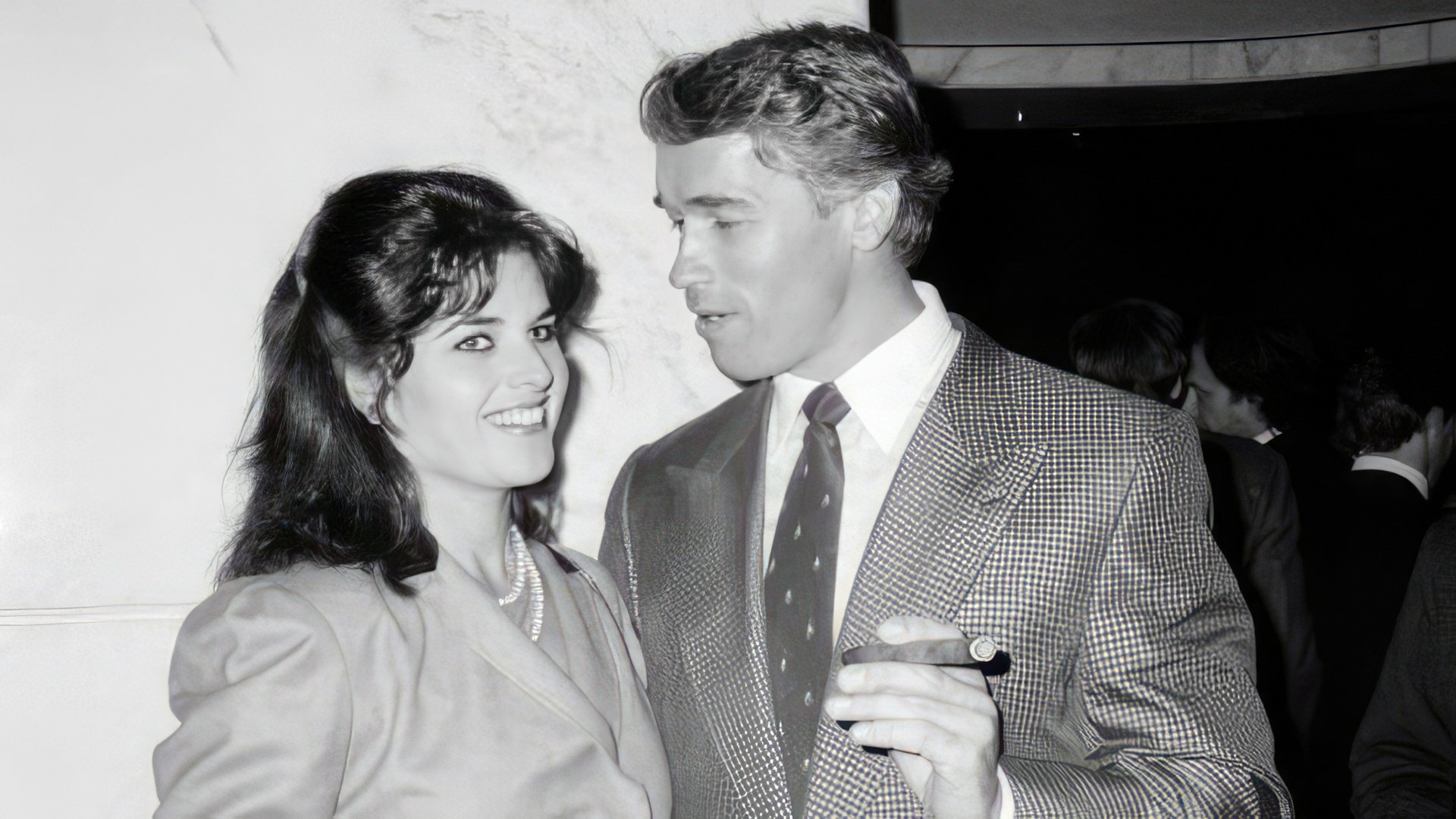 The couple had four children. The eldest daughter is Katherine Eunice Schwarzenegger (born December 13, 1989). Christina Maria Aurelia Schwarzenegger was born on July 23, 1991. Two years later, on September 18, 1993, the actor's first son, Patrick Schwarzenegger, was born. The youngest child of the couple was Christopher Sargent Shriver Schwarzenegger (born September 27, 1997).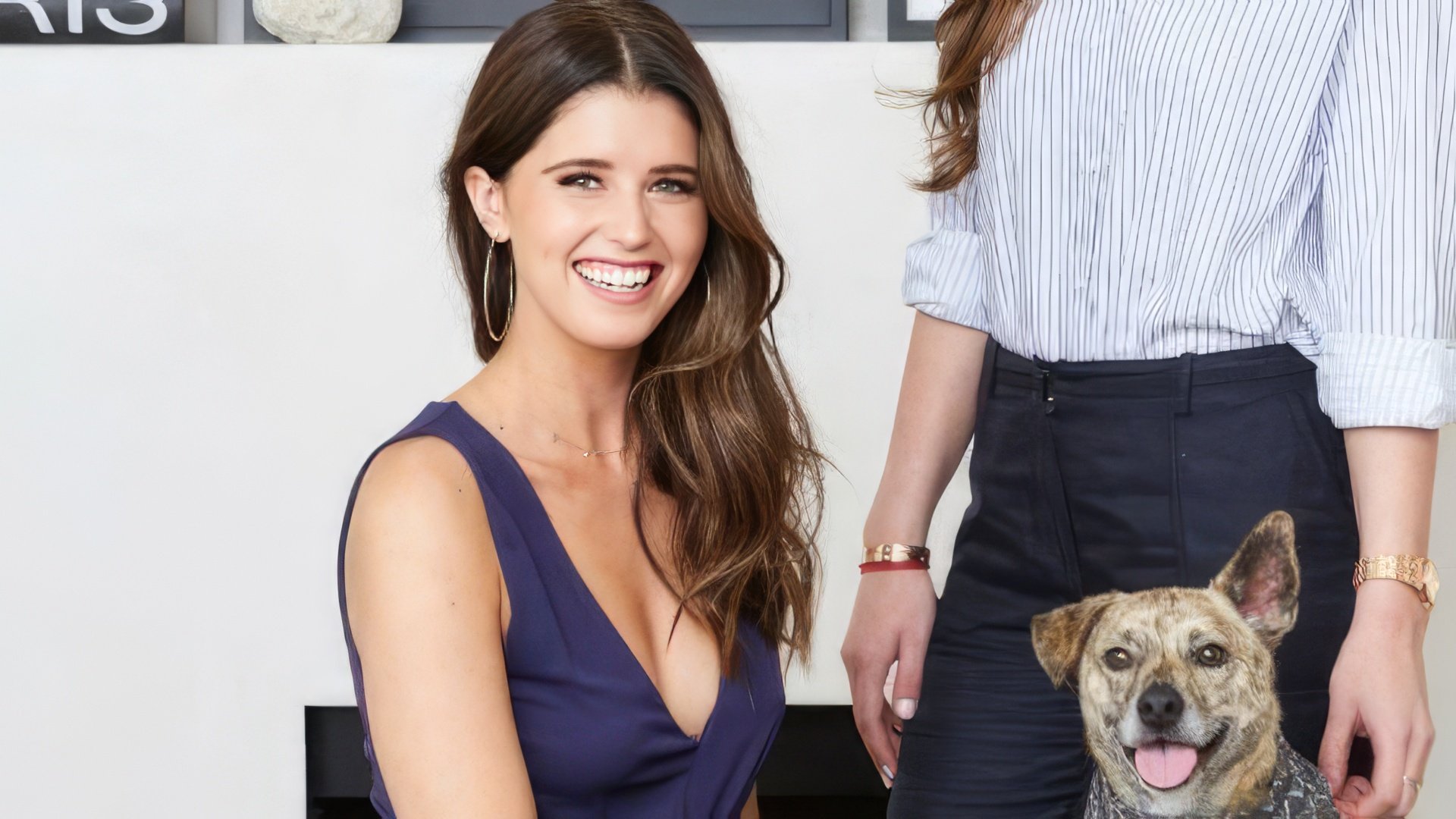 Schwarzenegger was always a loving but strict father: he woke up his children at six in the morning, made them take cold showers and exercise, and demanded complete order in everything.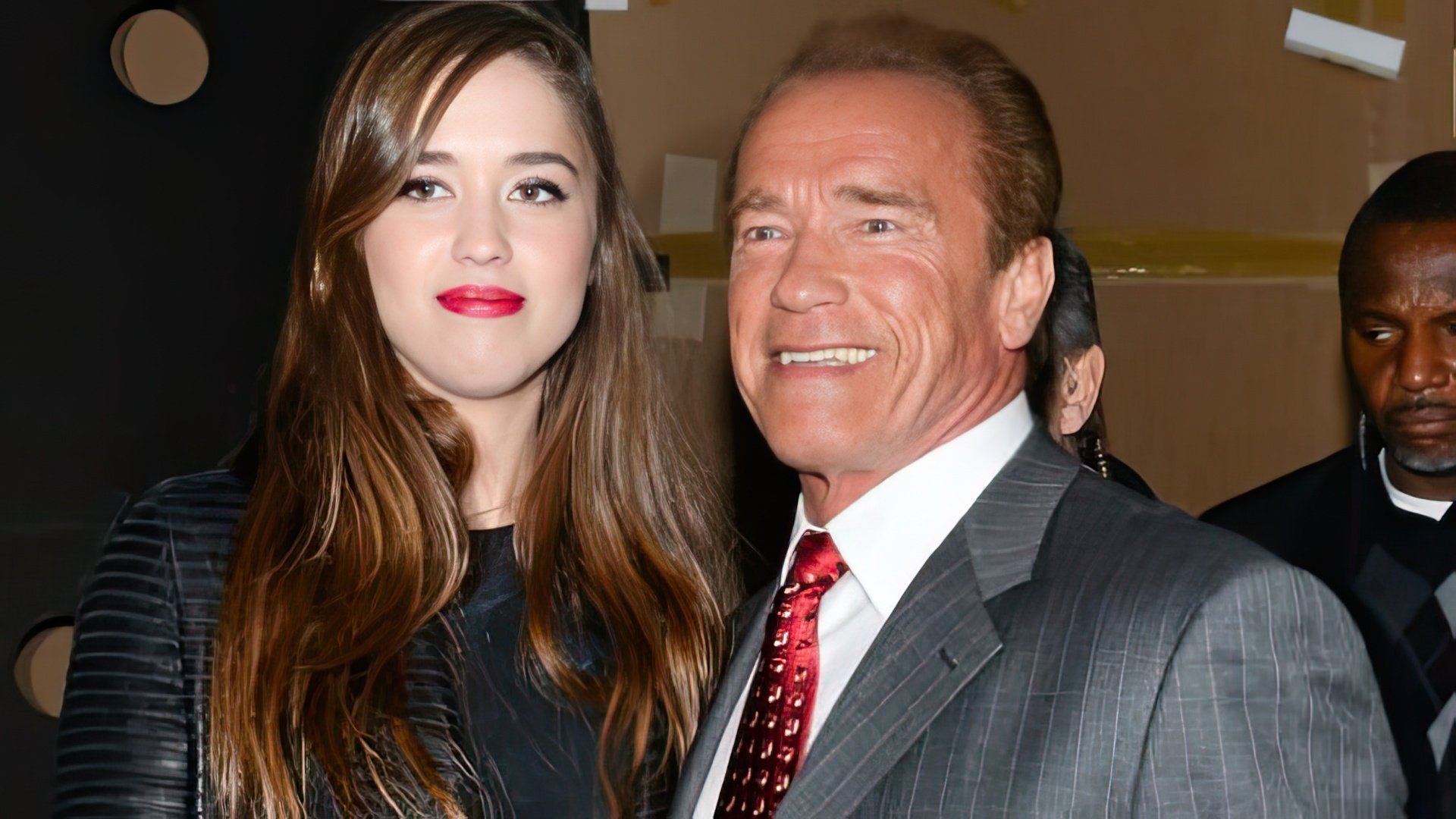 Until the end of his term as governor in 2011, he looked like the perfect husband and father in the public eye, but the beautiful picture collapsed once the couple celebrated their silver wedding anniversary.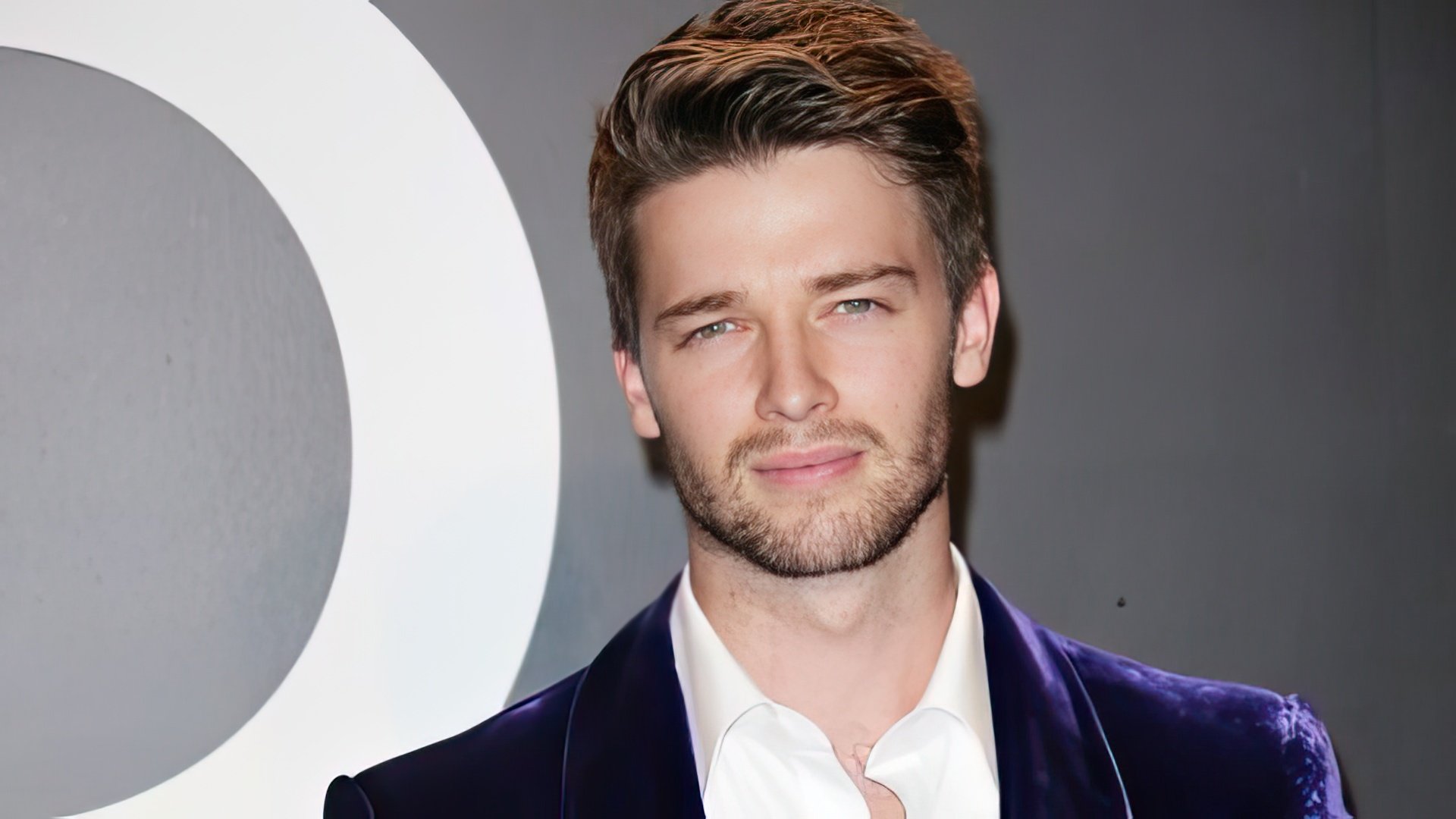 First, Maria took all four children out of the marital home and moved to the Kennedy mansion, and two days later Arnold officially announced their decision to separate.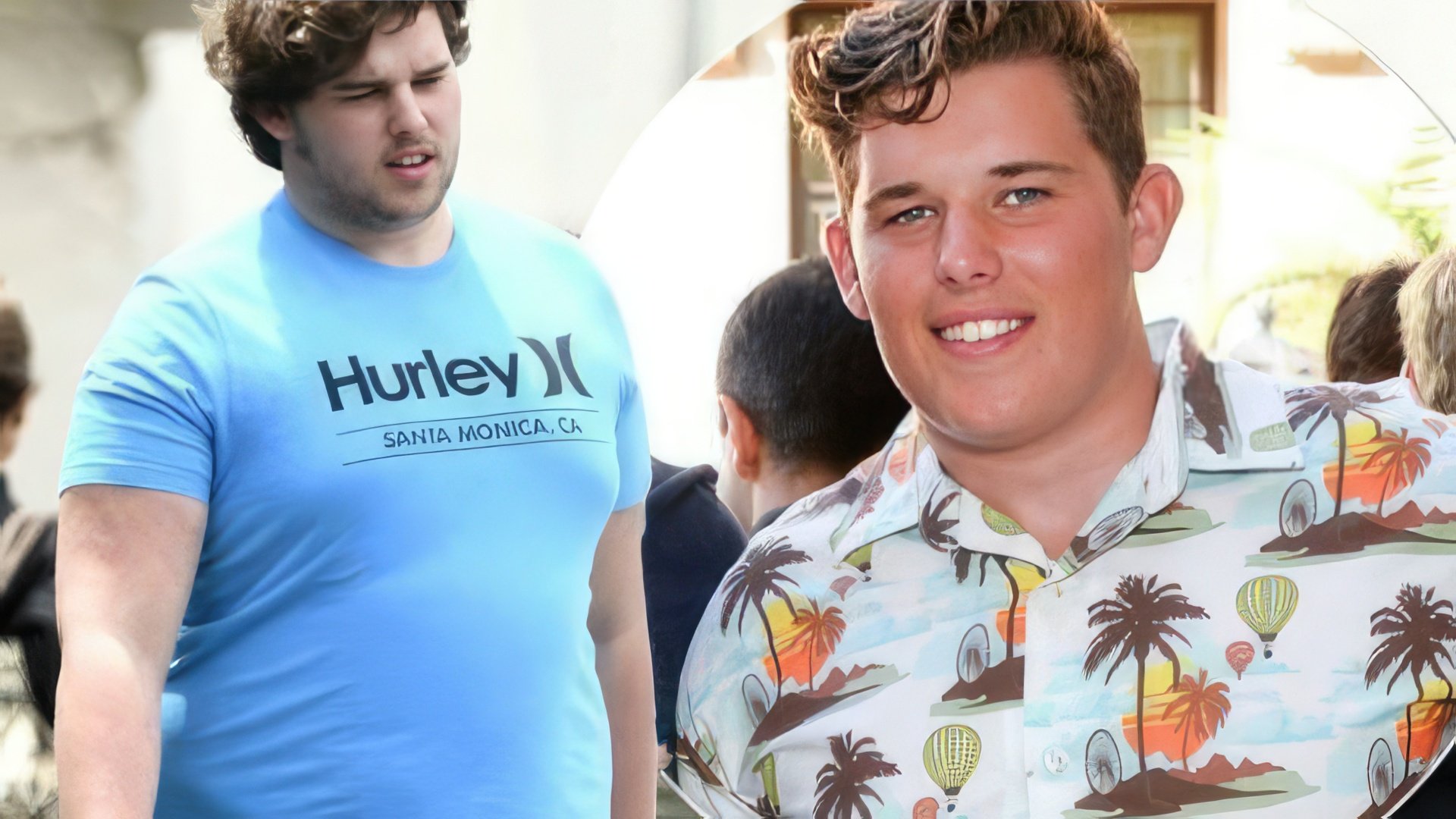 Moreover, it turned out that the actor has a 10-year-old (at the time) illegitimate son Joseph Baena, born to housekeeper Mildred Baena on October 2, 1997. She worked in the Schwarzenegger and Shriver home for 20 years and was his mistress for at least 14 of them.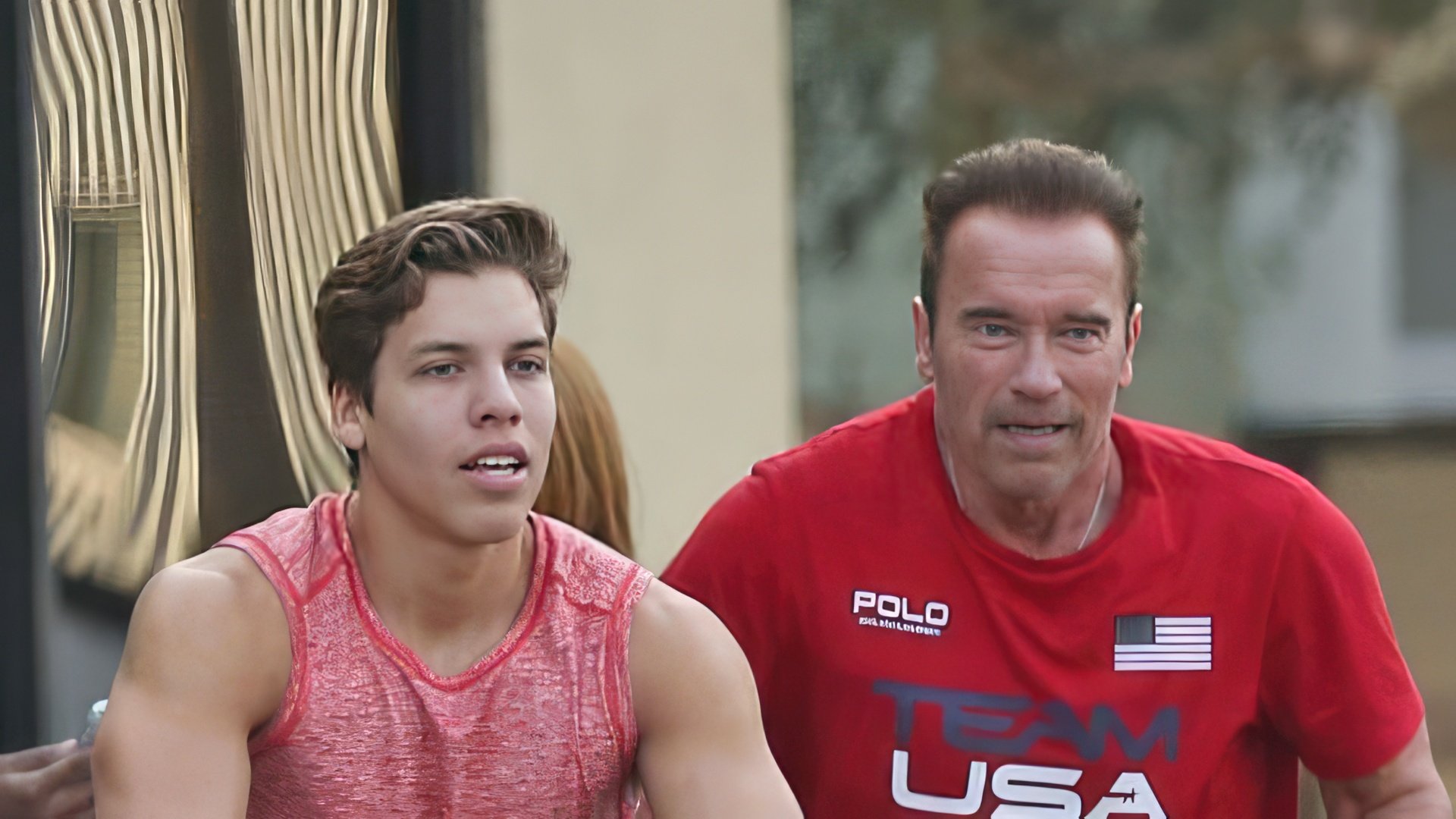 The wife figured it all out herself because the growing Joseph began to look a lot like his biological father. "I understand and deserve the condemnation and anger of my friends and family. There can be no excuses, and I take full responsibility for the pain I have caused," Arnold regretted. He began to support Joseph and his mother financially, bought them a house, regularly communicates with his son, and even teaches him bodybuilding.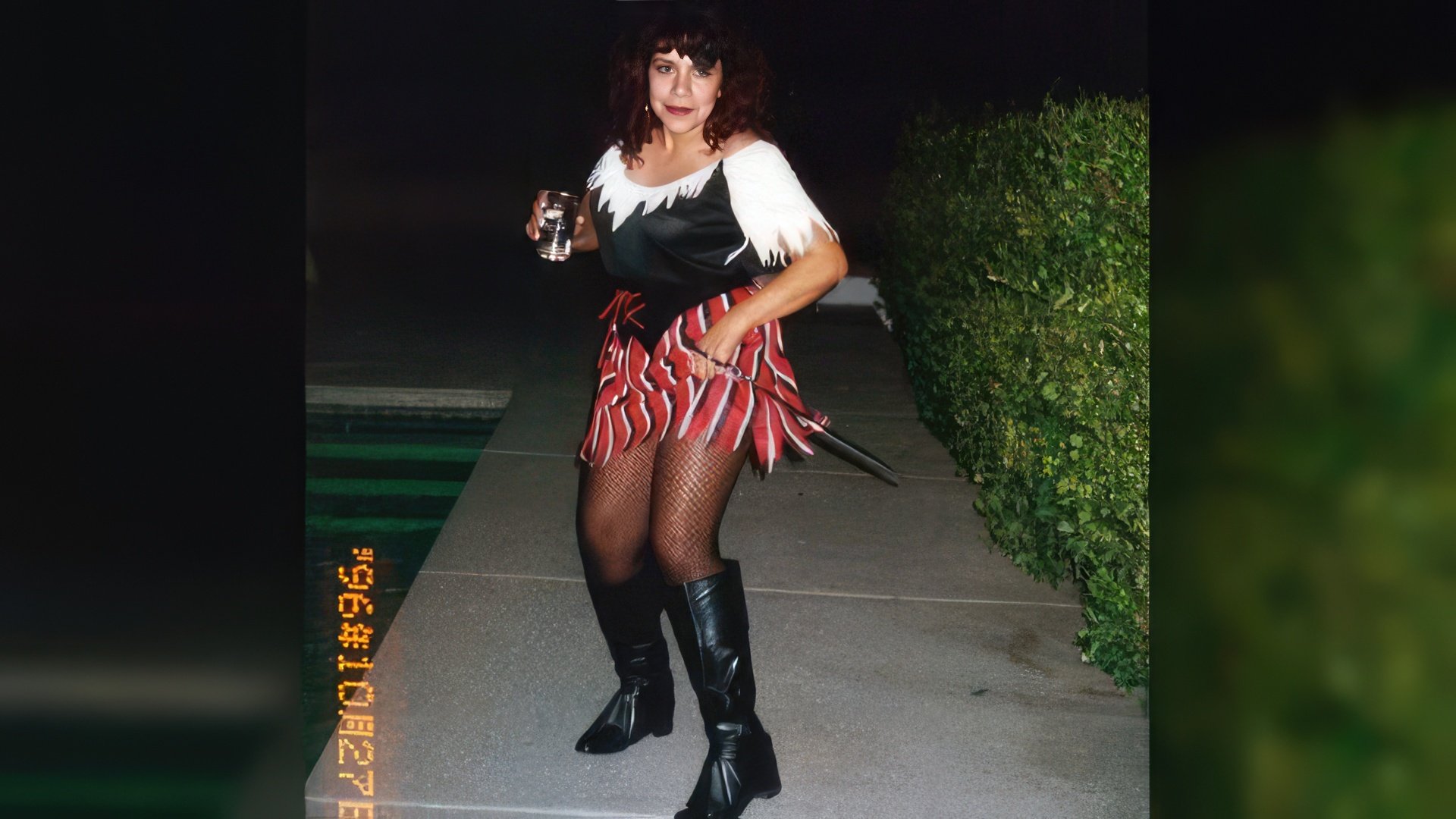 Since July 2015, Schwarzenegger has been dating sports doctor Heather Milligan, who is 27 years younger than him. Maria Shriver has also put her personal life in order, although the couple has not officially completed the divorce procedure.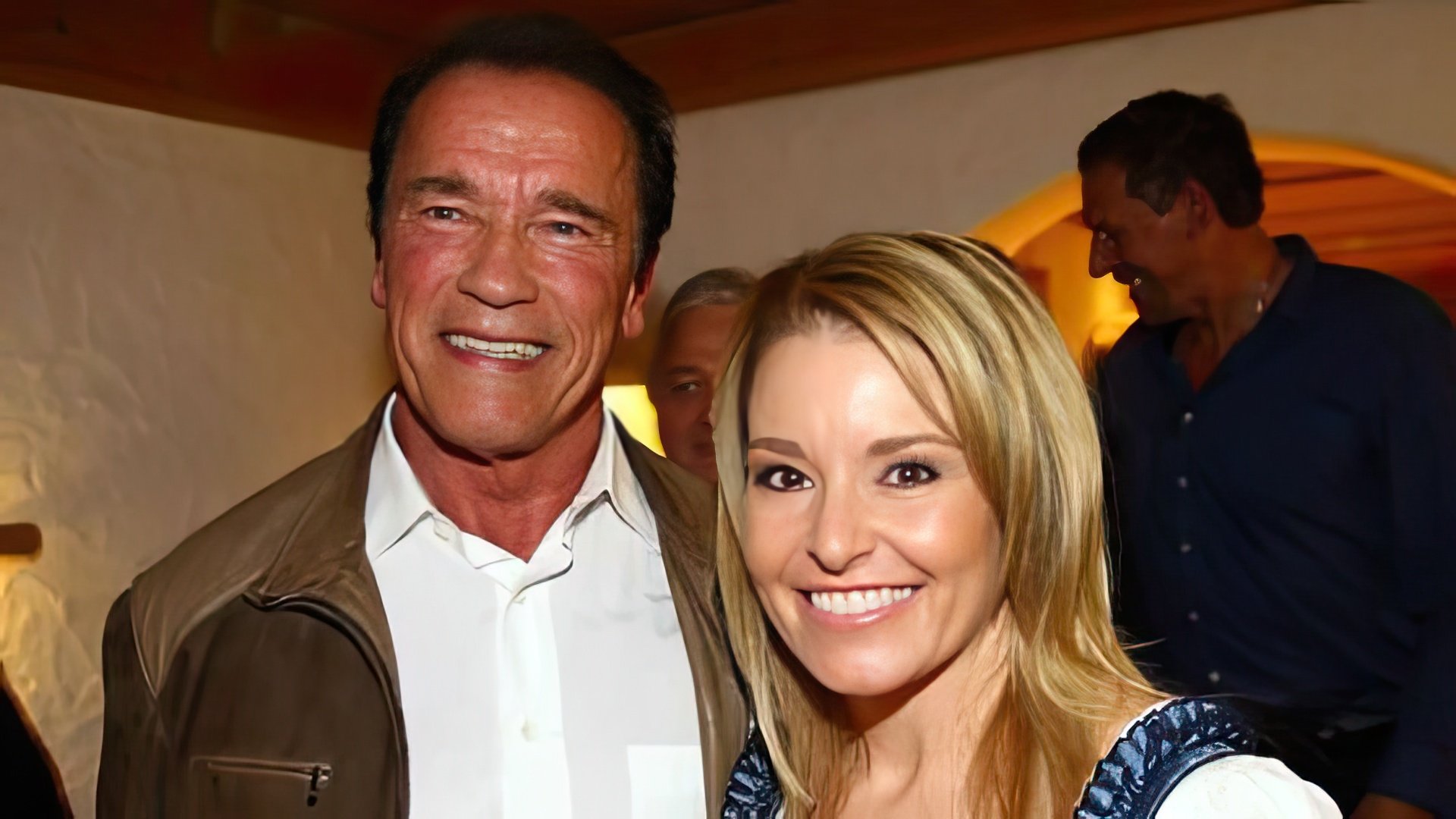 Warm friendly relations have been established between the former husband and wife, and the controversial $400 million that they couldn't divide remains in their joint use. The former spouses and their children now consider themselves a single family again, although Arnold and Maria lead separate intimate lives.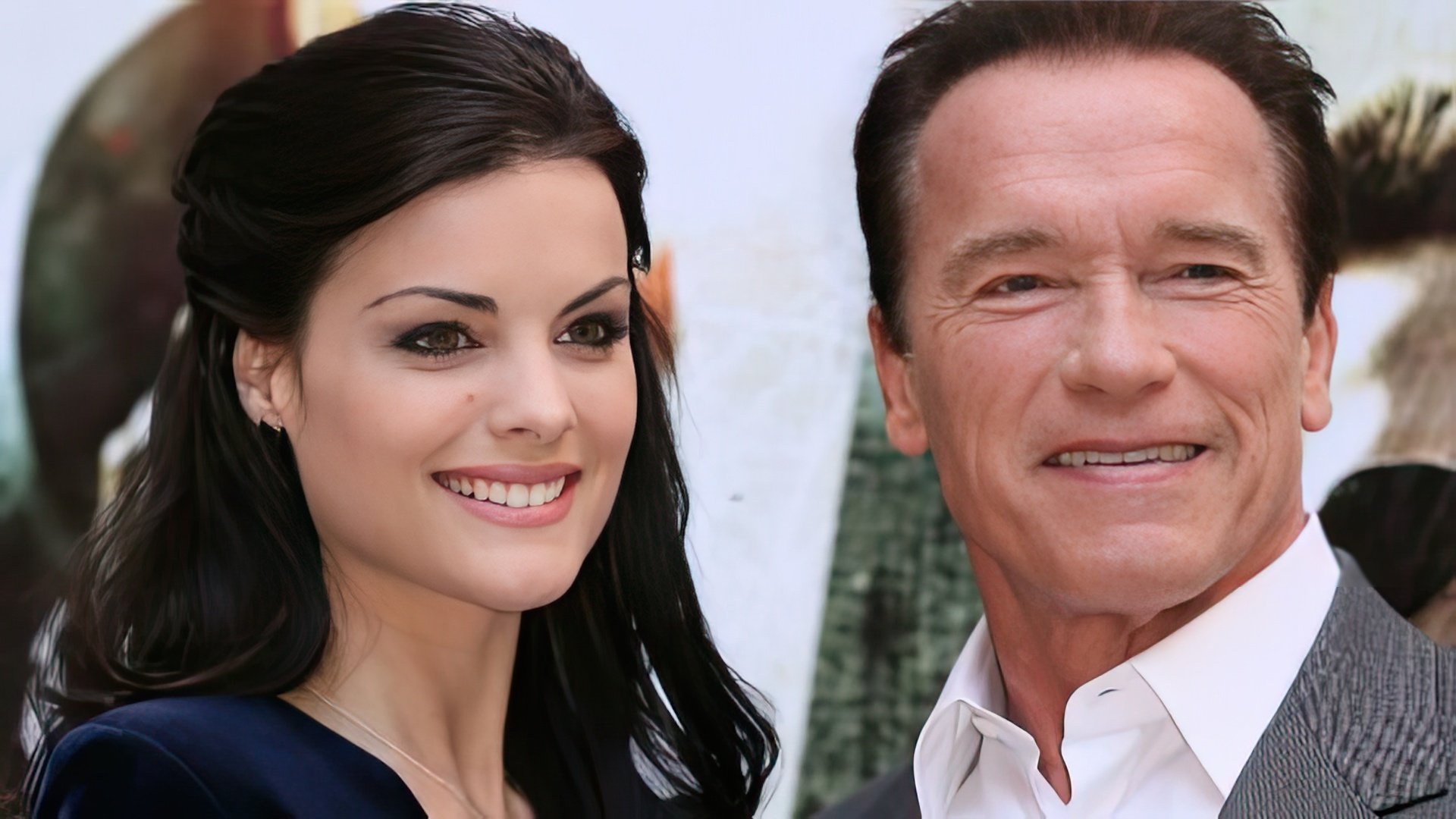 All five of Schwarzenegger's children are now adults: Katherine is involved in journalism and writes psychology books, Patrick is in demand in the modeling business, appears in TV series, and manages a clothing store. Christina and Christopher graduated from university in 2013 and have not rushed to settle on one thing, and the younger Joseph is still studying and playing sports. Patrick dated actress Miley Cyrus for a while, but their relationship didn't lead to anything serious.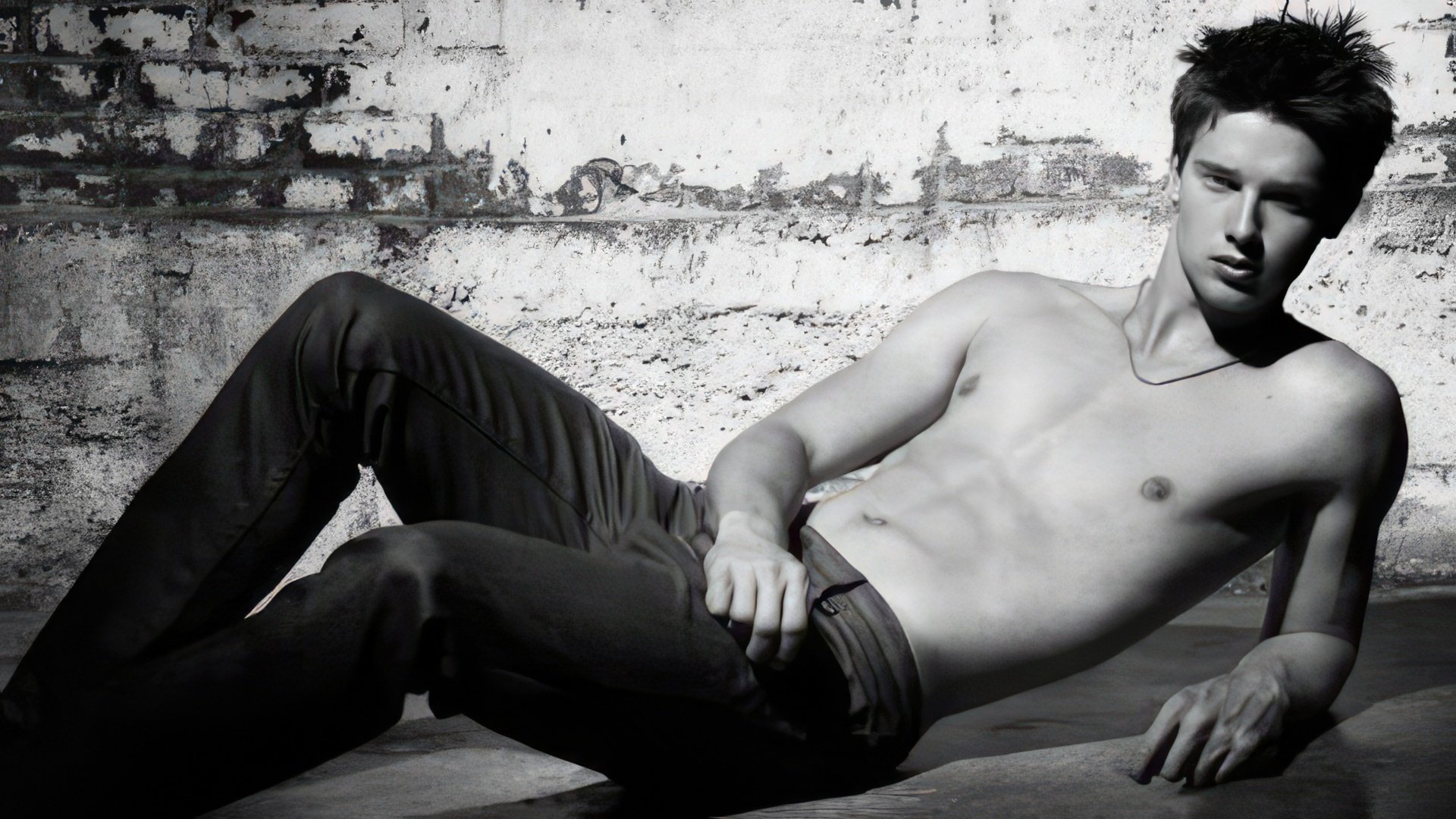 Schwarzenegger is the author of the book "Total Recall: My Unbelievably True Life Story," published in 2012.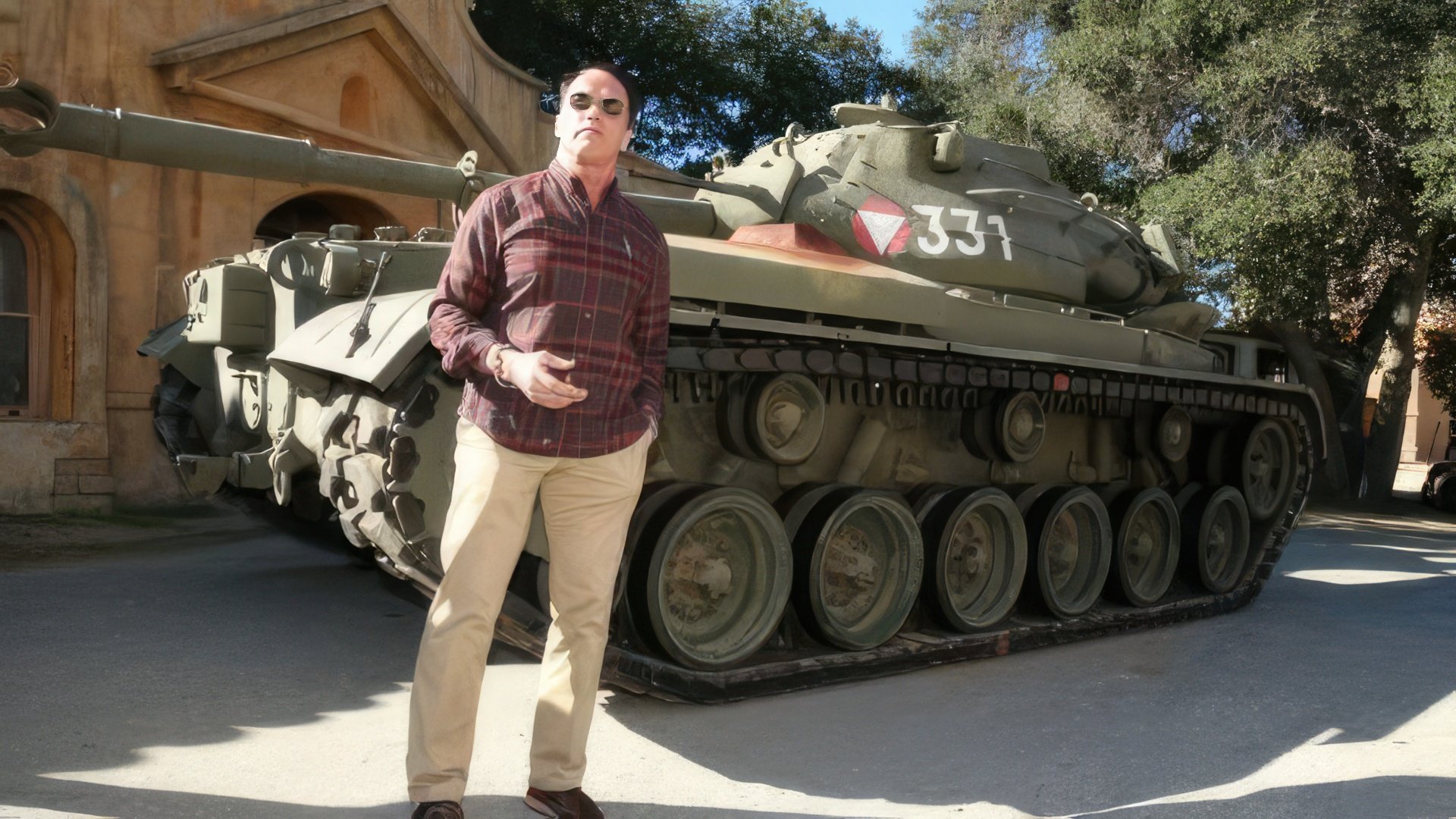 As an active defender of the environment and advocate for limiting greenhouse gases, the actor became the world's first owner of an electric "Hummer" - a unique SUV designed specifically for him.
Arnold Schwarzenegger Now
Lately, Arnold Schwarzenegger has not been seen much in movies. He spends his free time at his ranch surrounded by pets: dogs, pigs, and a donkey named Lulu.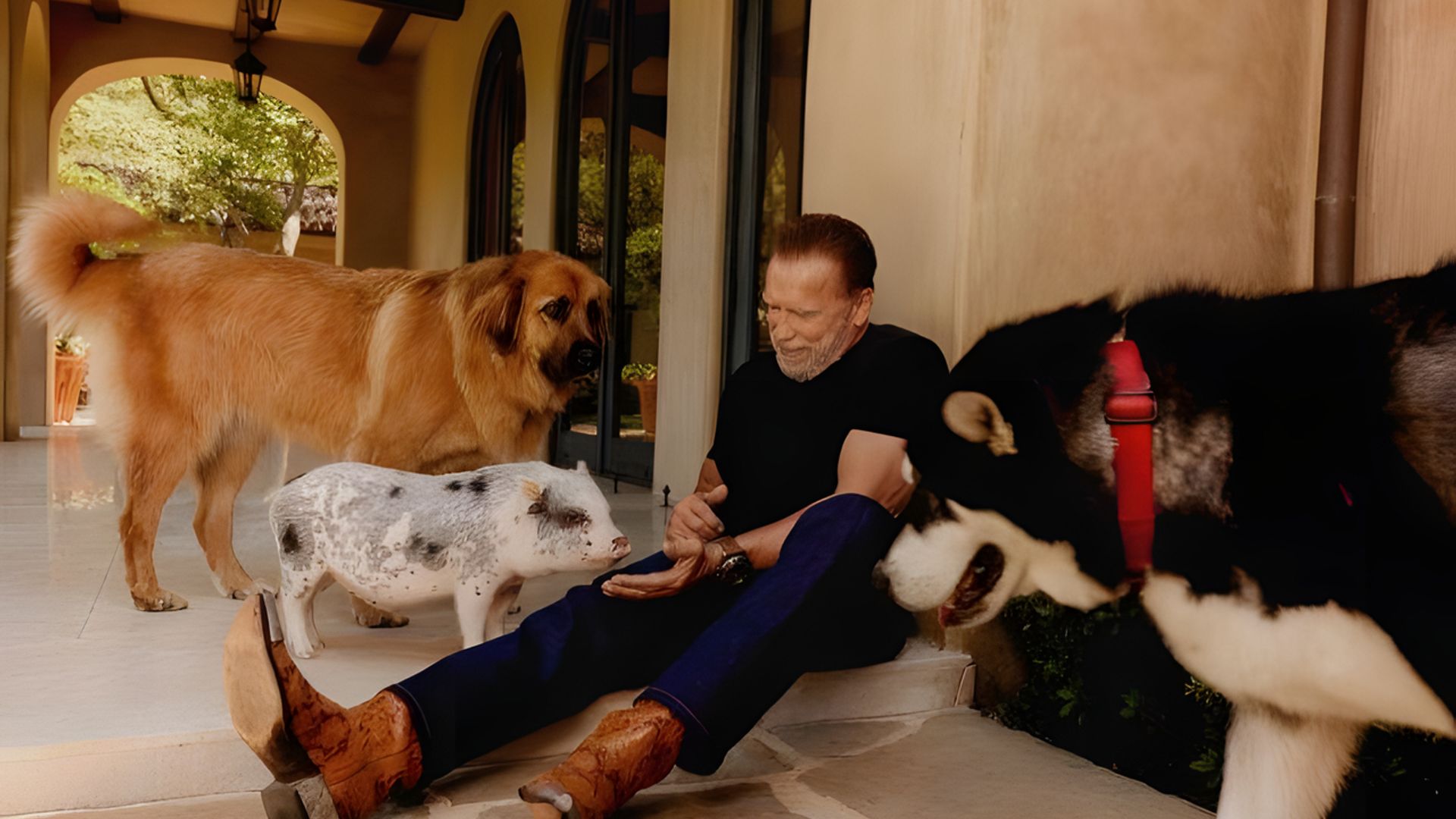 In 2023, the premiere of the documentary miniseries "Arnold" took place, in which the actor talked about his evolution as a bodybuilder, actor, and politician. According to Schwarzenegger's fans, the series did not reveal anything new, but it was interesting to see the archive footage.
Press Ctrl+Enter If you find a mistake