Demi Moore biography
Demi Moore is an American actress, ex-model, and one of the most prominent 90's Hollywood sex symbols. She quickly rose to popularity due to her appearance in Ghost (1990), A Few Good Men (1992), Striptease (1996) and G. I. Jane (1997). Net worth: $200 million.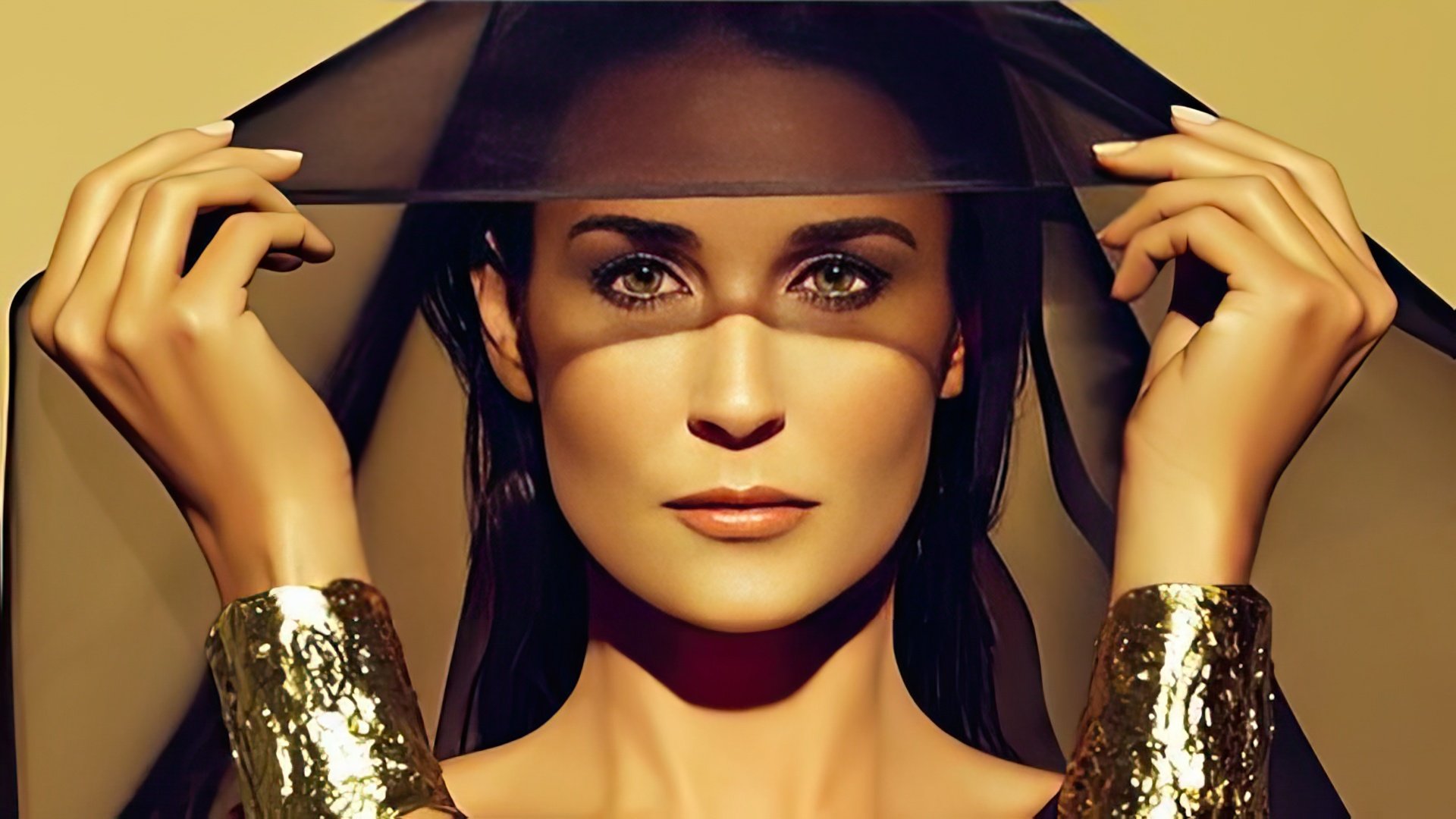 Early life and childhood
Demi Moore was born on November 11, 1962, as Demi Gene Hermon in a small-town Roswell, New Mexico. She was raised by her mother Virginia (nee King) and a stepfather Dan Guynes. Although, the fact that he isn't her real father was brought up only when she was 13 years old. Her biological father Charles Harmon had abandoned the family just two months after the birth of a child.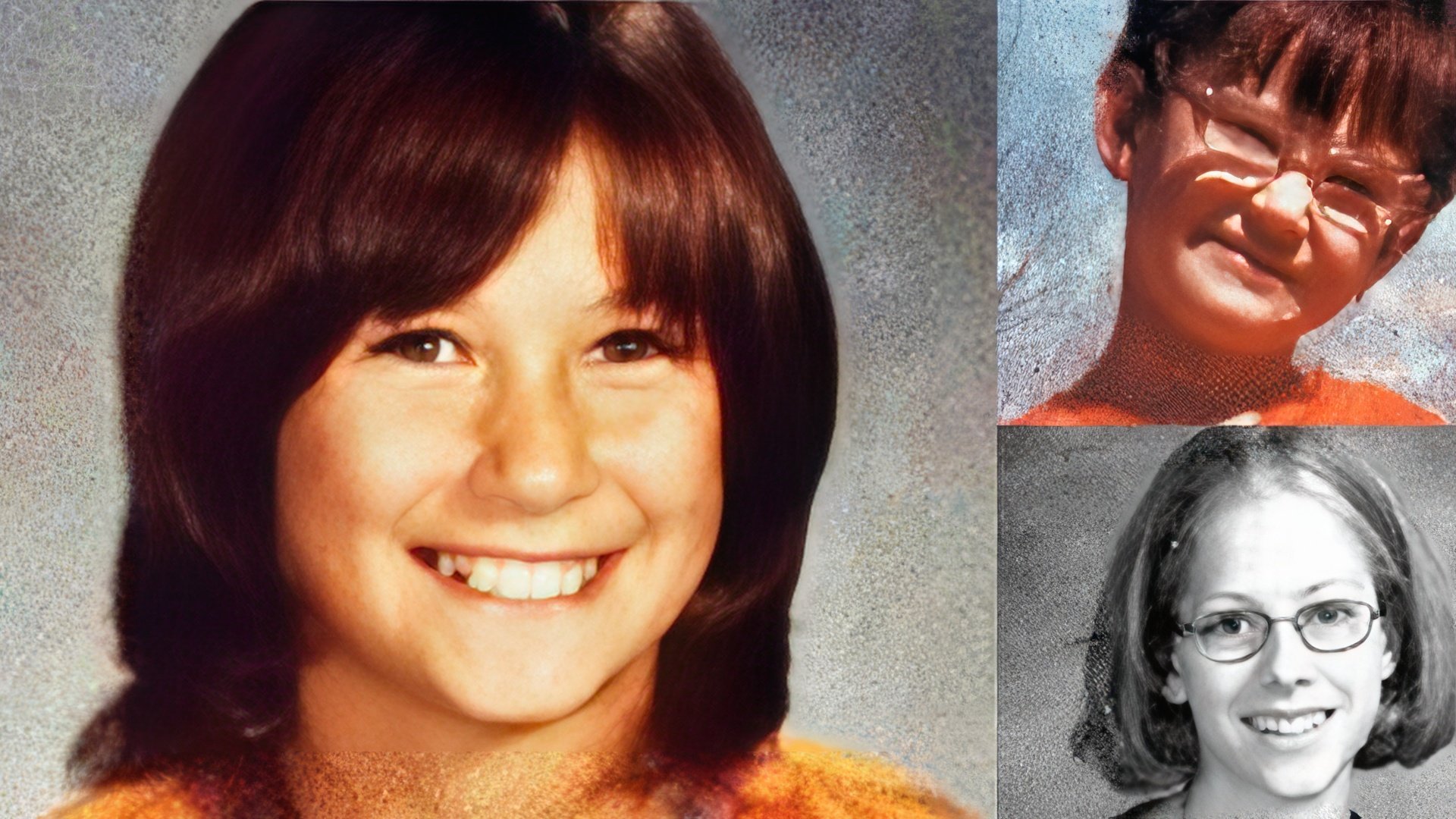 When soon-to-be actress turned 15 years old, her family moved over to West Hollywood, California, where her mother got a job in a magazine distributing company. Demi signed a contract with Elite Model Management and moved to Europe working as a pin-up model while attending a high school. Over there she became acquainted with 17 years old German actress Nastassja Kinski, future star of Dangerous Liaisons, Tess, and Malady of Love; she inspired young Demi to enroll in drama classes.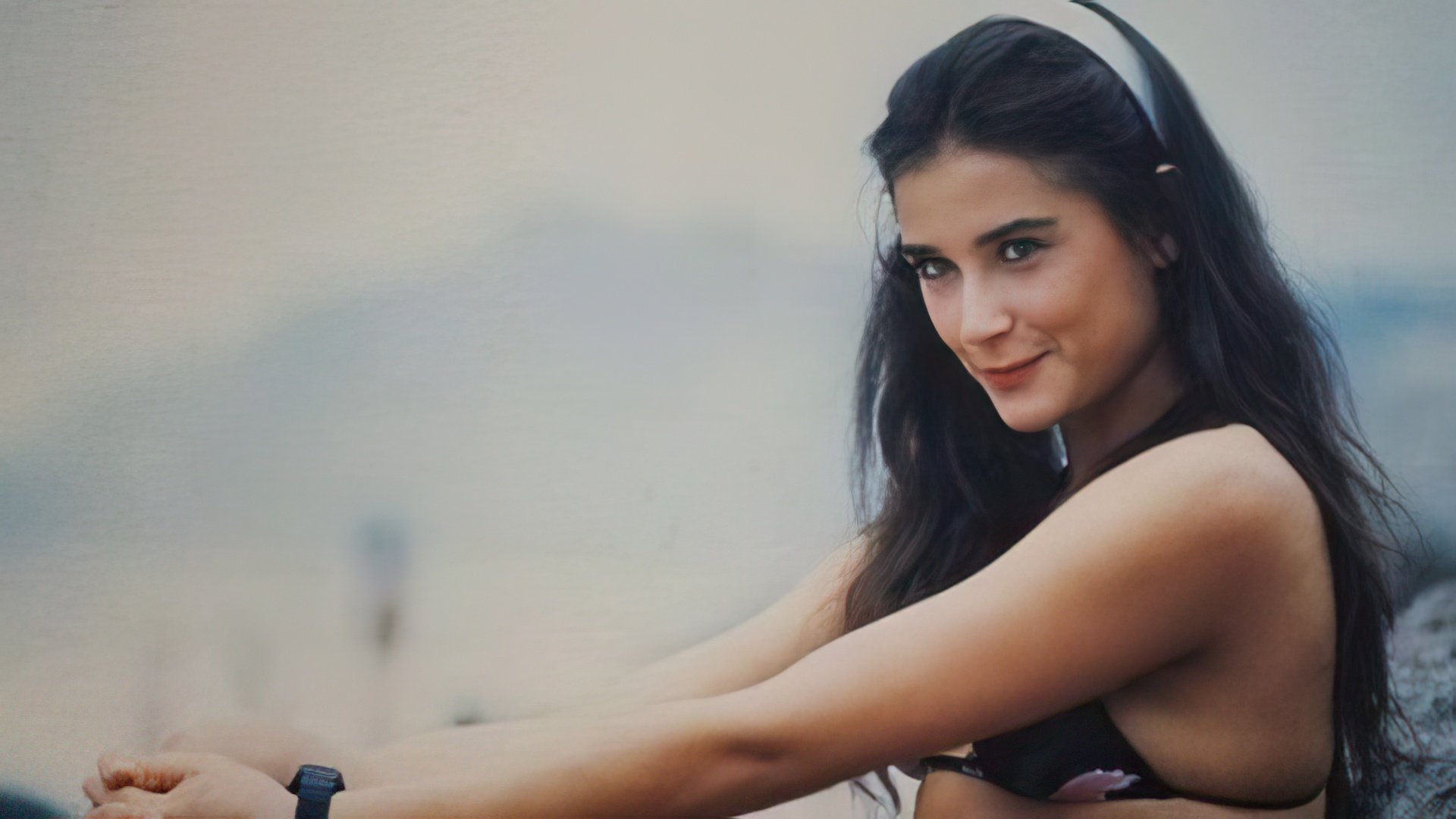 In August 1979, three months short from turning 17, Demi met musician Freddy Moore, who later became her first husband and motivated her to pursue her true calling.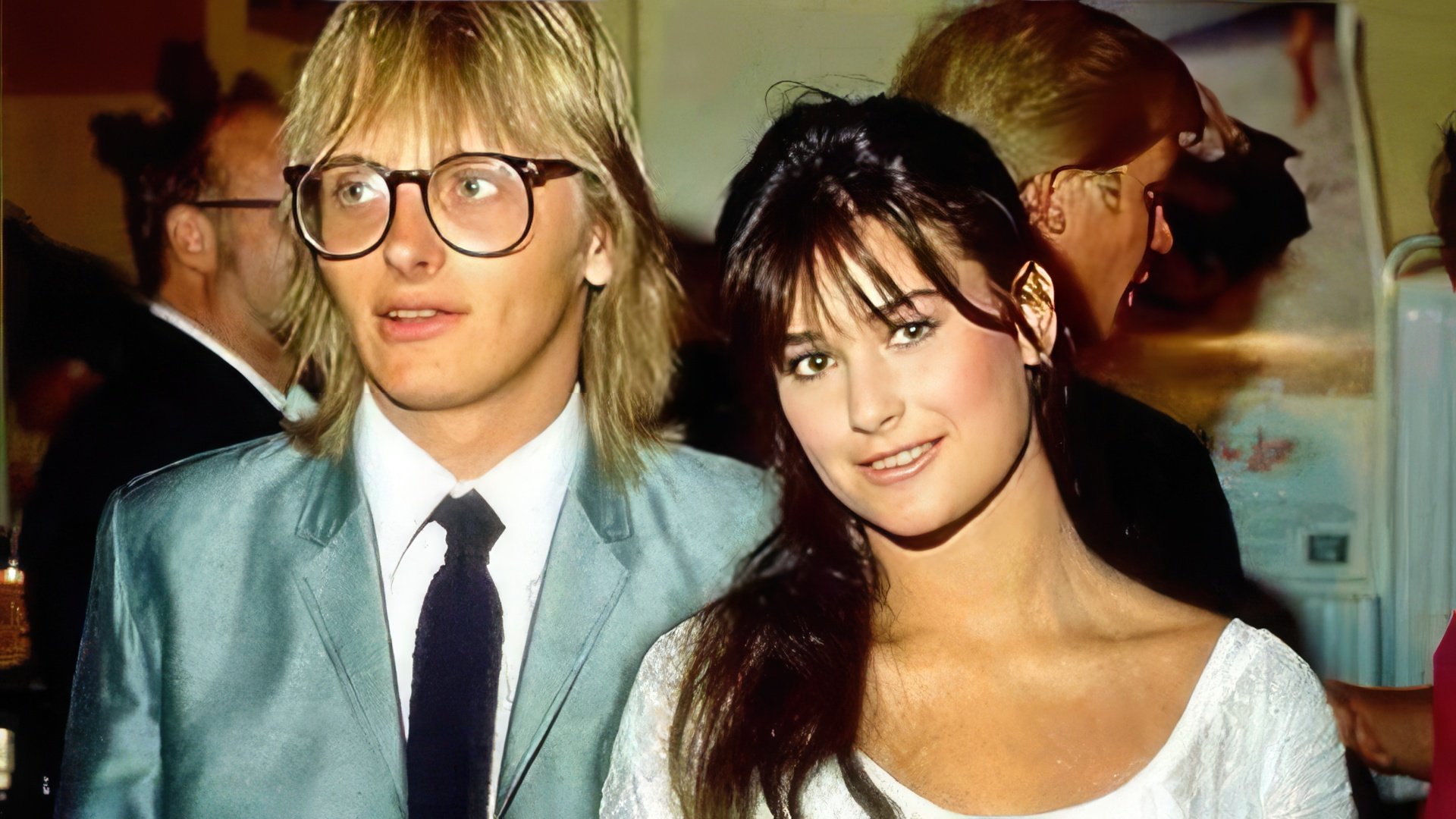 Acting career
In 1980-1981 Demi became a co-author of three songs by Freddy Moore and even appeared in one of his The Nu Kats band's music videos on It's Not a Rumor song. The actress continues to receive royalty checks revenue for her songwriting up to this day.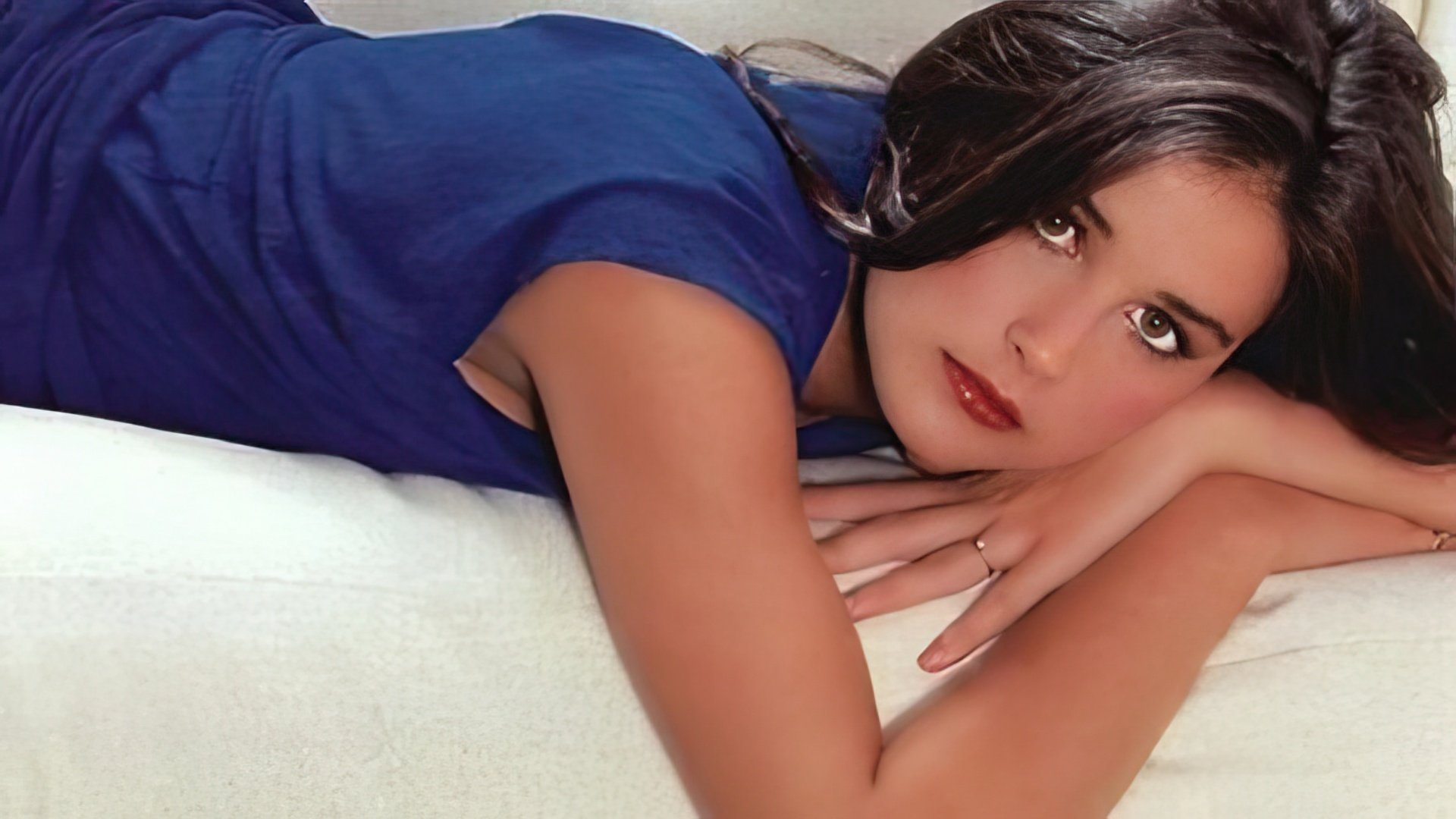 In January 1981 Moore appeared naked on a cover of the adult magazine Oui, even though she was only 16 years old at that moment. In the same year, she made her debut on a big screen in an episodic role in drama movie Choices. A year later she received an invitation to play in a sci-fi horror movie Parasite by Charles Band – the first 3D monster movie ever.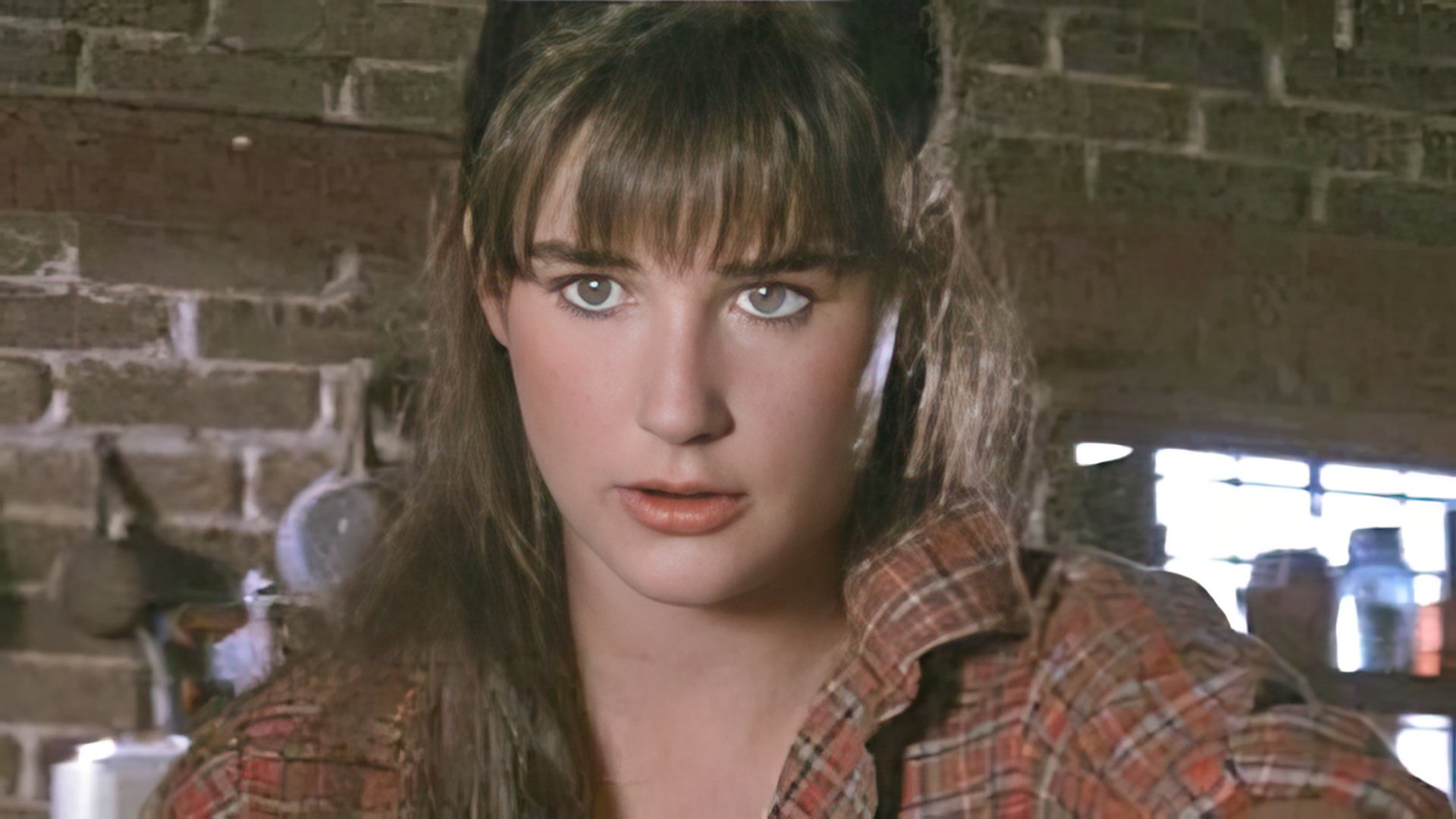 Moore's movie career skyrocketed after her appearance in 1984 erotic comedy film Blame It on Rio by Stanley Donen, where she joined renown Michael Caine (known for his portrayal of Alfred Pennyworth in DC comics Dark Knight trilogy).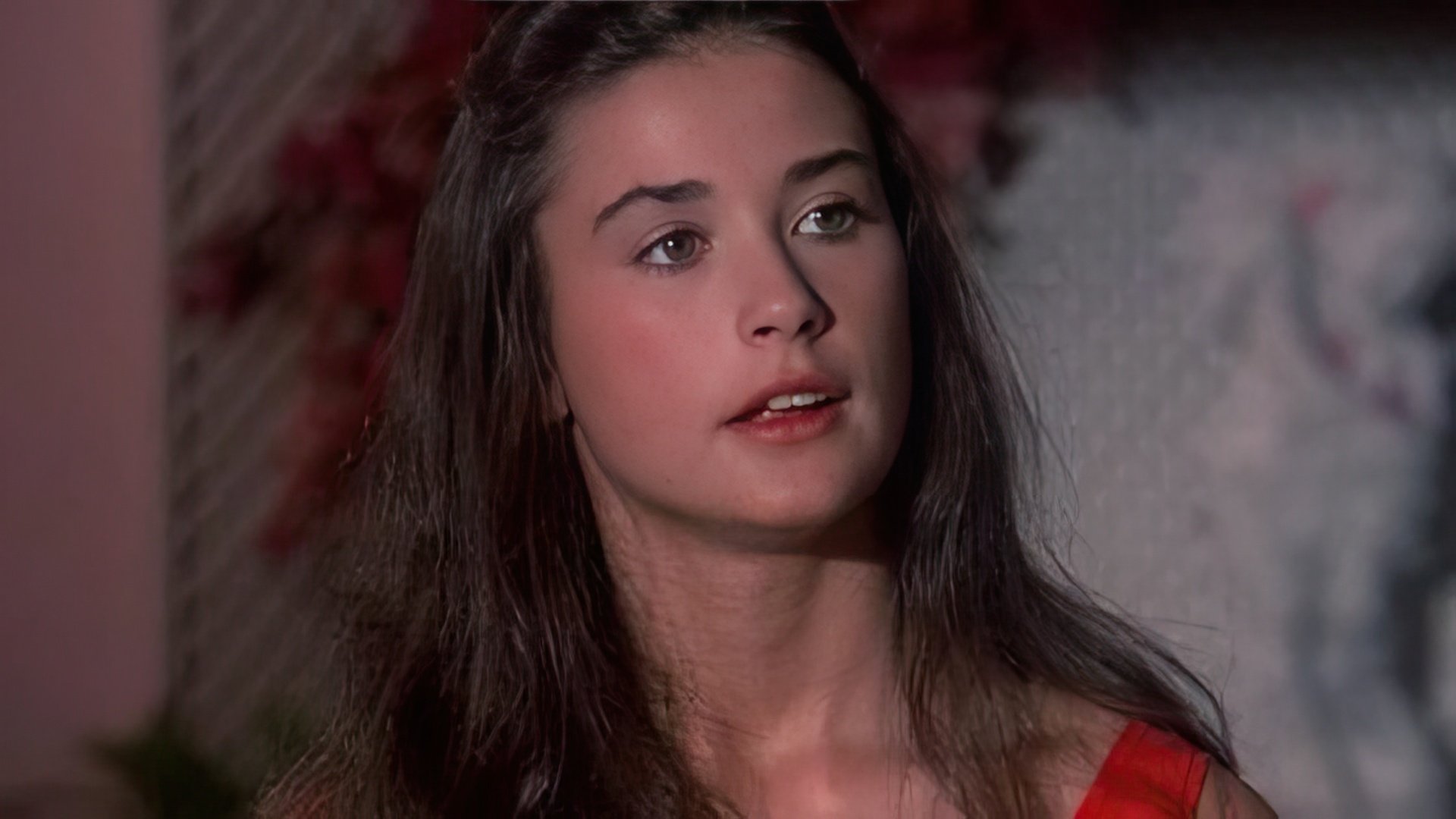 Joel Schumacher's St. Elmo's Fires (1985) was panned down by the critics, but was quite successful in a box office and brought Moore universal praise and international recognition. The actress was able to showcase her dramatic talent in Edward Zwick's directorial debut About Last Night… (1986). According to Moore, from this point onwards she started to dedicate more time to reading the script of potential movies.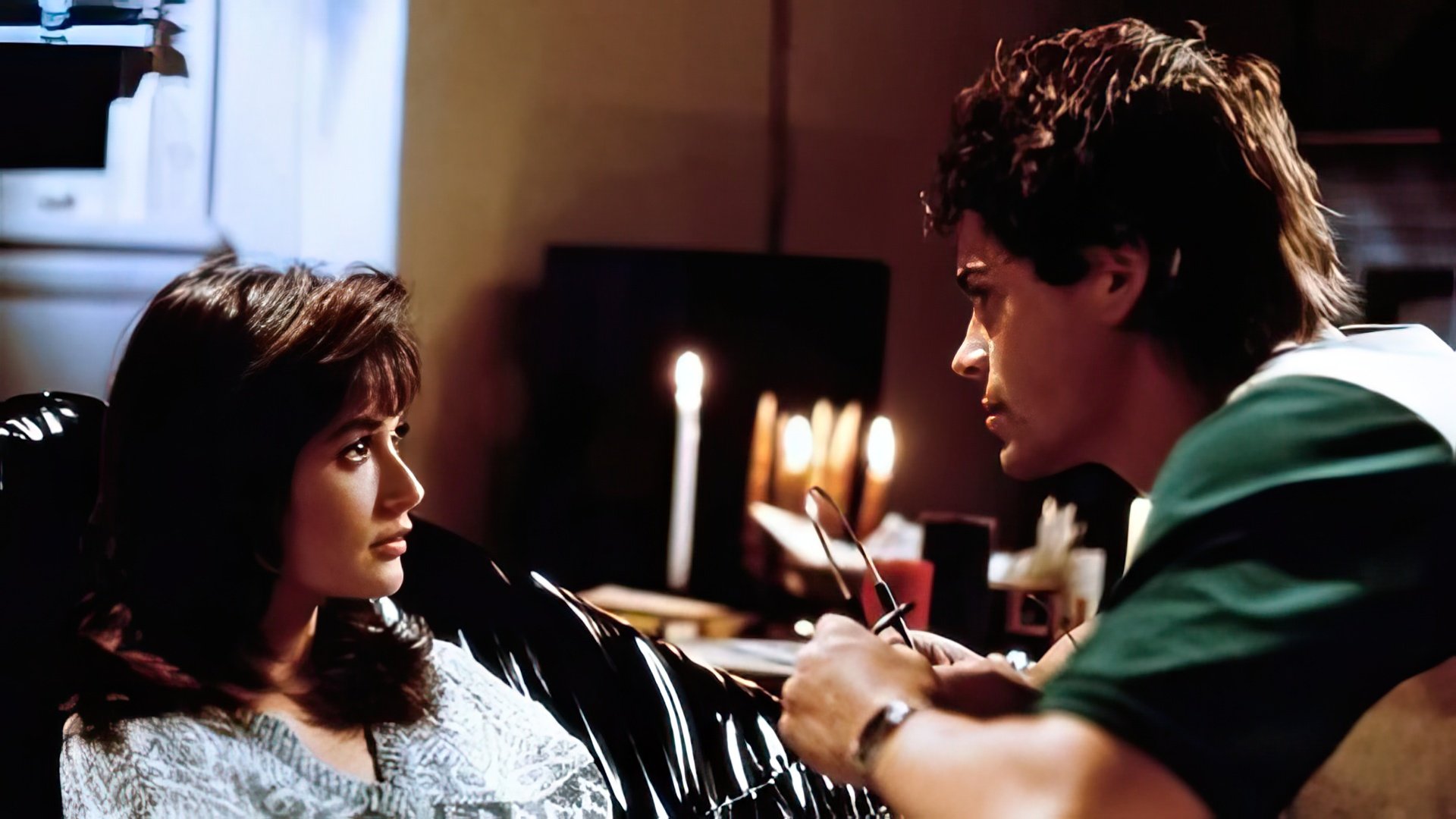 Up to this day, romantic thriller Ghost remains the most successful Demi Moore's movie of all time. The love scene between Demi and Patrick Swayze that starts in front of a potter wheel, accompanied by the sound of Unchained Melody became one of the most iconic moments in the history of the Hollywood movie industry. The movie received several nominations for an Academy Award with Moore nominated for a Golden Globe Best Actress award. After a bunch of failed movies actress came back strong starring in A Few Good Men (1992) alongside Tom Cruise and Jack Nicholson, erotic drama Indecent Proposal (1993) by Adrian Lyne joining Woody Harrelson and Robert Redford and erotic thriller Disclosure by Barry Levinson with Michael Douglas.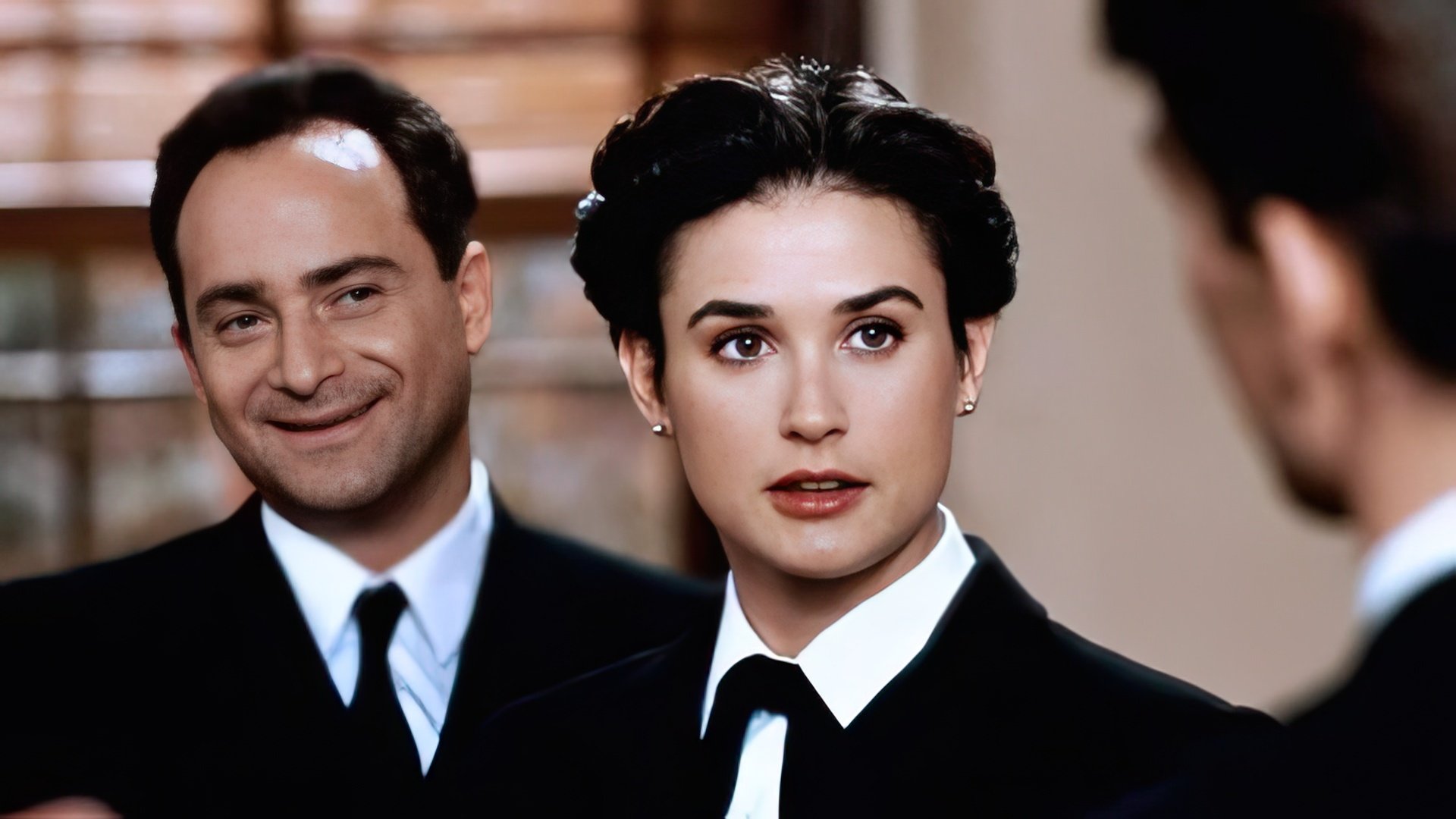 As a result, in 1995 Demi Moore became the highest-paid actress as a whole. She was absolutely adored by the public despite the fact that some of her next movies, such as The Scarlet Letter (1995) with Gary Oldman and The Juror (1996) with Alec Baldwin openly demonstrated that actress is better off in a movie with erotic undertones.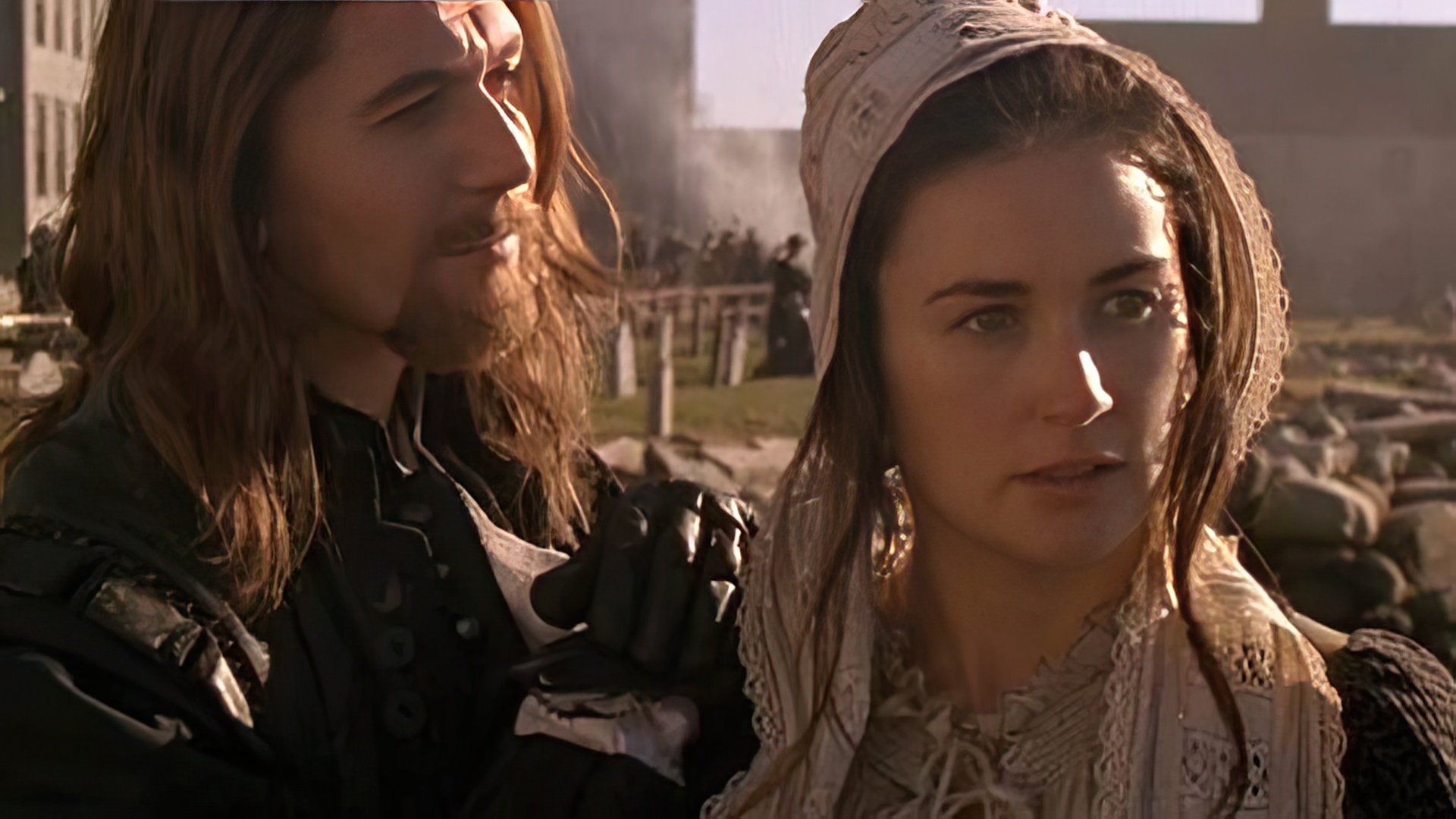 1996 marked the release of Andrew Bergman's Striptease movie; as a lead actress, Demi was paid record-breaking 12.5 million. The scandalous movie became the source of both hype and outrage due to the controversial topics as well as Moore's willingness to appear topless, even though this was the sixth time in her career. Movie managed to gross over 113 million dollars worldwide, but was a flop nevertheless; it was nominated for 6 Razzie awards, including one in the Worst Actress category.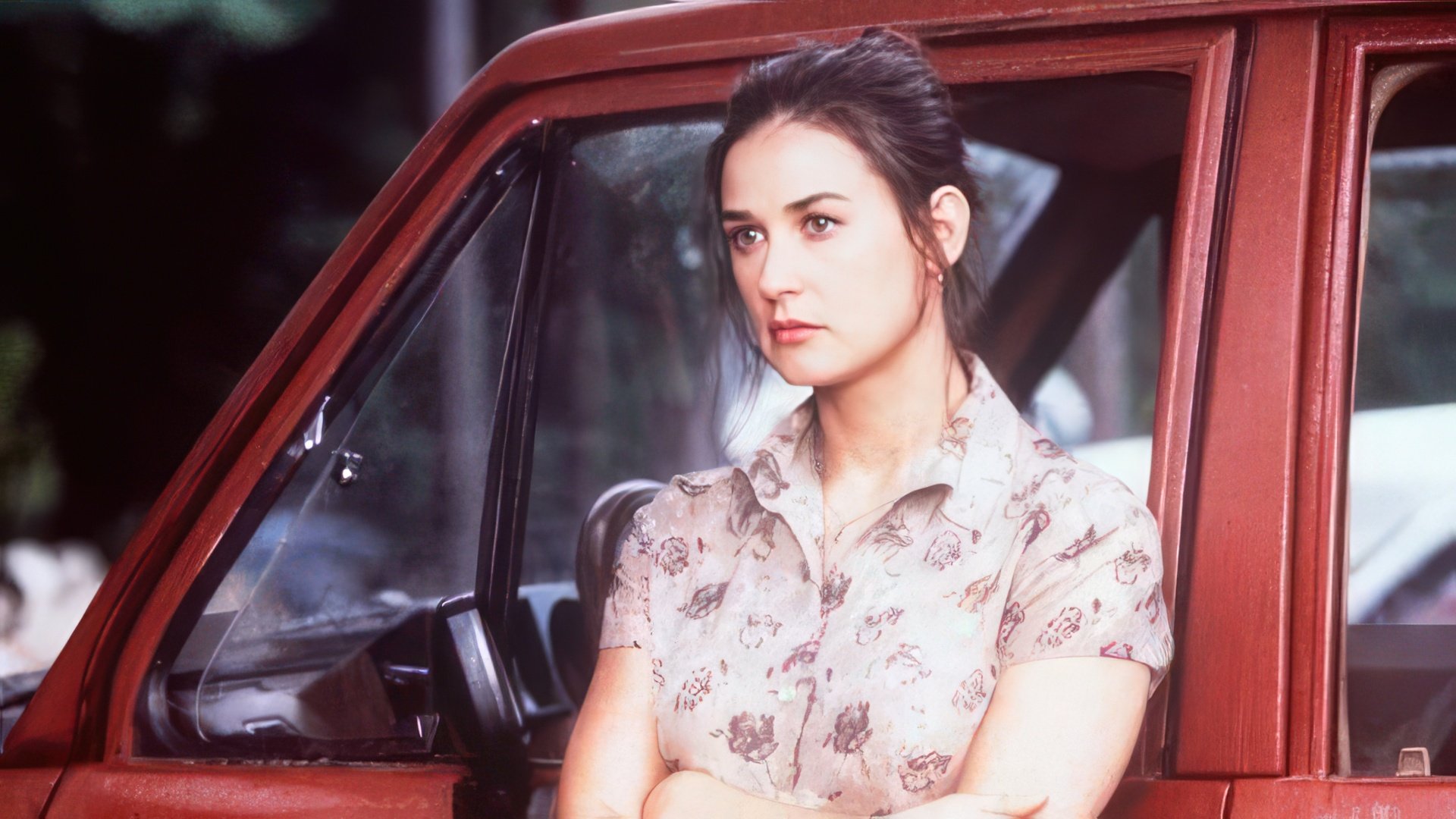 Later in 1996 actress shook the failure off and portrayed widowed nurse in situated in 50's drama movie by Nancy Savoca and Cher dubbed If These Walls Could Talk. For her performance in the film, Moore received her second Golden Globe nod in Best Actress nomination. If These Walls Could Talk was centered around the abortion problem and managed to click with the audience. In 1997 Demi Moore once again surprised the public shaving her hair off for the role of aspiring female navy seal in Ridley Scott's G. I. Jane. Following the release of the action movie, Moore starred in Woody Allen's comedy movie Deconstructing Harry (1997) and later on took a break in acting and moved over to Hailey, Idaho to focus on raising her little daughters. Demi Moore returned to the screen only three years later, joining Swedish actor Stellan Skarsgård in arthouse drama Passion of Mind. The movie received mixed reviews, although her performance was considered good. After the release of the film, Moore returned to her self-imposed hiatus and continued to ignore interesting offers and roles.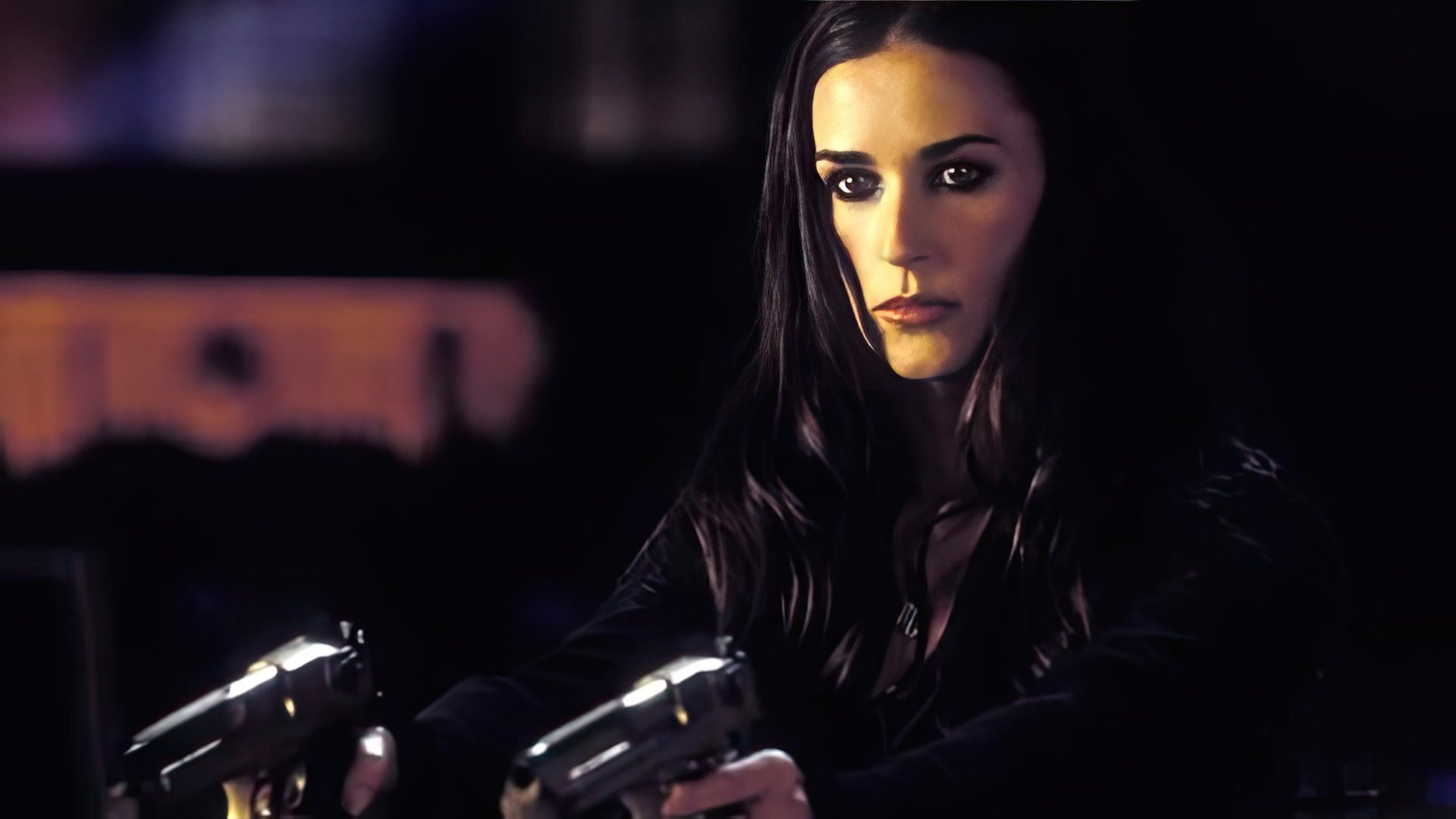 Another three years passed before Demi Moore's return to the industry. The actress appeared as striking villainess Madison Lee in McG's comedy action movie Charlie's Angels: Full Throttle, joining the cast of Cameron Diaz, Drew Barrymore, and Lucy Liu.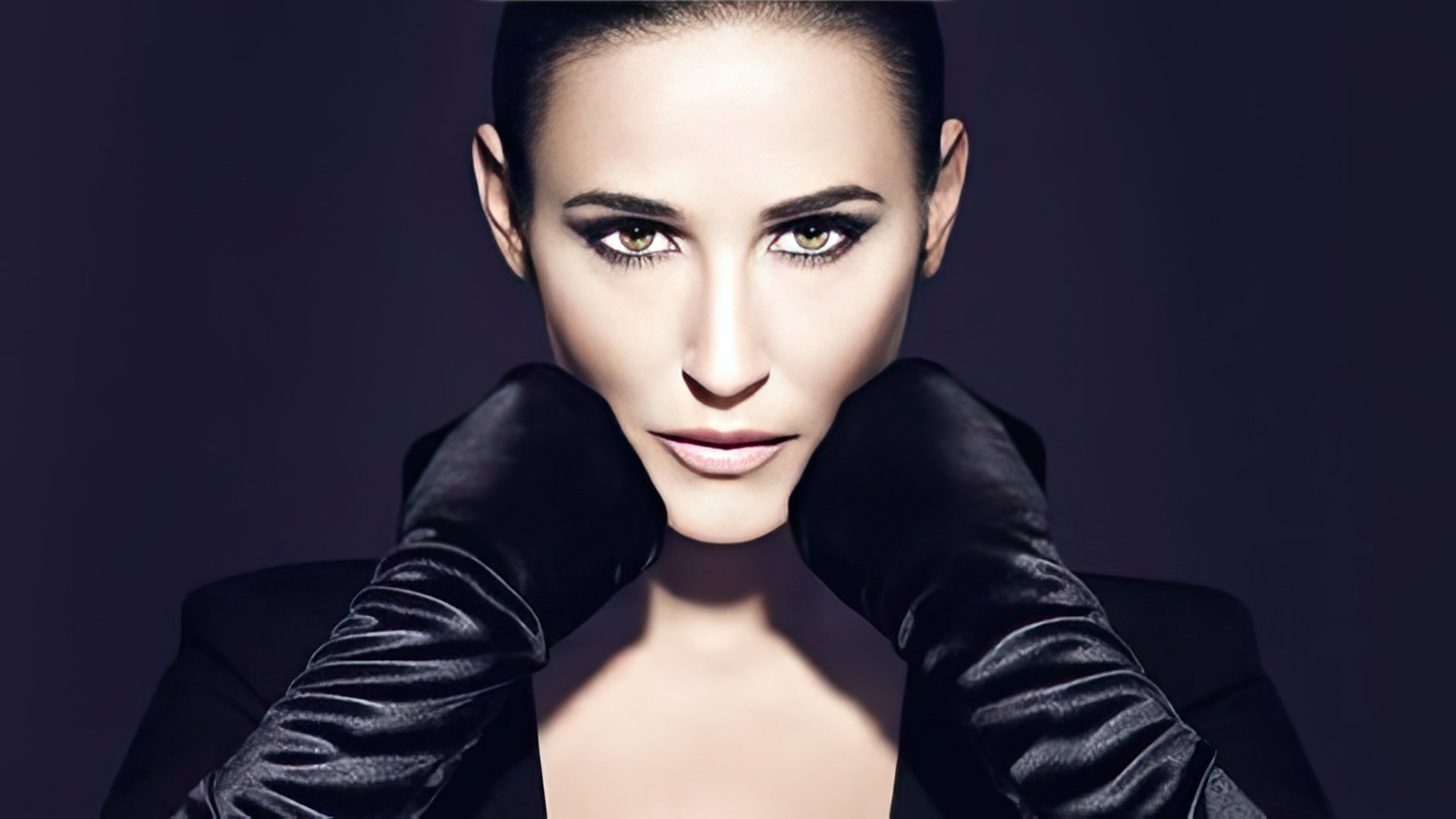 After the release of Angels Moore took yet another three-year break from movies but managed to become the face of a Versace fashion brand as well as Helena Rubinstein cosmetics company. In 2006 actress appeared in drama movie Bobby, which featured an ensemble of Hollywood finest including such star names as Laurence Fishburne, Sharon Stone, Lindsay Lohan, Elijah Wood and Ashton Kutcher.

Historically, the character of a strong and crafty woman-detective was the most career-defining for Demi Moore; she time and time again represented such an image on a big screen. Many viewers remember her remarkable portrayal of unyielding detective in psychological thriller Mr. Brooks (2006) starring Kevin Costner as a serial killer. According to oomboola.com, following the release of Naomi Foner's Very good Girls (2013) starring Dakota Fanning and Elizabeth Olsen and several uninspired movies, Moore appeared in 2015 western movie Forsaken alongside Kiefer and Donald Sutherland.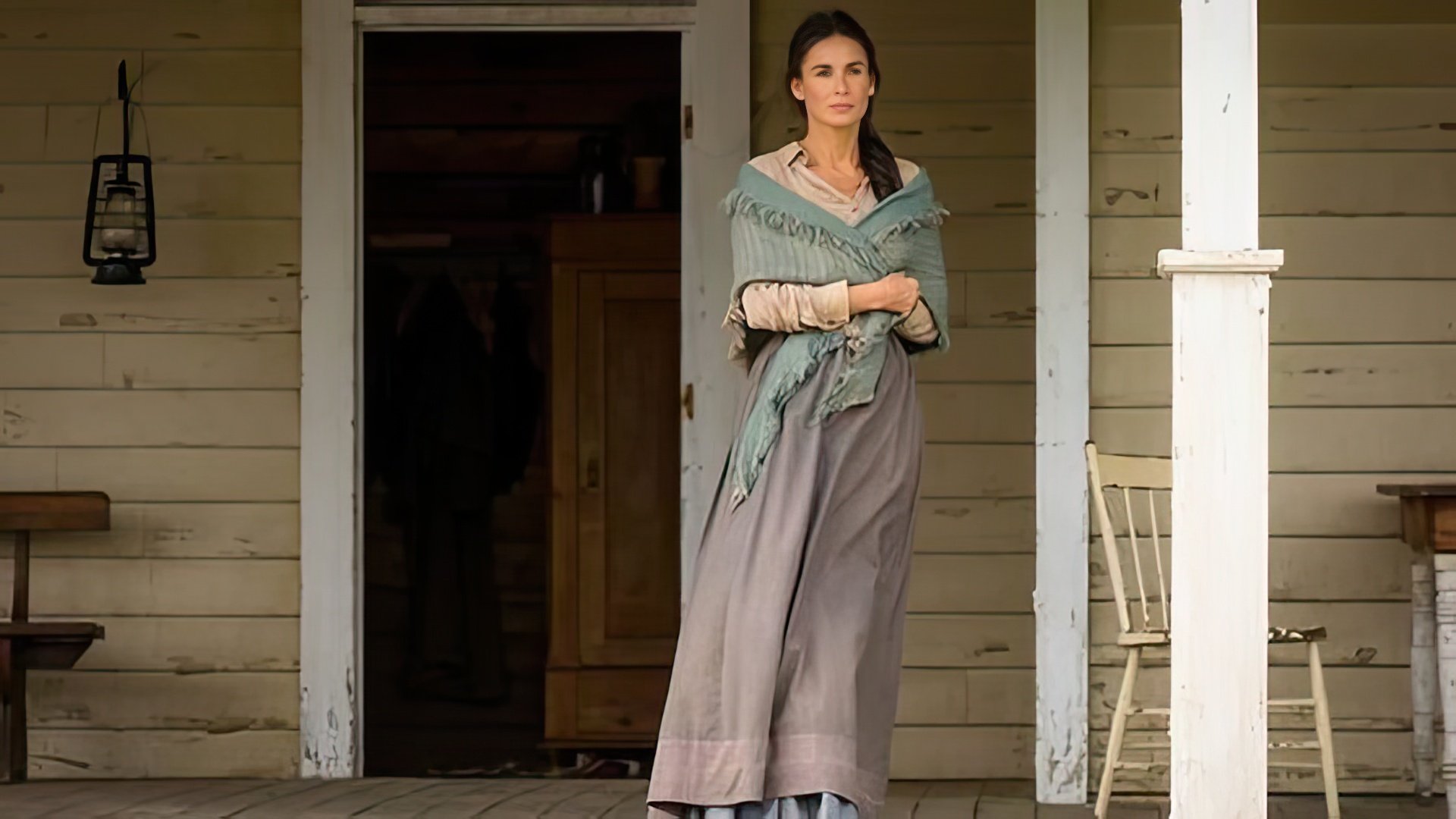 During the period of 2015-2016, Demi joined the cast of Shirley MacLaine and Jessica Lange in relatively dull comedy, Wild Oats, by Andy Tennant and starred in French-American drama movie Blind accompanied by Alec Baldwin. In 2017 Moore was cast in an ambitious TV series Empire which is based around the cruel world of music and entertainment. Her character Claudia made her first appearance at the end of the third season.

2018 marked as the potential release date for Love Sonia, a film that tells a story about one of the most heinous crimes of XX century – human trafficking. The movie was directed by Tabrez Noorani, producer of Slumdog Millionaire (2008) and Life of Pi (2012). Aside from Demi Moore, movie stars Freida Pinto (Latika from Slumdog Millionaire) and Mark Duplass, well known for his appearance in the League sitcom.
Personal life
Singer Freddy Moore was Demi's first husband and was twelve years older than her. At the beginning of their relationship Freddy was already married on another woman but got divorced after but a short period of time. After the marriage, Demi started to use Moore as her stage name and continued to do so after their separation in 1985.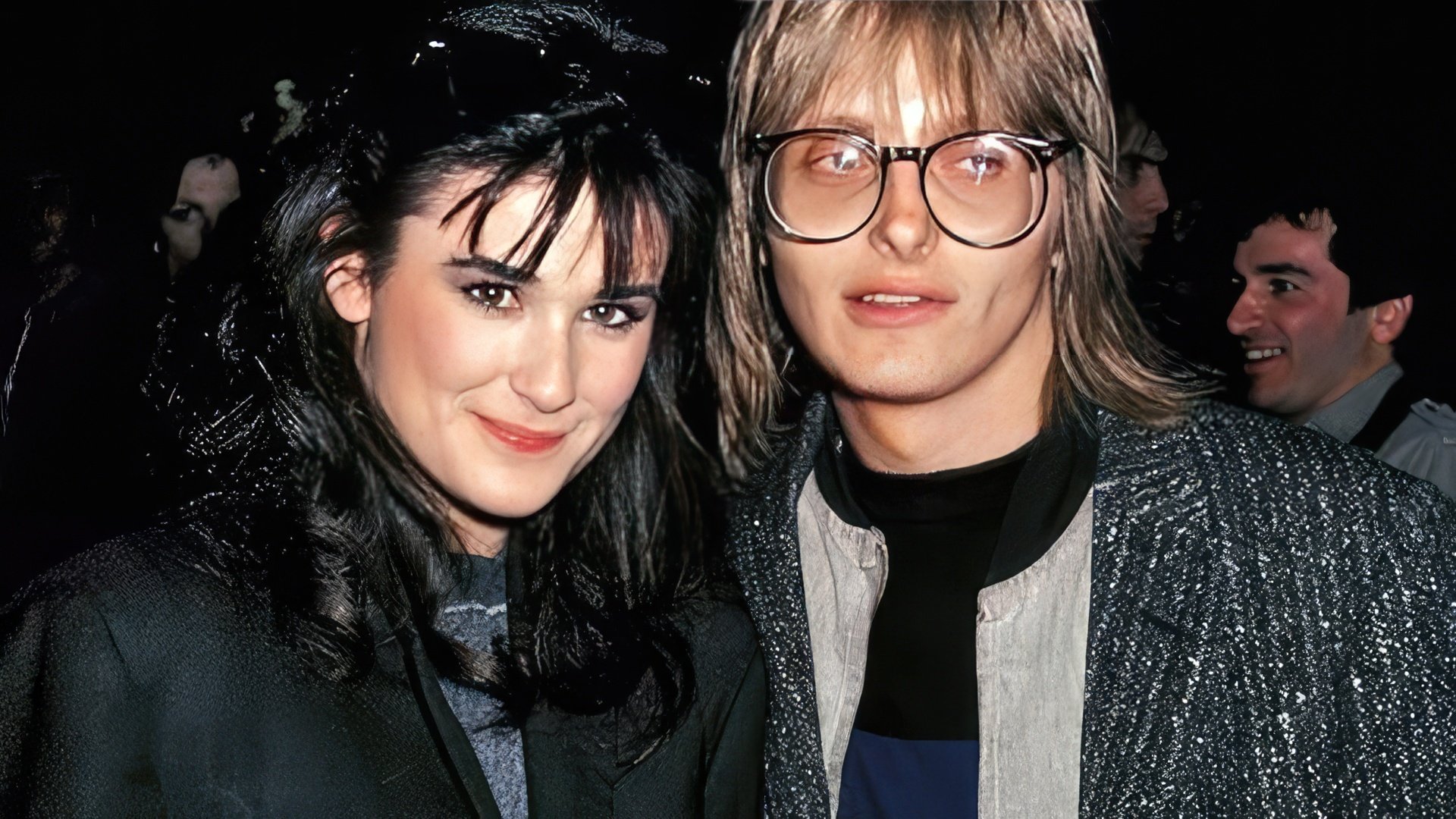 A few years after that Moore got engaged with her fellow actor Emilio Estevez. Their ceremony was scheduled to happen in December 1986, but the actress suddenly canceled their marriage.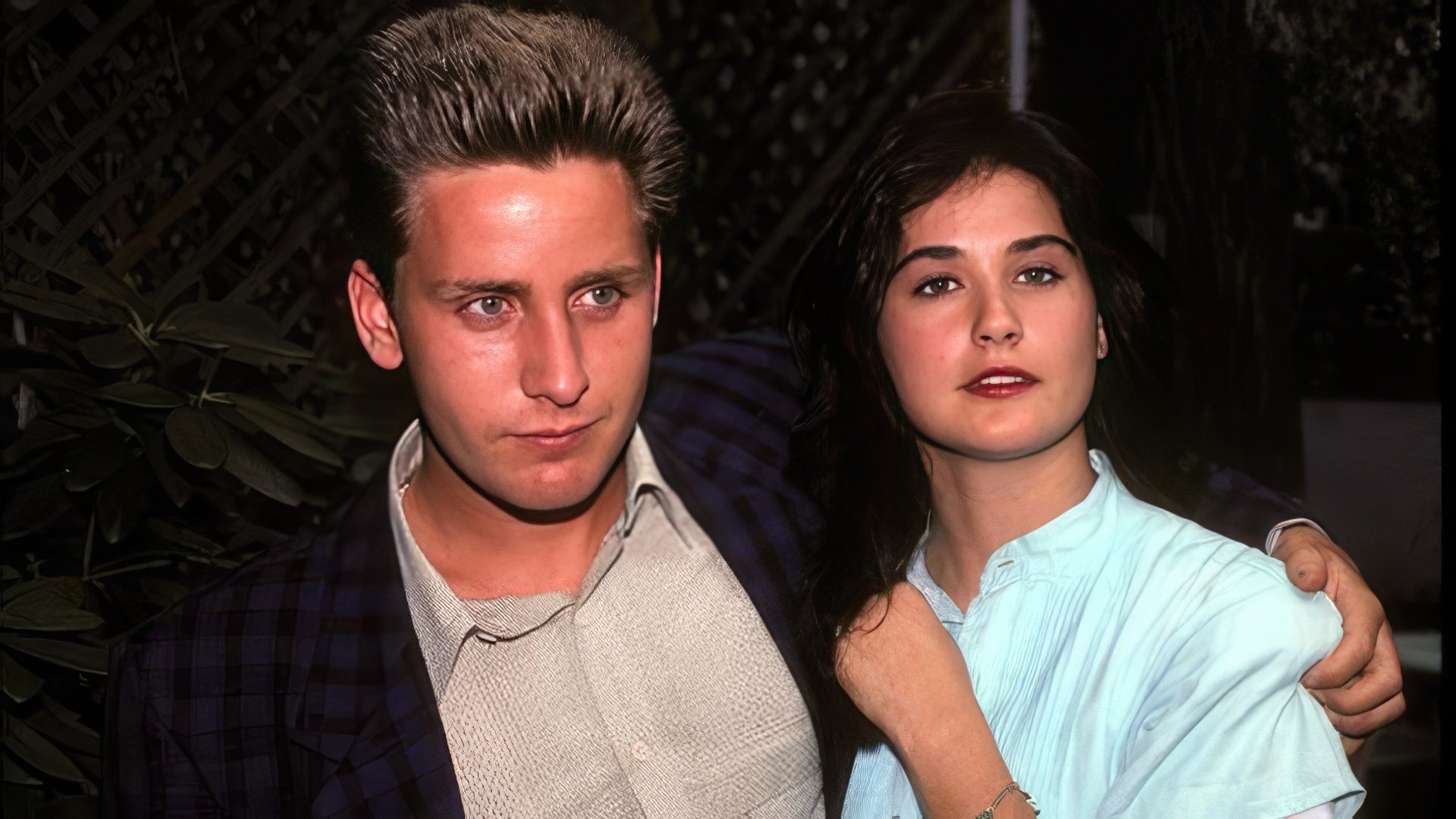 In November 1987 Moore married her second husband Bruce Willis. They have three daughters together: Rumer (1988), Scout (1991) and Tallulah (1994). In June 1998 pair announced their separation, with divorce officially filed around 2000.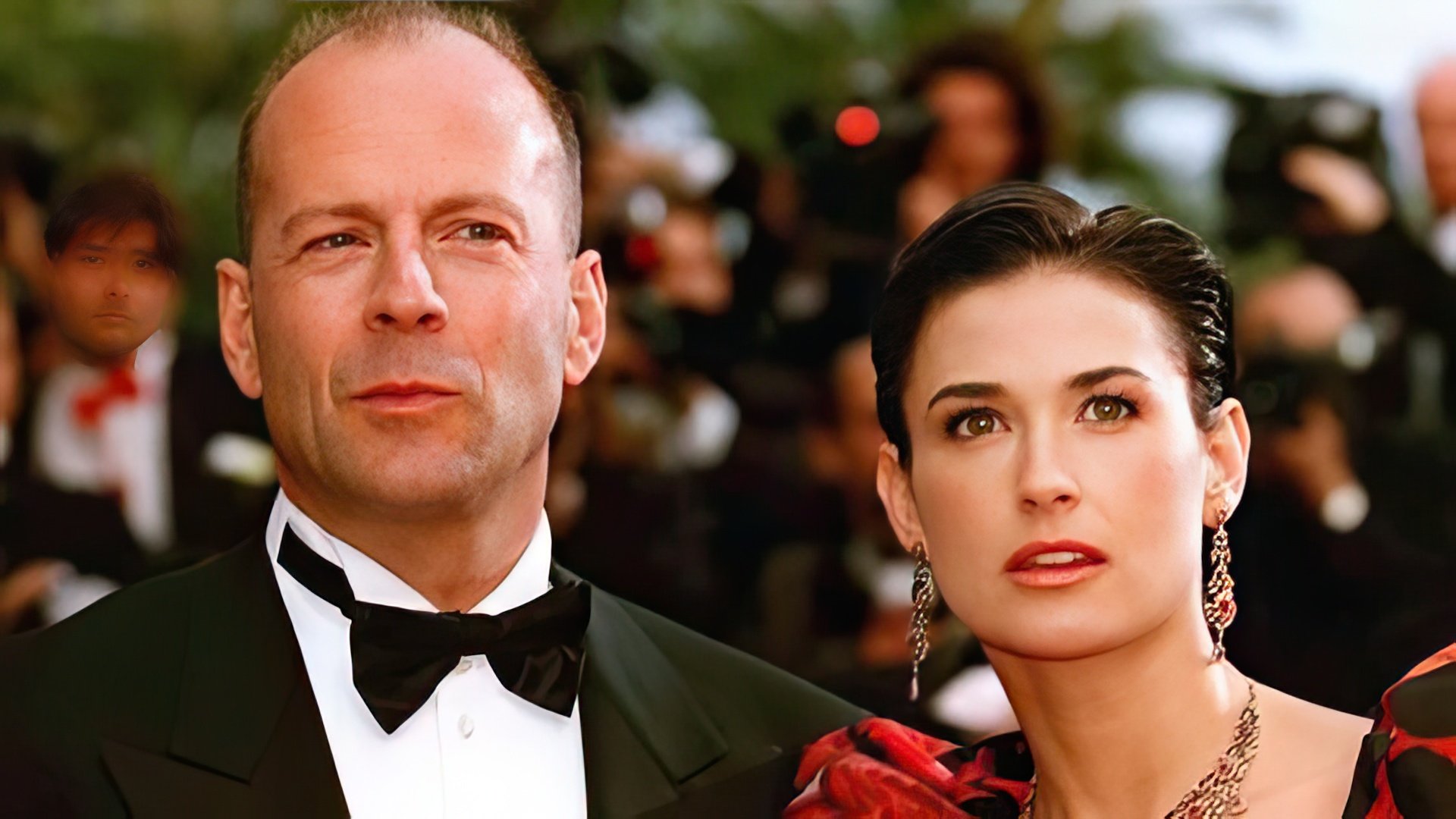 Period of time between 2001 and 2003 actress spend in a relationship with martial arts instructor Oliver Whitcomb. In 2003 Moore started an affair with Ashton Kutcher, which was 15 years younger than actress and was her huge fun since childhood.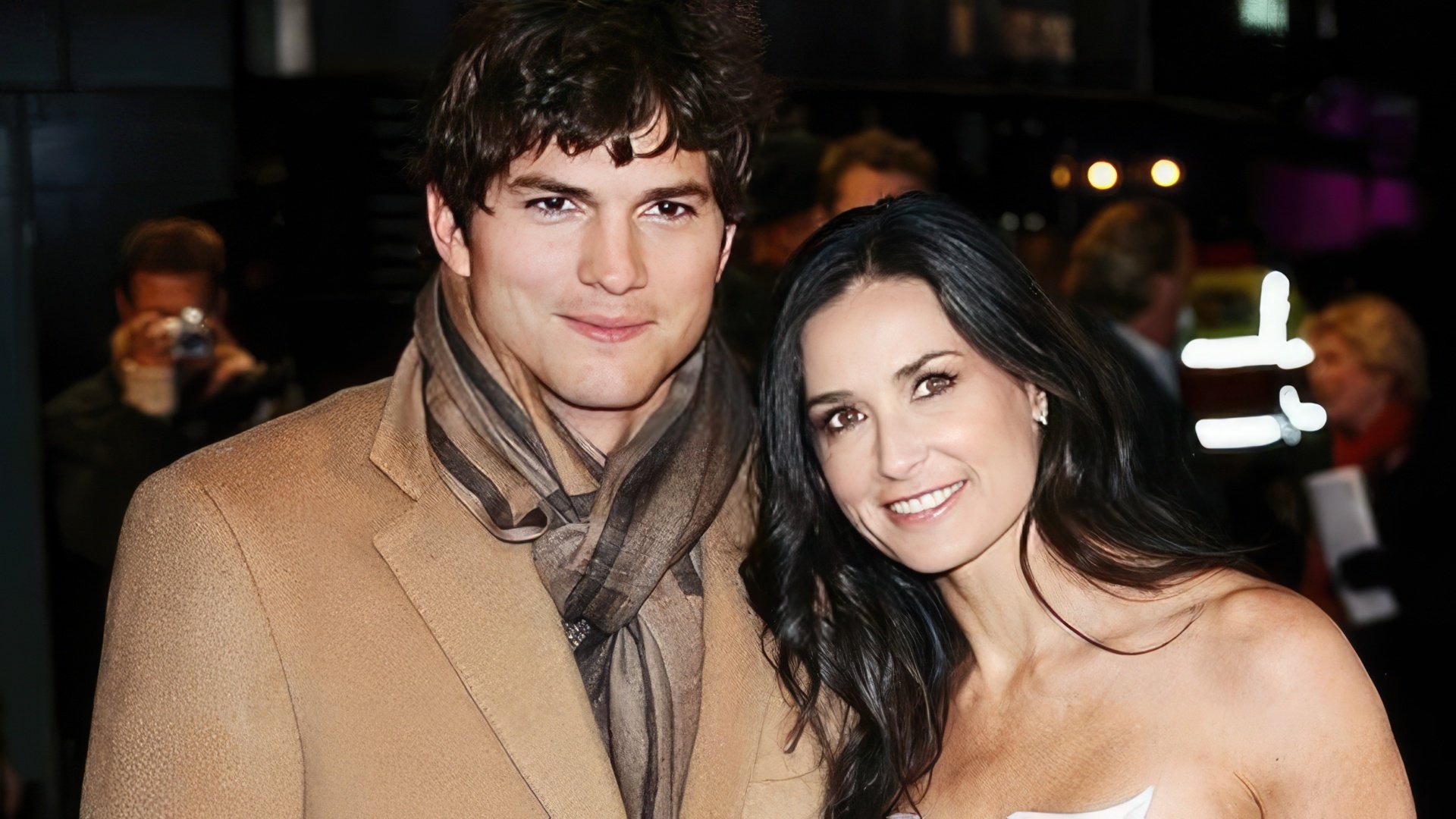 They married in September 2005; the ceremony was attended by 150 of their closest friends and relatives, including Bruce Willis. In November 2011 Moore announced that she wishes to end their marriage with Kutcher and, two years later/ they got divorced.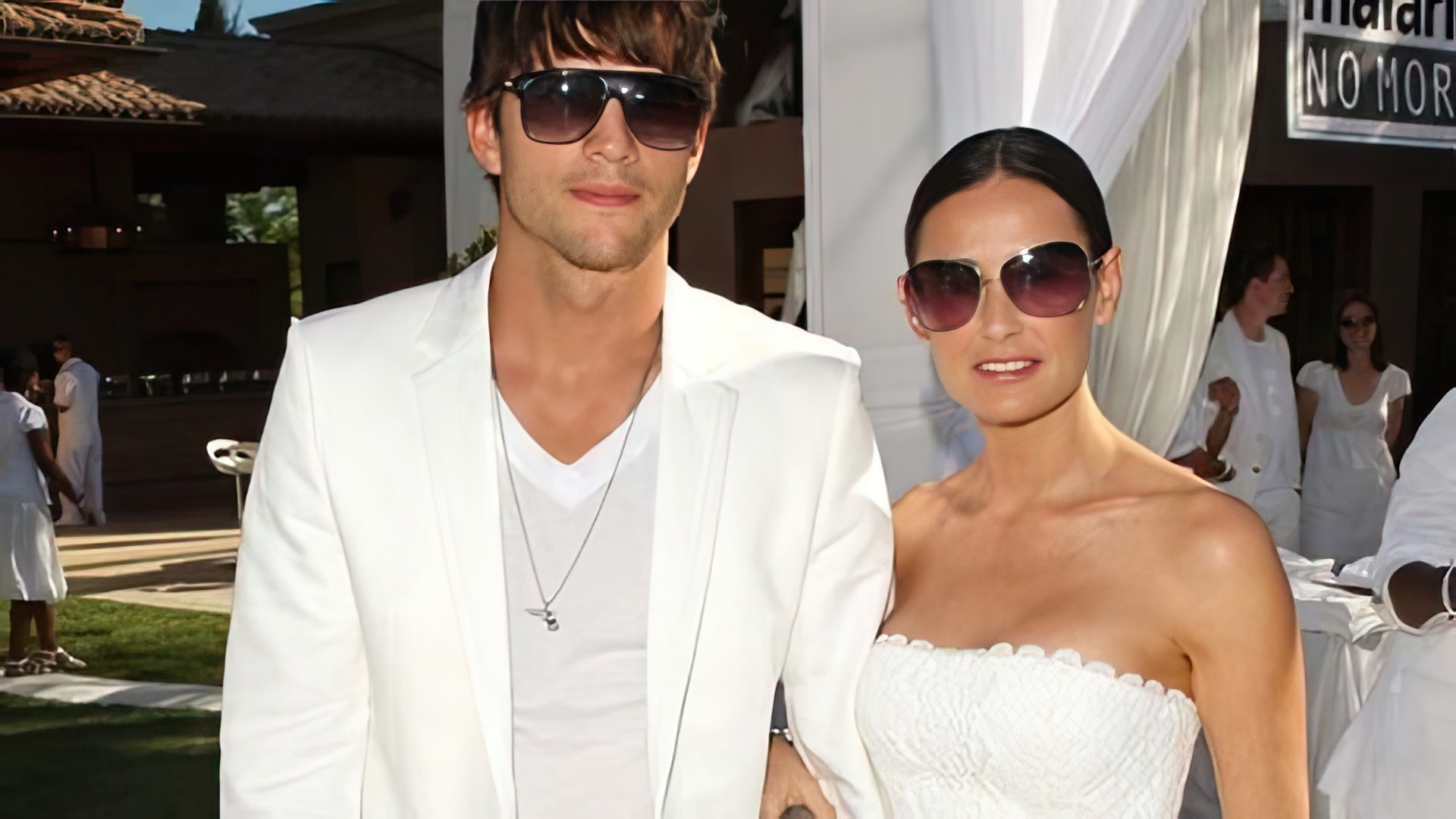 In 2016 actress was reported to be in a relationship with another actor – this time with Tobey Maguire who actress briefly dated back in 2002. Demi Moore is a devout follower of the Kabbalah religion.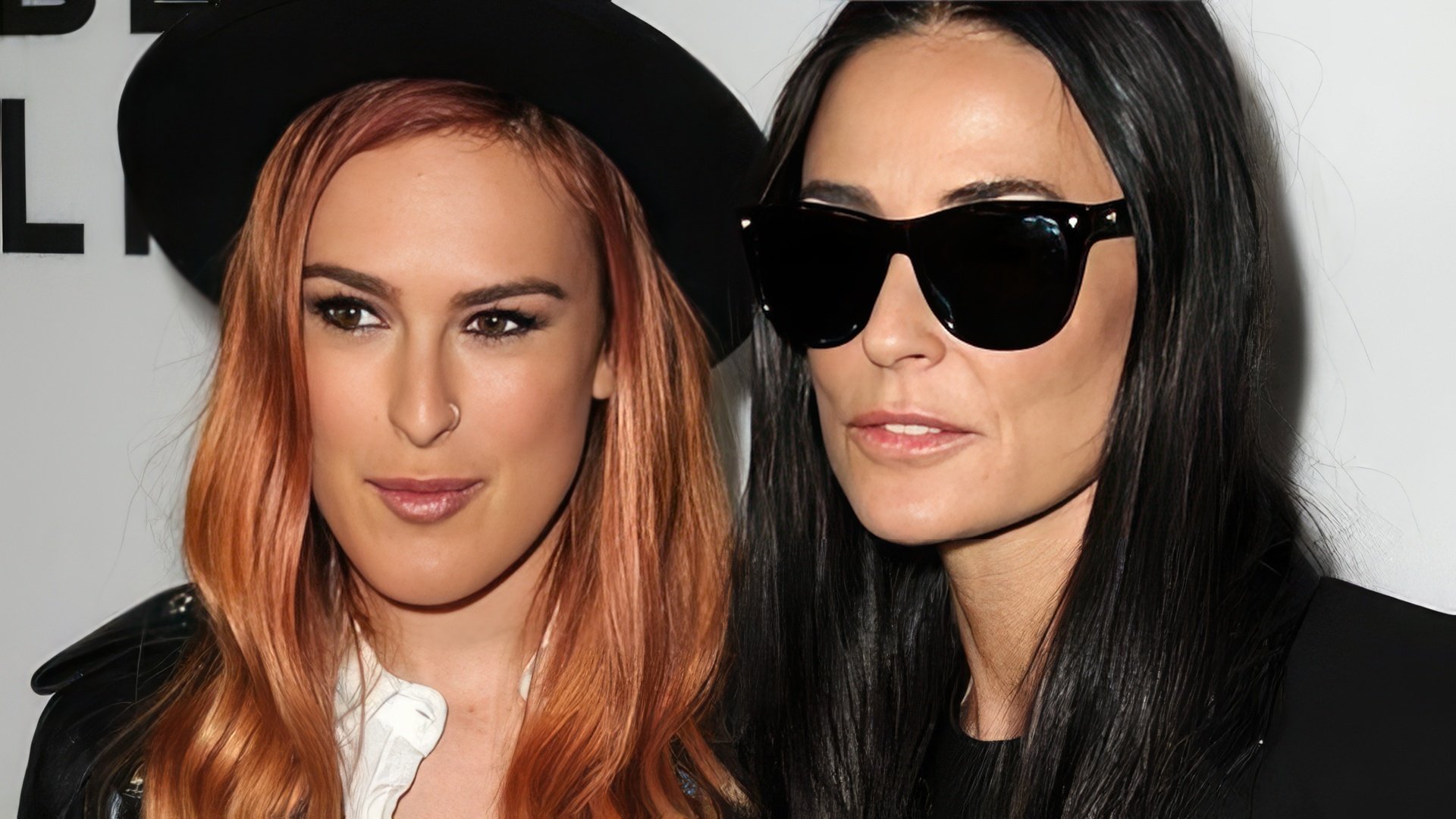 According to the New York Times, Demi Moore is the world's most high-profile doll collector. In order to store her collection of 2000 dolls, Demi owns a specially dedicated residence.
Demi Moore now
In 2019, the American comedy "Corporate Animals" premiered - Demi Moore played Lucy in it. A year later, in 2020, the long-awaited premiere of the series Brave New World, based on the dystopian novel by Aldous Huxley, took place. In it, Demi Moore appeared in the unusual image of a blonde. In 2020, for many fans of the actress, it was her temporary reunion with Bruce Willis during the quarantine. However, the actors were never allowed to speculate on the restoration of their marriage: they decided to quarantine together in order to get closer to their common children.
Press Ctrl+Enter If you find a mistake