Ricky Gervais' biography
Ricky Gervais is a British actor, comedian, and television producer. He is most widely known for creating and portraying a touching and funny, yet often ridiculous boss in a British television mockumentary sitcom The Office, and is often referred to as a modern-day Charlie Chaplin. In 2019, Ricky's fans got a chance to see their favorite actor in his brand-new black comedy web television series After Life. Net worth: $140 million.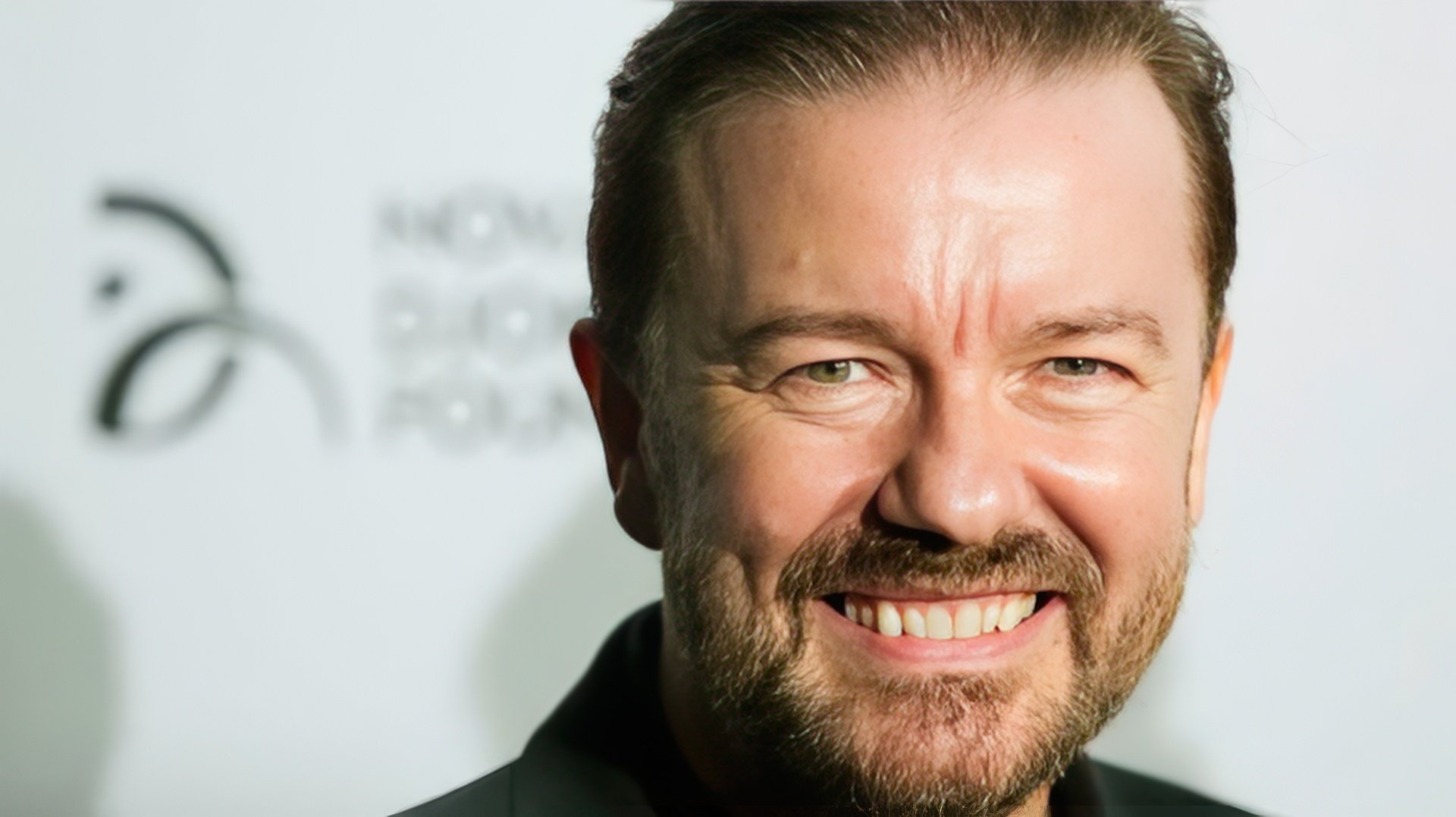 Early years
Ricky Dene Gervais was born on June 25, 1961, in Berkshire to an ordinary laborer, Lawrence Raymond Gervais, and Eva, who dedicated her life to raising her four children.

Ricky was the youngest of four kids in a rather poor but tight-knit and happy family. According to the actor, he inherited his sense of humor and optimistic view of life from his parents. Ricky spent the majority of his childhood years and graduated from high school in Whitley, Reading suburb. The boy's parents couldn't pay for his further education, so he took on a job as a gardener and later enrolled at University College London. He graduated with a degree in philosophy.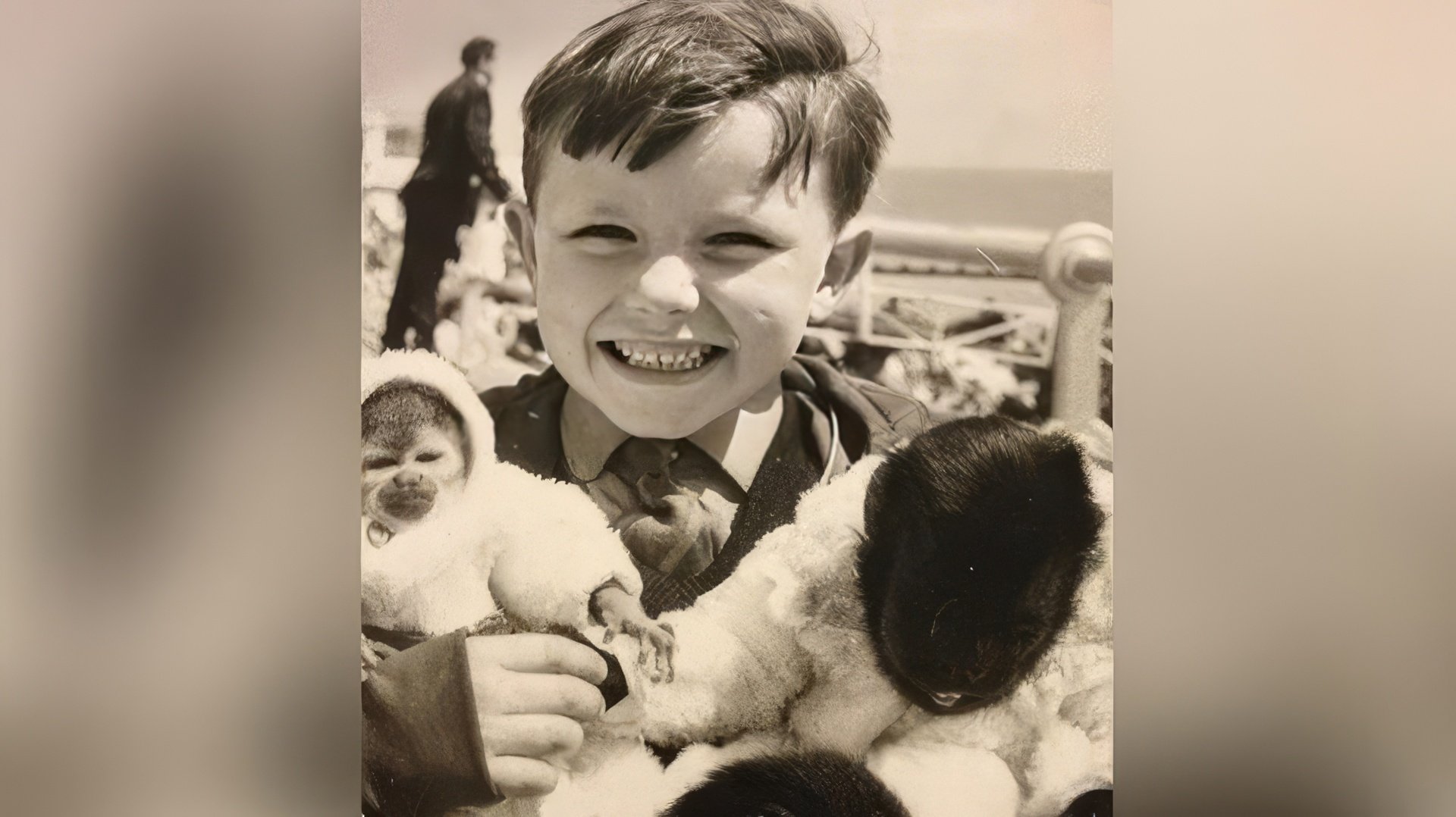 Shortly before graduating, in 1982, Ricky and his college friend Bill Macrae formed the new wave pop duo Seona Dancing. Macrae wrote the music and played the keyboard, while Gervais wrote lyrics and sang. Although the young musicians managed to book numerous television appearances, Seona Dancing never really took off. They released a couple of singles, heavy influenced by Joy Division, before finally calling it quits at the beginning of 1985.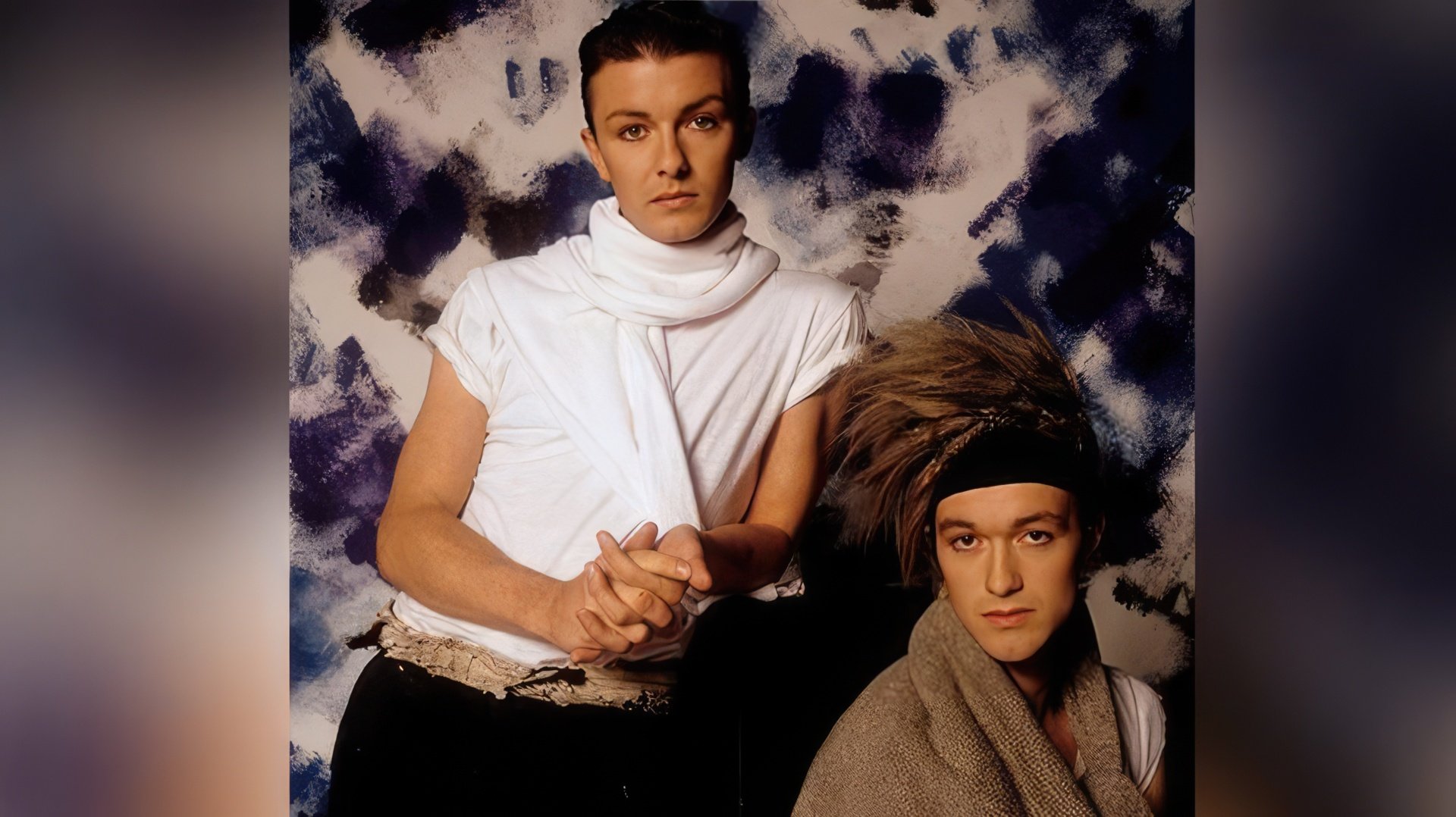 Ricky, as expected, did not consider the Seona Dancing breakup a failure – on the contrary, his affiliation with the band was something that helped him get his foot in the door in show business.
The beginning of Ricky's career
In 1988, Gervais met Brett Anderson, a flamboyant frontman of at the time unknown rock band Suede, and became their manager.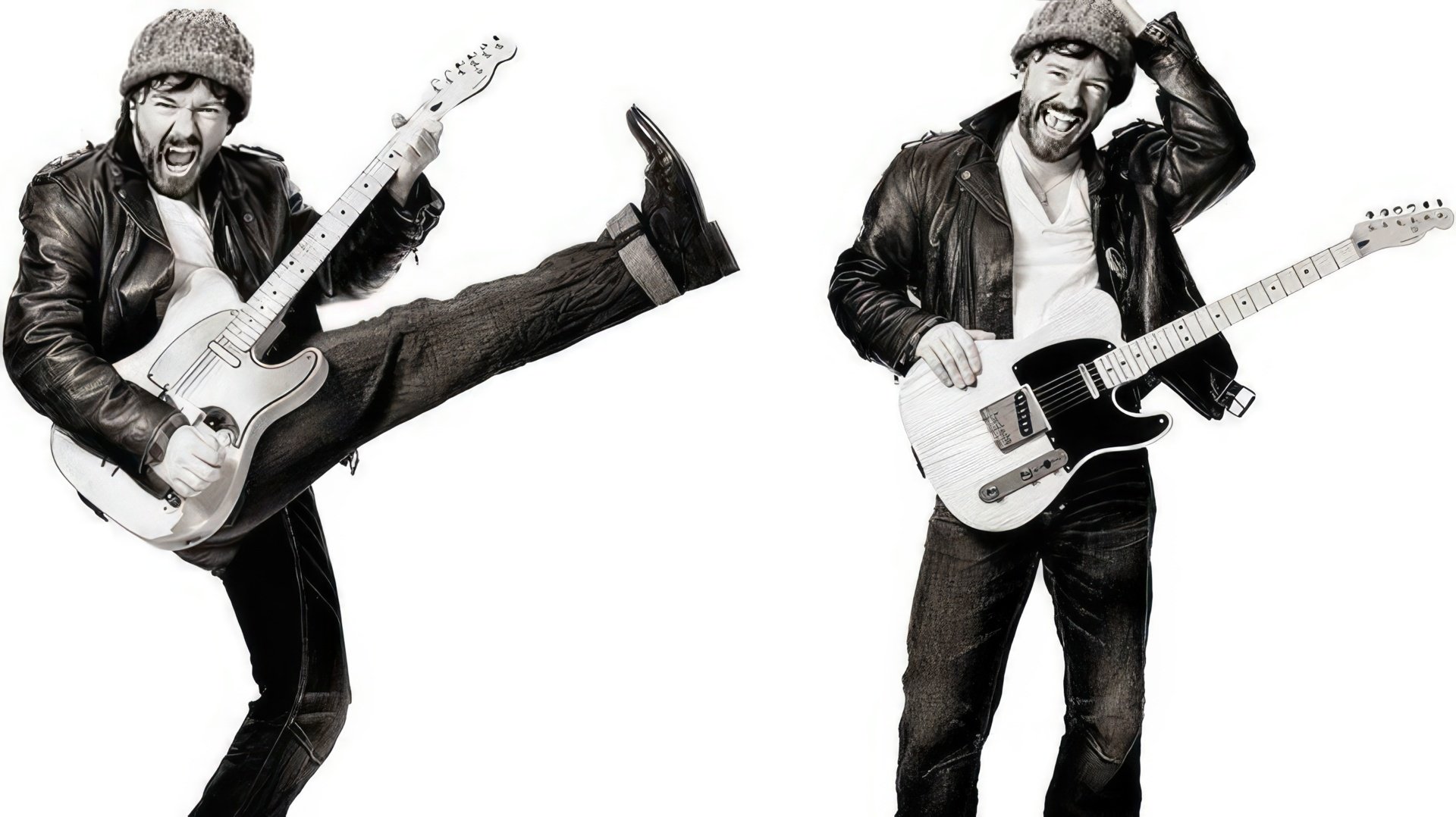 Soon Ricky got a job as a DJ on the radio where he hosted a music program, giving witty remarks and chatting flirtatiously with callers in between the tracks. Although he resigned from his managing position with Suede, he kept a friendly relationship with the band, which gained worldwide fame after releasing their debut album Dog Man Star just a couple of years later.

In 1997, Ricky Gervais got his own humor radio show and hired Stephen Merchant as his assistant. Karl Pilkington joined the duo soon after. The show went on to become a podcast The Ricky Gervais Show in the format of a dialogue between two hosts (Ricky and Stephen) and a special weird guest (Karl). Every episode Pilkington would talk about the events that happened to him recently, and the hosts would tease him in a friendly manner about his naïve and eccentric ways. The show was later adapted as animated series and was aired on British television.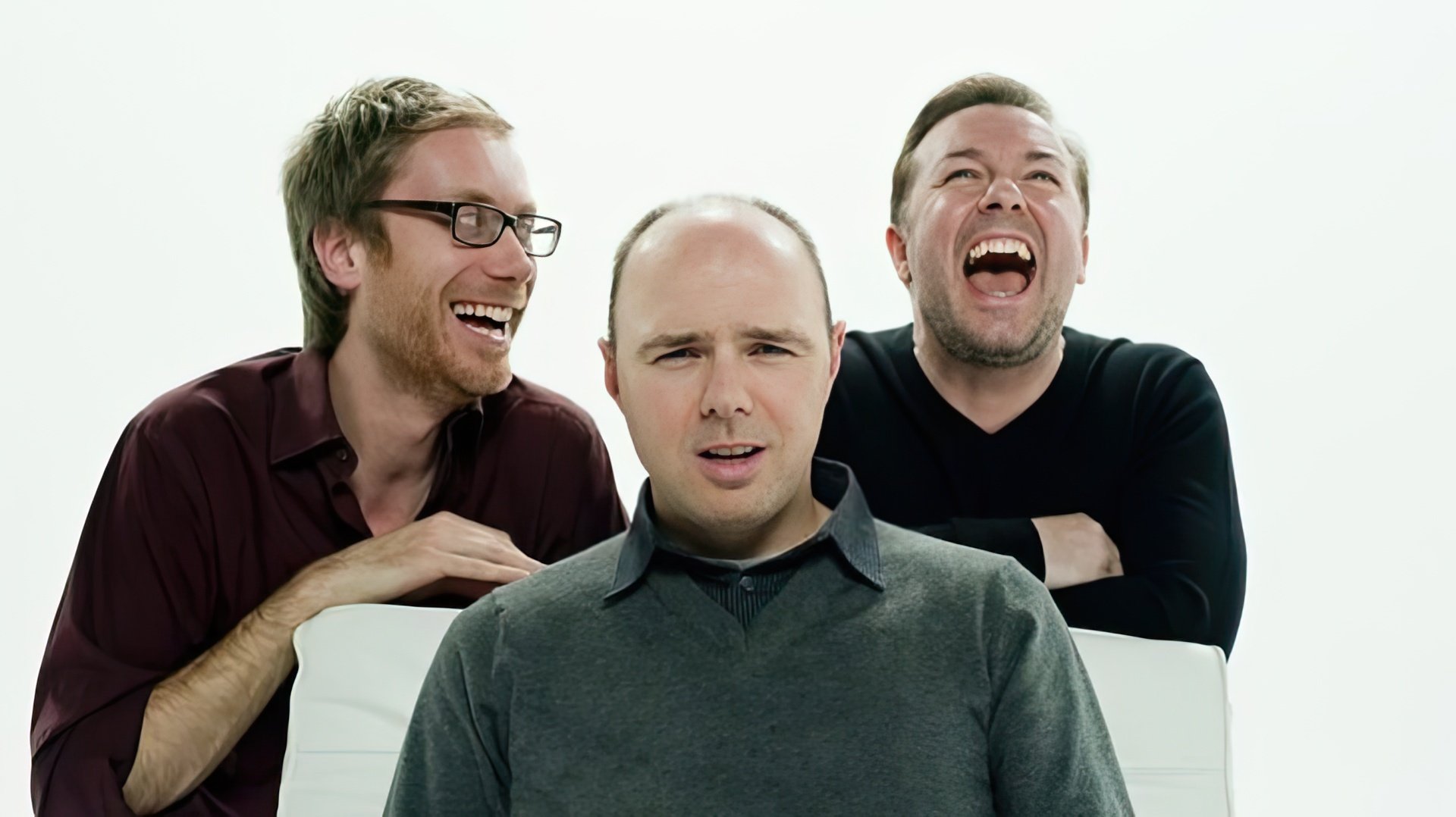 According to Zoomboola.com, in the early 2000s, the young actor began to appear on numerous entertainment television programs regularly. The pilot episode of a mockumentary sitcom The Office premiered in the summer of 2001. The comedy television series, oftentimes ridiculous and paradoxical to the point of absurdity, but Ricky's name on the map not only in Britain but far beyond its borders. The show was named Britain's best television series in 2001-2002, and Gervais was titled the most powerful person in TV comedy. The Office is the only British television series to receive a Golden Globes Award to this day.

Ricky Gervais portrayed David Brent, a white-collar office middle-manager of the paper company, who considers himself to be an awesome boss, but in reality, is impossibly pathetic. Martin Freeman and Mackenzie Crook, most widely known for their role in the Pirates of the Caribbean franchise, also joined the cast of the legendary sitcom. Ricky was not only the leading actor but also a writer, director (alongside Stephen Merchant), and producer of the series.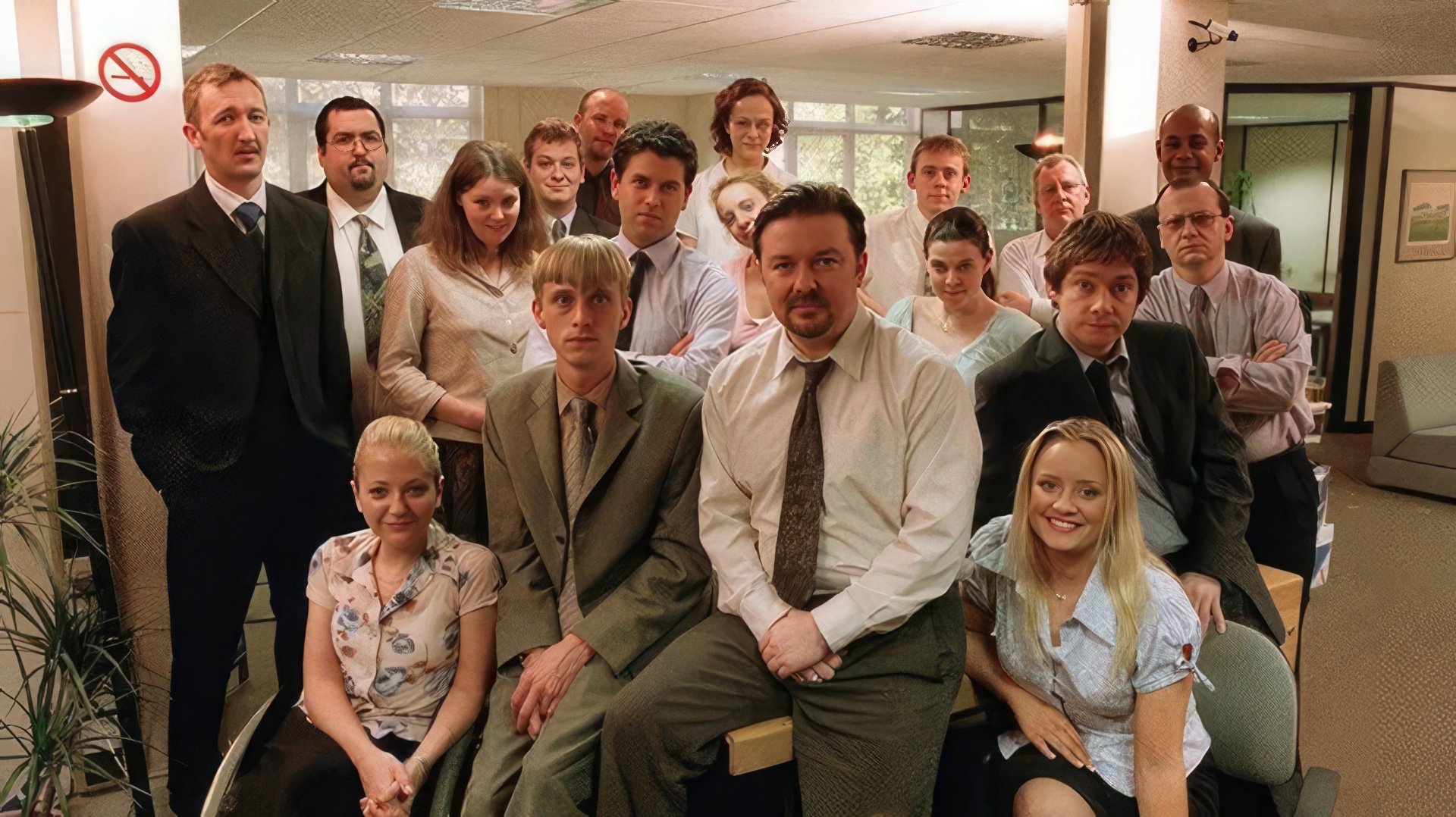 In 2005, a notable American comedian Steve Carell made an adaptation of the original television series, which aired for nine seasons. Funny enough Ricky Gervais made a cameo in one of the episodes, where he ran for a regional manager position at the Dunder Mifflin Paper Company.
The most influential person on BBC
Ricky Gervais' next project has only reinforced his status as the most influential artist on British television. He partnered up with Stephen Merchant once again and created another sitcom titled Extras. Ricky portrayed a failing actor, who as the show progressed, managed to become a B-list celebrity, while Merchant played his substandard and rather stupid agent.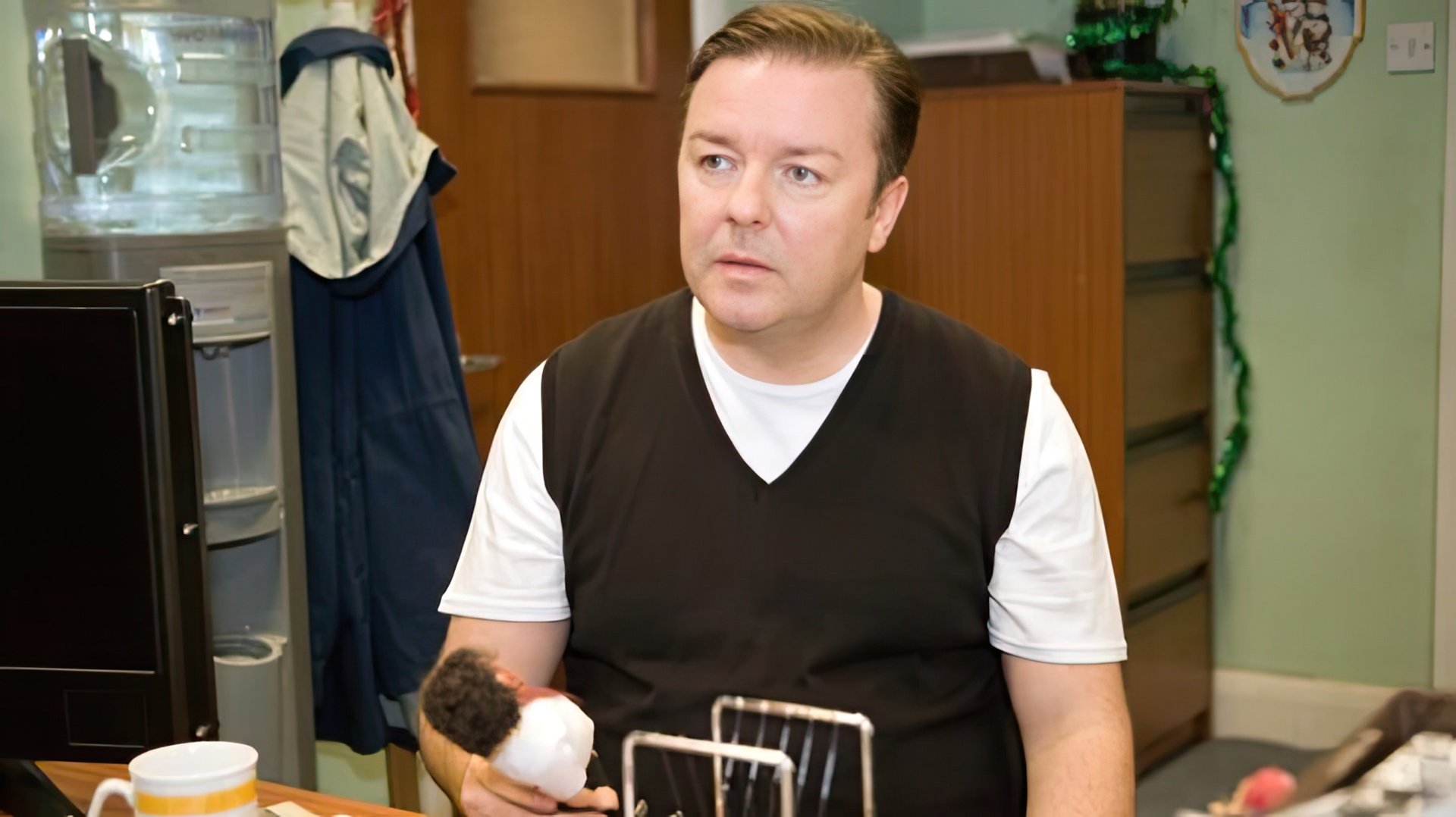 Numerous well-known musicians and actors guest-starred on the show, such as David Bowie, Ian MacKellen, Brett Anderson, Kate Winslet, Samuel L. Jackson, Madonna and countless others. Extras aired up until the end of 2007. For his marvelous portrayal of showman Andy, Ricky was nominated for all the most prestigious British awards, including BAFTA Award and Emmy Awards.

From 2008 to 2013, Gervais appeared in many feature-length movies, with Ghost Town, a fantasy comedy film, being one of the most prominent ones. He was cast in a leading role of a misanthropic dentist, who could talk to ghosts. Greg Kinnear also starred in the film.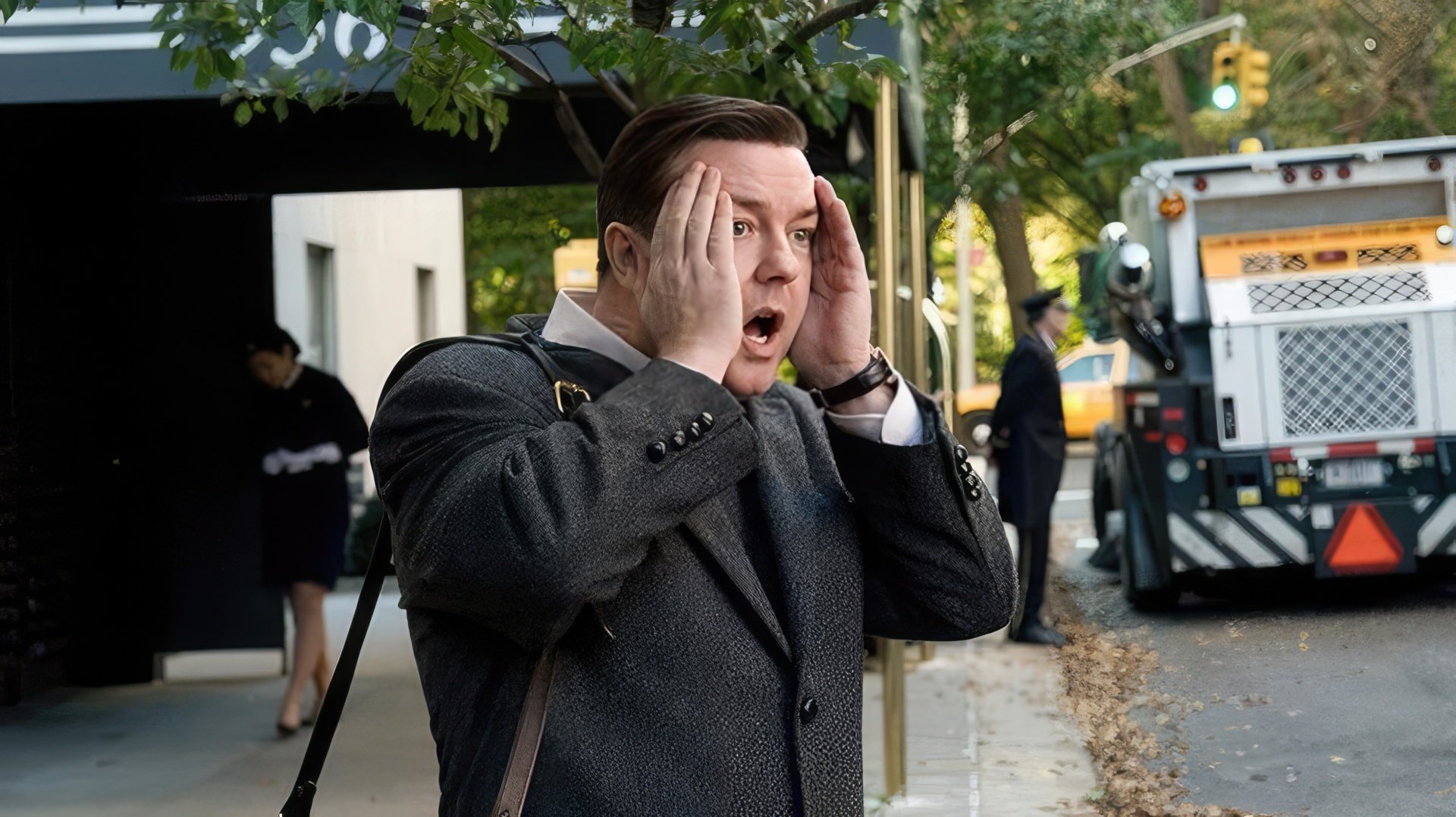 He wrote, directed, and starred in a fantasy romantic comedy The Invention of Lying, and a coming-of-age comedy-drama Cemetery Junction.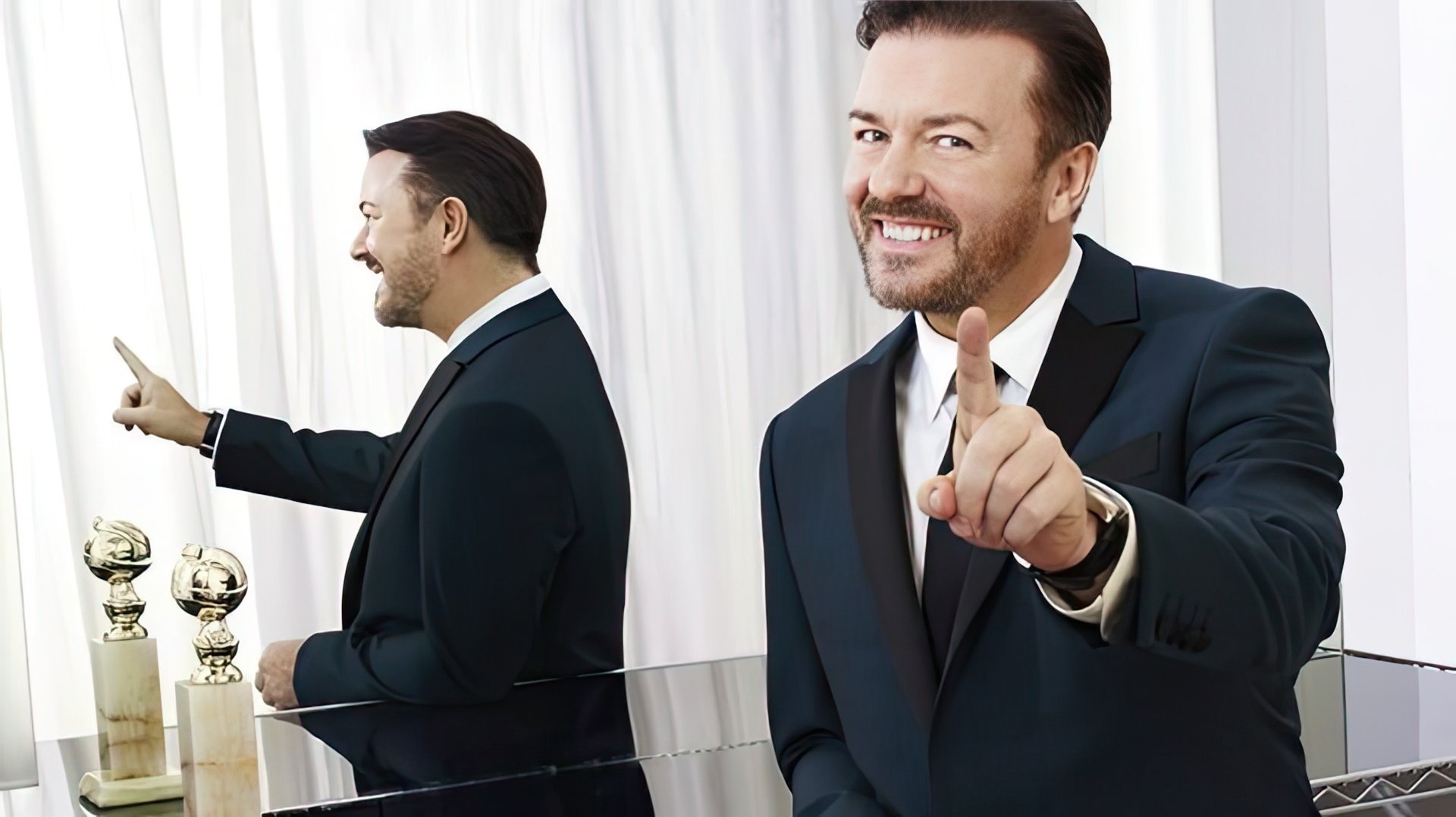 In 2010, a travel documentary/road trip comedy television series An Idiot Abroad, created by Gervais and his long-time buddies Merchant and Pilkington, came out. The show aired for two years, and the plot focused on Pilkington's travels around the globe and many ridiculous situations he constantly got himself into.

A sarcastic comedy-drama television series Derek, starring, written, and directed by Gervais, came out in 2013 and broke the popularity record once again. The actor portrayed a rather, to put it mildly, a peculiar care worker at a home for the elderly. Kerry Godliman, Tim Barlow, Tony Rohr, David Earl, and Doc Brown all joined the cast. In 2016, Ricky wrote and directed a satirical comedy, Special Correspondents. Eric Bana co-starred in the film. By the end of that same year a mockumentary music comedy David Brent: Life on the Road was released. The plot of the movie focused on David Brent, the loser manager from The Office, and his travels up and down the country living his dream of being a rock star.

In 2018, Gervais participated in the filming of a Suede documentary. After all, he was with the band at the very beginning of their career and has been friends with Brett Anderson and Mat Osman for years.
Ricky Gervais' personal life
Ricky met Jane Fallon (born in 1960), his long-time friend and partner, during his time in college. They began dating in 1982 and moved in together by 1984, yet never tied the knot officially. The couple chose not to marry or have children, as they believe that the Earth is overpopulated already and there are too many kids that need help as it is.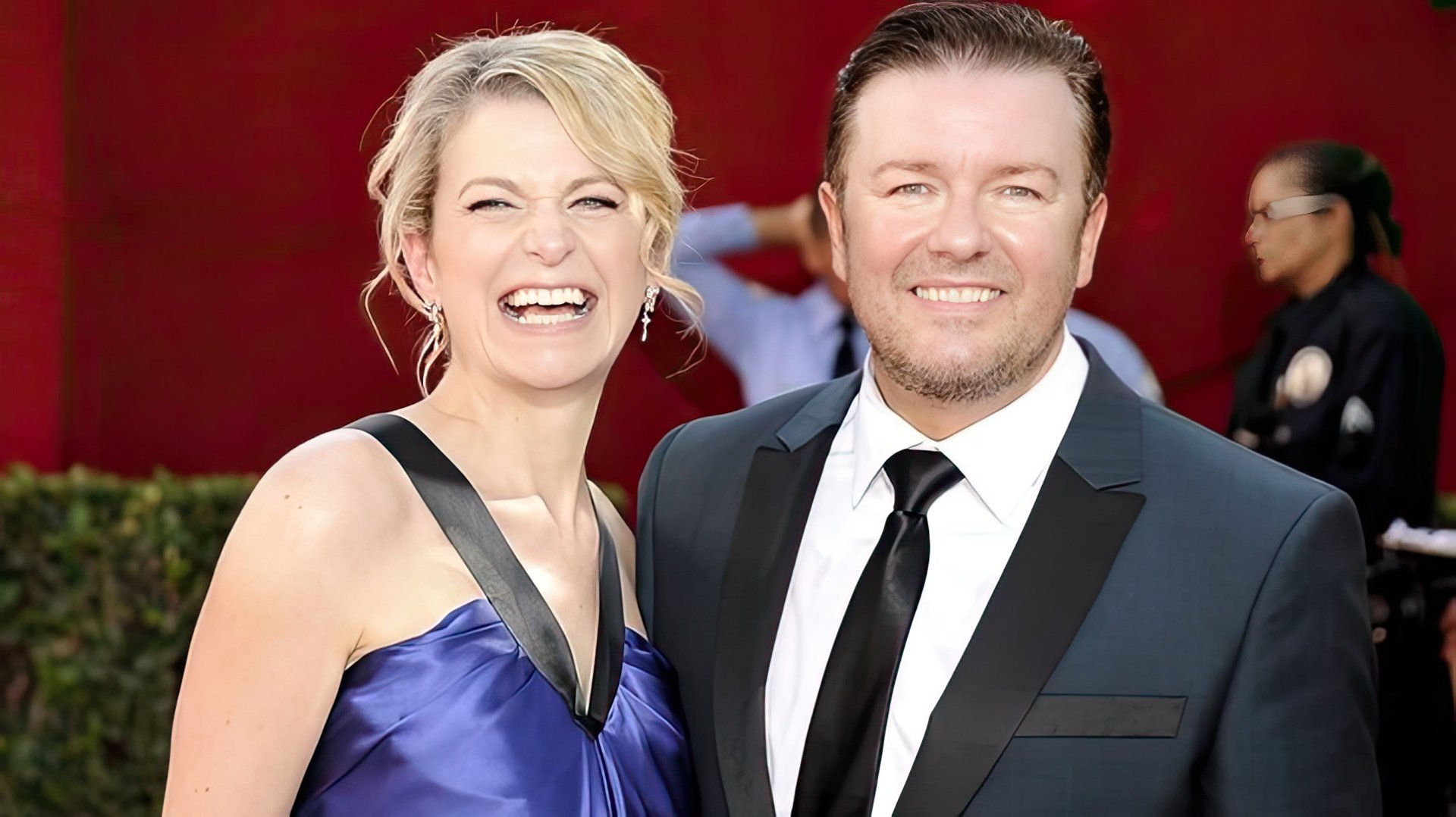 Ricky Gervais is one of the wealthiest actors in Britain, and he actively gives back to the community, supporting various charities and foundations.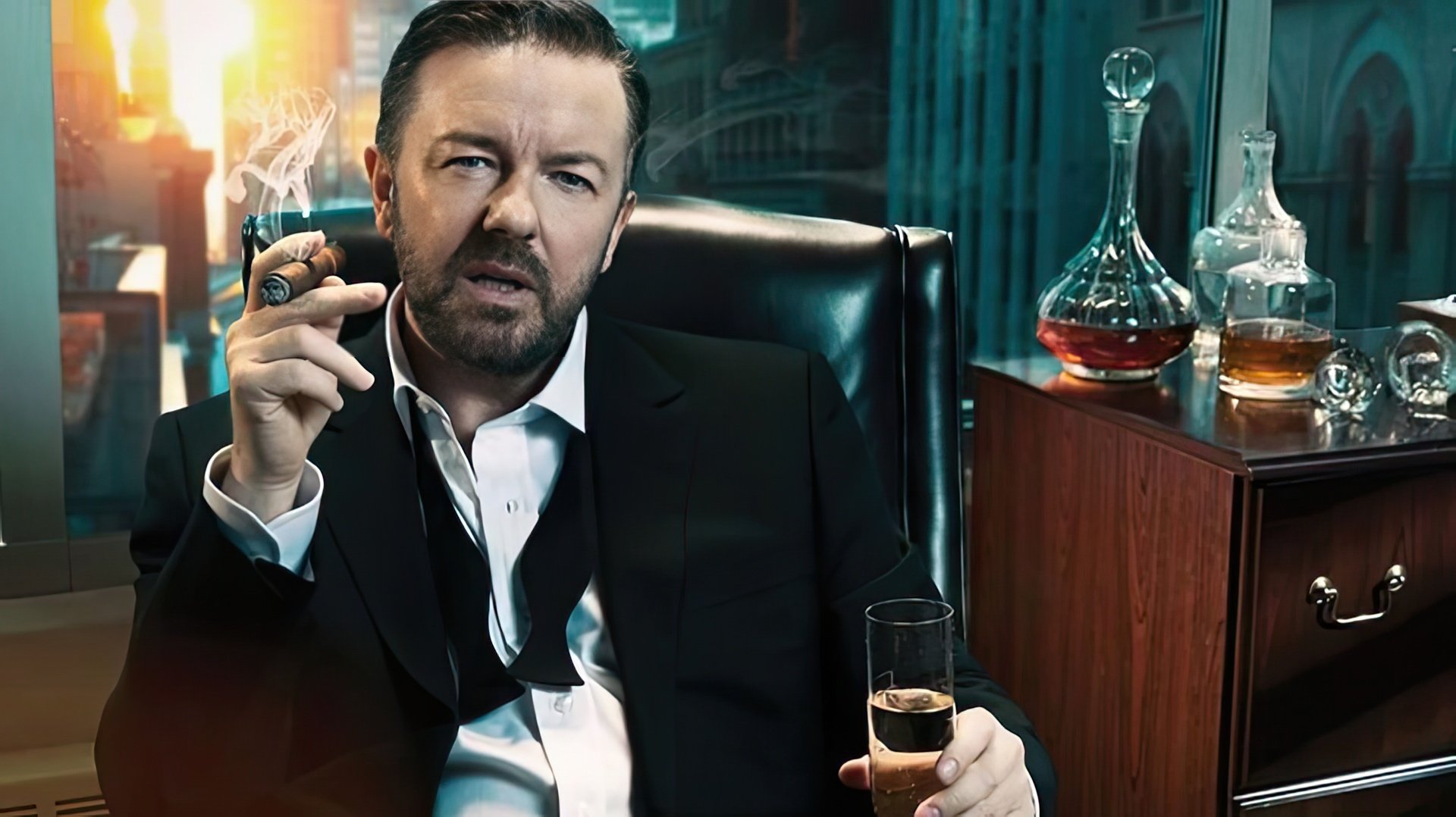 The actor identifies as an atheist and is against the interference of religion into a person's private life. He is also a staunch supporter of the LGBT community. Gervais is a supporter of animal rights and has been actively involved in the prevention of animal abuse.

The artist, philanthropist, social activist and writer, Ricky Gervais was named one of the most influential Londoners in 2015.
Ricky Gervais today
A black comedy web television series, starring Gervais, After Life premiered in 2019. It follows Tony, who lost his wife to cancer, and decided to punish the whole world for her untimely death. He does and says the meanest things he can and tries to be the worst version possible of himself, but fails miserably. The cast of After Life includes Kerry Godliman, Tom Basden, Diane Morgan, and others.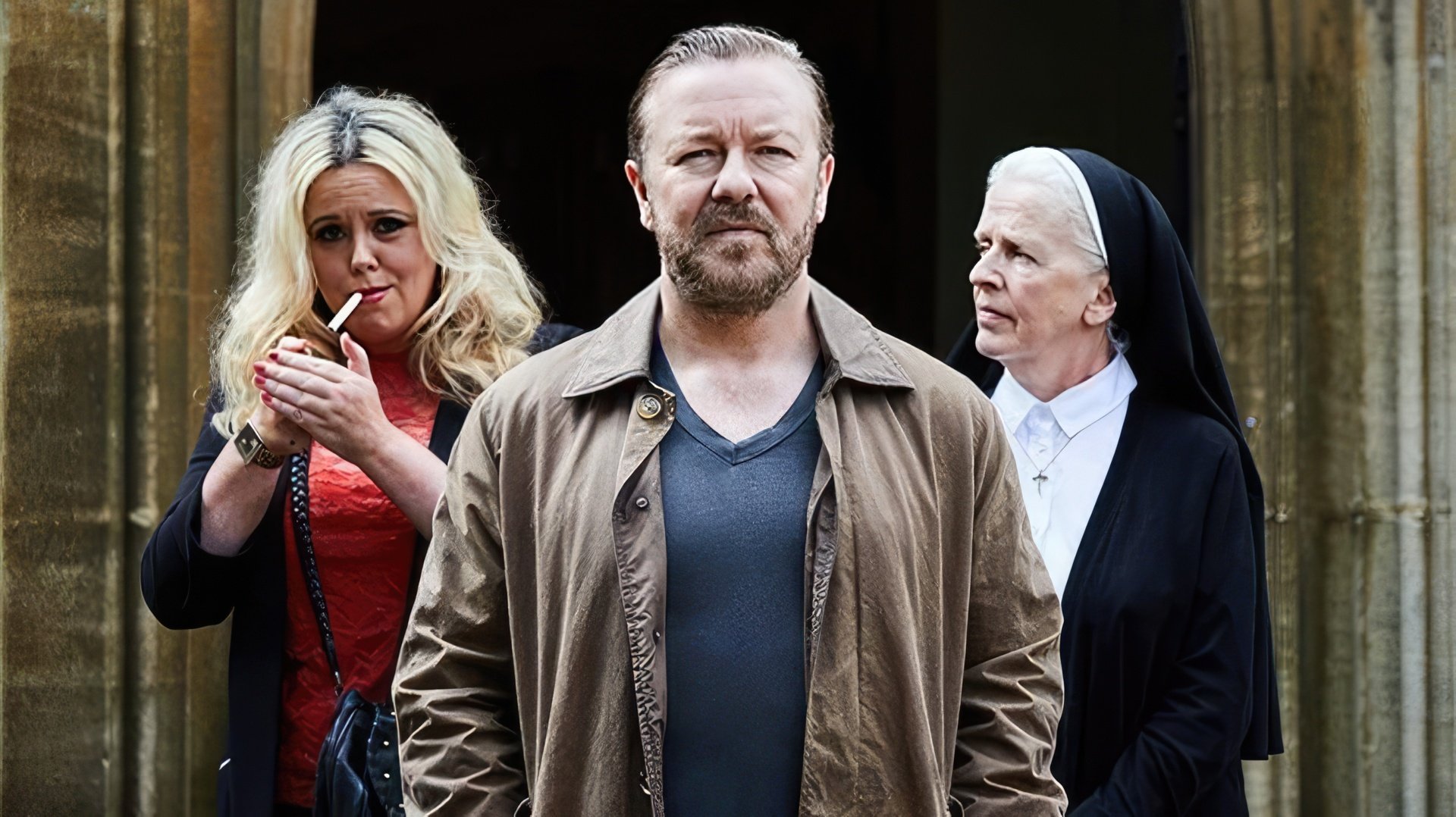 In the same year, Ricky took part in the voice acting of the cartoon Scooby-Doo and Guess Who? along with Frank Welker, Gray Griffin, and Kevin Michael Richardson. In 2020, the actor also took part in the voice acting for The Willoughbys. Blazing Samurai is set to premiere in 2021, with Samuel L. Jackson and Michael Cera collaborating with Gervais on the project.
Press Ctrl+Enter If you find a mistake