Jack Nicholson's biography
John Jack Joseph Nicholson is an American actor, director, screenwriter and producer, known all around the world for his countless portrayals of insane characters. His most notable films include Stanley Kubrick's horror The Shining, Miloš Forman's comedy-drama One Flew Over the Cuckoo's Nest, Tim Burton's superhero film Batman and many others. Other projects worth mentioning are the independent road drama Easy Rider, the drama Five Easy Pieces, the neo-noir mystery film Chinatown directed by Roman Polanski, the drama art film The Passenger, the comedy-drama Terms of Endearment, the legal drama film A Few Good Men, the romantic comedy-drama As Good as It Gets, and Martin Scorsese's crime drama The Departed.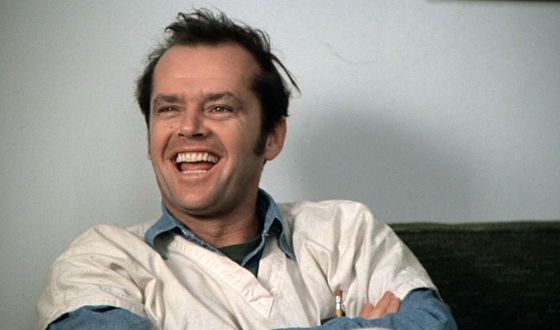 Jack Nicholson was nominated for the prestigious Academy Award 12 times, 3 of which turned out to be successful: Nicholson has won the Academy Award for Best Actor twice (One Flew Over the Cuckoo's Nest in 1975 and for As Good as It Gets in 1998) and Academy Award for Best Supporting Actor for Terms of Endearment in 1984. The actor has won seven Golden Globe Awards and became one of the youngest actors to be awarded the American Film Institute's Life Achievement Award in 1994. Net worth: $400 million.
Childhood
Jack Nicholson was born on April 22, 1937, in Neptune City to an 18-years-old showgirl June Nicholson, who was of Irish, English, and German descent. Six months prior to giving birth to her son, June married her colleague, showman Donald Furcillo. The man considered himself to be Jack's son and, although being married at the time, offered June financial support. June's parents, however, were appalled by the sole idea of it and took the child in as their own, while the young mother continued her dancing career.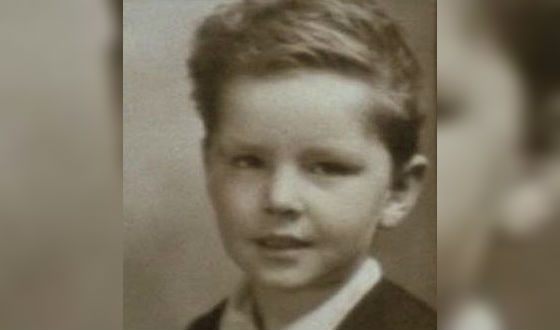 As a result, Jack grew up with his maternal grandparents; his grandfather was a window dresser at a local shop and his grandmother was a hairstylist and beautician. Throughout the years he considered his grandparents to be his mom and dad and June to be his older sister, however, he eventually found out the truth, when in 1974 Time magazine researchers informed him. His real mother, as well as grandmother had both passed away by that time. There's a theory that June's manager, Eddie King, may have been Nicholson's biological father, but due to the actor's refusal to run any DNA tests, he never got to the truth.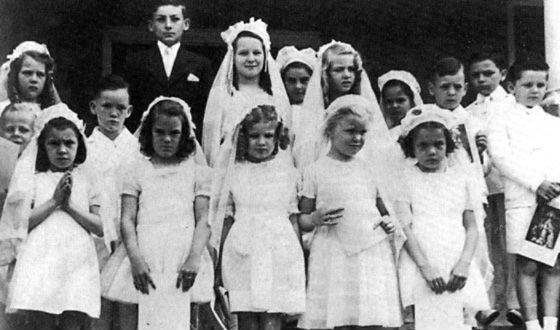 Nick, as Nicholson was referred to by his childhood friends, had a Catholic upbringing and even sang in a church choir. He was actively involved in the life of his church community as his grandmother was a very religious woman; however, he has moved away from it as he grew older. Subsequently, he mentioned repeatedly that he does not consider himself an atheist, but is not what you'd call an avid church-goer either. The only time I pray is during a workout – Nicholson said jokingly. In 1992, he stated that he was an agnostic.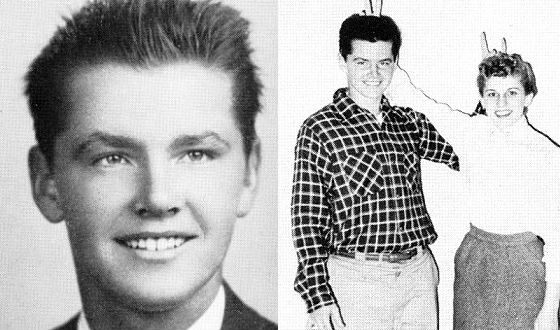 Jack was voted Class Clown at the prom in 1954. Years later, the school's administration has initiated a theatre and a drama award in his honor.
Beginning of the career
After graduating from high school, Nicholson moved to Los Angeles determined to make it in the film industry. He took a job as an office worker for legendary animators William Hanna and Joseph Barbera. Soon he was offered a starting-level job as an animator, which he declined, stating that he dreamt of being an actor.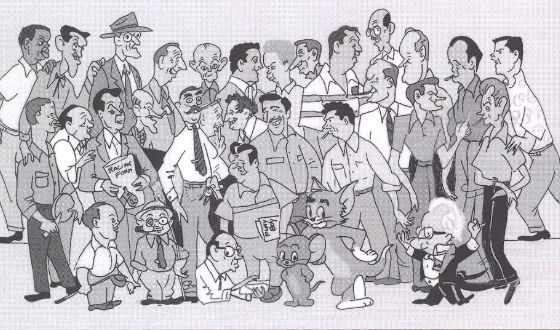 Roger Corman was the one, who has opened the way to the cinema business for Nicholson when he invited the aspiring actor to star in his noir crime film The Cry Baby Killer in 1958. Nicholson portrayed a juvenile delinquent, who believes he may have accidentally committed manslaughter.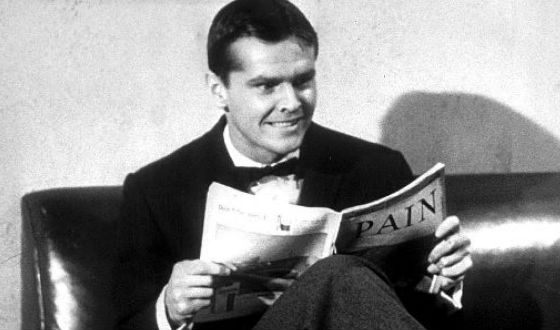 Two years later the same director has invited Nicholson to be a part of his upcoming film – a horror-comedy The Little Shop of Horrors. The actor portrayed an insane character yet again – Jack was a masochistic dental patient. He later was a part of another Corman's horror film – The Terror, and even replaced the director, only if for a day. This actor-director dynamic continued as he appeared in two more Corman's projects – independent horror-comedy The Raven (1963) and a gangster film The St. Valentine's Day Massacre (1967). In the second half of the '60s, Jack Nicholson wrote two movie scripts for Monte Hellman and made appearances in his films – The Shooting and Ride in the Whirlwind (1966).
A desperate screenwriter
The acting did not bring Nicholson any fame, and in 1967 Jack decided he would achieve greater success in the field of writing. That same year he wrote an LSD-inspired screenplay for a counterculture-era psychedelic film The Trip, starring Peter Fonda and Dennis Hopper. He got a taste of writing and co-wrote a script with Bob Rafelson on a satirical musical adventure film Head, starring television rock group The Monkees. He also arranged the movie's soundtrack.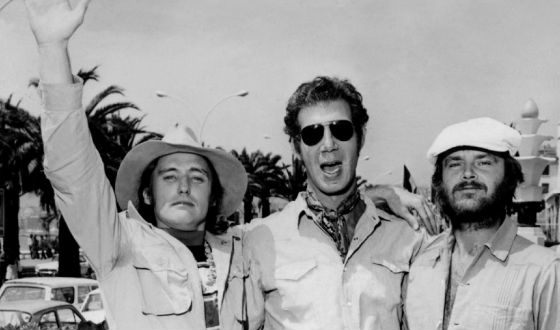 Nicholson's friendship with Hopper and Fonda is what got him into the independent road drama film Easy Rider. It was pure luck, as the role was initially written for Rip Torn, who rejected the role due to some squabbles with the producer. Nicholson's portrayal of a hard-drinking lawyer George Hanson became his first big acting break and brought in his first Oscar nomination.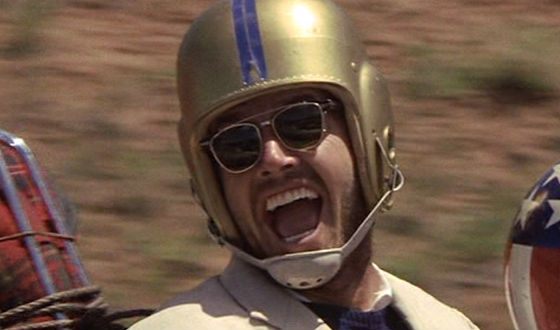 Next year he received another Academy Awards nomination for the drama film Five Easy Pieces. That same year he appeared in a musical comedy-drama fantasy film On a Clear Day You Can See Forever alongside Barbra Streisand, although most of his performance was left on the cutting room floor. The actor auditioned for the part of Michael Corleone in Francis Ford Coppola's crime film The Godfather but was rejected.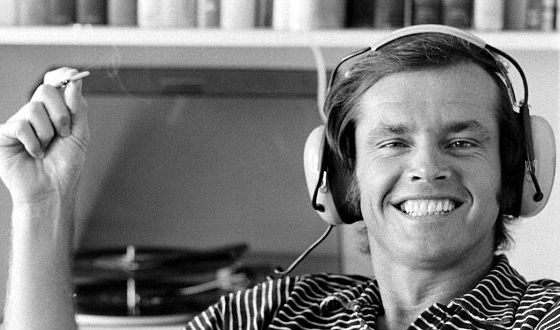 Everyone could easily see the inner decency and honesty through all the entertaining cynicism and buffoonery of characters, portrayed by Nicholson. One of the most believable and well-received performances by the actor was in Roman Polanski's neo-noir mystery thriller Chinatown, which came out in 1974. Jack's portrayal of a tough private detective, completely devoid of any sentimentality, was again nominated for Academy Award for Best Actor. By 1975, two more well-known films, starring Nicholson, came out: a drama art film The Passenger and independent rock musical fantasy drama film Tommy.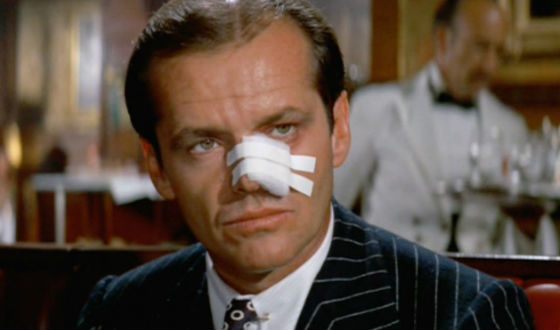 American idol
Finally, after a number of Academy Award nominations, Jack Nicholson has received his first well-deserved statuette for his amazing performance in the iconic movie adaptation of Ken Kesey's novel One Flew Over the Cuckoo's Nest. According to the contemporary film critics, Nicholson has reached the highest point of artistic excellence in his portrayal of a violent and hot-tempered Irishman, Randle P. McMurphy, who faked his mental illness in order to escape prison.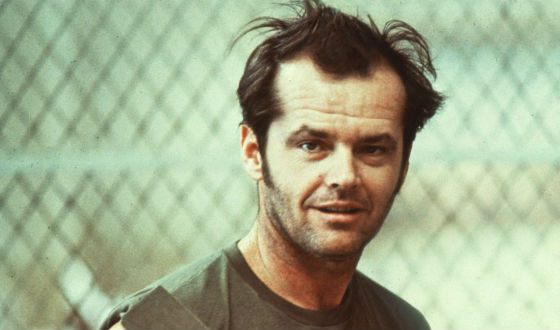 Following his resounding success, Jack Nicholson began taking on even more challenging and unusual roles – he appeared in a drama The Last Tycoon, an epic western Missouri Breaks opposite Marlon Brando, a western comedy Goin' South. In 1980 he was Stanley Kubrick's first choice to portray the failed writer in the film adaptation of Stephen King's horror novel The Shining. Up to this day, his brilliant performance of Jack Torrance, caretaker of the isolated historic Overlook Hotel, who's slowly slipping into madness, remains his most charismatic and universally well-known.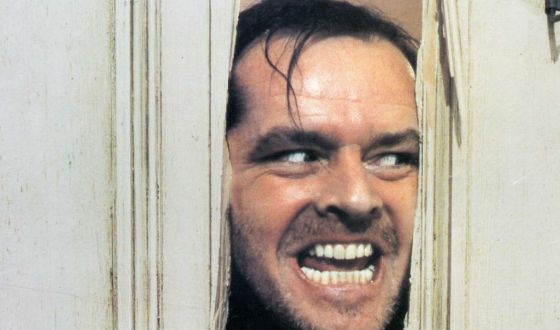 Nicholson won his second prestigious award, an Academy Award for Best Supporting Actor, for his role of retired astronaut and raging alcoholic, Garrett Breedlove, in a comedy-drama Terms of Endearment, which came out in 1983.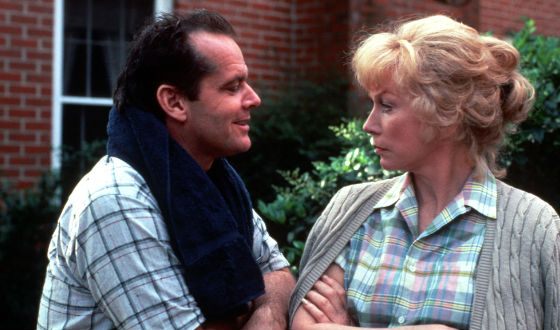 In the 80's Jack appeared in a number of films which today are considered to be the classics of American cinematography – The Postman Always Rings Twice, Reds, The Witches of Eastwick, Ironweed.

The international box-office hit, a superhero film Batman, starring Nicholson, came out in 1989. His role as the notorious supervillain Joker yielded an exorbitant amount of 6 million dollars. The filming of the sequel – Batman: Triumphant was in the talks, however, the production was dropped by the production studio.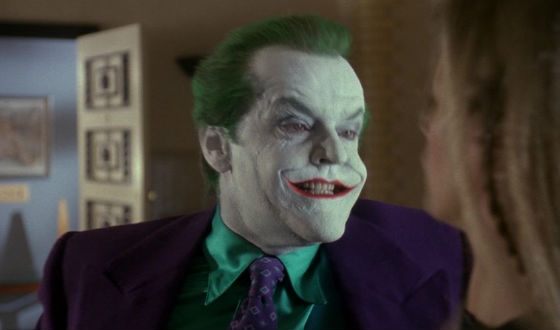 Jack Nicholson's performance was considered the prime example of a supervillain for many years to come. Despite trying their best neither Heath Ledger nor Jared Leto could come even close when portraying the iconic psychotic character. Nicholson received yet another Academy Award nomination for Best Supporting Actor for his role as hot-headed Col. Nathan R. Jessup in a legal drama film A Few Good Men (1992). You can't handle the truth! – is everyone's favorite quote from the movie.

Nicholson went on to win his next Academy Award for Best Actor by the end of the 20th century. His portrayal of a mean-spirited, obsessive-compulsive novelist in a romantic comedy-drama film As Good as It Gets was highly praised.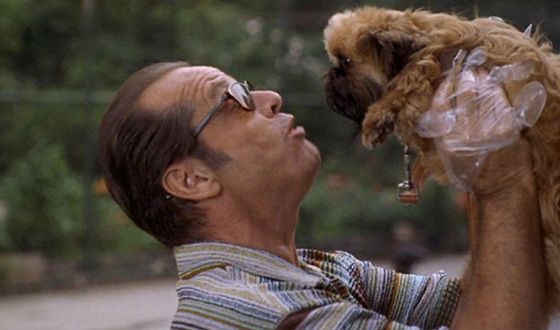 However, his acting was notably nominated for the mock Golden Raspberry Award twice: for a biographical crime drama film Hoffa and a romantic comedy Man Trouble.
21st century
In 2002, Jack Nicholson appeared in a comedy-drama film About Schmidt, where he portrayed a retired actuary, questioning his own life after his wife has passed away. His character was extremely different from all those Nicholson had played before – quiet and reserved.

In comedy film, Anger Management Nicholson played an aggressive therapist assigned to help Adam Sandler's character control his emotions. In 2003, the actor was cast as an aging playboy, who fell in love with the mother of his younger girlfriend in a romantic comedy Something's Gotta Give.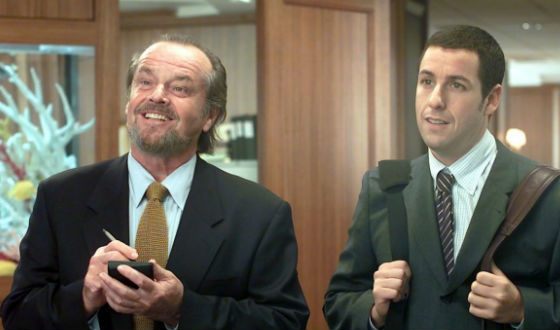 According to Zoomboola.com, in 2006, Nicholson marked his return to the dark side by portraying an Irish mob boss in an Oscar-winning crime drama The Departed (a remake of Infernal Affairs), starring Leonardo DiCaprio and Matt Damon.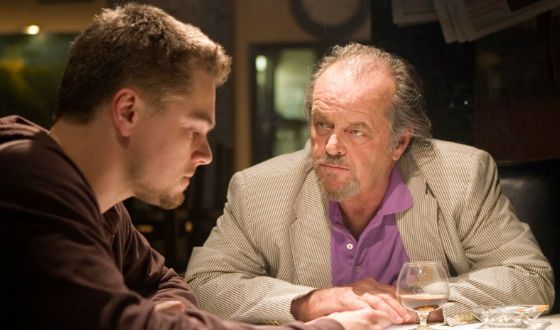 Jack Nicholson's last role was supposed to be in a comedy-drama The Bucket List, which came out in 2007. He co-starred with Morgan Freeman and portrayed men, dying of cancer, who wanted to fulfill their list of wishes. In order to be more believable, Jack visited a Los Angeles hospital to see how cancer patients coped with their illnesses.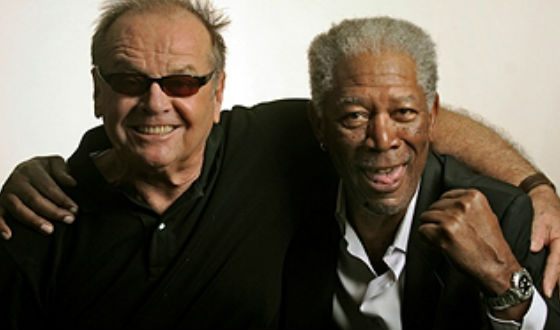 Despite retiring from acting, Nicholson appeared in a romantic comedy-drama How Do You Know alongside Reese Witherspoon. The movie, however, was a box-office flop.
Jack Nicholson's personal life
According to the actor himself, he has slept with more than 2000 women. Nicholson was married only once, to Sandra Knight, the actress he met on the set of The Terror. She gave birth to their baby girl, Jennifer, in 1963. The couple stayed together for 6 years – from 1962 till 1968.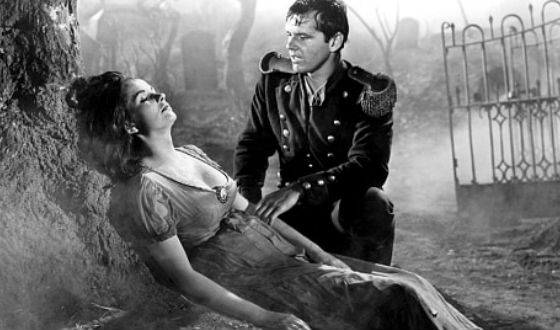 The actor also has daughter Honey (born in 1981) from his short-lived affair with a Danish model Winnie Hollman, son Caleb (born 1970) with actress Susan Anspach, daughter Lorraine (born in 1990), and son Raymond (born in 1992) with his ex-girlfriend actress Rebecca Broussard.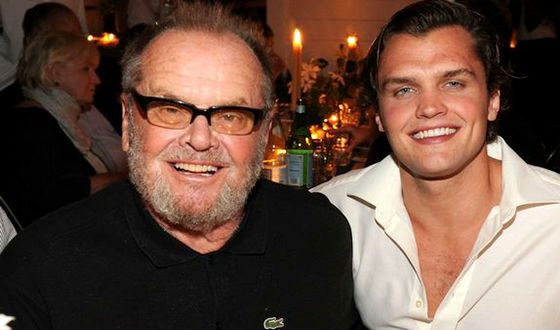 In January of 2013 Nicholson's close friend, Peter Fonda told the press that Jack would be finally retiring due to progressing memory loss. Due to the condition, the actor had trouble memorizing lines and couldn't act anymore. He had to turn down the role in black-and-white road comedy-drama Nebraska, where he was to portray an elderly man suffering from Alzheimer's disease. Despite all the health-related issues, Nicholson enjoys his retirement. According to various sources, he's still the playboy he once was!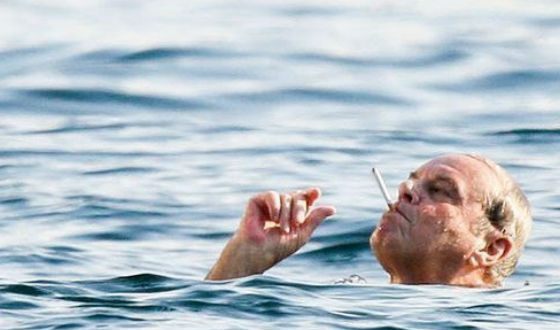 Jack Nicholson today
Having made a statement about retirement from a film career, Nicholson did not lie: he really stopped acting and practically does not even appear at social events. One way or another, the actor is over 80 years old, and obviously he needed a rest. You can only see Nicholson at basketball games.
Press Ctrl+Enter If you find a mistake