Jack Nicholson's Biography
John "Jack" Joseph Nicholson is an American actor, director, screenwriter, and producer, renowned worldwide for his numerous roles as eccentric characters. Some of his most acclaimed films include Stanley Kubrick's "The Shining", Miloš Forman's "One Flew Over the Cuckoo's Nest", and Tim Burton's "Batman". Other noteworthy films are "Easy Rider", "Five Easy Pieces", Roman Polanski's "Chinatown", "The Passenger", "Terms of Endearment", "A Few Good Men", "As Good as It Gets", and Martin Scorsese's "The Departed".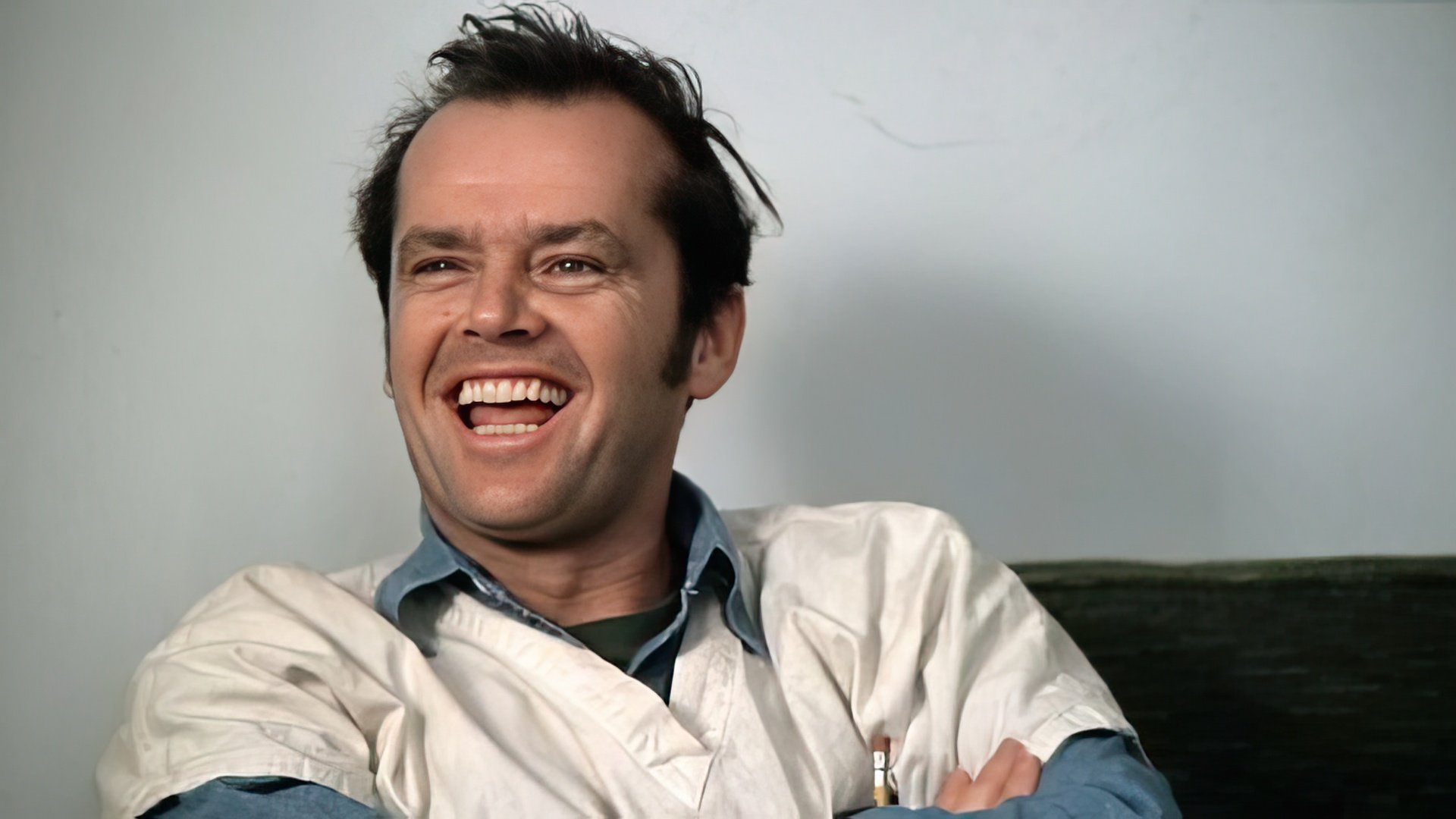 Jack Nicholson has been nominated for the Oscar 12 times, winning three times: twice for Best Actor ("One Flew Over the Cuckoo's Nest" in 1976 and "As Good as It Gets" in 1998) and once for Best Supporting Actor ("Terms of Endearment" in 1984). He has also received seven Golden Globe awards. In 1994, Nicholson became the youngest actor ever to receive a lifetime achievement award from the American Film Institute.
Childhood
Jack was born on April 22, 1937, in Manhattan, to 18-year-old dancer June Nicholson, who had Irish, English, and German ancestry. Six months before Jack's birth, June married fellow performer Donald Furcillo, thinking he was the father of her child. Despite already being married to someone else, Donald offered to provide for June and the baby. June's parents intervened and took Jack in so that June could continue her dancing career.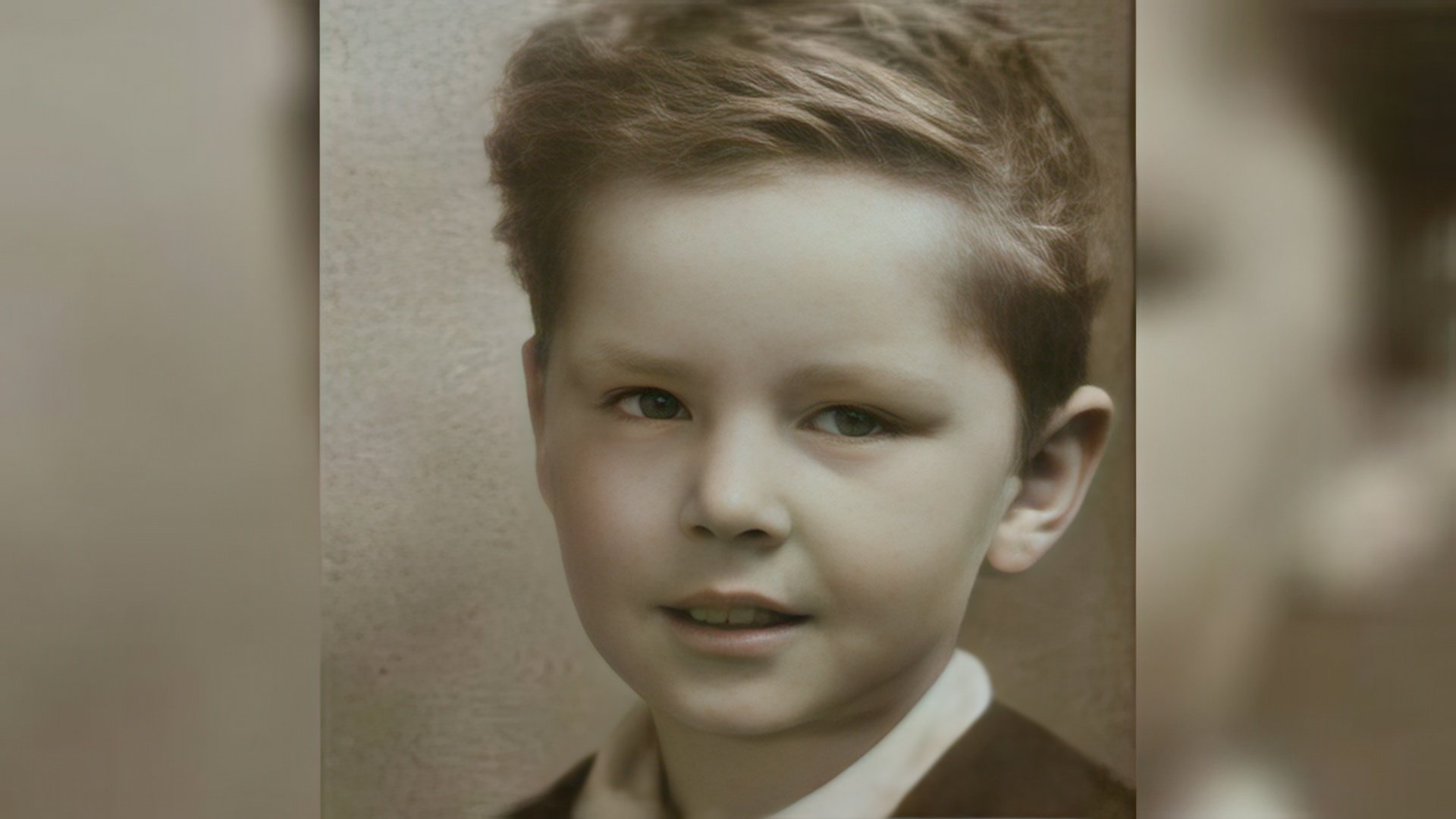 Jack grew up with his grandparents – his grandfather, a shop window designer, and his grandmother, a hairdresser and beautician. He believed they were his parents and that June was his sister. He only discovered the truth from TIME magazine journalists in 1974, after both his grandmother and mother had passed away. There's also a belief that June's manager, Eddie King, might have been Jack's biological father. However, Jack never confirmed his true parentage, declining all offers for DNA tests.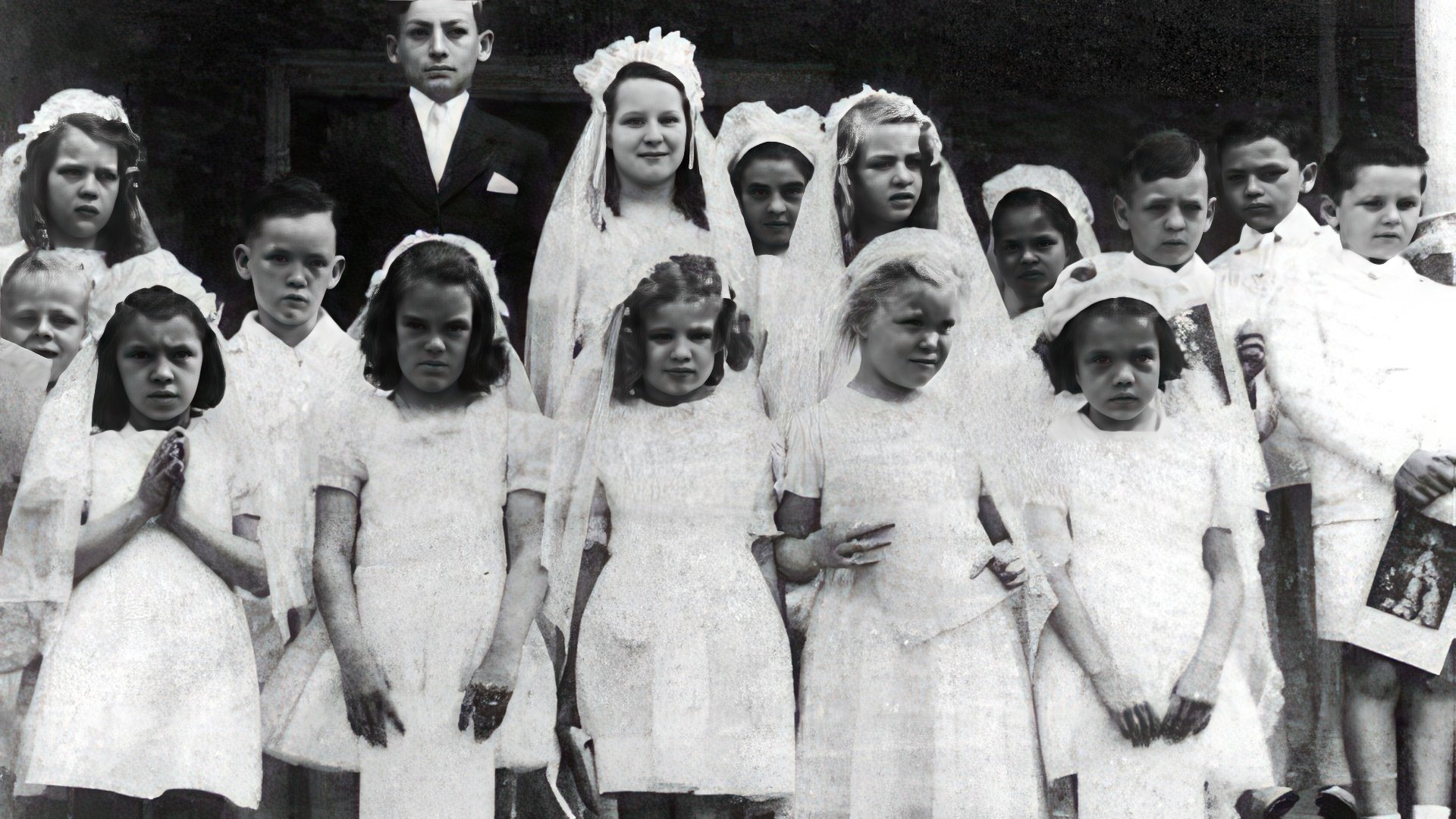 Nick, as his friends called him, was raised as a Catholic and even sang in the church choir. He was actively involved in the church community his grandmother belonged to, but he drifted away from religion in his later school years. Although he often mentioned that he didn't consider himself an atheist, he wasn't a regular churchgoer either. "The only time I pray is when I'm jogging," Nicholson joked. In 1992, he concluded that he's an agnostic.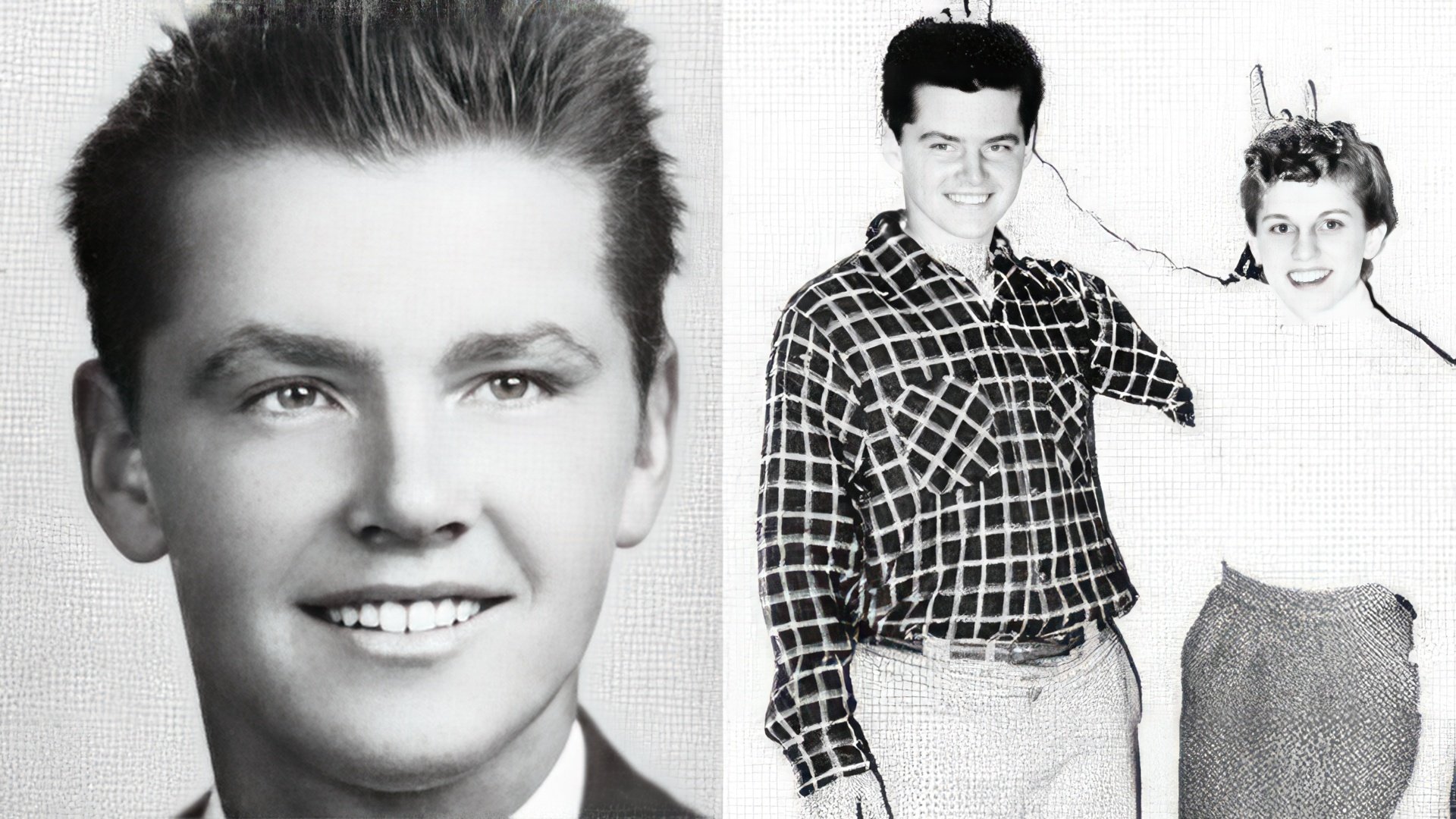 At his school graduation in 1954, his peers unanimously dubbed him the class clown. Years later, the school established an award for students excelling in acting and named it after Nicholson.
Early Career
After finishing school, Nicholson moved to Los Angeles, determined to make it in the film business. He initially worked as a gofer for animation legends William Hanna and Joseph Barbera. Soon, the studio recognized his artistic talent and offered him a position as an animator's assistant. However, with his sights set on acting, Jack declined.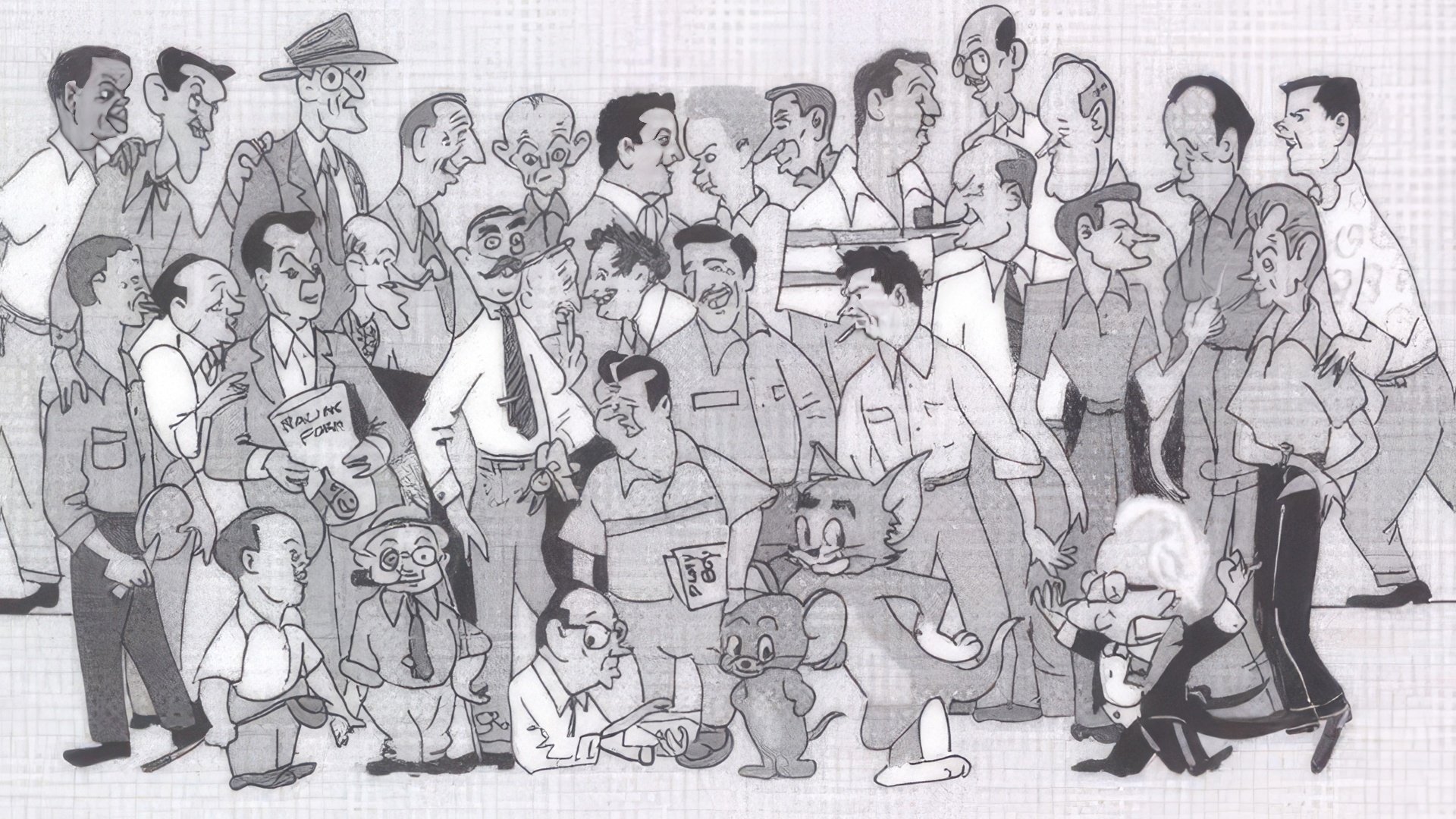 In 1958, director Roger Corman gave Jack Nicholson his break into the film industry with "The Cry Baby Killer." Nicholson debuted in the lead role of a young criminal who panics after killing teenagers.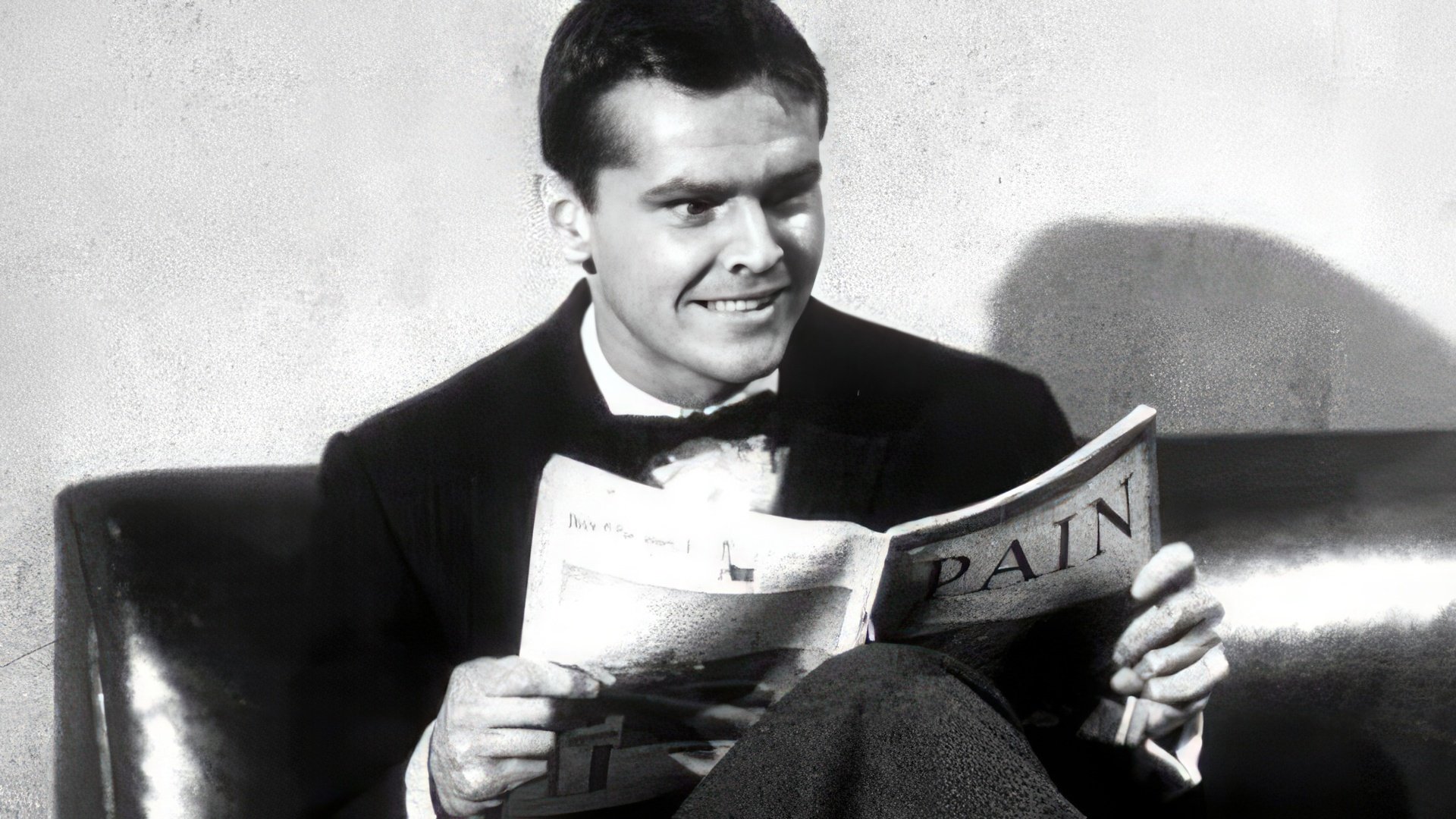 Two years later, Nicholson landed another role, again portraying a socially deviant character in another Corman film. Jack played a masochist in "The Little Shop of Horrors" who took pleasure from a toothache. He later took part in the film "The Terror" and even briefly sat in the director's chair for Corman, albeit just for one day.

He subsequently collaborated with Corman on "The Raven" (1963) and "The St. Valentine's Day Massacre" (1967). In the latter half of the 60s, he wrote two scripts for director Monte Hellman and starred in the films they inspired: "Ride in the Whirlwind" and "The Shooting" (1966).
Screenwriter Out of Necessity
Those roles didn't make him famous, so in 1967, Nicholson believed he'd find greater success in writing. That year, he penned an LSD-inspired screenplay for "The Trip," starring Peter Fonda and Dennis Hopper. Getting a taste for it, he began co-writing a script with Bob Rafelson. Their collaboration resulted in the musical "Head," featuring the members of The Monkees. Additionally, Nicholson selected the movie's soundtrack.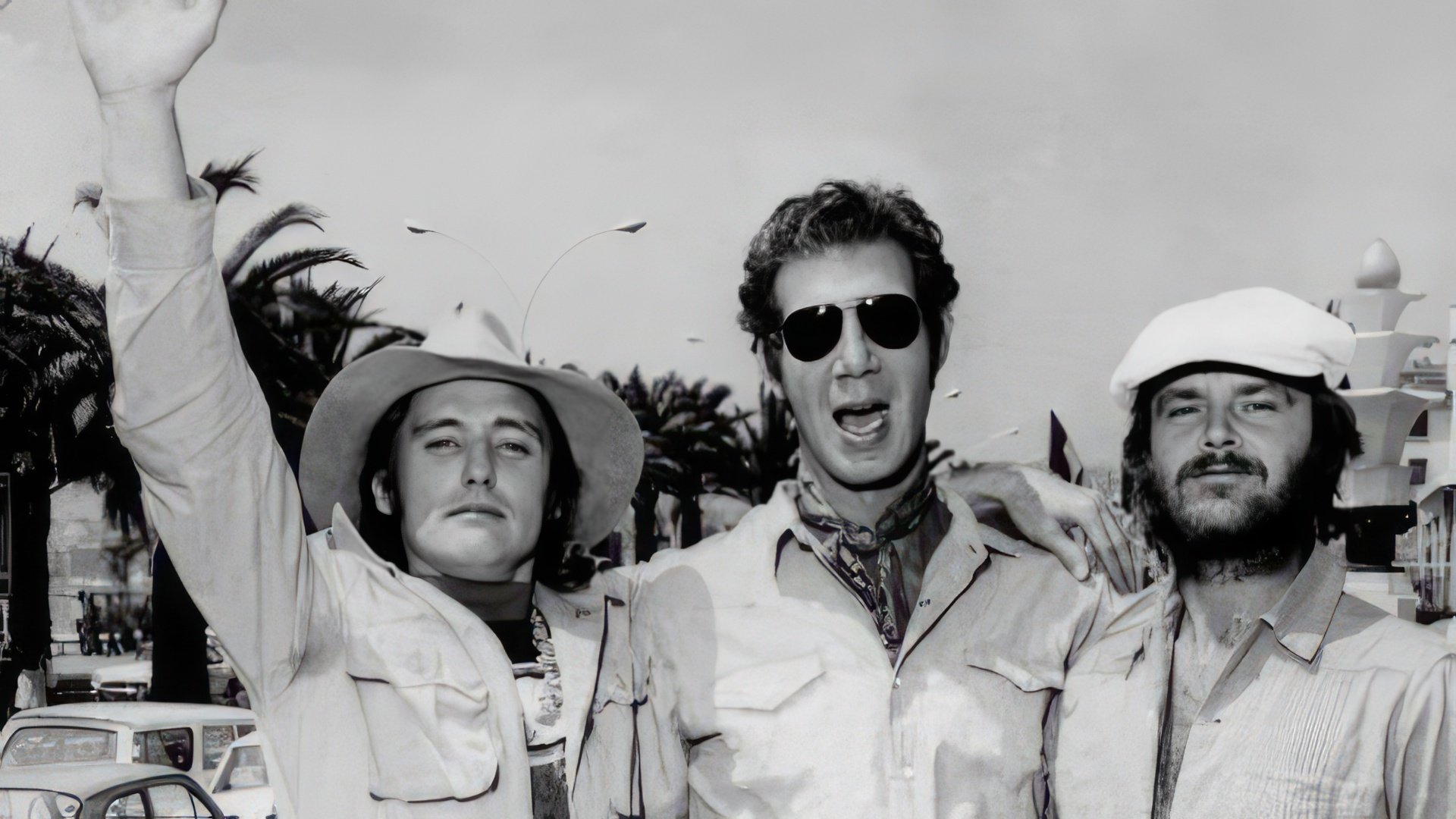 Meeting Hopper and Fonda helped the young Nicholson land a role in "Easy Rider." Pure luck played a part: the character was originally written for Rip Torn, who declined the role due to disputes with the producer. Nicholson's portrayal of the perpetually drunk lawyer, George Hanson, became his breakout performance, earning him his first Oscar nomination.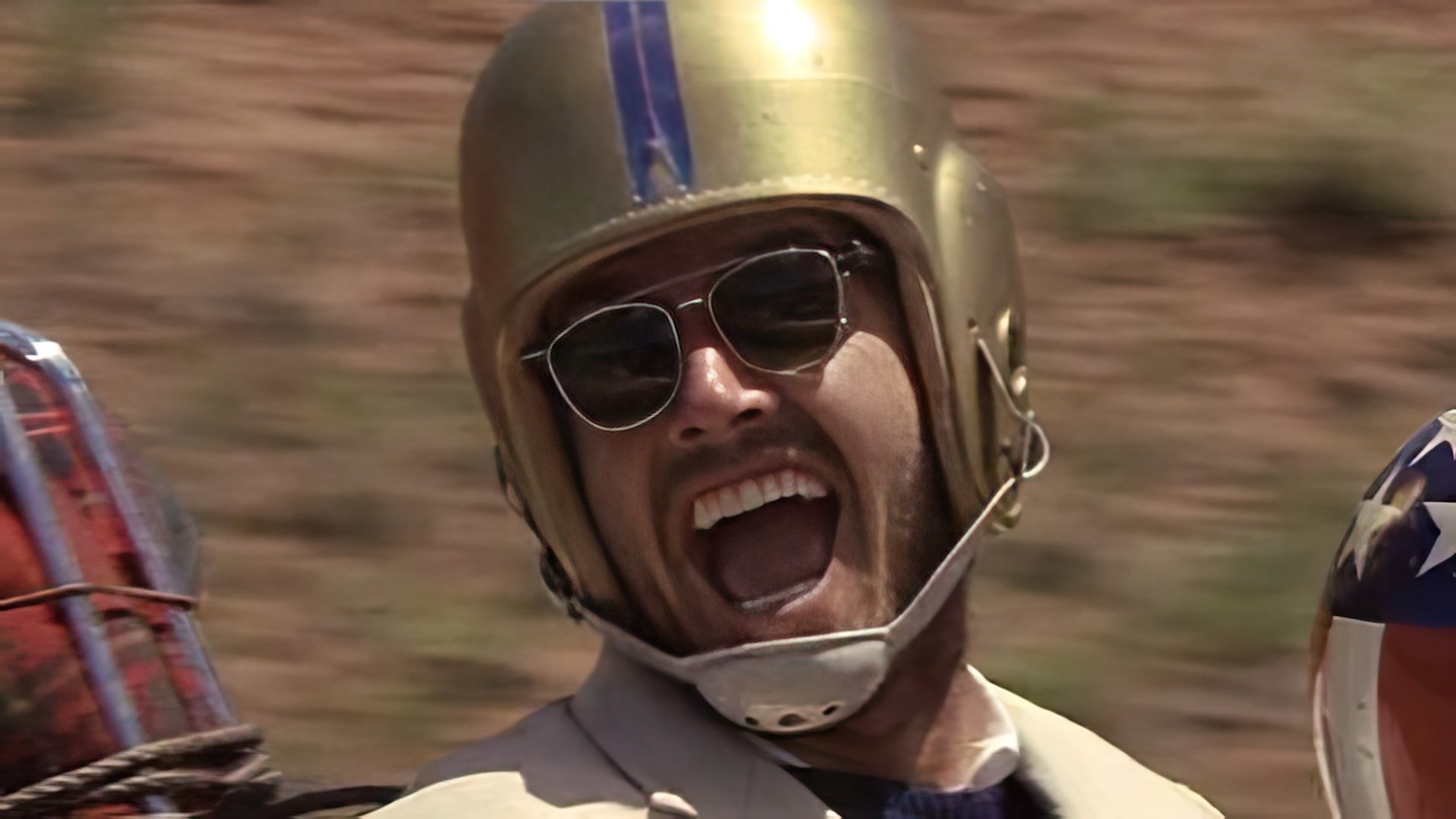 The following year, he snagged another Oscar nomination for his role in "Five Easy Pieces." That same year, he appeared in "On a Clear Day You Can See Forever" alongside Barbra Streisand, although his character spent most of the movie lying on the floor. He later auditioned for the role of Michael Corleone in Francis Ford Coppola's "The Godfather" but was turned down.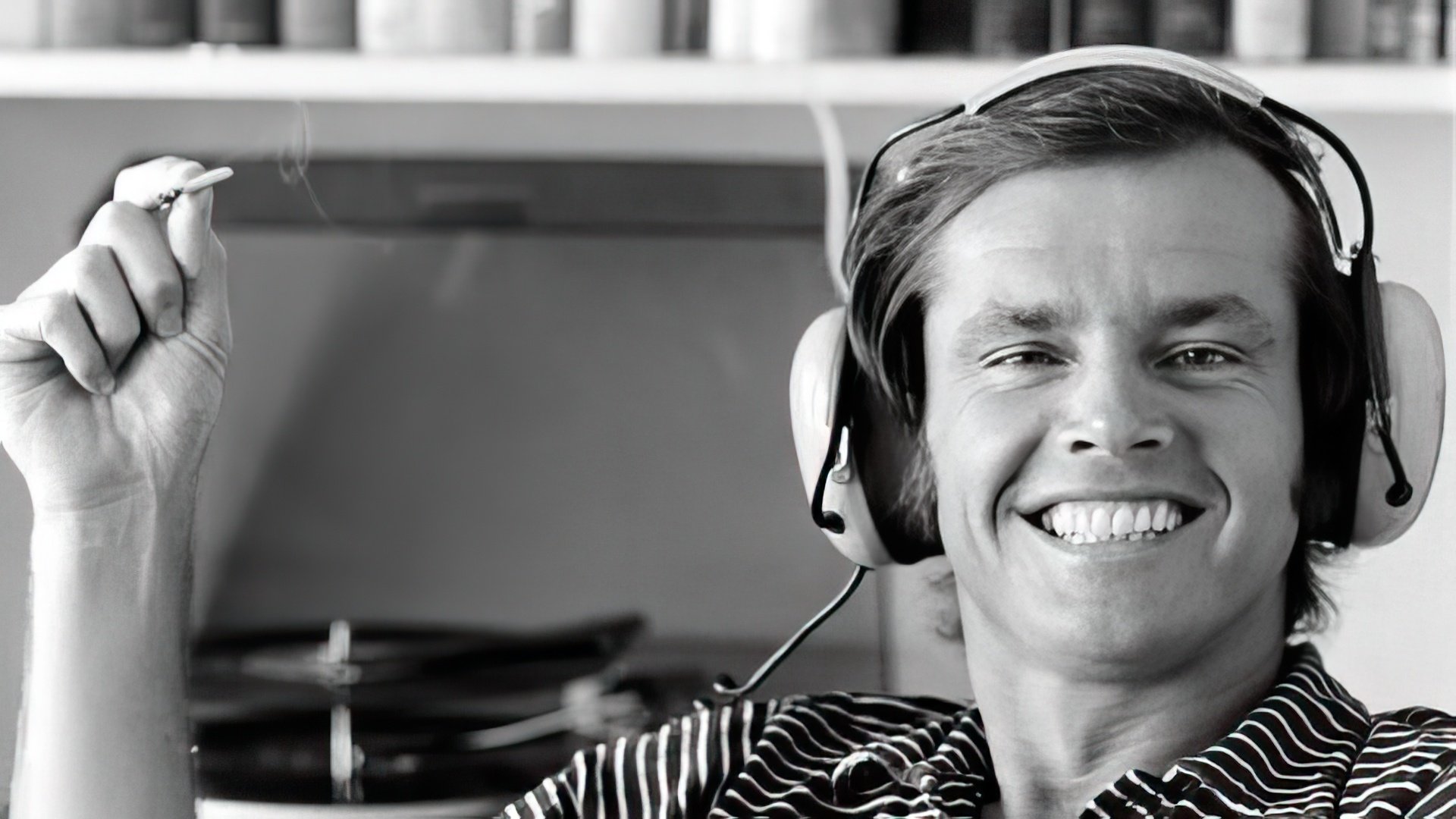 Behind the playful cynicism and relaxed humor of Jack's characters, one can see an inner honesty that becomes vulnerable when reality delivers harsh surprises. This side of Jack was showcased to audiences in Roman Polanski's 1974 thriller "Chinatown." Nicholson's character – a coarse, no-nonsense private detective – earned him another Oscar nomination. In 1975, two more notable films featuring him hit the screens: "The Passenger" and "Tommy."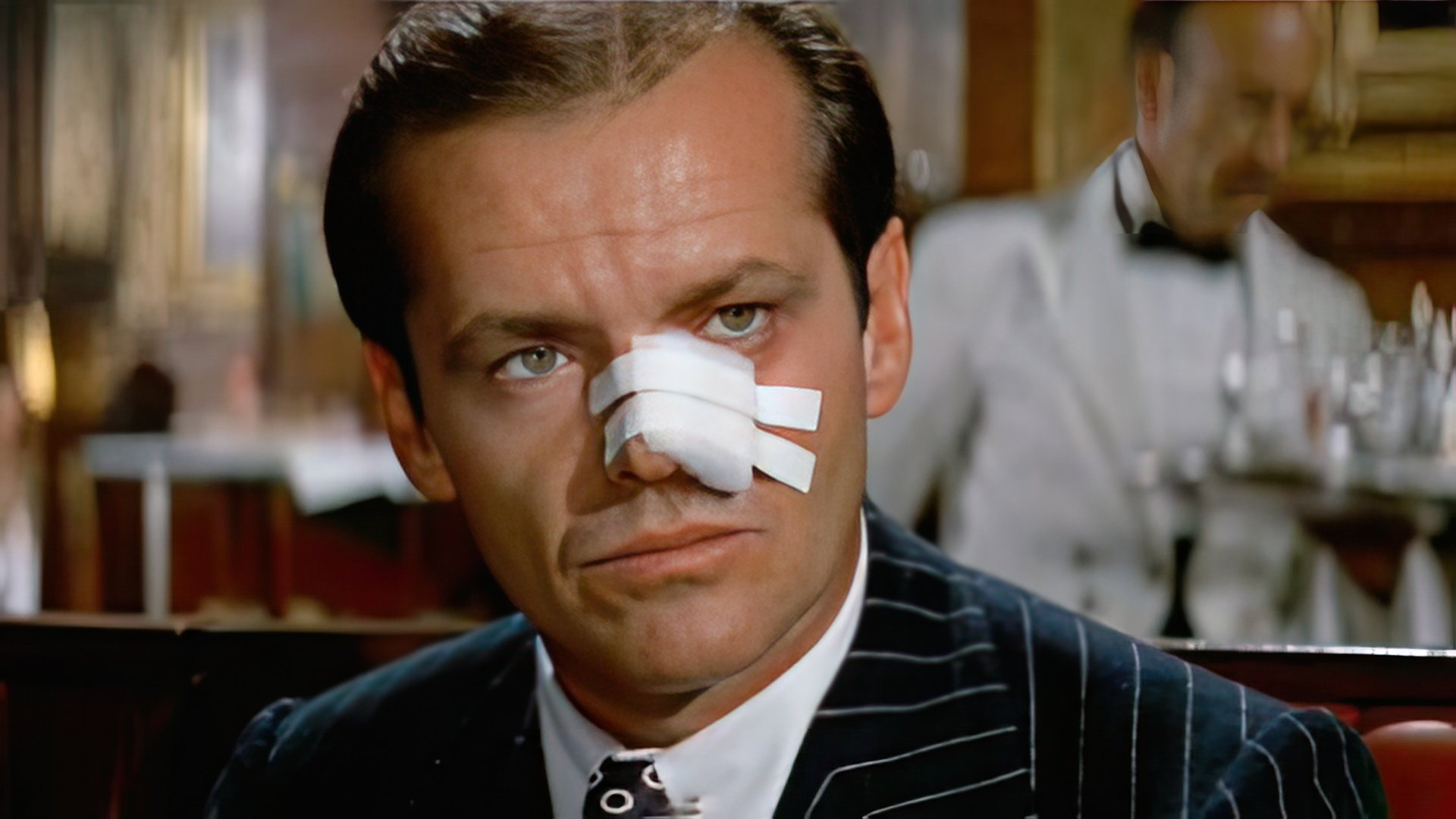 American Icon
After several nominations, Jack finally received his first Oscar. His award-winning performance came from his leading role in the iconic adaptation of Ken Kesey's "One Flew Over the Cuckoo's Nest." Critics of the time believed that Nicholson delivered the pinnacle of his acting prowess in this film. His character, the fiery Irishman R.P. McMurphy, pretends to be mentally ill to avoid prison time.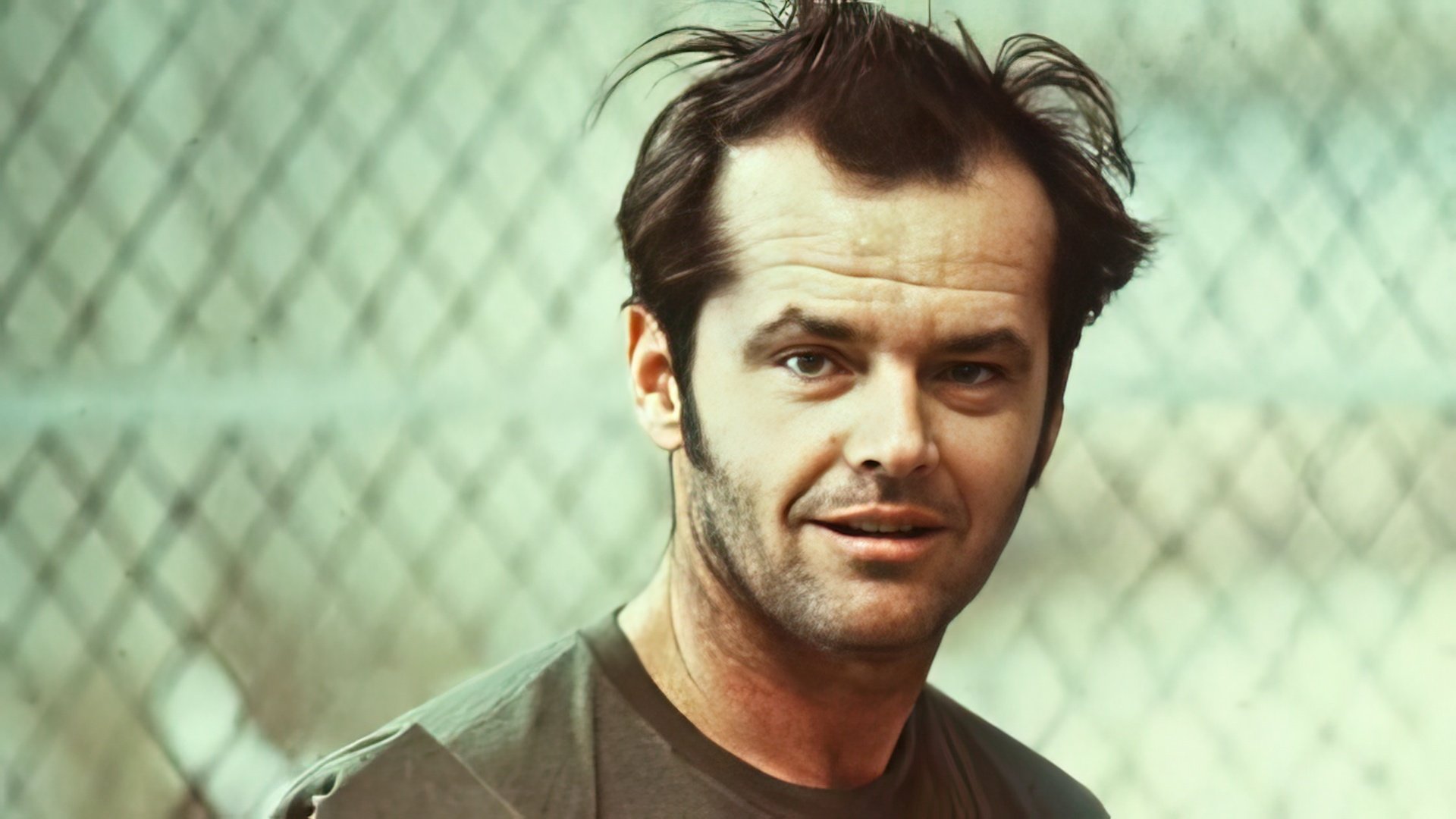 Following his tremendous success, he started choosing more unconventional roles in films like "The Last Tycoon," "The Missouri Breaks" with Marlon Brando, and "Goin' South." In 1980, he was cast as the lead in Stanley Kubrick's "The Shining," an adaptation of the horror novel by Stephen King. Arguably, his portrayal of the ill-fated writer Jack Torrance, who slowly descends into madness in the eerie Overlook Hotel, can be considered his most defining and striking role.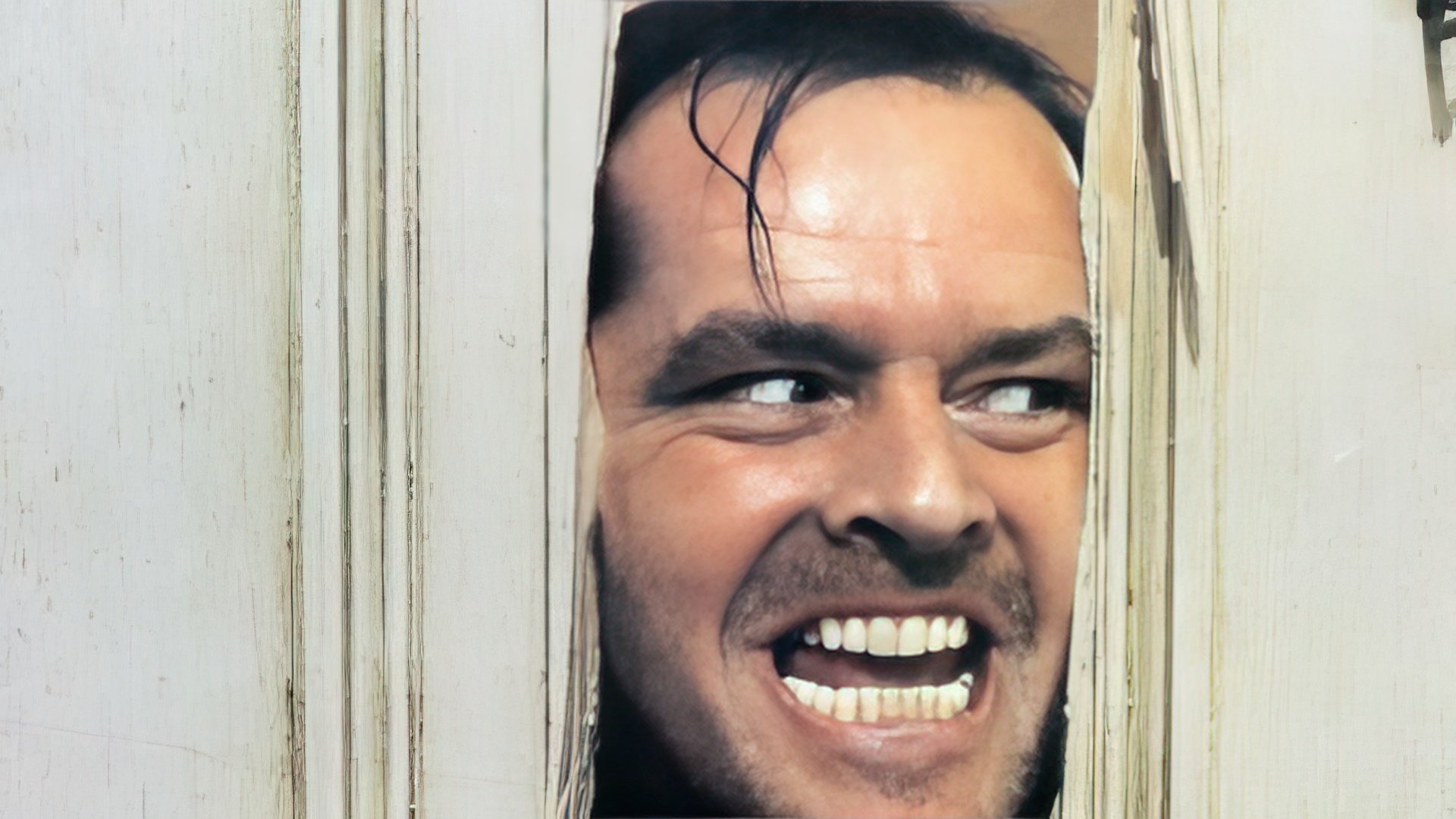 Jack received another top acting award for his supporting role in "Terms of Endearment" (1983), where he transformed into an ex-astronaut turned heavy drinker, Garrett Breedlove.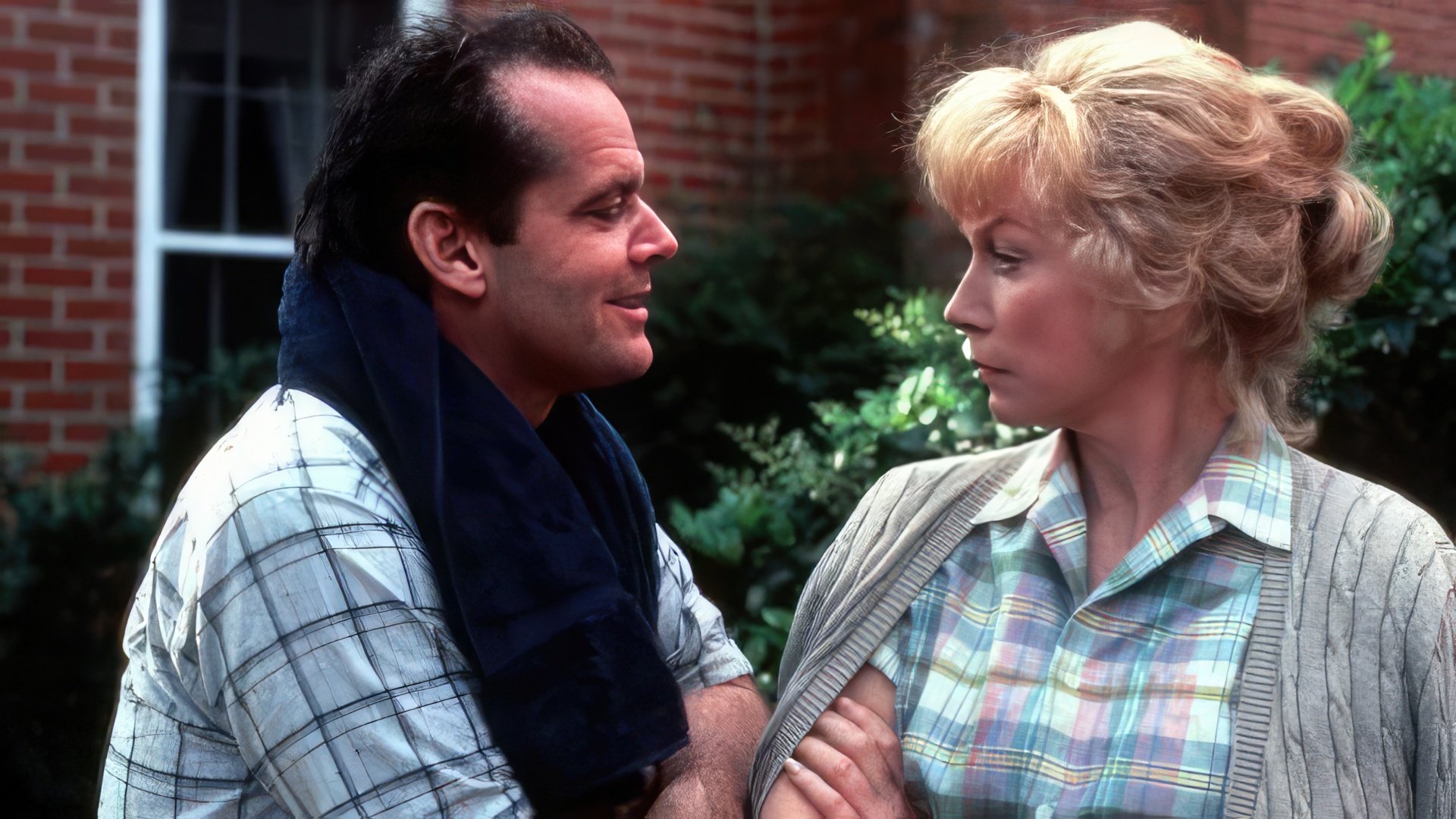 In the 80s, the actor also appeared in films like "The Postman Always Rings Twice," "Prizzi's Honor," "Reds," "The Witches of Eastwick," and "Ironweed" – all recognized as masterpieces of American cinema. In 1989, the film "Batman" featuring Nicholson became a box office sensation. His role as the Joker earned him a whopping 6 million dollars. He was set to reprise this character in a sequel, "Batman Triumphant," but the project was canceled.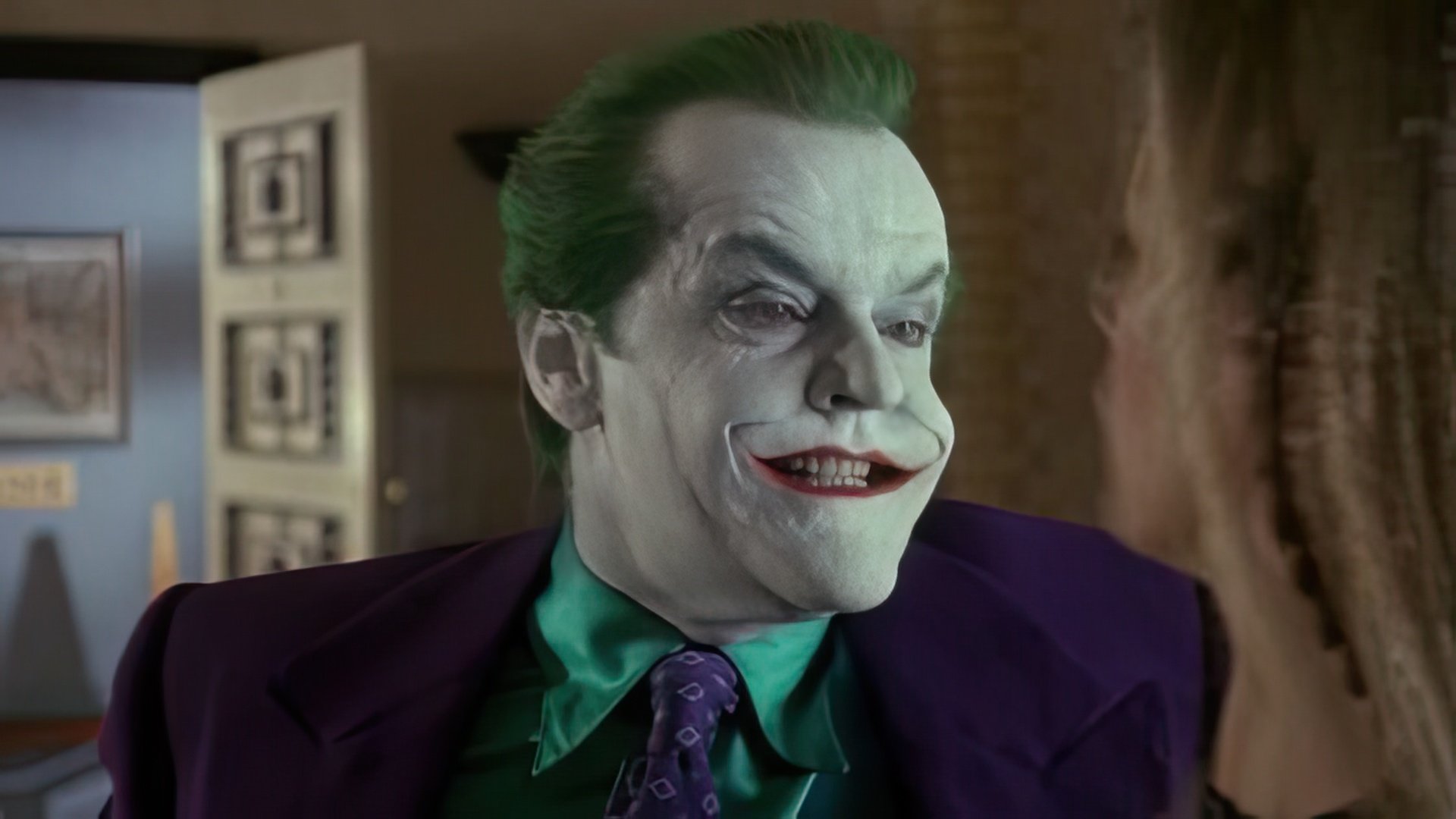 Nevertheless, Jack Nicholson's portrayal became the quintessential Batman for many years. Neither Heath Ledger nor Jared Leto, who later played the mad genius, could bring the character to life as vividly as Nicholson did. He also received an Oscar nomination for his role as the fiery colonel in "A Few Good Men" (1992). This film gave birth to his iconic line, "You can't handle the truth!" The 20th century ended with Nicholson receiving another Oscar. His third statue came from his lead role in "As Good As It Gets" – a heartwarming comedy about an eccentric recluse who reconnects with those around him thanks to a dog.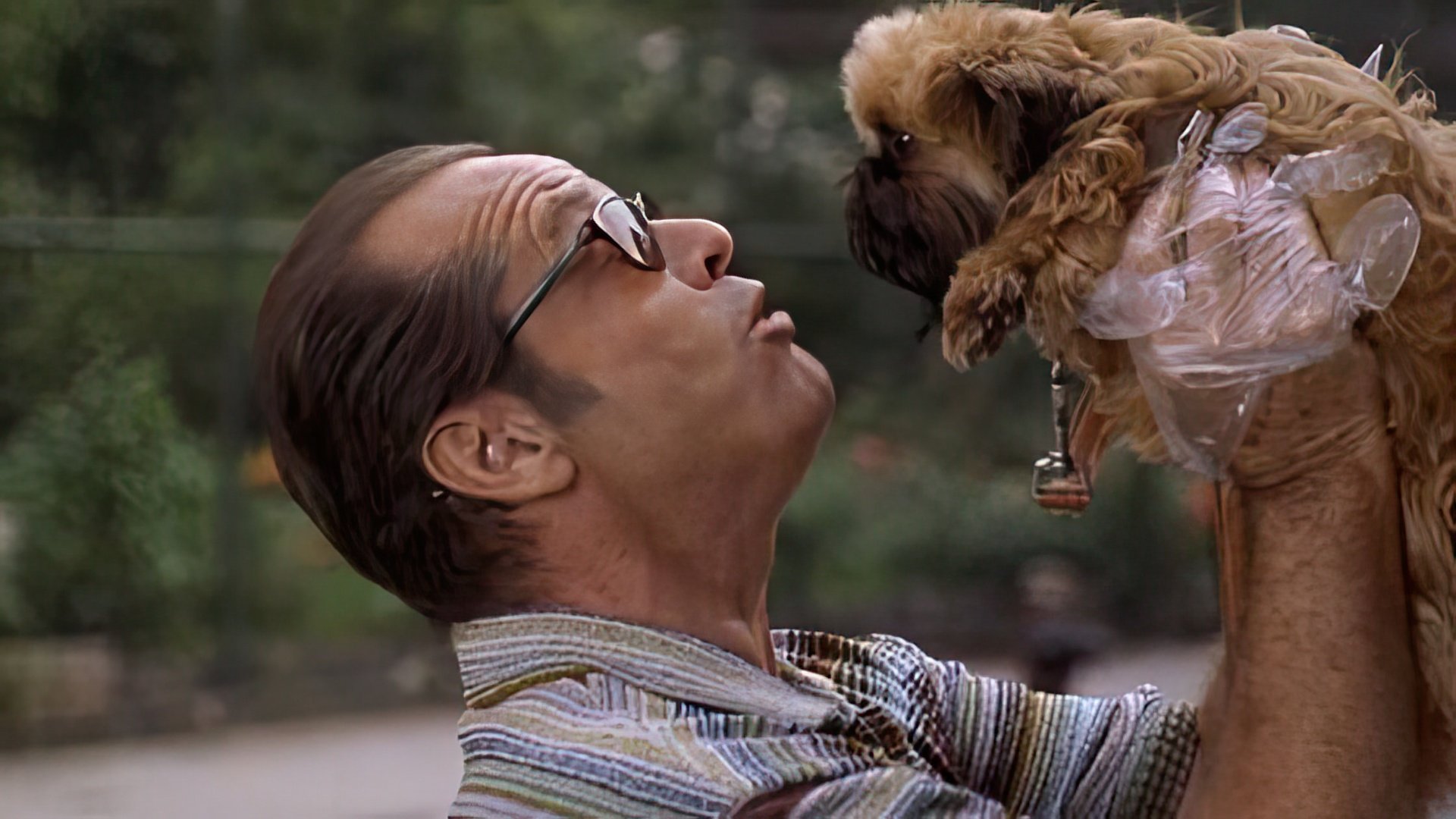 Nevertheless, Nicholson's work wasn't always critically acclaimed. The actor was nominated twice for the Golden Raspberry Awards for his roles in "Hoffa" and "Man Trouble."
The New Century
In 2002, the actor starred in "About Schmidt". This time, he portrayed a retired insurance worker struggling with questions about his life, a character in stark contrast to the explosive roles he played in previous films.

In the comedy "Anger Management", he took on the role of an aggressive psychiatrist assigned to help Adam Sandler's character control his emotions. In 2003, Nicholson played an aging playboy in "Something's Gotta Give", who becomes infatuated with his girlfriend's mother.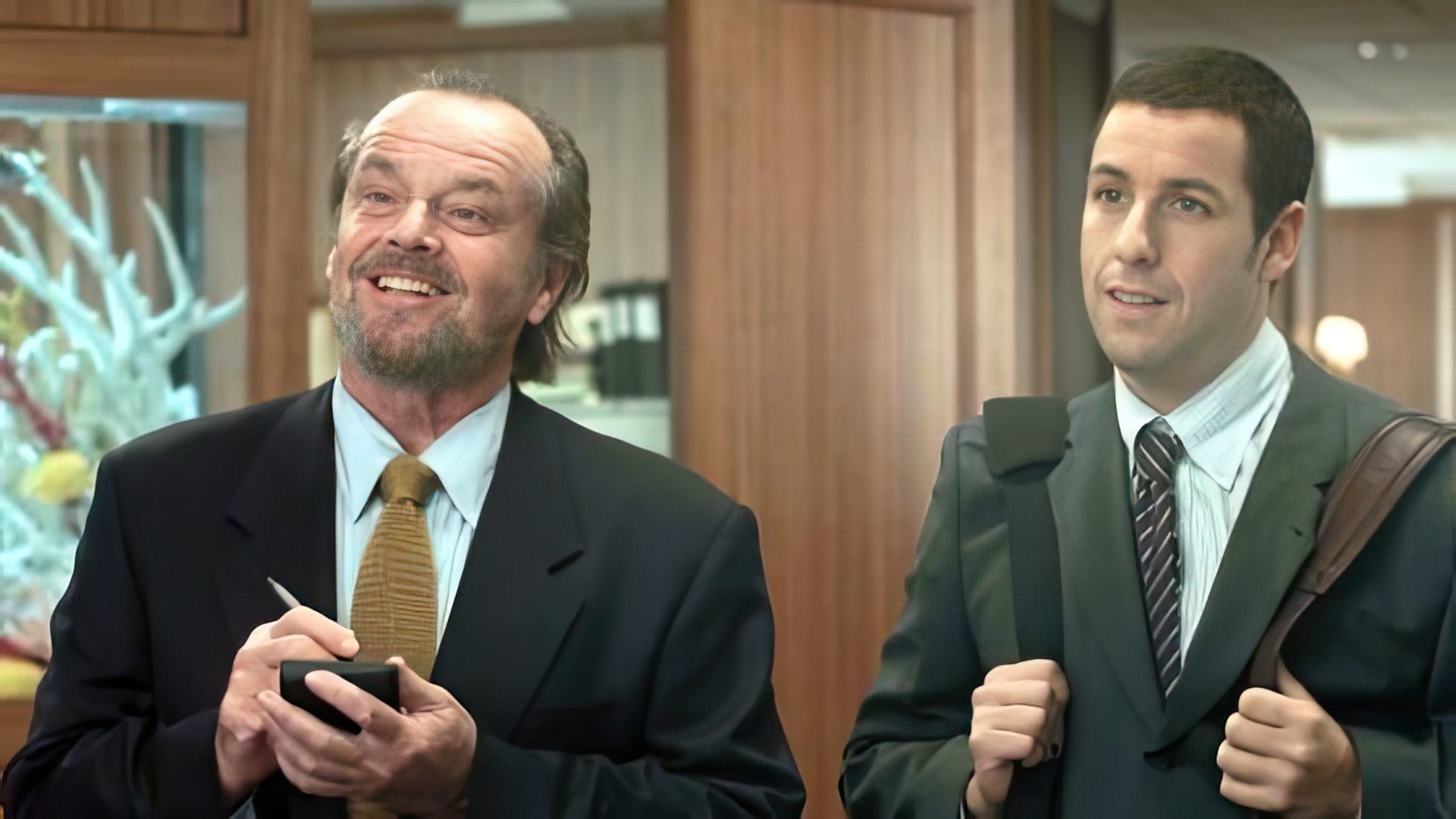 In 2006, Jack returned to the "dark side", portraying an Irish sadistic mobster in the award-winning film "The Departed", alongside Leonardo DiCaprio and Matt Damon.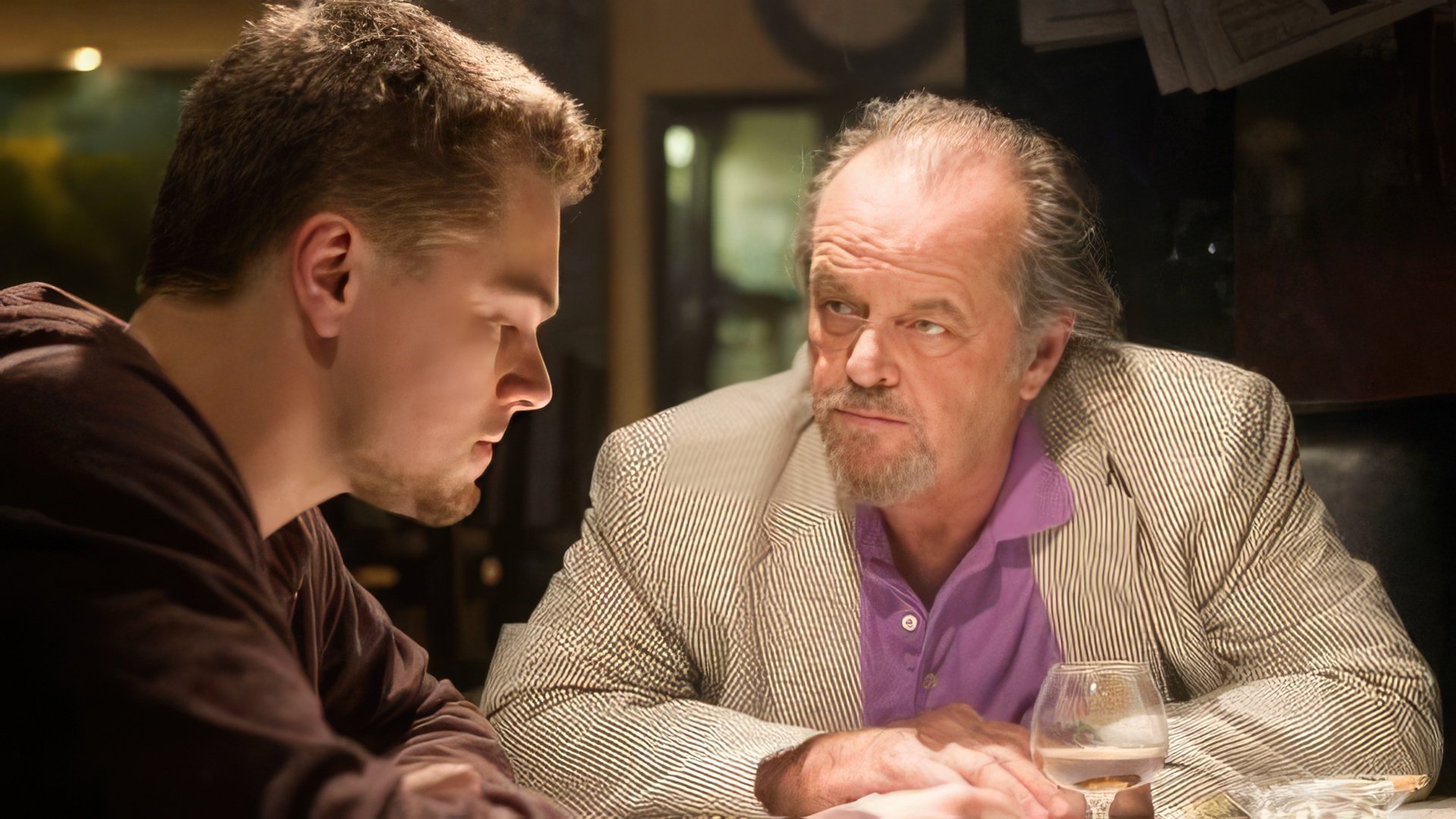 His last role was set to be in "The Bucket List" (2007) where he played a man dying of cancer who, alongside his hospital bed neighbor (Morgan Freeman), sets out to fulfill a list of wishes. To prepare for the role, Nicholson visited an oncology hospital in Los Angeles to observe how people battle the deadly disease.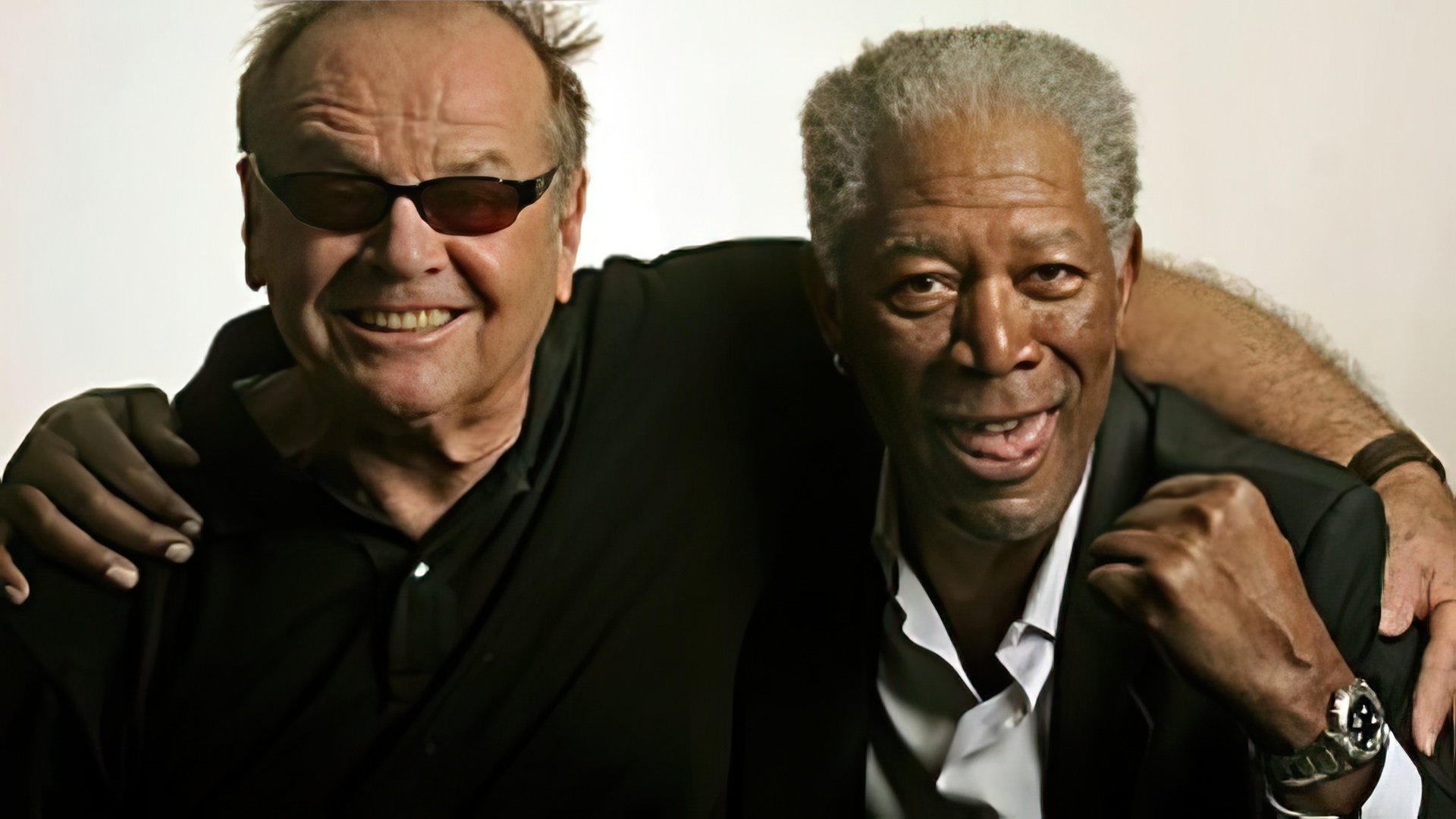 However, in 2010, he appeared in the romantic drama "How Do You Know" with Reese Witherspoon. The film didn't do well at the box office.
Jack Nicholson's Personal Life
Jack Nicholson himself claims to have slept with over two thousand women. However, he has been married only once - to actress Sandra Knight, with whom he co-starred in the movie "The Terror". In 1963, she gave birth to their daughter Jennifer. Their marriage lasted 6 years, from 1962 to 1968.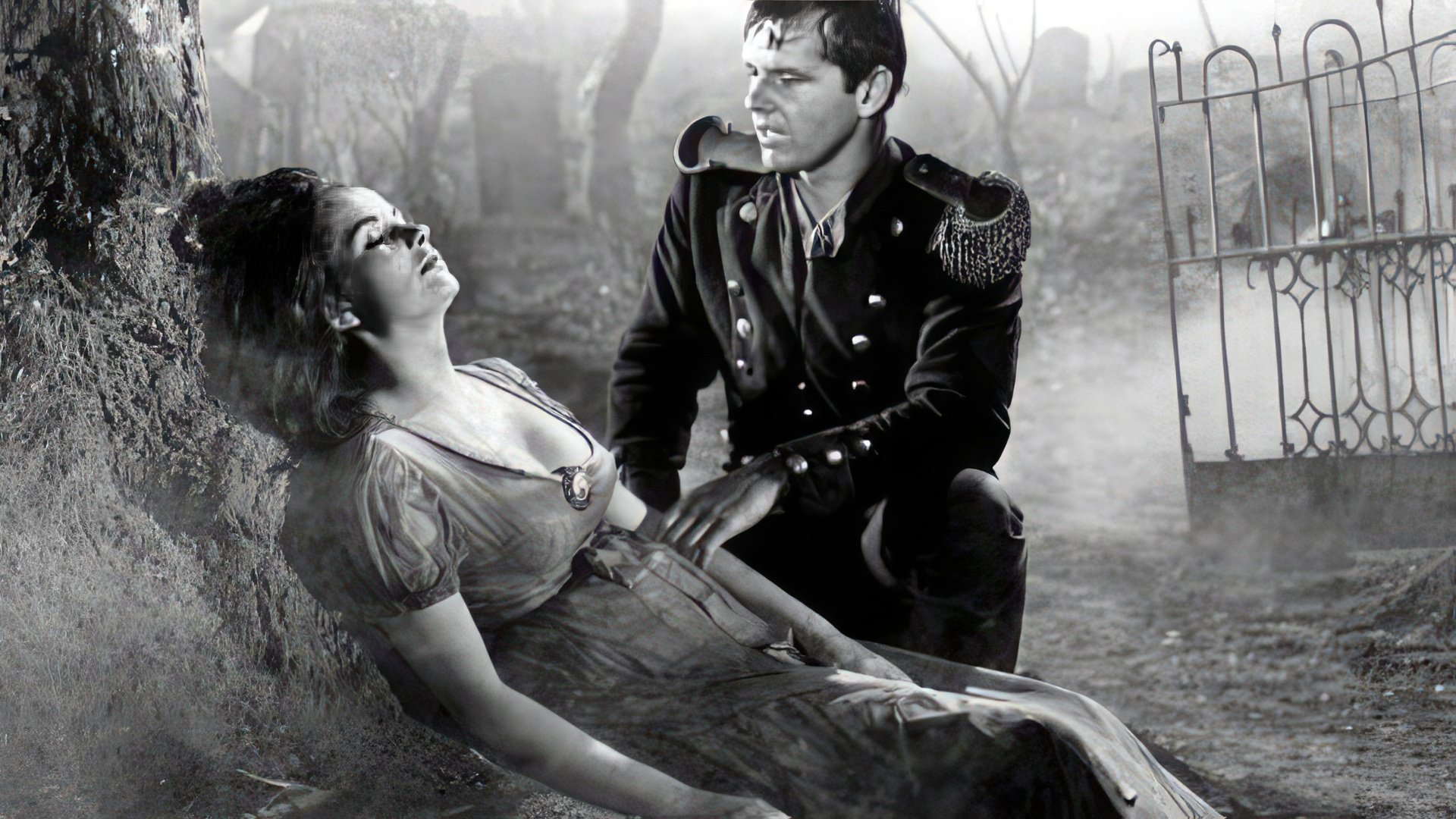 The actor also has a daughter, Honey (born 1981), from his relationship with Danish model Winnie Hollman; a son, Caleb (born 1970), with actress Susan Anspach; and a daughter, Lorraine (born 1990), and a son, Ray (born 1992), with his former girlfriend Rebecca Broussard.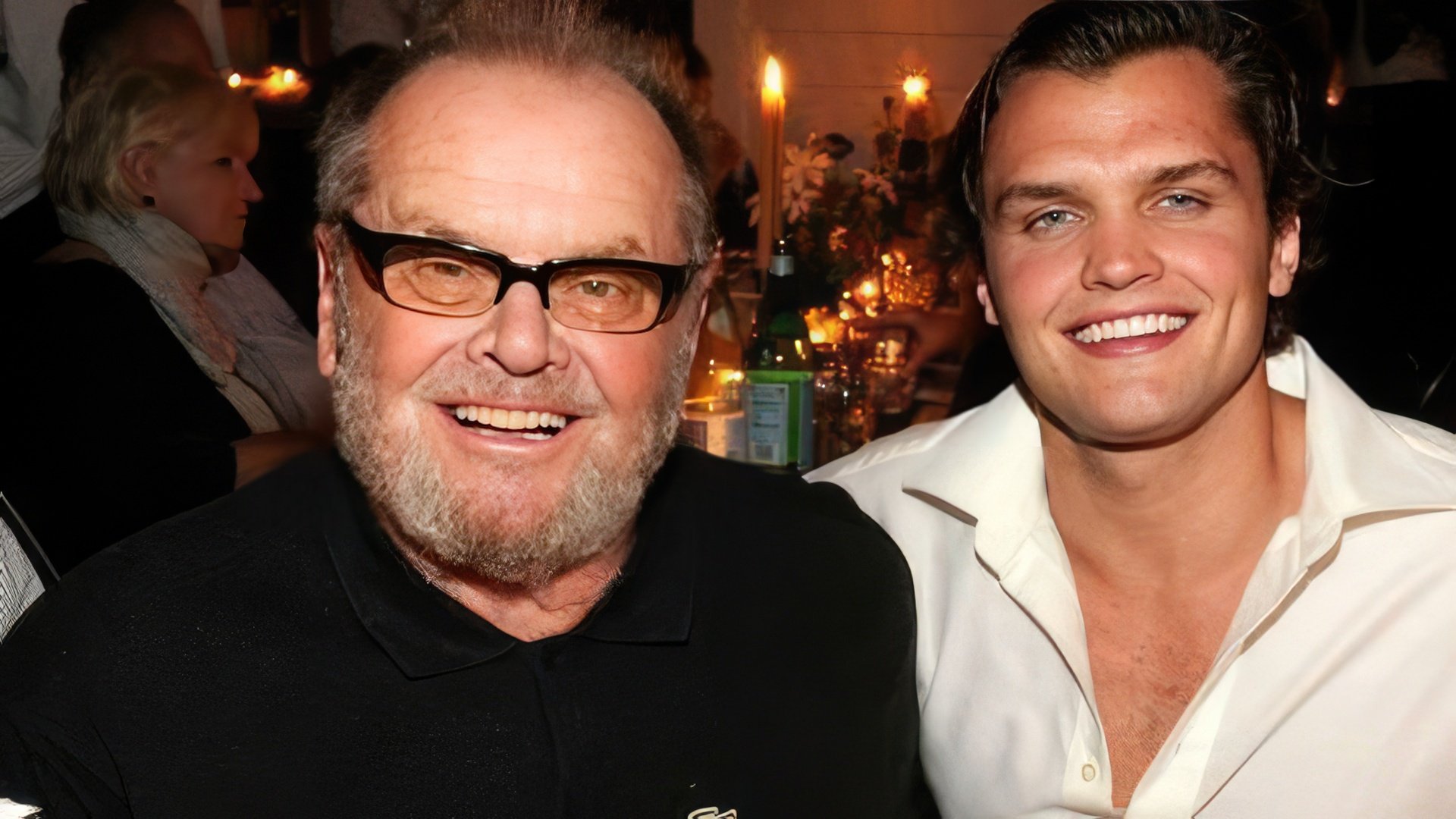 Jack Nicholson Now
In January 2013, the actor's close friend, Peter Fonda, told the press that Jack Nicholson was retiring. This decision was due to his progressive memory loss; he simply couldn't remember his character's lines anymore. Consequently, he had to turn down a role in the movie "Nebraska", where ironically, he would've portrayed a character with Alzheimer's.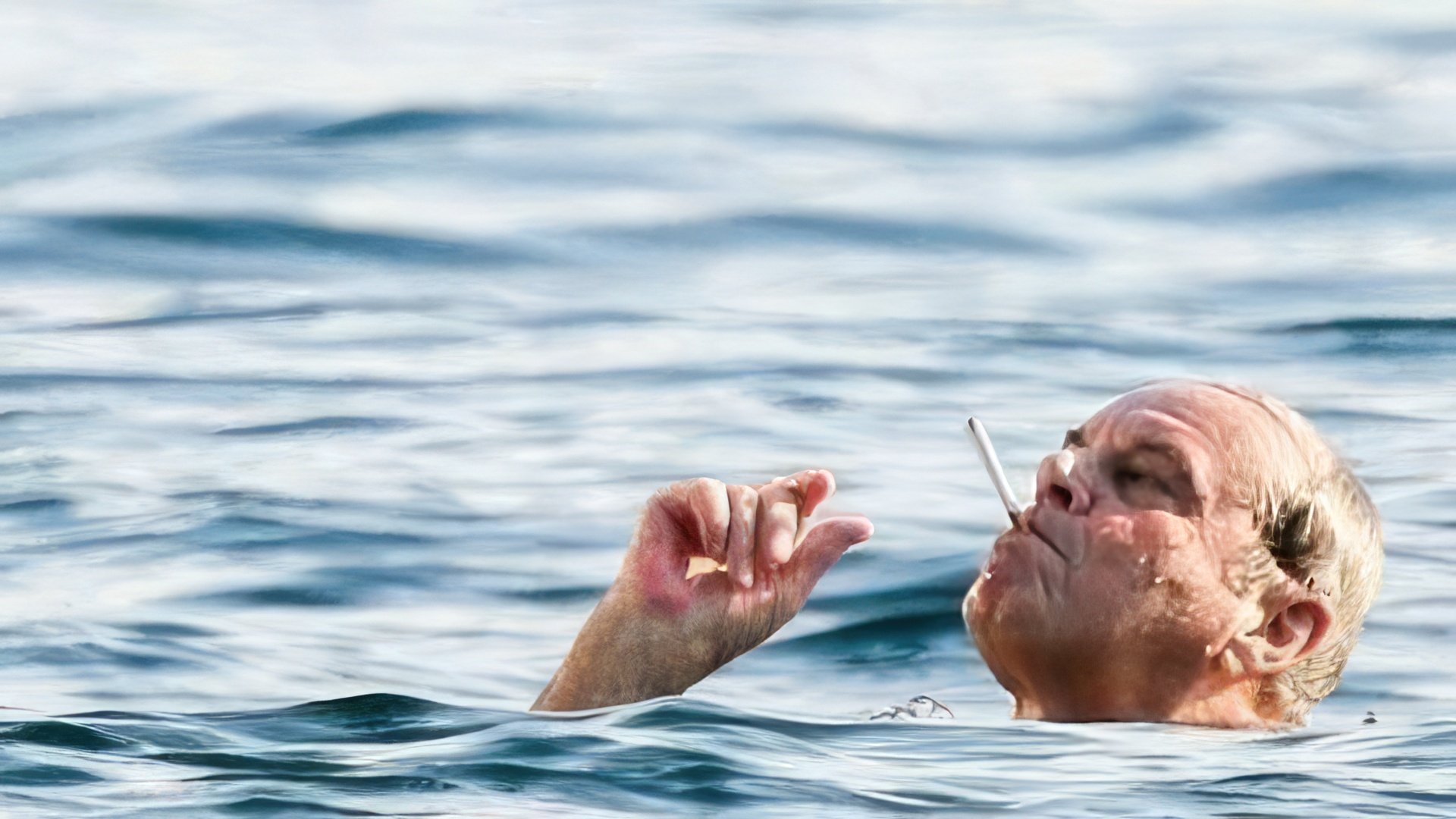 In January 2017, he officially announced his retirement. Nicholson now enjoys his life "in retirement", staying out of the spotlight. He still has a fondness for the opposite gender and indulges in life's pleasures. Jack rarely makes public appearances, except to watch his favorite team, the Los Angeles Lakers, often accompanied by his son.
Press Ctrl+Enter If you find a mistake