Biography of Jared Leto
Jared Joseph Leto is an American actor, music video director, and the lead vocalist and songwriter of an alternative rock band "30 Seconds to Mars". Jared's commitment to all his roles is impressive – he does not spare his mental or physical health when trying to get into a certain, and often quite complex, character. As a result – the Academy Award for Best Supporting Actor for "Dallas Byers Club", as well as critic's praise for "Chapter 27", "Requiem for a Dream", "Highway" and many other brilliant projects. Net worth: $90 million.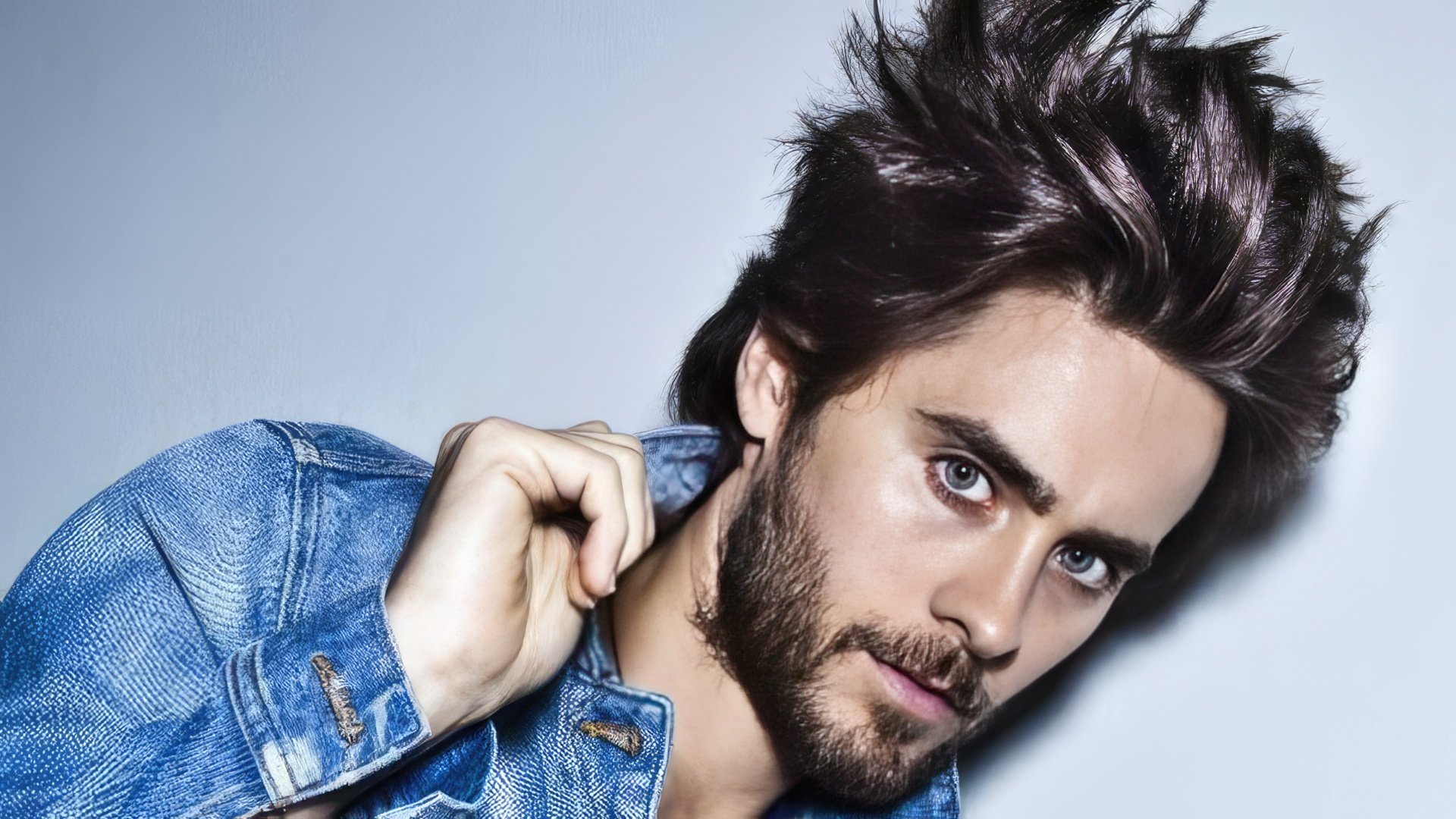 Childhood and Family
Jared Leto was born on December 26, 1971, in Louisiana. He and his older brother Shannon had a troubled childhood, as his father left his mother, Constance, and after remarrying and having two more children, he had committed suicide. Jared was only 8 years old at that time.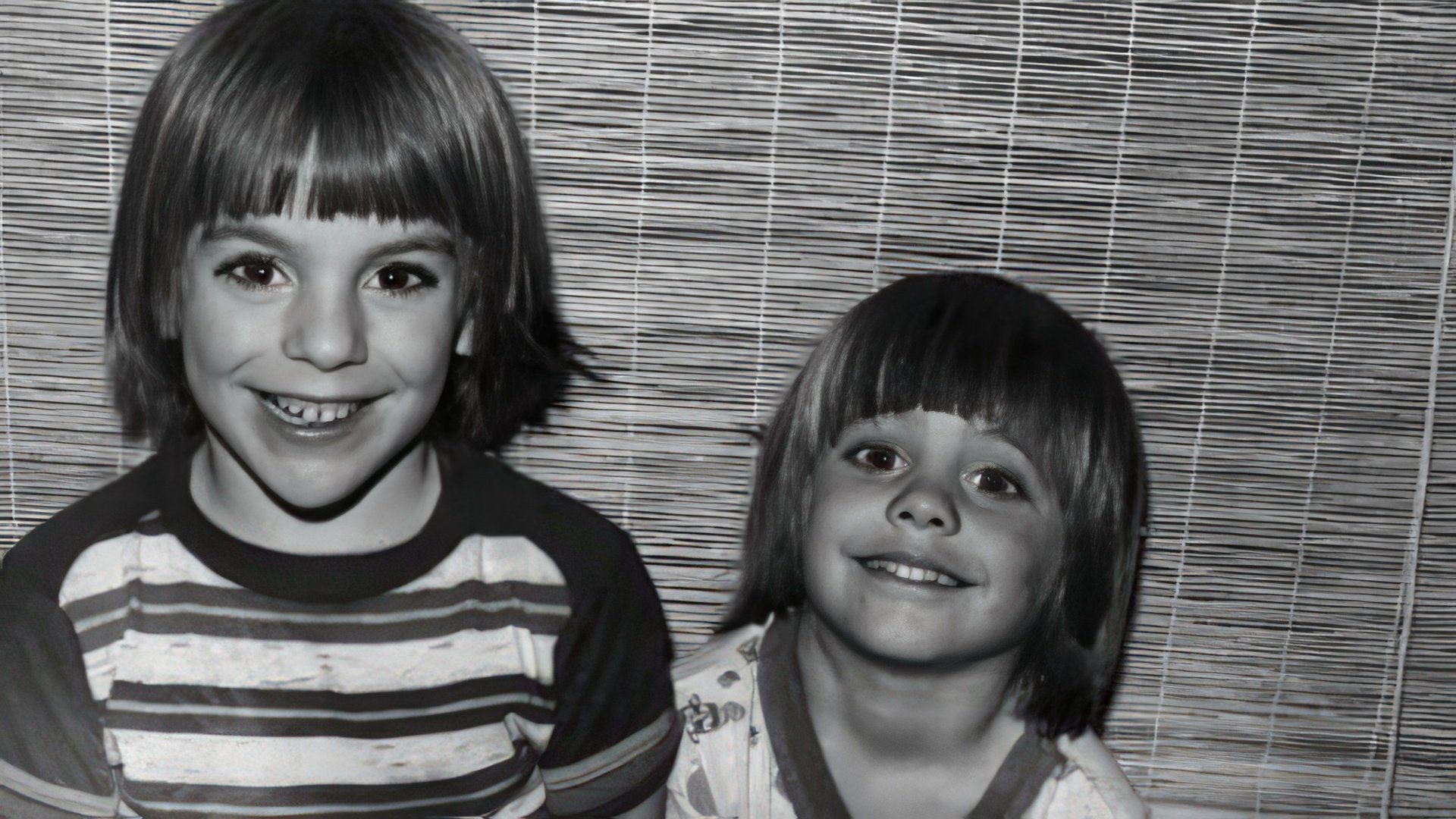 Constance's second husband adopted both children and gave them his last name. He was in the U.S. Air Force and the family had to move around the country a lot. However, this marriage, unfortunately, didn't last long as well.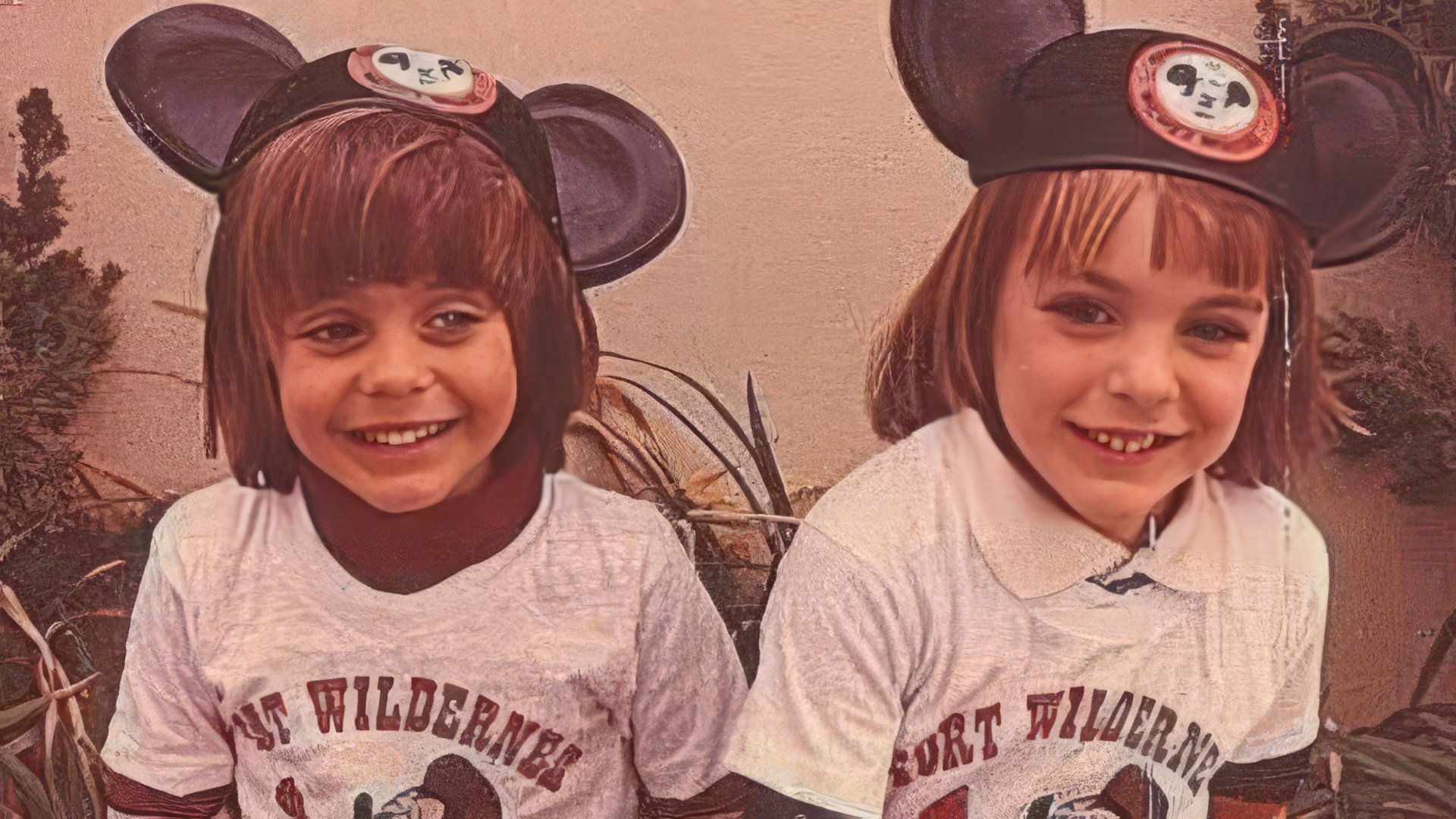 Jared was an active and very confident child, he got his first job at the age of 12. His first job was a busboy at a tiny diner, and four years later he went on to become a doorman.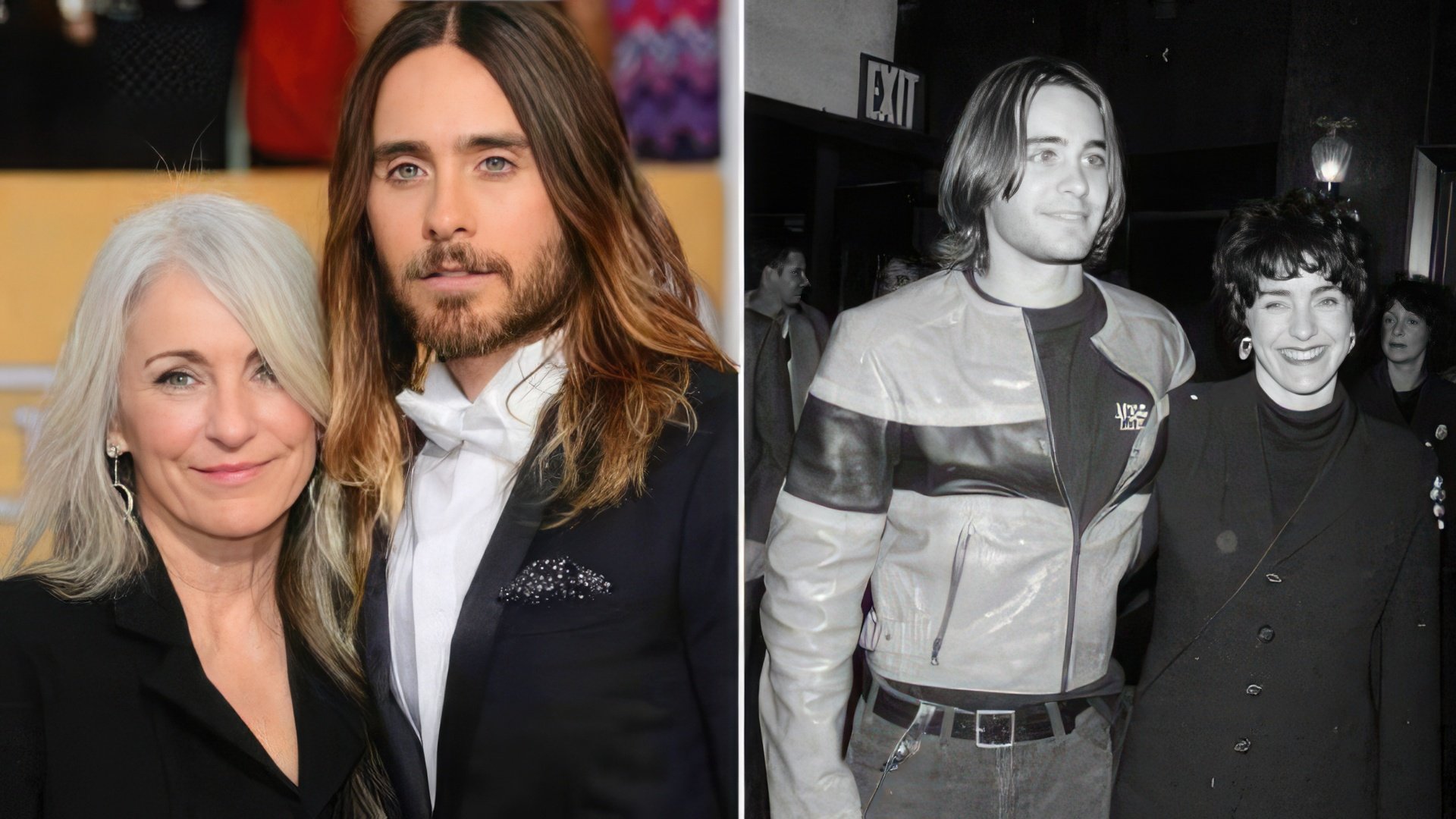 Constance cultivated the love for the arts in her children and at one point she joined the hippie movement. The Leto brothers were always surrounded by various musicians, actors, painters, and photographers, and they started playing music at a young age. Jared's first instrument was an out of tune piano and he also loved to extract sounds with the help of frying pans and pots while at work.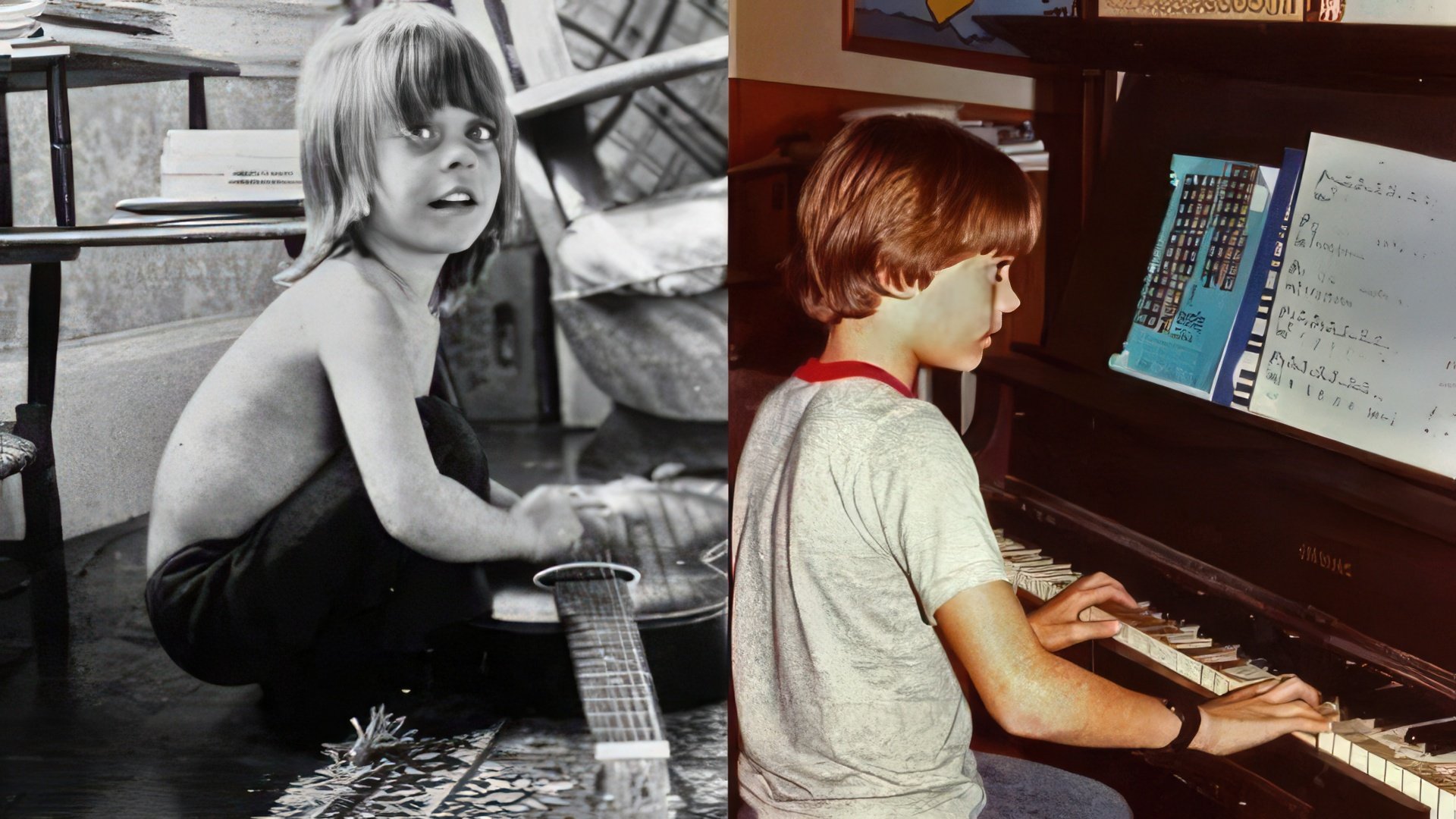 Jared was briefly expelled from school in the 10th grade, but he came to his senses in time and finished his education at the small private Emerson Preparatory School. After graduating he enrolled at the University of the Arts in Philadelphia, with the visual art major. A bit later he got interested in filmmaking and transferred to the School of Visual Arts in New York City. While he was a student there, he wrote and starred in his short film, Crying Joy.
Acting Career
In 1992 Jared Leto, pursuing a directing career, moved from New York to Los Angeles, with only a couple hundred dollars in his pocket and a backpack. He believed that to become a great director, he had to be an actor first, so he started knocking on every film studio's door. Jared soon got a small role in a television series "Camp Wilder". The real fame and acknowledgment came to Jared after he portrayed Jordan Catalano in a teen drama series "My So-Called Life". Although the series was short-lived and got canceled after the first season, it received the Golden Globe Award and jump-started the careers of many modern-day actors, including its lead Claire Danes.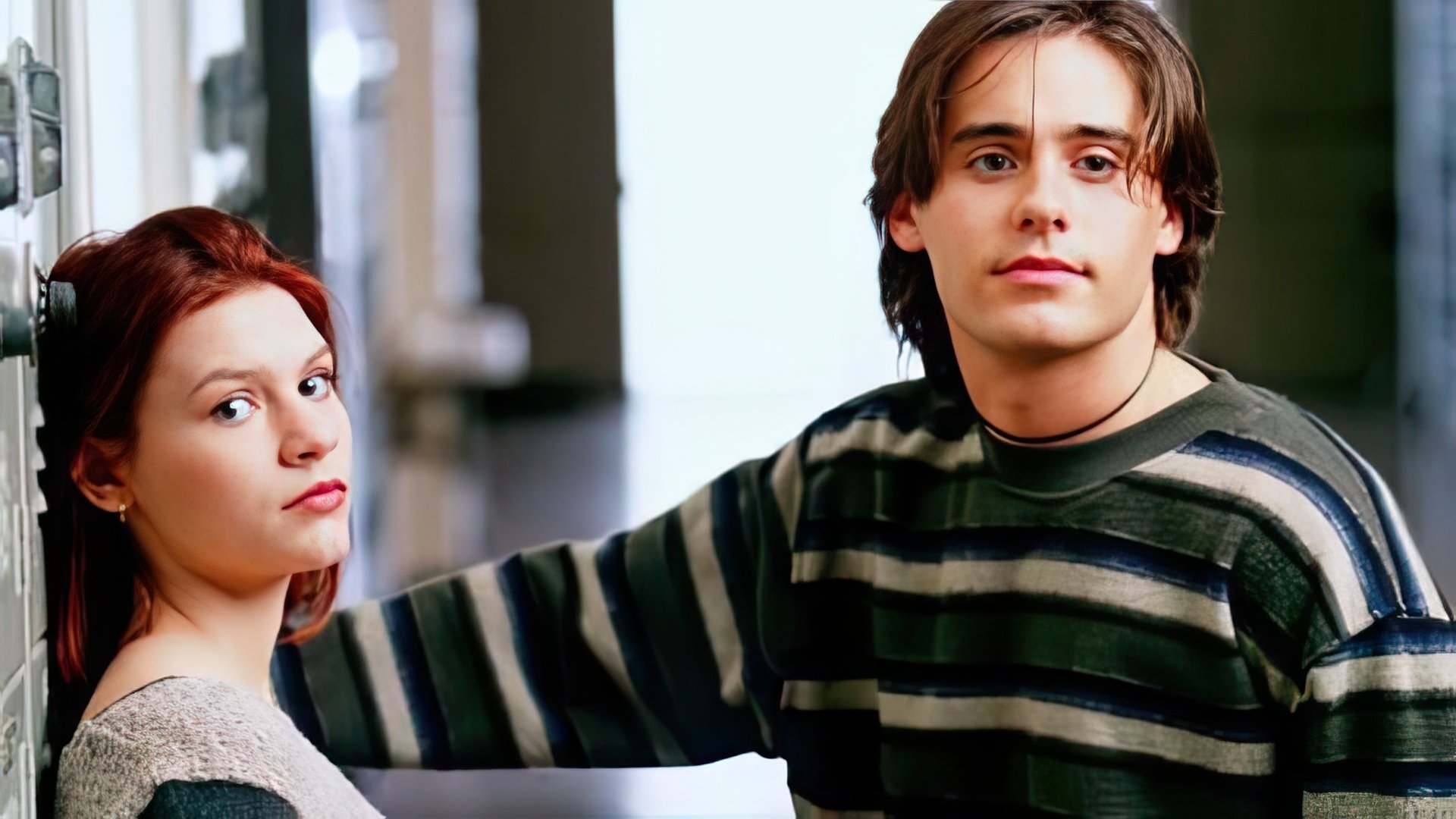 In 1994 Jared Leto appeared in an independent drama film "Cool and the Crazy" alongside Alicia Silverstone and later in a drama "How to Make an American Quilt" with Winona Ryder. In 1997 Jared was cast to play a role, initially intended for Tom Cruise, in a biopic "Prefontaine" about a legendary runner Steve Prefontaine.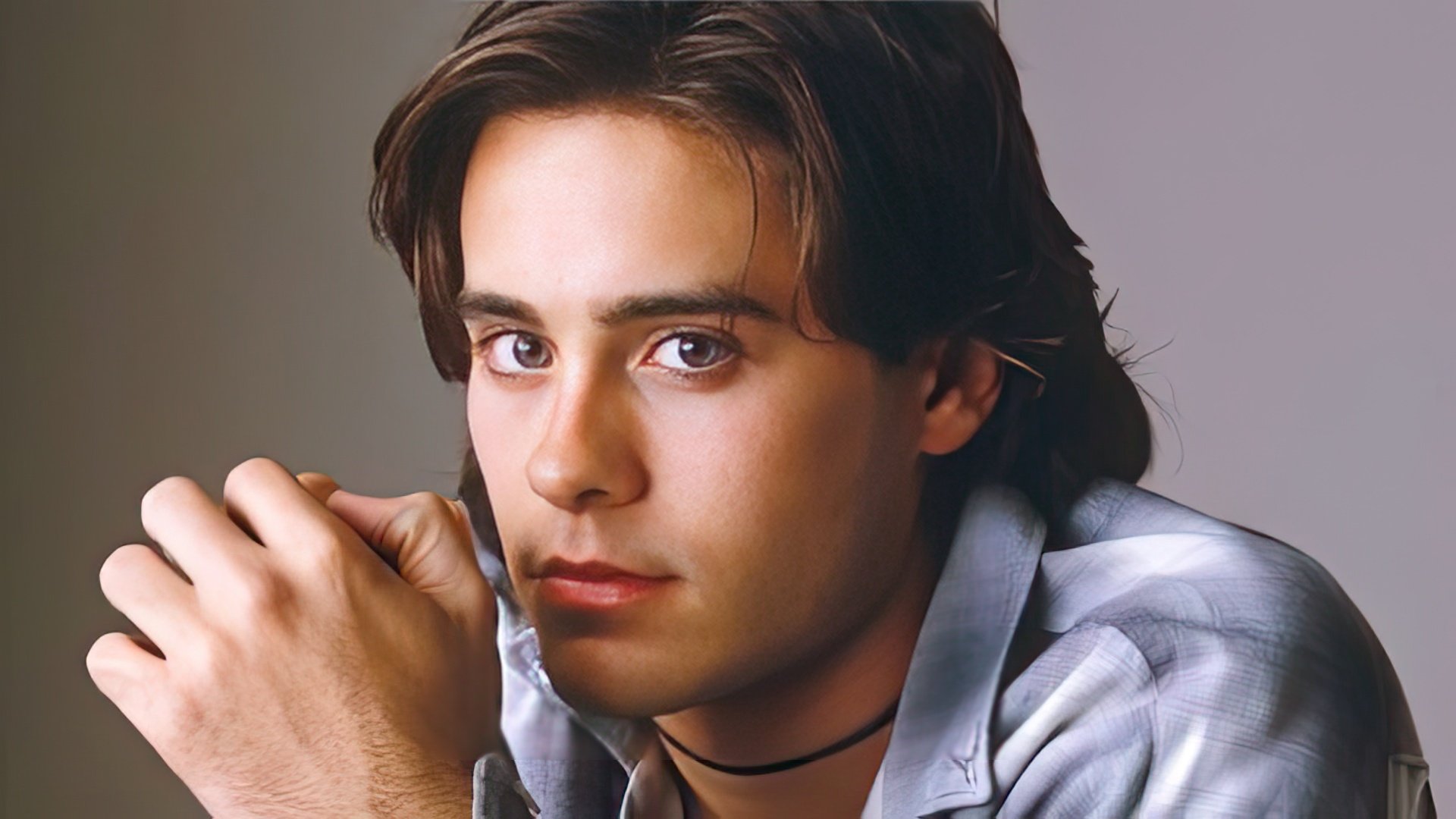 The year of 1998 was even more successful for the young actor. He got a supporting role in Terrence Malick's war film "The Thin Red Line", alongside such accomplished actors as Sean Penn and George Clooney, and later a leading role in a psychological slasher film "Urban Legend".

Jared Leto's next big-screen appearance happened in 1999 when he got a small role in David Fincher's "Fight Club". He played a young man with a nickname Angel Face (although he was barely recognizable with his ultra-white hair), who was brutally beaten up at one of the gatherings of the "fight club" by Edward Norton's character. Soon he was cast in two more films: he got a supporting role in the psychological drama "Girl, Interrupted" alongside Winona Ryder in 1999 and the role of Christian Bale's rival in the psychological thriller "American Psycho" (2000).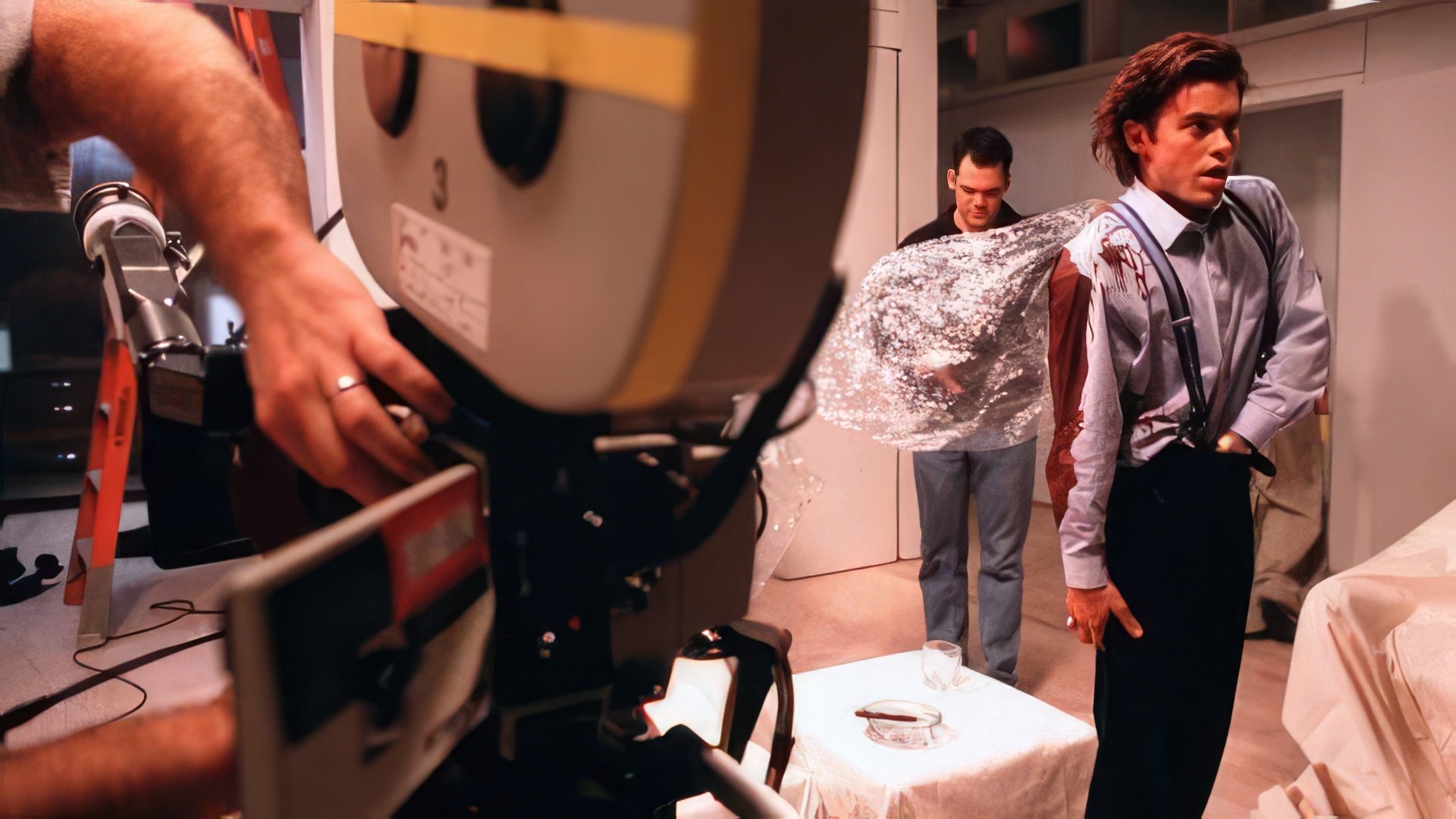 The same year he starred in Darren Aronofsky's psychological drama "Requiem for a Dream", which finally established his place among Hollywood's rising stars. Jared portrayed Harry Goldfarb – a heroin addict from Brooklyn, living with his elderly mother (Ellen Burstyn). His girlfriend was portrayed by Jennifer Connelly and Marlon Wayans was cast as his best friend. Each of them had a certain dream, which eventually was shattered by the addiction: Harry and his friend wanted to get rich, his mother wanted to be shown on TV, and his girlfriend wanted to own a boutique.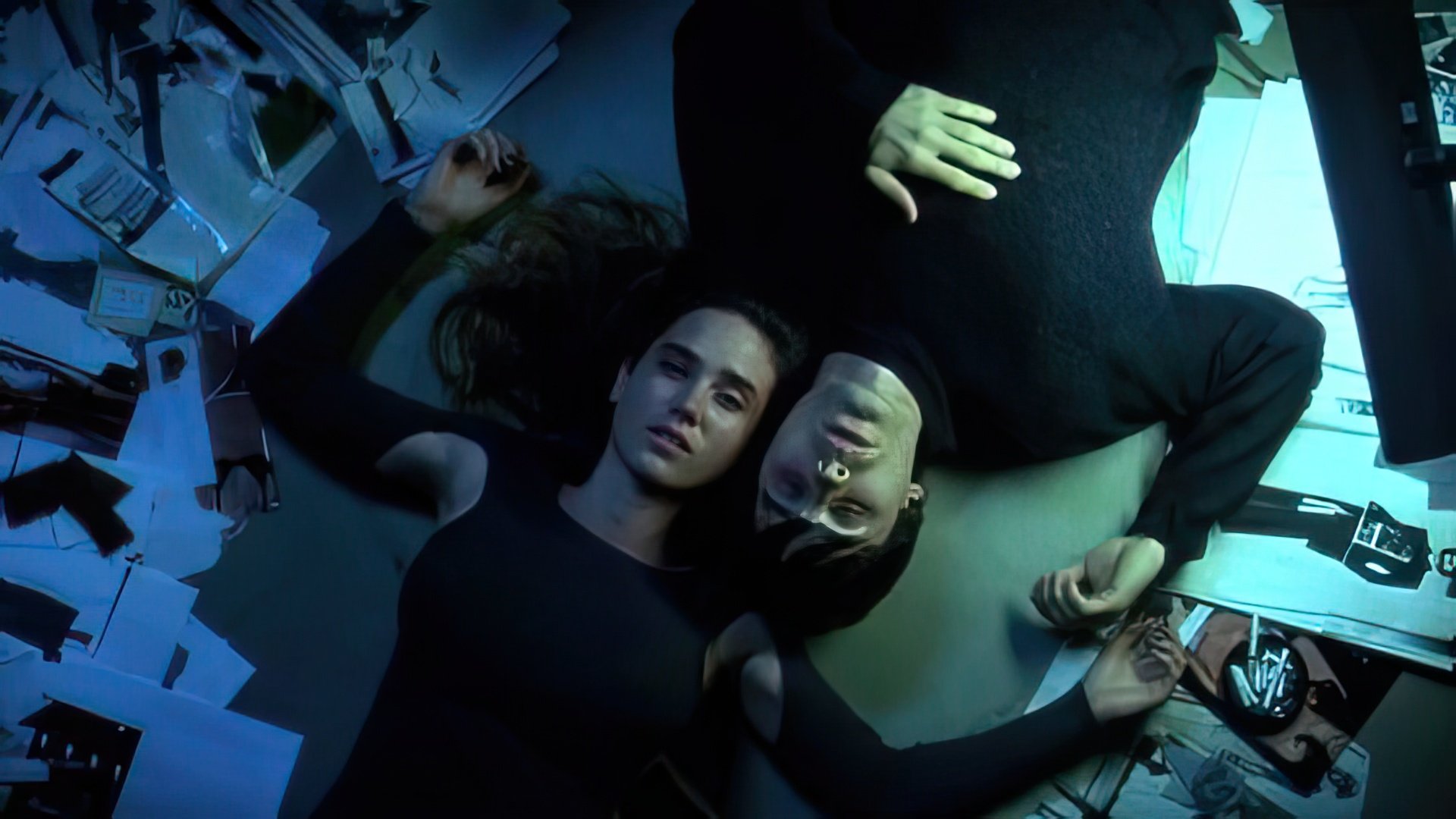 To embody Aronofsky's vision of a drug addict Leto not only dropped 25 pounds but tried living on the streets of Brooklyn and got to know some actual addicts. The actor said that he even got acquainted with a young girl, who he later found out, had passed away at the hospital from an overdose.

He perfectly blended in with his character in Fincher's thriller "Panic Room", where he portrayed a talkative and clumsy burglar, the previous house owner's grandson, trying to break in. Jodie Foster and young Kristen Stewart also starred in the film.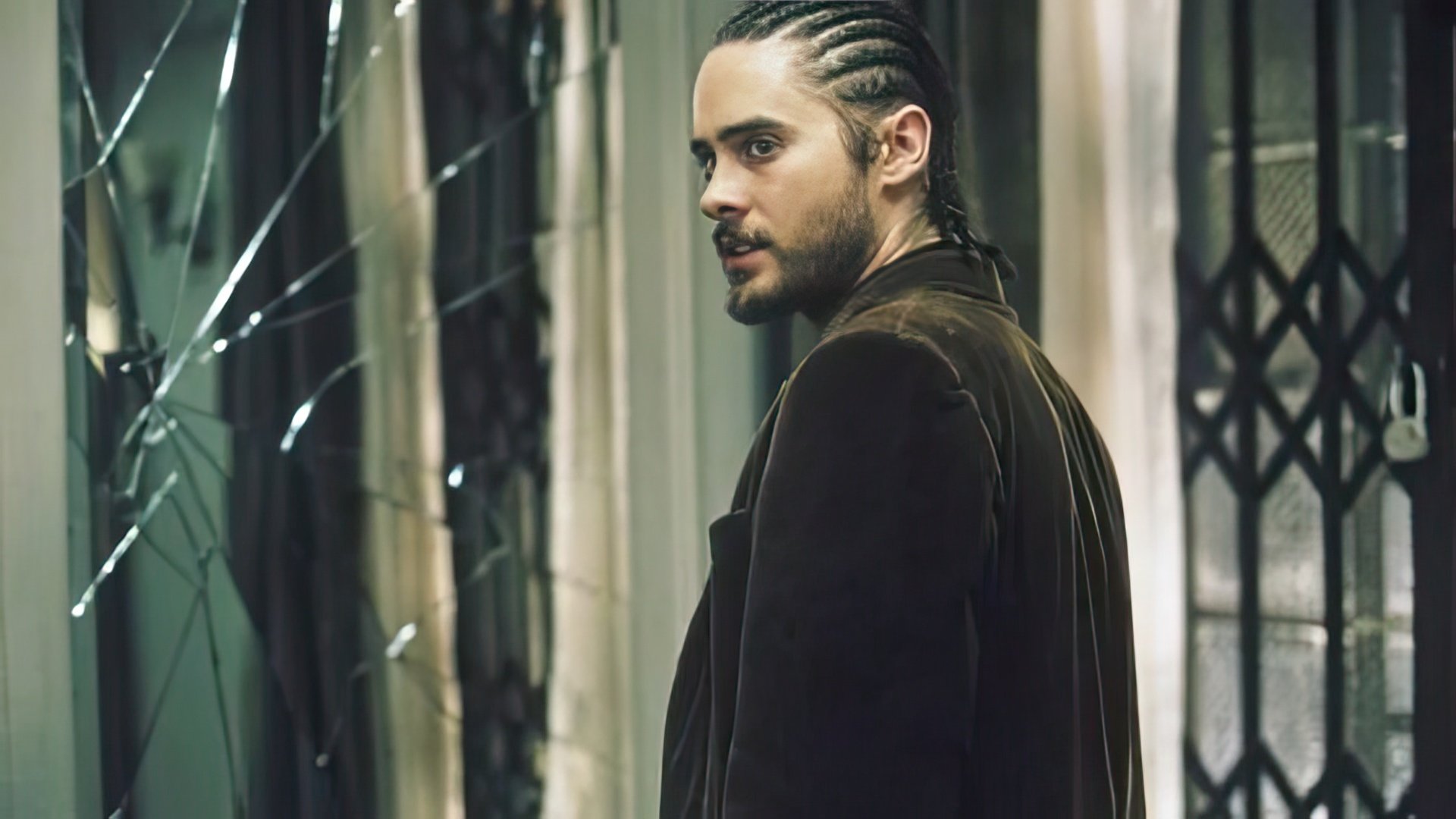 He later appeared in an epic historical drama "Alexander", directed by Oliver Stone, a political crime thriller "Lord of War", and starred in a biopic about John Lennon's assassination by Mark Chapman "Chapter 27".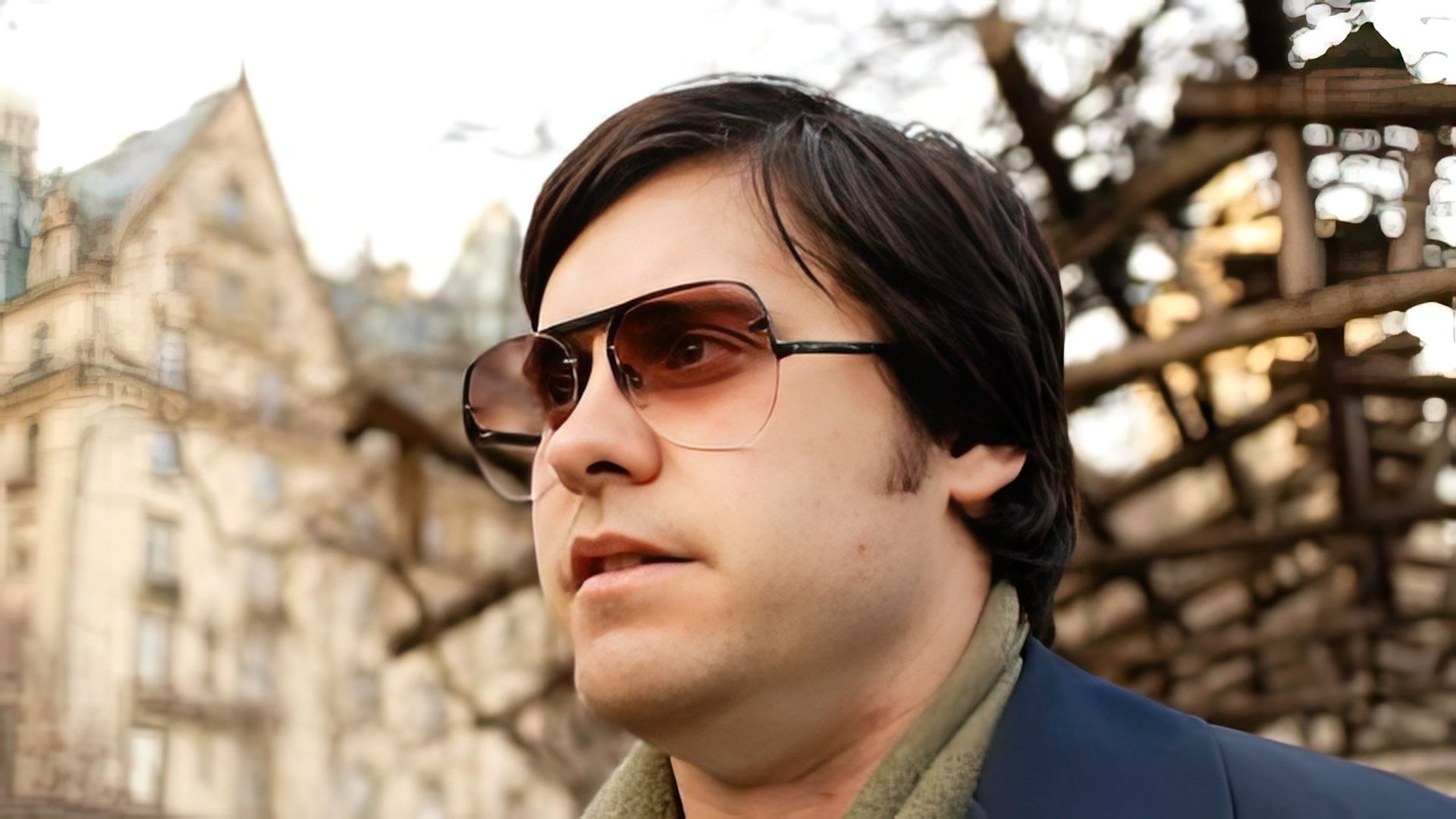 By the way, when Jared was cast in "Chapter 27" he wanted to resemble his character as much as possible, so he gained 62 pounds. He went on a special diet, which was extremely hard, considering that the actor is a committed vegetarian. Every night before going to bed Jared melted a pint of ice cream, mixed it with olive oil, and drank this nasty concoction. All the gained weight was detrimental to his health and the actor had a lot of trouble on the set. That is why the day the filming was over, Jared started a cleanse, where he only drank water with maple syrup, cayenne pepper, and lemon for ten days.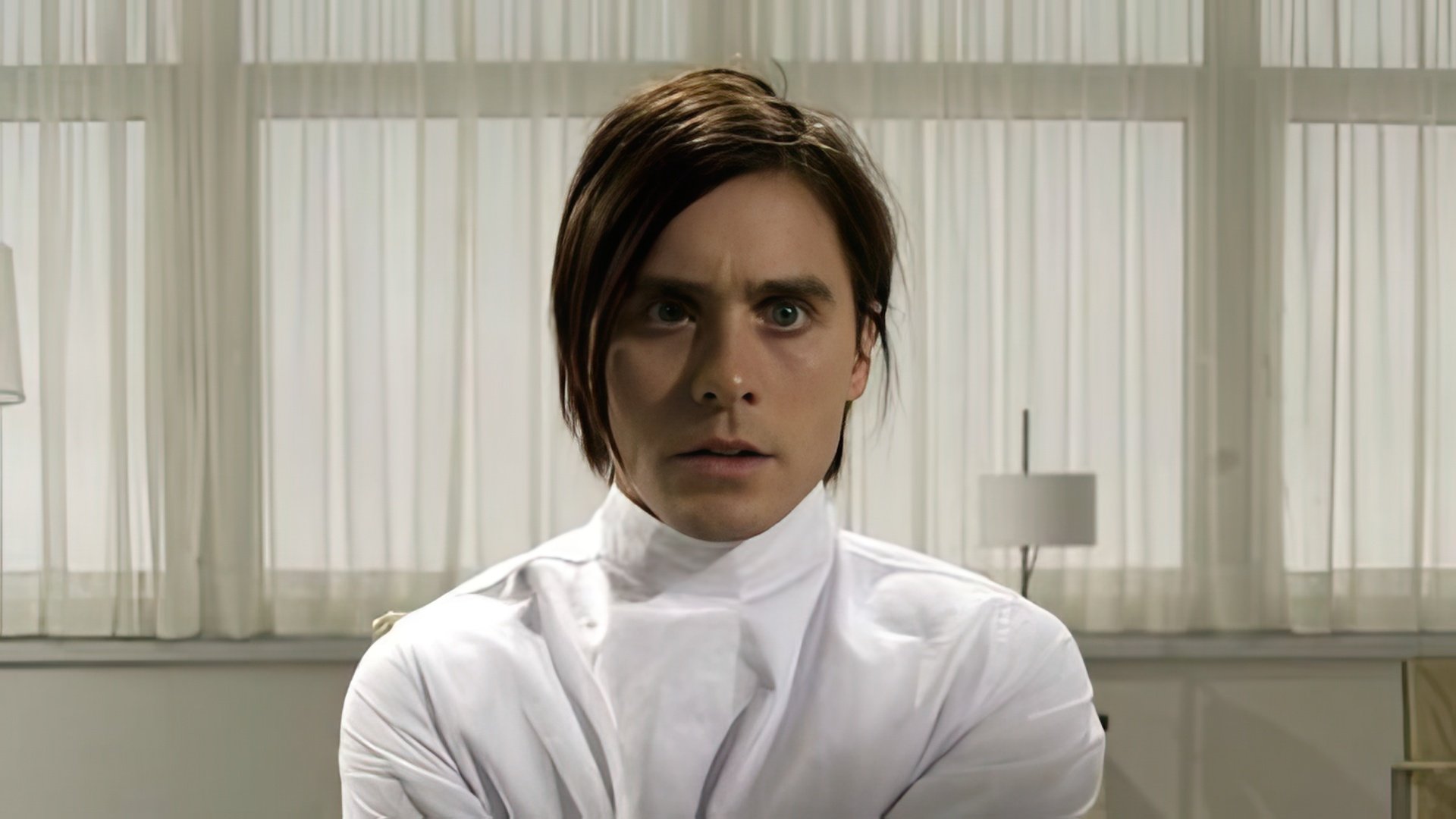 In 2009 Leto had a leading role in a French science-fiction drama "Mr. Nobody" written and directed by Jaco Van Dormael. The film received an Award for Outstanding Technical Contribution and a Biografilm Lancia Award – Fiction at the Venice International Film Festival in 2009. Jared portrays various versions (from 34 to 120 years old) of the last mortal on Earth, named Nemo, and, all in all, the viewers see nine different people, all played by the actor.
This was an unforgettable experience. The picture touches upon many problems but doesn't give a single answer. It reminds us of how exciting life is. I would play a thousand Nemos if I could, as there's an unlimited number of life paths.
After "Mr. Nobody" Jared went on an acting hiatus until 2013 and focused on his music career. Four years passed before he was cast in another movie. This time it was a biographical drama film "Dallas Byers Club" directed by Jean-Marc Vallée, based on a true story of Ron Woodroof (portrayed by Matthew McConaughey), a man, infected with HIV.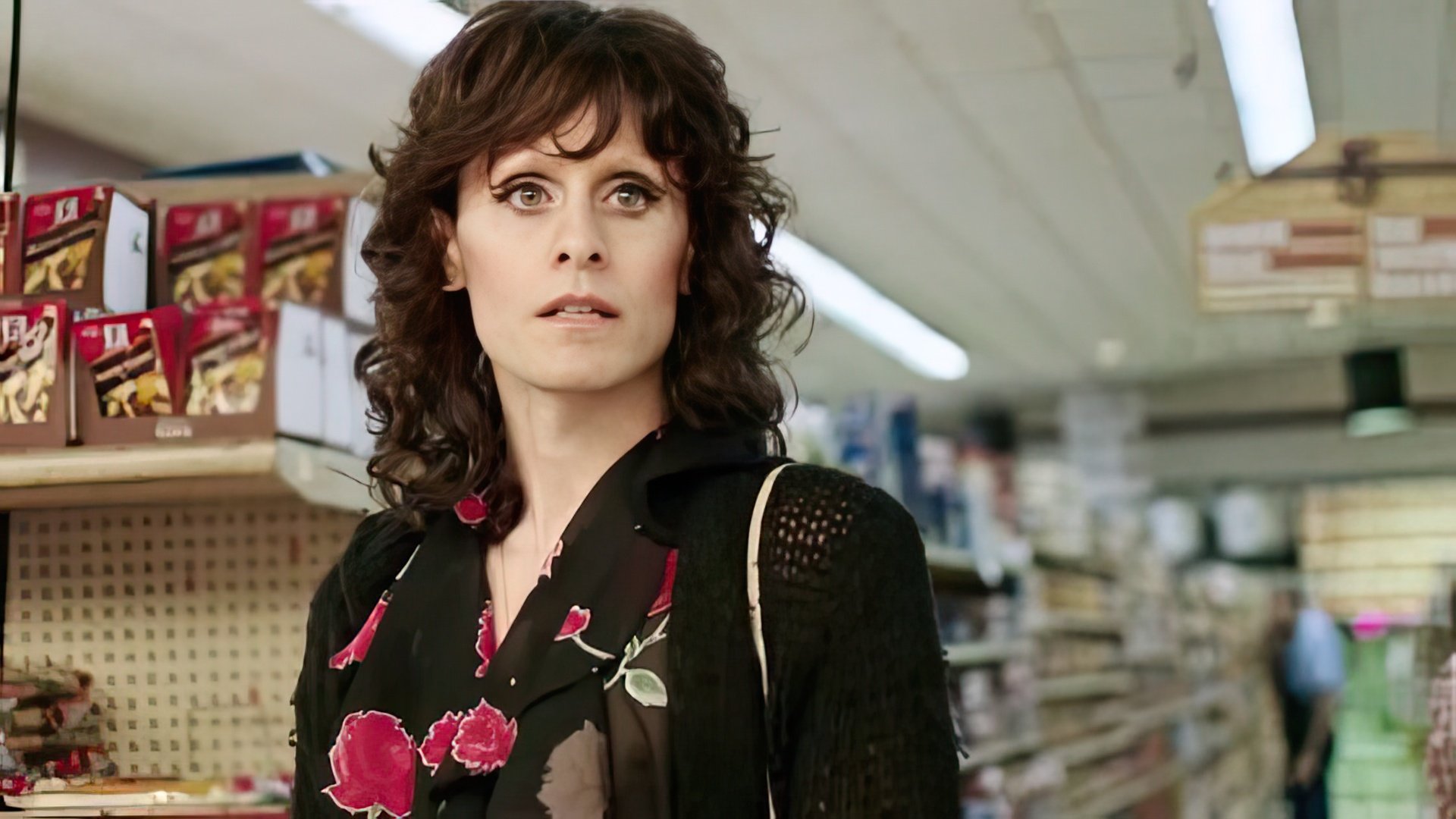 Jared portrayed Ron's buddy Rayon, a drug-addicted transgender woman, with whom Ron started an illegal business selling drugs to treat HIV. Both actors' performances were highly praised and got numerous award nominations, which resulted in McConaughey receiving The Academy Award for Best Actor and Leto – The Academy Award for Best Supporting Actor.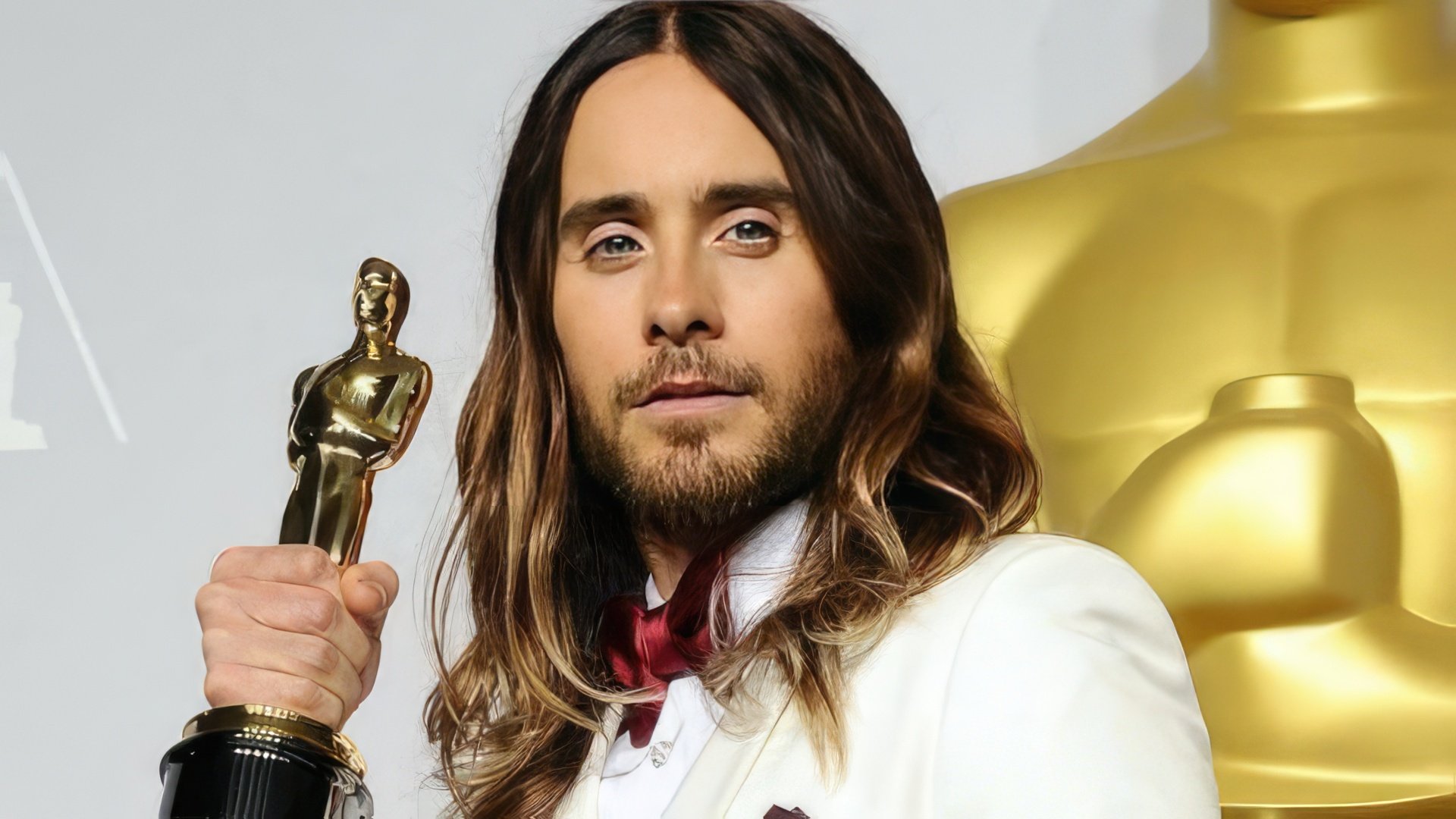 To accurately portray his role, Jared went through another drastic weight change – he lost 30 pounds, although his costar lost even more. McConaughey admitted that he never saw Jared while filming or on the set, it was always Rayon. "He always stole my stuff, literally everything he could get his hands to – lighters, pocketknives, small change, etc." – Matthew said in the interview, - "I never knew how to approach him… or her. There was a lady in front of me, and a sexy one, I must add".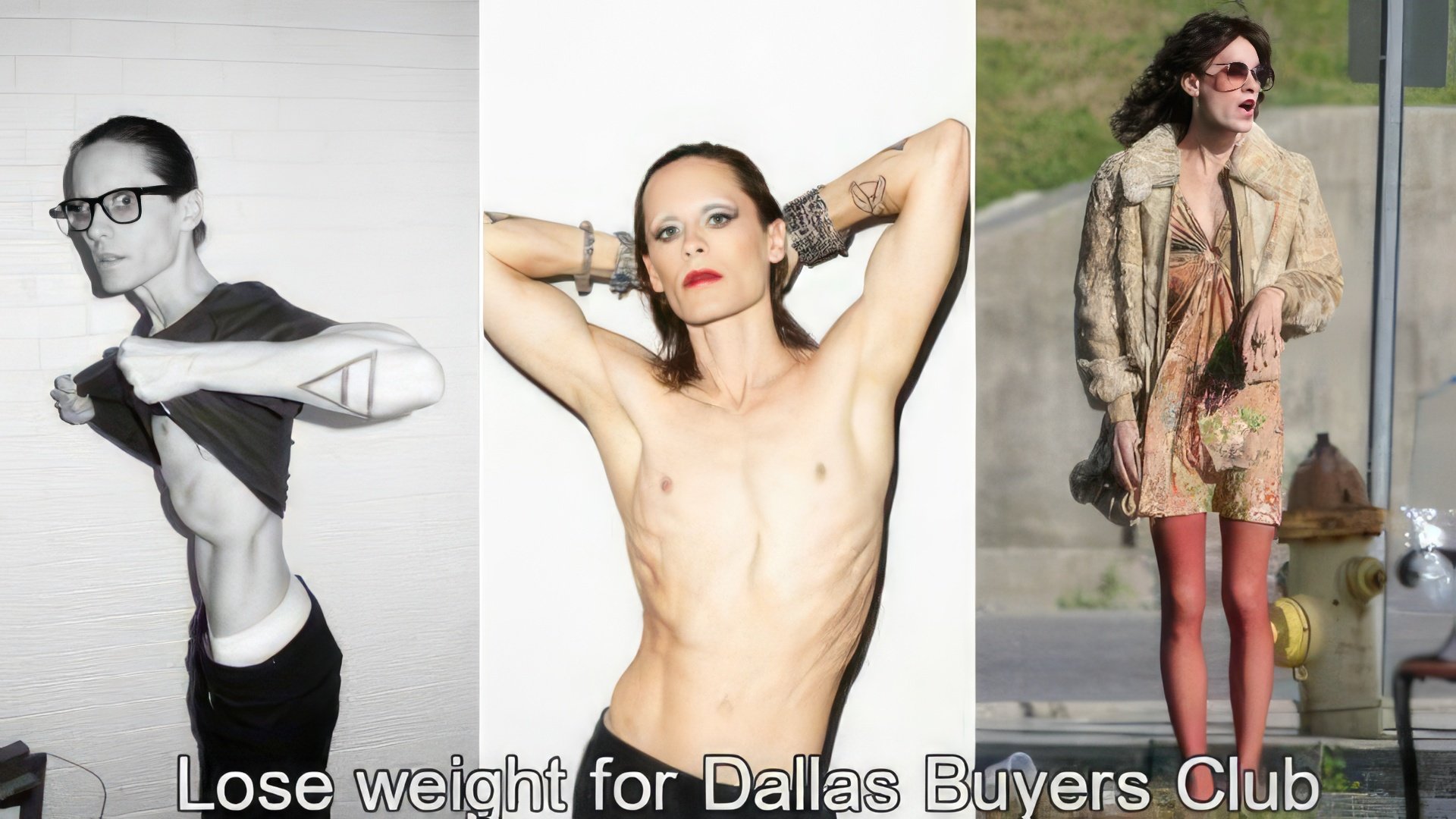 For the next couple of years, the actor took a break from acting again, only to appear as an iconic Joker, the Batman's arch-nemesis from the DC Universe, in a supervillain film "Suicide Squad". The character Leto portrays, just like the actor himself, is fascinating, provocative, and highly controversial. The actor dyed his hair bright neon-green and went full method for the role again. He allegedly committed numerous pranks and just did all-around crazy things like sending his co-star Margot Robbie a love letter in a box with a live black rat. Before the movie premiere in 2016, Jared stated that it was a great honor to play such an iconic character.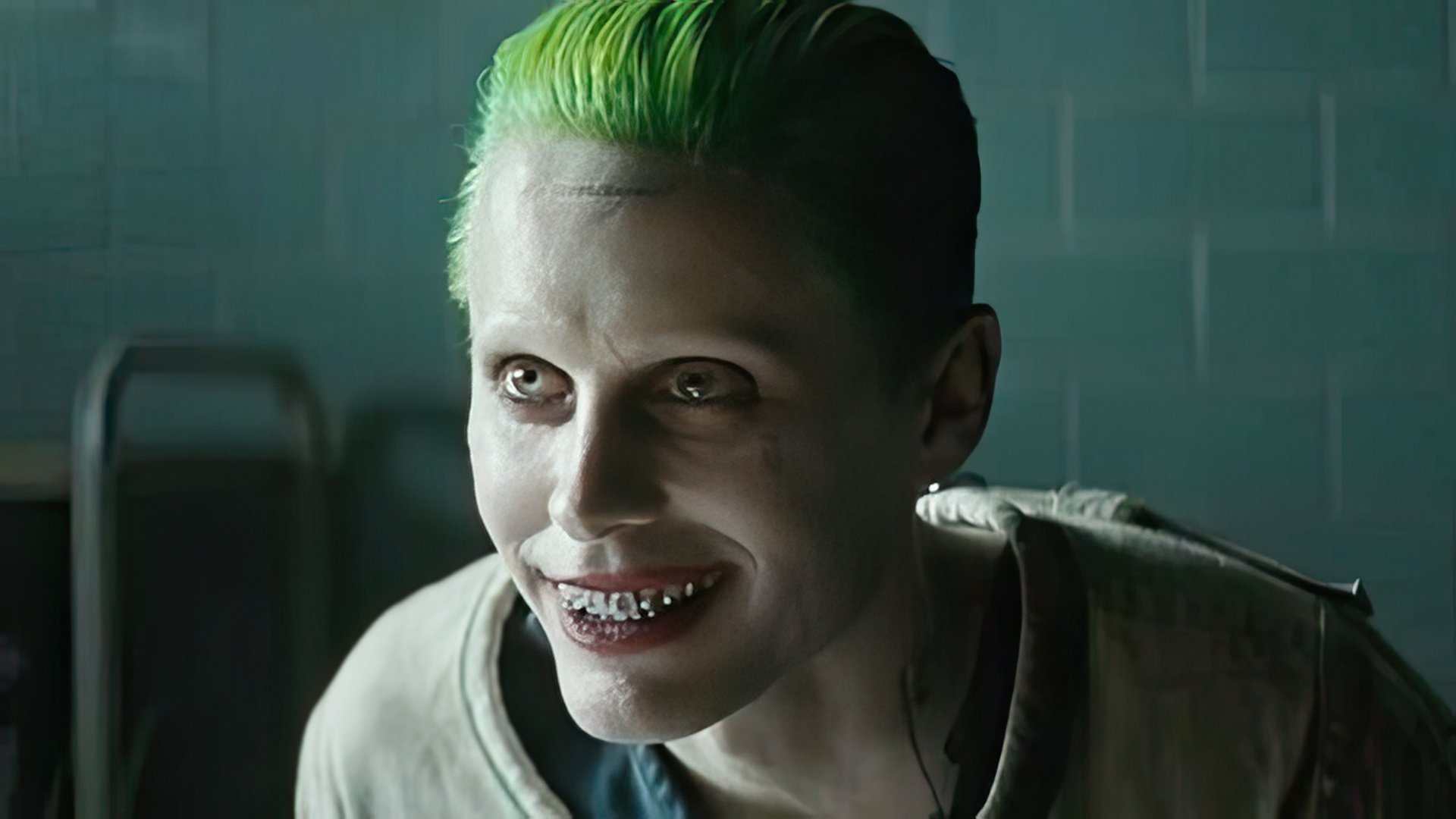 Unfortunately, he couldn't avoid the comparison of his Joker to the one, portrayed by Heath Ledger in Christopher Nolan's "The Dark Knight", and it was not in his favor. The movie itself received mixed viewer reviews despite an all-star cast including an up-and-coming Margot Robbie (who portrayed Harley Quinn) and Will Smith, who portrayed Deadshot. In 2017 Leto made an appearance in a neo-noir science fiction film "Blade Runner 2049" alongside Ryan Gosling. He portrayed a mad scientist Niander Wallace, advocating for the replicants (bioengineered androids virtually indistinguishable from humans) revival and the eradication of the humankind.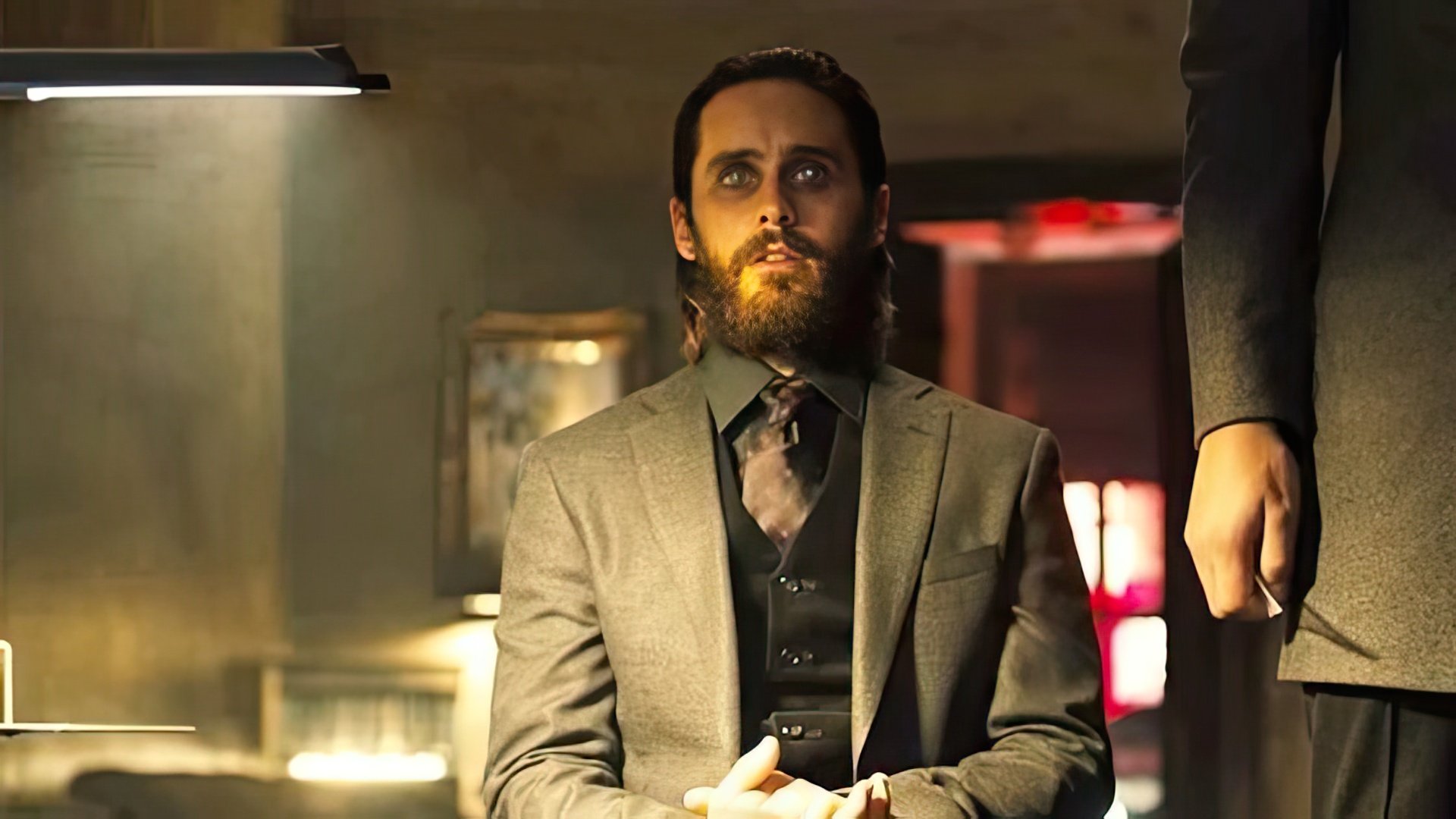 According to Zoomboola.com, in 2018 Jared Leto starred in a crime drama thriller "The Outsider" about Japanese mafia, where he portrayed a former American army officer, who joined Yakuza. The film received generally unfavorable reviews from critics.
Jared's Music: 30 Seconds to Mars
Jared together with his brother, Shannon, formed a rock band Thirty Seconds to Mars (commonly stylized as 30 Seconds to Mars) in 1998. The style of the music can be described as something between alternative and post-grunge. The name of the band, according to Leto, is a sort of "a metaphor for the future, the fact that people are so close to something that's not a tangible idea".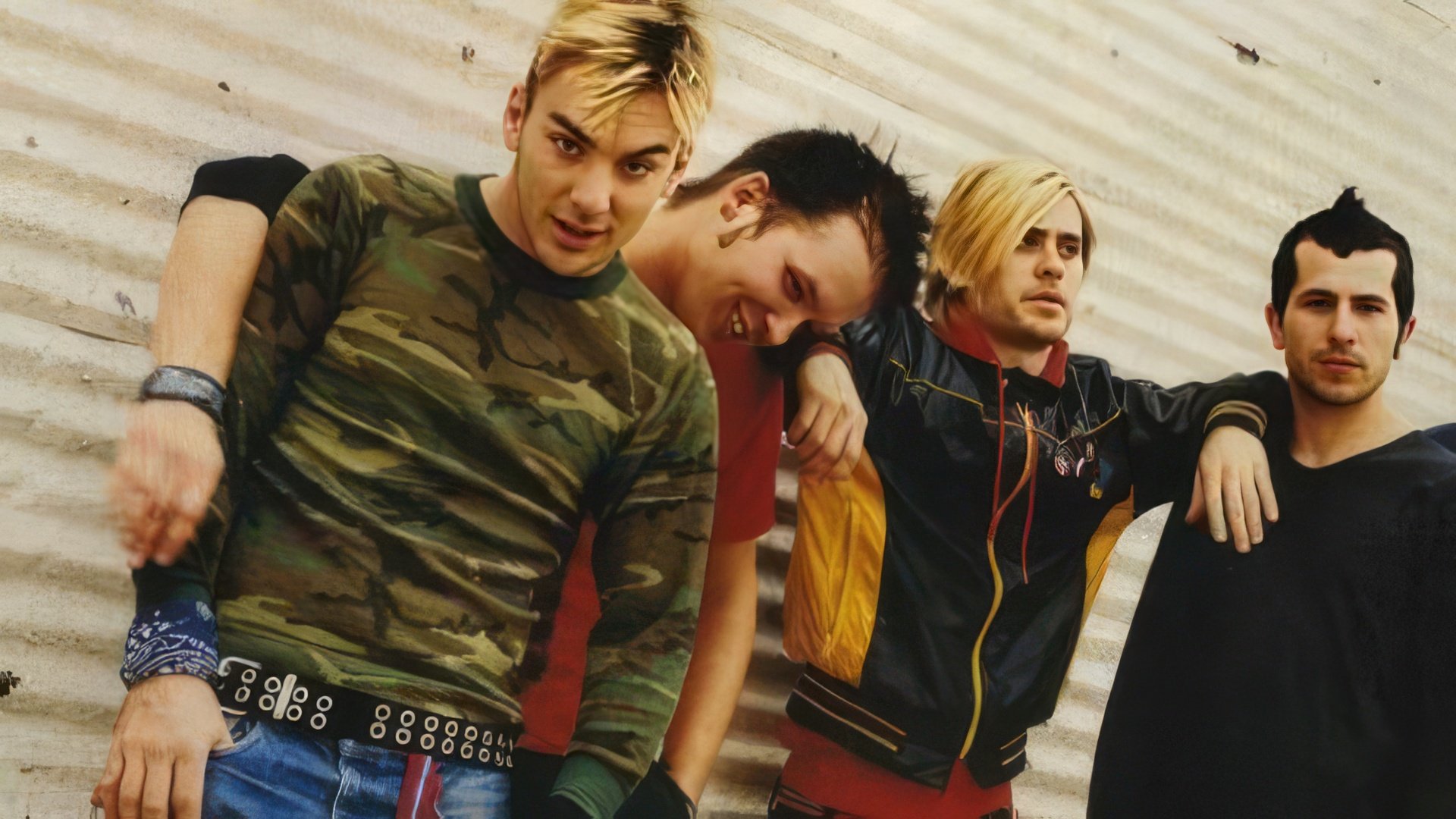 Jared is the lead singer, guitarist, and songwriter, while Shannon plays drums and percussion. The band also includes a bass player Timothy Kelleher and Braxton Olita, who plays the keyboard. The Croatian guitarist and violinist Tomo Miličević was also a part of 30 Seconds to Mars up to 2018.

The band's debut self-titled album was released in 2002. The second album, A Beautiful Lie, came out in 2005. The third one, however, was a struggle, – This Is War, was released only in 2009, after several lawsuits, filed by the record label. The label claimed that the band had failed to release the album at the established time, nevertheless, the lawsuit was settled in favor of 30 Seconds to Mars. Their fourth album, entitled Love, Lust, Faith + Dreams, was recorded without Kelleher and Miličević and came out in 2013. The single "Up in the Air" premiered from the International Space Station. The fifth studio album came out five years later – in 2018. The record, titled America, represents a drastic shift in style from the alternative rock to electronic and art-pop sound. 30 Seconds to Mars even featured ASAP Rocky («One Track Mind») and Halsey («Love Is Madness»).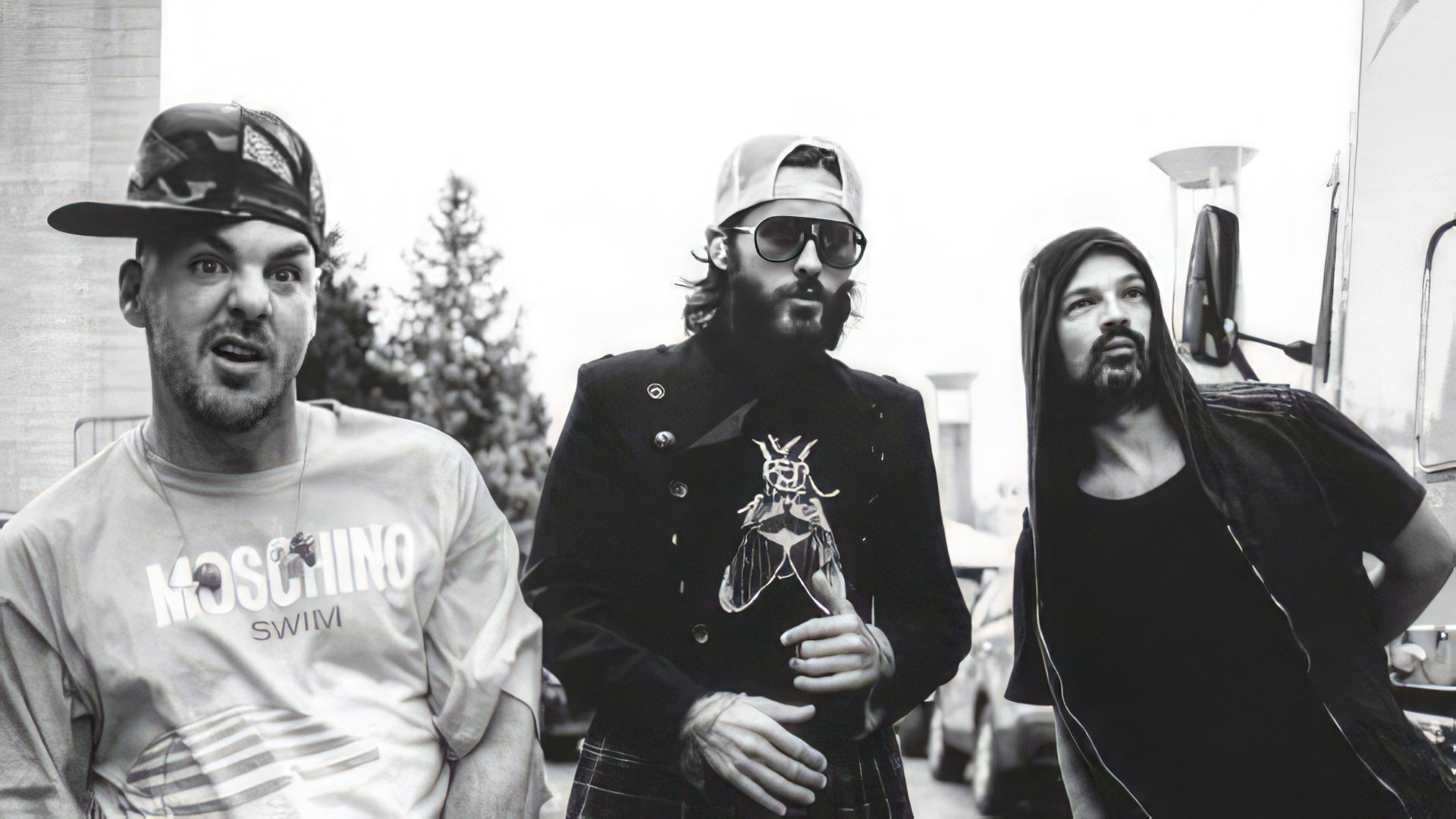 Jared directs the majority of the band's music videos under the alias of Bartholomew Cubbins, which he borrowed from a character created by Dr. Seuss for a children's book "The 500 Hats of Bartholomew Cubbins".
Jared Leto's Personal Life
Jared Leto is known for his love affairs, which he has had plenty of. To this day he is considered to be one of the most handsome and desirable bachelors in Hollywood.

Jared dated a sitcom's "Punky Brewster" star Soleil Moon Frye in 1991. Their relationship lasted for a year.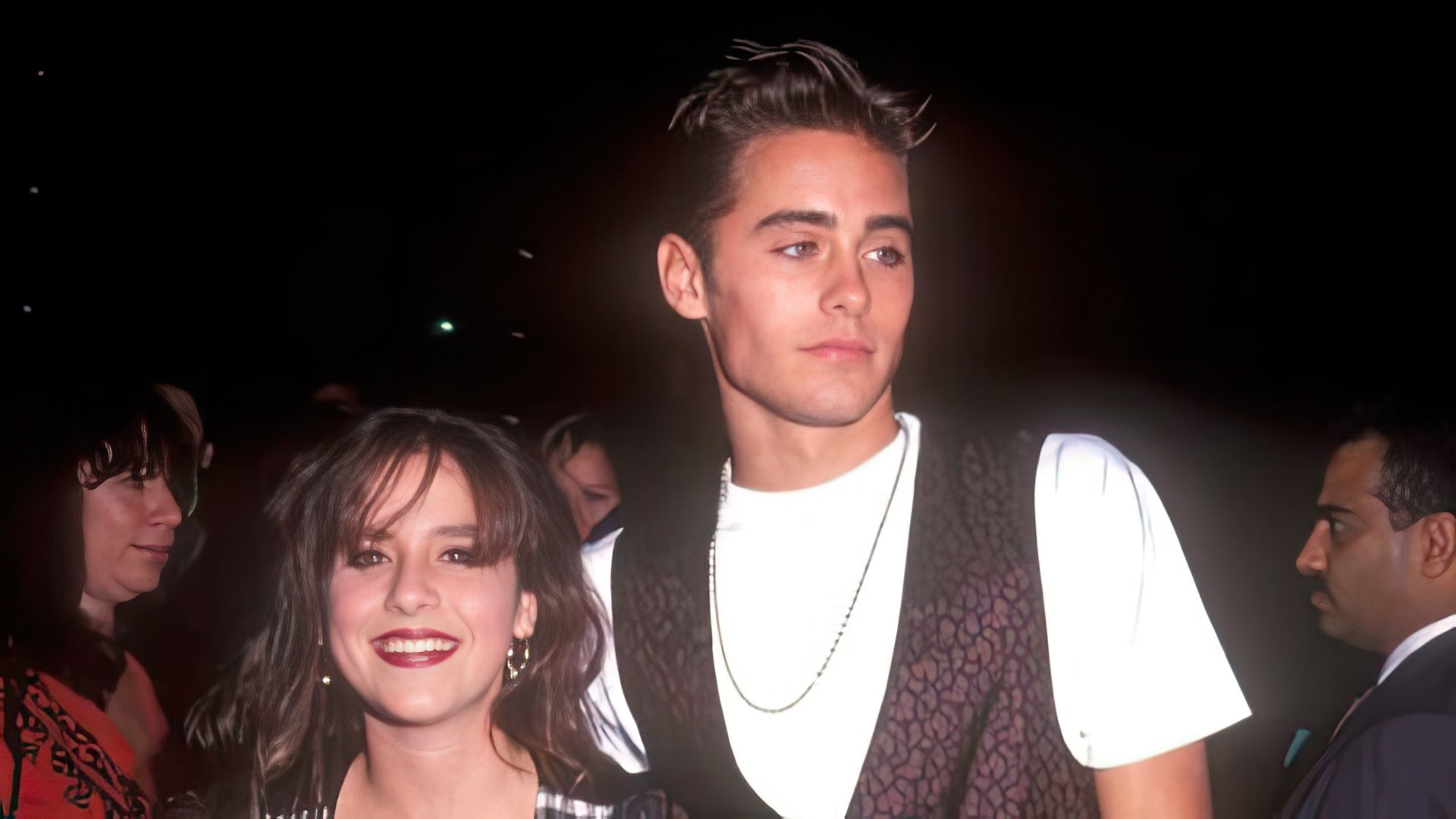 Leto was in a relationship with Cameron Diaz from 1999 till 2003 and there were even rumors of them getting engaged, but in the end, the couple broke up. Fans speculated on what was the reason for their split: whether it was Cameron's rapid career development, which was picking up way faster than her boyfriend's at the time, or Jared's jealousy of Cameron's co-stars, among which were Leonardo DiCaprio and Tom Cruise, or was it simply that they were both busy with their schedules and couldn't make time for each other?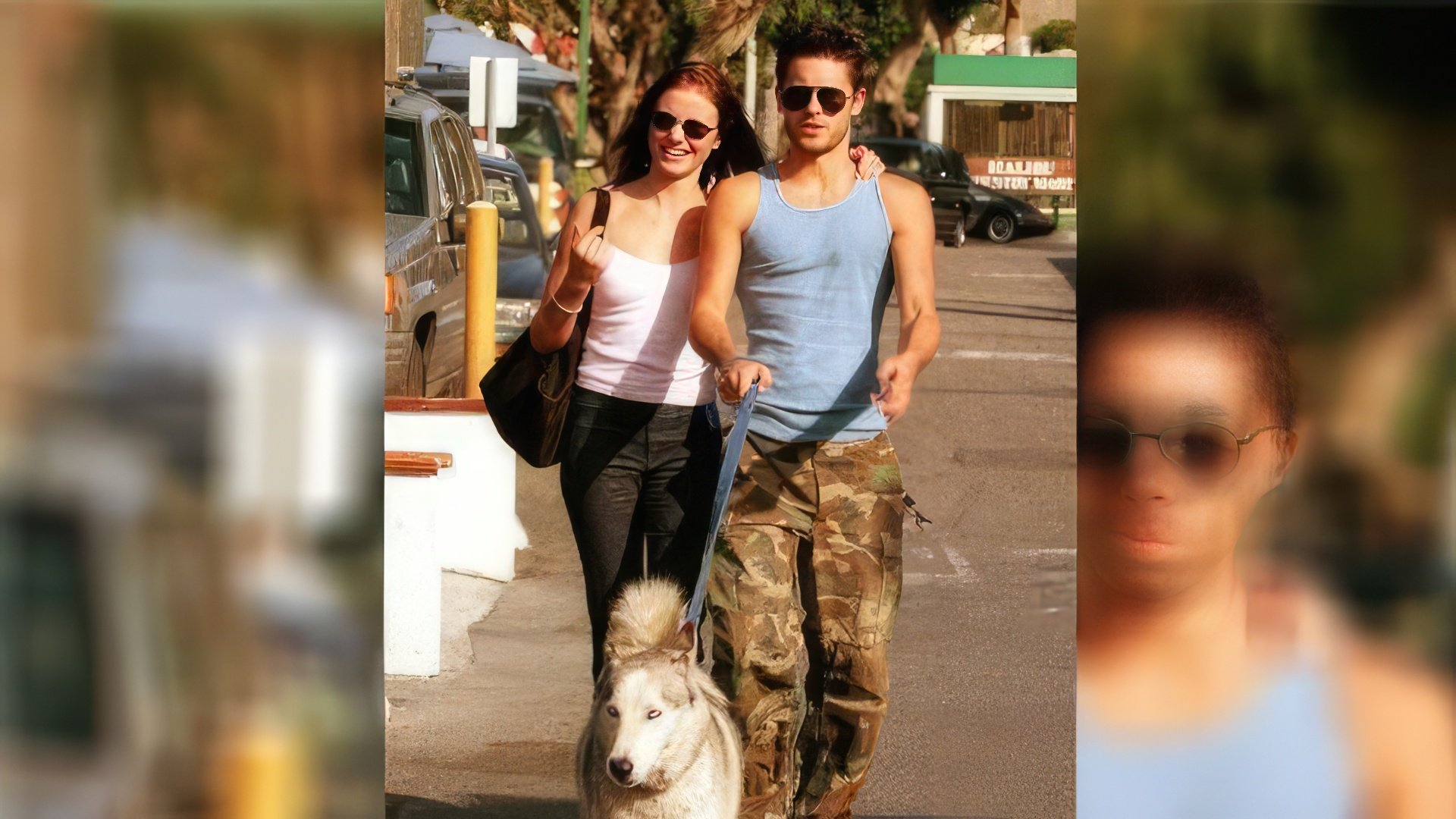 Jared Leto dated a young aspiring actress Scarlett Johansson in 2004 for about a year.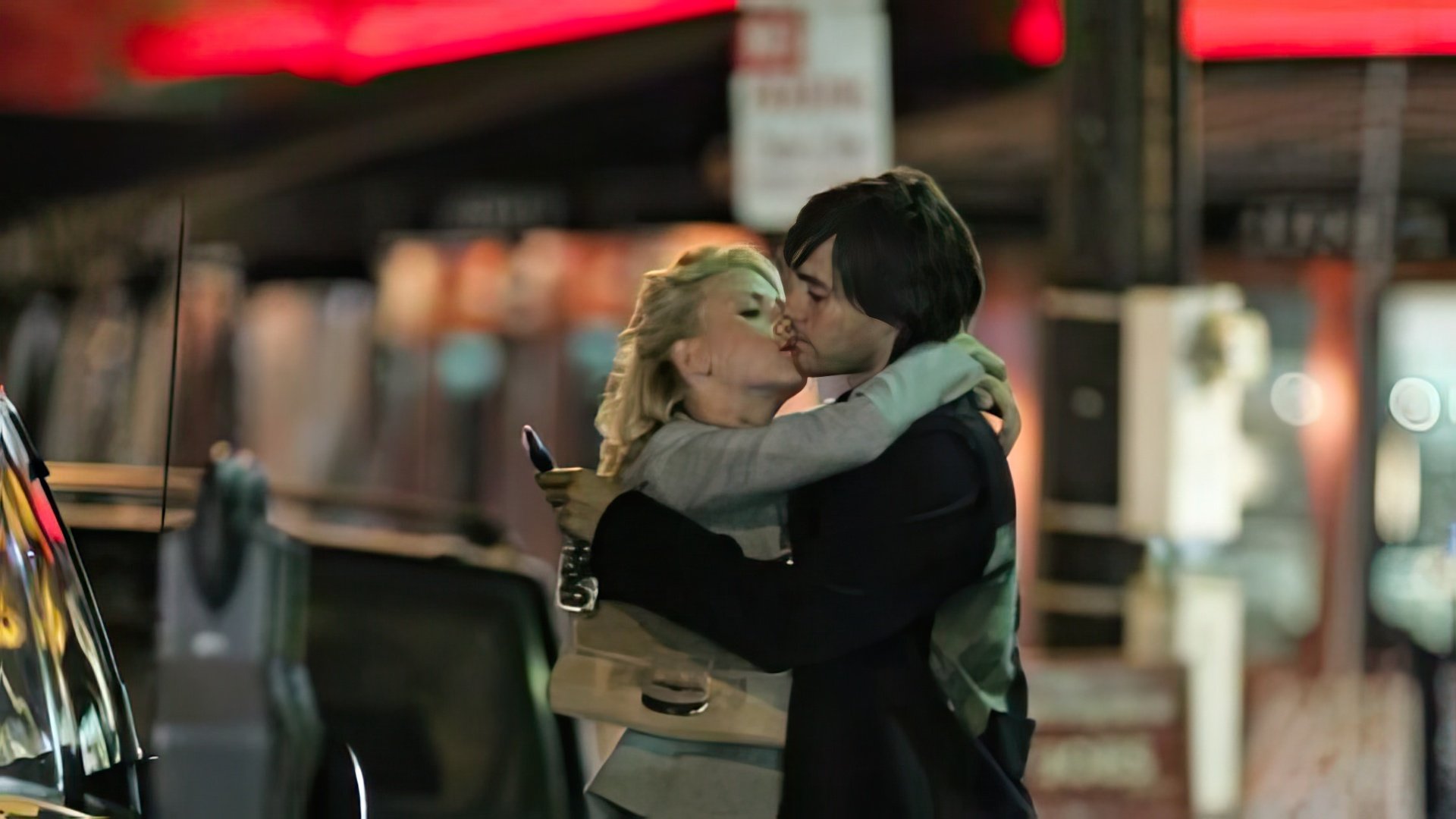 Another celebrity Jared Leto was close to is Ashley Olsen. The tabloids often called them "friends with benefits" and they truly looked like a couple from the outside, although in one of her interviews Olsen clearly stated that they were only friends and nothing more.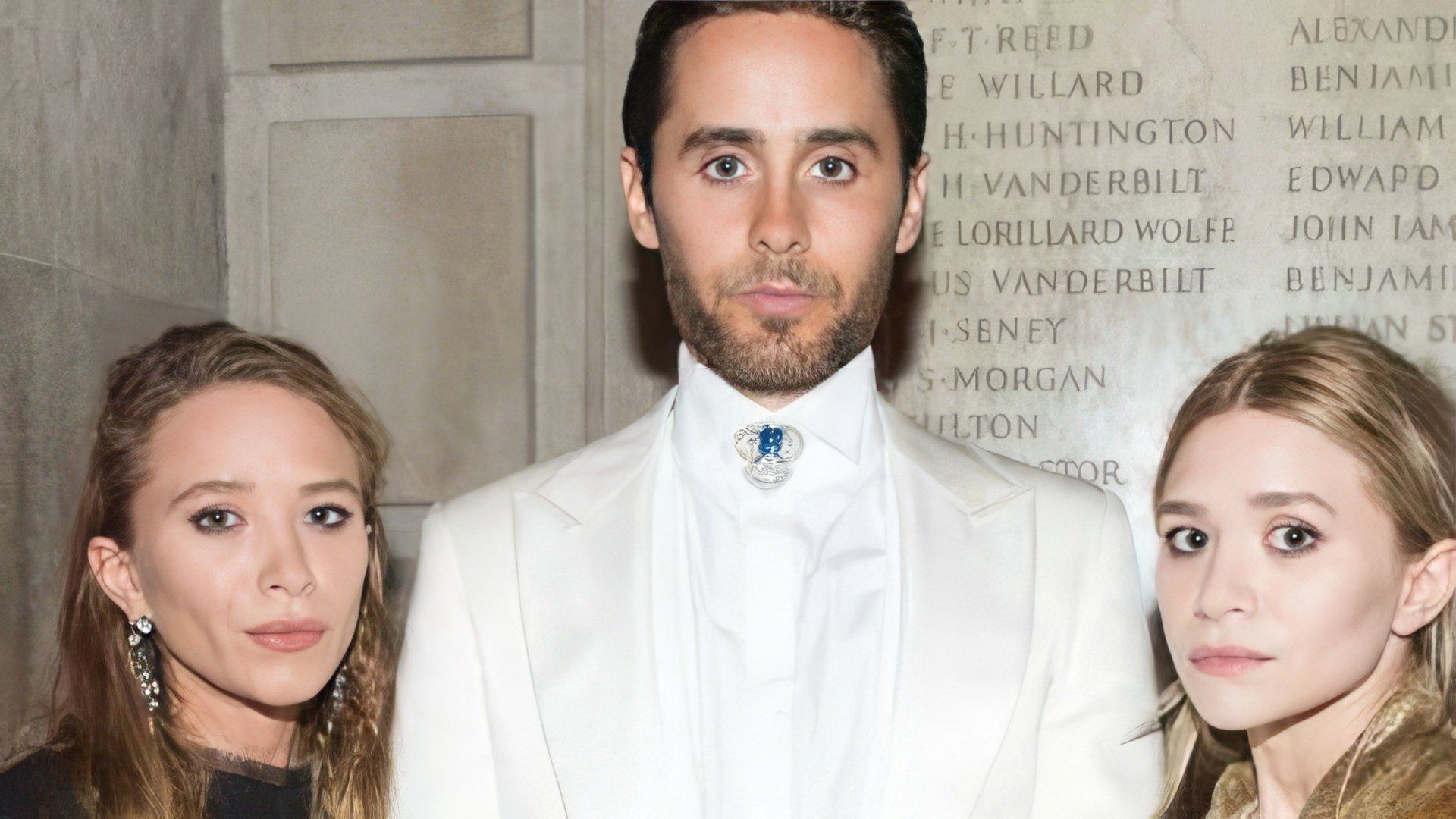 In 2008 there were rumors of Jared dating Paris Hilton. The sources close to the socialite claimed that it was just a fling, although Paris thought that he was "very sexy and funny". A bit later the blue-eyed and seemingly ageless handsome actor was involved with a Serbian movie star Nina Seničar, an actress Katharina Damm, a stylist Chloe Bartoli, and in 2014 he was believed to have hooked up with Miley Cyrus and Katy Perry.

While filming "Suicide Squad" Jared started dating a Russian model Valery Kaufman. Although the age difference between the lovers is 23 years, they have been together and happy for several years.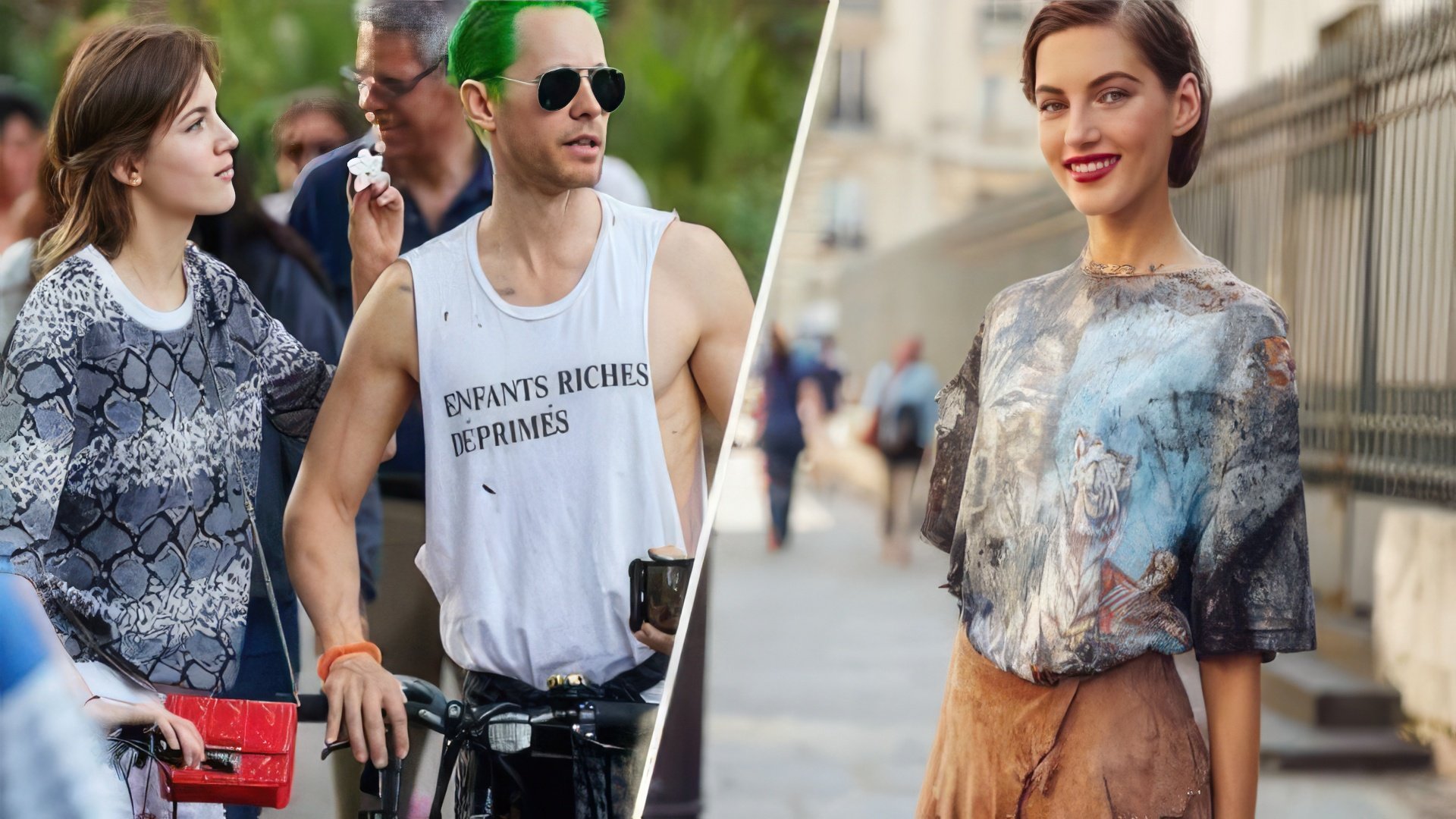 Jared Leto has many tattoos. He has a graphic symbol of his band tattooed on his right wrist and the symbol of 30 Seconds to Mars's second album – a cross inside a circle on his left wrist. The latter one, by the way, was done by a famous LA tattoo artist Kat Von D. Jared has arrows tattooed on both his calves and both his elbows the symbol of their third album (the Alchemy triangle symbol for air) – triad. He also has a Latin phrase "Provehito in Altum" on his collarbone.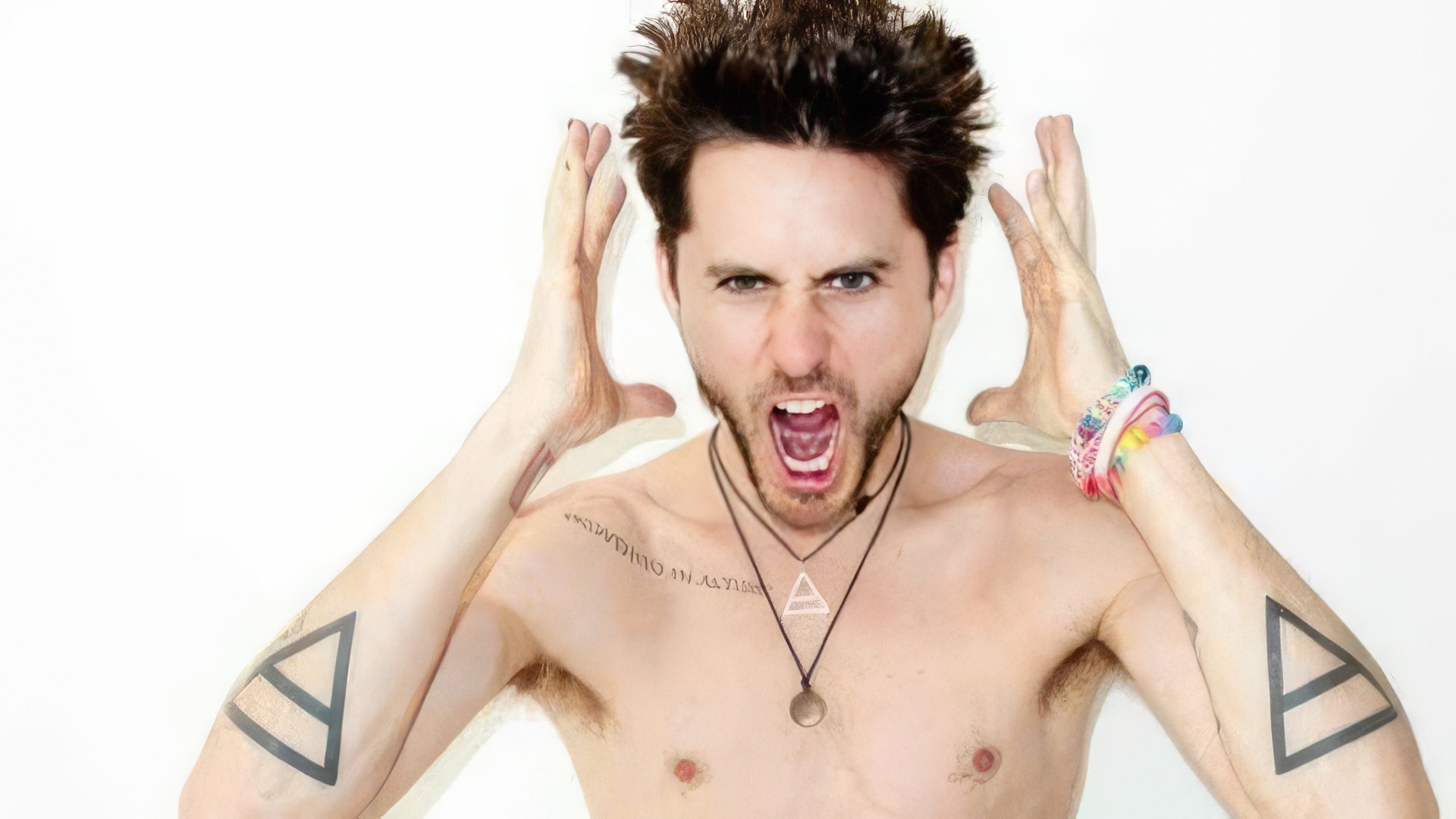 Jared Leto Today
Jared Leto continues his successful career in both music and cinema. So, in 2021, the movie Morbius with his participation will be released.

He also continues to organize his festival for fans - Mars Camp, where tens of thousands of fans of 30 Seconds To Mars gather annually.
Press Ctrl+Enter If you find a mistake