A$AP Rocky Biography
A$AP Rocky doesn't like being compared to Kanye West or Jay-Z. However, their biographies are similar: difficult childhood, rapid career rise, their own recognizable style of music and problems with the law. As well as his older colleagues, the rapper has always been interested in design and fashion and has also won the heart of one of the most famous beauties.

In January 2022, it got about that A$AP Rocky and singer Rihanna were expecting their first child. The impending fatherhood did not affect the restless disposition of the musician in any way. A few months later, he was arrested by the police.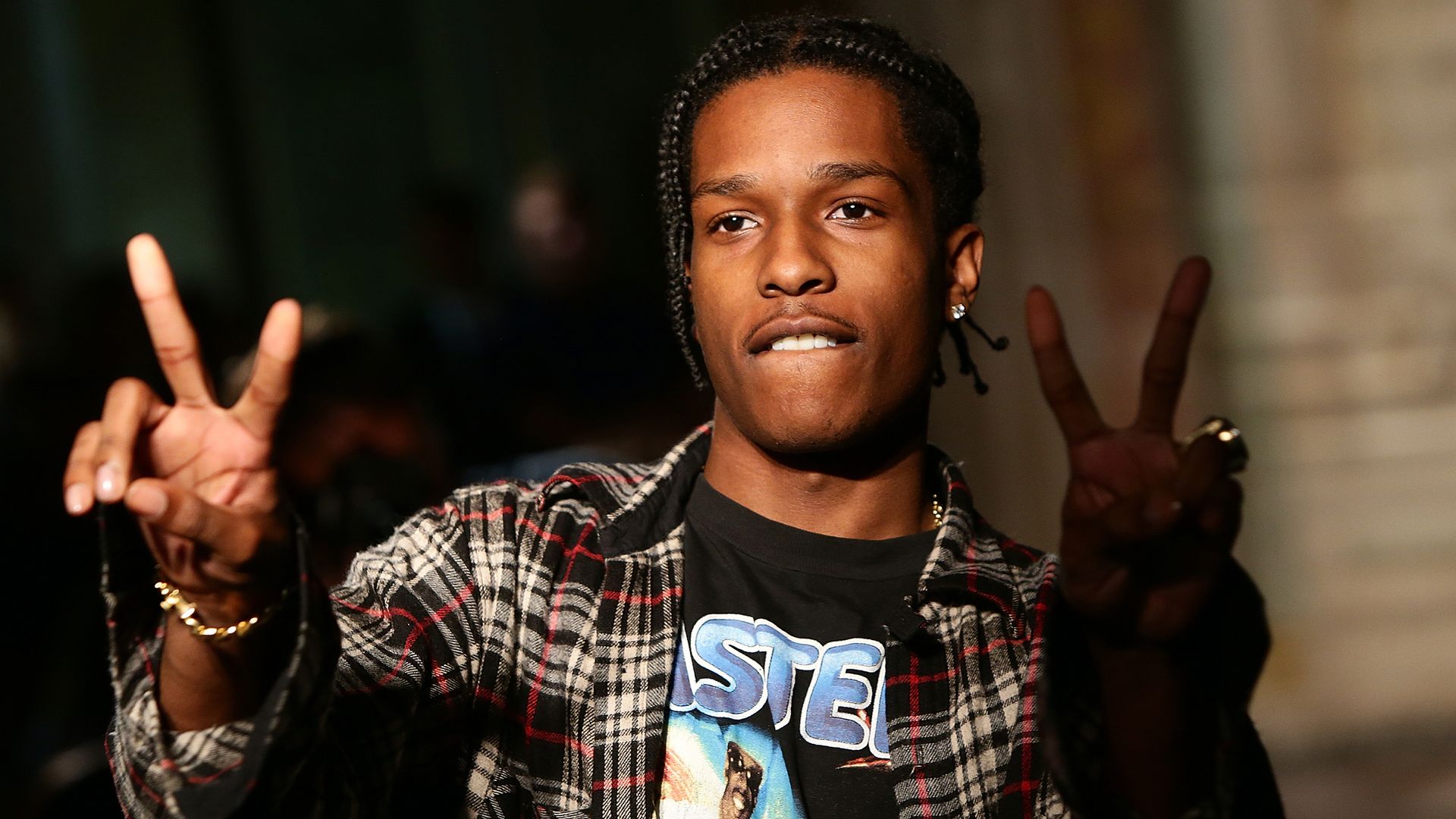 Childhood and Family
Rakim Mayers (the real name of rapper A$AP Rocky) was born on October 3, 1988. His childhood was truly gloomy: he grew up in one of the most criminal areas of New York - Harlem. Drugs, alcohol, constant fights… the streets were always restless. His father was a drug dealer and addicted. But in later interviews, the rapper always recalled that period with nostalgia.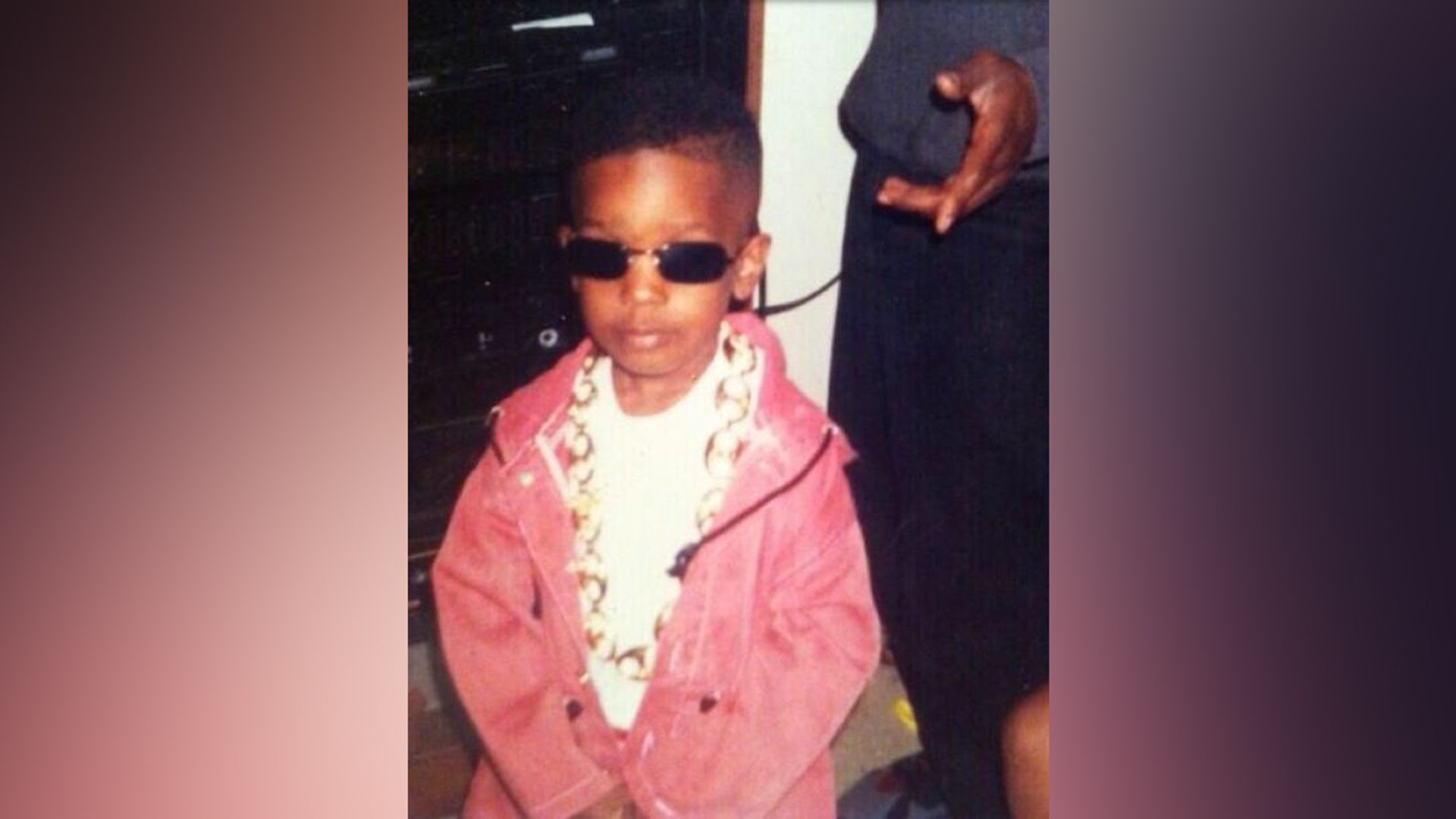 He grew up in a multicultural family. His father was born in Barbados; his mother is African American. She did not work and looked after three children. Rakim was the youngest. Rakim had an elder brother and sister. The sister's name was Erica. She and Rakim were named after members of the hip-hop duo Eric B. & Rakim.

The family moved from one place to another, so in 1996 the Mayers ended up in Pennsylvania. It was there that 8-year-old Rakim became interested in rap. The older brother helped him write lyrics and actively supported his creativity. Subsequently, the rapper made his famous hairstyle with braids, as well as his brother had.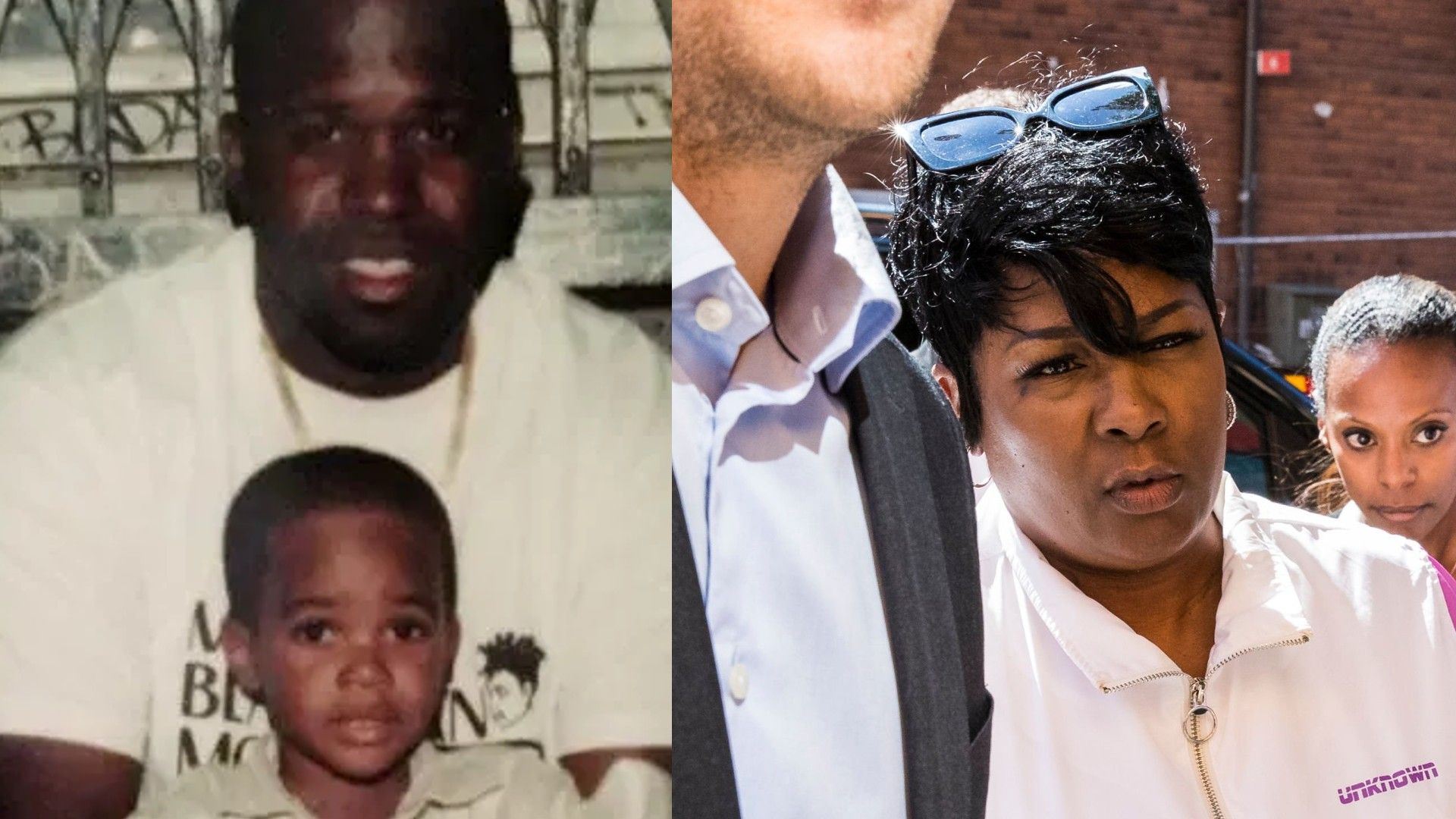 In 2000 the family returned to New York. The father was put in jail for drug dealing. The Mayers were left without a livelihood. The mother and children became homeless and wandered from shelter to shelter. Rakim first took part in a sexual orgy when he was 13, later he often recalled it in conversations with reporters.

In 2002 his brother was gunned down on the streets of Harlem. Rakim took this tragedy hard. He sorted the lousy company and almost served communication with his mother and sister. He devoted all his free time to rap and earned his living by selling crack. The musician had a scar from a blow to the face with a gun as a remembrance of that time.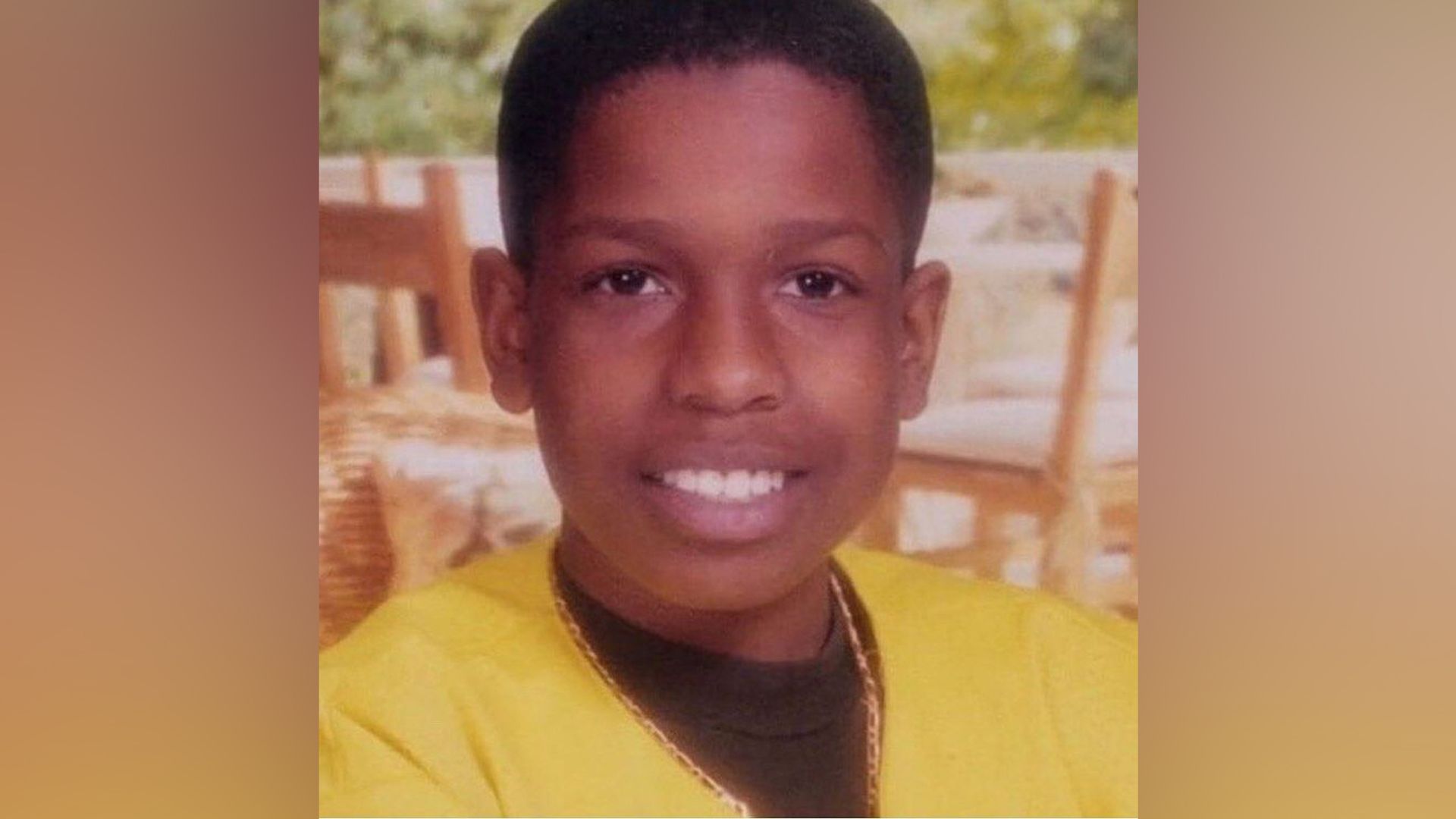 In 2004 Rakim was arrested. He spent two weeks in prison on Rikers Island in New York. The future rapper Casanova also served his sentence there. The time in prison made Myers re-evaluate what's important in life and forever down with crime. But nevertheless when he grew up he had problems with law many times.
A$AP Mob
When Rakim was a child, he had warm relationship with his cousin Tarik Devega. They became friends because of a common love for rap. After his family changed their place of living several times, the communication between the guys stopped.

After his release from prison, Rakim focused on music. He began to communicate with his cousin again and was well-connected with rappers, designers and producers. One of them was Jabari Shelton (A$AP Bari), who designed clothes in a modern street style. He recognized the potential of Rakim, who had already developed an individual style with depressing dark lyrics through years of practice.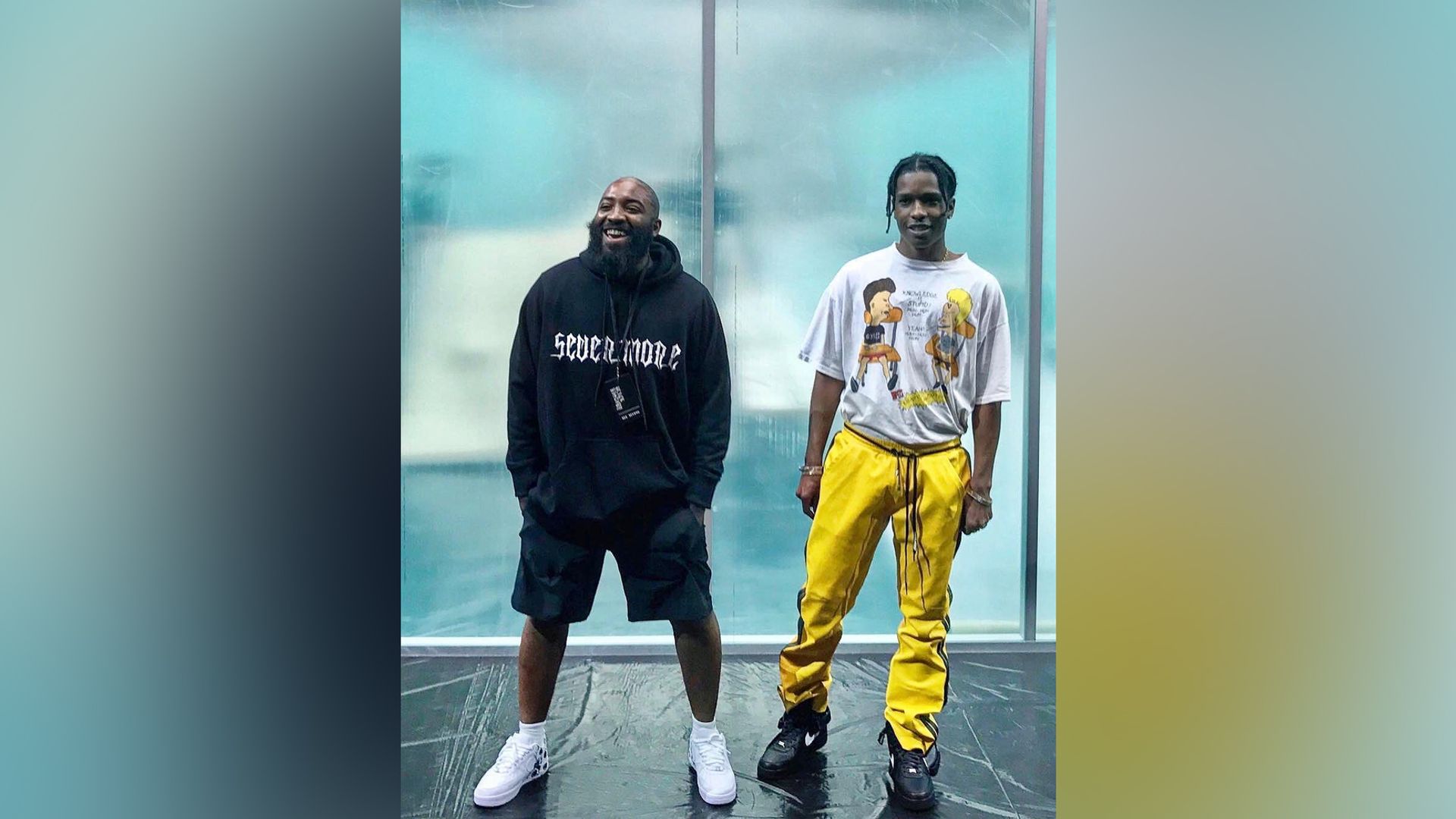 Shelton introduced him to Steven Rodriguez (A$AP Yams), who was hatching the idea of creating a community of creative New Yorkers with similar interests in fashion and music. A$AP Mob became such a team in 2006.

The association's founders were A$AP Yams, A$AP Bari and A$AP Illz, who in 2007 accepted into their ranks Rakim, who took the pseudonym A$AP Rocky. Soon other members joined the team, including Myers' cousin, who took the pseudonym A$AP Nast.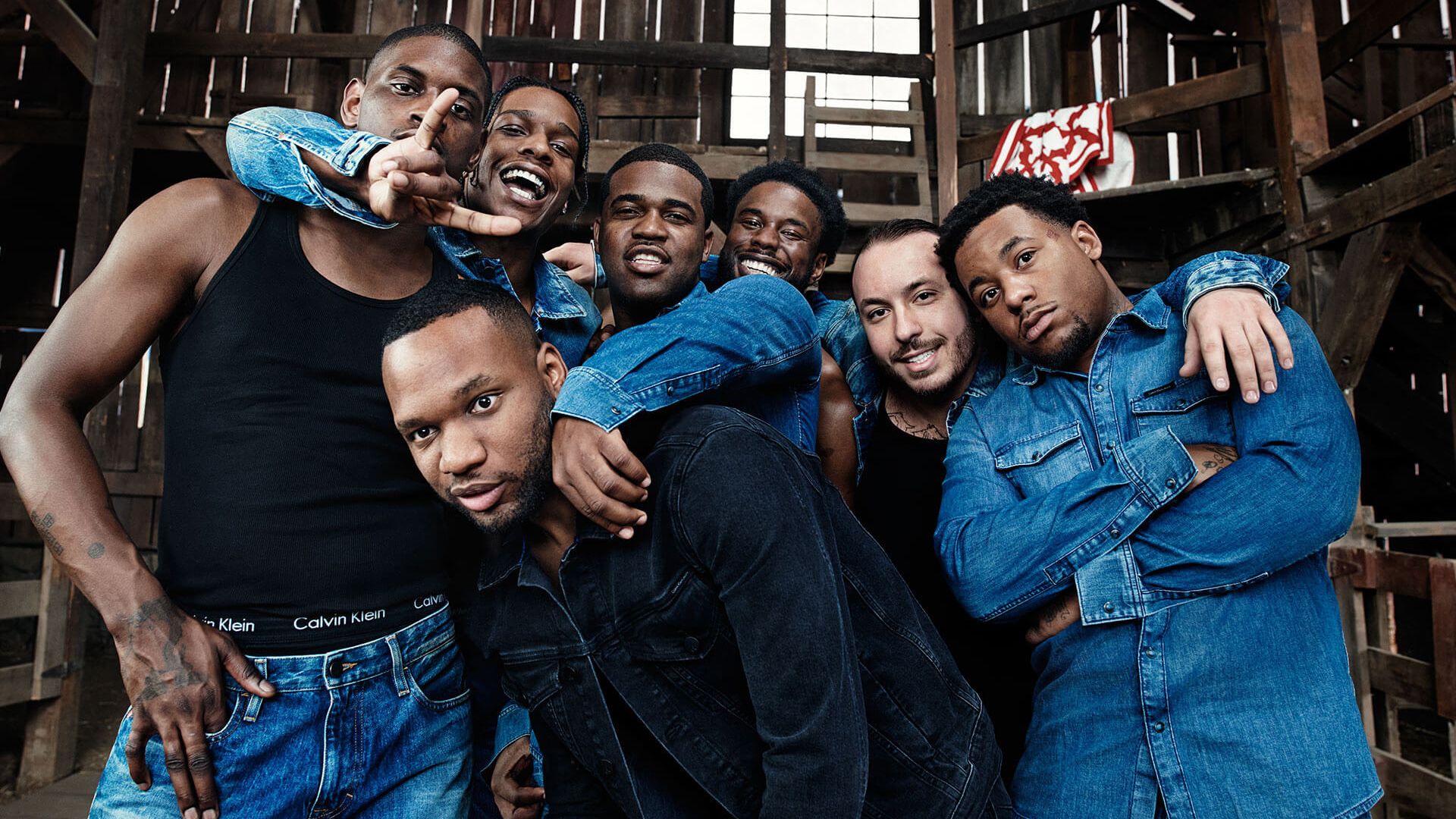 Rakim immediately became the group's informal leader, becoming close to its founder A$AP Yams. Rodriguez became a natural mentor for the young musician. They spent all day in the studio, listened to hundreds of hip-hop tracks and picked up an individual sound that could suit Rocky.

The hard work paid off: in 2011, the debut single of the rapper "Purple Swag" appeared on the network, and it became a real breakthrough. The track "Peso" was added to it a little later and it quickly entered the rotation of New York radio stations. Having won the trust of fans, Myers, with the help of Rodriguez, broke into the mainstream - on his single "Live. love. ASAP" in the fall of 2011 left a lot of positive reviews from music critics in various publications, up to The New York Times.
Career Heyday
On the wave of success, producers contacted Rakim, offering him a contract with RCA Records and collaboration with Polo Grounds Music. A year later, the musician announced the release of his debut studio album and toured the United States as part of a promotional campaign. He opened for Drake and presented the joint composition "Cockiness (Love It)" with Rihanna at the MTV Video Music Awards. In 2013, Rocky's debut album "Long. Live. A$AP" immediately took off first place in terms of sales. On the eve of the premiere, Rakim found out that his father had died in prison. The second Rocky album was also accompanied by tragedy. In December 2014 Rakim released the lead single of the forthcoming album "Pretty Flacko 2". Three weeks later, he learned of the death of his friend and mentor, Stephen Rodriguez (A$AP Yams). According to the official version, he died from respiratory arrest in his sleep. But the team believed that Rodriguez died from an overdose.

In 2015 Myers released his second album "At. Long. Last. ASAP", 146,000 of which were sold online during the first week after release. He presented the single "Cozy Tapes, Vol. one" in memory of his deceased friend/ A few months later, Rakim's joint track with Selena Gomez "Good For You" soared to the top of the music charts. Three years later A$AP Rocky presented the third album "Testing." On the eve of its release, another drama in Rakim's life happened. His sister Erika died from an overdose. His new album received average reviews from critics and was not a huge success. A bit later Rakim admitted that most of the tracks for the record were written under the influence of LSD. In the summer of 2019 the tour of Rakim's team in Sweden ended in a fight. On the eve of his performance at the Smash festival, the rapper was accused for mass brawl. There was a video that spread across the network which was used as evidence . In response, A$AP Rocky declared that he was innocent and even published his own prosecution story. On his social networks he published videos where two injured men were chasing the rapper and his companions. However, in early July the Stockholm court arrested the artist.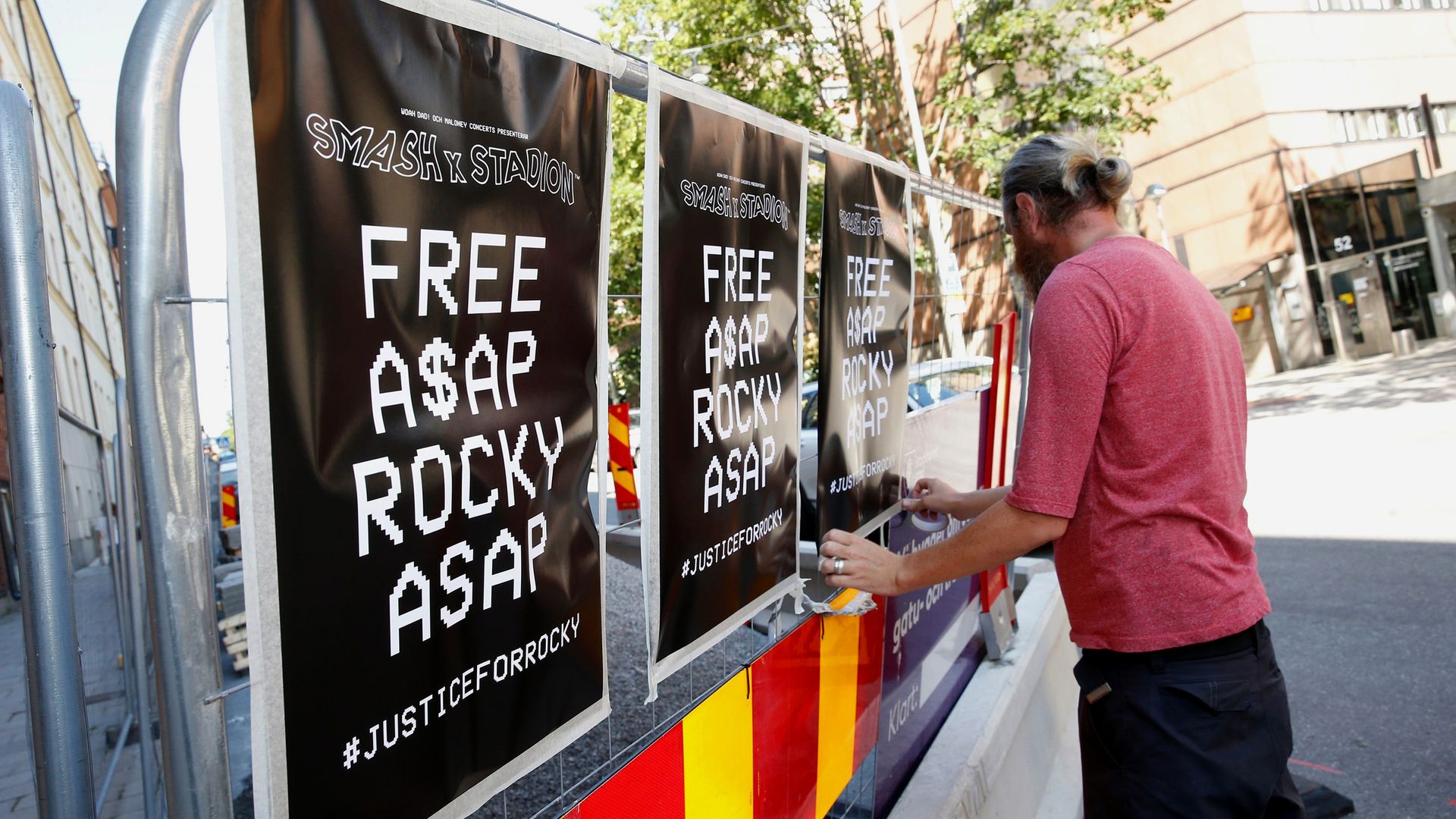 He was supported by many stars, including rapper Kanye West. Rakim's innocence was also declared by then-President of the United States Donald Trump.

In early August 2019 A$AP Rocky was released from prison and allowed to fly out of Sweden. Later on he had been found guilty and got huge mulctuary punishment and suspended sentence.
A$AP Rocky's Personal Life
In his interviews, Rakim admitted that he liked to participate in sex orgies from an early age. Talking about relations with women, he pointed out that he preferred open relations without obligations .He had no idea about the future and considered himself not be able to start a family.

In 2011 he dated hip-hop singer Iggy Azalea. She got a tattoo dedicated to her boyfriend, stuffing the inscription "Live. Love. A$AP". Their stormy romance was overshadowed by endless quarrels and they broke up in a year. Being frustrated Azalea tattooed a line across the word A$AP.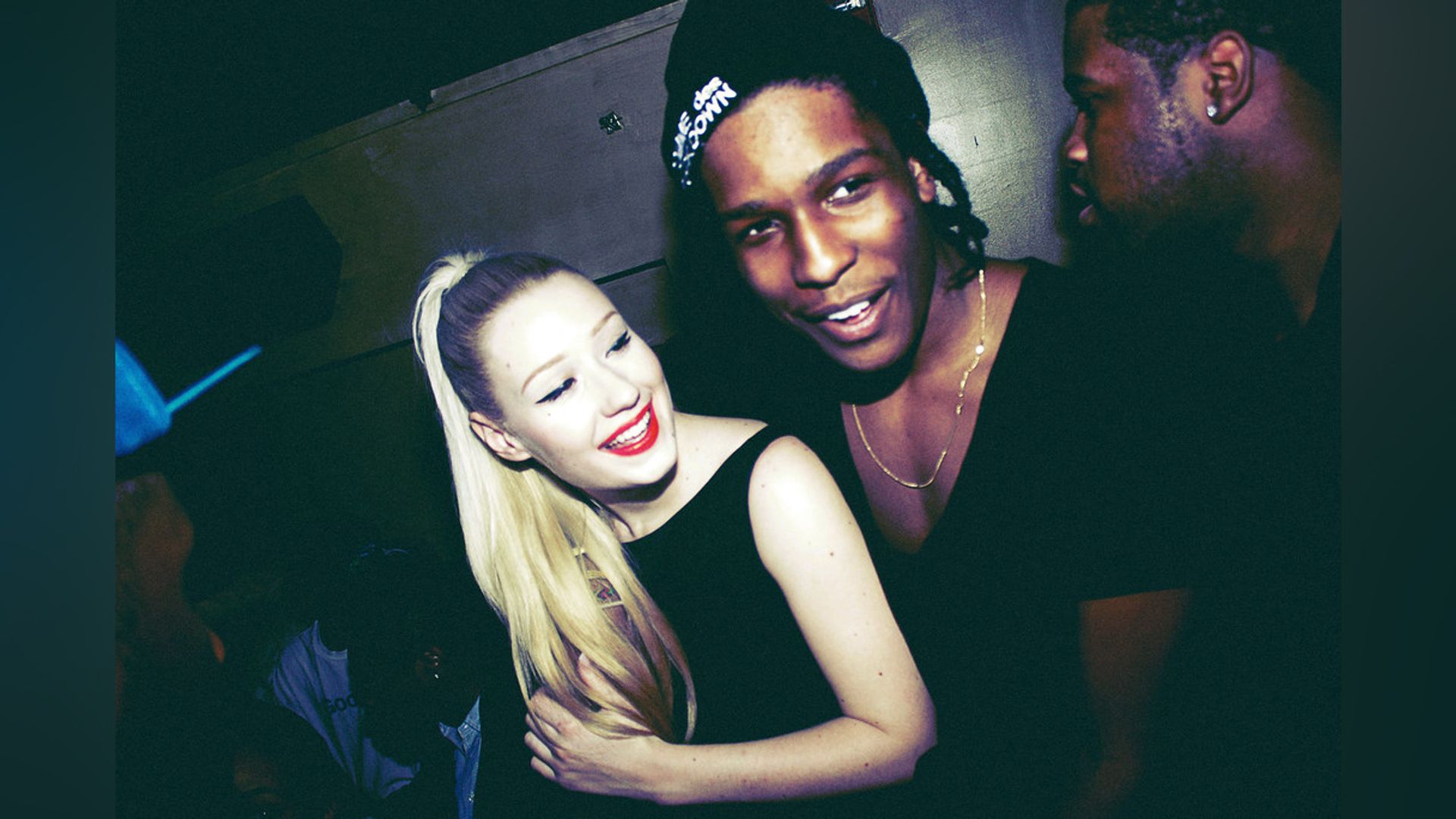 The musician himself found comfort in the company of model Chanel Iman. They even announced their engagement but broke up in 2014.

After that the rapper was suspected of affairs with Kendall Jenner, Lana Del Rey and Tina Kunaki, but A$AP Rocky didn't comment on the rumors. He spoke about his personal life only in 2021, admitting that he is in a relationship with his longtime girlfriend Rihanna and calling her "the love of his life." Rakim never hid that he admired her work, style and feminist views, supported the singer in moments of complex breaks in her love affairs.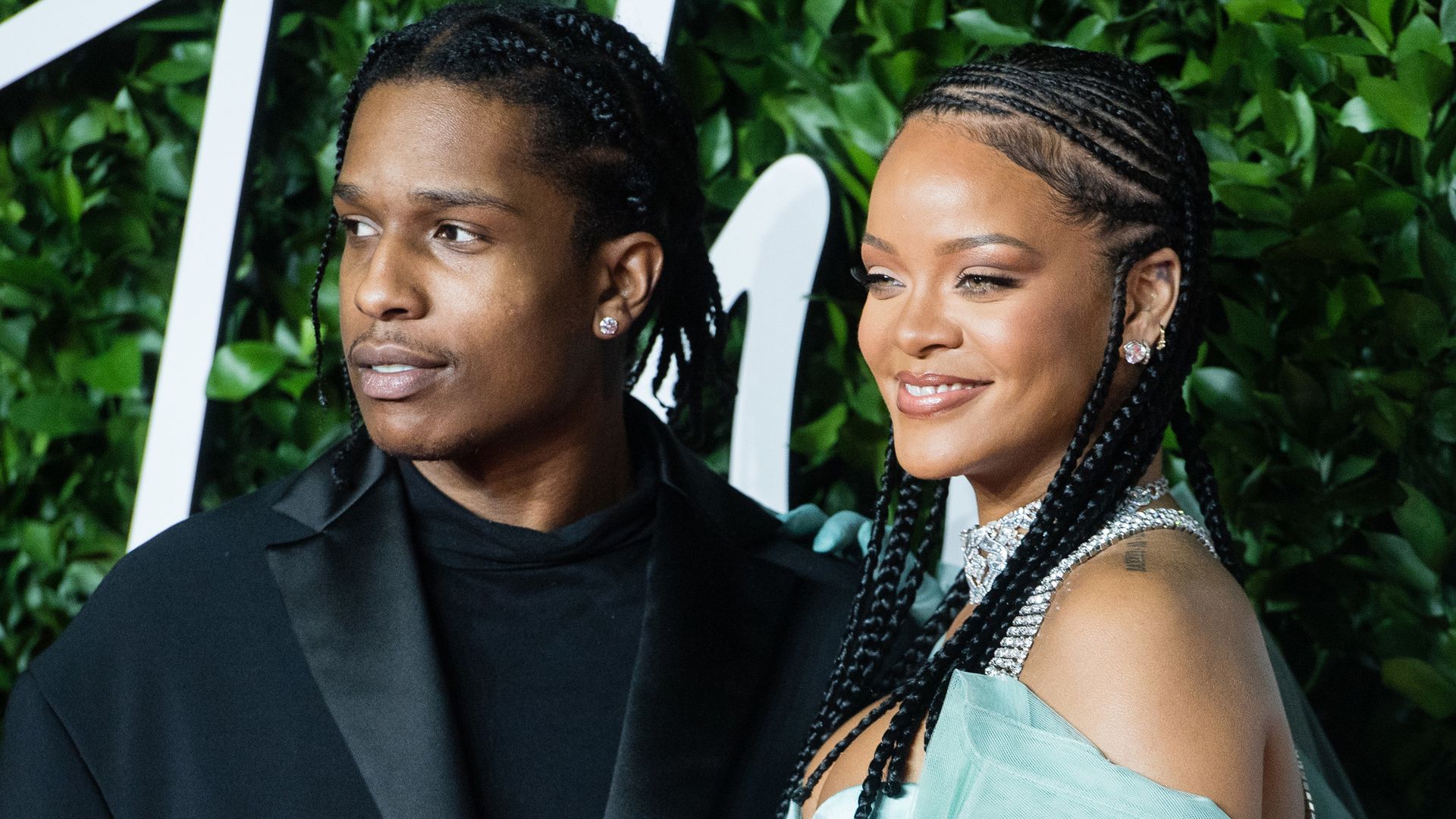 In January 2022 it became known that Rihanna was expecting her first child with A$AP Rocky. They did not comment on their future and did not announce the wedding but spent all their free time together. In the spring, there were rumors about the rapper's betrayal with fashion shoe designer Amina Muaddi, but sources denied them. The star couple didn't react to the gossip and escaped on vacation in Rihanna's native Barbados.
A$AP Rocky Now
Upon returning to Los Angeles in April 2022 A$AP Rocky was arrested straight to the airport. As it turned out, the rapper was detained in the case of a shooting back in November 2021. The injured man claimed that Rakim shot him several times, wounding him in the arm, after which he fled with his friends. It took the police several months to investigate.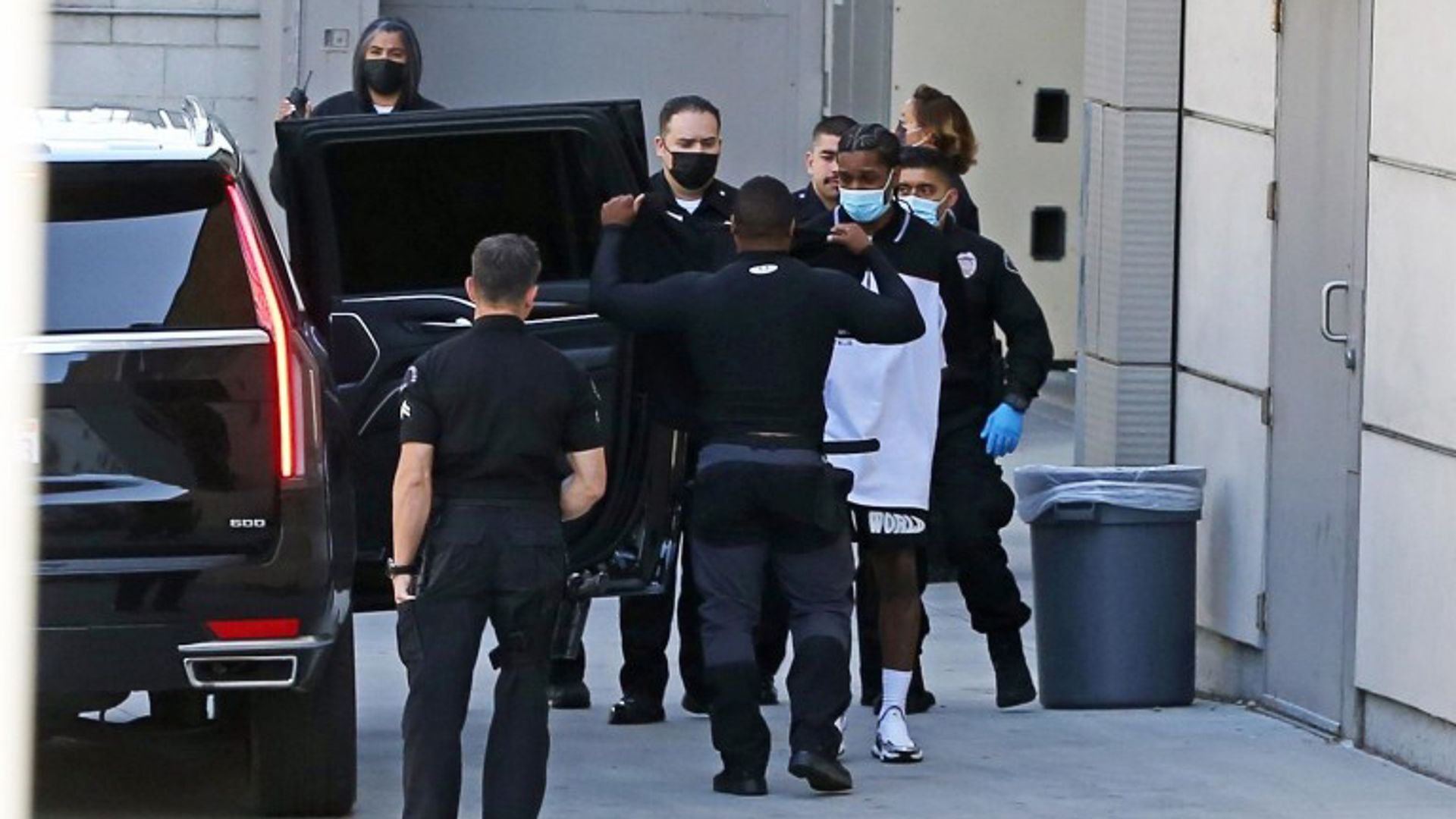 Mayers spent a day at the police station, after which he was released on bail of 550 thousand dollars, but the investigation continued.

May, 13, the rapper and Rihanna welcomed thies first baby son.
Interesting Facts
Music is not the only interest of A$AP Rocky. He is also fond of fashion. He took part in photoshoots for Dior and Calvin Klein and developed his exclusive line of models for Guess. And in 2013 Rakim founded his own fashioned brand.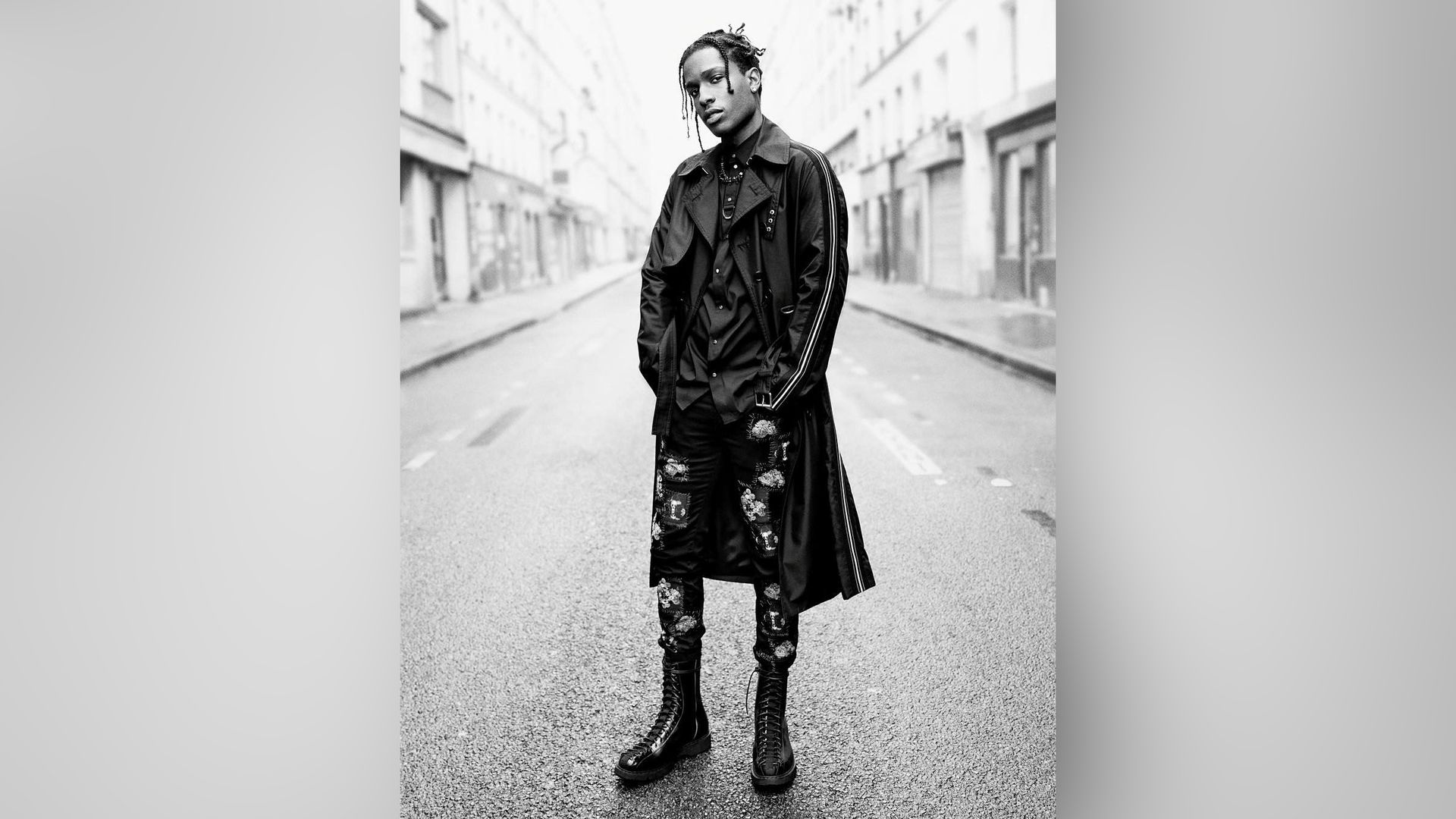 In addition, he designed the beds for his mansion. The rapper was going to sell his ideas, but the cost of the prototype was about 70 thousand dollars and probably would rise to 100 thousand. Now furniture design is a rapper's hobby.
Important Dates
1996 – started writing rap
2004 – arrested for the first time
2007 – joined the A$AP Mob
2011 – released his debut single "Purple Swag"
2013 – released the first disc "Long. Live. A$AP", founded fashion brand A$AP Rocky
2015 – released the second album "At. Long. Last. ASAP"
2018 – released the third album "Testing"
2019 – was arrested for group beating in Sweden
2021 – spoke about the affair with Rihanna
2022 – Rihanna's pregnancy revealed by A$AP Rocky, arrested at LA airport in shooting case
Press Ctrl+Enter If you find a mistake