Sandra Bullock biography
Sandra Bullock is an American actress, producer, and philanthropist. She became widely known thanks to her appearance in such movies as Speed (1994), A Time to Kill (1996), Miss Congeniality (2000), Crash (2004), The Blind Side (2009), etc. Net worth: $250 million.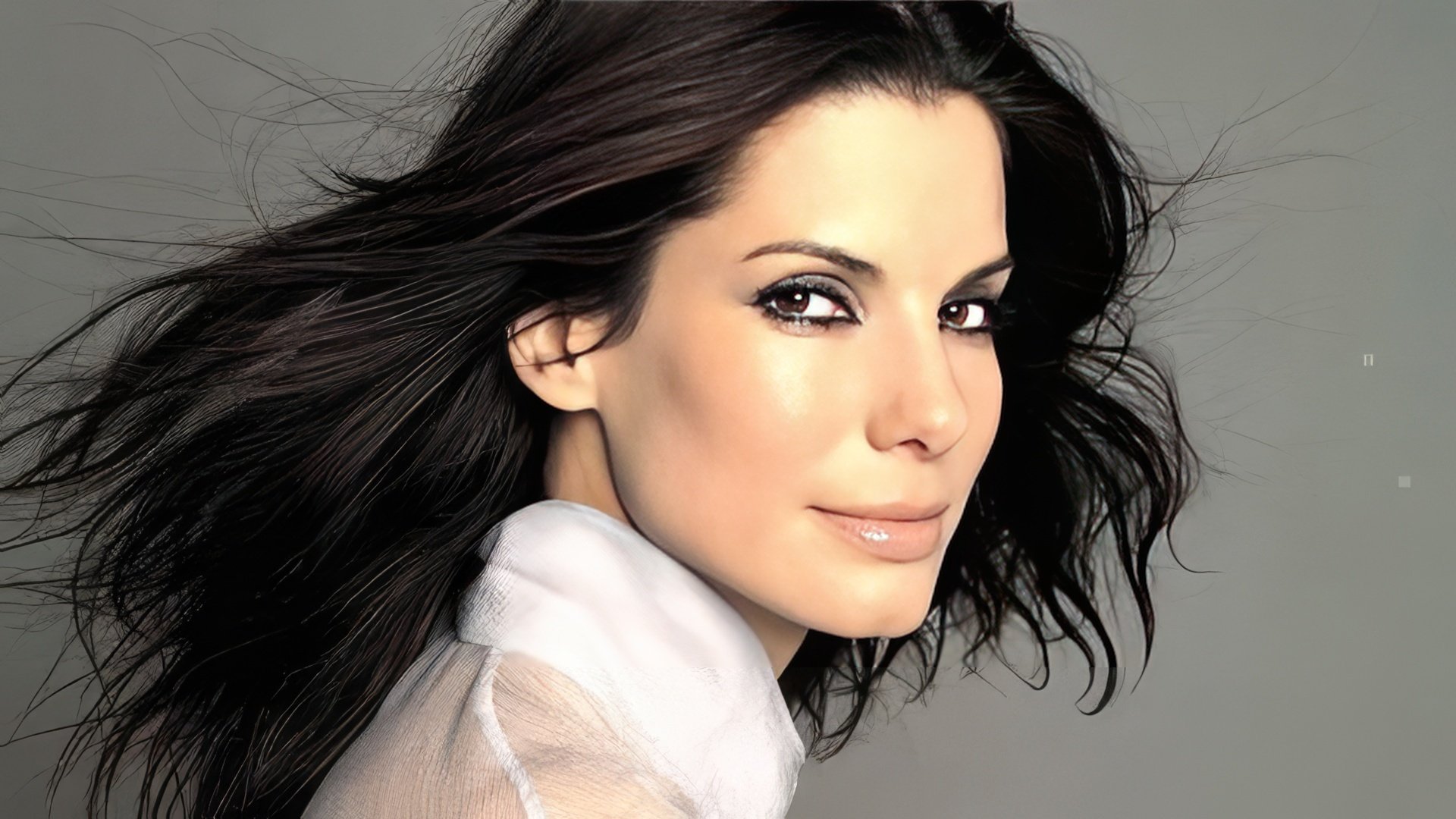 Early life and childhood
Sandra Annette Bullock was born in Arlington, Virginia. Her father, John W. Bullock (1925-2018), was a US army soldier and a part-time vocal teacher; her mother, Helga Mathilde Meyer (1942-2000), was a German opera singer.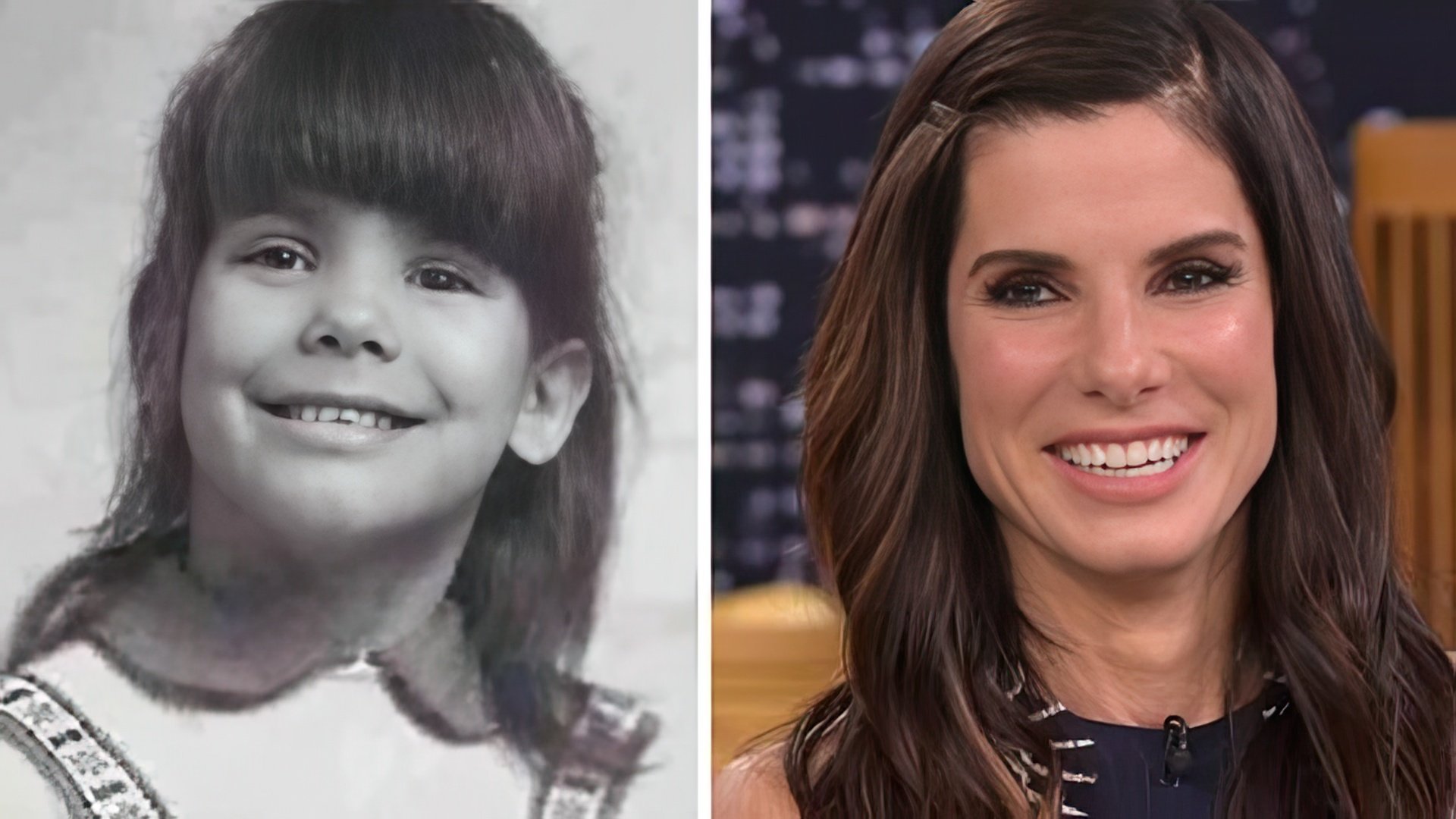 Sandra's maternal grandfather was a German rocket scientist from a Nuremberg. There, in the middle of Germany, where her father used to oversee the US Army's Postal Service affairs in Europe, parents of future actress met and married.

The First 12 years of her life Sandra Bullock spent in Germany and Austria and even now fluently speaks German. During her childhood Sandra attended ballet and vocal classes were a part of the school's choir and theatre and used to hang behind the curtains while her mother was on stage singing. Needless to say, passion for the stage and art actress acquired from her mother at a very young age.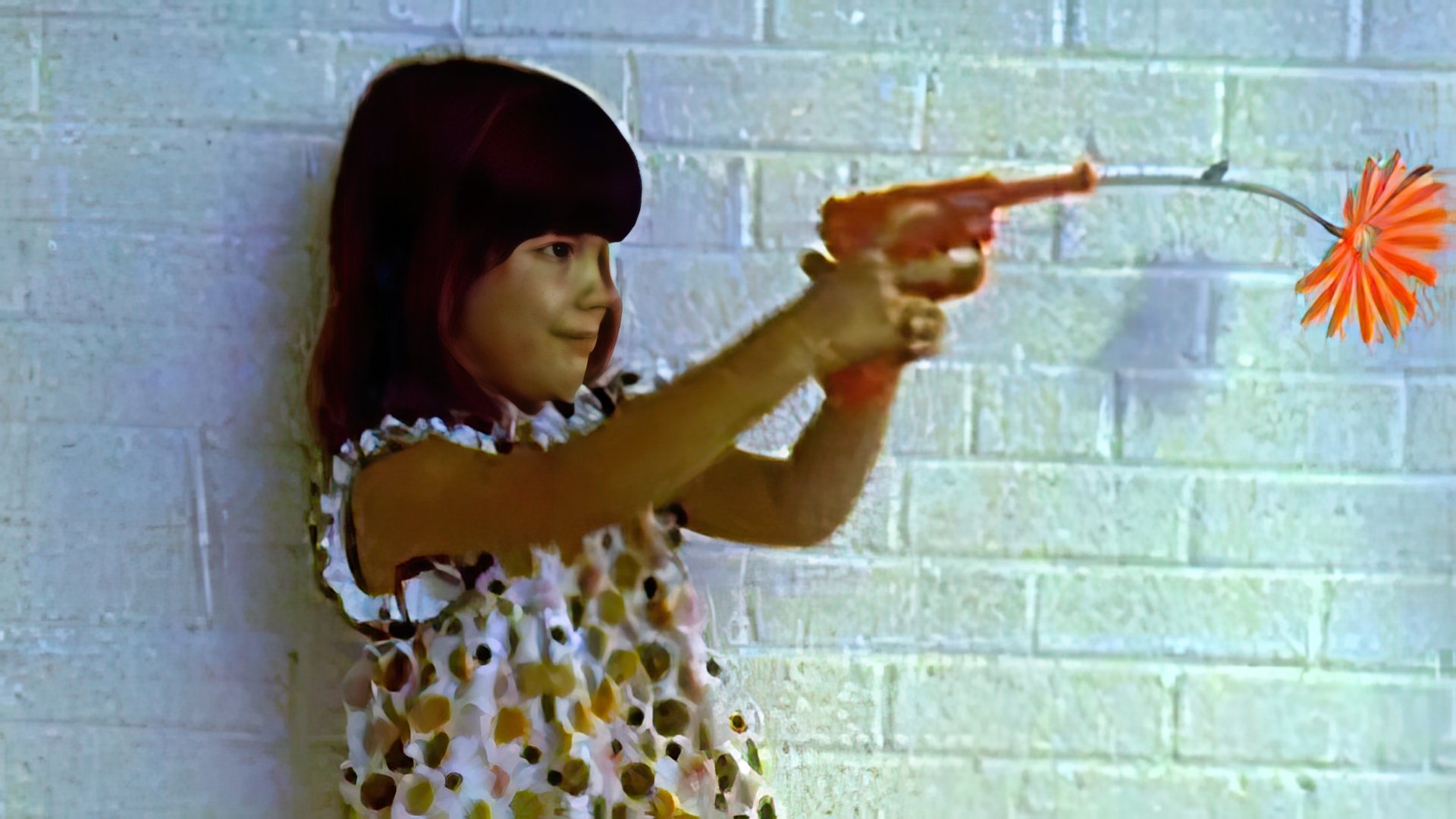 Years later Bullock family moved over to the USA, where Sandra continued to perform in theatre; she attended her school's drama circle and at some point was a cheerleader. During high school, she no longer hesitated about her choice of career and enrolled in the Drama department of East Carolina University in 1982.
First roles
Bullock's first steps on a road to popularity started with her moving to Manhattan, New York City, where she had to work as a barista, waitress, and coatroom attendant, while, in her spare time, auditioning for her roles and visiting master class lessons on acting.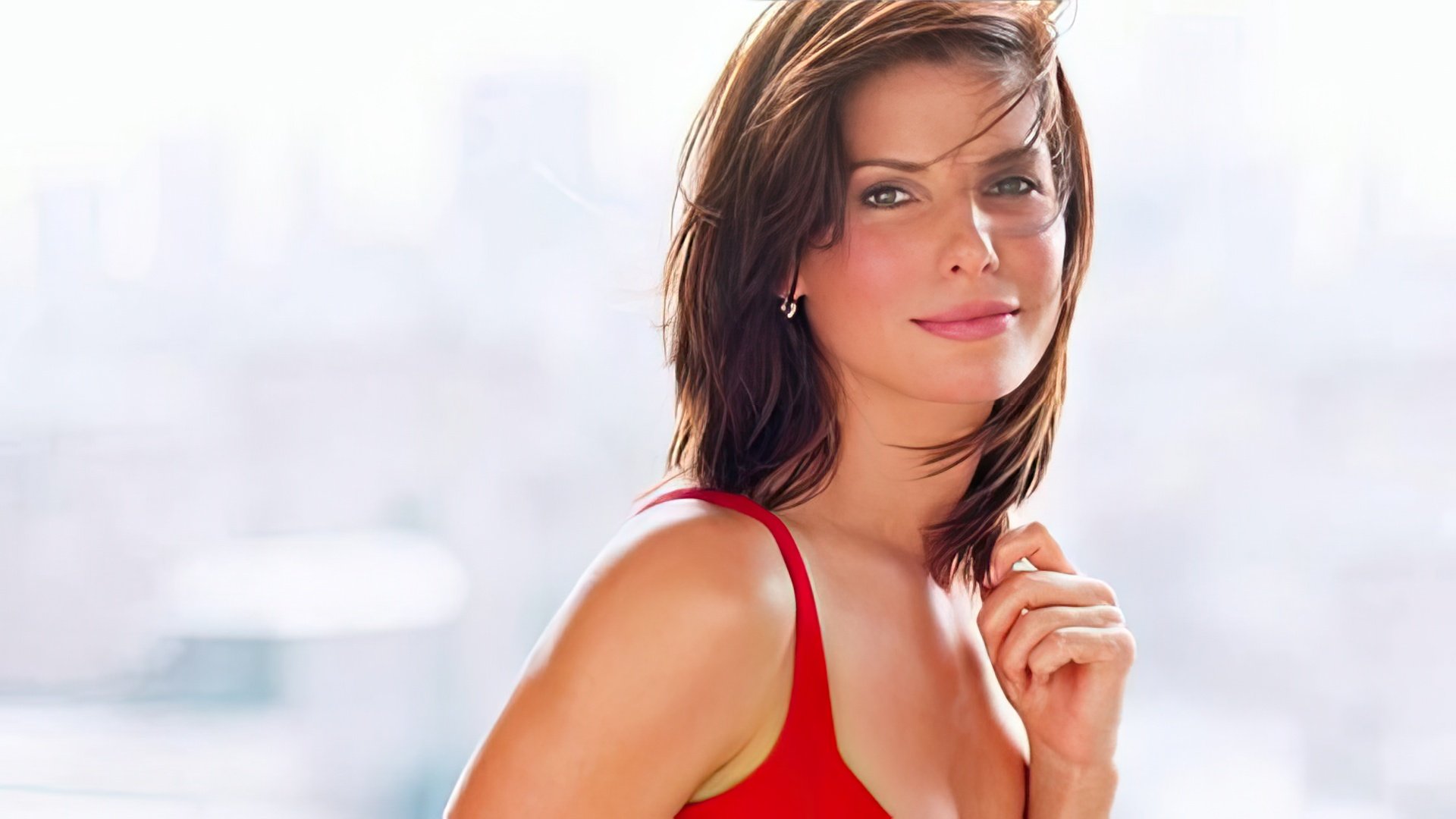 In a pretty short period of time, she managed to score a couple of meaningless roles in movies, but it all changed with her appearance in Off-Broadway play, where she caught an eye of director Alan J. Levi. Impressed by her performance, he immediately offered her a role in his sci-fi movie Bionic Showdown: The Six Million Dollar Man and the Bionic Woman (1989).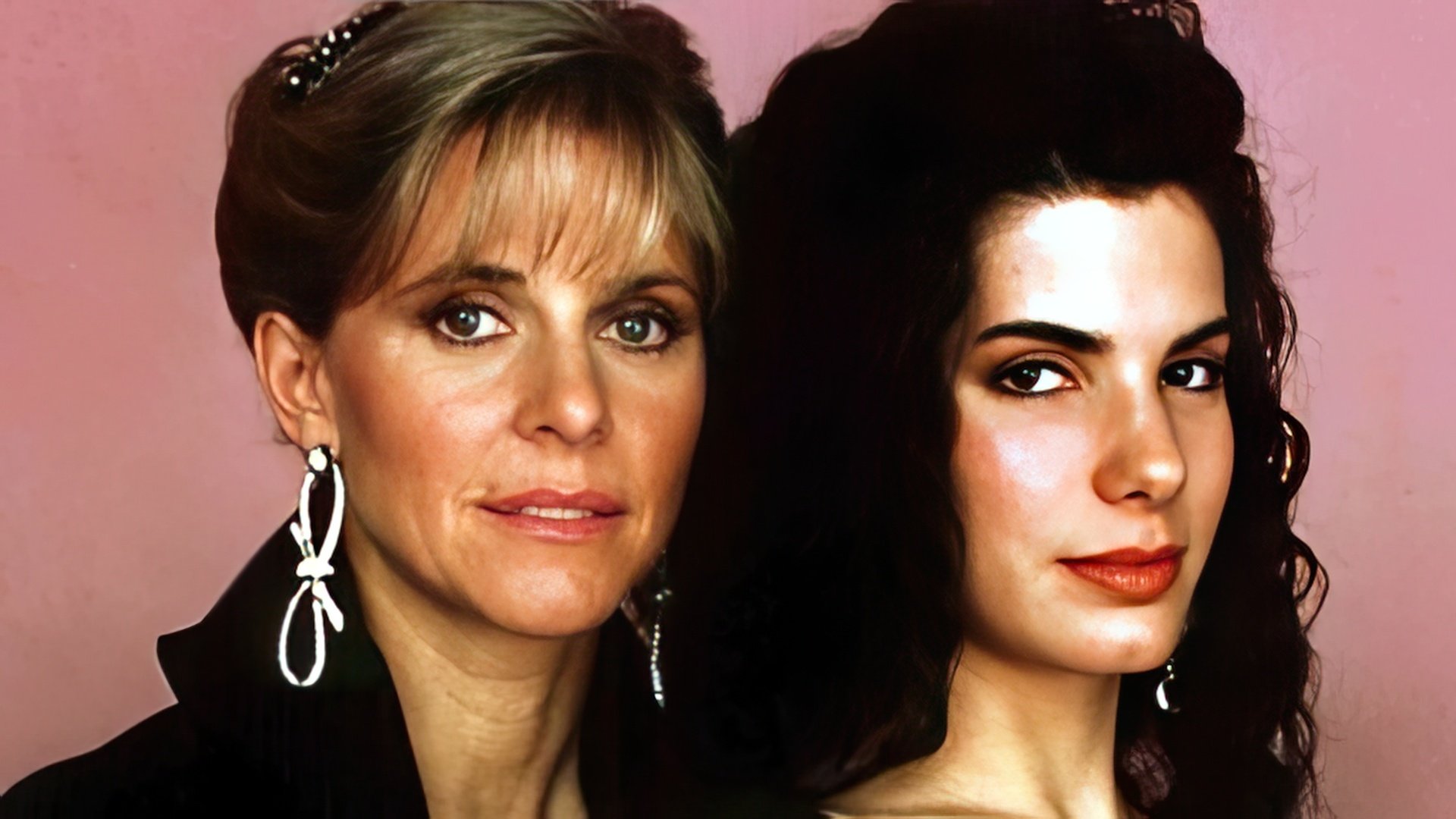 This led to Bullock finally being noticed by famous Hollywood directors. At the beginning of the '90s, she starred in comedy movies Love Potion No. 9, The Thing Called Love by Peter Bogdanovich, Fire on the Amazon, etc. The most successful Bullock's role in that period of time was her appearance in action thriller Demolition Man (1993) alongside Sylvester Stallone and Wesley Snipes.
Rise to popularity
Sandra got her breakthrough in 1994, following her role in Jan de Bont's action movie Speed featuring Keanu Reeves. According to the movie's script, a terrorist (portrayed by Dennis Hopper) sets up a remote control explosive device onboard a bus full of people. People have to be saved and SWAT officer (Keanu Reeves) and a brave passenger who happened to drive the bus (Sandra Bullock) are up to the task. The movie scored two Academy Award prizes for sound effects and editing and established Sandra as an outstanding Hollywood actress.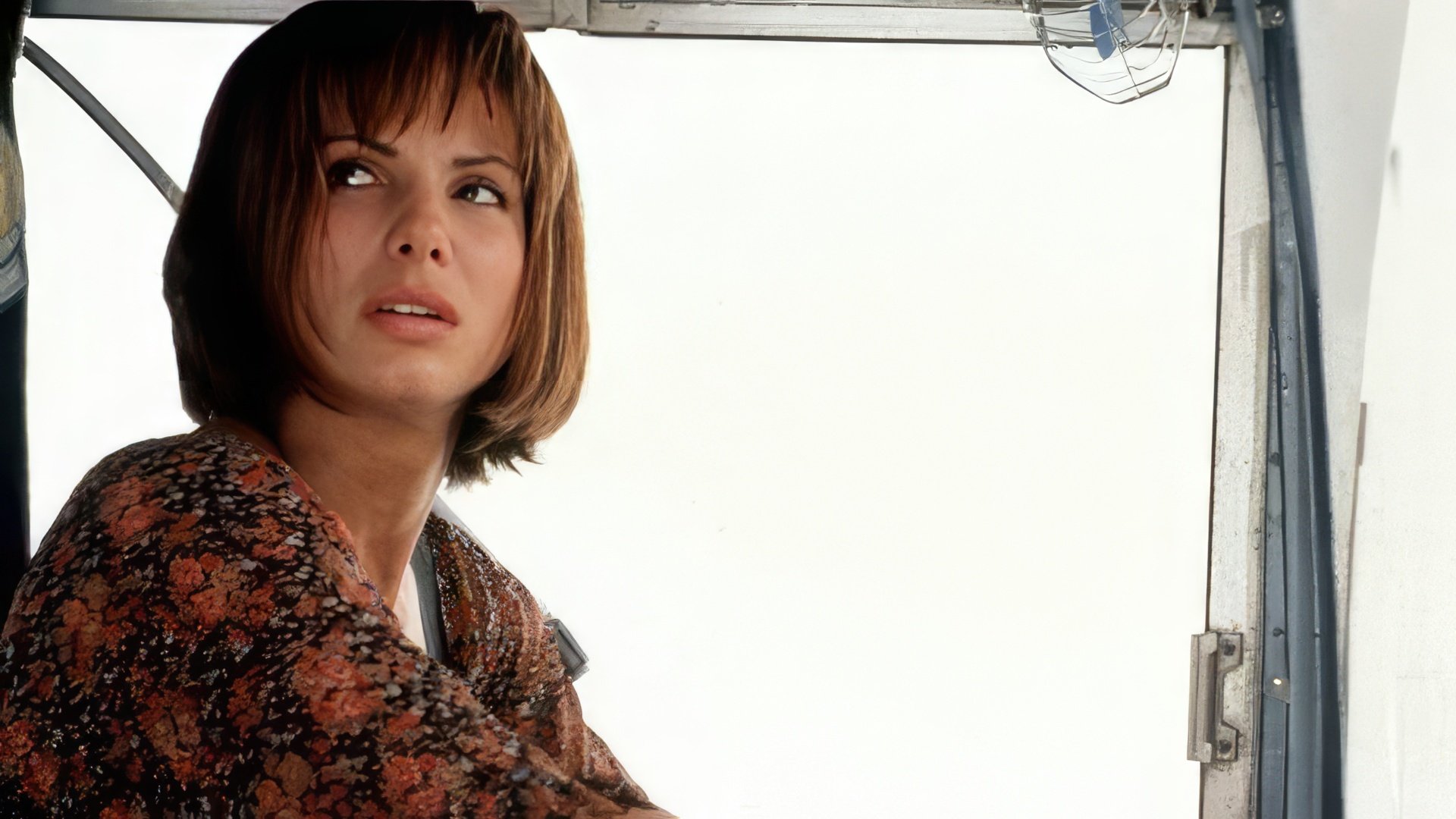 After overwhelming, the success of Speed Sandra took on to continue the streak of great movies and in a very short time joined the ranks of the most demanded Hollywood actresses. She received the first Golden Globe prize for her performance in romantic comedy While You Were Sleeping, while her role in drama movie A Time to Kill (1996) featuring Samuel L. Jackson, Matthew McConaughey and Kevin Spacey brought her a nomination for MTV Movie Award. In 1997 Sandra received $11 million salaries from her appearance in a sequel Speed 2: Cruise Control, which wasn't quite as brilliant as the original film. However, it helped her to gather the necessary money to fund her own project: romantic comedy Hope Floats (1998), directed by Forest Whitaker. Afterward, Bullock stated that she regrets reprising her role in Speed 2.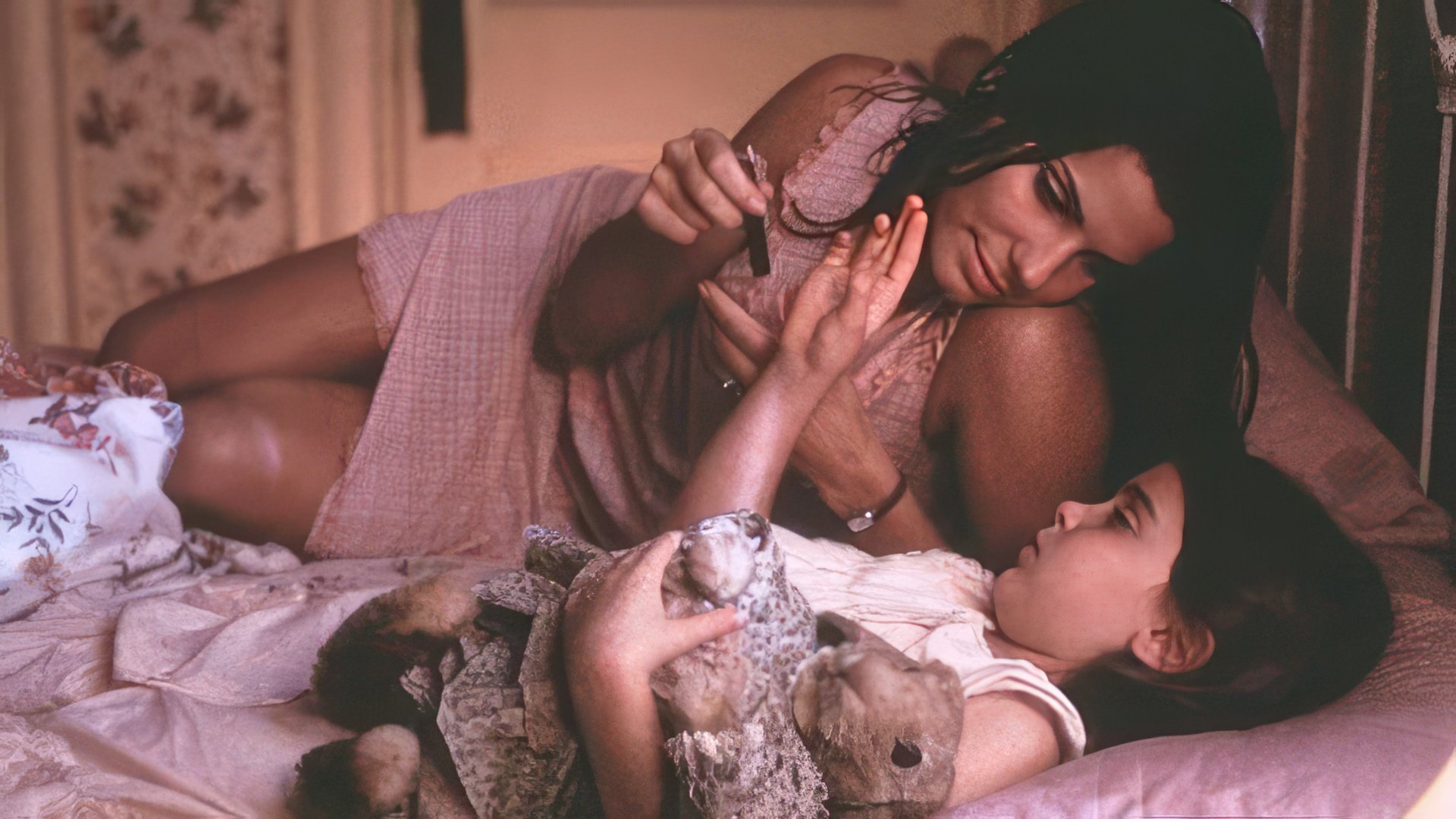 In 1998 Sandra Bullock teamed up with another renowned Hollywood star Nicole Kidman for comedy film Practical Magic, where actresses appeared as two sisters witches, suffering from the family curse and unable to build happy relationships with a man. Many viewers across the world enjoyed seeing Bullock joining Ben Affleck in romantic comedy Forces of Nature (1999). The movie turned out quite a commercial success, with critics universally praising the acting abilities of both actors, who, according to pundits, sparked with convincing chemistry.
Career in 2000's
According to Zoomboola.com, the most notable Sandra Bullock's work at the beginning of the 2000s became her appearance in comedy movie Miss Congeniality: actress portrayed an FBI agent working undercover as a Miss USA beauty contest participant, in order to prevent the terrorist act. The movie broke the box office with an outstanding $212 million across the world and led Sandra to yet another Golden Globe award. The release of 28 days (2000) and Kate and Leopold (2001) was quite successful, however, Bullock's next movie Murder by Numbers (2002), psychological thriller, where actress portrays an experienced detective, left much to be desired and received mostly negative reviews. Famous movie critic Roger Ebert gave the movie 3 stars out of five possible and pointing out: Bullock does a good job here of working against her natural likability, creating a character you'd like to like, and could like if she weren't so sad, strange and turned in upon herself.

Comedy film Two Weeks Notice (2002) was widely criticized for its amateurish approach to the scriptwriting, but the standout performance by Sandra Bullock and Hugh Grant was enough to put the movie to the top of the charts.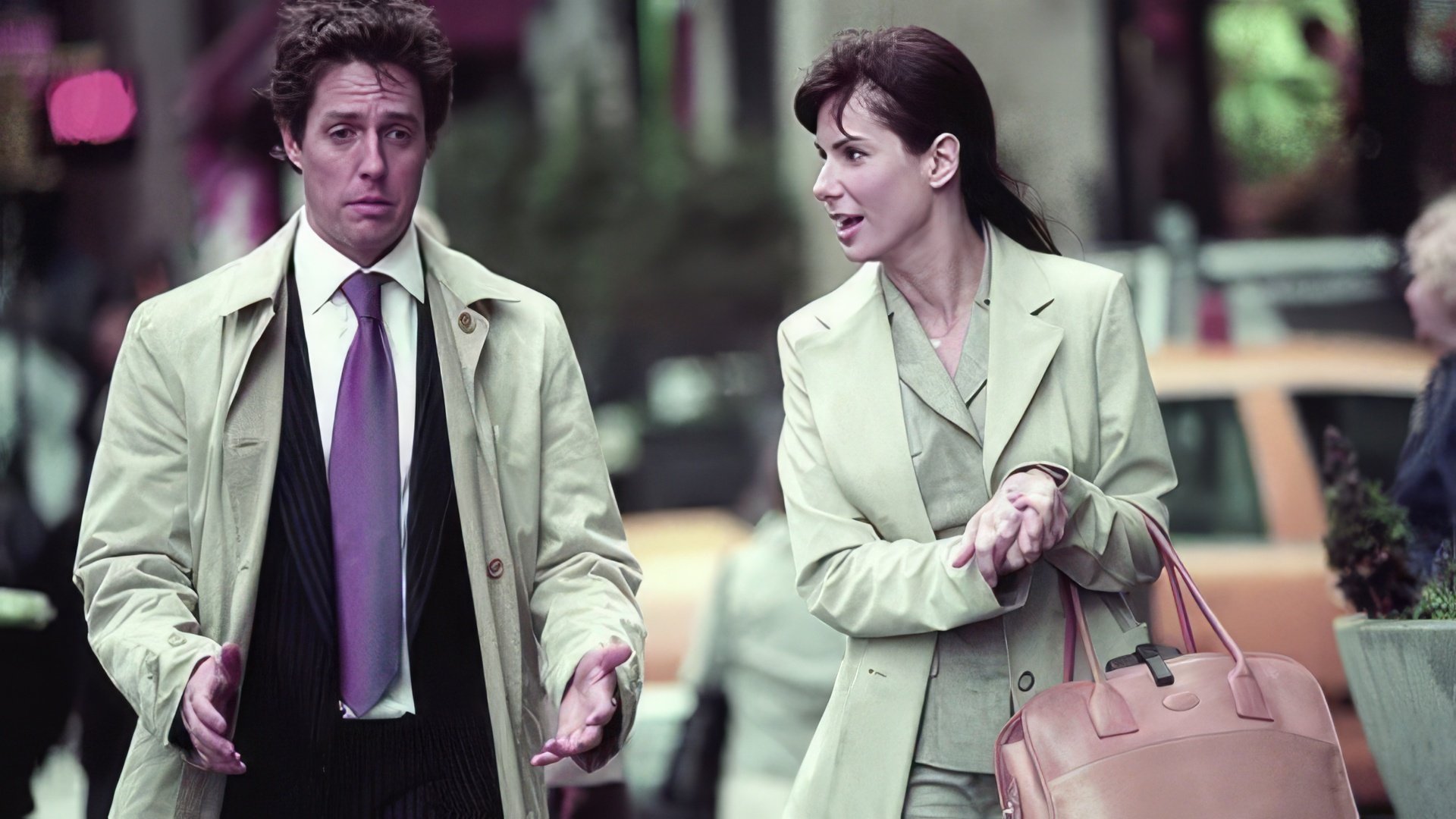 In 2004 joined the all-star set of actors to work on Crash, which later received Academy Award in Best Film category. The movie also featured such established names as Don Cheadle, Brendan Fraser, and Michael Peña. Some of the pundits even suggested that the role of the wife of district attorney might be the best role in Bullock's career. In 2005 actress received a salary of $17.5 million to reprise her role in Miss Congeniality 2: Armed and Fabulous, which was received much colder than the original, but still didn't go unnoticed nevertheless. In the romantic drama The Lake House (2006) Sandra reunited with Keanu Reeves: their characters live in separate time periods and barely even meet, so actors worked together for only two weeks during the filming.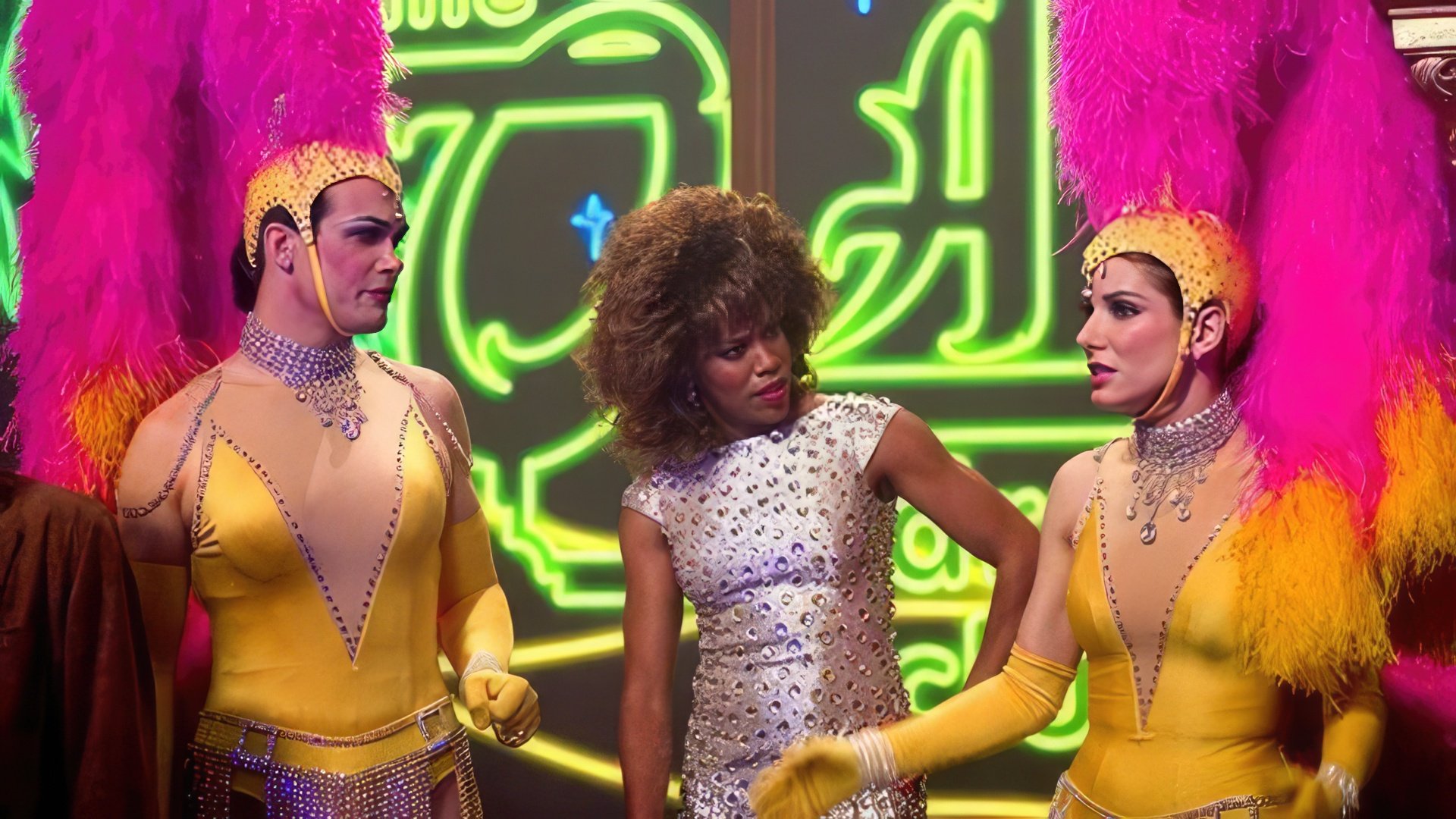 The next movie featuring Bullock once again conquered the hearts of her loyal fans across the globe; actress masterfully portrayed a housewife, experiencing supernatural events while coping with the death of her husband in Premonition (2007).

2009 was an exceptionally productive year for Sandra. Romantic comedy film The Proposal featuring Ryan Reynolds grossed $317 million worldwide, and brought Bullock her 3rd nomination for Golden Globe, while sports drama The Blindside became the most grossing movie in the USA. Initially, Sandra Bullock refused to partake in the movie, due to her discomfort portraying a devout Christian character, but never regretted her decision to stay afterward. Her role in The Blind Side brought her an Academy Award, Golden Globe, and Screen Actors Guild Award. Since Sandra Bullock won a Razzie Award for her performance in All About Steve (2009) just a day earlier, she became the first person to be simultaneously named Best and Worst actress in one year.

After the two year hiatus from the big screen Bullock teamed up with Tom Hanks for the drama film Extremely Loud and Incredibly Close, dedicated to the 9\11 terrorist attack on the USA. Despite the missed reviews, the movie was nominated for multiple awards, including the prestigious Academy Award.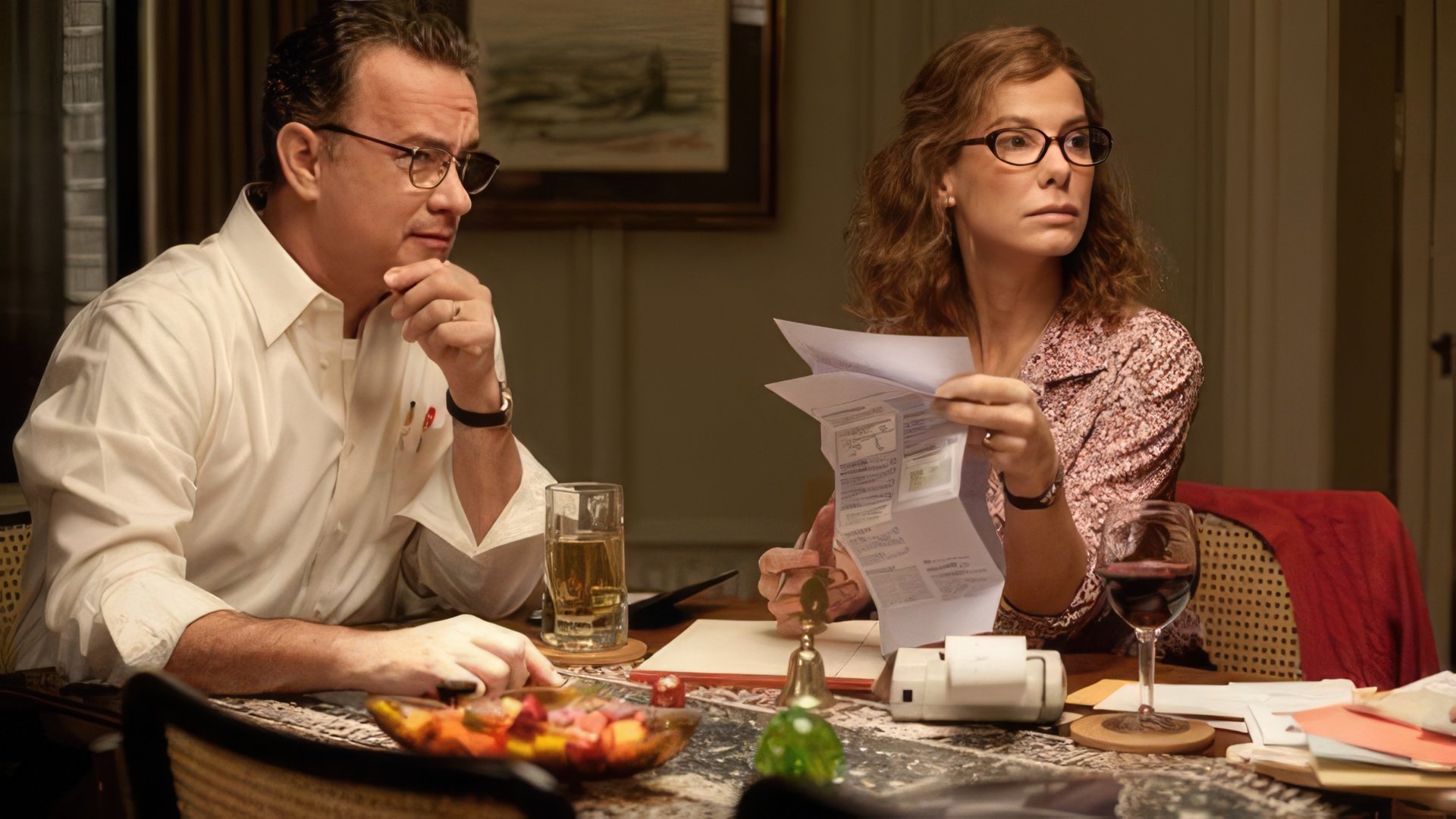 In 2013 Bullock alongside Melissa McCarthy appeared in the comedy film The Heat as a special FBI agent on a mission to dispatch Russian mob boss in Boston. Sci-fi thriller Gravity, starring Sandra Bullock as well as George Clooney, was much more successful. The movie, released right for World Space Week, received universal critical acclaim and was met with standing applause on Venice International Film Festival. Gravity became a second highest-grossing movie in actress career. After her voiceover work in animated movie Minions (2015) and appearance in disappointing political drama film Our Brand Is Crisis, Sandra once again took a three years-long break from acting. She returned on a big screen for the 2018 comedy movie Ocean's 8, a spin-off from a legendary film Ocean's Eleven. Bullock portrays Debbie Ocean, a sister of infamous Danny Ocean (originally portrayed by George Clooney), barely released from prison, and already planning a massive complicated bank heist. Movie also featured Cate Blanchett, Helena Bonham Carter, Anne Hathaway and Rihanna.

December of 2018 was marked by the release of post-apocalyptic thriller Bird Box by Susanne Bier, featuring Sandra Bullock, Sarah Paulson, Rosa Salazar, John Malkovich, etc. The movie is based on the 2014 novel of the same name written by Josh Malerman.
Personal life
After moving over to New York City Sandra spent some time in a relationship with director Michael Mailer, the mastermind behind the creation of Blind (2017) featuring Alec Baldwin and Demi Moore.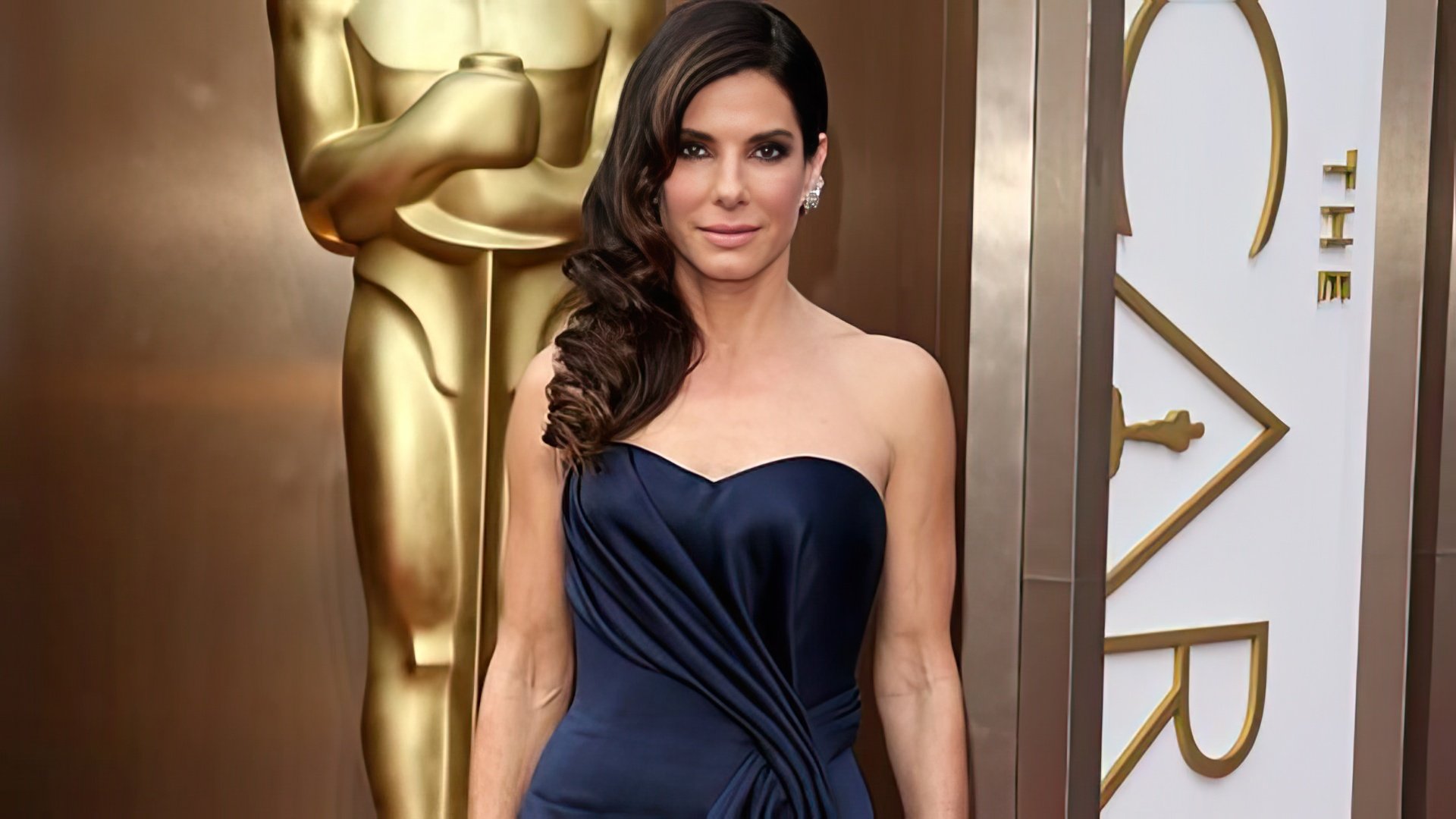 At the beginning of the '90s, during the filming of Love Potion No. 9 actress met and started a fierce and fiery affair with fellow actor Tate Donovan. They've been together for over three years and, at some point, were even engaged but unfortunately broke up.

During the period between 1996 and 1998, Bullock had a relationship with another actor - Matthew McConaughey, her co-star in A Time to Kill, but later turned her attention to rock musician Bob Schneider, who wrote the soundtrack to her movie Miss Congeniality.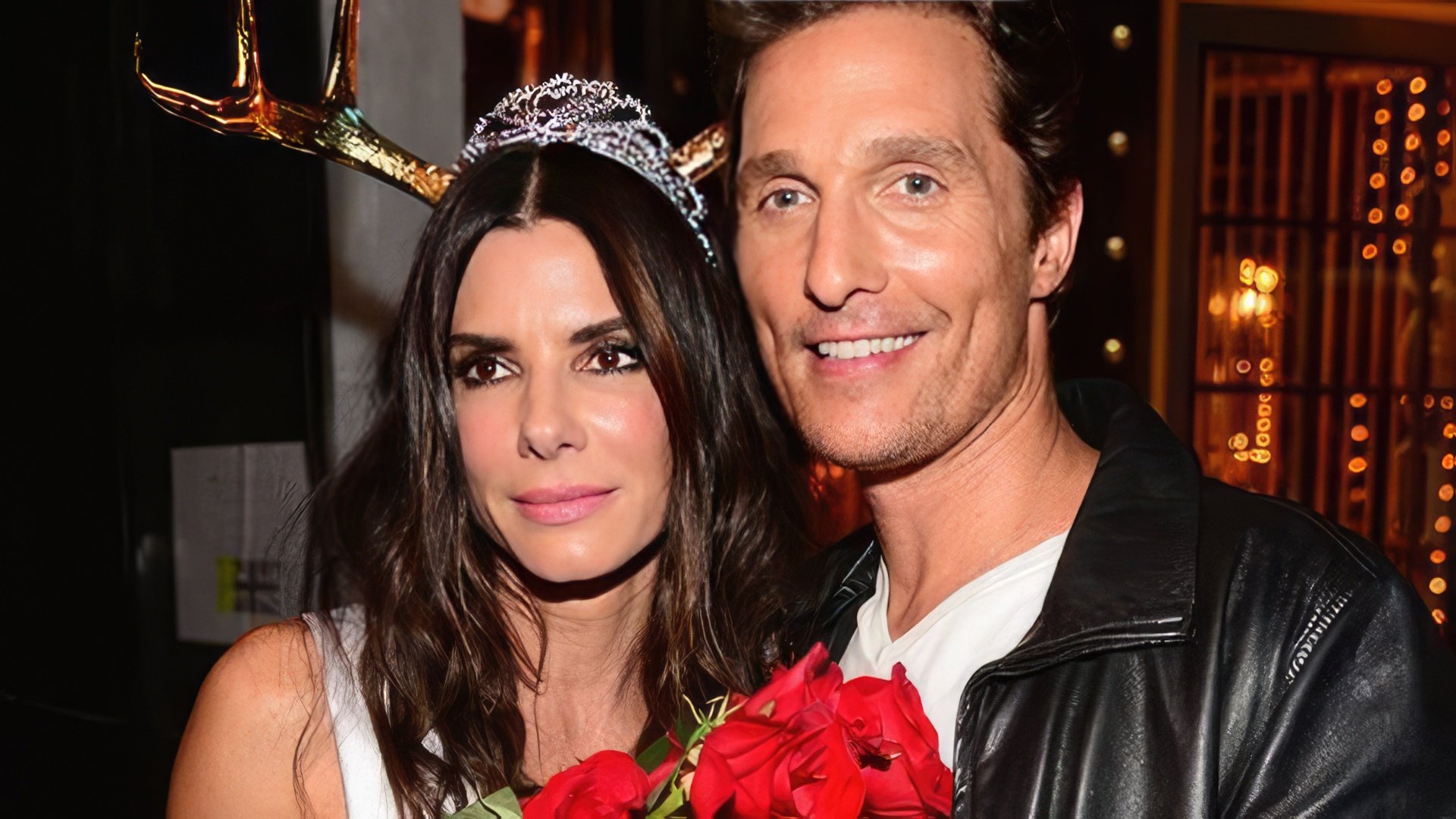 Following her falling out with Bob, Sandra started to appear on the public with yet another star, Ryan Gosling, who is 17 years younger than her. They met each other in 2011 during the production of Murder by Numbers. However harsh work regime and insufferable actor's schedules make no good for the healthy family; actors broke up after a year and a half.

In the summer of 2005, Sandra married TV host Jesse James. Six years after the married couple adopted a son, Louis Bardo, however, their idyllic family wasn't destined to last long. Mass media started to push the story about James repeatedly cheating on actress; Bullock immediately filed for divorce and continued to raise a son as a single parent.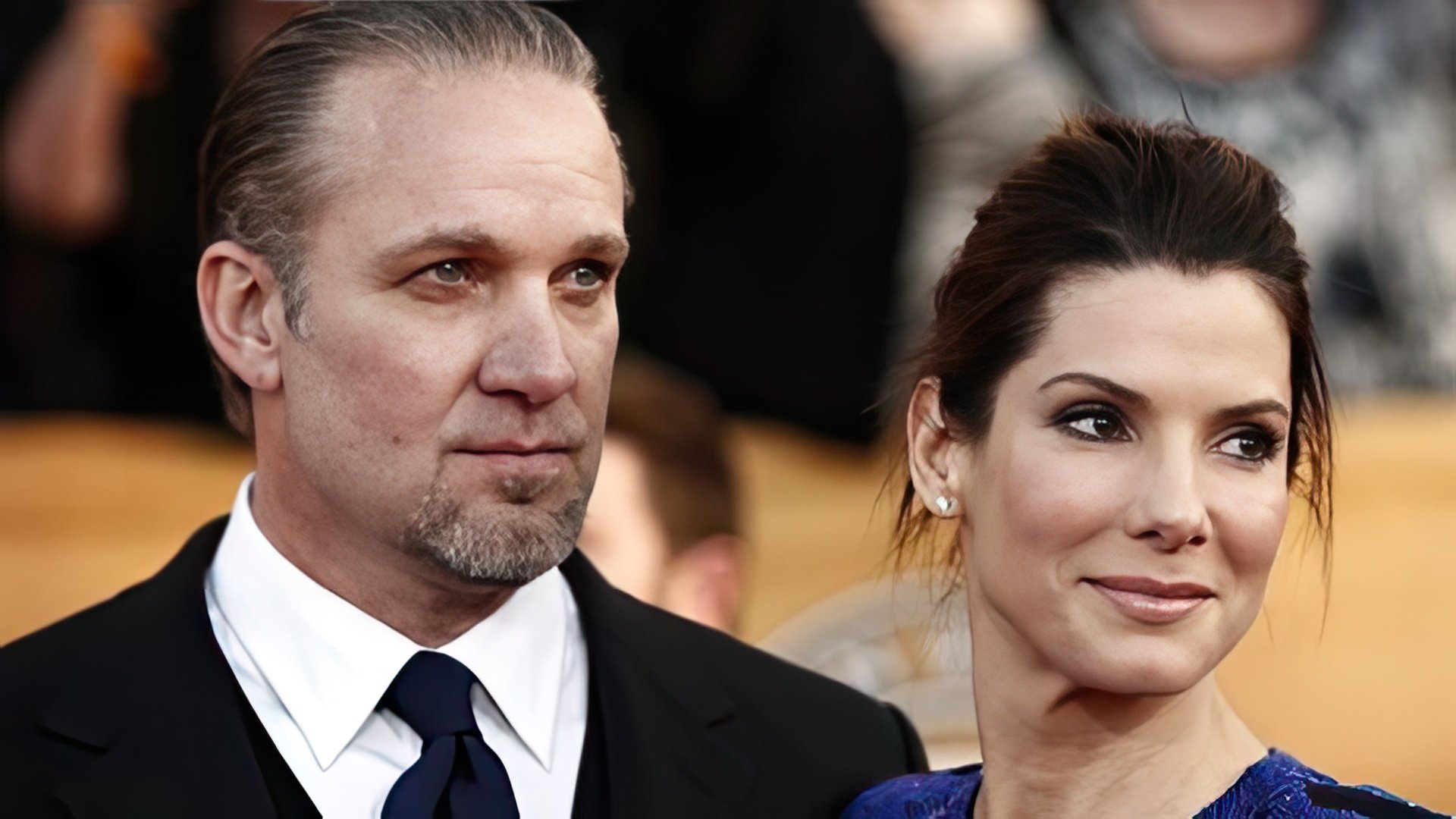 Divorced Bullock was rumored to have an affair with such stars like Ryan Reynolds, Chris Evans and Michael McDonald, however, she found her true love around 2015 with photographer Bryan Randall.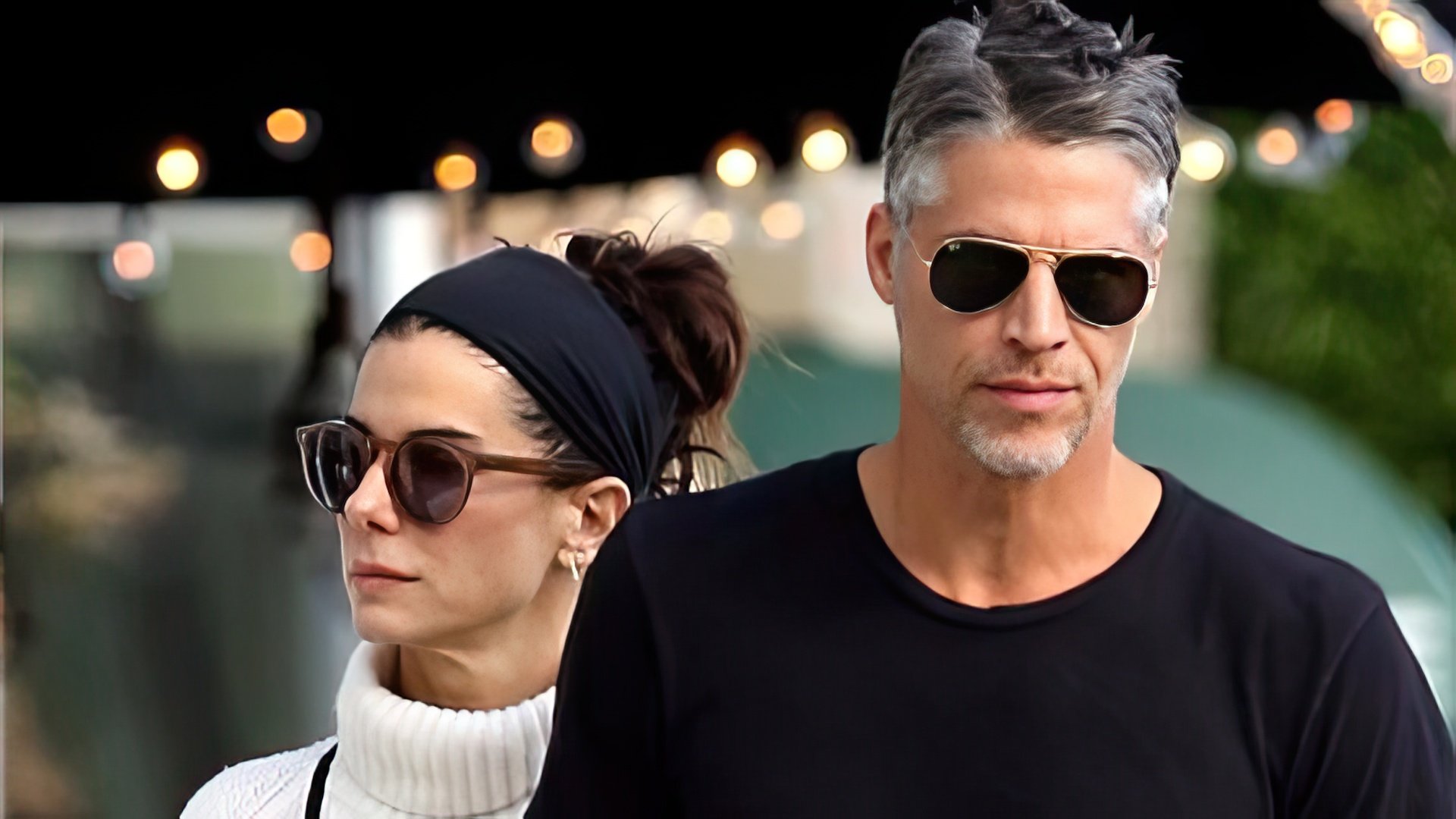 The couple raised the actress' son Louis together (they met when Sandra asked Brian to hold a photoshoot for her son), and her daughter Laila, adopted in 2015.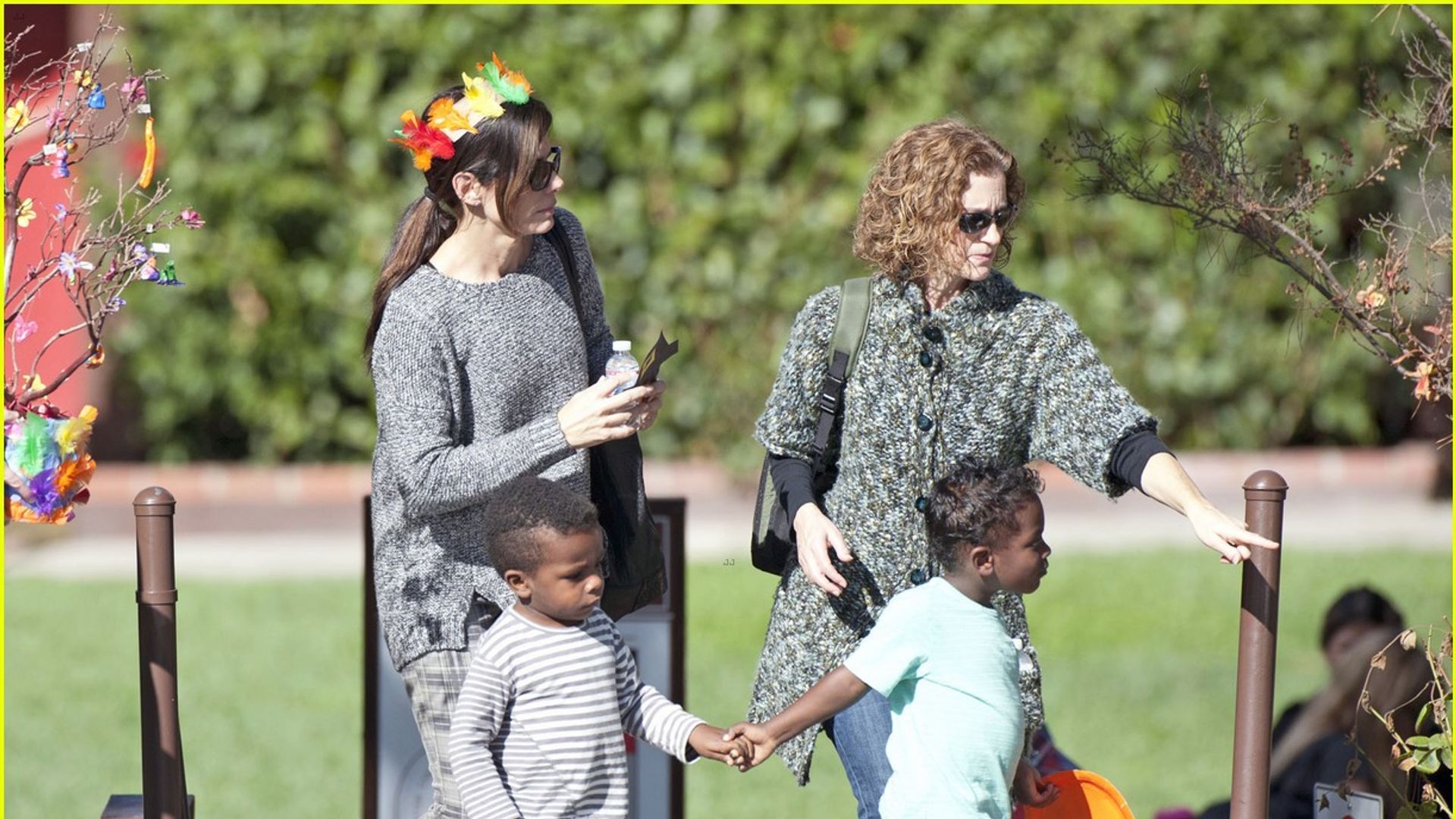 In June 2021, it became known that Brian and Sandra had broken up. The reason was the desire of the actress to adopt another child. As insiders reported, Randall was not ready for the third child, although he doted on Louis and Laila – even Sandra once mentioned in an interview, they say, "he's number one for them, and I'm number two, but I understand them perfectly."

Sandra Bullock is a public supporter of the American Red Cross organization, having donated $1 million for the needs of an organization at least five times.
Sandra Bullock now
In 2020, it became known that after the success of the film "Birdbox" Sandra will star in another film from Netflix. Its name is not yet known, but the actress will appear in the role of a strong-willed woman who has just left prison. In addition, playing in the film "Birdbox", Sandra Bullock helped the novel become more famous. This is why its author, Josh Malerman, has already planned a sequel. The fans concluded that the film also has the option of a sequel.

In 2020, Sandra Bullock worked on the film "The Lost City" with Channing Tatum and Brad Pitt. The premiere of the project took place in 2022. In addition, the actress was announced in the cast of the film "Bullet Train" along with Brad Pitt and Joey King. The plot of the assassins' train ride from Tokyo to Morioka is based on the Japanese manga of the same name by the writer Kotaro Isaki. The film was released in July 2022.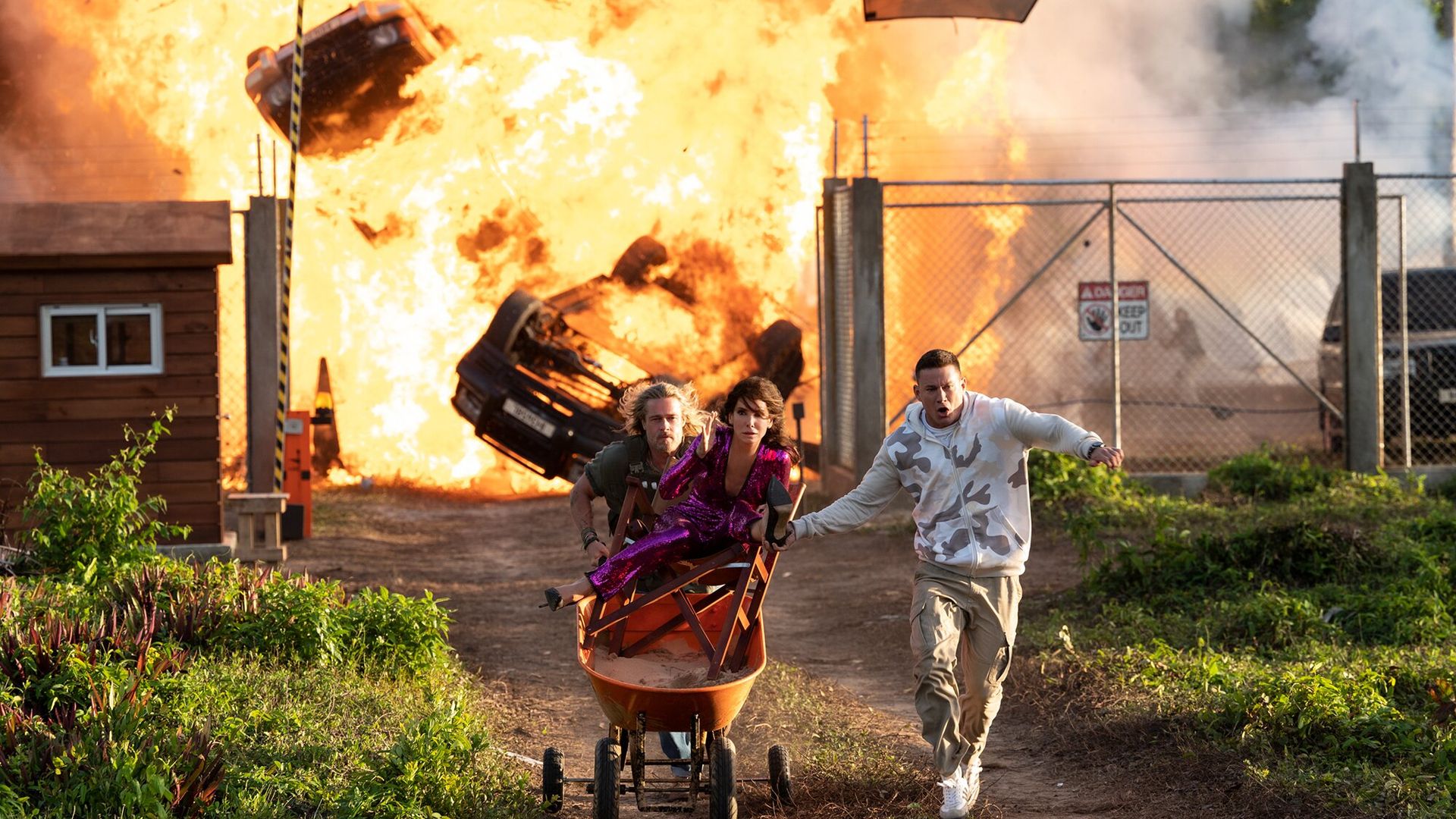 In July 2022, after finishing work on "The Lost City" and "Bullet Train", Sandra Bullock announced a break from her career. After breaking up with Brian Randall, due to work, she could no longer devote enough time to children, so she stopped filming for a while.
Press Ctrl+Enter If you find a mistake