Tom Hanks Biography
Tomas Jeffrey Hanks is a legendary American actor, scriptwriter, director, producer, and winner of multiple awards and accolades including two «Oscars» and proud owner of a star in Hollywood`s Walk of Fame alley. Net worth: $400 million.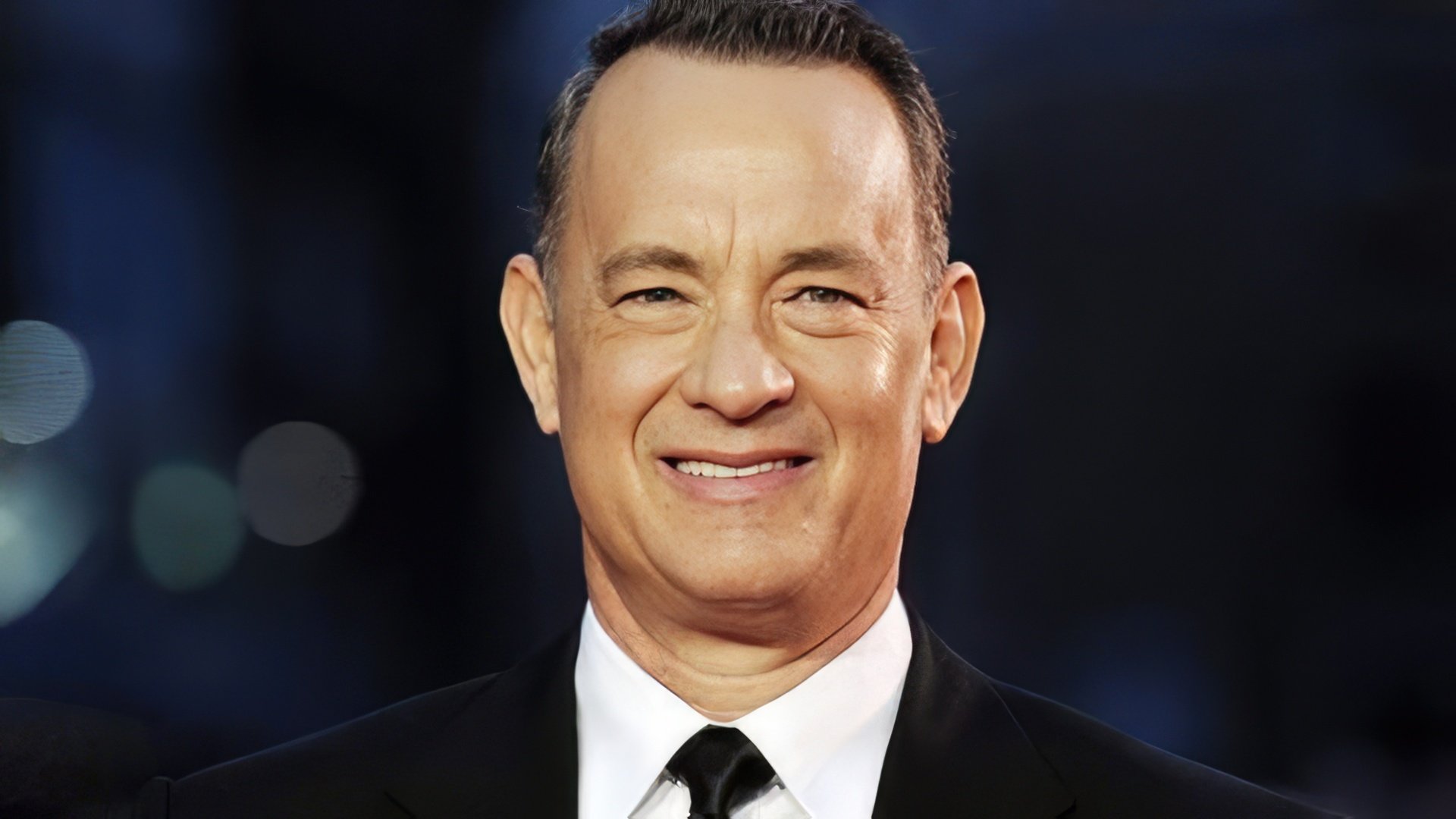 Early life
Tom Hanks was born on July 9, 1956, in Concord, California. He was a third child in a large family; He has two brothers: Jim and Larry and a sister Sandra. His father Mefford Hanks was a cook in a local restaurant and his mother Janet Marylyn (nee Frager) worked in hospital and was a distant relative of Abraham Lincoln.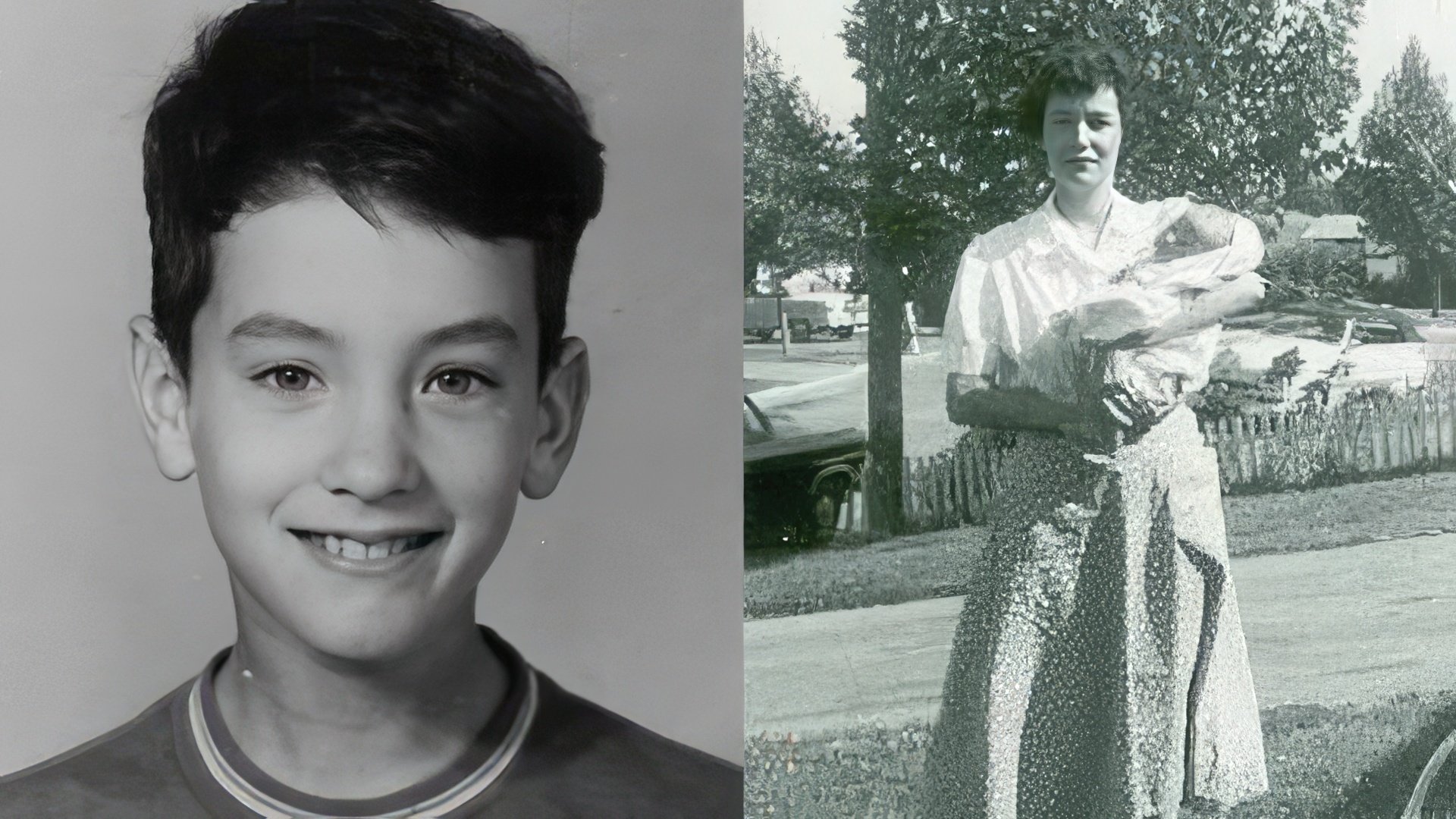 His parents divorced when he was but a 5-year-old child and all kids, except Larry since he was the youngest, stayed with father. He had very little to do with children`s upbringing. He was always busy at work and spent little free time he had with his women. Constantly moving from town to town Tom wasn`t able to establish any long term friendships and grew up shy and introverted kid. When he turned 15 he had changed five schools and struggled to maintain good marks.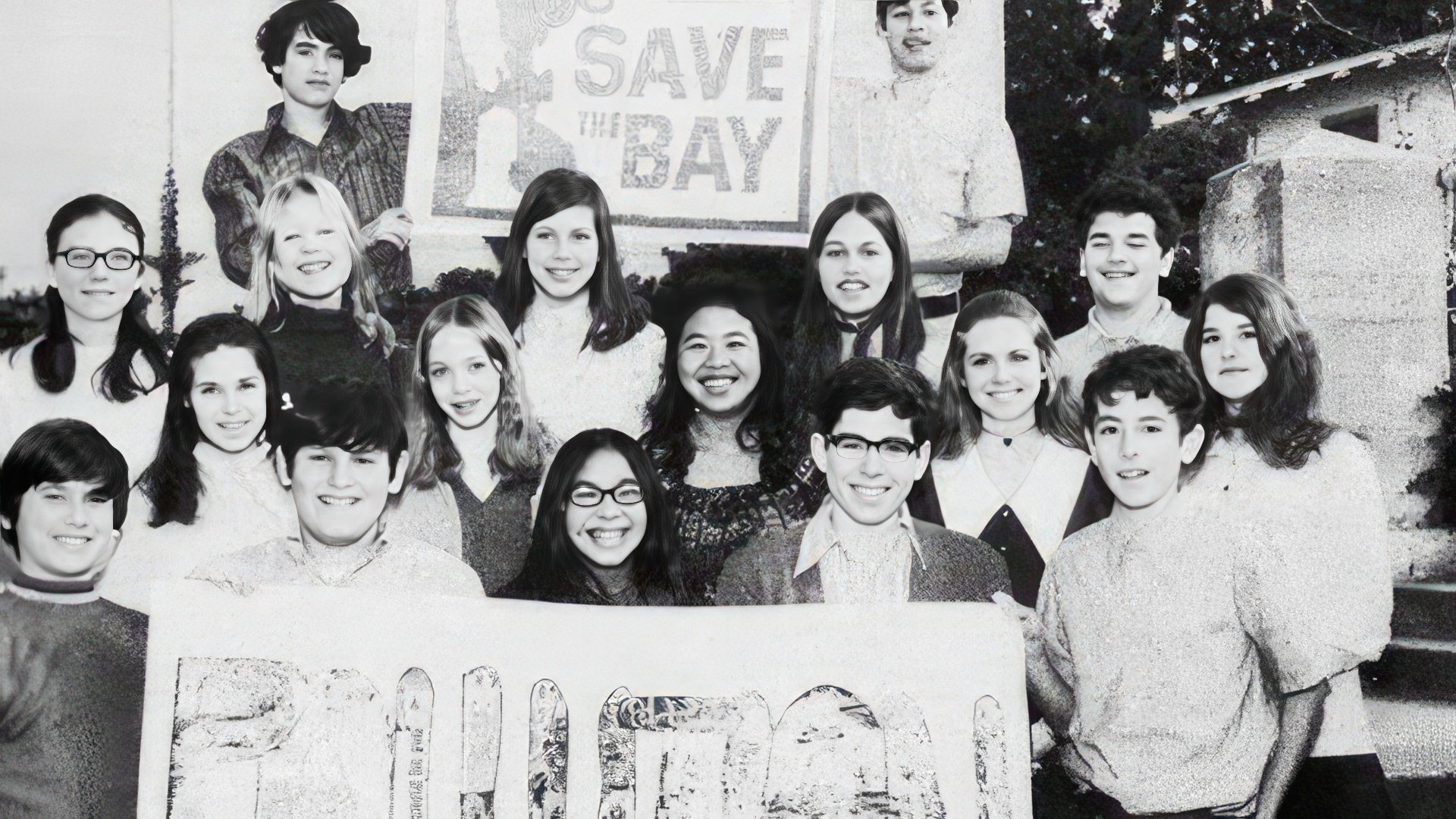 But there was one more reason for his lack of commitment to education – theatre. As a child, he spent most of his free time watching plays and spectacles and at the age of 12 became part of a troupe performing in child plays. His father wasn`t impressed by Tom`s hobby, claiming that it won`t bring any money to the family, but Hanks had already decided that he wants to become an actor.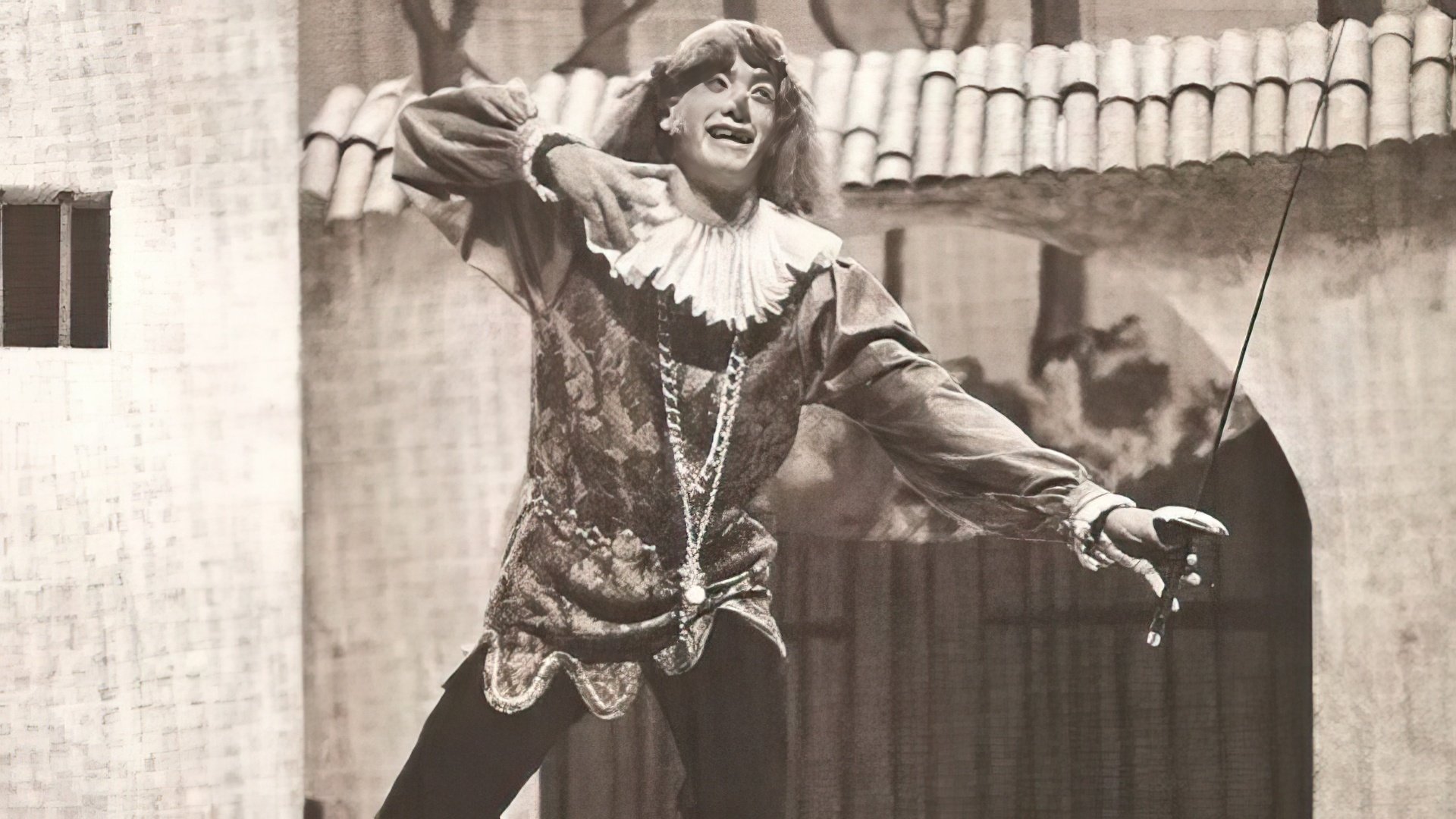 After graduating from school Tom Hanks was accepted at the University of California and started to study dramatic acting and stage skills. At first, he was quite enthusiastic but quickly became disappointed in educational principles, which he considered to be bland, old-fashioned, and boring. The young actor wanted to express himself in a more experimental and innovative way, while the university had dictated a more conventional and dry theory.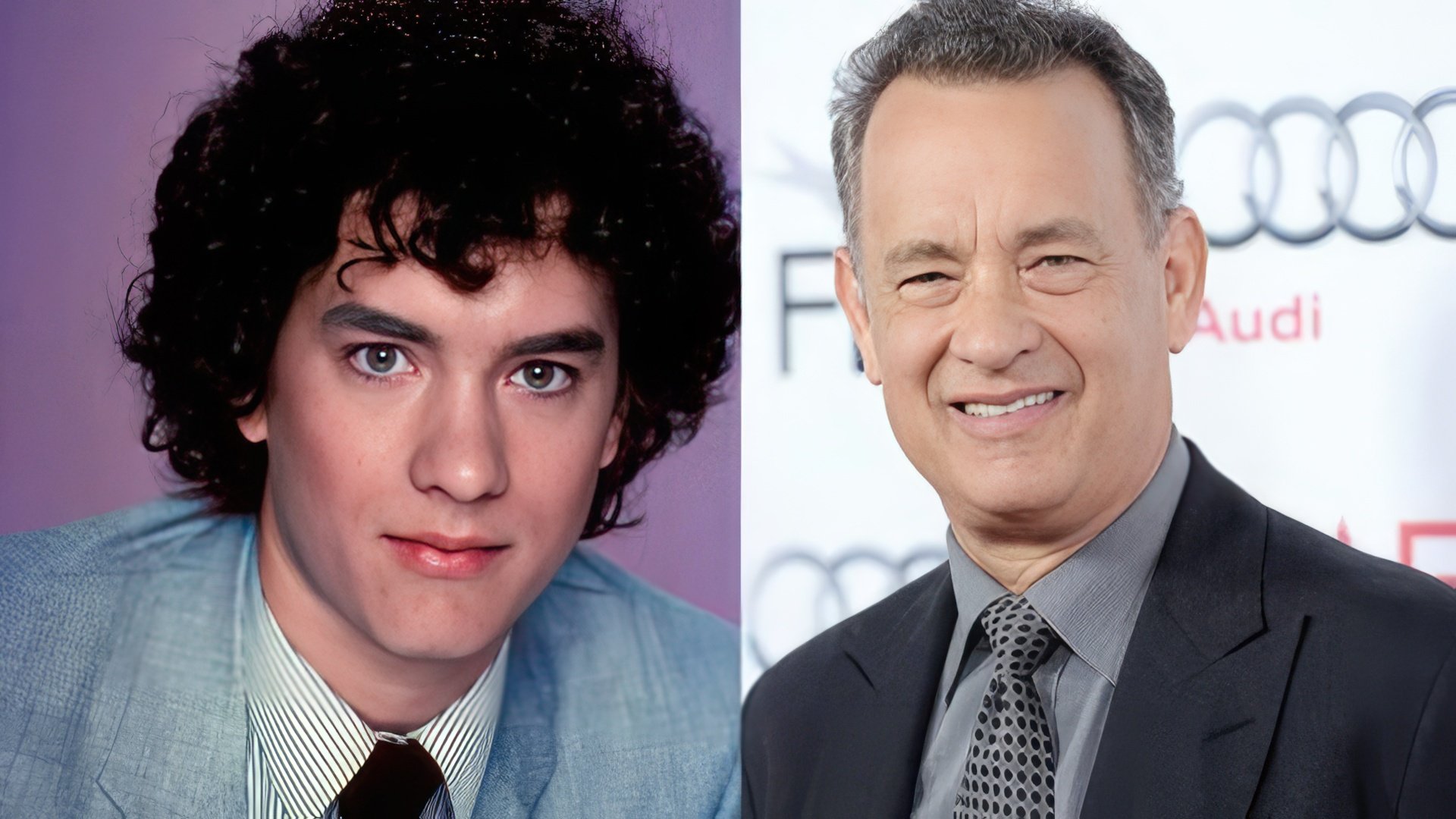 During his first year in the university, he became acquainted with Vincent Dowling, head of the «Great Lakes Theater Festival», who hooked him up with the first real job behind the stage. For the next three years, Tom worked on scene and costume design, light setting, and even acquired his first directorial experience. Thanks to this job he got a pretty good idea about all the intricacies of theater life and, when the opportunity presented itself, left the university and started touring with a small Cleveland troupe.
Acting career
At the same time, Tom settled down to married life with his fellow student Samantha Lewes. Their son Colin was born in 1977 and Hanks had to seriously think about putting food on a table. The young family moved to New York City, a city of great opportunities, and Hanks started to stalk theatres and studios looking for a job. First Hanks's appearance on a big screen happened, as it is the case for most young actors, in TV series. In 1984 up-and-coming director Ron Howard noticed the actor and gave him a role in his movie «Splash». Tom performed masterfully but this movie didn`t manage to bring him either popularity he craved, no financial stability he wanted for his family. At this point he already had two kids and, in order to feed them, he had to continue taking part in low-quality series and trashy movies like 1984 «Bachelor Party».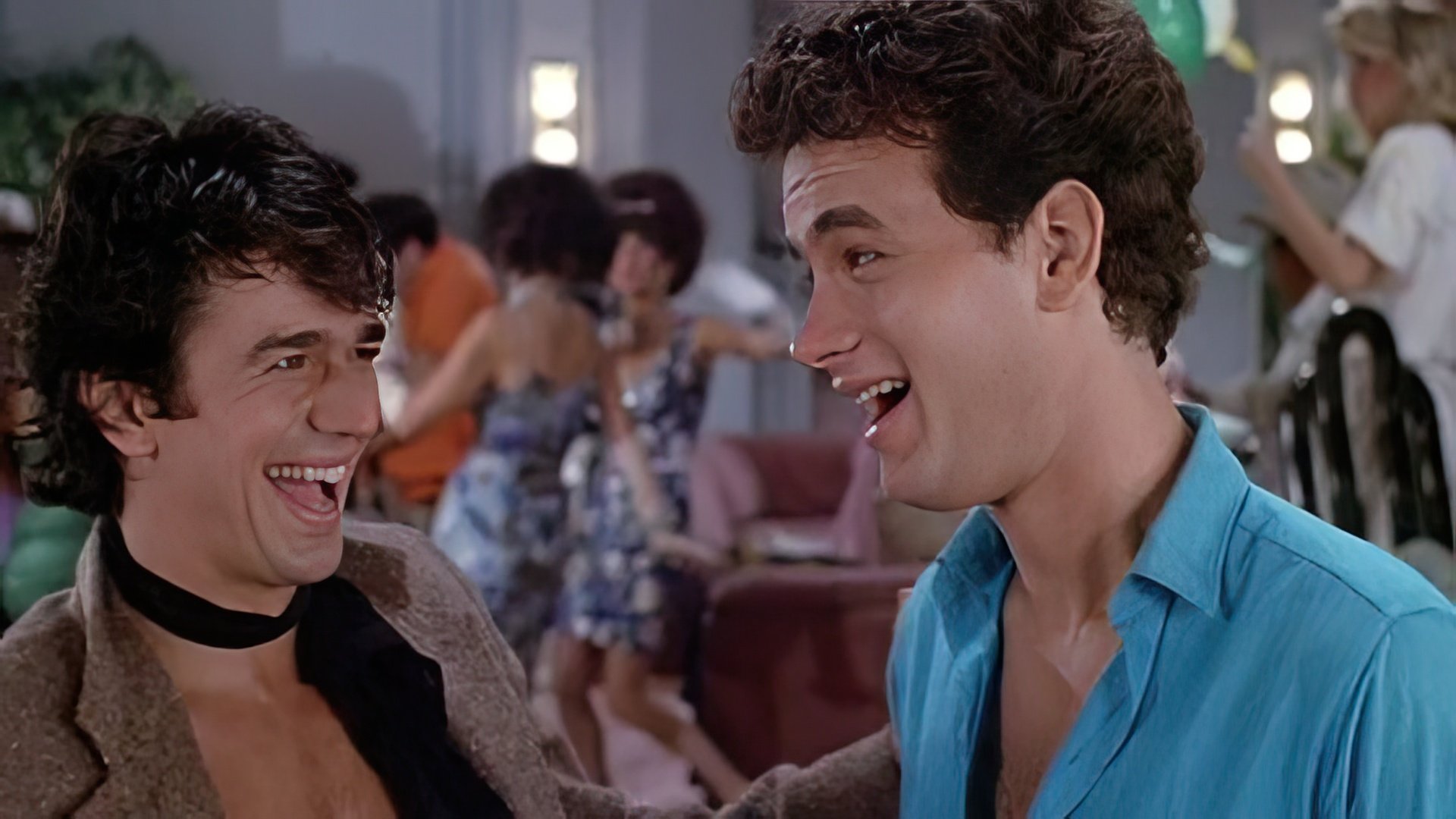 This situation had changed drastically after the broad success of the fantasy comedy «Big» in 1988 in which Hanks had starred as a boy suddenly turned adult man. He managed to snatch this role from stars like Robert De Niro, Harrison Ford, and Robin Williams, and established himself as a premier young American actor. His fresh and unique acting style allowed him to claim the «Golden Globe» award and his first «Oscar» nomination. A huge amount of money he received for his performance had solved all of his family's financial issues. After the success of «Big» Hanks became a hot property in the comedy actors market. In the next several years he had scored huge roles in «Turner and Hooch» (1989), «Punchline» (1988), and «The «Burbs» (1989). Mishaps and film failures that unavoidably happened along the way were not able to hold down a young actor who finally turned things around.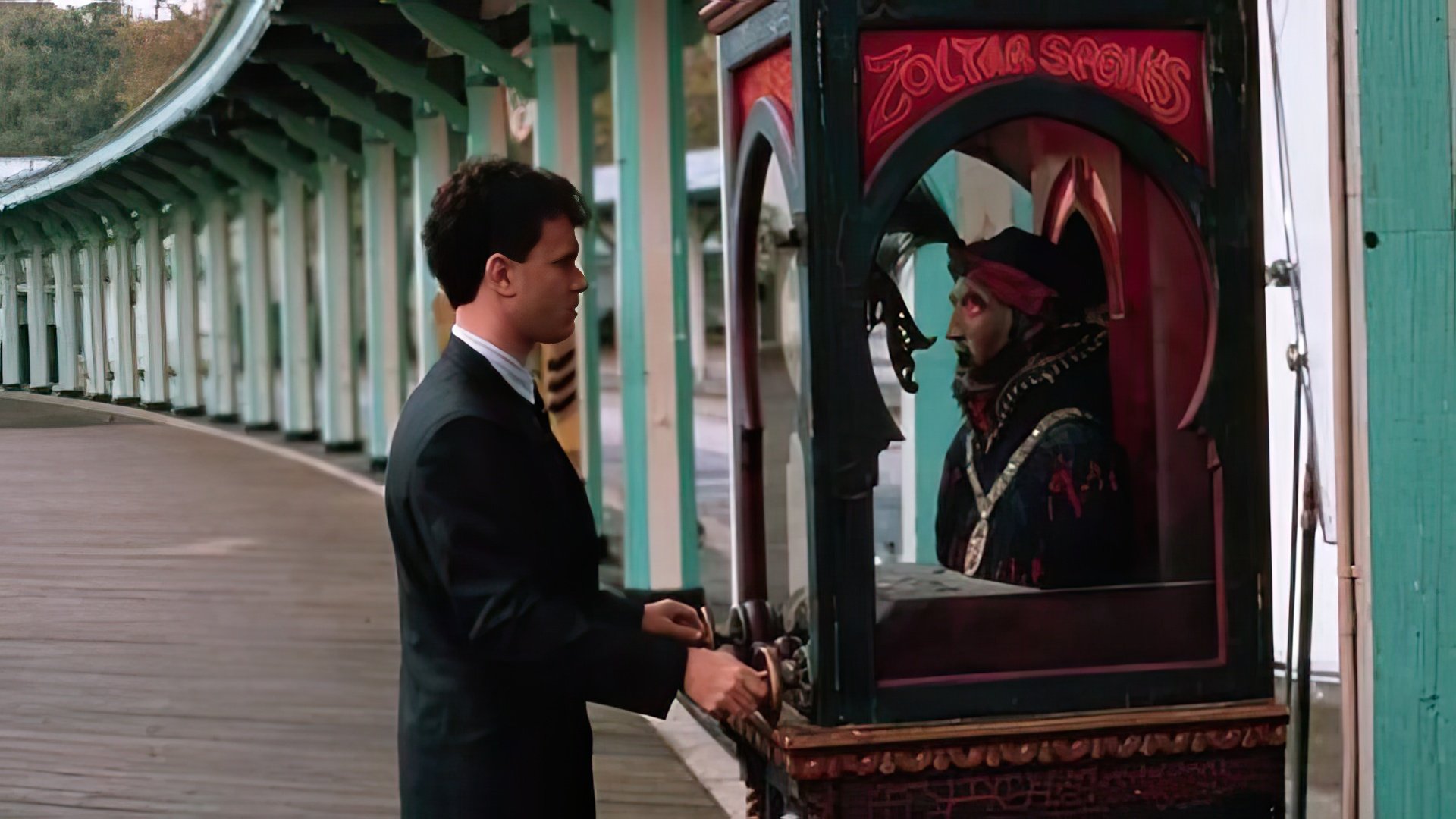 In 1992 Tom Hanks branched away from his comedy character and acted as rude, abusive, and perpetually drunk coach in «A League of Their Own». This movie was especially important to Hanks since it was his directorial debut and starred Madonna herself.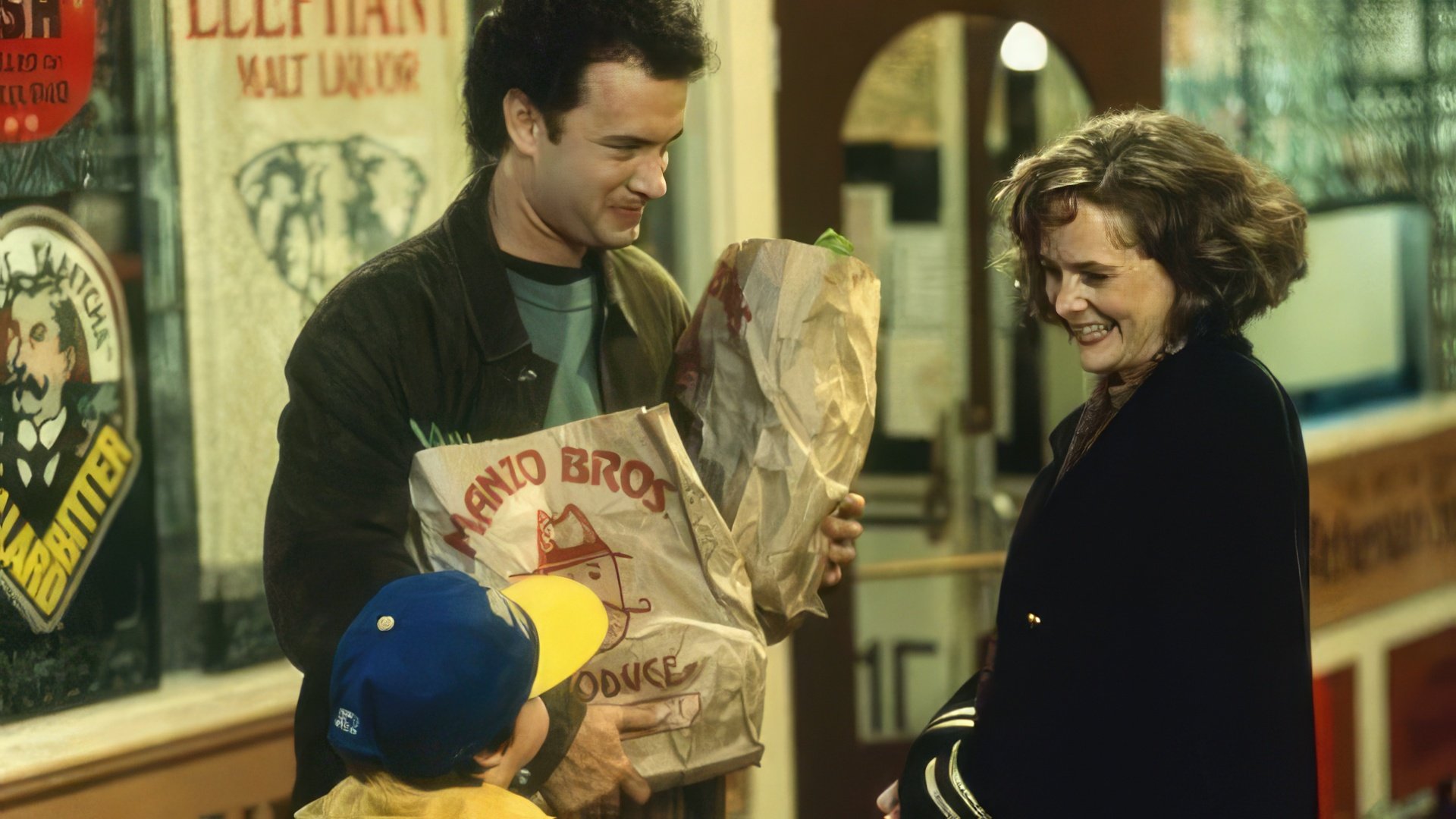 Role of a charming single dad in 1993 movie «Sleepless in Seattle» has brought Tom and his film partner Meg Ryan a new wave of popularity. In the same year, Tom Hanks was able to grab his first «Oscar» for the role of homosexual businessman dying from HIV in «Philadelphia». His outstanding performance in 1994 hit «Forrest Gump», universally regarded as one of the best films of all time, brought a second «Oscar» to his trophy case, and elevated his as a world-class actor. In the middle of the 90-s, it looked like the actor had struck a gold vein. Almost every Hanks` movies were regarded as blockbusters and were nominated to Academy Awards. Movie theaters were bombarded by such masterpieces as «Saving Private Ryan» (1998), «The Green Mile» (1999), and «Cast Away» (2000).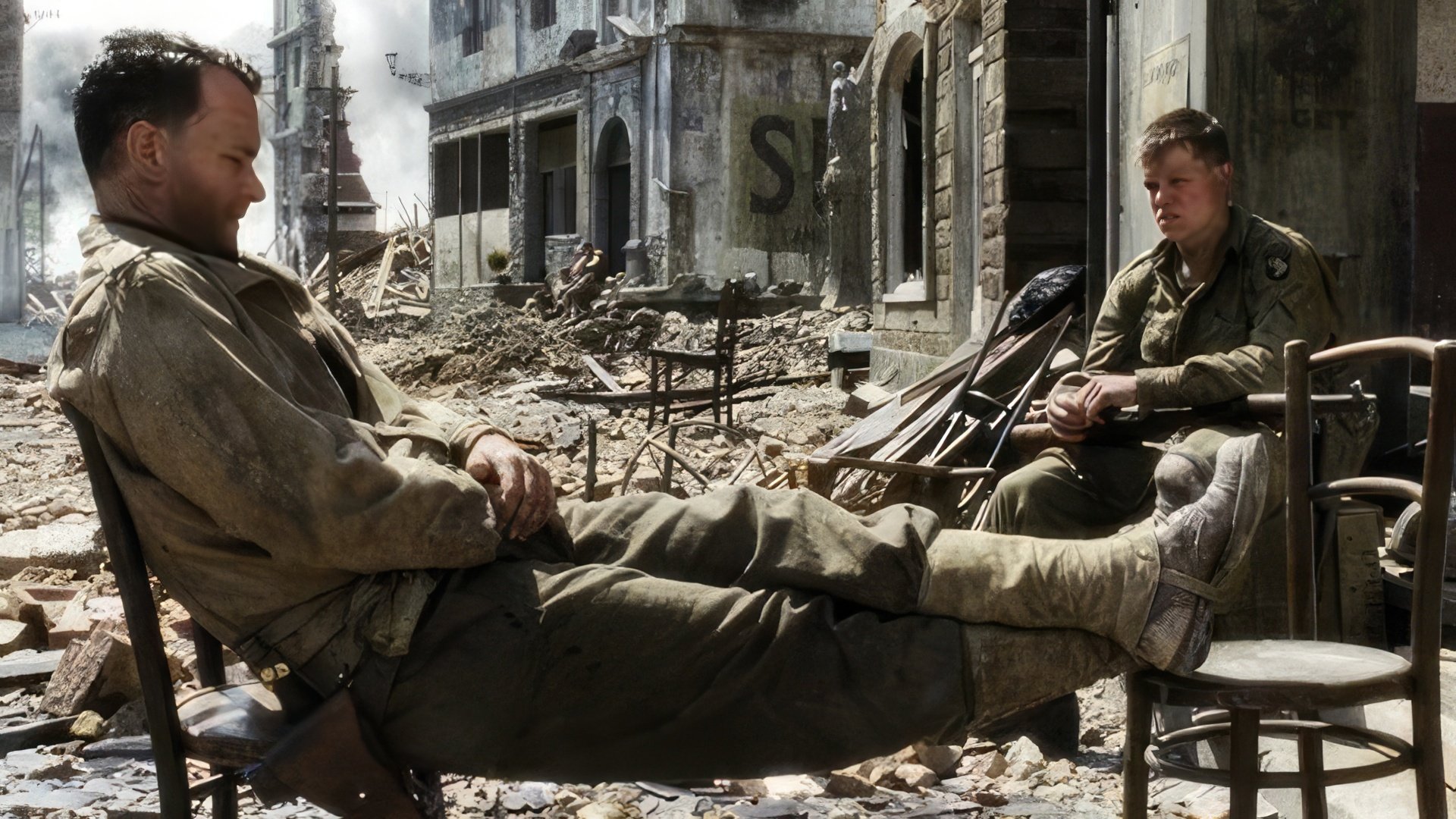 The outstanding performance of Tom Hanks and Leonardo DiCaprio in «Catch Me If You Can» became the movie highlight of 2002. Tom had reunited with Meg Ryan in «You`ve Got Mail», and paired with Julia Roberts in «Larry Crowne» comedy film.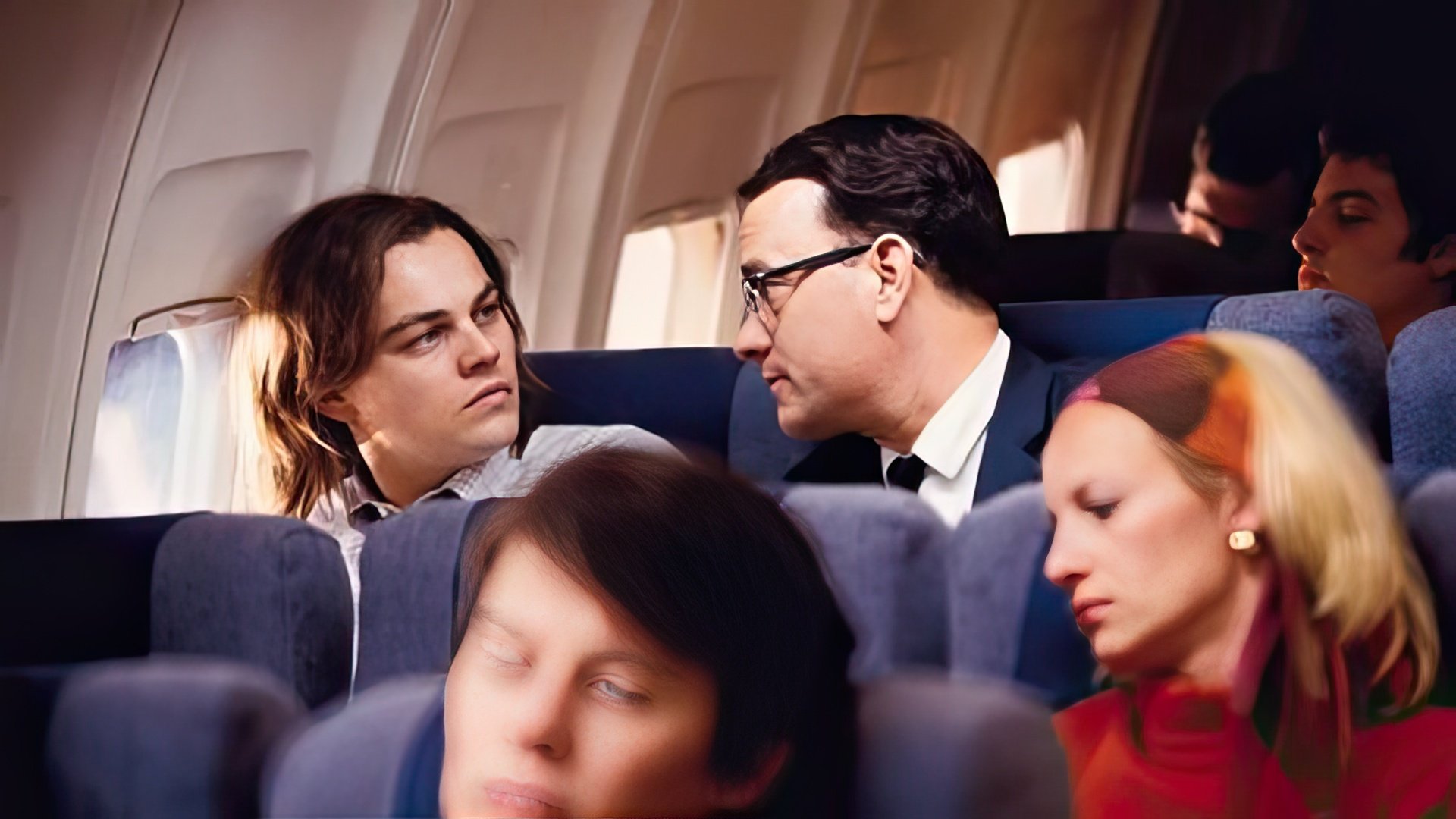 Actor`s portrayal of Robert Langdon in screen adaptations of Dan Brown`s novels «The Da Vinci Code» (2006), «Angels & Demons» (2009), and «Inferno» (2016) was praised by critics and the general public alike. Finally, Tom Hanks was able to choose what jobs to take and to build his career the way he wants. The actor continues to perform in movies and surprise his fans with his professional versatility and depth. Hanks` films have grossed nearly 4 million dollars making him one of the highest-grossing actors in Hollywood. Funnily enough, «Toy Story 3», where he voiced over Sheriff Woody's character, became the most profitable project in his career.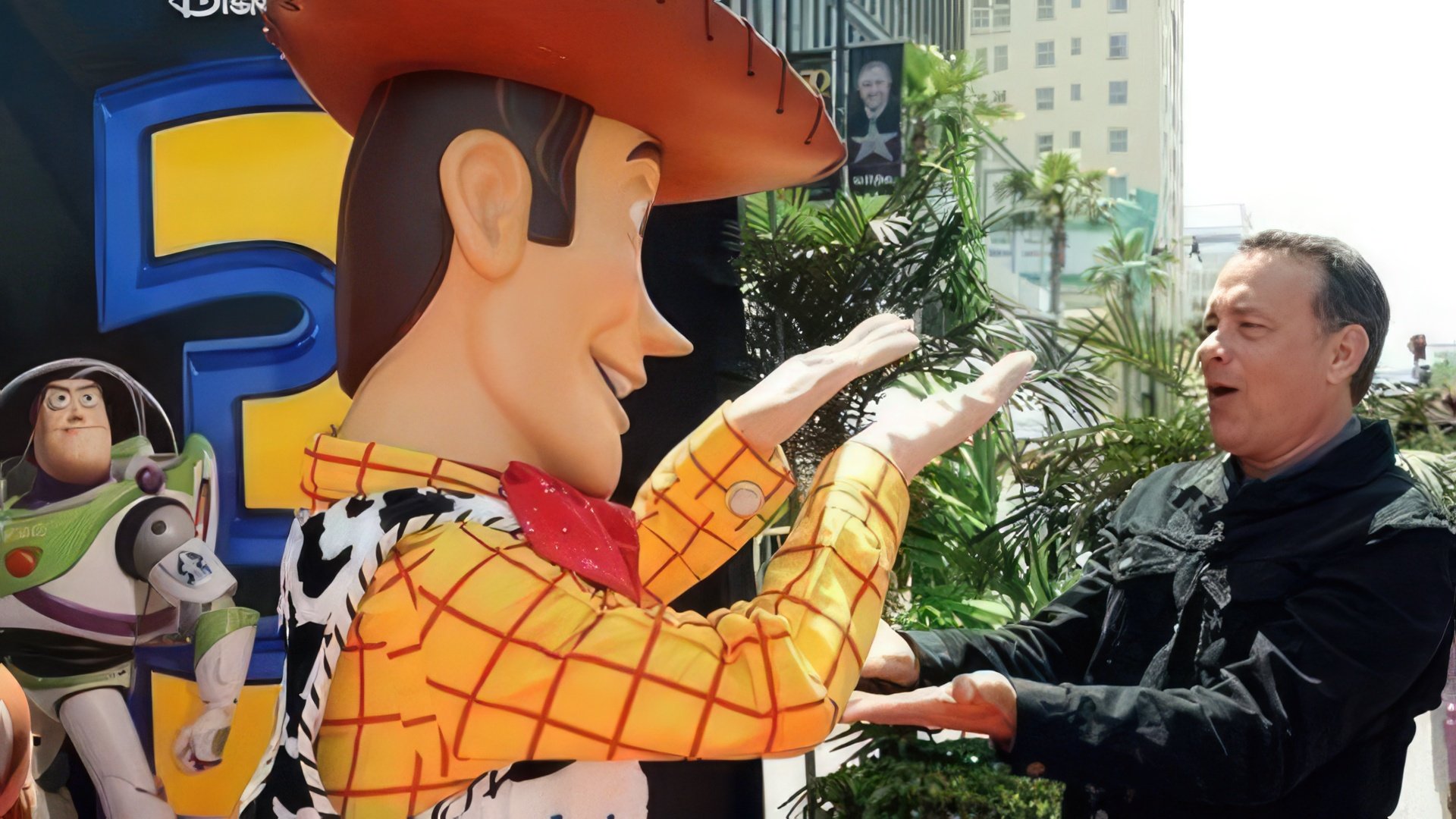 At the beginning of 2017, Tom Hanks appeared in the new Steven Spielberg movie «The Post». Unfortunately, the movie was boycotted due to political reasons in fourteen Arabic countries of the anti-Israeli coalition. At the beginning of 2018, Steven Spielberg's new movie, "The Secret Dossier", starring Tom Hanks, was released worldwide. Unfortunately, for political reasons, the picture was banned in fourteen Arab countries calling for a boycott of Israel.
Personal life
Tom Hanks and his Sacramento University classmate Samantha Lewes married in 1978 and had son Colin and younger daughter Elizabeth. The family had struggled financially so much that sometimes couldn`t afford to repair their car. Mercantile Samantha was not satisfied with this situation and the couple was always arguing and quarreling.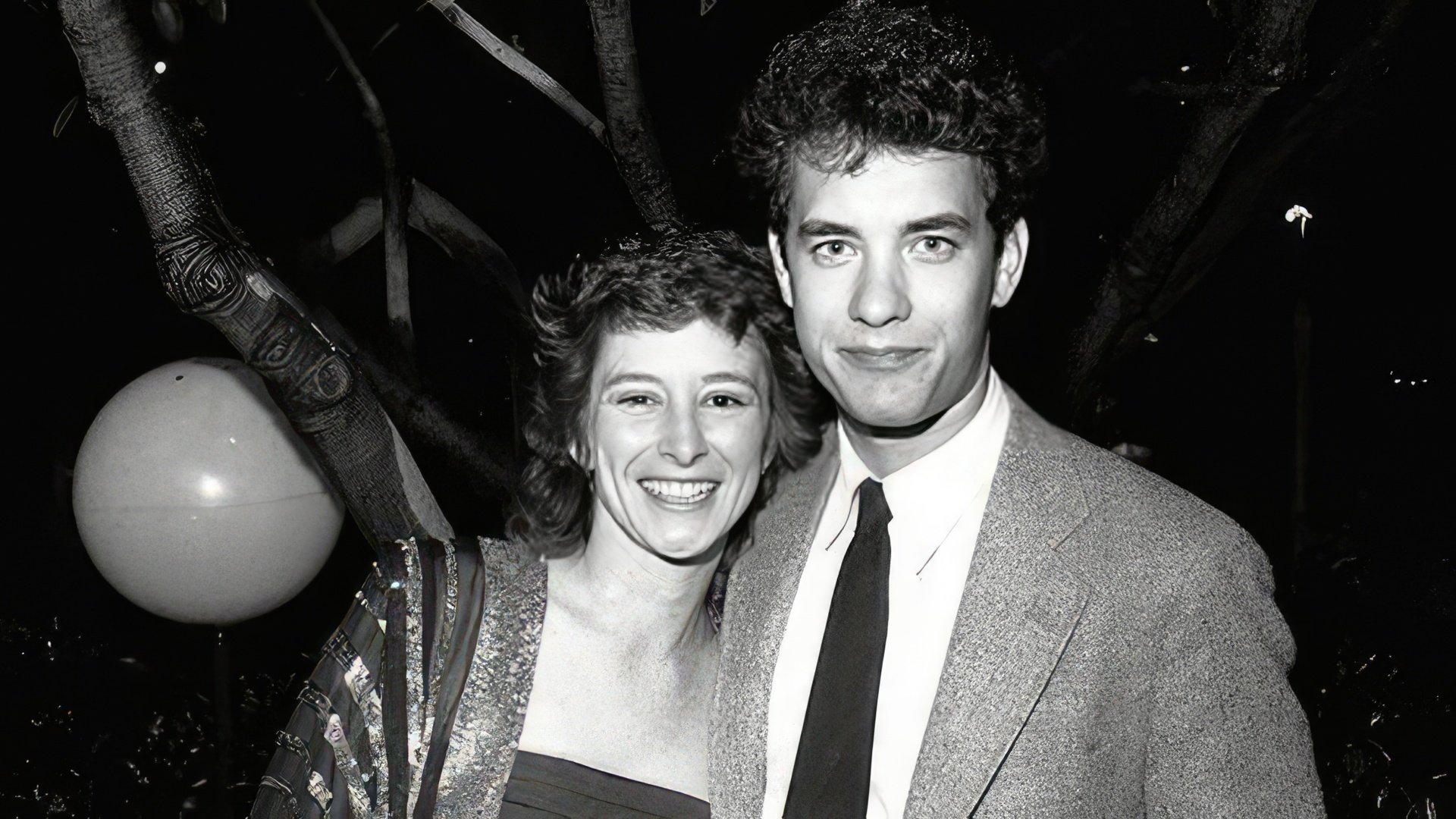 Hanks and Rita Wilson met each other on the set in 1985 but, despite mutual love and passion, they had to wait for long three years before they could marry officially. For a long time, Tom couldn`t bring himself to leave family and decided to file for divorce only in 1987. After all, these years actor still feels guilt for abandoning his children from the first marriage.

His second wife, Rita is of Greek origin and orthodox Christian. In order to have a big traditional Greek wedding and to follow all orthodox customs, Hanks had to convert to the Greek Orthodox Church. Rita gave birth to two children: Chester Marlon Hanks (1990) and Truman Theodor Hanks (1992).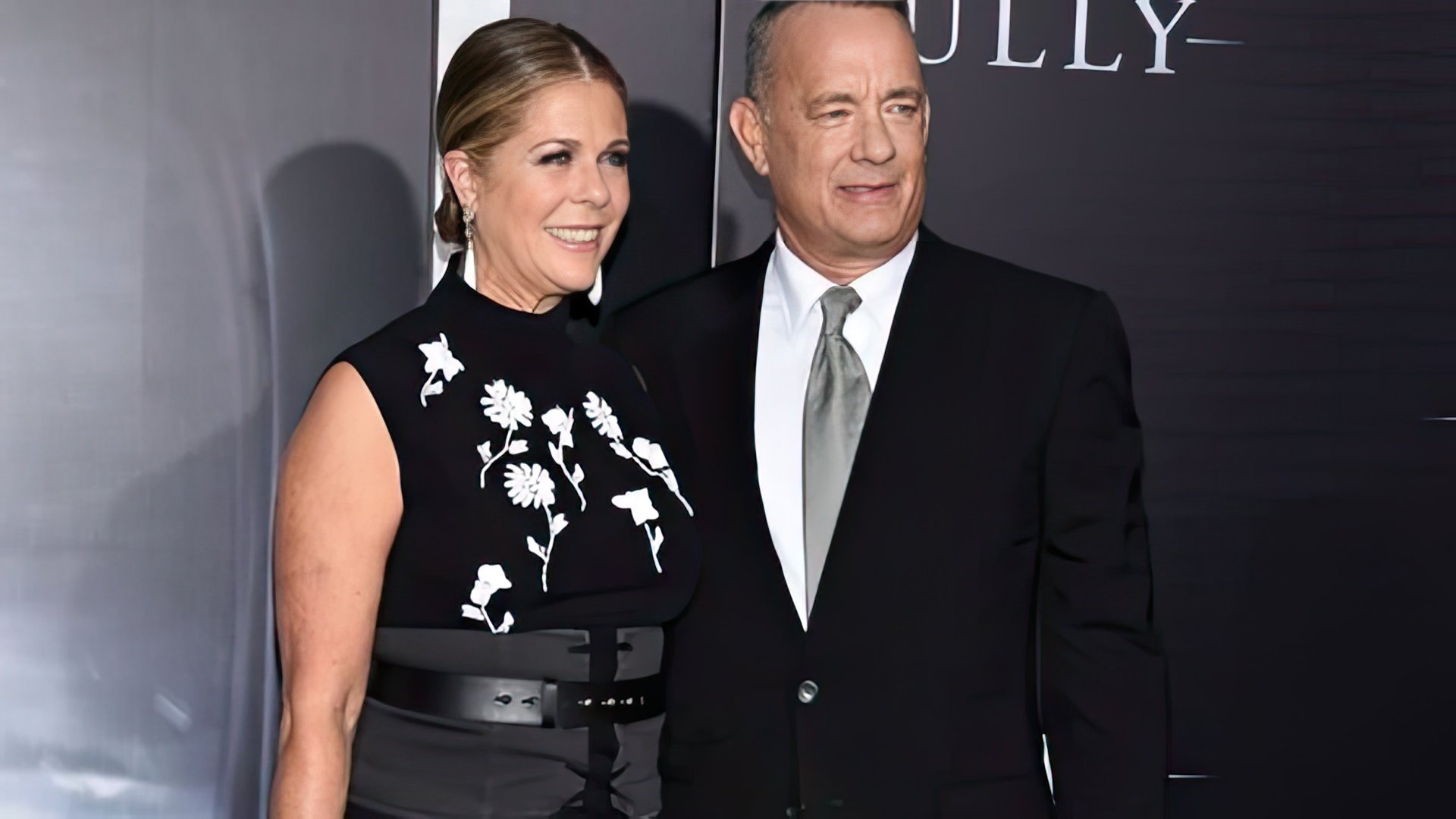 Out of four Hanks` children only the oldest son, Colin decided to follow his father`s footsteps. Chester also pondered becoming an actor but, in the end, chose the career of rap musician. Unfortunately, he became addicted to drugs, which became, to his parents and himself, a huge challenge to overcome.
Tom Hanks now
In his sixties, Tom hanks remains an active actor, frequently appearing on a big screen, produces new projects, writing movie scripts, voices over characters in cartoons and even appears as a guest in music videos. Americans adore Hanks and many consider him to be a national hero. According to the «Harris Poll» publication, American viewers chose Hanks as their favorite actor five times. In 2019, the actor re-voiced the cowboy Woody in the fourth part of Toy Story, and also appeared in the film "A Beautiful Day in the Neighborhood". Hanks plays an elderly optimistic television presenter Fred, met with a cynical young journalist (Matthew Reese). Fred's sincerity and openness gradually break down the wall that his new acquaintance built around himself.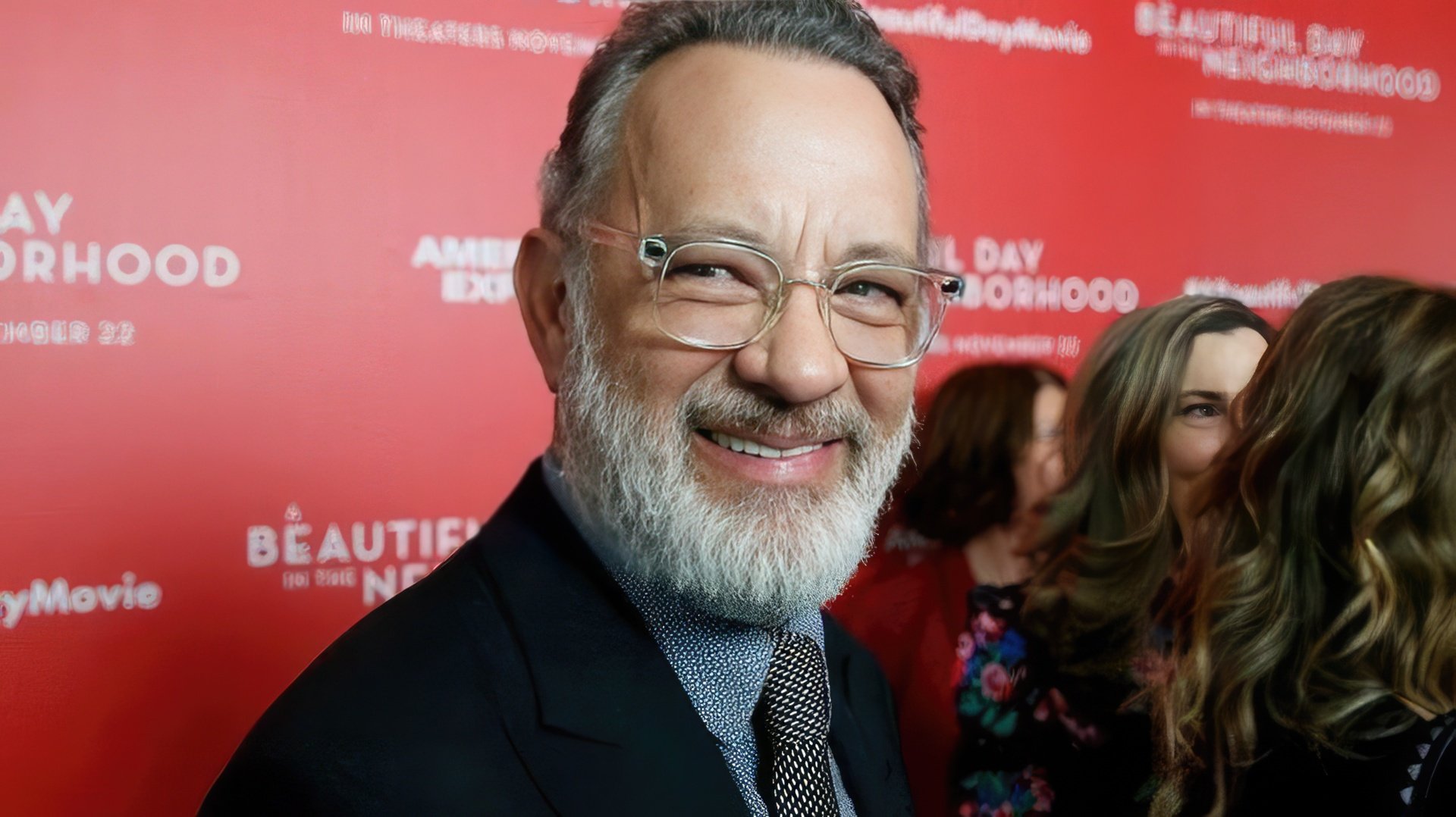 In 2020, at least three premieres featuring Tom Hanks will appear on the big screen. This is the military drama "Greyhound", a fantastic tape "BIOS" and the Western "News from around the world." It is known that Hanks will appear in a biographical film about Elvis Presley (the expected release date is 2021) and will probably play Giuseppe in the film adaptation of the fairy tale "Pinocchio".

In March 2020, Tom Hanks and his wife fell ill with the coronavirus during a vacation in Australia, but they managed to recover quickly.
Press Ctrl+Enter If you find a mistake