Keanu Reeves' biography
Keanu Reeves is one of the most extraordinary actors in modern Hollywood. Of course, most people primarily know him as Neo from "The Matrix" trilogy, but he has so many other roles under his belt: both in blockbusters and independent films. He portrayed a cynical lawyer in the mystical thriller "The Devil's Advocate", a weird undercover detective in the animated film "A Scanner Darkly", a mediator between Heaven and Hell, master of darkness in "Constantine" and the list goes on.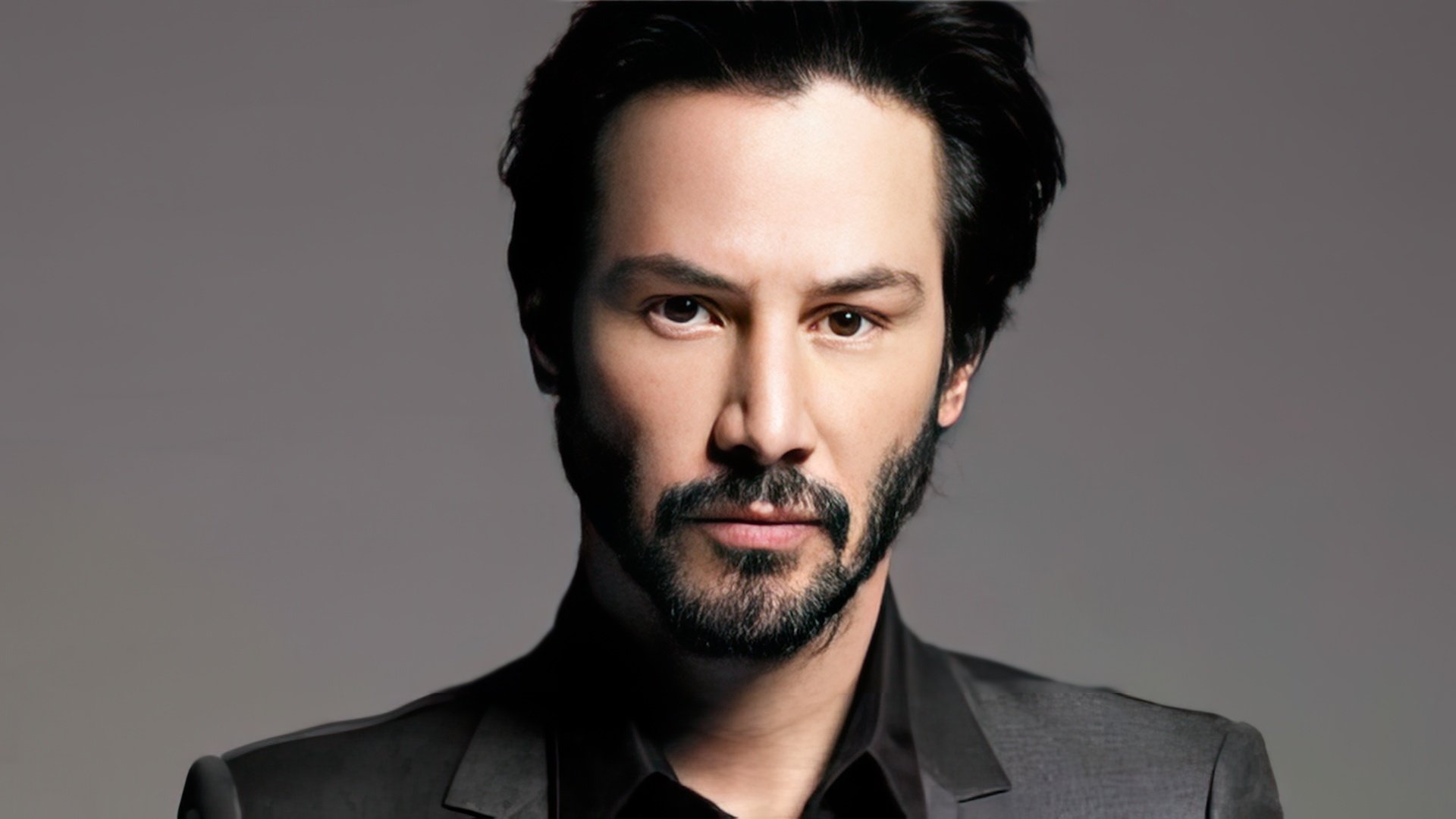 Meanwhile, Keanu is not just a talented actor, but also a surprisingly considerate, vulnerable, and caring man with an outstanding personality, who deserves special attention.
Childhood
Keanu Reeves was born in Beirut, the capital of hot Lebanon, to a geologist Samuel and a showgirl Patricia Bond. He is of mixed heritage and that is where he got his interesting looks from. His father is of Hawaiian and Portuguese descent and his mother has English and Irish roots. And such an unusual boy's name came from Hawaiian and means "cool breeze over the mountains".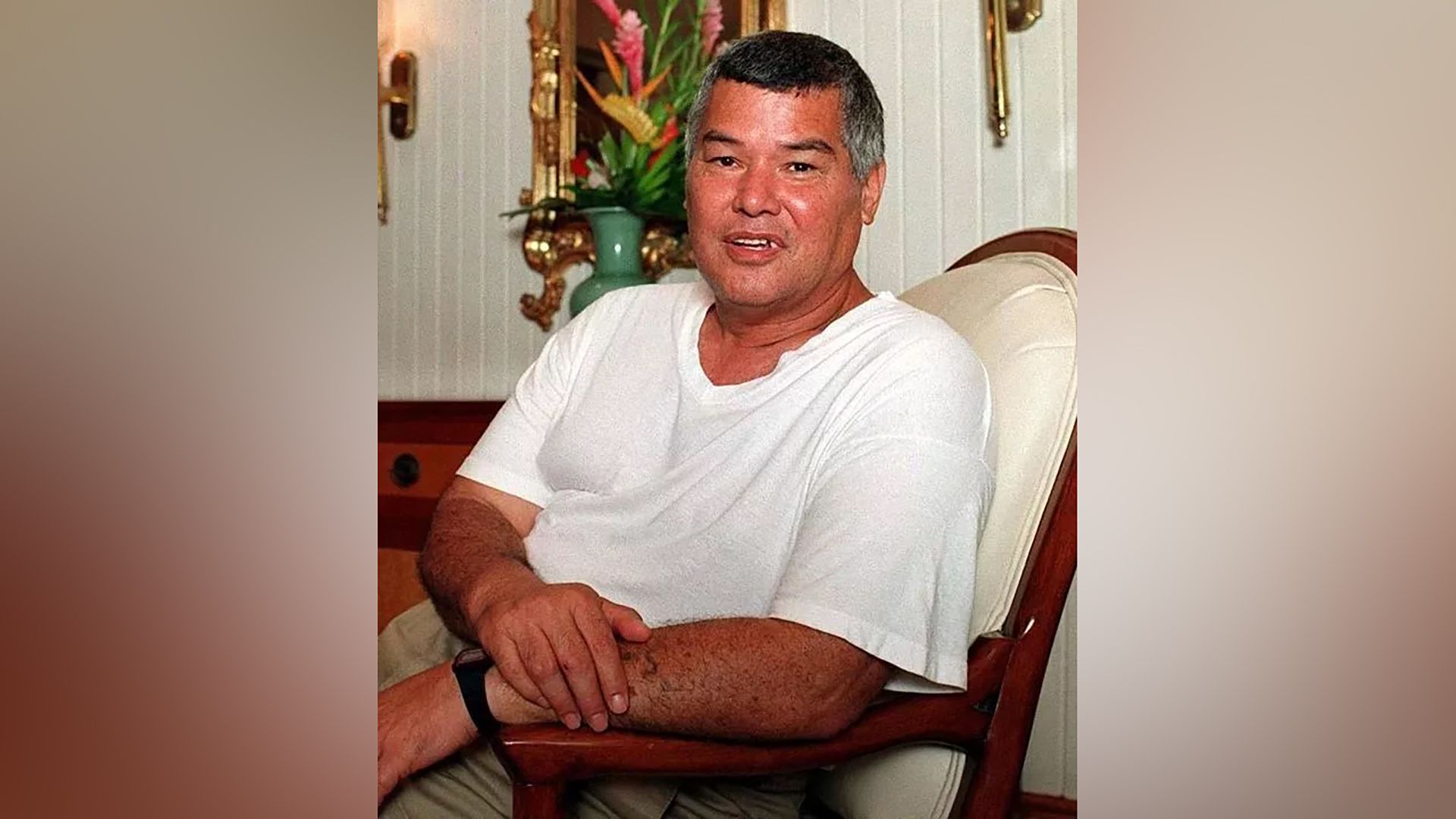 Keanu's father was quite an unconventional man, who had no higher education and got his GED while he was in jail for selling heroin. Two years after Keanu's birth, his baby sister Kim was born, and soon after, when the boy barely turned three, Samuel abandoned his family.

After this mishap, Keanu's family moved to Sydney and later relocated to New York, where his mom, who turned to costume design by then, married a Broadway director Paul Aaron (not to be confused with Aaron Paul). Only after that, the Reeves family settled in Toronto – and Keanu considered hospitable Canada to be his homeland ever since.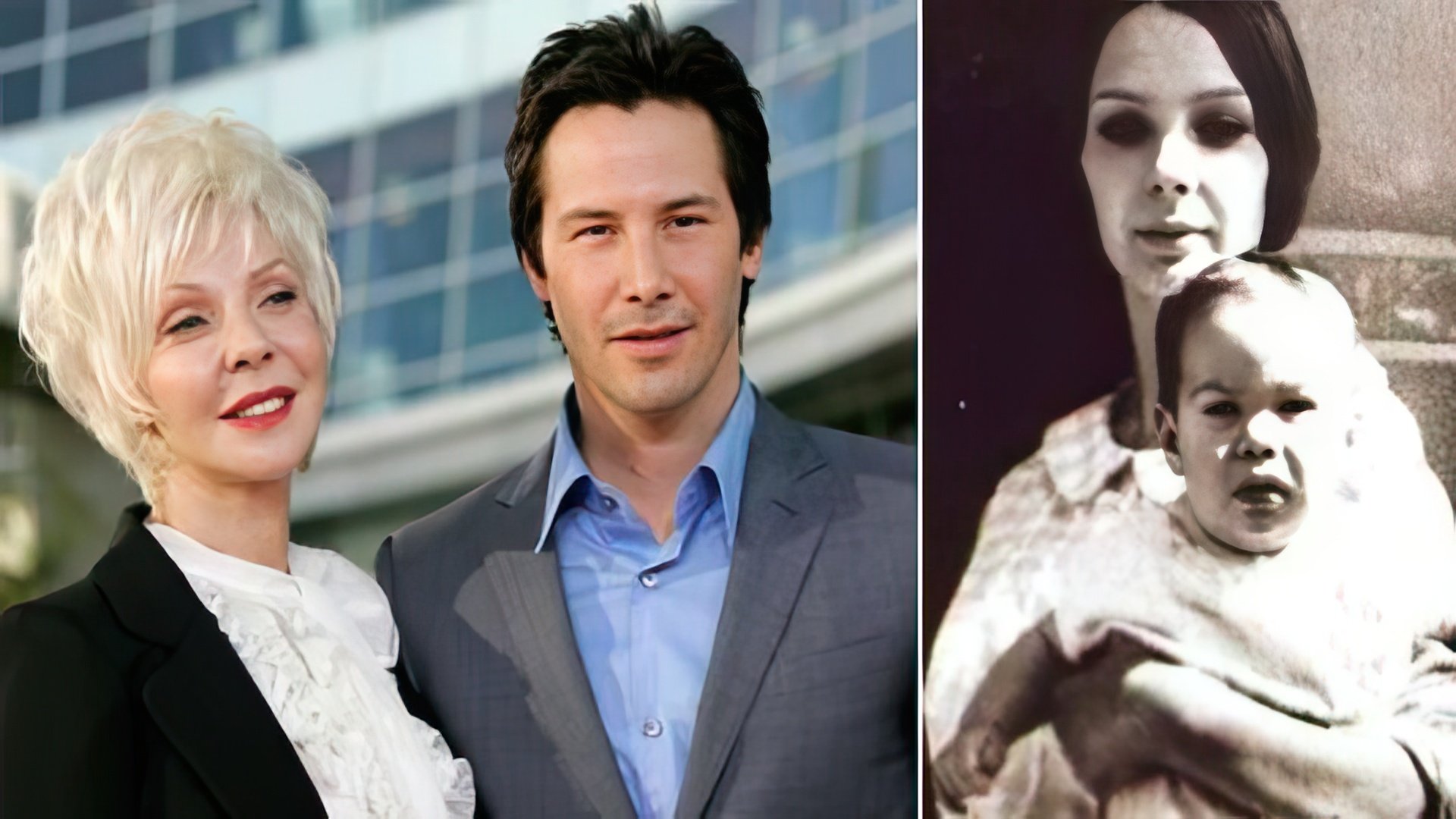 Later Keanu got two more little sisters from his mother's marriage to rock music promoter Robert Miller: Karina Miller (born in 1976) and Emma Rose (born in 1980).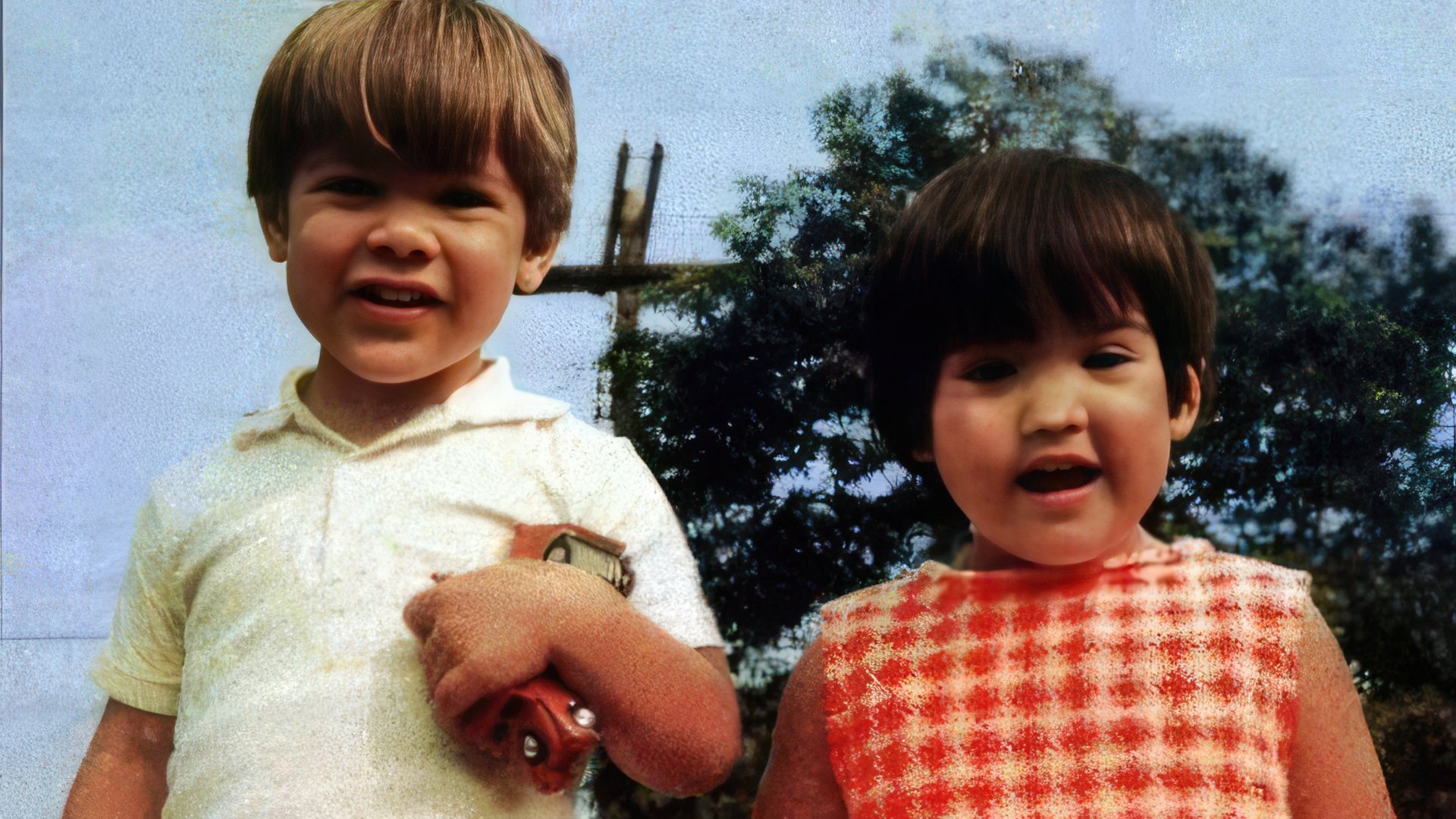 In Toronto, the Reeves family lived across a music studio, where Alice Cooper was recording his album "Alice Cooper Goes to Hell» at that time. Weirdly enough the rock star remembered a young boy who listened enthusiastically to his rock motifs. "He liked loud music, but what were his parents thinking when leaving a child with Alice Cooper's band?!" – the musician later recalled with laughter.

Keanu was a reluctant pupil and struggled in the majority of classes due to his dyslexia, which means that his perception of oral and written information was distorted. He had trouble with reading and writing and, as a consequence, couldn't really study. As a result of his classmates' bullying and teachers' contempt he soon became very closed off and insecure but managed to resolve his issues as he grew older.

Despite his dyslexia, Keanu Reeves used to play chess at a decent level and often challenged adults, charging them a dollar for every game.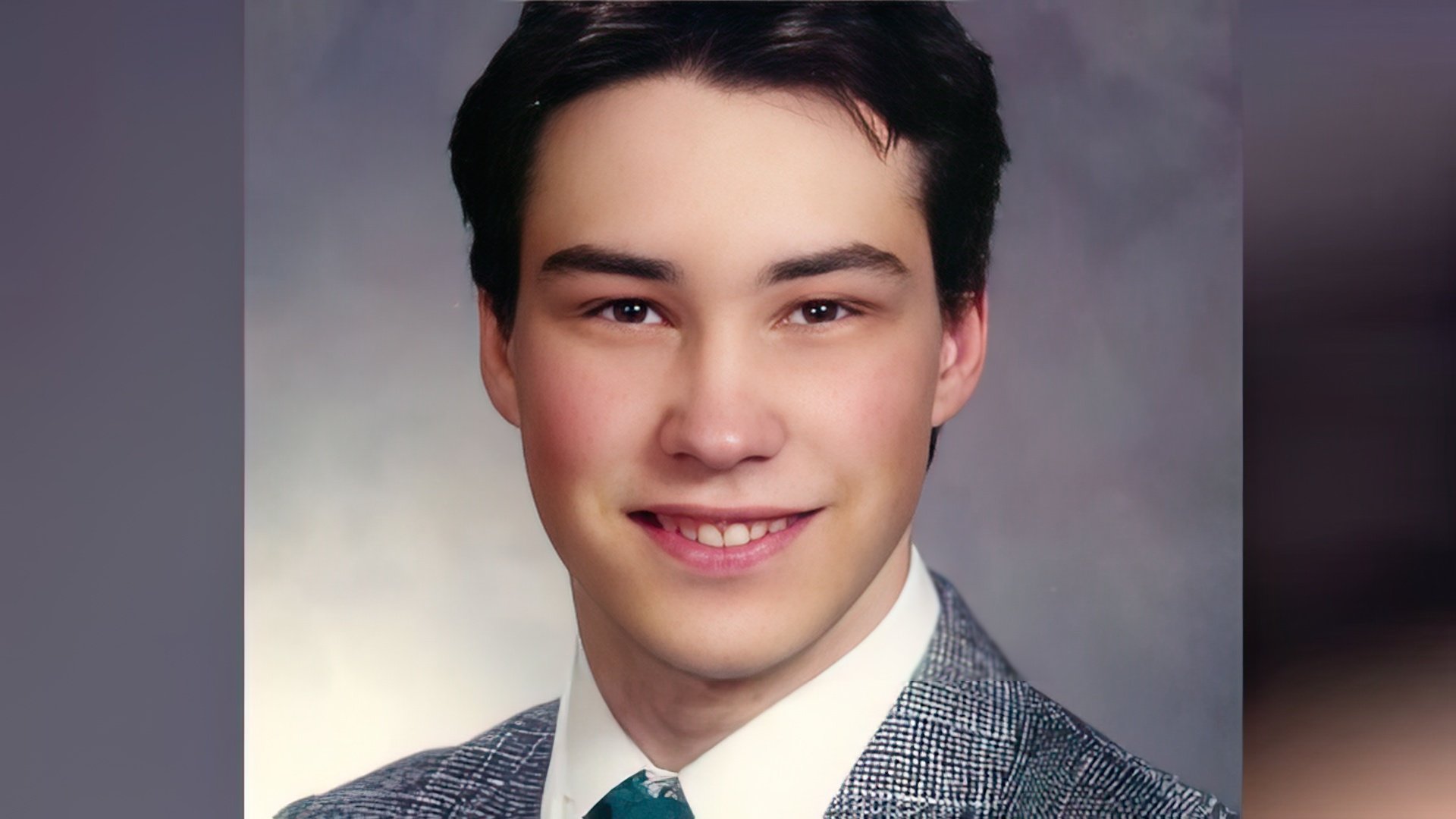 Reeves attended four high schools within five years, including the acting school, from which he was expelled. He later attended a Catholic school for boys and after leaving it, started playing hockey and enrolled in a public school. His teammates even gave him a nickname "the wall" – he was that good of a goaltender and felt really confident on the ice rink. But the future actor dropped out of that school as well and did not get a GED.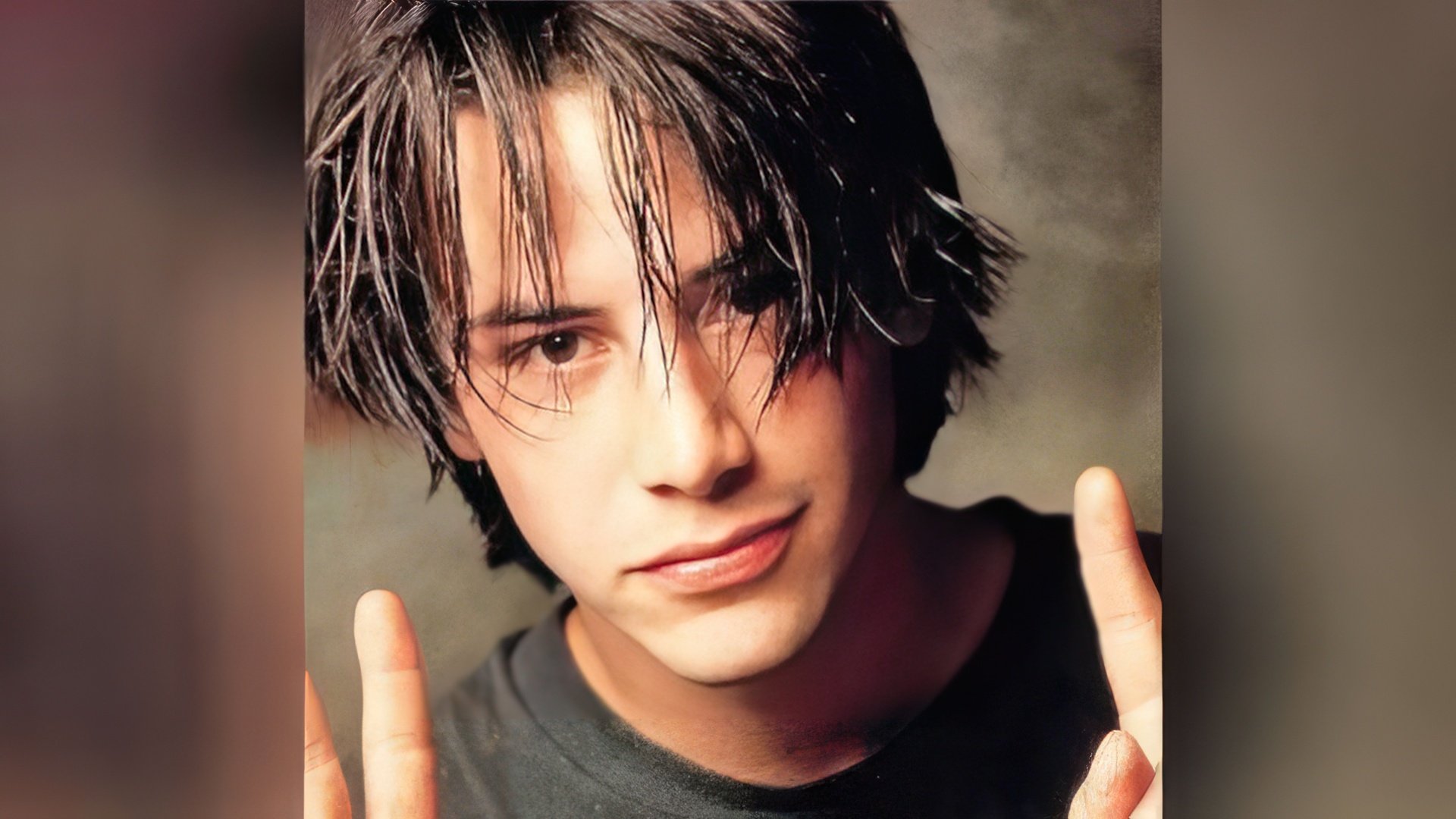 After that Keanu moved out of his parents' apartment to the basement of his then-girlfriend Pam and began working part-time at three places at once: he sharpened ice skates at the local ice hockey rink, trimmed bushes in parks and cooked spaghetti at the Italian restaurant.
First roles
At 15 years old Keanu Reeves got his first role in "Wolfboy" a production of the local theater – Leah Posluns Theatre.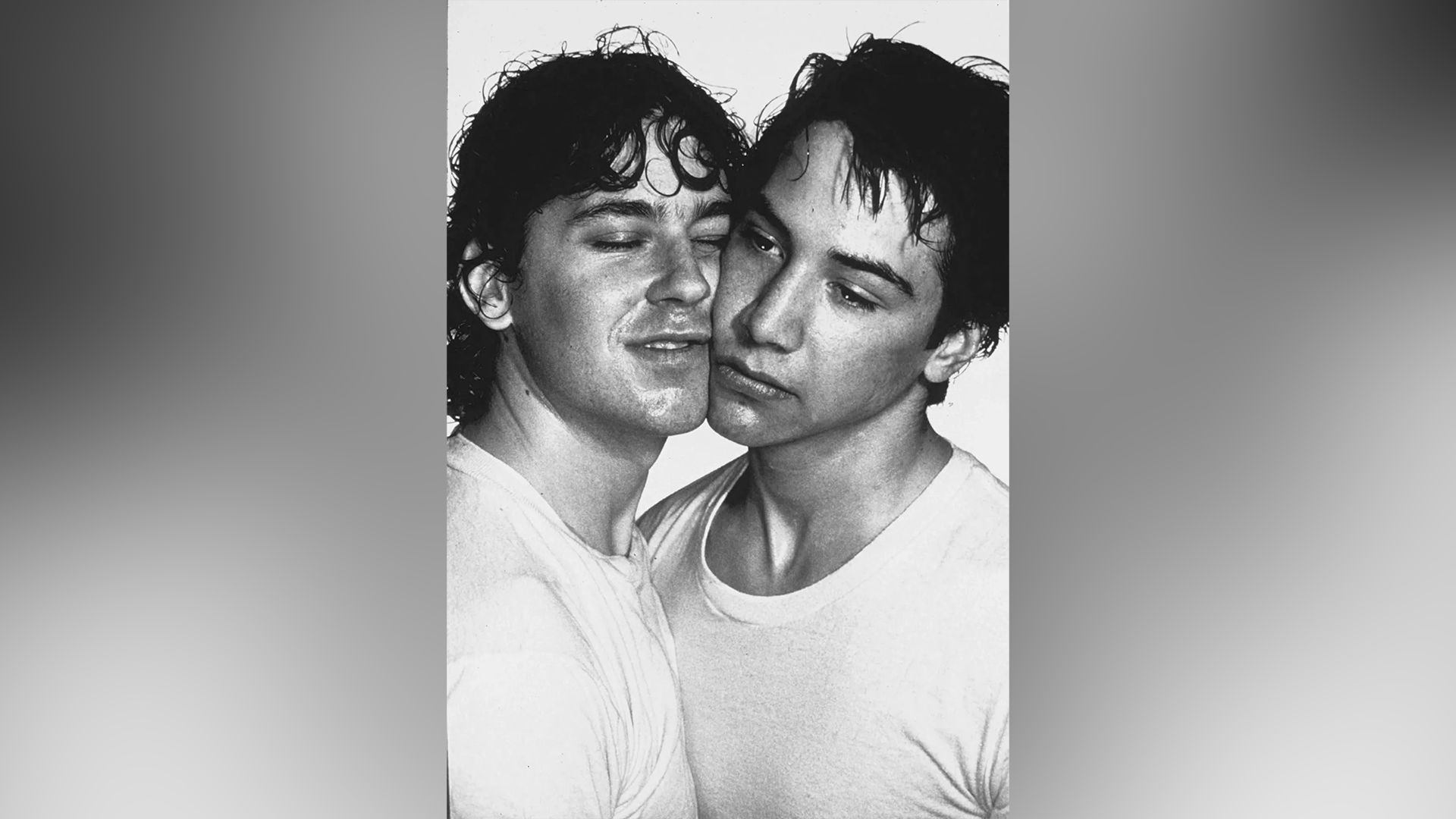 In 1983 Keanu made his first TV appearance in a Coca-Cola commercial and also had a screen acting debut in an episode of typical teen series "Hangin' In".

In 1986 he got his first movie role in Peter Markle's "Youngblood", where he portrayed a goalie. After the movie's release, Keanu got a Green Card and moved to Los Angeles. His ex-stepfather, Paul Aaron, helped him to settle into the city and even found him an agent. The agent considered Keanu's name to be too exotic and that is why the actor is credited as Noman Reeves, K.C. Reeves and even Chuck Spadina in his early works.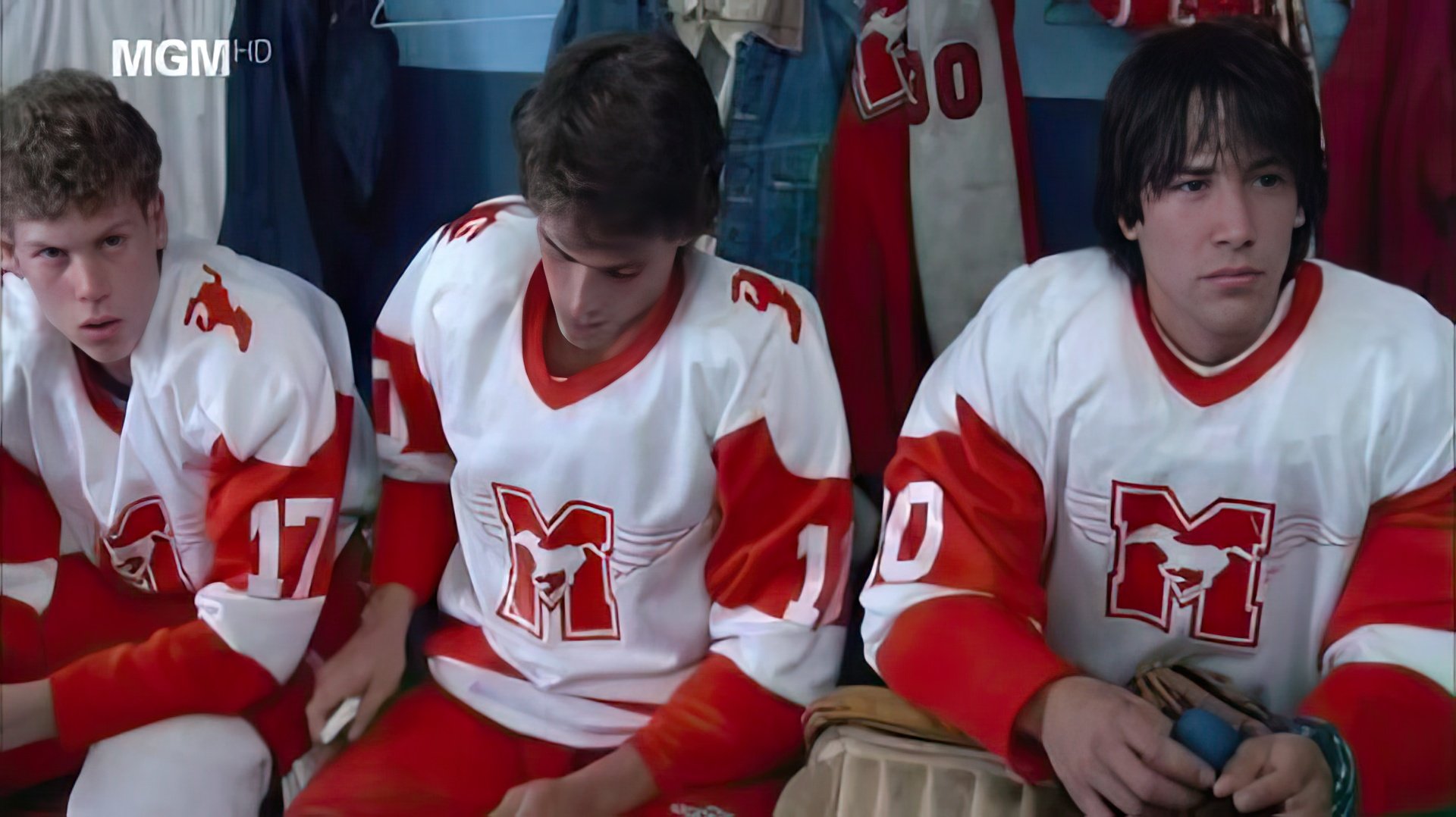 Keanu's work in a teenage drama "River's Edge", which premiered in 1986, got good critics reviews. He portrayed a high-school student Matt, having a moral dilemma: whether to tell the authorities about the murder of his classmate, that his friend committed or to keep the crime secret in order to protect their friendship. He starred alongside Dennis Hopper, which he later worked within the action film "Speed".

That same year Keanu was offered the role of Private Chris in Oliver Stone's "Platoon" about the Vietnam War. But being a convinced pacifist, he turned it down, and the leading role went to Charlie Sheen.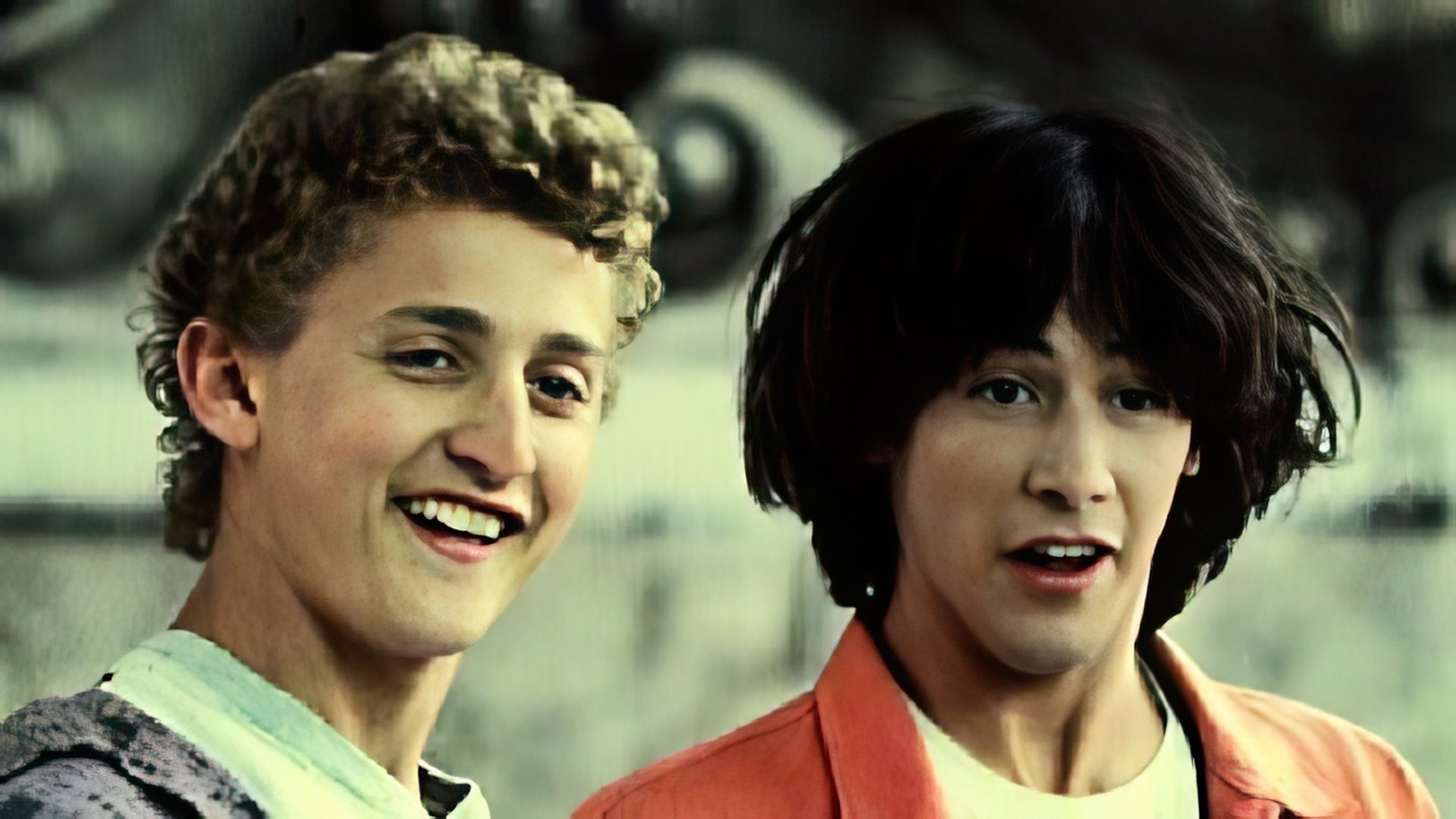 At the beginning of the '90s Keanu's name wasn't just an empty phrase in the film industry anymore. He let his charisma show in a historical drama "Dangerous Liaisons" alongside Glenn Close, Michelle Pfeiffer, and John Malkovich, and in a teen comedy film "Bill & Ted's Excellent Adventure" co-starring with Alex Winter.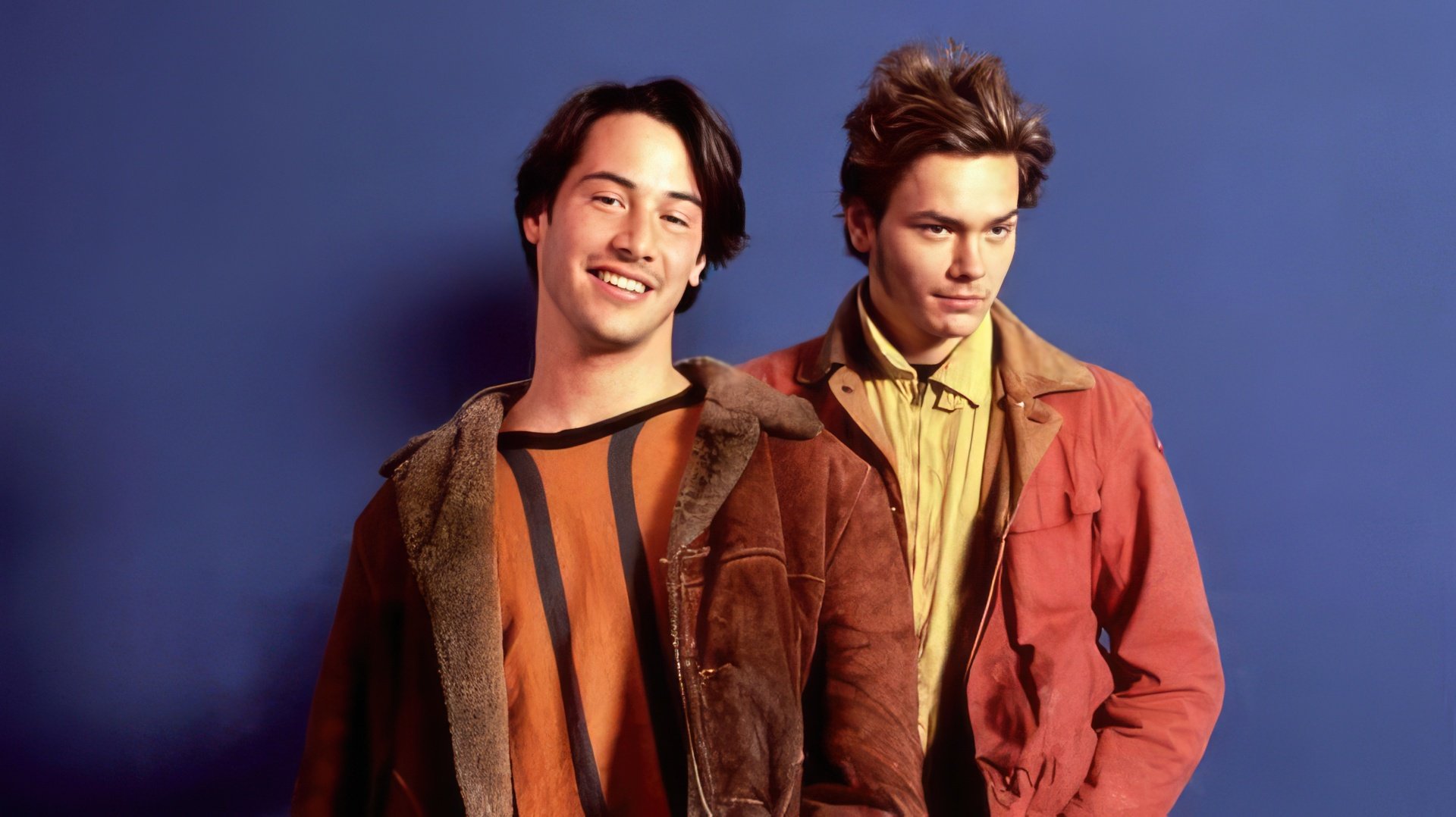 In 1991 an action crime thriller "Point Break" came out, for which Keanu had to try his hand at surfing and, to his surprise, got really into it. That same year Gus Van Sant's independent drama "My Own Private Idaho" premiered, where Keanu portrayed a rebellious Scott, who engaged in street prostitution as a form of protest.

Reeves had his big break in "Bram Stocker's Dracula", directed by Francis Ford Coppola in 1992. The young actor was cast as Jonathan Harker, who was a captive of a wicked vampire (Gary Oldman), who fell in love with his fiancée (Winona Ryder). In 1993 Keanu portrayed one of Buddha's reincarnations in "Little Buddha", directed by Bernardo Bertolucci.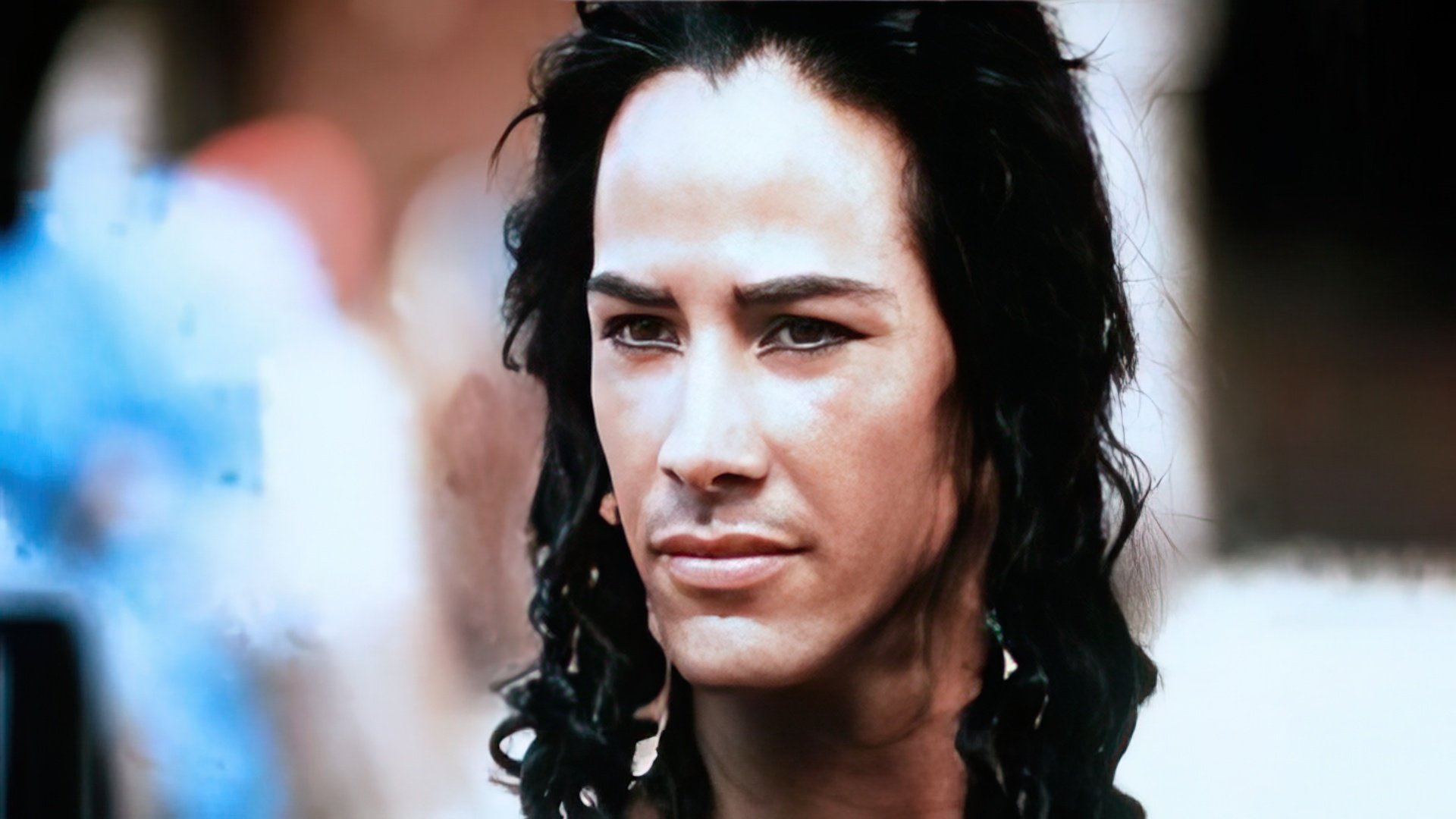 In 1994 the actor was cast in his first real action thriller "Speed". The plot of the movie follows Keanu's and Sandra Bullock's characters as they try to defuse the bomb, that was placed on the bus by a crazy terrorist, portrayed by Dennis Hopper.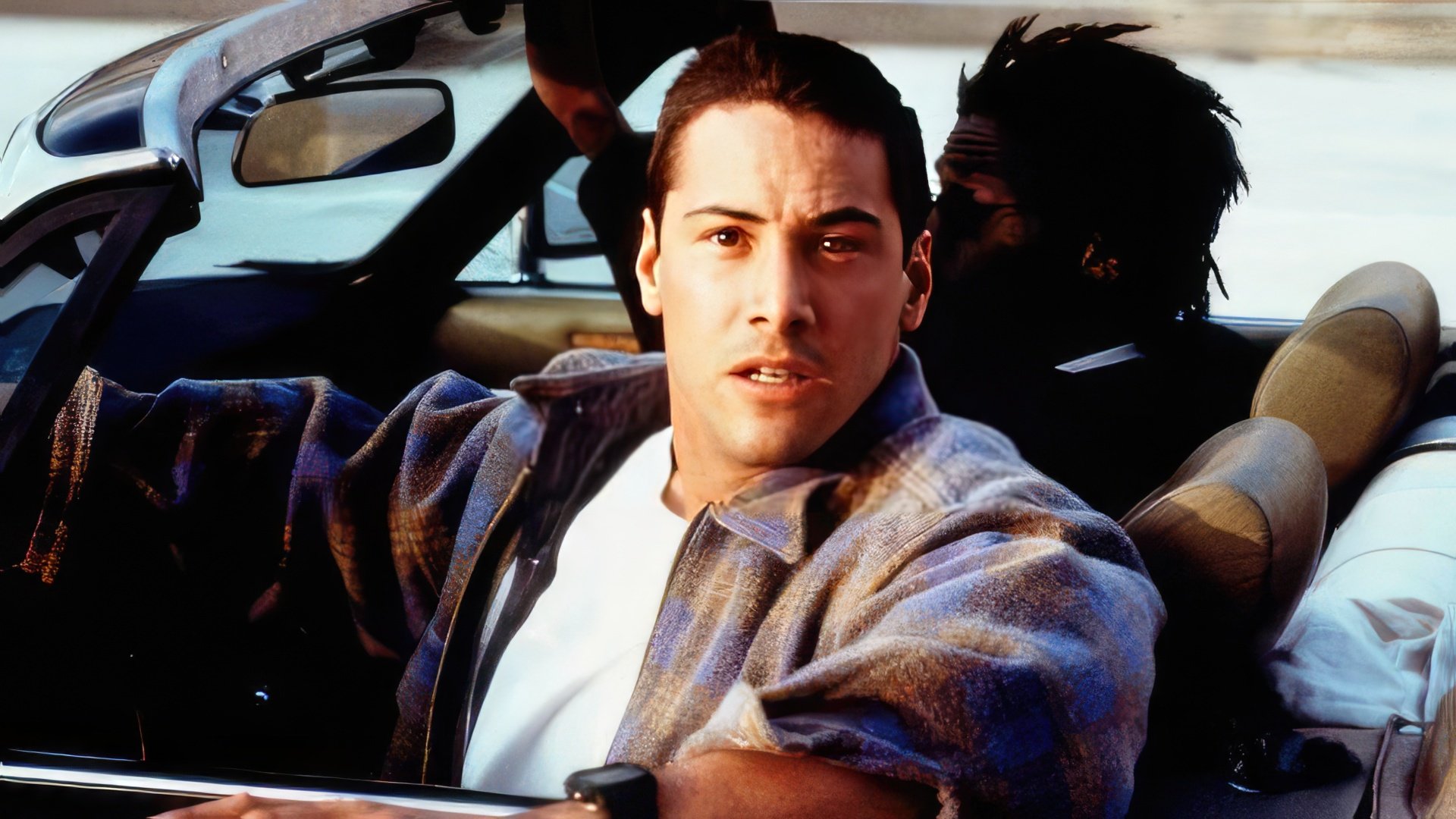 The movie became a great commercial success and Keanu got a $1.2 million paycheck. The picture was voted one of AFI's Top 100 Heart-Pounding Movies of all time (even though only at 99th place).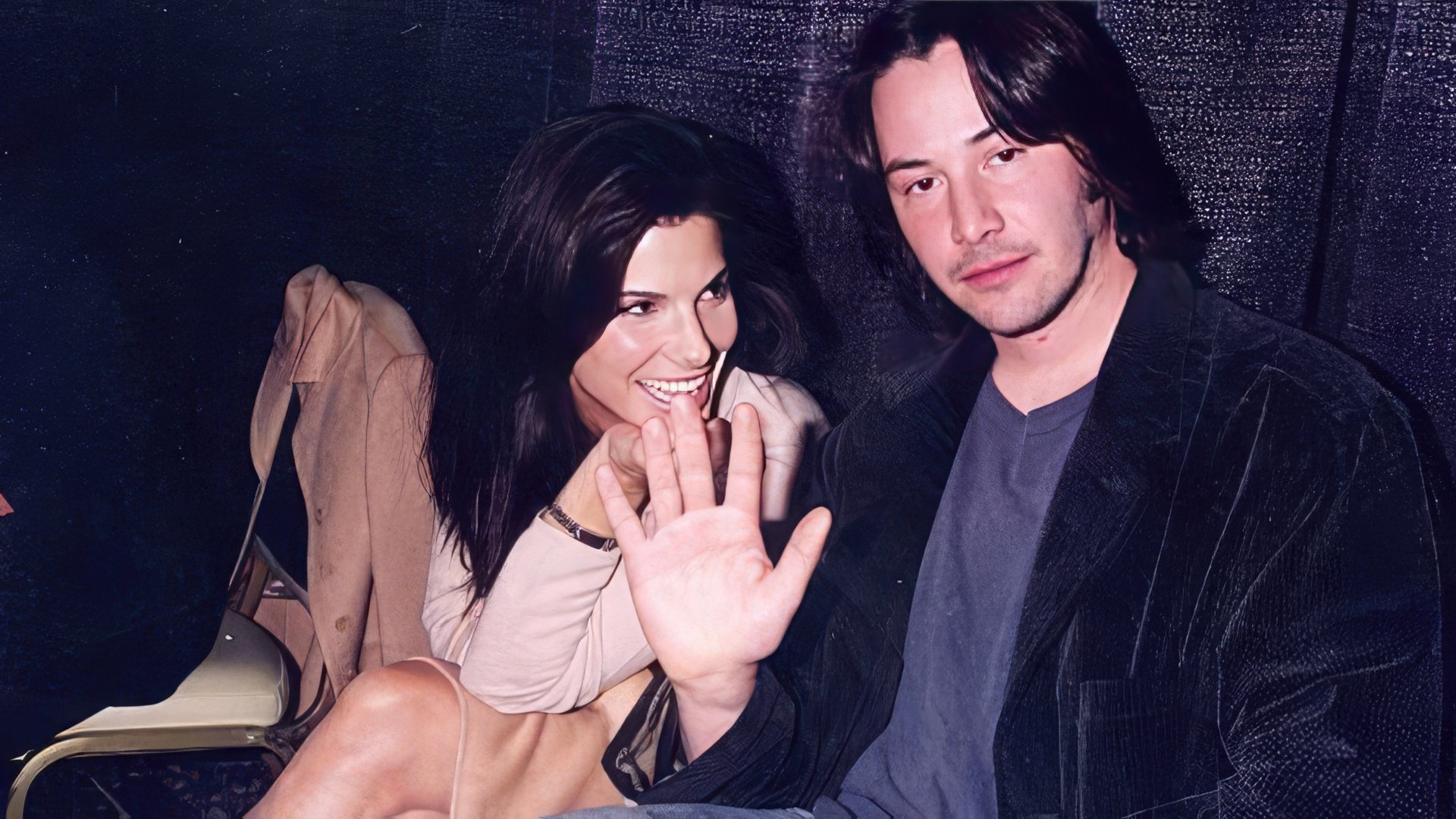 Keanu's next iconic role was a lead in "Johnny Mnemonic", based on the story by William Gibson. The film is set in an alternate future where Reeves – the "mnemonic courier" carries important data in his own brain. It is worth noting that initially the film was intended to be a psychological drama, but once "Speed" came out and instantly turned Keanu into an action star, Robert Longo, the director, added fighting and shooting scenes, that later led to Gibson's dissatisfaction.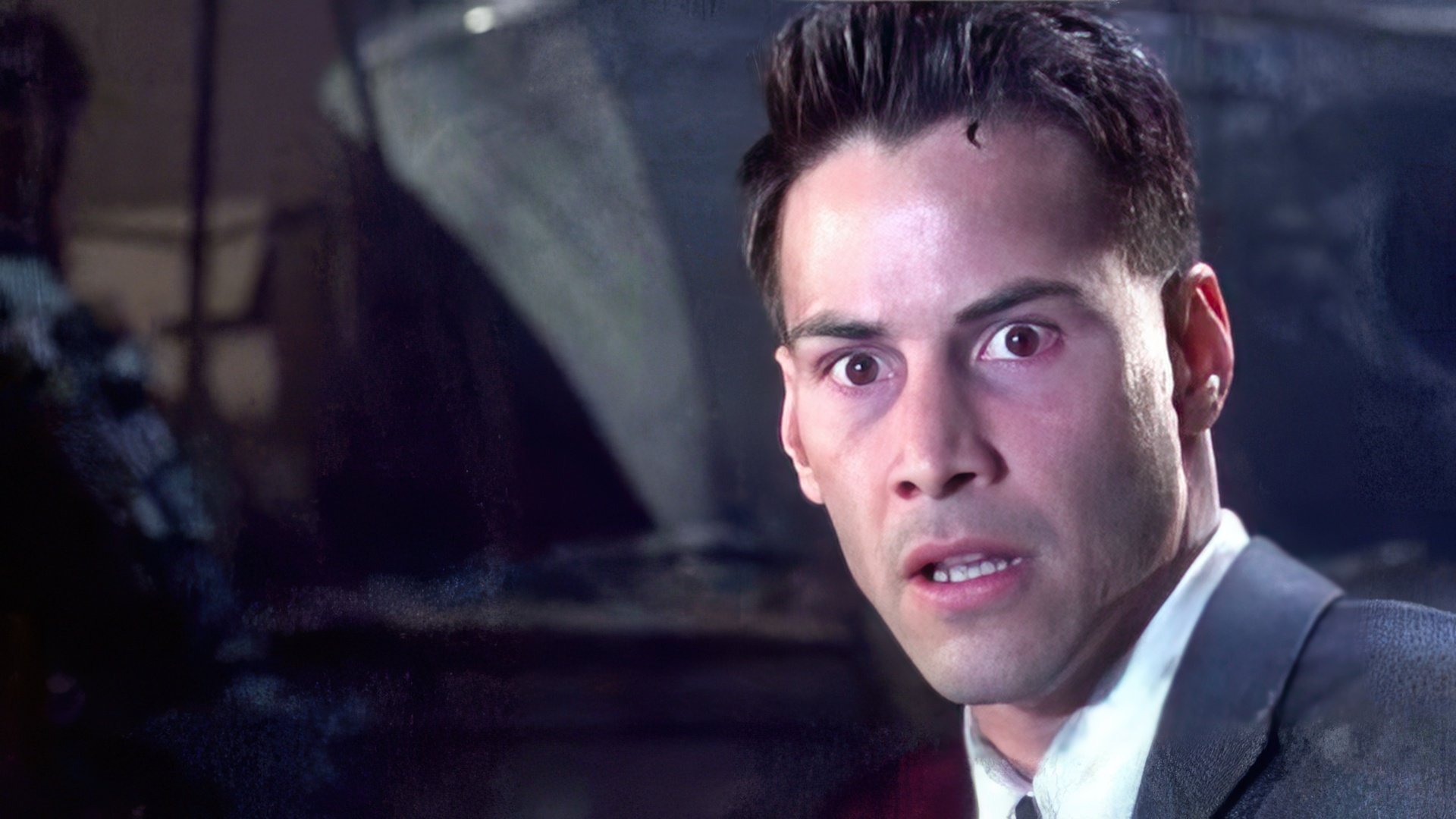 In 1997 Keanu was offered $11 million for starring in "Speed" sequel, but he turned it down for a supernatural horror film "The Devil's Advocate", primarily so that he could be on set with Al Pacino. Reeves deferred a part of his salary so that a renowned Hollywood actor could join the project. As a result, Jason Patrick was cast in "Speed-2", while the whole world watched a young ambitious lawyer sinking deeply into his vices, turning his life into a nightmare.
"The Matrix". New popularity milestone
Keanu Reeves obtained his true cult status as an actor only after the premiere of the first part of the cyberpunk trilogy "The Matrix" (1999), directed by the Wachowskis. His character, hacker Thomas Anderson, who goes by alias "Neo", discovers that the reality is nothing but fiction, created by machines to enslave humans after the triumph of artificial intelligence. Disillusioned, Neo becomes one of the leaders in mankind's struggle for liberation.

"The Matrix", clever and dynamic, full of subtle references to worldwide cinema masterpieces, philosophical texts, and even "Alice's Adventures in Wonderland" together with the Bible, became the cult movie of the XX century, and almost signified a new era. "The Matrix" trilogy-based books were written, computer games and even anime were released. It's funny that Keanu himself, even after the trilogy release, had no computer. But he was personally involved in costume and special effects production.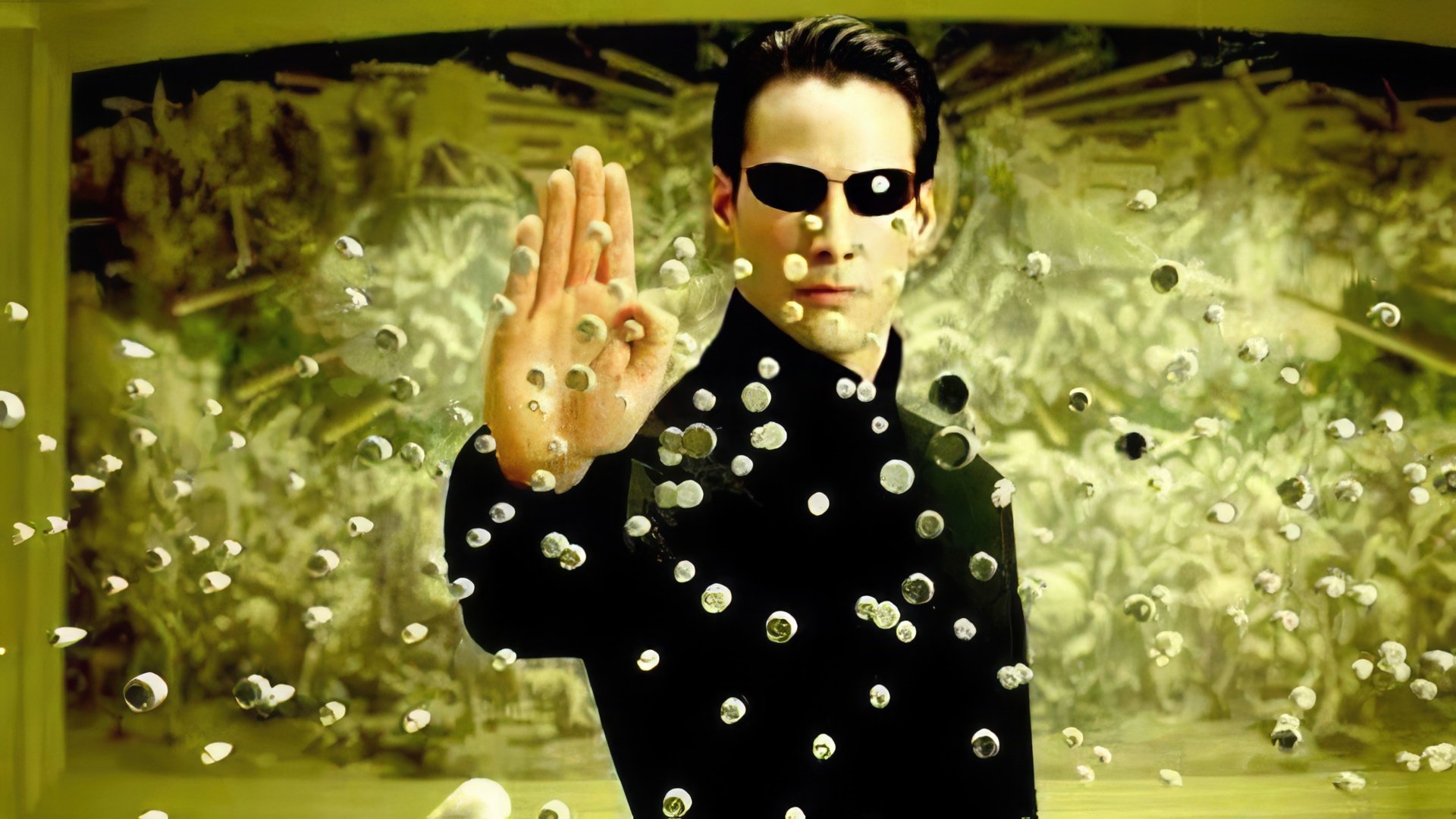 The next franchise parts were released in 2003 (half a year apart). Keanu received a total of over $30 million, but 80% of that money he spread between 114 people, who were working on that film.
The next career peak
After "The Matrix" success, according to critics, Keanu Reeves starred in a number of unfortunate projects. "The Gift", "Hard Ball", "Sweet November", "Thumbsucker", "Ellie Parker", "Something's Gotta Give" – movies not entirely bad, but the actor of that caliber was expected to be cast in films of a different level.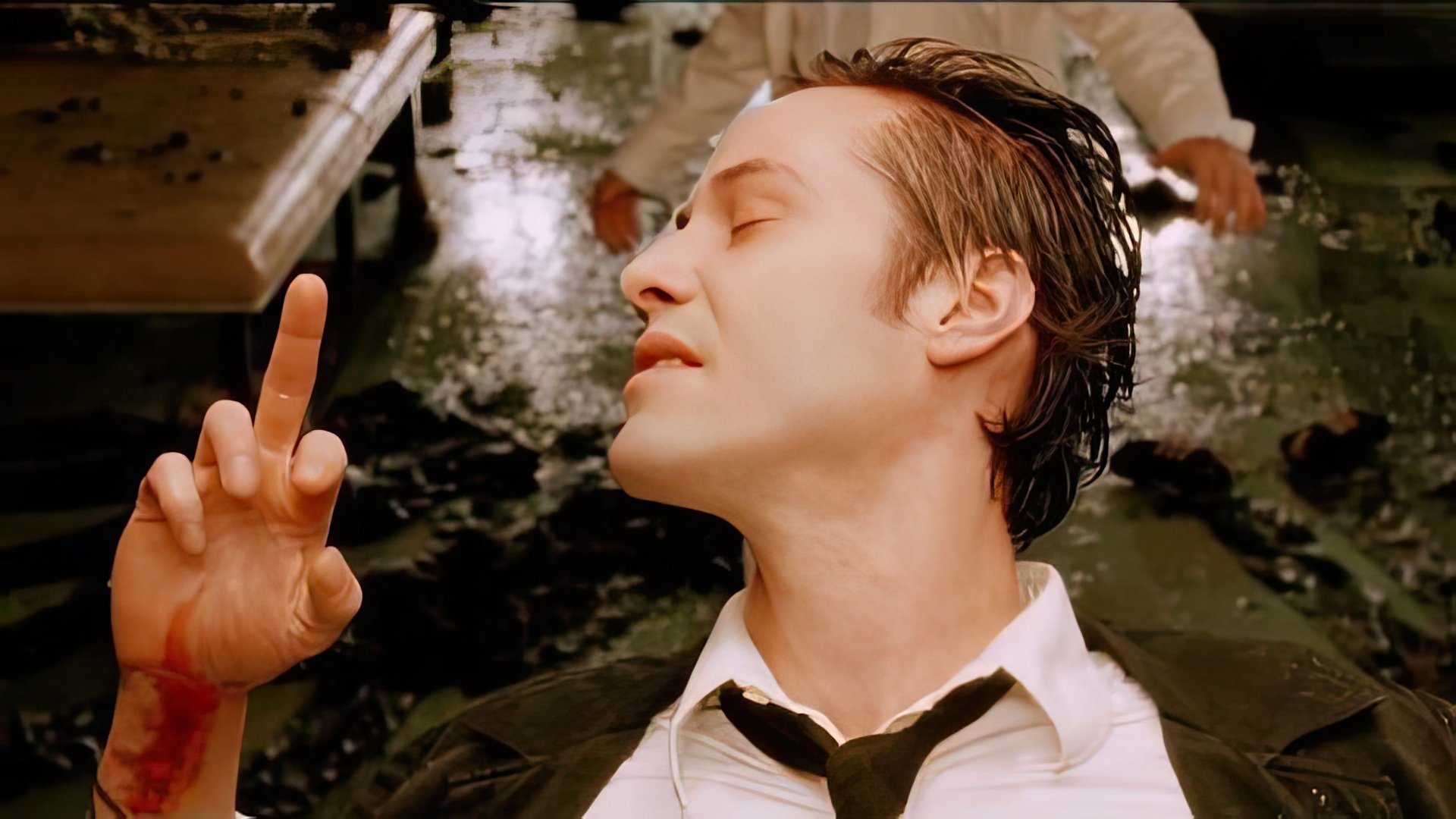 And the wait was over in 2005 when Keanu portrayed a cold-blooded cynical exorcist Constantine, who is forced to patrol the border between heaven and hell, in the anticipation of the imminent death. After "Constantine" Keanu regained his iconic Hollywood figure status. Around that time, he got his own star on the Hollywood Walk of Fame.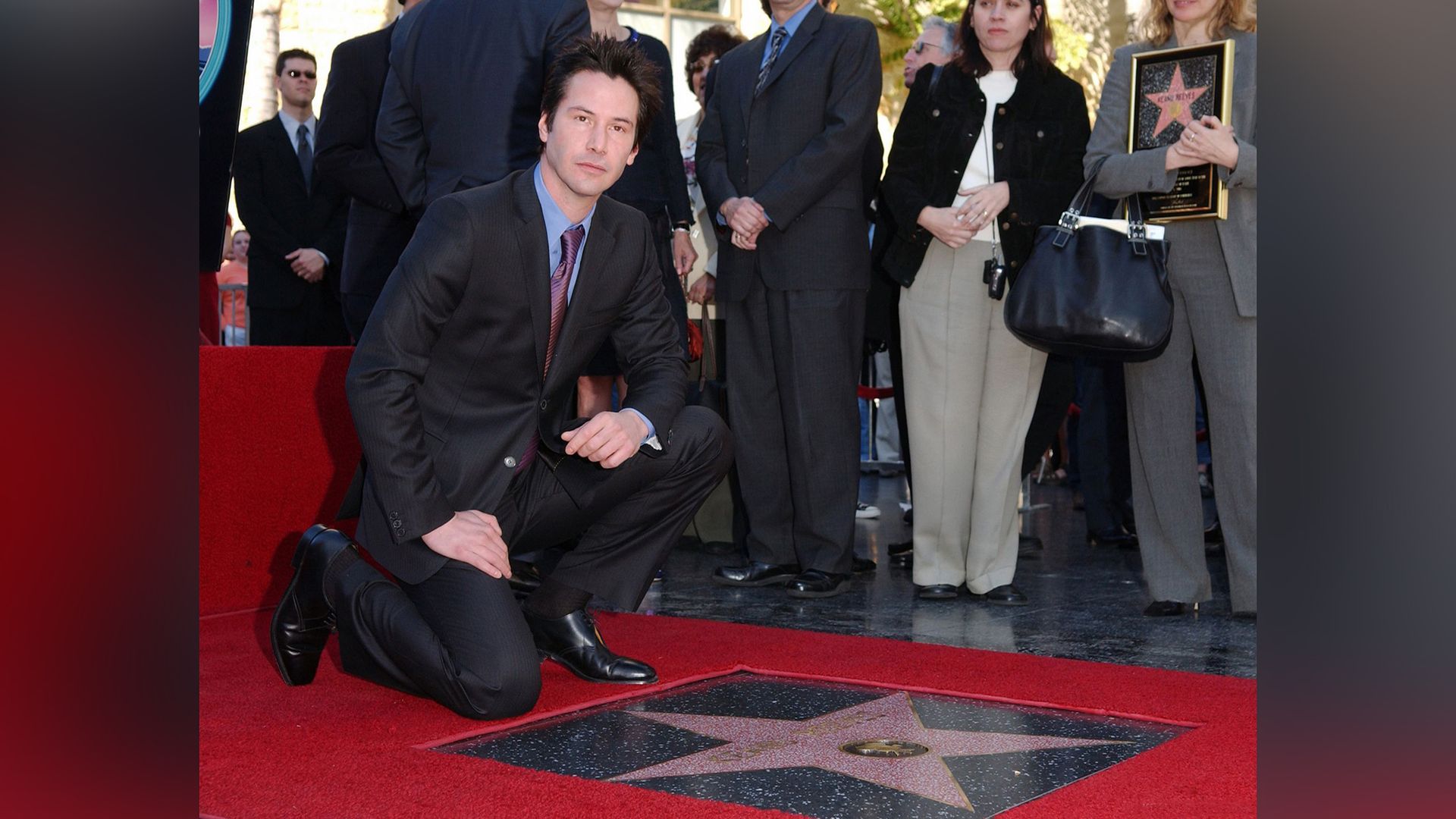 In 2006 Keanu took part in an extraordinary Richard Linklater project, the animated film, based on the novel by Philip K. Dick "A Scanner Darkly". Alongside the characters, portrayed by Robert Downey Jr, Winona Ryder and Woody Harrelson, he became involved in a story about the nearest future, where the world is plagued by a mysterious drug, that fully destroys a person's body and mind. Keanu played the leading role of the addicted agent of the Drug Enforcement Agency.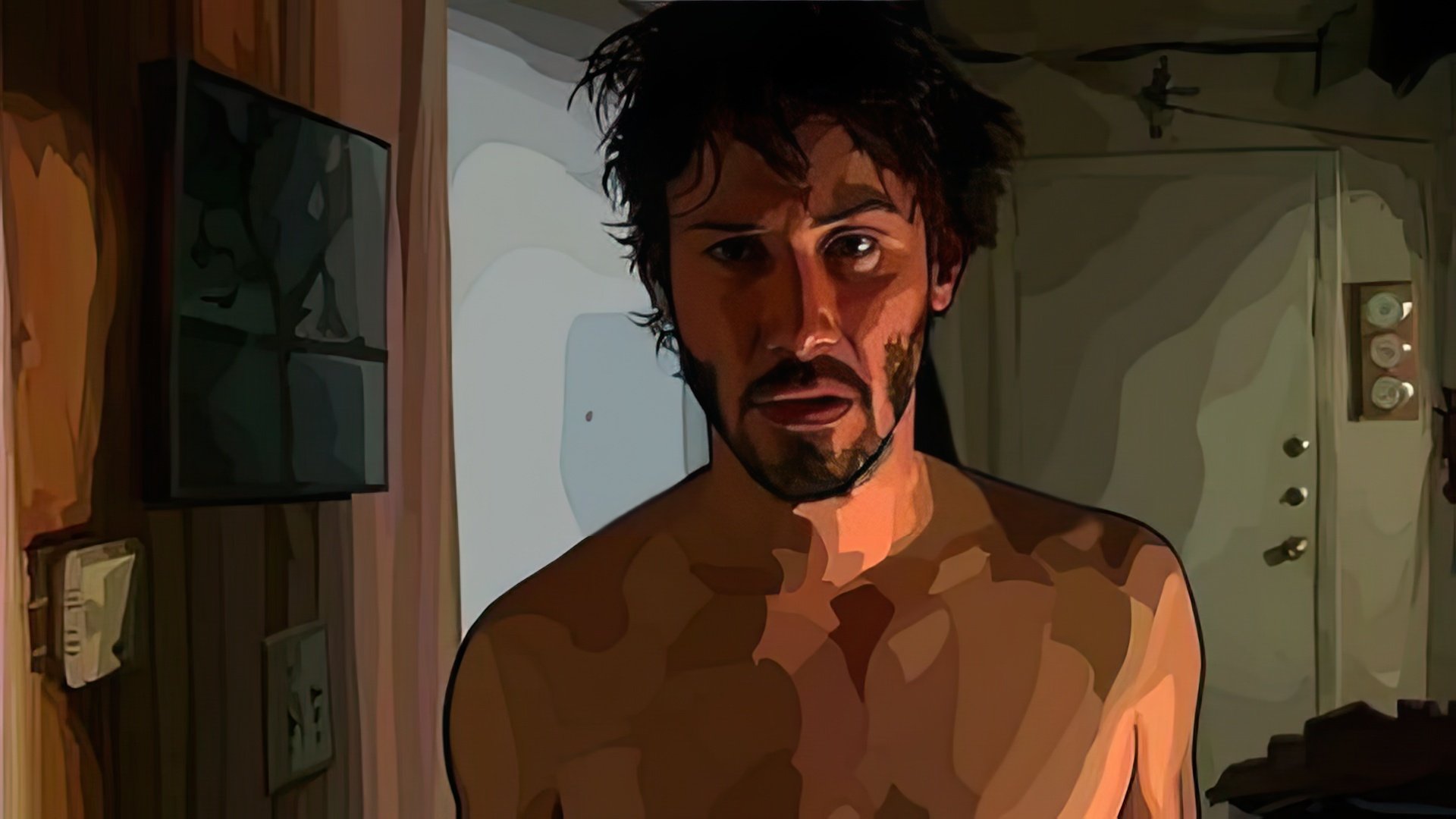 The release of the romantic drama "The Lake House" that same year was quite memorable as the movie moved the hearts of millions – it was not just a love story, it had elements of fantasy and even some mysticism.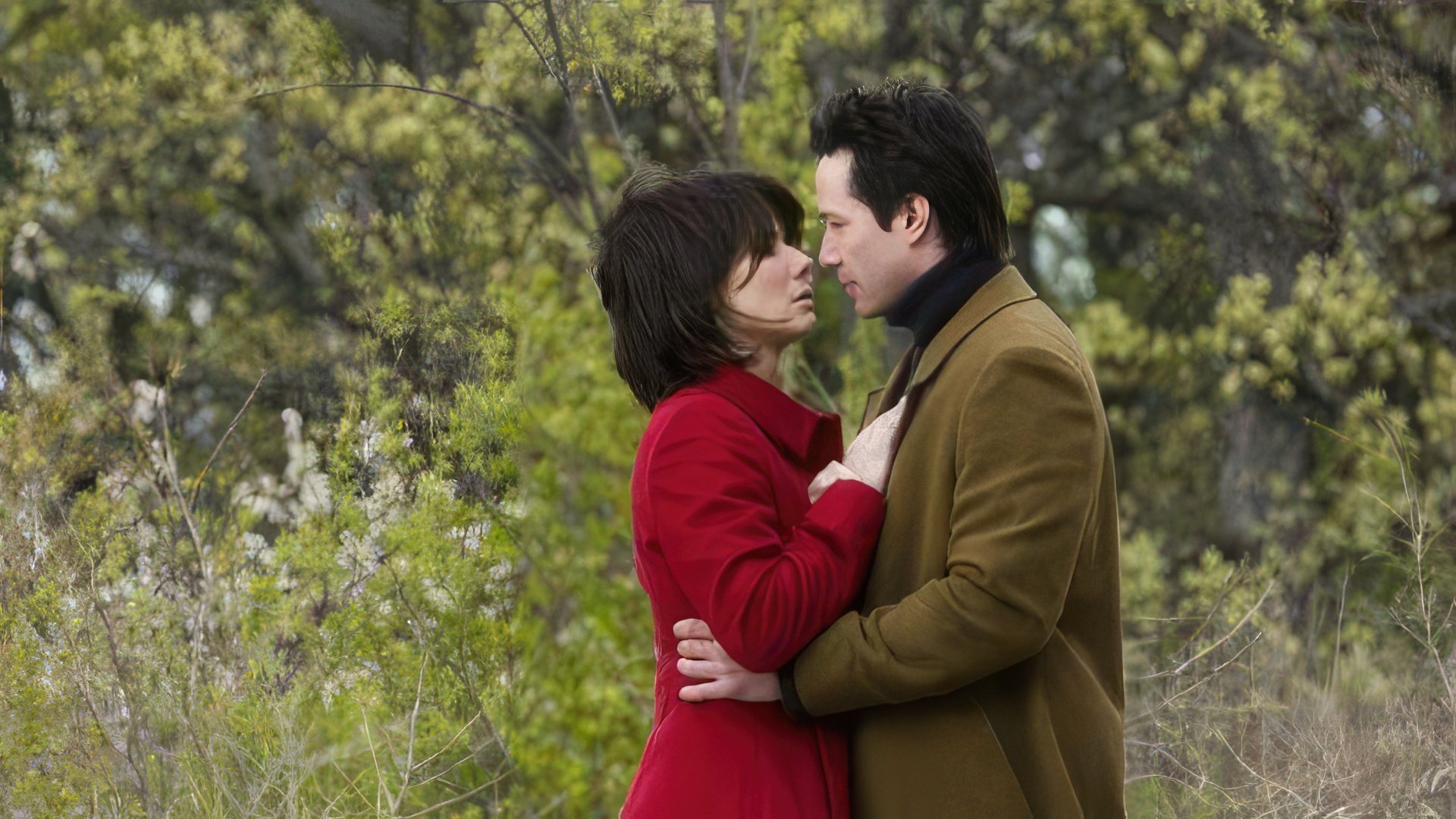 In 2013 Keanu made his debut as a director when he presented a martial arts film "Man of Tai Chi". His directorial debut was well-received despite this genre having loads of clichés.

In addition, Reeves was starring in a period of the fantasy action film "47 Ronin". Keanu was the only American actor in this project – other roles went to popular, but little known outside their country, Japanese actors. This vibrant and aesthetically pleasing picture received positive feedback, just like the next, but drastically different Keanu action film "John Wick".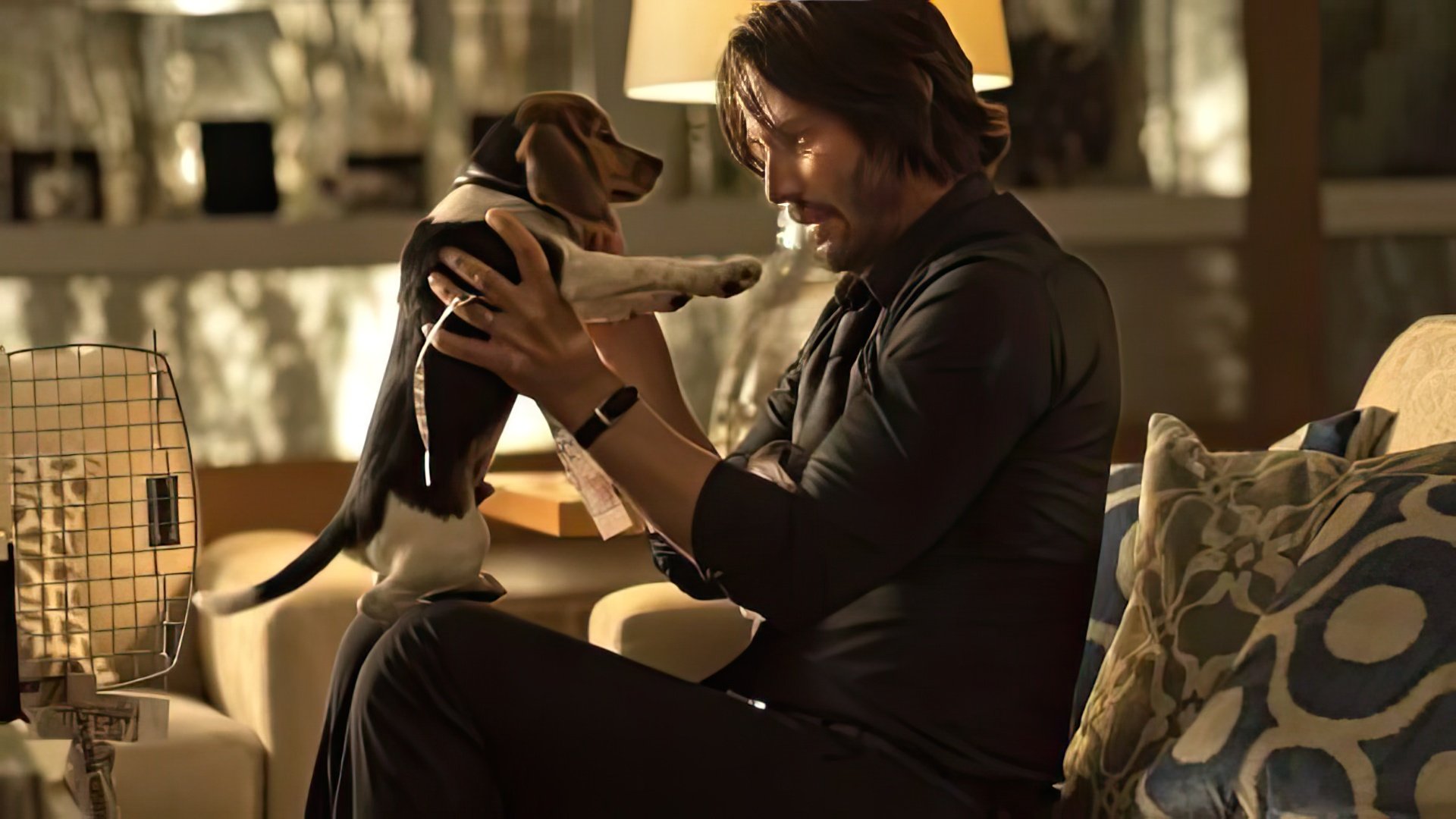 In 2016 Keanu Reeves appeared as a suspicious hotel manager in a psychological horror film, directed by Nicolas Winding Refn "The Neon Demon".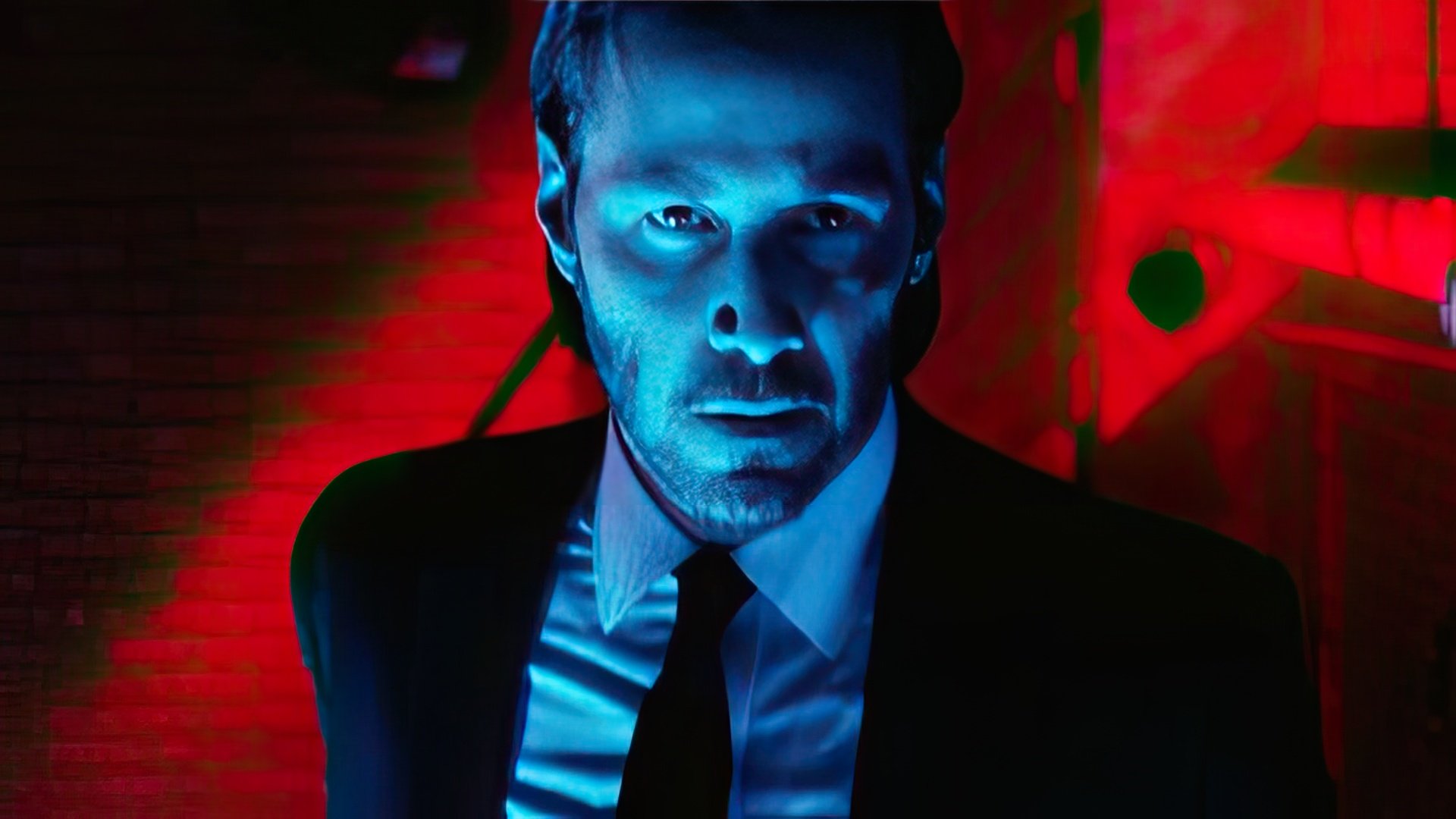 It was then that he starred in a drama "The Whole Truth", where he portrayed a lawyer, trying to prove the innocence of a young man, accused of killing his father for money. Unfortunately, both critics and viewers found the film exceptionally boring and added this project to the fail list.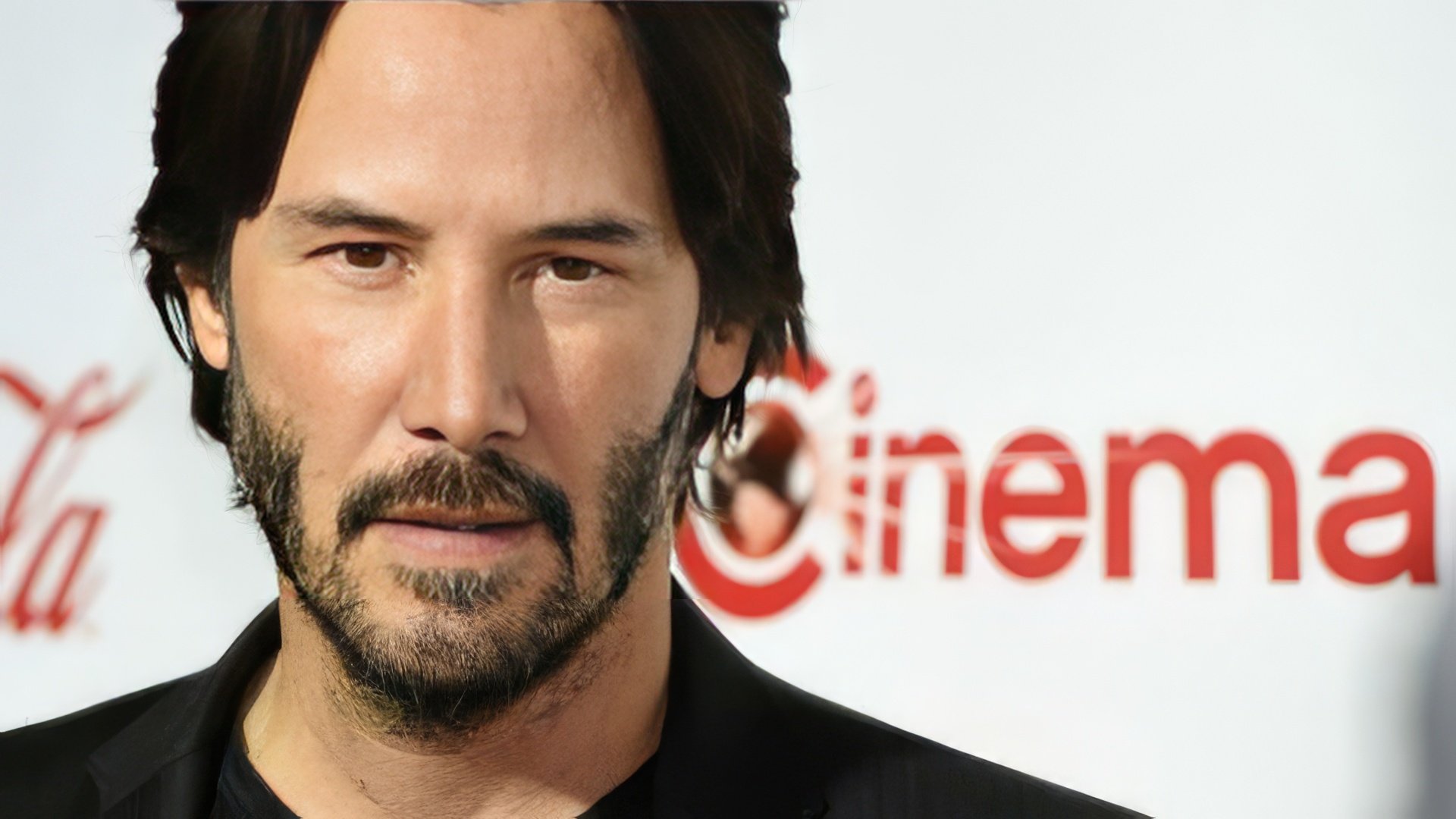 That same year Keanu voiced a kitten, who turned out to be his namesake. The comedy movie was simply called – "Keanu".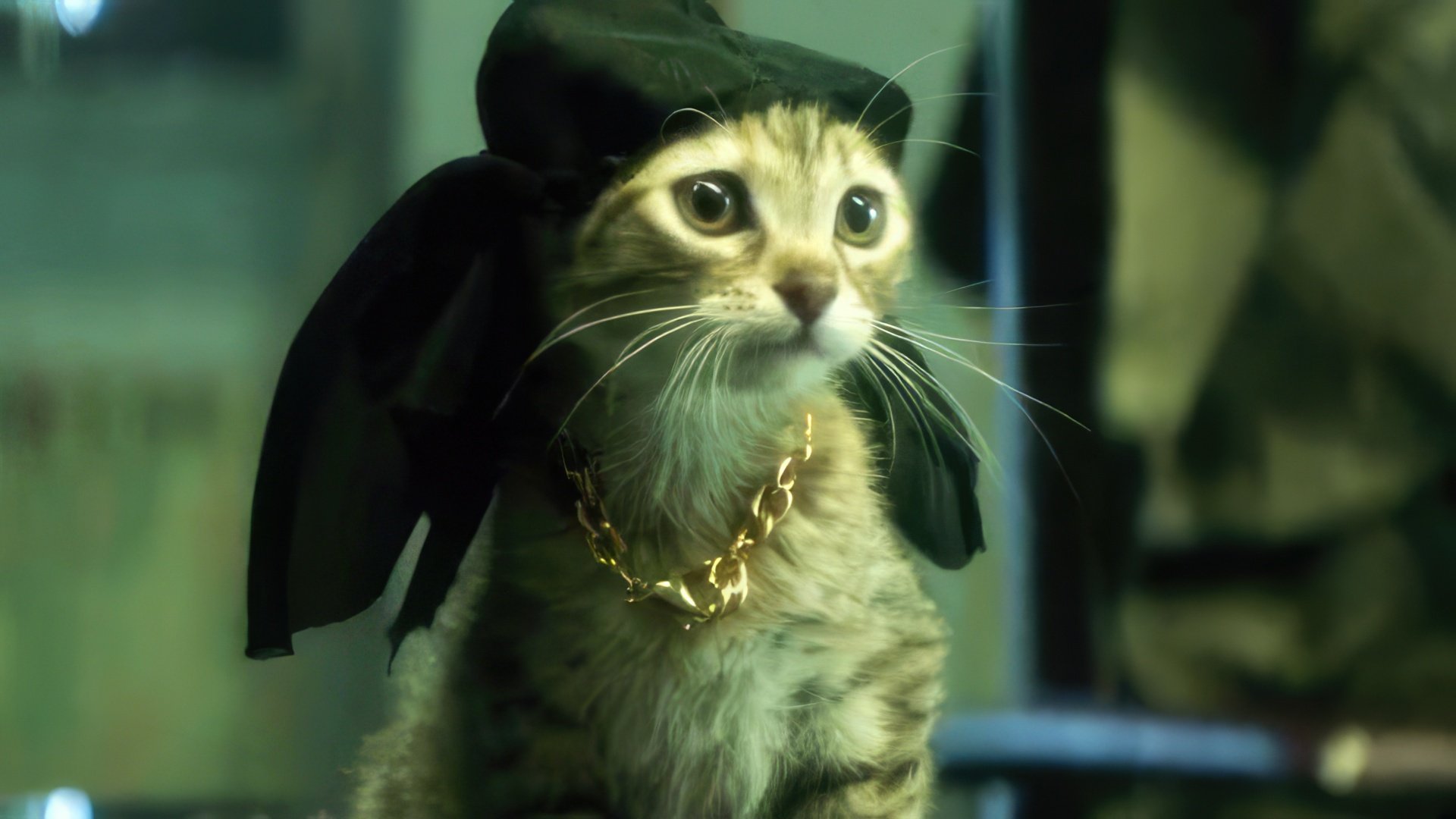 An action film about a "polite assassin" John Wick was so well-received that the sequel didn't take long to come out: "John Wick: Chapter 2" was released in 2017 and a "John Wick: Chapter 3" came on screens in 2019.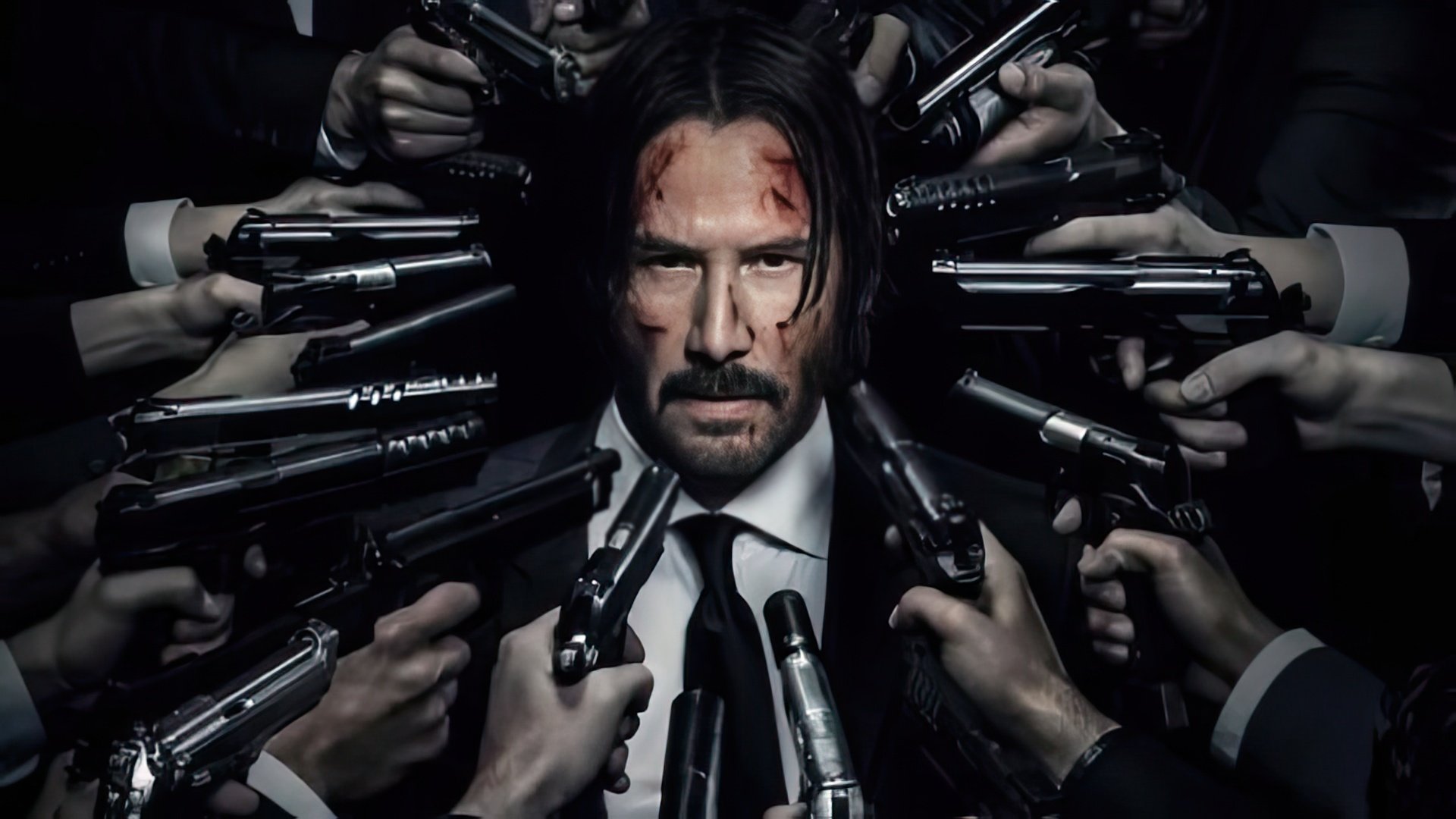 Today Keanu Reeves is at the top again. He was working simultaneously on numerous projects – a sci-fi thriller "Replicas" where the actor plays a new "version" of Victor Frankenstein, a romantic drama "Destination Wedding", where Reeves will "fall in love" with Winona Ryder again and a crime thriller "Siberia", which was partly shot in Saint-Petersburg.

Moreover, he gave his face to one of 'Cyberpunk 2077' game characters – a guitar-man with a silver hand. During the game presentation, someone called him 'breathtaking'. Keanu said 'No, you're breathtaking' and gave birth to the new web meme.
Keanu Reeves' personal life
Keanu Reeves was distinguishably shy as a kid and was quite closed-off even when he got older. Many girls were captivated by his candid gloominess and found special charm in it, but Keanu never let anyone close to his heart, although he had a number of flings and casual relationships.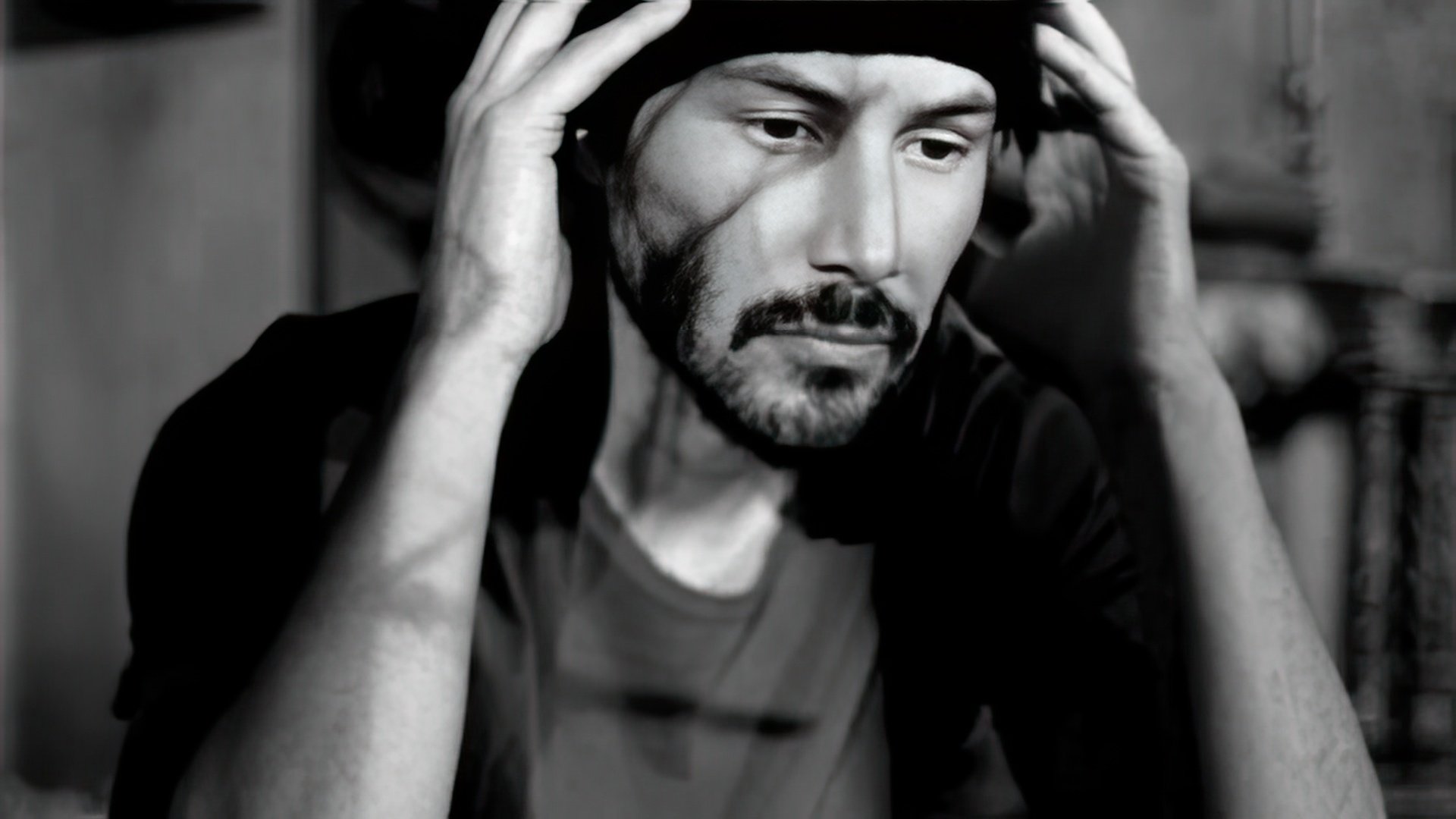 Keanu met Jennifer Syme, who was his sister's friend, at a party in 1998. It was love at first sight and soon Keanu, who earlier claimed that he was afraid of a serious relationship and, especially, the prospect of having children, changed his mind.

The baby girl was supposed to be born on 8 January 2000. The couple even chose a name – Ava Archer Syme-Reeves. But during a follow-up exam one week before she was due, the doctor found out that the baby's heart stopped beating.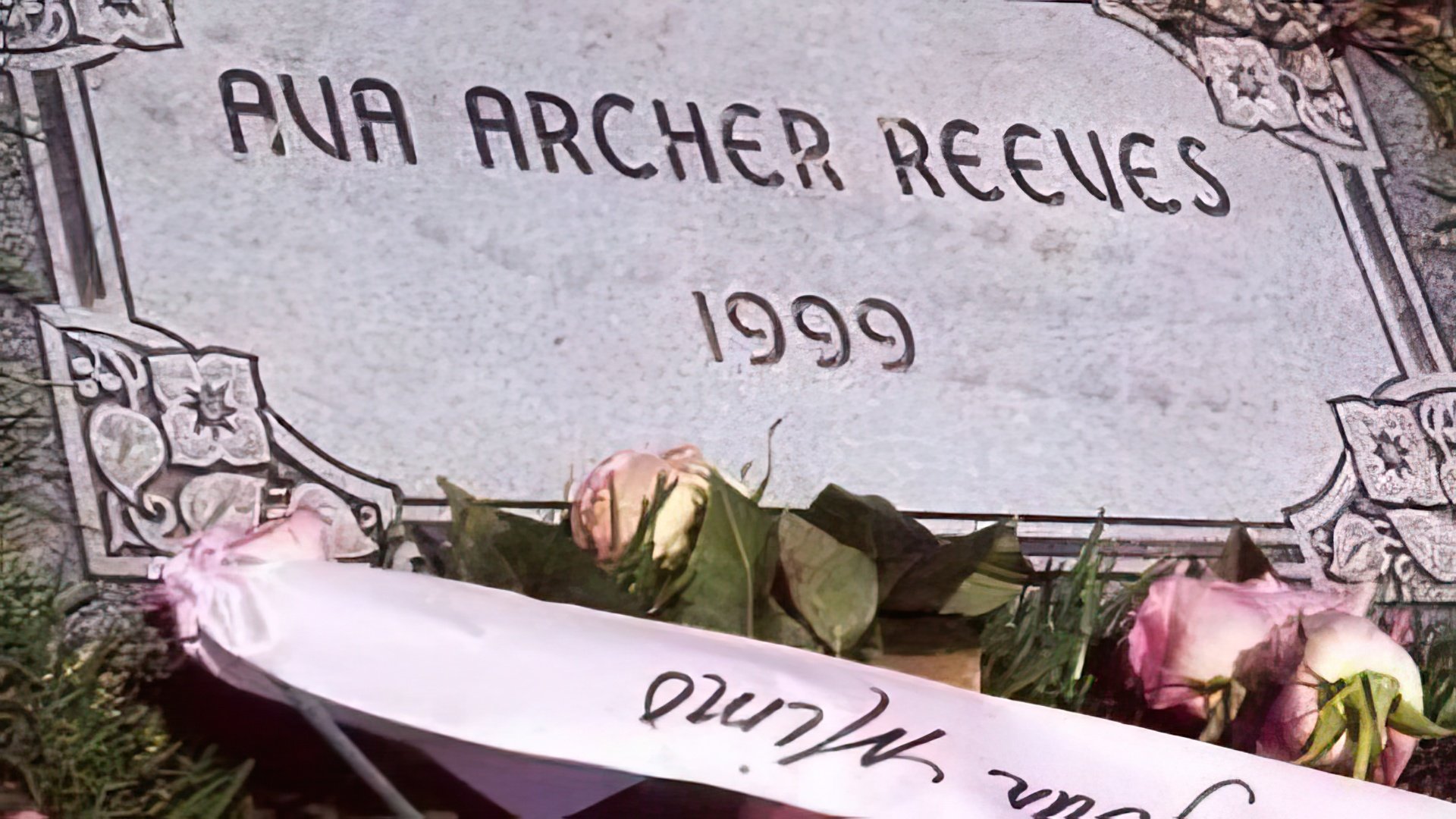 And in 2001 the mother of the unborn child, 29-years old Jennifer Syme, died in a car accident. While on her way to a Marilyn Manson party, she lost control of her Jeep and sideswiped three parked cars. Many people believe that this story became the basis of David Lynch's "Mulholland Drive", as Jennifer was his assistant at that time.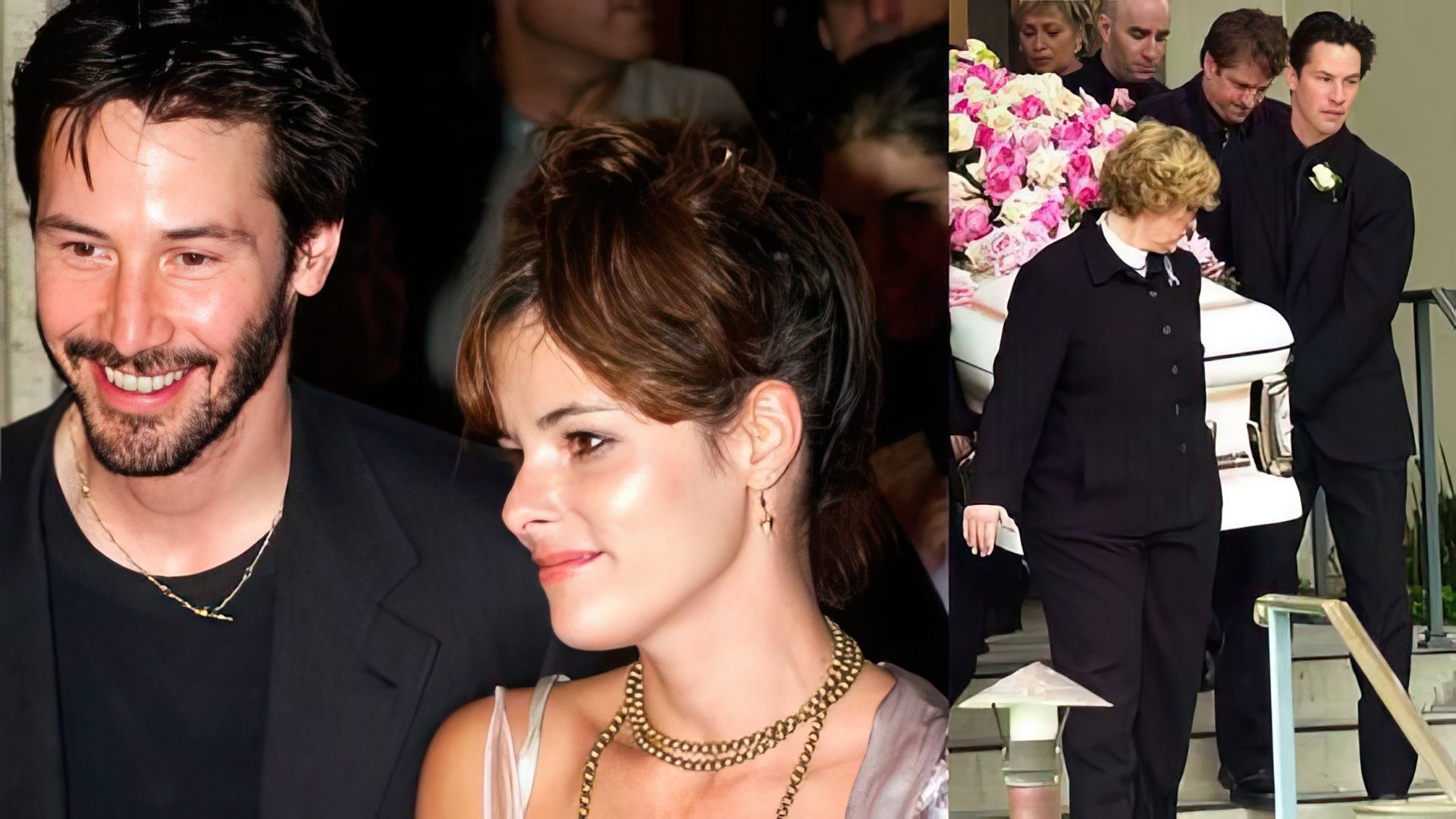 But that was just a beginning of a long string of personal tragedies for Keanu Reeves. In January of 2003, his beloved sister Kim had a leukemia relapse. She was diagnosed back in 1993, but up to that point, the malady could be jugulated. Keanu almost stopped shooting and surrounded his sister with love and care. And a few years later he participated in the "Stand Up to Cancer" program where he confirmed that his sister managed to fight leukemia.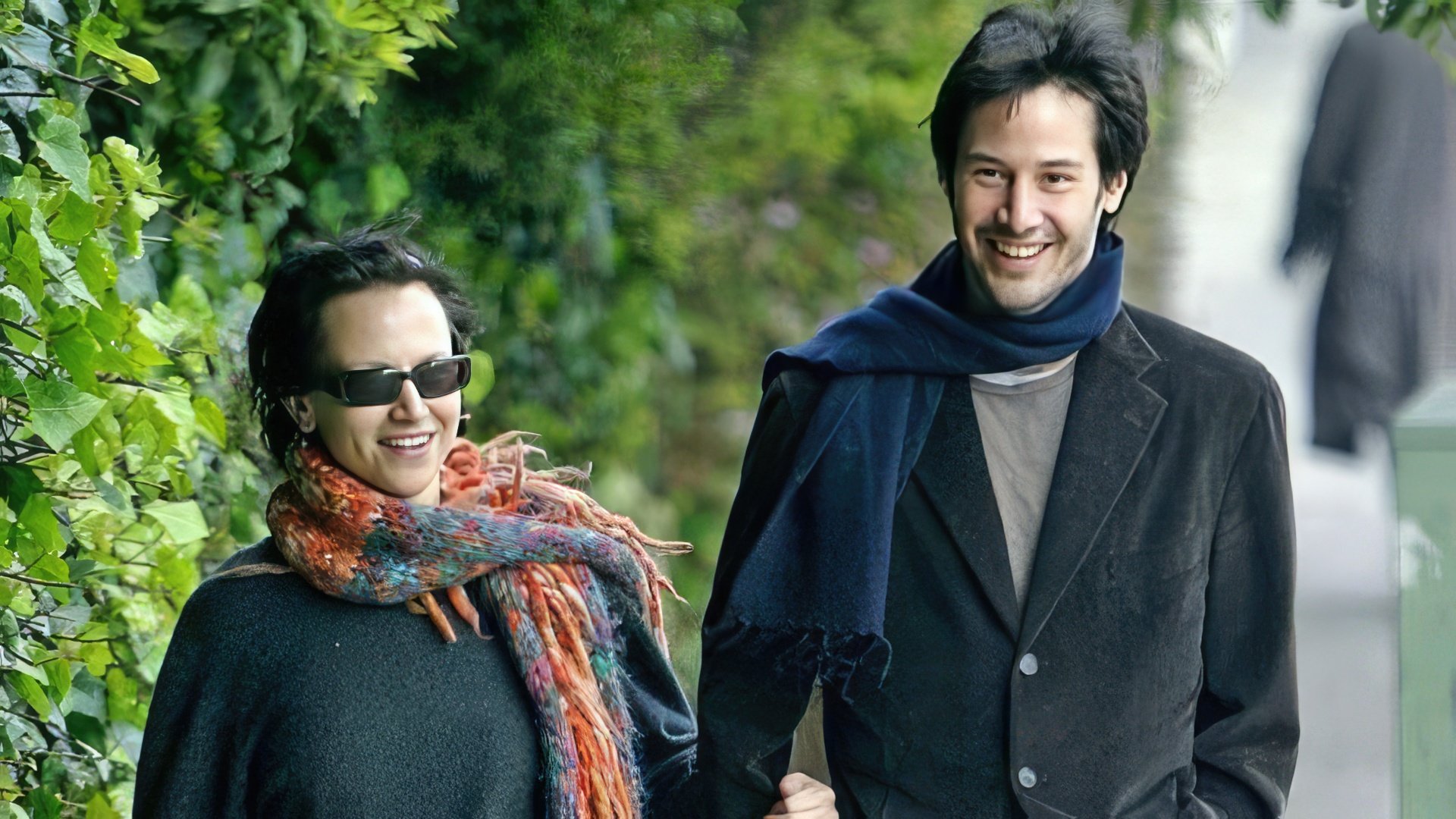 In 2019 the actor finally found love. His new girlfriend is an artist Alexandra Grant.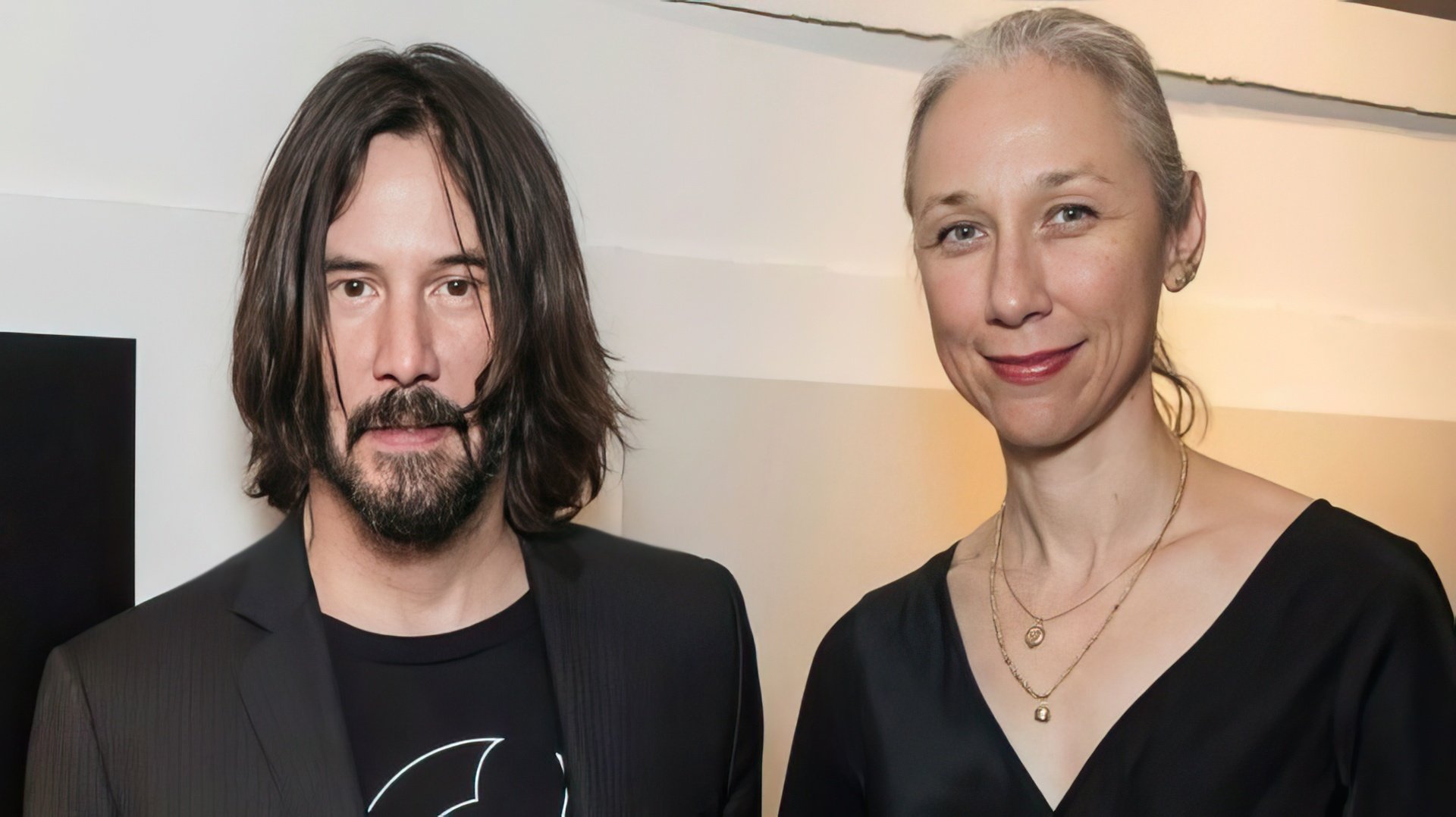 As for his everyday life, Keanu Reeves is a very modest man. Even though he has millions in his bank account, he continues to use public transport where he usually, being a gentleman he is, offers his seat to women. In 2010 a picture surfaced on the Internet that led to a variety of jokes about "sad Keanu". Paparazzi took a picture of a seemingly sad actor with his head down, sitting on the bench and eating a sandwich. From that day on, 15 June is unofficially a "Cheer-up Keanu day".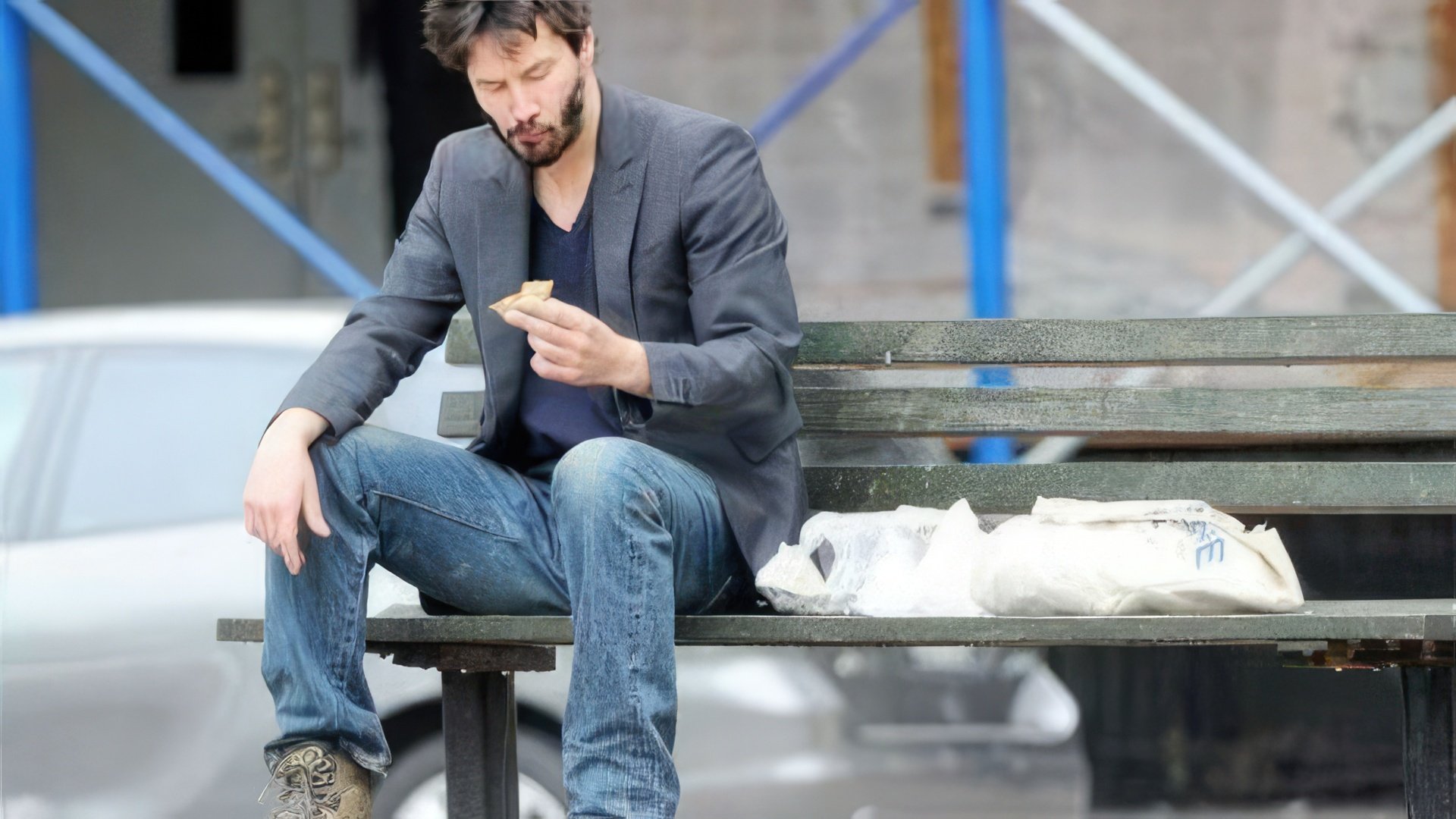 Keanu can often be seen with the homeless, buying them food, and engaging in heart-to-heart conversations. The actor believes that there's no need to go to the third world countries in order to help the less fortunate, and especially to make a scene out of it. "You can help those in need right here, on the streets of your hometown" – that is his position and it deserves a deal of respect. When he was younger, the actor indulged in extreme motorcycling, as a result, numerous scars and healed injuries are presented on his body today. He also used to play in a punk band Dogstar, when he was younger.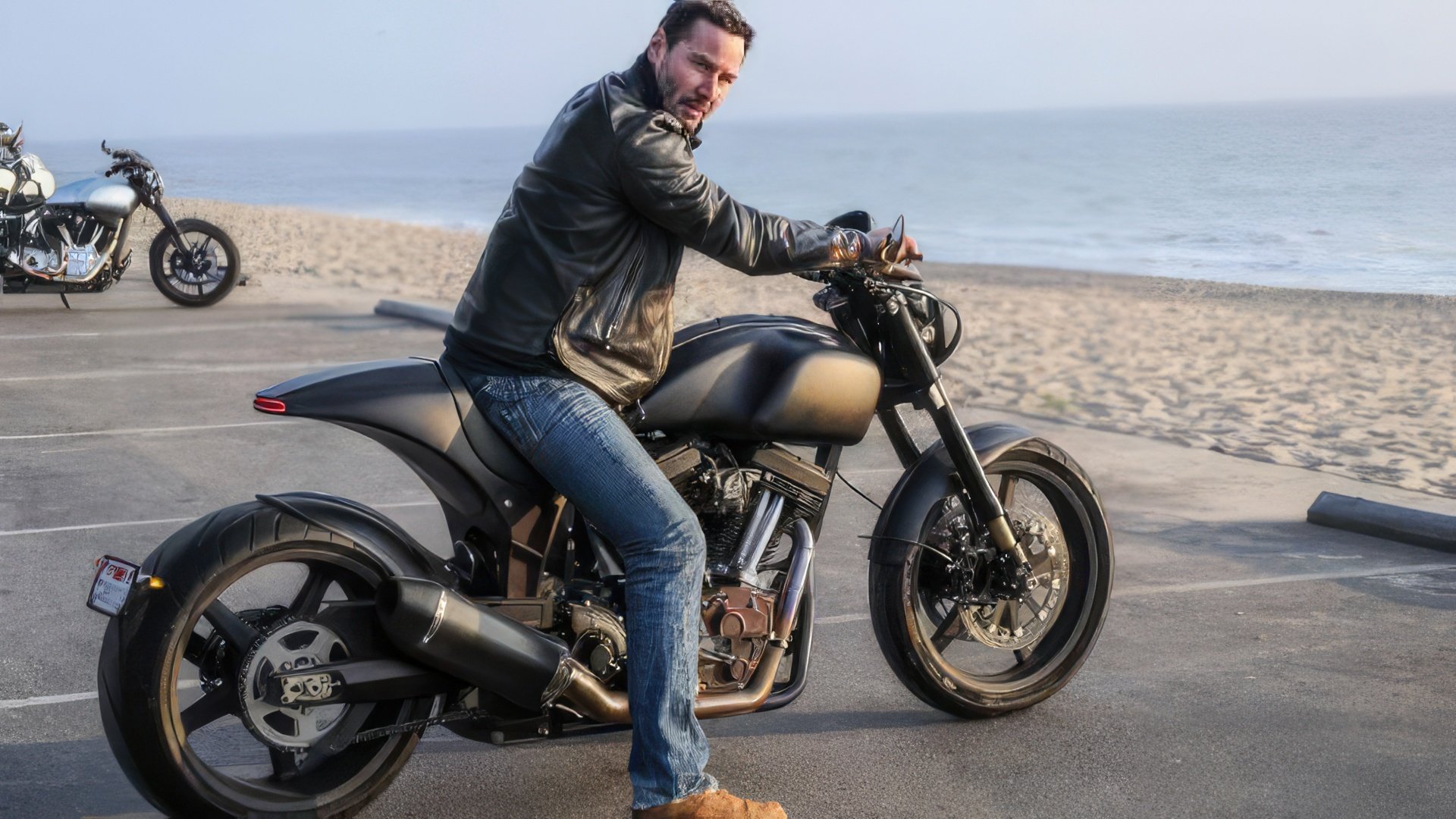 Keanu Reeves Now
In December 2021, the fourth installment of "The Matrix" made its grand premiere, despite previous assertions from the Wachowski siblings that they had no plans to work on a sequel. Moreover, in 2015, Lilly Wachowski vehemently refuted rumors of a fourth film, expressing her belief that audiences had grown weary of incessant reboots and sequels featuring the return of heroes years later. However, the film was indeed announced in 2019. Lana Wachowski took the reins on the production of "Matrix: Resurrections". Neo, having forgotten about the Matrix, lives an ordinary life under the name Thomas Anderson, until he unexpectedly encounters Morpheus, portrayed by a new actor - Yahya Abdul-Mateen II.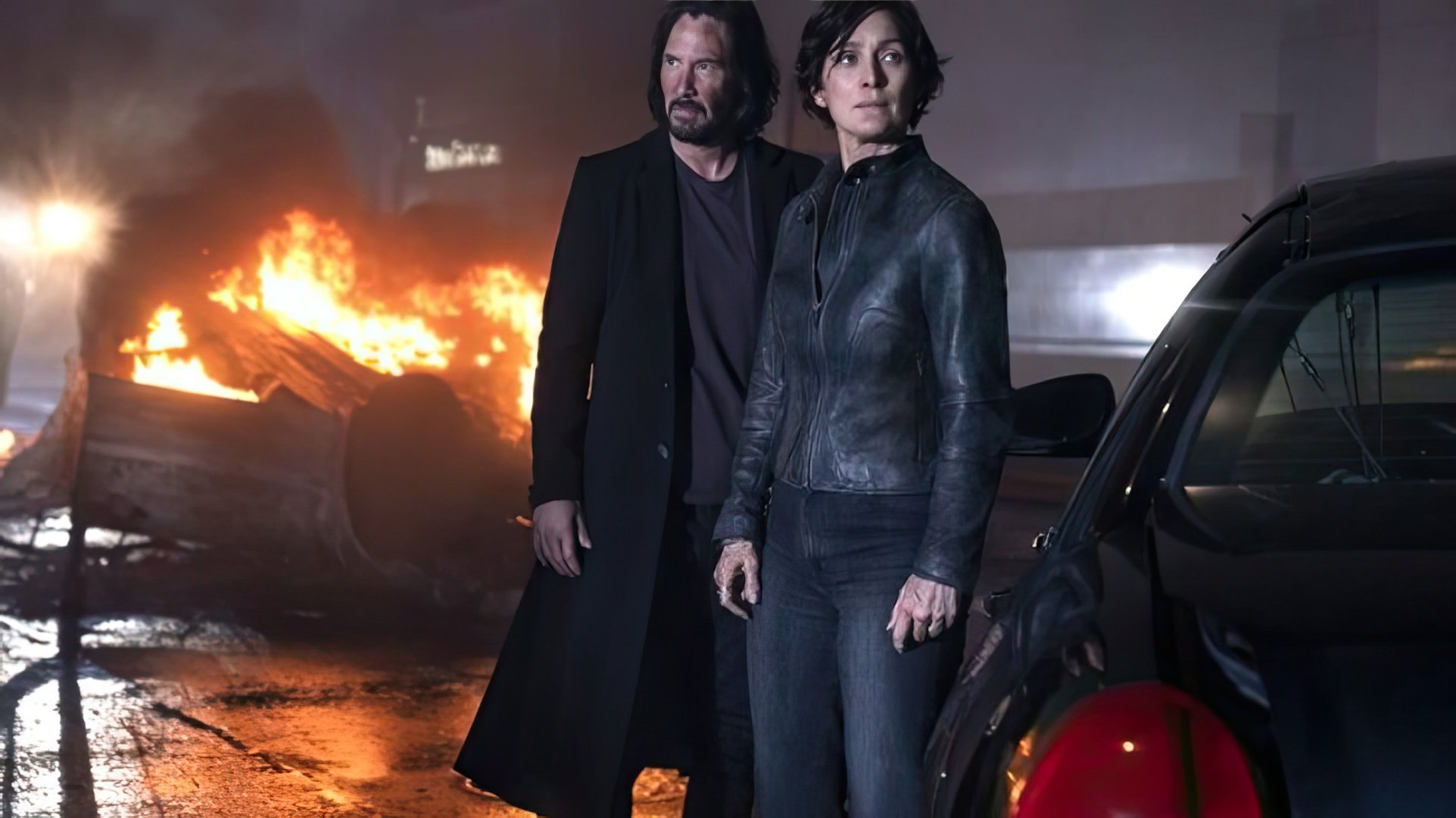 In March 2023, the fourth and seemingly final installment of "John Wick" was released, immediately topping the box office globally, including in Russia. The already taciturn Wick spoke a mere 380 words in this installment, as calculated by enthusiastic fans, despite the film's lengthy run time of nearly three hours. As explained by director Chad Stahelski, Reeves himself wanted to eliminate half of his lines from the script. Nonetheless, both Keanu himself and the majority of the audience believe that of the entire tetralogy, this installment is the most visually spectacular and complex in terms of filming. Keanu hasn't forgotten about the second part of "Constantine" either - according to the actor, he is doing everything in his power to expedite the start of filming, the first part of which was released back in 2005.
Press Ctrl+Enter If you find a mistake