Elle Fanning's Biography
Elle Fanning is an American actress and fashion model, most notable for her appearances in such prominent films as a psychological horror The Neon Demon, comedy-drama 20th Century Women, drama The Beguiled and many others. Elle is the younger sister of Dakota Fanning.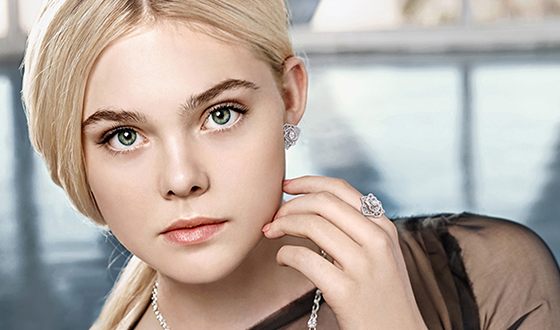 Due to her tall stature (174 cm) and natural slimness, Elle has been modeling for many years. She's been on the cover of Japanese Vogue, as well as Porter and Interview, and has successfully collaborated with a French personal care company L'Oréal, becoming its ambassador. She also walked numerous runways during fashion weeks in Europe, Asia, and the USA. Net worth: $6 million.
Childhood and adolescence
Mary Elle Fanning was born on April 9, 1998, in a tiny town Conyers, situated in Georgia. Her mother, Heather Joy (née Arrington) played tennis professionally and her father, Steven J. Fanning played minor league baseball for teams affiliated with the St. Louis Cardinals when he was younger and later went on to become an electronics salesman in Los Angeles. In 2016 it was rumored that Elle's parents filed for a divorce after 27 years of being together.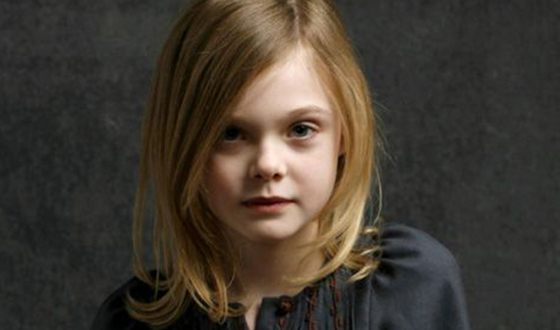 Many of Fanning's other relatives were involved in sports. Her maternal grandfather is a famous American football player Rick Arrington, and her aunt, Jill Arrington, is an ESPN reporter. Therefore, only Elle and Dakota are the only one, who dedicated their life to acting.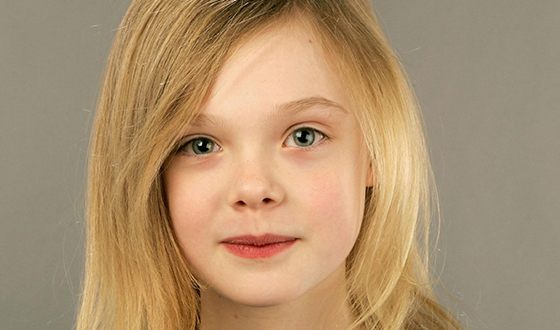 Ellen attributes her unique angelic beauty to her mixed ancestry: she has German, Irish, English, and French blood running in her veins. When naming their daughter, Heather and Steven couldn't come to a unanimous decision and settled on Mary Elle – her mom named her Mary, and her dad named her Elle. Just like her older sister (Hannah Dakota Fanning), Elle uses her middle name instead of her first name.
Acting career
Elle Fanning began her acting career when she was only three years old: she made her appearance in science fiction miniseries Taken and drama film I am sam, where she portrayed the younger version of her older sister Dakota's character. In 2002, at the age of four, Fanning got her first role independent of her sister – she was cast in Steve Carr's family comedy Daddy Day Care alongside Eddie Murphy.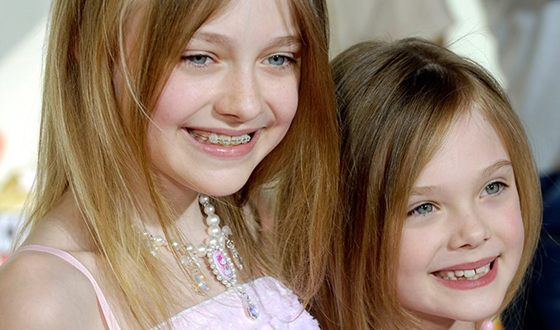 Soon Hollywood noticed Elle's emerging acting talent and she was cast in a comedy-drama film The Door in the Floor, starring Jeff Bridges and Kim Basinger. Initially, the film's producers wanted to hire identical twins so that they could replace each other throughout the filming process; however, they were so impressed with Elle Fanning, that hired only her without further consideration.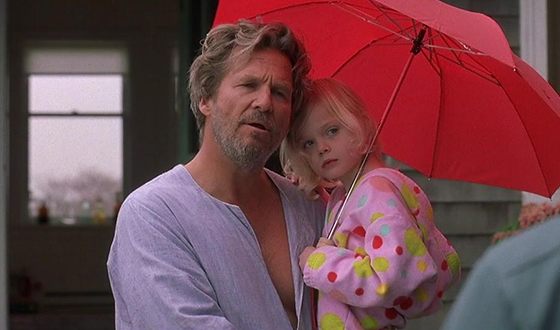 In 2004, Elle together with Dakota did a voiceover for the English version of Hayao Miyazaki's animated fantasy film My Neighbor Totoro, where they provided their voices for sisters Mei and Satsuki. In 2006, Elle filmed some scenes for a live-action/computer-animated comedy-drama film Charlotte's Web about farmer's daughter and her friend piglet, where Dakota had a starring role, but they were cut from the final version.

According to Zoomboola.com, in 2005, the actress had a chance to work with Brad Pitt and Cate Blanchett on the set of Academy Award-winning drama film Babel. She later appeared in a science fiction thriller film Déjà Vu with Denzel Washington, science fiction psychological thriller The NIN9S and science fiction miniseries The Lost Room.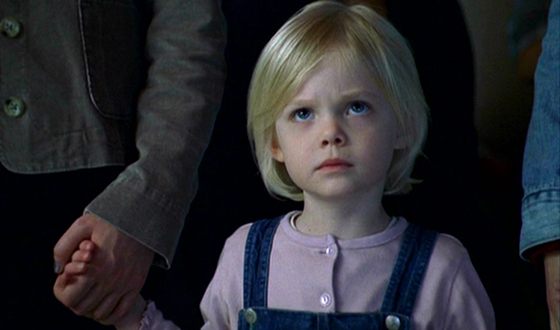 By the end of 2006 Fanning got her first leading role in a drama film Reservation Road opposite Joaquin Phoenix, Jennifer Connelly, and Mark Ruffalo. The plot focuses on the aftermath of a fatal car crash. In March of 2008, the Fanning sisters were invited to audition for leading roles in the drama My Sister's Keeper, directed by Nick Cassavetes (who also directed The Notebook), but passed up the chance. Dakota turned down the project as she didn't want to shave off all her hair for the role, so she was immediately replaced by Abigail Breslin. The role of her sister was given to Sofia Vassilieva, an American actress of Russian descent.

In 2009, Elle was cast in Sofia Coppola's comedy-drama Somewhere. The film follows a newly famous young bad boy actor (portrayed by Stephen Dorff) who tries to establish a relationship with his estranged 11-year old daughter (Elle Fanning). The film received the Golden Lion award for best picture at the 67th Venice International Film Festival. Elle has also worked with Sofia's father, legendary director Francis Ford Coppola on his experimental horror thriller Twixt, which came out in 2011. The actress portrayed a ghost, named V.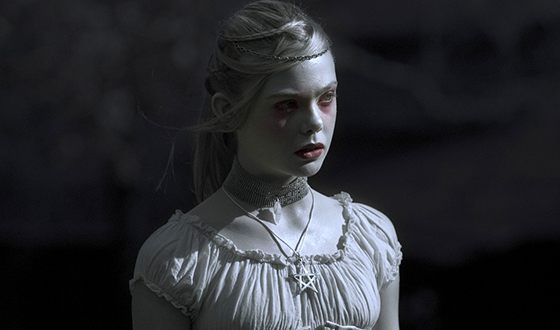 The following year Fanning was cast in a science fiction horror film Super 8, written and directed by an award-winning J.J. Abrams. The plot centers on a group of young teenagers who encounter an extremely dangerous presence in their hometown. The Telegraph cited Elle Fanning as one of the film's best aspects In December 2011, a family comedy-drama We Bought a Zoo, starring the young actress, came out. Elle portrayed a 13-year-old girl working at the zoo's restaurant and living at its property with her only relative – aunt Kelly, played by Scarlett Johansson. Together with Alice Englert, Elle Fanning appeared in a drama film Ginger & Rosa, which takes place in 1962 in London. The film received generally positive reviews from critics and viewers. Fanning has received widespread acclaim for her performance with The New York Times claiming that she shows a nearly Streepian mixture of poise, intensity, and technical precision. Other outlets stated: It is frightening how good she is and hard to imagine anything she could not do. In 2012, Elle got a leading role in Walt Disney's dark fantasy Maleficent, directed by Robert Stromberg. The title character, Maleficent, was portrayed by the inimitable Angelina Jolie and Elle portrayed Aurora (Sleeping Beauty). By 2013 Elle became truly unstoppable, getting roles in such successful films as a biographical drama Trumbo, where she appeared alongside Bryan Cranston and drama 3 Generations, where her co-stars were Naomi Watts and Susan Sarandon. Elle played a young transgender man.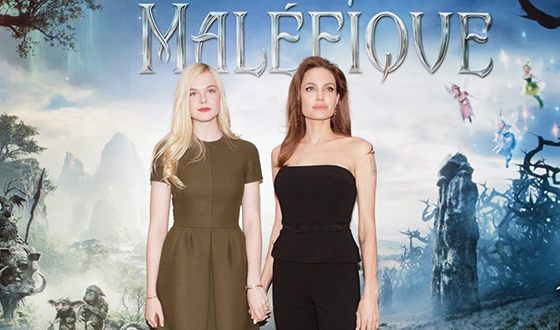 In 2016, the young actress landed a starring role in Nicolas Winding Refn's psychological horror film The Neon Demon. She portrayed an up-and-coming model in Los Angeles, who suddenly becomes extremely successful and gets loads of envy from her colleagues. Despite being riddled with numerous graphic scenes including the scenes of necrophilia, cannibalism, and even obvious references to pedophilia, the film received mostly positive critics reviews. That same year Elle appeared in Mike Mills's comedy-drama film, 20th Century Women, which tells the stories of various women and acknowledges their problems. Fanning also co-starred in Ben Affleck's crime drama, Live by Night, alongside Sienna Miller, Zoe Saldana and Chris Cooper. In 2017, Elle Fanning appeared in Shawn Christensen's feature-length drama, The Vanishing of Sidney Hall, and in John Cameron Mitchell's science fiction romantic comedy film How to Talk to Girls at Parties (based on a short story by Neil Gaiman). The starlet also took part in another Sofia Coppola's drama The Beguiled and starred in a romantic period-drama Mary Shelley, centered around the life of an English novelist, the author of a Gothic novel Frankenstein; or, The Modern Prometheus.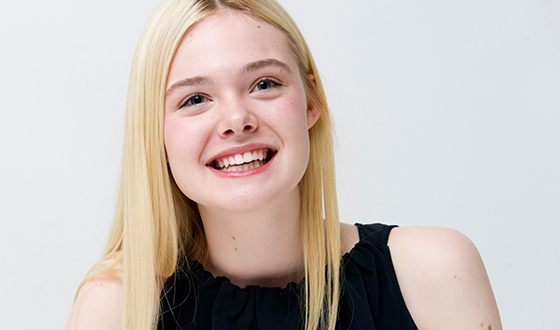 In January 2018, Reed Morano's science fiction I Think We're Alone Now premiered at the Sundance Film Festival. Elle Fanning had the opportunity to work with Peter Dinklage (best known for his portrayal of Tyrion Lannister on the HBO television series Game of Thrones). In 2018, Mélanie Laurent's thriller film Galveston premiered. The film tells a story of a terminally ill hitman, portrayed by Ben Foster, who, while on the run, encounters a young woman, held captive (Elle Fanning). In the same year the premiere of "Teen Spirit" was held. In the film, El portrays a shy novice European singer who dreams of making him big all over the world.
Personal life
In 2014, the actress started a serious relationship with Dylan Beck, however, the couple split a year later and Elle could often be seen in the company of other men. Eventually, Elle and Dylan got back together and dated for nearly three more years.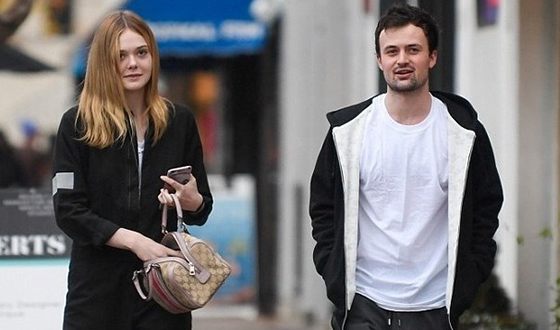 In the summer of 2018, paparazzi spotted Elle being cozy with The Handmaid's Tale star, a 32-years old Max Minghella. They met on the set of a musical drama film Teen Spirit, which is the directorial debut of Max Minghella. The actors have not confirmed, nor denied the information, concerning their relationship.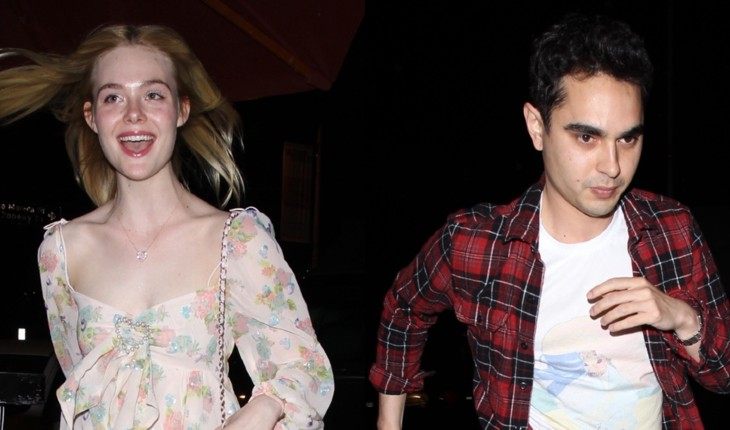 Elle Fanning today
Woody Allen's comedy "A Rainy Day in New York" premiered in New York in 2019, where Fanning starred with Selena Gomez, Timothy Shalamet and Kelly Rohrbach. In the same year, the film "Maleficent" was released on large screens, in which Michelle Pfeiffer and Chiwetel Ejiofor joined El.

2020 was no less crowded for El Fanning. With the participation of the actress, the premiere of the film "The Roads Not Taken", in which she played Molly, took place. Also, viewers saw the series "The Great", in which Fanning played the main role of Empress Catherine the Great.
Press Ctrl+Enter If you find a mistake