Biography of Brad Pitt
William Bradley Pitt, best known as just Brad Pitt, is a famous actor, producer, philanthropist, generally recognized Hollywood sex icon. He starred more than 50 movies, including such masterpieces as "Fight Club", "Snatch", "Ocean's Eleven", "12 Monkeys", "The Curious Case of Benjamin Button", "Inglorious Basterds" and many others. In 2020, he received his first 'Oscar' as the best supporting actor for the role of Cliff Booth in 'Once upon a time in Hollywood'. Net worth: $300 million.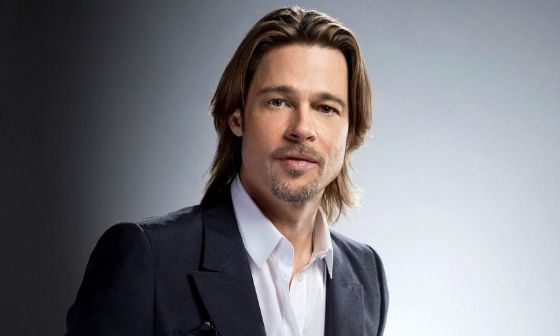 Early life
American actor and producer William Bradley Pitt was born in Shawnee, Oklahoma to a truly American family: decent and religious. His father William Pitt ran a truck logistics company while his mother Jane Etta Hillhouse was a school teacher. Moreover, the family has two more children: Brad has a brother Doug and a sister Julie.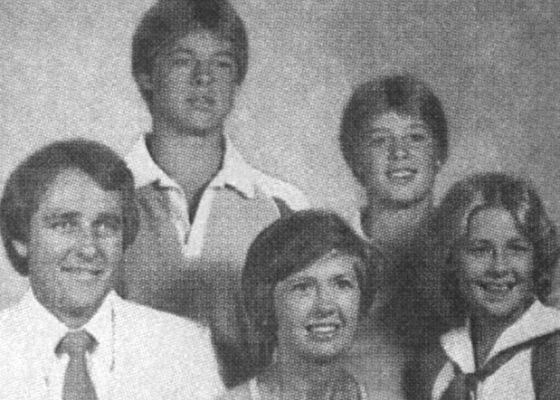 After Brad's birth, all the family moved to Springfield, Missouri, where he was raised together with his younger siblings.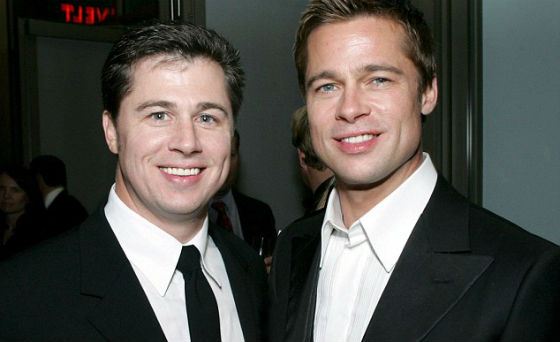 As members of the Southern Baptist Convention, Brad Pitt's parents raised children strictly. Altogether they went to church every Sunday, always prayed before the dinner, all the children sang in the church choir.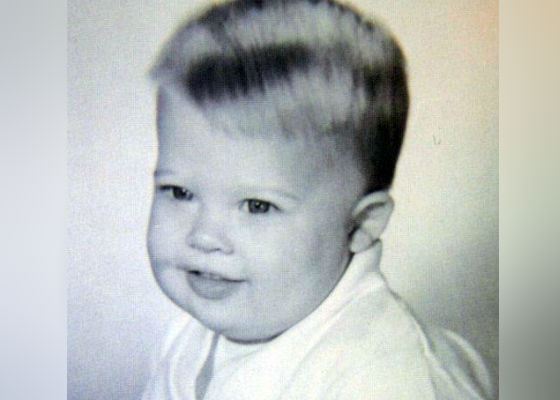 In childhood, Brad was just an ordinary child. He didn't give much attention to school lessons but was extremely curious outside the school, besides, he did some sport, little music, took part in school government, and even was a member of the school debate club. After graduation from school, the young man studied journalism and PR at Missouri-Columbia University. He never worked on his specialty, after graduation he escaped from the strict parental influence and went in search of his cherished dreams of moving to Hollywood.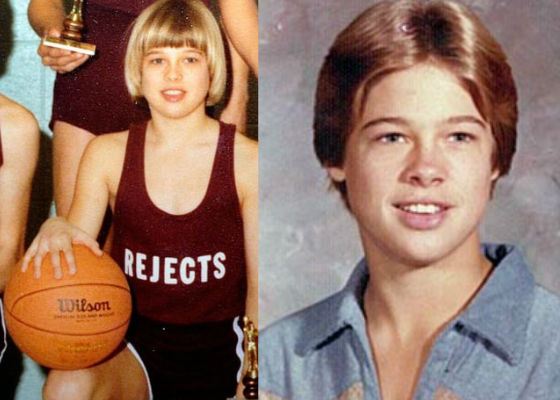 Acting career
First of all, Bradley shortened his name to "Brad" and removed the annoying first name. Creating a recognizable pseudonym was half the job. Before he could have found a backdoor to the movie industry he had to try many different jobs. He tried being a driver, furniture loader and even worked as a hostess in the "El Pollo Loco" restaurant chain. The last job obliged him to walk around the street in the costume of a giant chicken and advertise the guests to eat some fried chicken in the restaurant.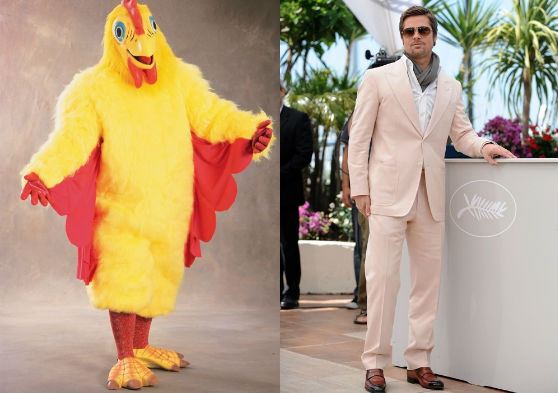 However, a graduate journalist cherished his dream of becoming an actor most of the time and spent all the money he earned not only on house rent but also on acting courses.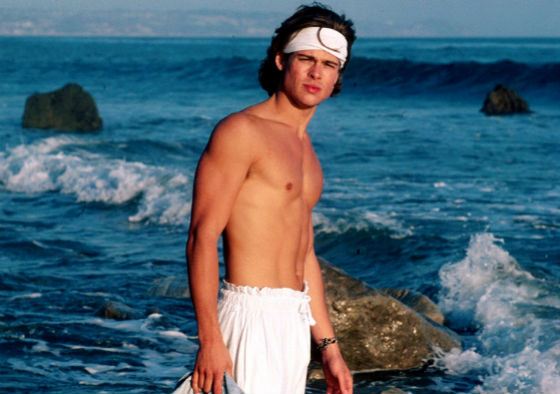 Soon, he got lucky – he starred in a popular TV series of that time "Dallas" in 1987. The aspiring actor appeared as Randy, the boyfriend of one of the main character's daughter. After that, he received several proposals for taking part in different TV series. Soon, Brad appeared in the episodes of such TV series as "A Different World", "Growing Pains", "Head of the class", "Tales from the Crypt", and also starred in the notorious "21 Jump Street", where young Johnny Depp had started his career.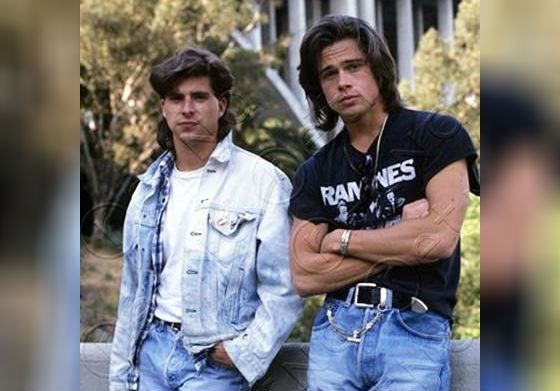 His first main role in a full-length movie was an American-Yugoslav drama "The Dark Side of the Sun". He played a young man suffering from deadly allergy to the sun forced to live within four walls. The movie received good reviews, but it hit the screens only ten years later. The shooting that took place during the Civil War in Yugoslavia until 1998 some part of the footage was considered to be lost.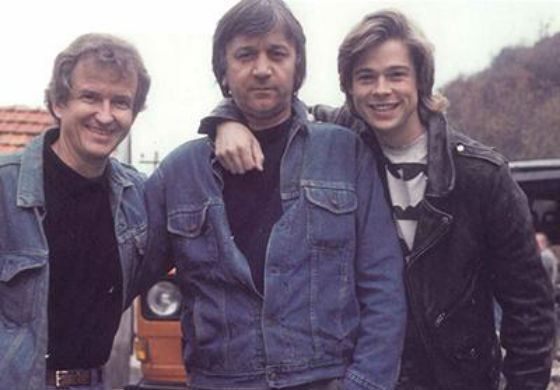 He received his first serious fee (12 000 USD) for participating in a comedy school horror "Cutting Class". The young man received the role of Dwight Ingalls: a raunchy high school basketball player, a school star. In comparison with another cast, the audience unintentionally mentioned Brad's plausibility.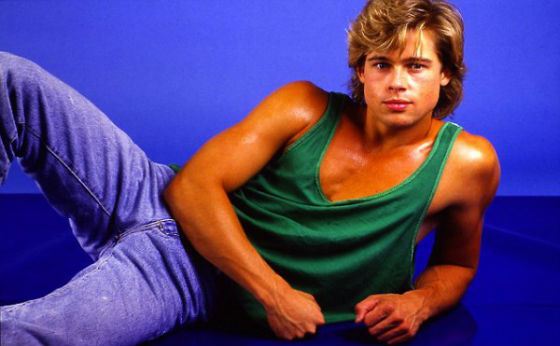 Over the next few years, Brad Pitt performed in a variety of roles: he was a pimp, a drug-addict Billy in the drama "Too Young To Die", played a sneaky boy J.D. in "Thelma & Louise", and a carefree musician in the comedy "Johnny Suede".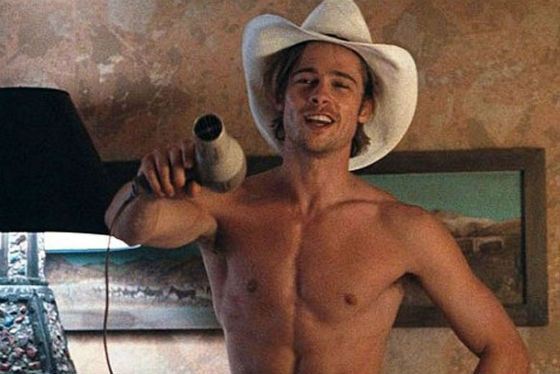 In 1992, he appeared in the experimental semi-animated film "Parallel World" in the role of detective Frank Harris, meeting on the set with Kim Basinger.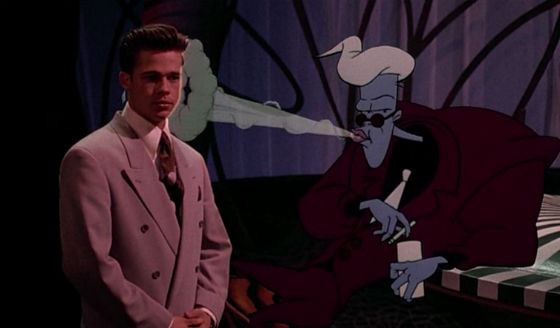 In a drama "A River Runs Through It" Pitt along with Craig Sheffer played very unlike brothers. Brad got the role of a younger brother, a gambler who is always drunk. The only thing that unites him with the elder brother is a passion for fishing. While working on the movie, Brad learned how to fish, not on the hook, but on the "fly" – the director didn't want to harm any fish during filming.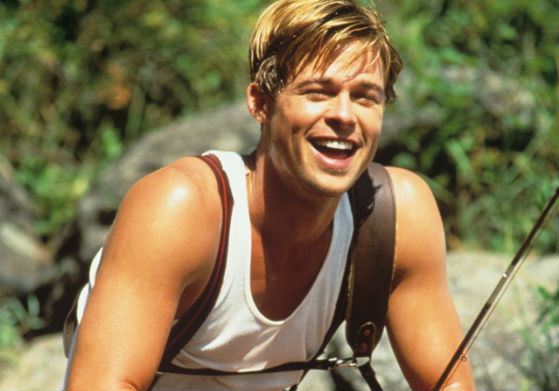 The real life-changing moment for the actor was in 1994 after a screen version of the novel by Anne Rice "Interview with the Vampire" directed by Neil Jordan was premiered. Pitt's character is a young aristocrat by his own misfortune turned into a vampire. He managed to catch the audience's hearts, besides, his tragic character even edged out Tom Cruise, who brilliantly played the main vampire Lestat.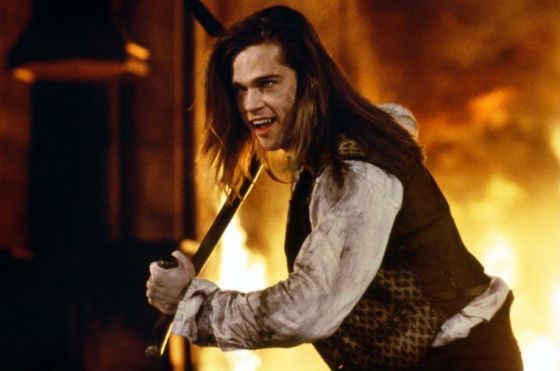 Right after the "Interview with the Vampire", David Fincher's thriller "Seven" went out, introducing a brilliant duo of Brad Pitt and Morgan Freeman. Screenwriters distinguished themselves not only by scary murder scenes which meant 7 deadly sins but by the fact that they forced Pitt to say "Fuck" for 74 times during the movie.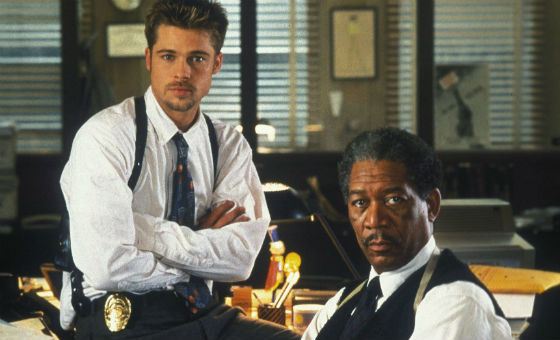 In 1995, Brad Pitt got his first Oscar nomination as "Best Supporting Actor" and was awarded Golden Globe for the role in Terry Gilliam's "12 Monkeys" starring Bruce Willis. Pitt played Jeffrey, virologist son, animal rights campaigner who created an alternative way of saving humanity. Pitt accurately conveyed his hero neurotic character – his speech was faltering more likely gibberish, and his jerky gestures always confused Willis's character.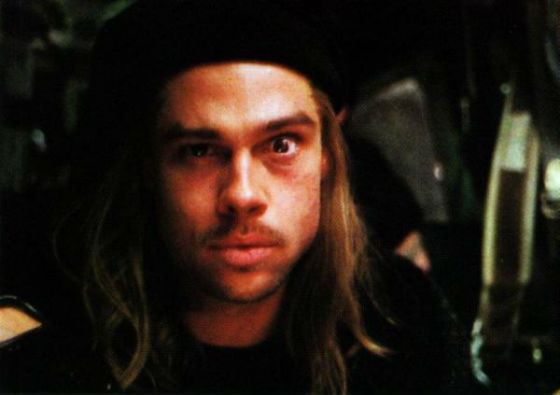 In 1997, the movie "Seven Years in Tibet" was released and told about China's invasion of Tibet. After participating in that movie Brad Pitt and all the cast, including David Thewlis were restricted to enter the People's Republic of China anymore.

At the same time, the mysterious drama "Meet Joe Black" was premiered – this time Brad Pitt had to play Death itself, who appeared in our world in the image of a charming young man.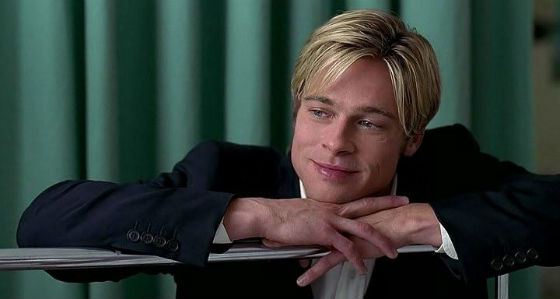 Best movies
According to Zoomboola.com, in 1999, the actor starred in one of the most legendary films ever – David Fincher's "Fight Club" a movie version of the explosive novel by Chuck Palahniuk. Brad Pitt appeared in a completely new role for himself – an uncompromising radical and a psychopath. Tyler Durden Pitt's character got a pretty company – Edward Norton and Helena Bonham Carter.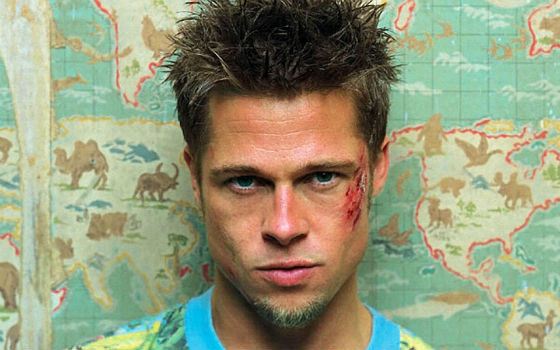 Since that time the only participation of Brad Pitt became movie quality indicator. So, he starred in "Snatch" by Guy Ritchie. The movie immediately became one of the main box-office hits of the year 2000. Pitt's great performance made his character the central person of the movie – he played a skinny tattooed sneaky gypsy martial artist who will be remembered by all cinemaholics forever.

Melodramatic "The Mexican" starring Julia Roberts, "Spy Game" starring together with Hollywood veteran Robert Redford, a cult-favorite movie "Ocean's Eleven", in which Pitt's hero becomes a member of a team of marvelous robbers, also marking great team-work between Brad, George Clooney and Matt Damon. This magnificent movie list could be continued and continued...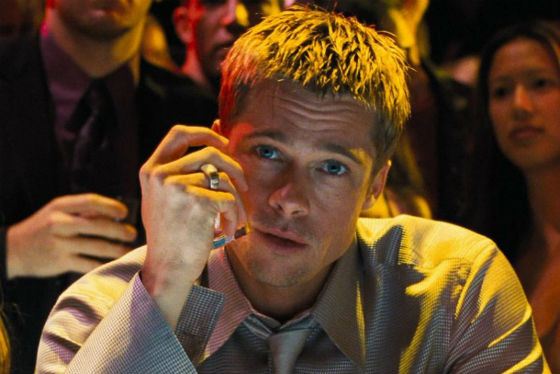 The commercial success of the movie "Troy", which collected incredible half a billion dollars as the box-office revenue, provided a new round in Brad's career. Starring in box-office hits and just masterpieces continued – action film "Mr. & Mrs. Smith" is not an exception, but it's better known for the reason that Pitt started an affair with Angelina Jolie on the set.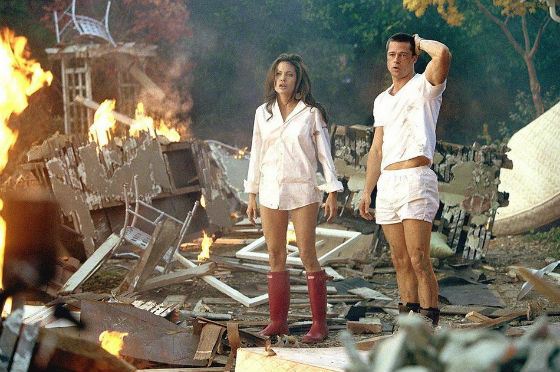 One of the most high-rated Brad Pitt's performances is a role in "The Curious Case of Benjamin Button". That is his third work together with famous director David Fincher. It was a hard job to reinvent himself as a man who is born as an old man, dies as an infant, and lives his life conversely. Finally, he was the second time nominated for an Oscar.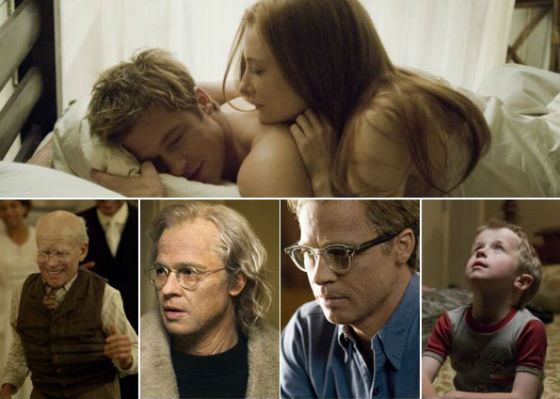 Besides, the audience was very impressed by his foolish Chad Feldheimer in the comedy "Burn After Reading" directed by Ethan and Joel Coen. As well as a merciless Nazi hunter Aldo Apache called Apache in "Inglorious Basterds" by Quentin Tarantino.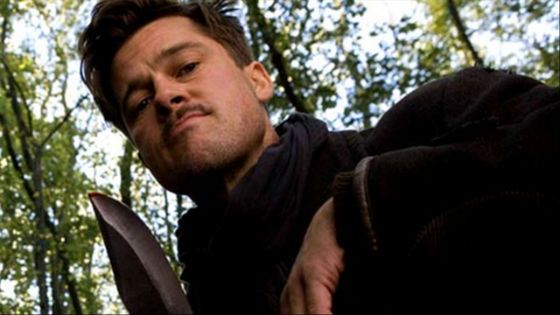 In 2002, he founded his own production company "Plan B Entertainment" a joint venture with Jennifer Aniston and Brad Graham who is the head of Paramount Pictures. In 2005, this was the company that produced famous "Charlie and the Chocolate Factory" starring Johnny Depp. A few years later with great Pitt's efforts were premiered such movies as "A Mighty Heart" starring Angelina Jolie, as well as "The Assassination of Jesse James by the Coward Robert Ford". Moreover, "Plan B Entertainment" took part in shooting "The Departed" – movie by Martin Scorsese that won an Oscar.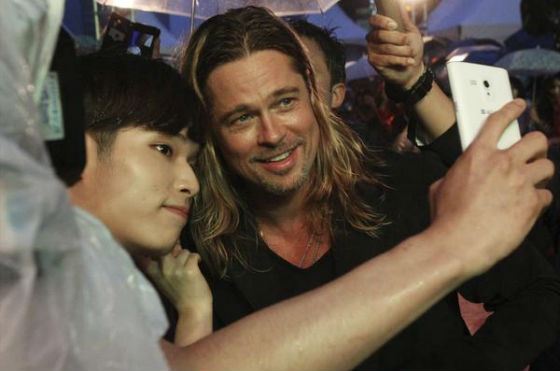 Surprisingly, Brad Pitt won the long-awaited Oscar award only in 2014, but not for acting. The statuette was gifted to him as one of the producers of the historical drama "12 Years a Slave", mentioned by the US Film Academy as the best film of the year. He played the role of a Canadian worker who hated slavery. One of the last Pitt's successful works is war drama "Fury". There he plays an American tank operator, while his partners on the set were Logan Lerman and Shia LaBeouf.

In 2017, the world has seen a sequel of the fantastic action movie "World War Z". In 2018, Brad played Vanisher in the blockbuster "Deadpool 2" starring Ryan Reynolds.

In 2017, he starred in the spy movie "Allied". The movie tells a love story of two secret agents, Pitt's partner on the set became Marion Cotillard.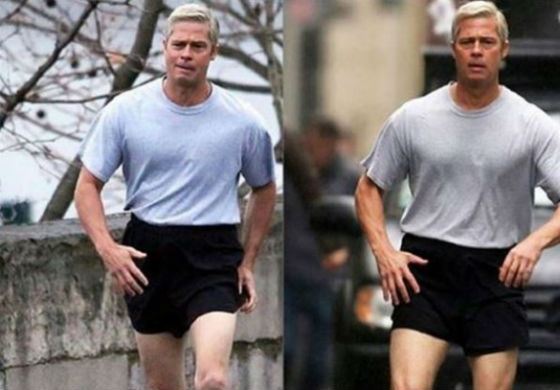 In 2019, Quentin Tarantino presented the new movie "Once Upon a Time in Hollywood". The plot is based on the real events – the story of Roman Polanski's wife Sharon Tate murdered by Charlie Manson's "Family".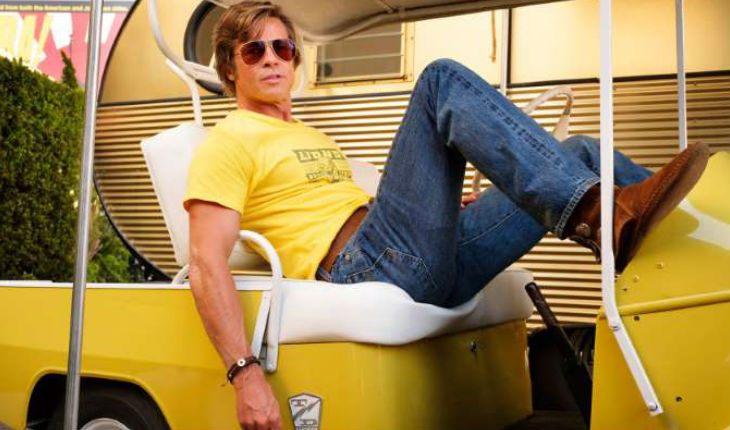 Pitt played a stuntman, Cliff Booth. His partner on the set will be Leonardo DiCaprio playing the role of middle-star Rick Dalton. This work gave the first (but not the last, we're sure) 'Oscar' award as the best supporting actor. In 2019, Pitt starred in the American science fiction film "To the Stars" by James Gray. His partner on the set was Tommy Lee Jones. Brad Pitt played the role of astronaut Roy McBride, who will have to go through dangerous adventures and survive space disasters.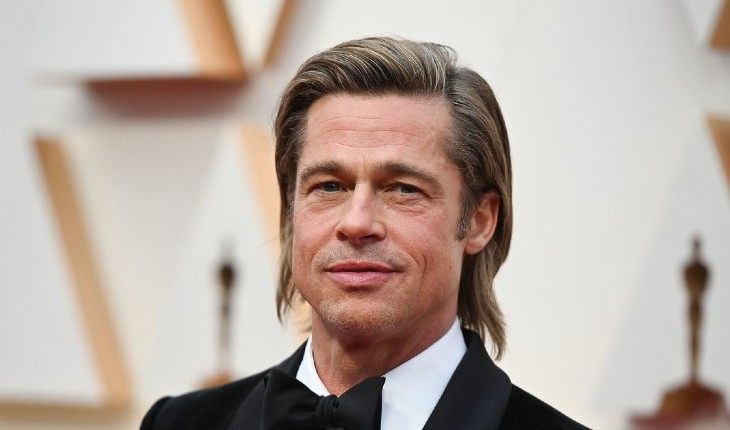 Private life of Brad Pitt
The Hollywood sex icon was always very discerning in his affairs. Perhaps, Brad Pitt's girlfriends' names are known by everyone: Juliette Lewis, Gwyneth Paltrow, Jennifer Aniston and Angelina Jolie.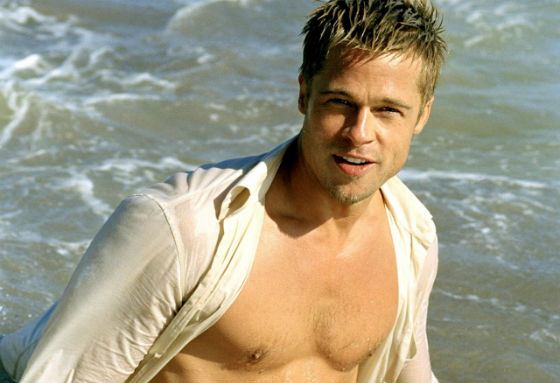 Juliette Lewis was his partner on the cast of "Too Young to Die". The cooperation of these two actors led to a passionate relationship, but they could not stand the popularity test. Juliette remained a budding actress, while Brad moved to a higher level. The handsome actor quickly got bored by constant spasms of jealousy and started an affair with Gwyneth Paltrow, after 3 years living together with Juliette Lewis. After that Juliette even tried to commit suicide.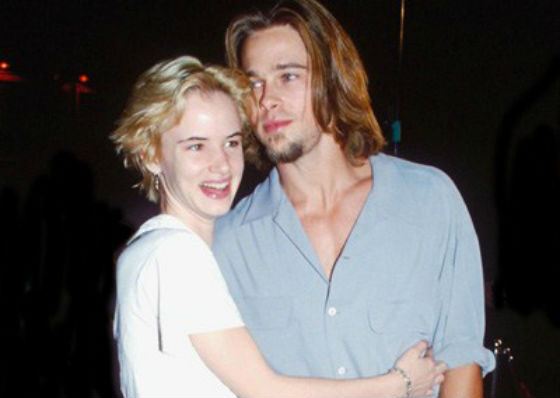 Pitt also met Gwyneth Paltrow at the stage, they were starring in the thriller "Seven". It was love from the first sight. In 1996, the press vigorously trumpeted about the upcoming wedding, but the couple astonished everybody with the news of their break up. It turned out that the reason was hidden in Gwyneth's mother, who disliked Pitt and later convinced her daughter that this guy with peasant manners was not meant for her.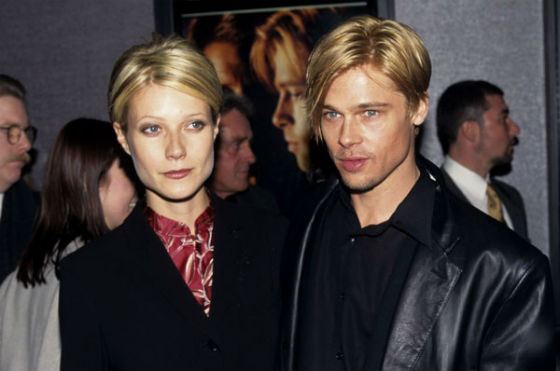 He met his first real wife Jennifer Aniston on the "Fiends" TV series cast. He was enchanted by a carefree, funny girl who as it seemed to be was created for him. Unlike his ex, she did not try to change him but accepted him as he was: in pajamas or a business suit, cheerful or gloomy.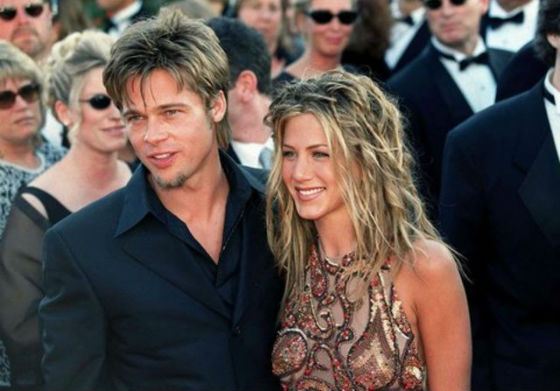 They married in 2000 summer. "Jen is the woman of my life!" Pitt proudly declared in every interview. He had acquired the familiar "social polish" and played his most commercially successful roles being always supported by the beloved wife. Together they bought and feathered a luxurious nest in Beverly Hills and planned to have a baby as soon as the "Friends" come to an end.

However, the plans were not destined to come true. In 2005, between Brad and Jennifer Aniston suddenly appeared Angelina Jolie. The relationship between Jolie and Pitt started on the set of "Mr. & Mrs. Smith" where they played passionate lovers very convincingly. Later they would be called "Hollywood royal couple". That time Jennifer always felt that there was something wrong with her husband, but even answering on a straightforward question Pitt admitted that he did not have any other woman.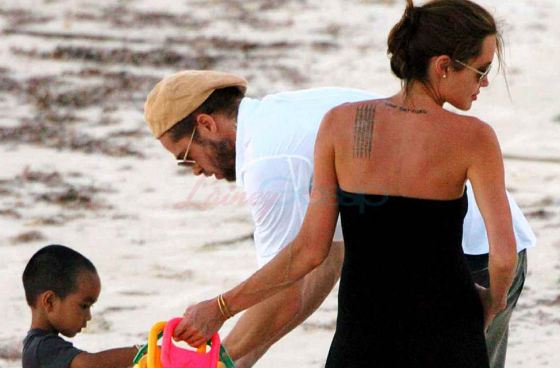 After the couple appeared in public several times they stopped hiding their feelings. In January 2006, Jolie was already waiting for a child from Pitt. Finally, their relationship became official.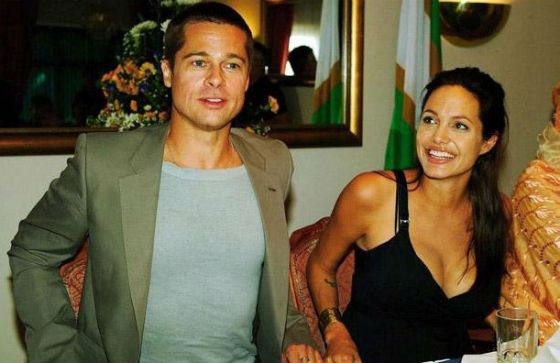 In May 2006, the couple had a daughter, named Shiloh Nouvel, and two years later twins were born: girl Vivienne Marcheline and boy Knox Leon. Totally Jolie-Pitt family raises 6 children, including 3 adopted: Maddox Chivan, Pax Thien, and Zahara Marley.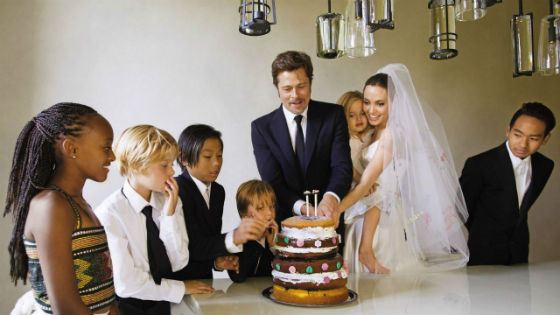 The star couple decided to legalize their relationship only in 2014. The wedding of Pitt and Jolie had little to do with their status as Hollywood's highest-paid celebrities. The bride was wearing a dress with a copy of her children's drawings, among which was a portrait of Jennifer Aniston with the signature: "Rachel is almost my mother".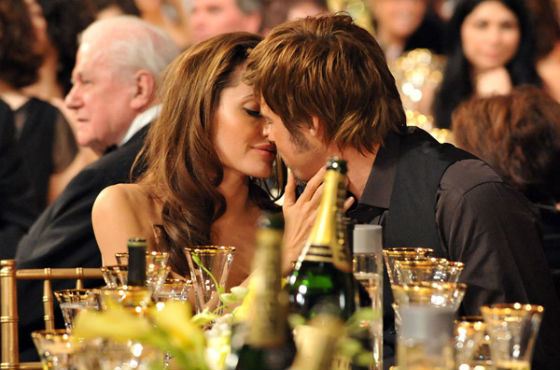 Alas, but just two years later, Jolie filed for divorce with Brad. What is actually hidden under the standard formulation of "irreconcilable differences", we are unlikely to find out ever, but rumors have multiplied with the speed of light.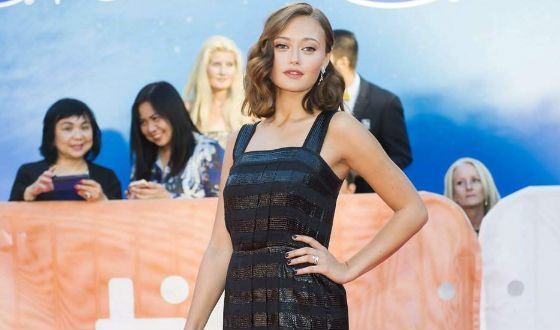 In the fall of 2017, appeared the information about Pitt's affair with 21-year-old actress Ella Purnell, the star of the fantasy movie "Miss Peregrine's Home for Peculiar Children". Together they worked on the film based on the novel "Sweetbitter".

In 2020 he was rumored to date with Alia Shawkat (1989 year of born), an actress. But some sources like TMZ said that they are just friends.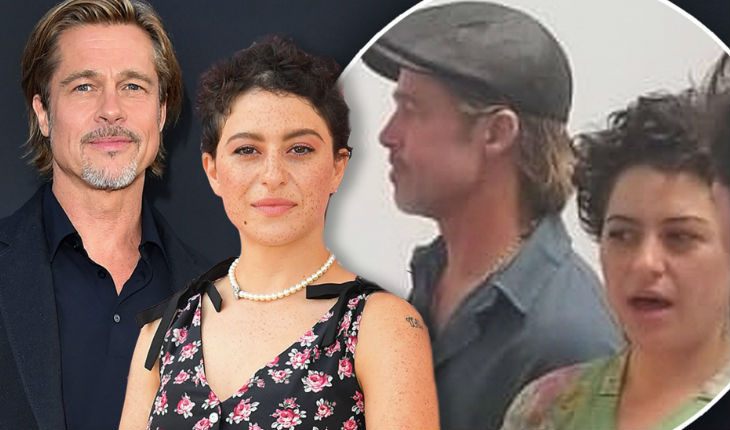 In March 2022, Pitt was suspected of reuniting with Jennifer Aniston. The InTouch publication claimed that they moved in together and lived together in Paris while Jennifer was filming the sequel to "The Mysterious Murder".
Brad Pitt Now
Besides that Brad is a little less than 60, he remains a recognized Hollywood sex icon and one of the most highly-demanded actors.In 2022, he could be seen in the adventure film with Channing Tatum "The Lost City" and the action movie "Bullet Train", and along with Margot Robbie he starred in the drama "Babylon".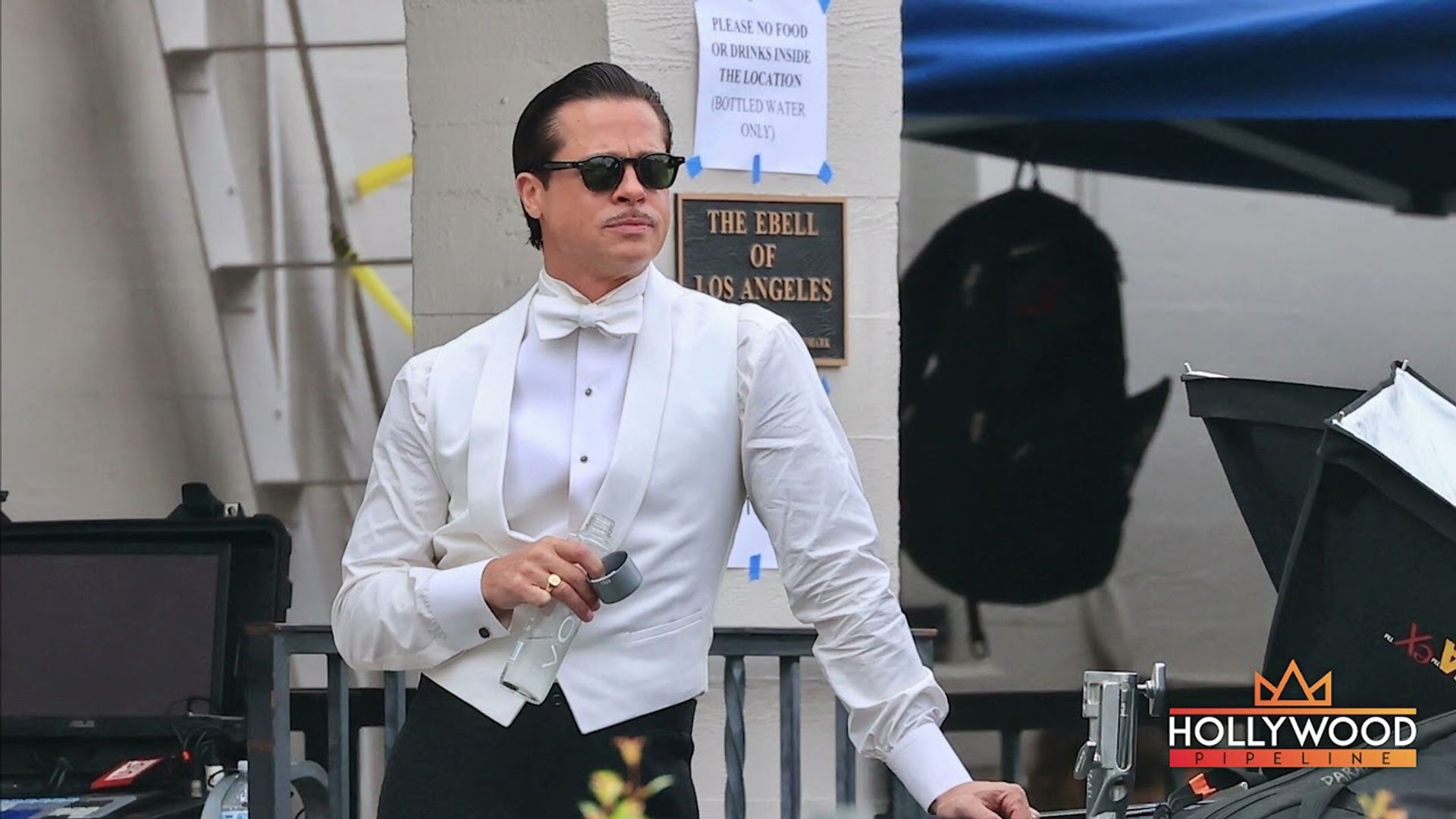 In the summer of 2022, Pitt talked about his unusual disease – prosopagnosia. According to the actor, he lost the ability to recognize people's faces due to damage to a small area in the brain. Moreover, he cannot recognize not only his acquaintances, but also family members. By the way, he already spoke about this problem in 2013, but then the problem wasn't that big. Now he often gets into awkward situations. Acquaintances are sure that he is behaving arrogantly, while he simply does not recognize them.
Press Ctrl+Enter If you find a mistake