Avril Lavigne Biography
Avril Lavigne is a popular Canadian pop-rock singer, actress, songwriter, entrepreneur, and designer. Her debut album "Let Go" sold 20 million copies worldwide in 2002. By 2020, the discography of this beloved singer-songwriter boasted six albums, with the latest, "Head Above Water," released in 2019.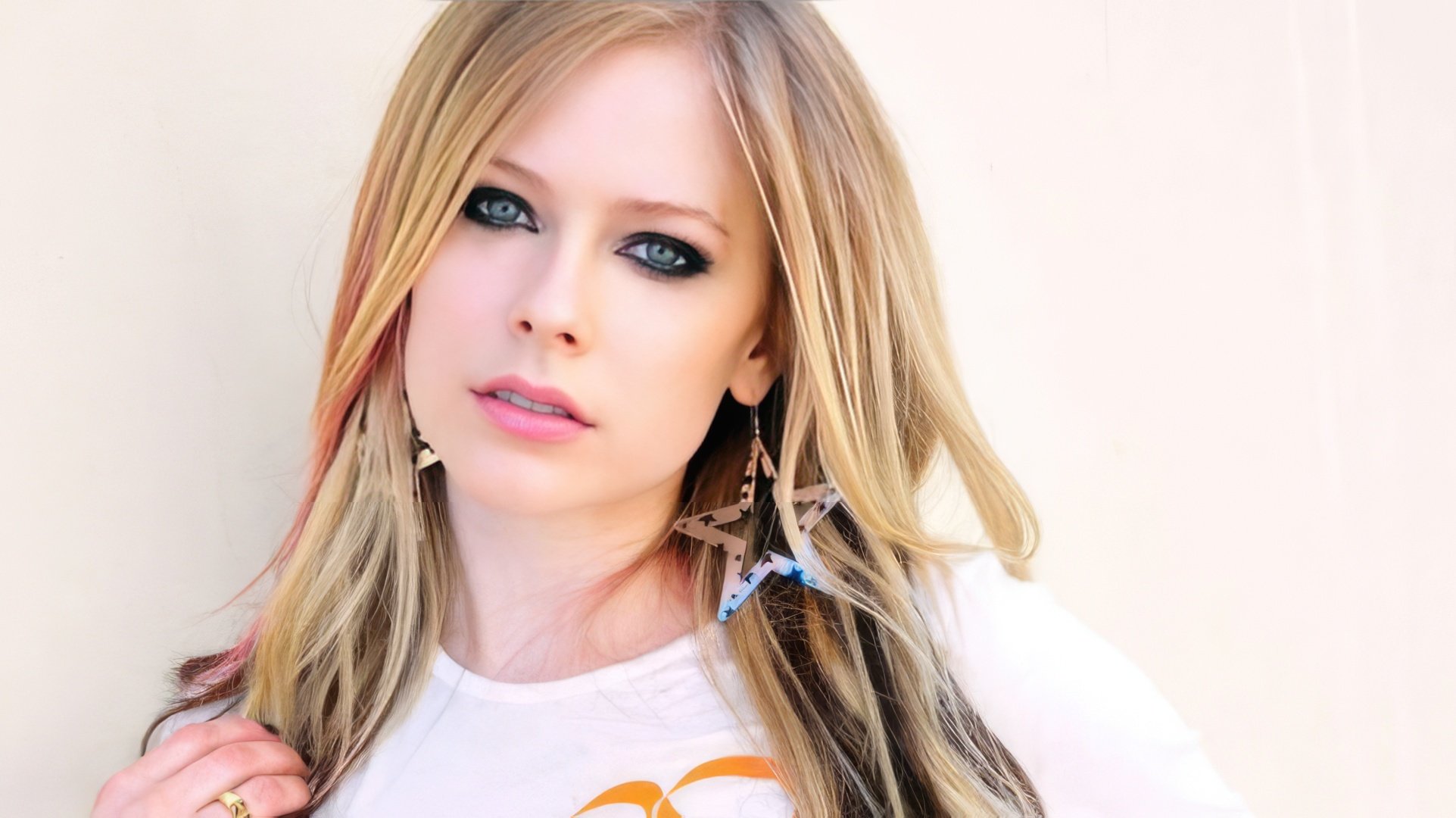 Childhood
Born in the fall of 1984 to a working-class family in Belleville, Canada, she was named Avril Ramona. Her father chose the name, with "Avril" being French for "April". She was the second child, following their son Matthew and later joined by their daughter Michelle.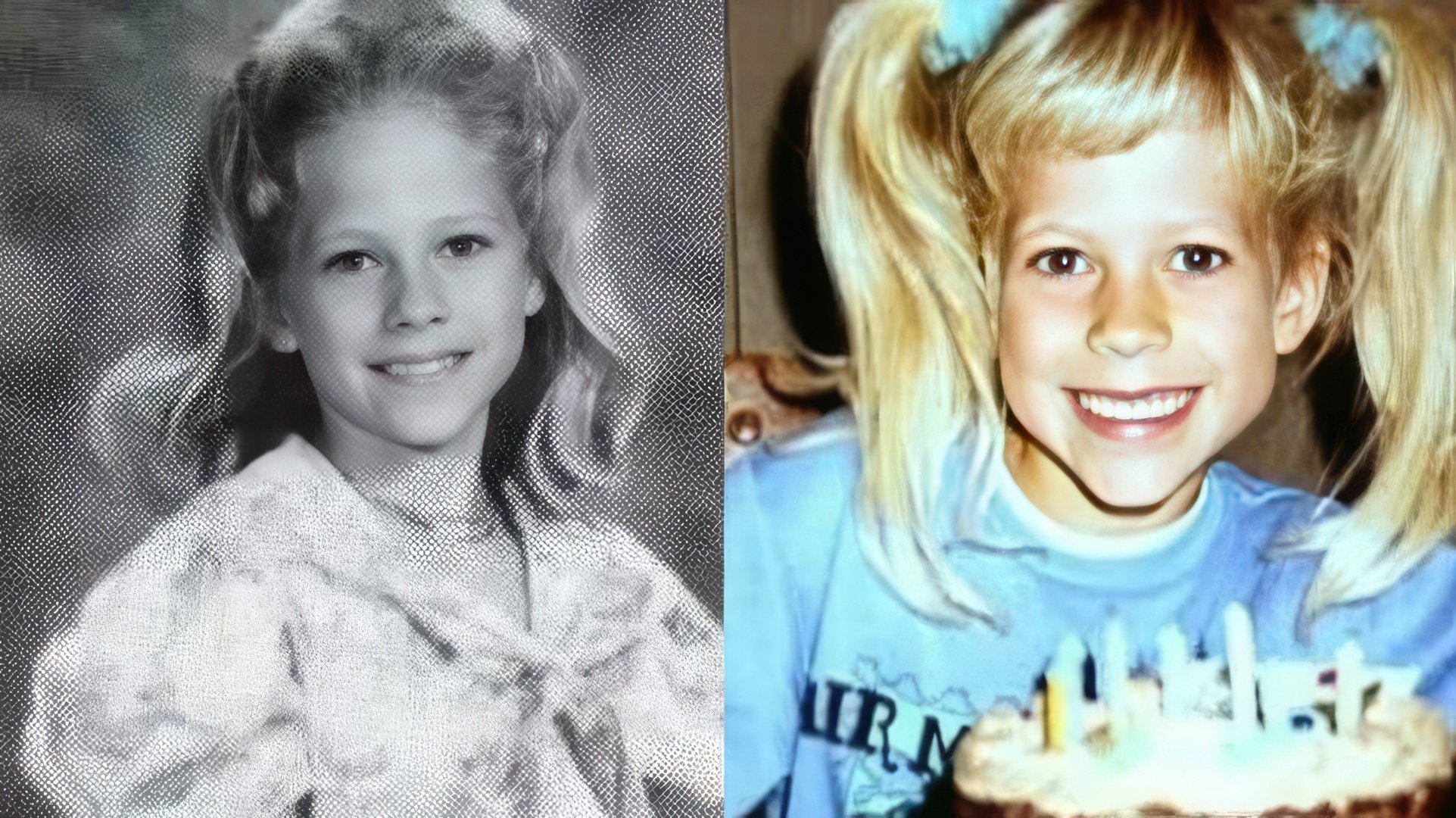 Her parents, Jean-Claude and Judith-Rosanne Lavigne, were not involved in the arts. Her father was a technician at Bell Canada, while her mother was a homemaker and took care of the children.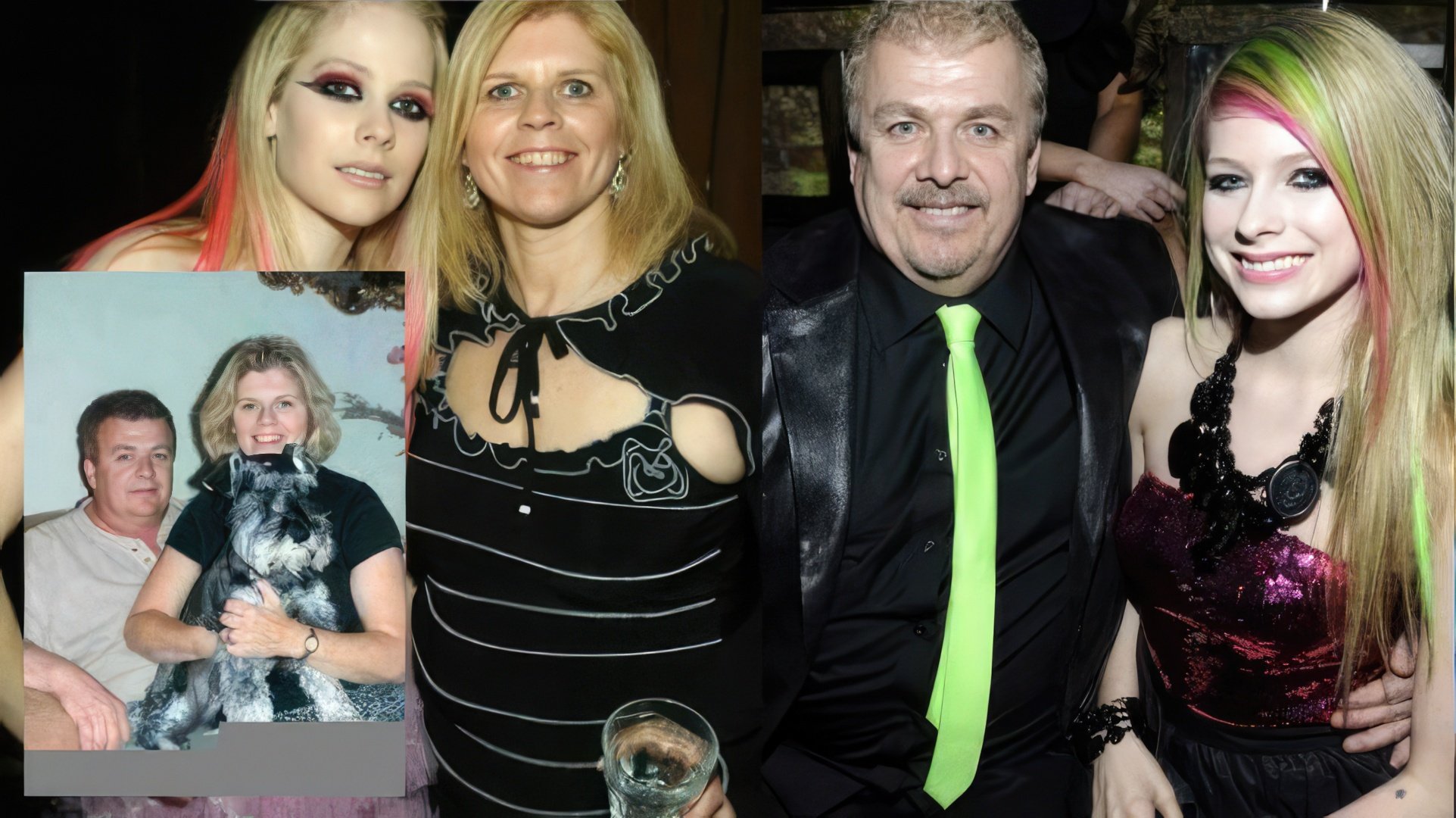 However, when Avril was just under three years old, after returning from a Sunday church service, she started singing the hymn "Jesus Loves Me" so beautifully that her parents realized she had a remarkable vocal talent that needed nurturing.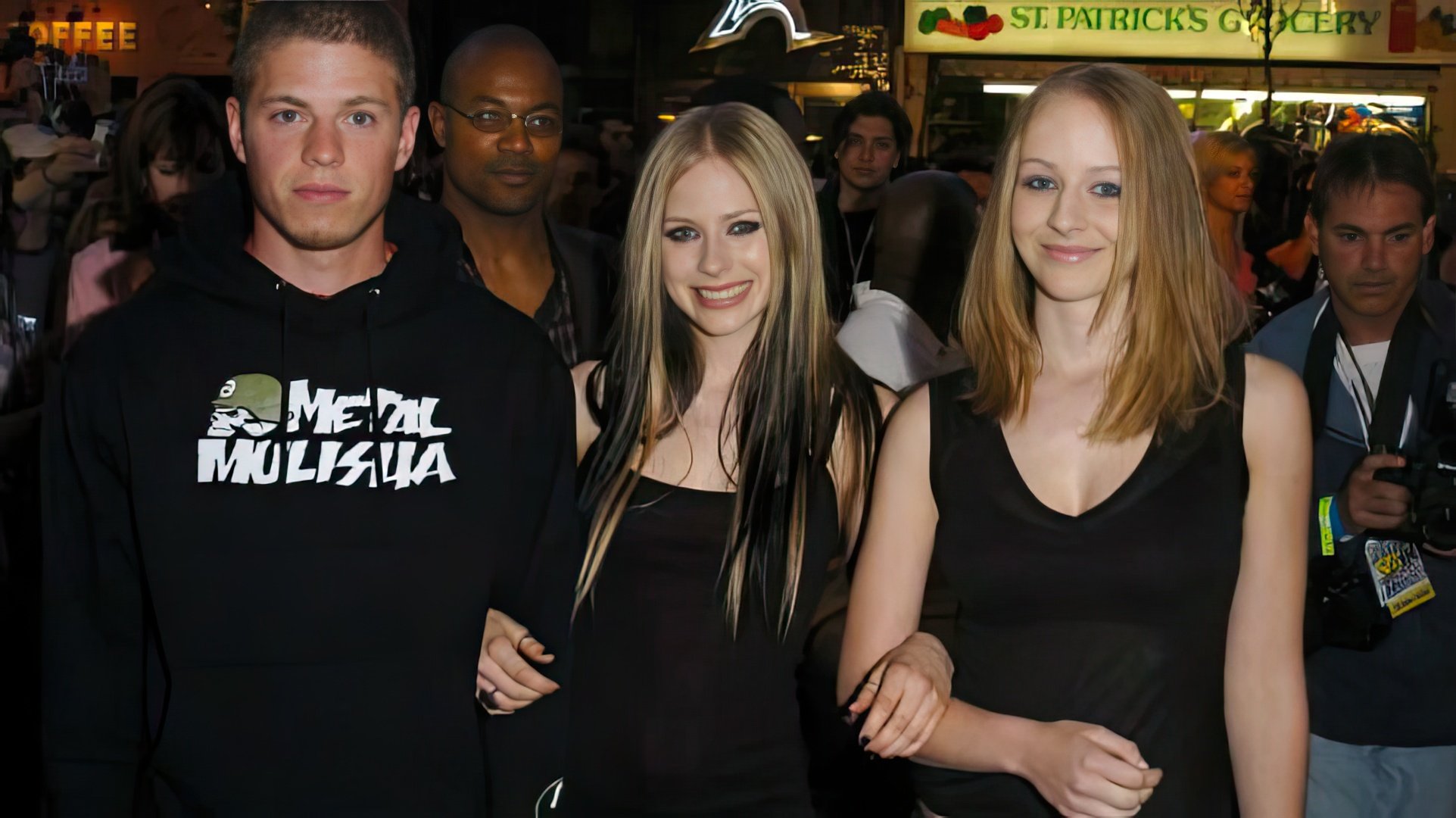 The family soon moved from Belleville to Napanee, a small farming town with a population of five thousand. In Napanee, Avril began school. Even though she wasn't particularly interested in academics, she knew she wanted to be a singer. Apart from sports and playing with friends, she spent most of her free time singing. By 10, she was singing in the church choir and later performed at fairs, hockey matches, and private parties.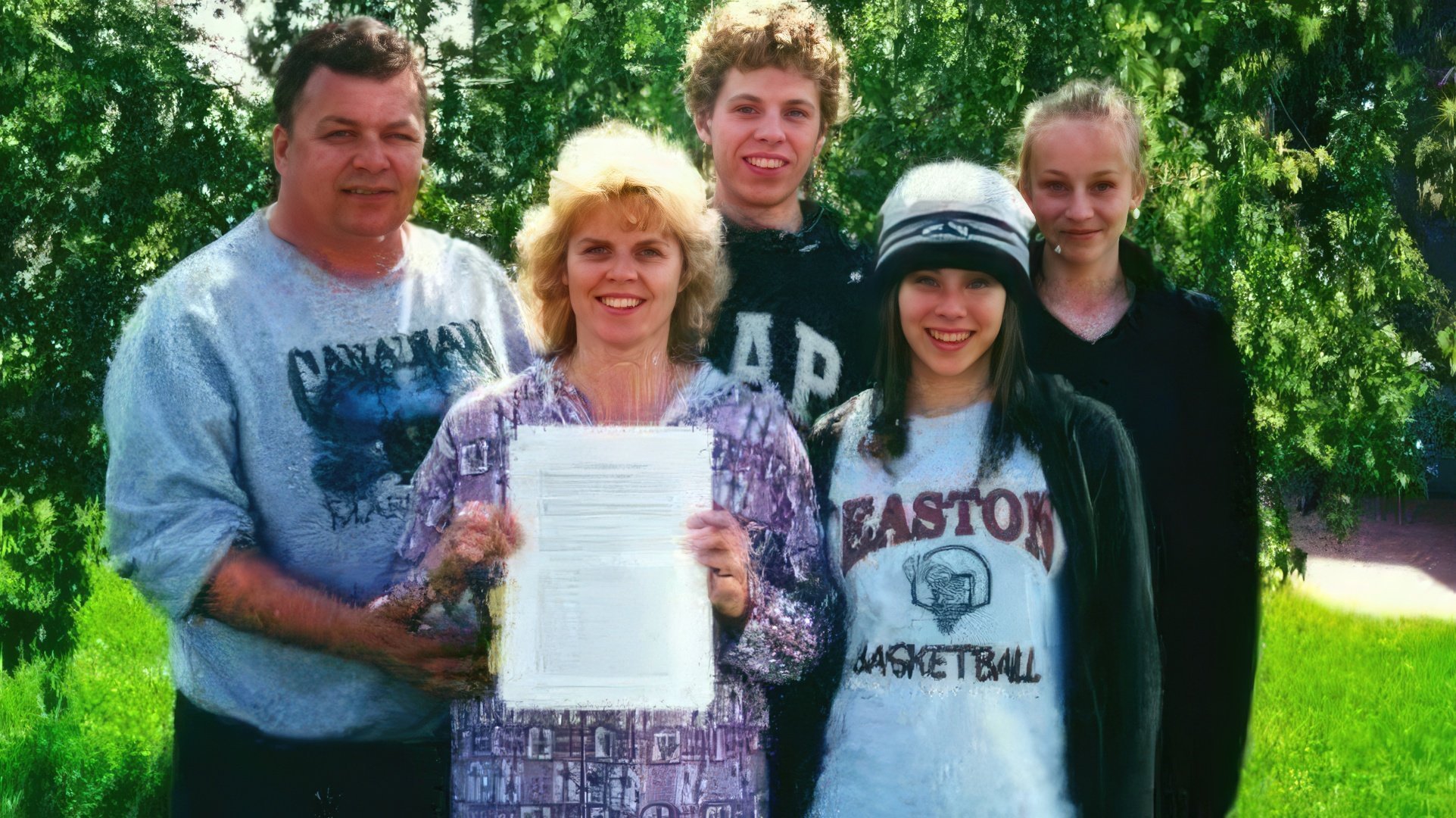 During those years, her older brother Matt was her idol. She emulated everything he did: he was into hockey, so was she; he liked baseball, and she learned to play as well. Eventually, she played as a right winger on the boys' school hockey team and later became a competent pitcher on the baseball team.
The boys didn't mind having her on the field, recognizing Avril as one of their own. She was a bit of a rebel: skipping school, skillfully riding her bike, going on hikes, and by the 10th grade, she had discovered skateboarding, her second passion after music.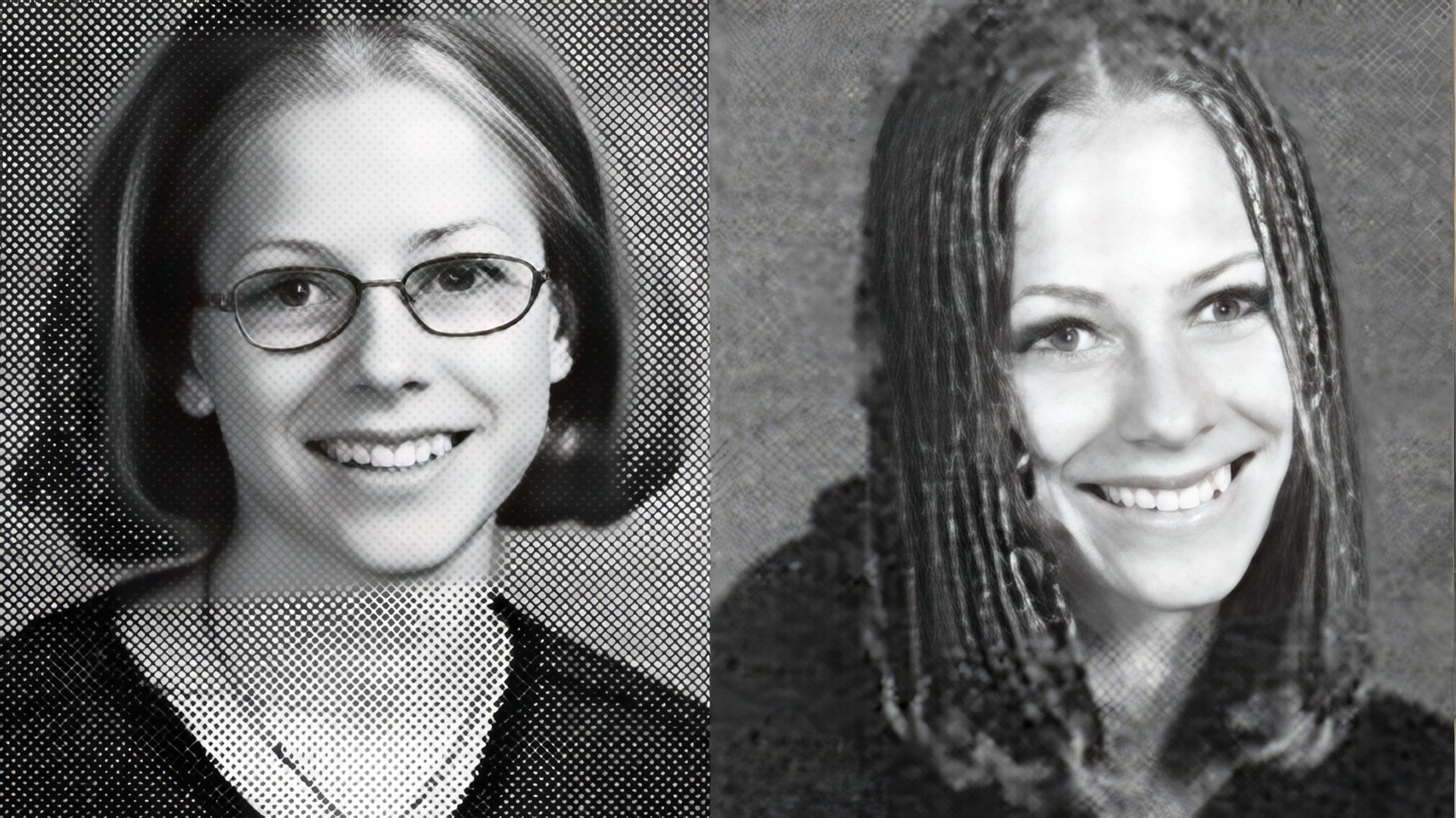 Teachers often called her parents to discuss Avril's behavior, but they understood her passion for music and singing. They supported Avril's desire to learn the guitar. Her father set up a studio in their basement, equipped with drums, guitars, keyboards, and a microphone. They believed their daughter would find success.
Early Works
Her first performances for the public at local rural fairs proved she had talent. Moreover, she began writing her own songs, in addition to covering hits from Garth Brooks, Shania Twain, and other popular artists of that time. Avril Lavigne's very first song was "Can't Stop Thinking About You." In 1998, she won a radio contest, drawing the attention of not only fans but also music studios.

While performing with local singer Stephen Medd in amateur theater and singing country music at a local bookstore, the young singer met Cliff Fabri, her first manager. He compiled all of Lavigne's home video recordings and sent them to producers. Her first major audition took place in New York, at the well-known studio of Peter Zizzo. The audition was arranged by talent scout Ken Krongard. Antonio Reid, the head of Arista Records at the time, listened to the 16-year-old girl for just fifteen minutes. He was so impressed by Lavigne's performance that he immediately offered a contract worth $1.25 million. Dreaming of such an opportunity her whole life, Lavigne instantly agreed to record two albums and received an advance of nine hundred thousand dollars.
First Albums and Fame
Lavigne never finished school, fully immersing herself in her craft. Yet, things didn't go smoothly. Songwriters crafted several country-style songs for her, but it quickly became clear that wasn't the right direction. After six months without suitable material, Reid decided to take her to Los Angeles to collaborate with the popular songwriter team, The Matrix.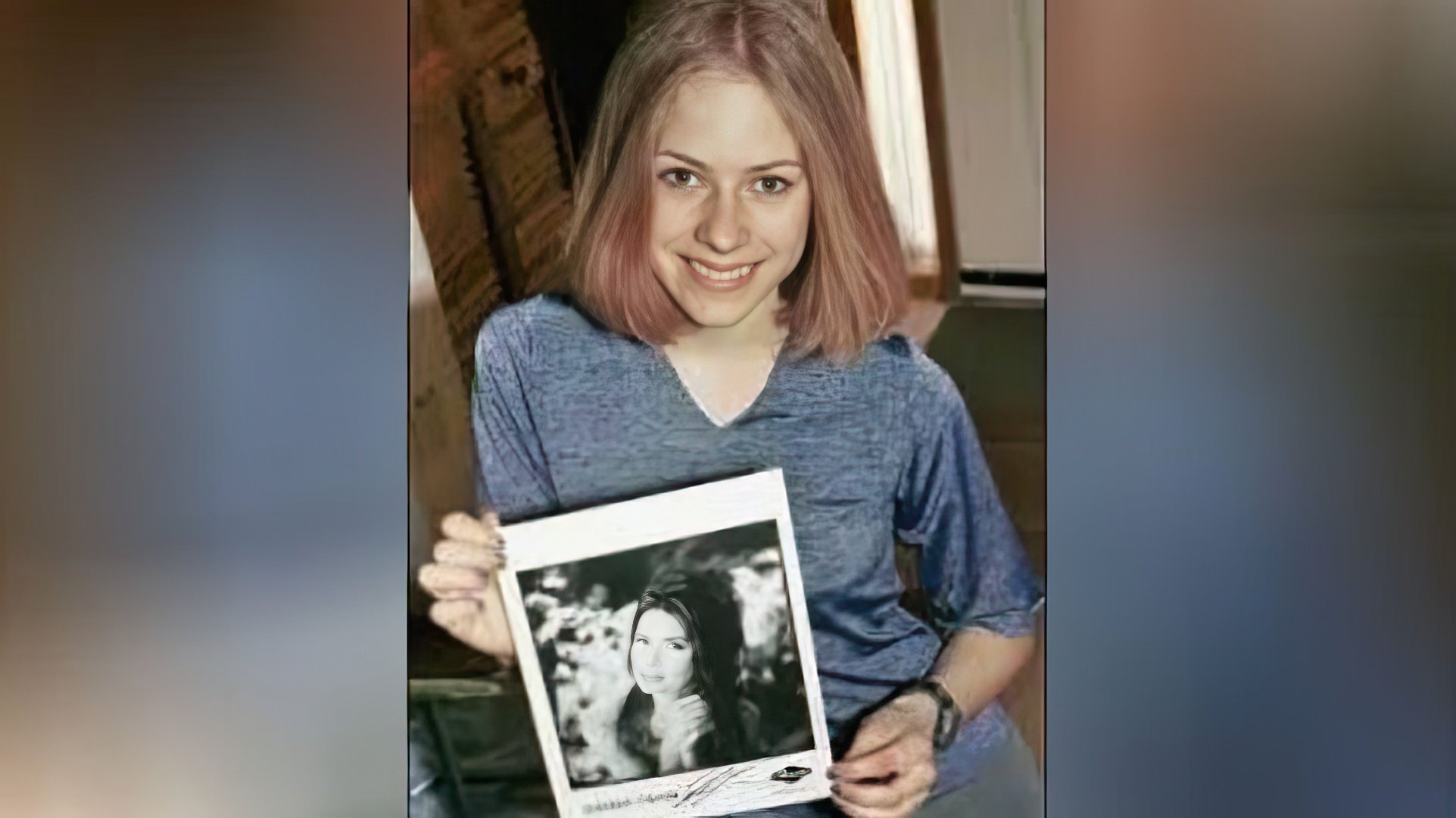 In their first meeting, The Matrix team asked Avril what she thought the perfect song would be. "I'm 16. I want to rock," she replied. That same day, they composed her first song, "Complicated," which became her signature for many years. The bold skater look, which Lavigne, having worked hard on her image, introduced with her songs, captivated audiences. Label executives envisioned a different image for Avril: a blonde with long hair in revealing clothes. But she insisted on her style: oversized shirts with worn sleeves, jeans, T-shirts with ties, and either sneakers or Dr. Martens boots.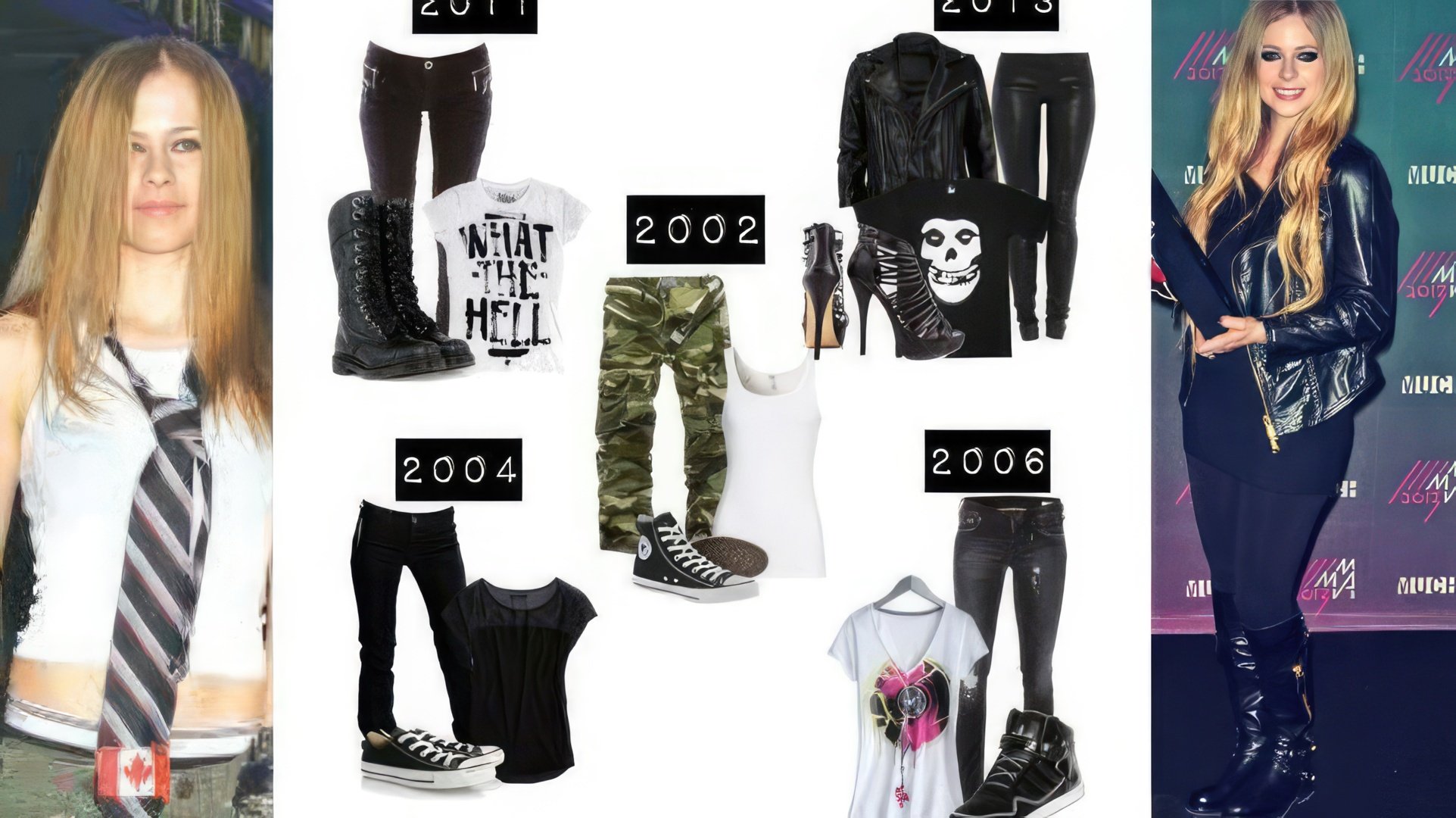 At seventeen, following the release of "Let Go," fame overwhelmed her. In Canada, the UK, and Australia, the album topped the charts and later went quadruple platinum in the US. Songs like "Complicated," "I'm With You," and "Sk8er Boi" played daily on MTV and major radio stations.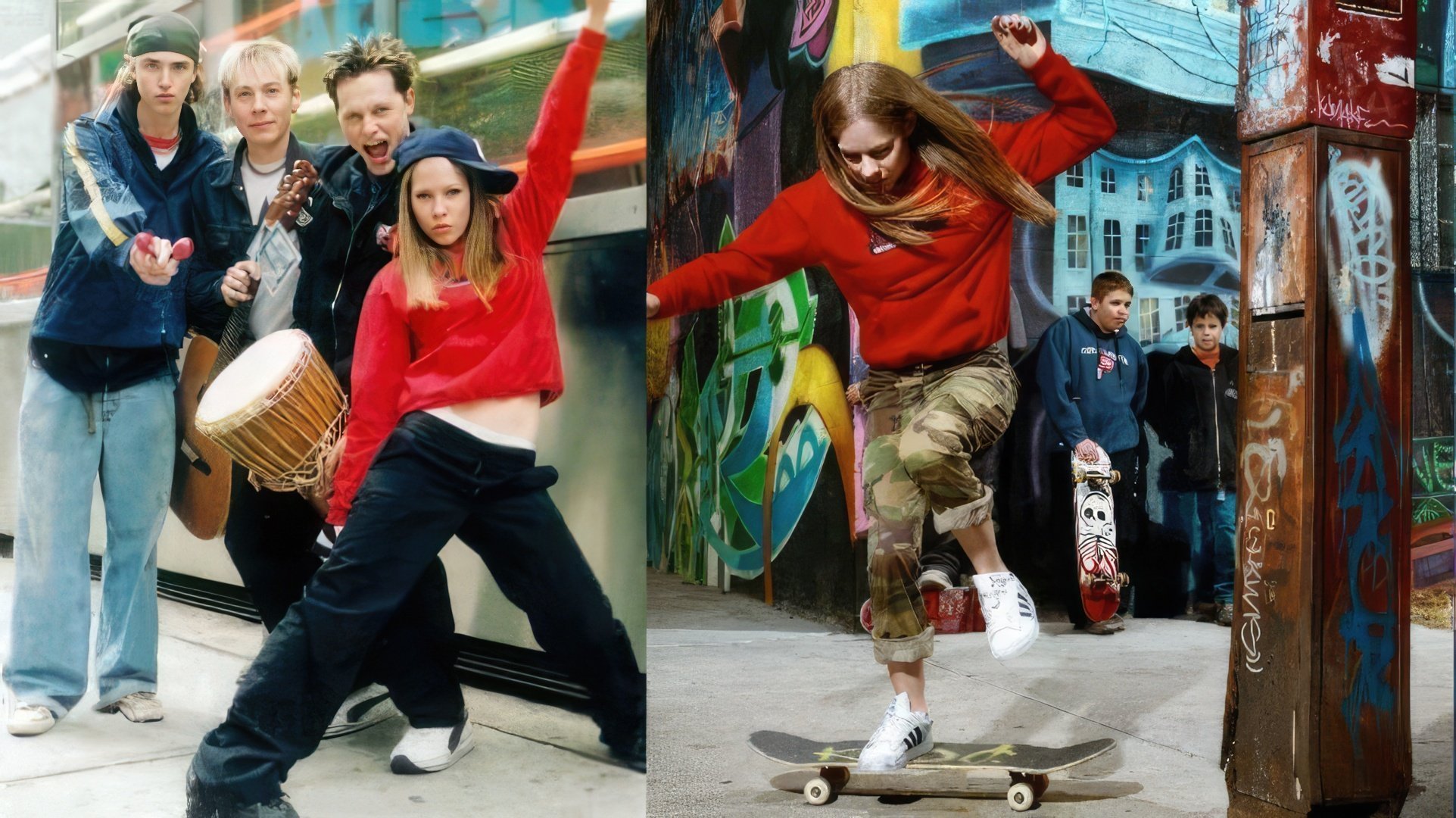 "Let Go" would have been the best-selling album of 2002 if not for Eminem's "The Eminem Show" which firmly held the top spot. As producers noted, "this 5-foot tall tomboy inspired an army of 'Lavignettes,' who wore out her albums and diligently copied her style." Lavigne admitted that the intense focus on her work nearly overwhelmed her:
It was very tough. I found it hard to talk to adults. I'd give one-word answers to all their questions. But I gradually learned and grew, and it became much easier for me.
That same year, she was nominated for a Grammy five times, including "Song of the Year" for "I'm with You". At the MTV VMA, she was named Best Artist of the Year. Fans dubbed her the "anti-Britney", hinting at a revolution in the pop music world dominated by scantily-clad starlets like Britney Spears and Christina Aguilera. Avril was against this term, but experts credited it for her skyrocketing popularity: "Boys find her more... approachable than beauties like Britney, and girls find it easier to relate to Avril, who is essentially an ordinary teenager."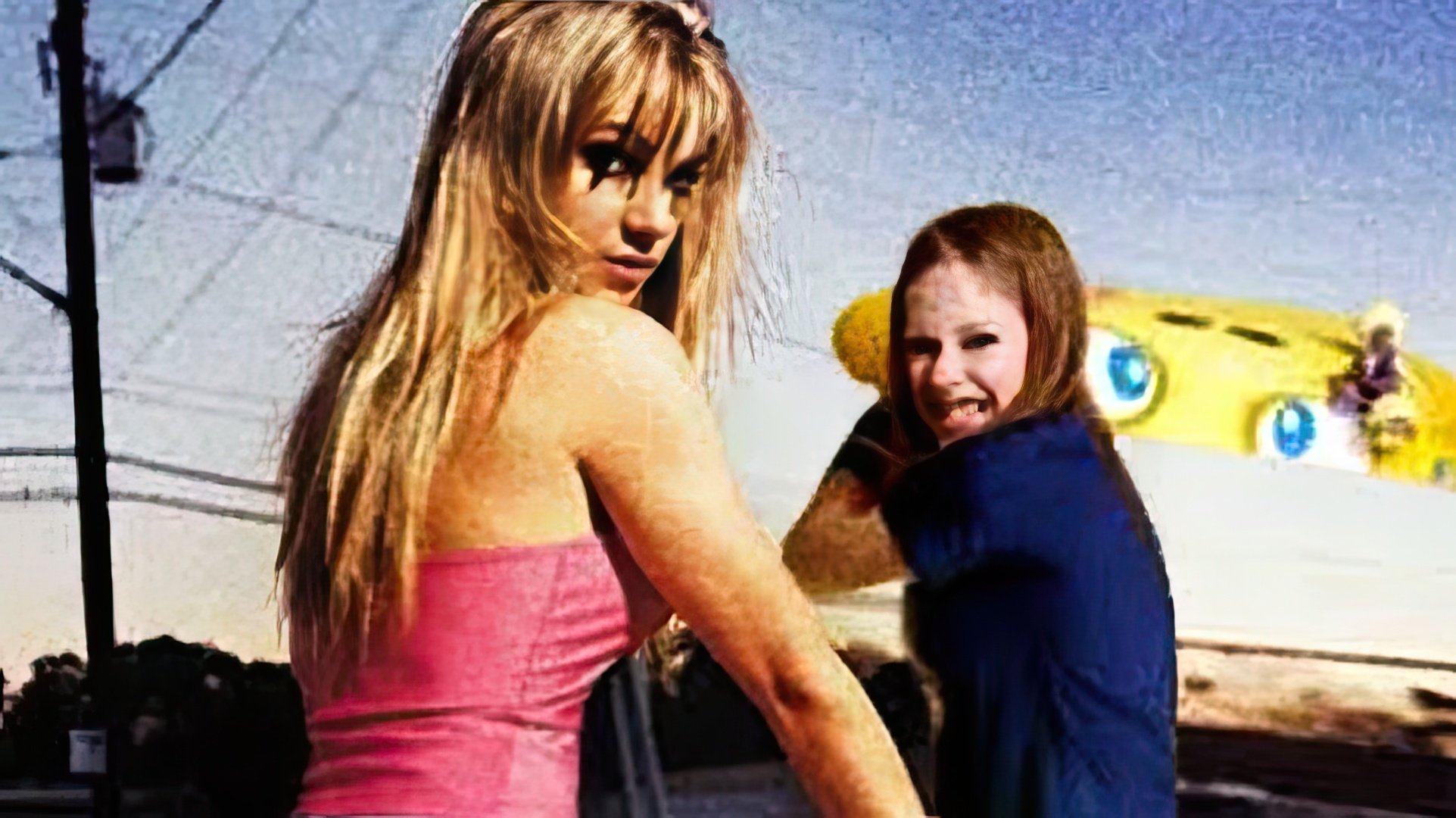 Avril solidified her unparalleled success with her next album titled "Under My Skin" (2004). The album topped the charts in the same countries as her first, but this time also included Mexico and Japan. Worldwide sales exceeded eight million copies. Particularly popular tracks were "Don't Tell Me" and "My Happy Ending."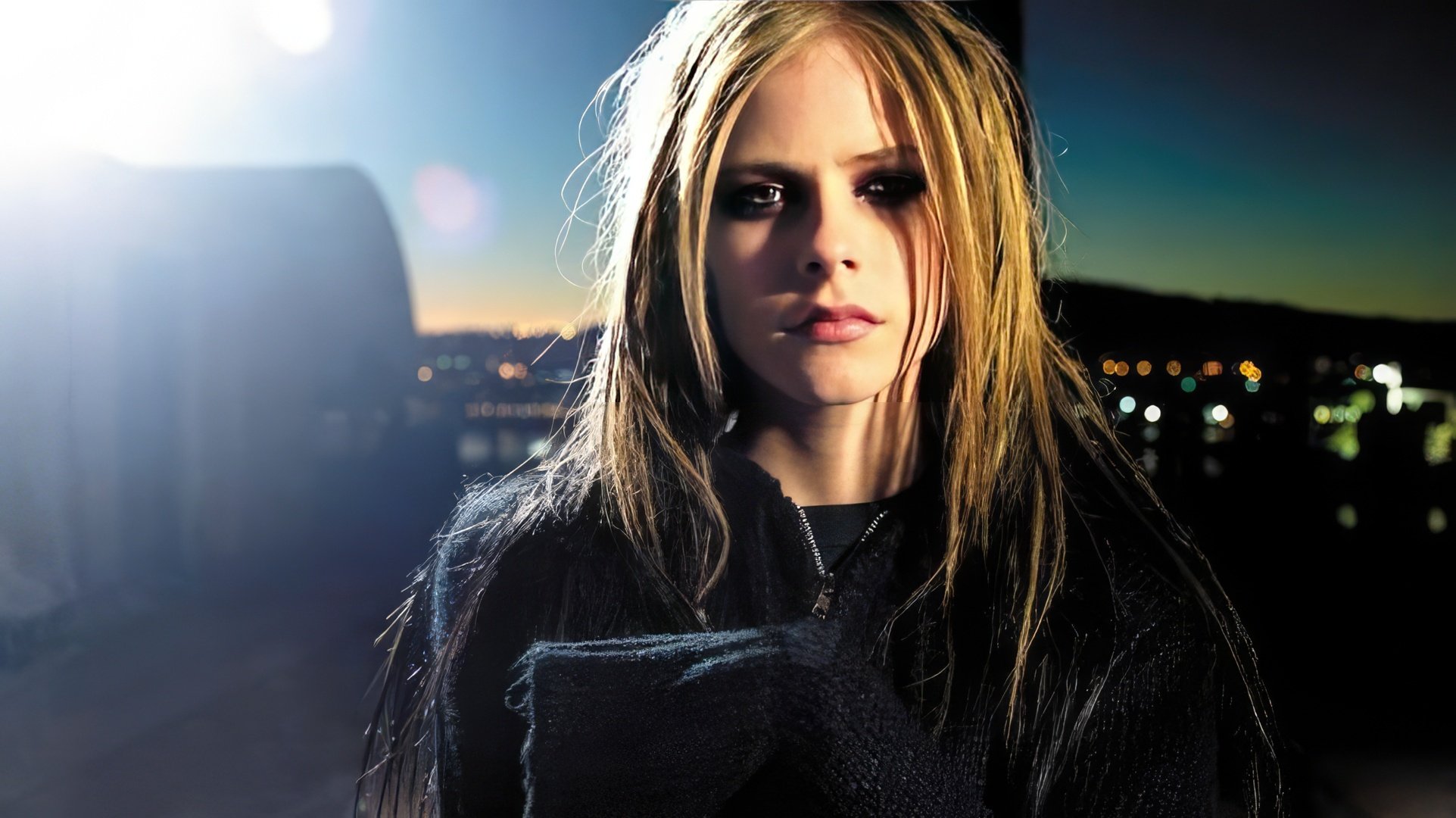 The album received overwhelmingly positive reviews, with praise for Avril's "artistic independence", "rebellious spirit, sharp lyrics, and fast rhythms". Her professional growth was evident, especially in the melancholic ballad "Slipped Away", inspired by her grandfather's passing. Most of the tracks were co-written with Canadian singer-songwriter Chantal Kreviazuk. Avril performed acoustic versions during tours of American and Canadian shopping malls with guitarist Evan Taubenfeld. Avril's first world tour, spanning one and a half years, started at the end of 2004, covering all continents. During this period, her songs were featured in the soundtracks of "The Princess Diaries 2" and "The SpongeBob SquarePants Movie".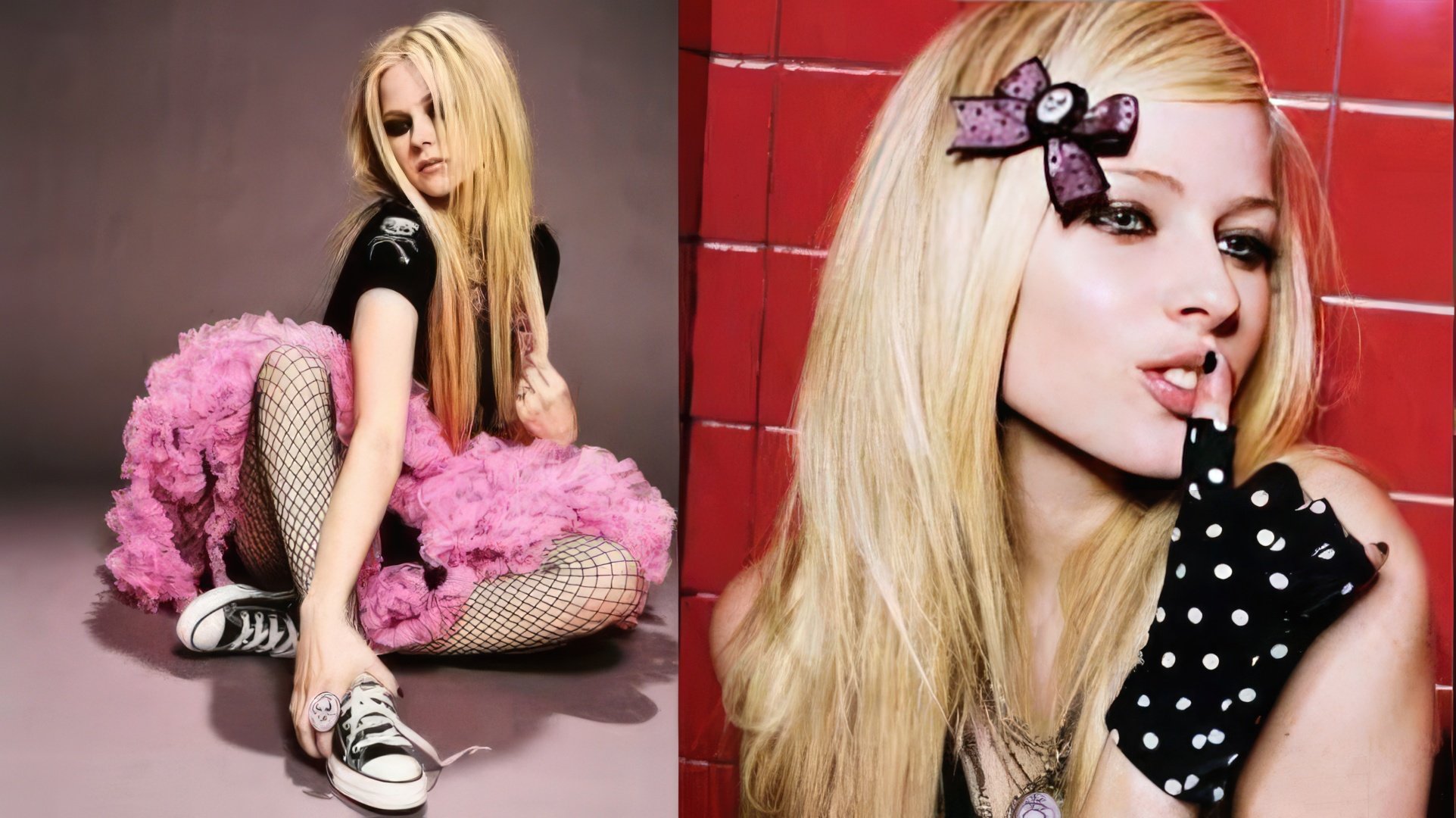 Avril was at the height of her fame. Newspapers detailed her engagement to the frontman of the Canadian pop-punk band Sum 41, Deryck Whibley. She passionately continued her work, writing new songs, and in spring 2007, her third album "The Best Damn Thing" was released, gaining recognition mainly for its title track "Girlfriend".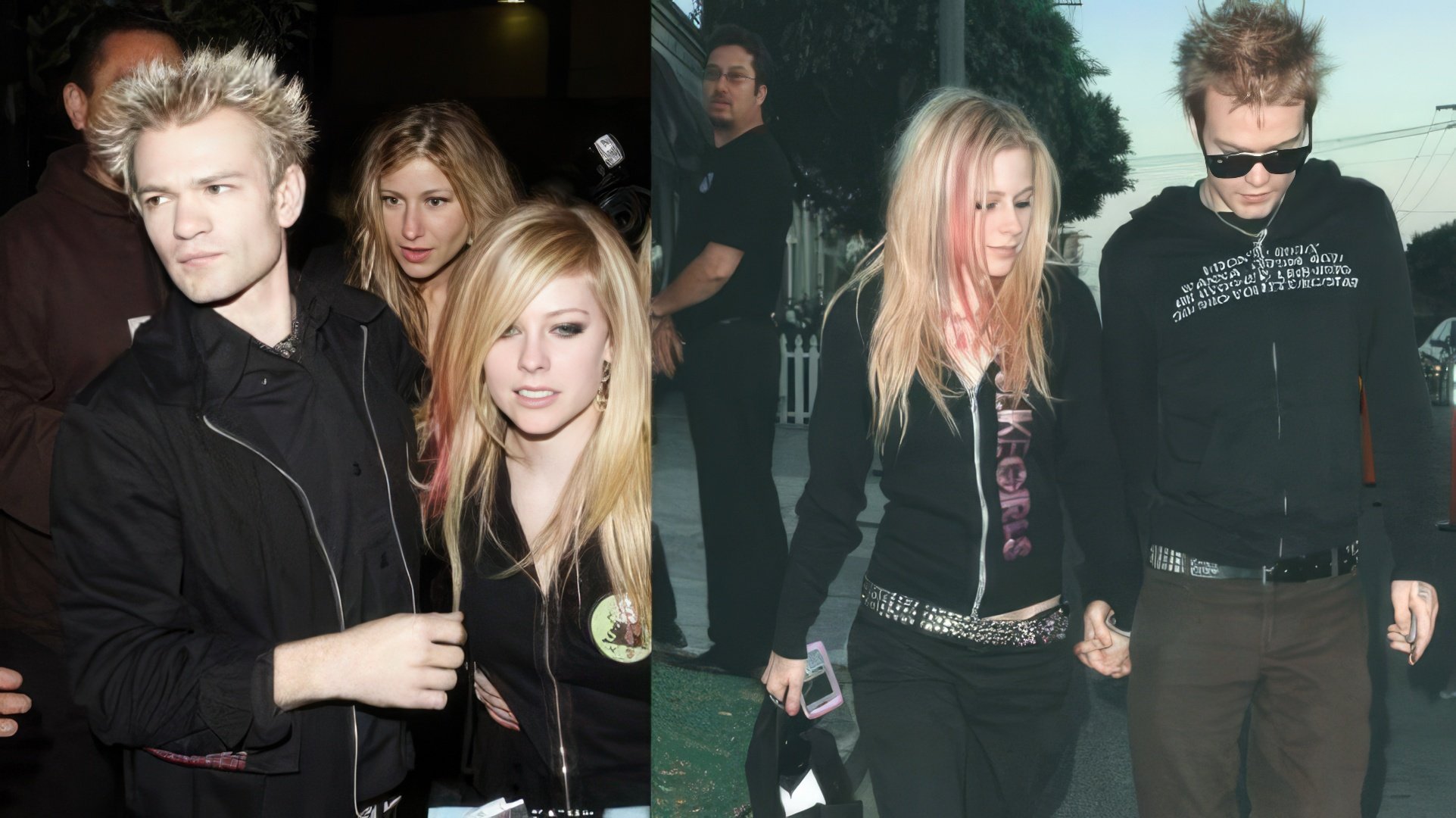 This song, which soon became incredibly popular, was recorded in seven languages, including Japanese and Mandarin. It topped the charts in countries including Spain, Germany, Portugal, France, and Italy. The song was recognized as one of the most famous of the decade. The album also won several prestigious awards, including a Grammy.
Plagiarism or Originality
As Avril's popularity grew, she faced accusations of stealing others' lyrics. The band "The Rubinoos" claimed plagiarism in the chorus of her song "Girlfriend." Avril's manager pointed out that the band itself could be accused of borrowing from the "Rolling Stones," and Avril had never heard their song. The lawsuit resulted in an agreement that such choruses (like "Hey, hey, hey, yo, yo") are common among many artists. Soon after, Chantal Kreviazuk publicly accused Avril of stealing the song "Contagious" and included it in her album. Chantal called Avril's act unethical and announced that they would not collaborate in the future. In response, Avril stated that the song's title coincidentally matched Chantal's and that they co-wrote it with Evan Taubenfeld.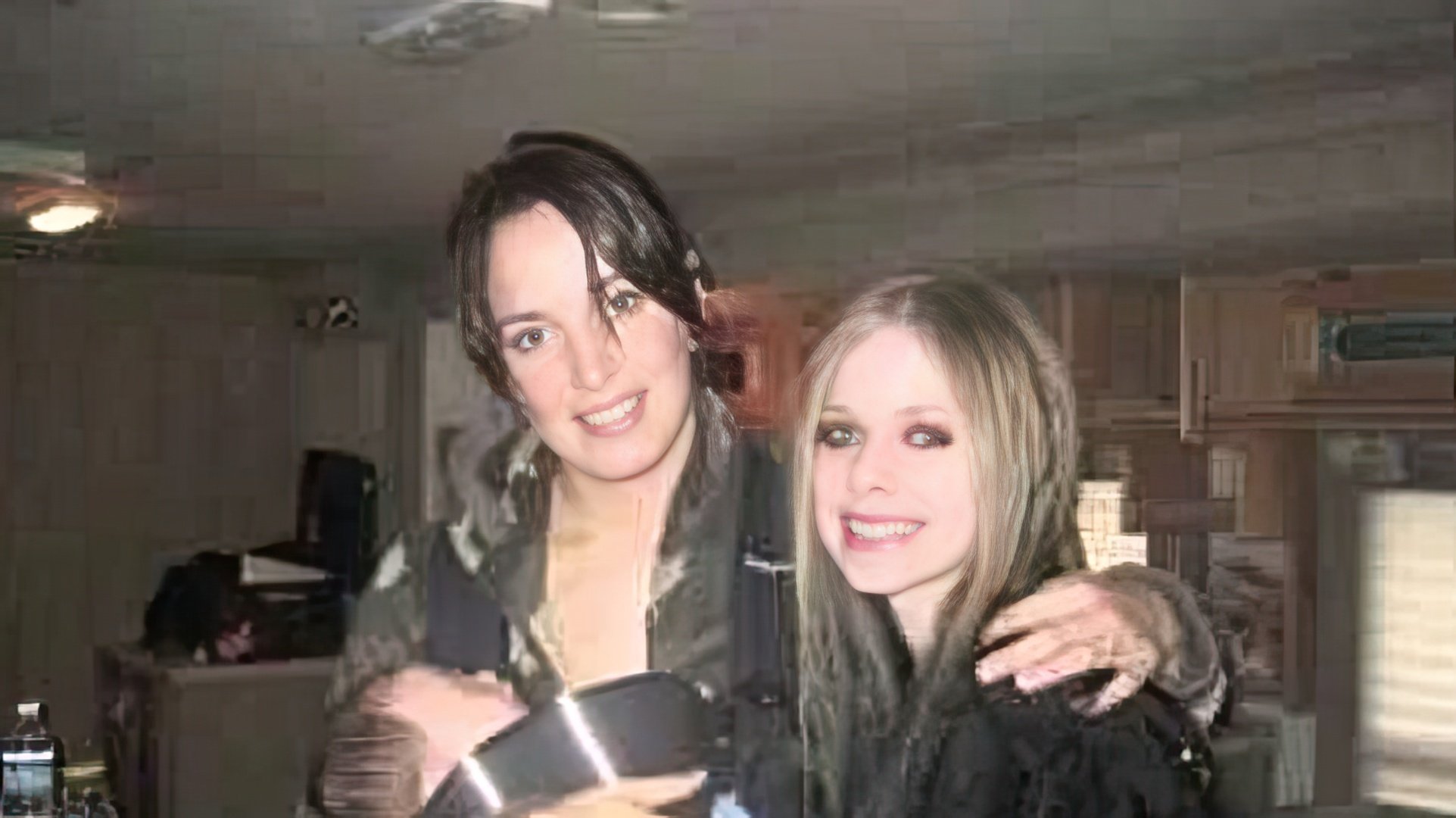 To add to the controversies, Rolling Stone magazine claimed that the beginning of Avril's song "I Don't Have to Try" sounded identical to the start of Peaches' song "I'm the Kinda." Online, fans of both artists even started a sort of battle. Meanwhile, Avril was already working on a new album. Its release got delayed multiple times, but in early spring 2011, fans finally saw the long-awaited "Goodbye Lullaby" album. It went gold in Australia and platinum in Canada, Brazil, and Japan. Avril described it as "very serious":
I challenged myself and aimed to write about things I hadn't touched before. Love is a theme, but many songs are about life. I experienced a lot in a few years, and some songs just wrote themselves. Ideas and lyrics flowed, and all I had to do was grab my phone to jot down the lyrics and hum the tune.
Fifth Album and Illness
Just three months after the album's release, Lavigne announced she was working on singles for her fifth album and that eight songs were already done. She decided the next album should be different from the last, more upbeat and closer to her early style. She even mentioned two songs for the new album – "Fine" and "Gone" – and shared that she was collaborating with the production duo "The Runners." However, by the end of 2012, she switched to another recording studio overseen by L.A. Reid.

Throughout the year, Avril announced several singles she planned for the album and presented them on various shows. In one interview, she confirmed she was still in the studio and had only one song left to write. In another, she mentioned having recorded enough songs for two albums, not just one as originally planned. In the fall of 2013, fans finally saw the fifth album, self-titled "Avril Lavigne."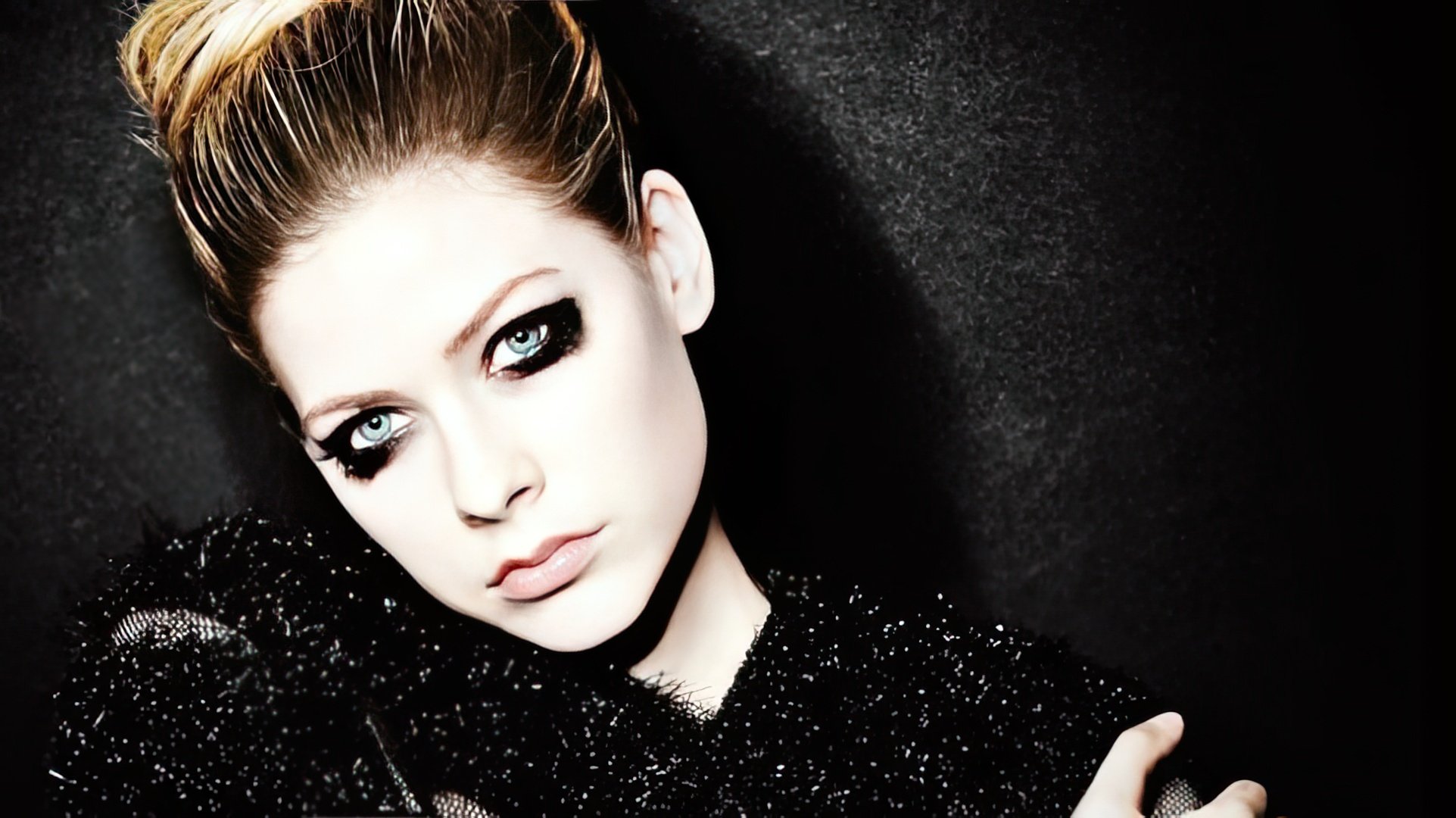 Afterwards, fans noticed that Lavigne's productivity sharply declined and speculated about what might have happened to their favorite artist. Only in 2015 did she reveal that she had been struck by Lyme disease, which sidelined her for nearly two years:
I was bedridden for five months... I lived in Los Angeles, and it felt like the worst time of my life. I visited many specialists, the best doctors, but they just looked at their computers and told me I had chronic fatigue syndrome and should try to get out of bed and play the piano. They diagnosed me with depression.
In reality, the infectious disease that had confined the singer to her bed resulted from a tick bite. Such an illness can have severe consequences, and without timely diagnosis, it can even be fatal. Fortunately, by the end of 2015, Avril had largely recovered, though she underwent extensive treatment.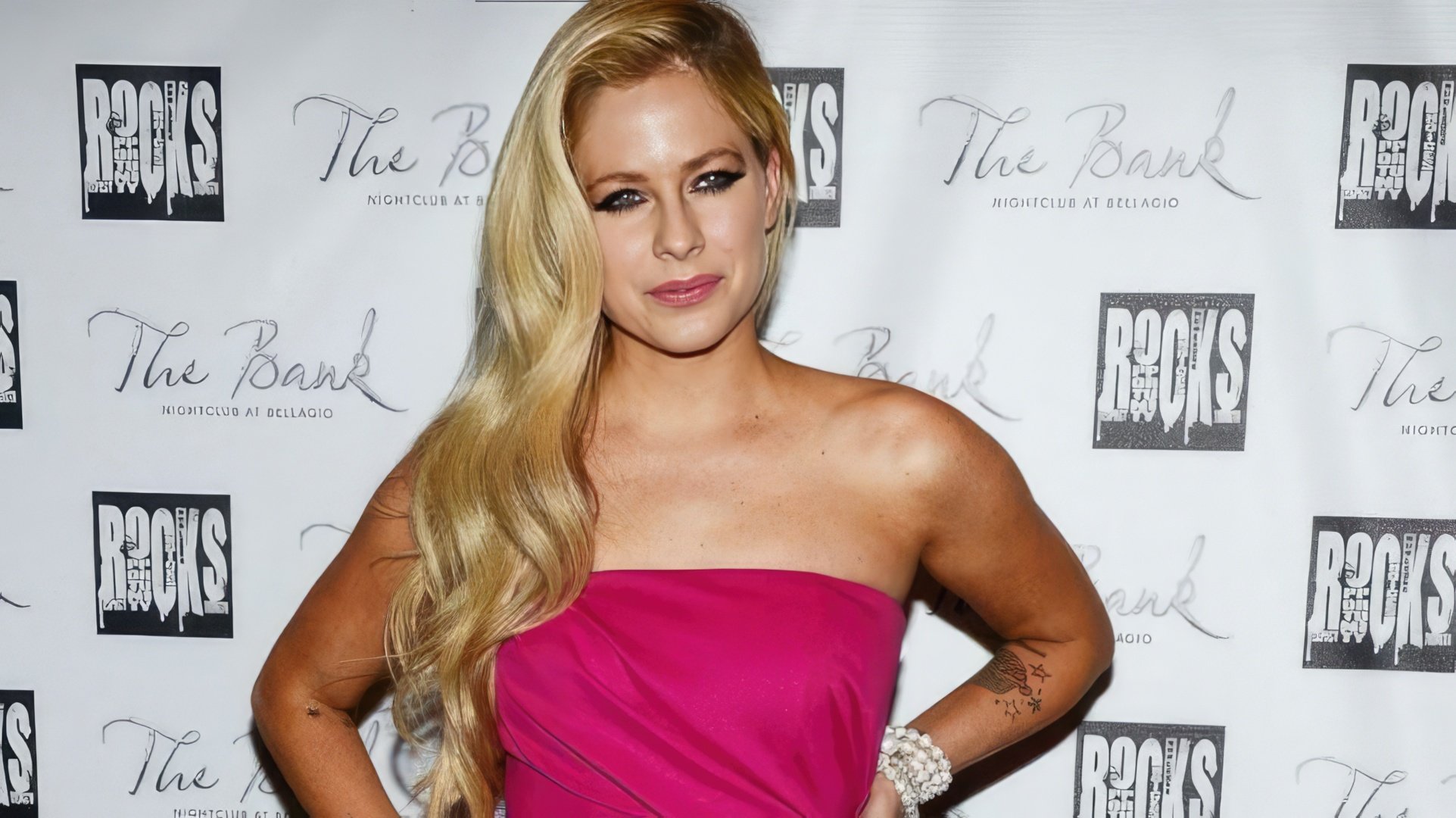 After turning thirty, Avril seemed to vanish from the scene. Her long creative silence was explained as, "I'm scared to return to music after Lyme disease." At some point, fans concocted a bizarre theory that the real Avril Lavigne had died long ago, and a doppelgänger now performed in her place. They cited as evidence suddenly missing small birthmarks on her hand that can't be removed. This "double" was identified as a singer named Melissa. Some analyzed the voices of both and concluded they were identical. Of course, this is nothing more than a whimsical conspiracy theory.
Return to the Stage
In 2019, after releasing her sixth album, "Head Above Water", Avril Lavigne embarked on an extensive world tour. The album, like her previous works, topped the charts in Canada, Australia, Japan, and several European countries.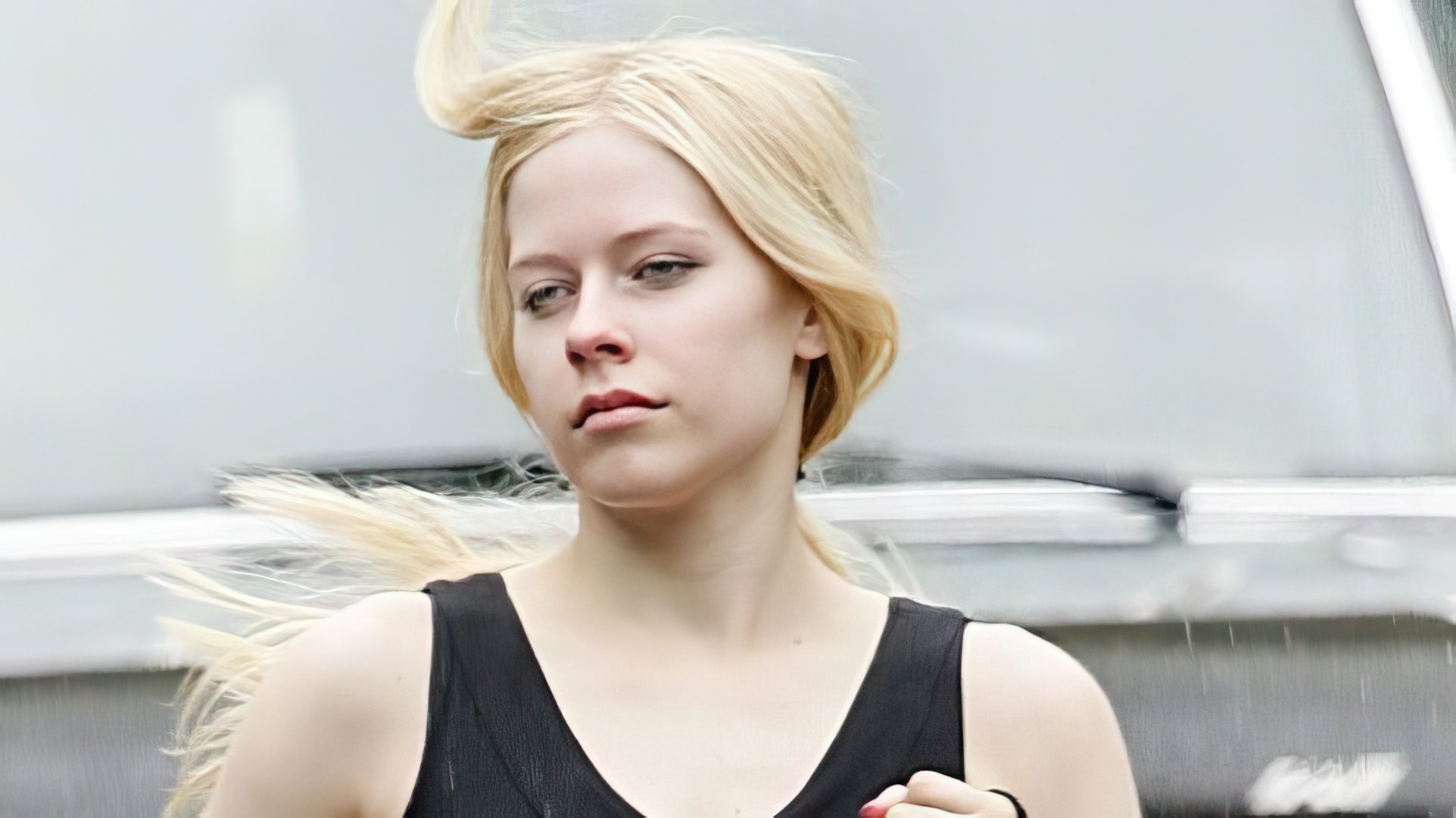 The singer's image evolved. Once known as the "anti-Britney" and one of the sexiest vegetarians, she began appearing on stage in more "mature" outfits, leaving behind her rocker tank tops.

In April 2020, to support COVID-19 patients, Avril Lavigne re-recorded the track "Warrior", renaming it "We Are Warriors". She donated all proceeds from the song to Project HOPE. Regarding her plans for 2021, Lavigne noted that she intends to release "some music" and has already started laying the groundwork for a new album.
Film Roles
While Avril climbed the musical heights, she also ventured into acting and voiceovers. In the TV series "Sabrina the Teenage Witch", she played a singer in a club and performed her song "Sk8er Boi". In the film "Going the Distance", the main characters seemingly bump into her backstage. Lavigne had a cameo as a Much Music Video Awards participant, performing "Losing Grip".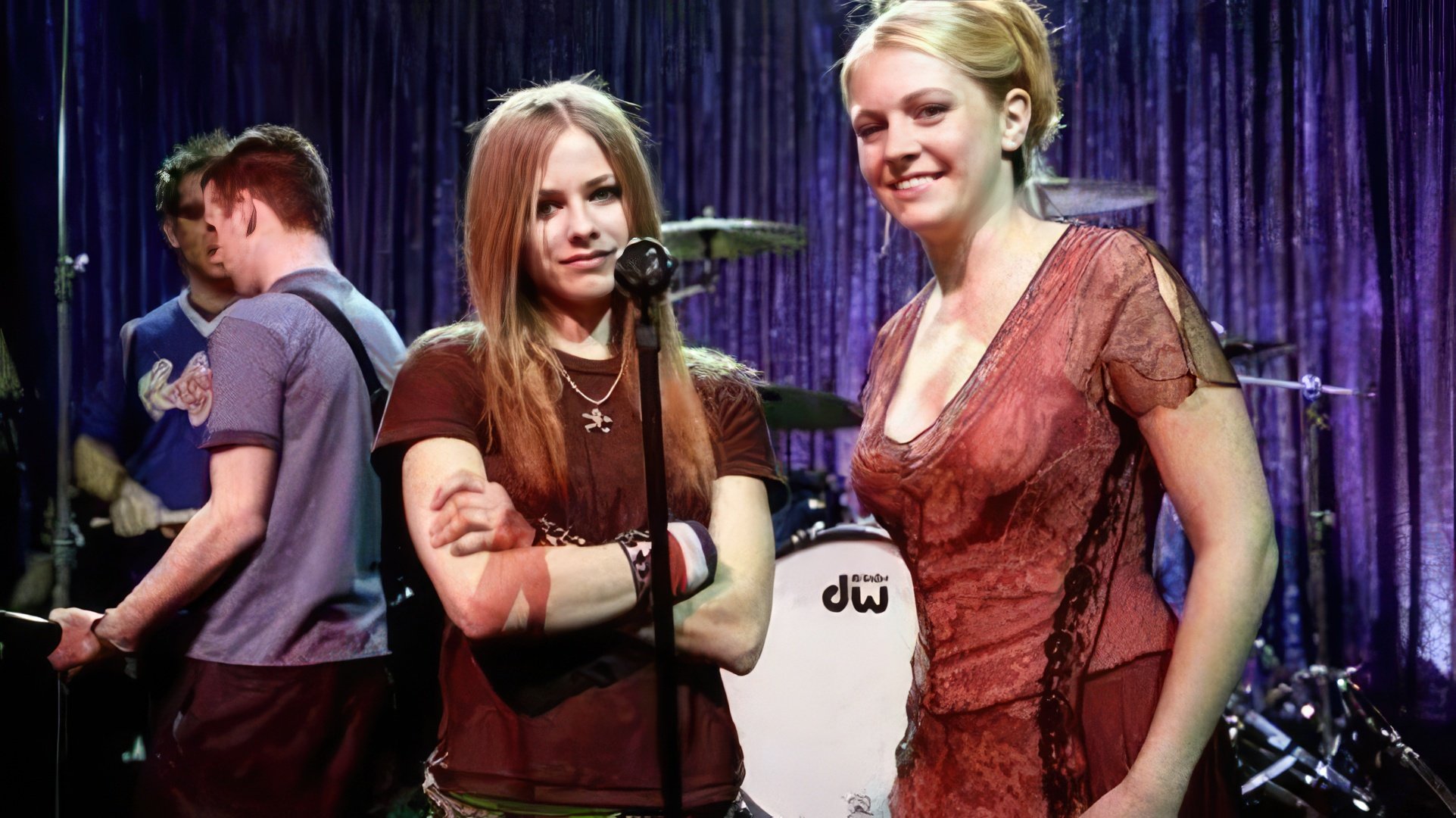 In New Mexico, where the drama "The Flock" starring Richard Gere was being filmed, Avril took on the role of a suspect's girlfriend. Between takes, she enjoyed discussing the nuances of acting with the Hollywood veteran.
Lavigne appeared as Alice in Richard Linklater's "Fast Food Nation". She voiced the possum Heather in "Over the Hedge". She enjoyed doing the voiceover, as she could work independently on her character without being in a large group. Lavigne was thrilled to attend the 59th Cannes Film Festival as part of the cast of two opening films. She earned a spot as the seventh top Canadian actress in Hollywood.
Entrepreneur and Philanthropist
In addition to her music career, Lavigne is a successful businesswoman who has designed new guitar models and launched a youth clothing line, Abbey Dawn. In an interview, the singer expressed her joy at being able to design items that teenagers love but struggle to find in stores.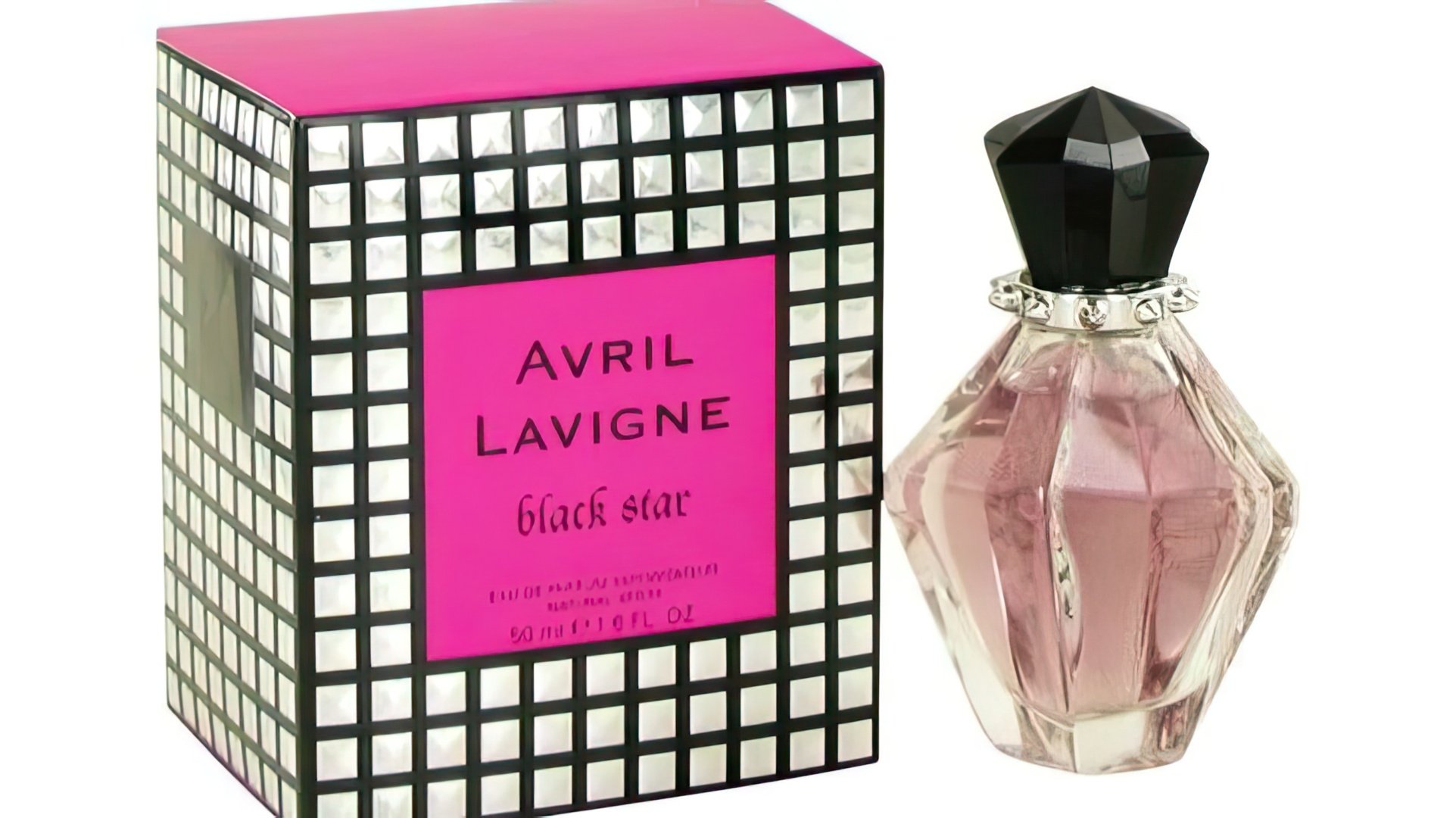 After a while, Lavigne developed a genuine interest in fragrances and created "Black Star," which was released in Europe, America, and Canada. She described her project saying:
I wanted to see a star-shaped bottle, and my colors – pink and black. Black Star fragrance stands for being different, standing out in the crowd, and always reaching for the stars.
The central theme of the fragrance is Lavigne's call to follow one's dreams, understand that individuality is right and normal, and that being oneself is perfectly okay. The perfume was nominated for the "perfume Oscar" – the Fi-Fi award. A short time later, another fragrance, "Forbidden Rose", was introduced with the slogan "Dare to discover."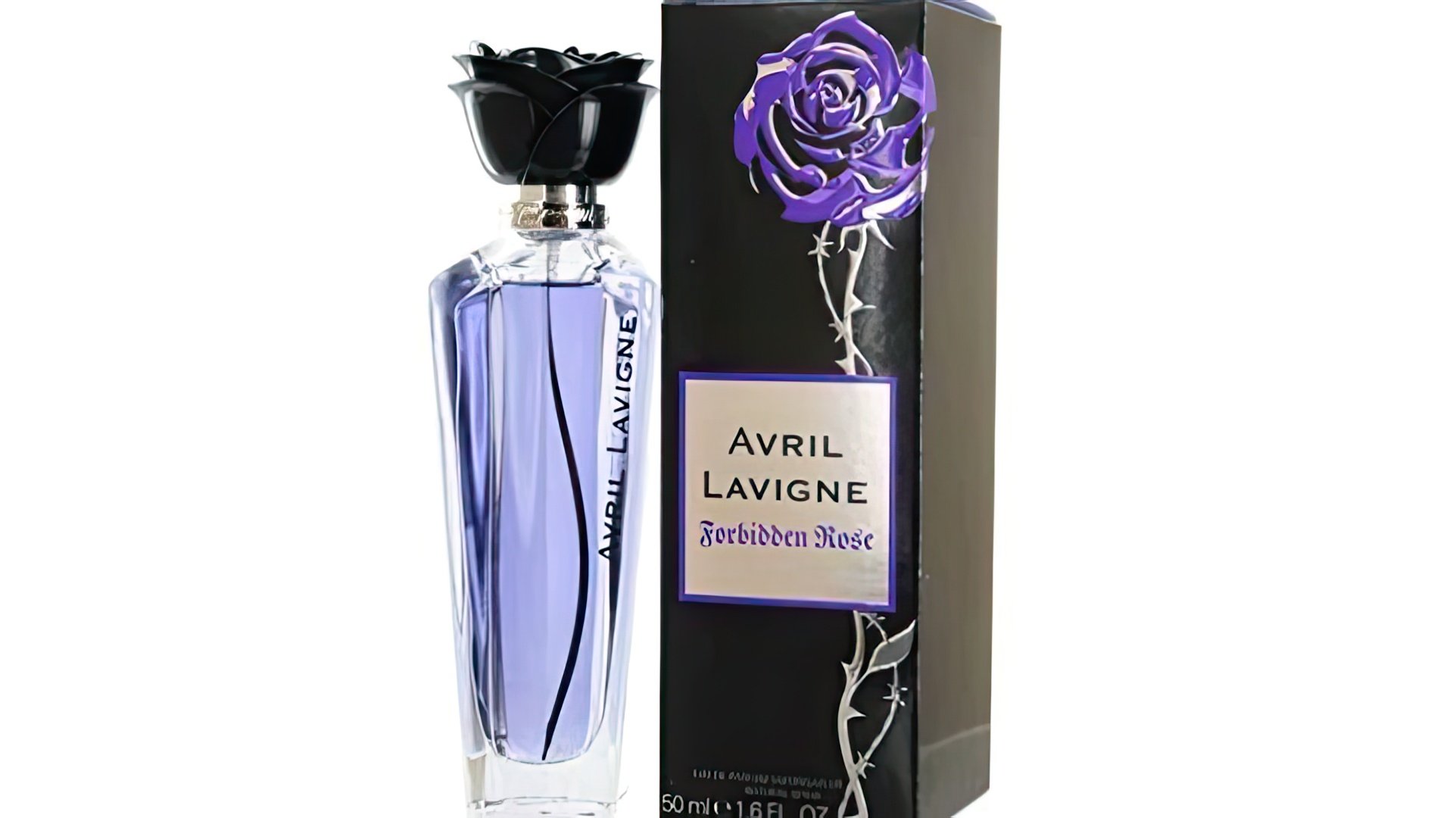 Actively participating in various charitable events and being a member of several non-profit organizations, Lavigne founded her own foundation in 2010. Its mission is to help teenagers with serious illnesses and children with disabilities.
Avril Lavigne's Personal Life
From 1999 to 2003, Lavigne dated Blake Thompson, Jim Bakel, and Jesse Colburn consecutively.

In 2004, she began dating Deryck Whibley from Sum 41 and even got a tattoo on her hand: the letter "D" inside a small pink heart. During a trip to Venice in 2005, Whibley proposed to Lavigne, and they got married in the summer of 2006.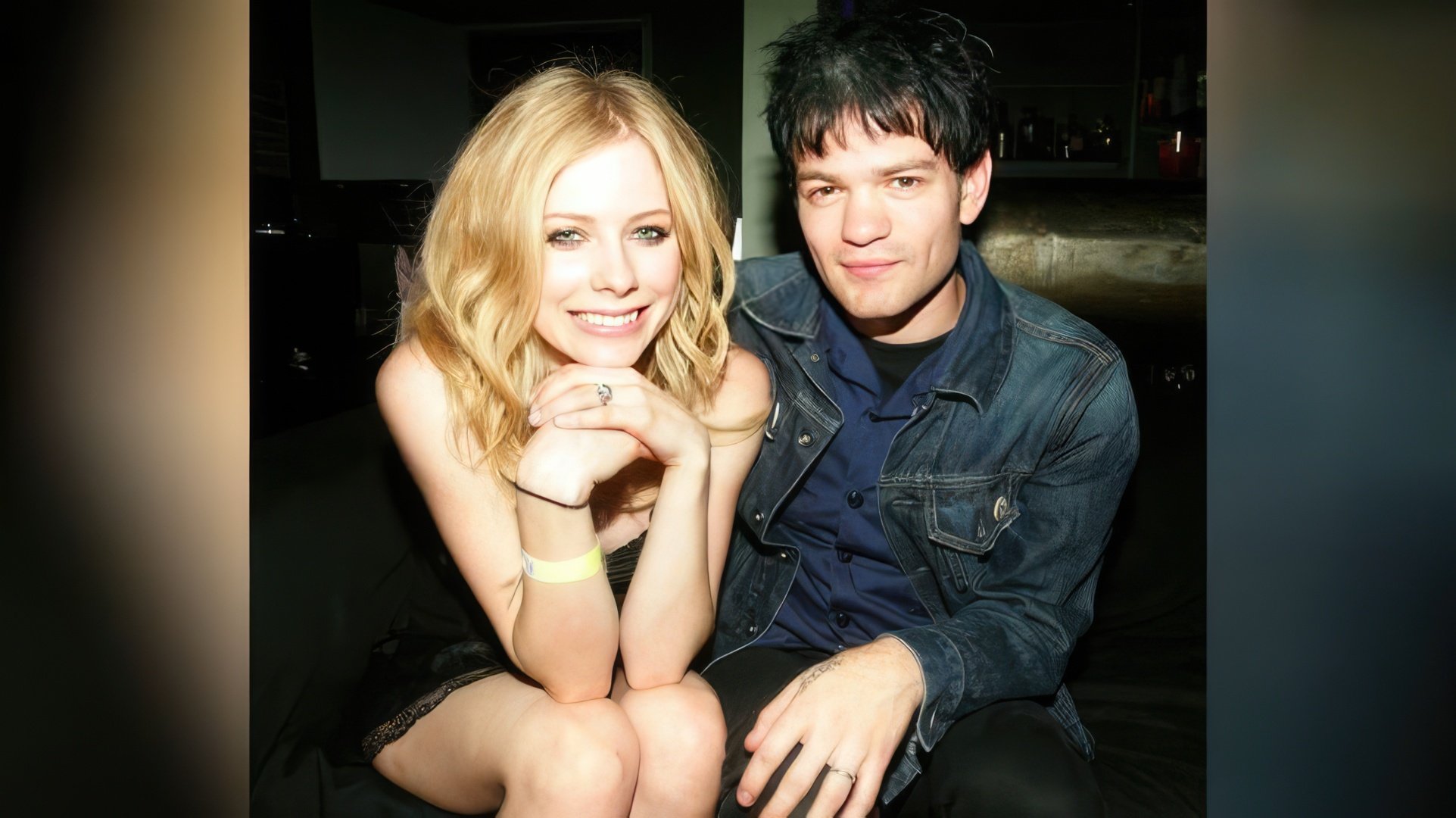 Initially, Lavigne desired a gothic or rock-n-roll themed wedding, but her childhood dream of a white wedding dress prevailed, leading to a traditional ceremony.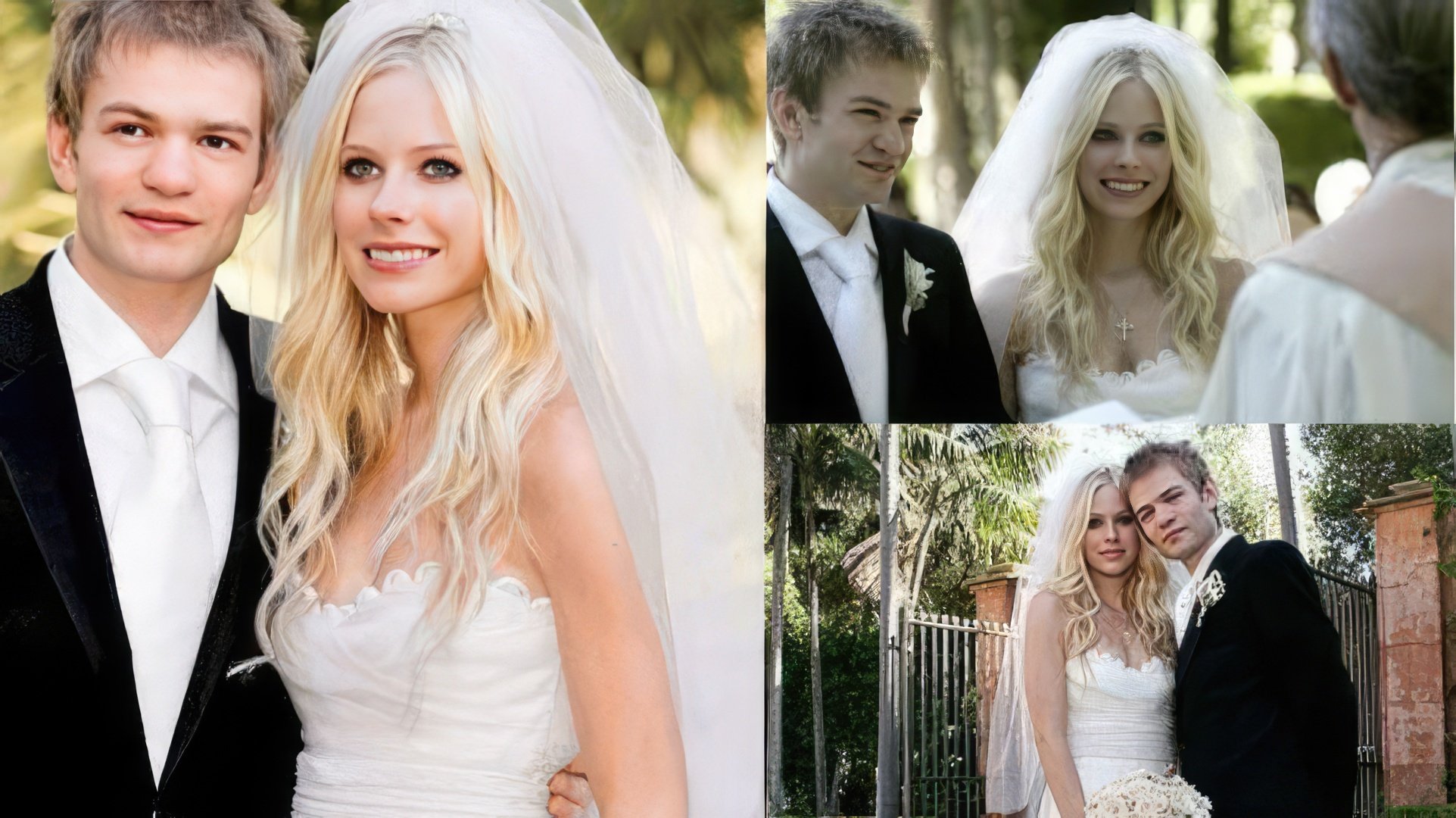 The couple lived together for three years before announcing their intention to split in 2009, due to Whibley's alcoholism. Often, he would wake up and, by 10 in the morning, was unable to speak coherently. Lavigne maintained a good relationship with her ex-husband. Whibley continued his drinking habits for several more years until he almost died from intoxication in 2014.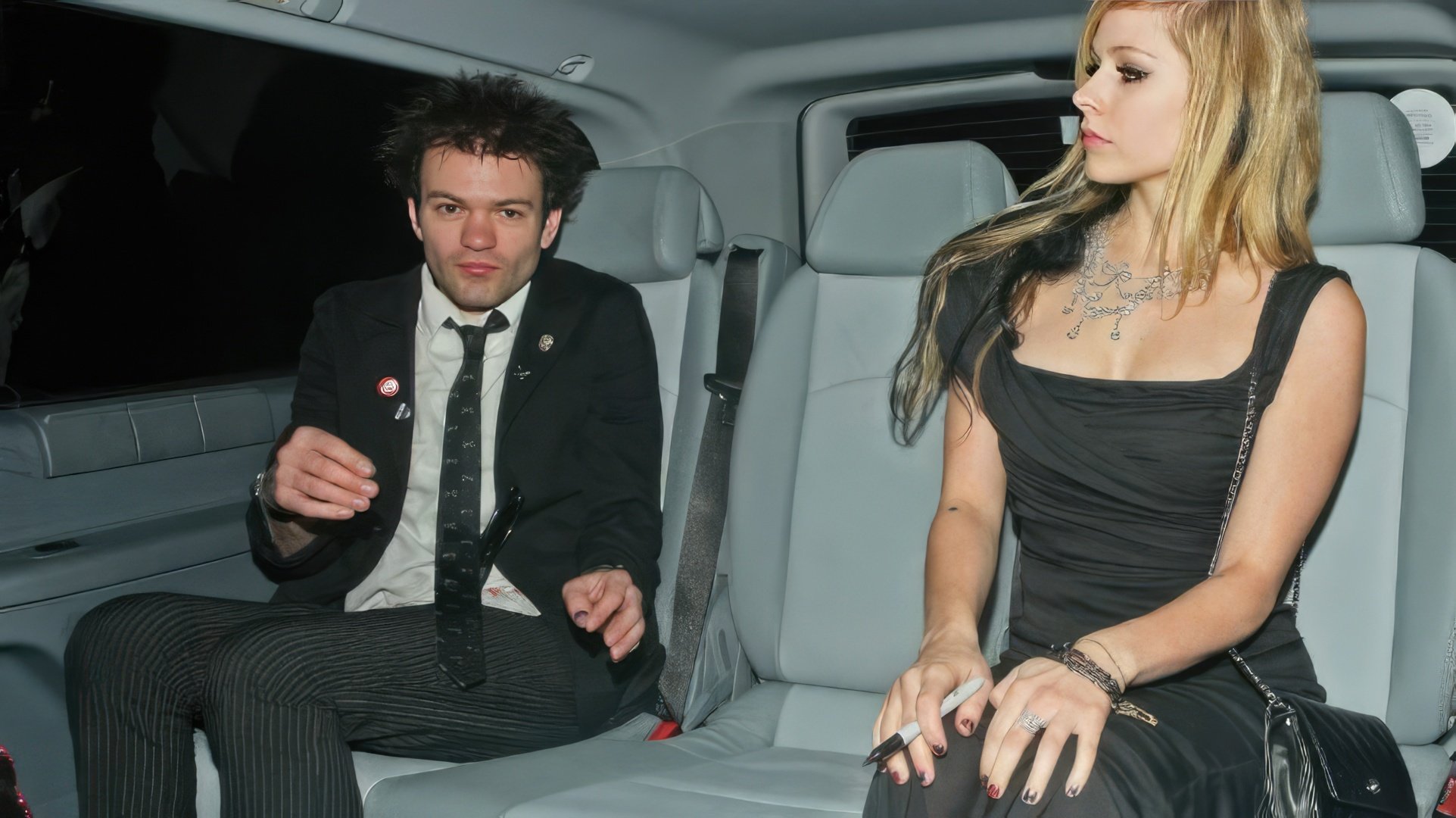 Even before their divorce, paparazzi often captured Lavigne spending time with Wilmer Valderrama, an actor known for his playboy reputation, followed by Andrew Levitas. The official divorce took place in 2010 when Deryck turned 30. According to Lavigne, she's grateful for the years they shared and that Whibley remained her friend.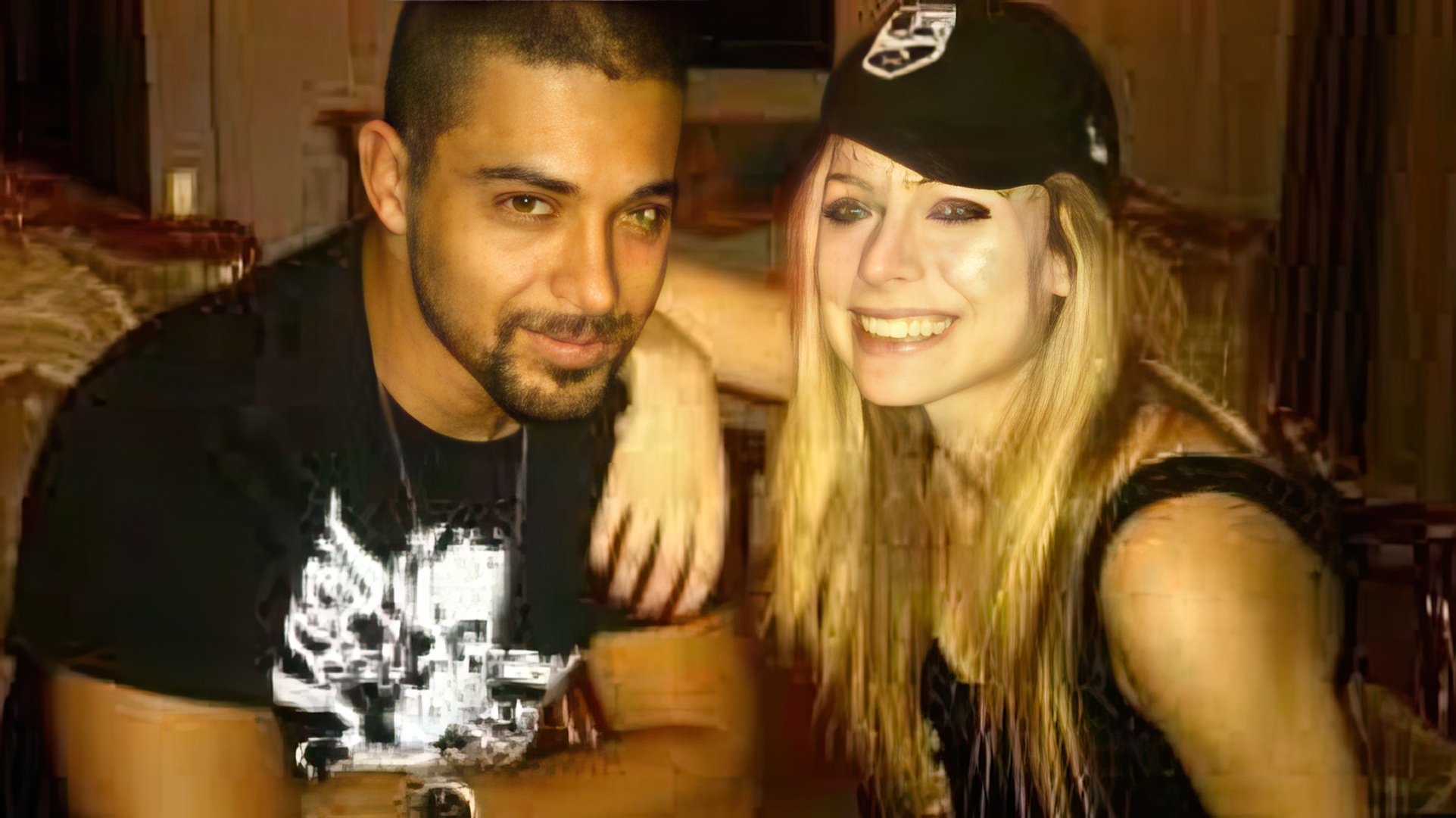 For a time, the singer dated reality TV star Brody Jenner, but in 2012 she fell in love with Chad Kroeger, the frontman of Nickelback. He proposed to Lavigne, and the two celebrated their nuptials in France on Canada Day in 2013. The couple lived together for two years, after which Avril announced their divorce on her Instagram.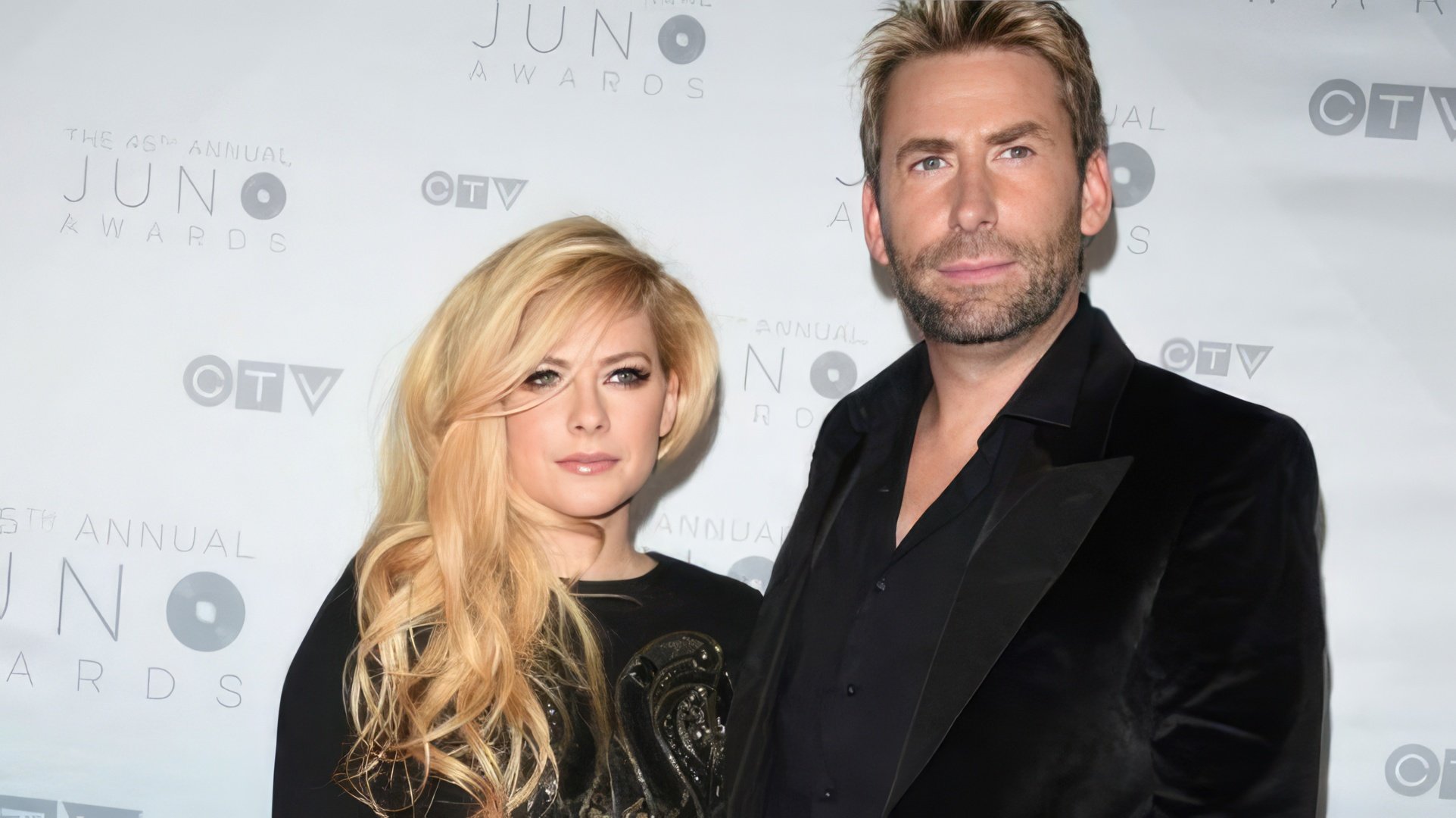 The next man in her life was J.R. Rotem, followed by Phillip Sarofim in 2018, the son of a Texan billionaire. Lavigne was spotted with him at various social events, and early in their relationship, they embarked on a romantic trip to Italy.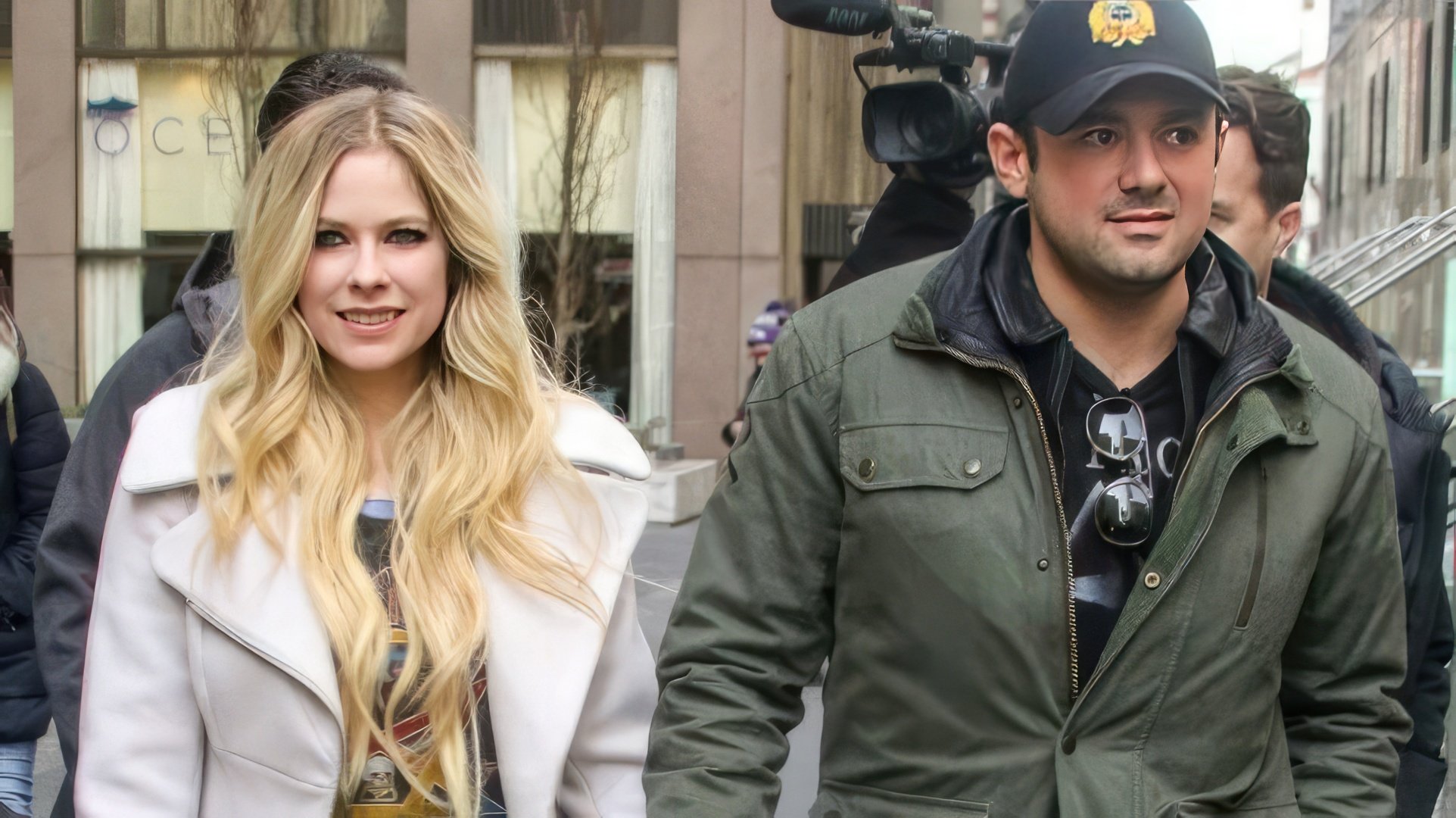 By the end of 2019, media outlets reported that 35-year-old Lavigne had ended her relationship with Phillip. The reasons remained undisclosed. Afterward, Avril dated rock musician Mod Sun (Derek Ryan Smith) and even featured in his music video for the song "Flames". Their relationship seemed serious, with Derek proposing to Avril in spring 2022. However, a year later, the singer called off the engagement.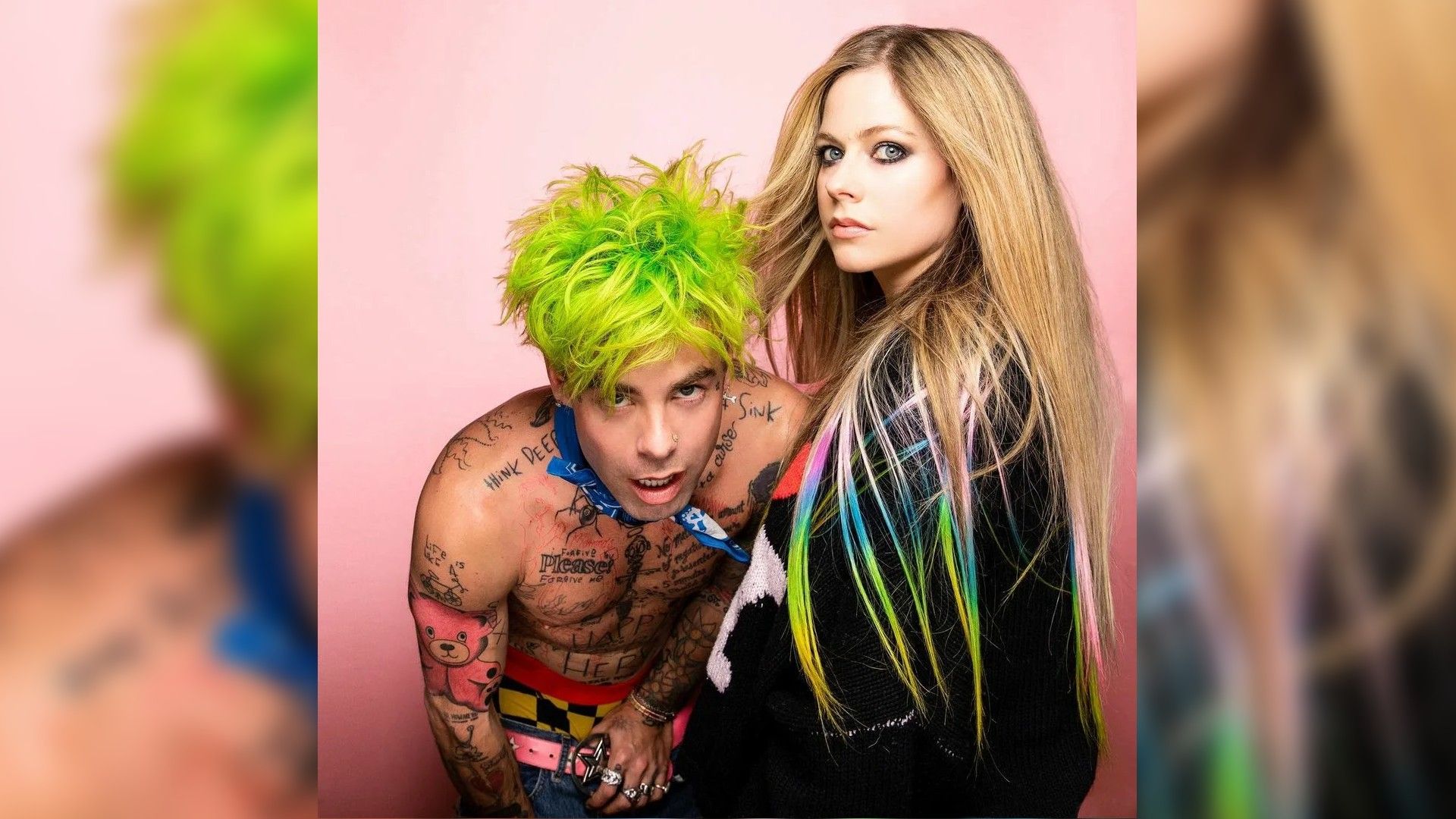 Subsequently, Lavigne had a brief fling with rapper Tyga.
Avril Lavigne Now
In February 2022, Avril Lavigne released her seventh studio album "Love Sux". Critics noted that Lavigne had returned to her roots, with the new songs resonating with the pop-punk vibe of her earlier albums. She collaborated with Mark Hoppus of Blink-182 on "All I Wanted", Machine Gun Kelly on "Bois Lie", and rapper Blackbear on "Love It When You Hate Me".
Press Ctrl+Enter If you find a mistake