Eminem Biography
Eminem (real name Marshall Bruce Mathers III) is an American rapper, music producer, and songwriter. He is one of the best-selling music artists globally, a fifteen-time Grammy Award recipient, and won an Oscar for Best Song for the film "8 Mile," in which he starred.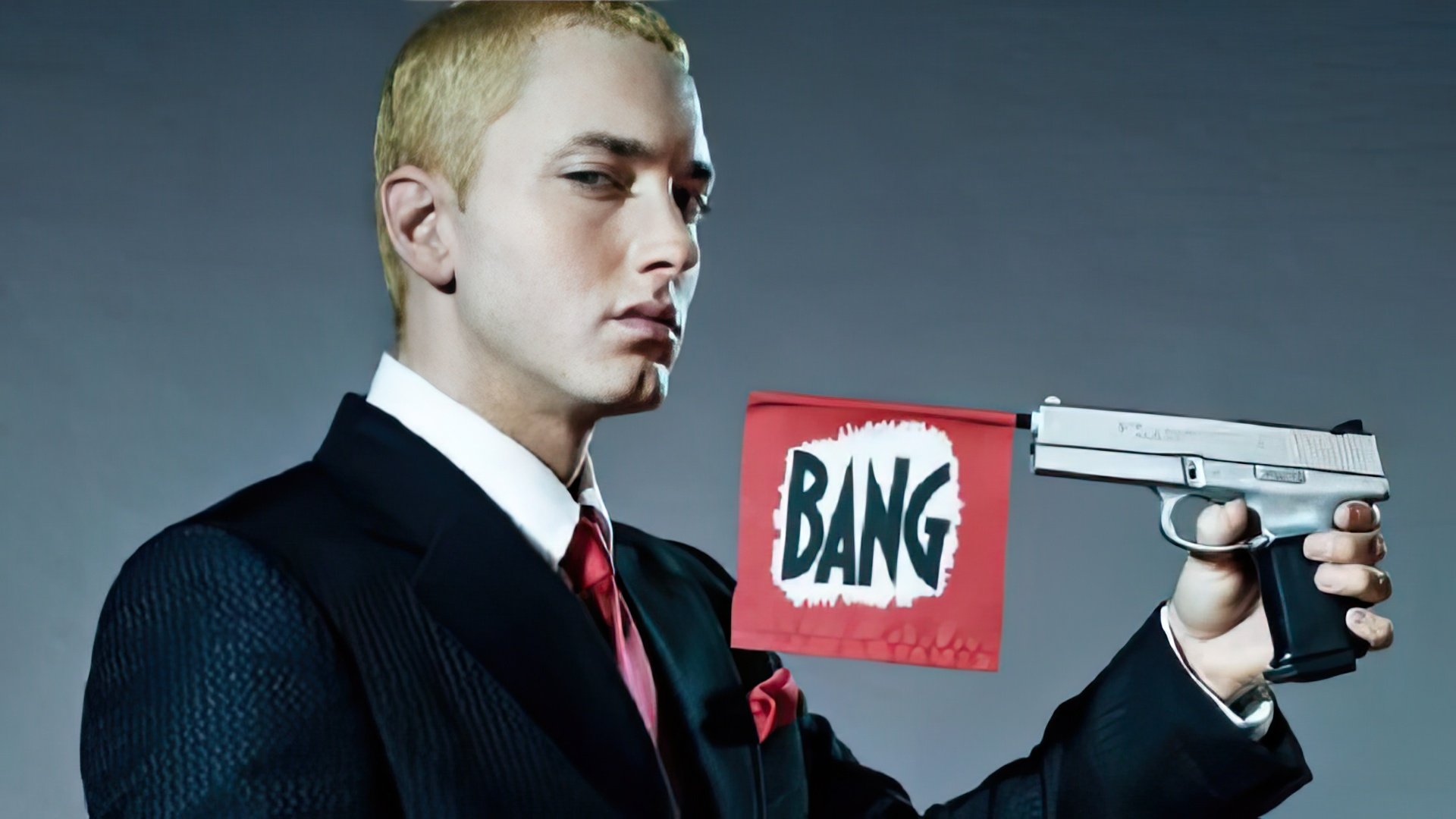 Early Life
Marshall Bruce Mathers III was born on October 17, 1972, in the small town of St. Joseph, Missouri, USA. His parents, Marshall Bruce Mathers Jr. and Deborah Rae (Nelson) Mathers-Briggs, were musicians who played in restaurants of the "Ramada" hotel chain. They married when Deborah was 15, and she soon gave birth to her son.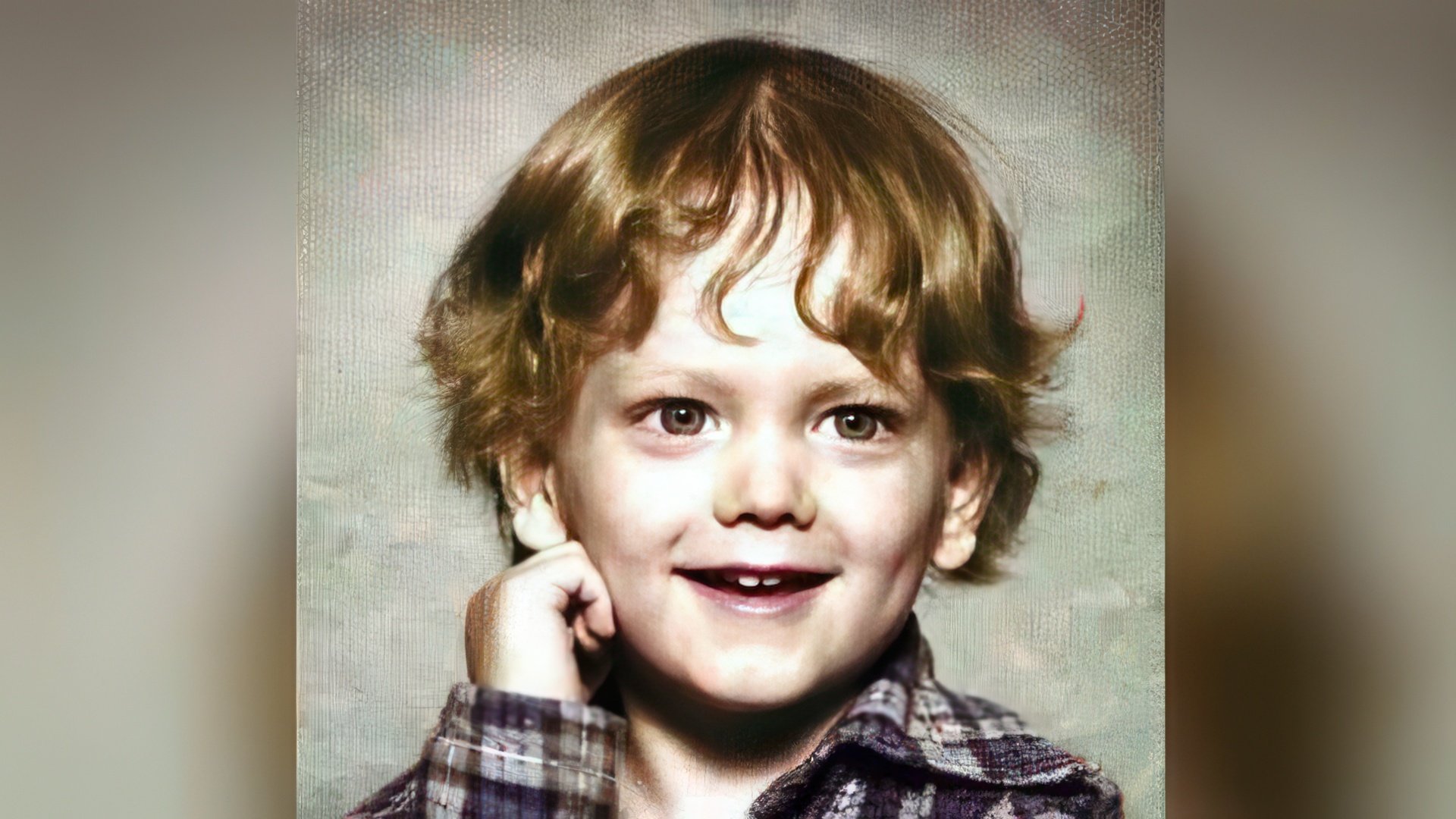 The delivery was arduous and protracted — it lasted 73 hours and nearly resulted in Deborah's death. Half a year later, Marshall's parents separated; his father moved to California, started a new family with two children, Michael and Sarah, and entirely forgot about his older son. Later, as a teenager, Marshall attempted to contact his father and wrote him several letters, but his father did not even open them and sent them back.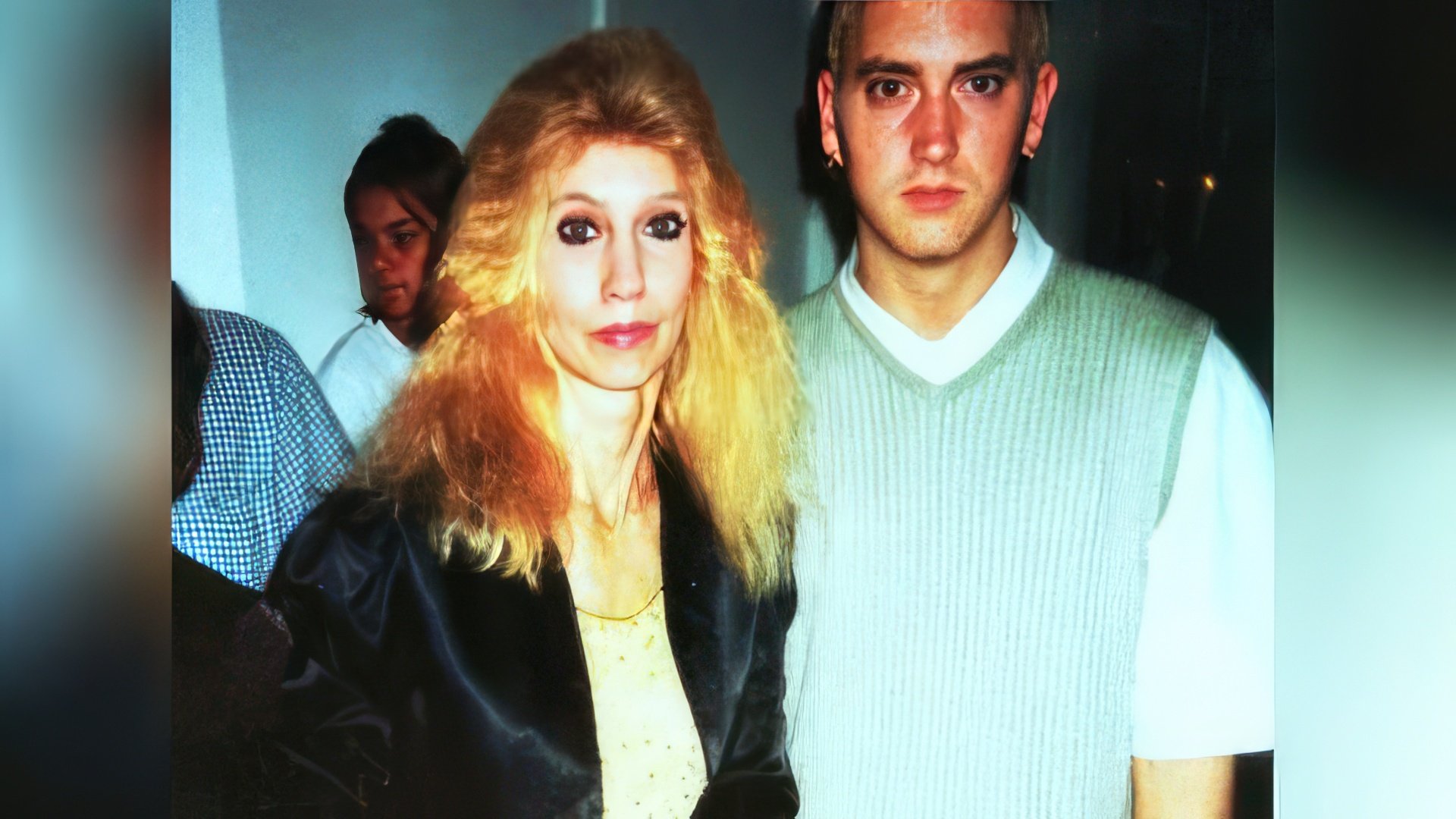 Attempting to arrange her personal life, his mother left the son when he was less than a year old, and from 1973 to 1977, the boy was raised by his cousin's grandmother, Edna. Then Deborah returned, but during her wanderings, she had developed a fondness for alcohol, and later she brought new stepfathers home several times, none of whom stayed for a long time.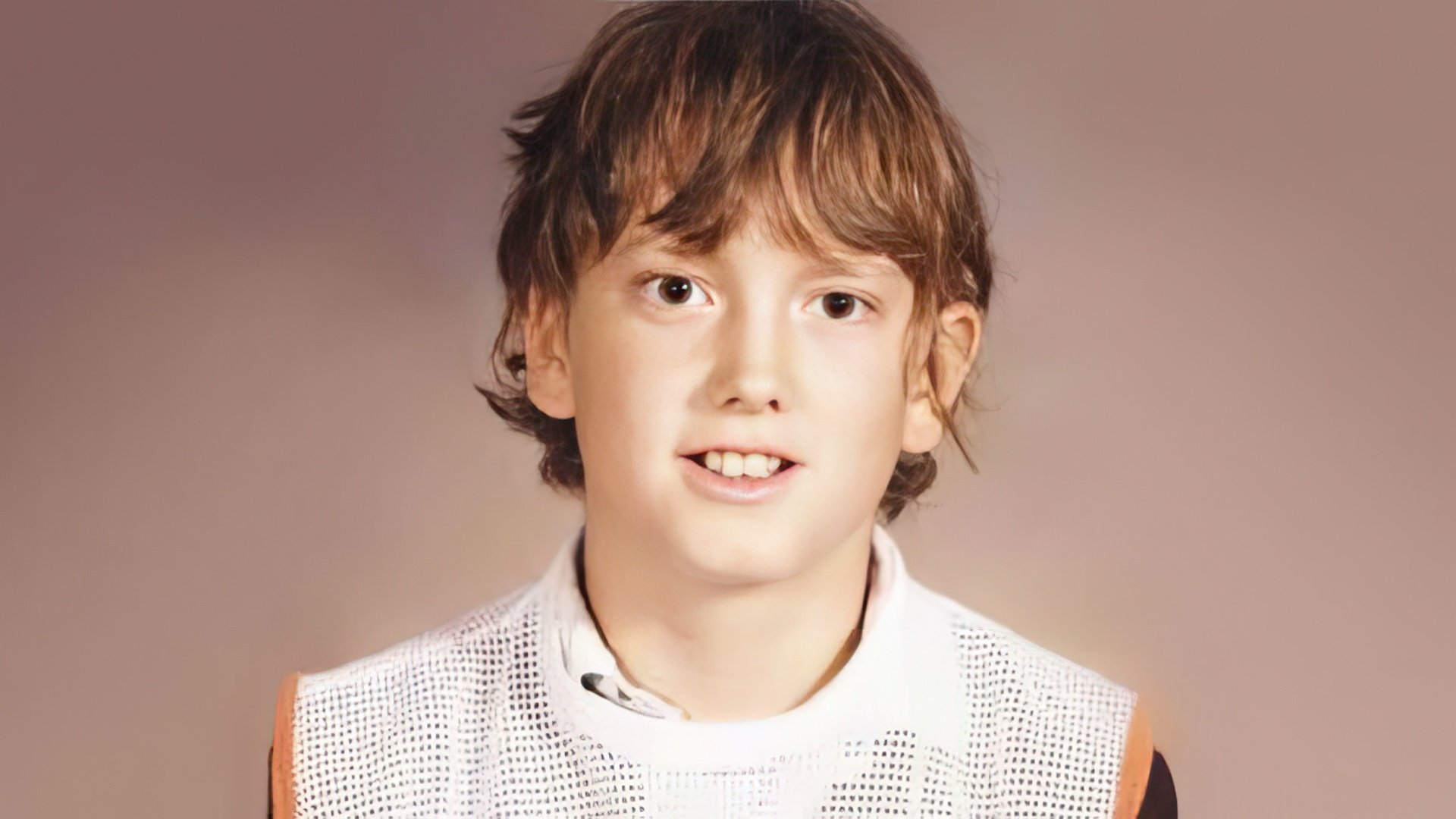 Marshall and Deborah constantly moved from place to place, mainly living with relatives, and rarely stayed in one home longer than a year. A few years later, the mother gave birth to another son, Nathan. Finally, when Marshall was 12, the family settled in a suburb of Detroit. Acquaintances from that time remembered Eminem as a "generally happy child, but introverted."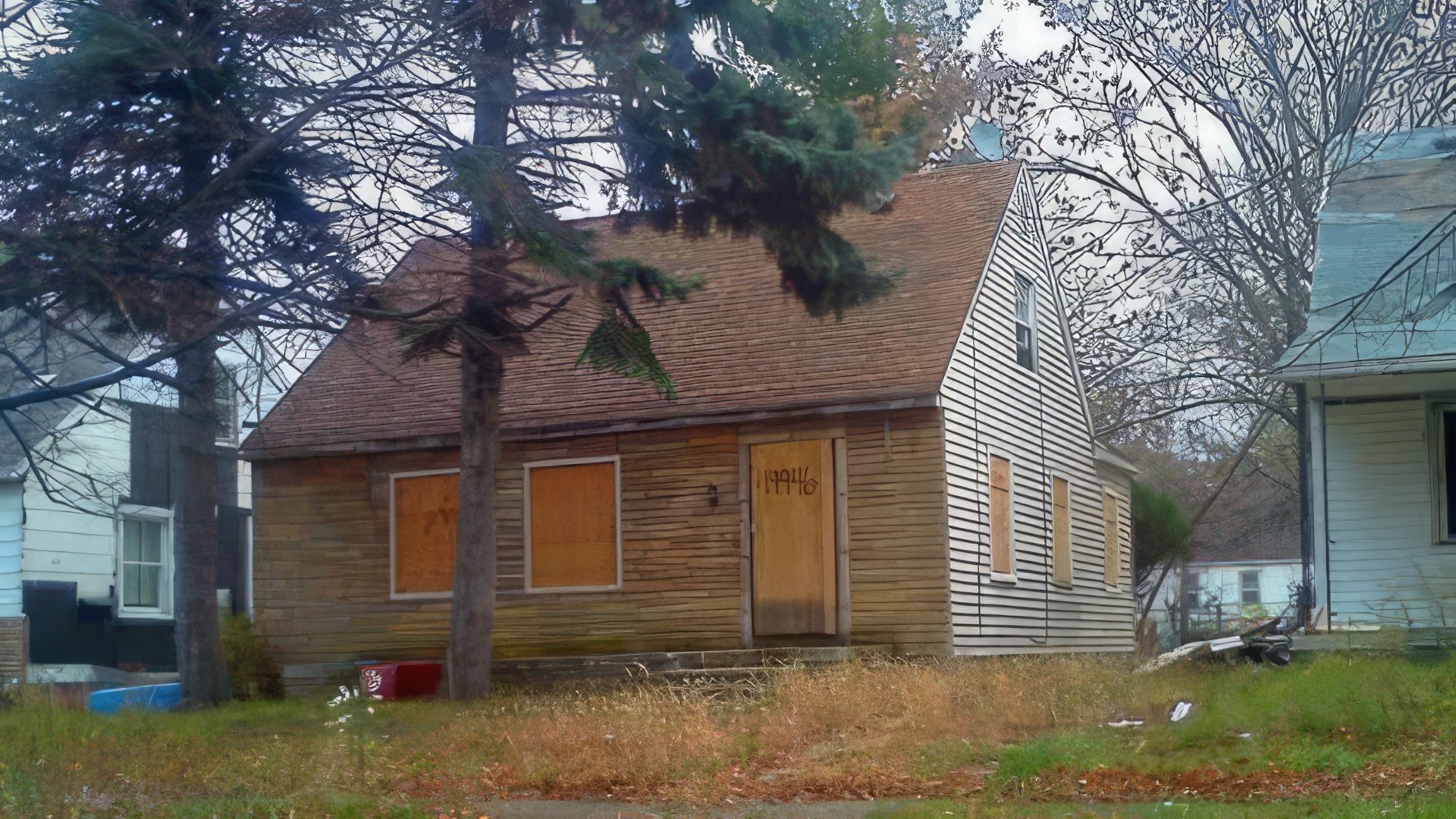 Life in the new place was complicated by the fact that the teenager was not accepted by local boys, mostly black children from working-class families. The boy was constantly teased, he was attacked and beaten almost every day. Subsequently, these sad moments were reflected in Eminem's lyrics, in particular, in the song "Brain Damage": "Every day, I was hunted by the fat boy DeAngelo Bailey — he was an eighth-grader and behaved rudely because his father was a boxer."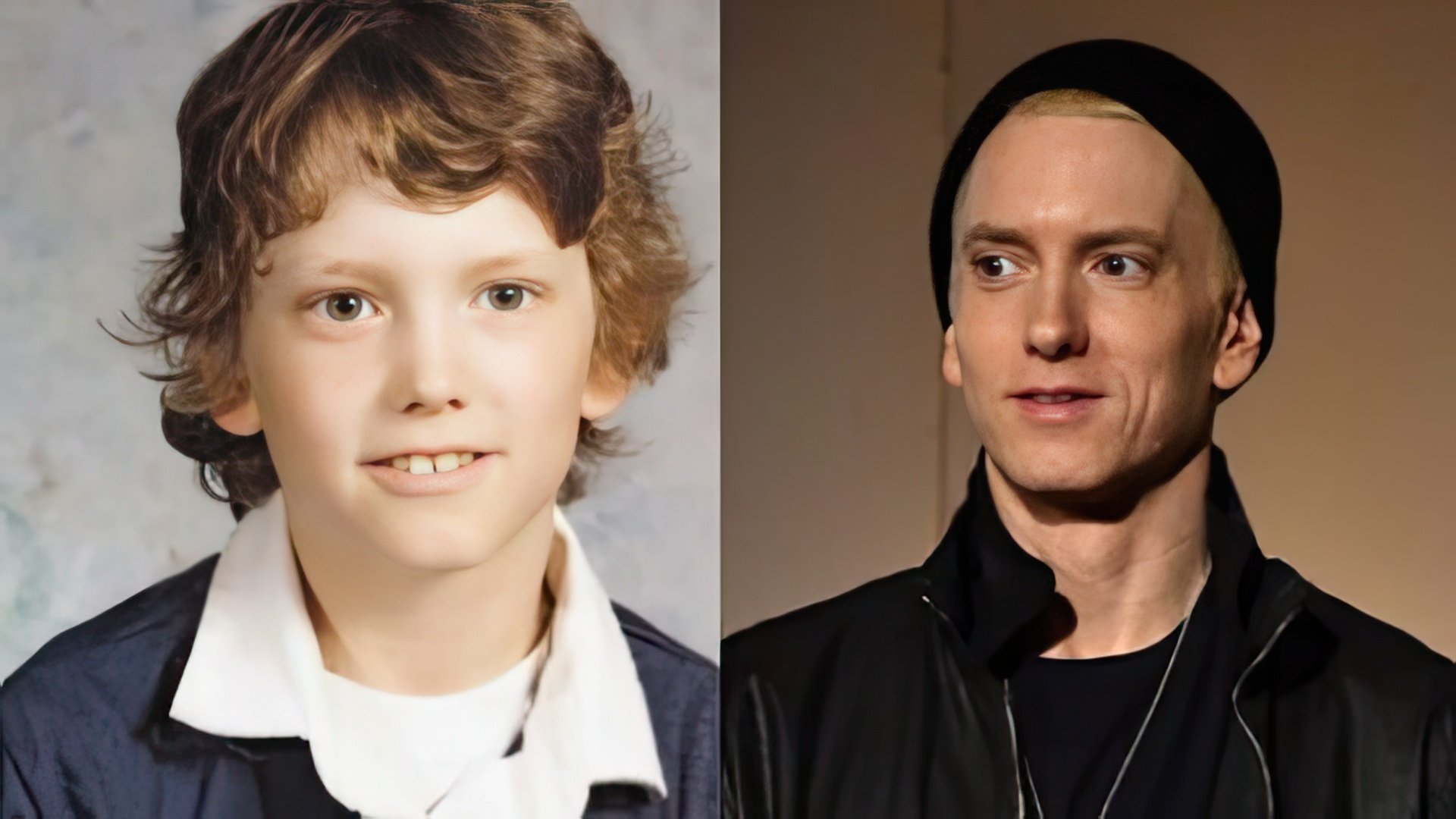 In 1983, this teenager once hit Marshall so hard on the head that he spent 10 days in a coma, and doctors were almost hopeless for his recovery. The "famous" in the song, Bailey later admitted in an interview: "We had a whole gang, and we took him in... Well, you know, we teased him and all that. Once we hit him right on the head, on the back of the head. When we saw that he was not moving, we ran away. And then we lied and said that he slipped on the ice."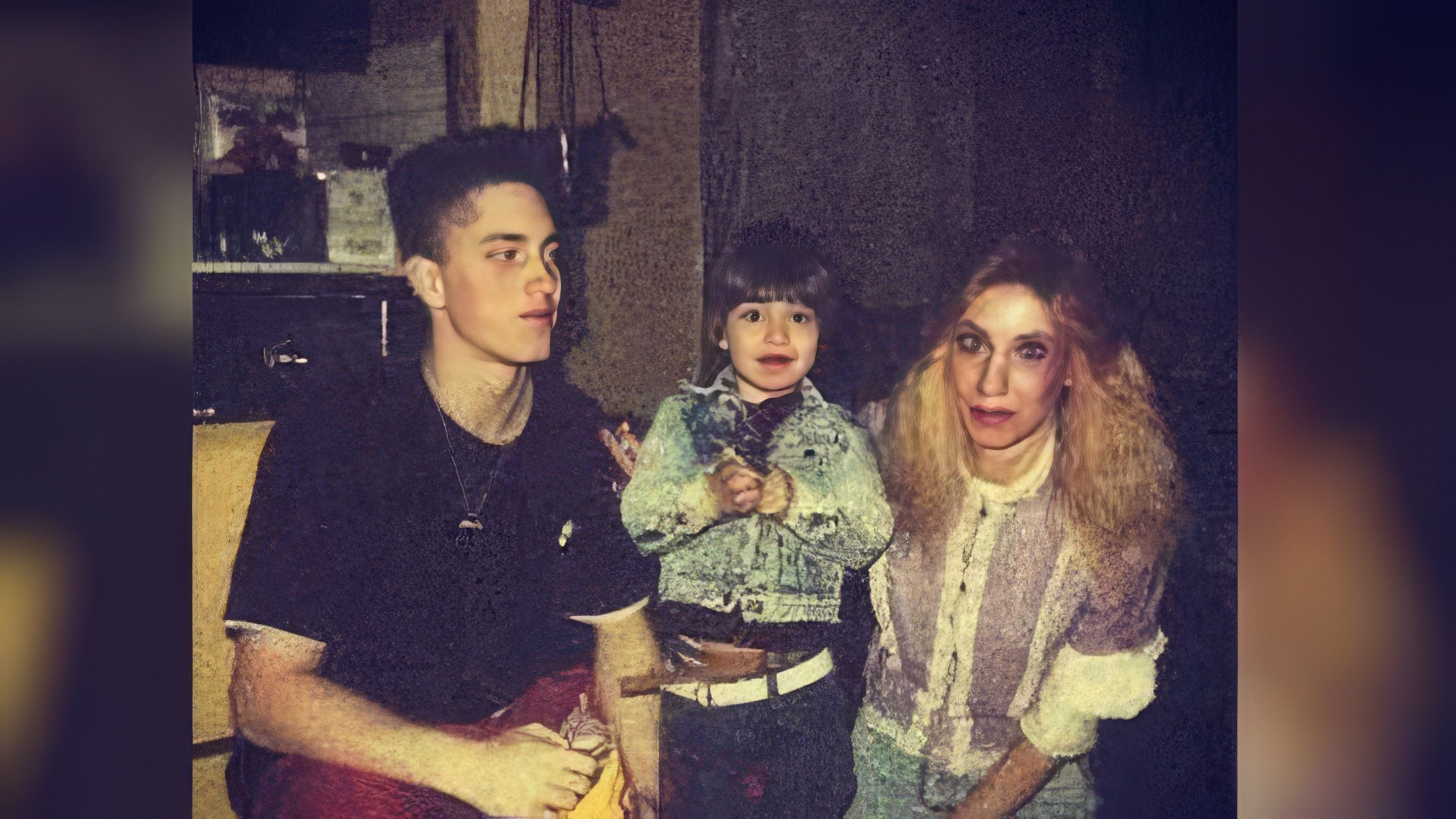 Early Career Pursuits
Marshall was introduced to rap by his uncle Ronnie Polkingharn, who was only a few months older than him and became his first mentor in music. "My uncle was really my best friend," Eminem gratefully said.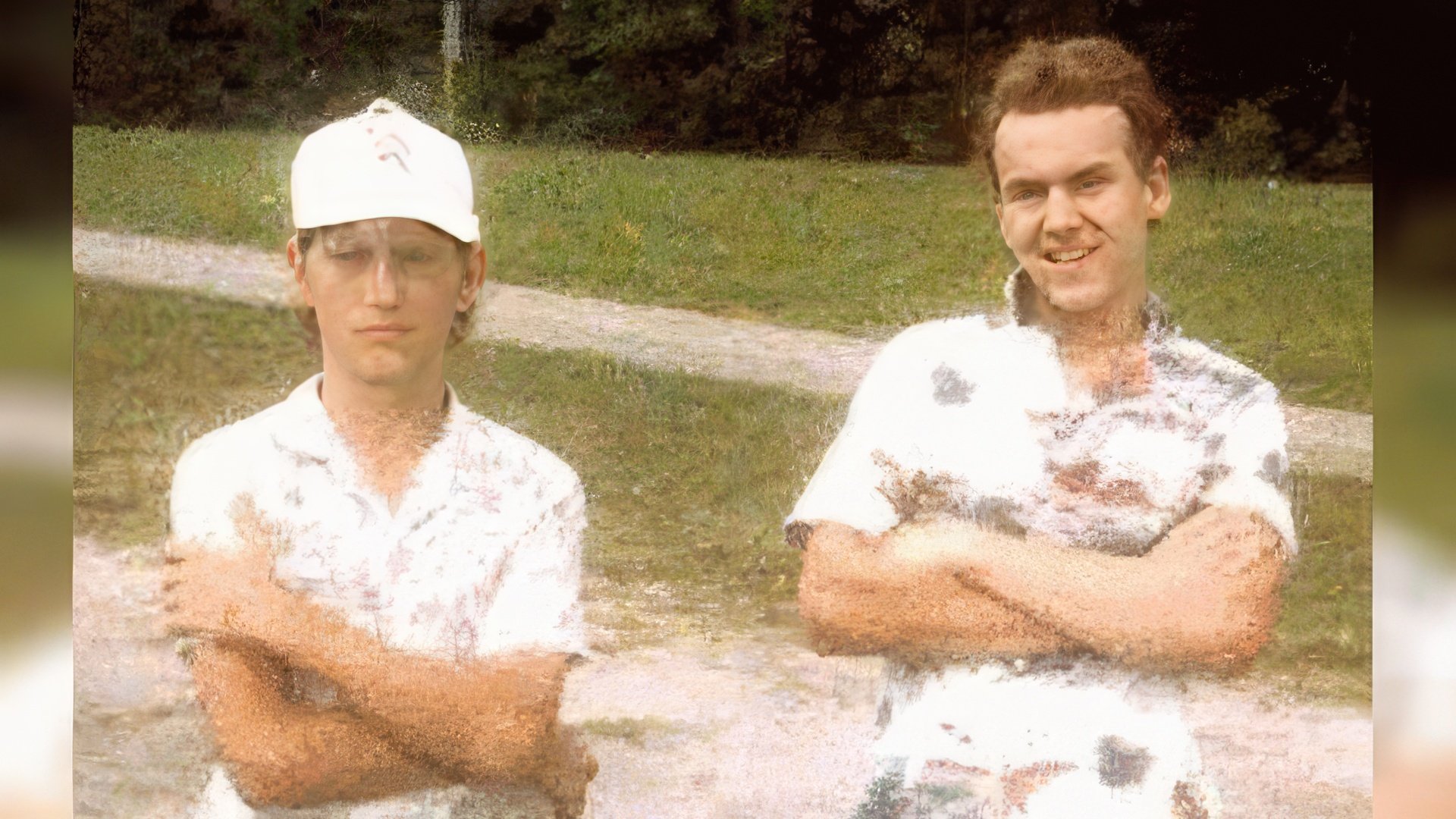 Ronnie recorded several of his tapes for his nephew. "And I thought, damn, this is what I can do!" the artist recalled. In addition to rap, the boy liked to compose stories and draw homemade comics.

The teenager created his first rap duo at 14 with his friend Mike Ruby, and then he came up with the pseudonym "M&M" (from the first letters of his name and surname), which subsequently transformed into "Eminem". Teenagers regularly participated in local unofficial freestyle competitions. Gradually winning their place in an area that had previously been considered a 100% prerogative of black people, they gained more and more fans.
Adolescence
Marshall did poorly in school, especially in the higher grades - not because he lacked abilities, but because he was completely uninterested in studying. All he needed was to read rap. Having failed to complete 9th grade, even after spending 3 years in a row at Lincoln school, at the age of 17 he dropped out of school for good.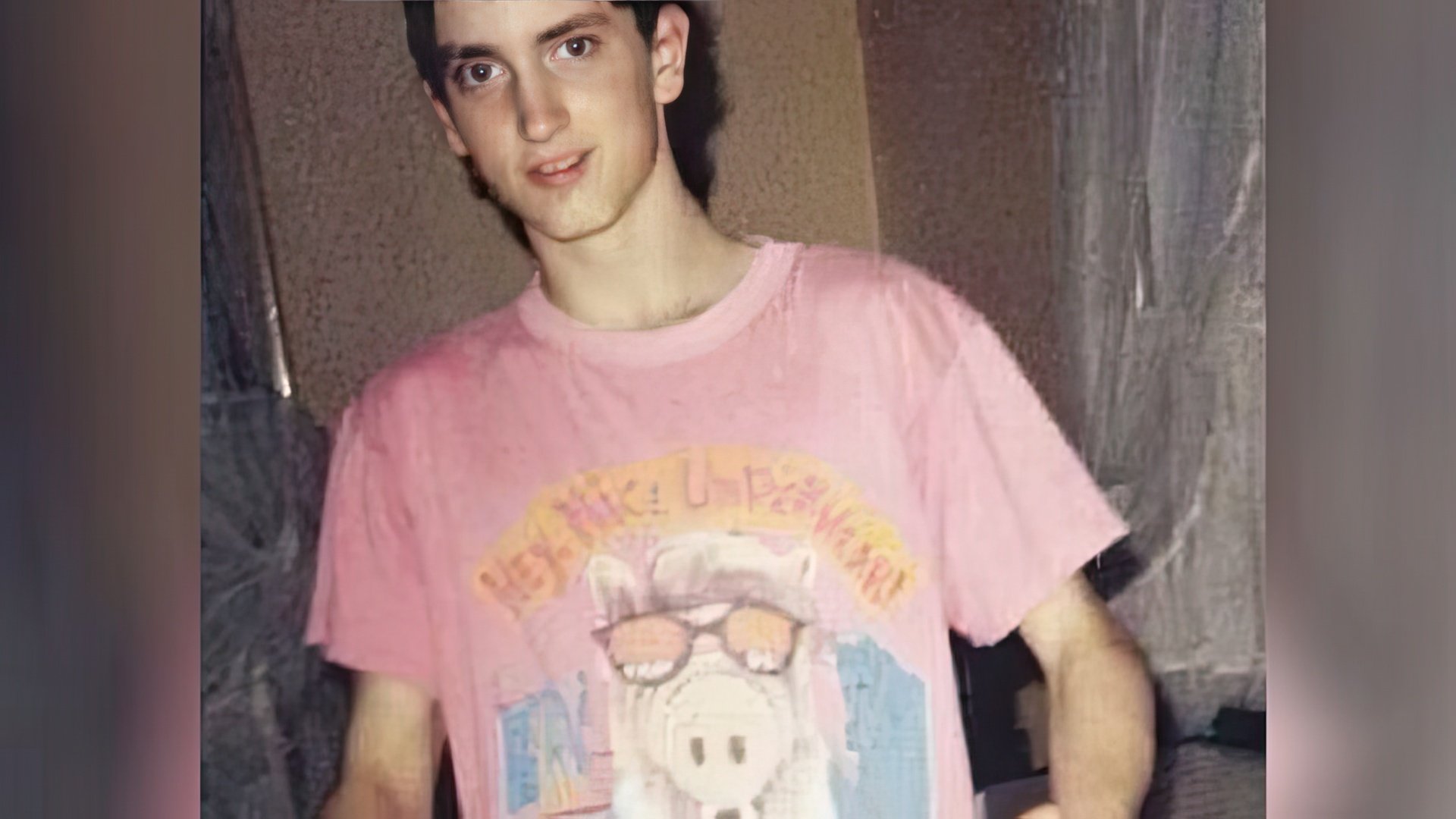 In 1991, his uncle Ronnie committed suicide due to an unhappy love, and for Eminem, it was such a shock that he was mute for several days.

The teenager's mother, Deborah constantly quarreled with him. From an early age, Marshall had to earn extra money to help her support the family, and yet, she often kicked him out of the house. She had a difficult personality, which one social worker characterized as "increased suspicion, close to paranoia". Nevertheless, in 1987, she took in her son's runaway friend Kimberly Scott, who later became Eminem's wife.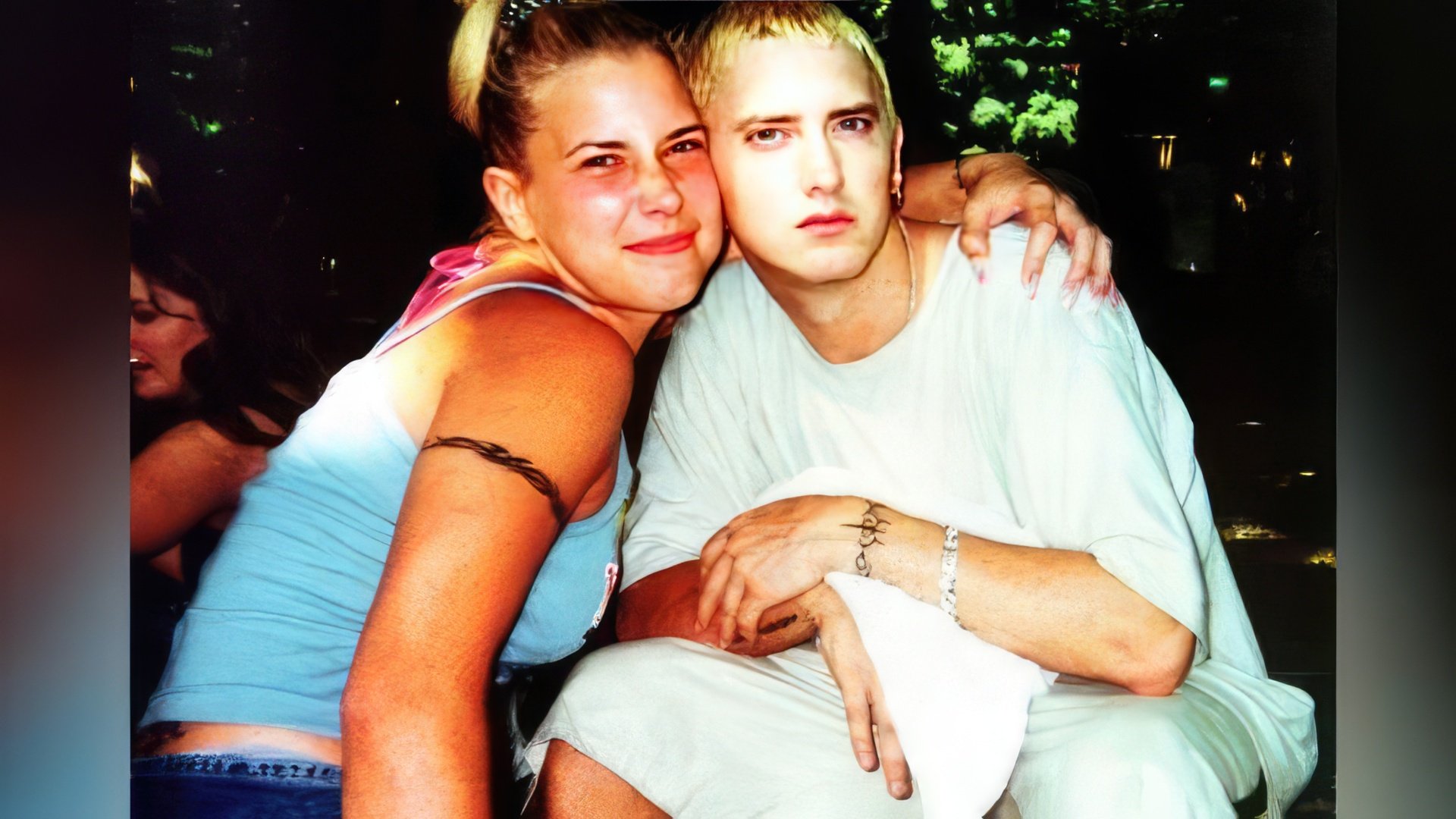 Later, the singer made public information that Deborah, in addition to everything else, suffered from Munchausen's syndrome - a mental disorder in which a person invents or deliberately causes a serious illness in someone close, in order to use increased attention, sympathy, and help from others.

Because of this, his perfectly healthy 9-year-old brother Nathan spent a whole year in the hospital. Eventually, to stop this torment and provide his mother with qualified help, Marshall was forced to testify against her in court, and then he started raising his brother himself. A difficult childhood and the trials of youth gave a powerful impetus to Eminem's creativity.
Musical career
In 1995, Eminem made his professional debut as a member of the group "New Jacks", and then, when it disbanded, in the group "Soul Intent", where his friend Proof and DJ Butterfingers also participated. Nevertheless, he was more interested in a solo career, and by 1996 he had recorded his first solo album "Infinite". This disc did not attract much listener interest, as Detroit was already oversaturated with hip-hop at the time.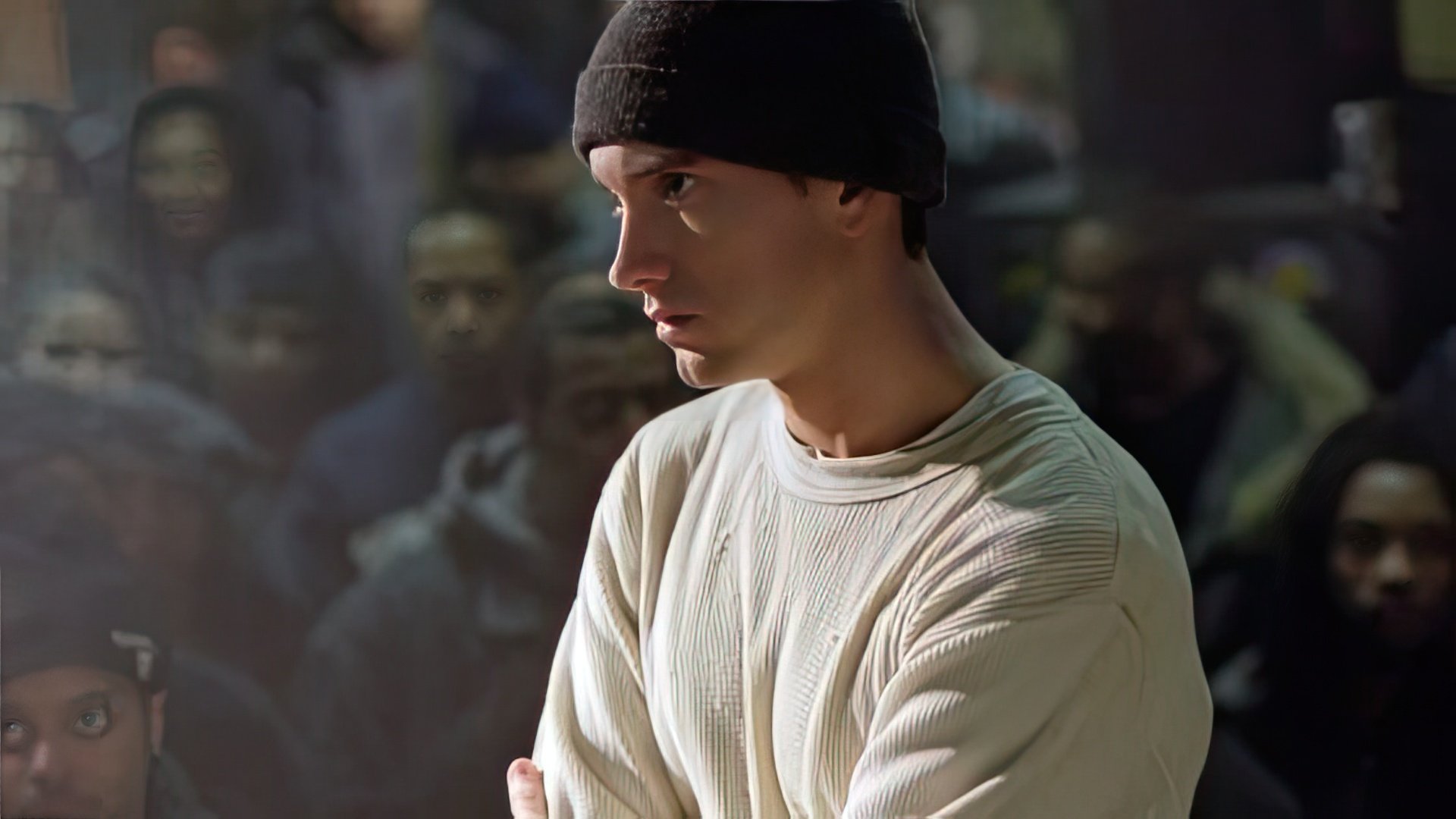 Eminem was quite upset about the failure of his debut album, but later he himself admitted that his own style had not yet formed by that point, and that recording was just a trial run. Besides, the main lyrical theme of this work was the singer's experiences about how to raise a newborn daughter with very little money - for which he received the comment: "Maybe you should go into rock 'n' roll?" And Eminem realized that the lyrics of his compositions needed to become sharper, biting, and with a hint of anger.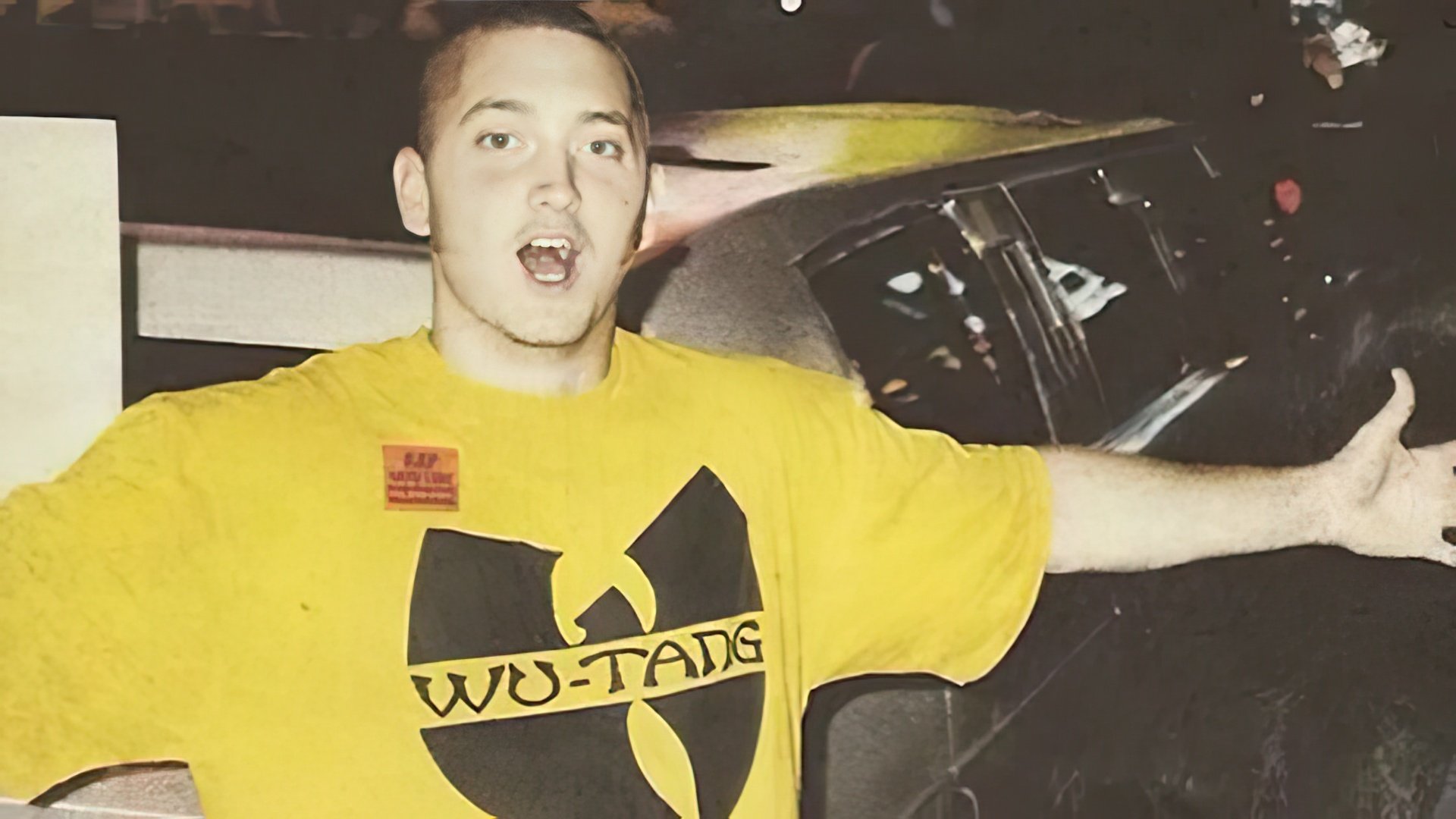 The singer's new mood led to the creation of a new stage image, a kind of alter ego under the pseudonym Slim Shady. Slim literally glorified violence, drugs, and even murders with sadistic pleasure, but under this external shell, he touched on deeper themes of social injustice, poverty, love, and family problems.

In this mood, his new album "Slim Shady EP" was recorded in the spring of 1997. The disc was ready, but lay without promotion, and Eminem went to the "Rap Olympics" - an annual national competition in the rap battle format, which took place in Los Angeles. In this largest battle, the artist took second place, and the organizers noticed the talented young man. One of them, Jimmy Iovine, listened to the "Slim Shady EP" album and passed it on to the famous rapper and rap producer Andre Romelle Young, better known by his pseudonym Dr. Dre. He immediately took Eminem "under his wing", and in 1999 the album "The Slim Shady LP" was successfully reissued and became a bestseller: it became triple platinum even before the end of the year and brought the artist his first Grammy award.

Dr. Dre later recalled:
In all my time in the music industry, I've never come across anything worthwhile on demo recordings or discs. But when Jimmy put this on, I immediately said: Find him, right now». Colleagues tried to reason with the producer and warned him against working with a white, i.e., «unreal» rapper, to which he responded: «I don't care if he's purple. If he raps well, I'll be with him.
Eminem was stunned by this turn of fate, as Dr. Dre had been one of his idols for many years: "I didn't want to act like a fan or suck up to him too much... I was a regular white guy from Detroit, and before meeting Dr. Dre, I'd never seen any of the stars". In one of his later interviews, the artist admitted that if it hadn't been for Dr. Dre's fate-changing participation and sudden rise in popularity, he would have been ready to give up and leave music to build a career in some other, less creative field: his daughter was only a year old, and his family desperately needed a stable income.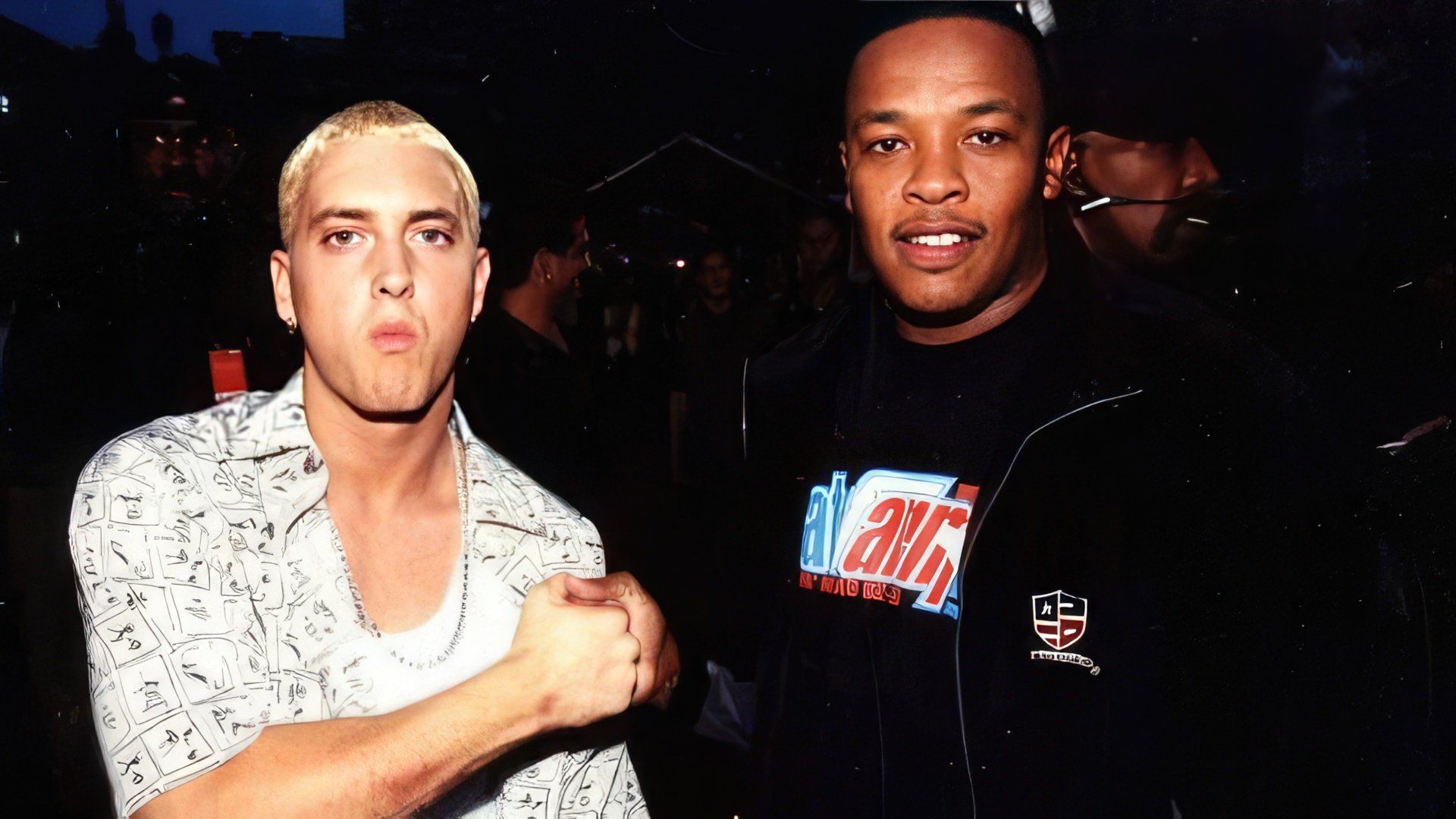 At the end of 1999, Interscope Records provided the artist with his own record label, under which not only he, but also friendly artists such as Obie Trice, 50 Cent, Stat Quo, Cashis, Bobby Creekwater, Yelawolf, D12, and "Slaughterhouse" and others, later released their works.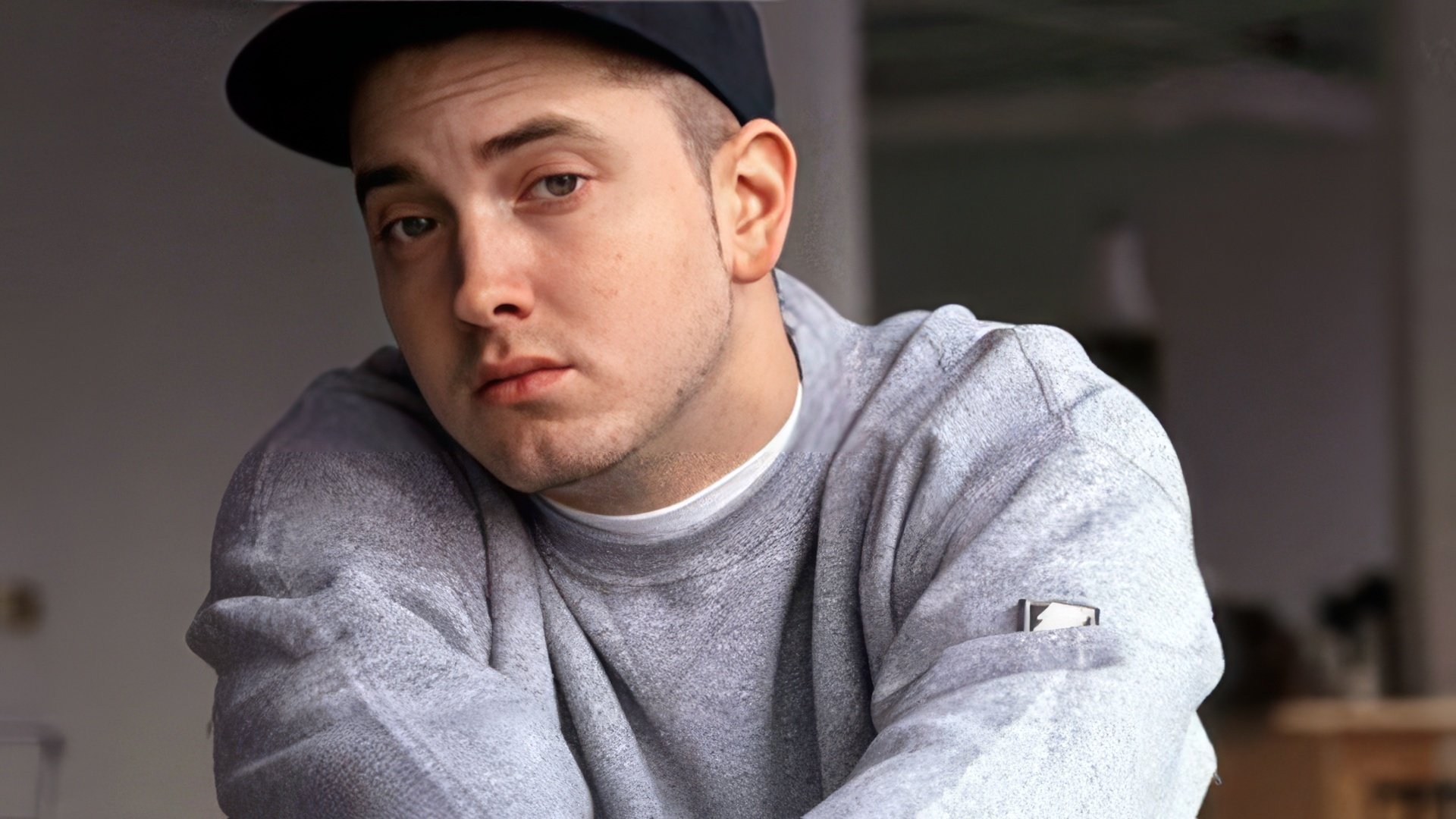 The next album "The Marshall Mathers LP" was released in 2000, and in the first week, 1,760,000 copies were sold. The album was named the fastest-selling in the hip-hop genre, breaking the previous records of Snoop Dogg's "Doggystyle" and Britney Spears' "Baby One More Time".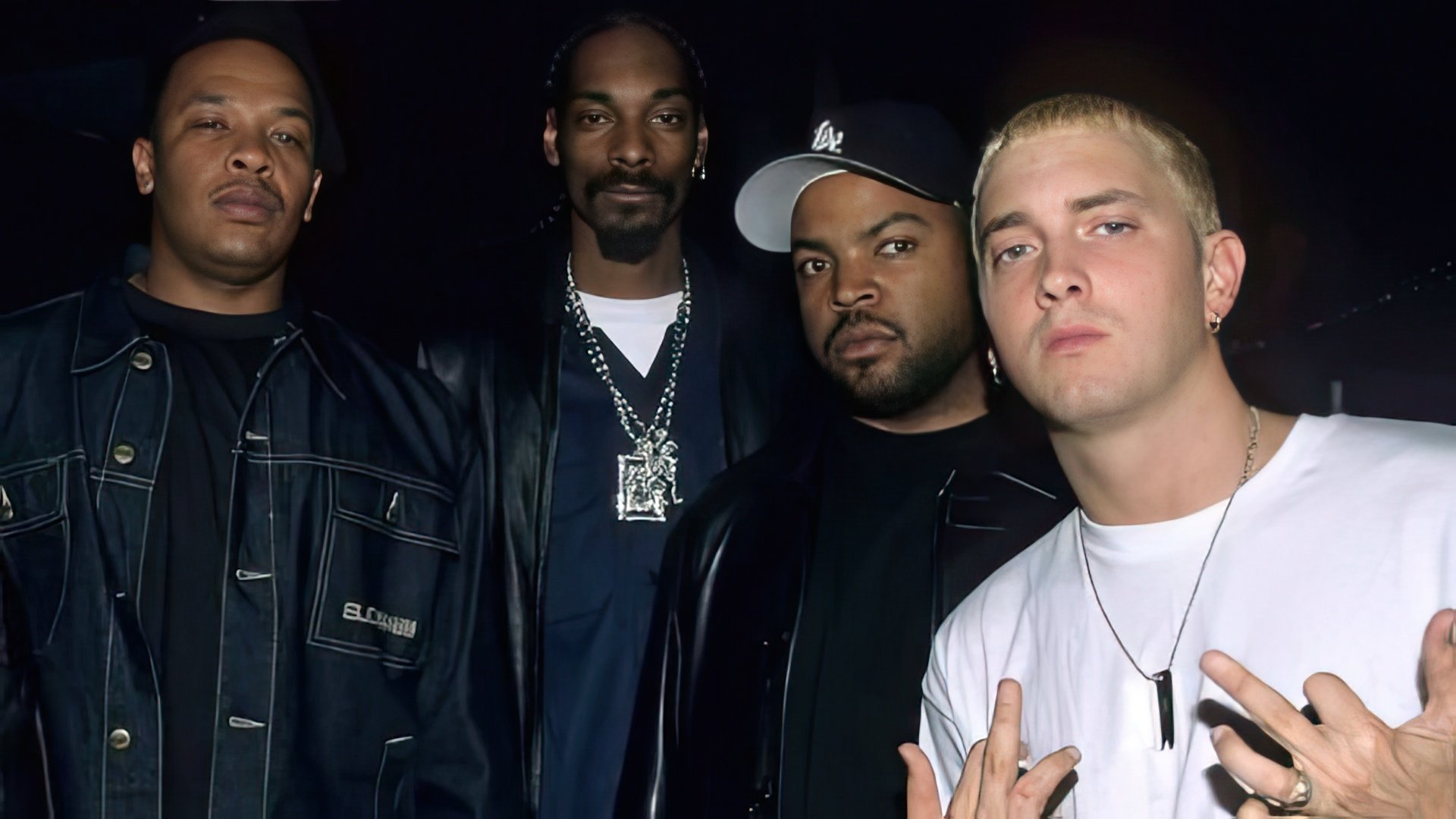 The lyrics of some singles from this album caused serious criticism for their homophobic undertones, as well as for insulting famous artists: in particular, the composition "The Real Slim Shady" contains controversial information about the sexual life of Christina Aguilera, and in the composition and especially in the soon-released music video "My Name Is", Eminem harshly parodied rock singer Marilyn Manson. Eminem's most enigmatic music video was for the song "Stan", where Marshall Mathers depicted the turmoil of his meteoric rise to fame by embodying an unhinged fan who ultimately killed his pregnant girlfriend before taking his own life. This potent composition garnered the accolade of "third best rap song" according to Q magazine and ranked 296th in Rolling Stone's list of the "500 greatest songs of all time". Consequently, at the 43rd Grammy Awards ceremony, Eminem and "Stan" triumphed in three categories. In 2001, the artist embarked on the grand "Up in Smoke Tour" alongside Dr. Dre, Snoop Dogg, and rappers Xzibit and Ice Cube. Following this, he concentrated on crafting his next album, "The Eminem Show", which debuted in May 2002 and ascended swiftly to the summit of the charts. Despite its habitual criticism for the "malicious tone", denigration of women, and an abundance of explicit language, the album achieved global sales exceeding 30 million copies, cementing its status as the highest-selling album of 2002.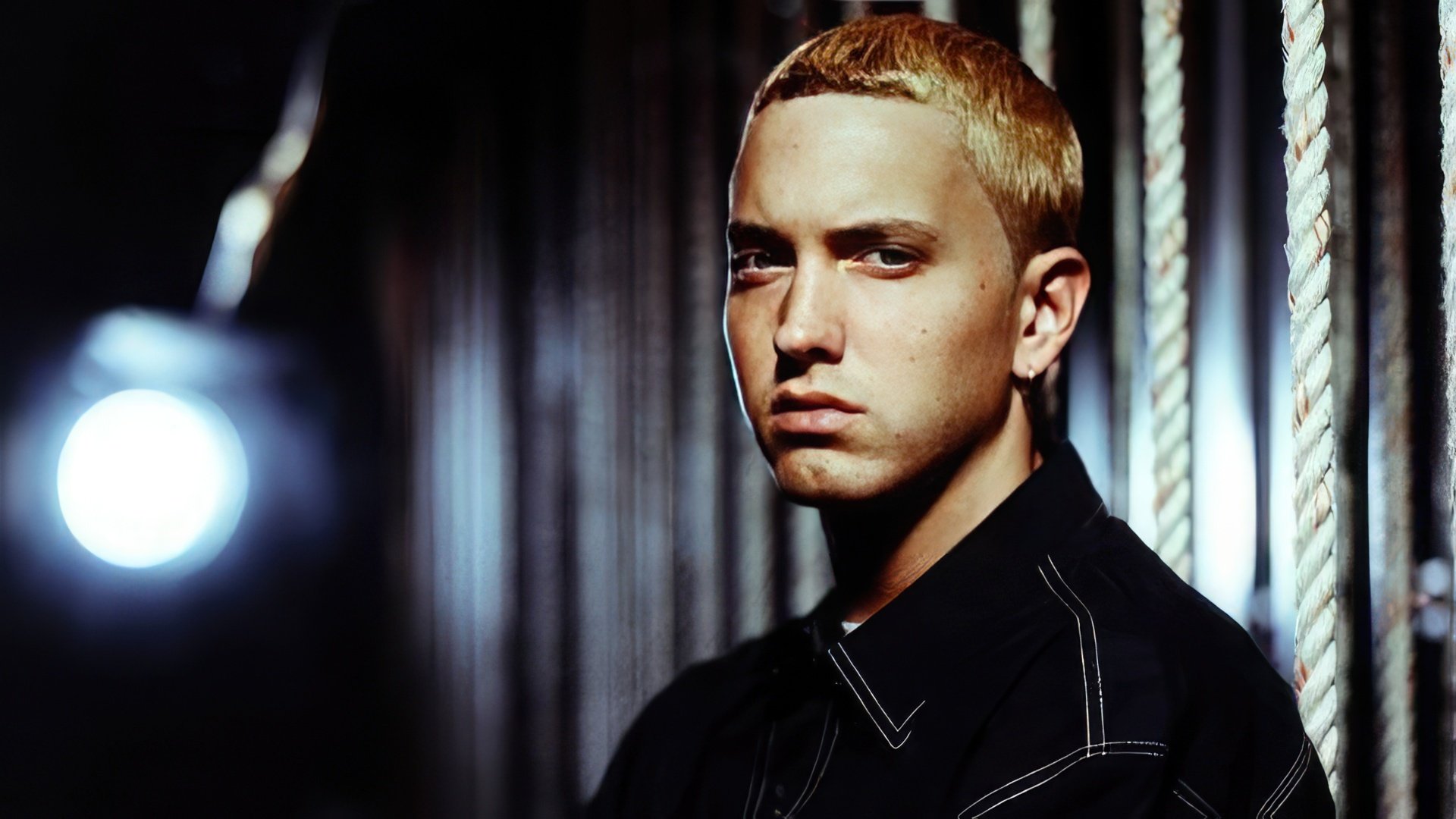 Subsequently, Eminem released the album "D12 World" with the rap group "D12", and his next solo album "Encore" premiered in November 2004. By popular opinion, this work was less successful than its predecessor, with first-week sales equating to approximately one-third of previous albums. A possible reason for this tepid reception was the album's more comedic tone and softer, decidedly less "angry" lyrics devoid of customary brutality.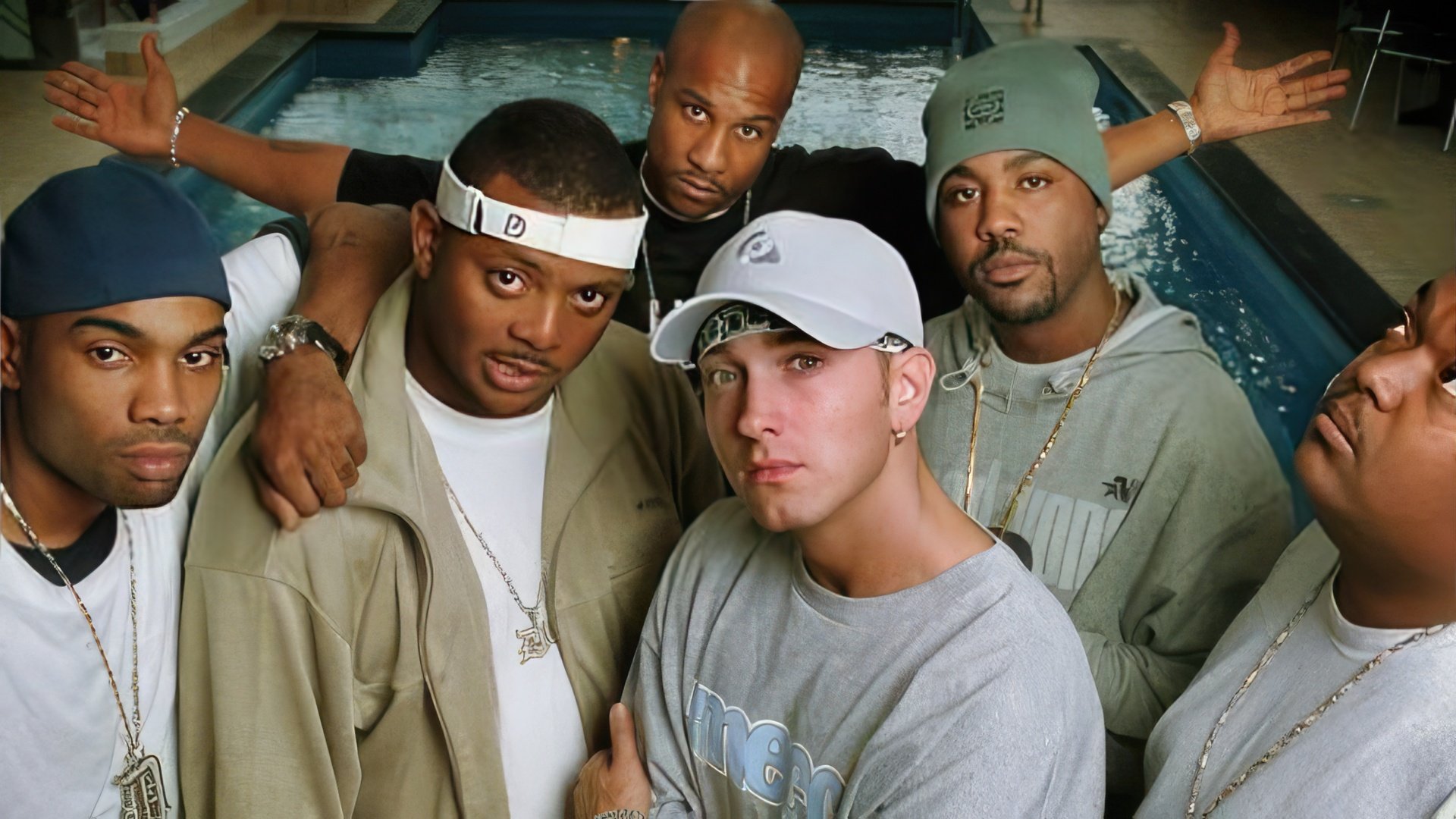 Eminem's intention to extricate himself from his malevolent alter-ego Slim Shady was further emphasized by the album cover design, featuring his farewell bow. Nevertheless, his penchant for satirizing celebrities remained unabated: the music video for "Just Lose It" was a satirical onslaught on Michael Jackson. During the production of "Encore", Marshall frequently succumbed to substance abuse, which subsequently led to a certain confusion in his artistic direction. Upon completion of this work, he decided to take a creative hiatus. The silence was broken only by the re-release of previous compositions in "Curtain Call: The Hits" and the release of the compilation "Eminem Presents: The Re-Up", where the artist introduced new musicians Boby Creekwater and Cashis to the public.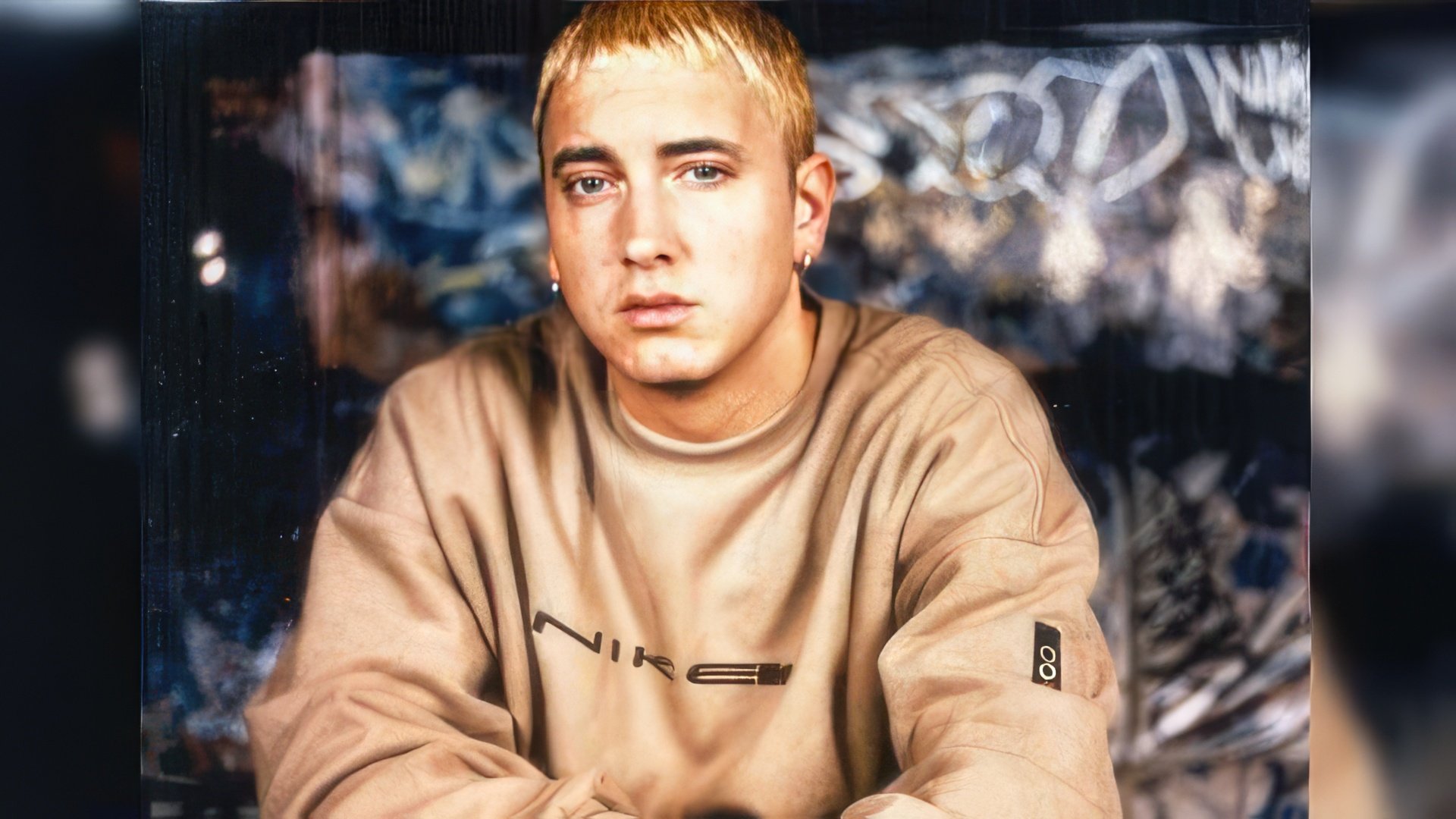 In 2007, Eminem lent his voice to the track "Peep Show" for the renowned rapper 50 Cent's new album, "Curtis". Thereafter, he vanished from the music scene for a year and a half. The silence was broken in February 2009 with the release of the song "Crack a Bottle", featuring 50 Cent and Dr. Dre. This was followed by a few more singles, and finally, in May, the much-anticipated new album "Relapse" was released. This album's central theme, mirrored in its promotional campaign, was Marshall's journey to overcome drug addiction. The artist himself characterized this work as a return to the "good old days".
We've holed up in the studio with Dre, just like old times. Dre is going to produce most of the tracks on Relapse. We're having fun again... That's the plan.
Although the album was warmly received by the audience and enjoyed considerable success, it was met with restrained criticism. "Eminem had the opportunity to lend a new quality to his music. What he's presenting now is still powerful, but very narrow in form," some noted. Others remarked that "... the album leaves an aftertaste of joyless fatigue - too prominent to signify the artist's return to his previous form."

Regardless, the album received its fair share of positive reviews and earned the artist yet another Grammy award. At the year's end, the second part, "Relapse: Refill", was released, featuring both familiar tracks and entirely new ones, including the track "Forever", performed alongside rappers Drake, Kanye West, and Lil Wayne. In June 2010, another "sequel" was released - the album "Recovery". It proved notably more successful than its predecessor, and critics finally acknowledged the return of the "old Eminem" with his "dark, dramatic beats", "acrobatic signature rhymes" and an "escalating quality of anger". After this, the artist recorded the album "Hell: The Sequel" together with his childhood friend, rapper Royce da 5'9", forming the duo "Bad Meets Evil" - a collaboration that had already been seen in 1997, though their joint creativity didn't gain widespread recognition at that time. However, this new album instantaneously soared in the charts, propelling both artists to a new pinnacle of fame.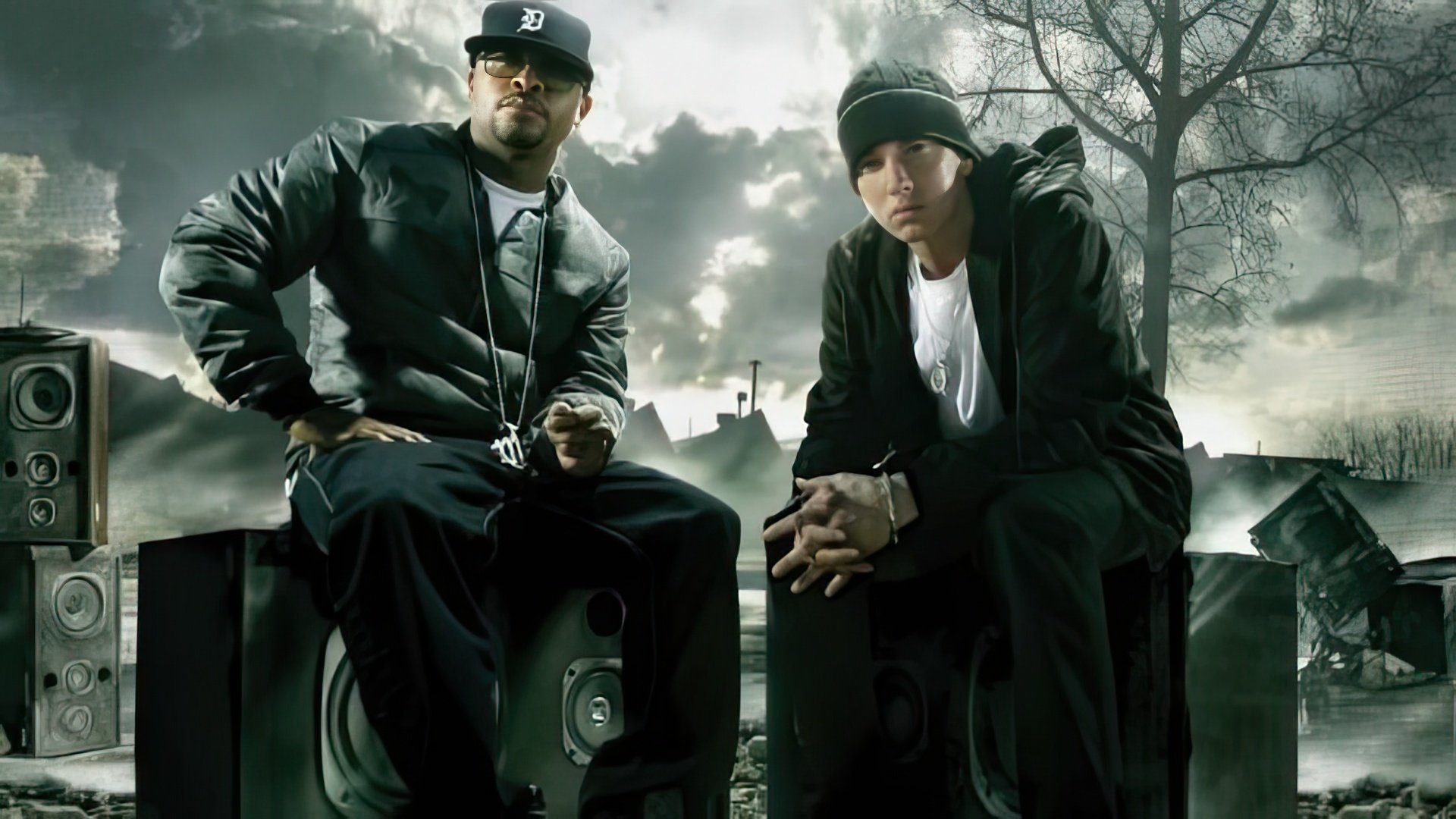 The subsequent album, "The Marshall Mathers LP 2," was unveiled in August 2013 and swiftly rose as one of the most eagerly anticipated records of recent years. Revered as Eminem's most "atmospheric" album, it is permeated with nostalgia for his youth. The recording sessions saw collaborations with a host of famous artists, including not just fellow rappers but also singers from various genres, such as Rihanna. The album was universally successful, with even the most discerning critics unable to pinpoint any flaws.
Eminem's performance was noted for its vigor — more aggressive and yet fully conscious — surpassing all his previous works over many years. «The rhymes here... this album has more rhymes than many rappers find throughout their entire careers.
In 2014, the artist-founded recording company "Shady Records" released the double compilation "Shady XV." The first disc is replete with fresh tracks from Eminem himself, as well as groups he has been involved with and his friends: "Slaughterhouse," "Yelawolf," "D12," "Bad Meets Evil," and others. The second disc curated the best hits from the label's 15-year history, featuring artists such as Obie Trice, 50 Cent, Bobby Creekwater, Ca$his, and Stat Quo. Between 2015 and 2017, Eminem launched several hits: "Campaign Speech," "Kill For You," and so forth.

In 2017, Eminem was working on his new album "Revival" — his first solo disc since "The Marshall Mathers LP 2," released in 2013. Earlier that year, he released a video where he passionately criticized US President Donald Trump in a rap verse. Eminem also launched his own fashion line available for purchase through his official website. One of his latest collections, "Camp Shady," even includes gear for hiking and sports tourism.

The summer of 2018 culminated with the release of Eminem's landmark tenth studio album, "Kamikaze," featuring 13 fresh tracks. One of them, the last one, was included in the soundtrack for the movie "Venom" with Tom Hardy. The artist lambasted everyone: mumble rap, music critics who disliked his previous album, Donald Trump, the band Die Antwoord (their vocalist Yolandi Visser made fun of his name in one of their tracks), and his former band D12.

Alongside working on his own material, he aided singer Nicki Minaj in recording her album "Queen." Around the same time, Eminem broke his own record for rapidity of delivery, articulating 123 syllables in just 12 seconds. In Nicki's composition "Majesty," he rapped faster than in his own track "Rap God." In January 2020, the premiere of his new album, "Music To Be Murdered By," featuring a tracklist of 20 songs, was released. The record, produced by Dr. Dre, surprised his fans, as did the unexpected collaboration with Ed Sheeran ("Those Kinda Nights"). The musician changed his image and, in the video for the song "Darkness" (dedicated to the issue of mass shootings in the US) from the new album, appeared with a beard, as shown on the cover of his new album.
Film Appearances
Eminem made his cinematic debut with a minor role in the comedy "The Wash" (2001), alongside industry colleagues including Dr. Dre and Snoop Dogg. This film, however, didn't achieve substantial notoriety, as critics dismissed it as amateurish and unfunny. The most consequential of his film endeavours was the leading role in Curtis Hanson's drama, "8 Mile" (2002), featuring Kim Basinger and Brittany Murphy. This film narrates the journey of a young Detroit rapper named Rabbit, an essentially autobiographical character for Eminem. Audiences commended the film, particularly praising Eminem's compelling performance. Critics highlighted the genius in Rabbit's acceptance of his own flaws, and Eminem's portrayal was acclaimed as sheer magic. Eminem also wrote and performed five songs for the movie, including the titular track "Lose Yourself," for which he won an Oscar. Additionally, his work on the film earned him two MTV Movie Awards in the categories of "Breakthrough Male Performance" and "Best Male Performance".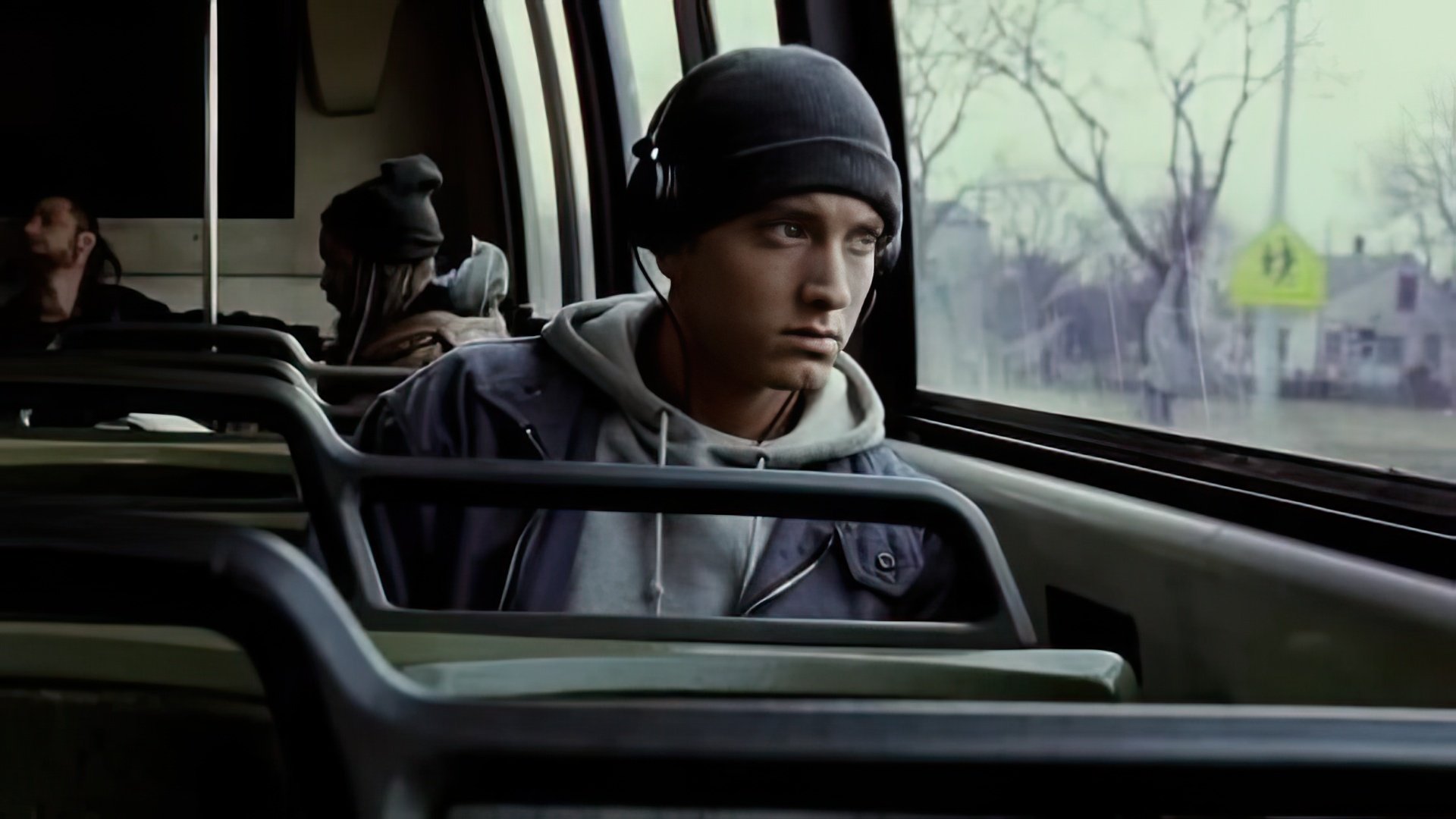 Subsequent to this, Eminem appeared in a cameo in "Funny People" (2009) with Adam Sandler, and in the seventh season of the series "Entourage". He also lent his voice to characters in the video game "50 Cent: Bulletproof" and the animated series "The Slim Shady Show".

In 2008, Eminem published his autobiography, "The Way I Am," and established his own charity, "The Marshall Mathers Foundation," to provide assistance to children from disadvantaged backgrounds.
Eminem's Personal Life
Marshall and his high-school sweetheart, Kimberly Anne Scott, embarked on a relationship in 1989, a romance that would repeatedly dissolve and rekindle over the years. Their daughter, Hailie Jade Scott, was born on December 25, 1995.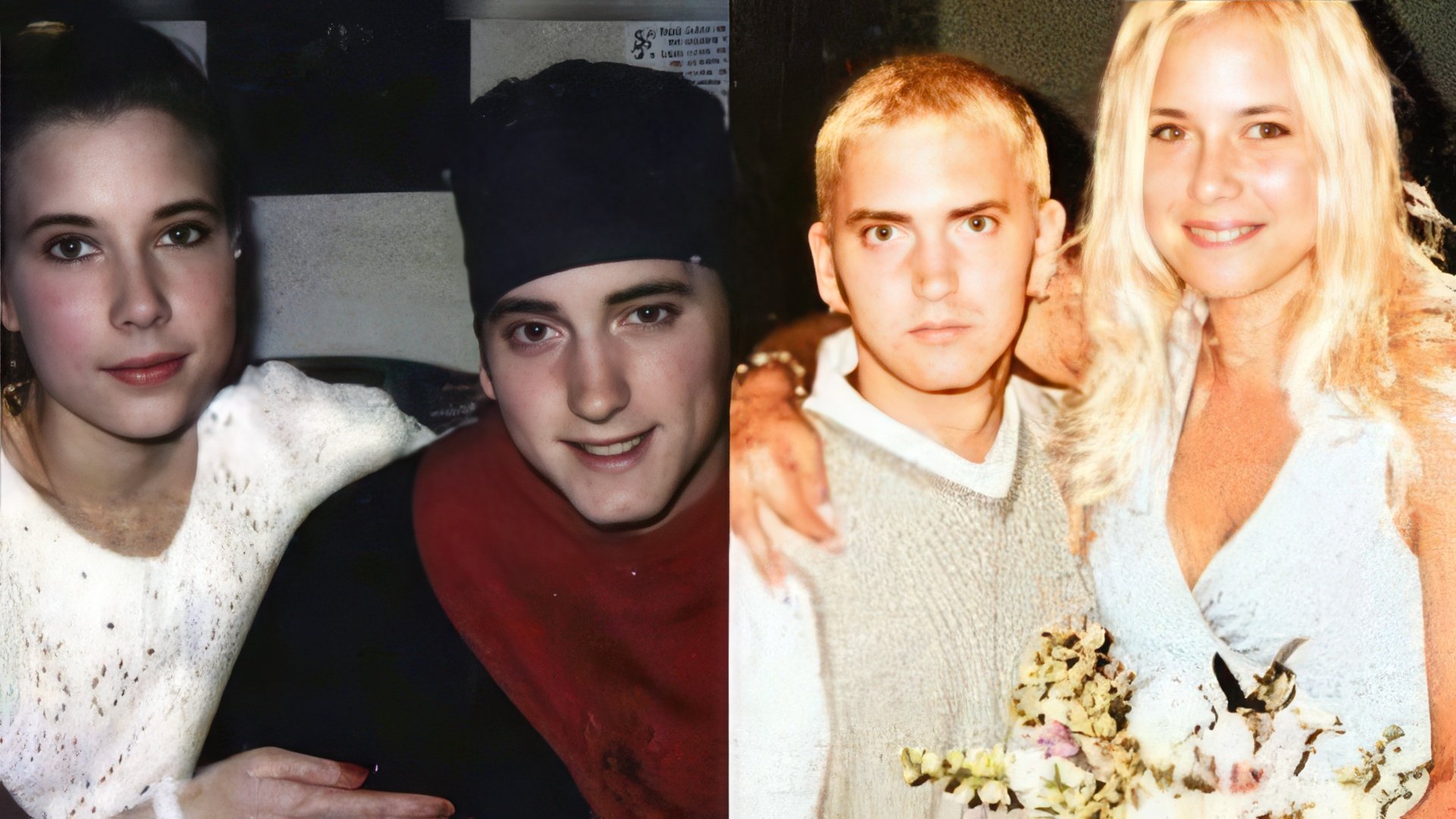 In the early years, before Eminem's musical career took flight, the young family grappled with severe financial constraints. To make ends meet, Eminem was compelled to work as a dishwasher in a restaurant.

The couple officially tied the knot in 1999, only to divorce in 2001. In one interview from that time, Eminem swore, "I would sooner have a baby through my penis than get married again."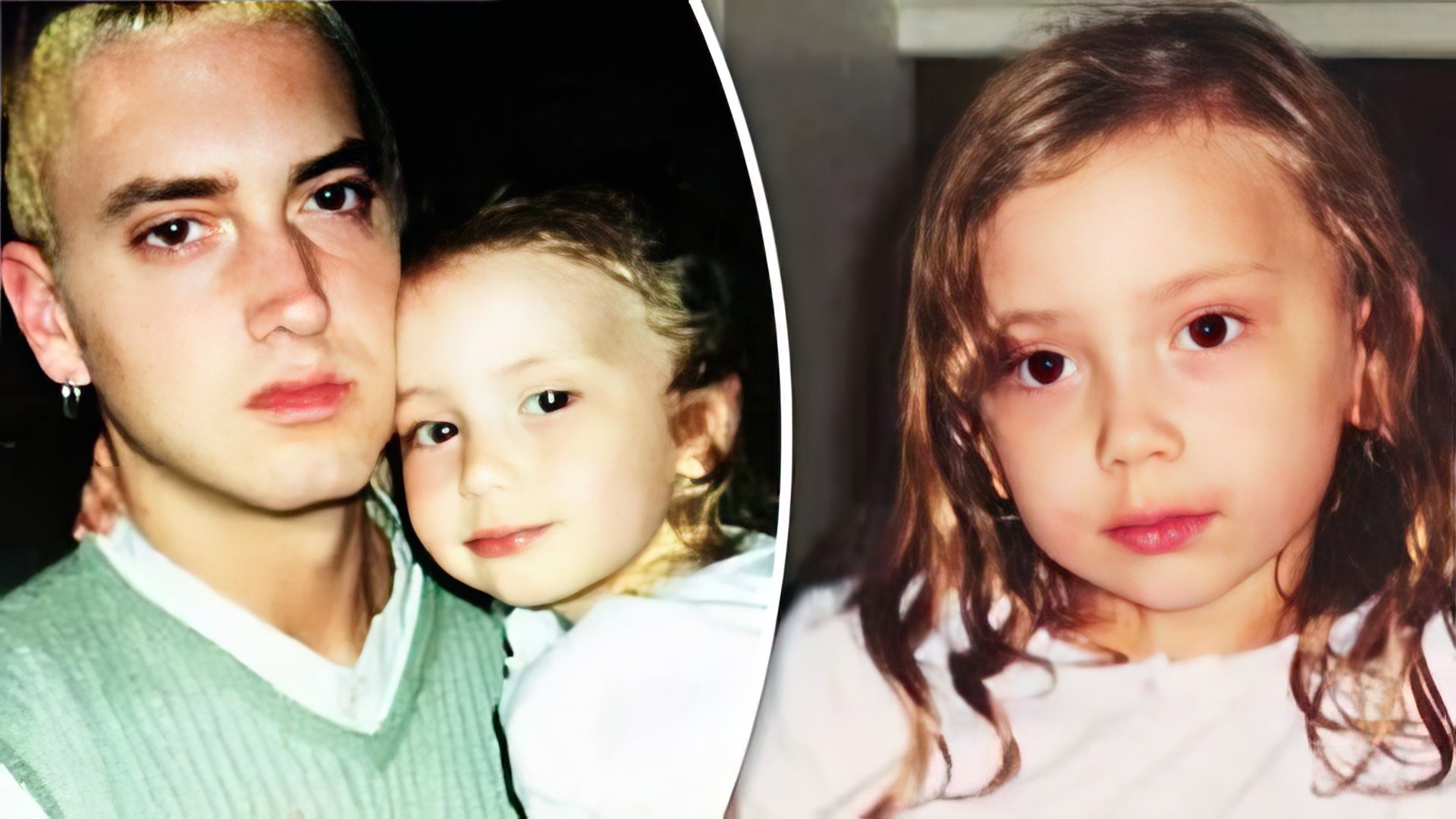 However, in January 2006, he and Kim once again exchanged wedding vows, but by April of the same year, they had separated, with the marriage formally dissolved in December. The ex-spouses agreed to co-parent their daughter Hailie, and Marshall took sole custody of two other children he adopted: Alaina Scott (Kim's niece, daughter of her deceased sister) and Whitney Scott (Kim's daughter from another man).

During his intermittent split with Kim, Eminem was involved in fleeting relationships with several women, including former Spice Girls member Geri Halliwell, his "8 Mile" co-star Brittany Murphy, porn star Brittany Andrews, and singer Mariah Carey, amongst others.

Post his final divorce, he repeatedly stated that he has no desire to engage in romantic relationships, as he can't fully trust anyone. Marshall fears that women may harbour hidden motives, may not be entirely honest with him, and may not remain faithful. In 2008, he briefly dated Tracy McNew, an employee at Shady Records, but nothing is known about his subsequent relationships.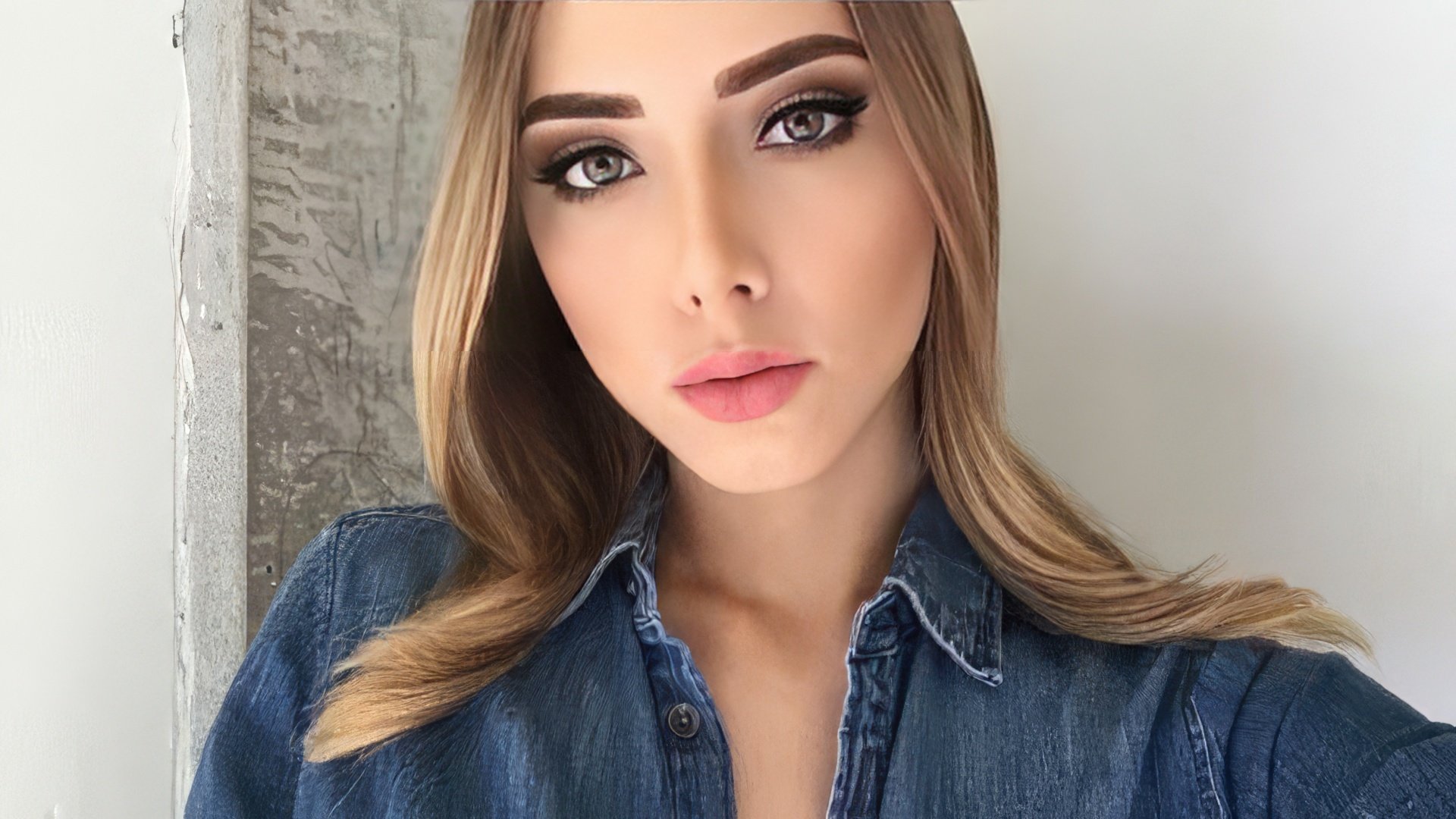 Eminem's half-brother Nathan Kane, over whom he held guardianship, followed in his footsteps and also became a renowned rapper. Eminem's relationship with his mother remains complicated; she has repeatedly sued him and later published a book about him, "My Son Marshall, My Son Eminem," in which she claimed that he has been suffering from bipolar disorder all his life.
Eminem Now
In 2021, Eminem joined the cast of the film "Black Mafia Family," produced by rapper 50 Cent. Eminem was cast as Rick, a drug dealer duped by federal agents and subsequently incarcerated.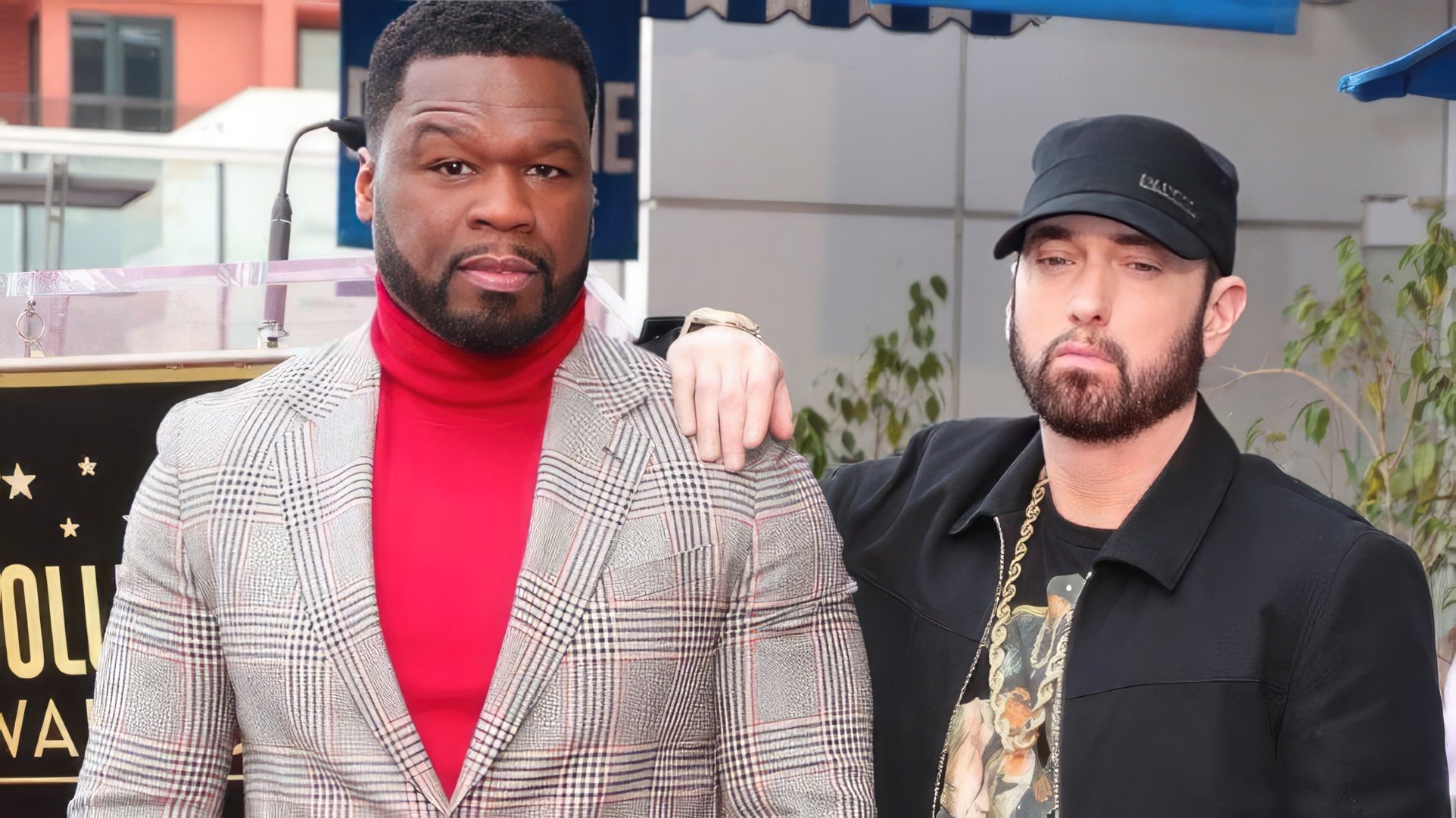 In the same year, Eminem marked his 13th year of sobriety from drugs and alcohol, still considering it the best decision of his life.

In November 2022, Eminem was inducted into the Rock and Roll Hall of Fame. He jested, "Perhaps I shouldn't be here, after all, I'm a rapper, and this is the Rock and Roll Hall of Fame," just before performing duets with Aerosmith's Steven Tyler (Sing for the Moment) and Ed Sheeran (Stan). Shortly before this, he released a new compilation of his greatest hits, "Curtain Call 2," featuring songs such as "Rap God," "Love the Way You Lie," "Not Afraid," "Won't Back Down," and other hits from the past 12 years.
Press Ctrl+Enter If you find a mistake