Biography of Ed Sheeran
Ed Sheeran, an English singer-songwriter and multiple Grammy Award recipient, rose to international fame with hits such as "Thinking Out Loud," "Photograph," and "The A Team." Later, he garnered critical acclaim for songs like "Shape of You" and "Perfect."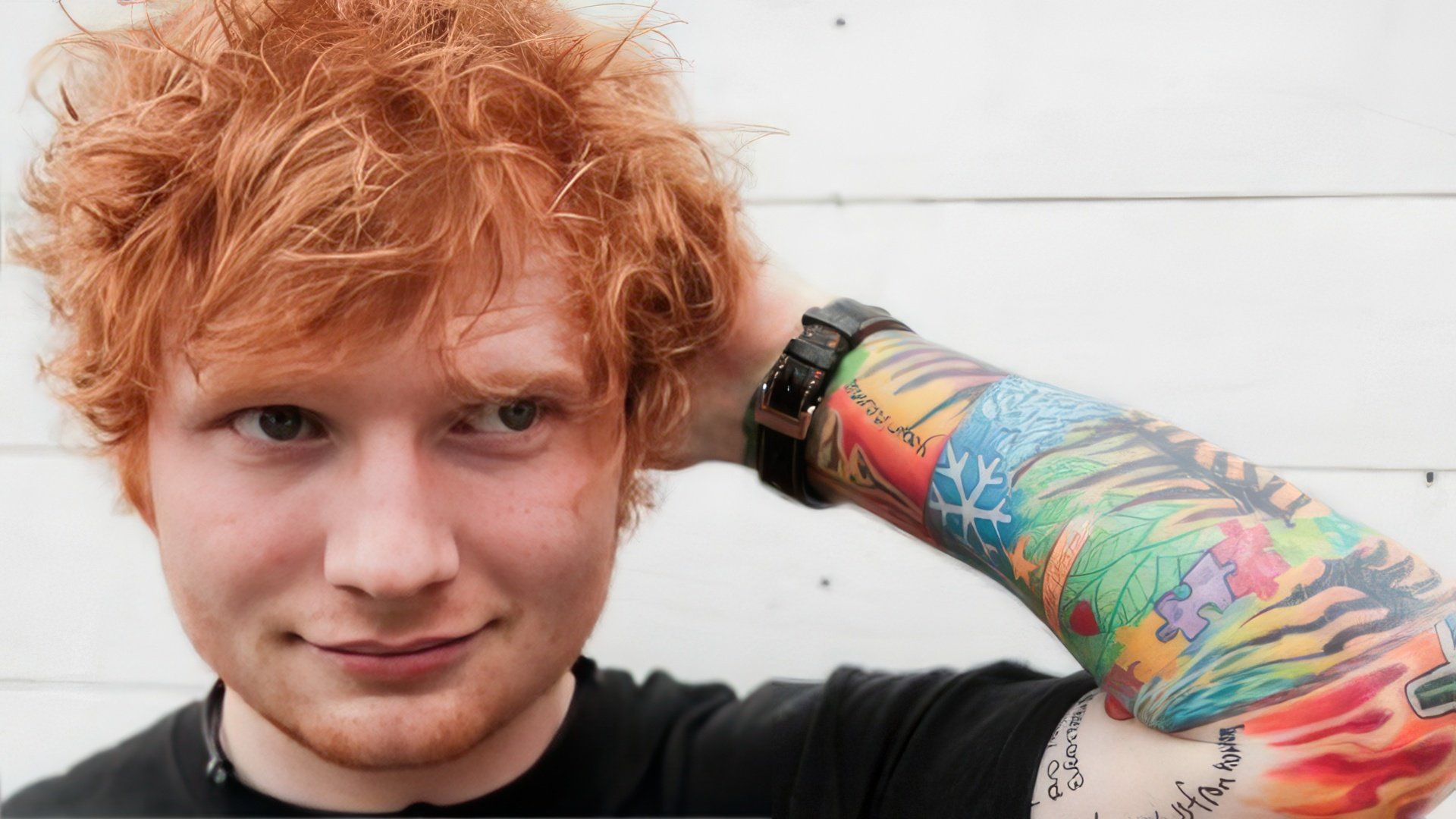 His albums, innovatively titled with mathematical symbols"+," "x," and "÷" have variously topped the UK Albums Chart. The last of the aforementioned records also debuted at number one on the authoritative Billboard 200 chart, as well as topping charts in Canada, Germany, Italy, and Sweden in 2017.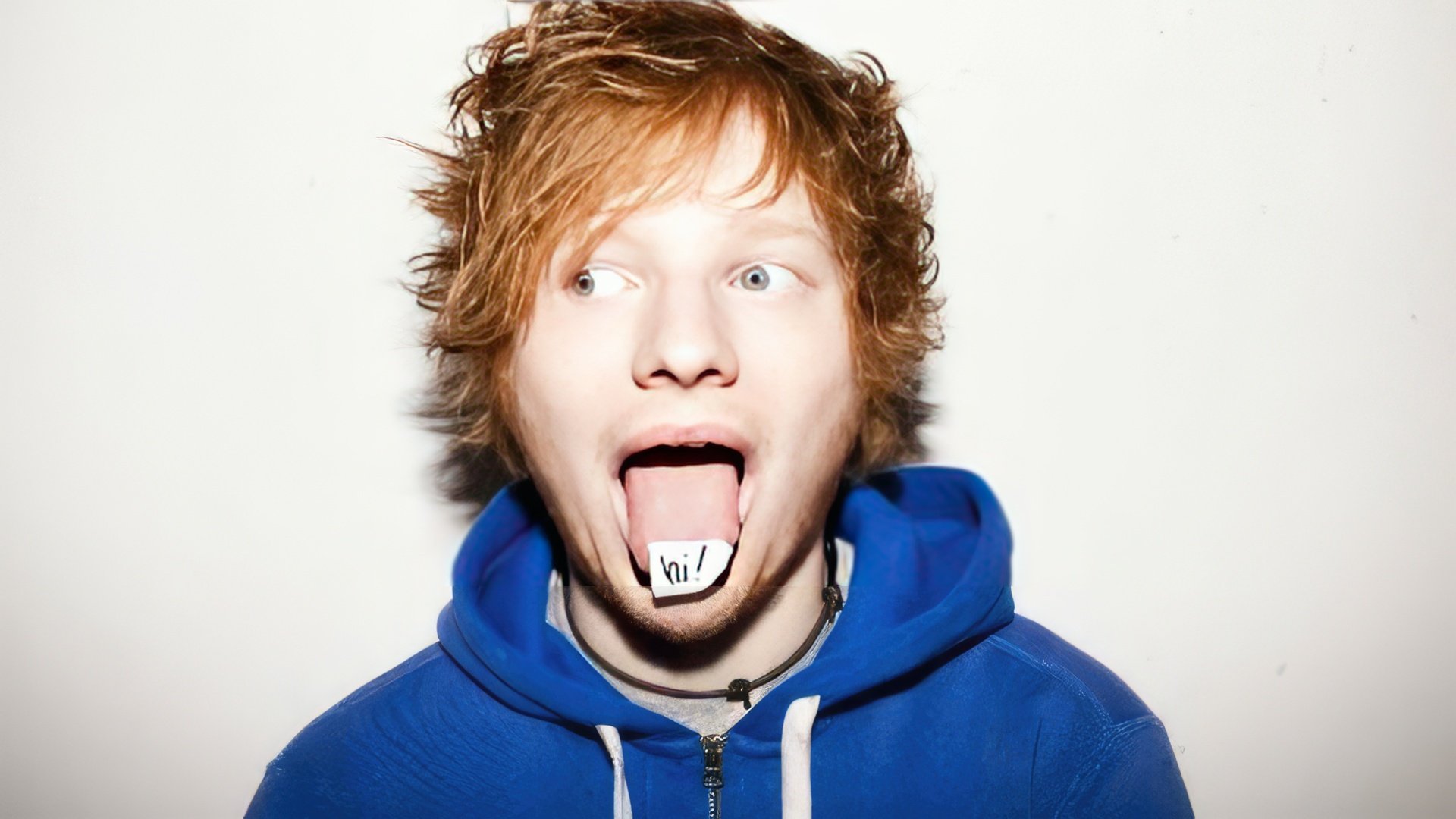 Early Life
The future musician was born on February 7, 1991, in Halifax, a town in West Yorkshire, England. His parents, John and Imogen Sheeran, were art consultants and London natives. Shortly after his birth, the family including young Ed and his elder brother Matthew relocated to Framlingham in Suffolk County. Matthew, like Ed, later dedicated himself to music, becoming a composer in the classical instrumental genre.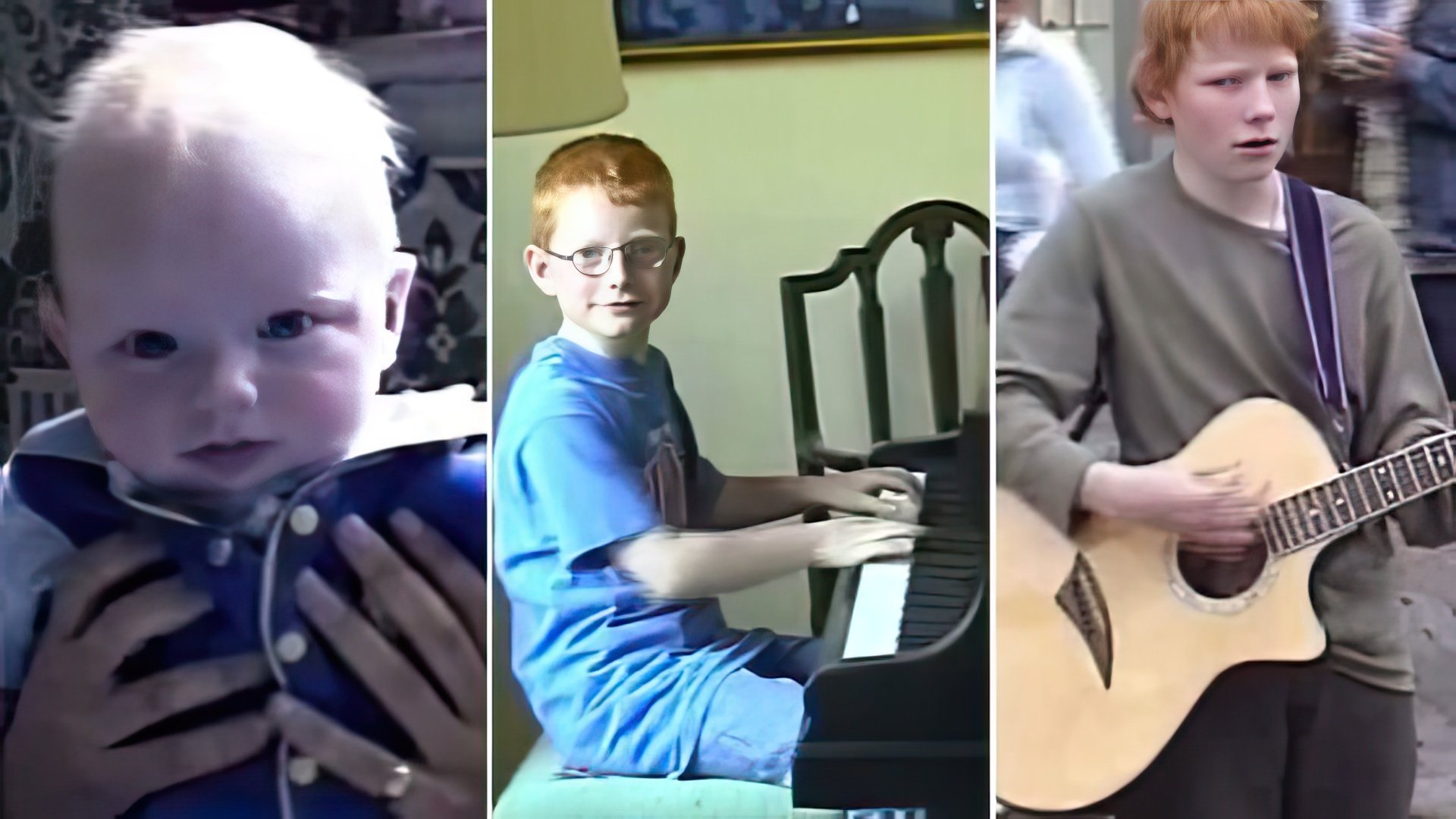 His paternal grandparents were of Irish descent, perhaps contributing to his distinctive red hair.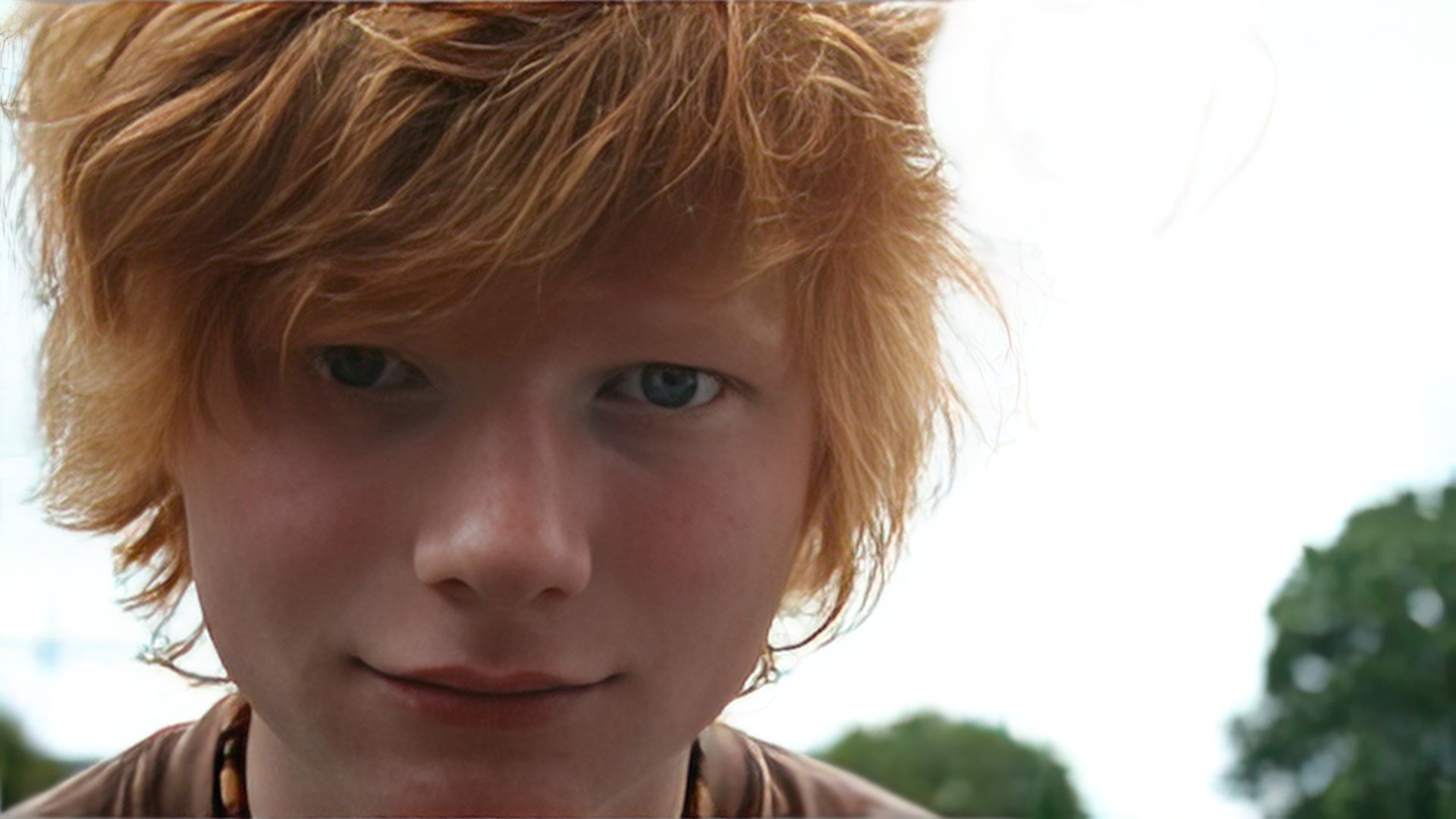 A precocious talent, Ed Sheeran displayed an affinity for music and singing at an exceptionally young age. By the age of four, he was already participating in a church choir. Subsequently, he learned to play the guitar and began composing original songs during his tenure at Thomas Mills High School.
During weekends, his parents often took their sons to concerts of celebrated artists, a practice inextricably linked to their professional responsibilities. Sheeran later recalled being profoundly influenced by several performances in his youth: Eric Clapton's show at the Royal Albert Hall, Damien Rice's concert in Ireland, a spectacular performance by Paul McCartney in Birmingham, and shows by Bob Dylan and Eminem.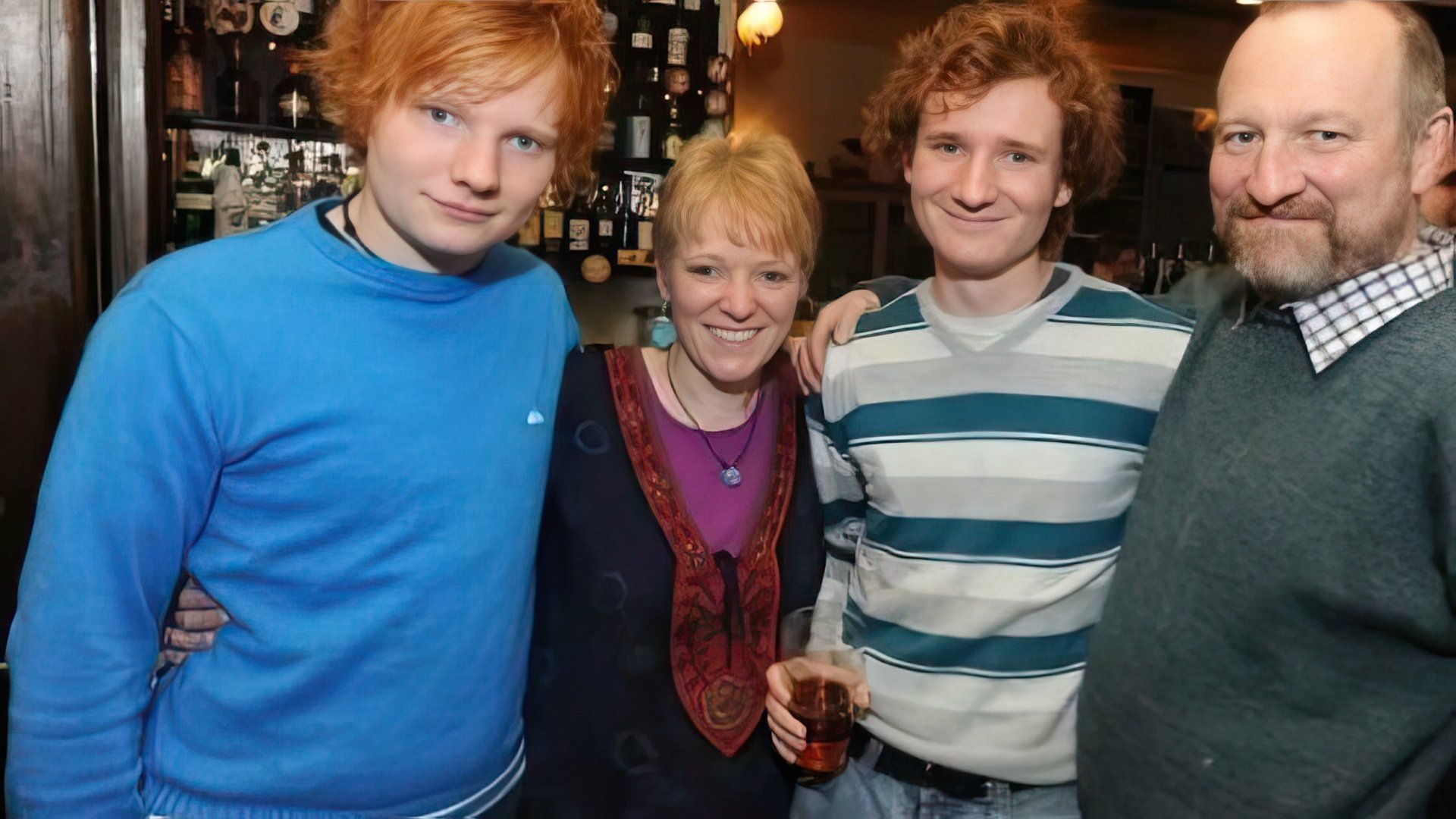 Early Career
As a teenager, Ed Sheeran relocated to London to earnestly pursue his artistic endeavors. He honed his performative skills at the National Youth Theatre, delivered hundreds of concerts at small, intimate venues, and gained notoriety through numerous online performances.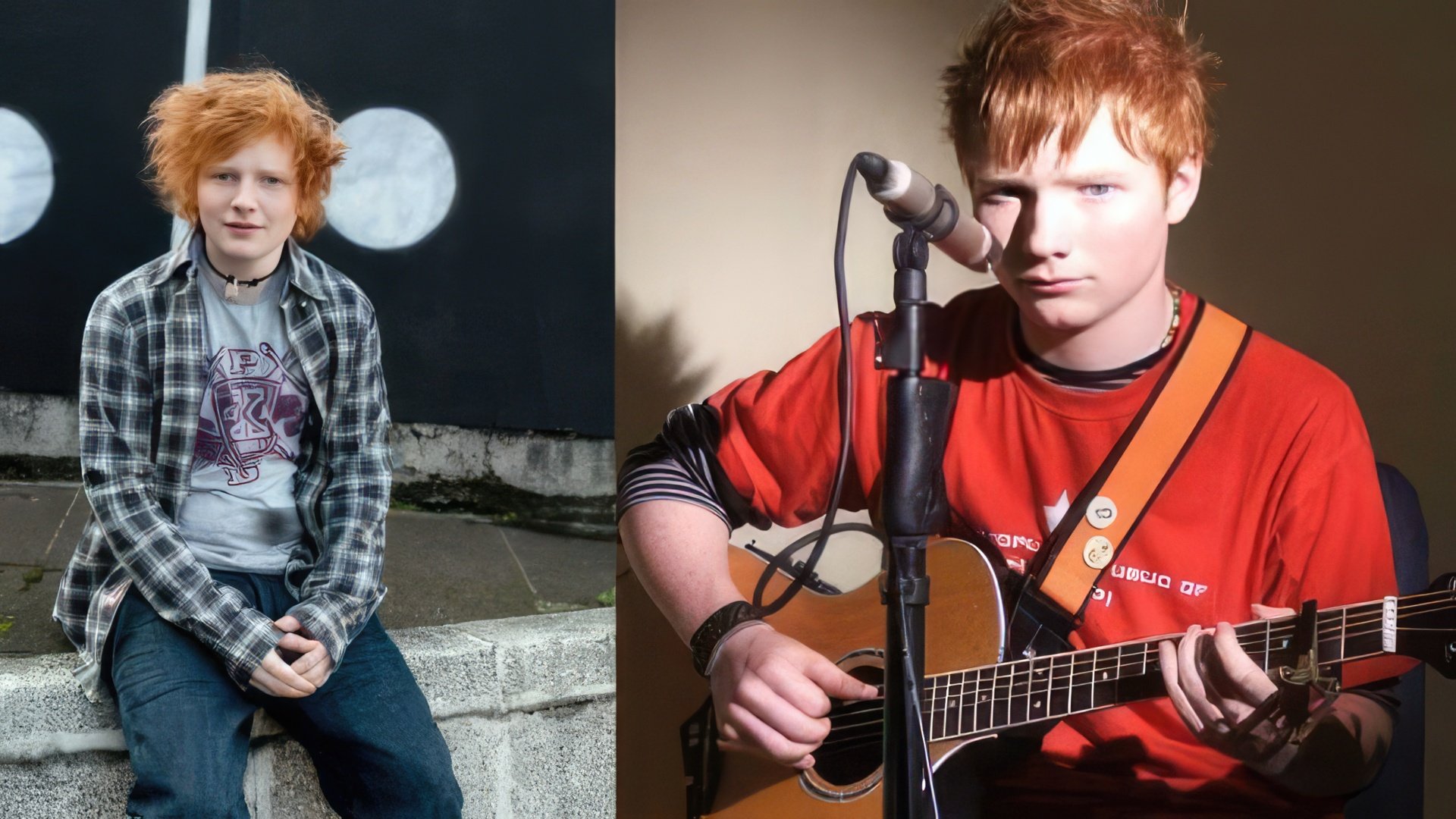 By the age of 14, the indefatigable musician commenced the release of several extended play records, commonly known as EPs. Notably, in 2005, his debut EP, "The Orange Room," was released.

In 2008, two pivotal events transpired in the 17-year-old artist's life: he performed as an opening guitarist for his idols, the alternative band Nizlopi, and enrolled at the Academy of Contemporary Music in Guildford. Throughout his academic tenure, he performed over 300 shows, collaborated with musician Just Jack, sang several tracks with Leddra Chapman and rapper Example, and also released the EP "Loose Change."

In 2010, he ventured to conquer the United States, armed with neither a contract nor any formal offers, simply purchasing a ticket to Los Angeles. There, he promoted his artistry, performing at various city venues. The talented and ambitious young man caught the attention of Oscar-winning actor Jamie Foxx. Impressed by Sheeran's talent, Foxx initially invited him to his radio show "The Foxxhole," and later to his home recording studio.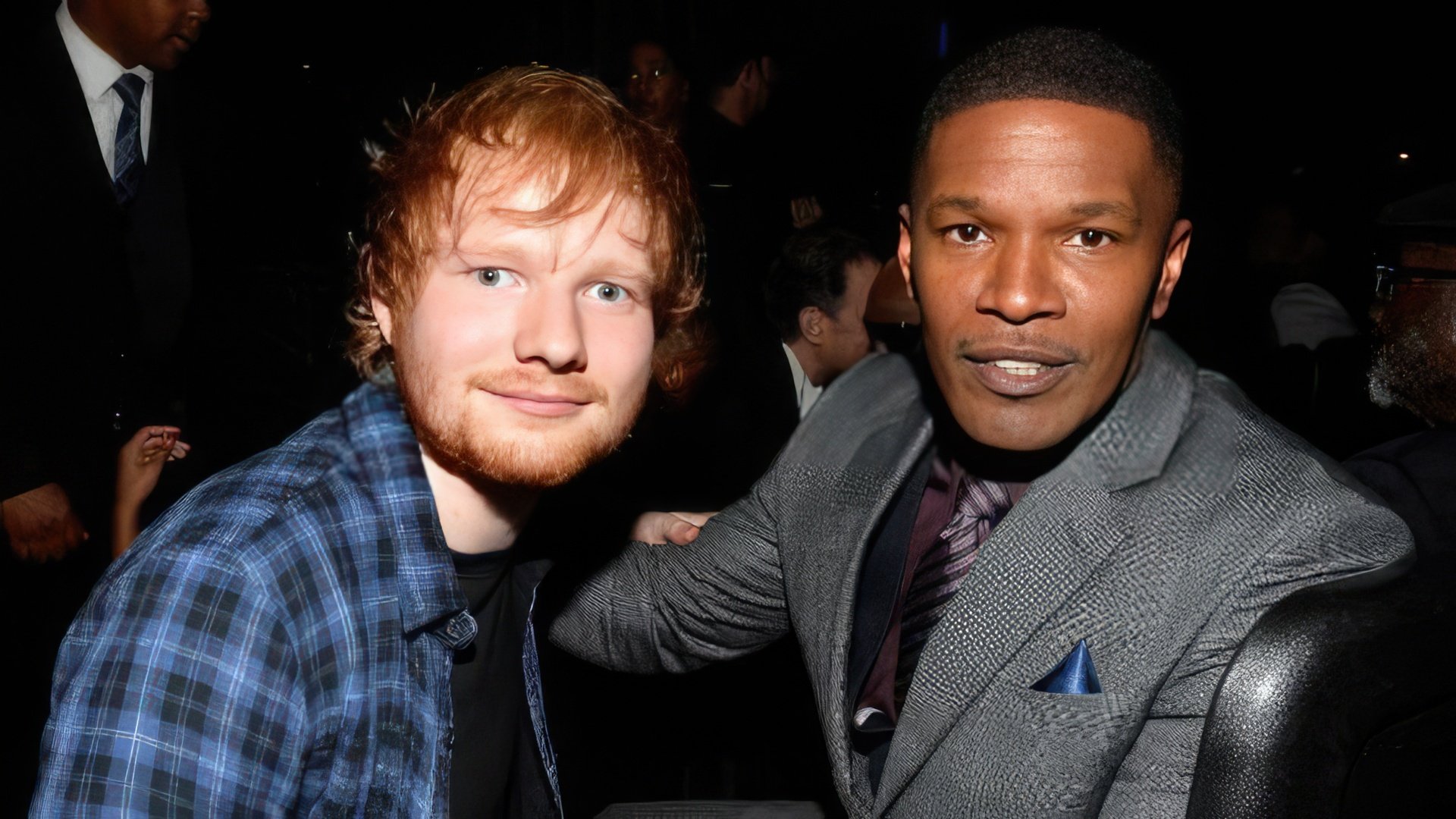 Meanwhile, the singer's fan base substantially expanded, leading to a recording contract offer from Atlantic Records. Subsequently, he began work on his first full-length album, "+," which was completed by September 2011.
"+"
Ed Sheeran's debut album "+" earned platinum certification seven times in the United Kingdom (awarded for sales exceeding 300,000 copies). Its leading single "The A Team" became a global hit and won Sheeran an Ivor Novello Award, the trophy representing Euterpe, the muse of poetry and music. The song — a lyrical ballad about a prostitute addicted to crack cocaine — was inspired by his experience visiting a homeless shelter. In 2012, Sheeran performed at the closing ceremony of the Olympics in the United Kingdom's capital. Along with other artists, he sang the legendary Pink Floyd track "Wish You Were Here."
In 2013, "The A Team" received a Grammy nomination for "Song of the Year" but lost to the American indie band Fun's "We Are Young." During the award ceremony, the Briton performed his hit alongside Elton John, who had personally invited him to sing the duet.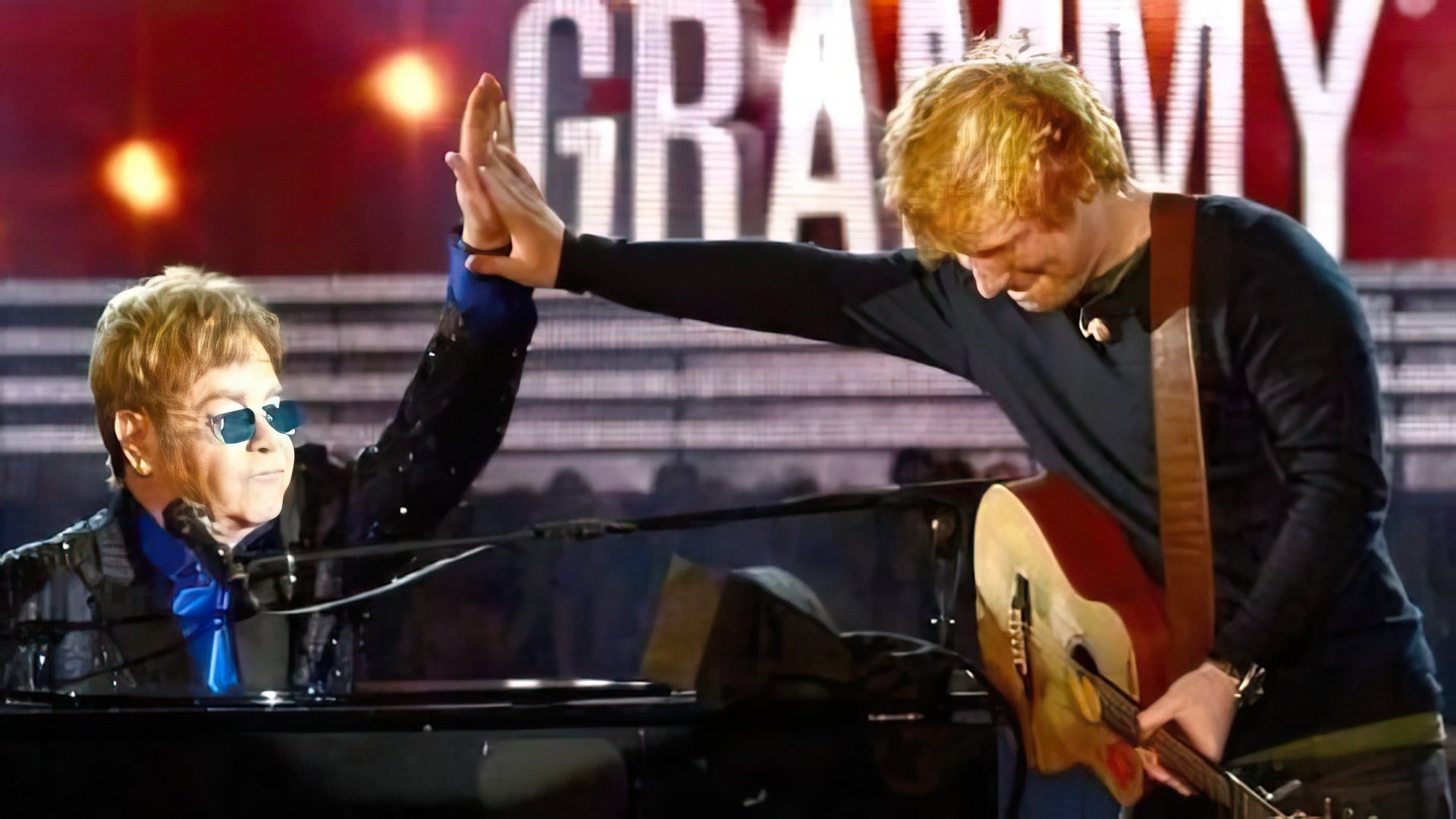 While working on his next studio album, the artist collaborated with various renowned musicians. For instance, he joined Snow Patrol for their North American tour, participated in the tour of Passenger, The Rolling Stones, and country star Taylor Swift, for whom he penned the track "Everything Has Changed."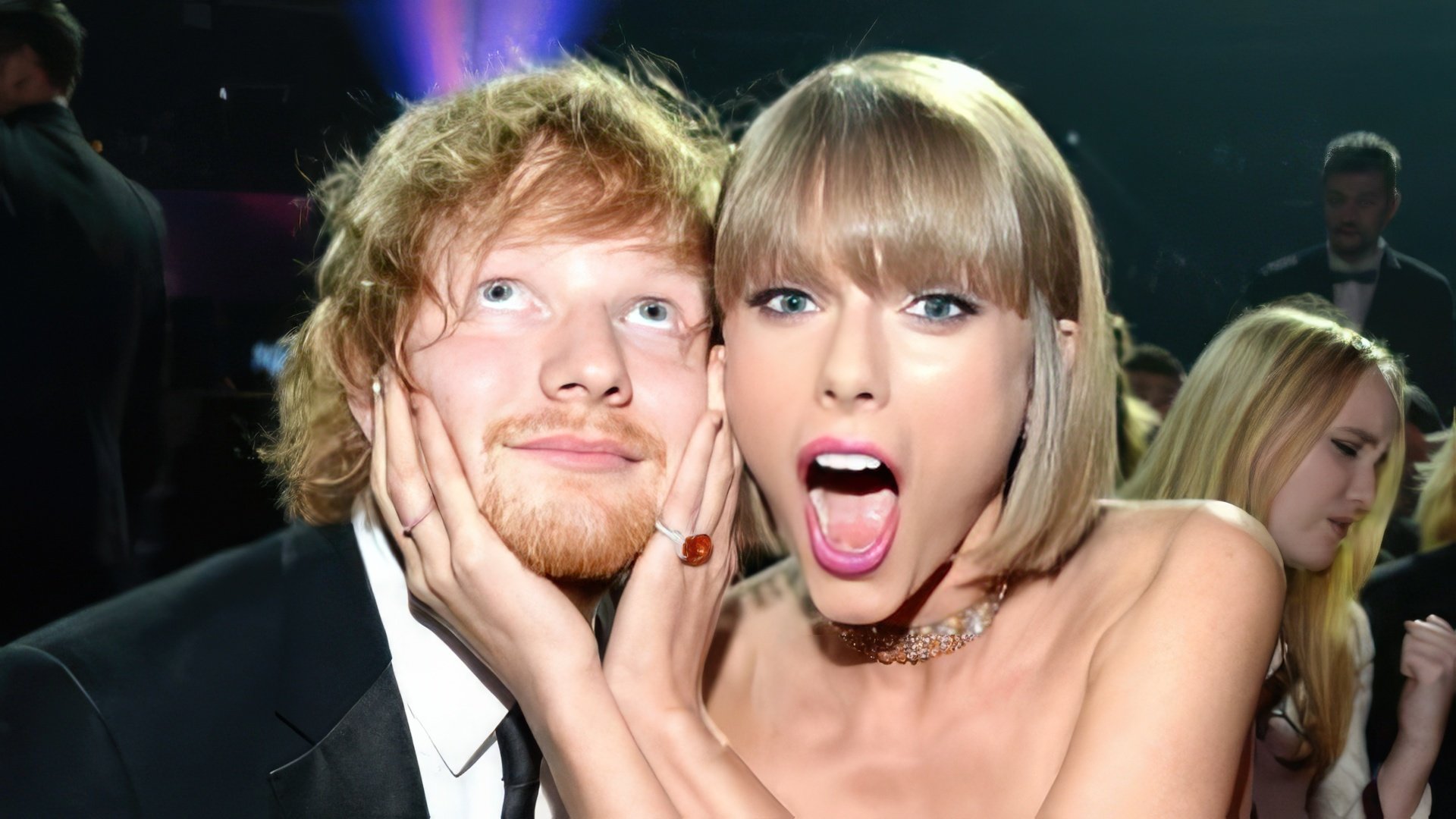 Subsequently, Sheeran contributed to the composition "Little Things" for boy band One Direction, recorded "I See Fire," which became the soundtrack for Peter Jackson's film "The Hobbit: The Desolation of Smaug," and produced the track "Sing" with Pharrell Williams. Additionally, he performed three grand concerts at New York's Madison Square Garden, tickets for which sold out instantly.
"x"
In June 2014, Ed Sheeran's second studio album "x" (read as "multiply") was released to the public, again shaking the music world. It debuted at the top of the Billboard 200 and many other charts, winning a Brit Award and a new accolade from BBC Music. Following its release, a wax figure of Ed Sheeran was added to Madame Tussauds in New York.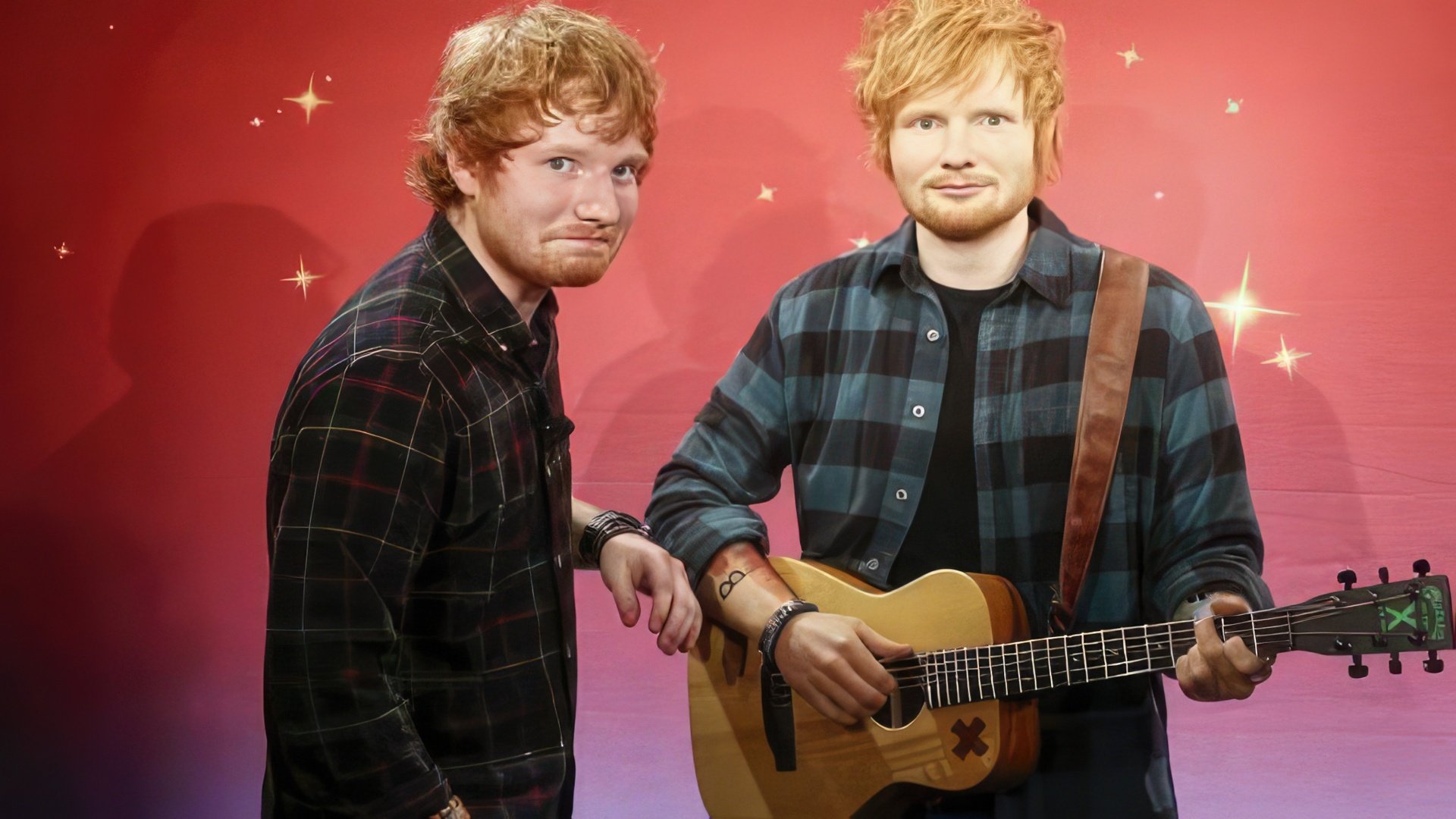 Sheeran embarked on a tour in support of the album, which kicked off in Japan and continued through Europe, the United States, and Asia before concluding in New Zealand in 2015. As part of the tour, he performed three sold-out shows at London's Wembley Stadium.

In 2016, the single "Thinking Out Loud" from the album won Sheeran two Grammy Awards. The song's music video garnered over two and a half million views on YouTube within just 24 hours of its release and eventually crossed the billion-views mark. Also in 2016, Sheeran ranked third on Heat magazine's list of the wealthiest British celebrities under 30. That year, he earned $59 million, only trailing the dazzling Adele, who had $114 million in her bank account, and Daniel Radcliffe, the star of the Harry Potter films, with $92 million.
"÷"
In 2016, Ed Sheeran ended his creative hiatus and released the single "Shape of You" in January 2017 as part of his third studio album "÷" (pronounced "divide"). The single achieved massive success, topping the American Billboard Hot 100 chart as well as leading sales charts in his home country and the United States. The song was noted in reviews for its distinct departure from Sheeran's previous works, being more impressive and dynamic. Originally, Sheeran had written the song for Rihanna, but he eventually chose to perform it himself. During the same period, both "Shape of You" and "Castle on the Hill" occupied the first and second spots on the UK Singles Chart, marking the first time in British history that a single artist had done so. Released in March, the album "÷" again topped music charts in the U.S., Canada, Italy, Germany, and other countries.

In its first week of release in the United Kingdom, about 670,000 copies were sold, a record bested only by Adele's "25" (800,000 copies) and Oasis's "Be Here Now" (700,000 copies). The album went double platinum in Australia and the United Kingdom.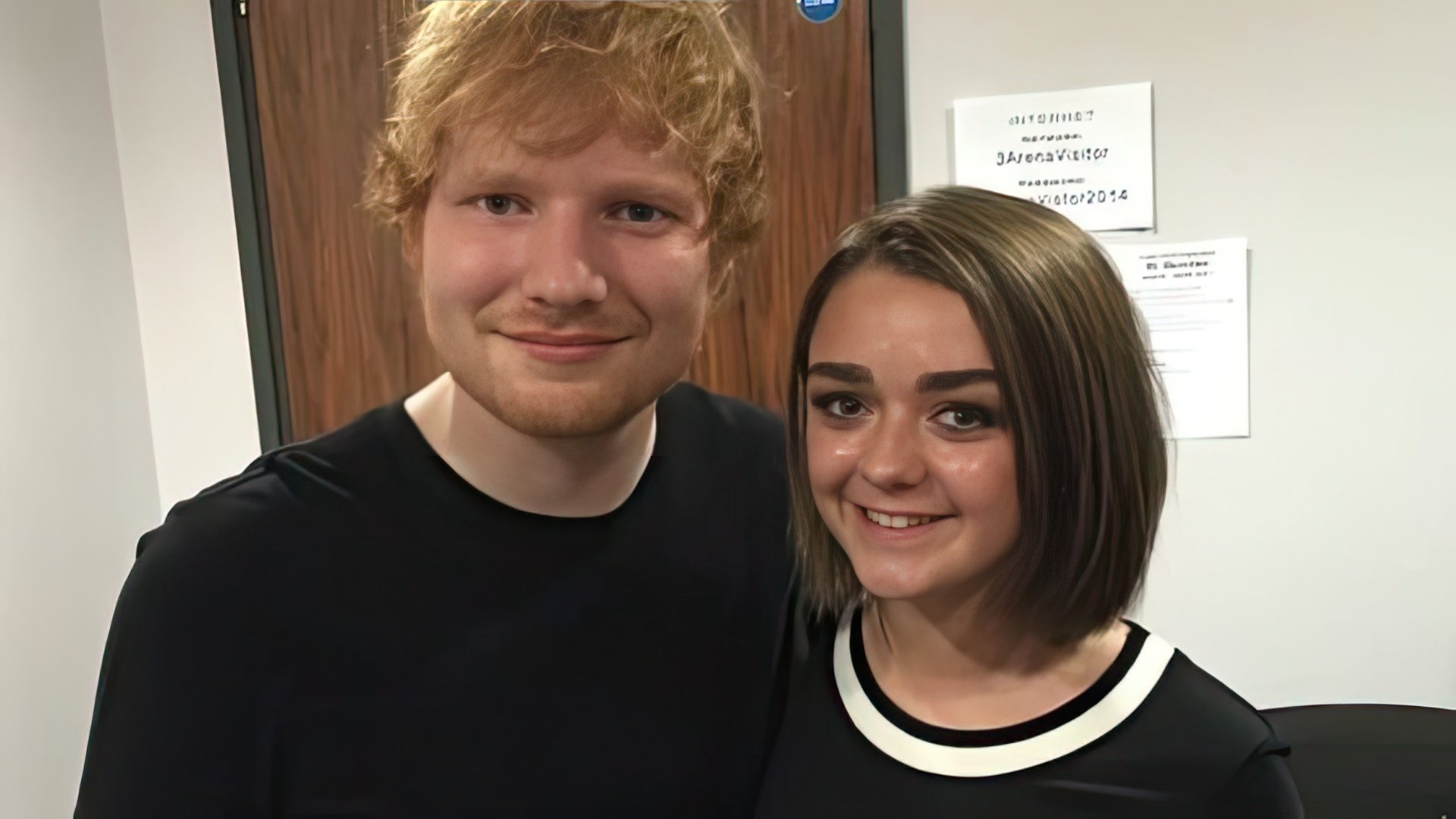 At the Grammy Awards ceremony in early 2018, a humorous incident occurred. Ed Sheeran, nominated in several categories and eventually winning "Best Pop Vocal Album" and "Best Pop Solo Performance" for "Shape of You," simply did not attend the ceremony. He later explained that he had overslept and learned about his awards the next day from the news.
"No.6 Collaborations Project"
In 2019, Ed released his fourth studio album, "No.6 Collaborations Project," the essence of which is clear from the title. Fifteen tracks featured major stars in the music industry, from Justin Bieber and Khalid to Eminem and 50 Cent. Each track had one or two guest stars. The album debuted at the top of the Billboard 200 chart.
"="
In October 2021, Ed Sheeran released his fifth studio album, "=" ("Equals"), with the lead single "Bad Habits," where he appears as a vampire in the music video. The album debuted at the top of the American charts and had significant commercial success, despite Sheeran's claim that the songs had become more mature and personal. The Christmas edition of the album included a collaborative track with Elton John, "Merry Christmas."
Cinematic Appearances
Since 2014, the phenomenally successful entertainer has made cameo appearances in television series such as "Shortland Street," "Home and Away," and "Undateable." Additionally, he starred in the historical drama "The Bastard Executioner."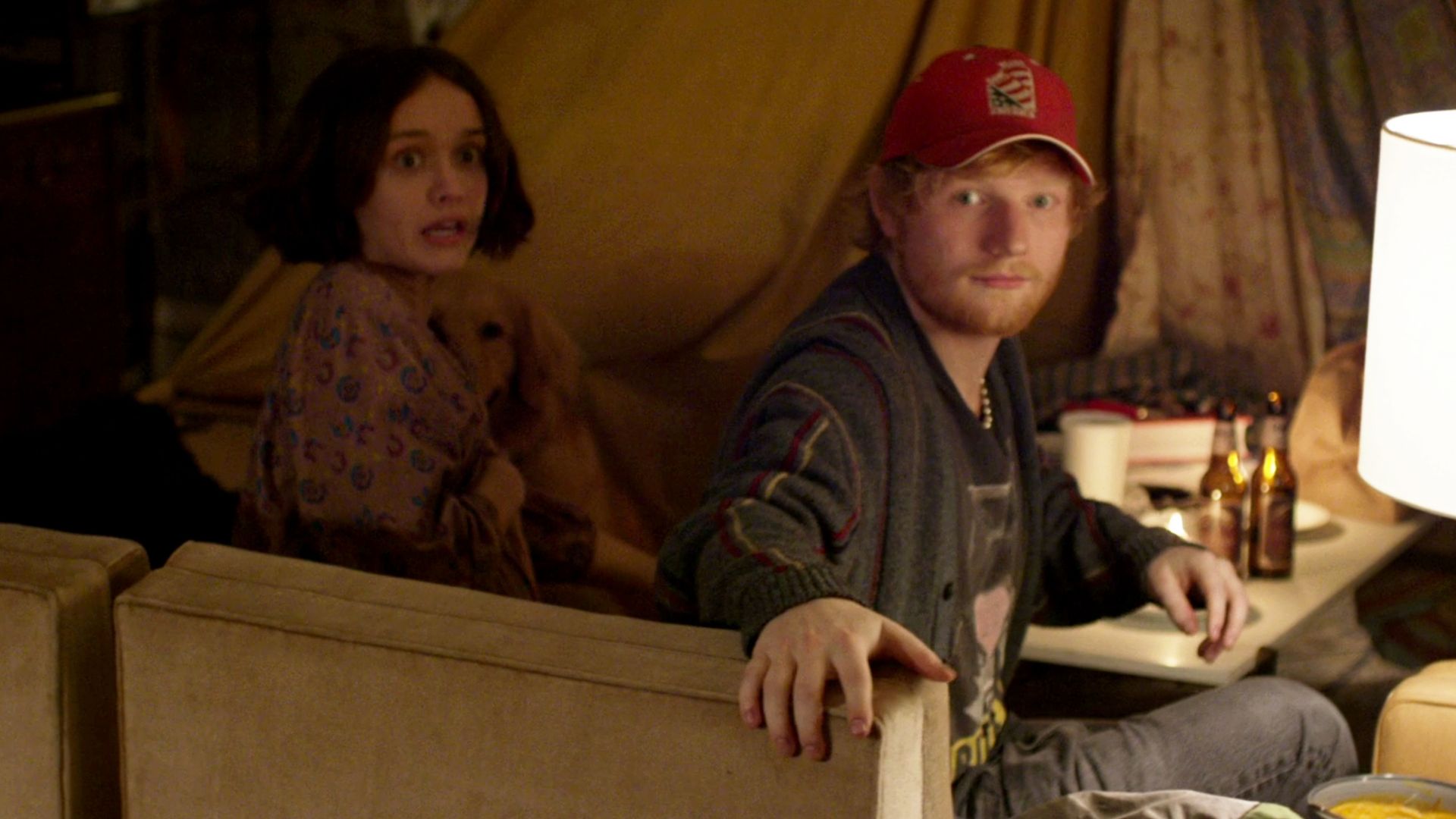 The singer was invited to participate in an upcoming season of the fantasy series "Game of Thrones," largely due to the patronage of his avid fan, Maisie Williams. In 2019, he assumed a minor role in the series "Modern Love" and also participated in the filming of the comedic action film "Sumotherhood."
Personal Life of Ed Sheeran
During his school years, Ed Sheeran was involved in a four-year relationship with a classmate, but his burgeoning musical career precluded him from focusing on his personal life.

In the early stages of his career, he dated Scottish model and singer Nina Nesbitt, who inspired the songs "Nina," "Photograph," and "Friends." It is speculated that his debut studio album "+" is dedicated to her. In turn, Nesbitt's album "Peroxide" is largely a tribute to Ed.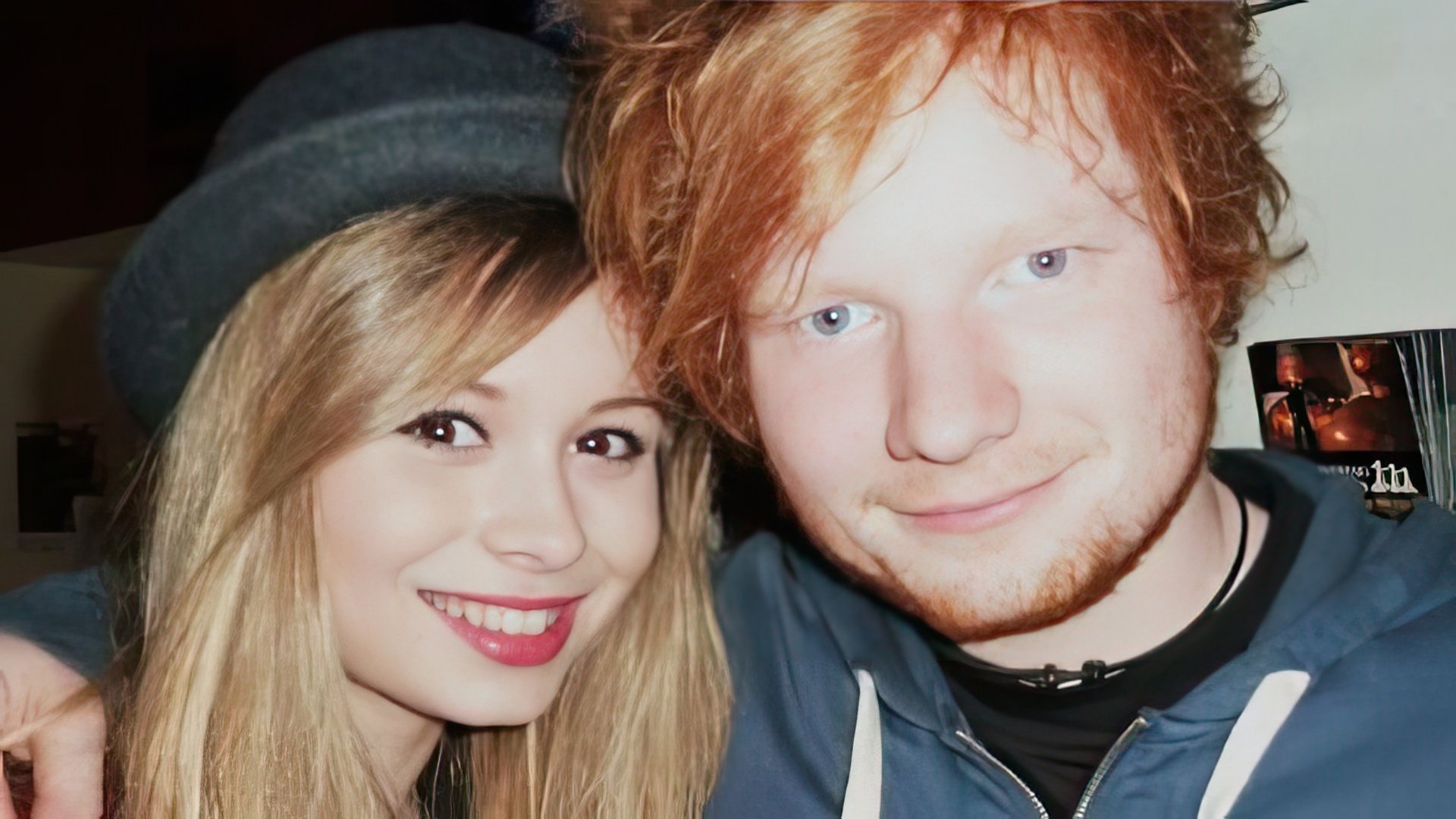 From 2014 to 2015, Sheeran was romantically involved with Greek-born Athena Andrelos, who inspired his hit song "Thinking Out Loud."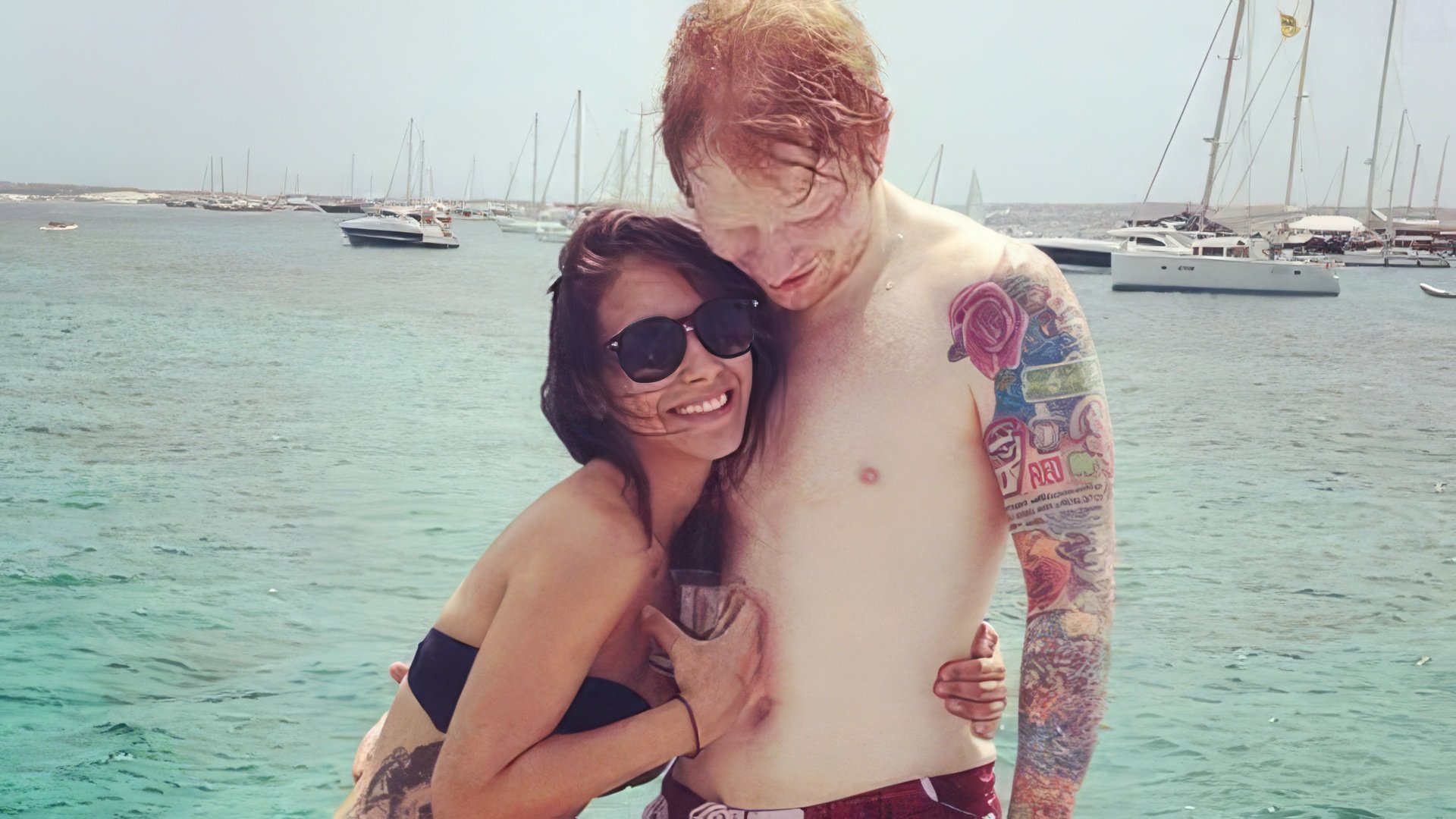 During a creative hiatus, Ed Sheeran's relationship with hockey player Cherry Seaborn flourished. They had been acquaintances since their school days but took their relationship to a new level in 2015. He dedicated the song "Perfect" to her, which is included in his third album. In January 2018, Sheeran announced their engagement, and they wed in August of the same year.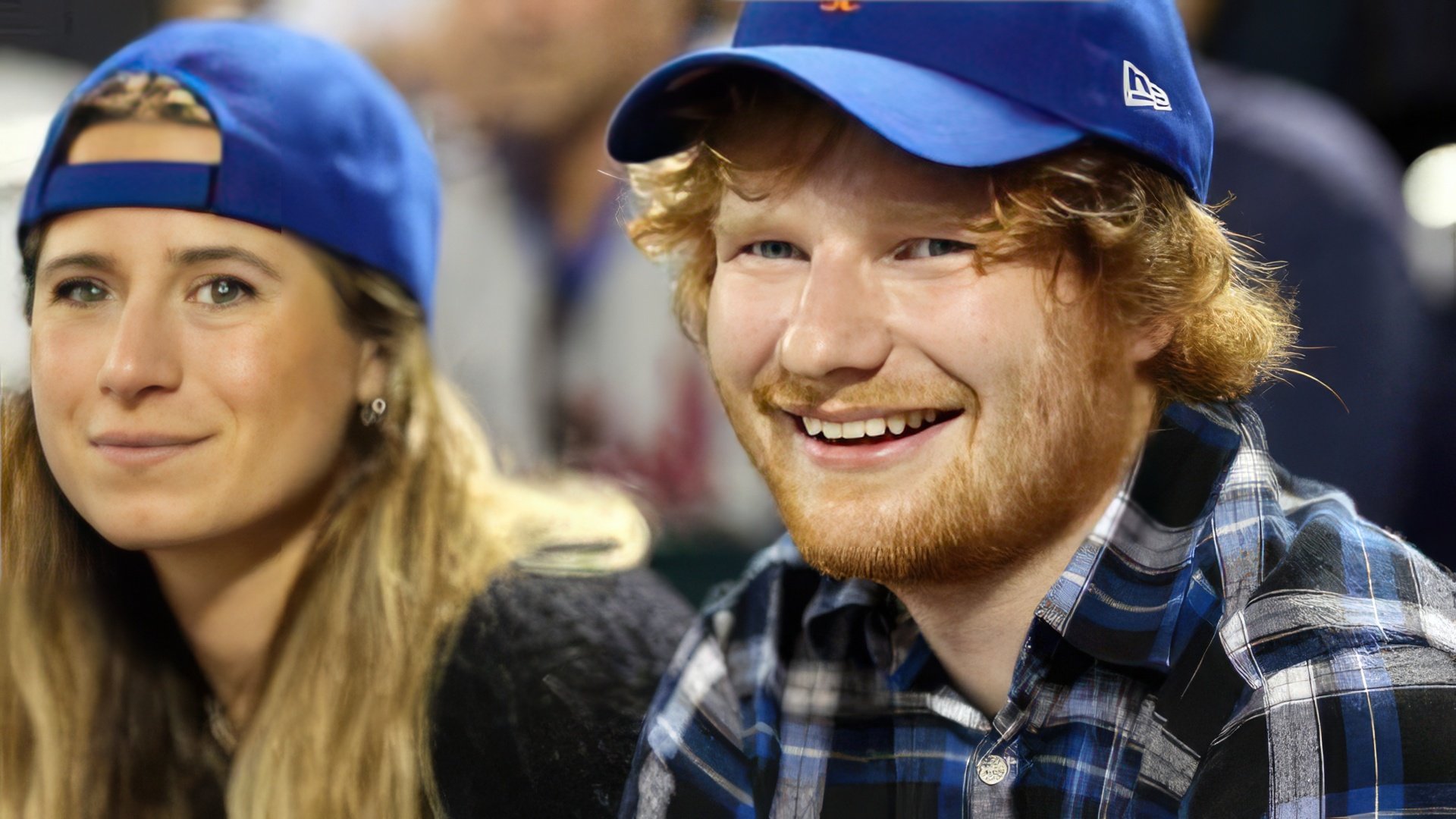 In August 2020, the couple welcomed their first child, a daughter named Lyra Antarctica, and in May 2022, Ed became a father for the second time when they had another daughter, named Jupiter. Ed Sheeran boasts a wide circle of eminent friends, thanks to an exceptional blend of talent, diligence, and charisma. Among them are Harry Styles, to whom he personally gave a padlock tattoo, and renowned Taylor Swift, in memory of their concerts together, for which he got a "RED" tattoo (named after one of her albums).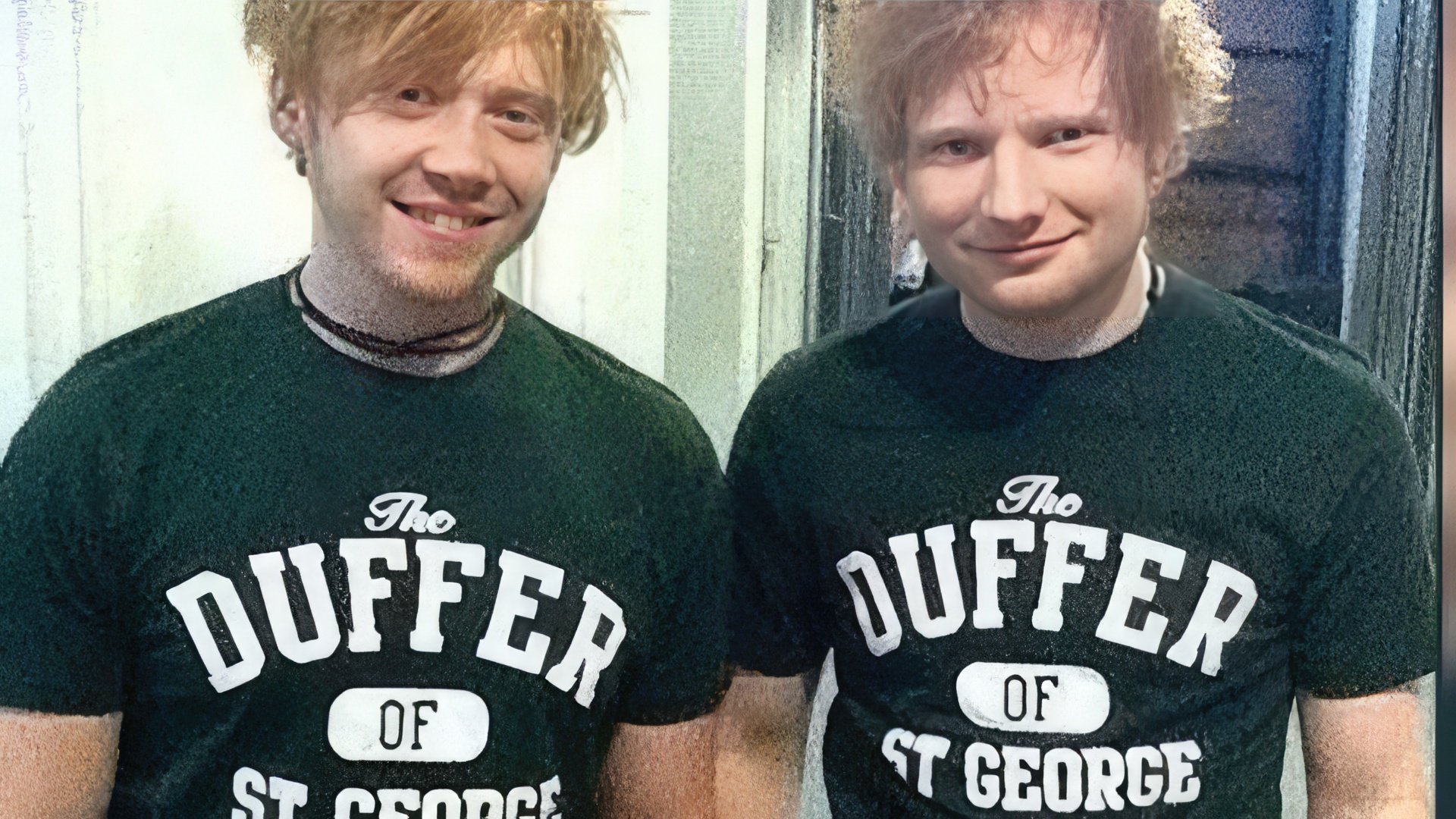 Other close friends include Irish musician Foy Vance, who accompanied him on tour and served as an opening act, and actor Rupert Grint, known for his role as Ron Weasley in the "Harry Potter" films and who featured in the music video for "Lego House." Sheeran's favorite dish is Portuguese chicken, and his favored rapper is Kendrick Lamar.

In collaboration with childhood friend Philip Butah, the singer authored and published an autobiographical book titled "A Visual Journey," which may serve as both intriguing and useful for budding musicians.

The artist has bestowed individual names upon all four of his guitars: Kirill, Felix, Lloyd, and Nigel.
Ed Sheeran Now
On May 5, 2023, Ed Sheeran unveiled his sixth studio album, remaining steadfast to his idiosyncratic naming conventions by titling it "–", or "Subtract." The album exudes an air of melancholy, largely instigated by the tragic demise of his close friend Jamal Edwards and the sudden diagnosis of a rare form of cancer afflicting his pregnant wife. "As these life-altering events unfolded, I kept deceiving myself with the notion that things could not possibly worsen—only to find them spiraling further downwards. I felt as though I was sinking with no way out," reflected Sheeran. In the track "Eyes Closed," Sheeran muses on the harrowing reality of never seeing his friend again, whereas "Life Goes On" delves into his perpetual mourning for Jamal. The composition "Sycamore" unfurls his trepidation over his wife's medical diagnosis. Fortuitously, post childbirth, his wife Cherry underwent surgery and the cancer relented. Each of the album's 14 songs is accompanied by a visual, rendering "Subtract" not just an auditory but also a visual experience.
Press Ctrl+Enter If you find a mistake