Justin Bieber's Biography
Justin Drew Bieber is a pop singer from Canada. He became famous worldwide after posting a viral video with a song of his composition «One Time» on YouTube. He is recognized as one of the youngest and highest paid performers in contemporary music industry. Net worth: $285 million.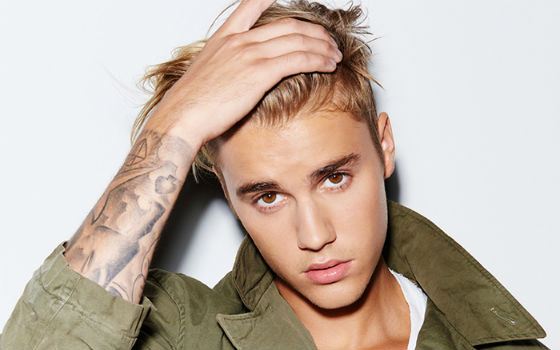 Childhood
Justin Bieber was born in Stratford, in a family of Jeremy Bieber and Patti Mallette. His parents got divorced soon after his birth, his father married again, got new children, and Justin was left to grow up without a father. His mother had to work religiously to make a living, and Justin spent a lot of time with his grandparents from the mother's side.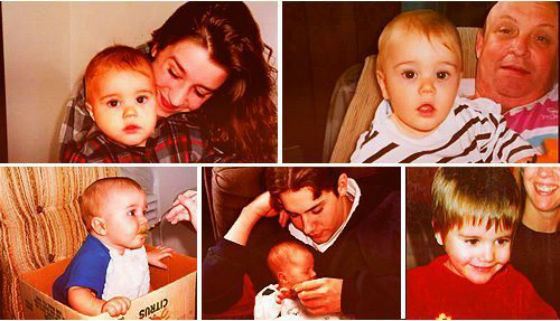 Since childhood, music has a been Justin's passion. His mother gave him a drum set as a present for his second birthday. The boy expressed great interest in the device and mastered it quickly. Later on, he also learned how to play guitar, piano, and even such a rare instrument as tuba.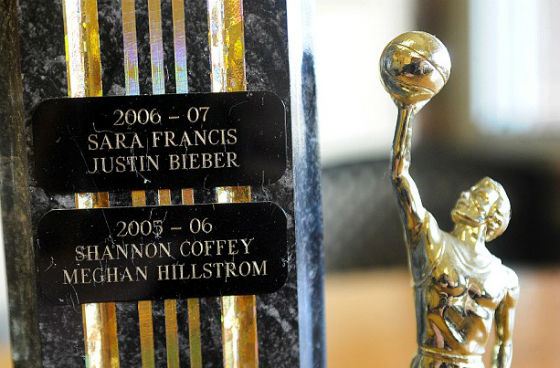 Probably he inherited his talent. His mother sings well, his father plays guitar, and his grandmother used to be a great pianist. Once Justin came to a local festival, pulled out his guitar and just started to play. One by one listeners gathered and, after enjoying his music, gave him dollars. In the end, Justin collected a fair amount of money. Unlike many of his fellow mates would do, Justin did not spend the money he earned on PC games or fashionable clothes. Instead, he chose to fulfill his mother's old dream and took her to Disneyland.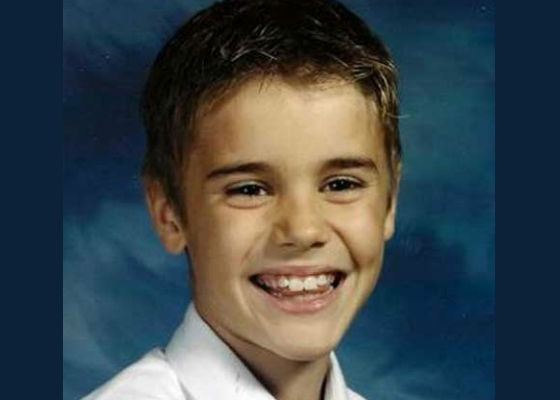 First songs. Never Say Never
In 2007, 12-year-old Justin took part in the local talent contest called «Stratford Idol». Most of his rivals were professional musicians whereas Bieber was just a self-taught guy. He sang Ne-Yo's song «So Sick» and unexpectedly won the second prize. His mother Patti decided to post the record of Justin's performance on YouTube was shocked by the number of views. Then she uploaded more videos of Justin singing the songs of famous bands. Soon after, a rumor spread in Stratford that some Scooter Braun was searching for a young man named Bieber. Justin's mother got frightened thinking that her son was being chased by some freak. So when Scooter Braun finally got in touch with her, she harshly demanded to «leave them alone».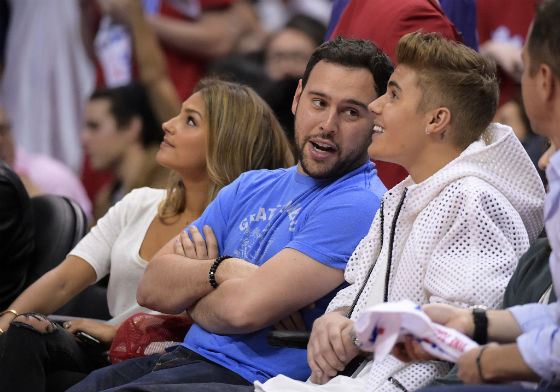 However, Brown turned to be a Manager of the recording brand «So So Def» who accidentally saw a video with Justin singing. He was so impressed that decided to offer collaboration to the young man. It took Justin many efforts to convince his mother to let him go with this «suspicious» producer to Atlanta for a meeting with the singer Usher. According to Brown's words, the latter was interested in working with talented Justin and was going to help him to record his demo album. Later on, it turned out that Justin Timberlake had the same intention but was nearly outran by Usher. Anyway, Bieber chose to be guided by the rapper and signed a contract with him in 2008.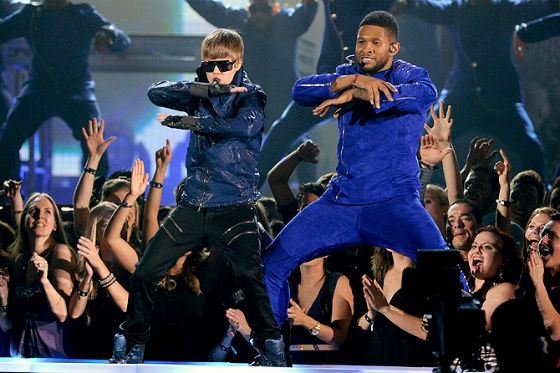 According to Zoomboola.com, in 2009, the singer posted his first single «One Time» video. By that time, it had got to the top of Canadian music charts. The video «blew up» the YouTube and acquired the status of a viral video rapidly gathering more than a million views. After that, the Internet called Justin a «phenomenal kid» and «the singing sensation». The same year, Bieber's first mini-album was released under the name «My world». The track list of the album consisted of seven songs with quite common titles: «Love Me», «First Dance», «Favorite Girl», etc. During the first week, 137 thousand copies of the CD were sold. Soon the disc gained the platinum status in the United States and Canada and gold status in the Oceania region. On Christmas, Bieber performed in the White House exclusively for Barack Obama and his wife Michelle with the song by Stevie Wonder «Someday at Christmas». In late 2009, Justin Bieber broke his leg during a show. Despite the pain, he finished the performance and went backstage, where a doctor bandaged his leg. The boy joked that the injury was a part of the show. None of the viewers realized that the injury took place and how hard it was for Bieber to sing.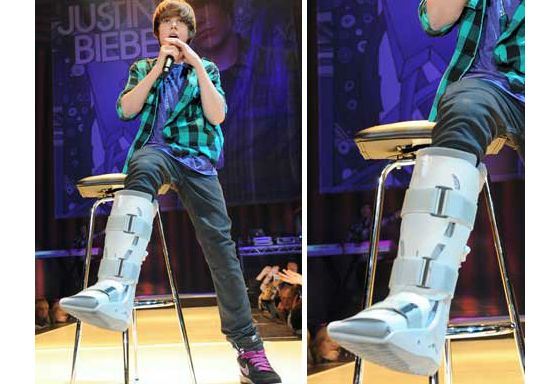 In 2010, the young artist released his debut full-length album «My world 2.0.» As the name suggests, thematically this album is a sequel to Bieber's very first one. It included ten new songs as remarkably simple as previous ones. For instance, Bieber's first platinum hit called «Baby», iconic «U Smile» and «Never Let You Go», as well as peculiar duets with Jessica Jarrell and Sean Kingston. In 2010, he got American Music Award in the category The Artist of the Year. He was also for the Grammy award in categories «The Best Pop Vocal Album» and «The Best New Artist». In October, Bieber released the album «My World Acoustic» with guitar cover versions of his songs for sale.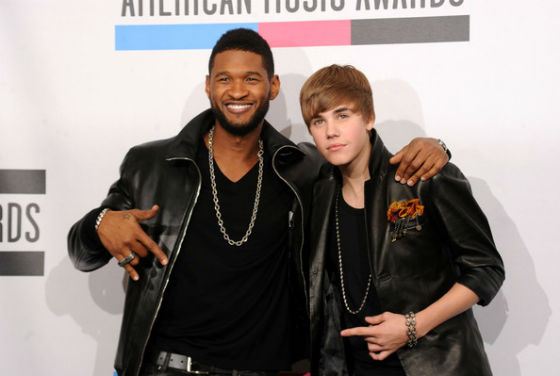 In 2011, Justin released a documentary with a telling title: «Justin Bieber: Never Say Never», where he told the story about his success in details. By that time, Justin's professionalism was highly estimated by the big names of the music world. For example, a country singer Taylor Swift invited him to a double tour through the UK. In the same summer, the Forbes included Justin Bieber in the rate of the highest paid celebrities under age 30. In autumn, the singer has reached another significant milestone: his video had become the first one in the history of YouTube that gathered more than 2 billion views.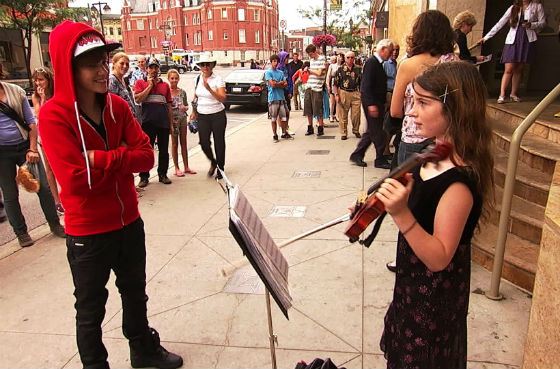 On November 1st, 2011, Justin Bieber released a Christmas studio album «Under the Mistletoe» for sale. The record featured eleven cover versions of the legendary holiday songs. Many famous American singers such as Mariah Carey, Walter Afanasieff, Busta Rimes, and Haven Gillespie contributed to this album, too.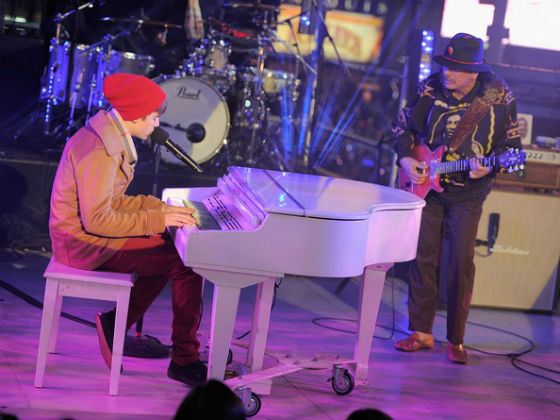 Six months later, Justin Bieber delighted his listeners with his third studio album called «Believe». In autumn, a young man went on big tour with a new program. During the tour, he first visited Russia and gave a great show in Moscow and Saint-Petersburg. Bieber was choosing a singer to warm up the audience for a long time, and finally chose Roma Zhiolud', a Russian blogger and singer.

In October 2013, Justin Bieber announced that he was setting a tradition of «Musical Mondays,» and for the next ten weeks he would release one new song weekly. These ten «Monday songs» were later collected in the album «Journal», which also included the soundtrack to the film «Justin Bieber: Believe» (a sequel to the film «Never Say Never»).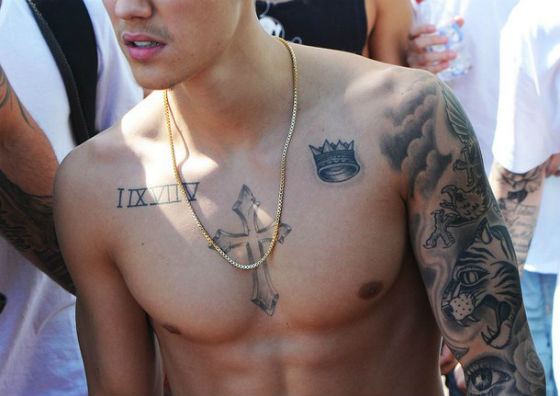 In 2015, Bieber in collaboration with Skrillex, Diplo, Big Shean and a hockey player Travis Scott recorded the fourth solo album «Purpose» with the title song «What Do You Mean?». Its release brought Justin to another record: three of his songs were in the UK Singles Chart top five at the same time. Before Bieber, only John Lennon was lucky enough to achieve that (however, that happened under the circumstance of his tragic death in December 1980.)

In February 2016, Justin Bieber released a new single «Company», which was supposed to be included in his fifth studio album. In June 2016, Justin Bieber made a scandalous statement: he told the press that he was going to quit music business after the next world tour. However, later on, the singer added it was not his intention to leave the musical Olympus forever, he just needed a long vacation and reunion with his nearest and dearest that he had been waiting for such a long time. On June 20, the singer fell off the stage while pulling up his pants during the concert in Canada. One of the spectators recorded the incident on video, which the singer later commented: «I am a cat. I have 9 lives. Lol».
Scandals Involving Justin Bieber
Early in his career, Justin Bieber created an image of a good boy. His pretty face and touching gestures contributed to this image during performances. However, as the boy was turning to a young man, the idol of millions of school-age girls acquired the reputation of a troublemaker.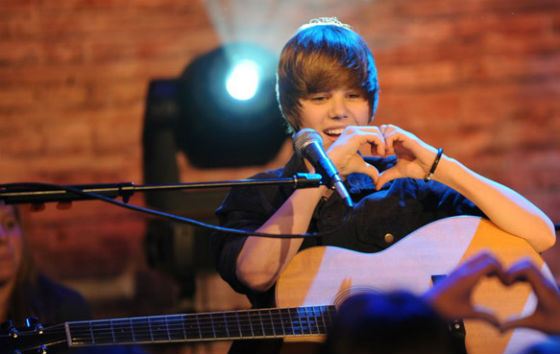 In early 2013, the police accused Bieber and his friends of light drugs abuse. A few months later, someone noticed a strange drink in Justin's hands. In turned out to be just a cough syrup with codeine though.

In 2014, Bieber's neighbors called the police claiming that the young singer showered their house with rotten eggs. During the search in the singer's house, police officers found cocaine. Justin stated that it belonged to his friend, rapper Lil Za. A week later, Bieber was arrested for racing drunk in Miami. He was driving around in a yellow Lamborghini and completely ignored the traffic rules. Justin got his blood tested, and the test revealed traces of marijuana and alcohol in it. However, no punishment followed. Justin bought off the law representatives providing bail of 2,5 thousand dollars.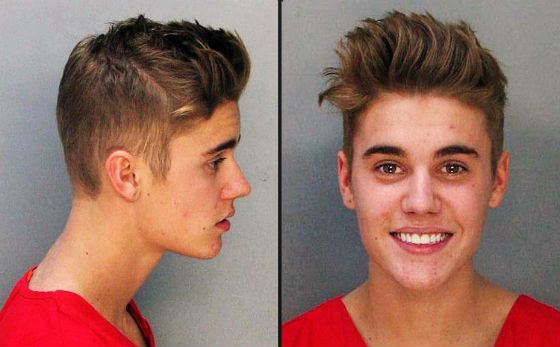 However, Justin was caught no only in his drug passions, but also in a lack of respect for items of cultural value. During his Tokio tour in April 2014, he took a selfie against Yasukuni Shrine, a Shinto shrine, one of the most important military memorials in Japan. Internet users were outraged and kept advising Justin to fill the gaps in his education.

The next big and ignorant mistake that Bieber made during the excursion in Amsterdam. He visited Anne Frank House and said afterward: «Truly inspiring to be able to come here. Anne was a great girl. Hopefully, she would have been a belieber».

What is more, during the individual tour in the Sistine Chapel (Bieber and his father paid for it €20 thousand) Justin got the ball out of the bag and started to play with it between the corridors.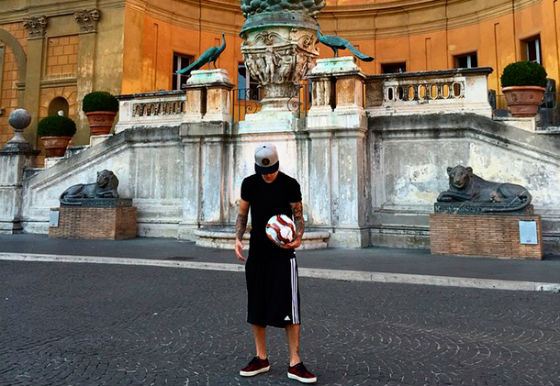 Once The Sun published a video filming 15-year-old Justin Bieber who was telling a politically incorrect joke about African Americans to his friends.

On July 30, 2014, Orlando Bloom attacked Justin Bieber in a nightclub on Ibiza. The conflict occurred because Bieber hinted the actor that he had a certain relationship with his ex-wife, top model Miranda Kerr. «She was good,» said Justin, and so Orlando attacked the singer.

During another party in one of New York City's restaurants, Bieber got into the kitchen and urinated in a mop bucket shouting «Fuck Bill Clinton!». After that, he told the staff: «That's the coolest spot to pee. You know, you'll remember that forever. We are wild kidz». But this time, the rowdy had to apologize. Clinton invited Justin to talk tete-a-tete, followed by the young man giving ex-President of the United States an official apology on Twitter.
Justin Bieber's Personal Life
In 2010, Justin Bieber began dating Selena Gomez, an American actress and singer who was two years older than Justin. As it often happens with famous couples, lovers broke up and started again. Every time during these reunions, the beliebers (this is how Justin's fans call themselves) fell into depression. Once a girl named Ellie committed suicide, leaving a suicide twit: «Sorry, guys, I can't, I'm tired of all this».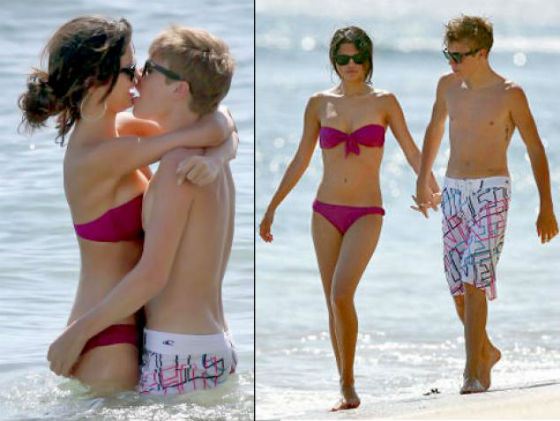 Their relationship was so intense that in 2011, Selena Gomez took off her «purity ring» that she put on her finger in 2004 promising to stay a virgin until she gets married. Nevertheless, Bieber and Gomez broke up in autumn 2012. The official reason for their break up is unknown, but most people who followed the story conclude that their love just could not stand publicity and gossips. Somebody suggests that the young actress was jealous of a top model Barbara Palvin who Justin was openly flirting with during Victoria's Secret fashion show.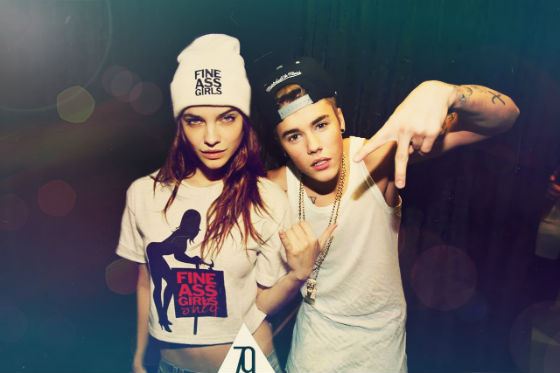 After breaking up with Selena, Justin took his time not looking for a new relationship and enjoyed all the benefits of a star bachelor's lifestyle. He dated Hailey Baldwin, the Moldovan model Xenia Delhi, Kourtney Kardashian. In 2016 though he was alone again.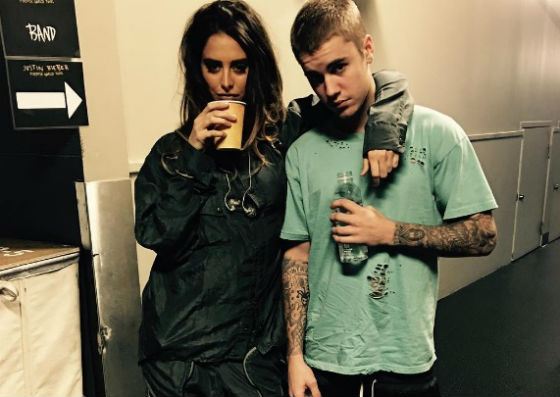 In 2017 he and Selena was captured together. They began to date again, but split up, when Justin met his old friend Hailey Baldwin, Stephen Baldwin's daughter. Justin and Hailey announced their affair in Summer 2018, after two months since Bieber's breakup with Gomez. Their relationship escalated quickly. They got a wedding in September, the same year.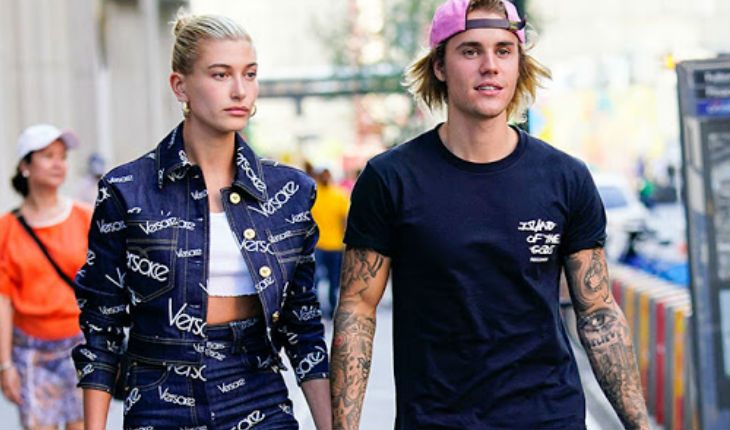 Justin Bieber Now
The last years Justin Bieber's music career faded into a shadow. But in 2019 he came back with success.

In May 2019 he released a new song "I Don't Care" with Ed Sheeran and it became a hit. In the end of 2020 he announced the 5th studio album. In Jauary 2020 there came a new single "Yummy". In February there came "Change", his new album, which included 16 songs.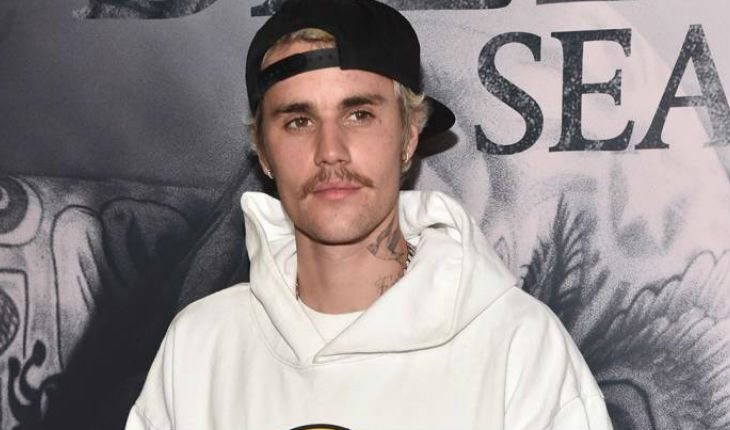 There should be a world tour in May 2020, but it was postponed due to Covid-19 pandemic.
Press Ctrl+Enter If you find a mistake