Biography of Justin Bieber
Justin Drew Bieber, a pop sensation from Canada, catapulted to fame following the virality of his original composition "One Time" on YouTube. He stands as one of the youngest and most lucratively compensated performers in the contemporary music industry.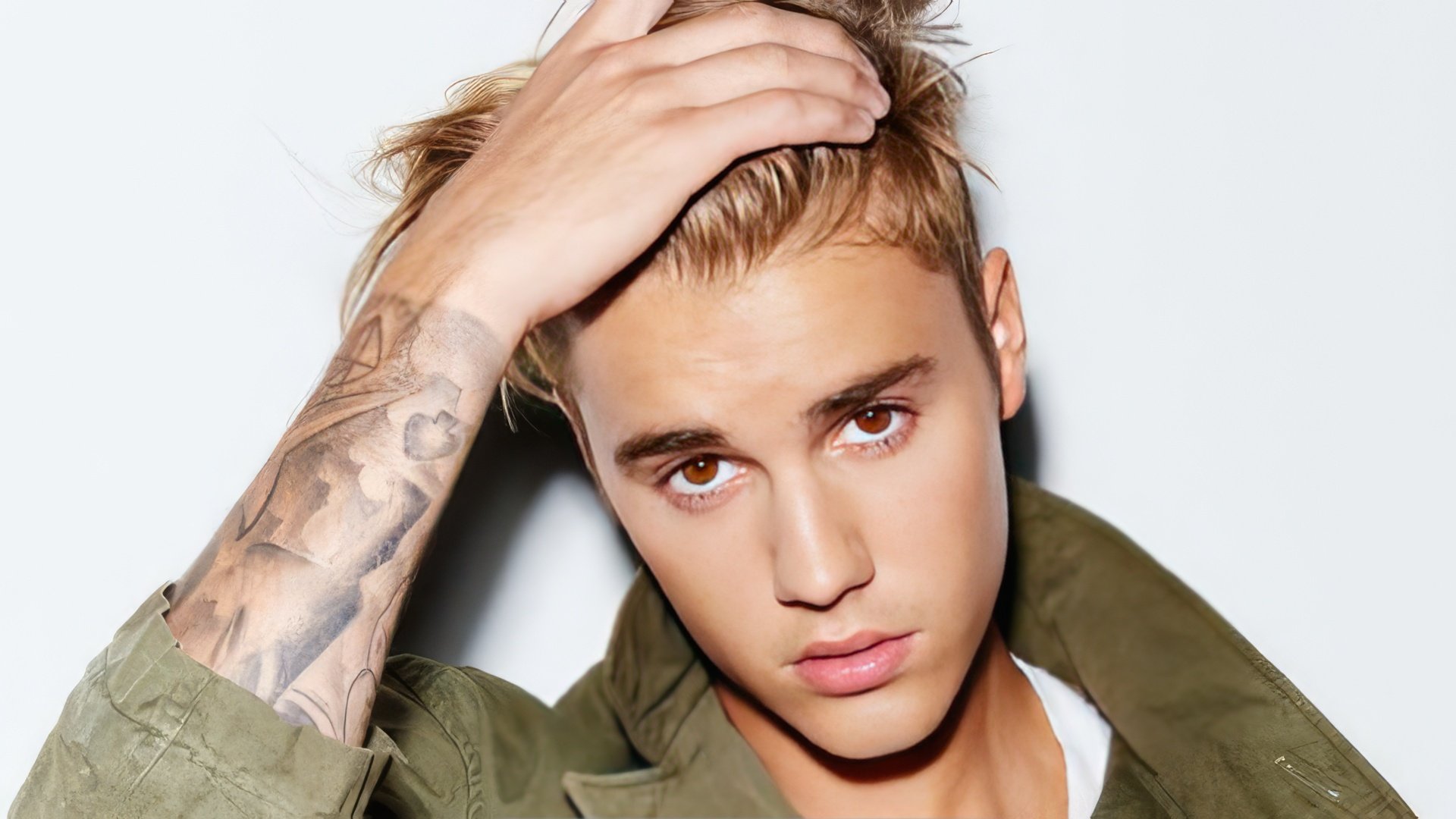 Childhood
Justin Bieber was born in Stratford to Jeremy Bieber and a 17-year-old young woman named Pattie Mallette. Shortly after the boy's birth, the couple separated, Jeremy started a new family, leaving young Justin to grow up fatherless. After her husband's departure, Pattie found herself laboring tirelessly, with her parents, Michael and Diane Mallette, stepping in to assist in raising their grandson.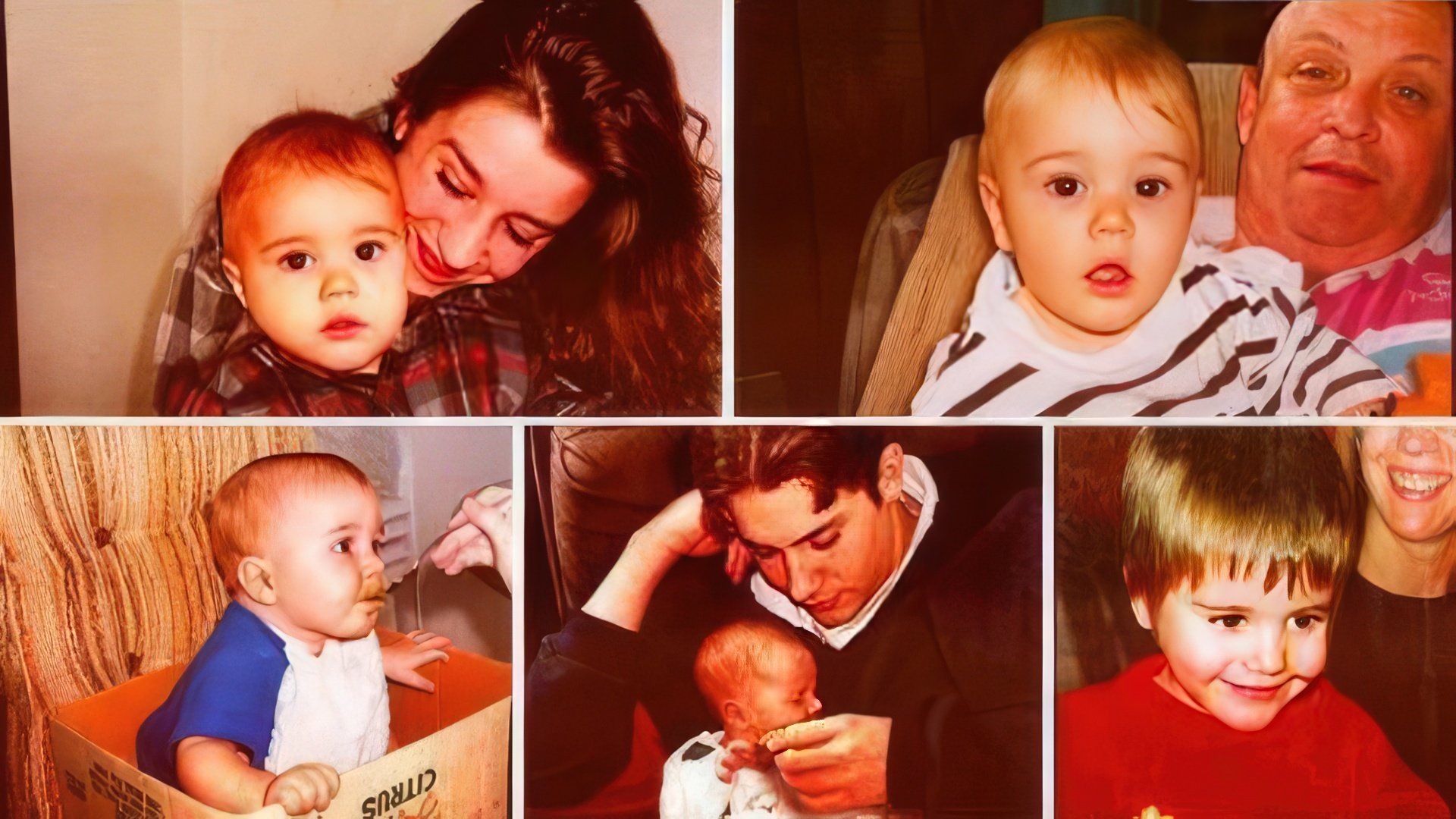 Music ensnared Justin's interest at a remarkably early age - on his second birthday, his mother gifted him a drum set, an instrument that he demonstrated an extraordinary affinity for and quickly mastered the fundamentals of. He later independently learned to play the guitar, piano, and even such an uncommon instrument as the tuba.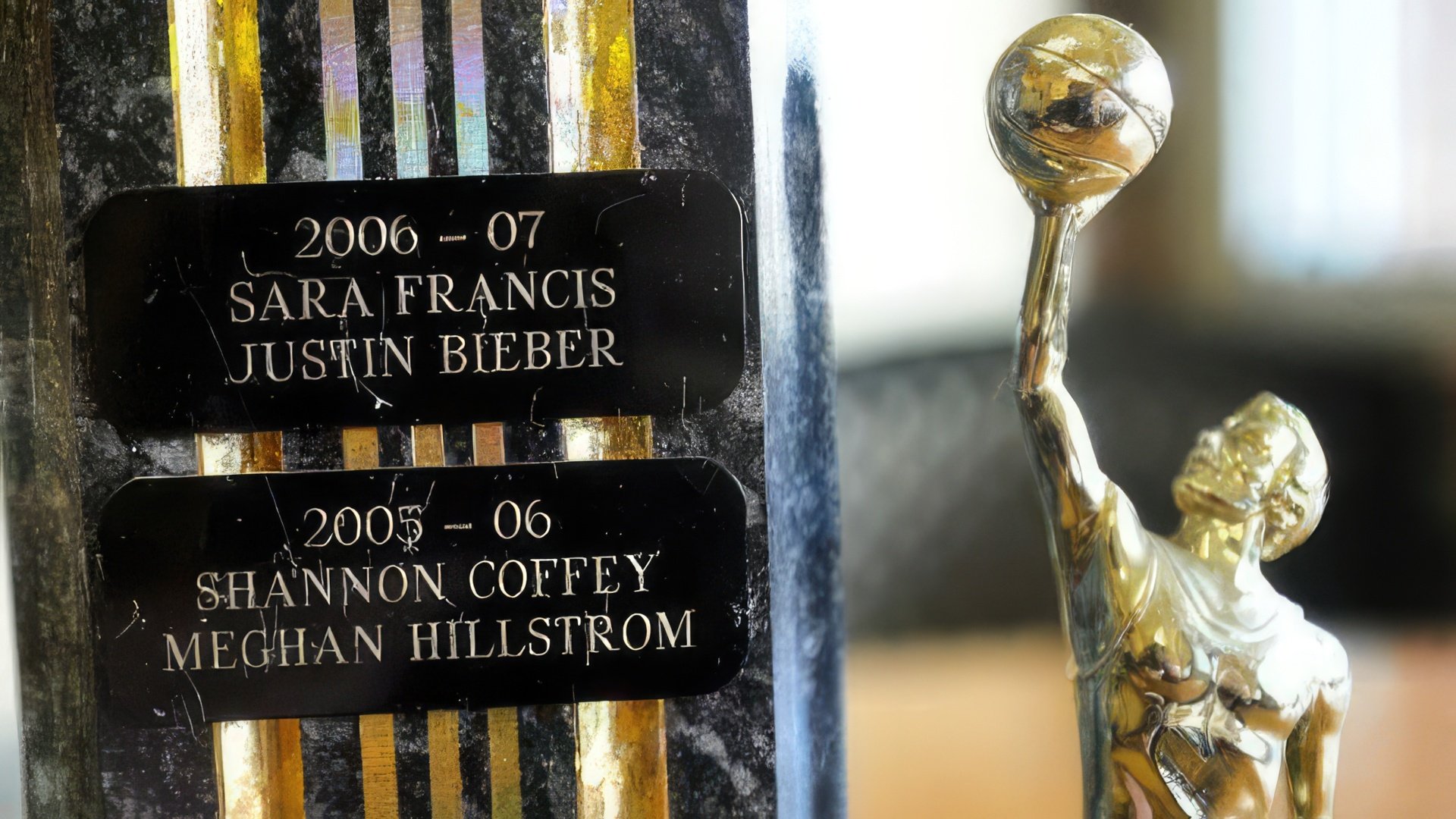 Perhaps his talent was genetically inherited - Justin's mother has a beautiful voice, his father plays the guitar, and his grandmother was an accomplished pianist. One day, young Bieber attended a local festival, pulled out his guitar, and started to play. Gradually, an audience gathered, delighting in his performance and rewarding the musician with a few dollars. As a result, Justin collected a respectable sum of money but did not spend it, as most of his peers would, on computer games or trendy clothes - he fulfilled his mother's long-held dream and took her to Disneyland.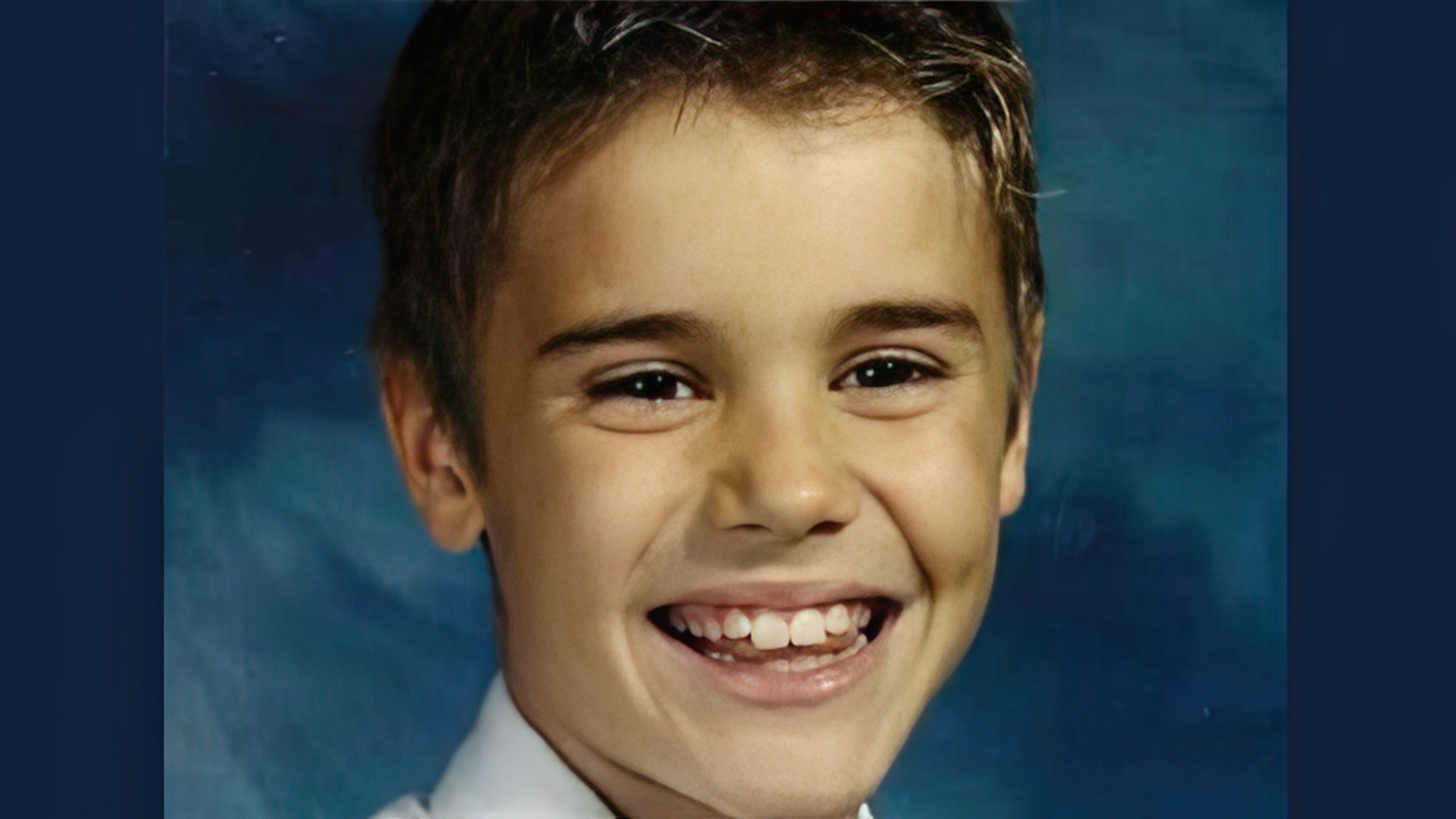 Initial Tunes
In 2007, a 12-year-old Justin participated in the local talent contest, "Stratford Idol". Despite competing against professional musicians, Bieber - an ordinary self-taught musician - surprisingly clinched second place with Ne-Yo's song, "So Sick". Pattie decided to upload a video of her son's performance on the popular video sharing site, YouTube, and was astounded by the number of views. The woman then decided to upload several more videos of Justin performing songs by famous bands. Soon, word spread around the small town that a certain Scooter Braun was looking for a young man named Bieber. Justin's mother, fearing her son was being pursued by a lunatic, demanded that Scooter "leave them alone" when he finally contacted her. However, it transpired that Braun was a manager for the record label So So Def, who had accidentally come across Justin's video - it had such a profound impact on him that he wanted to entice the young man into collaboration.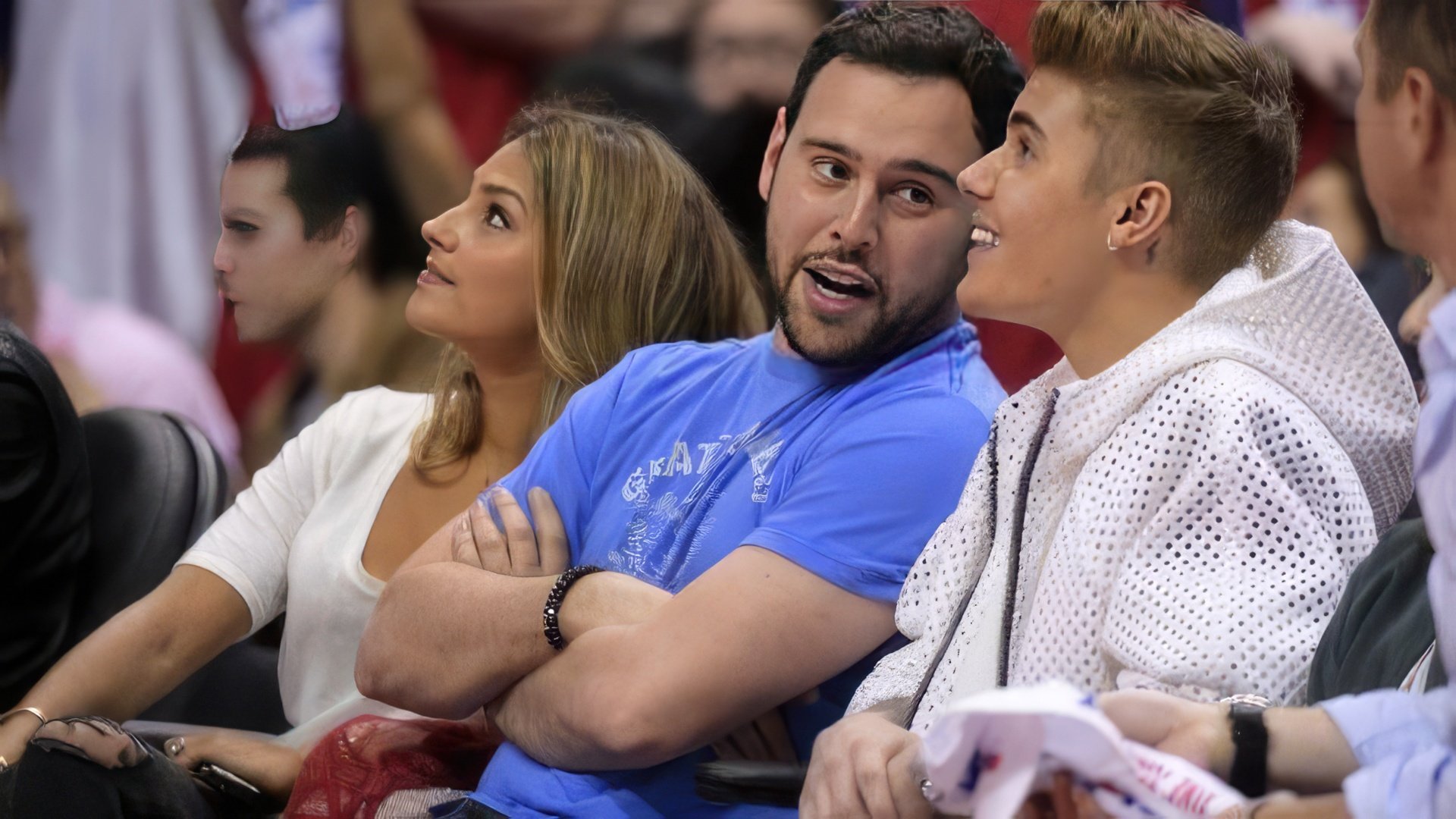 It took considerable persuasion from Justin to convince his mother to send him off to Atlanta with the suspicious producer to meet singer Usher, who, Braun asserted, was interested in the gifted boy and intended to help him record a demo album. Later, it was revealed that Usher nearly lost out to Justin Timberlake, but Bieber nonetheless chose to develop under the guidance of the rapper and signed a contract with him in 2008.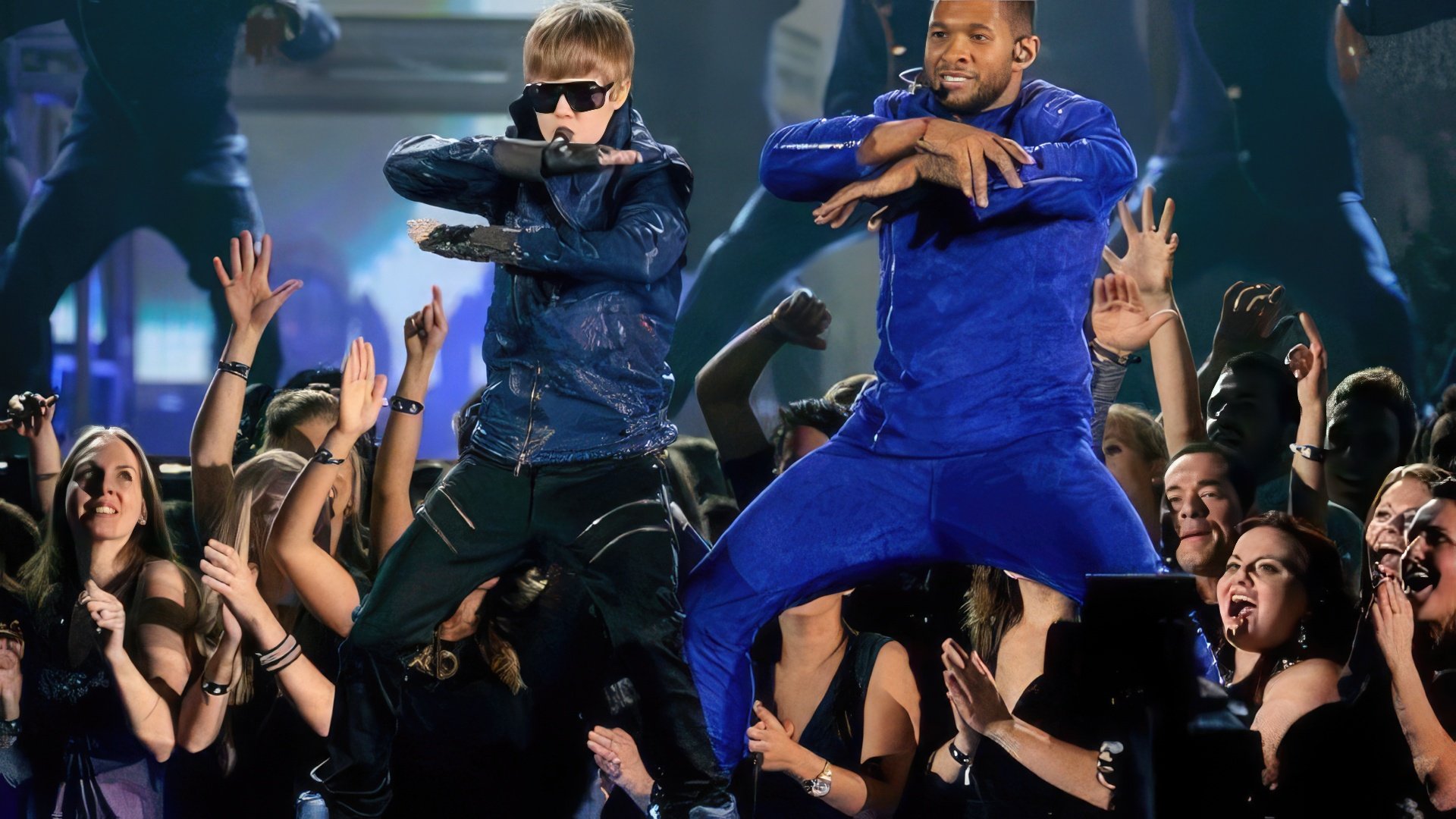 In 2009, the singer released a music video of his debut single "One Time", which at the time held leading positions in Canadian music charts. The video exploded on YouTube, gaining viral status and accumulating over a million views in record time, leading the online community to dub Justin a "child prodigy" and a "singing sensation".
The Creative Journey: Never Say Never
In that same year, Bieber's inaugural mini-album, christened "My World," made its debut. The track list comprised seven melodious compositions with uncomplicated titles such as "Love Me," "First Dance," and "Favorite Girl," among others. Within a mere week, 137 thousand copies were sold, rapidly bestowing upon the album platinum status in the USA and Canada, and gold status in the countries of Oceania. For Christmas, Bieber performed Stevie Wonder's "Someday At Christmas" at the White House for Barack Obama and his wife, Michelle. In the twilight of 2009, Justin Bieber suffered a leg injury during a concert performance. Despite the excruciating pain, he completed the song, bade his adieus, and retreated backstage, where a medic attended to his injured leg. Bieber quipped that the injury was part of the show. None of the spectators were any the wiser about the injury and the tremendous effort exerted by the young man during his performance.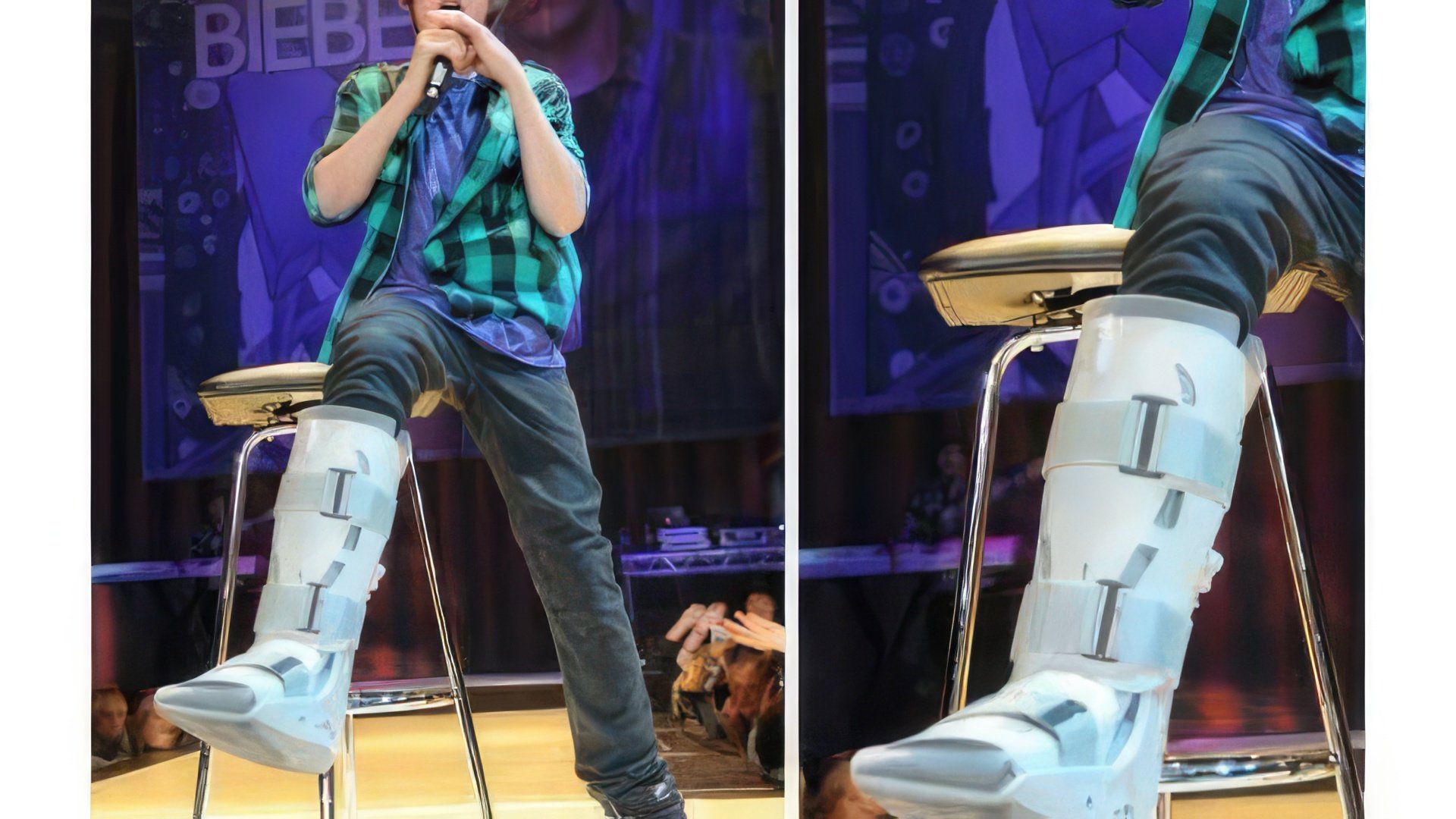 In 2010, the young artist released his debut full-length album, which represented the ideological continuation of his first record – "My World 2.0". It featured ten new songs that were as easy on the ear as the previous ones, including Justin's first platinum hit called "Baby", iconic songs such as "U Smile" and "Never Let You Go", as well as intriguing duets with Jessica Jarrell and Sean Kingston. In 2010, he was honored with the American Music Awards in the "Artist of the Year" category, and also became a laureate in the categories of "Best Pop Vocal Album" and "Best New Artist" at the Grammy ceremony. In October, Bieber released his album "My World Acoustic," featuring guitar cover versions of his songs.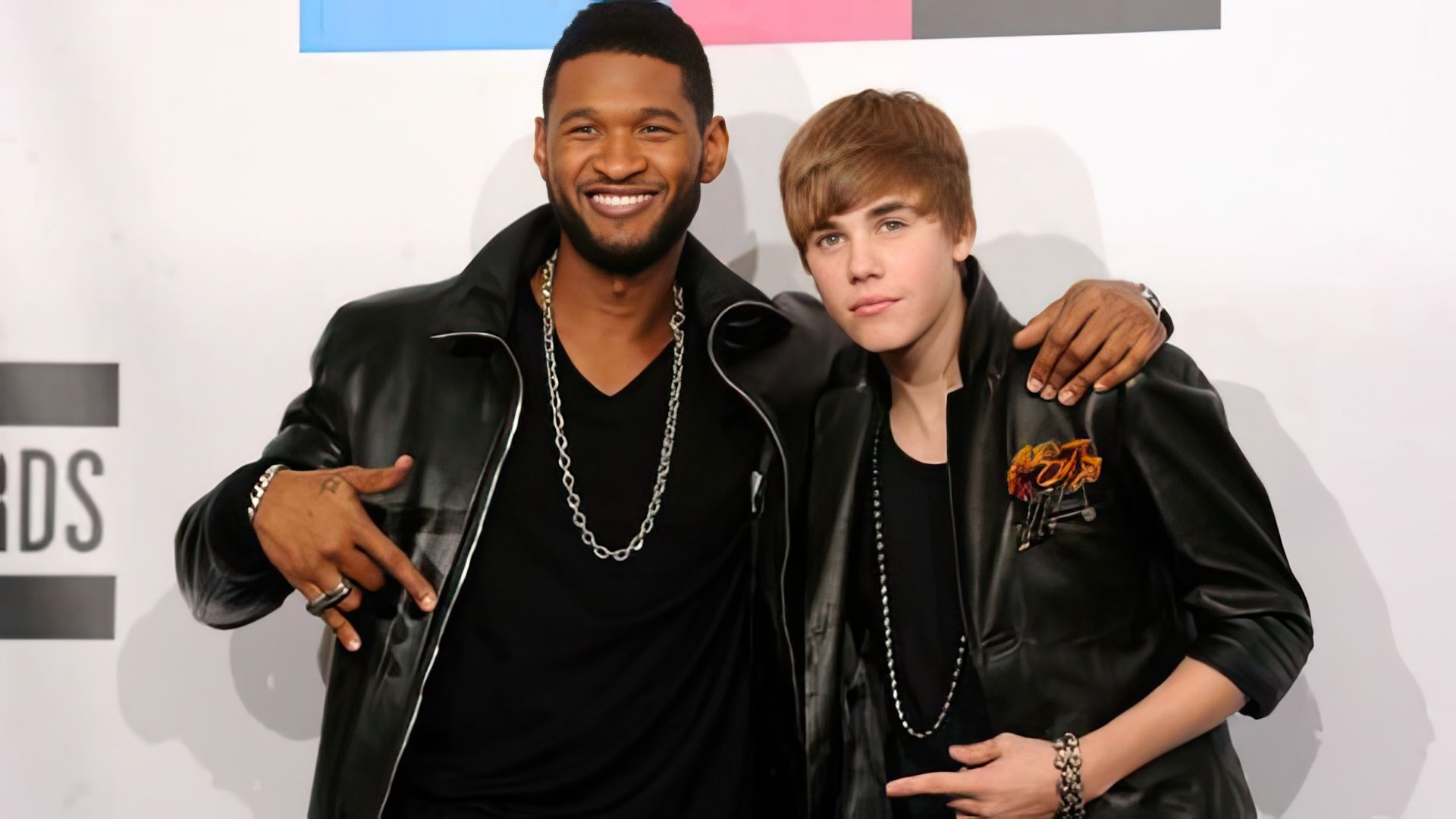 In 2011, Justin released a documentary with the telling title: "Justin Bieber: Never Say Never," in which he elaborated on his ascent to the pinnacle of fame. By that time, Bieber's professionalism had been recognized by many giants of the music scene. For example, country singer Taylor Swift invited him to tour the UK with her. In the summer, Forbes included Justin Bieber in the list of the highest-paid celebrities under thirty, and in the autumn, the singer crossed another significant milestone – his video became the first clip in the history of YouTube to garner over 2 billion views.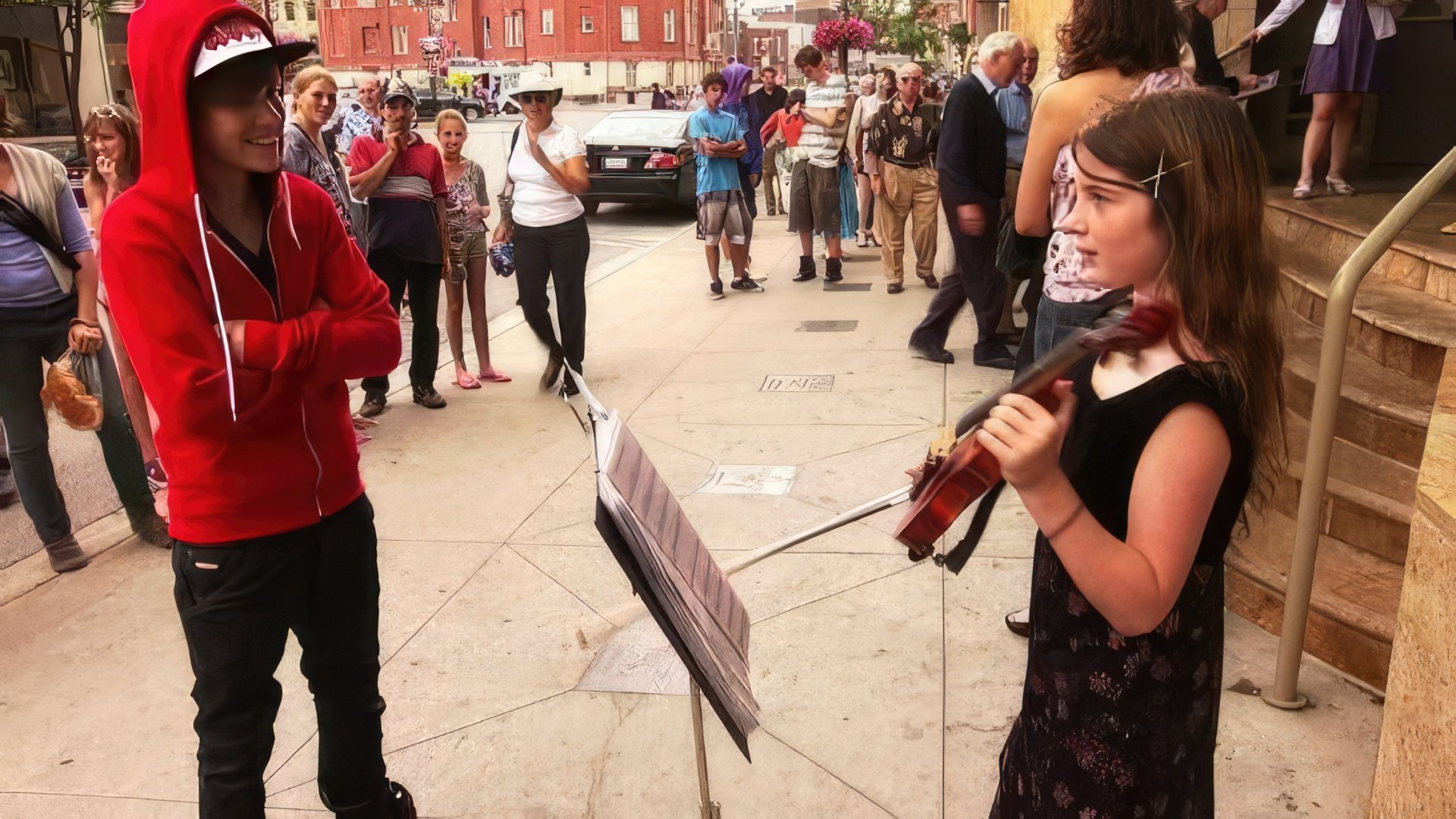 On November 1, 2011, Justin Bieber's Christmas studio album, "Under the Mistletoe," was released. The album featured 11 cover versions of legendary festive songs, recorded with the assistance of Mariah Carey, Walter Afanasieff, Busta Rhymes, Haven Gillespie, and other illustrious American artists.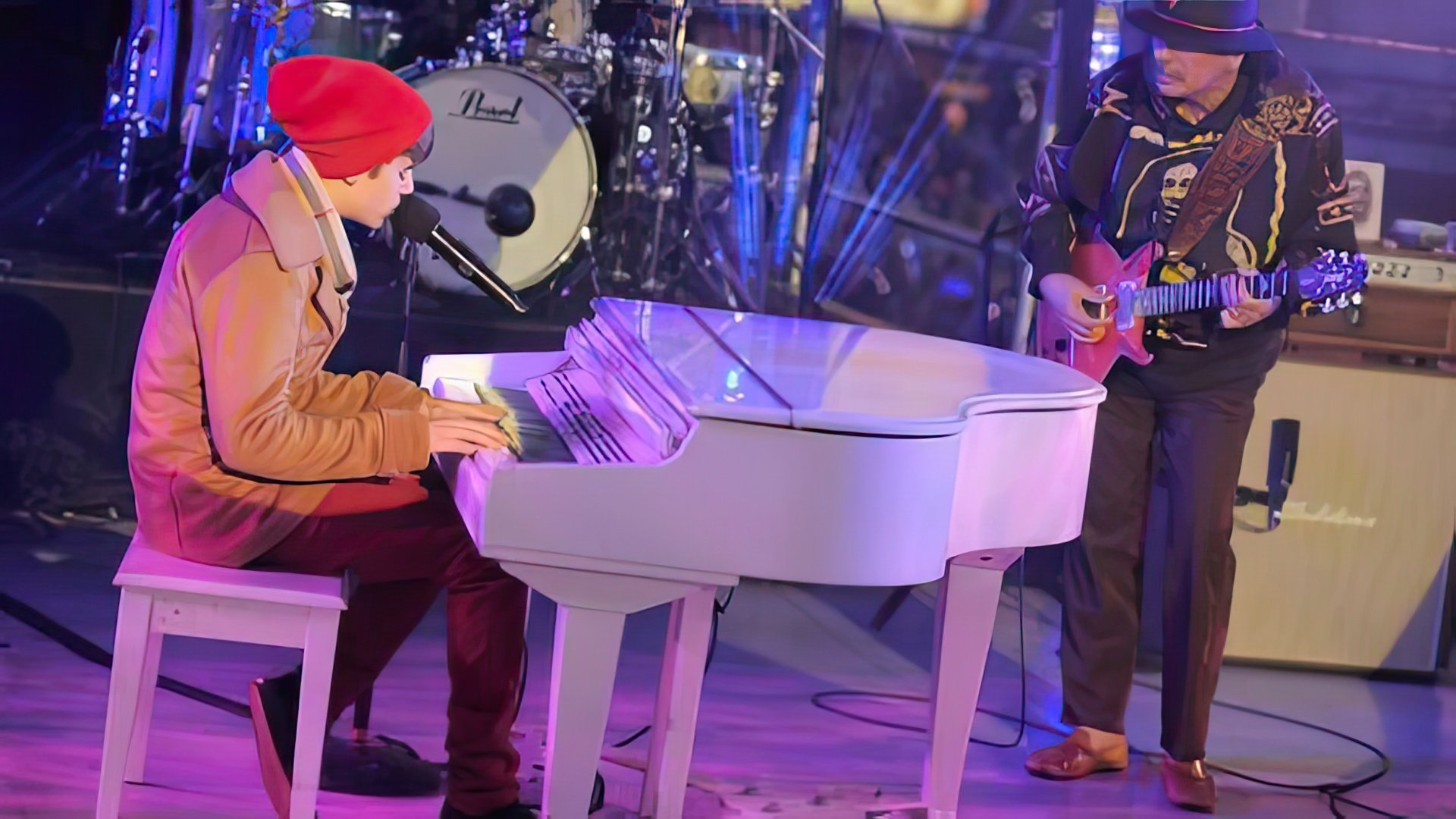 Merely half a year later, Justin Bieber delighted his audience with the release of his third studio album, aptly named "Believe". In the autumn, the young man embarked on a grand tour with a new program, during which he visited even Russia.

In October 2013, Justin Bieber announced his decision to institute a "Music Monday" tradition and release a new song each week for the next 10 weeks. These 10 "Monday" compositions were compiled into the album "Journal," and also featured in the soundtrack of the film "Justin Bieber: Believe," which was conceived as a sequel to "Never Say Never."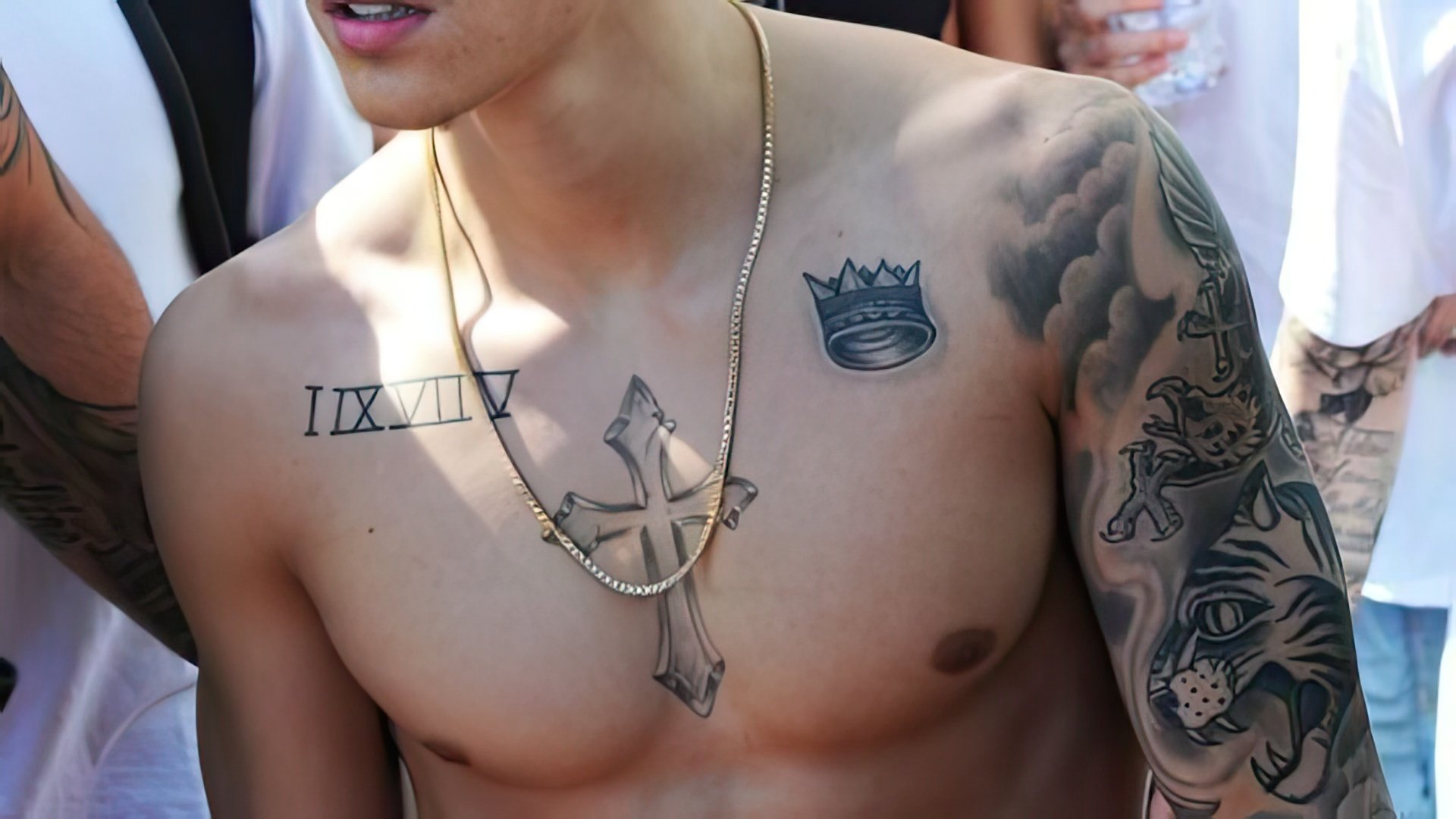 In 2015, with the collaboration of Skrillex, Diplo, Big Sean, and hockey player Travis Scott, Bieber recorded his fourth solo album "Purpose" with the title song "What Do You Mean?". Its release earned Justin another record – three of his tracks simultaneously made it to the top five compositions of the British chart "UK Singles Chart". Only John Lennon had been granted such honor after his tragic death in December 1980. In 2015, he made a cameo in the film "Zoolander" with Ben Stiller, and in the following year, he once again appeared as himself in the comedy "Killing Hasselhoff," which was a box-office flop.

In February 2016, Justin Bieber released a new single, "Company", which was to be included in his fifth studio album. His next studio album was released after a lengthy hiatus – in 2020. However, the singer's fans acknowledged that the wait was worth it: the album "Changes" included 16 new songs, featuring collaborations with Post Malone, Kehlani, and Travis Scott. The record debuted in the first place on the Billboard 200. In the spring of 2021, Bieber's sixth album "Justice" was released, unveiling another 16 new songs to his fans. This album managed to debut at the top of both the Billboard 200 and Billboard 100. Justin became the first male artist to achieve this feat.
Controversies
At the commencement of his career, Justin Bieber appeared before his legion of admirers as a veritable picture of innocence at every performance. His image was reinforced by his winsome countenance and tender gestures during performances. However, as he matured, he gained a reputation as a troublemaker and disturber of the peace among his millions of school-age female fans.
In early 2013, Bieber was accused by the police of abusing lightweight drugs with his friends. A couple of months later, someone noted an odd liquid in a plastic cup held by the singer. It turned out to be cough syrup containing codeine.

In 2014, Bieber's neighbors reported to the police station, asserting that the young talent had pelted their house with rotten eggs. During a search, police found cocaine at Bieber's home, which Justin claimed belonged to his friend, rapper Lil Za. A week later, Bieber was arrested for racing around Miami in a drunken state – he was seen careening around the city in a yellow Lamborghini, blatantly disregarding traffic rules. A police test found traces of marijuana and alcohol in the singer's blood, but no punishment followed – Justin "bought his way out" with the law, by paying a bail of $2,500.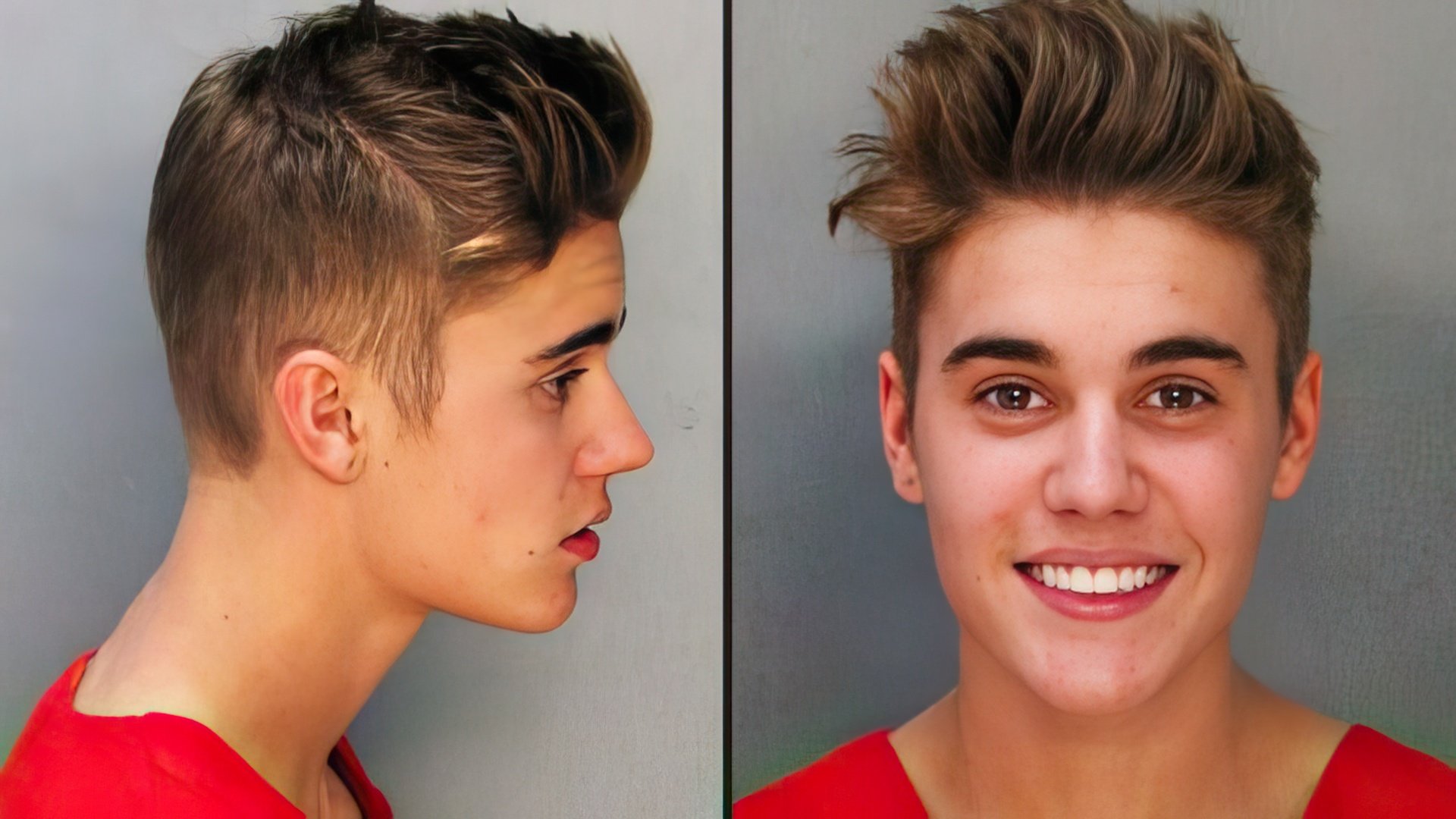 However, Justin was not only exposed for his drug habits, but also for his lack of respect towards any cultural values. During his Tokyo tour in April 2014, he took a selfie against the backdrop of the Yasukuni Shrine – a Shinto sanctuary, one of the cornerstones of Japanese militarism ideology. Internet users were outraged, and the artist had to fend off numerous suggestions to "fill in the gaps in his education".

Even more ignorant, Bieber made a faux pas during a tour of Amsterdam. He visited the Anne Frank Museum, after which he stated: "I am deeply inspired by this place. I'm sure Anne was a great girl. I hope she would have been a fan of mine".

During a private tour of the Sistine Chapel (for which Bieber and his father paid €20,000), Justin took a ball out of his bag and started kicking it around the monument corridors. Once, a video surfaced in The Sun, where a 15-year-old Justin Bieber was seen telling an inappropriate joke about African Americans in a casual setting.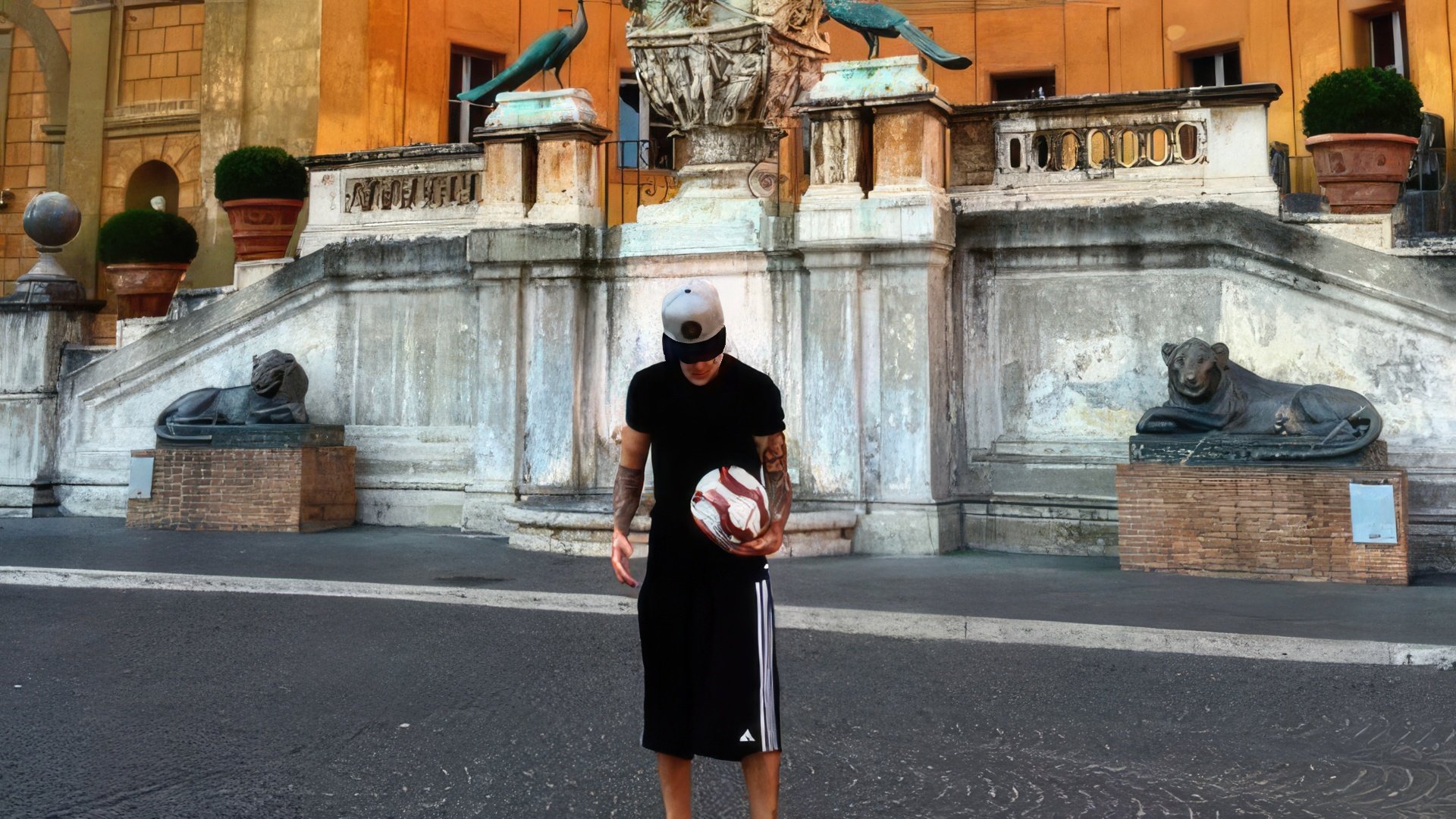 On July 30, 2014, in one of the nightclubs in Ibiza, Orlando Bloom attacked Justin Bieber. The conflict arose out of jealousy – Bieber hinted to the actor that he had been involved with his ex-wife, top model Miranda Kerr. "She was good," Justin claimed, after which Orlando attacked the singer with his fists.

During a drink-up at a New York restaurant, Bieber sneaked into the kitchen and urinated in the janitor's bucket shouting "F*** Bill Clinton!", later casually dismissing the security guard watching the scene with: "It's an honor for your restaurant. Fear us, we are wild guys". This time, the reveler had to apologize. Clinton called Justin for a one-on-one talk, after which the young man tendered an official apology to the former US president on Twitter.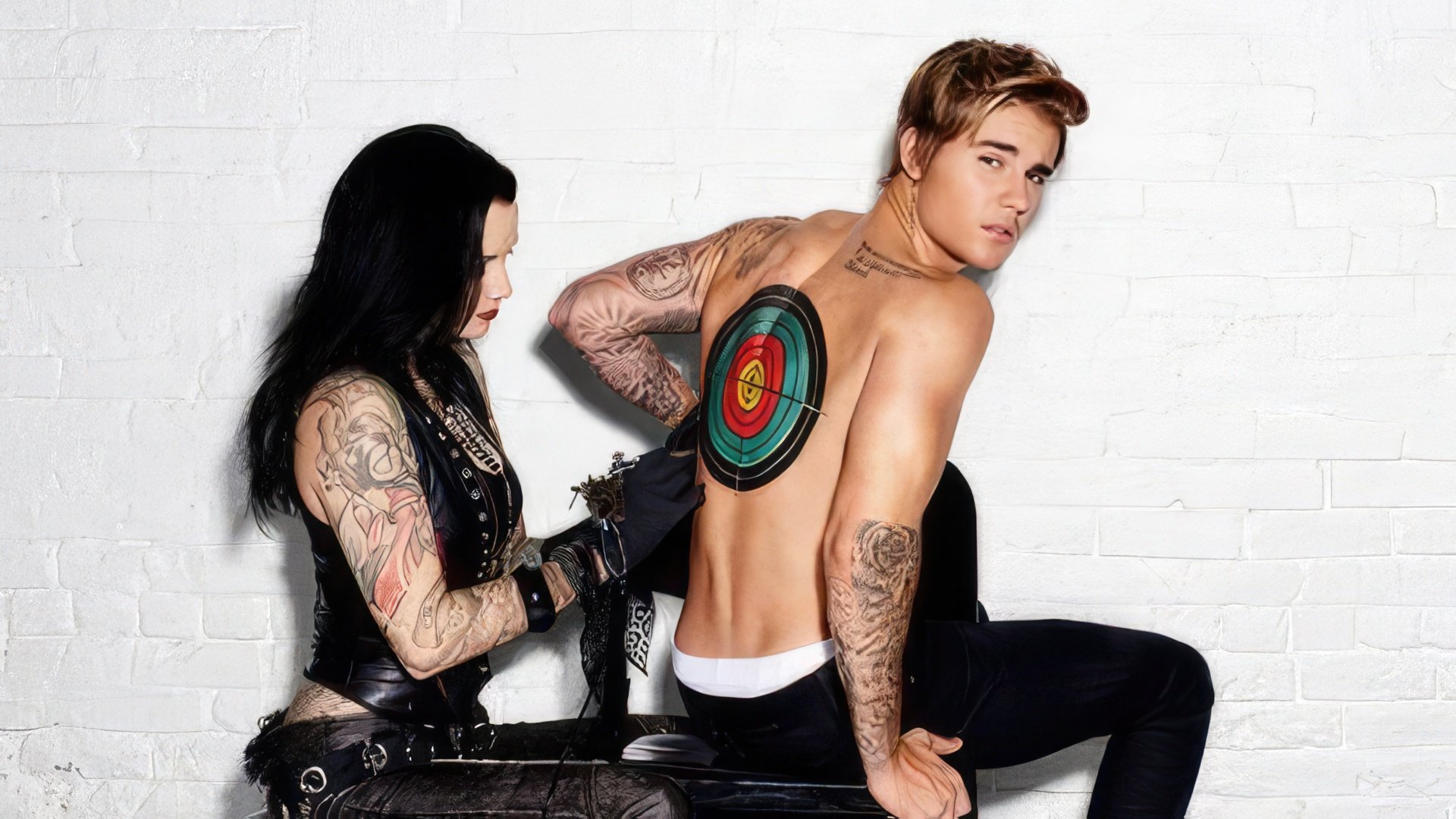 In June 2016, Justin Bieber made a scandalous statement: he told the press that he intended to leave the music business after the conclusion of his current world tour. However, he later added that he did not plan to leave the music Olympus forever, he just needed a long rest and much-awaited time to spend with his family and close ones.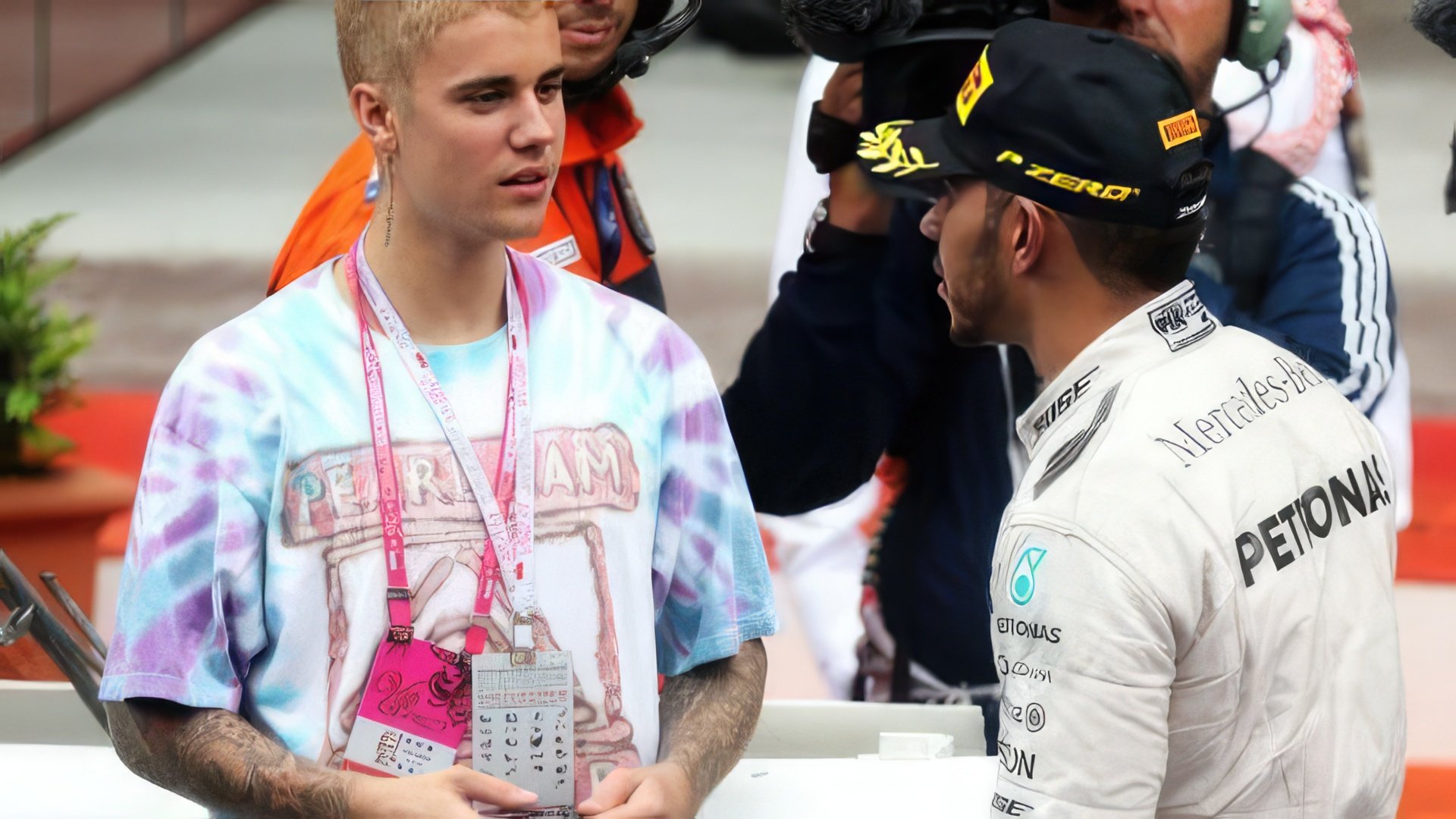 On June 20, at a concert in his native Canada, the singer fell off the stage while pulling up his trousers. One of the spectators recorded this incident on video, which the singer later commented: "I'm a cat. I have 9 lives. Lol". In September, the singer made an uncharacteristic move and allowed the press into his home.
The Private Life of Justin Bieber
In 2010, Justin Bieber commenced a romantic liaison with Selena Gomez, an American actress and songstress, who was two years his senior. As is often the case with celebrity couples, their amour vacillated between strife and reconciliation. Each such oscillation plunged many Beliebers - as Justin's female admirers call themselves - into the depths of despair, with one girl named Ellie tragically ending her life, leaving behind a note on her Twitter account: "Forgive me, guys, I can't take it anymore, I'm tired of all this."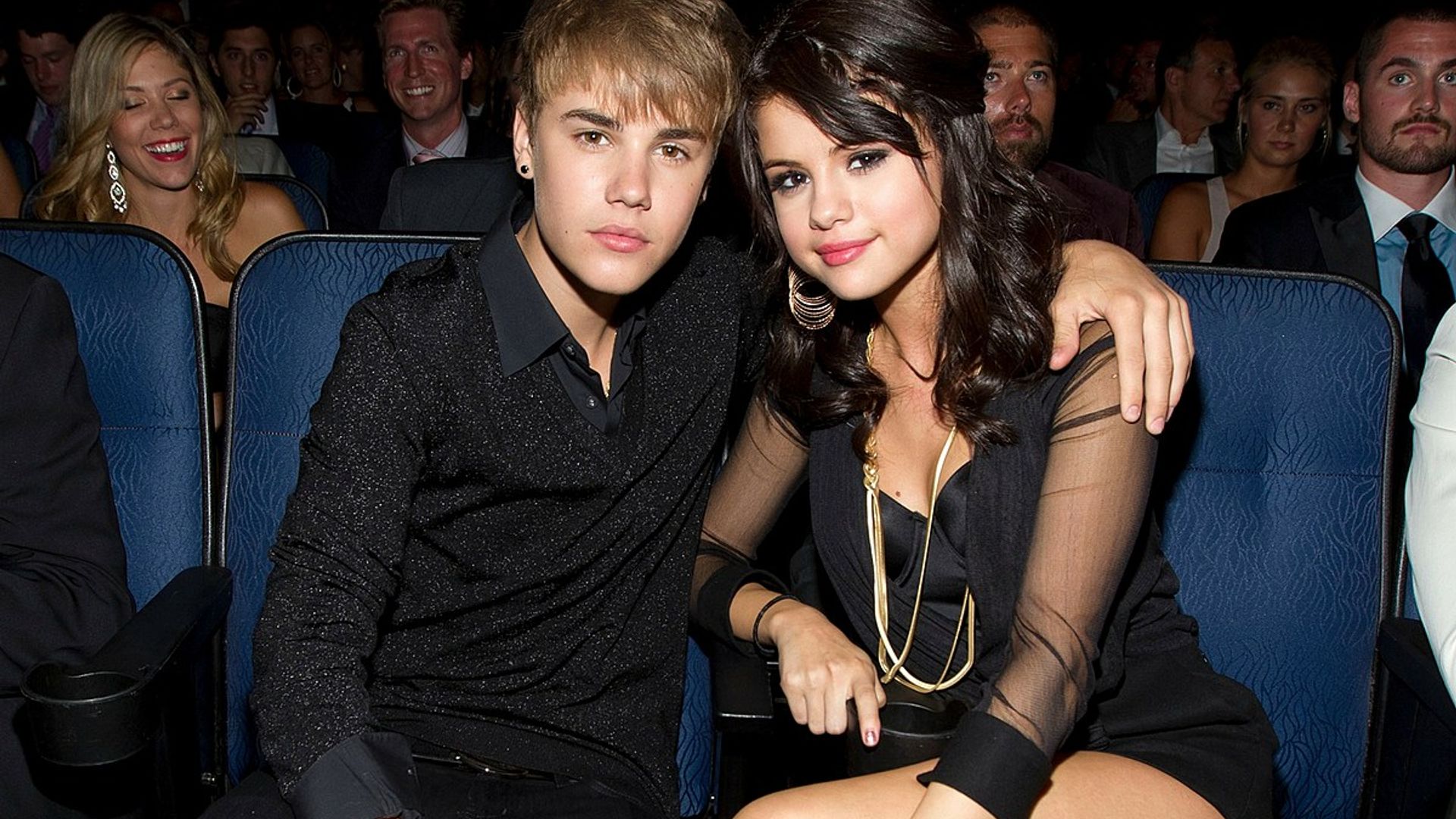 The lovers' relationship progressed at such a rapid pace that in 2011, Selena Gomez discarded her "purity ring", which she had donned in 2004, pledging to maintain her chastity until marriage. Nevertheless, in the autumn of 2012, Bieber and Gomez parted ways. The official cause of their separation remained an enigma, but most observers concurred that their dalliance failed to withstand the crucible of public scrutiny, gossip, and rumors. It was also speculated that the young actress harbored jealousy towards top model Barbara Palvin, with whom Bieber had openly flirted at a Victoria's Secret show.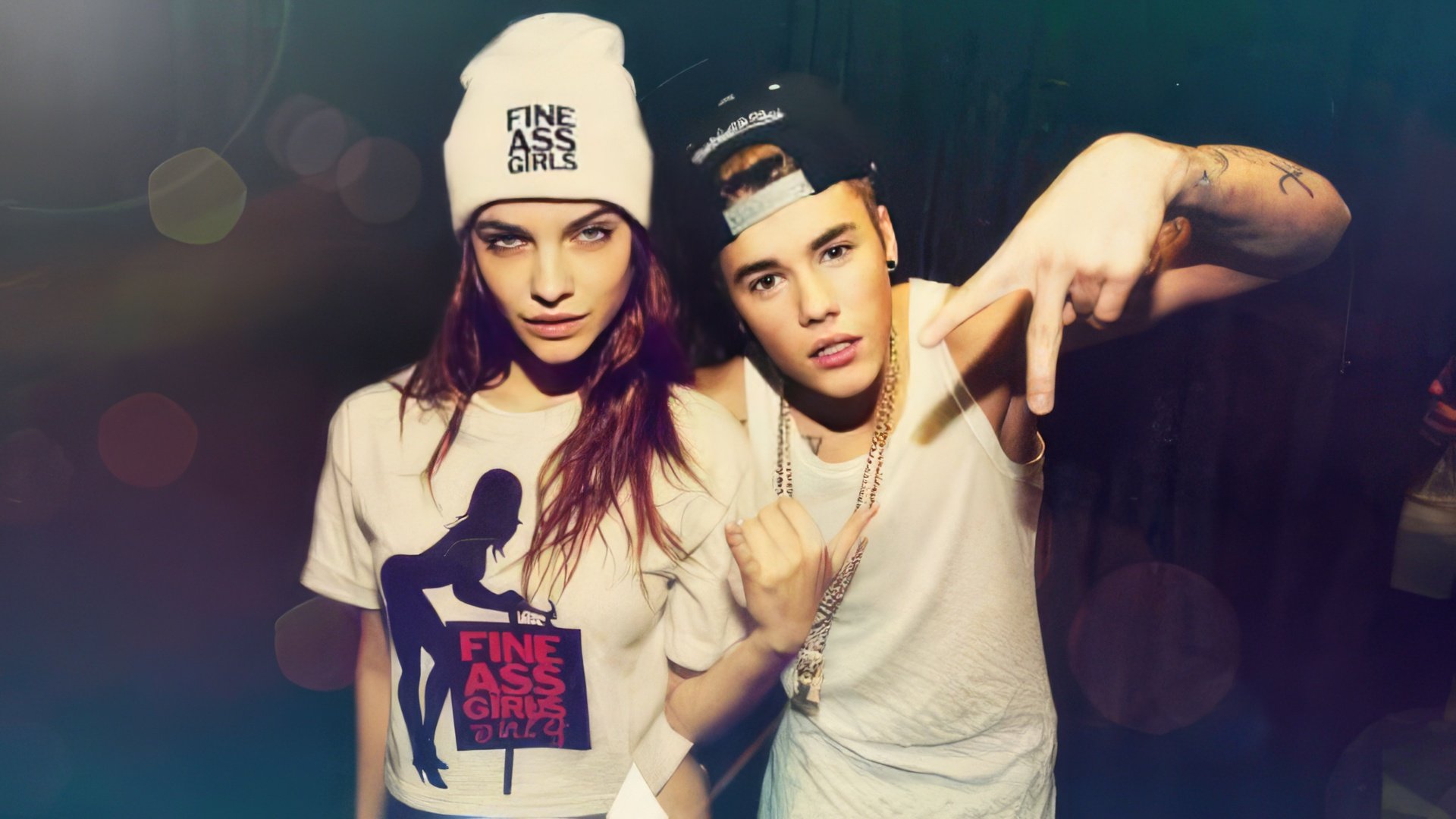 After his breakup with Selena, Justin exhibited no haste in committing to a serious relationship, basking in all the privileges that his celebrity bachelor status conferred: he dated Hailey Baldwin, Moldovan model Xenia Deli, and later, Kourtney Kardashian. In 2016, his heart remained unclaimed, or so his fans believed. In May, the singer posted a photo on Instagram in which he was embracing an unknown girl, without any caption, thereby providing his followers with new fodder for speculation. The media promptly christened the person in the photograph as Justin Bieber's new girlfriend.

In August 2016, the singer initiated a relationship with Nicole Richie's 17-year-old sister, Sofia Richie.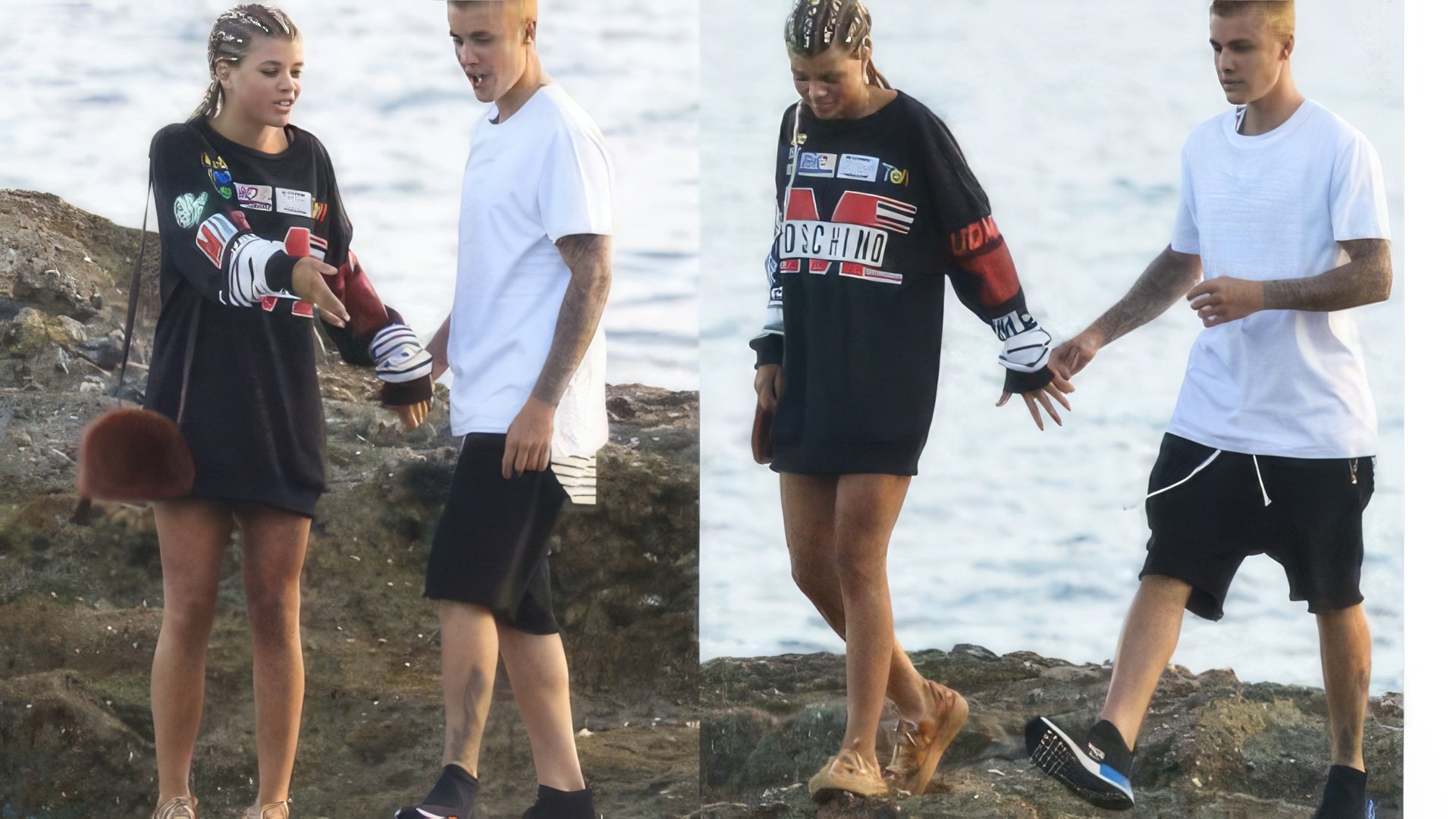 However, after six weeks of romance, the capricious singer chose to retreat back into solitude. At the end of 2017, he returned to Selena. His erstwhile beloved was diagnosed with lupus. During her therapy, Justin stayed by her side, and after all the trials and tribulations that they had endured, the couple decided to give each other another chance. However, it was not to be - soon after, the singer announced his marriage to his old friend, model, and designer Hailey Baldwin.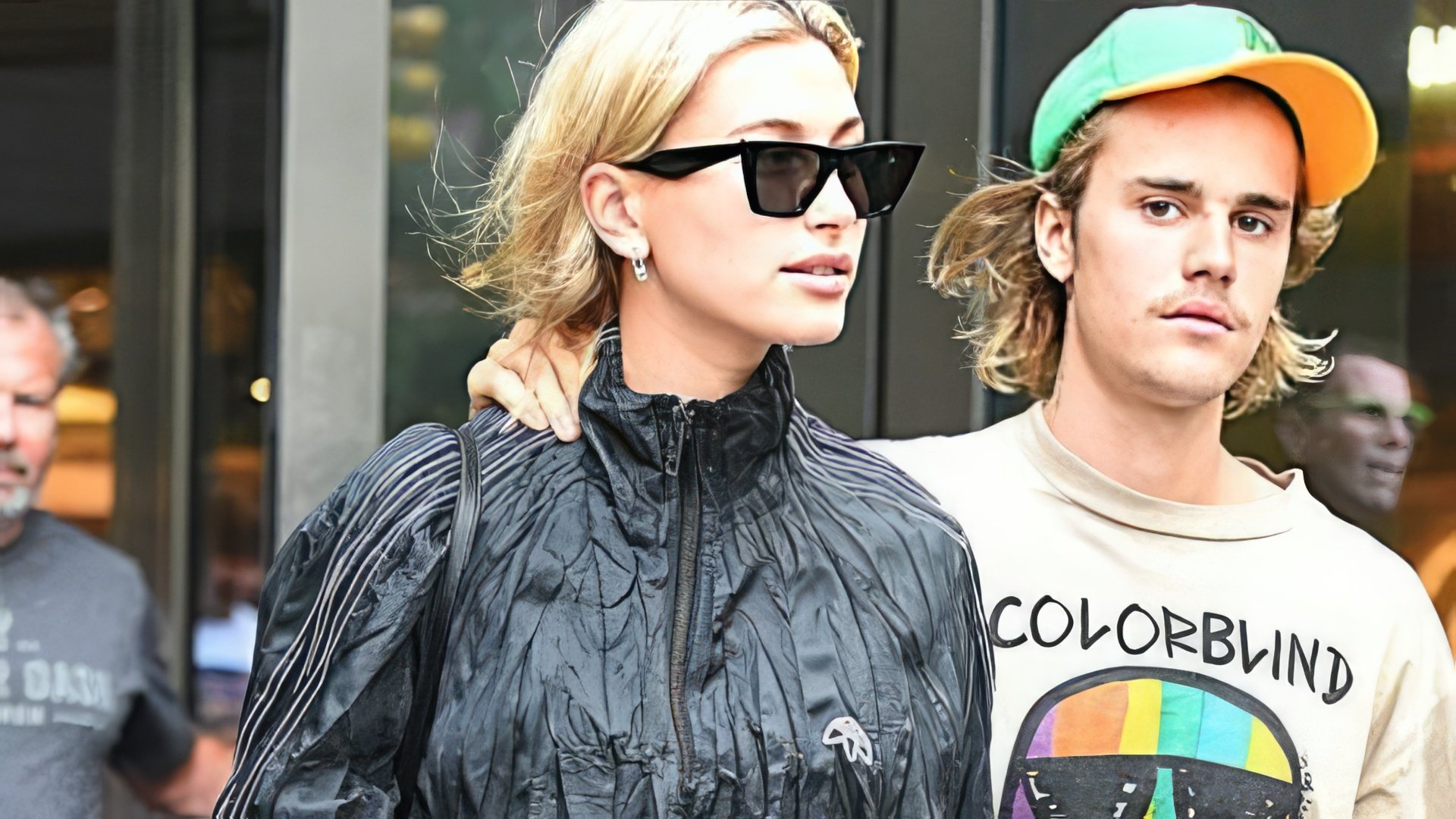 On September 14, 2018, Justin and Hailey tied the knot.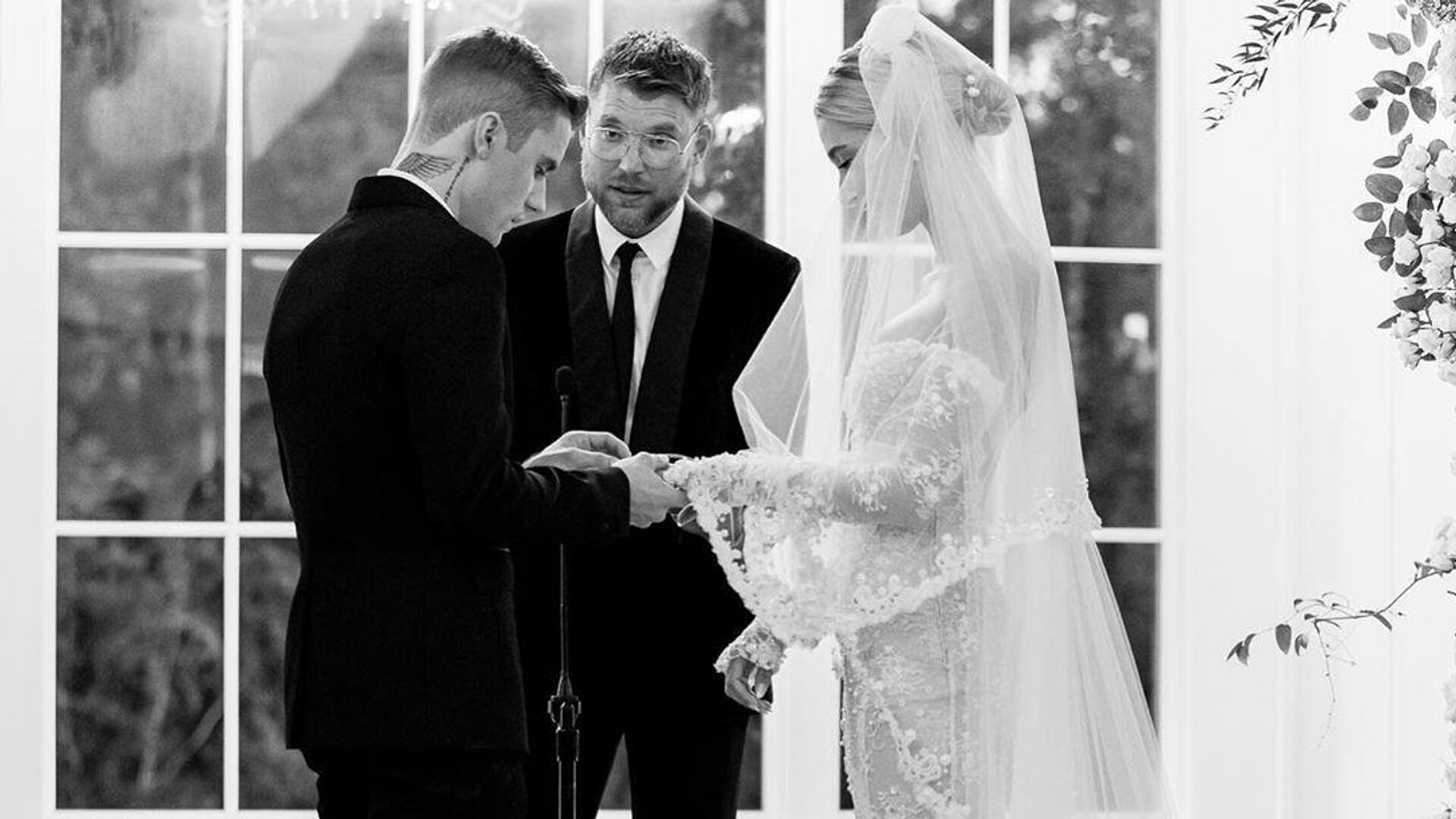 Between 2018 and 2020, Justin grappled with depressive episodes and battled Lyme disease, which he contracted after a tick bite.
Justin Bieber Now
In the summer of 2022, Justin Bieber was compelled to suspend his world tour due to an illness that paralyzed the right side of his face, preventing him from blinking one eye or smiling properly. This was due to the ramifications of Ramsay Hunt syndrome, a form of shingles. However, merely a month later, he resumed his performances. In early 2023, it was revealed that Bieber had declined to perform at the Coachella festival, having resolved to focus on crafting his forthcoming studio album.
Press Ctrl+Enter If you find a mistake