Kourtney Kardashian's biography
Kourtney Mary Kardashian is a star of the Keeping up with the Kardashians reality show and its spin-offs (Khloé & Lamar, Kourtney, and Kim Take New York, etc.), a social and media personality, Instagram star, businesswoman, model, and actress.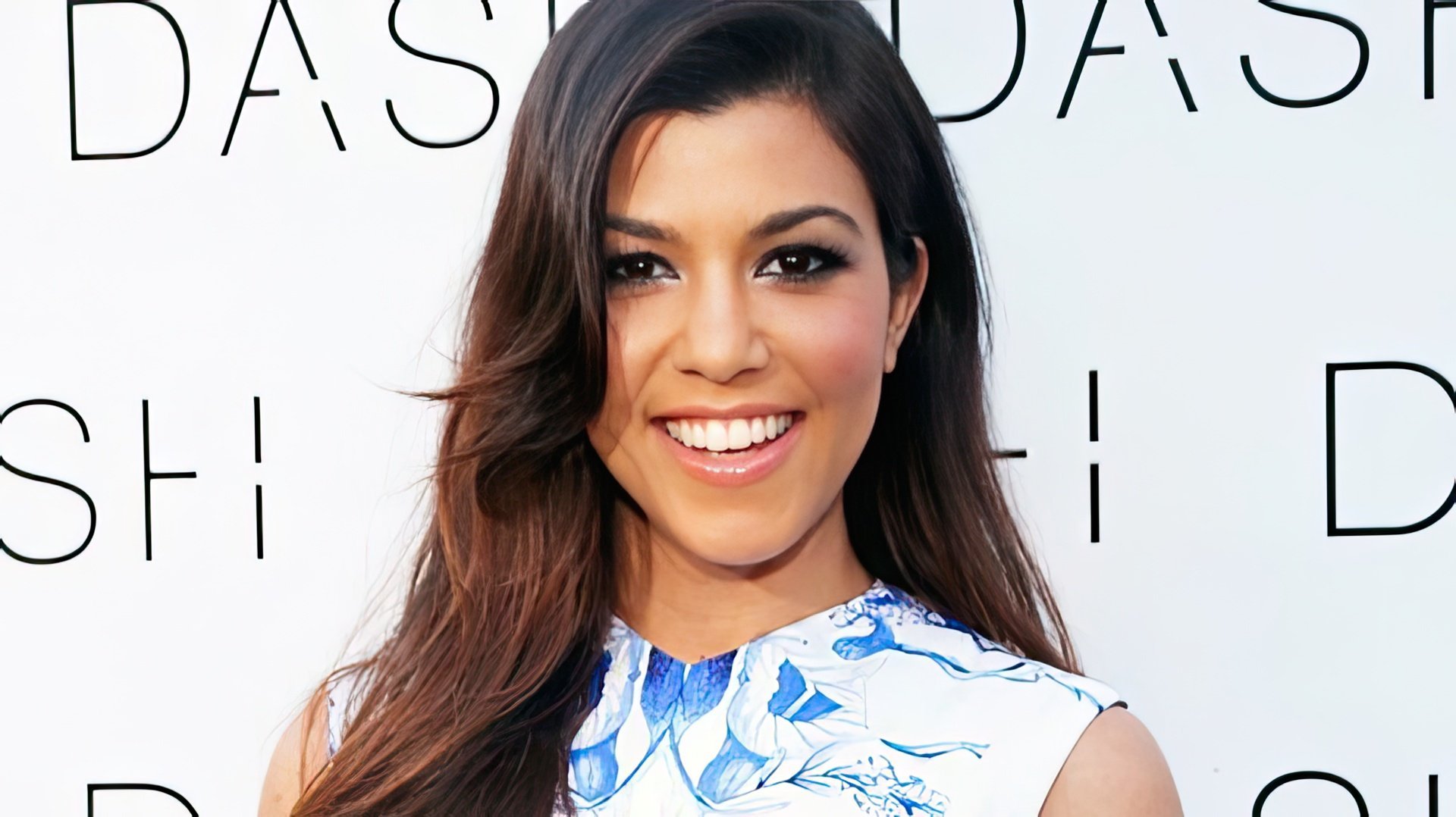 She is a co-owner of several boutiques, the creator of her own collections of clothes and fragrances, co-author of the book Kardashian Konfidential and also a very popular personality on social networks, in particular, busy promoting various products and receiving up to 300 thousand dollars (as of 2016) from manufacturers for a post on Instagram, Facebook or Twitter. Net worth: $65 million.
Childhood and family
The future representative of the famous dynasty was born on April 18, 1979, in Los Angeles and is the oldest child of the Kardashian family. The girl's mother Kris Jenner (full name Kristen Mary, née Houghton), who has Scottish, Irish, German, and Dutch roots, is an entrepreneur and a television producer. Her husband at that time was a lawyer and doctor of jurisprudence Robert Kardashian, an Armenian by birth. A year later their family replenished by daughter Kimberly Noel (now known as Kim Kardashian), Khloé Alexandra in 1984, son Robert Jr. Arthur in 1987.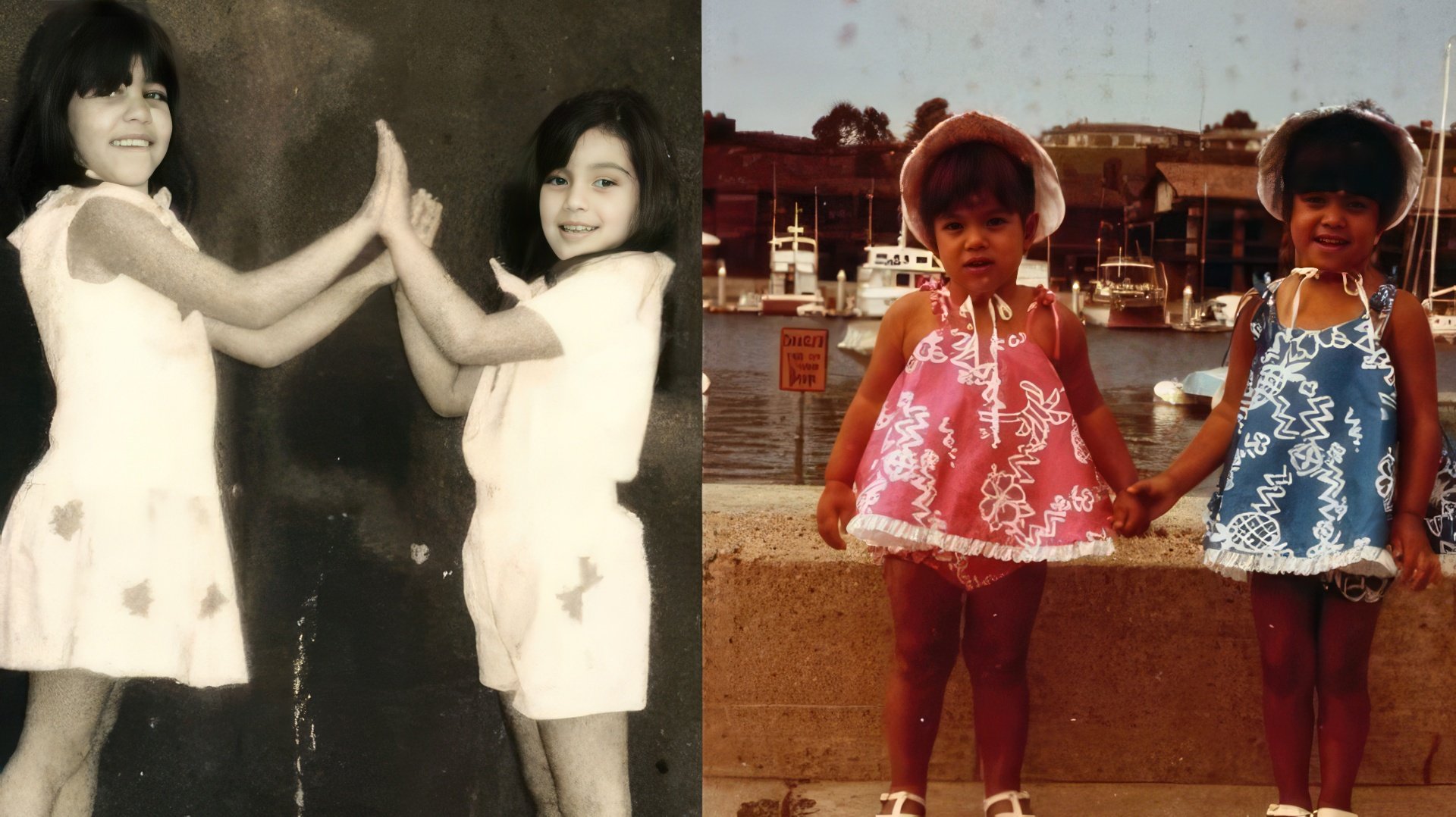 Kris and Robert broke up when their oldest daughter was 11 years old. She stayed with her mother but spent a lot of time at her father's. When he was defending his friend, actor and former NFL star O. Jay Simpson, who was accused of a double murder (his wife and her lover) in 1994, his ex-wife decided to move from Beverly Hills to Hidden Hills for safety reasons. A year later the footballer was justified during the high-profile process and avoided the death penalty. In 2003 the father of the Kardashian sisters died from cancer at the age of 59 years.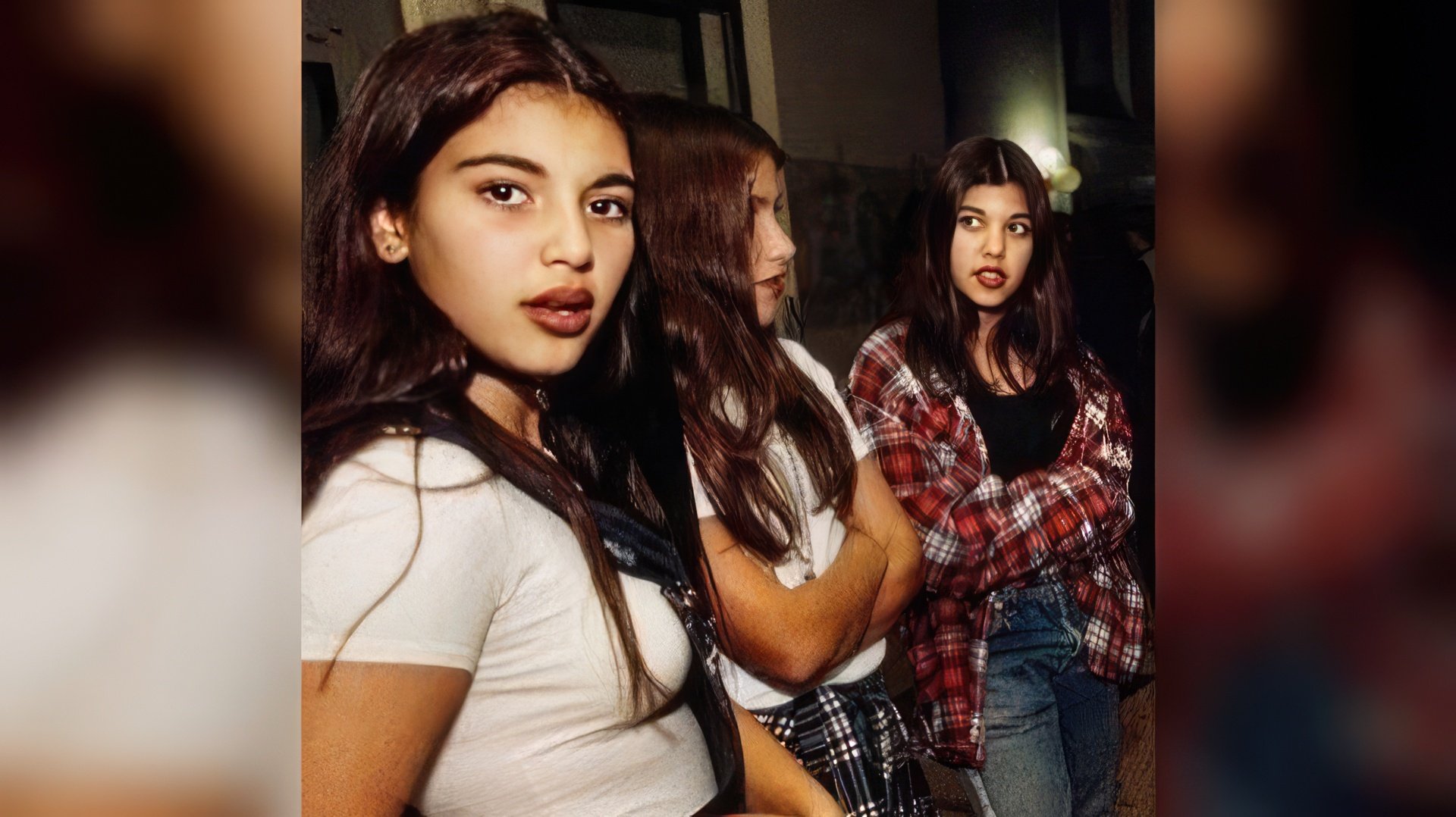 Kris's second spouse was a decathlete, Olympic champion, and TV star William Bruce Jenner. In the new marriage concluded in 1991 she had two more daughters: Kendall Nicole and Kylie Kristen. In addition to her sisters by mother, Kourtney also had three stepbrothers and a stepsister: Brandon, Brody (their mother was Linda Thompson, not only her stepfather's but also Elvis Presley's ex-girlfriend), Burton and Casey (their mom is Christy Scott). After divorcing Kris in 2015 Bruce Jenner made a transgender transition, changed his male name to female Caitlyn, and was even named Woman of the Year by Glamour magazine.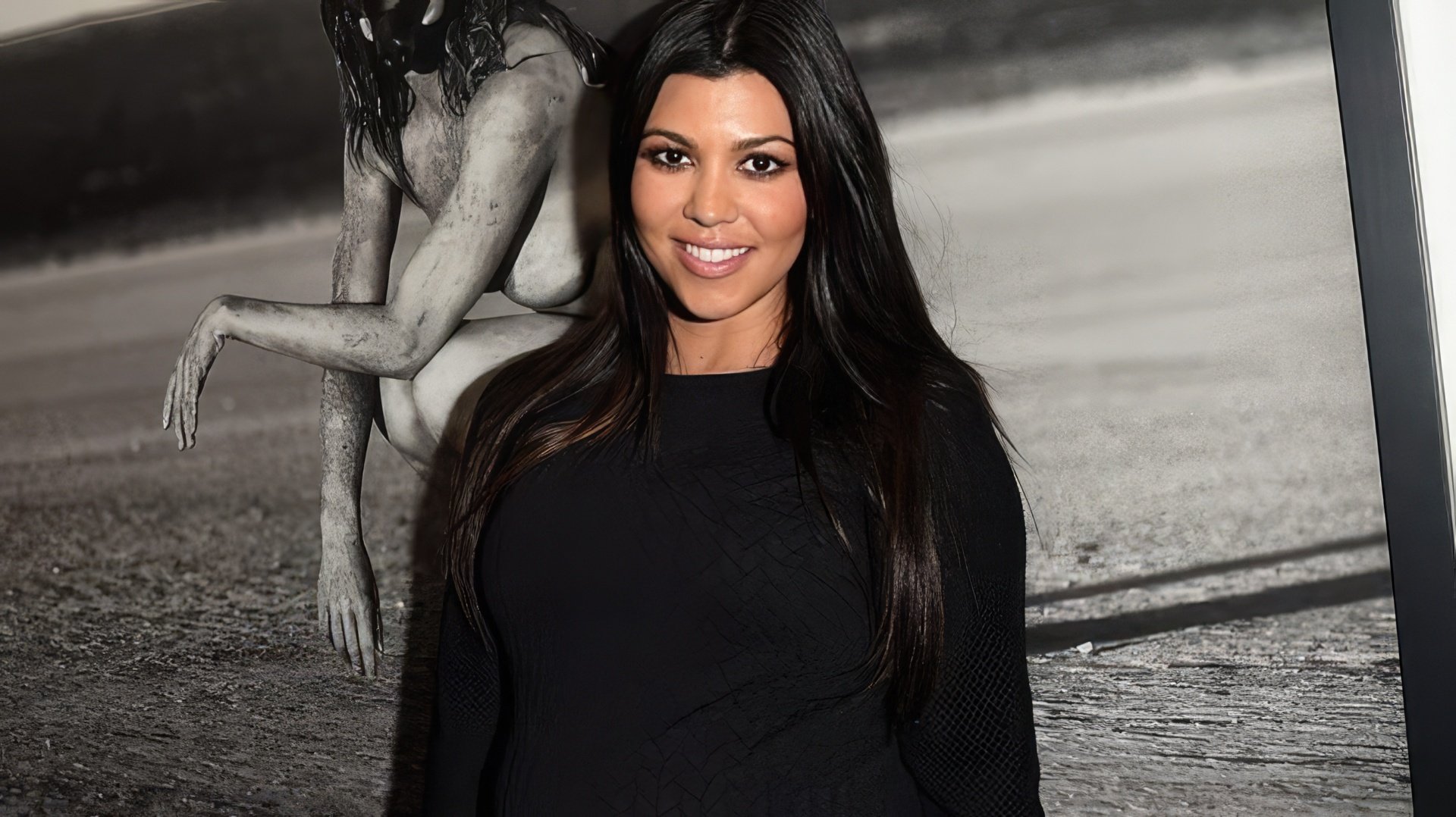 In 1997 Kourtney graduated from Marymount Private Catholic High School for Girls in the Bel Air district of Los Angeles and continued her studies at Southern Methodist University in Dallas, Texas. Two years later she became a student at the Faculty of Arts and Mass Media at the University of Arizona at Tucson, graduating in 2002 with a bachelor's degree in Theatre Arts and a minor in Spanish. Her classmates were famous professional footballer and trainer Luke Walton and the adopted daughter of pop singer Lionel Richie, actress, and model Nicole Richie.
Business, TV and high society life
After receiving her higher education, the girl went into business and together with her mother opened children's clothing stores in her native Los Angeles and New York, choosing the name Smooch for them, where products from the Crib Rock Couture trademark were offered. At the age of 26 the beauty first appeared on television, starring in the Filthy Rich: Cattle Drive fundraising project broadcasted on the E! cable channel. A year later, in partnership with sisters Kim and Khloe, she founded DASH- a chain of women's clothing and accessories stores.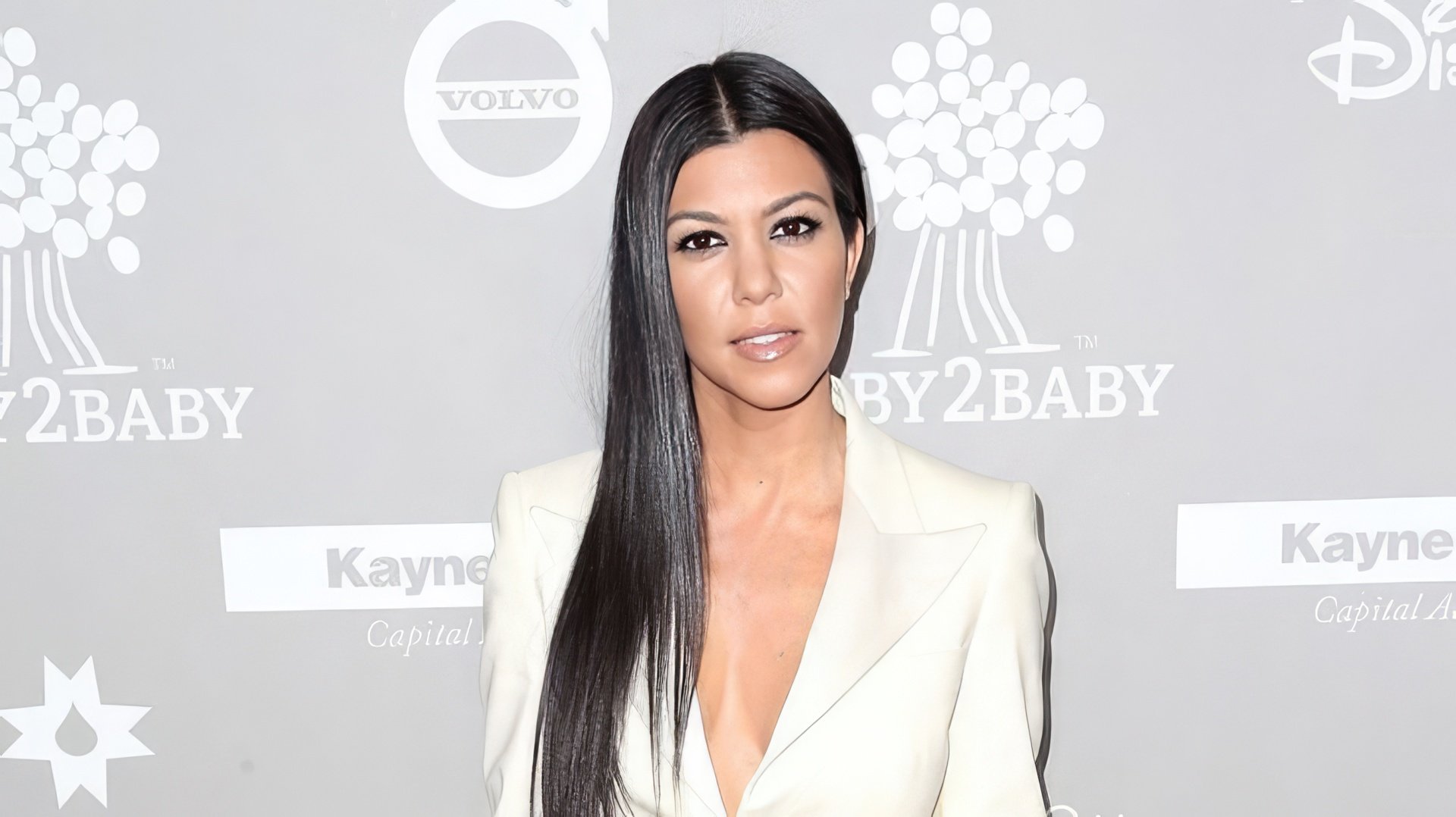 According to Zoomboola.com, in October 2007 the popular Keeping Up with the Kardashians reality show started, which later became one of the longest-running entertainment shows in the genre. Its main characters were all the members of the Kardashian-Jenner clan: children and parents - Kris and Caitlyn Jenner (formerly Bruce). The ex-husbands and friends of the sisters, Brandon's wife Lia, Kim's current (third) husband rapper Kanye West also appeared on the show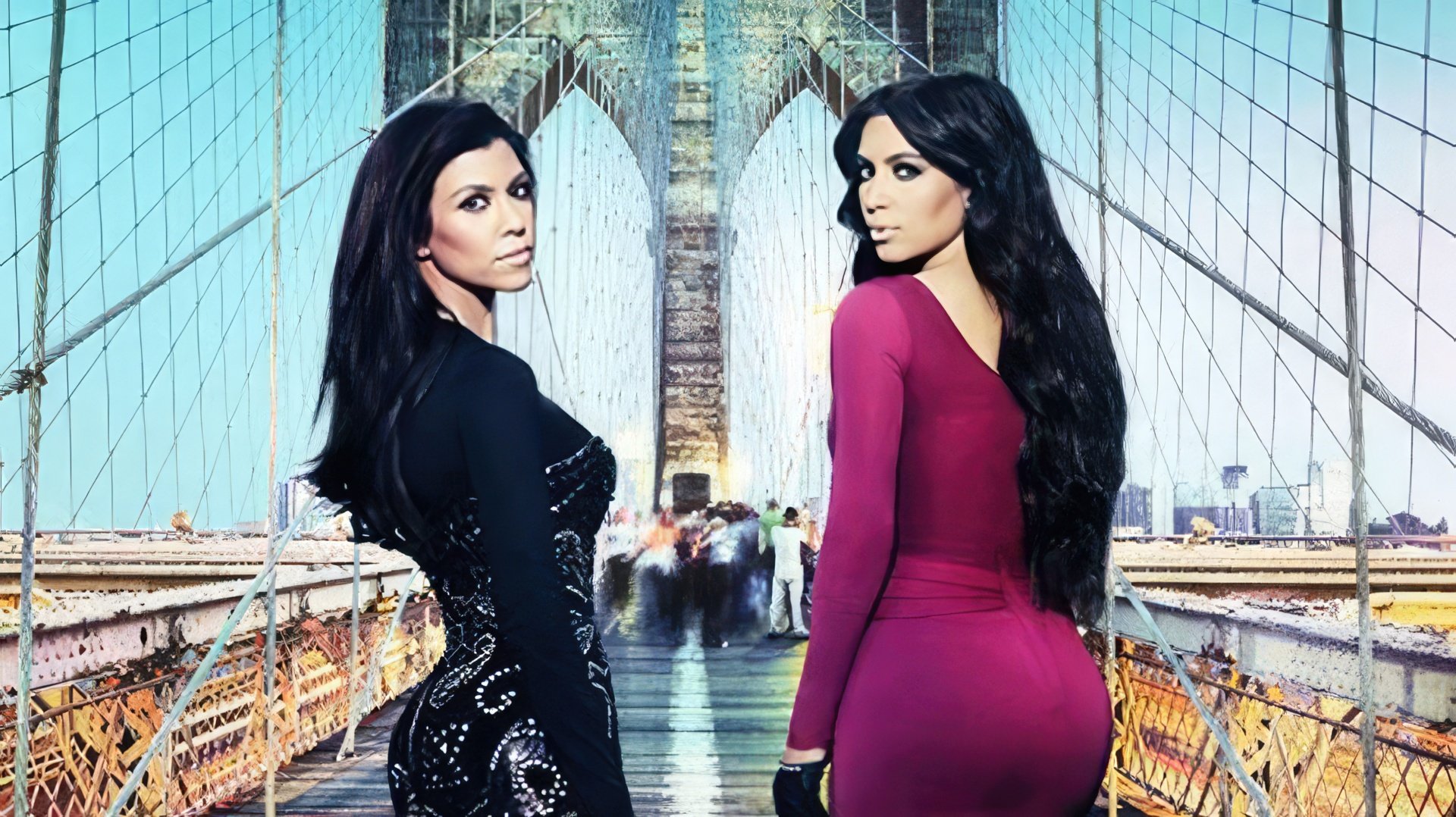 The success of the show led to the creation of its many variations on special events. So, in the period between 2009 and 2012 the Kourtney and Khloe Take Miami, Kourtney and Kim Take New York reality shows were broadcasted. Kourtney also appeared in the Khloé & Lamar, Kourtney and Khloé Take The Hamptons projects. In 2015 she was featured in the Dash Dolls reality show, which allowed viewers to follow the lives of boutique employees, and in the I Am Cait, which told about the change in relations in the family after the gender transition of her former stepfather, Caitlyn Jenner.

In addition in 2010, together with her sisters she released clothing lines for the youngest For Bebe and K-Dash, sold on the QVC commercial channel, presented a collection of twenty pieces of jewelry, where Armenian motives were present, the Kardashian Glamor Tan products for tanning, the PerfectSkin skincare and the Kardashian Konfidential book.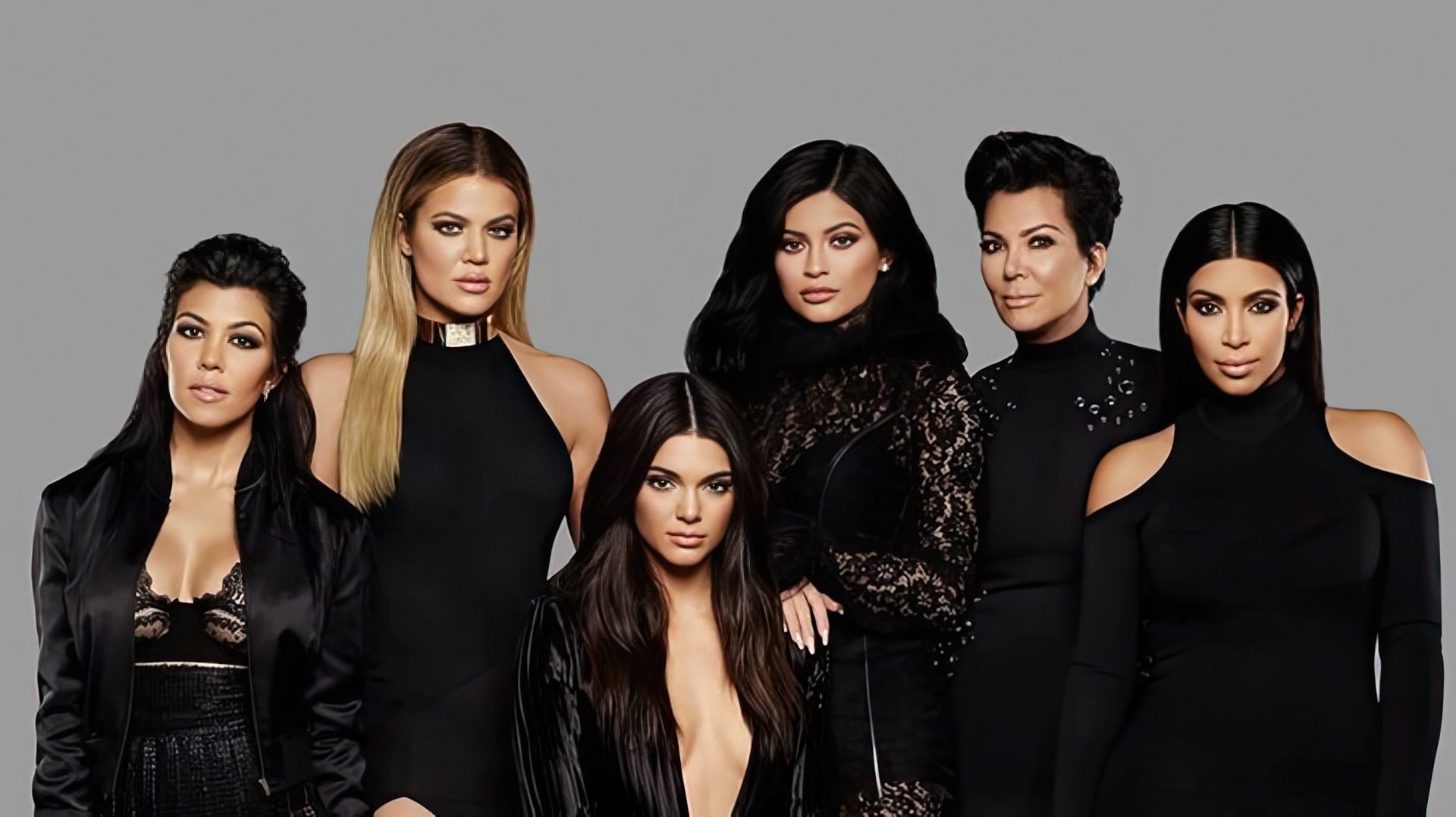 In 2011 the bright brunette debuted as a guest as lawyer Kavanaugh in the One Life to Live dramatic soap opera, launched on ABC even before her birth in 1968. A year later the name of the newly-made TV star appeared in a lawsuit of $ 5 million against QuickTrim. She was prosecuted by deceived customers as a participant in false marketing and the promotion of an ineffective dietary supplement for weight loss.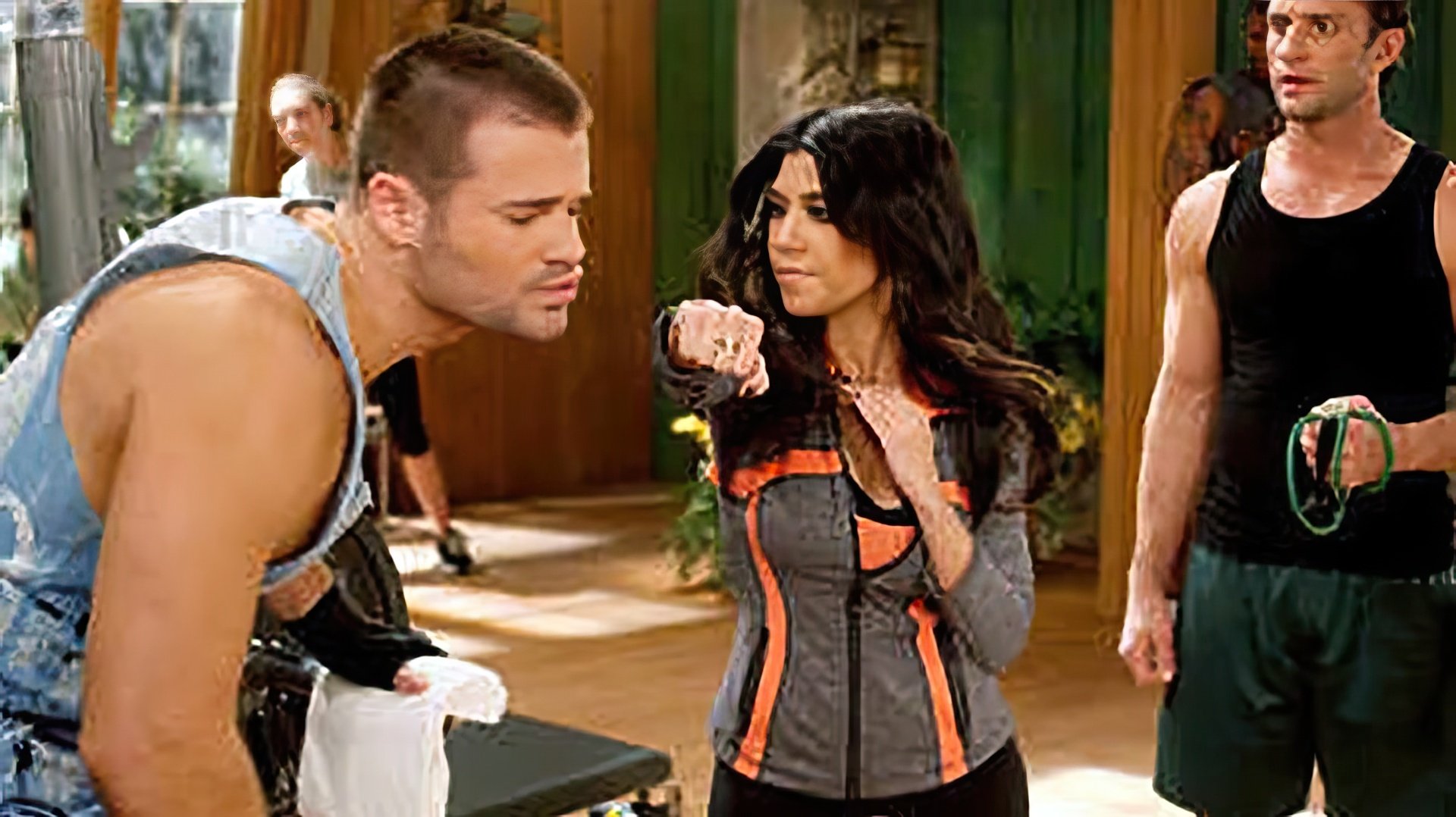 In 2017 in collaboration with the PrettyLittleThing website, Kourtney released her first own fashion line, which included 32 models. She called the cinema of the 1970s and the classic Hollywood cinema as her inspiration.

In 2020, according to buzzfeednews.com, the show about the Kardashian family will stop broadcasting in 2021 after the next season. The participants of the show told about this on their pages on Instagram. Later, the Kardashians announced that instead of him, another show about themselves would start, which would be broadcast not only in the United States.

Courtney looks great despite the fact that she gave birth to three children - she constantly posts vivid photos and pleases fans with her beauty.
Kourtney Kardashian's personal life
At a party in Mexico in 2006, the reality star met businessman Scott Disick. Soon they began to live in a civil marriage. Entire America watched their relationship develop in the Keeping up with the Kardashians.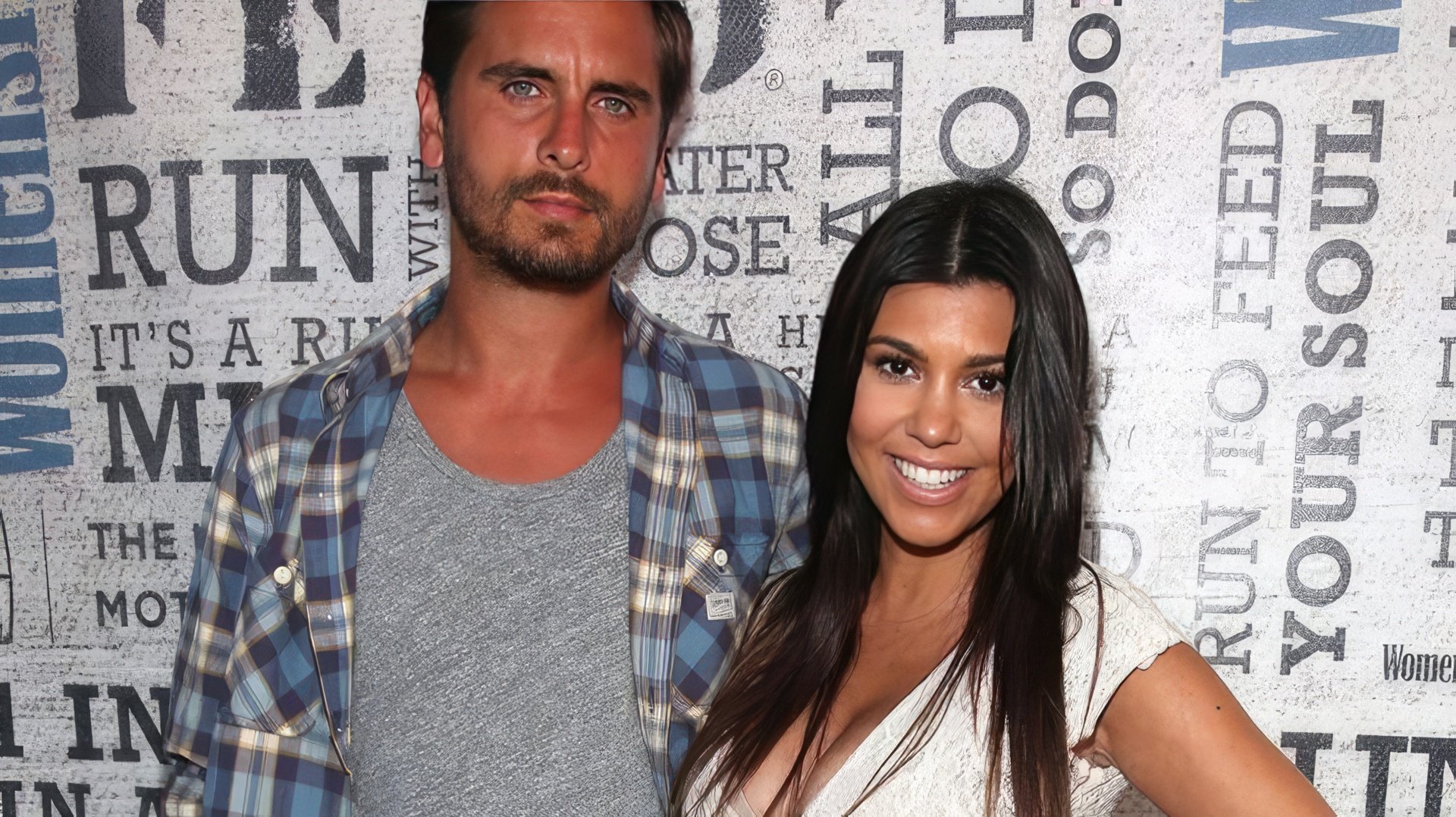 In 2009 the couple broke up because of the constant betrayal of the young man and his addiction to alcohol. However, it turned out that the girl was pregnant and they made up for the sake of the child. Their happiness truly didn't last long, until 2015, when, despite the birth of three children - daughter Penelope (born 2012) and sons Mason and Reign, they broke up. According to insiders, the ex-boyfriend still intends to return to Kourtney at the earliest opportunity.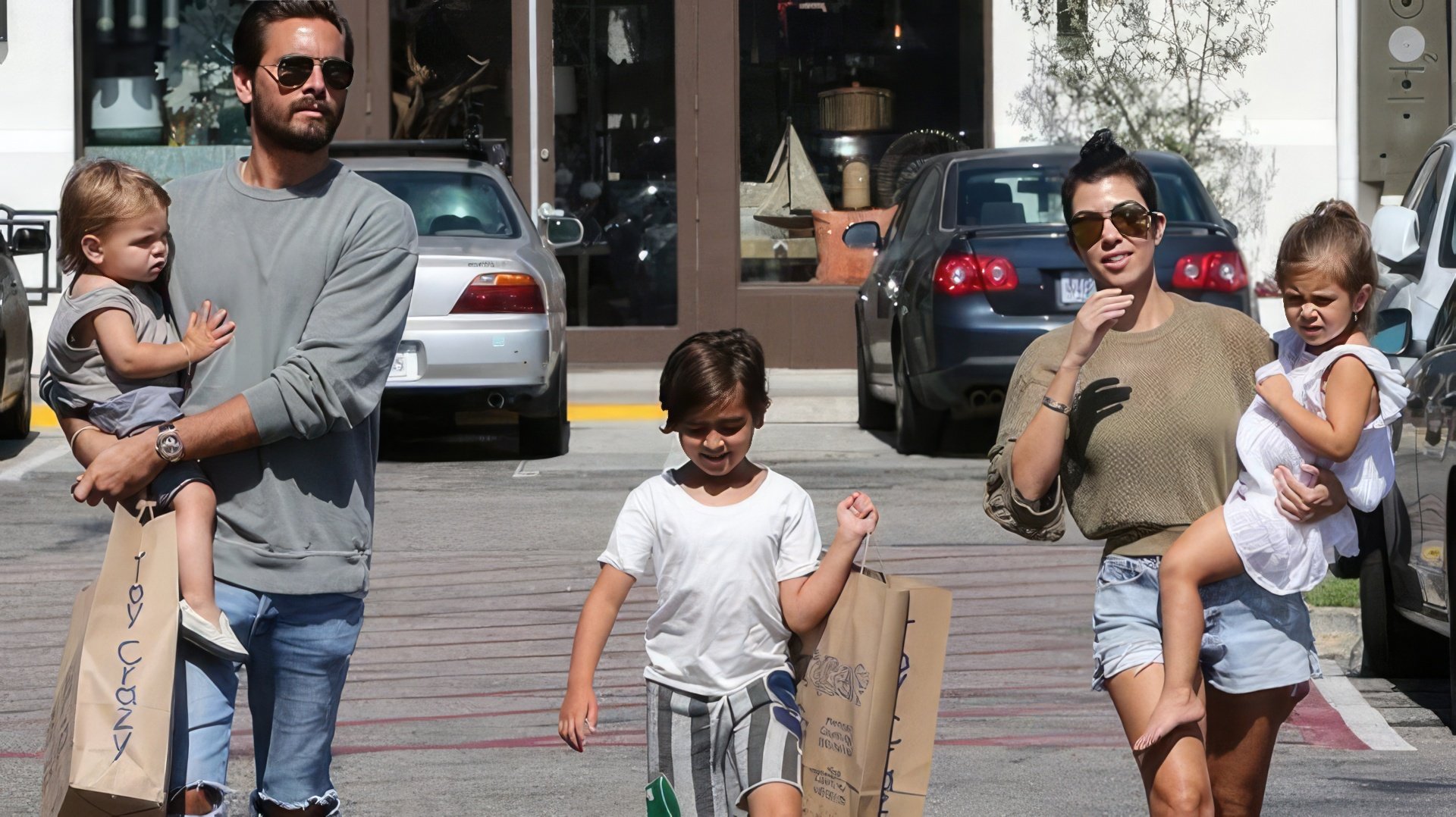 Interestingly, Kourtney's sons were born on the same day - December 14, with a difference of 5 years (in 2009 and in 2014).

Later the 38-year-old mother with many children was in a romantic relationship with a 24-year-old French mannequin and professional boxer Younes Bendjima for about two years. In 2018 they completed their affair. She allegedly - because of her lover's conviction of infidelity, he - because of his disapproving attitude to his chosen one's habit of publishing intimate photos in social networks.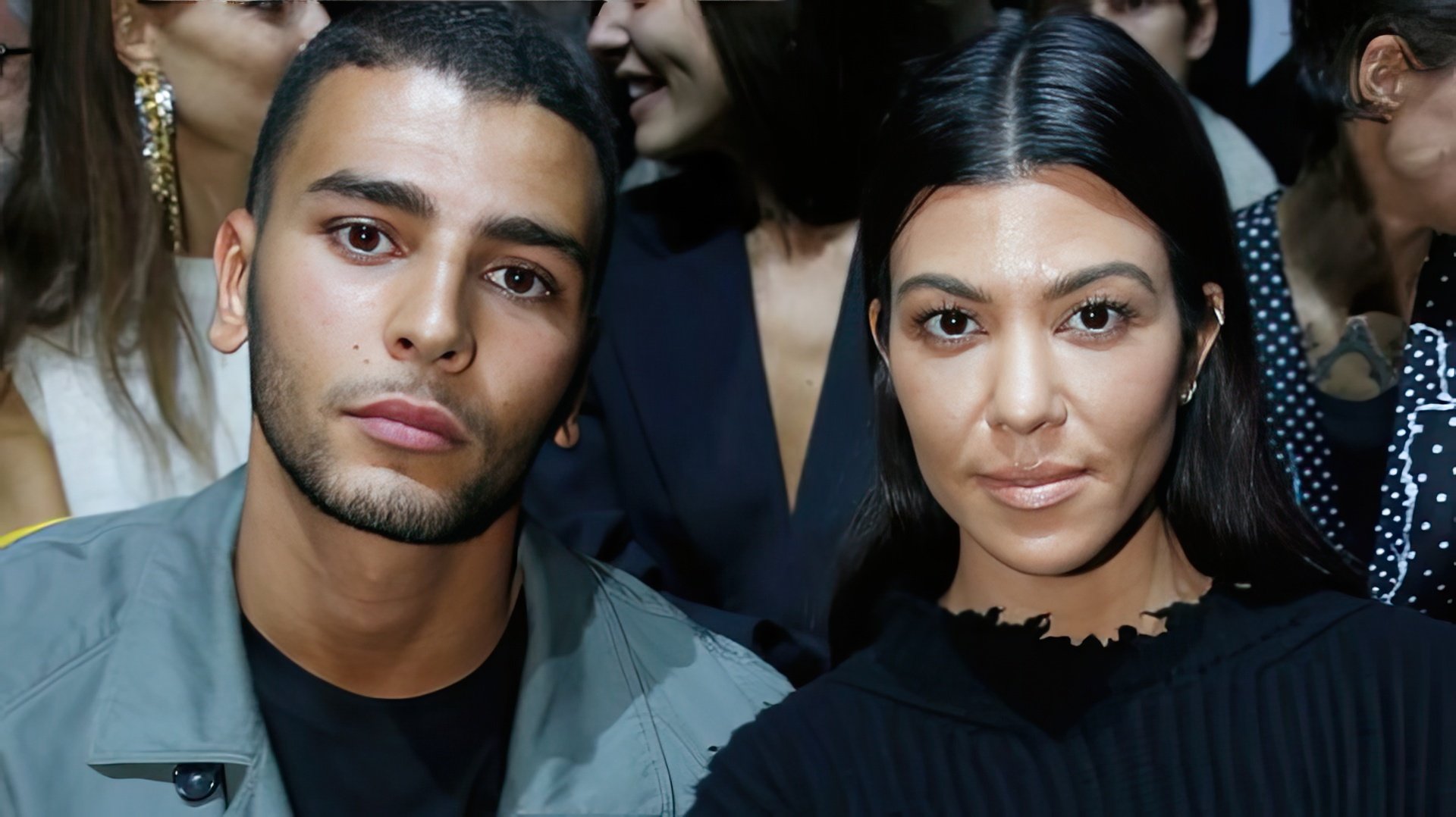 The same year the beautiful brunette appeared with a new boyfriend, 20-year-old stylist, and designer Luka Sabbat. They were together for about a month. Kourtney's desk books include the Bible and Jerome Salinger's The Catcher in the Rye novel. She likes to listen to Madonna, Lady Gaga, Stevie Wonder, Michael Jackson and watch old movies.
Kourtney Kardashian Now
In February 2021, Kourtney began to date Travis Barker, former Blink-182 drummer. Their relationships escalated quickly. Since 9 months of the love affair, Travis got down on a knee at sunset on a beach in Montecito and made a proposal. 15th of May, they got married.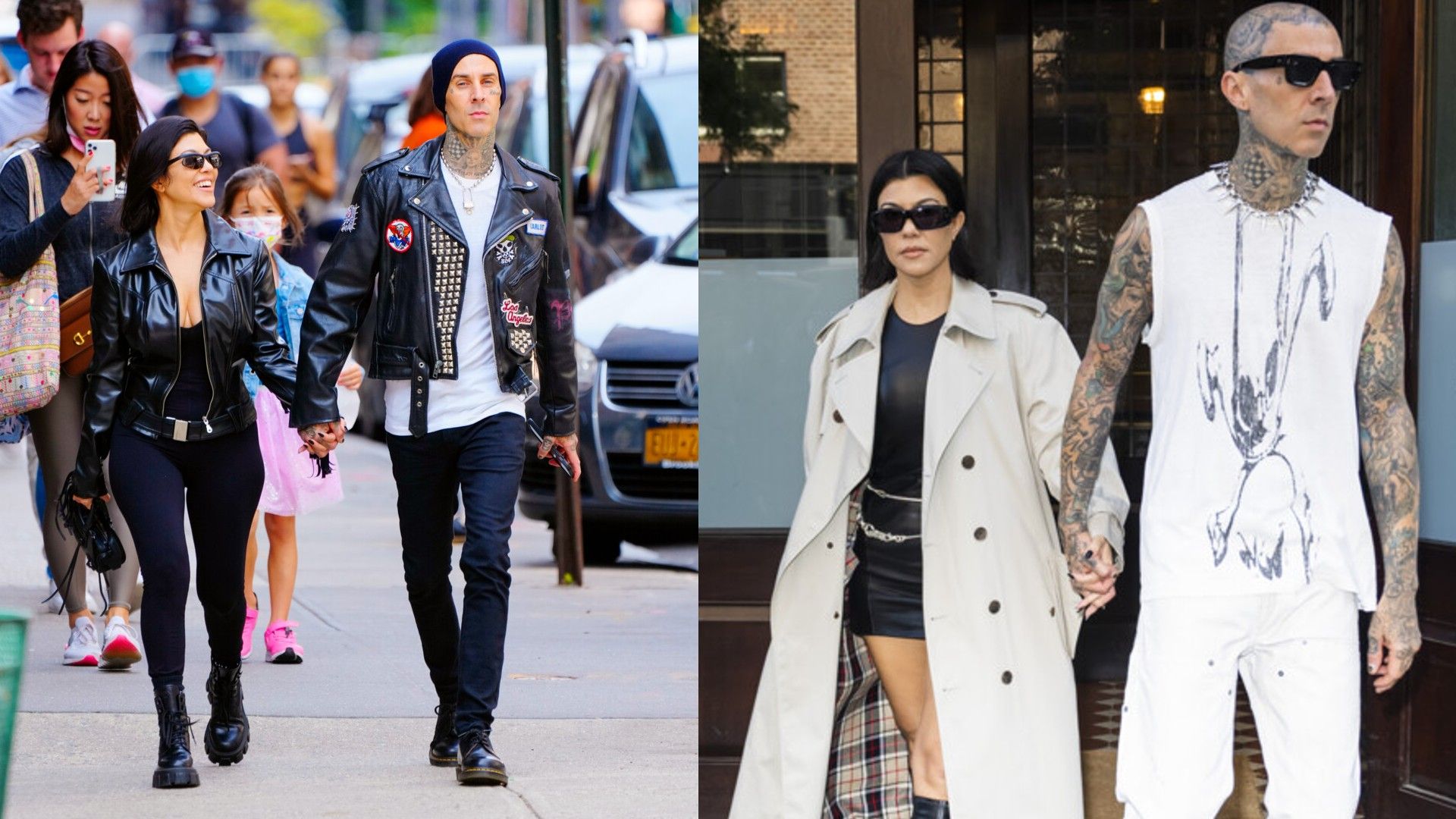 On the bride's finger was a ring from Lorraine Schwartz, in the creation of which Travis personally participated, according to rumors. Previously, in one of the issues of "The Kardashian Family" Courtney complained that she had accidentally stepped on the ring and broke it, but they managed to fix it.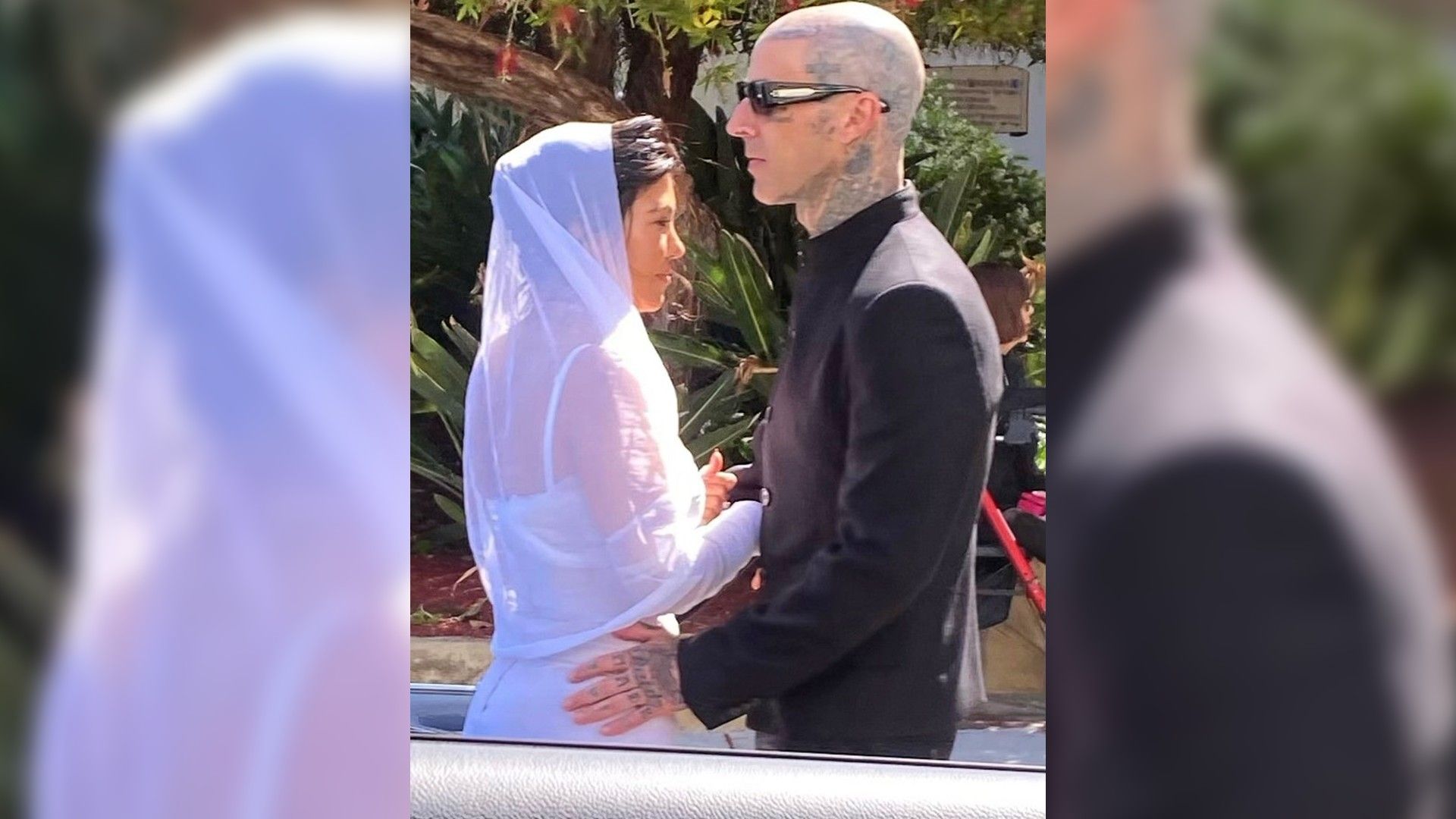 Press Ctrl+Enter If you find a mistake