Biography of Travis Scott
Travis Scott (stage names are Travi$ Scott, La Flame, Cactus Jack, birth name is Jacques Berman Webster II) is a rapper, writer of popular songs (Butterfly Effect, Can't Say, Antidote, Mamacita) and three platinum albums (Rodeo, Birds in the Trap Sing McKnight, Astroworld), a boyfriend of Kylie Jenner and a father of her daughter. People call him a phenomenon, a personalization of glam vanguard, the voice of a new generation, and a hip-hop king of chaos. Net worth: $60 million.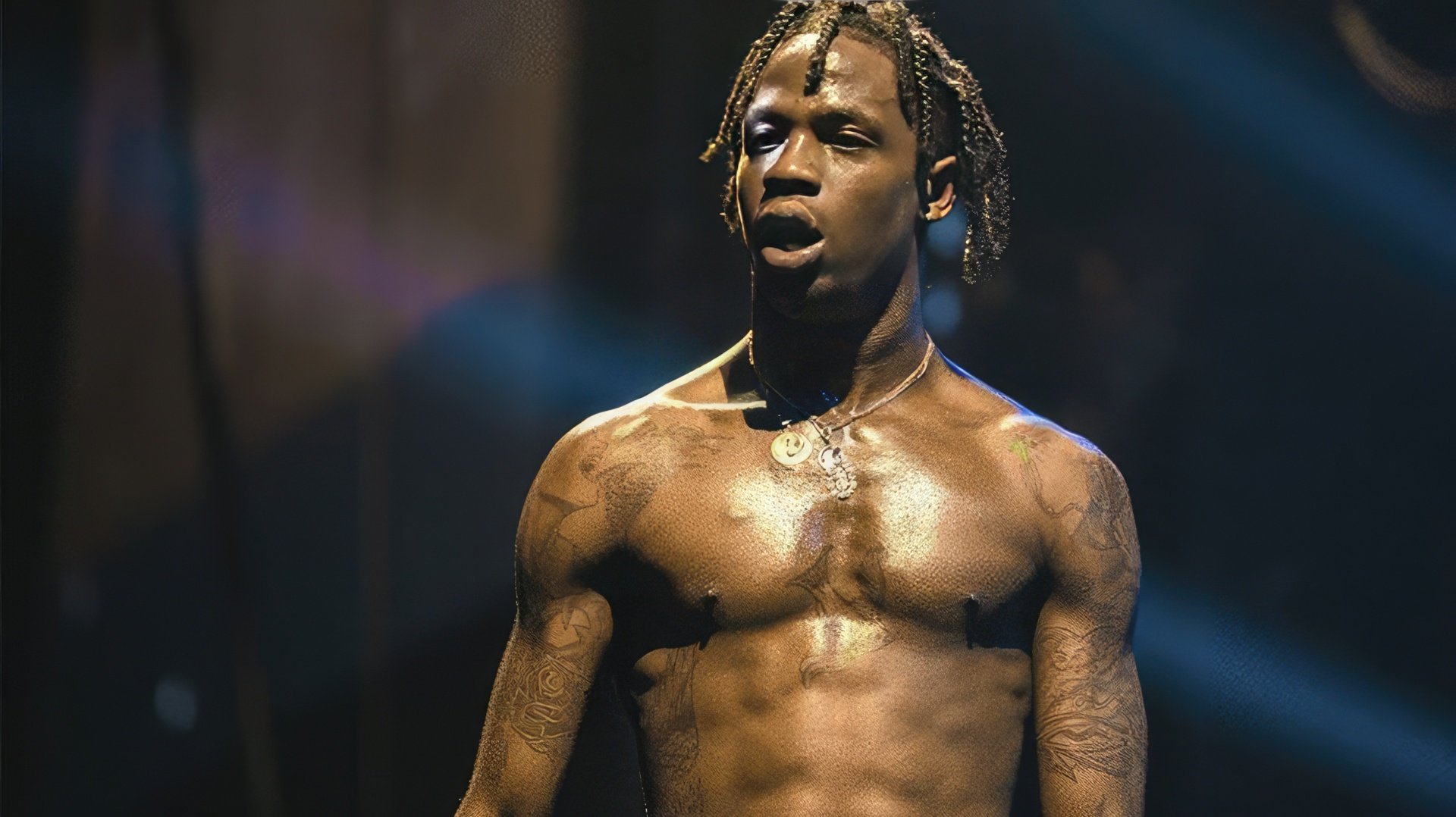 Childhood and Early Life
The future unordinary rapper was born in Houston, Texas, on April 30, 1992. He spent his childhood in its suburbs, Missouri City. He spent the first seven years of his life with his grandma, Sili, for his parents worked a lot. His father, Jacque, had his business, and his mother, Vanda, worked as a shop assistant in a mobile phone store, AT&T.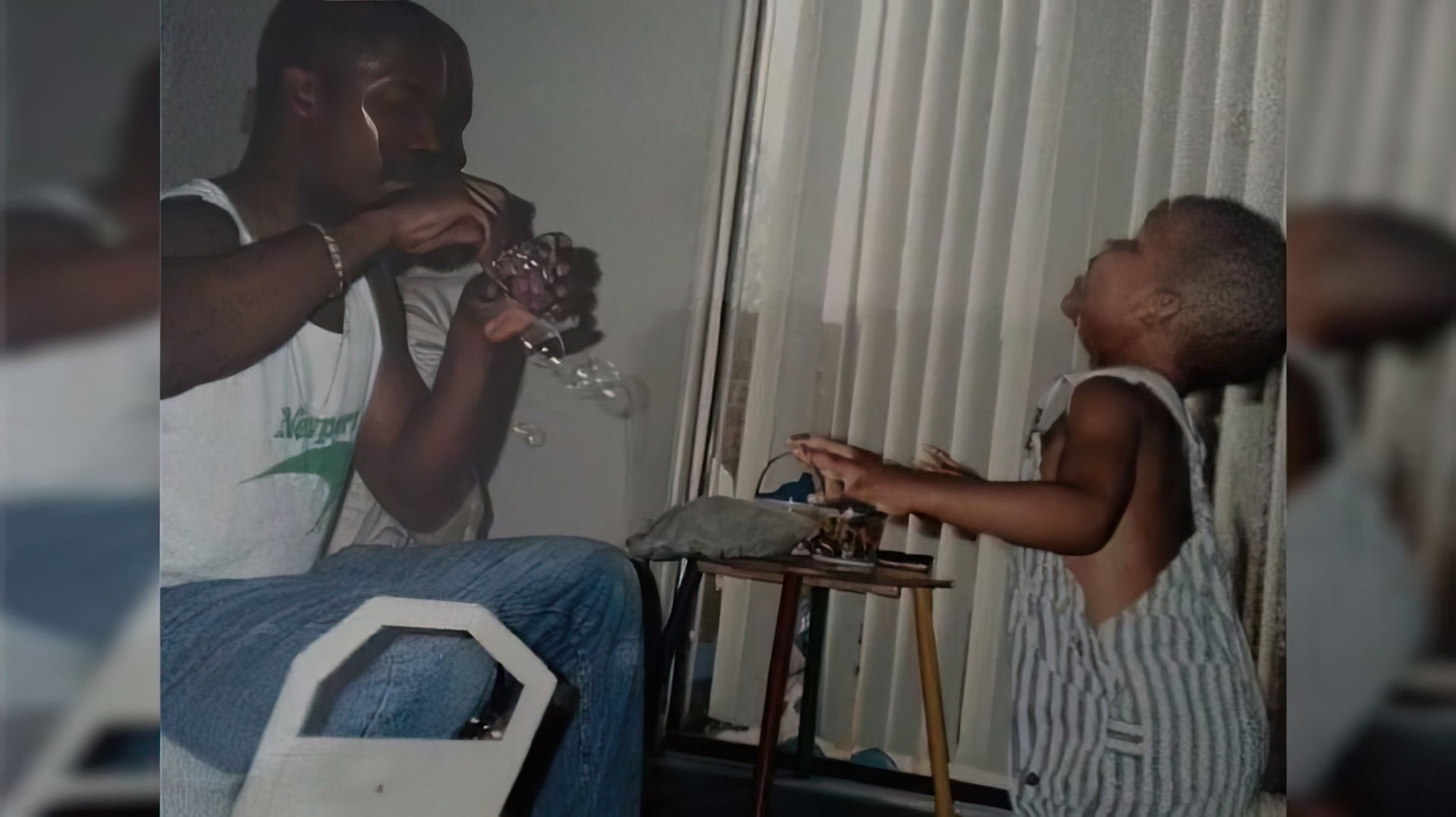 In 2005, Vanda became the only breadwinner in the family. Besides Travis, there was a younger daughter and two sons in the family (a younger, Joshua, and an older autistic son, Marcus). The father decided to quit his job to dedicate himself fully to music. He played drums and wasn't the only musician in their family. The grandma's husband was a masterful jazz performer, and Travis's uncle played bass guitar. It was him who inspired the future rapper to take such a stage name, at least its first part.

The creatively gifted Jacque junior went to a prestigious Elkins High School, participated in theatrical performances, and went in for rap in high school. In 2008, he posted on Myspace the first song he had recorded with his friend. A short time later, along with his classmate, Jason Eric, known as OG Che$$, he started a band, rapped, and produced their mutual projects. After he graduated from high school in 2009, he became a student of the University of Texas in San Antonio, but it didn't last long. In his second year, he realized that composing music and writing interesting lyrics was more interesting for him than studying the secrets of international business (it was the name of his specialty). As a result, he left university, even though his parents stopped supporting him financially to make him continue his education.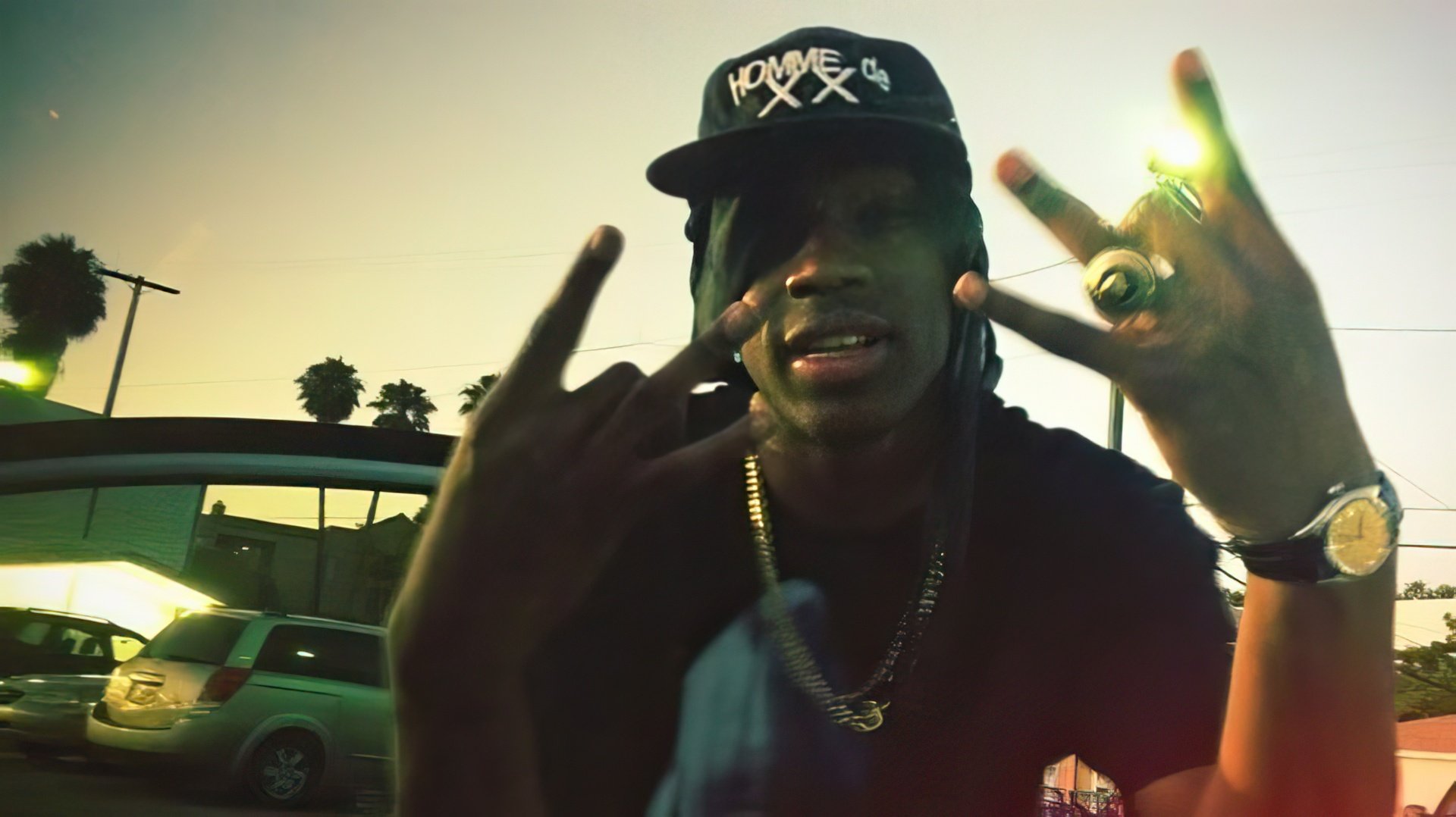 Career Development
After Webster had left college, he tried to join the music industry. He went to New York, stayed at his friend's place, and worked on his songs, but he didn't achieve overnight success and victories. So he moved to Los Angeles, found an e-mail address of a sound engineer, Anthony Kilhoffer, who worked with Kanye West and sent him his songs. Then Kanye West himself, the GOOD Music label head, found songs of the beginning rapper to be interesting and invited him to participate in the recording of an album, Cruel Summer.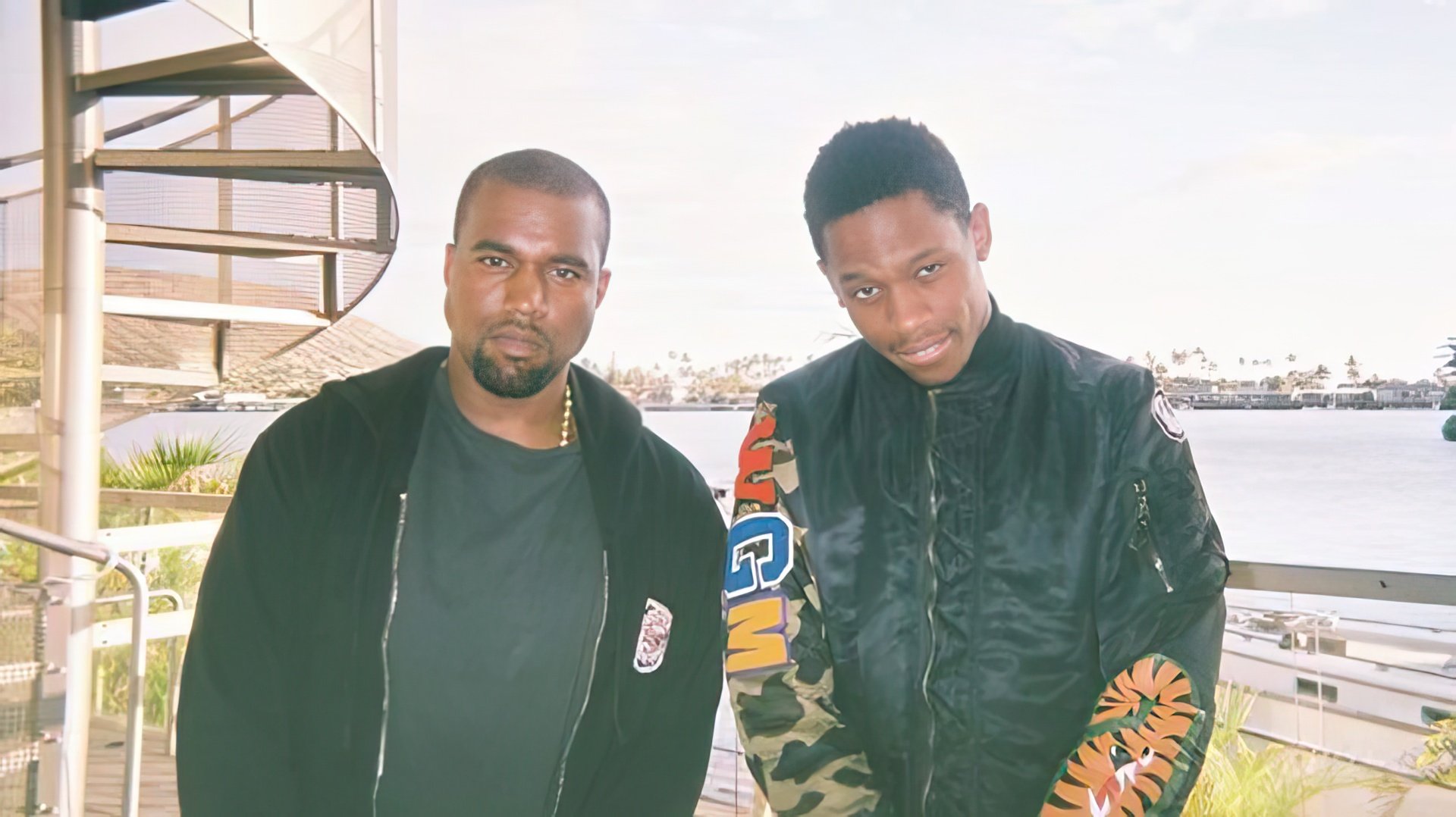 At the same time, a Grand Hustle owner, rapper, and actor T.I. (Clifford Joseph Harris Jr.) offered him a collaboration, for he loved Travis' song, Lights (Love Sick). When the young man came to his studio, T.I. free-staled his new colleague's song, Animal, and made the young man a solo singer of an affiliated label of his company, Epic Records. A short time later, Scott also got a contract with Kanye's label.

In 2013, the talented Houston participated in the recording of Kanye's album, Yeezus, and Jay-Z's album, Magna Carta… Holy Grail. He also released his debut mixtape titled Owl Pharaoh the release date of which was changed a few times. Travis presented a song, Blocka La Flame, and a music video for a song titled Quintana as part of the promotion. In that year, an XXL hip hop magazine put his name on its list of freshmen which deserved particular attention.
In 2014, the musician performed at the South by Southwest festival in Austin. A little later, he presented his second mixtape titled Days Before Rodeo by promoting it with his songs, Don't Play and Mamacita. Then he went on the USA tour to support his upcoming album. During the tour, he gave concerts in more than twenty cities, including Houston (his hometown), Chicago, New York, Los Angeles, San Diego, and Seattle. He impressed the audience with his quite eccentric manner of singing. Many famous rappers, including Kanye West, Chris, Wale, Baby, and some other musicians performed at his concerts. According to Zoomboola.com, in 2015, the rapper released his debut studio album titled Rodeo that got the third position of the Billboard 200 pop chart and the first position of the Top Rap Albums chart. In addition to solo songs, the singer included a few collaborations with some world-famous rappers, including such Canadian stars as Weeknd and Justin Bieber, and such American singers as Quavo, Young Thug, Future, and Chief Keef. A song, Antidote, from this album, got into the top 20 of the Billboard Hot 100 chart, and a little later it was platinum four times.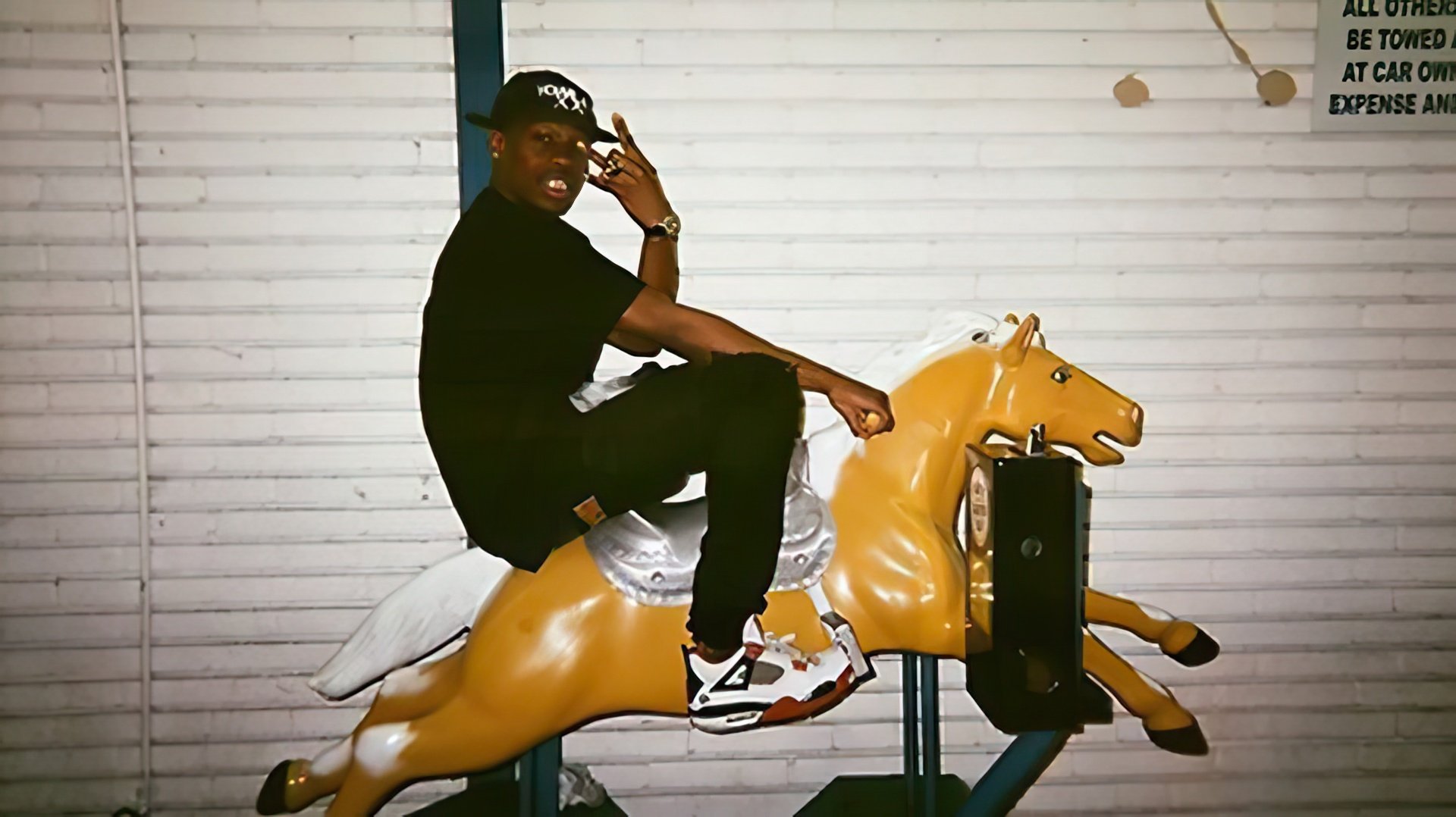 In February 2016, the rapper's name got on the list of stars which participated in a campaign of a designer, Alexander Wang, #WANGSQUAD. That list also included a model Kylie Jenner, a Canadian singer Alice Glass, an American hip hop musician Vince Staples, a DJ Metro Boomin, a songwriter Tinashe, such rappers as Big Sean, Vic Mensa, and iLoveMakonnen, and a skateboarder Curren Caples. In June, a song titled Pick Up the Phone he had recorded with Young Thug was released. Later, the song won a platinum award twice. Travis' second album, Birds in the Trap Sing McKnight, he had released in September got the leading position on the Billboard 200 chart. Such social problems as drugs and apathy are the main topics of the album. It also has lyrical and emotional motives. According to the author, he wanted to show that he wasn't just desperately passionate about rap but tried to make it perfect.

In January of the following year, Travis Scott announced the start of his fashion line created in collaboration with Helmut Lang fashion brand. In March, along with Lil Uzi Vert and Quavo, the rapper released a video for a song, Go Off, and announced a new concert tour titled Birds Eye View that started in New Orleans, Louisiana, and ended in Eugene, Oregon, in June. The European part of this tour started in Paris at the end of that month and ended in Turku, Finland, in July. Later he joined a tour of Kendrick Lamar, the winner of the Pulitzer Prize in musical composition, who was in a video for a song titled Goosebumps from Travis' second album. In December, rap music fans welcomed his new album titled Huncho Jack, Jack Huncho that he had recorded with Quavo. He also joined a project, More Life, of a Canadian singer, Drake. Their song, Portland, got the ninth position on the Billboard Hot 100 chart.

His last album, Astroworld, released in 2009, received rave reviews from fans and critics. It was considered to be an exemplary album and a demonstration of his great achievements. Its concept was dedicated to a closed children's amusement park in the rapper's hometown.
It was on top of the Billboard 200 chart (as the previous album), made it into Rolling Stone and Pitchfork lists of the best songs, and received Grammy nomination.
His idol Kid Cudi, a legendary Stevie Wonder, The Weeknd, Nav, Gunna, Juice WRLD, and many other stars were among the guests, participating in the recording.

On the wave of success, the rapper became a brand ambassador of a spring collection of 2019 of Saint Laurent Paris high-fashion house. Along with Kylie Jenner, he was on GQ cover and made a video for a song, Stop trying to be God, in which she participated. Later, the video was called the craziest video of the year. For the rapper, 2018 was a year of the start of his label, Cactus Jack Records, and participation in the recording of a song for a film, Black Panther, with Chadwick Boseman. A rapper, Smokepurpp, became the first musician who made a contract with Travis' label. In February 2018, they presented a video for their song, Fingers Blue.
Private Life of Travis_Scott
In 2017, the rapper started dating Kylie Jenner. The couple attended social events together, including a Coachella festival and basketball matches. They made matching tattoos of butterflies after a song titled Butterfly.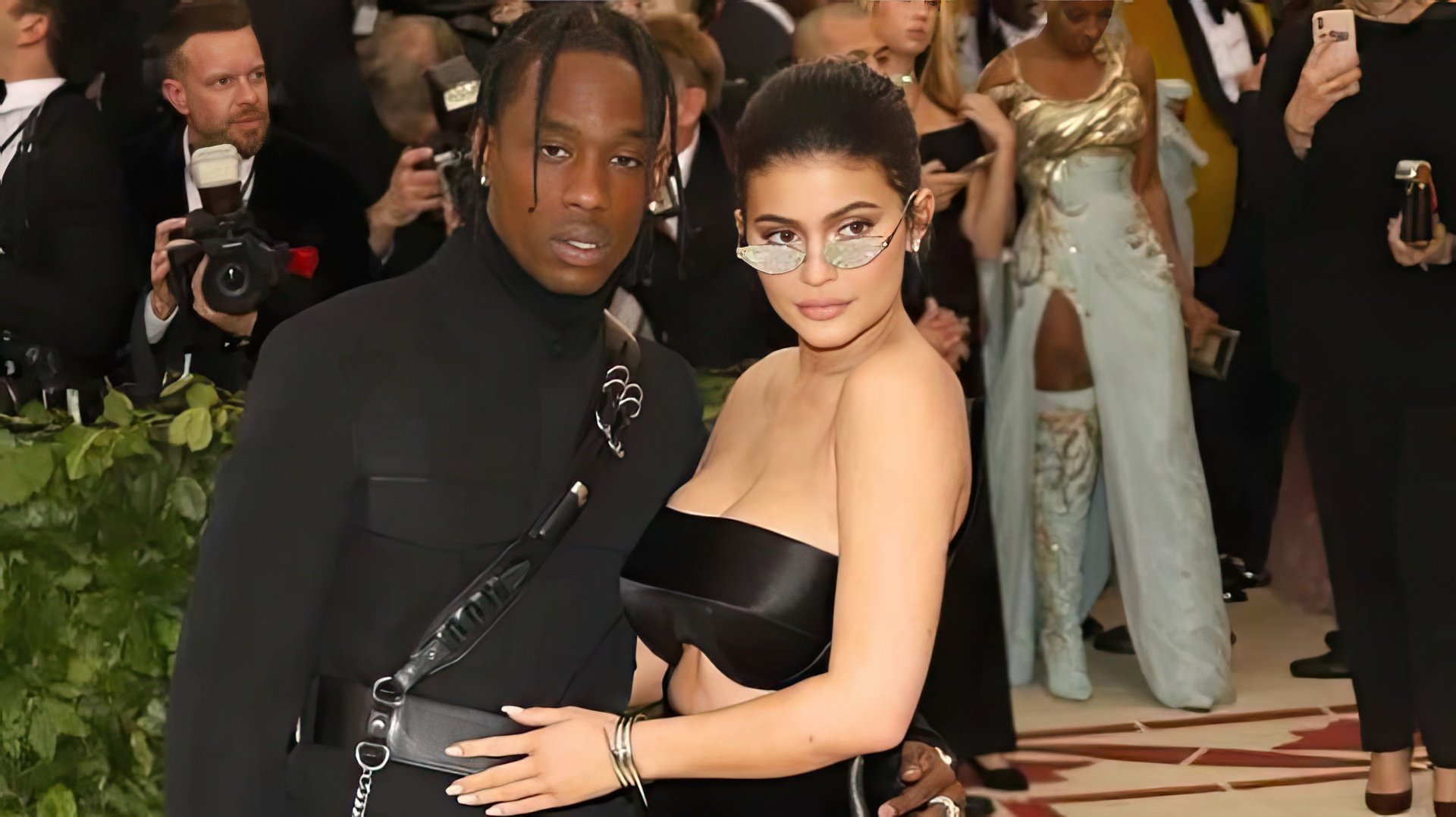 In February 2018, the beautiful billionaire gave birth to a daughter, Stormi, so he presented his love a Ferrari for 1.4 million dollars. In August, he presented her a vintage Rolls-Royce of the 1950s for her birthday. In 2019, his girlfriend thought he was having an affair. They had a fight but decided to forgive all wrongs. According to insiders, they did it for their daughter.

Before the musician met Kylie, he had been dating a model, Chantel Jeffries. In 2015, there were rumors about his relationship with Rihanna.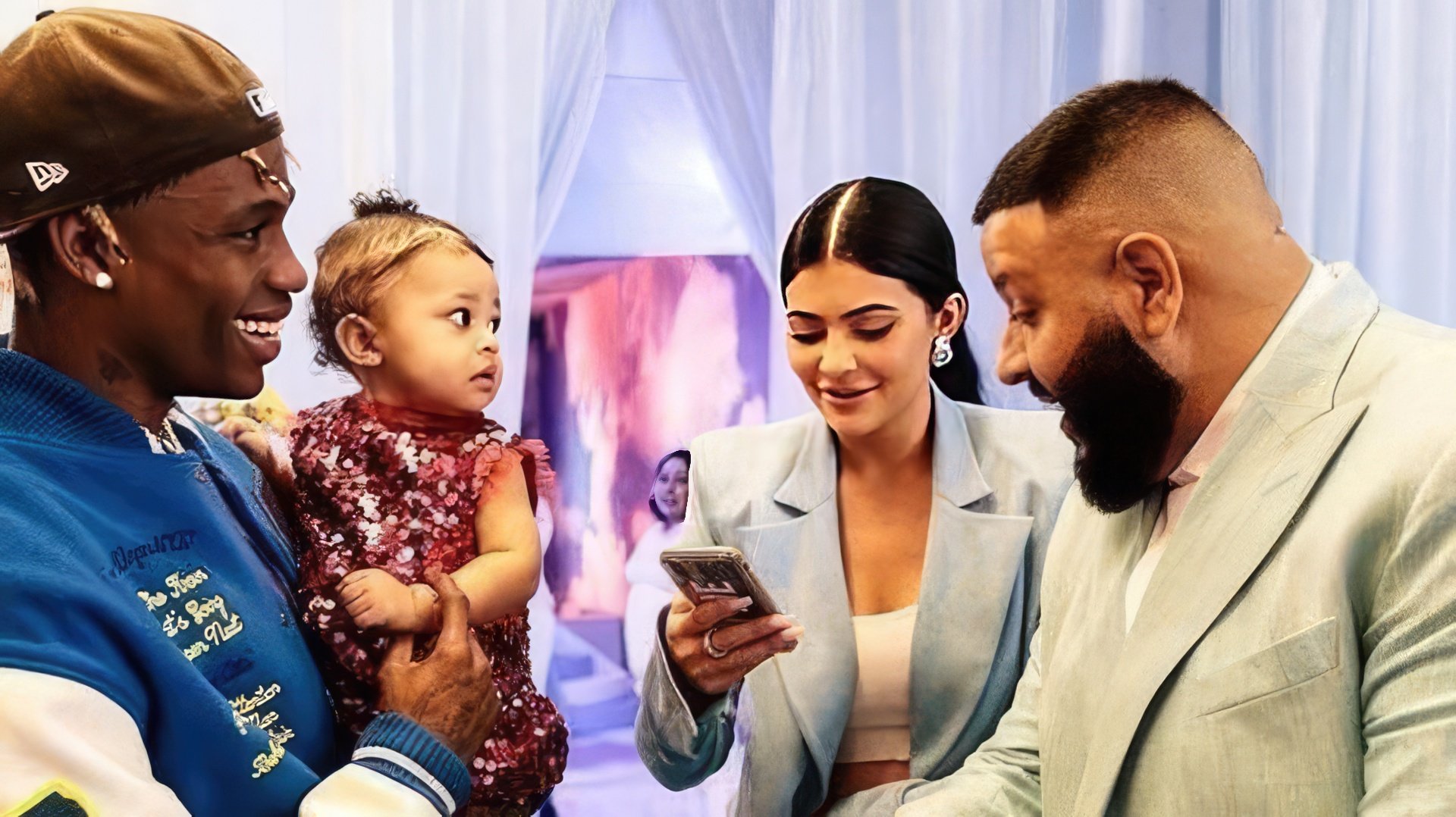 The rapper wishes to study architecture at Harvard University. He is a fan of Broadway theater, has a dream to record a cover versions album of Broadway shows, and write his musical play.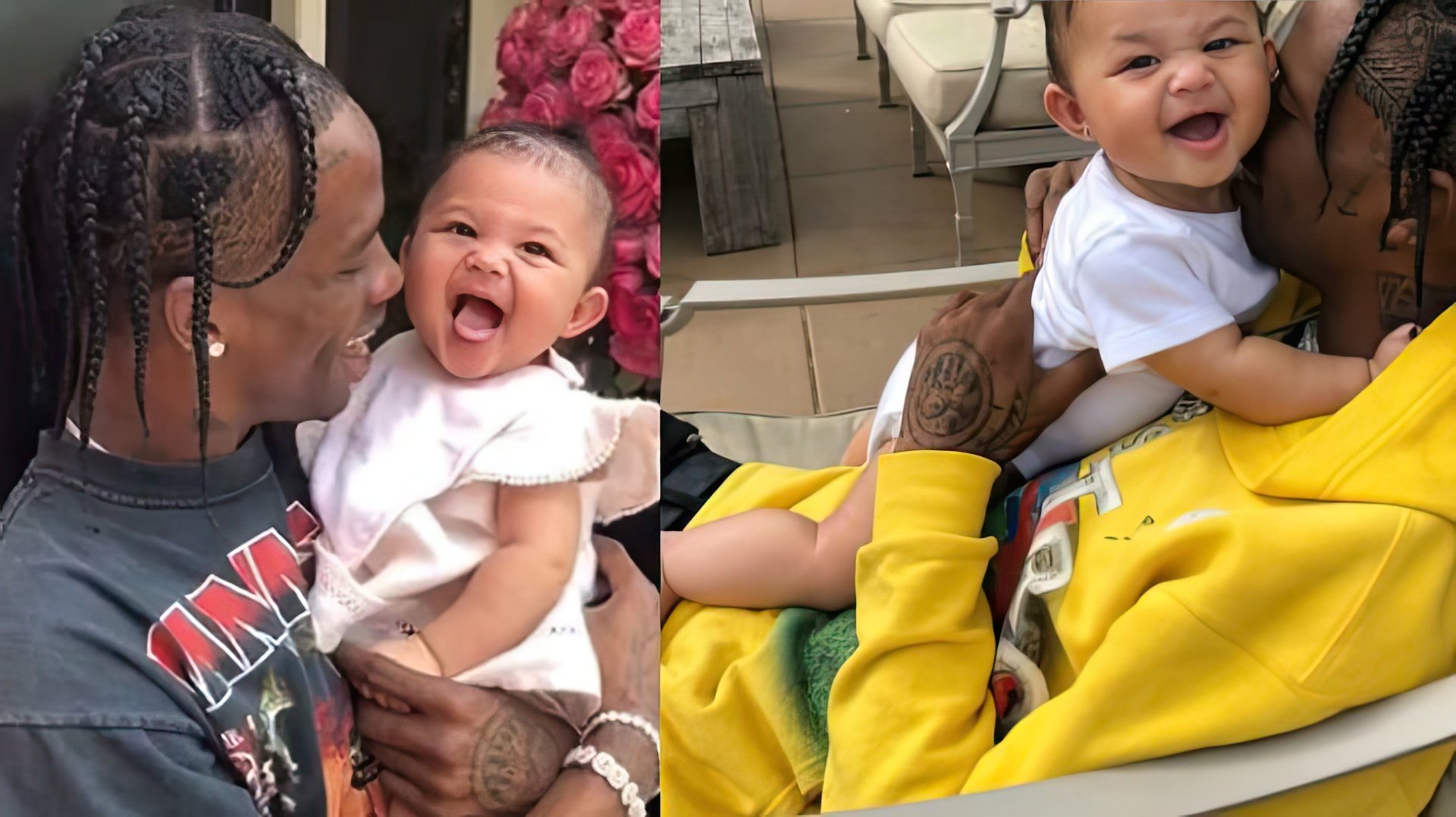 Travis Scott Now
In January 2019, the rapper participated in the recording of a video for a song, Mile High, from an album titled Assume Form by a British singer, James Blake. Video makers sent him and his colleague to open space.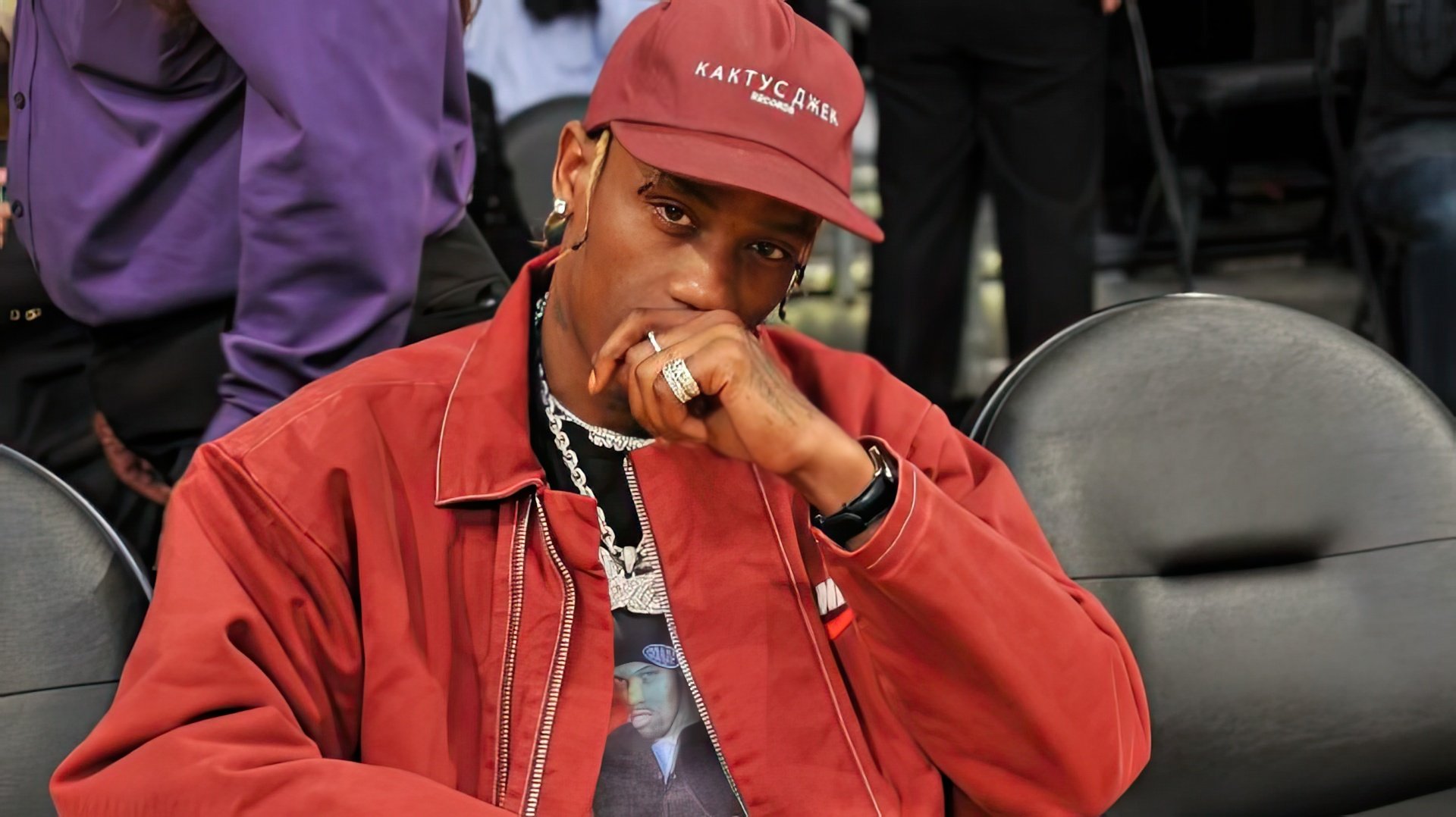 A month later, Trevis performed at the Super Bowl final where he sang a song, Sicko Mode. A little later, he presented a video for a song, Can't Say, that had motorcycle tricks and chic suits by Saint Laurent. Moreover, he participated in creating a video for Schoolboy Q's song, Chopstix. In the video, he appeared as a band-master. In April, it was discovered that creators of Game of Thrones asked him, a singer of The Weeknd, and a soul music singer SZA, to record a song for the final season of the popular TV series.

In 2020, Travis Scott released several music videos, including "Antisocial" for a song with Ed Sheeran, "Wake up" and "Franchise" for a song with Young Thug and M.I.A.

Also, 2020 became a significant year for Travis thanks to the collaboration with McDonald's. The rapper and the global fast-food chain have released a limited collection of The Cactus Jack Meal sets with a musician's figure.
Press Ctrl+Enter If you find a mistake