Bad Bunny's Biography
In less than 10 years, Bad Bunny built a stellar career, starting from obscure tracks on SoundCloud to releasing multiple successful albums, collaborating with global superstars, and winning a Grammy. Since 2020, he's been the most streamed artist on Spotify three times.

The rapper is proud of his Puerto Rican heritage. He raps not only in English but also in Spanish.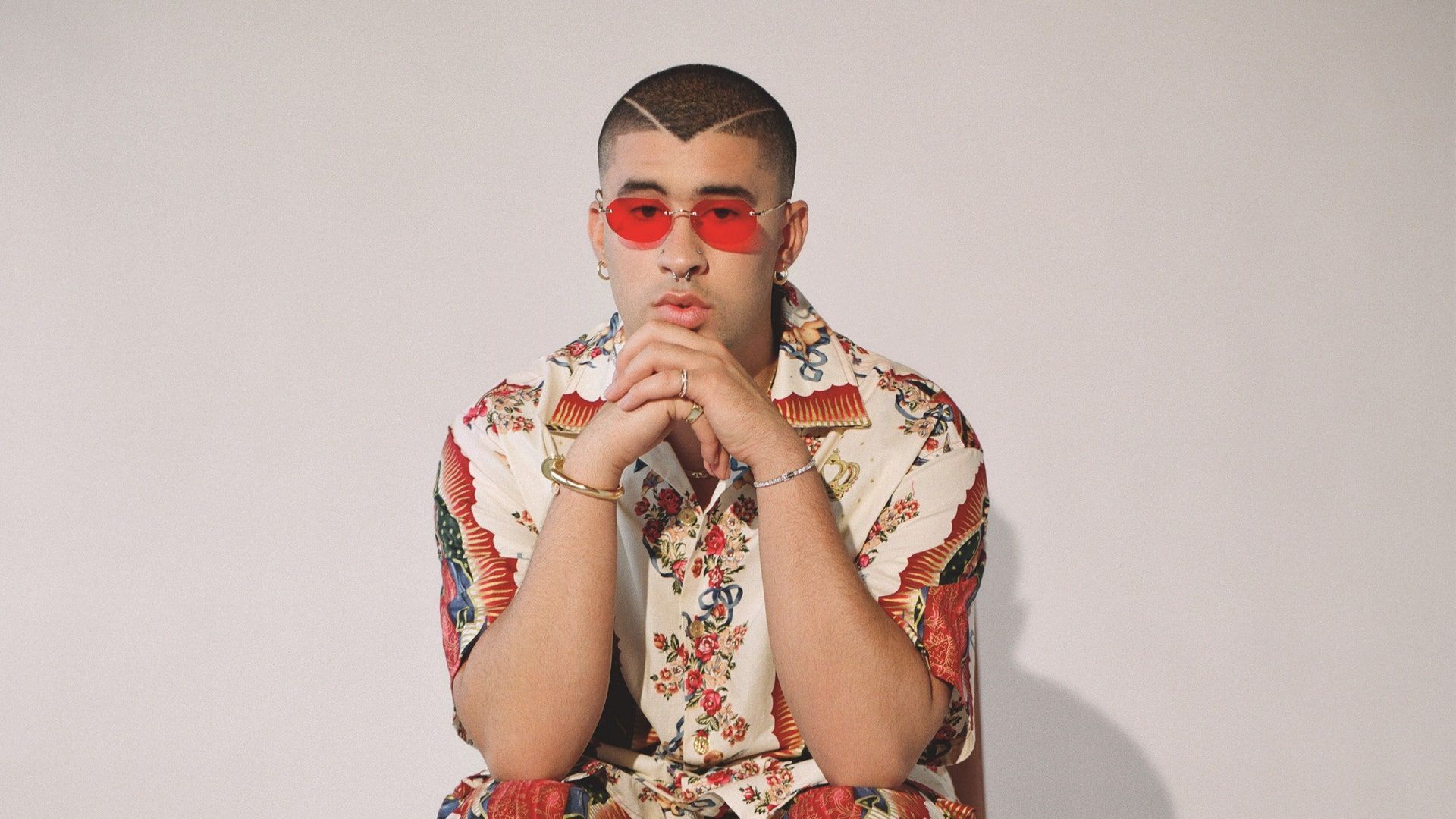 Critics have stated that the secret behind his success is his unique style and boundless energy. Bad Bunny indeed does it all: recording tracks, participating in wrestling matches, engaging in social activism, and acting in films. His charisma even caught the attention of one of the world's most famous women – in 2023, he started dating Kendall Jenner.
Early Years
Bad Bunny's real name is Benito Antonio Martinez Ocasio. He was born on March 10, 1994, in Puerto Rico. He later got two younger brothers, Bysael and Bernie. The family wasn't wealthy: his father, Tito Martinez, was a truck driver, while his mother, Luisa, was an English teacher who retired early. At home, she often played salsa and various Spanish ballads, so Benito was immersed in music from a young age.
On Sundays and Saturdays, when it was time to clean the house, when I heard those records, I knew I would have to at least mop the floor or something
His early years were fairly peaceful, without any street fights or bad influences. He mostly spent time at home with his family.

From a young age, he aspired to be a singer. He attended church weekly with his mother. Eventually, he was invited to sing in the local choir, which he did until 2007. At 13, he left the group as he developed an interest in a different kind of music. His idols became Puerto Rican rappers Daddy Yankee, Tego Calderon, and Vico C.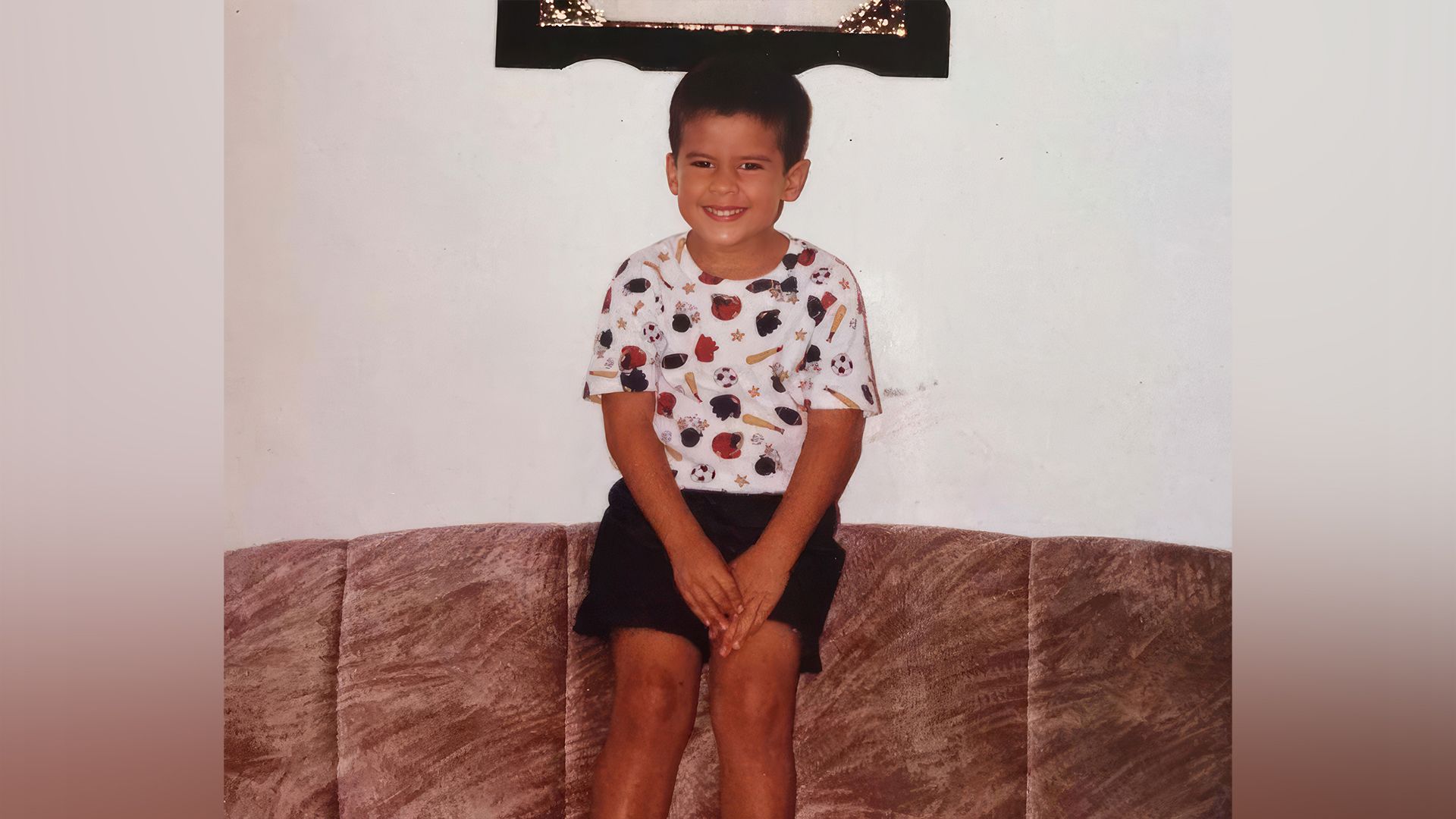 His parents had specific hopes for his future: his mother dreamed of her eldest becoming an engineer, while his father hoped for a baseball player in the family (a dream later fulfilled by Báizel, who graduated from the Beltrán Baseball Academy). Teachers believed he had all the potential to pursue a firefighting career.

However, when he performed Juanes' "Mala Gente" at a middle school talent show, everyone realized that music would be a significant part of his life. Despite being shy, in high school, he often entertained his friends with spontaneous freestyle rap. That's when he began using the pseudonym Bad Bunny.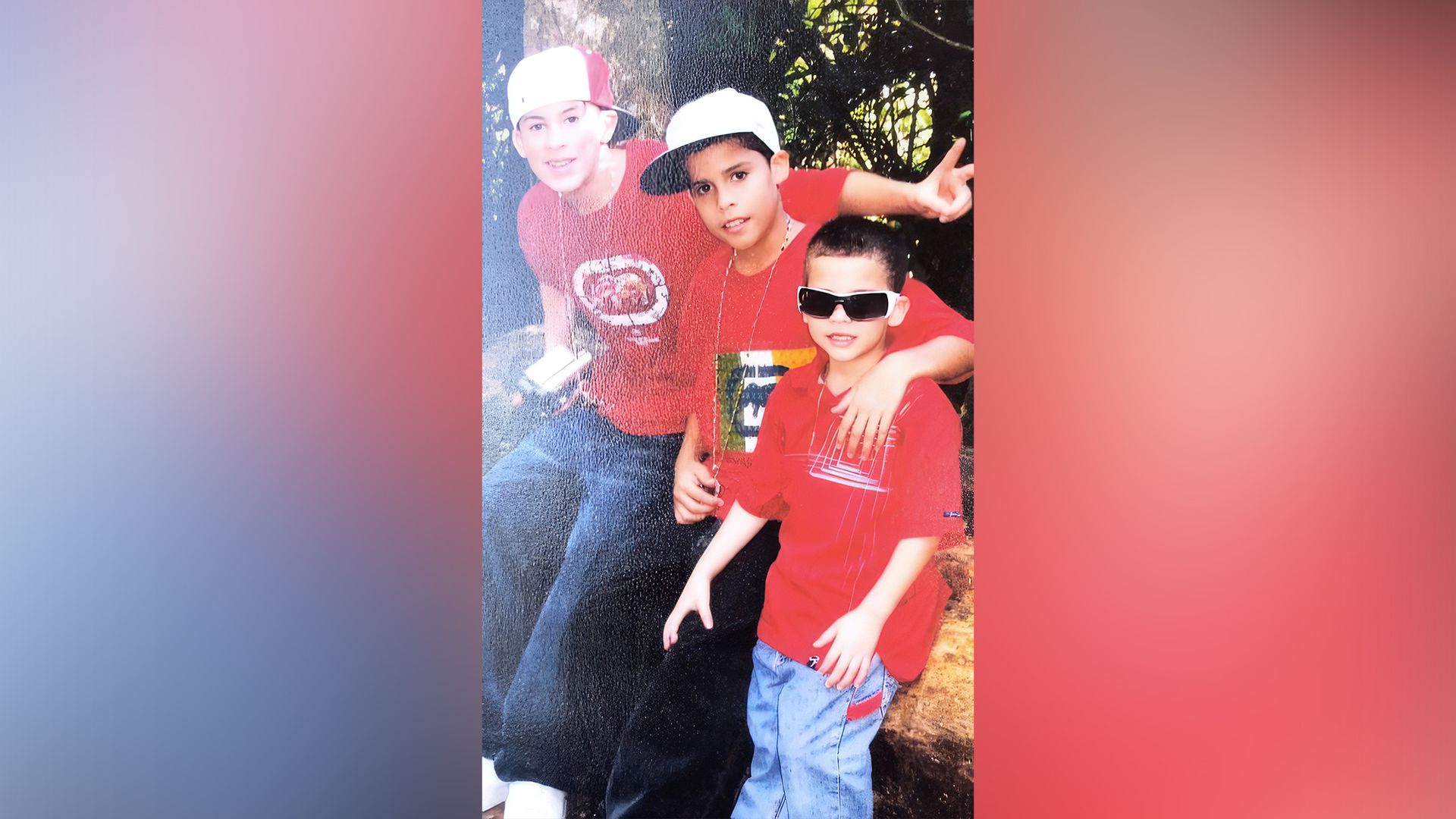 The nickname originated after a school event required him to dress up as a cute rabbit. Pictures captured him with an incredibly angry expression. He truly wasn't happy about it, but the family nickname stuck.

Besides music, as a teenager, Benito loved skateboarding and enjoyed watching wrestling matches.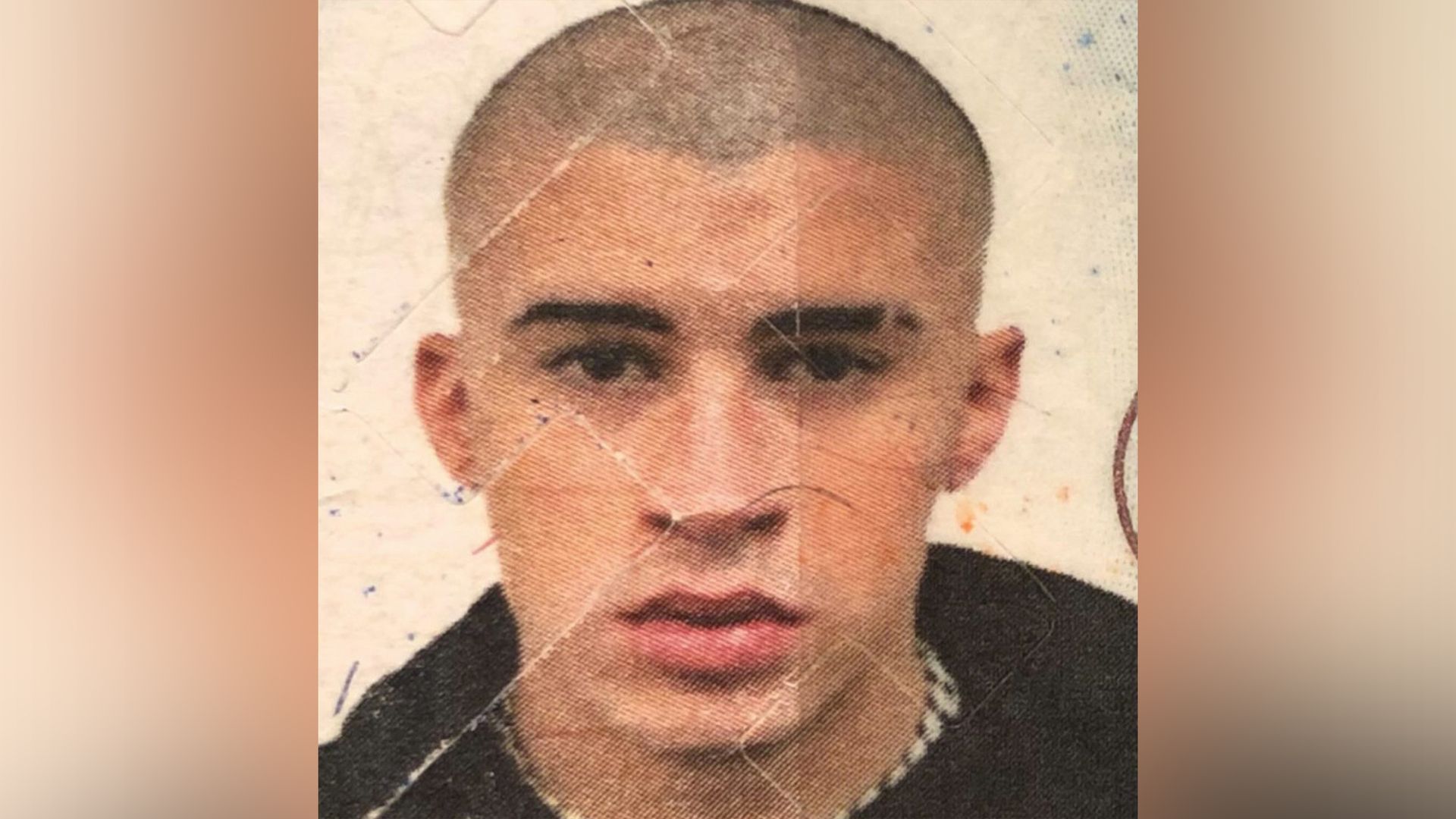 After graduating in 2012, Ocasio enrolled in the University of Puerto Rico, majoring in audiovisual communication. He worked part-time at a local supermarket as a packer to save some money. However, during his first year, he failed almost all of his general education courses because he dedicated his free time to writing songs. "I didn't release tracks until I felt fully ready, in terms of flow, rhythm, and lyrics," the rapper said in a later interview.
First Steps
In 2014, Bad Bunny began uploading his songs to the DJ platform SoundCloud on a friend's recommendation. Unexpectedly, one of his tracks, "Diles," went viral: tens of thousands of users shared it, and in a short time, over a million people had listened to it. Listeners found Bad Bunny's music refreshing. In his work, he blended Puerto Rican motifs with trap, always recording in his native Spanish.

After the success of "Diles", renowned DJ Luian reached out to the musician, signing him to his label, Hear This Music. This move allowed Ocasio to collaborate with other talented Latin American artists. Working together, the rapper made it to the top 10 of the Hot Latin Songs chart. Especially popular was his single "Soy Peor." Starting in 2016, Benito began collaborating with Noah Assad, the founder of Rimas Entertainment, notable in the Latin American trap music scene. Even then, Bad Bunny wasn't confident about his future and even handed out resumes to stores looking for work.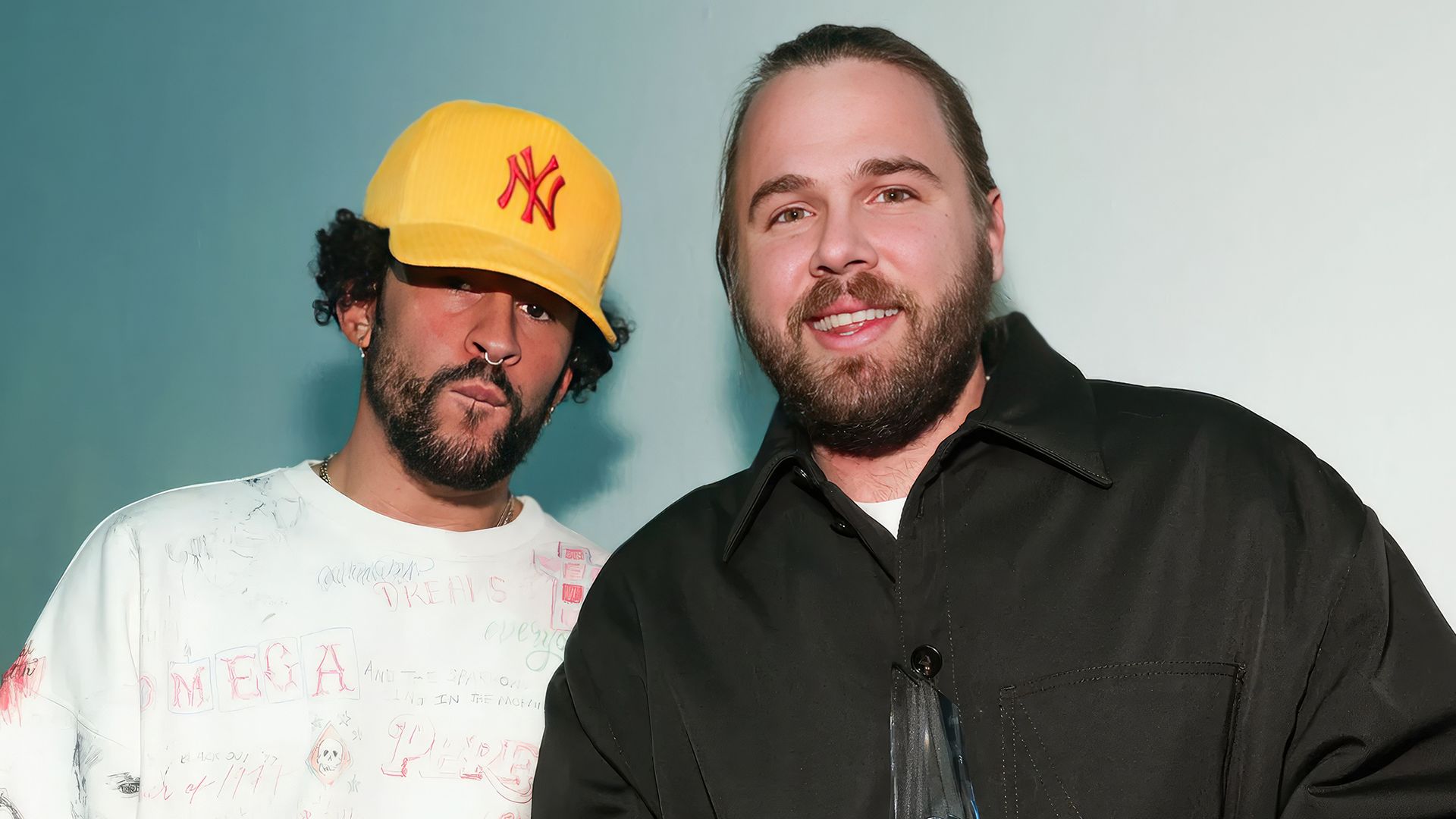 However, Assad's strategic approach proved to be successful: he advised the musician to focus on singles rather than full-length albums. In 2017, Ocasio released the track "Tu No Metes Cabra", followed months later by "Te Boté" and "Sensualidad". Their music videos racked up millions of views on YouTube.
Rise to Stardom
In 2018, Bad Bunny collaborated with Cardi B and J Balvin on the track "I Like It". The musician showcased his rapping skills in both Spanish and English. The song topped the Billboard Hot 100 chart. In July of the same year, Benito performed a verse from "I Like It" at the Tomorrowland festival. Months later, in late autumn, the rapper released the track "Mia", recorded with Drake. Their hit reached the number one spot on the Latin Billboard Hot 100. He also collaborated with Jennifer Lopez ("Te Guste") and Enrique Iglesias ("El Baño"). Moreover, 2018 marked the release of his first studio album, "X 100pre". His second album, "YHLQMDLG", came out two years later and was a massive success. Bad Bunny became the most-streamed artist globally on Spotify in 2020 – the first non-English speaking artist to achieve this record in the platform's history. The album earned him a Grammy award.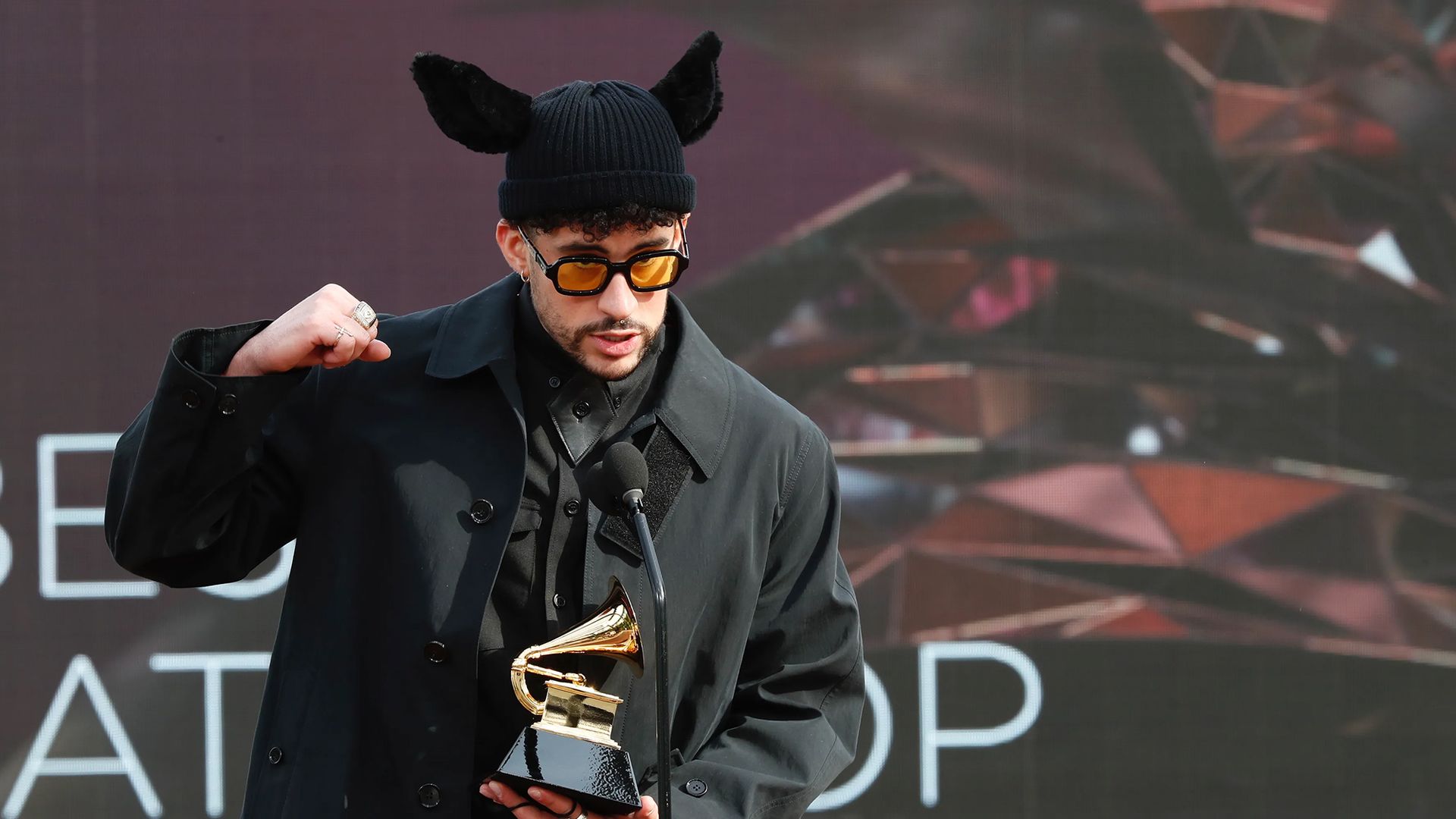 In 2020, the rapper also performed at the Super Bowl halftime show alongside Shakira and Jennifer Lopez. Ocasio became the first Latin American artist to grace the cover of Rolling Stone. Additionally, Time magazine recognized him as one of the hundred most influential people in the world.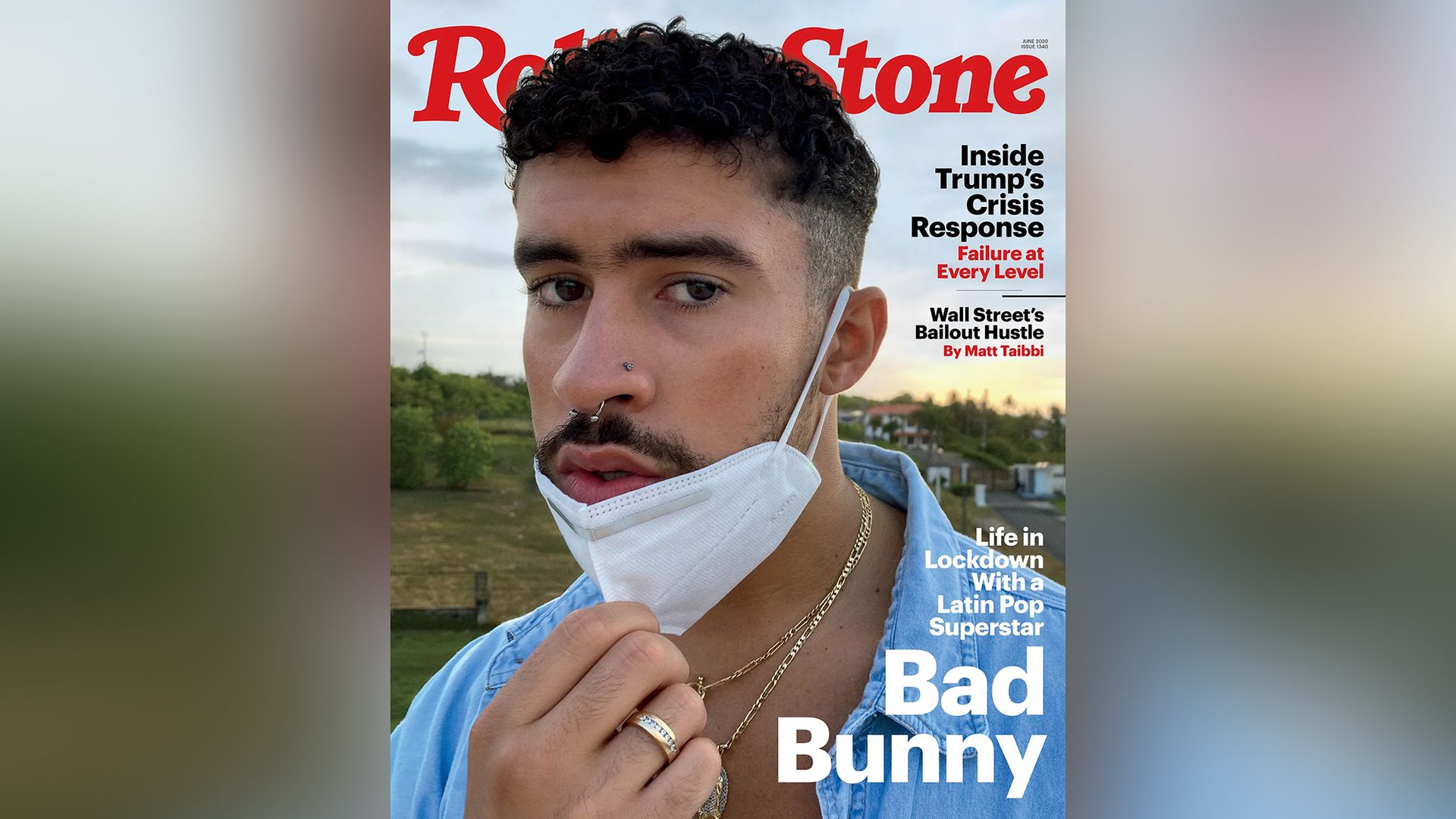 Bad Bunny didn't let the fame get to his head; he continued to work hard. At the end of 2020, he released the Spanish-language album "El Último Tour Del Mundo," which topped the Billboard 200.

The following year, he recorded "La Noche de Anoche" with artist Rosalía. His single "Yonaguni" made it to the top-10 of the US Billboard Hot 100. By December, it was clear that Benito was the most-streamed artist on Spotify for the second consecutive year. He repeated this record in 2022. Additionally, he released a new studio collection titled "Un Verano Sin Ti." That summer, the artist embarked on his first stadium tour, which included 29 performances in the US and Latin America. The Apple Music Awards named Ocasio the best artist of 2022.
Wrestling
Bad Bunny never wanted to limit himself to music and actively explored other fields. For instance, he's been interested in wrestling since childhood. He involved wrestlers in his work: for example, Ric Flair, considered the greatest wrestler of all time, appeared in his 2017 music video "Chambea," and Stone Cold Steve Austin joined him two years later for "¿Quién Tu Eres?" His world tour in 2021 got canceled due to the pandemic. With his free time, he took part in the WWE Royal Rumble show, where he performed one of his tracks. A month later, Ocasio wrestled in a match, becoming the 24/7 WWE champion. Although it's not a very prestigious title, it was flattering for an amateur wrestler. However, he later relinquished the title.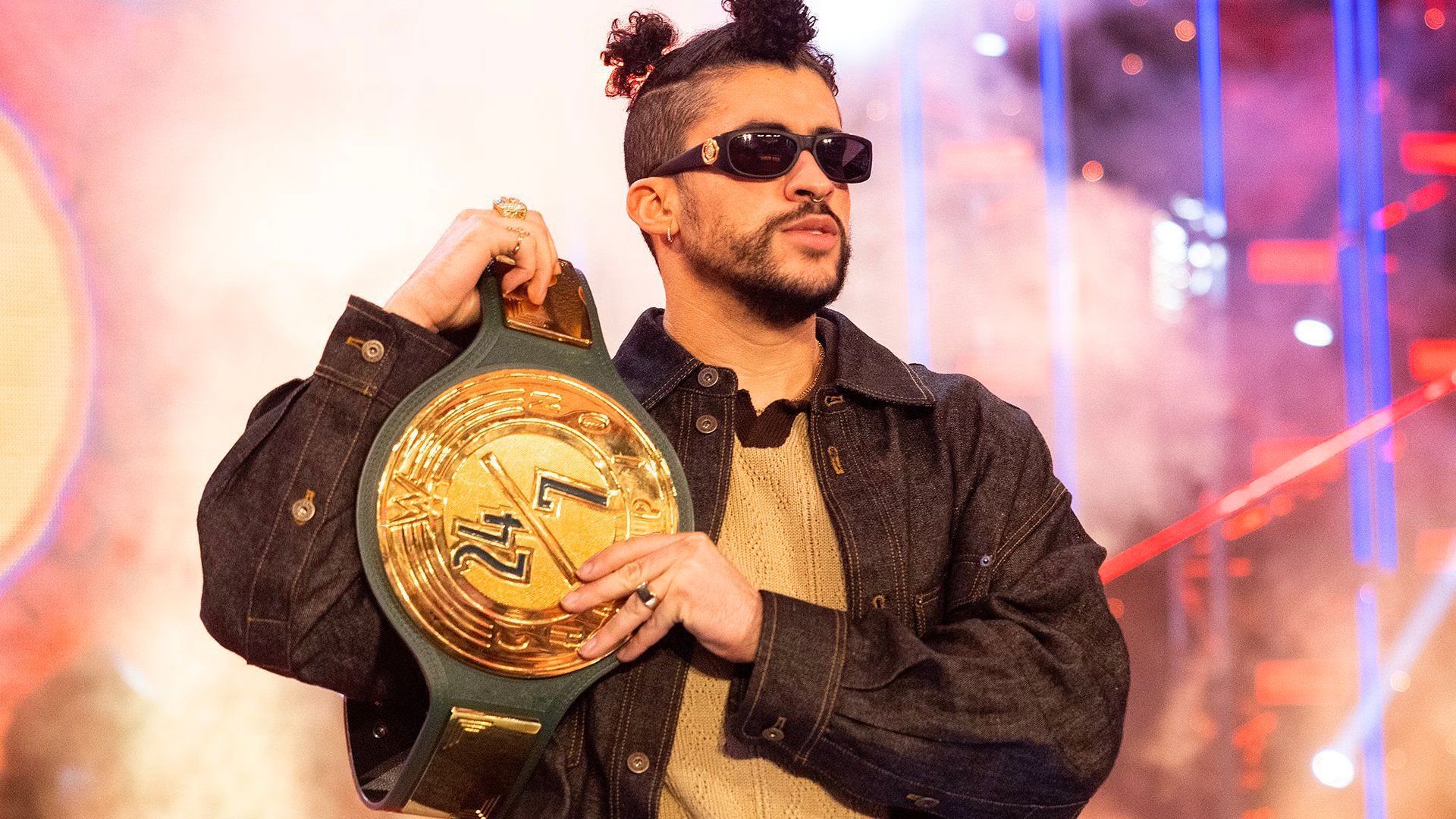 At WrestleMania 37 in April 2021, Bad Bunny participated in a tag team match. In early 2022, he returned to WWE for the men's Royal Rumble and lasted until the final five.
Other Achievements
Bad Bunny has experience in acting. In 2021, he appeared in the action comedy "Bullet Train" starring Brad Pitt and in the Netflix series "Narcos: Mexico".

Additionally, there were reports that Bad Bunny would join the Marvel Cinematic Universe, taking on the role of Peter Parker's partner, a wrestler named El Muerto. The release was set for January 2024 but later disappeared from the company's premiere schedule. In September 2023, the musician admitted he's no longer involved in the film's production.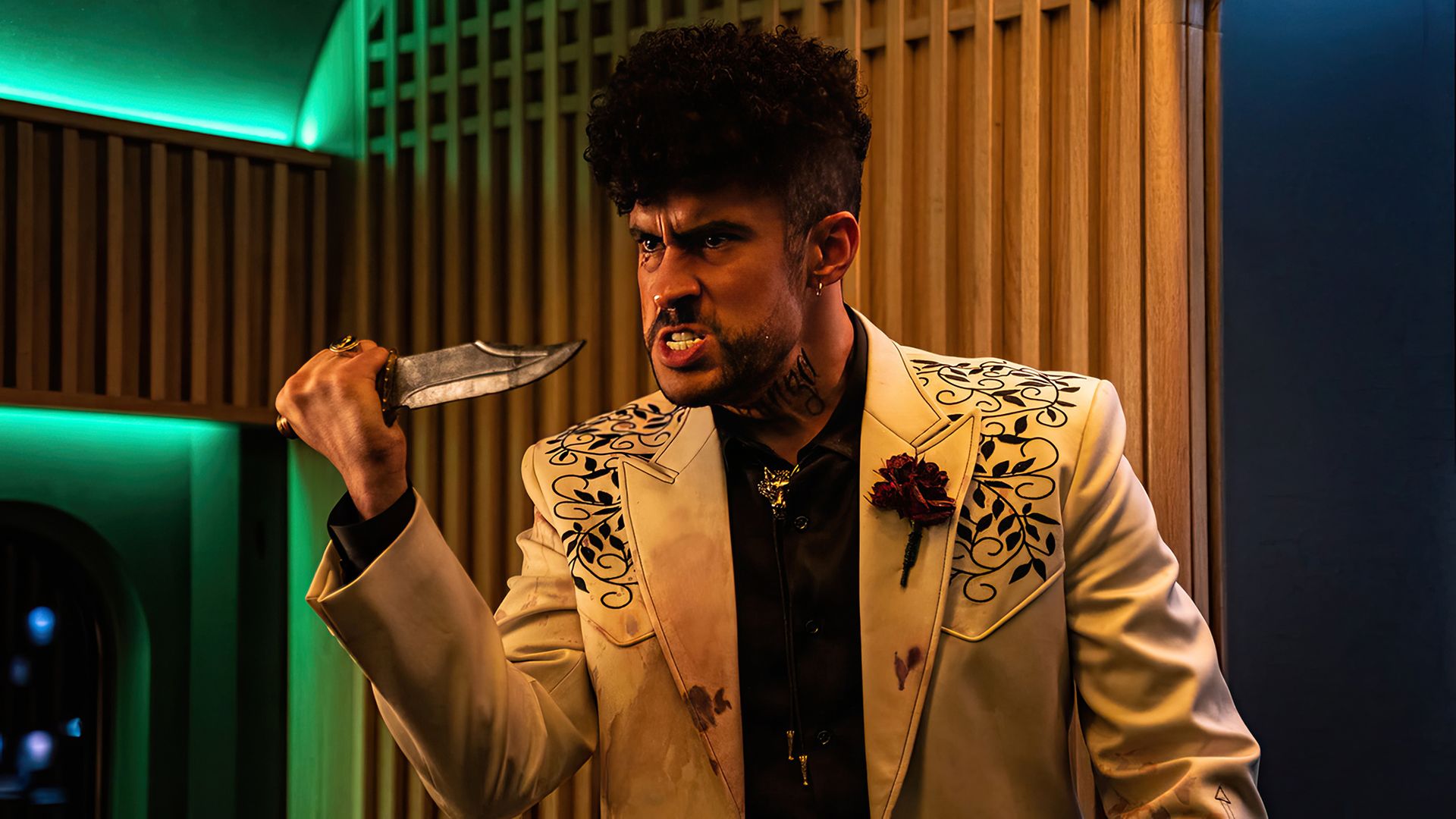 Ocasio dedicates a lot of time to charity. When Hurricane Maria caused significant damage in Puerto Rico in 2018, the rapper openly criticized the U.S. government's inaction in providing humanitarian aid to the island's affected residents. In his hometown, he organized the distribution of generators, food, and water. Moreover, he founded the Good Bunny Foundation, which bought toys for children from low-income families in Puerto Rico.

Bad Bunny also criticized the decision to close schools on the island, for which he received a "Humanitarian Award" nomination. In 2019, the musician joined Ricky Martin in protests demanding the resignation of Ricardo Rosselló, then governor of Puerto Rico.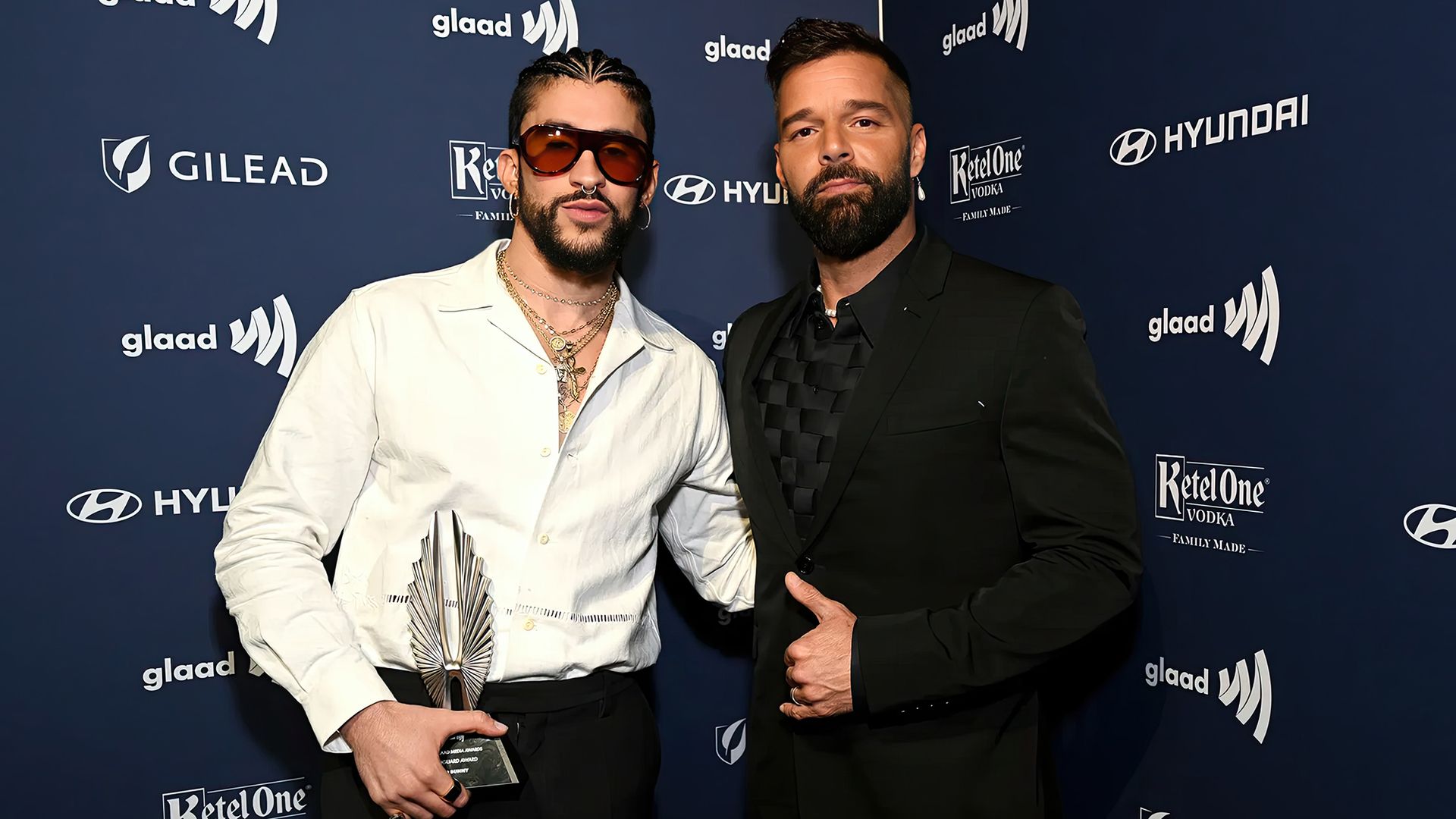 The artist strongly supports LGBT+ rights. In his music videos and photoshoots, he often adopts feminine personas and advocates against gender violence. Ricky Martin even once called Bad Bunny an "icon of the Latin queer community".
Bad Bunny's Personal Life
In 2017, Benito started dating jewelry designer Gabriela Berlingeri. They met at a restaurant where the musician was having lunch with his family. Gabriela supported Bad Bunny in everything, even participating in the recording of the single "Te Guste" with Jennifer Lopez.

The musician kept his relationship with Gabriela a secret until 2020. "People don't know how much she emotionally supported me when I needed it the most," he shared.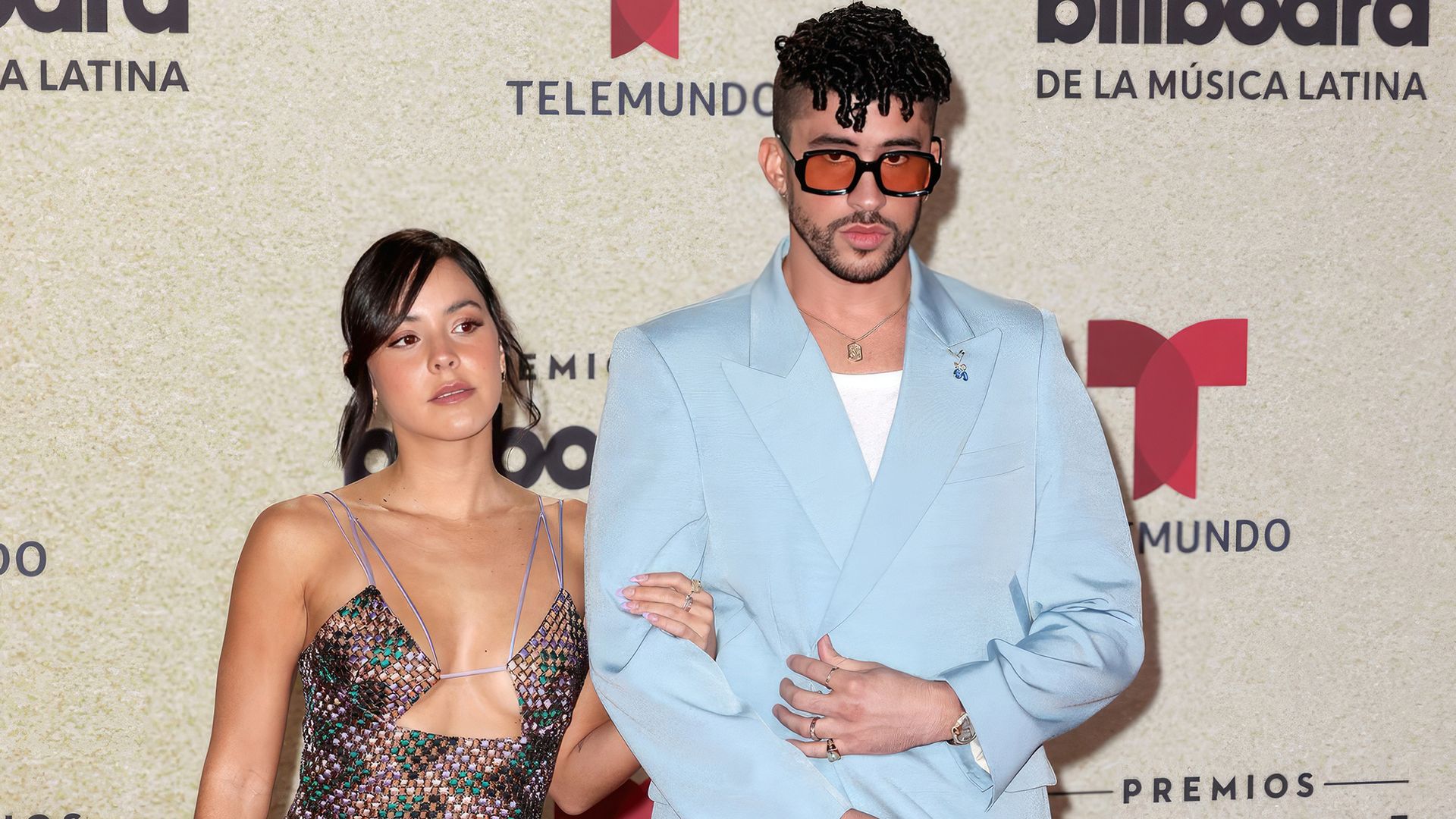 It was Berlingeri who photographed Bad Bunny for the Rolling Stone cover. In 2022, the couple started living together and even got a beagle puppy. However, their relationship eventually ended in late 2022.

Since February 2023, Bad Bunny has been spotted more frequently with model and influencer Kendall Jenner. First, the couple went on a double date with Justin and Hailey Bieber, then they were seen at the Oscar after-party. Witnesses claimed they saw the model and the singer kissing in a private Los Angeles club.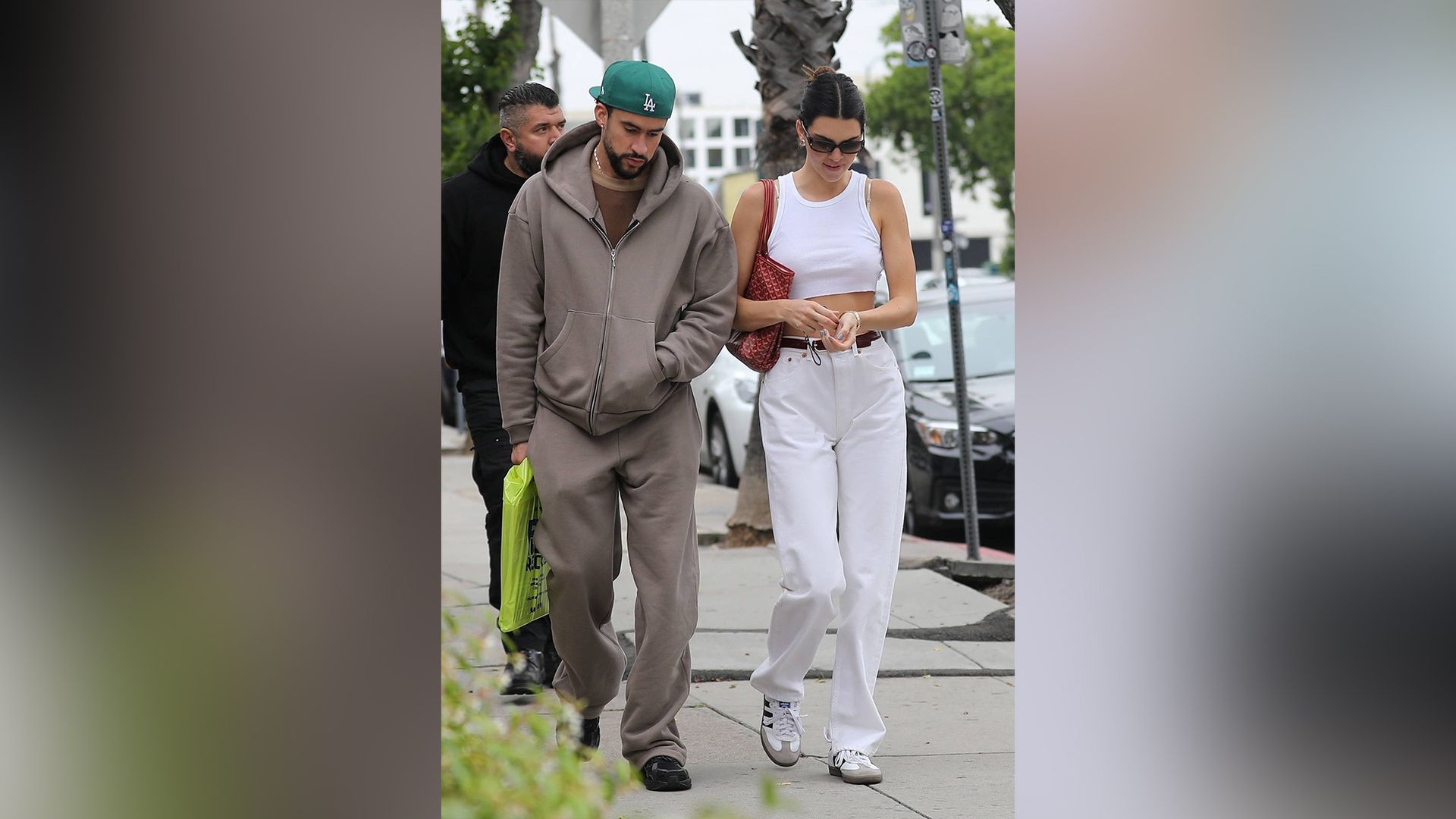 In early May, the stars openly interacted with each other in the front row at a Lakers game. In August, during a Drake concert in California, the pair were seen passionately kissing. However, the rapper refused to comment on the changes in his personal life. "I don't really want to explain anything because I don't owe anyone any explanations," the musician stated.
Bad Bunny Now
In early 2023, Rolling Stone published a list of the 25 most stylish celebrities, including Bad Bunny. He partnered with Adidas to promote the Adidas Forum Low sneakers and even designed his own, paying tribute to skateboarders.

In February, he released a music video for "Ojitos Lindos", and a few months later, two tracks - "Where She Goes" and a collaborative hit with Grupo Frontera, "Un x100to". These new releases came amidst a scandal. While vacationing in the Dominican Republic in spring, Bad Bunny became upset with an overly persistent fan who was trying to film him on her phone. The singer took the device from the woman and threw it away. Footage of this incident went viral on social media, sparking widespread criticism of Bad Bunny. However, he didn't admit any wrongdoing:
A person that approaches me to greet me, tell me something or just get to know me, will always receive my attention and respect. Those who come to put a f***ing phone in my face I will consider it for what it is, disrespectful and will treat that person the same way.
In April, Ocasio performed at Coachella, setting a festival record – he became the first Latin American solo headline act in its history. After that, he declared 2023 as his year for physical and mental health and even promised to reduce his presence on social media.

In May 2023, the rapper returned to the WWE ring, competing against wrestler Damian Priest.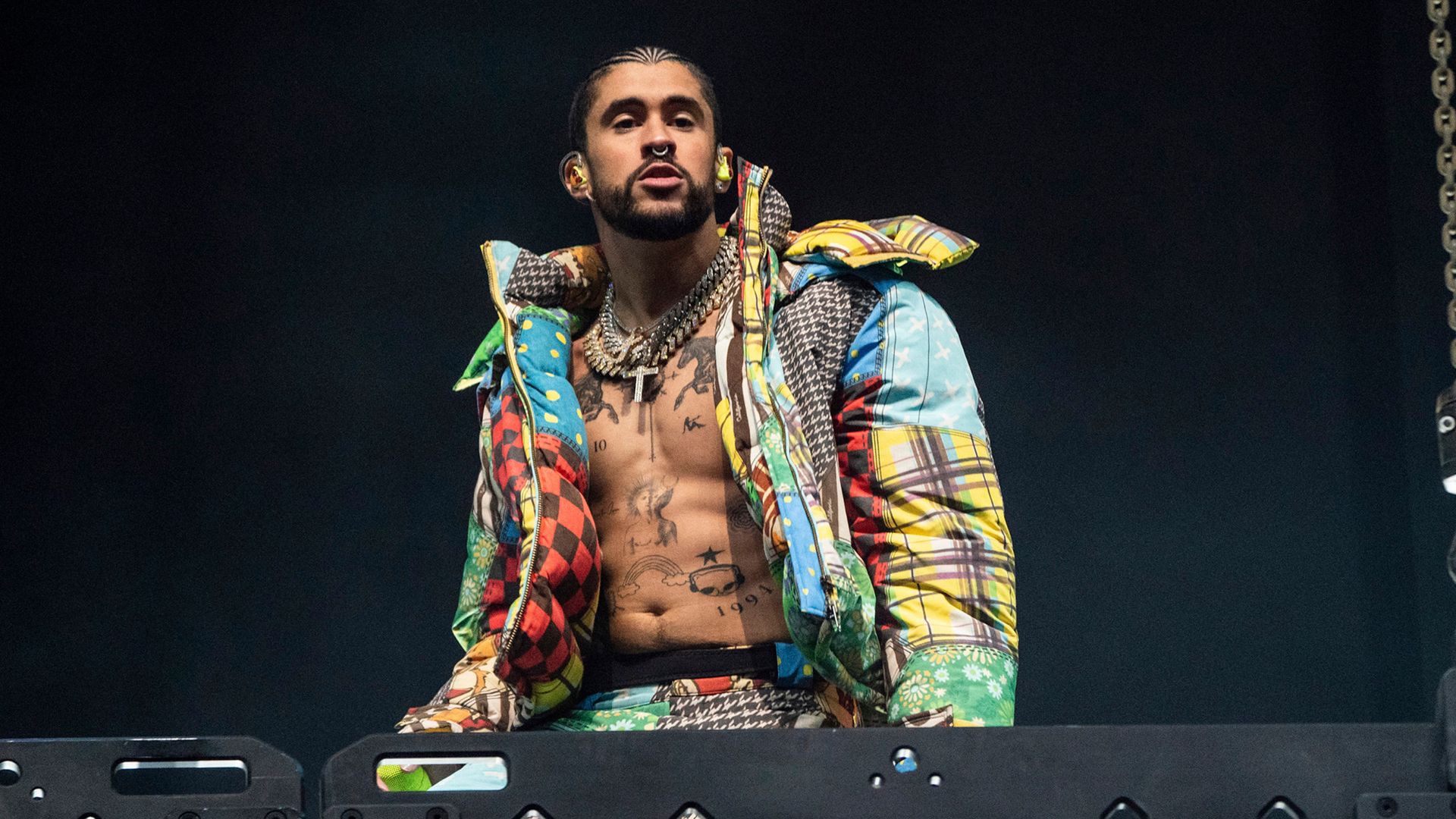 In July, a collaborative track by Travis Scott, Bad Bunny, and The Weeknd titled "K-POP" was released. By August, the song had surpassed 100 million streams on Spotify. Moreover, Benito worked tirelessly throughout the summer on a new album, which, according to him, is set to release in the fall of 2023.
Fun Facts
In 2020, photos of the rapper appeared on the cover of Playboy. He became the second man in history to grace the magazine's cover, after its founder, Hugh Hefner.


Since childhood, Benito dreamed of owning a luxury Lamborghini Urus. Once he started earning enough, he immediately bought the car.
Press Ctrl+Enter If you find a mistake