Biography of Valeriy Zaluzhny
Valeriy Zaluzhny is a Ukrainian military commander, hailed as the "Iron General of the new generation" in his homeland and touted as a prospective presidential candidate in the near future. However, in Russia, he has become a subject of a criminal case and has been declared federally wanted.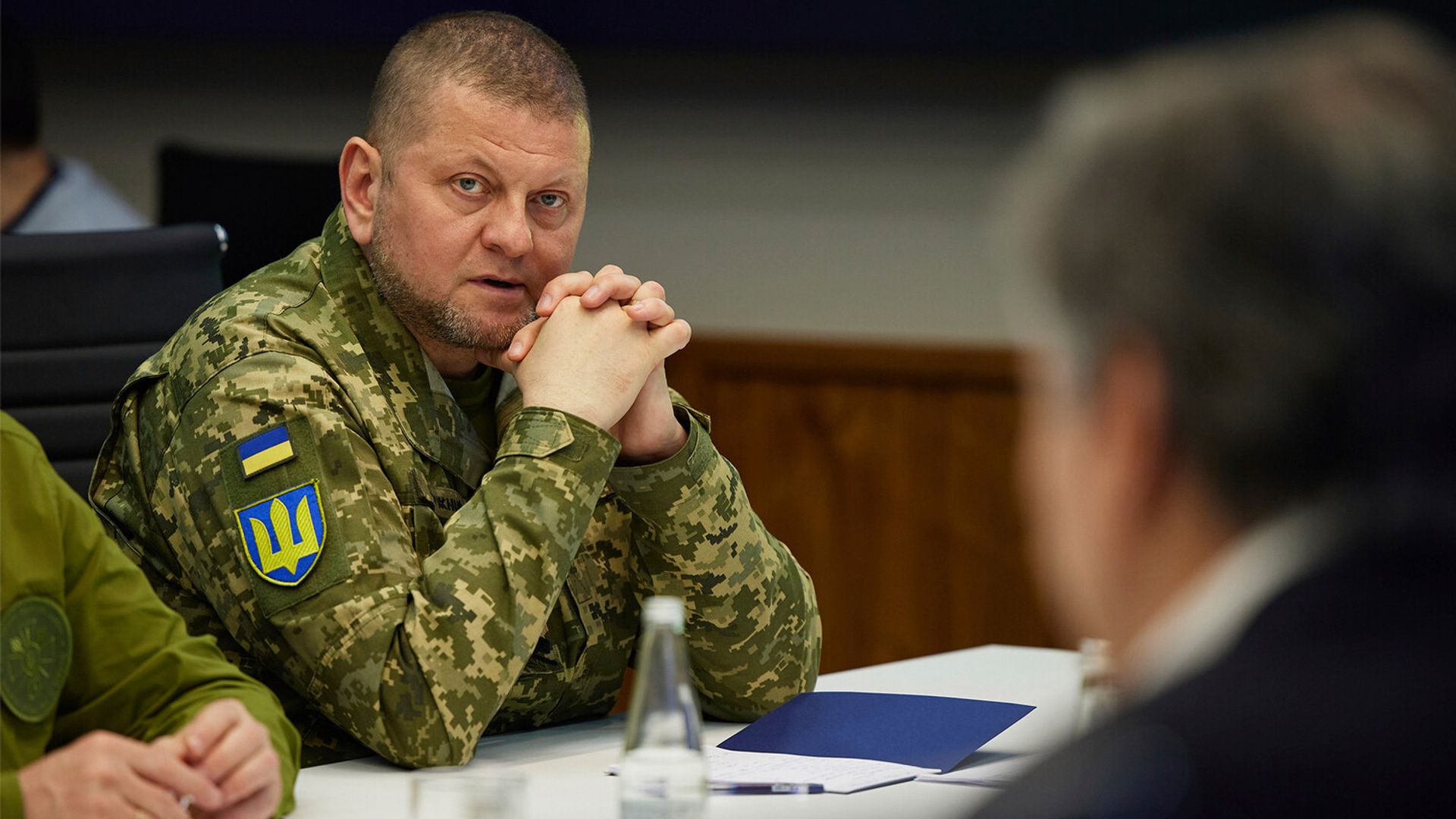 Zaluzhny's interview with The Economist at the end of 2022 caused a major public outcry, leading some Russian political analysts to label the Ukrainian general as a terrorist and to reject the idea of any negotiations with him.
Childhood, Youth, Family
Valery was born in the summer of 1973 to Klavdia and Fedor Zaluzhny from Novograd-Volynskyi, Zhytomyr region, Ukraine. He has a younger brother, Arthur, who, following his older brother's example, chose a military career.

From an early age, Valery observed military life: a military unit was located next to his parents' house. In nearly all childhood photos, the boy stood seriously at attention, invariably with a toy gun in his hands, and their neighbors later remembered that he constantly played with toy soldiers.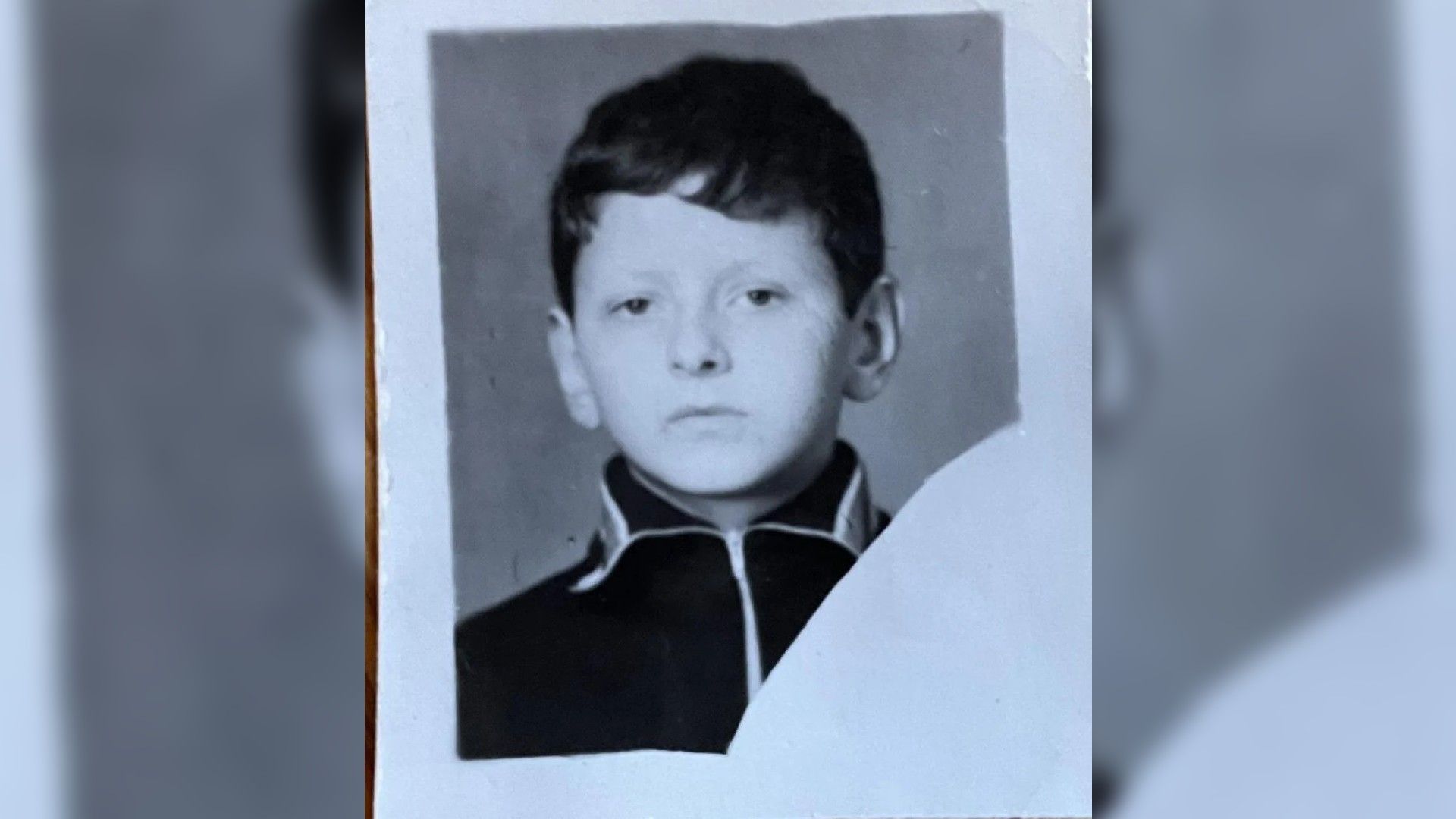 He always knew he would become a soldier, though his grandfather was skeptical of this idea and recommended getting a civilian specialty. Following his advice, Valery entered a mechanical engineering college in his hometown after school, graduating with honors in 1993.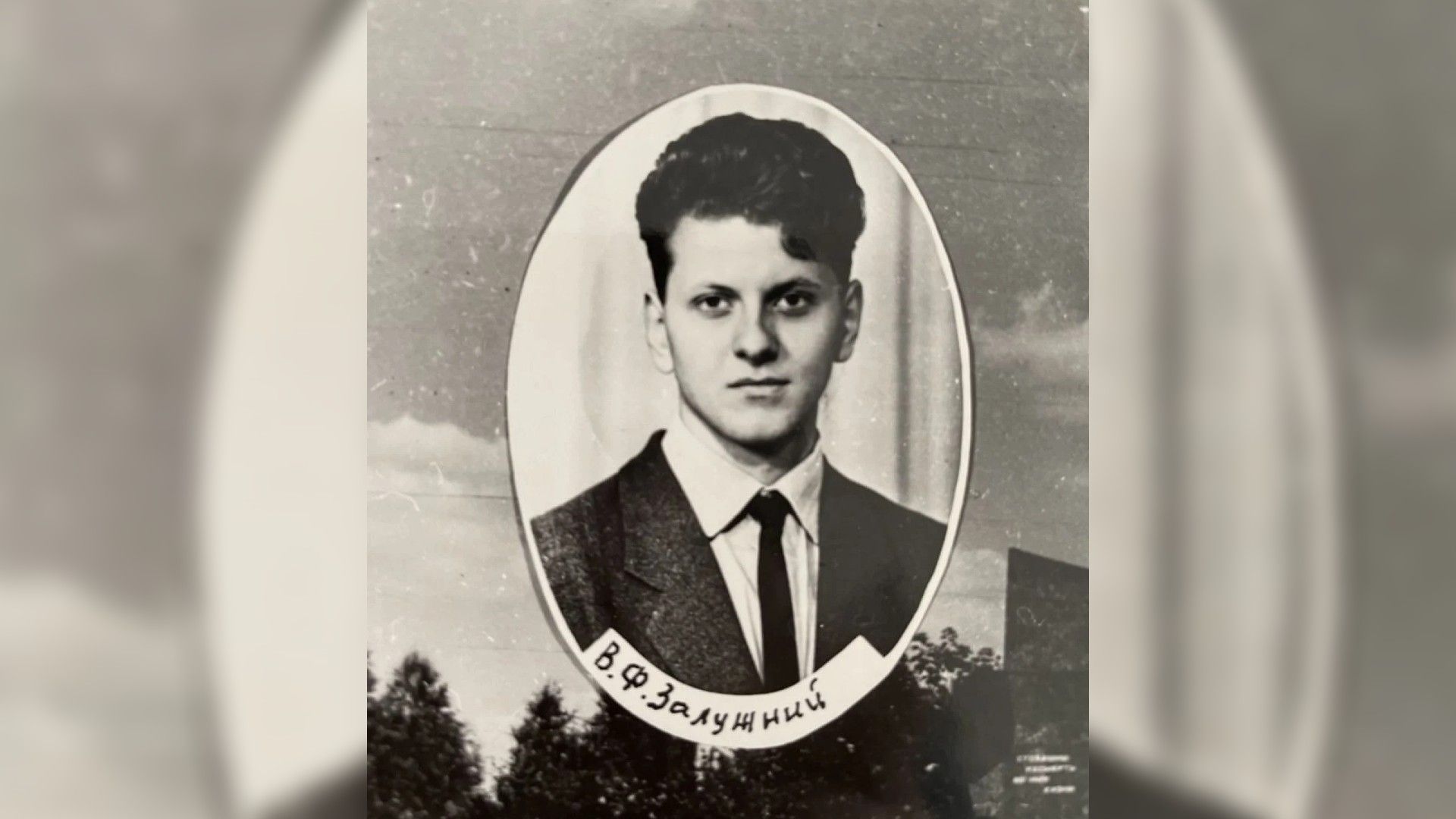 The young man had excellent prospects for continuing his studies at the Kiev Polytechnic Institute, but Zaluzhny decided to realize his childhood dream and entered the Odessa Higher Combined Arms Command School in the general military faculty. In one of his early interviews, the Commander-in-Chief of the Armed Forces recalled:
...to be honest, as a young man, I somehow wanted to leave Novograd-Volynskyi; perhaps it was my wandering nature. Only over the years did I understand what the city where one's childhood and youth are spent means in everyone's life. Having changed my seventh place of service, I started to appreciate even more the land where I was born and raised, Novograd-Volynskyi – forever in my heart... However, the nomadic lifestyle of a serviceman also made itself felt: I love Odessa, where I served for a long time, I like Kiev, Chernomorsk, Desna... Unfortunately, I don't see my mother, the dearest person to me, very often, which I deeply regret. I find consolation in the fact that my brother is there with her – a reliable support and pillar.
Military Career
In 1997, Zaluzhny graduated with honors and assumed the duties of a platoon commander. Initially, his career progression was typical for a young officer: he served as a training platoon leader, later as a combat platoon leader, and subsequently as a company commander, and a battalion commander. Valeriy admitted, "I was appointed - I began to perform my duties, mastering the position. If they offered another - I also moved forward."

In 2005, he entered the National Defense Academy of Ukraine, which he graduated with a gold medal two years later. After this, Zaluzhny was appointed as the chief of staff, first deputy commander of the 24th Iron Mechanized Brigade in Yavoriv, Lviv region.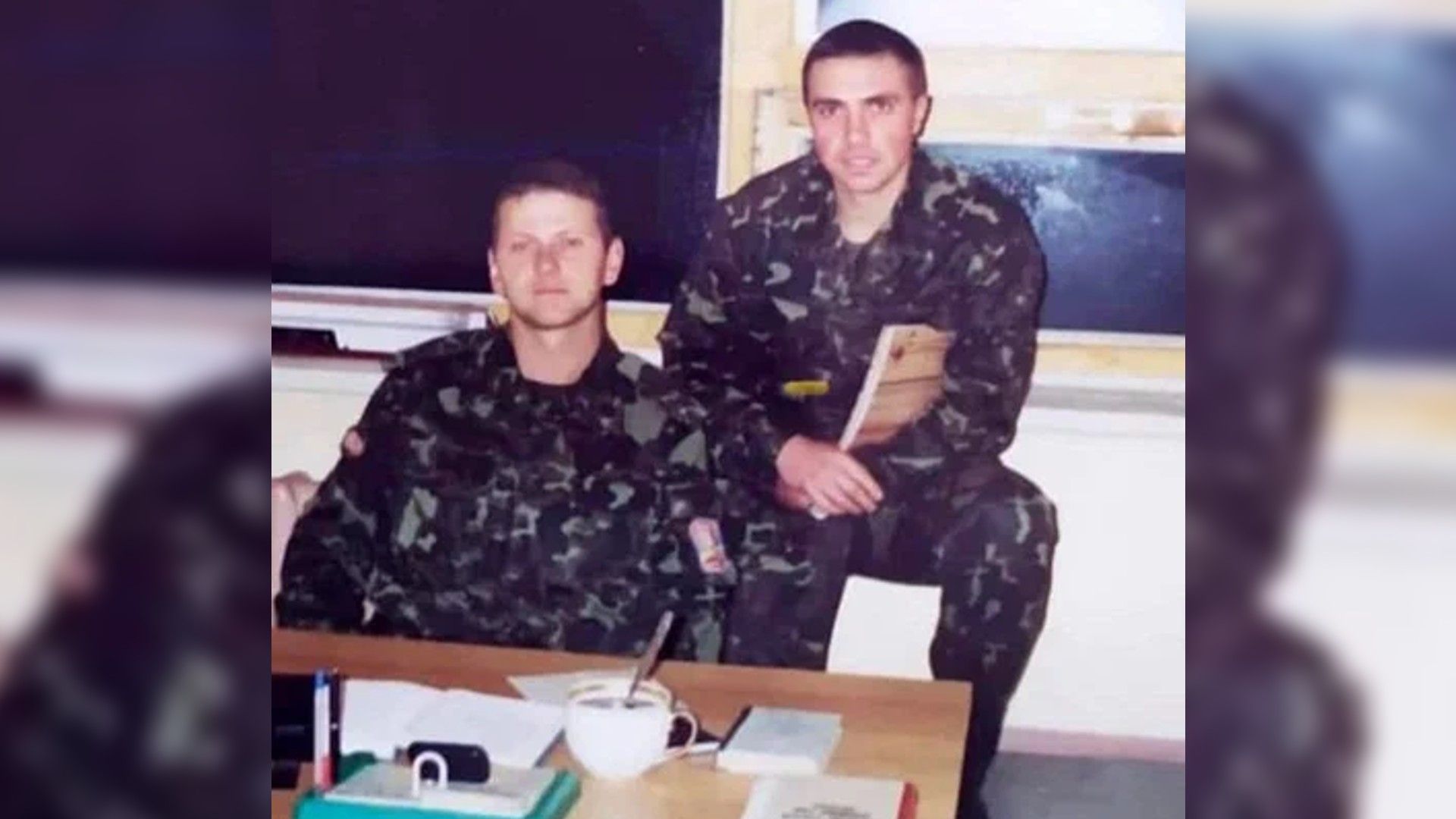 After serving there for just over two years, he was appointed commander of the 51st Volyn Separate Mechanized Brigade. At that time, giving an interview to a local newspaper correspondent, Zaluzhny said:
The works of Alexander Kuprin contributed a lot to my development as an officer and as a person. In addition, I have always been interested in military history, I sincerely admire the history of the Soviet Army, the principles of which I was raised on. I try to adhere to them in my work: I value honesty and integrity in people, especially in military personnel, primarily integrity.
Everything changed in 2014 when the brigade under Zaluzhny's command was redeployed to Debaltseve, where it participated in real battles, not training ones, and suffered a defeat. The President of Ukraine, Petro Poroshenko, signed the Minsk agreements, and Valeriy returned to staff service. In 2017, Zaluzhny was appointed as the chief of staff, first deputy commander of the "West" operational command in the rank of major general.

Then he became the head of the combined operational headquarters of the Armed Forces of Ukraine and the commander of the "North" operational command with a base in Chernihiv. Soon he received a master's degree in international relations at Ostroh Academy, and in 2021, by decree of President Volodymyr Zelensky, who decided to modernize and reform the army, he was appointed as the commander-in-chief of the Armed Forces of Ukraine, replacing Ruslan Khomchak in this position and receiving the rank of lieutenant general.

Zaluzhny rejected the Soviet model of centralized troop control and initiated a process of decentralization under the unofficial patronage of NATO. He developed the sergeant army corps, obligated servicemen to thoroughly learn English, conducted joint exercises with the armies of NATO member states, and advocated for integration into this organization. In 2022, he received the highest rank of the Armed Forces of Ukraine–General.
Personal Life of Valeriy Zaluzhny
The Commander-in-Chief of the Armed Forces of Ukraine has a wife, Elena, with whom he has lived for more than twenty years, and two daughters. The eldest followed in her father's footsteps and serves in the Kyiv garrison, while the youngest is a graduate of the Odessa Medical Institute. As of 2020, Zaluzhny's wife works at Ukrgasbank.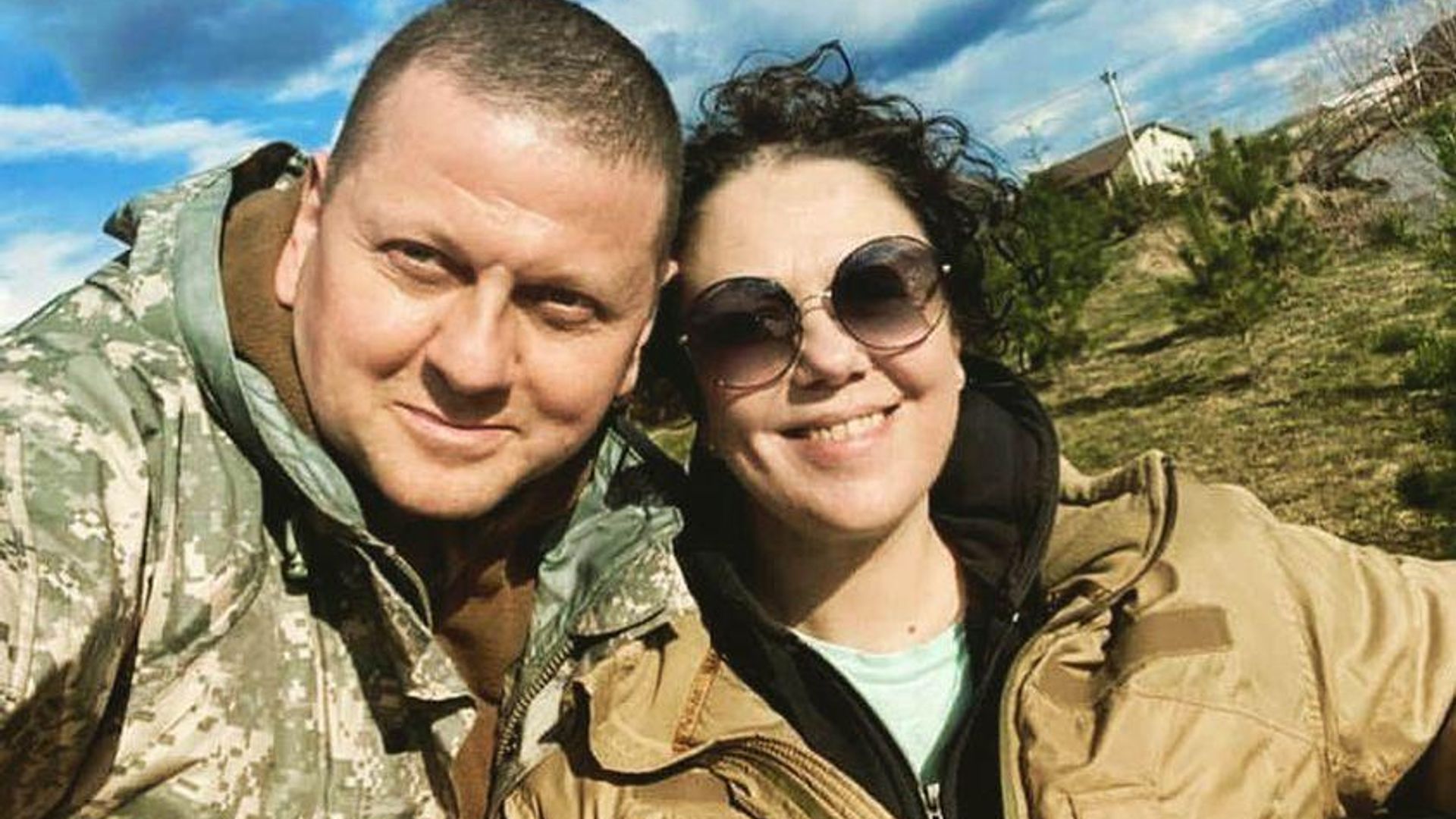 According to Elena, Valeriy is a tender husband and a caring father. When their daughters were young, the family loved to travel together, discovering new places in their homeland. Zaluzhny himself considers himself a sentimental person.
Valeriy Zaluzhny Now
In December 2022, the Commander-in-Chief of the Ukrainian Armed Forces gave a significant interview to The Economist, which caused a significant public response both globally and in Russia.
Everything we've done since the onset of large-scale aggression is to implement not only our knowledge that we already had in 2014, but also the skills and experience we've acquired since then. And the most crucial experience we had, which we almost adhered to as a religion, is that Russians and any other enemies must be killed, just killed, and most importantly, not being afraid to do it. And that's what we do.
These words, as well as the explicit call to the West to supply the Ukrainian army with military resources, became a catalyst for new revelations like a bomb exploding. Retired American intelligence officer Scott Ritter stated that the US sees Zaluzhny as the next president of Ukraine and that he will be the one to sign a peace treaty with Russia. Previously, some media published information about a closed meeting at the German NATO base "Ramstein", where supposedly Secretary of Defense Lloyd Austin and Chairman of the Joint Chiefs of Staff Mark Milley discussed replacing Zelensky with Zaluzhny.

"Ukrainian Pravda" reported in December that the president's entourage is concerned about the growing popularity of the general and that official Kiev intends to remove him from his position and replace him with Oleksandr Syrsky, Commander of the Ground Forces of the Armed Forces of Ukraine. However, this decision is hindered by Western military officials lobbying for the Iron General. One of the British publications published a note saying that Zelensky asked Zaluzhny to "lower the level of publicity" due to his popularity in society.

In Russia, in connection with Zaluzhny's interview, it was stated that the Commander-in-Chief of the Armed Forces of Ukraine should be treated as a terrorist. For example, publicist Dmitry Agranovsky believes that the general's interview is beyond the criminal code of any country and is essentially fascist logic:
...In fact, by the words of such figures as Zaluzhny, and by the actions of people who use such as Zaluzhny, it is clear that they are indeed very rapidly drifting towards fascism.
In May 2023, after a Russian armed forces strike on one of the headquarters with high-ranking officers of the Armed Forces of Ukraine, media spread rumors that General Zaluzhny was among the killed. The Ukrainian Ministry of Defense denied this, but no photo or video refutations were shown for a long time. However, at the end of May, Zaluzhny "resurrected": a video from his office appeared on social networks. In November of the same year, Zaluzhny gave an interview to The Economist, in which he admitted that the conflict had reached a deadlock. "Like in World War I, we've reached a level of technological development that puts us in a deadlock," stated the Commander-in-Chief of the Armed Forces of Ukraine.
Interesting Facts
In early interviews, Valeriy Zaluzhny admitted that after finishing his military career, he dreams of working as a school teacher because he really loves young children. He would take older students on trips around his native places. However, the general did not specify which subject he plans to teach, but it can be assumed that it would be English, as he is fluent in the language. Zaluzhny himself has three higher educations.


In 2022, Zaluzhny became one of the most popular people in Ukraine, photos and memes with him are published in hundreds of fan groups, and journalists are vying to interview him. Streets in Dnepropetrovsk and Khmelnytsky regions are named after Zaluzhny.


Since his pioneer times, Valeriy Zaluzhny has maintained a passion for travel and hiking. With any city where he served, the general preferred to get acquainted personally: he would put on a tracksuit and go for a walk in the streets, studying block by block each week.


General Zaluzhny is wanted by the Prosecutor's Office of the Lugansk People's Republic. He is accused of genocide and the use of prohibited means and methods of warfare, which threatens him with a life sentence. Similar charges against Zaluzhny are also made by Russia, where he is declared federally wanted.
Important Life Events
1989: Enrolled in Novograd-Volynskyi Mechanical Engineering College.
1993: Entered the Odessa Higher Combined Command School.
1997: After graduating from the school with distinction, was appointed as a platoon commander.
2007: Graduated from the National Defense Academy of Ukraine. Appointed as the Chief of Staff, first deputy commander of the 24th Iron Mechanized Brigade in Yavoriv, Lviv region.
2009: Appointed as the commander of the 51st Volyn Separate Mechanized Brigade.
2014: Graduated from the National University of Defense of Ukraine. Appointed as the deputy commander of the "C" sector. Participated in combat operations in Donbass.
2016: Awarded the Order of Bogdan Khmelnitsky of the third degree.
2017: Earned the rank of Major General. Appointed as the Chief of Staff, first deputy commander of the operational command "West".
2018: Appointed as the head of the joint operational headquarters of the Armed Forces of Ukraine.
2019: Appointed as the commander of the operational command "North".
2020: Earned a Master's degree in International Relations at the Ostroh Academy.
2021: Earned the rank of Lieutenant General. Appointed as the Commander-in-Chief of the Armed Forces of Ukraine. Became a member of the National Security and Defense Council of Ukraine.
2022: Earned the highest rank in the Armed Forces of Ukraine - General. Awarded the Cross of Military Merit. Honored with the All-Ukrainian Brothers Lepky Prize.
Press Ctrl+Enter If you find a mistake