Louis C.K. Biography
Louis C.K. is an American actor, director, screenwriter, and producer. He is a stand-up comedian in reality-style, performer of his own satirical texts, Grammy and Emmy Award Winner, screenwriter of the tragicomedy series «Lucky Louie», «Baskets», «Horace and Pete», «I Love You, Daddy». In 2015, he was the first comedian to have three sold-out shows at Madison Square Garden during the same tour. He is also known in connection with the sexual harassment scandal. Net worth: $35 million.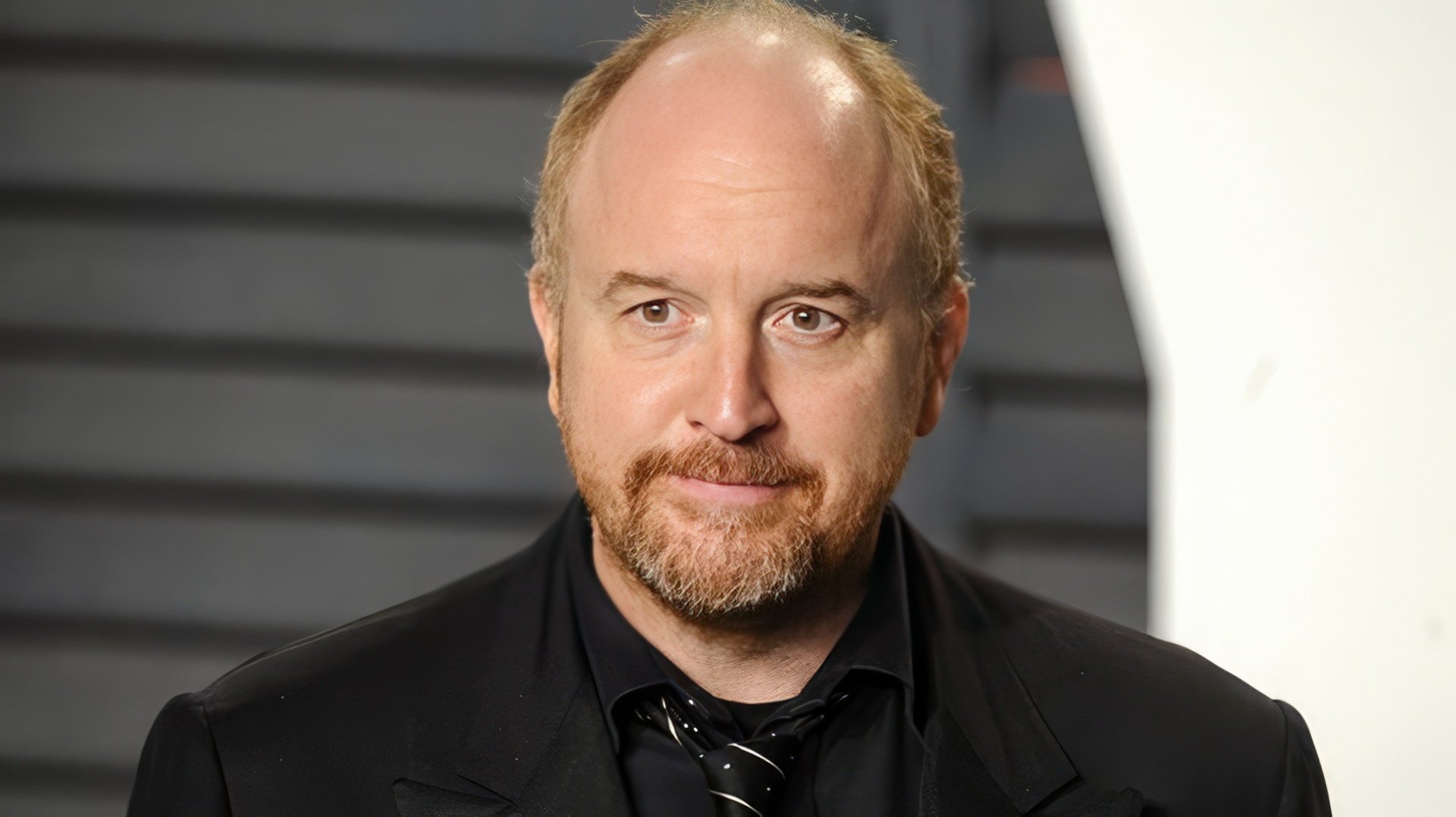 Childhood-youth: Washington - Mexico - Boston
The boy, born in the fall of 1967 in the family of a software engineer and female economist from Washington, was named Louis. His mother, Mary Louise (nee Davis), and father, Luis Szekely, gave his son and his three sisters an explosive mixture of nationalities: Irish and Hungarian-Jewish on the part of his father and Mexican on the part of his mother.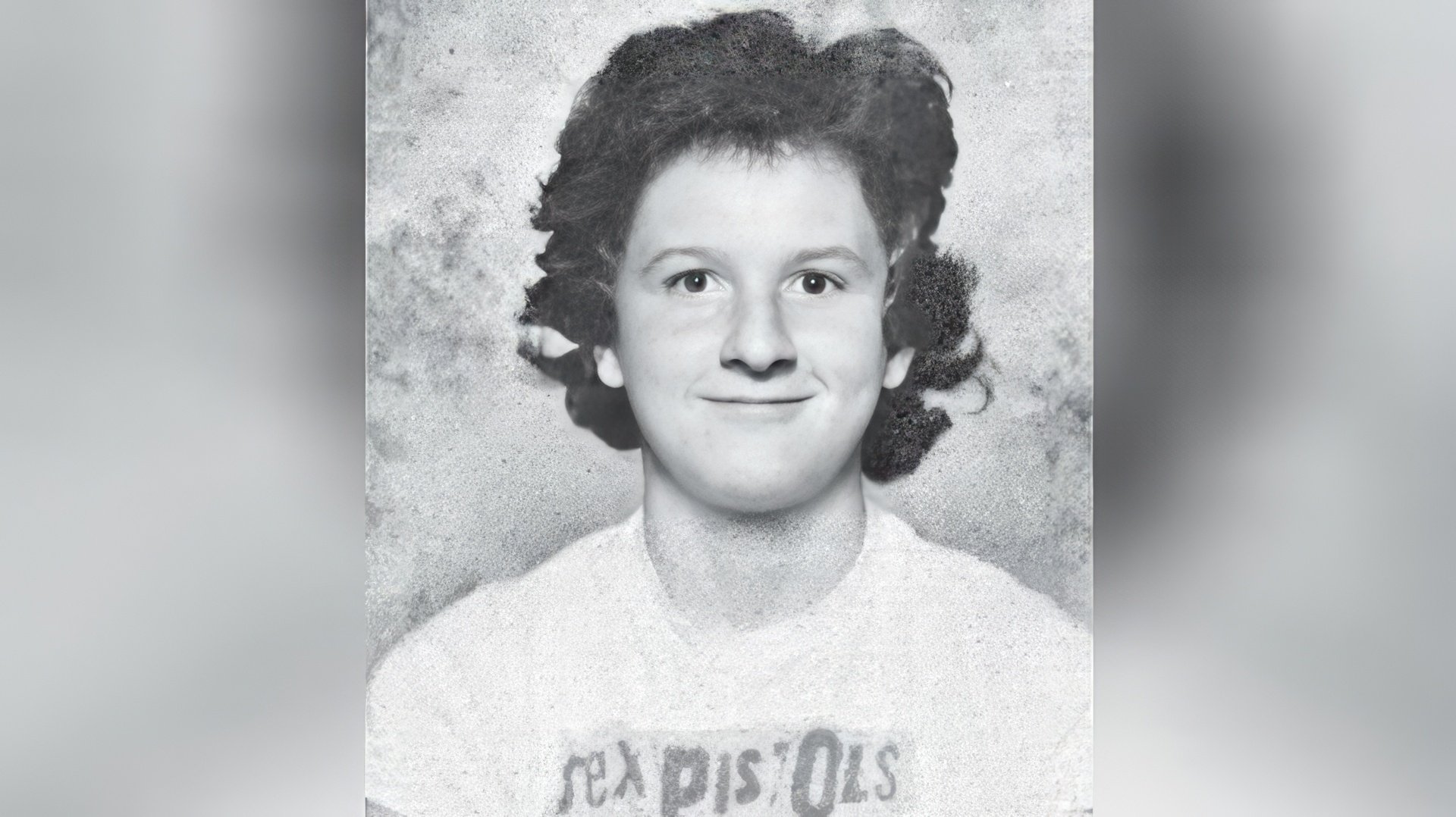 The boy's grandfather, Géza Székely Schweiger, a surgeon from Hungary, and his grandmother, Rosario Sánchez Morales, were delighted with the one-year-old grandson who was brought to them by his parents while the new father studied at the University in Mexico.

The Szekely family lived in Mexico for six years, and then they returned to America. Louis, who spoke Spanish perfectly, began to study English at the Newton (a suburb of Boston) North School, which he graduated in 1985.

In 1977, his parents divorced. Four children lived with their mother. The woman spent all the time at work and could not devote the children the attention they need. Louis was often annoyed that his parent returned home late and watched on television the shows that were bad in his opinion. Rare communication with his father, who, in addition, married again, did not bring satisfaction too. In the eighth grade, Louis tried drugs and soon found himself thinking that he used LSD every weekend.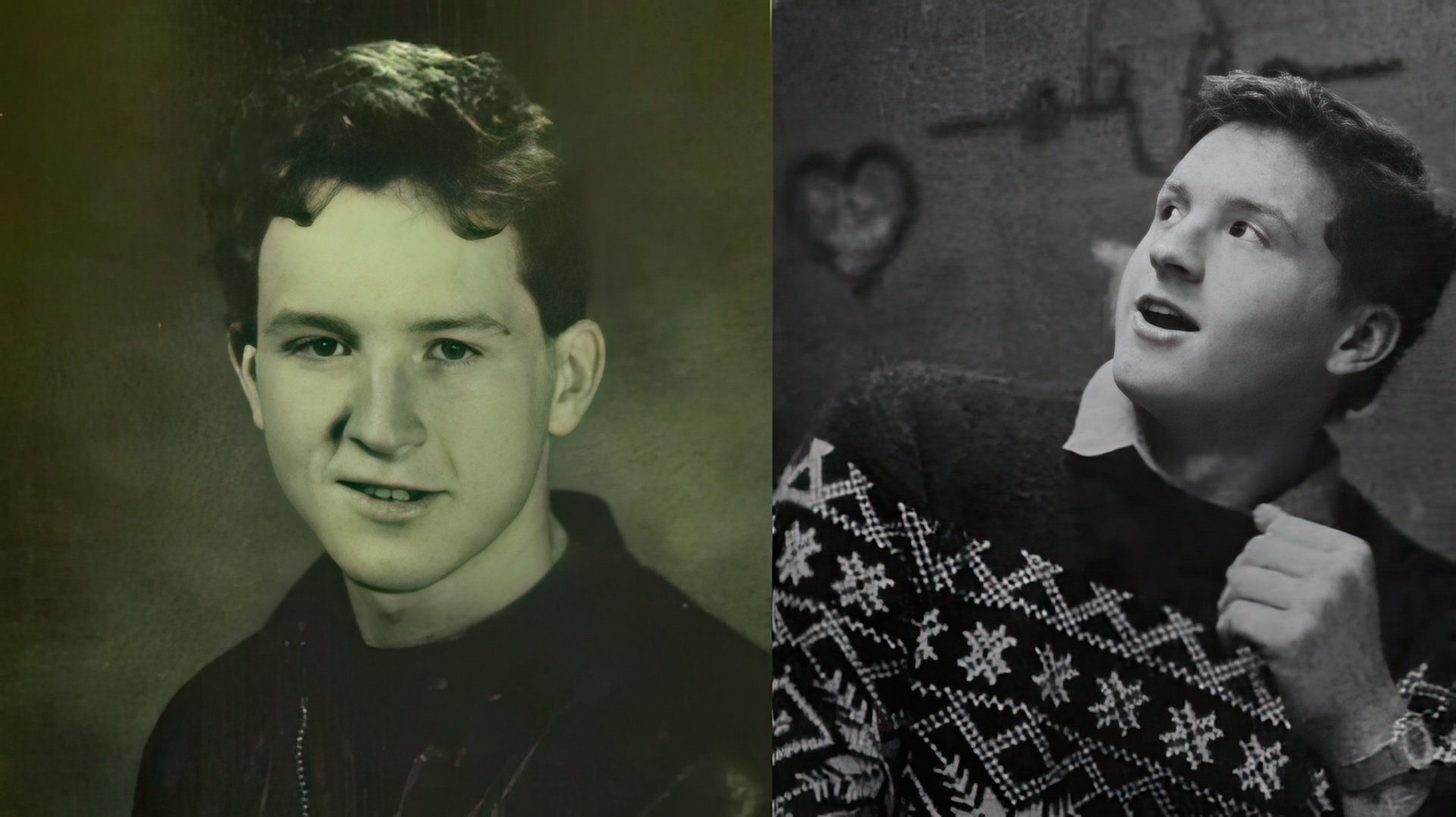 At the same time, the idea of becoming a writer gradually matured in Louis Szekely Jr. Looking at Richard Pryor's ridiculous performances and laughing at satirical sketches by George Carlin, the boy decided that he would also perform on television as a comedian, and after graduation, he came to Boston TV, but first worked there as an auto mechanic, then he had to quit the job and work as a cook, then as a video cassette seller. However, the technical knowledge gained on the TV channel encouraged the young man to create the first short film called «Trash Day».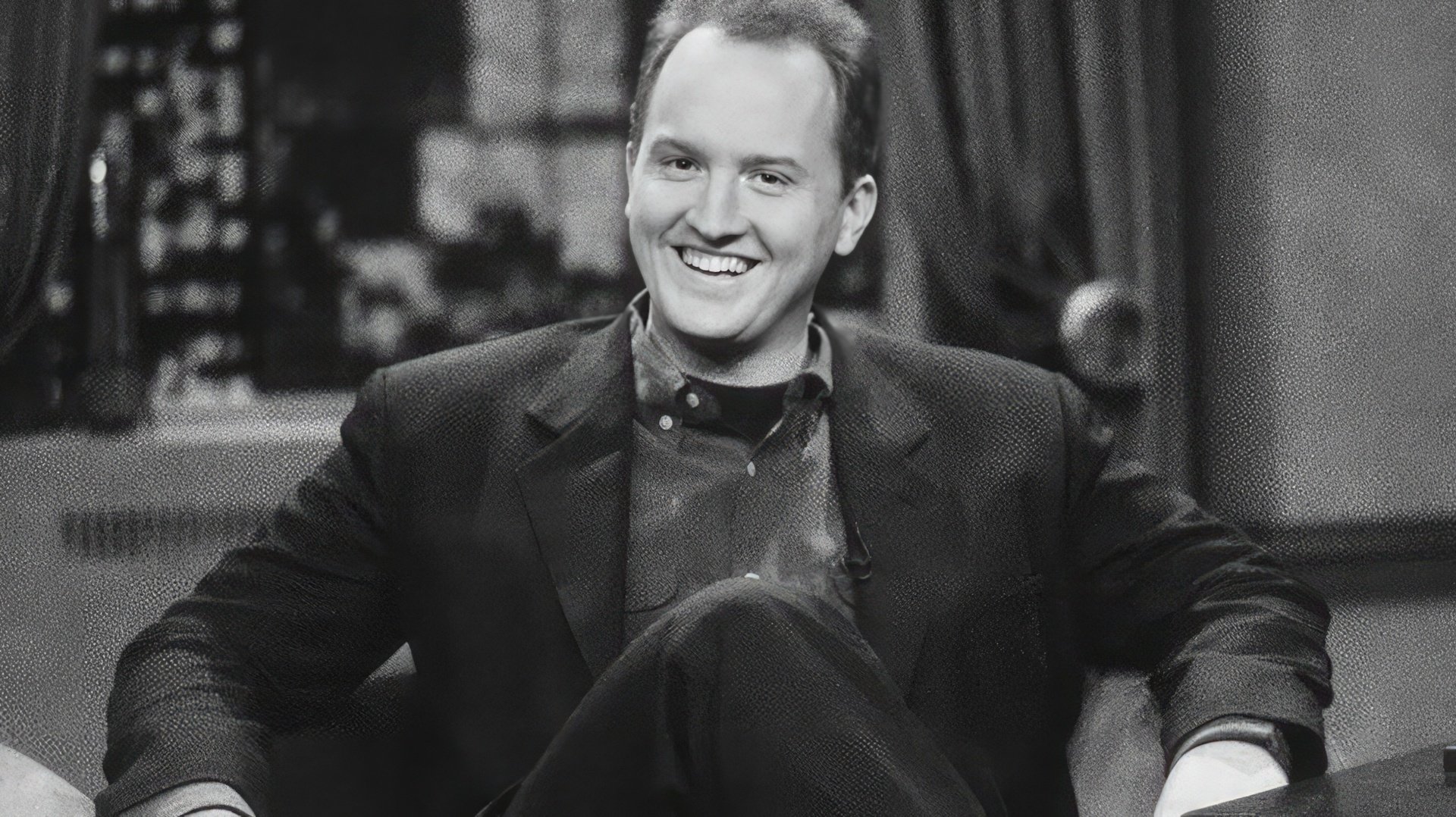 Career as a humorist
Louis gave his first stand-up performance in 1985. It was the Open Mic in one of Boston's clubs. He was given five minutes, but the text and prepared sketches did not even reach three minutes performance, after which the beginner comedian became disappointed in himself and for a couple of years left attempts to perform in order to return to his favorite work later.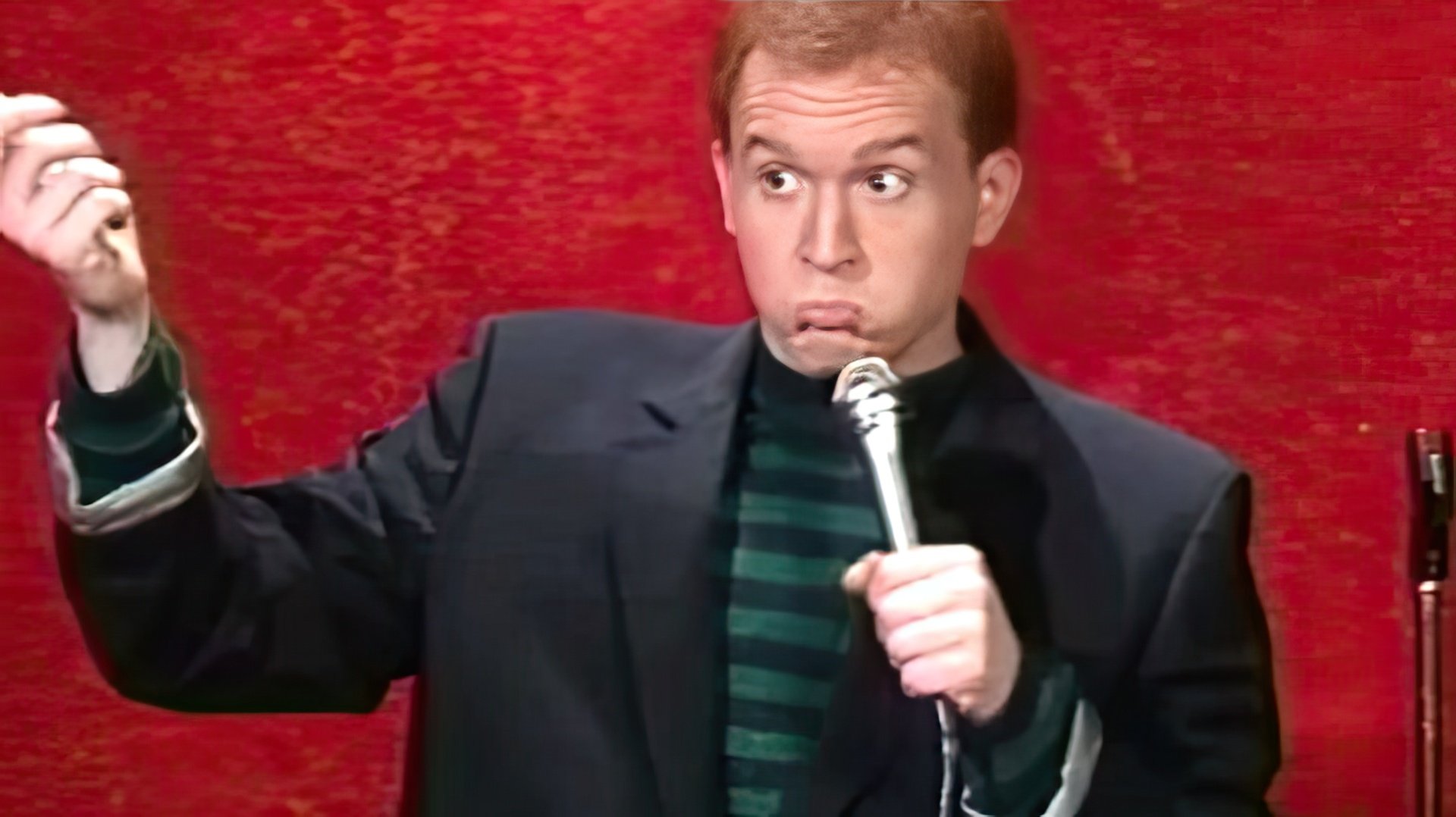 The comedian, who took the pseudonym Louis C.K., considers the paid performances to warm up the audience for artists such as Denis Leary and Jerry Seinfeld, and then participation in the television shows Star Search, Evening of Improvisations to be the beginning of his creative career.

At that time, the beginner stand-up comedian already lived in Manhattan. In addition to his own performances, Louis wrote texts for Conan O'Brien and David Letterman's shows. After the release of his short film titled «Ice Cream», he began to receive proposals for cooperation much more intensively. Louis worked on scripts: first for The Dana Carvey's show, and then for Chris Rock. His works were nominated for Emmy Awards three times, and he eventually won it at the end of the last century. At the same time, C.K. worked as a director and shot the black-and-white film «Tomorrow night» according to his own script.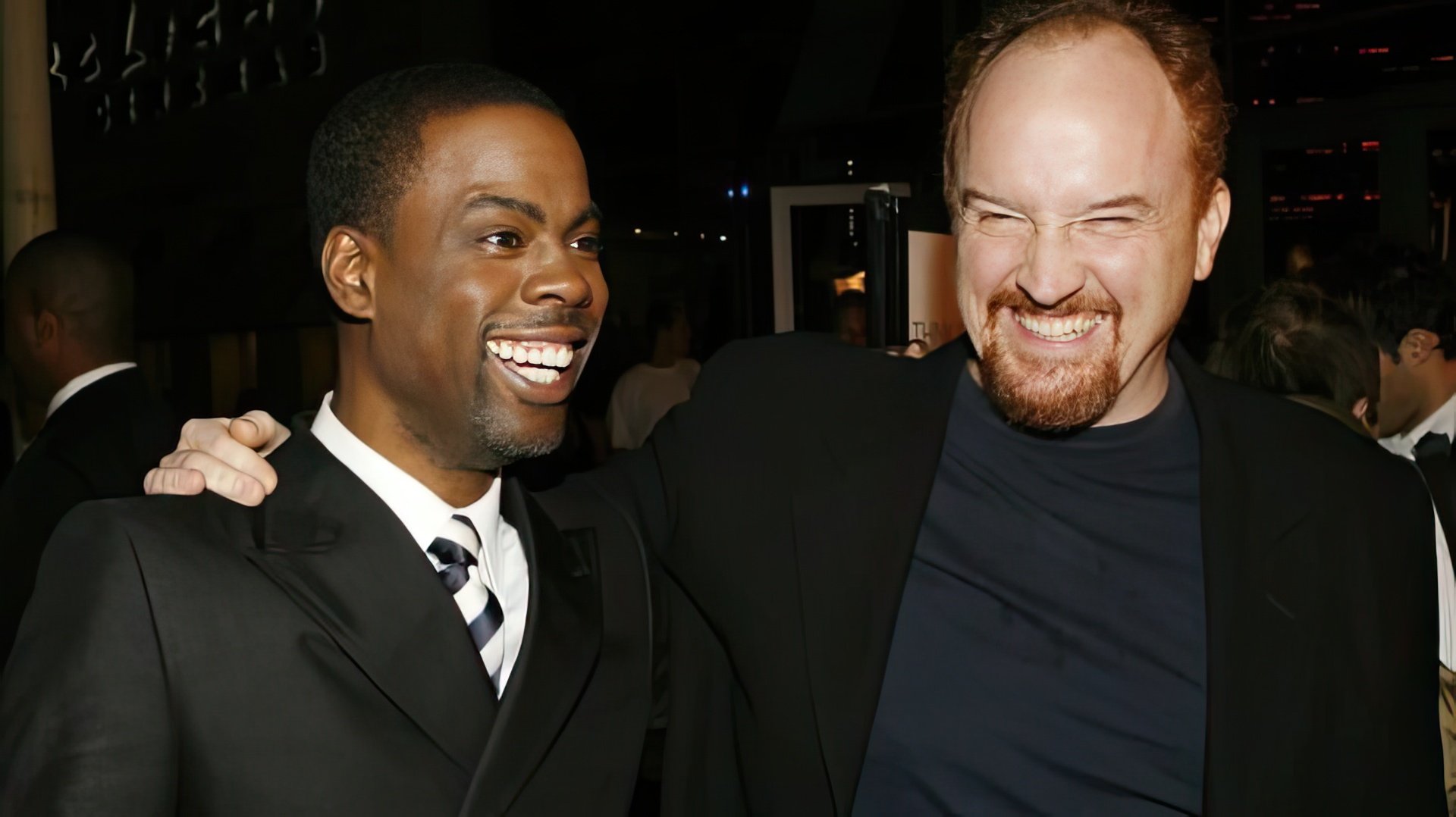 At the beginning of the new millennium, the comedian finally took part in the most popular stand-up show on Comedy Central channel, after which Louis C.K.'s first comedy album titled «Live in Houston» (2001) was released.

By that time, the comedian had already tried himself in the stand-up comedy genre for 15 years but was considering leaving the profession due to the weak response of the audience. But in the end, he reconsidered the approach to humor. During the Houston performance, he was not yet the «sad comedian» Louis C.K., but he was already close to this image. Soon, the main character of his monologues finally formed: a lazy balding middle-aged man with a background in the form of excess weight, an ex-wife, two daughters and huge hatred of the world and himself.
I don't stop eating when I'm full! My meal ends when I begin to hate myself. And then I stop.
According Zoomboola.com, at the same time, the actor again acted as a screenwriter and director of his own feature film «Pootie Tang «, in which Chris Rock starred. Together with him C.K. also wrote a couple of scripts for the comedies «Down to Earth» and «I Think I Love My Wife». As an actor, Louis starred in several comedy series: in «One Night Stand» with Jamaine Clement, «Lucky Louie» with Pamela Adlon, and «Just for Laughs» with Debra DiGiovanni. His album «Chewed Up» was nominated for Emmy Awards.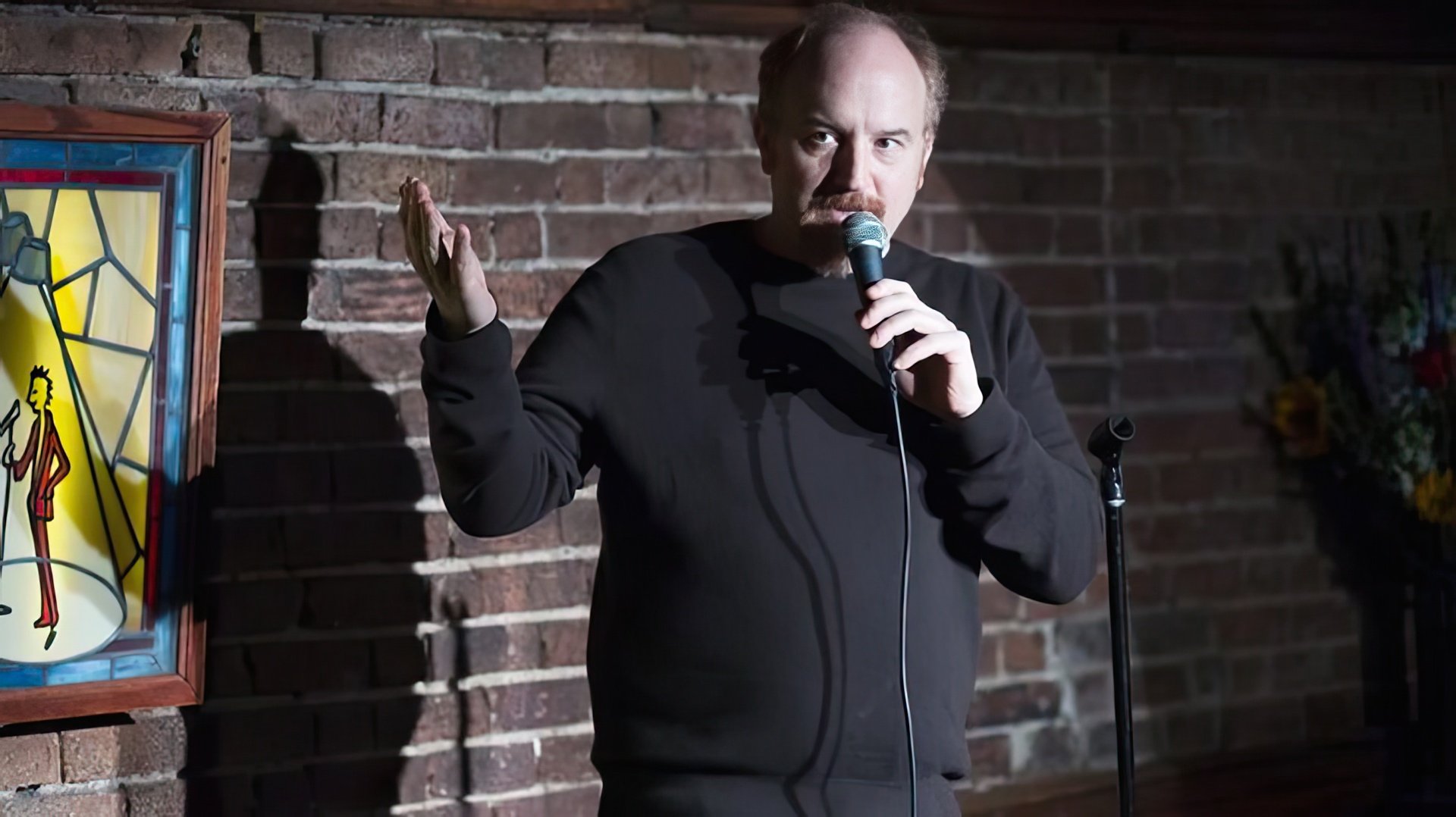 In 2010, another series in the black comedy genre «Louie» appeared on television screens. Its creator and protagonist was again Louie C.K. The film is not his autobiography, but the scriptwriter has taken a lot of things from the experience of his life. It is interesting that the excitement around the series (as well as the high ratings of another similar project titled «Everyone Hates Chris» by Chris Rock) gave rise to a fashion for semi-autobiographical series among other comedians.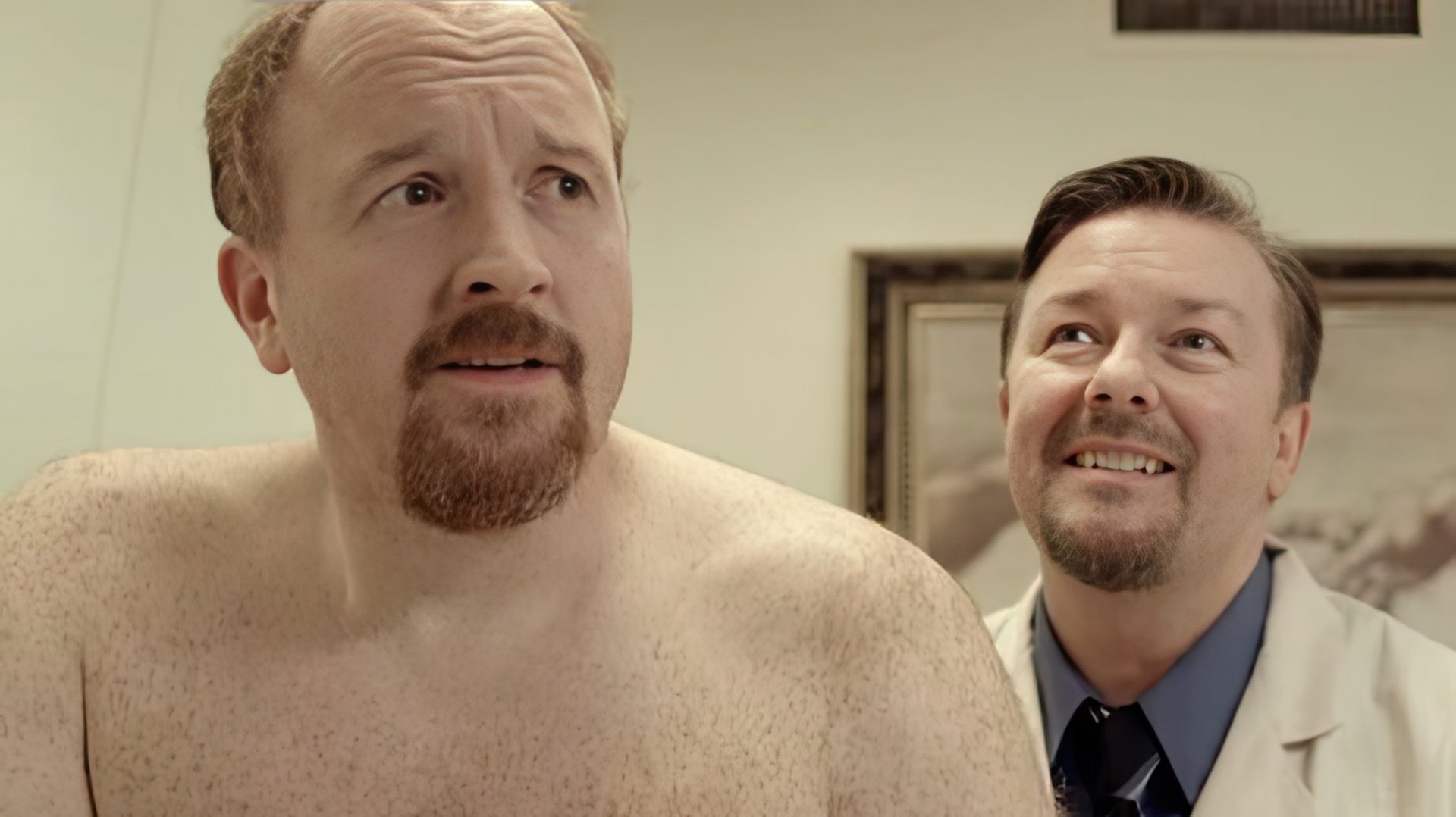 Moreover, C.K. created a trend for a new principle of interaction with the studio: he refused fees and minimized financial investments by the studio, and in return, the studio gave an undertaking not to interfere in the creative process and give him complete freedom of action.

In 2007, a breakthrough occurred in the career of the stand-up comedian: his first one hour-long special titled «Shameless» was released with the support of HBO. The name of the show reflected its content extremely well: there was a feeling that there were no more taboos for the comedian.
«Relations with a baby are not complicated. Here, in principle, the only goal is not to let him die».
Experimenting, Louis launched the new comedy-drama web series «Horace and Pete», where he played in tandem with Steve Buscemi. The story takes place in a bar that has been passed from fathers to sons for several hundreds of years, whose names, according to family tradition, were Horace and Pete. The institution is on the brink of ruin, but intricate family relationships do not give the opportunity to solve this situation in a simple way. The episodes had different duration (the episode could last 30 minutes, or it could last an hour), and the audience should not wait for a happy end. The unusual project won the Peabody Awards.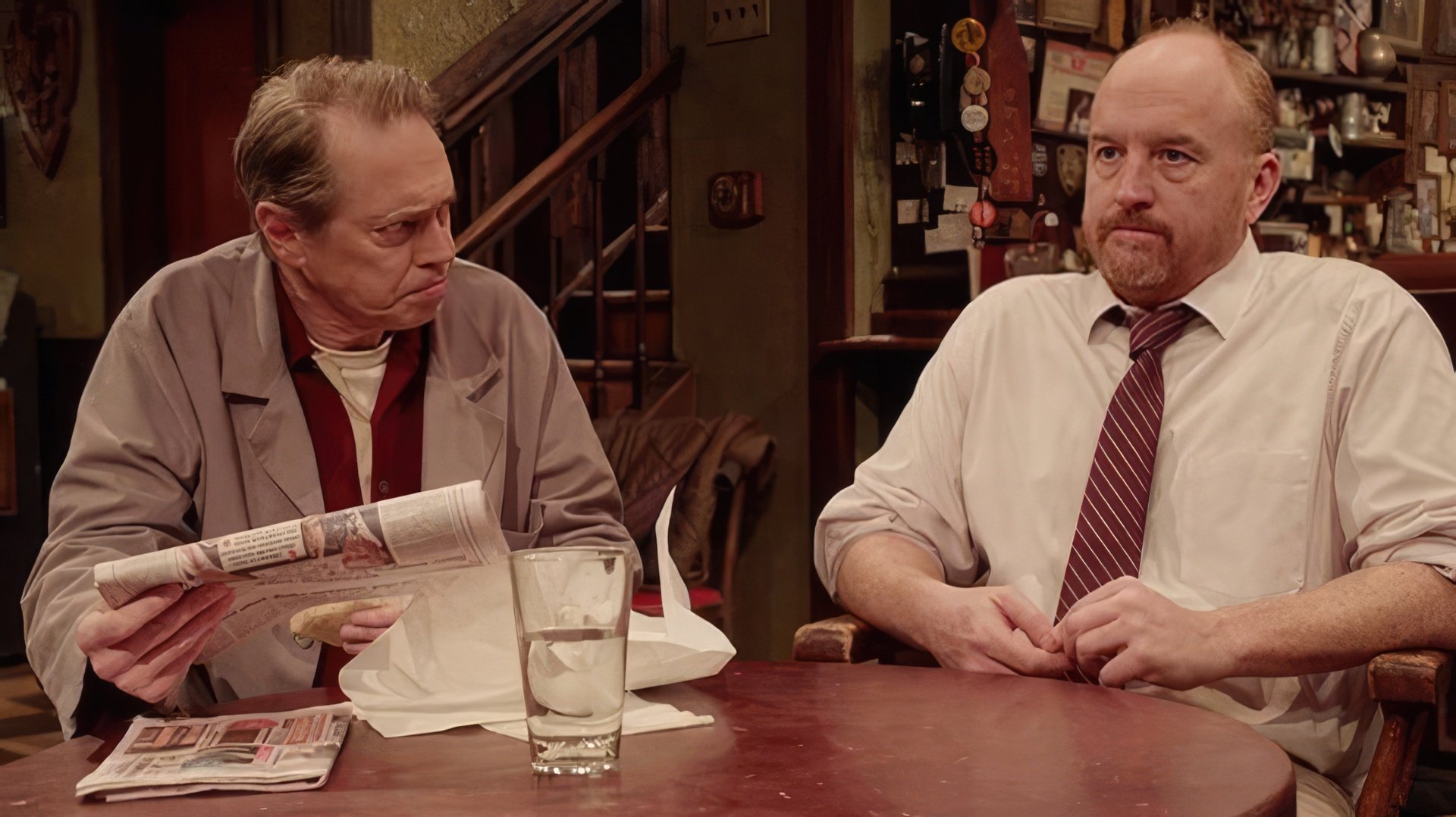 Accusation of sexual harassment
2017 was not an easy year for the actor. Being popular and in demand, he presented a new special and visited Canada International Film Festival with his new black-and-white film «I Love You, Daddy». In addition to C.K., the dramatic comedy stars Chloe Grace Moretz, Helen Hunt, John Malkovich.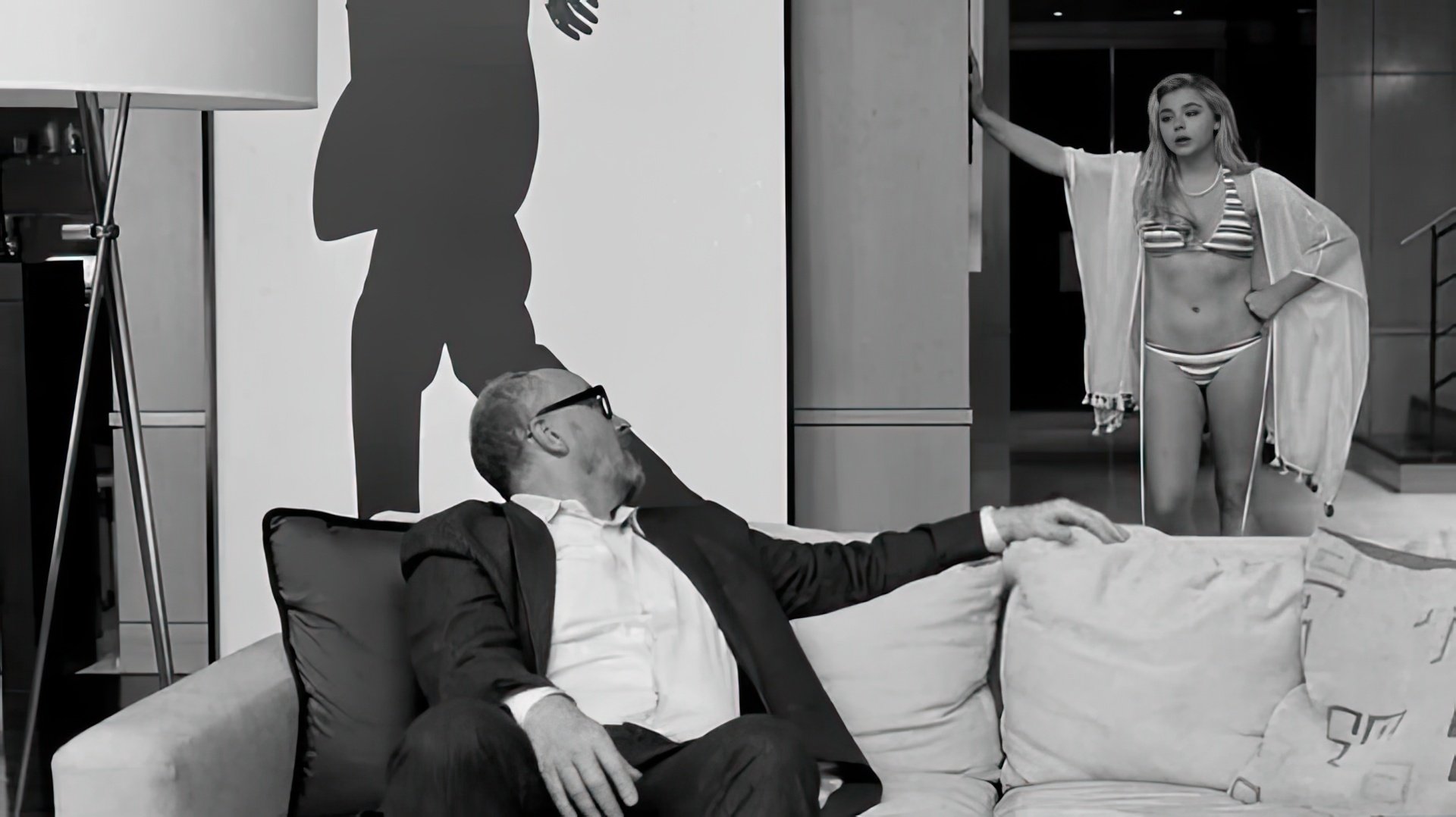 The film was predicted to be successful after the screening in Toronto, but everything was struck out because of the row made by five female comedians accusing Louis of sexual harassment: they stated that the comedian masturbated in their presence or during a telephone conversation. These episodes took place from 1990 to 2006.

Internet users immediately recalled Louis C.K.'s jokes about rape, for example:
Rape is bad. One must have a weighty reason for rape. For example, you want to fuck someone, but she doesn't give you.
The public outcry in the wake of such accusations against other male celebrities was deafening, recall at least Harvey Weishstein and Kevin Spacey.

Louis confirmed the truthfulness of these words and added that he repents of what he had done: «All these years I have been building a career and joking about what I wanted. It's time to take a step back, to be silent and listen to others».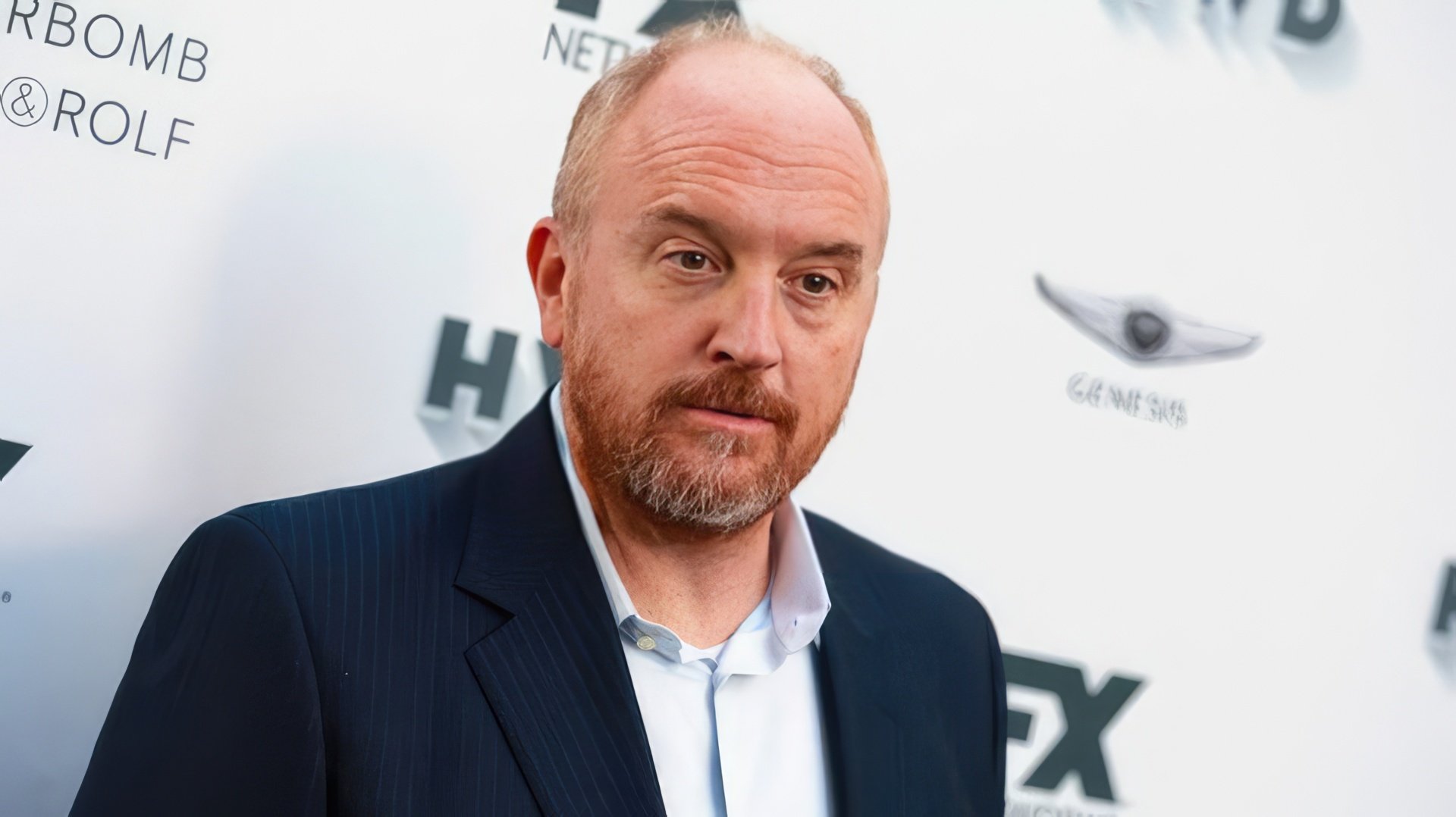 Almost everyone with whom C.K had previously worked successfully refused to cooperate with him: HBO, Netflix, FX, and TBS. He was not allowed to be one of the sponsors of the charity foundation supporting autistic children.

He didn't manage to sell the just-released film, because The Orchard, which had undertaken to distribute it, terminated the contract. The comedian's voice was even removed from the dubbing of the cartoon «Gravity Falls». He voiced the dog named Max in the animated film «The Secret Life of Pets», but after the scandal, they refused his services, and in the second part of it, the character was voiced by another actor. Louis simply disappeared from the screens and radio shows.
Louis C.K. personal life
If we do not take into account the non-standard behavior of the actor with his female colleagues, then he could be called a man gravitating to family life. When Louis was still a young man, he met Alix Bailey, an aspiring artist, at a party in Boston.

Young C.K. liked the girl very much and he immediately asked her to marry him, to which Alix reasonably replied that first he should sober up.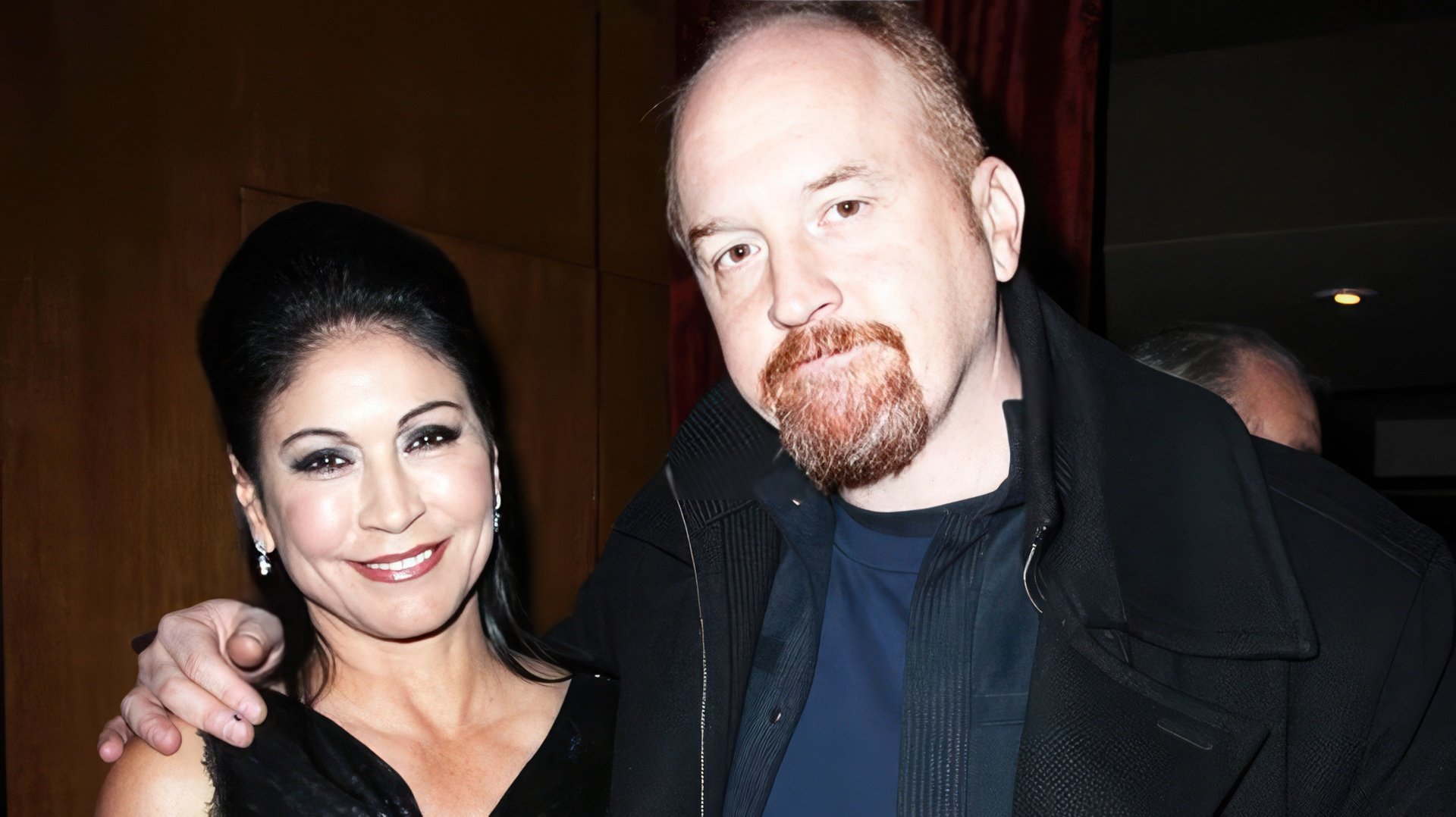 After that, their paths diverged for long fifteen years. But when they met by chance again, Louis no longer let the young woman go and they got married in 1995.

Alix is not a media personality, but she can be seen in the short film «Searching for Nixon» directed by Louis. And, of course, an impressive part of the comedian's topics was dedicated to his wife.
My wife is unemployed. No, she says she has a job. She is an «artist» ... Fine, draw a dollar and buy something for yourself!
Although many stand-up comedians tend to exaggerate real events to grotesque proportions, apparently not everything was rosy in the family of Louis and Alix. After 12 years of family life, the couple nevertheless divorced.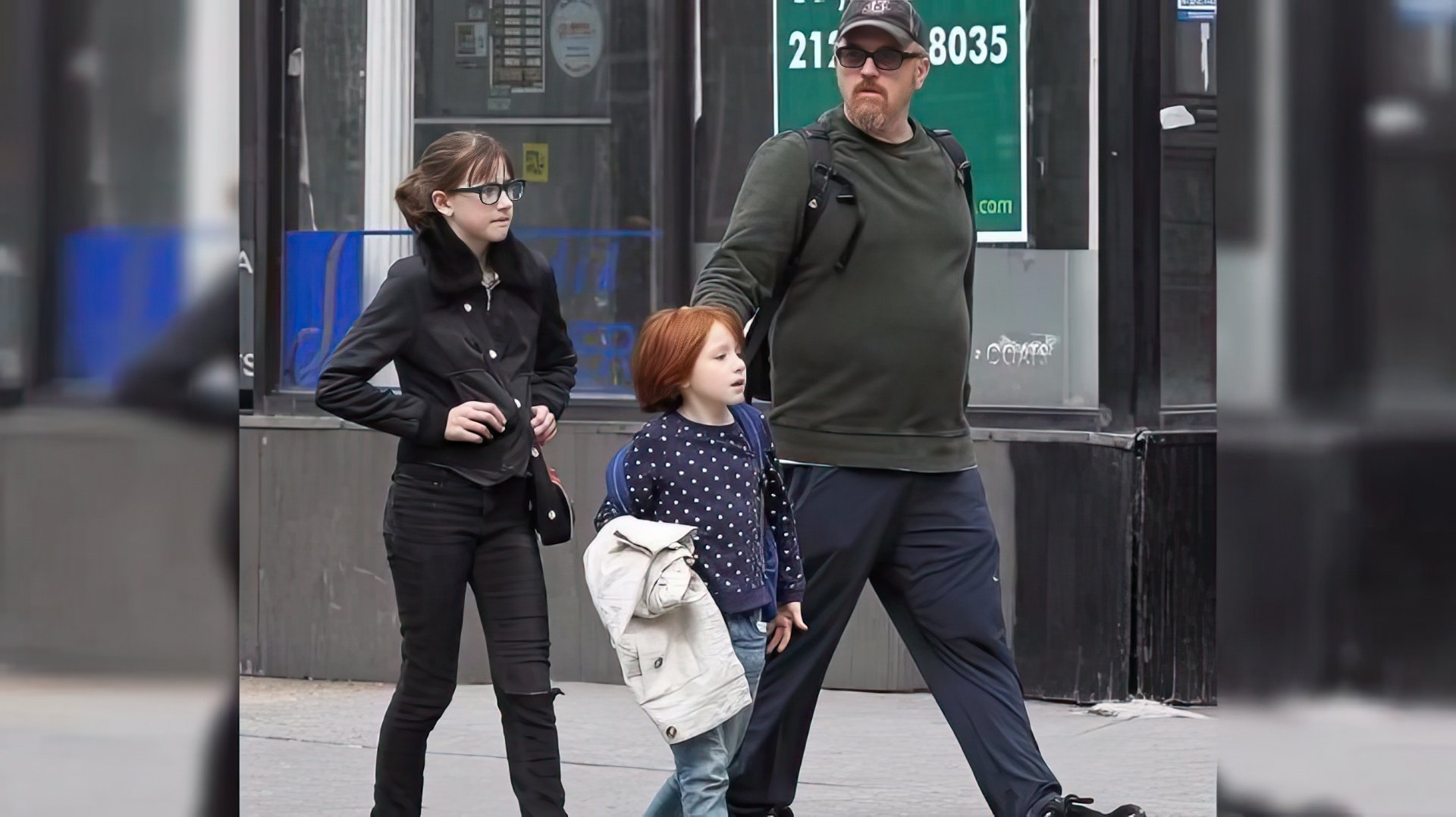 Two daughters are under the joint custody of the spouses.
I don't raise children. I train future adults so that they are ready for all these horrors that wait for them in the future.
Recently, C.K. declared publicly that his personal life began to come right thanks to a relationship with the French actress Blanche Gardin.
Louis C.K. now
In 2018, the comedian made several attempts to return to the stage in the stand-up comedy genre, first in Manhattan, then at Comedy Cellar club. Here, knowing in advance about his performance, two indignant women were waiting for Louis, holding posters with handwritten hashtags and demanding the cancellation of the performance. Louis was true to himself and again showed humor on the brink.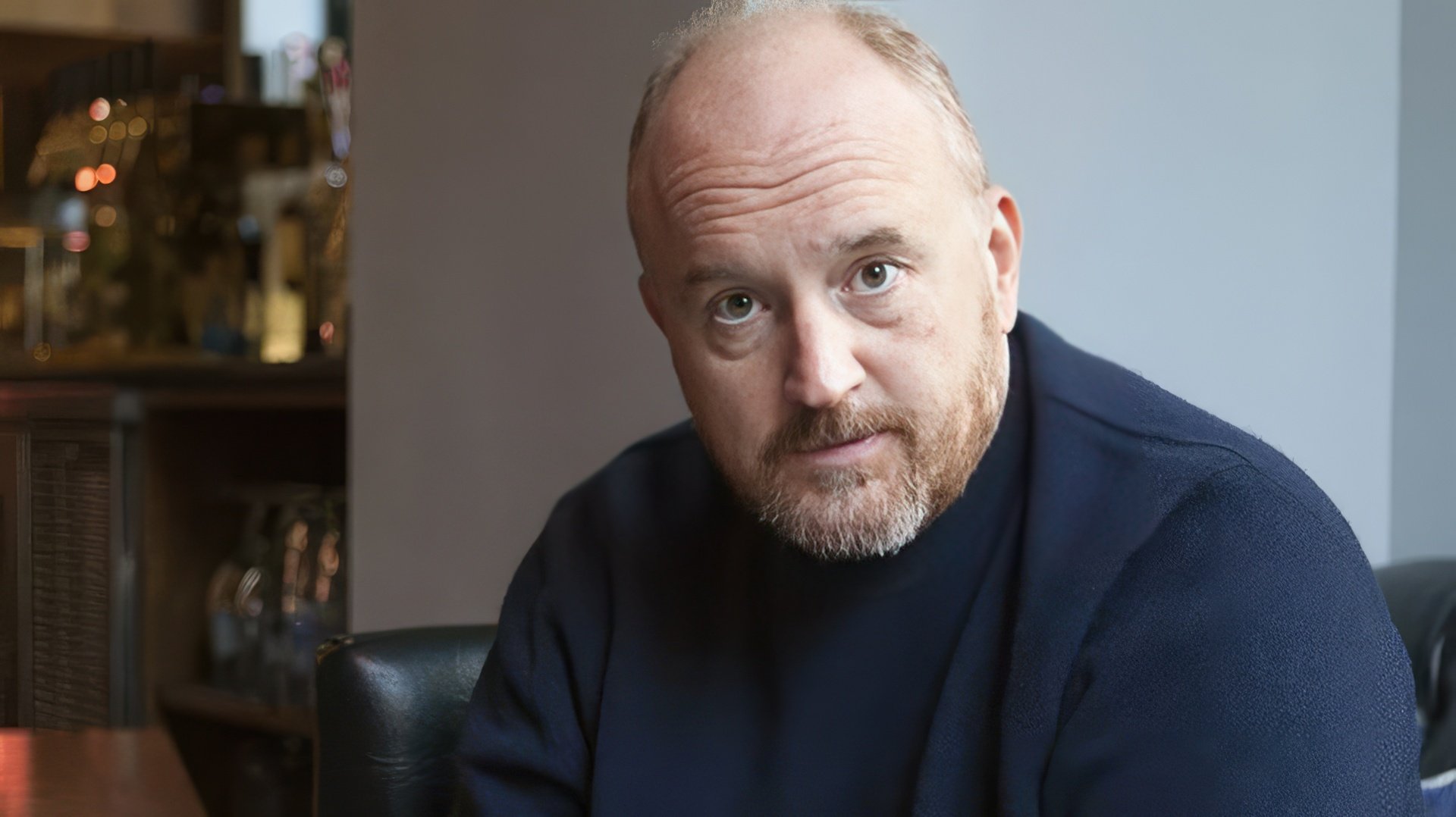 And if his performances still took place in this club, then at the beginning of 2019, several comedy club owners, including the owner of Denver's Comedy Works club refused the comedian. Nevertheless, C.K. is gradually returning, performing stand-up shows. His jokes are popular, as evidenced by the numerous likes under his new posts on Twitter. Despite the ostracism expressed by producers, Louis C.K. is still a cult figure in the stand-up comedy world.

According to IMDB, in April 2020, the comedian released the highly anticipated one-hour concert "Sincerely Louis CK". He became the first after the sex scandal that happened with C.K in 2017 - then he was abandoned by Netflix, HBO, and Disney.
Press Ctrl+Enter If you find a mistake