Biography of Robbie Williams
Popular English pop singer Robbie Williams is an author of numerous songs, women's idol and just a wonderful man, started his musical career in the famous boys band «Take That». However, he gained fame more than a solo-singer who often behaves himself provocatively. Net worth: $300 million.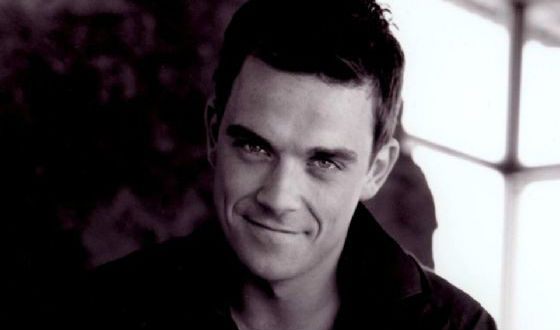 Childhood and Family
Robert Peter Maximilian Williams was born on 13 February 1974 in Stock-on-Trent, Staffordshire County, Great Britain. His father Peter Williams (Conway) was a comedian actor in his youth, and mother Janette Farrell owned a flower shop. Later they opened the pub «Red Lion» together.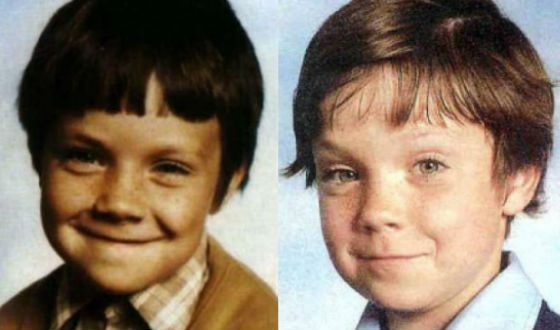 When Robbie was 3 years old, his parents divorced, and he then stayed with his mom. The boy attended Mill Hill Primary School and St Margaret Ward Catholic School. He was not an A student, being a lazy boy and the first clown in the class, on the other hand, he could be proud of his artistic talent – Robbie was good at dancing and singing from his very childhood.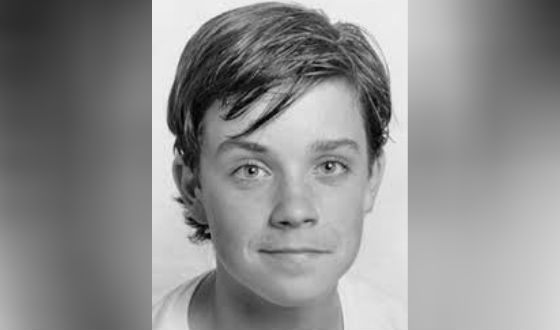 He took part in the school performances – plays and musicals, where he was often in the lead. Robbie played a small role in the soap-opera Brookside at that time as well. During summer holidays he spent a lot of time with his father, who shared his experience of comedian play with the son. Besides, Robbie was a player on the football team, but he didn't succeed in that field.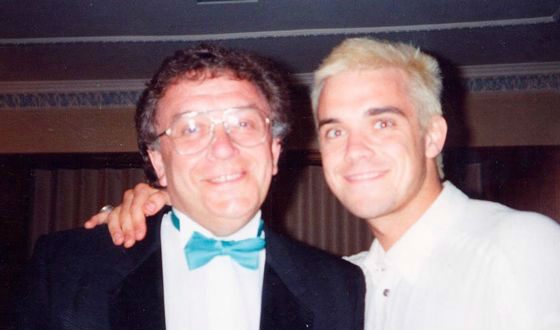 Take That
After graduation from school in 1990, Robbie got a part-time job as a seller of double-glazed windows. Fortunately, he listened to his mother's advice and soon sent the application to auditions in the new boys' band.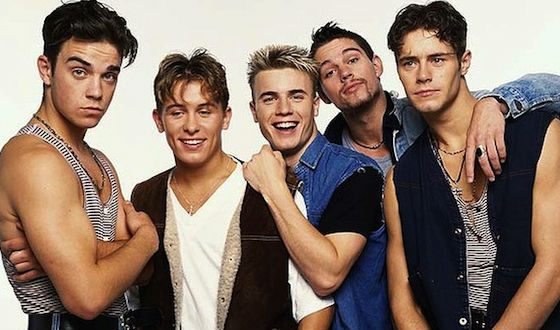 He sang «Nothing Can Divide Us» by Jason Donovan at the casting and, to his surprise, was chosen one of the five singers of boys' band called «Take That». Robbie was given the role of hooligan among other participants. He recorded 3 very successful discs alongside Gary Barlow, Howard Donald, Mark Owen, and Jason Orange: «Take that and party», «Everything changes» and «Nobody Else». In July 1995, he spent the weekend with Noel and Liam Gallaher at the Glastonbury Festival, after which Robbie announced his leave from the band. «People were staring at me just because I'm one of Take That!» – he said to explain his decision.

In the documentary film released in 2010, «Take That: Look Back, Don't Stare», Robbie said that one of the reasons of his leaving became his inconstant rivalry with Gary Barlow which just overstepped all the bounds. Later he even dedicated a song to Gary, called it «Ego a Go-Go». According to another version, other participants of taking That presented him an ultimatum – he had to either stop drinking alcohol and using drugs or leave the band.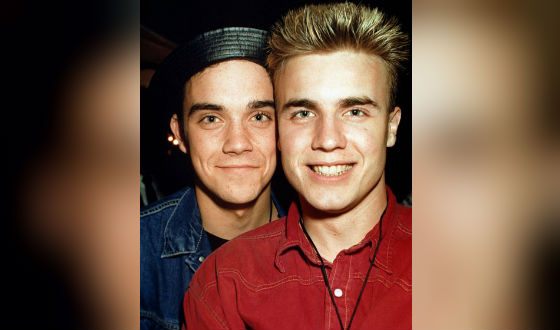 After the trial with BMG label Robbie started his solo career. Soon after his leaving in 1996 Take That announced their split. Its other singers also went solo but only Robbie could succeed on this way. In 2006 boys' band reunited without him, although he took part in the recording an album «Progress». Their reunion lasted not for a long – in 2011 the singer had finally left the group.
Solo career
According to Zoomboola.com, in 1996 Williams signed the contract with Chrysalis Records and released his first solo single «Freedom», cover by George Michael. In March he started recording his first solo album «Life Thru a Lens» with co-author Guy Chambers and released the disc in September of the same year. The album scored a UK Album Chart No 1 – the single «Angels» was just a bombshell and was sold with more than a million copies just in Britain. The results of the singles «Old Before I Die», «Lazy Days» and «South of the Border» was a little lower. At the beginning of 1995, Robbie started the work over the next album «I've Been Expecting You». The first single of it, «Millenium», became very popular in Europe – more than 400 thousand of copies were sold. Shortly after the release of the album in October 1998 the singer signed the contract with American company Capitol Records and released a collection of songs «The Ego Has Landed», especially for an American market. But the release was met without enthusiasm, being placed only at 63 positions in U.S. Billboard Albums.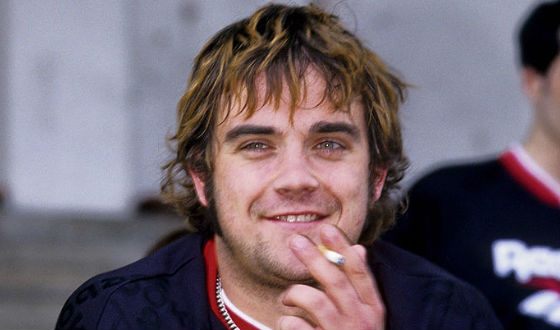 His next album «Sing When You're Winning» (2000) happened to be more successful. Single «Rock DJ» became one of the best-selling songs in Great Britain and was nominated as the best single of the year on MTV Europe Music Awards and BRIT Awards. It is noteworthy, that in the music video to this song Robbie is dancing striptease, tearing off the skin and muscles from him. This video received the MTV VMA award for the best special effects. In the summer of 2001, Robbie managed a big tour in support of the album. Sales of it were estimated at 2, 4 million copies in Great Britain and 4 million copies in Europe. It became one of the best-selling discs in British music' history with platinum status gained 8 times.

In 2001 Williams released his fourth album «Swing When You're Winning» that features songs in the swing genre. Nicole Kidman took part in the recording. After the release, the album became a hit just in a moment, and it sales counted more than 7 million copies. The song «Beyond The Sea» was included in the soundtrack to «Finding Nemo» animated film. In October of 2001, Robbie performed on the stage of Albert Hall in London. In 2002 Robbie Williams signed the contract on 80 million pounds with EMI label – he became the highest-paid pop-singer this way. Only Michael Jackson could have got a more profitable contract in 1991. After that, he bought the mansion in LA and started conquering the American music market.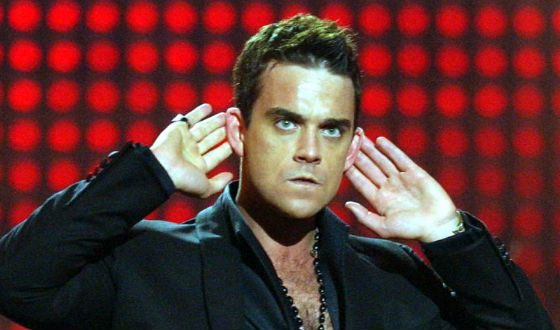 But the benefits of popularity were darkened by depression and lack of self-confidence which proves that even the icon of the pop-music may have such kinds of problems.

The sixth album by Robbie Williams was released in 2005 by the title «Intensive Care». It was recorded co-working with a composer Stephan Duffy. In November of 2005, Williams received the title as The Best Male singer at MTV Europe Music Award ceremony. In 2006 Robbie started recording his next album, «Rudebox». The disc became the most unsuccessful in his career even with two platinum titles. Exactly that time Take That reunited with success, and Robbie being disappointed by all of that facts, made a decision to undergo the treatment in the rehab in order to get rid of drug addiction. The life-turning decision was made on his 33rd anniversary.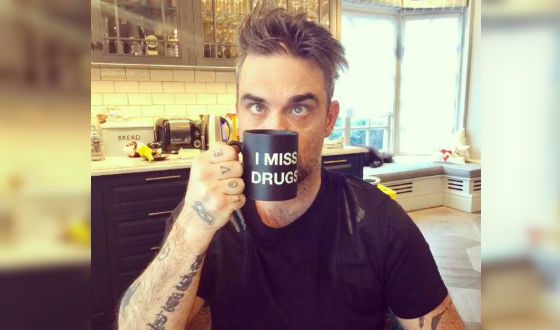 Having been cleaned from his bad habits, Robbie began putting his life in order: he met a girl and started serious relationships with her even calling her his wife and confessing that she changed his life. Together they moved to England, and in 2009 Williams had come back on stage with the disc «Reality Killed the Video Star», after which two albums of The Best hits followed. The last one contains the song «Shame», which was recorded with Gary Barlow.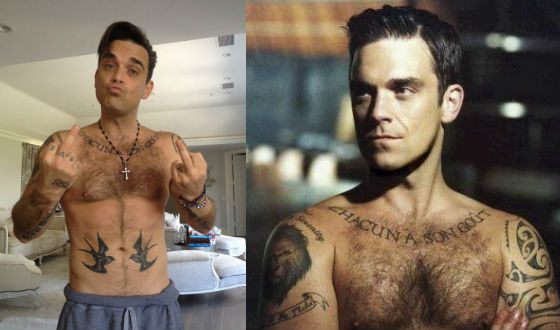 In October of 2011, Robbie signed the contract with Universal, and the release of «Take the Crown» in autumn of 2012 became the great result of that cooperation. In June 2013, Robbie Williams started promoting of the album with a big tour.

In 2016 the singer released «The Heavy Entertainment Show» where the song «Party like a Russian» was included. In the music video to it Robbie made fun of the local entertainment culture, especially how Russian oligarchs prefer to take a rest. There is an opinion that Robbie was so inspired by Roman Abramovich's party where he performed in 2014 that he wrote this sarcastic lyrics. Robbie smilingly showed a middle finger to the cameras at the 2018 FIFA World Cup opening ceremony in Moscow, singing «Rock DJ». Later he claimed that it was not some indecent gesture and he just showed the 1 number this way.
Personal Life of Robbie Williams
Robbie got the reputation of homosexuals in the times of Take That success and due to ambiguous lyrics of his songs. Williams just used it from time to time to attract more attention. As it occurred later, Robbie is a true womanizer, so he was very irritated by the contract conditions on which the singers of the boys' band couldn't date anyone openly. Leaving the group he, first of all, found a girlfriend – it was a dentist's daughter, Jaclyn Hamilton-Smith. He made her proposal soon, but in 1996 they split up.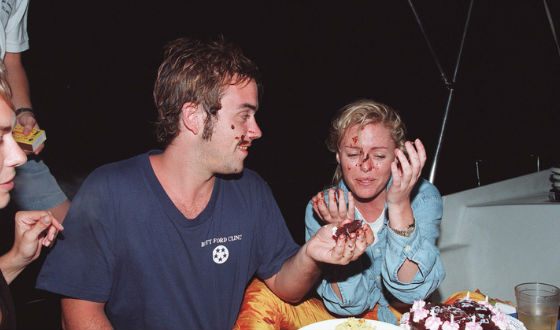 Then singer just lost cannon: that time he had affairs with actress Anna Friel, Irish singer Andrea Corr, actress Victoria Schweizer and model Rachel Hunt and even got engaged with Canadian TV-presenter Nicole Appleton.

In 2004 Robbie had a crash on Nicole Kidman, earlier they recorded single «Somethin' Stupid» together, in 2001. But this also ended soon, and same year beau was caught with an actress Valerie Cruz.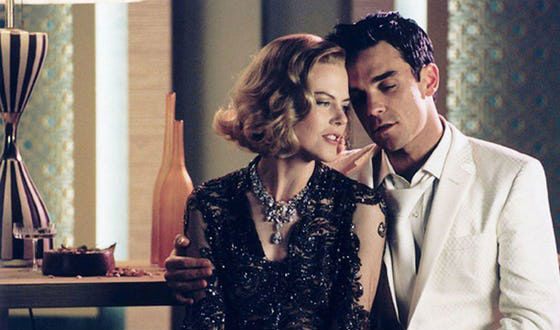 Soon after the chain of affairs was continued: Lisa d'Armato, Lindsey Lohan, Clair Staples, Susan Coppin were his girlfriends as well. There were also alleged relationships with Cameron Diaz, Rachel Perry and ex-Spice Girls Geri Halliwell.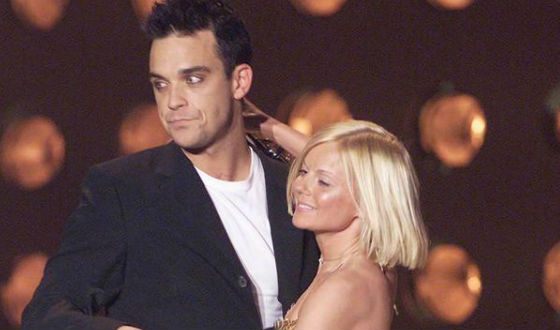 In the year 2006 Williams met at the blind date an American actress of Turkish origin Ayda Field. They started dating in 2007. Ayda supported Robbie on his difficult decision to cope with drug and alcohol addictions.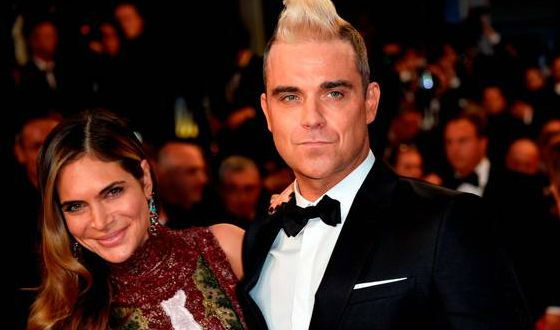 In 2010 they married, and on 17 September 2012, their daughter Theodora Rose Williams was born. On 27 October 2014, their family expanded – Ayda gave birth to a son, Charlton. Now Robbie Williams is an exemplary family man, but his past sometimes reminds about it – Robbie often suffers from depression, and in 2018 he complained about memory losses. In September 2018, the media knew that Aida and Robbie had another daughter - Colette (Coco) Josephine, who was carried by a surrogate mother. Also in 2020, another surrogate mother gave birth to a couple of their fourth children - their son was named Bo Benedict Entoven Williams.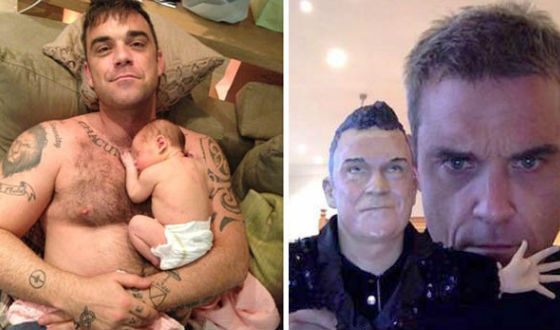 Robbie Williams Now
In 2020, Robbie Williams continues his musical career. So, for this year he had a concert tour planned, which was canceled due to the coronavirus pandemic.

However, even during the self-isolation regime, Robbie Williams continued to delight fans with his creativity, arranging online concerts and live broadcasts.
Press Ctrl+Enter If you find a mistake