Jimmy Kimmel biography
Jimmy Kimmel (birth name James Christian) is one of the most popular American TV hosts, screenwriters, and actors. He is a host and an executive producer of his own late-night talk show Jimmy Kimmel Live! on ABC and the recipient of multiple prestigious awards such as Critic's Choice Television Award and Writer's Guild of America Award.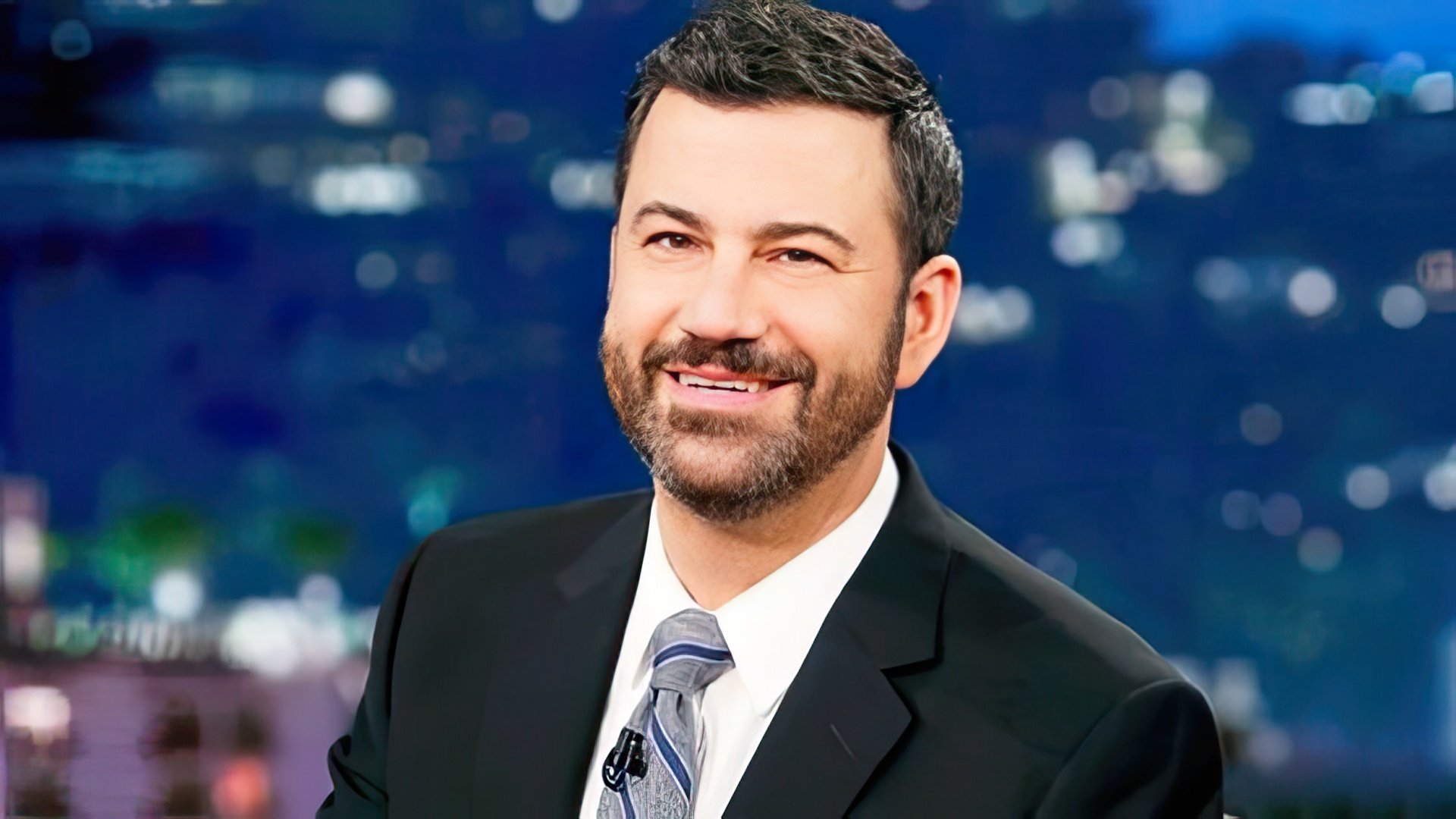 In 2013 Kimmel was granted his own star on Hollywood Walk of Fame; in 2017-2018 he hosted the Academy Award ceremonies. Earlier he was a host of numerous high-status music and TV awards including American Music Awards and Primetime Emmy Awards as well as acted as producer and co-creator of TV shows (Crank Yankers, The Andy Milonakis Show, etc.).

His impeccable ability to turn any serious conversation of a discussion into the humorous and entertaining show is considered to be one of his most defining characteristics. However, according to TV critics, his sense of humor, inspired by and based on Howard Stern and David Letterman's performances are too blunt, harsh, and sometimes is over the top. Net worth: $50 million.
Early life and childhood
Future TV star and one of the most precious Hollywood comedians was born on November 13, 1967, in Brooklyn, New York. He is the eldest son of James John Kimmel, who worked in American Express, and Joan (nee Iocono) who was a homemaker. Jimmy has a younger brother Jonathan and sister, Jill. His father was a descendant from a family of German immigrants with Irish and Welsh blood ties and his mother was of Italian ancestry.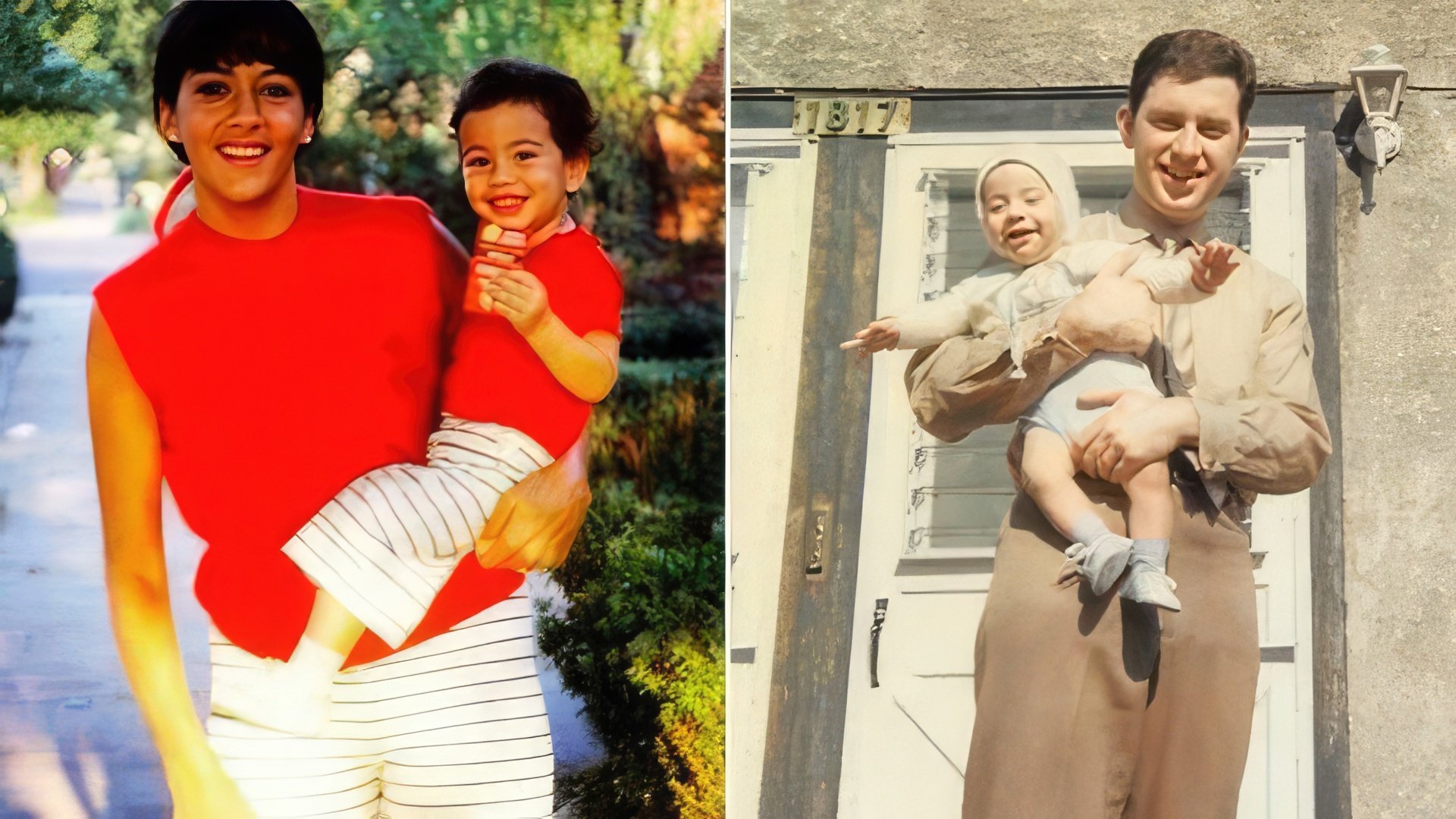 Raised as a catholic boy, Jimmy was an altar server and spent a lot of his time around the church. He carried his beliefs throughout all his life and remains devout catholic. When Jimmy turned 9, Kimmel's family moved over to the illustrious city of Las Vegas, Nevada. There, in the entertainment capital of the world, he graduated from middle school and spent one year studying at the University of Nevada. The next two years he studied at Arizona State University, but never actually graduated from there. Later on, in 2013, he received an honorary bachelor's degree from UNLV.
Early career
Jimmy Kimmel started his hosting career while in high school, working in the radio industry. After that, he spent his Saturday evenings taking interviews around UNLV and in its KUNV campus. During his time in Arizona, Jimmy became a popular live caller to the KZZP-FM afternoon radio show, constantly making calls and asking questions.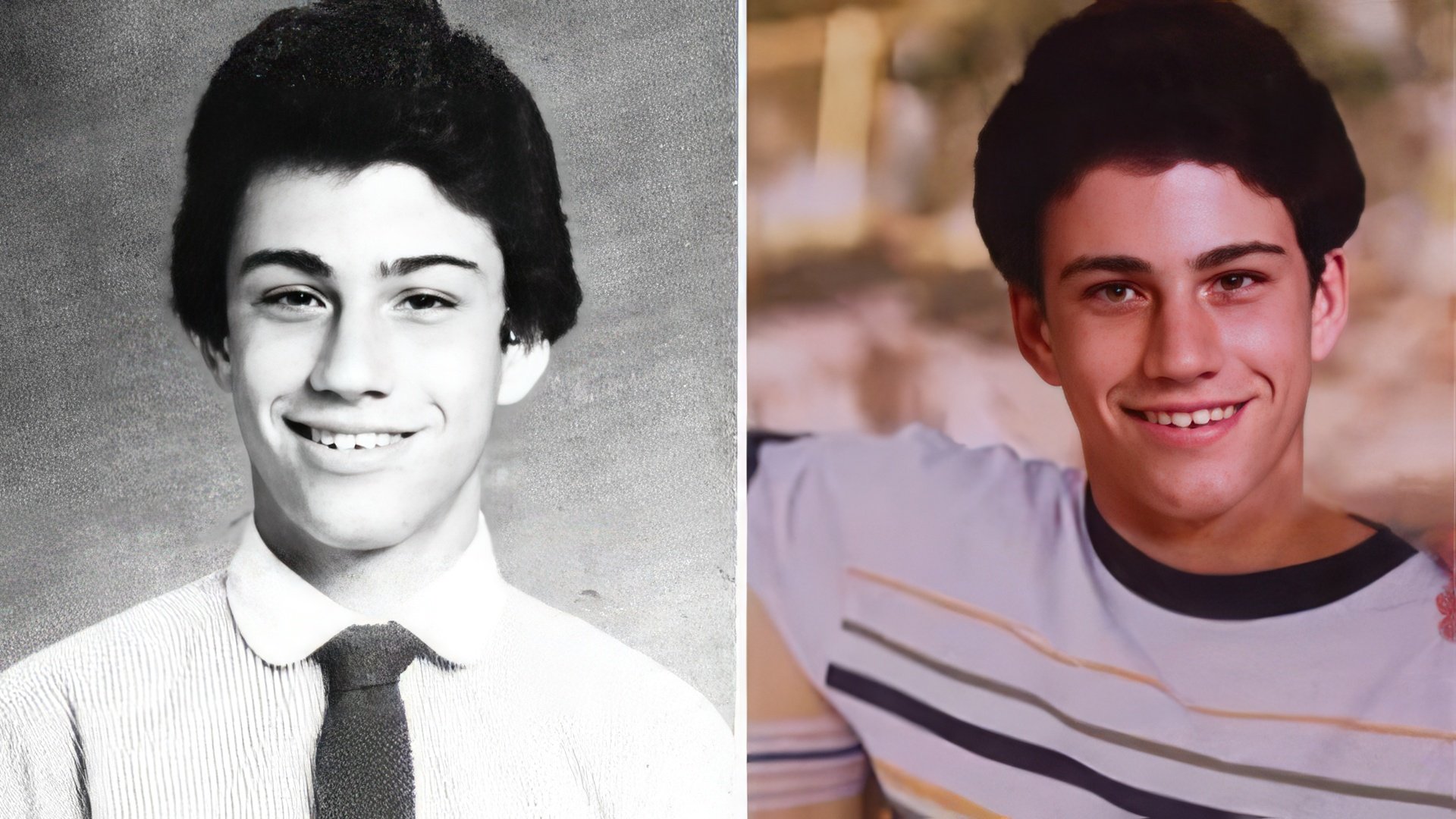 The soon-to-be comedian got his first serious hosting job at KCMJ (Kansas City Music Jam) in Palm Springs, California.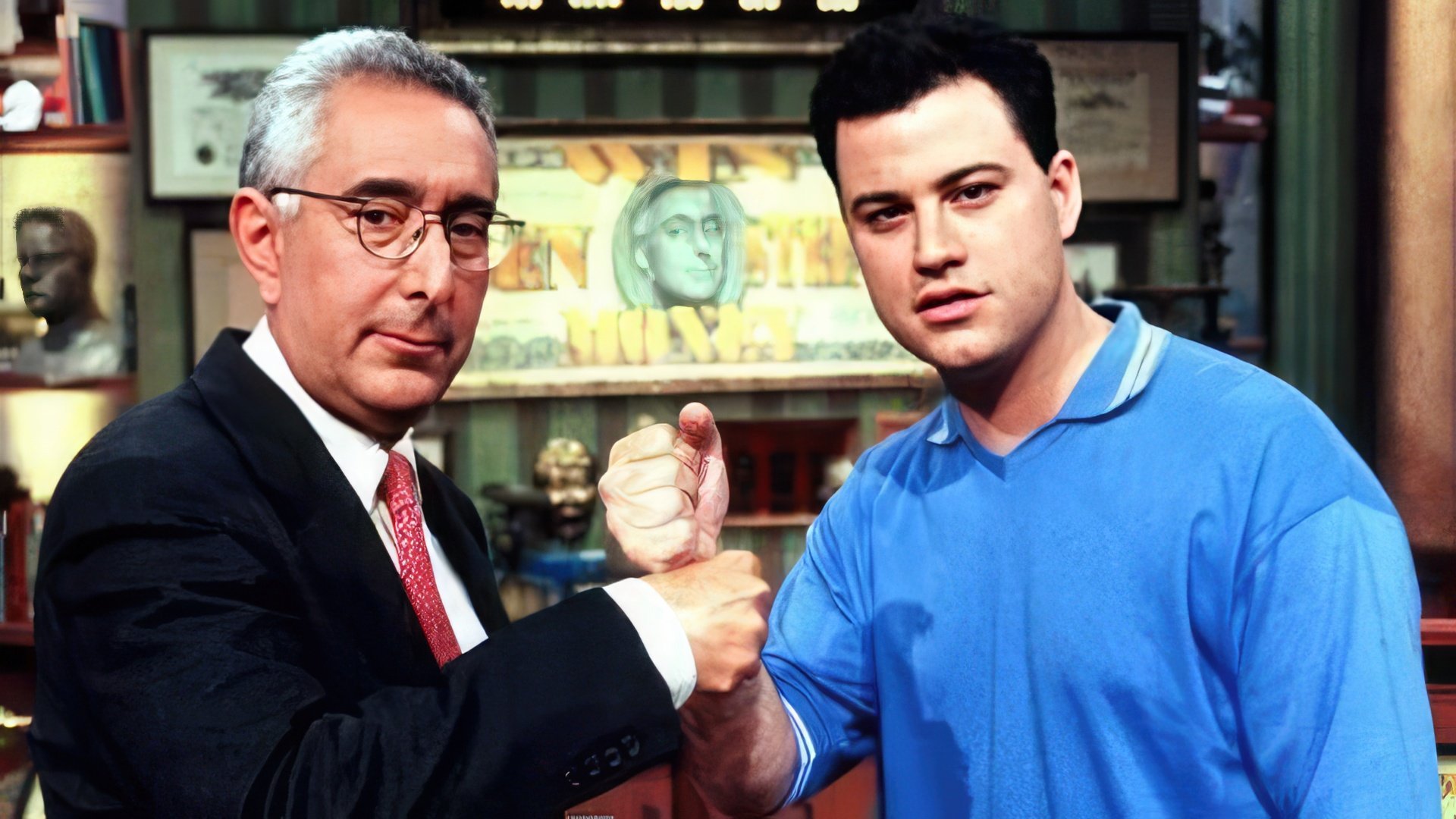 In 1997 Jimmy made his debut on a TV screen, becoming a co-host of Ben Stein in his comedy game show «Win Ben Stein's Money». In 1999 this duo was granted a Daytime Emmy Award in Outstanding Game Show Host nomination.

In 2000 he appeared in a small cameo role in American romantic comedy film Down to You, joining with the cast of Freddie Prinze Jr., Ashton Kutcher, and Julia Stiles. After that, he appeared in more than twenty movies and forty TV series, usually as himself or portraying comedic characters.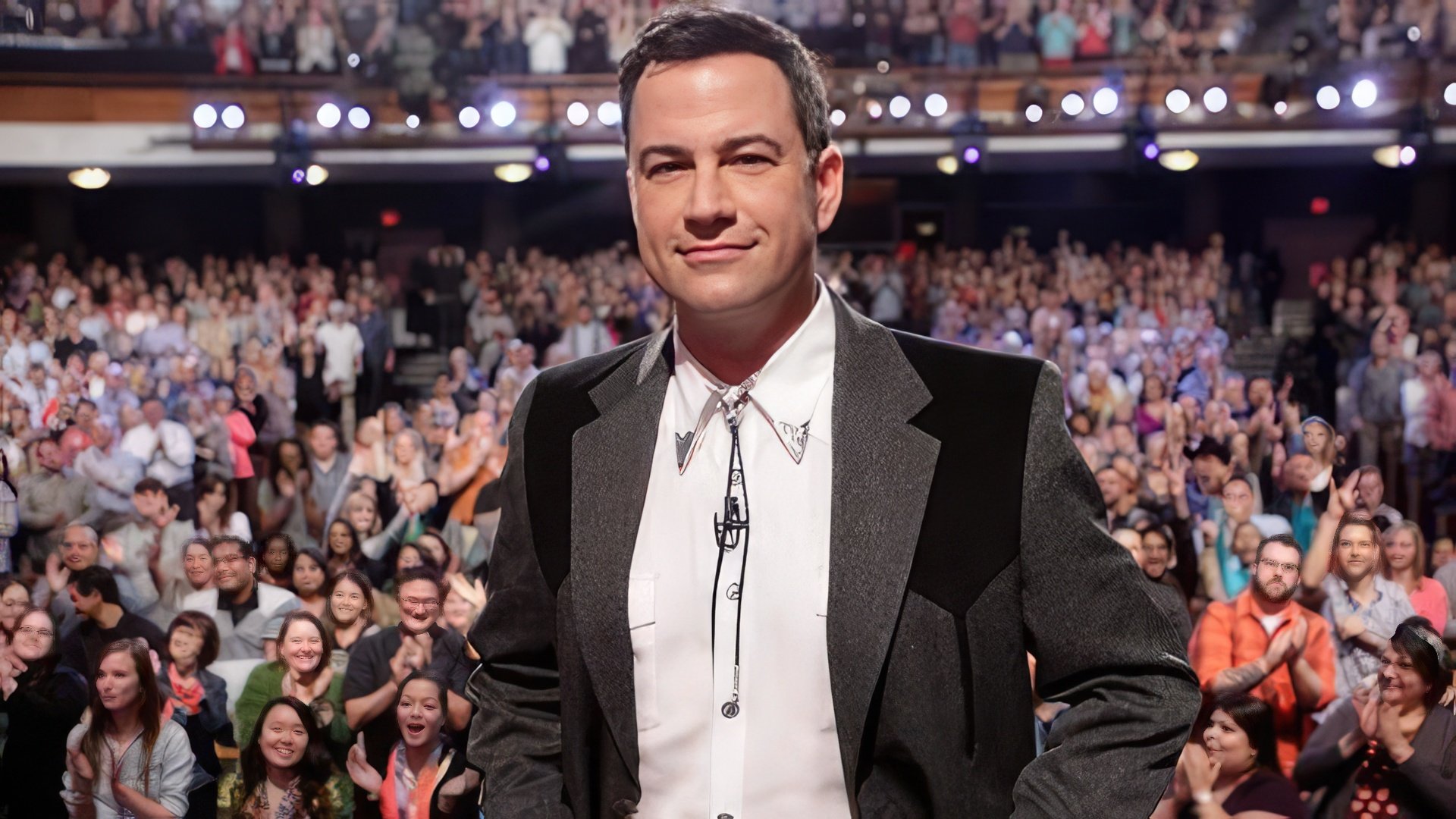 In 2003 Kimmel became a co-author and co-producer in made-for-TV comedy film Windy City Heat, based on a story of an elaborate prank on a vainglorious actor. A year after the premiere, the film secured the prestigious Comedia Award on The Montreal World Film Festival.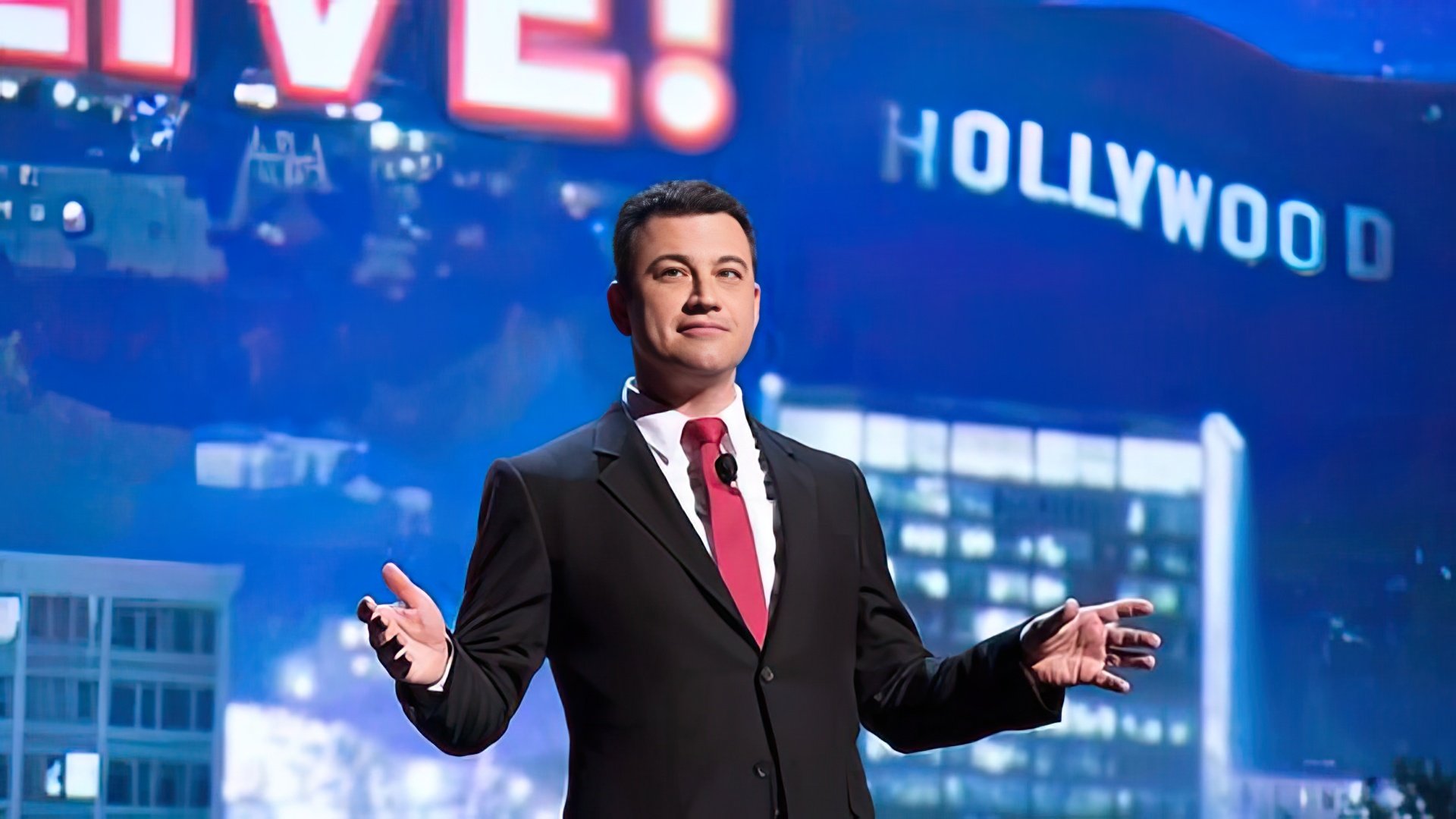 In the same year, Jimmy Kimmel started to host his own late-night talk show Jimmy Kimmel Live! on ABC, which quickly became one of the most beloved and popular comedy TV shows in the USA and brought him numerous awards and nominations.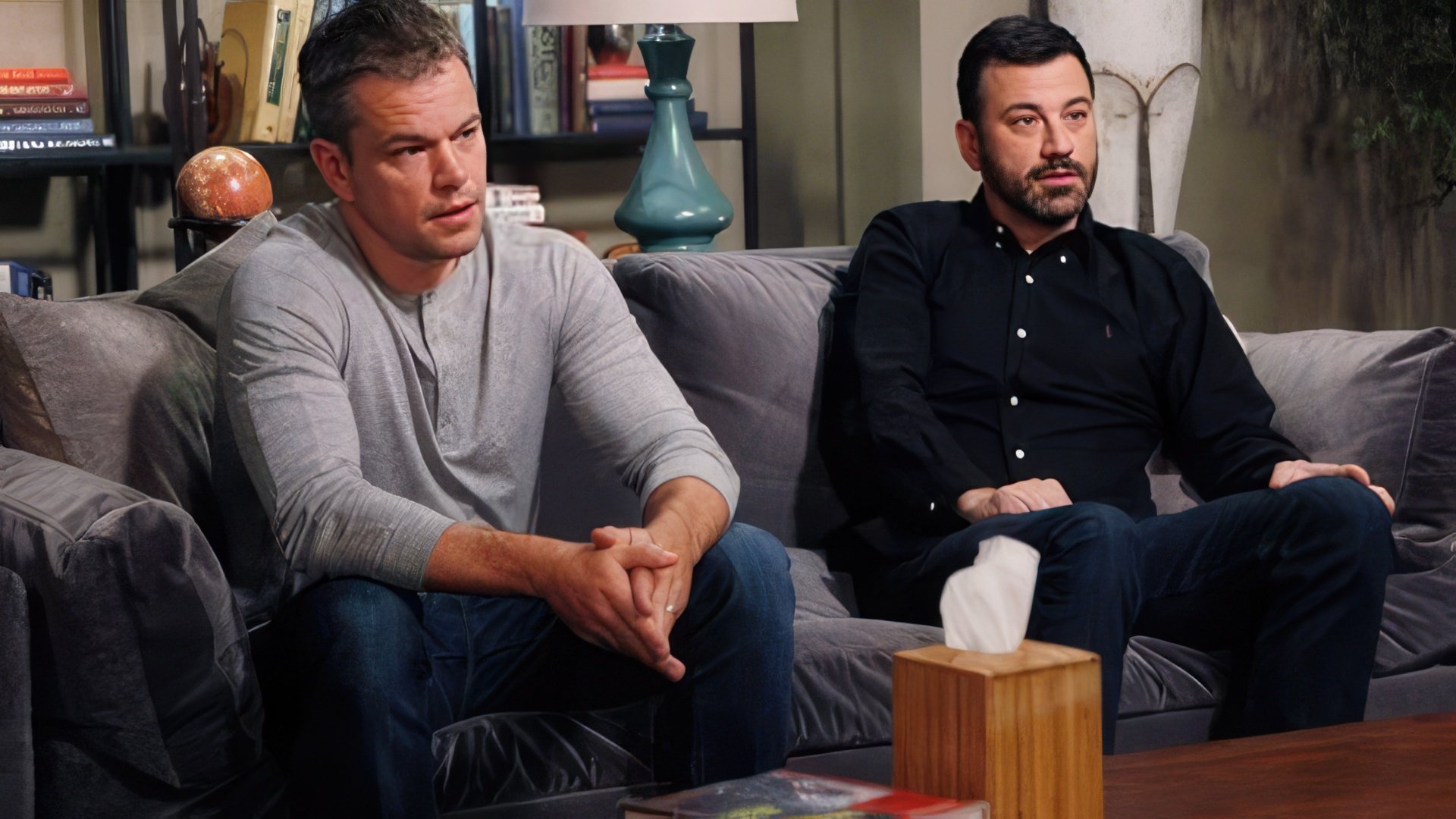 One of the recurring themes and features of the show, in which Jimmy invited various celebrities, actors, and musicians and made fun of them on air, became his feud with Matt Damon. Supposedly, the actor was looking forward to appearing on the show, but Kimmel bumped his out of the episode, inviting his to the studio only two minutes before its ending and subsequently apologizing before the actor, stating that there's simply no time left for him. The feud between celebrities lasted for more than a decade; with surprising persistence, they made fun of each other, sometimes even overstepping their boundaries and making the over-the-top jokes. For example, In 2008 Matt Damon joined with standup comic Sarah Silverman, who at that time was Kimmel's girlfriend, and created the viral Youtube video I'm F*cking Matt Damon. The video was so popular and original that even managed to get an Emmy award. The TV host wasn't looking to let it slide and answered with a video of his own, as savage as the original. He made a video dubbed I'm F*cking Ben Affleck suggesting that Kimmel and Damon's best friend are, in fact, in a sexual relationship. The revenge video featured a wide cast of Hollywood celebrities including Harrison Ford, Brad Pitt, and Cameron Diaz.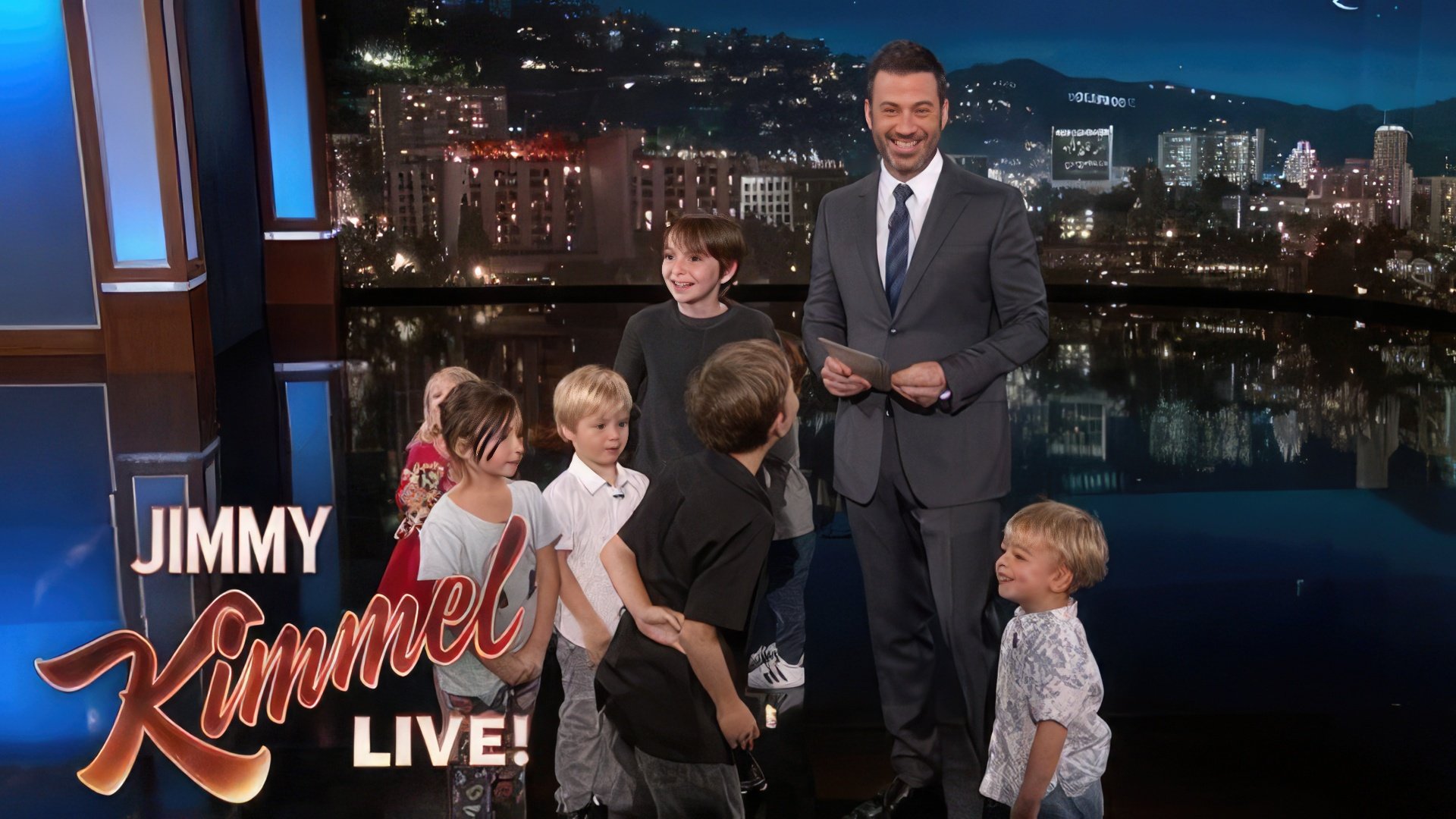 According to Zoomboola.com, in 2013 Jimmy Kimmel started a new segment in Jimmy Kimmel Live! called Kids Table, where he discussed the political questions with invited children. Once, one of his little guest's suggested killing all people in China in order to resolve the USA national debt situation. The discussion triggered the wave of resentment and protests from the Chinese-American population as well as the general public, with many people hitting the streets and asking ABC to fire the host and apologize for the unreasonable remarks on air. TV channel took it upon itself to denounce the incident and formally apologize before the offended masses.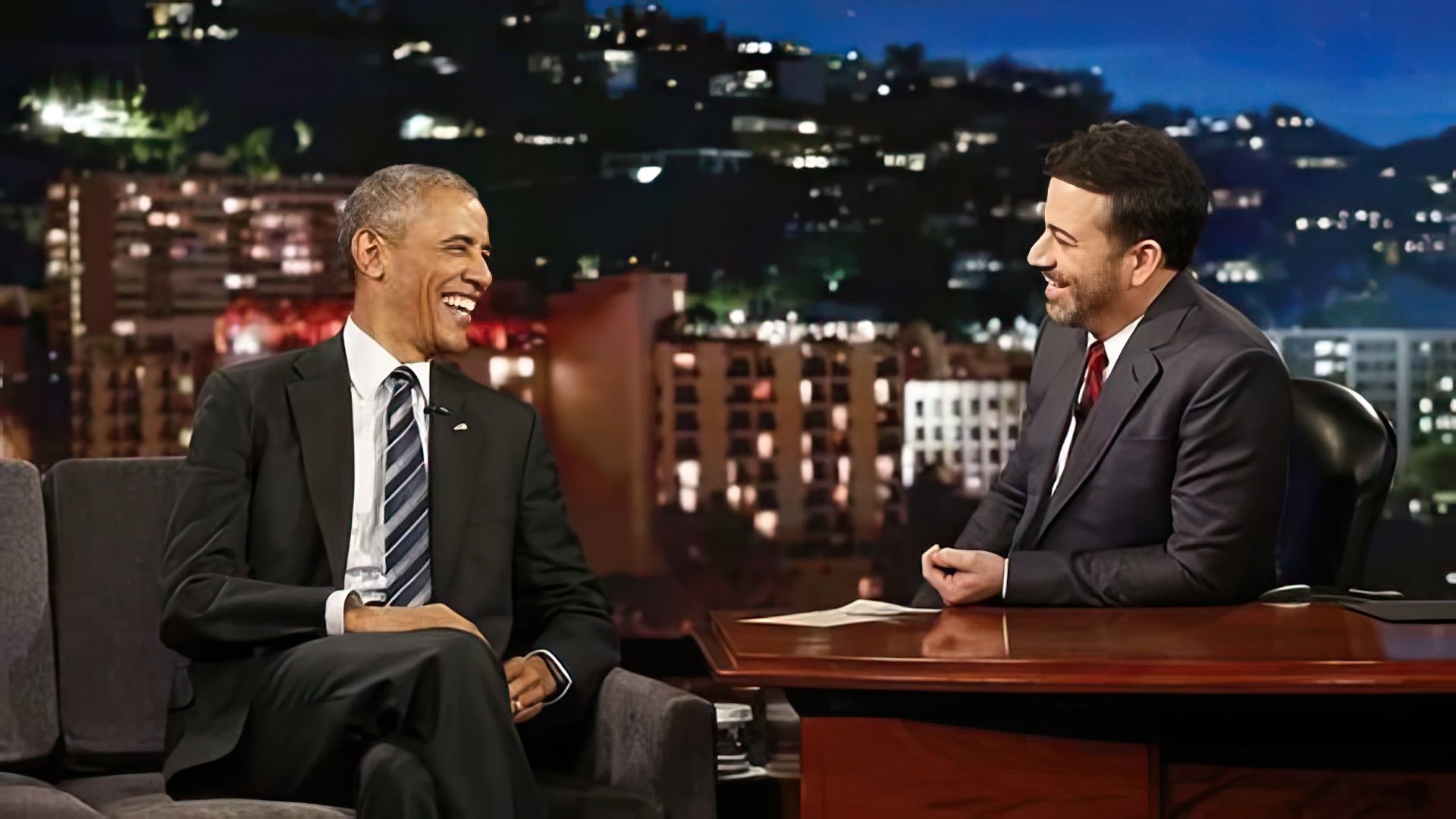 Jimmy multiple times allowed himself to make tasteless and inappropriate on-air jokes about USA president Donald Trump, about Fox channel viewers, and slipped some unreasonable racial jokes, earning a ton of critique and dissatisfaction with his hosting and spurring the rumors about the possible closure of the show. Later on, Jimmy Kimmel added a special segment to his show, called «Mean Tweets», in which various celebrities had an opportunity to sit down and join Kimmel in a reading mean and insulting Twitter posts and a message about themselves, react and comment of them. Even Barak Obama, the ex-president of the USA, made an appearance in one of the episodes of this show.

In 2018 Jimmy was challenged by Texas senator Ted Cruz to a one-on-one basketball game after a former publicly humiliated politician on his show, comparing him to blobfish and making fun of him picking the wrong team to cheer for in playoffs of NBA. The game, organized on the territory of Texas Southern University, resulted in Cruz winning over Jimmy with the 11:9 score and, more importantly, secured over 80 thousand dollars for charities.
Personal life
Jimmy Kimmel was married twice. Gina Maddy, the costume designer, was the first wife of a comedian and mother of his two children: daughter Katherine (1991) and son Kevin (1993). They were married in 1988 and lived together up until the divorce in 2002.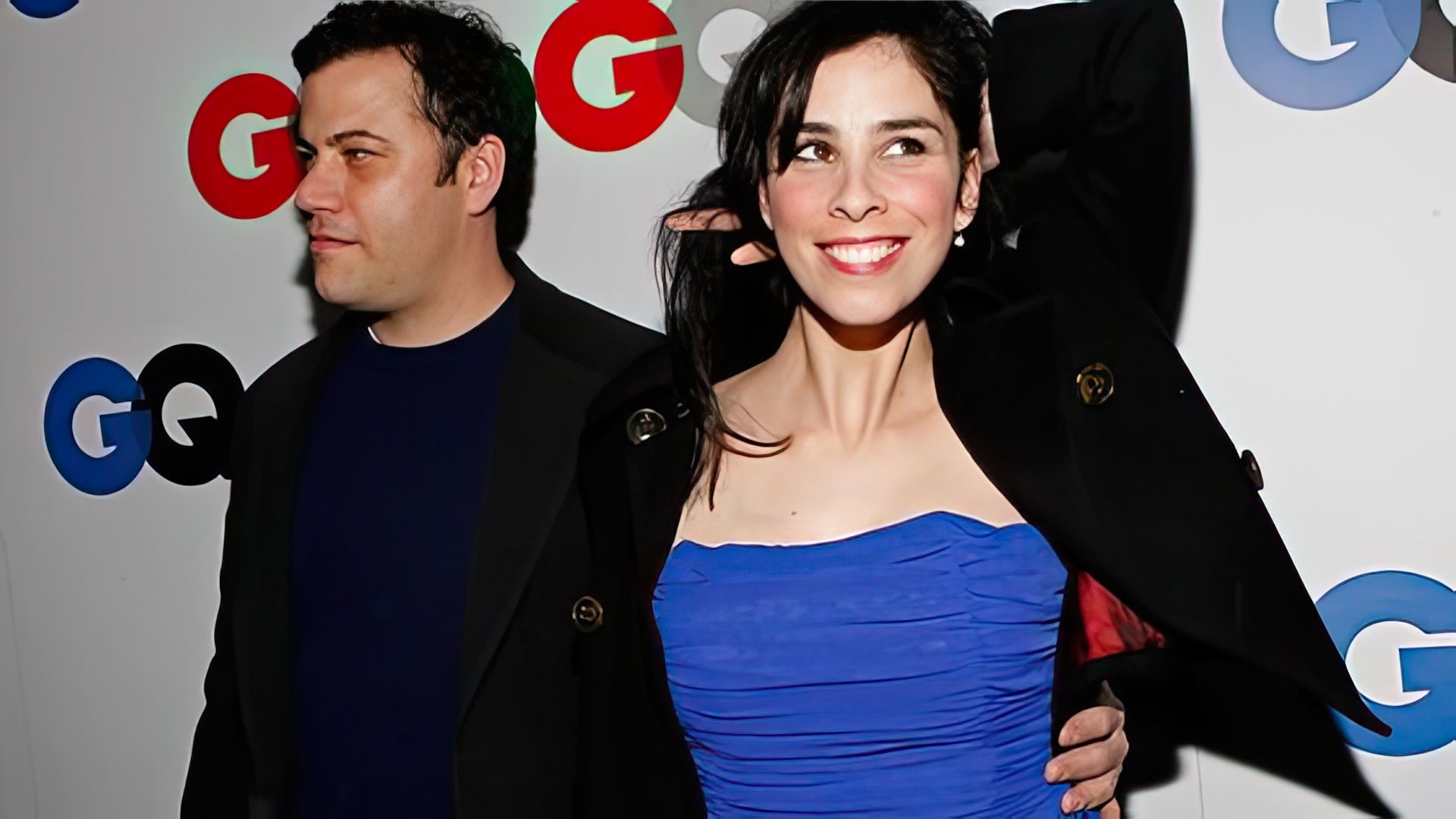 After the divorce, Kimmel spent 5 years in a relationship with his fellow comedian Sarah Silverman. They broke up in 2009 but eventually decided to give their relationship the second chance. Unfortunately, their attempt to preserve the relationship ended pretty quickly.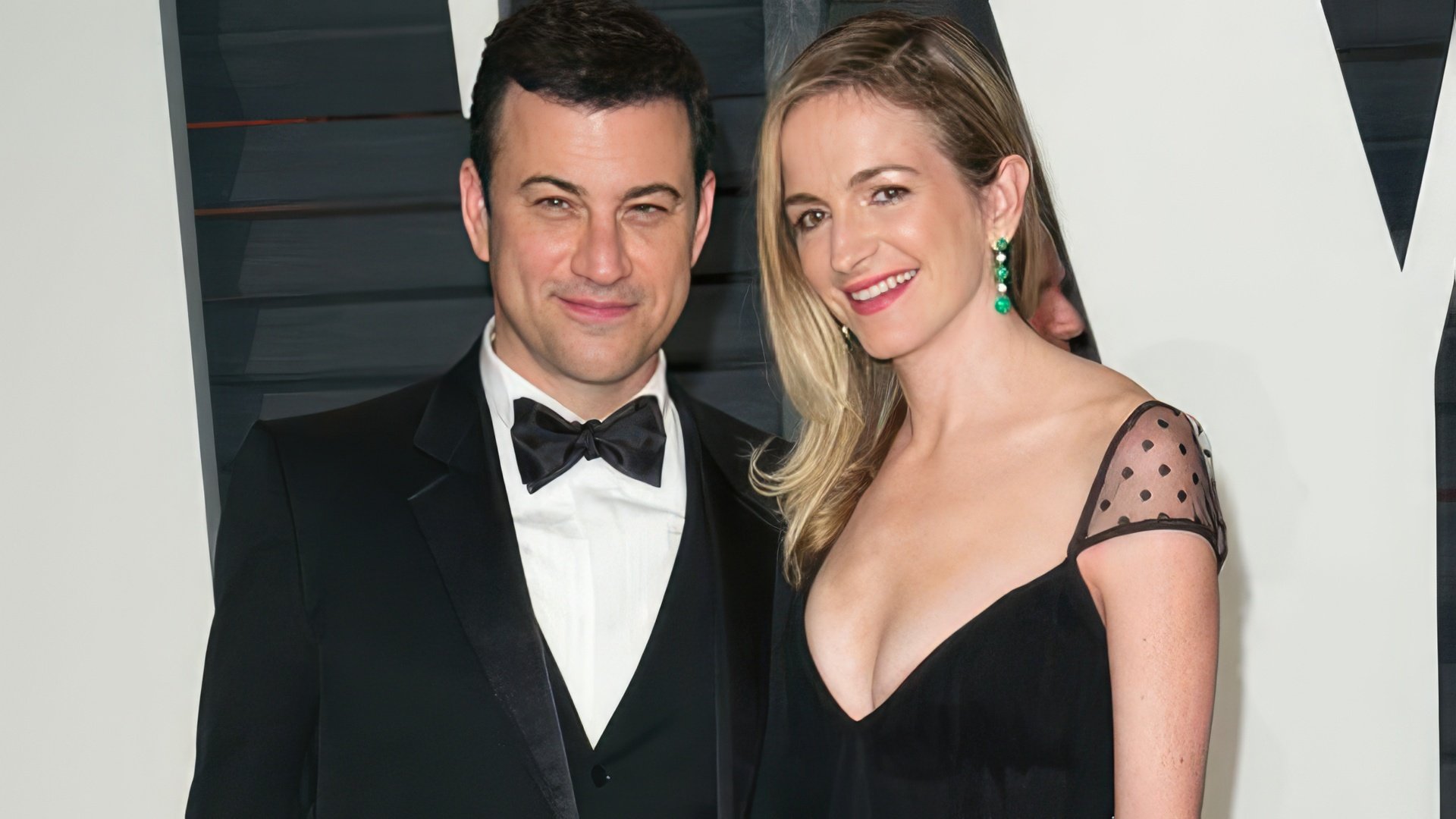 Right after the falling out with Sarah, Jimmy managed to find the love of all his life. Molly McNearney, the co-author of his show scripts, became his second official wife in 2013, after 4 years of being together.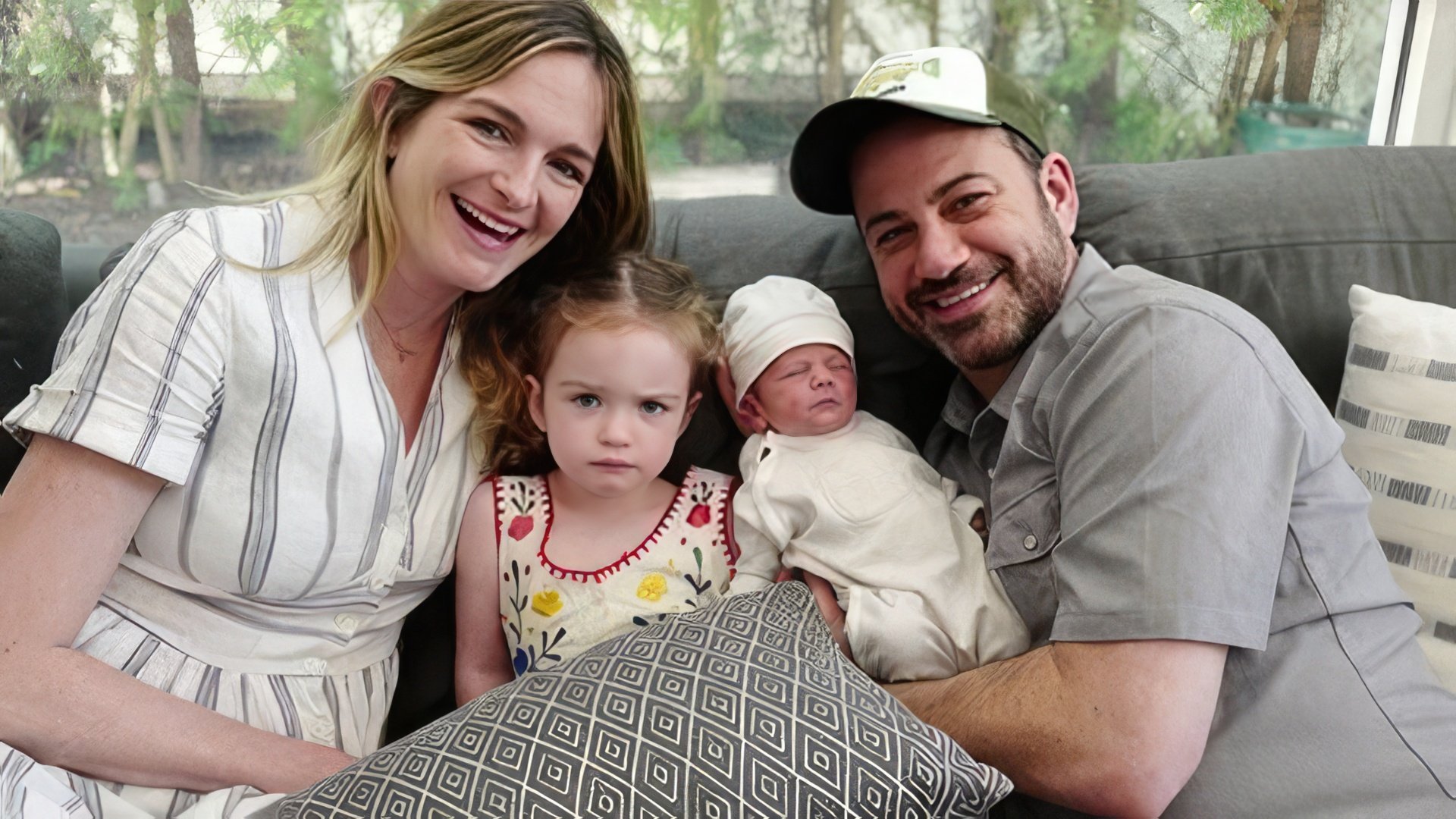 Their first child, daughter Jane, was born in 2014, and second child, this time a son, William Billy John in 2017. Unfortunately, the boy was born with a rare congenital heart defect and had to endure open-heart surgery being only three days old. As a truly loving father he is, Jimmy took time off the work during his child illness, and asked famous American celebrities including actors Channing Tatum and Jennifer Lawrence, musician Dave Grohl and basketball player Shaquille O'Neal to temporary take his place at hosting Jimmy Kimmel Live! show.

The Kimmel's show on ABC almost turned into a family business: his young brother Jonathan became its director, son Kevin works as an assistant, and his cousin Sal Iacono writes show's sketches. Even his aunt Chippy is a regular guest on a screen.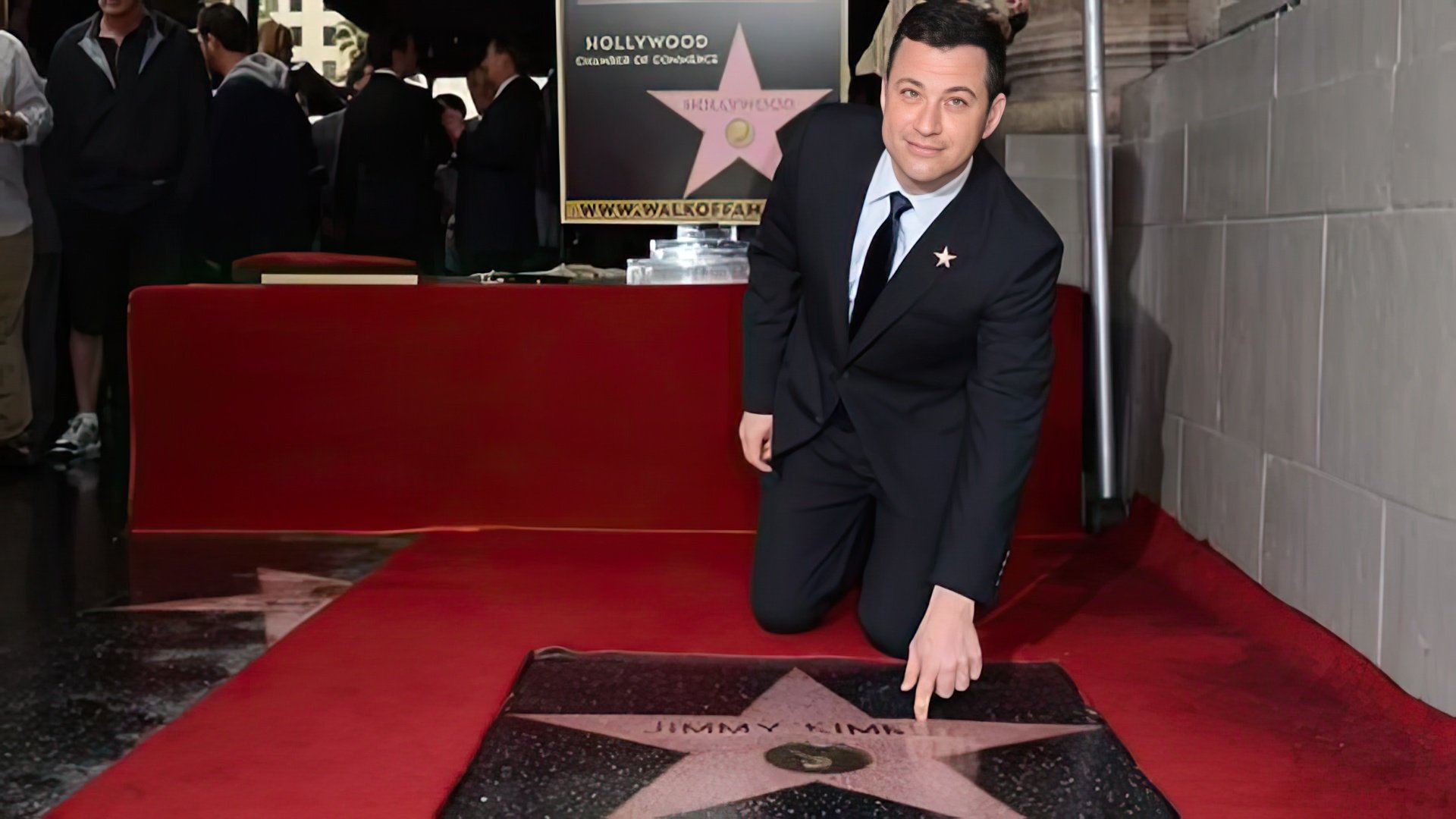 According to Jimmy Kimmel, he is suffering from narcolepsy – a condition that causes a person to lose control over their sleep cycles and fall asleep at any moment in time.
Jimmy Kimmel now
Kimmel currently continues to host the daily show "Jimmy Kimmel Live!" and many celebrities still come to visit him. It is known that during the anti-racist Black Lives Matter campaign in America, Kimmel apologized for the old episodes of TV shows in which he made African American subjects of ridicule.
Press Ctrl+Enter If you find a mistake