Nicole Kidman's Biography
Nicole Mary Kidman is an Australian and Hollywood actress, and Companion of Order of Australia. She is the recipient of numerous awards including an Academy Award, four Golden Globe Awards, BAFTA, Emmy, and Saturn. She received the worldwide recognition for her roles in television miniseries "Bangkok Hilton", and such well-known films as «To Die For», "Eyes Wide Shut", "Moulin Rouge!", "Dogville", "The Hours" and many others. Net worth: $34 million.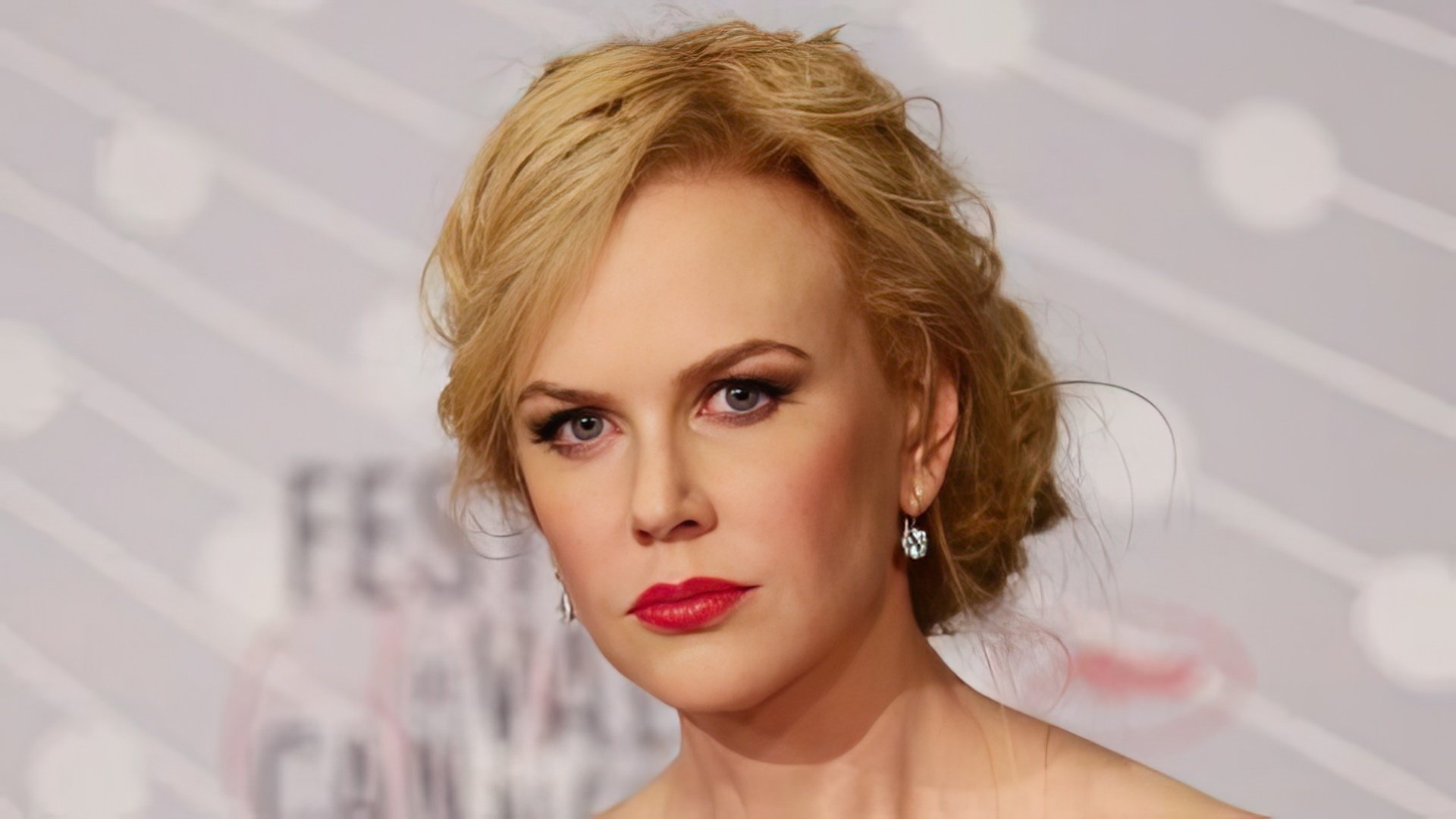 Childhood and Family
Nicole Kidman was born on 20 June, 1967 in the capital of American island state Hawaii – a resort town Honolulu. Her parents Antony Kidman (1938 – 2014) and Janelle Ann Kidman (née Glenny) were Australian and resided there on student visas.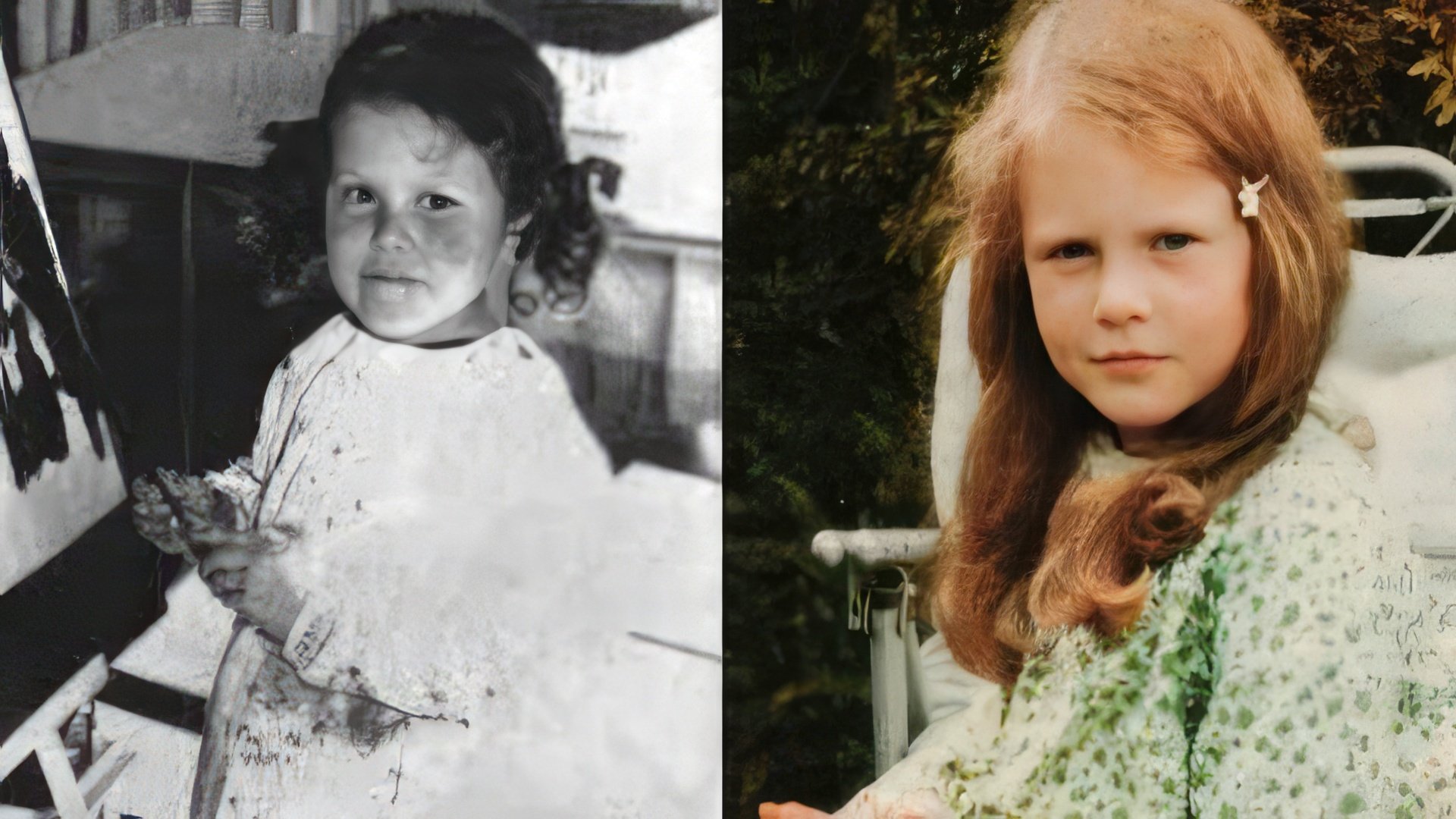 At the time of Nicole's birth, her father was a clinical psychology graduate student at the University of Hawaii at Mānoa. Later the family transferred to Washington, where Antony started working at the National Institute of Mental Health of the United States, while Janelle Ann became a nursing instructor. Both parents had an active political stand and were highly opposed to the war in Vietnam, which led to them often participating in anti-war protests. In 1970 the family moved back to Australia, where they soon had another daughter, Antonia, who became a famous journalist and TV presenter.

At the time of Nicole's birth, her father was a clinical psychology graduate student at the University of Hawaii at Mānoa. Later the family transferred to Washington, where Antony started working at the National Institute of Mental Health of the United States, while Janelle Ann became a nursing instructor. Both parents had an active political stand and were highly opposed to the war in Vietnam, which led to them often participating in anti-war protests. In 1970 the family moved back to Australia, where they soon had another daughter, Antonia, who became a famous journalist and TV presenter.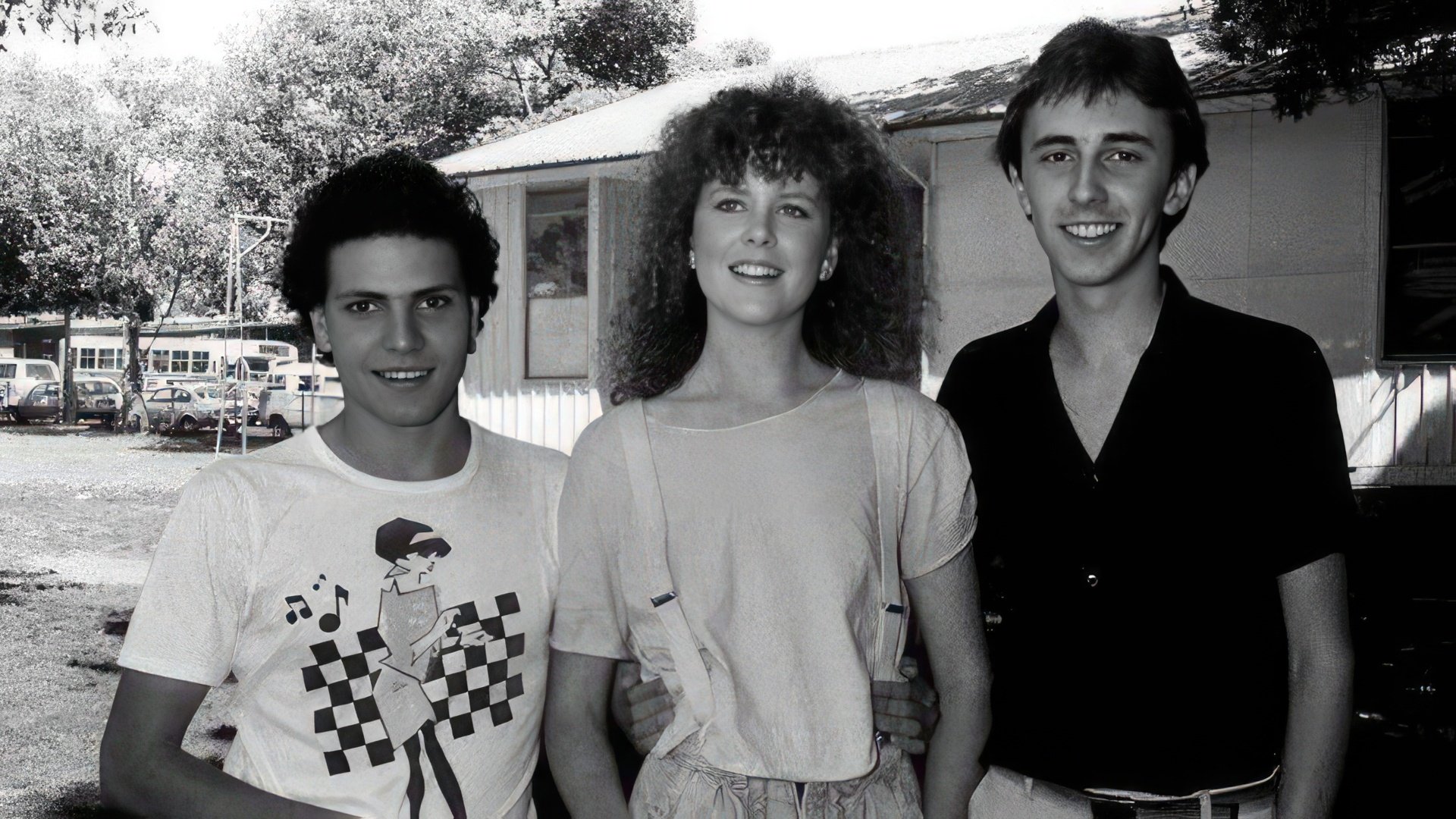 Nicole Kidman attended Lane Cove Public School, located in Sydney suburbs, and later graduated from North Sydney Girls' High School. She was enrolled in ballet classes at the age of three and fell in love with theater and acting in her primary school years.

Despite her striking appearance and various talents, Nicole was a timid and very shy child:
I am very shy – really shy – I even had a stutter as a kid, which I slowly got over, but I still regress into that shyness. So I do not like walking into a crowded restaurant by myself; I do not like going to a party by myself.
When Nicole was at high school she took up acting classes at the Phillip Street Theatre, which she attended together with her classmate and friend Naomi Watts. She also attended the Australian Theatre for Young People. There she received praise for her acting talent and was encouraged to pursue acting full-time.
Beginning of the acting career
In 1982, when Nicole was only 14 years old, she made her film debut in a family movie "Bush Christmas", which is up to this day shown on the holiday season in Australia.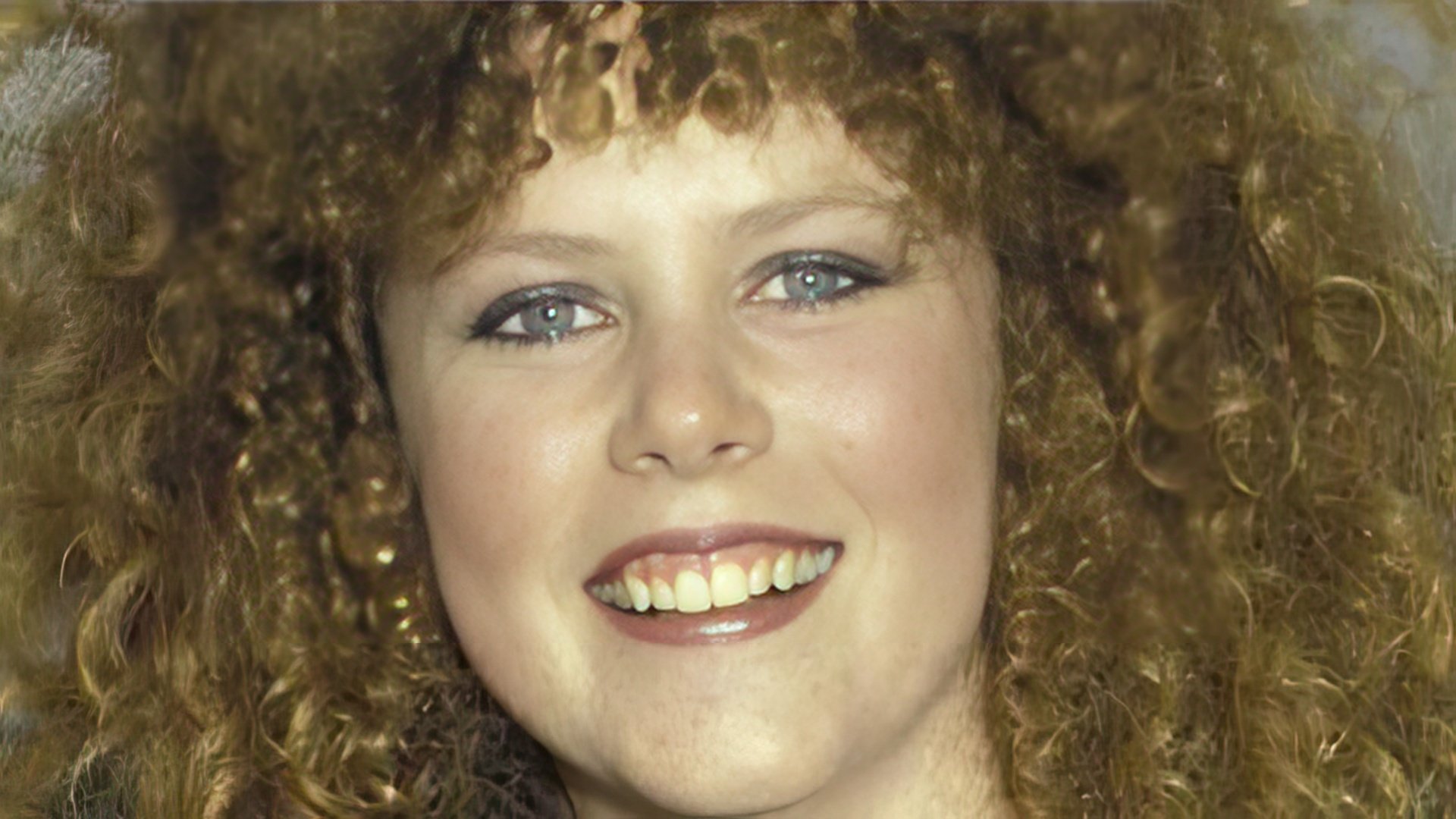 She was then cast in various Australian projects, such as television series "Five Mile Creek" (1983 – 1984), an adventure crime drama "BMX Bandits" (1983), where Nicole had a leading role of a red-haired young girl, who, together with friends, accidentally disrupts a bank robbery and a romantic comedy "Windrider" (1986), where she portrayed Jade, a singer and love interest of enthusiastic windsurfer, heir of multimillion fortune.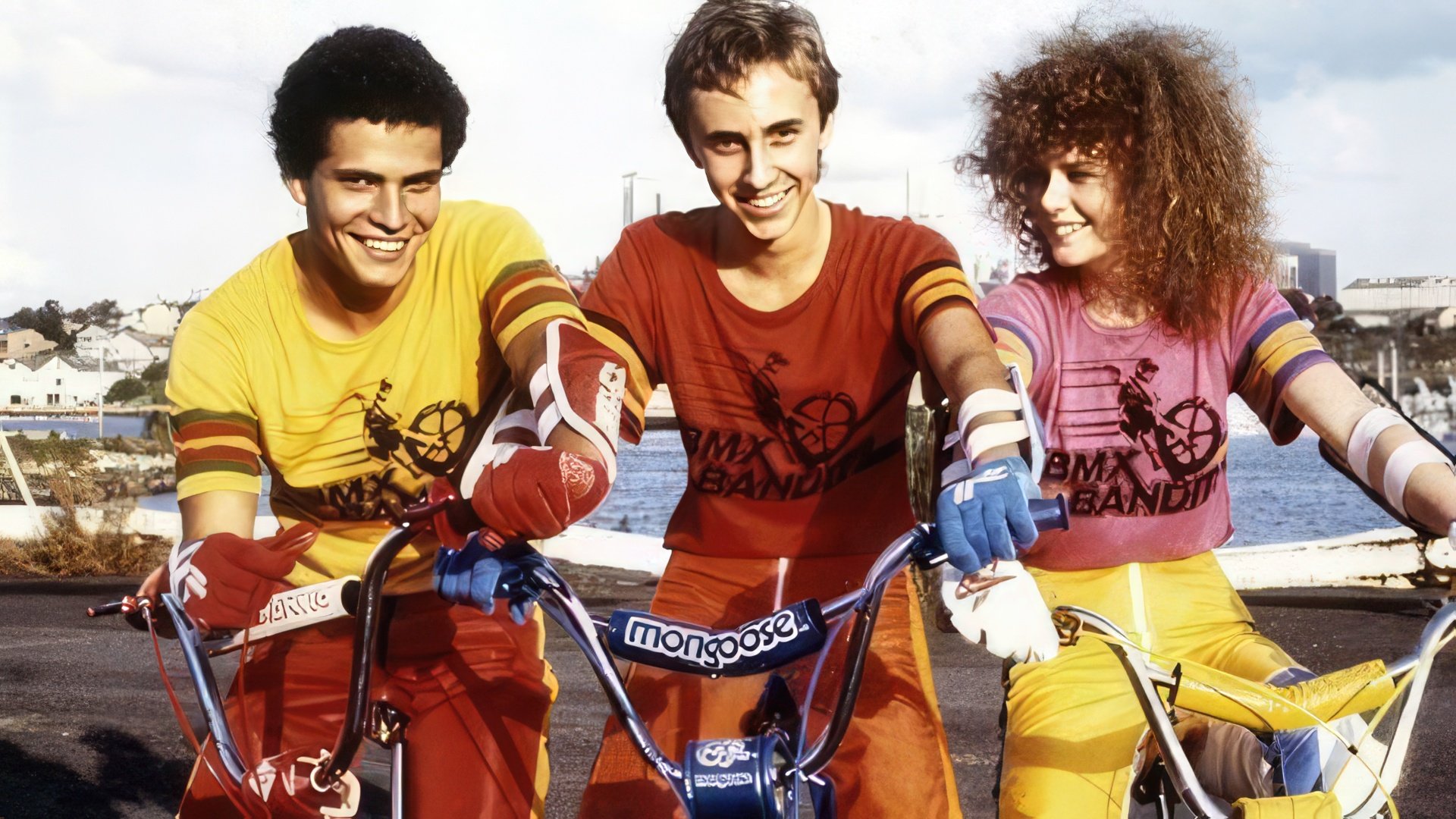 Then she made an appearance in "Watch the Shadows Dance" (1987, also known as "Nightmaster"), a soap opera "A Country Practice", the miniseries "Vietnam" (1986), a film "Emerald City" and many others. As a result, Nicole Kidman became a well-known and famous young actress in Australia by the end of the '80s.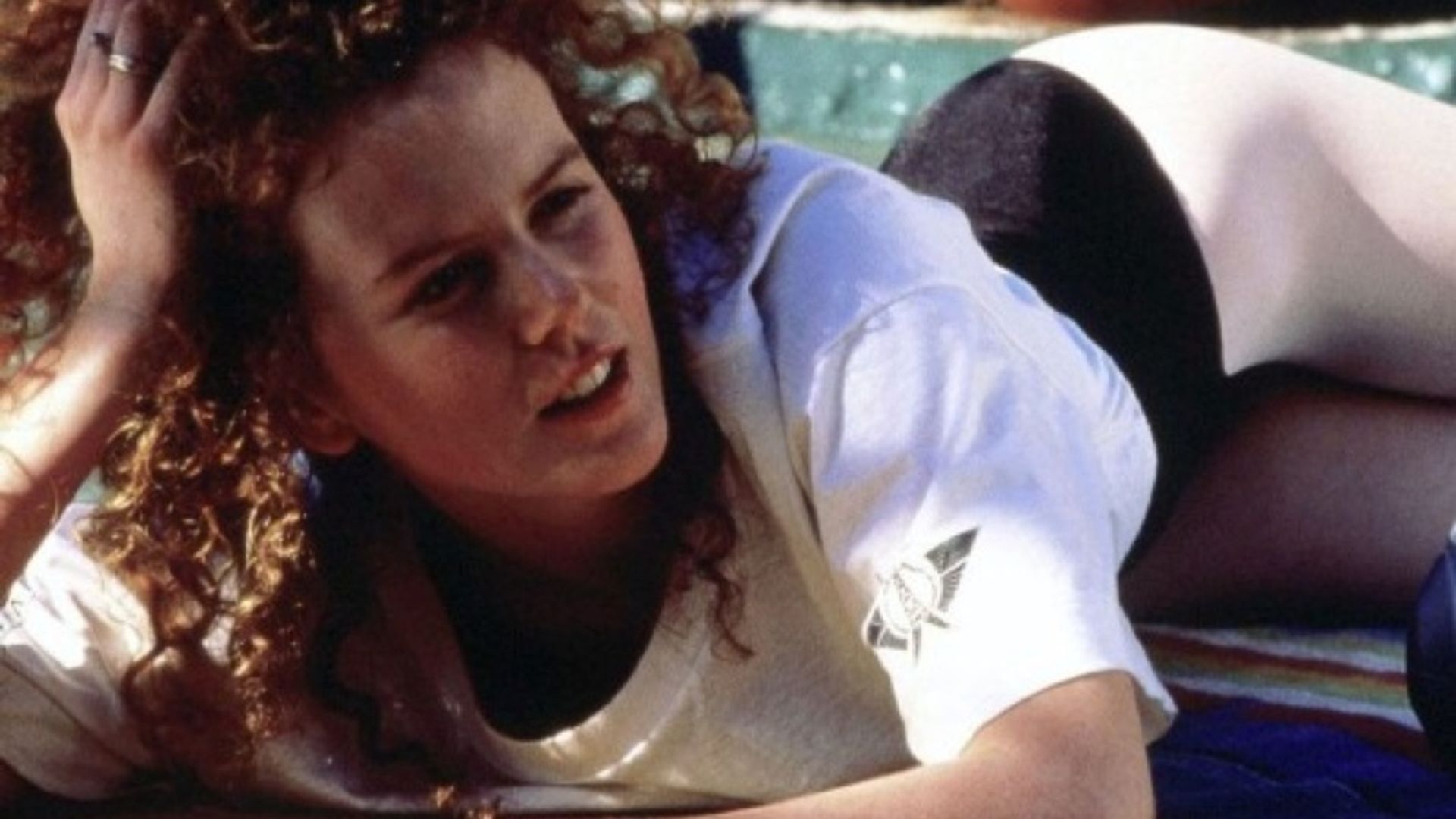 It was after the role in the Australian miniseries "Bangkok Hilton" (1988) that Nicole Kidman gained worldwide recognition, as the broadcasting rights were bought by numerous countries. Nicole portrayed a young girl, who was set up at Thailand's airport customs and, as we know there's a death penalty for drug trafficking even for tourists, so her life was hanging by a thread.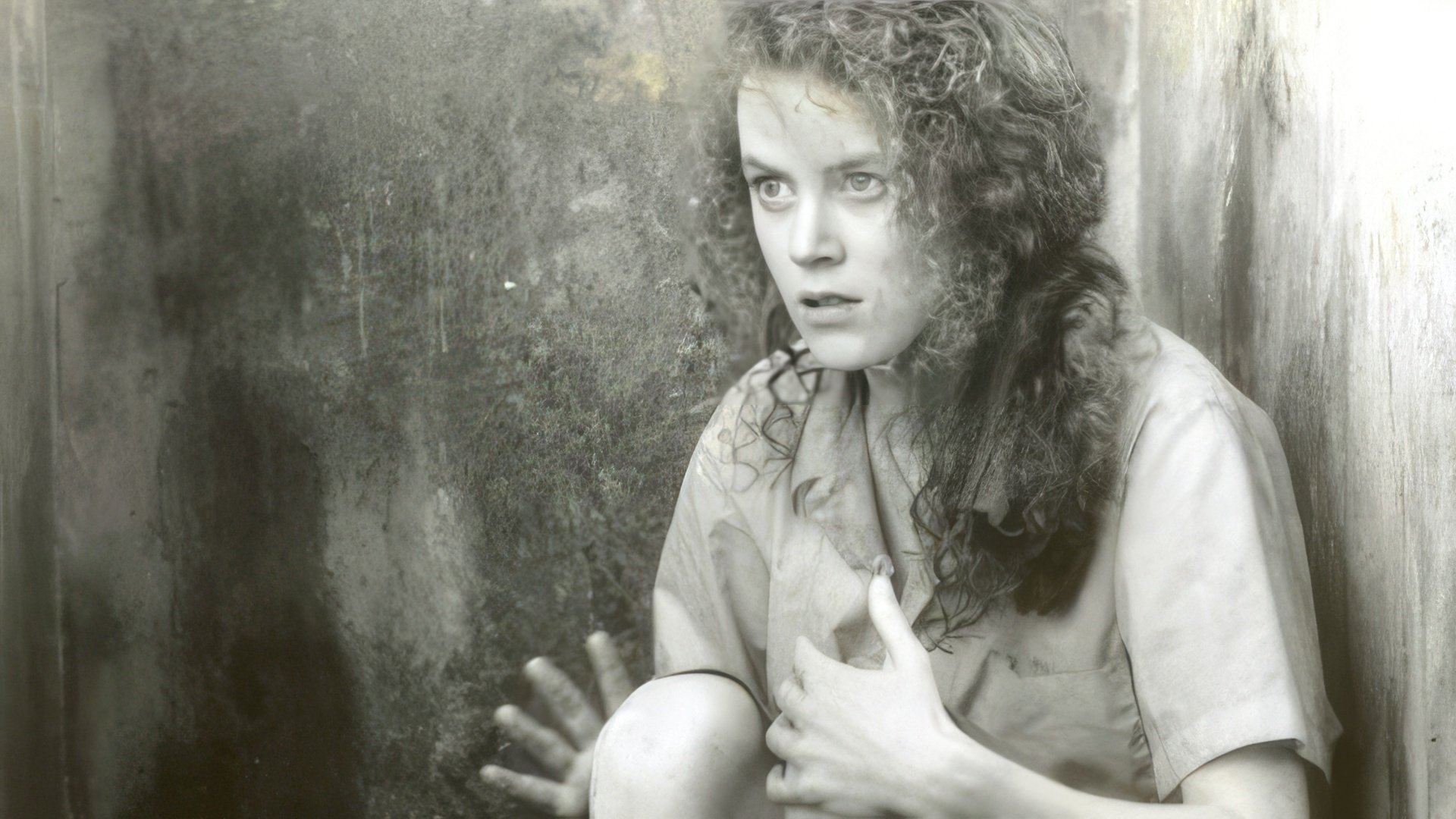 In 1989 the actress was invited to Hollywood; she was given a leading role in the Australian psychological thriller "Dead Calm" – a movie that opened a new chapter in Kidman's career. Right after this film she actively started working with Hollywood directors and her first fully American debut was the sports action drama film "Days of Thunder", where she starred together with her future husband Tom Cruise.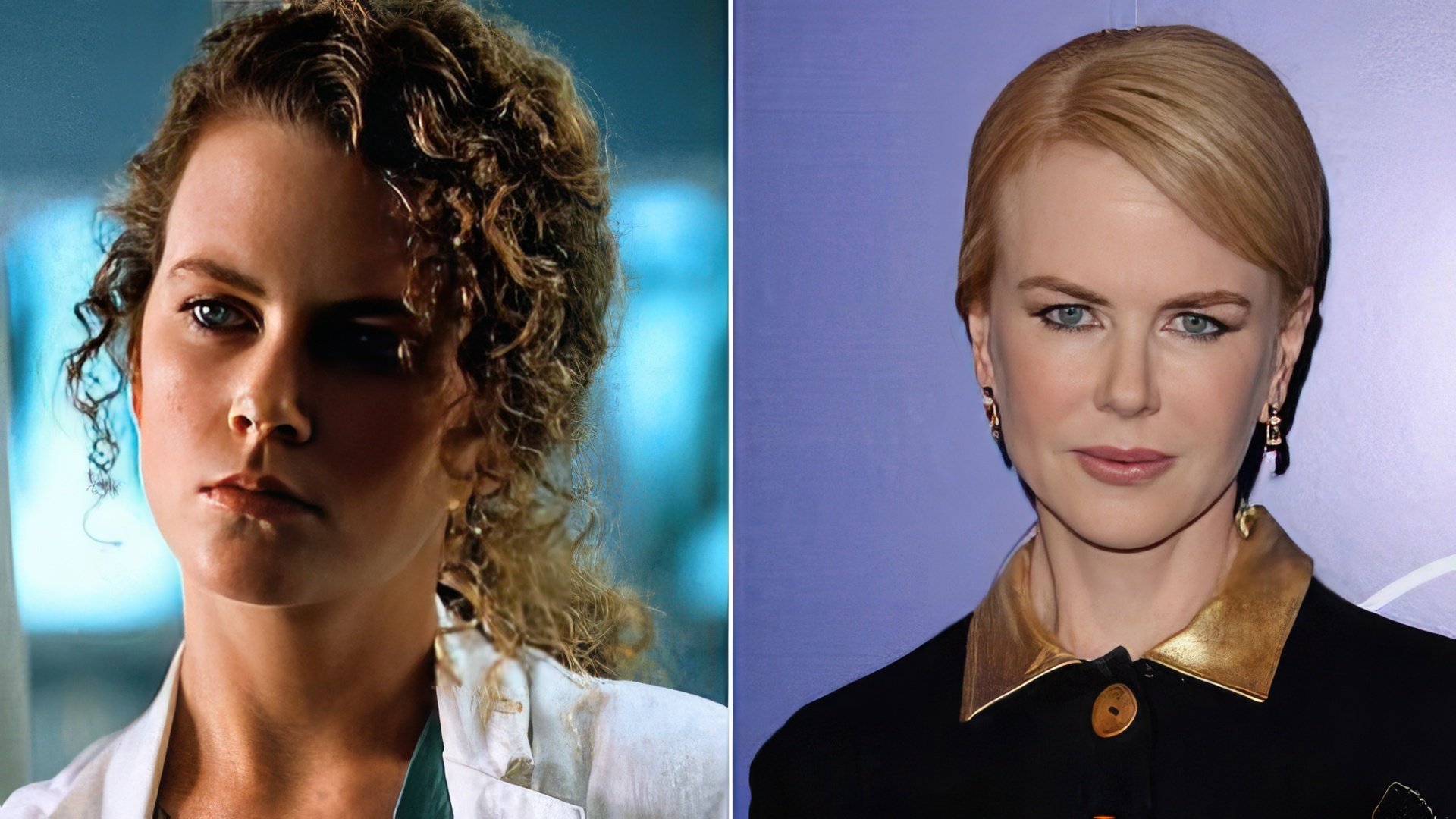 According to Zoomboola.com, in 1991 Kidman co-starred in the Australian independent film "Flirting", which received the Australian Film Institute Award for Best Film. That same year she appeared in American gangster drama "Billy Bathgate" alongside Dustin Hoffman. The film earned Kidman her first Golden Globe Award nomination, for Best Supporting Actress.
Hollywood recognition
In 1992 Kidman worked on the set of the epic romantic adventure drama "Far and Away", partnering with Tom Cruise again. Although the critics' reviews were unfavorable, stating that the plot was "plain and too worn down, as if written for teenagers", it was a great box office success, grossing $137 million. The audience immediately noticed the chemistry between the actors, which could be sensed even through the screen.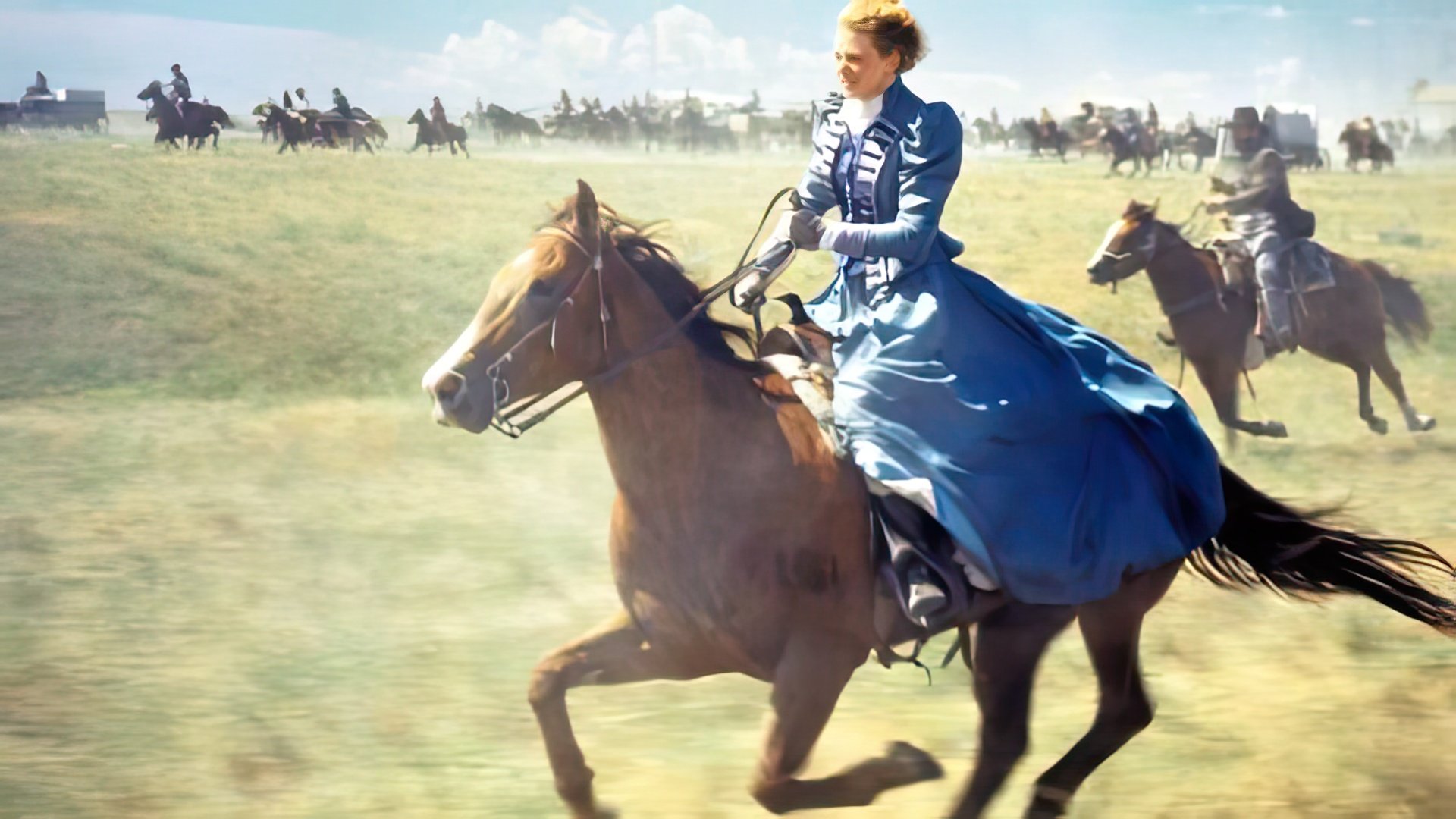 The next year, Kidman starred in the neo-noir thriller "Malice" (1993), alongside Alec Baldwin. The film reinforced Nicole's status as a successful rising Hollywood actress.

Her next movie "My Life" (1993, opposite Michael Keaton), wasn't as successful, yet the next one was a real breakthrough. Nicole was cast in a smashing hit – superhero film "Batman Forever" (1995), where she got to work with Val Kilmer, Jim Carrey, Tommy Lee Jones, and others.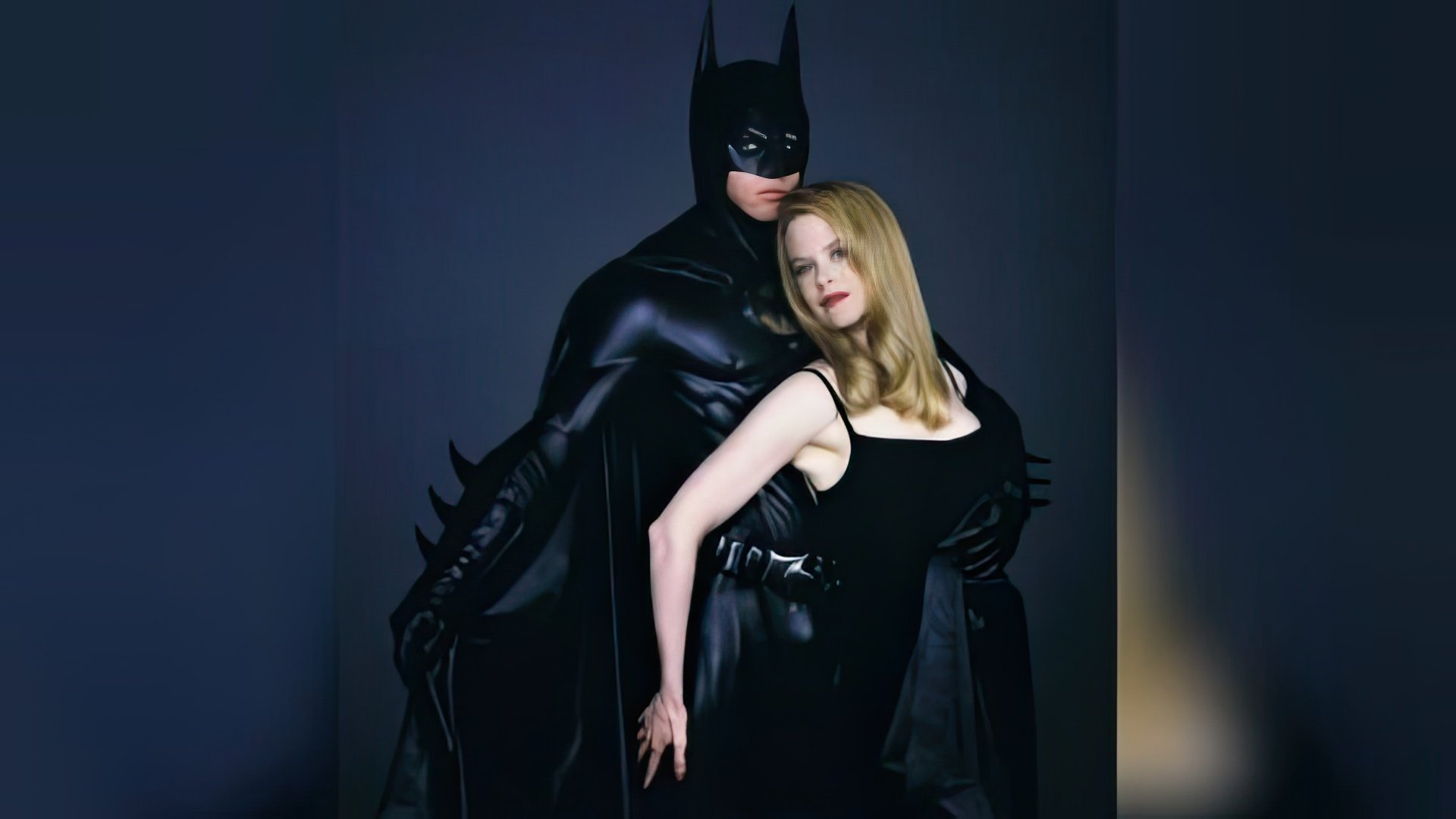 The film made $336 million in the box office and the critics believed it to be "lighter, brighter, funnier, faster-paced, and a whole lot more colorful than before", although some alluded to it as "great bubblegum for the eyes".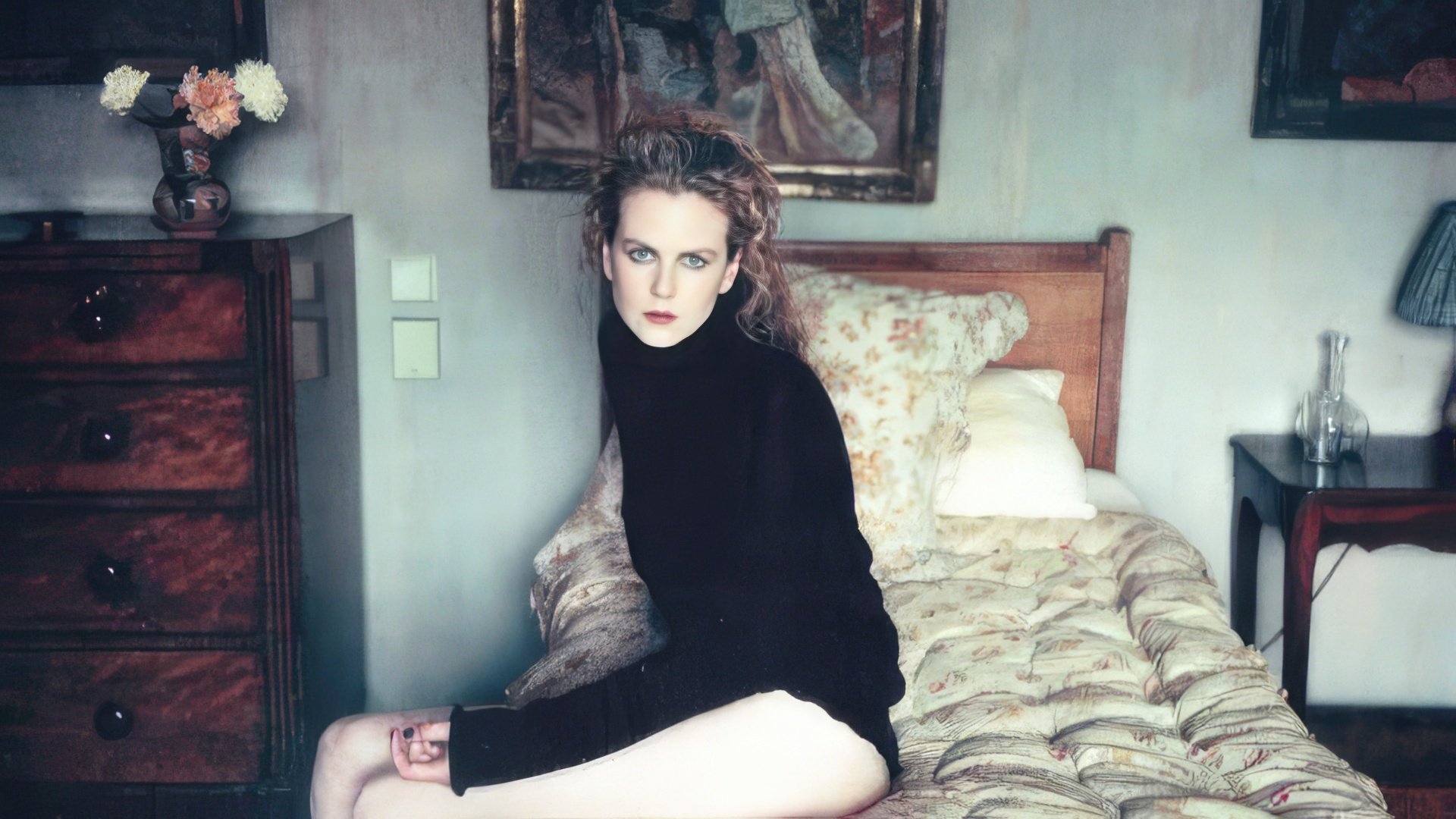 The same year Gus Van Sant's critically acclaimed dark comedy "To Die For" starring Nicole Kidman, came out. The actress received the Golden Globe Award for this role. And although the box office barely surpassed the budget, critical reception was phenomenal:
Ms. Kidman`s teasingly beautiful Suzanne is the most alluring of media-mad monsters Kidman brings to the role layers of meaning, intention, and impulse.
She then proceeded to star in "The Portrait of a Lady" (1996, opposite John Malkovich), an action-thriller "The Peacemaker" (1998, with George Clooney), a romantic comedy "Practical Magic" (1998, where her co-star was Sandra Bullock) and Stanley Kubrick's erotic drama "Eyes Wide Shut" (1999, with her then-husband, Tom Cruise).

Kidman's next breakthrough happened in 2001 when she was cast in a musical drama film "Moulin Rouge!", where she played the cabaret actress and courtesan. She was nominated for the Academy Award for Best Actress and received the Golden Globe Award as well as the Satellite Award for her performance. All the actors had to do their singing parts and dance routines themselves and the intense rehearsals in preparation for the filming took several months. "It was an extraordinary role, unlike all the others, – Nicole recalled, – she dances and sings, and everything is full of comedy, and drama, and everything… This was unforgettable, absolutely wonderful!"

Kidman portrayed a completely different character in her next big film – a supernatural gothic horror "The Others" (2001), which grossed $210 million worldwide. The actress received the Saturn Award and another Golden Globe Award nomination.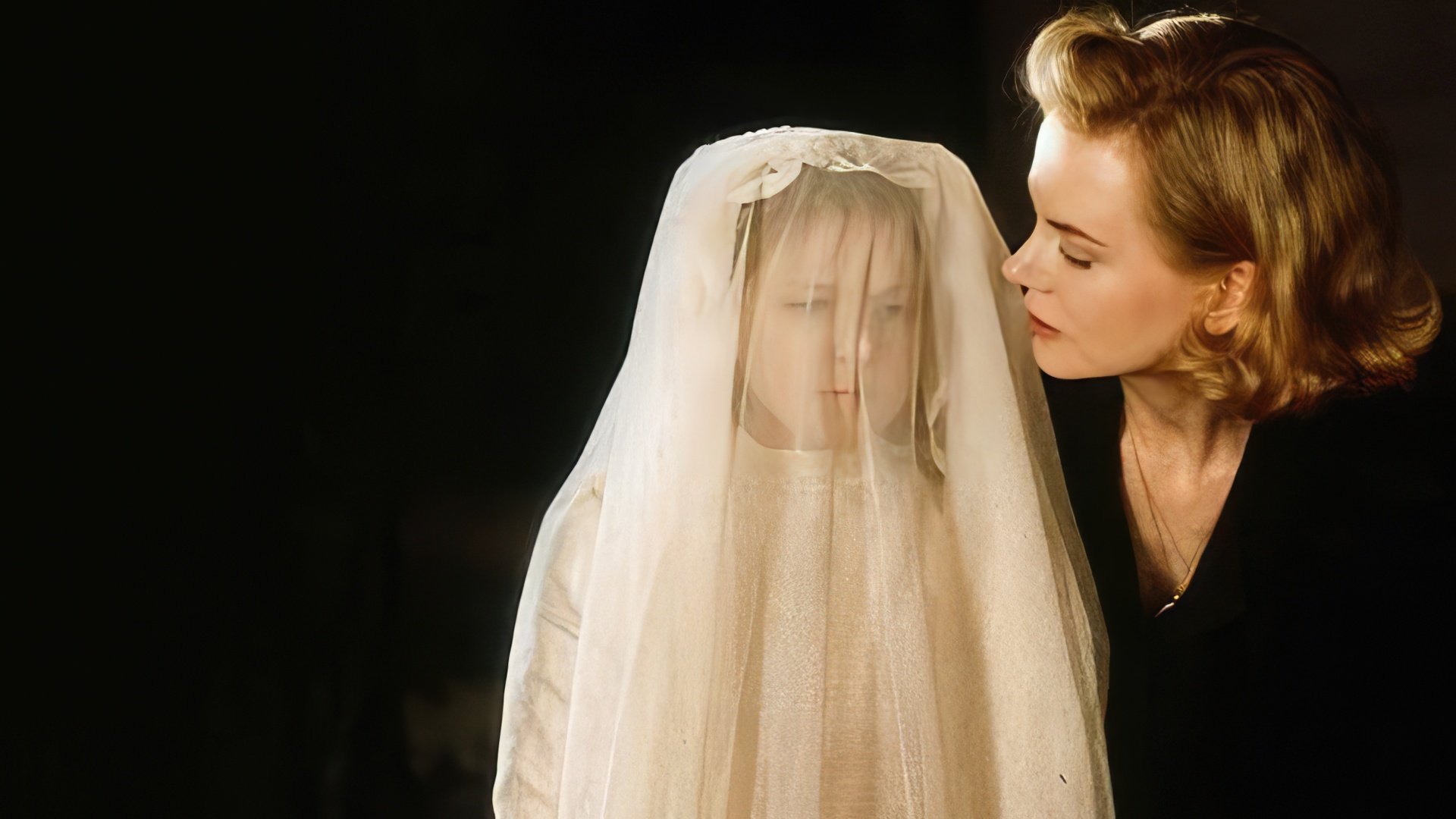 Next year had been even more successful – Kidman was cast for one of her most iconic roles in a drama film "The Hours" (2002), where she portrayed a writer Virginia Wolf. The movie stars brilliant Meryl Streep and Julianne Moore. "The Hours" was nominated for nine Academy Awards, but, unfortunately, received only one – for Best Actress, which was awarded to Nicole Kidman.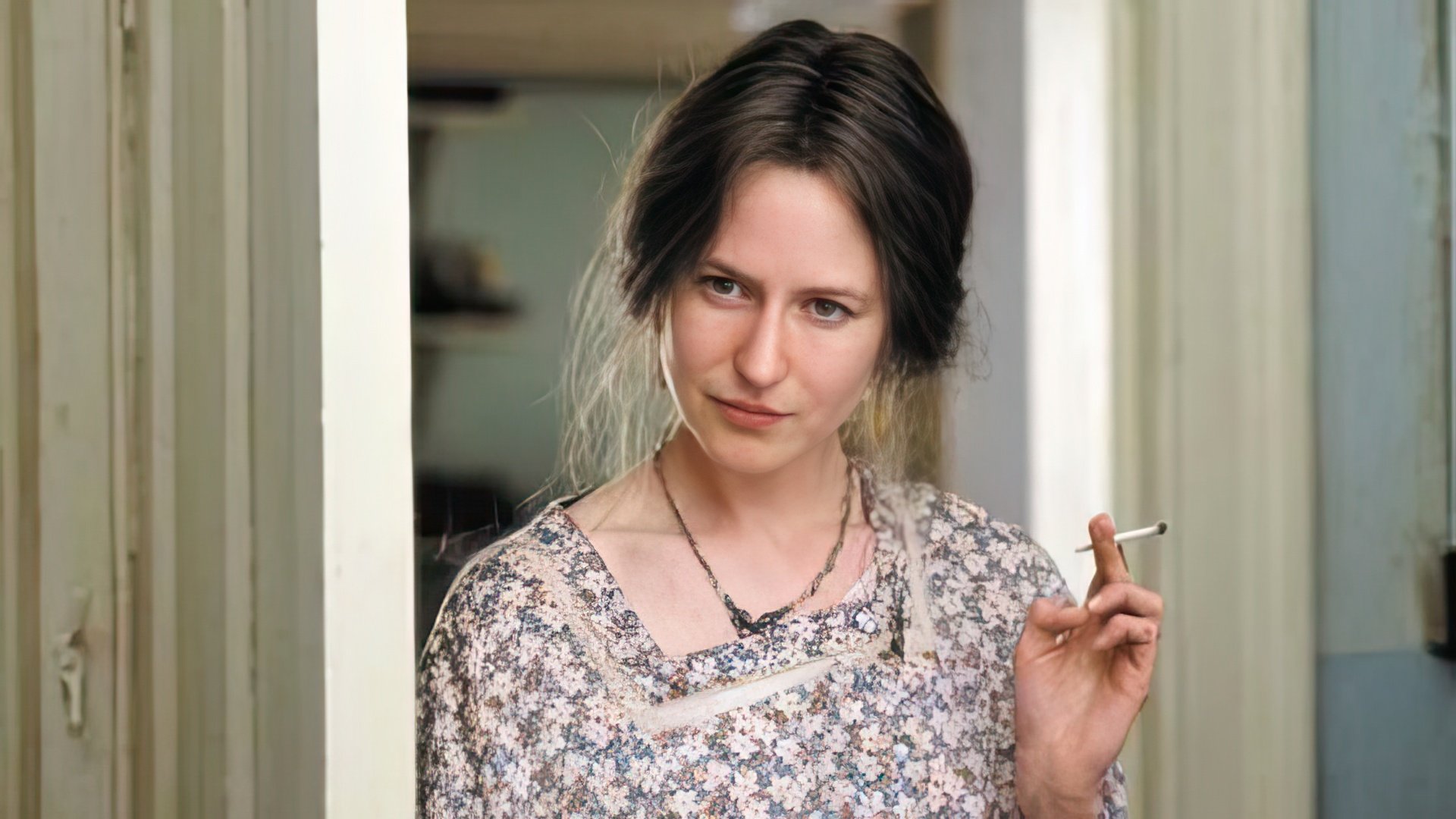 When she received this highest cinematography award the actress shared how much it all meant for her: "In my heart, I'm independent, a bit of a rebel, a non-conformist. So winning the Oscar in some ways validated my choice of career particularly to say my parents and some people around me because suddenly that's such a prestigious award and it means that you can say to your mom and your dad: "You see? I made the right choice!" I didn't get my degree and I come from academic parents so in some ways the Oscar is like a degree. Maybe it's your PhD!"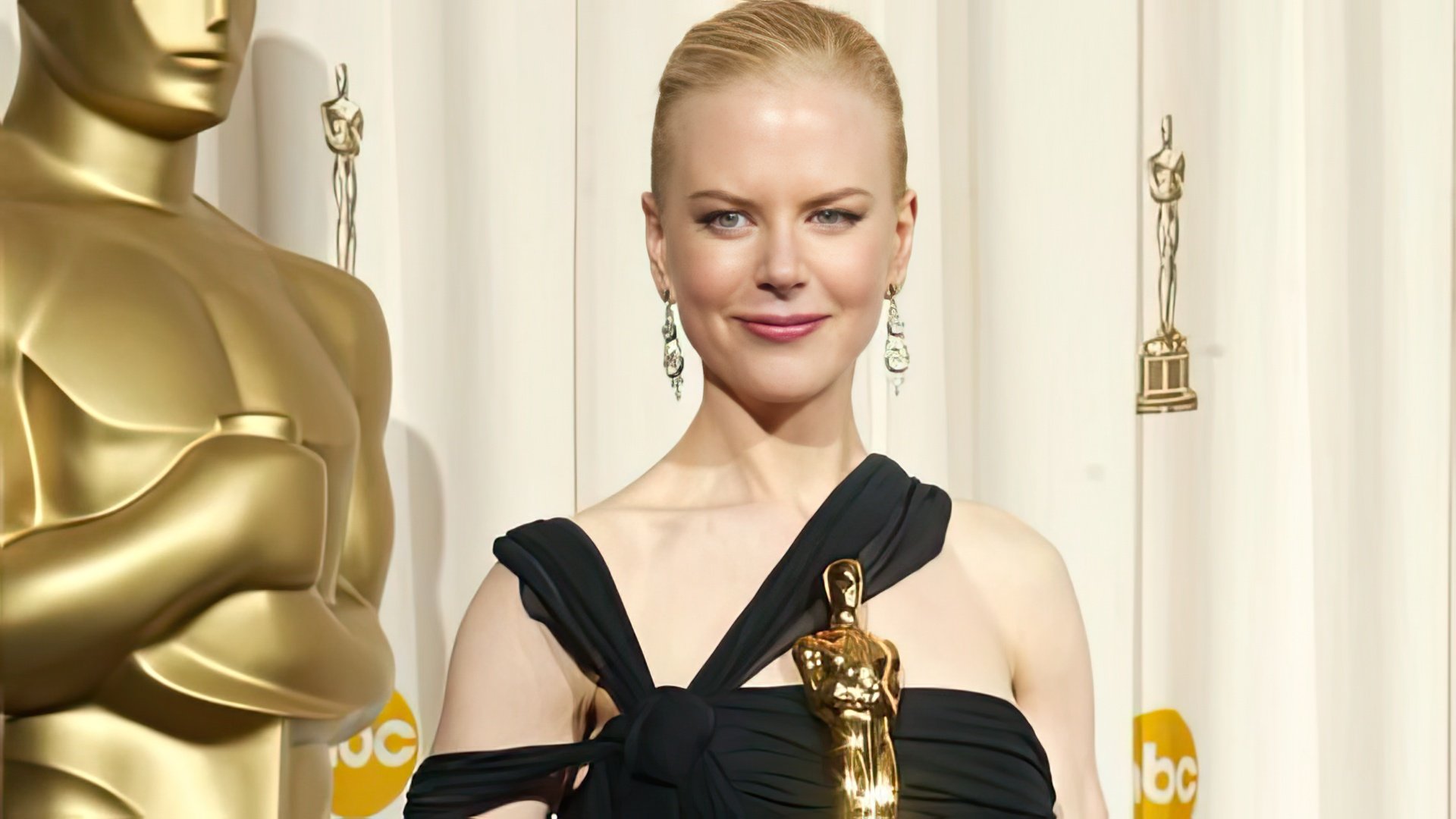 Kidman's series of memorable roles continued with her performance in the avant-garde crime drama "Dogville" (2003), directed by Lars von Trier. The film received polarizing reviews from critics and viewers alike, dubbing it to be "anti-human" and "a challenging piece of experimental filmmaking". The plot centers around Kidman's character, who tries to escape her past, hiding out in a small town, while being protected by its inhabitants in exchange for small favors and chores. "Dogville" is distinct for the almost complete absence of decorations, for example, the houses of the townspeople were simply drawn with chalk on the ground.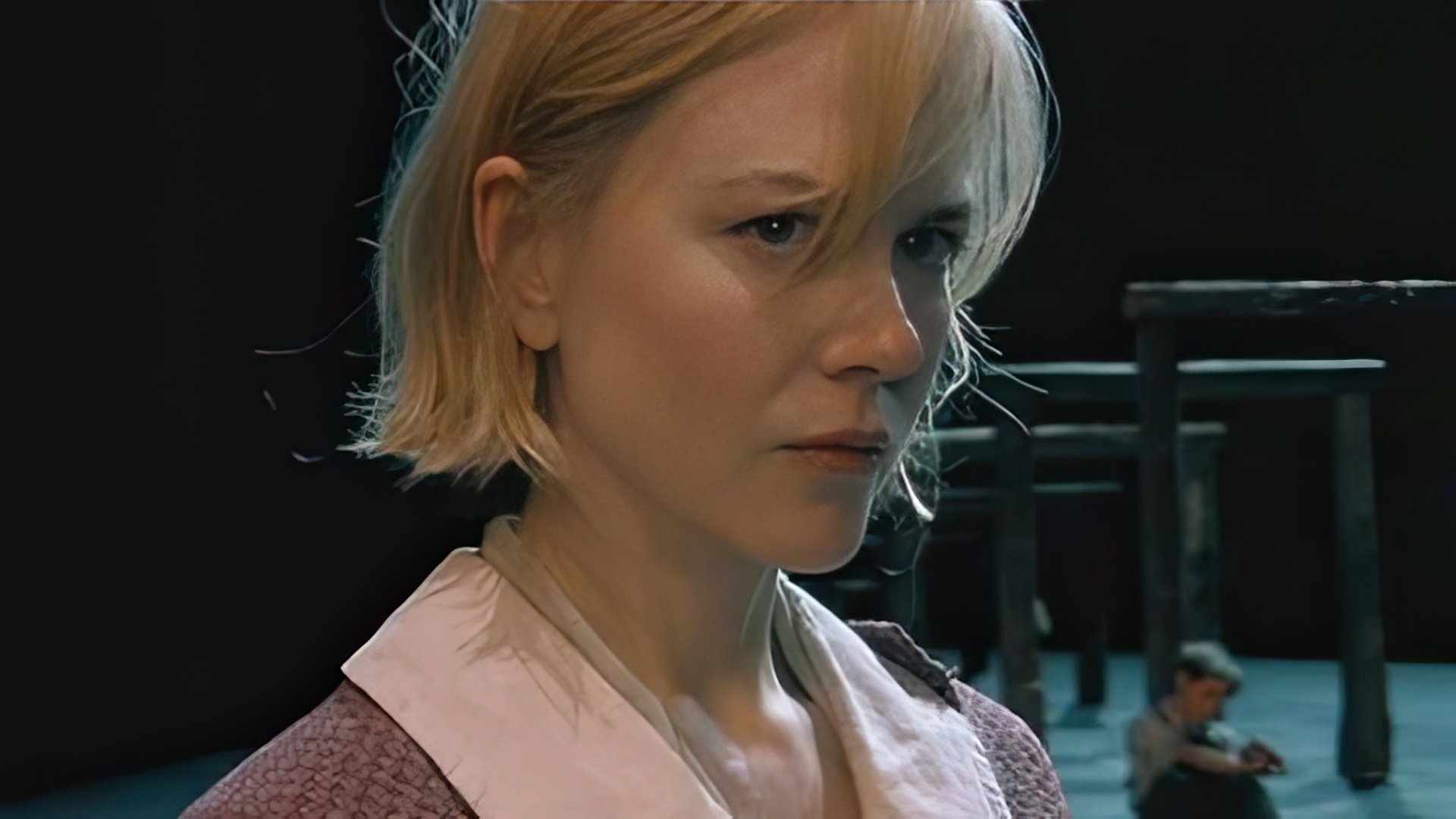 After this dark and disturbing picture, Kidman went on to play in two high-budget comedies – a black comedy-science-fiction film "The Stepford Wives" (2004, opposite Matthew Broderick) and a romantic comedy fantasy film "Bewitched" (2005, based on the TV sitcom of the same name). Despite terrible critic's reviews and a Razzie Award for "Worst Screen Couple", the viewers quite enjoyed Nicole in her comedic role.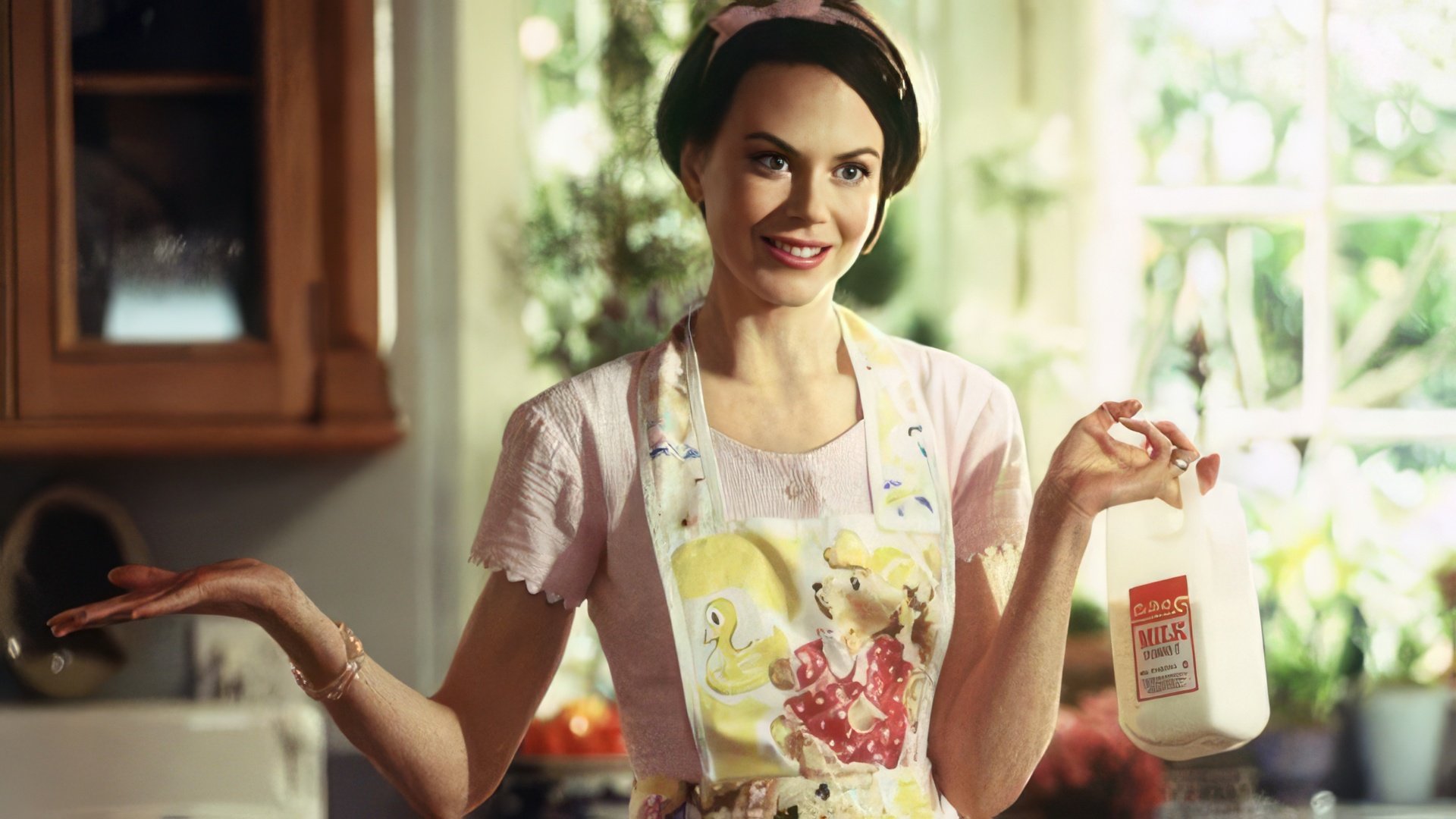 A bit earlier, at the end of 2004, Jonathan Glazer's psychological drama "Birth" premiered. The film never received a wide release due to a highly controversial, although innocent scene where Kidman's character bathes together with a 10-year-old boy. However, the critics gave Kidman's performance rave reviews, insisting it to be one of the best in her career. The film was a box office success in Europe and yielded another Golden Globe nomination for the actress. Around the same time, Sydney Pollack's political thriller "The Interpreter" (2005) came out, where Kidman starred opposite Sean Penn. However, the picture fell short of expectations and the critics even believed it to be a career-ending humiliation for the actress.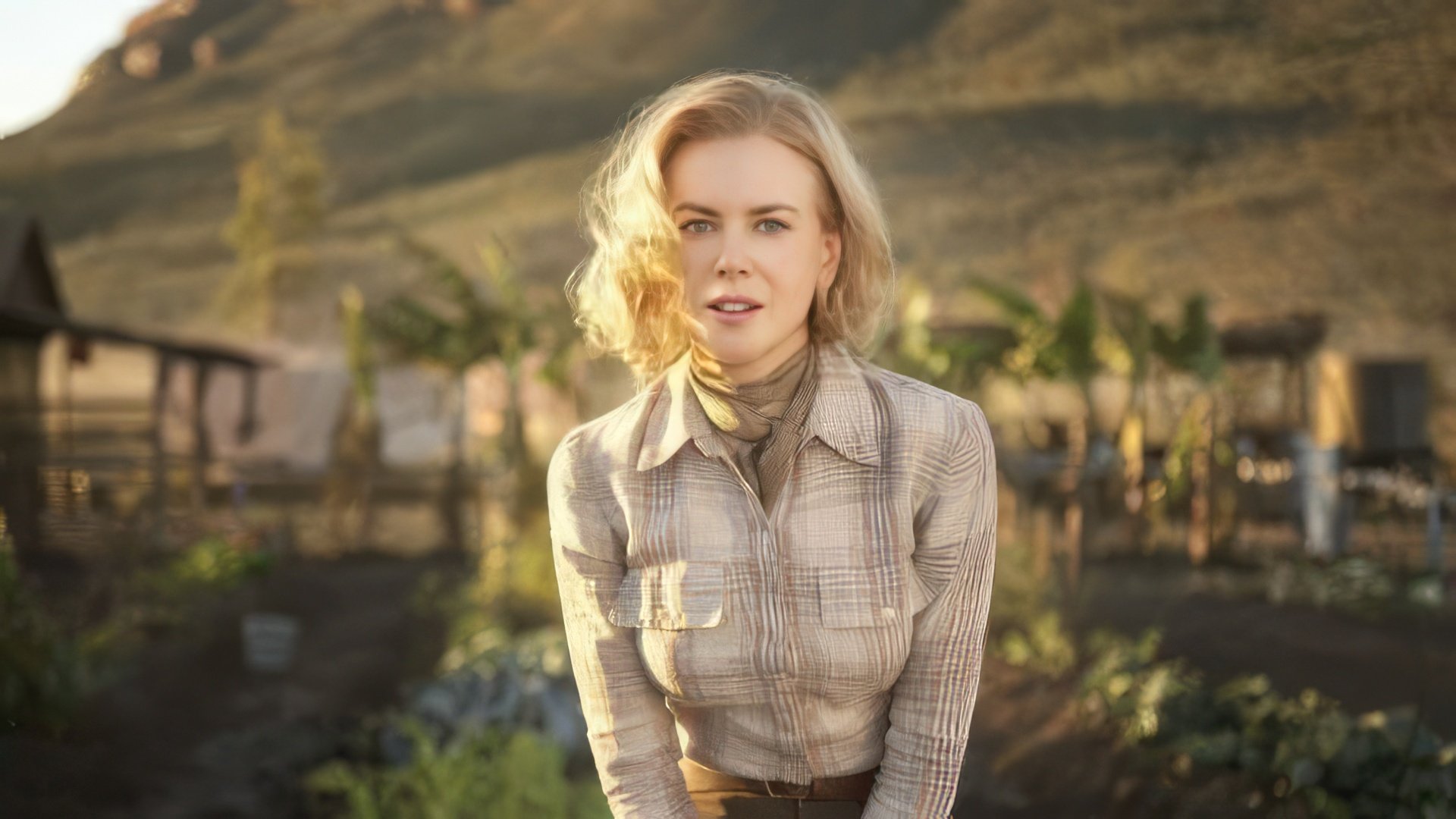 However, Nicole came through with various interesting projects. She was a part of the biopic "Fur" (2006), where she portrayed a photographer Diane Arbus, then the science-fiction movie "The Invasion" (2007, where she starred opposite Daniel Craig), a part of the fantasy-adventure "The Golden Compass" (2007), a romantic historical adventure drama "Australia" (2008, where she partnered up with Hugh Jackman), a psychological drama "Rabbit Hole" (2008), musical "Nine" (2009, alongside Daniel Day-Lewis), action thriller "Trespass" (2011, playing a married couple with Nicolas Cage), and in a romantic comedy "Just Go With It" (2011, alongside Jennifer Aniston and Adam Sandler).
The new spin of Kidman's career
Kidman reached a new heyday in her career when a biopic entitled "Hemingway & Gellhorn" about the relationship of an acknowledged American writer (portrayed by Clive Owen) and his wife, came out in 2012. The drama brought in another nomination for the Golden Globe Award, as well as an Emmy Award nomination.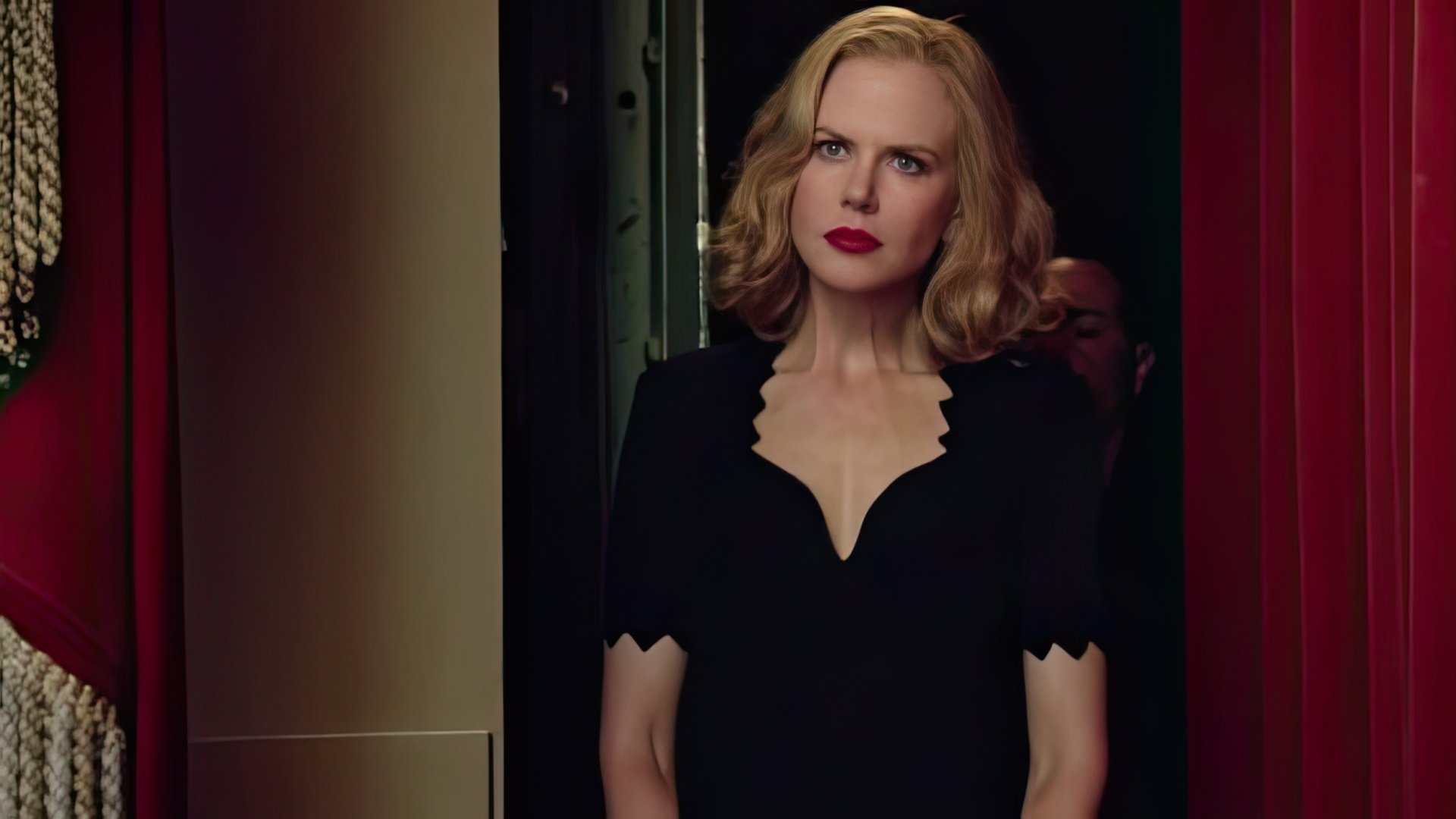 That same year a thriller drama film "The Paperboy" was released. Many believe that Kidman's leading role was "the most extraordinary transformation" in her career:
Renouncing the goddess image she has so frequently assumed, her Charlotte is a ripe, feral creature, working all her sexual wiles just for exercise.
In that period of time, Nicole Kidman appeared in numerous films, among which are a psychological drama "Stoker" (2013, starring Mia Wasikowska and Matthew Goode, Kidman received a Saturn Award nomination for her performance), a biographical drama "Grace of Monaco" (2014, where she portrayed Grace Kelly), a historical drama "The Railway Man" (2014, opposite Colin Firth), a thriller "Before I Go to Sleep" (2014, where she had a chance to work with Colin Firth again), an animated family film "Paddington" (2015) and its sequel "Paddington 2", and many others.
In 2016 Kidman's performance in a biographical drama "Lion" earned rave reviews, and the movie itself was a great critical and viewers' success, grossing $140 million worldwide. Nicole received numerous award nominations, including the Academy Award and the Golden Globe nominations for Best Supporting Actress.

In 2017 Nicole was one of the leading actresses and a producer of television miniseries "Big Little Lies", starring Reese Witherspoon, Alexander Skarsgård, and many others. The first season received critical acclaim and was hugely popular with the audience.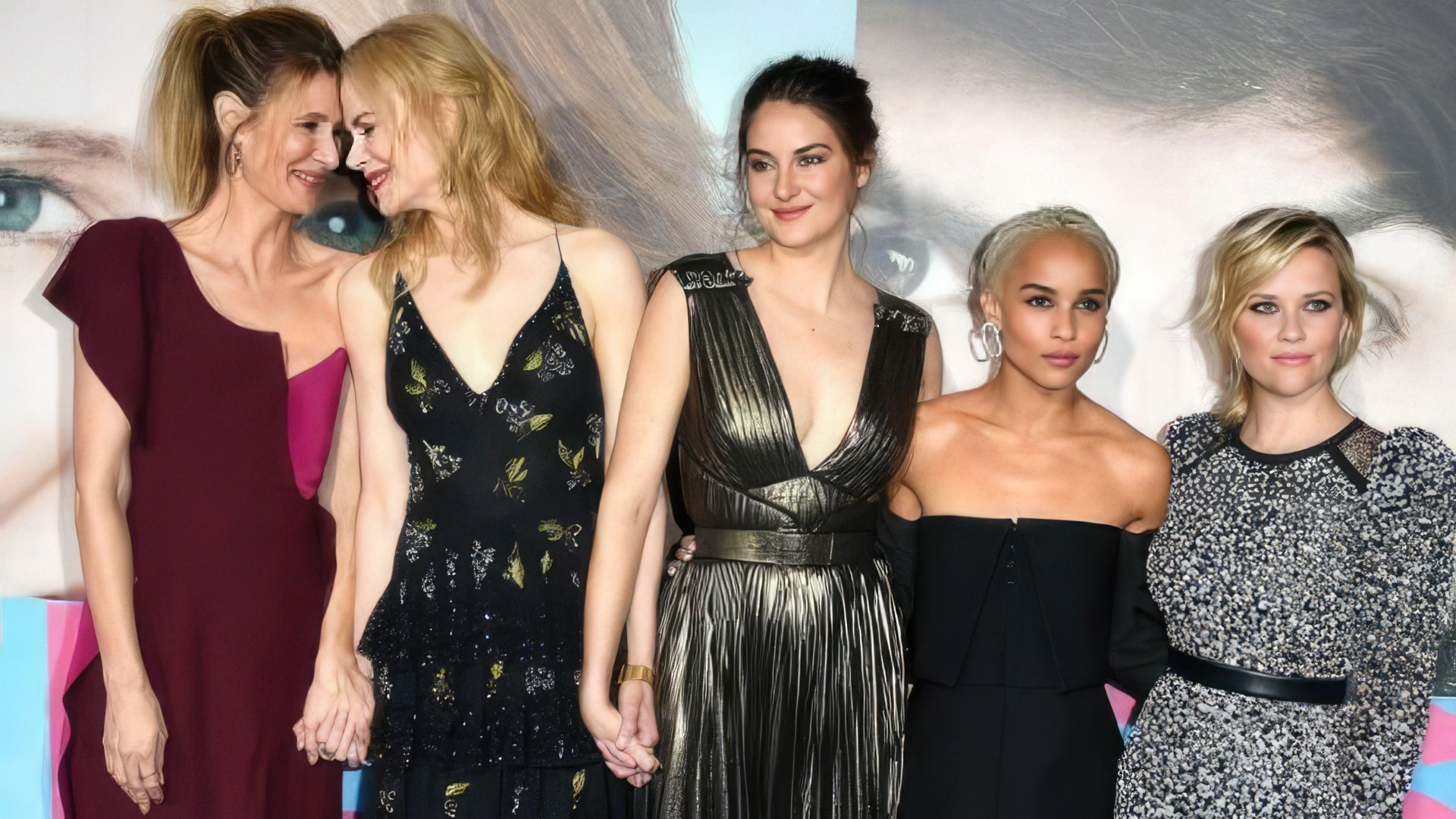 She simultaneously worked on Sofia Coppola's drama thriller "The Beguiled" (2017) with Colin Farrell, Elle Fanning, and Kirsten Dunst, and on the set of the science-fiction romantic comedy "How to Talk to Girls at Parties", and on the psychological thriller "The Killing of a Sacred Deer", directed by Yorgos Lanthimos, where she reunited with Colin Farrell.

In 2018, the fantastic action movie Aquaman also appeared, in which Jason Momoa, Amber Heard and Dolph Lundgren starred with Nicole. In parallel, she participated in the filming of the drama "The Vanished Boy" with the participation of Russell Crowe and the crime thriller "Destroyer", in which she played the main roles. In the spring of 2019, the premiere of the second season of the series "Big Little Lies" took place, in which Nicole plays one of the main roles.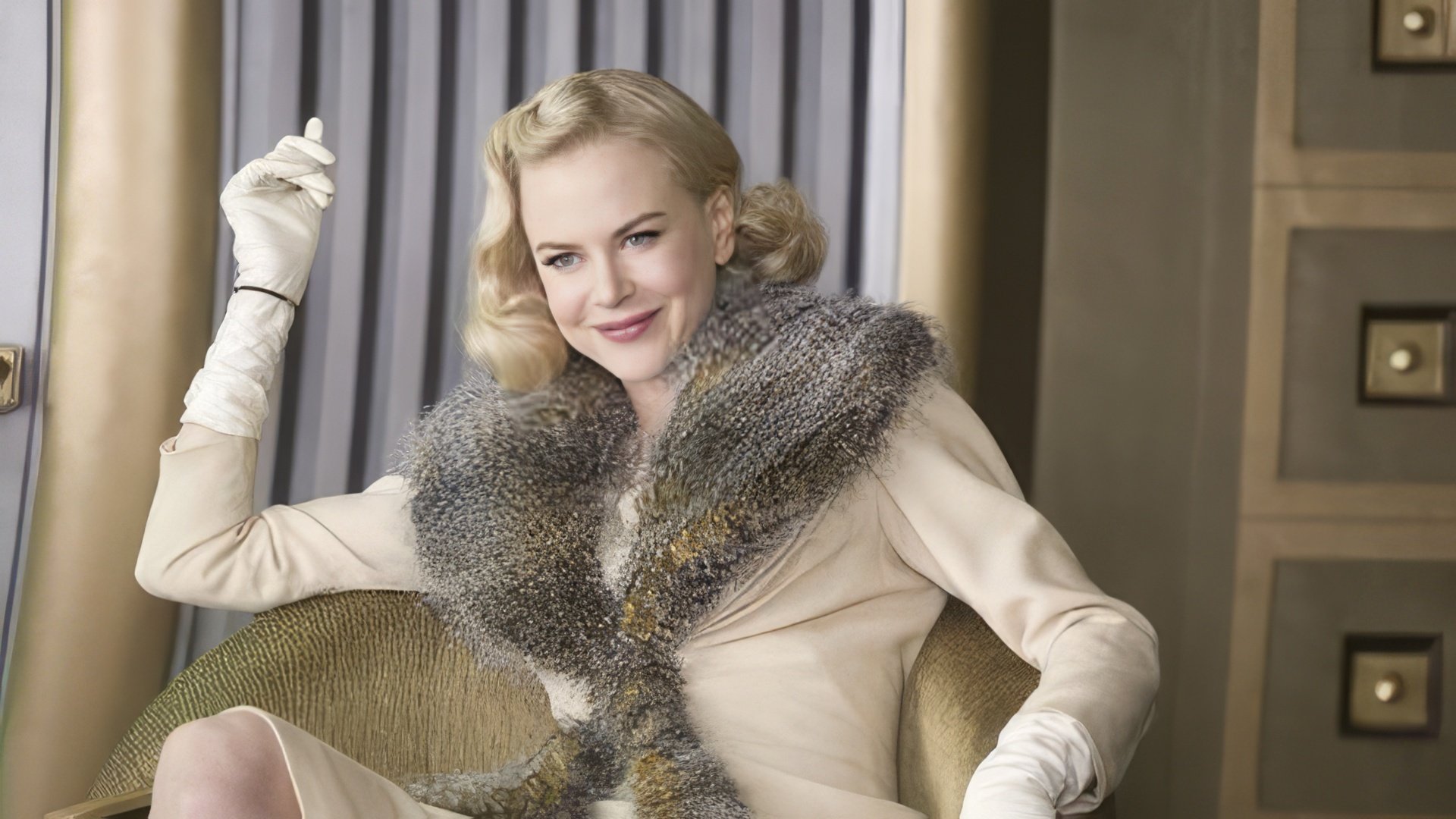 She also played a supporting role (Mrs. Barbour, the mother of the protagonist's friend) in the adaptation of a renowned novel by Donna Tartt "The Goldfinch", which premiered in October 2019. Ansel Elgort was cast in the leading role.


Philanthropy and Honors
It's a well-known fact that Nicole never received higher education, but few know that it was not due to her rapidly growing career, but tragic family circumstances. In 1984, when Nicole was only 17, her mother had been diagnosed with breast cancer. The young actress decided to halt her work and studies temporarily and took up massage, so she could help her mother with physical therapy.

The daughter's help and support as well as progressive therapy aided in Janelle's recovery and rehabilitation, and Kidman subsequently participated in various campaigns and community projects aimed at breast cancer awareness. The actress also raised money for disadvantaged children all over the world and for the foundations, that fight against domestic violence.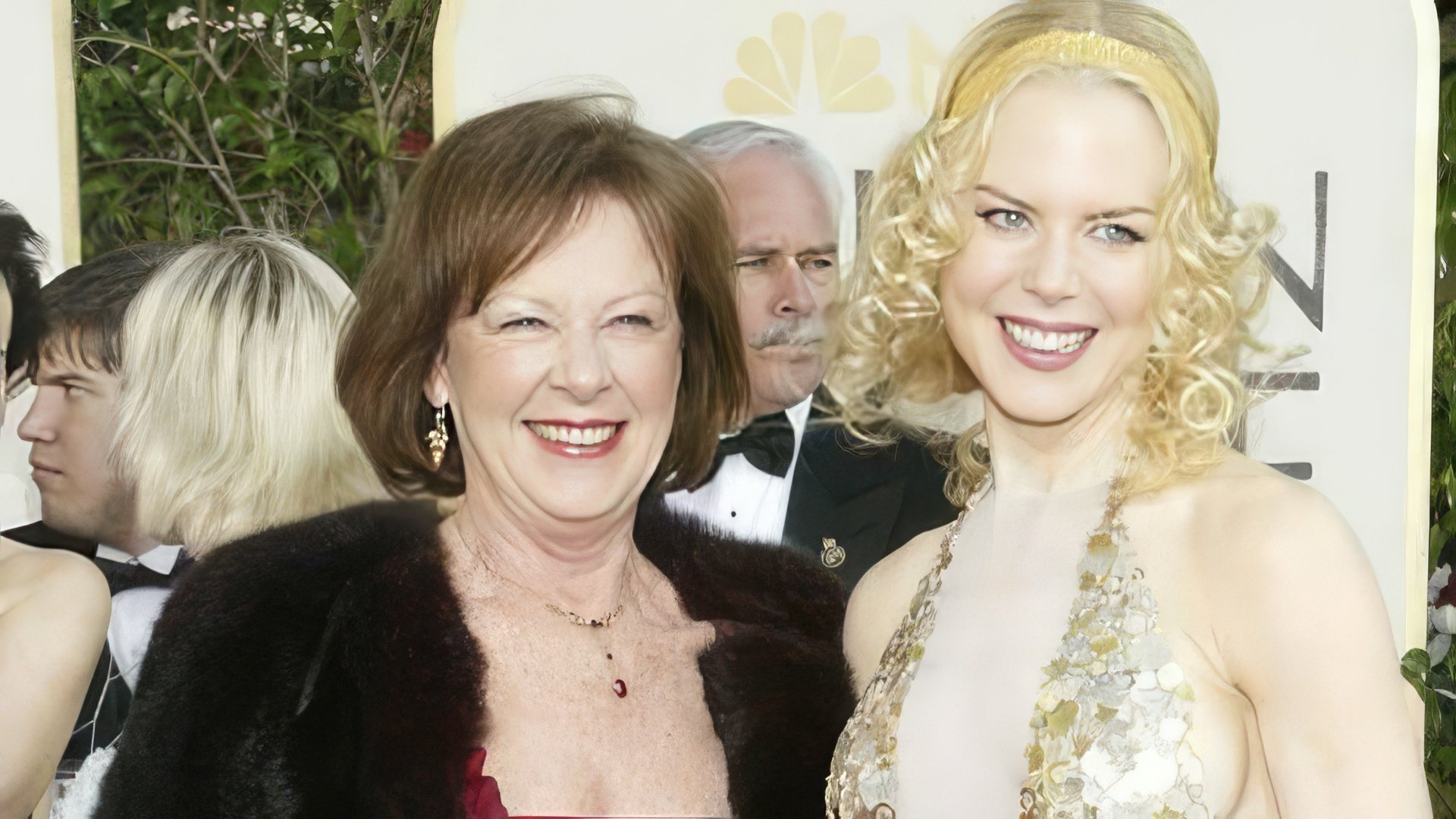 In 2006 Kidman was appointed goodwill ambassador of the United Nations Development Fund for Women (UNIFEM), and in 2009 she appeared in a series of postage stamps featuring Australian actors.
Nicole Kidman's Personal Life
In the 1980s Nicole was involved with an Australian actor Marcus Graham, but the couple broke up in December 1989, when she met Tom Cruise while filming "Days of Thunder". After seeing this short, but handsome man, a 23-years-old starlet was self-conscious: she realized that she'd never be cast as his love interest because of their height difference. But Cruise was captivated by this red-haired beauty from the first glance and insisted that the director pick her.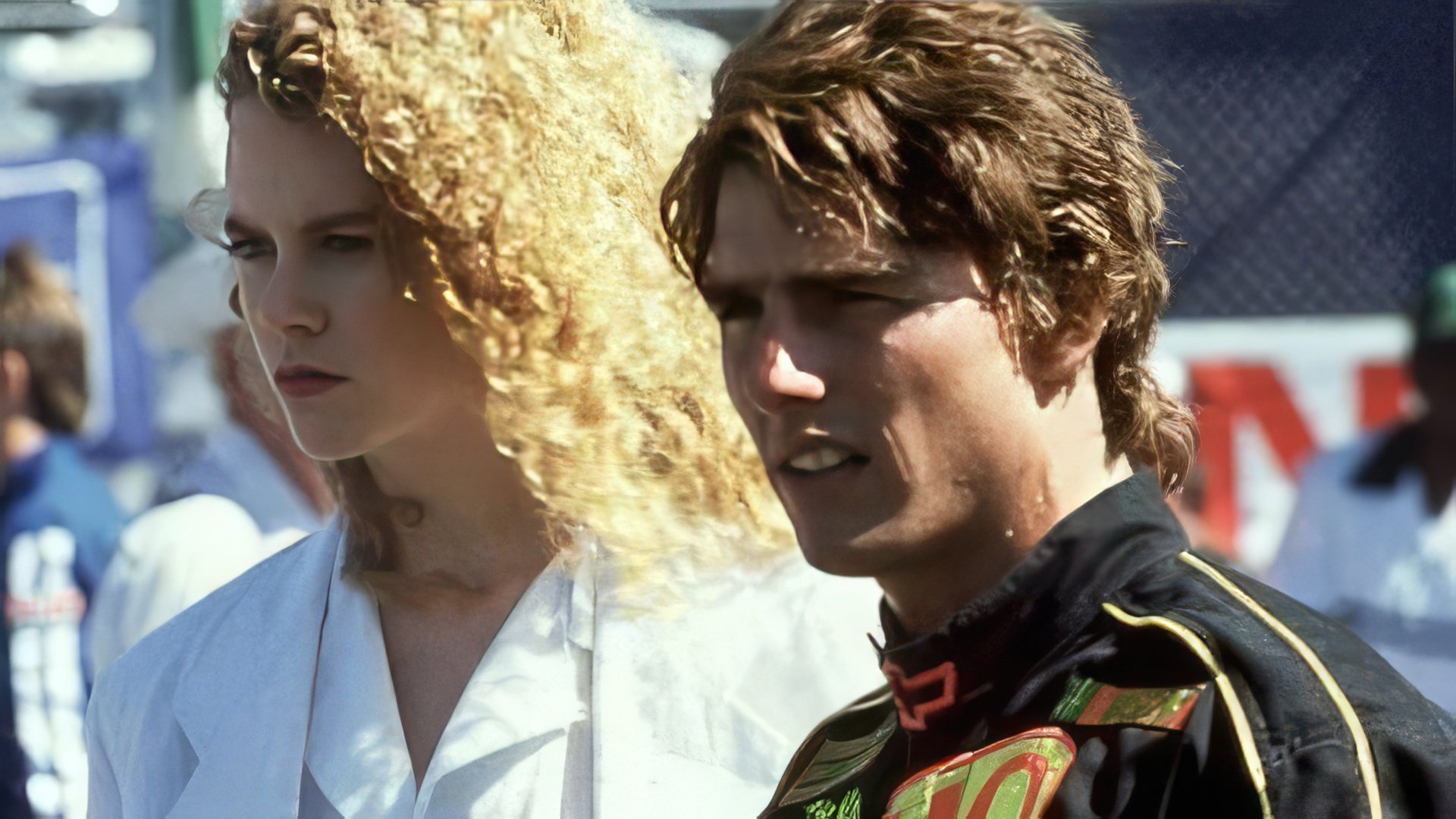 Their relationship developed rapidly: Tom Cruise divorced his then-wife Mimi Rogers, and on 24 December 1990, the 28-years-old Hollywood hunk and the 23-years-old starlet tied the knot.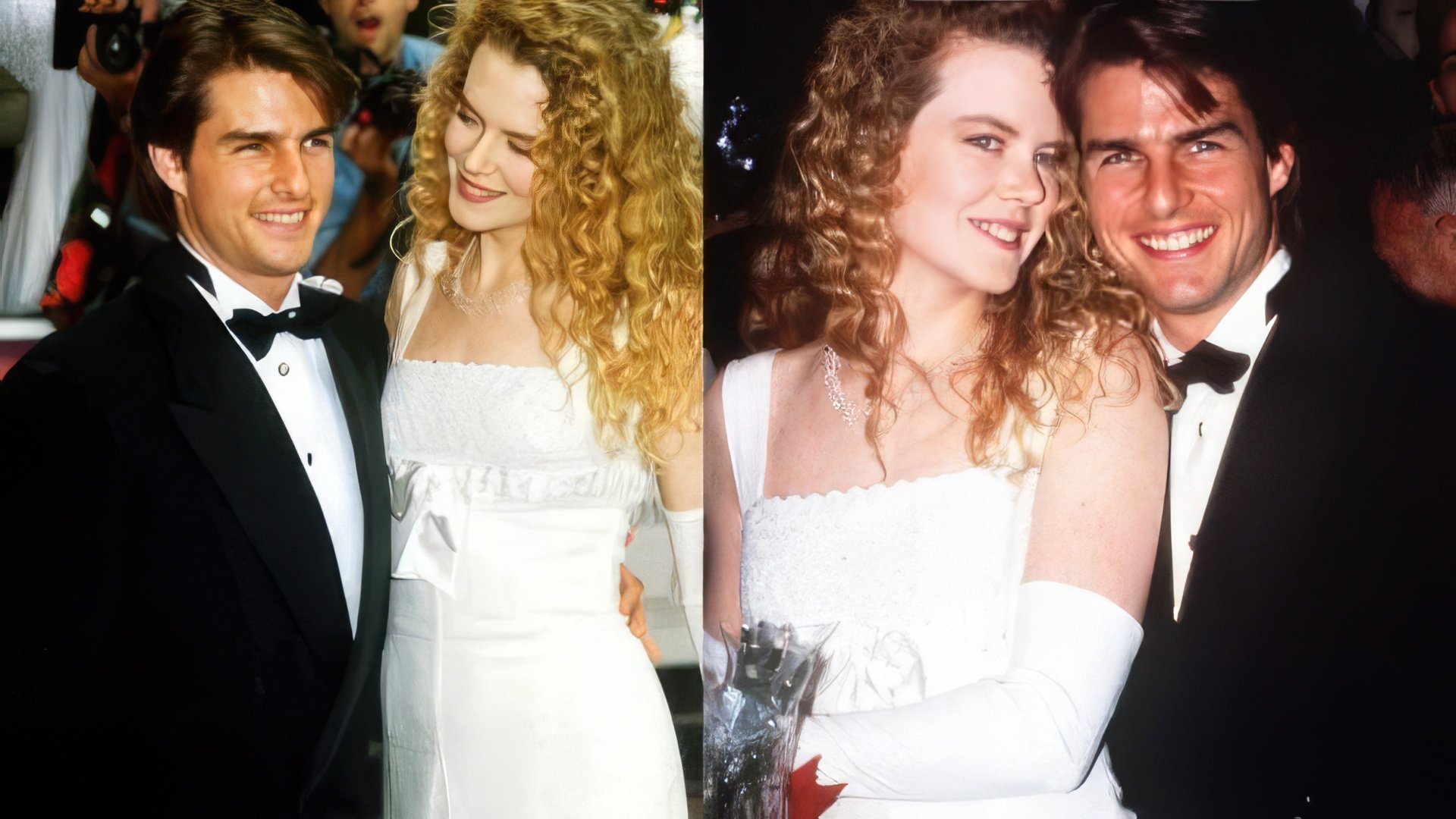 If you were alive during the '90s, you probably remember that the Cruise-Kidman couple was synonymous with a strong marriage, trust, and genuine unity of soulmates. The man and wife even joked that they can never tell where one ends and the other one begins, and when Tom had to spend 12 days away from Nicole, he claimed that it was a living hell for him.

The one thing that cast a shadow over their marriage was the absence of kids, which the couple dreamt of. After several failed attempts to conceive a child, Tom and Nicole decided to adopt. The couple adopted a daughter, Isabella Jane on December 22, 1992, and a son, Connor Anthony on January 18, 1995. Later Nicole confessed that she had no idea why she'd decided to start a family at such an early age: "I had two kids and was married for four years by the time I was 27. Although, that's exactly what I wanted".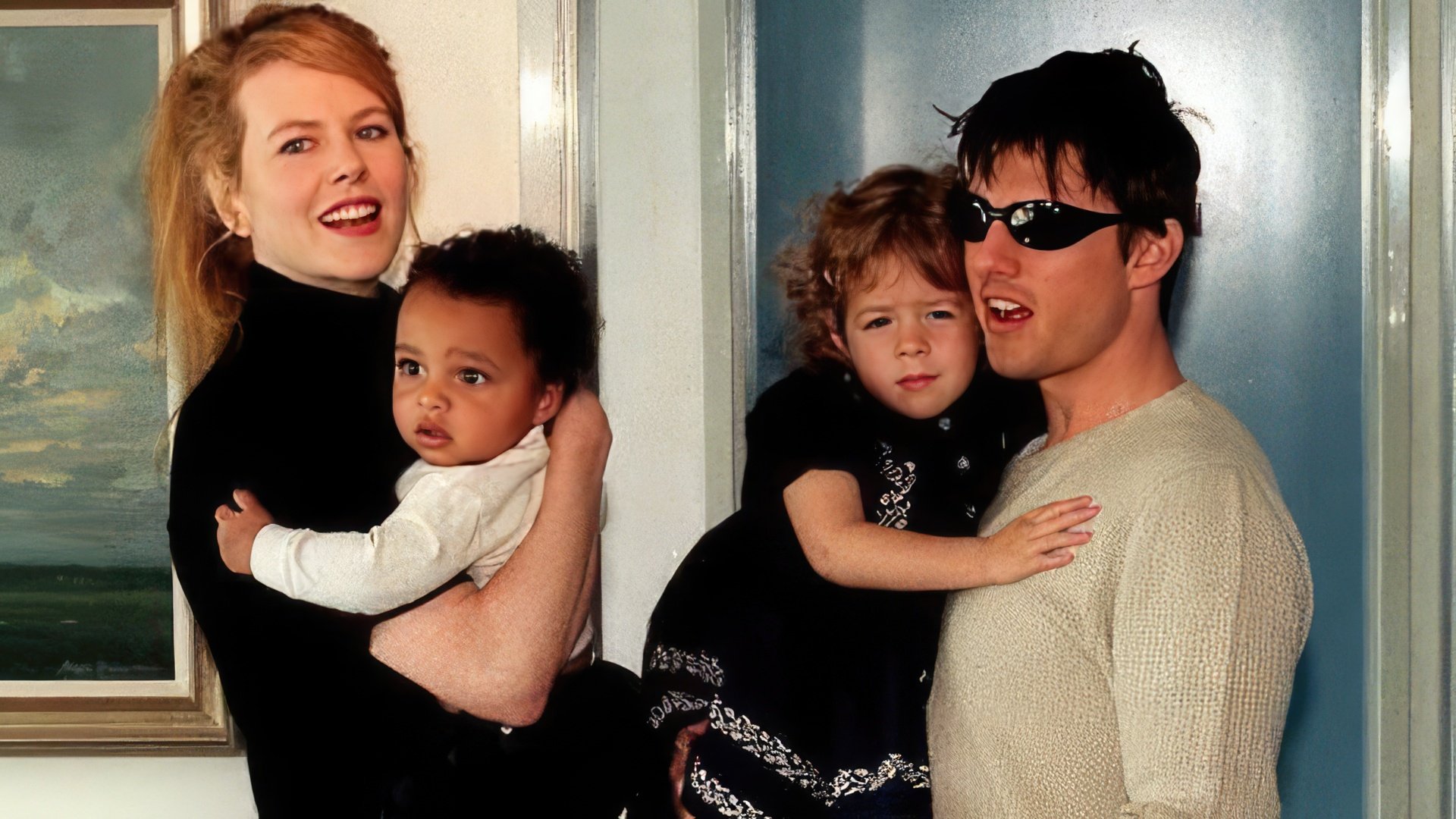 Although the couple looked happy on the photographs and nothing foreboded the trouble, Cruise filed for divorce in February 2001, without properly explaining his reasons for it. It was stated that the reason of the split was due to irreconcilable differences, however, it could be Tom's overzealous jealousy or Kidman's unwillingness to join the Scientology – Tom's religion.
The couple didn`t know that Nicole at this point was at an early stage of pregnancy, however due to constant stress from the divorce she had a miscarriage.
The whole country kept track of the couple's divorce. Tom and Nicole received a joined custody of Isabella Jane and Connor Anthony, although the kids spent the majority of their time with father and later joined the Church of Scientology. Right after the divorce was finalized, Tom Cruise began dating his "Vanilla Sky" co-star, Penélope Cruz.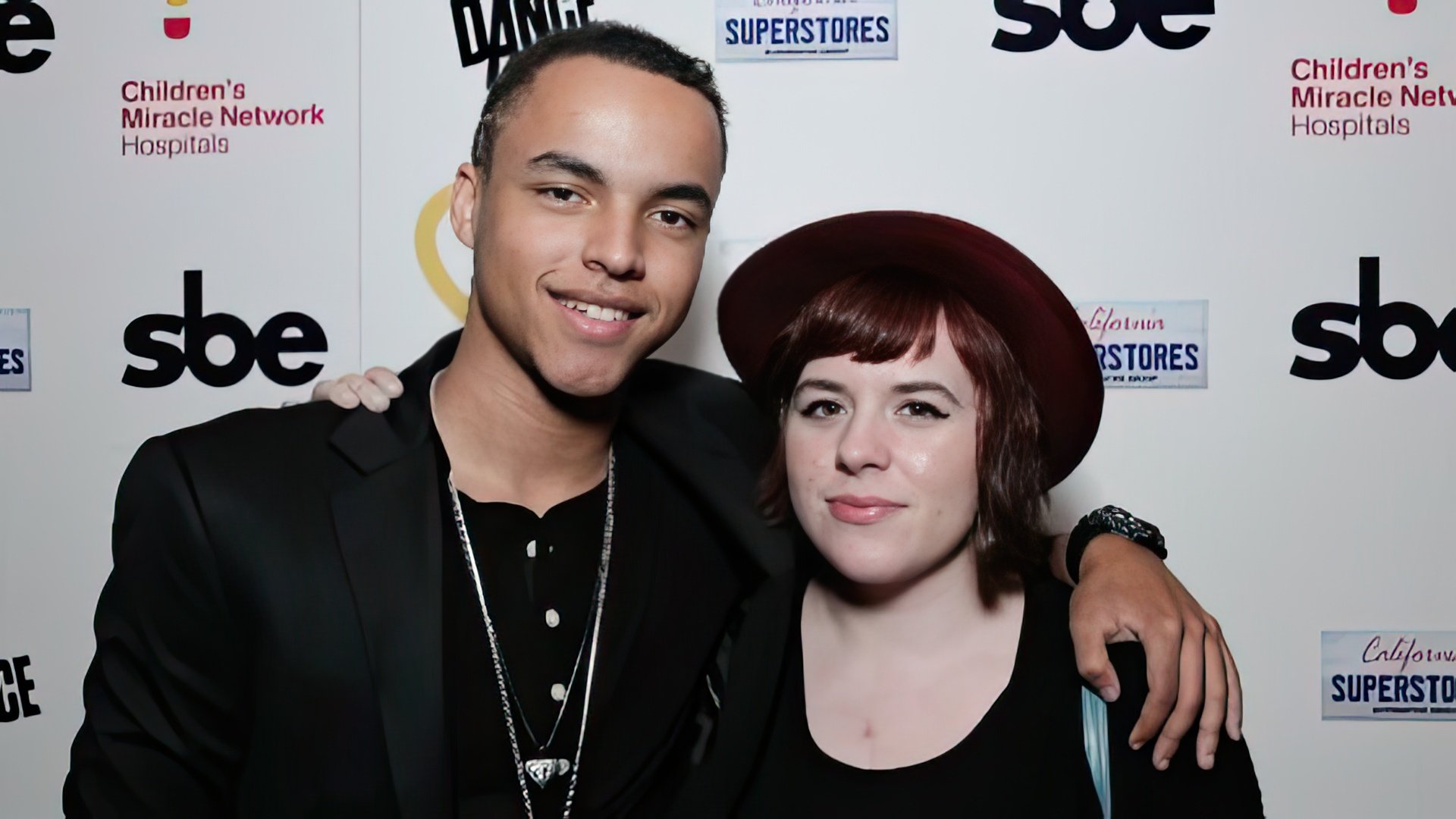 After her breakup with Tom Cruise, Nicole had several short-term relationships with a number of Hollywood's men: she briefly dated an actor Tobey Maguire, a British musician Robbie Williams and a rock-star Lenny Kravitz. She met Keith Urban in January 2005 and they got married on 25 June 2006.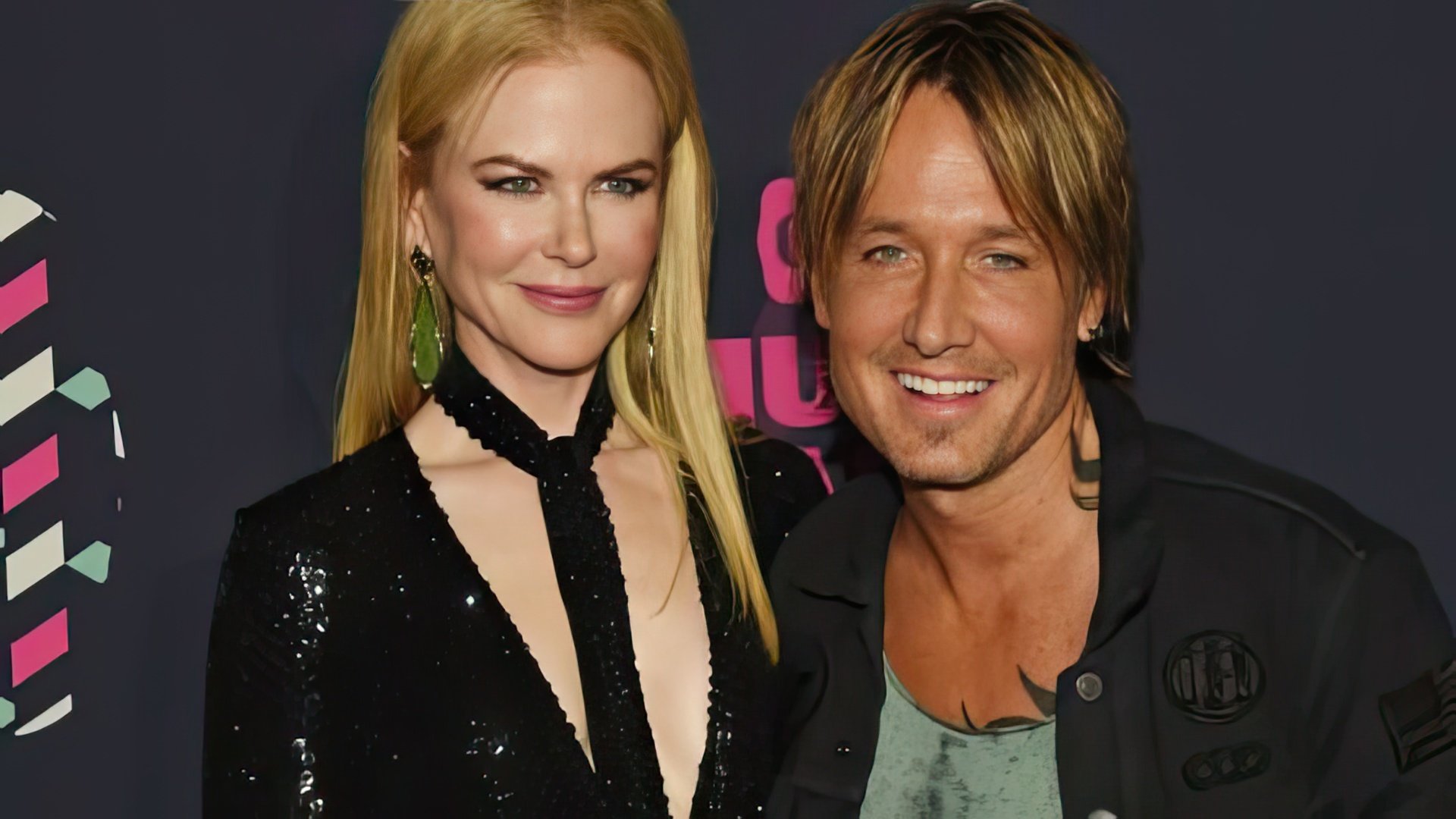 The actress later shared that their whole relationship evolved quite quickly: "We didn't really know each other – we got to know each other during our marriage". On 7 July 2008 Nicole's dream came true when she became a mother to a baby girl named Sunday Rose Kidman-Urban. And on 28 December 2010, the couple had another baby – Faith Margaret via surrogacy.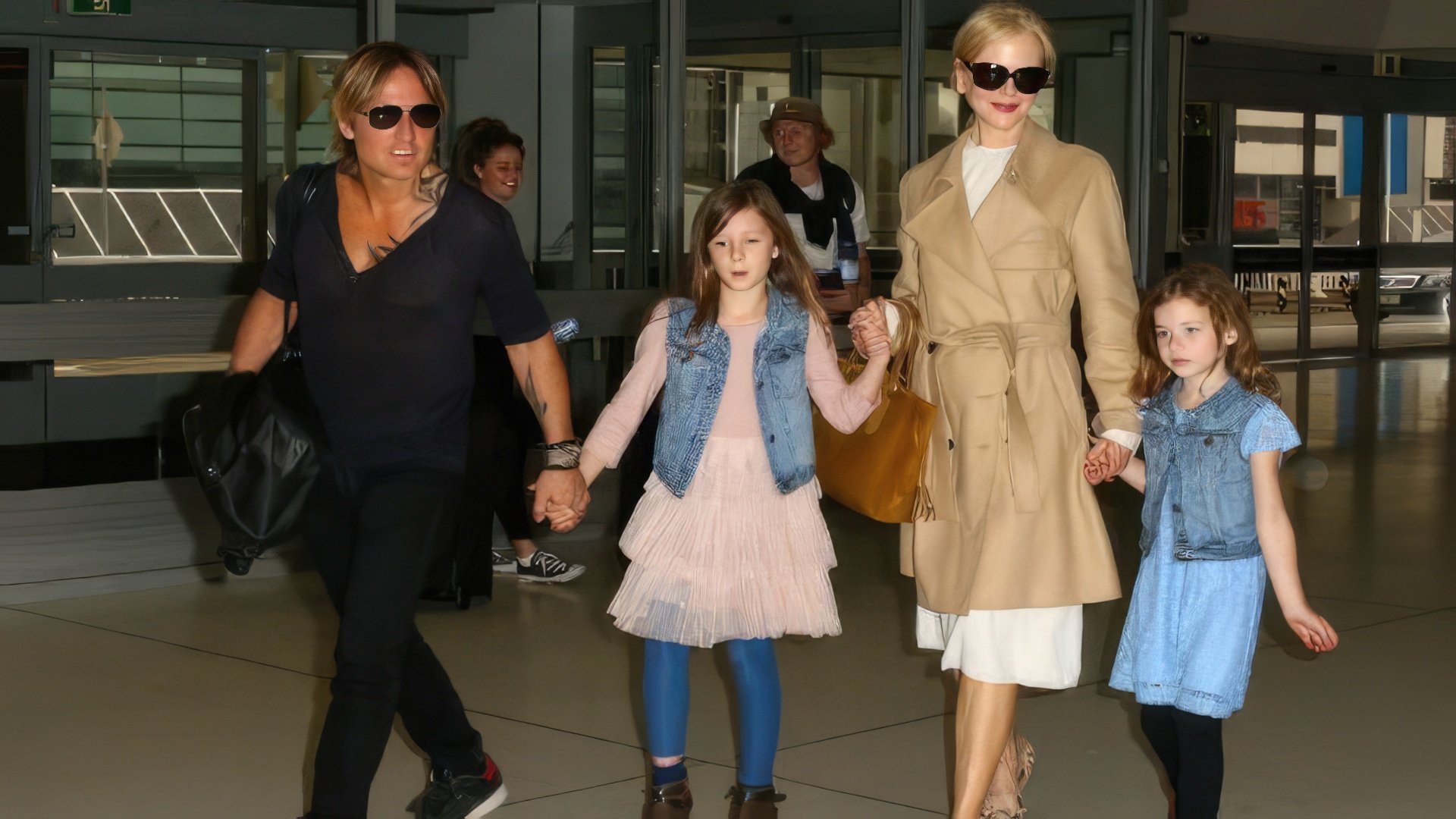 Nicole Kidman Today
According to the actress herself, she is quite satisfied and excited about the way her career is going at the moment and couldn't be happier with her family life.

In 2019, Nicole Kidman starred in 3 films: "Boy Erased", "Destroyer" and "Bombshell". In 2020, the actress was busy filming in the series "The Undoing", the premiere of which is expected.
Press Ctrl+Enter If you find a mistake