Biography of Nicolas Cage
Nicolas Cage (his real name is Nicolas Kim Coppola) is an American actor, director, and producer, winner of such awards as «Oscar» and «Golden Globe». He became famous thanks to the movies «Leaving Las Vegas», «Face/Off», «Con Air», «Gone in Sixty Seconds», «National Treasure», «Ghost Rider», «Knowing», etc. Net worth: $25 million.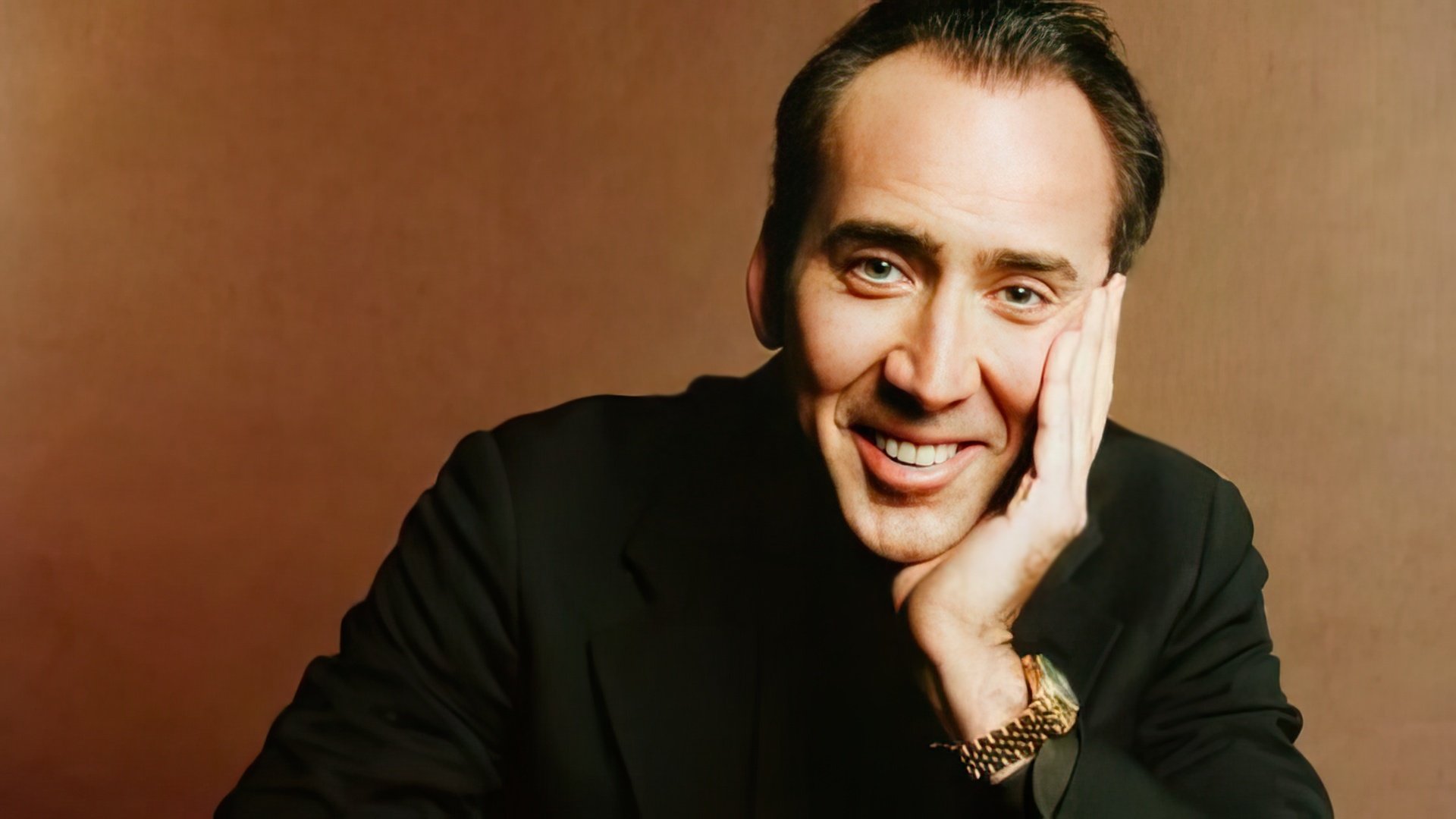 Family and Early Years
Nicolas Cage was born on January 7, 1964, in Long Beach, California, a suburb of Los Angeles. His parents are August Floyd Coppola (1934 - 2009), a teacher of literature, and Joy Vogelsang (born in 1935), a dancer and choreographer. Nicholas was the youngest of three sons.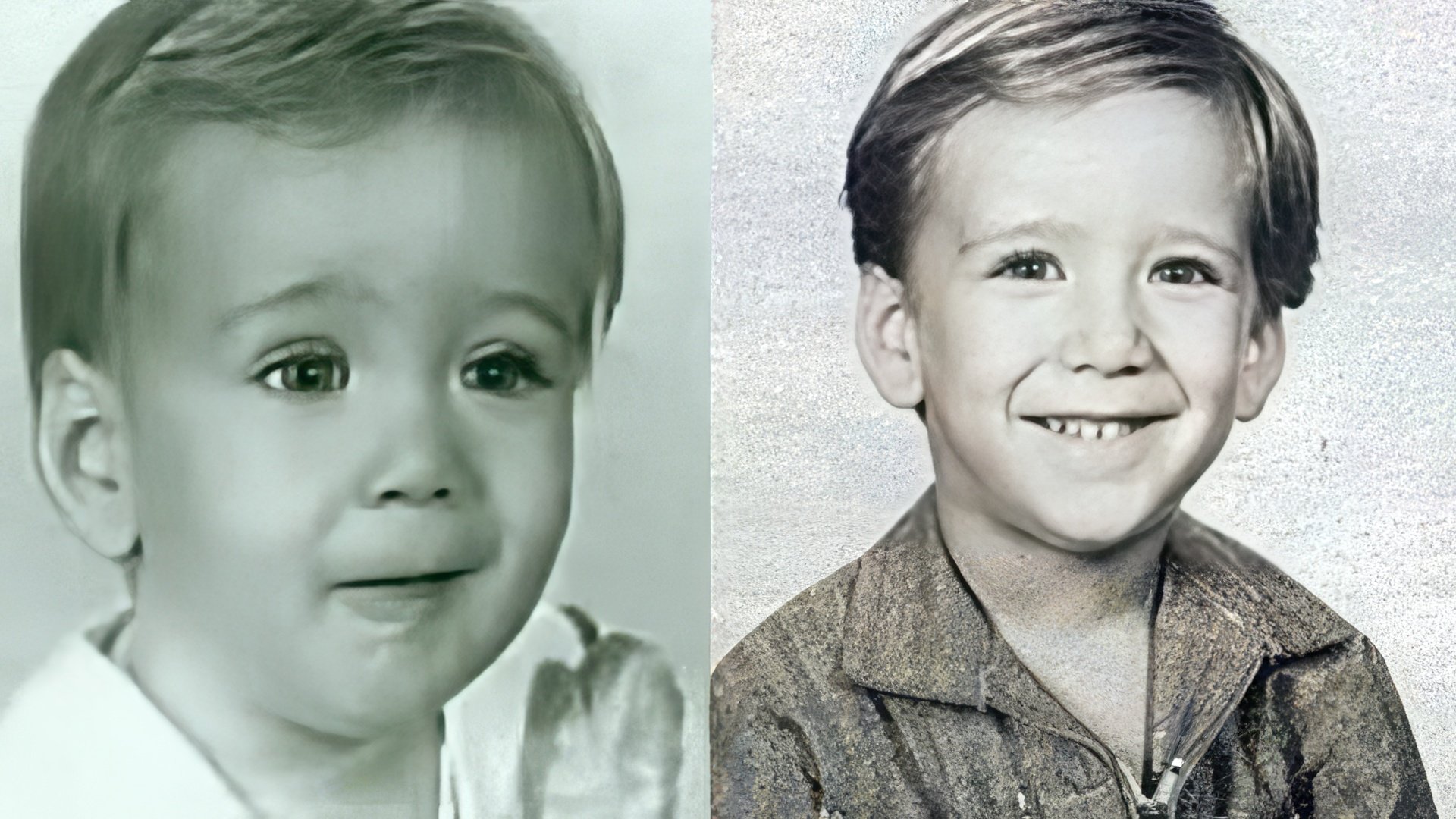 The famous director Francis Ford Coppola is Nicholas's uncle on his father, and this fact has partly determined the further life of Cage and his future affection for the cinematography.

When the boy was 12 years old, his parents divorced, but the children kept good relations with their father and mother. Nicholas attended high school in Beverly Hills, which is known for many of its students who later work in show business. At school, he has already shown his rich imagination and creative attitude to the lessons.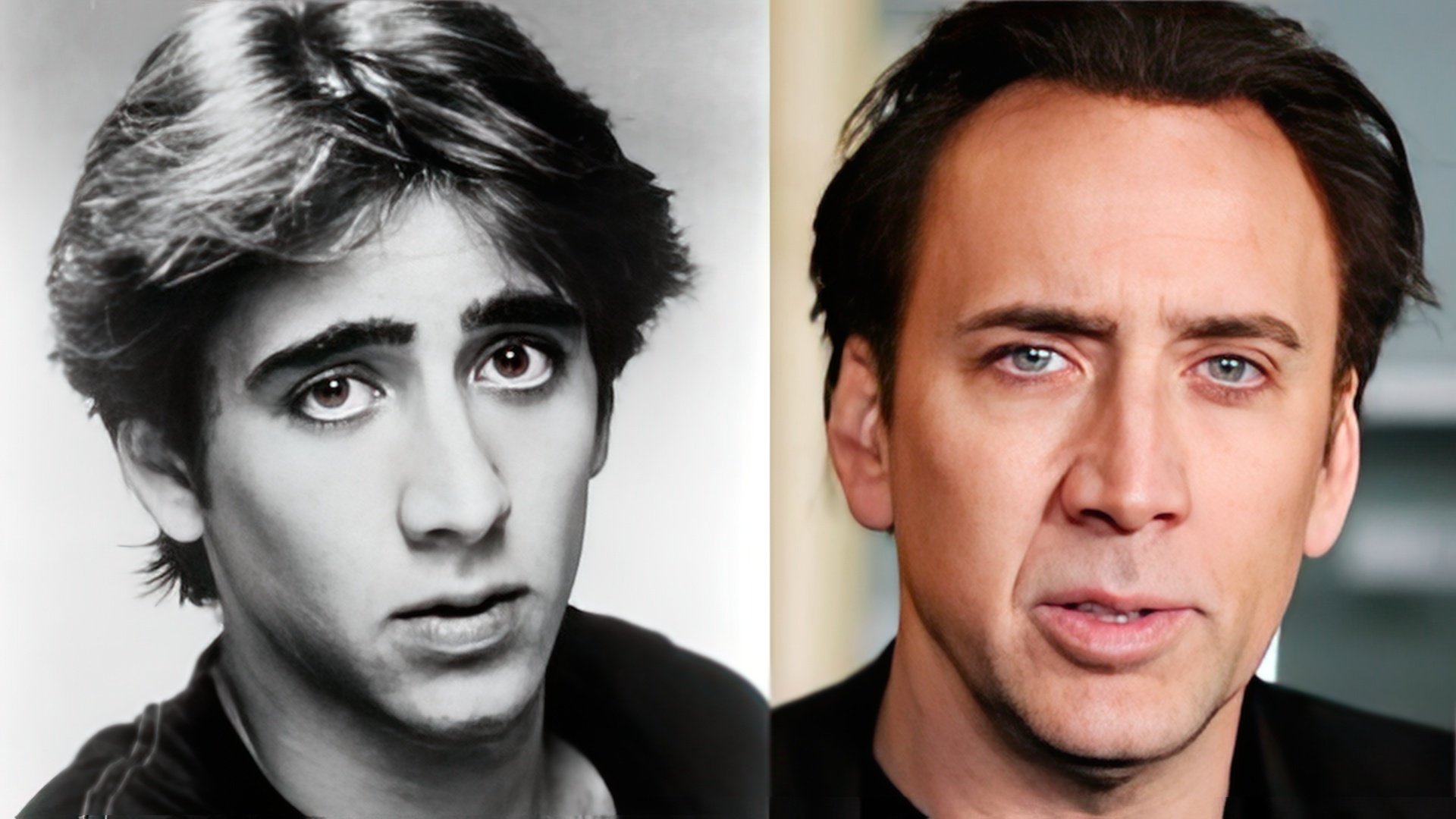 Nicholas gained his first acting experience in a school performance of «Golden Boy,» based on a Broadway show. The idol for this young man was the famous actor of the 1950s James Dean: «I started acting to become like him,» – later Cage recalled. Both of his older brothers Mark and Christopher have been working for New York radio for their adult life.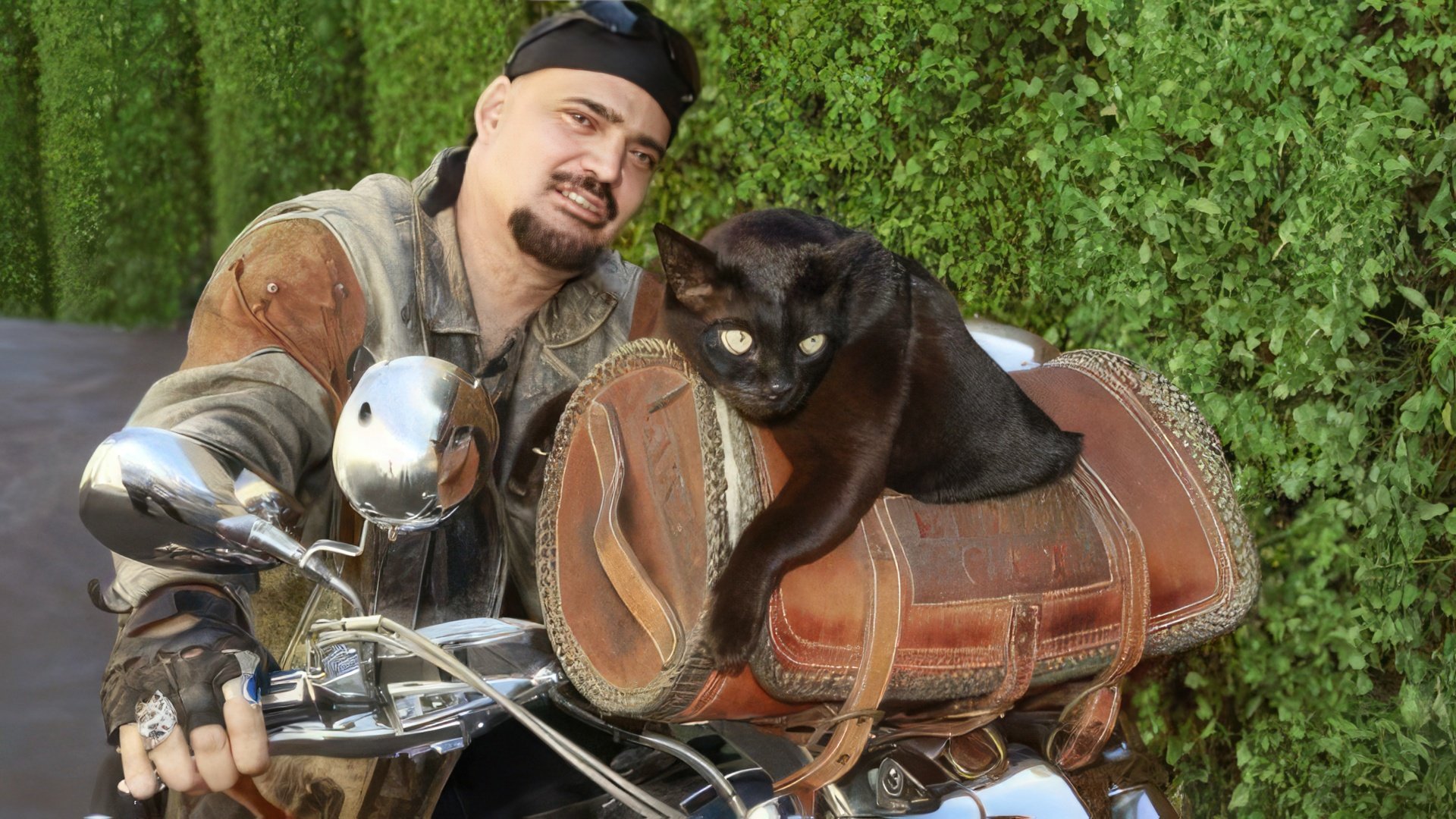 When the boy was 15, he tried to convince his famous uncle to give him a role in a movie. «I'll show you acting,» - he repeated insistently. After his uncle's persistent failures Nicholas began to request the other directors.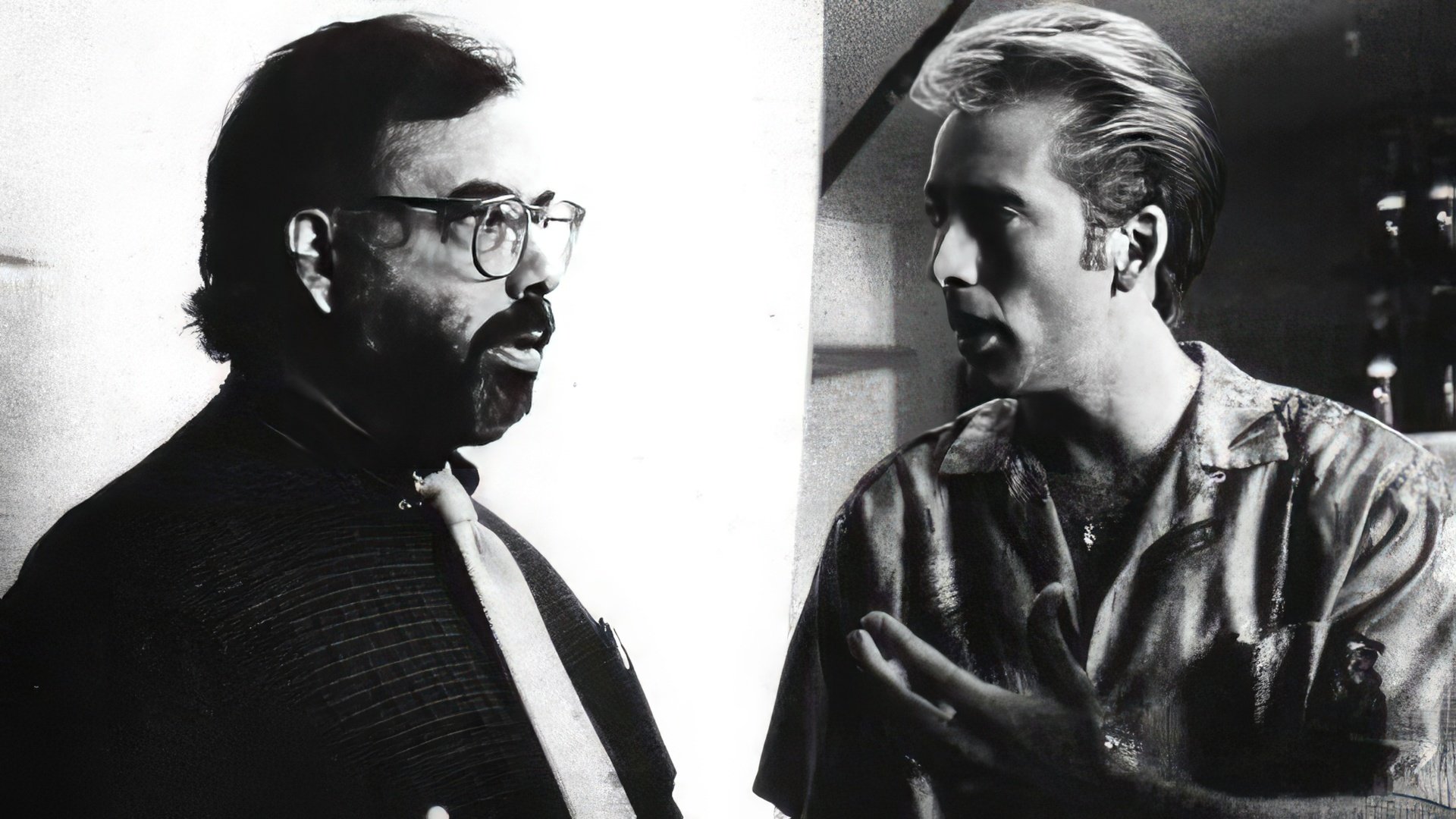 To go his own way and get rid of the surname Coppola, he changed his name to Nicolas Cage in honor of the Marvel Comics superhero Luke Cage. The young man did not finish his studies at secondary school, he left it and attended the courses at UCLA School of Theater, Film, and Television, which Francis Ford Coppola, James Dean, Steve Martin, Tim Robbins, Ben Stiller, and many other movie stars graduated from.
The Beginning of His Acting Career
Nicolas Cage debuted at the age of 18, having acted in an episode of the youth comedy «Fast Times at Ridgemont High» (1982). This film became a prototype of the popular genre of youth sex comedy and was included in the list of «100 funniest American movies during 100 years» by the American Film Institute. Moreover, this movie is considered a «launchpad» to the success of two future superstars - Sean Penn and Forest Whitaker.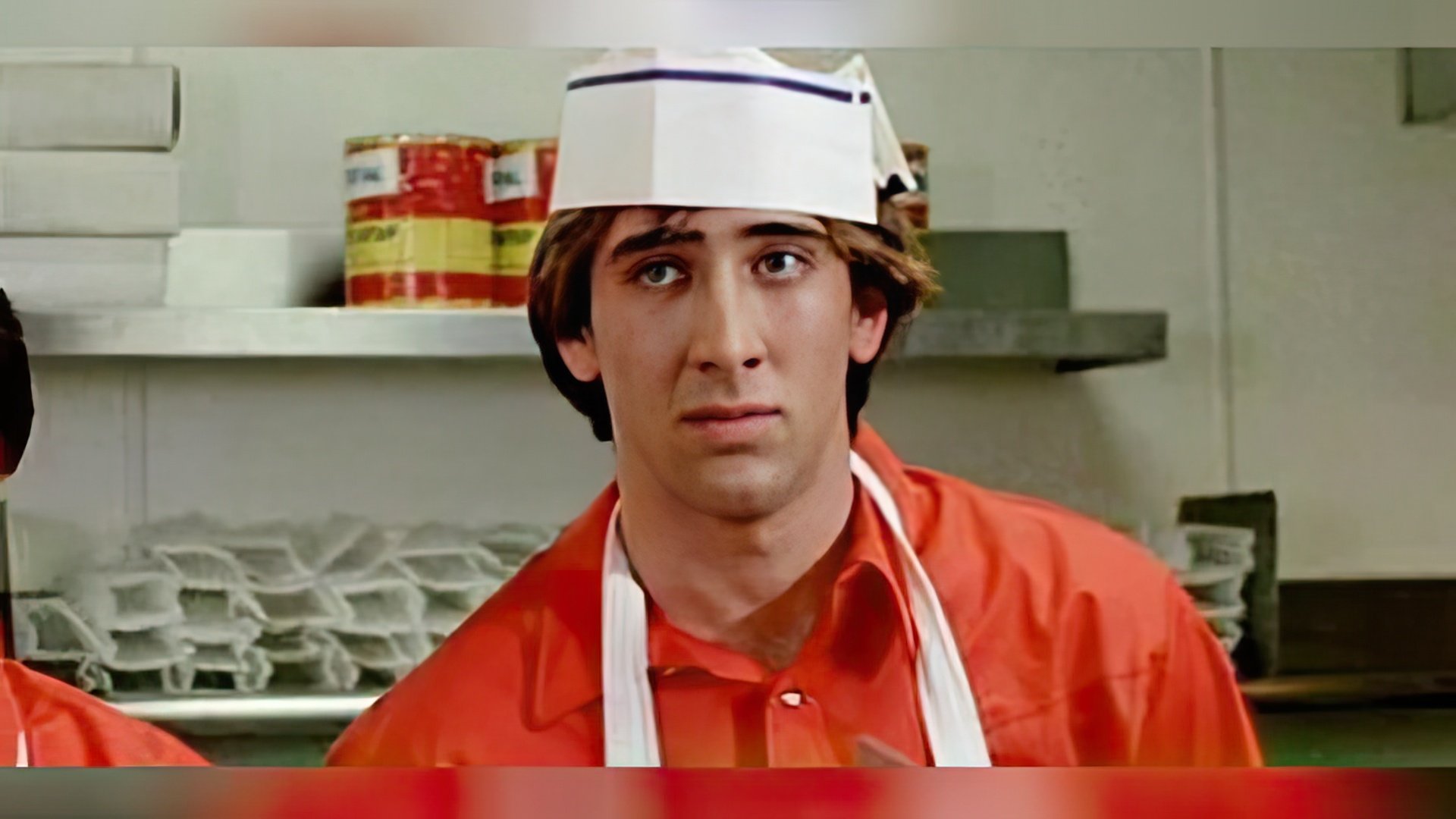 Having succeeded in his first movie, Cage played the lead role in the romantic comedy «Valley Girl» (1983) by Martha Coolidge.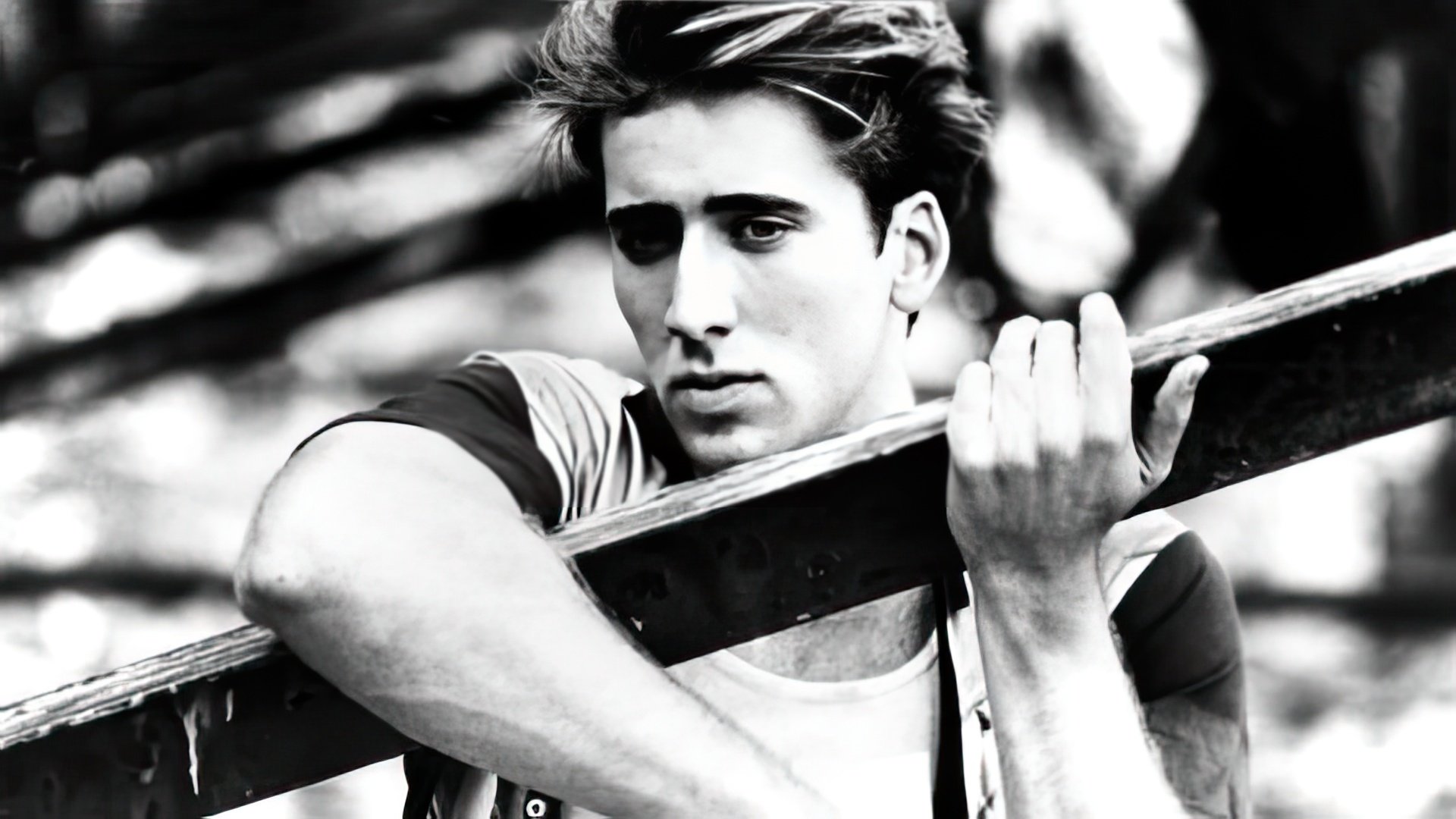 Only after that Francis Coppola finally believed that the young boy can be an actor and took him in his cult drama «Rumble Fish» (1983). 19-year-old Cage was not upset that his role was minor in this movie, and showed a great play with the main actors' Matt Dillon and Mickey Rourke.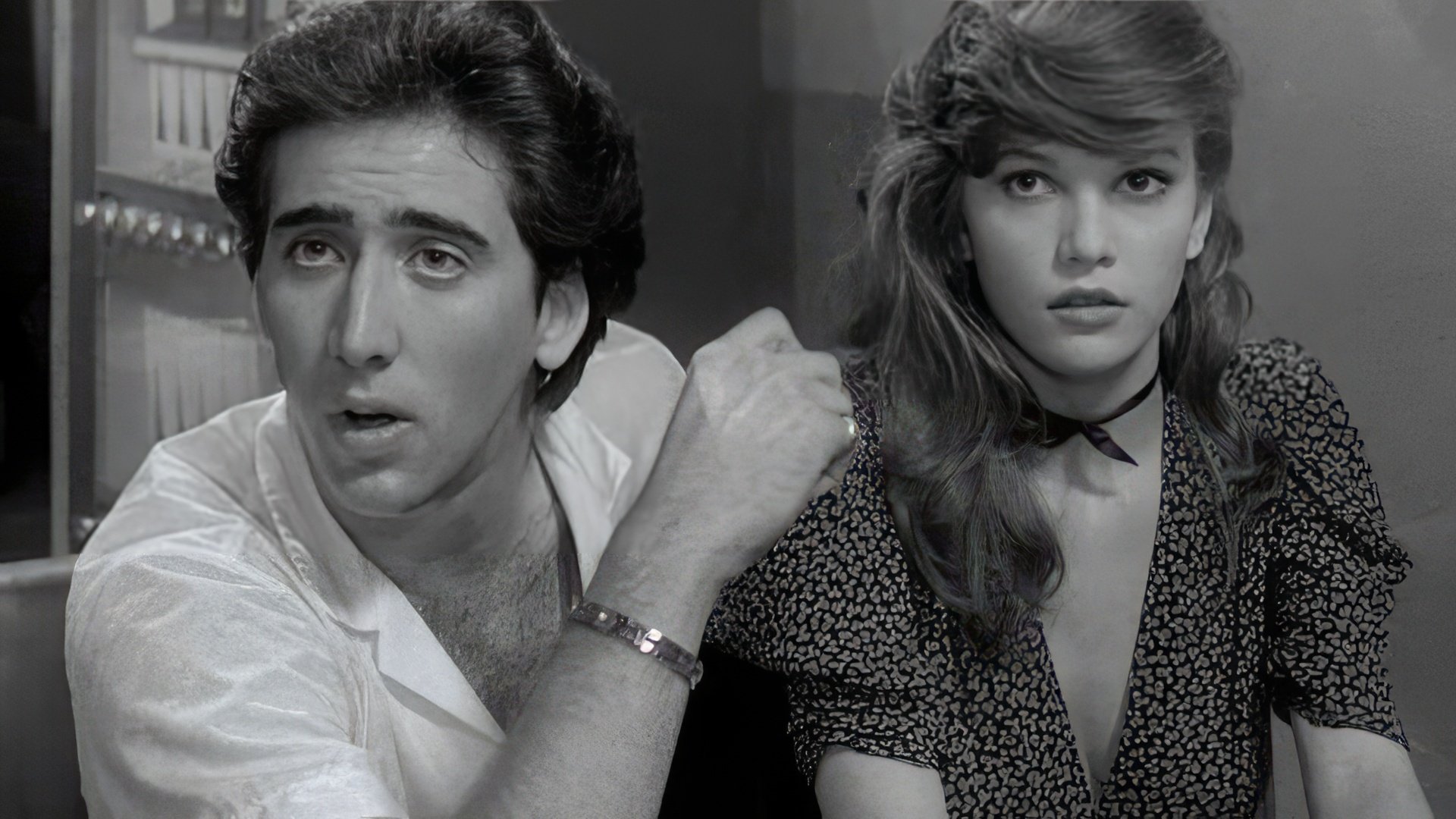 The following movie of this young actor became melodrama «Racing with the Moon» (1984), in which he played in a wonderful actor trio with the acquainted Sean Penn and pretty Elizabeth McGovern. Then Cage starred in another movie of his uncle – the gangster drama «The Cotton Club» (1984). In this movie he did not have a lead role; Richard Gere played the protagonist, and the well-known musician and composer Tom Waits was involved in the cast.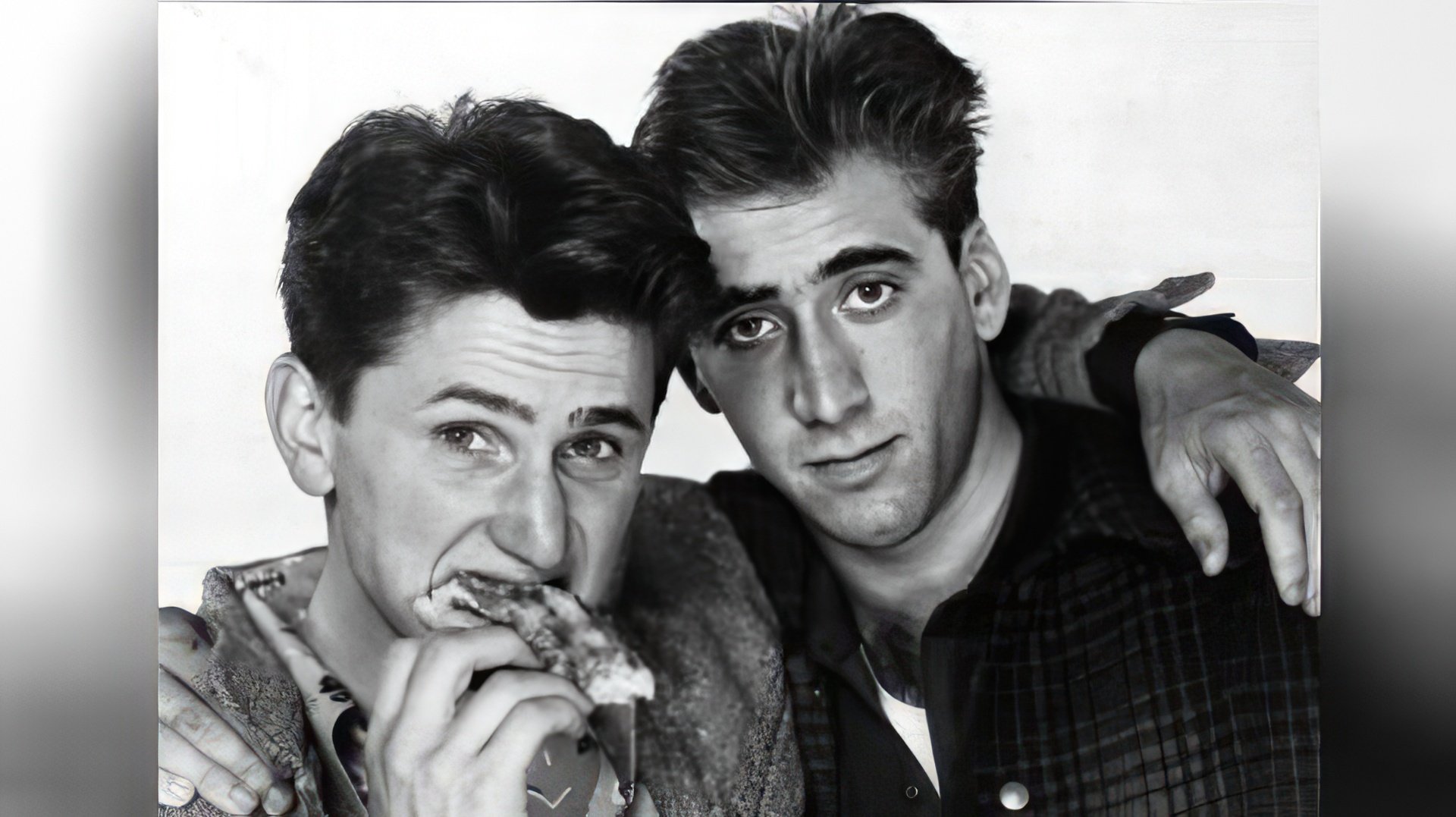 The movie «Birdy» by Alan Parker was released in 1985. The Canadian movie «The Boy in Blue» was shot in 1986. Nicholas starred in these movies.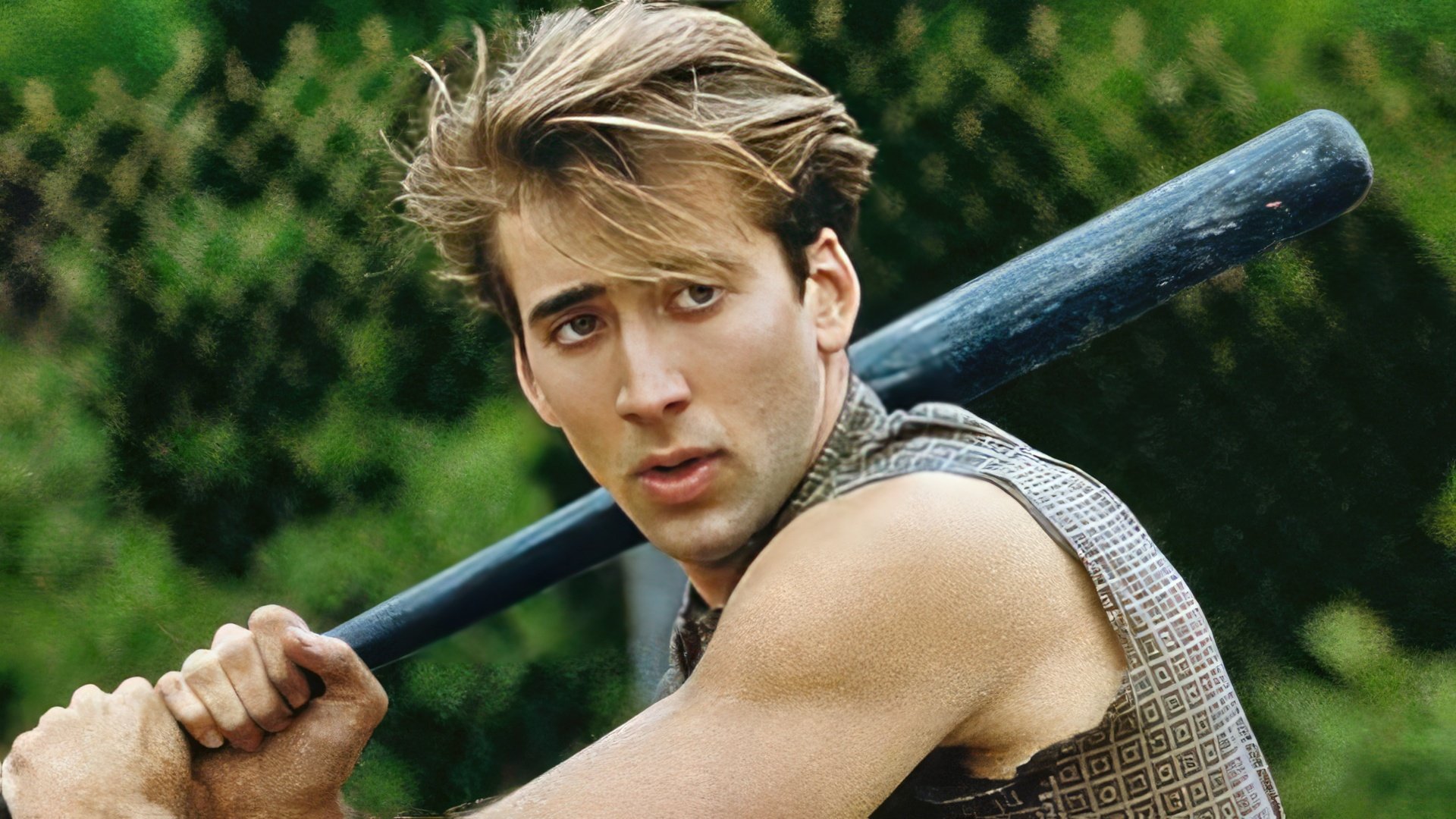 In 1986, there was something like a breakthrough, and after other directors, Francis Ford Coppola finally decided to give his nephew a lead role. The recognition of his uncle meant for Cage even more than the approval of audience and critics, although sometimes Francis Ford Coppola continued to grumble that Nicholas «was not able to play.»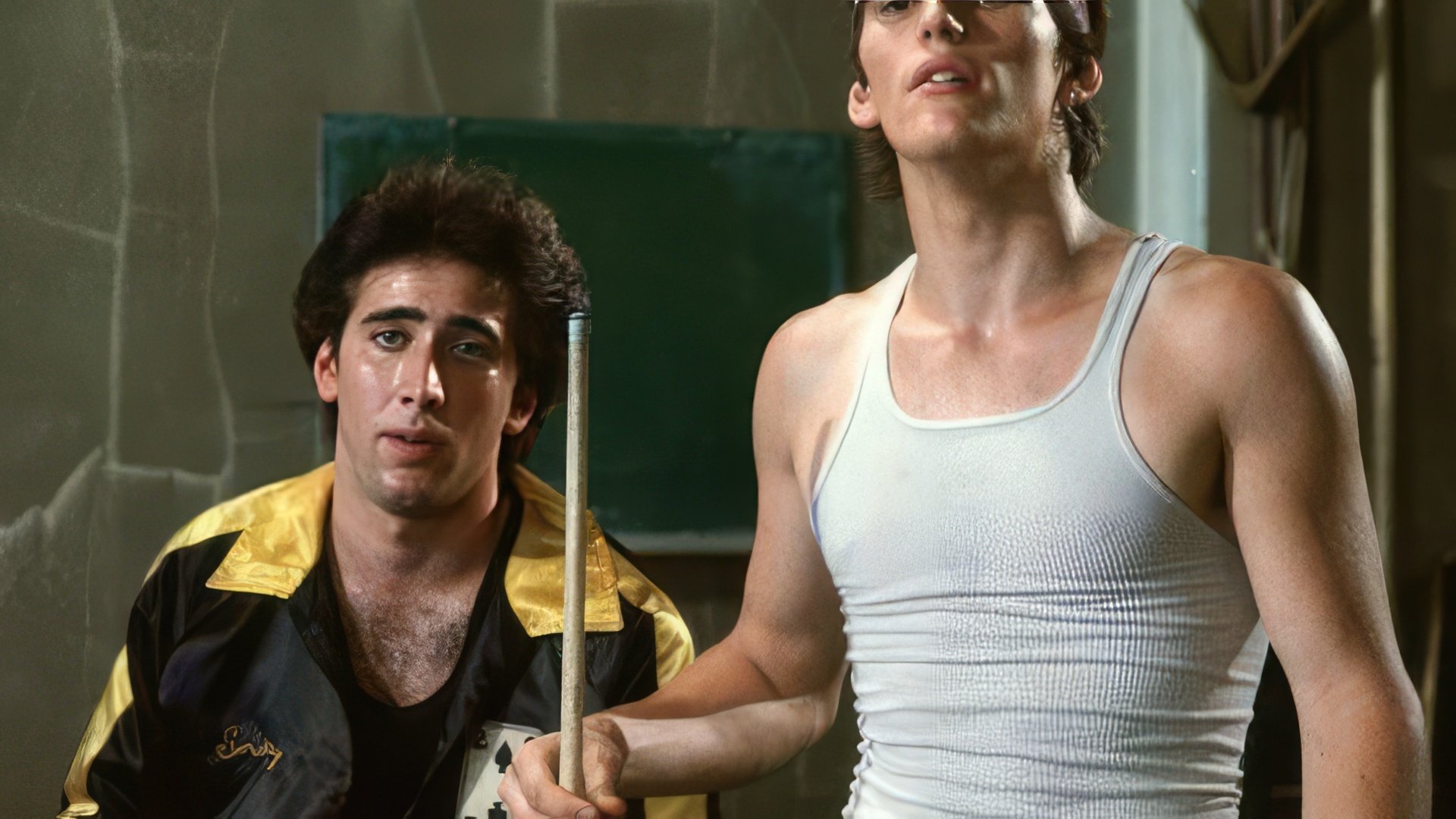 Nevertheless, in his uncle's tragic comedy «Peggy Sue Got Married,» Cage coped brilliantly with the lead male role, playing in a duet with the actress Kathleen Turner, who received the award of the US National Board of Review for the acting in this movie. However, during shooting this movie the director-uncle got angry with his nephew and was almost fired him because he stubbornly made his character speak some strange falsetto. But then Coppola accepted and agreed that an unusual timbre of his voice successfully emphasized the character's nature.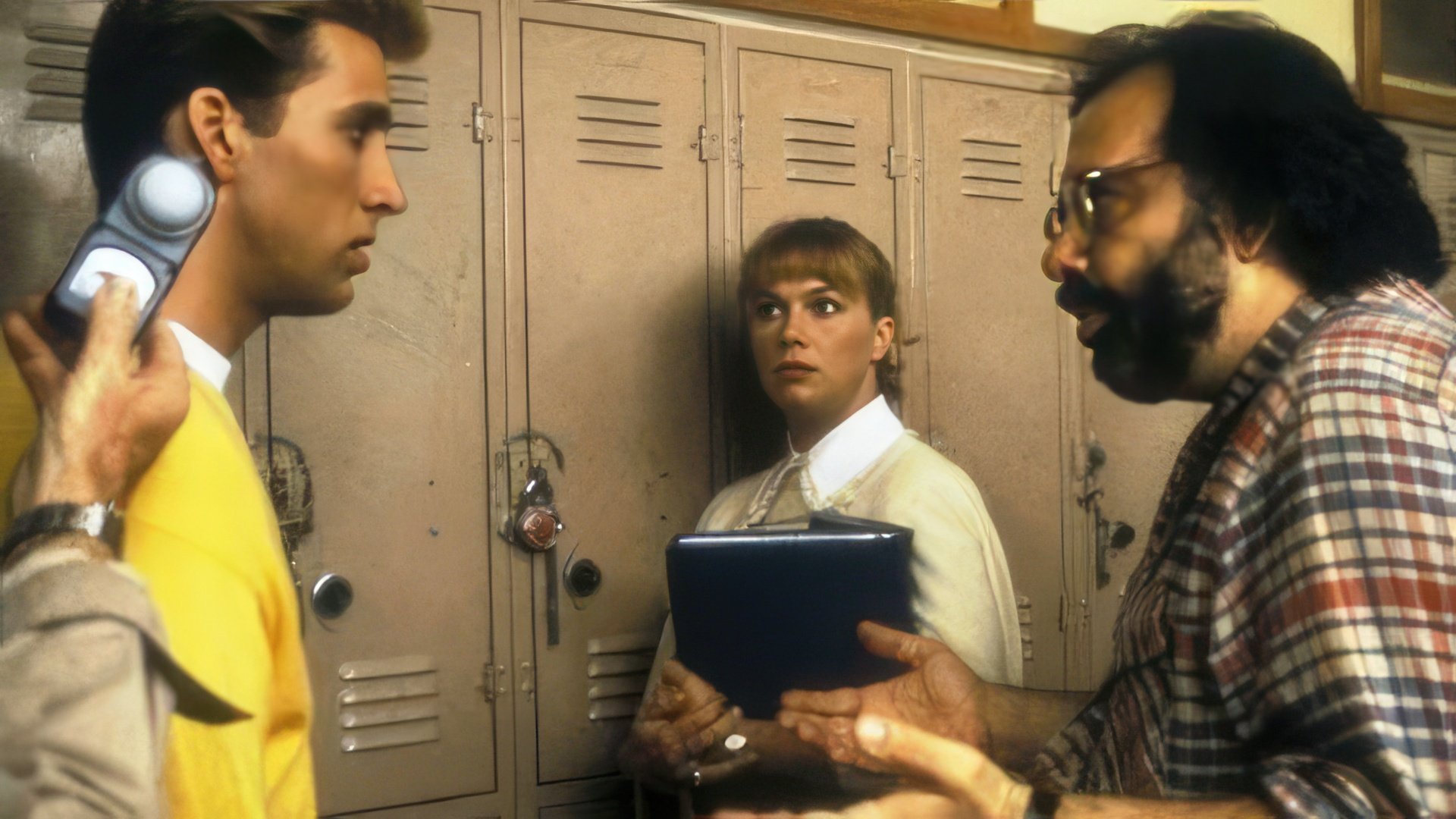 In 1987, Cage met with the famous singer Cher and starred with her in the romantic comedy «Moonstruck.» «Overshadowing with the bright energy of Nicolas Cage and Sher, the movie «Moonstruck» sings a rapturous love-song, and it's the most moving comedy of the decade,» - critics admired.

In the same year, he played a lead role in the crime comedy «Raising Arizona» by the Coen brothers. It was the first movie of famous directors, shot in their «brand» of the comedy genre on the brink of farce, and it was ambiguously perceived by the audience. «Vampire's Kiss» was released in 1988. It failed at the box office and was initially poorly appreciated by critics: «Cage is clearly overacting, and therefore his character is not sympathetic enough.» After that, Cage was more fortunate, and he and the actress Laura Dern starred in the melodrama «Wild at Heart» (1990) by David Lynch. This movie won the Golden Palm Award at the Cannes Film Festival, and the work of Cage was highly appreciated, although he had not received any awards for it. According to the number of roles and movies, the next few years were productive for the actor but generally not very successful at the box office and audience recognition.
The Prosperity of His Acting Career
The turning point in Cage's professional life can be considered his participation in the romantic drama «Leaving Las Vegas» (1995), where he played the lead role of an unfortunate alcoholic who fell in love with a prostitute. For this work, the actor was awarded «Oscar» and «Golden Globe», his partner on the sets Elisabeth Shue was also nominated for both these awards, and the movie received several other awards and nominations.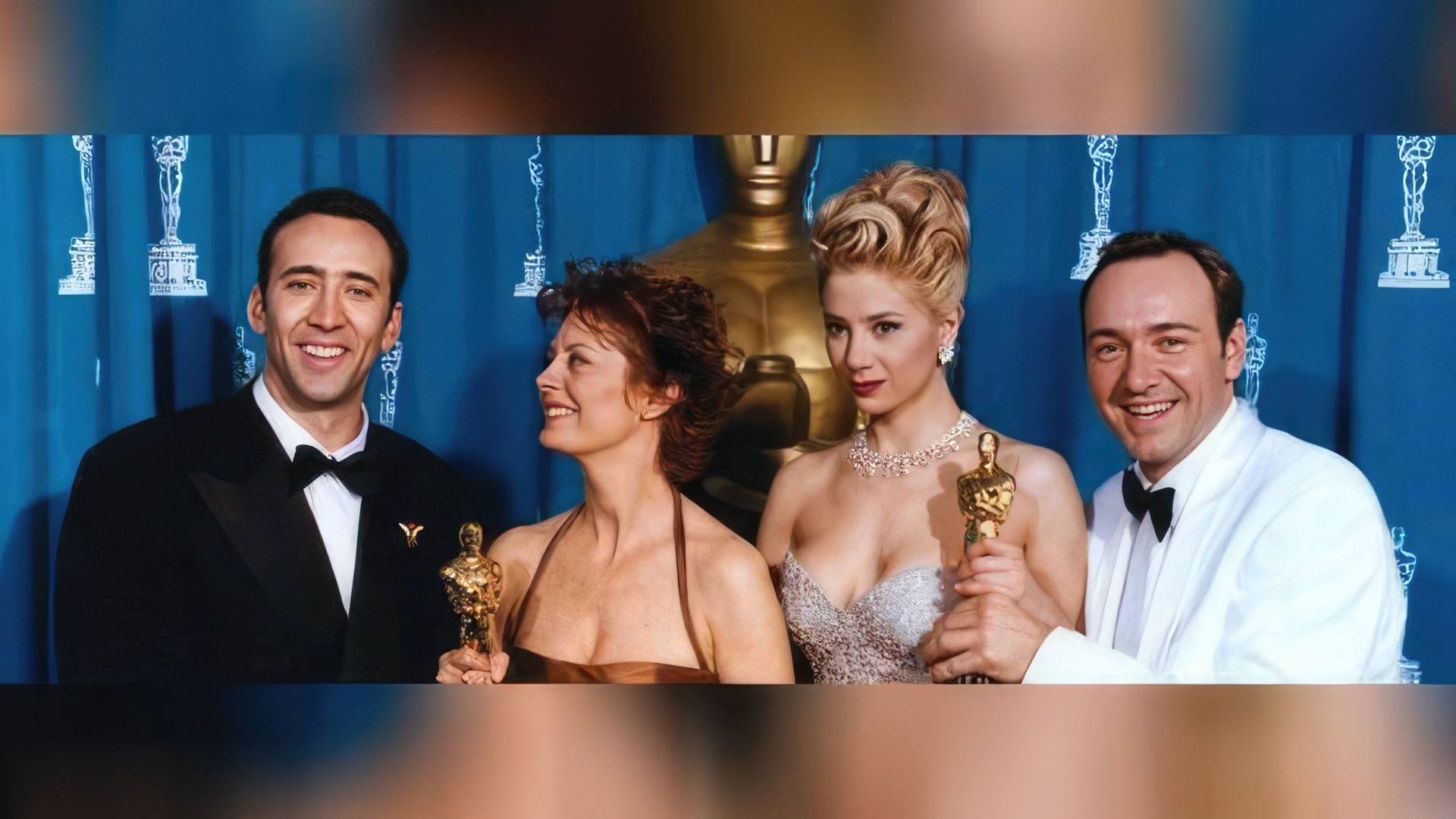 Then the actor starred in the successful action movie «The Rock» (1996), for participation in which Nicolas Cage and his partner Sean Connery won MTV Movie Awards prize as the best duo. In 1997, it was released the famous thriller «Con Air» by Simon West, where Cage played with John Cusack and John Malkovich.
These two movies allowed the actor to gain a foothold in his role, which in later years became one of his favorite - a type of «ordinary» man who fell in extreme circumstances and forced to show remarkable resourcefulness, wit and often physical endurance.
Soon, he played a duet with John Travolta in the science fiction thriller «Face/Off» (1997) by John Woo. This movie tells about the police officer, played by Cage. His temporary face transplantation from a captured criminal was performed to introduce it to a mafia clan and get valuable information, and in the meantime, the criminal managed to get the face of the hero police officer and escape.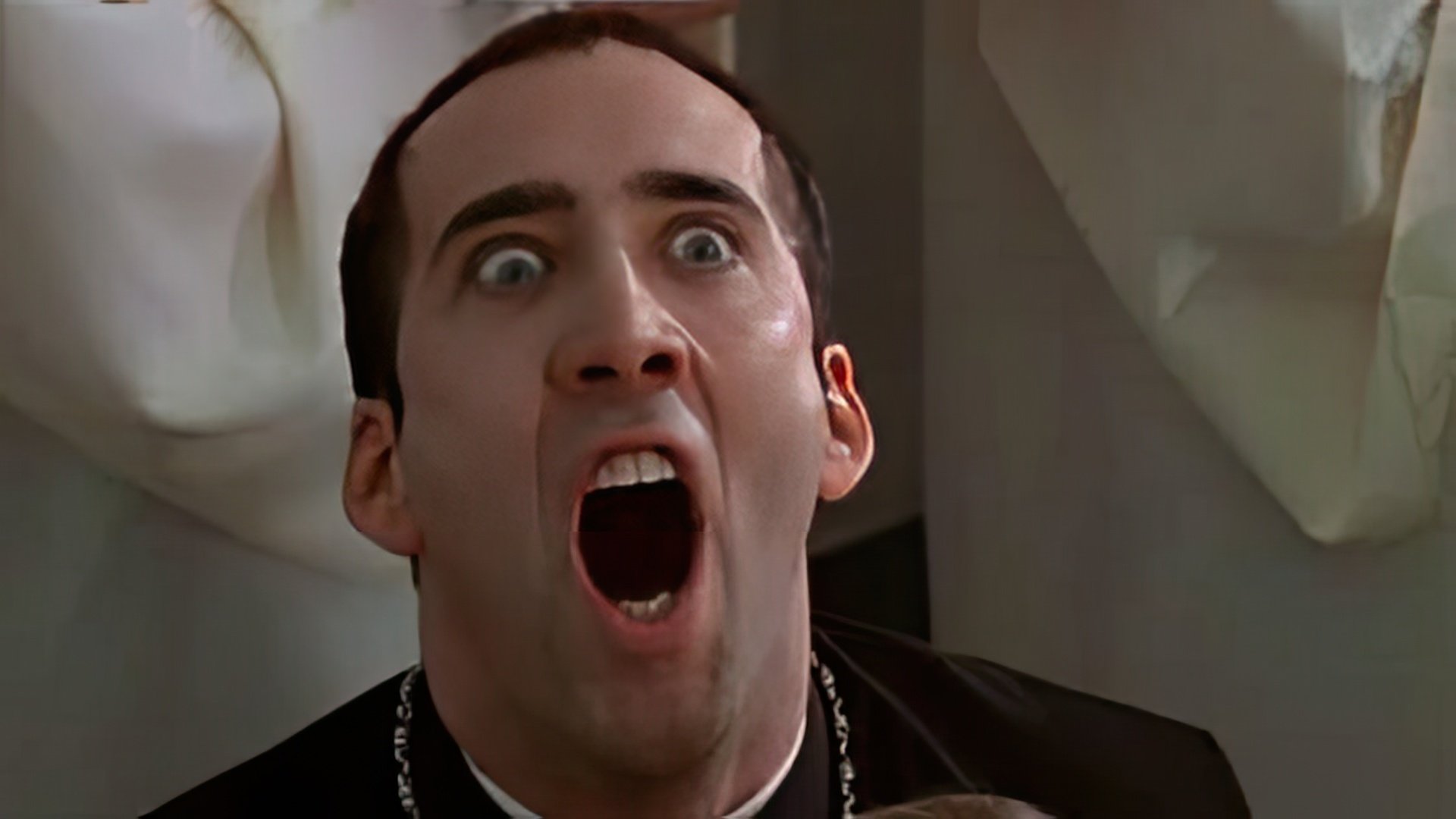 Another memorable work is a melodrama «The Family Man» (2000) with a fantastic plot, where Cage played the role of a hard workaholic in the process of gradual awareness of the value of family and love. Although the critics said that it was a «typical and predictable Christmas story», the audience liked this movie.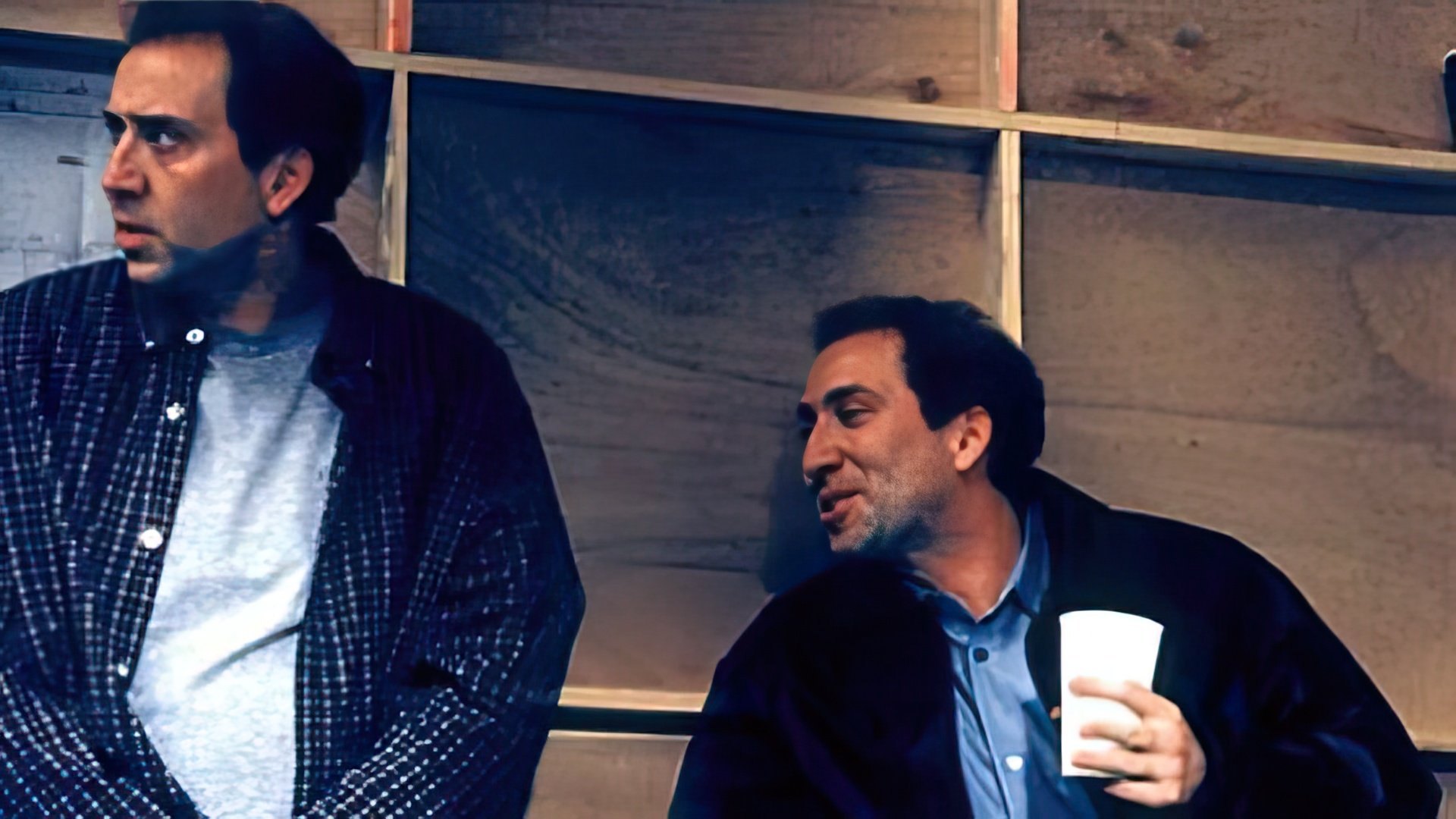 In 2001, for the first time Cage was involved in voiceover work on an animated movie - it was the cartoon «A Christmas Carol» based on Charles Dickens' book. Subsequently, the actor's voice also spoke the characters of such cartoons as «Ant Bully» (2006), «G-Force» (2009), «Astro Boy» (2009), and «The Croods» (2013, Grug's voice).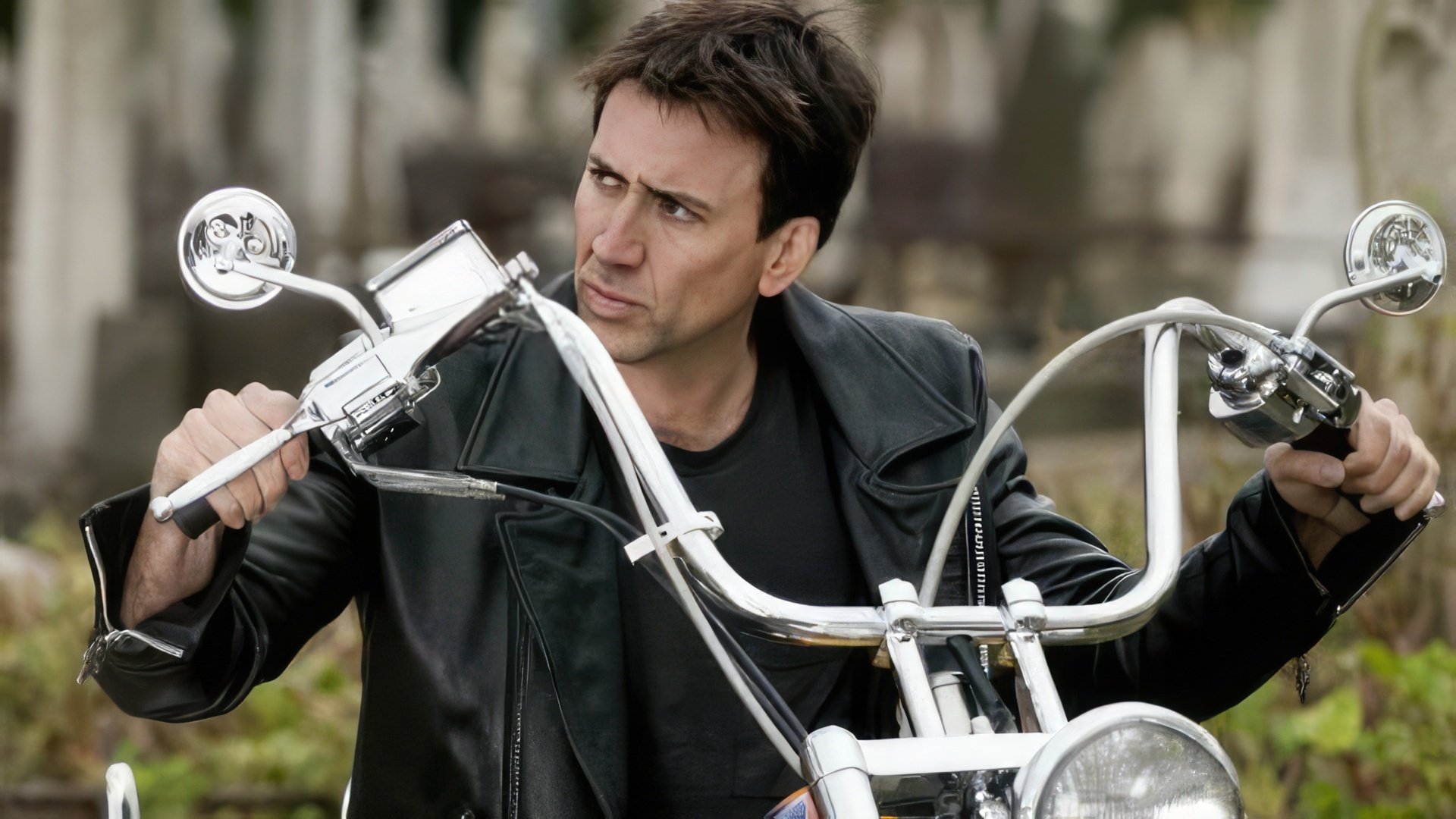 Inspired by the box office success of the movie, in 2012 its creators released the sequel «Ghost Rider 2». The second part got more fierce resistance from critics, but it also got enough money. In 2009, it was released the science fiction thriller with an infernal plot «Knowing», which is considered the best Cage's work in the genre of science fiction. «This is one of the most beautiful movies I have ever watched, - one of the critics wrote, - scary, full of tension, smart and, where it is necessary, terrifyingly beautiful.»

The dramatic thriller «Stolen» (2014) was not quite successful. Despite some interest from the audience, it received a lot of negative criticism, and it did not recoup its budget. Shot in the 2010s, «The Frozen Ground» (2013, with John Cusack), «Joe» (2013), «Tokarev» (2014), «Outcast» (2014), «Left Behind» (2014) did not get enough money and make Cage successful.
According to the actor, he likes to work with young and unknown directors, while they are still full of enthusiasm and open-minded, as well as experienced directors, who have retained a fresh look and not «sold out to the big industry for a lot of money».
In some cases, critics have accused Cage that his acting is imperfect, and he «overacts above an acceptable level.» He calmly replied, «Show me where exactly this level is, and I will let you know if I play above it or not».

In 2017, there were also shot the horror movie «Mom and Dad» (with Selma Blair) and the science-fiction thriller «The Humanity Bureau.» In the same year, he worked on the thriller «Looking Glass» and action movie «211». Performing one of the stunts during the shooting in Bulgaria, the actor had broken his leg, and he was sent home for treatment in the US. So the work on the movie slowed down, and its release was a little delayed.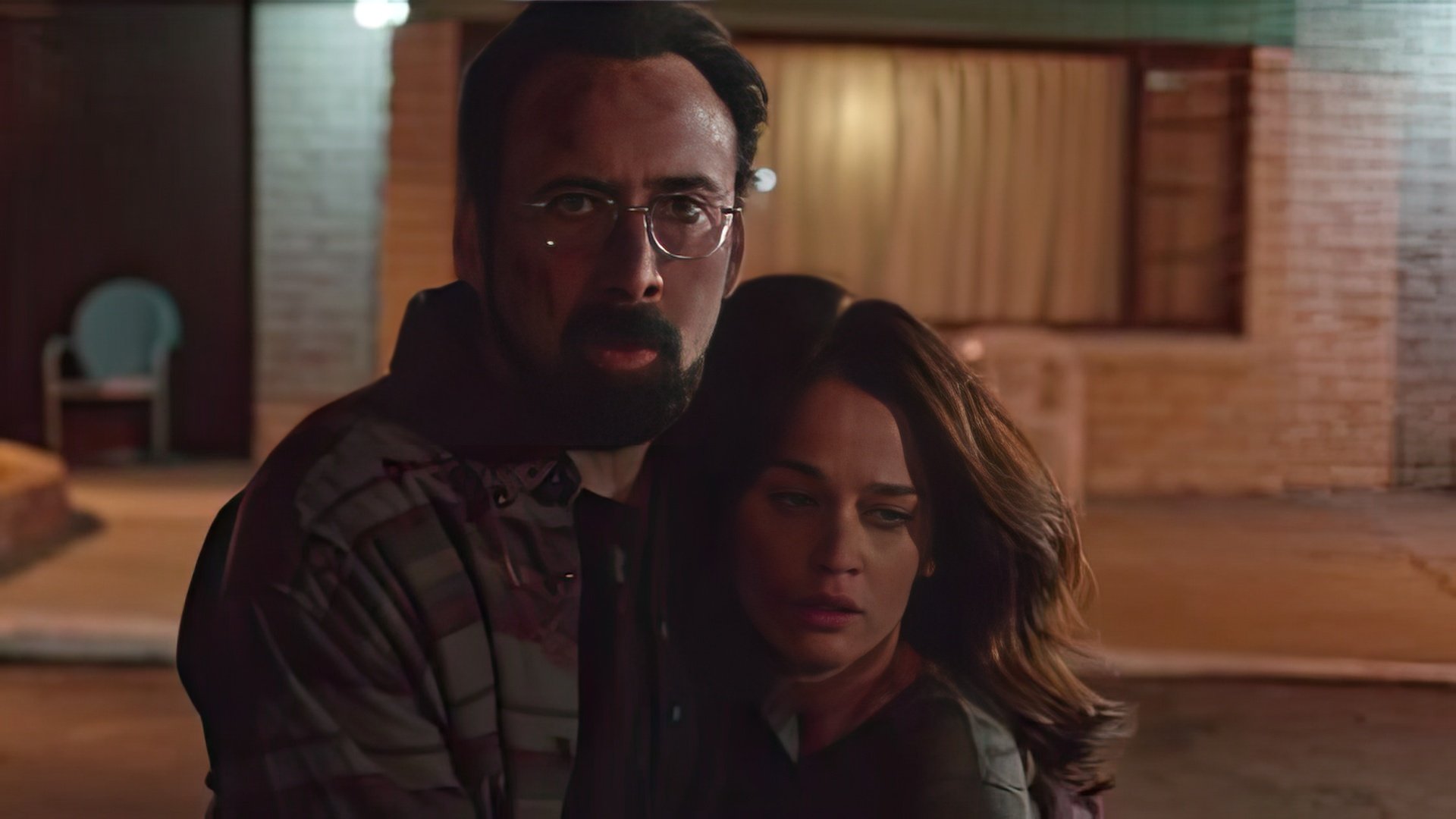 In 2018, it was released the thriller «Mandy», where Cage's character is in a bloody war against the sect, whose members had killed his beloved woman.
Personal Life of Nicolas Cage
The personal life of Nicolas Cage, especially in his young years, was not less rapid and unusual than professional. In 1987, he met 18-year-old Patricia Arquette and on the same day asked her to marry him. She did not consider this spontaneous proposal to be serious, so the girl laid down an absurd condition to the candidate. She thought that it is impossible, «I would marry you. I want you to get me a black orchid, the authentic Salinger's autograph, a wedding dress of fox tribe woman from South-East Asia and a statue from the restaurant, and sing a serenade».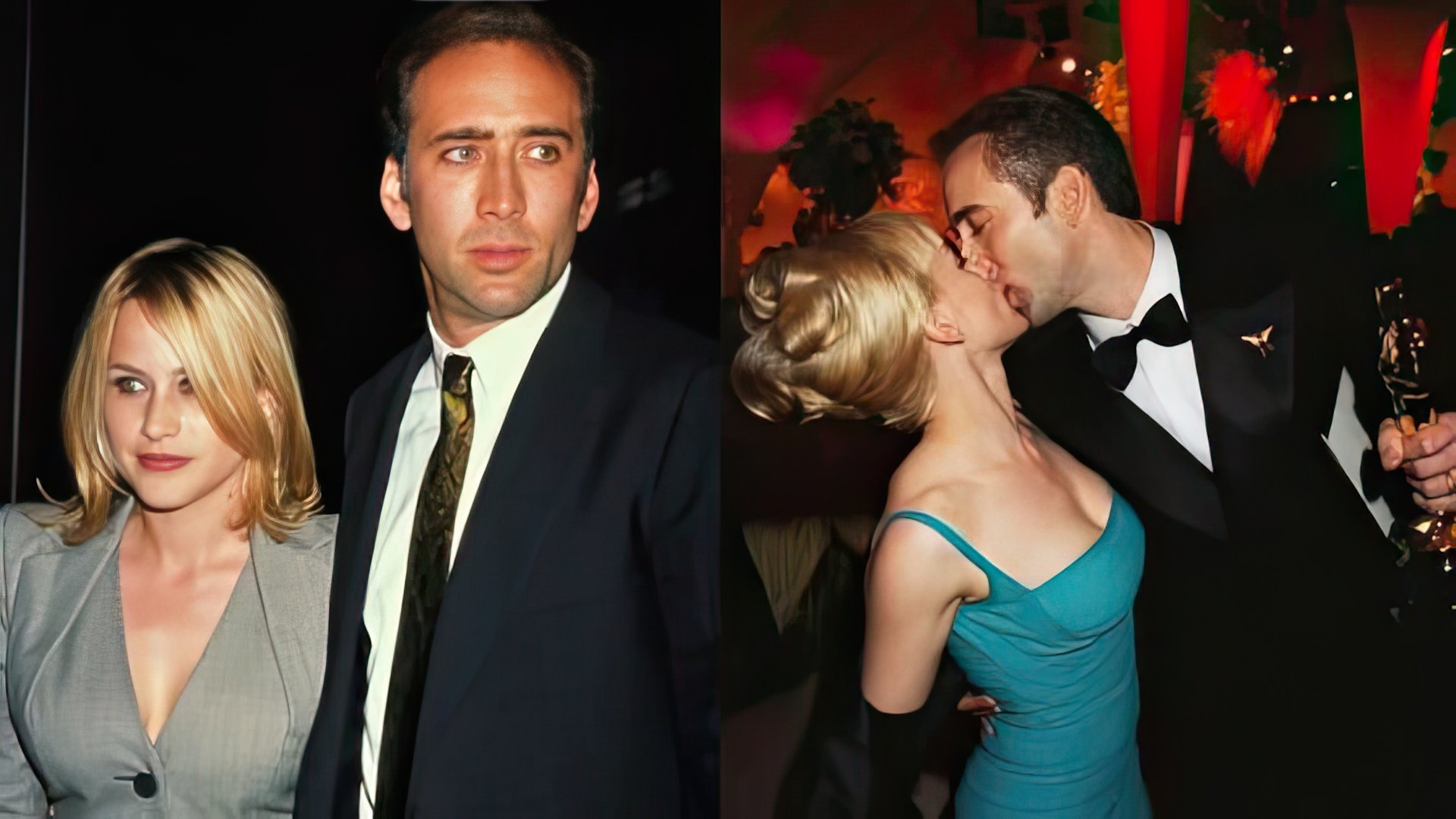 Contrary to her expectations, Nicholas took up the challenge and fulfilled all her whims (an orchid was painted in black with spray). Patricia had to keep her word and agreed to marry. The wedding was going to be in Cuba, but there was a hitch with the plane tickets because of a computer crash at the airport. The bride was unsure of her feelings. She regarded it as a sign and took the opportunity to run away.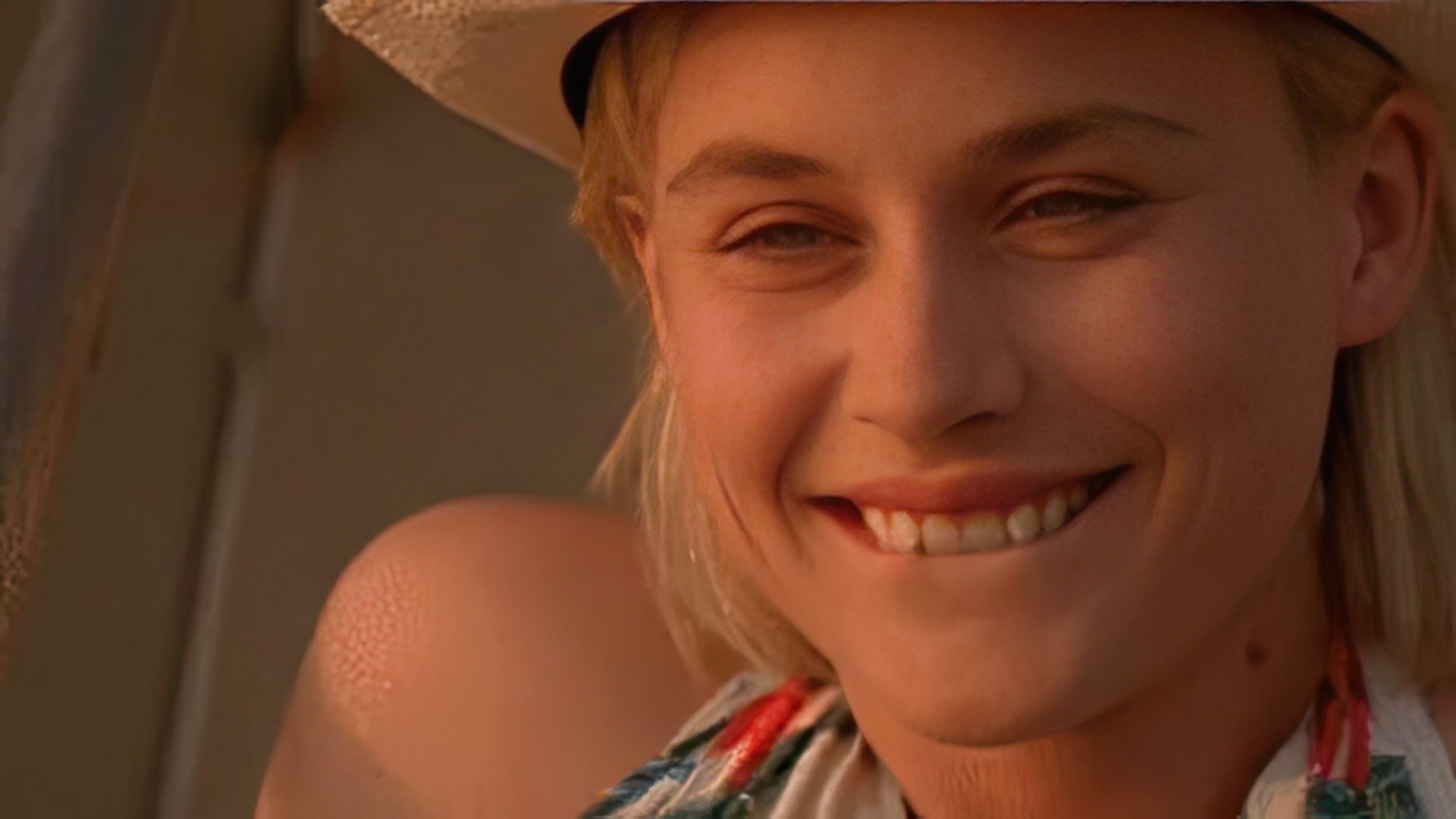 In 1988, Cage began dating the actress Christina Fulton, who later gave birth to their son, Weston Coppola Cage (born on December 26, 1990). Although the father and son did not live together, they had always had a warm and close relationship.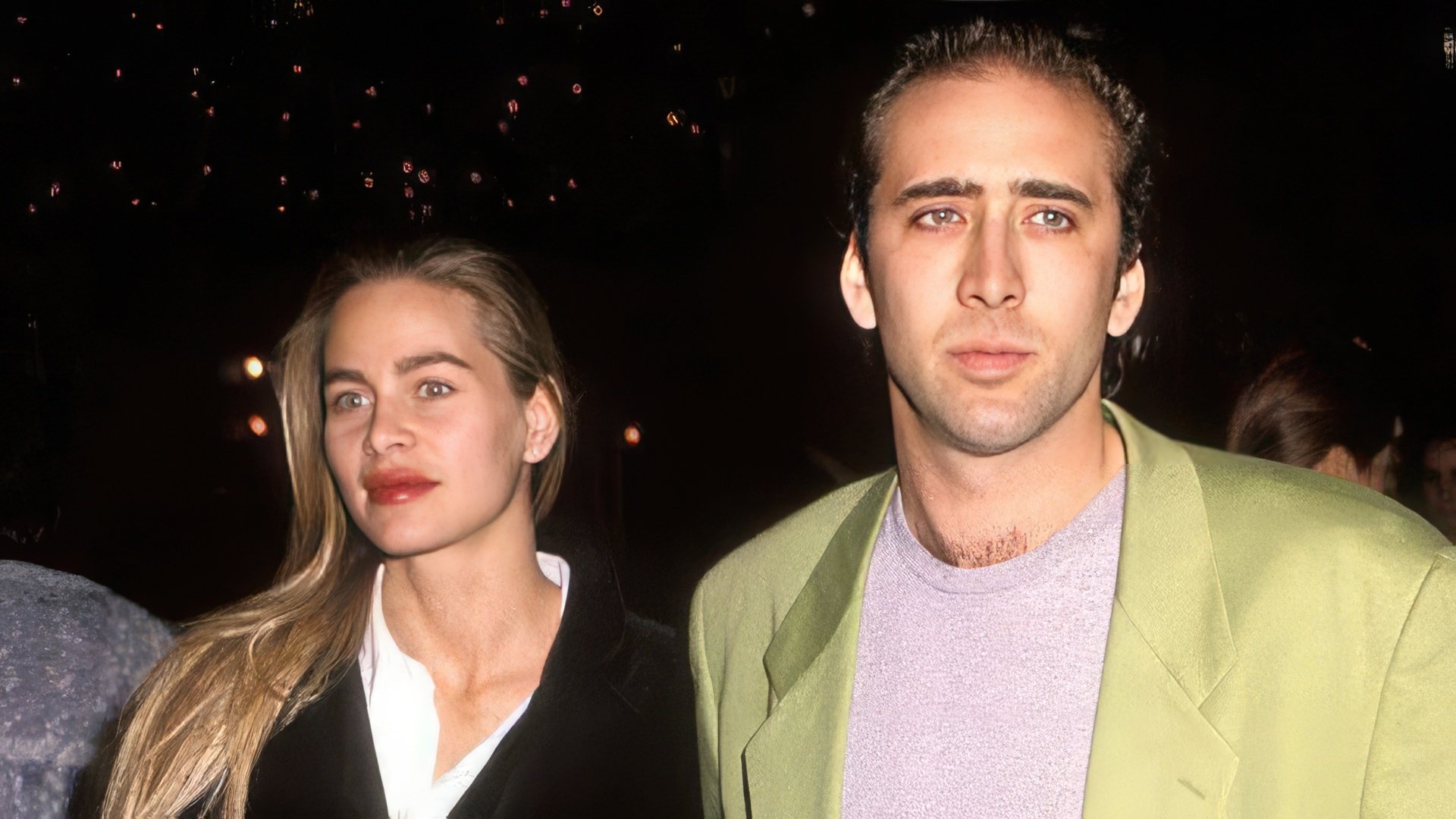 Weston is a musician: his vocal music sounds in the black metal band «Eyes of Noctum» (until 2012) and «Arsh Anubis» (since 2011). Moreover, he played an episodic role in the movie «Lord of War».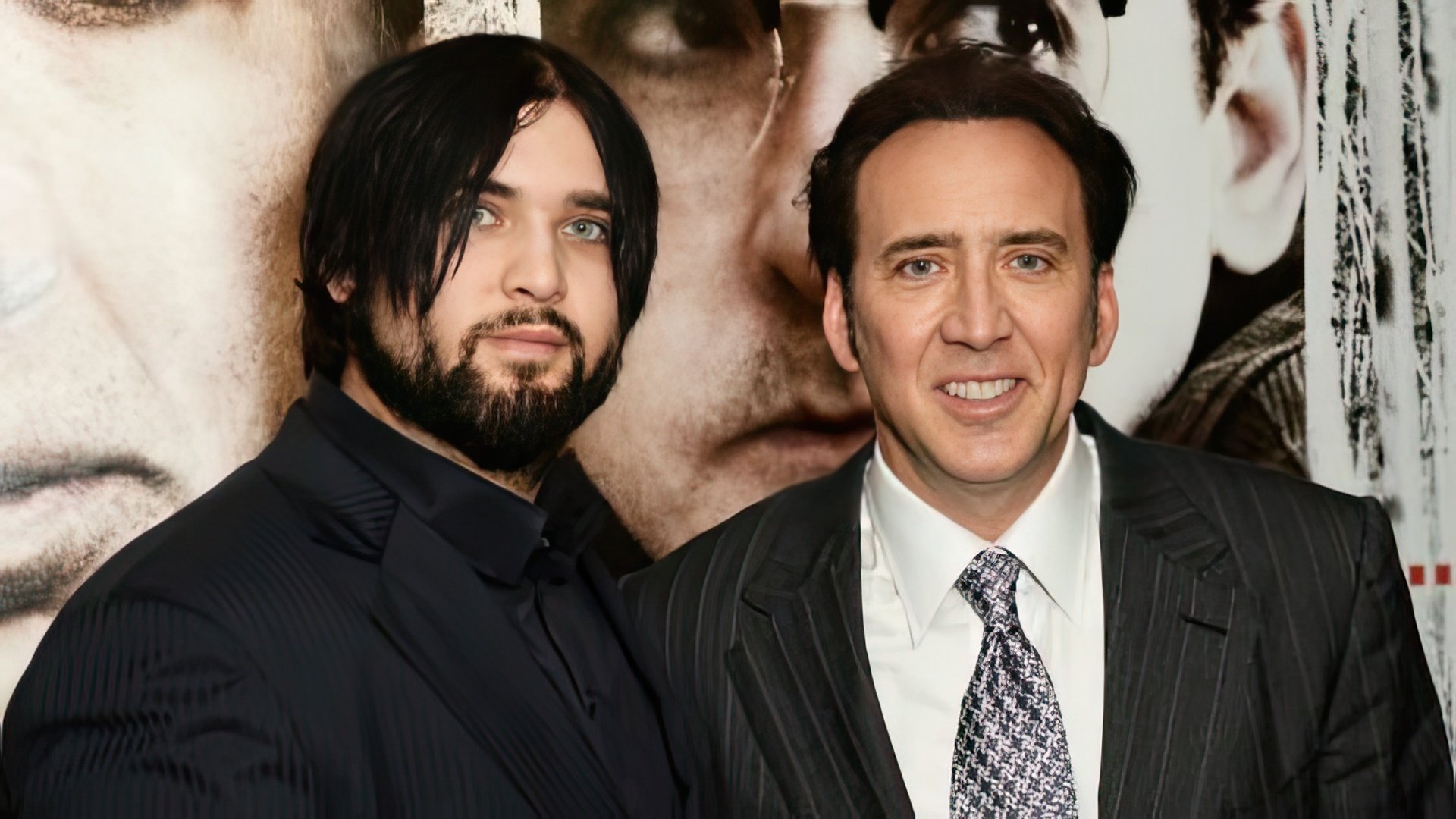 On July 1, 2014, in Weston and his wife's family the son, Lucian Daniel Augustus Coppola Cage, was born. He is a grandson of the famous actor, whom he loves. «I enjoy the acting of my grandfather every second», - Cage admitted.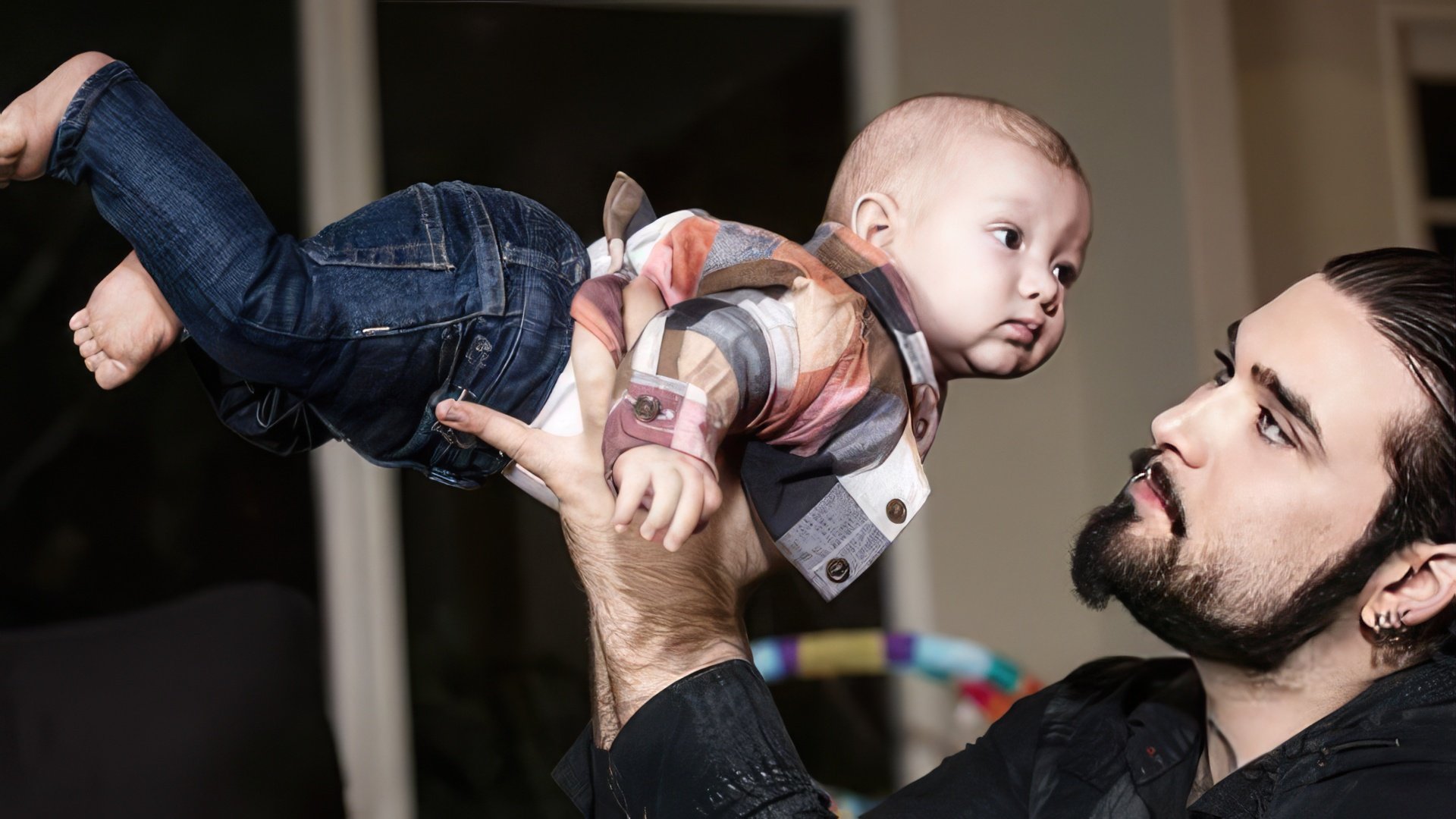 In 1995, the actor again met Patricia Arquette, who by this time had given birth to her son, and their old love renewed. At this time, Patricia proposed Nicolas to marry, and on April 8, 1995, they were married. This couple had lived in love and harmony for 9 months, then they divorced, but before the public, they continued to pretend that everything was all right.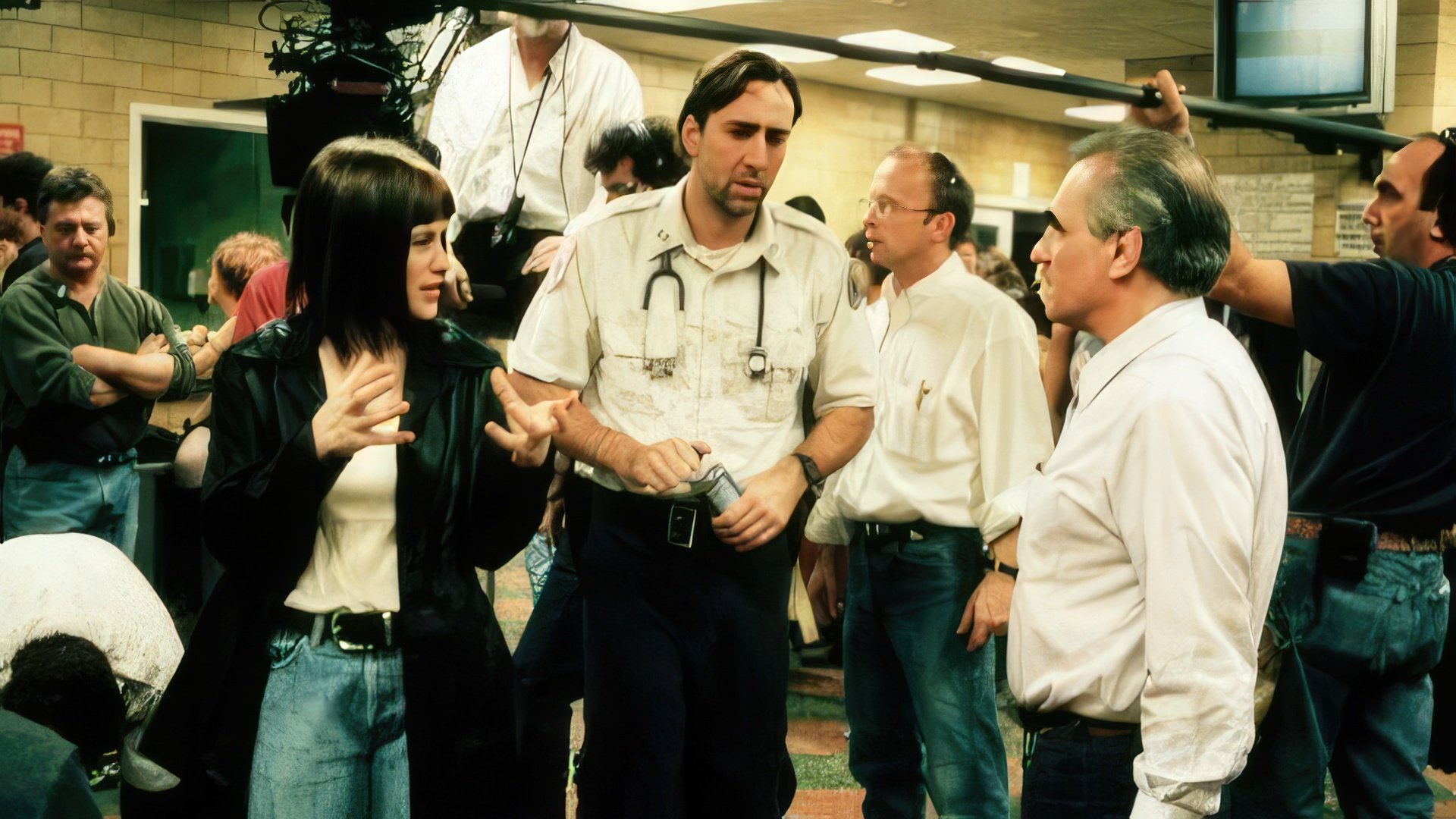 Cage's second wife was the singer Lisa Marie Presley, a daughter of the legendary «King of Rock 'N' Roll» Elvis Presley. By the time they met, the girl had already been married twice (including another «king» - «King of Pop» Michael Jackson) and had two children.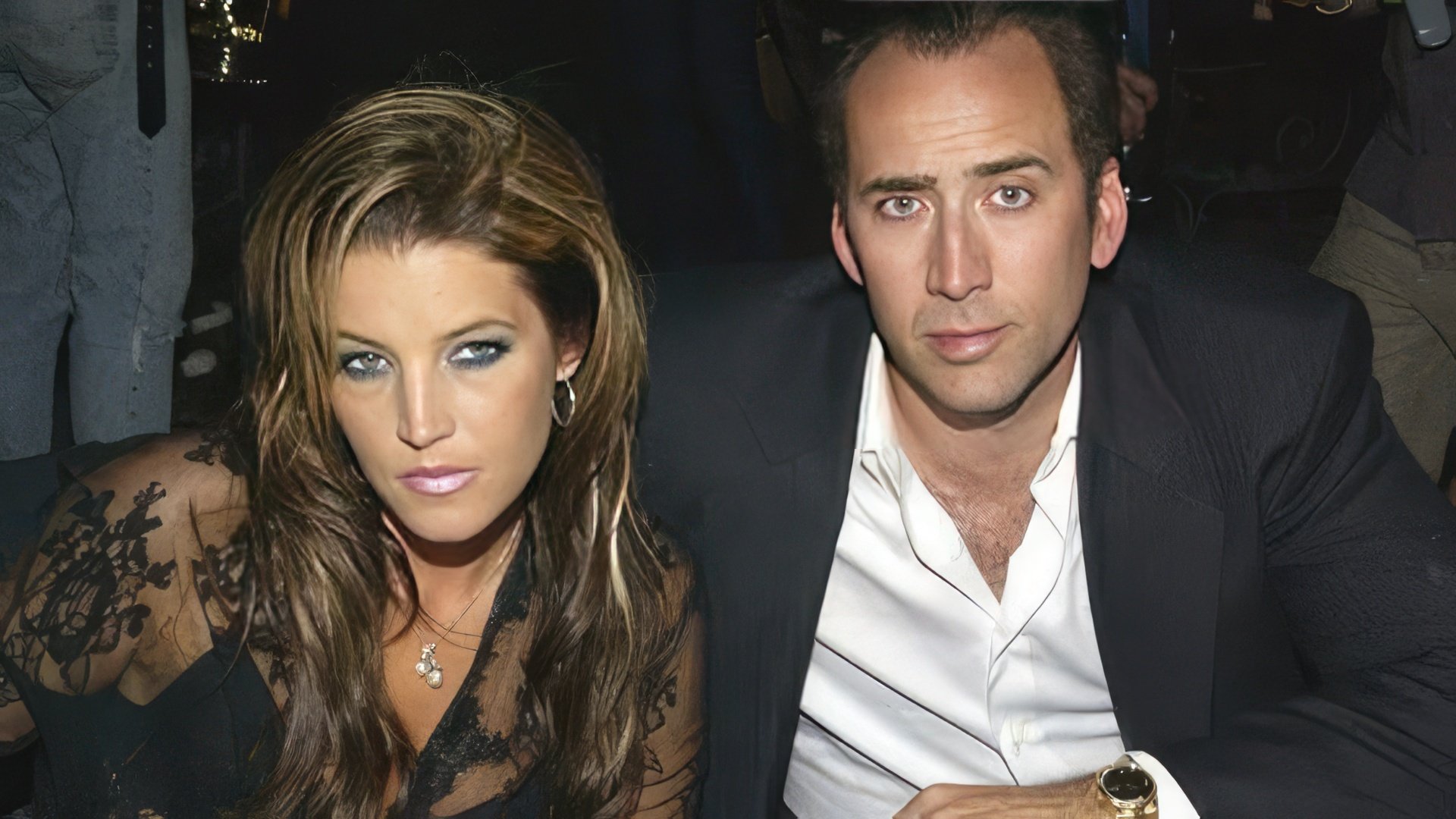 The couple was married on August 10, 2002, at the 25th anniversary of Elvis' death, and the first time Lisa was delighted with his new husband.

Their family life was always discussed. There were many scandals about this couple. Quarreling, Lisa threatened her husband with a divorce, and Cage did not discourage her but went and applied for a divorce. Thus, the family lasted only 109 days.

Nicolas Cage's third wife was the former waitress Alice Kim of Korean origin (born on November 27, 1983). The actor met her in 2004 in the Los Angeles restaurant, where she worked. Kim was only 19 years old. As previously happened with Cage, it was love at first sight: several months after meeting the couple announced their engagement, and two months later, on July 30, 2004, they got married.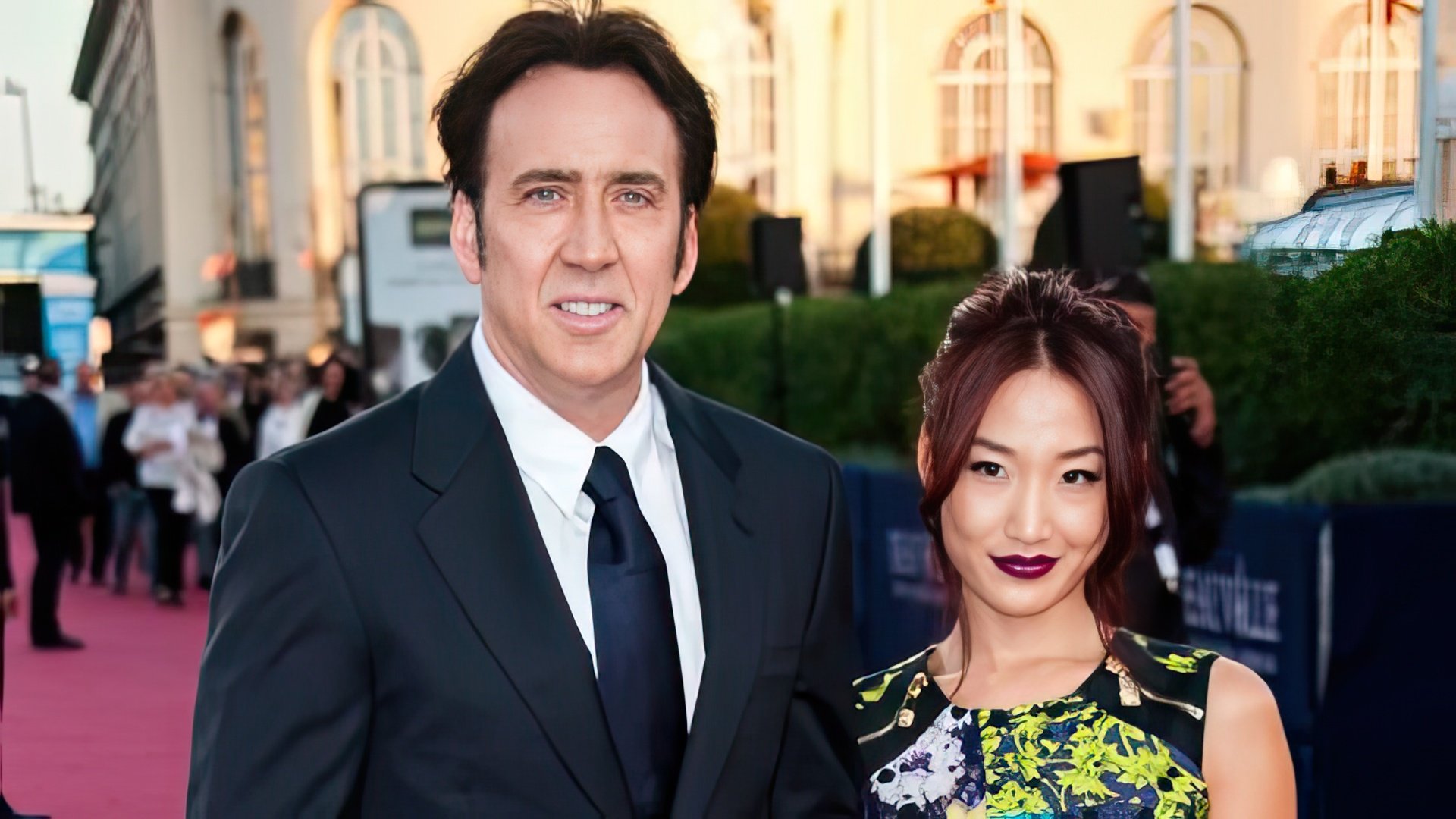 On October 3, 2005, Alice gave birth to their son, Kal-El, named after Superman (it is a Kryptonian name of a superhero).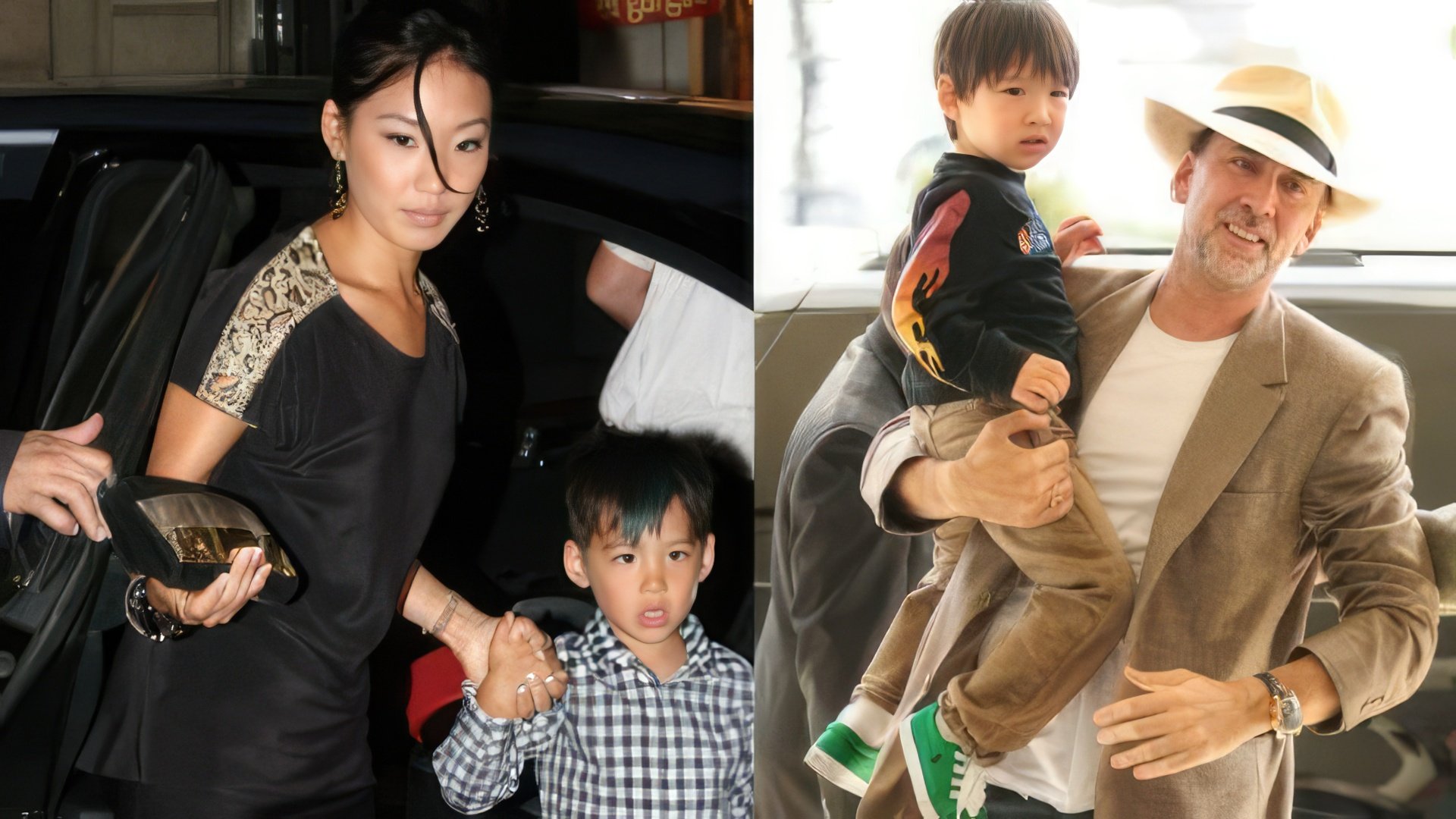 The third official marriage of the actor was much sturdier than the previous ones. His family life lasted 11 years. Cage was very proud of his wife and younger son, and they often accompanied him on trips during the shooting. However, his impetuous nature affected this marriage: sometimes the actor got drunk and shouted to his wife so loudly that their neighbors had to call the police, and he was arrested for domestic violence in 2011. In January 2016, the couple announced their breakup.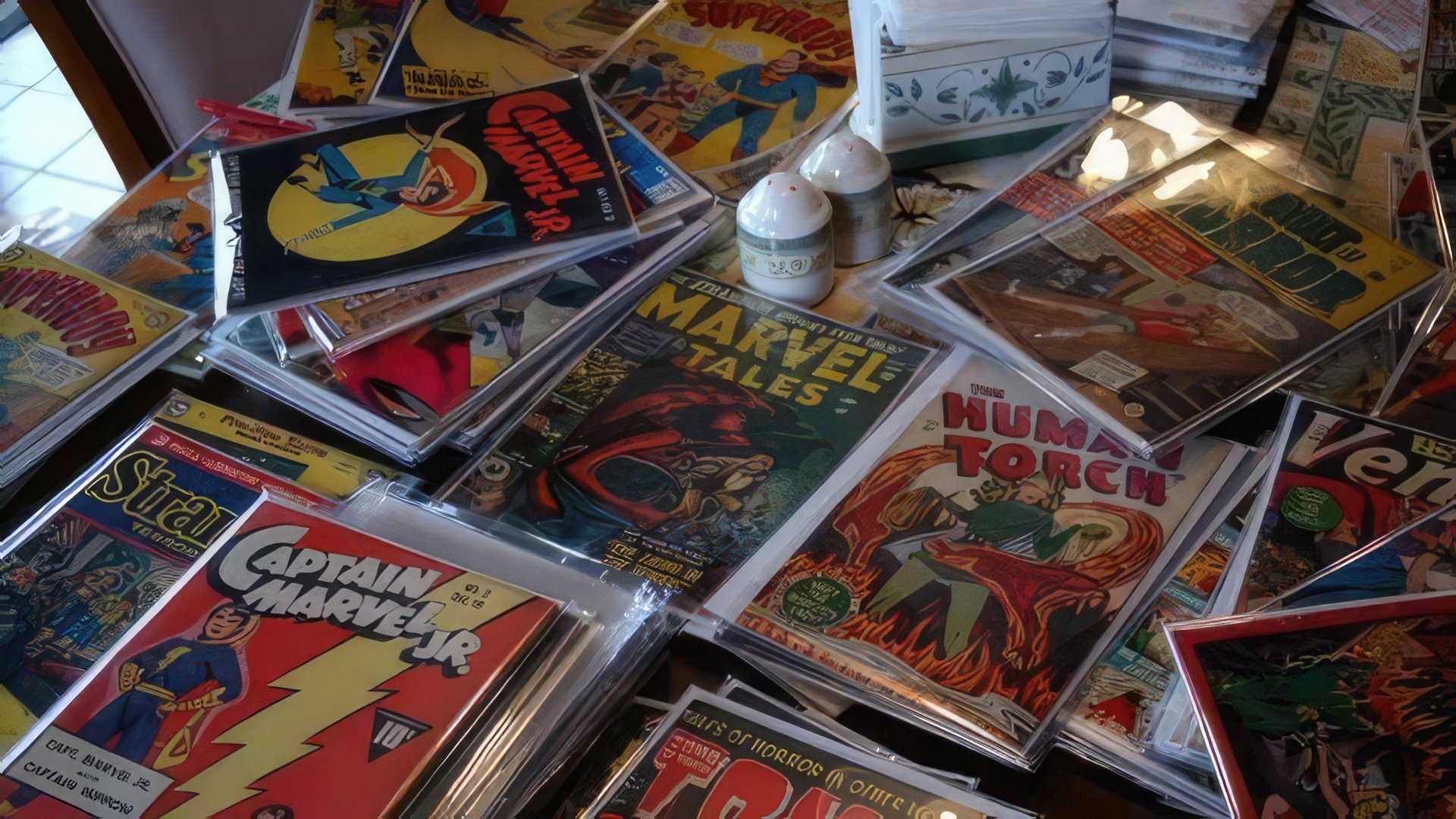 In 2017, Nicolas Cage met the 23-year-old Erica Koike, who, according to fans of the actor, was very similar to his ex-wife, Alice Kim. Soon after they met, the lovers decided to get engaged, but 4 days after the wedding, Nicolas Cage asked the court to divorce, explaining that he was drunk during the "wedding".

In March 2020, the actor was spotted in the company of a new lover - a young Japanese woman, Rico Shibata. They were met several times by people walking in New Orleans.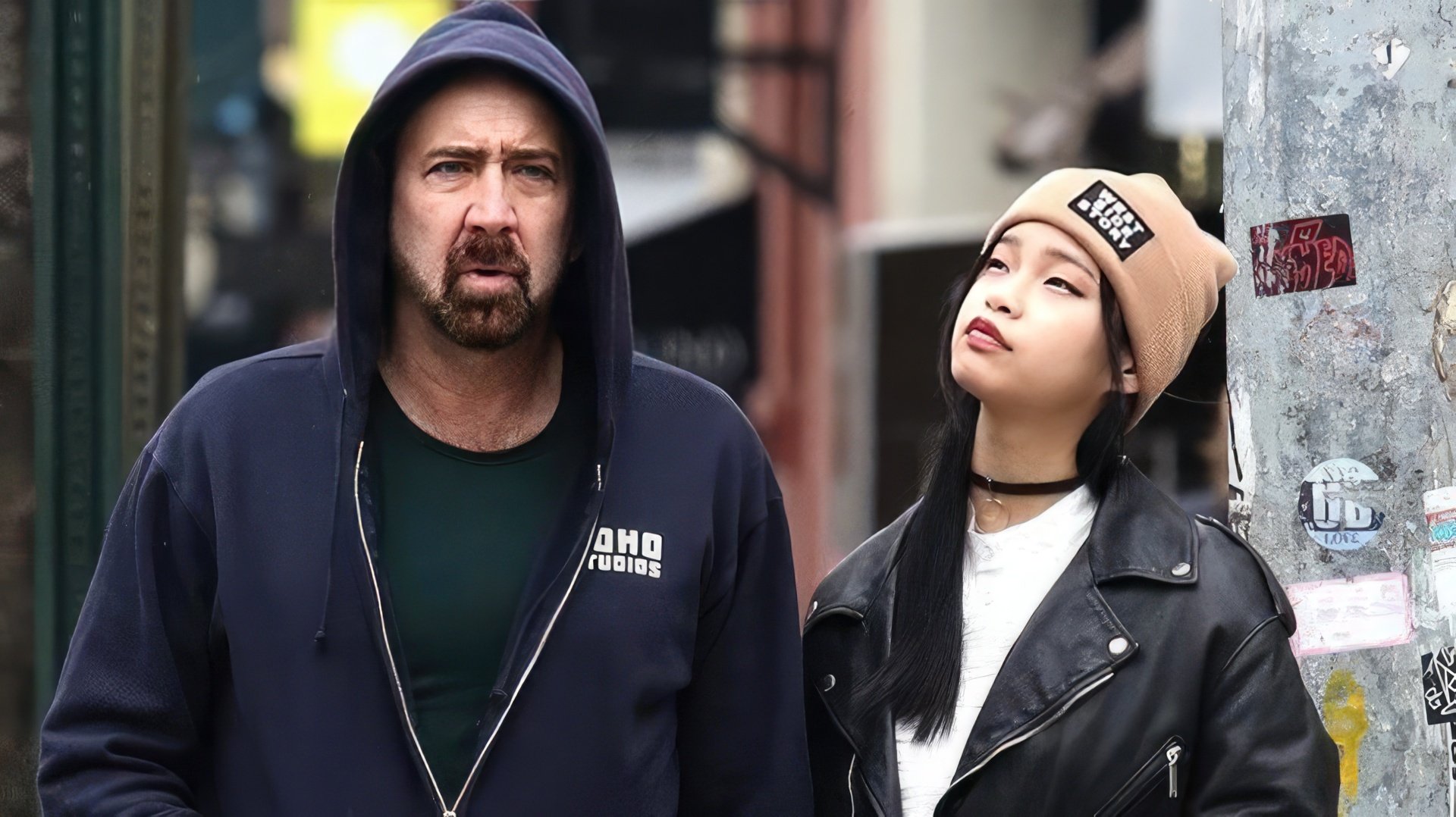 Nicolas Cage Now
During 2018 – 2019 he is going to work on the movie «Between Worlds», «Red Squad», «Zander» and «Siberia», and in 2020 he is going to be involved in voiceover work on the second part of the cartoon «The Croods».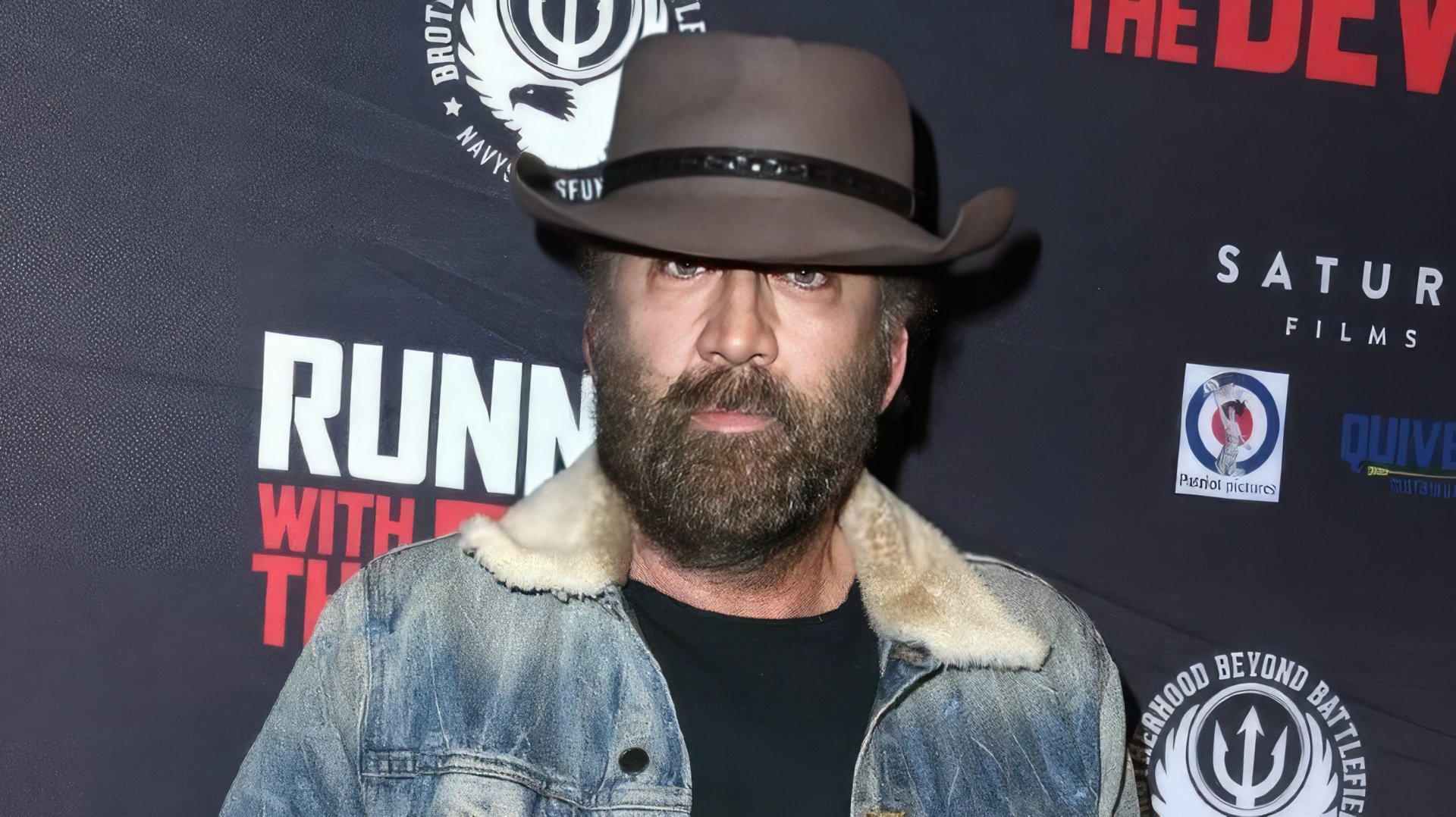 It is known that in 2019, Nicolas Cage was also offered to participate in an extremely unusual project and play himself in the film «The Unbearable Weight of Massive Talent». The premiere was supposed to take place in 2020, however, due to the coronavirus pandemic, the shooting was postponed.
Press Ctrl+Enter If you find a mistake