Chloë Grace Moretz Biography
Chloë Grace Moretz is an American actress. She had her first significant role in "The Amityville Horror" when she was six. Then, after some notable roles in horror films, the girl brilliantly played Hit-Girl in the superhero comedy film "Kick-Ass". Now, Moretz is known as one of Hollywood's most promising young actresses. She can already boast of numerous parts in versatile projects: from comedies and psychological thrillers to independent films. Net worth: $12 million.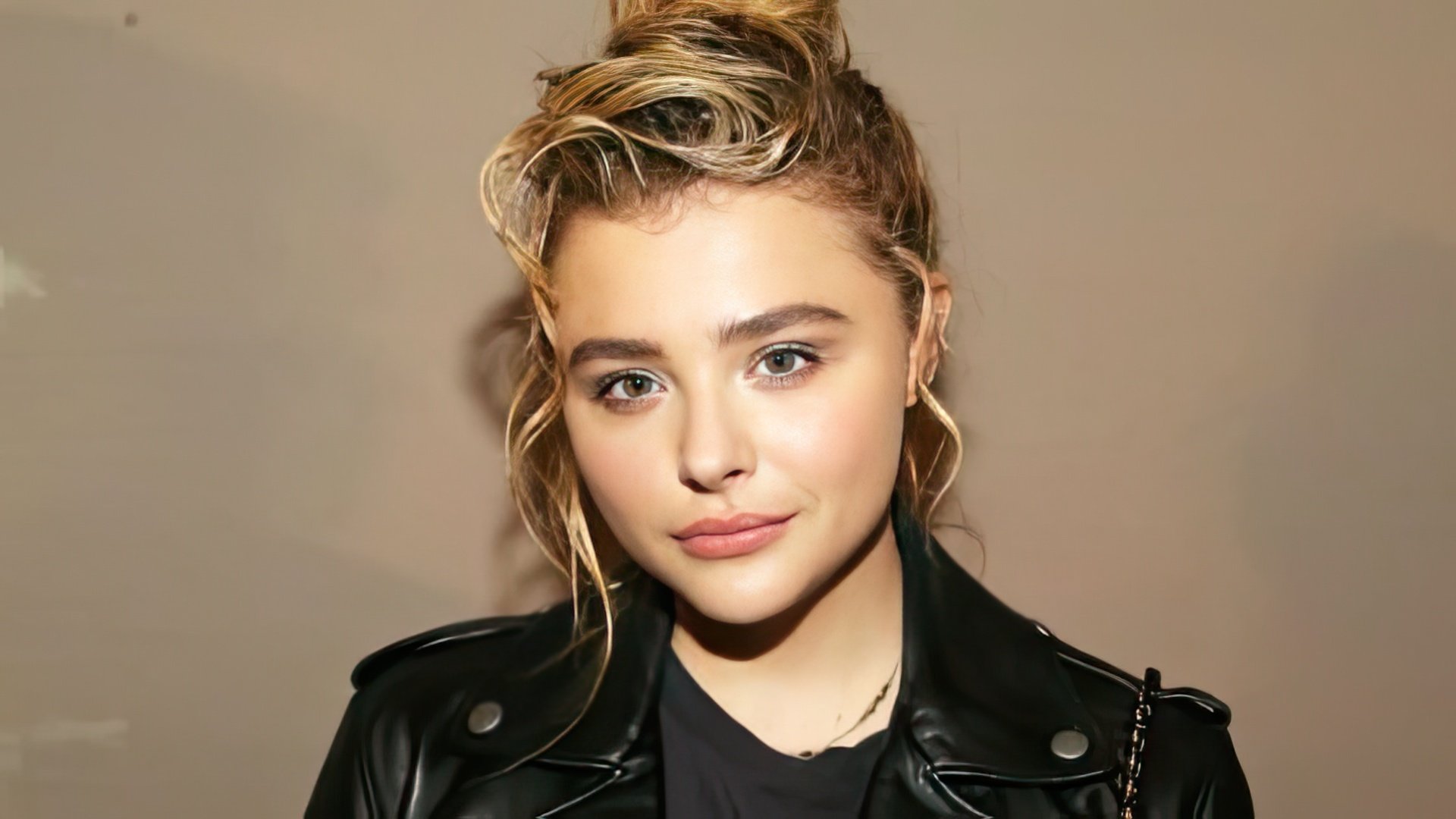 Childhood and Family
The future star Chloë Grace Moretz was born on February 10, 1997, in Atlanta, Georgia. She grew up in a medical family: her mother, Teri Duke, was a nurse, and her father, McCoy Moretz, was a plastic surgeon. Maybe Chloë could have become a medical doctor herself but, fortunately, she chose her path.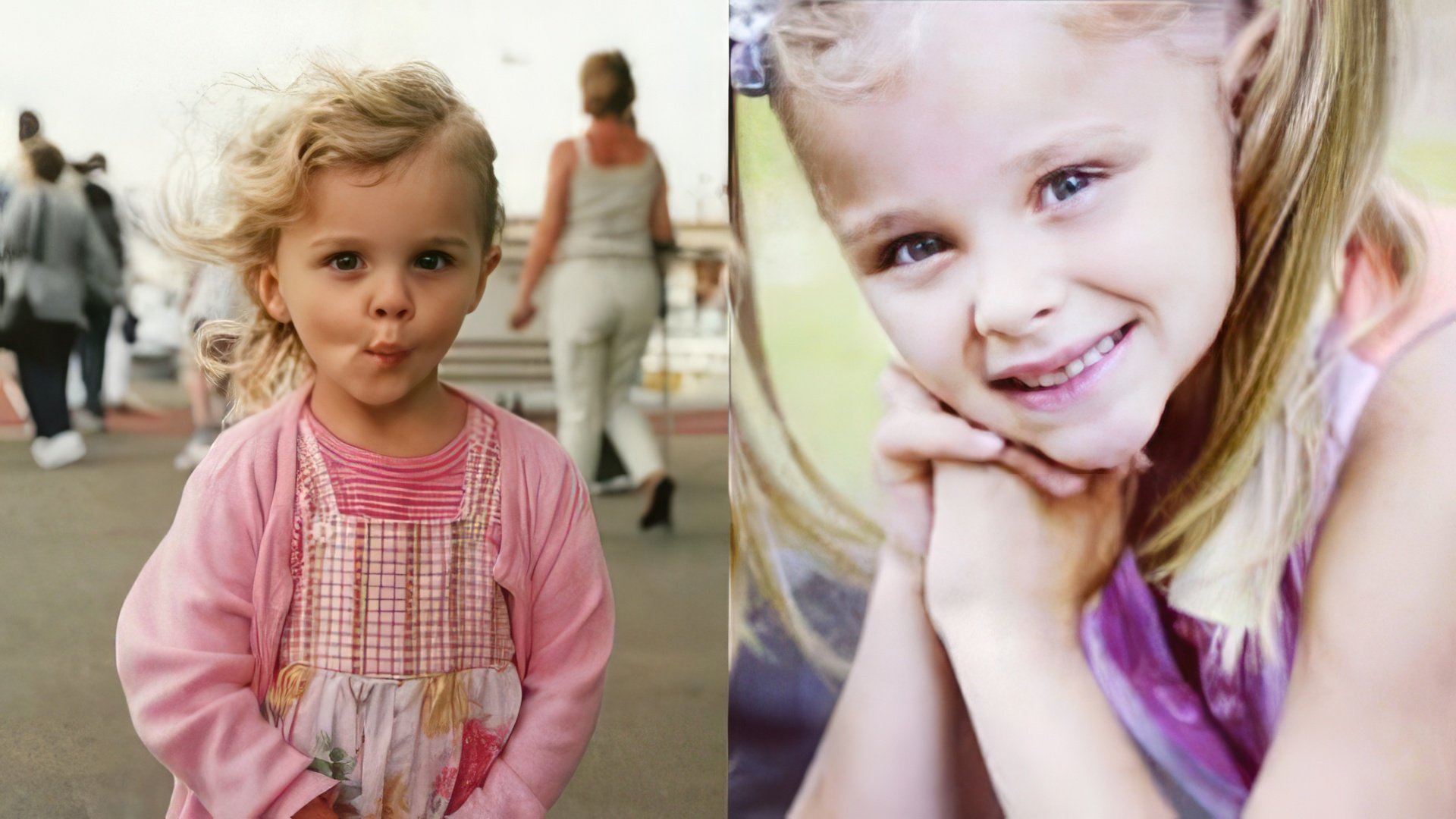 In 2002, the girl moved to New York along with her mom and older brother Trevor, as the kids dreamed of an acting career, and Trevor had been accepted into the Professional Performing Arts School. Their Dad and the other three brothers (Brandon, Colin, and Ethan) stayed in Atlanta. In 2003, the whole family moved to Los Angeles.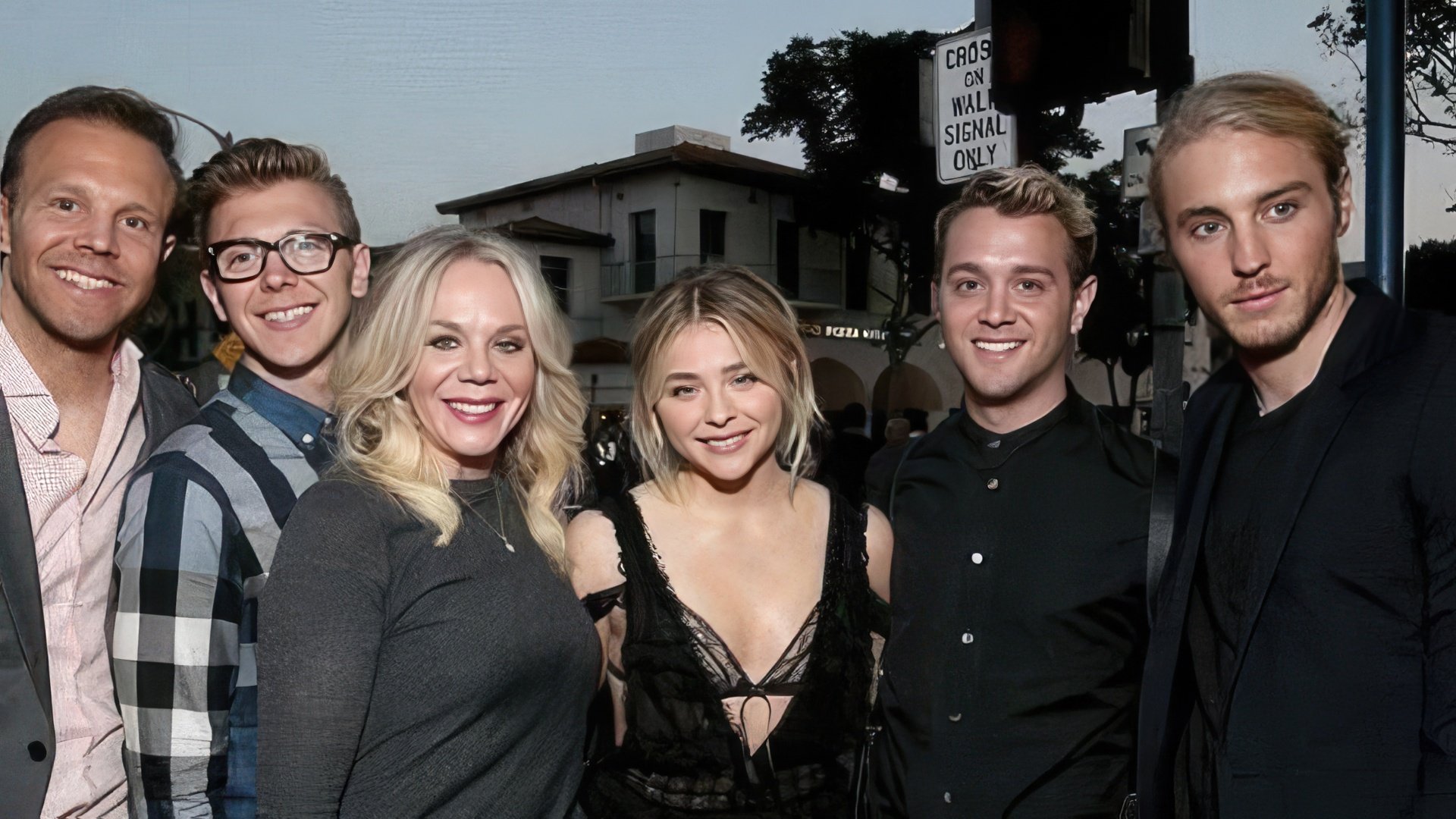 First Roles
It is noteworthy that Chloë succeeded in the acting field much more than her brother. The young actress got her first role in 2004 in the series The Guardian, where she played Violet in two episodes. Then she had a small role in the comedy "Family Plan" (appearing as Tori Spelling's character in her younger years). In 2005, she starred in The Amityville Horror, where she played the younger daughter of the title characters (Ryan Reynolds and Melissa George) who missed her murdered father the most. The angelic-looking girl walking on the roof impressed many horror film directors. Afterward, there were numerous horror films and mystical thrillers on her filmography list: "Room 6", "Wicked Little Things", "Hallowed Ground", "Not Forgotten", and "The Eye". The audience claimed that in the latter Moretz played even better than Jessica Alba. Because of her busy schedule, Chloë didn't attend school – she studied with tutors over Skype and did her homework in trailers on the set. Her brother Trevor took over the duties of her acting coach and her agent – he helped her communicate with the press.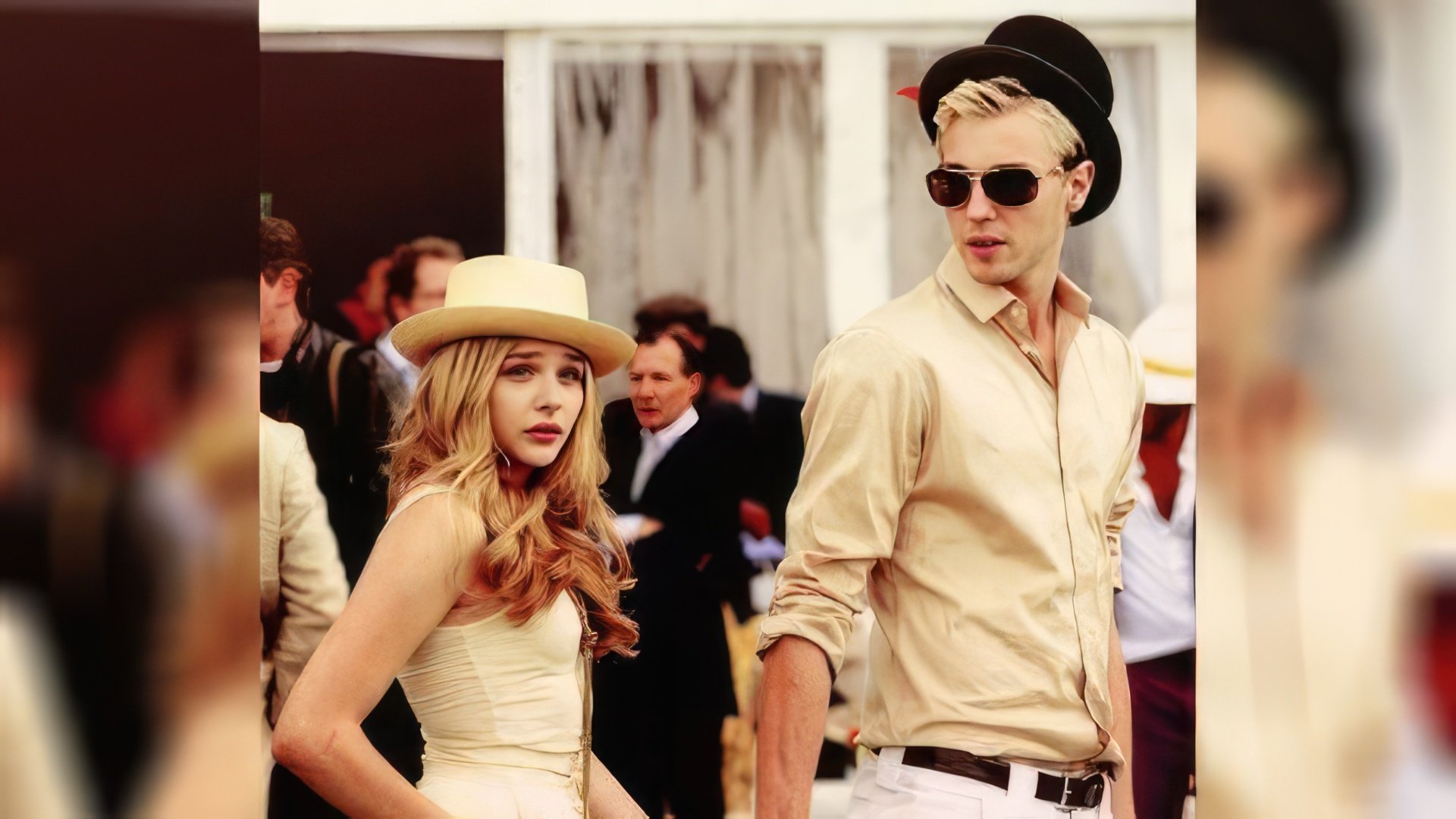 Chloë became more and more popular and that was quite convenient for her family as well, as they faced one calamity after another. At first, her Dad, who helped many Hollywood stars improve their looks, declared himself bankrupt in 2005. It turned out that the family lived beyond their means and accumulated over $5 million in debt. Creditors took away their luxurious mansion worth $3.4 million, their vehicles, and all their property.

In 2007, Teri found out she had kidney cancer. In 2009, McCoy abandoned the family, leaving his wife with the 5 kids. Later, the actress admitted that this caused a serious psychological trauma, and it took her a lot of time to recover from it.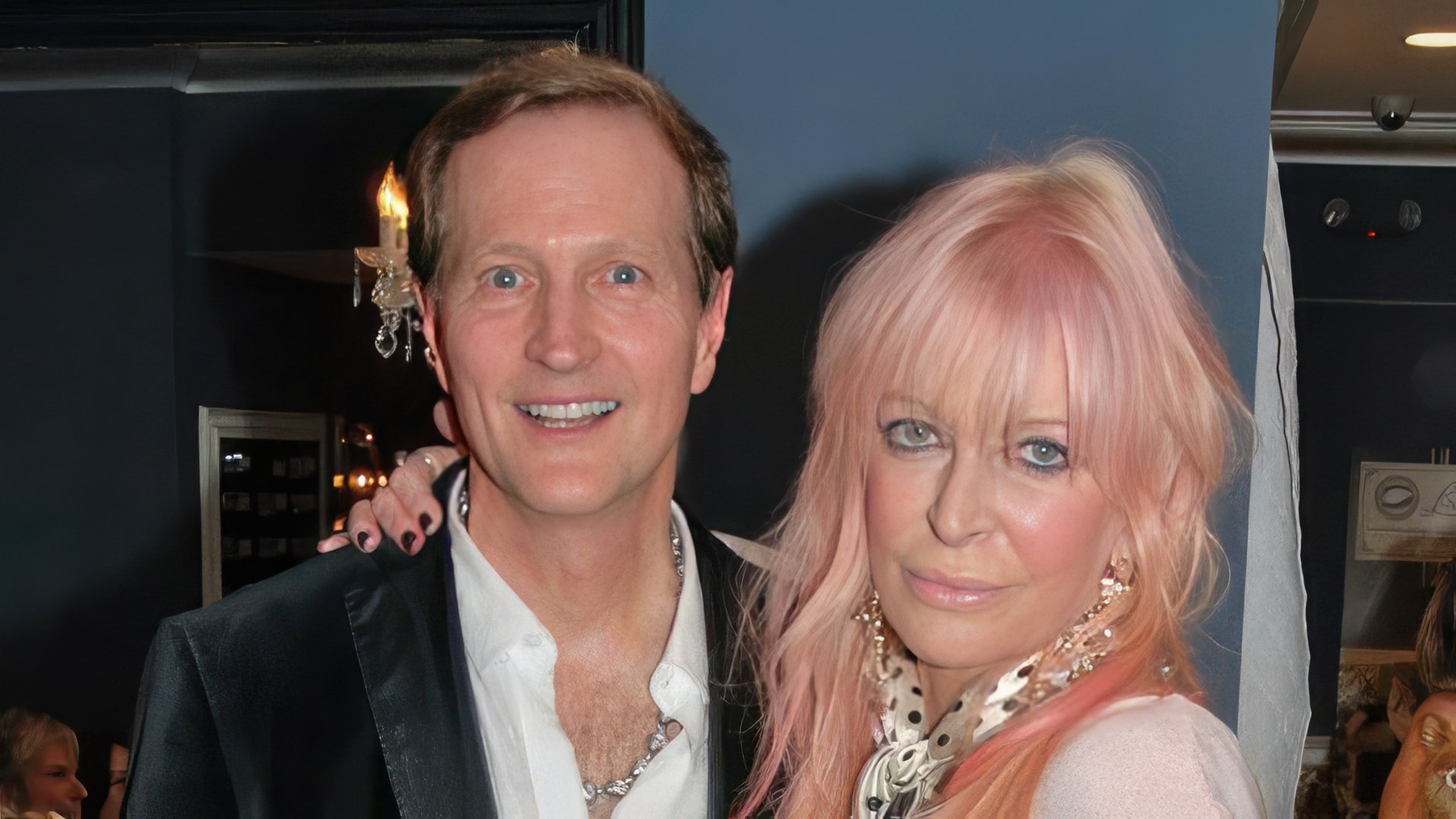 In 2009, the young actress appeared in a romantic comedy-drama film "500 Days of Summer" along with Zooey Deschanel, and in 2010, she got a breakthrough role in the superhero comedy film "Kick-Ass". Critics admired her performance and commented that she "steals the show". Indeed, the 11-year-old Mindy, who masterfully wields weapons and rightfully gets the Hit-Girl nickname, looks outstanding, especially in contrast with the foolish Dave, played by Aaron Johnson. Chloë Grace Moretz got two MTV Movie Awards for that role: Best Breakout Star and Biggest Badass Star. That same year, she played a vampire kid in the horror film "Let Me In". There was a growing interest around the raising star, and the number of premieres with Moretz's participation served proof of that. Just in one year, 2011, she appeared in three versatile projects: crime film "Texas Killing Fields" featuring Sam Worthington, where Moretz played a girl from a disadvantaged family; comedy-drama film "Hick" with Chloë as a leading actress whose armed character immersed in the world of violence; and family story Hugo, produced by Martin Scorsese. The year 2013 was also very fruitful – some films starring Moretz were released: "Movie 43" (Chloë appeared in the "Middleschool Date" segment as a girl who unexpectedly gets her first period); the long-awaited sequel to the 2010 film "Kick-Ass"; and psychological thriller "Carrie", the new adaptation of Stephen King's novel.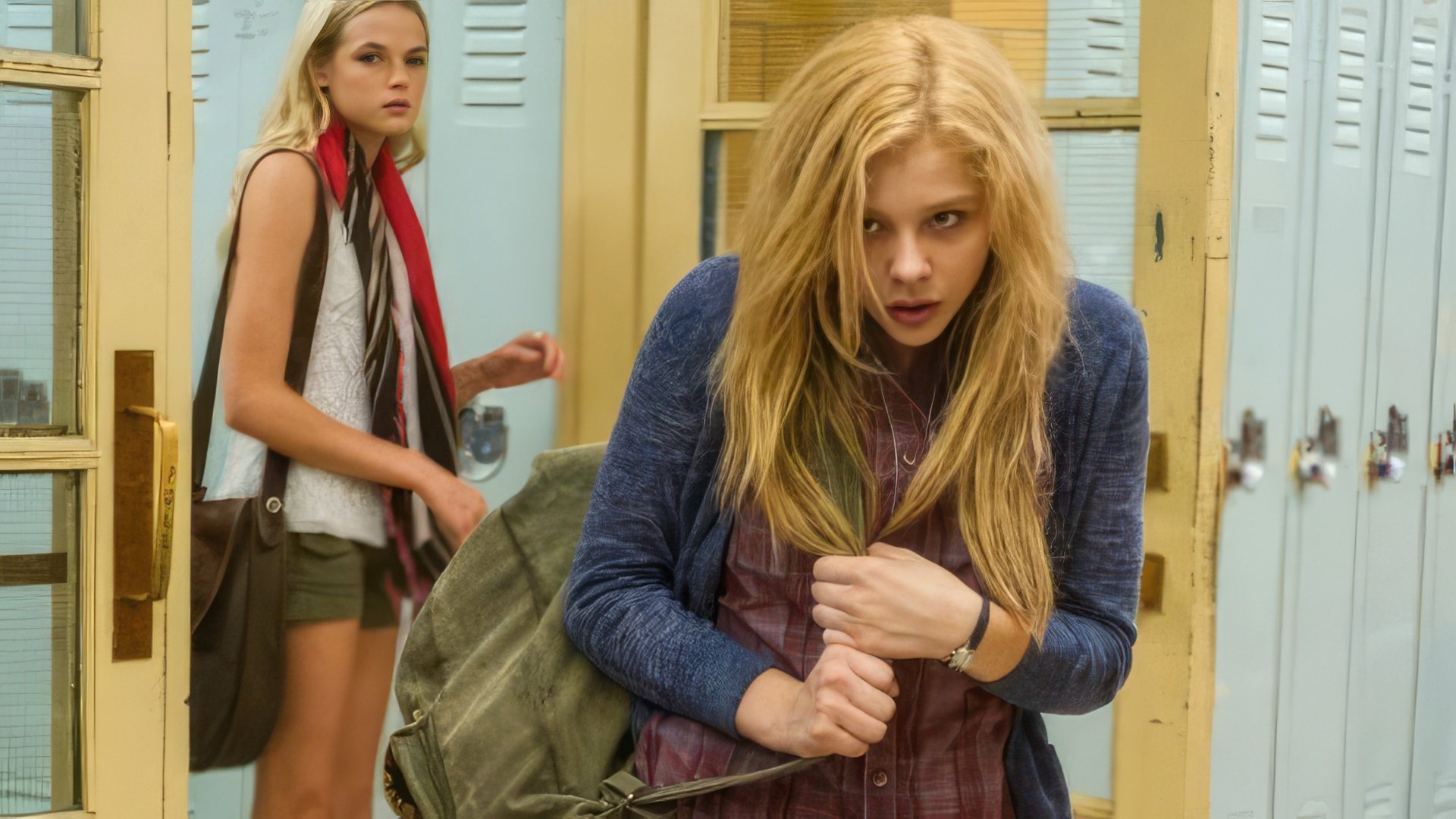 Even though the director herself chose Moretz for the role of Carrie, Chloë couldn't understand why. She was totally different from the character: the actress had a happy childhood, the family was well-off and the girl had many admirers while her character Carrie was a discreet student who was oppressed by her crazy mother and peers. However, the drama related to Chloë's Dad leaving the family and her Mom being sick helped Moretz understand her character better and to grow in the professional aspect. In 2014, Moretz appeared in a charming duet with Keira Knightley in the romantic comedy "Laggies"; she also played in French drama film "Clouds of Sils Maria" along with Juliette Binoche and Kristen Stewart. That same year, another drama, "If I Stay", was released. Moretz plays a cellist in a comma. Her spirit goes back and forth between the real world and the afterlife, where her family went after an accident. Initially, Dakota Fanning wanted to play this role but later on, she refused from participation in the project because of her senior year at school. Two years later, there was a movie premiere of the post-apocalyptic action film "The 5th Wave" with Moretz in the leading role. According to the storyline based on the novel of the same name by Rick Yancey, Chloë's character Cassie, along with other teenagers who survived alien invasion, fights the intruders. The idea was to create another teenage action franchise, something like "The Hunger Games", but the critics absolutely tore the "The 5th Wave" apart; therefore, nobody even talks about the sequel yet. The following projects in Moretz's career are quite impressing: she played leading roles in the biographical drama film "Brain on Fire" (2016); comedy-drama film "I Love You, Daddy" (2017) with Louis C.K.; "November Criminals" (2017) starring Ansel Elgort; and "The Miseducation of Cameron Post" (2018). It looks like Moretz decided not to stick to one image, and in a short period she played a psychiatric patient with amnesia and mysterious diagnosis, a mistress of an elderly director with a tragic past, and a young lesbian. In 2018, she worked on the supernatural horror film "Suspiria". Dakota Johnson and Mia Goth became her colleagues on the set. The action takes place at the ballet academy that turned out to be under a spell. Besides, in 2018, the audience waited for the premiere of the thriller "The Widow", where Chloë appears together with Maika Monroe and Isabelle Huppert.

Chloë Grace Moretz also voiced Wednesday Addams in the animated film "The Addams Family," which was released in 2019.
Personal Life of Chloë Grace Moritz
At the beginning of her career Chloë dated her peer actor Colin Ford, then, in 2013, she had an affair with Cameron Fuller.

In 2014, the actress started her relationship with Brooklyn (born in 1999), David and Victoria Beckham's son. They first met at the gym, and even though they denied having an affair for a long time but they couldn't escape paparazzi, so occasionally the couple was spotted here and there, like at Ed Sheeran's concert or Paris Fashion Week. Later, they broke up (according to the media, because of Brooklyn's flirt with Selena Gomez) but in 2016 the couple was seen together again.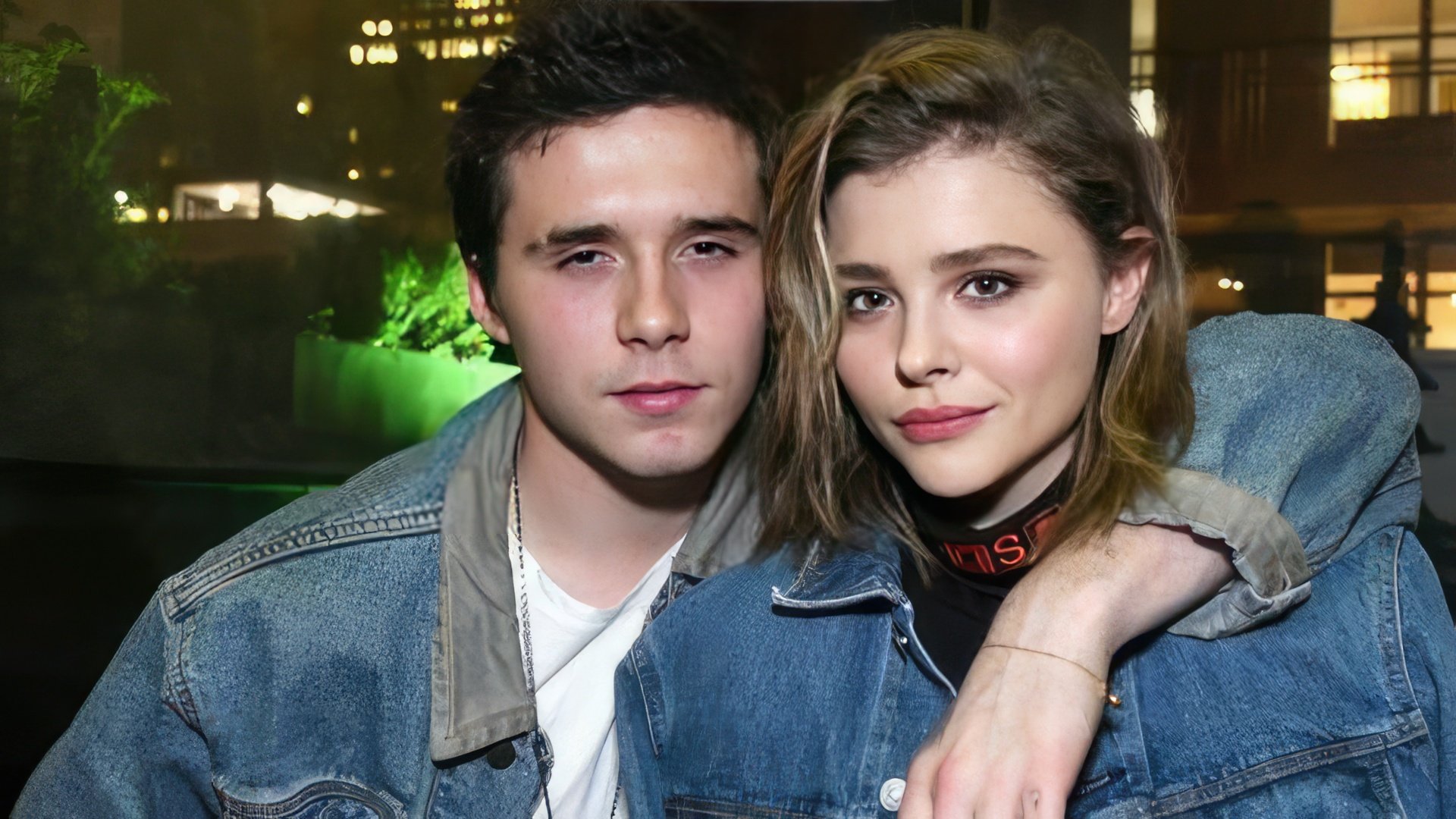 Afterward, there were some hardships in their relationship, partially because of Chloë's busy schedule and lack of time that she could spend with her loved one. The actress gave them one more chance but, eventually, in 2018, they ended their relationship. After that, tabloids revealed the name of Chloë Grace Moretz's new boyfriend – Alex Roe, a British actor who also played in "The 5th Wave".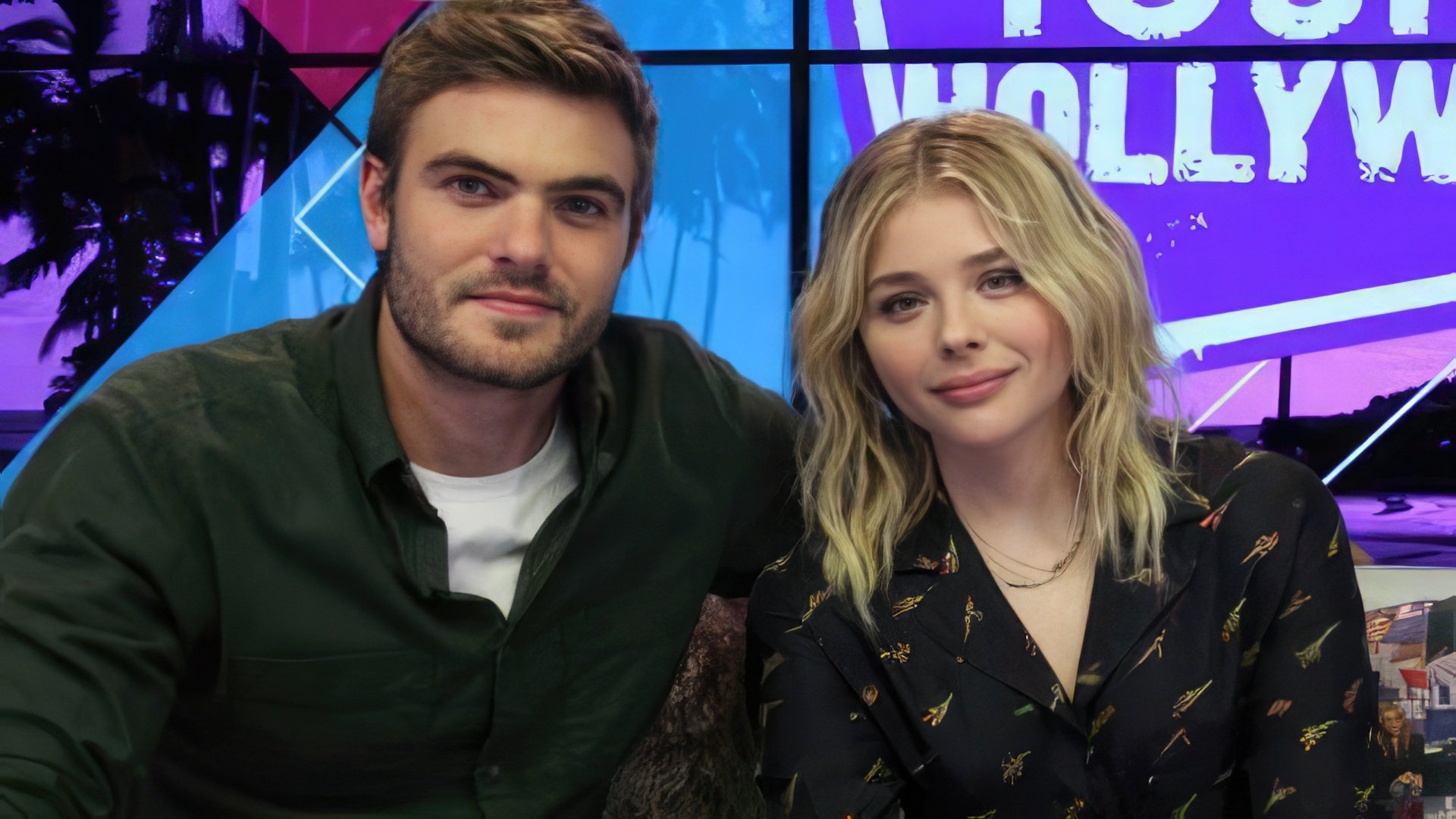 In 2019, the paparazzi caught Chloë Moretz several times with Playboy model, Kate Harrison. Girls were seen at the airport and at several parties, but there were no official comments from Chloë on this topic.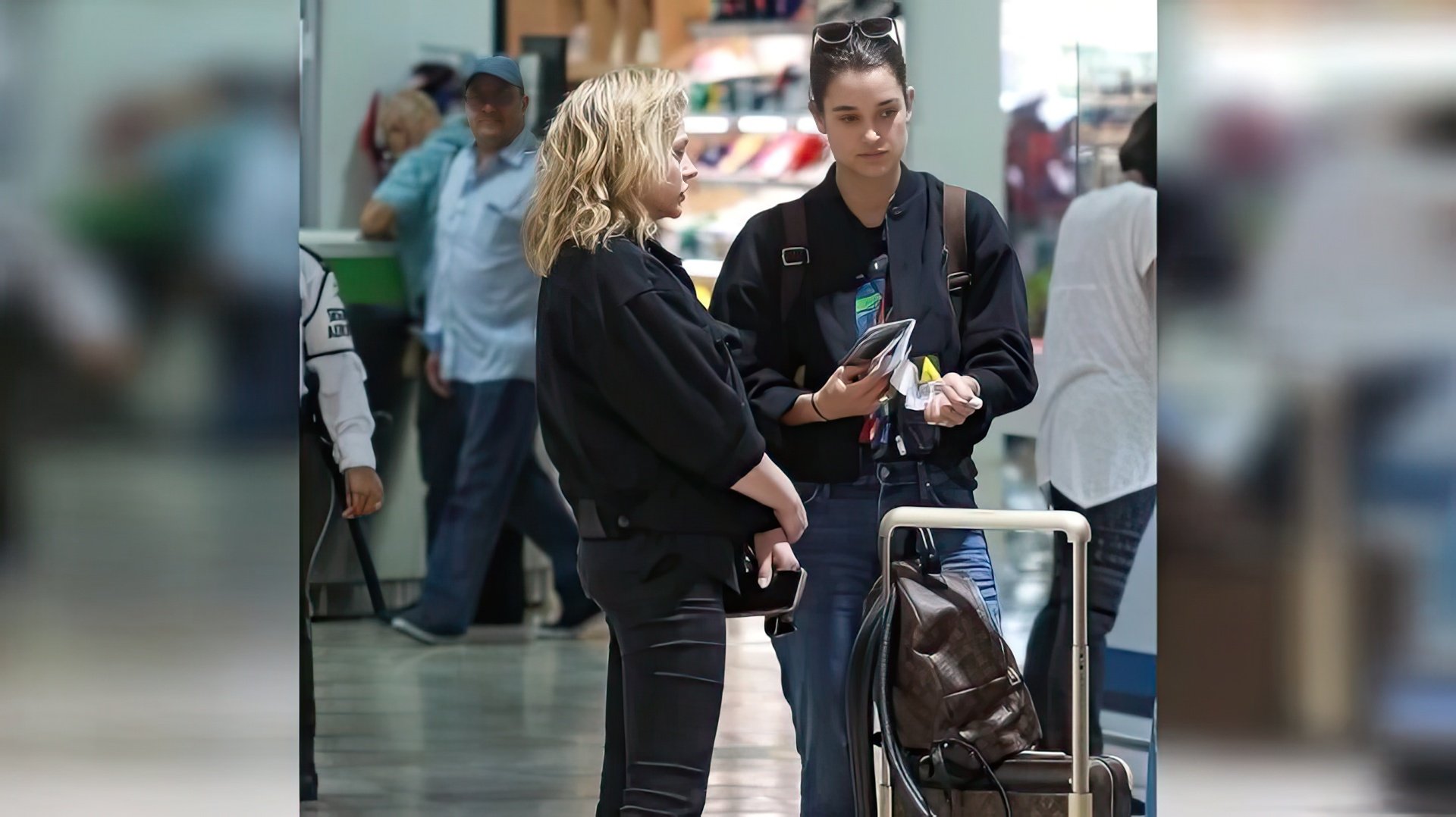 Chloë Grace Moretz Now
Chloë Moretz continues to act in films and delight fans with his work. So, in 2019, Moretz voiced the character in the animated film "Red Shoes". In the spring of 2020, it became known that Chloë could play the role of a killer ballerina in the spin-off of the movie "John Wick".
Press Ctrl+Enter If you find a mistake