Zendaya's biography
Zendaya – American actress and singer. Her role as Michelle MJ Jones in the superhero blockbuster «Spider-Man: Homecoming (2017)» has earned her most of her popularity, as well as her role in the musical drama «The Greatest Showman» (2017).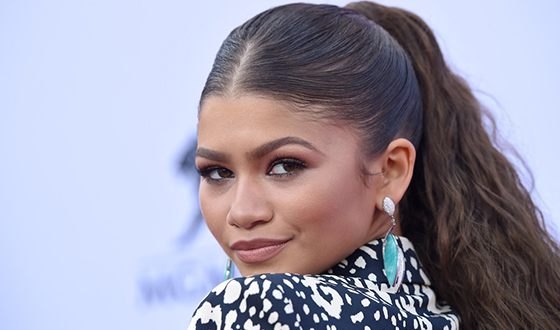 Childhood and youth
Zendaya Maree Stoermer Coleman was born on 1st of September 1996 in Oakland, California. Her special physical appearance is due to her parents' origins: her father, Kazembe Ajamu (born Samuel David Coleman) is an African-American with Nigerian, Macedonian and Icelandic roots; among her mother's grandparents there are Germans, Irish and Scots.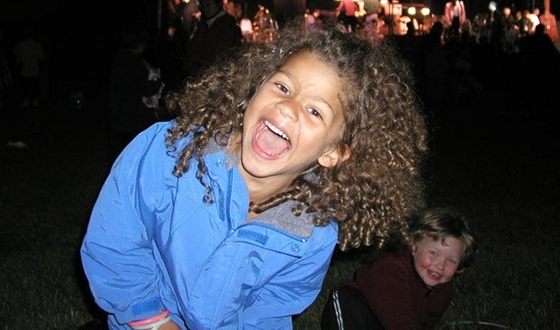 According to the actress, her name means «to give thanks» in Shona, a language spoken in South Africa.


Her mother, Claire Marie Stoermer is the owner of the jewelry shop called Kizzmet Jewelry, which specializes in handmade items. Zendaya's father works as her manager and agent.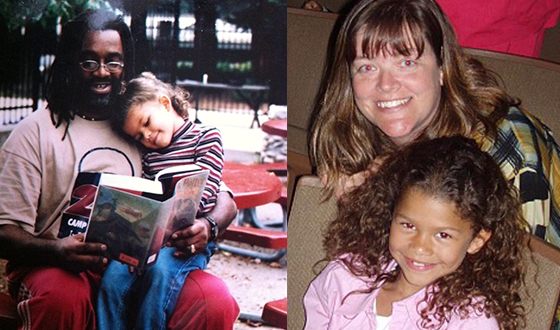 Her passion for the theater, stage, and performance was inherited from her mother. In her childhood, the future Hollywood star spent significant time at the Californian Shakespeare theater, where her mother worked as a senior manager and teacher. Except for her outstanding acting talent, Zendaya is a pretty good dancer too. In junior high, she performed for over three years in the dance group called Future Shock Oakland, as a hip-hop and hula dancer.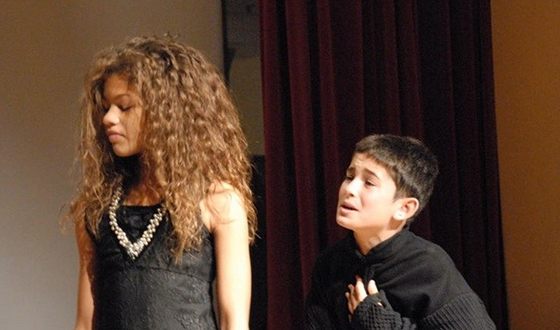 Subsequently, Zendaya attended the Oakland Art School, where she first tried her hand at acting. Having finished the program at the Californian theater, she enrolled at the American Conservatory Theater in San Francisco, showcasing such alumni as Denzel Washington, Elizabeth Banks, Nicholas Cage, Winona Ryder and Brie Larson. Anyway, the master classes she received from her famous teacher were only training wheels for her already fruitful career as an artist.
Television and film
Zendaya kick-started her career working as a model for local clothing shops. Still then, she participated as a back-up dancer in the commercial for Sears, the star of which was Selena Gomez.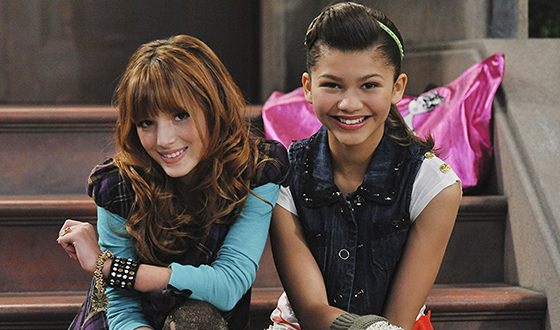 In 2009, Zendaya made her first attempt in the film industry, with her background role in the popular US comedy series «Good Luck Charlie». Curiously enough, the role that she first auditioned for was finally given to the young Bella Thorne, which led, later on, to their long-lasting friendship and professional relationship.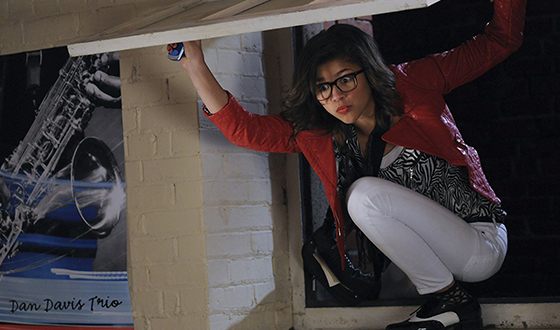 She got her first experience in a full-length motion picture in 2012 in the comedy «Frenemies» directed by Daisy Mayer. Zendaya got the role of a schoolgirl, who is, just like her best friend (Bella Thorne), seeking a partnership with a fashion magazine.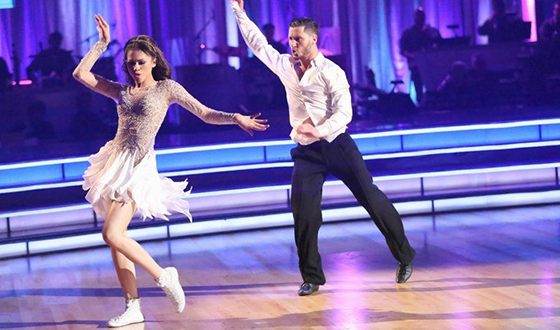 In the spring of 2013, Zendaya participated in the 16th season of «Dancing with the Stars». Coleman was the youngest participant until her record was broken by 14-year-old Willow Shields (famous for her role as Primrose Everdeen in «The Hunger Games»). Zendaya's partner was the Ukrainian-American professional dancer Val (Valentin) Chmerkovskiy. The pair got second place in the show.

Zendaya in «Dancing with the Stars»

In 2014, Zendaya got the leading role of Zoey Stevens in the Disney teenage comedy «Zapped». The following year, she got a leading role once again, this time in the series «K. C. Undercover», in which Zendaya performed the role of a high school spy. The series was a fan favorite, which is why it got two more seasons.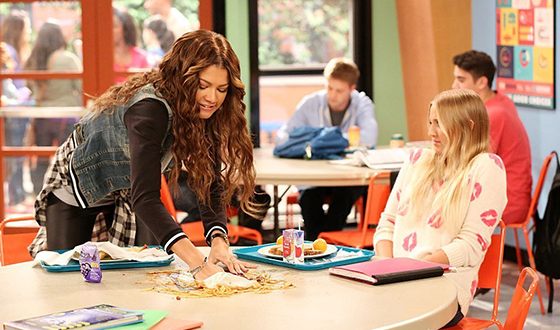 In 2017, following the release of the superhero blockbuster «Spider-Man: Homecoming», Zendaya became world-famous. In the movie, she played the role of Michelle MJ Jones, the classmate of Peter Parker (Tom Holland). The film gathered $117 million in two days, holding the first place in sales. Critics loved the work of Coleman, pointing out that in several scenes she actually took the spotlight of the protagonists.

Trailer of «Spider-Man: Homecoming» with Zendaya

In December 2017, Zendaya appeared in the musical drama «The Greatest Showman» together with Hugh Jackman, Zac Efron, Michelle Williams and Rebecca Ferguson. She played the circus trapeze artist Anne Wheeler, who ends up falling in love with Efron's character, young and rich playwright Phillip Carlyle. However, their love had to face many obstacles, since the movie's plotline lies around the time when interracial relationships were taboo.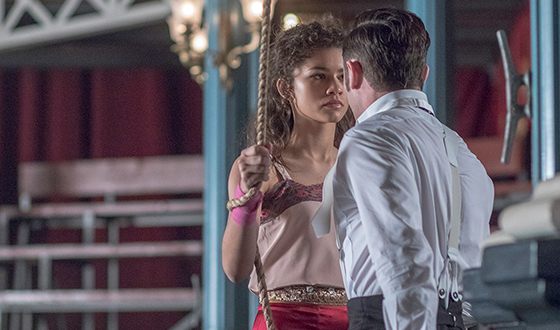 Even though the picture was met with some criticism, it had a commercial success, and the performance of Efron and Zendaya was trademarked as «fantastic».
Music
In 2009, Zendaya wrote a cover on Katy Perry's «Hot n Cold» for the 15th kids cover collection «Kidz Bop». Many now popular singers and actors had the opportunity to work for this very same project – Olivia Holt, Becky G, and Kiana Brown.

Bella Thorne and Zendaya - Fashion Is My Kryptonite

In 2011, she released the singles «Swag It Out» and «Watch Me», featuring her «Good Luck Charlie» colleague – Bella Thorne. The song ranked 86 in Billboard Hot 100.

After a year, Zendaya recorded soundtracks for the second season of «Good Luck Charlie» and signed a contract with Hollywood Records. Her debut album «Zendaya» was released on September 17, 2013. The album was greatly appreciated by the listeners, and Zendaya was nominated «Artist of the Month» by the popular radio show host Elvis Duran. In February 2015, the singer performed «Something New» together with Chris Brown, the song becoming an official track on the new Republic Records label. Many starts worked with this popular recording studio, including Amy Winehouse, Nicki Minaj, Ariana Grande and Lorde.
Zendaya's personal life
Between 2012-2016, Zendaya was dating the American singer and dancer Trevor Jackson. The young lovers were careful to hide their relationship, but fans and journalists managed to unveil the identity of the actress's first love.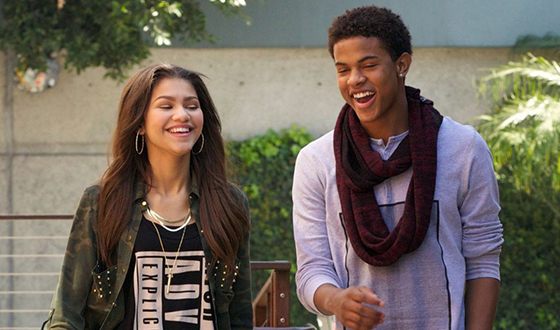 According to the rumors, Zendaya was in a relationship with the American football player Odell Beckham and actor Adam Irigoyen, but this information was never confirmed by the actress. Many photos online have surfaced, of Zendaya and her «Spider-Man» colleague Tom Holland, hinting at a potential relationship, but neither of them has confirmed these rumors.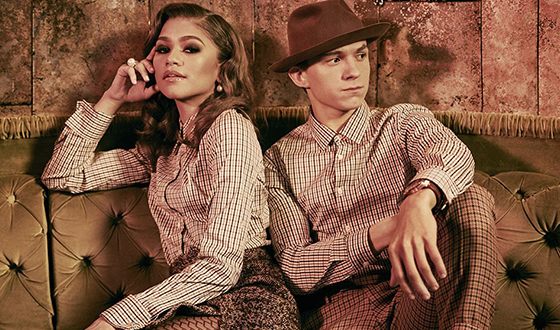 In 2019, it became known that Zendaya was dating his Euphoria counterpart, Jacob Elordi. Lovers began to often appear together at social events and completely stopped hiding from the paparazzi.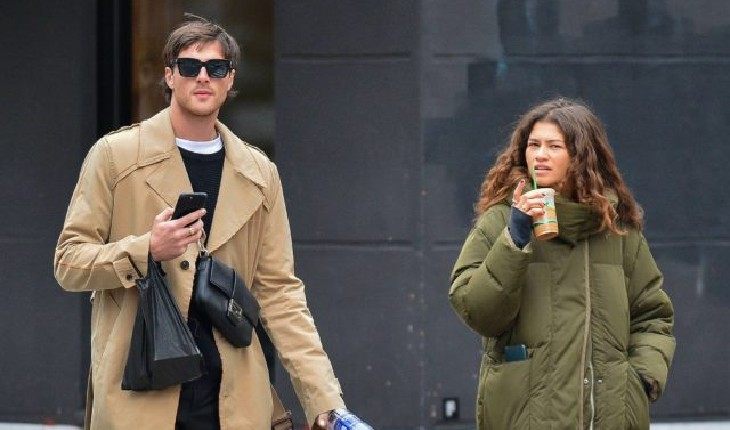 Zendaya is the ambassador of the religious non-commercial organization «Convoy of Hope». She celebrated her 18th birthday with a campaign aimed at helping 150 starving children in Tanzania, Haiti, and the Philippines.

In August 2013, Zendaya released her first book «Between U and Me: How to Rock Your Tween Years with Style and Confidence», in which she answered three million questions asked by fans online.

Zendaya is an Icon of Generation Z: 4 Reasons of popularity
Zendaya today
In July 2019, Zendaya appeared in the sequel «Spider-Man: Far From Home», The picture included Tom Holland, which was already loved by the viewer, Jake Gyllenhaal and Samuel L. Jackson.

Zendaya: 19 Facts About Her 19-Year-Old Self

As well as that, the actress has started filming for the criminal thriller known as «Finest Kind» from director Brian Helgeland, author of «42» (2013) and «Legend» (2015).

Summer was a success for Zendaya - in June the drama series «Euphoria», co-produced by rapper Drake, was released. Zendaya played the drug addict girl named Rue. The actress admits that the role became difficult for her, because Zendaya leads a healthy lifestyle, so she was afraid that she would not be able to fully reveal the heroine. However, according to critics and the enthusiasm of the audience, she still managed to get used to the character. At the end of 2020, Zendaya will appear in the film "Dune" by Denis Villeneuve. The picture will be a screen version of the eponymous novel by Frank Herbert. Also, "Euphoria" was extended for another season, so the girl will appear there.
Press Ctrl+Enter If you find a mistake