Hugh Jackman's Biography
Hugh Jackman is a Hollywood actor of Australian origin, the Golden Globe Awards winner, and the Academy Awards 2013 nominee for his performance in a musical drama film "Les Misérables".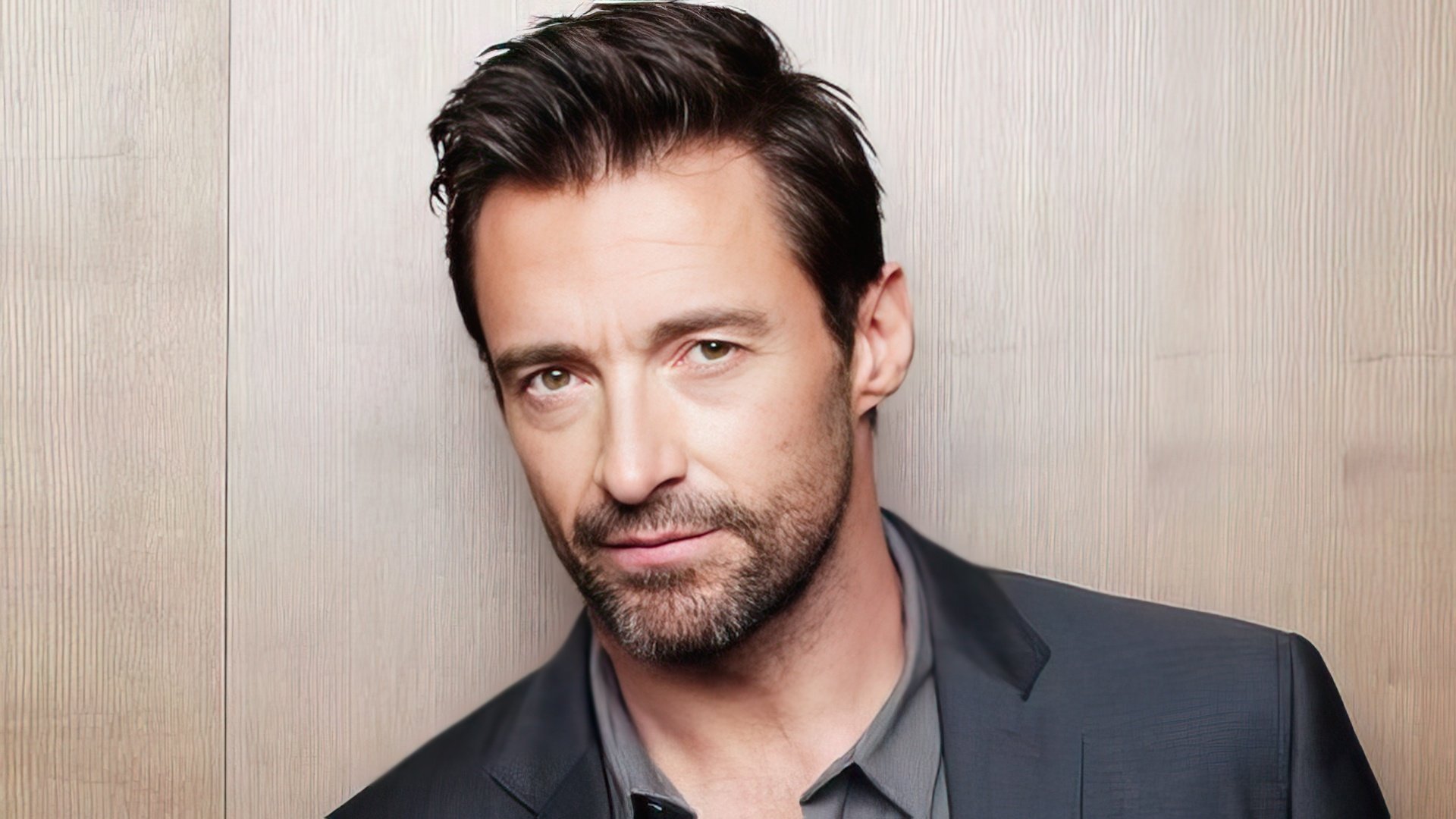 The majority of viewers primarily know Jackman as Logan-Wolverine, a tough and manly mutant from the X-Men film series. Hugh is the first and, to this day, the only actor who got to play the same superhero for such a long time and in such large number of films (the actor portrayed Wolverine for 17 years).

The majority of film critics, however, believe the role of Keller Dover, a missing girl's father in Denis Villeneuve's thriller "Prisoners", to be the greatest performance of Jackman's career.

A list of other noteworthy films, starring Hugh Jackman, includes a romantic comedy "Kate & Leopold", action crime thriller "Swordfish", mystery thriller "The Prestige" and musical drama film "Les Misérables". And the list can go on and on. His net worth: $180 million.
Childhood
Hugh Jackman's parents – Christopher Jackman, an accountant, and Grace McNeil, a housewife, moved to Australia from Great Britain in 1967 as part of "Ten Pound Poms", associated with the government continent colonization program.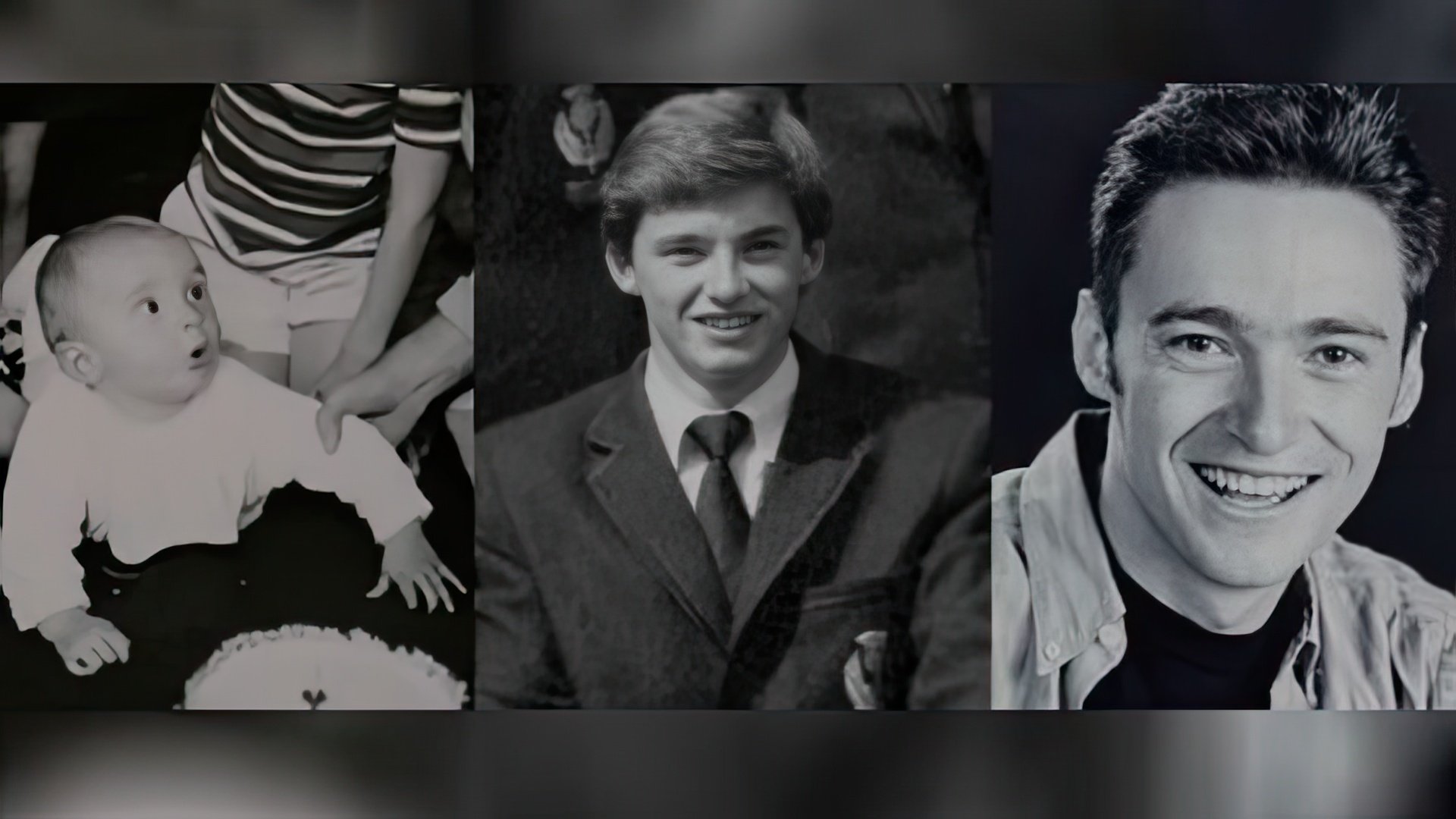 Hugh was born on 12 October 1968 in Sydney, soon after the family's relocation, and was the youngest of five children. When Hugh was eight years old, his parents got divorced; he stayed with his father and two brothers in Australia, while his mother moved back to England together with Jackman's two sisters. His mother, Grace, did not stay in contact with her ex-husband and sons and Hugh got to meet her again only as an adult.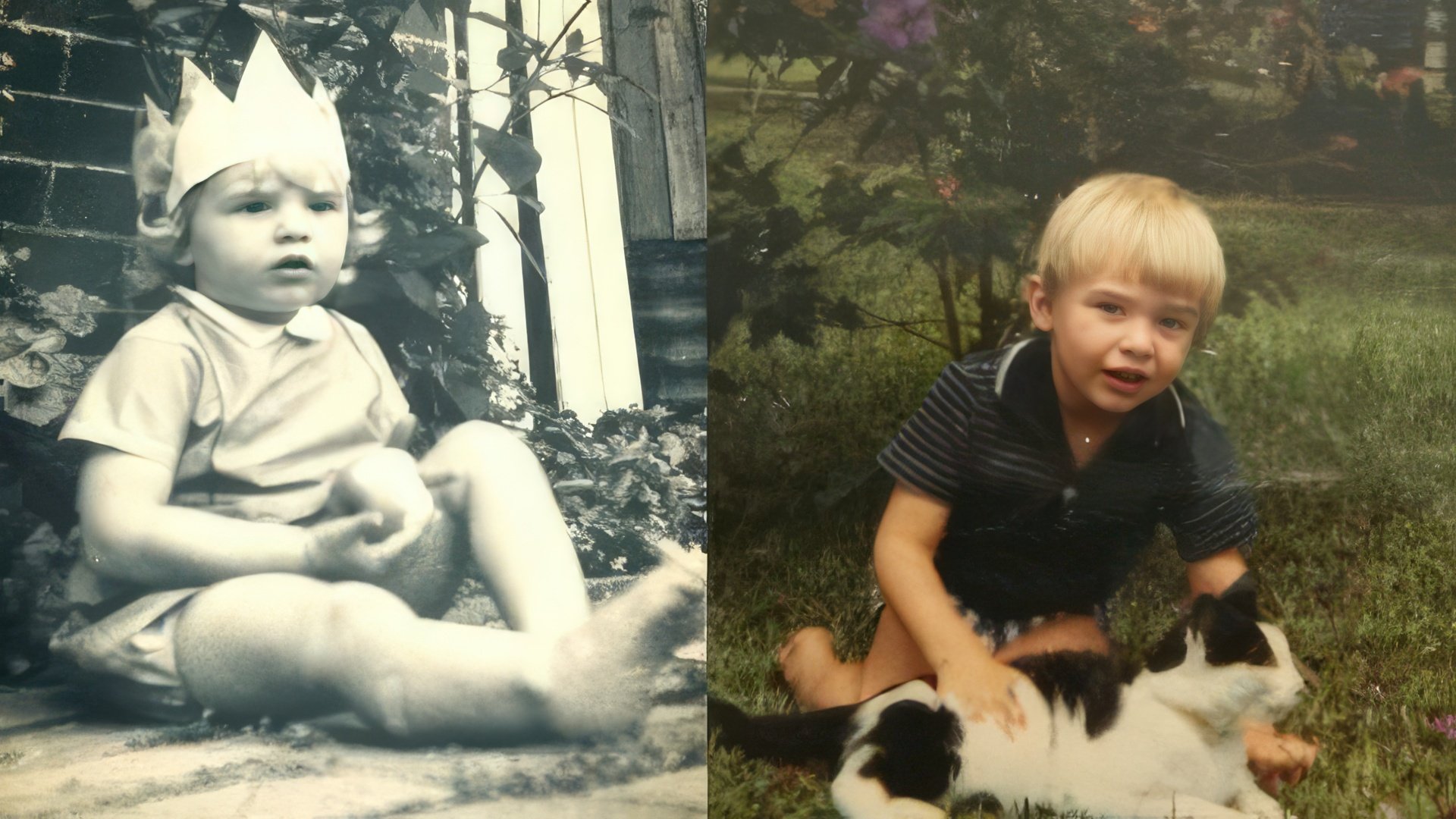 Hugh's father remarried soon after that, and the stepmother connected with kids right away, so the Jackmans' household was truly peaceful and full of harmony. When Hugh turned 11, his stepsister was born.

His father was loving, but quite strict and believed that it was important to teach kids how to never back down and always overcome difficulties. Later, when Hugh Jackman was already an established actor, he often cherished the memories of fun family camping trips, full of adventures and valuable life lessons.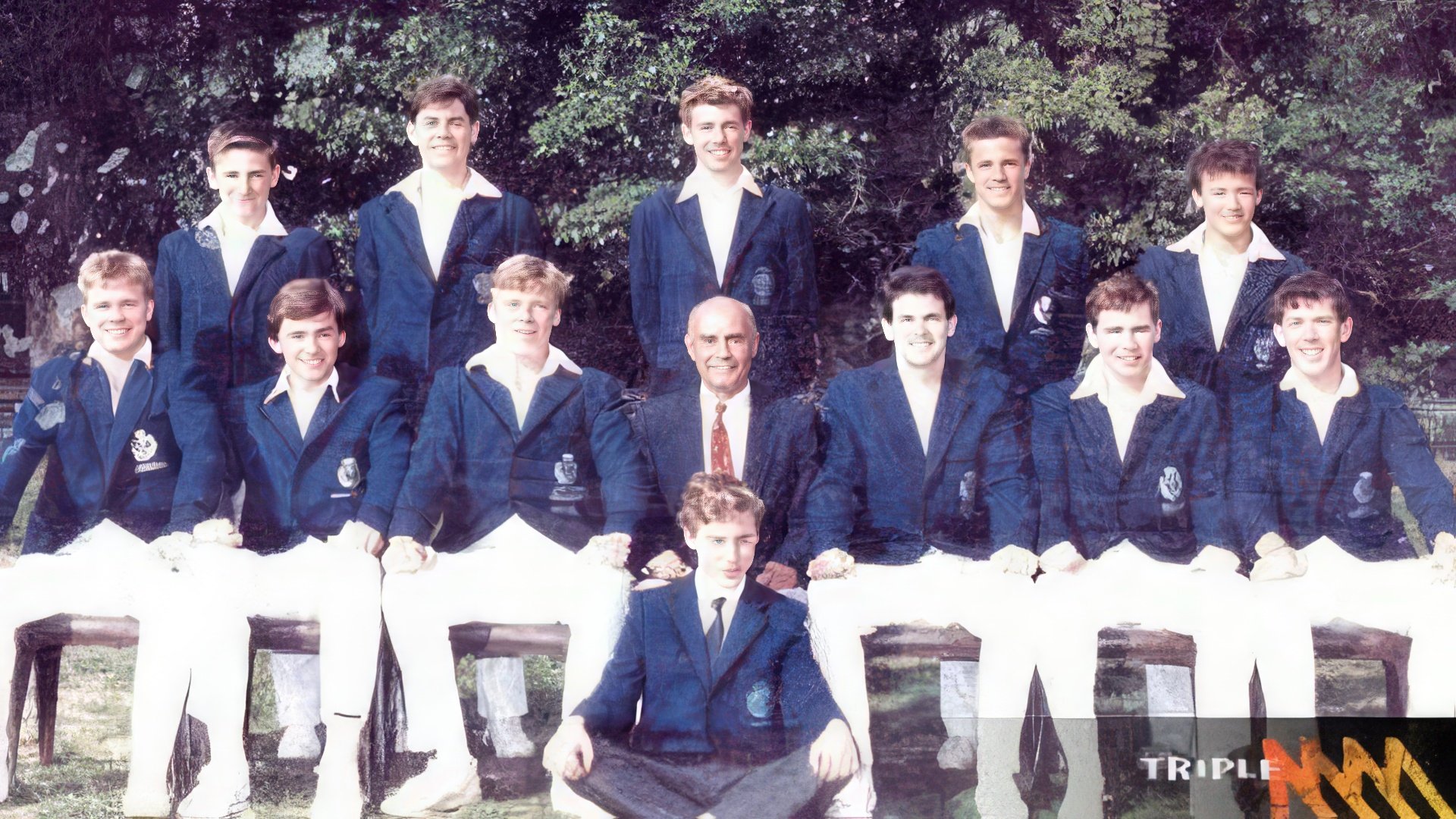 Hugh was a very diligent pupil at school and was fond of basketball which led to him being a school's team captain for a period of time. But the boy never dreamt of being an actor. This is what he shared in one of his interviews: "I used to spend nights looking at atlases. I decided I wanted to be a chef on a plane. Because I'd been on a plane and there was food on board, I presumed there was a chef. I thought that would be an ideal job".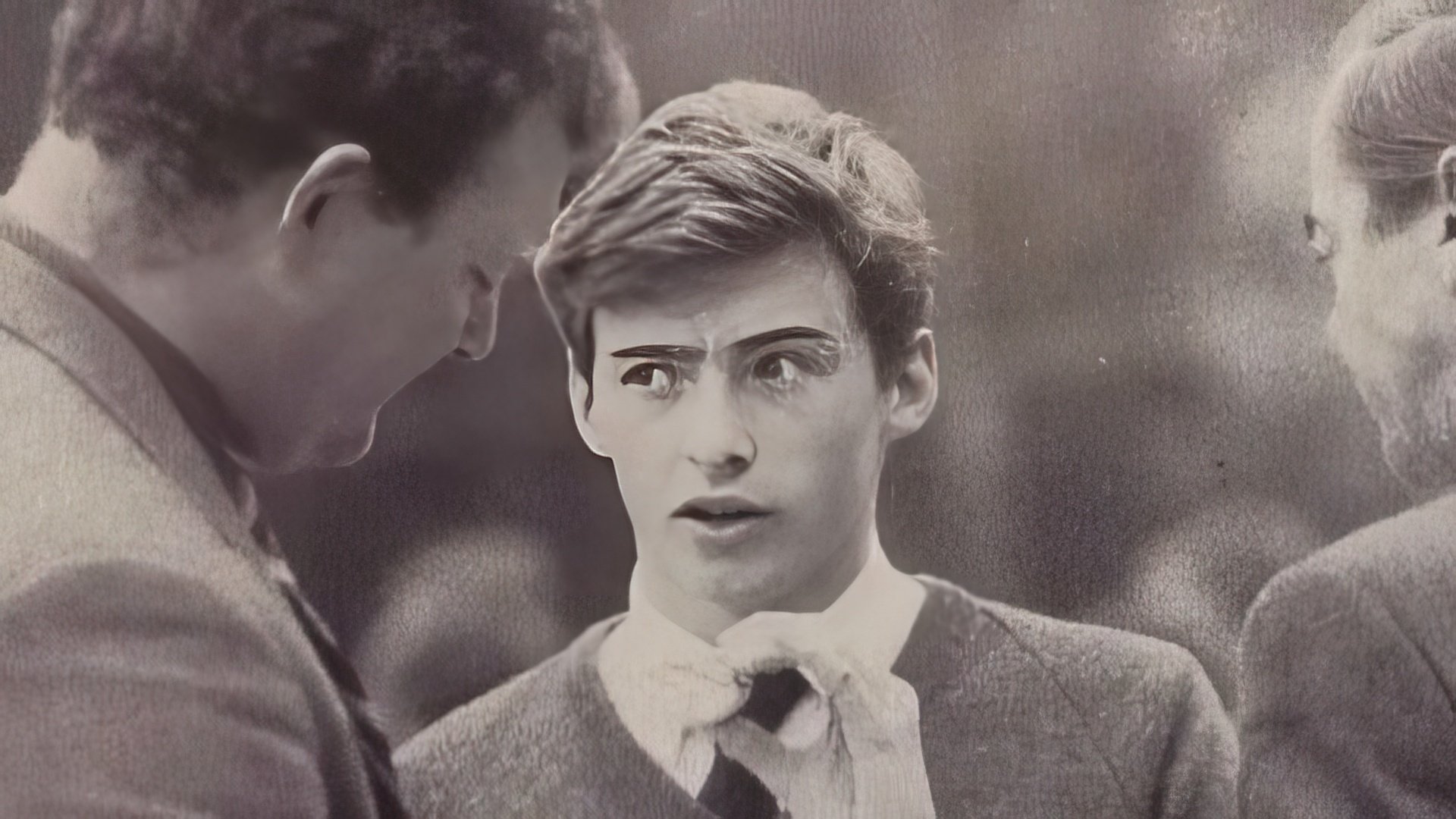 Hugh's acting potential shined through when he was at school. He was a part of the amateur acting troupe and he was not only good but also truly loved it. One of his first serious projects was a production of "My Fair Lady", based on a Bernard Shaw's play "Pygmalion".

After graduating from high school, Hugh Jackman took a so-called "gap year" (a year, when a student travels and discovers what their true passion in life is) in England and after coming back to Australia, enrolled at the faculty of communication at the local University of Technology, Sydney.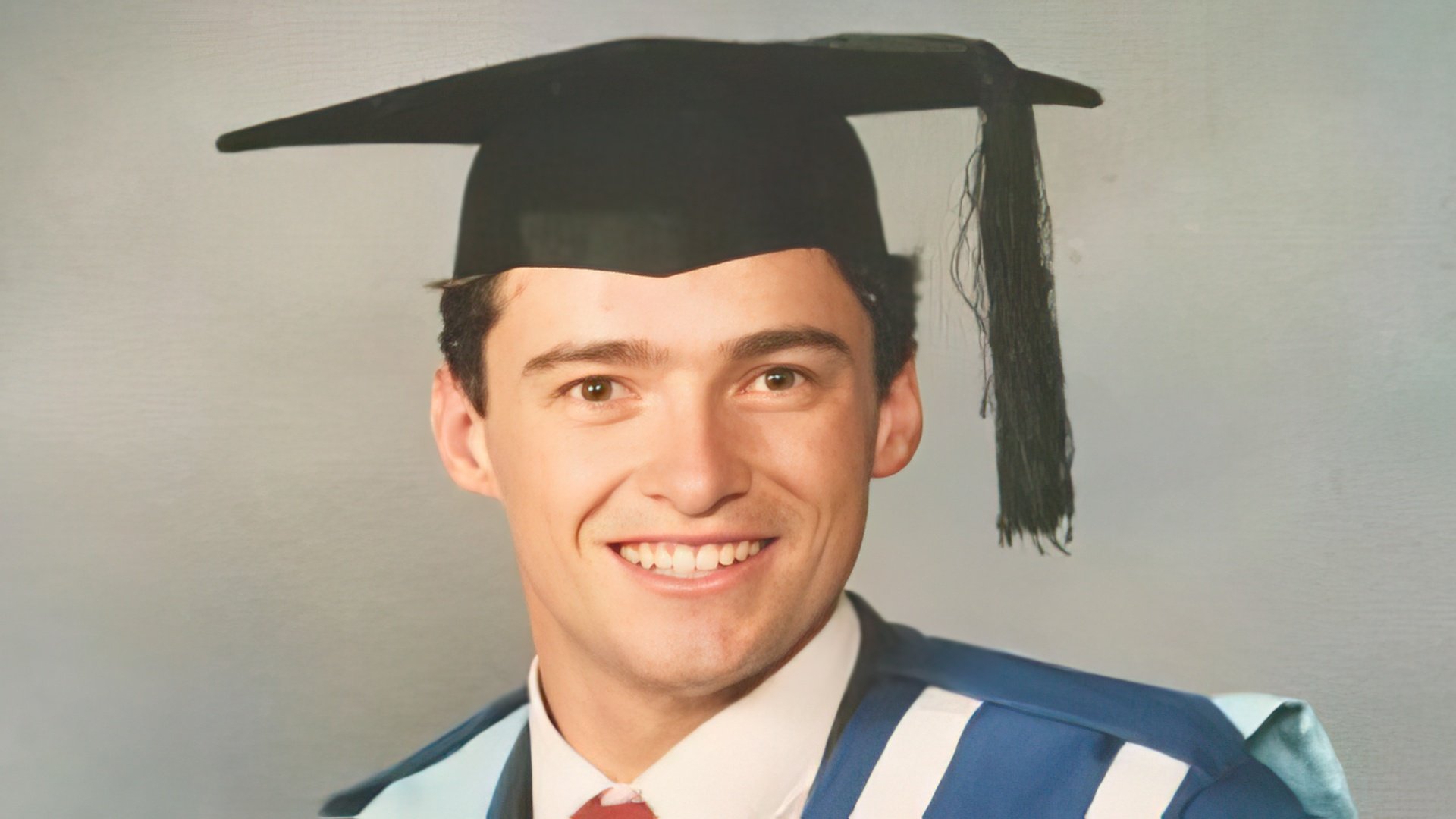 According to Zoomboola.com, in 1991 Hugh obtained his BA in communication majoring in journalism. However, towards the end of his studies, Hugh realized that he was not really interested in becoming a journalist and spent more and more time, focusing on his hobby – acting. In 1992 Jackman signed up for the acting course – "The Journey" at the Actors' Center in Surry Hills, where he absorbed teachers' knowledge and experience like a sponge.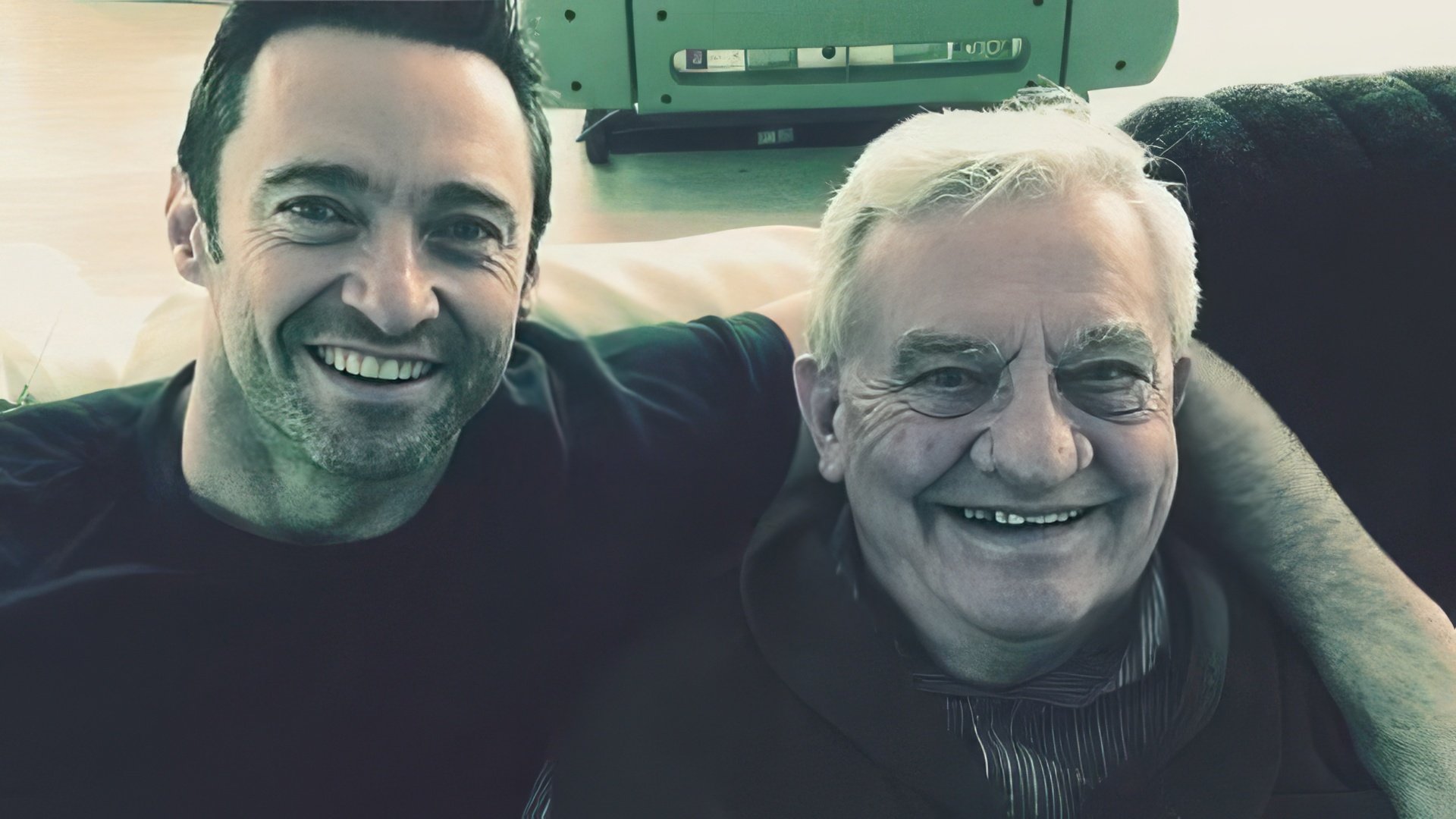 After completing "The Journey" courses, Hugh Jackman was accepted into the Western Australian Academy of Performing Arts (WAAPA). In order to study there, he had to turn down a role in a popular Australian soap opera "Neighbours". The young actor admittedly paid three and a half thousand dollars on tuition – all the inheritance his grandmother left him.
Beginning of the Acting Career
In 1994 at the WAAPA graduation, Hugh received a phone call from the manager of the Australian TV series "Correlli" who offered him a starring role. The drama series focused on a prison psychologist, Louisa Correlli, working at the male prison. Hugh got the role of her most complicated patient – inmate Kevin Jones, convicted of armed robbery.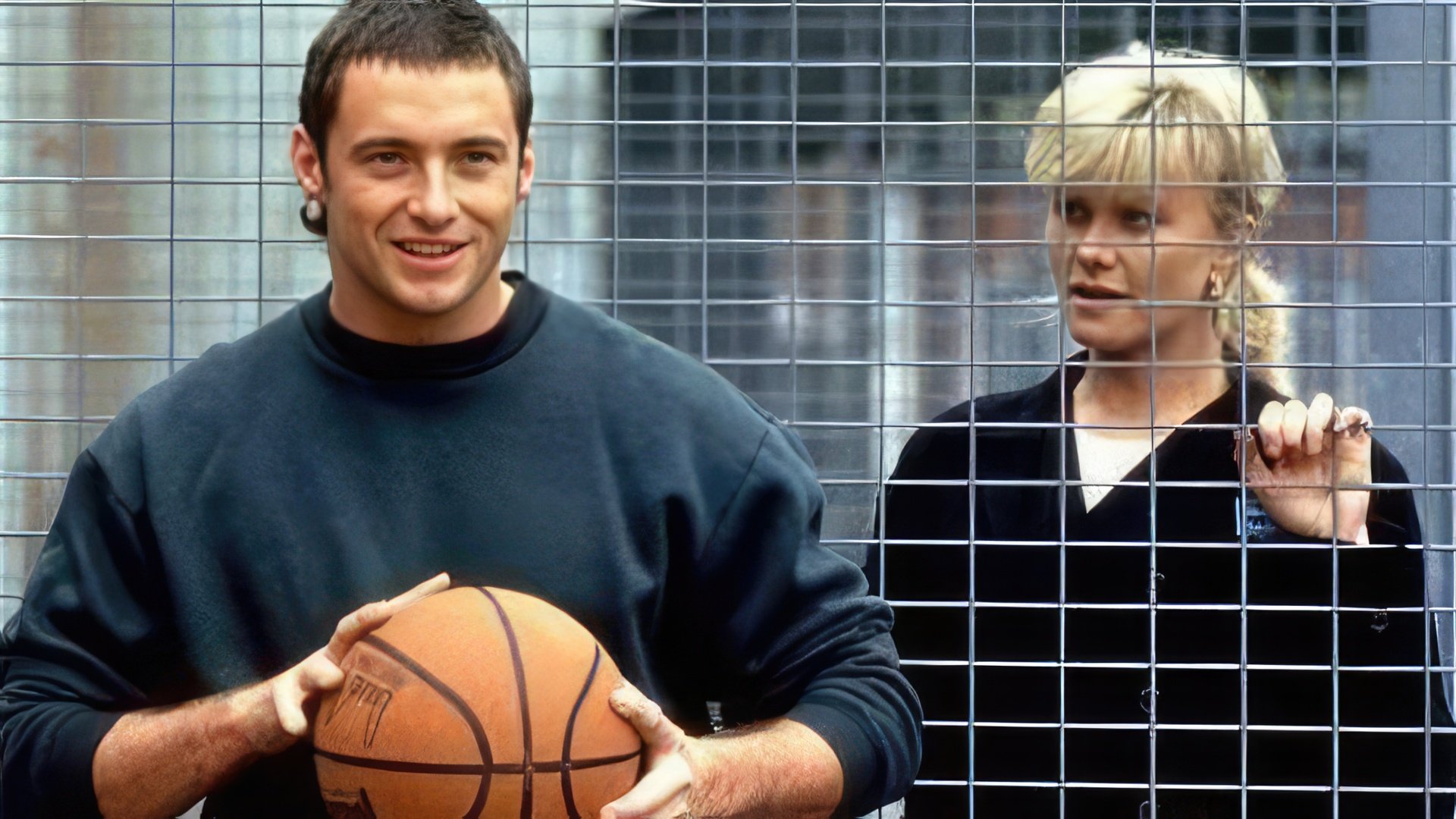 From October 1996 to June 1997 Hugh Jackman was a part of Australian productions of "Sunset Boulevard" and "Beauty and the Beast".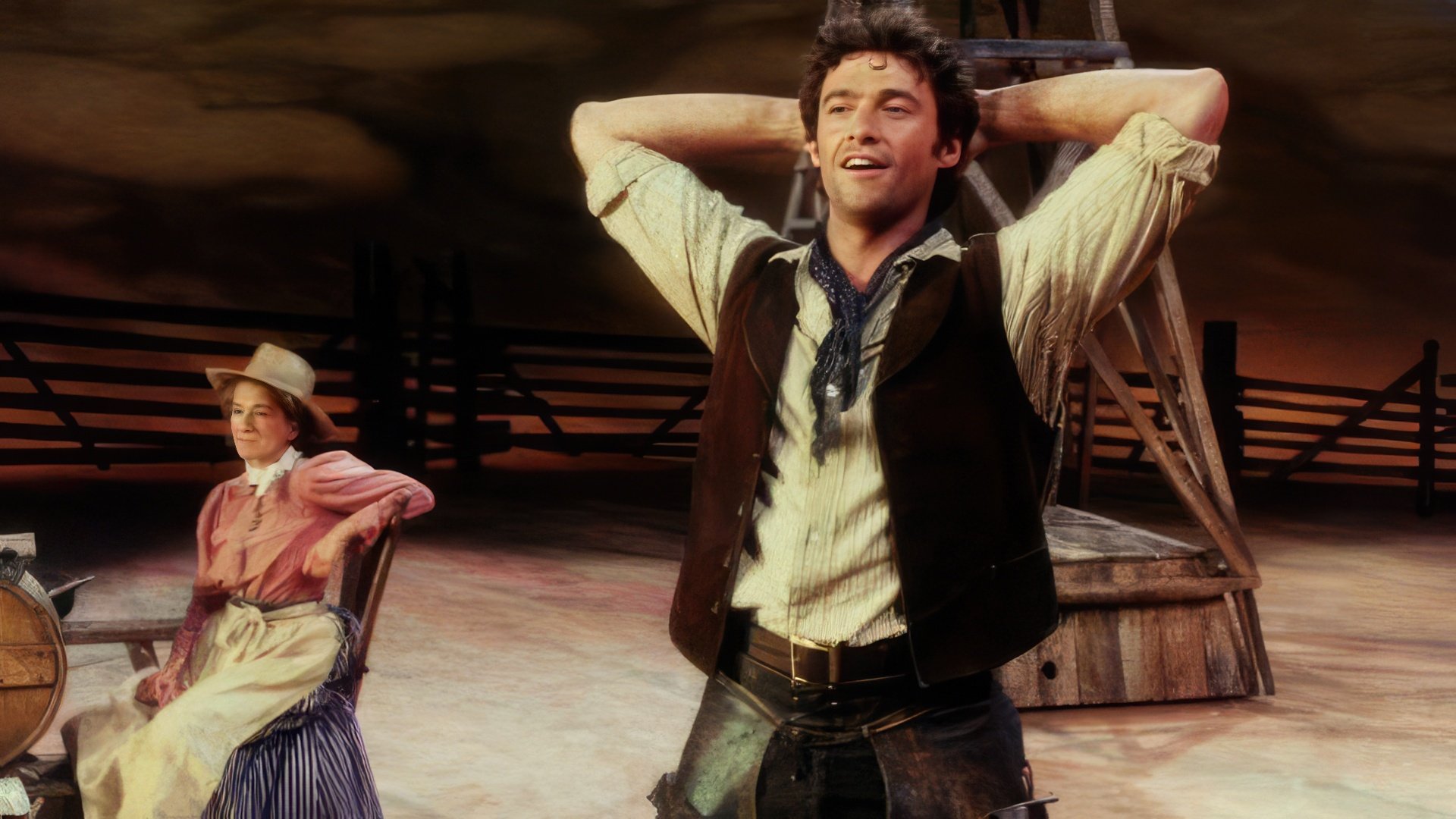 In 1998 Hugh Jackman debuted on the stage of the Royal National Theater in London, in the production of "Oklahoma!", directed by Trevor Nunn. He was nominated for the Lawrence Olivier Award for his portrayal of Curly McLain, and in 1999 a film version of the same stage musical came out, where Jackman reprised his leading role.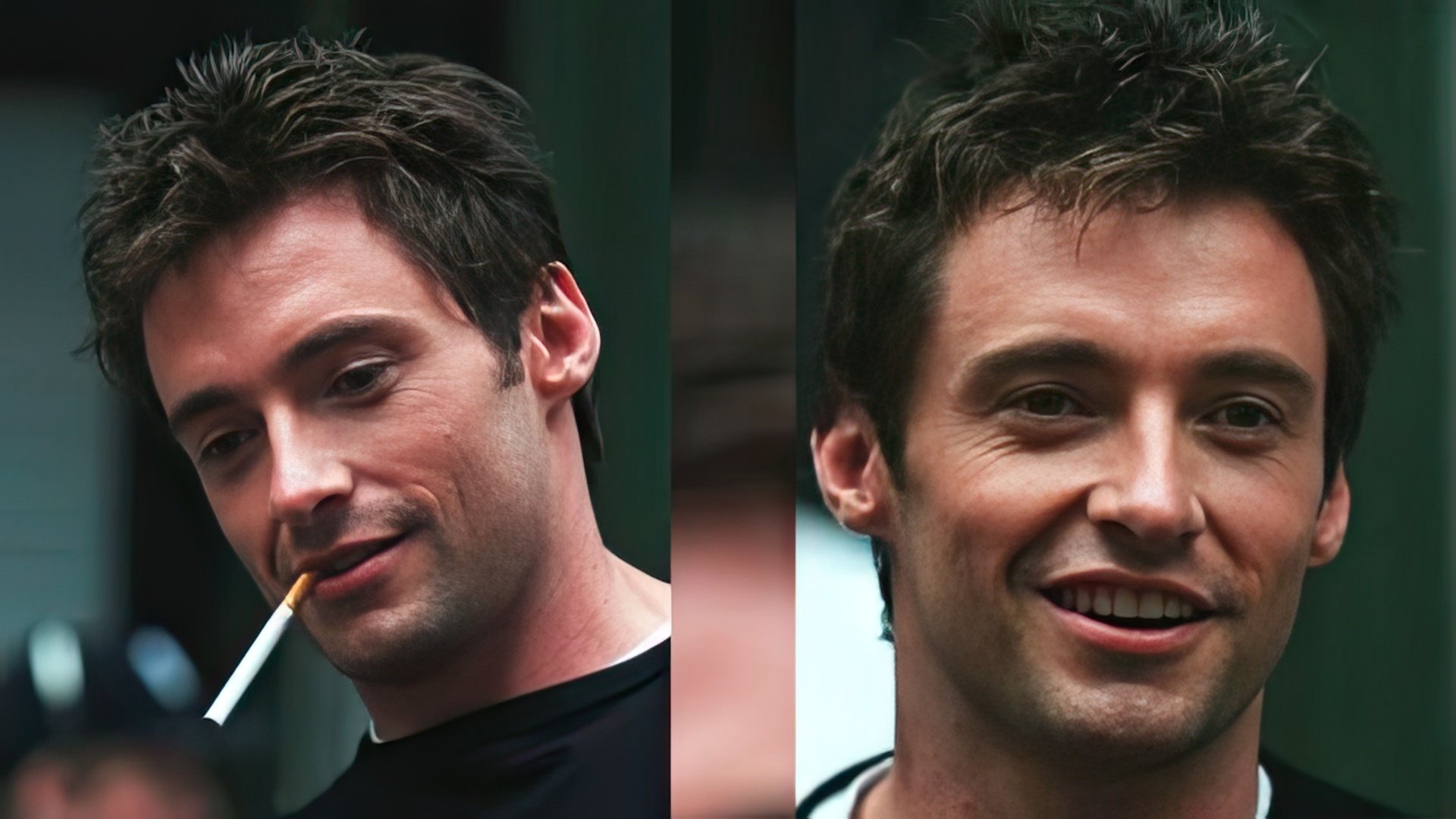 Hugh Jackman as Wolverine
In 1999 Hugh Jackman drew his golden ticket and was cast to play Wolverine in a superhero film "X-Men". His character is a mutant, who possesses a powerful regenerative ability: he barely ages, any wounds on his body heal within seconds, moreover, Wolverine's skeleton is reinforced with the virtually indestructible metal adamantium, which makes it impossible to shoot or crush him dead. His main weapon is his retractable adamantium claws, which are able to cut through any material, be it human flesh or armored door.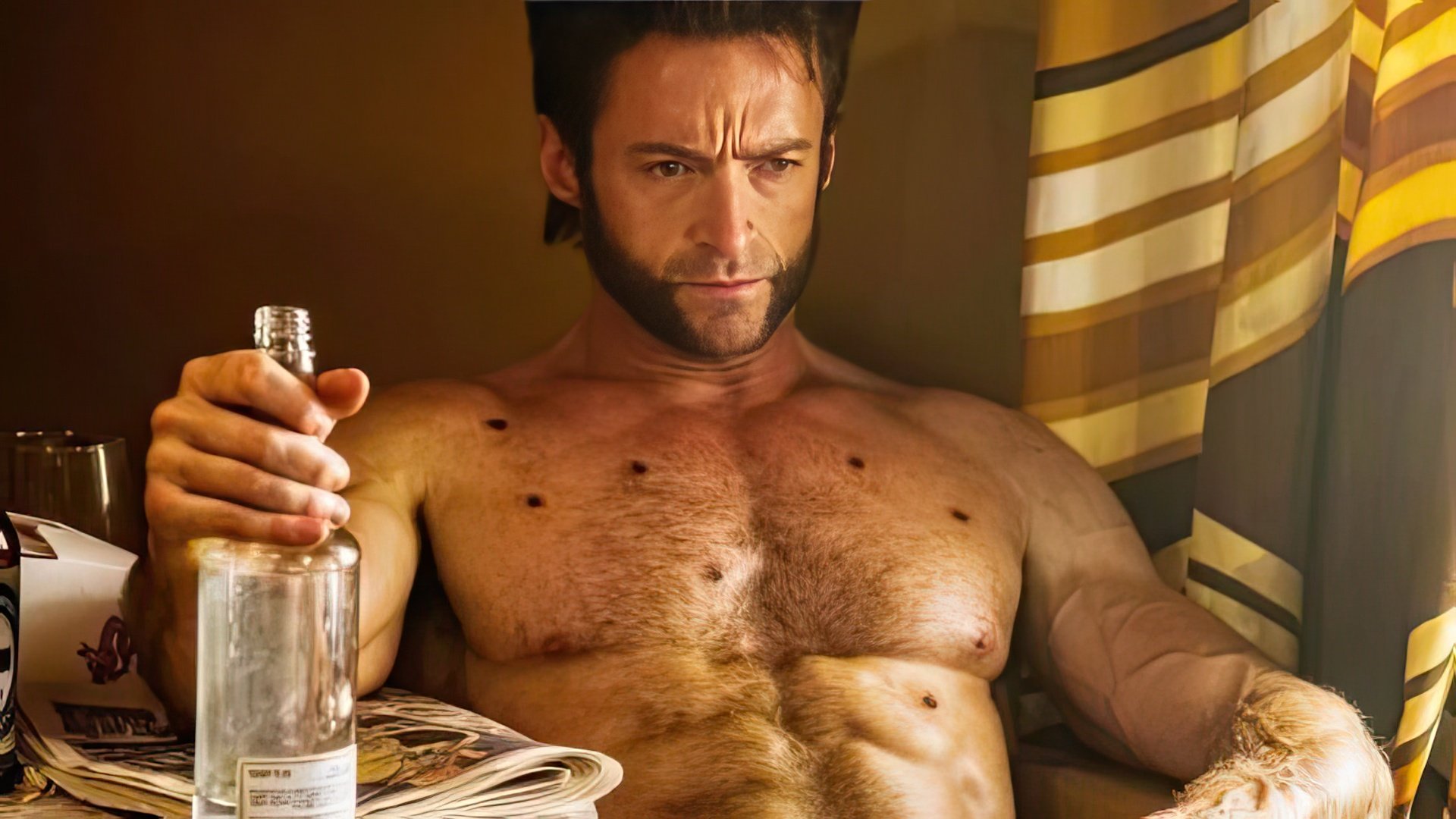 It is worth mentioning that right after the auditions ended, Brian Singer, the director, wanted a Scottish actor Dougray Scott to play Wolverine. But to his sorrow (and to the eventual joy of Jackman's fans) Dougray turned down the role of a charismatic mutant for "Mission: Impossible II". That's when Jackman received a call from Toronto, where the filming of "X-Men" had begun a month and a half ago. Everyone in the production team was fascinated by Hugh Jackman's Wolverine portrayal. The film screenwriter David Hayter believes Jackman looks just like a young Clint Eastwood.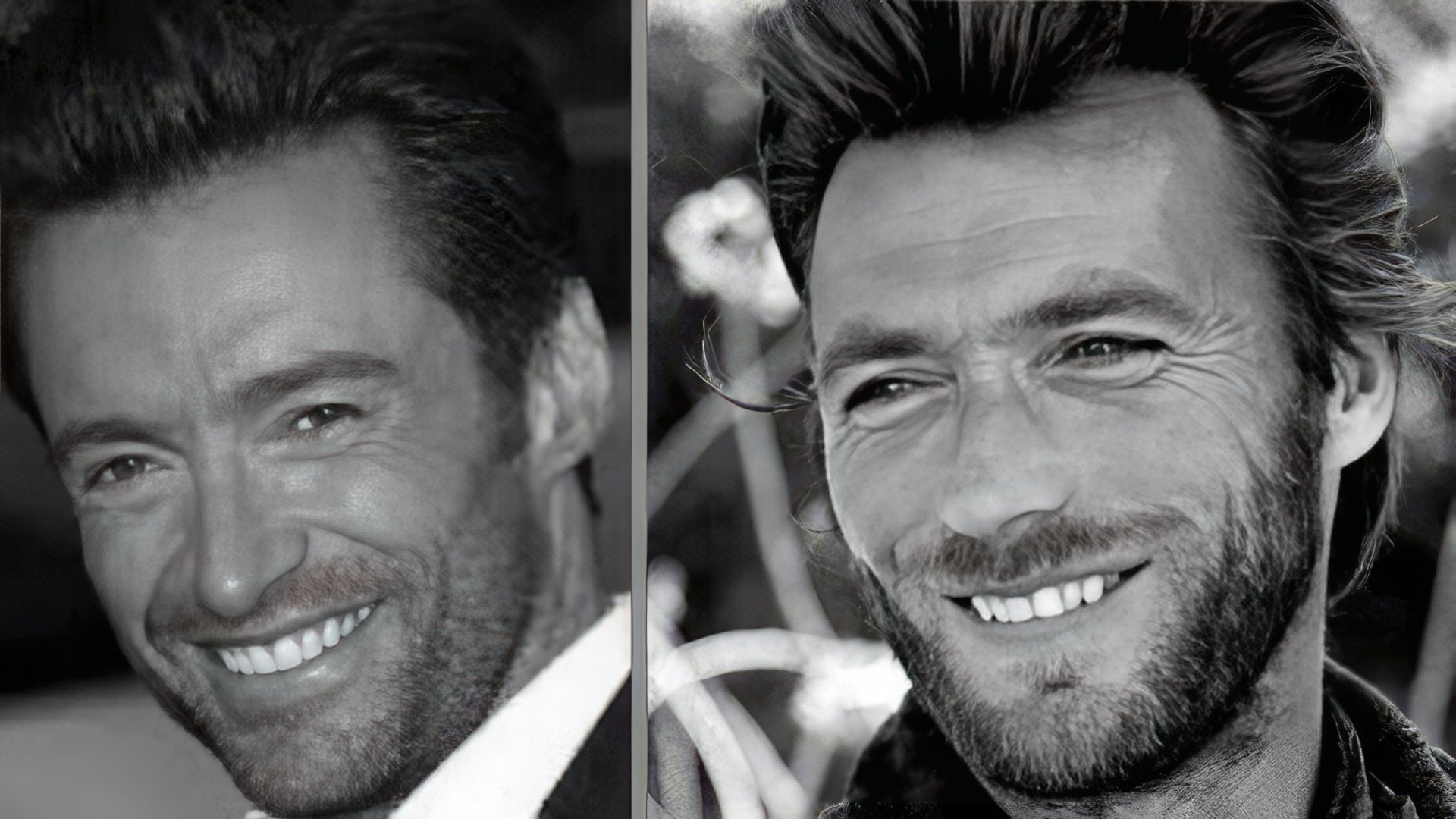 Jackman actually had to work really hard when preparing for the role. Wolverine's main weapon is his claws – and in order for his fights it to look natural, he did hand-to-hand combat training. He also had to gain an impressive muscle mass within the shortest possible time, so he could stand out among his co-stars.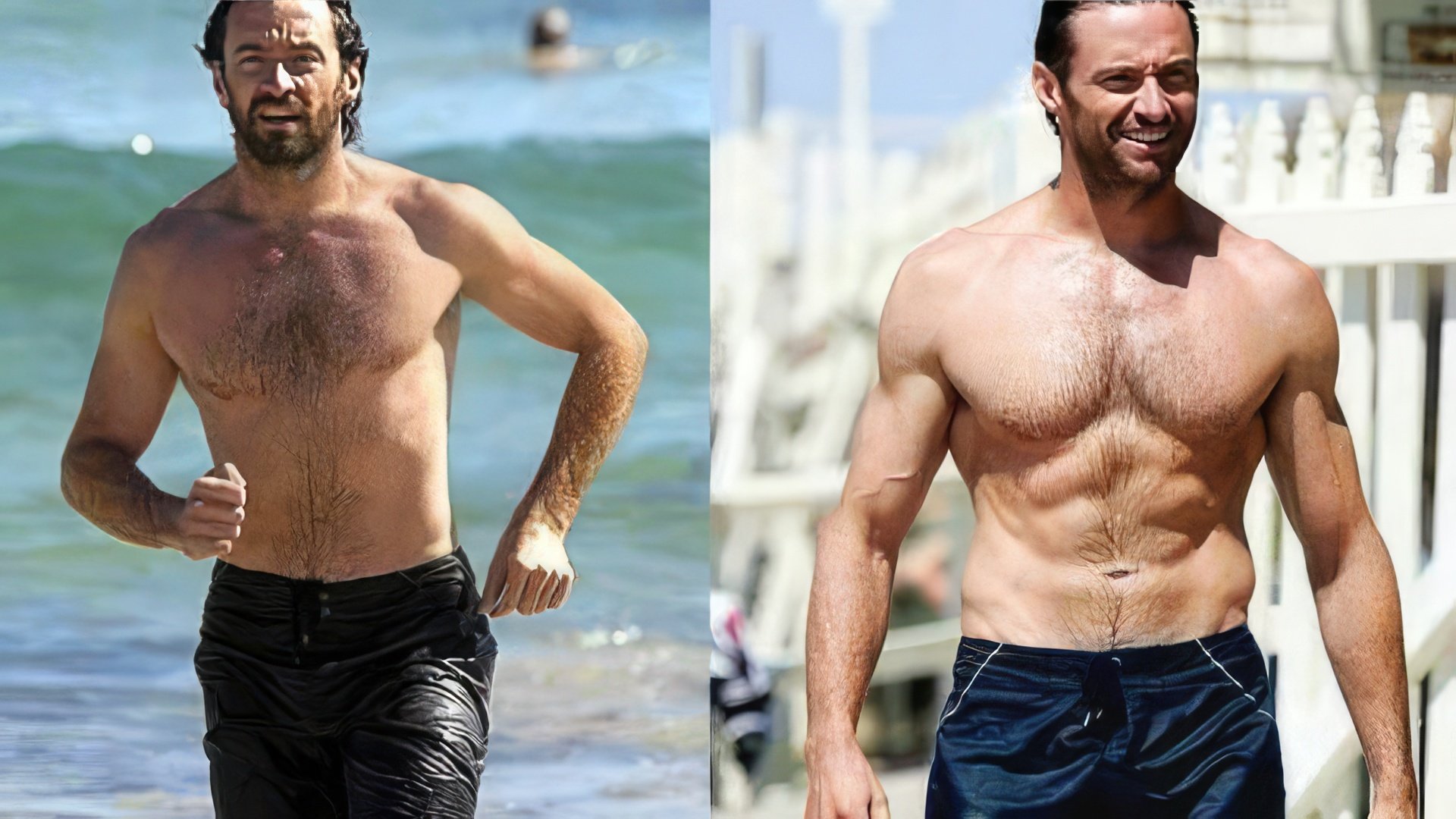 Hugh Jackman momentarily became one of the most popular and in-demand Hollywood actors after the movie premiere. In 2003 a second installment of the "X-Men" series came out. The plot centered around the opposition between mutants and the conservative society. Of course, Hugh Jackman reprised his role as Wolverine, alongside such known and loved characters as professor Xavier (Patrick Stewart), Storm (Halle Berry), Jean Grey (Famke Janssen), Cyclops (James Marsden) and Rogue (Anna Paquin).

Three years later a third installment – "X-Men: The Last Stand" was released, and in 2009 the first part of the trilogy, centered solely on Wolverine came out. "X-Men Origins: Wolverine" lifted the veil of mystery surrounding the mutant's past and was received warmly by the audience. It is no surprise that Hugh Jackman received a $20 million paycheck for this film alone. In 2013 a second part ("The Wolverine"), which was shot in Japan, came out. In the land of the rising sun, Wolverine had to find out whether his claws were sharp enough against the sharpest sword of one of his opponents. It's notable that the main antagonist was portrayed by a Russian actress Svetlana Khodchenkova. This film, however, out of all from the trilogy, was received poorly by the audience.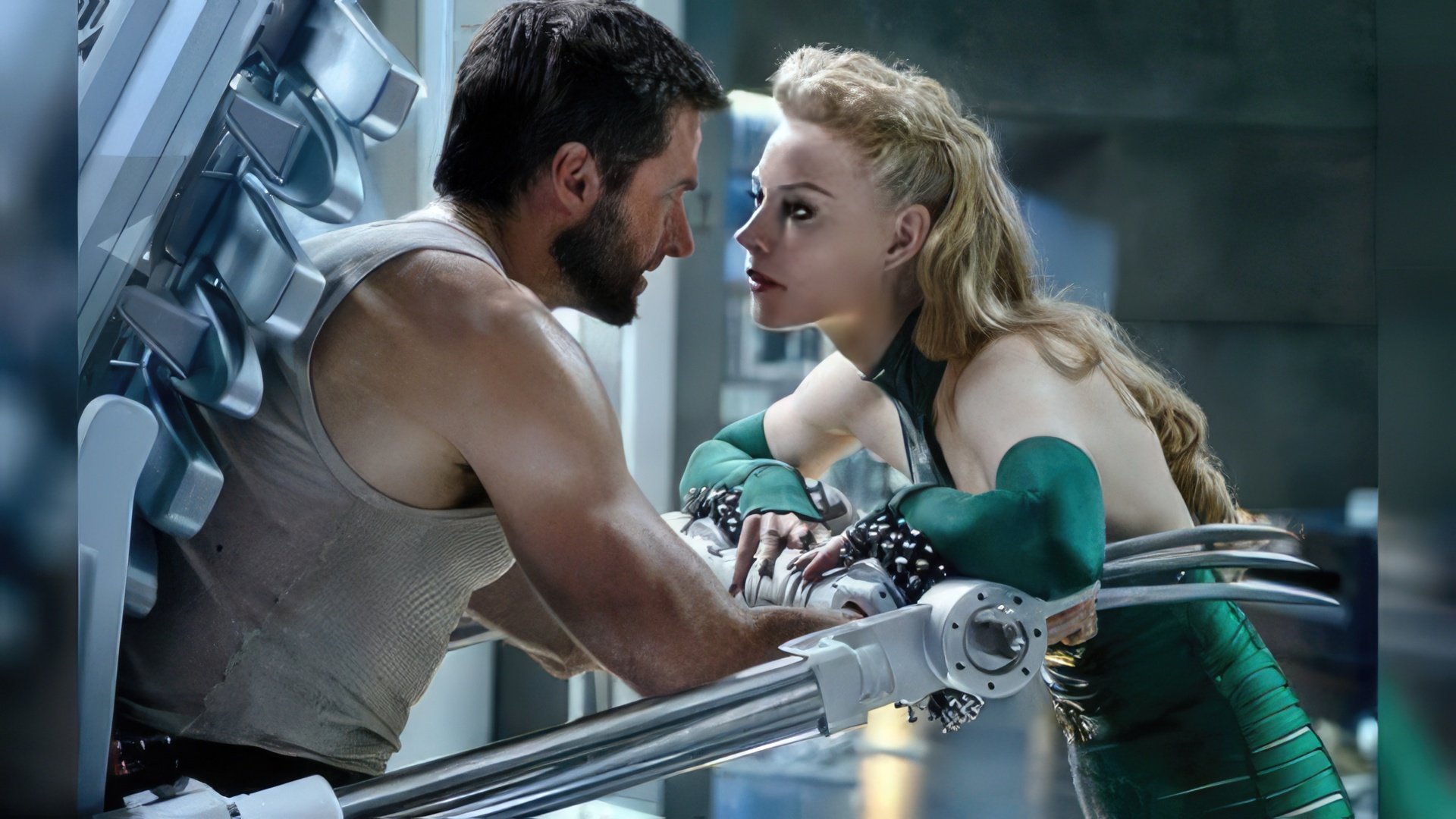 In 2014 Jackman appeared in "X-Men: Days of Future Past" alongside a refreshed cast, which was joined by Nicholas Hoult (as Beast), Jennifer Lawrence (as Mystique), James McAvoy (as professor Xavier) and Michael Fassbender (as Magneto).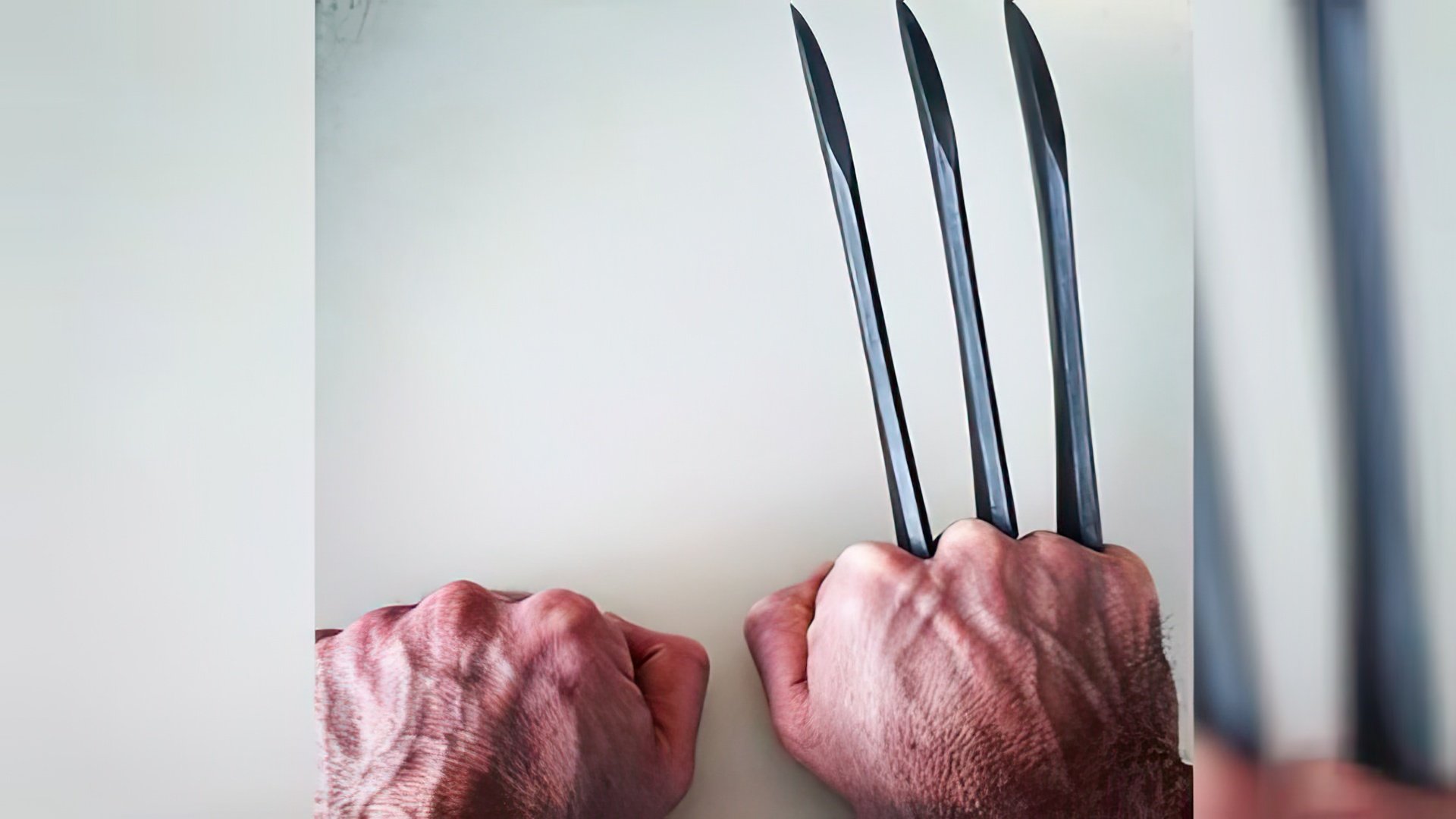 In 2016 Hugh Jackman's "X-Men" contract was over. He decided not to renew it and in March of 2015 announced that he would portray Wolverine for the last time in the final part of his "personal" trilogy – "Logan". He uploaded a picture of his signature claws to his Instagram account with a sad caption "Wolverine…One last time".

Jackman explained that he felt like he needed to move on and was tired of playing a shallow character. However, he managed to make the most of his final appearance and revealed Wolverine in a never-before-seen light.

The final part of Wolverine trilogy – "Logan" premiered in March 2017. The viewers saw an old Wolverine (Jackman looks quite young in real life, so he had to be aged with the help of make-up), who almost lost his ability to regenerate. The mutants are mostly destroyed and the children, artificially created at the laboratories, had taken over. One of such creatures is young Laura (Dafne Keen) – Wolverine's daughter.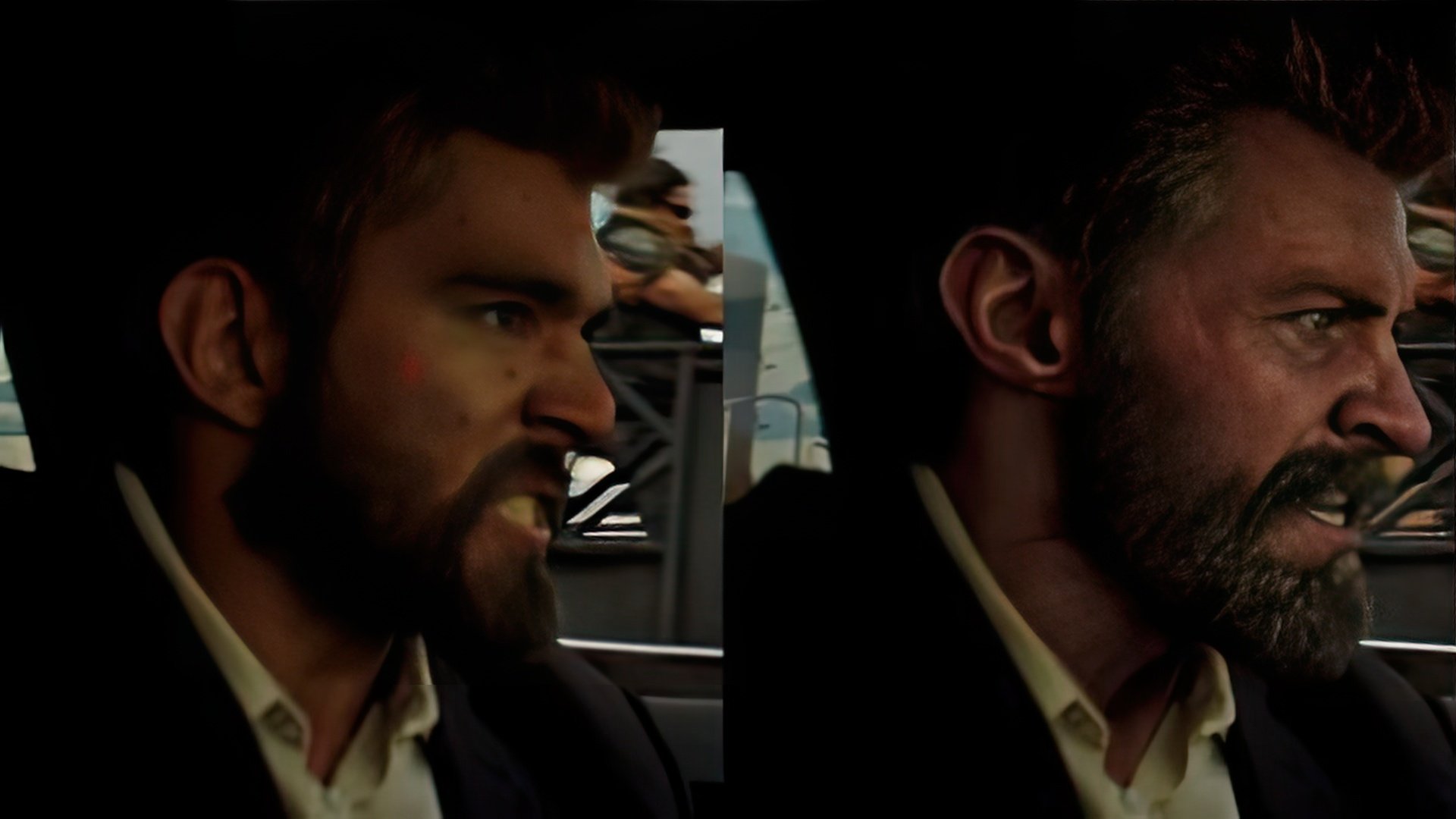 The intense drama about aging and continuity of generations was a beautiful and touching ending to Wolverine's story. However, the producers were ecstatic about Dafne Keen's acting and decided to make a film in the immediate future centered around her character.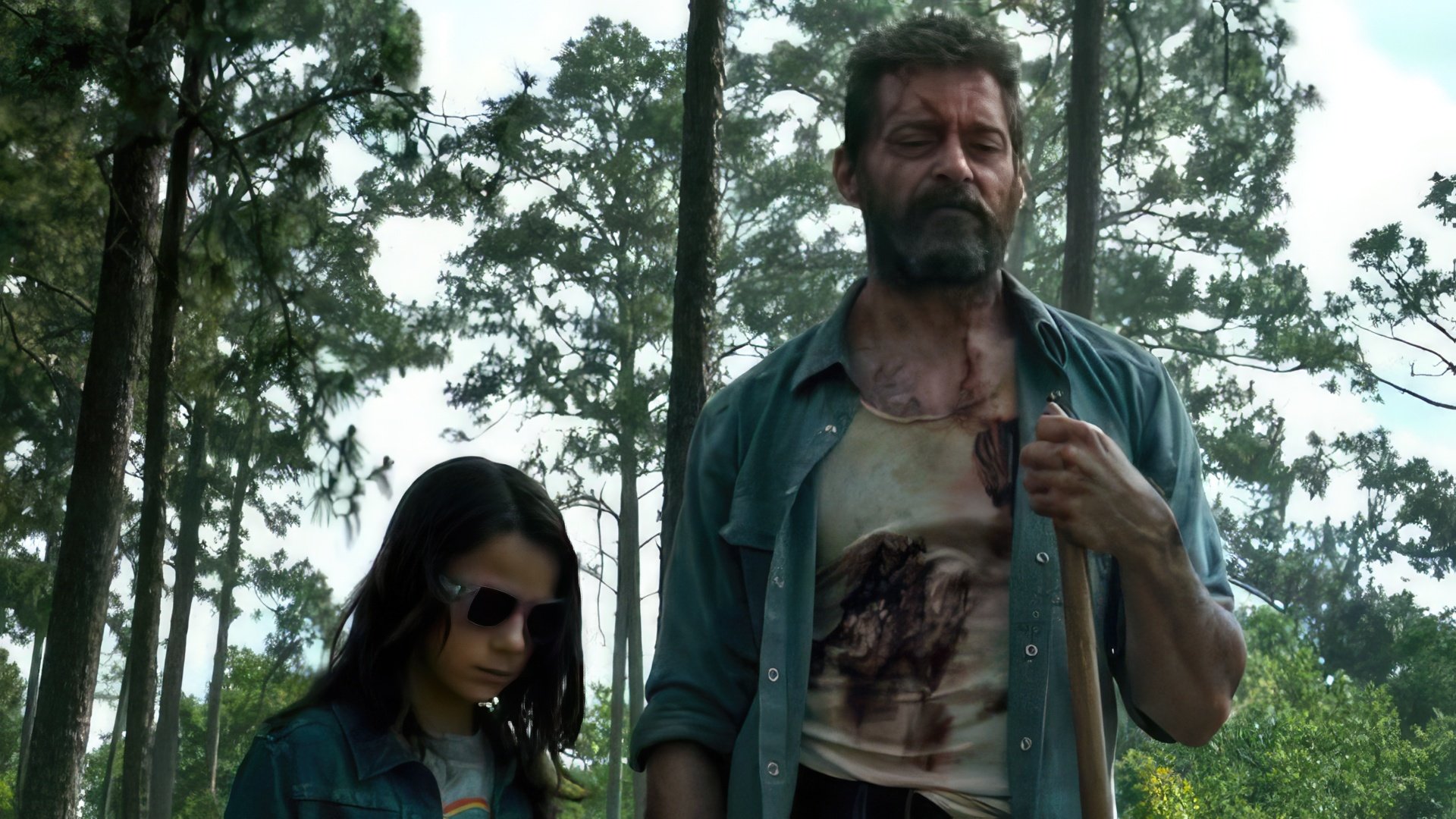 Other Roles
One of the most notable performances of young Hugh Jackman happened just after he became internationally famous, following the release of the first "X-Men" movie. Alongside Meg Ryan, he portrayed a charming Victorian English aristocrat Leopold who had accidentally time-traveled to modern New York. This role brought in a nomination for the Golden Globe Award in Best Actor in Musical or Comedy.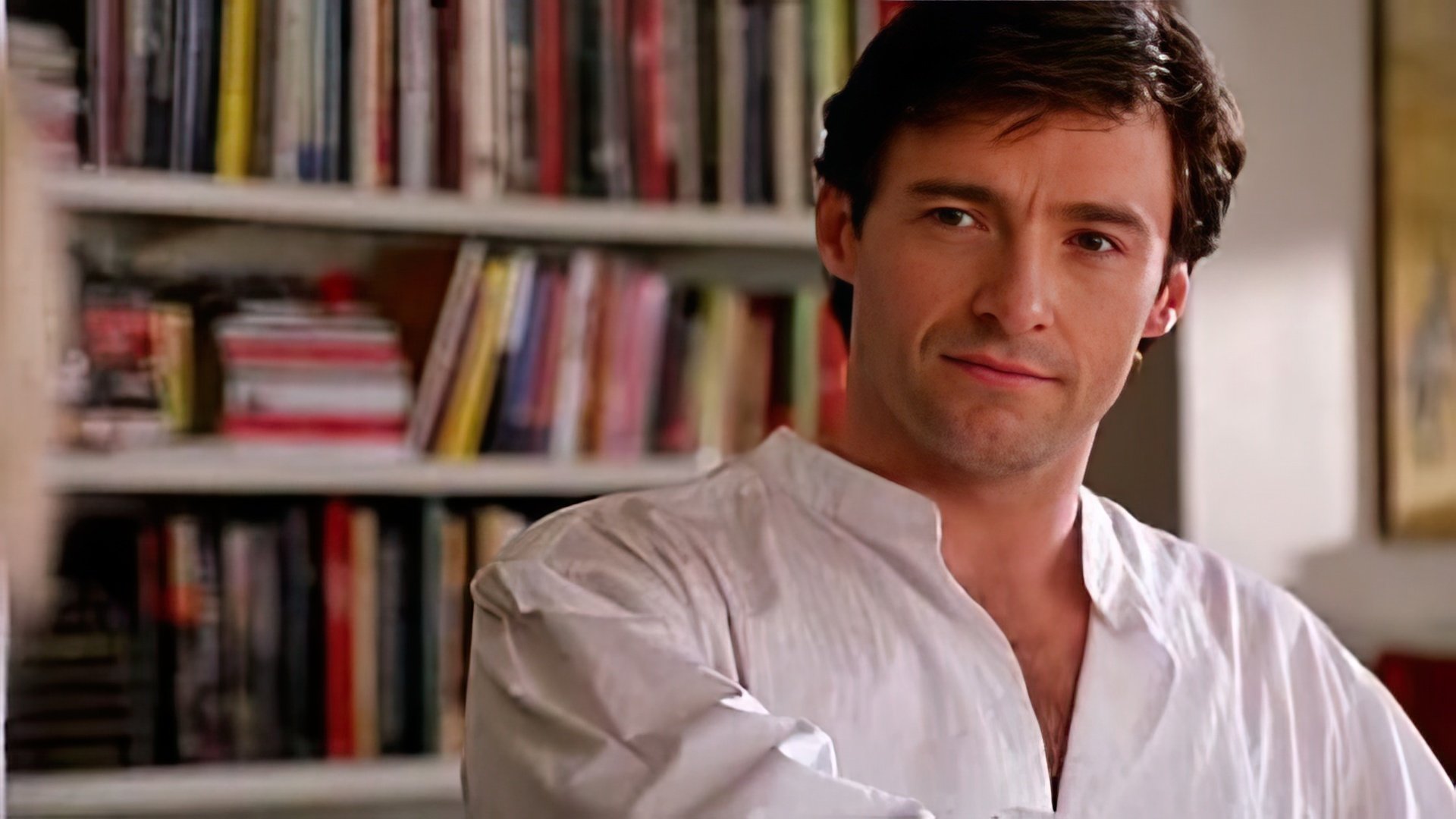 That same year another film, but completely opposite in genre, came out. It was an action crime thriller "Swordfish", directed by Dominic Cena and starring Jackman, John Travolta and Halle Berry.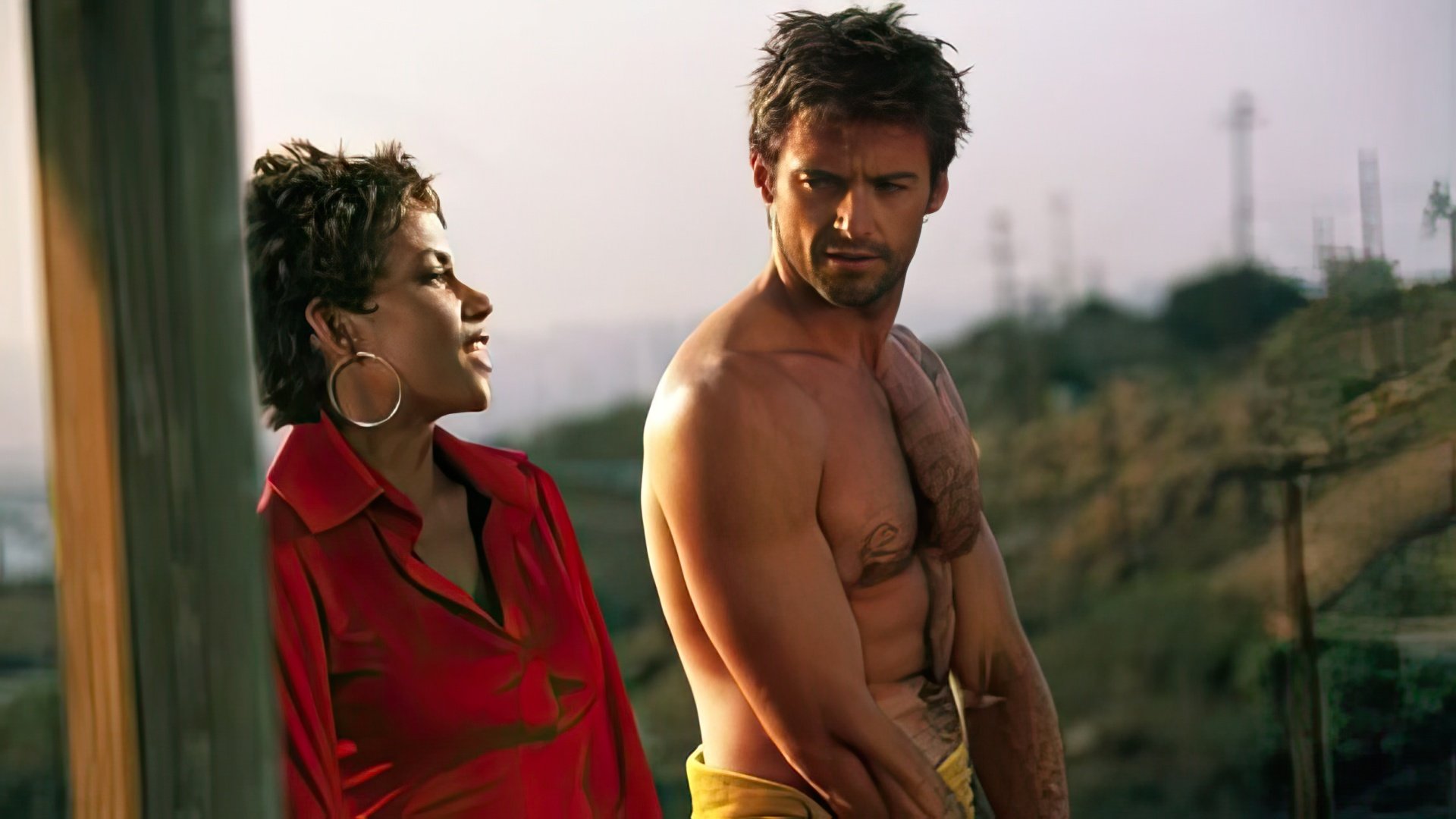 Numerous motion-picture studios wanted to work with Hugh, however, the actor chose every role very carefully regardless of paychecks offered. He wanted to play characters who were in one way or another close to his own personal values and beliefs. Probably that is why all his roles have something in common – Jackman is the embodiment of honor, strength, and romanticism on screen. Even if he had to portray a villain, he always made him extremely charismatic and with a certain flair, adding depth and dimension to the character.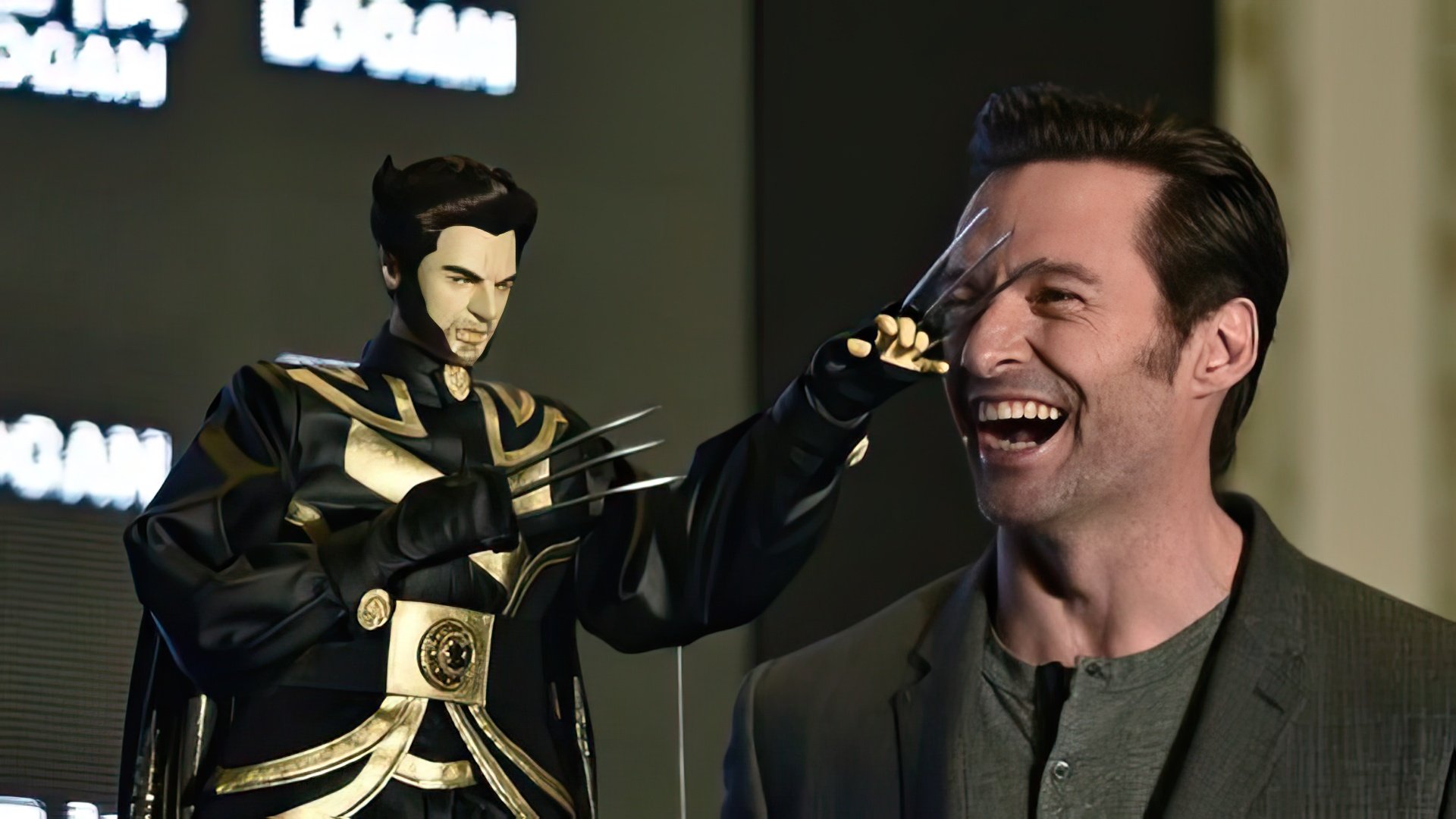 In 2004 a dark fantasy action film "Van Helsing", directed by Stephen Sommers, came out. Jackman was cast in the leading role as the vampire hunter Gabriel Van Helsing and insisted on doing all the chasing, fights, and tumbling stunts himself, without the help of stunt doubles.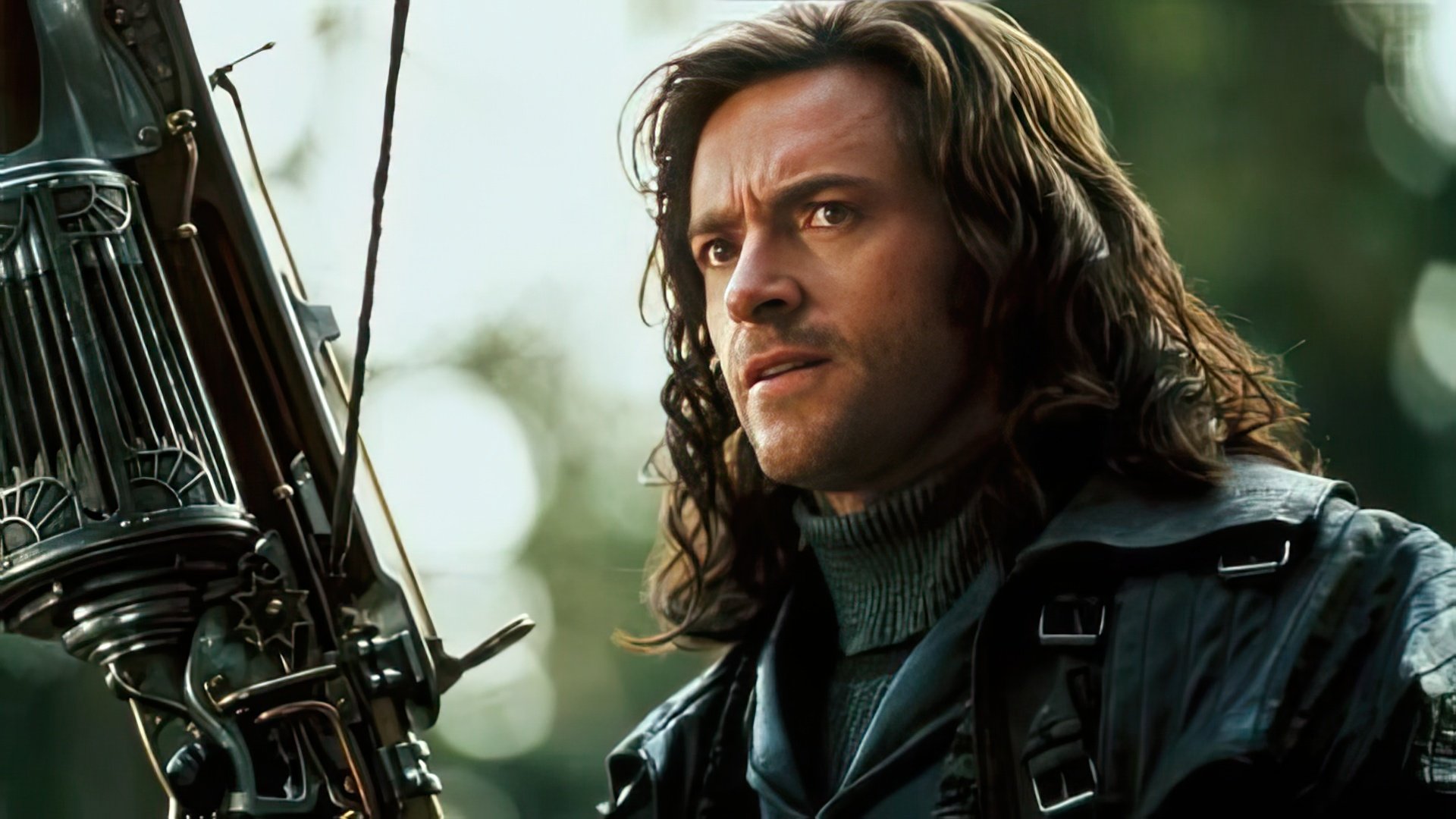 In 2006 he had a chance to work with Woody Allen on a romantic comedy crime film "Scoop", where he had portrayed a promising politician and aristocrat, suspected of being a serial killer. His co-star was Scarlett Johansson, an aspiring actress at that time.

That same year he was a part of a mystery thriller film "The Prestige", directed by Christopher Nolan. The feature, full of puzzles and sometimes even mysticism, tells a story of a rivalry between two magicians – an aristocratic Robert Caldlow (Jackman) and Alfred Borden (Christian Bale).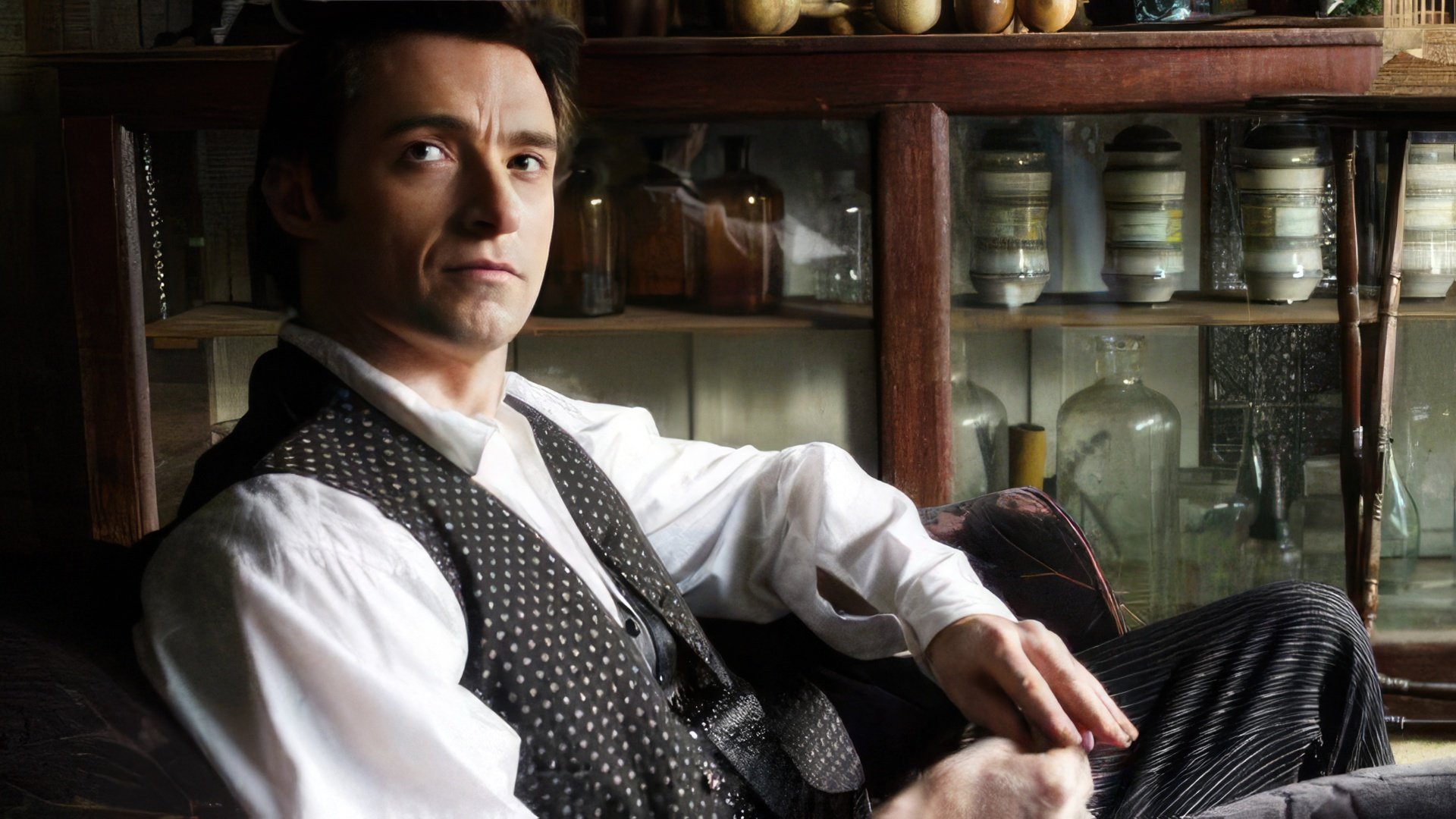 Around that same time, a multidimensional existential Darren Aronofsky's drama "The Fountain" came out. Jackman was truly invested in portraying Tom Creo, a neuroscientist, who so desperately tries to find the cure for his wife's terminal illness that even agrees to a mystical experience.

In 2012 the actor starred in a musical drama film "Les Misérables", Tom Hooper's screen adaptation, based on a Broadway musical of the same name, which is in turn based on a renowned novel by Victor Hugo. Jackman's portrayal of a fugitive Jean Valjean got him a nomination for the Academy Award, but he sadly lost to Daniel Day-Lewis who portrayed the U.S President Abraham Lincoln in Steven Spielberg's biopic. Jackman, however, was awarded the Golden Globe Award for Best Actor in Musical or Comedy.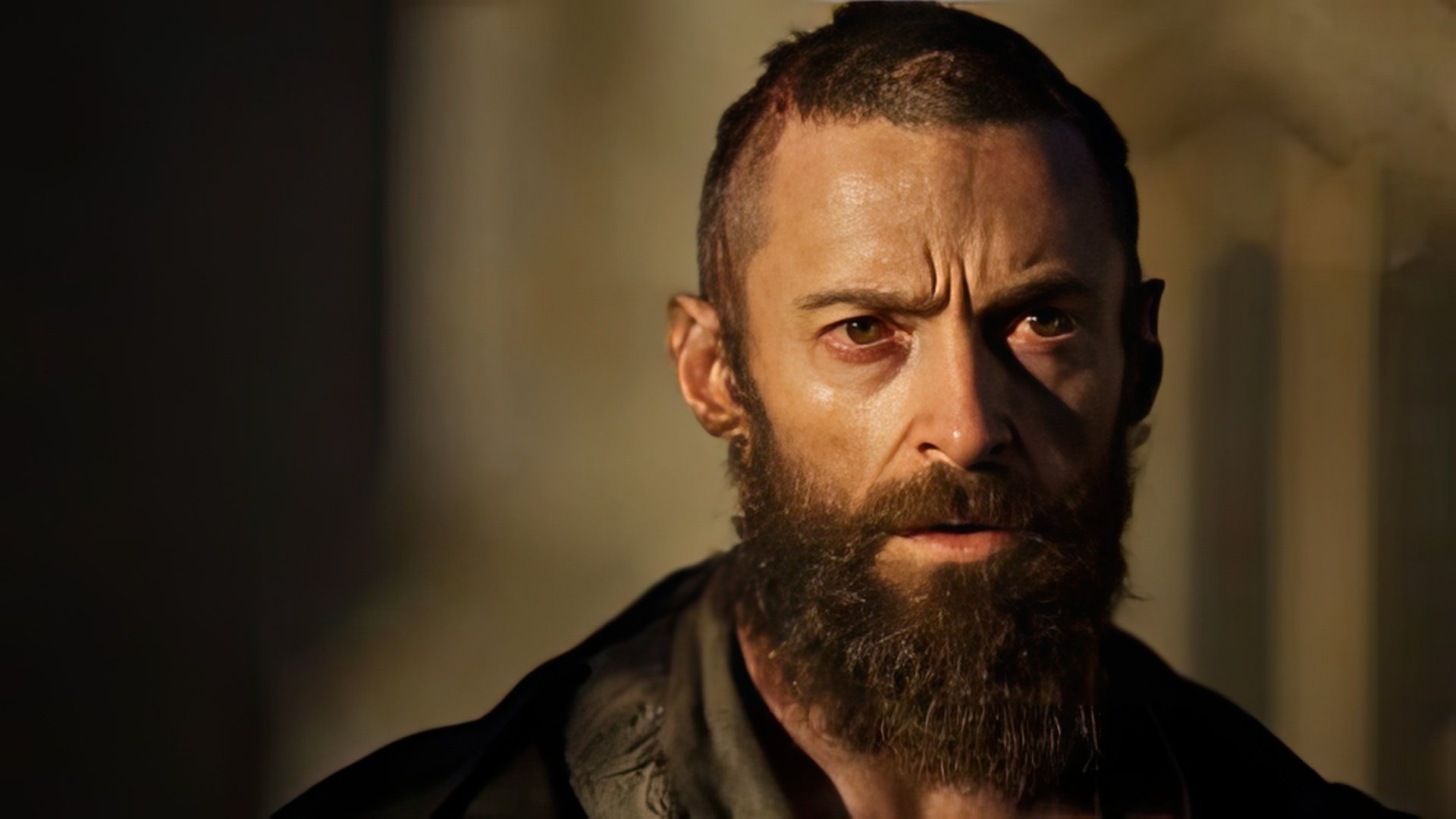 In 2013 Hugh Jackman, according to multiple critics, reached his peak as a dramatic actor in Denis Villeneuve's thriller "Prisoners". He played Keller Dover, whose 6-years-old daughter had been abducted, and due to the absence of any tips, the police stand by and do nothing, while he has to take matters into his own hands. Jackman managed to show the range of emotions incredibly accurate: everything from denial and despair to aggression and madness was immaculate.
Other Projects
In 2005 together with his business partner John Palermo, Jackman formed a production company "Seed Productions". The company's first project was a comedy-drama series "Viva Laughlin" (2007), where Hugh made a cameo appearance.

In 2006 Hugh Jackman voiced two animated films: musical family comedy "Happy Feet", which in 2006 received an Oscar for Best Animated Feature, and an action-adventure gangster-parody film "Flushed Away". In 2009 Jackman was invited to host the 81st Academy Awards. In the three hours that the show lasted, Hugh Jackman gave his all, and the majority of the audience later concluded that he was the best host of all time, especially considering that his trademark performances were war from comedy. In 2009 Jackman did a Lipton commercial, where he had to do a crazy dance with chairs.

Hugh is the only artist in the history of Broadway, who had received all the main awards in one season. For his "The Boy From Oz" performance he got Tony, Drama Desk, and Outer Critics Circle (a so-called Broadway "Triple Crown").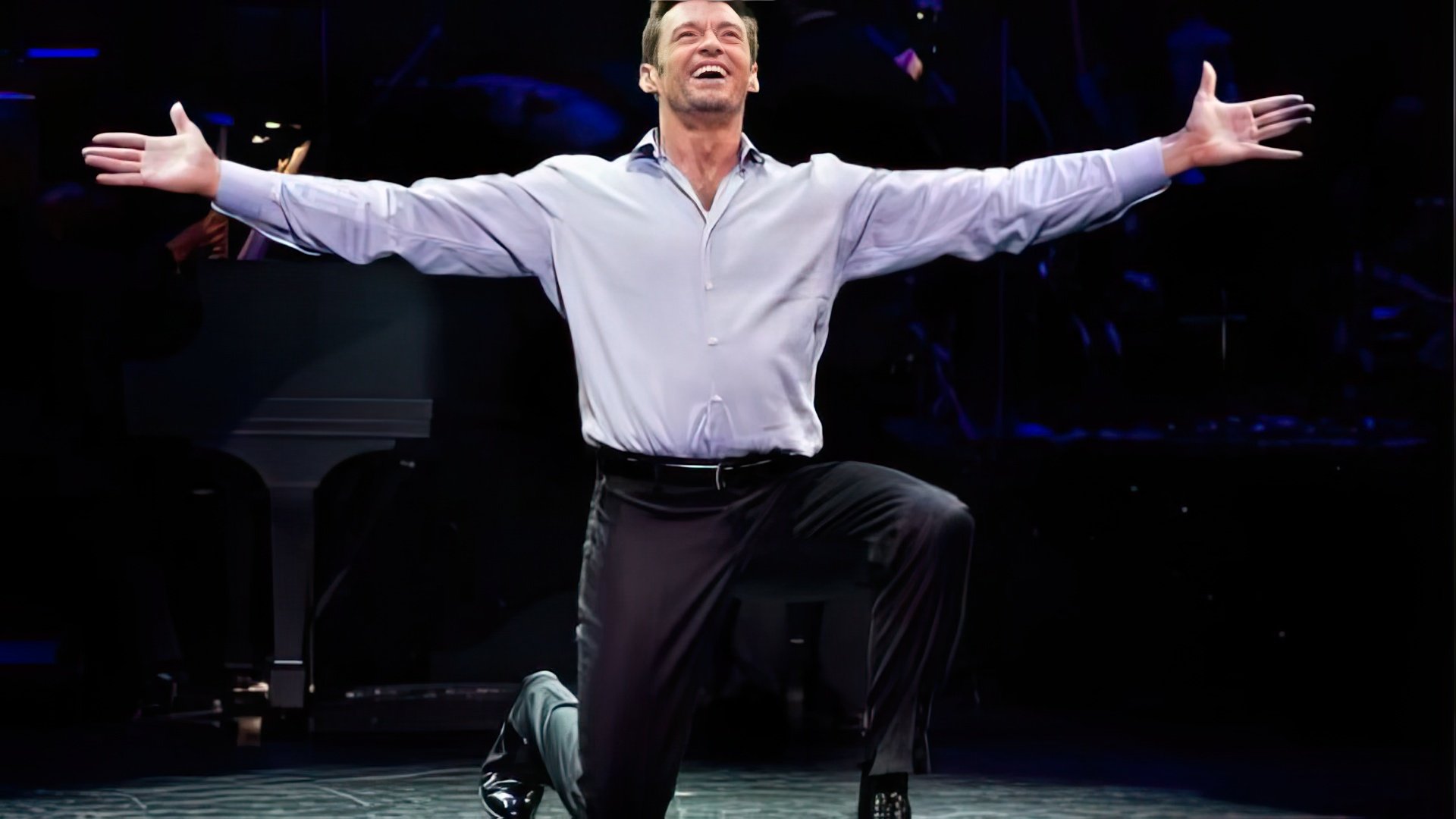 .
Hugh Jackman's Personal Life
In April 1996, Hugh Jackman met Deborra-Lee Furness while filming a TV series "Correlli". Their characters' intricate relationship slowly moved from screen to real life and even though Deborra-Lee was 13 years older than Hugh, who was 27 at that time, their relationship turned out to be quite lasting. They soon got married and eventually became Australia's most famous couple.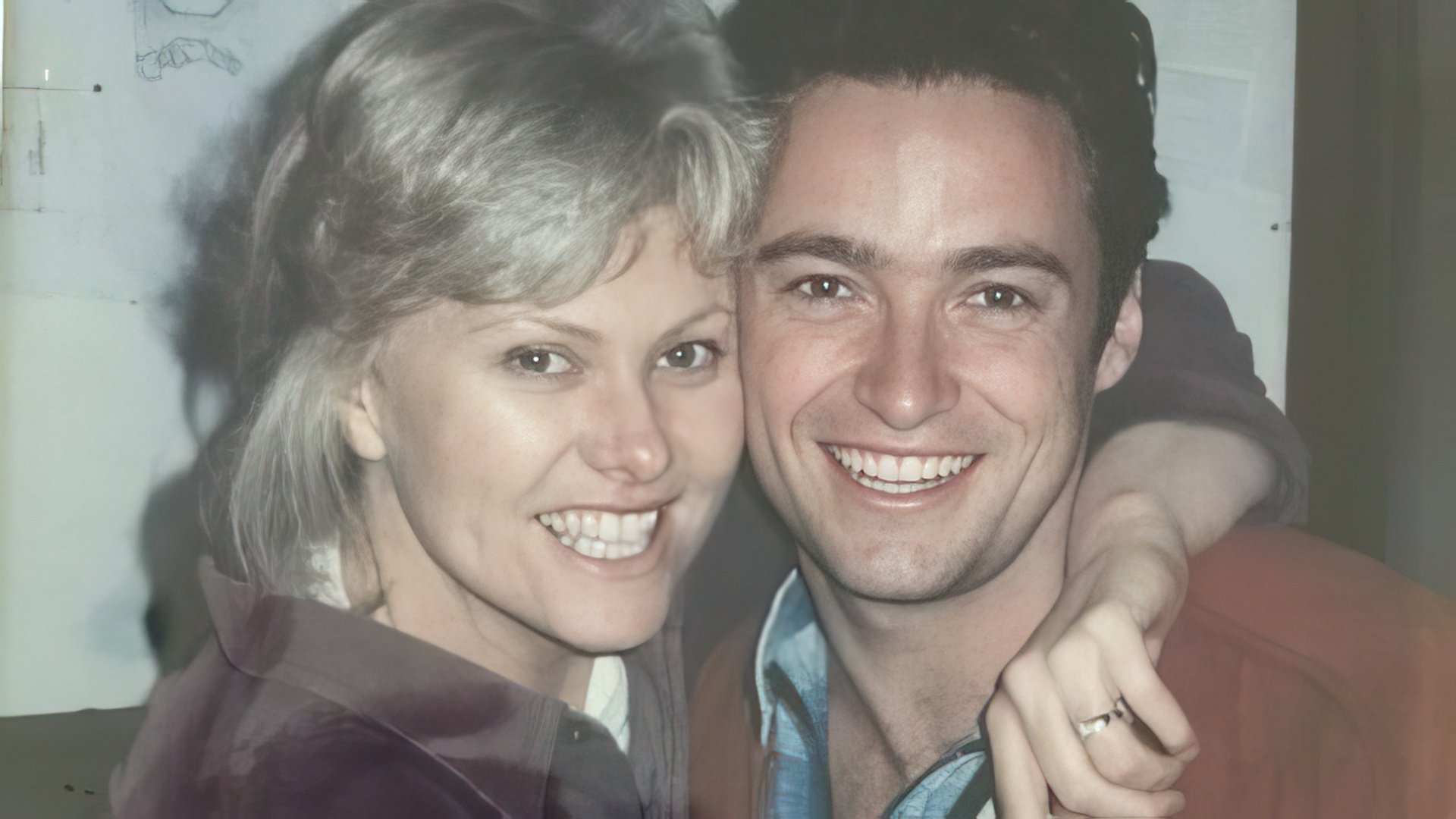 They adopted a new-born boy Oscar Maximillian in May 2000 and five years later, in 2005, a girl – Ava Eliot. Unsurprisingly, Hugh became a very loving father and husband, he always speaks very highly of Deborra-Lee and believes her to be the best mother in the world.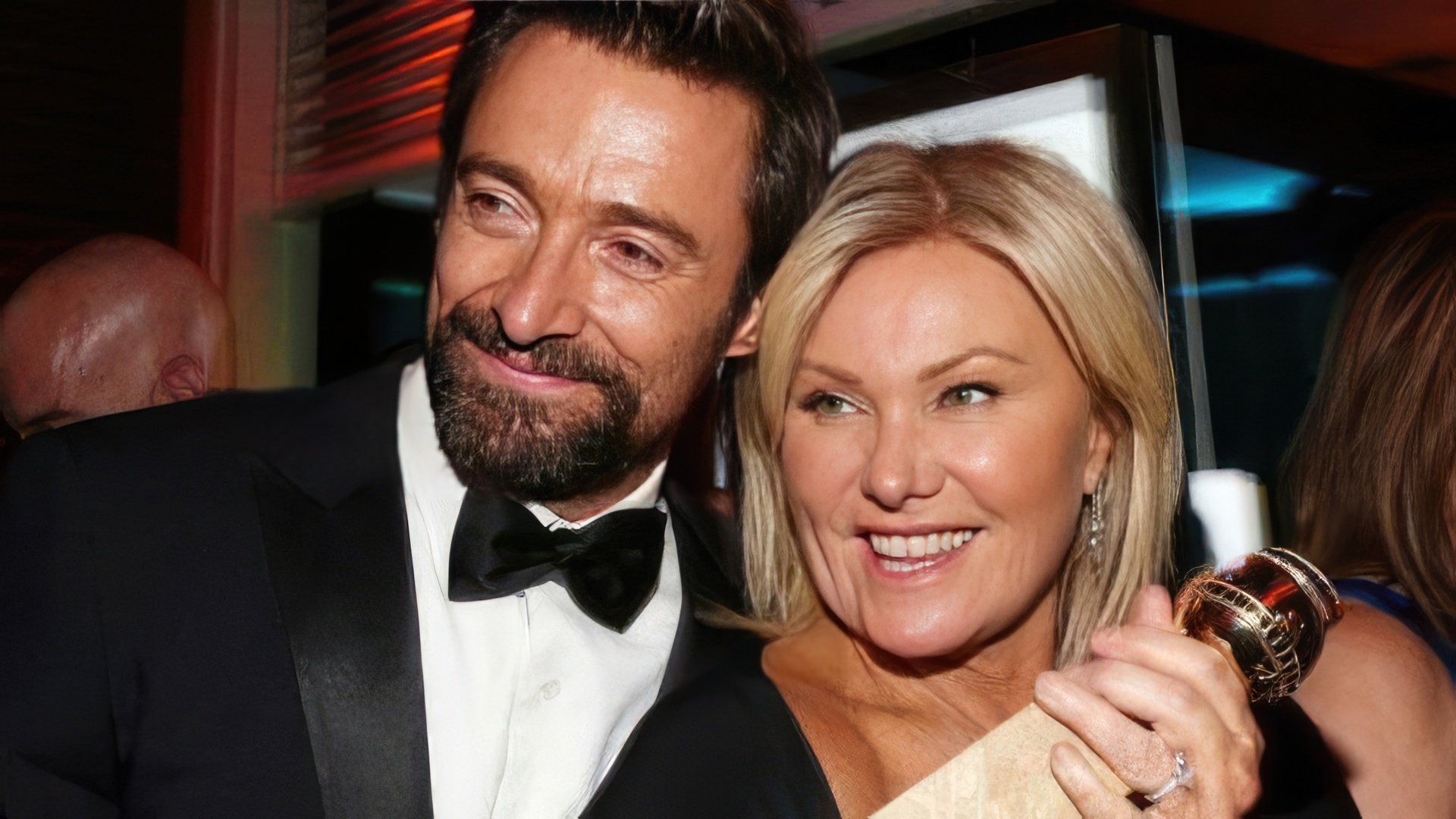 In February 2017 the rumors of their break appeared on the Web, but the couple's representative had denied them, stating that Hugh and Deborra were great and there was nothing more to discuss.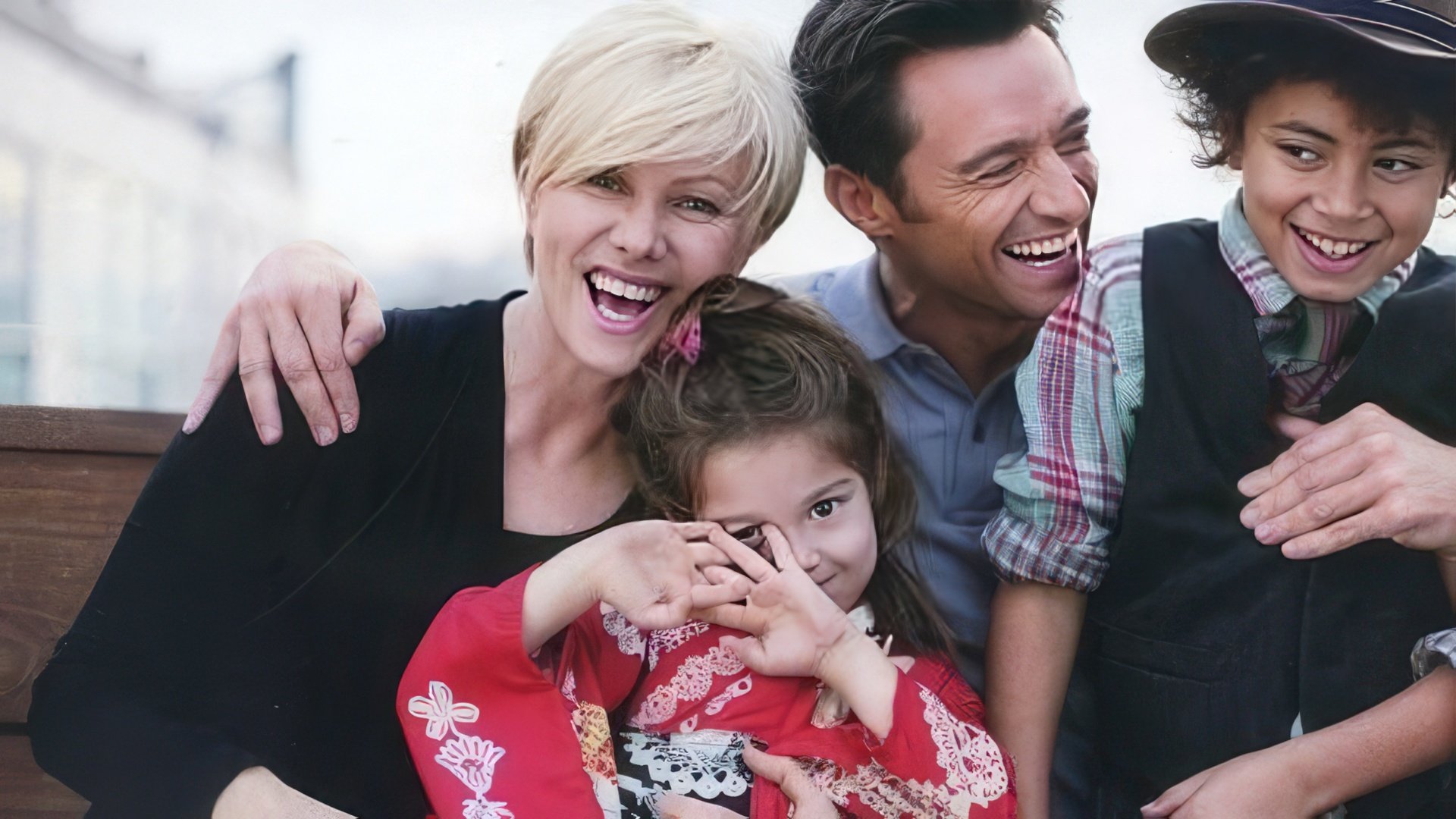 In November 2013, the actor announced that he had basal-cell carcinoma (a form of cancer) removed from his nose. At the beginning of 2017 he underwent his sixths similar procedure. He posted a picture with a bandage on his nose and stated that cancer came back, although he was quick to comfort his fans, saying that it had been successfully removed again.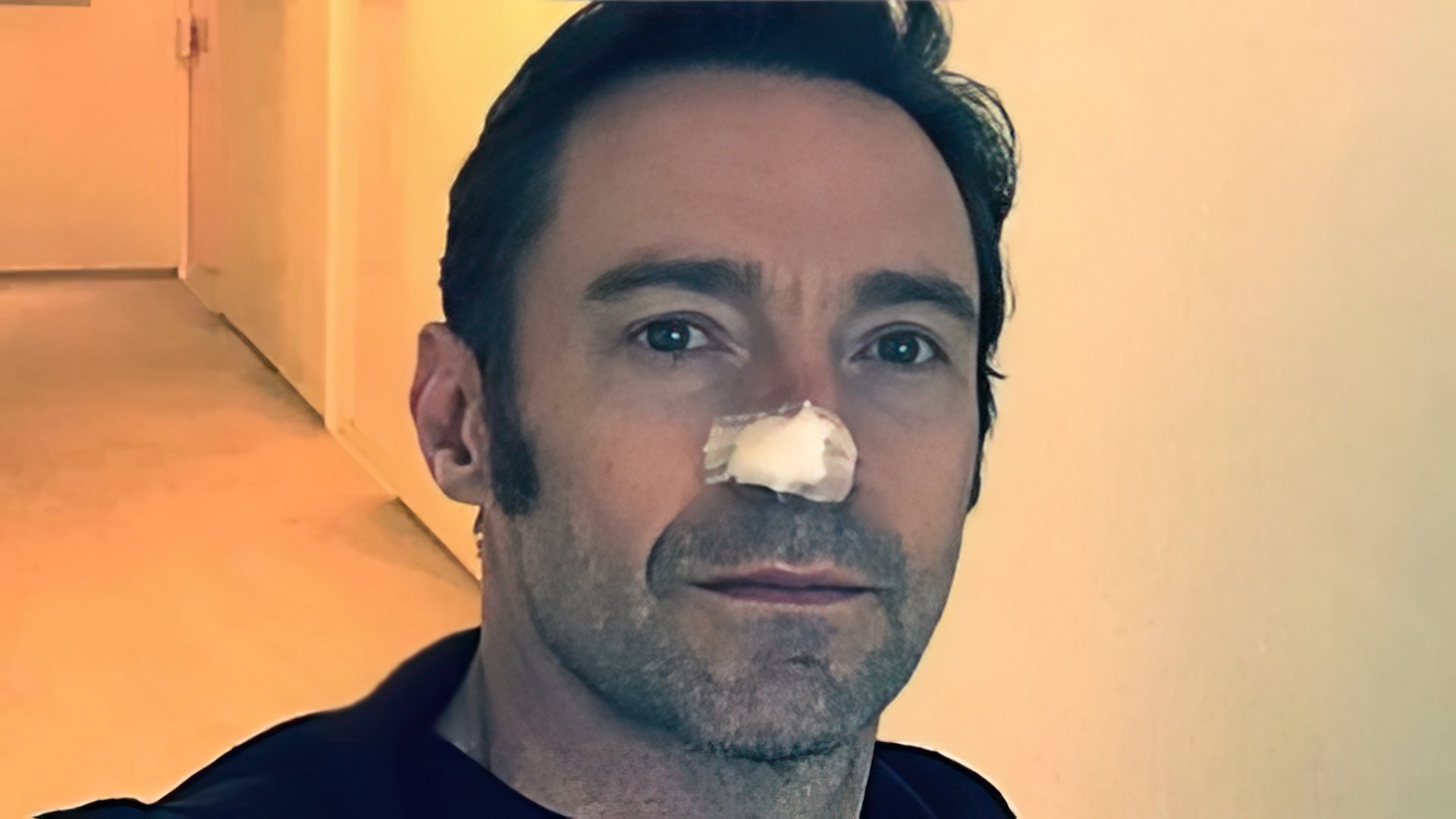 The actor loves to play golf, practices Transcendental Meditation, and does windsurfing. In addition, he is really good at playing the piano and the guitar and can juggle up to five balls.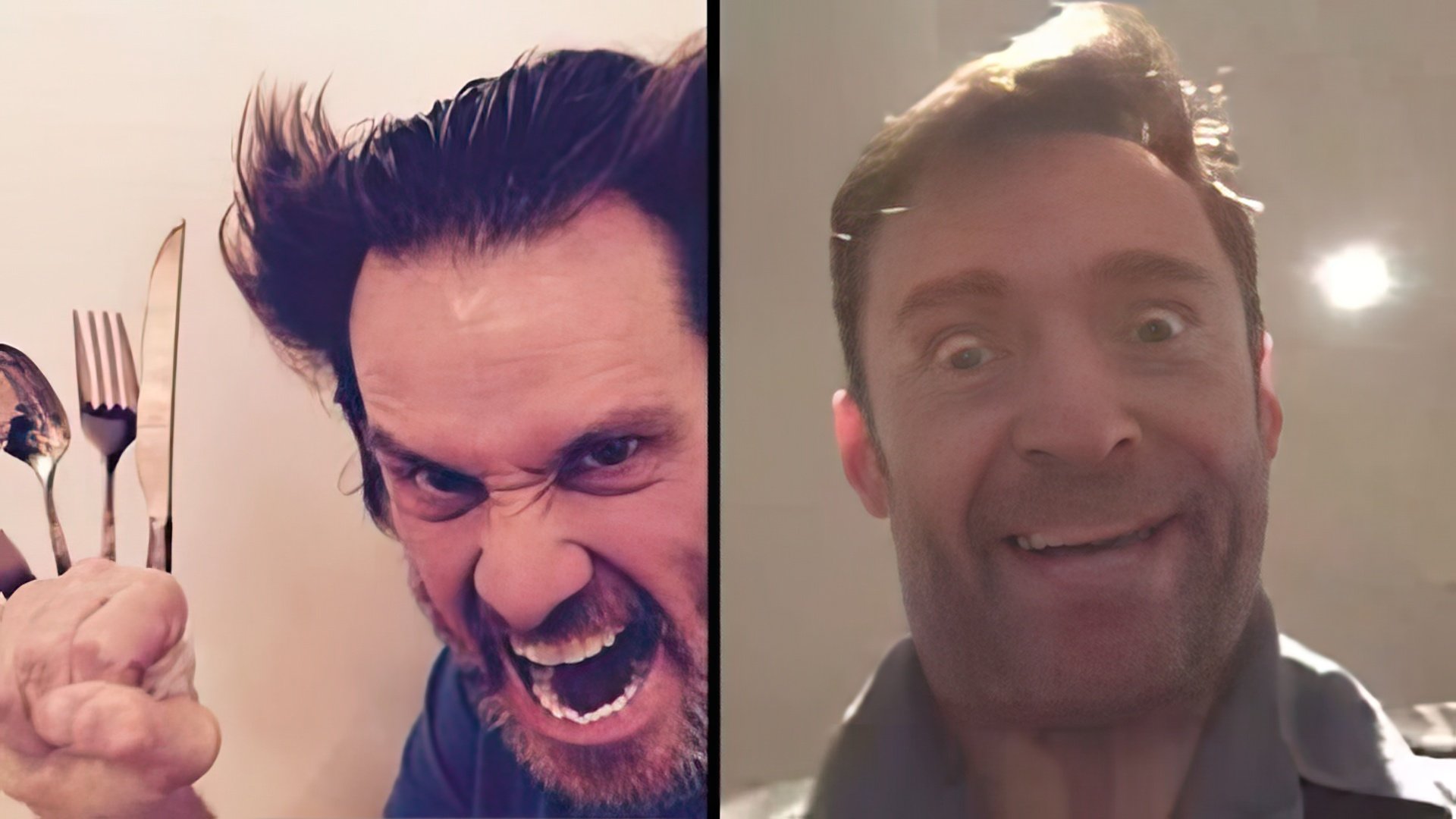 Hugh Jackman Now
Jackman said his final "goodbye" to Wolverine not without sadness, although now when he doesn't tie with the contract's duty, he has many interesting projects ahead. For instance, he had a leading role in the musical "The Greatest Showman", for which he was nominated for the Golden Globe and he is set to star in another musical – "Broadway 4D".

'The Front Runner' movie wasn't appreciate very high. The critics called it 'boring' and 'overextended'. Meanwhile, Hugh's character, Senator Gary Hart, was portrayed with inherent Jackman's excellence.

In September 2019, his new movie 'Bad Education' was premiered at the Toronto film festival. The actor's character is the head of an elite private school with a perfect reputation. But the man has his skeletons in a wardrobe. In 2020 there should be a premiere of the 'Reminiscence' fantastic thriller where Jackman plays an inquiry agent who lives in the world mostly went under the water. He can use a technology that helps to recall everything to anyone.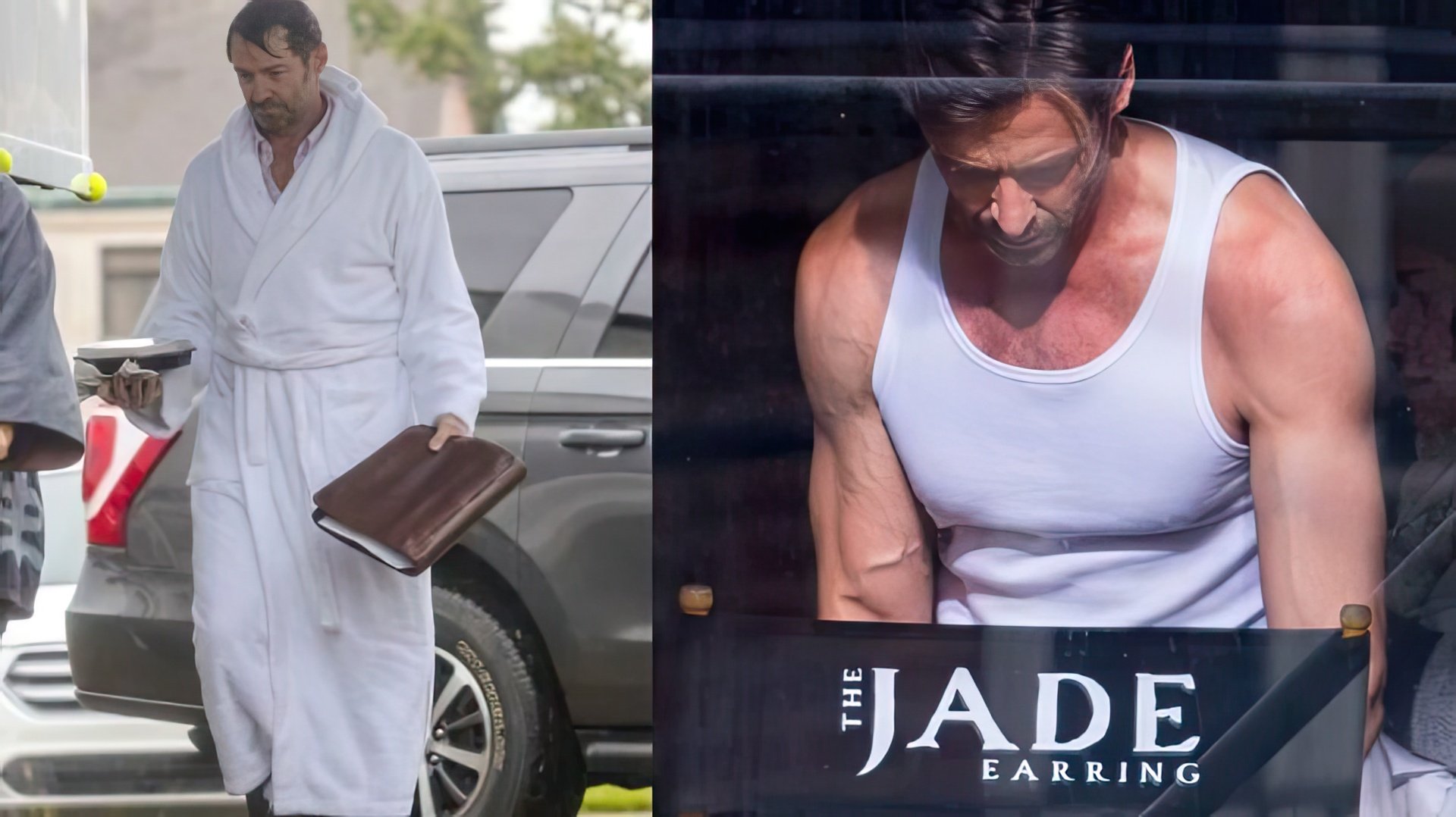 Press Ctrl+Enter If you find a mistake