Biography of Dwayne Johnson
Dwayne "The Rock" Johnson is a former popular American wrestler and now a renowned Hollywood actor. He has worked in blockbuster movies like "Fast & Furious," "Jumanji," and "The Game Plan," among others.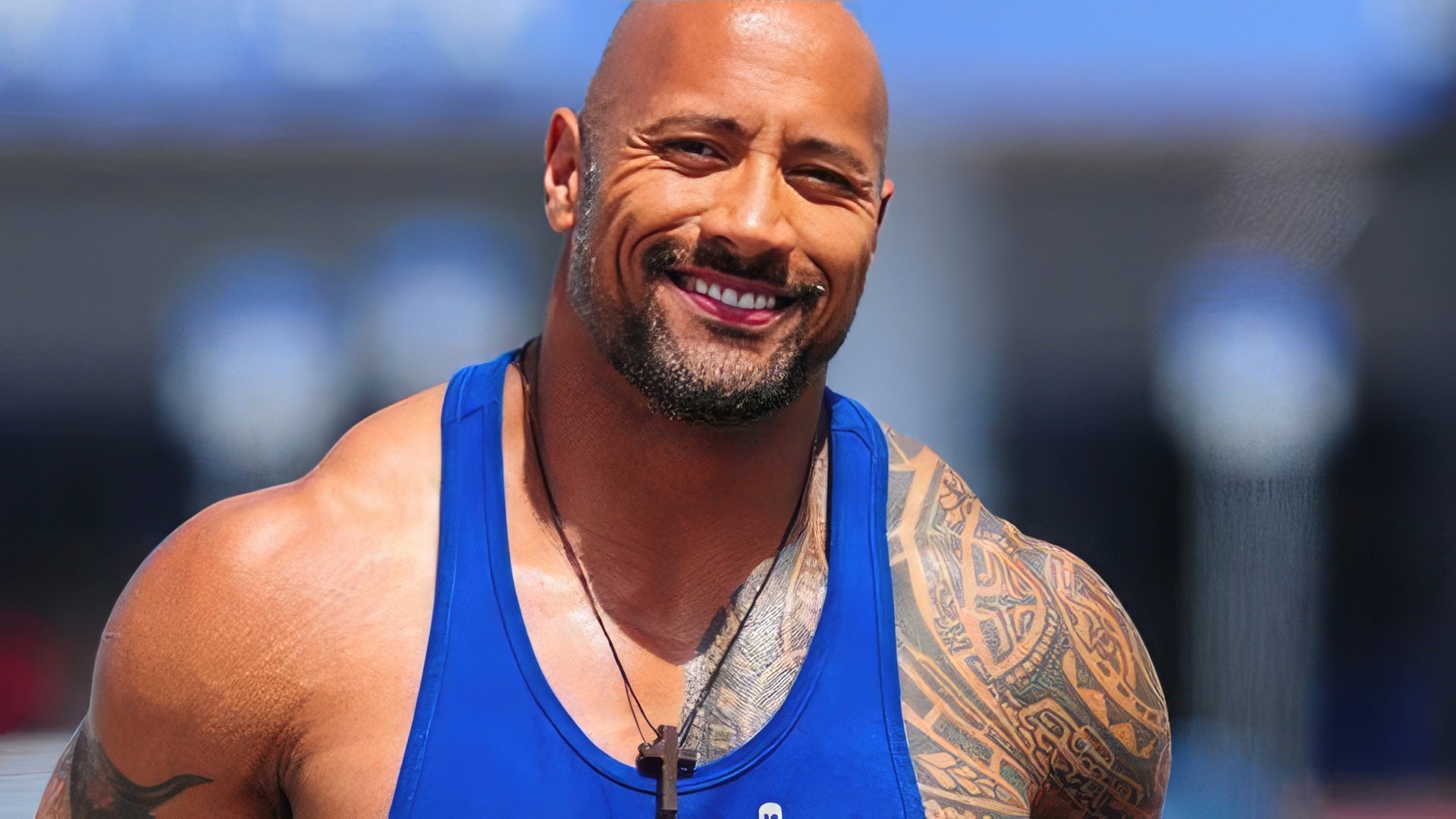 Johnson has been recognized twice in the Guinness Book of World Records: once for his staggering debut lead role salary of $5.5 million, and again for taking an incredible number of selfies in a very short time (105 photos in 3 minutes).
Childhood
Dwayne was born in early May 1972 in California into a family that made a living from wrestling. His father, grandfather, cousins, and uncles were all professional wrestlers, while his mother managed his father's career, and his grandmother was a women's wrestling league manager in Polynesia.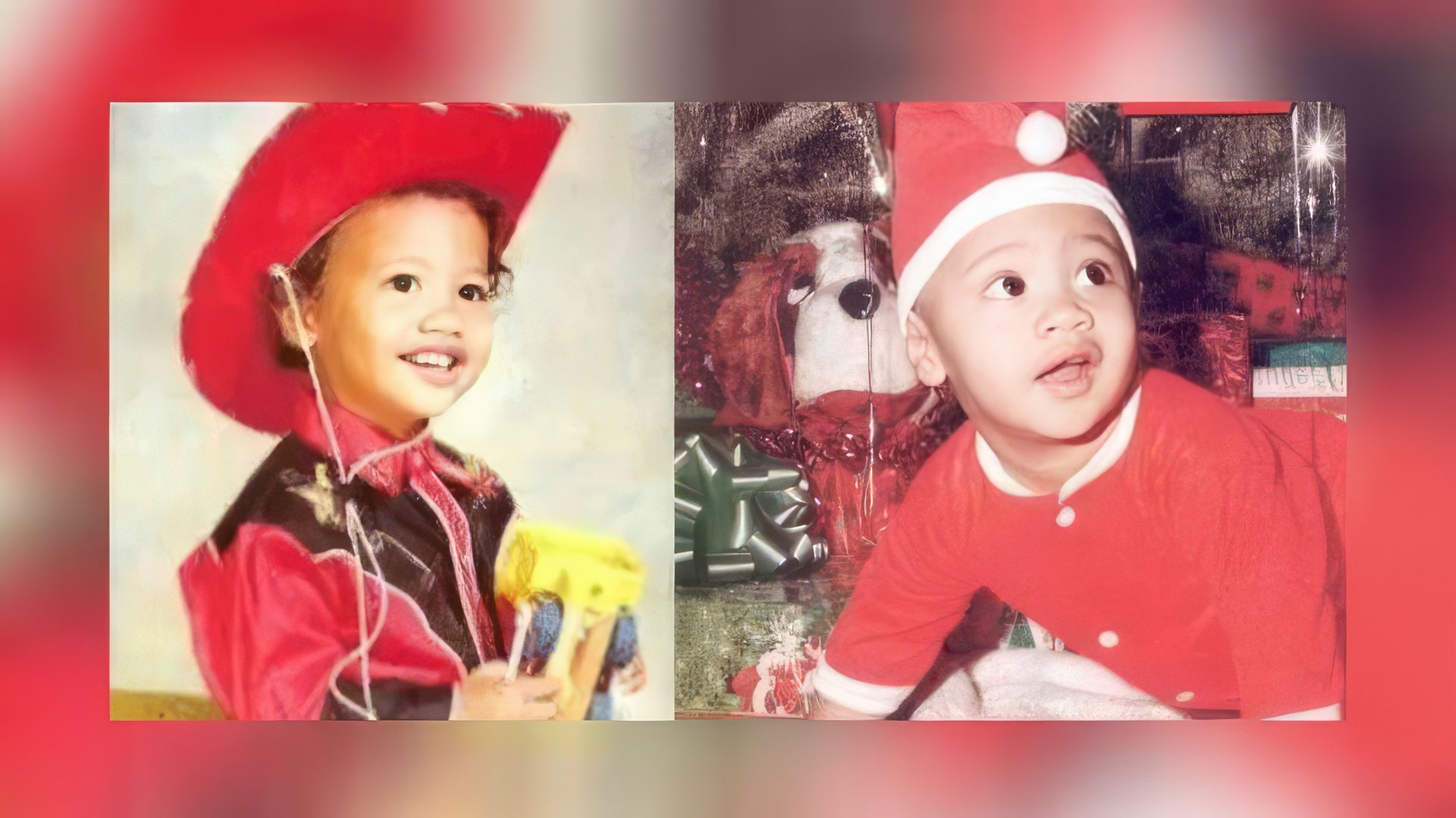 Due to his father's job involving constant relocations, Dwayne attended three different schools: first in New Zealand, then in Hawaii, and finally in Pennsylvania for his senior year.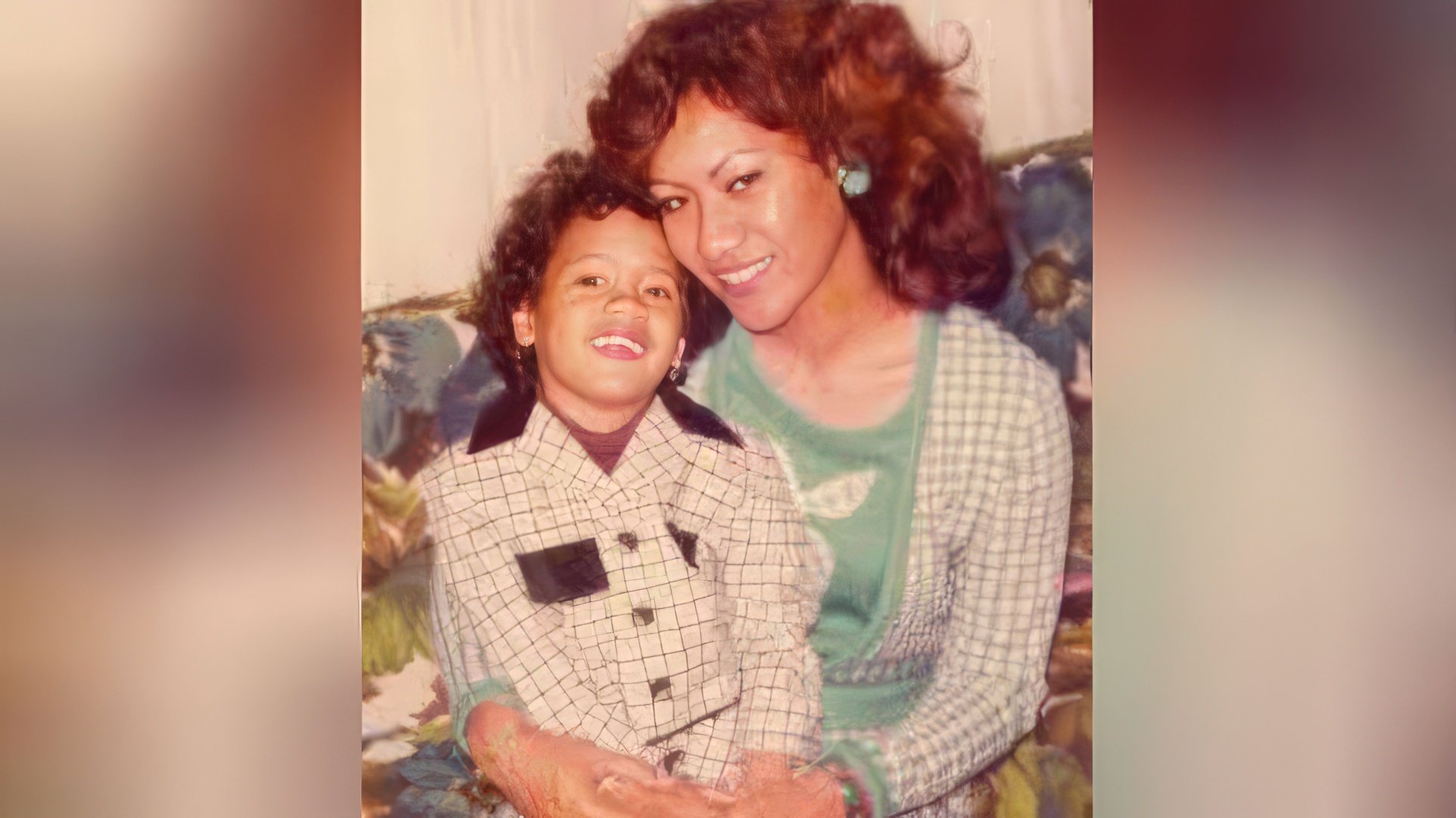 From a young age, Dwayne was exposed to sports. His father took him to competitions and gym workouts. At 12, during one of these workouts, he tried lifting weights but failed, getting pinned by the barbell.

This incident didn't harm Dwayne physically but motivated him to commit to sports. From then on, he trained rigorously under his father's guidance. Dwayne's father, Rocky Johnson, who was half African American and half Canadian, struggled to provide a stable life for the family. He took any job he could find and was rarely home. Over the years, Dwayne saw him less and less, and life with his mother became increasingly difficult. Eventually, when Dwayne was 14, his parents divorced.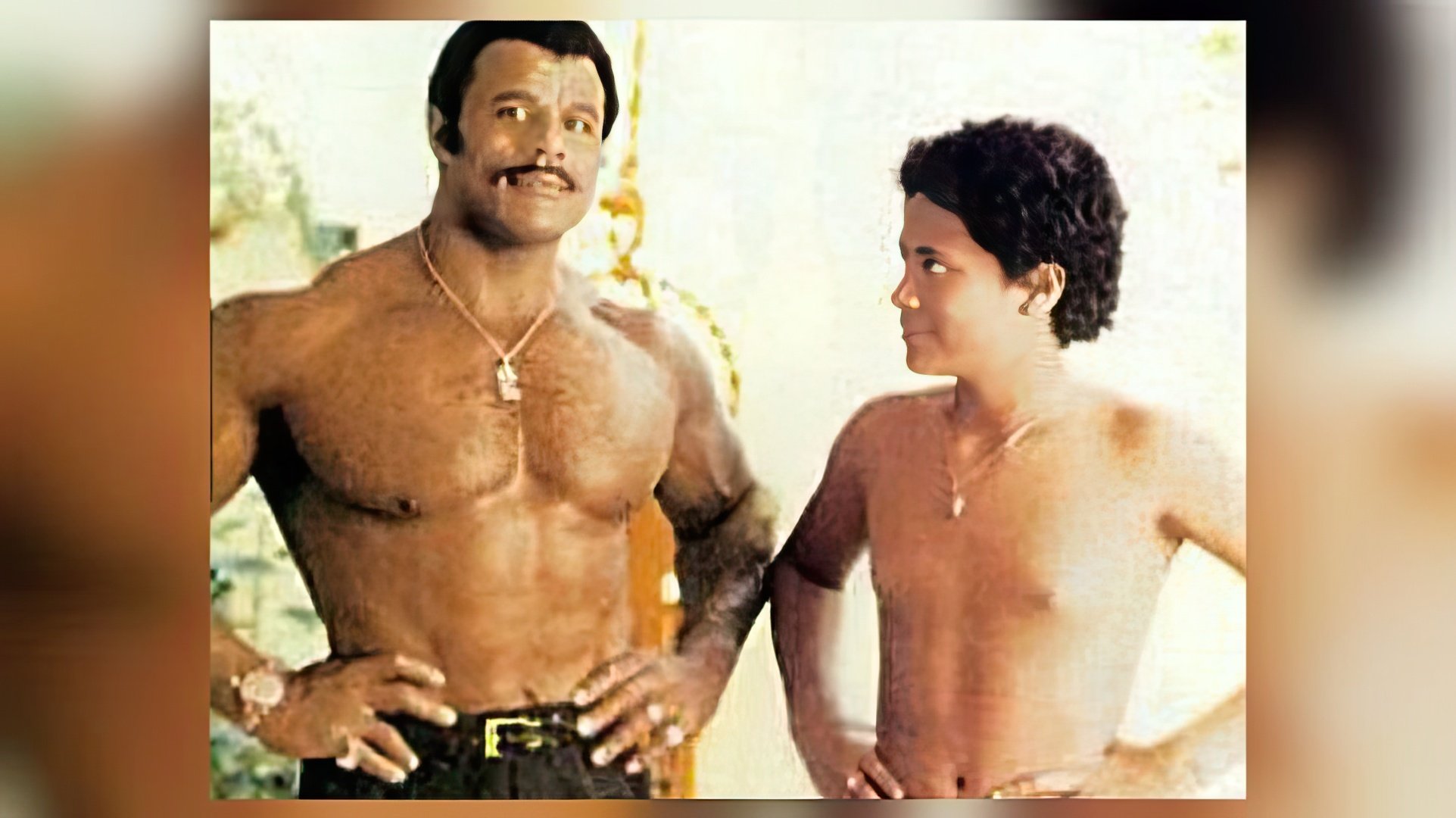 Dwayne and his mother moved into a small house in Honolulu, renting it with their meager savings. One day, they returned home to find an eviction notice on the door. They could have slept in their car, but it had been repossessed for unpaid taxes a week earlier. Seeing his mother cry, Dwayne felt helpless and angry at himself.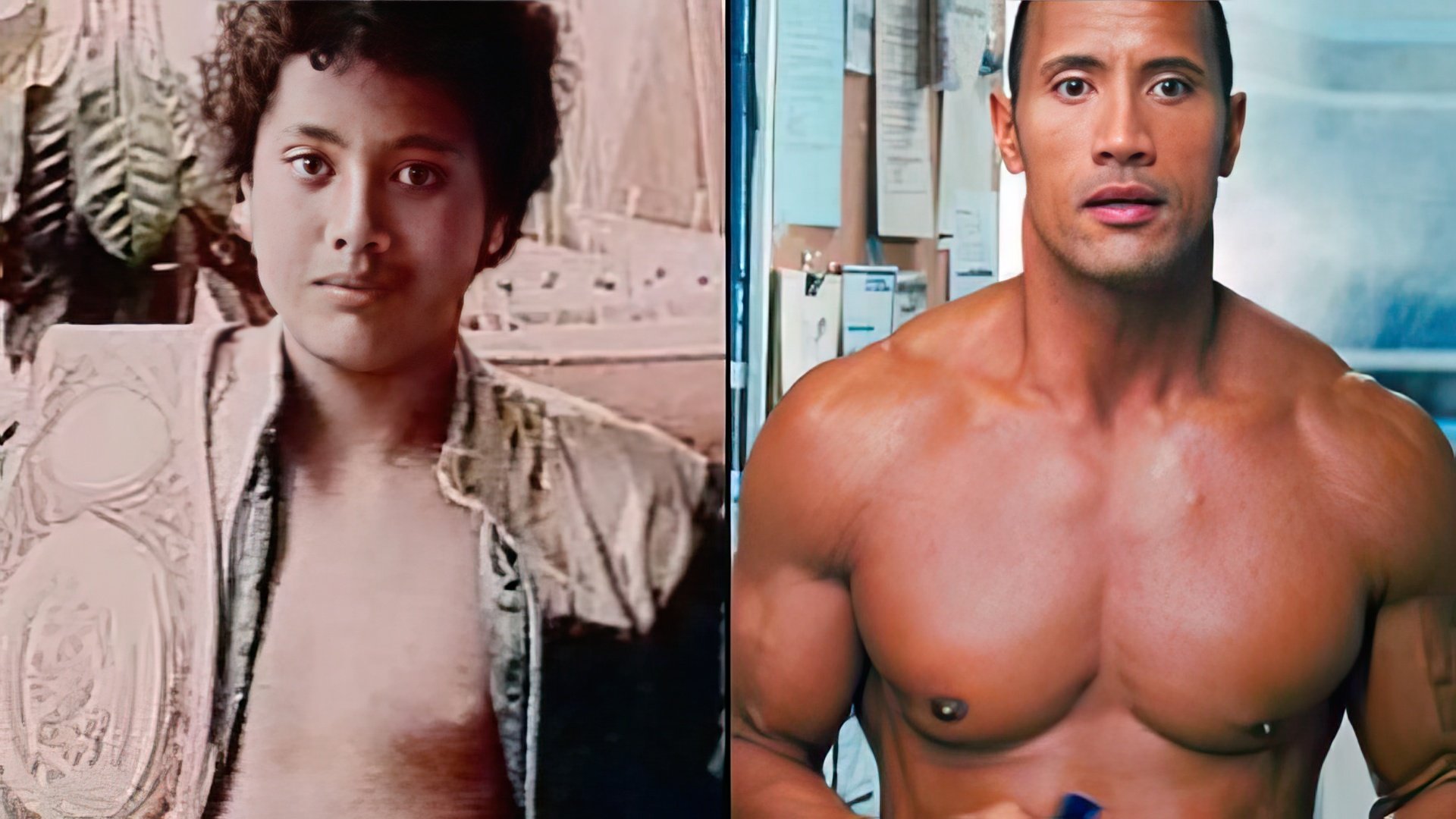 His hardships led to aggressive behavior. He frequently fought with classmates and even had run-ins with the police. Arguments with his mother became routine. Dwayne was burdened by poverty and dreamed of the day he could earn enough to not worry about
Youth
By the age of 16, Dwayne had been expelled from four schools. Finally, in Pennsylvania, he enrolled in Freedom High School.

Once, Dwayne used the faculty restroom because the boys' restroom was too smoky. While washing his hands, the local football coach spotted him and was upset—students were strictly forbidden from using the faculty restroom. Dwayne responded, "Sure, I'll leave as soon as I finish washing my hands." The coach was furious but said nothing. Feeling guilty for his rudeness, Dwayne sought out the coach the next morning to apologize. The coach looked him over and invited him to practice.
He looked at me, a typical rebellious teen with no respect for authority, and said, 'I believe in you.' I will never forget what that man did for my future.
By then, Dwayne Johnson stood at 6 feet 4 inches and weighed 225 pounds —and that was 225 pounds of solid muscle. Due to his size, his teammates initially thought he was an undercover narcotics agent planted in the troubled school. "It was probably because of the silly mustache I wore back then," jokes The Rock.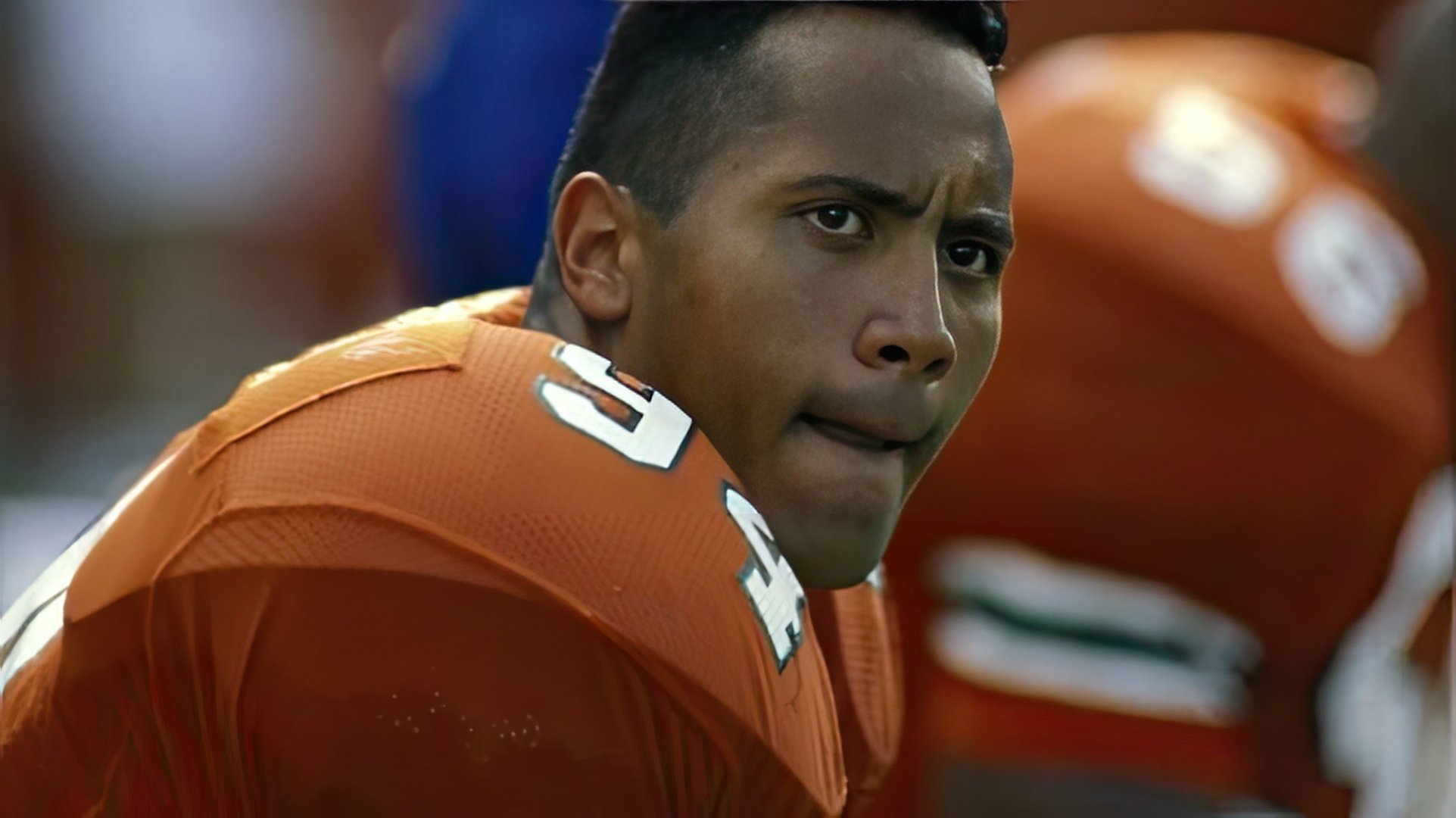 Dwayne quickly fell in love with football. Not only did he excel on the field, but he also improved his academic performance. Now he had a real chance to escape poverty, as top U.S. universities were eager to recruit him for their teams. By graduation, he had multiple offers and ultimately chose the University of Miami.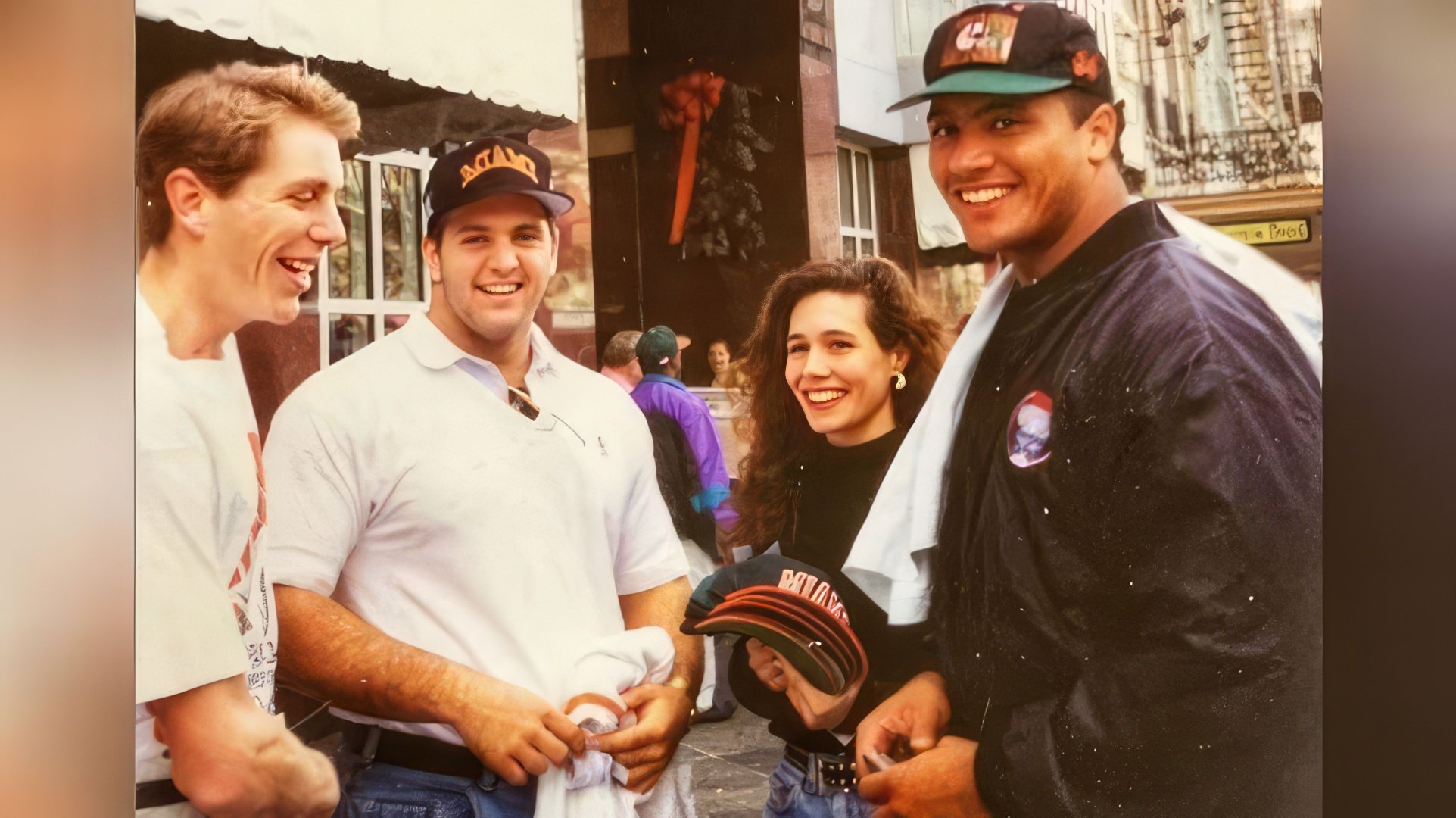 Dwayne lived up to the expectations, winning the NCAA national student championship in 1991 as part of the Miami Hurricanes team.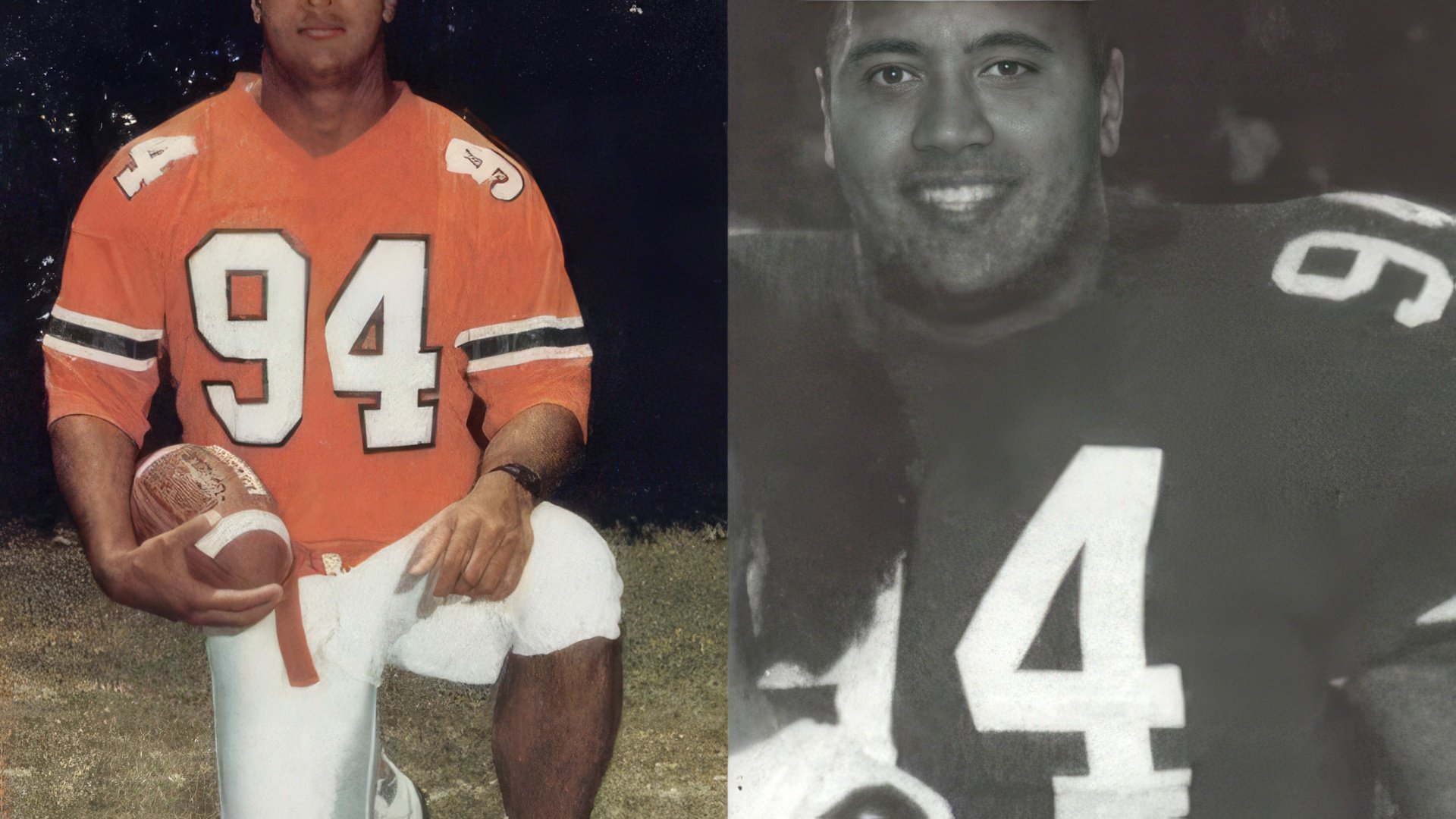 However, a severe back injury a year later derailed his plans. Unable to play football, the university no longer needed him — his GPA for the first year was just 0.7.

Thanks to his coach's influence, he was reinstated and graduated in 1995 with a degree in criminology. Immediately after graduation, he signed with the Canadian team Calgary Stampeders. In Canada, he lived with two teammates, ate instant noodles, and slept on a dirty mattress, hoping the Calgary coach would soon move him off the bench. But that never happened. Two months later, he was cut from the team.

Losing the opportunity to play professional football, Dwayne found new horizons in the wrestling ring.
WWE
Football was over for Dwayne. With shattered dreams and just $7 in his pocket, he had no other option but to turn to his father for help in breaking into wrestling. Using his last bit of money, Dwayne bought a bus ticket to Tampa, Florida, and moved into a tiny apartment with his dad.

Soon after, Dwayne received a call from the Calgary Stampeders' coach, asking him to return to the team. Dwayne hung up the phone. His father called him a fool, saying he was missing the opportunity of a lifetime. Dwayne replied, "My place is now in the ring."

Dwayne Johnson made his WWE Survivor Series debut in November 1996 under the stage name Rocky Maivia, a combination of his father's and grandfather's names. By his own admission, he was utterly unprepared for the match. He even borrowed shorts from his uncle.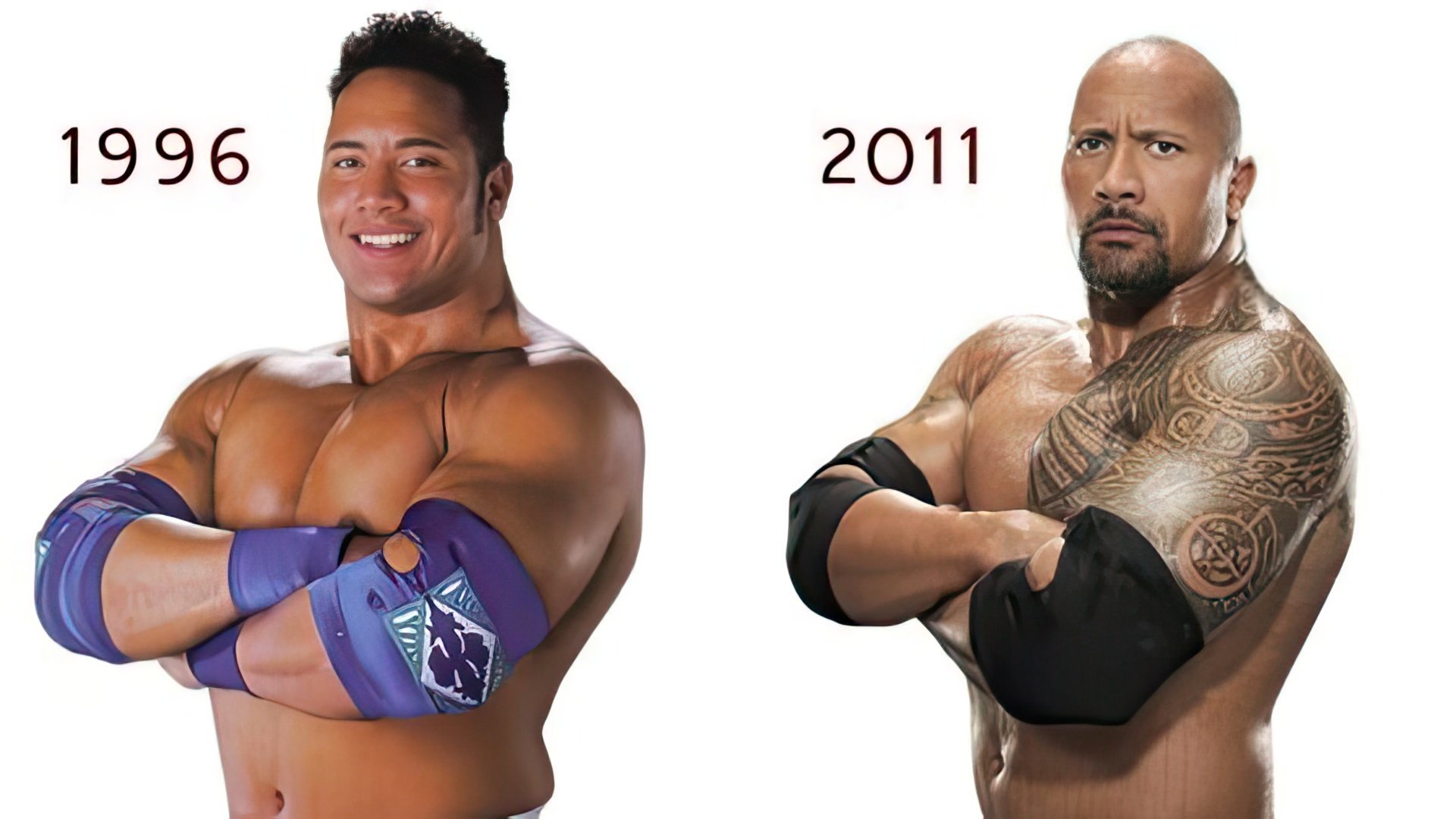 Initially, he tried to portray himself as a "good guy" because, as is well known, wrestling, especially WWE, is more theatrical performance than sport. However, when he entered the ring, the crowd booed and jeered, often chanting, "Rocky sucks." That's when Dwayne changed his strategy and introduced his aggressive alter-ego, The Rock.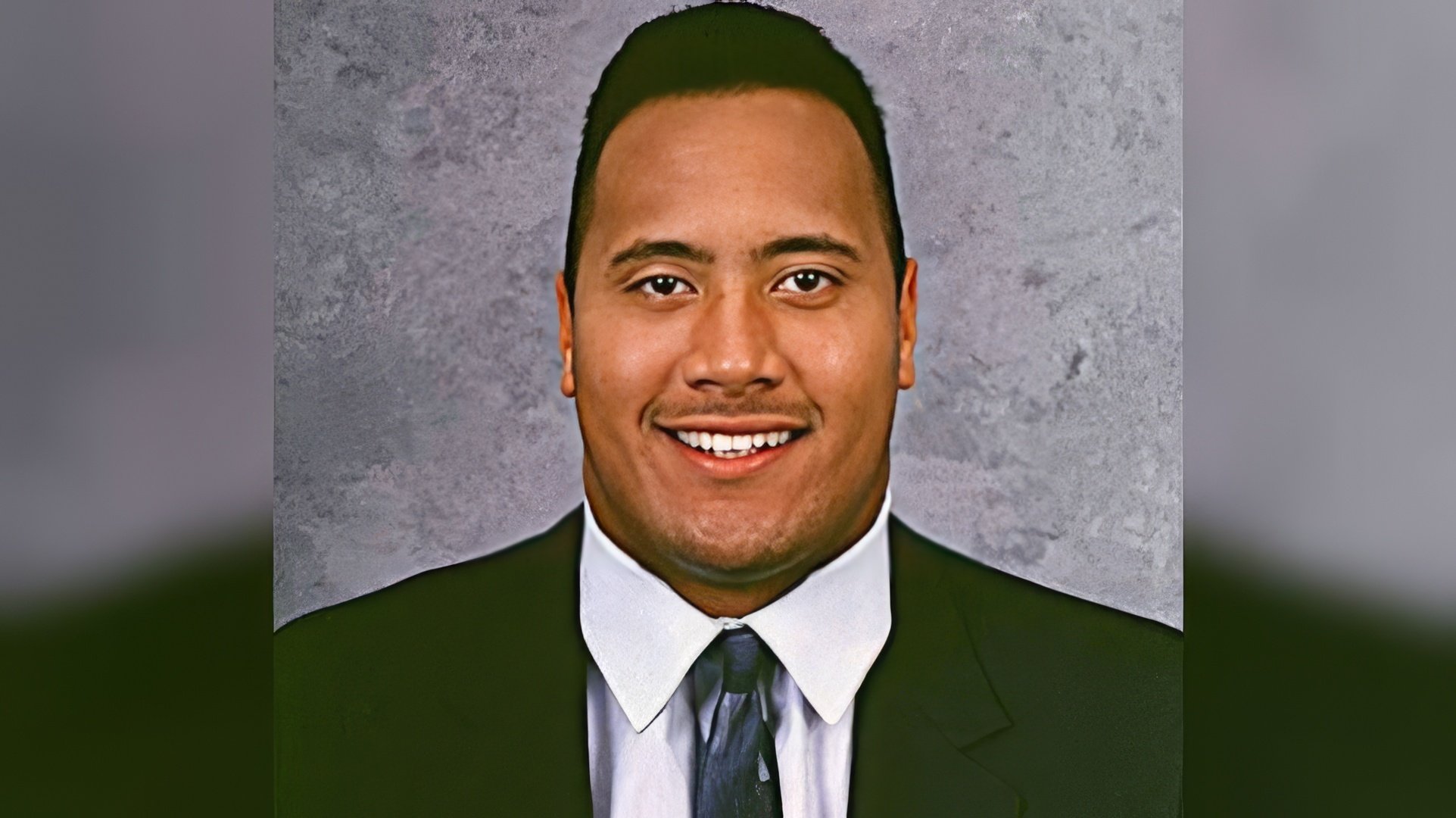 It was a hit. In this new persona, he earned the crowd's adoration, won various WWE championships 17 times, and even became a pop culture icon. Dwayne finally felt fulfilled. The first thing he did was buy a house for his mom and financially assist his dad. Then he fulfilled a childhood dream by buying a genuine Rolex watch. At this point, he felt empty. The Rock realized he had achieved everything he wanted in wrestling and decided, like Mickey Rourke and Hulk Hogan before him, to become an actor.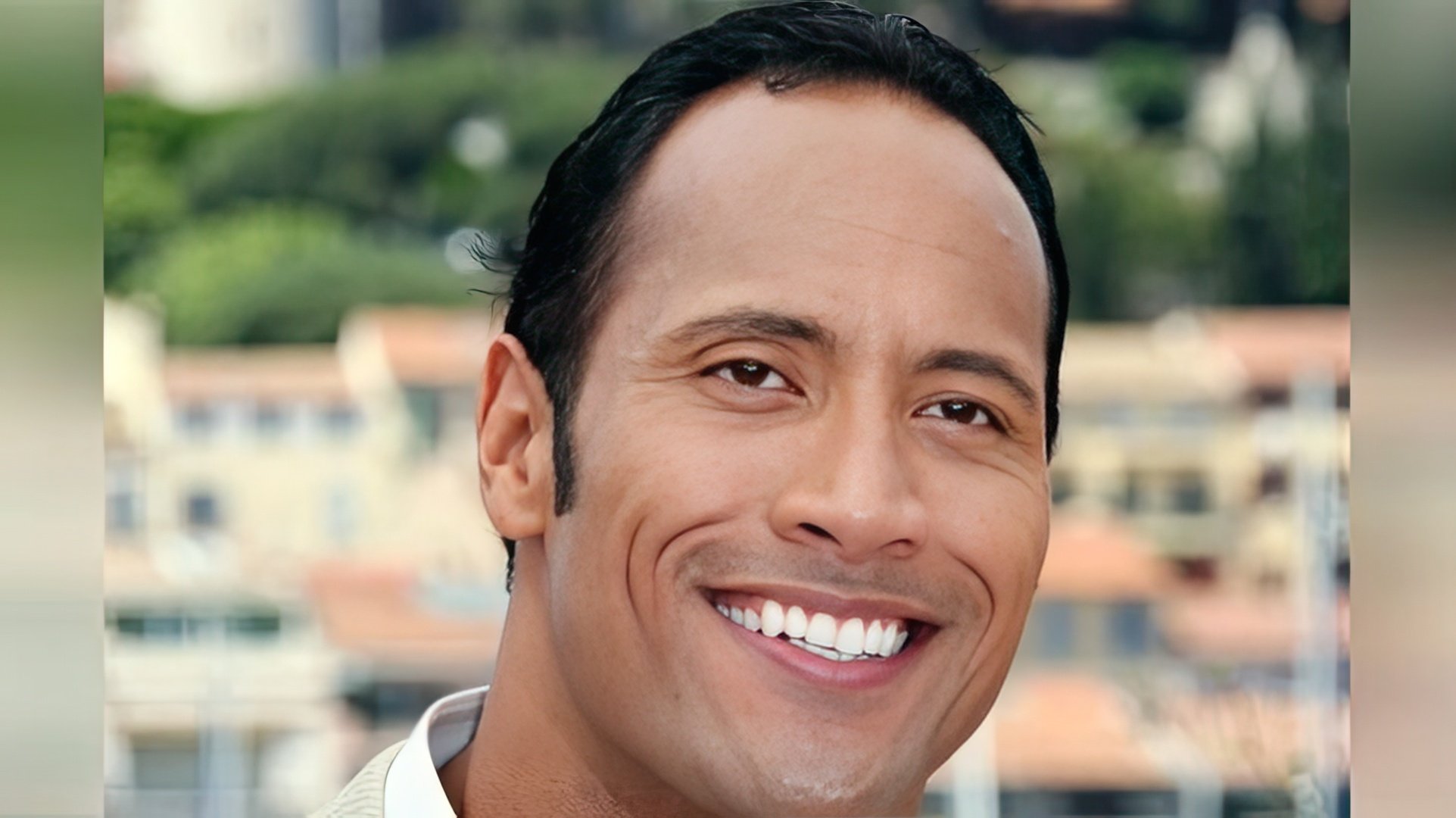 Film Career
In 2000, Dwayne Johnson released his bestselling autobiography "The Rock Says...", which sparked significant interest in him, including from Hollywood. He was offered his first-ever supporting role in "The Mummy Returns," followed by a leading role in its spin-off, "The Scorpion King." In the first film, he shared the screen with stars like Brendan Fraser and Rachel Weisz.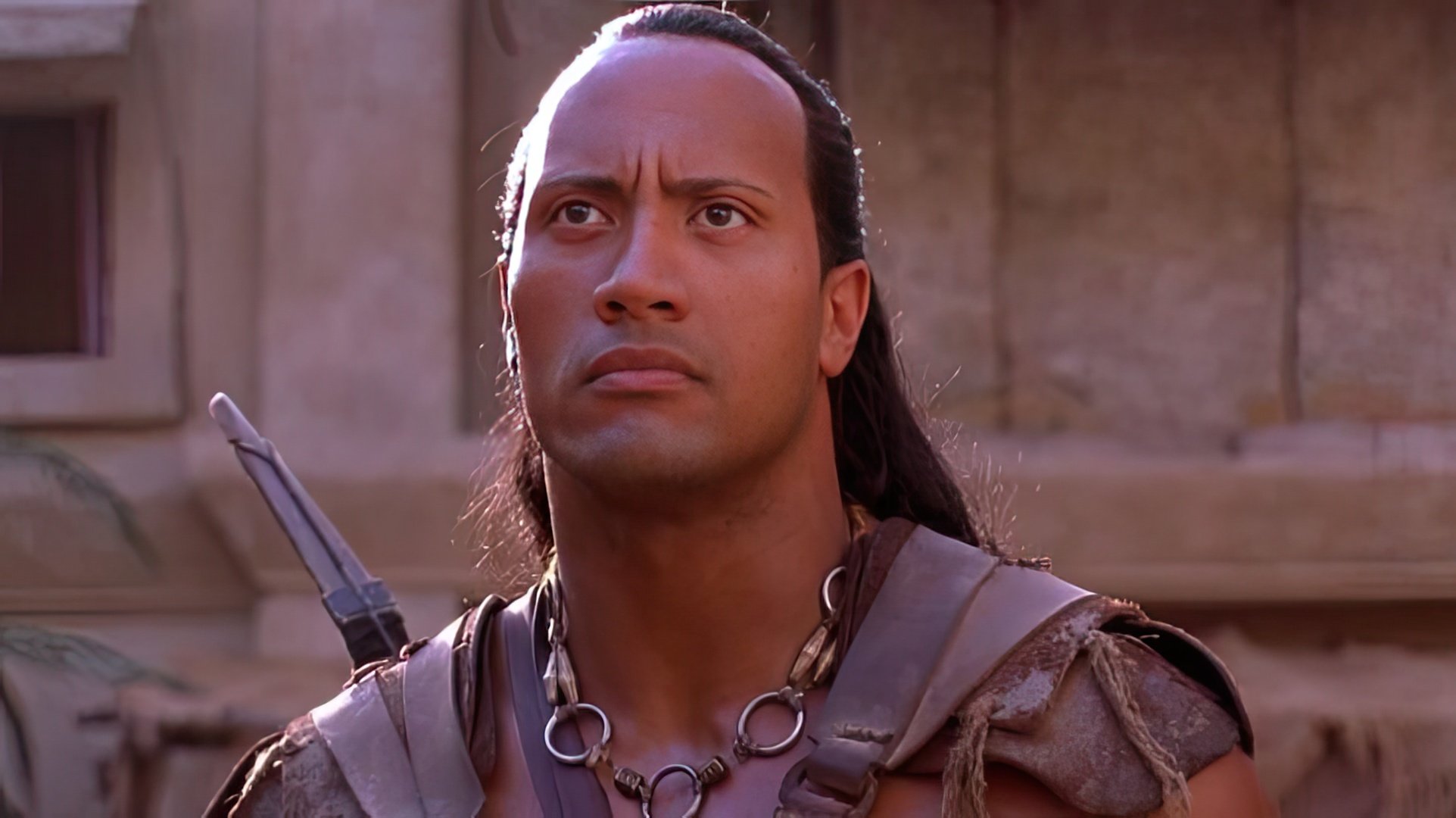 The spin-off "The Scorpion King" earned Dwayne a Guinness World Record and made him a sought-after action star. From 2011, a new wave of success began for the muscular actor, marked by his role in the popular "Fast & Furious" franchise, where he starred alongside Vin Diesel and Paul Walker. Screenwriter Chris Morgan specifically rewrote the role of Agent Luke Hobbs for Dwayne, allowing audiences to enjoy both Vin Diesel and The Rock in the same frame.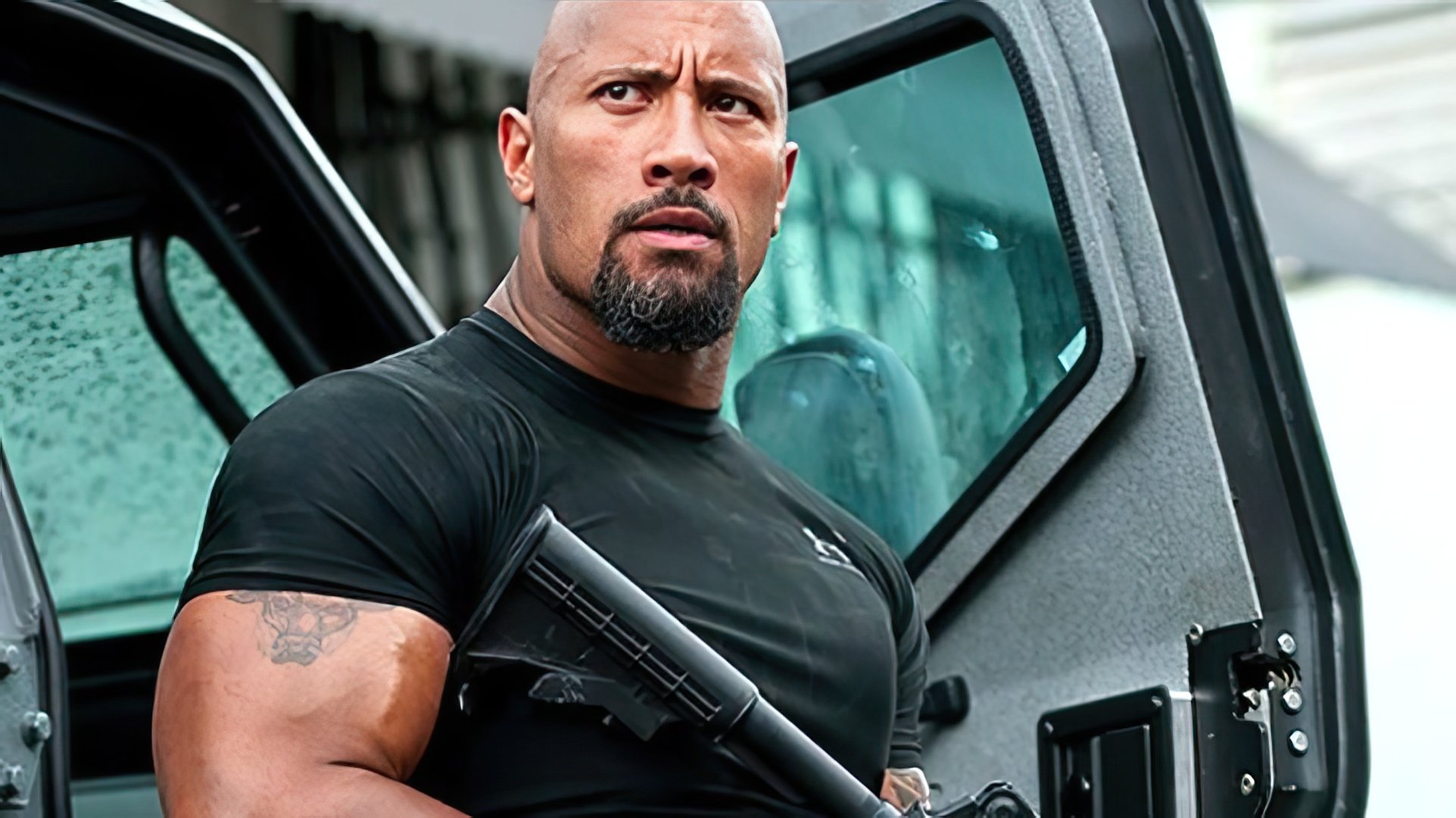 In addition to action films, Dwayne Johnson has also proven himself as a competent comedic actor in movies like "Tooth Fairy" and "The Game Plan."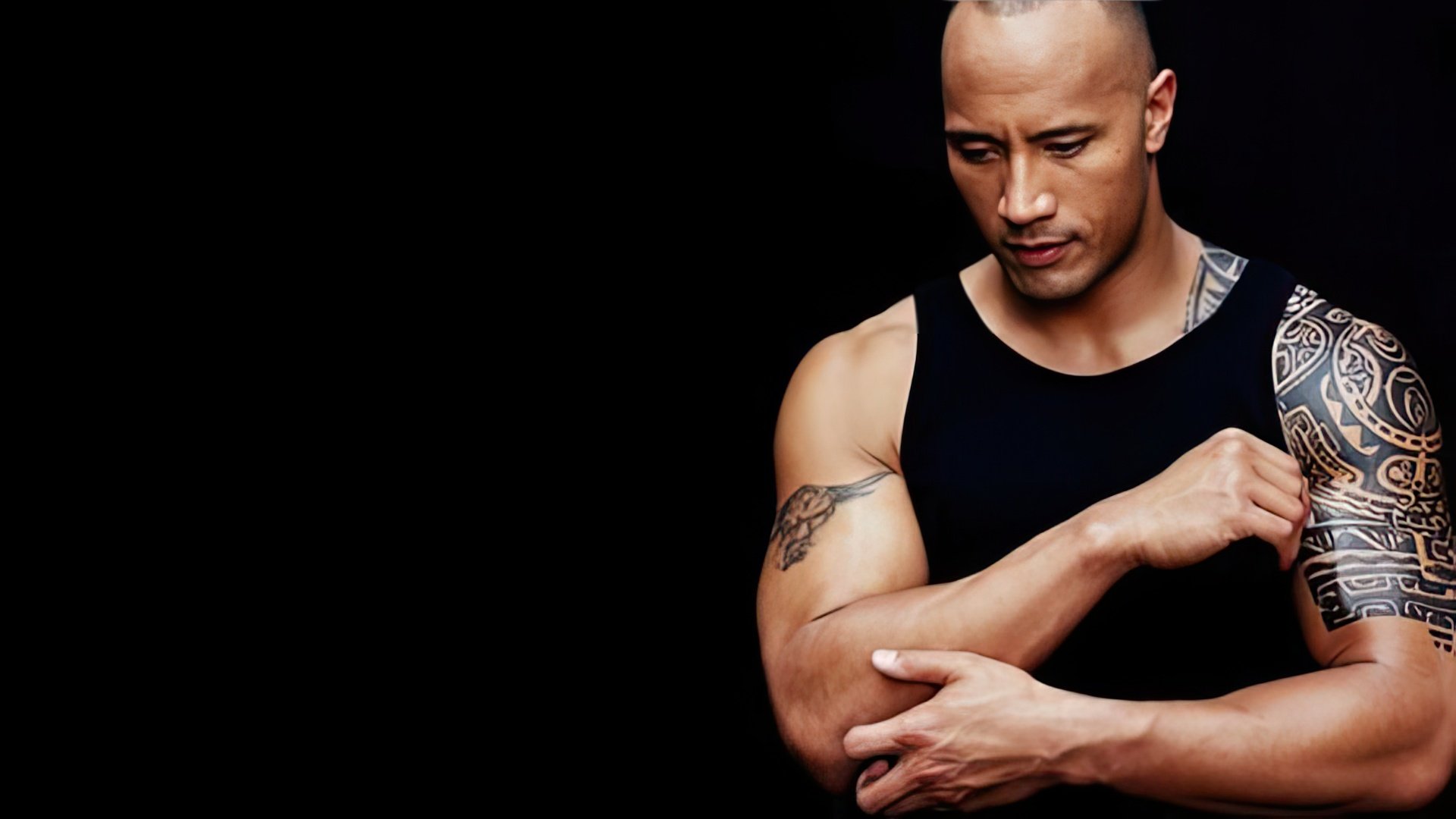 In the summer of 2014, "Hercules" was released, featuring Dwayne Johnson as the Greek demigod. In April 2015, the seventh installment of the "Fast & Furious" series was released, starring Vin Diesel, Paul Walker, and Jason Statham alongside him. In 2017, Dwayne Johnson once again caught the attention of "Fast & Furious" fans in the eighth installment of the franchise. That same summer, he was seen in the beach comedy "Baywatch," alongside Zac Efron, Alexandra Daddario, Priyanka Chopra, and Kelly Rohrbach.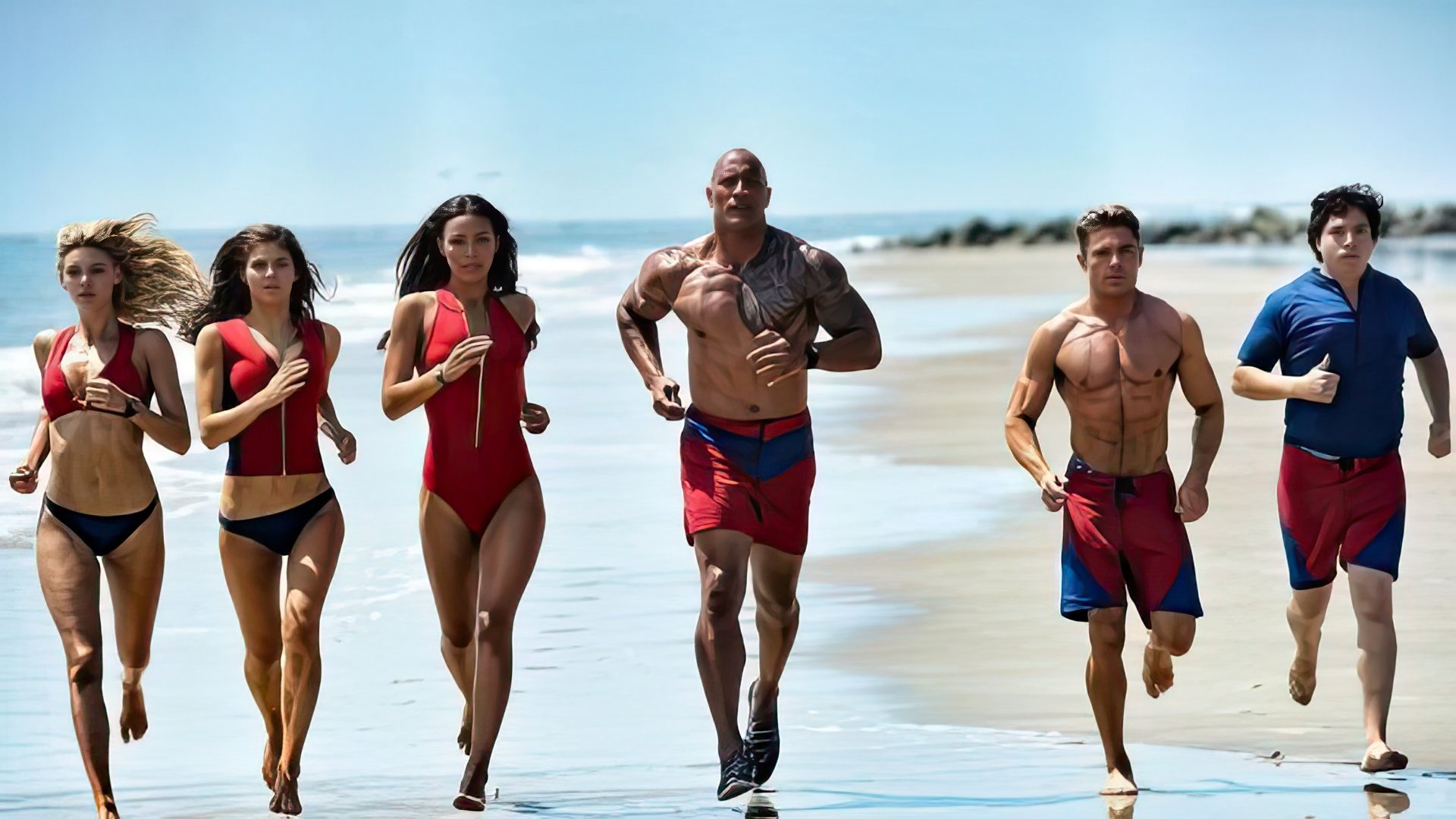 Dwayne Johnson's Personal Life
Dwayne Johnson met his future wife, Cuban Dany Garcia, at the age of 20 while attending the University of Miami. In 1999, after seven years together, the couple formalized their relationship, and on August 14, 2001, they welcomed a beautiful daughter named Simone Alexandra.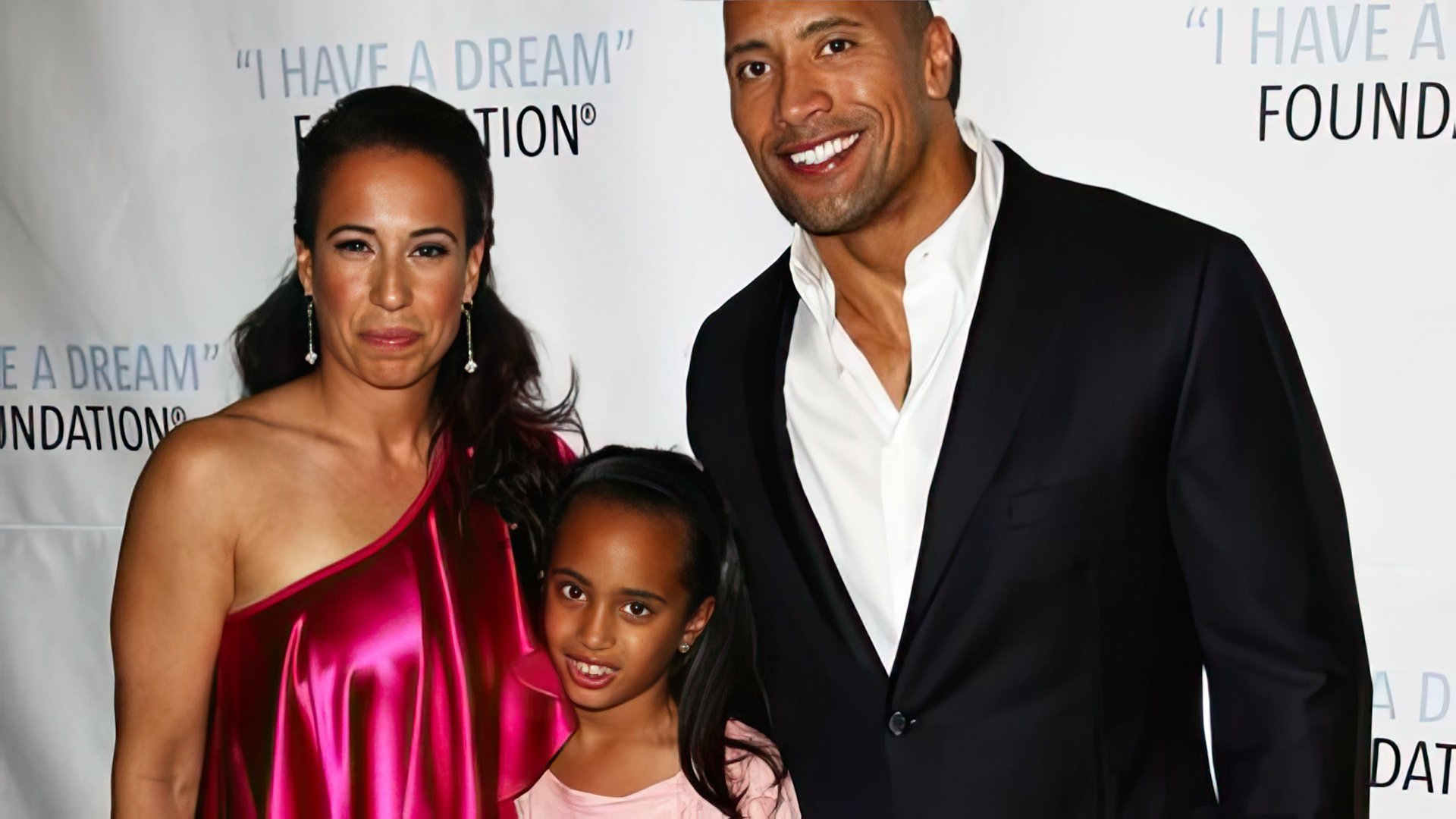 However, in June 2007, Dany and Dwayne made an official statement about their divorce: their daughter stayed with her mother. Dwayne pays $22,000 monthly for Simone Alexandra's everyday expenses, not including an additional $5,000 for her education. Despite the split, the couple has managed to maintain a friendly relationship. After the release of the film "Hercules," Johnson was rumored to be in a relationship with his co-star, supermodel Irina Shayk, who allegedly left soccer player Cristiano Ronaldo for the Hollywood actor. However, this information was not confirmed, and soon tabloids were filled with photos of Irina with another famous actor, Bradley Cooper.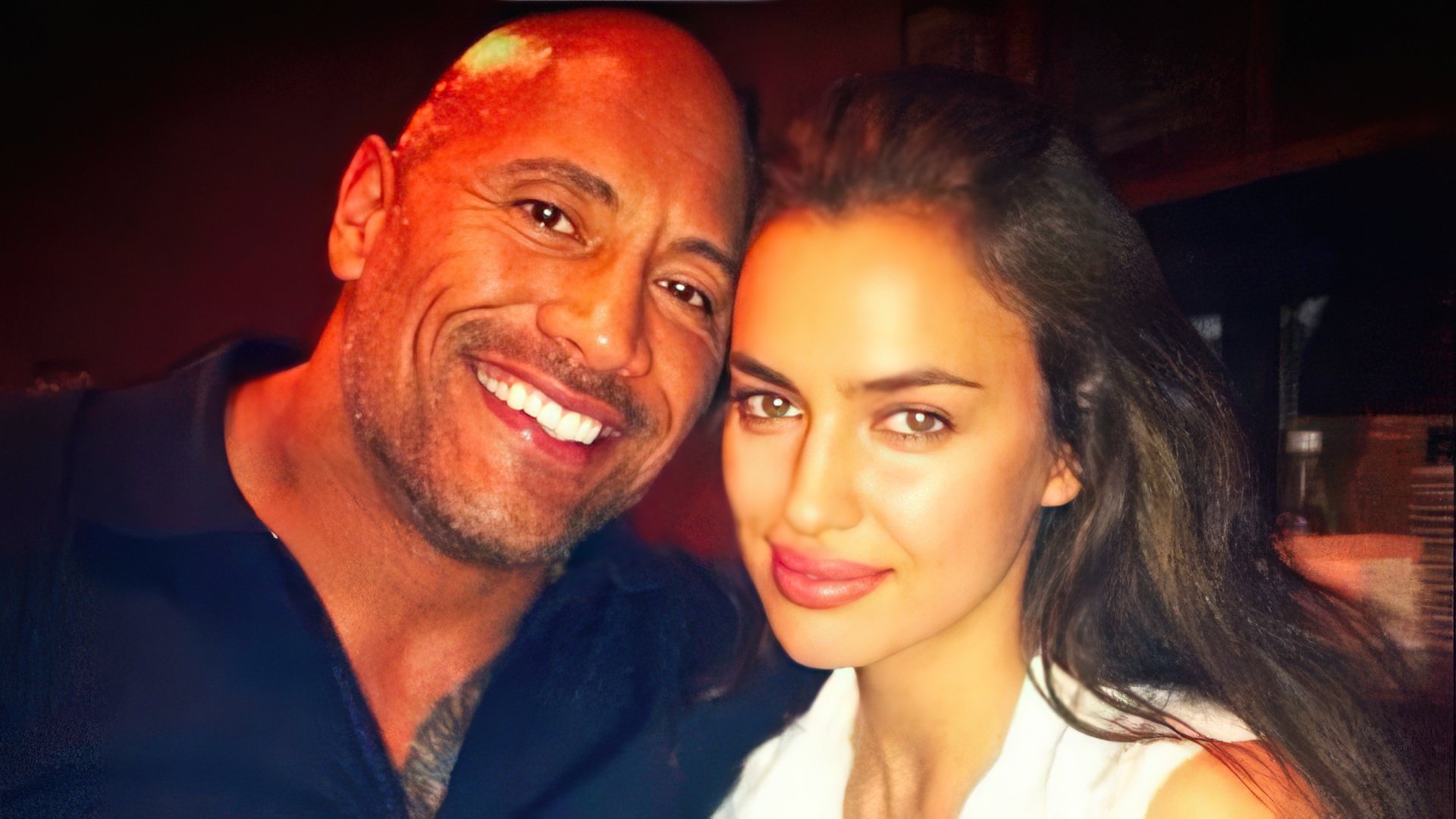 As for Dwayne, he has been dating singer Lauren Hashian since 2007, following his divorce from his first wife.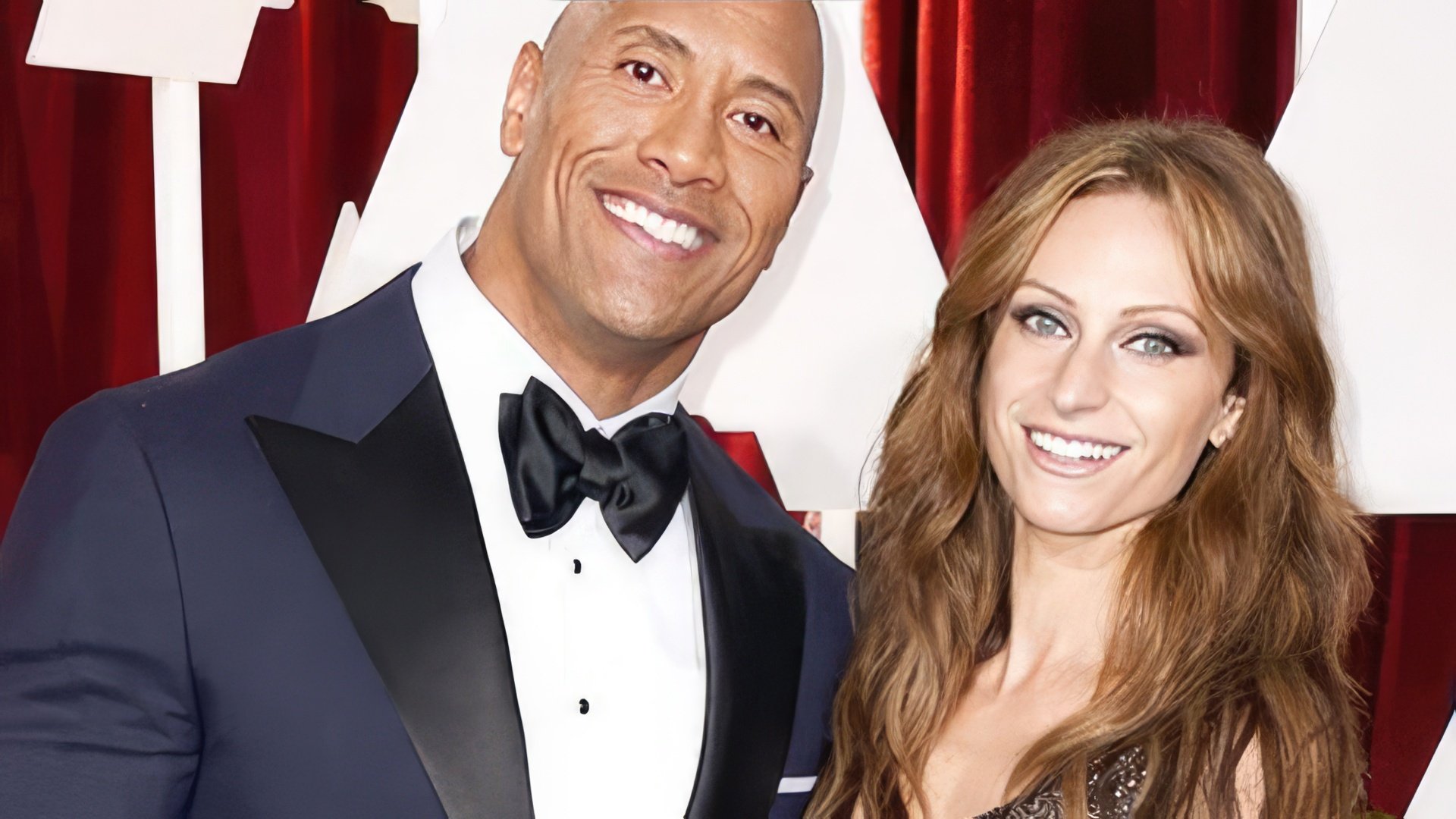 In 2015, the couple welcomed a daughter named Jasmine Lia. In 2018, they had a second daughter, Tiana, whom Dwayne adores.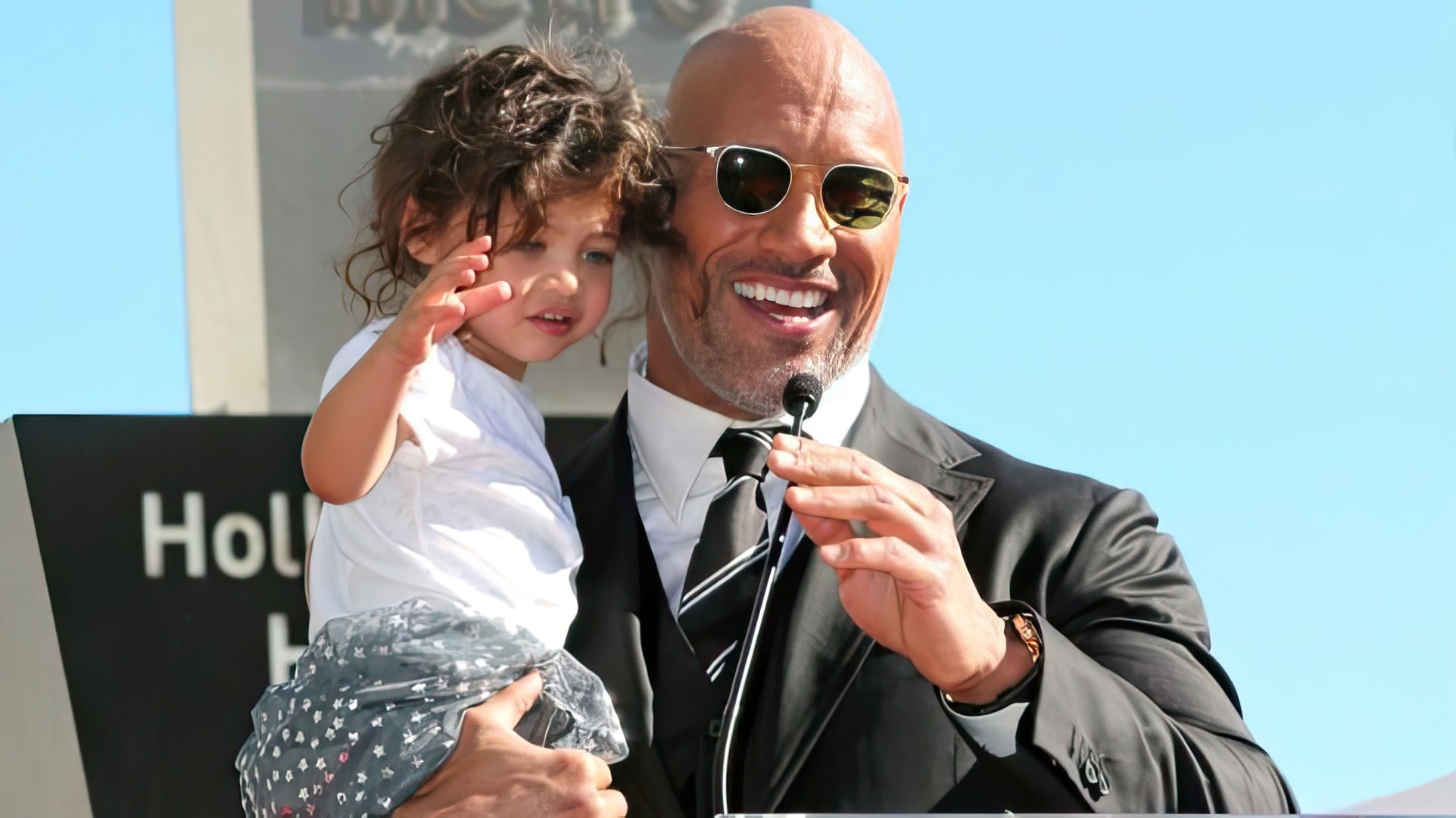 In April 2018, the Johnson family grew once more, and Dwayne delighted fans with a joint photo with his third newborn daughter, Tiana Gia. In August 2019, the couple got married.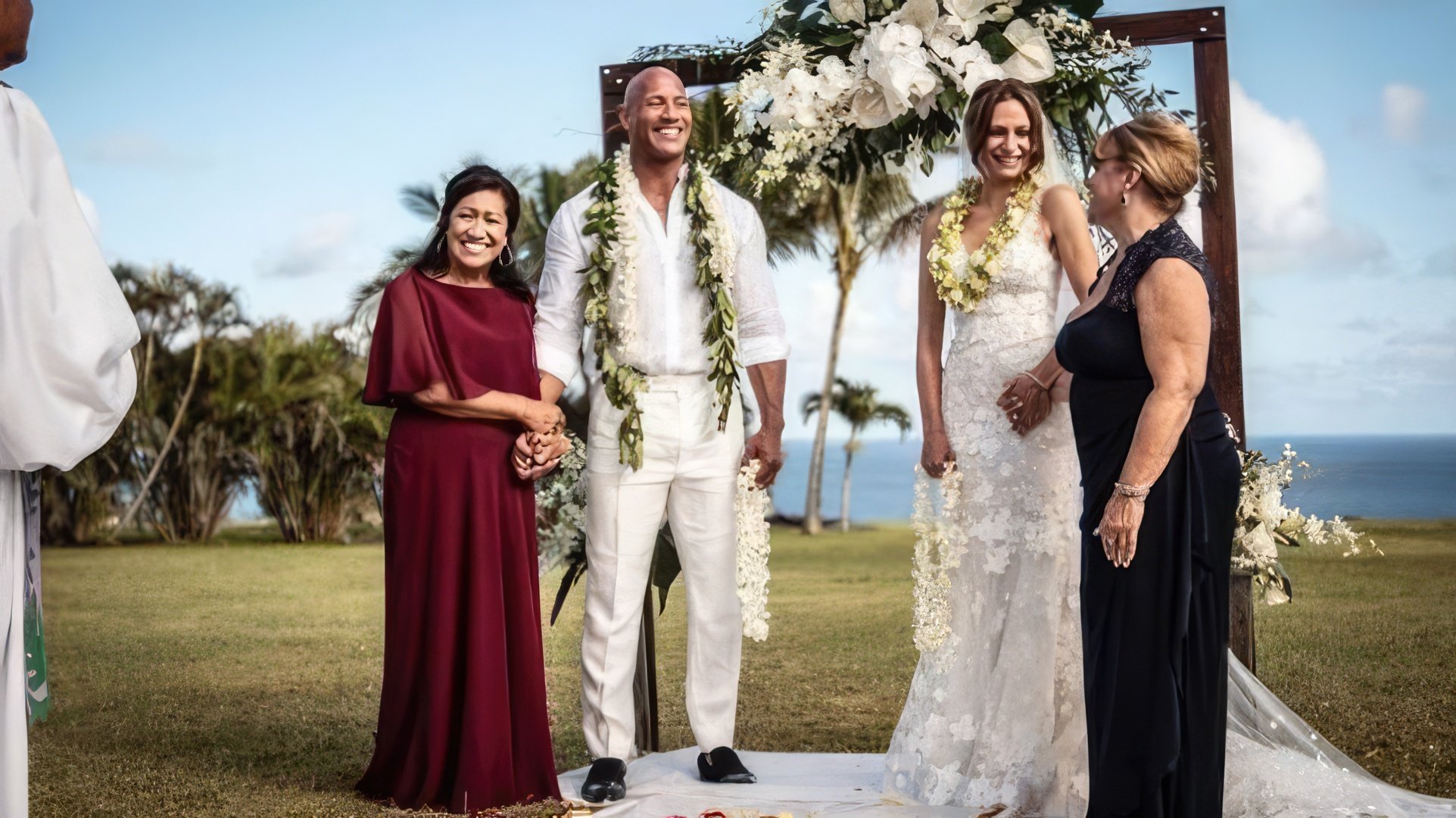 Dwayne Johnson Now
In 2021, Dwayne Johnson joined the DC cinematic universe, playing the lead role in a solo film about the anti-hero Black Adam. He was confirmed for the role as early as 2014, but the blockbuster's journey to the screen took some time.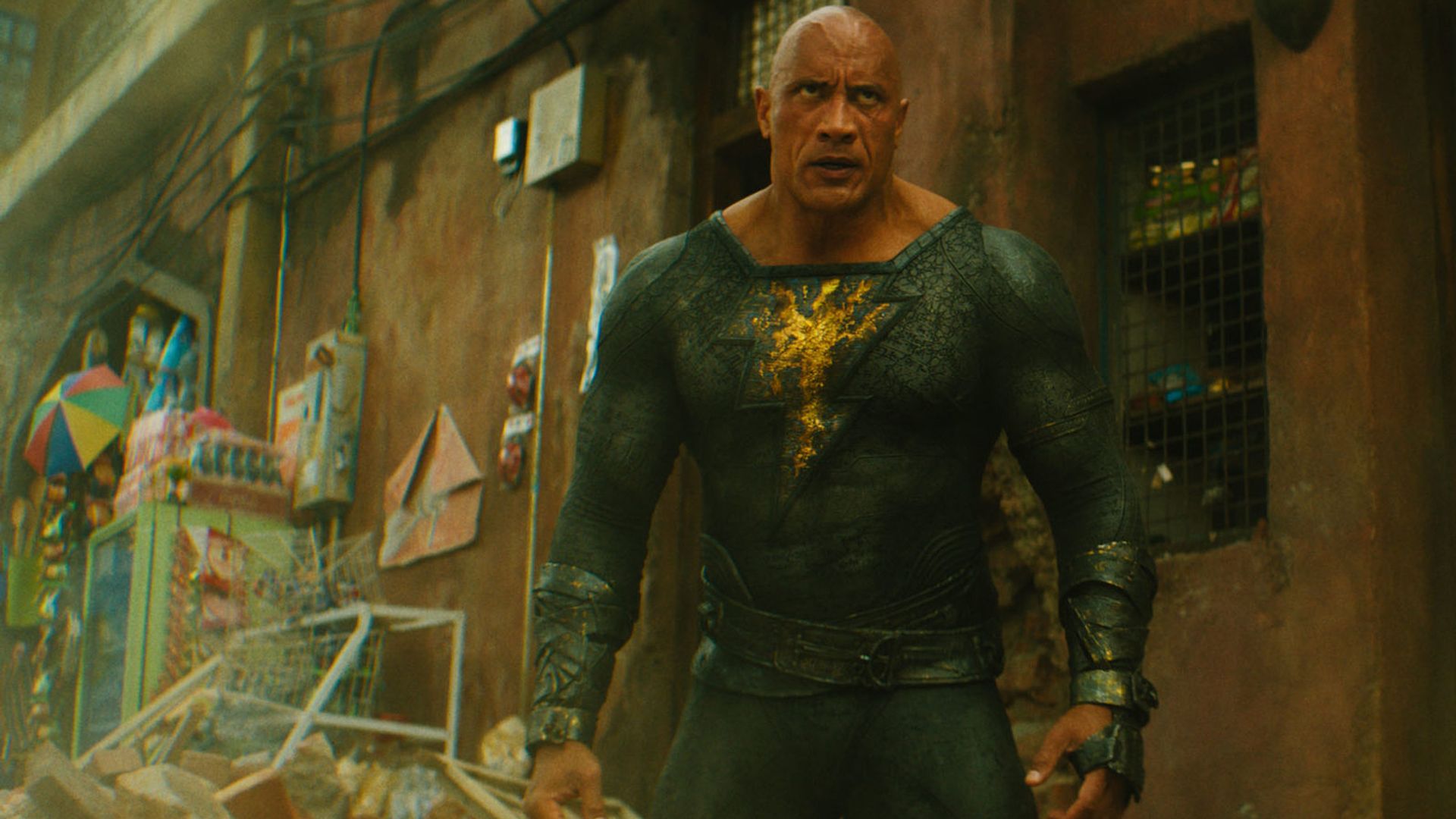 In 2010, The Rock appeared in the anniversary installment of "Fast & Furious," and he has also confirmed his participation in the final parts of the franchise: "Fast & Furious 11" and "Fast & Furious 12."
Press Ctrl+Enter If you find a mistake