Biography of Zooey Deschanel
Zooey Deschanel is a signing film star. Comedy roles made her a famous actress, but she became a truly famous star after portraying Jessica in the film series New Girl. Net worth: $25 million.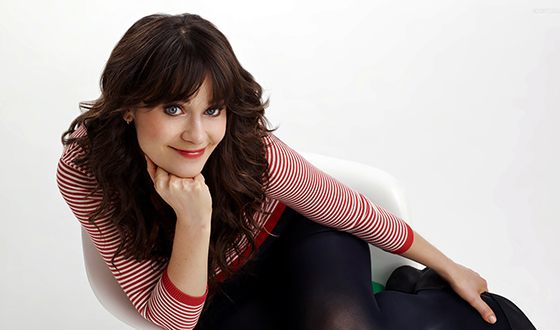 Early Life
The actress was born in Los Angeles on January 17, 1980; her full name is Zooey Claire Deschanel. Her parents, a Hollywood cameraman and an actress, named their younger daughter after a character from their favorite tale Franny and Zooey by Jerome David Salinger.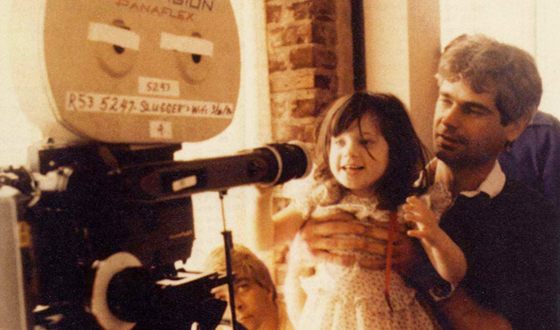 Her four years older sister, Emily, wanted to be an actress since she was very little, but Zooey wasn't sure about her future career - she was more attracted to music and took singing lessons.

After high school, she entered Northwestern University, however, she even didn't spend there a year, because she realized that she also wanted to be an actress.
Acting Career
Zooey started her career in 1998 with a small role in the film series Veronica's Closet and, in the following year, she appeared in the picture Mumford.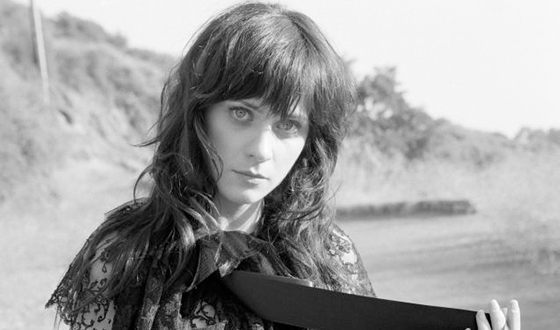 In the musical comedy Almost Famous, the girl portrayed Anita, a sister of the lead character portrayed by Patrick Fugit. In that picture, she got a chance to demonstrate her musical talent that was noted by critics and spectators. Despite the good reviews, the picture didn't become Zooey's breakthrough and, during the following years, she was playing supporting roles and sharpening her acting.

In 2003, Zooey was approved to portray a virgin Noel in the love story All the Real Girls. Paul Schneider portrayed her boyfriend Paul who was wasting his life on some fleeting infatuations. A beautiful and simple love story of such different people became very popular and brought Zooey a victory in a nomination for Independent Spirit Awards.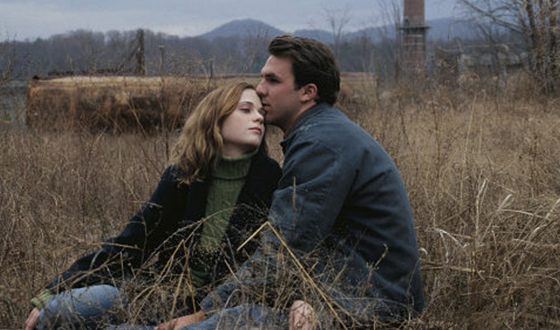 From 2003 to 2006, the actress was participating in such comedy projects as Eulogy, Once Upon a Mattress, Winter Passing, and some other projects. In many comedies, Zooey sang songs and was involved in the recording of soundtracks. She also played in the TV show Weeds and in some episodes of Bones in which her sister Emily stared.
Fame
According to Zoomboola.com, in 2007, Zooey's career started to grow. In the family fantasy Bridge to Terabithia, the actress portrayed a music teacher, Miss Edmunds. Josh Hutcherson, Robert Patrick, and Kate Butler also stared in this film. A sad and not a juvenile story wasn't a successful project, however, it earned the love of the mature audience and disappointed fans of entertaining films.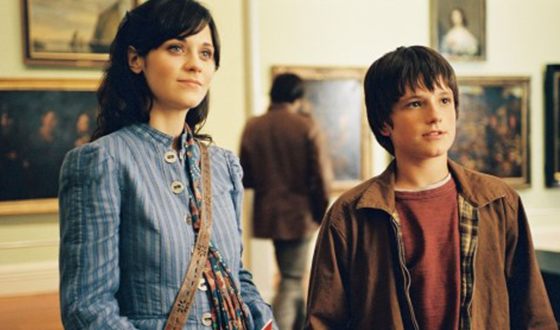 In the fantastic drama of the following year The Happening, the actress stared with Mark Wahlberg, they portrayed a married couple trying to survive during the growing epidemic of suicides.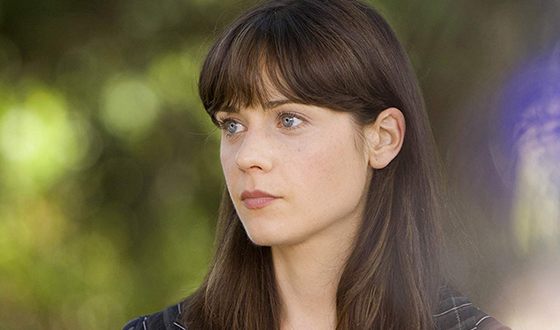 The comedy with the philosophical message Yes Man became another fortune for Zooey. In this film, she stared with Jim Carrey with whom she was born on the same day; Bradley Cooper also appeared in the picture. The heart-touching love story 500 Days of Summer received pretty good critical reviews. A film critic, Peter Travers, wrote in his article for Rolling Stone that actors' acting was real; they realized all fine points and feelings by paying special attention to relationships rather than comic scenes. In the picture, the actress shined together with Joseph Gordon-Levitt. The comedy-drama with detective elements The Driftless Area released in 2015 became one of the final projects of Anton Yelchin who portrayed Pierre who was in love with Zooey's character. Frank Langella, John Hawkes, and Ciarán Hinds also appeared in this film.

In the musical comedy Rock the Kasbah, the actress stared with Bill Murray. The plot was based upon everyday troubles of an elderly and unlucky producer whose only client was Ronnie portrayed by Zooey Deschanel. In this picture, as in many others, Zooey sang herself.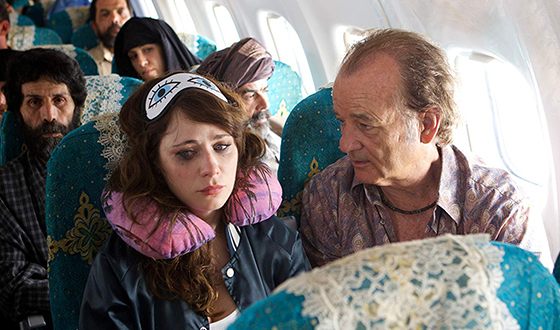 In the film series New Girl by a film director Alec Berg, the actress portrayed a teacher whose paths crossed with three guys. The filming started in 2011 and, to the disappointment of fans, ended in 2018. Film series ratings beat all the records and won a great number of awards. Jake Johnson, Lamorne Morris, and Max Greenfield stared in it. Zooey was the singer-songwriter of all film series songs.
Private Life of Zooey Deschanel
Ben Gibbard was the first husband of the actress. Their marriage lasted not more than two years. The young couple got divorced explaining that uncompromising differences had become the purpose of their divorce.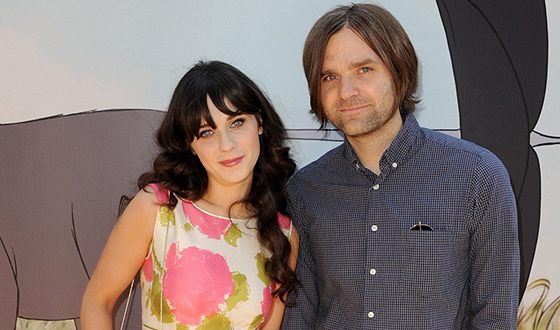 The actress was restored to female happiness in 2015 by marrying producer Jacob Pechenik, whom she had met while working on Rock the Kasbah. Zooey converted to Judaism for her loved one; in 2015, they had a daughter, Elsie, and in 2017 - a son, Charlie Wolf.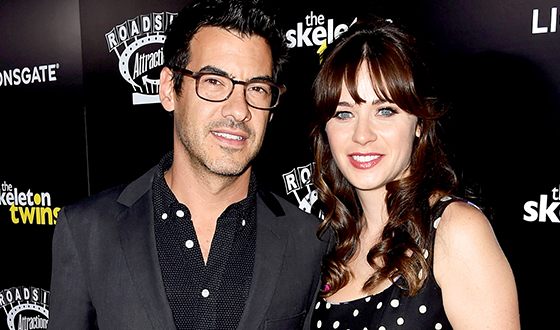 It's well known that the couple has a pretty private lifestyle. Zooey says that she has never loved social events and prefers to spend time with her family and close friends. The actress doesn't wear makeup in everyday life and isn't crazy about expensive clothing brands and jewelry.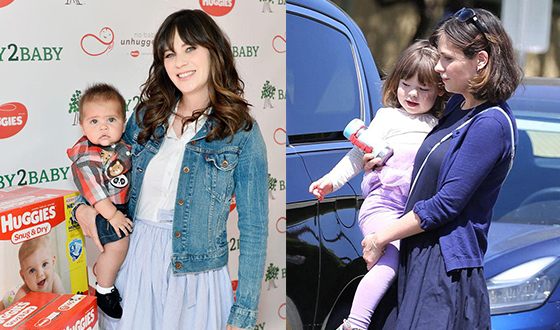 In 2013, Zooey was called the most economical Hollywood star: she doesn't have a personal fitness and yoga instructor, she rarely visits beauty salons; and to stay in shape, she rides a bicycle and swims.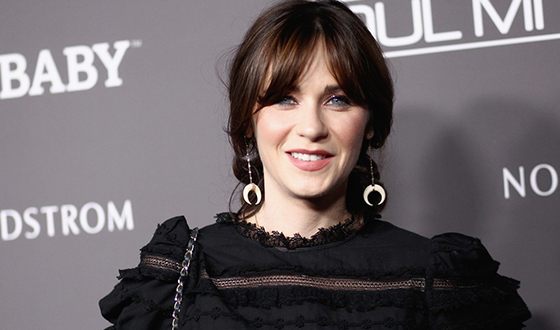 Zooey Deschanel Now
It's well known that Zooey doesn't love to entrust her children to strangers and rarely hires a nanny; so, after the birth of her son in 2017, she decided to take a creative reprieve. Despite the fact that the actress began to devote less time to filming, in 2020 Zoe voiced a character in the cartoon "Trolls".
Press Ctrl+Enter If you find a mistake