Mark Wahlberg's Biography
Mark Robert Michael Wahlberg is an American actor, producer, musician, and model. He made a name for himself by appearing in a biographical disaster drama film «The Perfect Storm», a science fiction film «Planet of the Apes» and a crime drama film «The Departed». During the course of his career, he received numerous prestigious awards and nominations, including two Academy Award nominations and three Golden Globes nominations. Net worth: $350 million.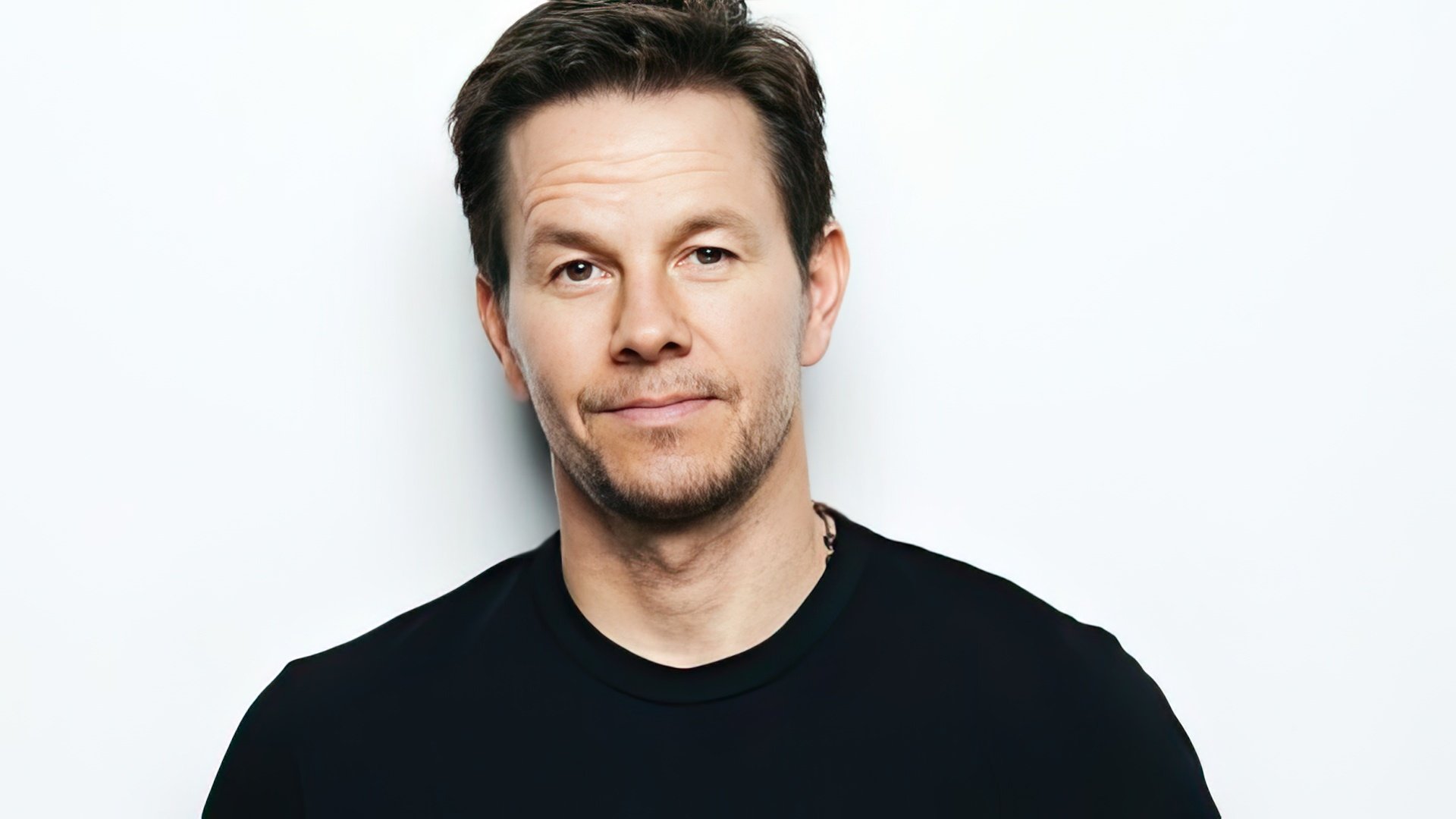 Childhood and youth
Mark Wahlberg was born on June 5, 1971, in the neighborhood of Boston, Massachusetts, USA. His father, Donald E. Wahlberg, Sr. was demobilized from the army after the Korean war and became a delivery driver and his mother, Alma Elaine (Donnelly) was a bank clerk and a nurse's aide. Mark's mother had six children from her previous marriage and together with Donald, they had three more, of which Mark was the youngest one. His parents divorced in 1982 and received joint custody of the kids, so Mark split his time between them.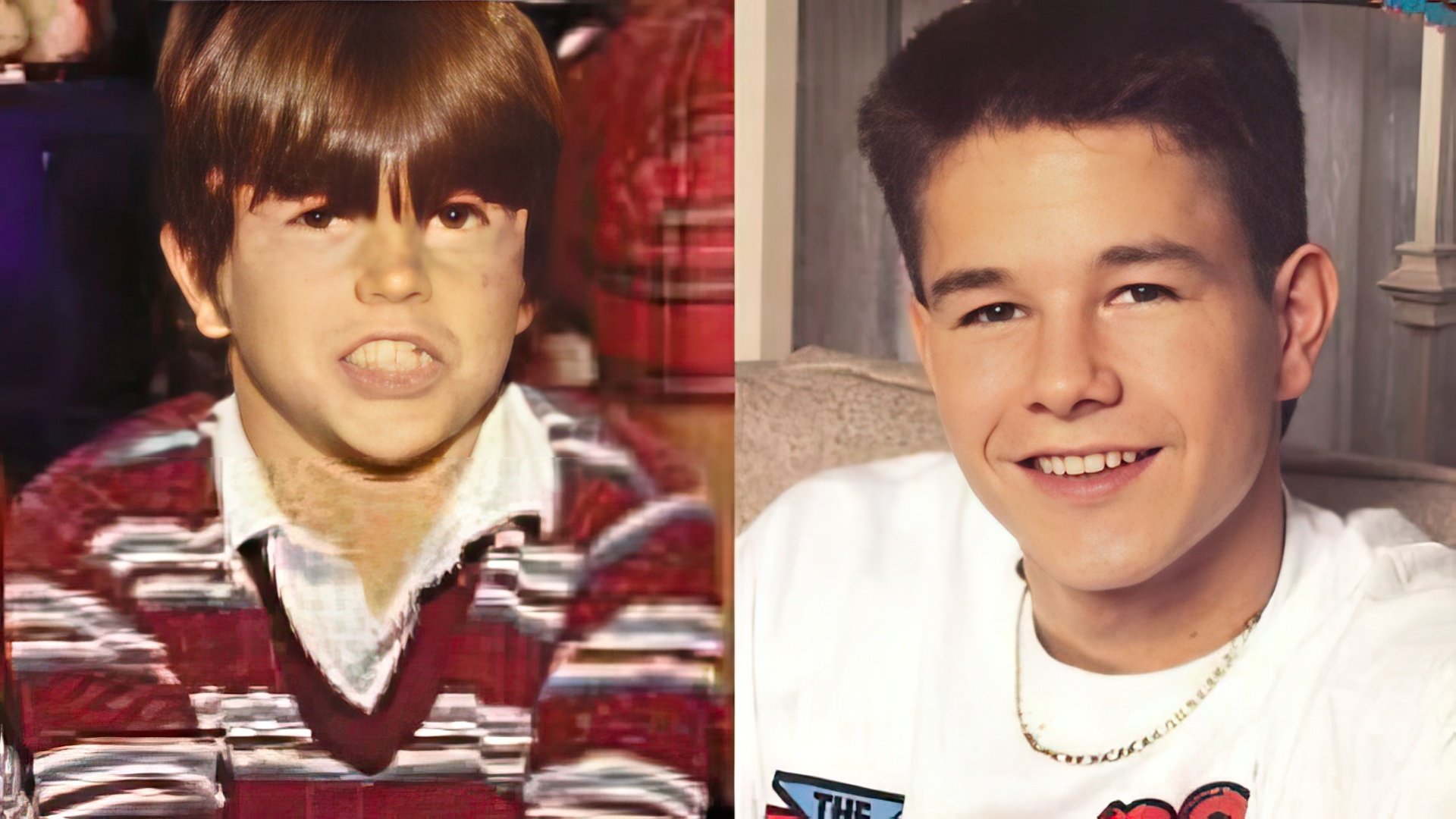 The boy received a Catholic upbringing and attended Copley Square High School in Boston. He was a very troubled teenager: by the age of 13, he had a criminal record for drug use and distribution and at the age of 15, Mark was caught verbally harassing African-American schoolchildren (three fourth-graders, including girls) and throwing rocks at them.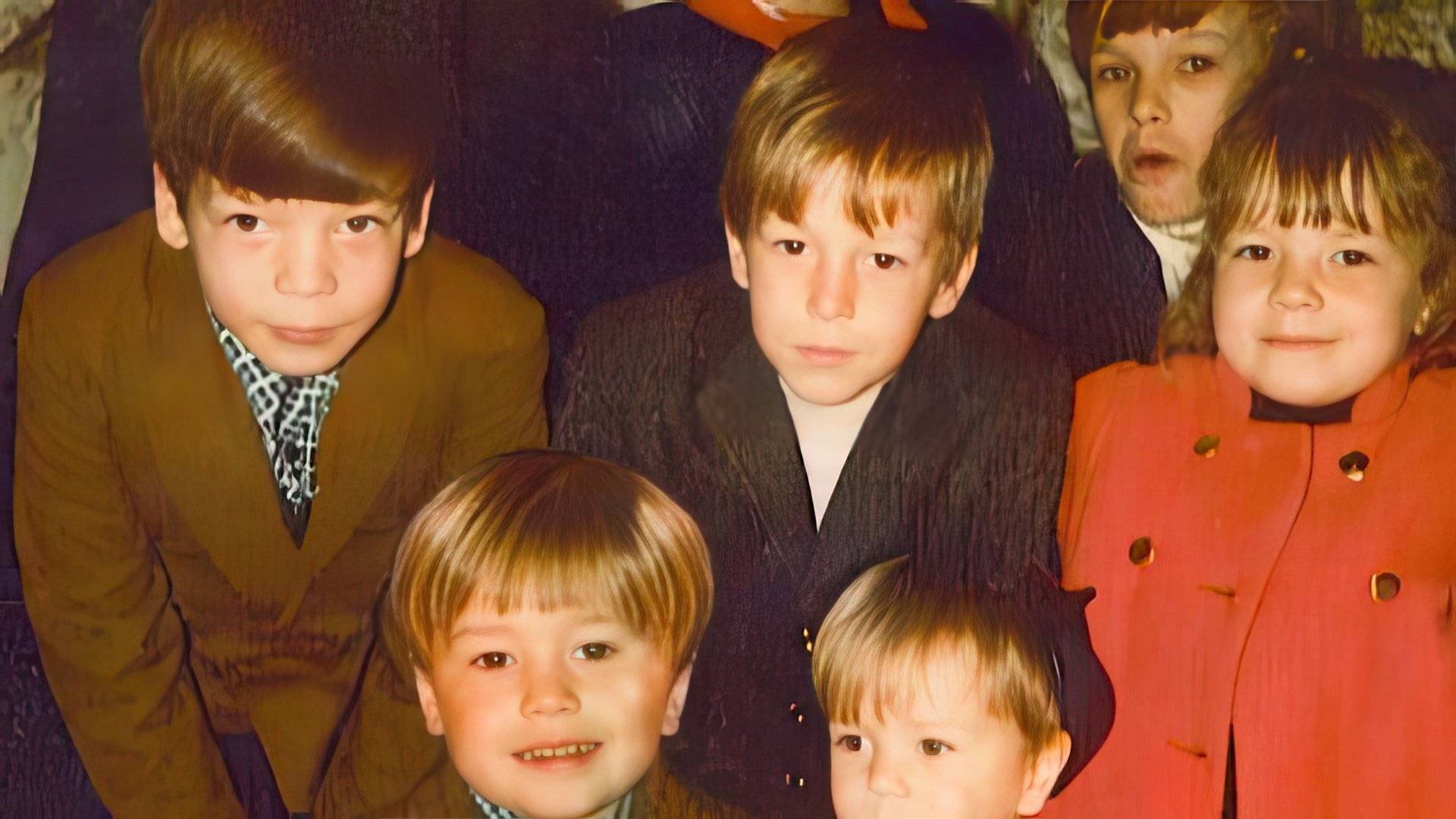 His misdemeanors didn't stop at that; when Mark was 16, he approached an elderly Vietnamese man with a large stick and hit him on the head, until the poor guy fell unconscious. That same day he attacked another Vietnamese man, punching him in the eye. Many believed that Mark had the man permanently blinded on one eye, however, only in 2014, the man confessed that he had already lost that eye during the Vietnam War.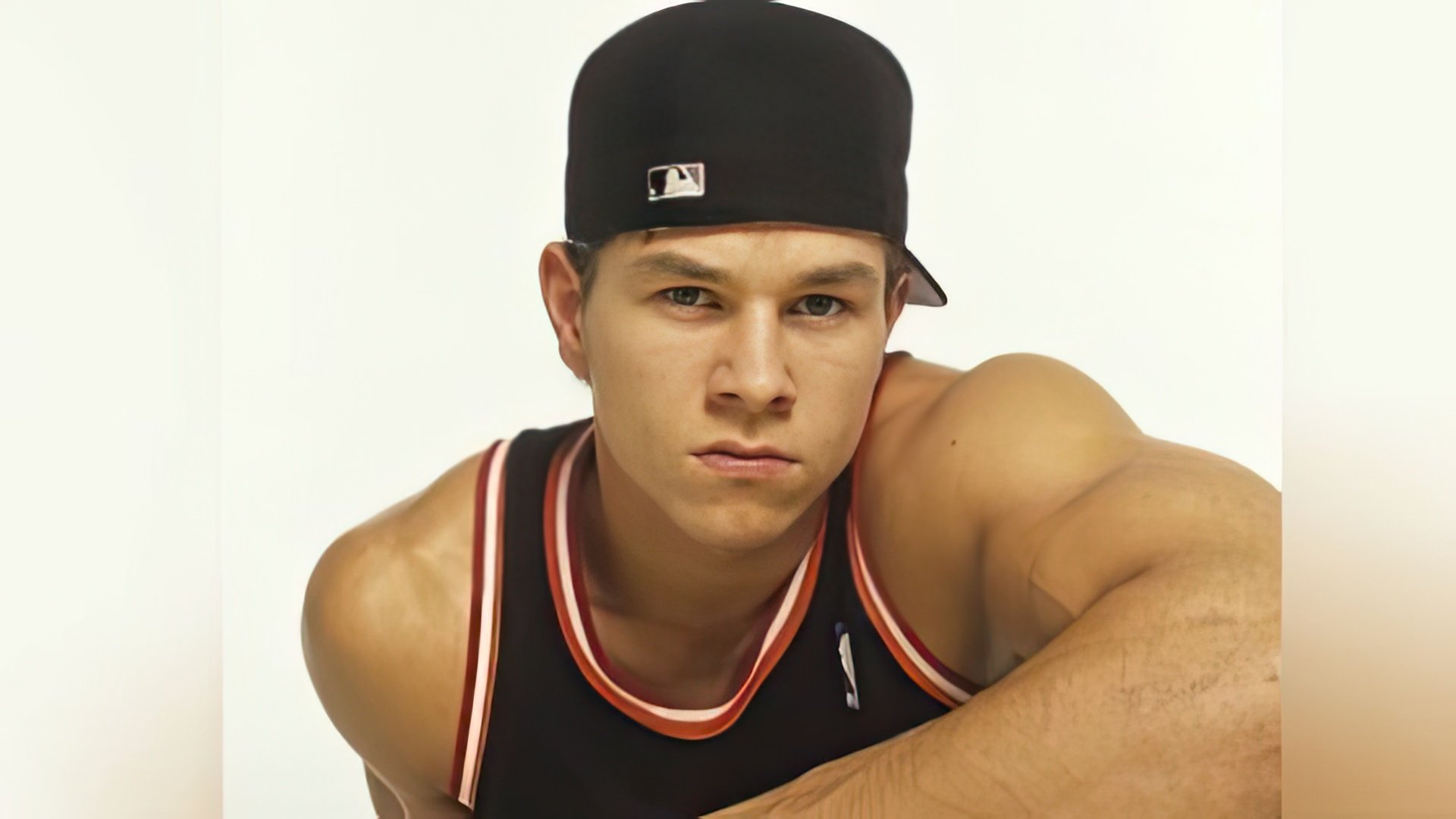 Taking into consideration all the injuries and constant unsolicited racial slurs, Mark was charged with attempted murder, but was found guilty only of assault and was sentenced to two years of correction. Following his lawyer's advice, Mark has chosen a prison for adults (instead of juvenile correction facility) as he had a bigger chance of early parole.

When Mark ended up in prison, he realized that he wanted to get out of there as soon as possible without ever going back, and in order to do so, he had to come to his senses and clean up his act. At first, he heavily relied on the guidance of his parish priest and a bit later had to tell his street gang that he was leaving them. According to the actor himself, he had some serious fights and was beaten up before they let him go.
Music career and modeling
Mark fell in love with music when he was 13 and, together with his elder brother, Donnie Wahlberg (who was 15 at the time), they formed a very successful boy band «New Kids on the Block». However, Mark wasn't too happy about the sappy and sentimental image the band portrayed, so he quit after a couple of months.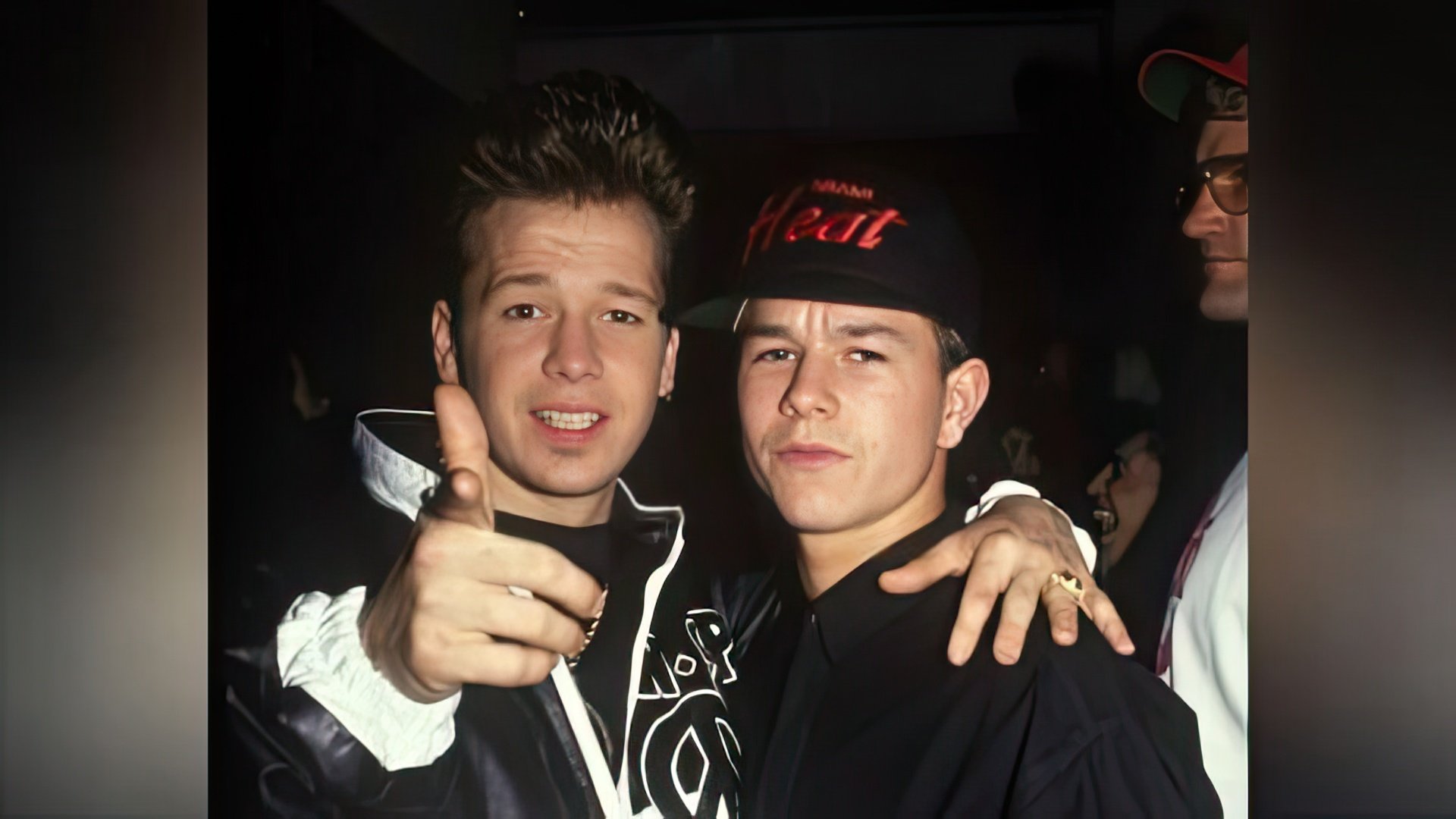 According to Zoomboola.com, in 1990 the young artist started his own hip-hop band Marky Mark and the Funky Bunch. In 1991 Donnie helped Mark produce his debut record, «Music for the People», which ultimately became certified as platinum, with its hit single «Good Vibrations» topping most of the US music charts. Mark's life performances attracted a lot of people, the audience simply loved his bold, risky behavior, his obscene and provocative gestures, and his trademark onstage undressing. He's been doing bodybuilding for a couple of years by the time he achieved fame, so the young man proudly displayed his physique. Marky Mark and the Funky Bunch released their second album «You Gotta Believe» a year later, however, it couldn't replicate the success of the previous one and the band's popularity gradually diminished.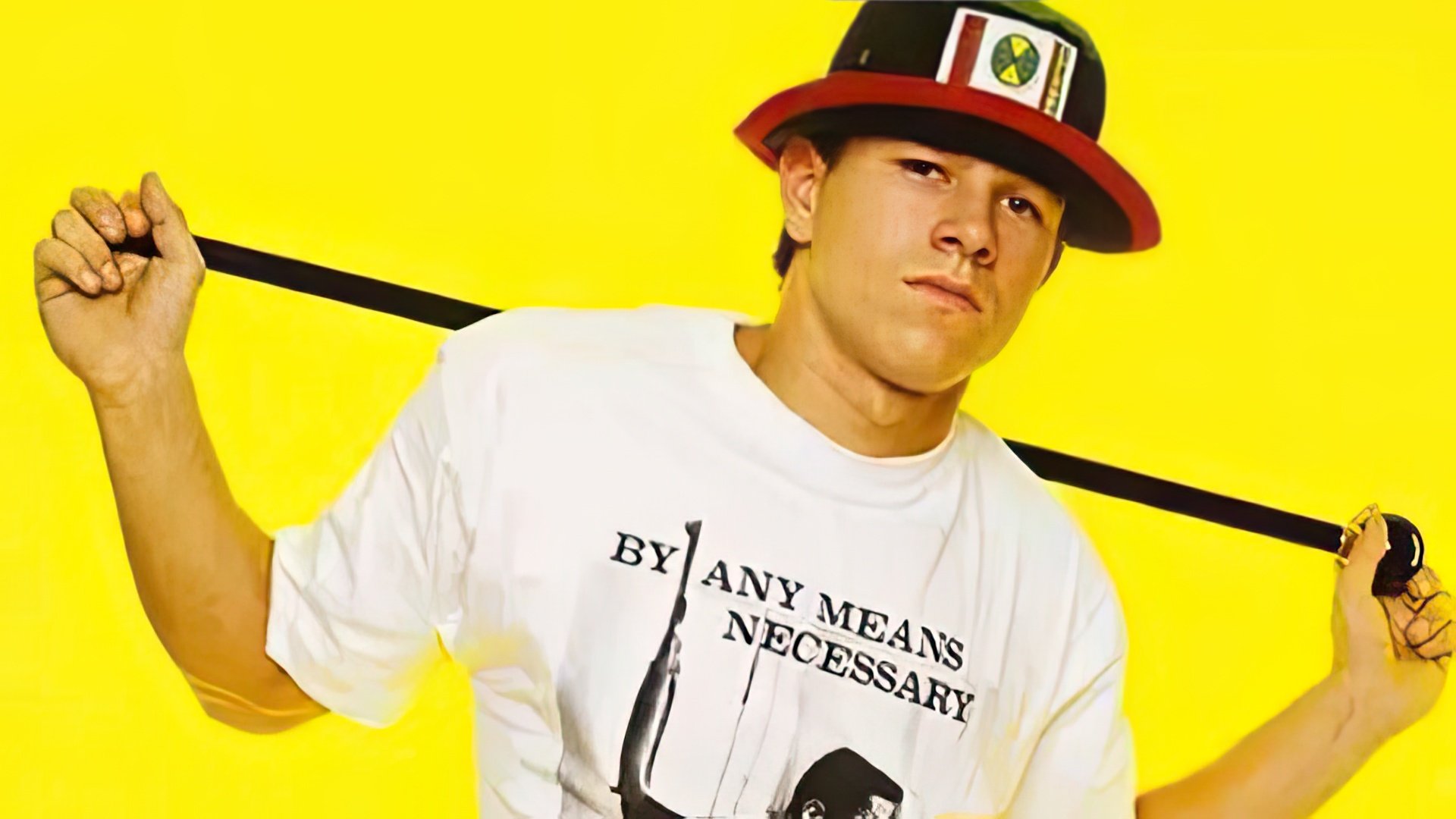 He began his solo music career under the alias of Marky Mark, recording two albums in collaboration with the reggae singer Prince Ital Joe («Life in the Streets» and «The Remix Album»), which combined rap and reggae quite dynamically. Mark also put out a number of singles: «No Mercy» (1995), «Hey DJ» (1996), «Feel the Vibe» and «Best of My Love» (1997), which were later included into his third solo album «All Around the World» (1997).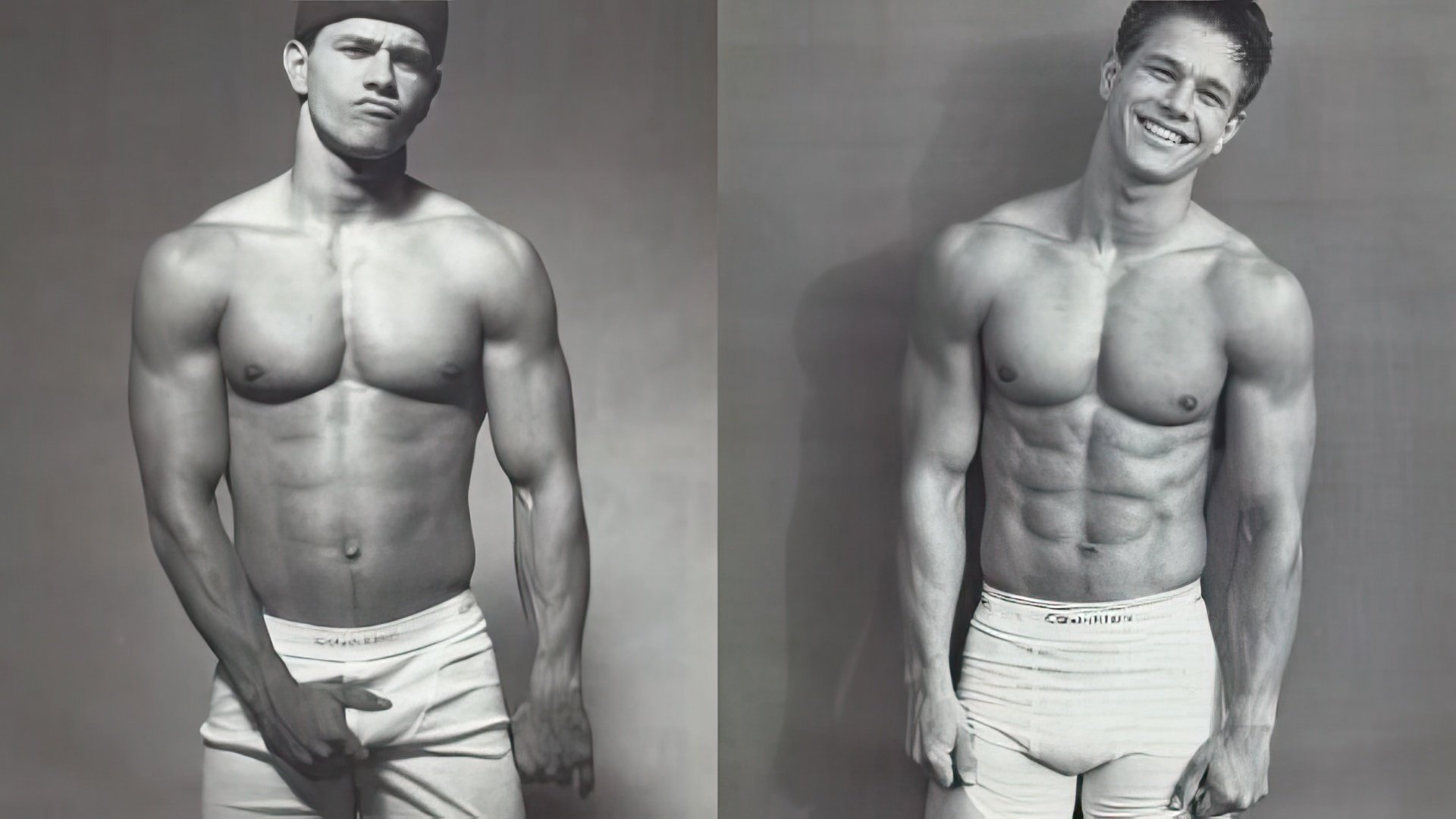 Mark's perfect physique allowed him to pursue modeling simultaneously with his music career. He is universally renowned for his Calvin Klein underwear campaign, which included numerous video commercials and printed ads with an iconic supermodel Kate Moss. He later recorded and produced his own workout video – «The Marky Mark Workout: Form... Focus... Fitness» and launched a line of sports nutrition supplements called «Marked» in 2012.
Acting career
After making a name for himself in the music industry, Mark started exploring his other creative talents. He decided to try his hand at acting and made his debut in a television film «The Substitute» in 1993, where he's got a supporting role. This venture has paid off, and a year later he was cast in a larger scale comedy film «Renaissance Man», starring the amazing Danny DeVito. Around that time the aspiring actor gave up his stage name – Marky Mark and continued his acting career under his real name.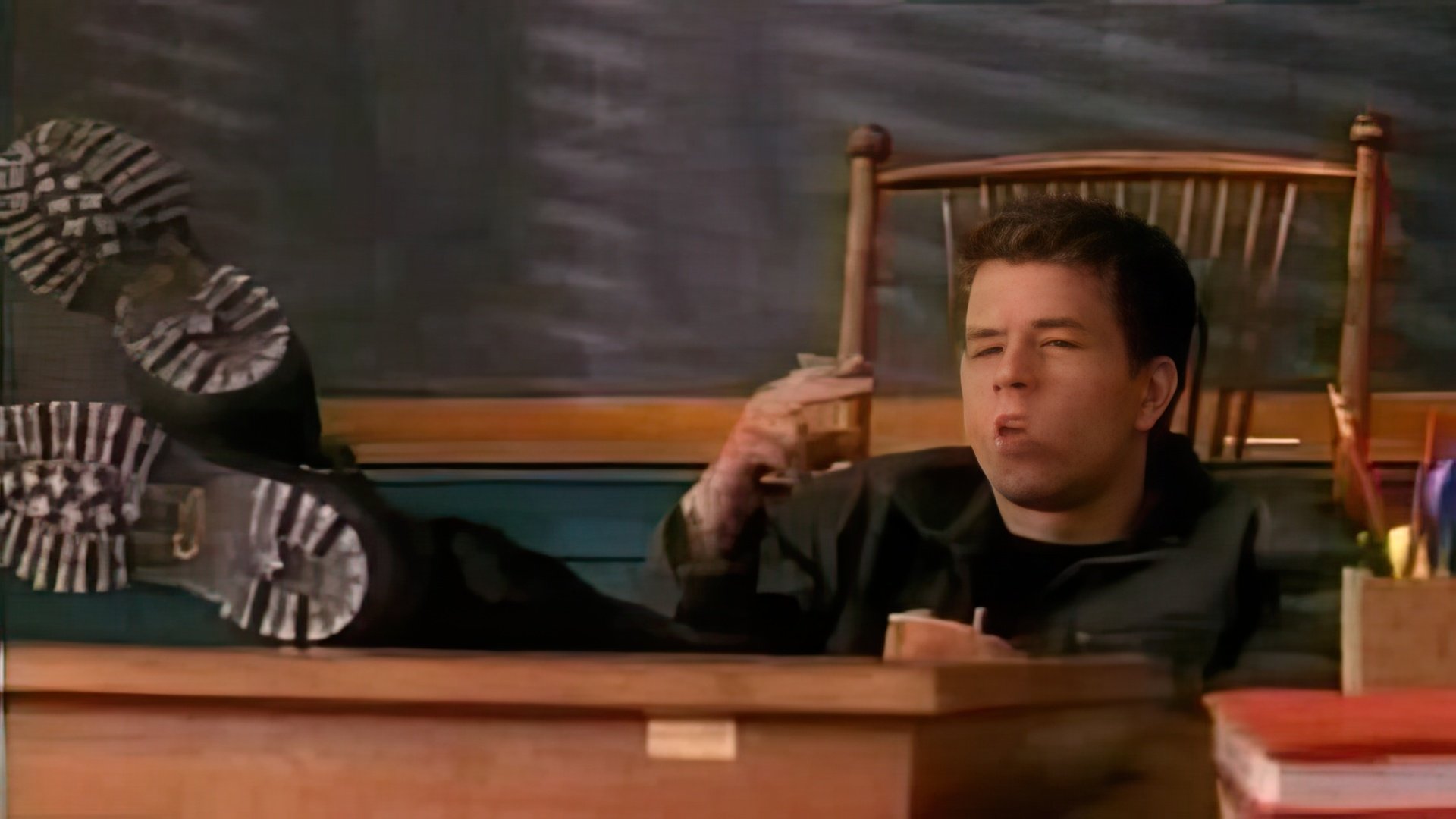 Wahlberg made his next appearance in the coming-of-age drama «The Basketball Diaries» (1995) opposite Leonardo DiCaprio, and his performance truly got the attention of the critics. And although the picture did not receive the anticipated success, Mark managed to get into the character so well that the audience was deeply touched and impressed.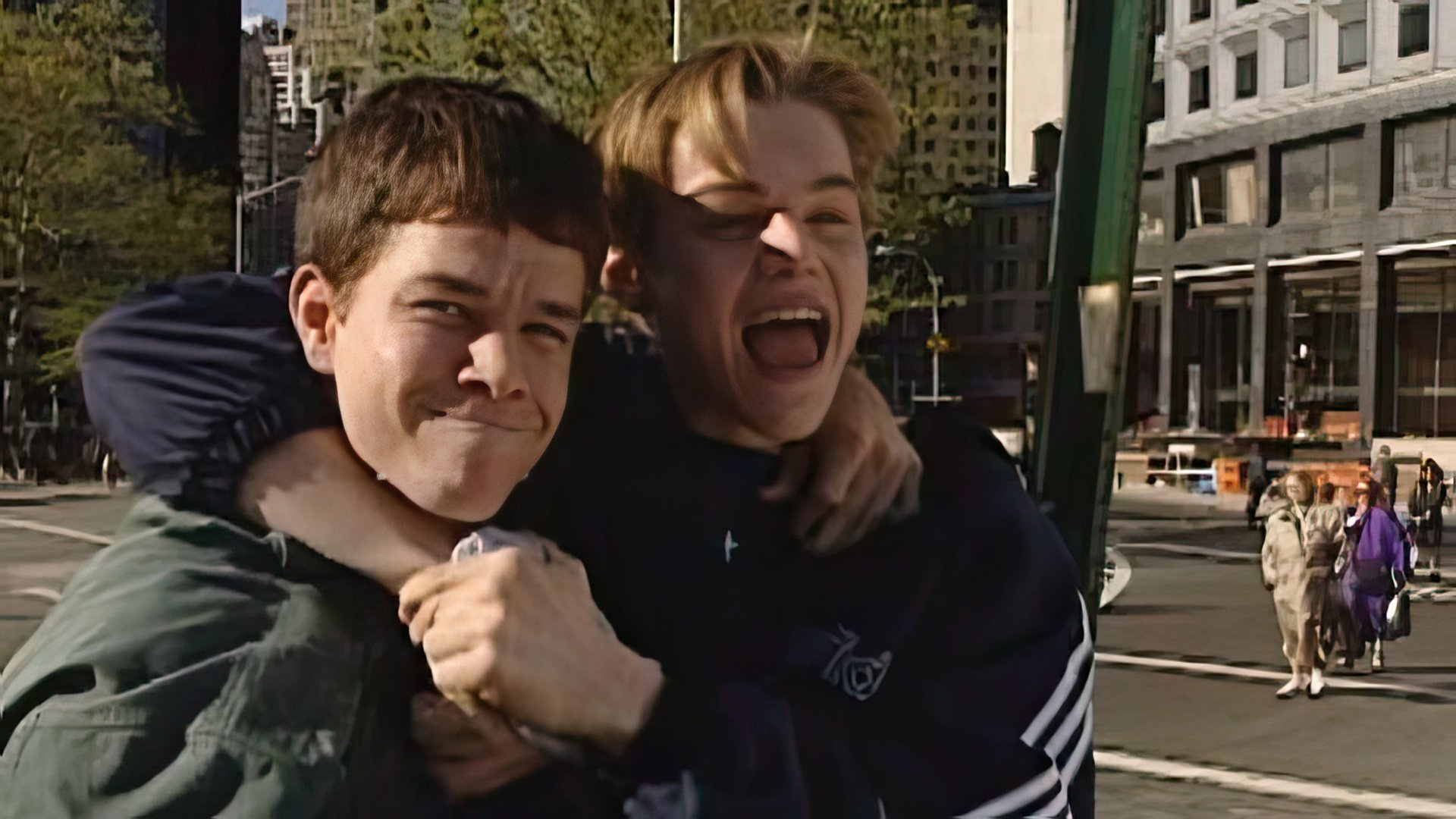 In 1996 Mark was cast in his first-ever leading role in the psychological thriller «Fear», directed by James Foley. His on-screen chemistry with, at that time unknown, Reese Witherspoon was so prominent and unforgettable, that he was nominated for the MTV Movie Award for the «Best Villain».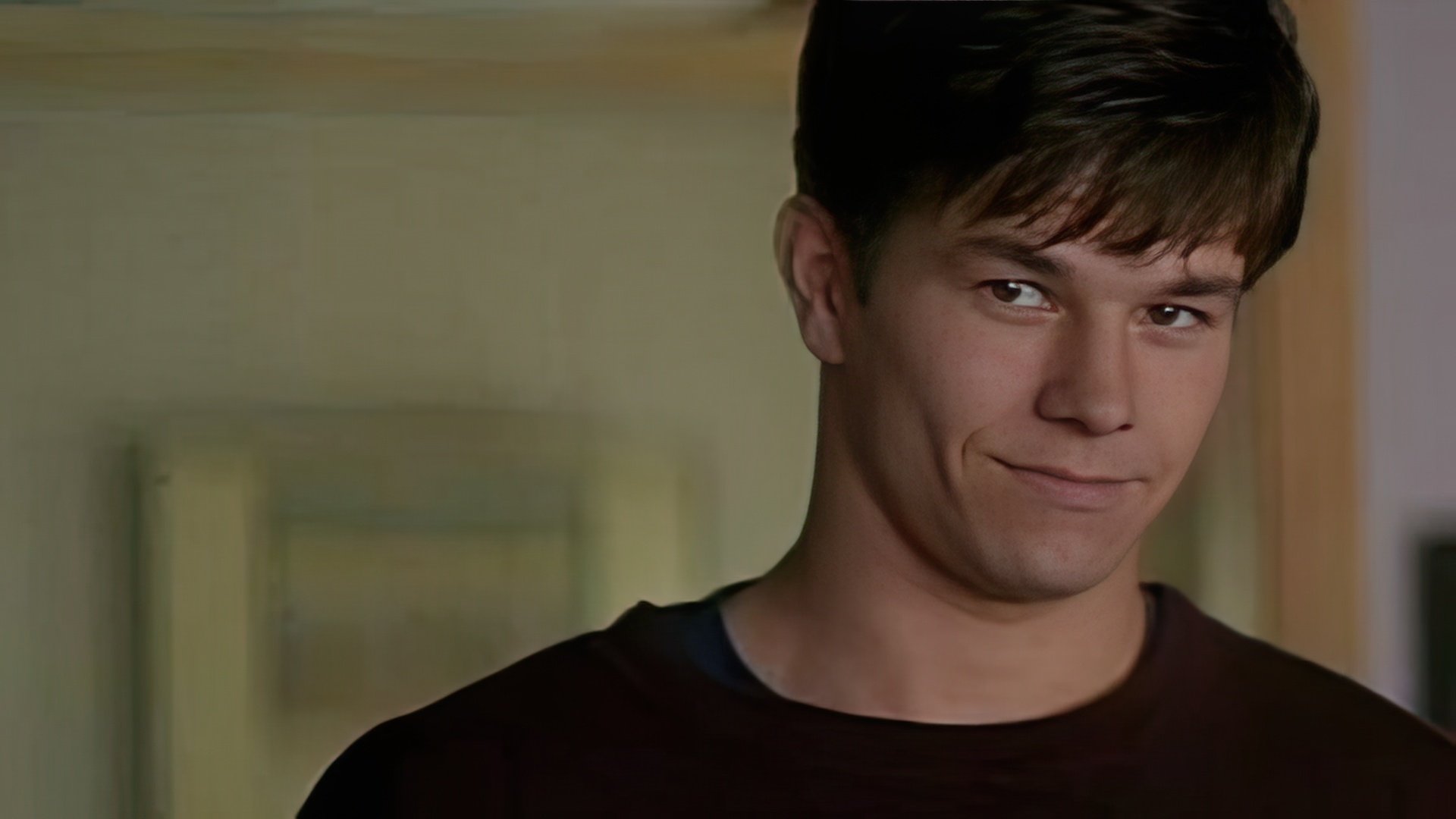 However, Mark got his big break later, when he appeared in a drama film «Boogie Nights» (1997), alongside Julianne Moore and Burt Reynolds. The film focused on the American porn industry in the '70s and '80s and was an unbelievable success among the viewers and critics alike. It received three Academy Awards nominations and two Golden Globe Awards nominations, resulting in one win.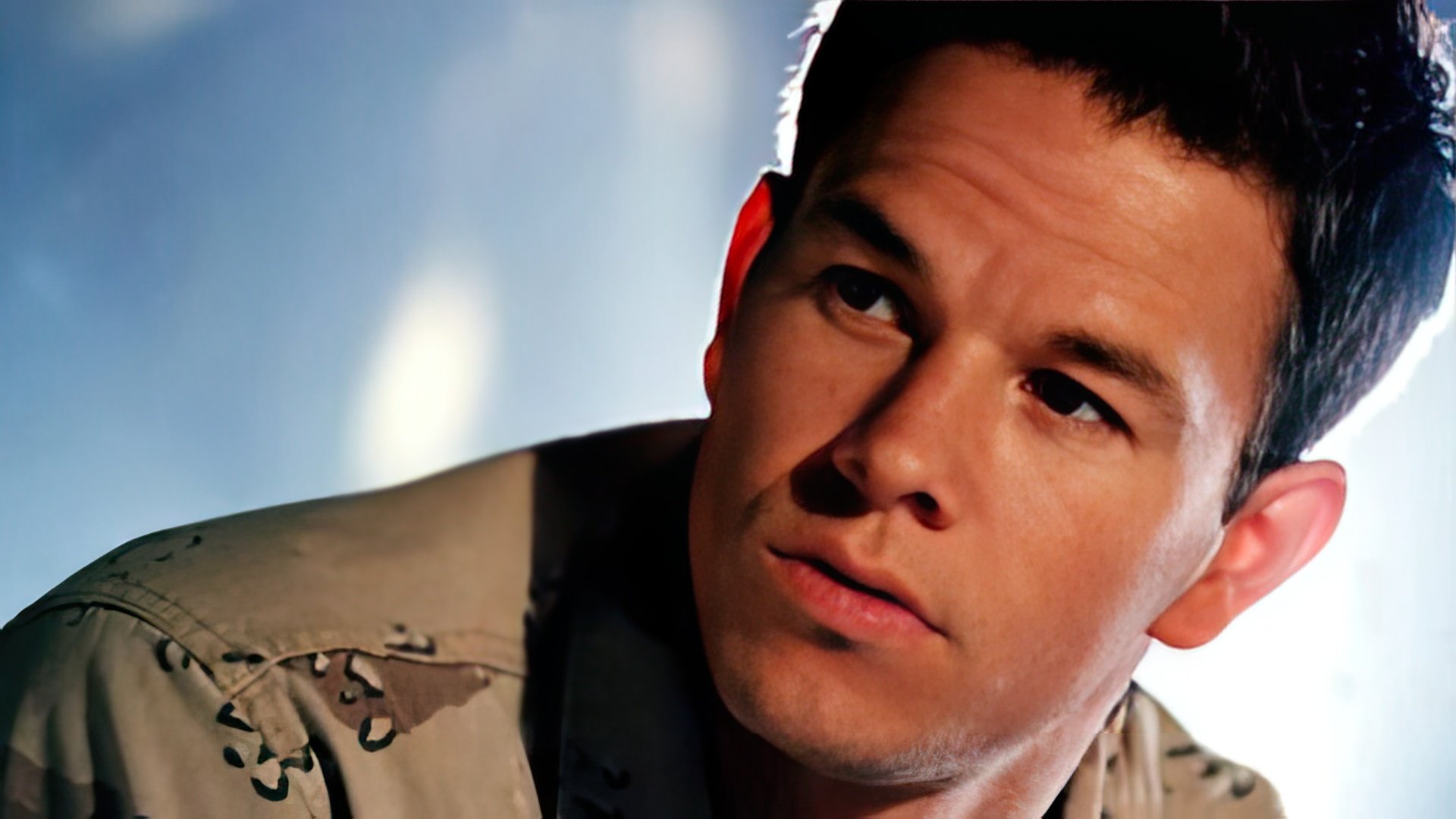 The science-fiction film «Planet of the Apes» (2001), directed by Tim Burton and starring Helena Bonham Carter turned out to be Mark's highest-grossing picture at that time. But despite the audience's genuine interest, the film left much to be desired, as the critics and the producers were highly disappointed with the way it turned out.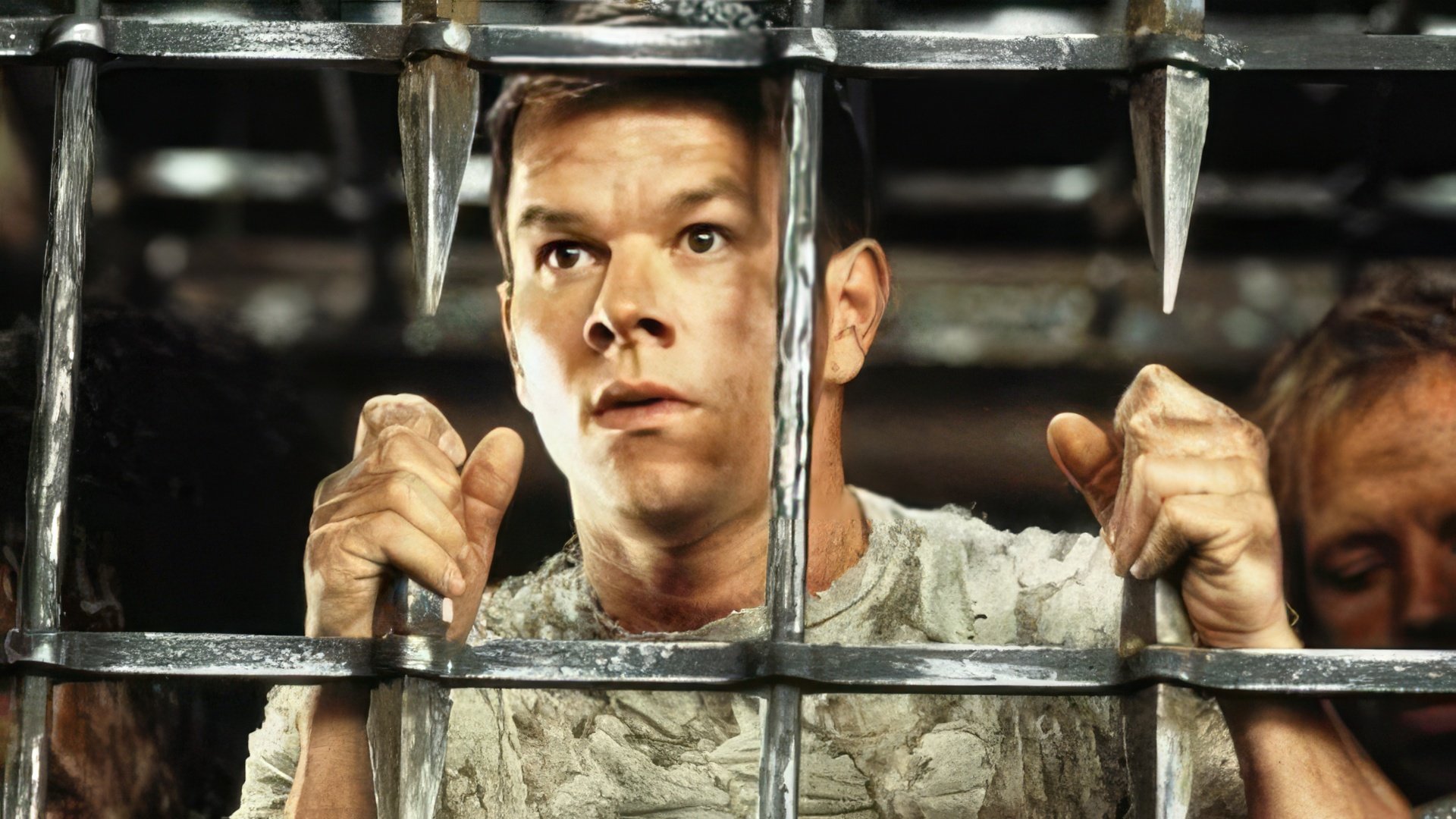 In 2004 Mark added another high-profile project to his resume, as he began filming an HBO comedy-drama television series «Entourage» (2004-2011). The series told a story of an up-and-coming movie star and was loosely based on Wahlberg's own experience in the industry. Adrian Grenier was cast as the main protagonist, while Mark served as the show's executive producer. «Entourage» was highly praised by the critics, who deemed it to be «smart, sharp and funny» and aired for eight seasons. According to the actor himself, it was one of his most favorite projects.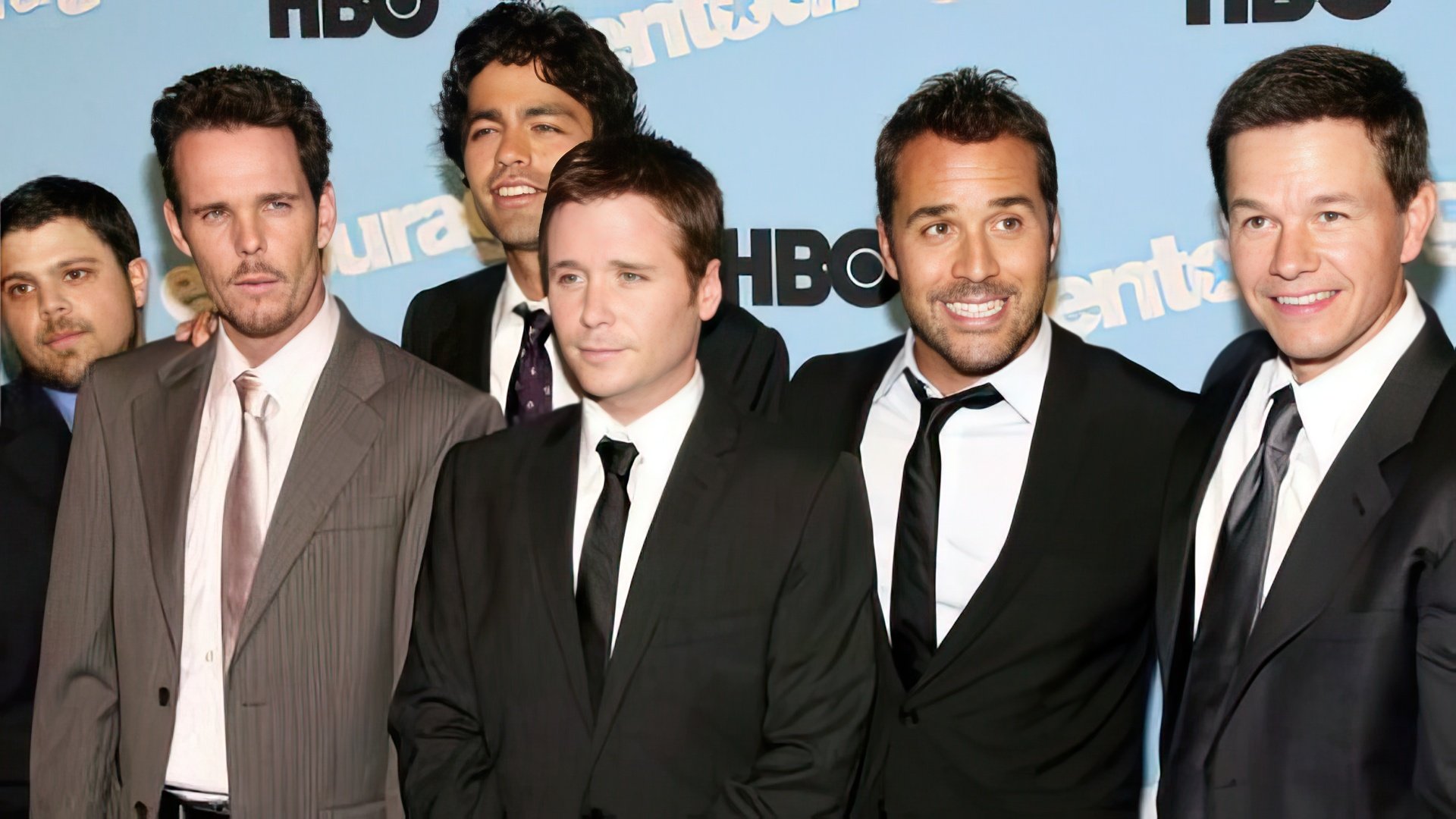 In 2006 Wahlberg played a supporting role in Martin Scorsese's magnificent crime drama «The Departed», starring Leonardo DiCaprio, Matt Damon and Jack Nicholson. Brad Pitt took on the role of the executive producer. The film was a massive critical and commercial success and won numerous awards, amongst which were four Oscars, including the most prestigious one, for Best Picture, and a Golden Globe for Best Director – Motion Picture. Mark received his first Academy Awards and Golden Globes nominations for Best Supporting Actor.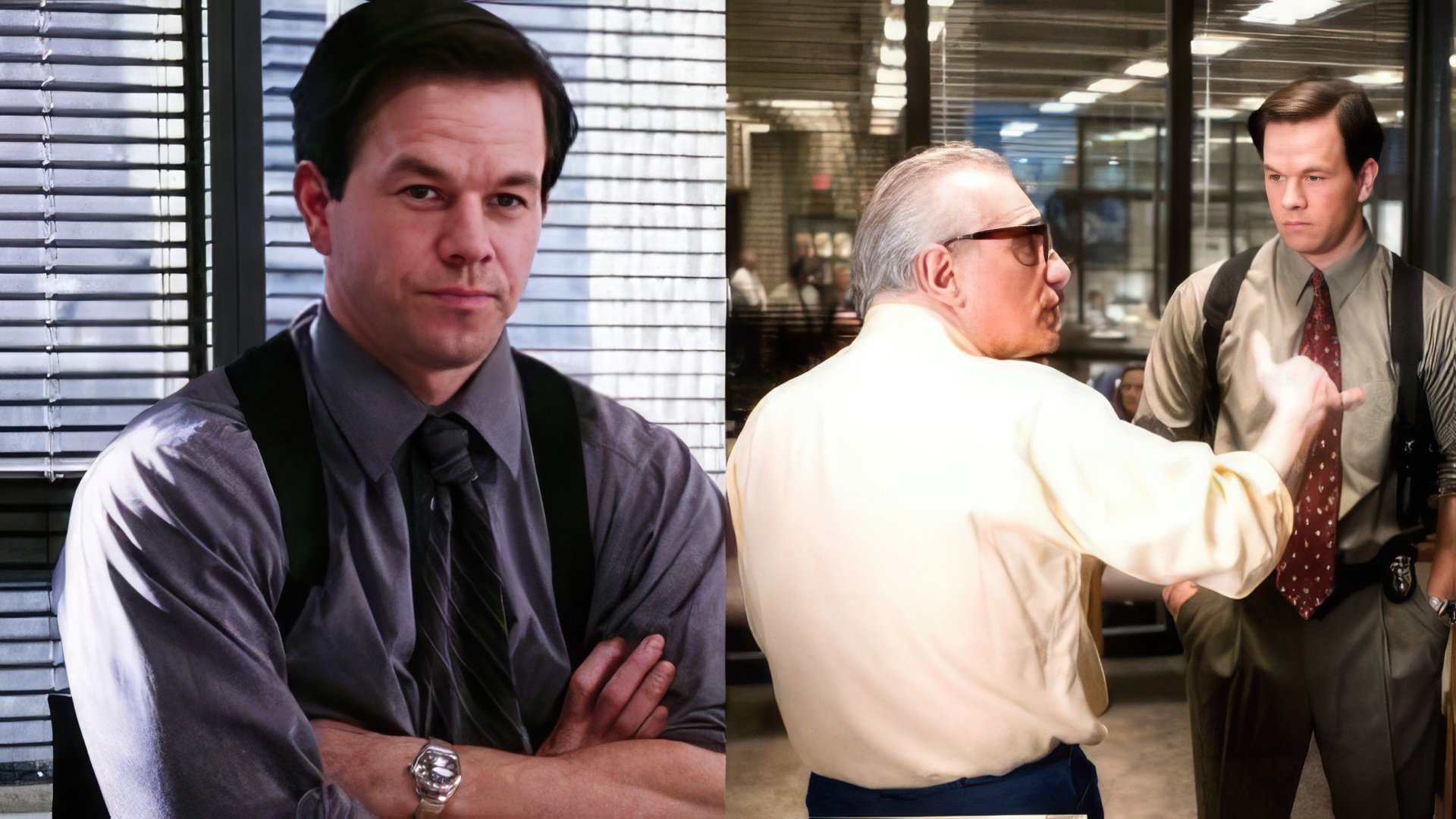 He subsequently appeared in a conspiracy action thriller «Shooter» (2007), a crime drama film «We Own the Night» (2007), which he helped produce and a psychological horror-thriller «The Happening» (2008), starring Zooey Deschanel).

One of Mark's most controversial projects up to date, is his leading role in «Max Payne» (2008), a neo-noir action thriller film based on the video game series of the same name. The film was a box office success, but the critics gave it mostly negative reviews due to the excessive use of video effects, overload of fight scenes and the absence of logical turn of events. «Mark Wahlberg is terrific in hard-bitten roles...yet this doesn't help much». Mila Kunis, Mark's co-star, was criticized just as badly. Mark was eventually nominated for the Golden Raspberry Award for Worst Actor.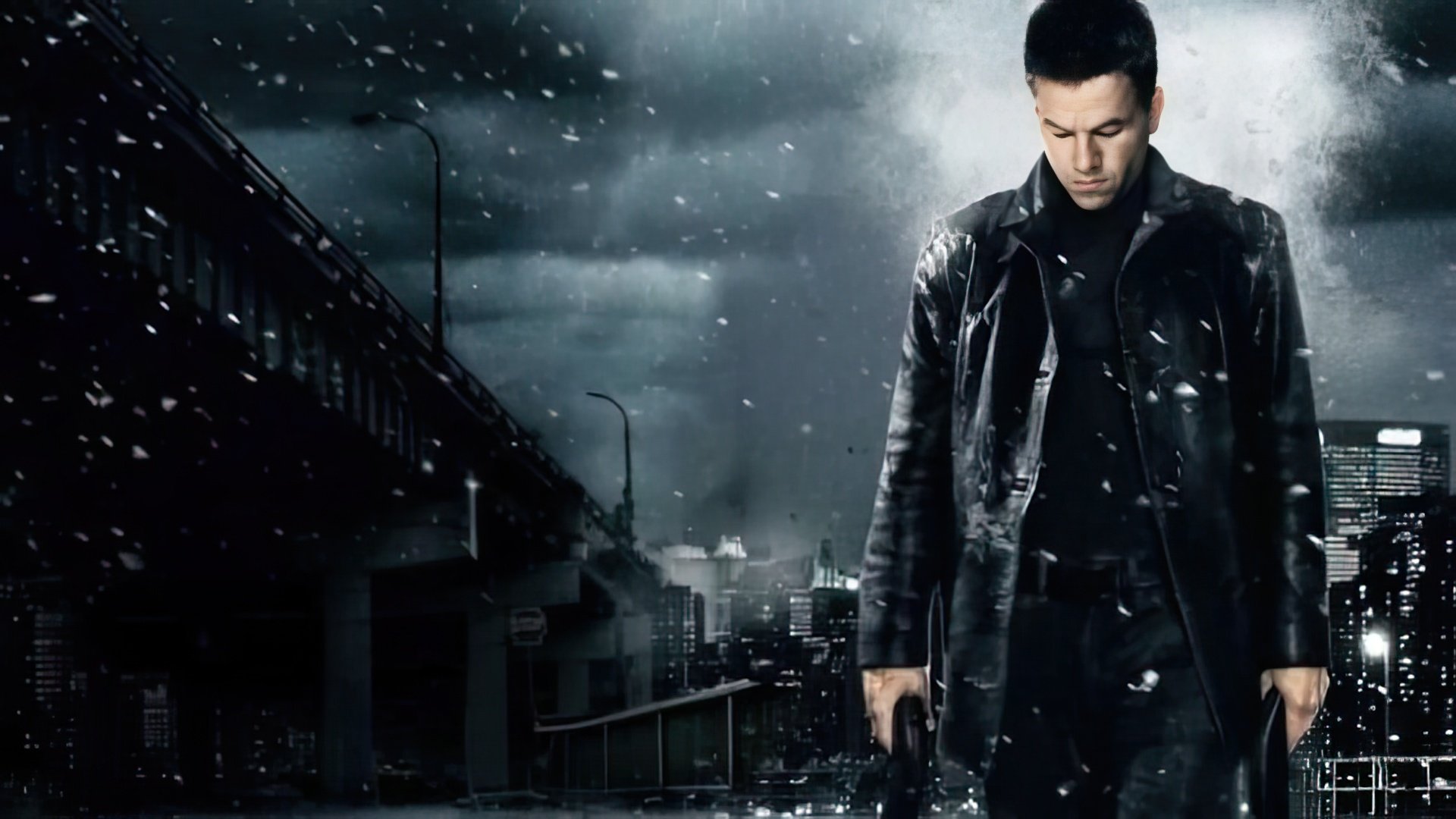 His next role in a supernatural drama film «The Lovely Bones» (2009) was just like a breath of fresh air among all the thrillers and action movies. Young Saoirse Ronan was cast in the leading role and her outstanding performance brought in various nominations and awards. Following this project, Mark went on to make a cameo in a comedy film «Date Night» (2010) and appeared in a buddy cop action comedy film «The Other Guys» (2010), alongside Will Ferrell and Eva Mendes.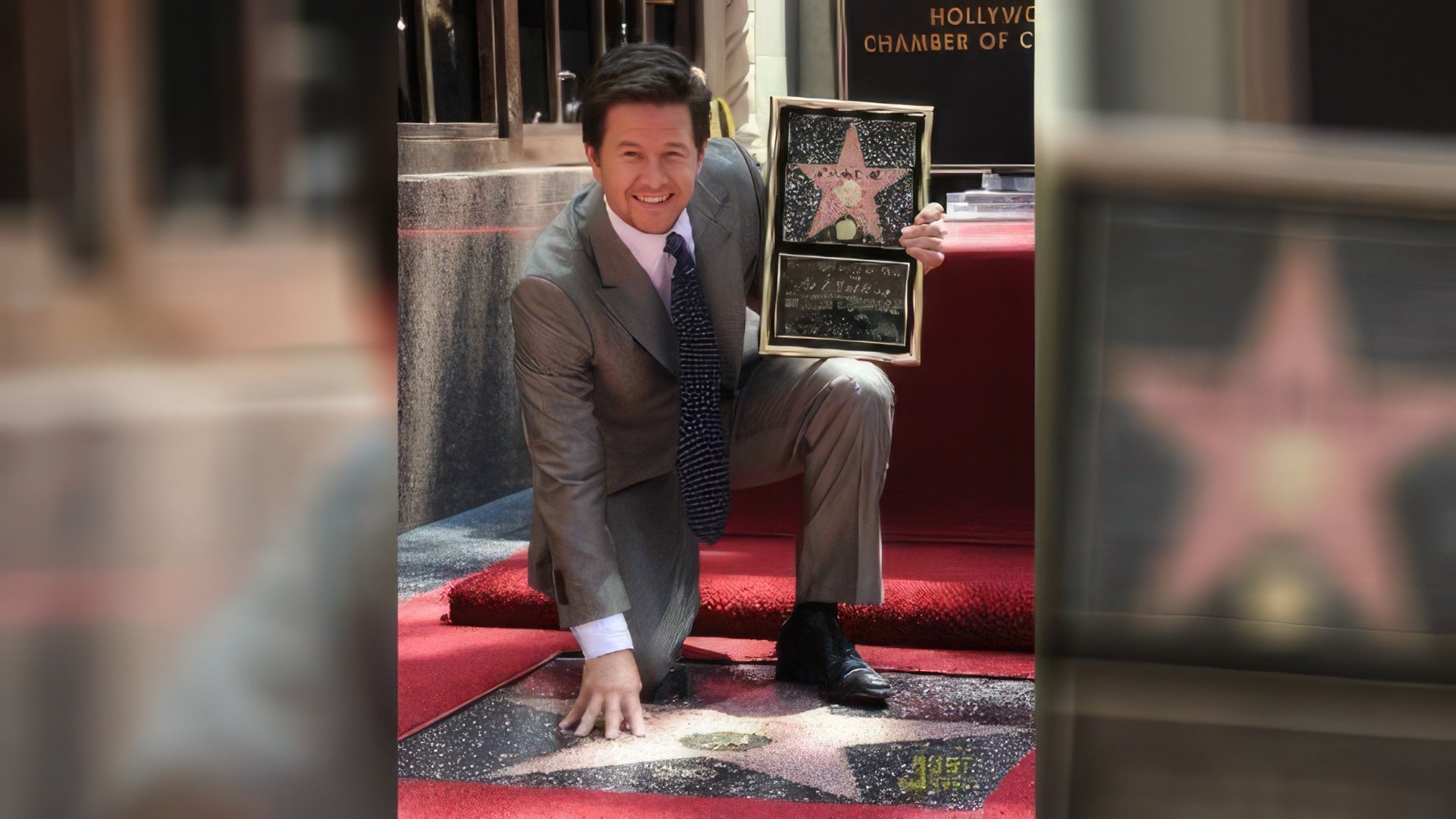 That same year a biographical sports drama film «The Fighter» premiered. It turned out to be one of the most significant projects in Mark's entire career – not only did he portray the main character, but he also co-produced the movie. «The Fighter» got him a Golden Globes nomination for Best Actor and an Academy Award nomination for Best Picture.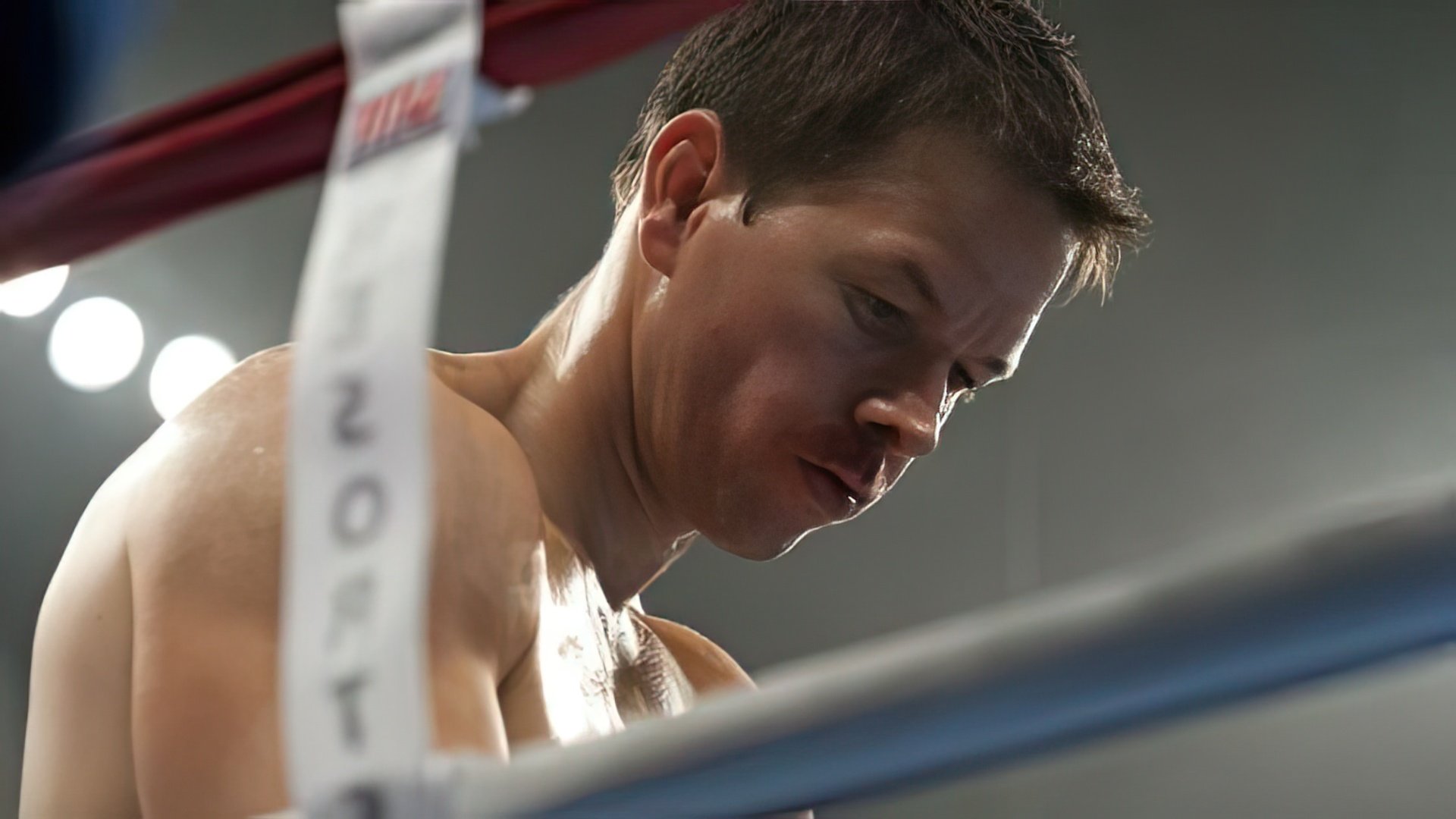 The movie, however, required some serious preparation, as the actor had to take up boxing and practice up to 10 hours a day for 4 years before even knowing for sure, that the movie would be possible to make.

In 2013 Mark co-produced and starred in a neo-noir crime drama film «Broken City», opposite Russell Crowe and Catherine Zeta-Jones. However, the box office returns fell short of expectations making this film the only one in Mark's career, where the earnings failed to recoup the budget.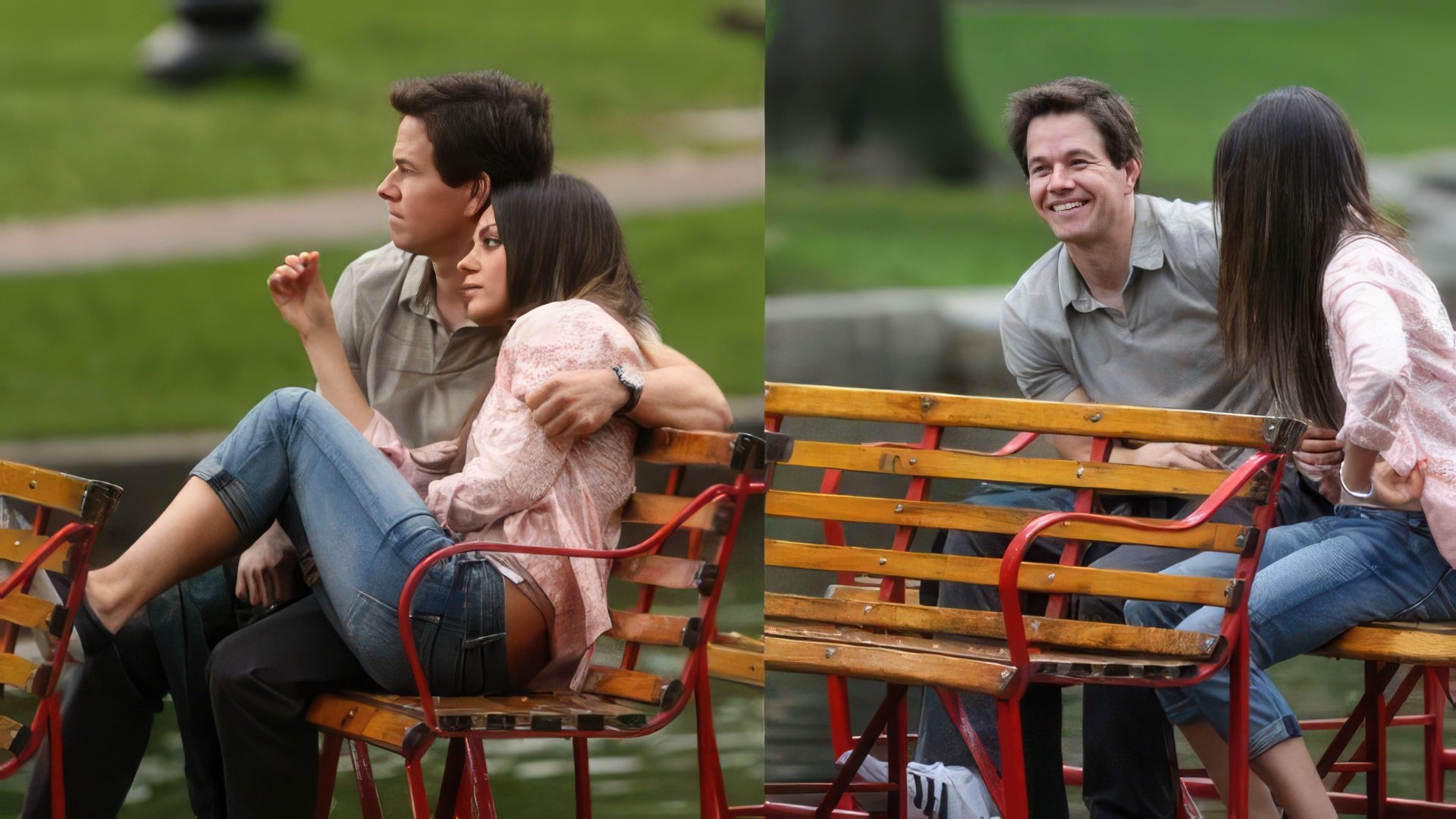 He later appeared in a dark comedy crime film «Pain & Gain» (2013), where he starred alongside Dwayne Johnson, and the success of the film considerably balanced out the previous flop. He followed up his lucky streak with one more action comedy film – «2 Guns» (2013), appearing together with Denzel Washington.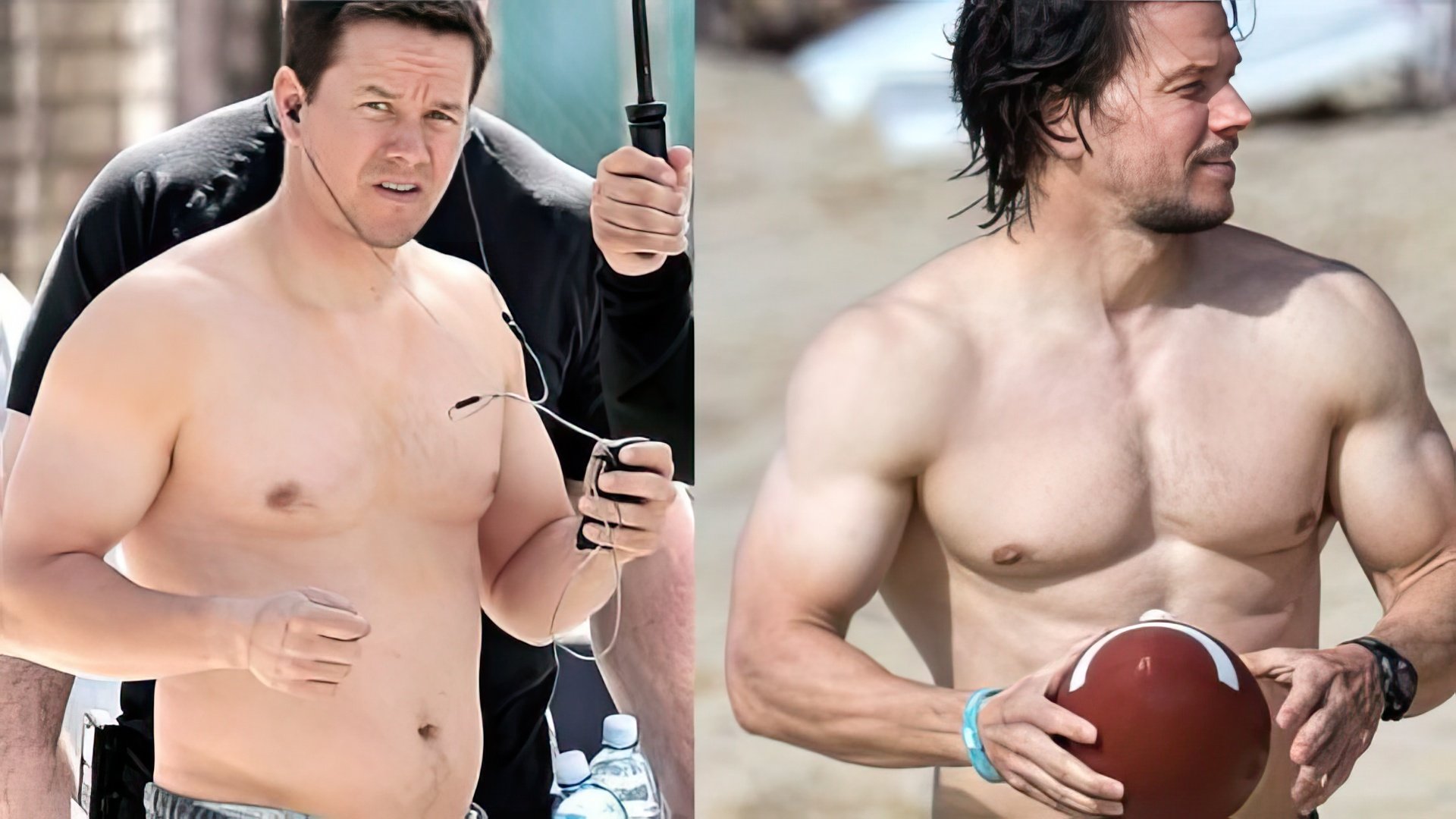 Another memorable role for Mark Wahlberg happened to be in a biographical war drama film «Lone Survivor» (2014). The film was based on the eponymous 2007 non-fiction book, set in 2005 during the war in Afghanistan. Mark was so moved by the depth of this story, that he agreed to work for a minimum wage of $17 thousand a week, just like the director Peter Berg and other cast members did. He was especially excited as, during filming, he got to meet the real person, who inspired his character – Marcus Luttrell, the only survivor from a defeated SEAL unit.

In 2014 Mark replaced Shia LaBeouf in his leading role in «Transformers: Age of Extinction» – a fourth installment of the live-action Transformers film series. Despite receiving overwhelmingly negative reviews from critics – «the longer the movie goes on, the less interesting it becomes» – the film was a huge commercial success, grossing over $1 billion worldwide!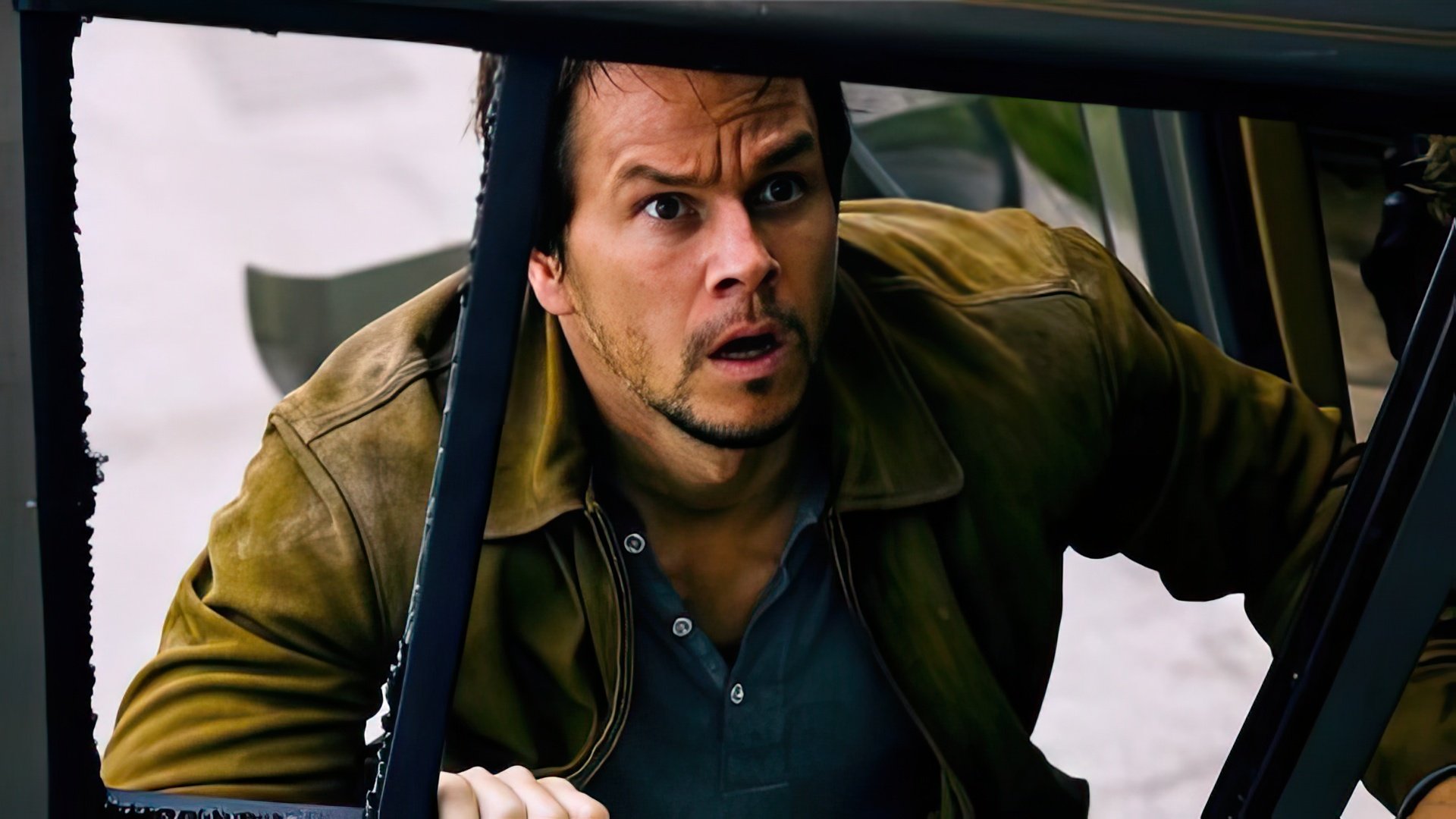 Mark received a Teen Choice Awards nomination for his performance, and in 2017 retrieved his role in the fifth installment – «Transformers: The Last Knight». And although the critics bashed the film again, claiming it to be «cacophonous, thinly plotted, and boasting state-of-the-art special effects», the viewers were ecstatic. However, after this harsh critical response, Mark stated that he'd be no longer taking part in the following movies of the franchise. Around that time of his career, Mark appeared in some box office hits: a crime drama «The Gambler» (2014), a comedy film «Daddy's Home» (2016) and its sequel «Daddy's Home 2» (2017), a disaster film «Deepwater Horizon» (2016), alongside Kurt Russell and John Malkovich). In 2016 Mark starred and co-produced a crime drama «Patriots Day» and in 2017 appeared in a crime thriller film «All the Money in the World». What is more, in 2015 he produced a full-length feature comedy film, the continuation of a well-loved TV-series «Entourage».

Mark Wahlberg successfully continues his acting career. He topped the Forbes list of the world's highest-paid actors in 2017 (earning $68 million), however, he was also dubbed to be one of the Hollywood's most overrated celebrities, as his latest (at the time of the report) films «Patriots Day» and «Deepwater Horizon» made a very modest box office.
In 2017 Mark partnered up with Google on their new project: he personally provides the answers in a form of short videos to some commonly asked questions.
Mark Wahlberg's personal life
Mark dated an American actress and model Jordana Brewster from 1998 to 2001. The main reason for their split, according to Mark, was a difference in opinions and social background (Jordana comes from a very wealthy family):
There's nothing wrong with being privileged, but it reminds me of how hard I've had to work to get where I have
In 2001 after a couple of short relationships with his co-stars, including Reese Witherspoon and China Chow, he met a model Rhea Durham (b. 1978) and fell in love at first sight. They had three children together: daughter Ella Rae Wahlberg (b. 02.09.2003), son Michael Wahlberg (b. 21.03.2006), and Brendan Joseph Wahlberg (b. 16.09.2008) before they finally decided to tie the knot. Wahlberg and Durham married on August 1, 2009, in a private Catholic ceremony in Beverly Hills, and had another daughter, Grace Margaret Wahlberg on 11 January 2011.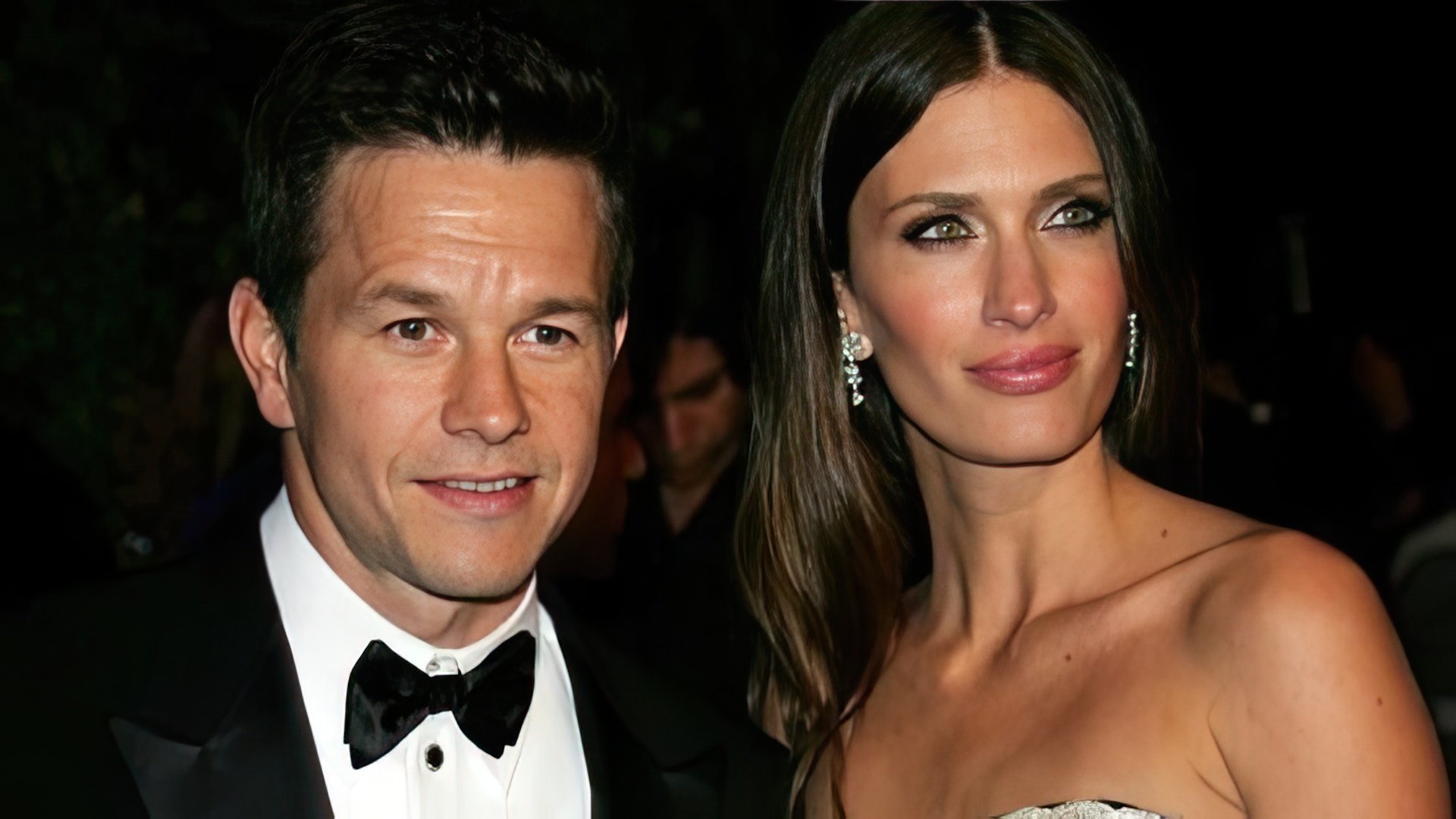 The actor had been booked on Flight 11, which flew out on September 11, 2001, but his plans changed the day before the scheduled flight and he canceled his reservation. He was quoted in one magazine interview – «If I was on that plane with my kids, it wouldn't have gone down as it did, there would have been a lot of blood in that first-class cabin and then me saying, OK, we're going to land somewhere safely, don't worry».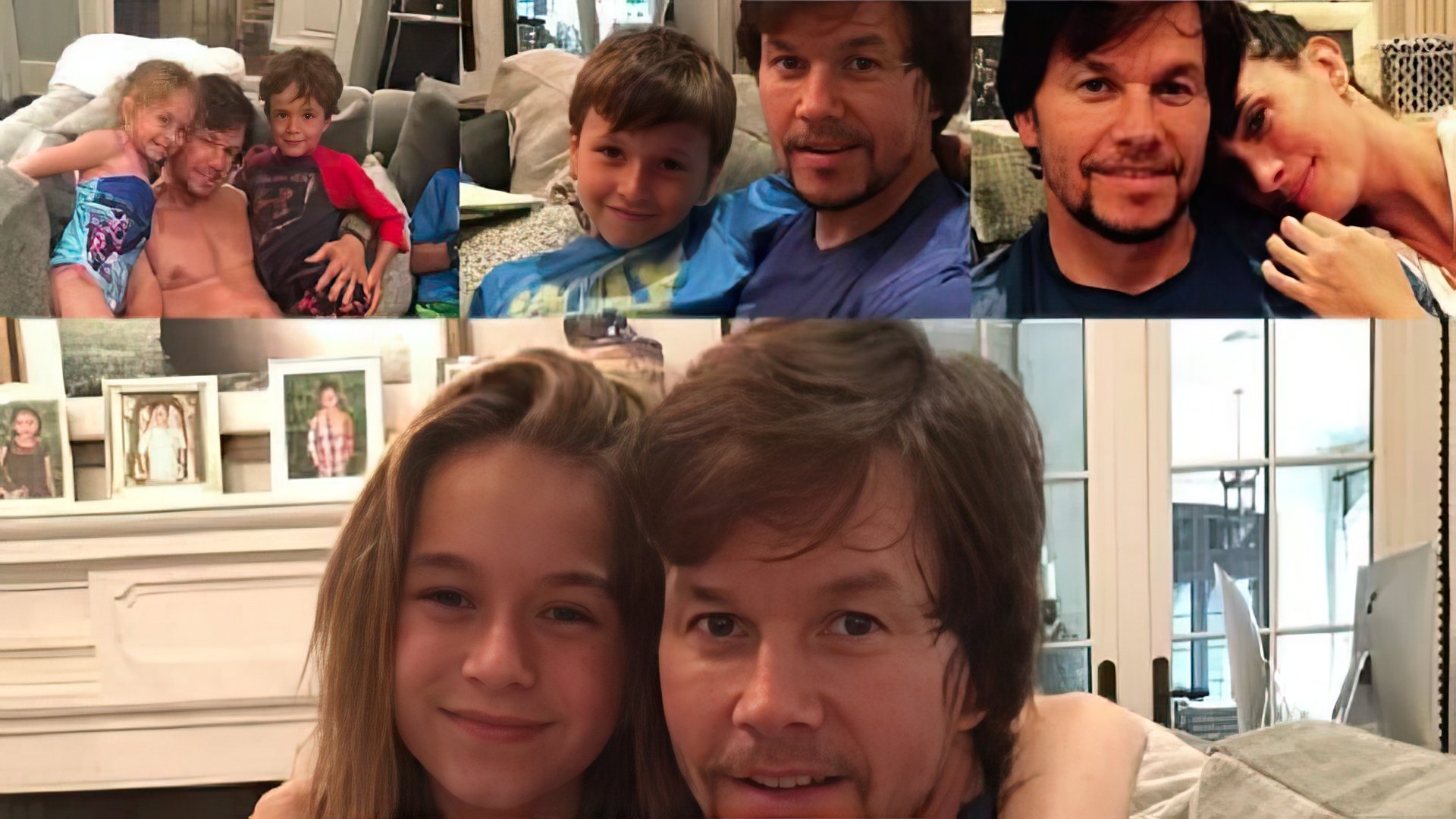 In 2013 Mark Wahlberg has finally passed all the needed exams and received the high school diploma, which he didn't have before, as he dropped out of school at the age of 13. He later publically acknowledged that his teenage behavior was inappropriate and unacceptable and apologized personally to everyone he's ever verbally or physically abused.
Mark Wahlberg today
Recently, Mark Wahlberg is removed less often and is engaged in producing activities, but he has big plans for the future. So, in 2020 there are five projects with his participation. In the cartoon Scooby-Doo, he will voice a hero named Blue Falcon. In the science-fiction film "Infinity" will play the main role of Evan Michaels, a man who remembers his past lives and enters into a secret society of the same people who, as he finds out, rule the world. In the same year, the drama "Good Joe Bell" was released - a biographical film about 16-year-old homosexual Jadine, who died in 2013 due to brutal baiting on the Internet.

The role of private detective Spencer went to the actor in the film "Wonderland". Given that this is an adaptation of one of Ace Atkins' novels, and about four dozen books have been written about, if the project succeeds, Wahlberg will sign a contract for several films.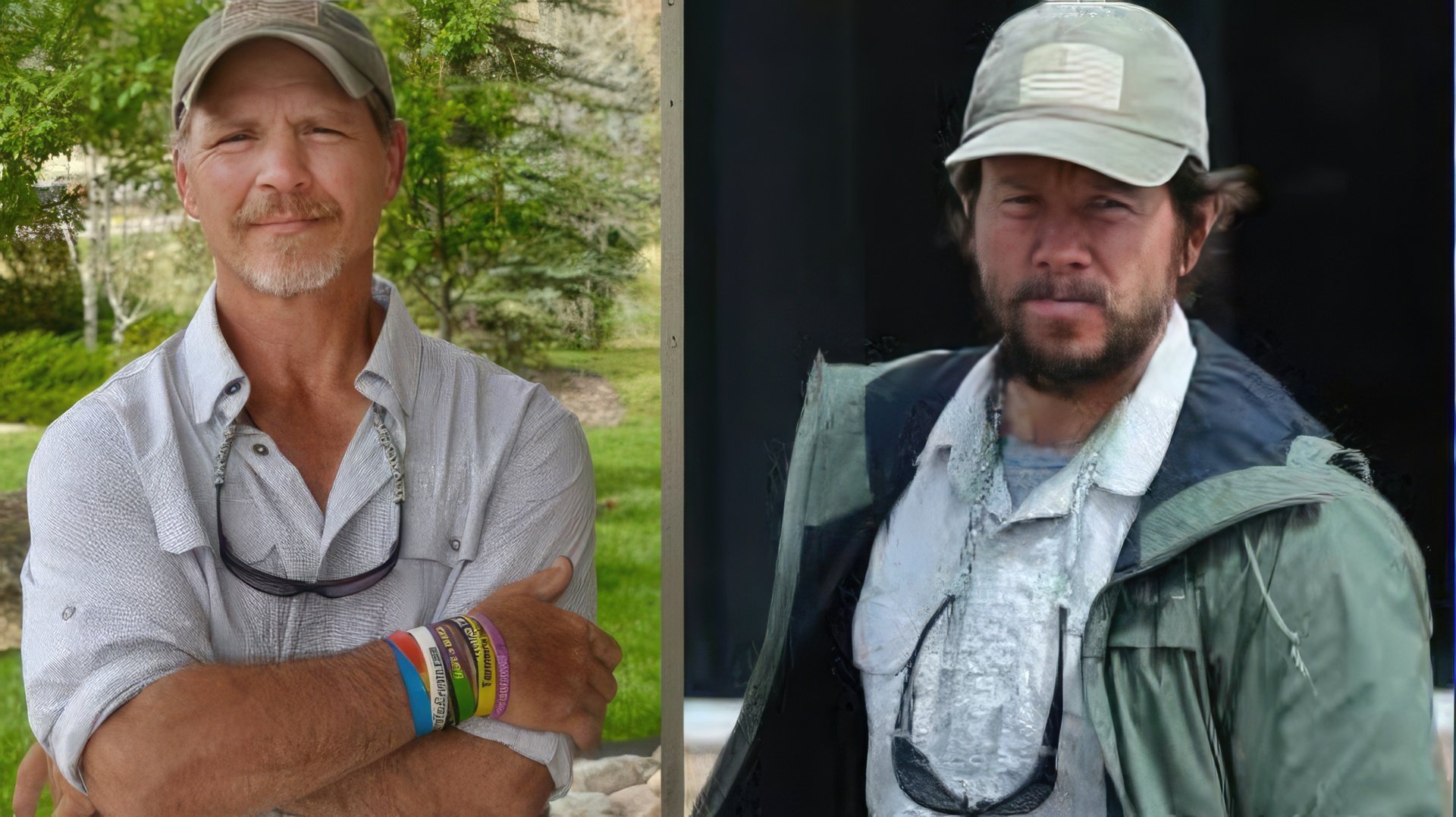 In December 2020, the release of the adventure action movie Unknown is planned, based on the Uncharted series of games. Tom Holland plays the main role, a descendant of the legendary pirate Francis Drake, and viewers will see Walberg in the image of Victor Sullivan, his seasoned mentor.
Press Ctrl+Enter If you find a mistake