Biography of Kendall Jenner
Kendall Jenner is one of the most popular young models. At the age of nineteen, she managed to come out of the Kardashians' shadow and become a star of the modern modeling business. Net worth: $45 million.
A Star Family of Kendall Jenner
Kendall Jenner was lucky to be born in a star family. The girl was born in Calabasas, the suburbs of Los Angeles, on November 3, 1995. Her father, Bruce Jenner, is a well-known decathlon competitor. The athlete became internationally recognized after he had won a gold medal on the Olympic Games of 1976. In 1980, her father appeared in the picture Can't Stop The Music that became the worst picture of the year.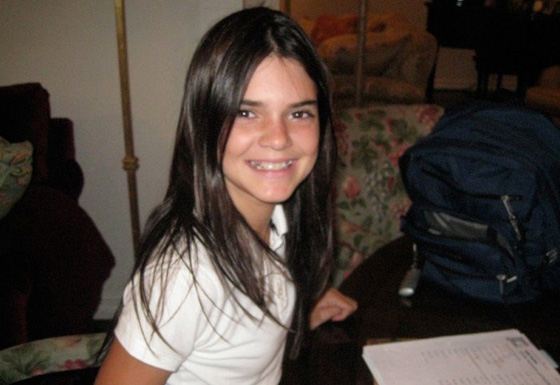 Her mother, Kris Jenner, is a well-known celebutante, owner of Smooch kids store. She runs a D-A-S-H store along with her older daughter, Kourtney.

Kendall has a younger sister, Kylie with whom she started modeling career. The star also has eight half-sisters and brothers from previous marriages of her parents. On the mother's side, Kourtney, Kim, Khloé, and Rob Kardashian became close relatives for the star. Recently, her mother became a producer for her older daughters. On the father's side, Kendall has brothers (Barton, Brandon, and Brody) and a sister, Cassandra Jenner.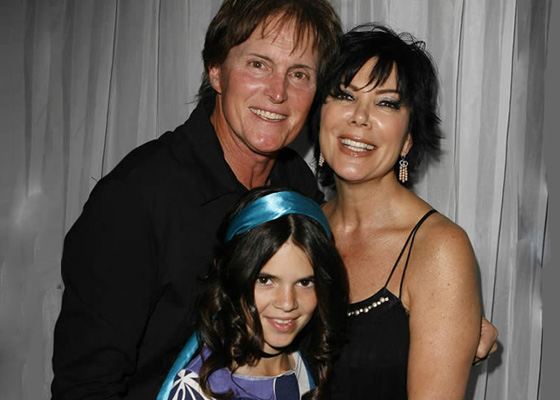 Her second name Nicole, the model got by the name of Nicole Brown Simpson who was Kris Jenner's friend. Murder of the ex-wife of a well-known football-player, O. J. Simpson, was a huge tragedy for the celebutante. In one interview, Kris said that she wanted to ask Nicole to become a godmother for her older daughter, but destiny had other plans.

Until the fall of 2012, Kendall went to Sierra Canyon private school, the western suburbs of Los Angeles, where she was a cheerleader. But remarkably successful modeling career made her start homeschooling. The girl explained that lack of time became a reason for her decision. She started to receive more photo-shoots and fashion shows invitations. Kendall's younger sister, Kylie, started homeschooling as well.

In 2015, the model's parents got divorced. In his first interview after divorce with Kris, Kendall's father made coming out and confessed to the whole world that he was a trans woman. In June, Bruce announced that his new name was Caitlyn and asked to call him she. Kendall's reaction on her father's outspoken interview wasn't delayed. The loving daughter left words of encouragement to him in social media, I'm very proud of you, daddy. I love you my hero.
Modeling Career of Kendall Jenner
According to Zoomboola.com, at the age of 14, Kendall Jenner signed a contract with a well-known Wilhelmina Models modeling agency. She had her photograph taken for a well-known youth brand titled Forever 21, presenting its new collection of the 2010 season. In that same year, the young model appeared on pages of such fashion magazines as OK! and TeenProm.

When Kendall's picture appeared in Paper edition in an article Beautiful People, everyone began to speak about her as about a promising model. Until 2012, the star appeared on covers of dozens of youth magazines, including Looks, Raine, GenLux, Flavour Magazine, GoGirl, and Miss Vogue Australia.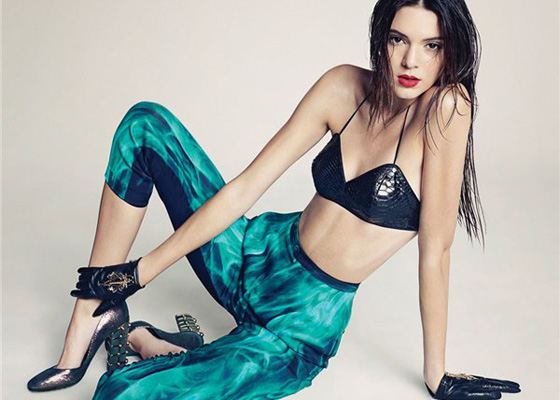 In 2011, the Jenner sisters, Kendall and Kylie, became ambassadresses of Seventeen magazine. The edition called the young models fashion icons. Later Harper's Bazaar called Kendall the brightest representative of the raising Social Media Modelling fashion movement, and Vogue called her a star of Instagirl age.

A prom dresses collection of Sherri Hill brand was her catwalk debut.

In spring 2014, the young star made her debut on Fashion Week. In New York, she presented a new collection by Marc Jacobs; in London, she was chosen to show Giles Deacon's collection; in Paris, the young star presented Givenchy and Chanel brands.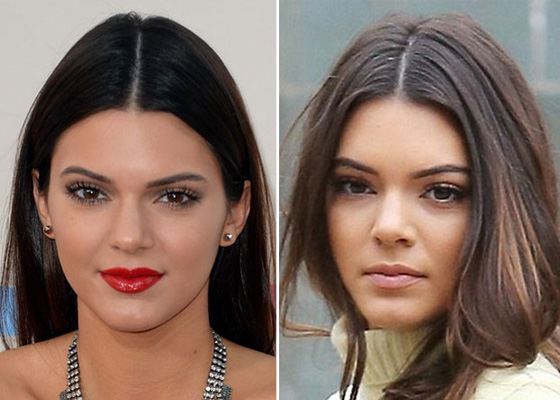 In July 2014, Karl Lagerfeld offered Jenner to become a spokesperson of Chanel new collection. And in November of that same year, Kendall was chosen to become a spokesperson of Estee Lauder cosmetic brand.

In 2014, Kendall signed new contracts with three modeling agencies: The Society Manangement, Elite Paris, and Elite London.

In 2014-2015 season, Kendall walked on international catwalks, presenting collections of Chanel, Givenchy, Dolce & Gabbana, Vera Wang, Donna Karan, Michael Kors, Diane Von Furstenberg, Tommy Hilfiger, Marc Jacobs, Fendi, Ports 1961, Oscar de la Renta, Bottega Veneta, Pucci, Sonia Rykiel, and Balmain.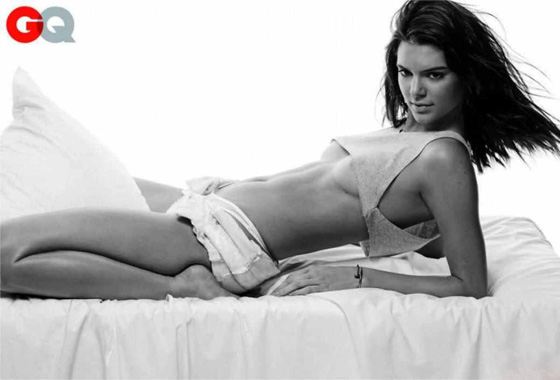 An authoritative models.com internet portal included Kendall Jenner in a list of top 50 models of 2014.
Filmography of Kendall Jenner
In 2007, Kendall made her debut in a reality show Keeping Up with the Kardashians. In 2008, she was an invited celebrity in the documentary film E! True Hollywood Story. Jenner also participated in such TV projects as America's Next Top Model, House of DVF, and Ridiculousness.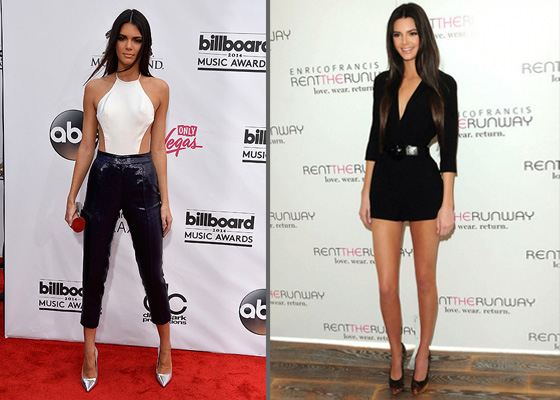 As an actress, Kendall made her debut in 2012, appearing in one of the episodes of the third season of the TV series Hawaii Five-0. In 2013, she voiced Strawberry in the popular animated TV series The High Fructose Adventures of Annoying Orange.
Personal Branding of Kendall Jenner
In 2011, Nicole by OPI company presented a new nail polishes collection titled Kardashian Kolors. Two colors from the collection were developed by Kendall and received her name - All Kendall-ed up and Kendall on the Katwalk.

In February 2013, a well-known PacSun store launched a new fashion line titled Kendall&Kylie that had been developed by the Jenner sisters. Kendall and Kylie have developed a few collections for this fashion line.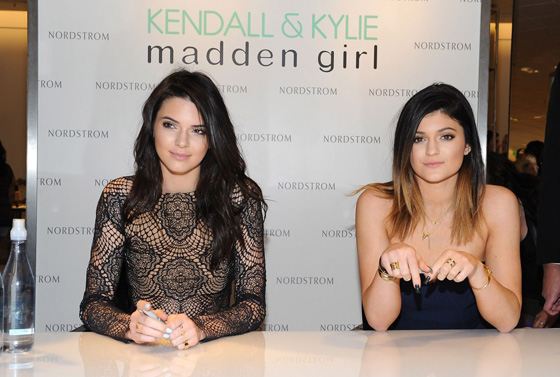 In July 2013, Kendall began collaborating with a well-known jeweler, Pascal Maynard. They developed a new jewelry collection titled Metal Haven by Kendall&Kylie for Glamhouse.

In 2014, the Jenner sisters developed shoes and accessories collection for a new youth brand titled Madden Girl, belonging to Steve Madden brand.
Charity Work of Kendall Jenner
In 2013, Kendall created an account on eBay Auction. There, she sells her clothes and sends earnings on supporting Los Angeles children's hospital.

On February 19, 2014, Jenner participated in a charitable bowling game in Studio City to raise funds for the Robin Hood Foundation that supports homeless people of New York and Los Angeles.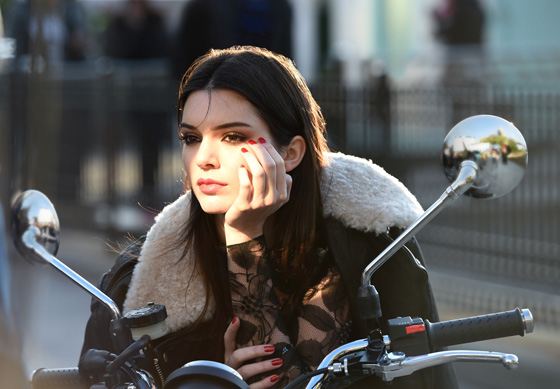 In that same year, Kendall Jenner appeared in Children in Need charitable campaign launched by BBC channel. Along with Adriana Lima, Karlie Kloss, and Natasha Poly, the star encouraged people to buy t-shirts with printing. Raised funds were sent to a foundation that supports children from low-income families.
Private Life of Kendall Jenner
In 2012, there were rumors in mass media about Kendall's love affair with Julian Brooks with whom she went to Sierra Canyon. The couple demonstrated their relationship through text messages in social media. In 2012, the couple broke up. They didn't give any comments about their braking up, so mass media assumed that Kendall couldn't tolerate Bruce's persistent cheating any longer.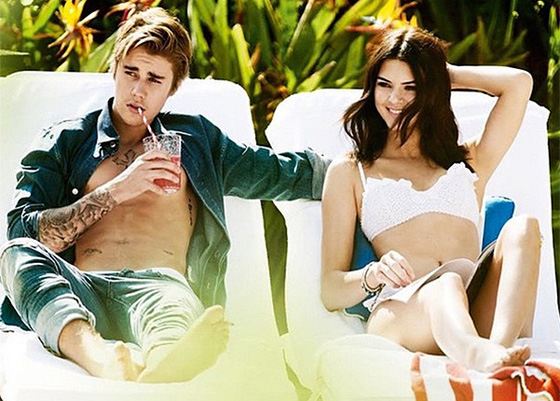 In October 2013, the model started dating a frontman of One Direction, Harry Styles. Their relationship lasted for five months.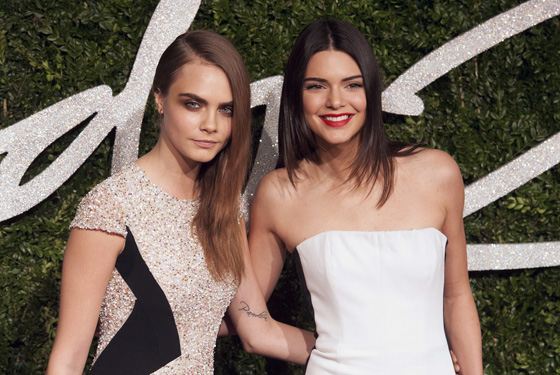 In 2012, there were rumors about Kendall's love affair with Cara Delevingne. An outspoken photoshoot of two young models was a reason for those rumors. Girls denied those fantasies, saying that they were just friends.
Kendall Jenner Now
Kendall continues to walk on catwalks and appear on covers of fashion magazines. In March 2015, she was invited to present a new collection of Calvin Klein Jeans, and in May, she became a new spokesperson of Penshoppe brand.

In February 2015, American media announced that the Jenner sisters launched a new collection with Topshop.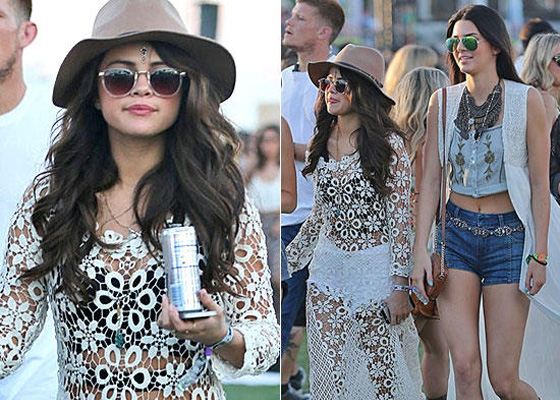 A few months later, Jenner appeared on Harper's Bazaar cover. On pages of July edition of Vogue China, she appeared with a well-known young actor, Kris Wu.

Kendall keeps collaborating with charity organizations and foundations. The model supports projects of Share Our Strength company that fights against a problem of hunger in the USA.
Press Ctrl+Enter If you find a mistake