Harry Styles biography
Harry Edward Styles is an English singer, who rose to fame as the youngest of the five members of the top-spinning boy band One Direction.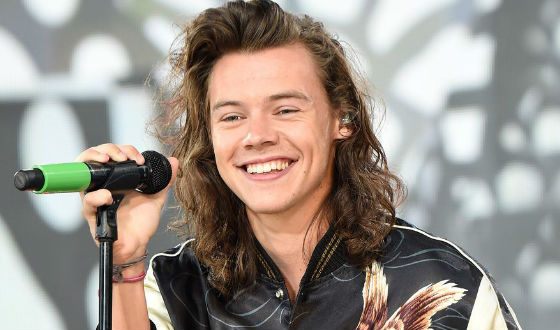 One Direction's debut studio album was a chart-topper in several countries. «Up All Night» became the first British album to open up at number one on the United States Billboard 200 and was listed in the Guinness Book of World Records. His net worth: $80 million.
Childhood & Early Life
A music star Harry Styles was born in Redditch, a town in northeast Worcestershire, England, on February 1, 1994. He was the second child of Anne Cox and Desmond Styles.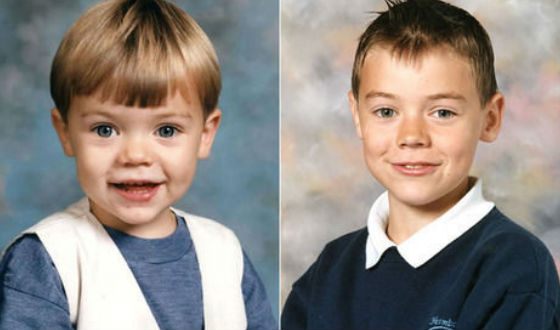 His parents divorced in 2010, and Harry along with his mother and older sister Gemma moved to a village and civil parish Holmes Chapel, Cheshire. His mother was remarried afterwards. Harry has a stepbrother named Mike and a stepsister named Amy, children of Twist, Harry's stepfather.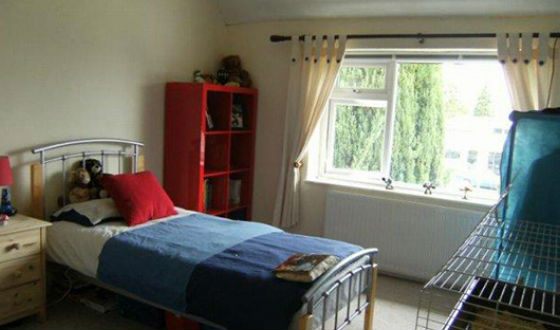 He took an interest in music and singing ever since a child. As Harry himself had admitted, his musical career choice was influenced by Elvis Presley, The Beatles, The Rolling Stones and Freddie Mercury. After school lessons he worked part-time in a bakery and was focused on developing his vocal talent.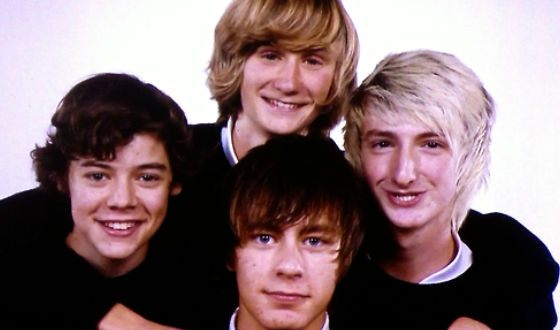 While attending school, Harry and three of his friends started a band called White Eskimo, which became popular enough to win a local Battle of the Bands competition with their «Summer of 69» hit song. This experience helped the teenager realize that he likes to perform in public, and that music is his true calling. By the way, he was White Eskimo's lead singer and the author of its name, and later he came up with another good name for One Direction band.
«The X Factor»
When he was 16, Harry competed in the seventh season of the British televised singing competition «The X Factor». He wanted to perceive the opinion of media professionals and secretly dreamed of getting a chance to start a solo career. During the audition, he performed an American musician and songwriter Stevie Wonder's song «Isn't She Lovely» and in a later round English rock band Oasis' «Stop Crying Your Heart Out». He was cut short in the «boys» category in the judges' Houses round. However, the judges suggested putting together a group consisting of four other fellow competitors, who all had been eliminated as soloists: Harry Styles, Zayn Malik, Liam Payne, Niall Horan and Louis Tomlinson.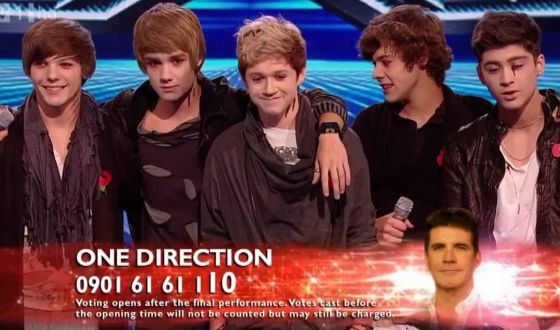 The group was introduced as One Direction and immediately became people's favorite. The five lads became one of the most famous competitors in the «X Factor» finals, they finished the show in the third place and thereafter were promptly signed by Syco Records, a British record label operating through partnership with Sony Music.
One Direction
After the «X Factor» season ended, One Direction and other contestants from the show participated in the X-Factor Live Tour throughout United Kingdom. After that, the group focused on working on their debut album «Up All Night». Recording took place in Britain, Sweden and United States. It was released in November 2011, making Harry and the band world famous. In December, they went on the concert tour to the United Kingdom, visiting Australia and North America in April 2012. Their show was sold out the minute the tickets went on sale.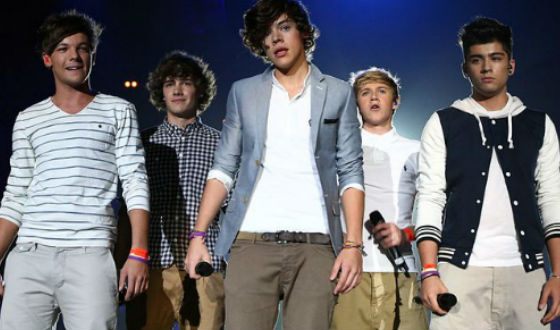 After the overwhelming success of their debut album, One Direction released a concert DVD which topped the world charts and the book, «One Direction: Where We Are» which opened up at number one on the Sunday Times Best Seller list. Their lead single «What Makes You Beautiful» won the 2012 Brit Award for Best British Single. One Direction also won three Teen Choice Awards nominations.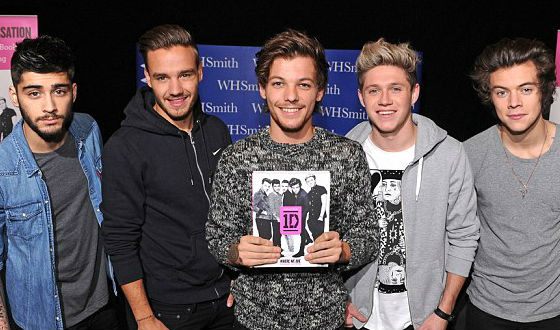 In spring 2012 the group began to work on their second album «Take Me Home», which was released six months later. Its lead single «Live While We're Young», like the album itself, topped music charts in more than 35 countries. In December 2012, the star team performed in a headlining sold-out show at New York City's Madison Square Garden and after that went on the accompanying concert tour consisted of over 100 shows. As always, their live performances had a great success. In Australia and New Zealand, ticket sales grossed $15.7 million.

The lead single for the third One Direction studio album «Midnight Memories», which was released in November 2013, was «Best Song Ever». It also became the main soundtrack of the documentary 3-D concert film «One Direction: This Is Us» premiered in August. «This Is Us» grossed $67.3 million worldwide, and «Midnight Memories» became the best-selling album of 2013, outperforming the previous «Take Me Home», and debuted at number one on the US Billboard 200. Thus, for the first time in the US Billboard 200 history, the group's first three albums were on the leading position of an authoritative American list of the most popular music groups. In December 2013, One Direction scored another record achievement with the DVD and Blu-ray release of «This is Us». Within three days of sales in Britain, the number of DVD and BD copies sold reached 270,000, beating the record previously set in 2010 by Michael Jackson's documentary-concert film «This Is It» sold 10,000 copies.

In April 2014 Harry Styles and One Direction went to the third headlining concert «Where We Are Tour», and in November their fourth album «Four» was released. The album debuted at number one in 18 countries and on the Billboard 200 chart. The accompanying concert tour was called «On the Road Again Tour». Since April 2015, the number of One Direction members reduced to four. The group said its farewell to Zayn Malik. Harry could not even stop crying on the stage while they announced Malik's departure.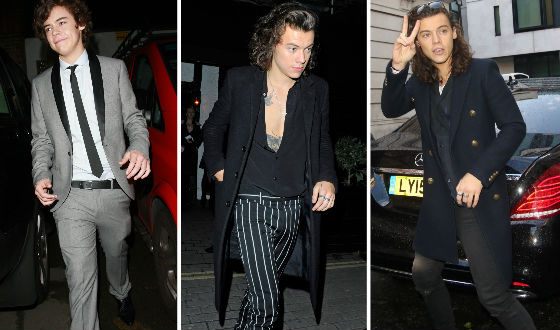 Styles has often noted in his interviews, that he is constantly working on his talent development, wherever he is. He is constantly engaged in composing, and not just for his own group. He wrote songs in collaboration with Irish band Kodaline and American pop singer Meghan Trainor. He is the co-writer of the song «Just a Little Bit Of Your Heart» for Ariana Grande's album «My Everything». He collaborated with Snow Patrol's Johnny McDaid, and they have been writing songs for years together.
Solo Career: Music and Cinema
According to Zoomboola.com, in January 2016 members of One Direction decided to take a break and work on individual projects, and went on an extended hiatus. Harry Styles, who won millions of hearts and minds with his unordinary singing talent, long curly hair, wide smile and sweet-yet-mischievous manner, decided to focus on his individual career in music.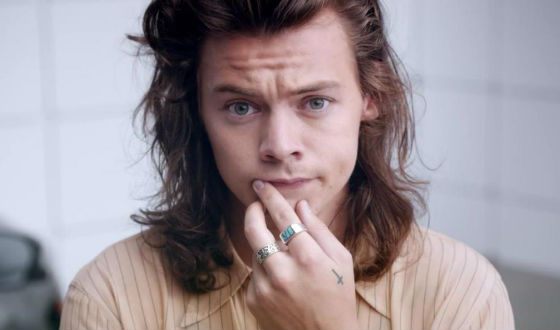 He received several offers from recording studios, including Apple, which offered Harry $25 million for a solo album. Still, he signed a recording contract for three albums with Columbia Records, according to the terms of which he will receive $80 million. His self-titled debut album was released in Jule 2017 and topped official charts at number one in more than 55 countries.

Besides the music, Harry has started his career on big screen. He previously made a cameo appearance in several films. In July 2017 Styles starred as a British soldier named Alex in Christopher Nolan's war film «Dunkirk», that depicts the real events of the Dunkirk evacuation in World War II.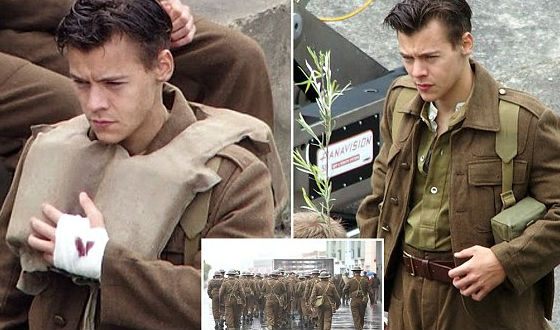 Just before the shooting, Harry said goodbye to his locks. He donated his hair to a charity that makes wigs for children who lose their hair undergoing cancer treatment. «Dunkirk» premiered in July 2017 and received many positive reviews. It grossed $525 million worldwide, and some critics called it one of the greatest-ever war films.
Personal Life Harry Styles
The musician is not married yet, although he is known for an impressive list of love affairs. His personal life is closely watched by the media and the army of fans. When he was 15, he had a one-year romantic relationship with an English girl of the same age named Felicity Skinner. Subsequently, she described him as a shy and romantic teenager.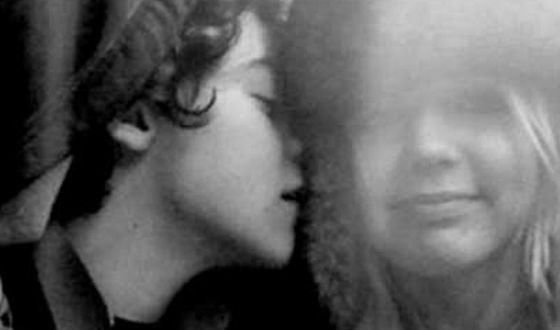 In 2011, when he was competing on «The X Factor», he began dating show presenter Caroline Flack. He was 17 years old, and she was 32, and that caused a lot of controversy and criticism from his devotees. Sadly, some of his fans even went negative on Caroline. In January 2012, Harry posted in his Twitter account that he and Caroline broke up, but remained friends.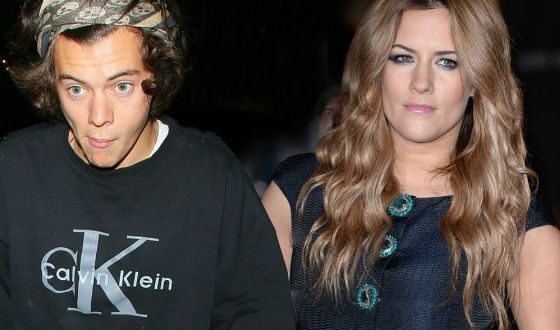 From October 2012 through January 2013, he had a love affair with an American singer Taylor Swift. After they broke up, Swift described this experience as «fragile and full of anxiety and roadblocks». She mentioned their failed relationship in her songs «Style» and «Out of the Woods», and Harry hinted that his song «Perfect», which he wrote in collaboration with Louis Tomlinson, is about Taylor.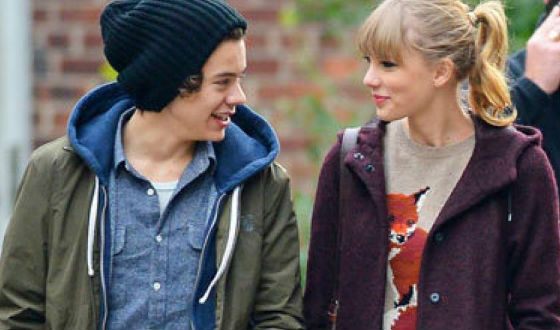 There were rumors about the supposed romantic relationship between Harry and Louis Tomlinson, his One Direction bandmate. Some media have been speculating about a relationship between two of the band's members after the photo of two of them kissing showed up on the Internet. Louis mentioned, that first he was amused to read about such assumptions, but later he did not feel like laughing at all, for he was dating model Eleanor Calder at the time.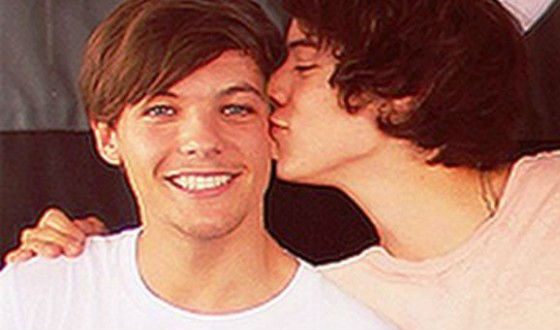 It was also reported in press about the love affair between the musician and top model Cara Delevingne, but Harry denied these rumors in September 2013.

From the end of 2013, Harry was often seen in the company of Kendall Jenner, TV star and Kim Kardashian's younger sister. In January 2014 and December 2015, they went on vacation together, along with the singer's parents and his friend Jeff Azoff. However, due to their tight working schedules, this relationship was quite unstable. In January 2016 they supposedly broke up, but in September were seen again on a romantic date in a restaurant in Los Angeles.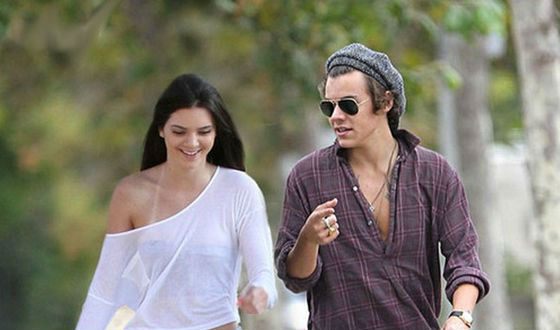 In 2017 and 2018 he dated with Frenc model Camilla Rowe. They breaked up faster Harry wrapped up his World tour. Song "Falling" is about their relationship.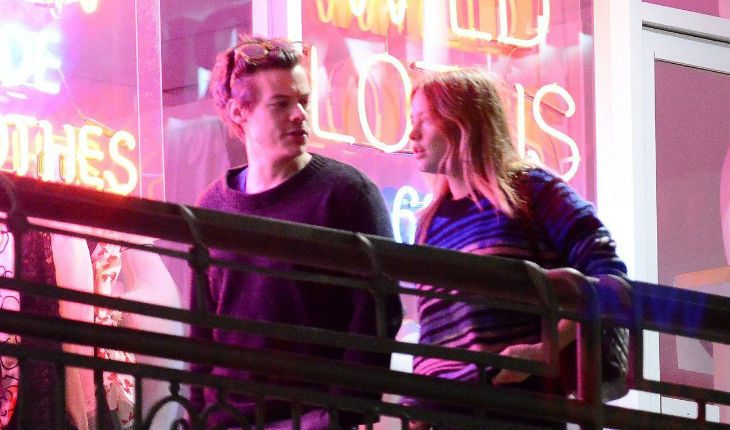 In 2015 he was proclaimed as Britain's best dressed man of 2015 by GQ magazine. In 2016, GQ also listed him as one of the 50 Best Dressed Men.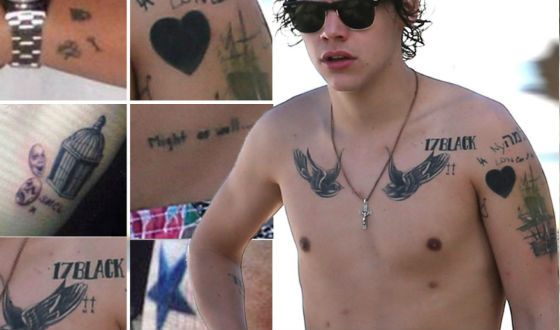 Harry has more than fifty tattoos, some of them are dedicated to his family members. By the way, his sister Gemma works as a journalist in The Debrief.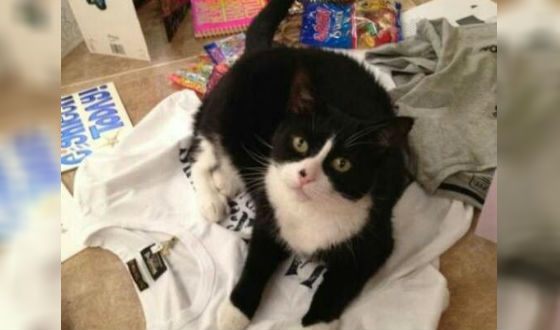 In 2021 Harry began to date actress Olivia Wilde. She is 10 years older than he is. But it is not an obstacle for their happy relationship.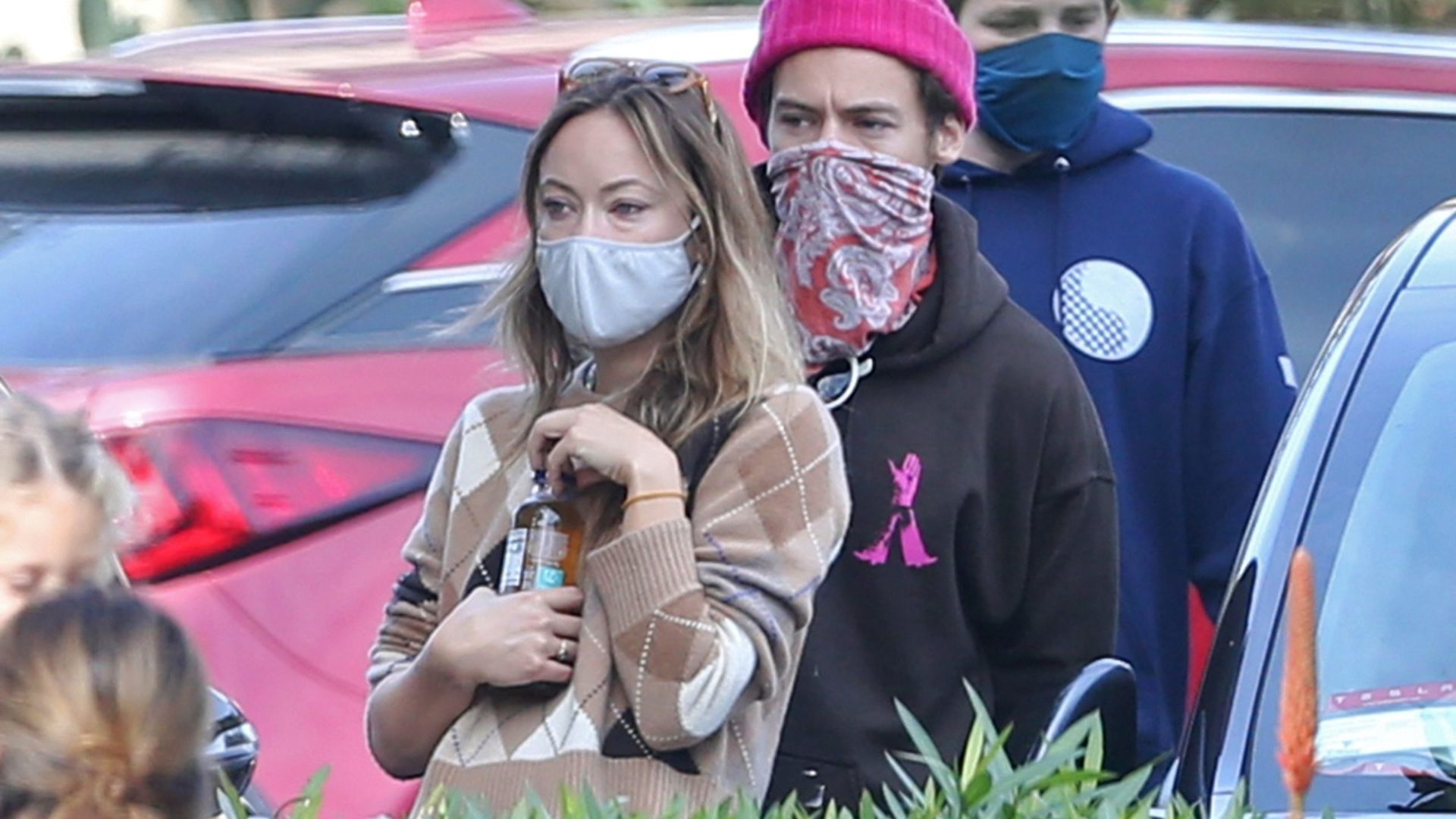 The singer is deeply involved in different charity programs, he loves sports and does not eat sweets. His family has a favorite pet, a cat named Dusty.
Harry Styles Now
Harry Styles pursues his music career. In October. 2019 he released a new single "Lights Up" from an upcoming studio album.
Press Ctrl+Enter If you find a mistake