Biography of Cara Delevingne
Kara Delevin is a model and actress known for her work in movies «Suicide Squad», «Valerian and the City of a Thousand Planets», and «Tulip Fever». Net worth: $28 million.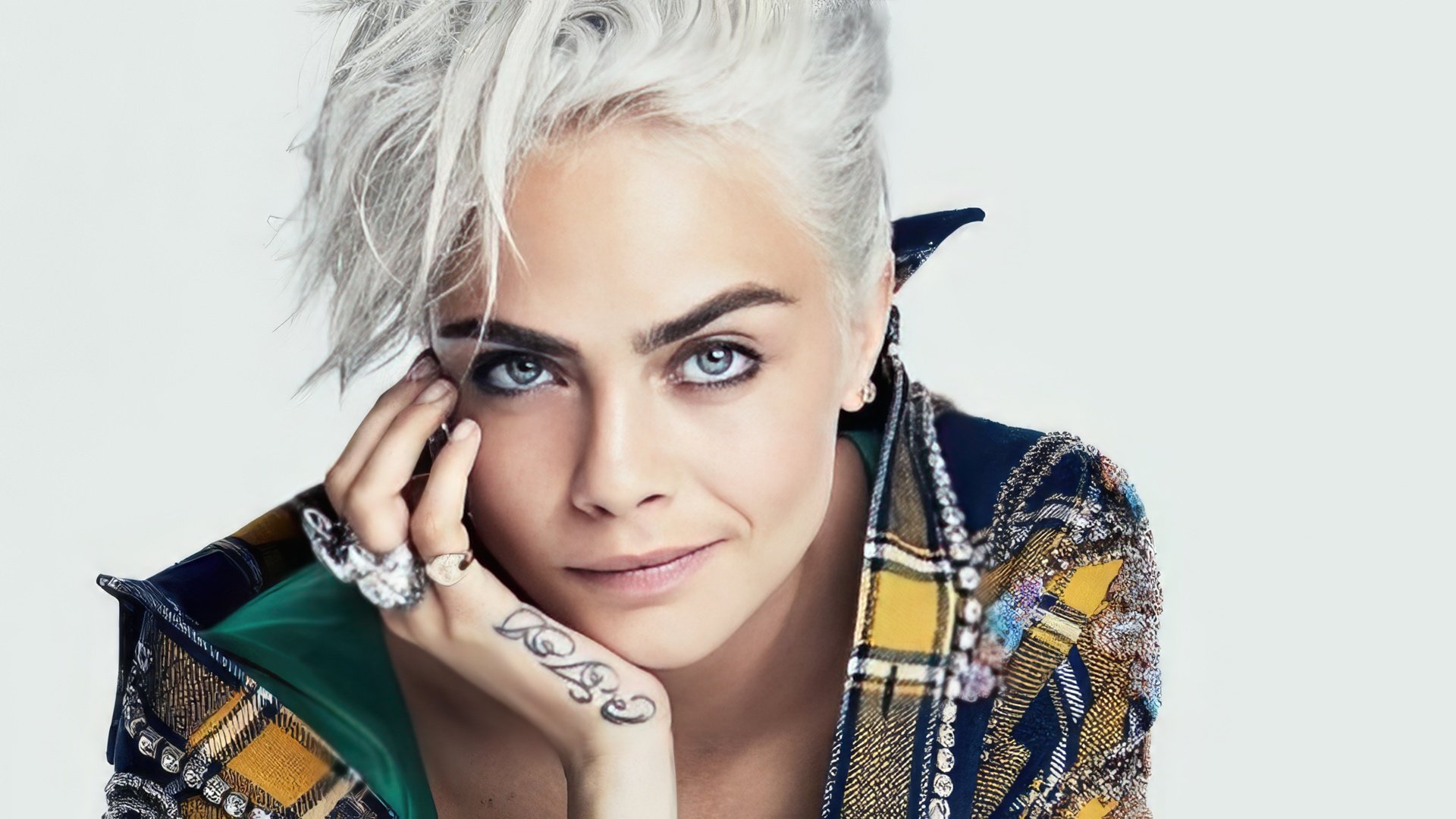 Family and childhood
Cara was born in the socialite Delevingne family. Her grandfather is Sir Jocelyn Stevens, the former head of the English Heritage state commission. Mother Pandora is the head of a department of Selfridges supermarket. Father Charles is a former property developer.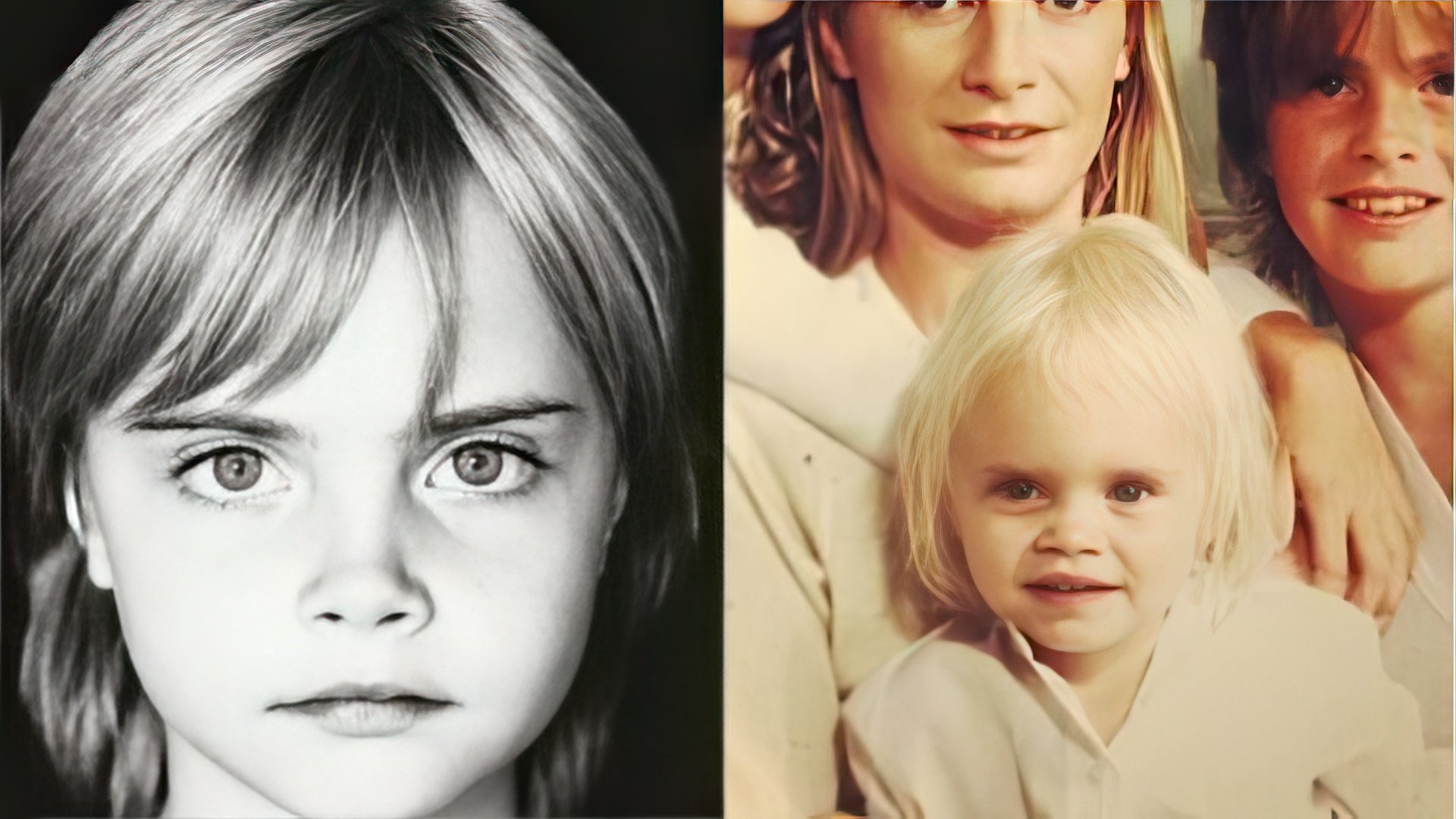 Godparents of the famous model are also well-known people — actress Joan Collins and writer Nicholas Coleridge. Besides Cara, Delevingne family includes two more daughters — Chloe and Poppy. By the way, the latter is also popular in the fashion world. She has been the face of Louis Vuitton marketing companies for a long time. Sisters have been friends since the very childhood and the family have always had an excellent reputation.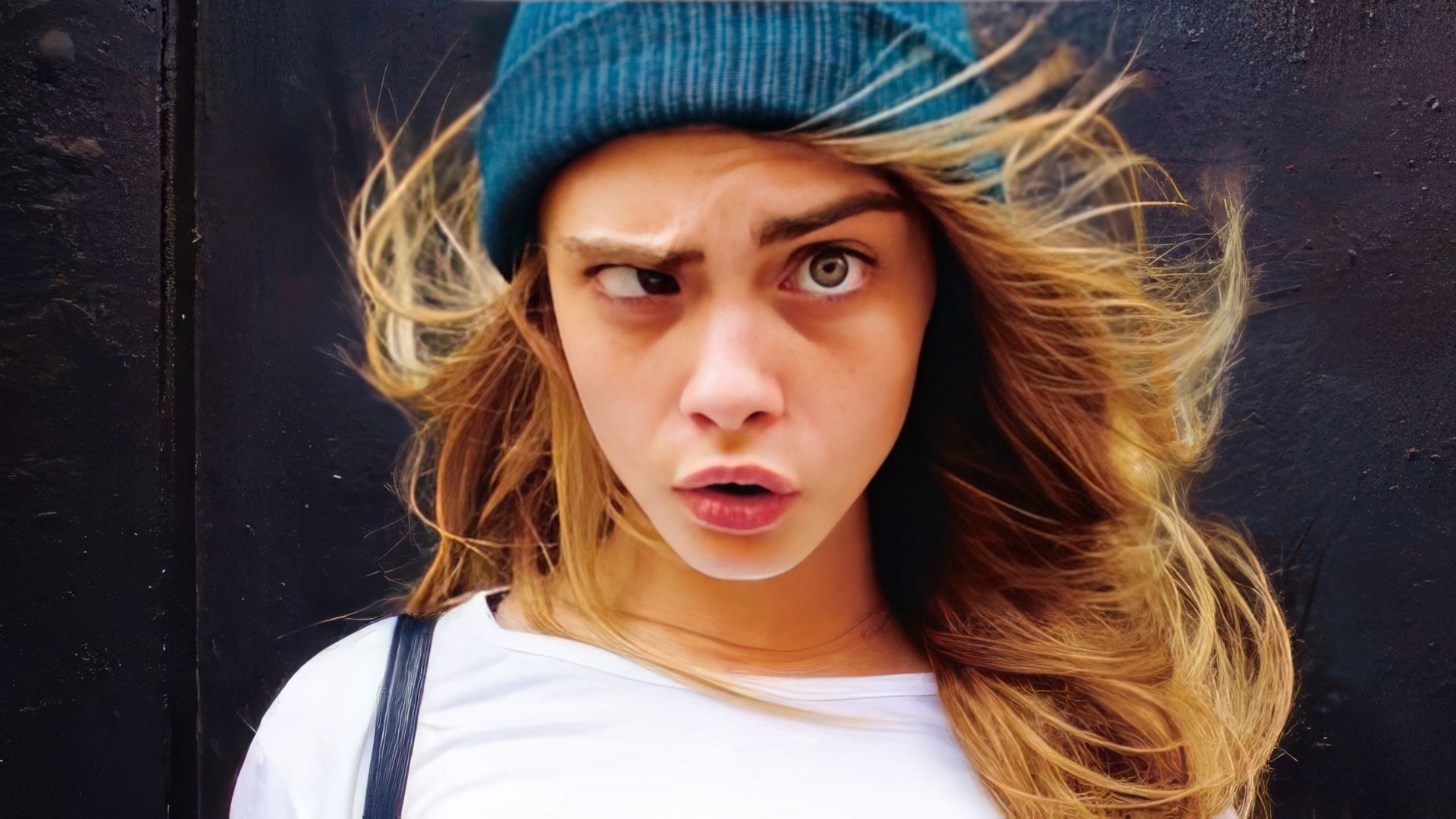 Delevingnes are relatives of the royal family. Cara studied at the prestigious private school called Bedales. Despite having a wealthy family, she was striving for financial independence from a young age. The motive was to prove her relatives that she is able to succeed all by herself.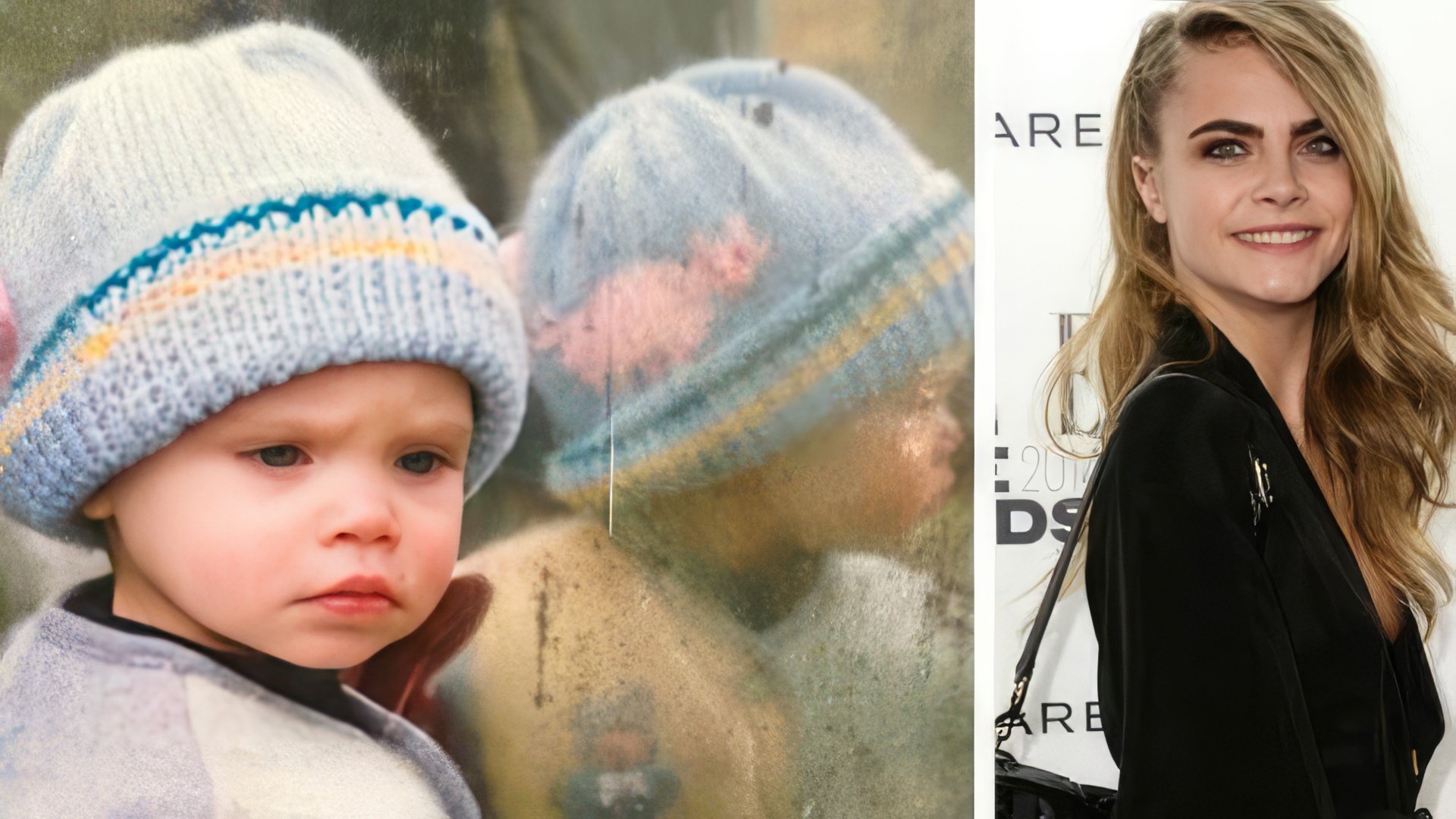 Despite the fact that Kara spent her entire childhood in a prestigious London district called Belgravia, belongs to the upper class, received an excellent education, and has a kinship with the Princess of Wales, she managed to keep a cheerful disposition. The youngest Delevingne never hesitates to make funny faces in front of cameras, go out without makeup and experiment with her appearance.
Start of the modeling career
Cara Delevingne first appeared on a catwalk at the age of 17. She participated in the Clements Ribeiro's fashion show. A couple of months later young model was invited to model for Burberry Pre-Fall Collection. Since then she began to fruitfully cooperate with Burberry brand. In 2012, she became the face of cosmetic brand Burberry Beauty. Additionally, Cara has successfully worked with world-famous companies such as H&M, Blumarine, and Zara.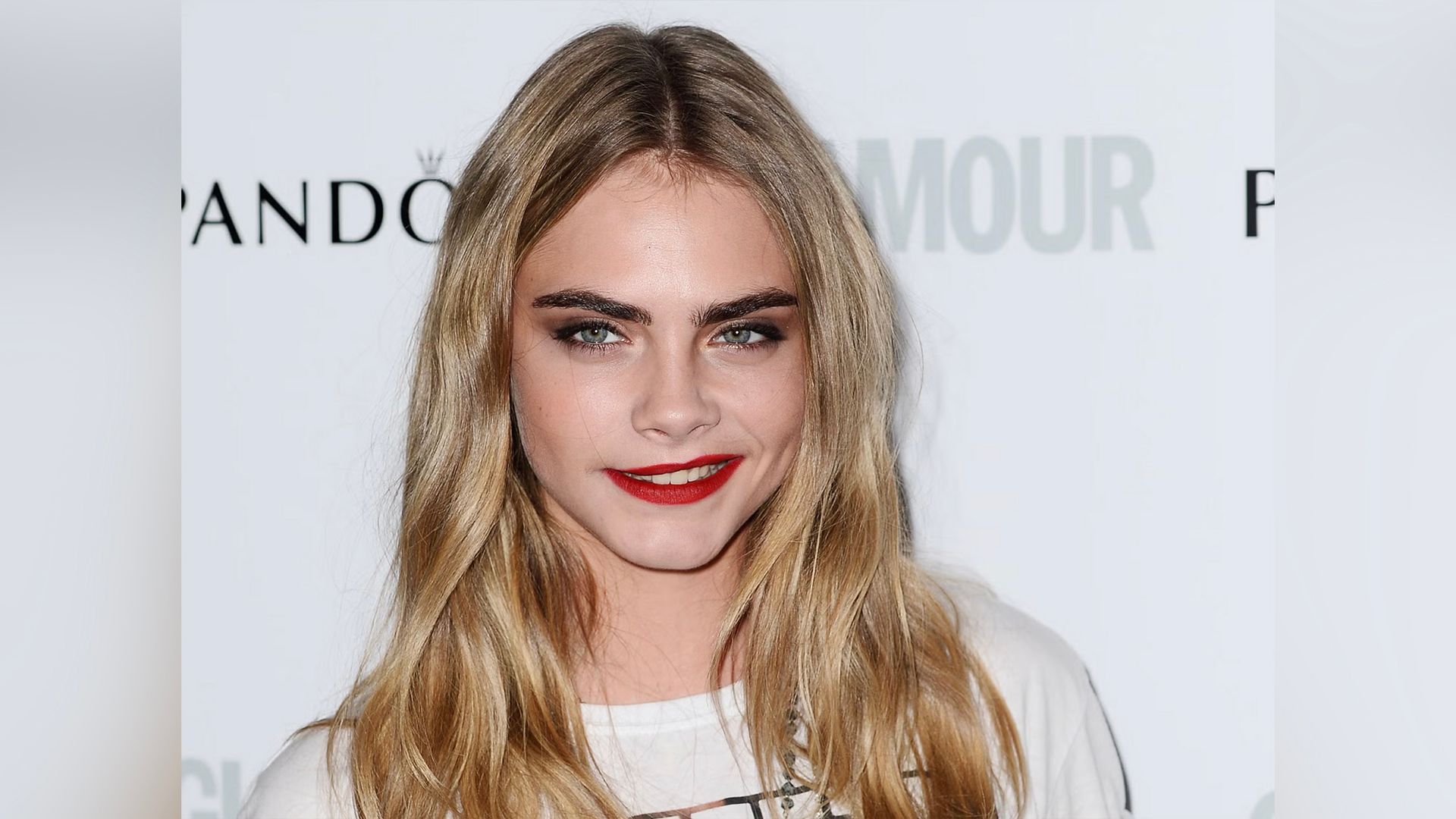 Her working capacity is truly amazing and can serve as an example for many models. Years 2012-2013 were particularly successful and busy for Cara. In just a couple of months, she managed to model for Oscar de la Renta, Shiatzy Chen, Dolce & Gabbana, Jason Wu, Burberry, Stella McCartney, Fendi, and Chanel.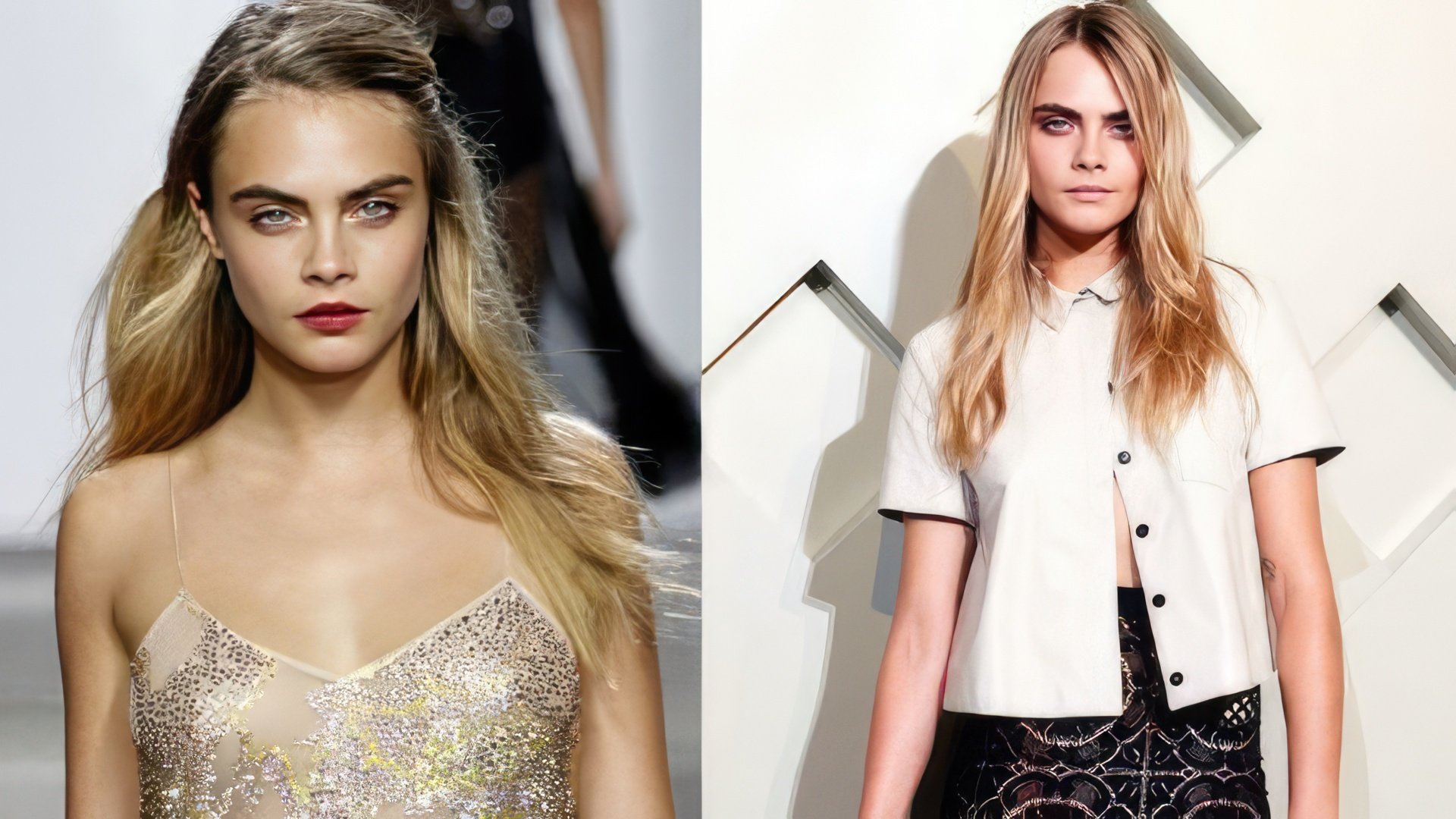 Cara Delevingne set a record by participating in 39 fashion shows during the 2013 Spring/Summer season! For her workaholism the model was awarded the honorary title of «The Model of the Year» within the prestigious ceremony British Fashion Awards. Additionally, in 2012 Cara signed a profitable contract with the DKNY brand and represented it during the 2013 spring/summer season.
Career in cinema
Being a versatile person, Cara does not confine herself with the career in the modelling business. In 2012 she starred in the film adaptation of Leo Tolstoy's novel «Anna Karenina». In the British-French film, directed by Joe Wright, Cara played a small role of princess Sorokina. On set Delevingne met Keira Knightley, Jude Law, Emily Watson and other famous actors.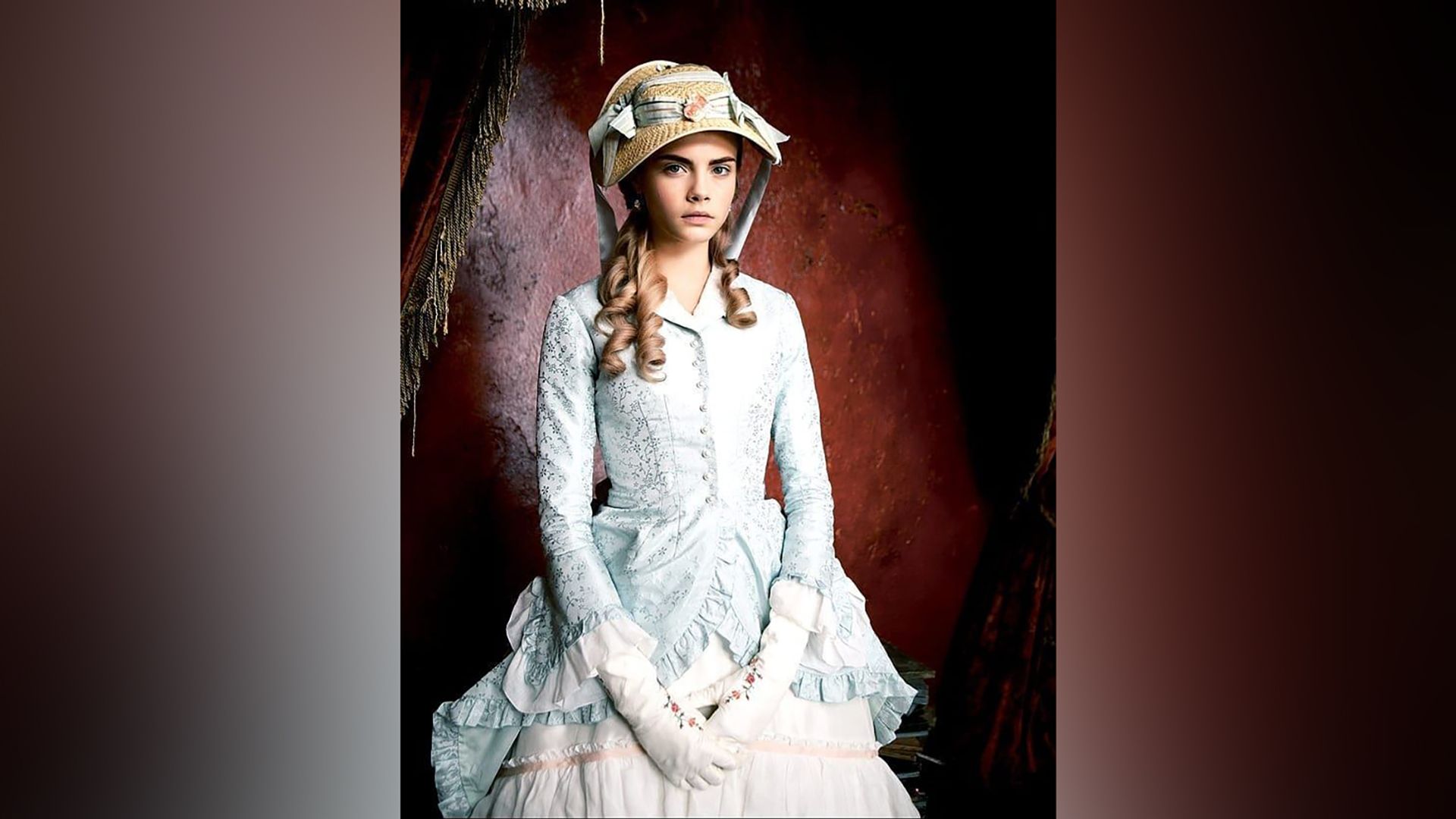 Moreover, the young actress auditioned for the role of Alice in the eponymous Hollywood film directed by Tim Burton. She didn't pass the audition. However, Cara got a role of a rich London girl in «Kids in Love» film.

Cara Delevingne appeared on the big screen in 2016, performing the role of the enchantress June Moon, the heroine of the movie «Suicide Squad». She tried to save the world together with Will Smith, Jared Leto, her good friend Margot Robbie, and other members of the Suicide Squad.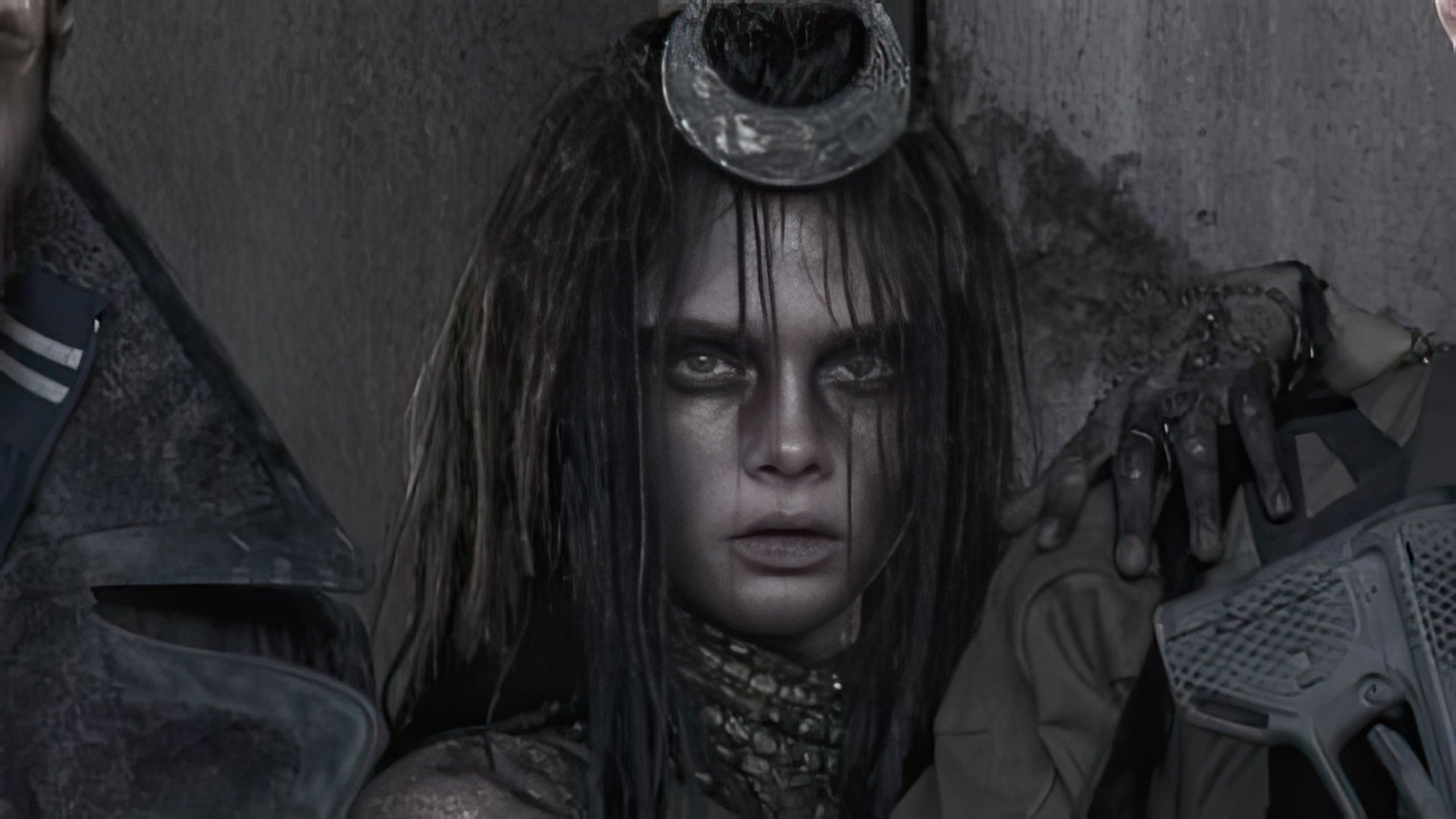 In 2017 Cara and Dane DeHaan starred in the Luc Besson's blockbuster «Valerian and the City of a Thousand Planets». They played space special agents investigating a conspiracy on the planet Alpha.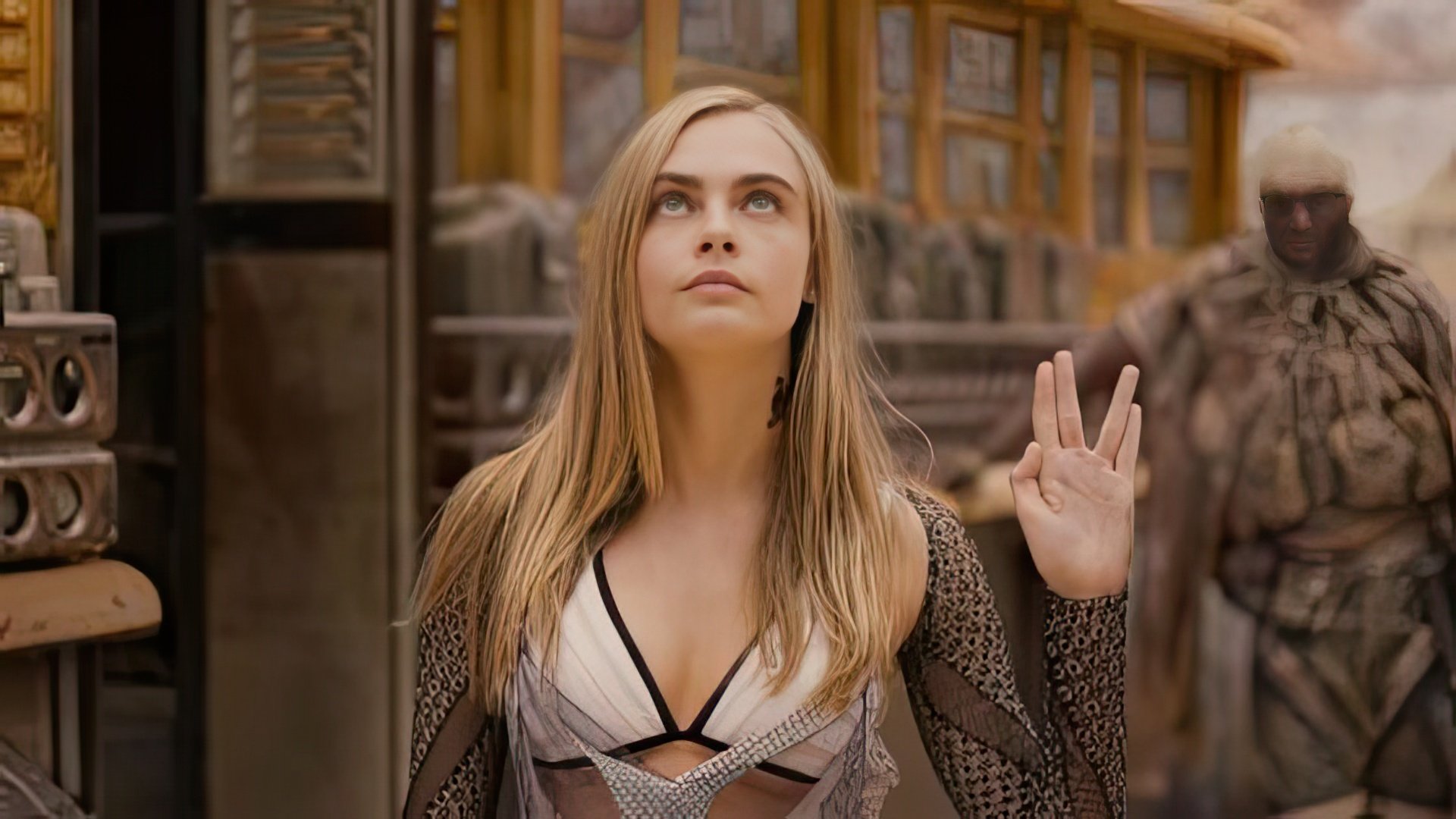 At the same time, Delevingne could be seen in the drama «Tulip Fever» with Alicia Vikander. Cara played a maid named Henrietta, who upset the affair between a tulip dealer and a wife of a wealthy but secretive merchant.
Other projects
In 2013, Cara voiced a character of the videogame Grand Theft Auto V.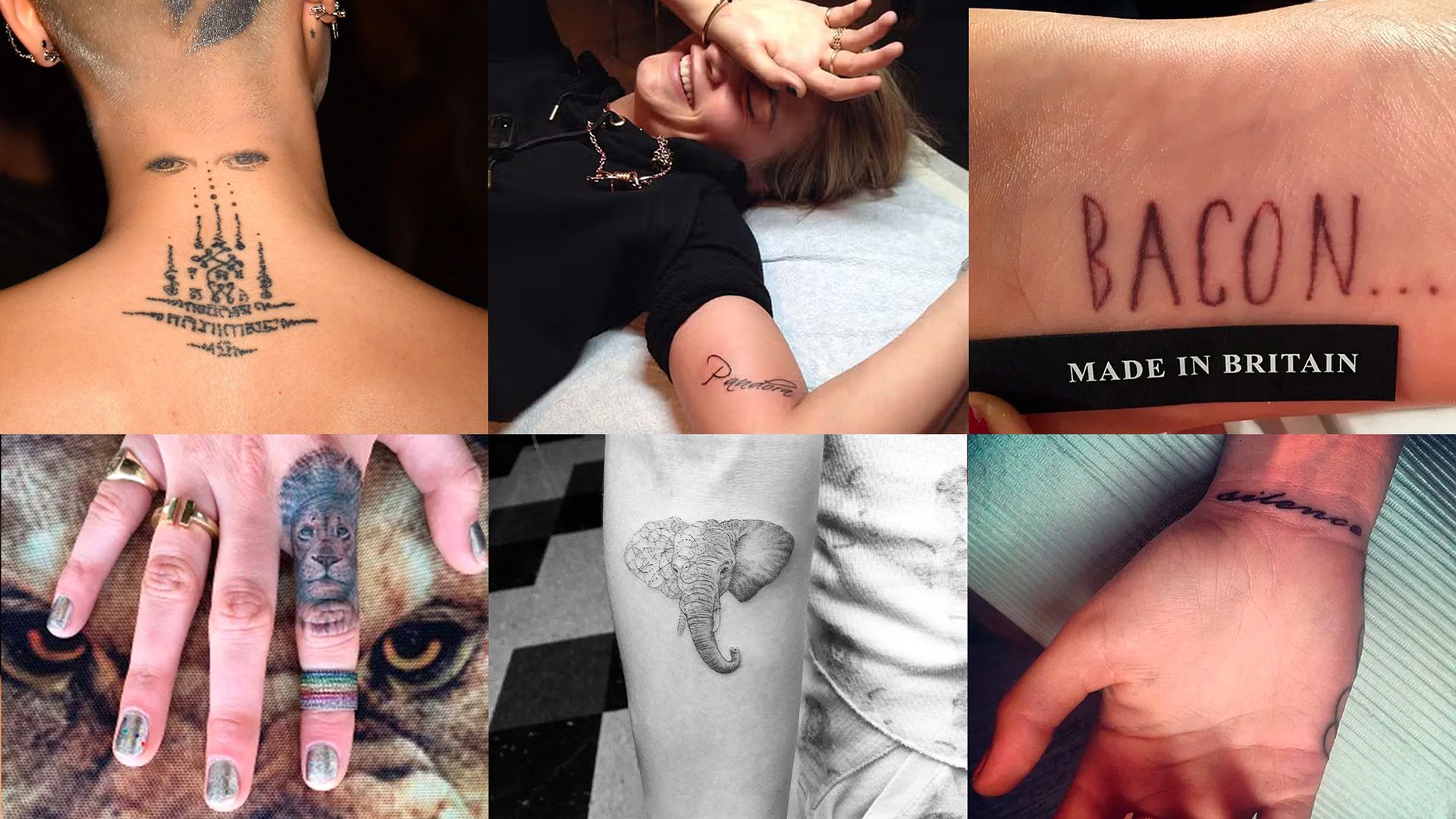 Another Cara's hobby besides the modelling business is music. She has a home collection of 10 exclusive guitars. Sometimes Cara plays drums and guitar for her close people. She is definitely not going to linger over career in modeling. In 2013, Delevingne sang a duet with her friend, singer Will Heard. In 2017 she dropped a music track «I Feel Everything», which was included in the soundtrack of the movie «Valerian and the City of a Thousand Planet».
Cara Delevingne's Style
Cara wears elegant outfits and dresses only at socialite receptions. In everyday life, she prefers her own style. Delevingne describes it with a single word — «mix». Her looks might include classic elements, as well as sport style and traces of a high fashion. Sometimes it is possible to confuse blue-blooded Delevingne with a girl next door. She loves skinny jeans, caps, knitted hats, and bomber jackets.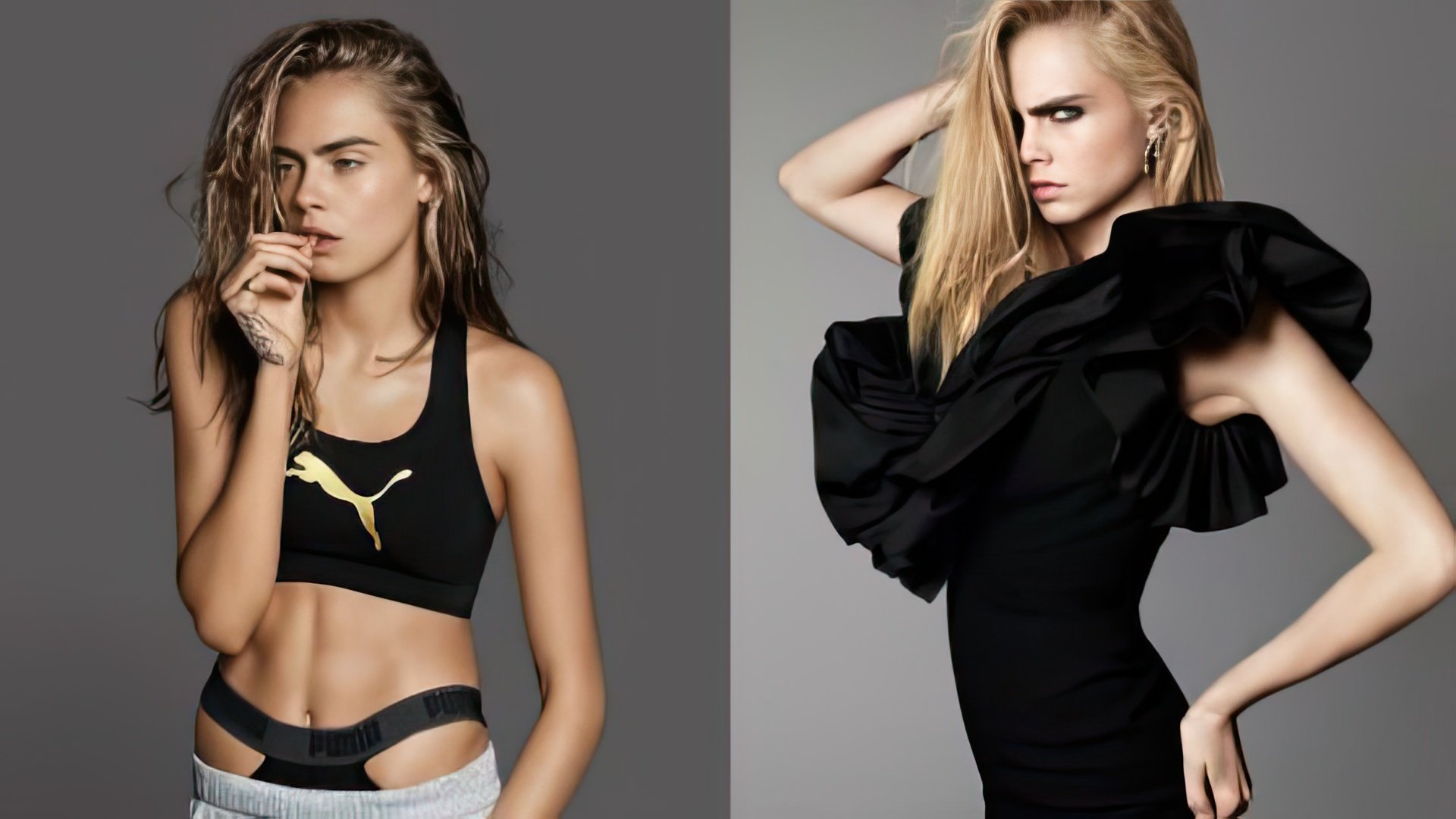 Cara Delevingne's personal life
Cara Delevingne is very familiar with high-society lifestyle, so there are many young starts among her friends: Rita Ora, Azealia Banks, Alexa Chung, Rihanna, Sky Ferreira and others.

At the age of 18, the top-model was dating Tyrone Wood, the son of «Rolling Stones» guitarist. According to her words, Cara broke up with him because, being a young girl, she did not want to rely on a rich mature man.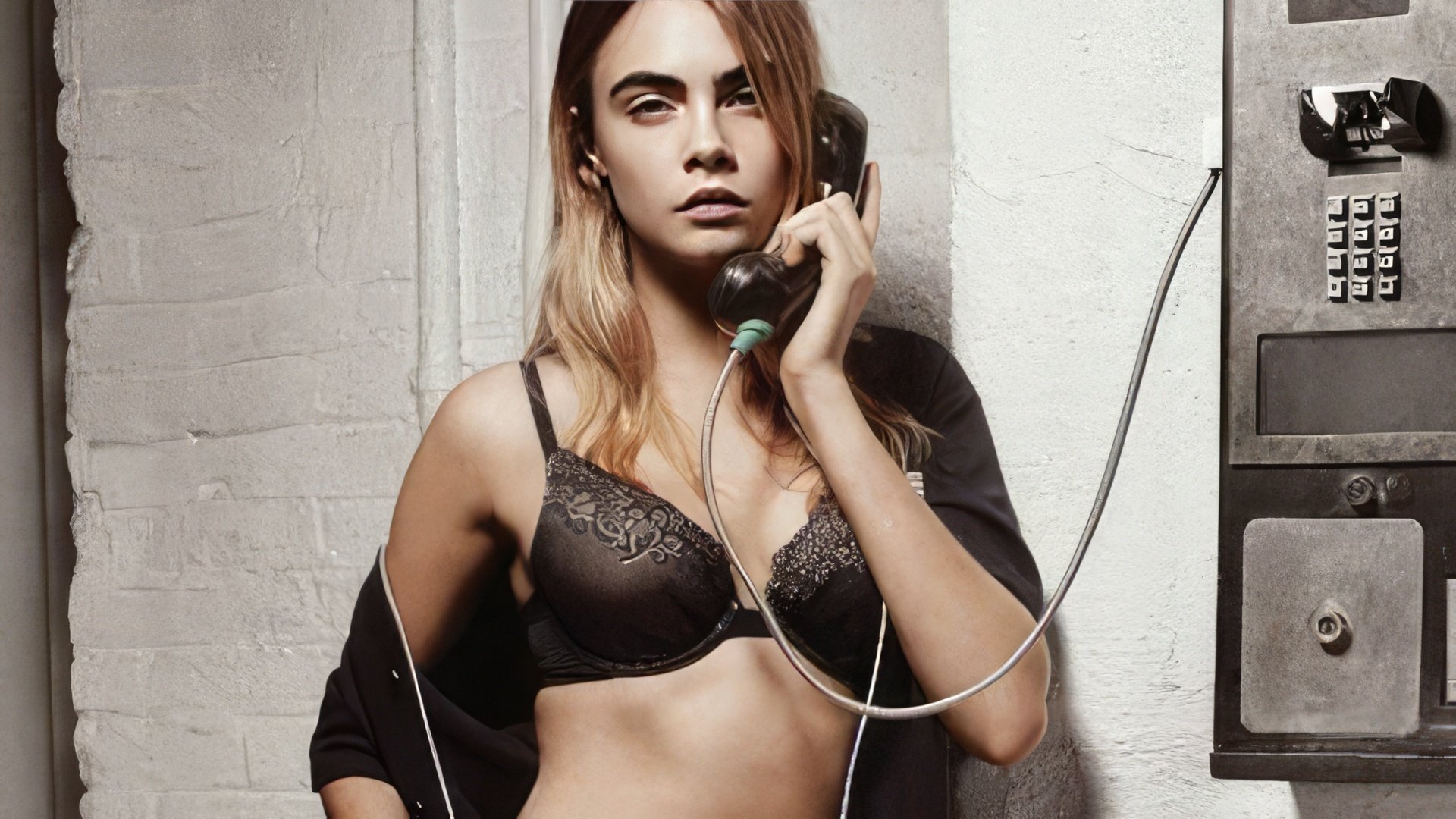 In 2011 Cara was seen with Harry Styles, member of a music band One Direction. However, these relationships didn't last for long either.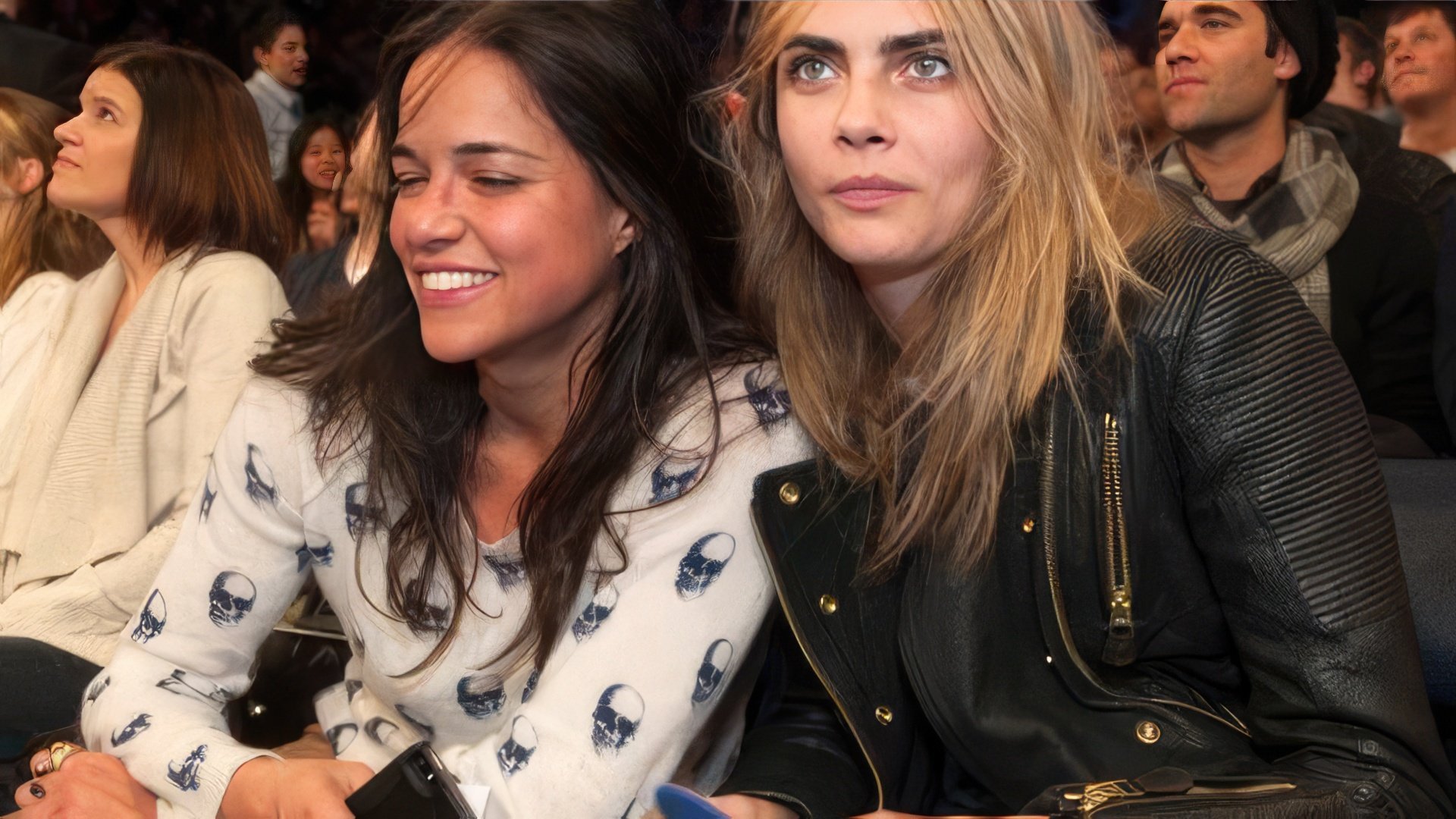 In 2014 mass media spread rumors about the close relationship between Cara and American actress Michelle Rodriguez, who was often considered bisexual.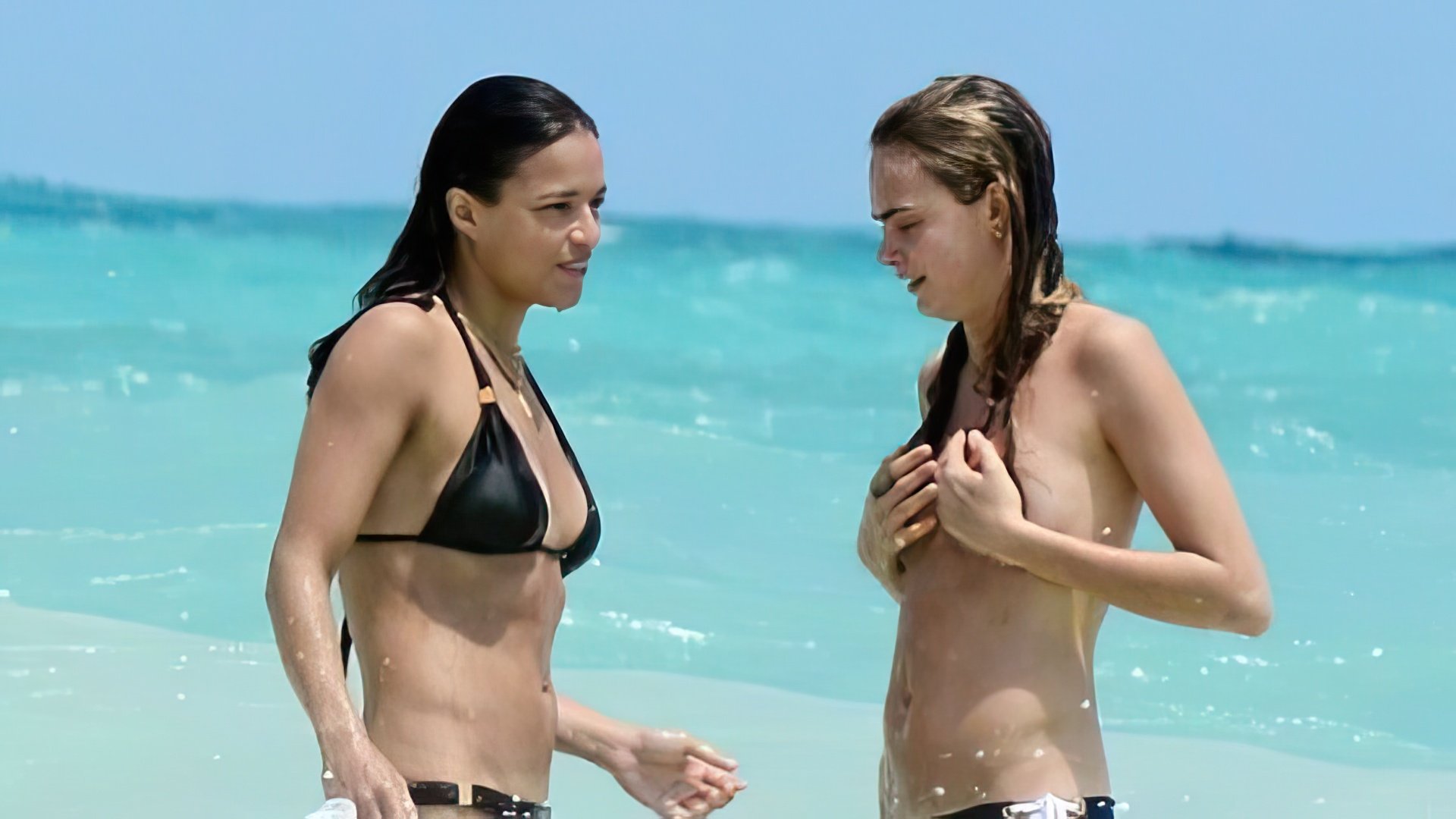 In February 2015, it became known that Cara has a relationship with singer Annie Clark (St.Vincent), who is 10 years older than her. Supposedly, their romance began a few months before. Girls often appeared together at various parties and went on vacation together. Subsequently, the model admitted to journalists that she is bisexual.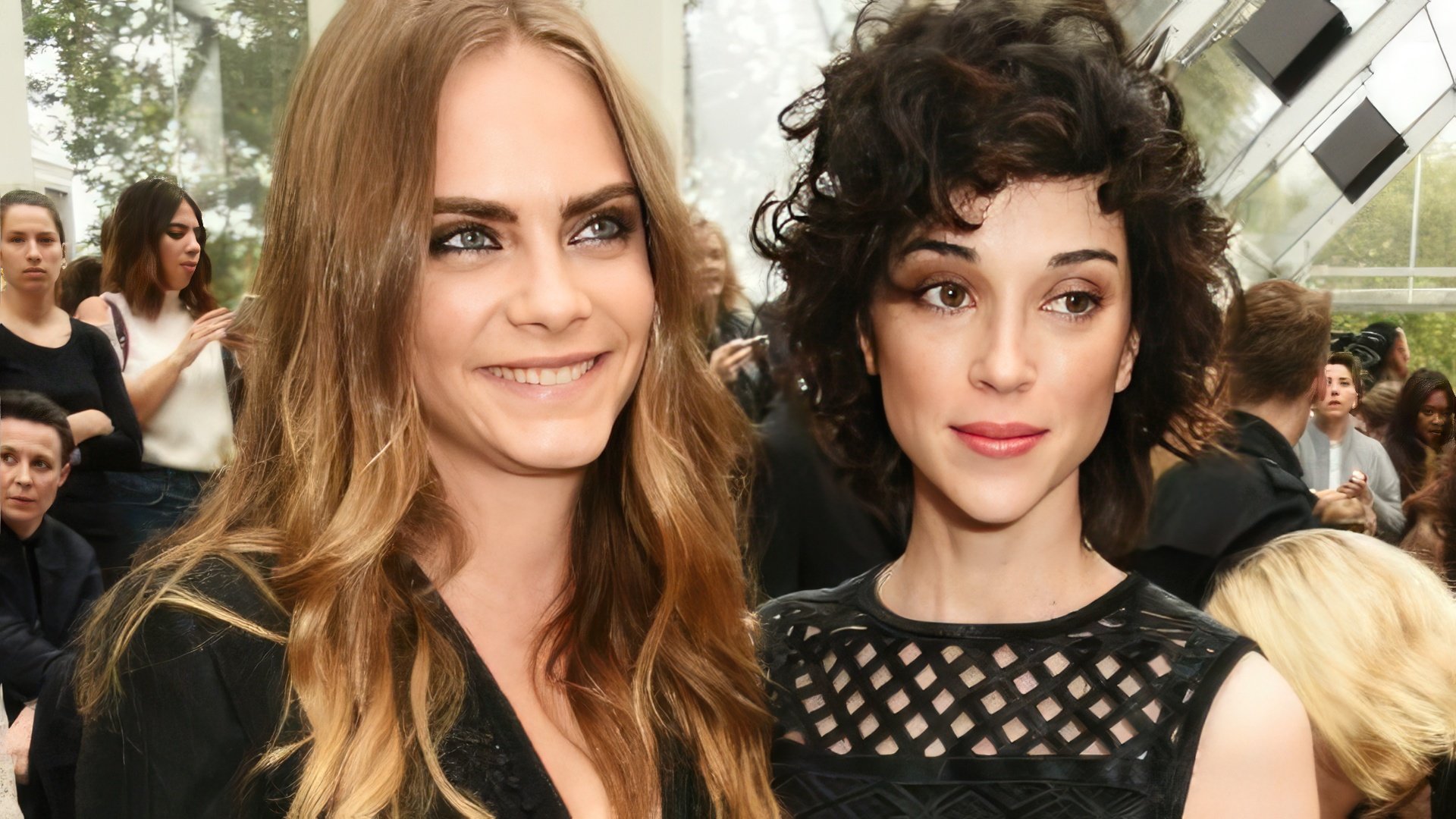 Since 2018 she is in a relationship with an actress Ashley Benson from "Pretty Little Liars".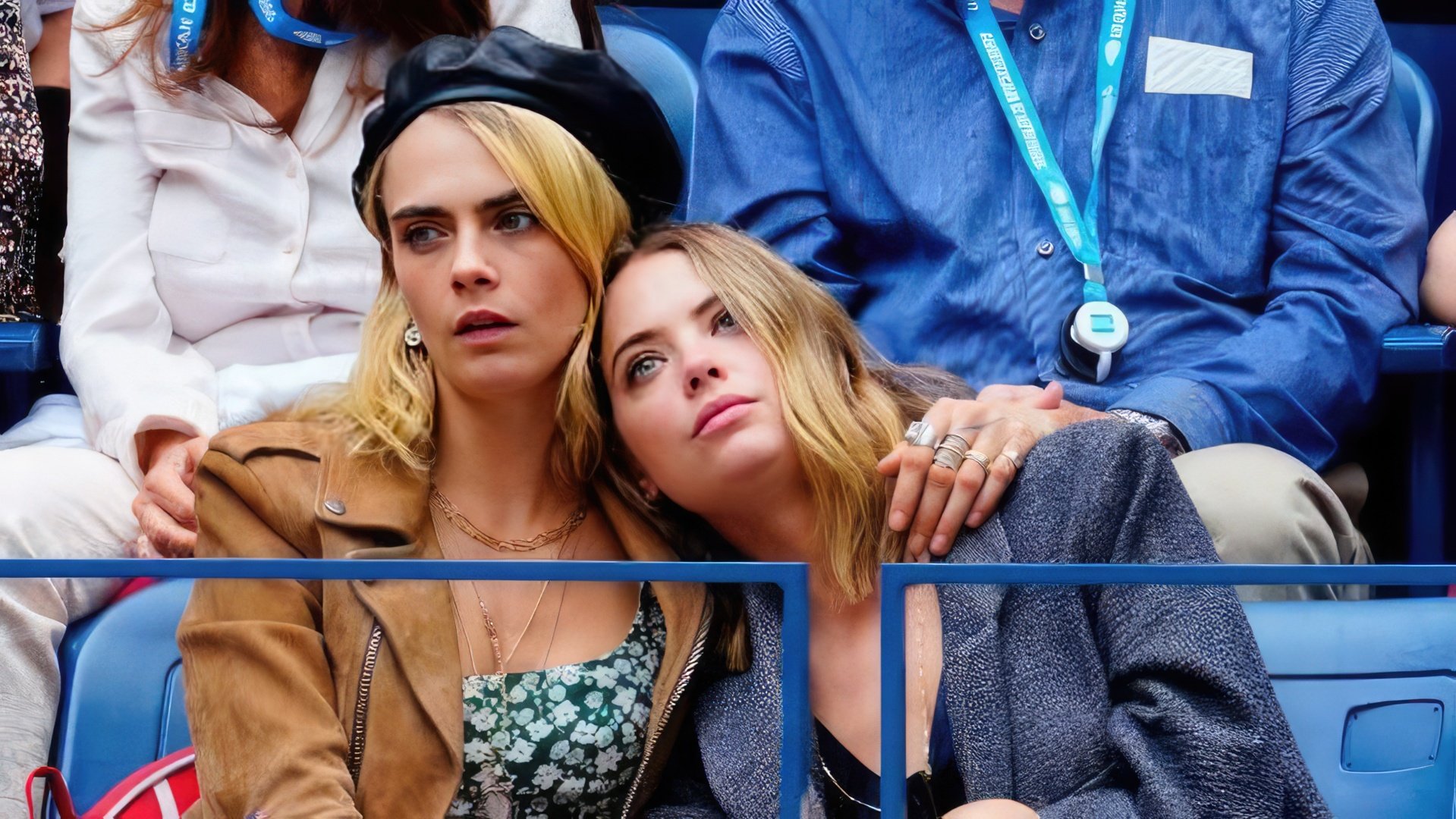 Cara Delevingne Now
In 2019 "Carnival Row" fantasy series starring Cara Delevingne (as fae Vignette Stonemoss) and Orlando Bloom was released on Prime Video.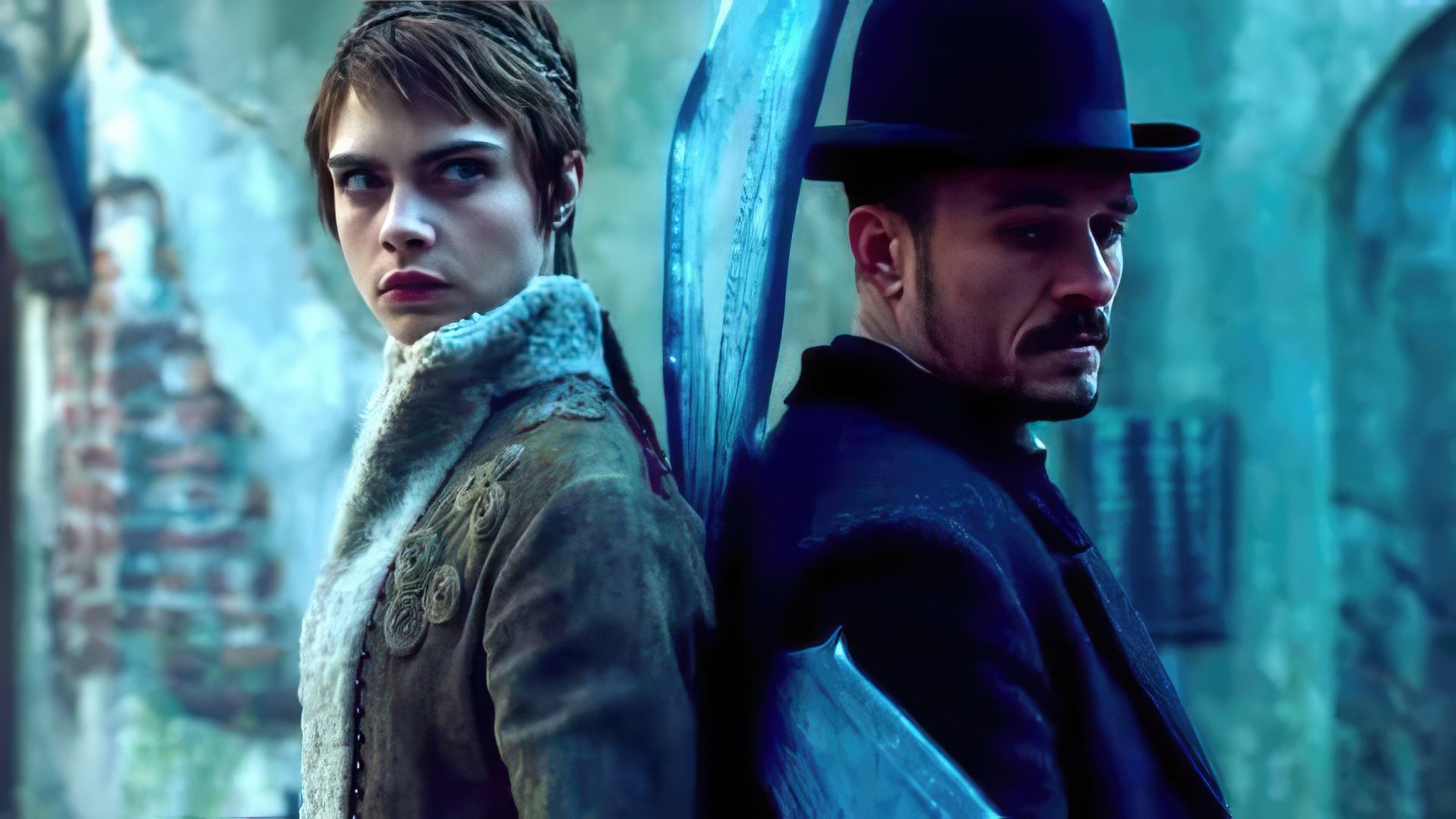 Press Ctrl+Enter If you find a mistake