Biography of Tati Gabrielle
Tati Gabrielle is an American actress, known for her striking appearance and frequent image changes. The celebrity calls herself a "vintage gangster" and a "hippie sailor". She is known for her roles in the TV series "You" and "Chilling Adventures of Sabrina", as well as the blockbuster "Uncharted".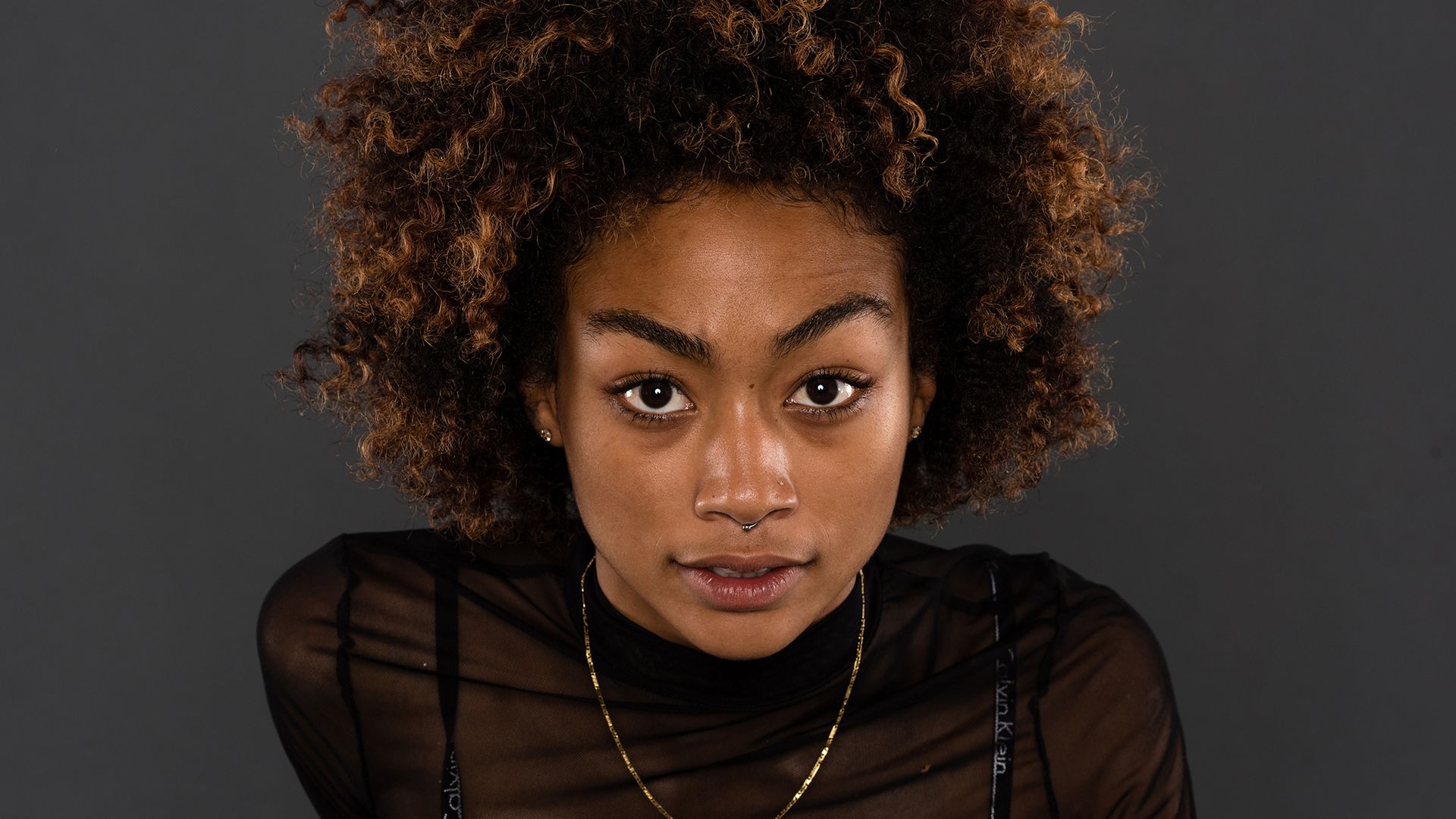 Childhood and Family
Tatiana Gabrielle Hobson (the actress's full name) was born in California, in the city of San Francisco, on December 25, 1996. Her unique looks, which show traces of Asian heritage, are owed to her Korean mother and African-American father.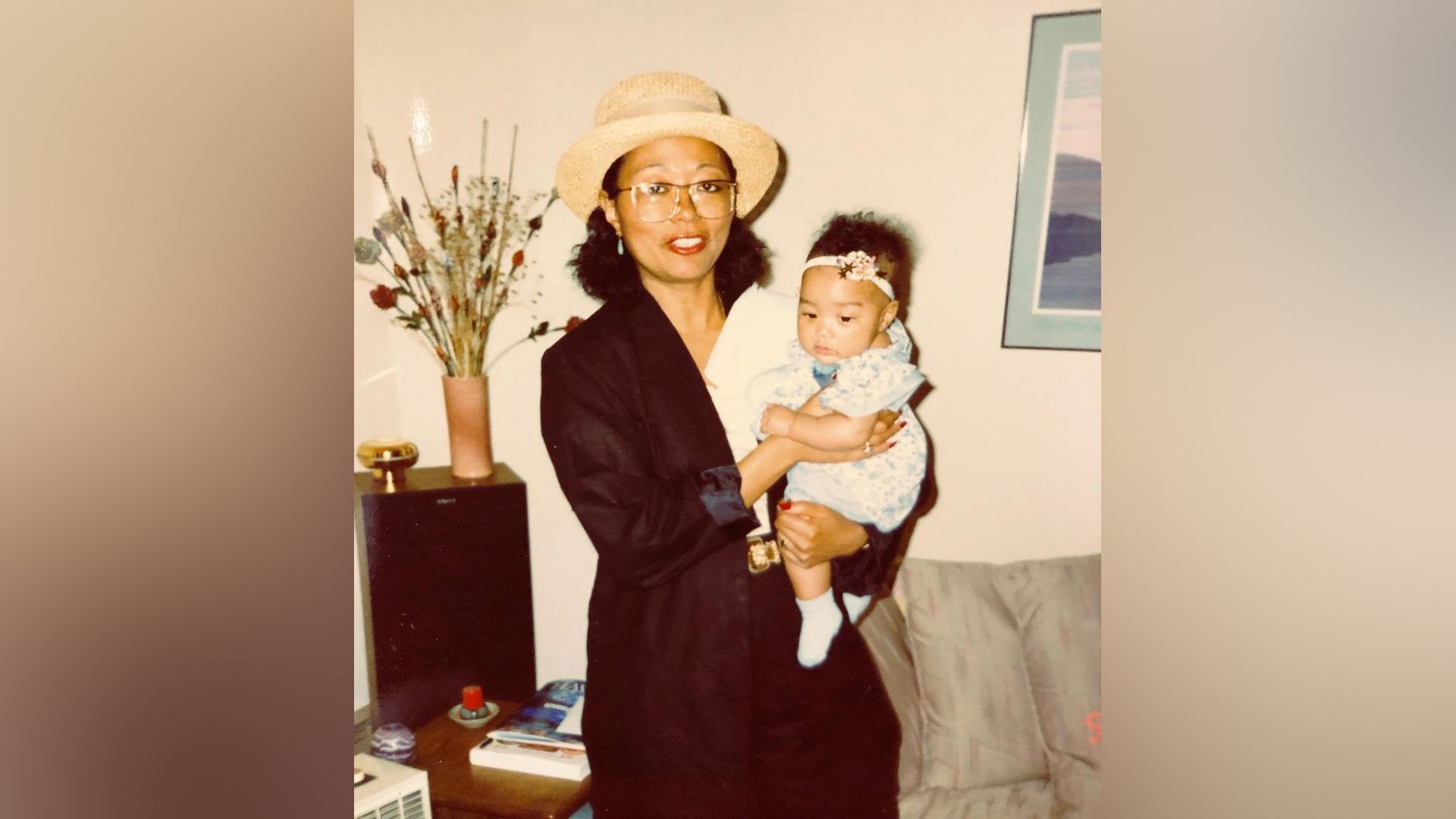 As early as three years old, the little girl was in front of the cameras: representatives of a modeling agency noticed her, and soon she began participating in photo shoots. Tati promoted products for major shopping centers Macy's and Nordstrom. According to the celebrity, her family saw this as a hobby and she was paid very little. Nonetheless, this was how Tati's introduction to show business took place, taking her first steps towards an acting career.

However, in her childhood, Tati had no thoughts of becoming an actress. Talking about herself in the past, she admits that she was a shy, though eccentric, girl with a "spark" in her heart. She idolized her mother and considered her the "main superhero". The future actress was very fond of Lisa Lopes – a member of the music group TLC, who died in a car crash in 2002.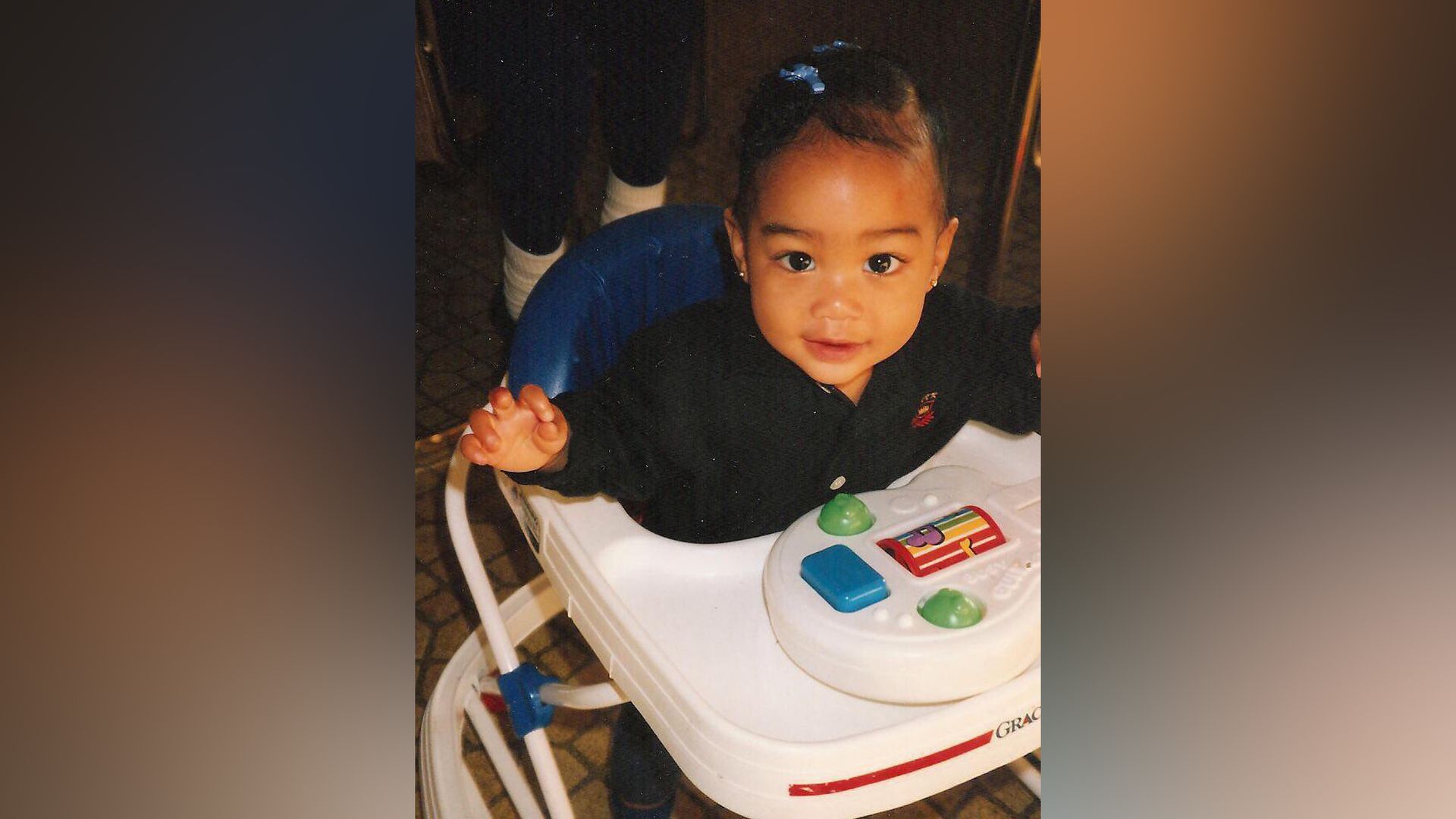 Looking back at her idols and gaining experience in front of the camera, Tati noted that her confidence was gradually growing. She was a schoolgirl, but she was accepted into the Oakland theater thanks to a program to support talented youth. Here, the young girl was able to express her artistic talents by participating in festivals and various performances. Simultaneously, Tatiana practiced Eastern martial arts and even earned a black belt in karate. According to the girl, sports have always been present in her life, allowing Gabrielle to stay in good shape.
Acting Career
Before making it to the screen, Tati watched numerous films. She was most inspired by the films "Leon" starring Jean Reno and Natalie Portman, as well as "Colombiana" (2011) where the lead role was played by Zoe Saldana. Seeing Zoe, an actress with Latin American roots, on screen thrilled the future actress, allowing Tati to hope that she could shine in cinema one day, regardless of her skin color.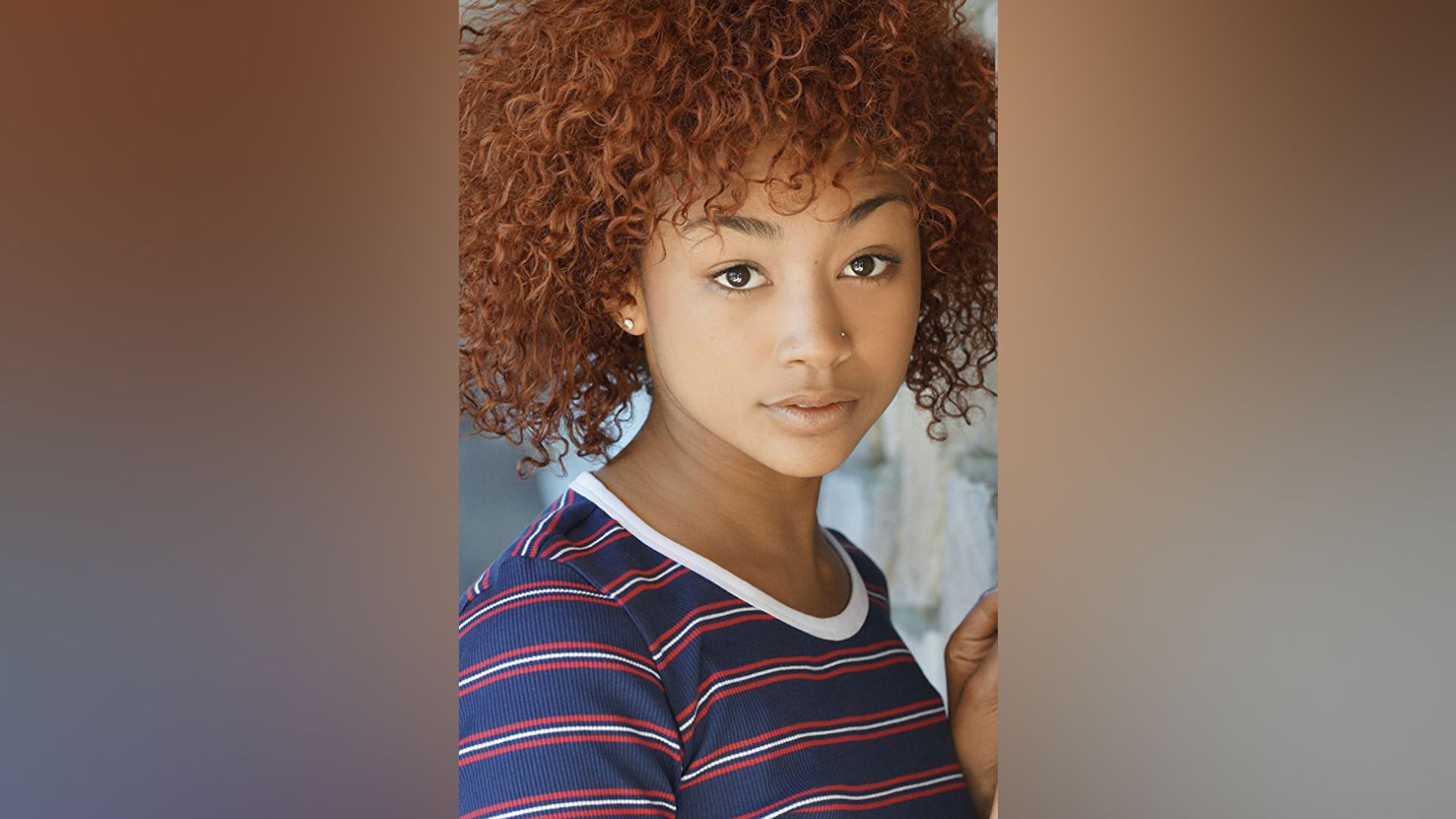 A short time later, Gabrielle made her film debut. Her first work was a short film called To Stay The Sword, which came out in 2014, and the actress played a character named Keating. At the audition, she introduced herself as Tatiana Hobson, and that's how she was listed in the credits. A year later, Tati appeared in another short film, Tatterdemalion, traveling to Los Angeles for the project. That same year, the actress appeared in a TV series called Just Jenna, playing a minor role of a girl named Monica.

A year later, the actress's biography was enriched with two more film works. These were the TV shows "K.C. Undercover" and "Freakish". In both projects, the celebrity appeared in several episodes but got to meet bright stars. For instance, while filming "K.C. Undercover", she was in the company of Zendaya, with whom she even became friends.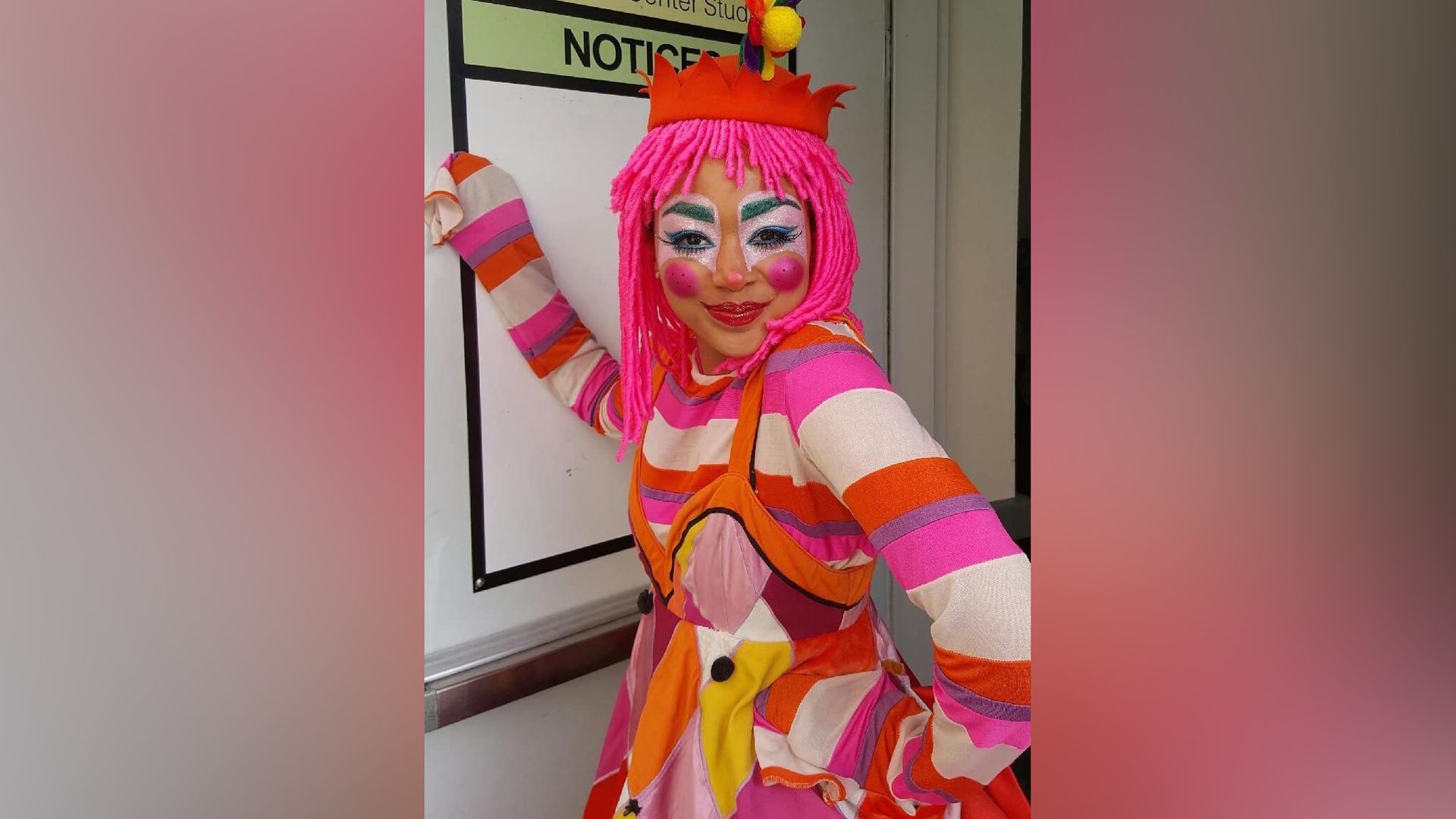 The actress received her first significant role in 2017 - in the fourth season of the drama series "The 100", which tells about the events that occurred after the apocalypse. Besides this, Tati voiced a character in the animated film "The Emoji Movie", and also appeared in an episode of the science-fiction 6-episode project "Dimension 404".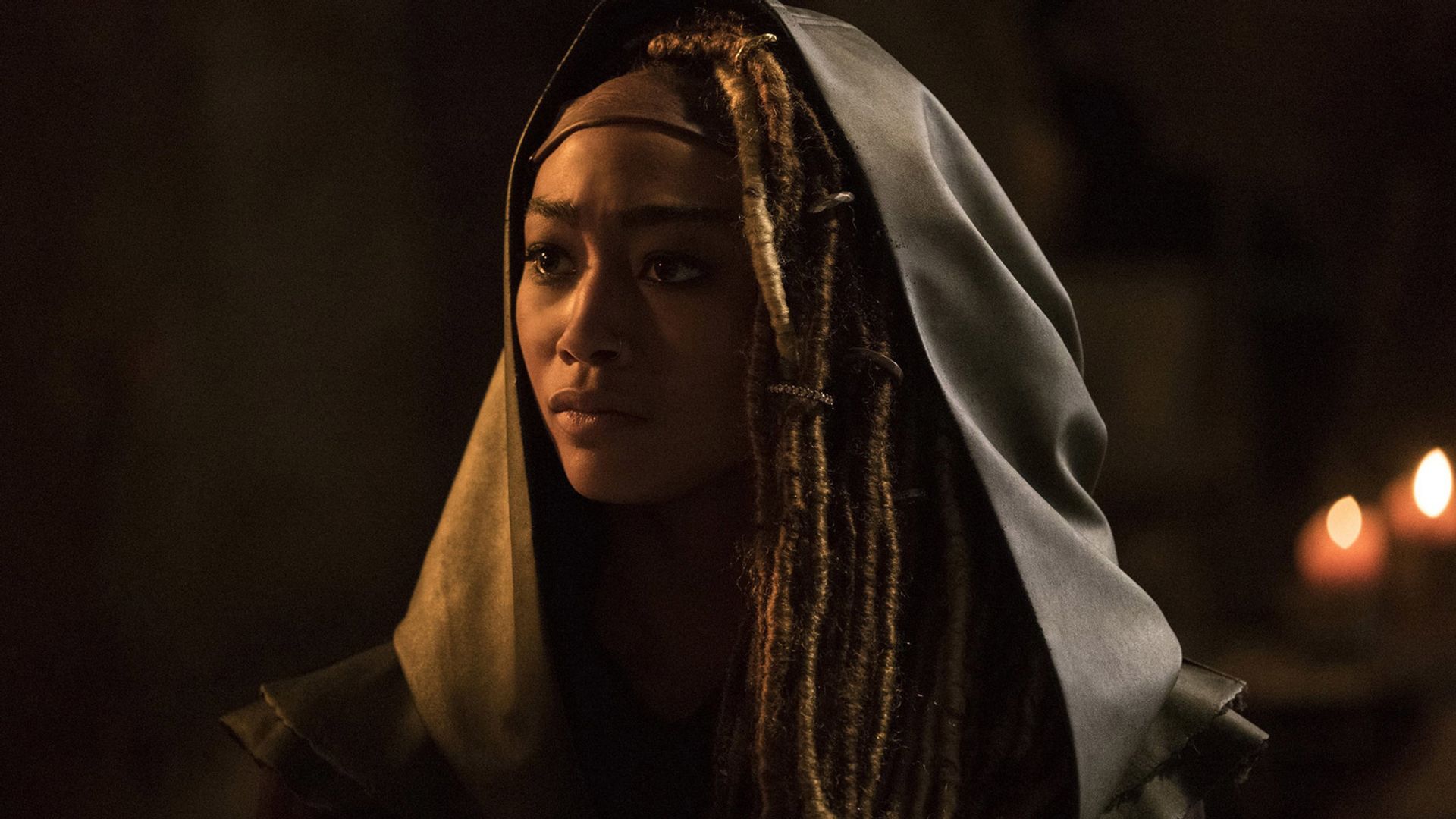 In 2018, Gabrielle landed a striking role in the mystical series "Chilling Adventures of Sabrina". She played the role of Prudence Blackwood, a student at the Academy of the Unseen Arts and a powerful witch, the rival of the main character, young witch Sabrina (Kiernan Shipka), who refused to serve the Dark Lord in order to live a normal girl's life. The arrogant and coldly beautiful Prudence turned out to be a real find for the directors.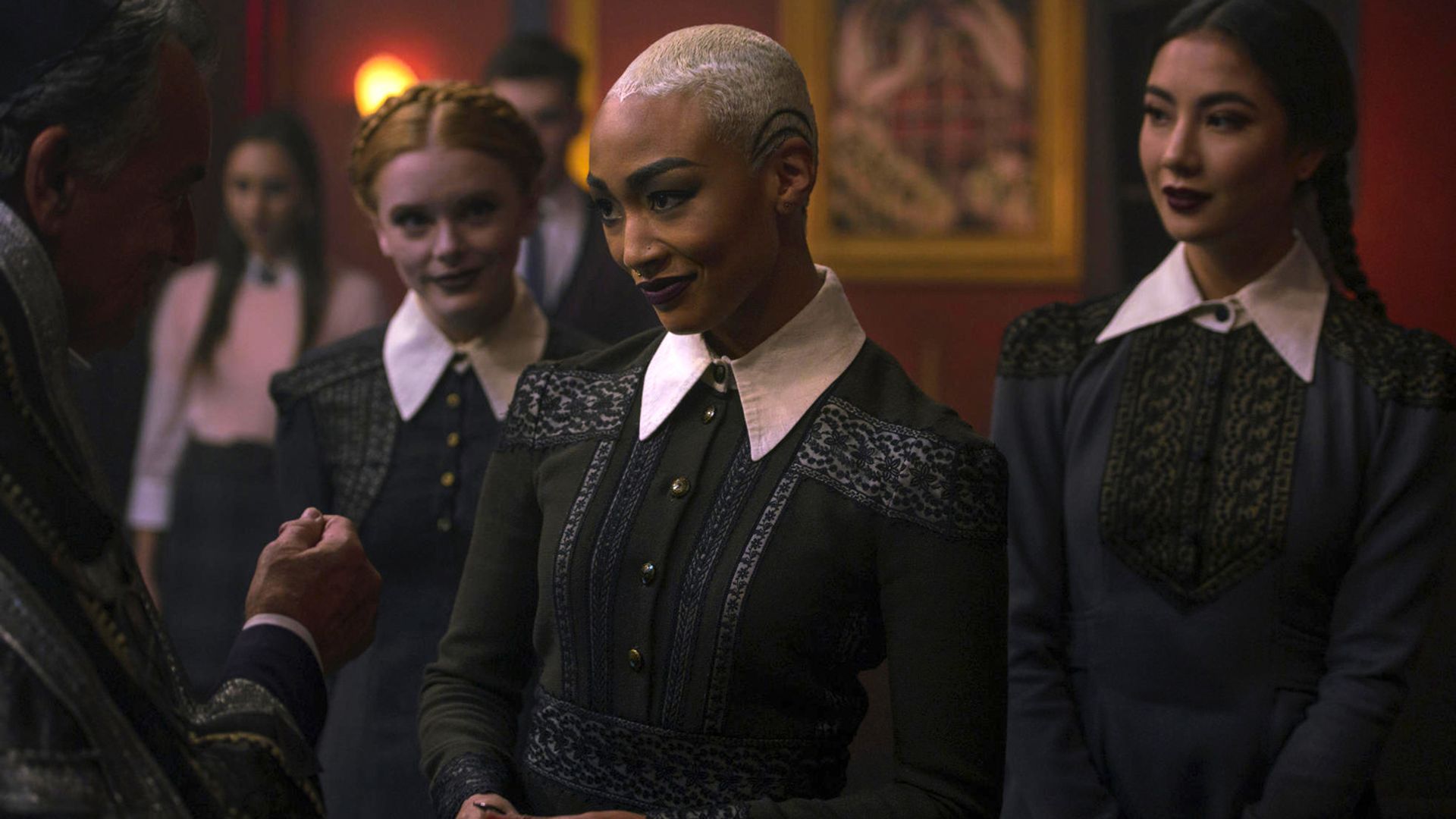 After voicing the animated series "The Owl House" (she lent her voice to the secondary character Willow), Tati started filming in the drama series "You". Appearing in the third season of the project, she played librarian Marienne Bellamy. The series tells the story of a young man named Joe, who is prone to obsession and manipulation, methodically turning the lives of the girls he falls in love with into a nightmare. Marienne, played by Gabrielle, also gets involved with him. According to Tati, she was incredibly happy when she found out that she would also be joining the project: she has been watching "You" from the first season and became a fan.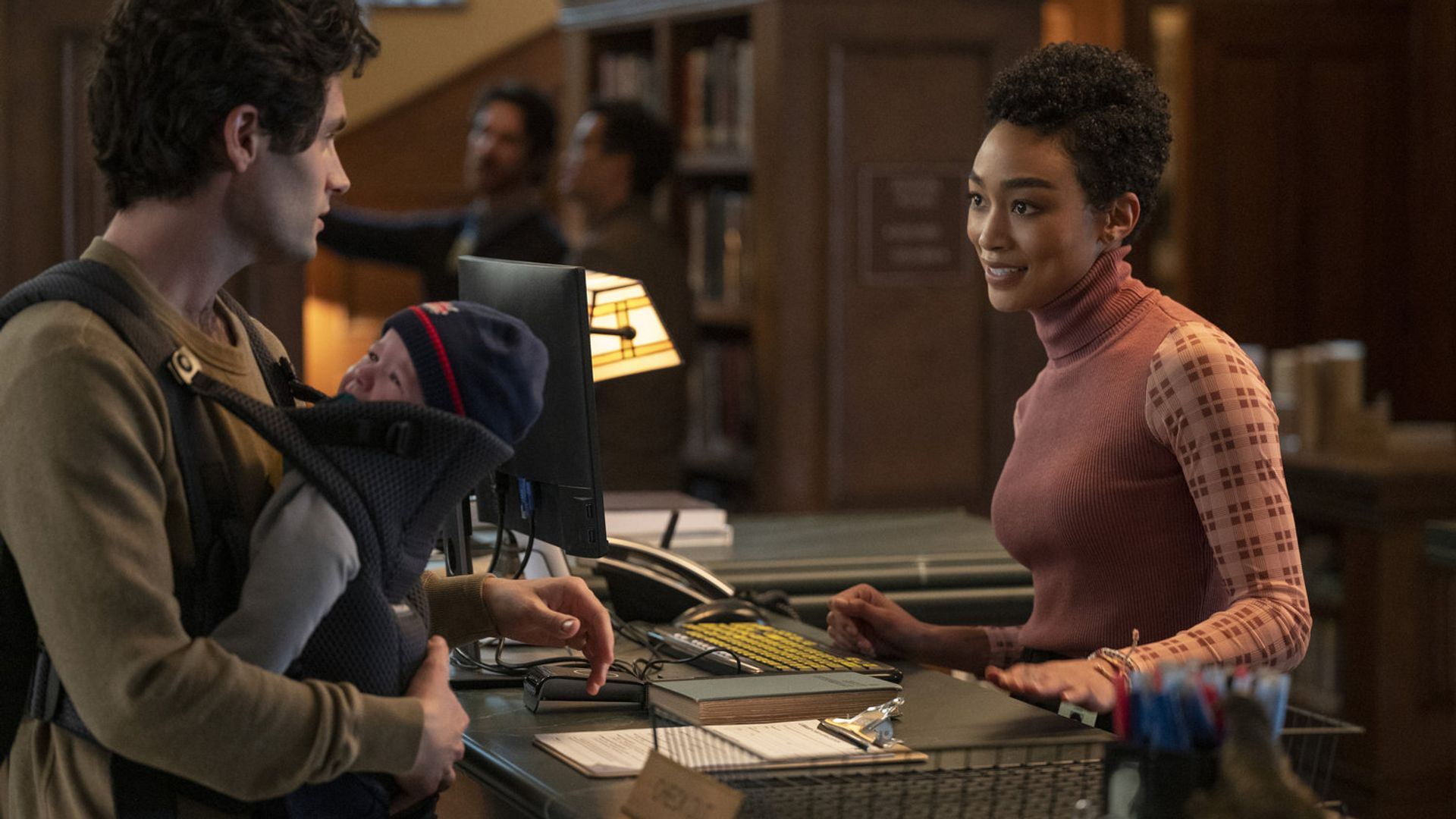 Personal Life of Tati Gabrielle
The celebrity carefully guards her private life from prying eyes, so it is unknown if the actress has a partner at the moment. She was rumored to be dating her "Sabrina" co-star Chance Perdomo, but they are just good friends. Rumors about a relationship with Gavin Leatherwood, another actor from "Sabrina", also remained just rumors.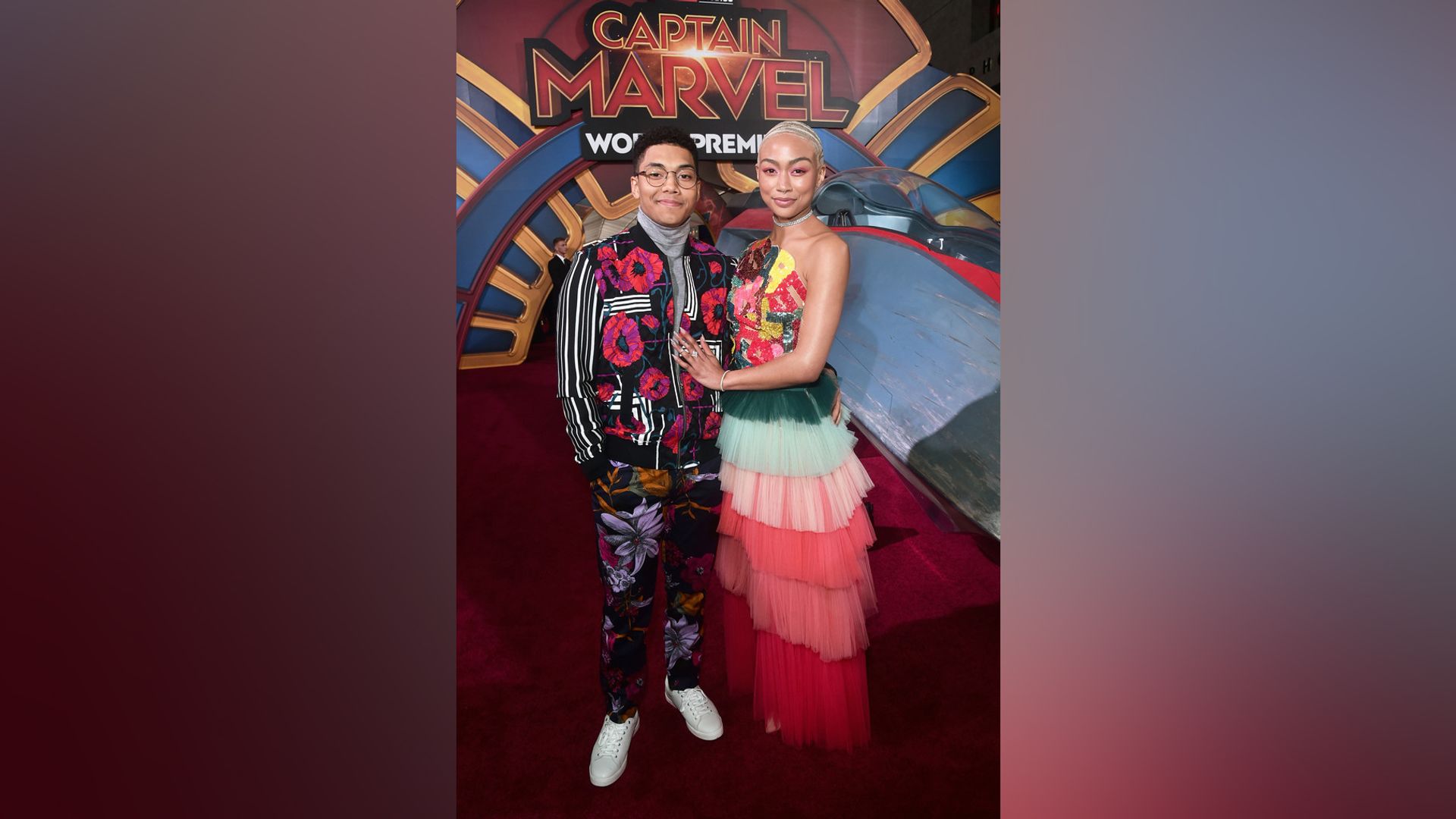 Tati is not afraid to experiment with looks: she often changes her hair color and length, shaves it off completely. Long nails, playing with contrasts, daring outfits - the actress definitely likes to stand out from the crowd. Tati is interested in fashion, her idol in the fashion world is Rihanna, whom she calls a style icon. "Just looking at the way she dresses tells you who she is!", Tati says, highlighting the singer's vibrant inner world.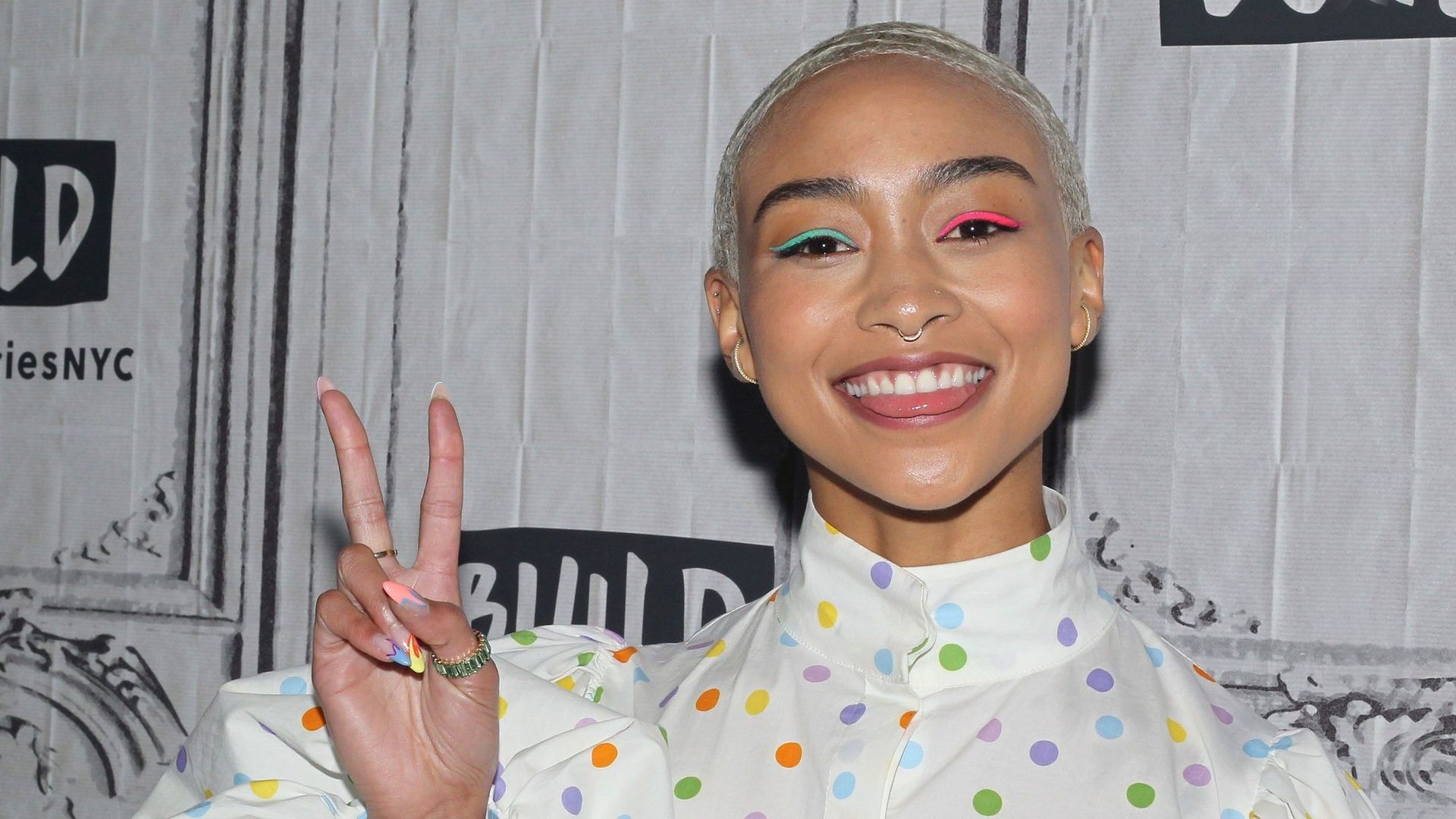 Tati Gabrielle Now
In 2022, the actress delighted fans by appearing in the movie "Uncharted". In the adventure film, she starred alongside Tom Holland, Mark Wahlberg, Antonio Banderas, and Sophia Taylor Ali.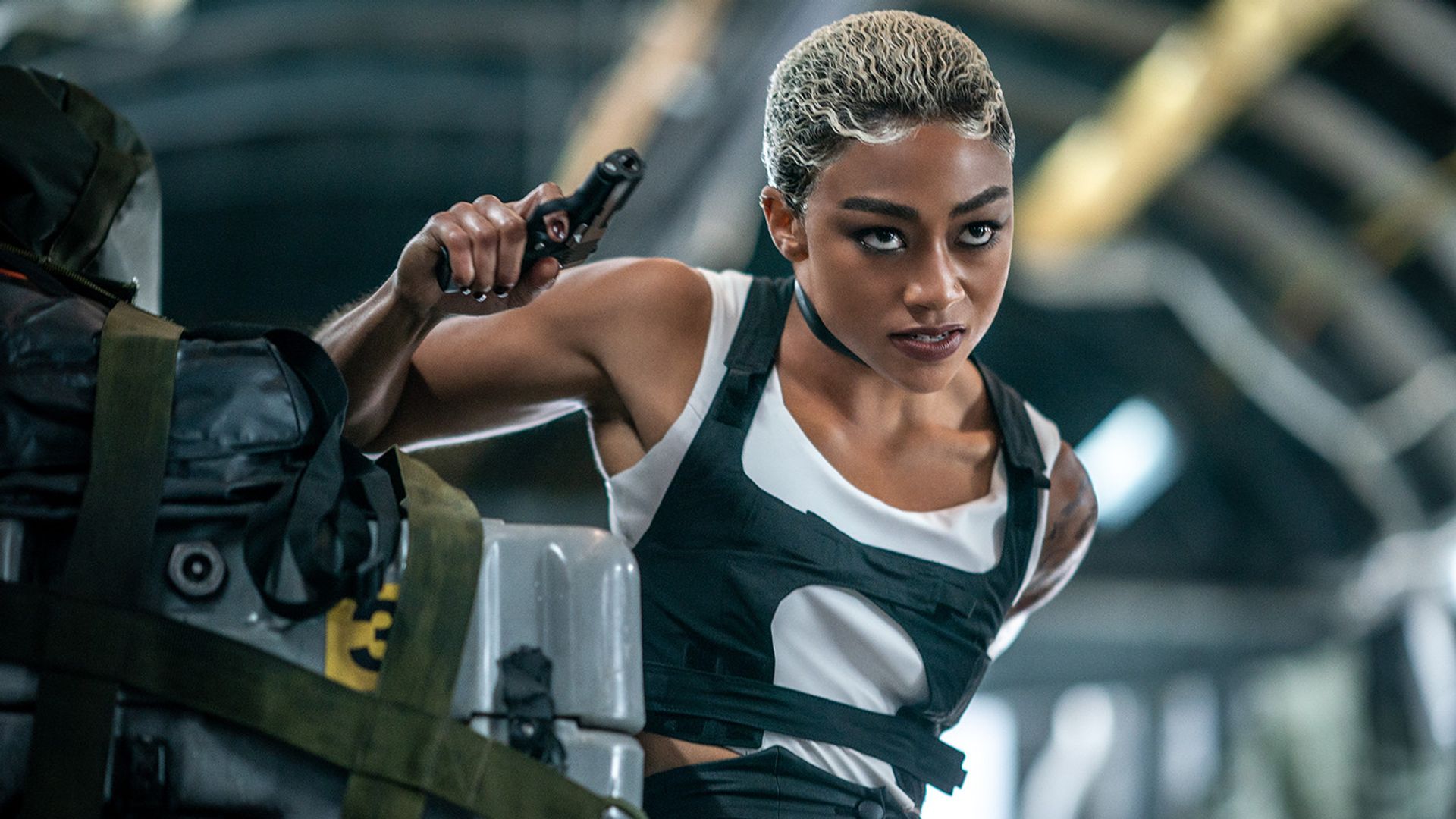 In 2022, she was busy filming the miniseries "Kaleidoscope", which premiered on Netflix in early 2023. Work also continued on new episodes of "You". In March 2023, it was announced that the fifth season would be the final one. Also, in May 2023, she joined the cast of the film "Mortal Kombat" - she was confirmed for the role of Jade. This role will certainly provide Tati Gabrielle a new challenge and opportunity to showcase her acting skills. Jade, as a character, is a fan favorite and has been a part of the "Mortal Kombat" universe for a long time. She's a fierce and loyal warrior, providing a great canvas for Tati to display her versatility as an actress. Fans are undoubtedly excited to see how she will bring the character to life.

Speaking about herself, the actress notes that she went through a difficult period associated with anxiety and depression. She attributes this to the fact that experiencing popularity and being in the spotlight is always difficult, especially if you are young and do not have a lot of life experience. Nevertheless, the actress confidently moves forward. In her wildest dreams, she wants to achieve success not only in acting, but also to try her hand at scriptwriting, directing, and producing.
Press Ctrl+Enter If you find a mistake