Biography of Rita Ora
Rita Ora is a vivid example of a simple girl, the daughter of Albanian refugees, who have succeeded in the show business, cinema, and fashion industry and built a fantastic career by the age of 30 thanks to her talent, perseverance, and hard work.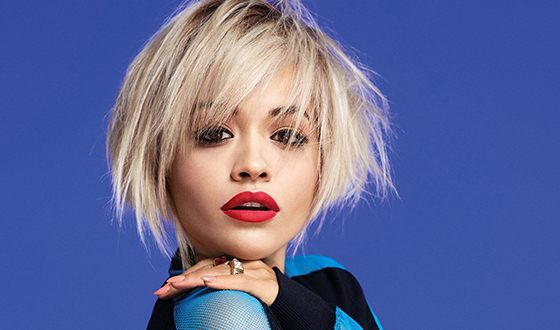 Her Childhood and Youth
Rita was born in the Yugoslav town of Pristina, which is now the capital of the Republic of Kosovo. In the early 90s, the country was torn apart by ethnic conflicts, so Rita's parents, Muslims by religion, were forced to leave their homes and move to London.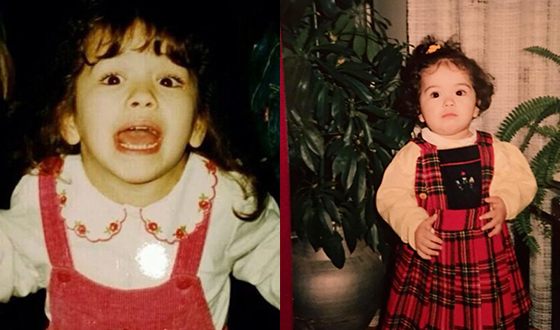 One-year-old Rita and her older sister had been in the children's boarding school for a few weeks until their parents applied for refugee status. It was a difficult time, but gradually life returned to the normal state. Her father opened his pub, her mother got a job as a psychiatrist, and soon Rita and Elena's brother Don was born.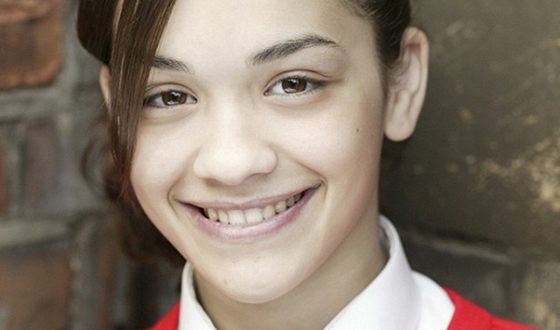 Rita was an artistic girl. From early childhood, she was fond of singing and acting in public. At the primary school, she performed in the school ensemble, and then she enrolled in Sylvia Young Theatre School. On weekends, she helped her father in a pub and arranged improvised concerts for visitors.
Her Music Career
At the age of 16, the girl got her own manager, Martin Terefe, who introduced her to the famous British musician Craig David. They recorded such singles as Awkward and Where's Your Love. Rita also starred in one of the musician's videos.

Where's Your Love - Craig David and Rita Ora

In 2008, she announced her intention to take part in Eurovision - 2009, but she gave up participating by the end of the qualifying round. A few months later, the singer's manager spoke with the representative of the American record company Roc Nation, who arranged her meeting with rapper Jay-Z, the label's founder. In December 2009, Rita flew to New York City and signed an agreement on mutual cooperation after brief negotiations.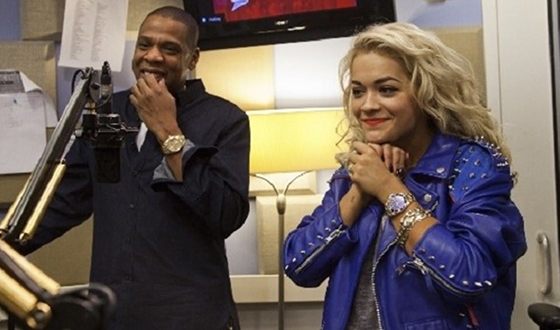 At first, she participated in the recording of Jay-Z and rapper Drake's singles as a backing vocalist. In late 2011, it was released a video for the song Hot Right Now, a result of the joint creative work of the singer with DJ Fresh. The video literally blew up YouTube, collecting a record time of more than fifty million views, and provided the single, released in February, top lines in the UK charts.

DJ Fresh ft. Rita Ora - Hot Right Now [Official Video]

In the spring of 2012, Rita and Jay-Z appeared on the live radio station Z100, where she presented her solo track How We Do. A few months later, her debut collection ORA, which included both the singer's solo compositions and songs with Drake, Kanye West and other popular artists, was released. The album was well-received by critics and listeners. The singles How We Do and R.I.P. had confidently led the world charts for a few months. At the end of 2012, the singer was nominated for several prestigious awards and from that moment firmly entrenched at the top of musical Olympus.
Her Acting Career
Ora succeeded not only in music but also in the cinema. For the first time, she starred as a teenager, playing a cameo role in the movie Spivs. In 2013, Rita starred in the action movie Fast & Furious 6, then she played a cameo role in the TV series 90210.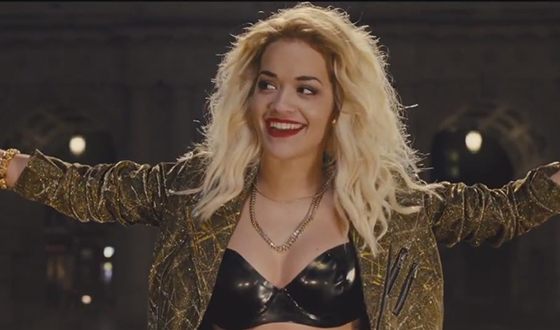 In 2015, the singer was invited to play the main character's sister in the erotic drama Fifty Shades of Grey, which made no less noise than Nine ½ Weeks. Ora starred in the second and third parts of the trilogy that were released worldwide in 2017 and 2018.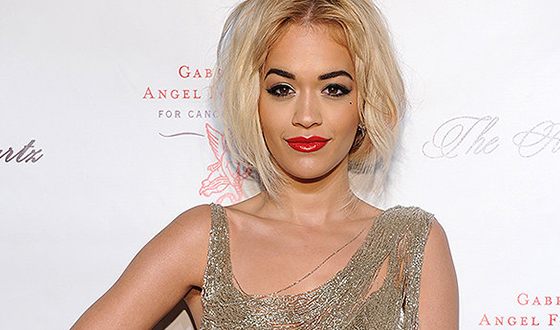 Rita is a frequent guest on television. She has been a jury member in the British versions of such projects as The Voice UK and The X Factor. She has been a presenter of the reality show America's Next Top Model since 2016.

At the end of 2018, Rita's second studio album Phoenix was released. It consisted of 12 tracks, including a hit with deceased Avicii and the song Girls with Bebe Rexha and Cardi B. Rita Ora continues to conquer new heights of show business. In 2019, she appeared in the family movie Pokemon: Detective Pikachu.
Her Success in the Fashion Industry
It is worth noting that Rita has succeeded in the modeling business. Her spectacular appearance and natural grace were highly appreciated by Karl Lagerfeld, who invited the girl as a special guest to the charity ball in Monte Carlo in aid of the Kelly Grace Foundation. Rita has successfully collaborated with such international brands as DKNY, Rimmel, Roberto Cavalli. In 2019, she became the face of a new advertising campaign for the fashion house Escada.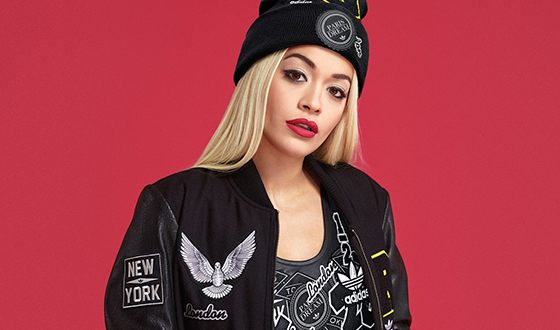 In 2014, Ora and Adidas have launched the clothing line, which is successfully sold in stores in Europe and America.
Personal Life of Rita Ora
Rita's personal life is as bright and intense as her professional activities. She had relationships with American singer Bruno Mars, the star of a family reality show, Rob Kardashian, Scottish musician Calvin Harris, the son of a founder of the fashion brand Tommy Hilfiger Ricky Hill, producer Andrew Watt.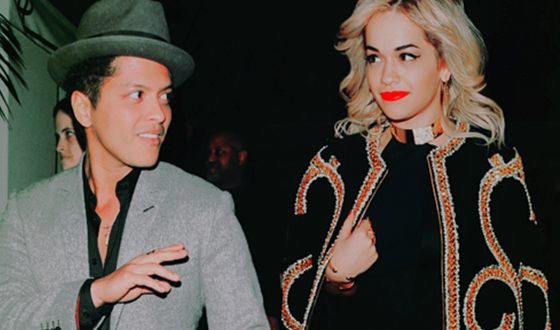 Rita has even attributed a relationship with Jay-Z, but she categorically denied these rumors, calling the rapper and his wife Beyonce her second family.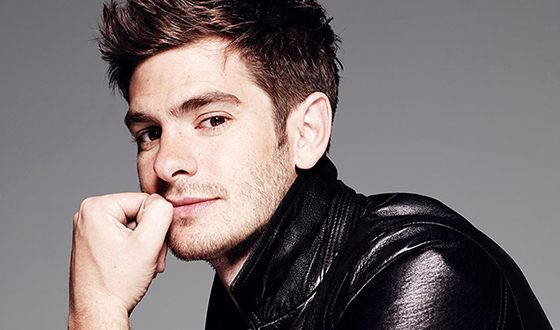 Since the end of 2018, Ora has begun appearing in public with actor Andrew Garfield, a star of the superhero action movie Spider-Man. They do not hide their tender feelings, and despite the tight schedule, they try to spend together as much time as possible.

At the end of 2019, Rita Ora began an affair with Jude Law's son, Rafferty, but at the end of February 2020, the couple announced their separation.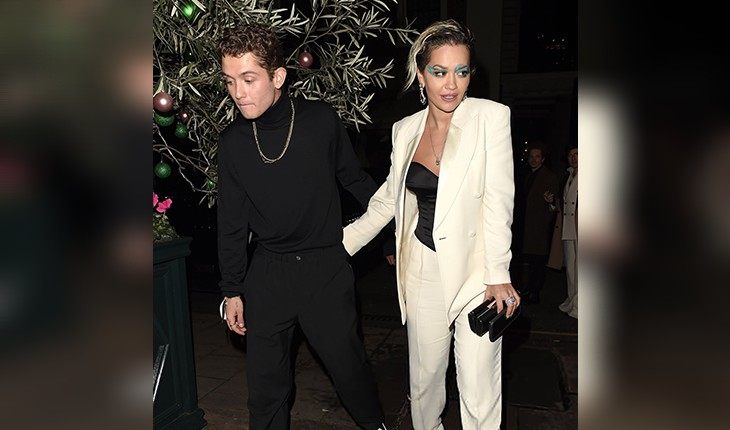 Rita Ora Now
In addition to the Pokemon movie, in 2019 Rita Ora appeared in the movie "Wonderwell" as Yana. Also in production is the film "Twist", in which Rita Ora will play Dodge. In 2020, Rita Ora is one of the jury members for the music show "Masked Singer UK".
Press Ctrl+Enter If you find a mistake