Biography of Keira Knightley
Keira Christina Knightley is a British and Hollywood actress, who was nominated twice for the Academy Award and three times for the Golden Globe. She is widely known for her role in the "Pirates of the Caribbean" film series, and other films, including "Doctor Zhivago", "Bend It Like Beckham", "Pride & Prejudice", "A Dangerous Method", "Anna Karenina" and many others. Net worth: $80 million.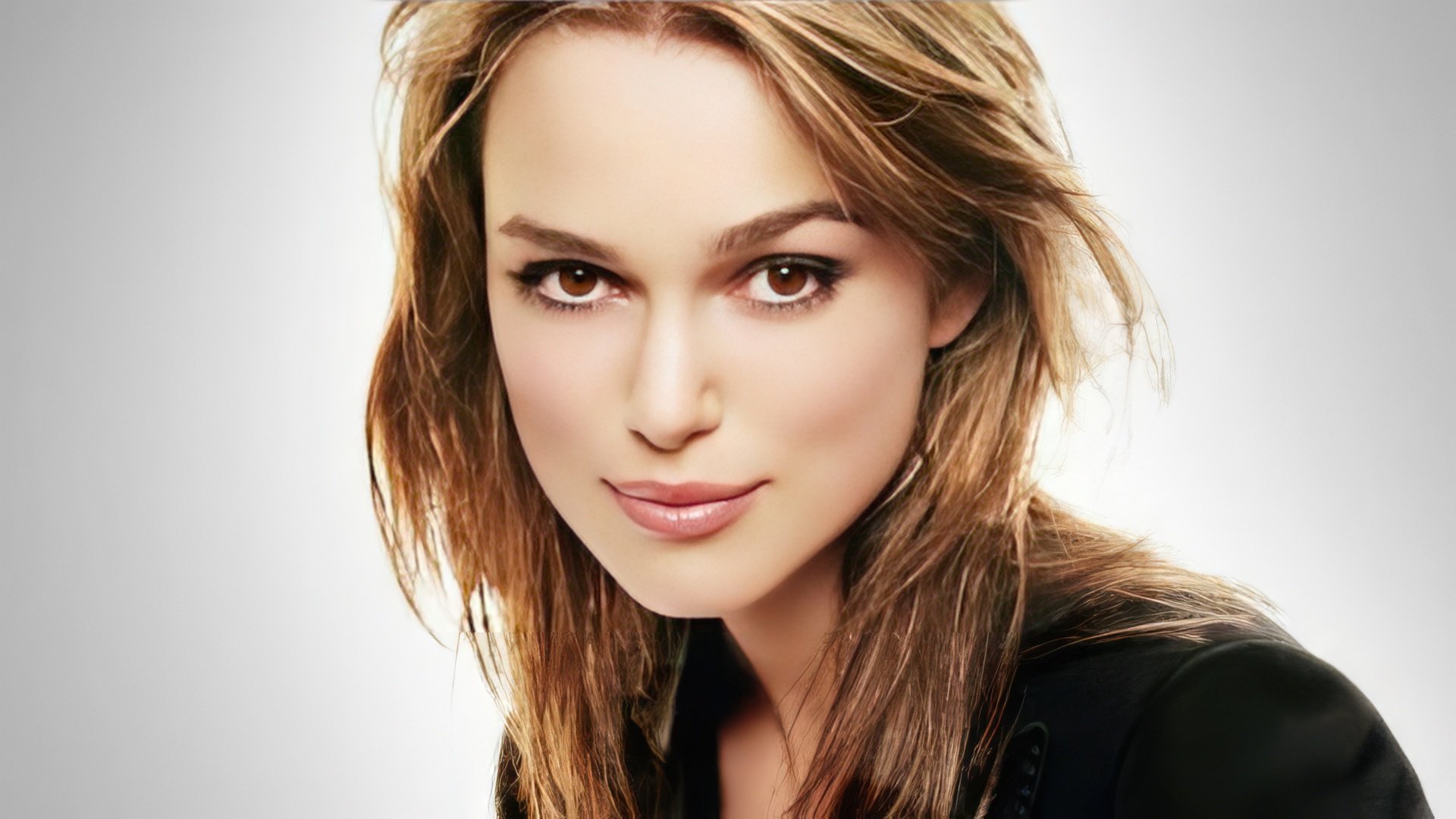 Childhood and First Roles
Keira Knightley was born on 26 March 1985 in the London suburb to the British actor couple of Will Knightley and Sharman Macdonald (who finished her acting career quite early and went on to become a playwright). They already had a son Caleb, who was born 6 years earlier.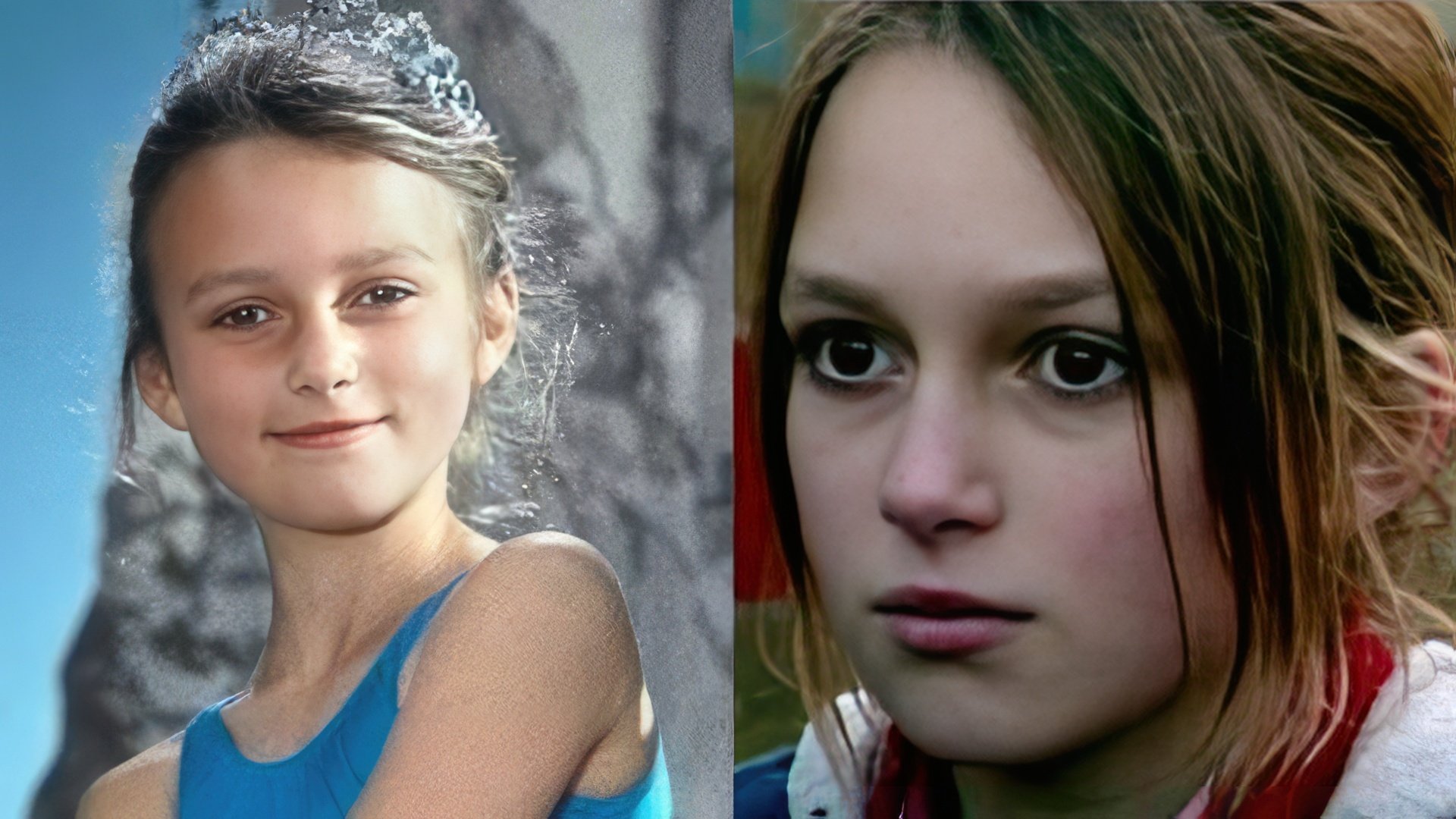 When Will and Sharman had their baby, the father, who dreamt of a second child, wanted to name her Kira, after a famous Russian figure skater Kira Ivanova, but Sherman misspelled the name as "Keira" when she went to register her and that is how the future actress got her unique name.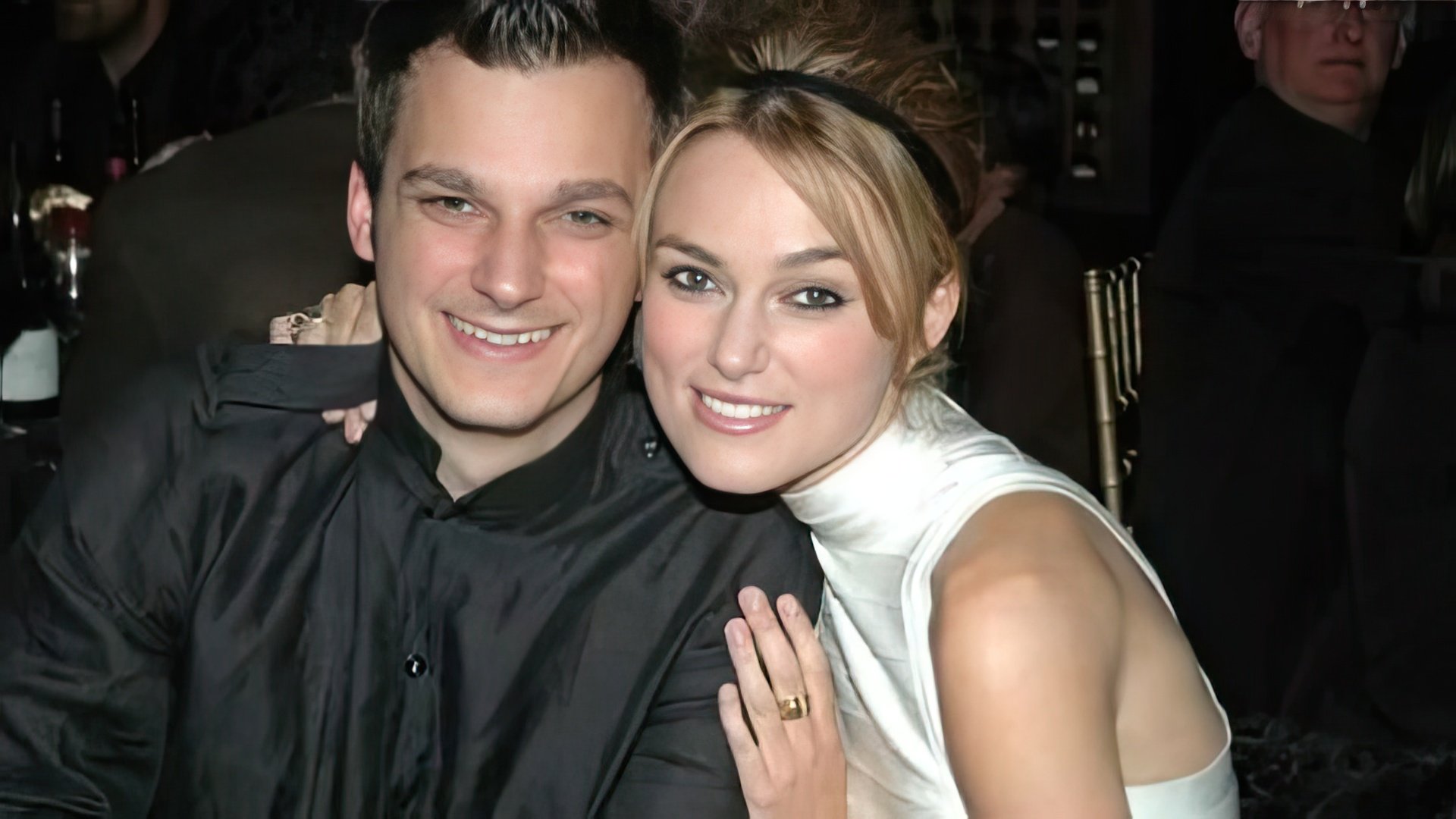 The parents introduced both of their children to the theater scene at an early age – not only did they attend the plays together, but also taught Keira and Caleb acting. So it is no wonder that Keira requested her own agent at the age of three. And she was granted one of them, but later, when she was six, and by the time she was seven, she made her debut in a television film "Royal Celebration". That was only the beginning: Keira appeared in six famous British TV series and numerous commercials between 1991 and 1999.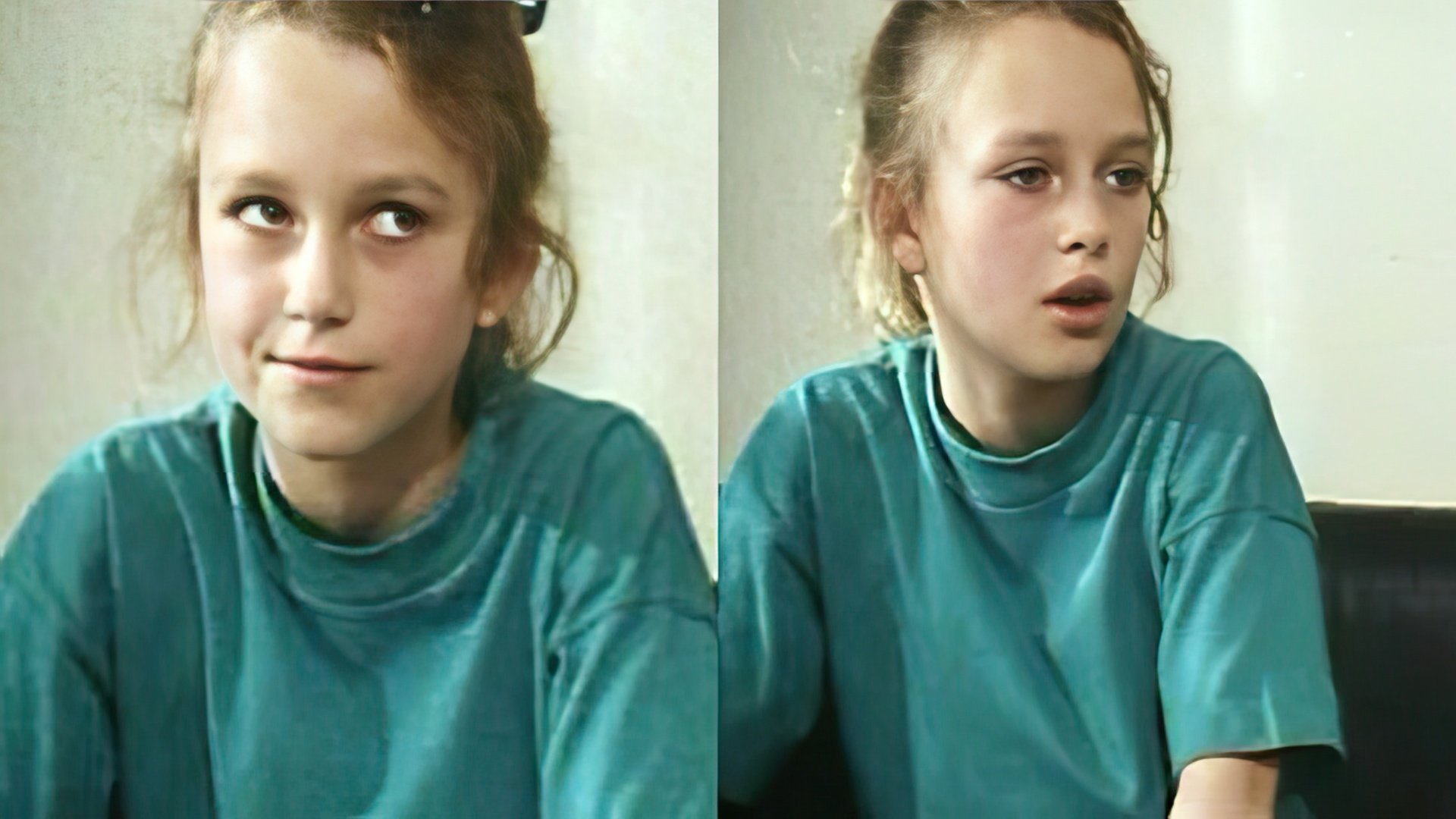 Keira attended Stanley Junior School and, later, Teddington School in Richmond. At the age of six she was diagnosed with dyslexia – a disorder, characterized by a person's inability or struggle to read and comprehend the written text. Thanks to her parents' encouragement, hard work, and learning, utilizing specialized programs, the health and development problems had been overcome by the age of 11. Soon Keira became a straight-A pupil and even performed in a number of amateur productions, including a famous "After Juliet", written by her mother.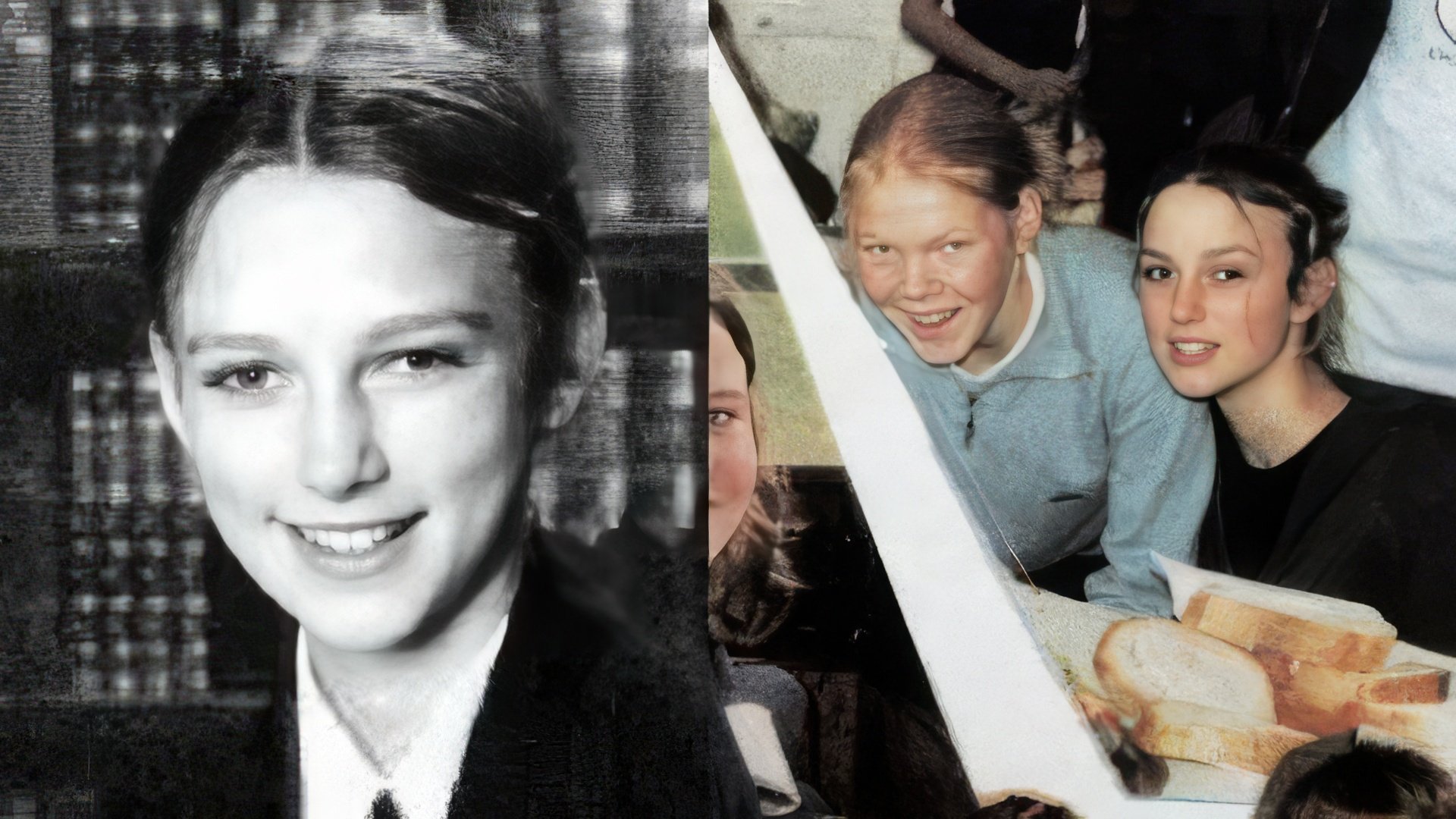 According to Keira herself, she was always adamant about becoming an actress and this kind of determination, without a doubt, helped her pursue her goal.

In 1999 Keira first appeared on a big screen, when she was cast as a queen's Padme decoy in a renowned blockbuster "Star Wars. Episode I – The Phantom Menace", directed by George Lucas. Knightley was chosen for that role mostly due to her uncanny resemblance to the leading actress Natalie Portman, who portrayed Padmé. People say that when two actresses appeared in full makeup on screen, even their mothers couldn't tell them apart.

Keira's first leading role was in a romantic adventure film "Princess of Thieves", which came out in 2001. She trained in horse riding, archery, and fencing for more than a month in order to prepare for it. The actress simultaneously worked on the set of a psychological horror "The Hole" (2001), which although wasn't widely-known, made quite an impression on many admirers of independent films.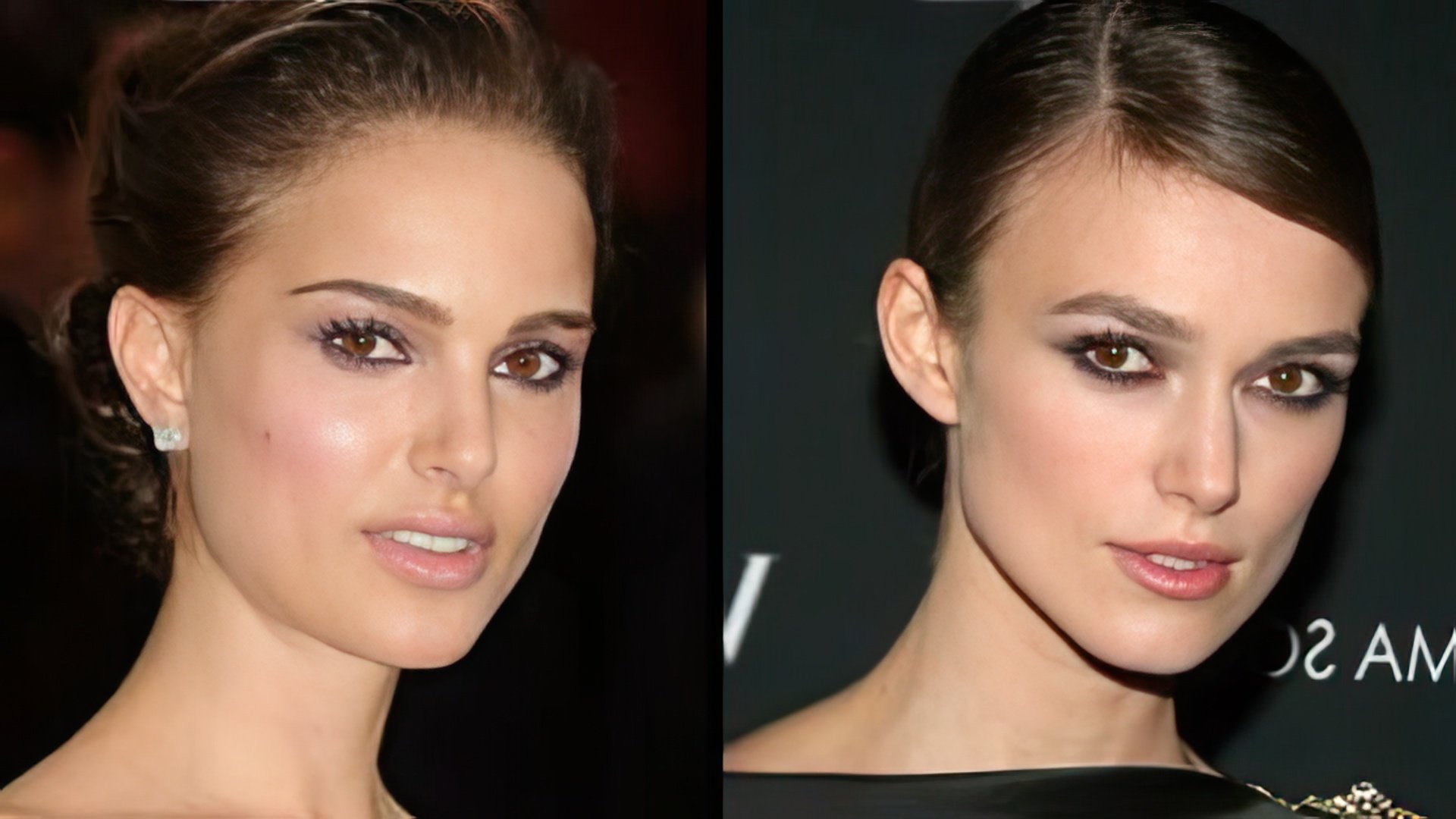 The critics noticed Keira after she played the role of Lara in a British miniseries "Doctor Zhivago" (2002), based on the novel of the same title by Boris Pasternak. The journalists claimed the film to be "a total success", noting "a dramatic dynamic, costumes and set design, which teleport the viewer to the right place and time".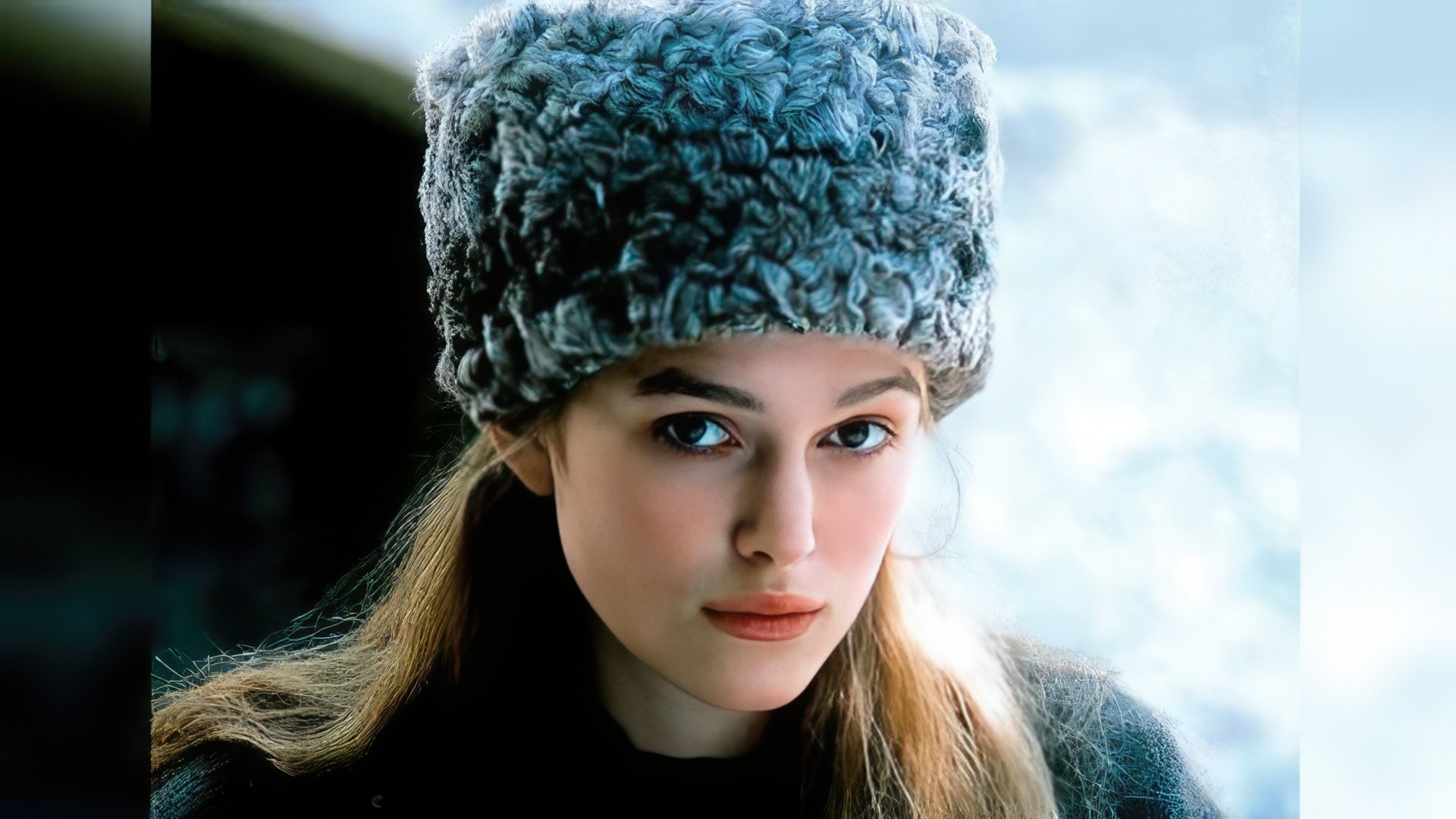 That same year a film "Pure" came out, starring Keira Knightley, Harry Eden, and Molly Parker. It was highly praised at the screenings of numerous international film festivals and the critics mentioned that "although Knightley doesn't have even a half of Parker's acting talent, she's done a remarkable job on this role".

According to Zoomboola.com, in 2002, after graduating from high school, a starlet enrolled at the Esher College, Surrey, where she focused on history, art, and English literature, but dropped out only a year later because she couldn't balance her studies with ongoing filming.
Worldwide Recognition
The real breakthrough happened when Keira Knightley appeared in a romantic comedy sports film "Bend It Like Beckham" (2002), where she portrayed a girl, infatuated with football. A famous football player David Beckham made a cameo in the movie as well. Keira and her co-star Parminder Nagra had to learn how to play football and underwent training with a top-level coach for several months when preparing for their roles.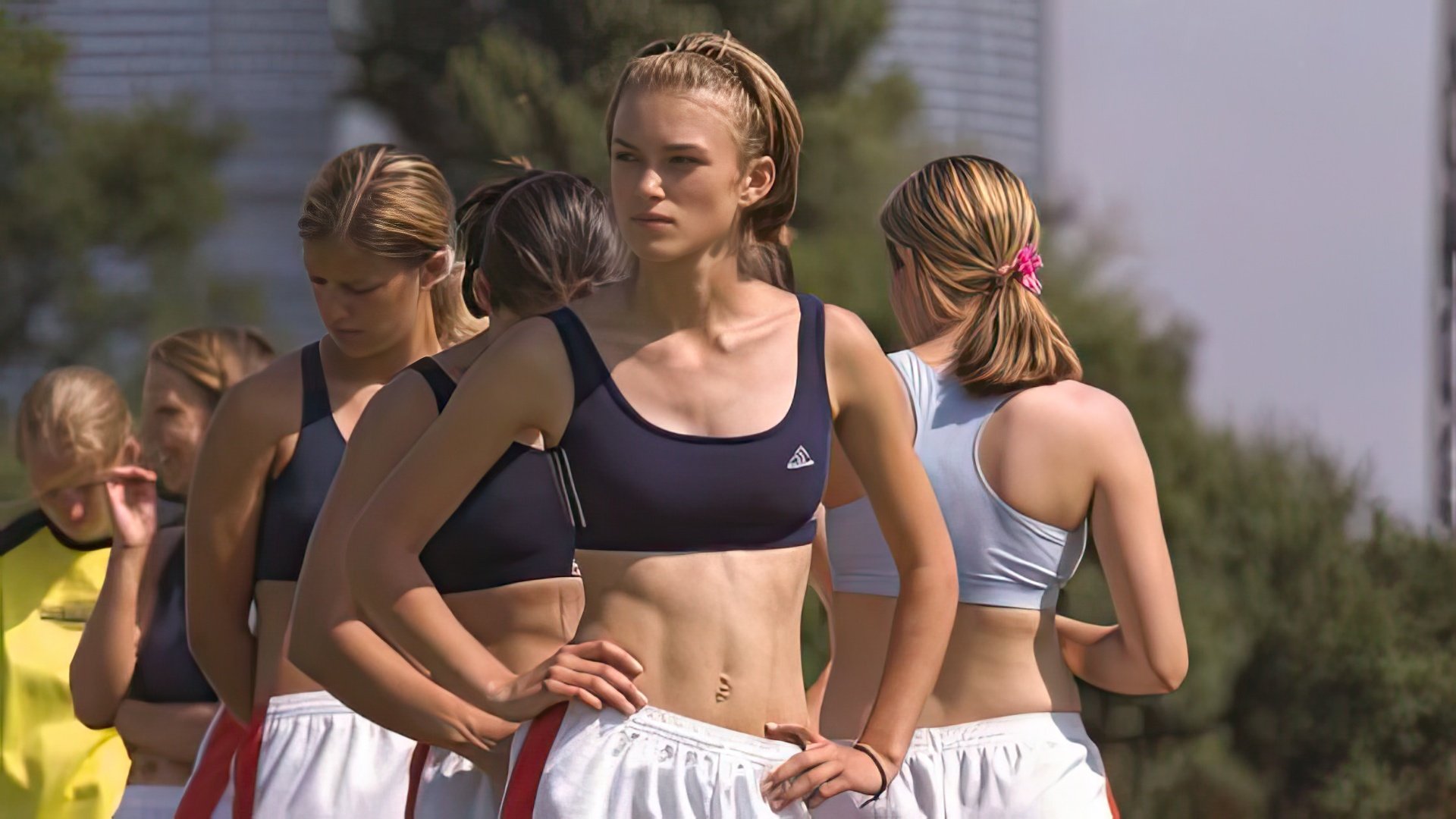 The next movie, Keira landed a role in, was extremely commercially successful, and brought the young actress a long-awaited international recognition, making her an A-list Hollywood celebrity. It was a fantasy adventure film "Pirates of the Caribbean: The Curse of the Black Pearl" (2003), where she played a brave beauty, Elizabeth Swann.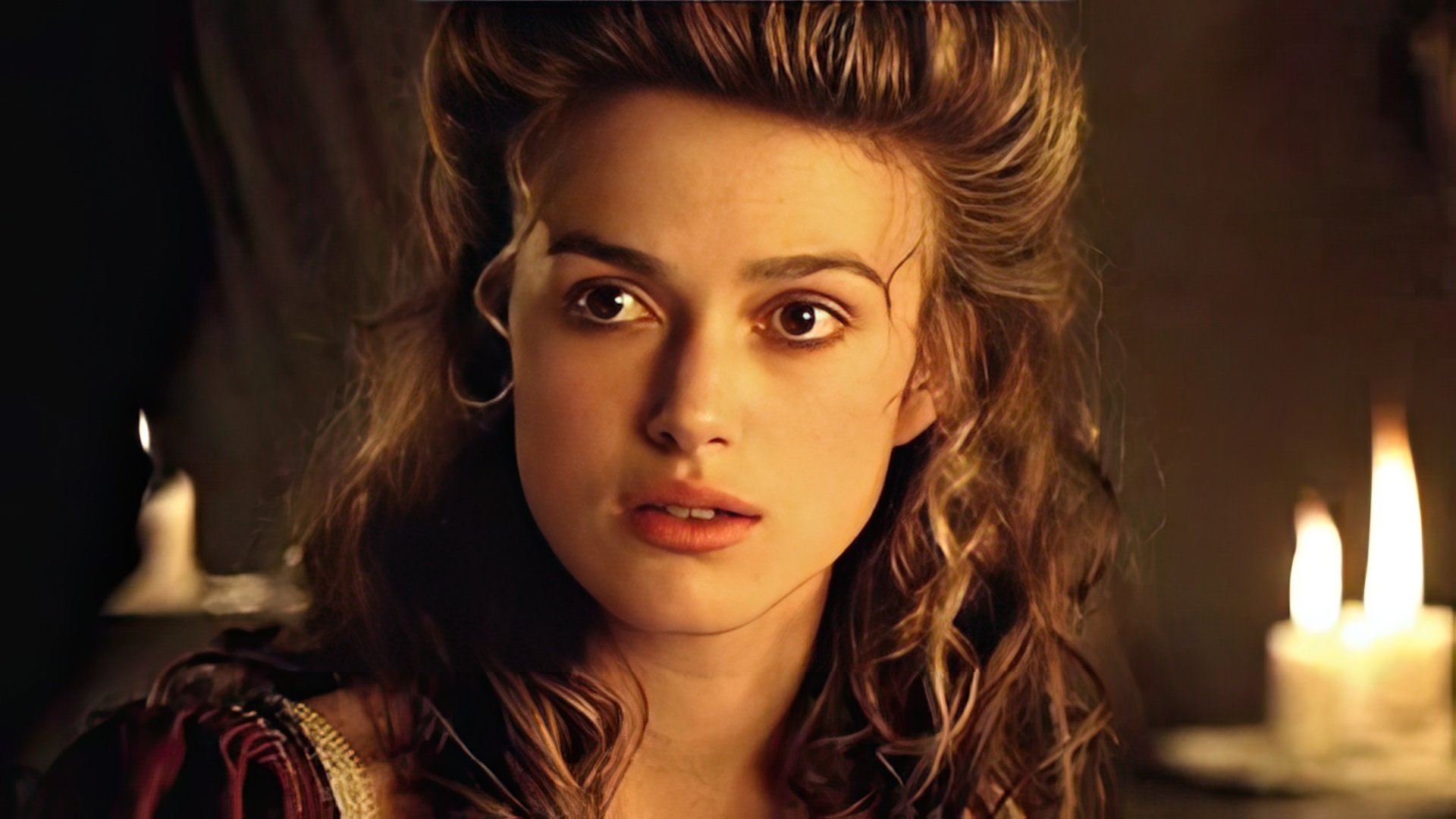 For the first time in her life, she had a chance to work with such accomplished Hollywood movie-stars as Johnny Depp and Orlando Bloom.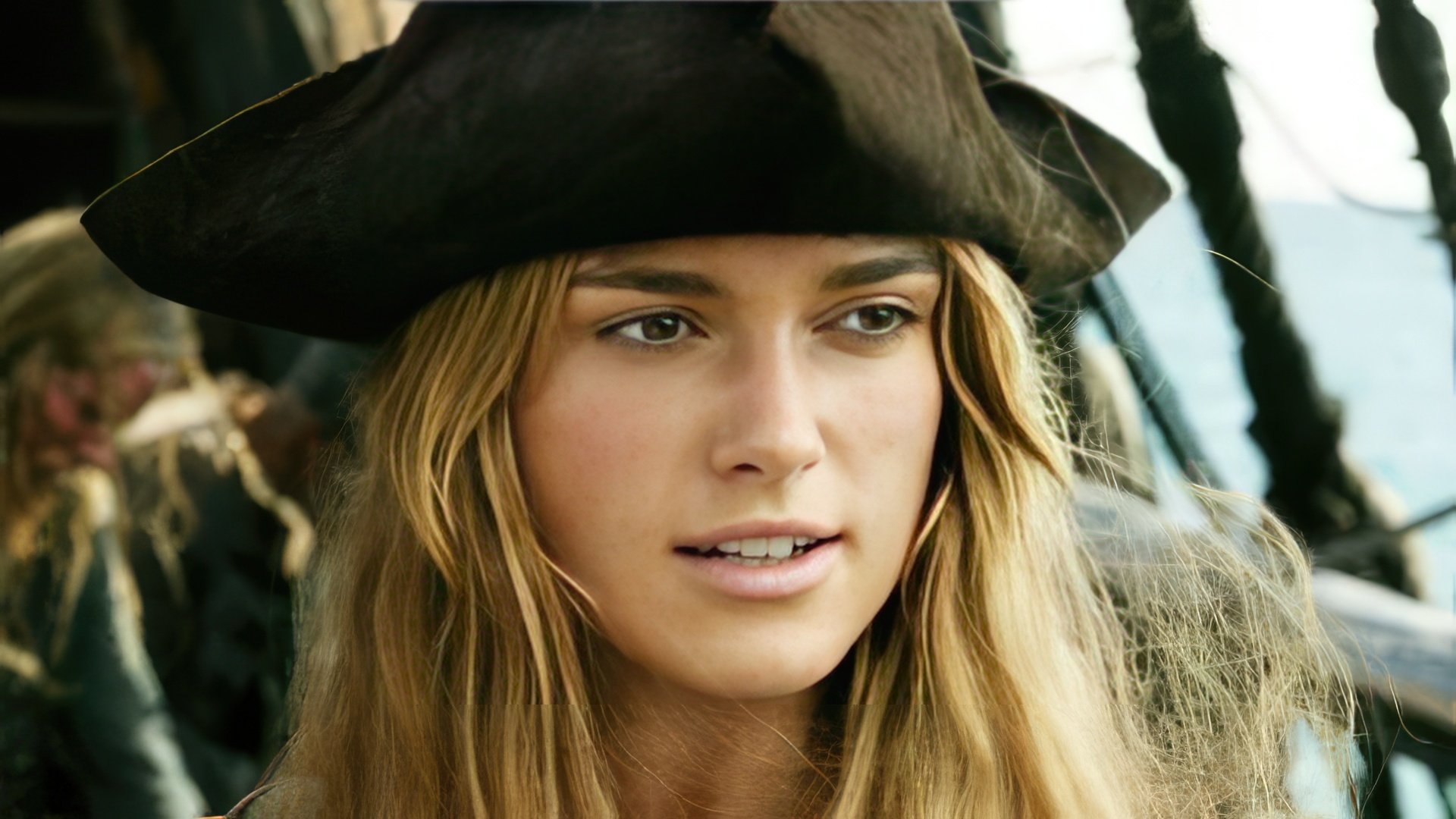 The movie, as a result, exceeded all expectations as it instantly became iconic and made a record box-office of 654 million dollars, however, it's budget was also incredibly huge at the time – 140 million. The "Pirates" got nominated for the numerous Academy Awards and the Golden Globe Awards and later got four sequels.

After this, the success never left the young actress again. Her next project – a Christmas-themed romantic comedy "Love Actually" (2003) was just as successful as the previous one. Keira starred alongside recognized and acclaimed British actors such as Hugh Grant, Alan Rickman, Emma Thompson (Keira's childhood idol), Liam Neeson, Colin Firth, and many others.

The actress had to put on a period piece again for a historical adventure film "King Arthur" (2004), where she played the queen Guinevere. Despite an all-star cast (Arthur was portrayed by Clive Owen) the picture was claimed to be nothing but a "stupid and lacking the spirit of that age action". Nevertheless, "King Arthur" was a box-office success and many critics noticed that Knightley herself began to take on more serious dramatic roles.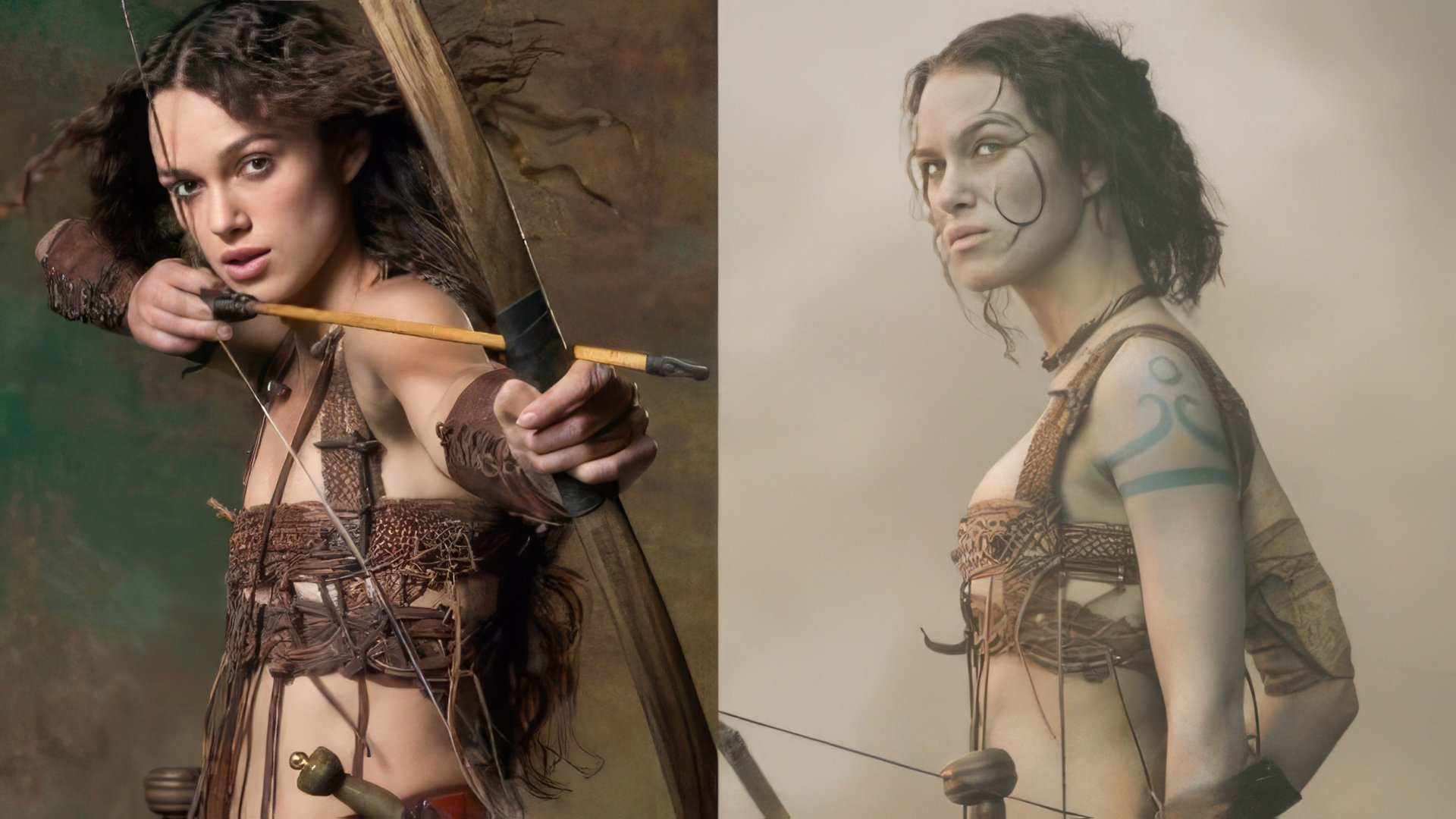 After the filming of "Stories of Lost Souls", "The Jacket" and "Domino", Knightley went on to play one of the most significant roles in her career – Elizabeth Bennet in a romantic drama "Pride & Prejudice" based on Jane Austen's novel of the same name, about love in the Victorian society. It's a role that is very dear to Keira as she admired the book from the early age.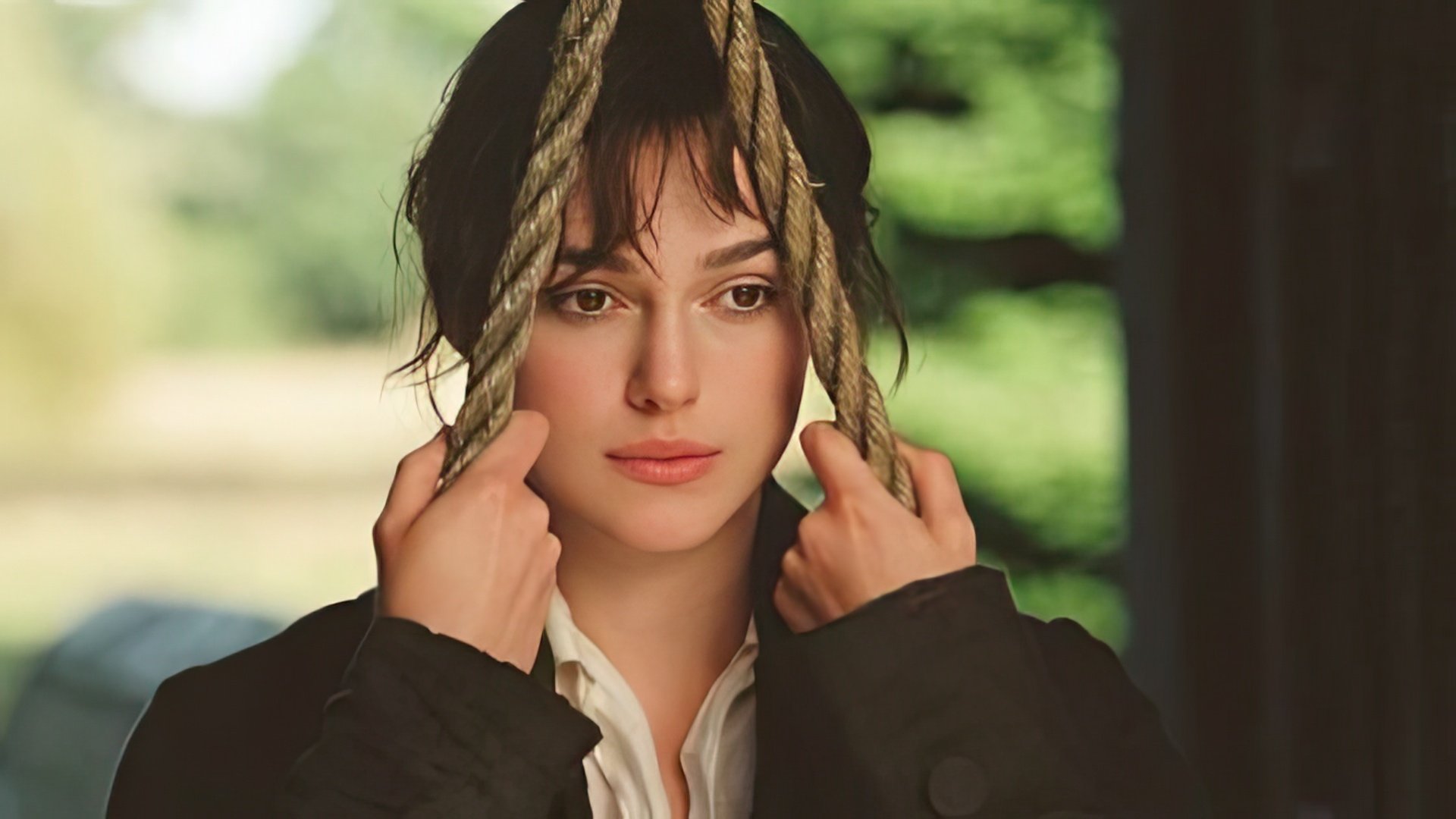 Soon after this, she reprised her role as Elizabeth Swann in the "Pirates of the Caribbean" sequels: "Dead Man's Chest" (2006) and "At World's End" (2007). The actress was quite worried as it's been four years since the release of the first movie and by that time she matured a lot. But the movies' success was unprecedented: each part of the franchise grossed around a billion dollars, making the "Pirates of the Caribbean" one of the most successful franchises of all time.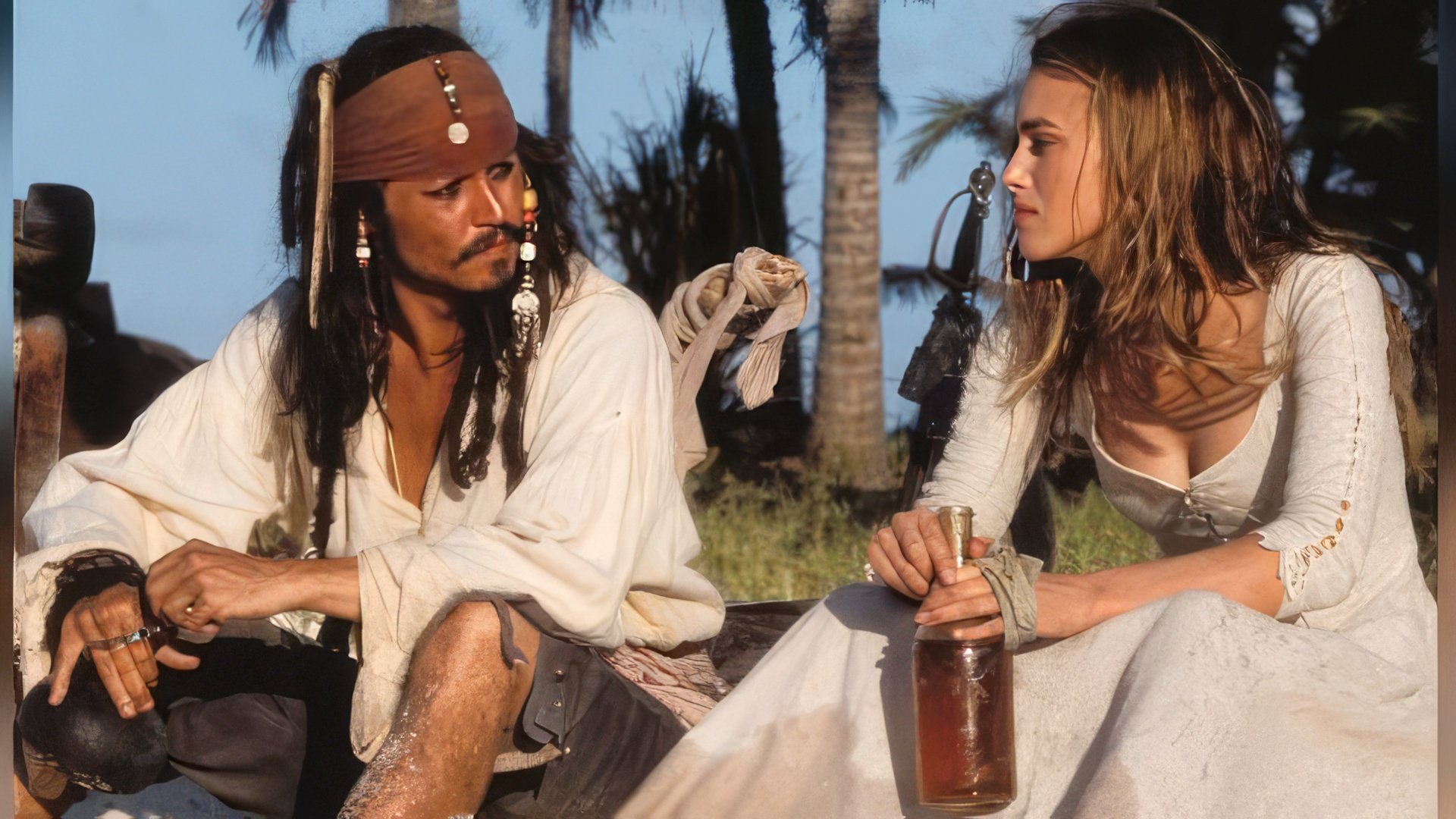 In 2007 Knightley had a leading role in a drama "Silk" and a war drama film "Atonement", in 2008 she starred in a period biopic "The Duchess" and drama "The Edge of Love", in 2010 – in the dystopian drama "Never Let Me Go".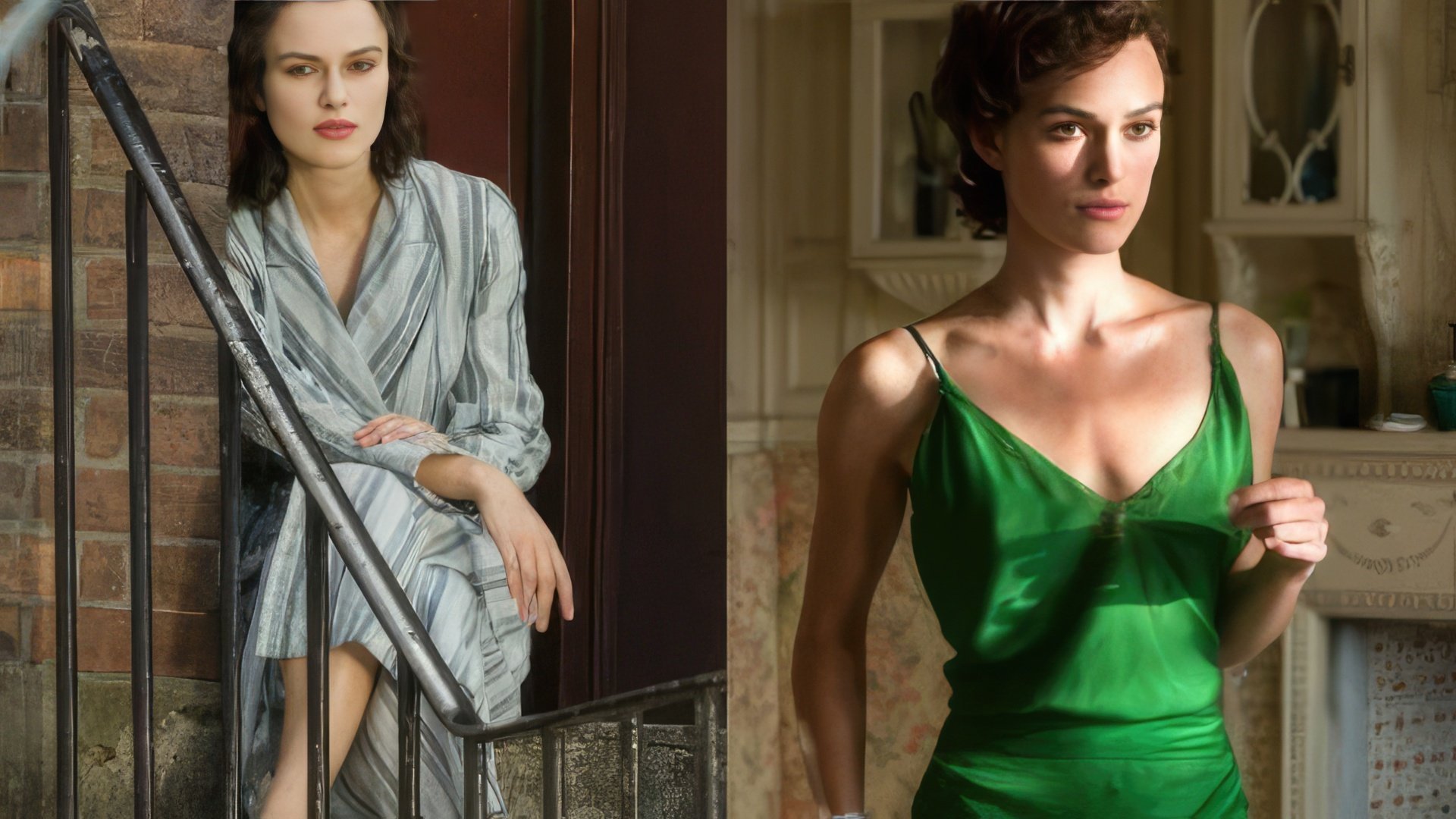 Each and every one of the films mentioned above would be truly appreciated by the viewer who loves movies "with a meaning". In "Atonement", for example, where Keira's partner was James McAvoy, a story of two lovers separated by World War II and an unfortunate accident, is told.

Knightley's character in "The Duchess" is a noblewoman, trying to escape her "suffocating" marriage by running into the arms of strong emotions. And all the characters in "Never Let Me Go", are in fact clones, designed to become organ donors.

All these dramatic roles helped Keira sharpen her acting skills. Her return to the stage was for that same exact reason – she performed in a number of plays at London's Comedy Theatre and later made her debut on Broadway.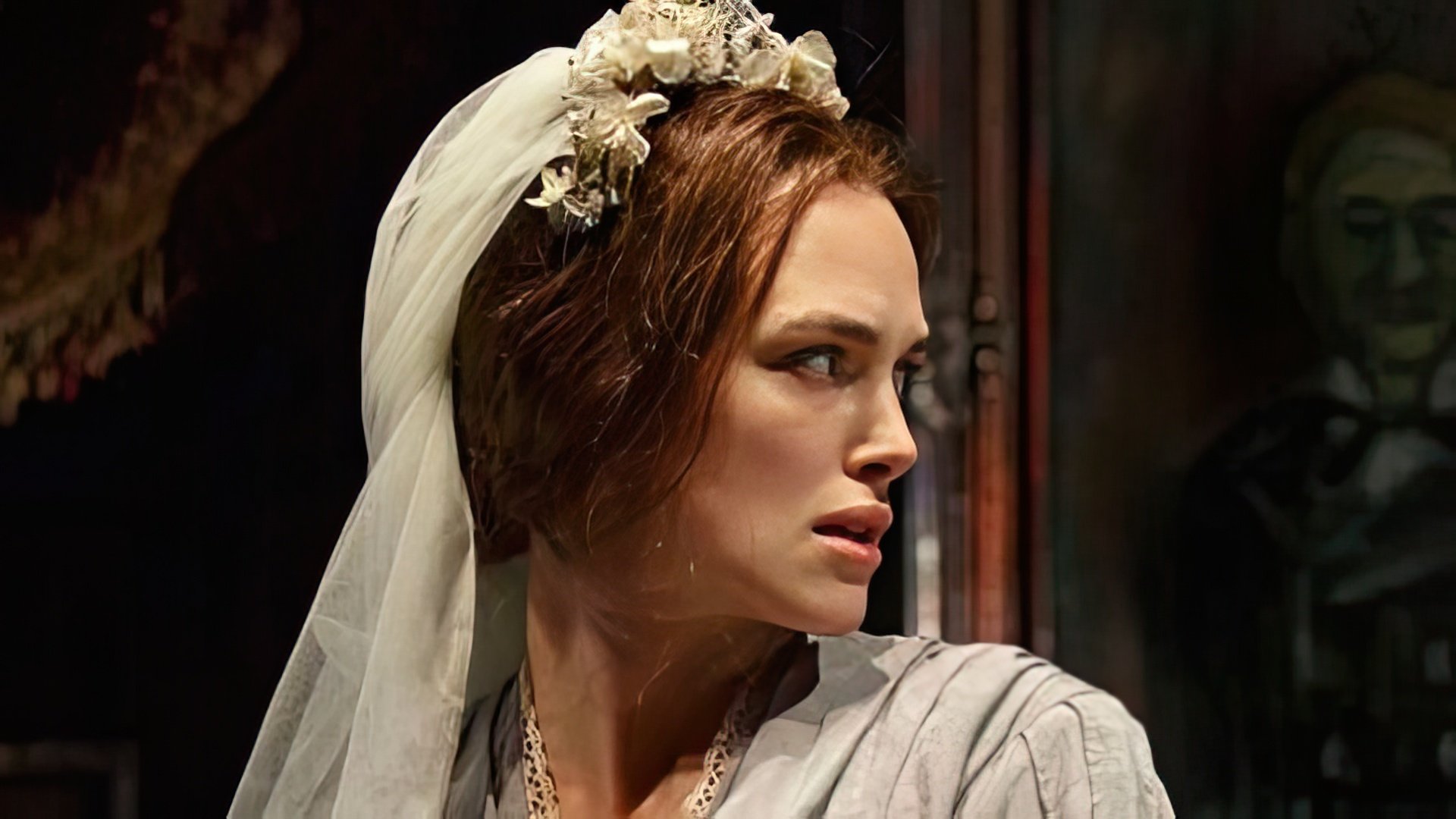 In 2011 Keira got the role of a neurotic patient of Carl Gustav Jung (portrayed by Michael Fassbender) in a historical psychological drama "A Dangerous Method", directed by David Cronenberg. The film tells a story of a strained relationship between Jung and another renowned founder of the psychoanalysis – Sigmund Freud (Viggo Mortensen).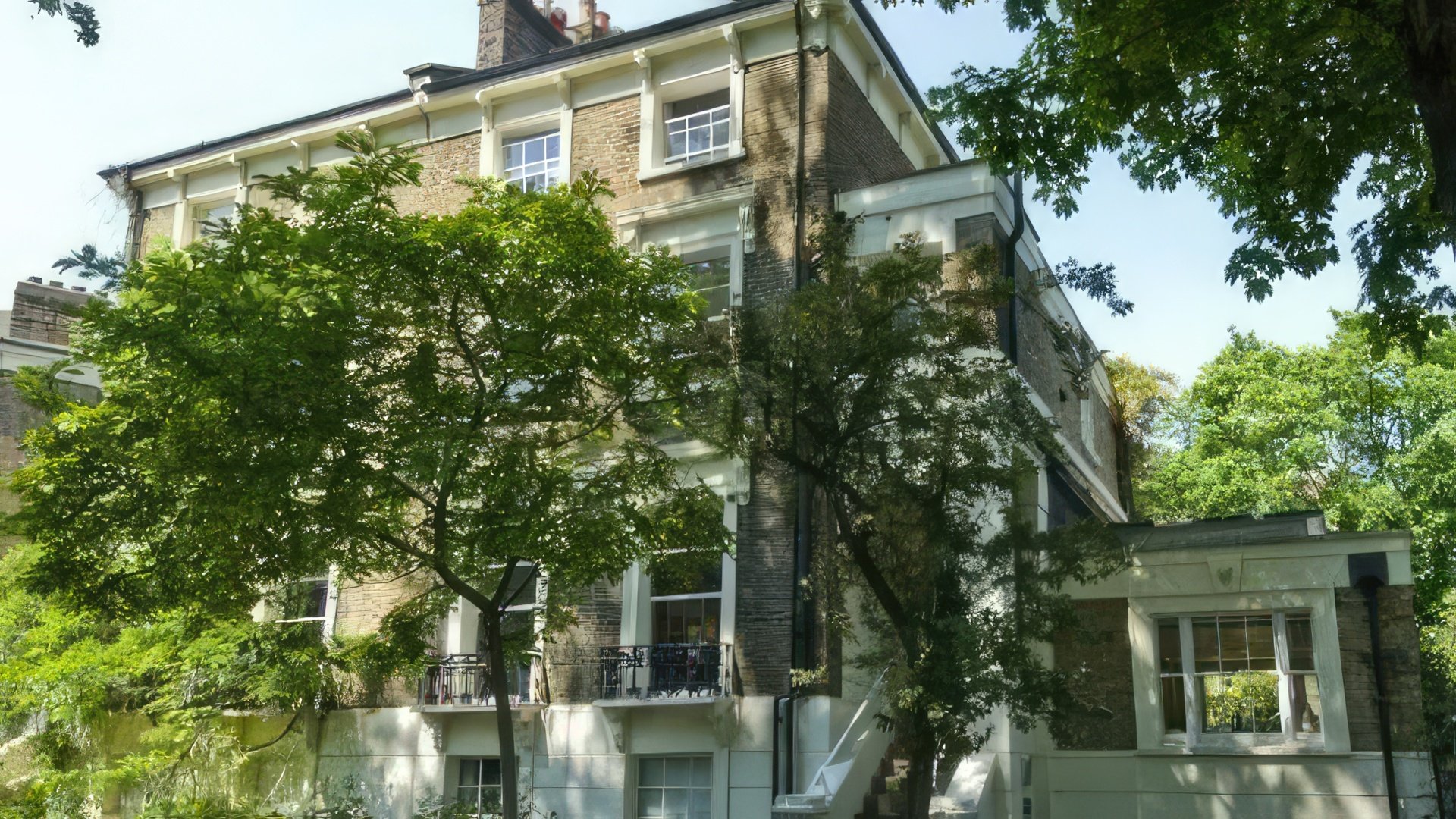 The title character of Anna Karenina in the adaptation by Joe Wright was another significant role for Keira Knightley. She managed to portray the female lead in a manner that subtly and profoundly conveyed her drama in the relationships with Karenin (Jude Law) and Vronsky (Aaron Taylor-Johnson). Her work was highly praised and the critics were convinced that Keira really hit her stride as an actress.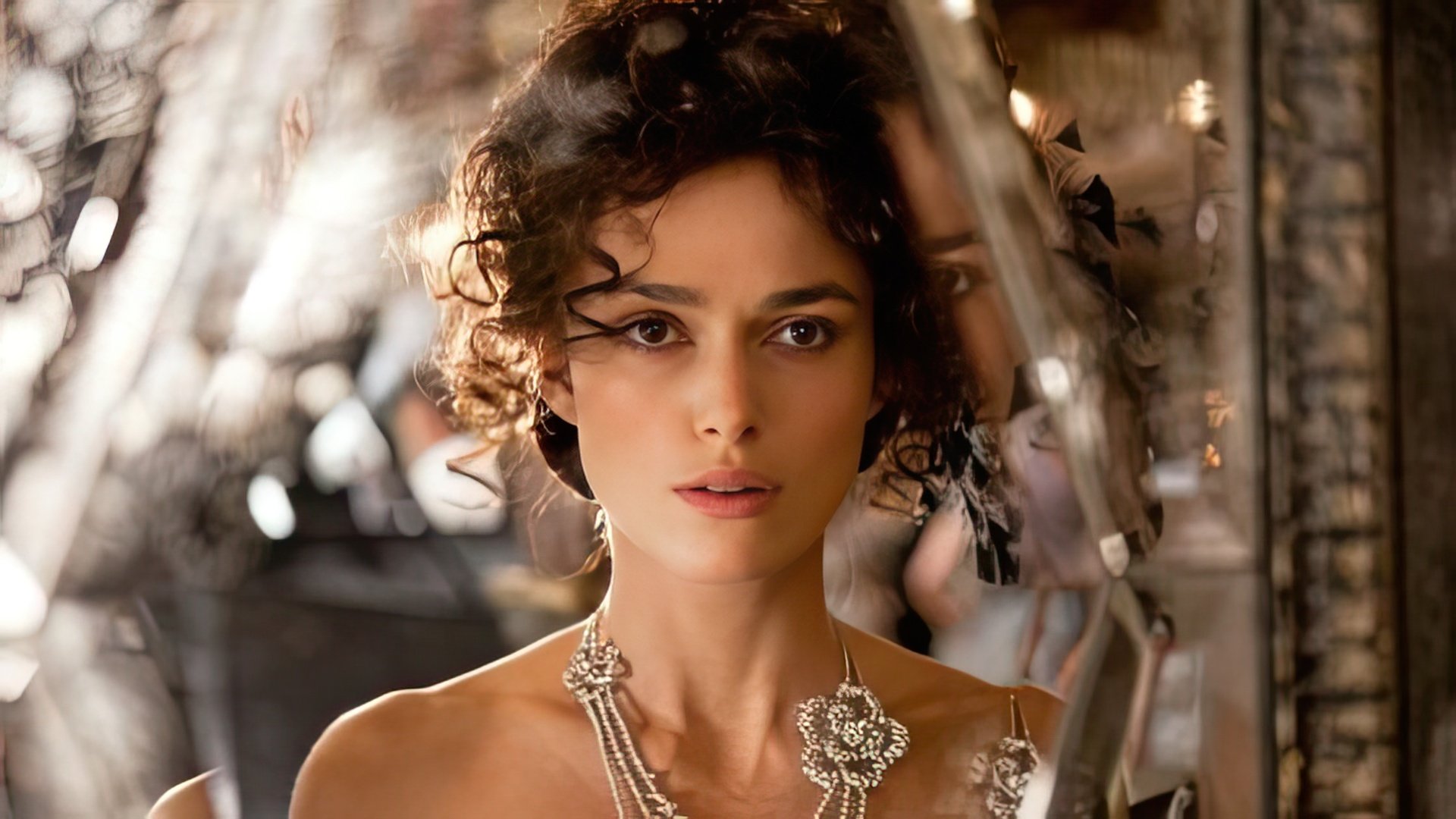 Although the general public loved the film, greater success for Keira was the next one – her first musical film "Begin Again" (2013) with Mark Ruffalo. Despite the movie being a box-office success (it grossed over $63 million with an $8 million budget), the director John Carney repeatedly brutally criticized the actress's performance. He stated that he tried to make "a small personal movie and there was no place for the likes of Keira Knightley".

Next work for Keira was in 2014 when a spy thriller, based on detective stories, written by Tom Clancy, "Jack Ryan: Shadow Recruit" came out.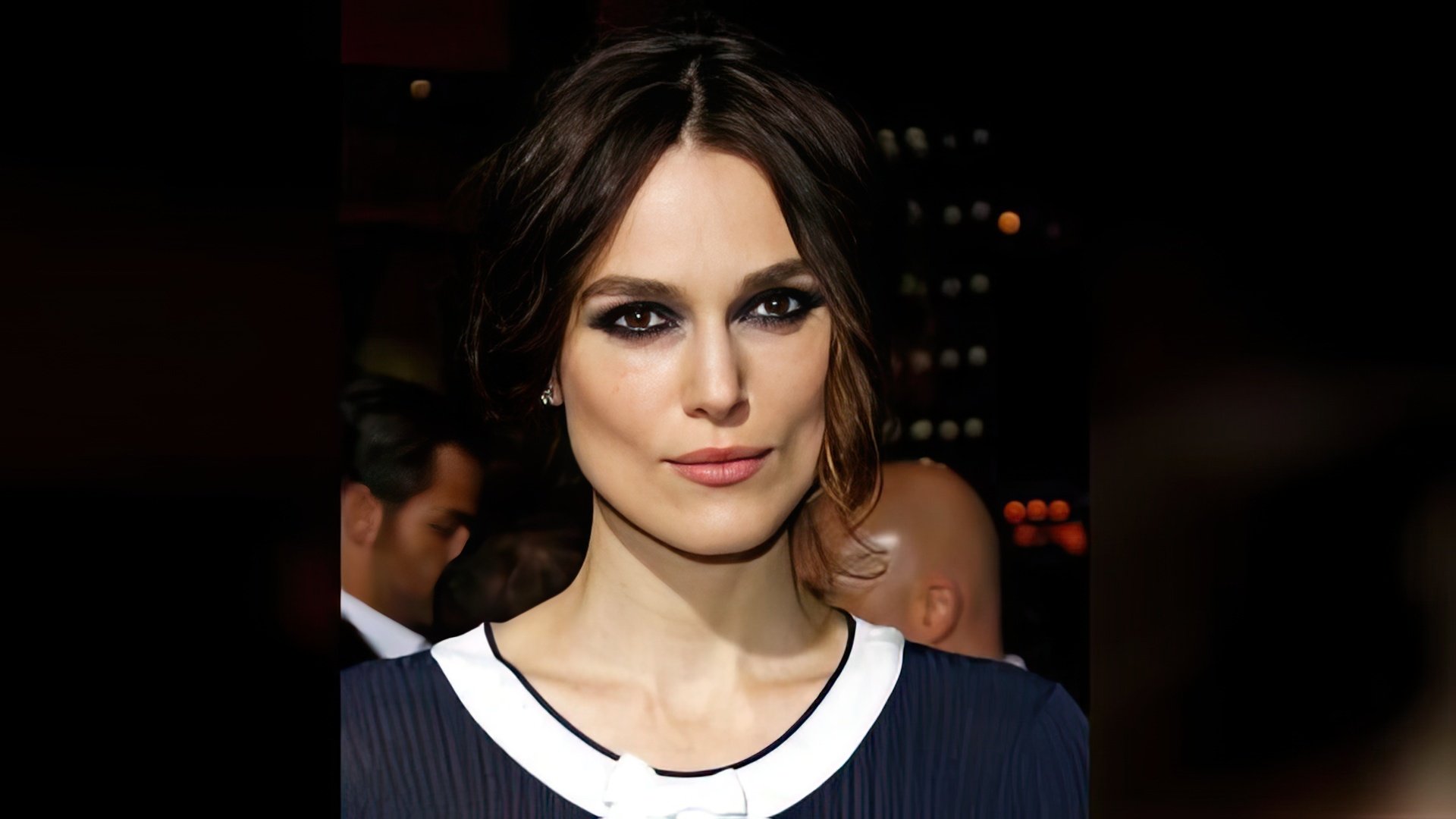 The actress also made an appearance in an independent romantic comedy "Laggies" (2014) alongside Chloë Grace Moretz and Sam Rockwell and then in the historical drama about WW2 "The Imitation Game" (2014). In the latter, Keira's co-star was the audience's beloved Benedict Cumberbatch, who played a famous cryptanalyst Alan Turing, who decrypted the Enigma intelligence codes for the British government therefore drastically turning the course of the War.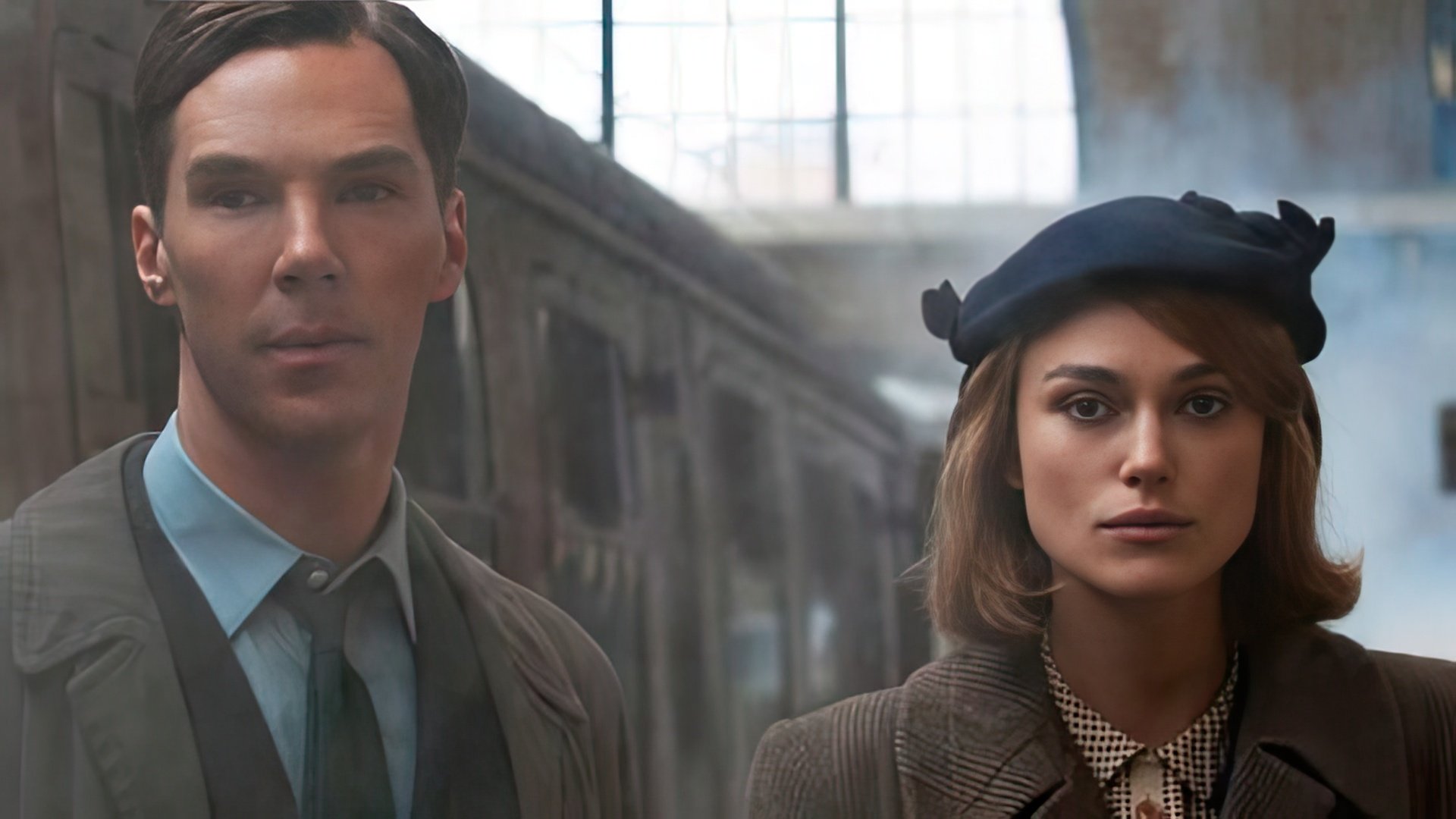 In 2016 Keira was cast in a drama film "Collateral Beauty" with Will Smith, Edward Norton, and Kate Winslet. The film received overwhelmingly negative reviews, with critics noting an absurd script and awkward dialogues. The entire cast got a nomination for the Golden Raspberry Awards (a parodic award ceremony) for "Worst Screen Combo" – apparently even the best actors sometimes can't make a connection on the film set.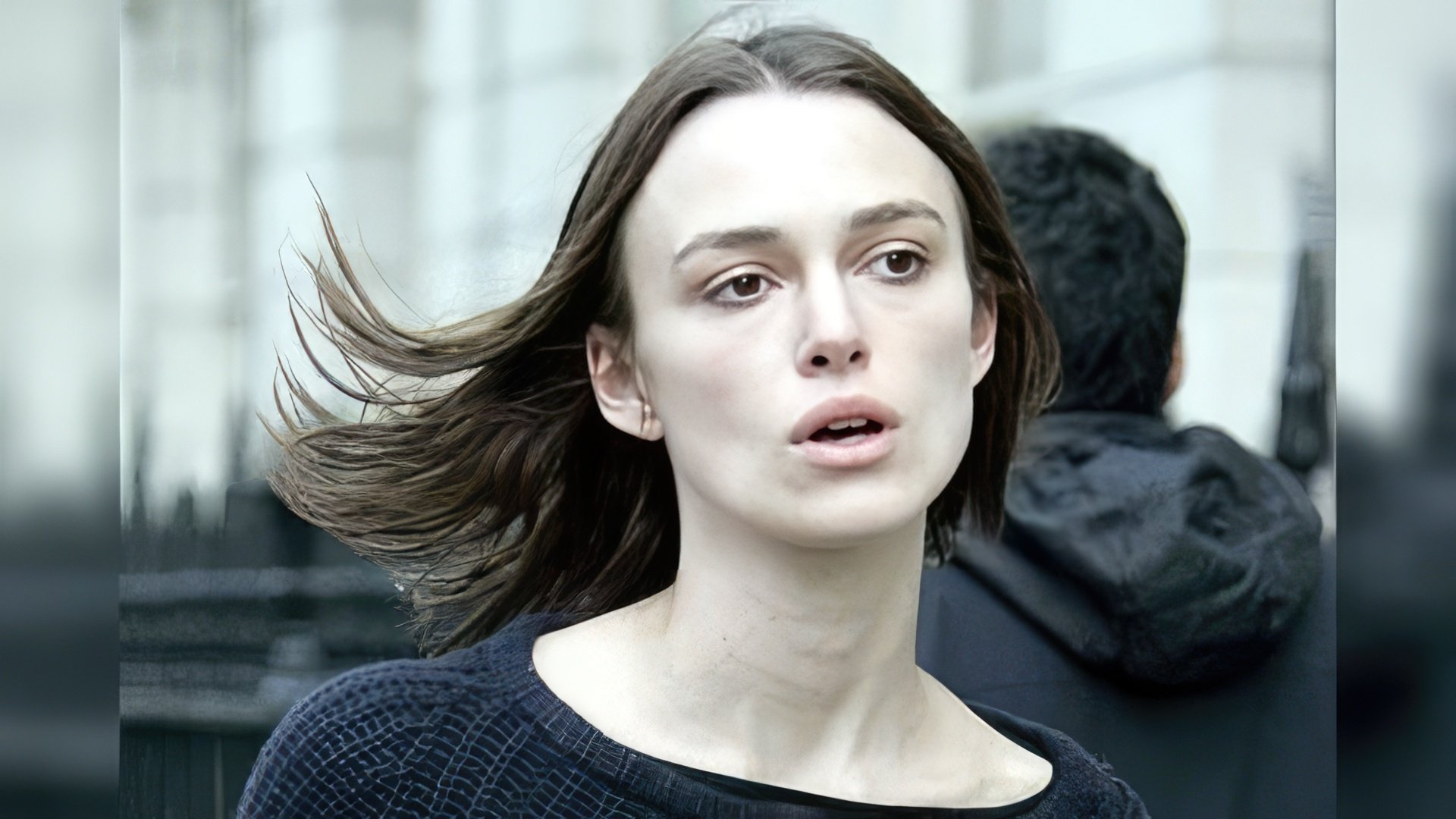 In 2017 the fifth installment of the well-renowned franchise came out – "Pirates of the Caribbean: Dead Men Tell No Tales" (Keira Knightley and Orlando Bloom did not take part in the previous one – "On Stranger Tides"). Unfortunately, the critics didn't share the viewers' enthusiasm and pronounced the film to be a "pathetic attempt to revitalize a decaying franchise" – although the majority of the audience strongly disagree.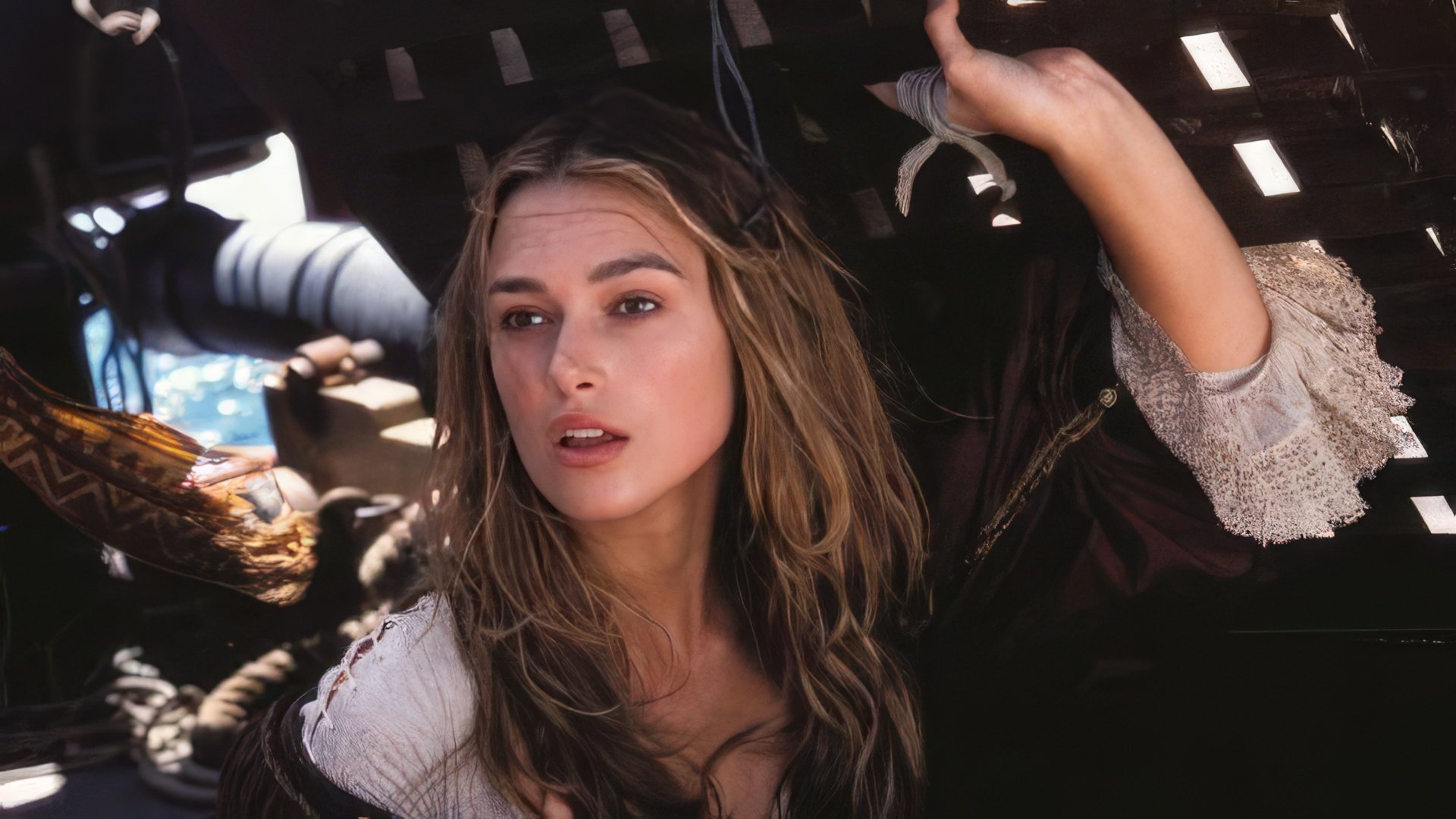 In 2017 the actress got the role of the Sugar Plum Fairy in "The Nutcracker and the Four Realms", a fantasy film based on Ernst Theodor Amadeus Hoffmann's story of the same name. Mackenzie Foy, Morgan Freeman, and Helen Mirren are all set to work on the project as well. Keira Knightley is set to star alongside a famous Swedish actor Alexander Skarsgård in a drama "The Aftermath", coming out in 2018.

Another recent Keira's work is an anthology film "Berlin, I Love You" (a sequel to the film anthologies about different cities, which started in 2006), starring Helen Mirren, Mickey Rourke, Sophie Turner, Renée Zellweger, Orlando Bloom, Patrick Dempsey, and many others.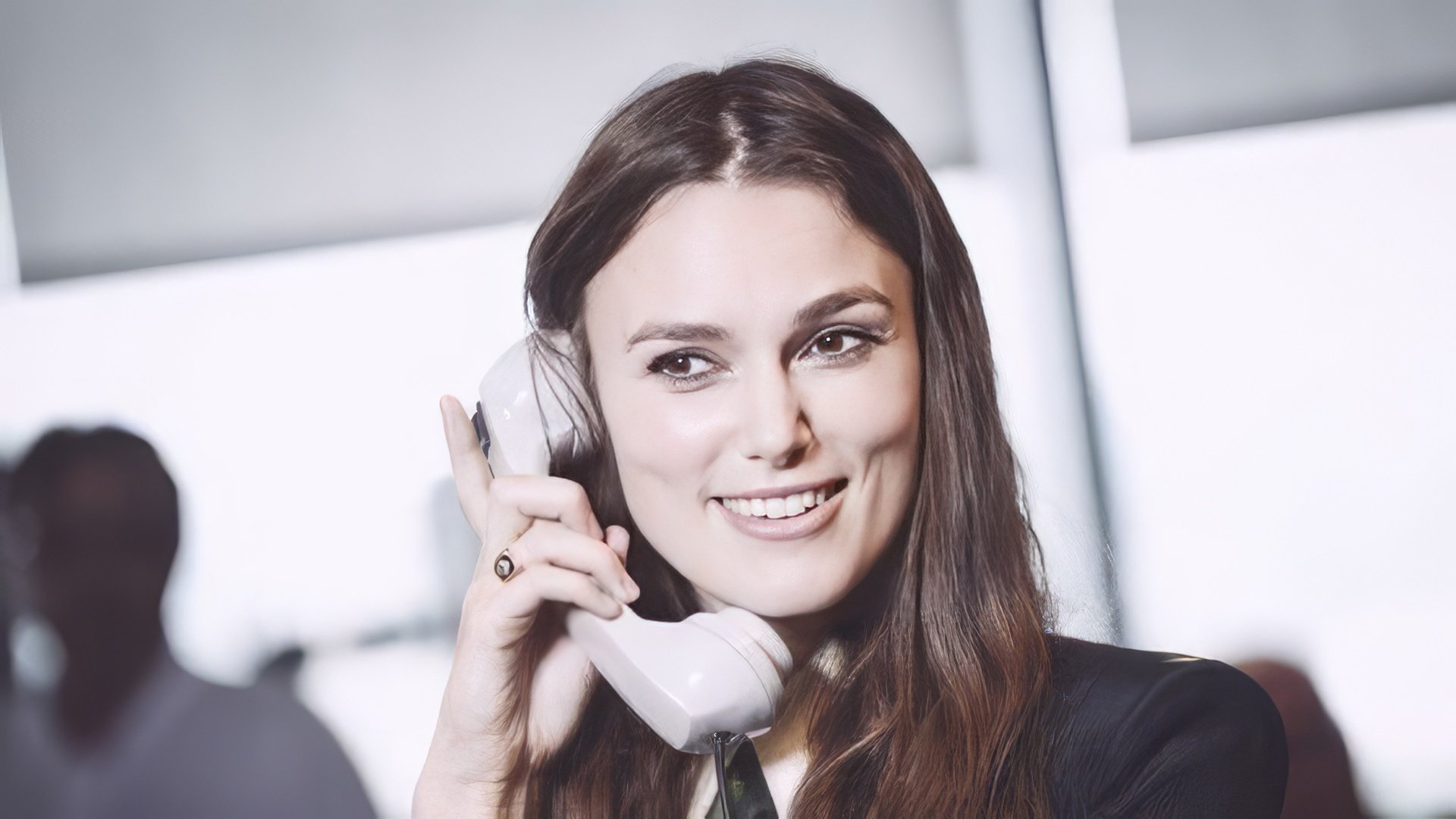 Off-screen work and non-cinematic achievements
Just like the majority of today's celebrities, Keira has an active social stand. She is the face of an international non-governmental organization "Amnesty International", which focuses on the respect of human rights all over the world.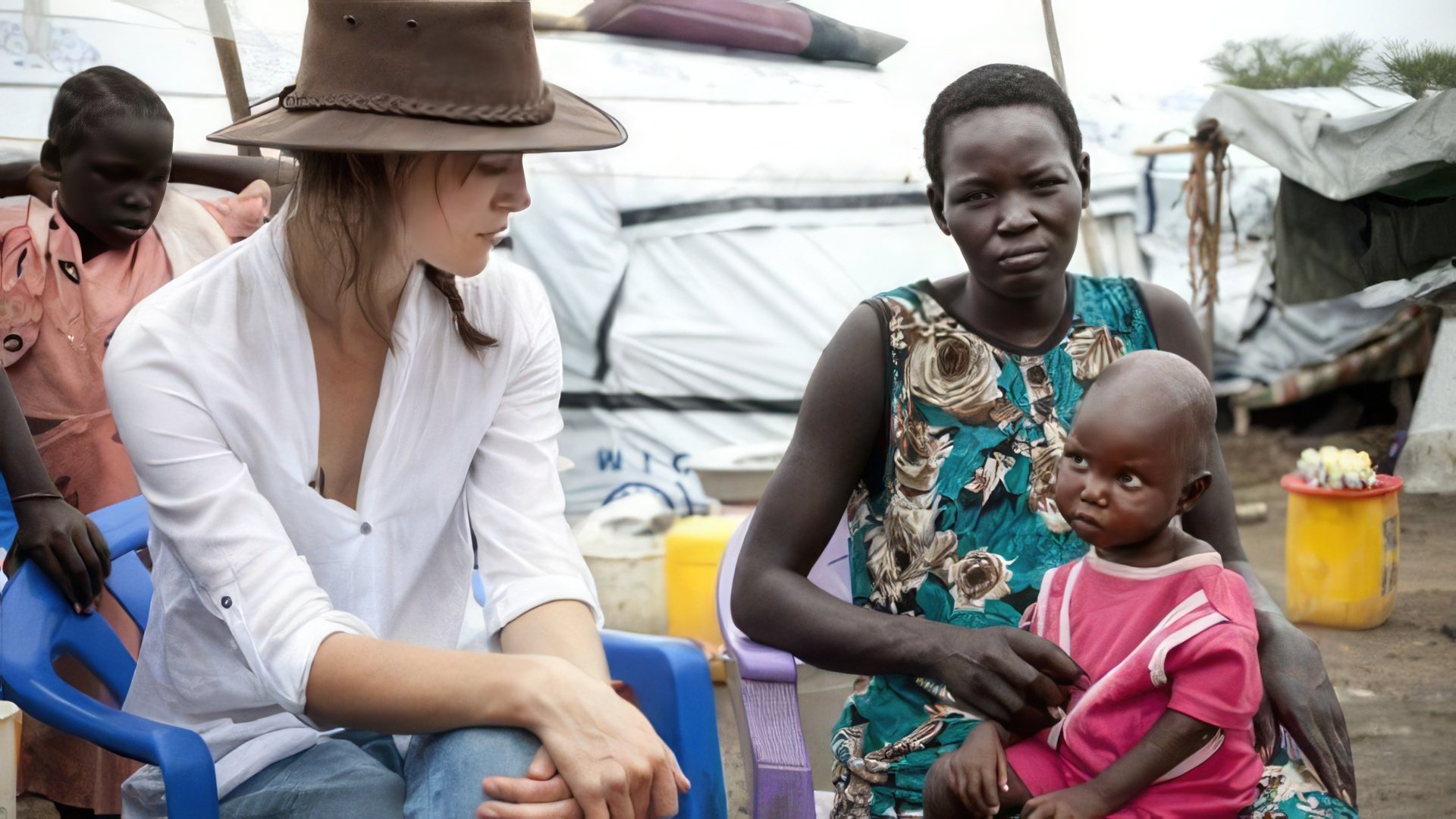 Additionally, the actress supports a non-profit organization "WaterAid", the main goal of which is to provide clean drinking water to people all over the world, and raised awareness for the American Library Association.

Keira regularly campaigns against domestic violence and helps to raise funds for the medical research and treatment of the spinal muscular atrophy. Before the UK EU Referendum in 2016, she recorded a video message where she appealed to her fellow citizens to vote against Britain's exit from the European Union.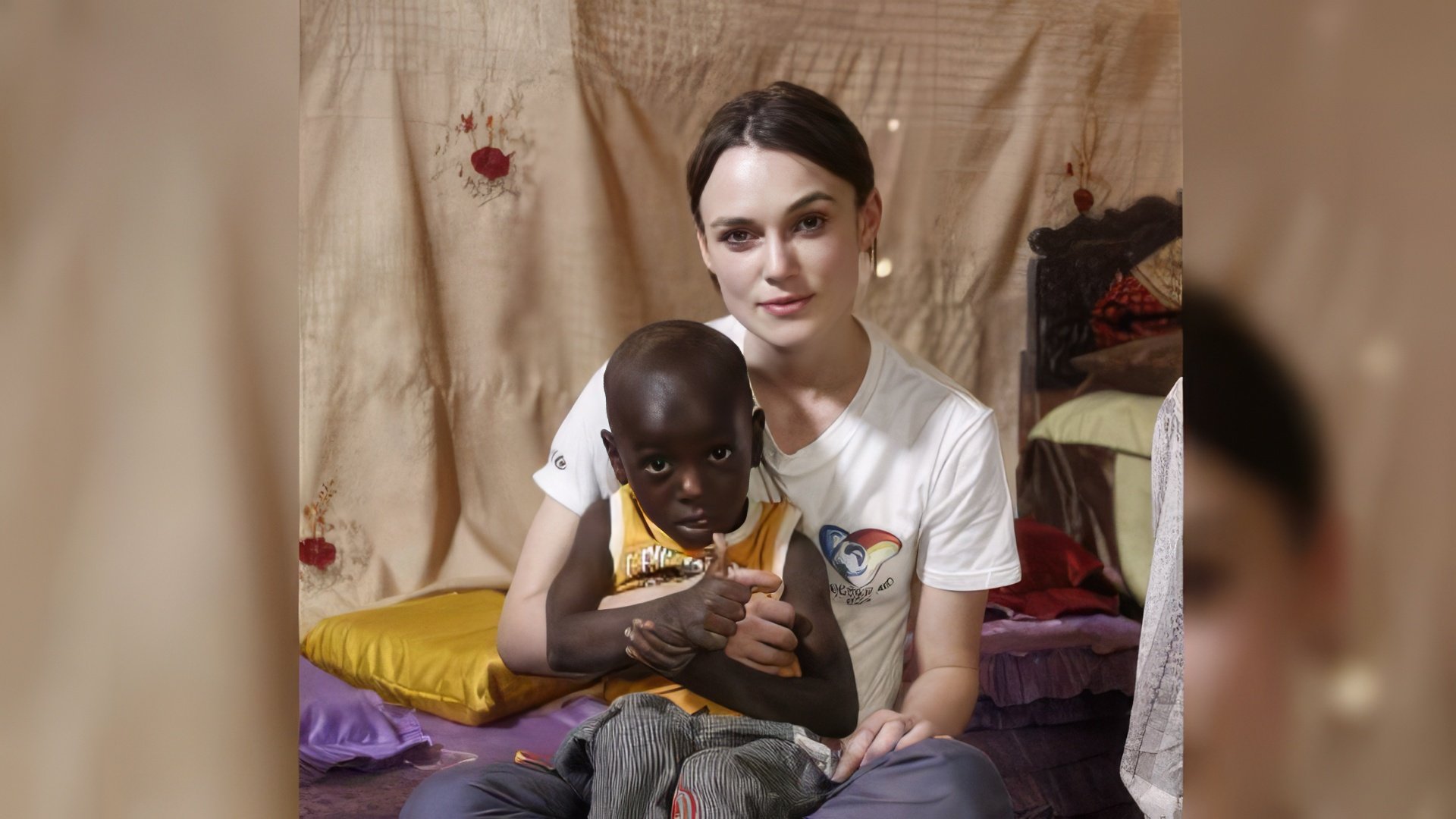 In the last couple of years, the actress became more and more interested in environmental awareness and the refugee issue, partly due to the civil war in South Sudan.

Keira Knightley is a feminist and strongly believes that the word "feminism" shouldn't be used in a derogatory sense and perceived as something utterly negative and that people should understand that women should have equal rights, as well as men.

In 2004 during a BBC channel poll, Keira Knightley was named one of the most influential people in British culture. Keira Knightley awarded a number of advertising contracts with luxury goods brands and became a celebrity face of Chanel's perfume "Coco Mademoiselle".

The actress continued her partnership with the Chanel fashion house, where she represents a jewelry collection "Coco Crush"; she even had to sing in French in one of the ads.
Keira Knightley's Personal Life
"I don't talk about my private life" – is the phrase Keira uses in almost every interview, although she discusses any other topic with the journalists quite freely, which gained her the reputation of an openhearted person.

She's dated an Irish actor Del Synnott from 2001 till 2003, whom she met during the filming of the "Princess of Thieves" and an actor and musician Jamie Dornan from 2003 till 2005, who is famous for starring in "Fifty Shades" franchise. In 2005 Keira started dating her "Pride & Prejudice" co-star Rupert Friend, but the couple broke up in 2010.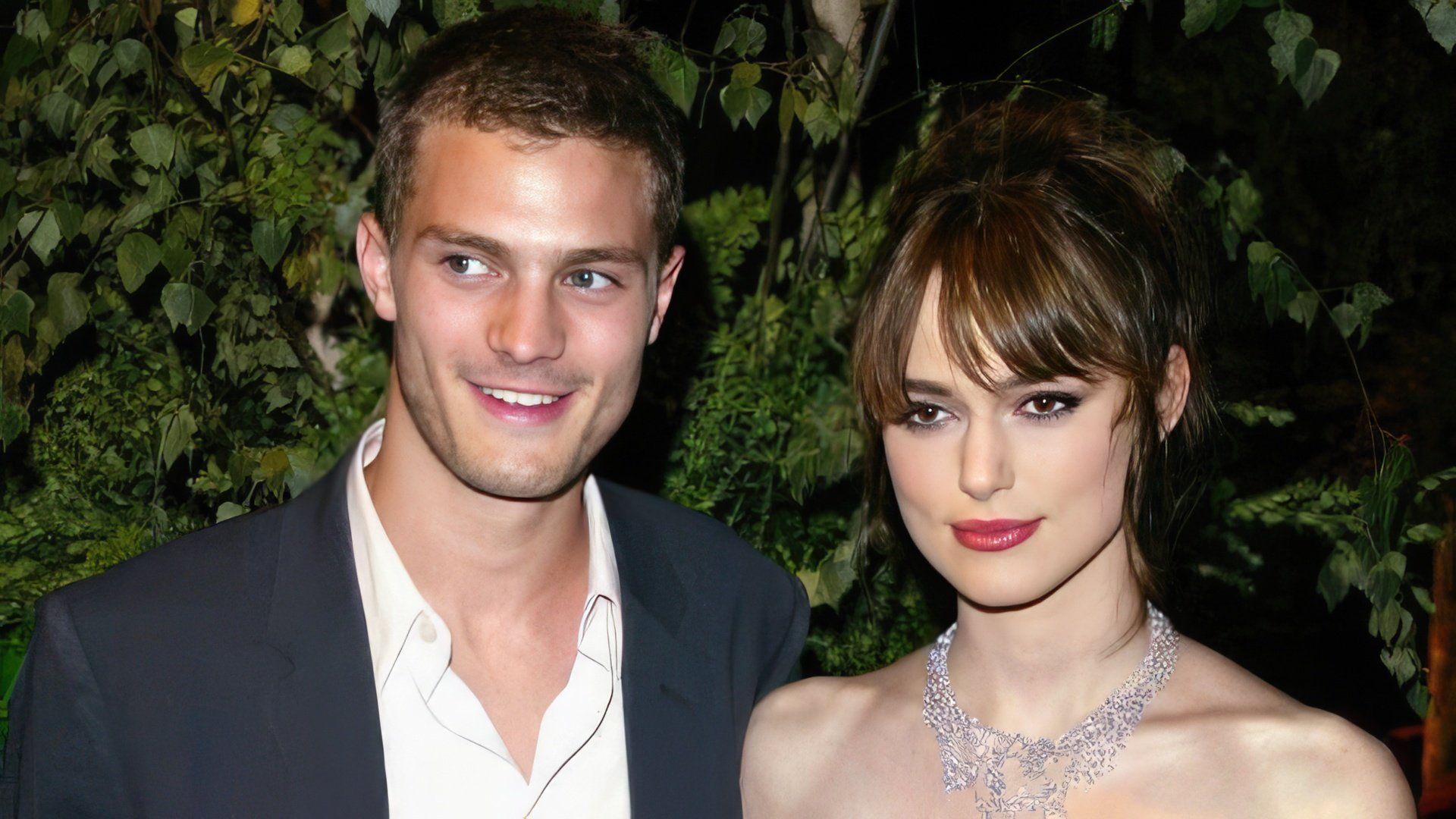 Knightley has been in a relationship with James Righton, the lead-singer and keyboard-player of the indie-band Klaxons, since February 2011. They were officially married on 4 May 2013. When asked about her decision to get married, she often replies that: "When James proposed, I thought to myself: that has never happened to me before, why not though, that should be an interesting experience". The actress planned to take her husband's last name, but at the last moment "just couldn't make herself do it".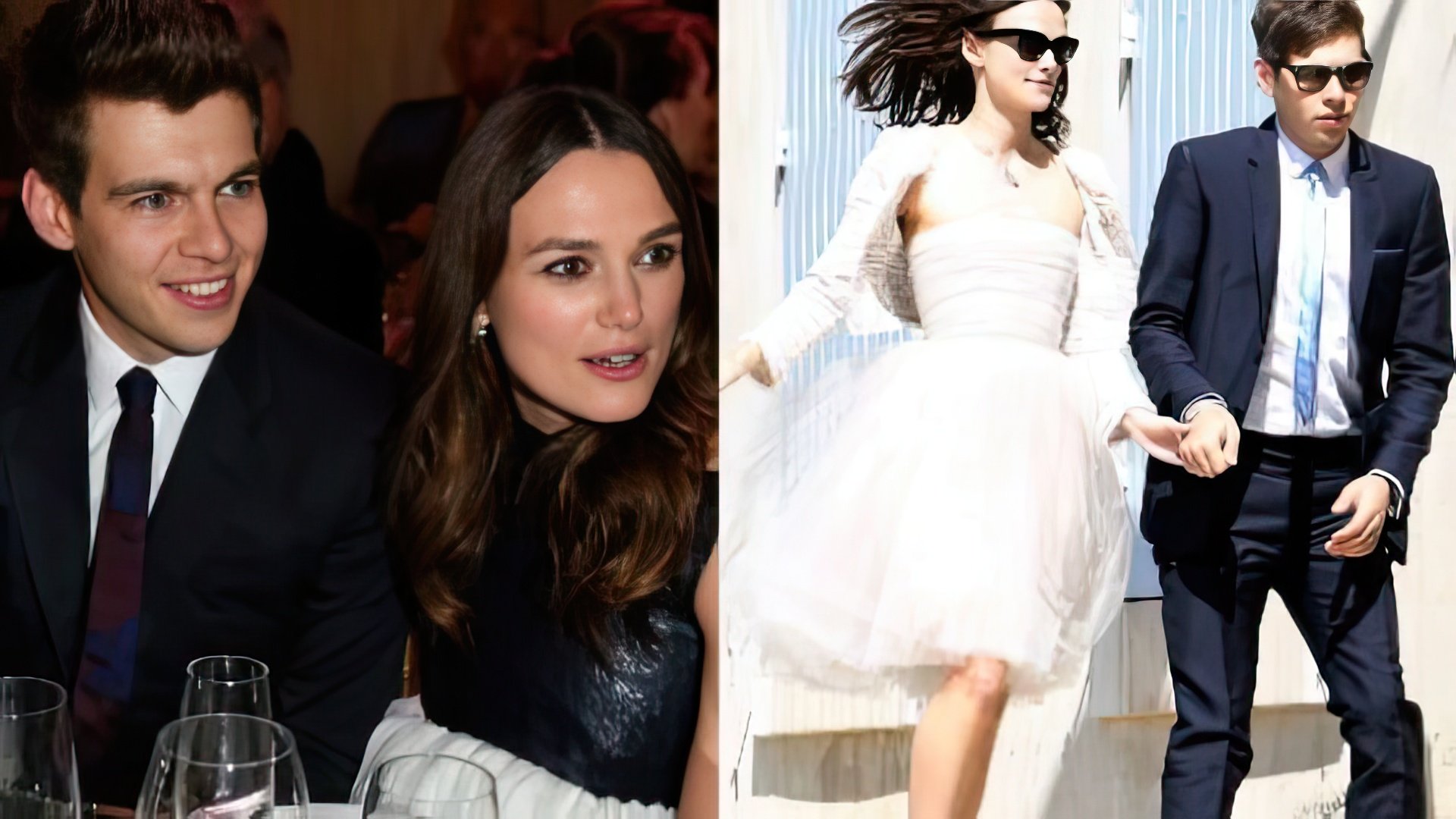 On 26 May 2015, Keira gave birth to a baby girl Edie. Keira, who was 30 at the time, felt like a true mother from the very first moment: "It's a different kind of love, primal and very deep. I never felt anything like that". Without a doubt, Keira and James are very loving parents.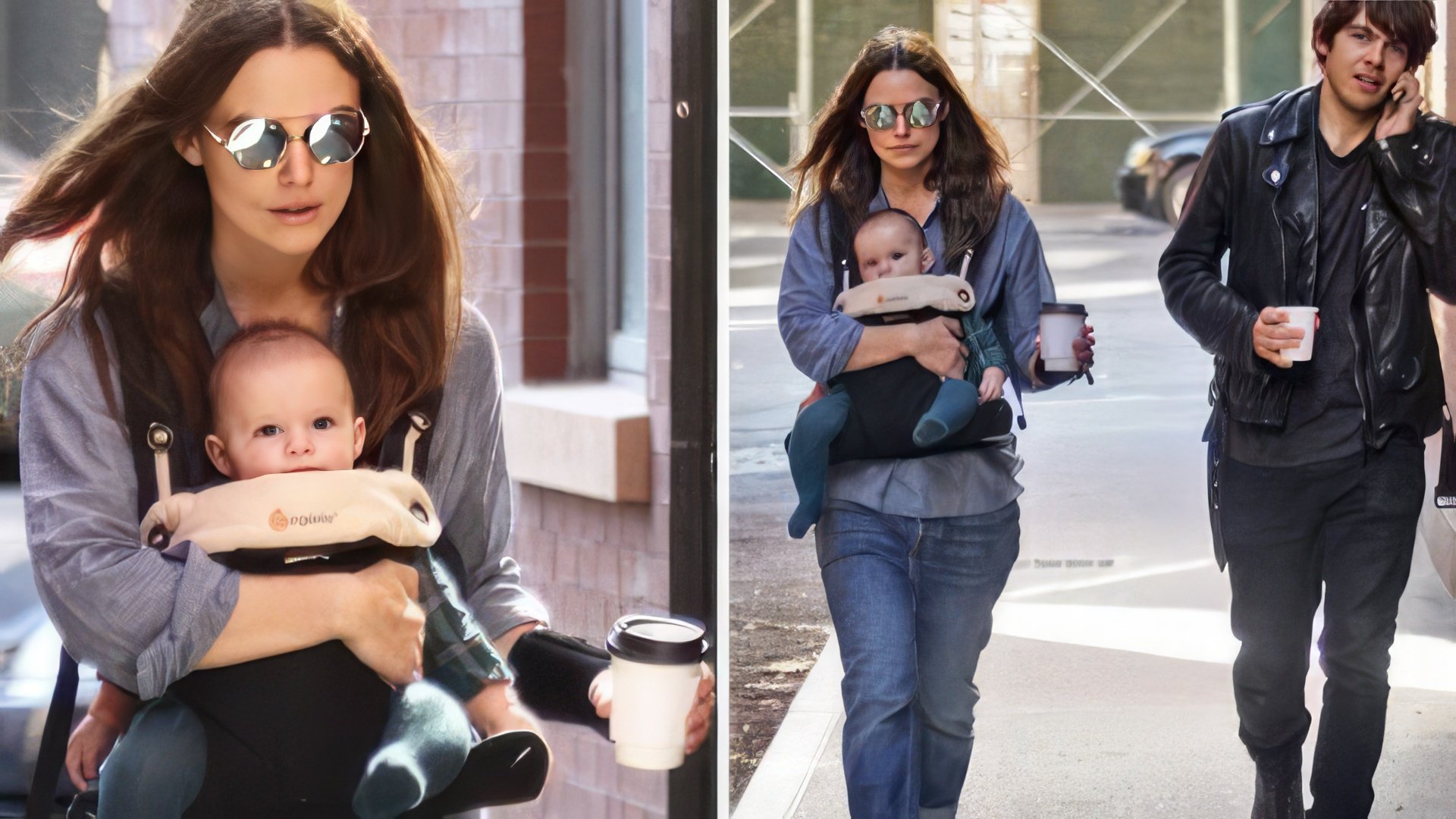 In September 2018, Kiera became a mother for the second time. Spouses tried not to publicize the baby's gender and name, but after one year Kiera told, that her younger child is a girl and her name is Delilah.
Keira Knightley Now
The actress admitted, that childbirth and childcare are throwing her off balance. But she doesn't drop out of her career. In 2019 she starred in the 'Official Secrets' spy drama.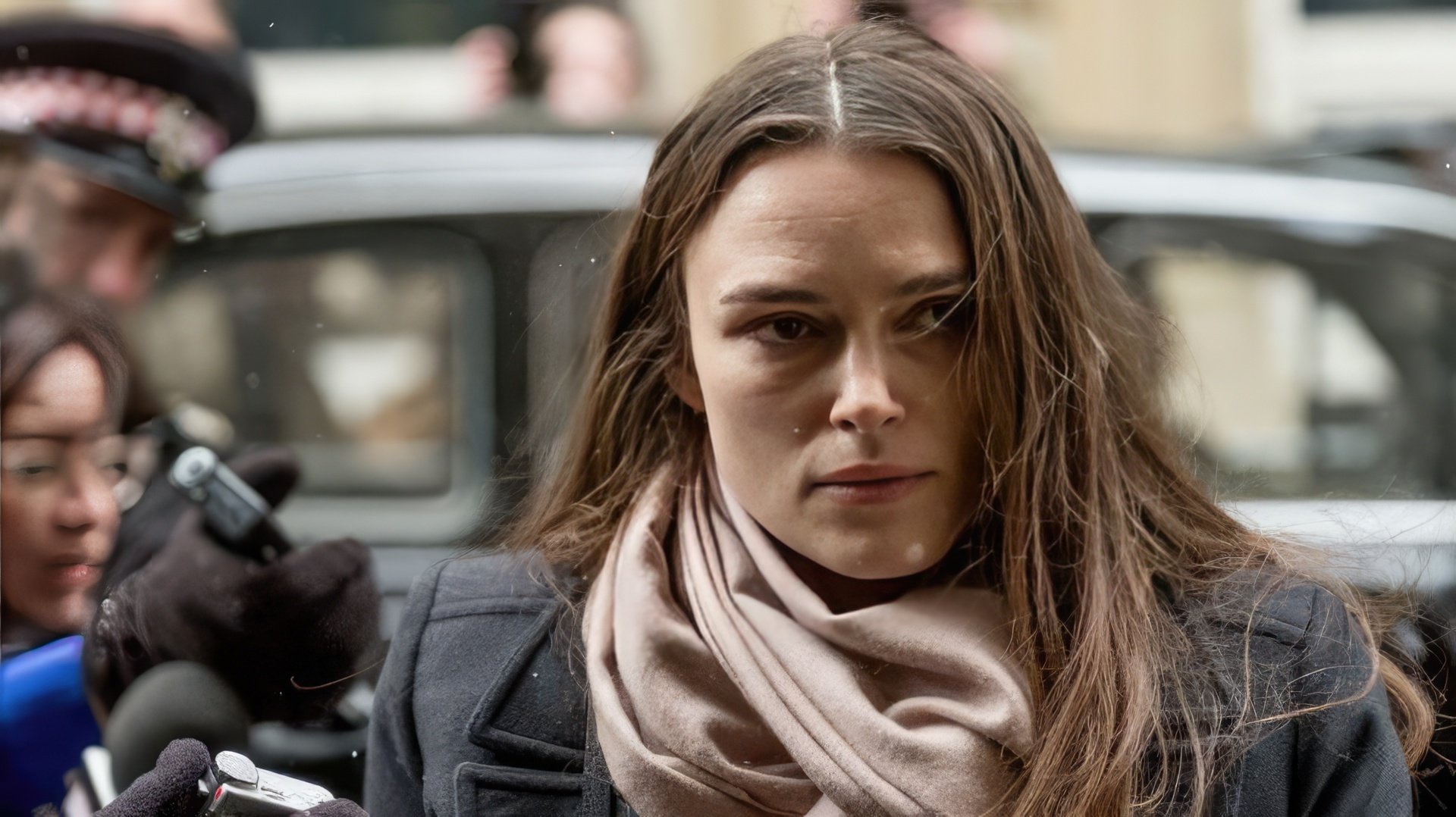 Also, in 2020 she portrayed the main female character in 'Misbehaviour' comedy movie about England in the '70s.
Press Ctrl+Enter If you find a mistake