Jason Sudeikis' biography
Jason Sudeikis is an American comedian, actor, screenwriter, and producer. He is most famous for starring in such comedies as Horrible Bosses (2011), Hall Pass (2011), We're the Millers (2013), Horrible Bosses 2 (2014), and many others. Net worth: $25 million.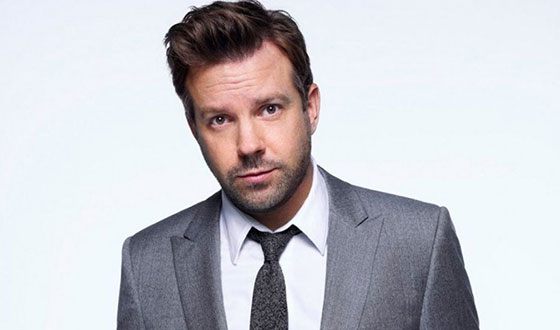 Childhood and adolescence
Daniel Jason Sudeikis was born on September 18, 1975, in Fairfax, Virginia, to Daniel Joseph Sudeikis, who was Vice President of business development in a major company, and Kathryn Wendt, the President of the American Society of Travel Agents.

Jason's distinguished appearance and uncommon last name can be attributed to his Irish and Lithuanian roots on his father's side while his mother is of German ancestry.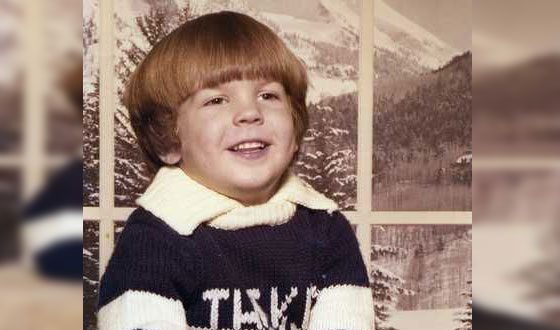 Jason has two sisters, Lindsay and Kristen, who were both into dancing during their teenage years. According to the actor, growing up, he used to attend a lot of their recitals and performances mostly because there were always pretty girls in leotards.

Sudeikis has never even thought of becoming an actor when he was in school as he was far more interested in sports, in particular, basketball. The young man was even granted a basketball scholarship at Fort Scott Community College, however, he dropped out pretty soon. At some point after that, under the influence of his famous uncle, actor George Wendt (born in 1948), Jason got involved in comedy.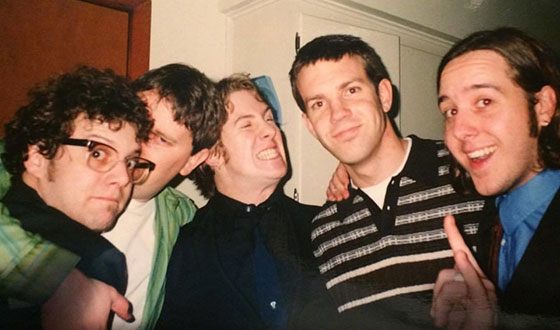 Inspired by his uncle's success, Jason decided to try his hand at improv comedy. He began performing at an improvisation comedy organization ComedySportz in Kansas City and later relocated to Chicago – the center of improv comedy.
Acting career
In Chicago, Jason Sudeikis honed his acting skills, studying at the Annoyance Theatre and IO Theater (formerly known as ImprovOlympic). Eventually, he managed to get accepted to The Second City Touring Company, which since 1959, has been known as one of the most influential and prolific comedy theatres in the world. It has been a notable starting point for such distinguished comedians like Dan Aykroyd, James Belushi, Steve Carell, Bill Murray, and numerous others.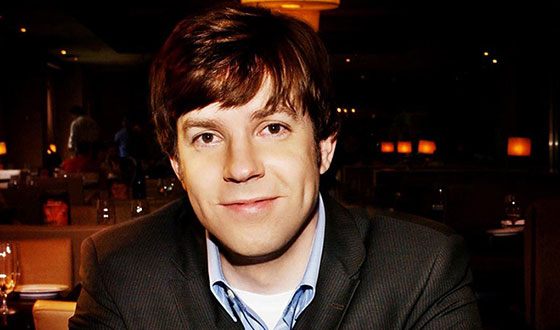 During this period of his life, Jason focused mainly on live performances, although at the end of the 1990s he actually appeared in two low-budget comedies. Over the next three years, Sudeikis made a number of very smart and impressive career moves, which led to him co-founding a popular improv troupe J.T.S. Brown together with screenwriters of a late-night talk and news satire television program The Colbert Report and a satirical television sitcom 30 Rock.

He soon left Chicago to become a founding member of The Second City Las Vegas. The city famous for bankrupt banking accounts rather than successful business ventures bored Jason to death only three years after he moved there.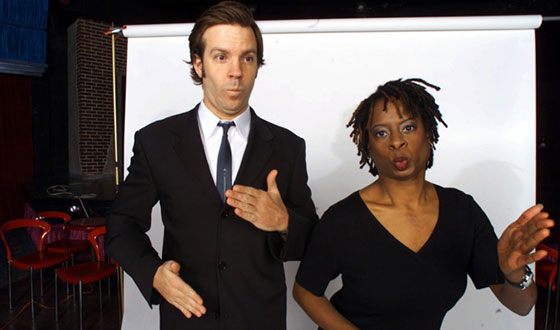 After several failed attempts of becoming a member of a performance art company Blue Man Group in Vegas, Sudeikis went back to improv and ended up at the iconic late-night live television variety show Saturday Night Live. At first, in 2003, he was hired as a sketch writer, but little by little he made his way to appear in the sketches as audience members or extras. By the mid-2000s, Jason Sudeikis became a full-time actor alongside Kristen Wiig, Andy Samberg, Seth Meyers, Fred Armisen, Kenan Thompson, Bill Hader, and Will Forte. Many people believe this particular cast to be one of the funniest and most creative.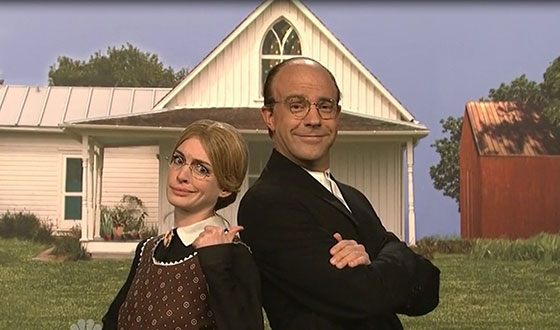 Soon Jason Sudeikis was invited to appear in other projects as well. In 2007, he was cast in supporting roles in high-grossing comedy films The Ten, Watching the Detectives, and Meet Bill, drawing a lot of attention from the audience to himself. The next couple of years brought in various other roles (Semi-Pro (2008), What Happens in Vegas (2008), The Bounty Hunter (2010), Going the Distance (2010)), although none of them were leading. The actor also made recurring appearances in comedy television shows Children's Hospital, It's Always Sunny in Philadelphia, Portlandia, The Last Man on Earth, and numerous others.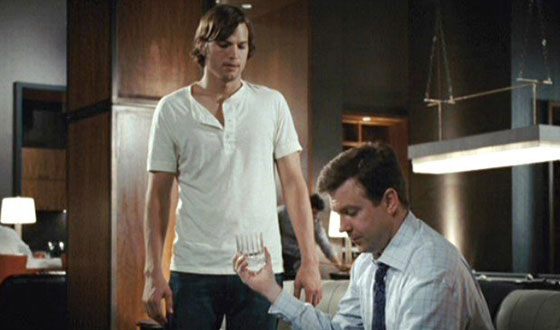 According to Zoomboola.com, by 2011, several studios and directors were finally ready to trust Jason with starring roles in high-budget comedies. The comedies Hall Pass and Horrible Bosses were a great box office success and thousands of viewers were fascinated with Sudeikis' extraordinary charisma and versatility on screen. The 2013's comedy We're the Millers has proven Jason's celebrity status once again: the film grossed $270 million worldwide during its theatrical run. The cast included other renowned actors – Jennifer Aniston, Will Poulter and Emma Roberts. By 2013 Sudeikis reached his all-time high and his departure from Saturday Night Live came as no surprise.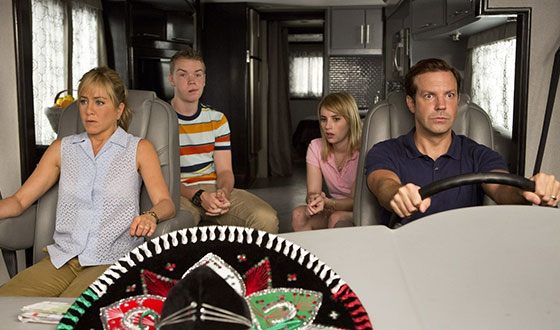 Despite the fact that Horrible Bosses 2 earned two times less money than its predecessor, the comedy was still received very well by the audience. In 2015, Jason Sudeikis decided to try his hand at other film genres. Both romantic comedies Tumbledown and Sleeping with Other People had more depth to them as well as the bigger complexity of the plot. In 2016, the actor made an appearance in a romantic comedy Mother's Day and a biographical sports drama Race, where he portrayed the coach of a talented track and field athlete Jesse Owens (played by Stephan James), who won the record four gold medals at the summer Olympics of 1936.

However, it was never Jason's intention to leave comedy completely. The audience loved his 2016's science fiction black comedy Colossal, where he starred opposite Anne Hathaway and comedy Masterminds with Zach Galifianakis, Kristen Wiig, and Owen Wilson. In 2017, Sudeikis was cast in dramatic roles in both the science fiction comedy-drama Downsizing, directed by Alexander Payne, and drama film Kodachrome with Ed Harris and Elizabeth Olsen.
Jason Sudeikis' personal life
In June 2004, after dating for five years, Jason Sudeikis married an American screenwriter Kay Cannon. The couple separated in 2008, finalizing their divorce in the spring of 2010.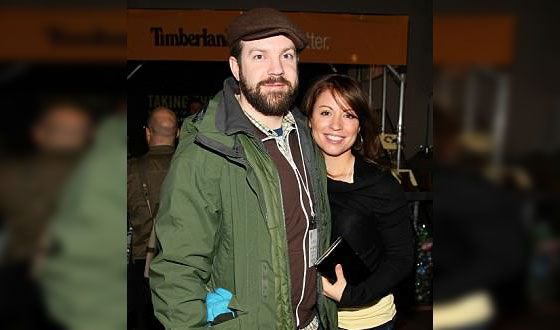 In 2011, Sudeikis began a relationship with American actress Olivia Wilde and made a proposal two years later. The couple's first child, son Otis Alexander, was born in April 2014, and two years later, in October 2016, Olivia had a daughter, Daisy Josephine.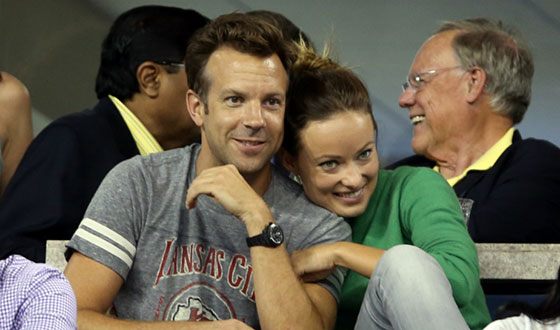 Jason was born with a rare condition, anosmia, leaving him with virtually no sense of taste or smell. Olivia often jokes about it: He thinks everything I cook tastes amazing! It really builds my confidence.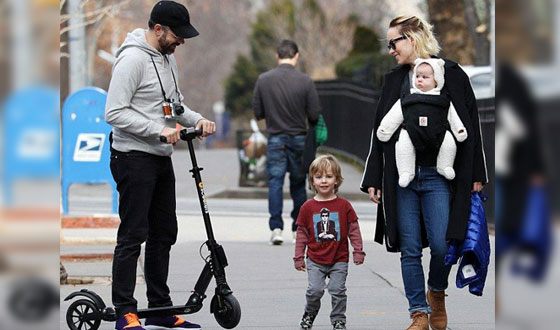 Jason Sudeikis today
Driven, directed by Nick Hamm, most known for his iconic psychological horror film The Hole (2001) and comedy Killing Bono (2011), premiered at the Venice film festival in September 2018. The plot focuses on a renowned inventor, former President of Pontiac, John DeLorean, and the history of the legendary time-travel machine DMC-12, which became famous thanks to a science-fiction franchise Back to the Future. Lee Pace portrayed John DeLorean, while Jason played his best friend, Jim Hoffman.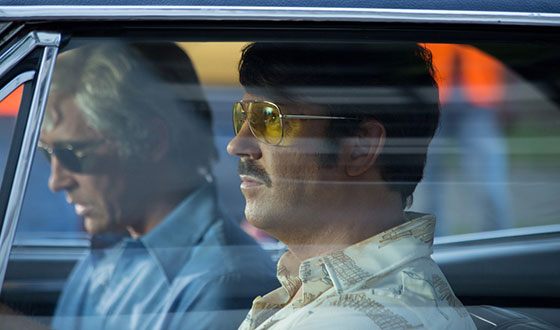 Around that same time, Jason was a part of web television late-night talk show I Love You, America with Sarah Silverman where he portrayed Richard Nixon, the 37th President of the United States. Sudeikis is set to appear in Olivia Wilde's directorial debut, a comedy Booksmart, and Charlie Day's comedy El Tonto.
Press Ctrl+Enter If you find a mistake